I take a walk from my home up to Cheesden. At the Whitten, I gain enough height to see the Cheshire Plain, cloaked by an estuary of fog, flanked by Blackstone, Bleaklow and Kinder, and pricked by Manchester skyscrapers.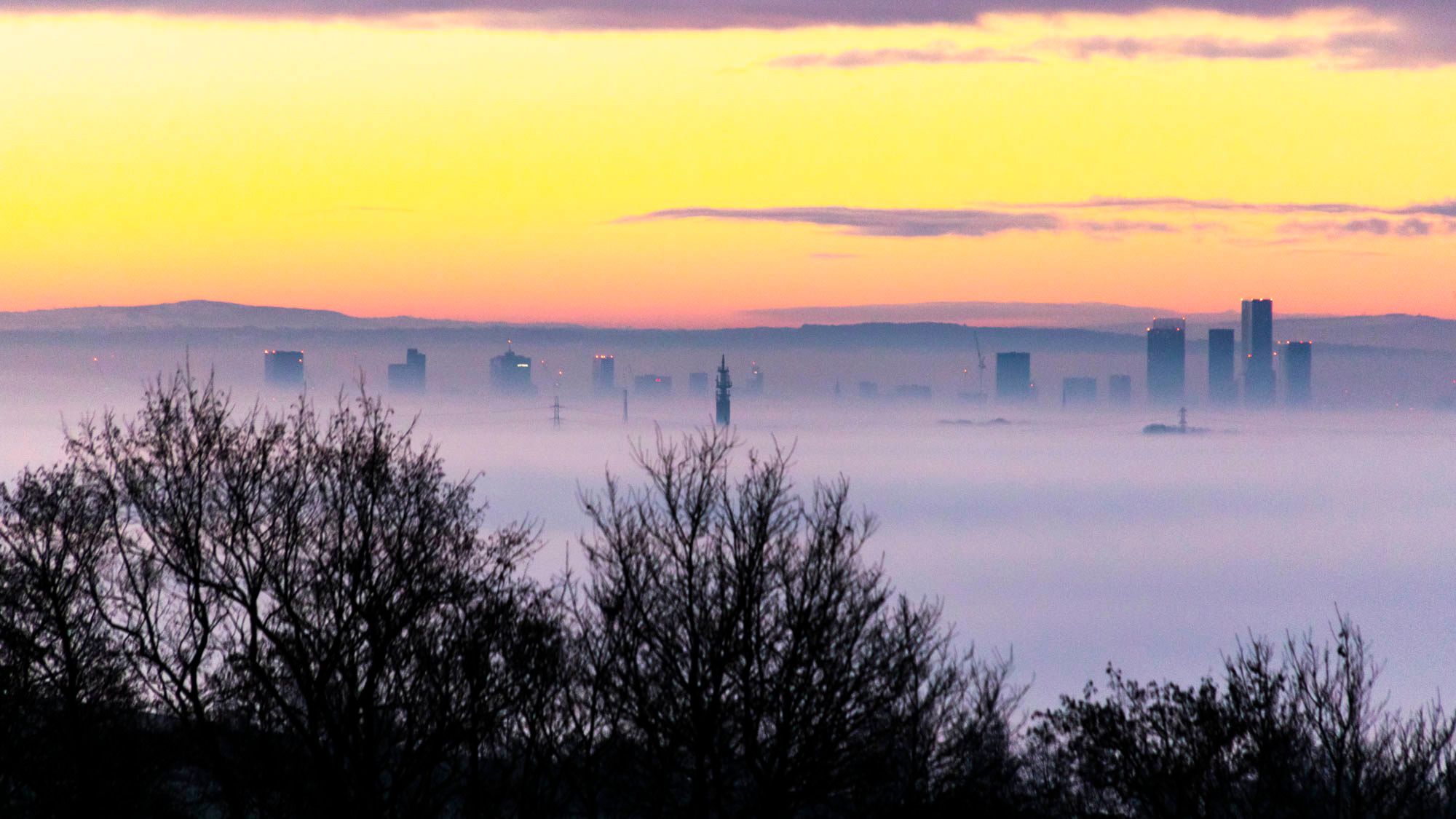 The fog bank brings silence and serenity - it mutes the sounds from the city and hides the ugly highways and industrial estates.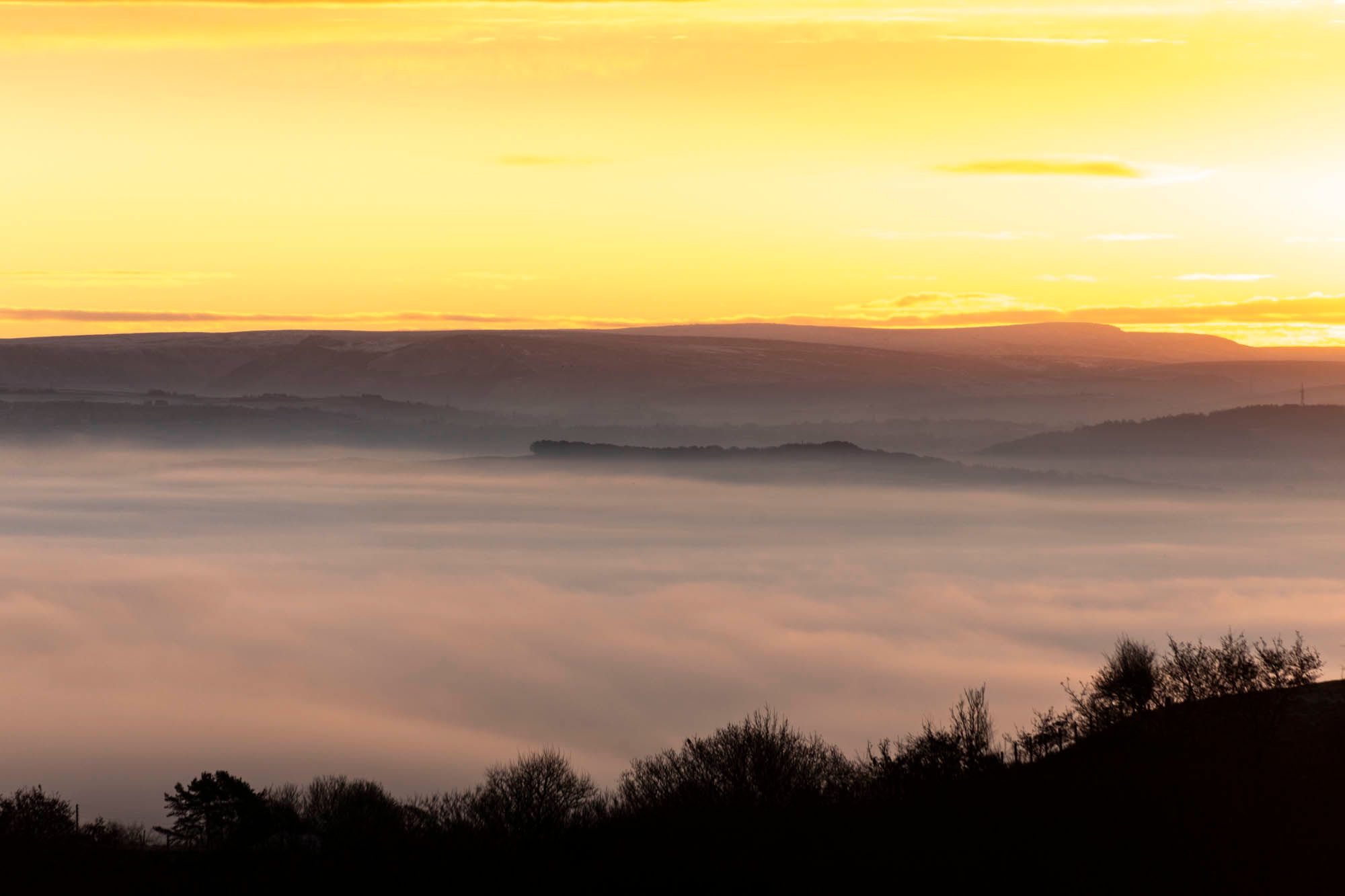 To the west, between the West Pennine Moors and the Rossendale Hills, it eddies up the Irwell Vale and laps onto the streets at Ramsbottom.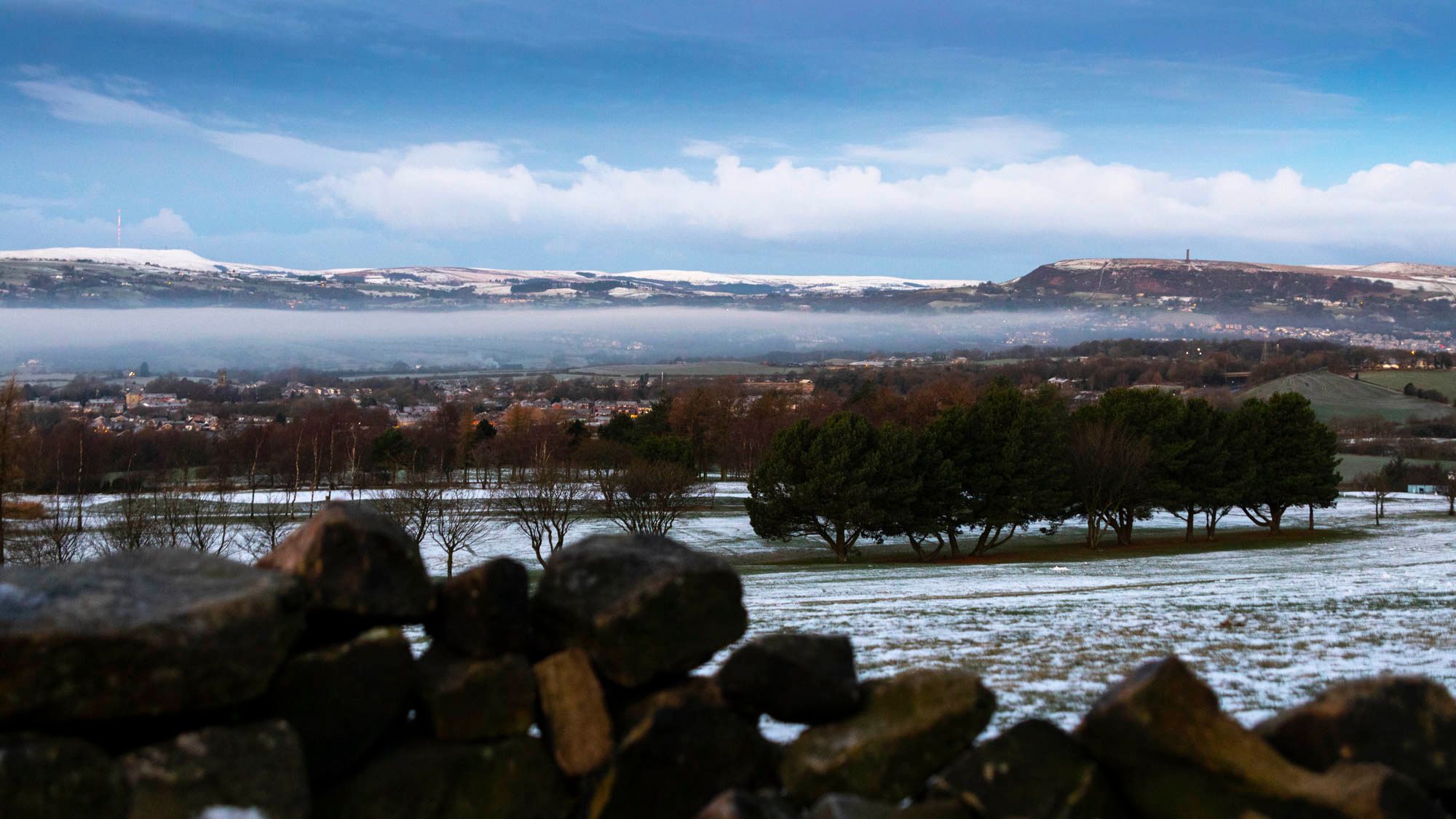 I walk above Cheesden to Old Birtle and look east to the Pennines. The mast at Windy Hill seems closer, the distance foreshortened by an unfathomable block of white. It fills the void like molten lead. Dropped into the crucible is Middleton, Oldham, Shaw and Rochdale - a whole conurbation shrouded. I feel unnerved because the everyday references and urban narratives that feed my belonging are lost.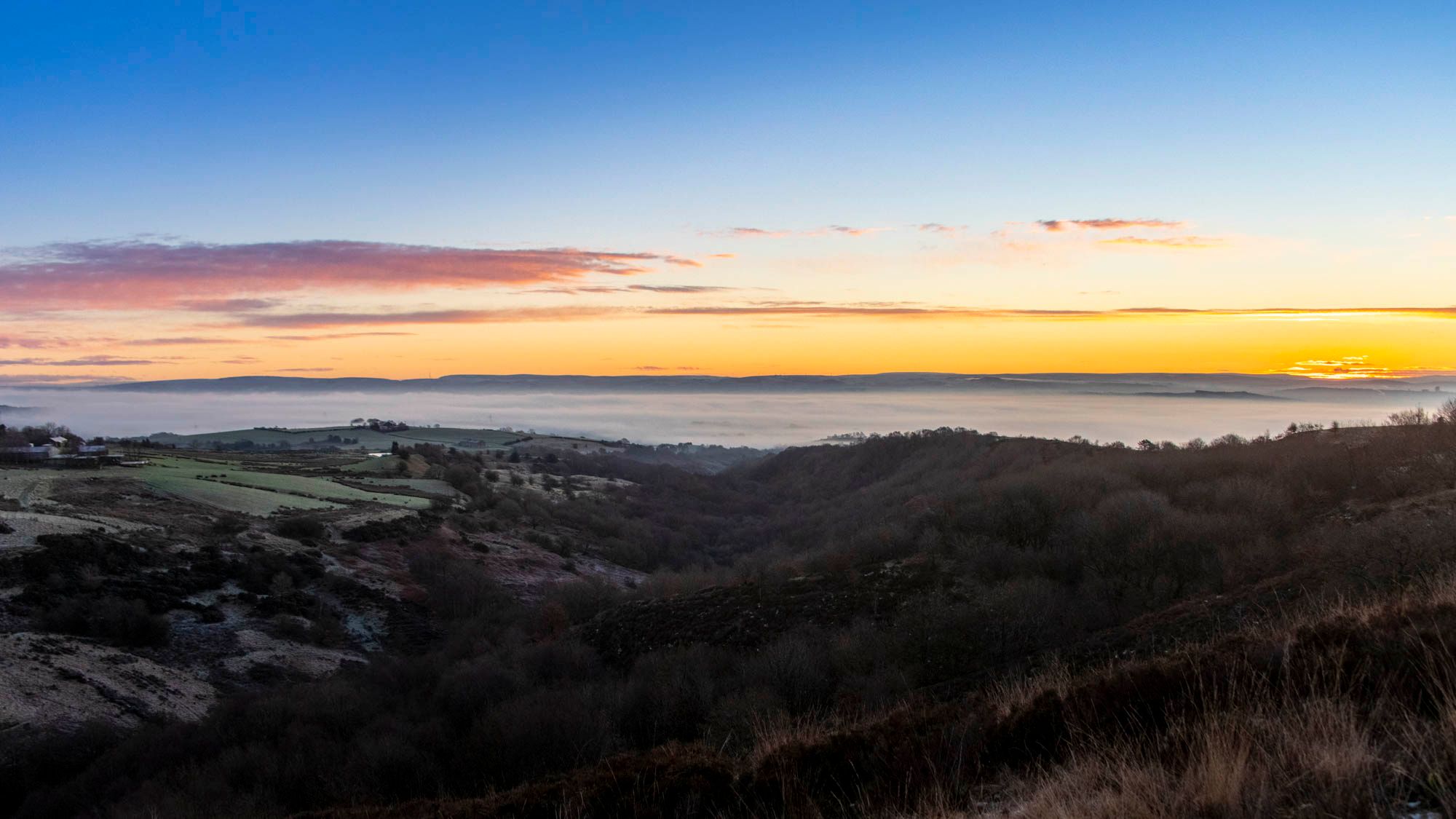 I seek Rochdale's Town Hall for succour: that great Gothic building of enterprise: fifty-eight metres high, one hundred and fifty years old - a simmering pot of Victorian ambition, symbol of pride and endeavour - hub of the style wars with Leeds and Bradford. Its looming spire and marble columns, the porte cochère and acres of stained glass, its grade one listing and thousand words in Pevsner - all gone.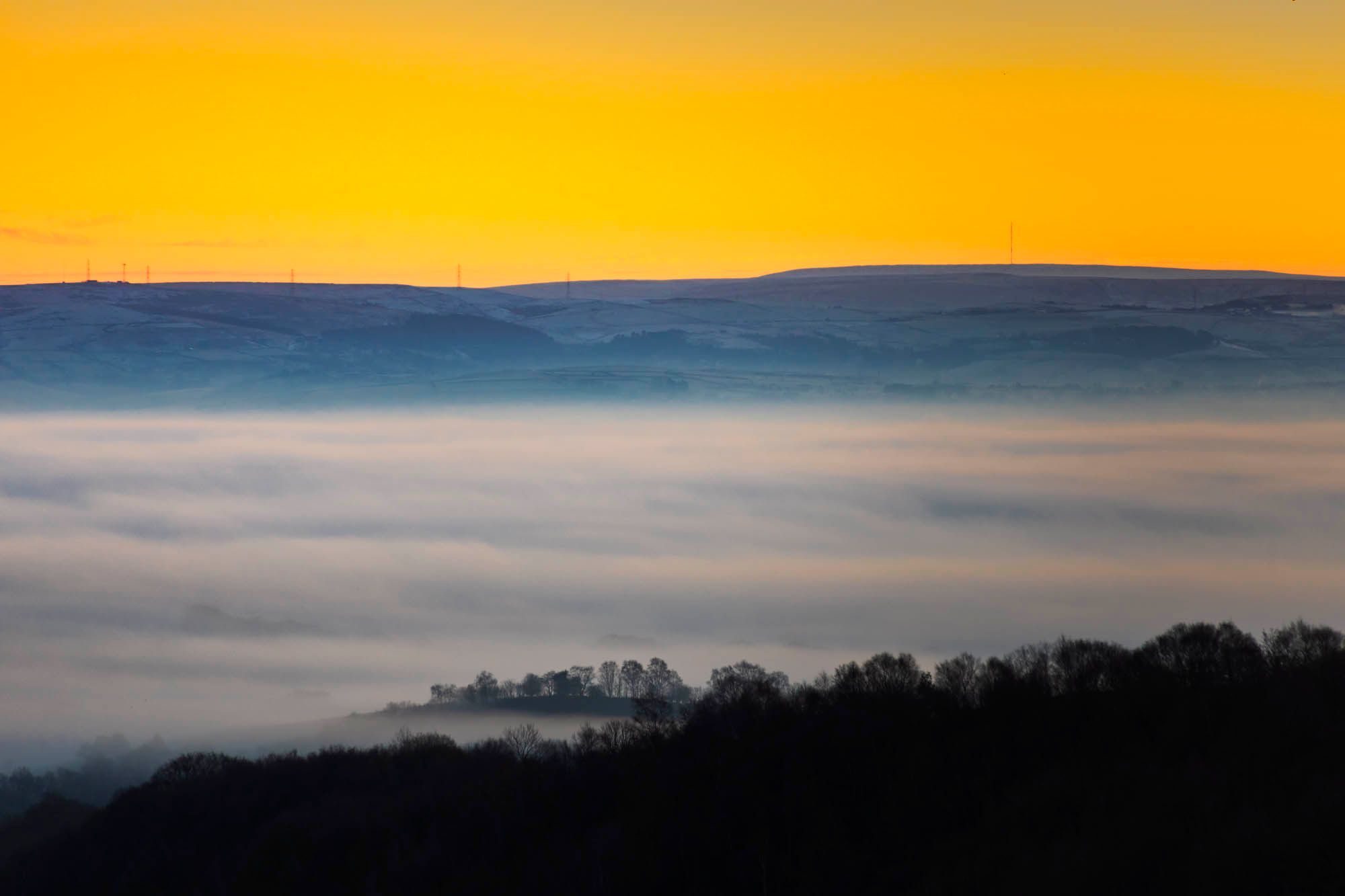 Andy Marshall
is an architectural and interiors photographer based in the UK.