An existing member? Want to change tiers? Here's how..
Sign in to the Genius Loci Digest (top right of page).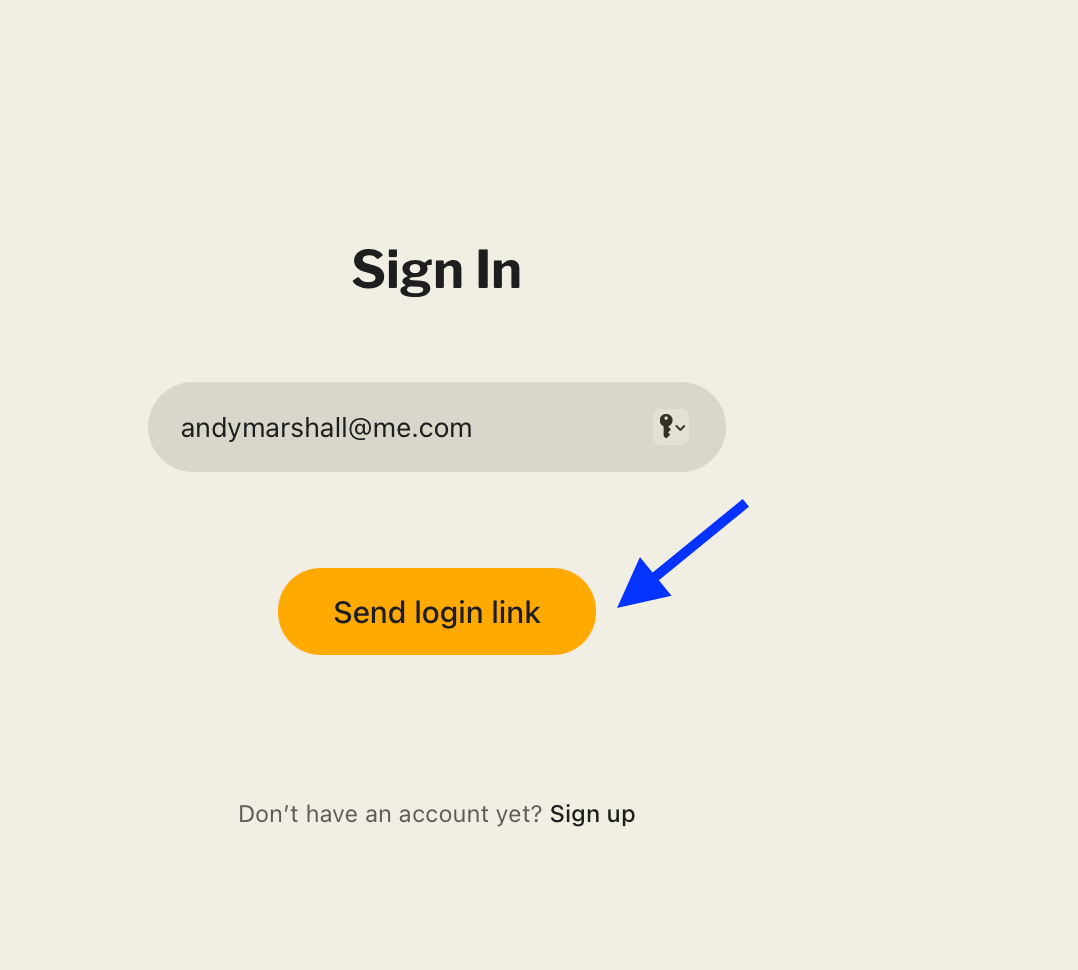 2. You should get this message - head over to your email.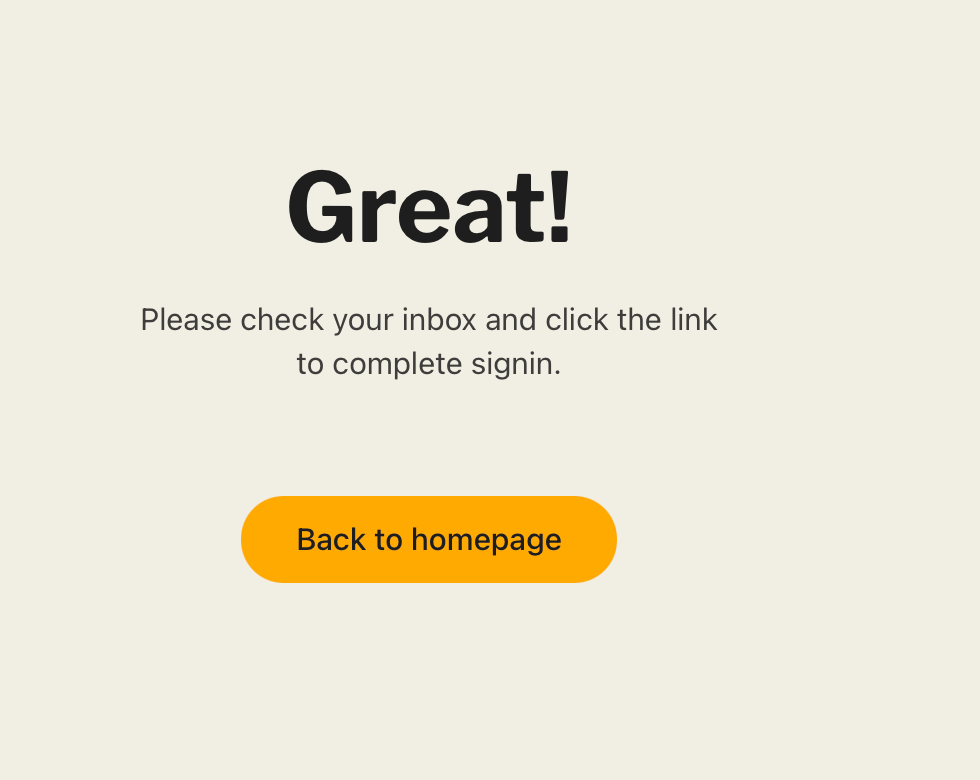 3. In your email, you should receive an email where you can sign in securely. If it's not there - check your spam/junk folder.
4. Clicking the button inside the email will take you to the homepage. Click on the black account button.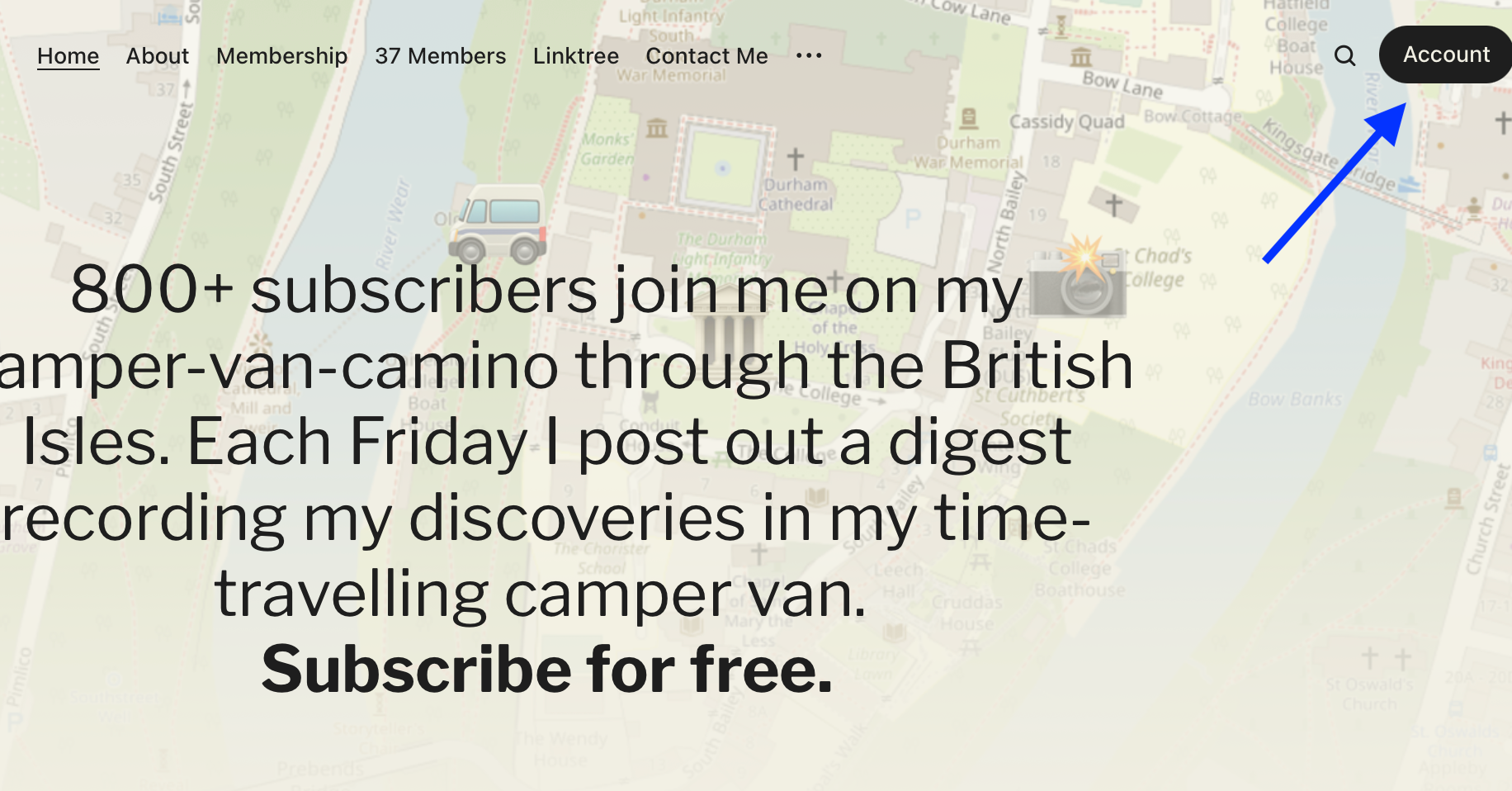 5. Click on the Account Settings at the bottom of the Account Details box.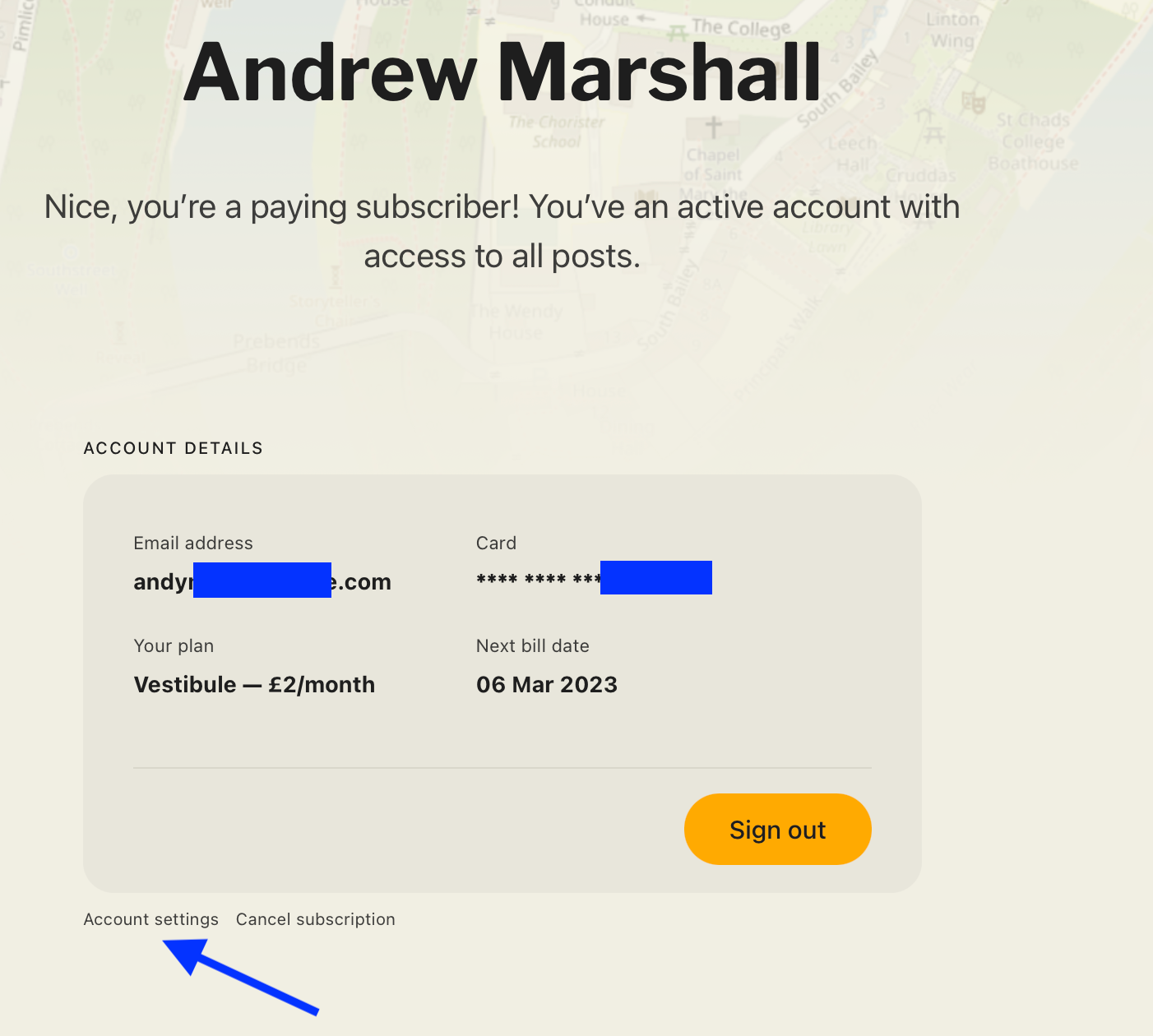 6. Click the Change link.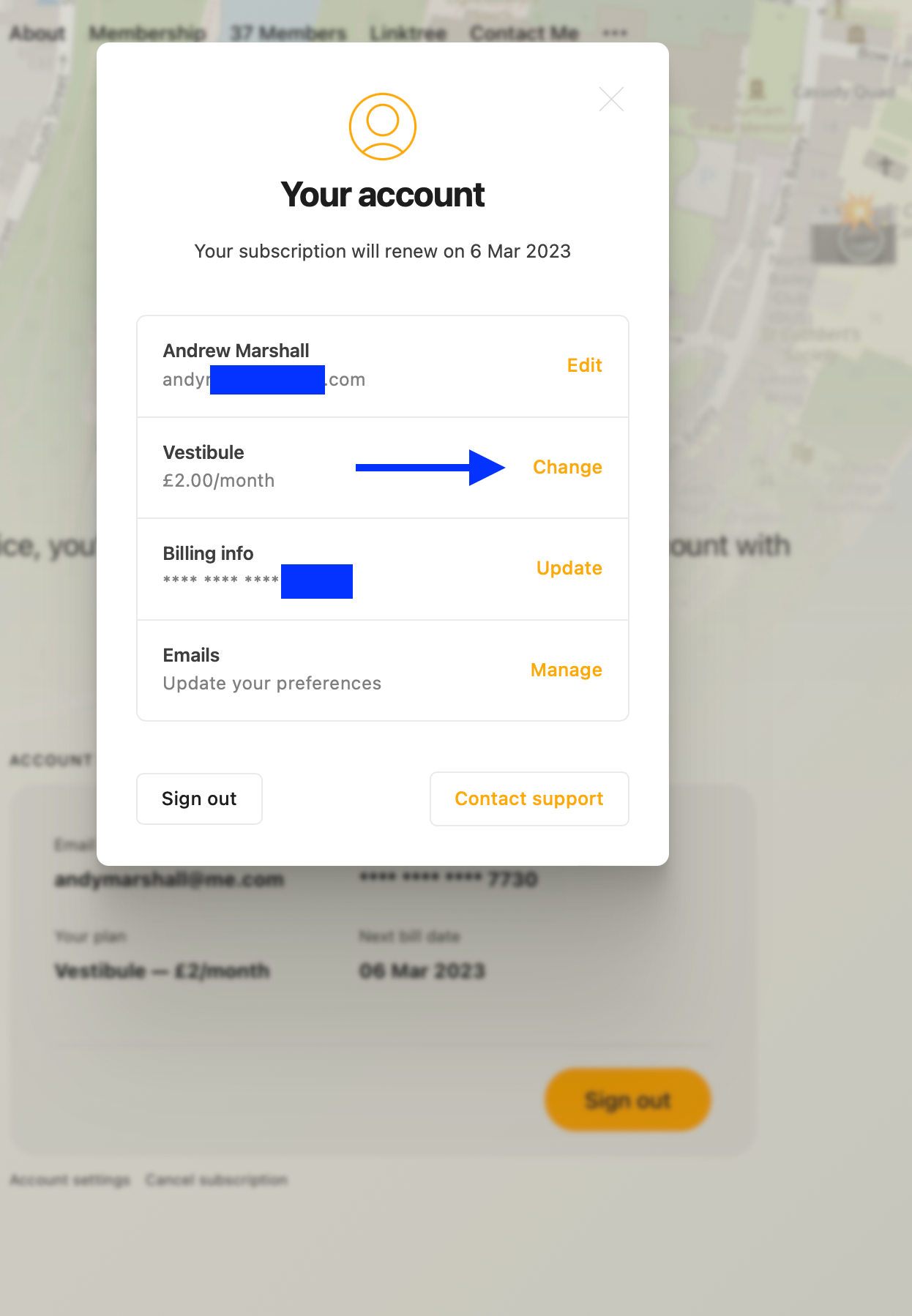 7. Choose the plan that you wish to upgrade or downgrade to.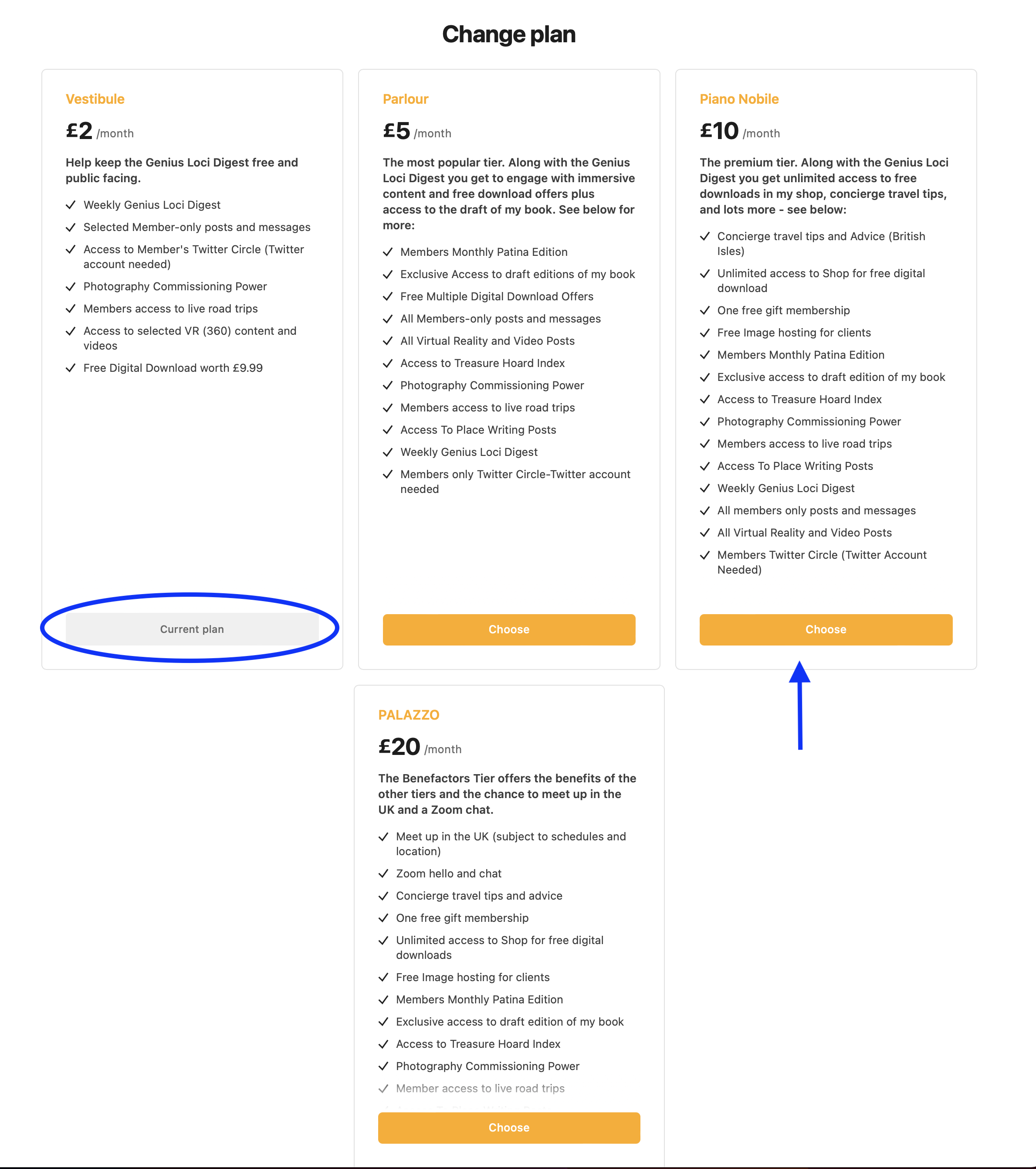 8. Click the Confirm button.