General
💡
What is your "camper-van-camino"?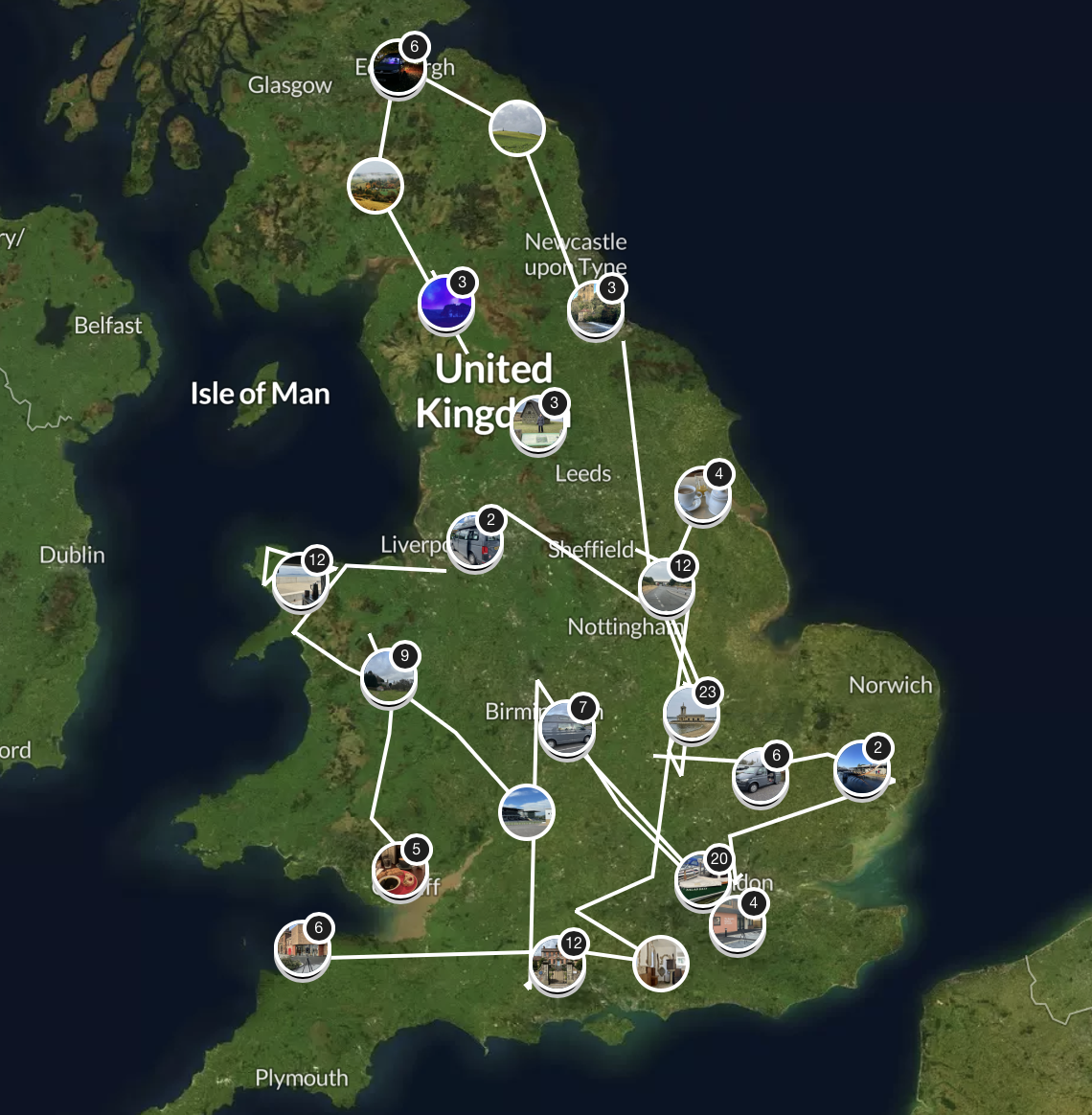 My travels feel like a pilgrimage - revealing remarkable insights into places that have inspired me and changed the way I think and feel.
This Digest is a protest and an antidote, and my photography is another way of telling. It says that these things matter, that they contribute to the quality of our lives, our wellbeing and our identity. It tells us that there are many nuanced layers to the past and to us, as human beings. In a fast changing world this digest focuses on slow time, refinement, relevancy, and ultimately continuity.
I have a home-base in the north of  England and travel out from there on lengthy photo projects in the British Isles. I'm a professional architectural photographer and link my travel around the commissoned shoots.
I work all year round  
My camper van gets me into places at times that I wouldn't normally be able to access. I can now stay over on sites to monitor the local conditions and light levels throughout a full 24 hours.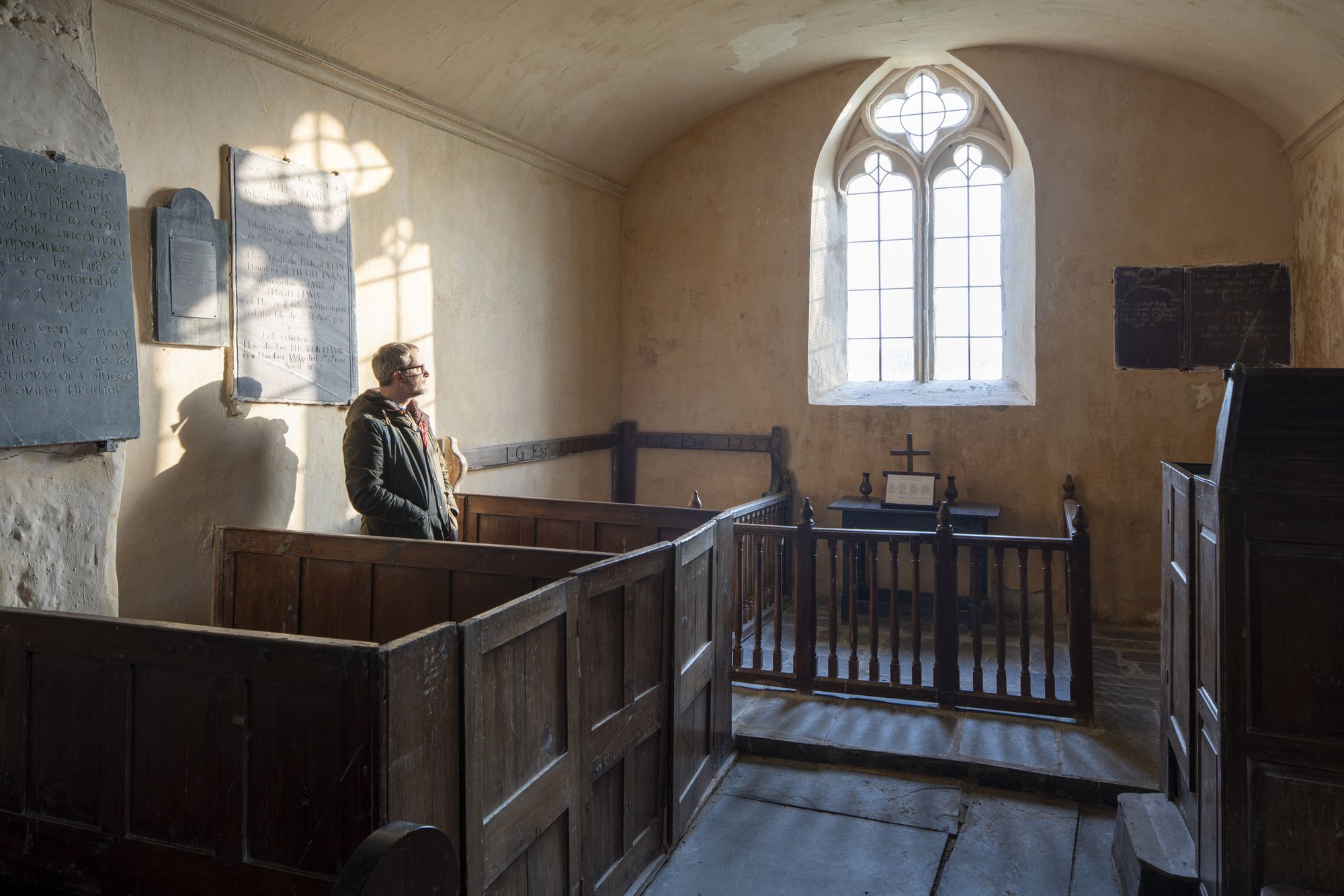 ---
Signing In
💡
When I sign in - it tells me to wait for an email - but I haven't received one.
If you have the option, make sure that you are looking at All Inboxes in your email client. Sometimes the email goes into your Spam/Junk folder.
---
Membership
💡
I'd like to sign up for a paid membership - where do I go?
Check out the paid membership tiers and choose an option here.
💡
Can I gift a membership to somebody?
You can gift a membership to somebody else. They will receive an email with a message from you and instructions on how to activate it. Gift Memberships can last indefinitely or can be limited to 12 months.  Go here to purchase a Gift Membership.
💡
At this moment in time, I'm unable to afford a paid membership. Do you have complimentary memberships?
I have a limited number of free memberships available for those unable to afford membership and students studying heritage, tourism, architecture, photography, place writing, building conservation, history of art, archaeology. Also students studying the built environment and its impact on mental health and wellbeing. If you'd like to apply, drop me a line with your details. There is no visible distinction between paid and free memberships.
💡
How do I upgrade or downgrade my membership to a new tier?
💡
My payment card is expiring and I'd like to continue my subscription. How can I do this?
Click the Account button in the top right of the page.

2. Click Account settings.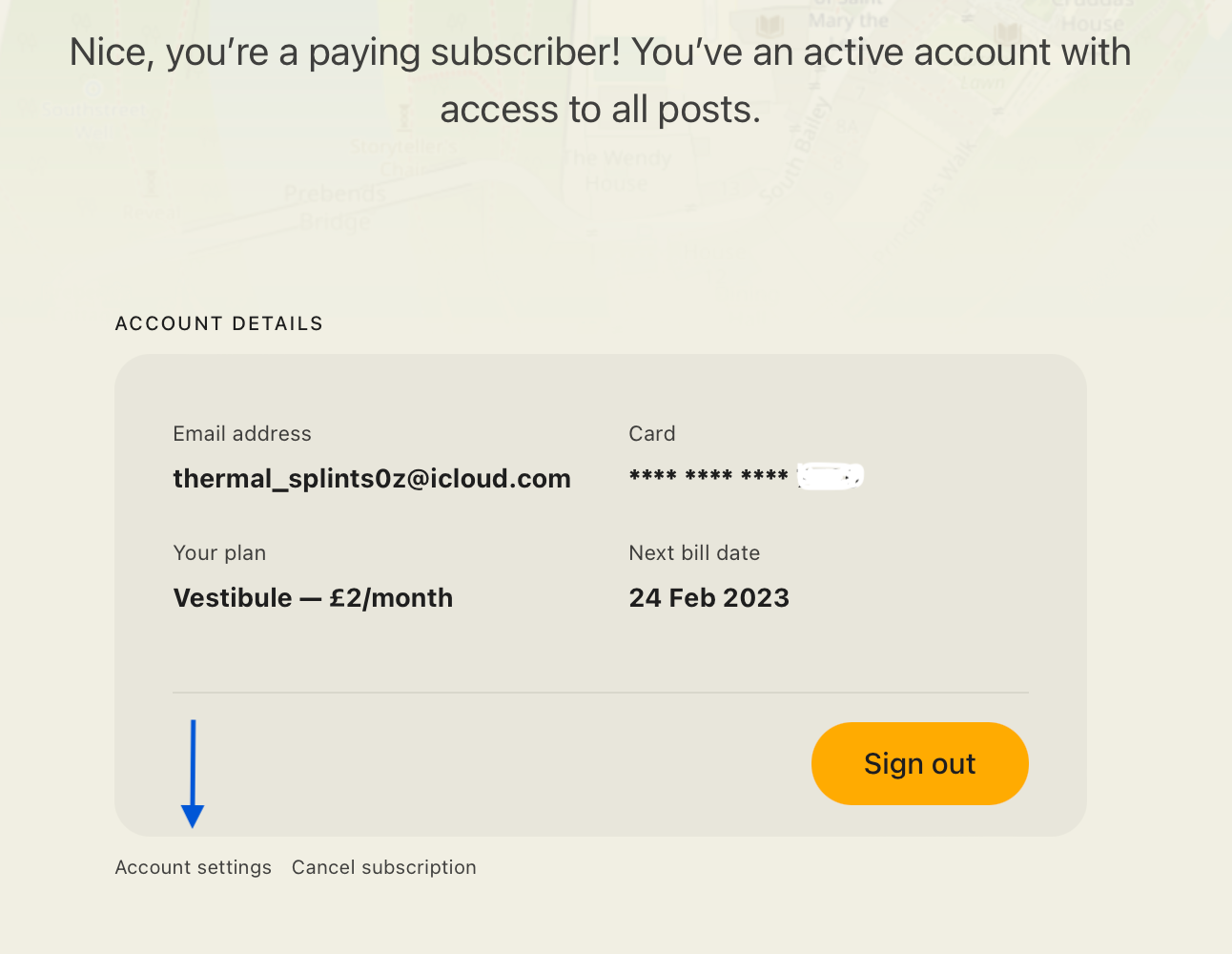 3. Click the Update link in the Billing Info section. You can update your details from there.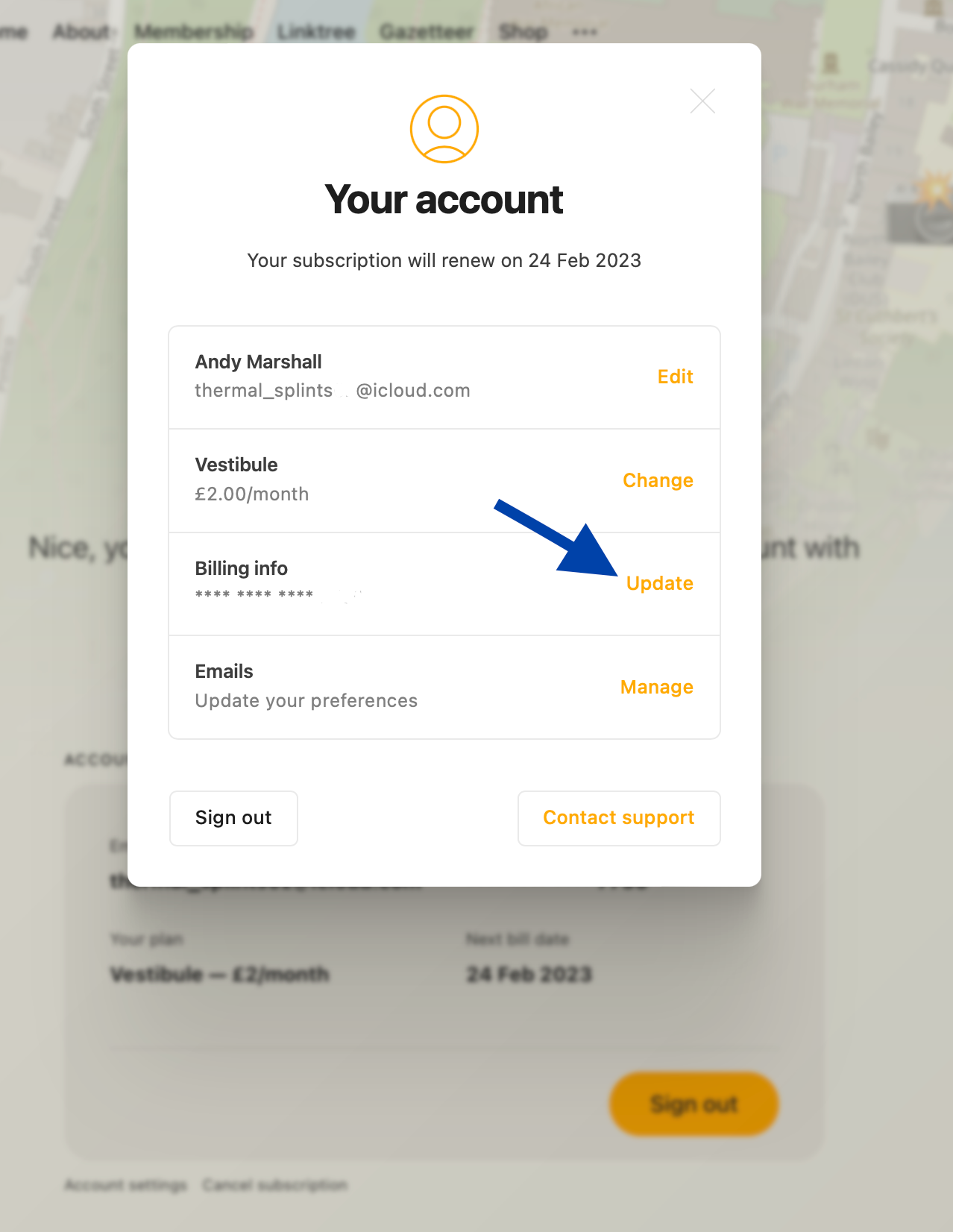 💡
I'm having trouble using the Secure Stripe Payment Processor
If you are having trouble using the Stripe processor - try and access it on another browser. If you are on a mobile device - try using a desktop.
💡
I'm a free subscriber - how do I unsubscribe?
Go to the bottom of the Genius Loci Digest Email and click the Unsubscribe link. Follow the instructions from there.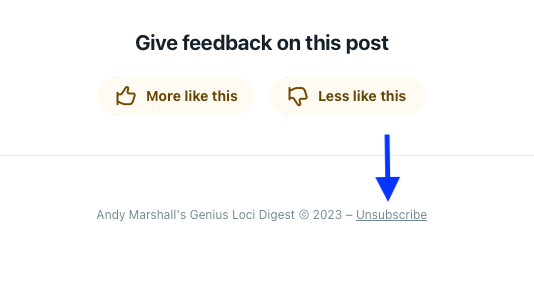 💡
I'm a paying member - how do I cancel my paid subscription?
Click the Account button at the top right of the page

3. Go to the bottom of the Account Settings - and click on the Cancel subscription link. Follow the instructions from there.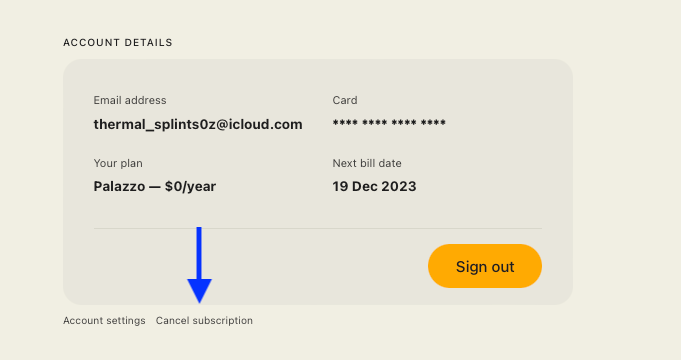 ---
Privacy
💡
Do you have a privacy policy?
Yes, you can access it here.