Welcome!
I'm an architectural photographer.
On my van-life travels through the British Isles I'm building up a word and photo-hoard of material culture that celebrates our built heritage and contributes to a sense of place.
My van is my time-machine, it gives me fresh perspectives on our remarkable places, shared here on a weekly basis.📸🚐🏛
---
Words
"We can pick out a face in a football crowd, see a tiny bird up in a tree of a hundred thousand leaves, place a beer by its taste and sneeze at things we cannot even smell. Detail informs our lives. Whatever our work or pleasures, our attention and affections are held by small complications and intricacies."

With the van going in for paintwork last week, I thought I'd take advantage of the weather and get one shoot in before it was taken away from me.
Set off at 5am on a wintry morning to the Brecon Beacons to photograph St. Ellyws in Llanelieu, Powys, Wales; but, as is usually the case, I was ensnared into some photography on the way down by another gem of a church.
Hotspots
Llananno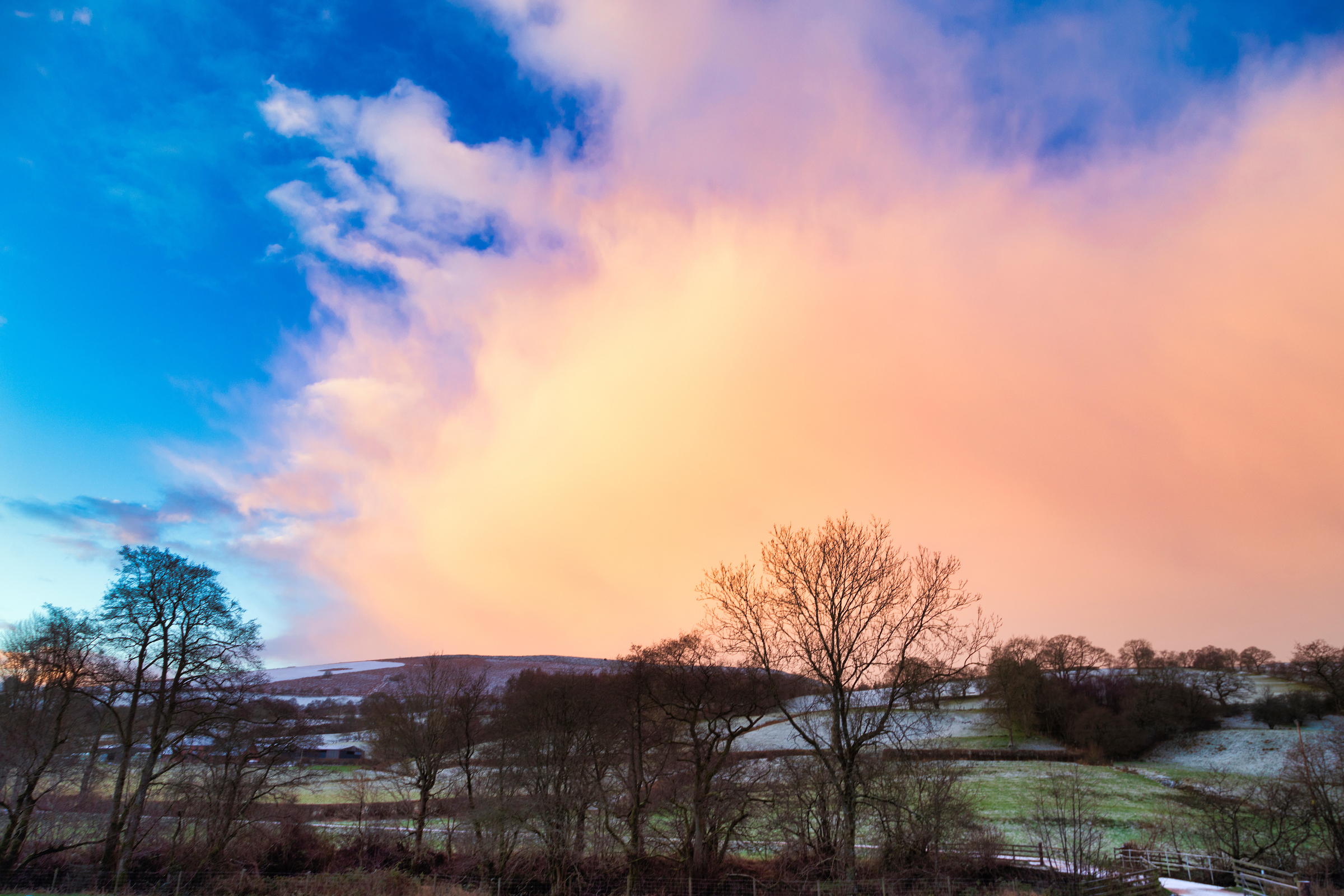 I took the A483 into the eastern foothills of the Cambrian Mountains - snow was falling lightly - roads were good. The snow was light enough to add contrast to minor variations in the landscape. This sharpening of the detail has a knock on effect - it heightens awareness of the surroundings, makes you more connected and in the moment.
As the road heads beyond Newtown it snakes alongside the River Ithan - Afon Ieithon (Welsh) - a major tributary of the River Wye. It's familiar territory: I recognise the snaking turns, the rusting sign for a car park. There's a church around here, somewhere. I pull over just as the light is glimmering to the south. There's an opportunity here to capture a church in the snow. Should I chance missing my arrival at St. Ellyw's which is about an hour away at the foot of the Brecon Beacons?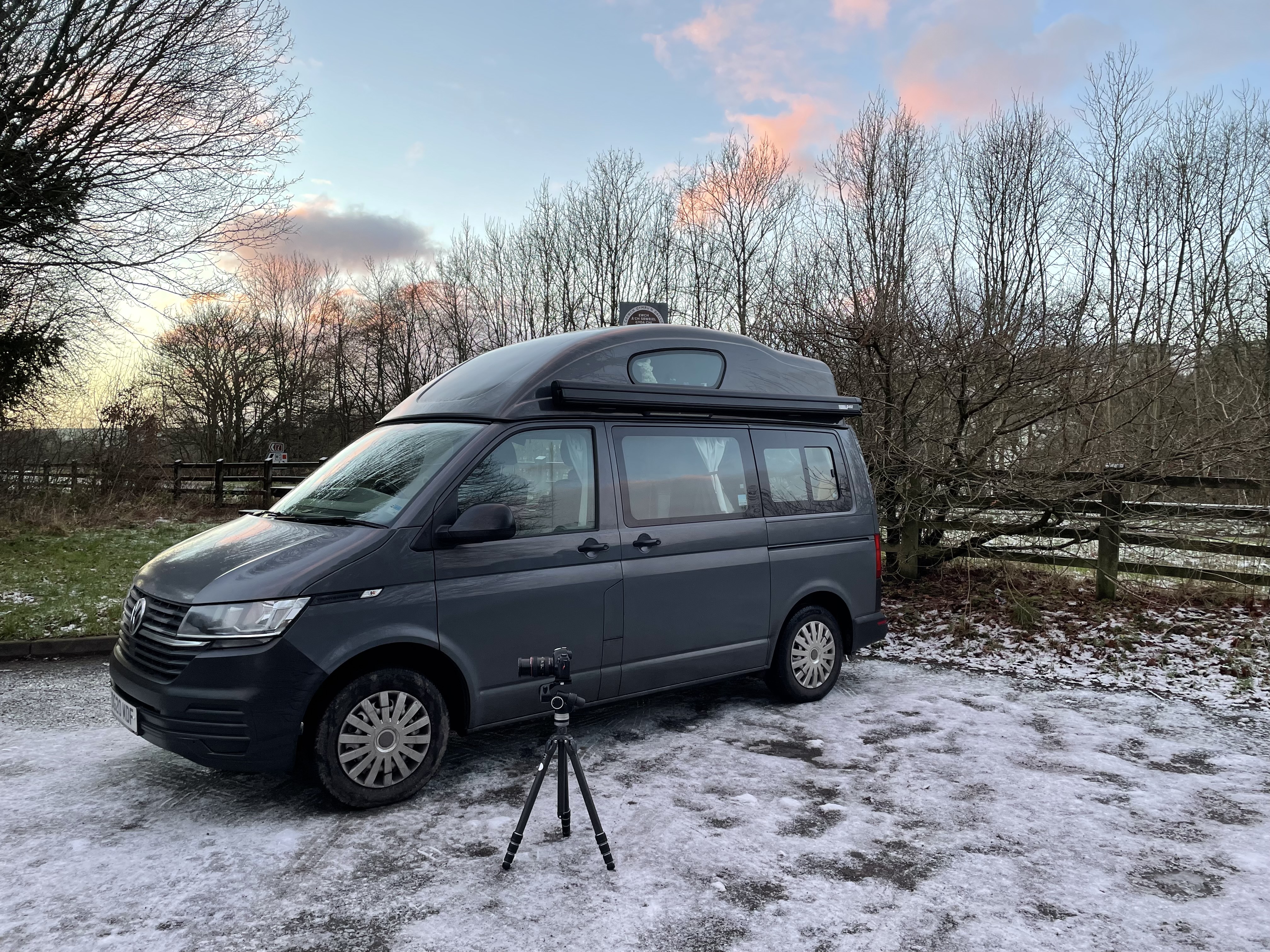 I decide to chance it. There's an inch of snow. I take the tripod off the side shelf of the van and fix my camera to it. I open the side door and lose my footing as I step out of the van (think the burgler in Home Alone on the cellar steps). I manage to hold onto the door. There's an inch of frozen snow on the ground.
Darting along the treacherous roadside embankment I use the tripod as a counterweight to my slipping and sliding. I come to a slipway in the road that leads to a farmstead. Tucked beyond the slip, set into a field, with its bellcote facing the might of the Cambrians is St. Anno's. I take a few shots from the roadside and then head in to the churchyard. Access is through a swing gate beneath an arch of shrubs. I love transitional areas like this. The impromptu archway into the churchyard forces me to duck and dive, I snag my tripod - it's a passage of rights.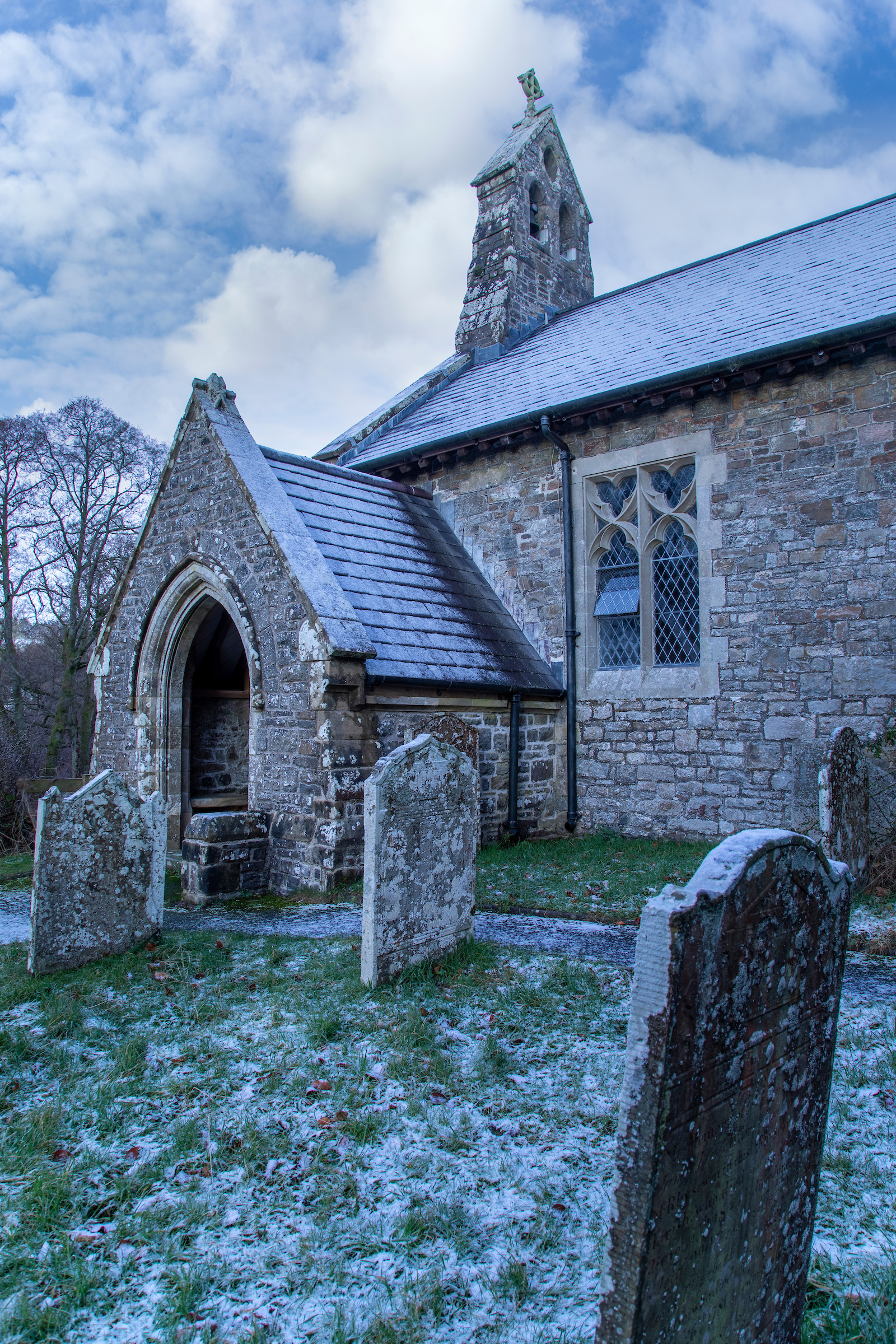 On the other side is a monotone world. There's no contrast for the snow against the gravestones which are covered in a whitish-teal lichen. Everything looks as though it's been shrouded in white linen for the day. The effect is surreal and dreamlike. I take a few shots of the church and the encrusted swags and curves on the gravestones.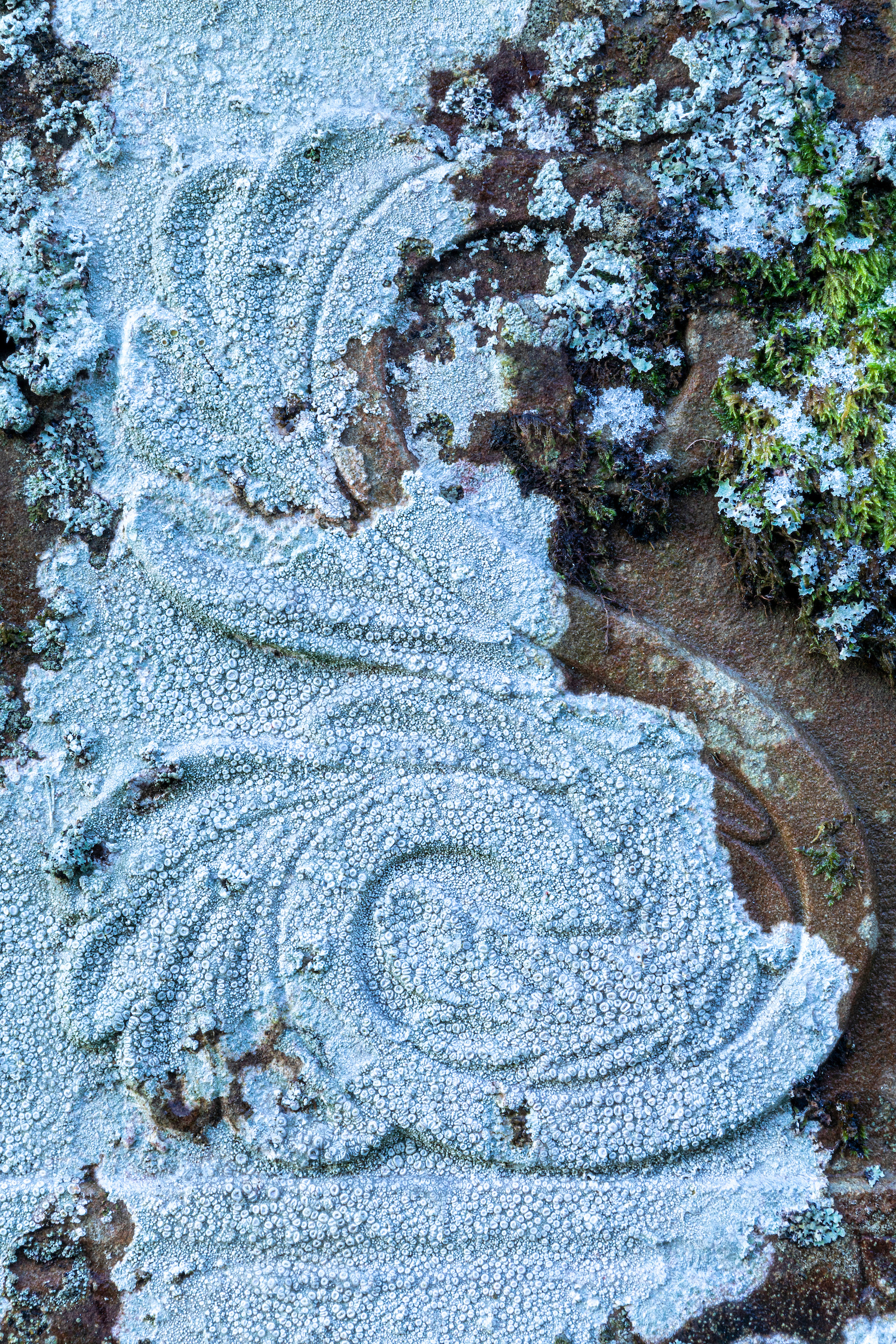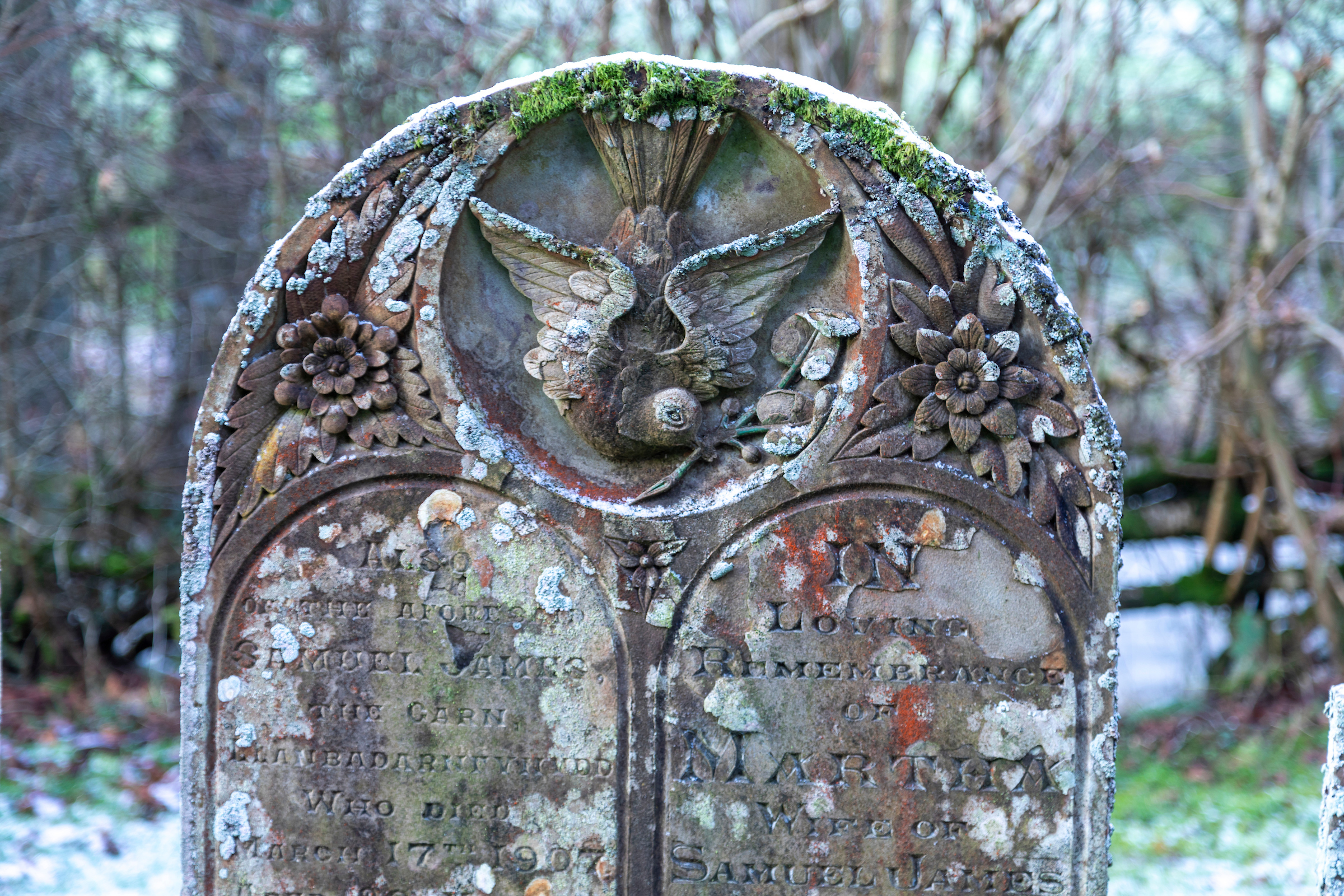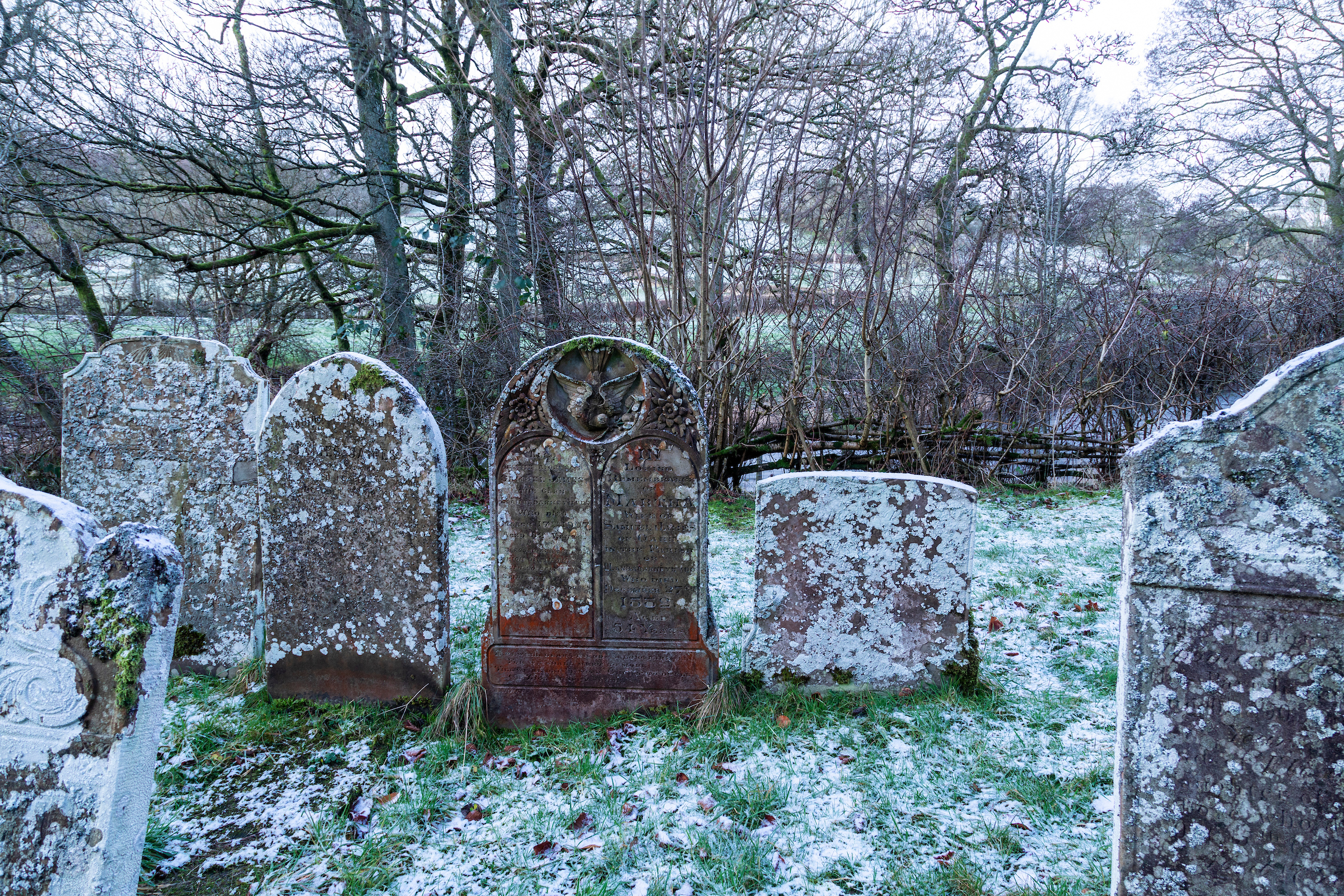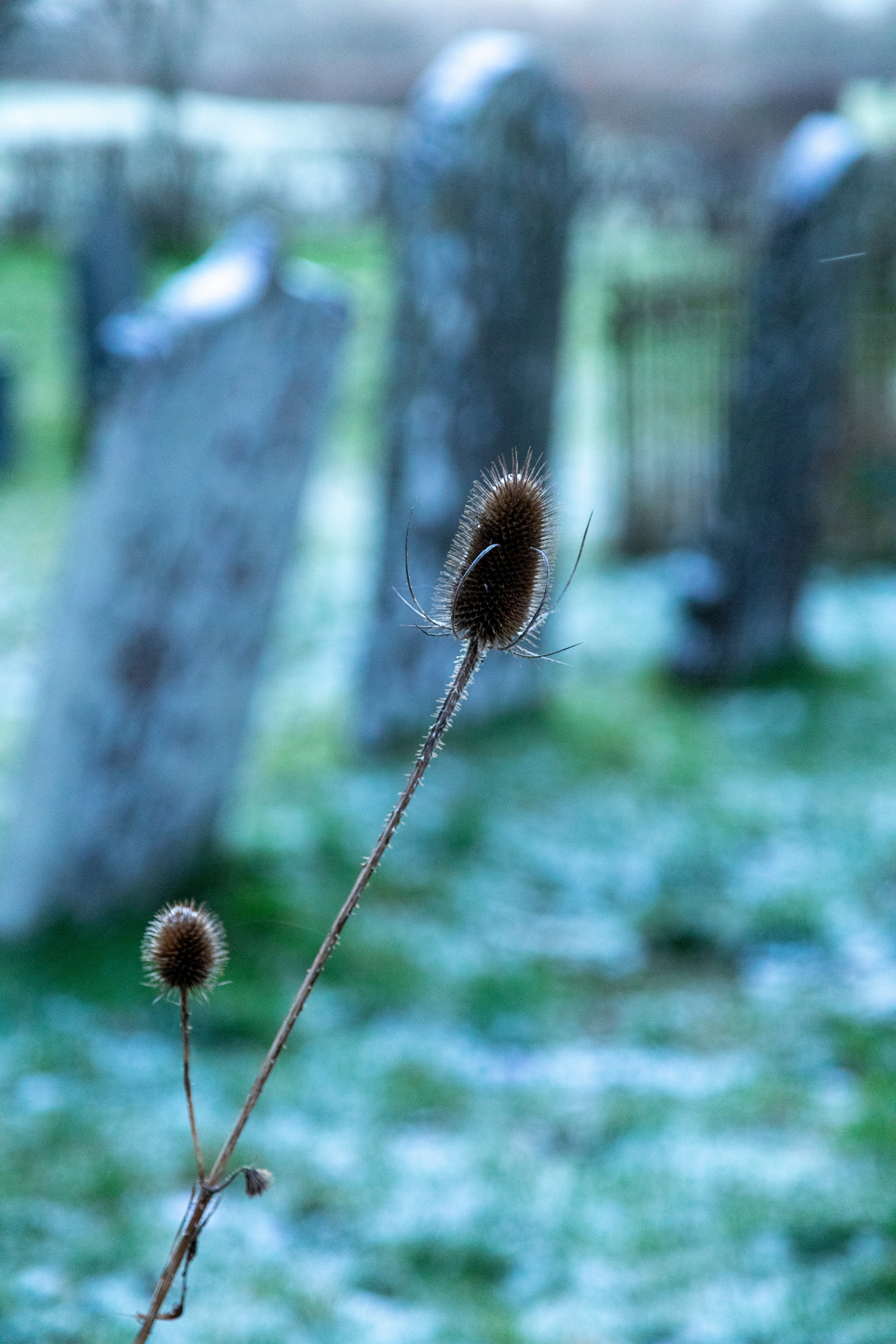 Upon leaving, I drive out of the car park and see a cloud moving to frame the church, its underside lit by pinky hues. I've done this a thousand times or more - caught between the need to meet a schedule and the piercing demands of the present. I swerve the van off the road into a lay-by opposite the church. I pull out the tripod and camera again and re-take my position opposite the field. The sight is so heavenly that I forget to release the shutter button. I'm breathing heavily. 'Calm down' I say to myself - 'stop and take it in'. Before I take the photograph I need to ground myself - raise up the parabola - become sensitised to the fluctuations of light and movement within the atmosphere. I need to become the atmosphere.
Then click: a photograph taken in the press of a divine moment.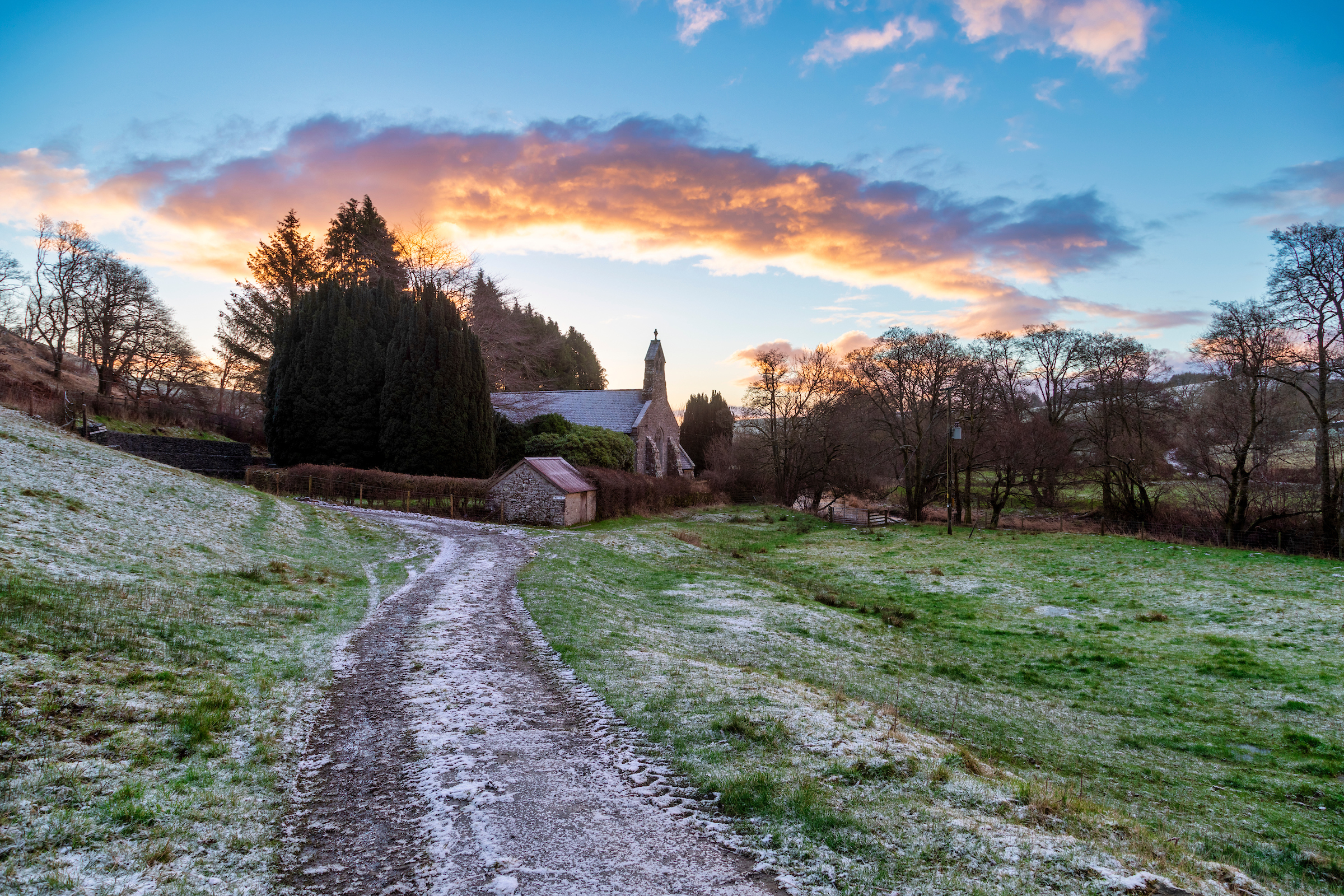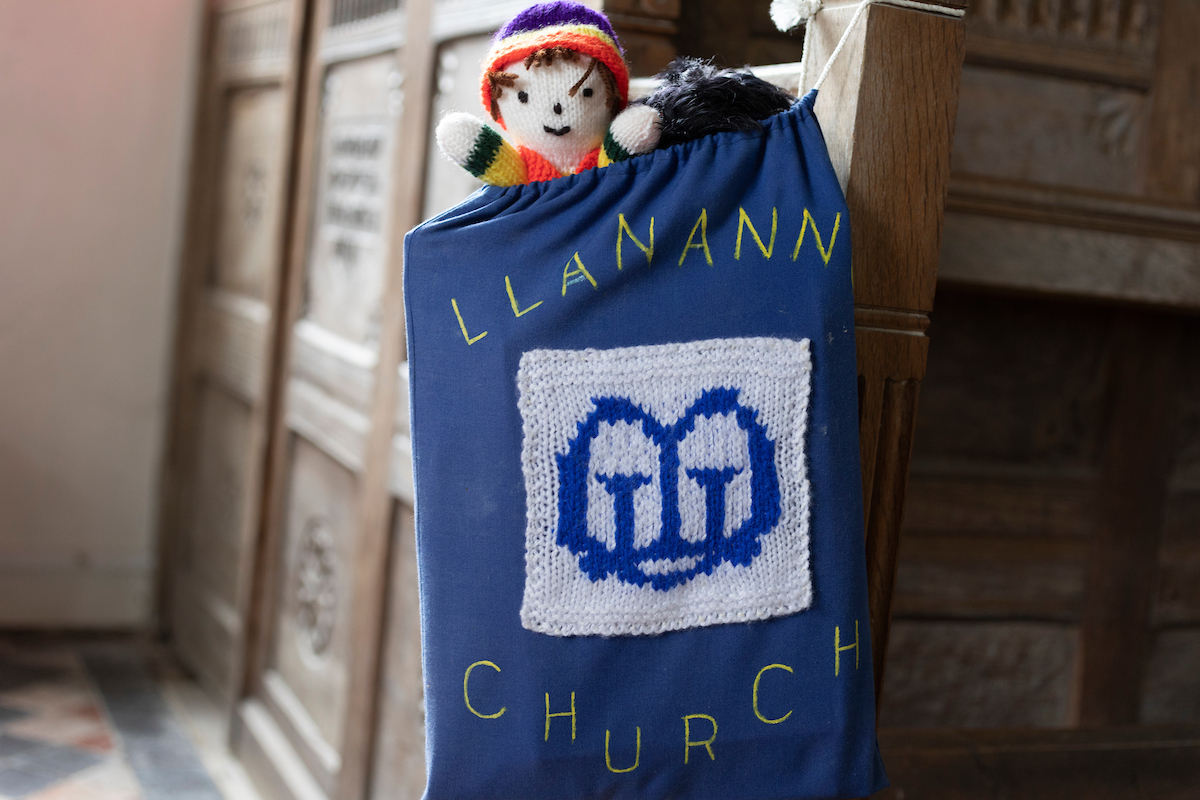 Llangollen, Welshpool, Montgomery Castle, Ludlow, Llananno.
Route for Explorers
There's a delightful drive from Llangollen via the A483 to St. Anno's - taking in Welshpool, Montgomery Castle and Ludlow. (Or try it the other way around). I recommend spending three or four days exploring the area, criss-crossing the borderlands. Maybe use Ludlow or Llangollen as a base and loop around, back up through Newtown. The scenery is divine - the cultural heritage on display is remarkable. Plenty of options for camping, camper vans, B&B's and hotels in Welshpool, Llangollen and Ludlow.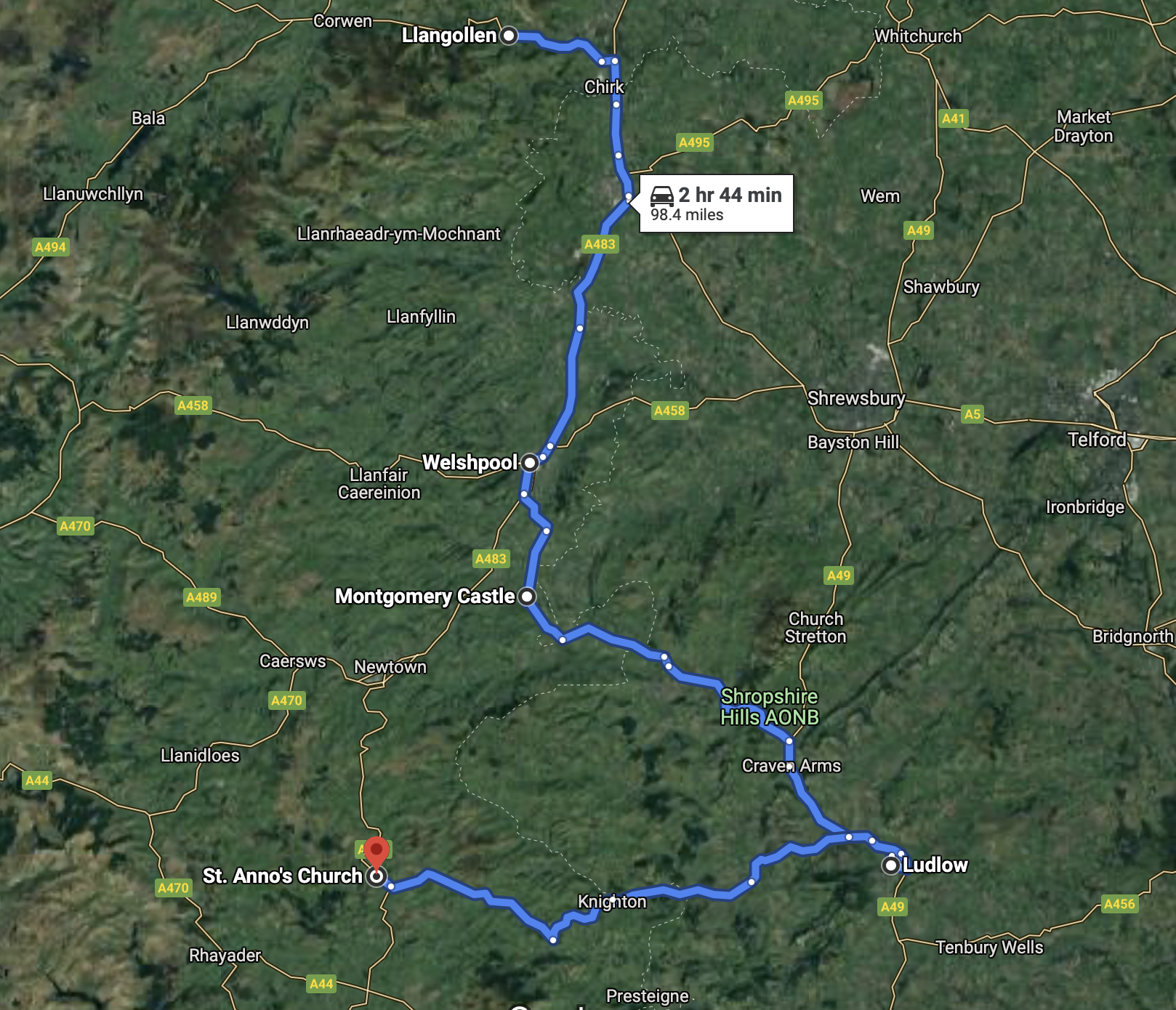 The Incentive - a destination in itself.
Inside St. Anno's, the visitor is in for a real treat - I don't think I've experienced anything as intricate as the screen here - even in a cathedral. A pilgrimage to this place will also take you into a gorgeous valley layered in history. Check out here for opening details.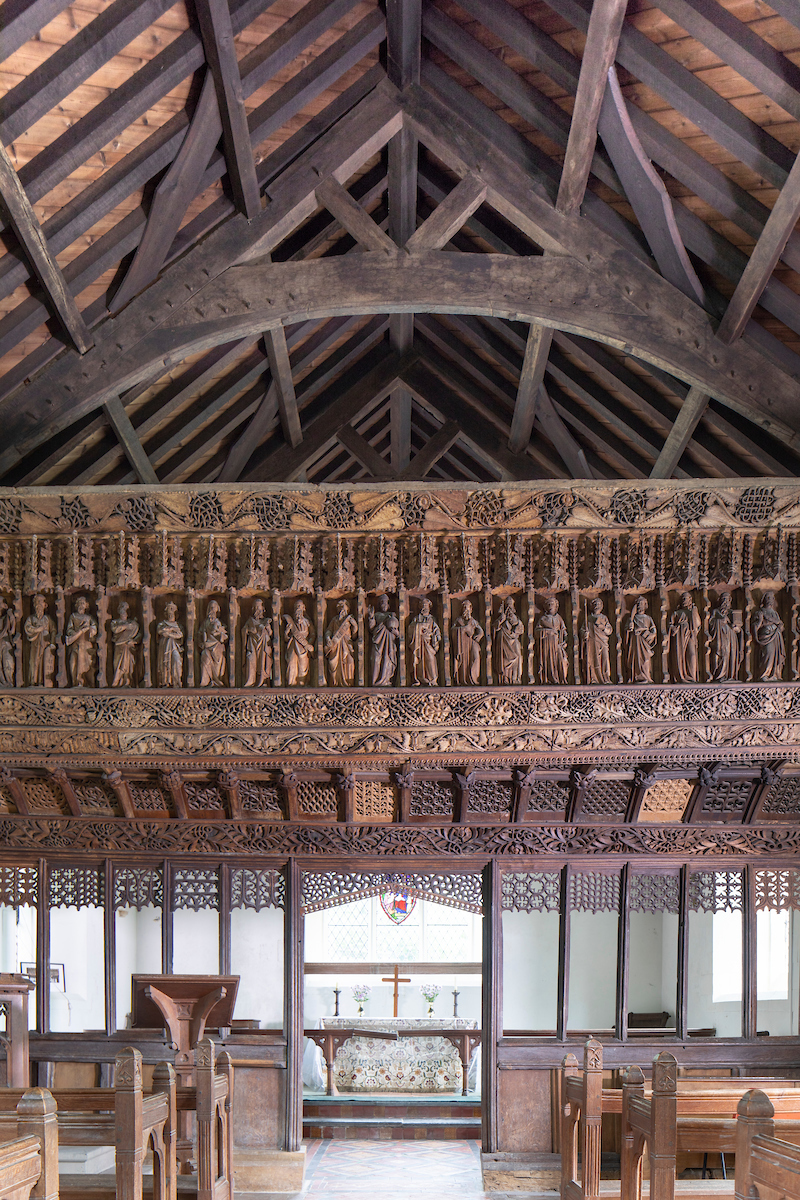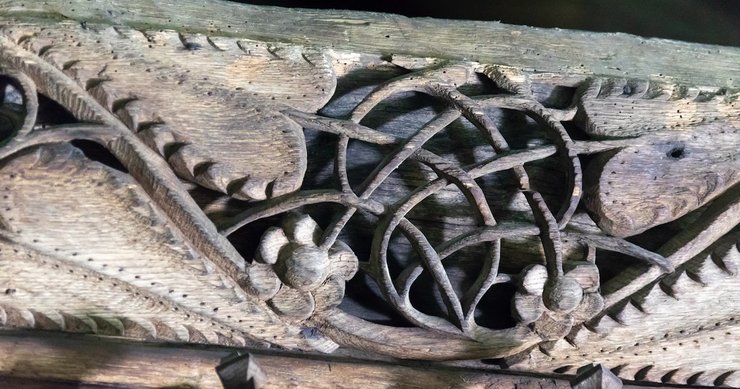 Ignore the words - just look at the pics... [more...]
Vanlife
Little did Woody know, that after driving through this...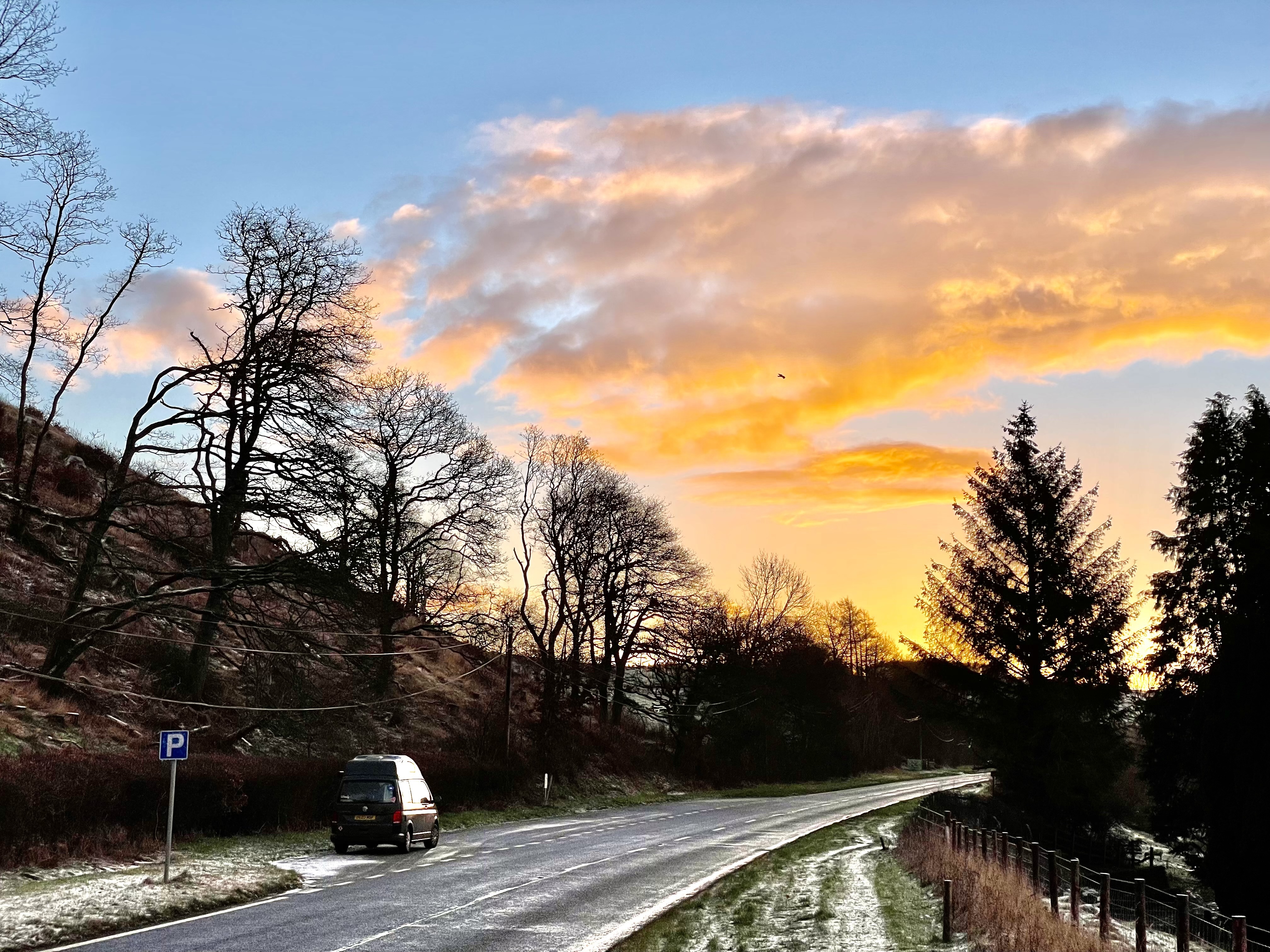 He'd be subjected to this....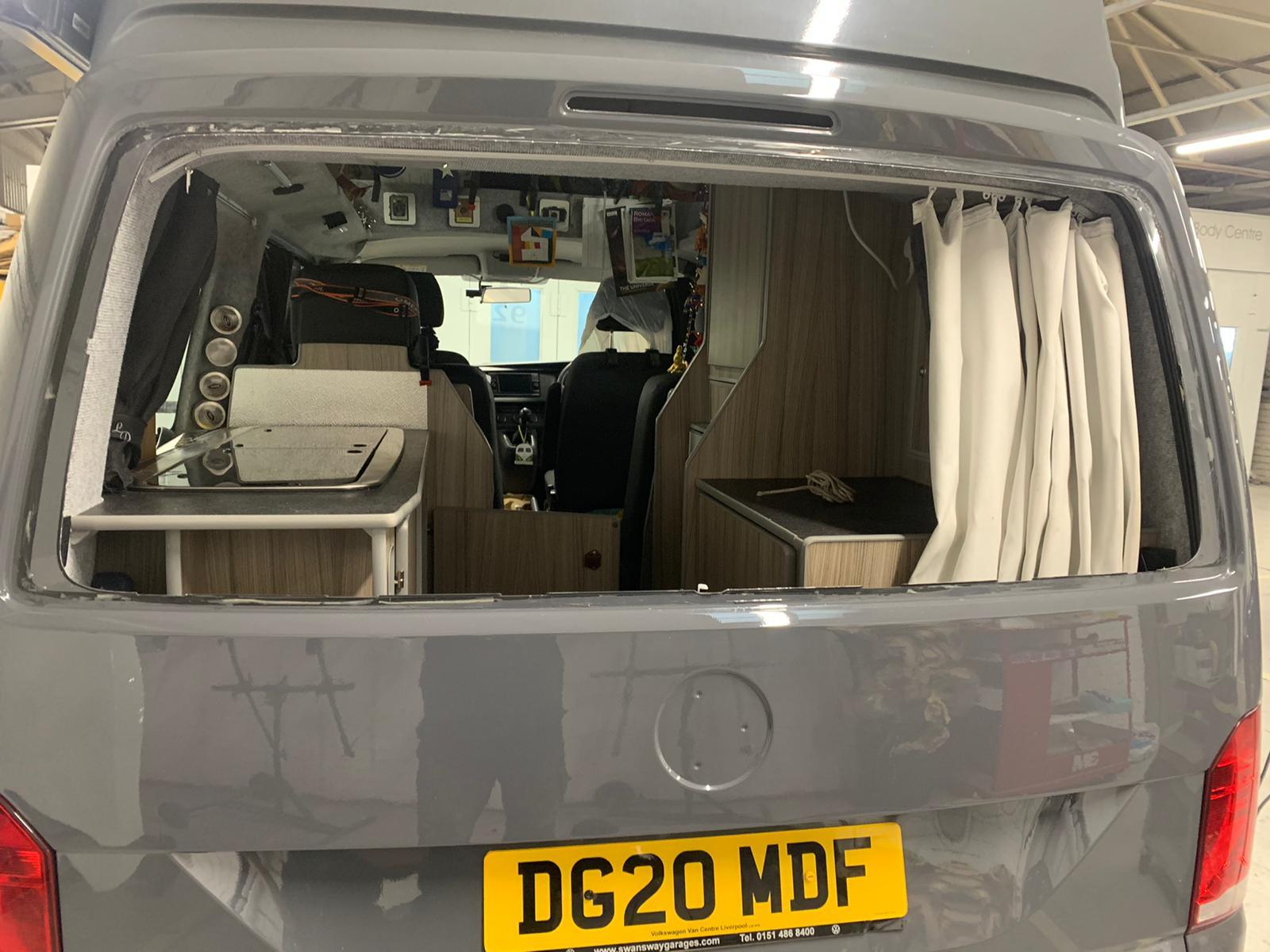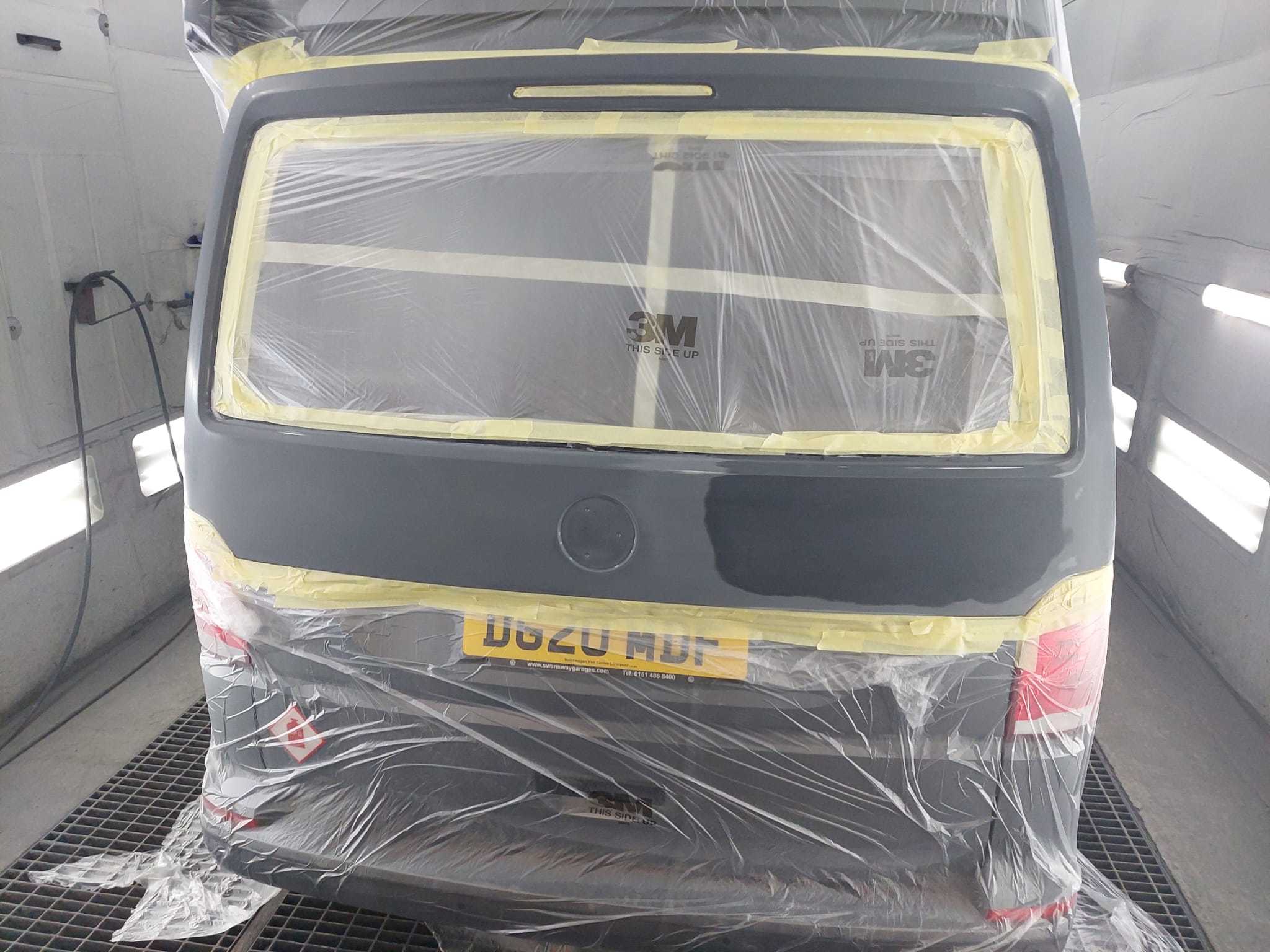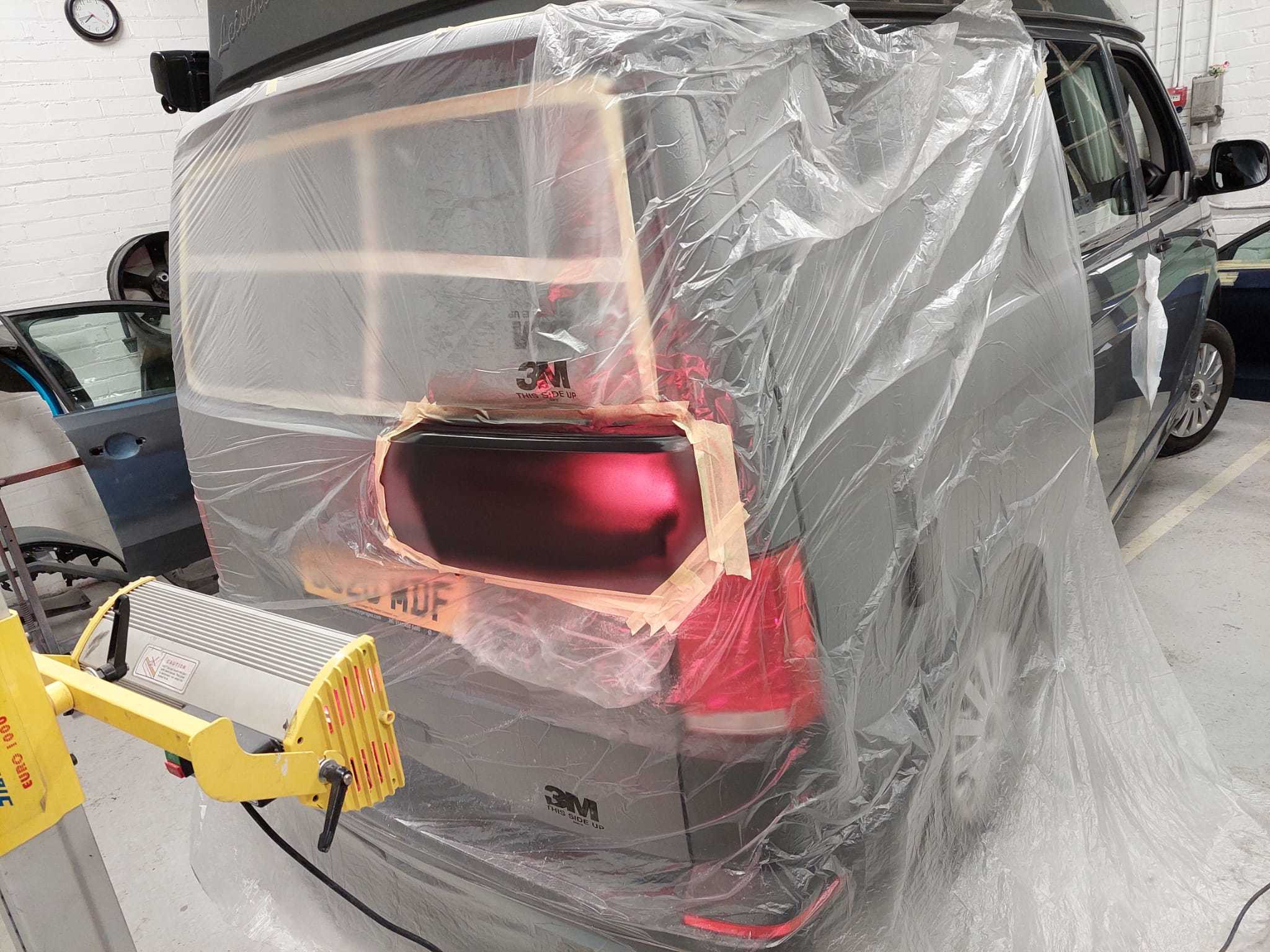 Woody was a victim of storm damage. A slate hit the back of the rear door. Big shout out to Inchcape Accident Repair Centre, and to Tia, who's been a huge help.
On My Coffee Table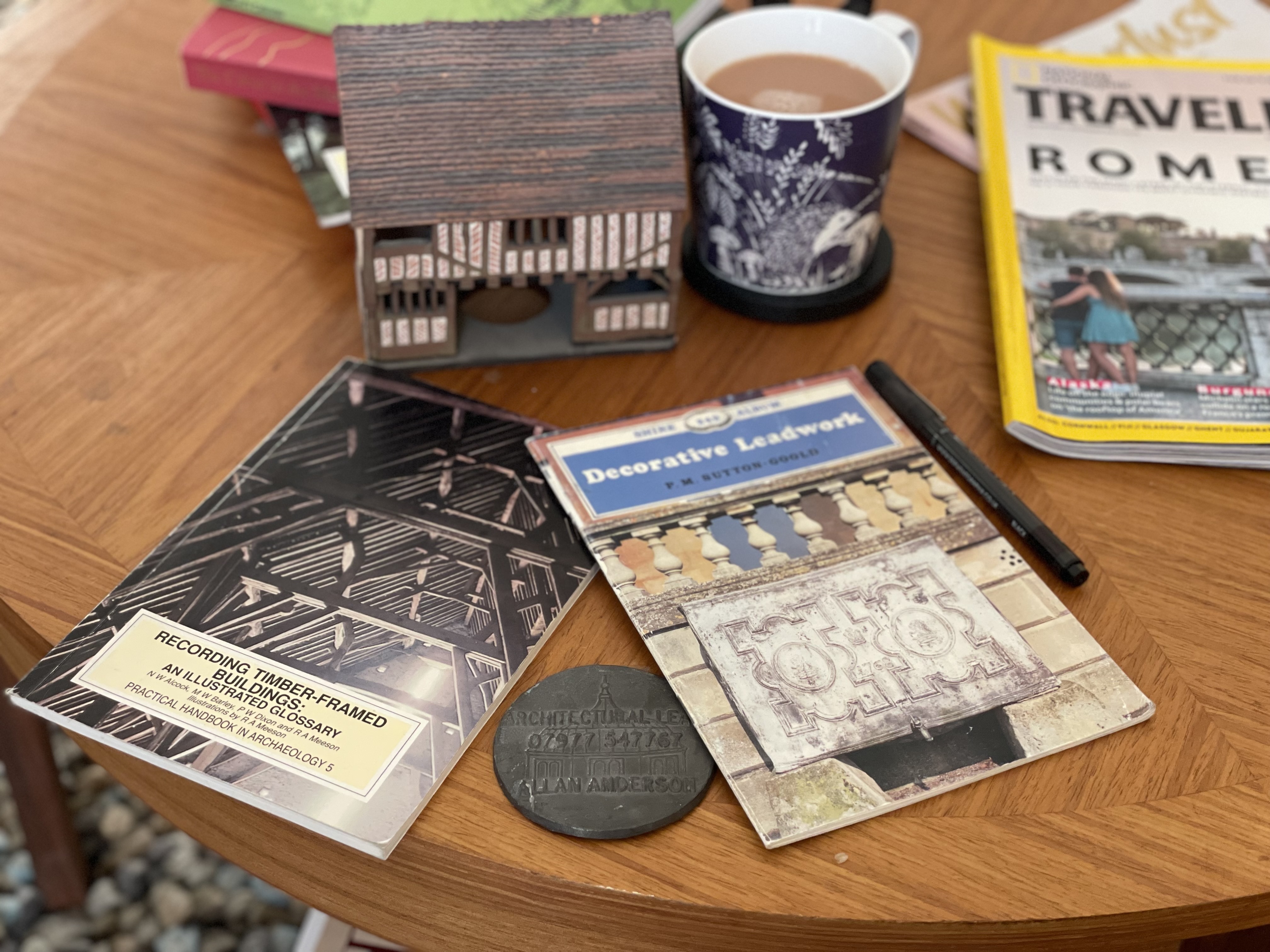 Decorative Leadwork: Shire Album 249 by P. M. Sutton- Goold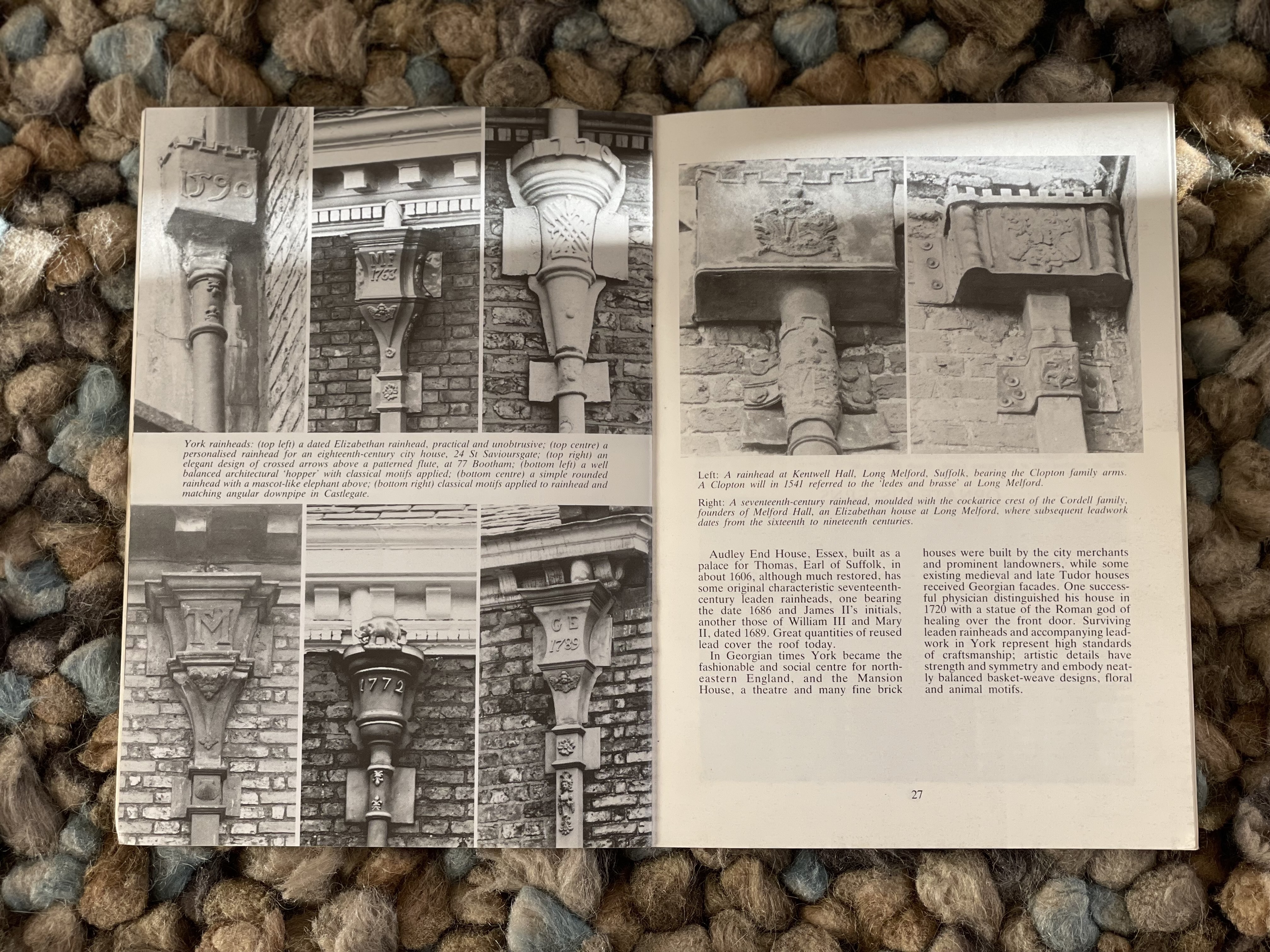 Recording Timber-Framed Buildings: An Illustrated Glossary
Practical Handbook In Archaeology 5
N W Alcock, M W Barley, P W Dixon and R A Meeson.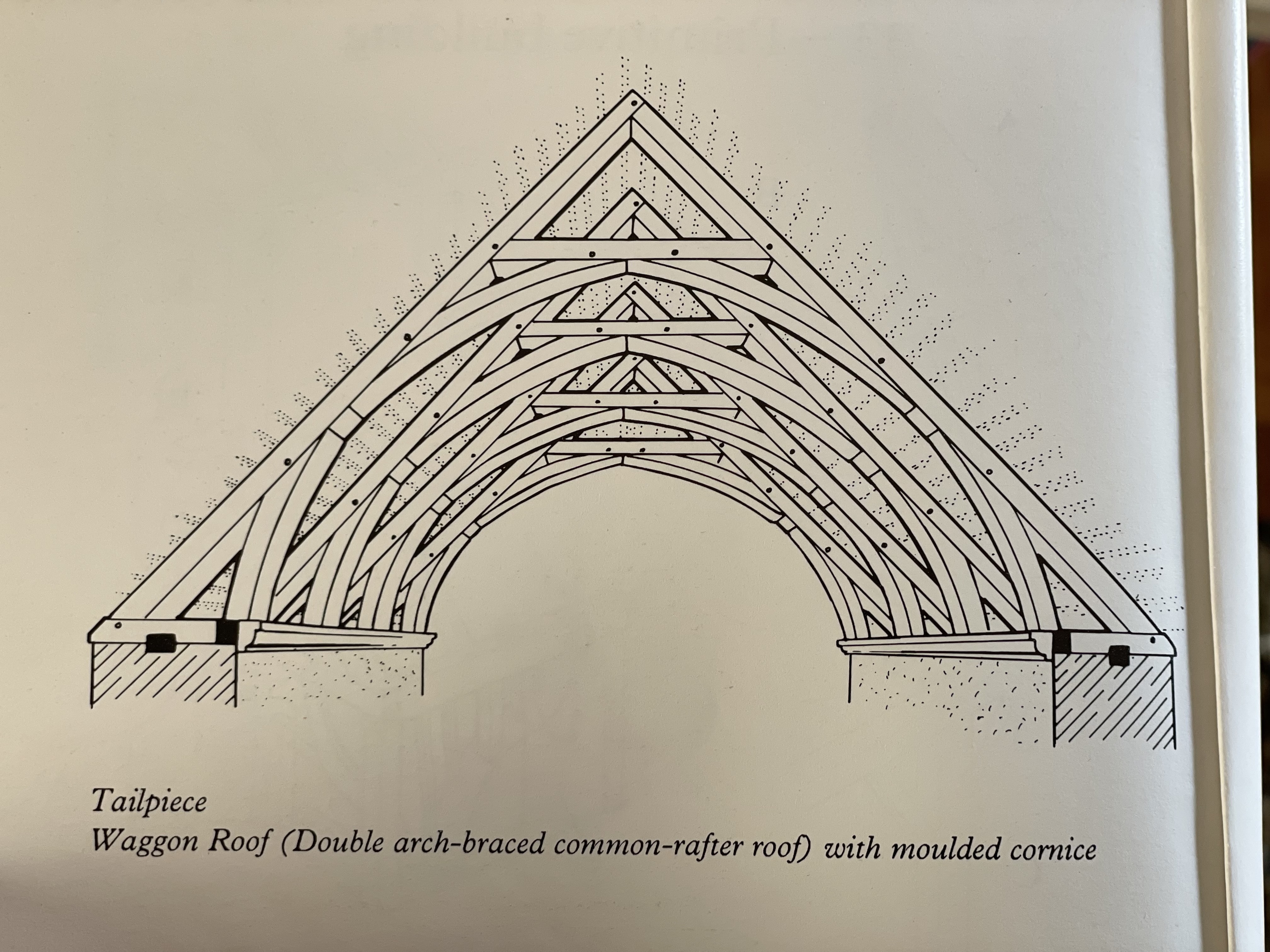 From The Charo's
All The Mighty World: The Photographs of Roger Fenton, 1852-1860
It's the early 2000's and Char and I are sat in a room full of the Puginesque. We're in a restaurant called The Crimble in Rochdale and we're chuckling. Every time we visit -  without asking, or ordering,  we have a salad bowl placed in front of us. I do like a salad, but not one that hasn't been ordered, and not one of the English type.
For me, it's one of those strange sensations - partaking in something quite normal, watching others battle with the salad imposition and then, just quietly, every so quietly, sneaking off around the room (hiding behind a rocket leaf) to look at the decorative detail.
The Crimble was the former home of Roger Fenton - perhaps one of the least/best known photographers of the Victorian age. He is not particularly well known by his name, but he is universally known for one particular photograph.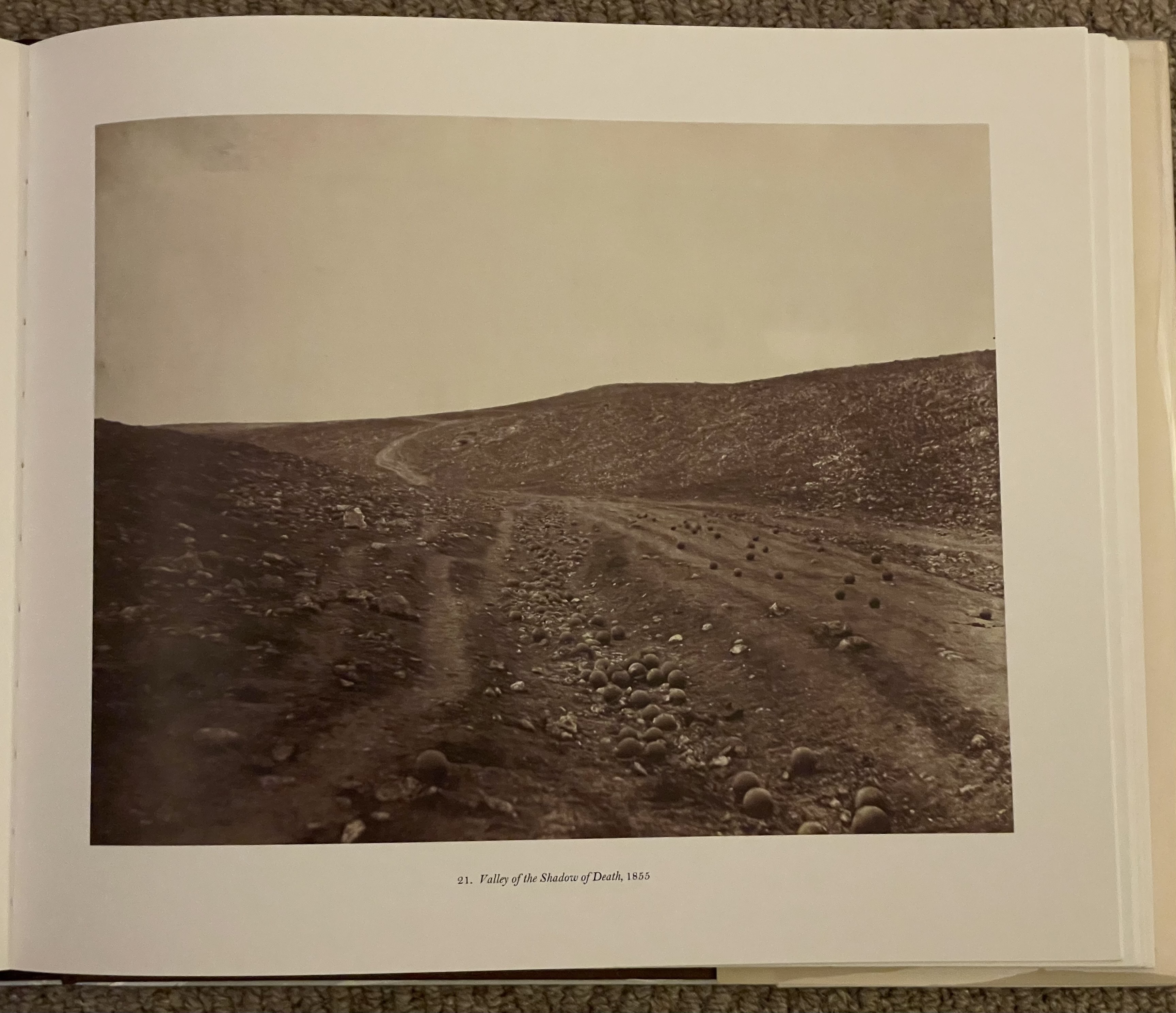 Fenton is recognised as being the first ever war photographer and his images of the Crimean War are renowned. But, he was also one of the first architectural photographers and helped found the Photographic Society (later the Royal Photographic Society).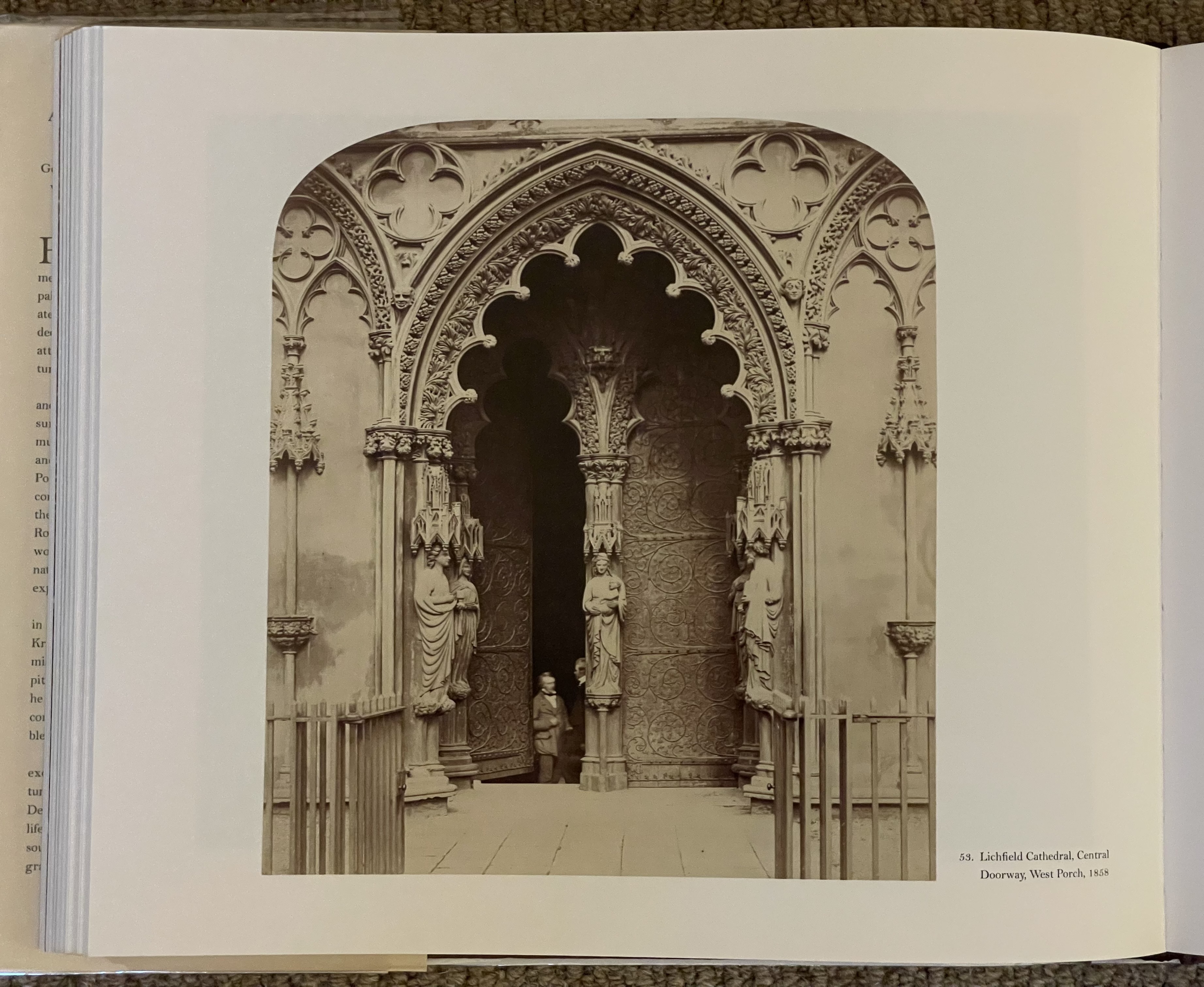 The Crimble is a matter of miles away from where I live - it isn't a restaurant any more, and I often think of my salad days, but Fenton's sphere of influence reaches much closer to my home - he had interests in some of the mills in, and adjacent to, the Cheesden Valley - a place that I've been photographing for 15 years.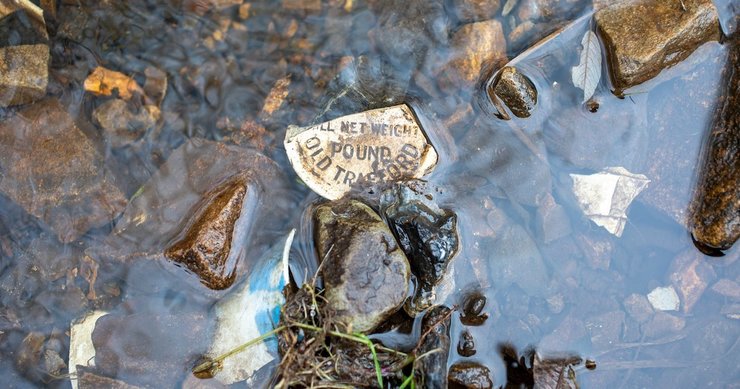 Andy Marshall shares stories about his forays into the Cheesden Valley [more...]
Bookmarked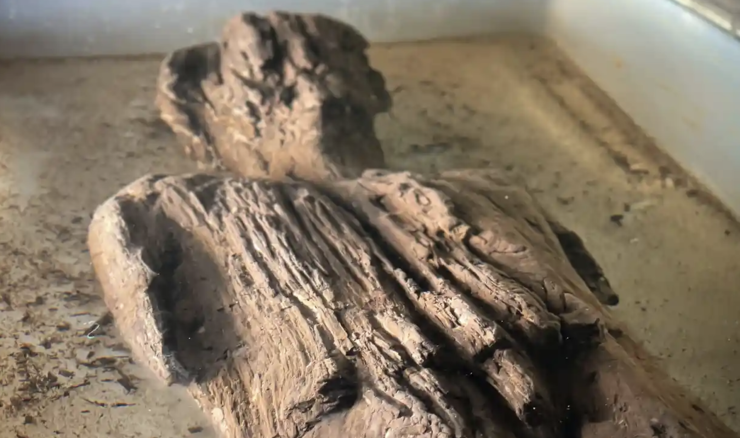 An extremely rare, carved wooden figure from the early Roman era has been unearthed in a waterlogged ditch in Buckinghamshire, the latest extraordinary find in the UK's biggest ever archaeological dig along the 150-mile HS2 rail route. The 67cm-tall figure is carved from a single piece of wood.
Archaeologists working on the route of the HS2 high-speed railway have found a vast wealthy Roman trading settlement. The discovery was made during excavations at the site in south Northamptonshire.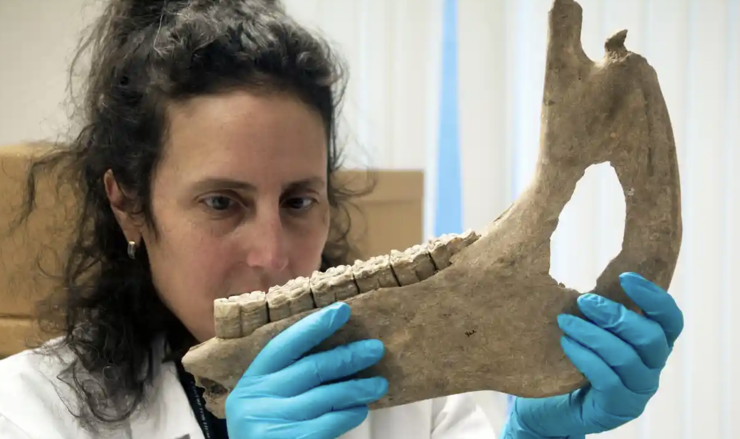 In films and literature they are usually depicted as hulking, foot-stomping, snorting beasts but a new study has claimed that the medieval warhorse was typically a much slighter, daintier animal.
Sounds
Melodious music inspired by the English landscape.
Observations
Leadwork
I've had a go at this - lead burning is the most frustrating process until you get into a run and then it keeps you in the moment. It takes a lot of skill. Here, master craftsman, Andy Livesey burns a collar for a vent.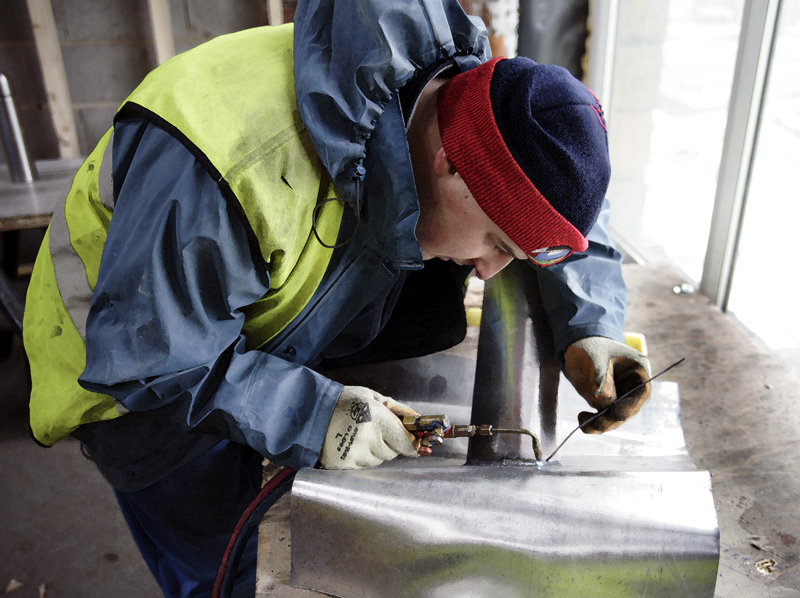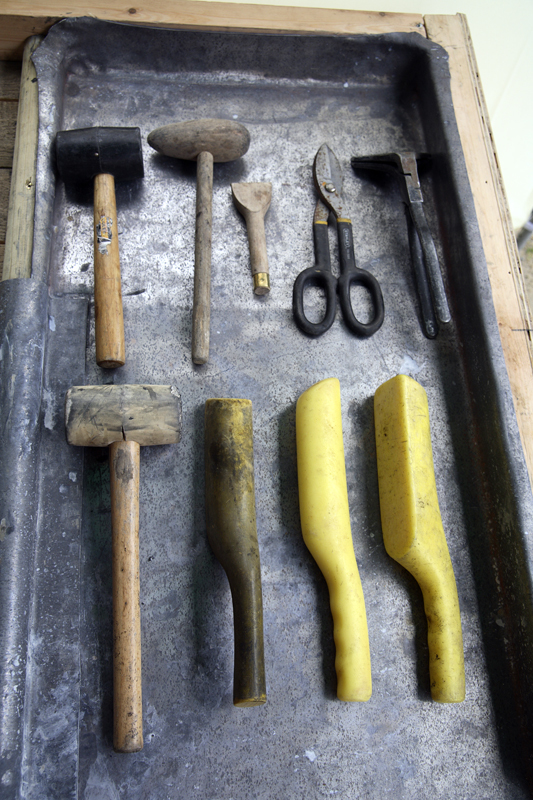 Lead roofs are recyclable. They can last for a hundred years or so and then they can be stripped off, molten down and re-cast.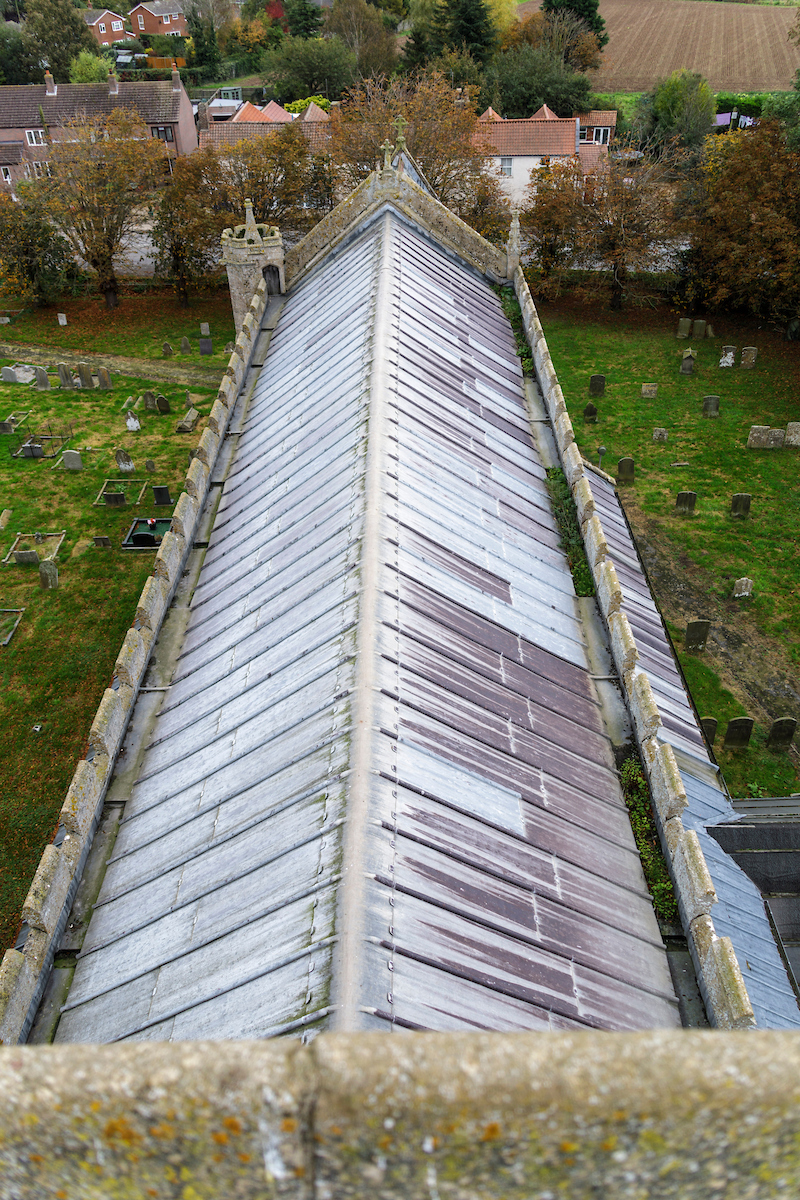 More often than not when I'm out photographing an historic roof I come across text like this below. I love the idea that there's a huge textual maze of meaning up above us on our roofs - much of it unseen - no less important because of that.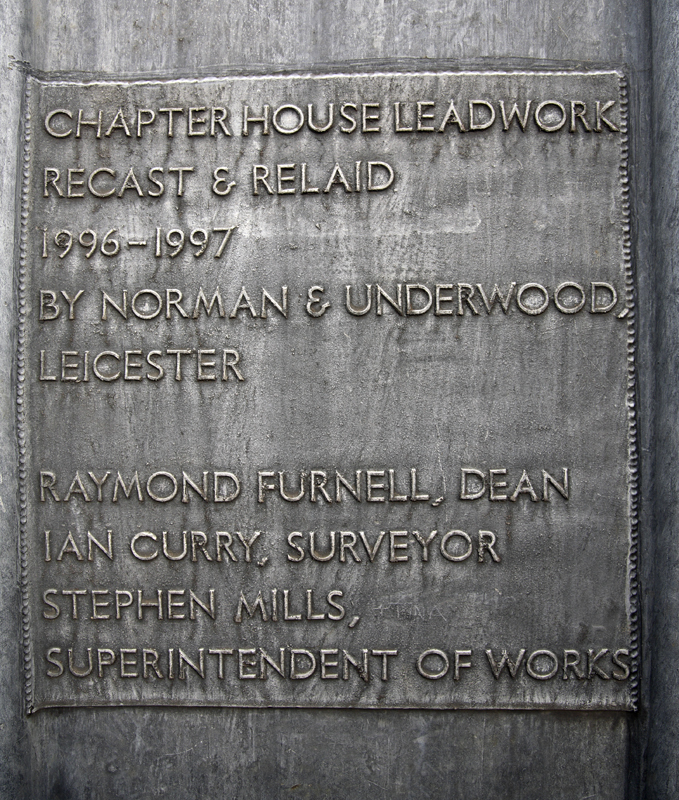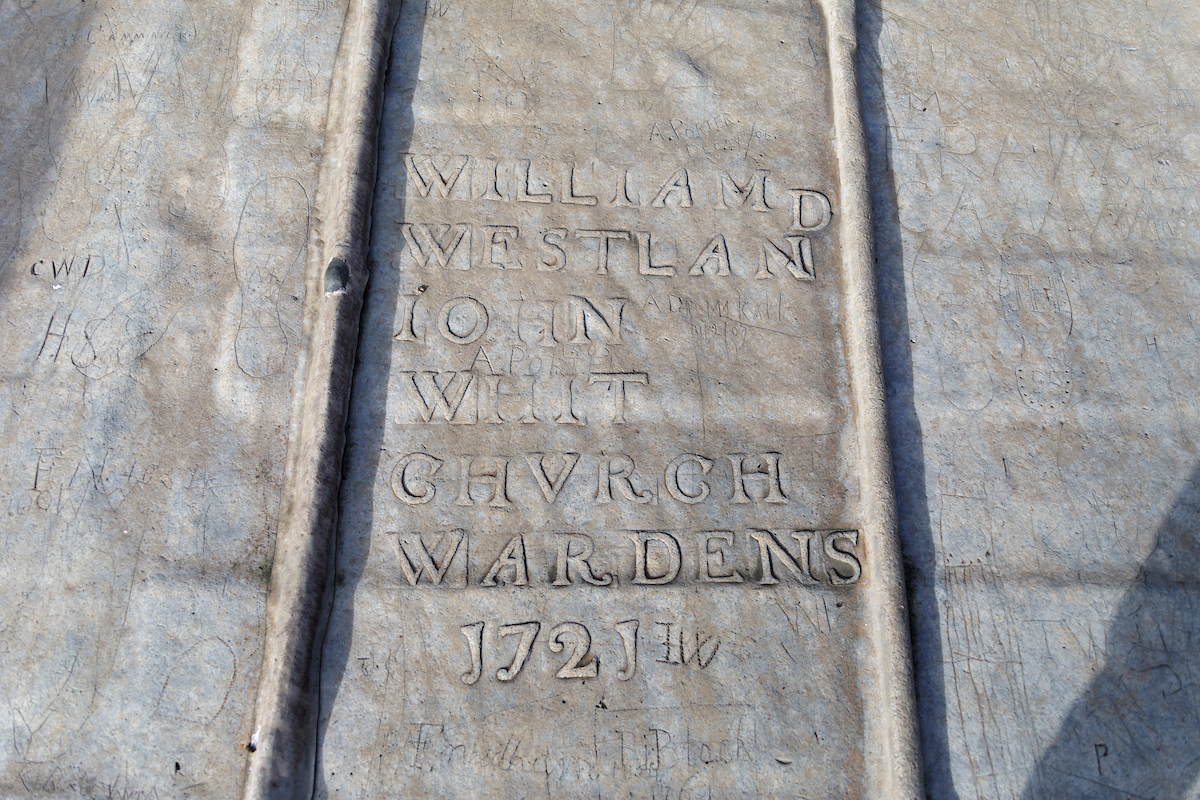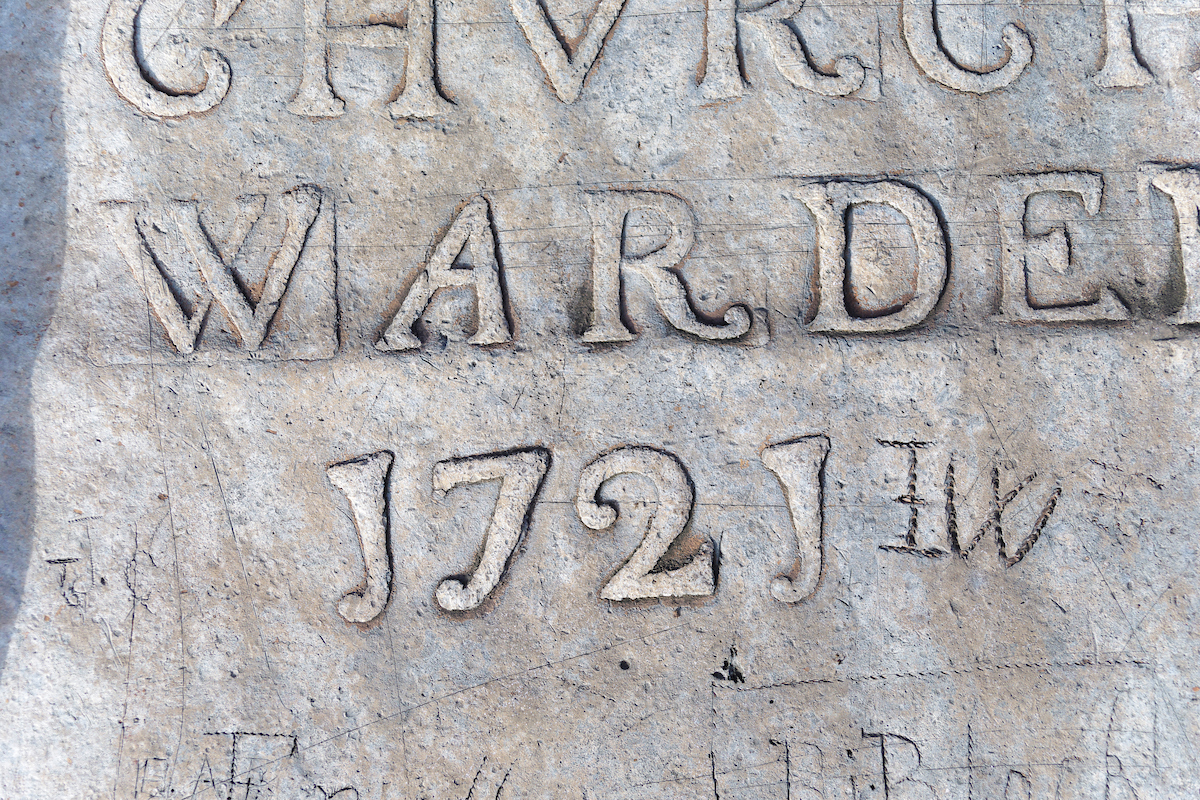 Not only the commemorative words, but also geometrics and shoe shapes. I've seen outlined shoe markers in most counties across the British Isles - an act that was common knowledge across the nation, it seems, from the late C17th onwards.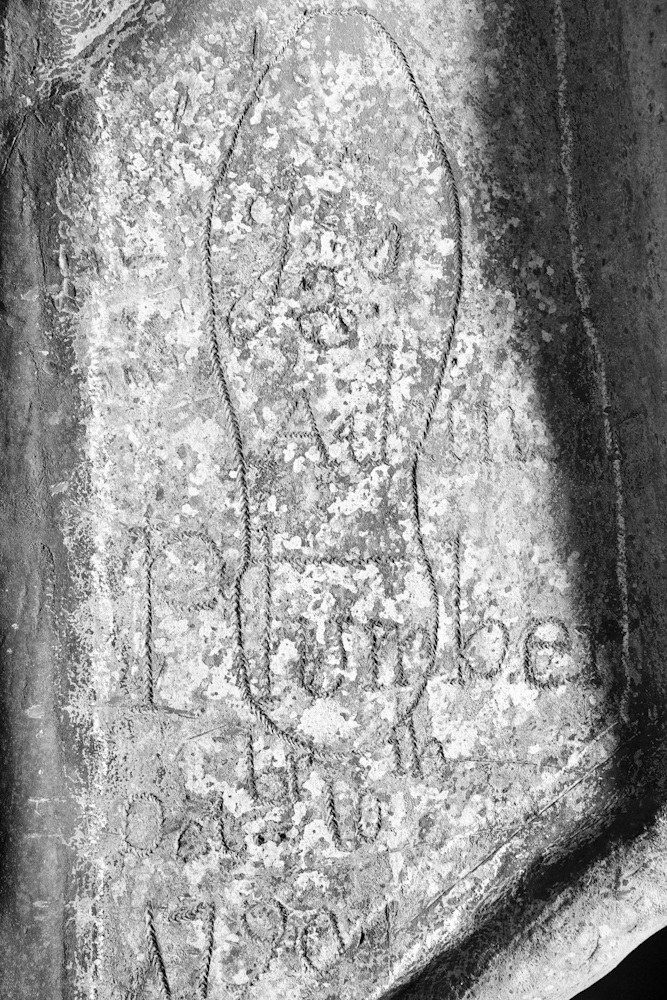 The remarkable roof at All Saint's, Benington, Lincolnshire is full of graffiti.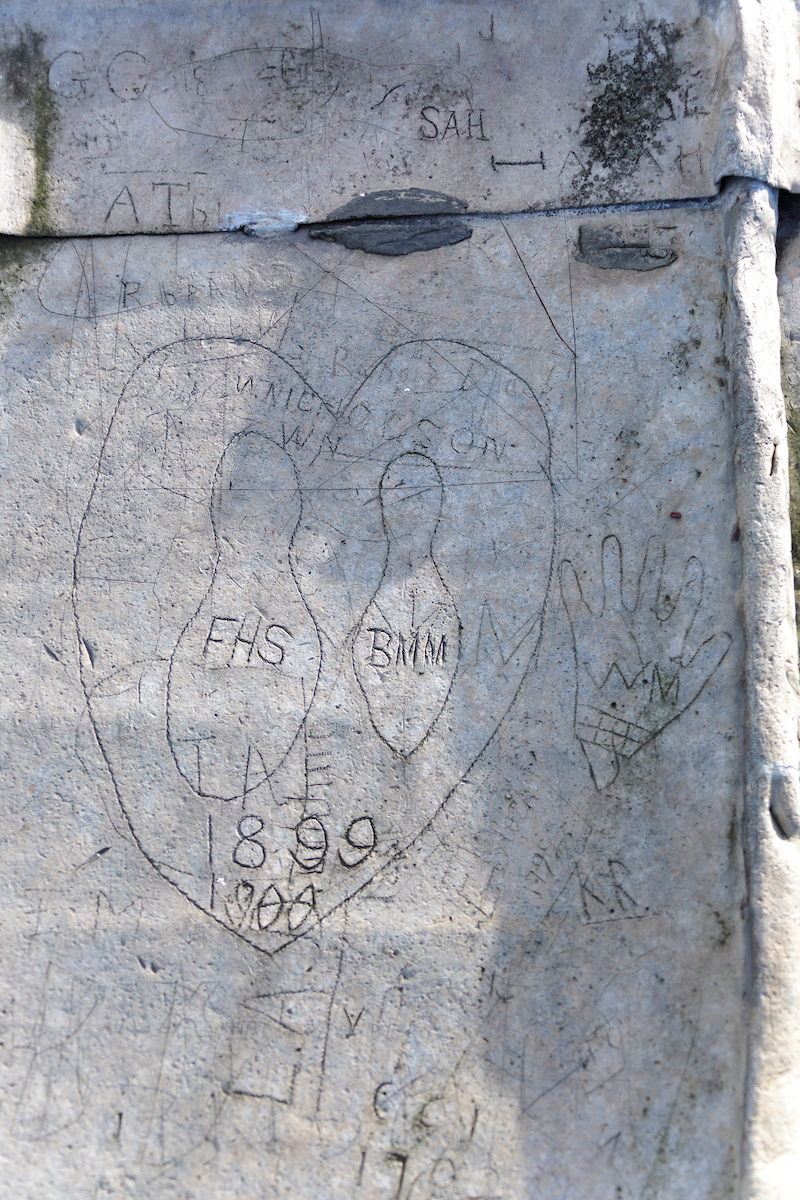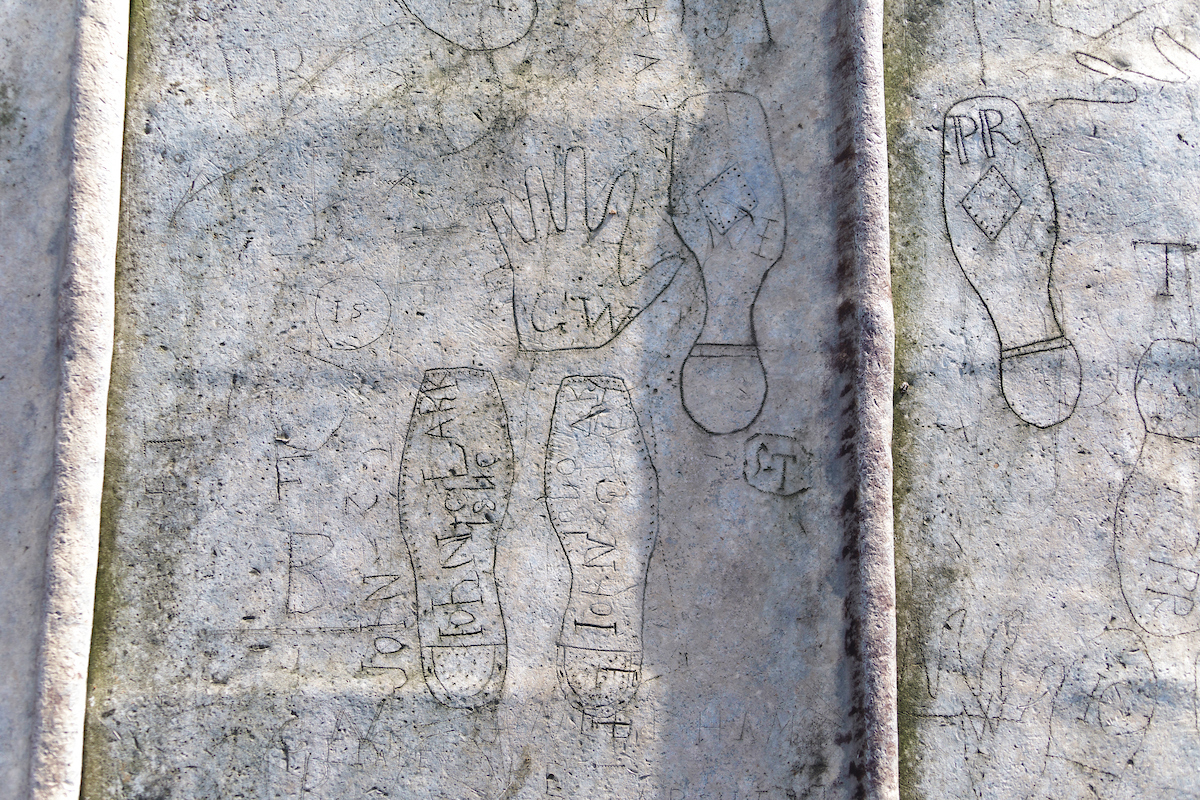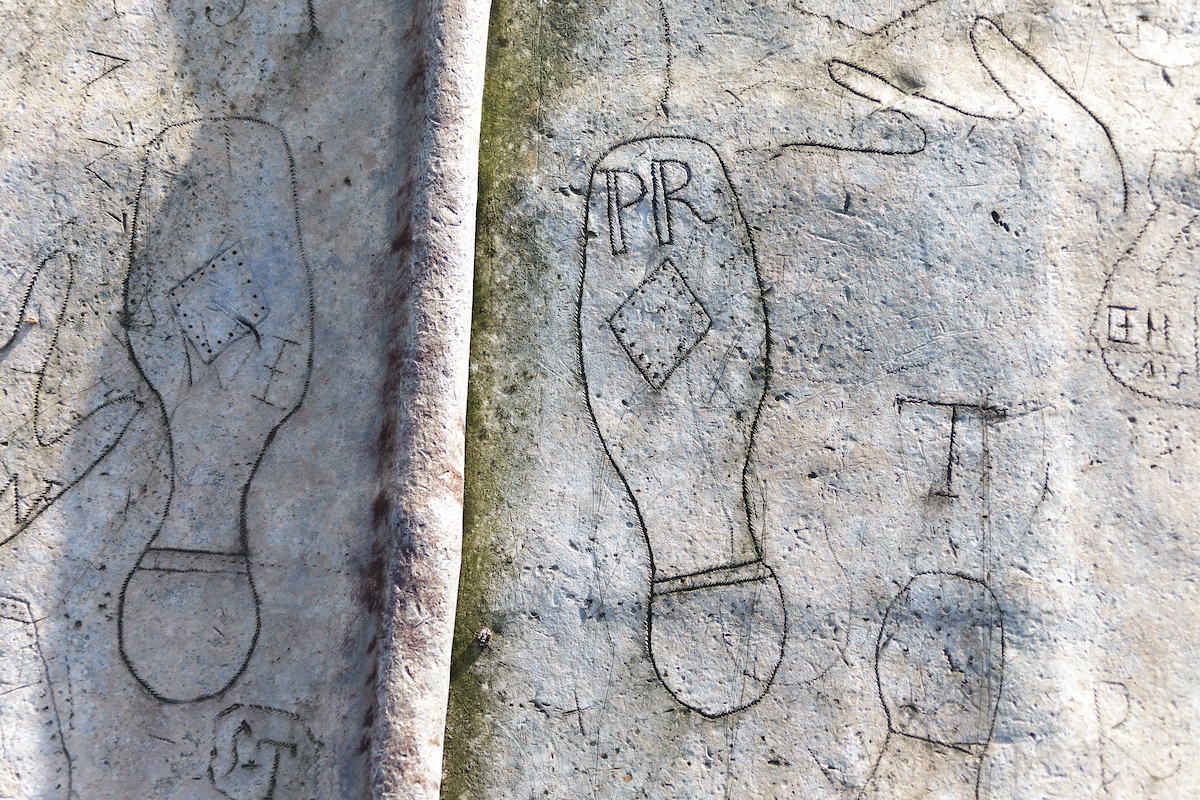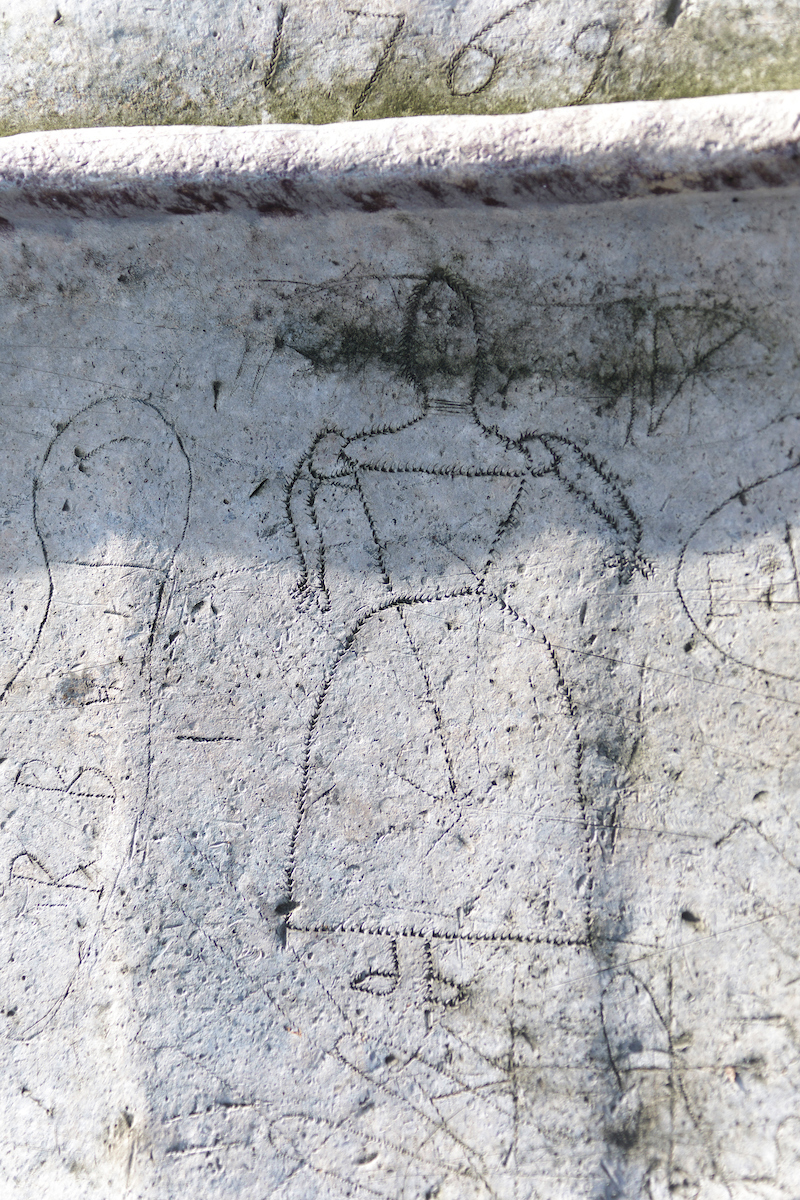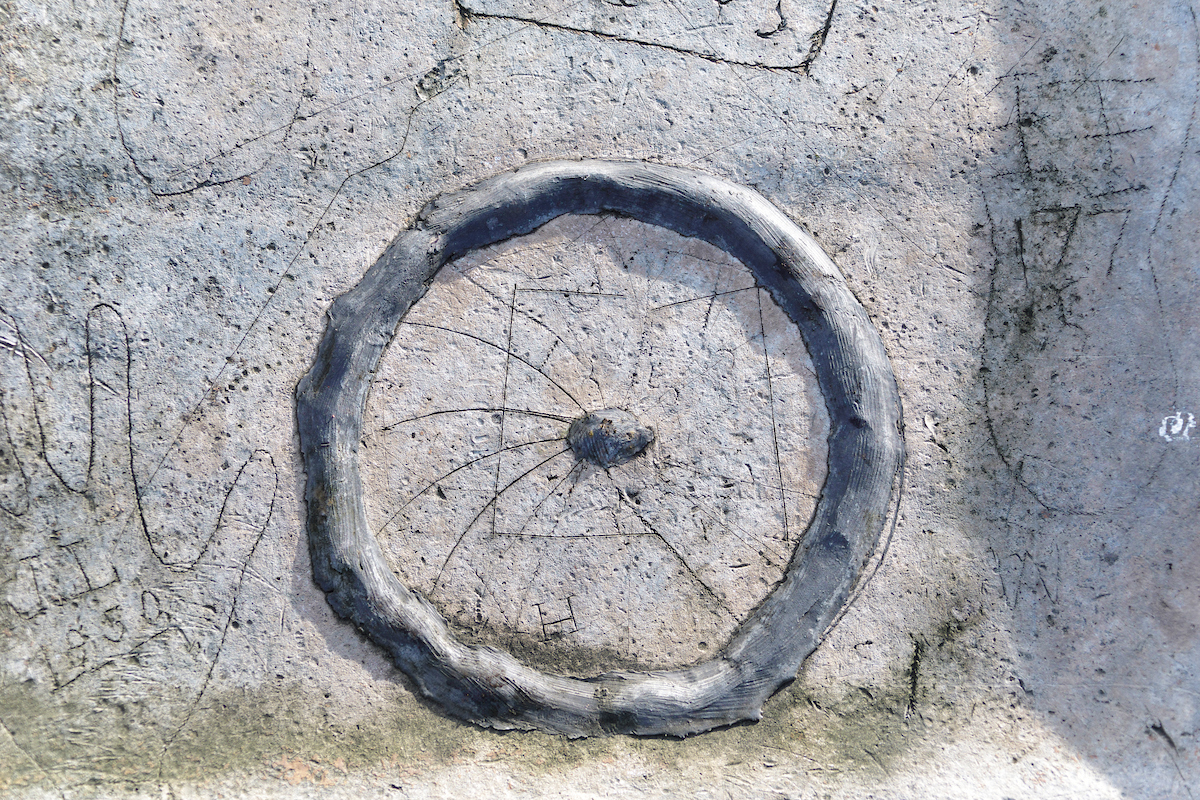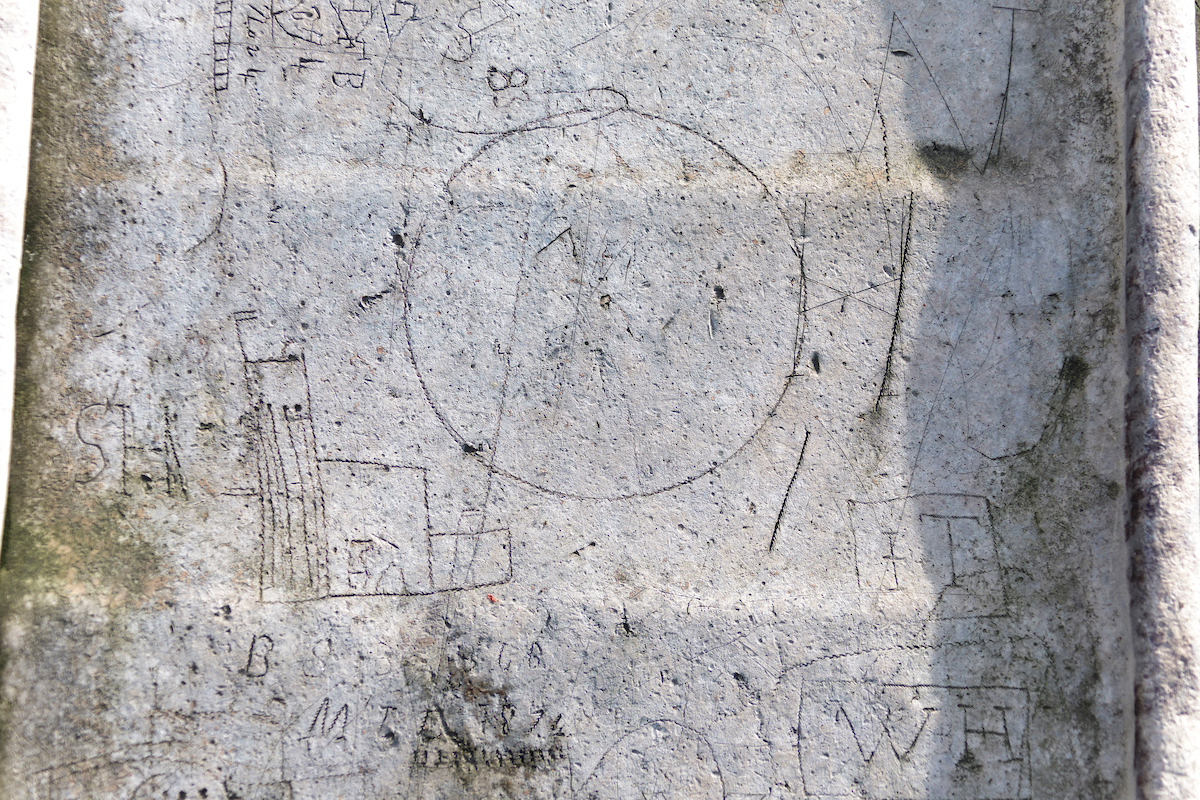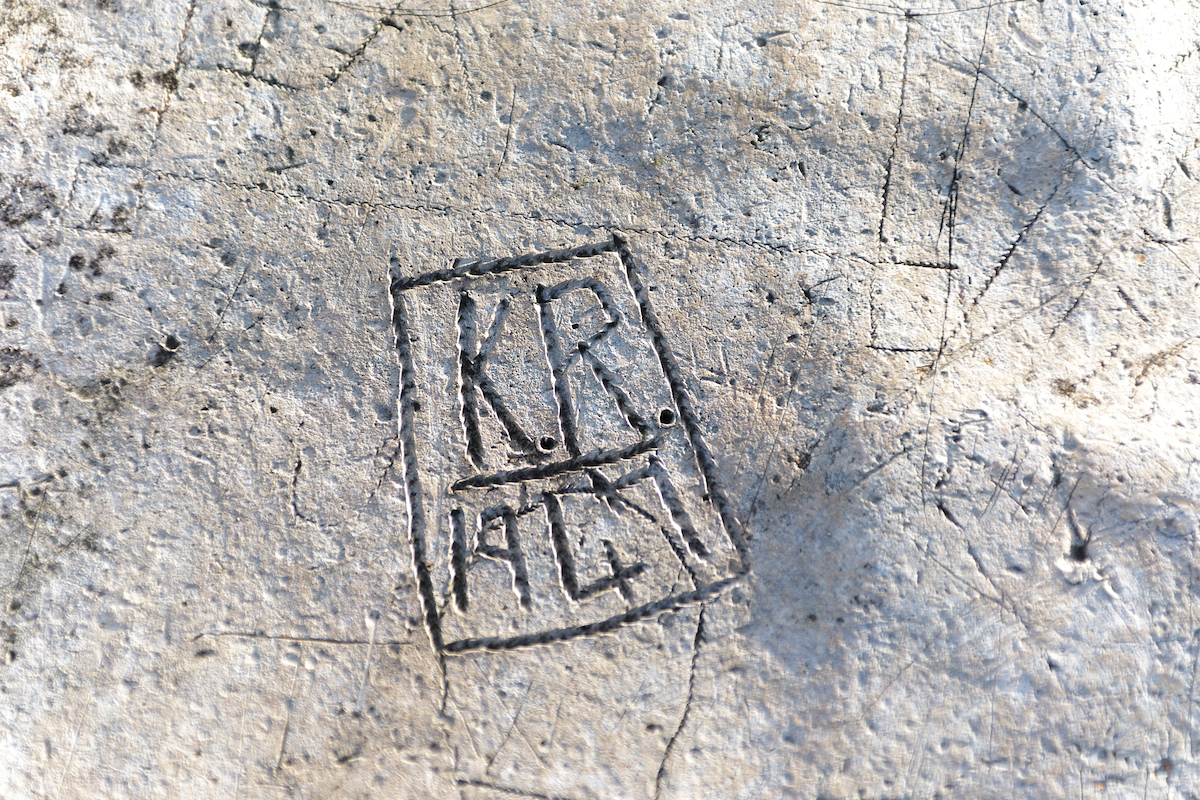 From the Twittersphere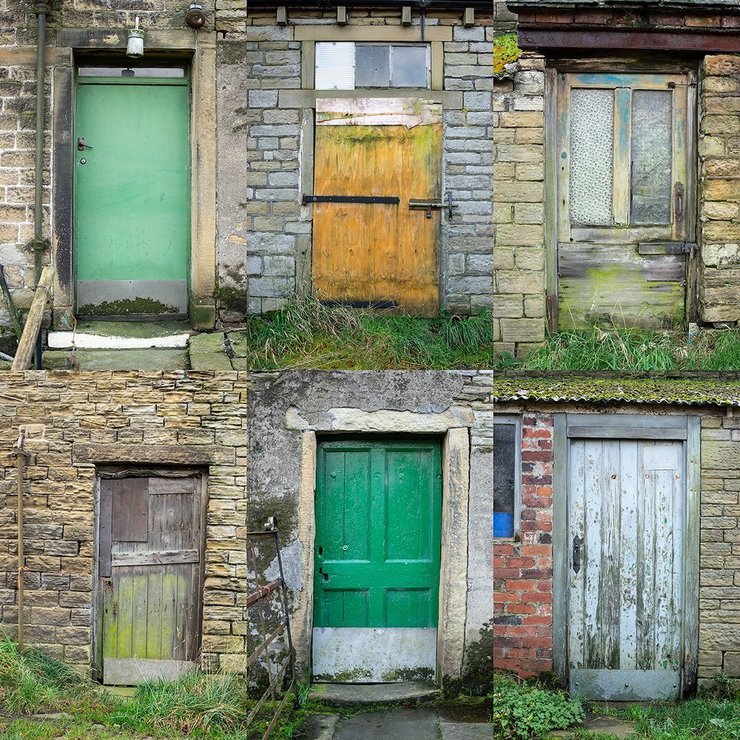 Doors of a farm. Longwood. Huddersfield. @PennineThe @GrimArtGroup @HuddExposed
Become A Member

I love creating this digest - it's a labour of love - and it remains free to all - posted out on a weekly basis, more often than not, from my travels in my van. It documents my engagement with our increasingly threatened historic built environment (heritage) and helps others form attachments, ties and obligations to place.
From a Victorian trading shack in Oregon, USA to a medieval church in Stratford, England, our heritage is a vital part of our wellbeing - it nourishes us and contributes to a sense of identity. The aim of this digest is to underpin the significance of our heritage and share it with others to confront creeping baseline syndrome and help others develop new ways of seeing and interacting with the historic environment.
It takes a day every week to produce this digest and you can opt in to support my work by becoming a member. There are some juicy member benefits too - check them out here.
Thank You. 📸🚐🏛
My Linktree
Architectural and Interiors Photographer, Writer, Placemaker.
And Finally...
A huge thanks to those that have signed up for membership.
As well as the weekly Digests, you'll also receive an exclusive 'Patina' monthly digest at the end of this month. Here you'll be able to glimpse insights into how my book is developing (with extracts) and also get a link to your free digital download.