"Take the universe and grind it down to the finest powder and sieve it through the finest sieve and then show me one atom of justice, one molecule of mercy." Terry Pratchett
---
Image Of The Week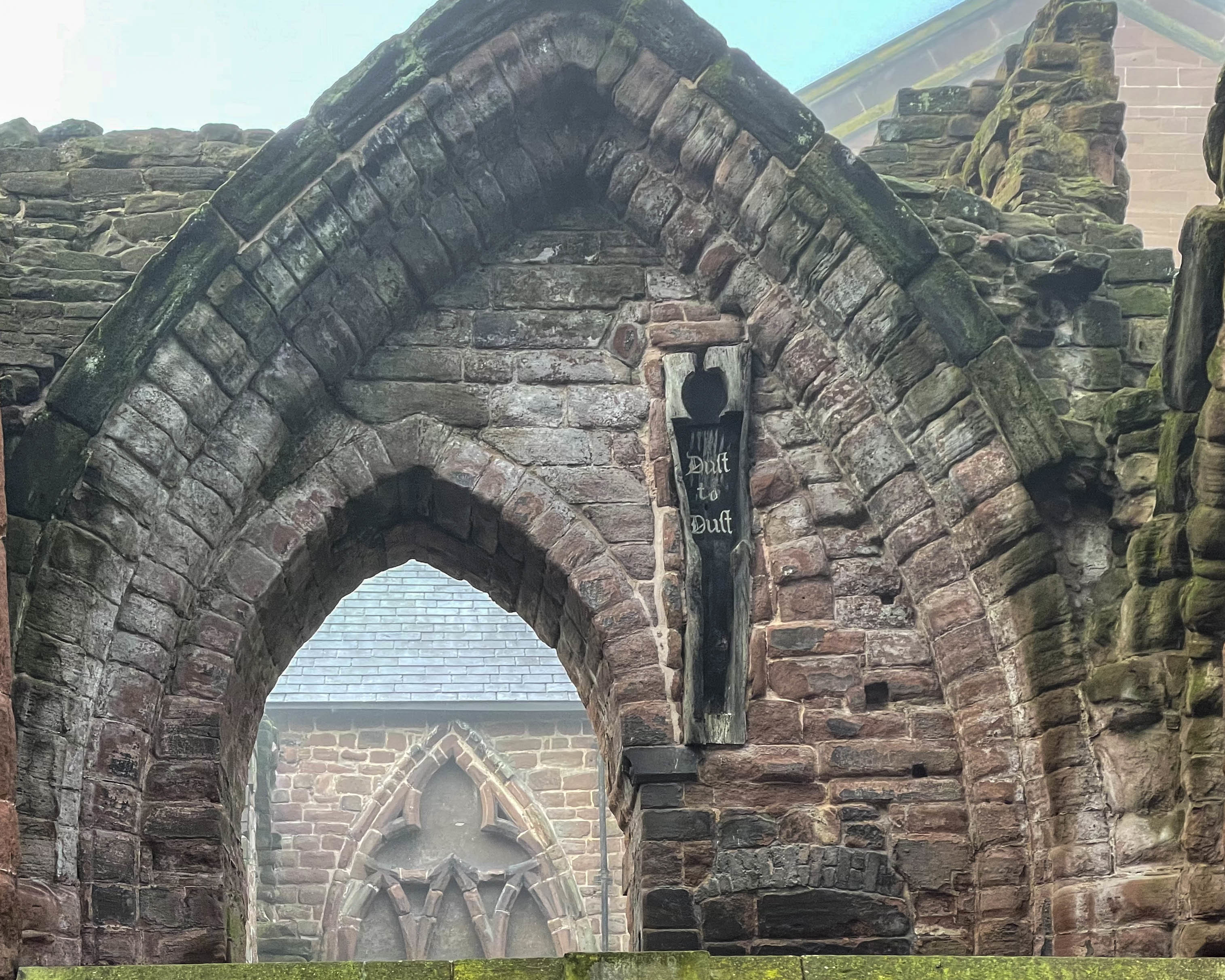 Dust to dust: embedded coffin in the remains of the first cathedral at Chester: St. John the Baptist. The ruins are a scheduled ancient monument.
On My Photo Stories Site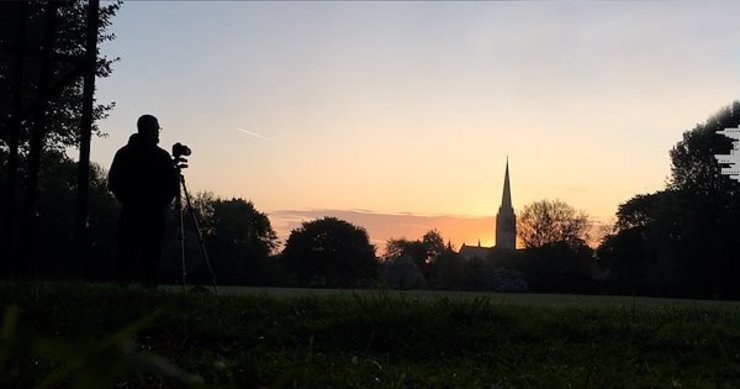 Travelling architectural and interiors photographer, Andy Marshall shares stories about architecture, heritage and place making [more...]
From The Shop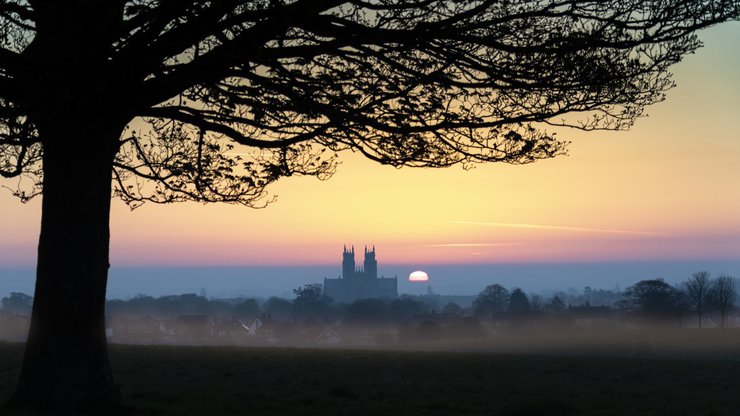 I believe photography has the power to enhance our lives, help us feel connected and contribute to our identity. The photographs on display have all been a part of my journey to light - little antidotes against the darkness.  [more...]
From The Blog
Posts Little vignettes into buildings, places and spaces Andy Marshall Photographer [more...]
Vanlife
📸 Parked up at the Little Roodee Car Park, Chester - the church spire is St. Mary Without-the-Walls.
Met textile artist Coreen Cottam at the grand opening of Flora No Fauna in Bury this week.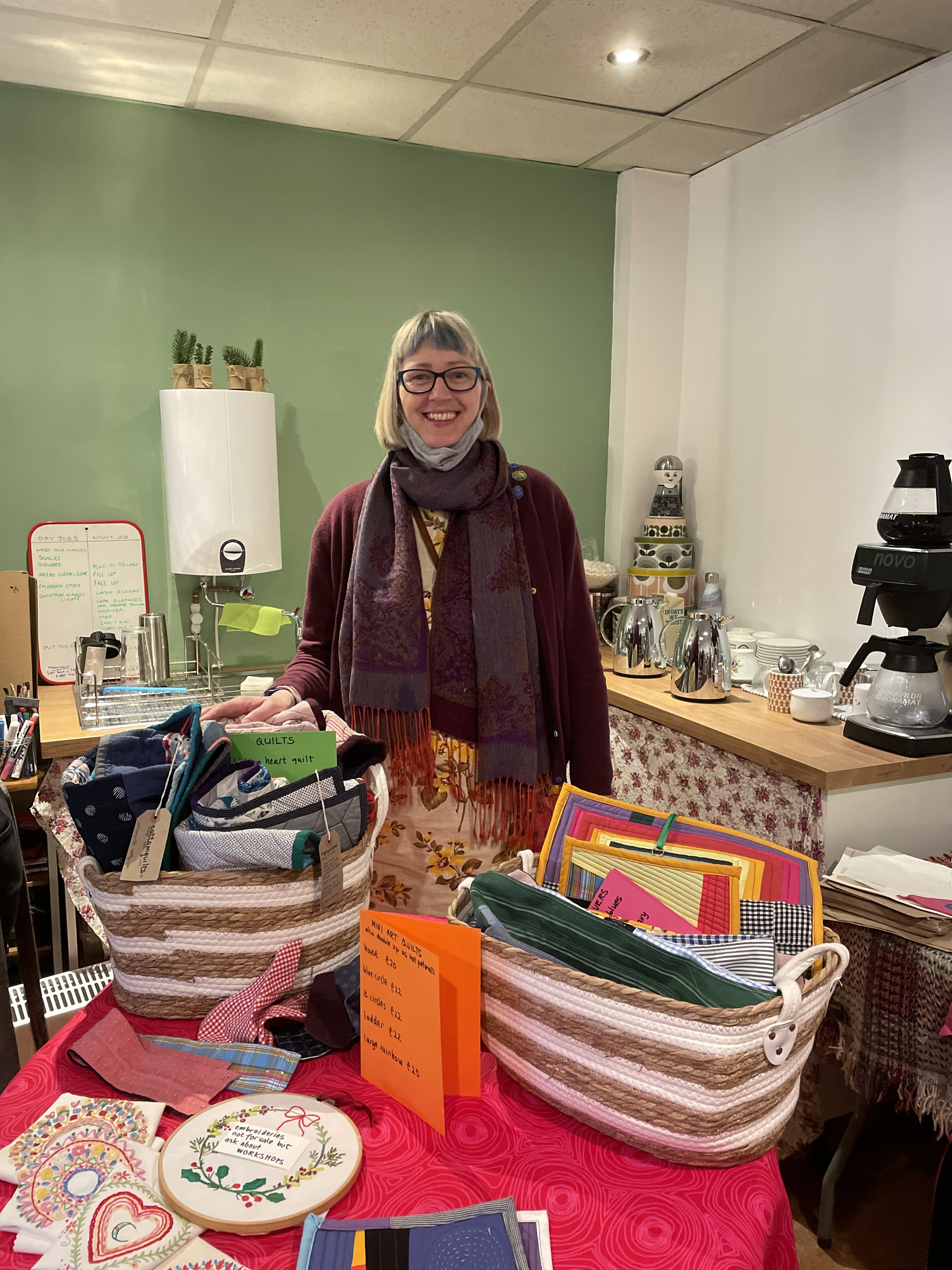 Bought this lovely little homily to the home from Coreen  - good to look at and functional too as a pan rest.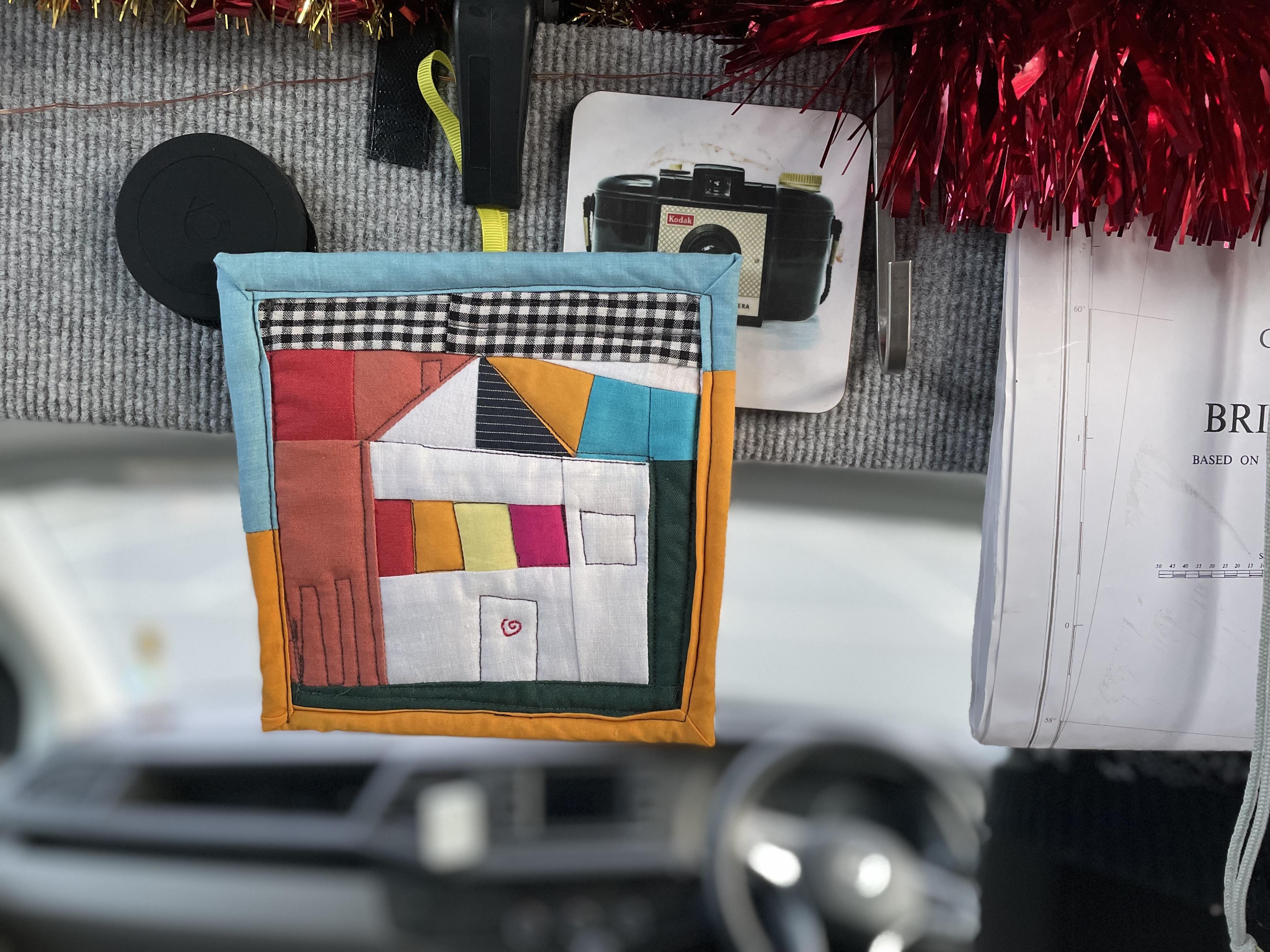 Also bought this washing-up brush from the shop - classic design - with interchangeable head.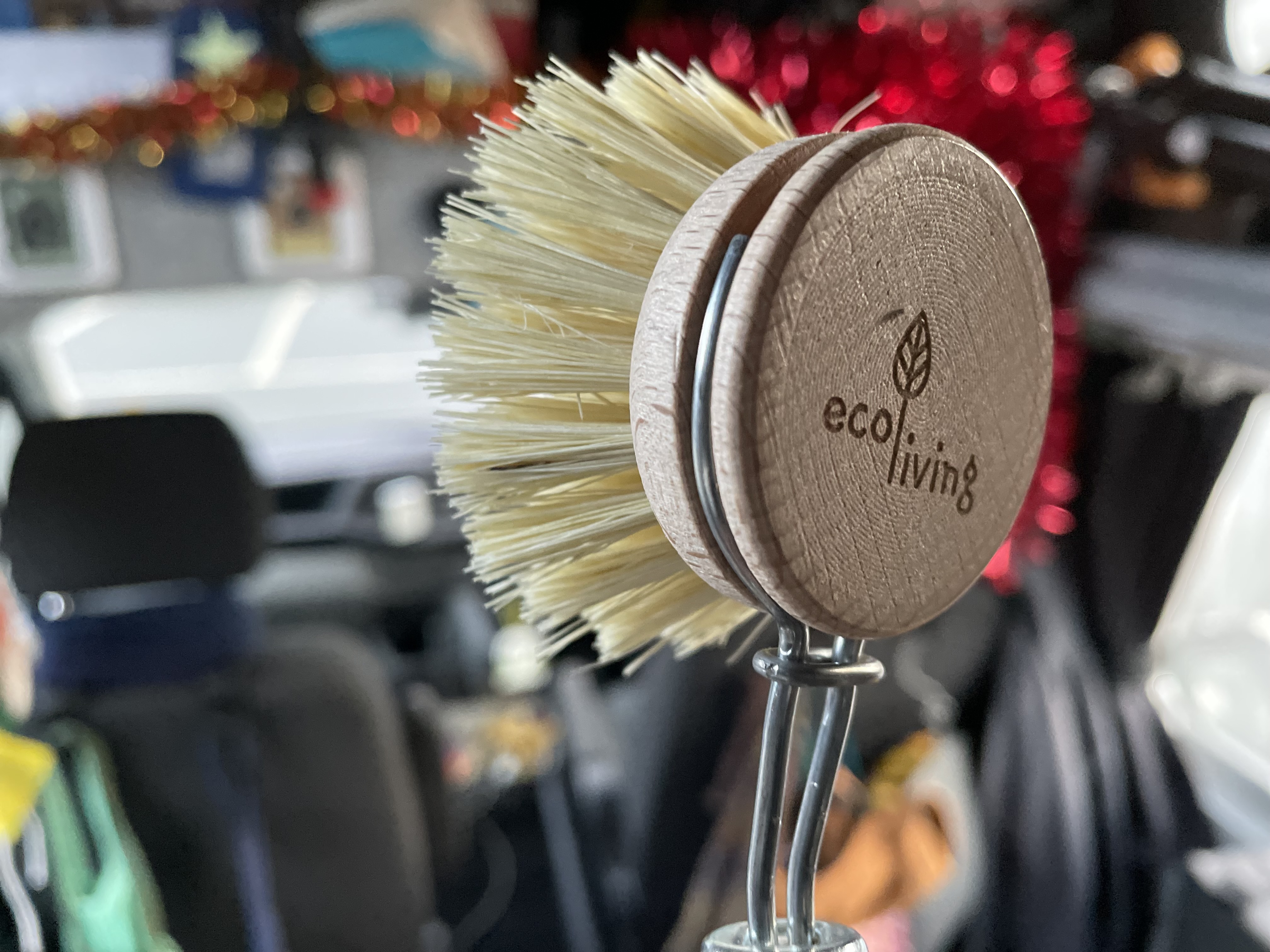 On My Coffee Table
📸 It's getting on a bit - but I keep coming back to this book. I'm working on a project in Radcliffe, Greater Manchester - and yes, there are connections between some of the buildings on the high street in Radcliffe and Venice. All thanks to Ruskin.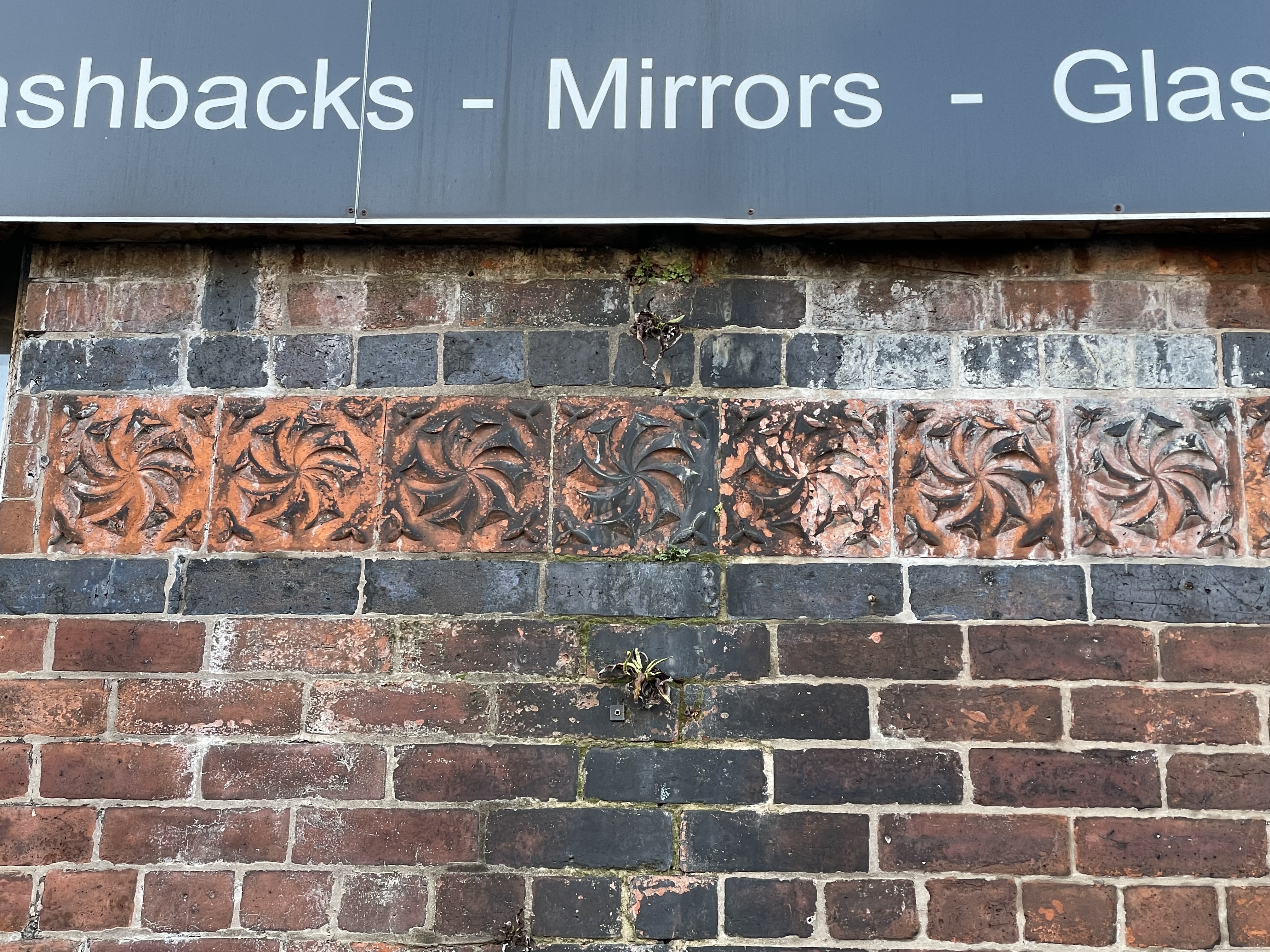 From The Charo's
It has a lot to answer for...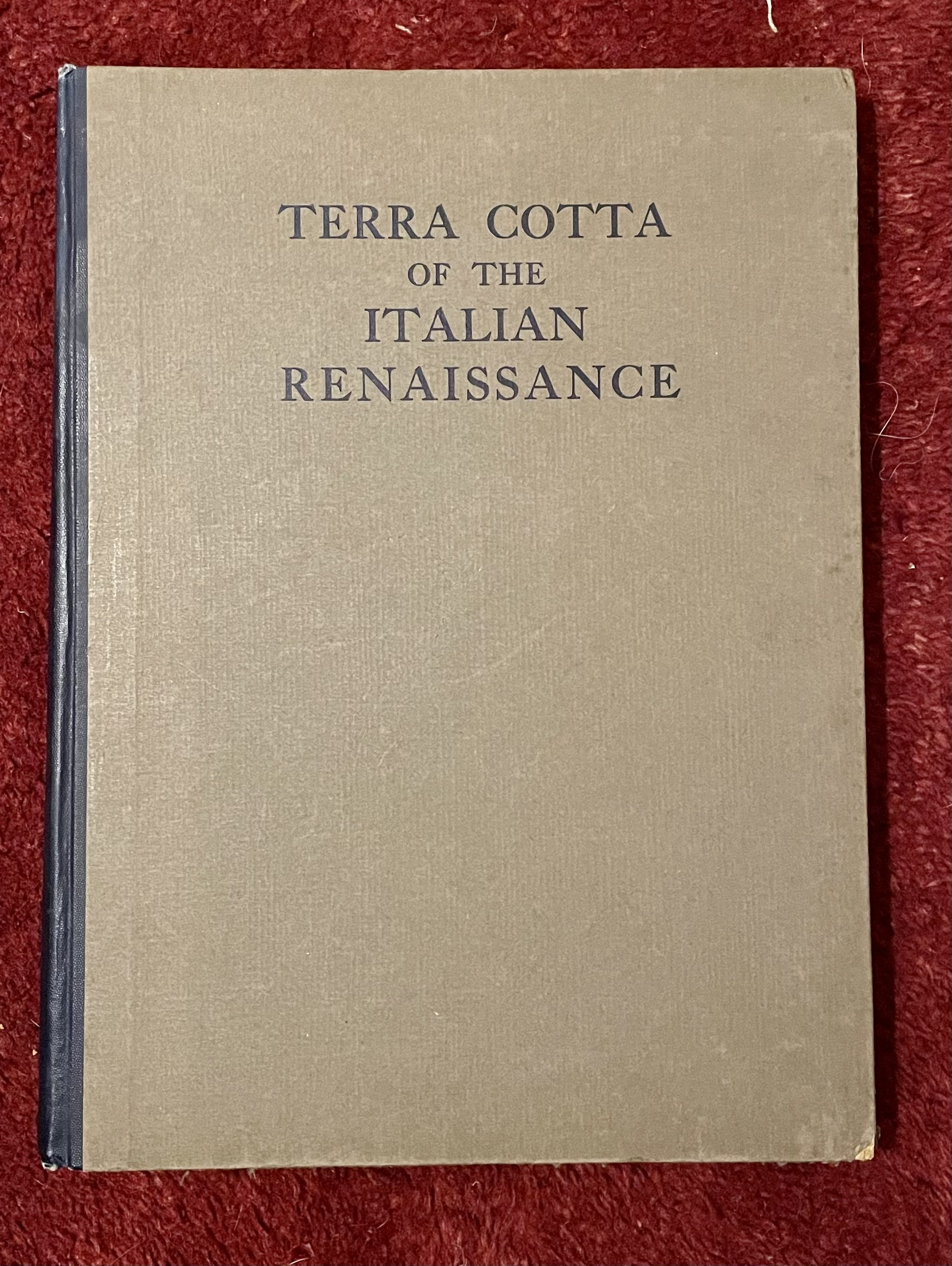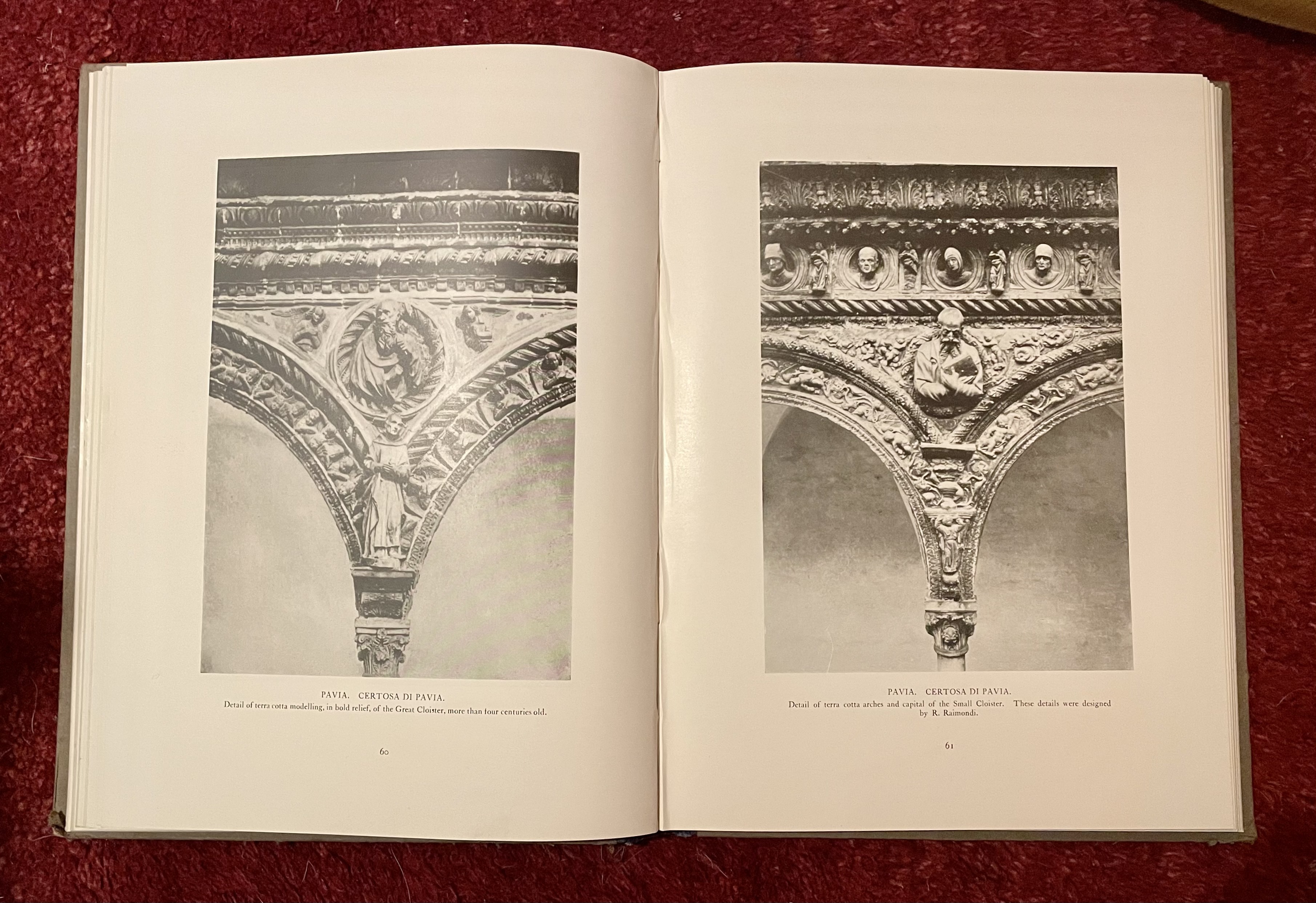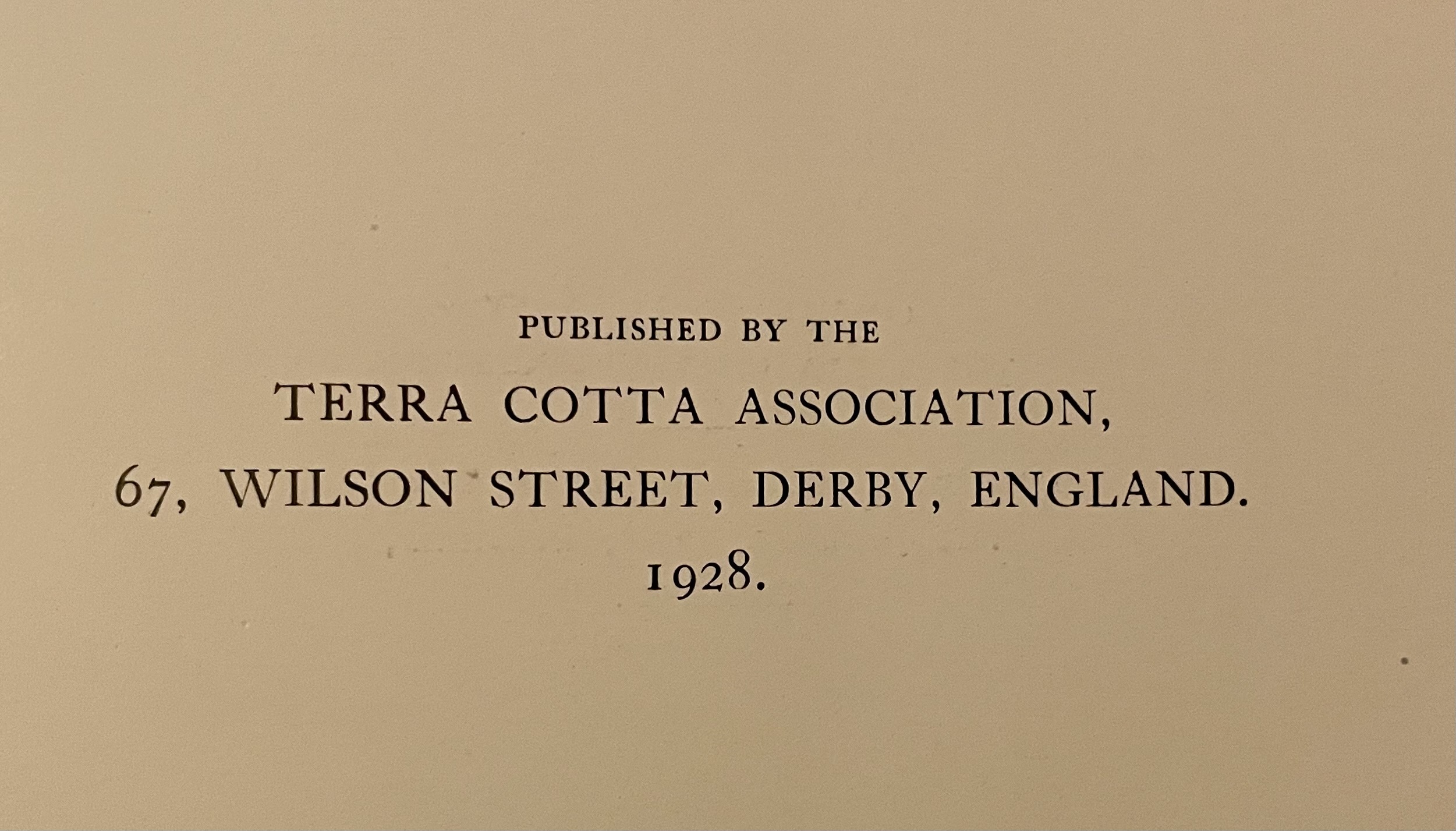 Hotspots
The Universe
📸 Brian Cox says that there are over 200 billion stars in our galaxy. There are over 2 trillion galaxies in the observable universe.
You might be familiar with my map fetish - well I thought I'd order the ultimate map for the van - just to remind me of my place in all of this. This one is for free for UK residents.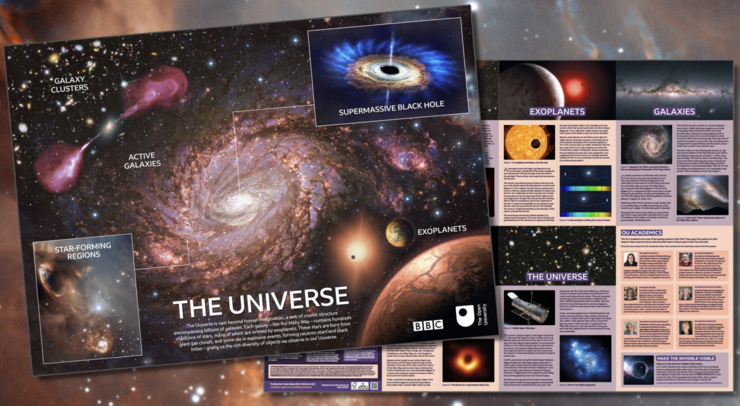 Order at this link.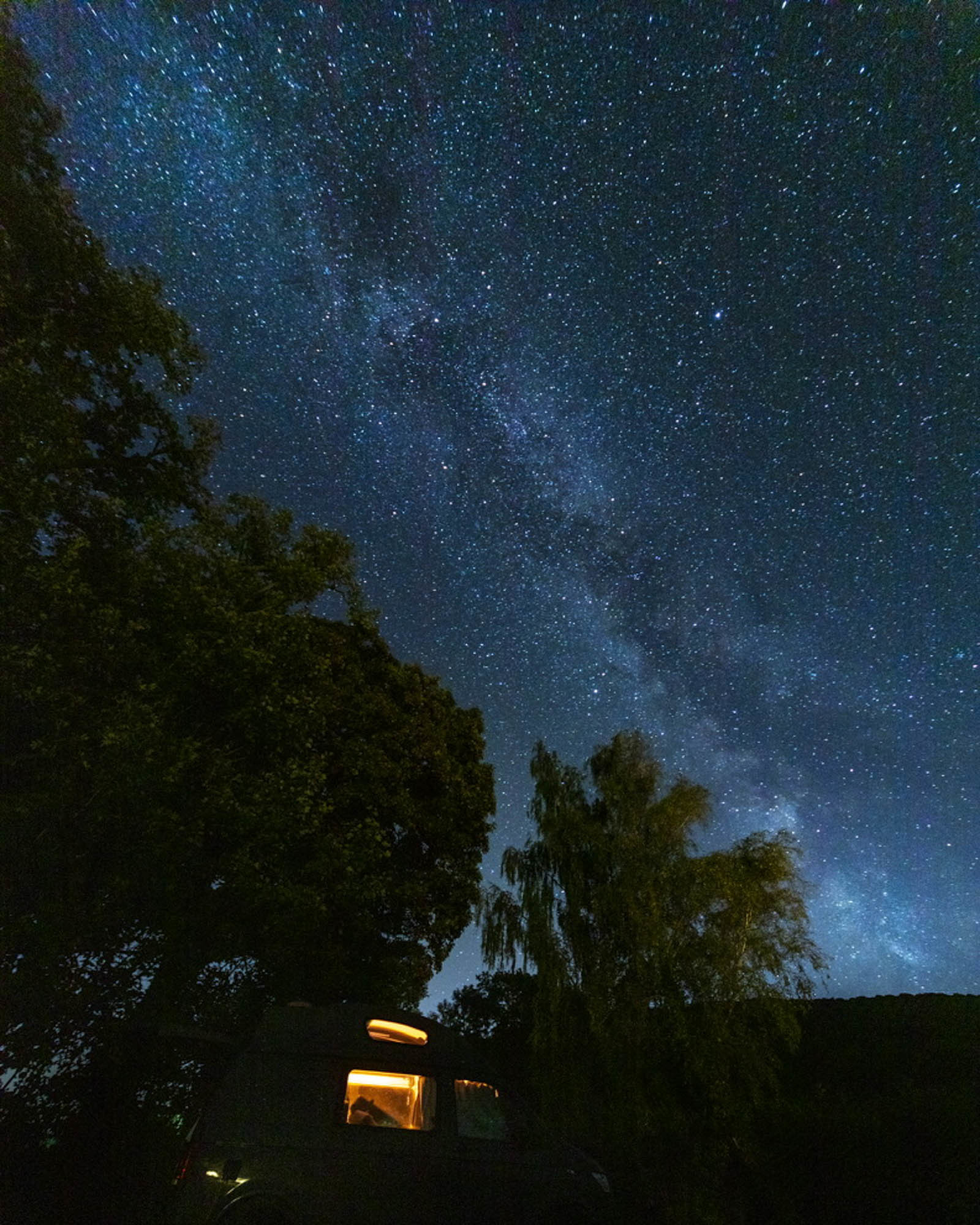 Chester
📸 I've been lucky enough to have photographed many of the conservation projects in Chester for the last ten years, but every time I visit Chester I see  it with beginners eyes. There are times where I have to put my camera down because the visual culture on display is so overwhelming. Luckily there are plenty of independent coffee shops for that sort of thing.
Here's a selection of photographs taken this week whilst I was on commission to photograph the conservation of Chester's Abbey Gateway - a C13th building with a remarkable history.
All images shot on iPhone (except for Abbey Gateway images)
The Abbey Gateway Conservation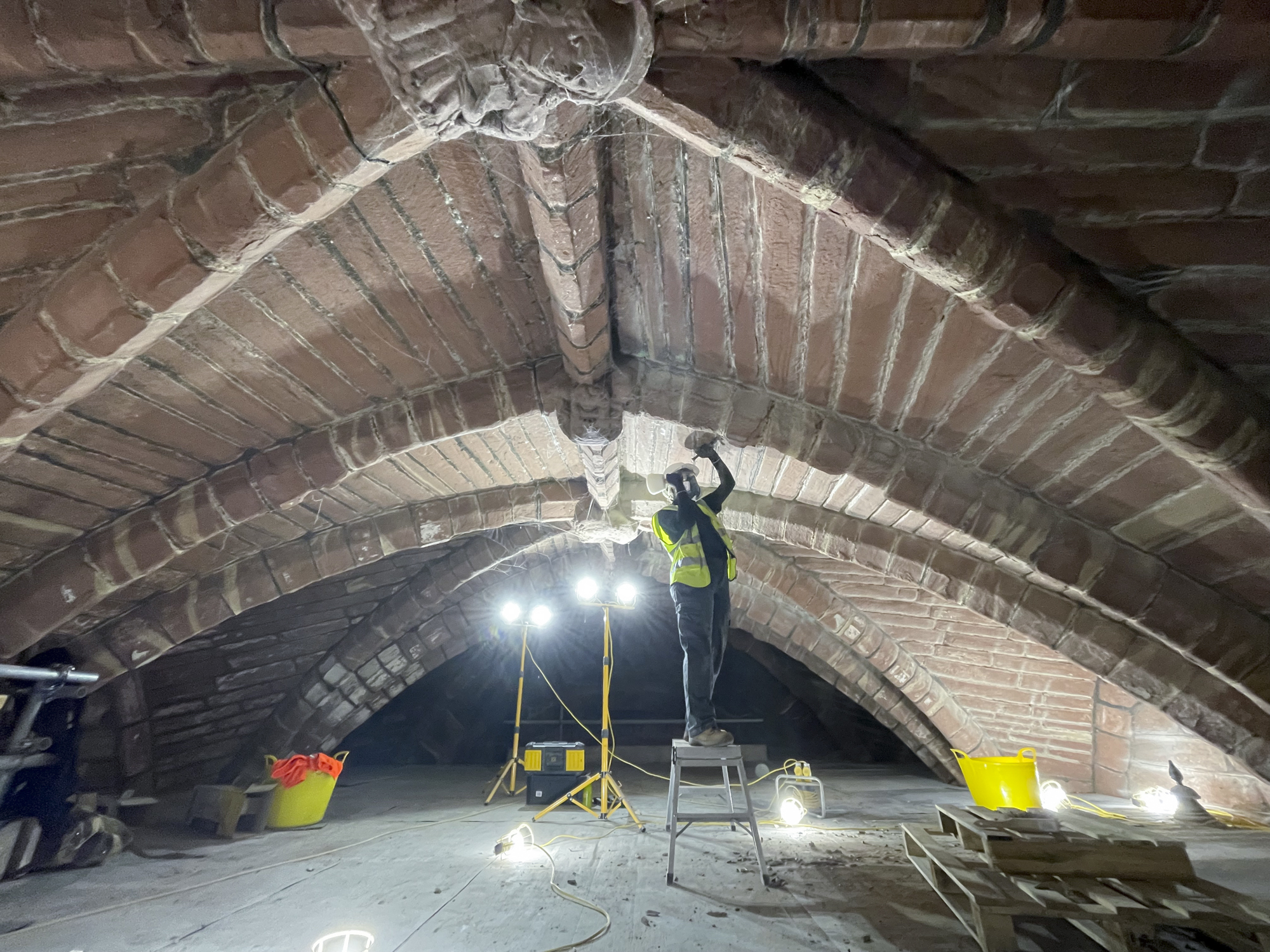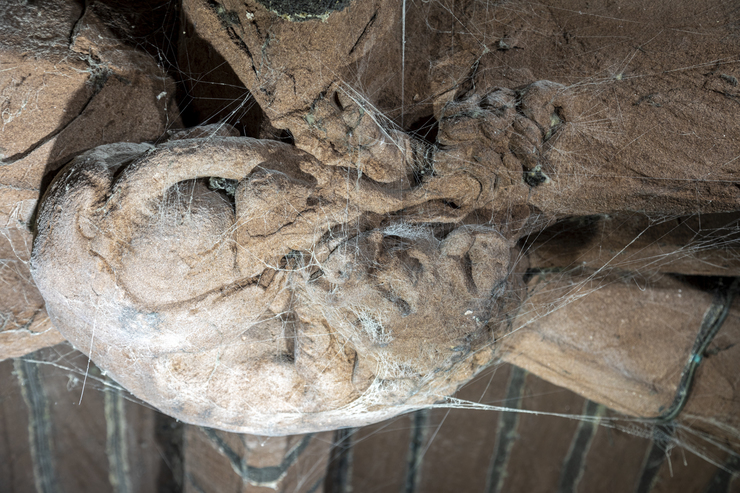 "It's as if a spider has captured living souls and cocooned them as bosses onto the vaulting for posterity - Extensive conservation and valuable skills training at the remarkable Abbey Gateway at Chester Cathedral is currently taking place."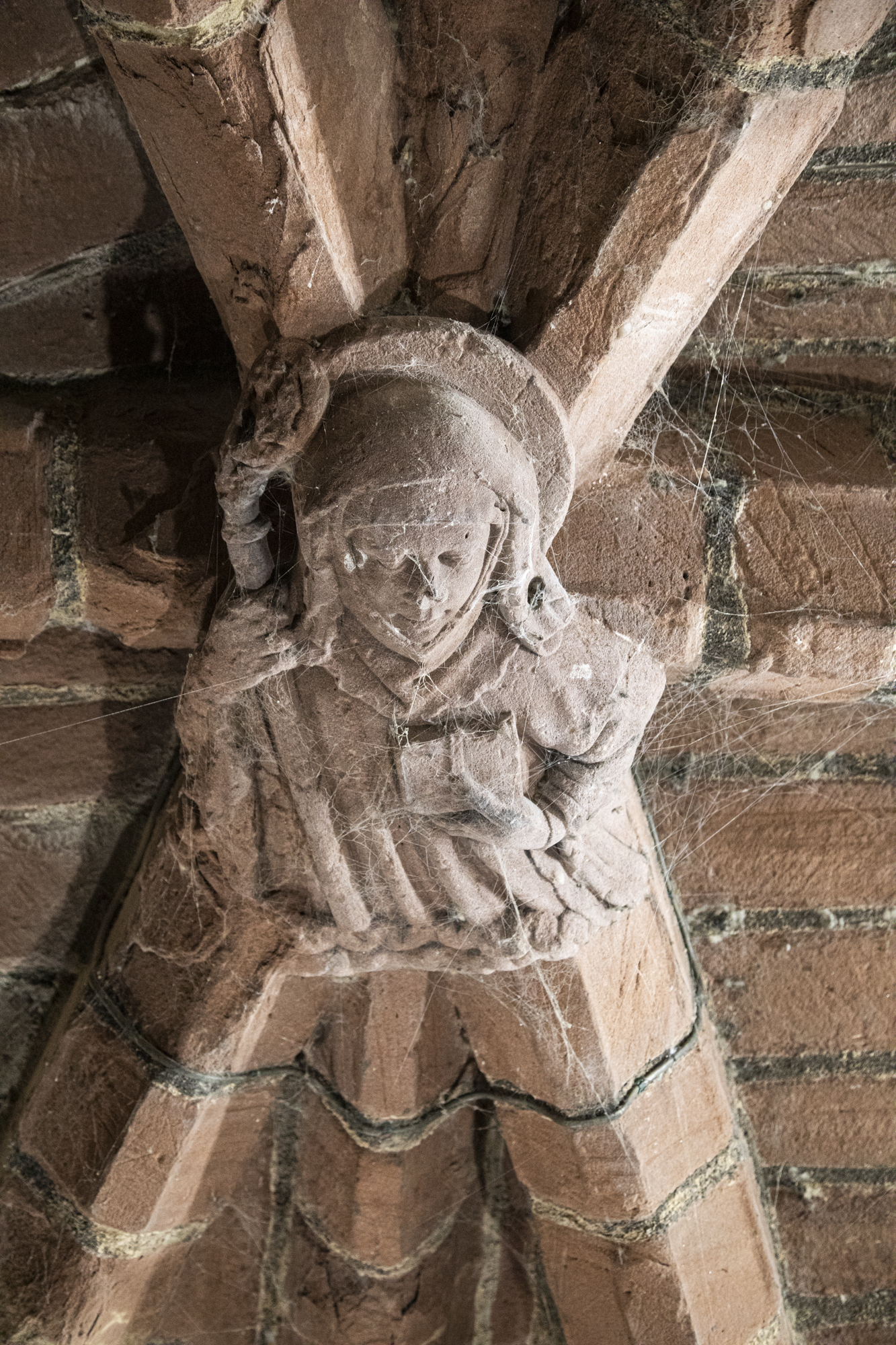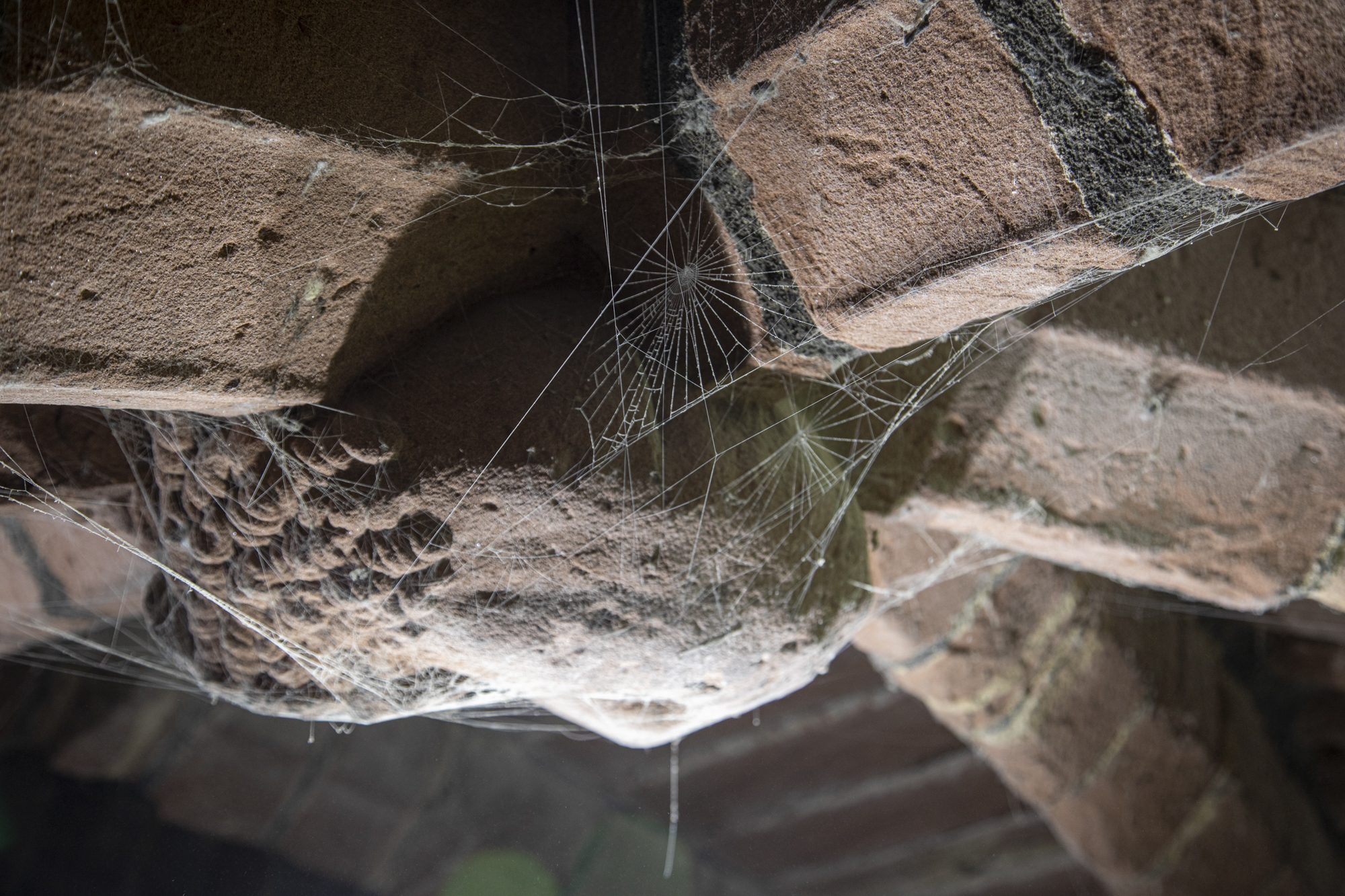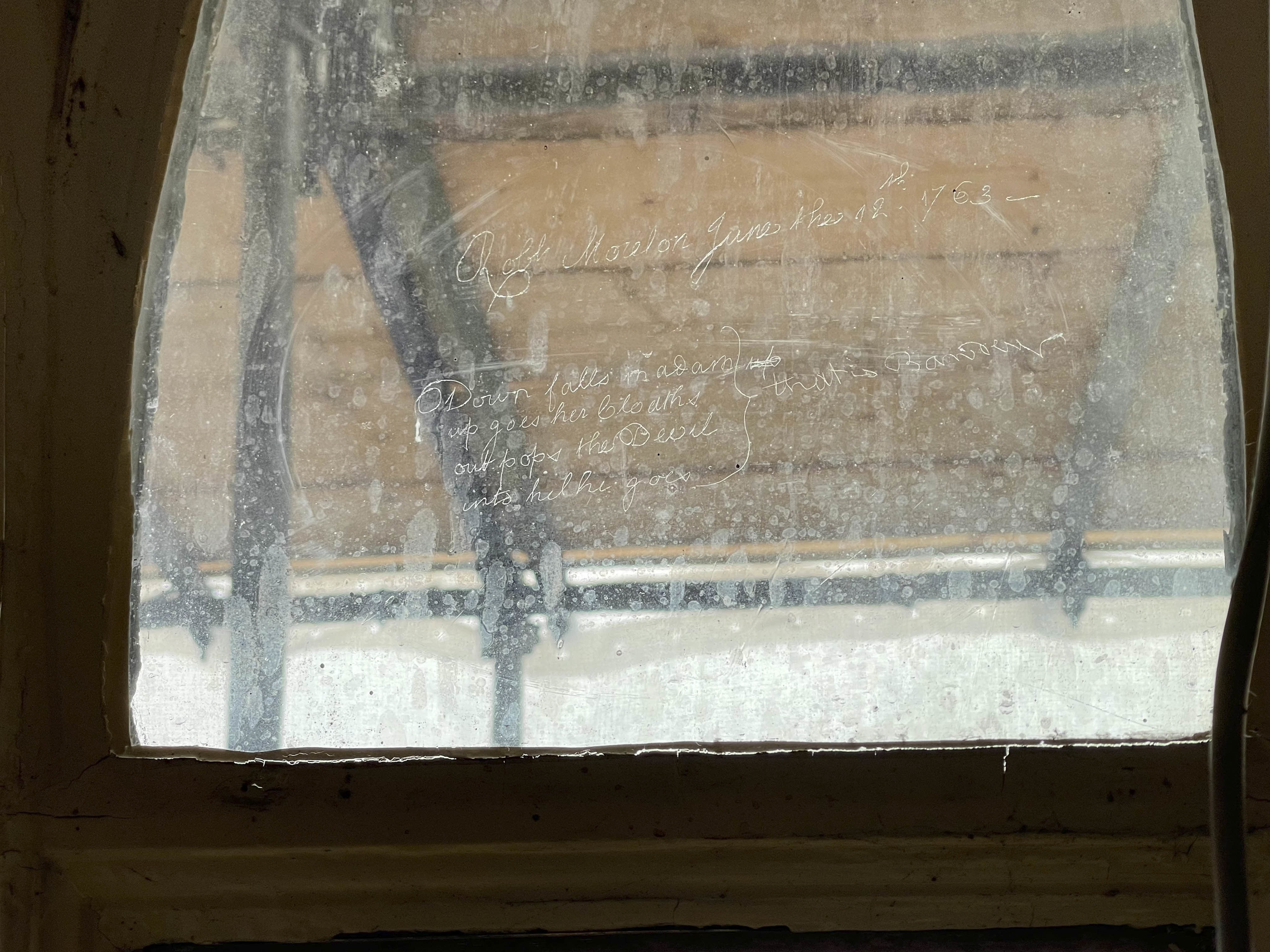 Chester's Historic Walls
📸 I'll never forget one particular photo commission on Chester's Walls. I was asked to photograph the refurbishment of a section of the walls. I turned up at a time when the archaeologists had uncovered the first Roman defensive turf embankment that preceded the wall.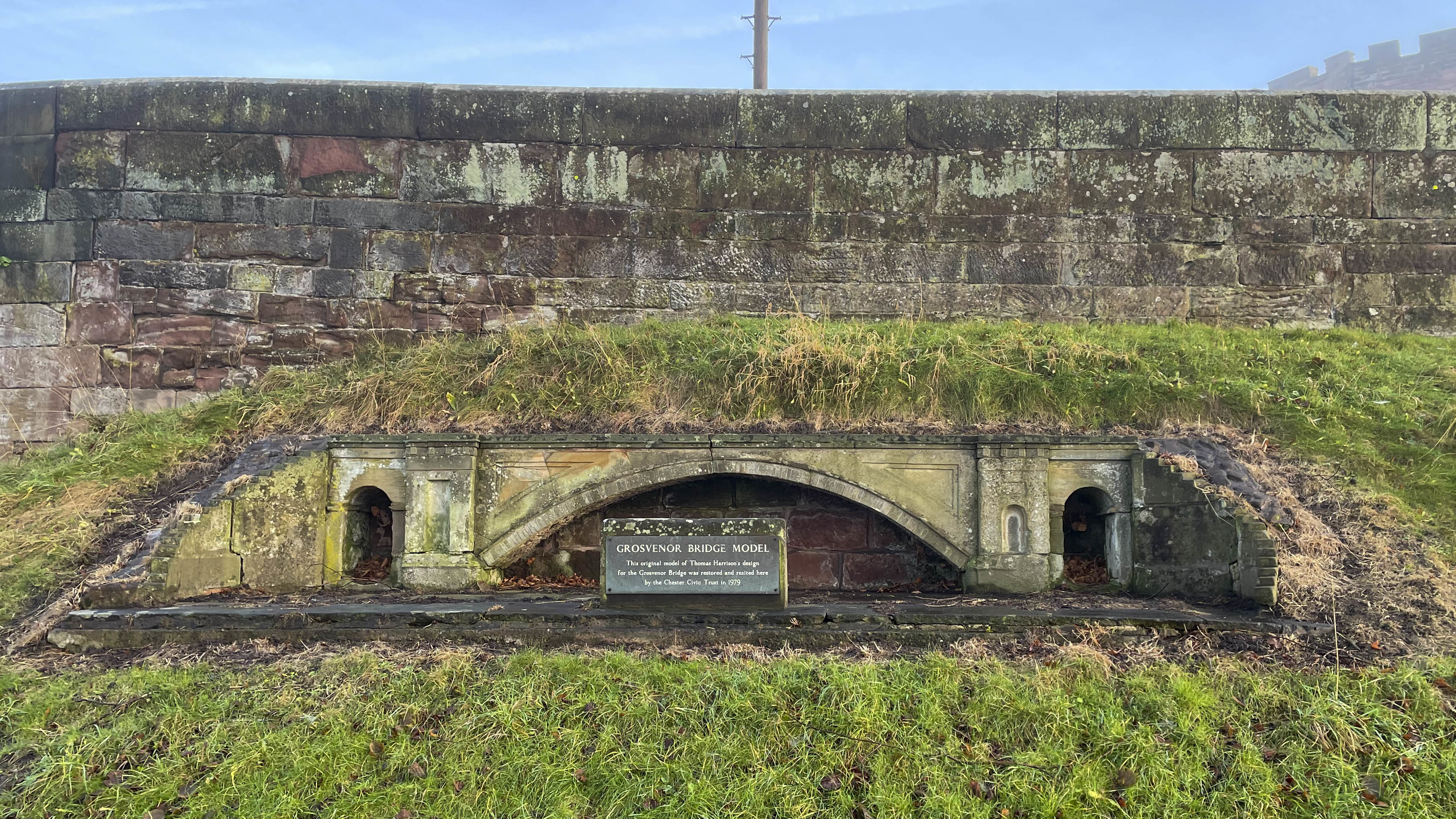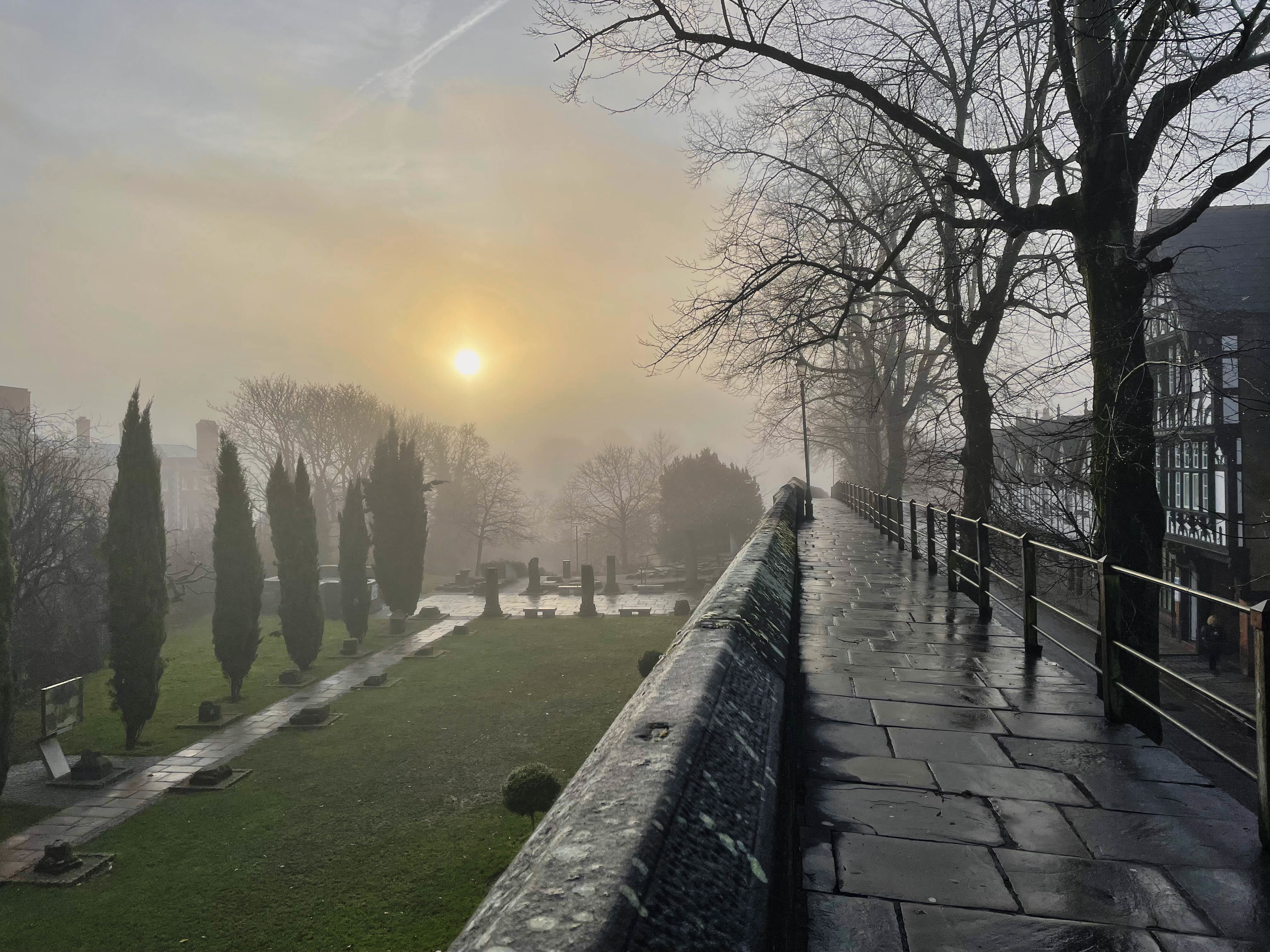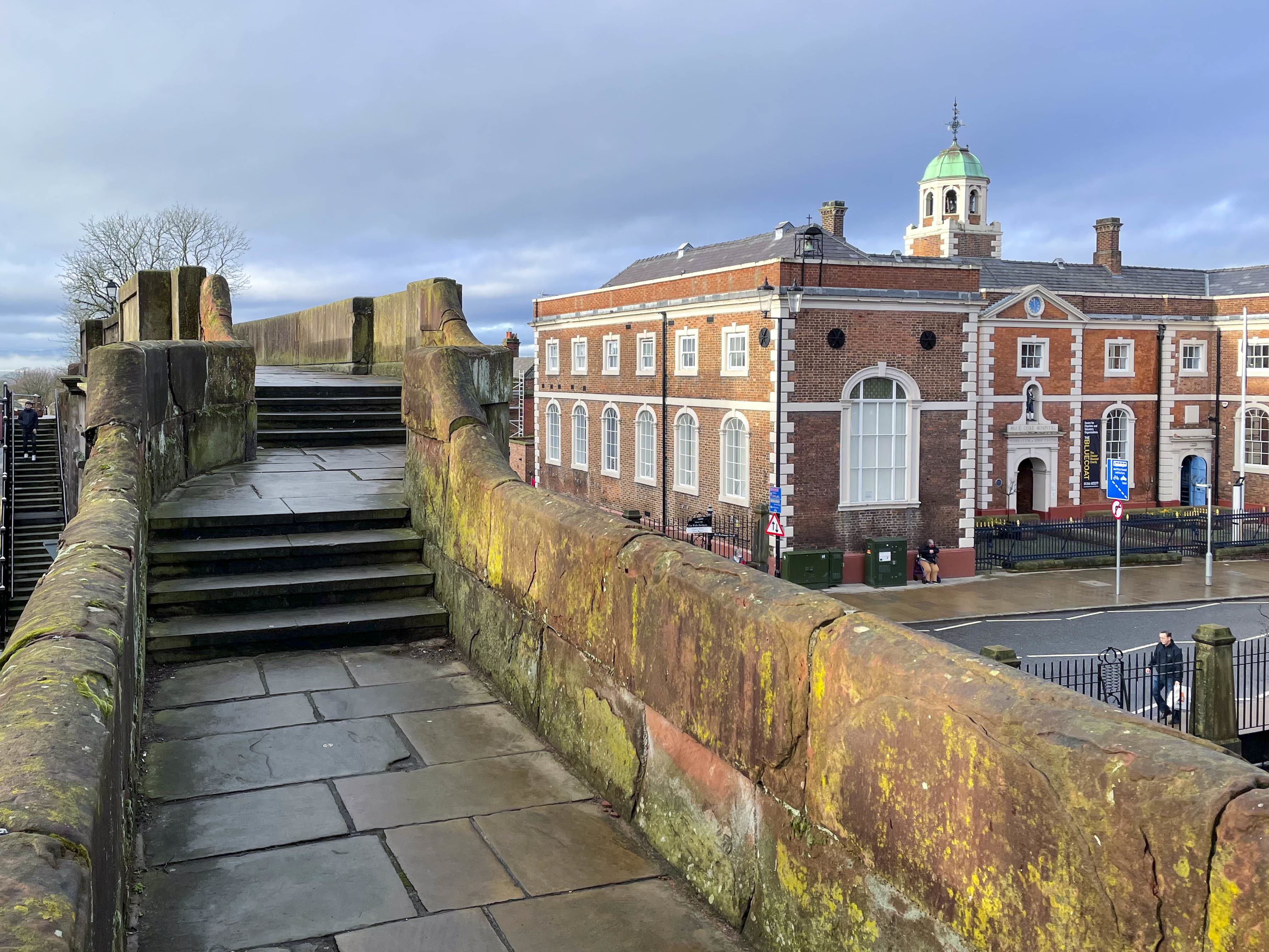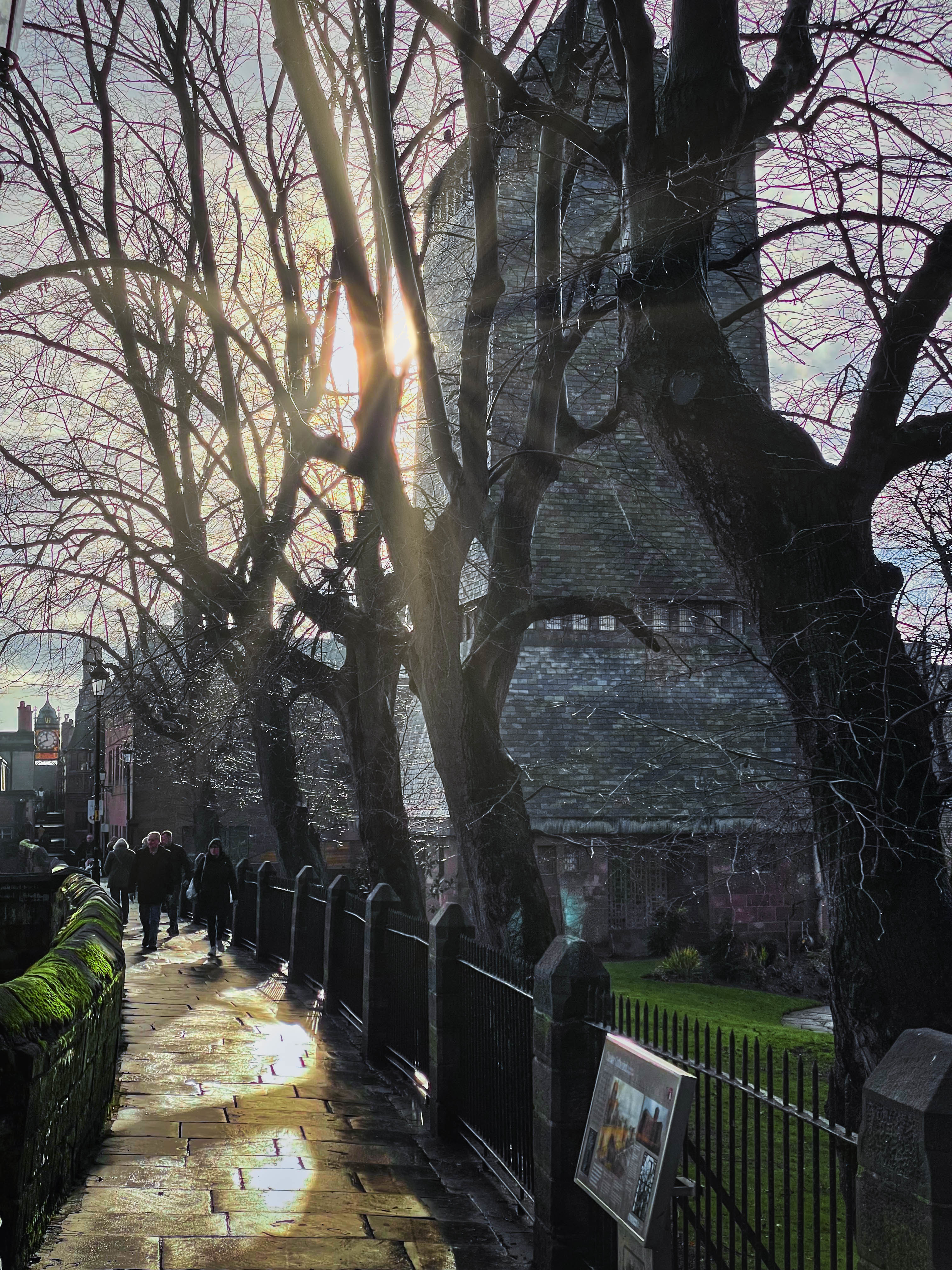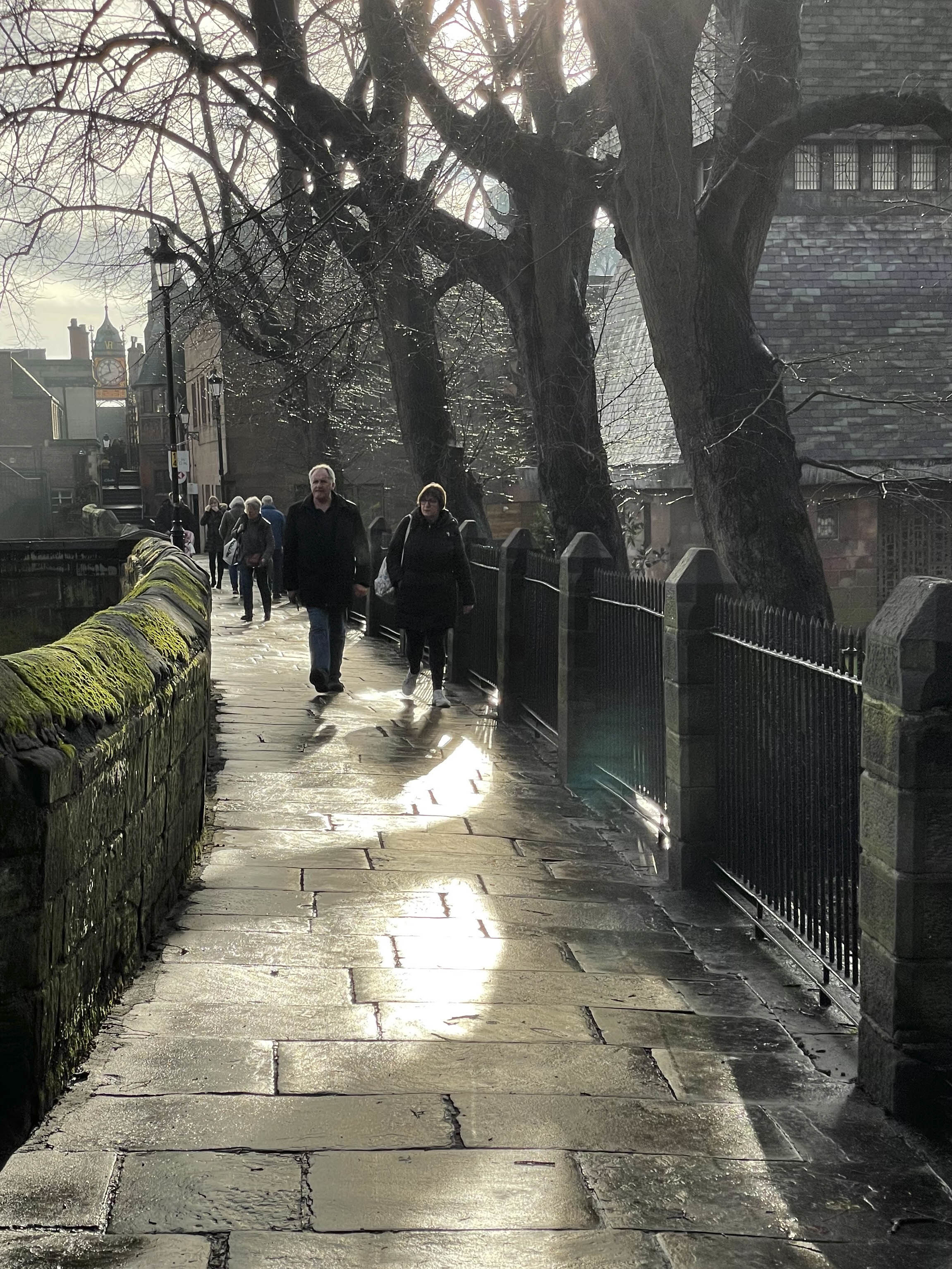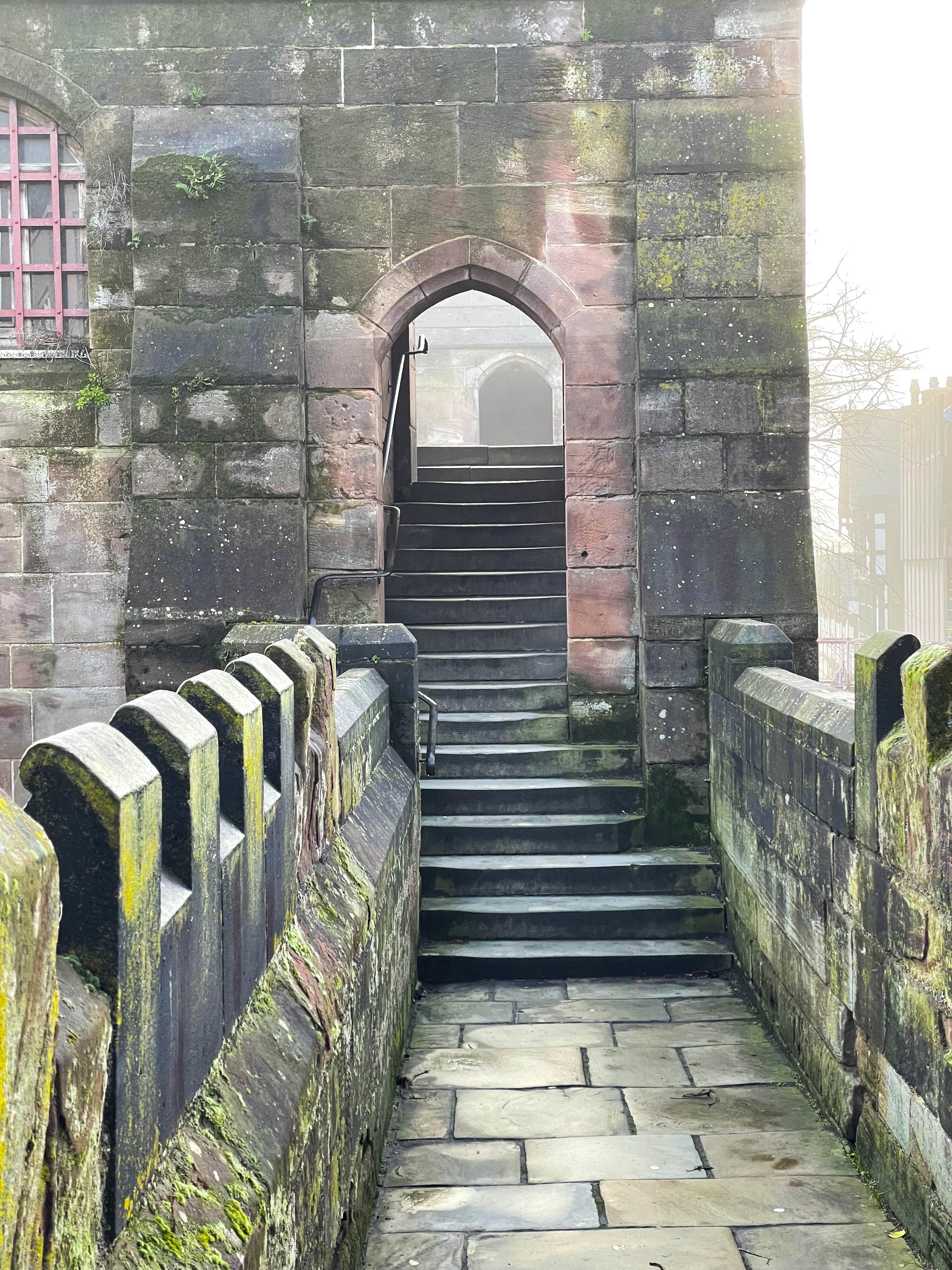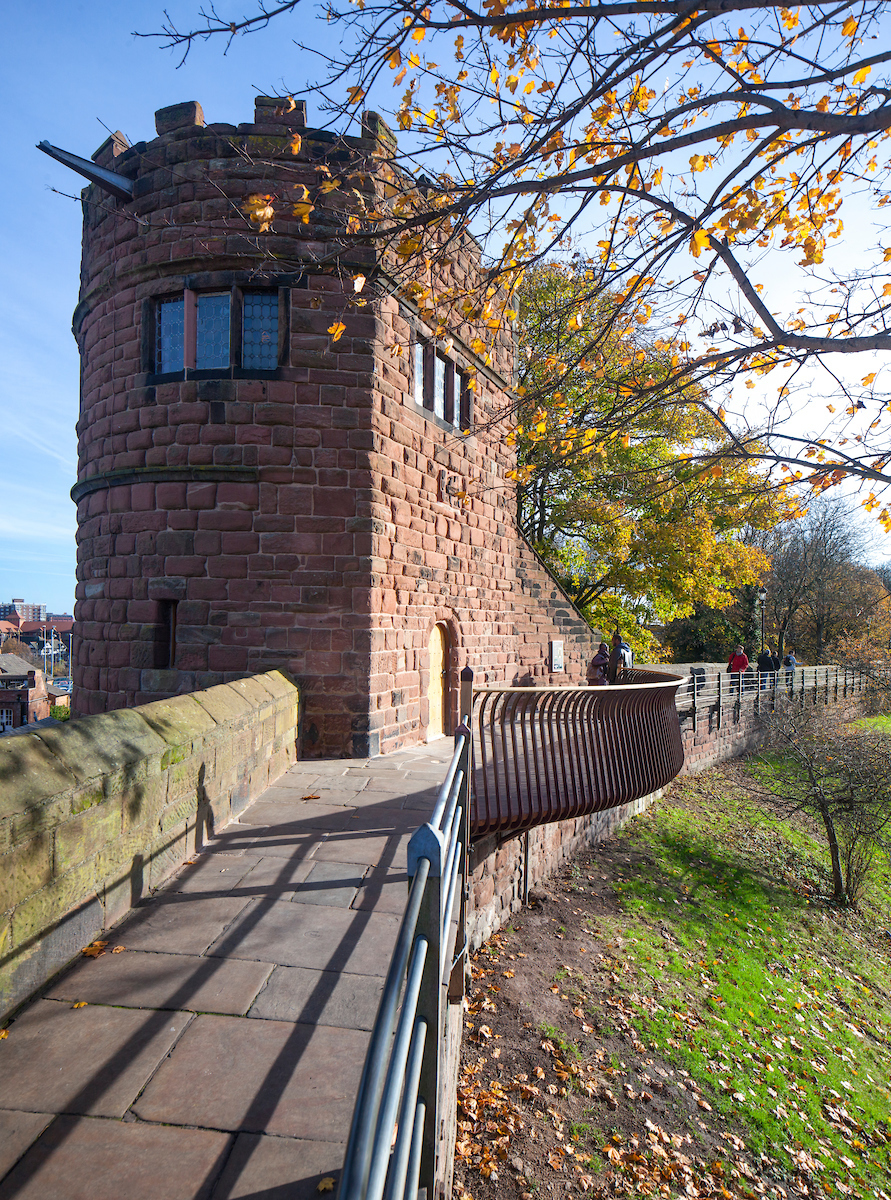 The Buildings of Chester
In no particular order.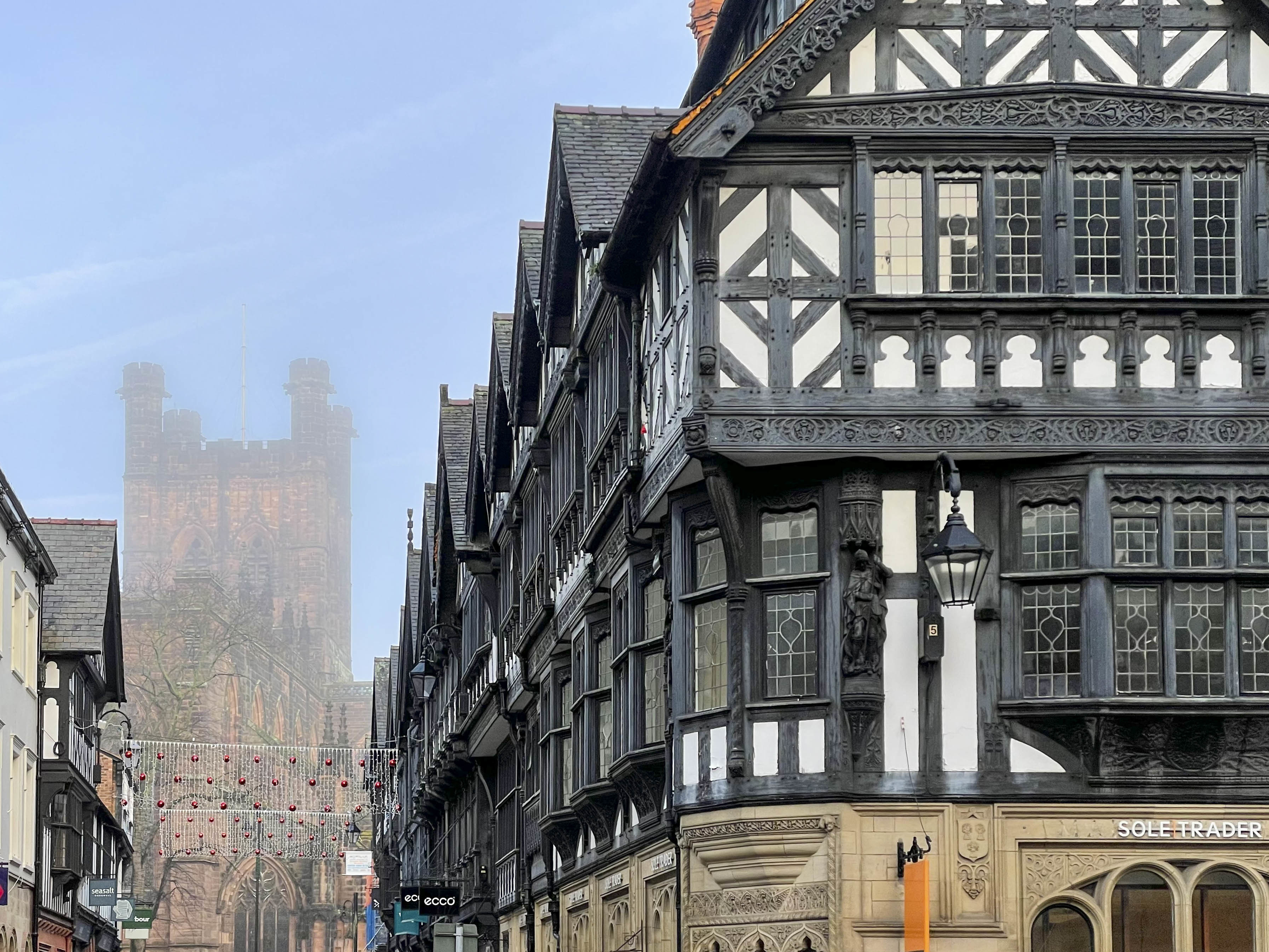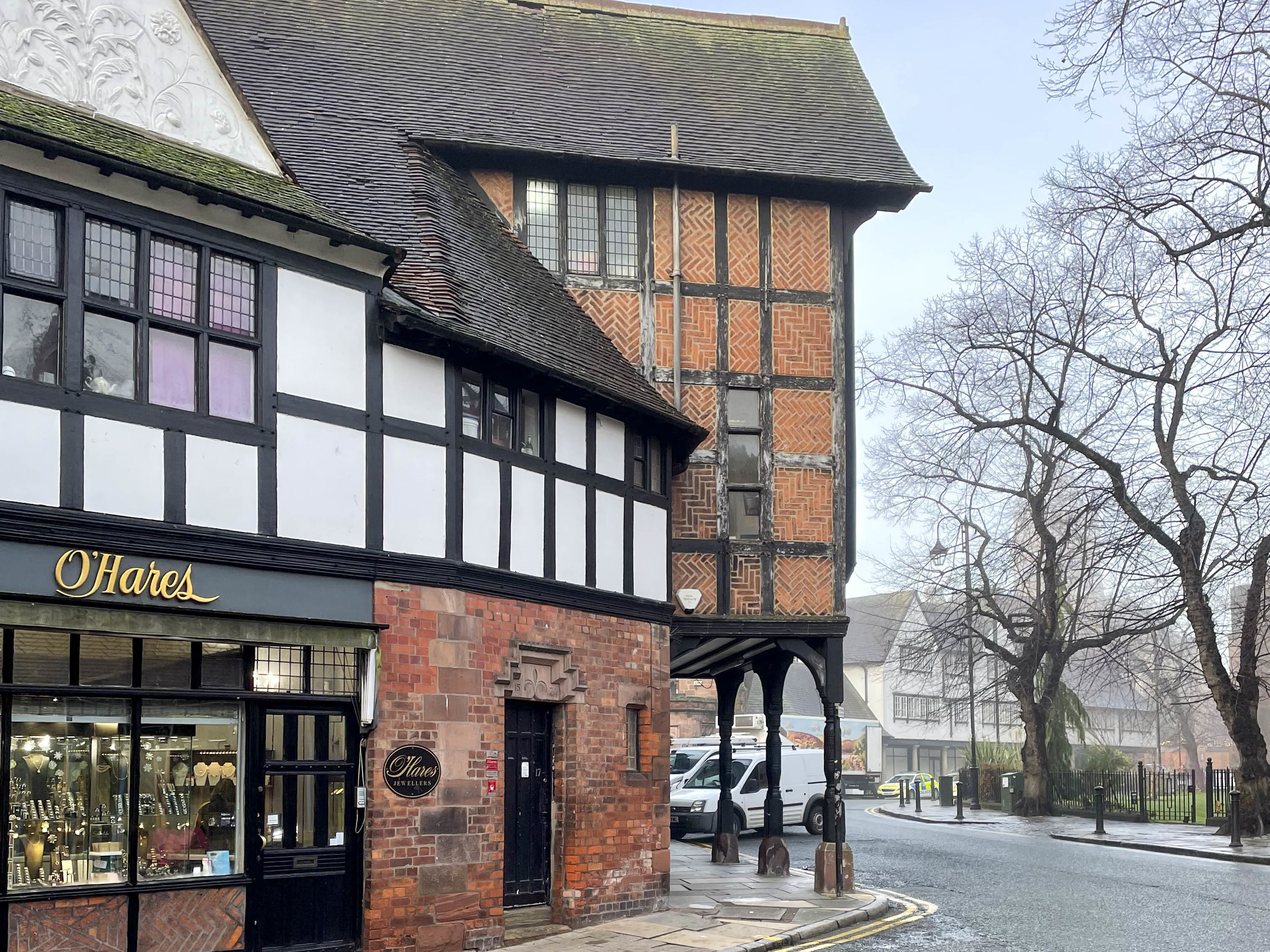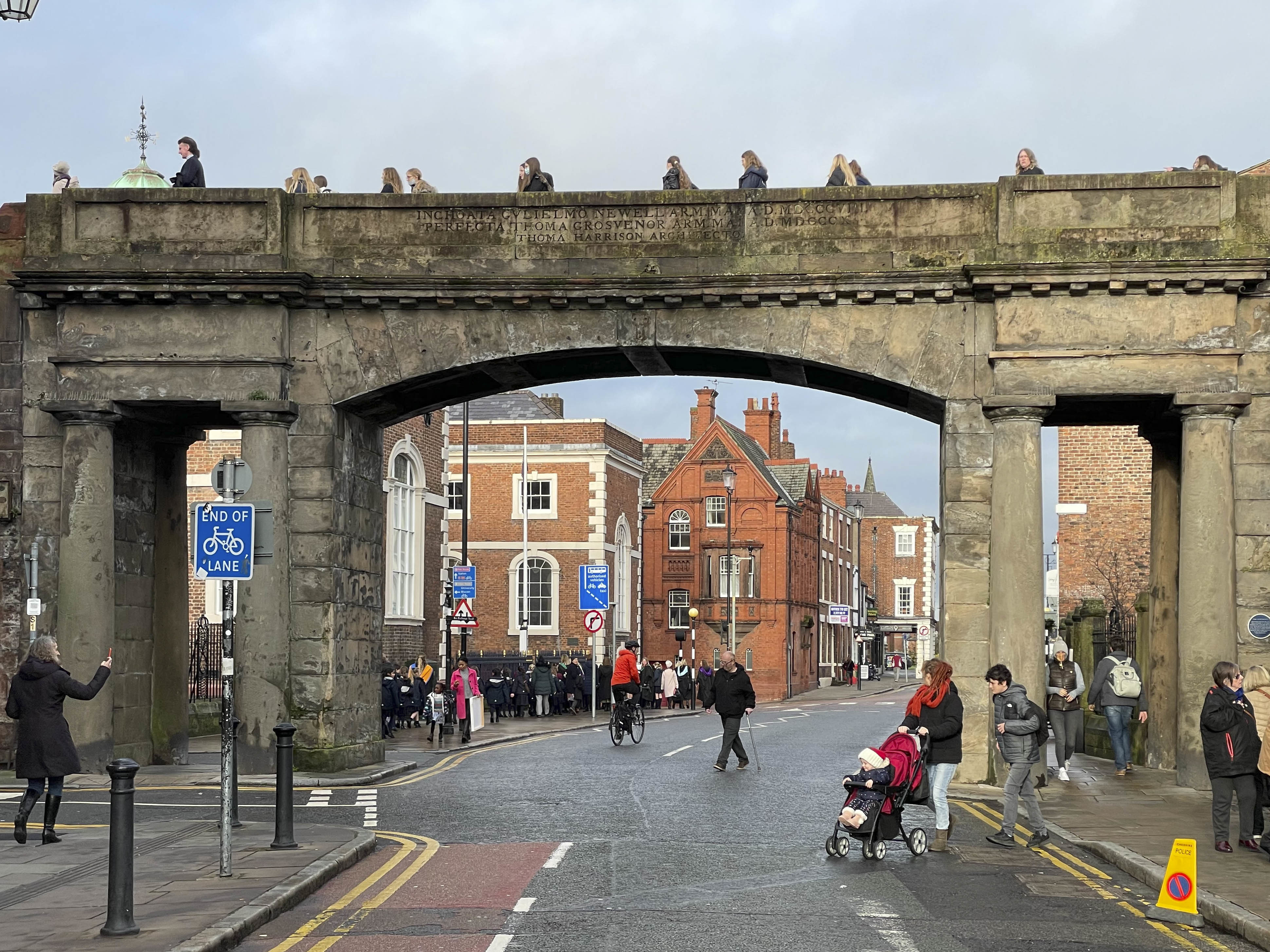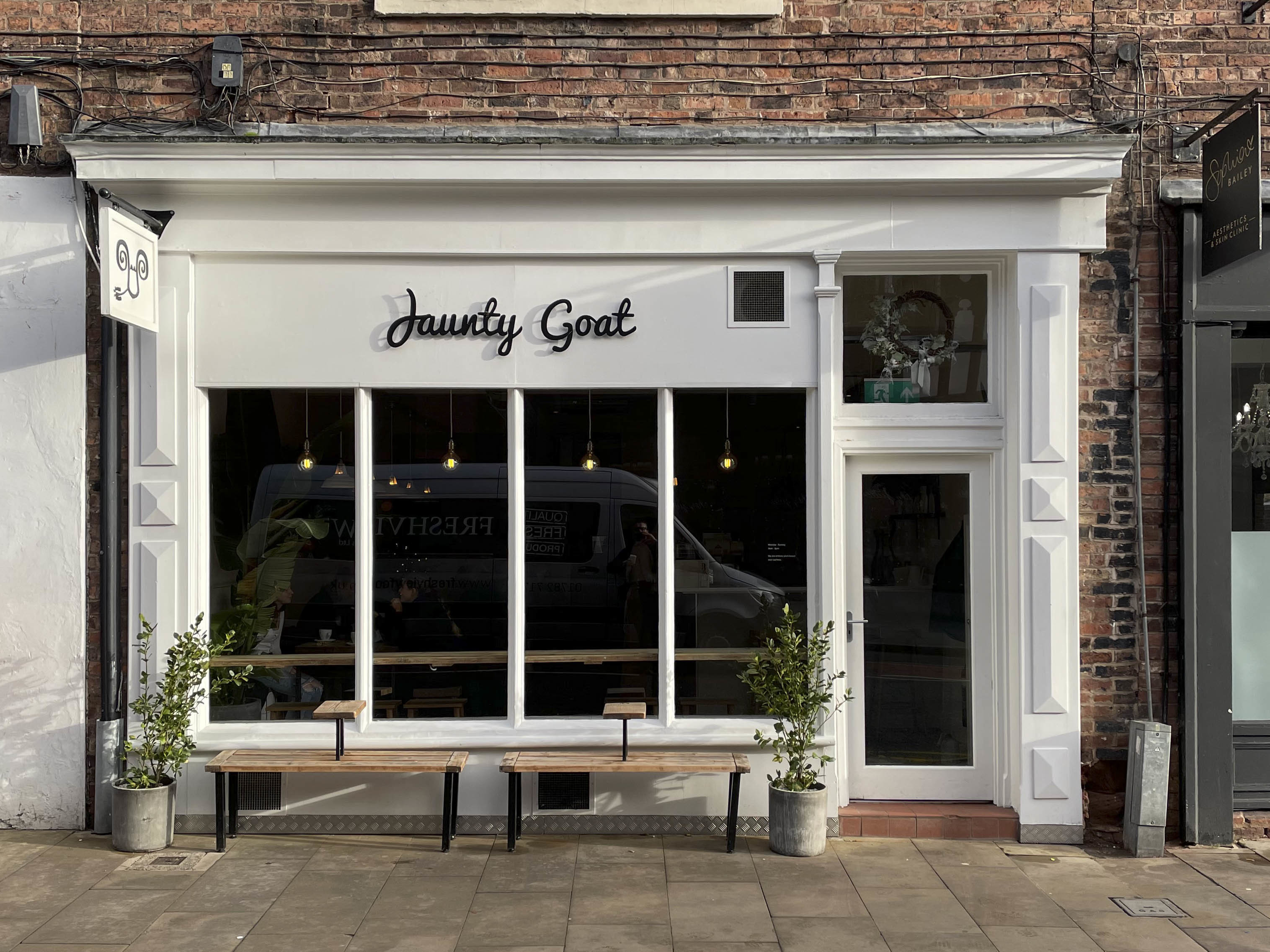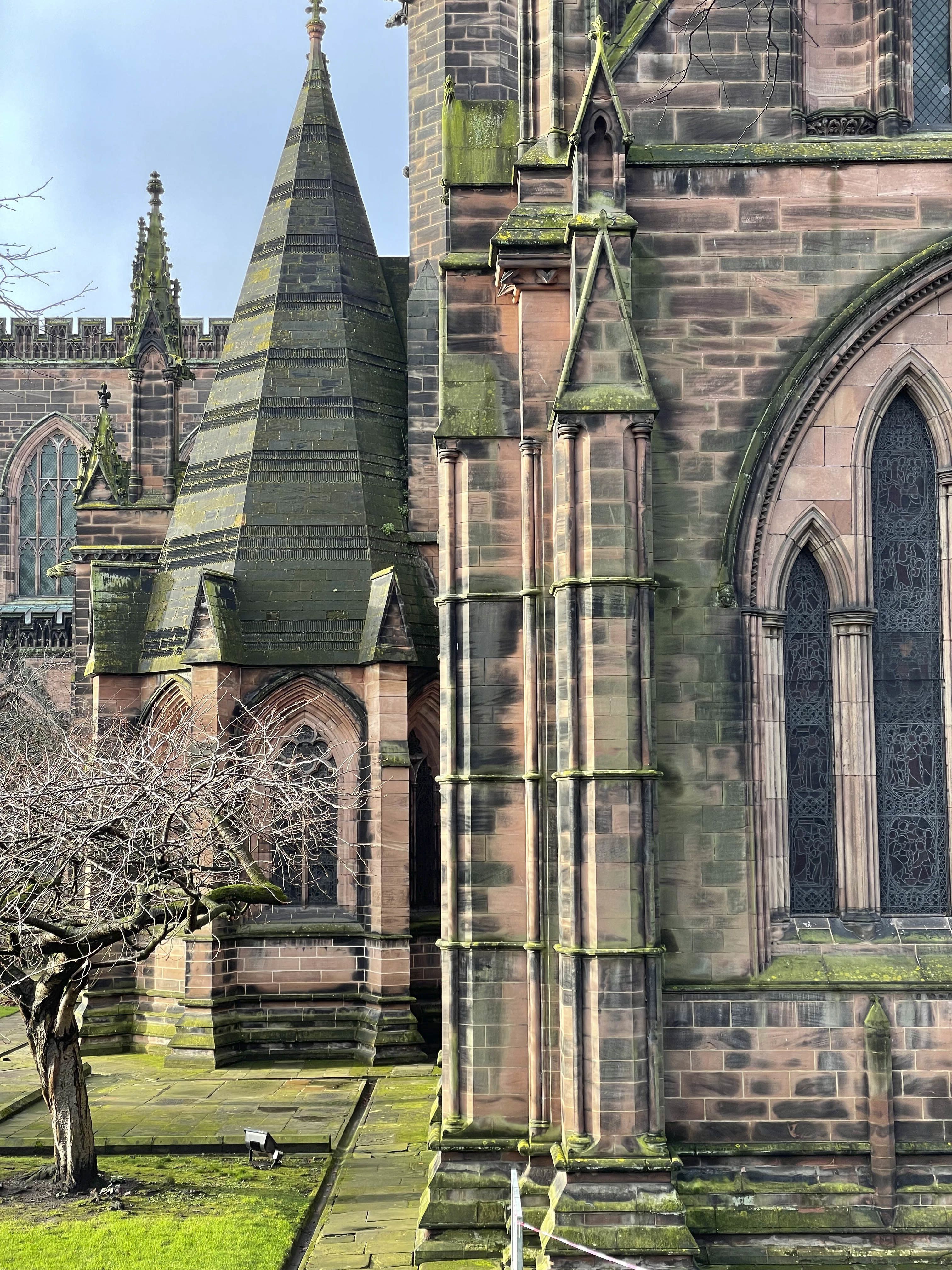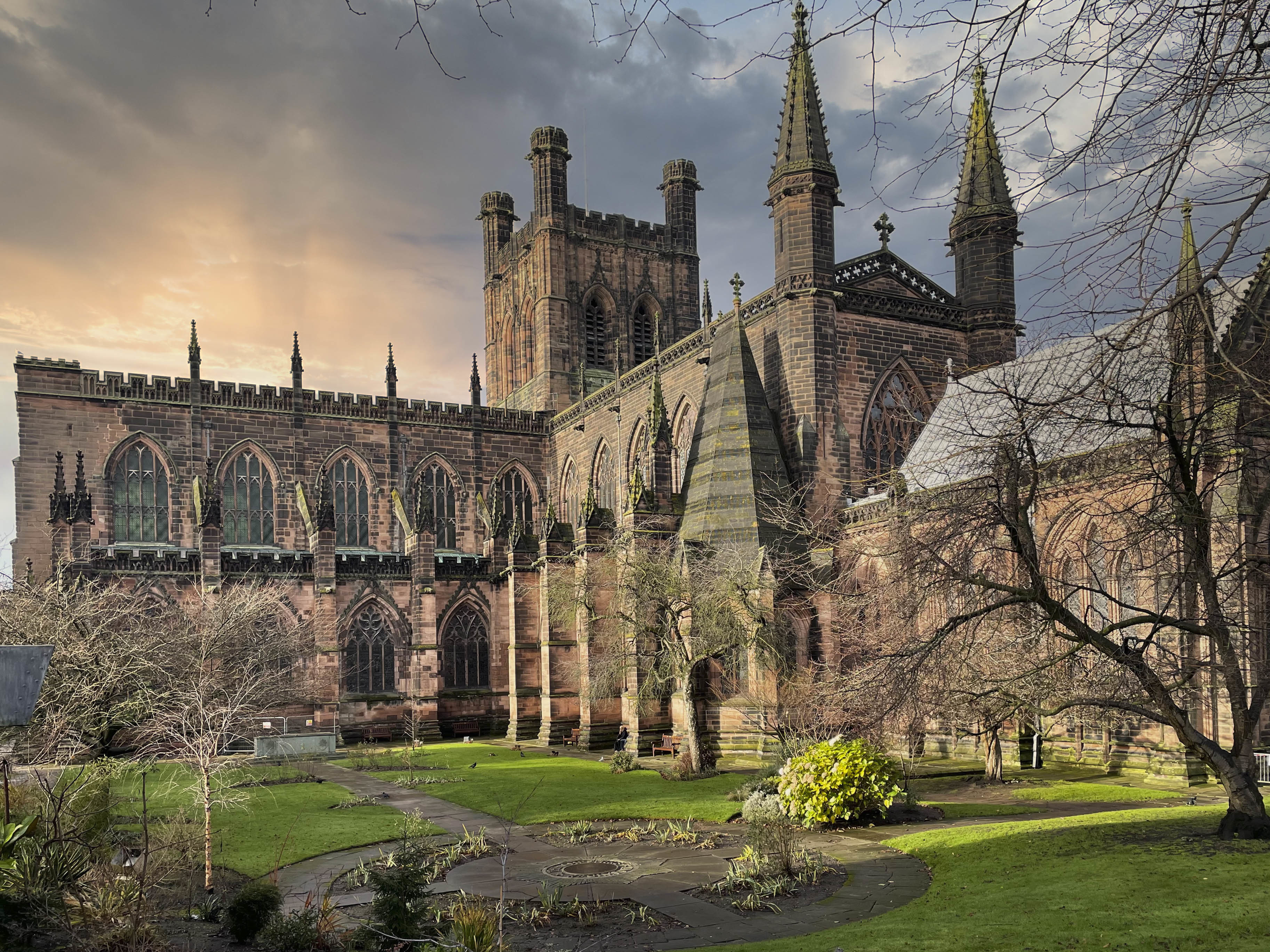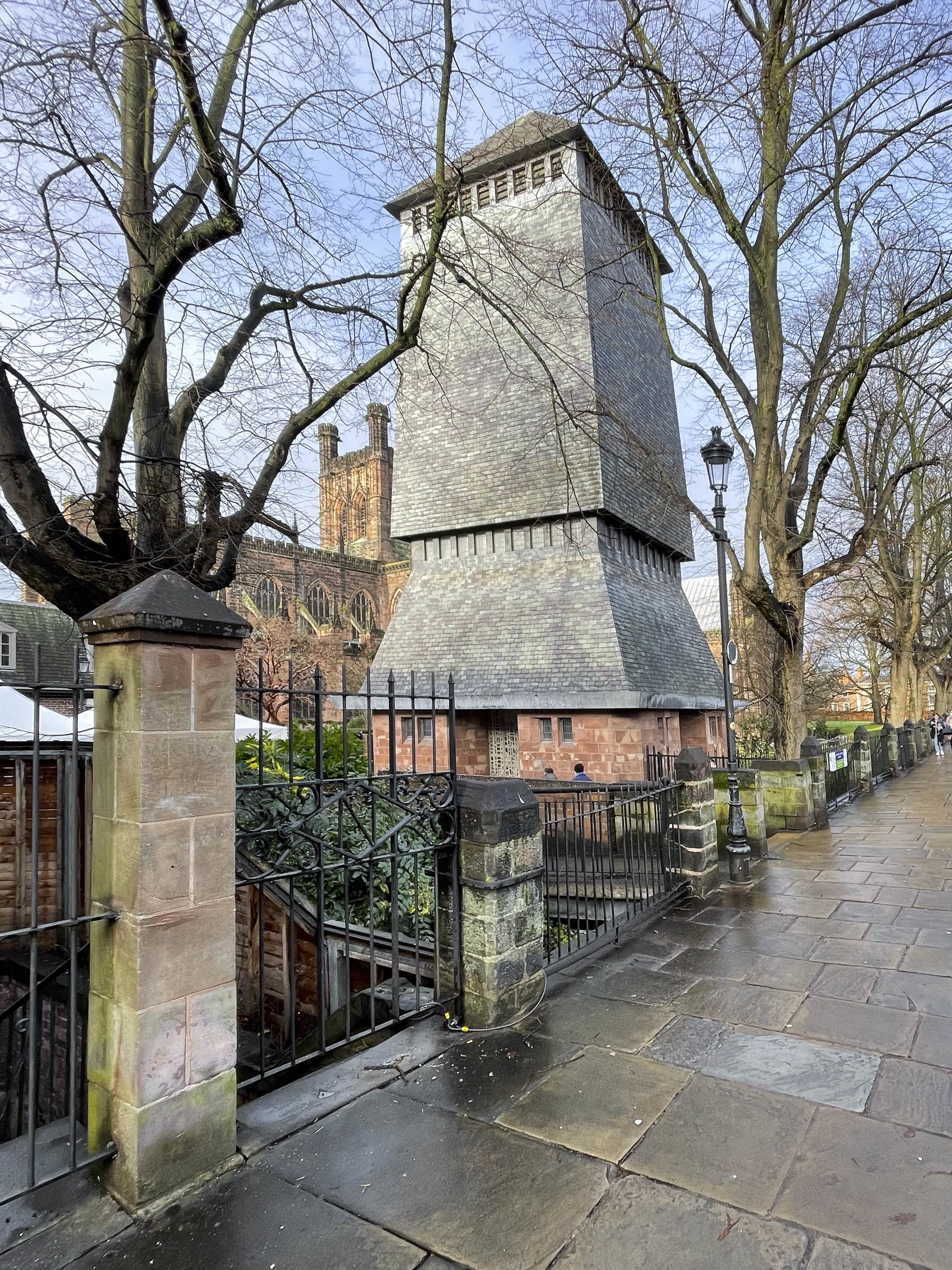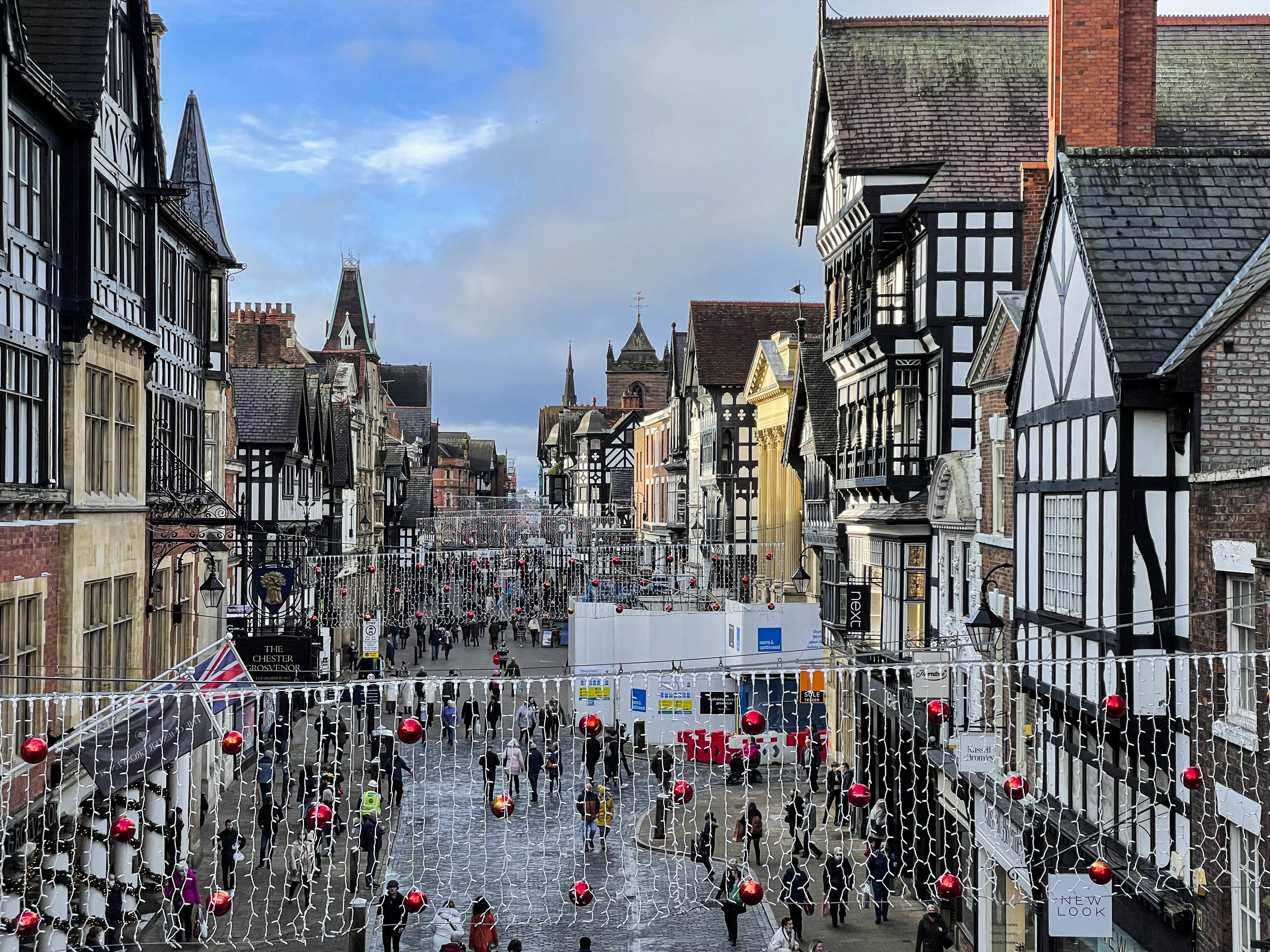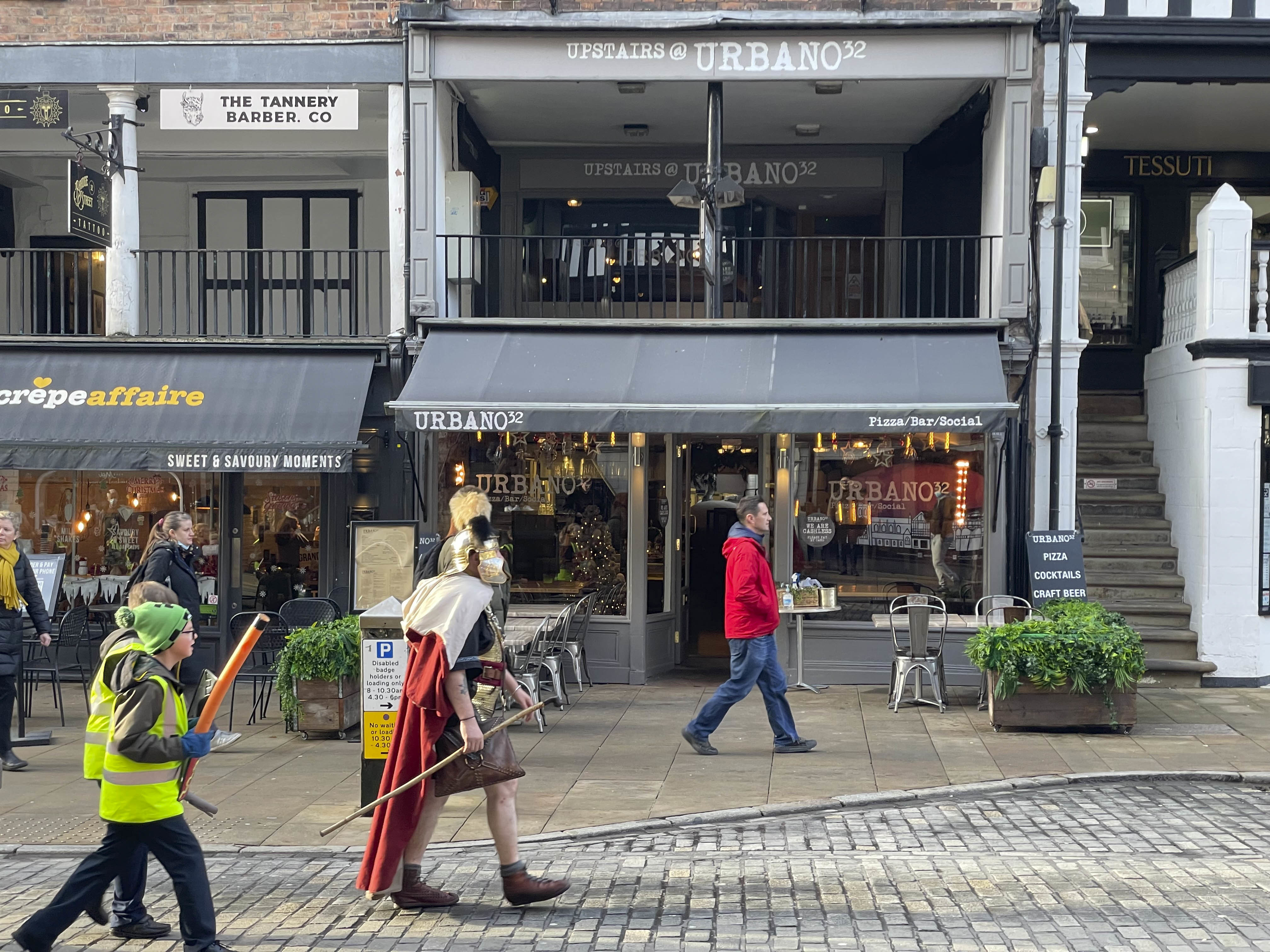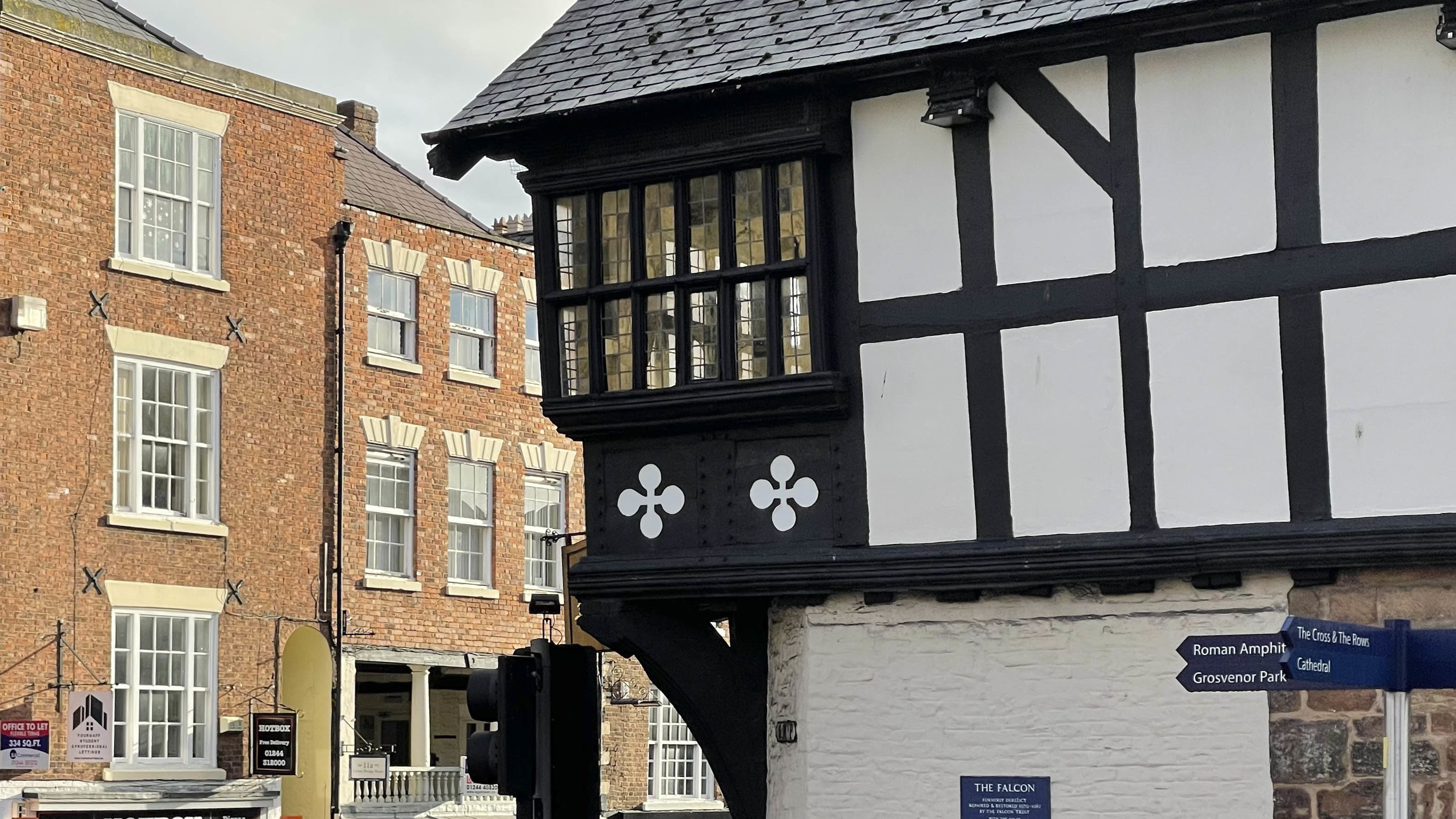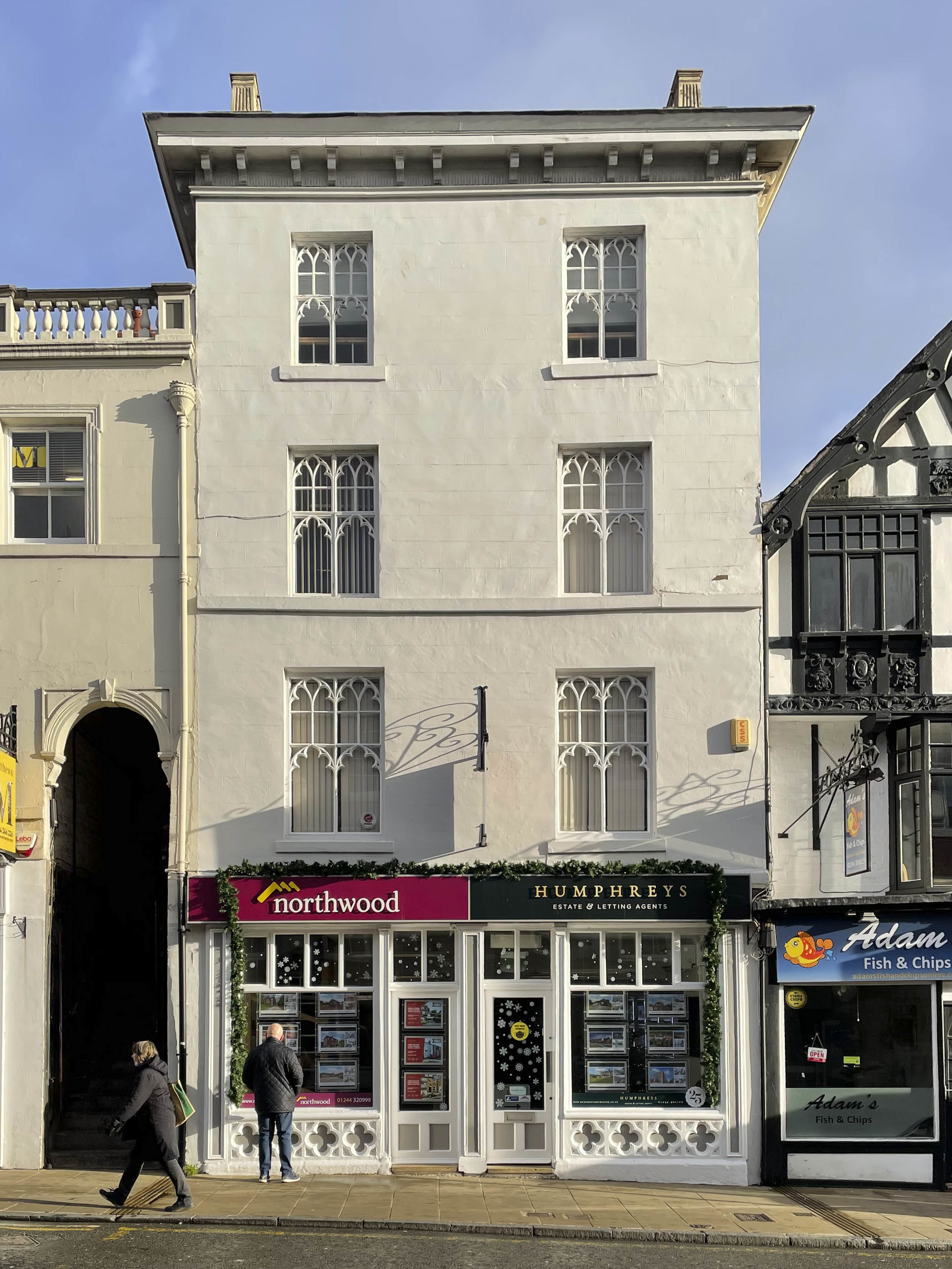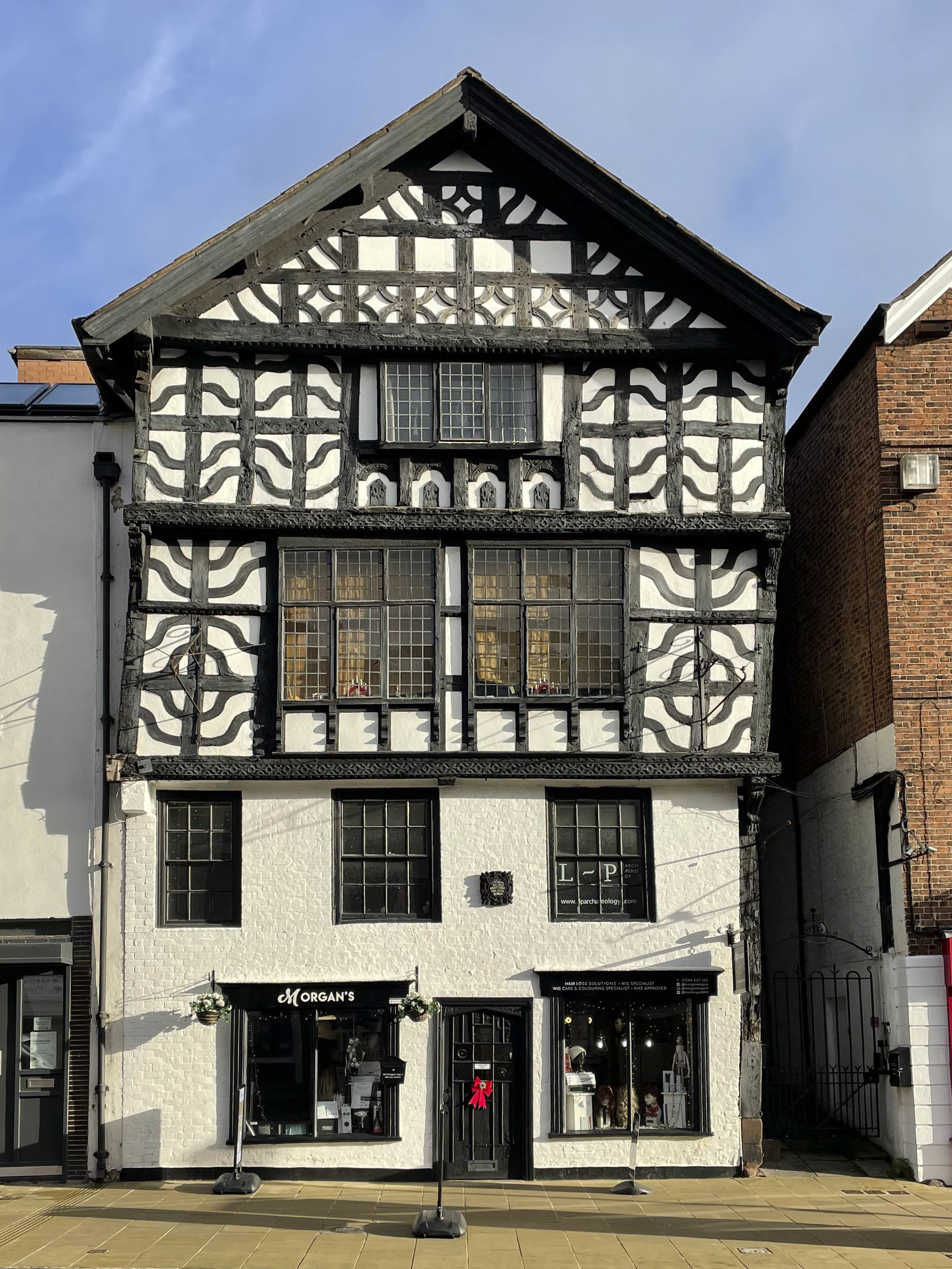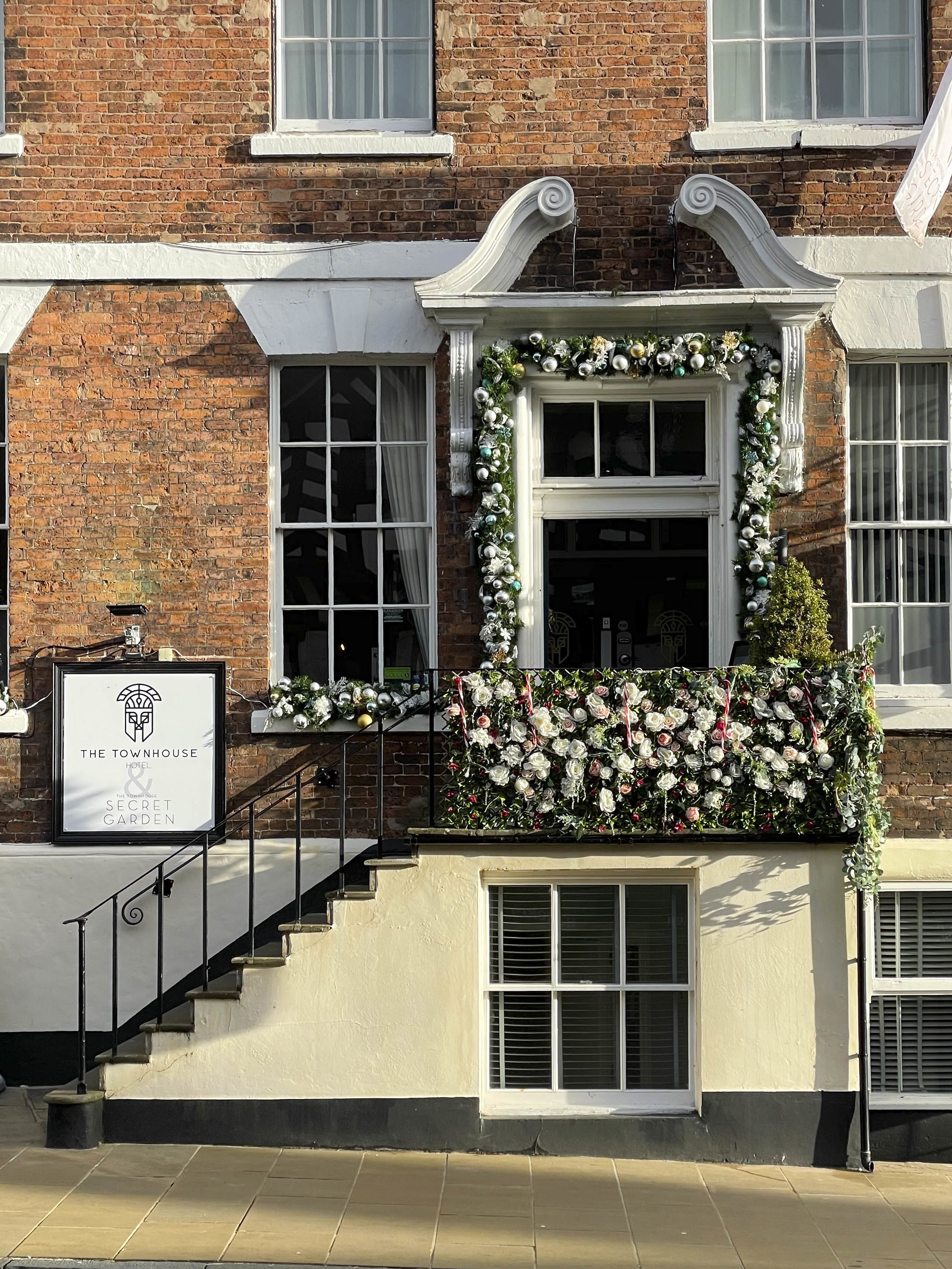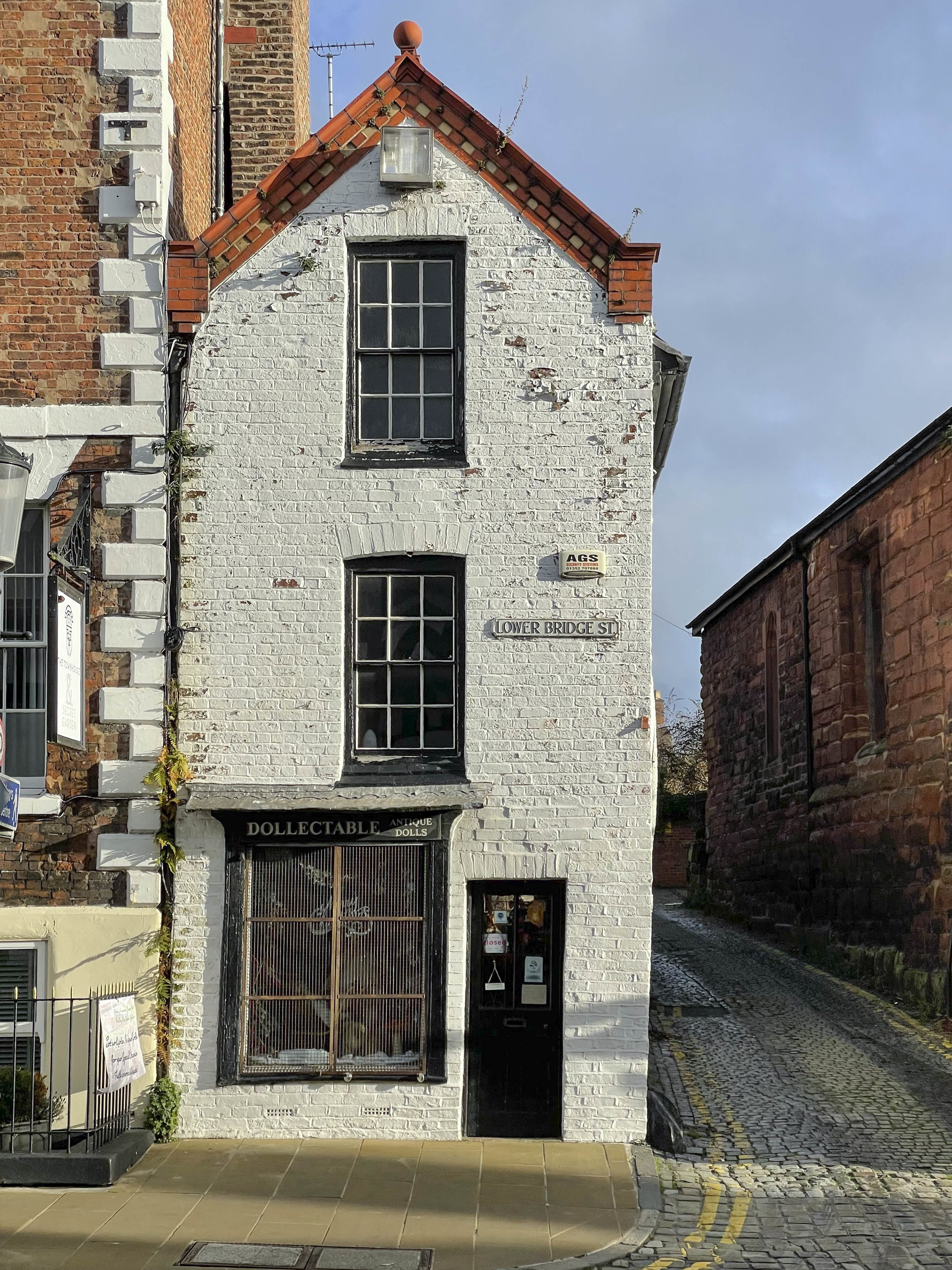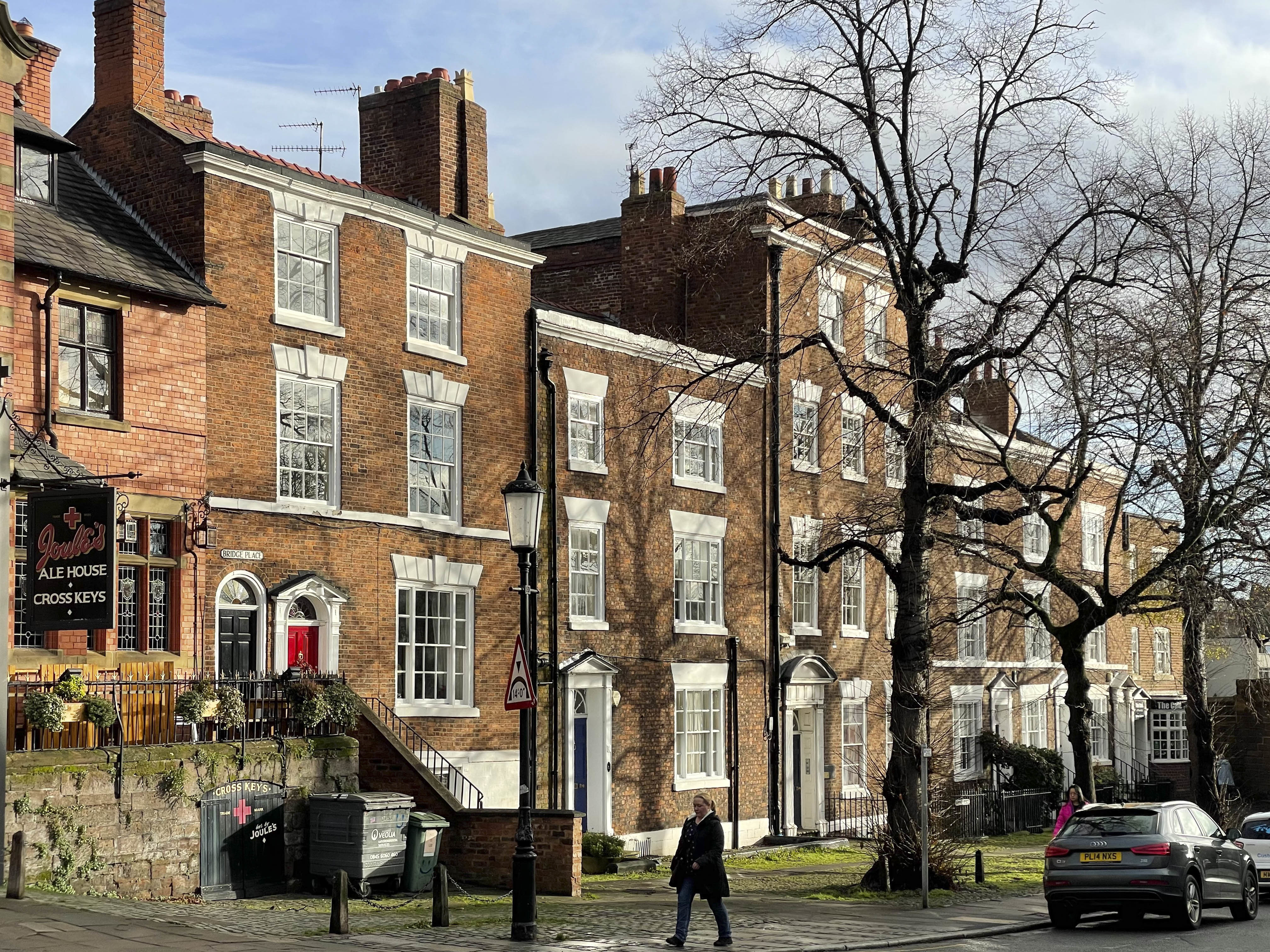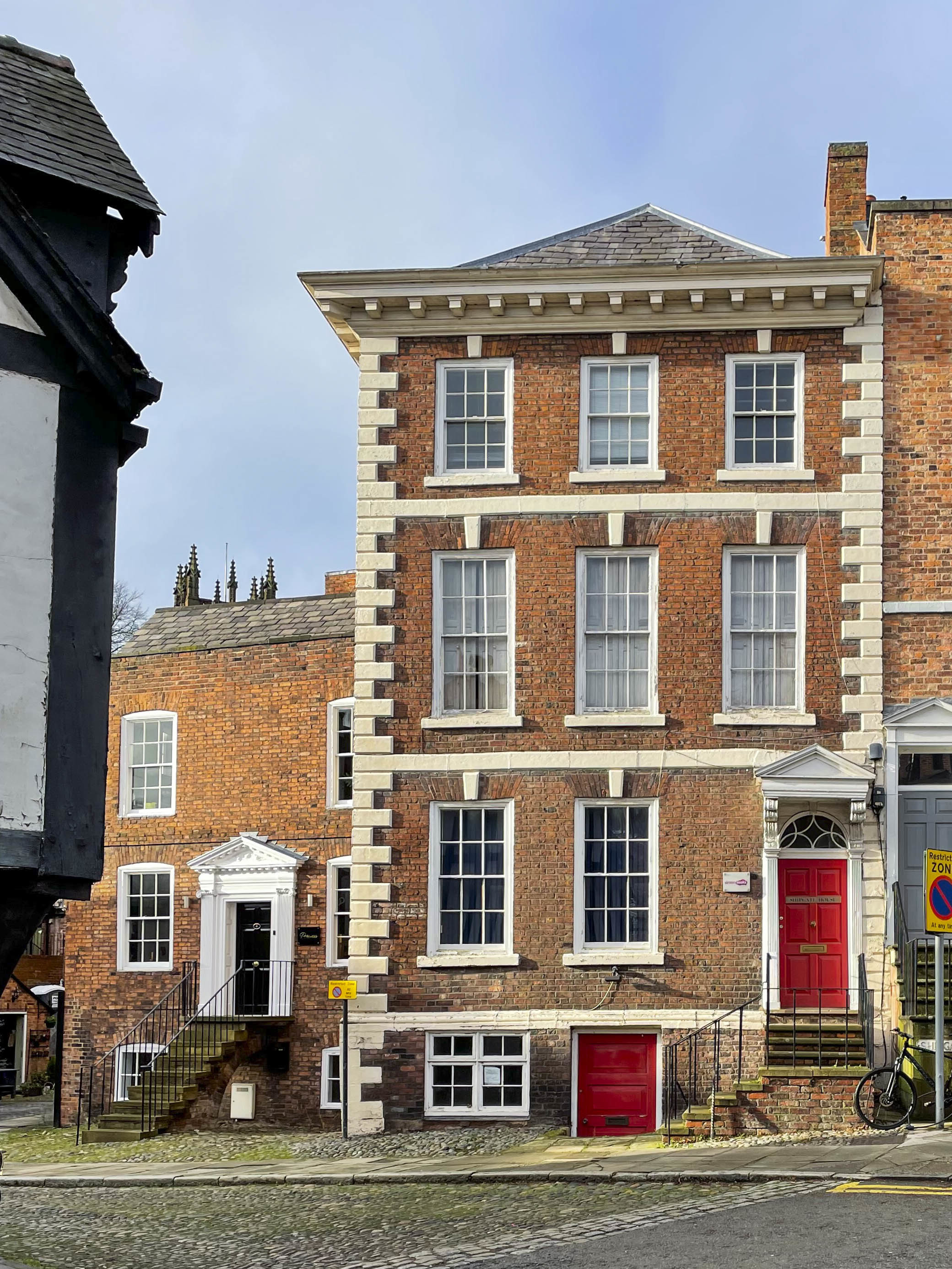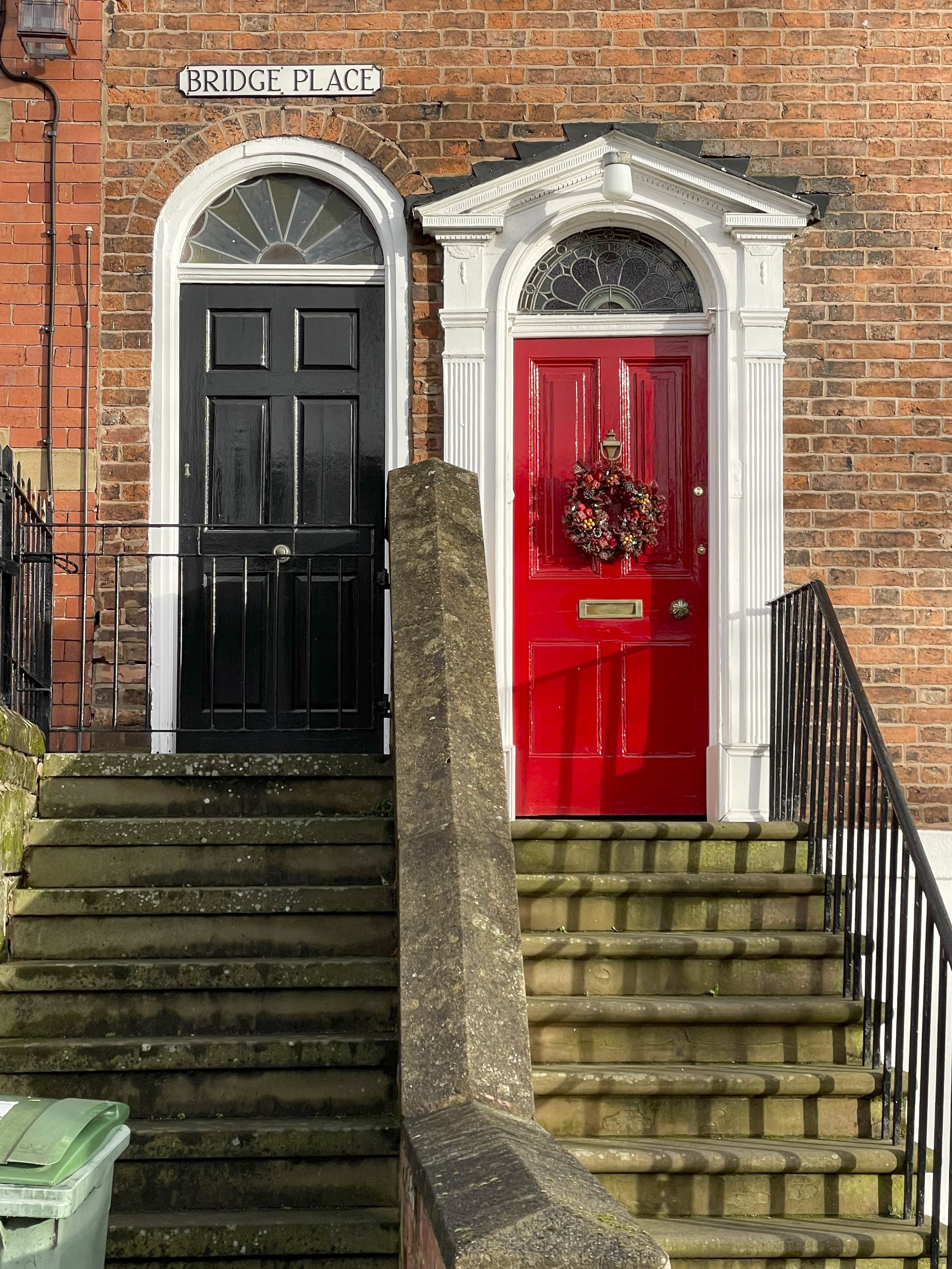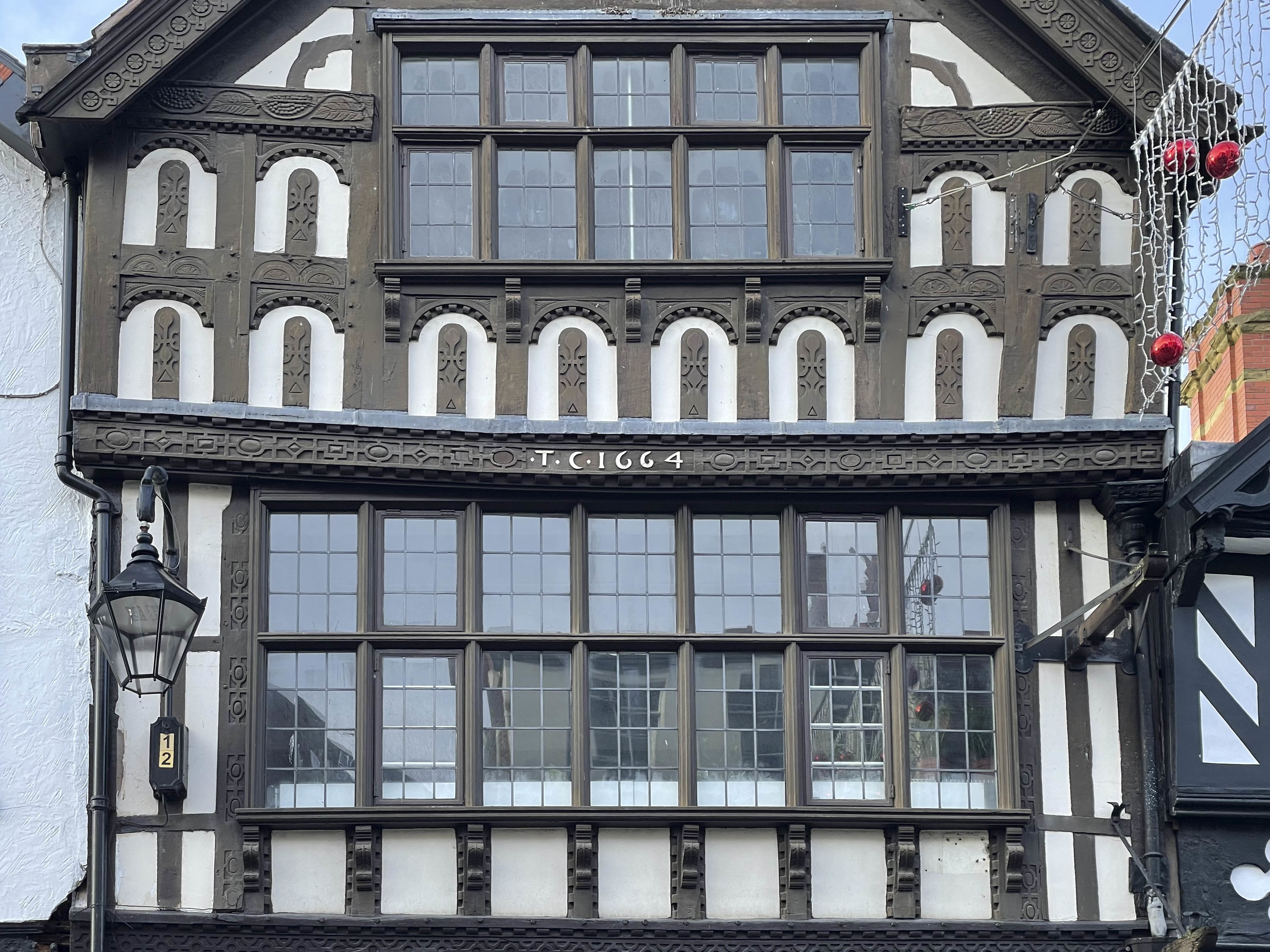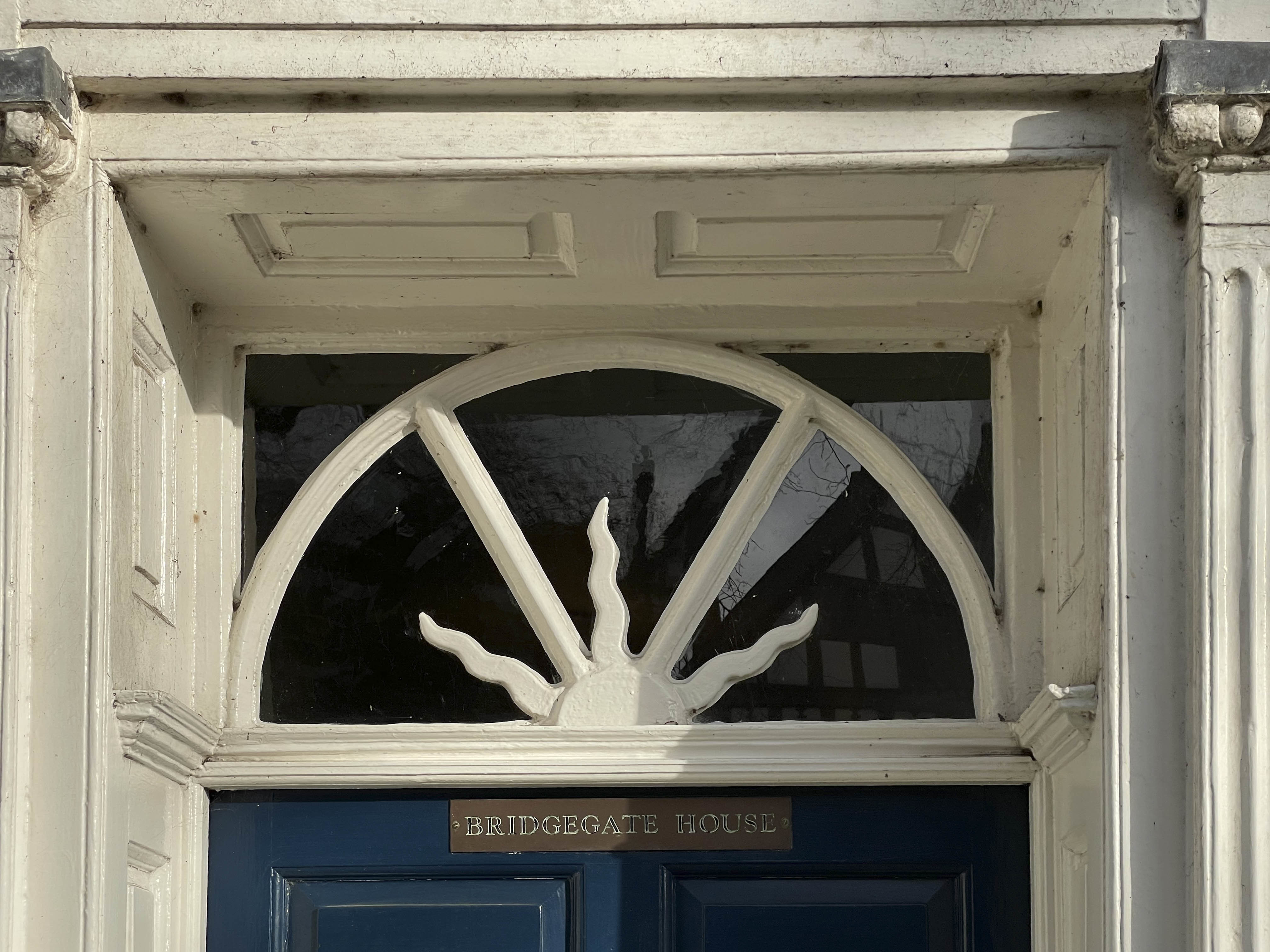 Chester Rows
Chester's Rows are unique - covered walkways within the embrace of the shop fronts. Every building type and period is represented. Access is via a series of steps which can be quite steep, many are decorated with ornament.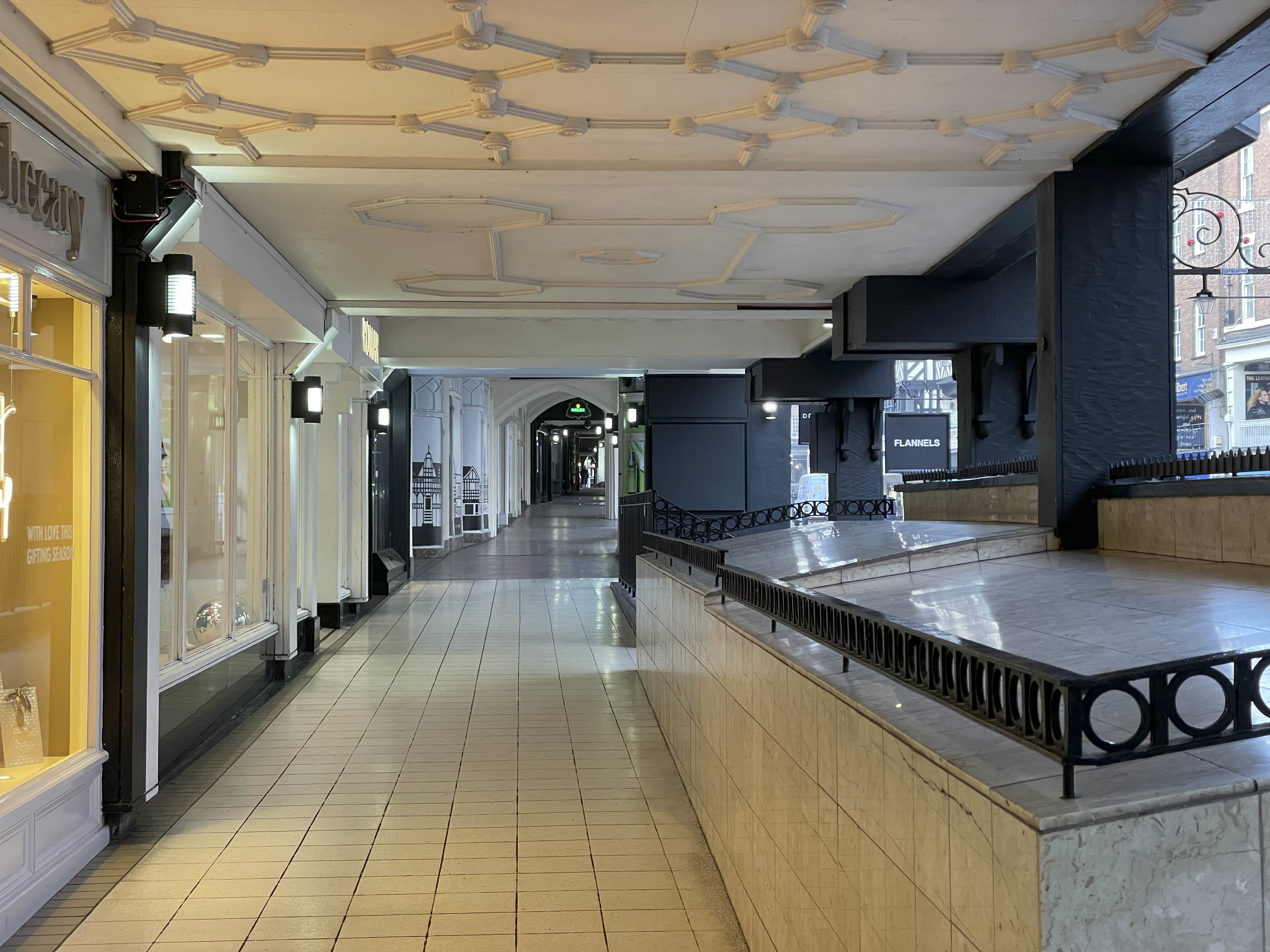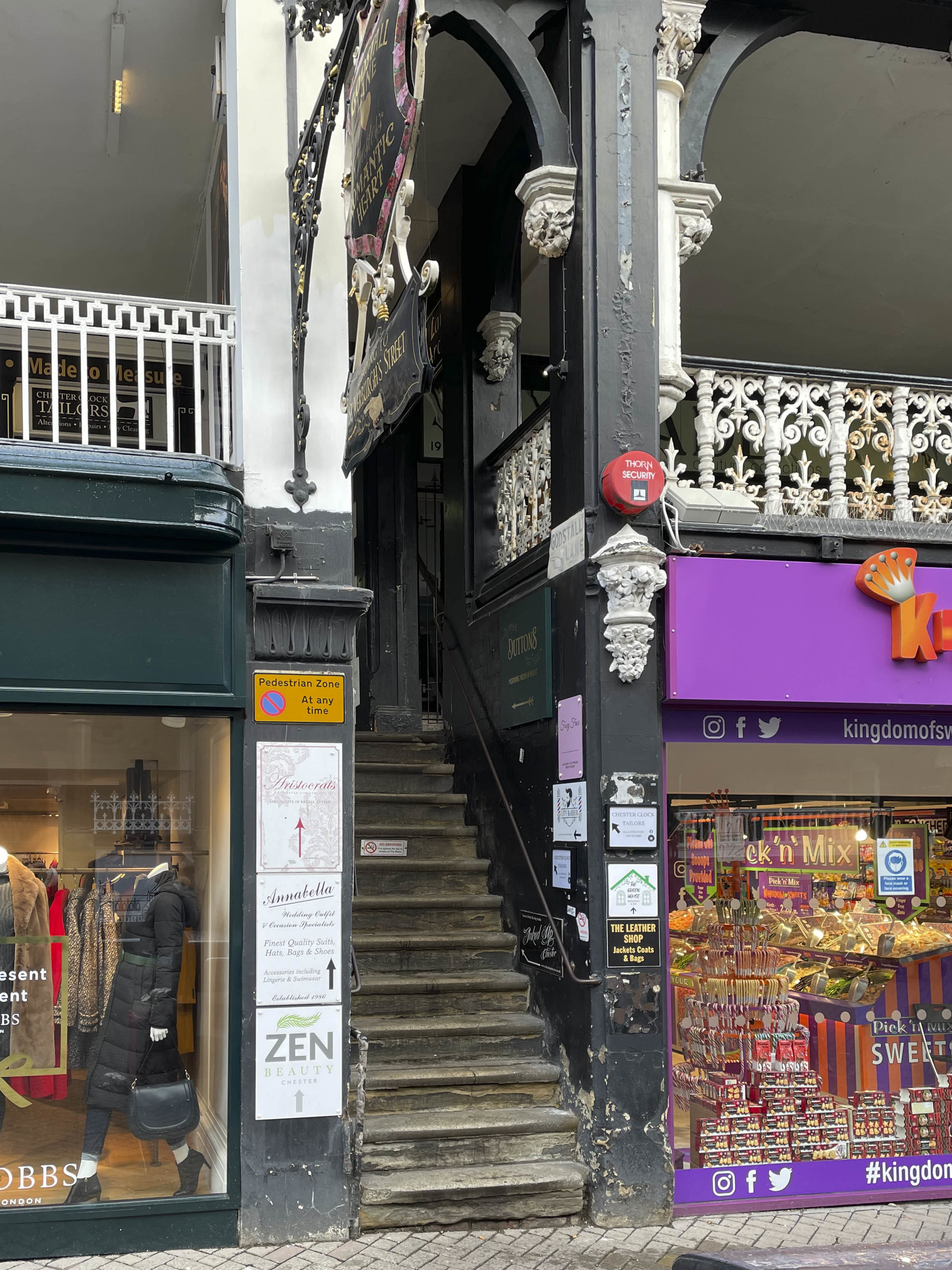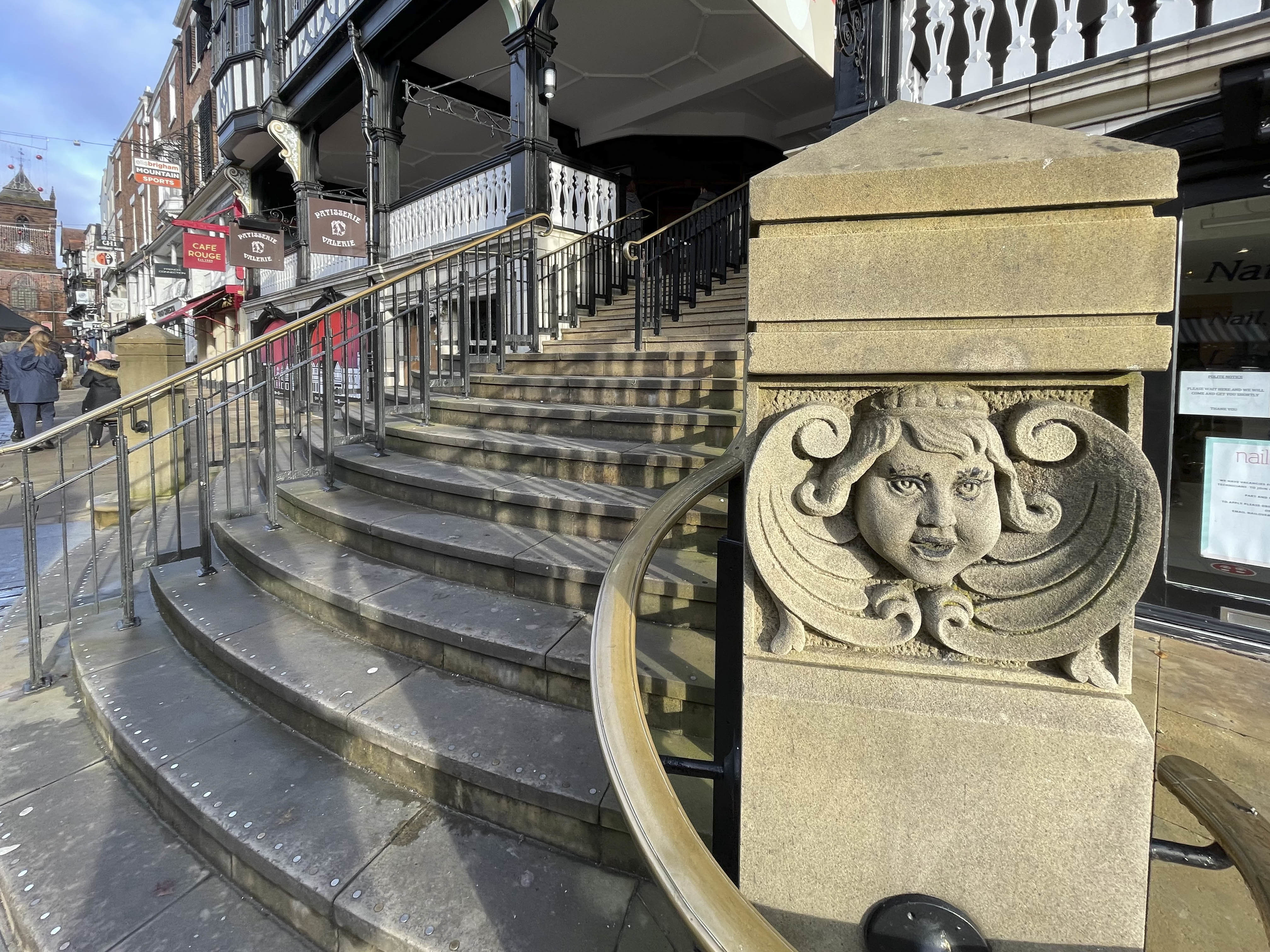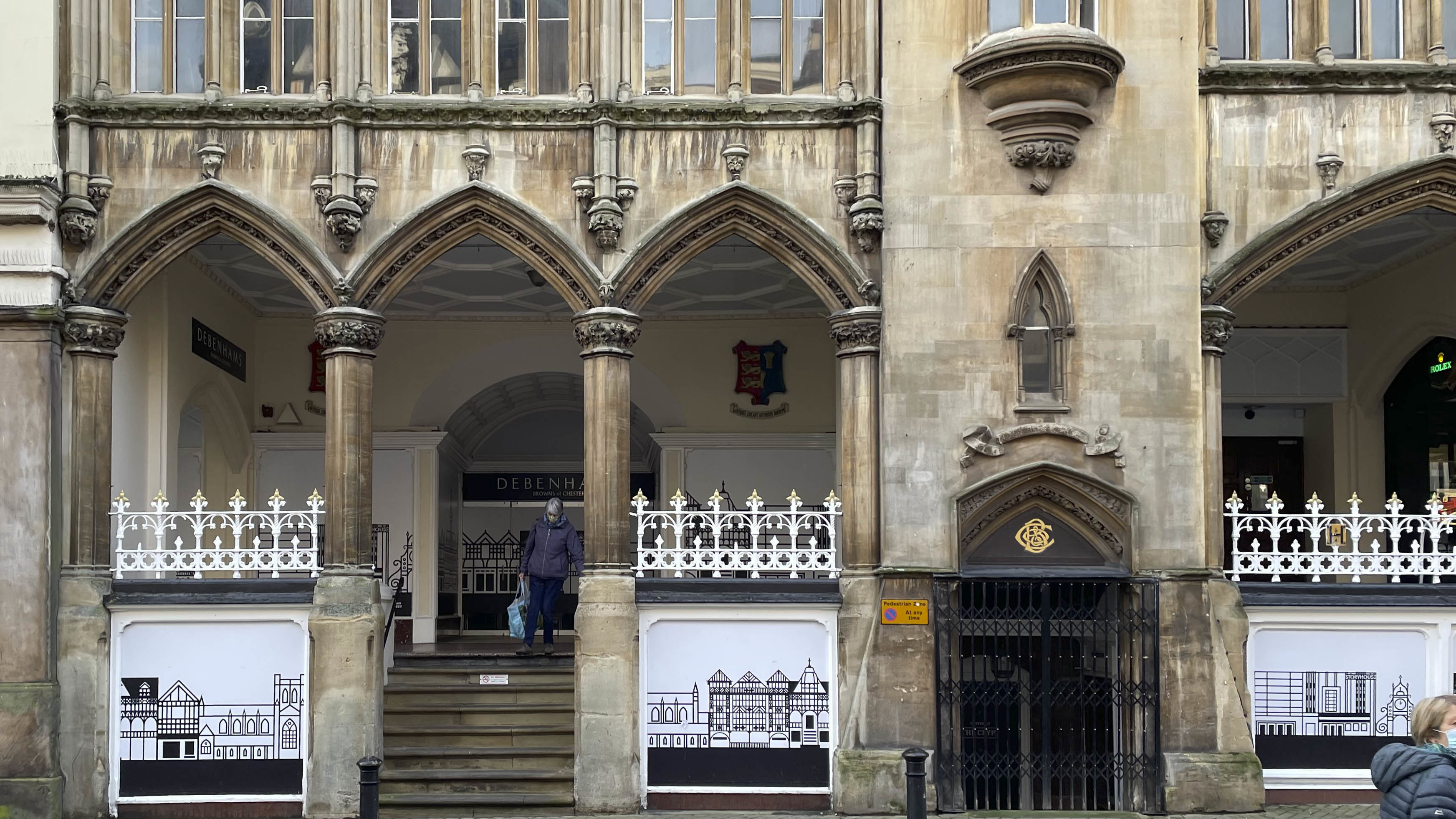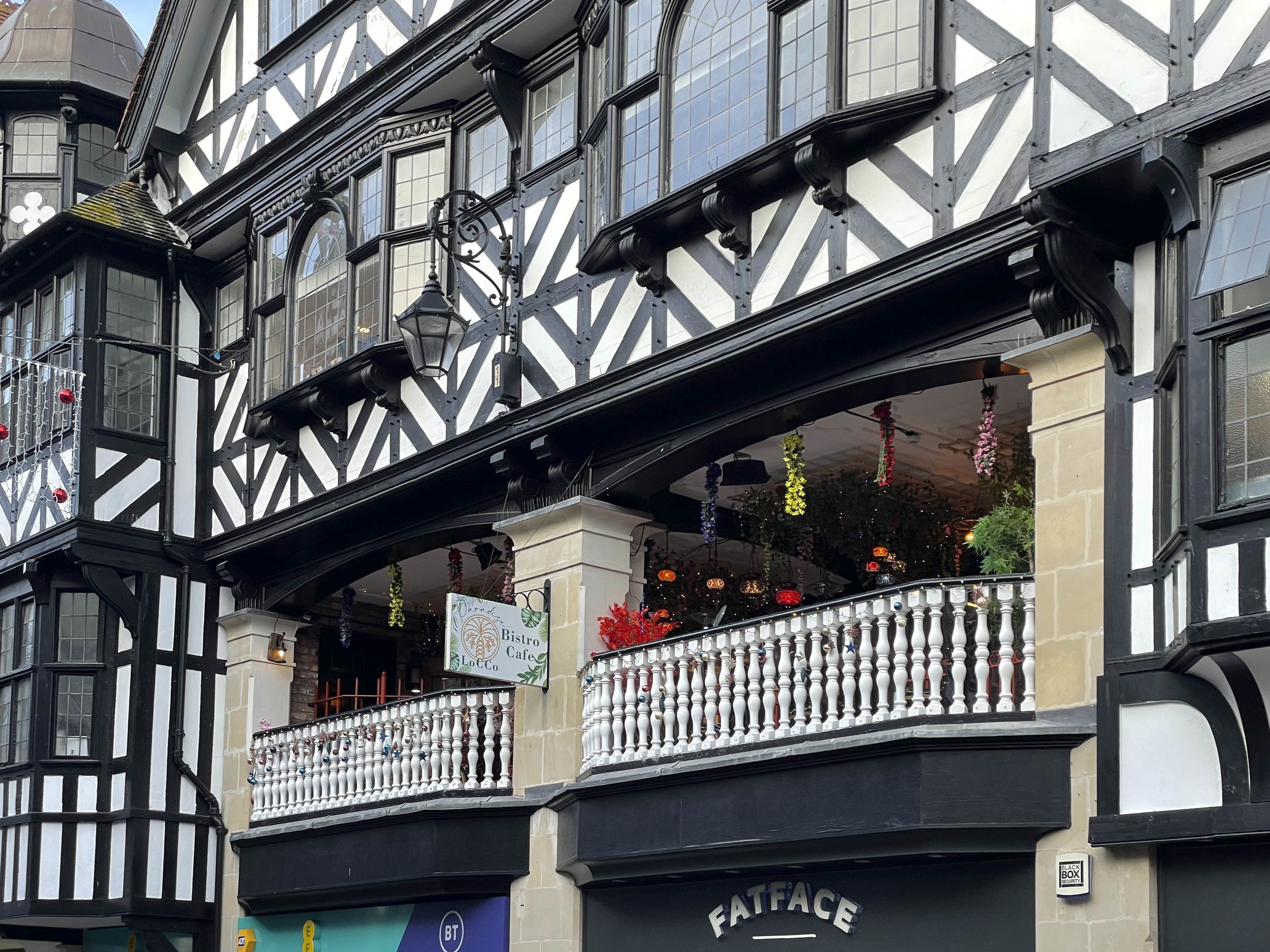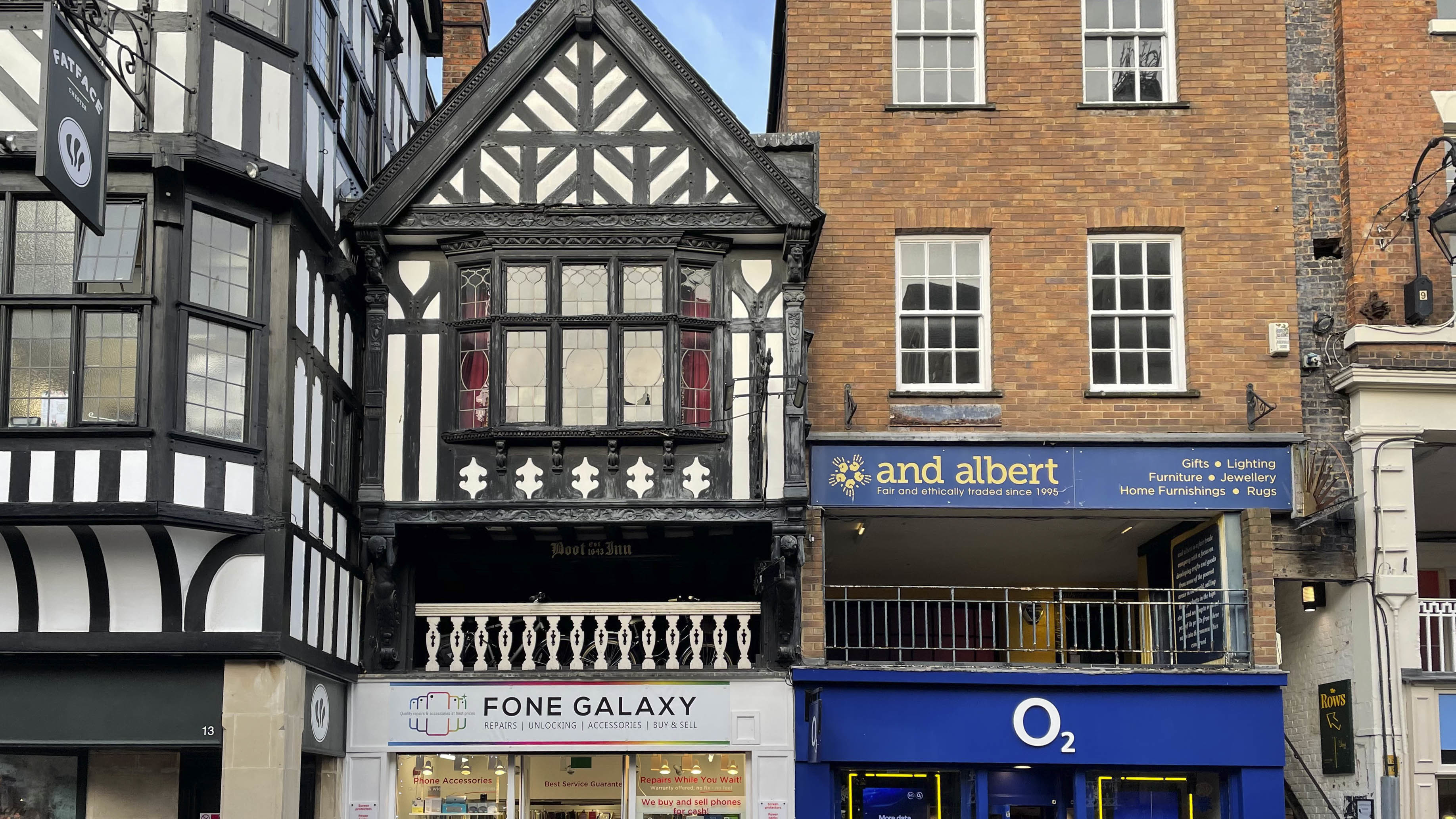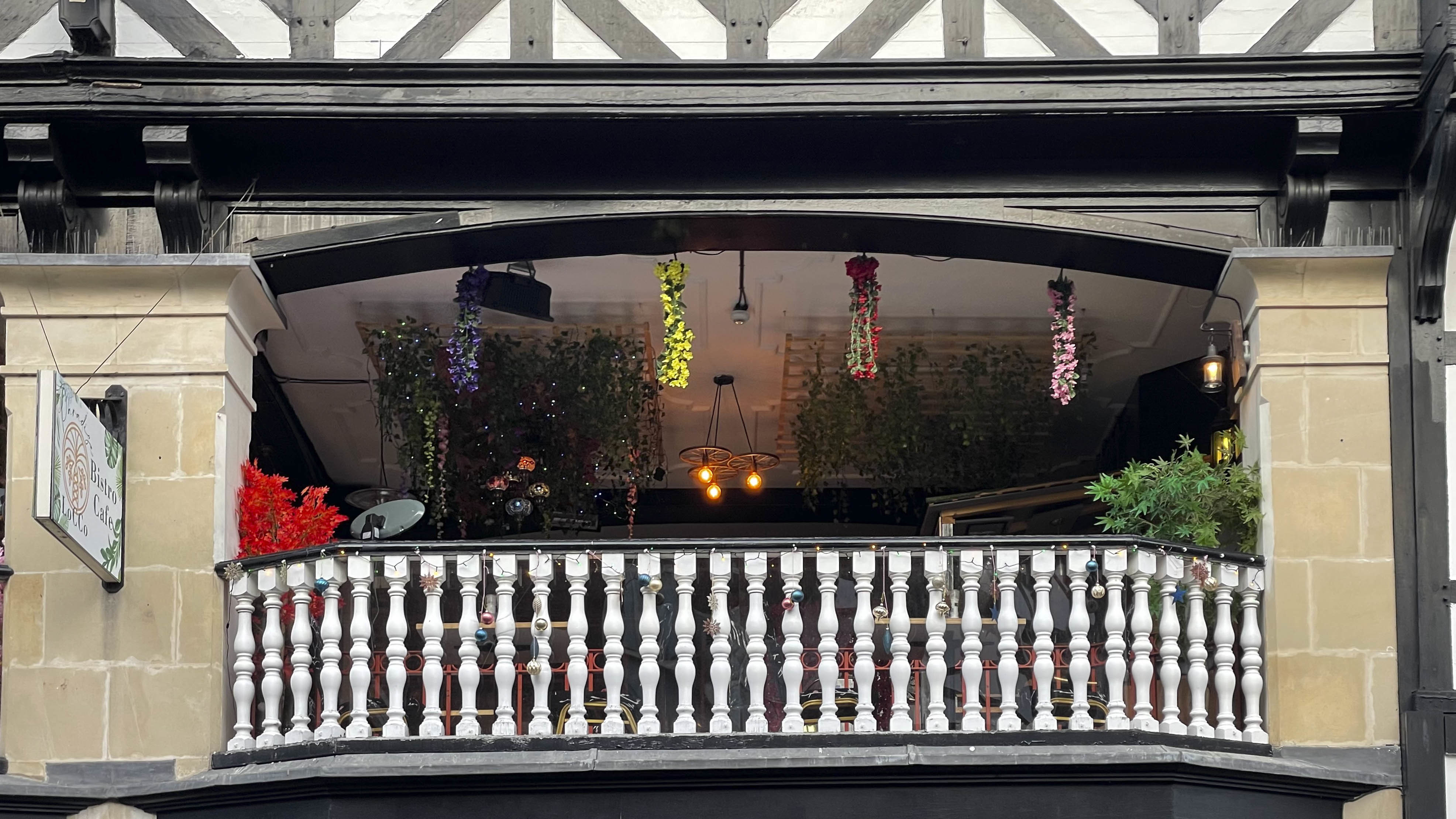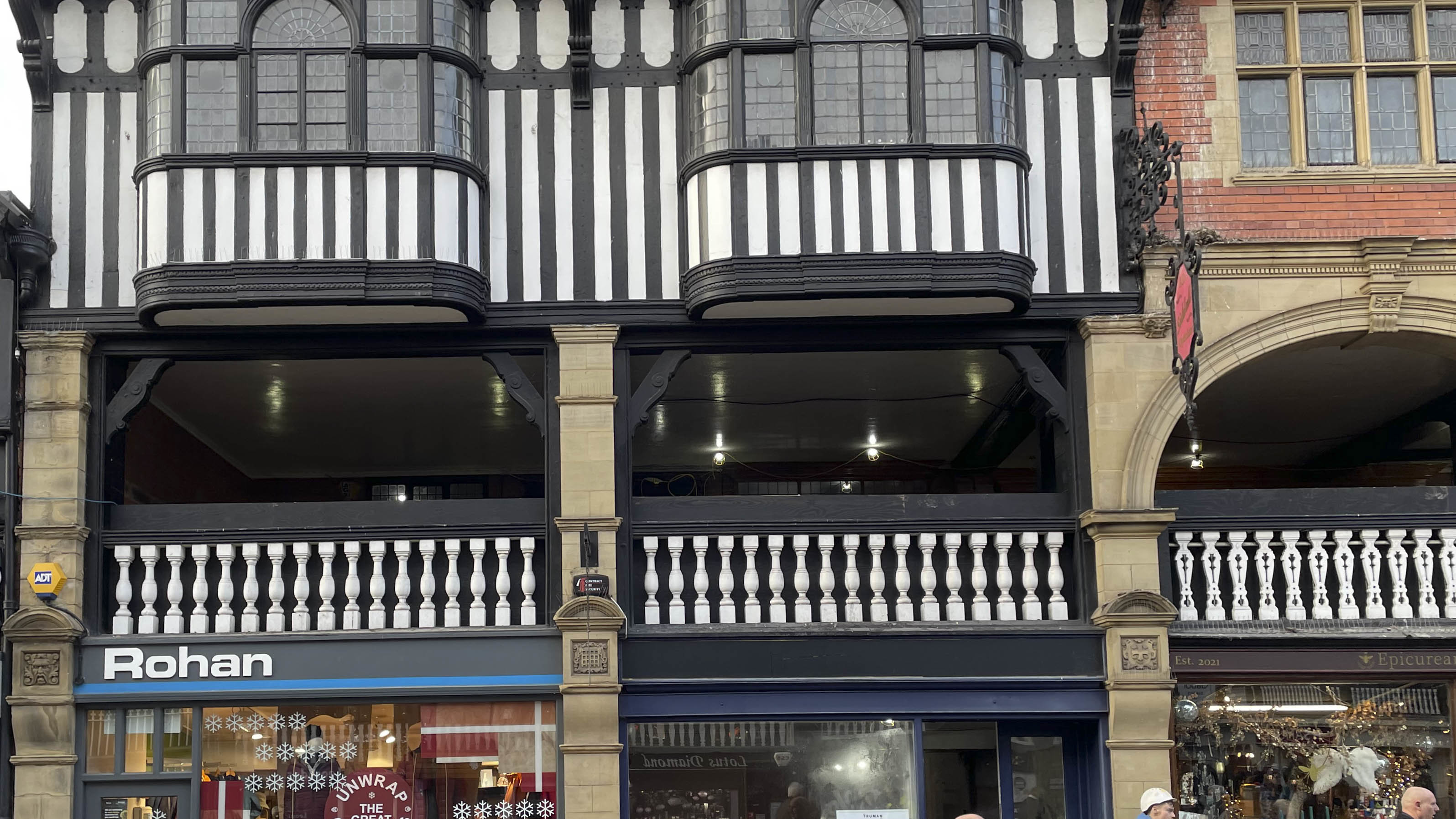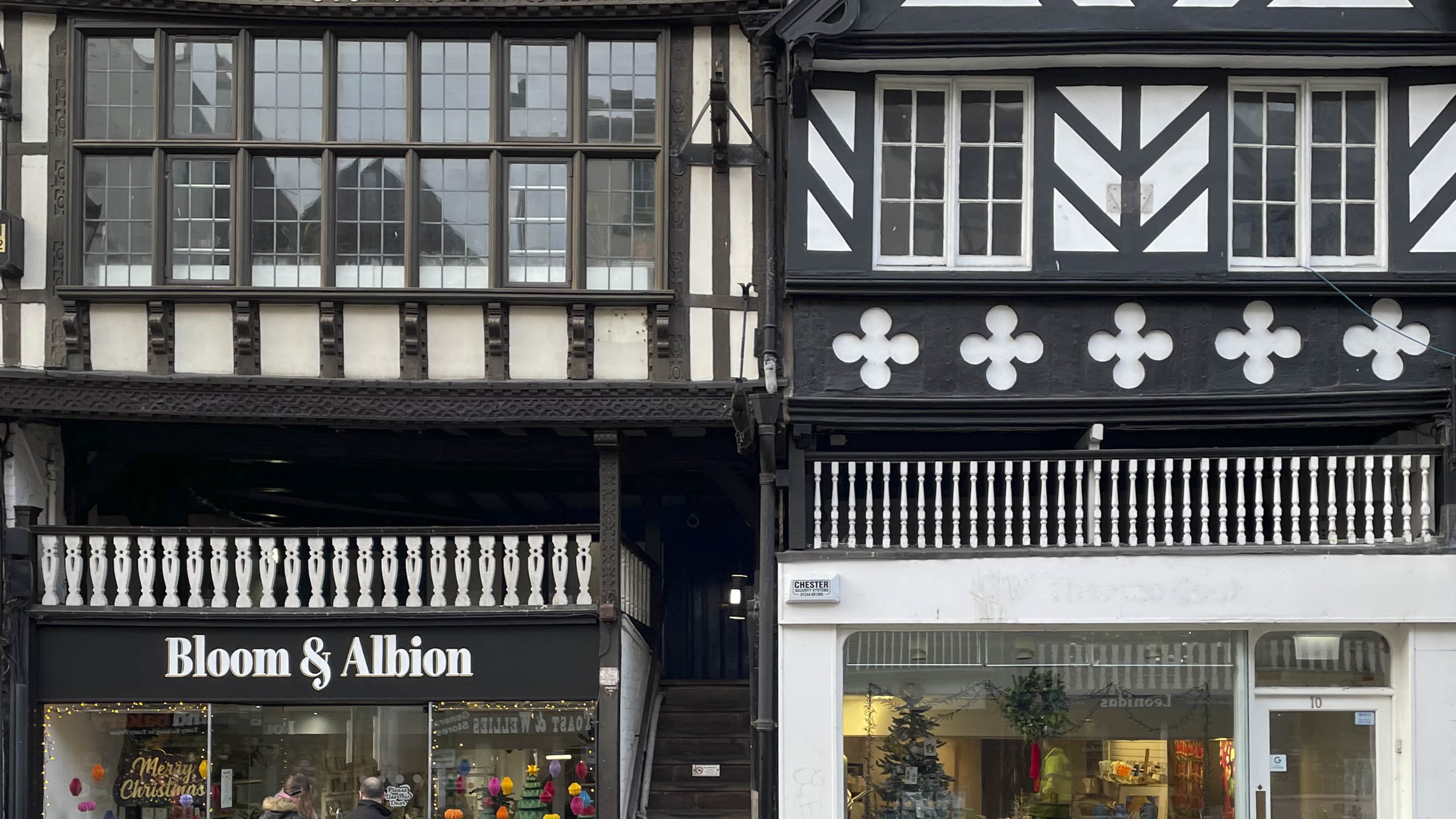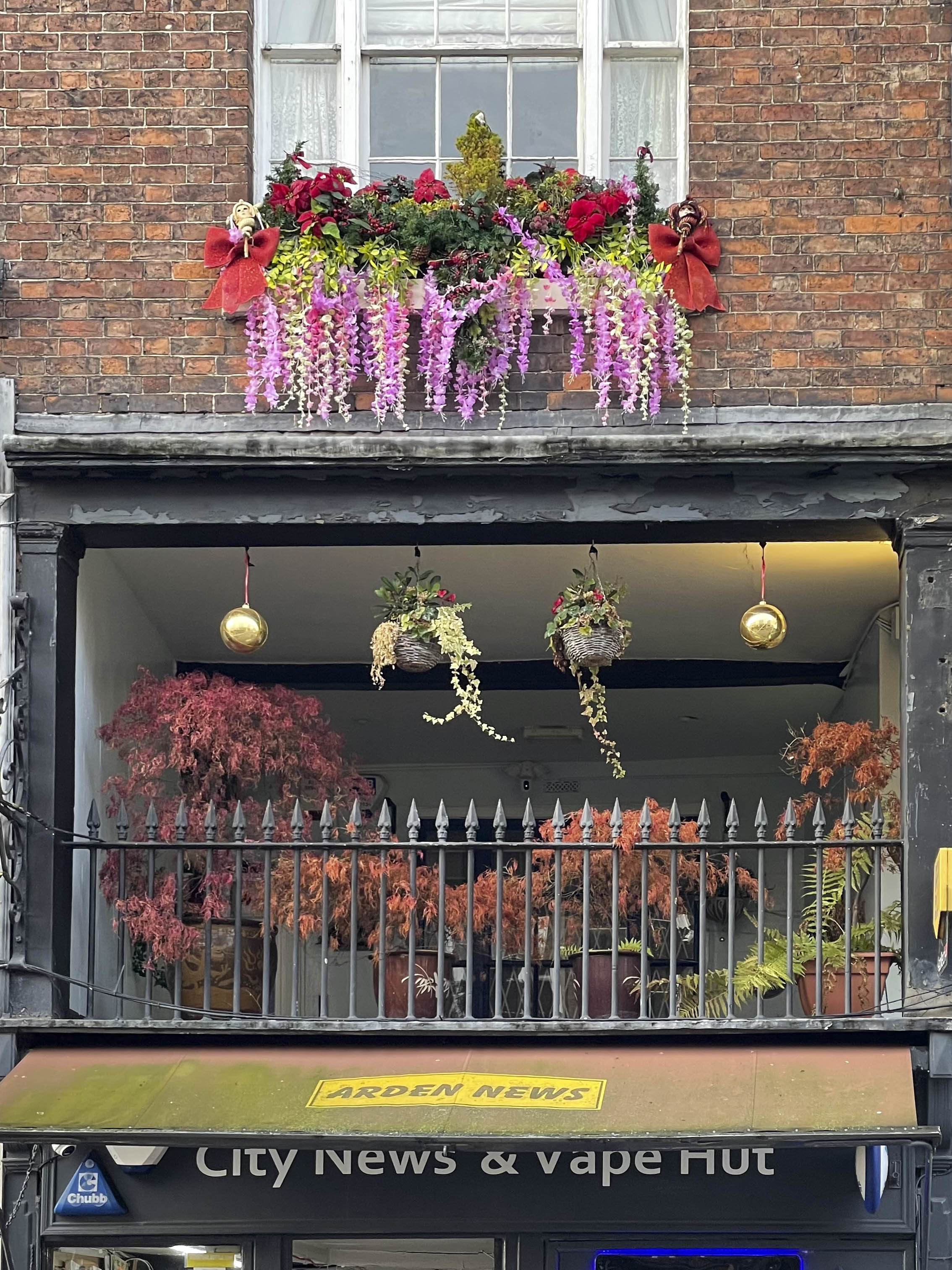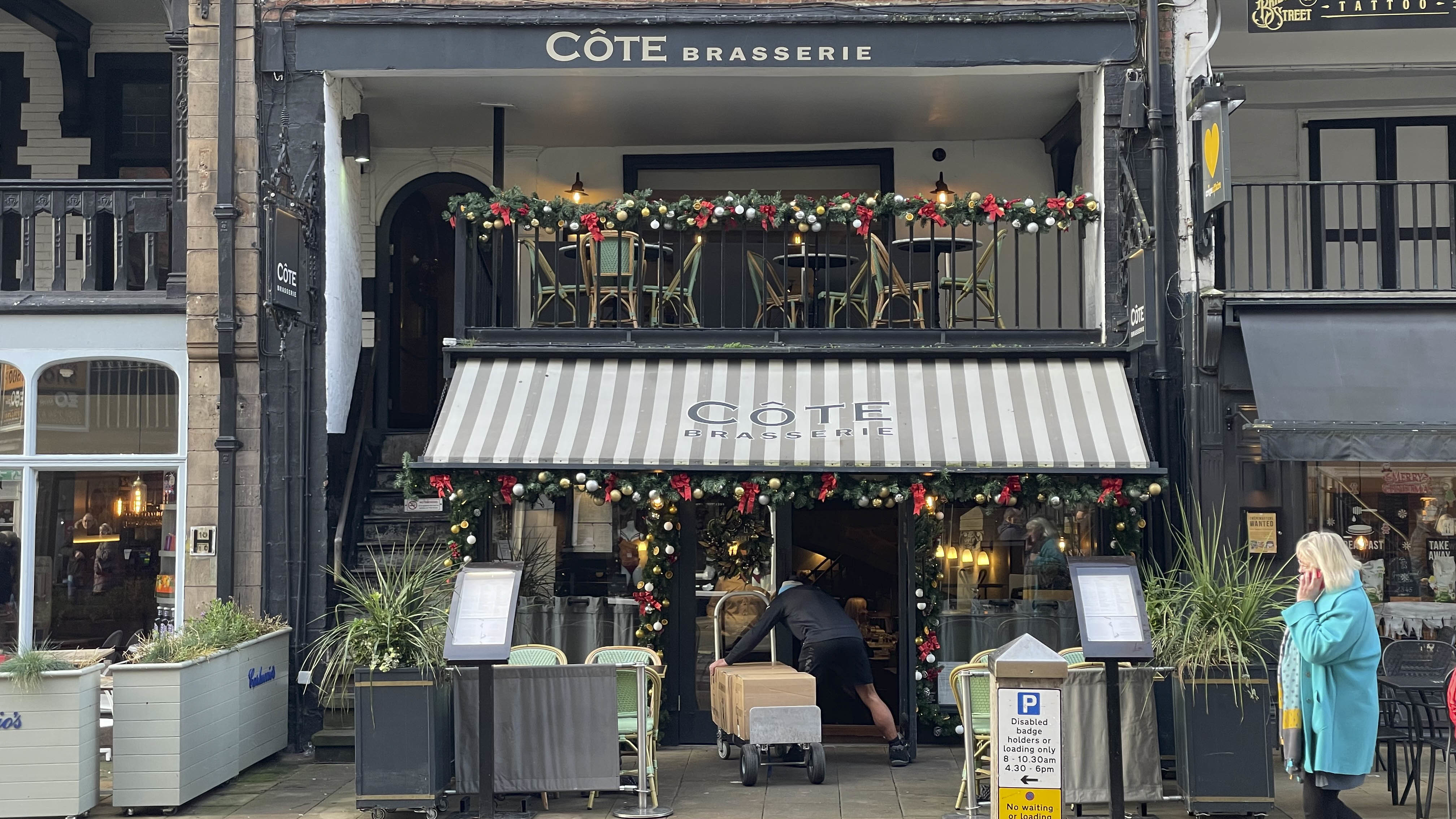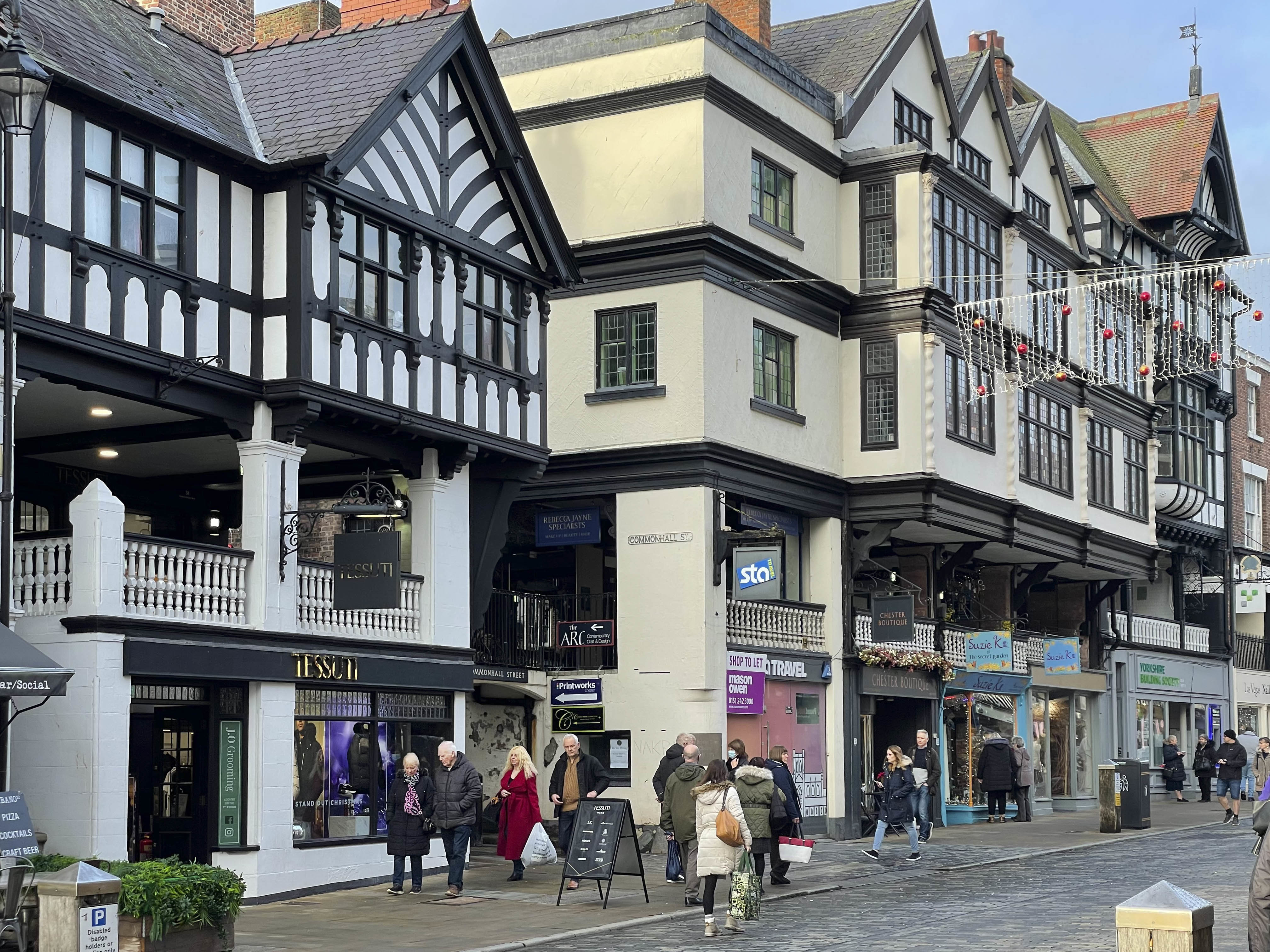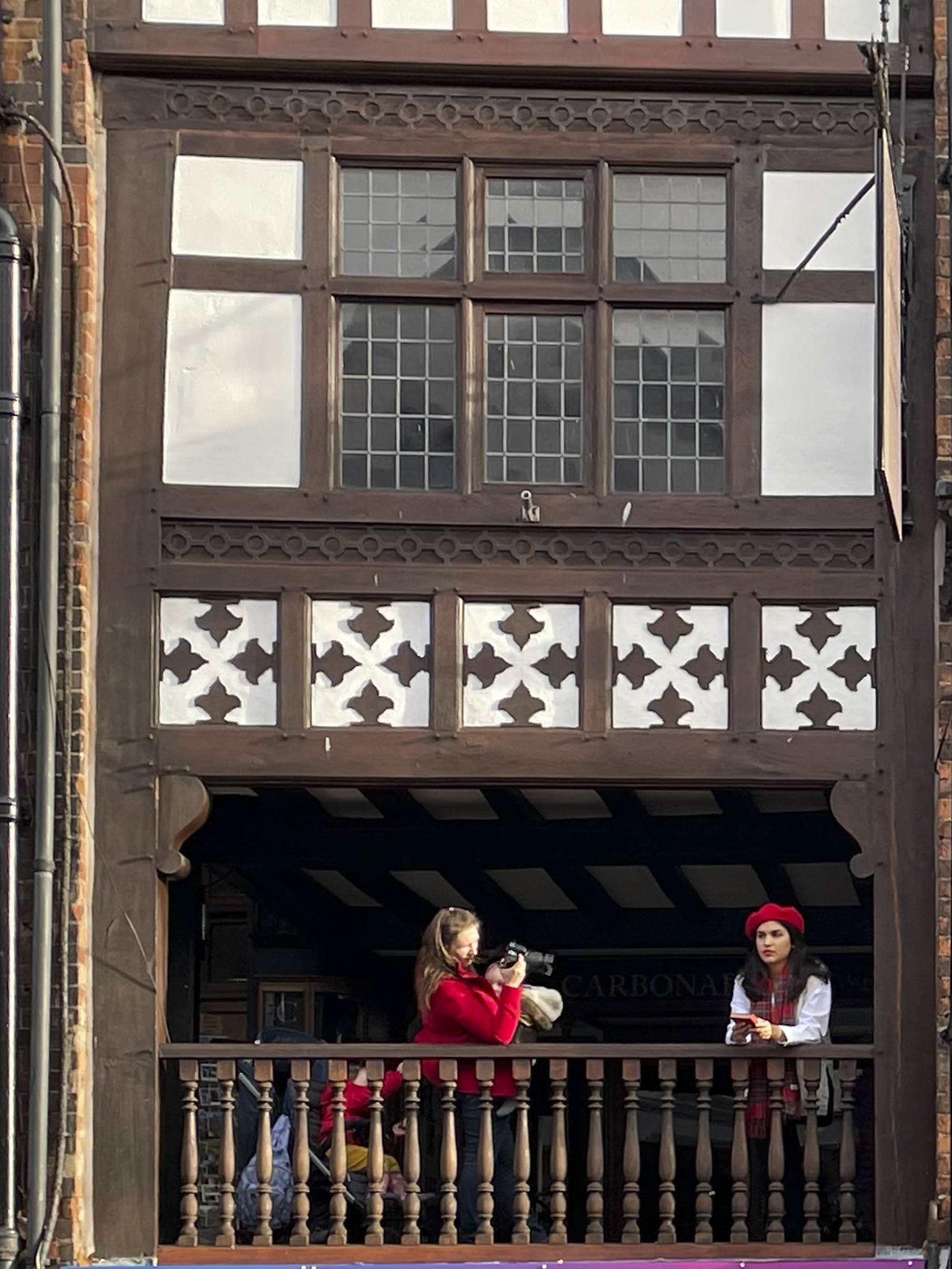 Radcliffe
📸 This is a heart and soul project working with artist Lee Crocker and the good peeps at Bury Art Museum including Sarah, Kath, Joanna, Adam and Jack.
Pevsner begins his section on Radcliffe in Greater Manchester by noting that it has suffered from the scars of industry more than most. Our project is to garner the stories behind the material culture in Radcliffe and produce a memory map and art work. Our work will not eradicate 'the scars' but add meaning to them, thus weaving them into the warp and weft of Radcliffe's identity.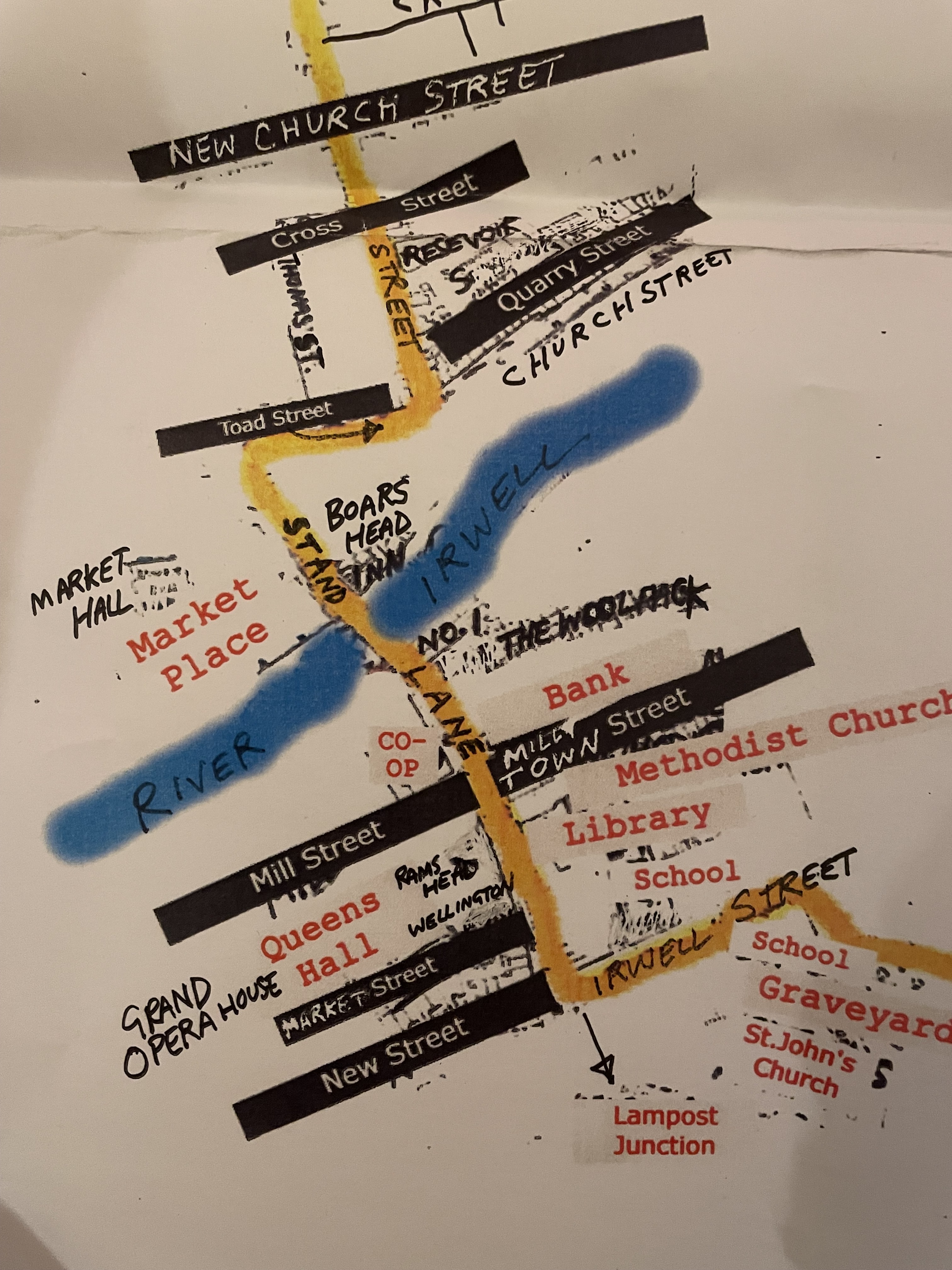 I walked about four miles within the bounds of the town yesterday. Here's a photo of the medieval parish church of St. Mary which now lies on the outskirts of the town.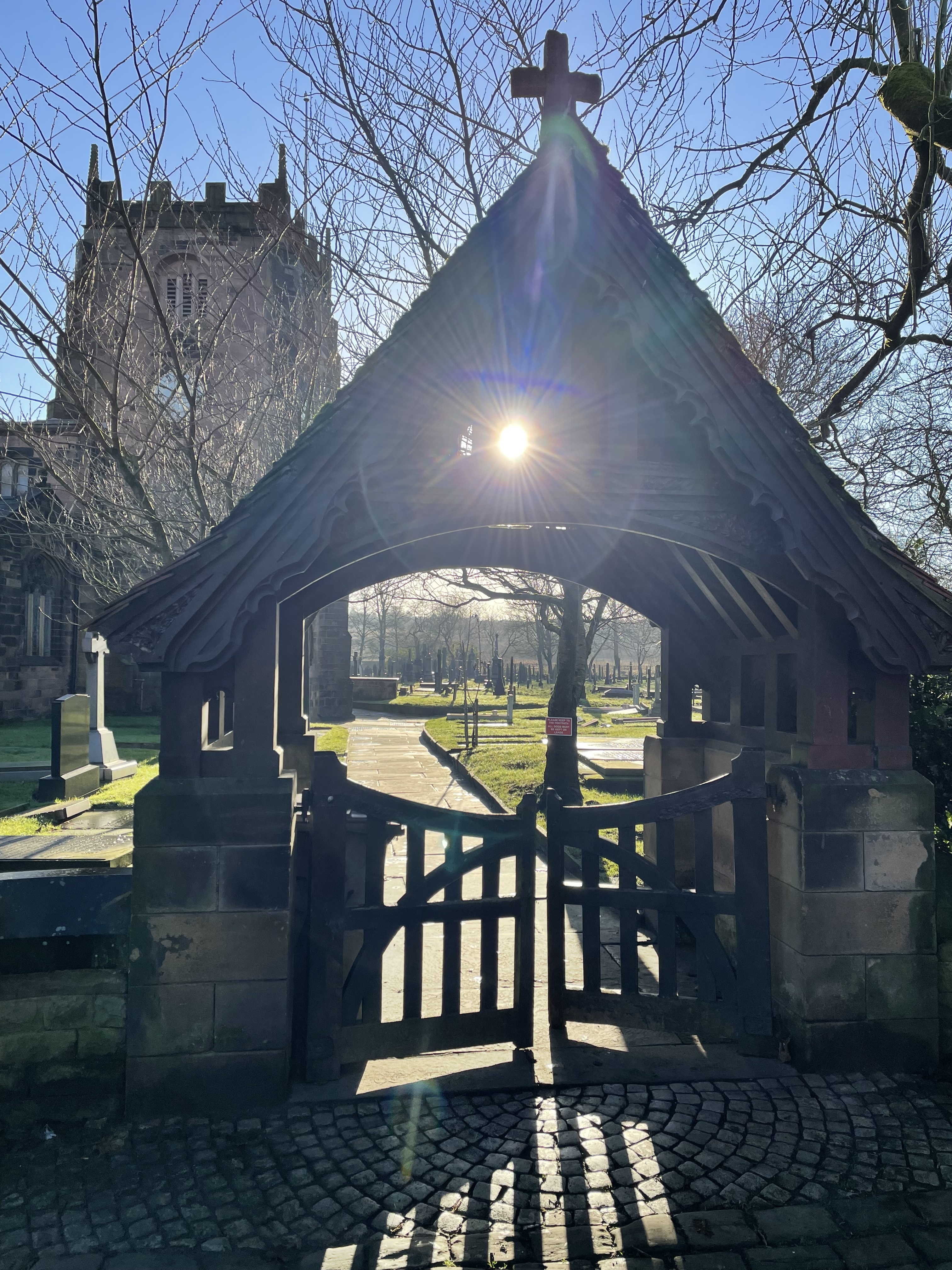 London
📸 Early this year I was commissioned by an American company to photograph their product up on the roofs of London. Thanks to Ieuan for spotting the pic in this article. I do remember the day because I paid for parking via an app, but put the wrong location number in. Came down after a fab shoot with the roofers to a yellow ticket.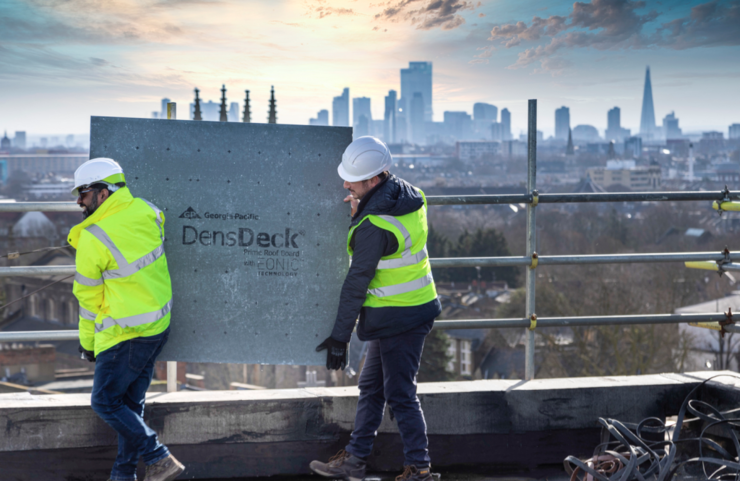 One way to beef up the protective power of a building's roof is by incorporating a cover board as part of your roof assembly. Available in a multitude of different materials, including gypsum with coated glass mat, cover boards add an additional layer of protection and performance to a building's roof.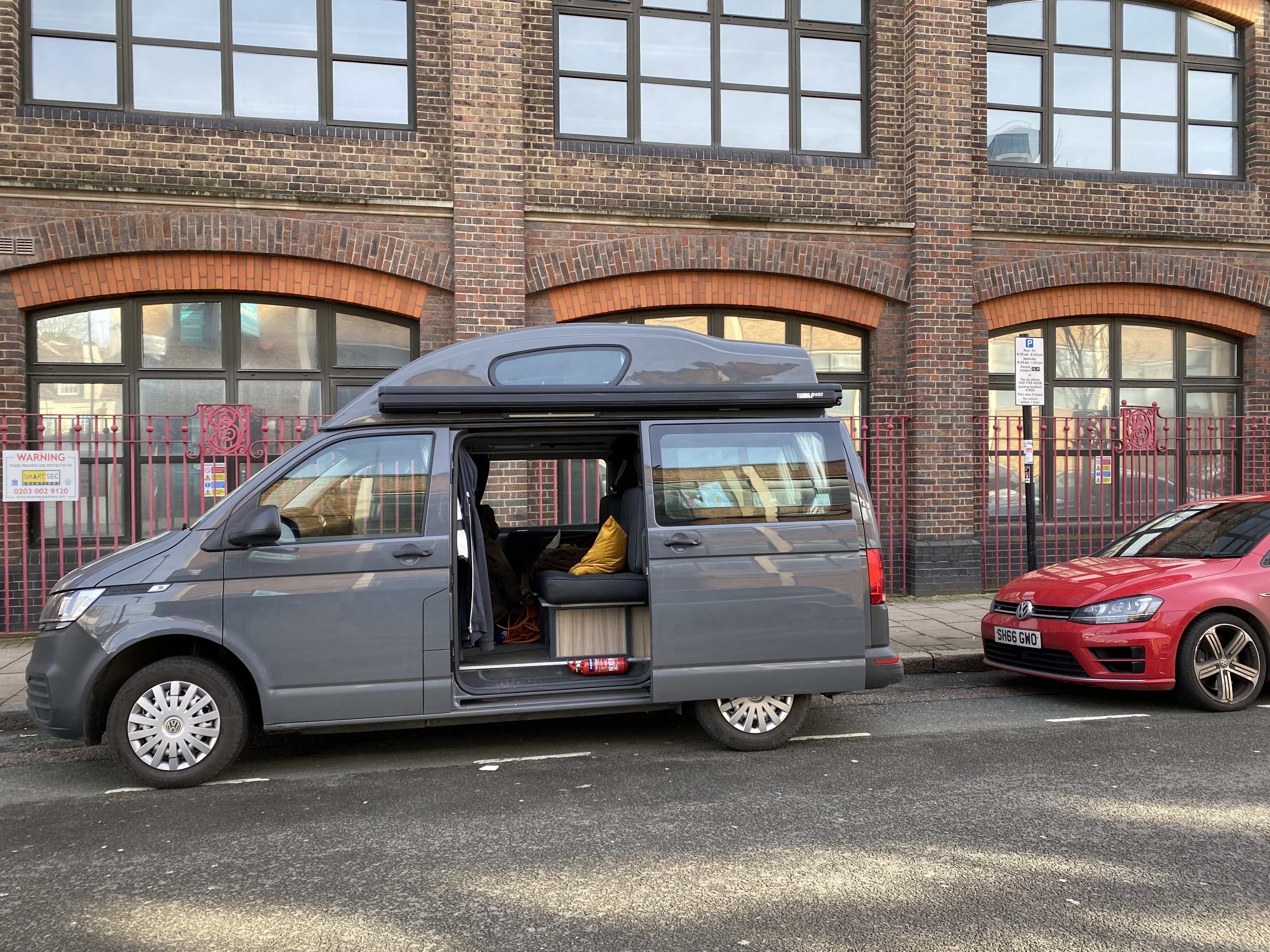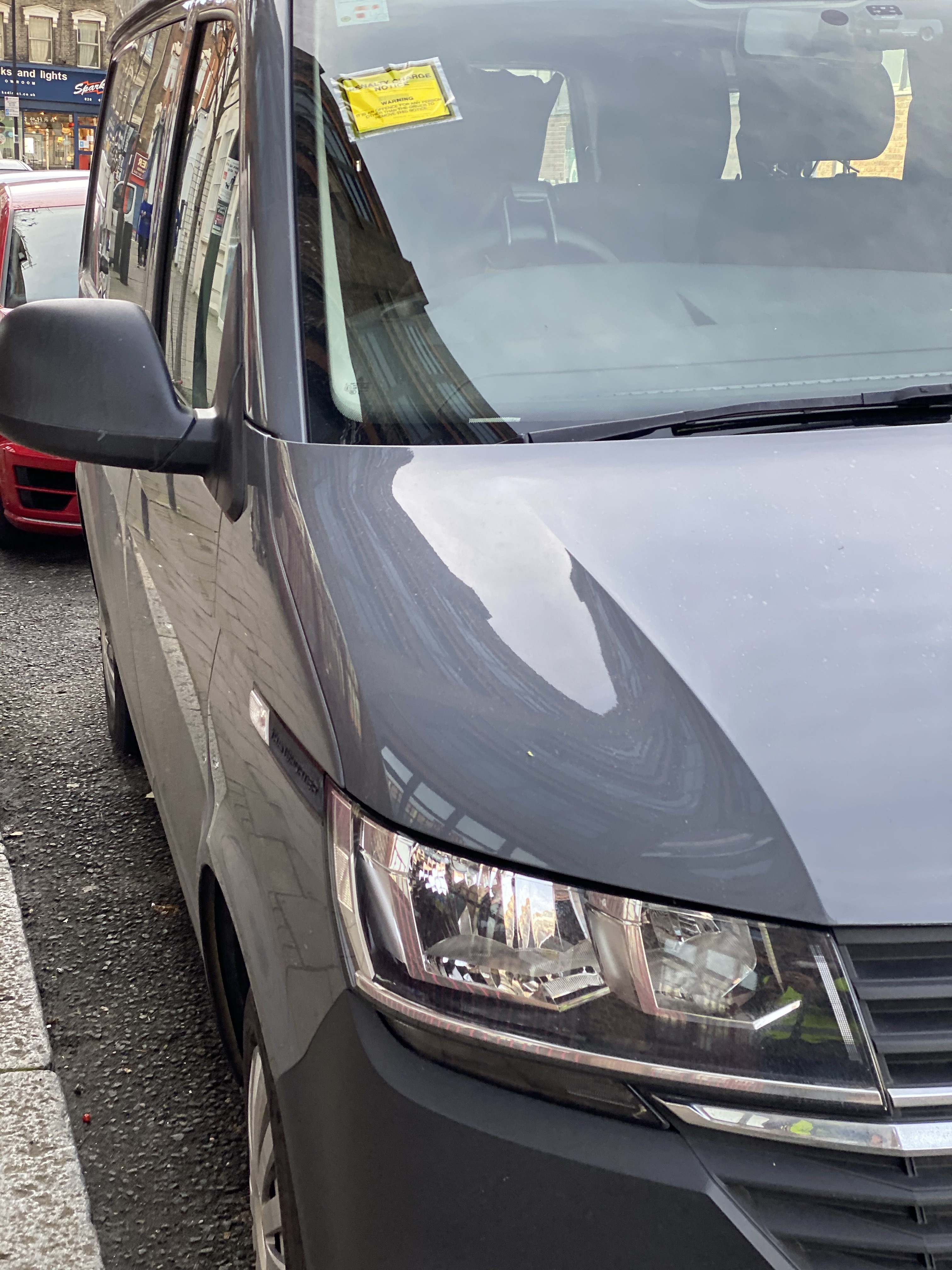 Bookmarked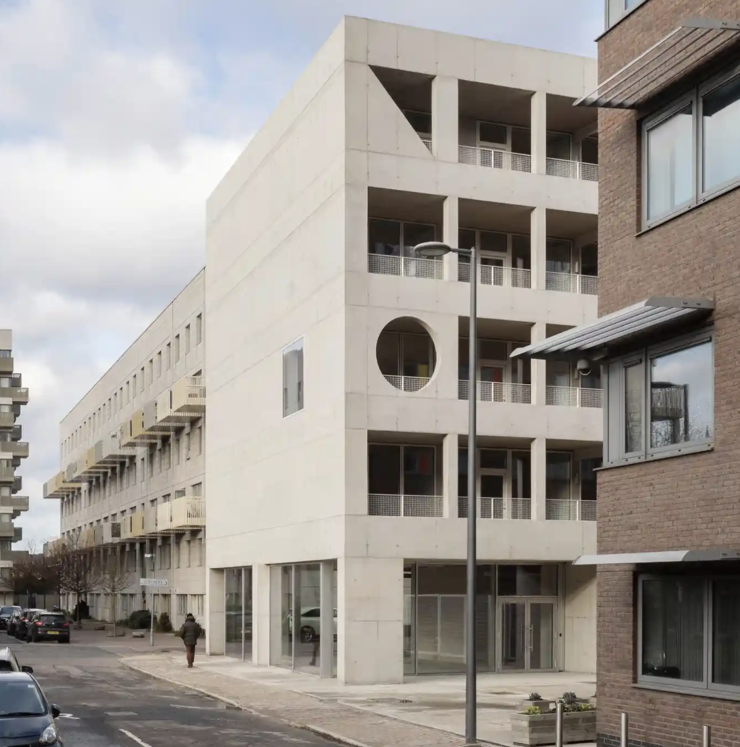 Substance, spirit and a sense of community distinguish this block of rental flats for cash-strapped creatives in Barking east London, designed by Apparata, with a little help from Grayson Perry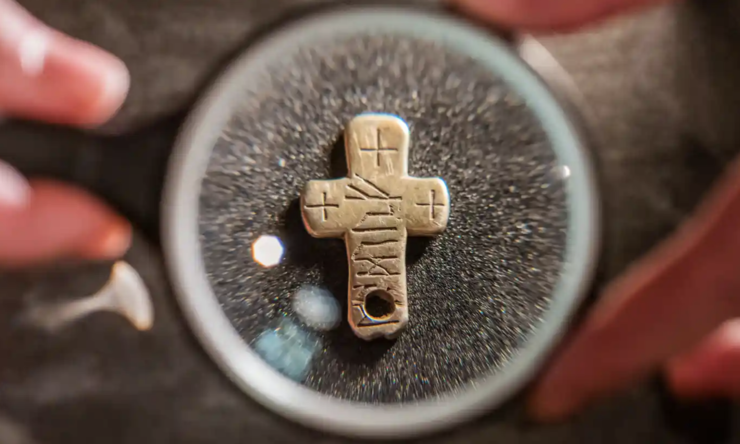 We look at some of the most eye-catching archaeological finds made by members of the public in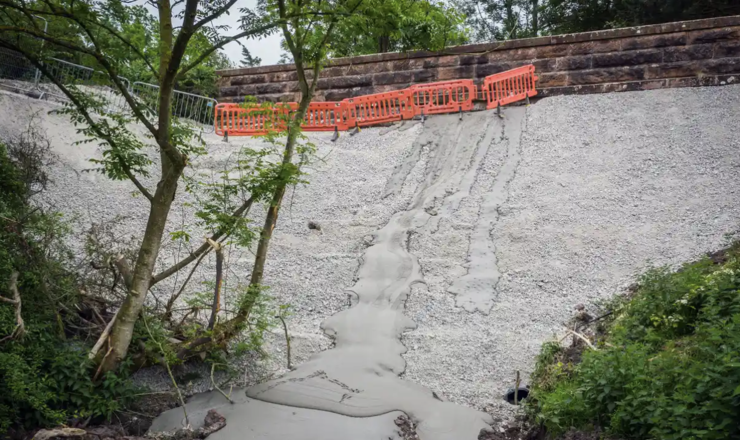 📸 Shortsighted, unimaginative, disconnected, unnecessary. I did think of other words, but can't repeat them here.... [thanks to Moneeza for sending this in]
Campaigners say National Highways preparing sites for filling in or demolition despite ministers ordering pause
Sounds
Listen to the latest episodes of A Christmas Carol by Charles Dickens on BBC Sounds
As our world moves technologically forward, so the sounds around us become obsolete.
Observations
Mist Light.
📸 There are special moments in time, when the mist is thinning and the veil is pierced with a diaphanous light. This week I took the long walk along the outskirts of Chester Walls to the Cathedral. Out along the river Dee, where the mist was rising, there was a hovering light - an equilibrium between earth and sky. Captured within these photographs is a kind of invisibility and mystery that I can believe in. One that can't be ground into the finest powder.
All photographs shot on iPhone.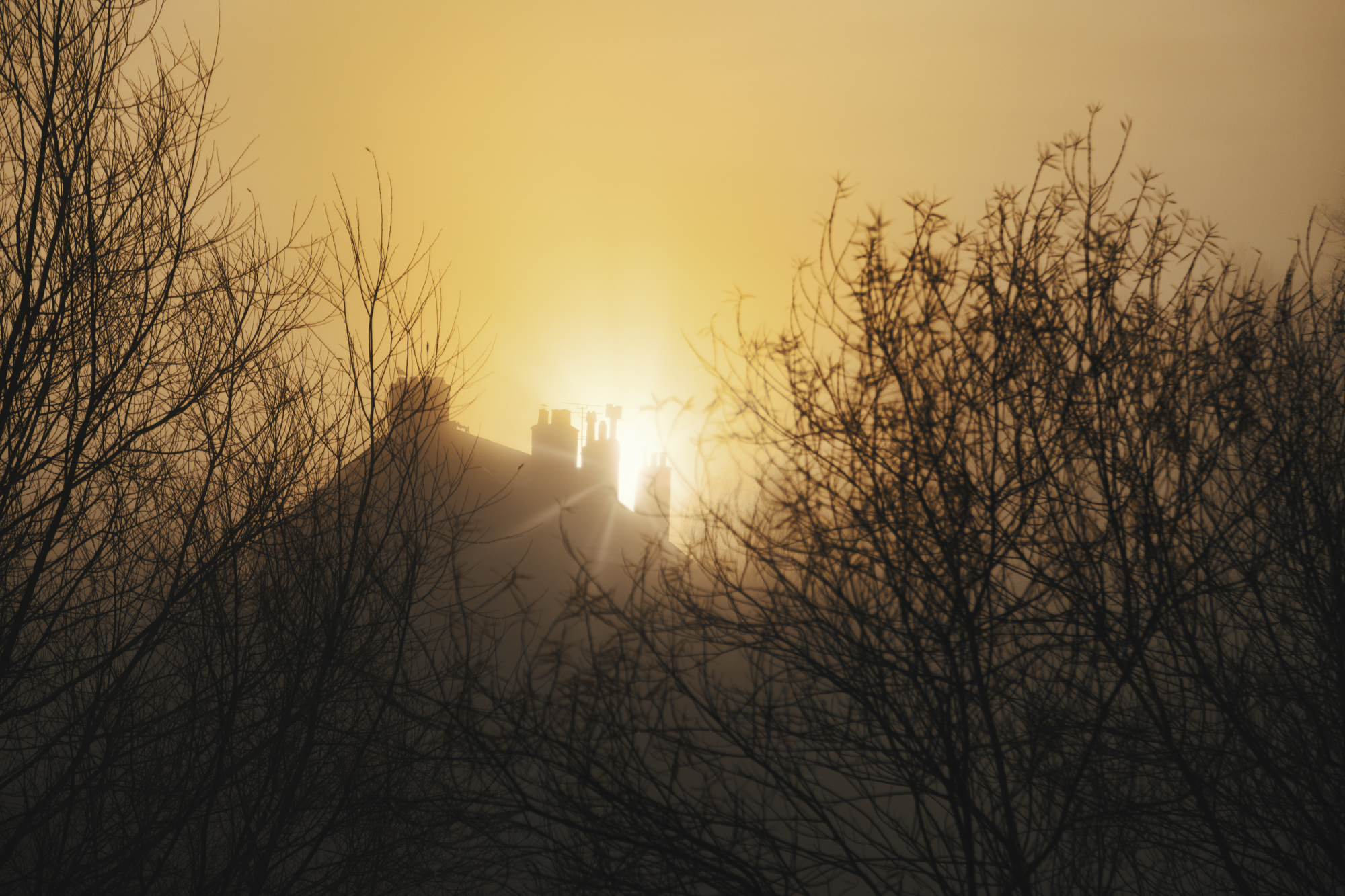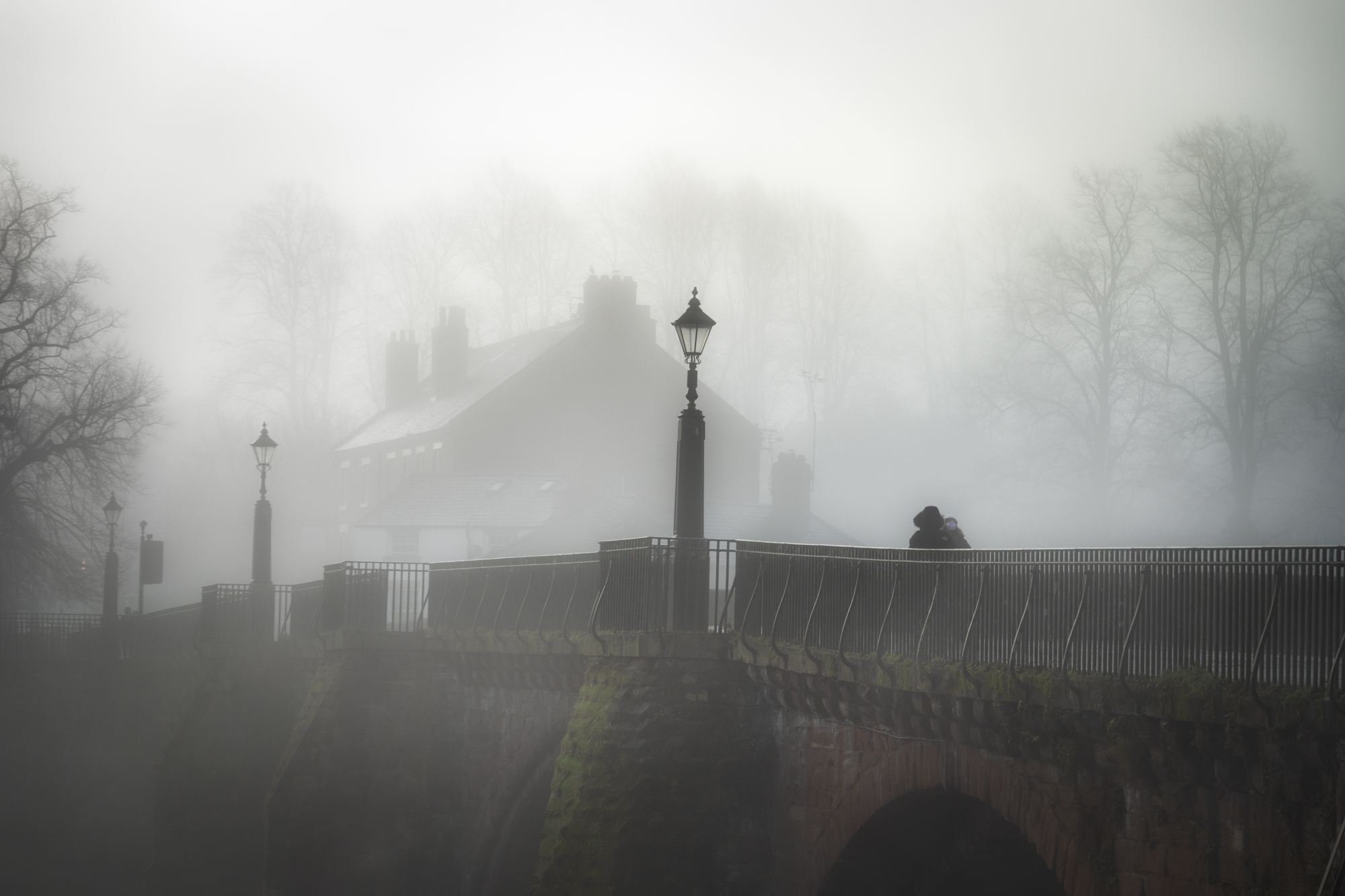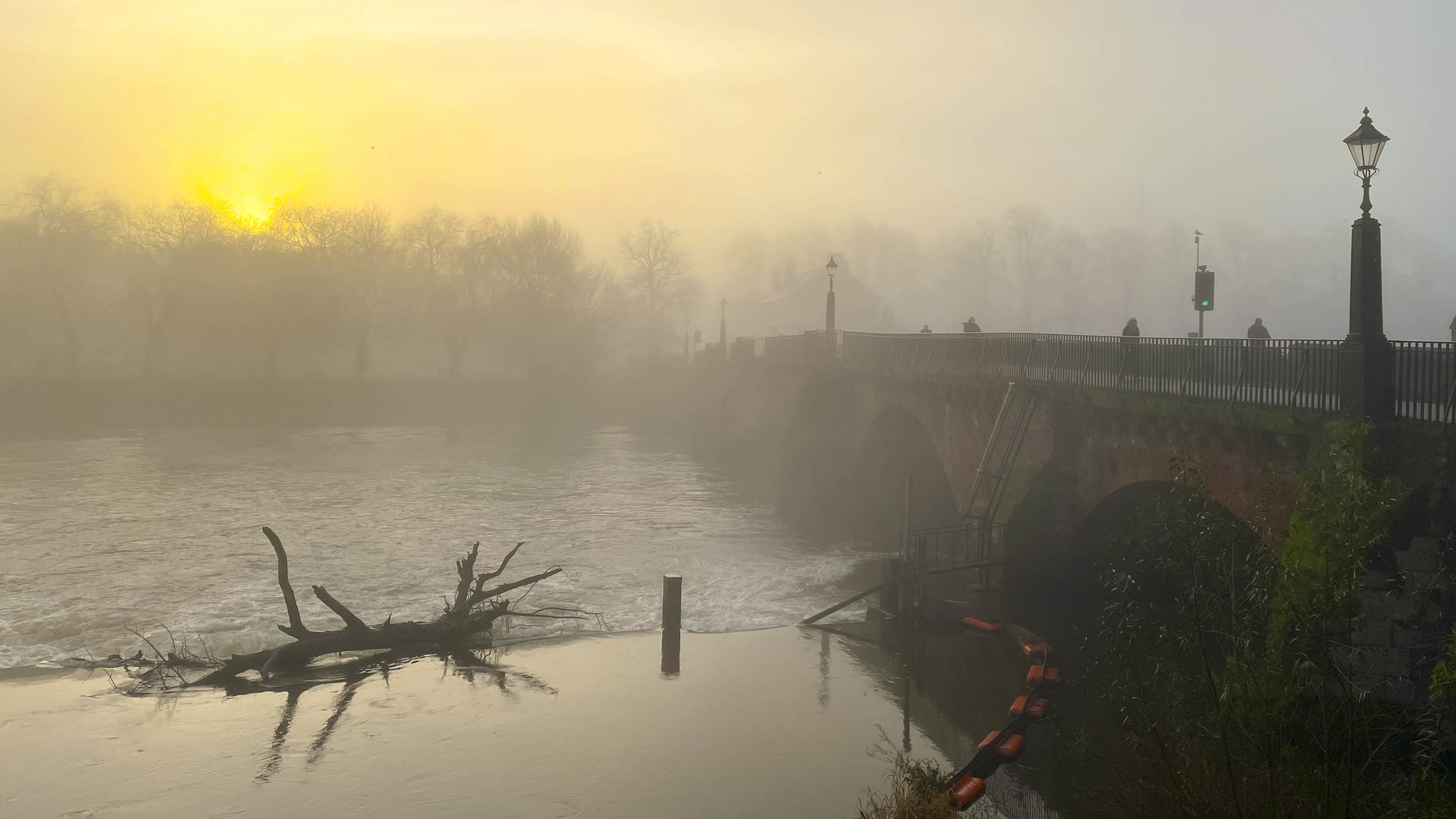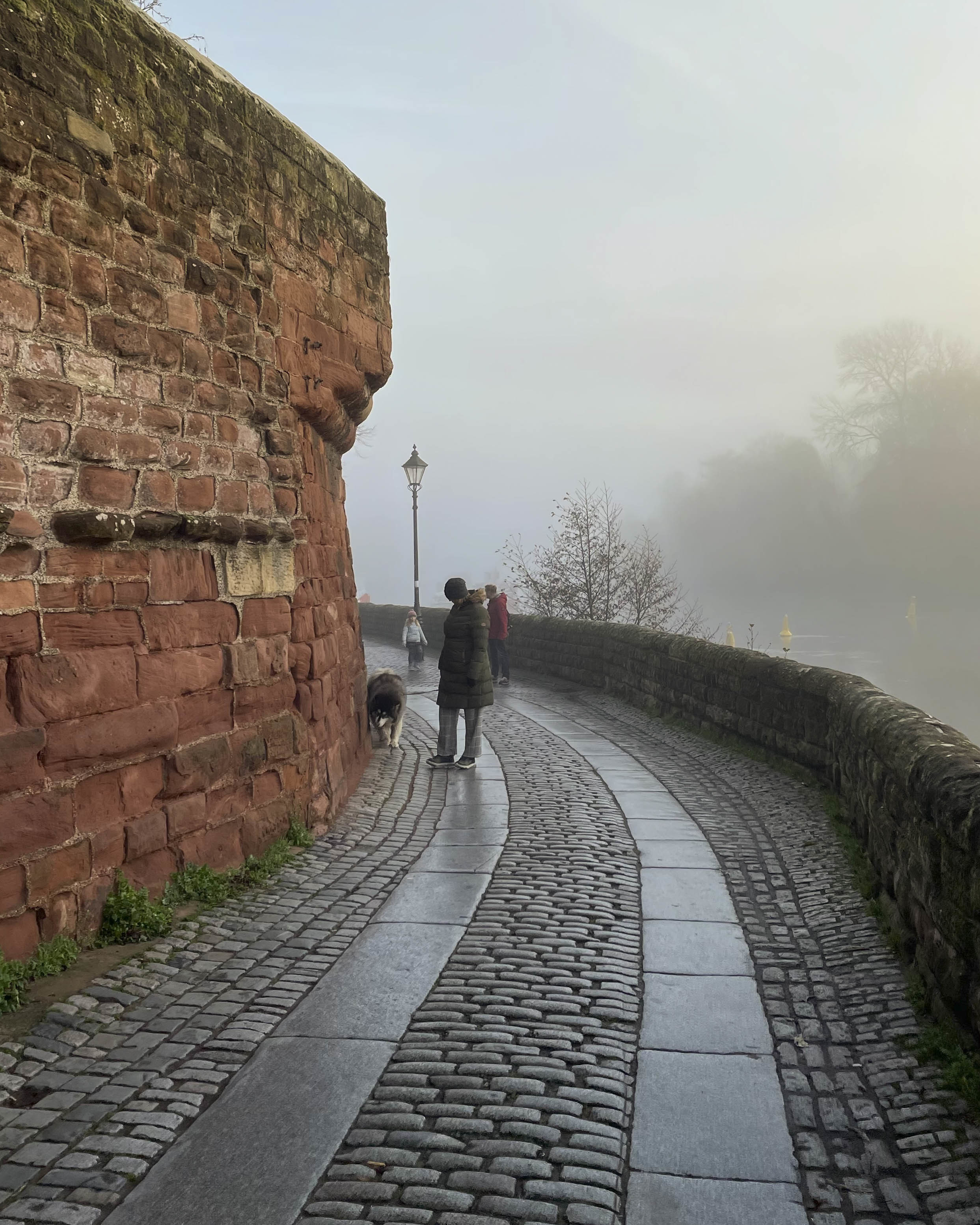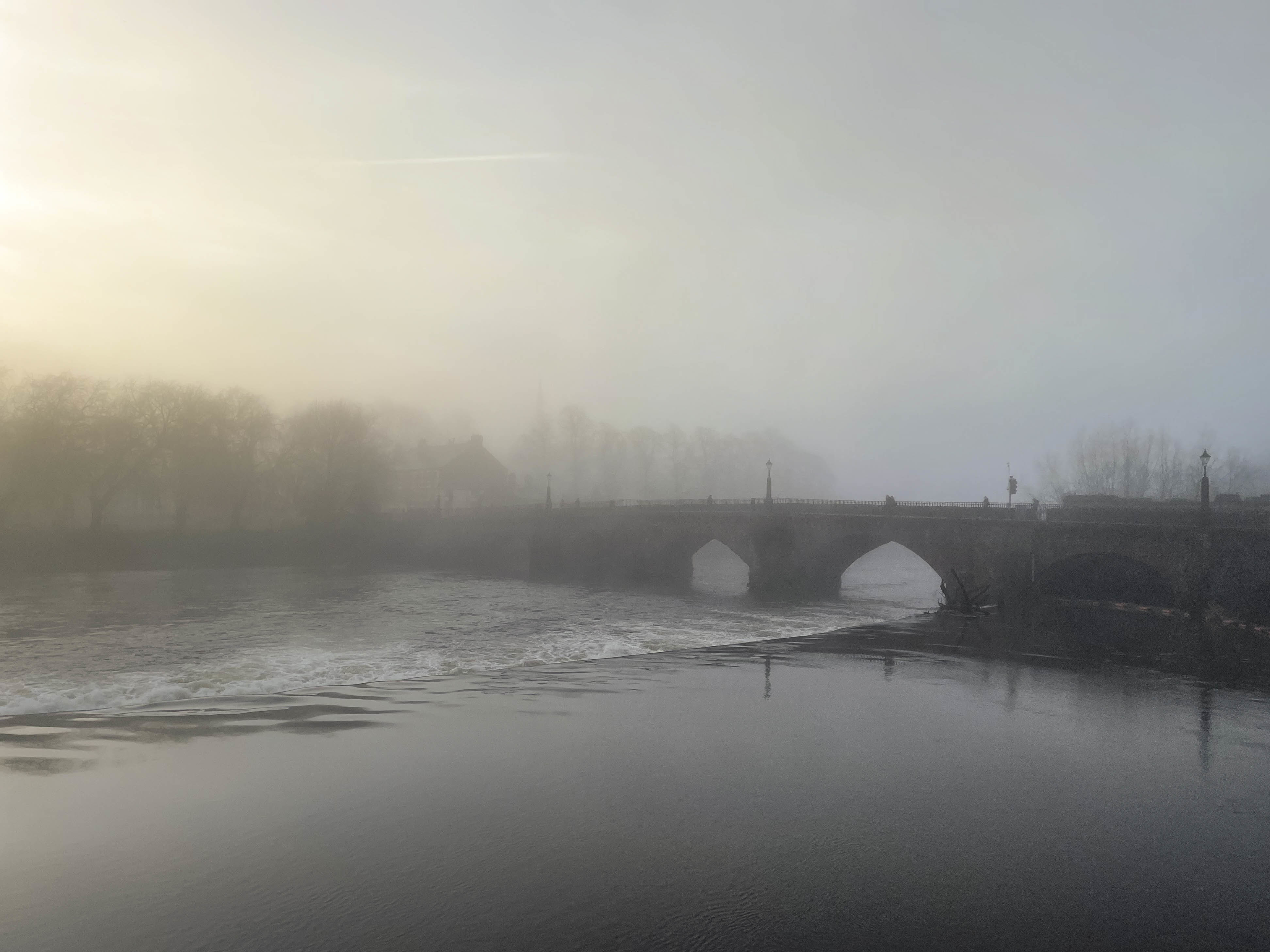 "I put it down to the mists from the river, which have a solvent effect on reality." Philip Pullman, Daemon Voices.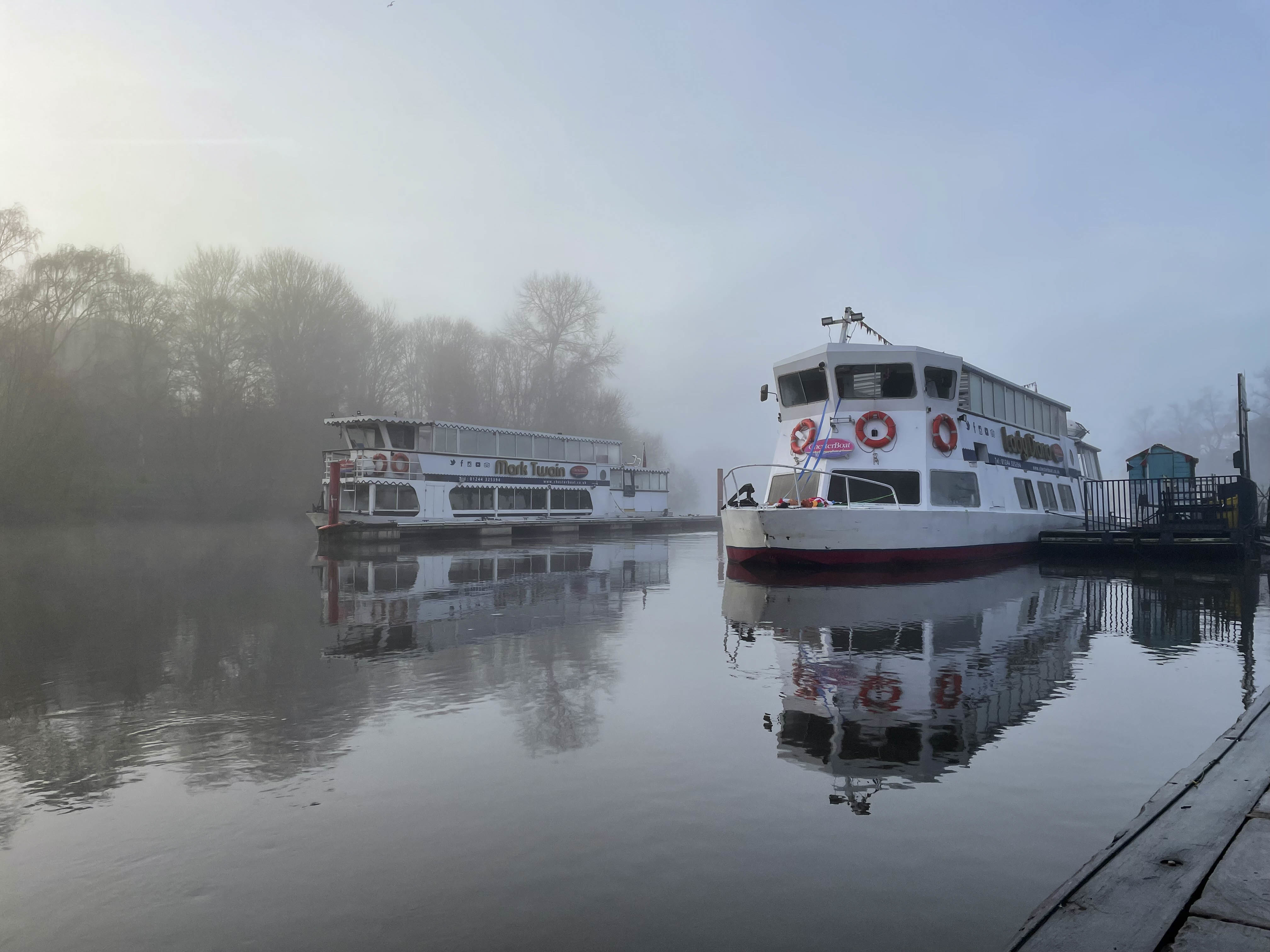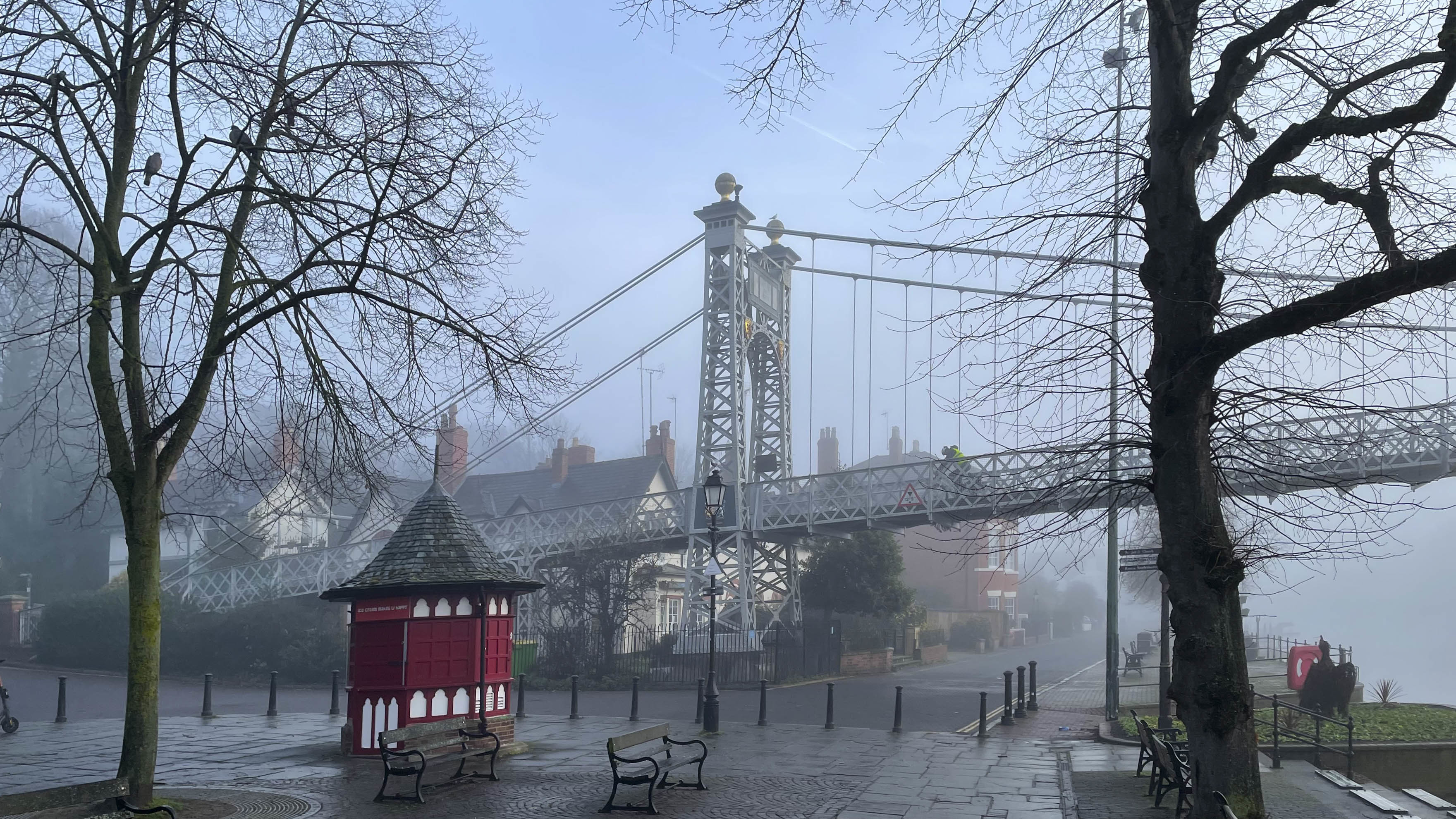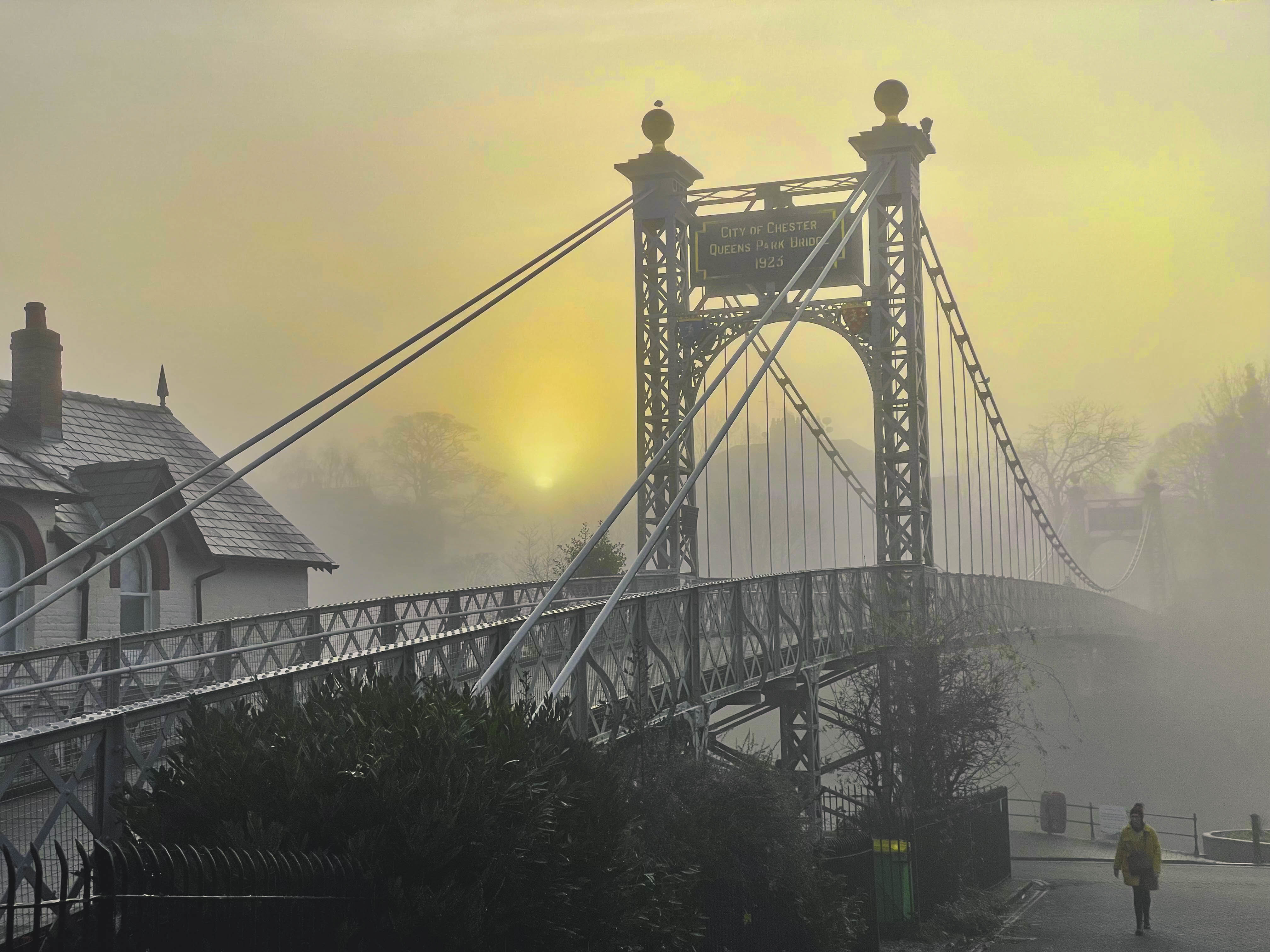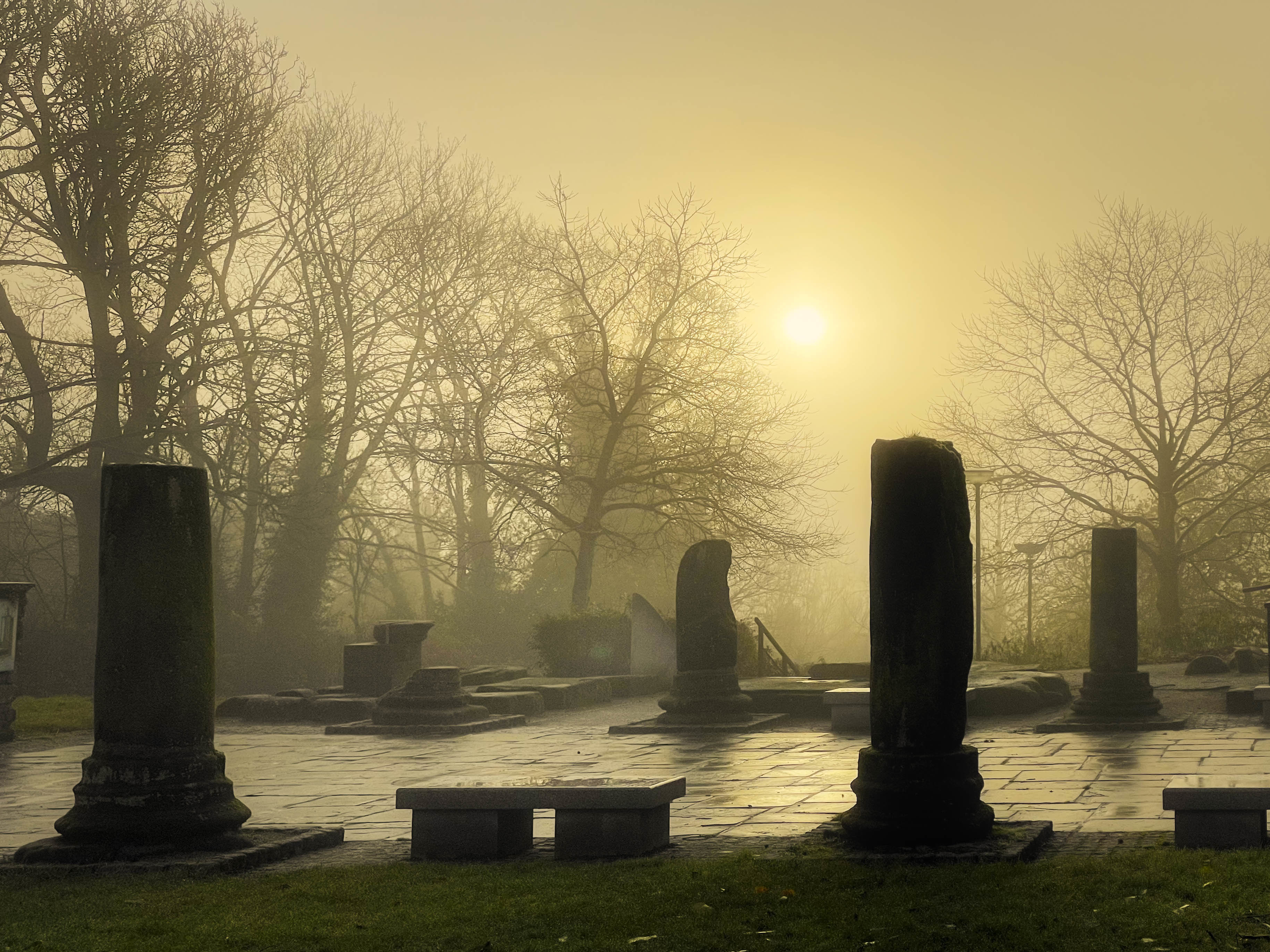 And Finally...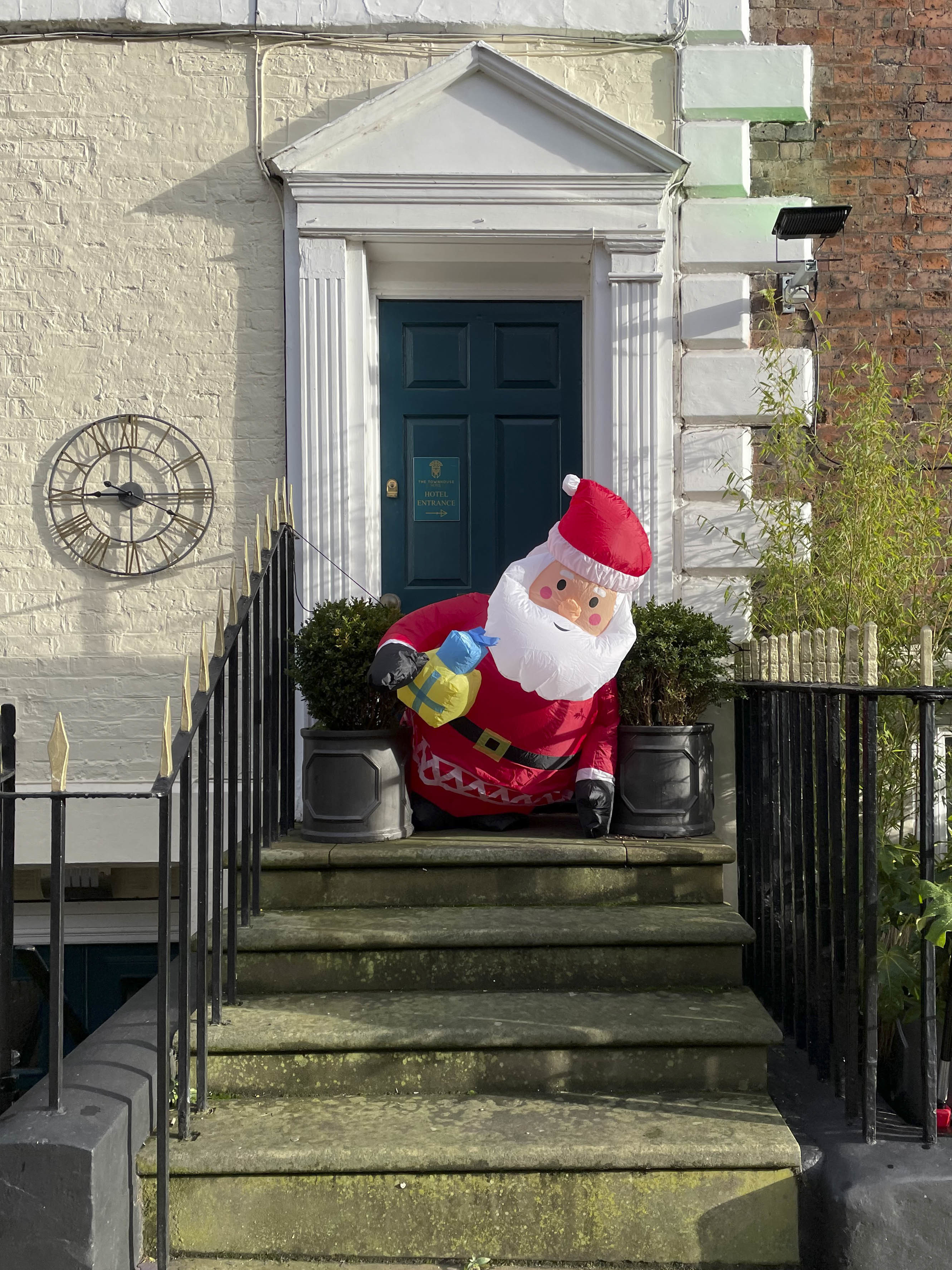 Next year's Christmas card?
This is the last digest for this year. Will send the next digest out in the New Year.
Wishing you all a safe and peaceful Christmas.
If you've enjoyed the digest this year, please do consider sharing it with others.
Thanks for all your emails (and Christmas cards from far and wide!).
See you next year.
Andy.