Travelling Architectural Photographer, Andy Marshall
shares some stunning photographs, events and links,
takes on vanlife,
introduces a shape shifting digital print
discovers a remarkable yew tree in a remote part of Wales.
---
Image Of The Week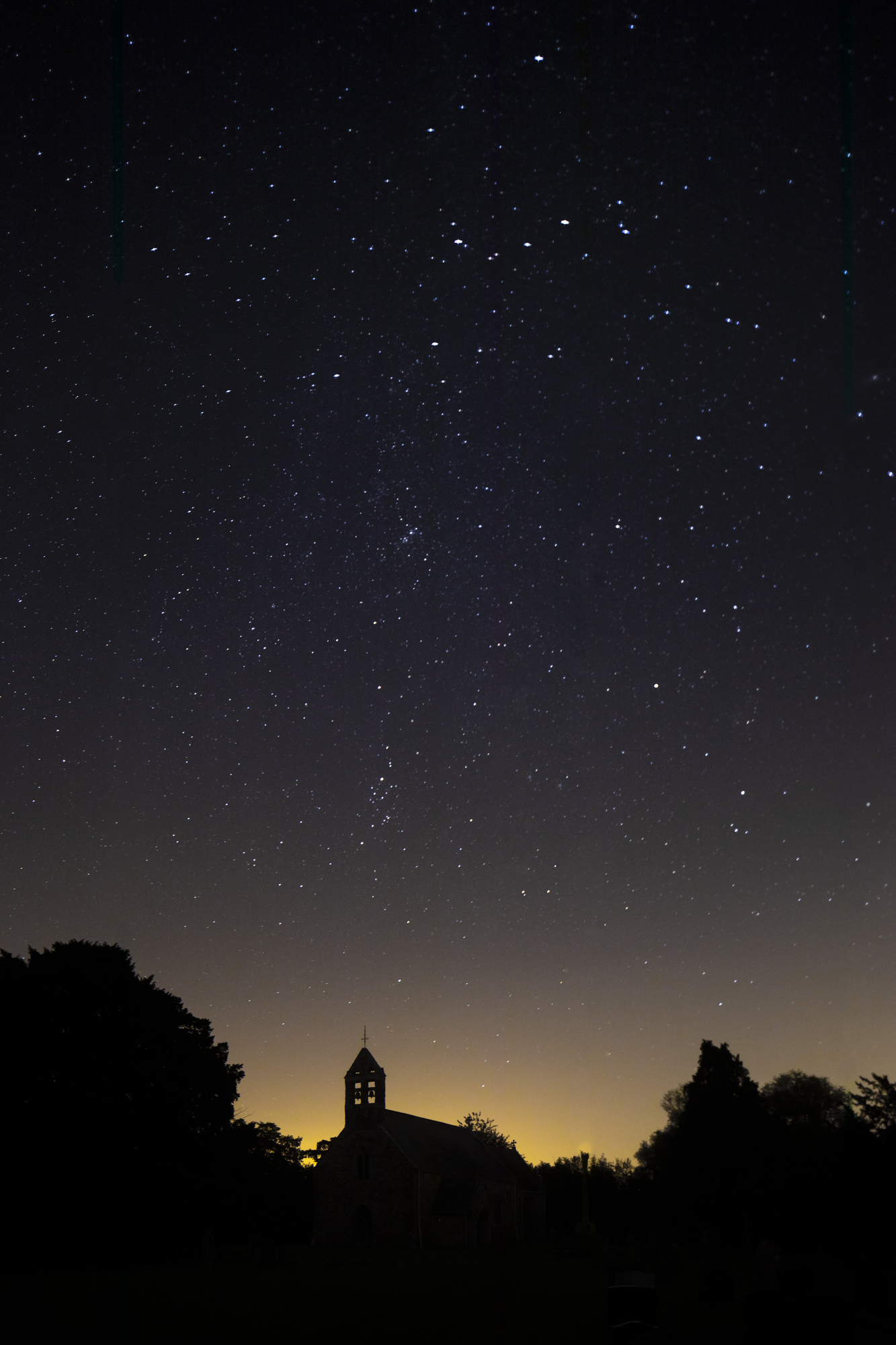 On My Photo Stories Site
I travel to a remote part of Wales to photograph a church with a remarkable interior - but the biggest surprise is waiting outside.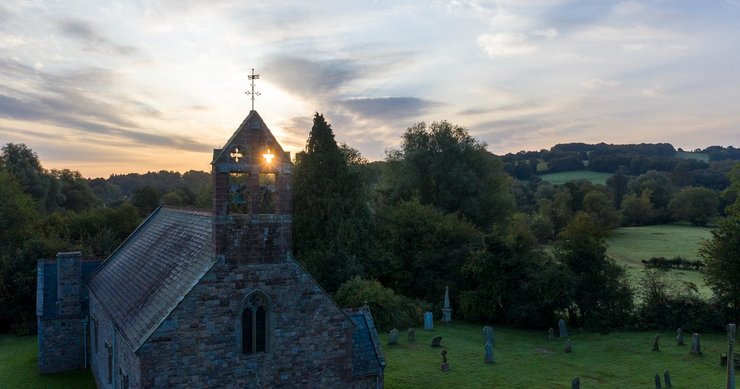 Along the church yard boundary is a yew. Its size has made it invisible
From The Shop
I've had so many requests via email to put this out as a print. It's now available to download as a digital print - check it out below for more details.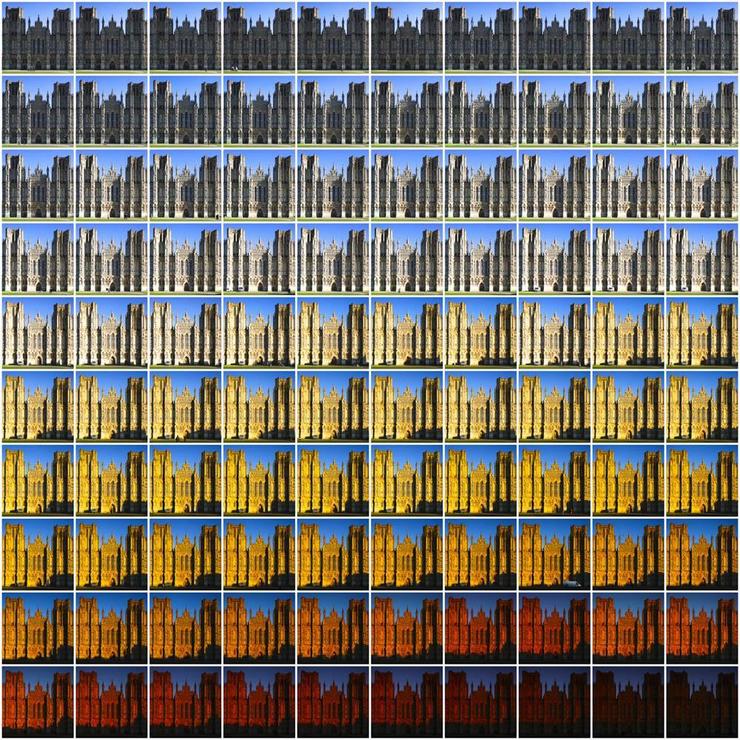 I spent a winter's day stood in front of the west front at Wells Cathedral and photographed one of the most remarkable light displays that I've ever witnessed. My camera recorded the changes in colour temperature from morning until evening. The end of the day saw the vast west front turned into a huge gnomon...
I've been fascinated by old buildings and places for as long as I can remember. As a kid I used to go out and sketch the church on the hill and the old mills in my home town. I took that passion into my later years and even finished a thesis on genius loci - spirit of place.
From My Blog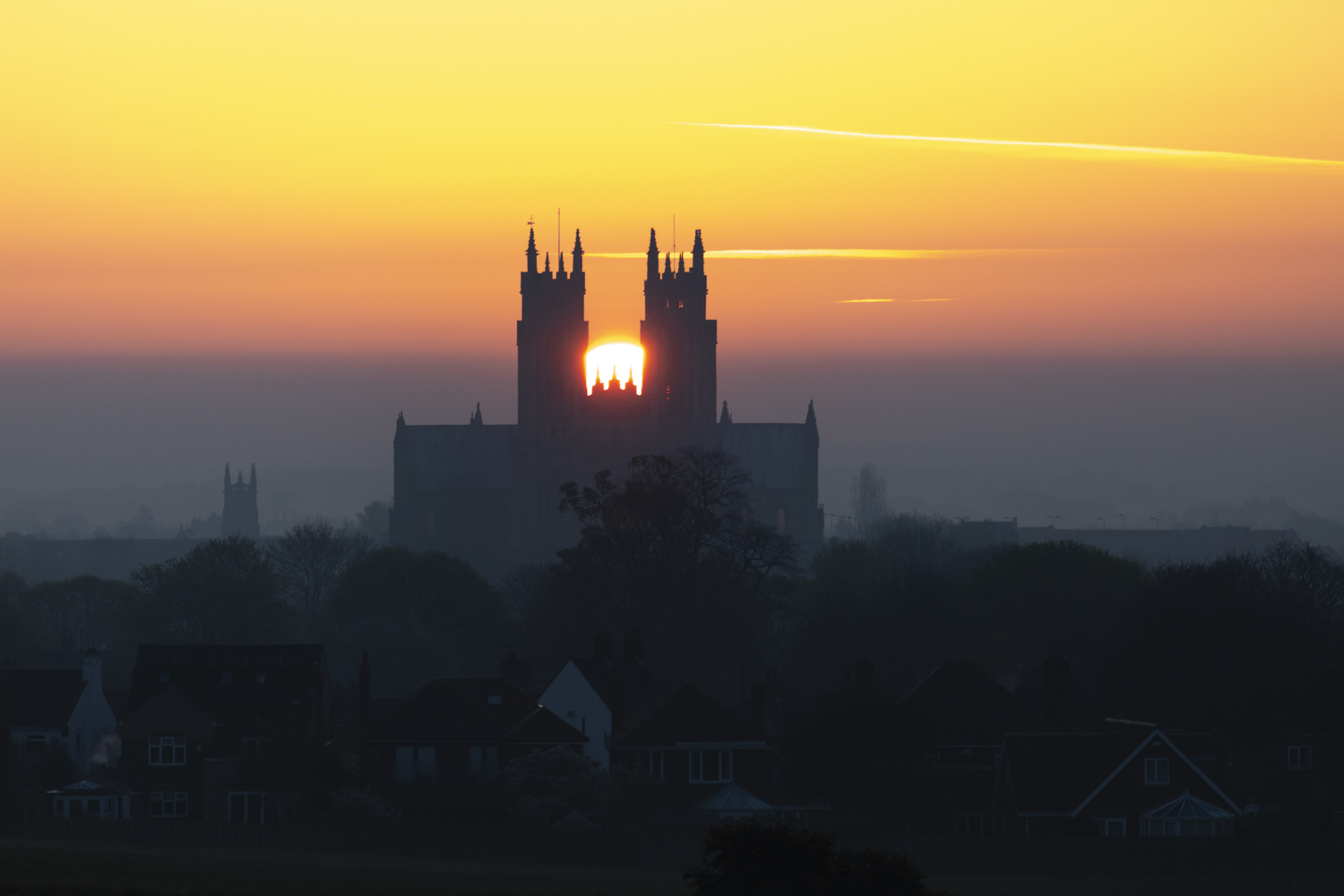 I cut my teeth with photography by always chasing the light - little did I know that sanctity lay in the shadows.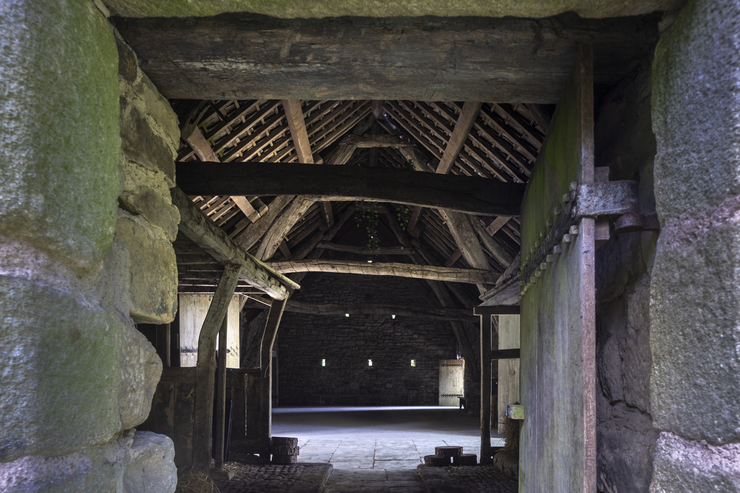 In Praise of Shadows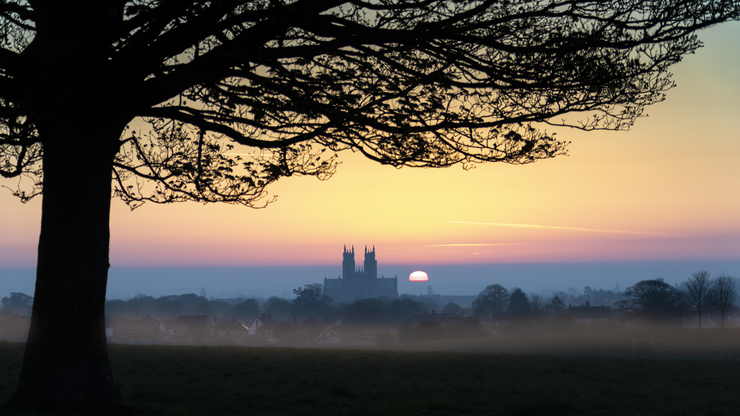 A New Book with my photographs. This was a 'heart and soul' project for me. Beverley is one of my all time 'go-to' destinations, and I've made many friends over the years – especially from the Minster. The book is published by Scala and is beautifully written by architectural historian, Jonathan Foyle.
Vanlife
Here's a short video taking on a typical day in the van - van life, photography, architecture - yum.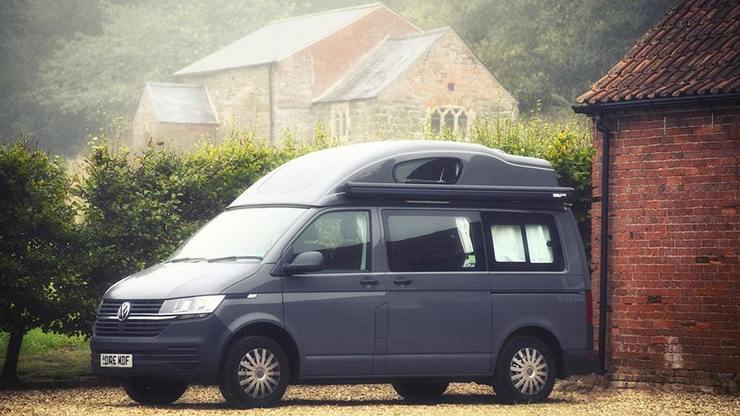 Here's a short film about an evening (and subsequent morning) spent photographing an ancient church in the Lincolnshire countryside. I was lucky enough to have permission to stay over on site in the campervan – so was able to see the full life of the church over 24 hours. FOOTNOTESWith thanks to Friends of Friendless […]
On My Coffee Table
'Sheds light on one of humanity's most distinctive traits, celebrates human cognitive diversity, and is rich with empathy and psychological insight . ' - Steven Pinker Why can humans alone invent? In this book, psychologist and world renowned autism expert Simon Baron-Cohen puts forward a bold new theory: because we can identify patterns, specifically if-and-then patterns.
'A fascinating, incisive account of how the human brain evolved to keep us orientated . . . Beautifully written and researched.' - Isabella Tree, author of Wilding The physical world is infinitely complex, yet most of us are able to find our way around it. We can walk through unfamiliar streets while maintaining a sense of direction, take shortcuts along paths we have never used and remember for many years places we have visited only once. For readers of writers as different as Robert Macfarlane and Oliver Sacks, Wayfinding is a book that can change our sense of ourselves.
THE SUNDAY TIMES NATURE BOOK OF THE YEAR A Telegraph , Financial Times , New Statesman, Independent, Telegraph, Observer and Daily Mail Book of the Year 2020 The new bestseller from the author of The Shepherd's Life 'A heartfelt book and one that dares to hope' Alan Bennett 'A beautifully written story of a family, a home and a changing landscape' Nigel Slater 'I was thrilled by it' Philip Pullman As a boy, James Rebanks's grandfather taught him to work the land the old way.
This book takes up permanent residence on my coffee table. I love small spaces and tiny places. The freedom to travel and pitch up anywhere has always been an appeal to me.
Places I'm Visiting Over The Coming Weeks
The Pendle Heritage Centre, Barrowford, Lancashire, is part of a complex of gorgeous vernacular buildings. I often visit the walled garden and take time out to reflect.
Welcome to Pendle Heritage, a site dedicated to the heritage of Pendle Hill, its Royal Forest and the Boroughs of Blackburnshire which surround it.
Ripon Cathedral is a beautiful building that always delights. I've been photographing the cathedral as part of a commission.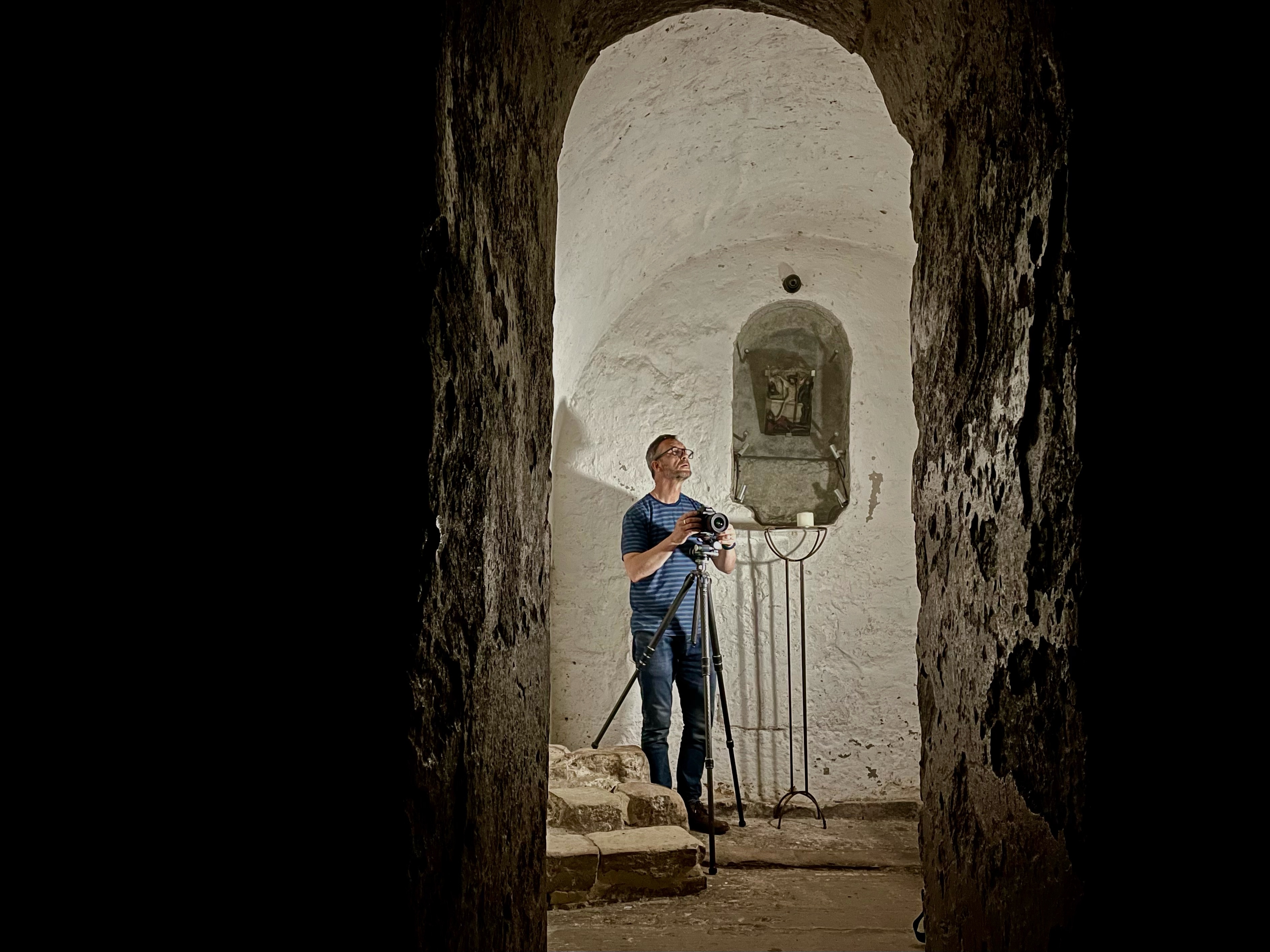 Visit Ripon Cathedral - Events, Opening Times and More...
Events
Spirit of a Place is an exhibition that I've been closely involved with. It's on all year.
Spirit of a Place Spirit of a Place is an idea that began with photographer Andy Marshall and blossomed within the Sketchbook STILL Social online drawing...
Every September thousands of volunteers across England organise events to celebrate our fantastic history and culture. It's your chance to see hidden places and try out new experiences – all of which are FREE to explore.
Bringing together the richest collection of rare and unique Viking-age objects ever found in Britain or Ireland, the internationally significant Galloway Hoard is transforming our understanding of Scotland's connections with the wider world during this period.   The Hoard was buried around AD 900 and contains over 100 diverse objects, from silver, gold and jewelled treasures […]
Bookmarked
The land mass that linked Britain to continental Europe was rich in early human life until it flooded
The rambling 365-room mansion is being rescued from near collapse, starting with its tea house
The long read: They may be vine-smothered ruins today, but the lost cities of the ancient tropics still have a lot to teach us about how to live alongside nature
And Finally...
A small conundrum - sunken or raised text? You think you know? Are you sure?