A place of peace in the city -
assembled stones that for nearly 800 years are more than the sum of their parts...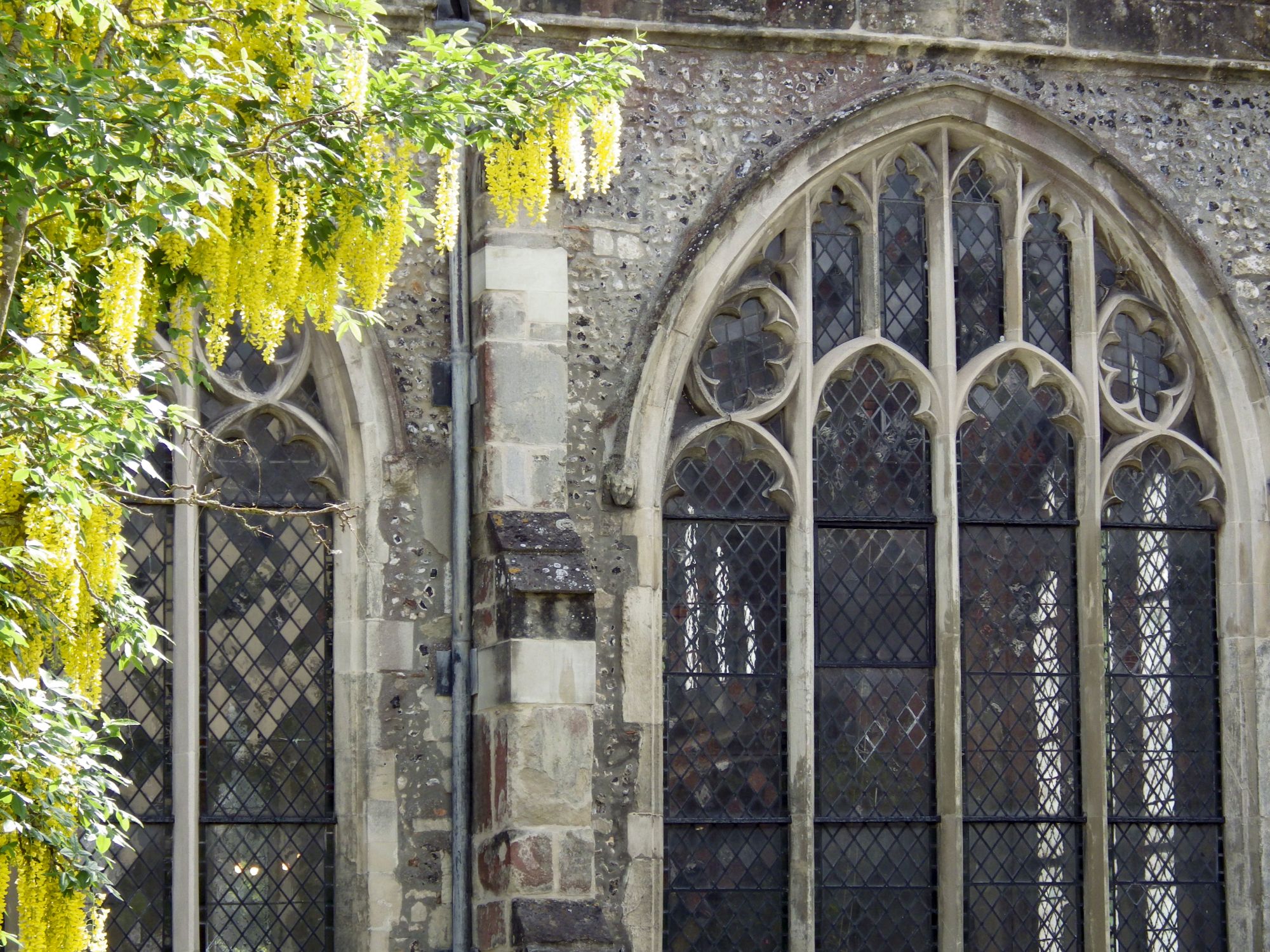 Rugged walls that speak of centuries...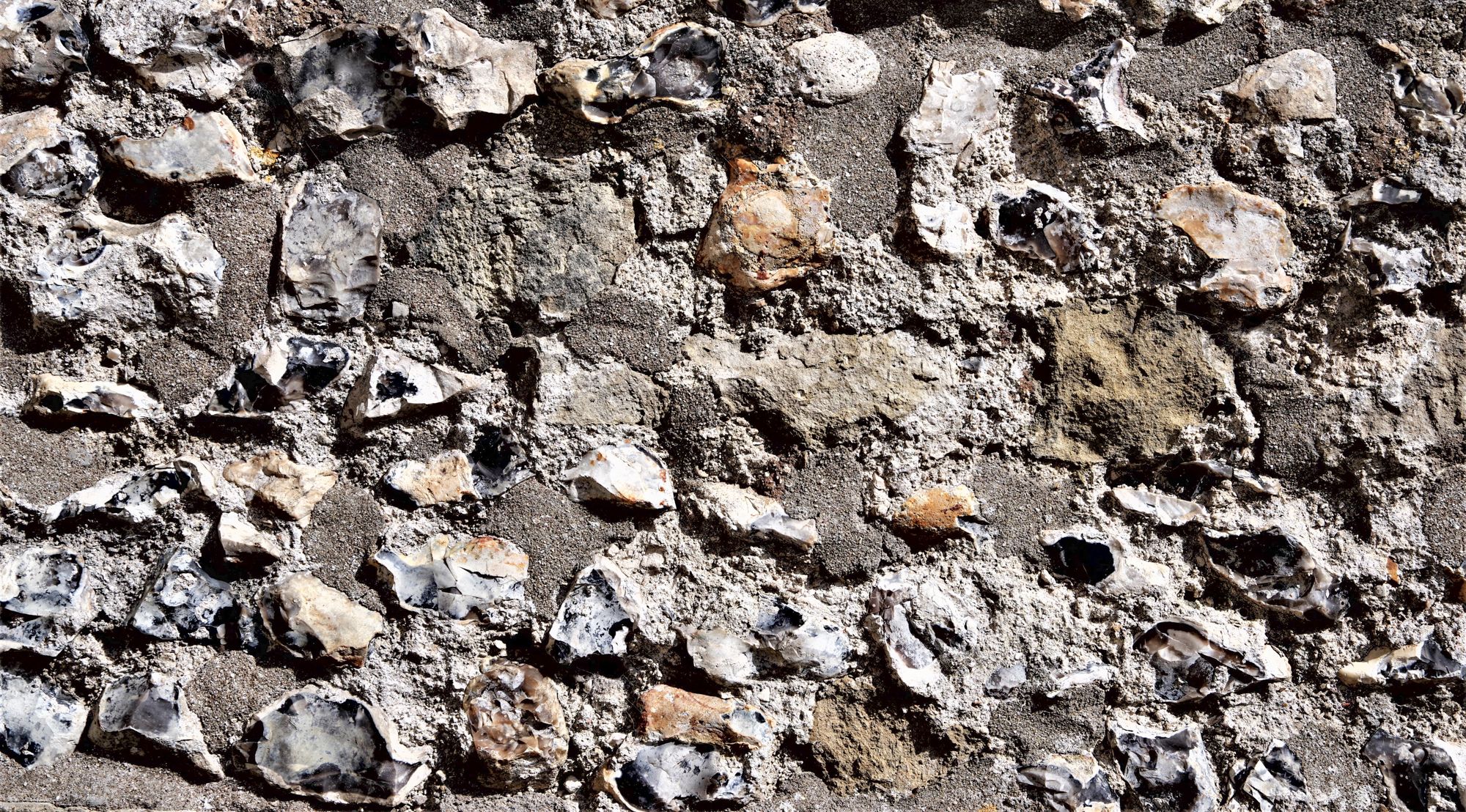 Light plays patterns on the old stonework...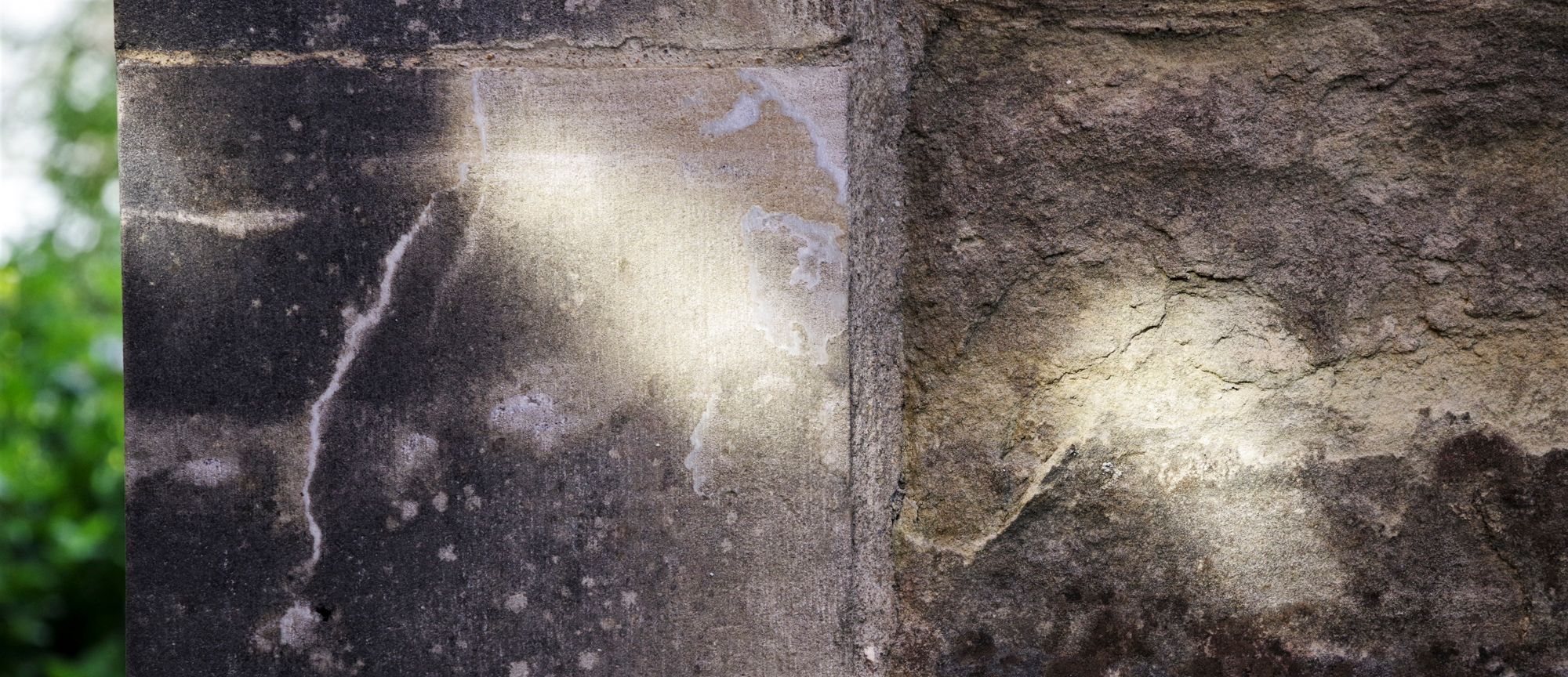 And sometimes the wear of the years does leave its mark...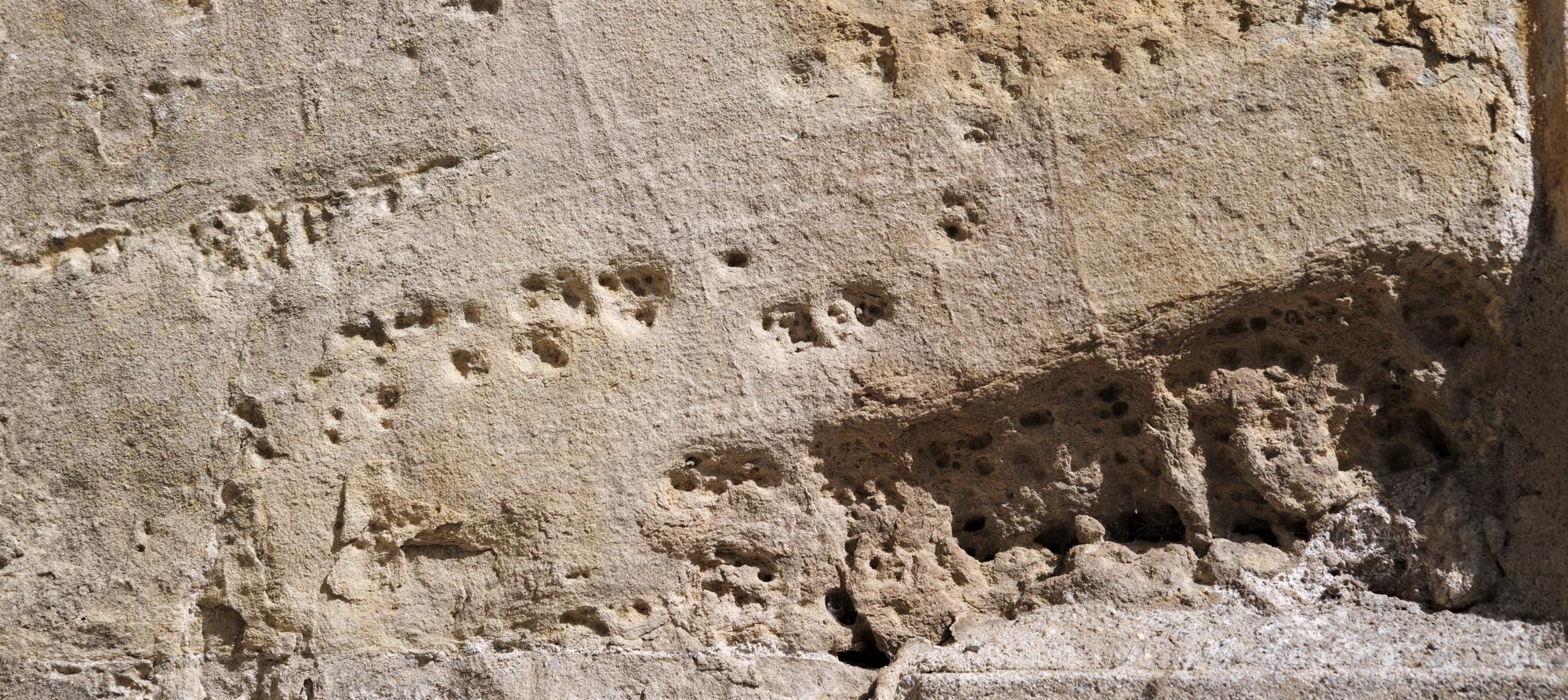 A signature of time...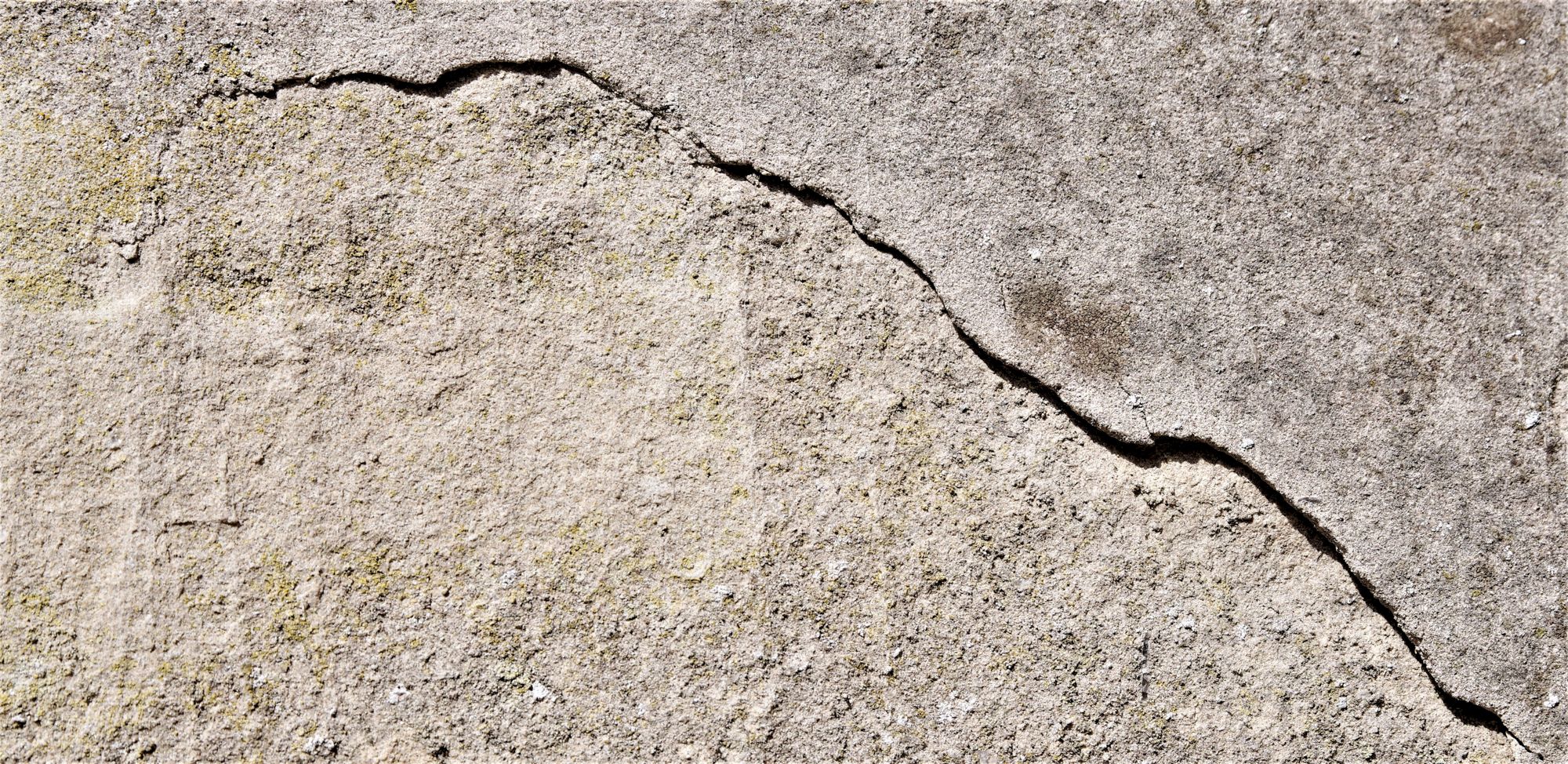 A new growth is sheltered and nurtured...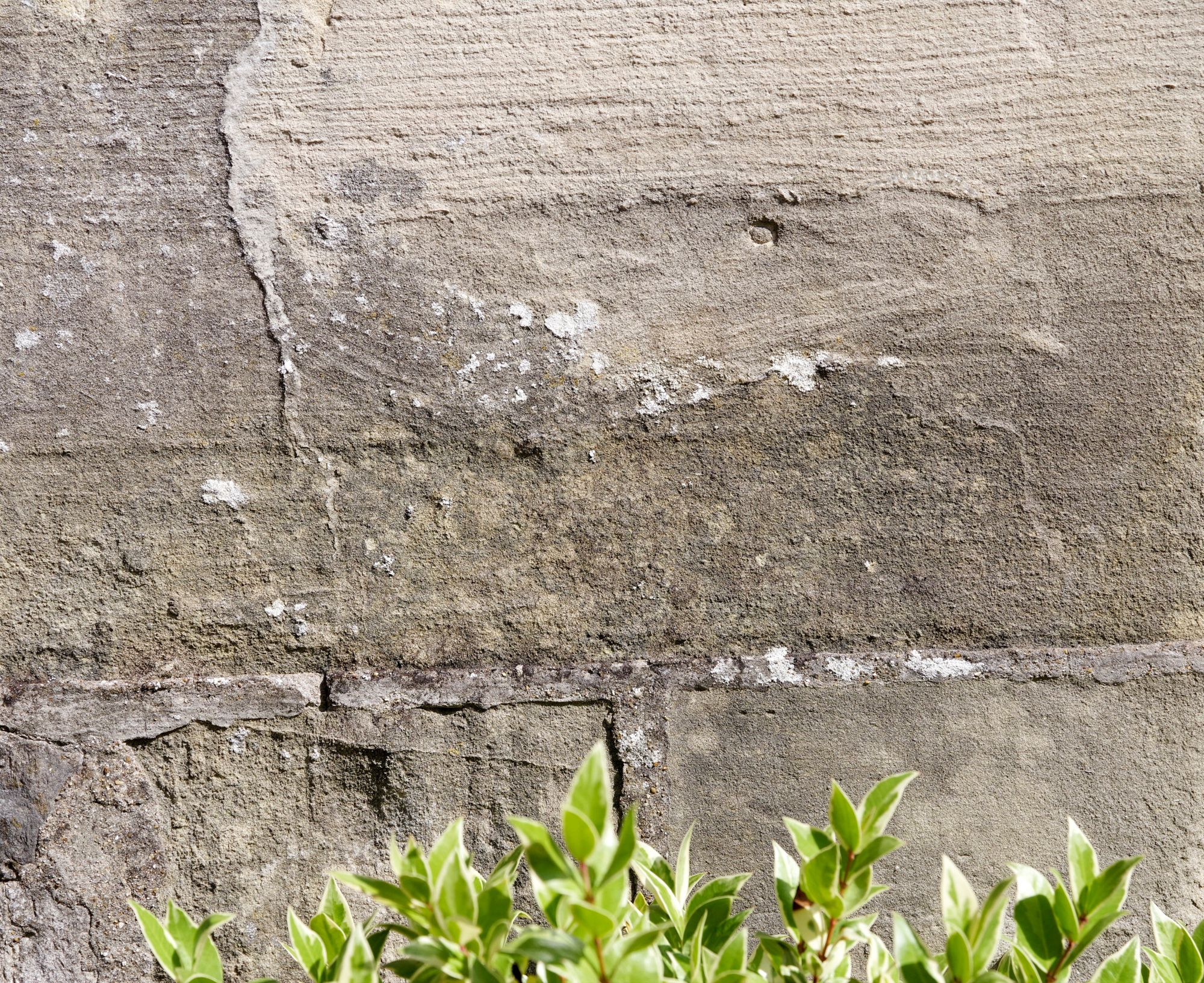 Some stones speak of those long gone...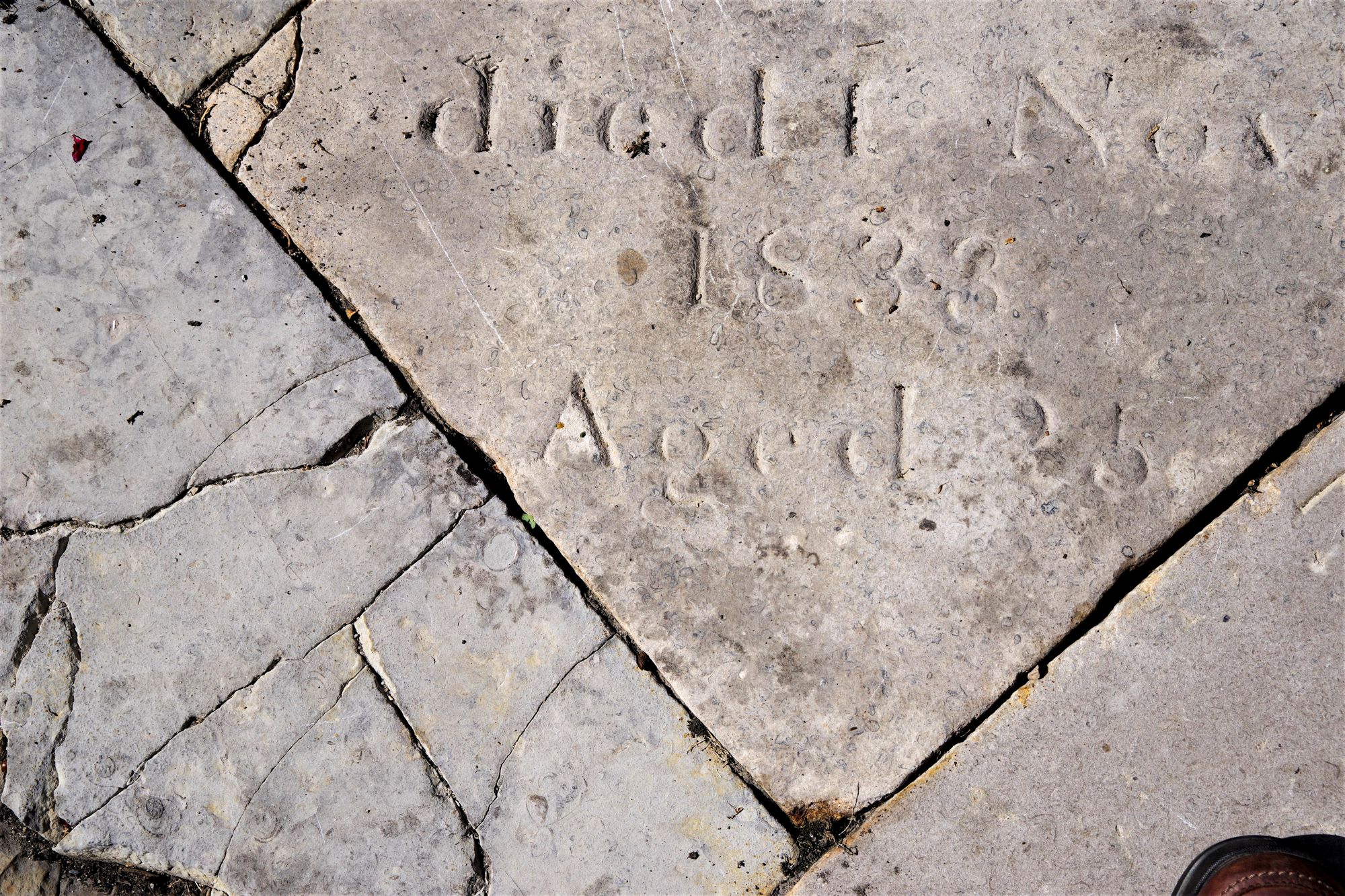 A side story that continues inside...
Light falls softly filtered through old glass...

And stone figures watch all that goes on...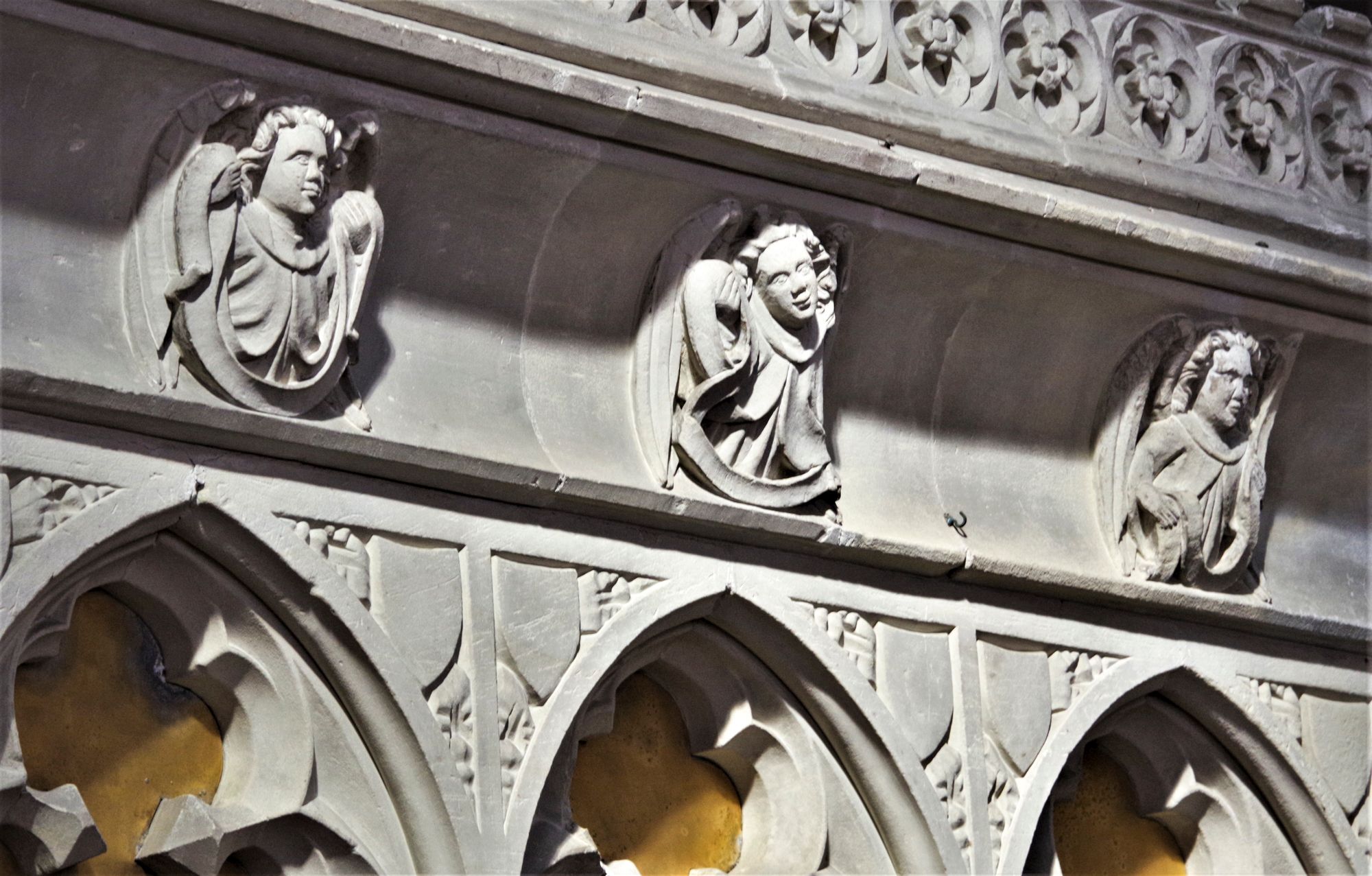 Bathed in the transmitted and altered images of stained glass windows...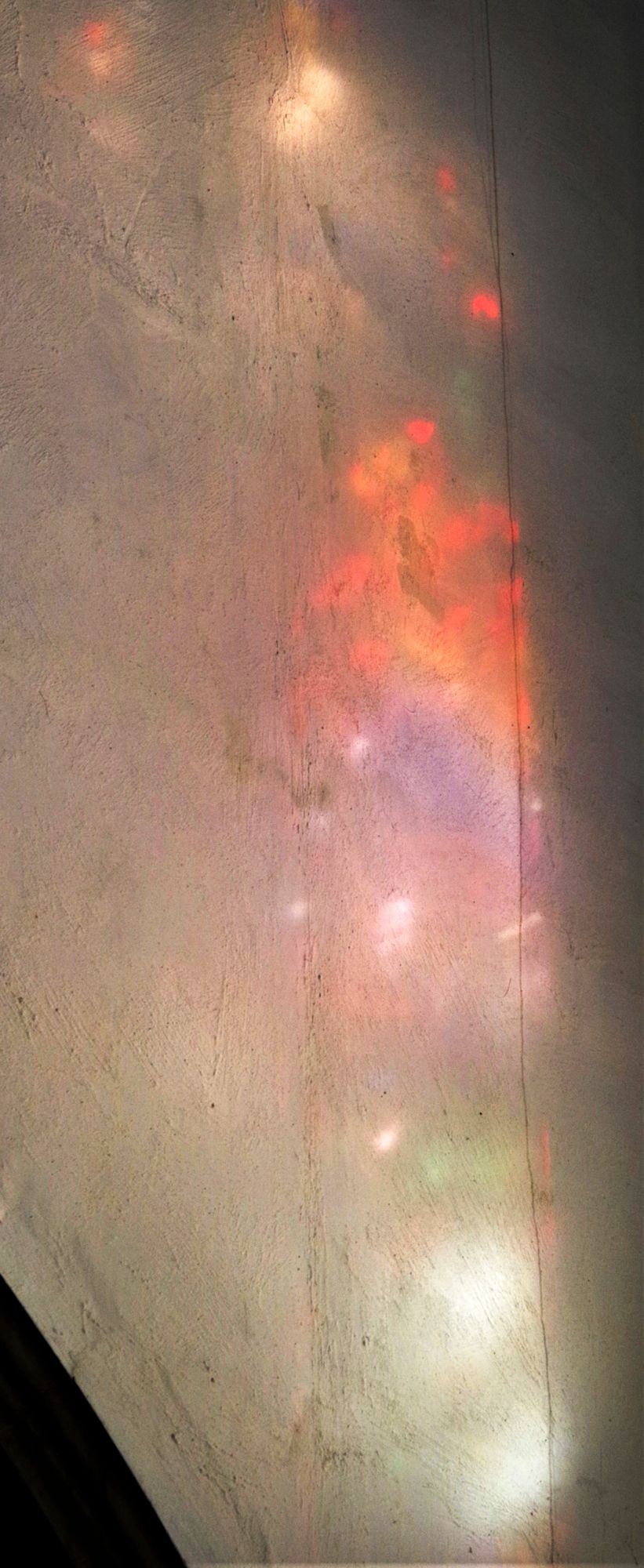 Some stone bears the rough-hewn marks of ancient masons...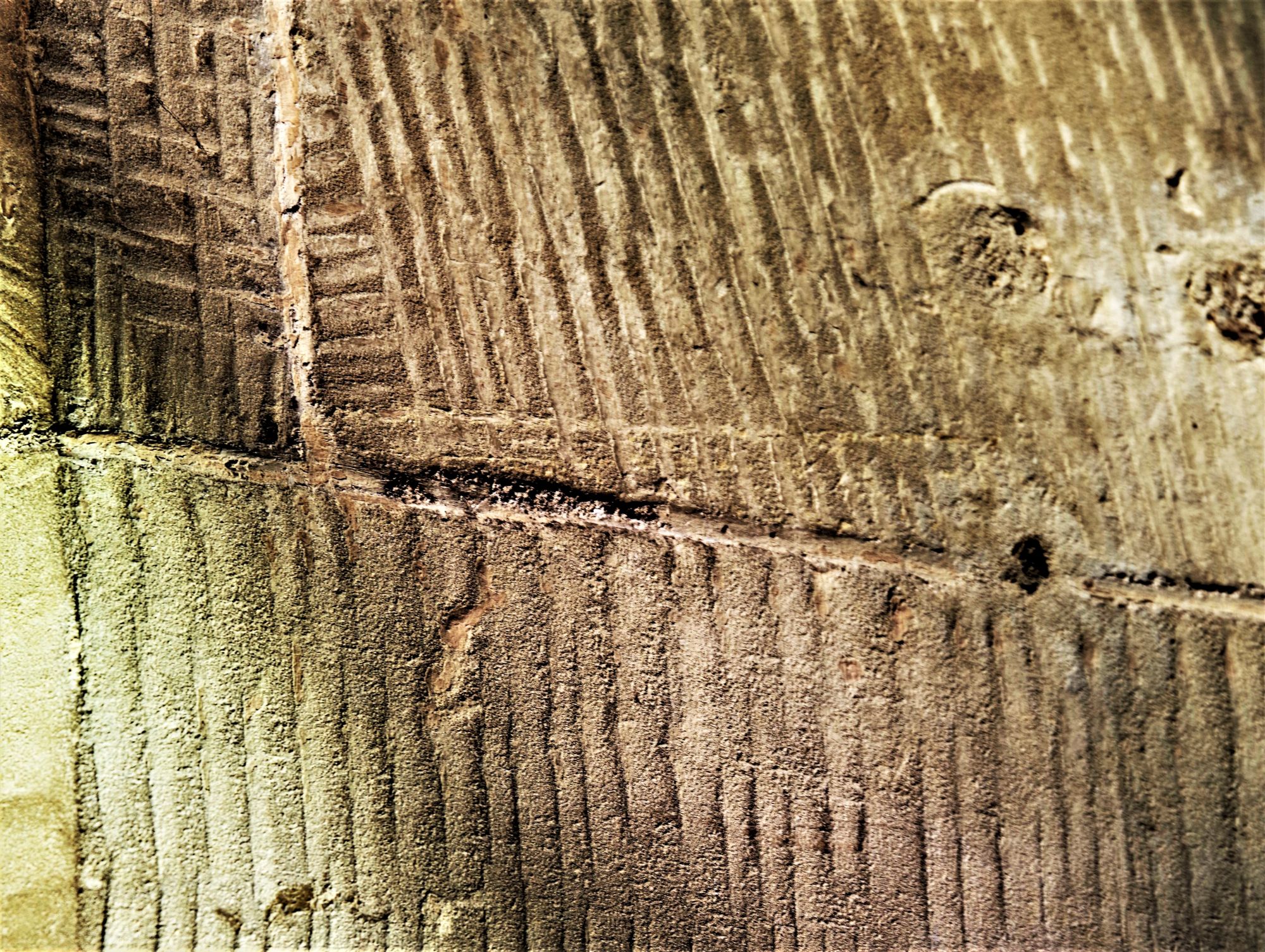 Some is shaped with care and craft and skill - a witness to centuries of praying, singing and sermons...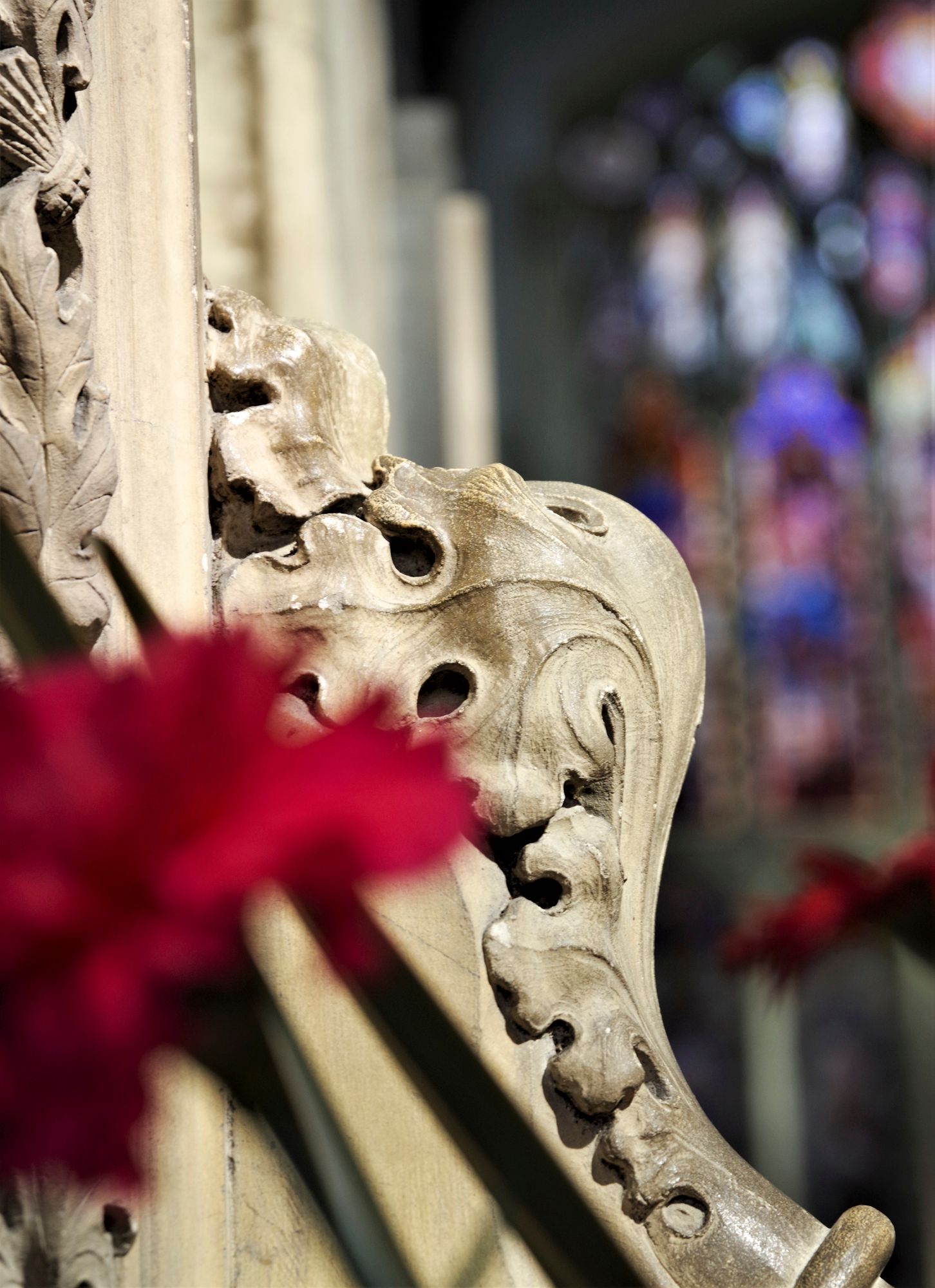 Stone worn smooth by the passage of countless marriages, baptisms, funerals and the journeys of the faithful...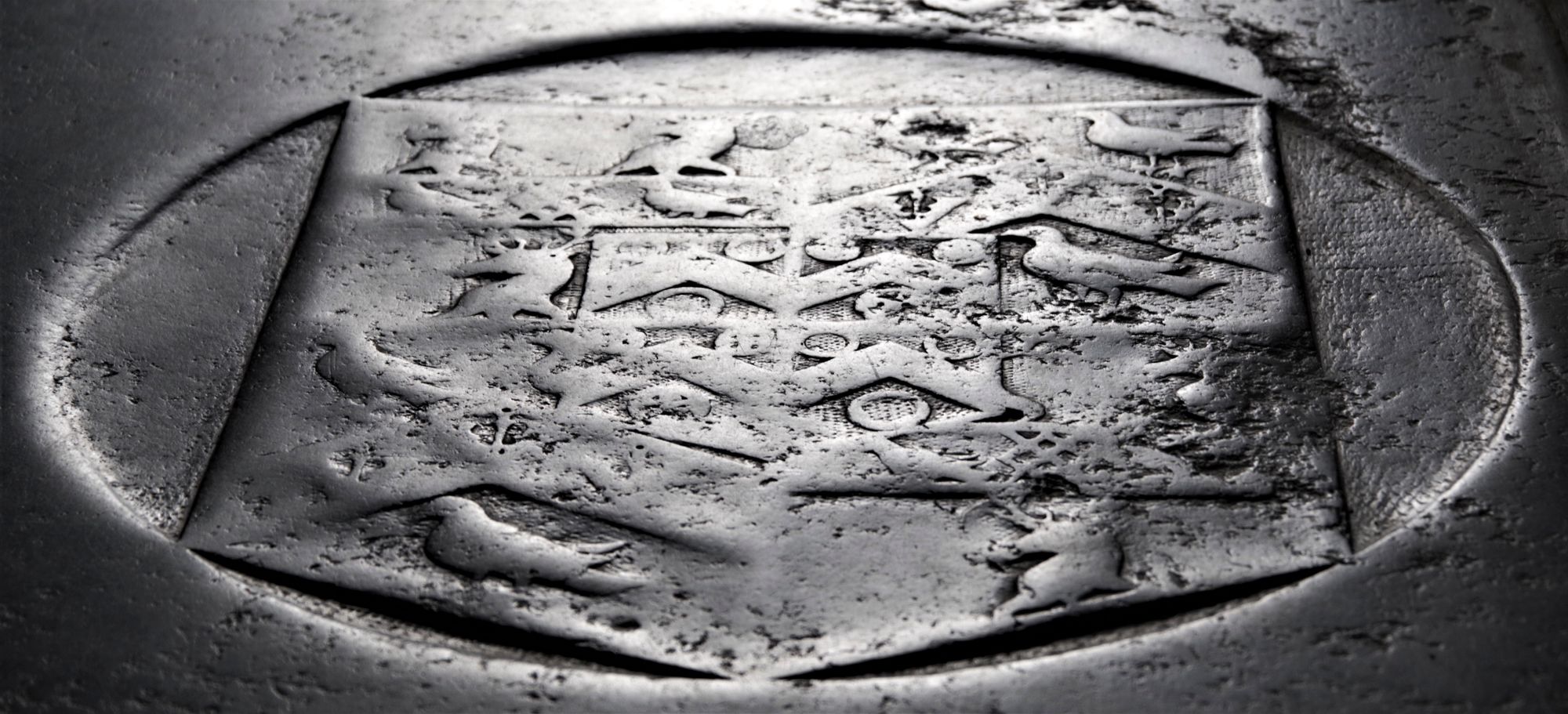 Stone that helps proclaim the start of the adventure of life...the font.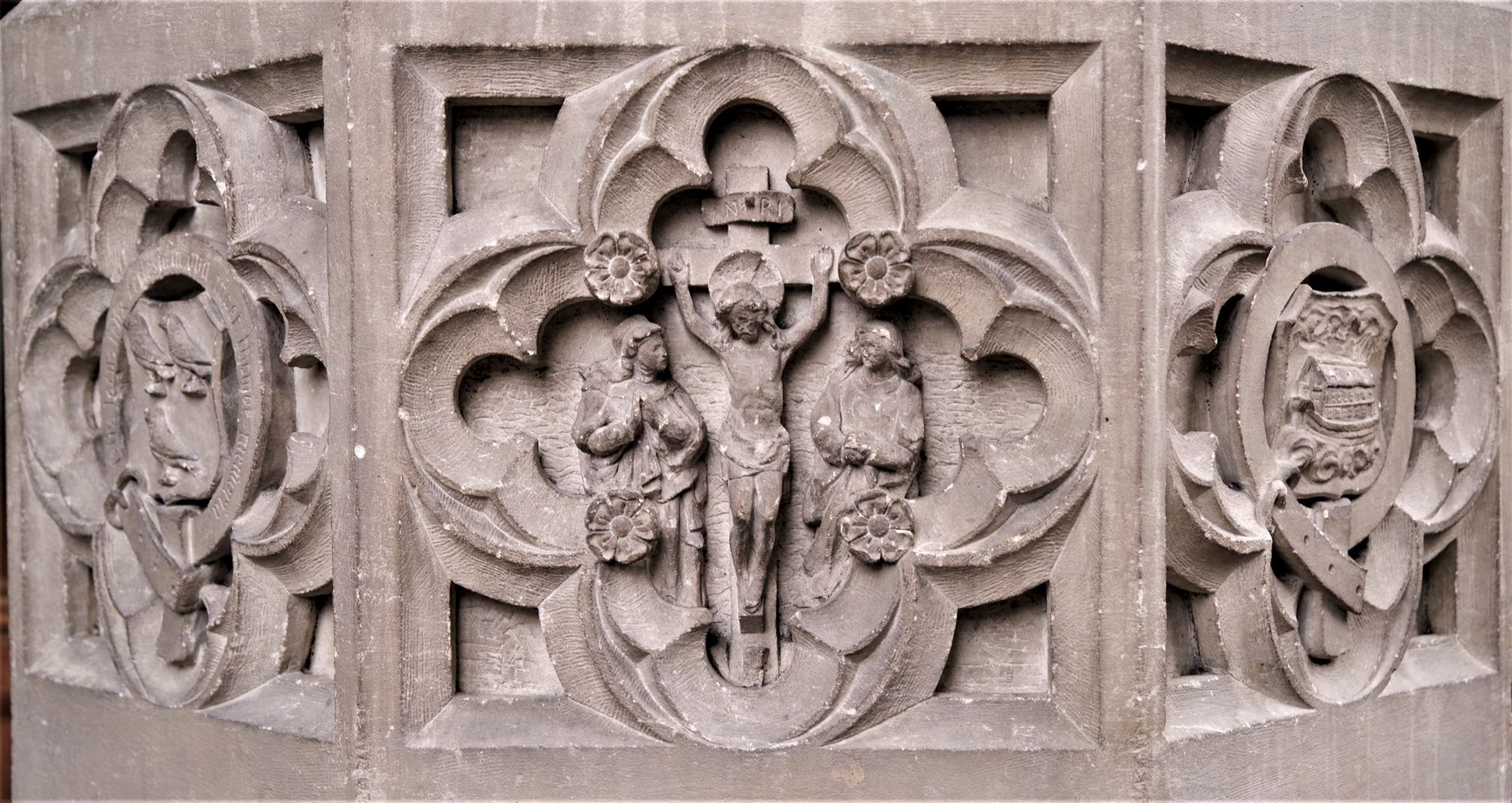 Stone that speaks of our mortal identity when we depart...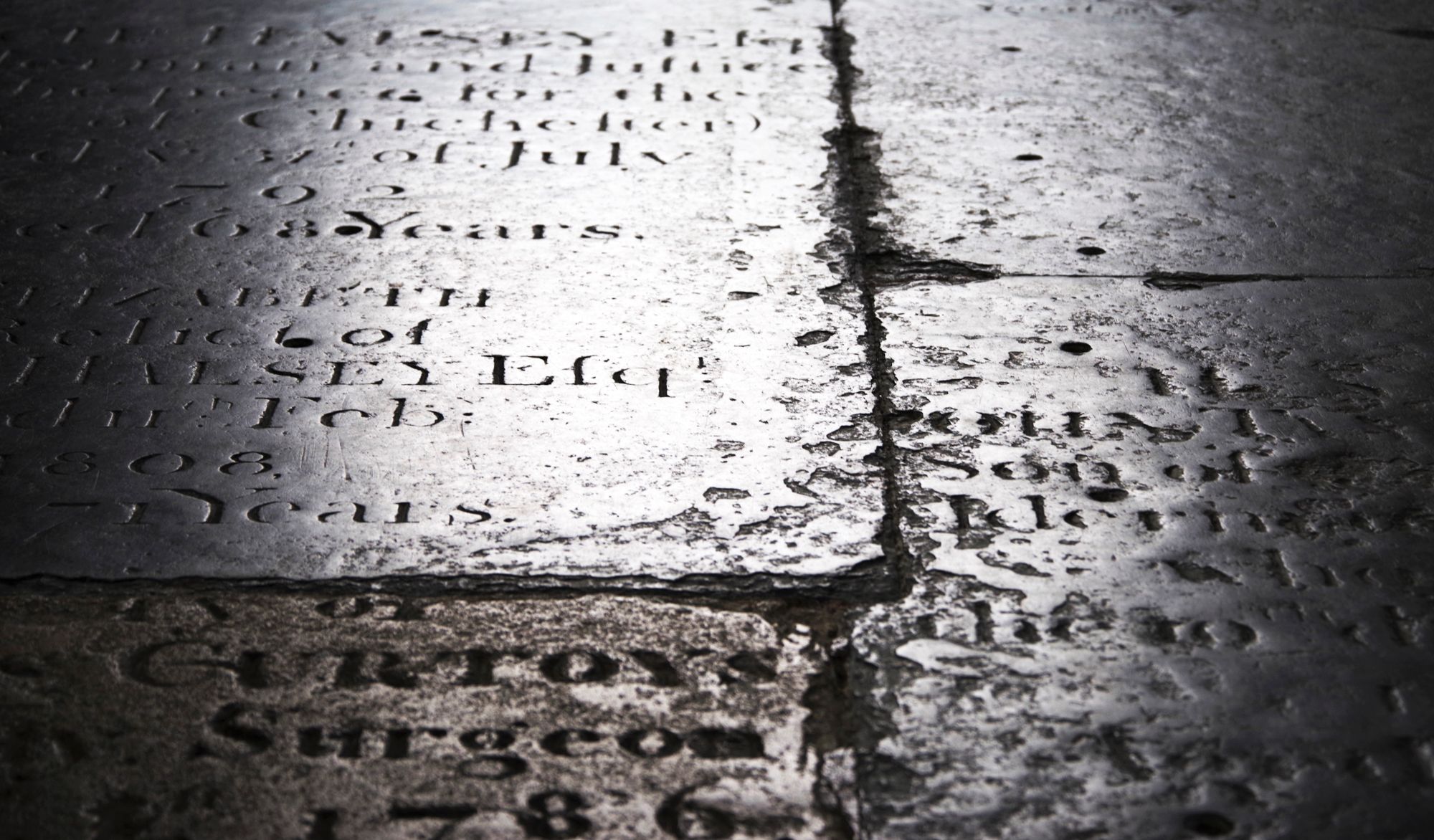 The stones that help us remember as the sun sets on another day...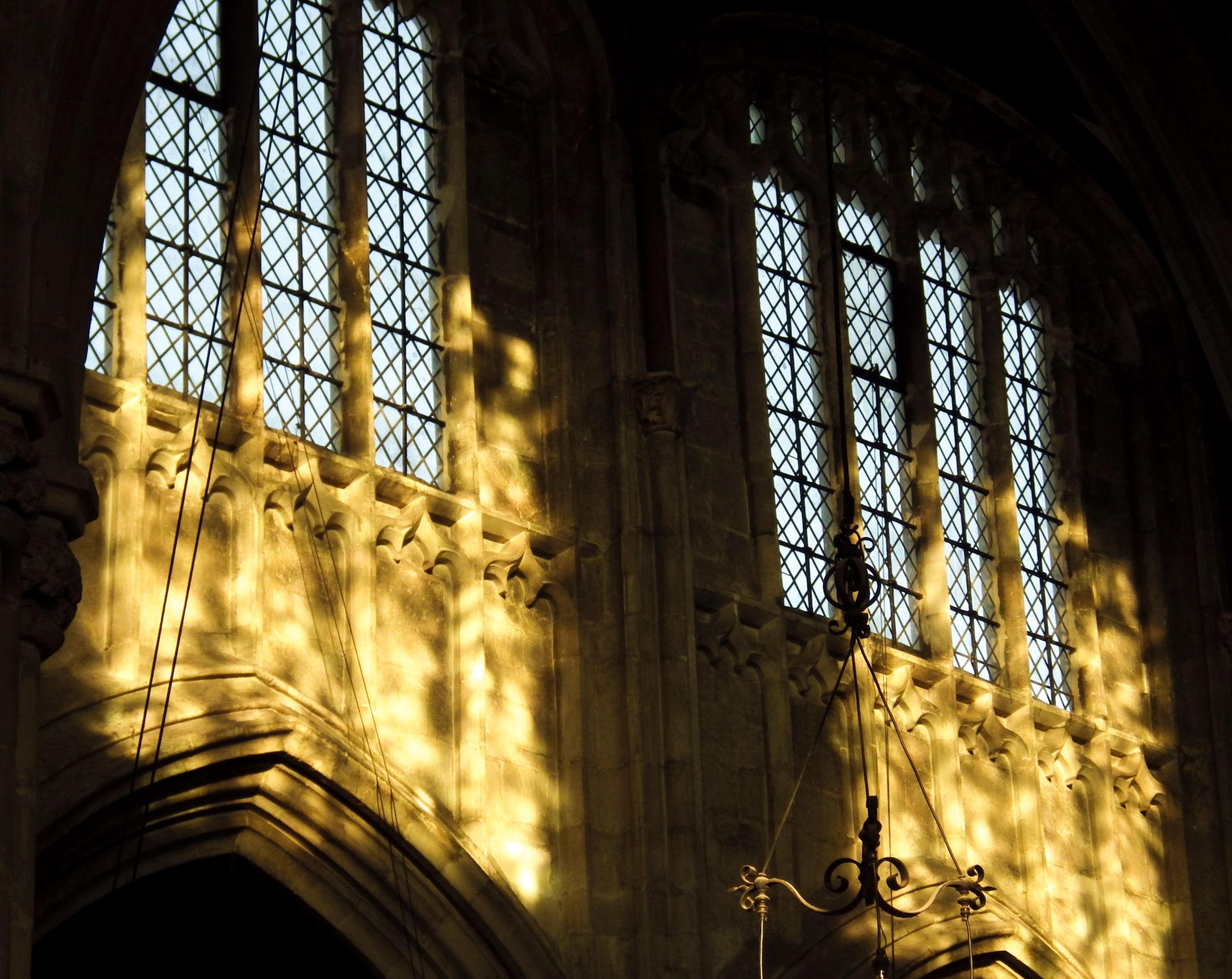 St. Thomas's, Salisbury
is a remarkable place, right at the heart of the city. The church has a stunningly rich historic interior and plays a key part in the life of the city and the wider community.