Welcome!
I'm an architectural photographer and writer.
On my van-life travels through the British Isles I'm building up a word and photo-hoard of material culture that celebrates the value and distinctiveness of our built heritage and contributes to a sense of place.
My van is my time-machine, it gives me fresh perspectives on our remarkable places, shared here on a weekly basis.📸🚐🏛
🏛 Missed the last Digest? Here it is.
🚐 View Digest Archive here.
---
Photo-hoard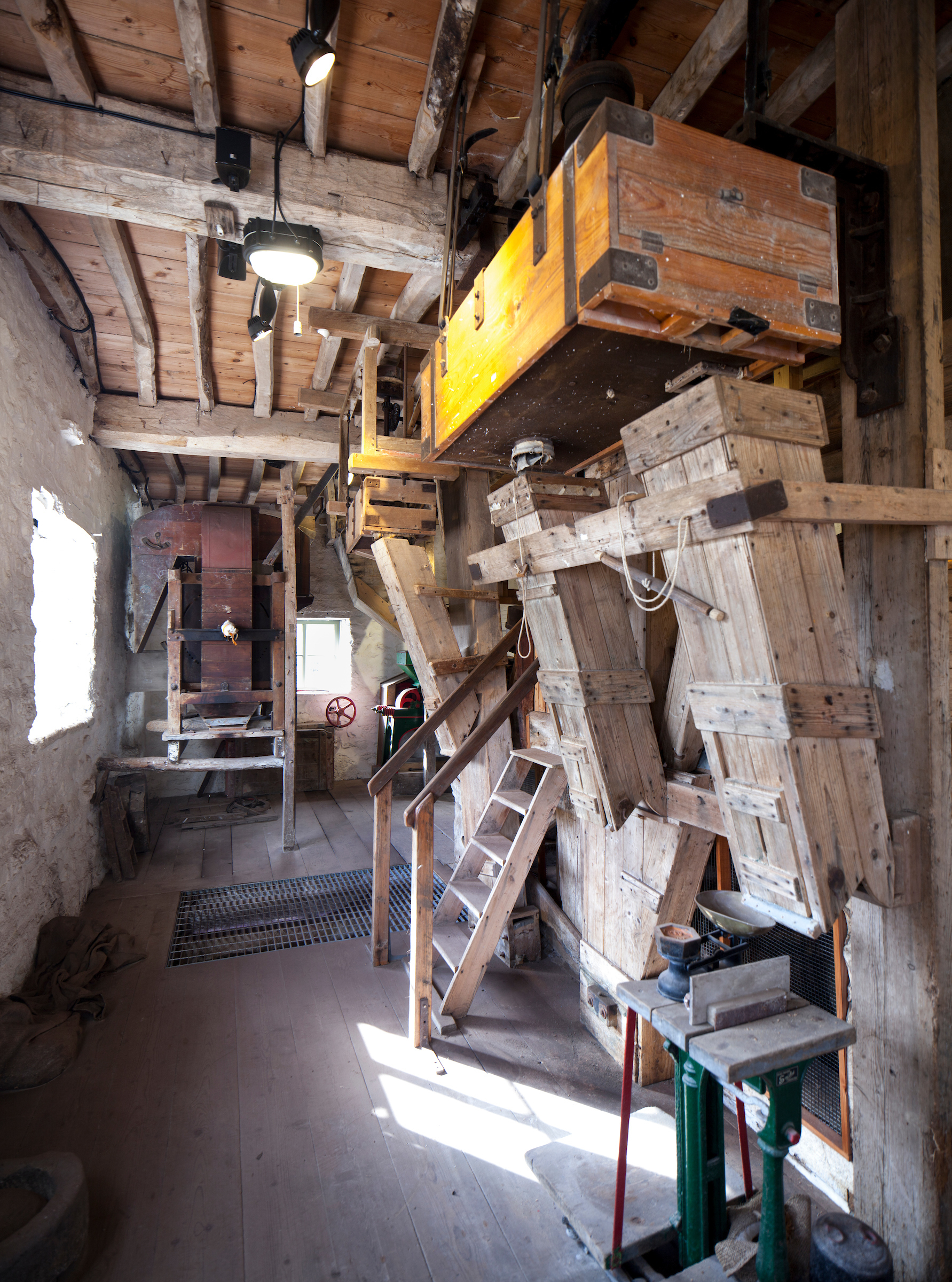 Words
"… place and mind may interpenetrate till the nature of both be altered. " Nan Shepherd. The Living Mountain.
Observations
Assimilation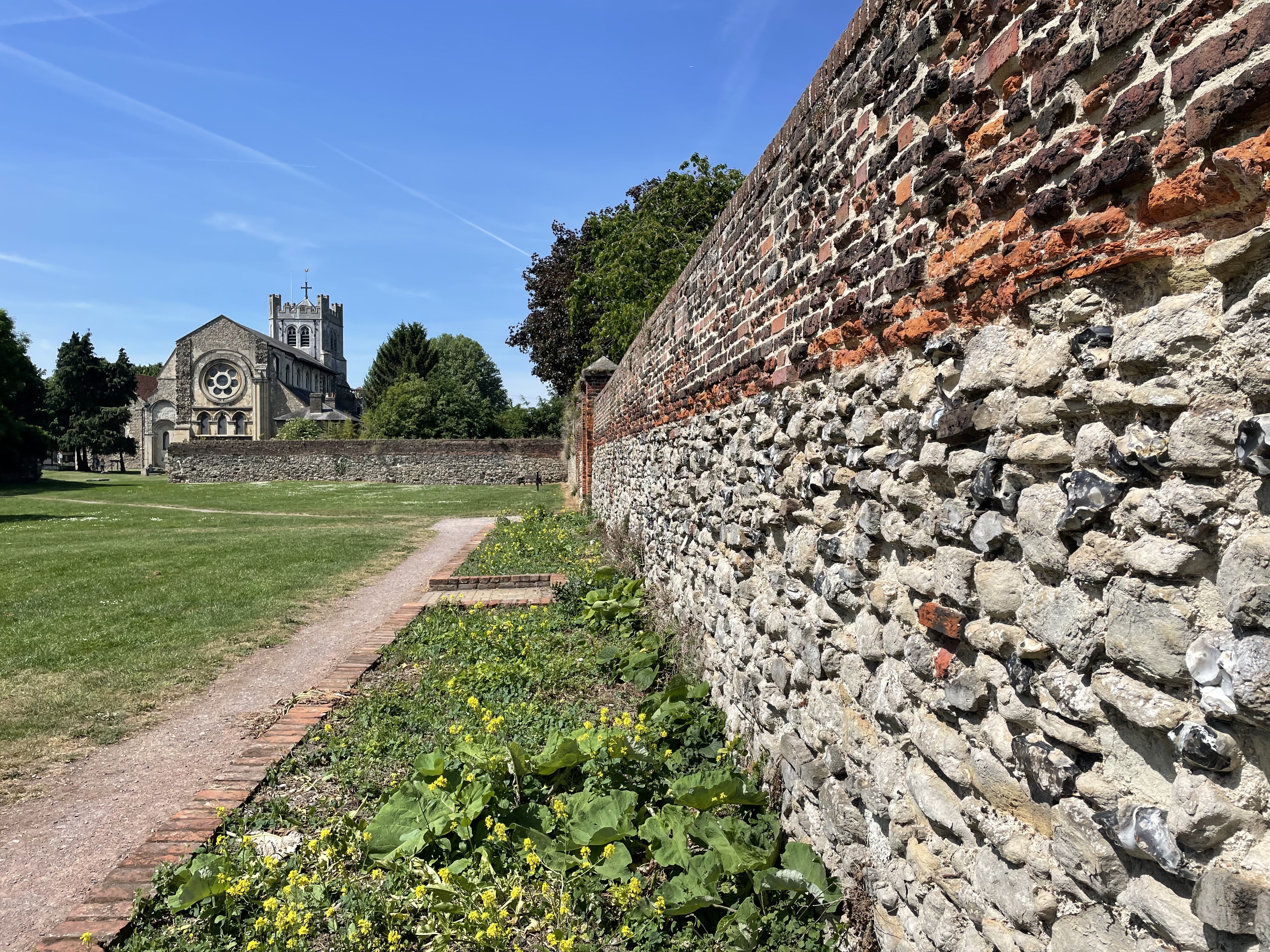 I'm at Waltham Abbey in Essex. I approach the Abbey from the east along surviving walls from the original monastic range. These are my type of walls. There's no consistency, other than the consistency of renewal and assimilation. In some parts I can see evidence of former fireplaces and windows. It seems that some sections of the wall were once part of a larger building.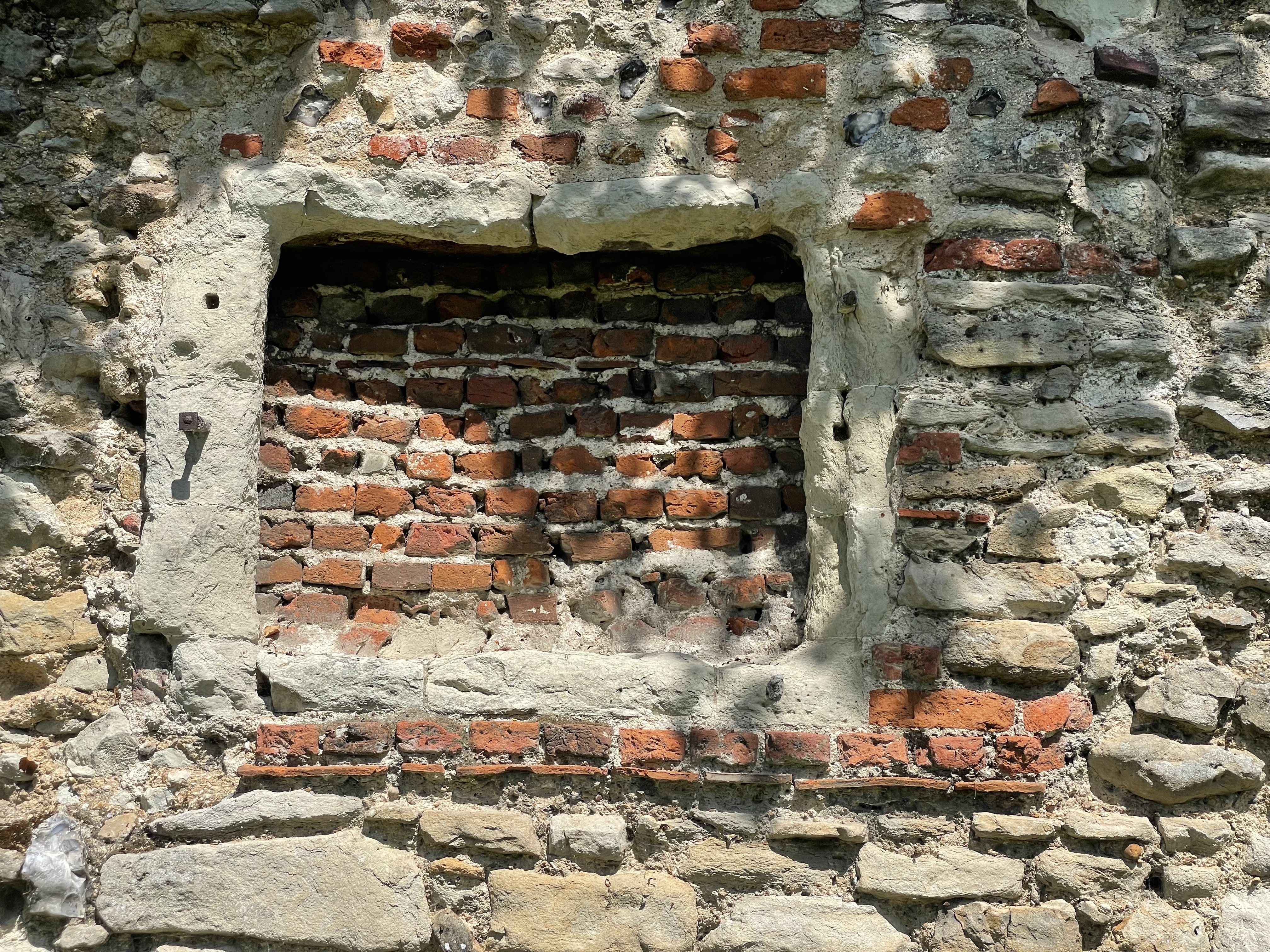 The raking light points out the details: sparkling gobs of ironstone, brick purple-pink impurities, spiralling Fibonacci fossils, flint as black as a rook's eye. As I walk along the wall towards the former abbey church I spot odd circular pieces of stone. They're out of character with the horizontal beds, presenting themselves like stops in a brick-bonded morse code. They're up-ended Purbeck columns from the demolished cloisters. They've been demoted from glistening, pencil thin, decorative uprights into structural bone and gristle. These walls speak. Echoes ring out from this standing material hoard. They tell the story of the shock and chaos of the Dissolution.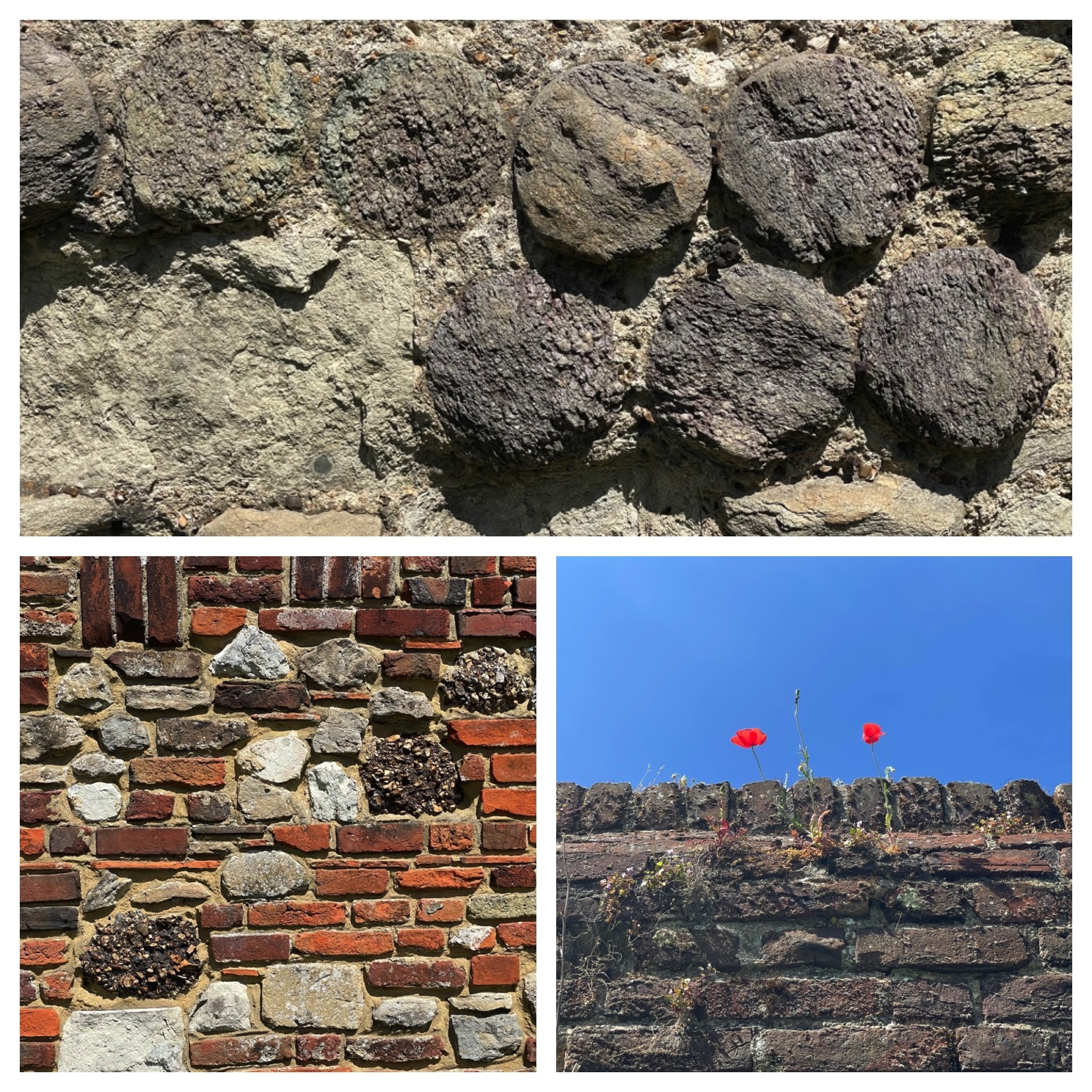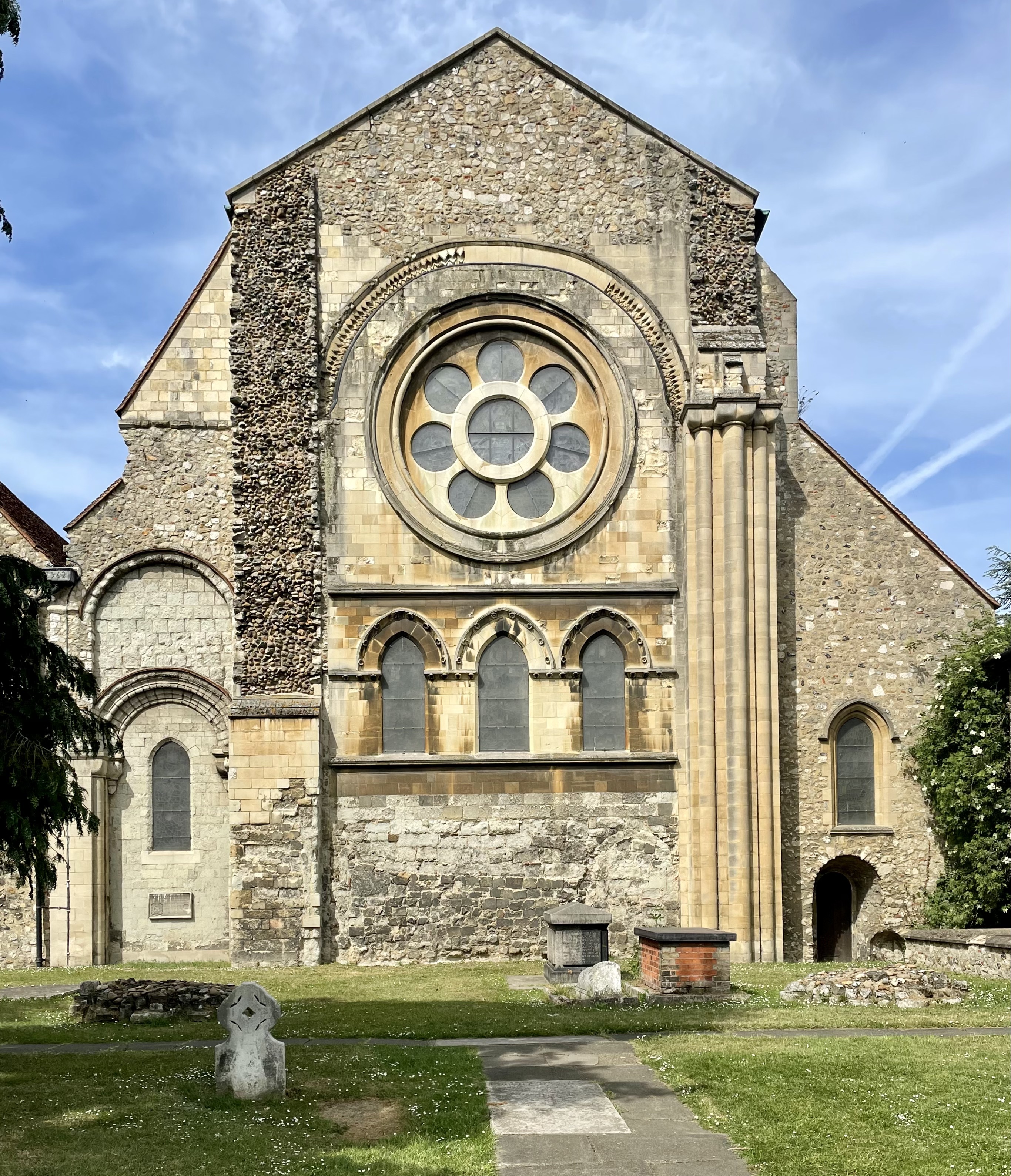 Beyond the boundary wall I spy the east end of the church. It's full of infill including Saxon herringbone work, Norman rubble-stone and Victorian ashlar. The walls to the north and south have been cauterised - rubble spills out from the building like stuffing from a worn teddy bear.
Just beyond the east end are two mounds of stone - ghost columns. They tell of a dramatic shrinking of purpose. I turn away from the church, look east and line my eyes up with the ghost columns. They lead to a slab. The slab marks the site of the former altar to the abbey. Beneath the slab is said to lie King Harold Godwinson, the last Anglo-Saxon King of England.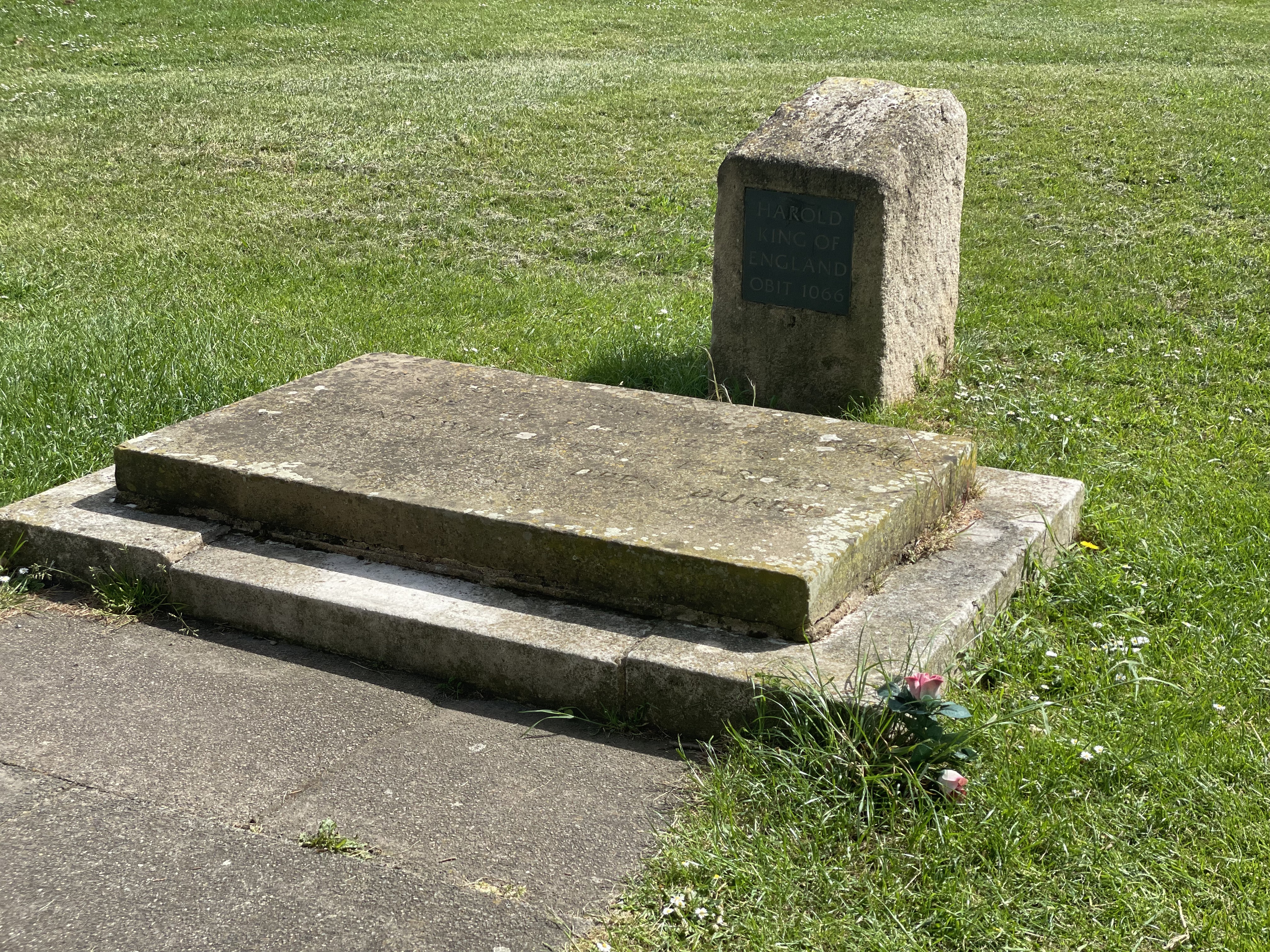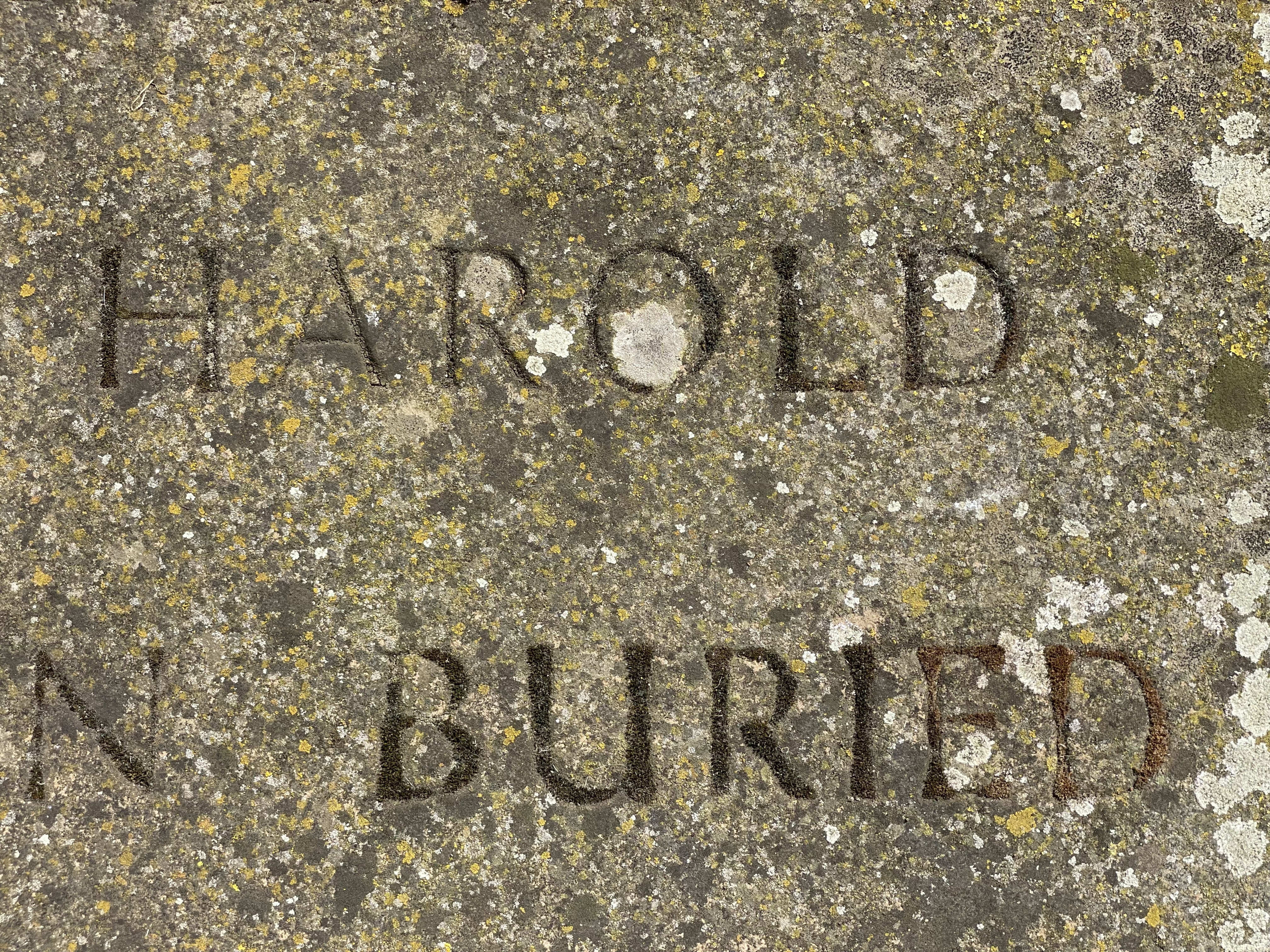 Hotspots
I have two photoshoots spread over three days in Hemel Hempstead and Morden, London. On my free day I visit Waltham Abbey.
All photos shot on  iPhone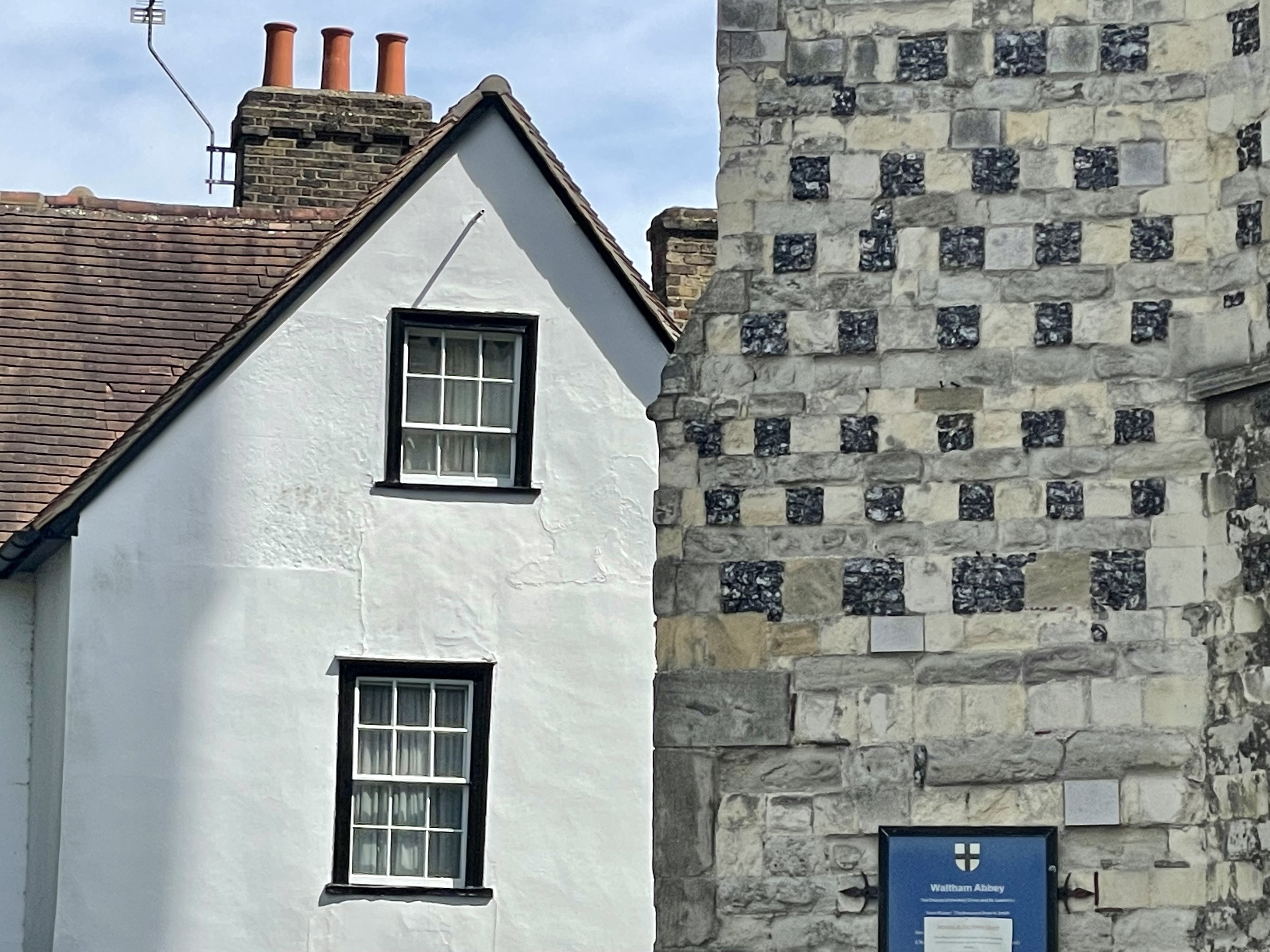 Waltham Abbey
The Abbey Church - Exterior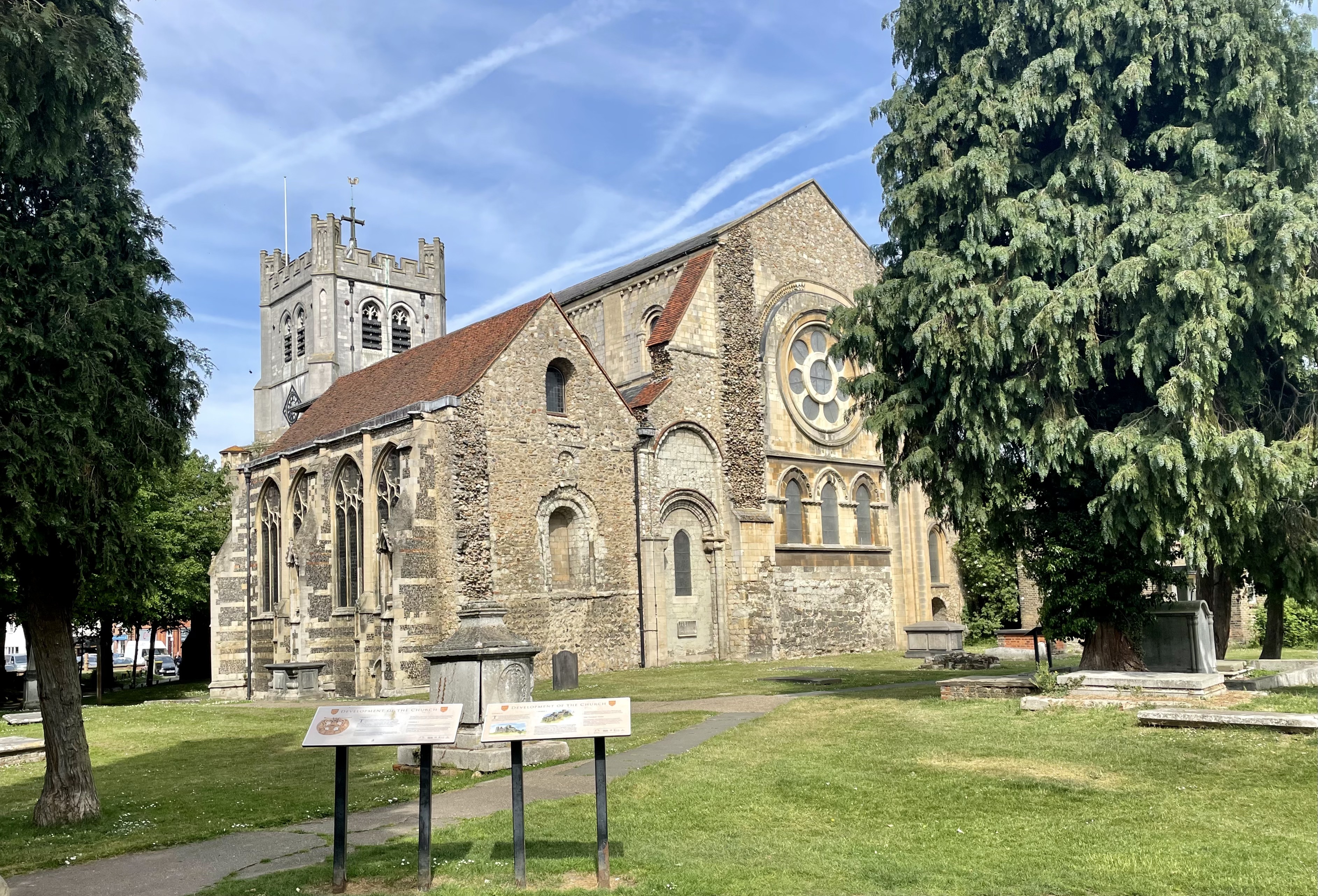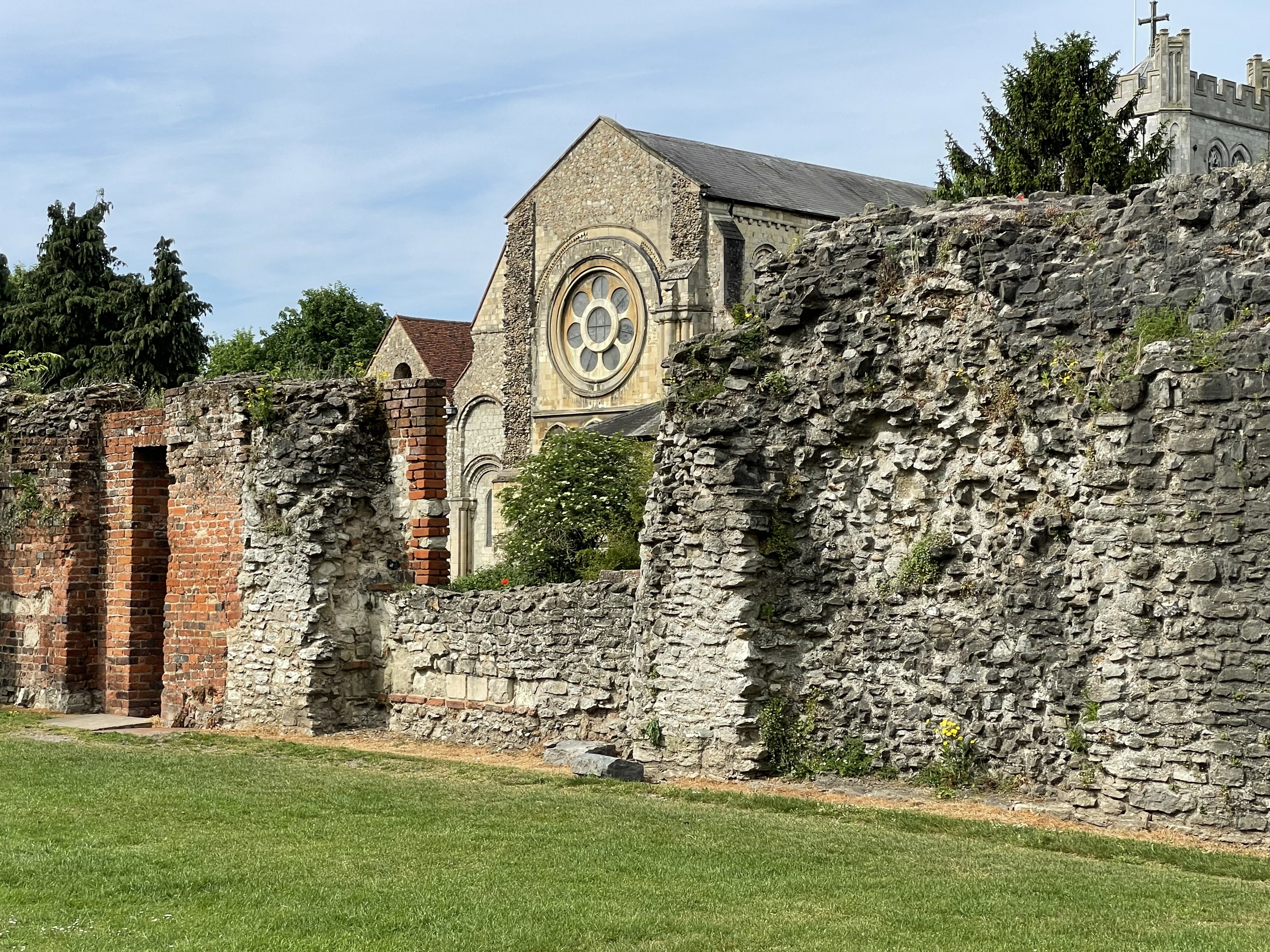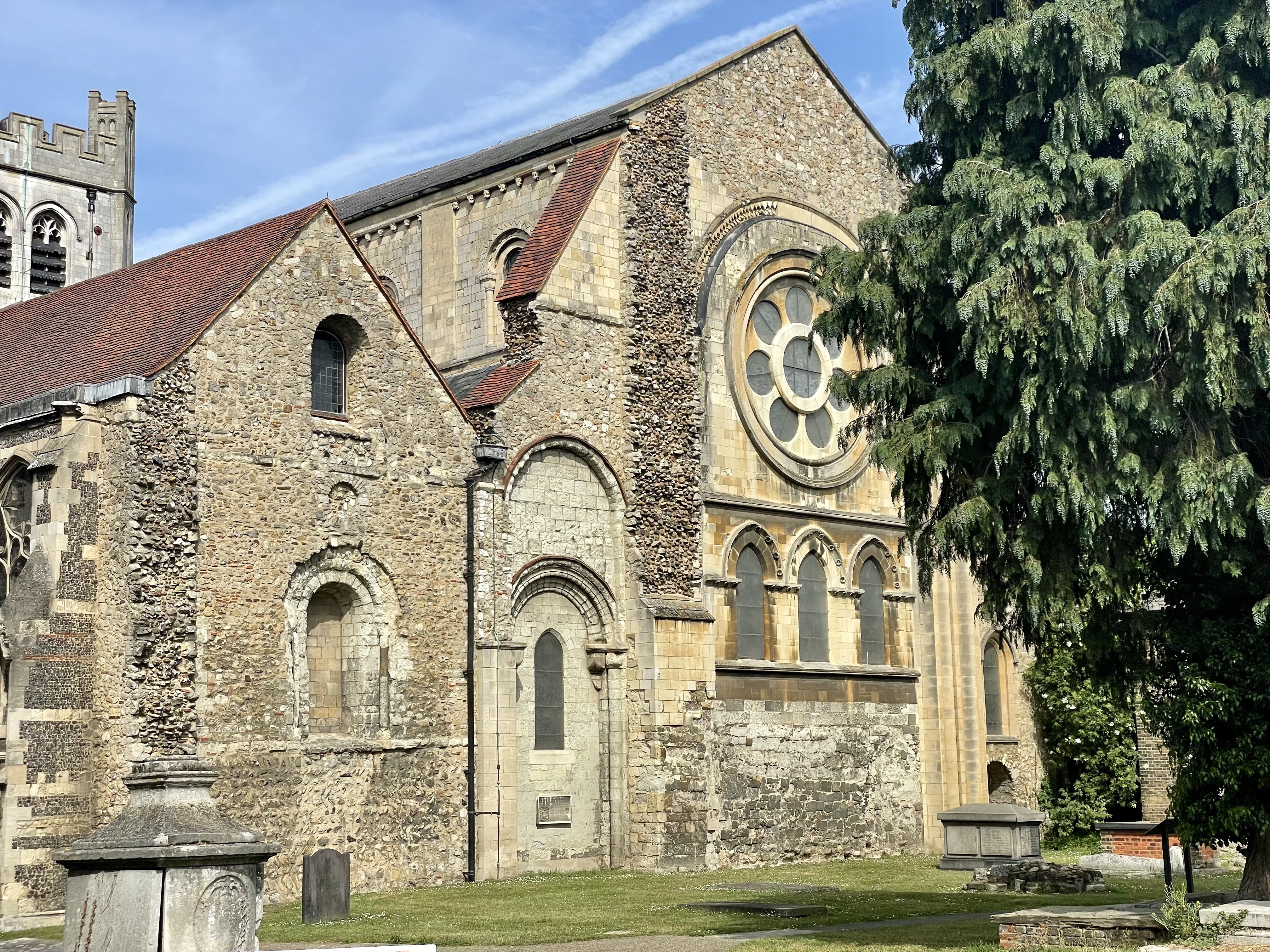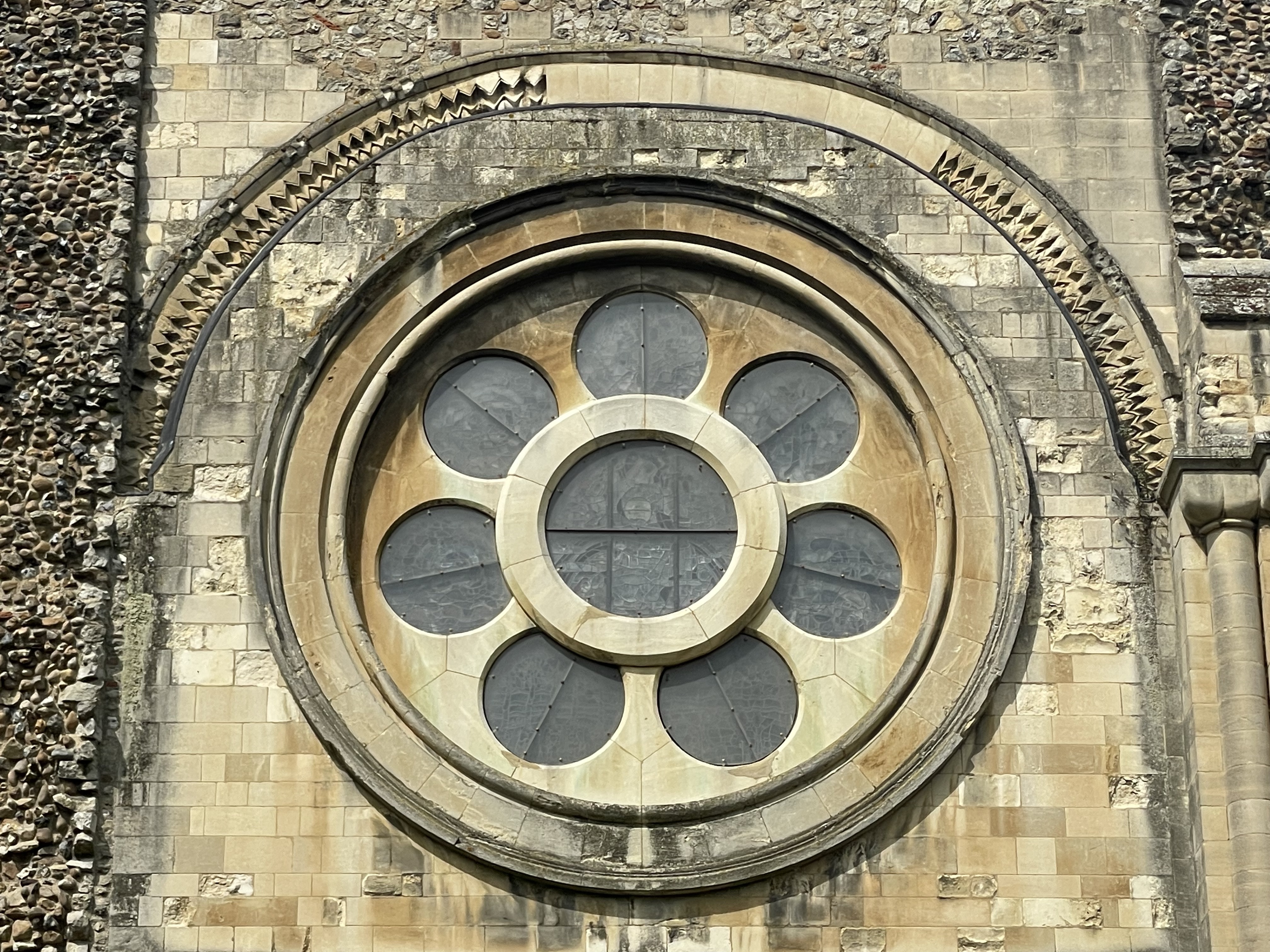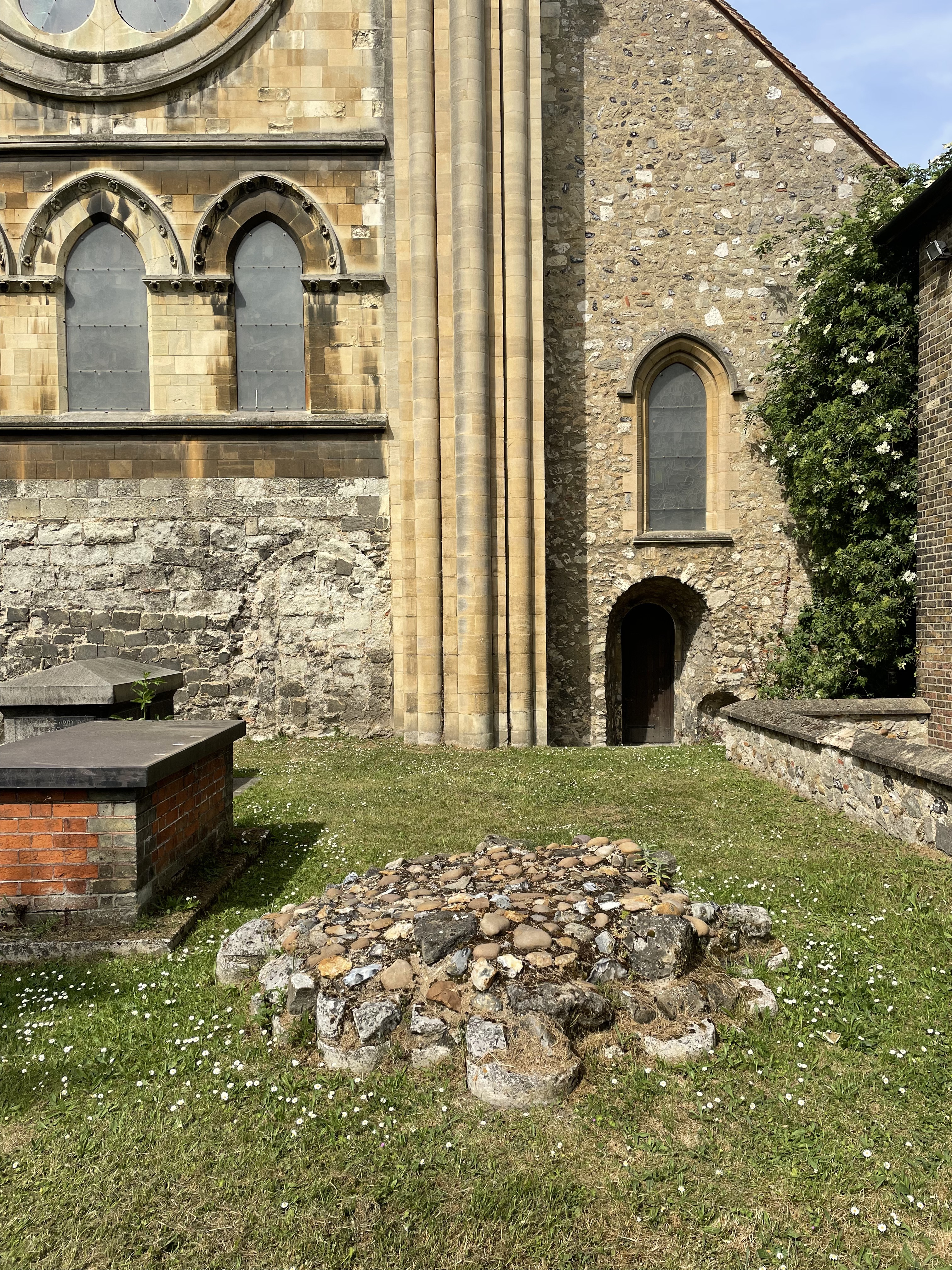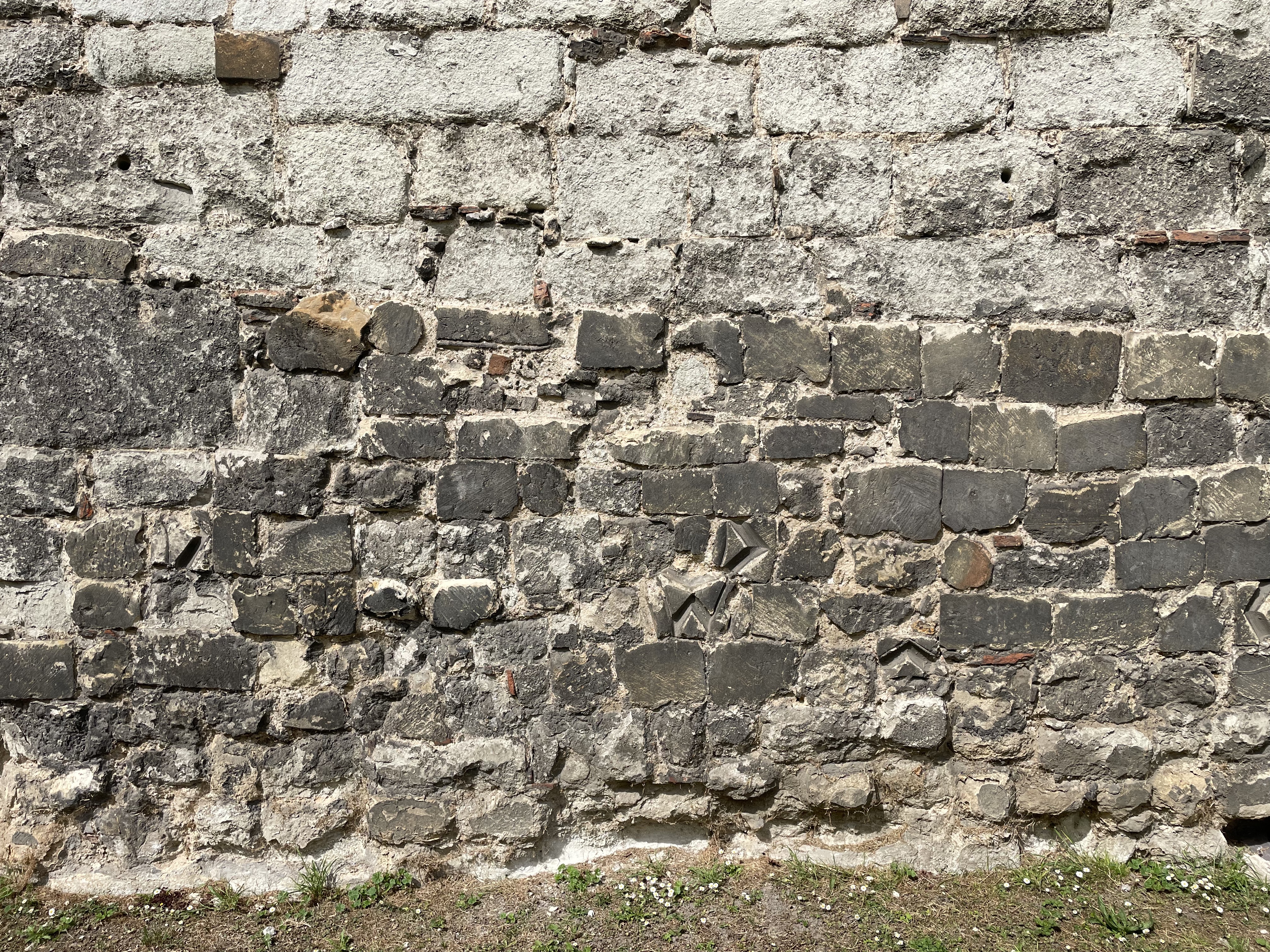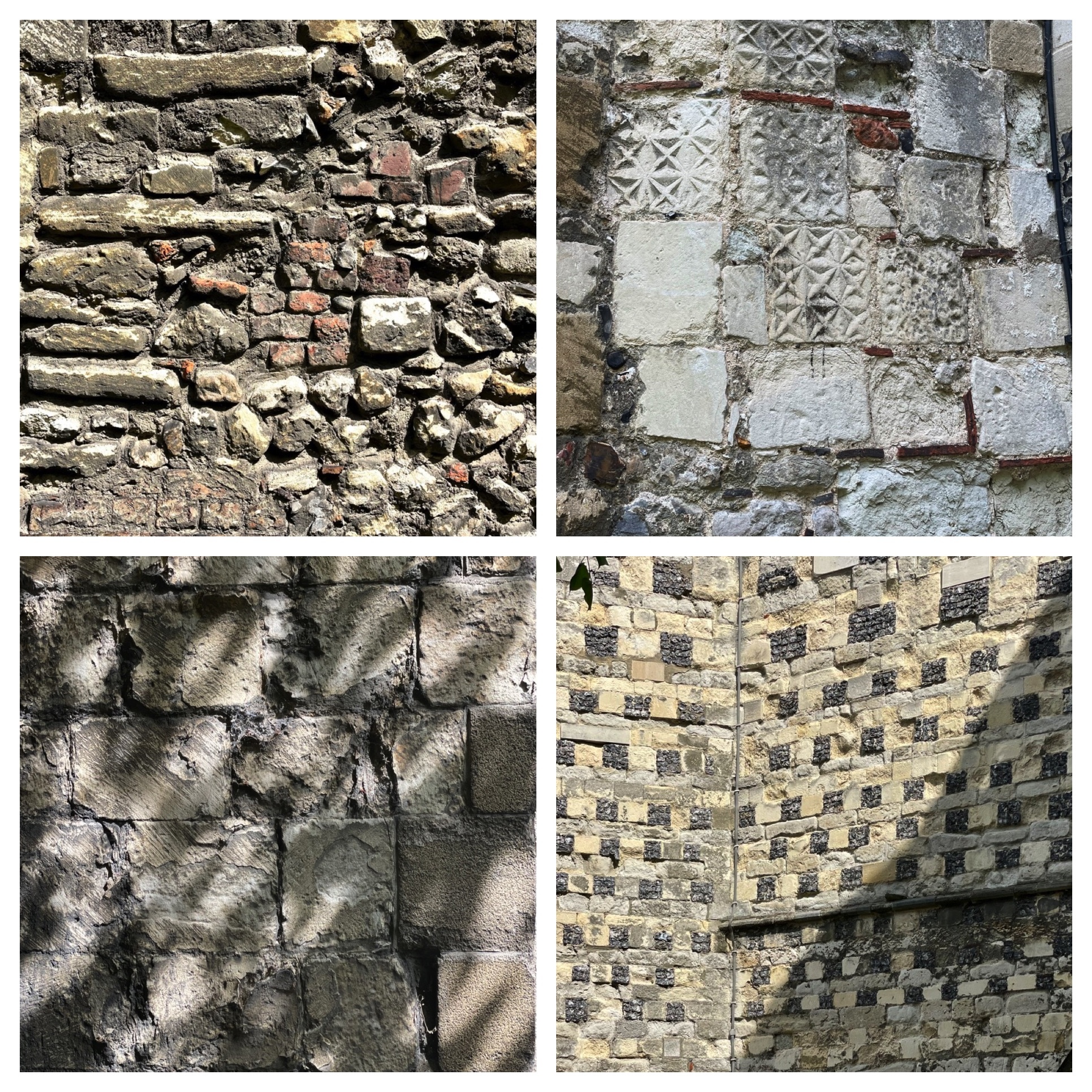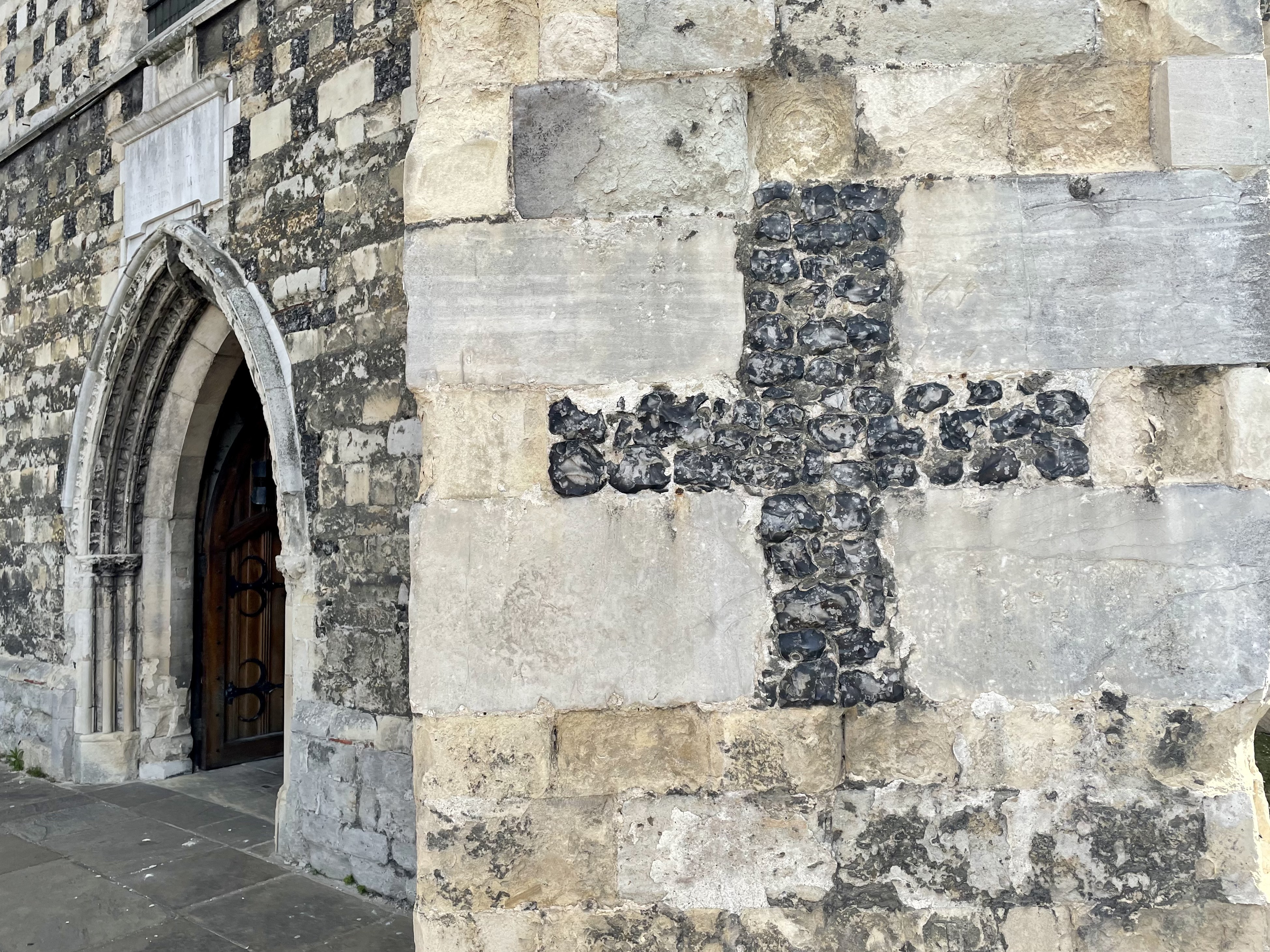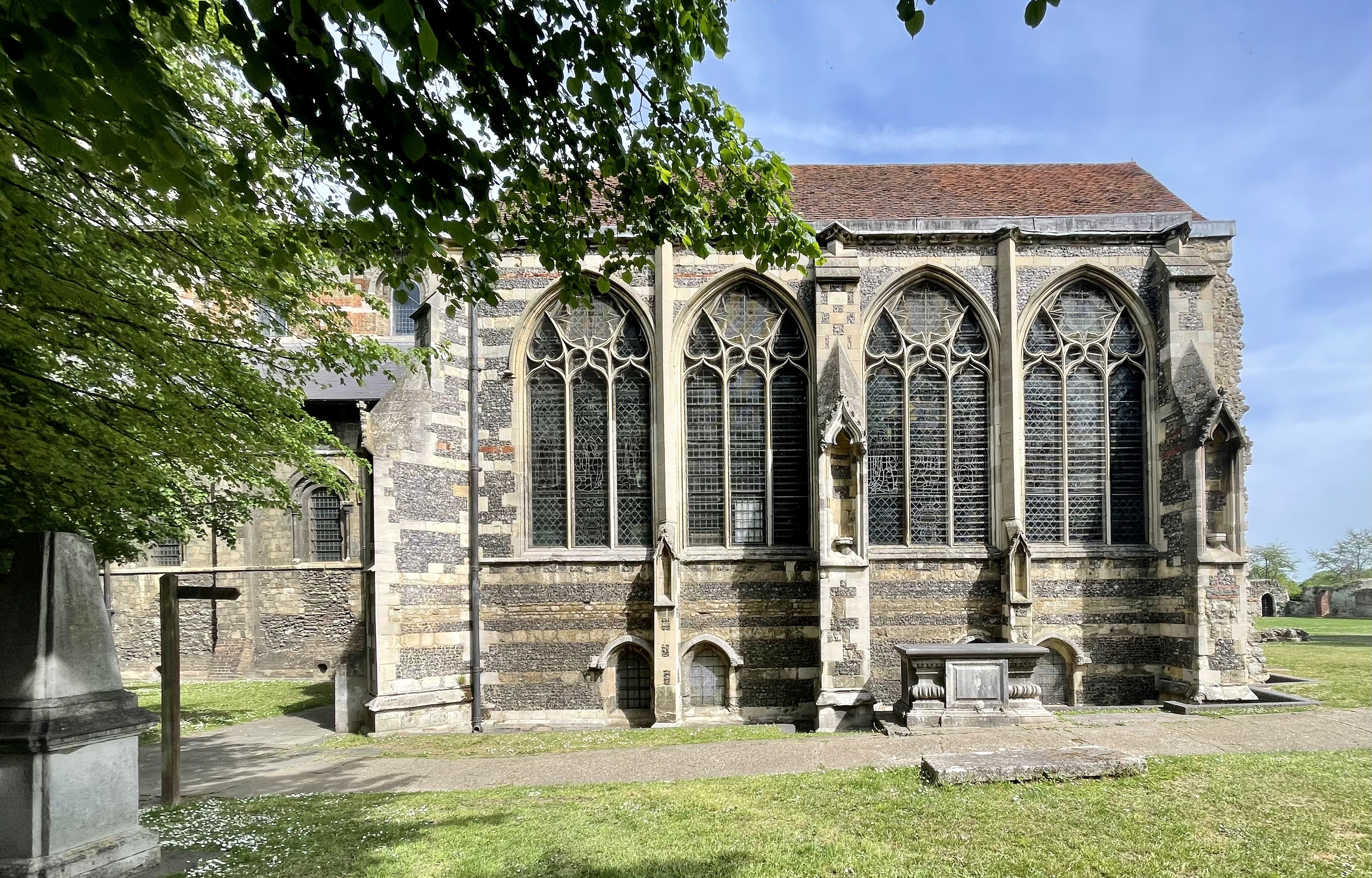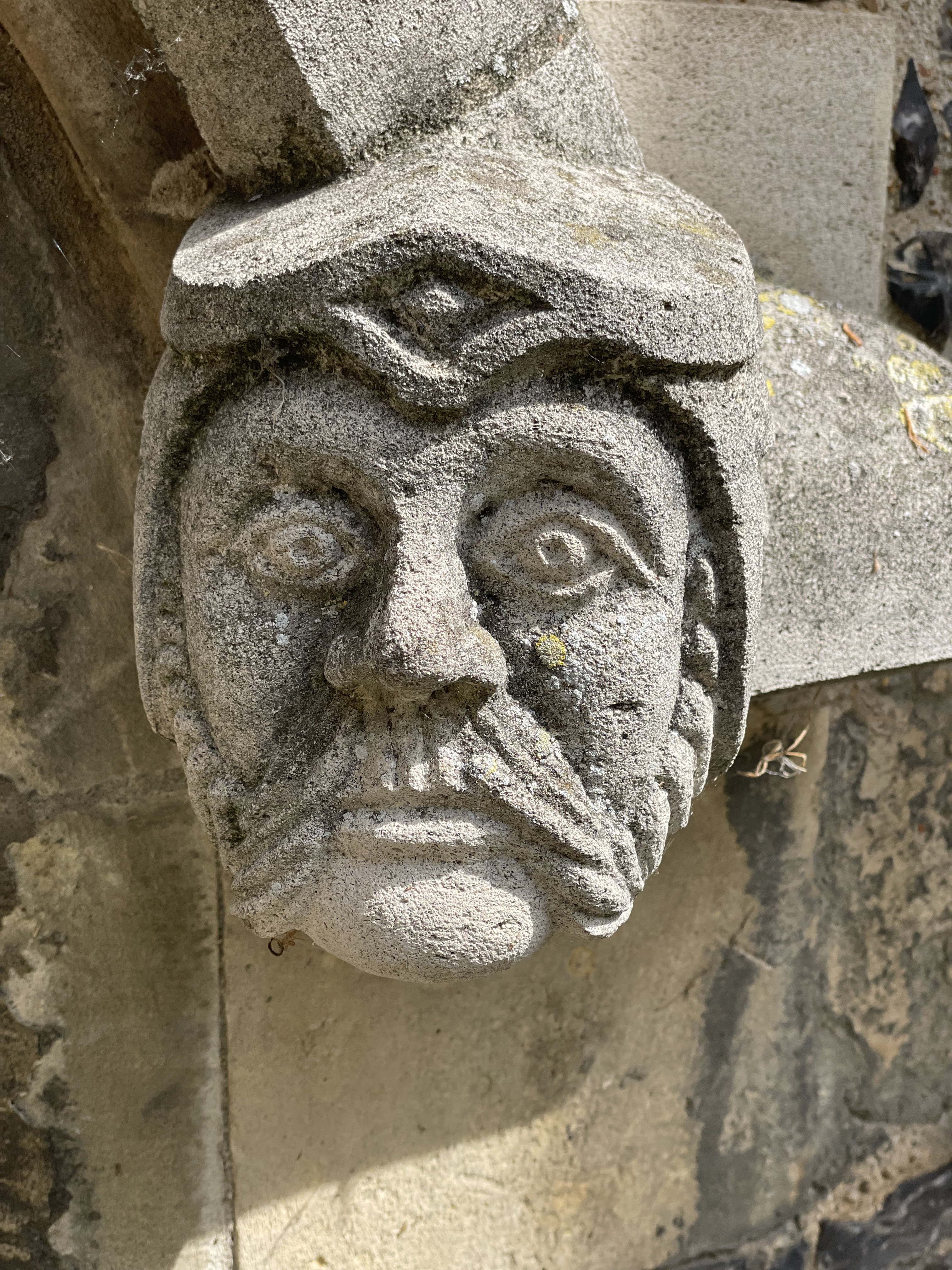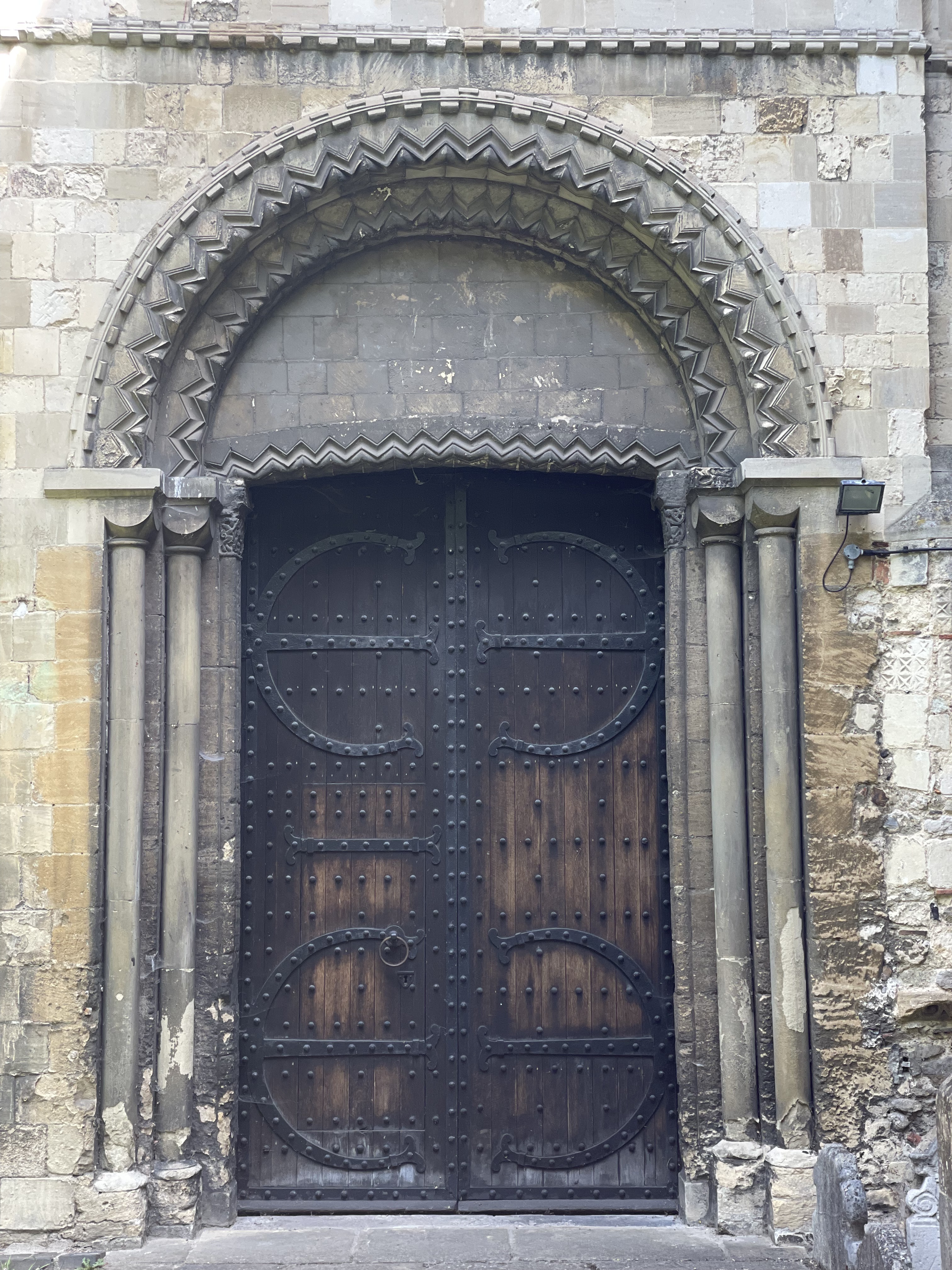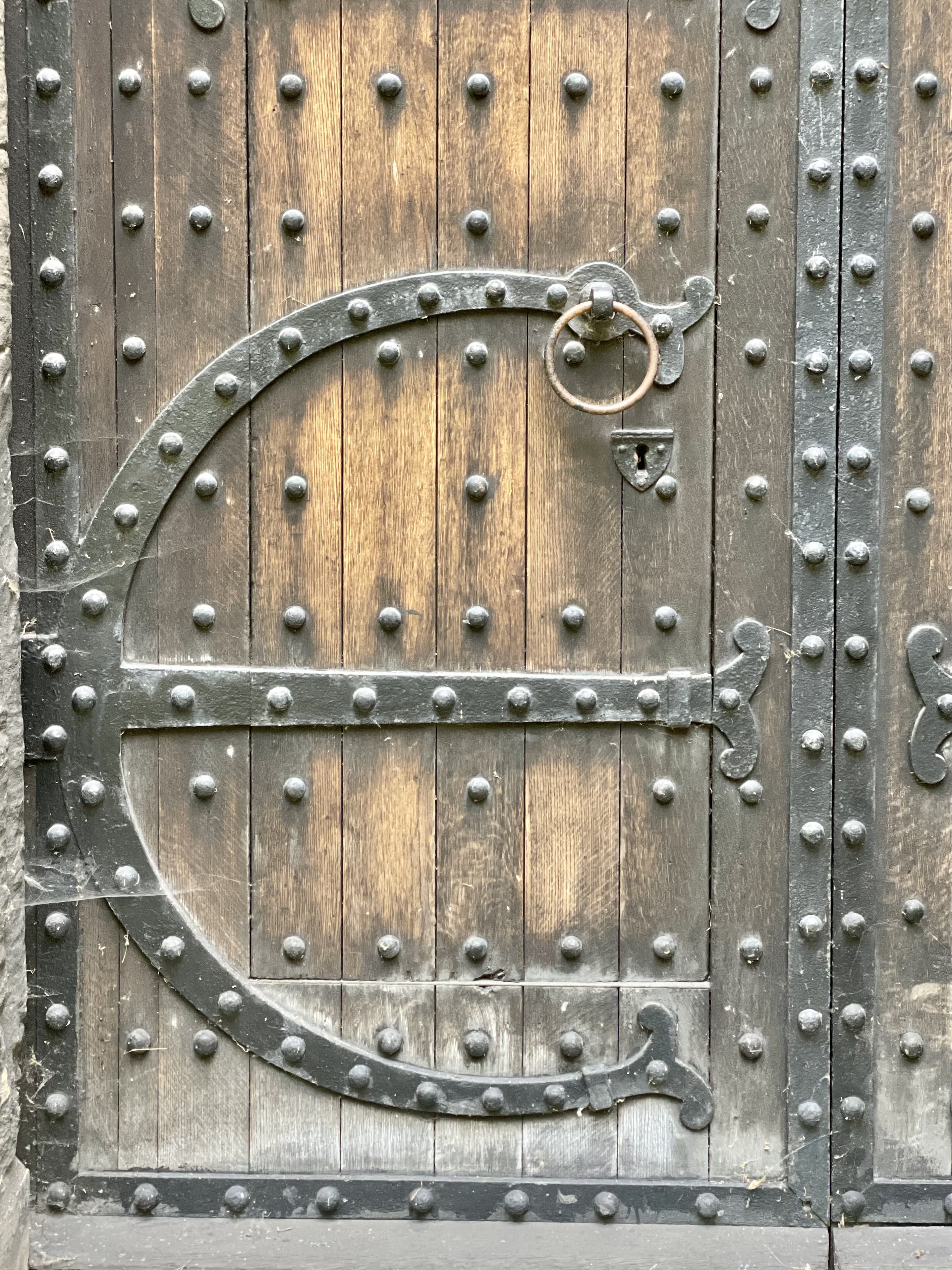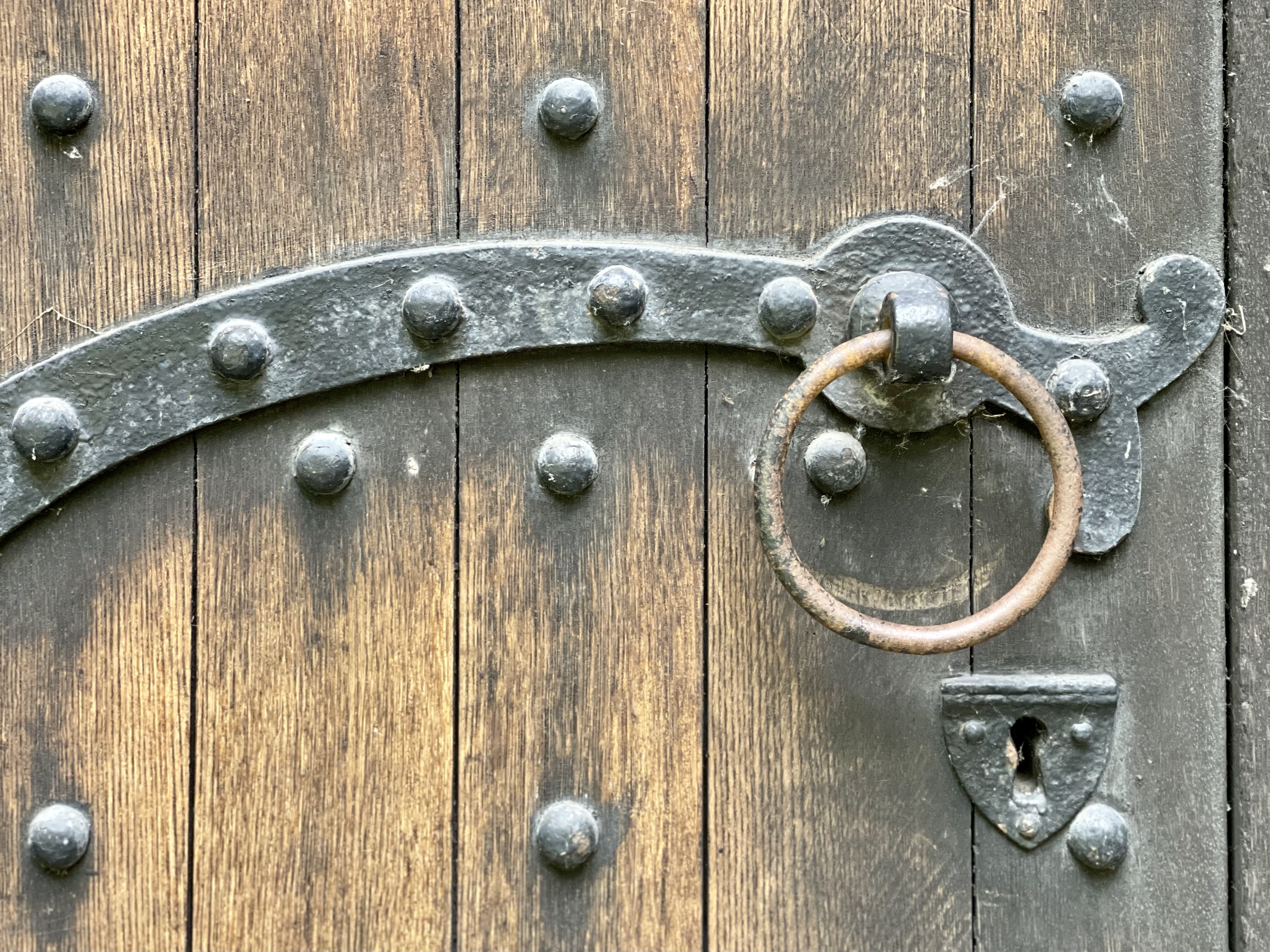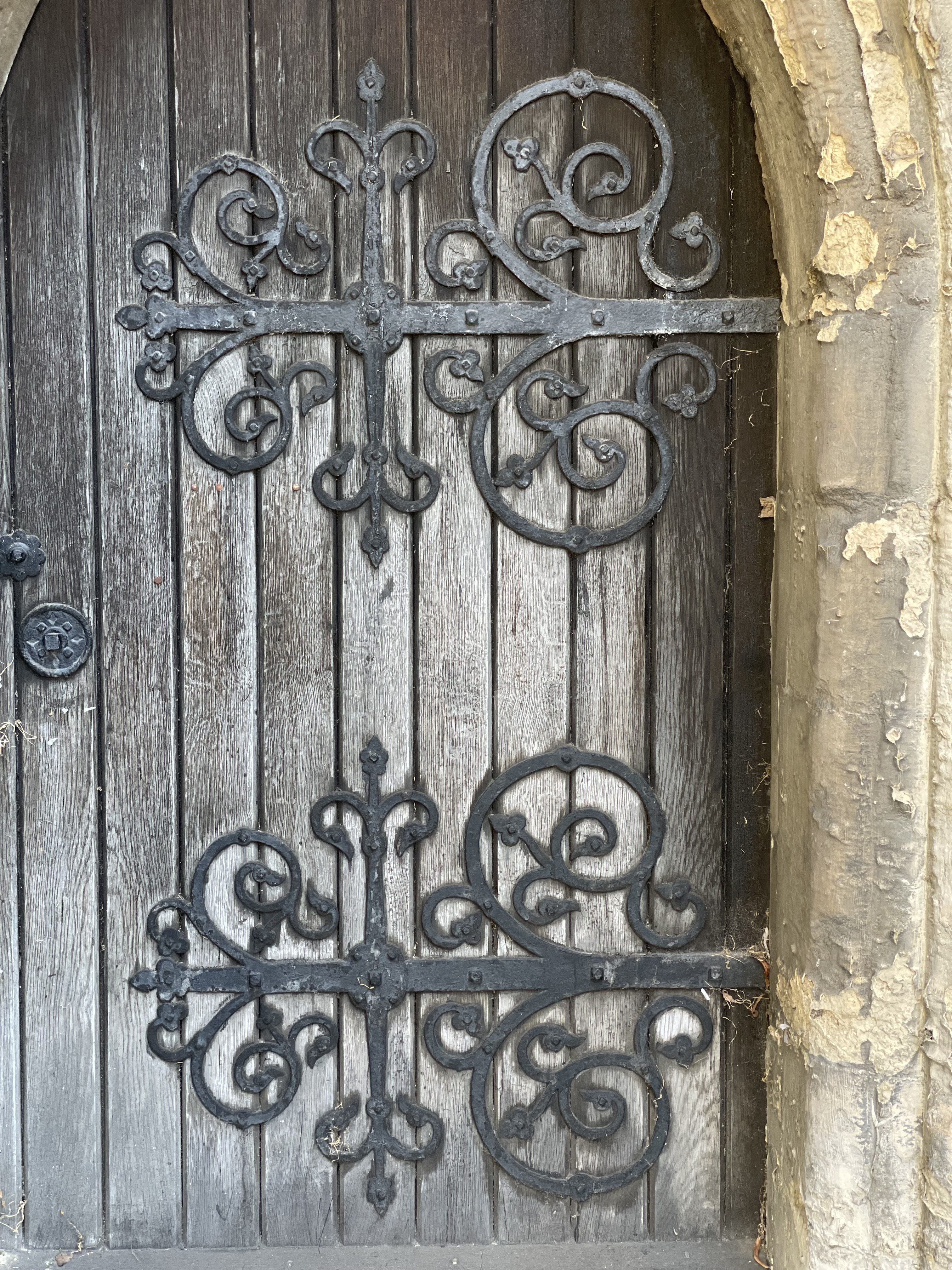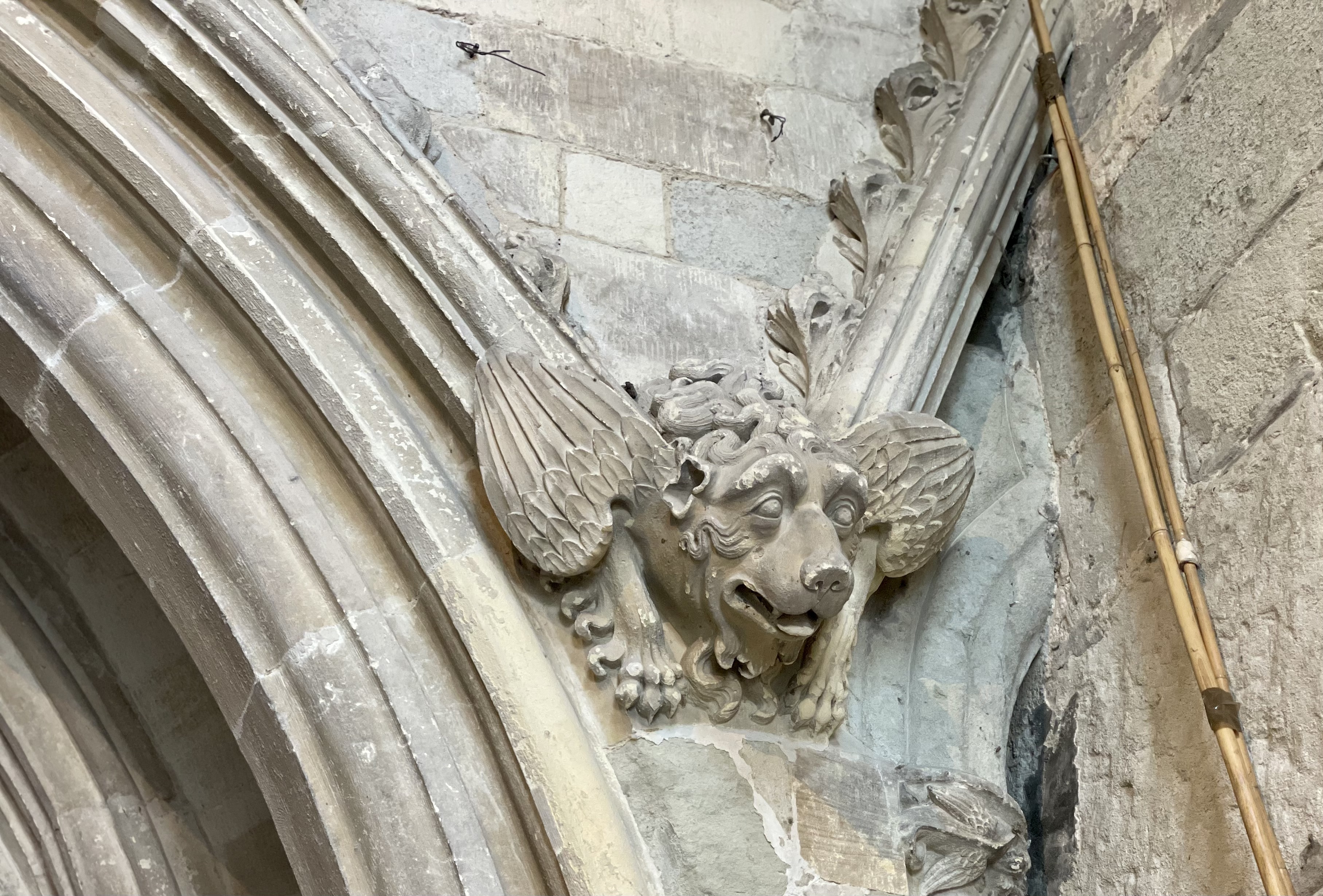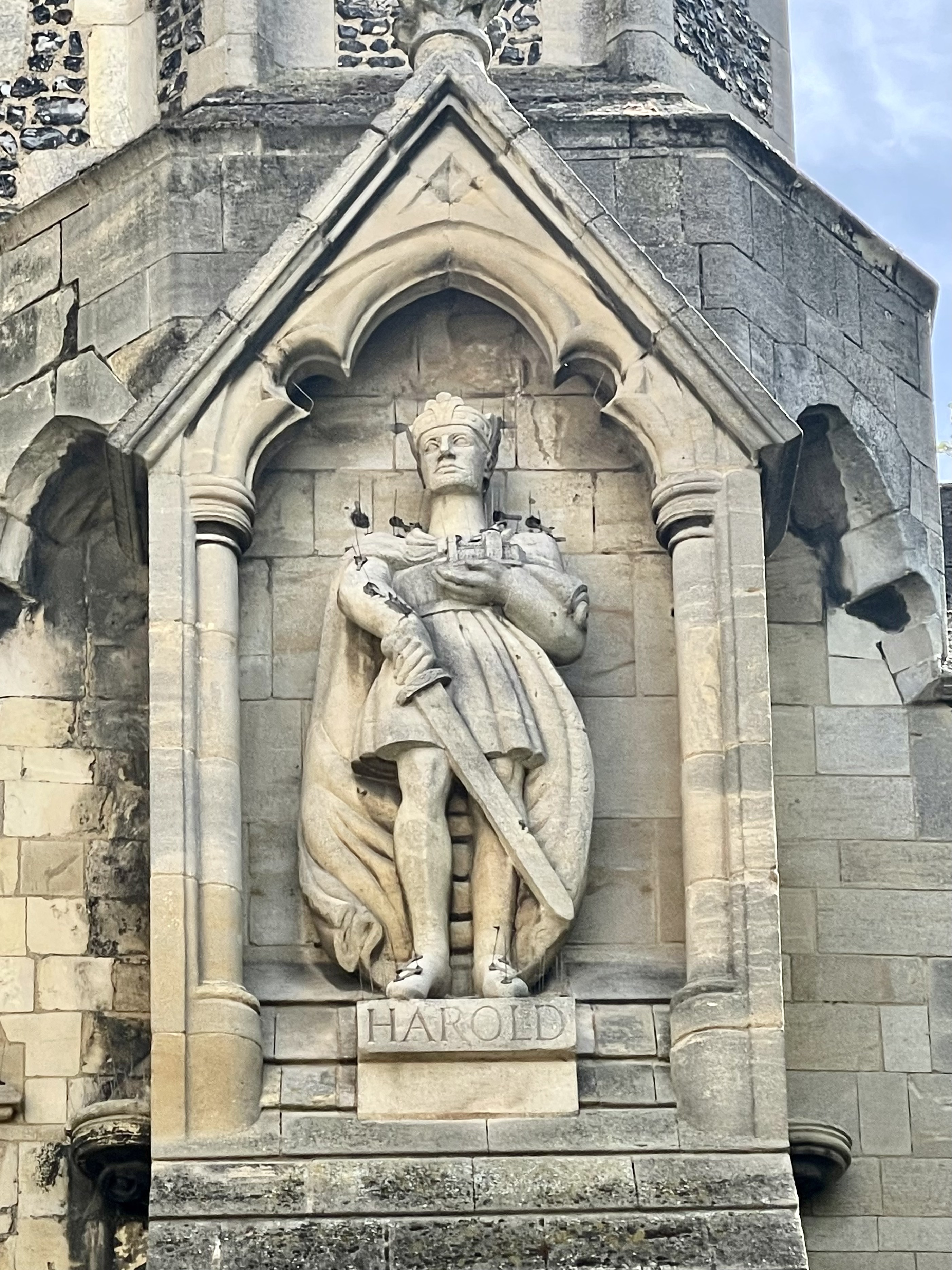 Inside the porch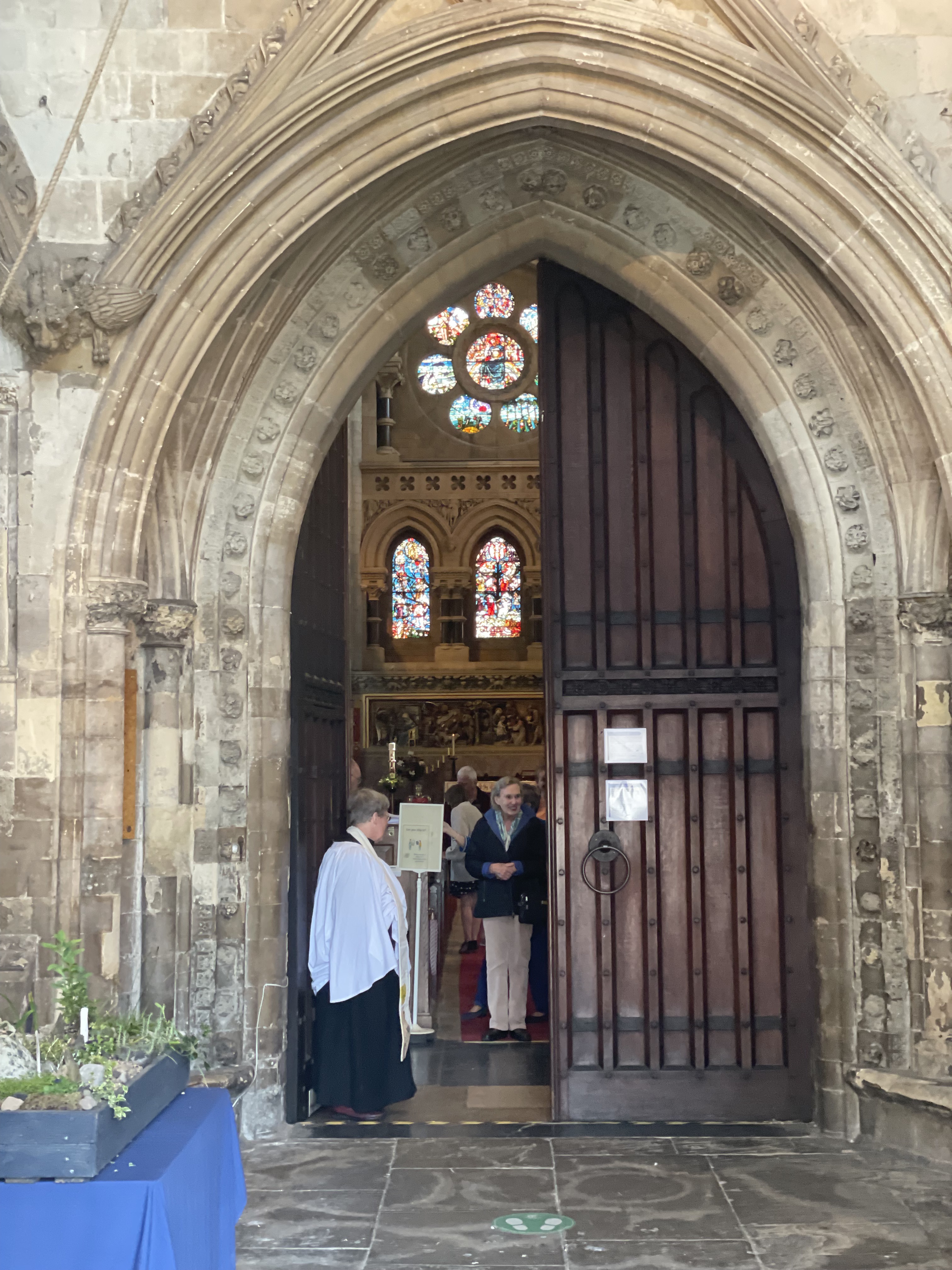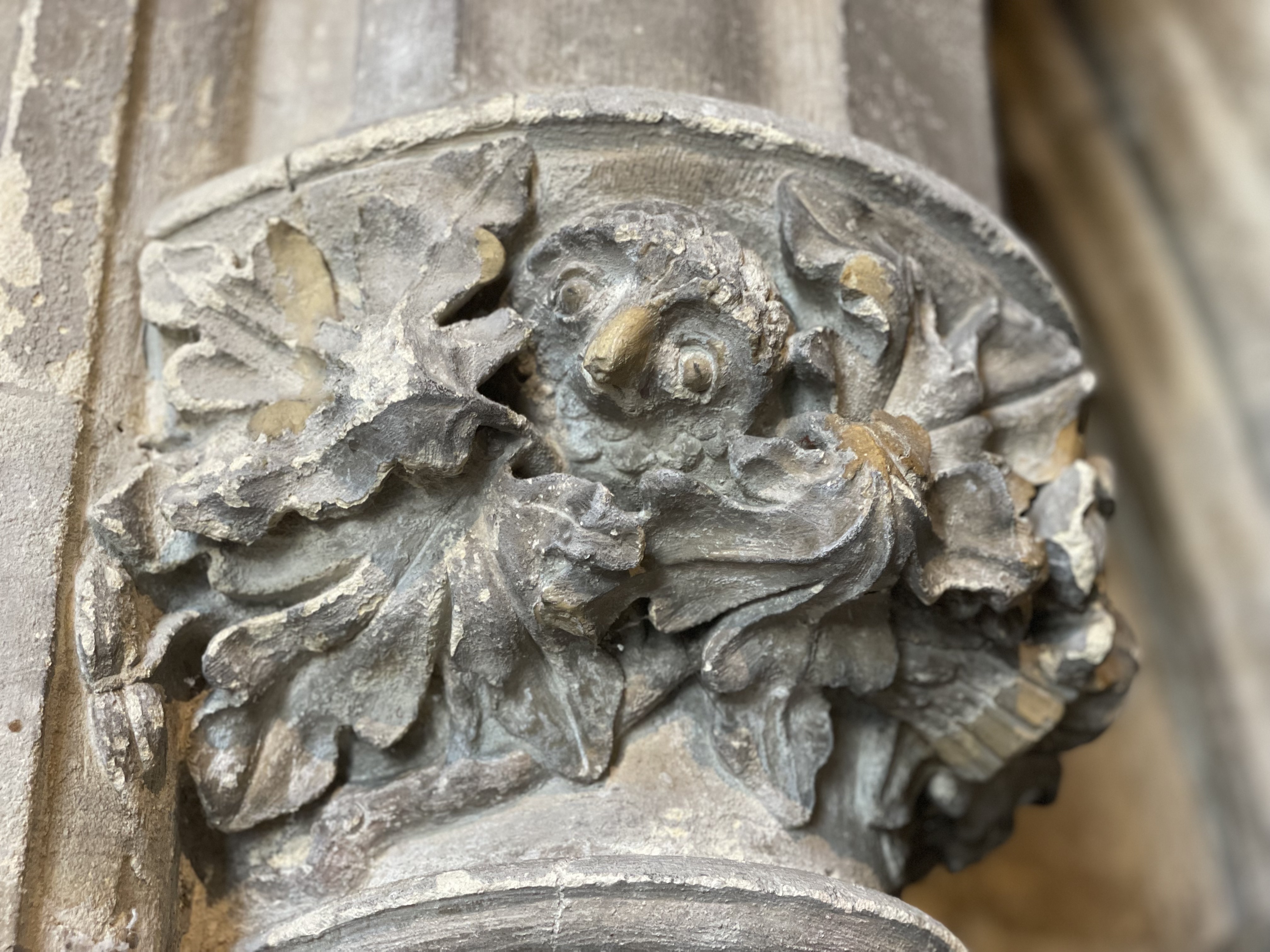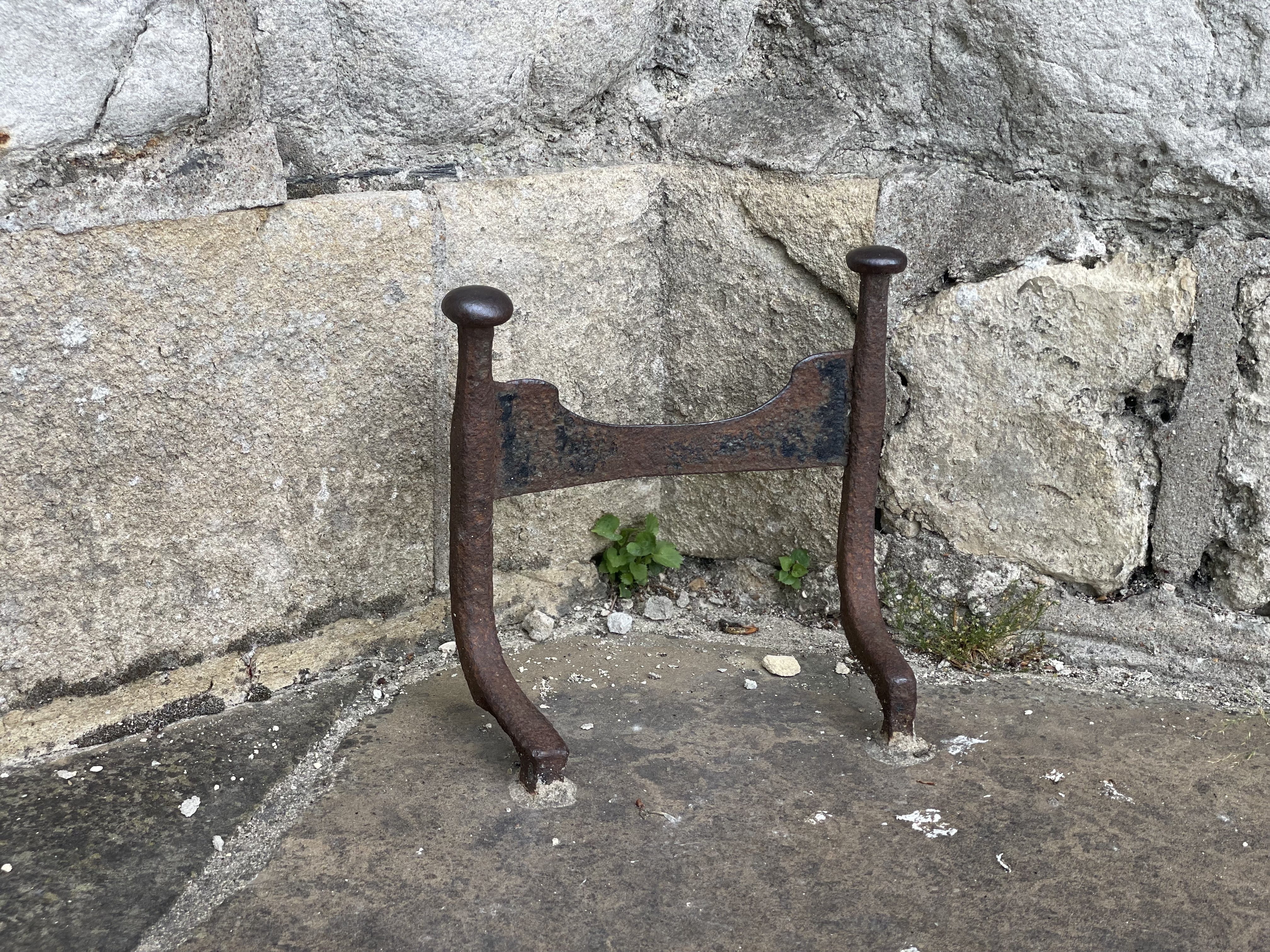 The Abbey Church - Interior
Remind you of somewhere else? Durham Cathedral? Romanesque dated to the first half of the C12th.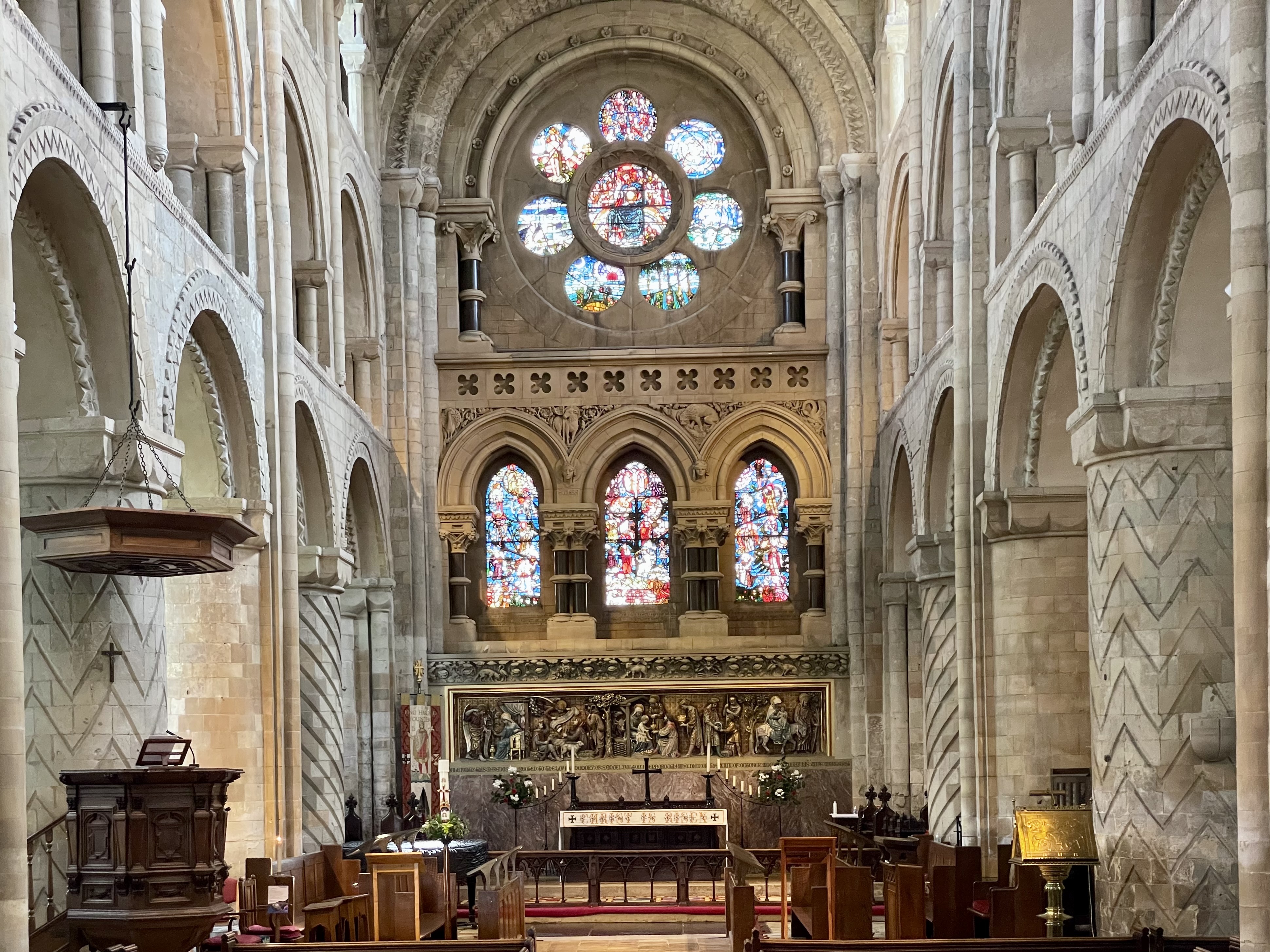 William Burges was responsible for a significant restoration in the 1850's, including the nave roof which is inspired by Peterborough Cathedral. Burne-Jones designed the glass in the rose window.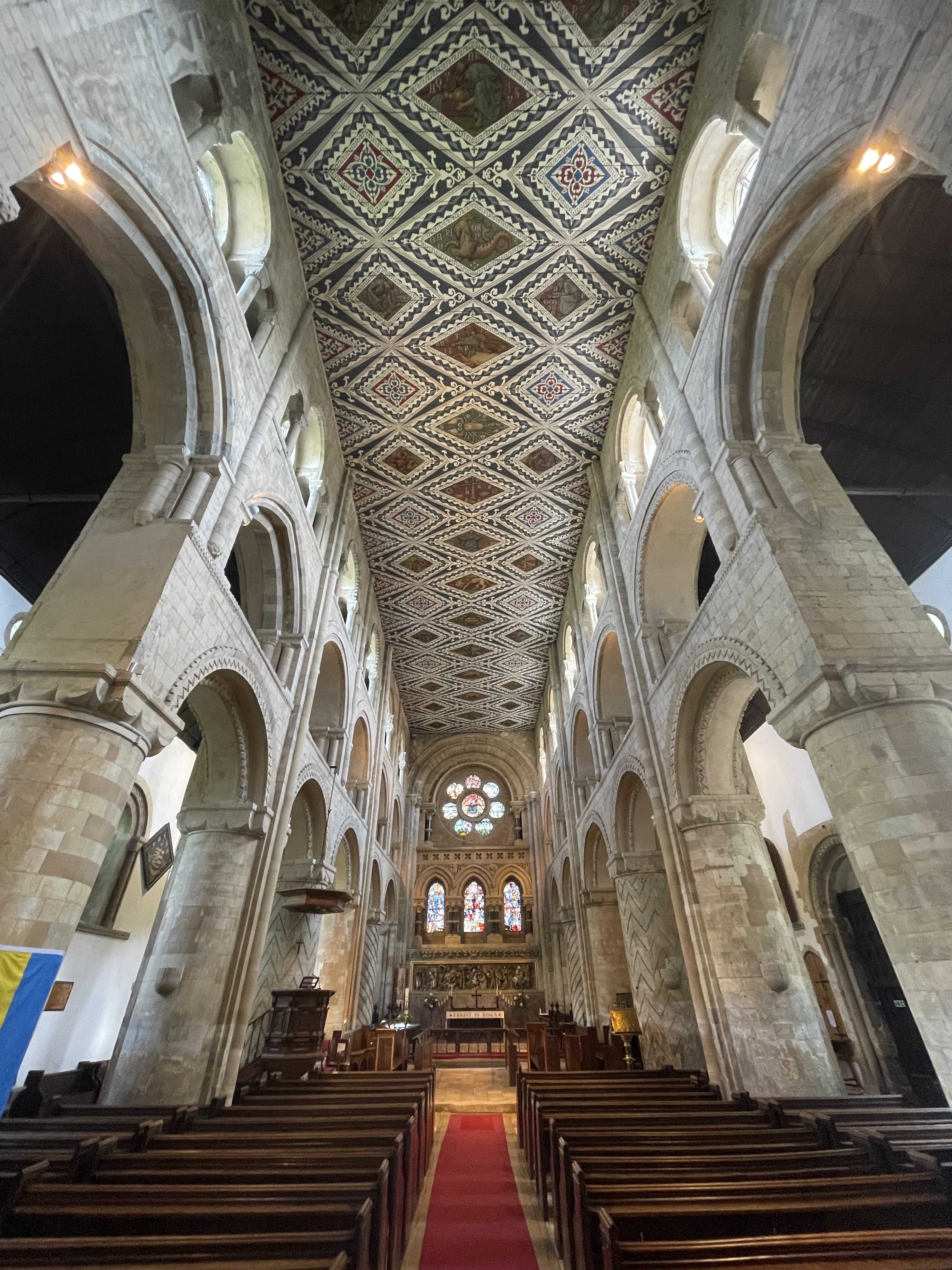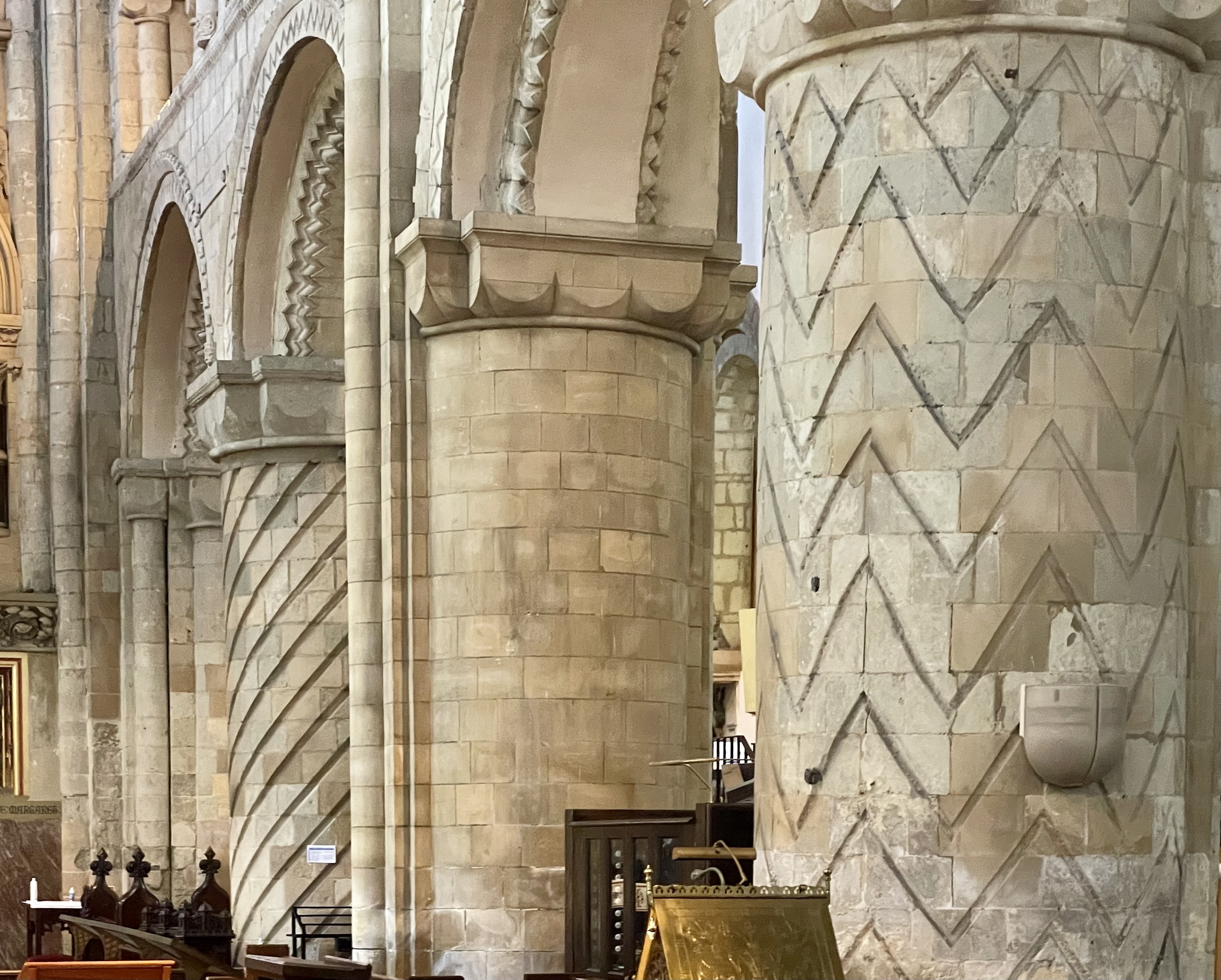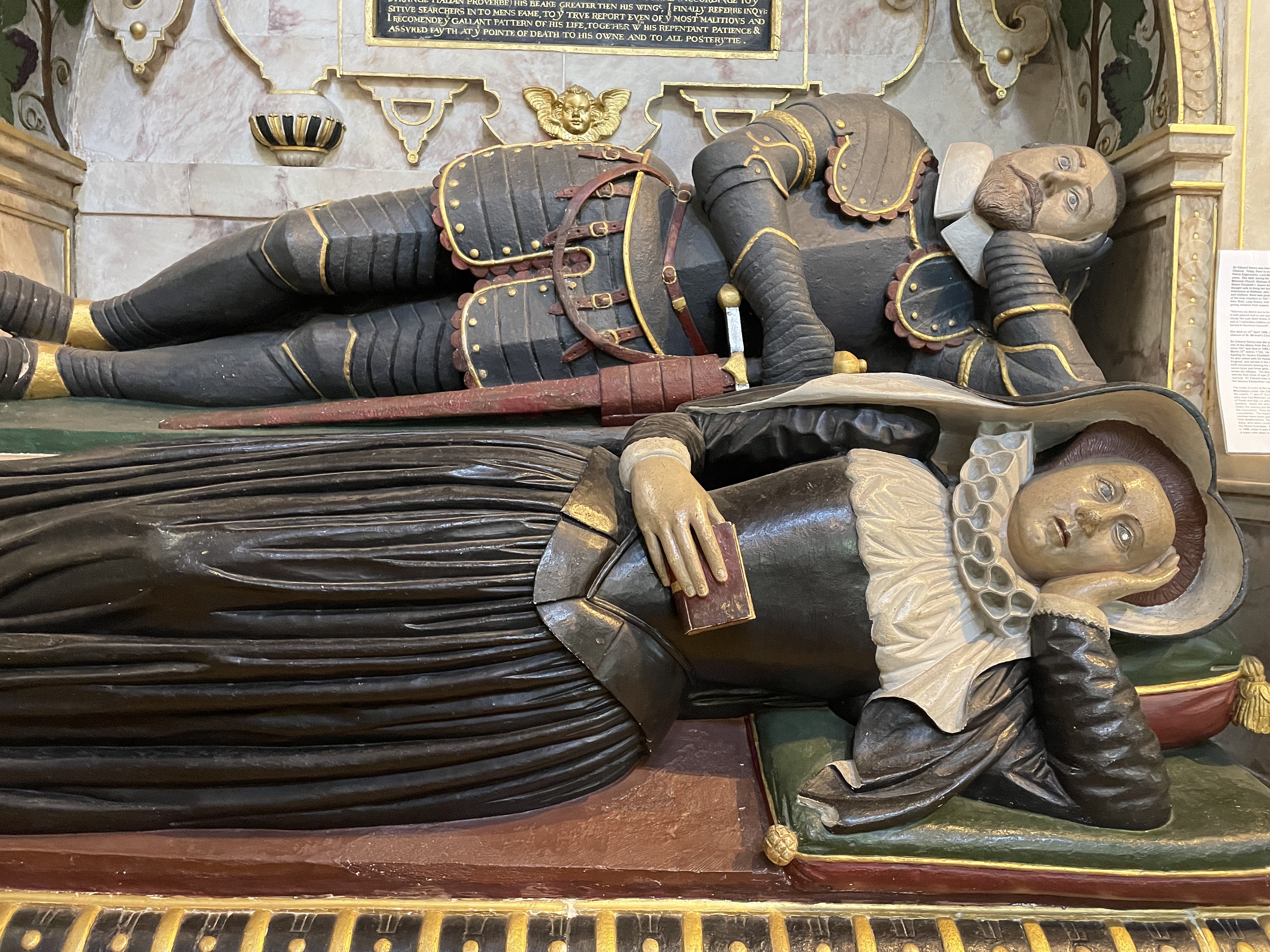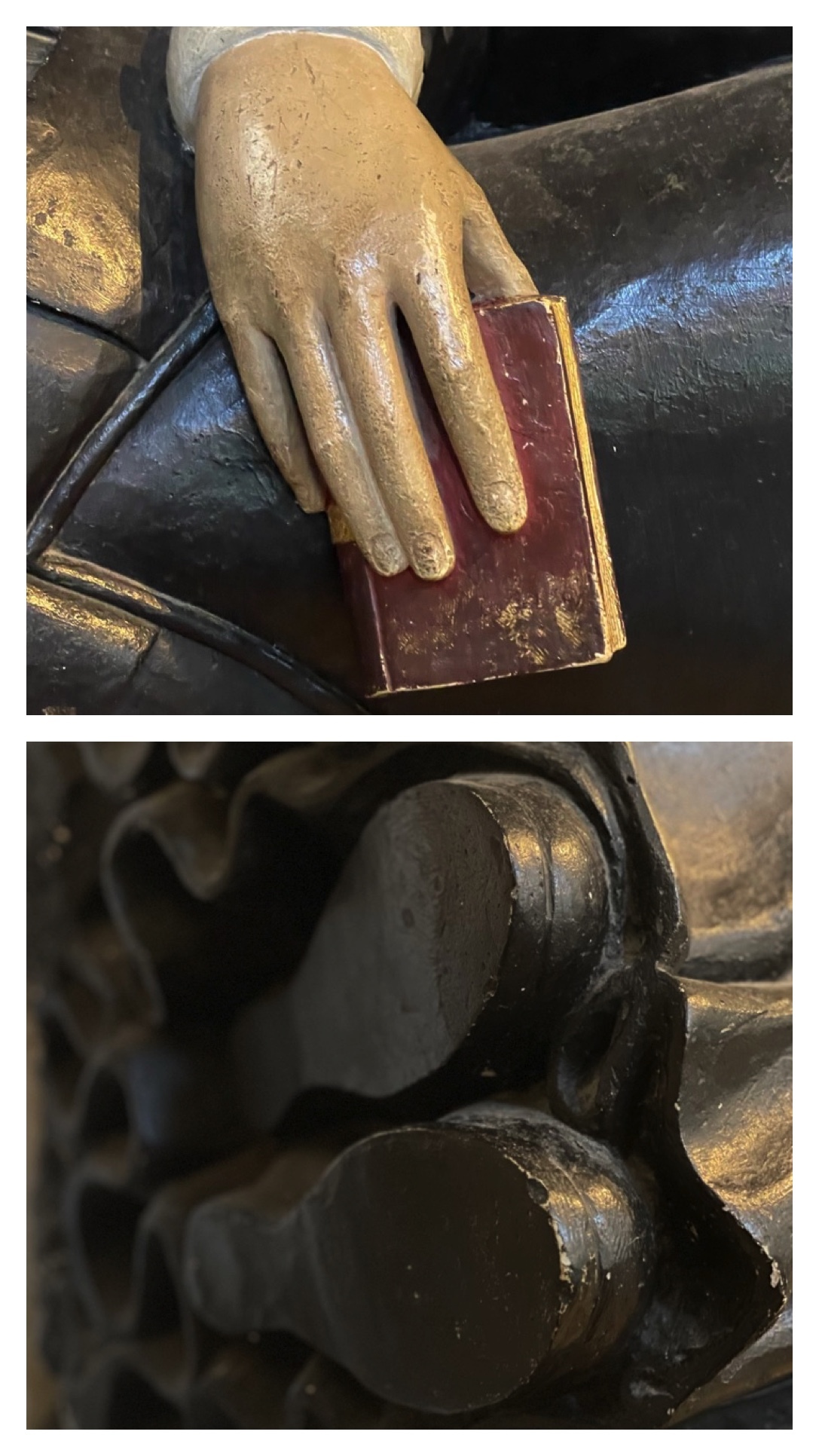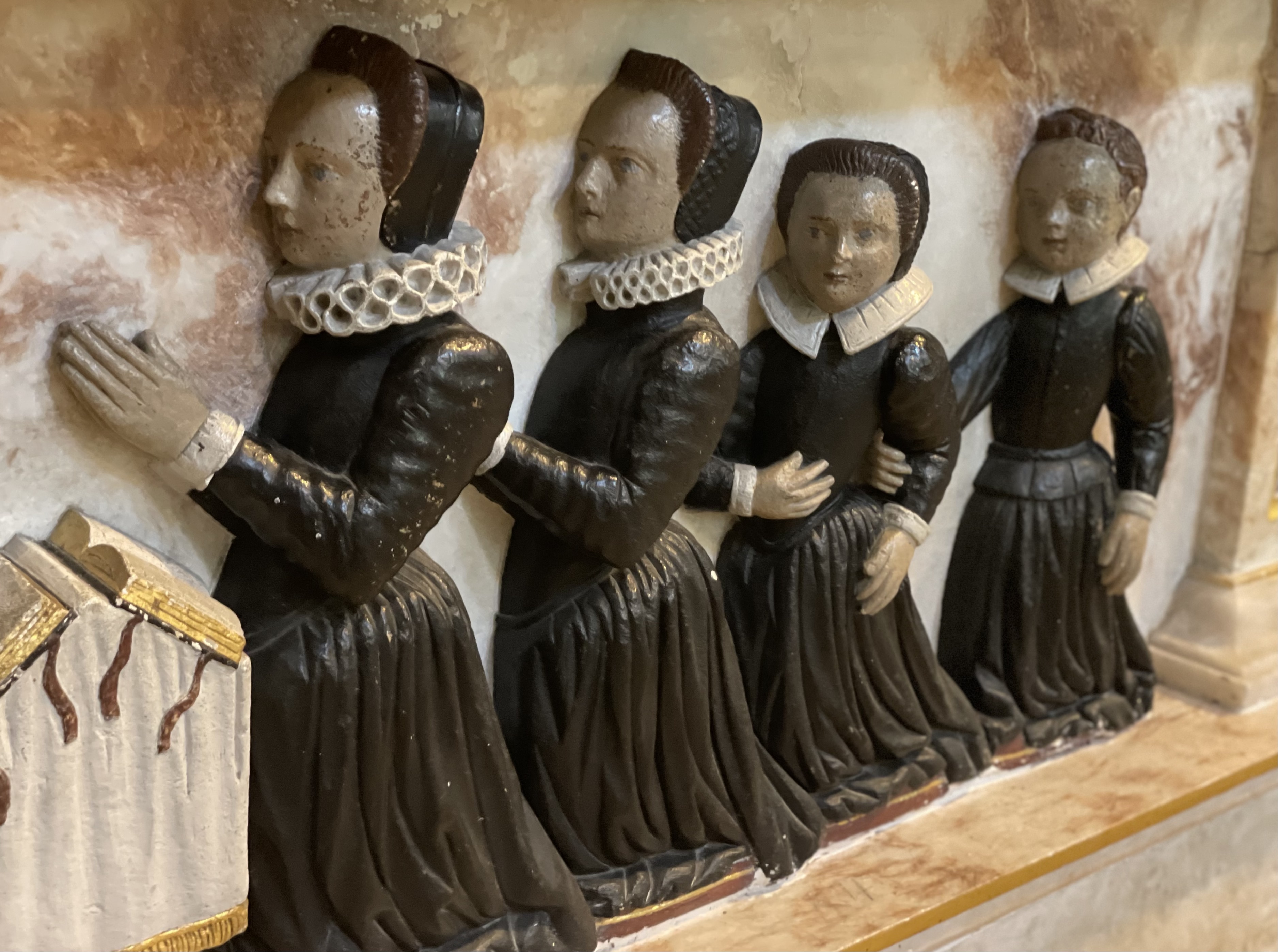 Upon asking the verger where the font was, he said: "Which one?" He took me to the vestry and revealed this medieval pocket font (about the size of an iPhone) used by a travelling priest.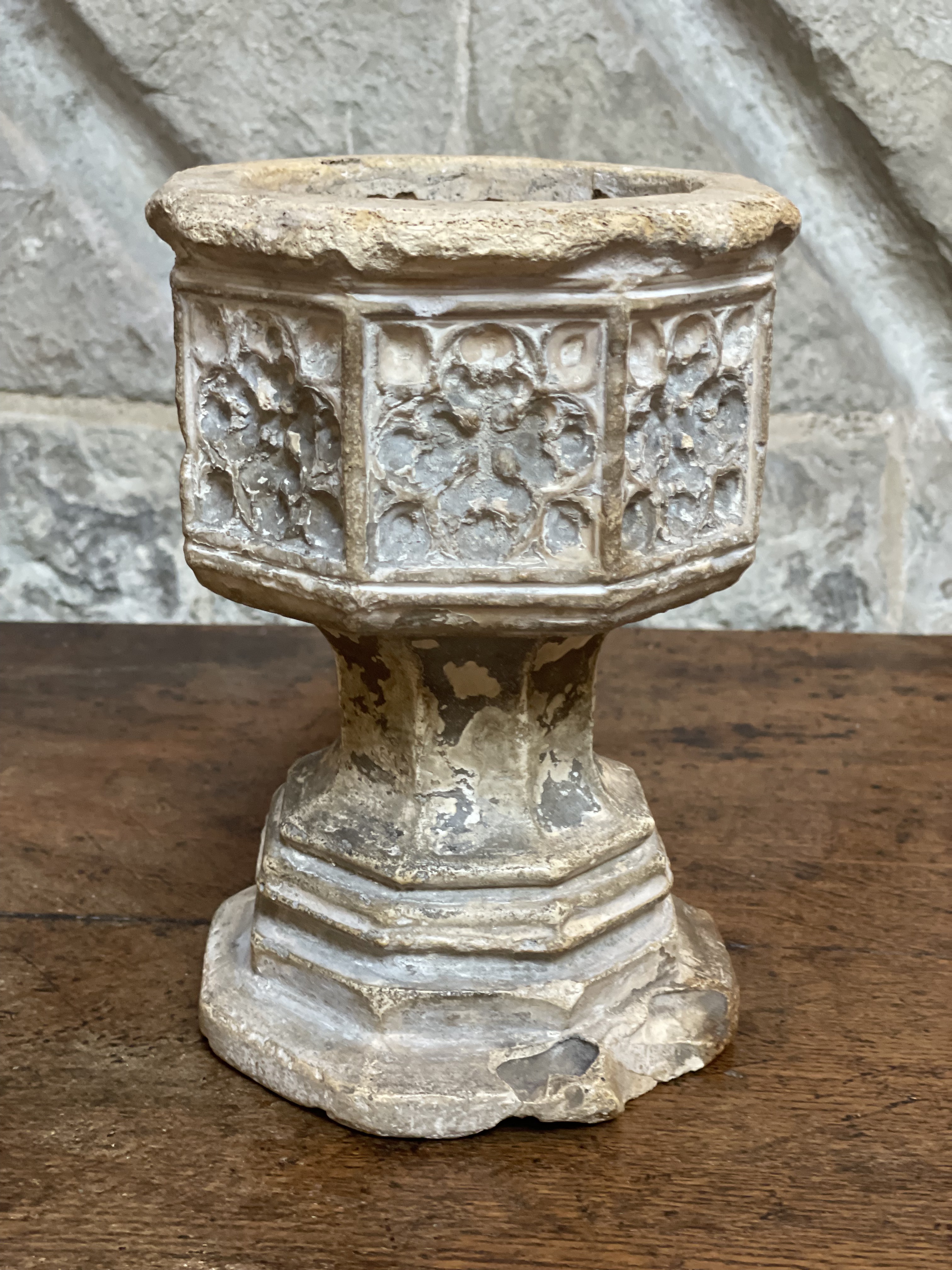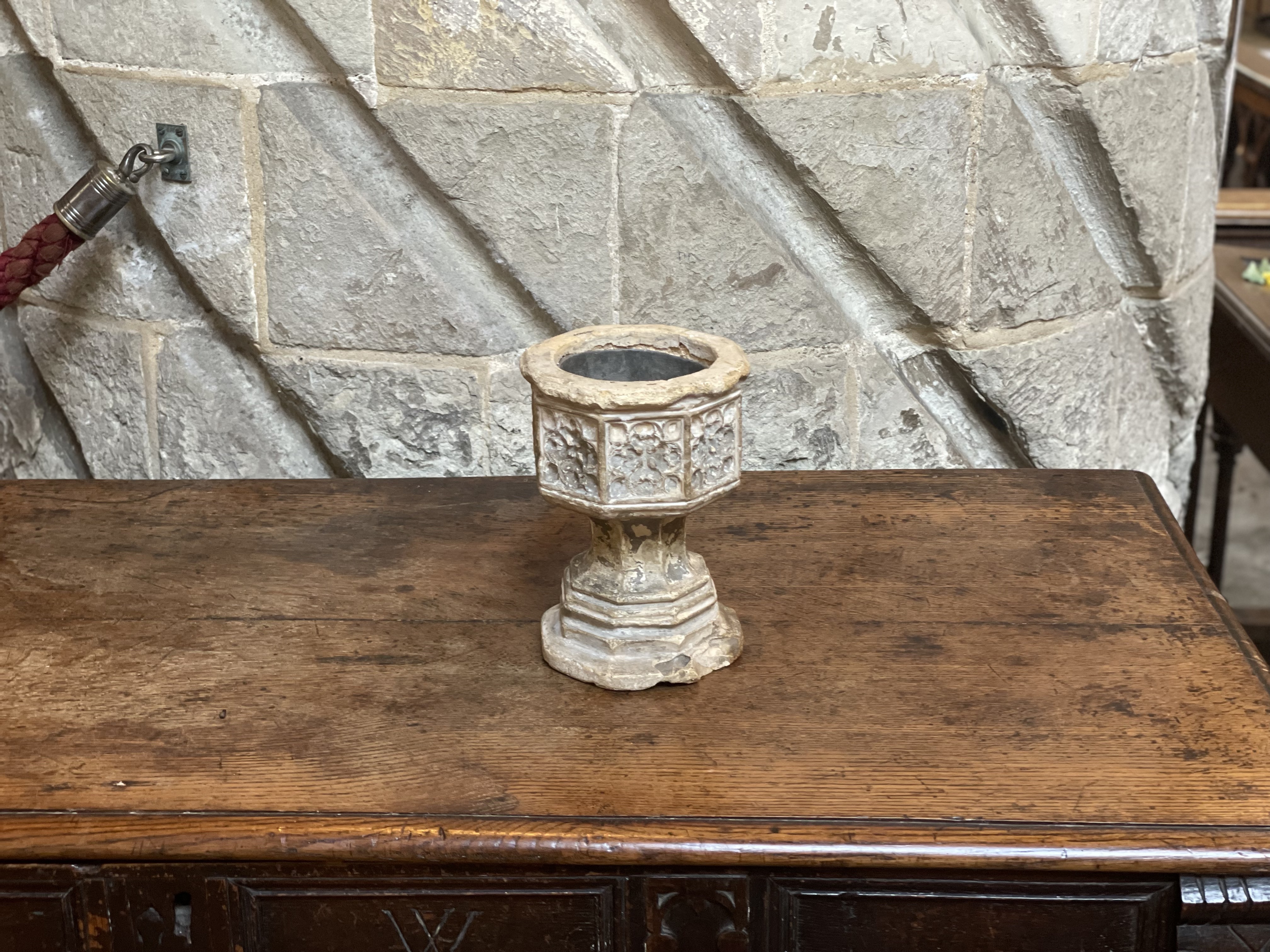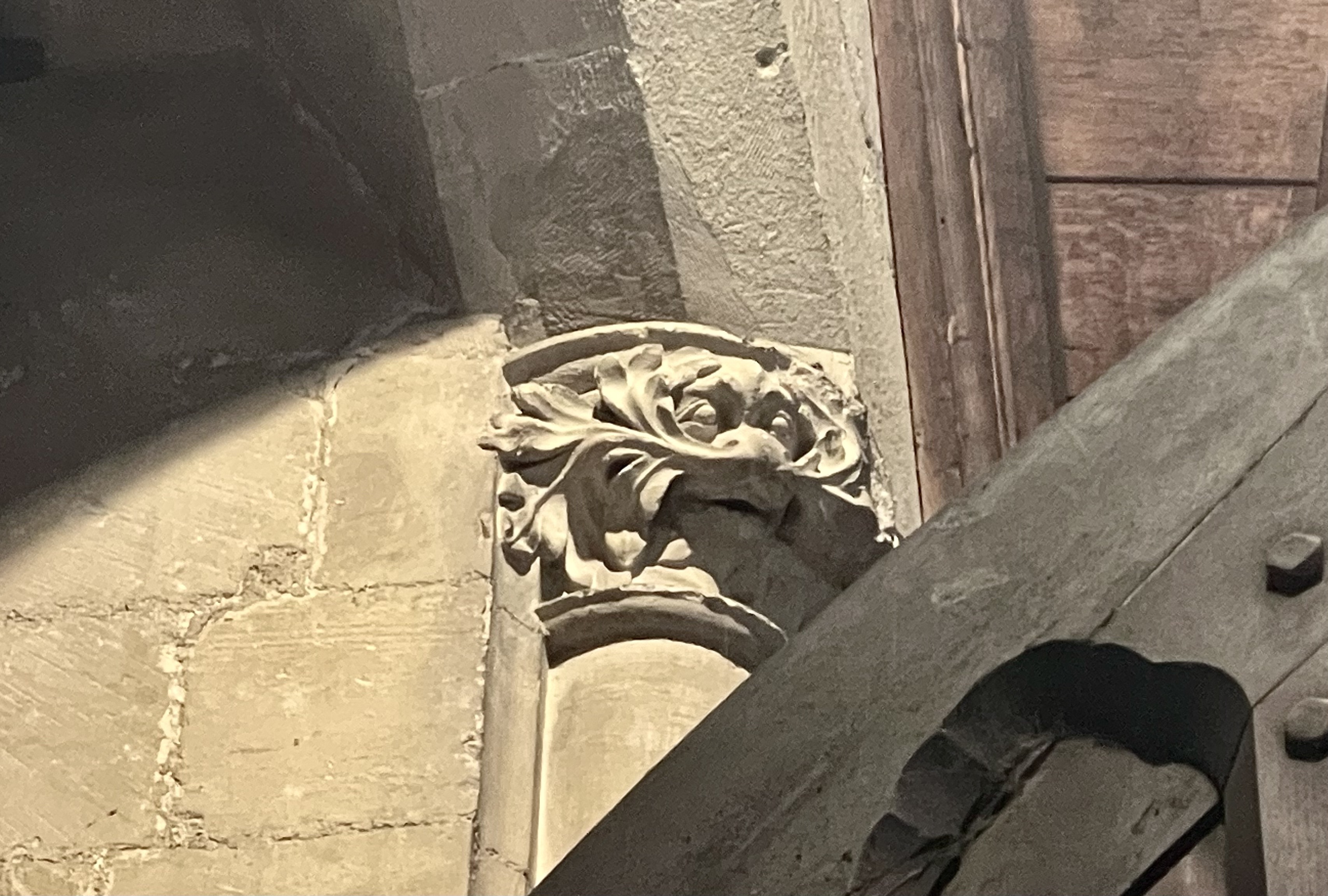 Graffiti
A full range of graffiti on display including mason's marks, apotropaic (strike marks, daisy-wheels, meshes etc), and modern day graffiti (thanks Bruce).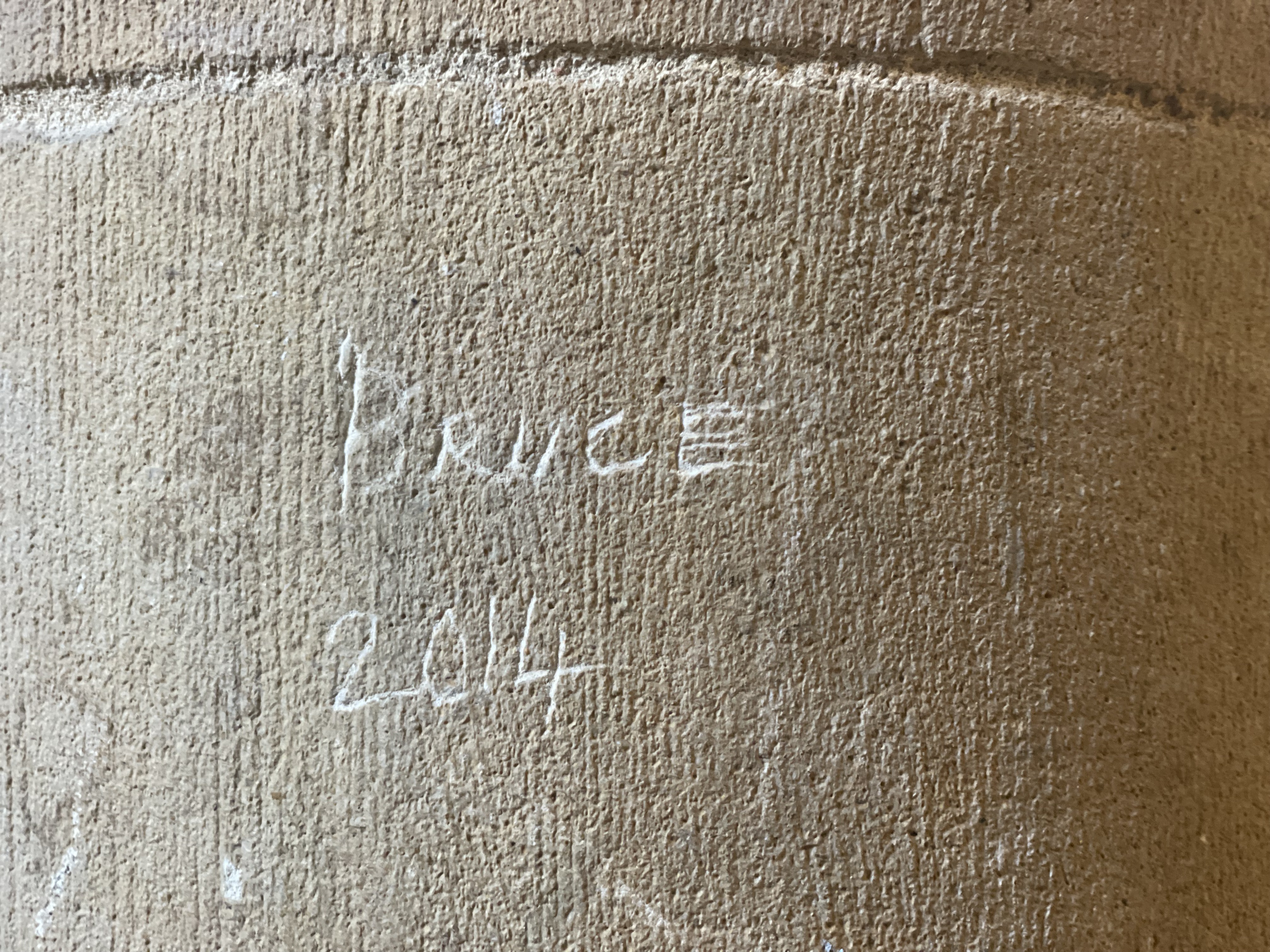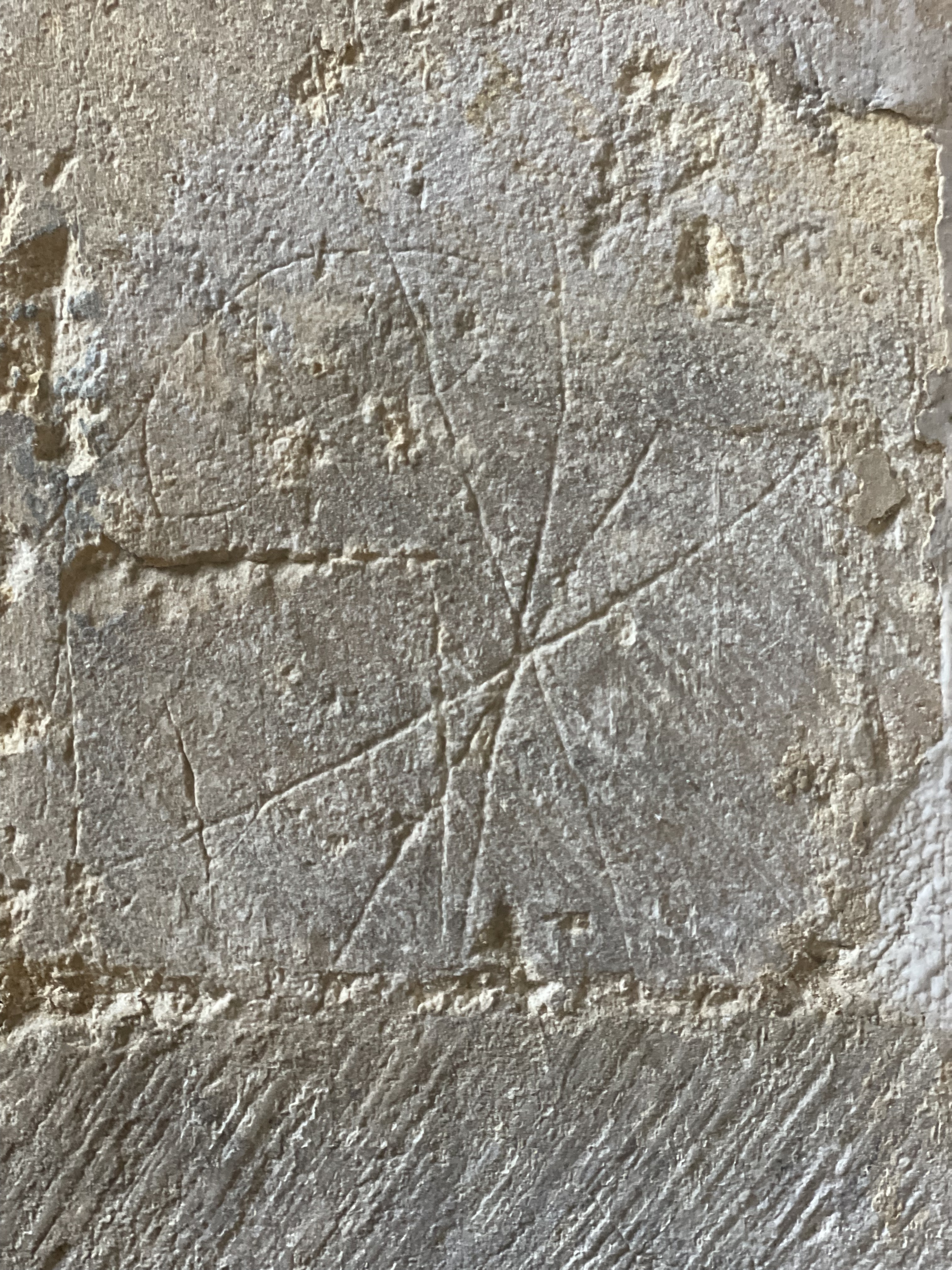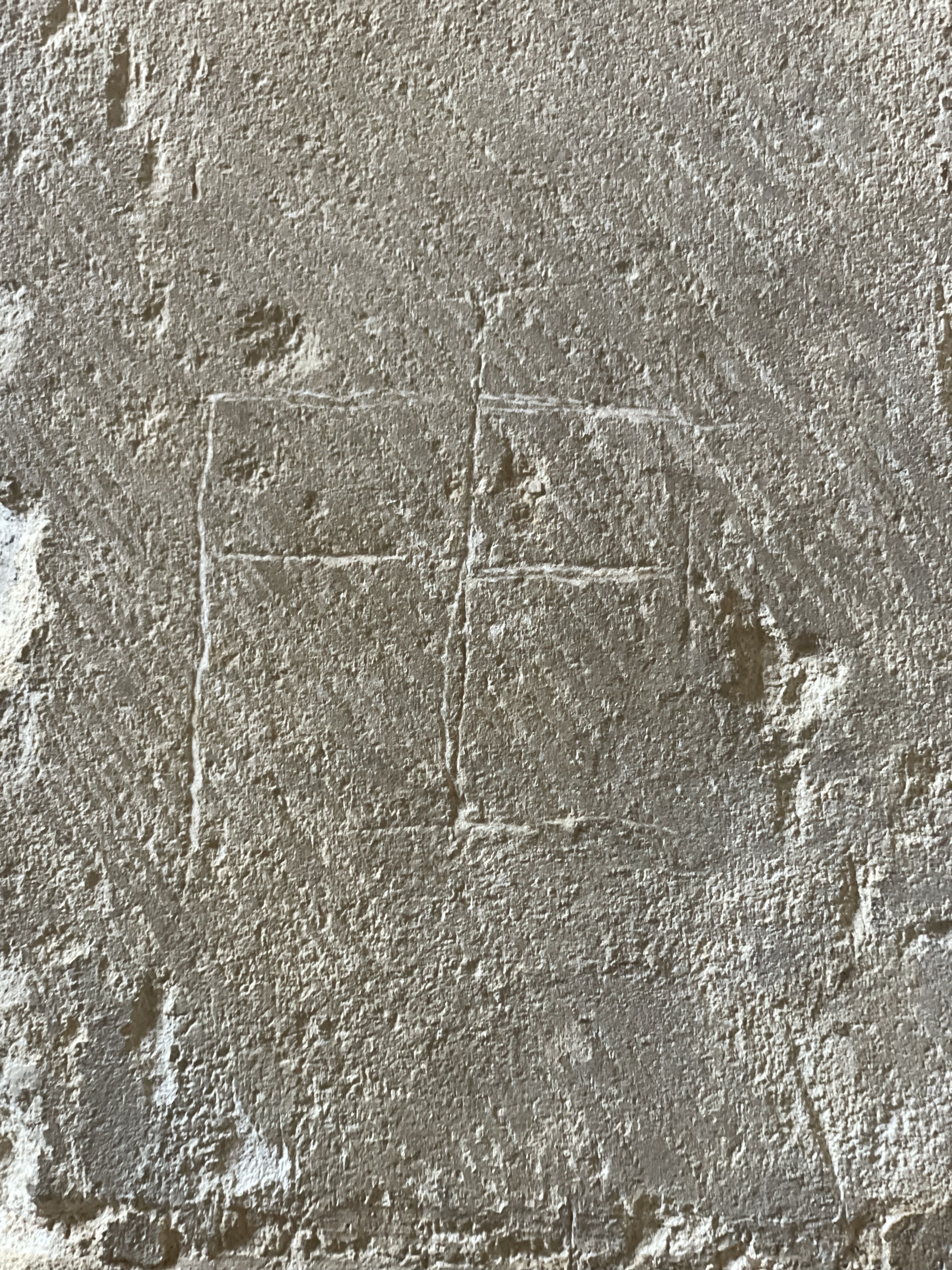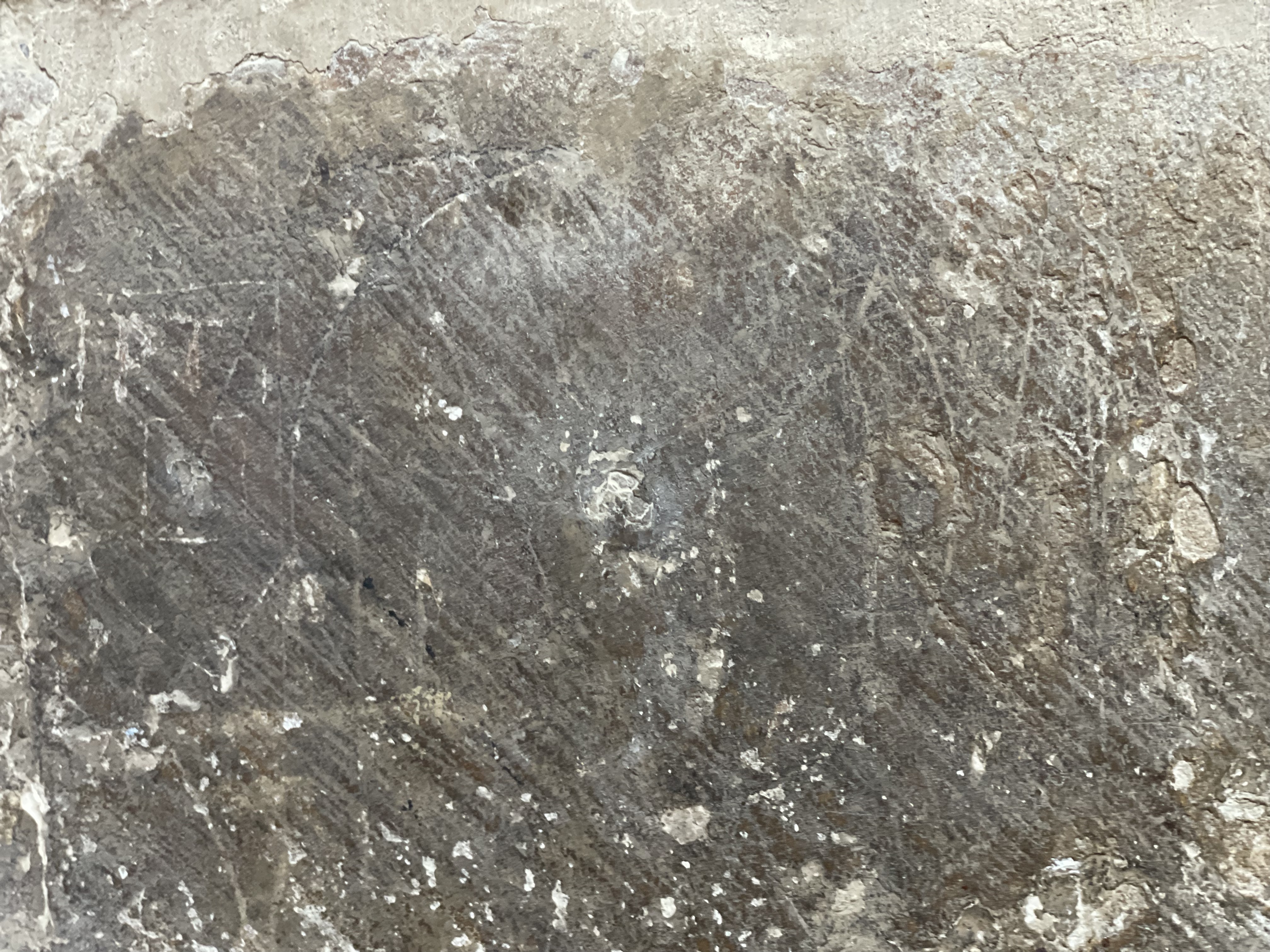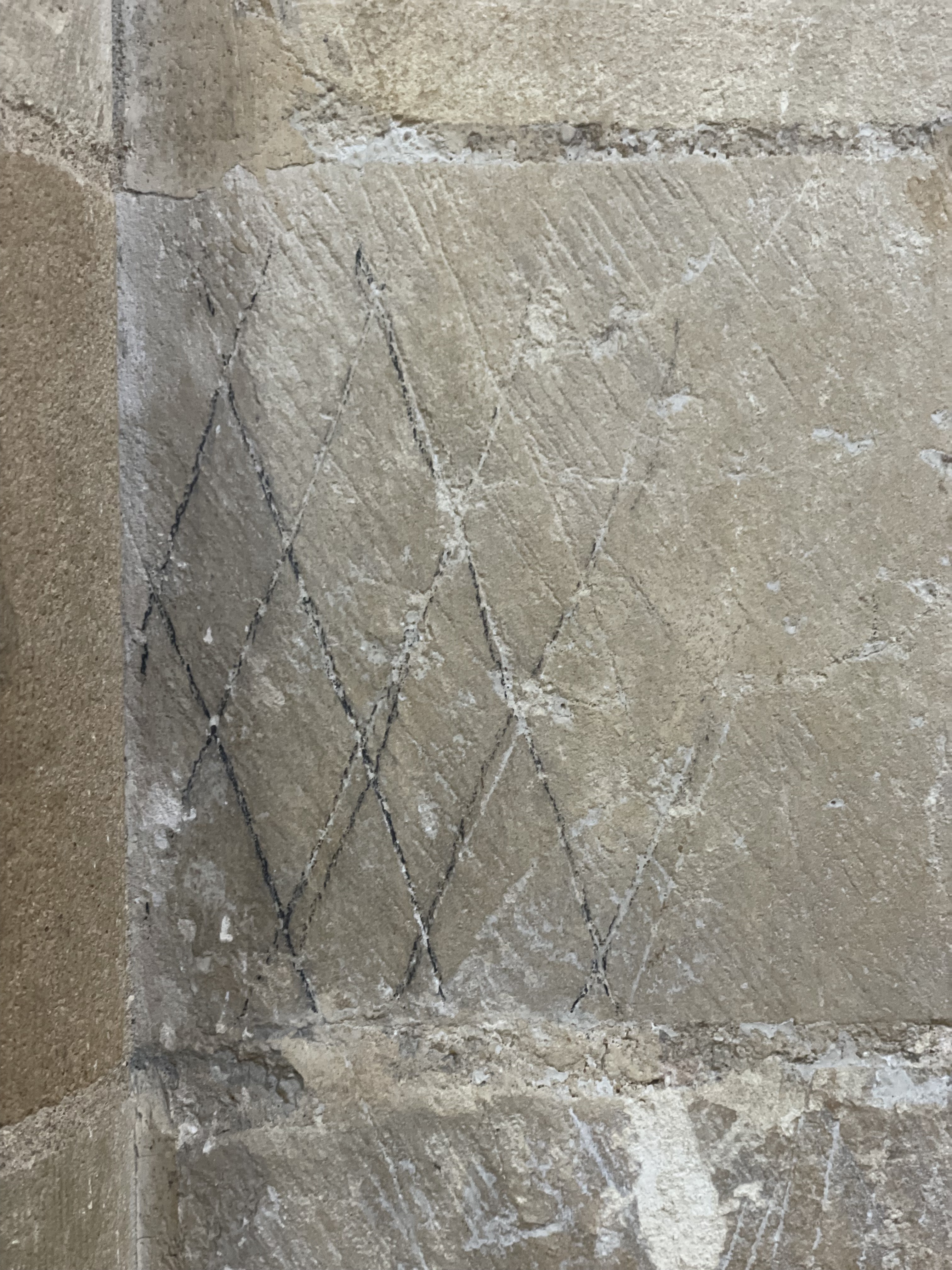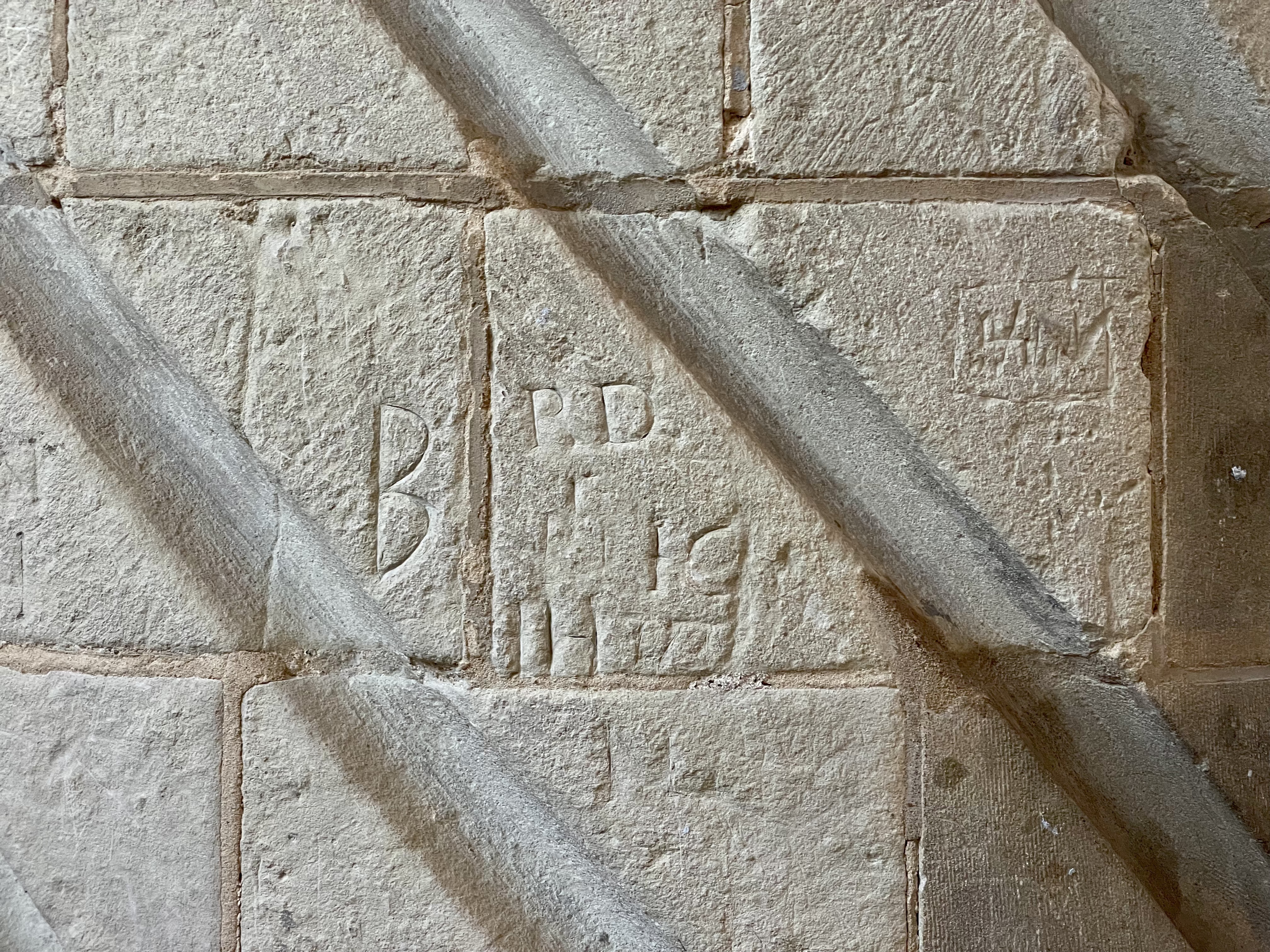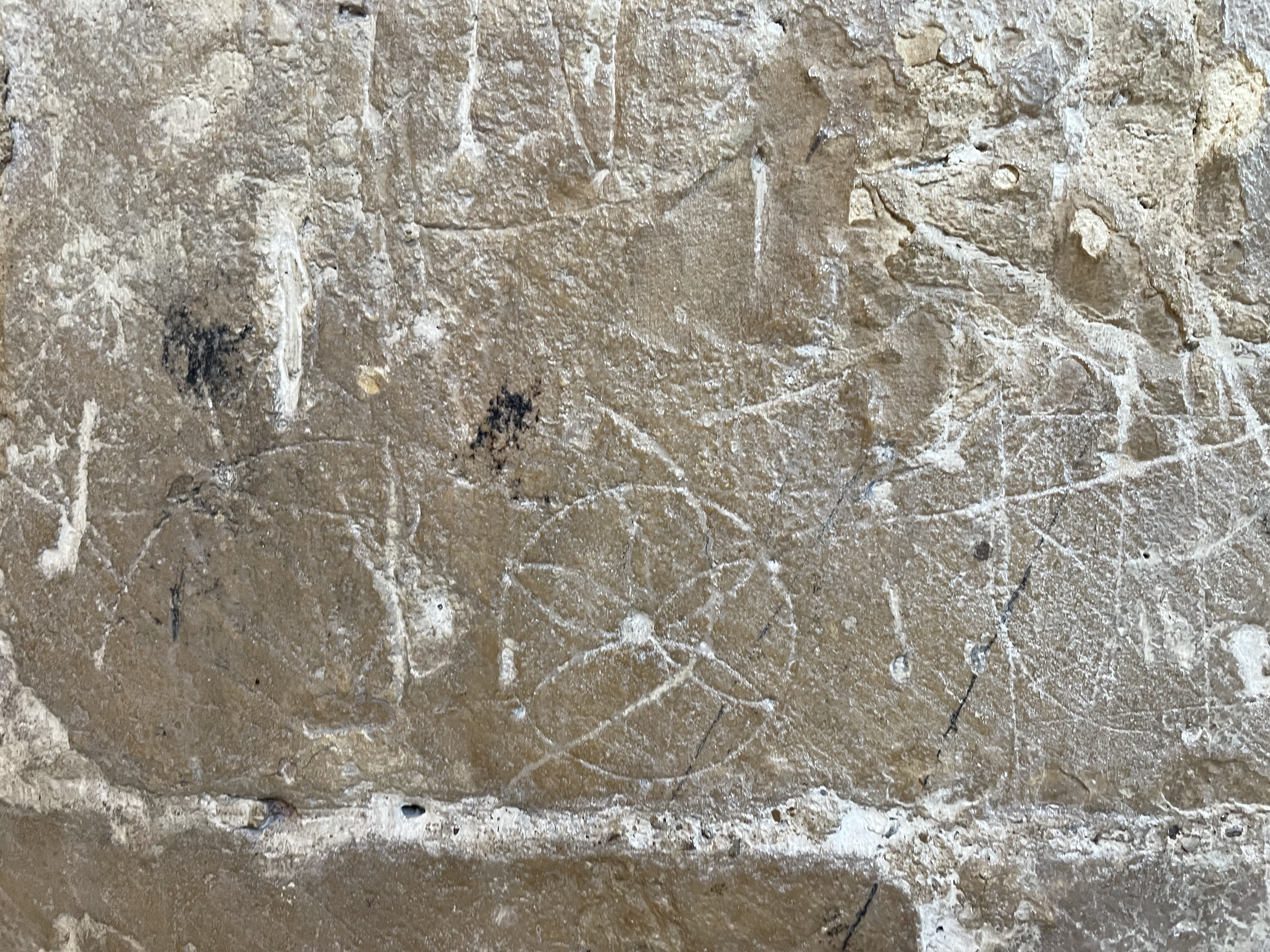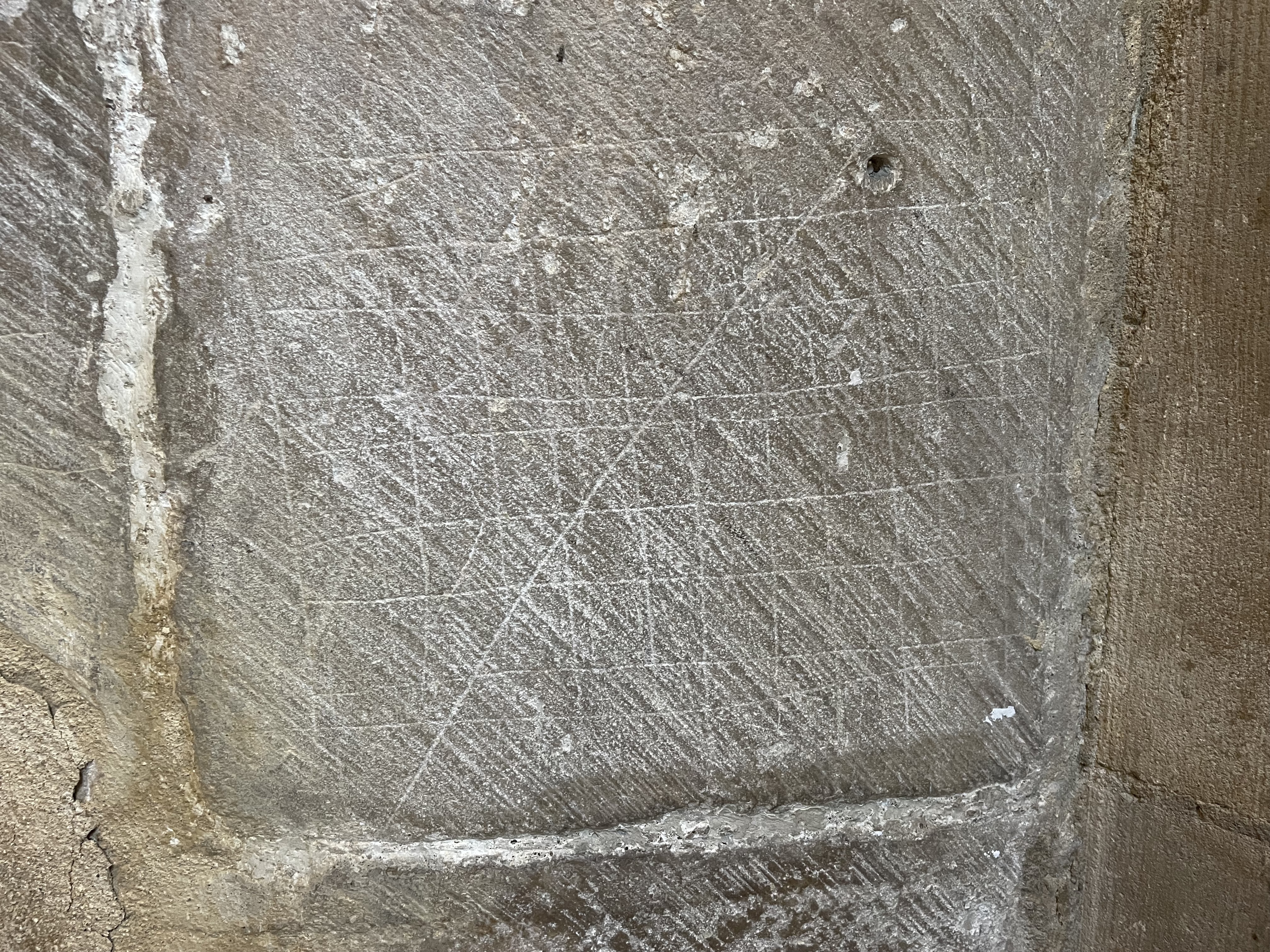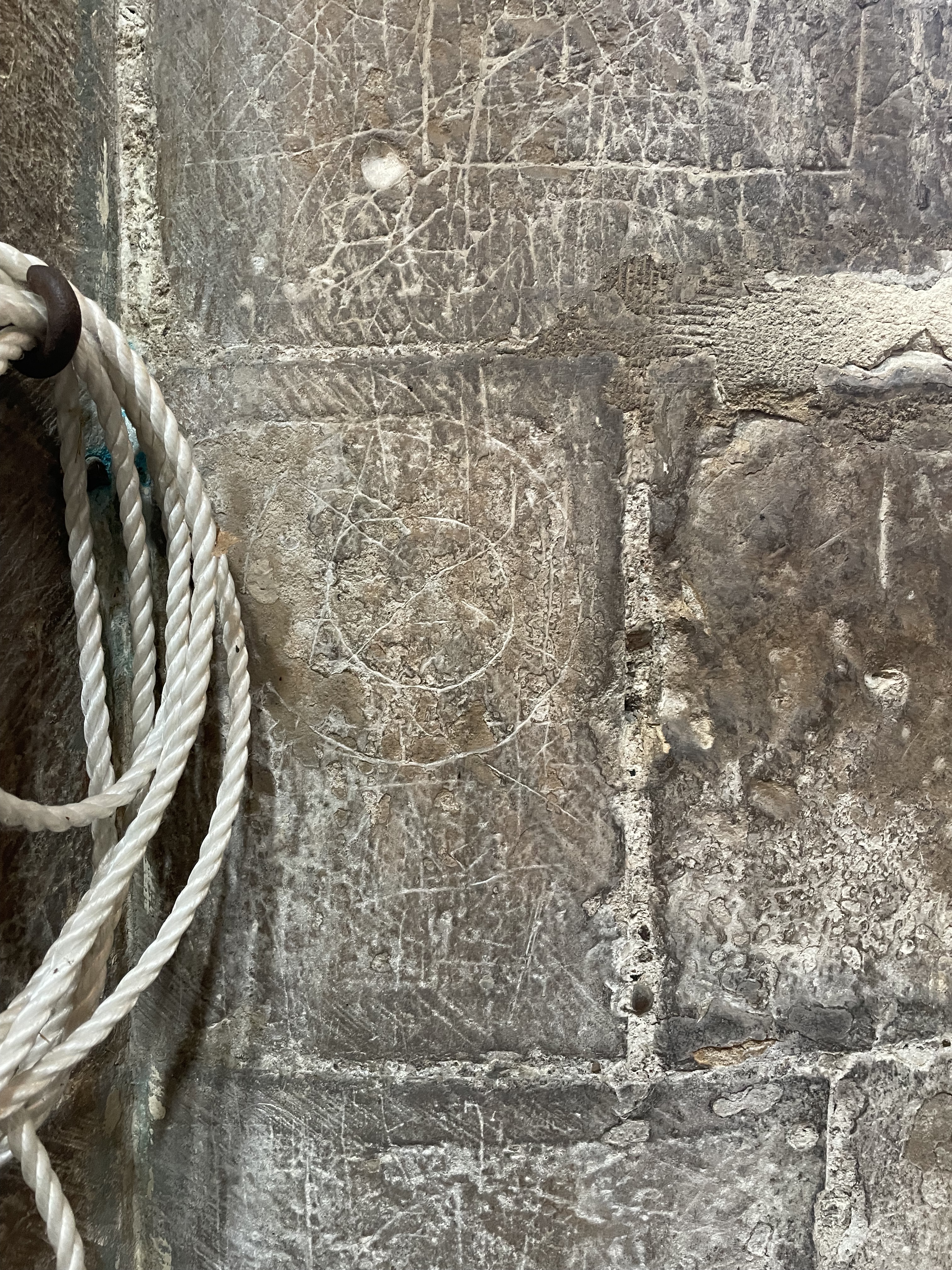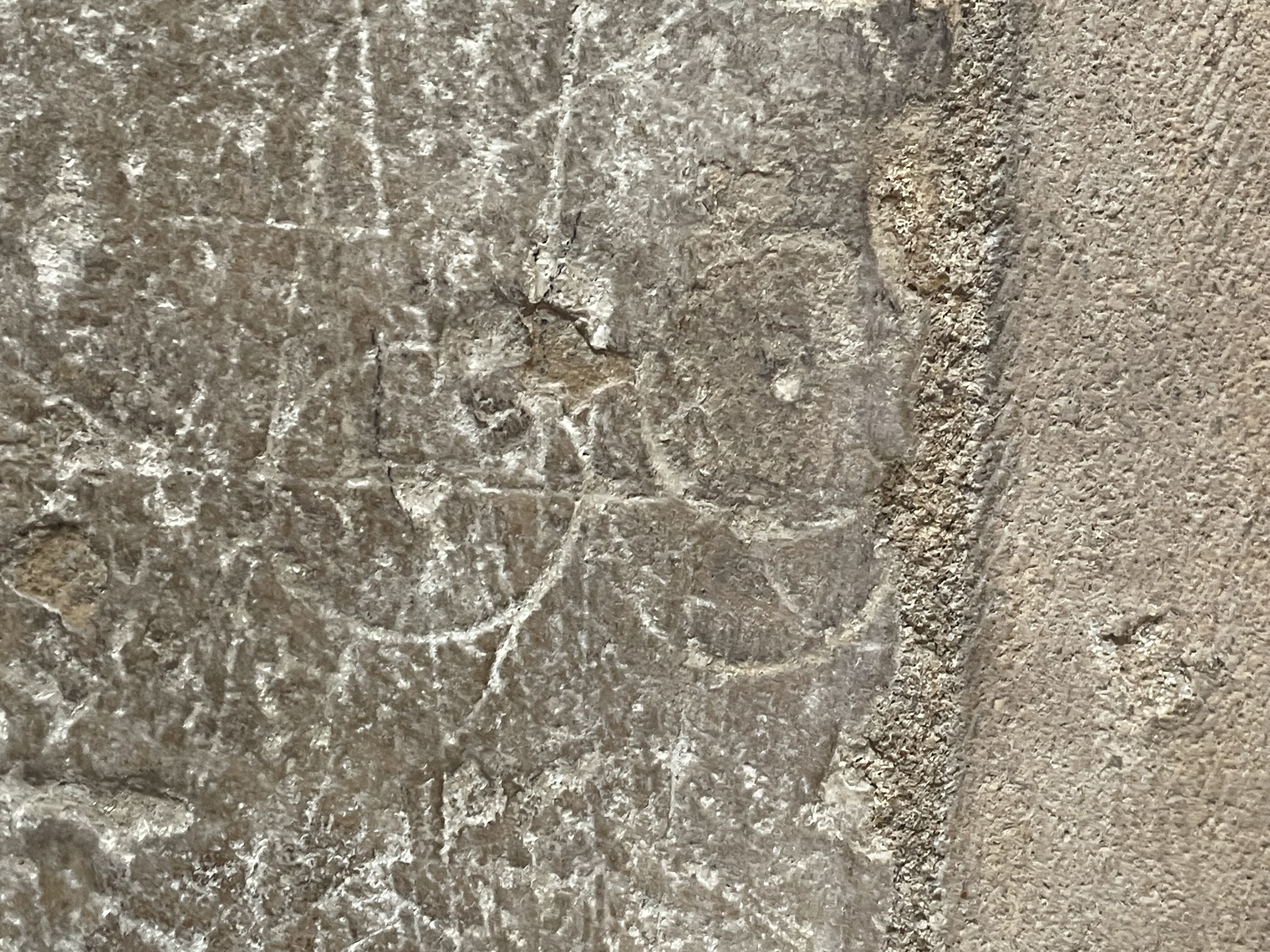 Doom Painting
The doom painting (which is in the Lady Chapel) was hidden under whitewash and was restored in the 1960's.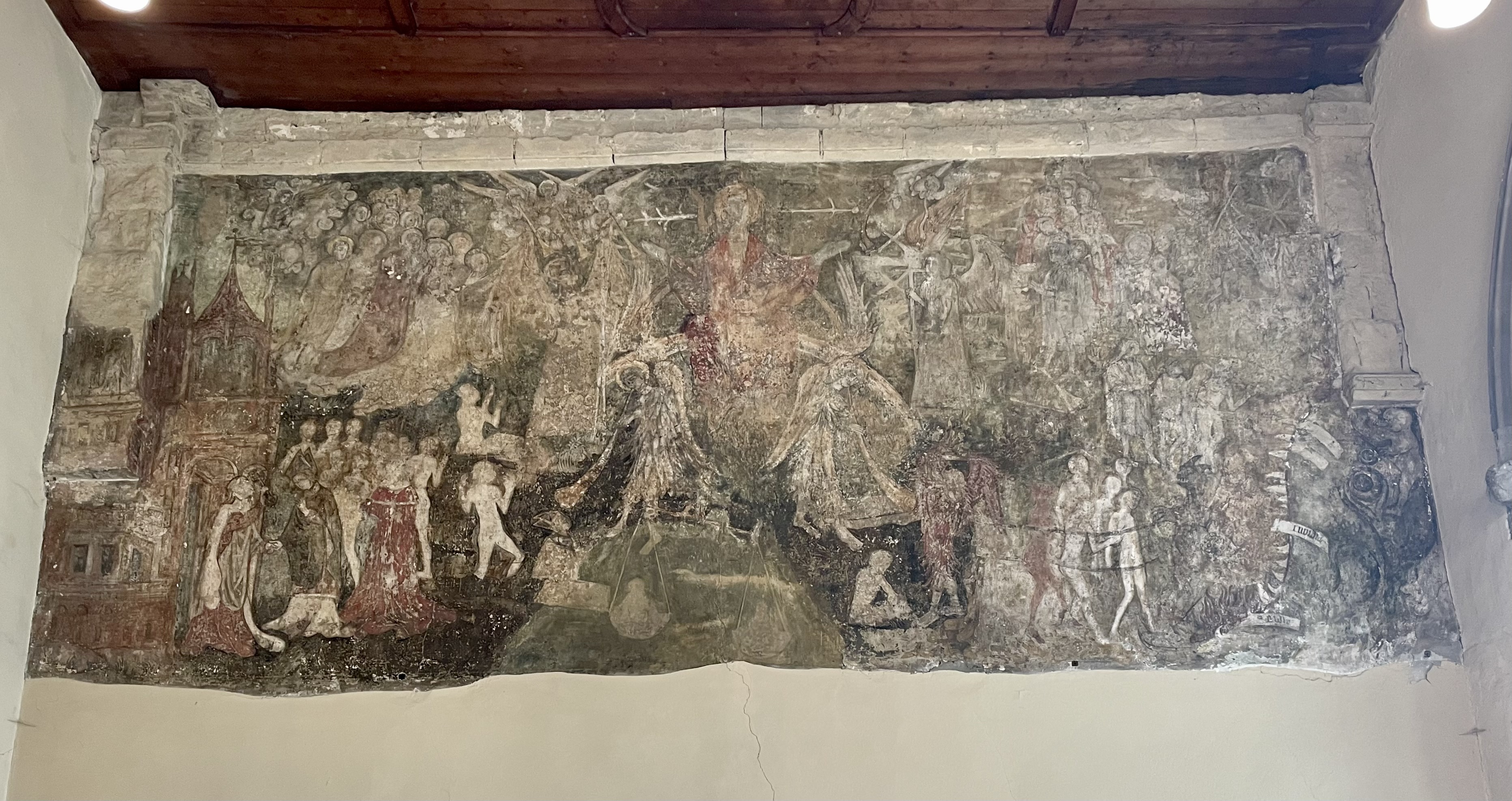 The Buildings of Waltham Abbey
Waltham Abbey doesn't have the feel of a tourist town. It's worth a visit for the archi-tourist with a lovely selection of period buildings. The meridian line runs through the town and it's marked on the street.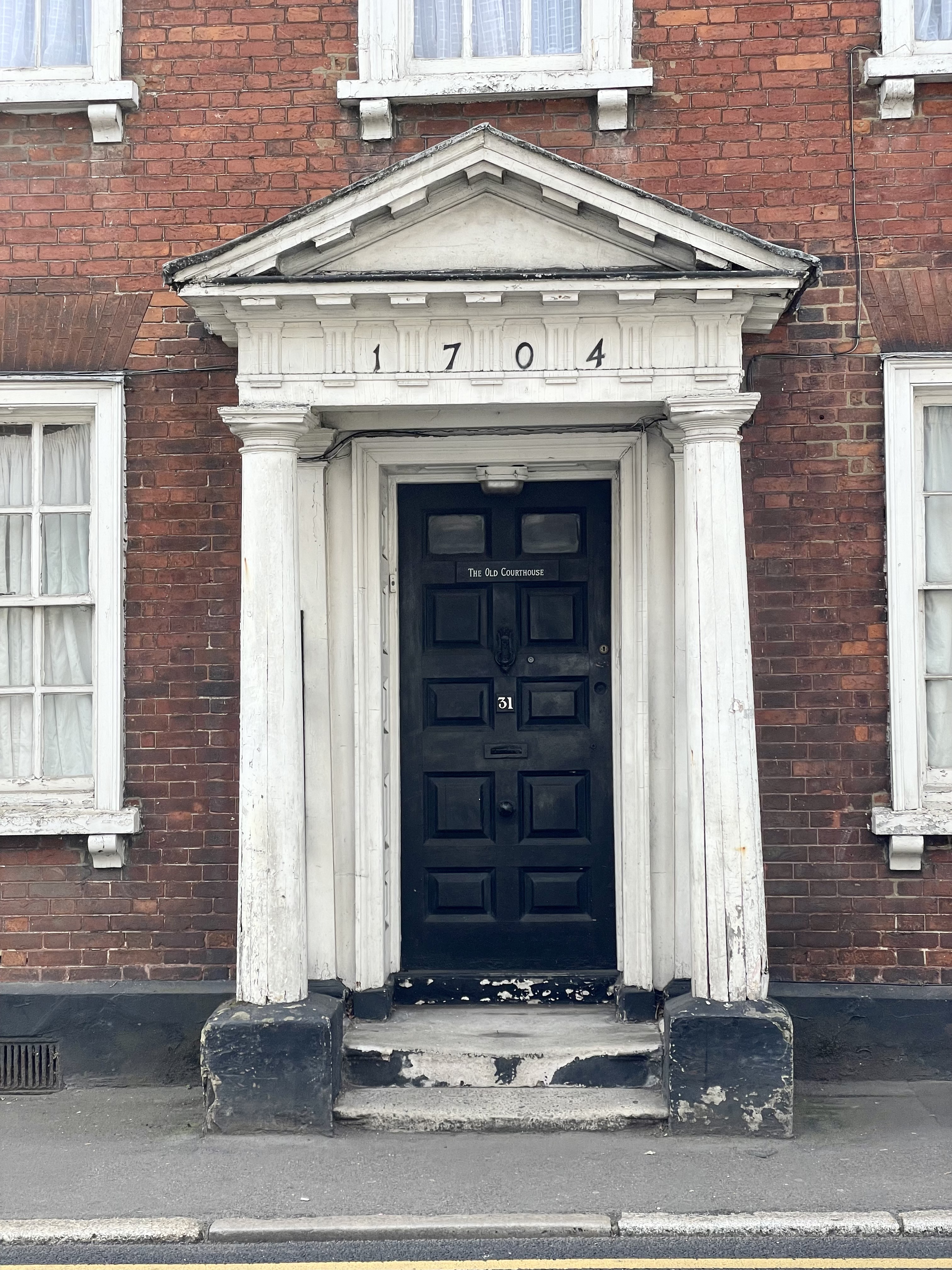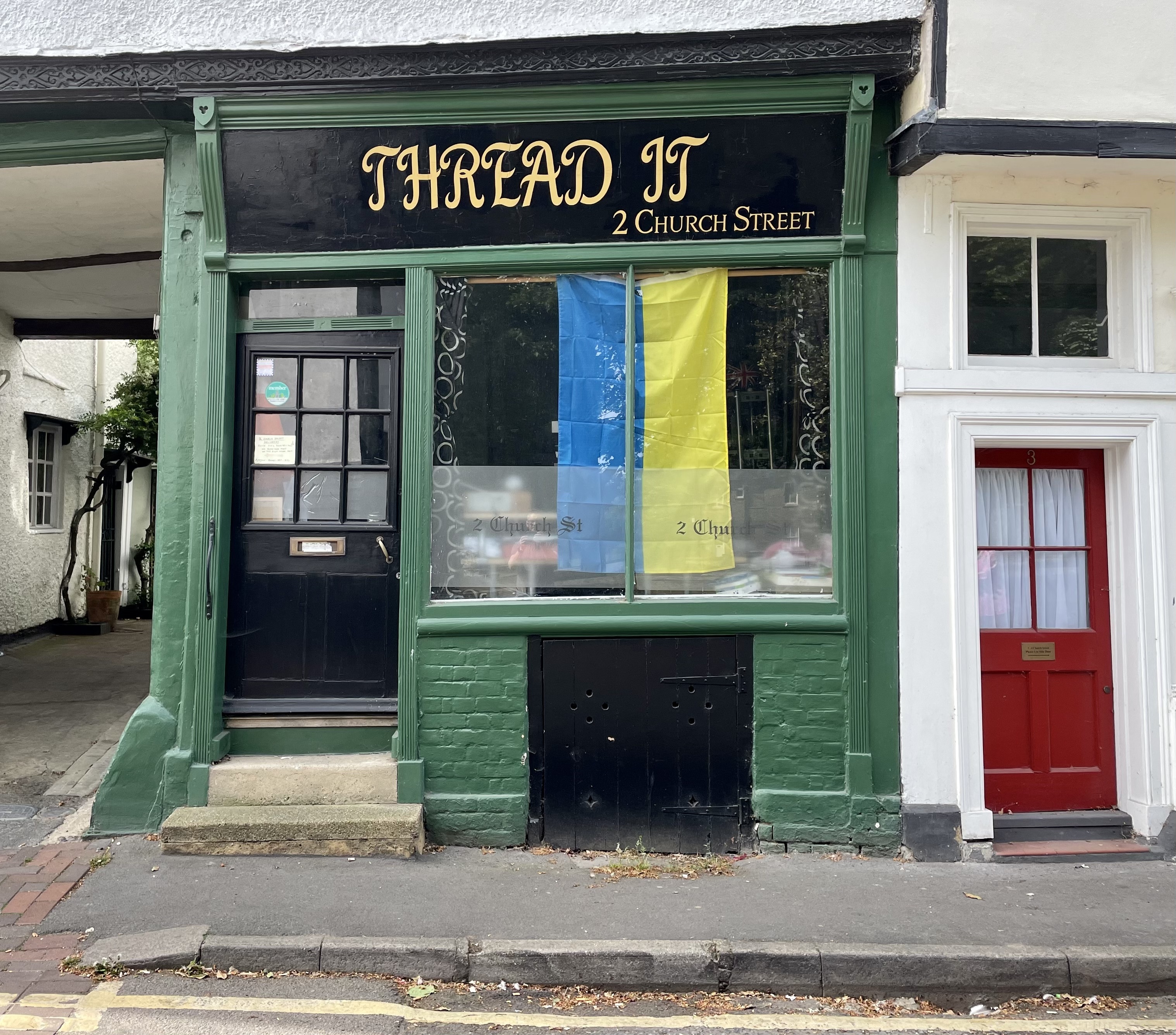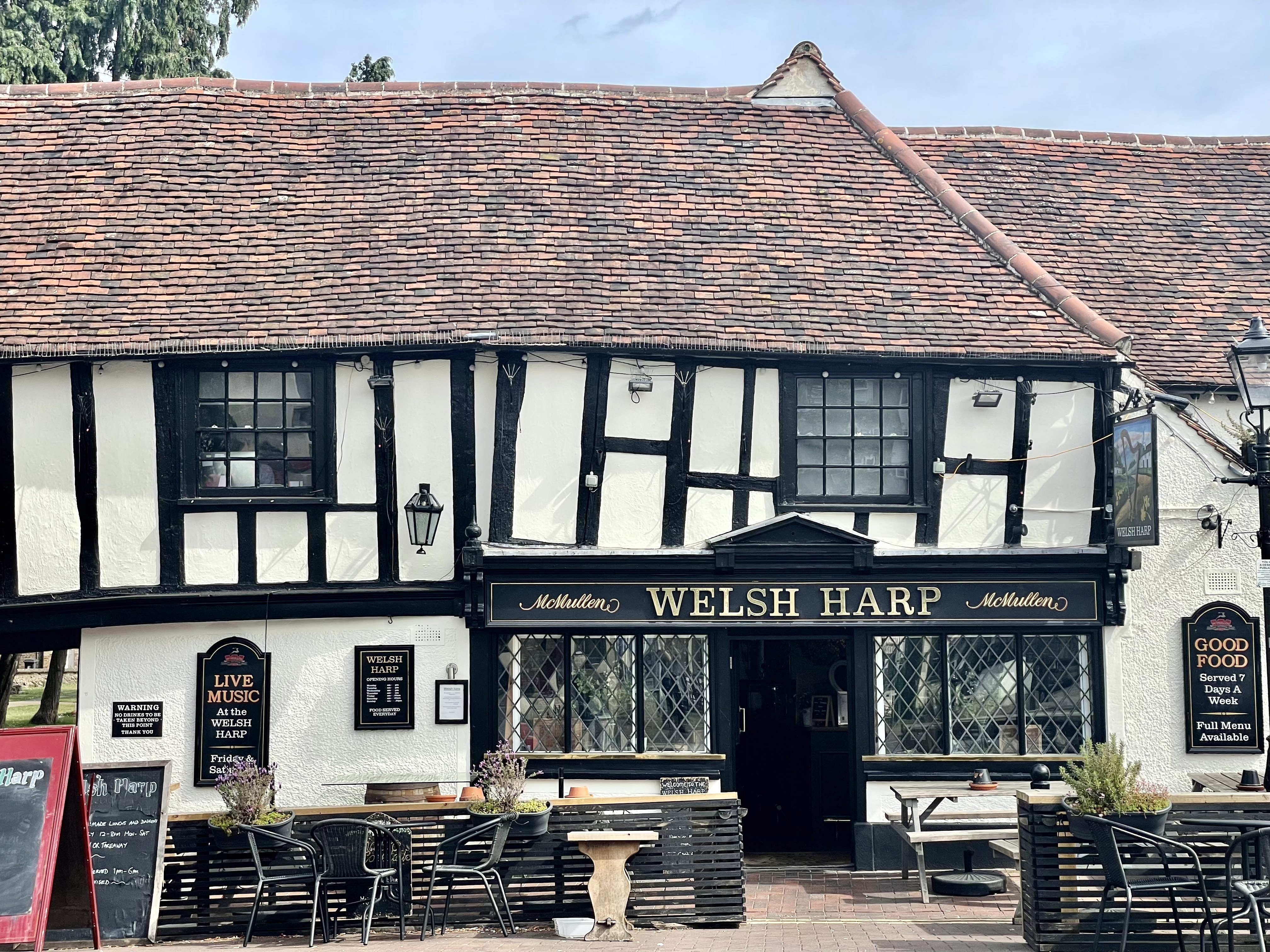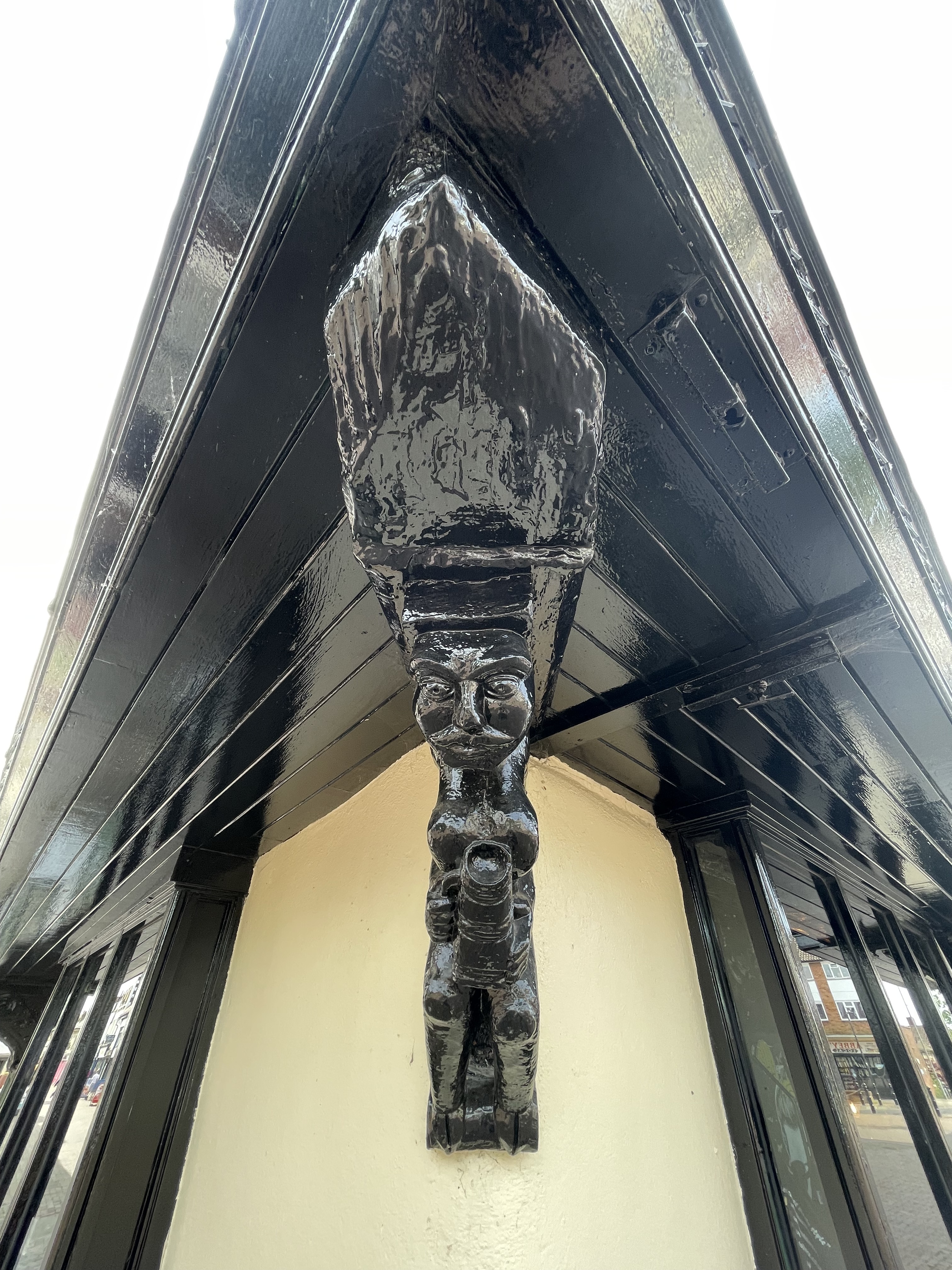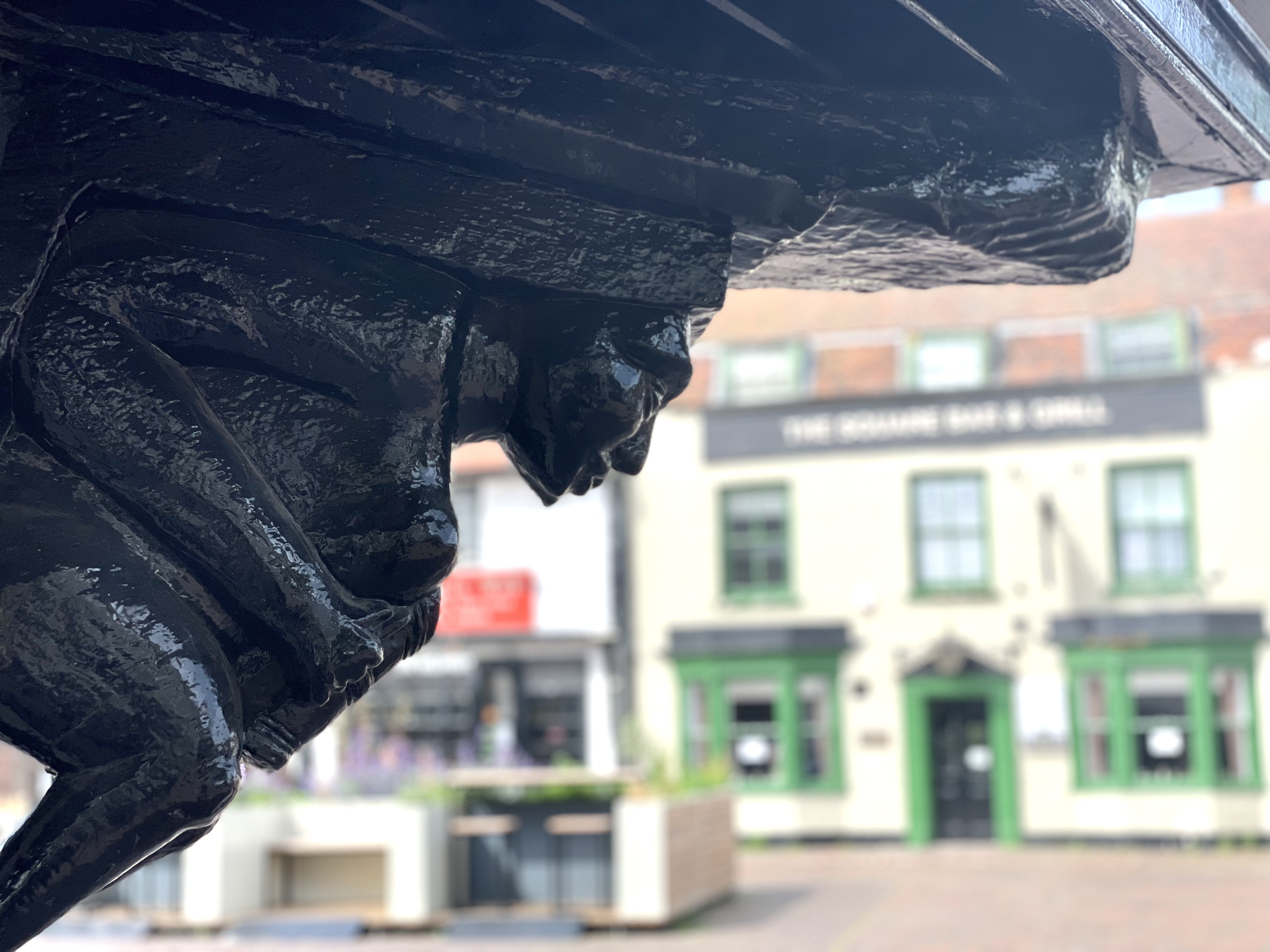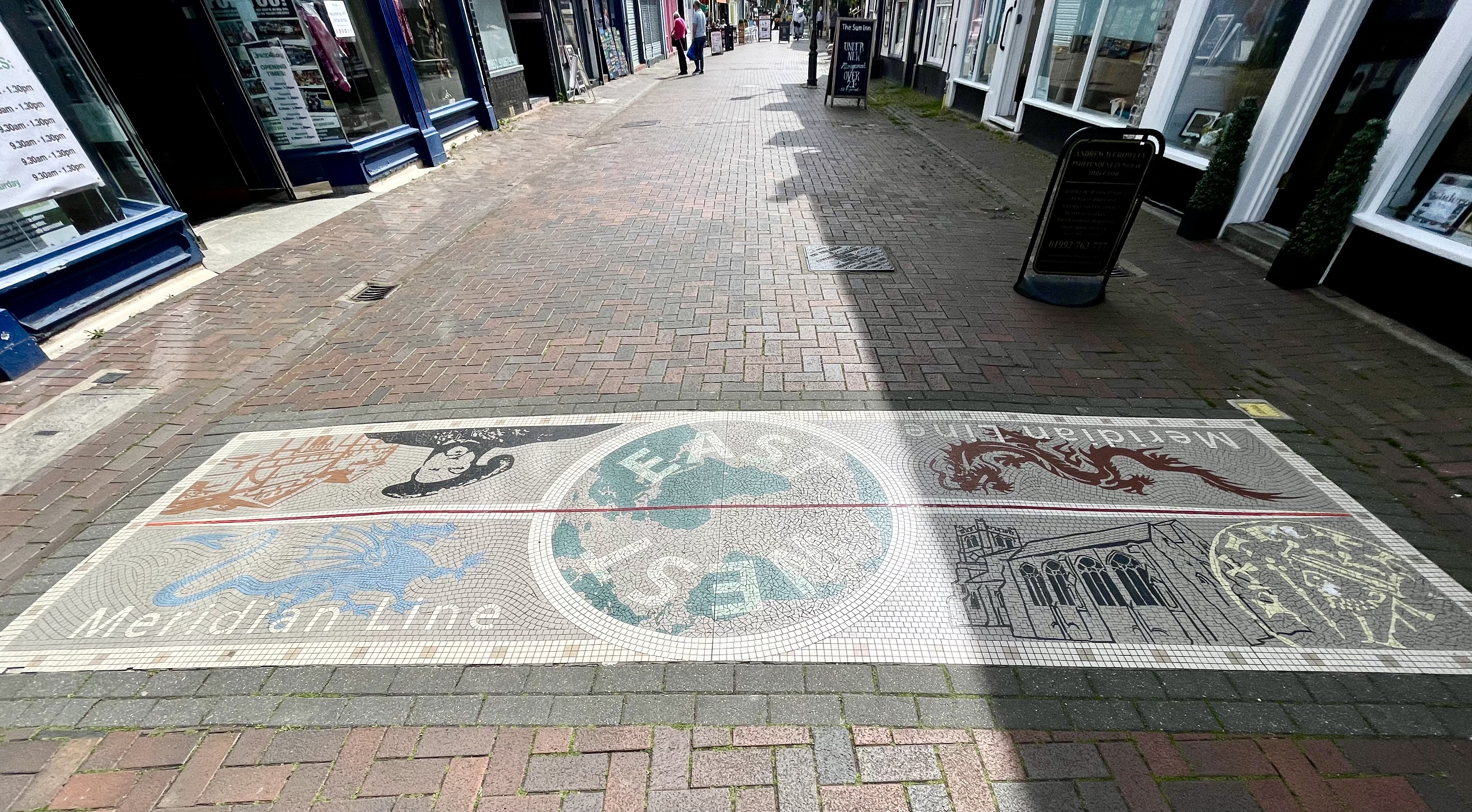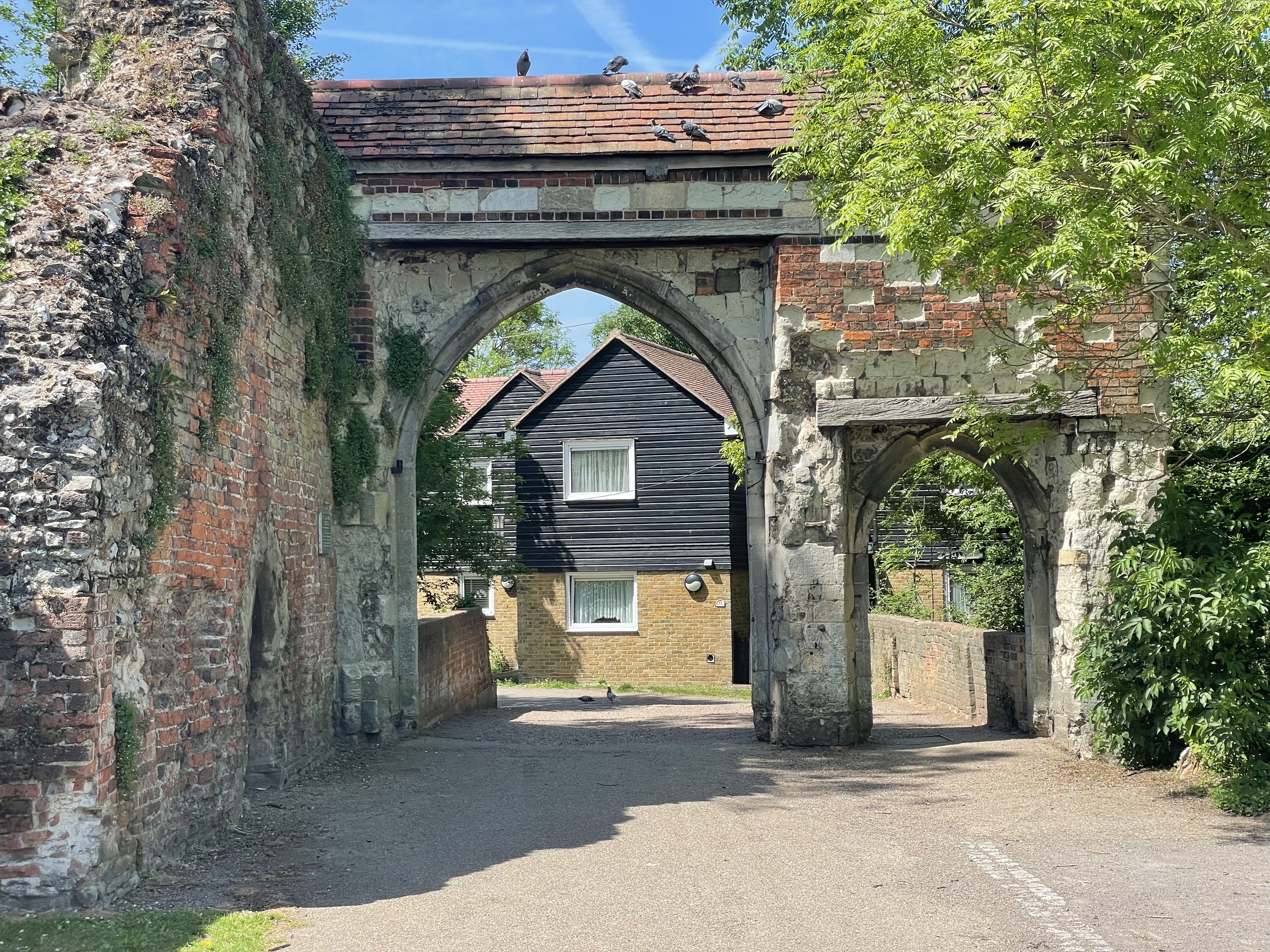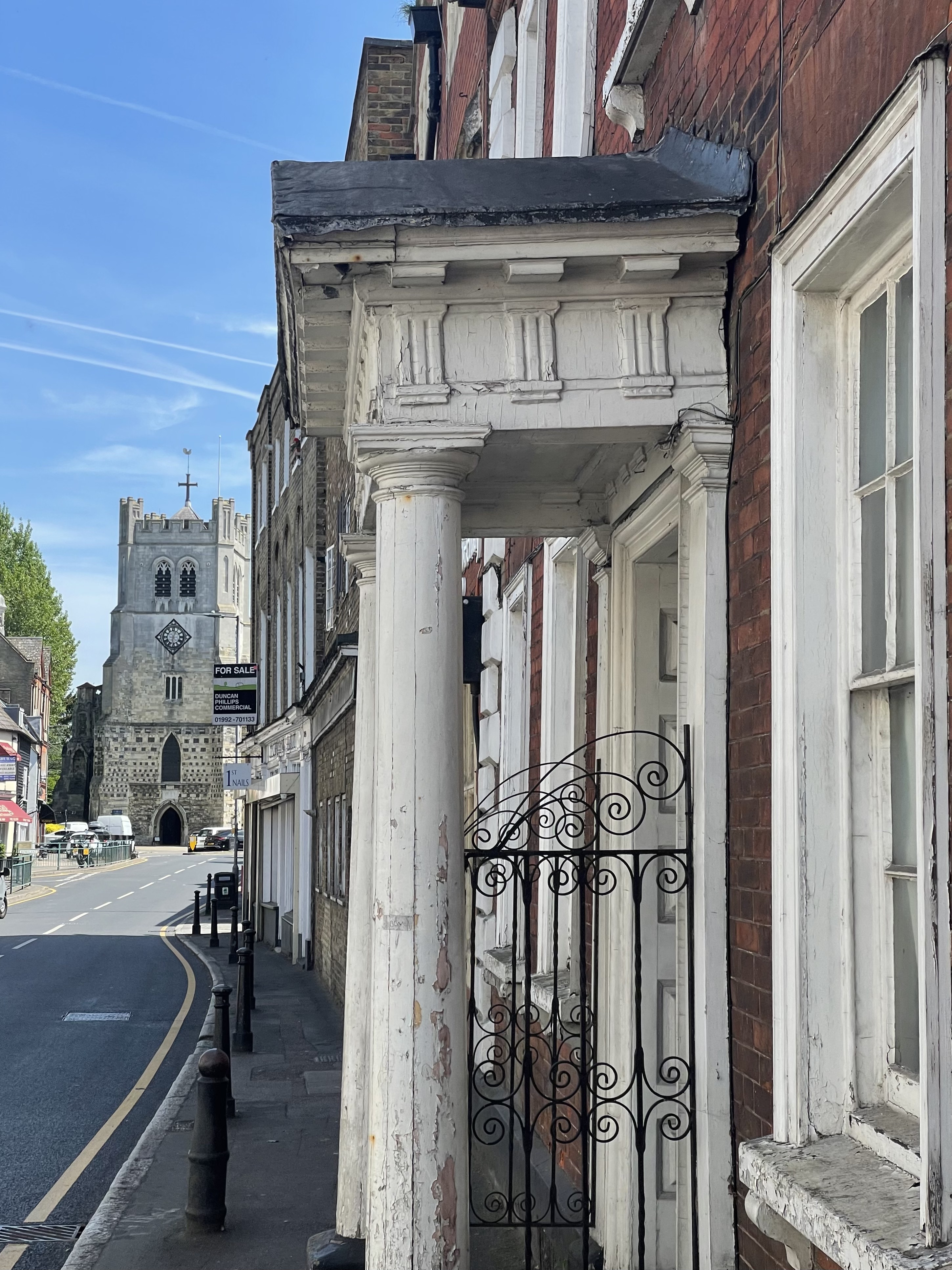 Good Coffee
Good coffee to be had at the Royal Artisan.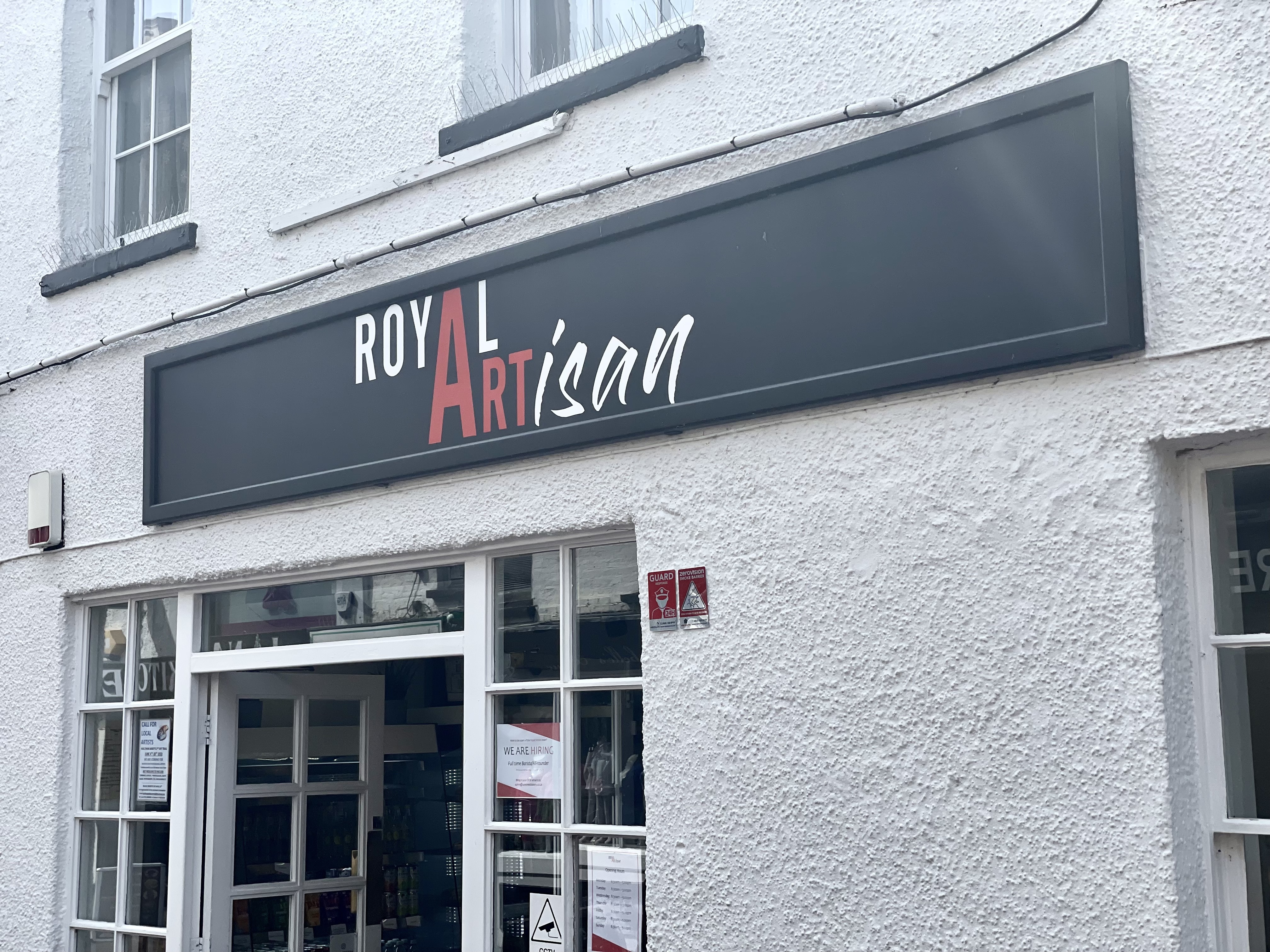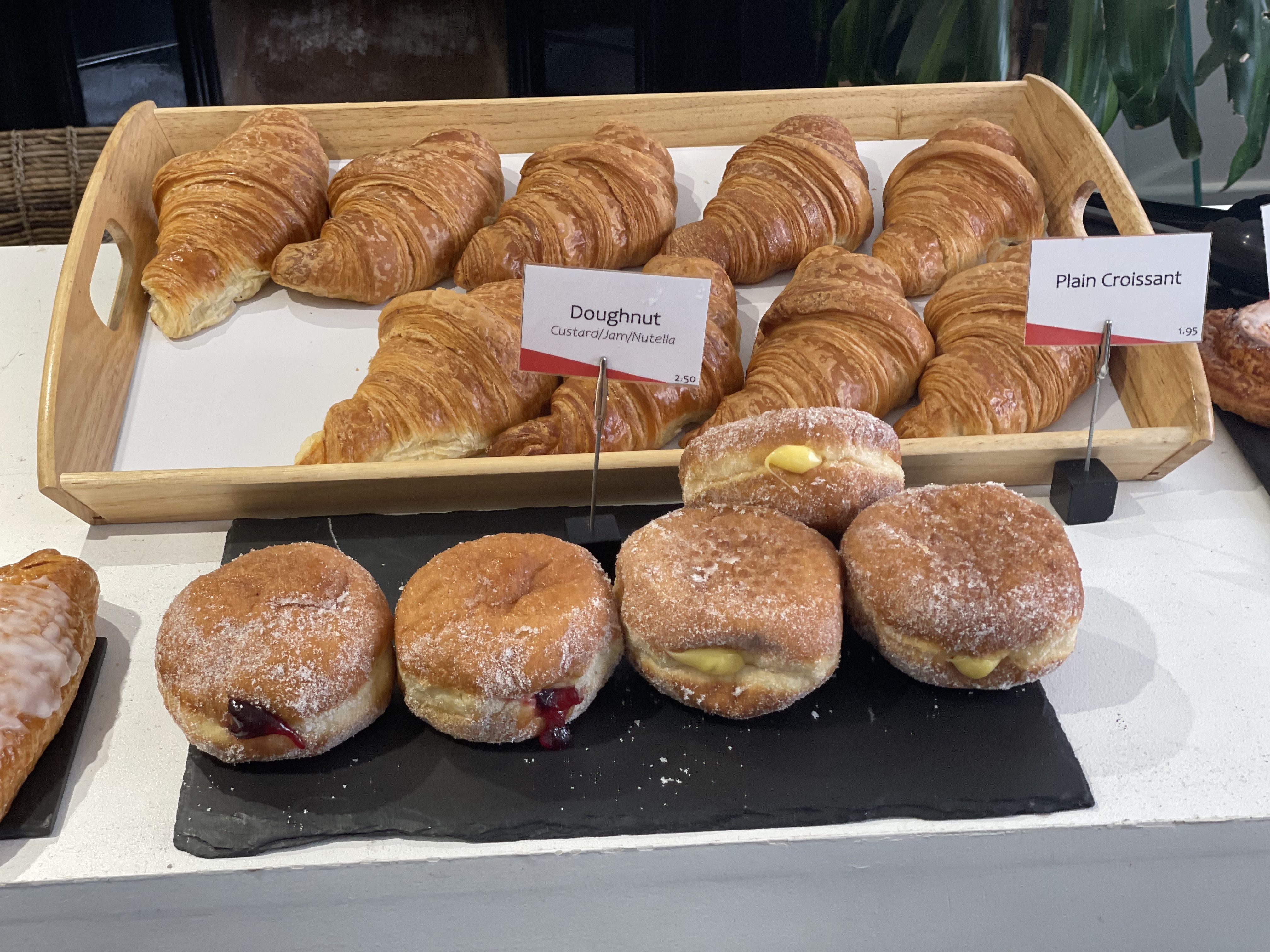 Warm Welcome
The Abbey Gardens are amazing and well worth a visit and I received a warm welcome from local community volunteers in the Olive Branch Cafe where they kindly made me a cheese and tomato sandwich with a scattering of crisps (for a few coppers).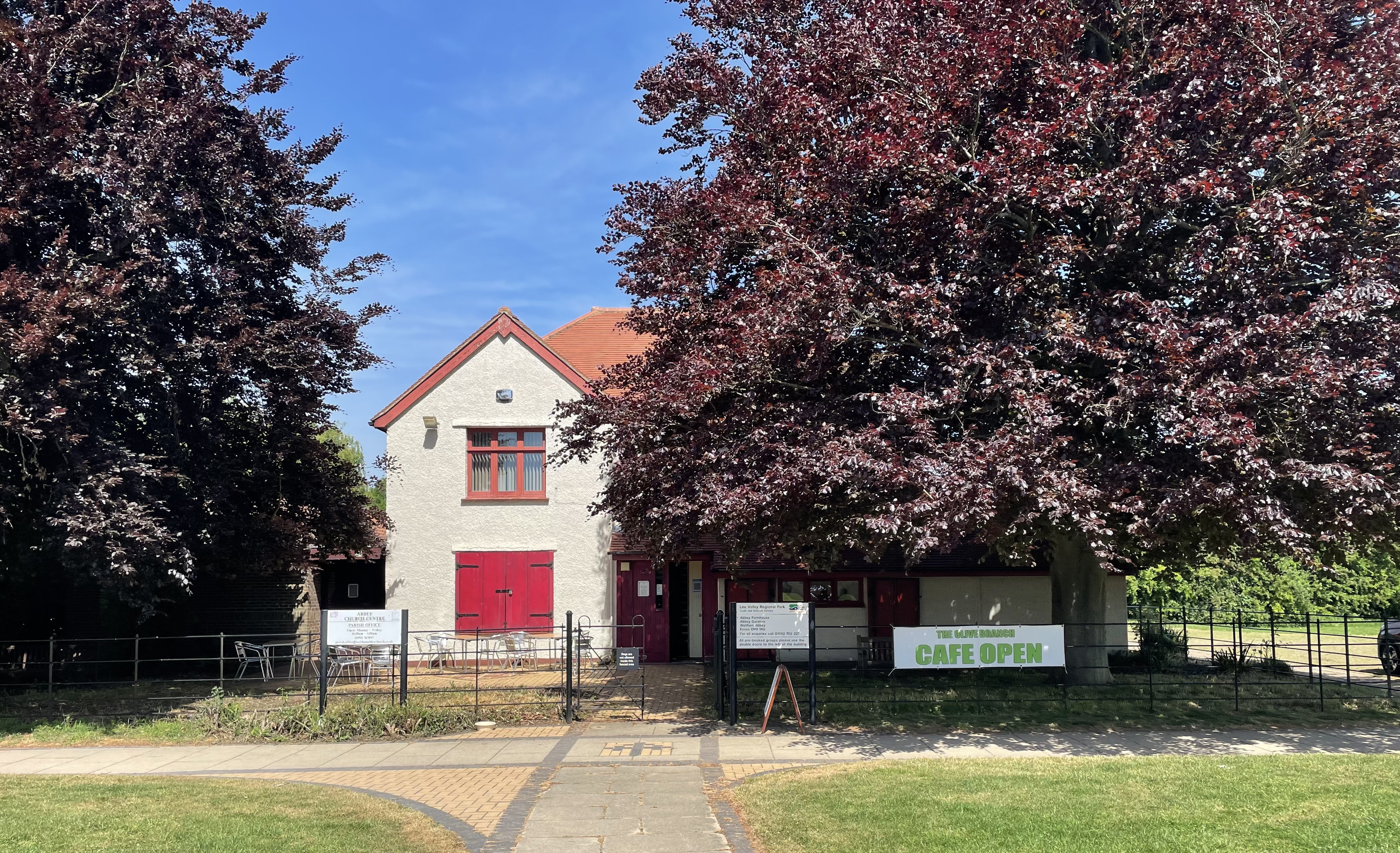 Vanlife
The heat is on - and I've changed the van over to summer mode. Have been working on post-production in the van this last few weeks.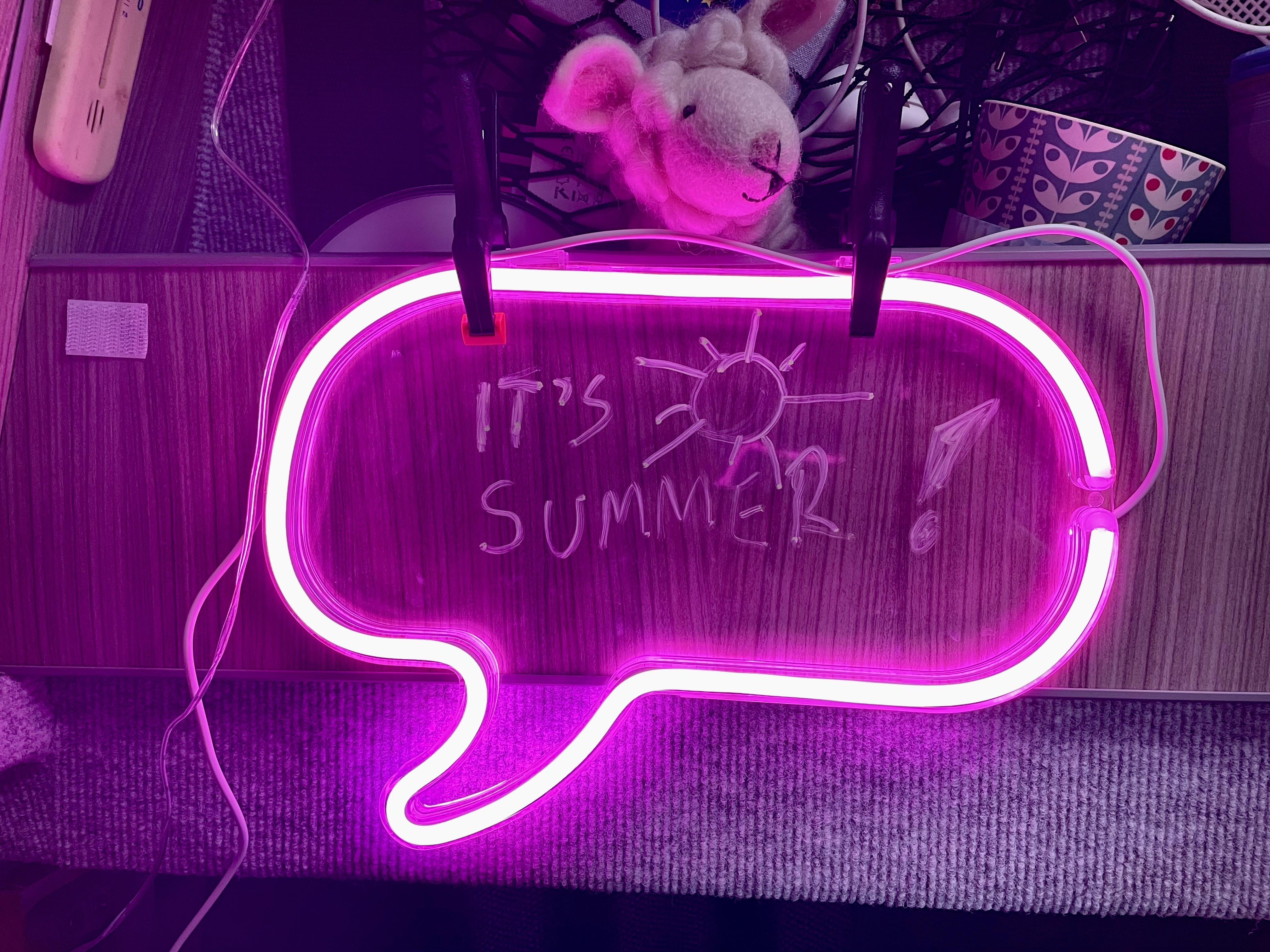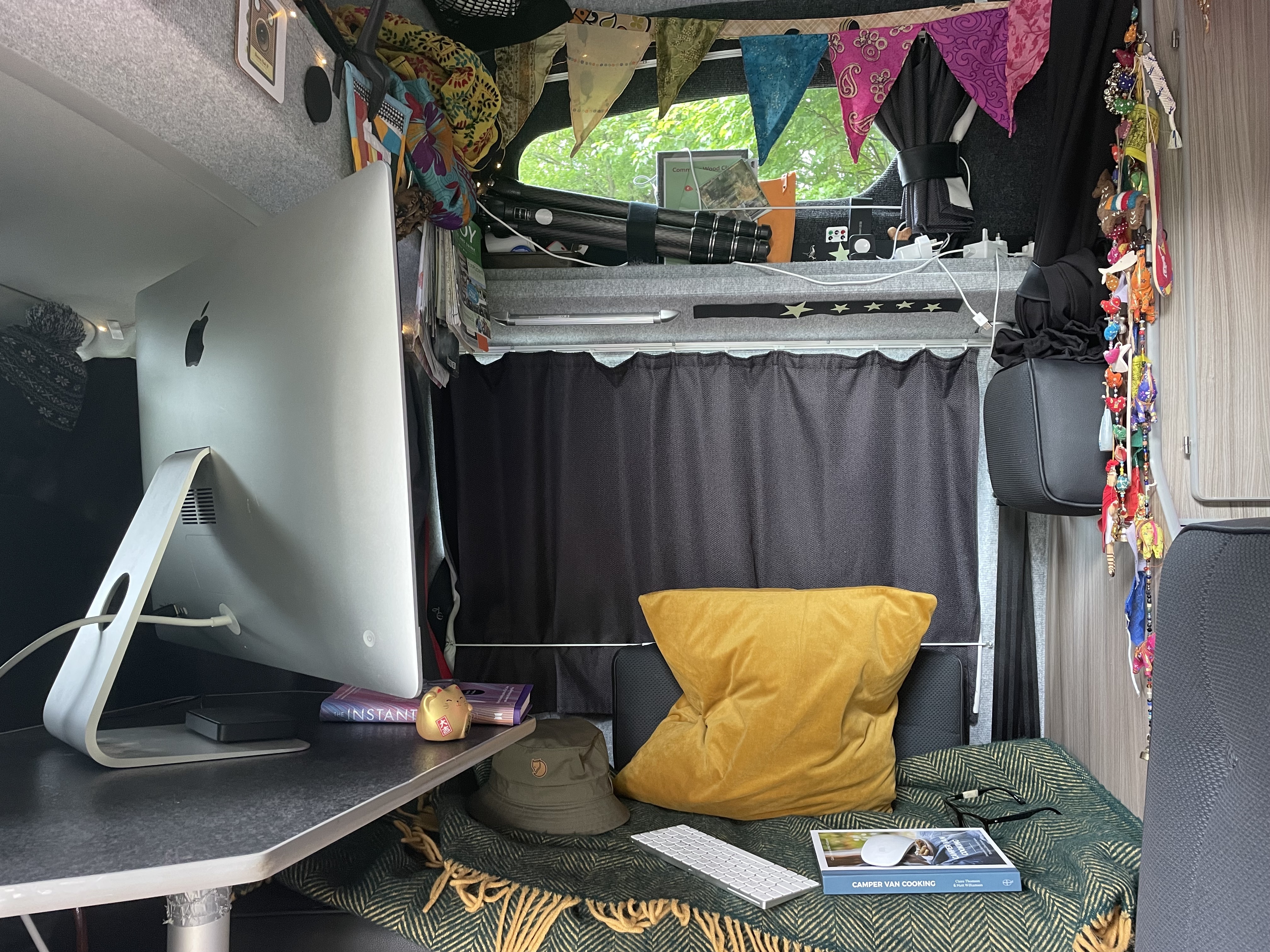 On My Coffee Table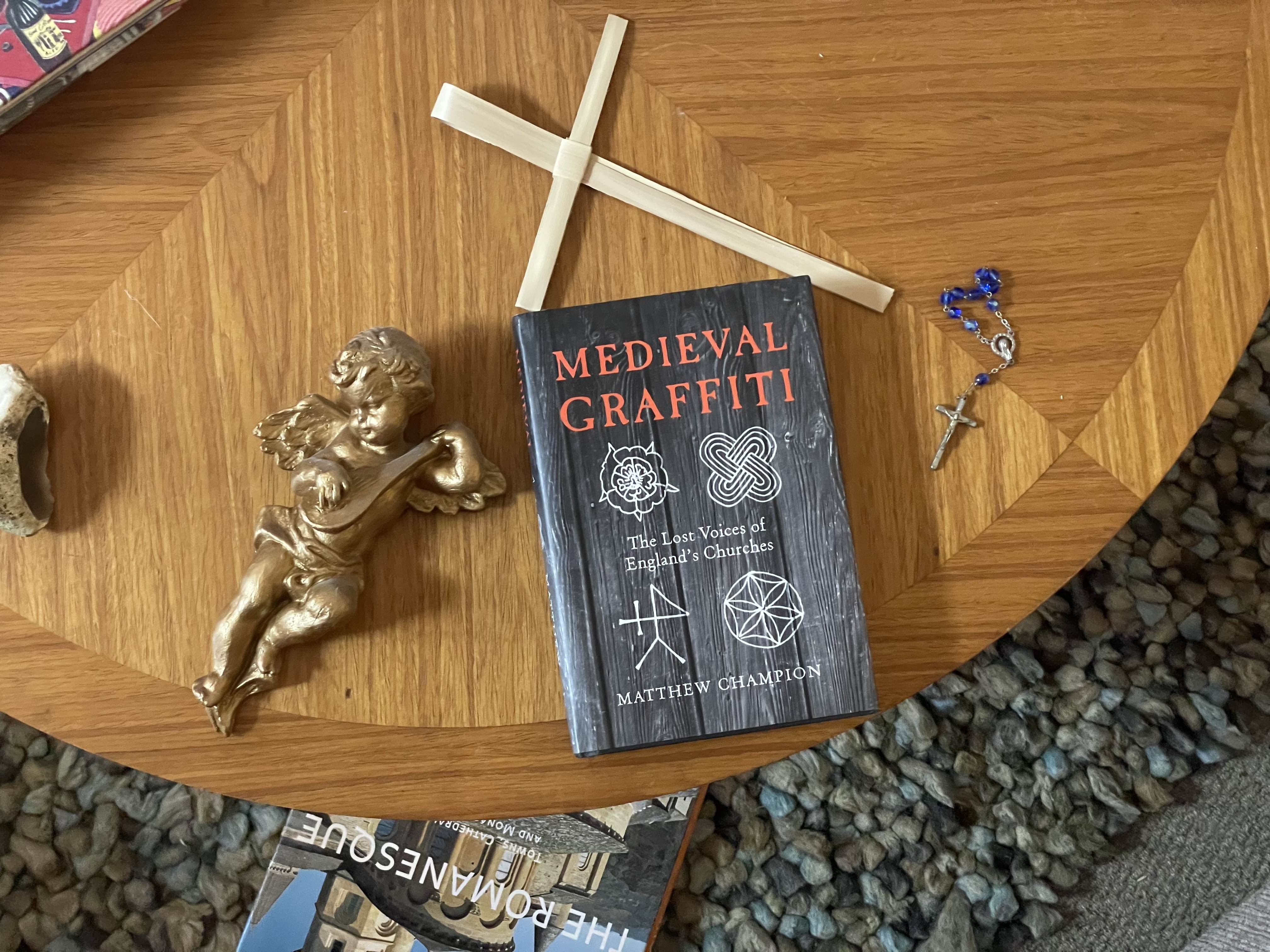 From The Charo's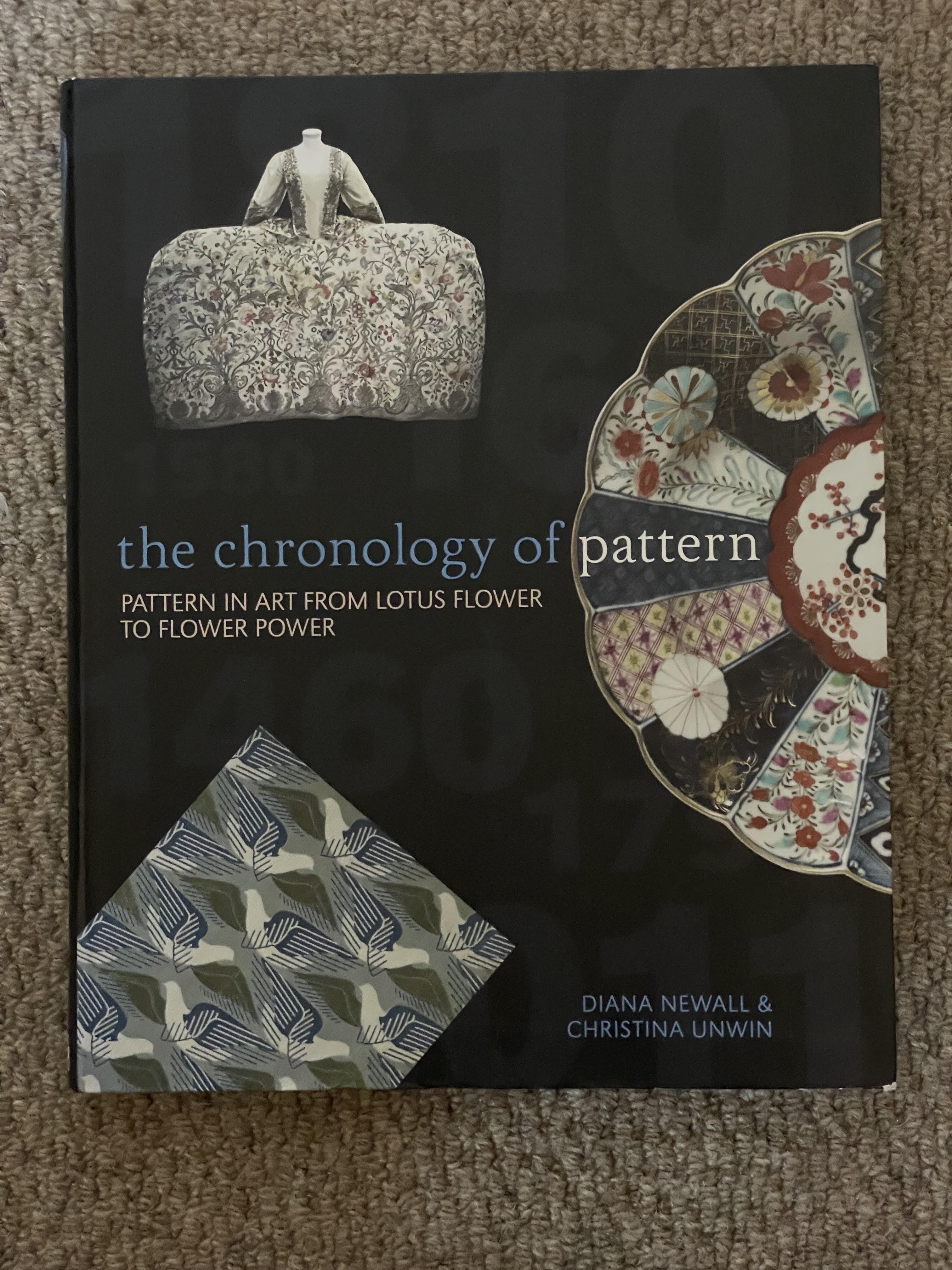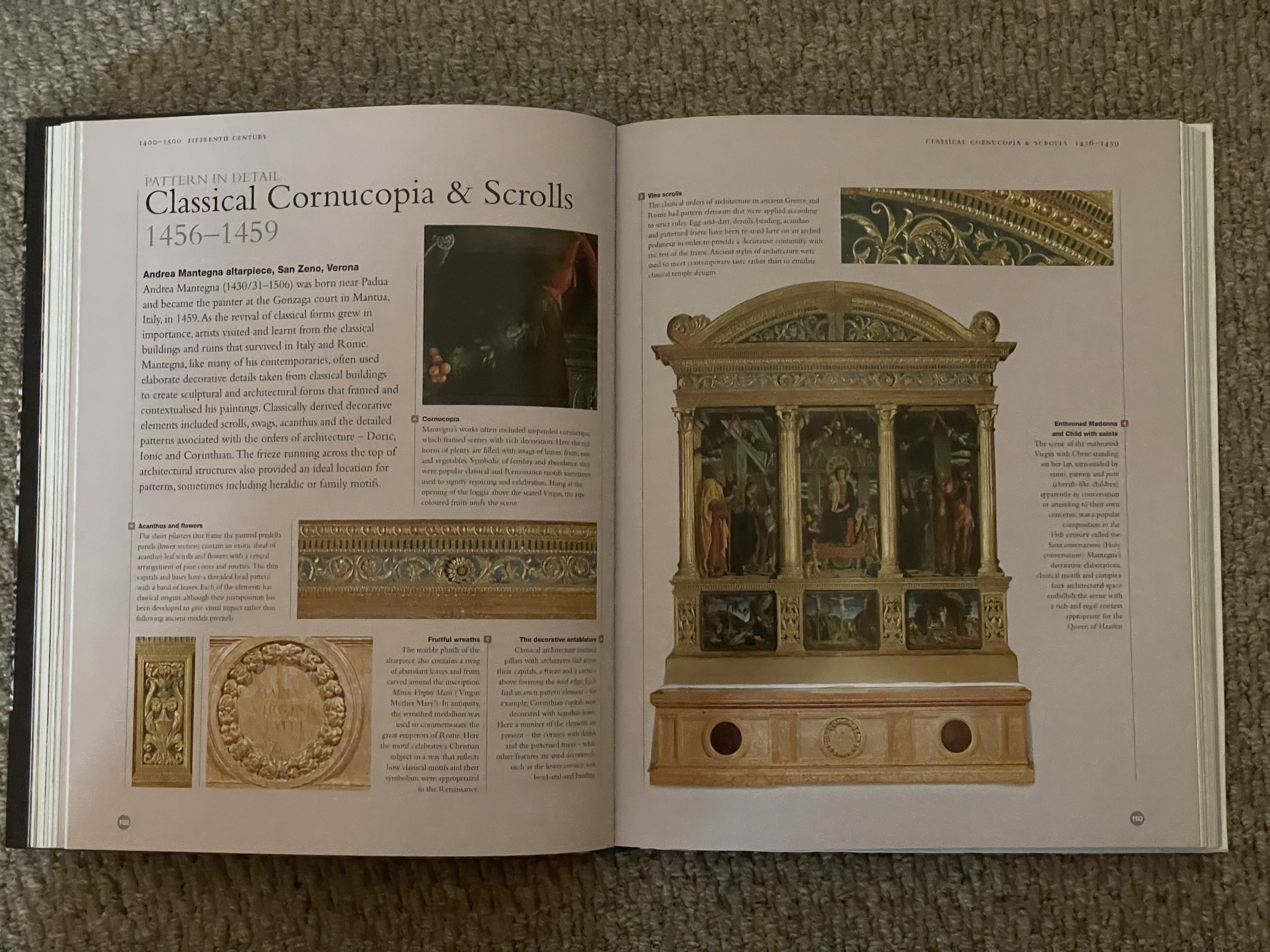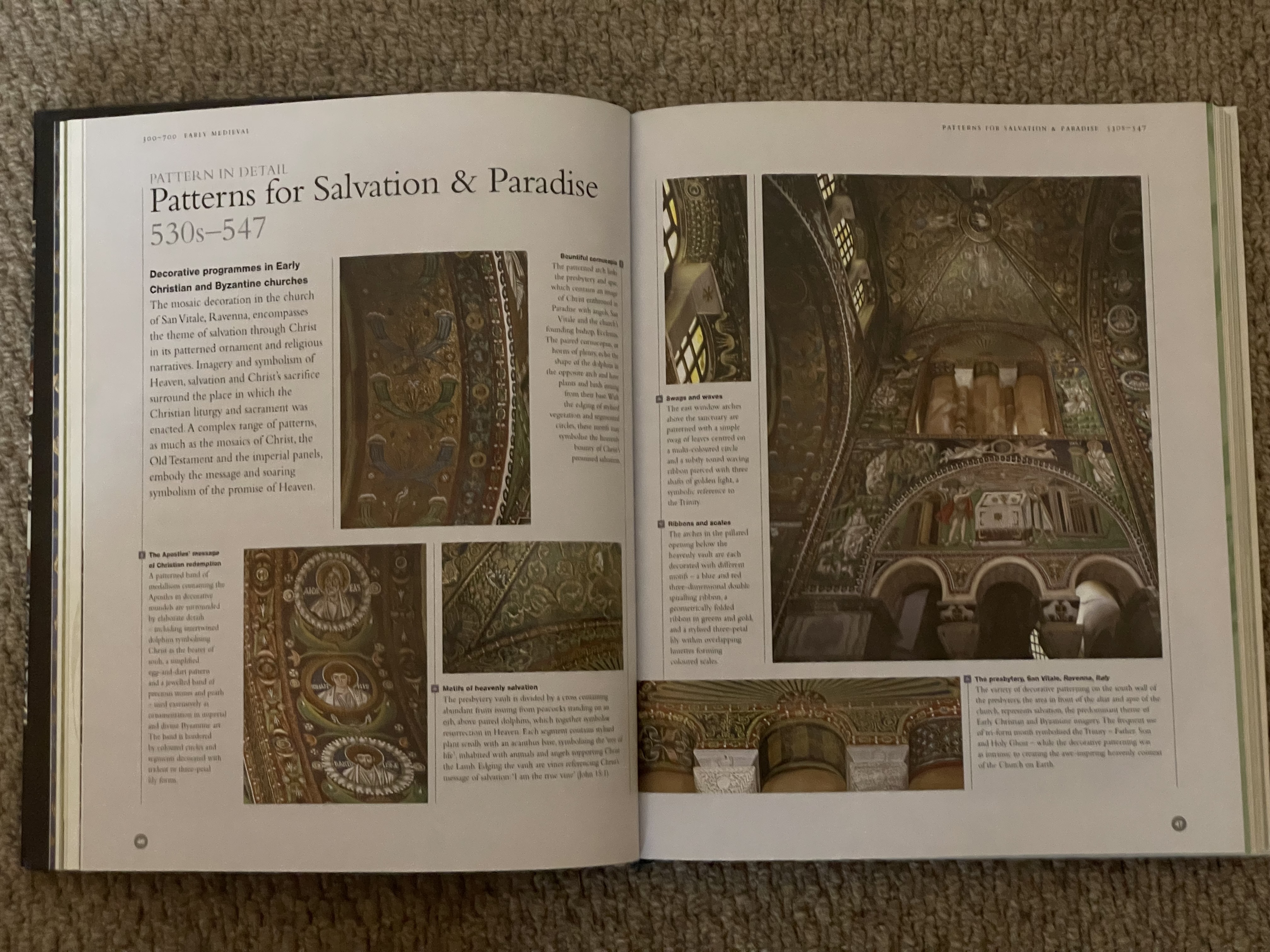 Bookmarked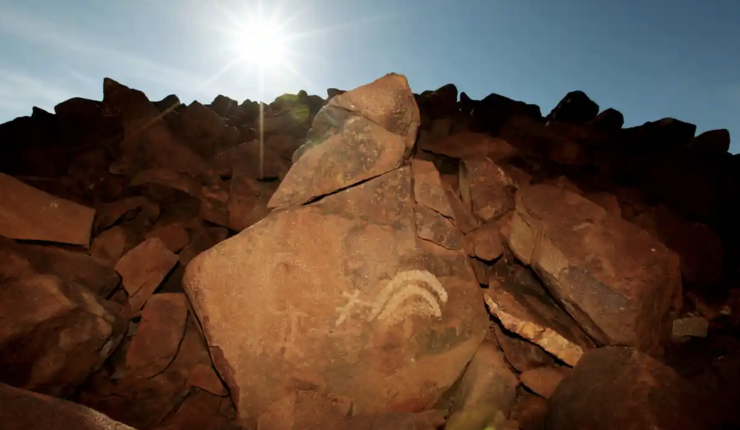 Previous environment minister, Sussan Ley, declined to issue emergency protection to halt $4.5bn development on Western Australia's Burrup peninsula
A once-neglected Georgian property in Deal, Kent, has been brought back to life with care, colour and modern design touches
Film and Sound
Thanks to Stewart for the heads up on this film.
It's a wonderful film by Werner Herzog who knew Bruce Chatwin (who wrote the book 'Songlines' -  about About Aboriginal dreaming tracks) . He follows in Chatwin's footsteps and reveals the storied nature of his life. It's a film about human connection.
Chatwin's raison d'être revolves around a piece of 'Brontasaurus skin' - an artefact that was in his grand mother's possession. He spent much of his life articulating the wonder of pre-history.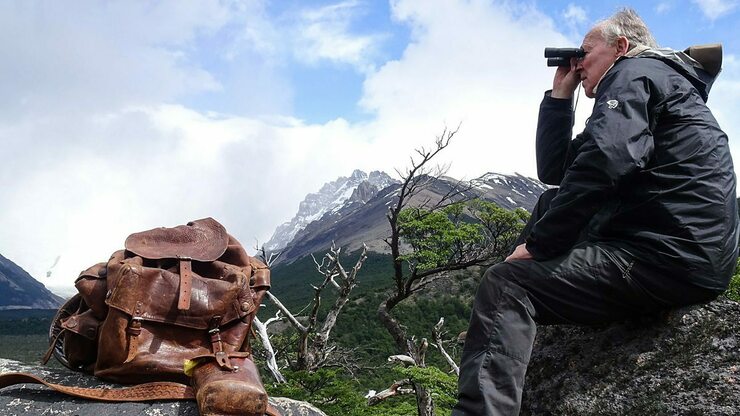 Werner Herzog sets out on a journey inspired by Bruce Chatwin's passion for nomadic life.
From the Twittersphere
Responses
Membership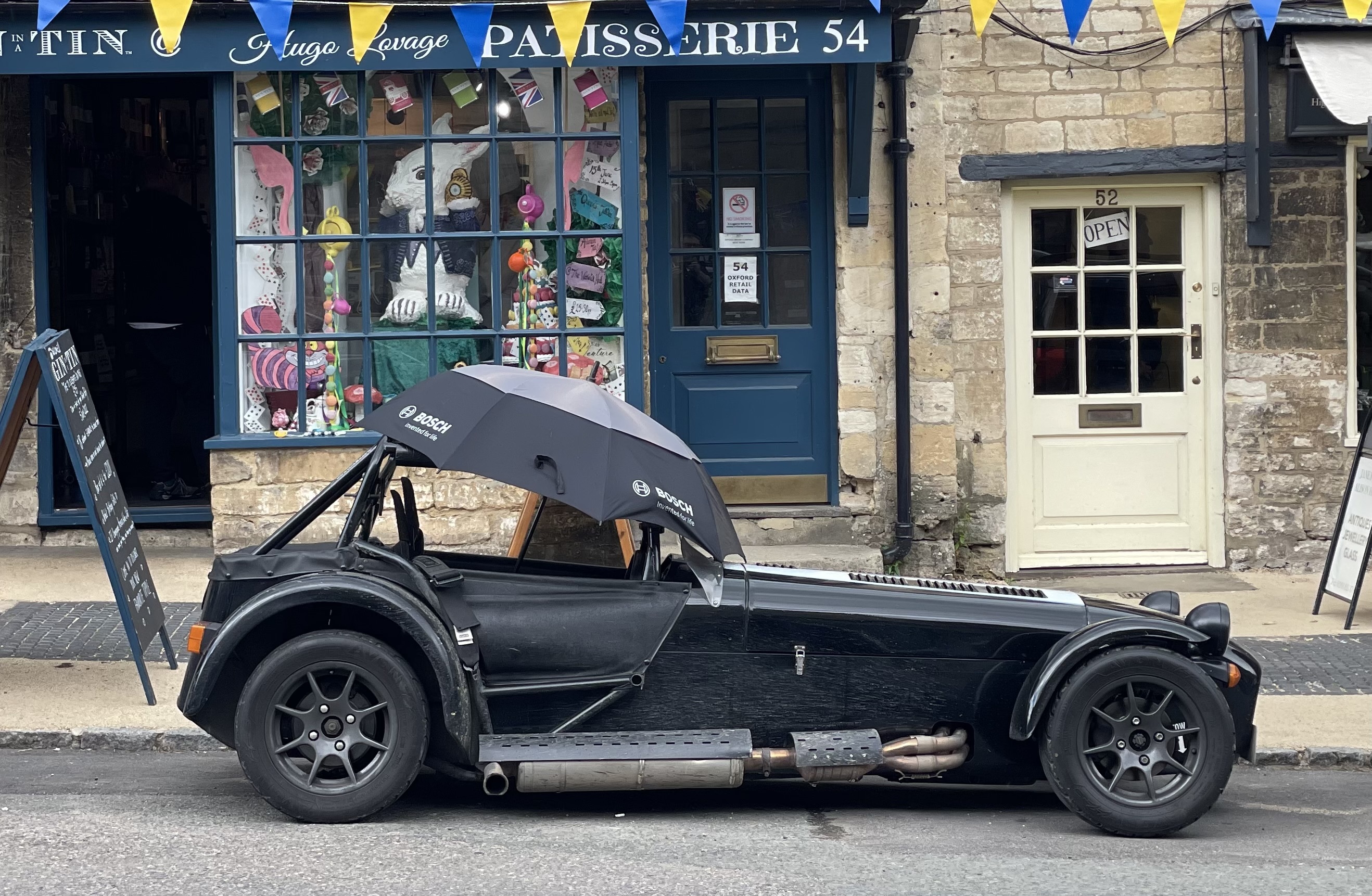 ⚡️This Digest is powered by memberships that keep it freely accessible.⚡️
I sincerely hope that my digest adds value (in a small kind of way) to your Fridays.
It takes a day every week to write my digest and I love doing it! It remains free and open to all to read on a weekly basis. If you think it's of value, you can opt in to support this digest and my work by becoming a member for £3 per month, or £36 per year. You can unsubscribe at any time. There are also some juicy member benefits.
Memberships are a huge help. Thank you.
Become A Member
📸 Click here for Monthly Membership
🚐 Click here for Annual Membership. (New!)
Thank You!
PATREON
My Genius Loci Digest has grown into a wonderful resource that both gives me purpose and connects me with others. It remains at the centre of what I do over and above my professional career as an architectural photographer.
For some time, I've been looking for an additional platform where I can share extra content and media (including videography) natively. To this end I've set up a Patreon Page which is complementary to the Digest and also adds other dimensions in terms of what I can offer. Patreon is the clothesline on which I can hang all my media. Here I'm able to group photos thematically, offer up galleries, share video natively and provide free access to downloads and my live status/location.
You can check out my Patreon Page here.
Genius Loci Membership is still relevant and unique and focuses on the Genius Loci Digest and Patina Newsletter.
If you have any questions please don't hesitate to contact me.
Thank You!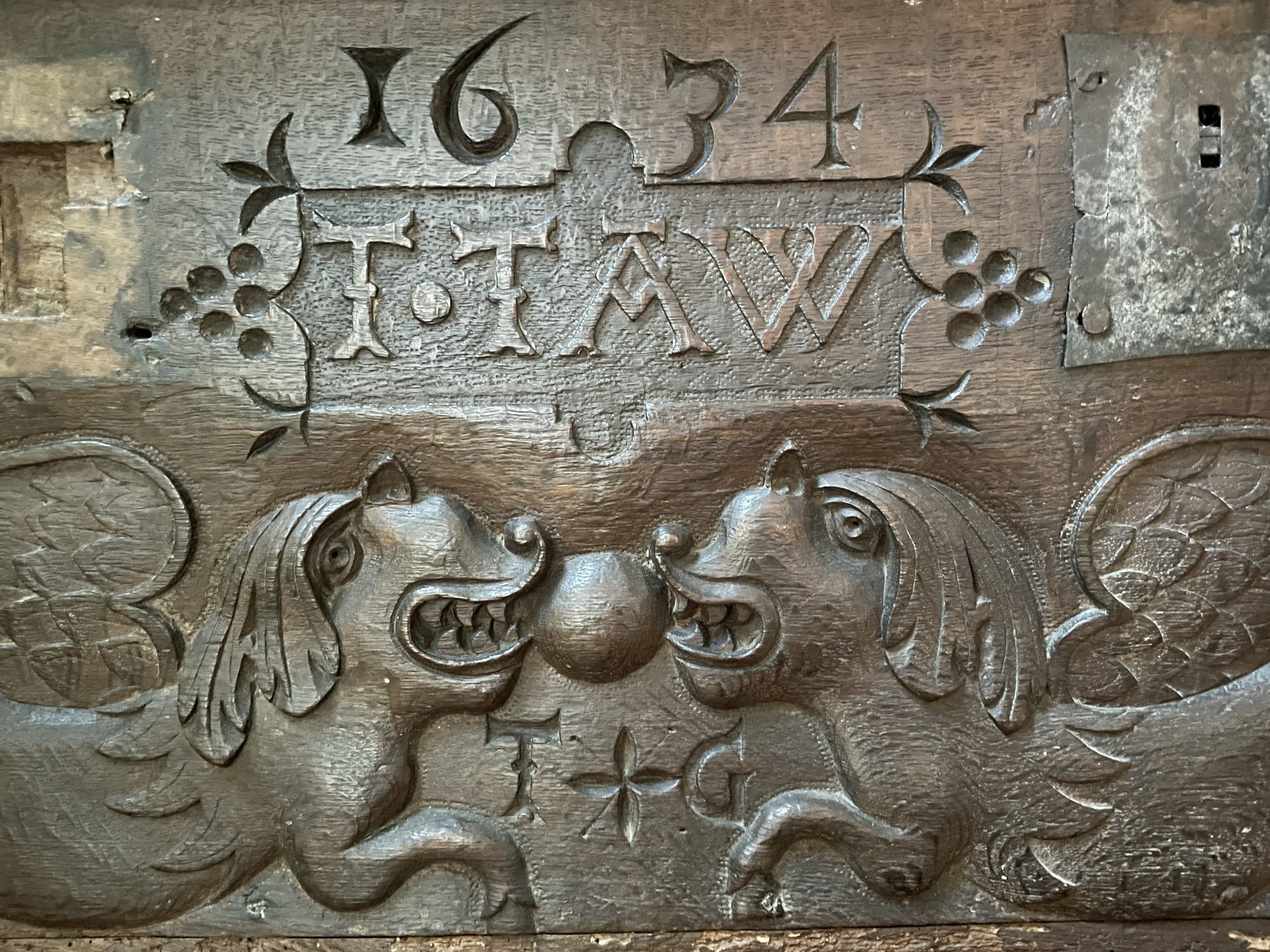 A huge thanks to those that have signed up for membership.
As well as the weekly Digests, you'll also receive an exclusive 'Patina' monthly digest at the end of every month. Here you'll be able to glimpse insights into how my book is developing (with extracts) and also get a link to your free digital download.
New Members
New members can access the other Patina digests here. Click on the relevant Patina issue and follow the instructions to read. This is the best way to read my book excerpts from the start.
And Finally...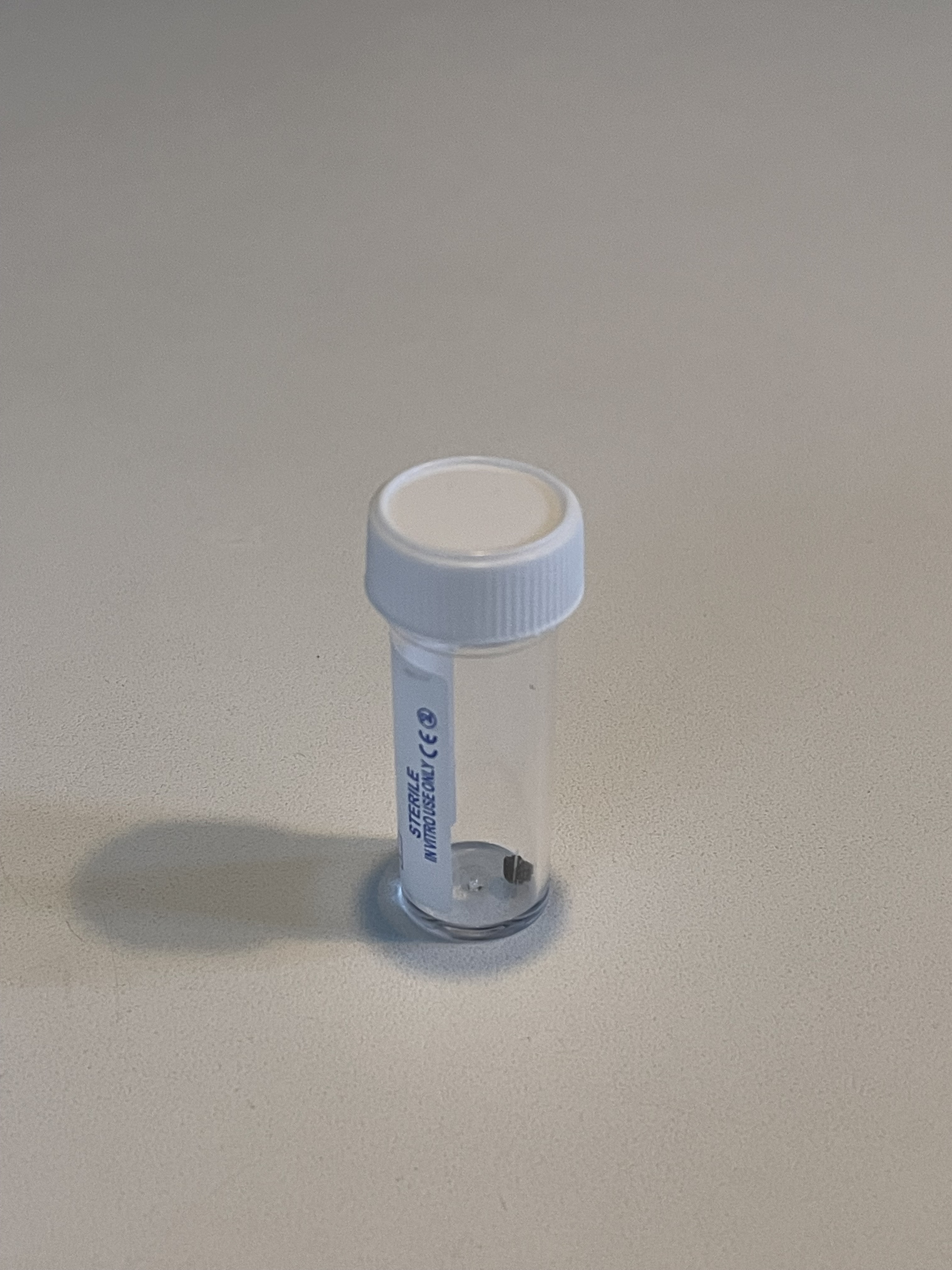 Deeply anxious this week about our cat Molly who had a fast growing growth on her nose.
Char booked her into the vets and I asked her to keep me up to date with details whilst I was away. Molly is a rescue cat and she is extremely nervous - so it took Char some time to get her into the cat box to transport her to the vets. Once there the vet carefully removed her from the box, inspected her and then placed his finger across her nose. The growth fell off.
It was a bogey.
"That'll be £45," said the vet, as he placed the specimen into a tube.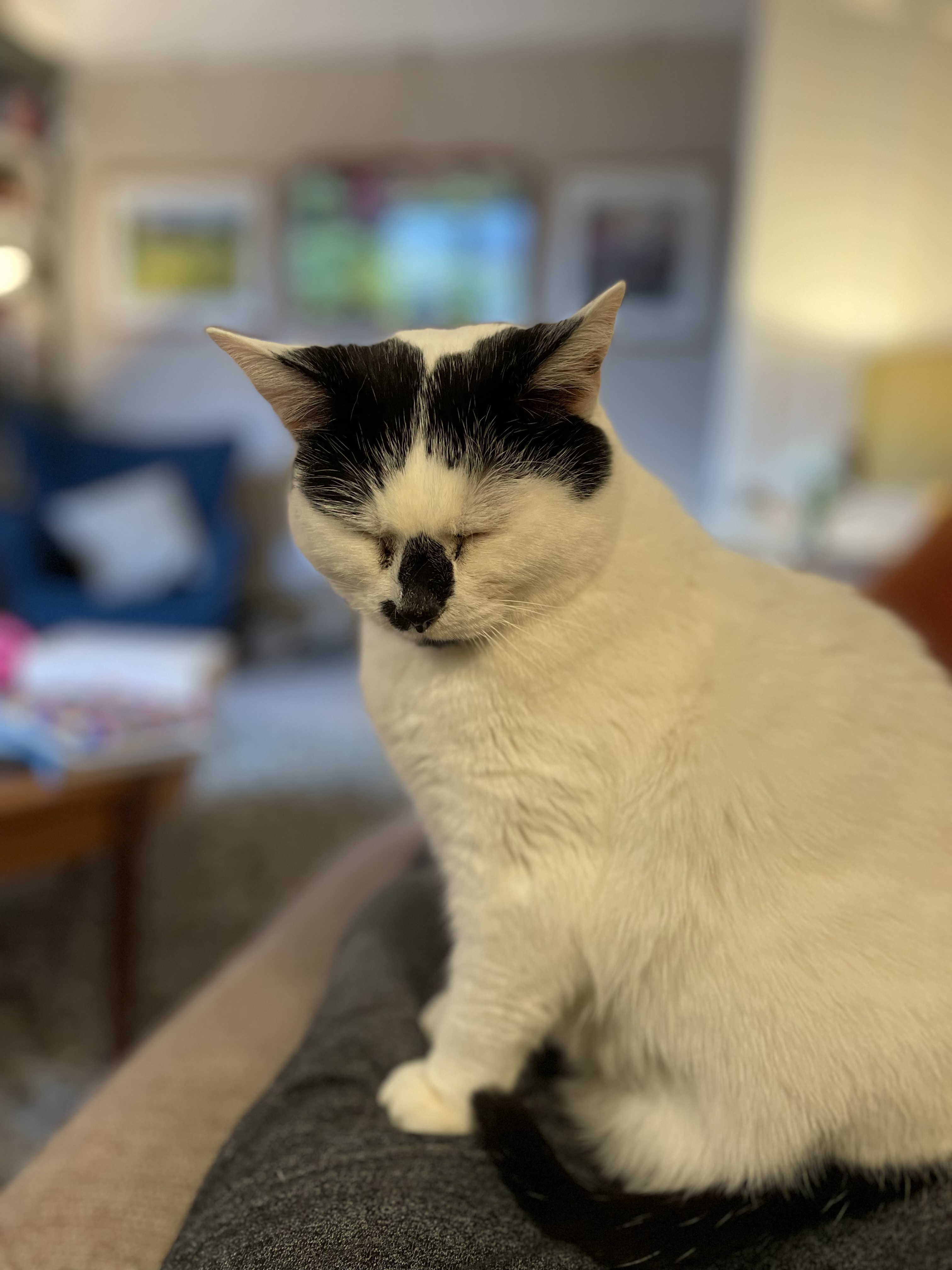 My Linktree