Welcome!
I'm an architectural photographer and writer.
On my van-life travels through the British Isles I'm building up a word and photo-hoard of material culture that celebrates the value and distinctiveness of our built heritage and contributes to a sense of place.
My van is my time-machine, it gives me fresh perspectives on our remarkable places, shared here on a weekly basis. 📸🚐🏛
🏛 Missed the last Digest? Here it is.
🚐 View Digest Archive here.
---
⚡️Be There With Me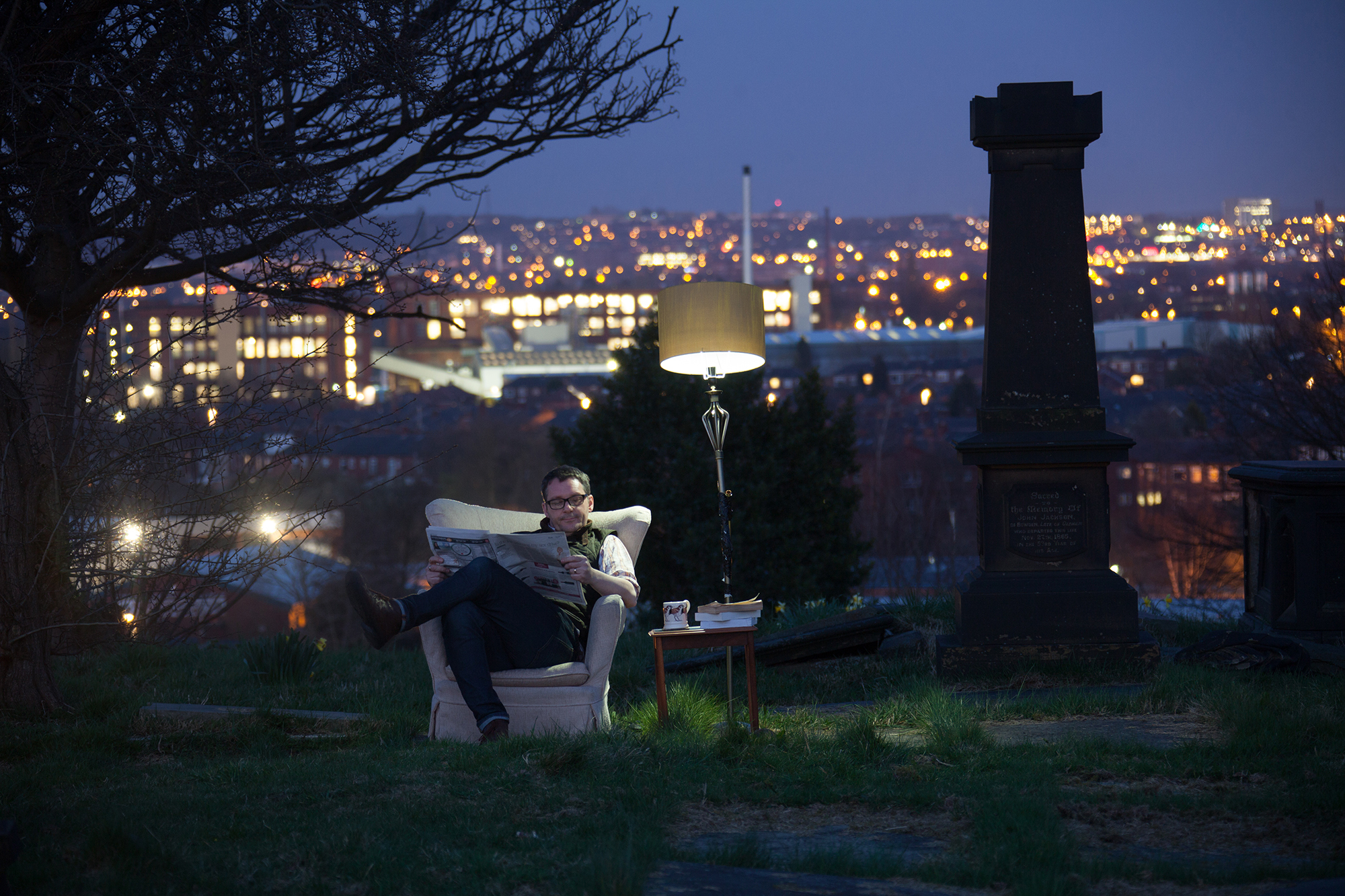 Heads-up for Patrons and Members: I'm heading into Anglesey on Friday and recording my journey live on a private link on the Polarsteps app.
Following me on the polar steps app is like taking a mini-culture and time-travel trip whilst at home or work. A live travel guide in your pocket.
Look for the link on Patreon or Twitter Circles, or email me directly and I'll send the link over.
Photo-hoard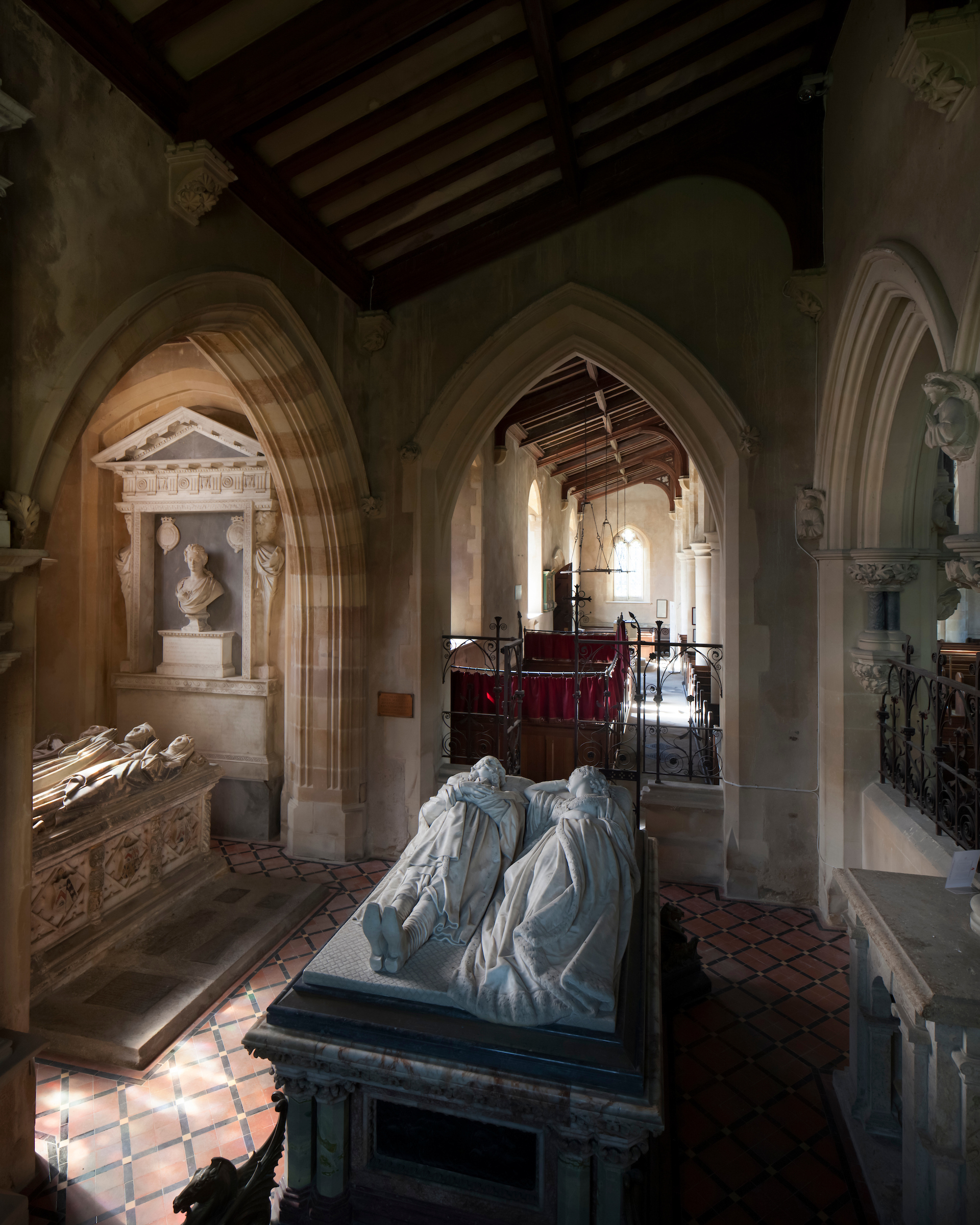 St. Peter's, Deene, Northamptonshire.
Words
"Offering sanctuary is a revolutionary act; it expresses love, when others offer scorn or hate. It recognizes humanity, when others deny and seek to debase it. Sanctuary says 'we' rather than 'I'. It is belonging—the building block of community."
― Diane Kalen-Sukra
Observations
Sanctuary
Sanctuary is deeply embedded in human nature and thus in time.
Photographing the Frith Stool at Hexham Abbey using my Billingham bag as ballast.
The Frith Stool dates from the foundation of the Abbey by Wilfrid in AD674 and is made of a single block of sandstone.
The word Frith is of Anglo-Saxon origin and relates to sanctuary.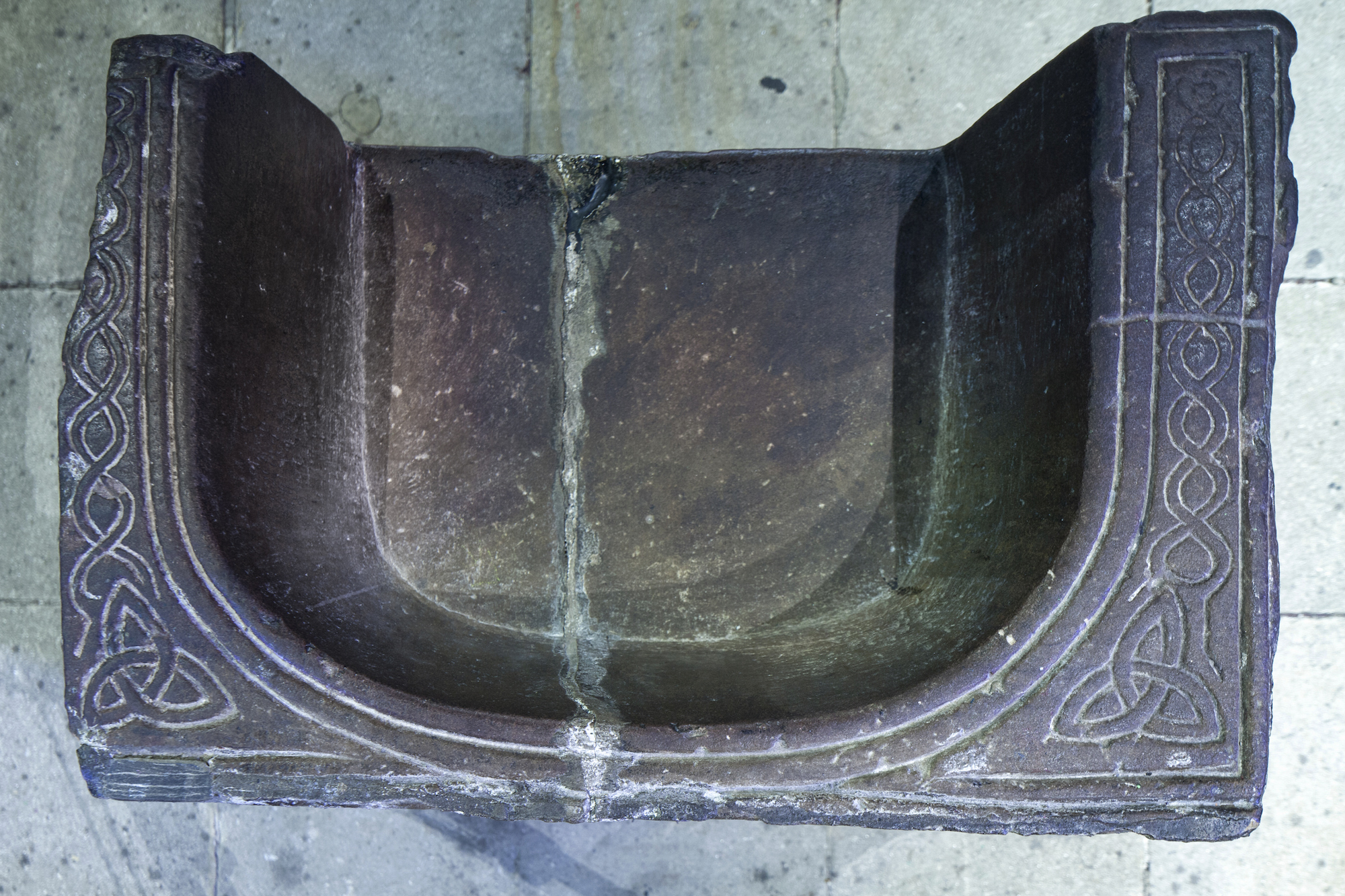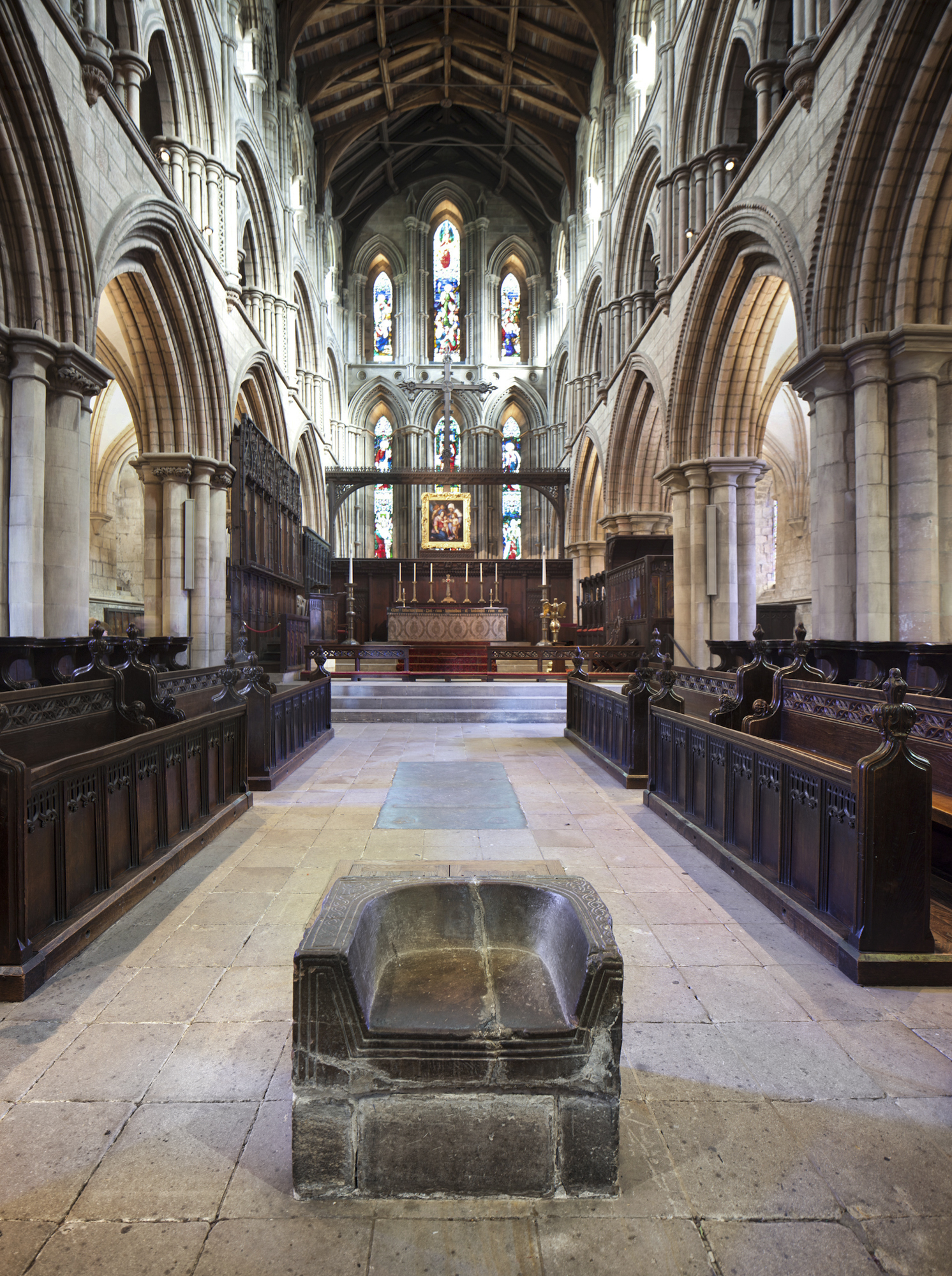 Some churches were given the right of sanctuary by royal decree. This meant that people could claim sanctuary by going to the church and seeking the sanctuary chair, knocker, or heading into the sanctuary boundary marker.
When people claimed sanctuary, they gave their lives over to the rules of the church, often serving the pastoral needs of the church for life.
The Sanctuary Chair at St. Edward, Evenlode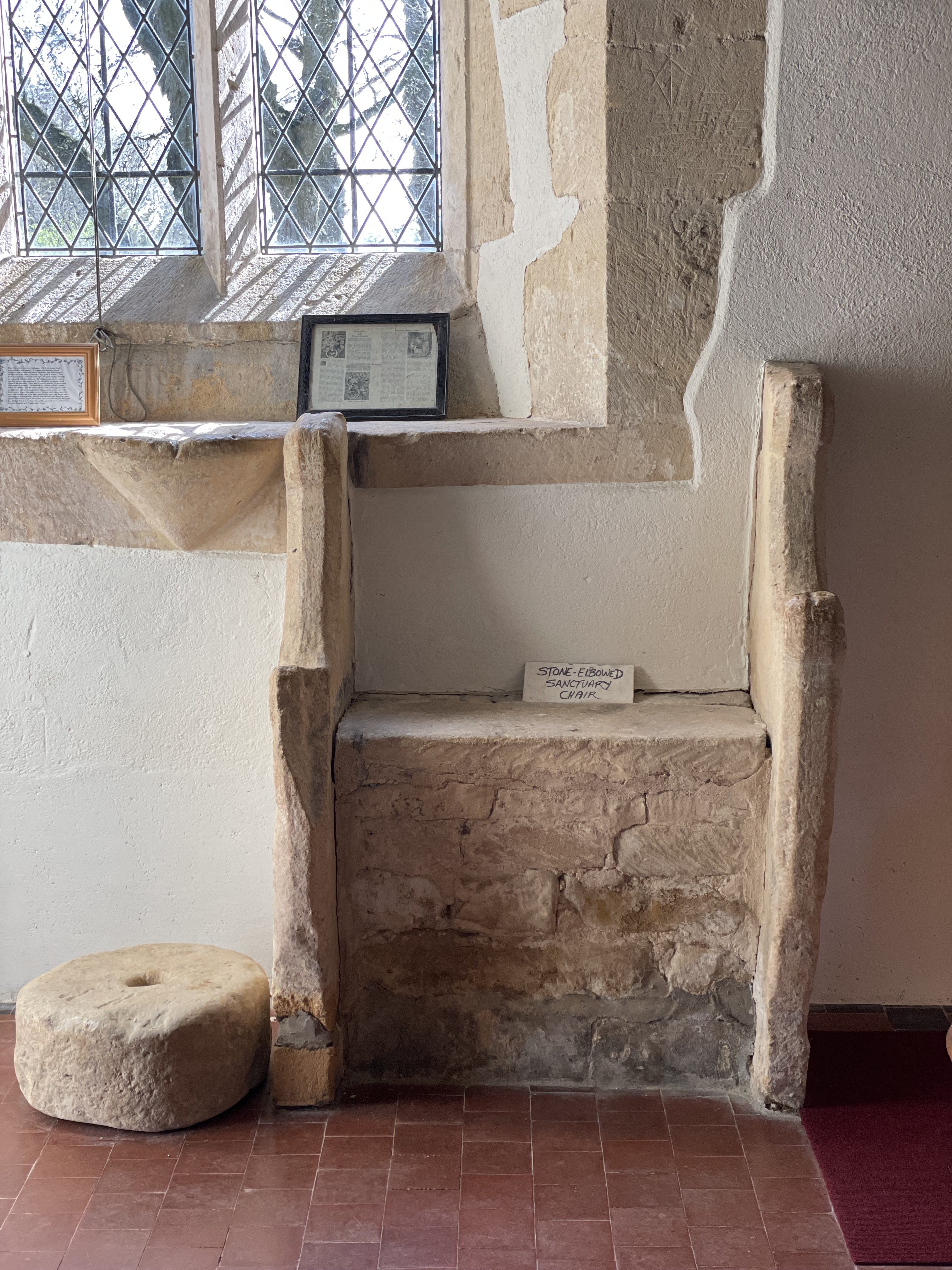 A Sanctuary Marker at Beverley, Yorkshire.
Beverley has a list of people that claimed sanctuary at the church.
Unusually, its sanctuary boundaries were extended beyond the church and many of the marker stones that marked the boundary of the sanctuary still remain. The closer you got to the minster within those boundaries the lesser the punishment.
King Athelstan decreed Beverley with sanctuary for the spiritual assistance of St. John of Beverly in winning the battle of Brunanburh in 937.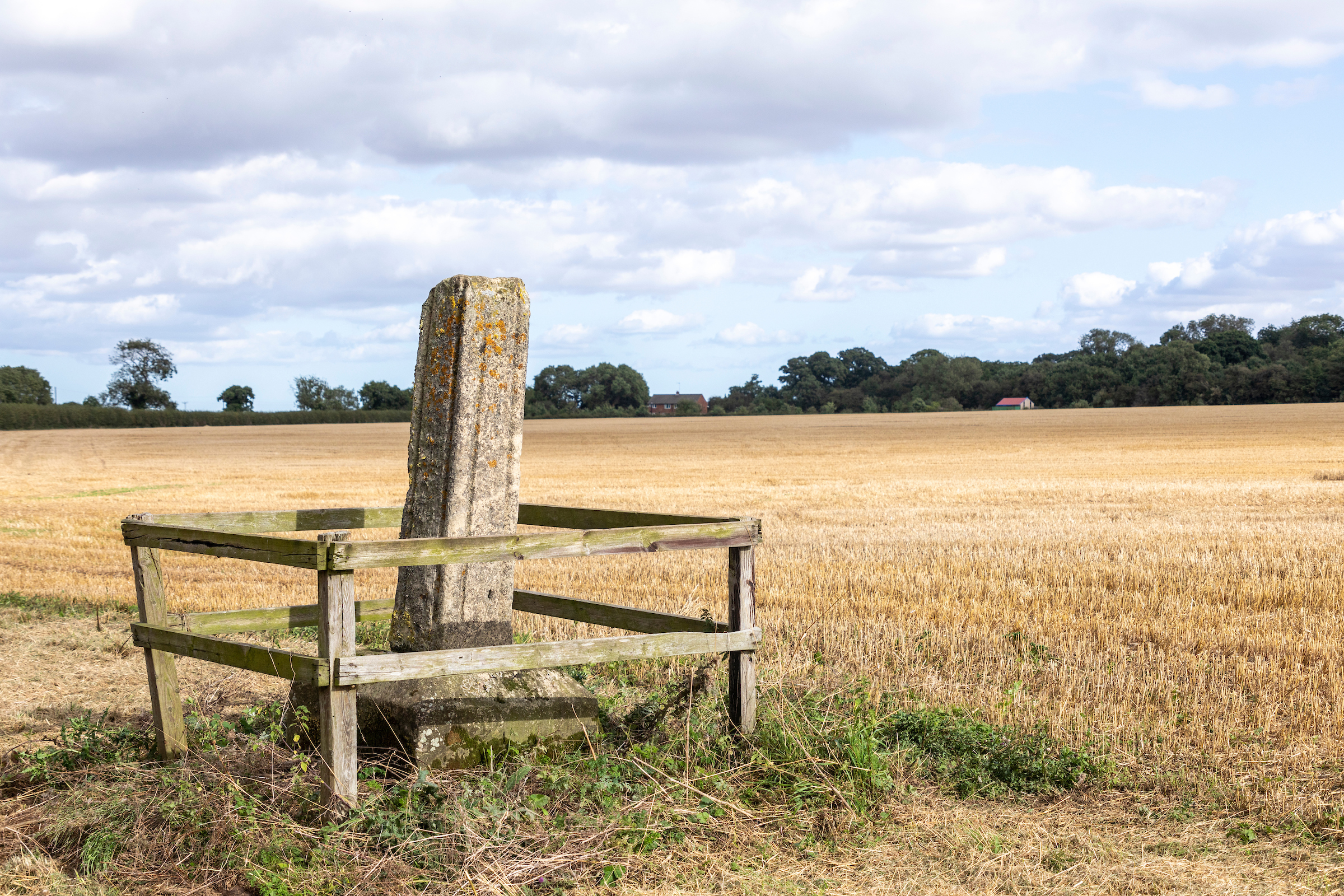 View Beverley Minster's Frith Stool in 3D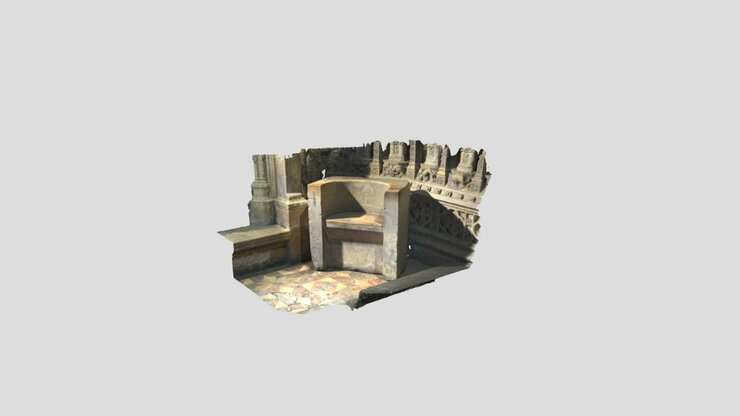 The stone chair in the sanctuary of Beverley Minster is known as the Frith or Peace stool. It is Anglo-Saxon, possibly 8th century, and is traditionally associated with the monastery and episcopacy of St John of Beverley.
Sanctuary Knocker at All Saints', Pavement, York.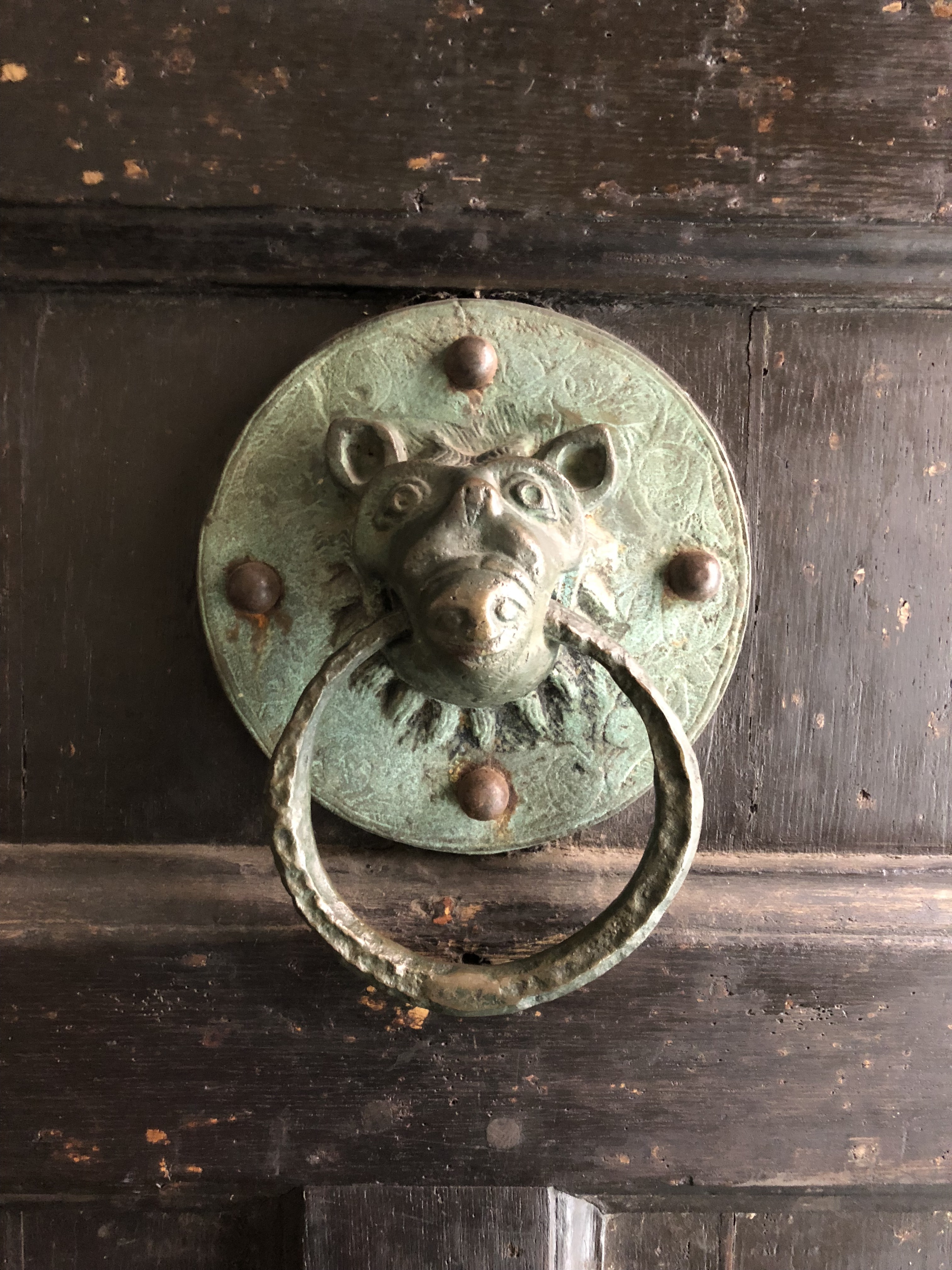 Hotspots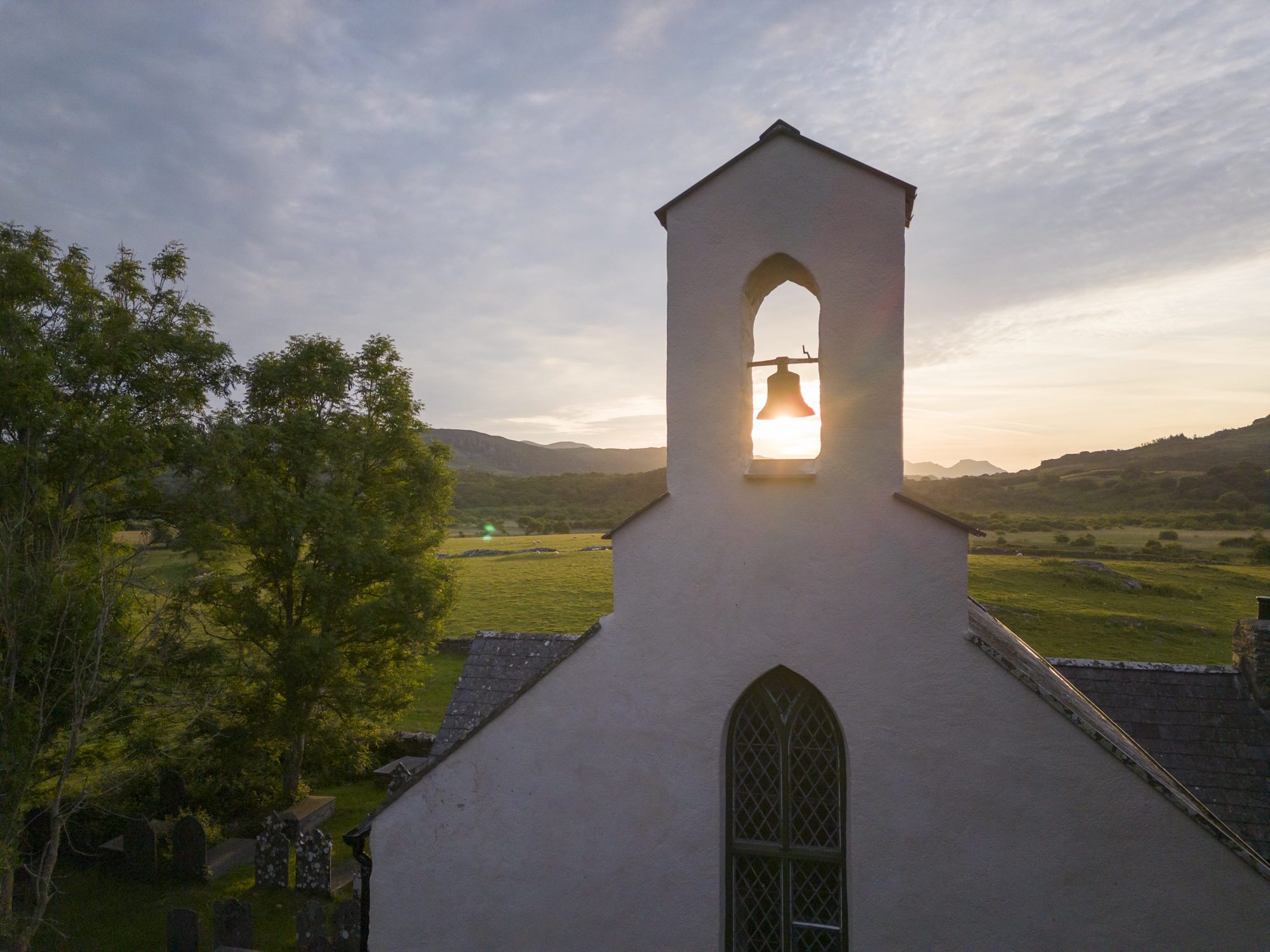 St Cynhaearn, Ynyscynhaearn Gwynedd, Wales
I drove past the entry to the causeway that leads to St. Cynhaearn about three times.
It's tiny and very narrow. Edging the van through the gate and then along the thin causeway felt like an act of pilgrimage. The landscape enforces a reverential pace towards a church that is only revealed at the last stages of the journey. To think that this church was originally surrounded by water, a sanctuary that is tucked away from the coast and prying Viking eyes.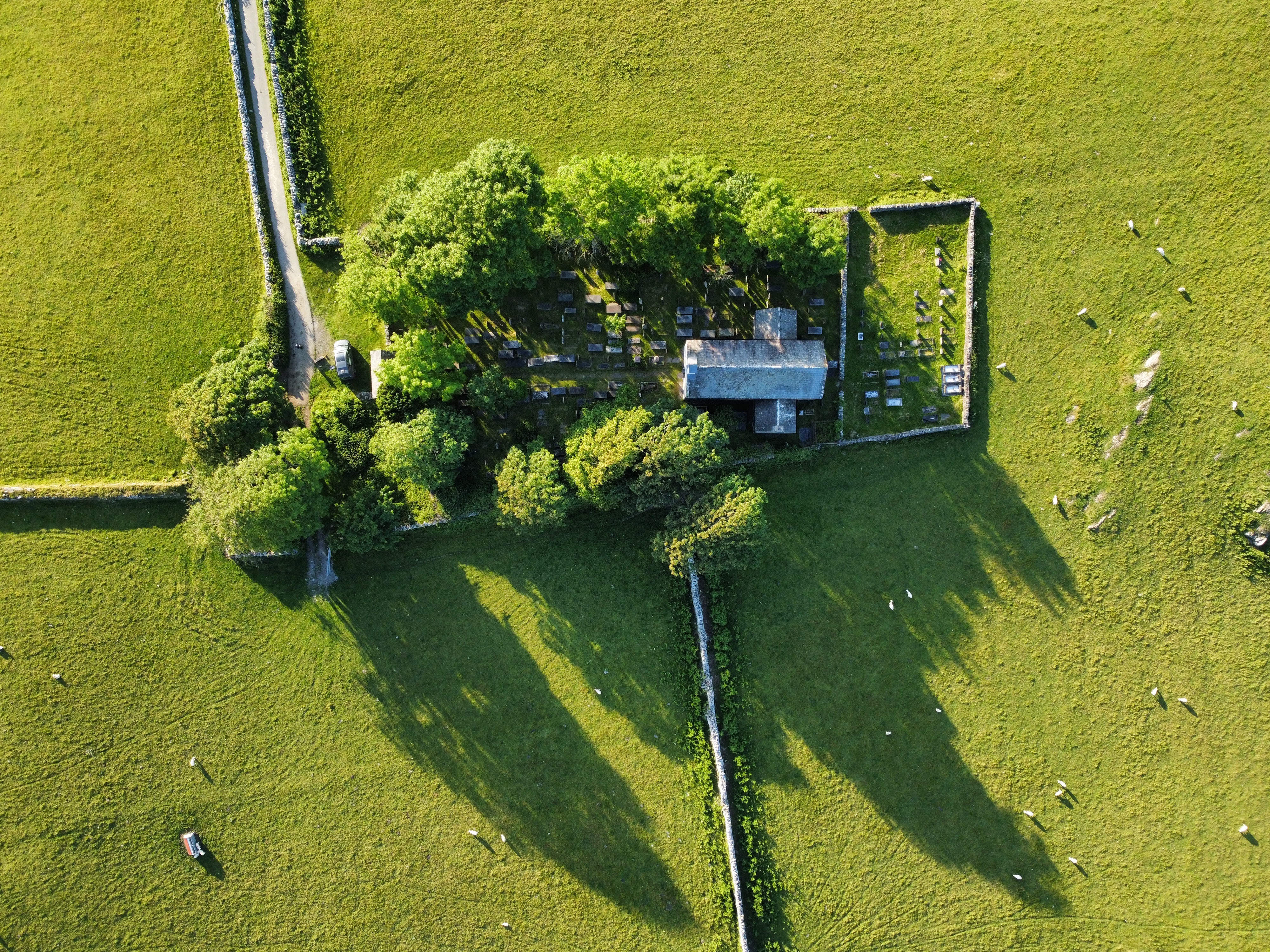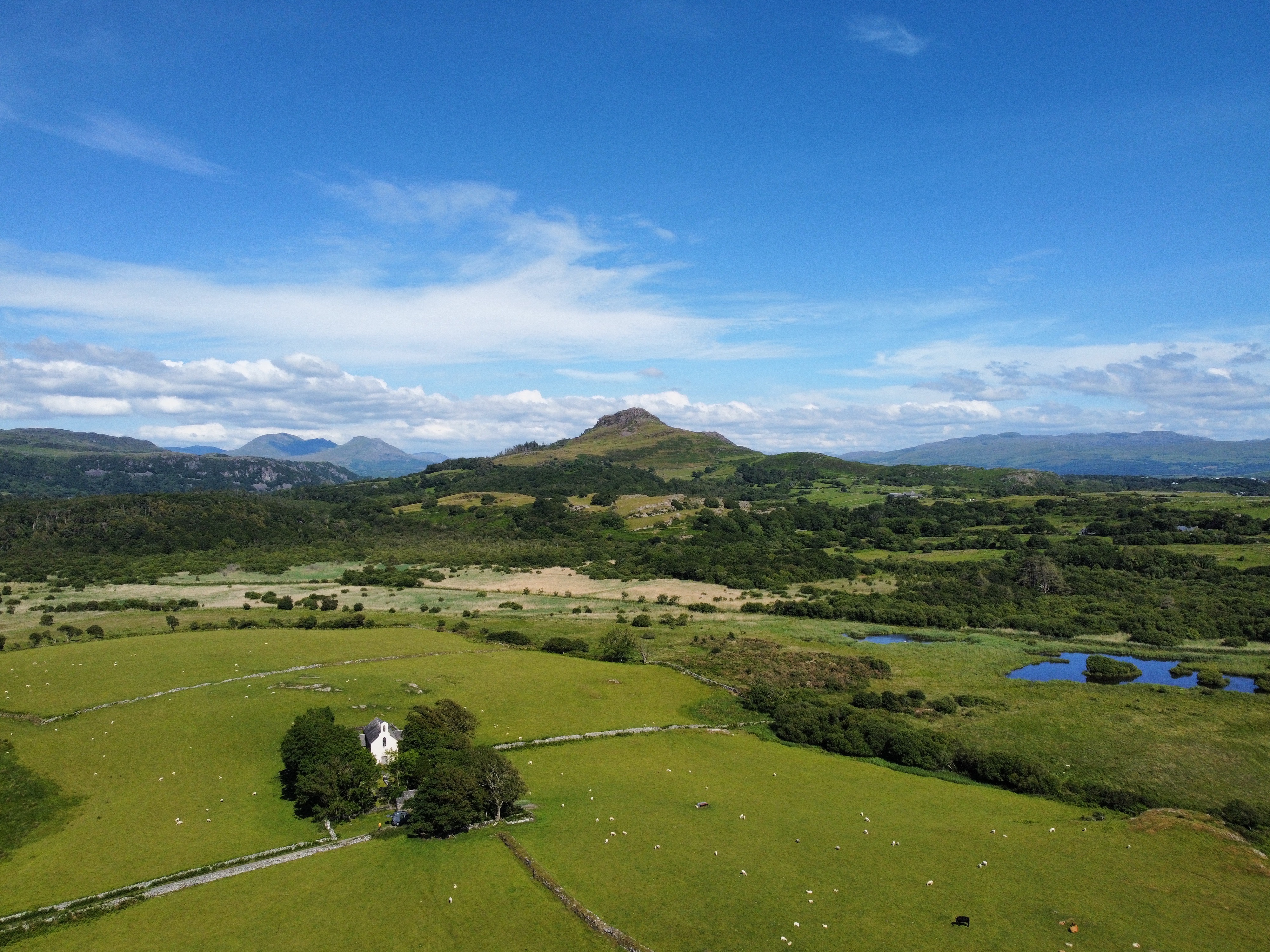 This place has a feeling of sanctuary and it lead me into a creative process that was a sanctuary in itself.
I'm only sharing a couple of the 'pro' images I took on the day. That's something that Friends of Friendless Churches is doing over on their Twitter profile. The rest are images taken of my process and with my iPhone.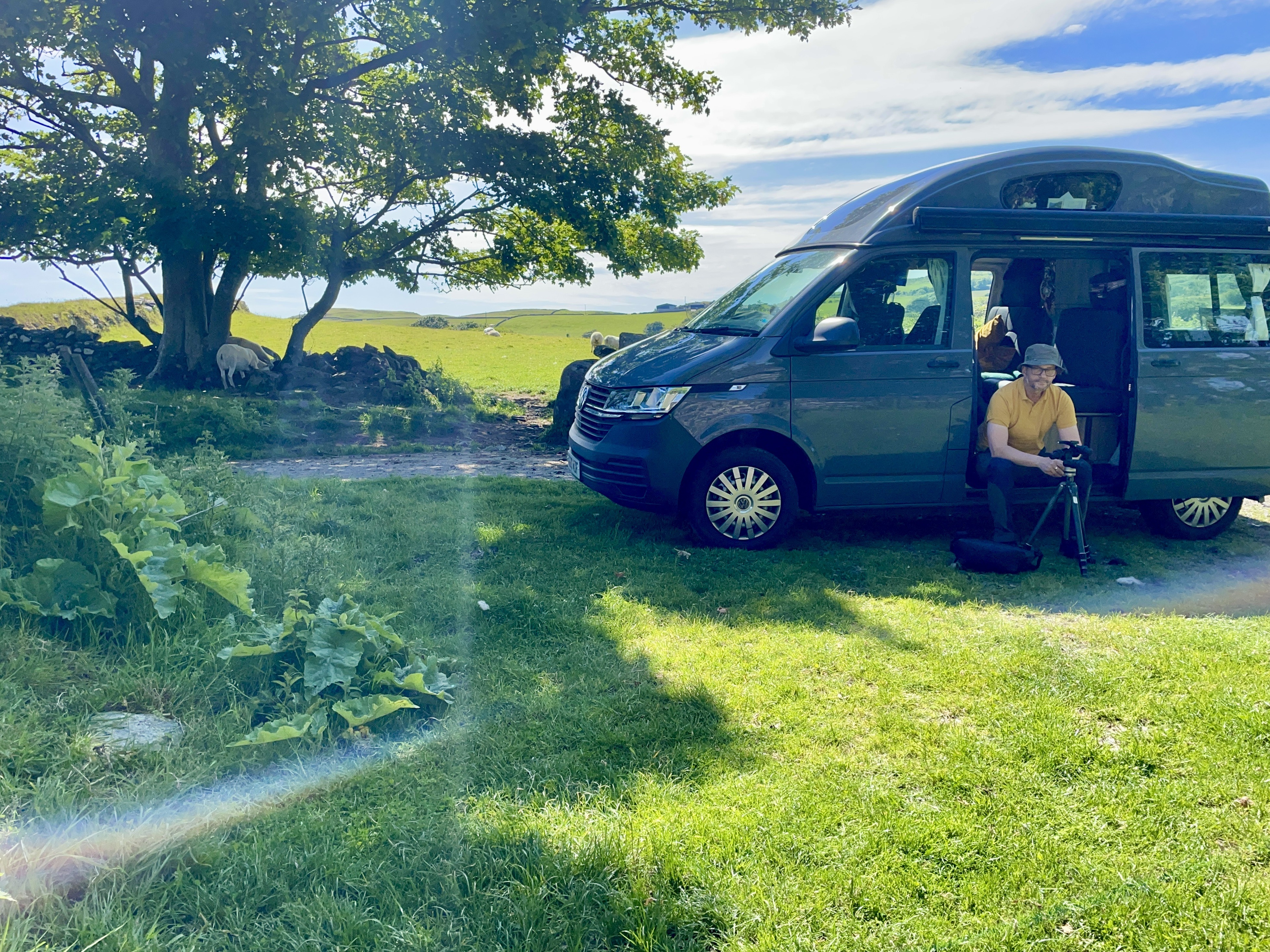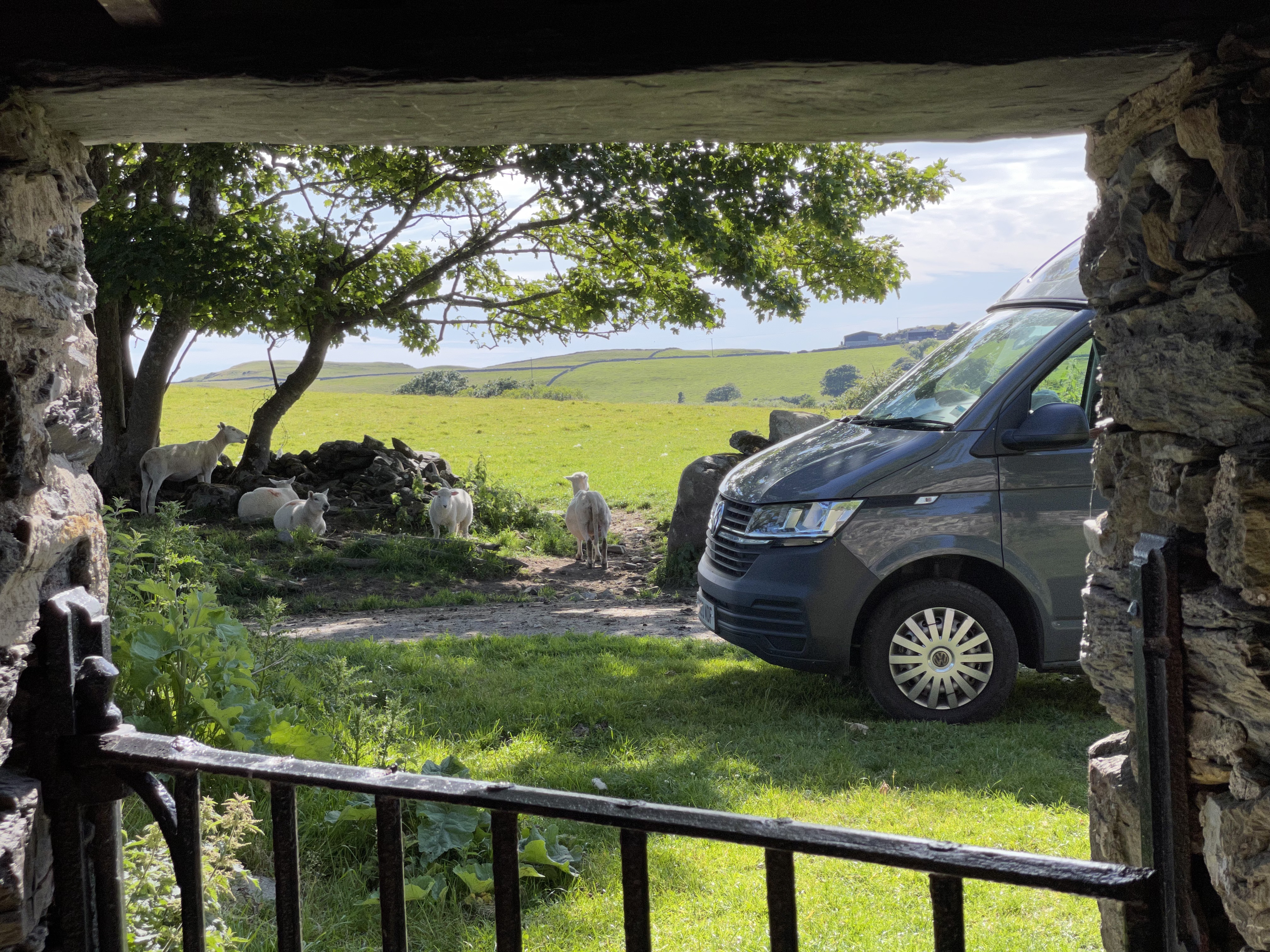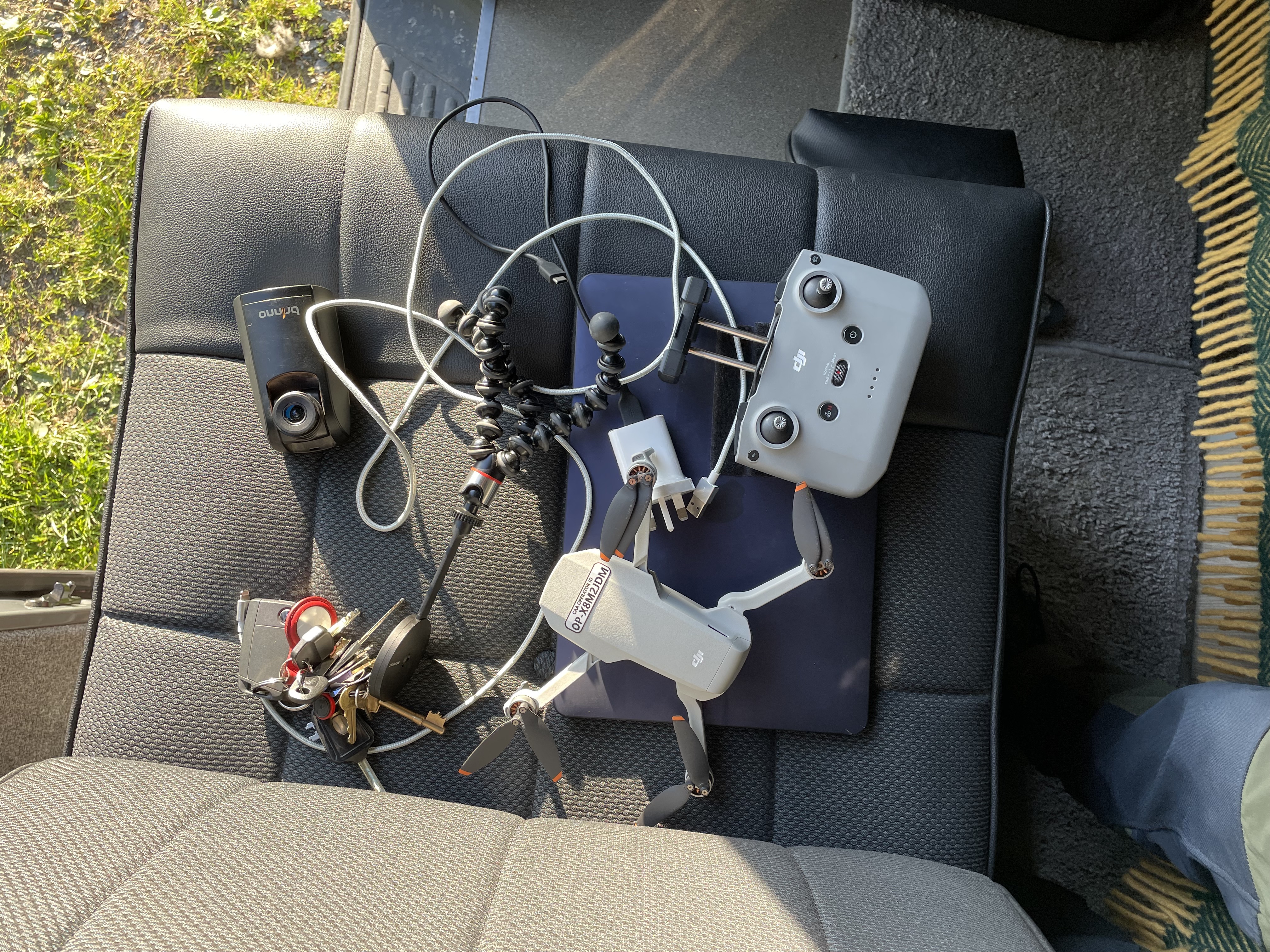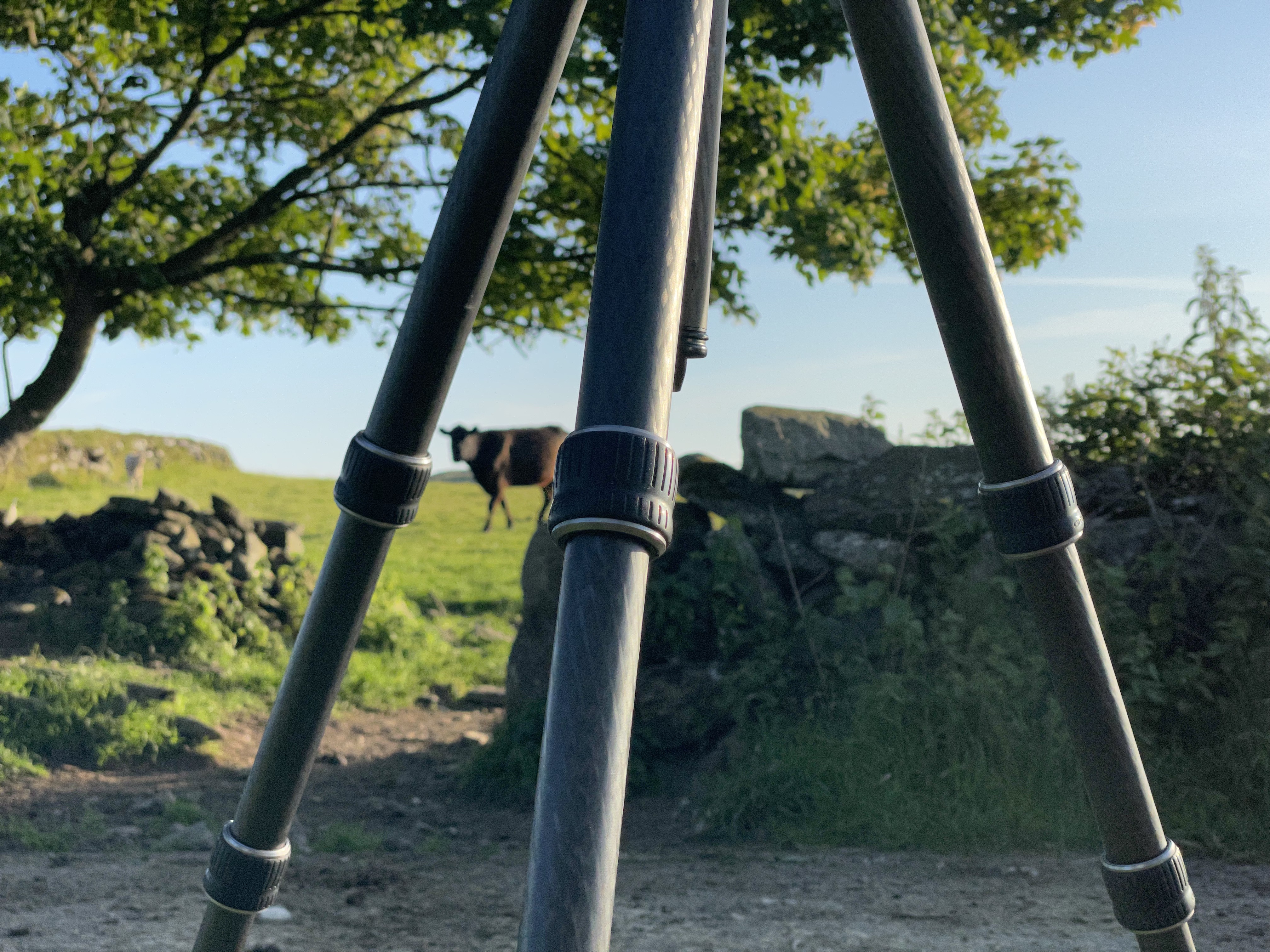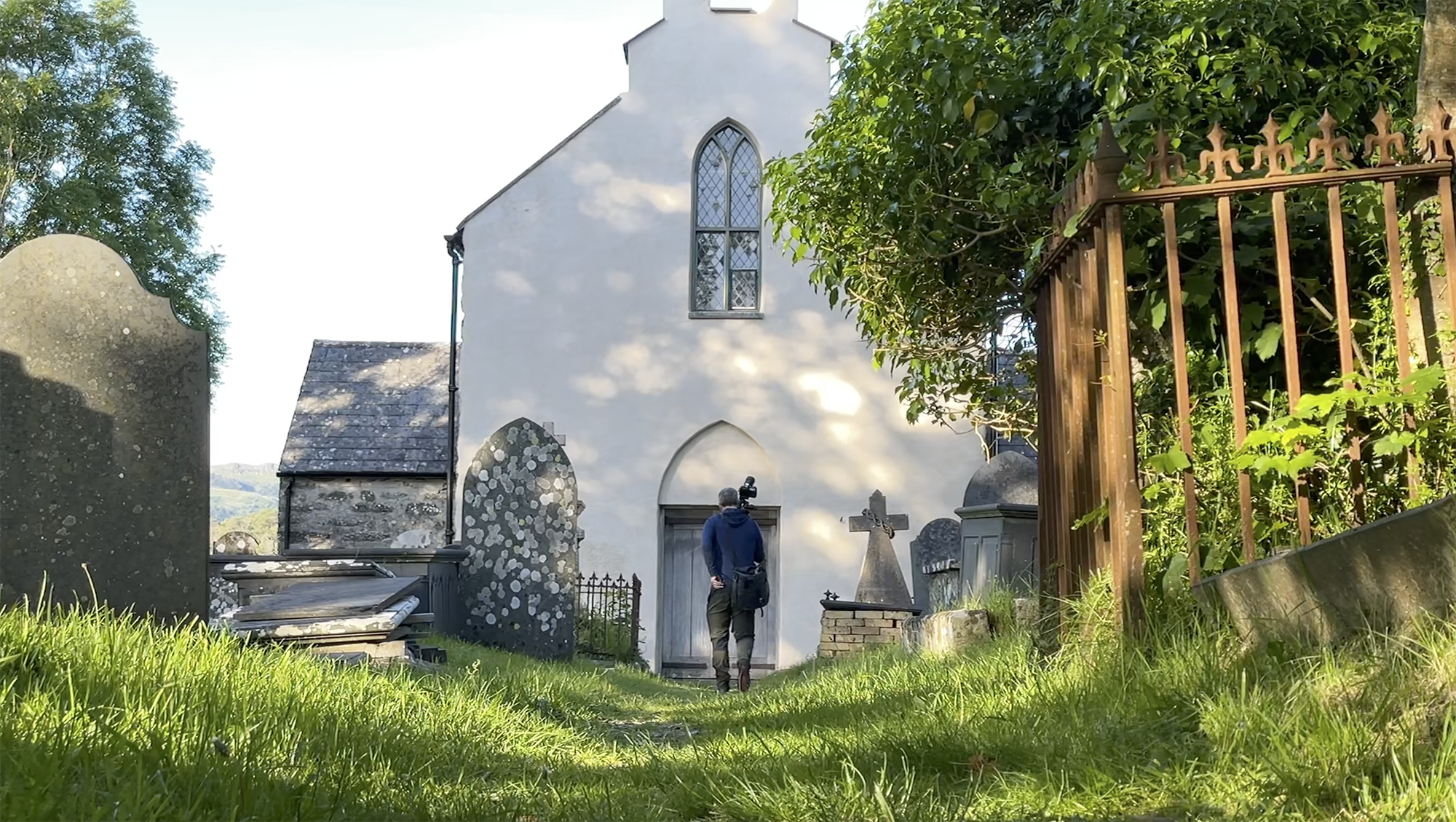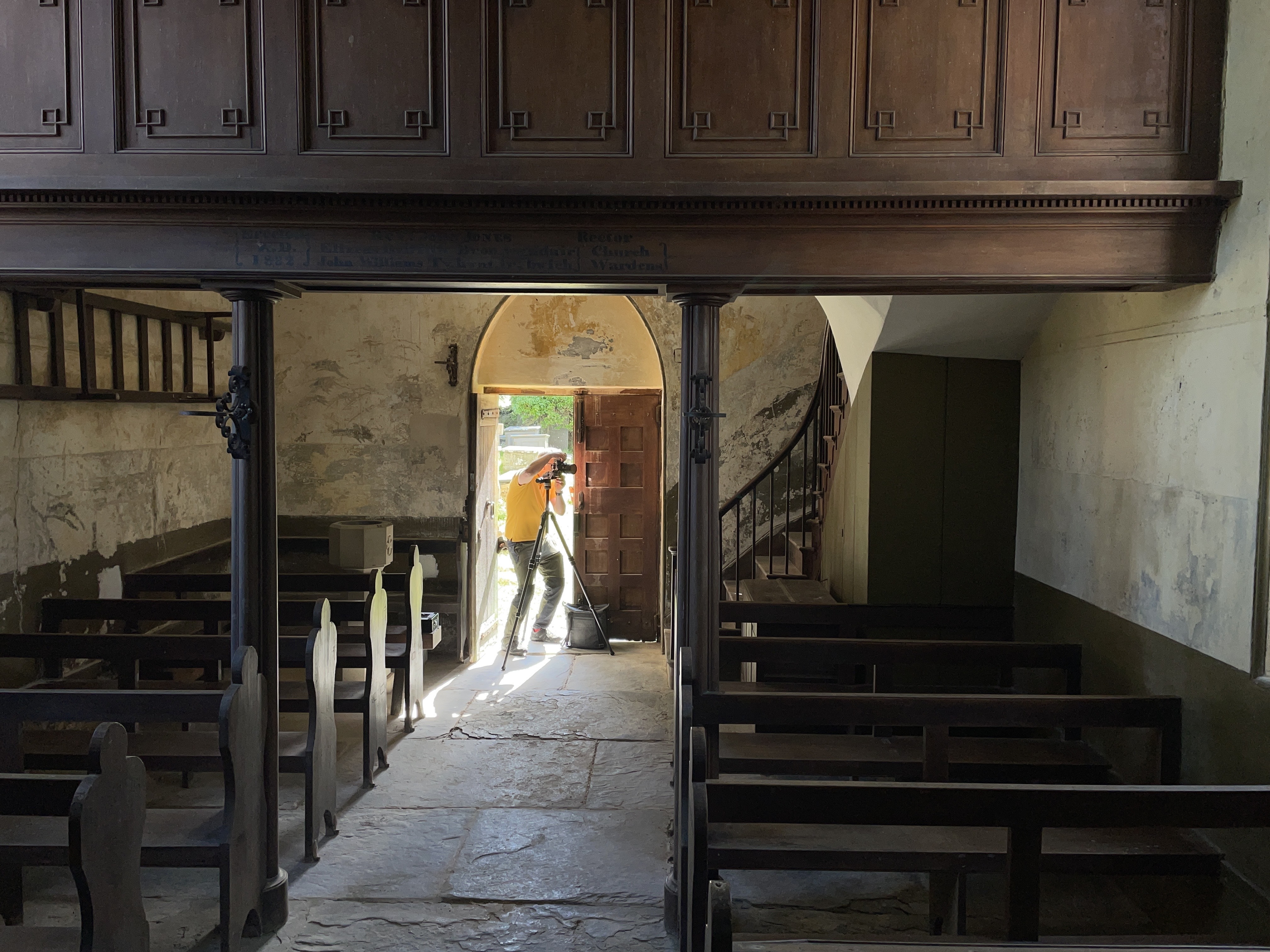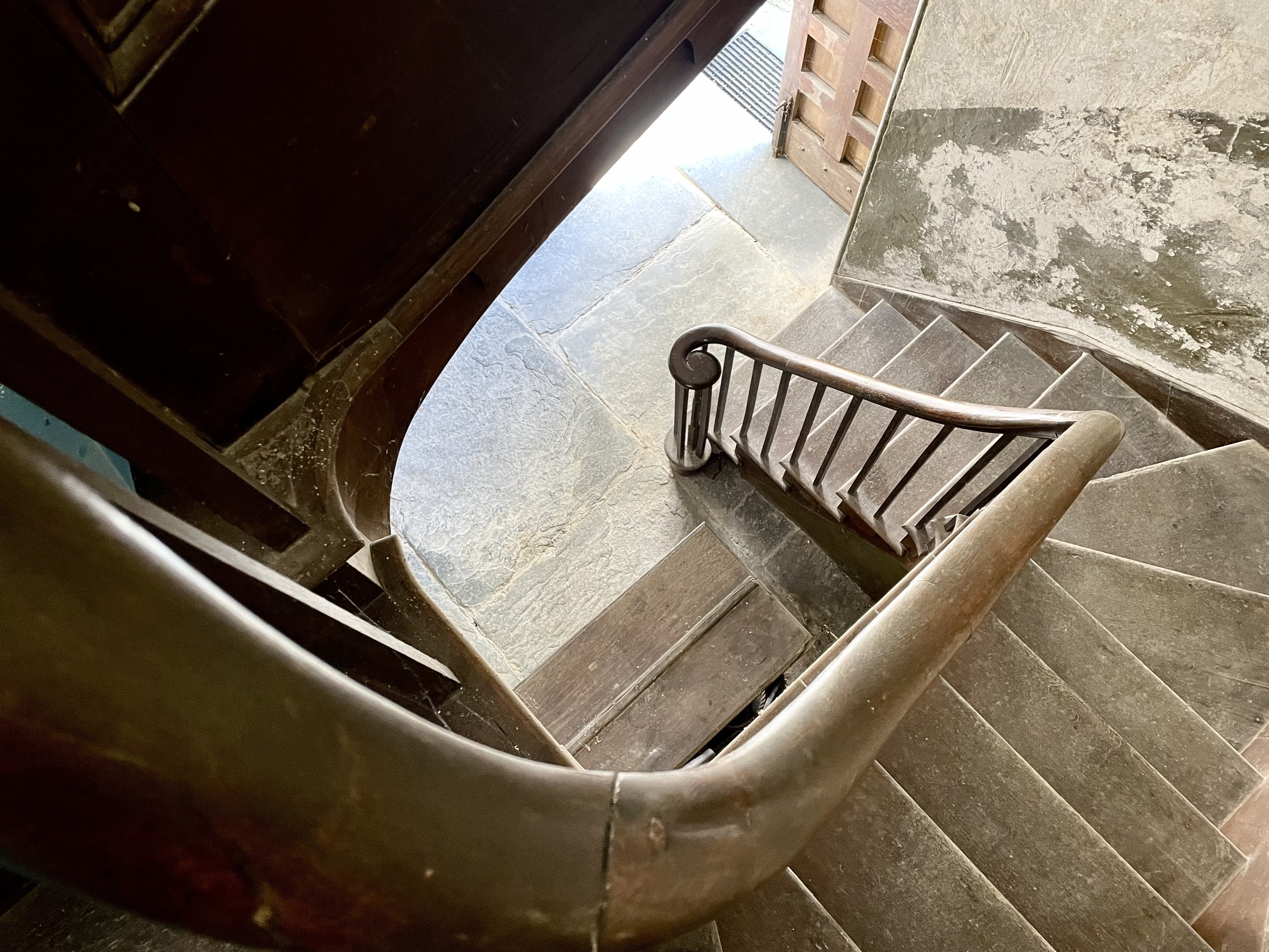 With express permission from Friends of Friendless Churches and the landowner, I stayed overnight in readiness for first light outside and in.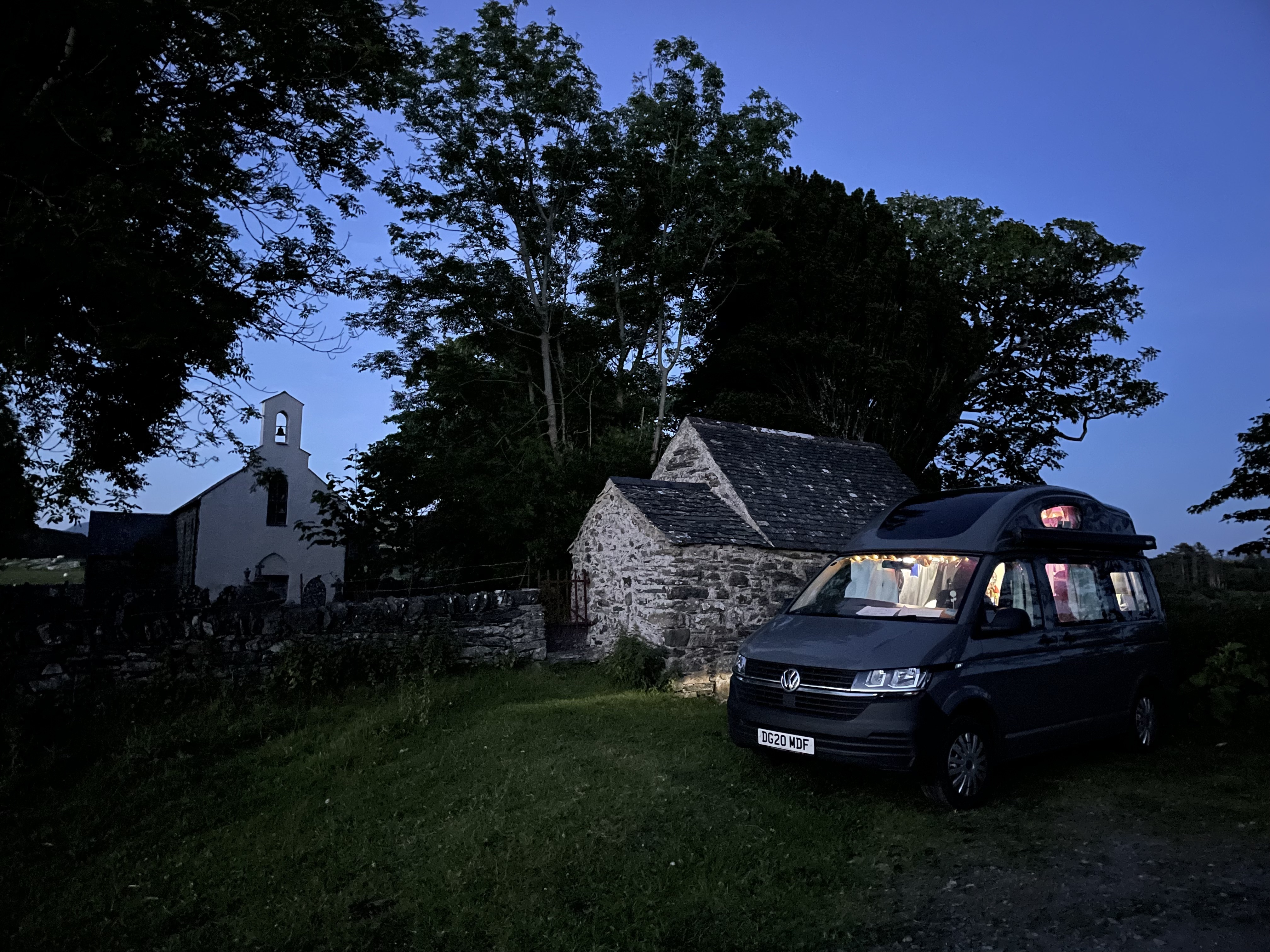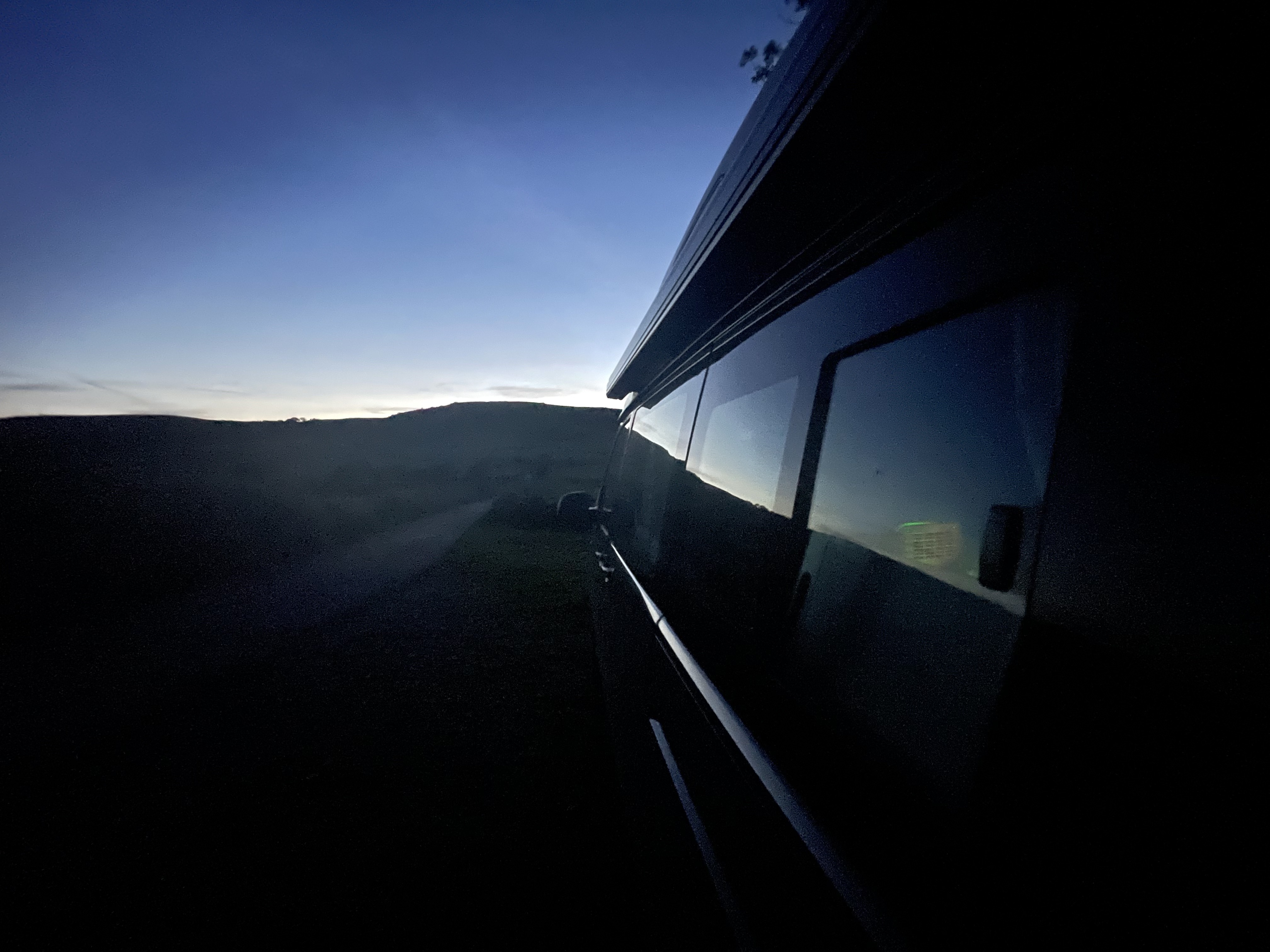 The light was sweet first thing in the morning and I drank it in.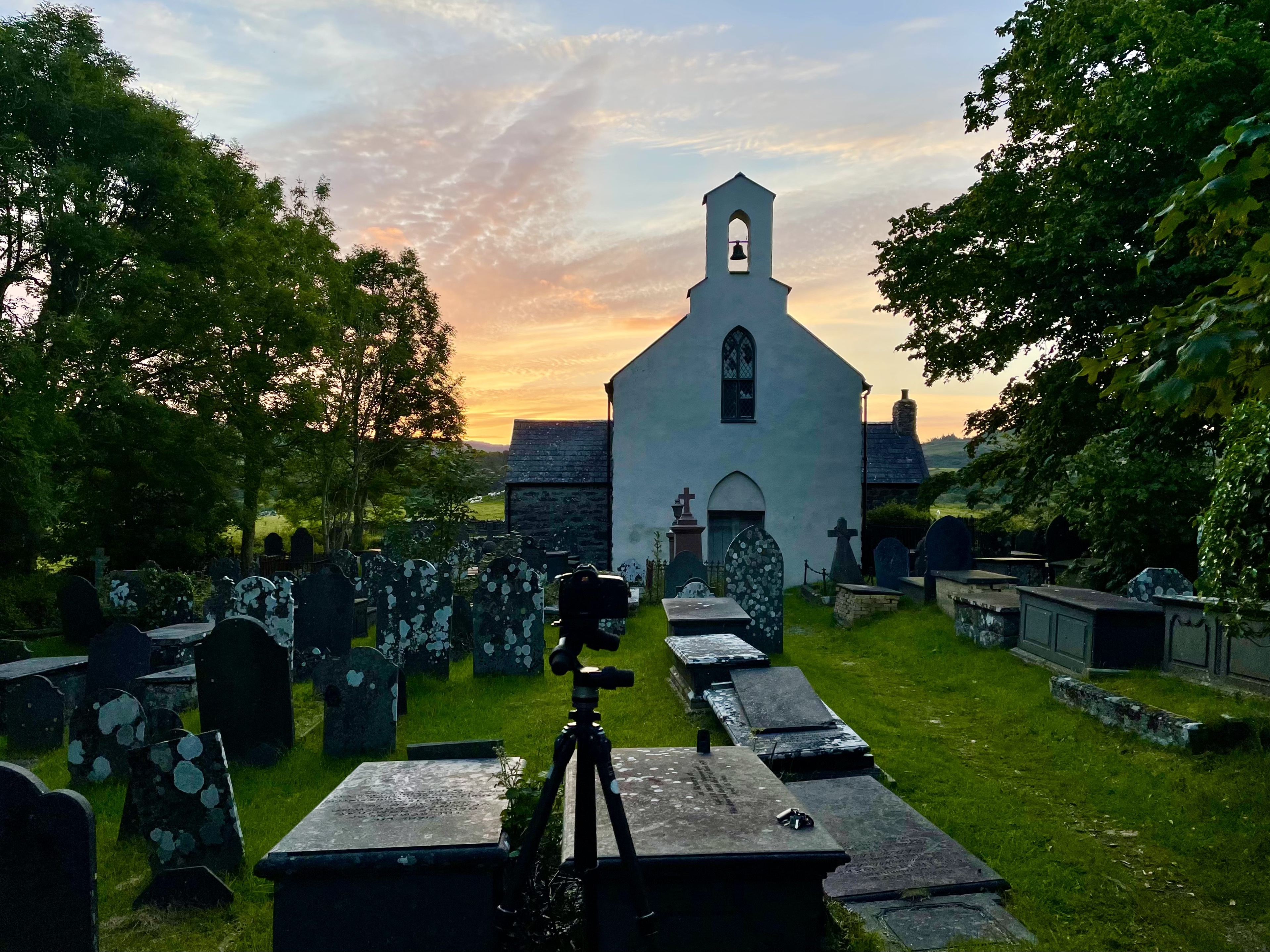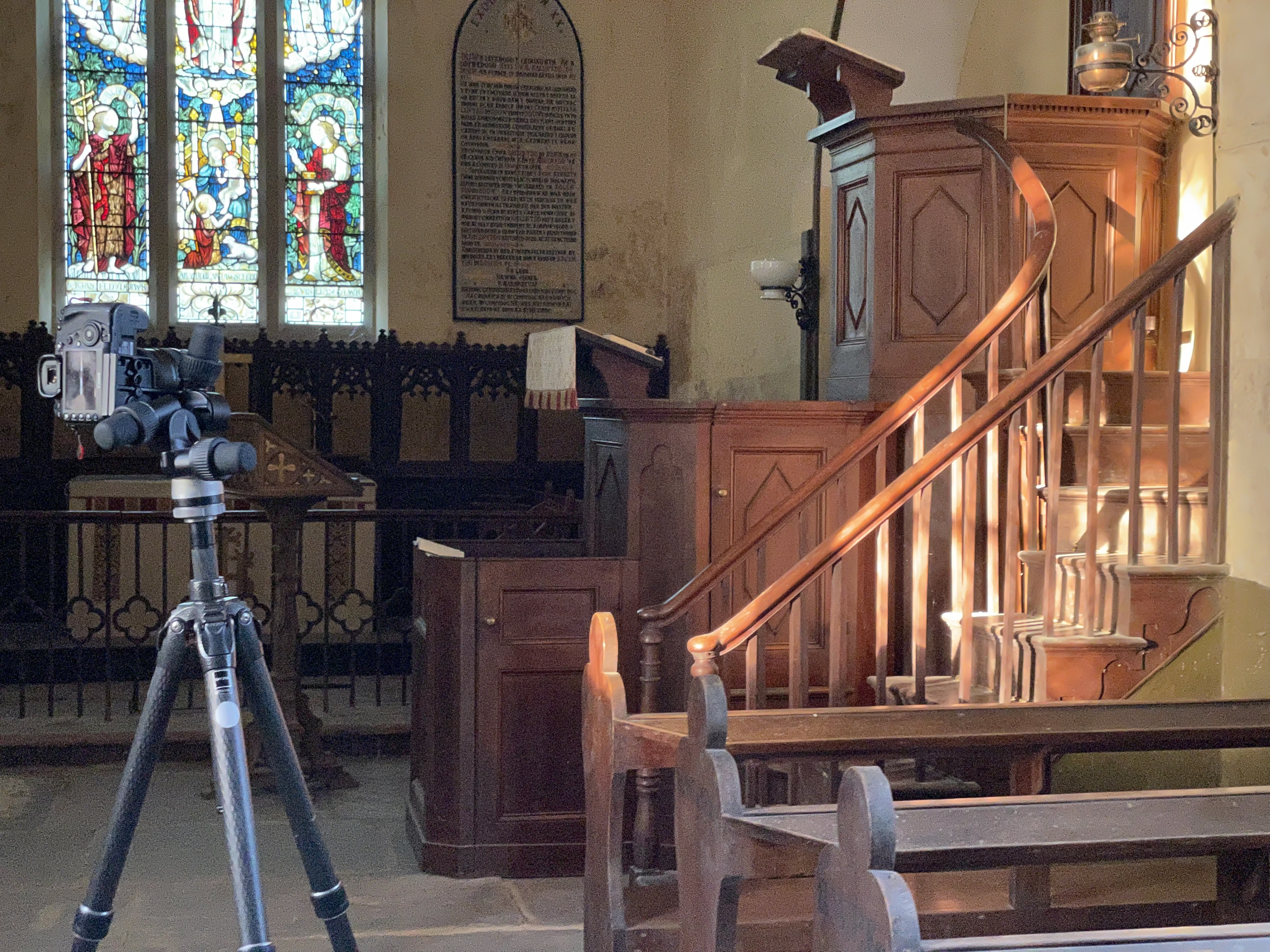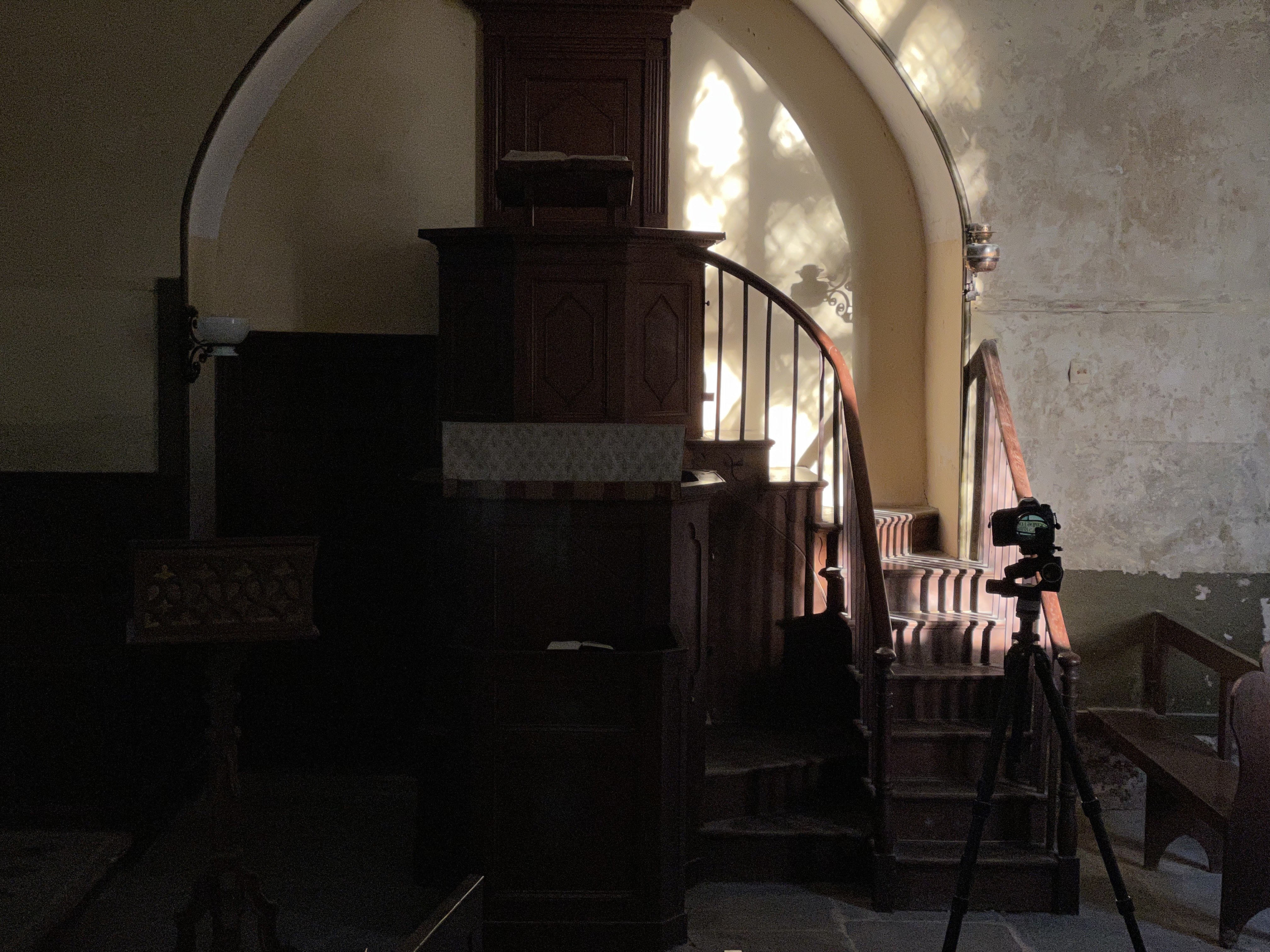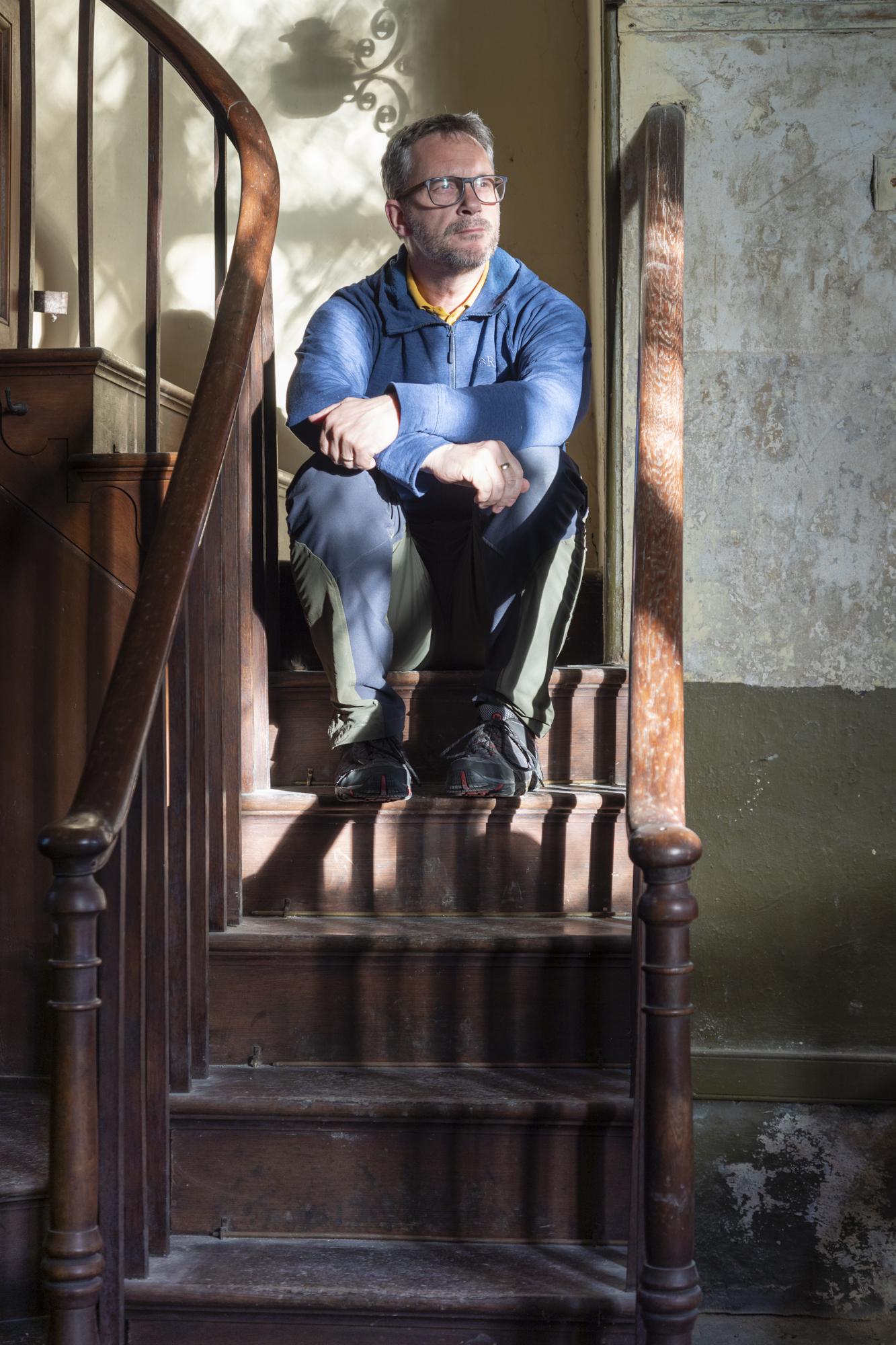 At the end of an ancient causeway, you'll find St Cynhaearn's. A church that was built on an island in the now-drained lake of Llyn Ystumllyn
The Journey Continues
The next day, after finishing off photography, I head out through the passes of Snowdonia to lodge at the racecourse at Cheltenham in readiness for an interiors shoot in the Cotswolds. The trip (which is a great road trip) has been captured on Polarsteps below: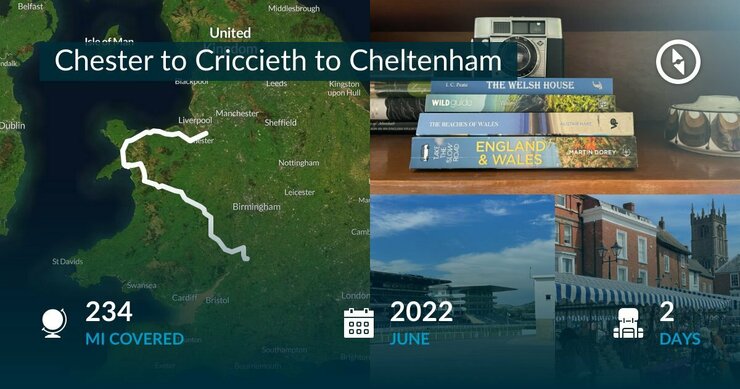 Follow Andy's Chester to Criccieth to Cheltenham trip
On my way to Cheltenham I'm struck by a timber clad gable that is full of wild roses. I turn around the van, find an ample car park nearby and head out to photograph it. Then, oh my, I glimpse a few buildings beyond, and there is a growing realisation that there might be vernacular delights to take in.
Indeed, there might even be a church.
I get out my iPhone and check where I am on Google maps and it says:
Montgomery, Powys in the Welsh Marches.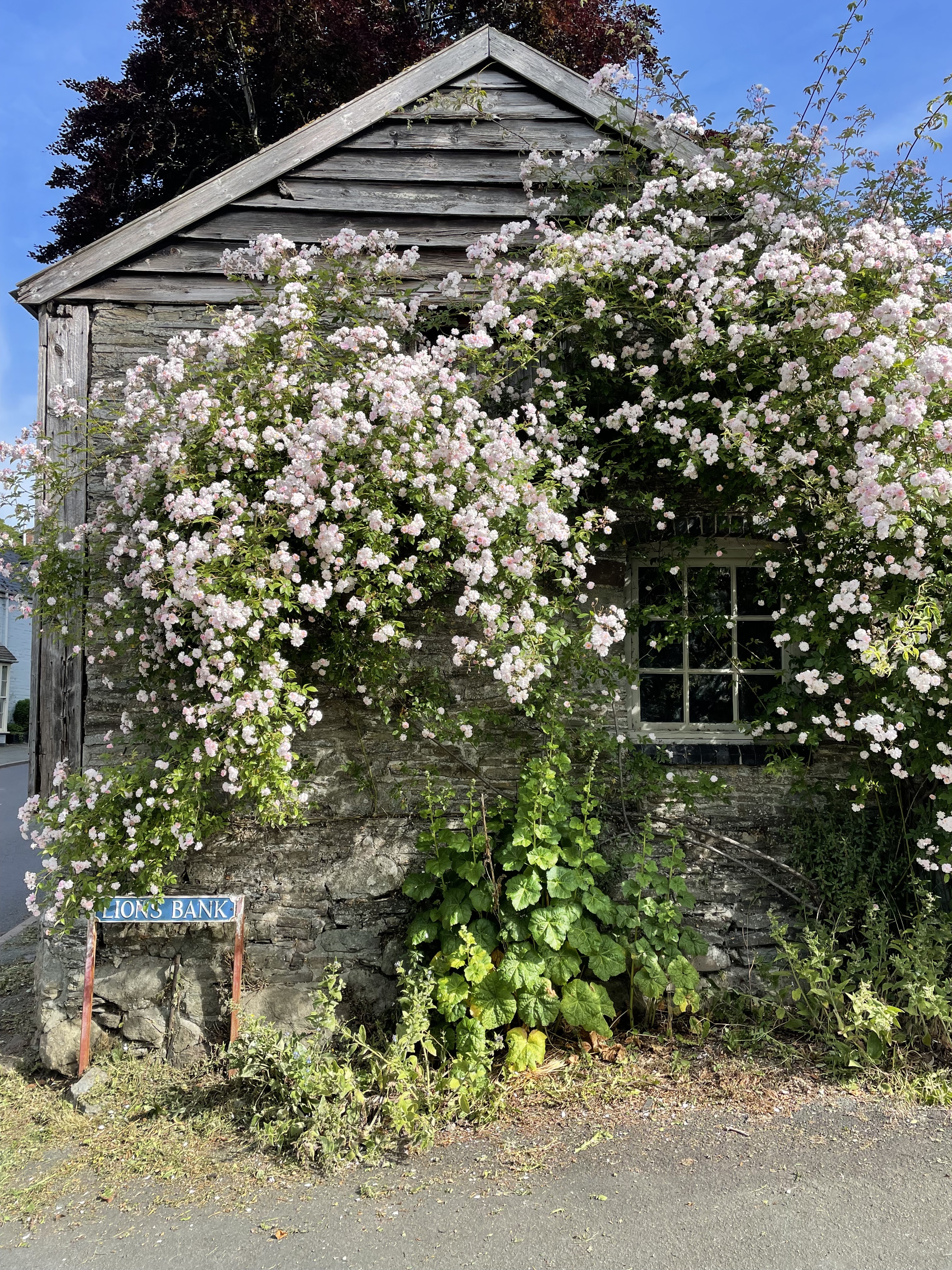 The Buildings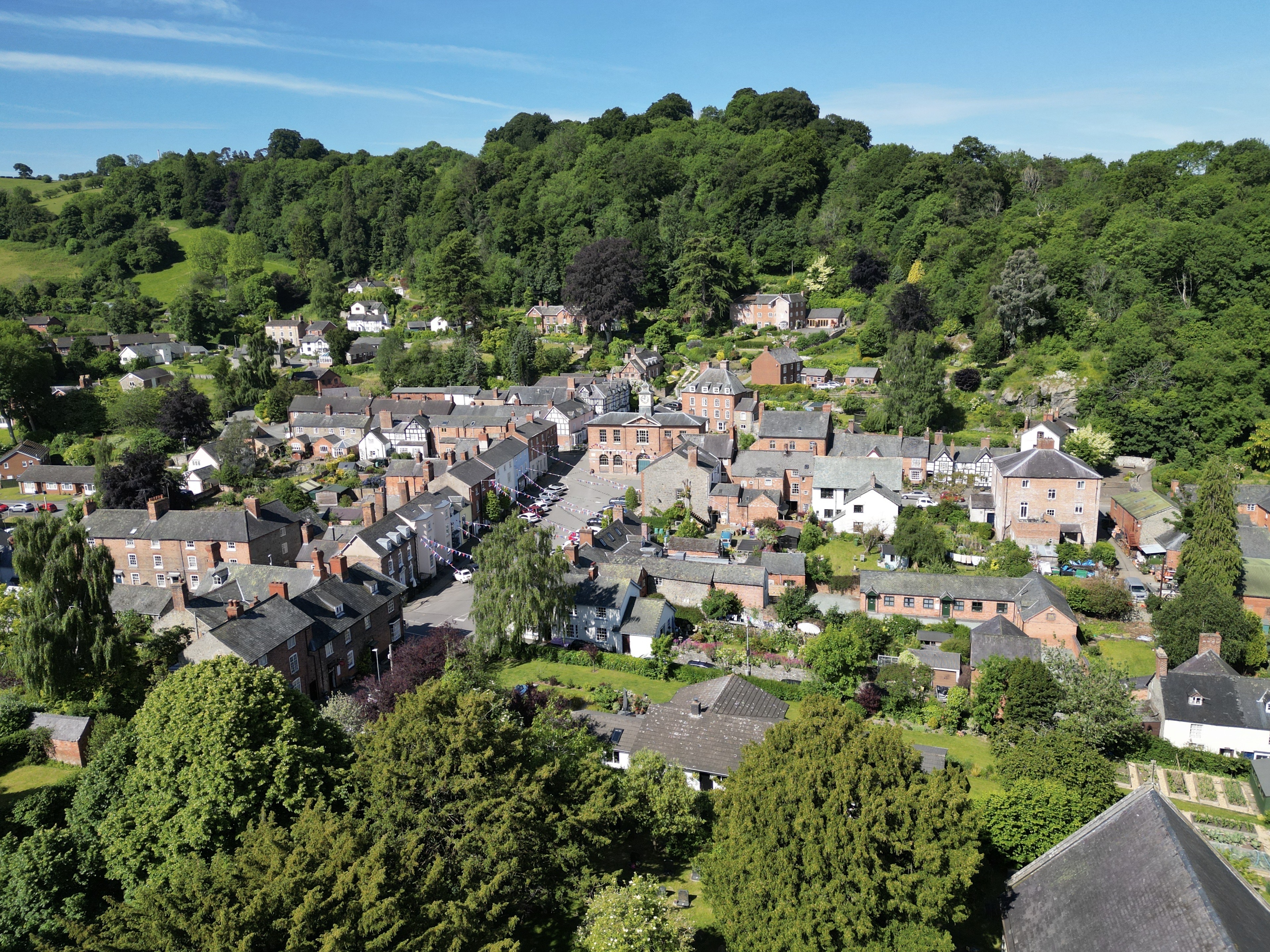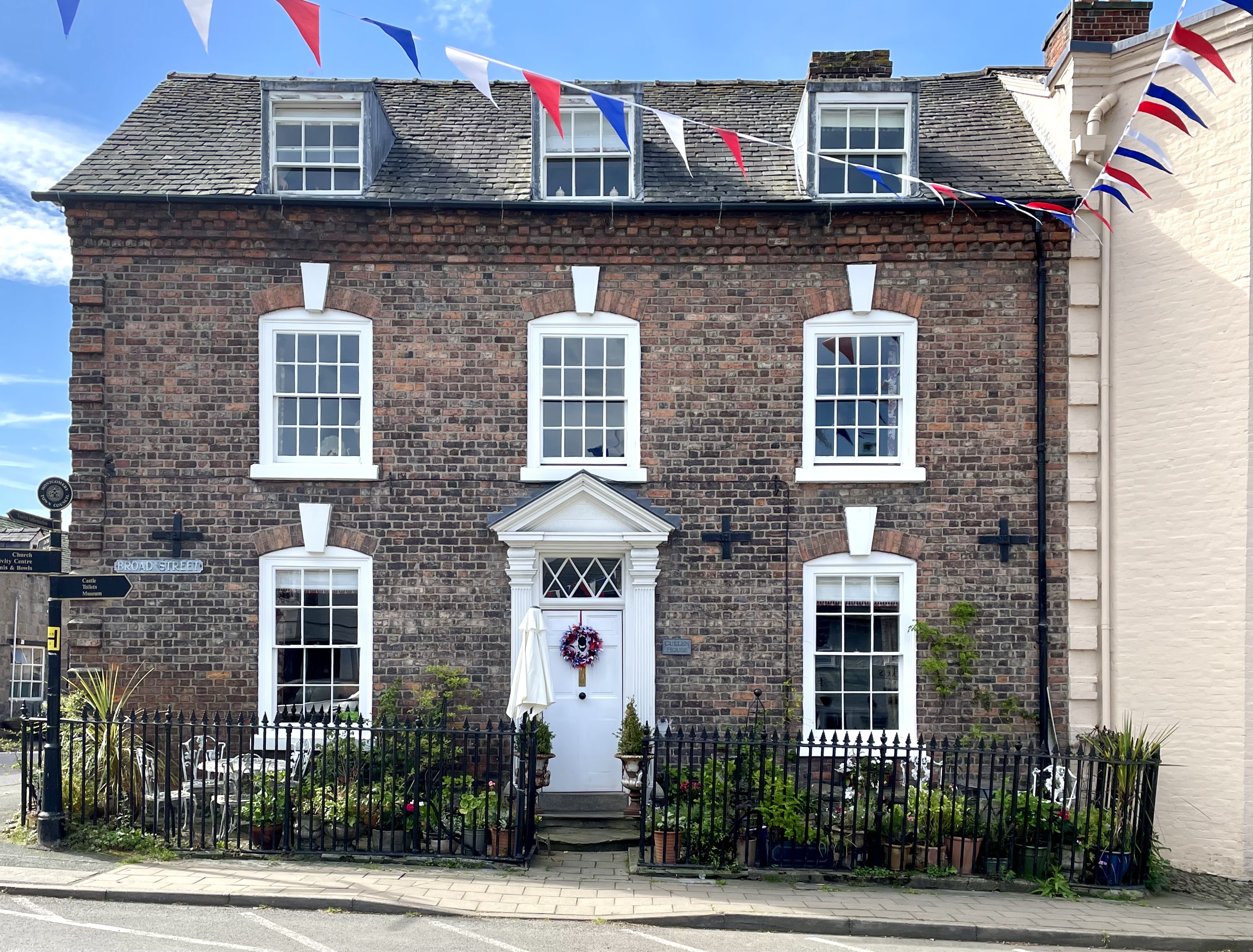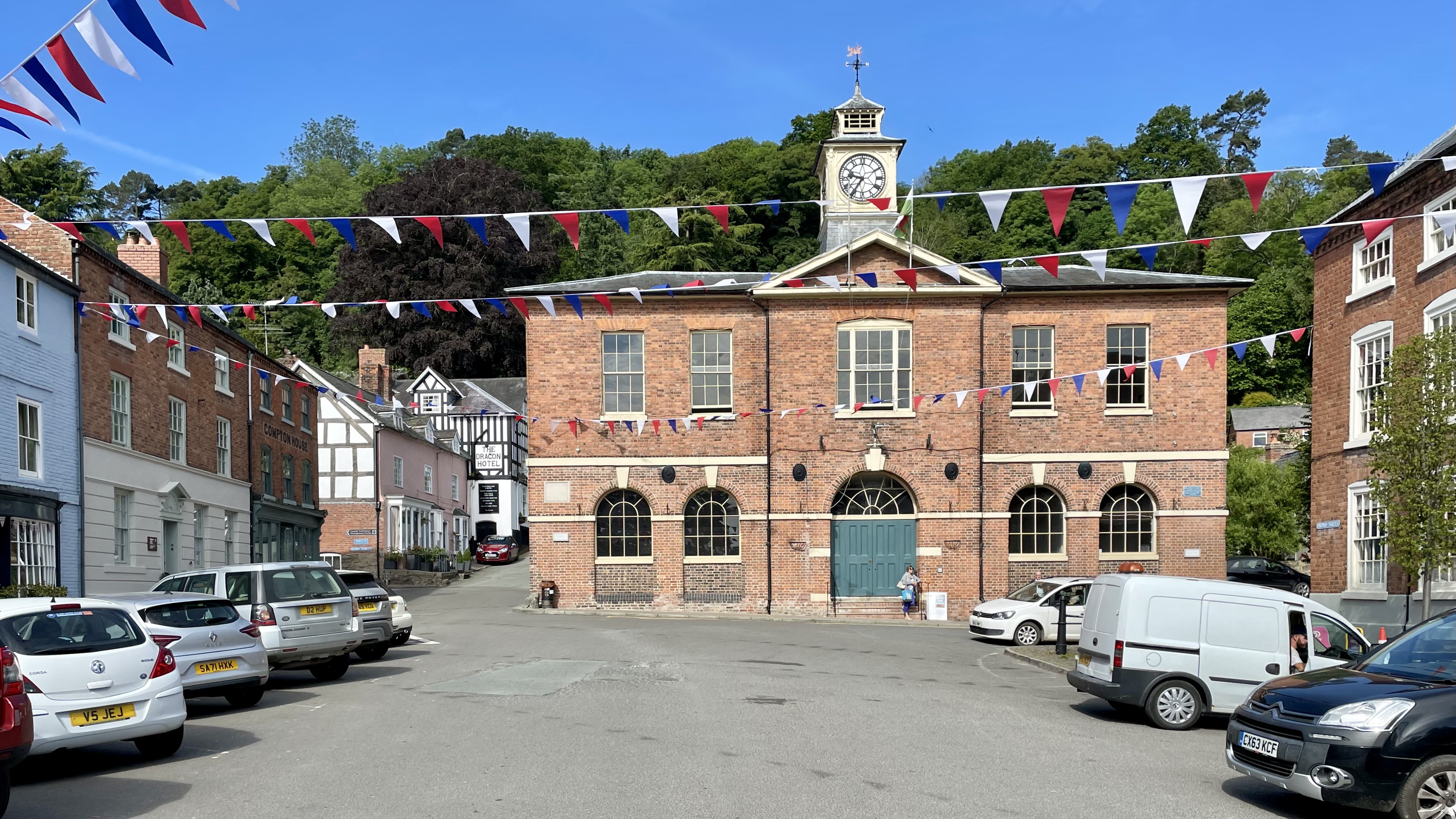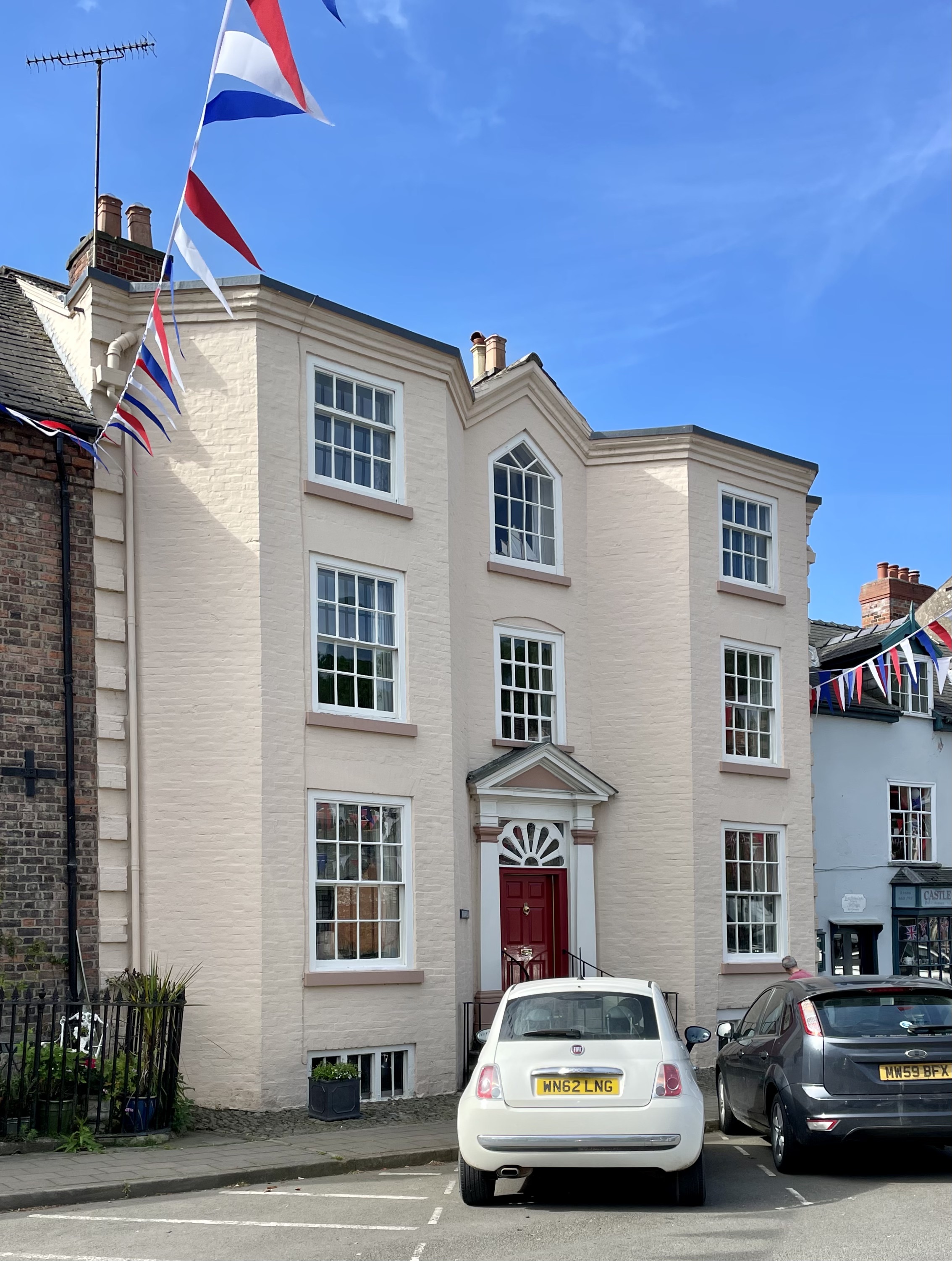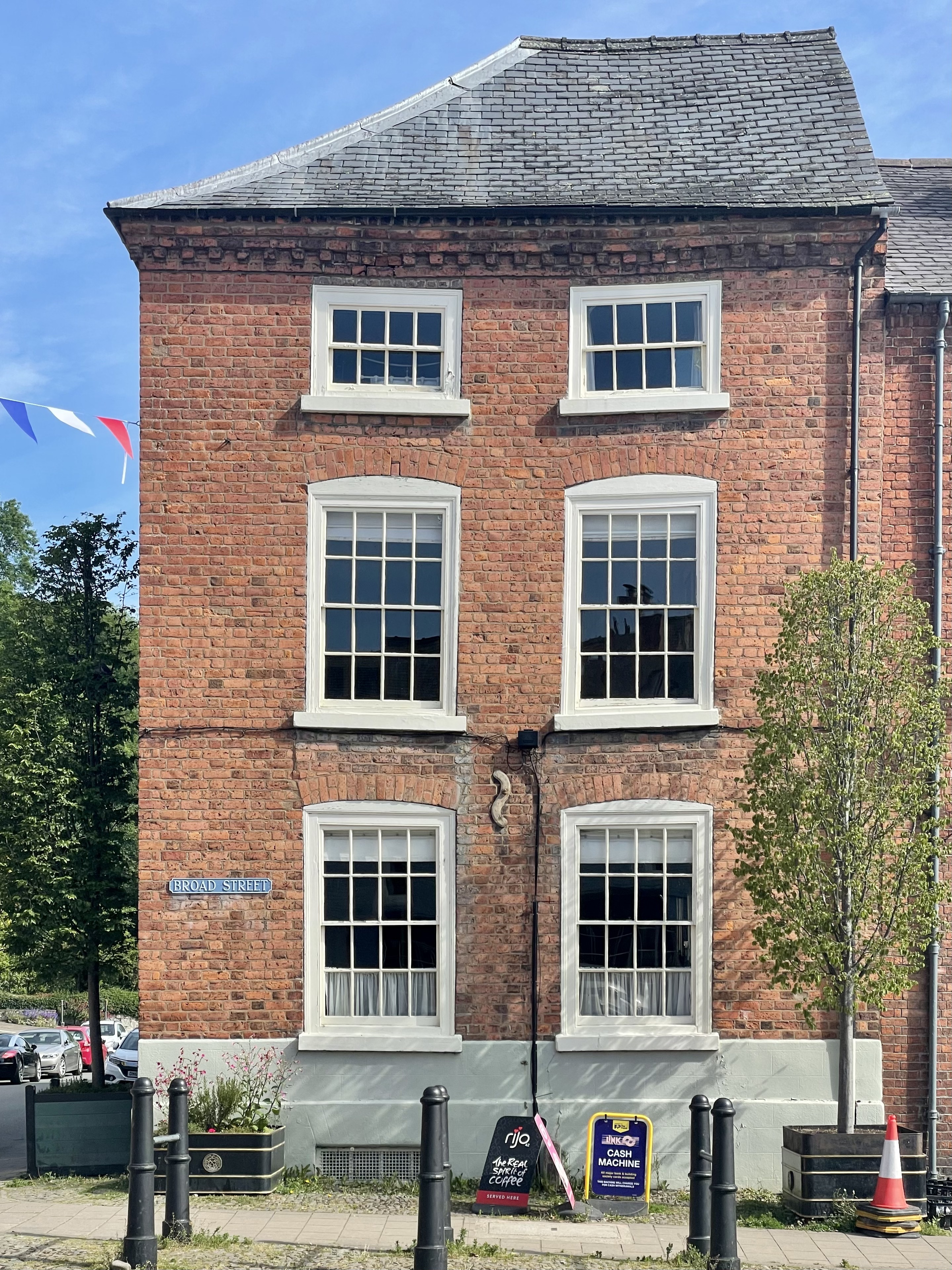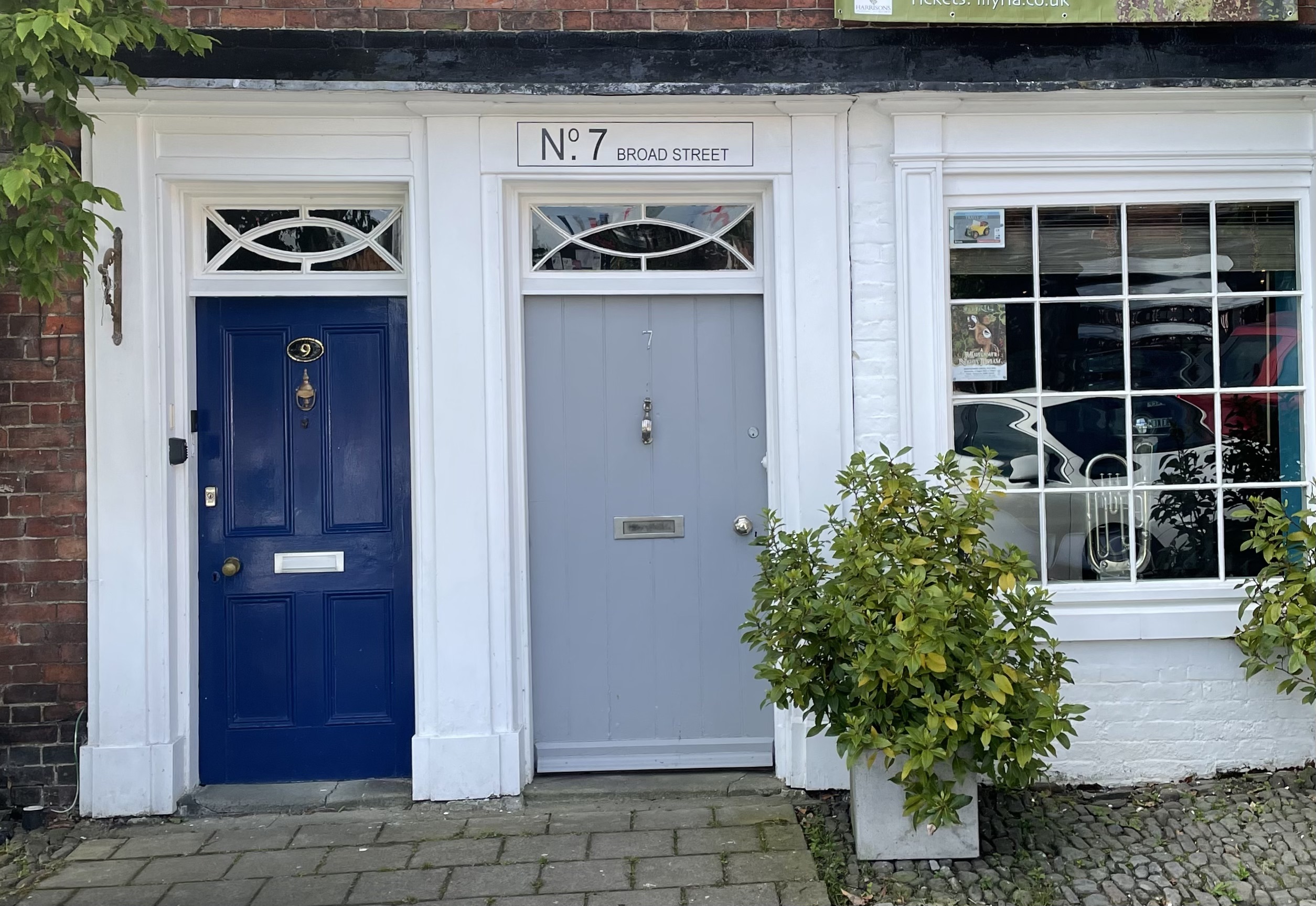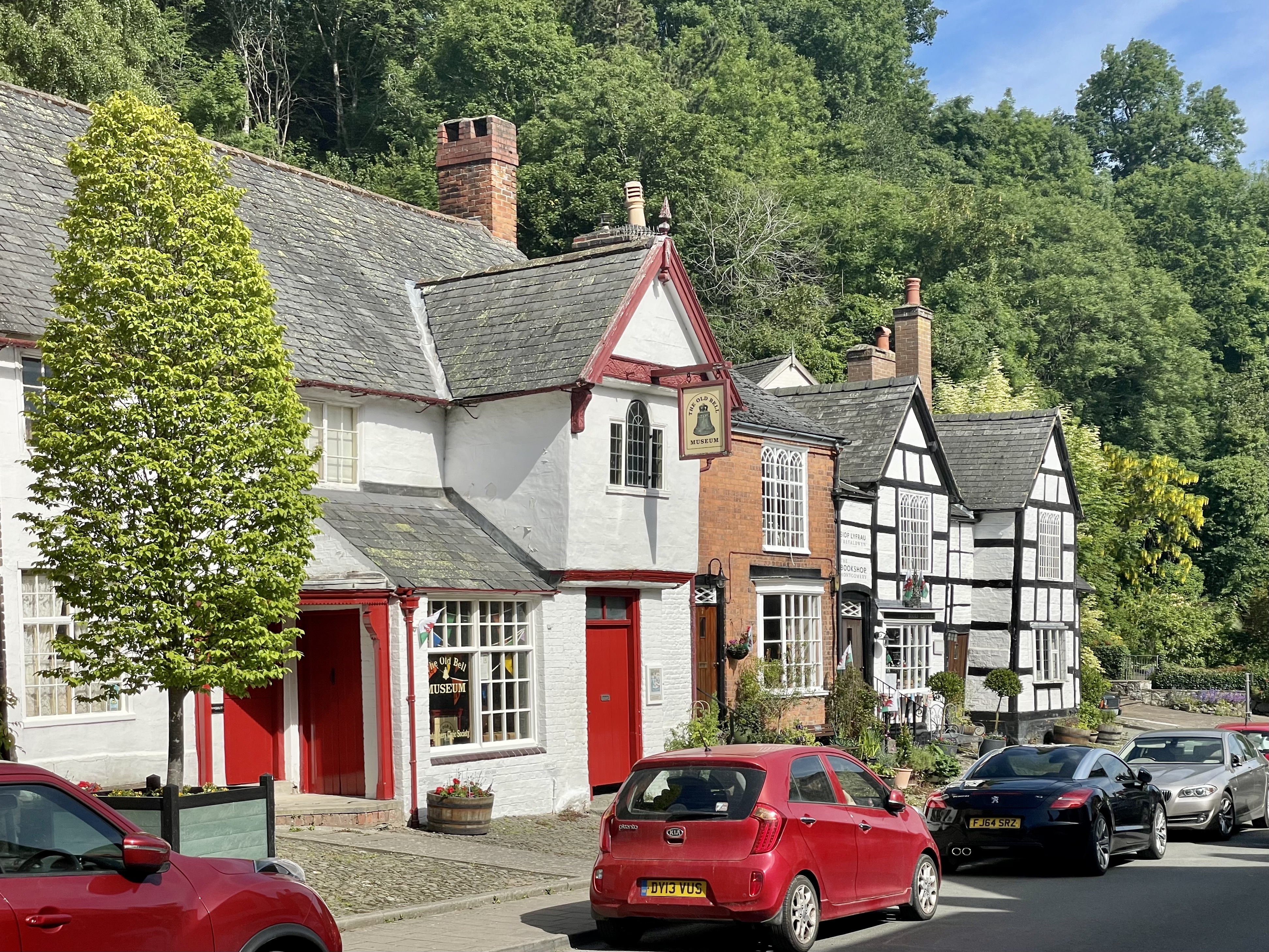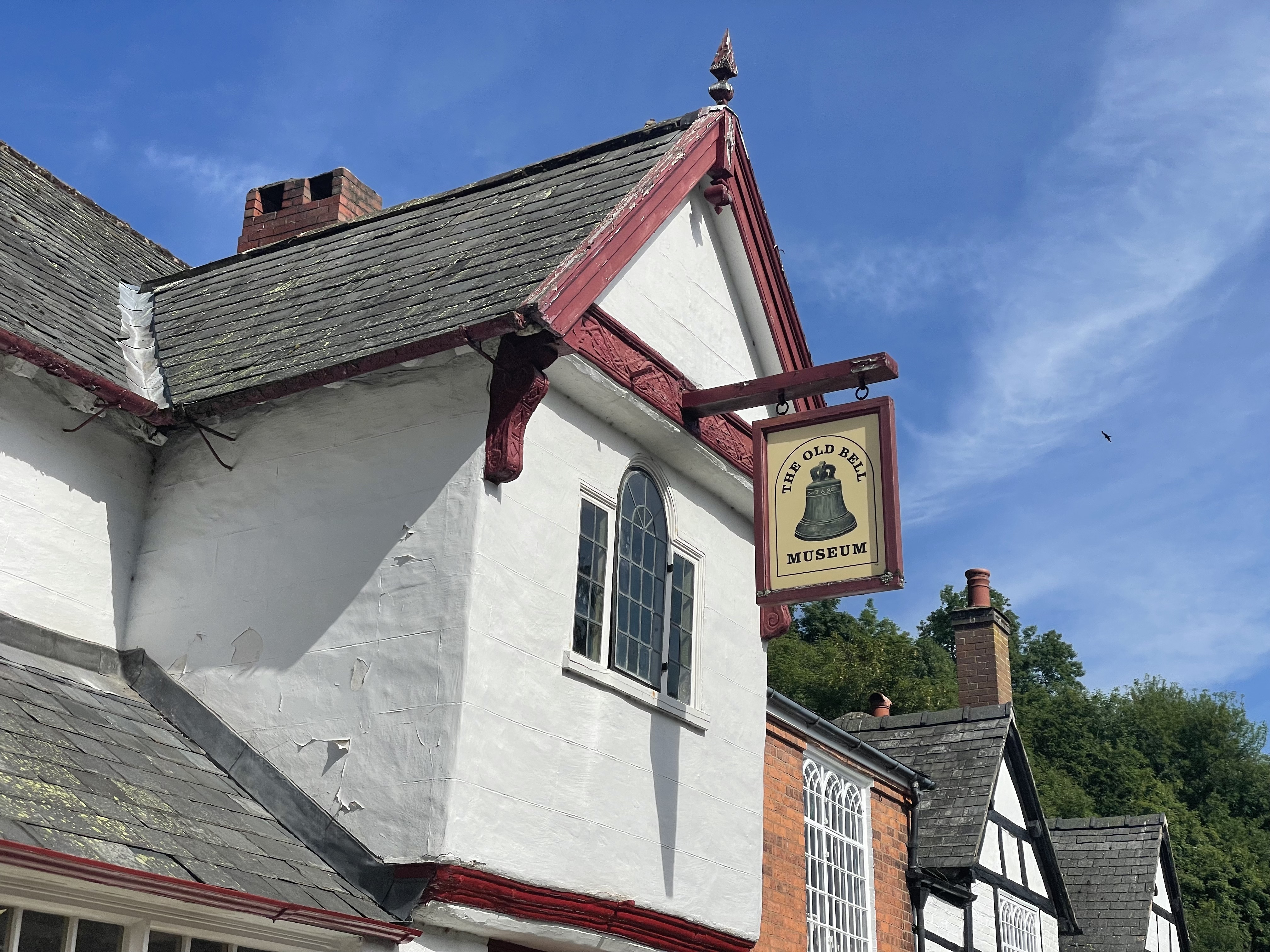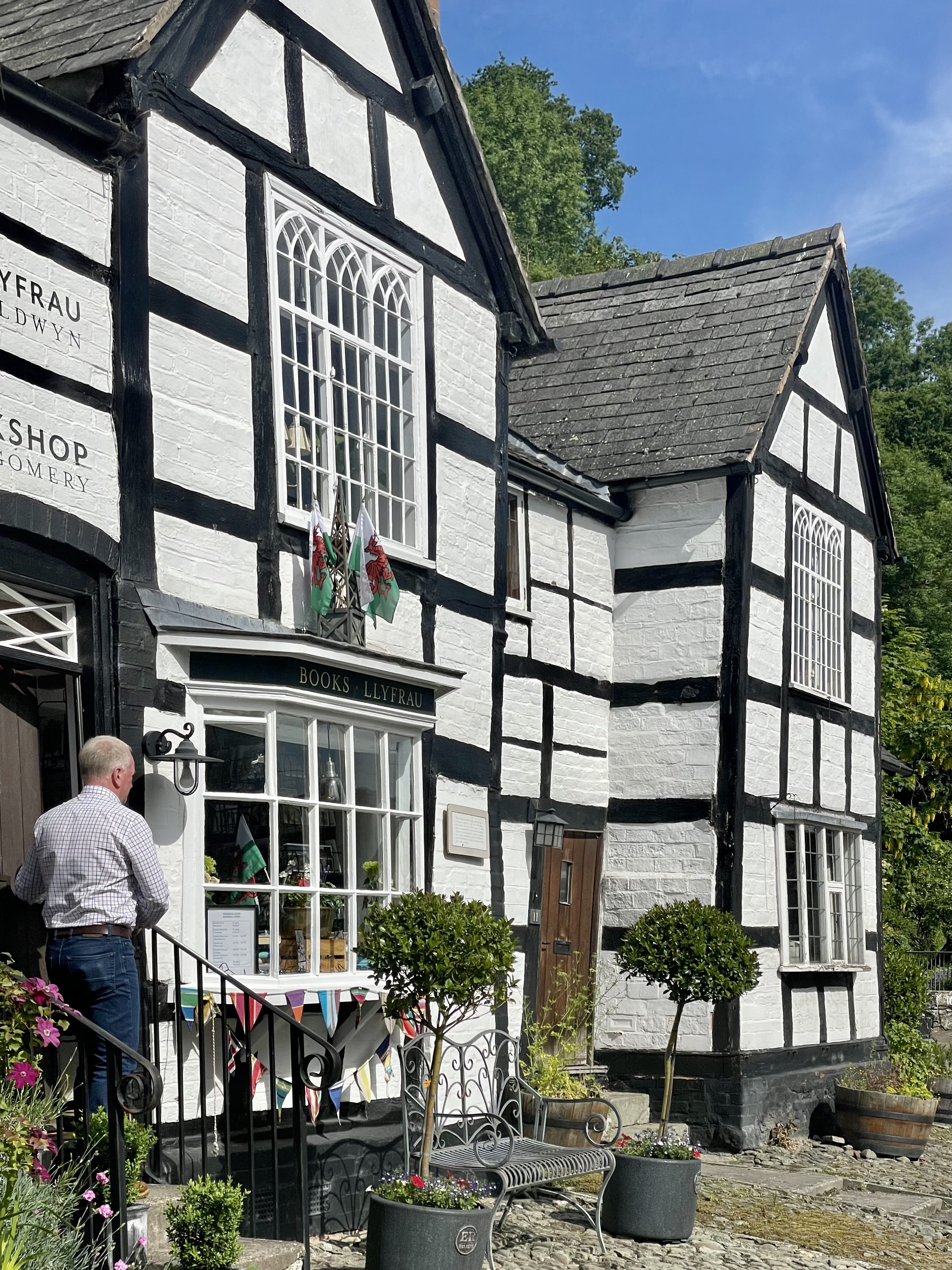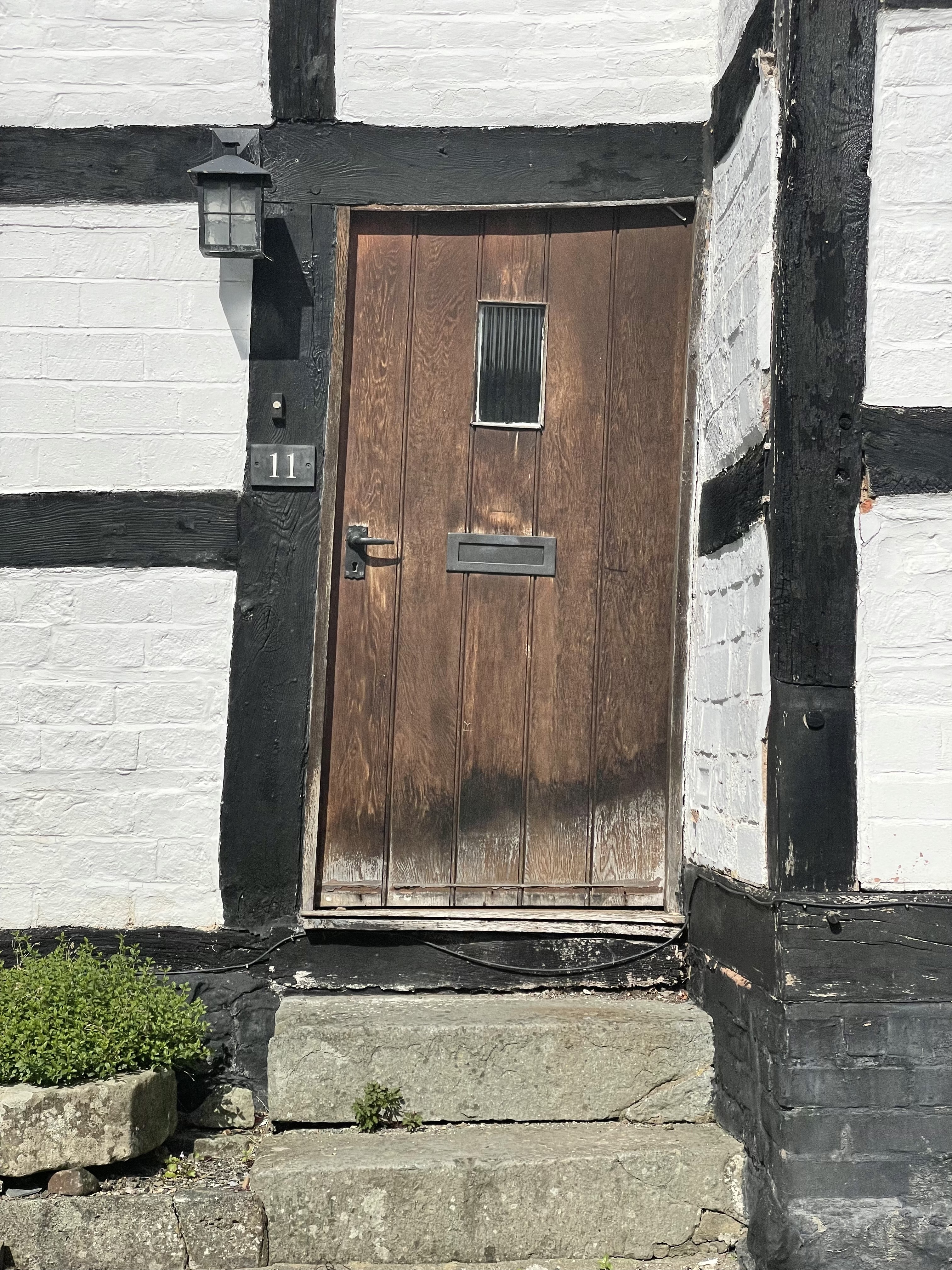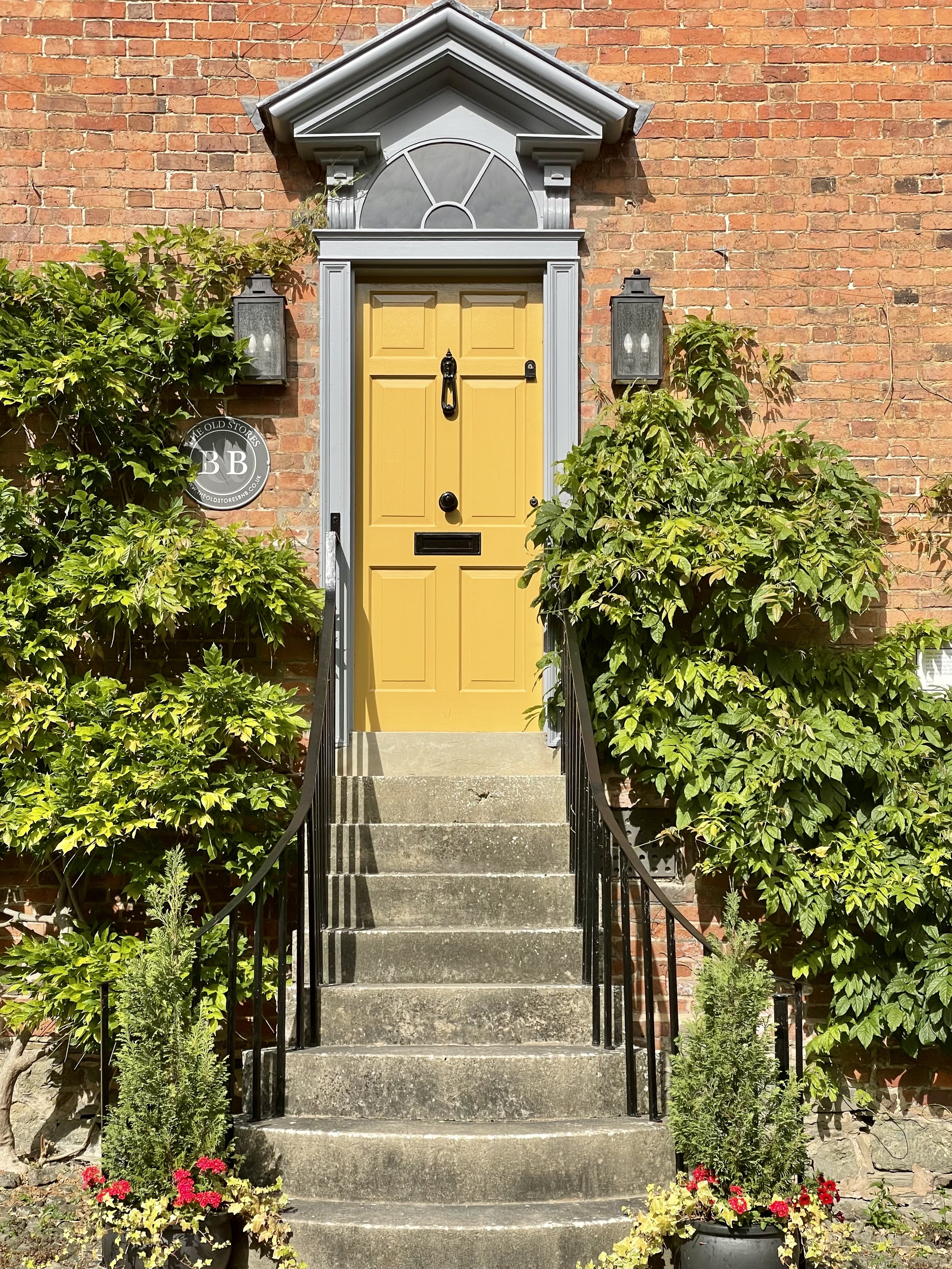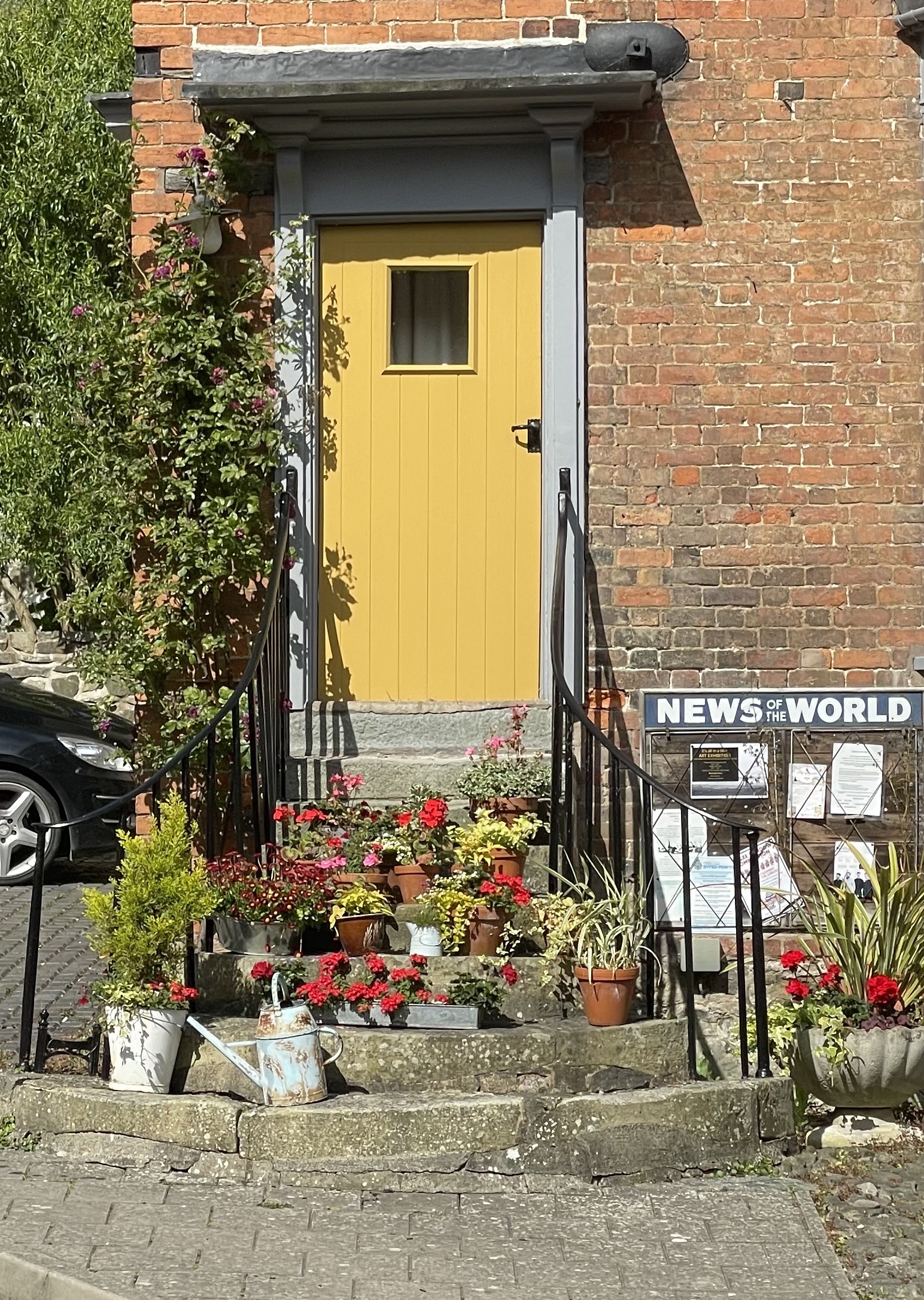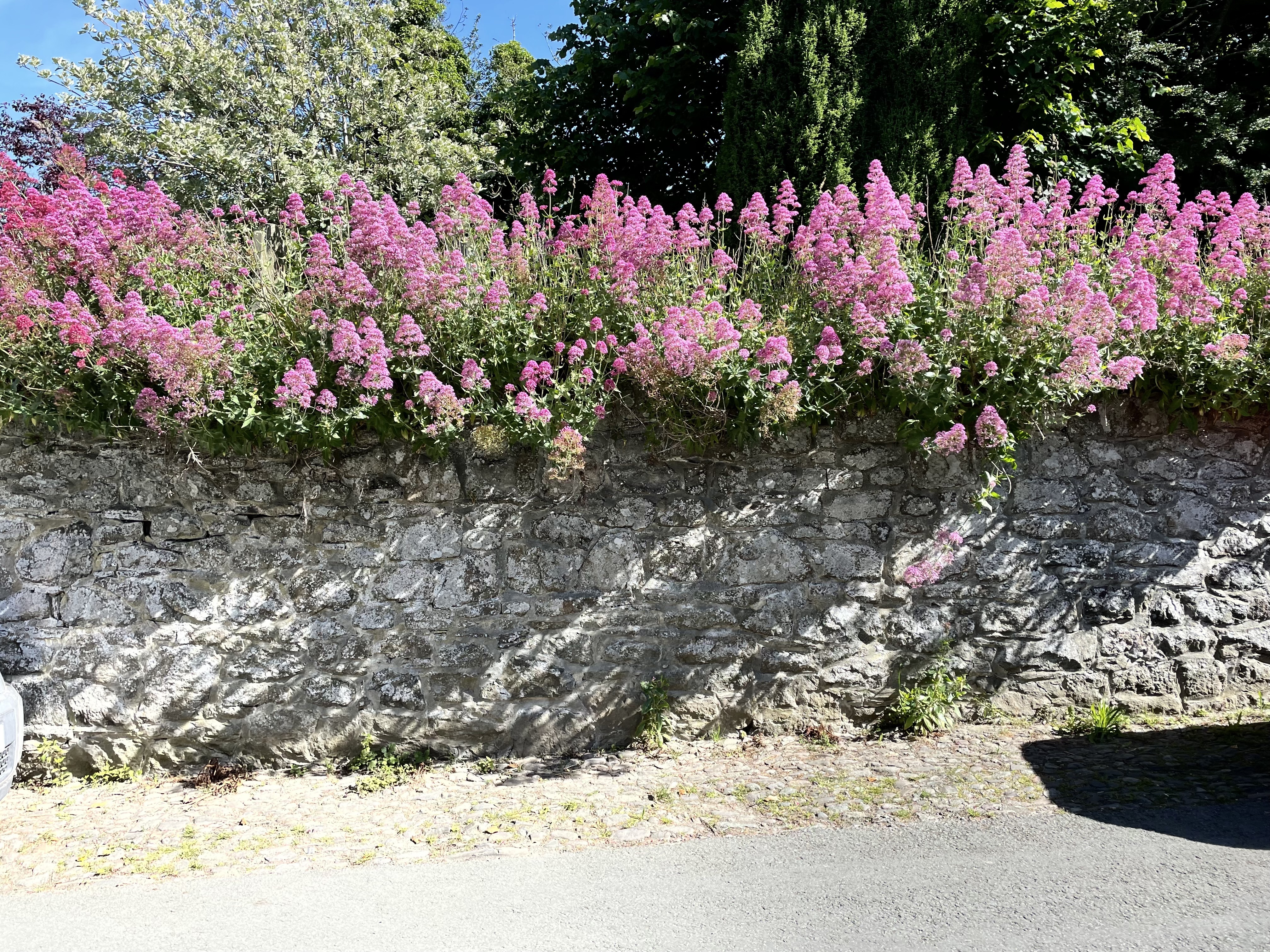 As I walk down Arthur Street to photograph a delicious timber framed building I get that time-warp feeling again - back into the 1940's.
A car pulls up outside a hardware store, hoots for service and then a pump attendant arrives and starts to fill it with fuel from a pump with a swing arm that locals are so familiar with, that they pass under it without a blink.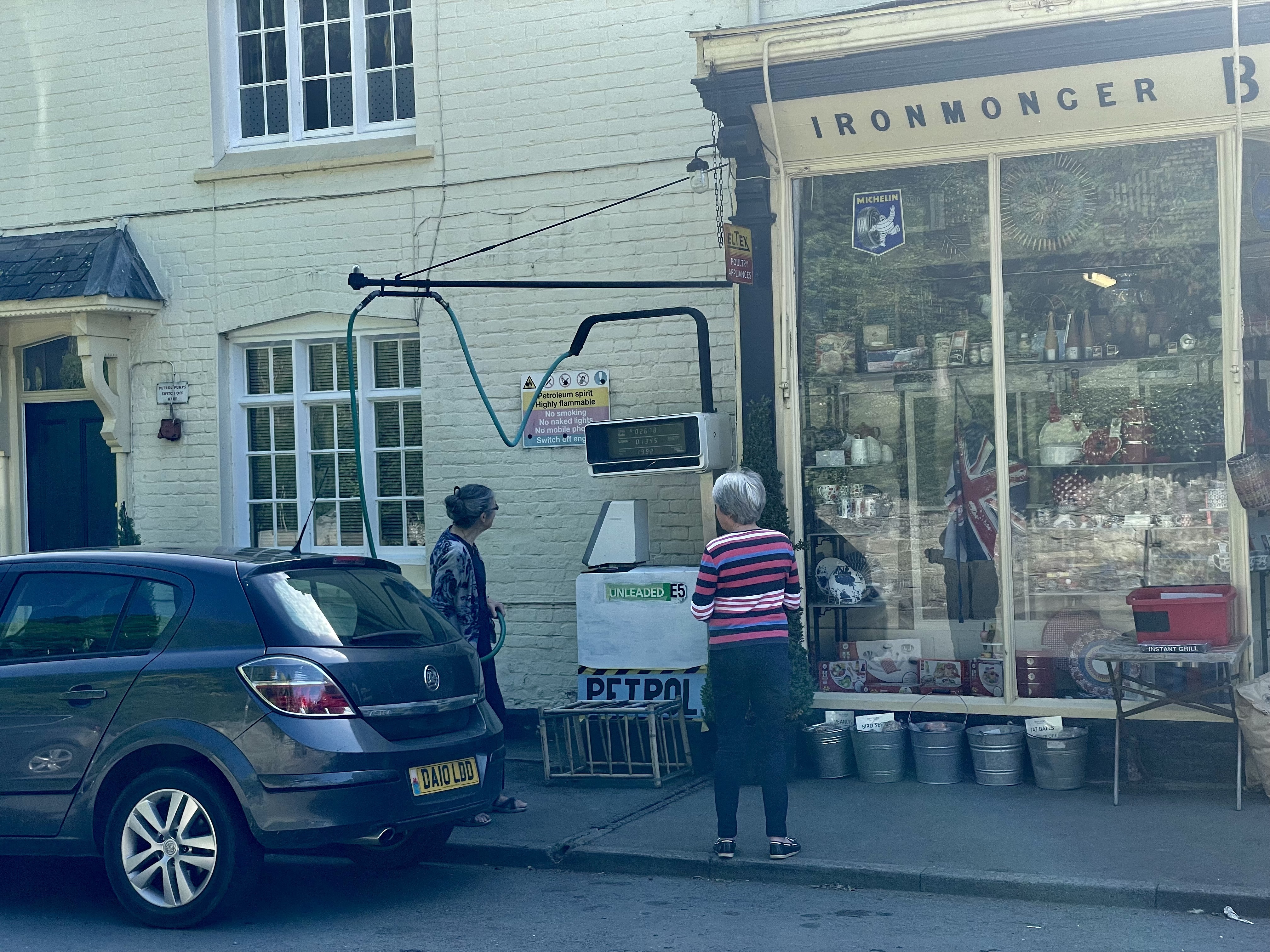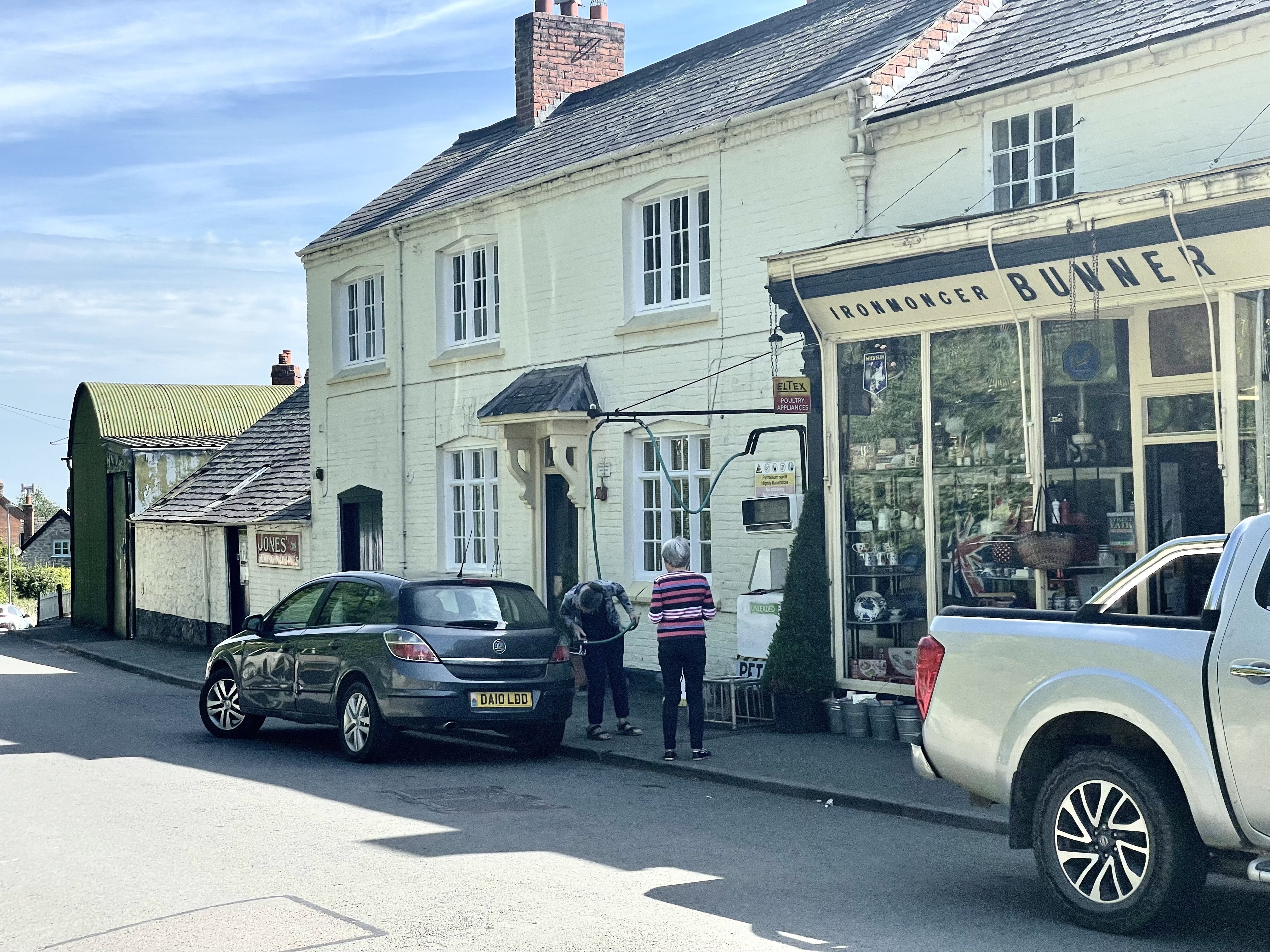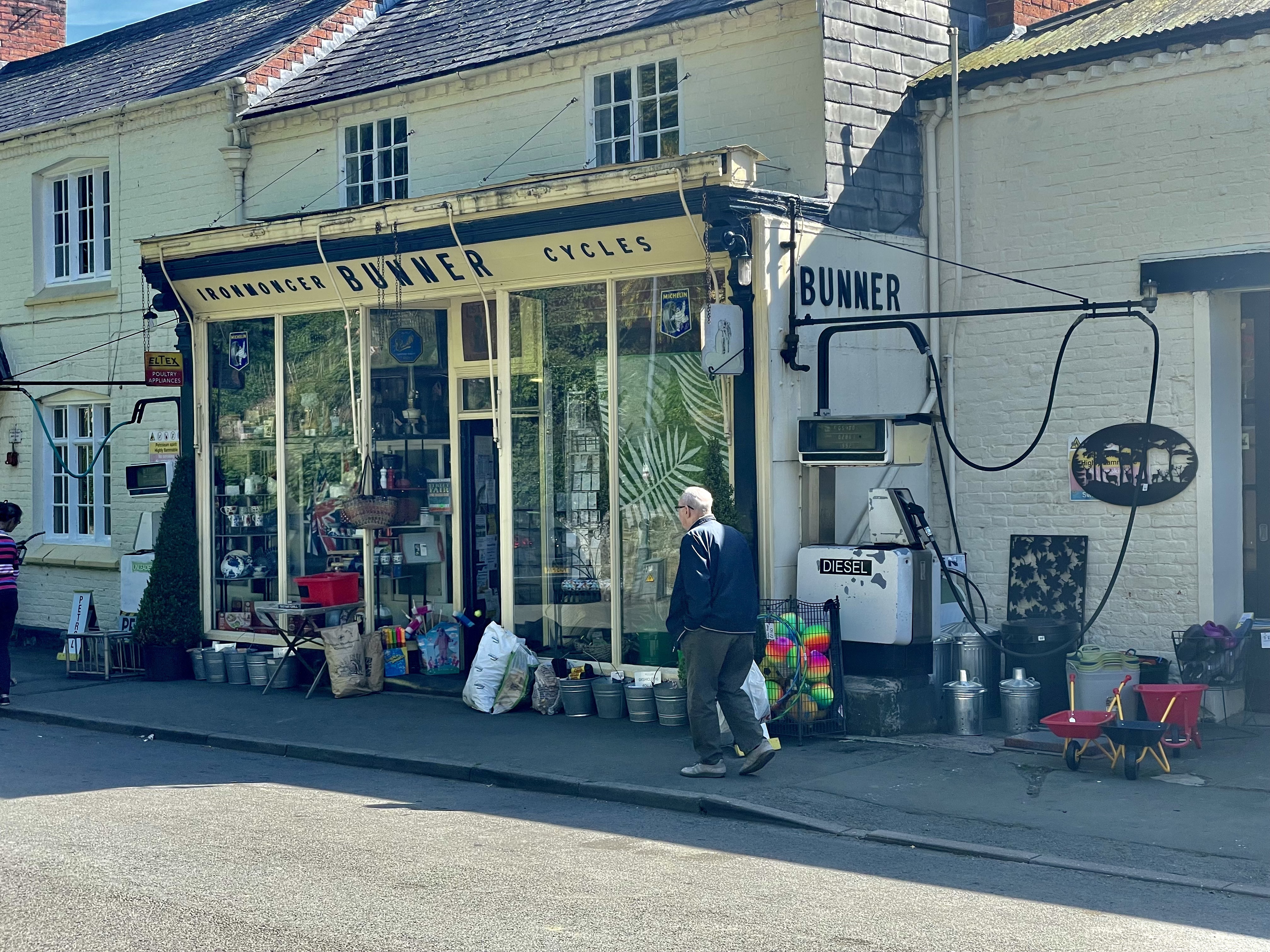 This place feels like heaven - the title of this digest was made just for places like this.
The church (and a bit of castle)
St. Nicholas lies on a promontory just above the town. There is a castle (which was closed when I visited) on the opposite side.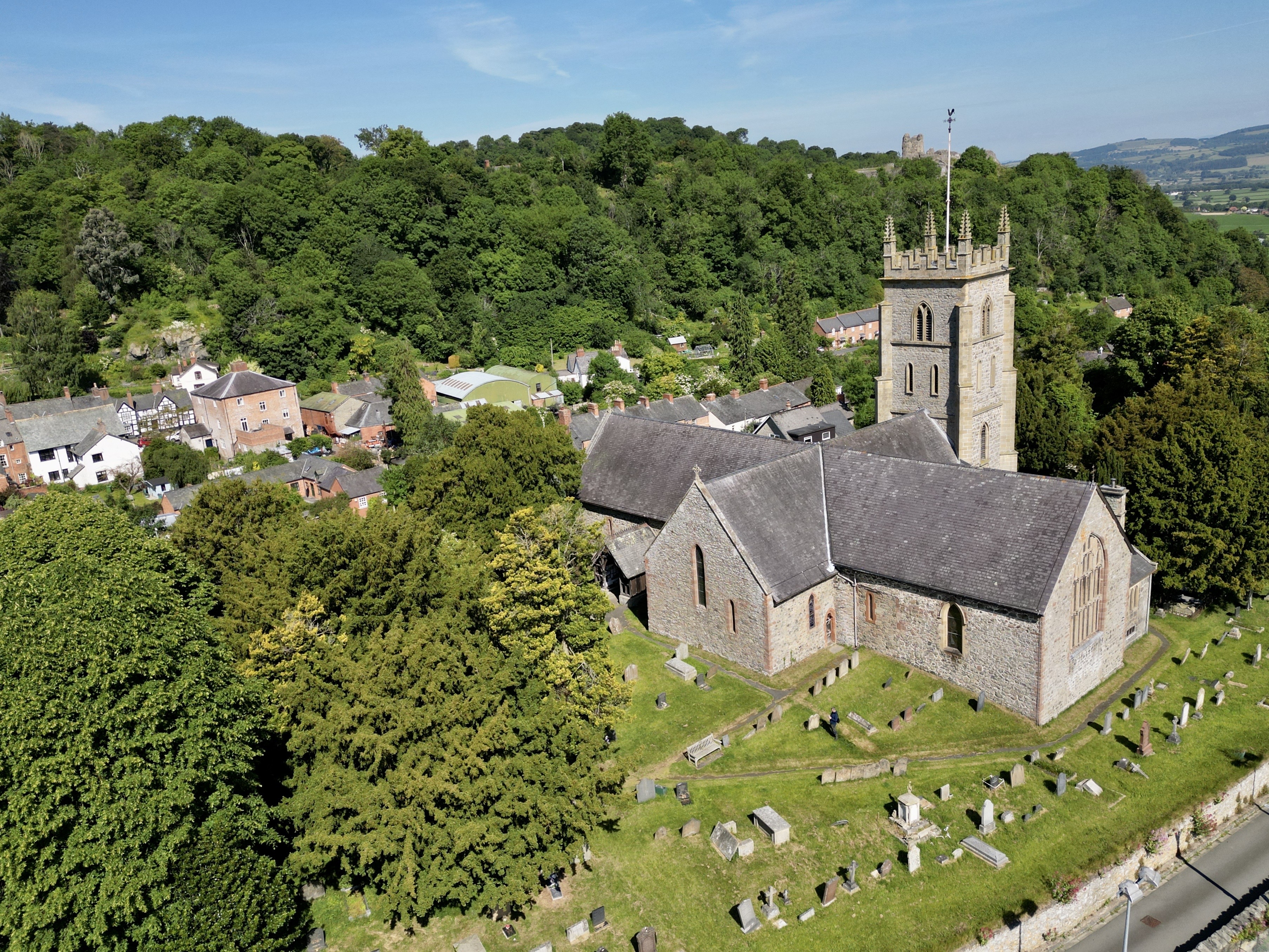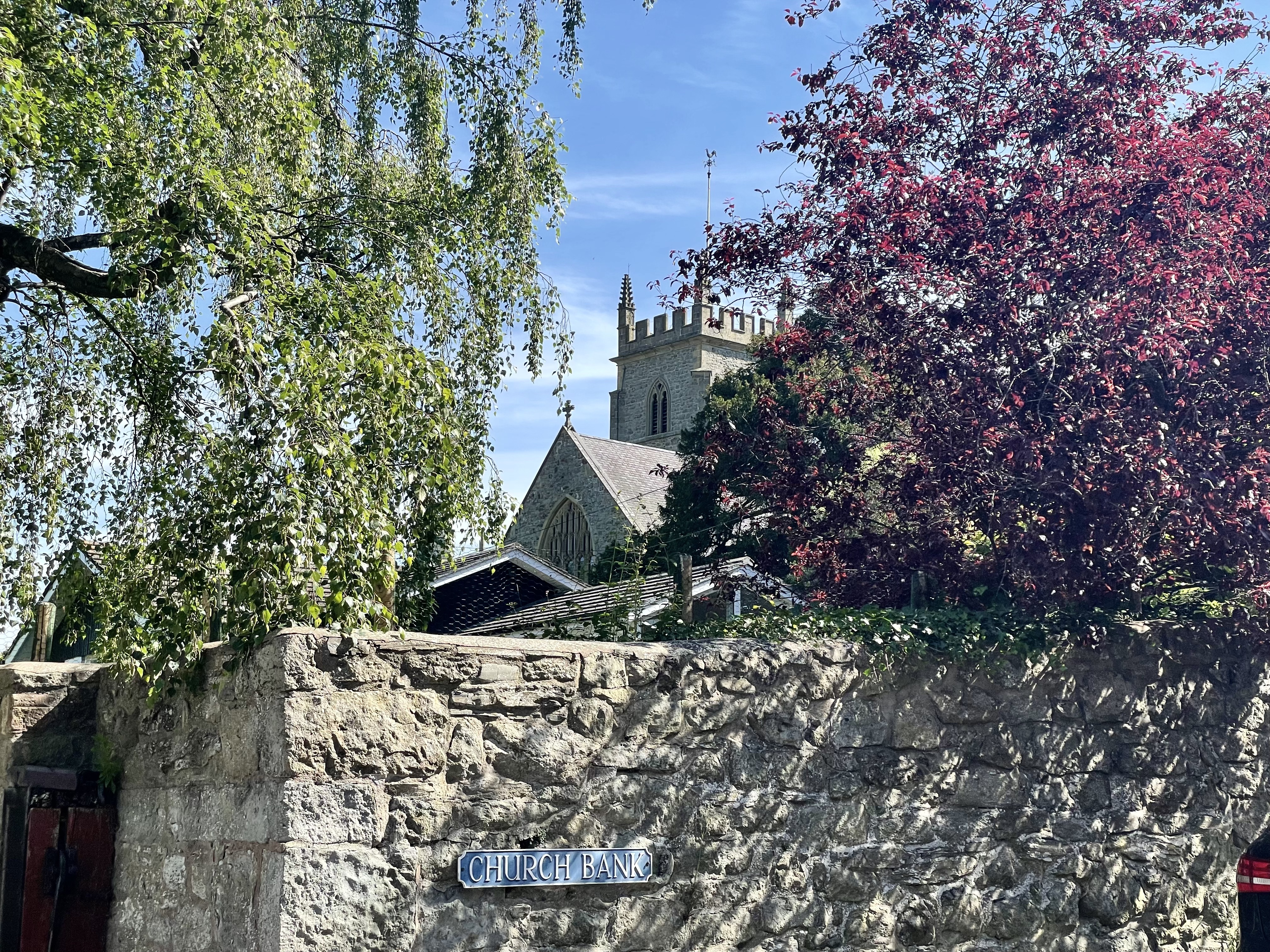 The rood screen and choir stalls are medieval and are thought to have been transferred from Chirbury Priory after the dissolution.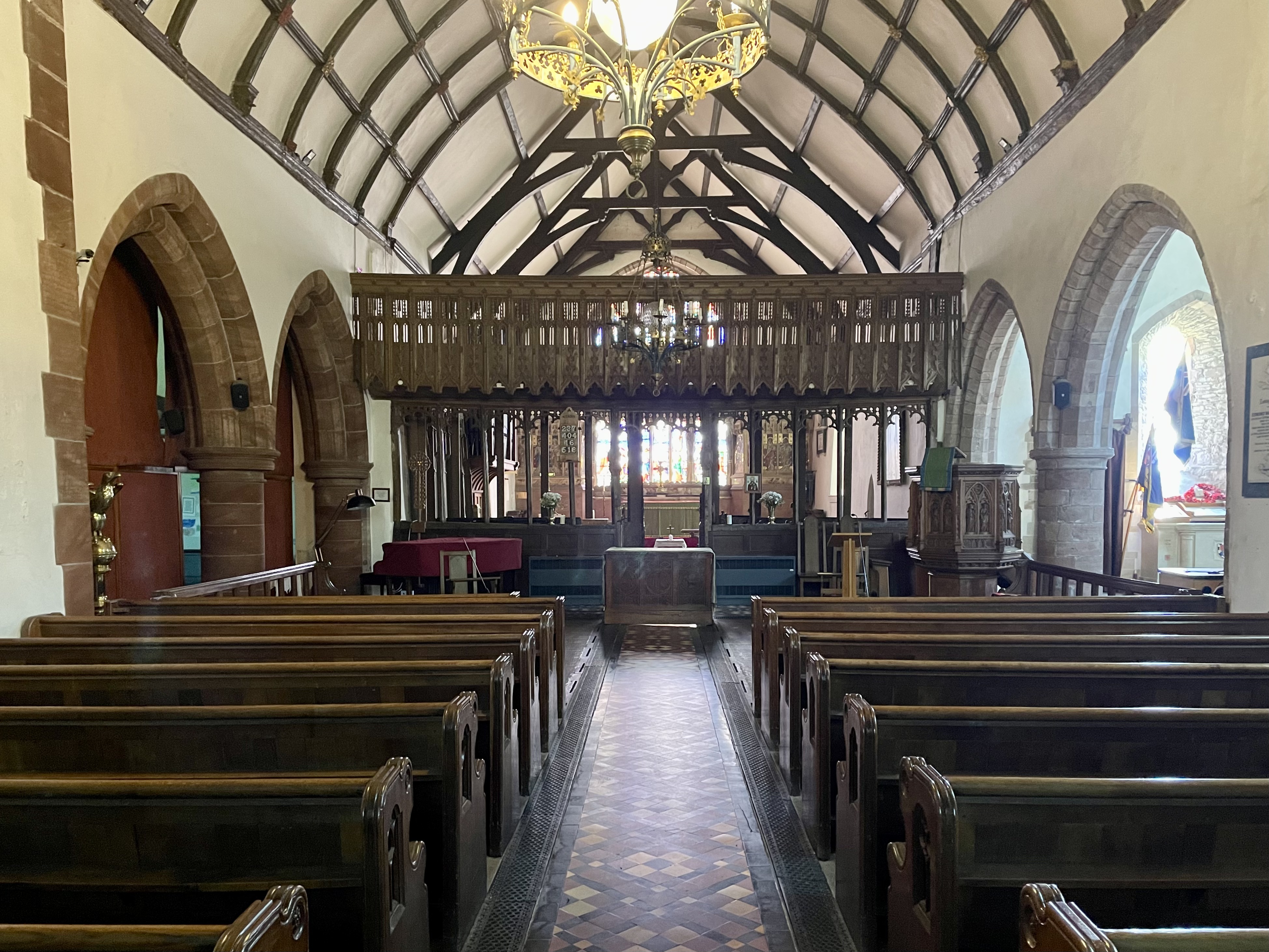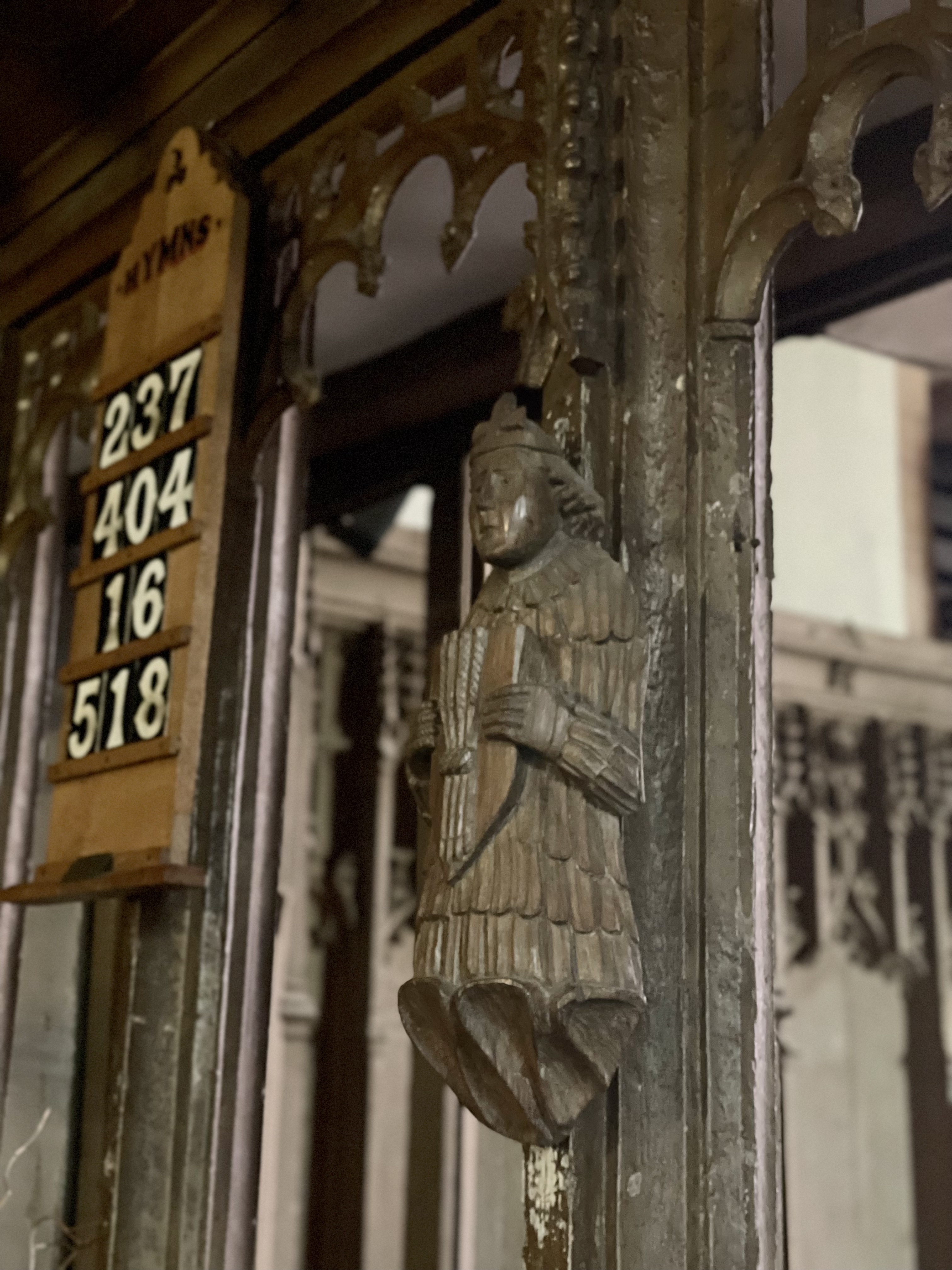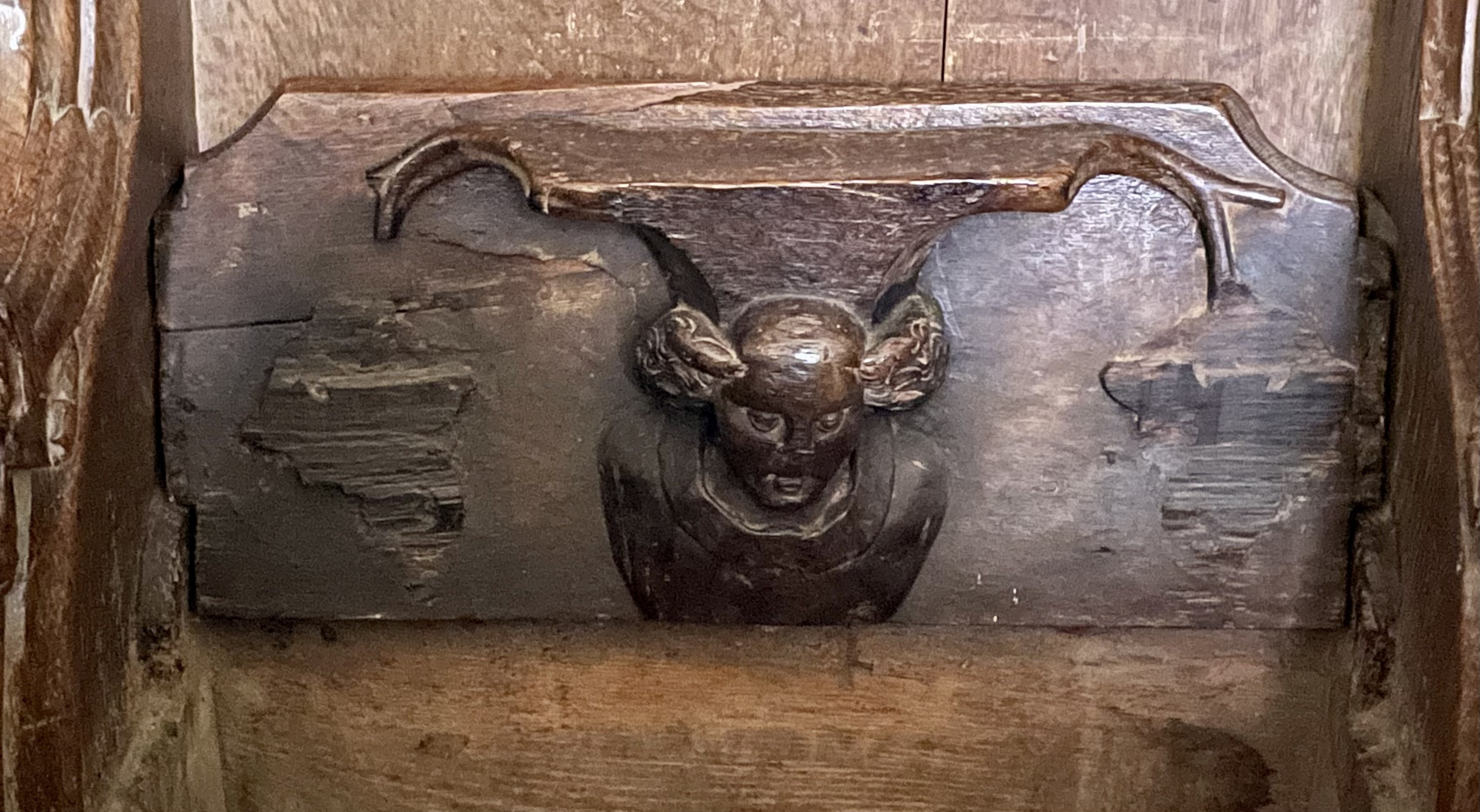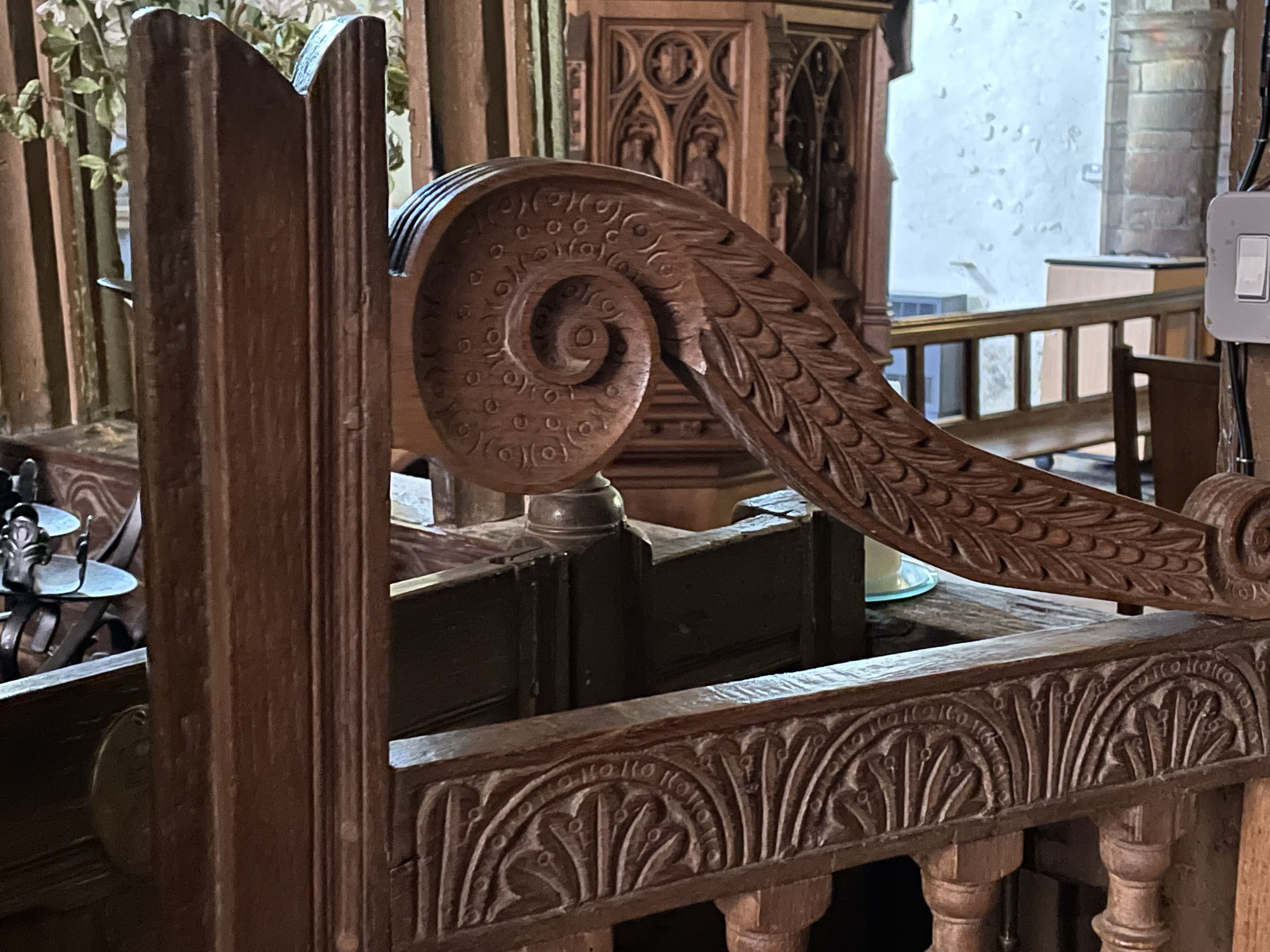 West roof (middle of pic) is possibly C15 to early C16, with hammer-beams and arched-braced collar-trusses with four tiers of quatrefoil wind-braces between moulded timbers. East roof (top of pic) C16th panelled barrel roof with carved bosses.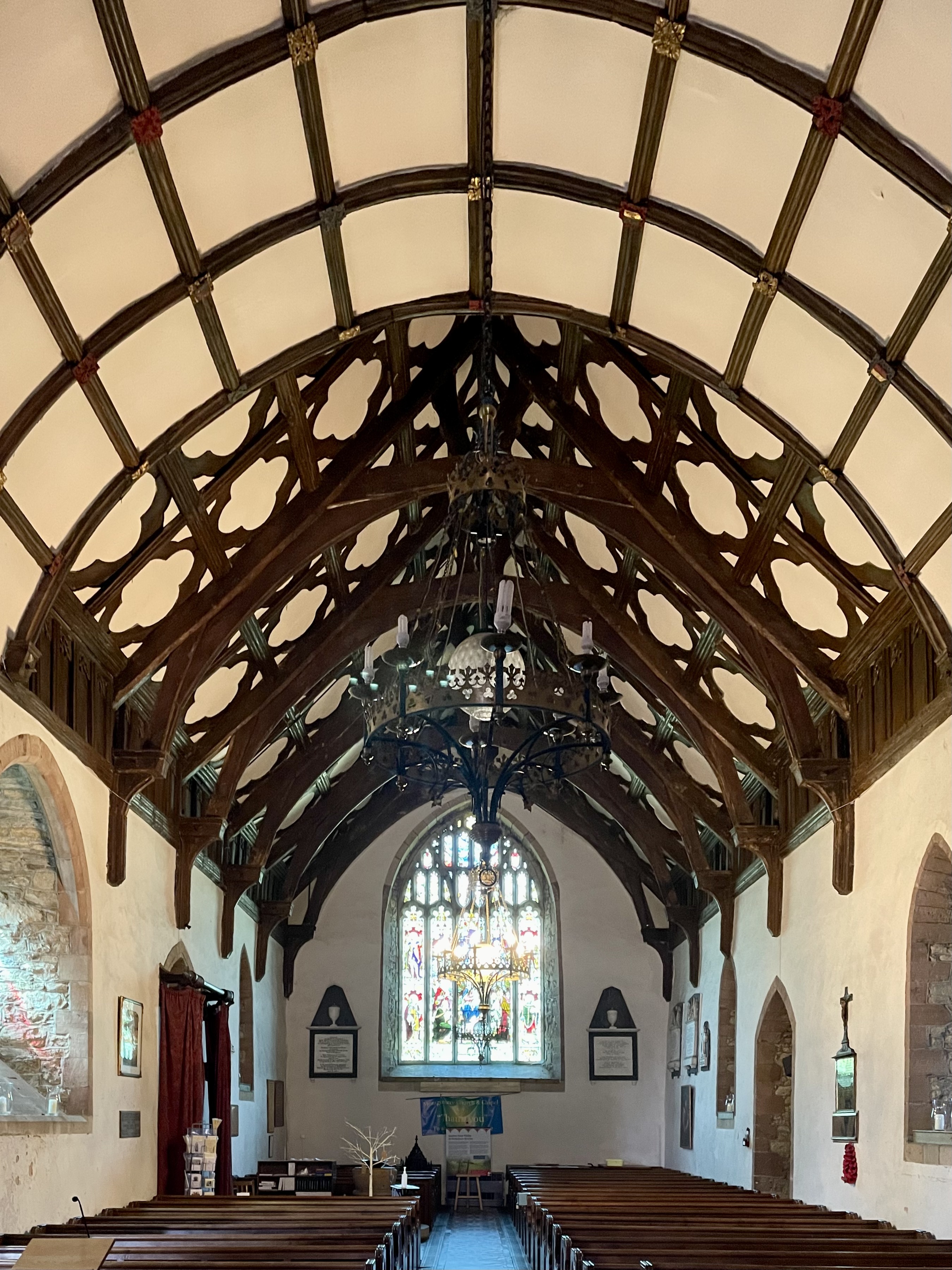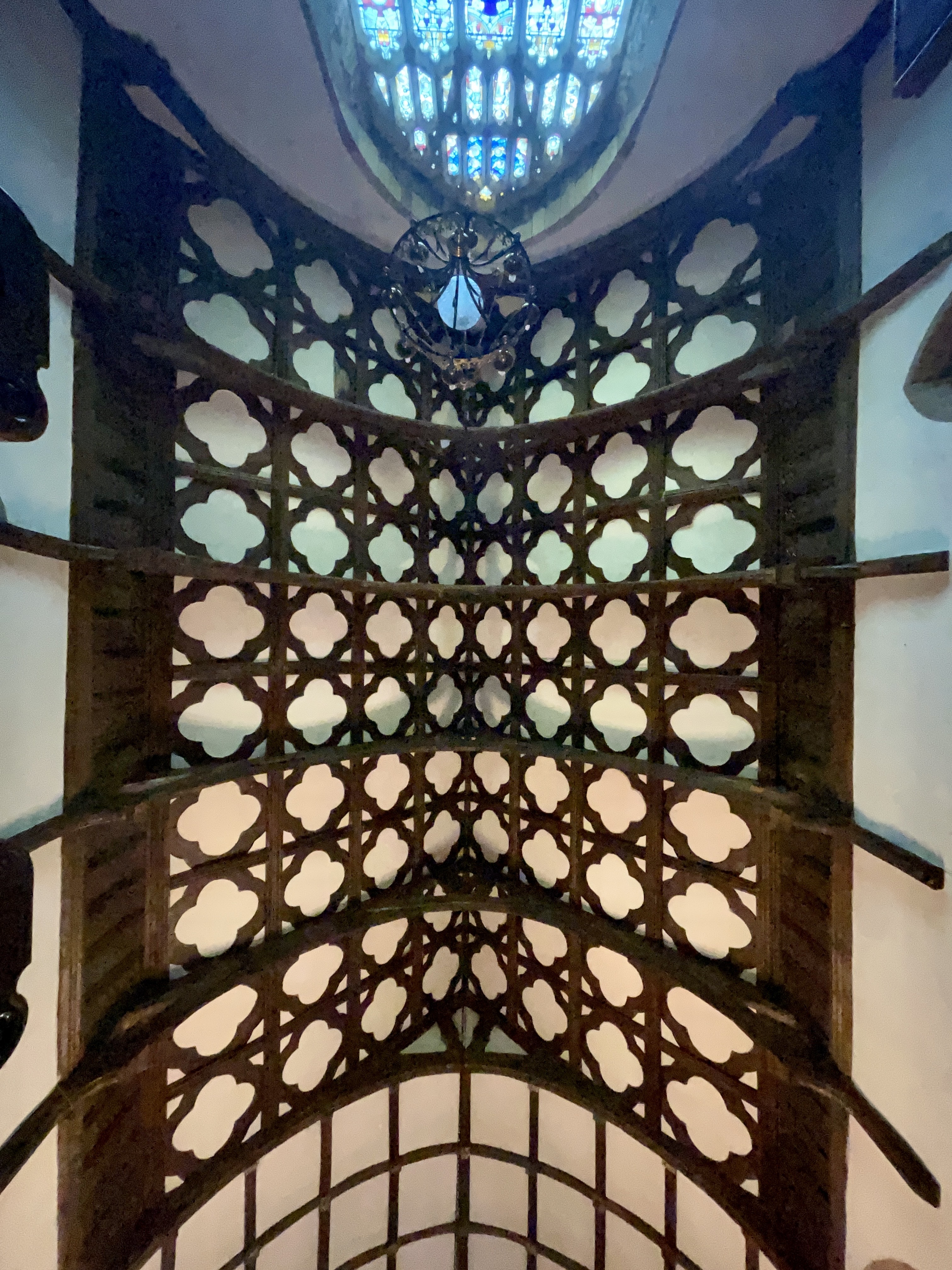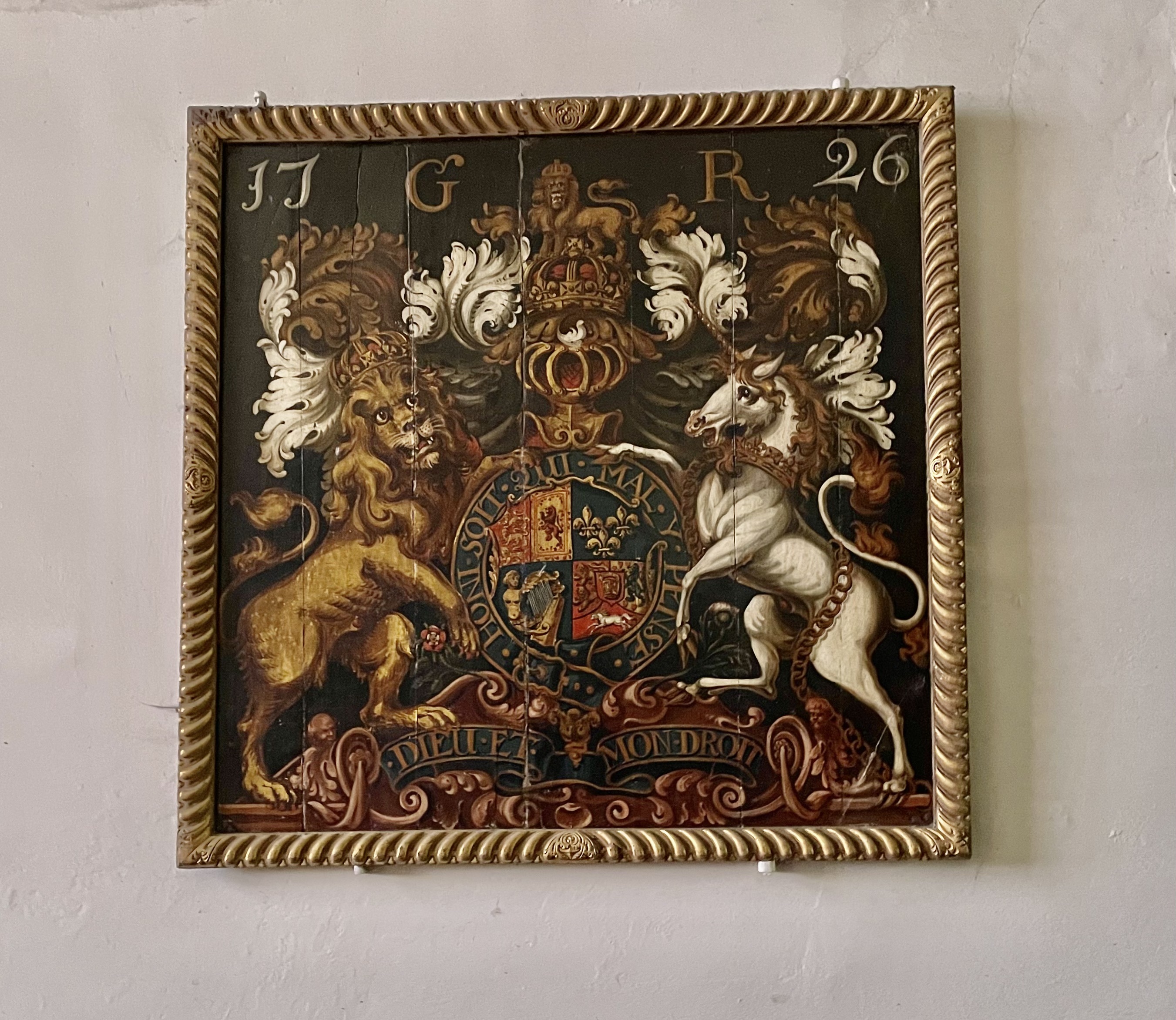 In the south transept beyond the pulpit, I spy a remarkable alabaster memorial to Richard Herbert of around 1600. Thought to have been made with much deliberation by Walter Hancock of Much Wenlock.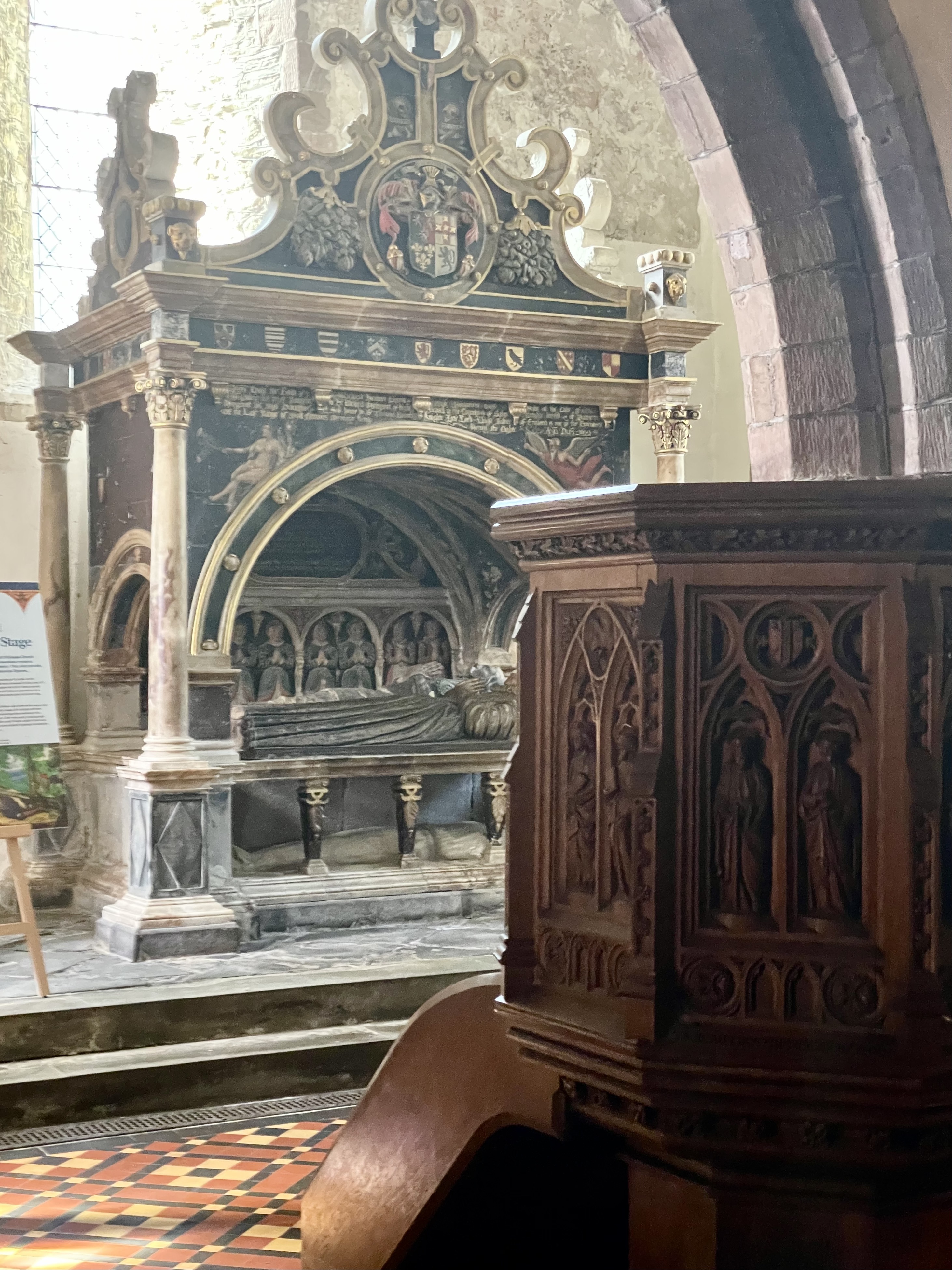 I ready my iPhone to take some photographs of the details and it tells me to move closer - it's trying to put names to the faces of Richard Herbert's children.
One of those faces, I tell my device, is that of George Herbert, the poet and another that of Lord Herbert of Chirbury who was to build the castle on the hill. It doesn't register - and in a funny sort of way - I'm glad that it can't; for this place, this town, this church, this here and now, is beyond the chip and SIM.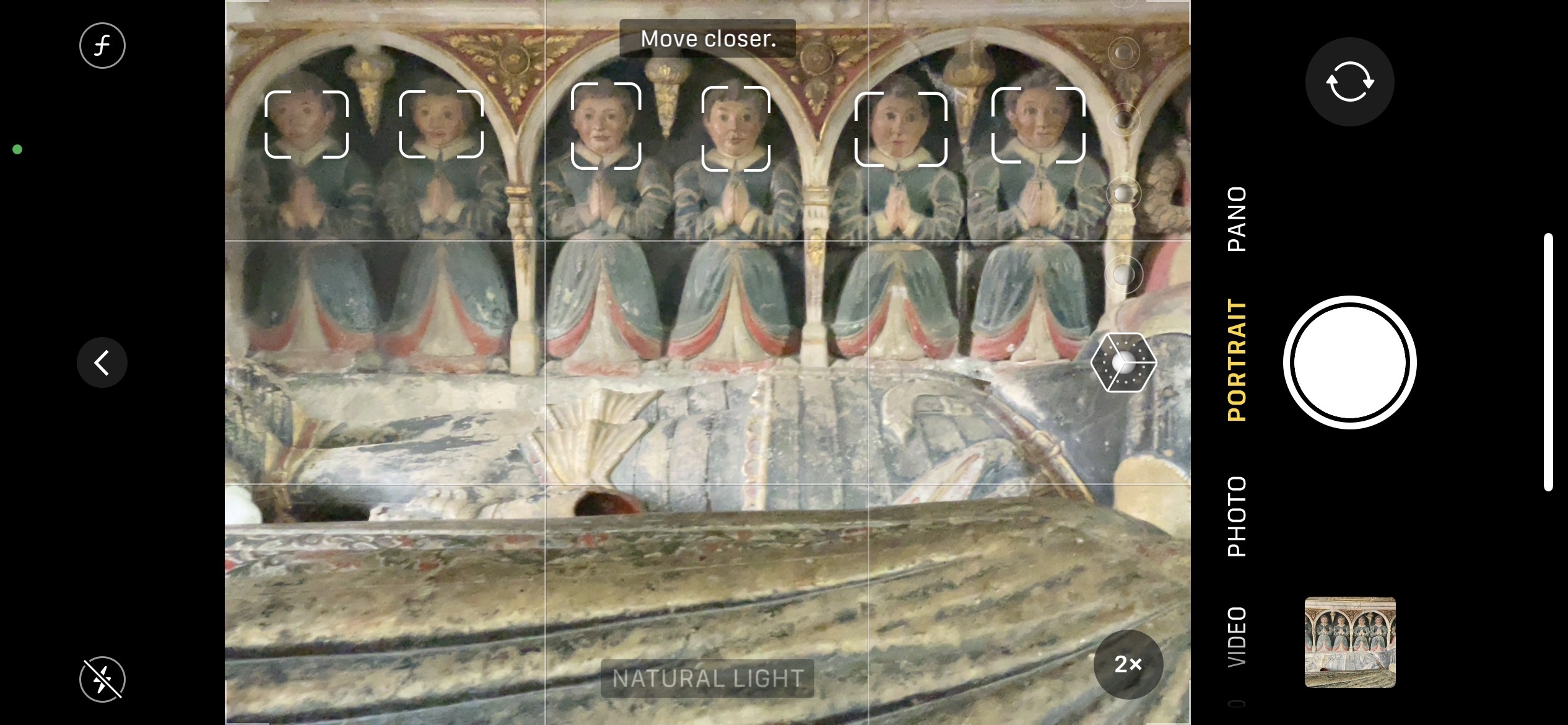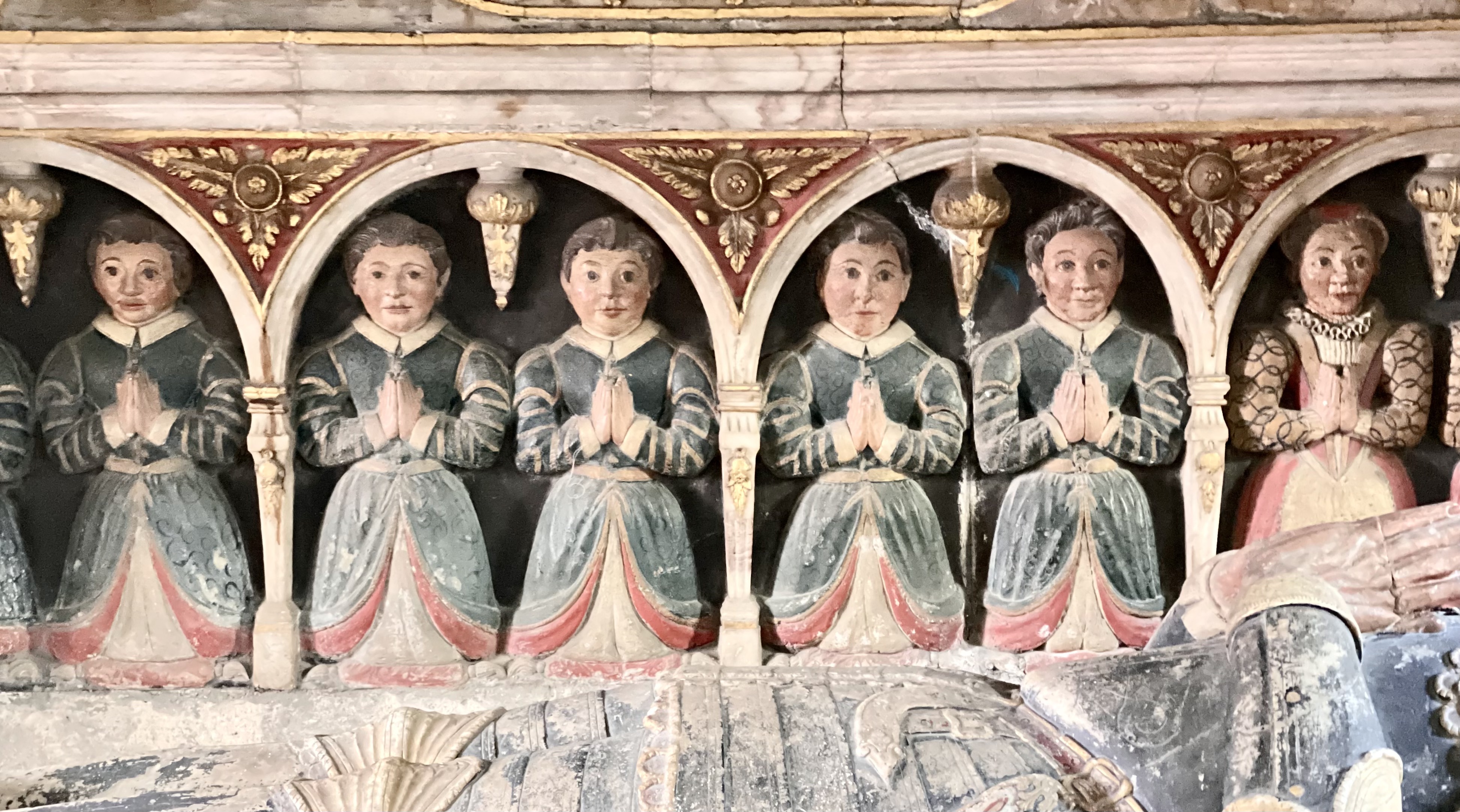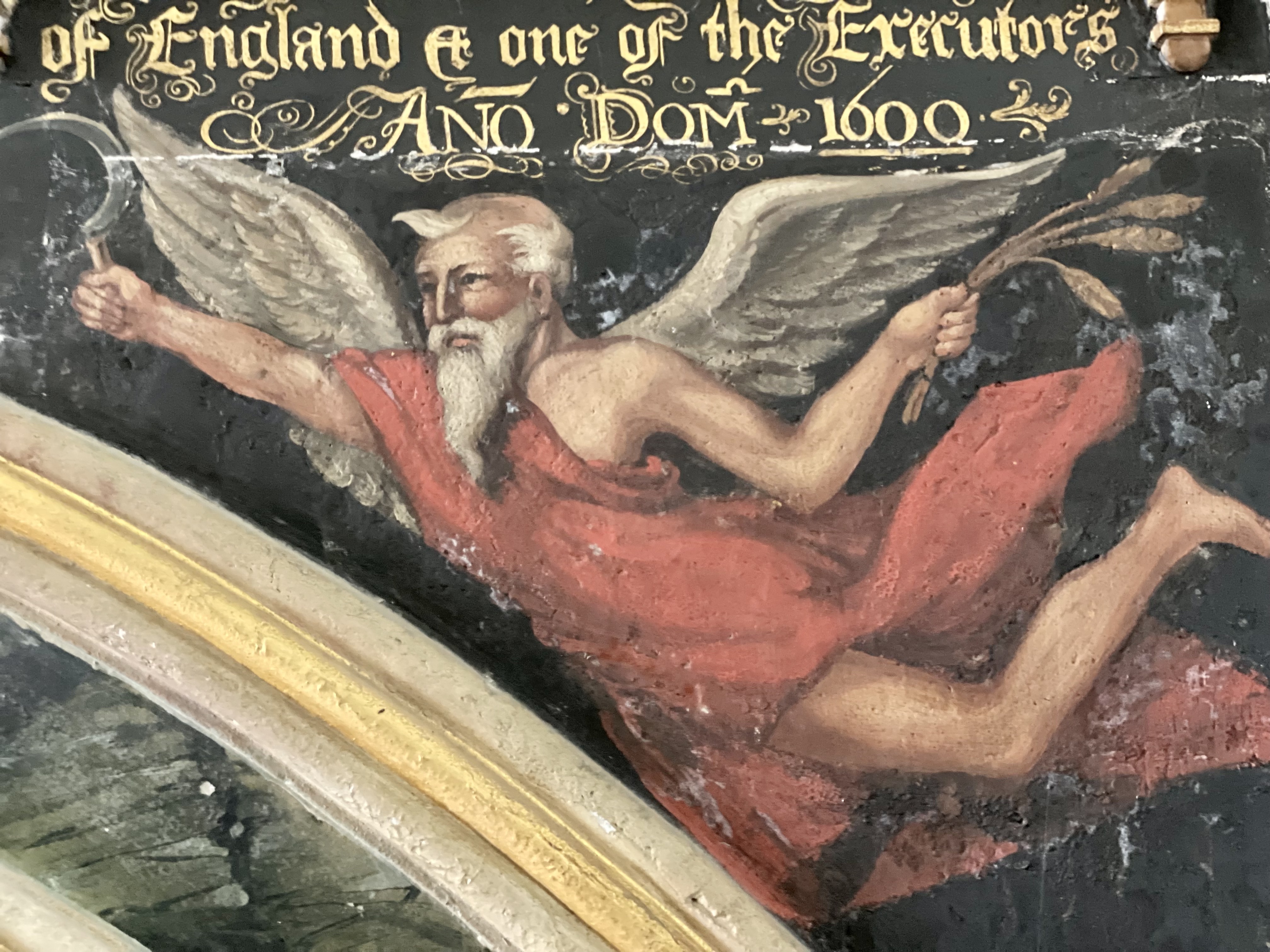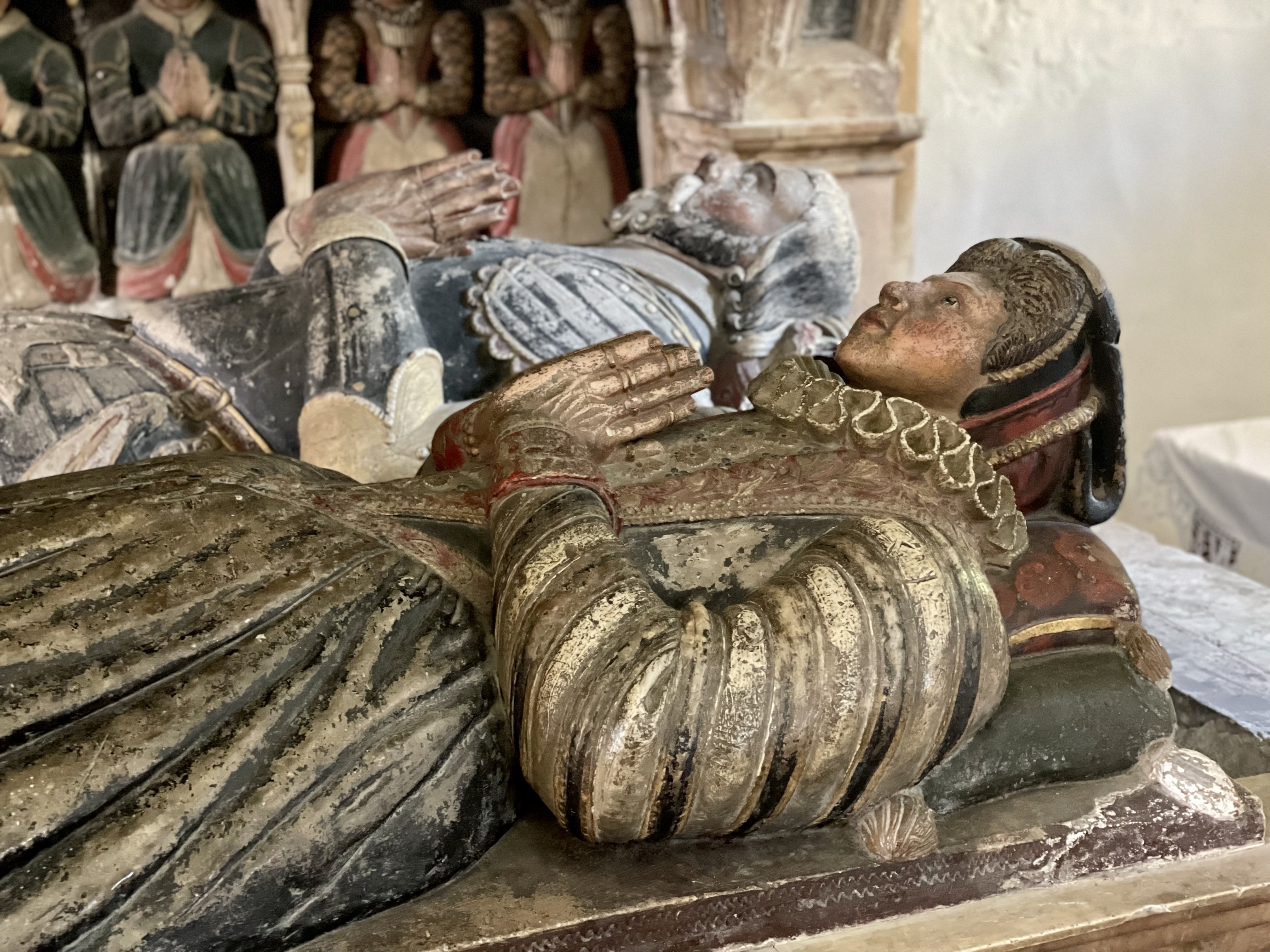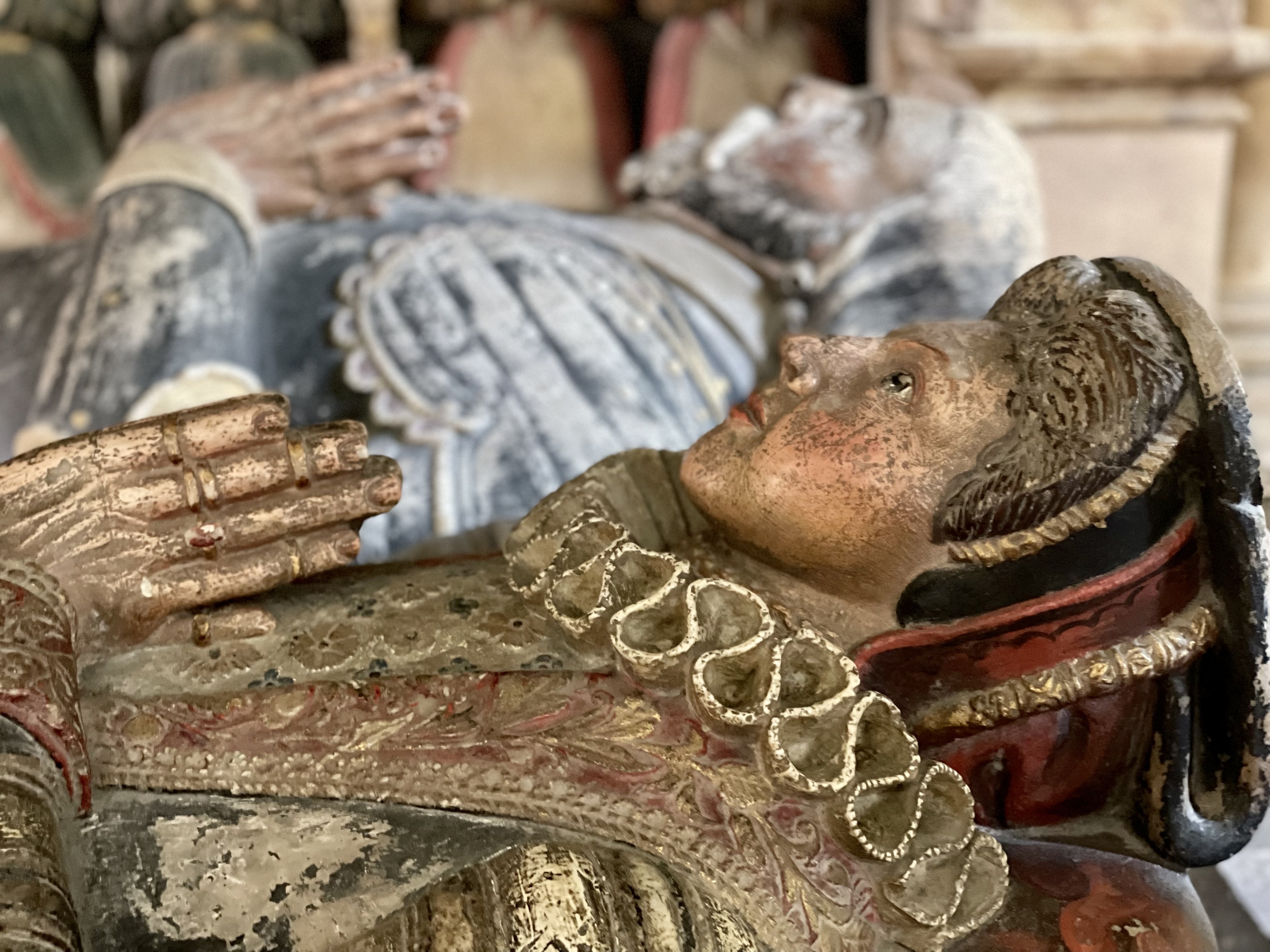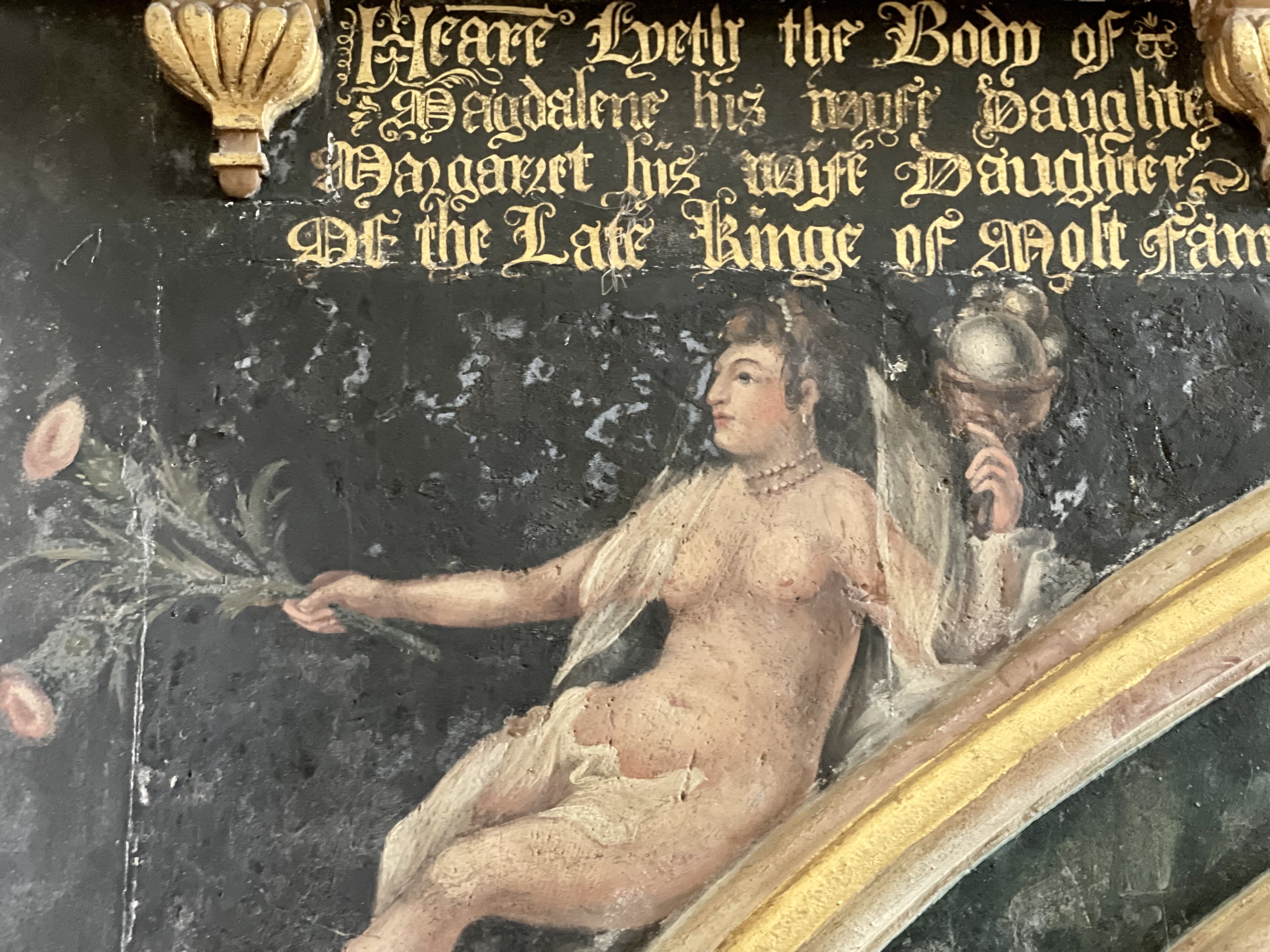 The journey continues next week...
Vanlife
I stayed, with permission, next to the lych-gate at St. Cynhaearn.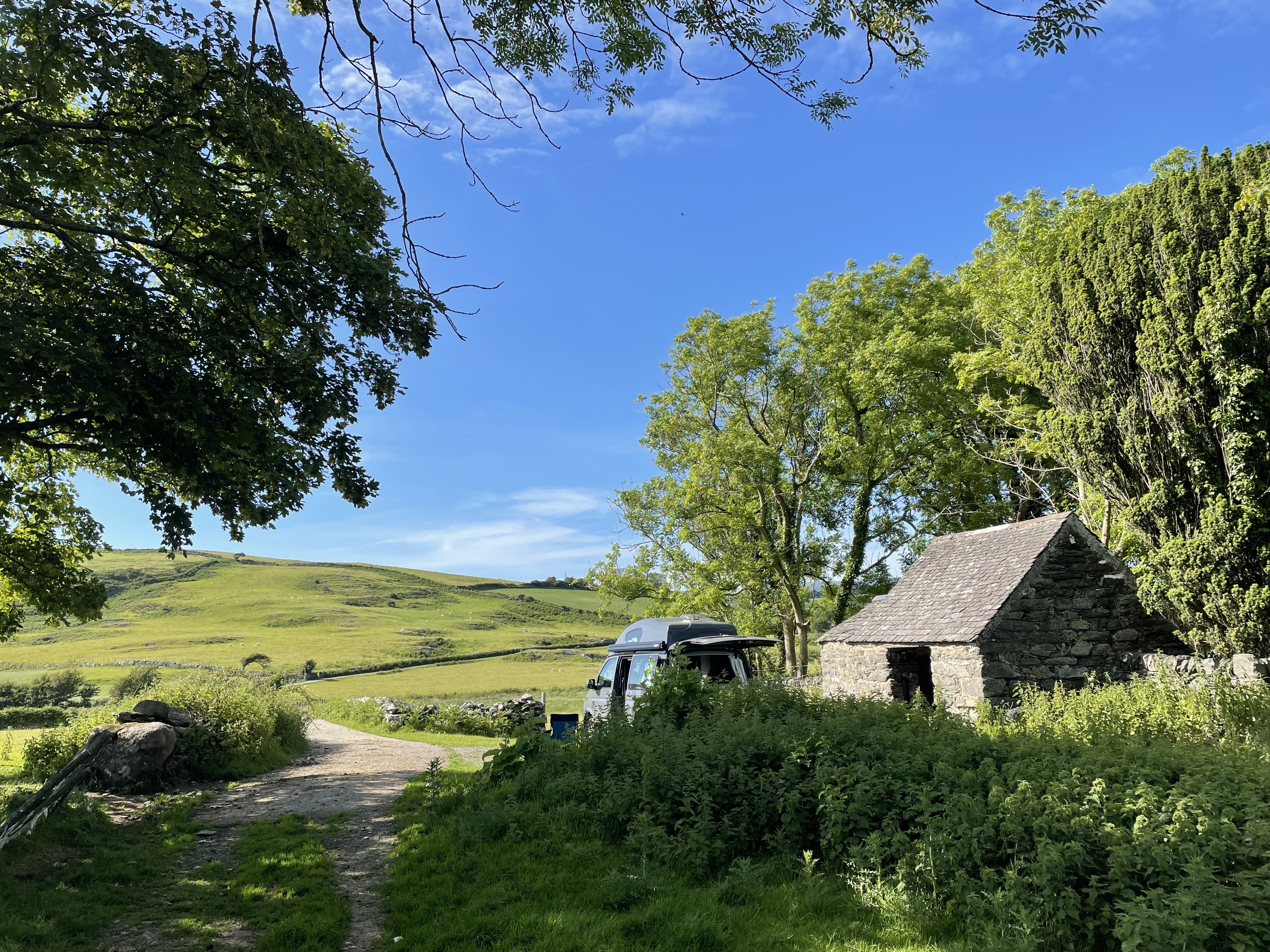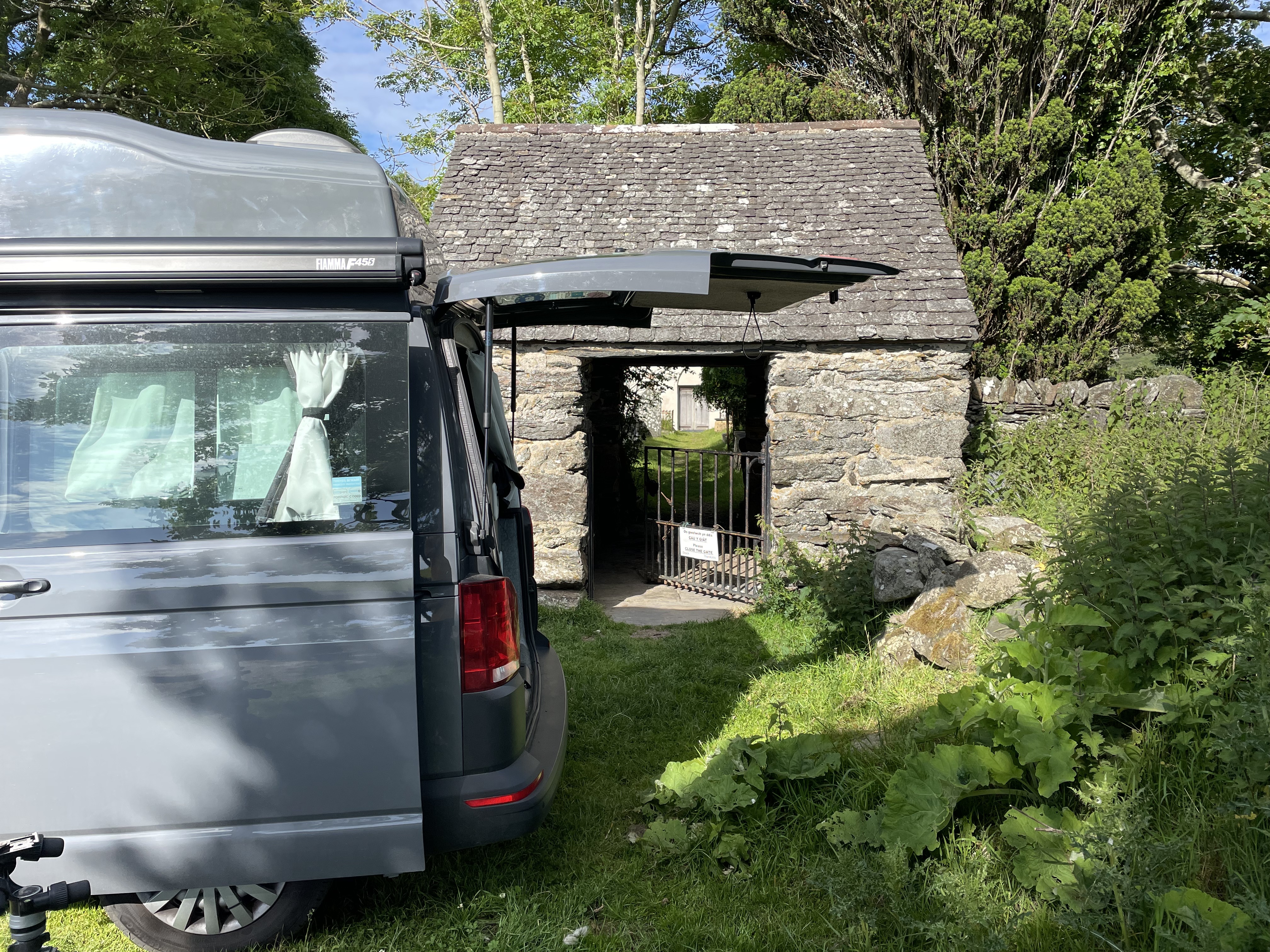 The key to living off grid is to maintain my fridge which is driven by a leisure battery.
The leisure battery lasts for a couple of days with no charge. It can be charged by plugging the van into a hook up or when the engine is running.
To reduce the load on the battery I have a large portable inverter battery which gives me 240V and can be hooked up to my solar panel.
At St. Cynhaearn, I charged all my photo stuff with the portable battery whilst, in turn the battery was being charged by the solar panel.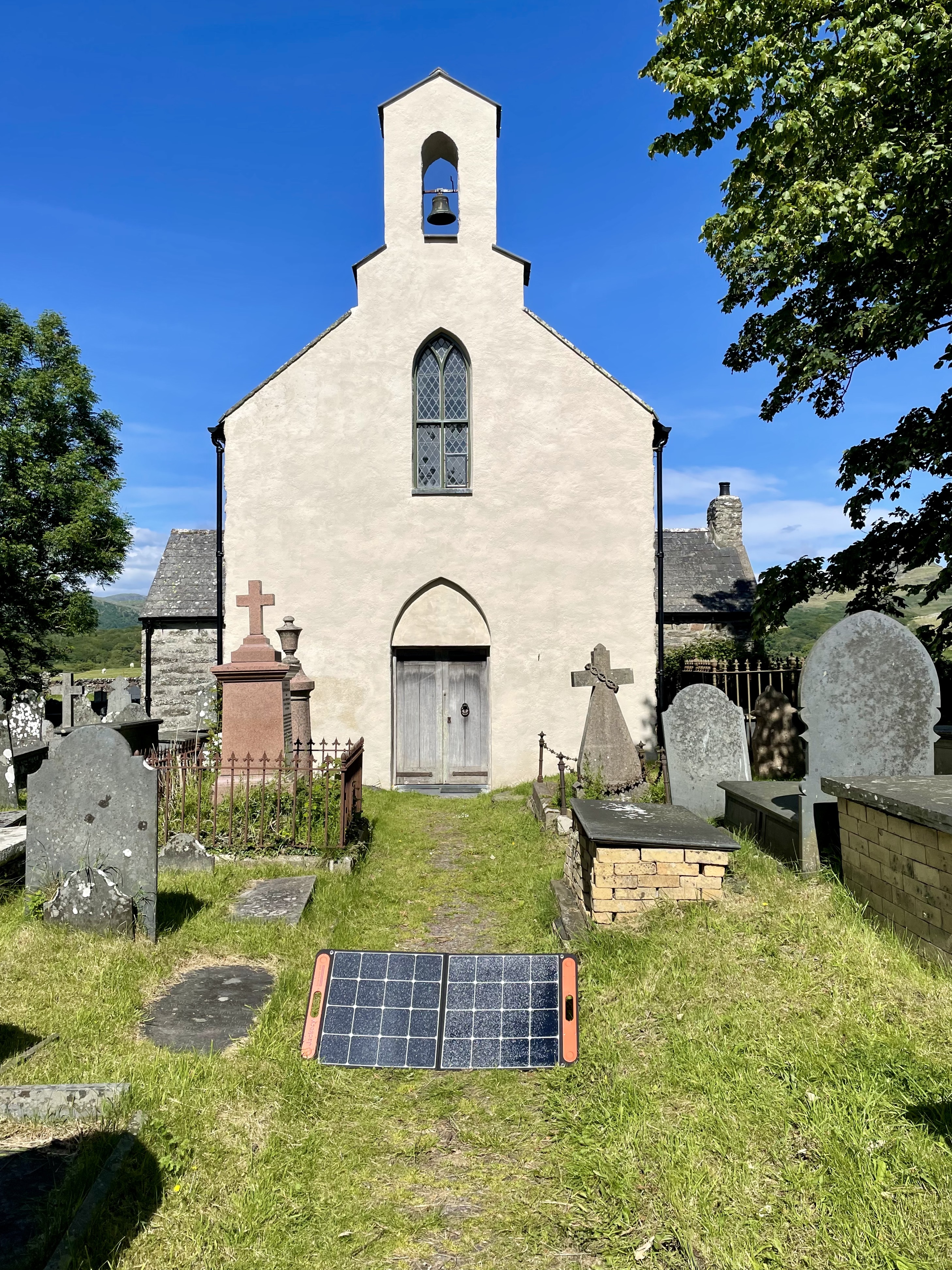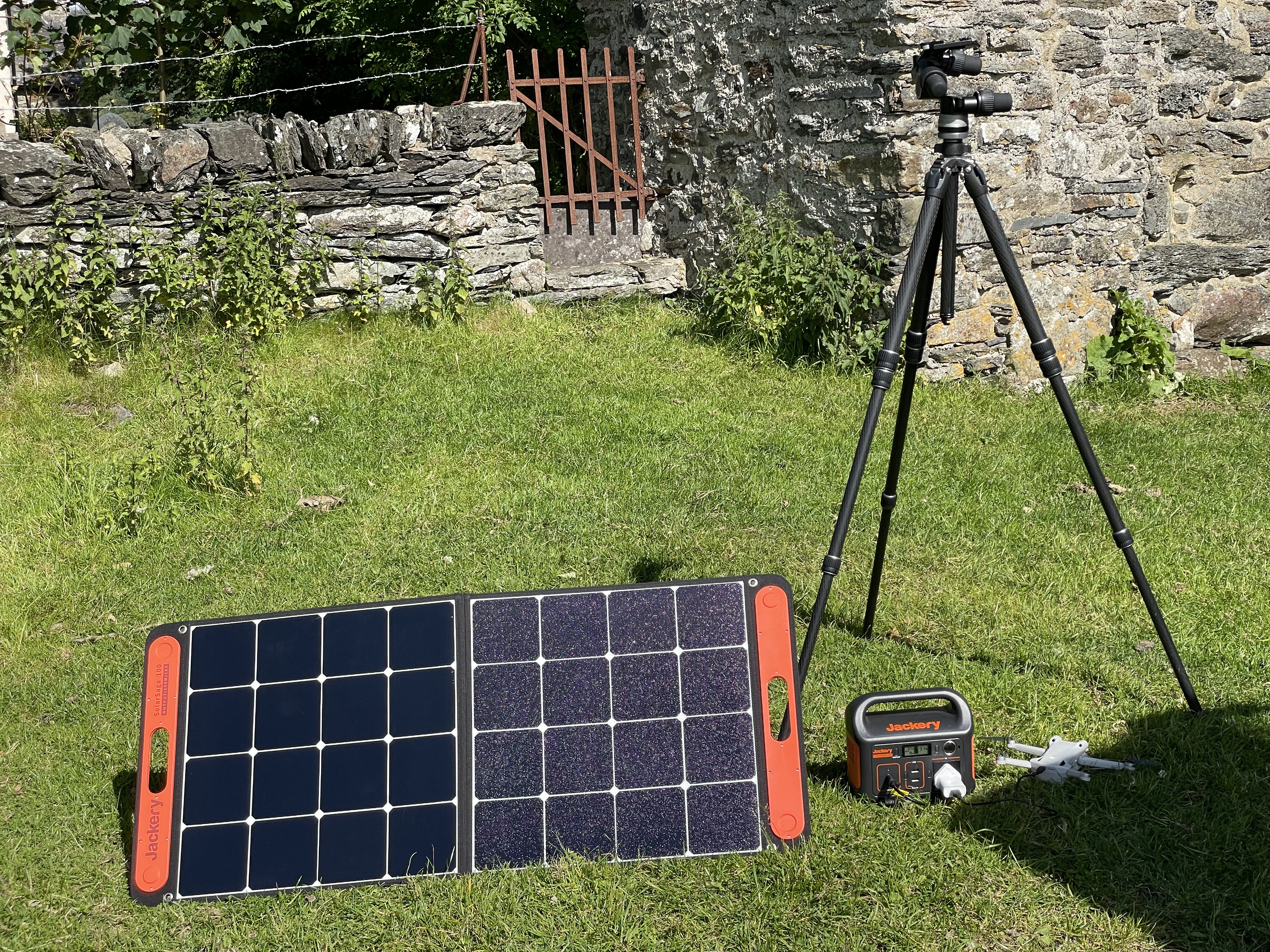 V'Envy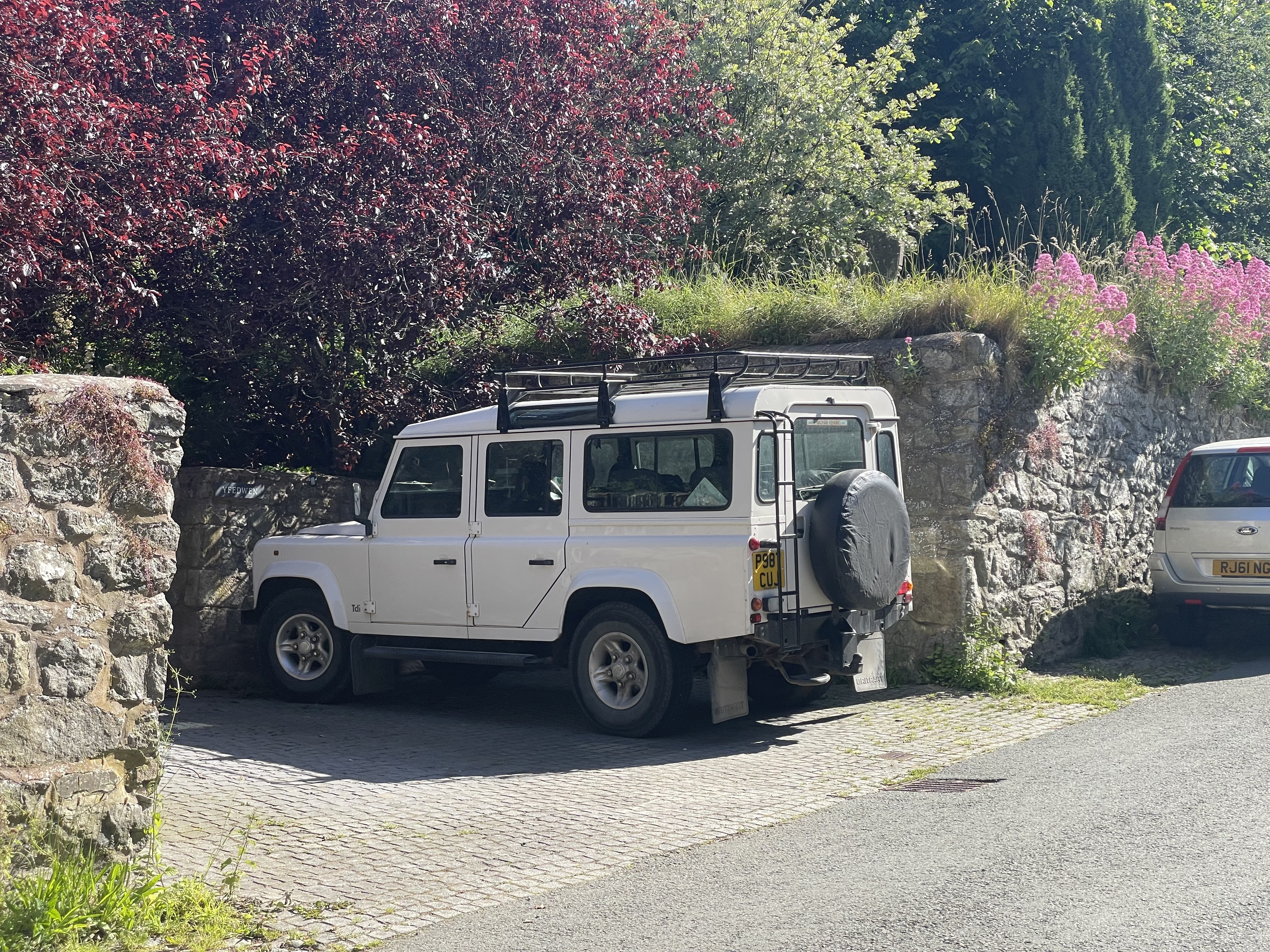 On My Coffee Table
Sanctuary for me is place and place writing. I find sanctuary in the weekly ebb and flow of this digest.
There are three books that I come back to, over and over again, to find sanctuary. They have, at their heart, a journey. The first is In Pursuit of Spring by Edward Thomas, the second is The Woodlanders by Thomas Hardy and the third is The Old Ways by Robert Macfarlane.
In Pursuit of Spring is a bout a journey on bicycle by the poet, Edward Thomas, across the south of England to meet Spring somewhere in the Quantocks. Spring travels at around two miles per hour and he at around 10 miles per hour.  I love the mental image that imparts.
The Little Toller book has an introduction by Alexandra Harris which is delightful. Of him, she says,:
"This is a kind of place-writing very different from most guidebooks or gazetteers, and indeed as a tour guide Thomas is audaciously remiss . . . its action is the psychological movement of the spirit in response to the sky. Thomas is all receptive eye and nerves."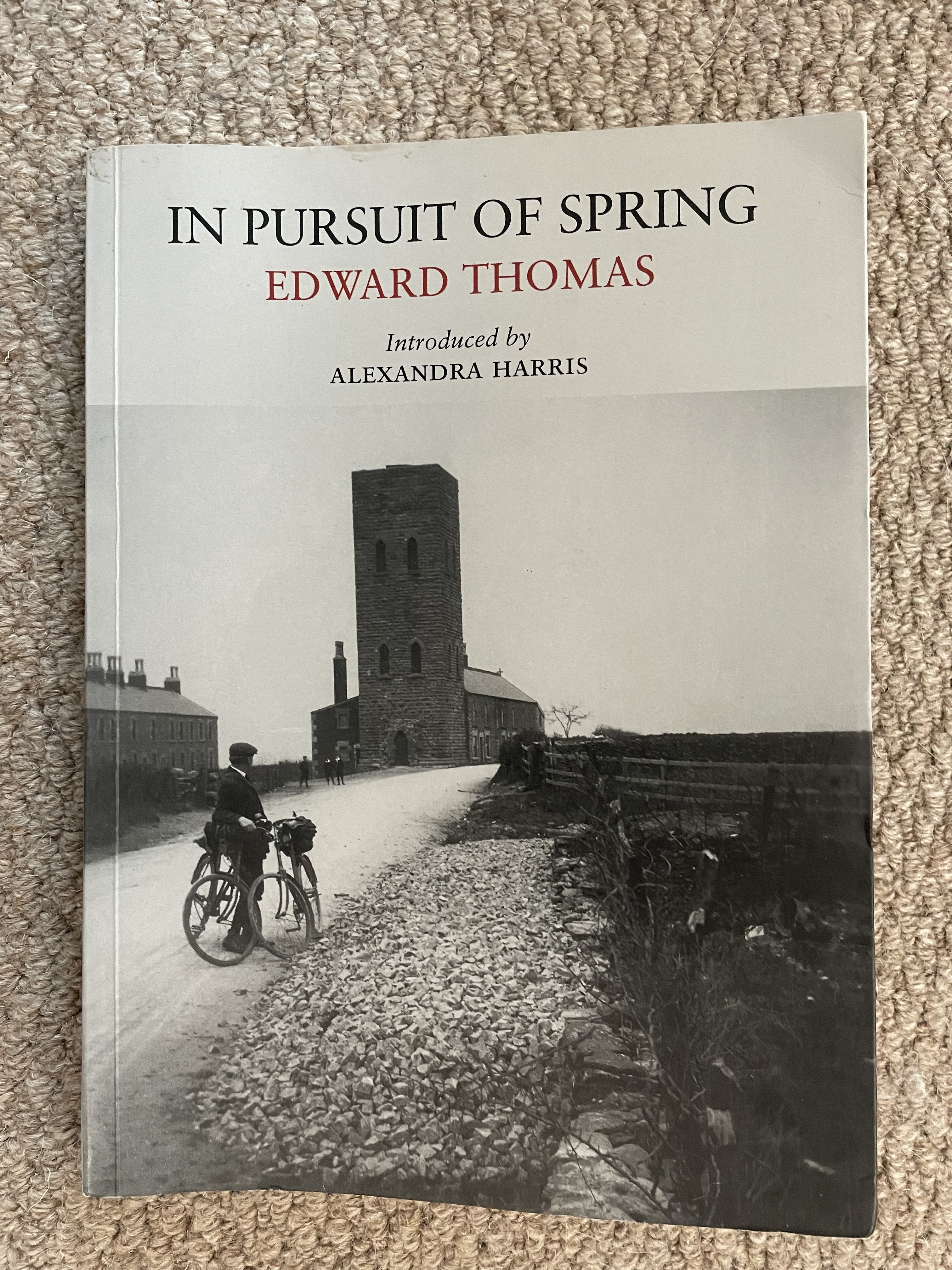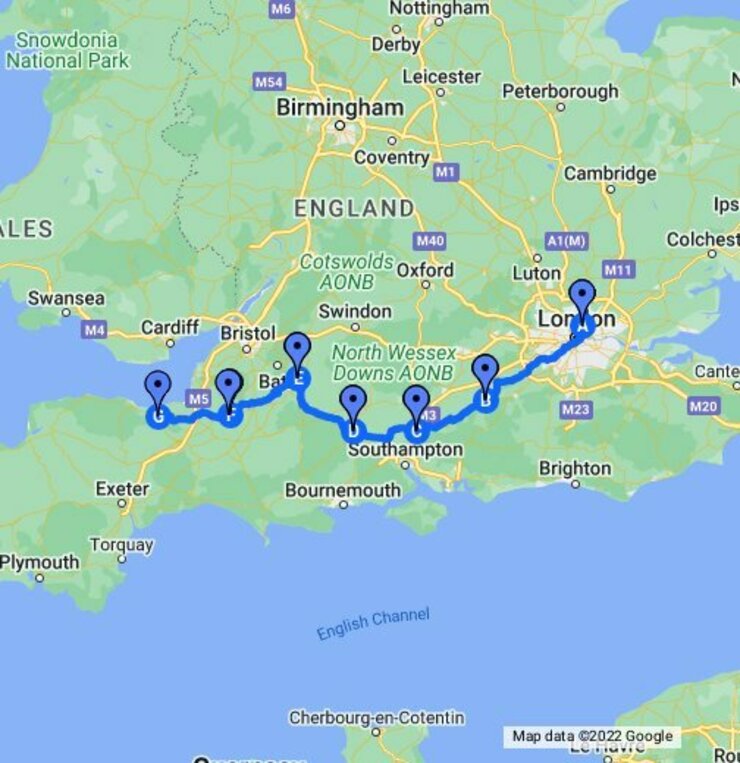 A map of Pedal Folk's route from London to the Quantocks retracing Edward Thomas's step taken in 1913 and documented in his book 'In Pursuit Of Spring'
Bookmarked
Tudor manuscript listing aristocratic owners, and birds' ornate markings, is described as 'a really rare survival'
Llanbedr Hill, Radnorshire, Powys: John Price's spirit has imbued this area with a sense of peace among the curlews and plovers
In celebration of Hadrian's Wall's 1900th anniversary, English Heritage has installed a contemporary and colourful take on the original Roman gatehouse at Housesteads Roman Fort – one of the Wall's best preserved and most important sites.
Film and Sound
Simon Watts looks back at how San Francisco became one of the first 'sanctuary cities'.
From the Twittersphere
Responses
Member and Patron Posts This Week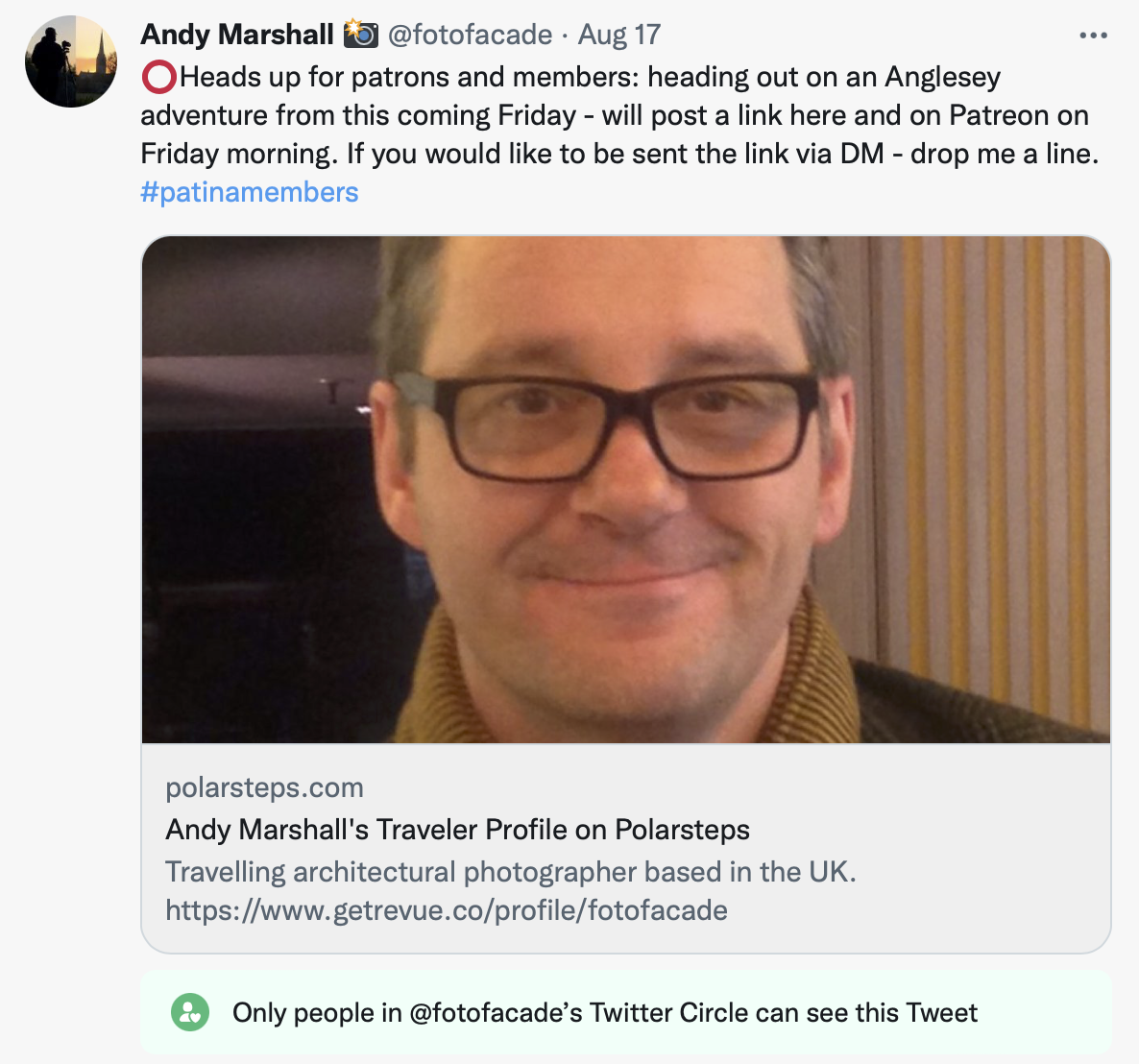 ⭕️ Twitter Circle
Click here to see all Twitter Circle Posts - choose the 'latest' tab.
Patrons
Select and exclusive shots from Lincoln Cathedral
Wilton Windmill Wiltshire Sunrise
Geek Out: Genius Loci Director's Cut 12 August
This link takes Patrons to all the free hi-res downloads
This link takes Patrons to a growing collection of VR images available
This link takes Patrons to all the video (including church fly-arounds) available
Help support my work by becoming a Patron.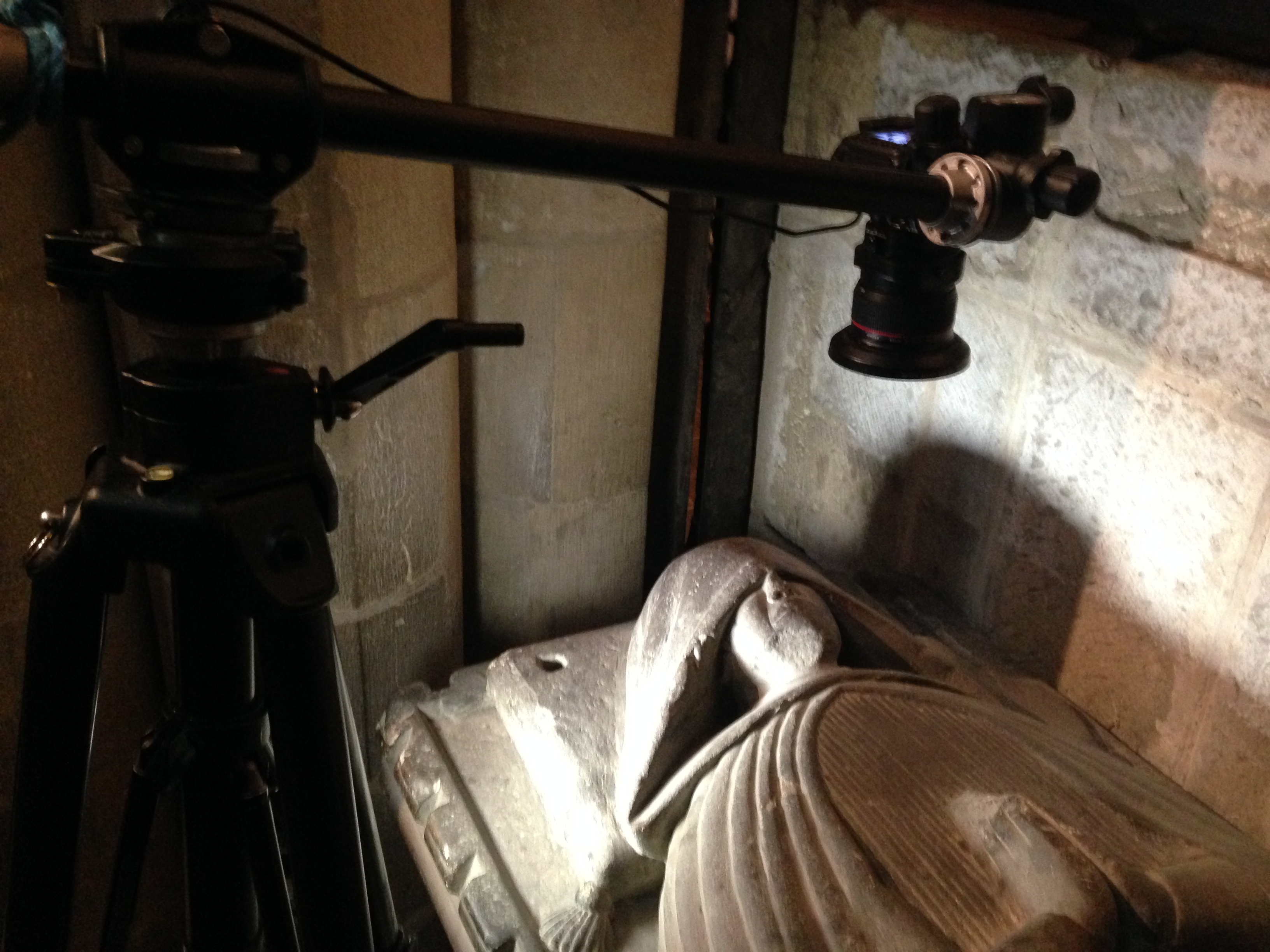 I sincerely hope that my digest adds value (in a small kind of way) to your Fridays.
This digest remains free and public facing with help from subscriptions.
The best way to support my work is to become a Patron. There are some really juicy benefits too, with options for most budgets.
Benefits
My Patreon Page is a sanctuary, a repository and a comparandum.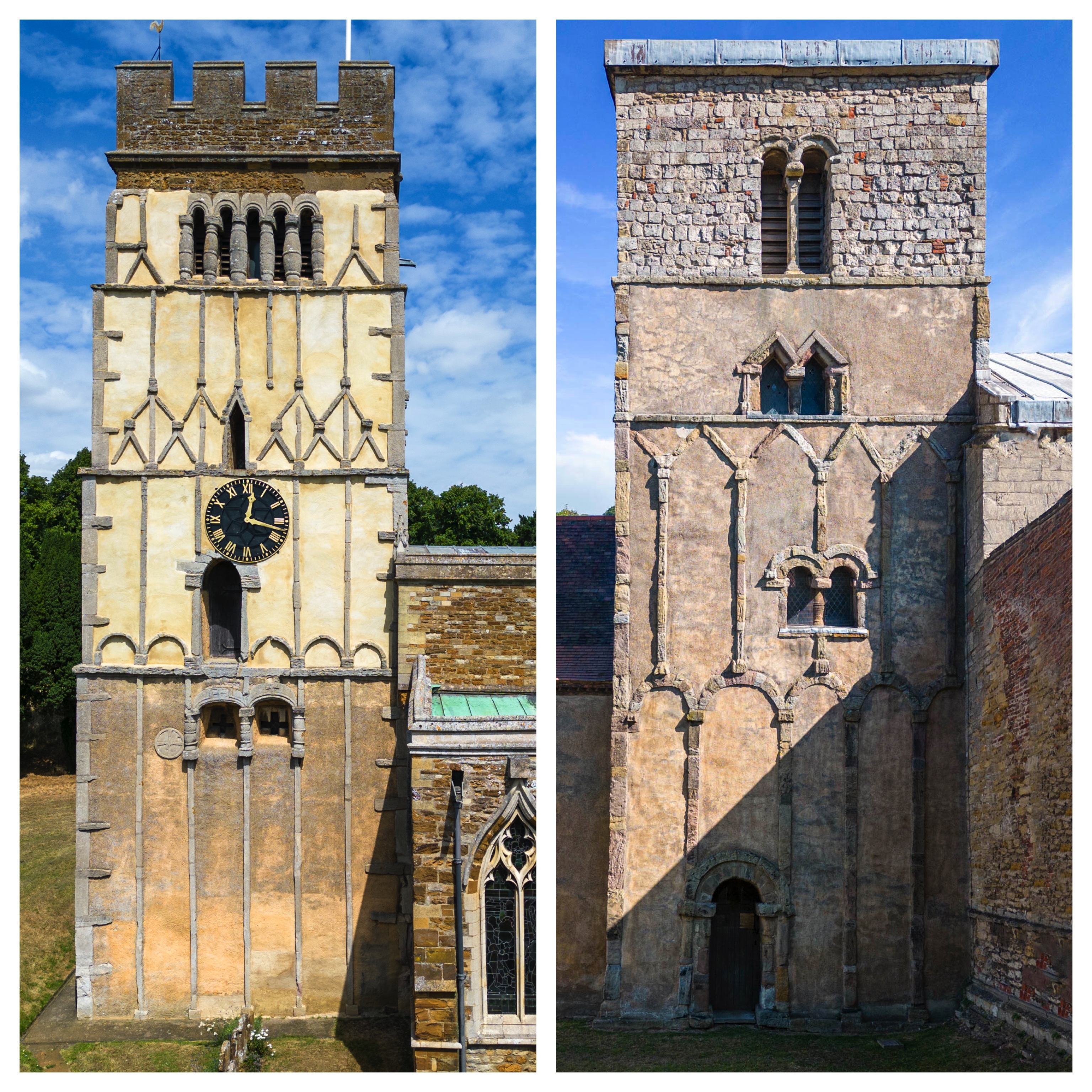 There's a growing archive of deep-dive content that plugs into and compliments the Genius Loci Digest, including Virtual Reality, Free hi-res photographs and much more.
You get automatic subscription to the members Patina newsletter and also access to Twitter Circles and the private links to interact with my travels live on Polarsteps. There's also some exciting projects planned for Patreon in the pipeline.
Thank You!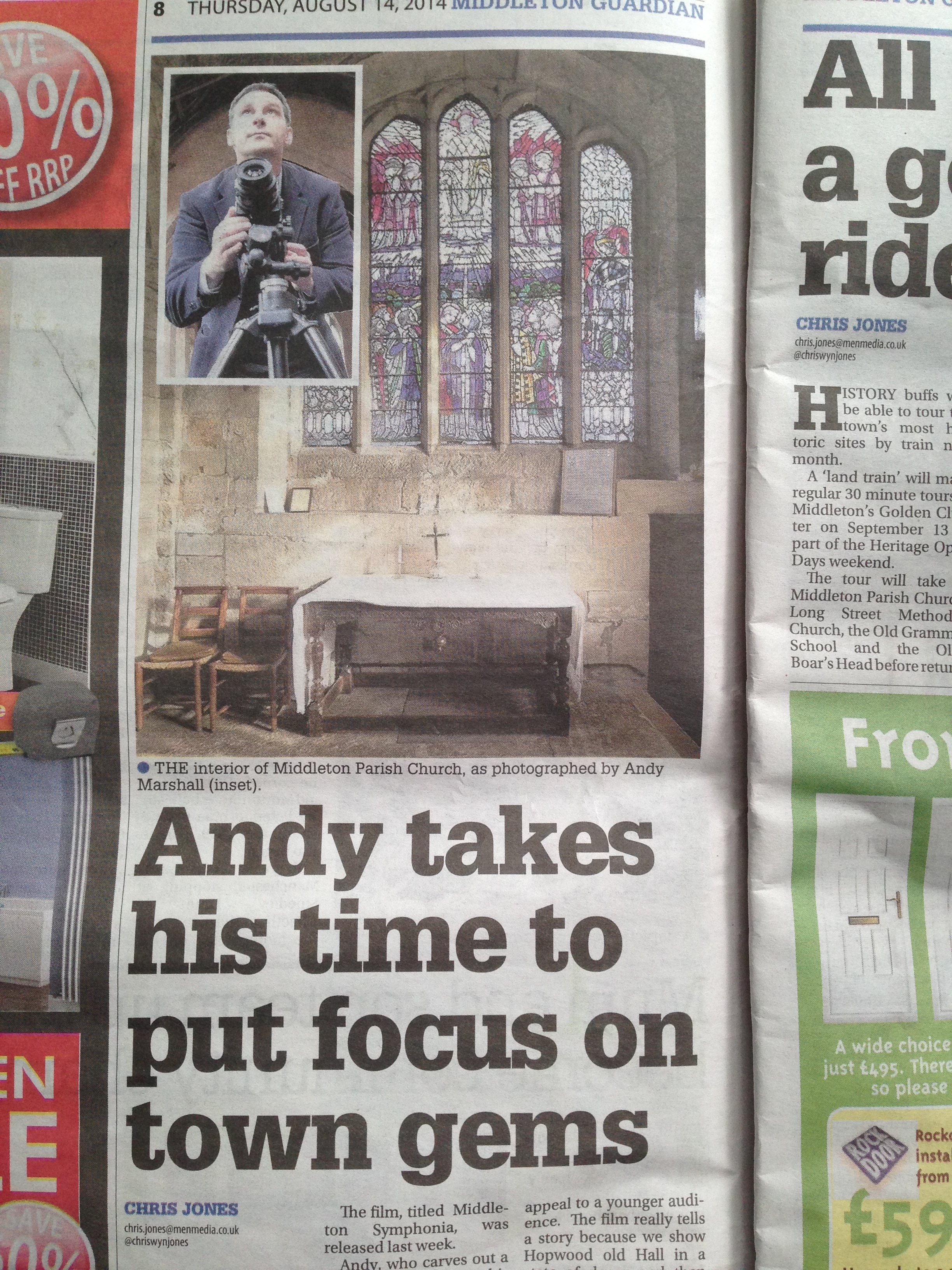 From the bottom of my heart, a huge thanks to those that have become Members and Patrons.
As well as helping me keep this digest free and public facing, your support also helps me connect with others.
I'm a niche photographer in a niche business and you are helping fill in the gaps, in a challenging climate, to help me maintain my advocacy of the historic environment.
Whilst our historic environment is increasingly under threat, I believe that we need to create emotional connections to our buildings, culture and places - no matter what country we live in. This digest is at the forefront of that.
Without attachments to place, and the values it engenders, the more practical issues of finance, conservation and environment are more difficult to advocate.
In sharing my world view I show the emotive strengths behind our built environment and how it impacts our identity and wellbeing in positive ways that are not yet fully understood. I help orchestrate attachments to place that might, eventually, help protect them.
And Finally...
People from Radcliffe are finding Sanctuary in Rowan's workshops - they're, quite literally, stitching their identities together into a communal whole. The most diverse and settled communities are rooted in place.
My Linktree