Welcome!
I'm an architectural photographer and writer.
On my van-life travels through the British Isles I'm building up a word and photo-hoard of material culture that celebrates the value and distinctiveness of our built heritage and contributes to a sense of place.
My van is my time-machine, it gives me fresh perspectives on our remarkable places, shared here on a weekly basis. 📸🚐🏛
🏛 Missed the last Digest? Here it is.
🚐 View Digest Archive here.
---
📍Be There With Me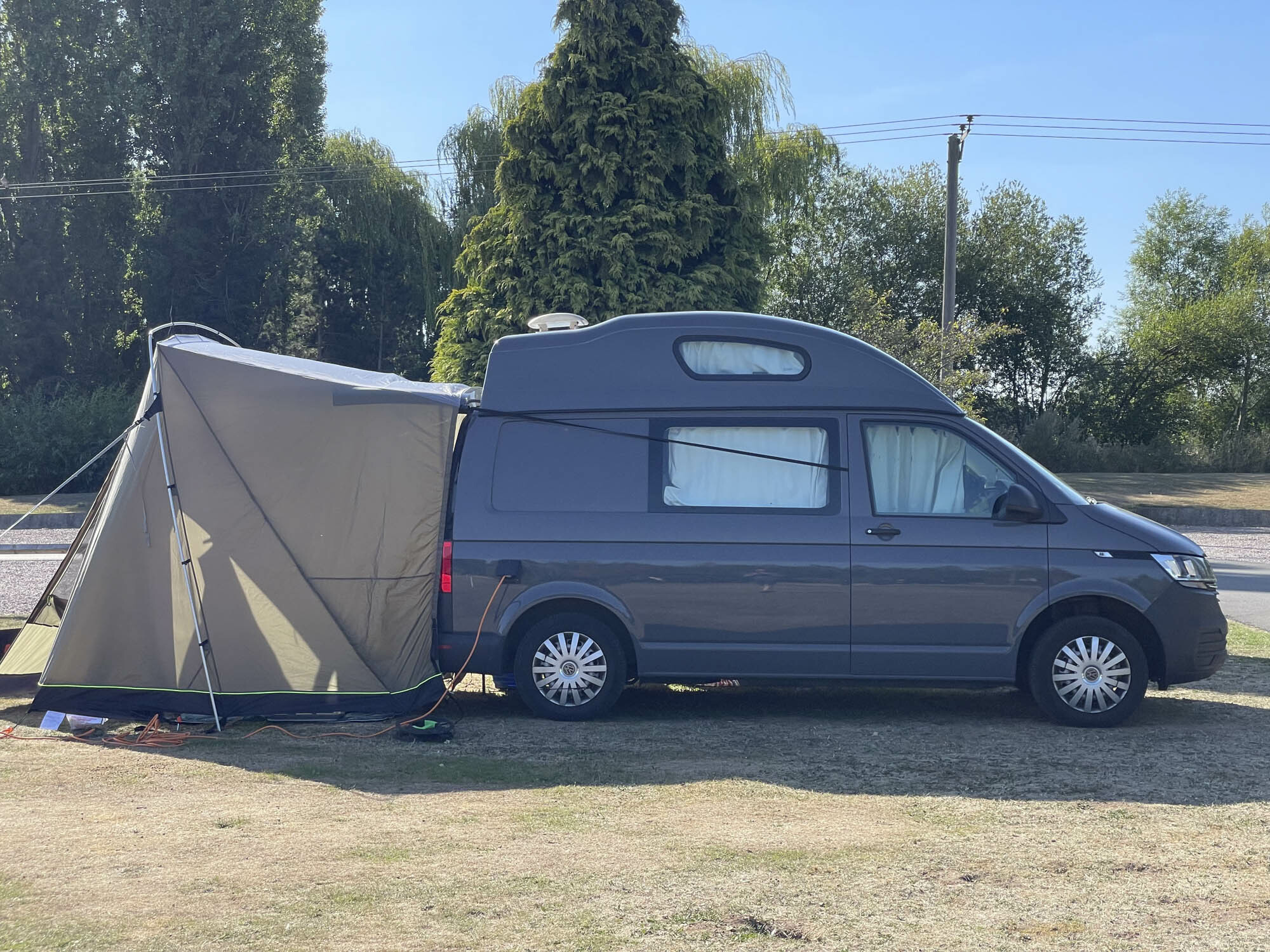 Heads-up for Patrons and Members: I've had an epic week out and about on my travels. I'm still out and about (Friday, Saturday and beyond) and recording my journey live on the Polarsteps app.
Following me on the polar steps app is like taking a mini-culture and time-travel trip whilst at home or work. A live travel guide in your pocket.
Look for the link on Patreon or Twitter Circles, or email me directly and I'll send the link over.
Here's a screenshot from this week's journey so far: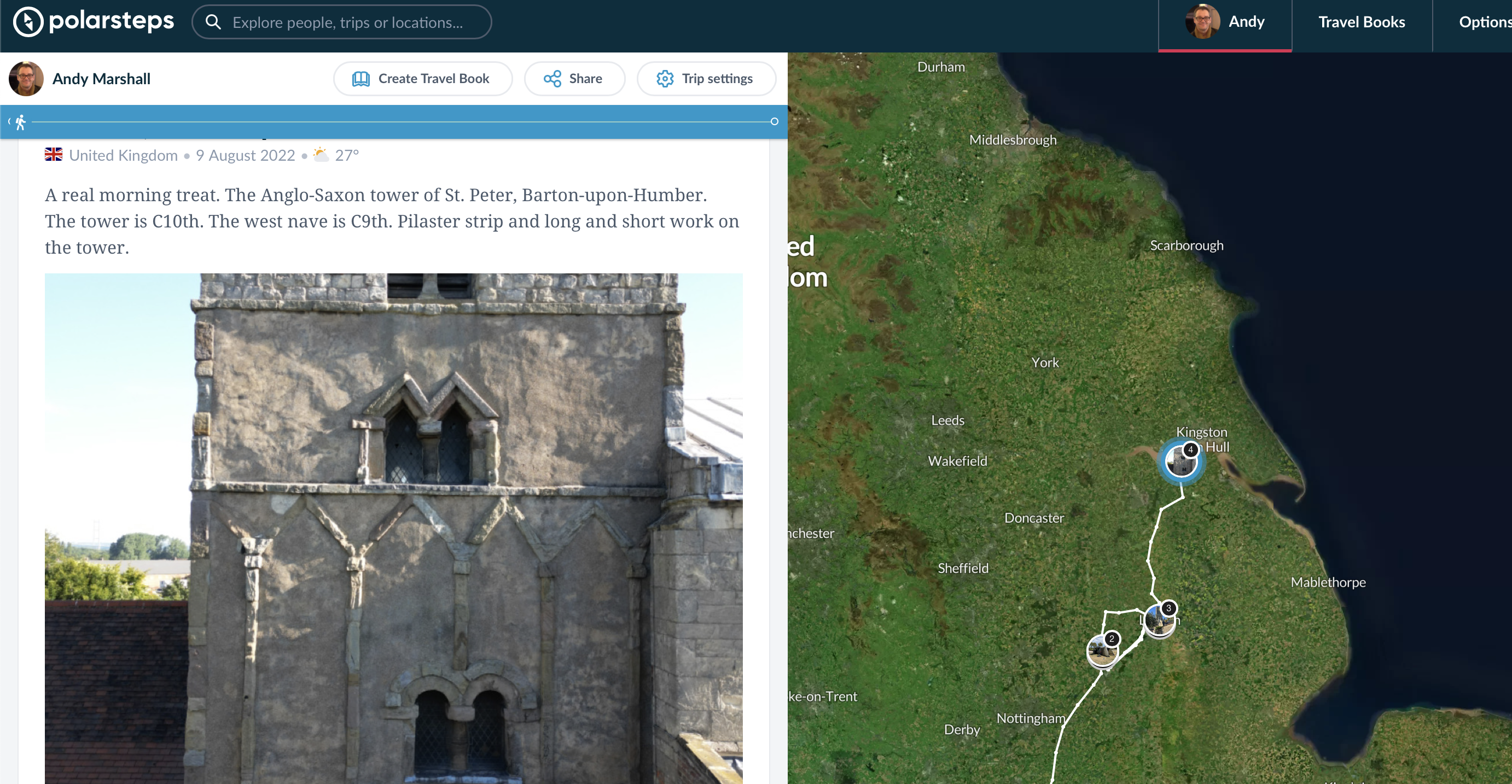 We've already visited the Saxon tower at Barton-upon-Humber, the great Cathedral at Lincoln and the streets of Henley on Thames.
Below: Putting the finishing touches to the digest last night in Henley on Thames.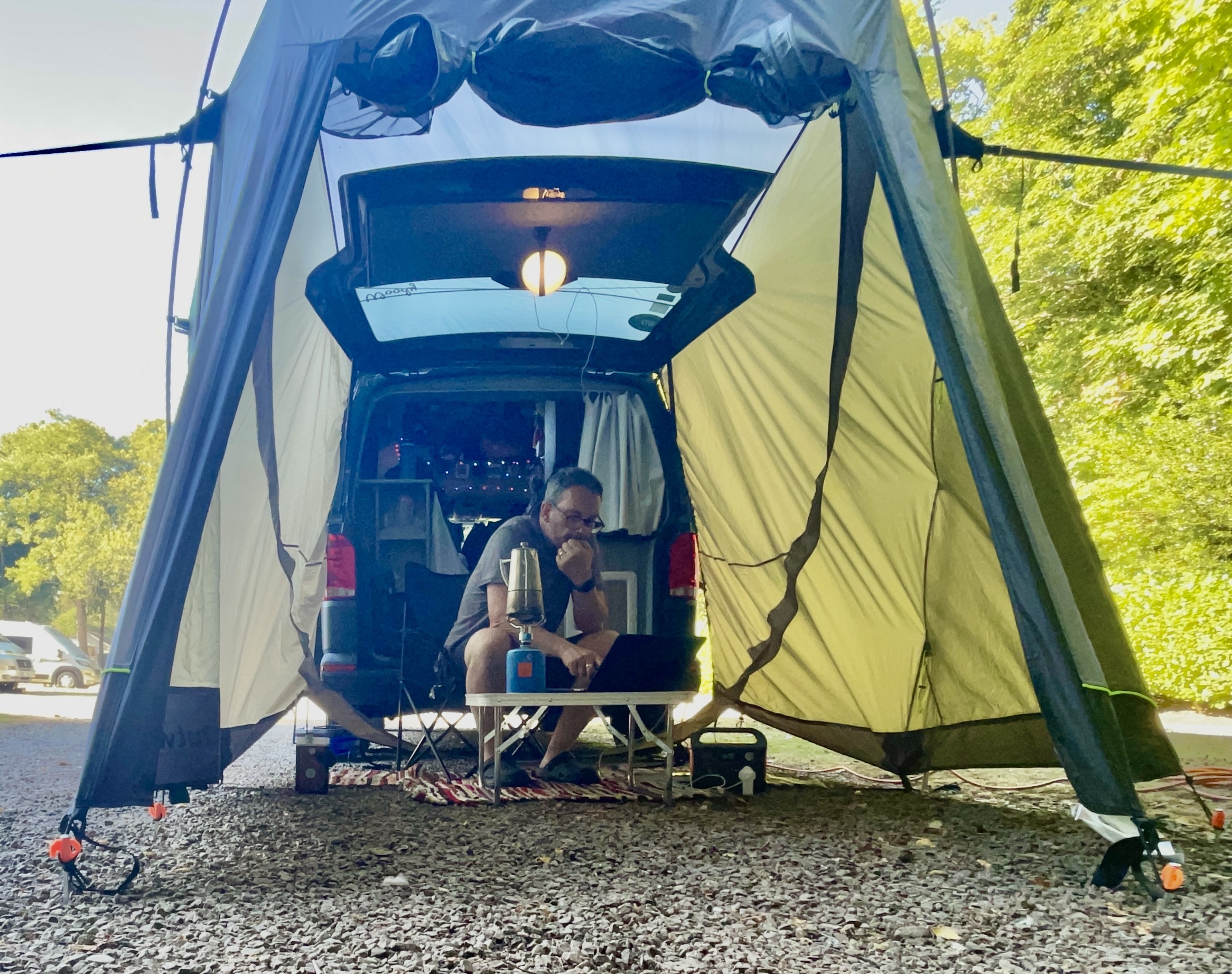 Photo-hoard
The Bartons.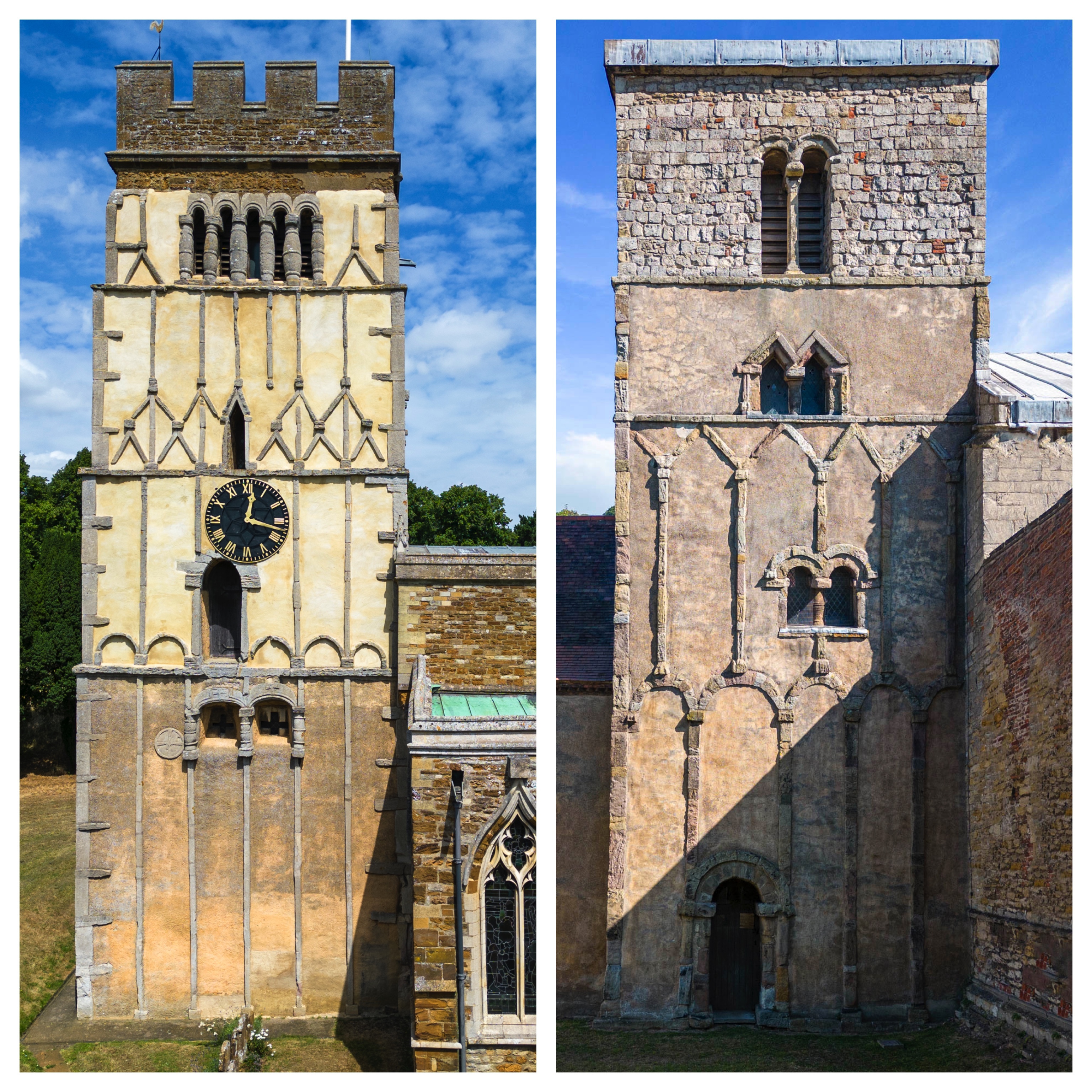 Subscribers are the first to see this comparison: All Saints', Earls Barton and St. Peter, Barton-upon-Humber.
There's a marvellous mix up of meaning in the pilaster strip work - a cross between medieval timber-framed building with the dash of a the faint echo of a memory of a classical past.
The pilaster work is a stylistic reference to the timber-framed building (built in tension) but the structure relies upon compression to stand.
Words
"Place and mind may interpenetrate till the nature of both be altered." Nan Shepherd. The Living Mountain.
Observations
Foliate head, Green Man, Green Woman.
The more I walk through the woods and see the way that new growth springs from the knots on the oak - the more I think there's a simpler explanation - a celebration of new growth, new life. Through the spring and summer, my face pareidolia becomes demonstrably apparent.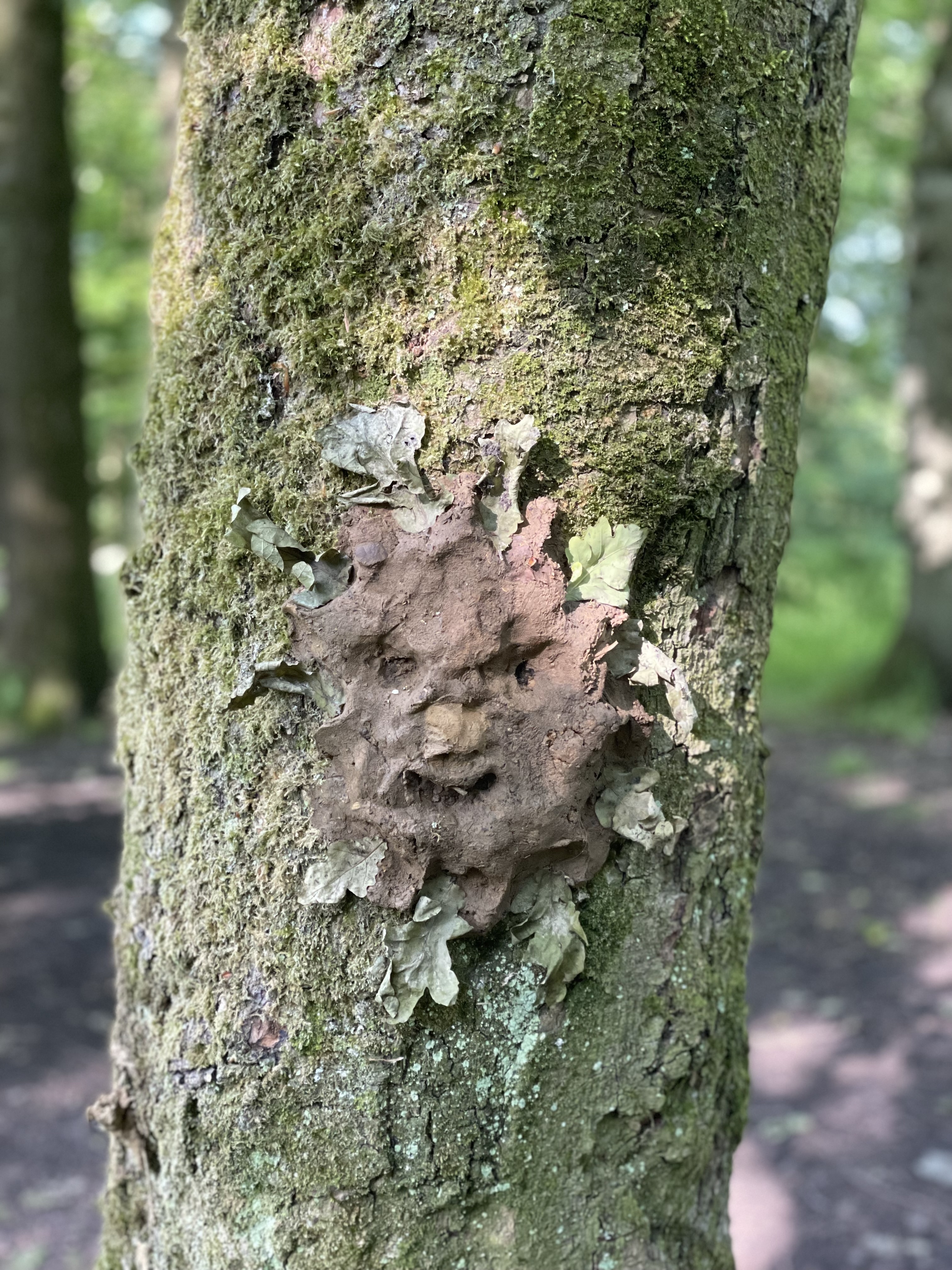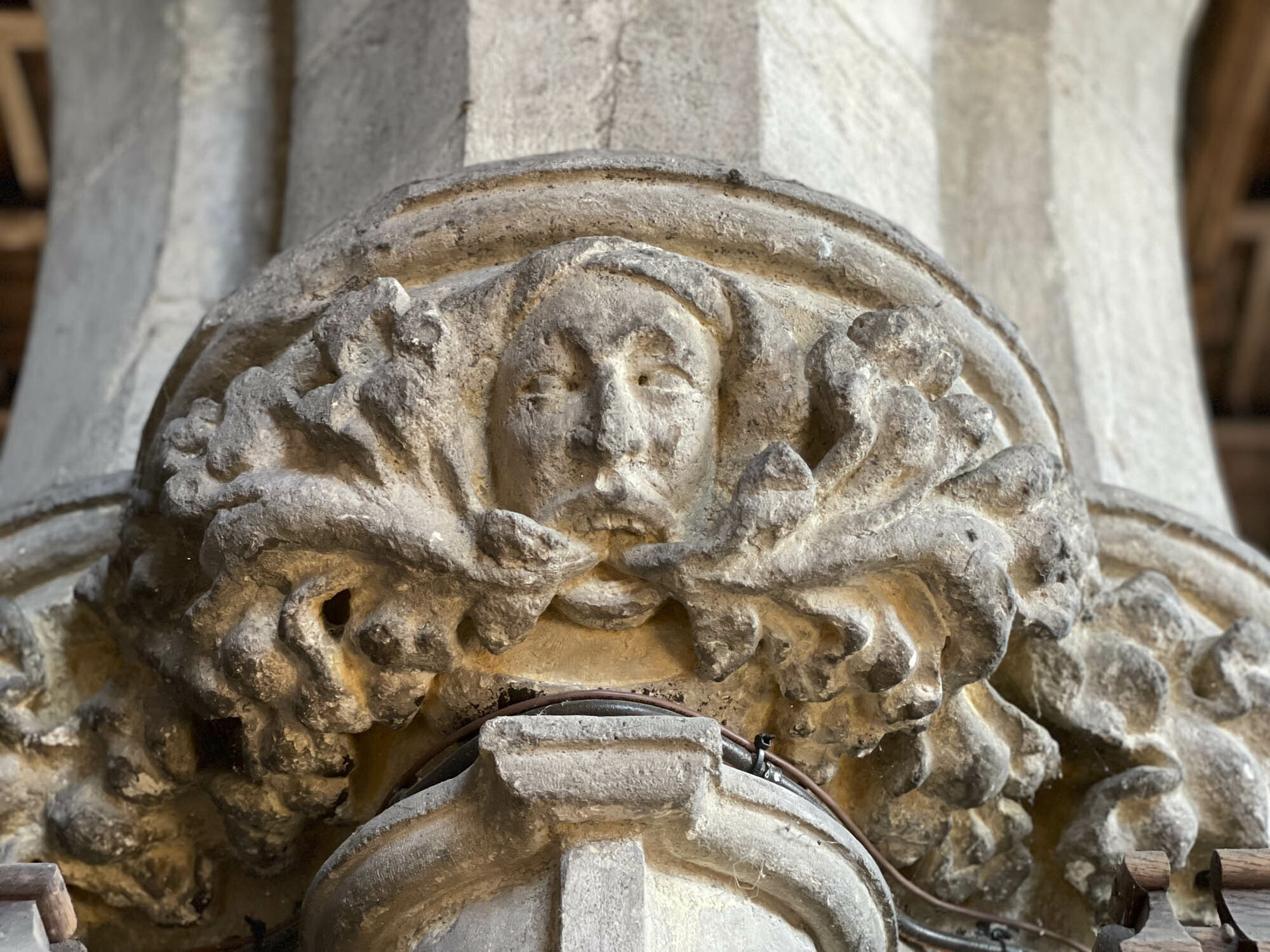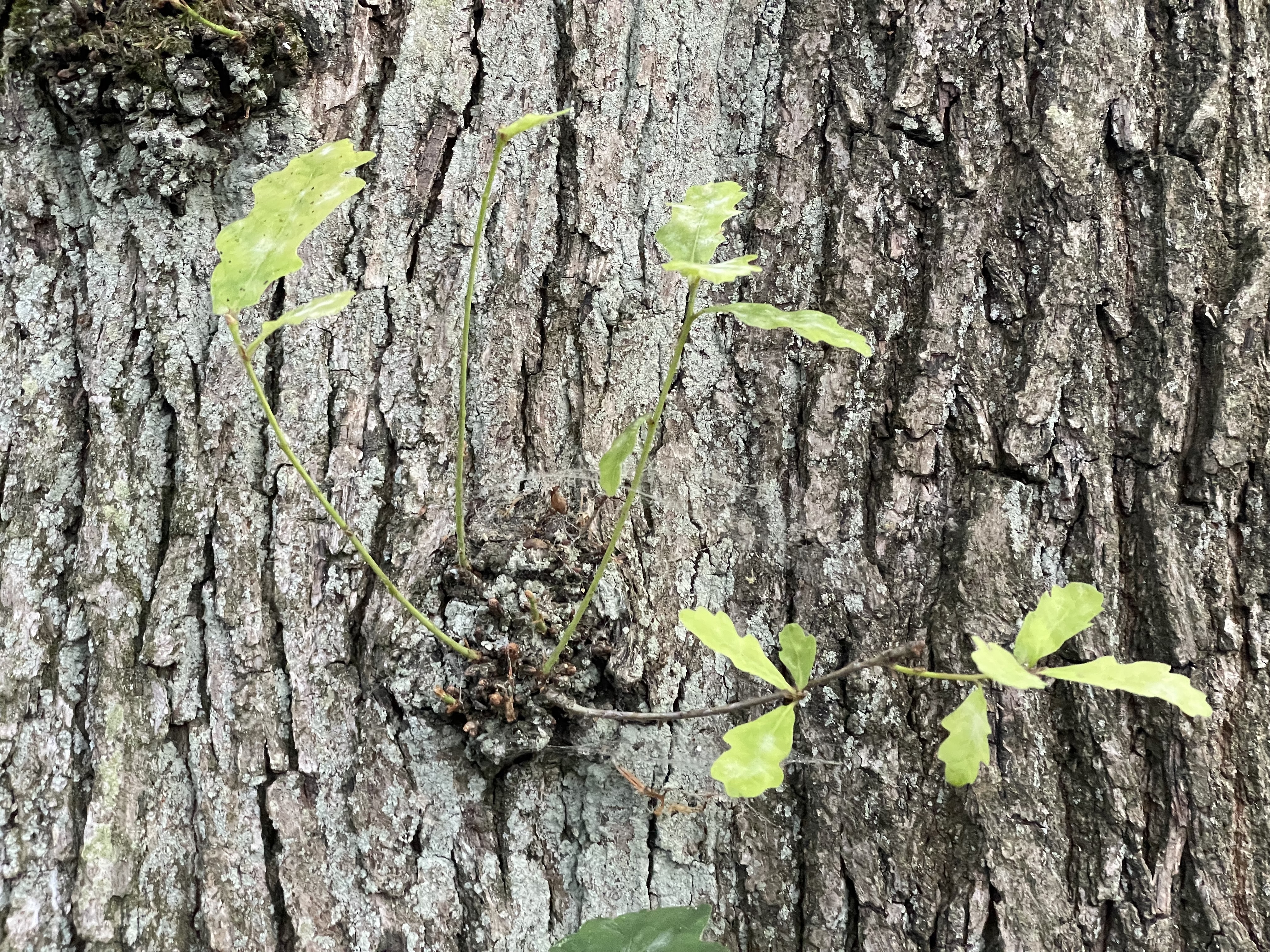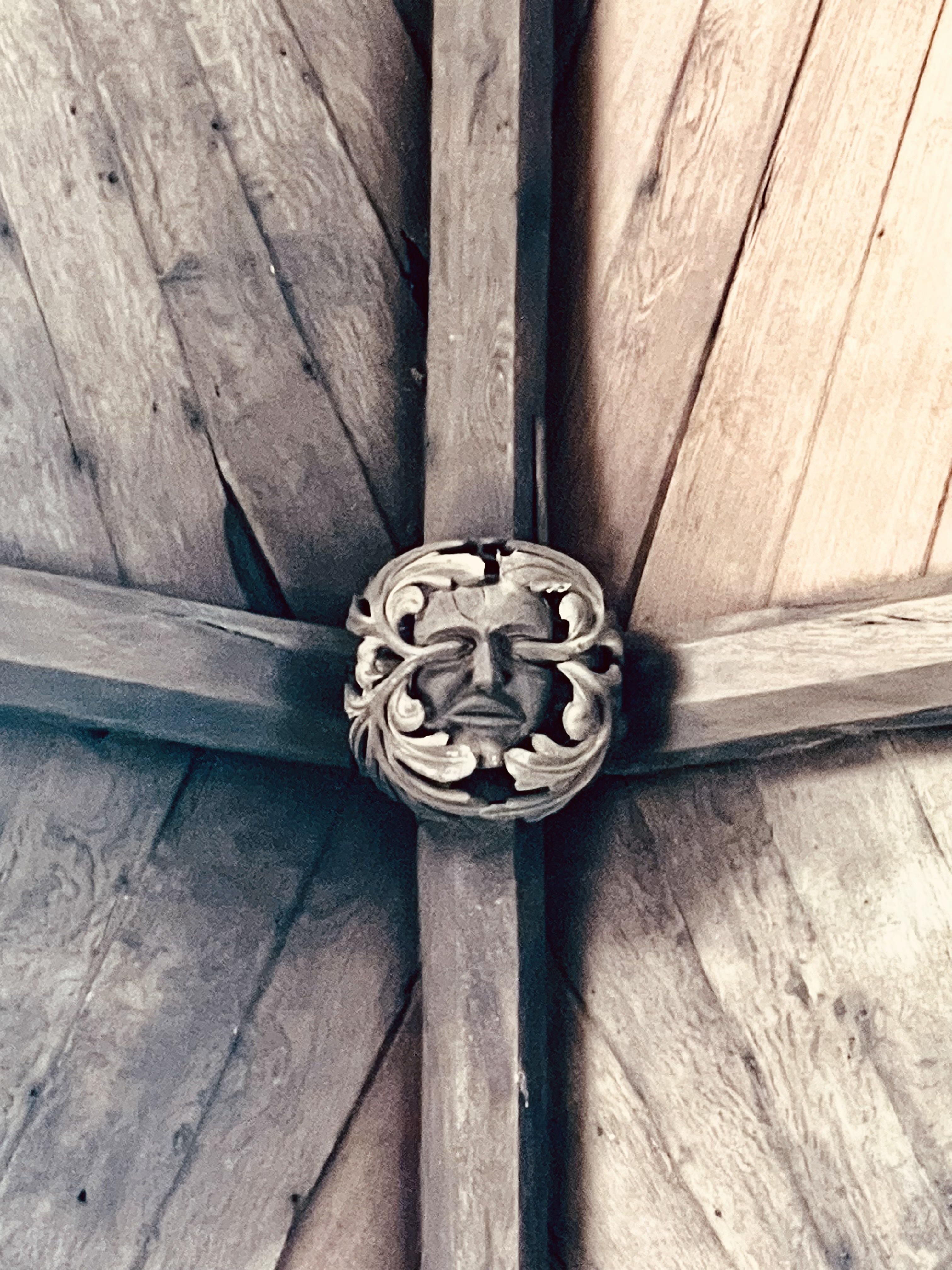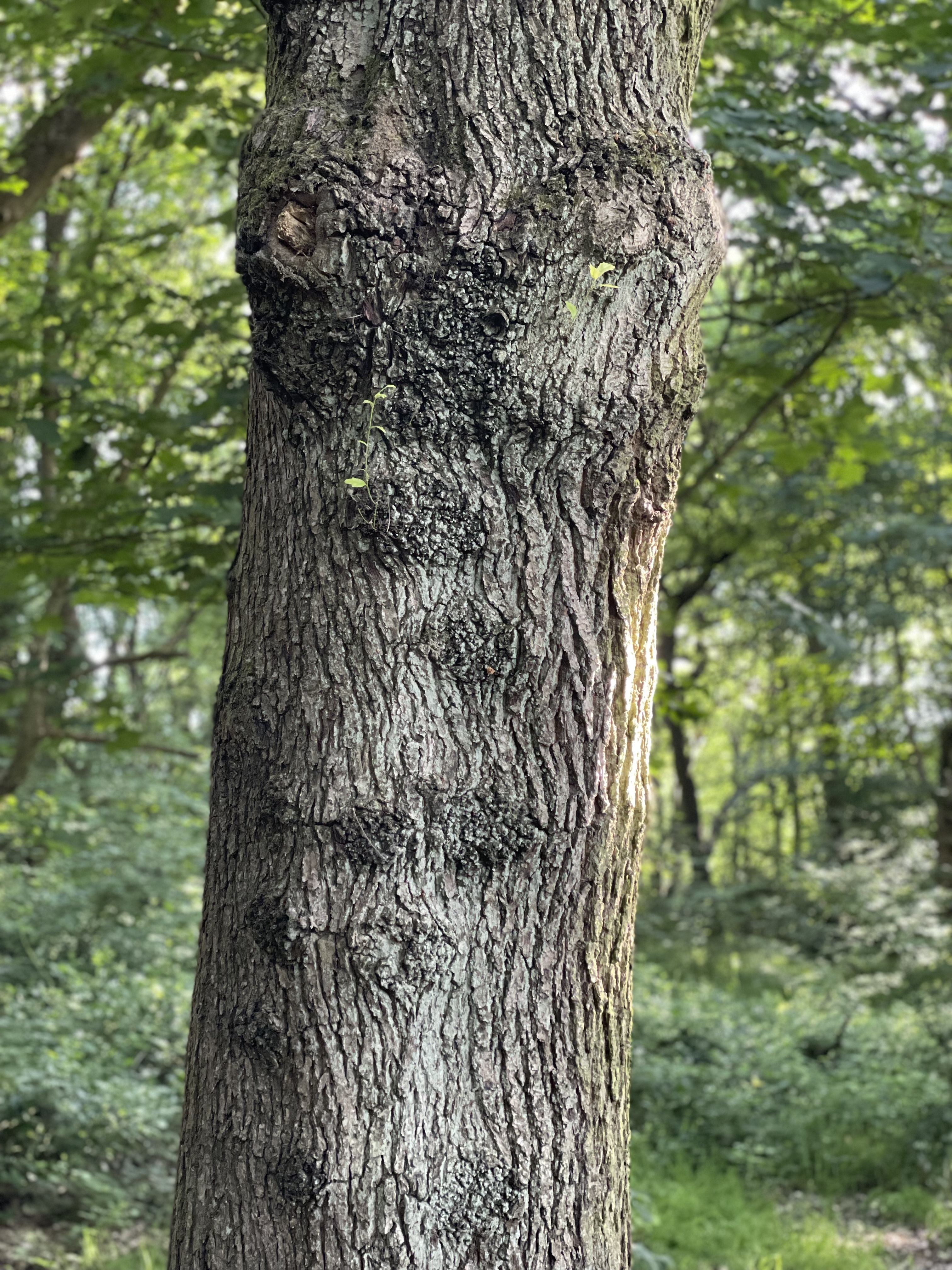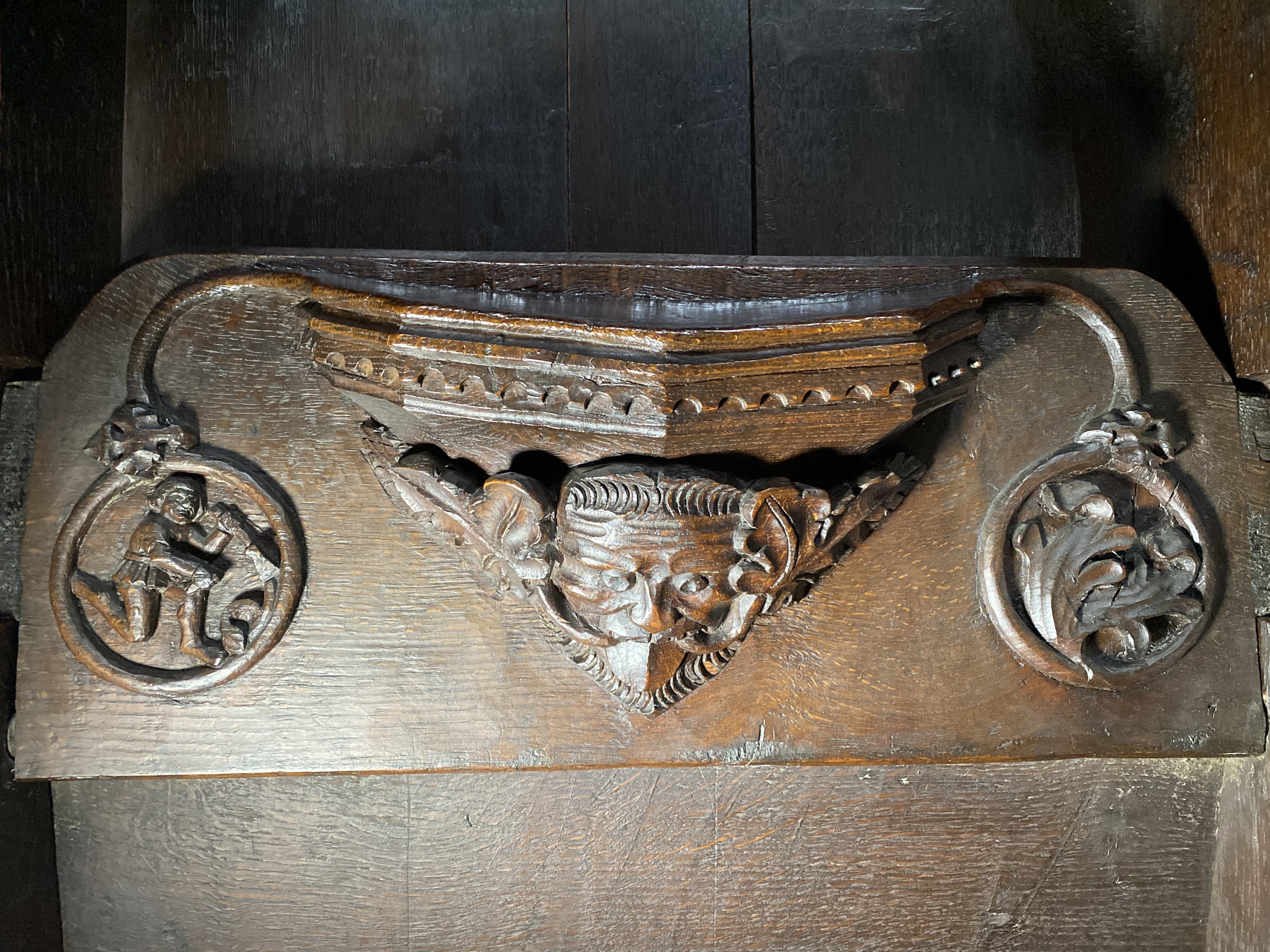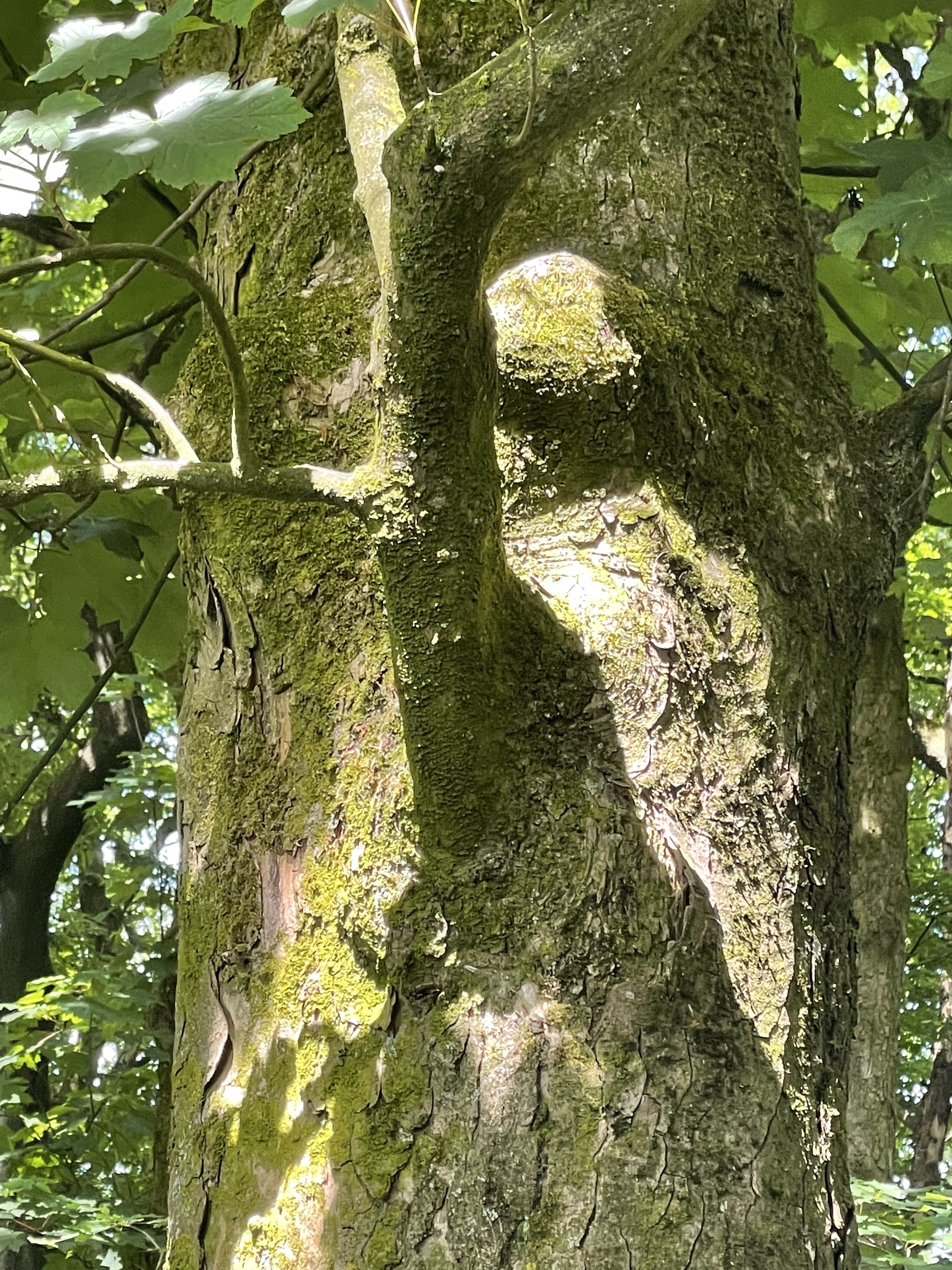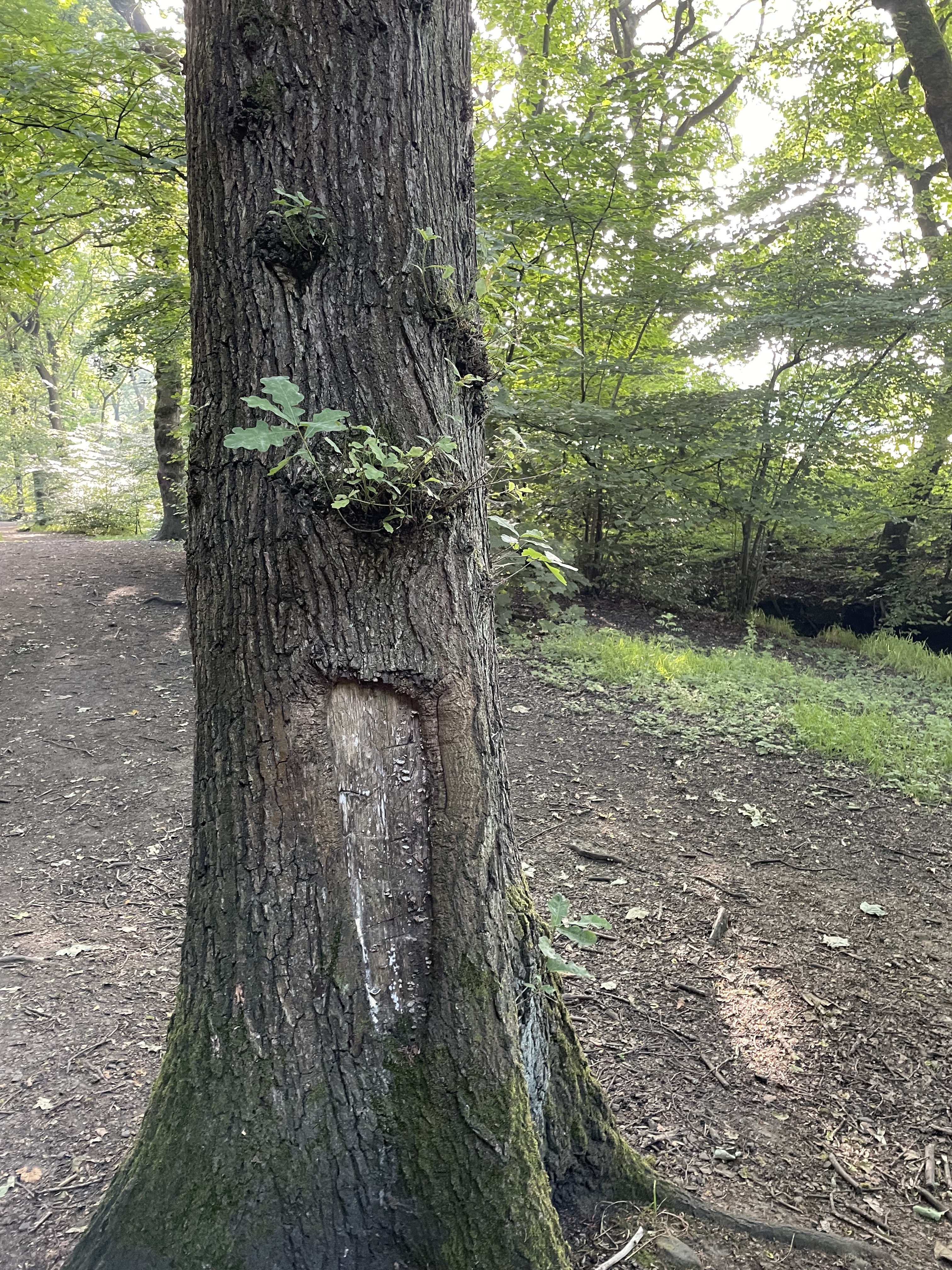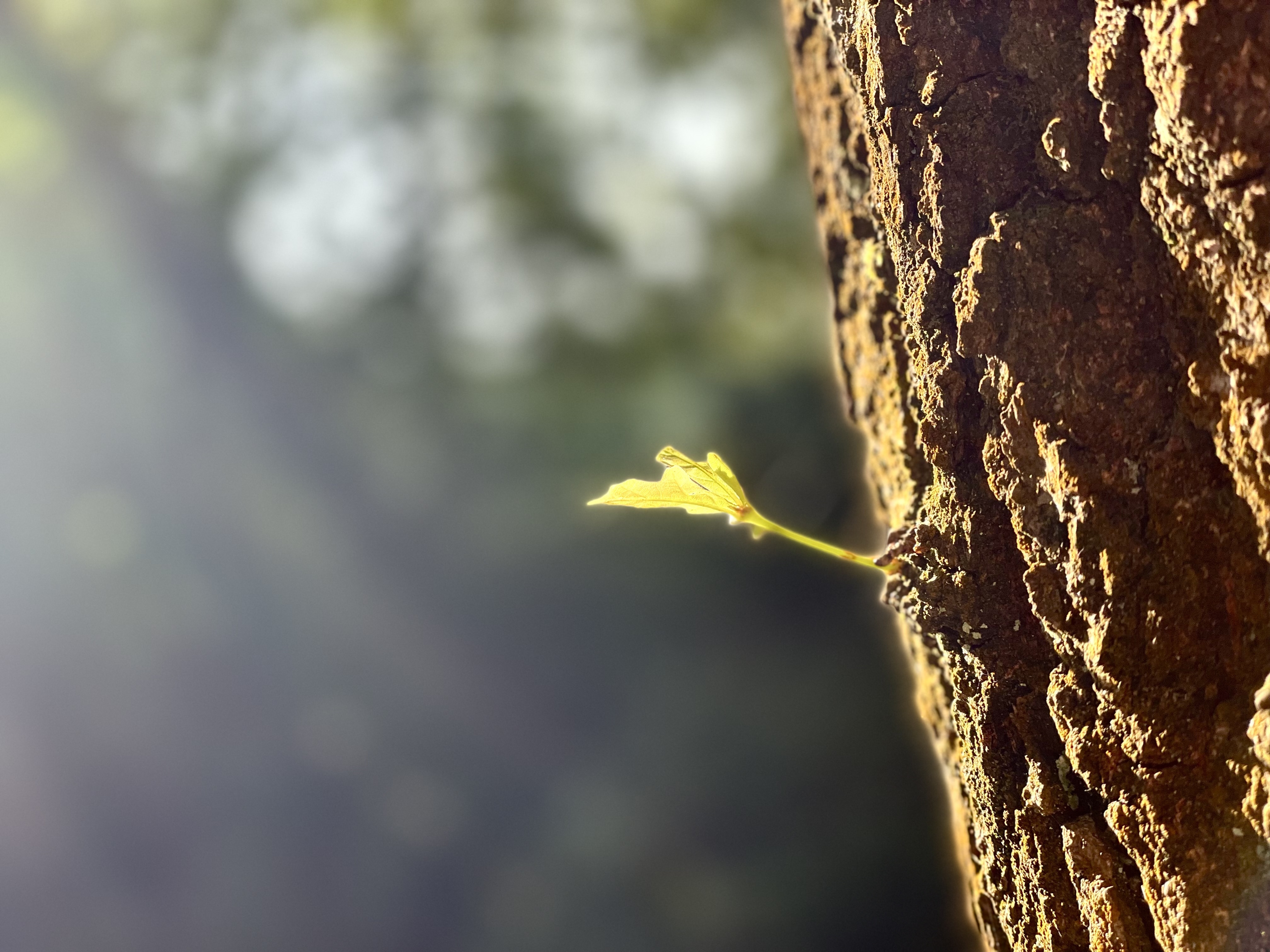 Hotspots
Sedbergh, Cumbria
A stopover in Hawes via Sedbergh - a lovely town in the crinkle between the Lake District and the Yorkshire Dales.
Famous for its second hand book stores and fiercely independent local shops. A great spot to head out for a circular walk. Plenty of parking in the centre.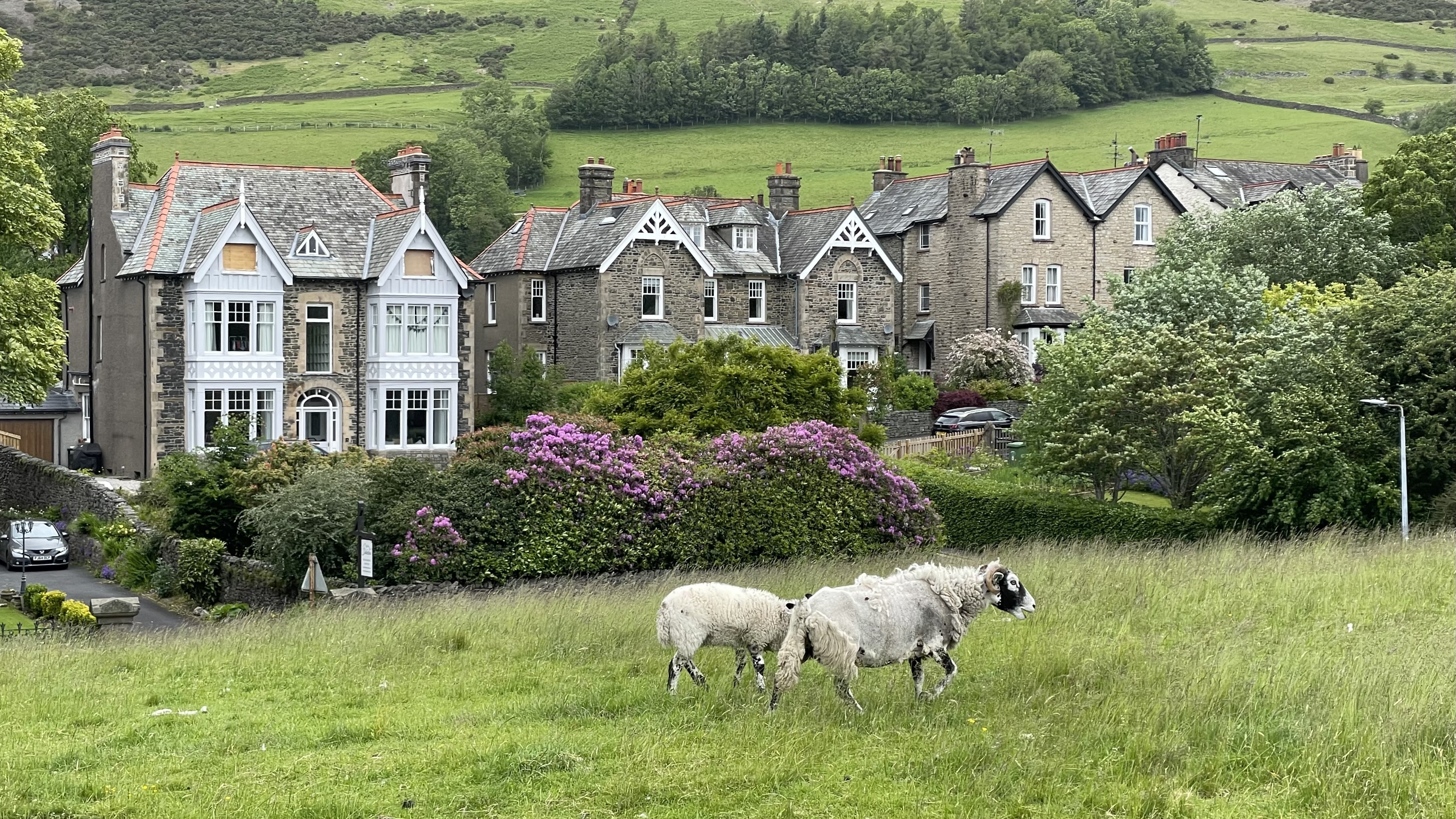 The Buildings
The buildings are a mix of local vernacular and polite, harling fronted classicism with a dash of Arts and Crafts thrown in.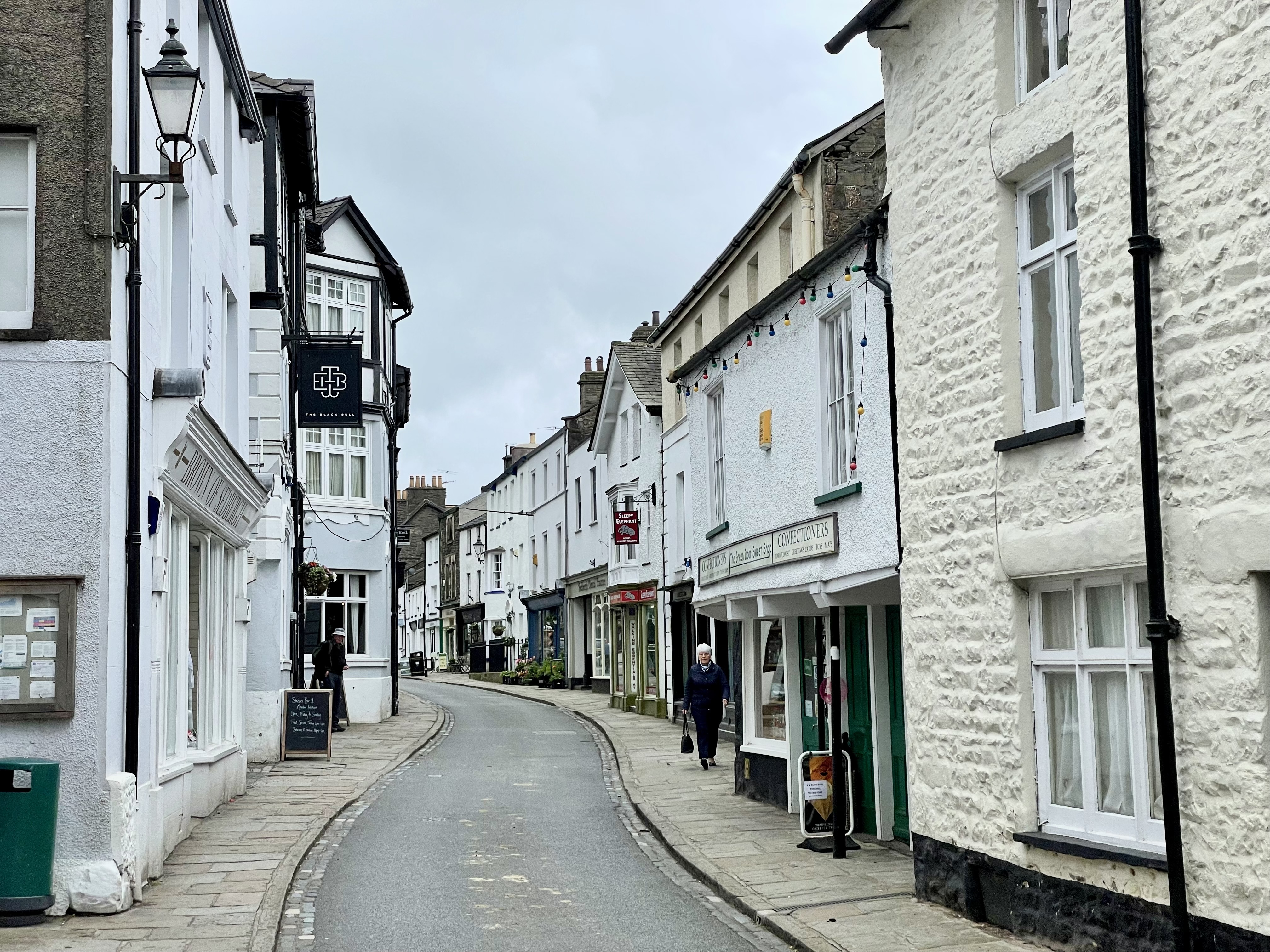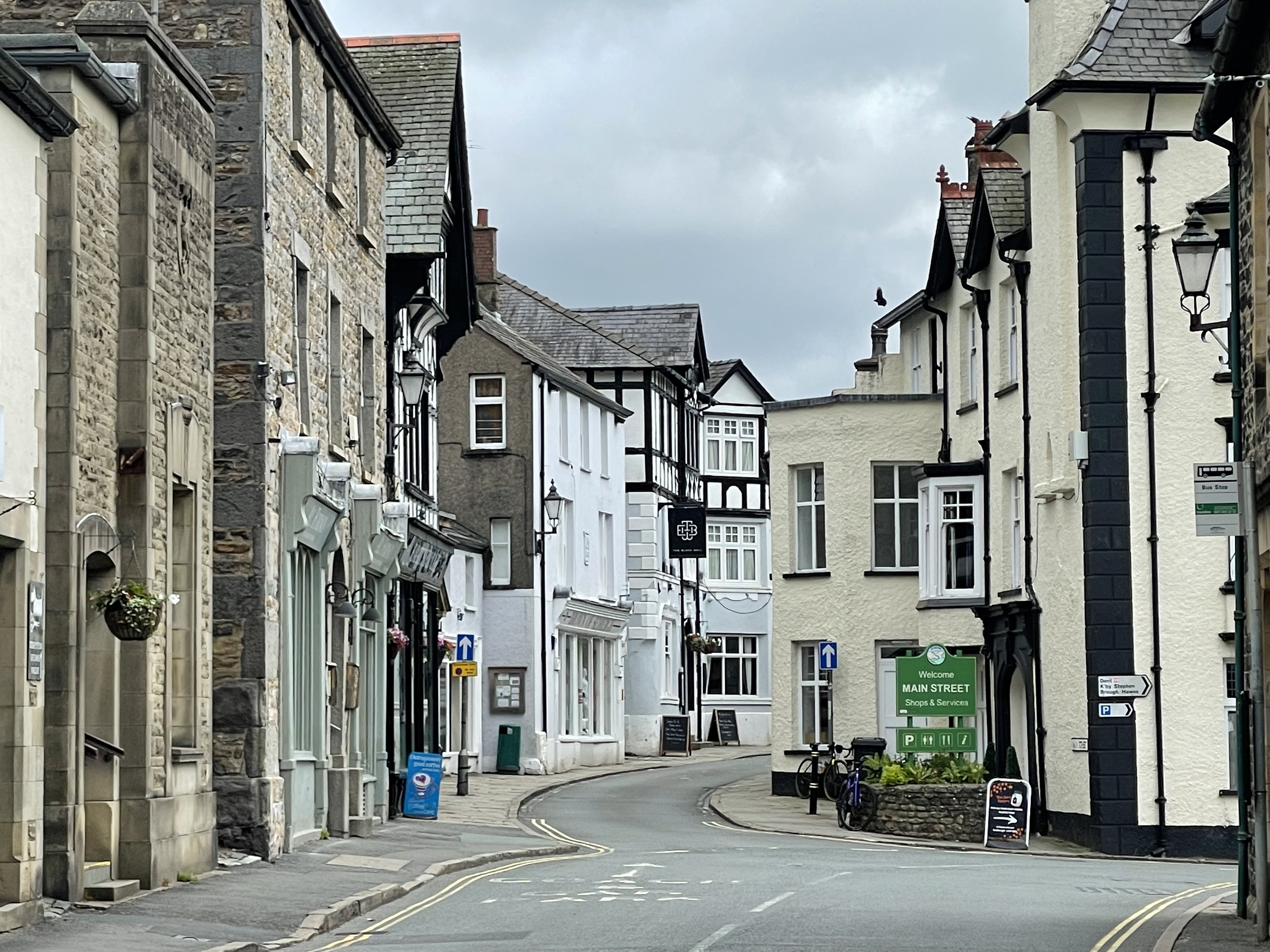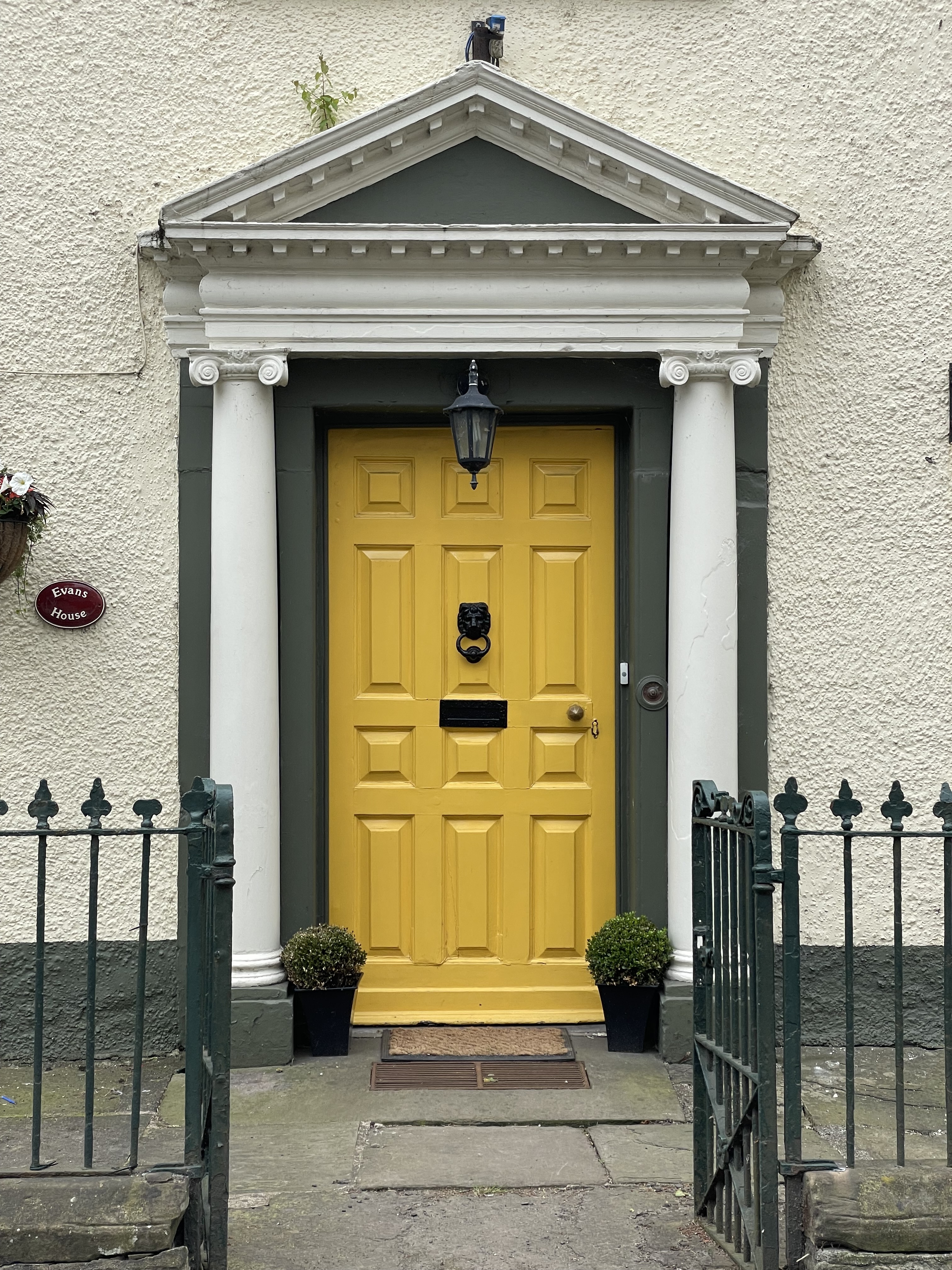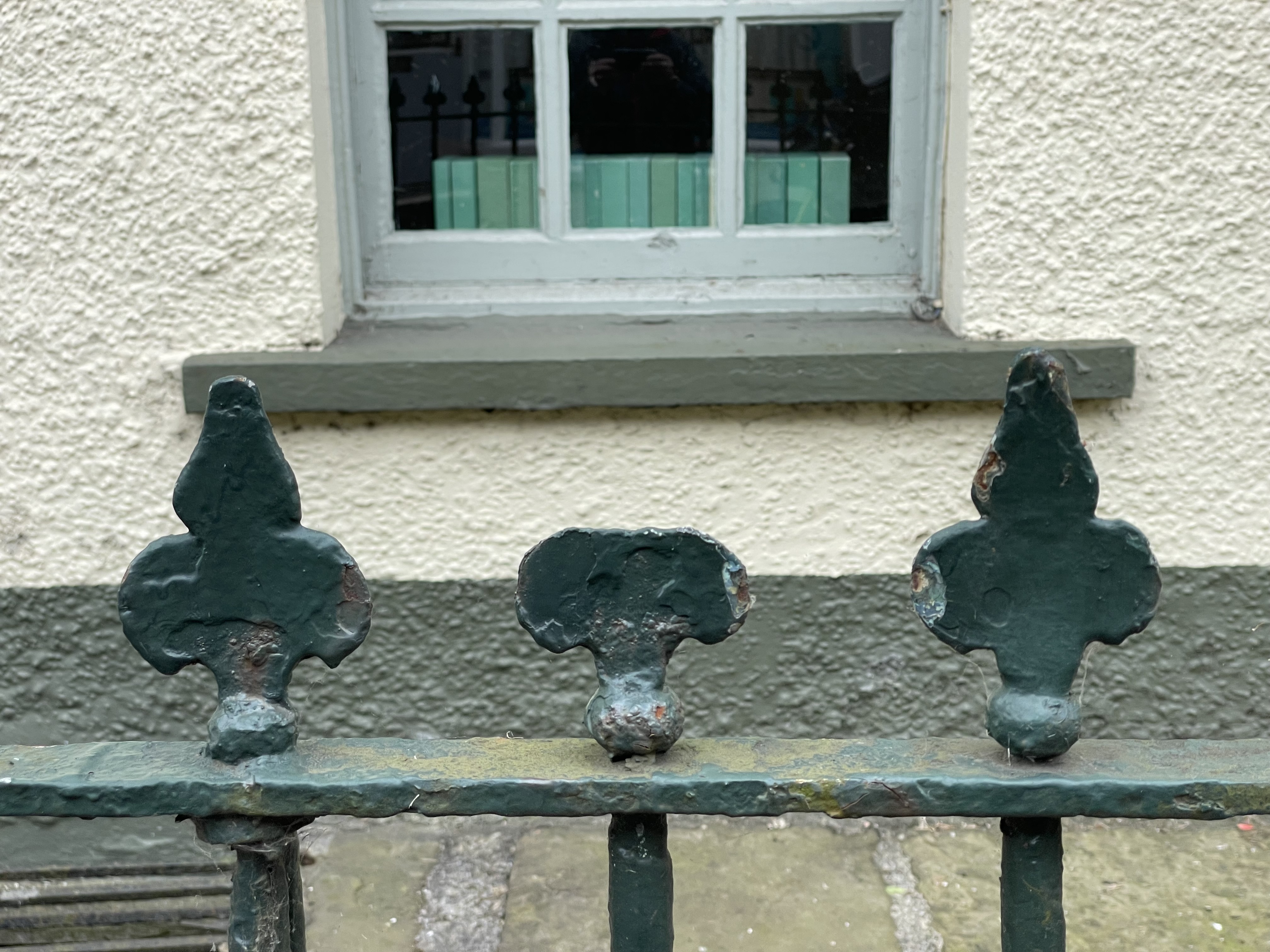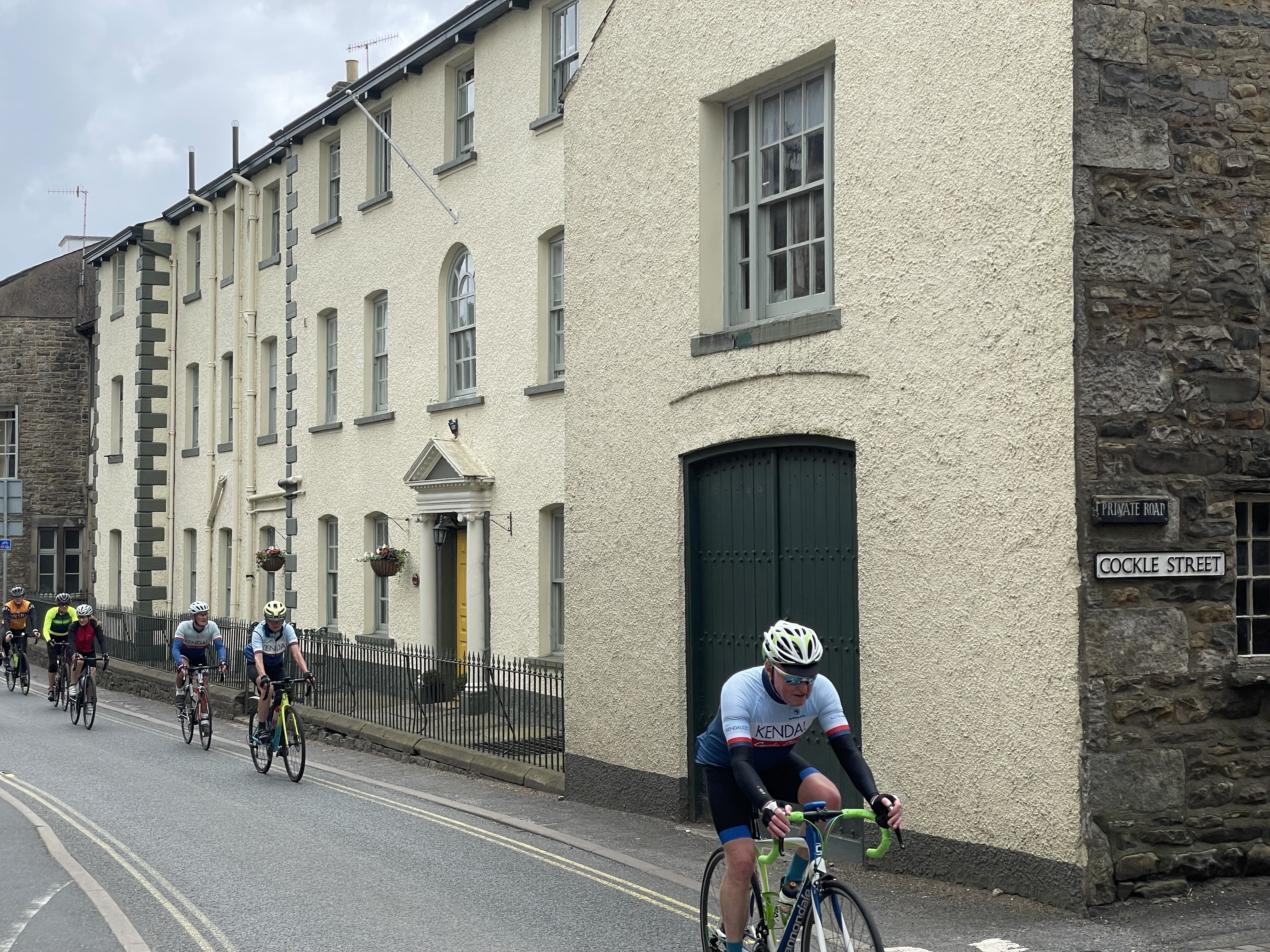 Great coffee and a home made pie from the Three Hares bakery - highly recommended.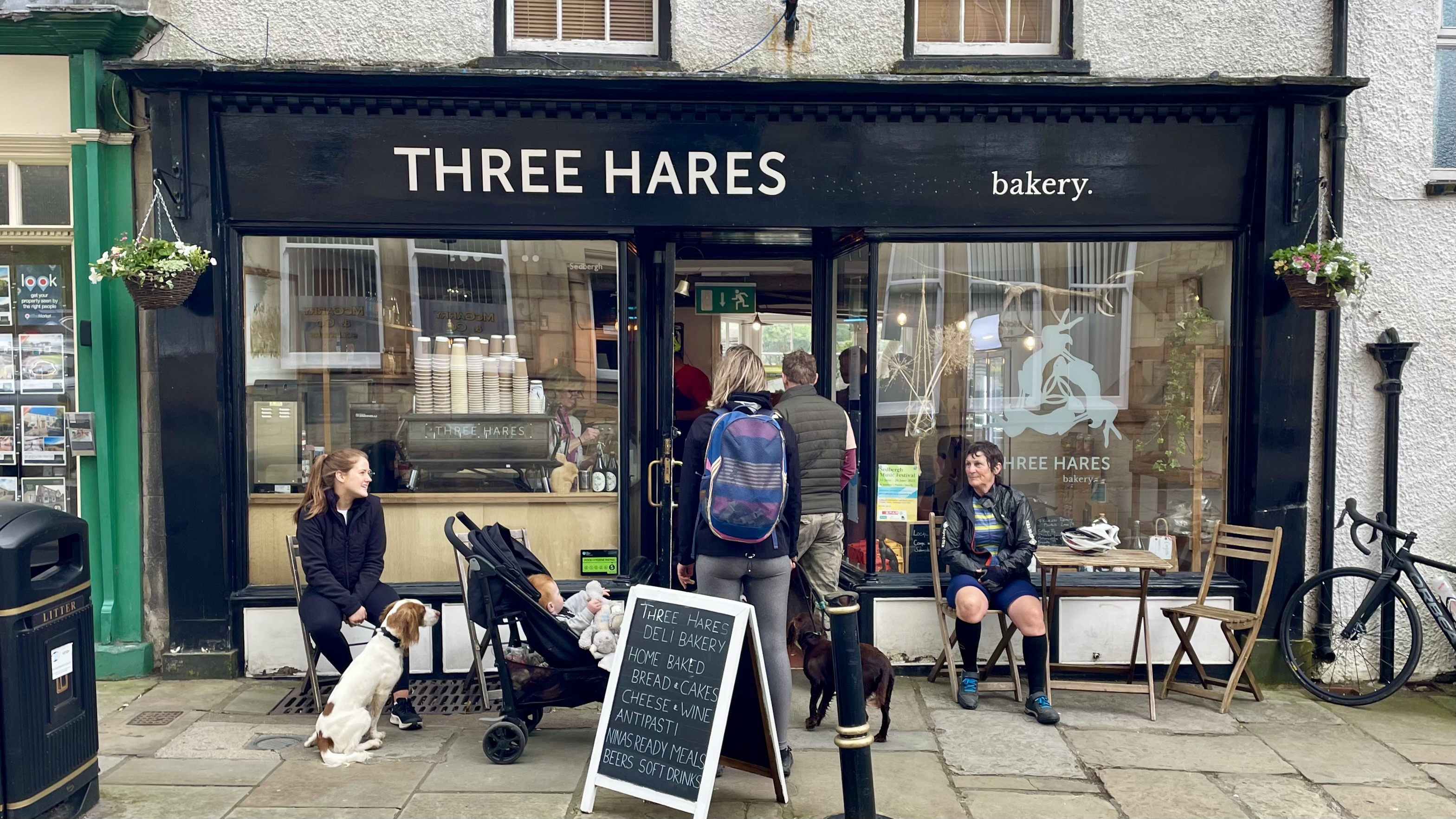 If this really was my house, I'd have to level up the baskets.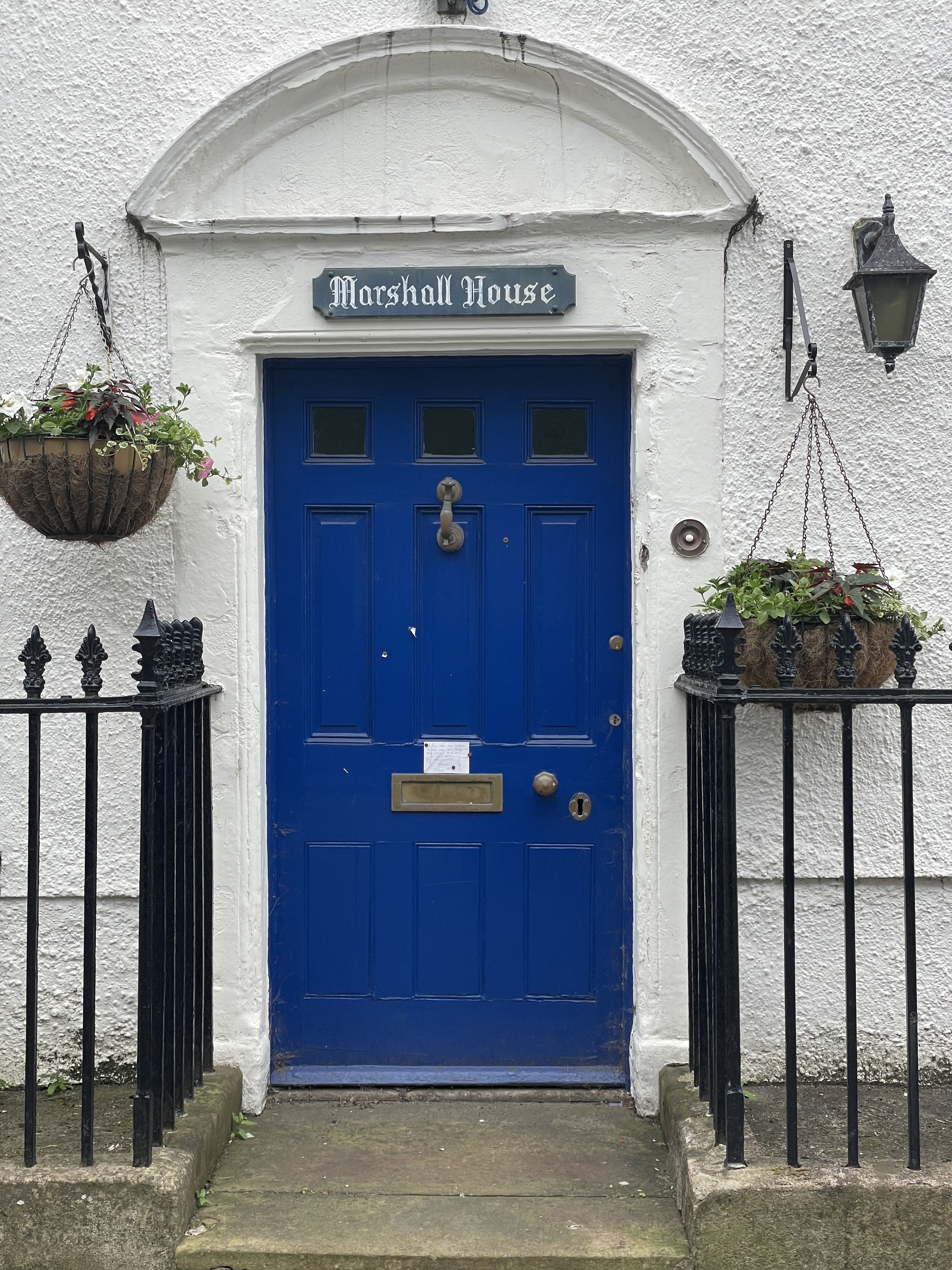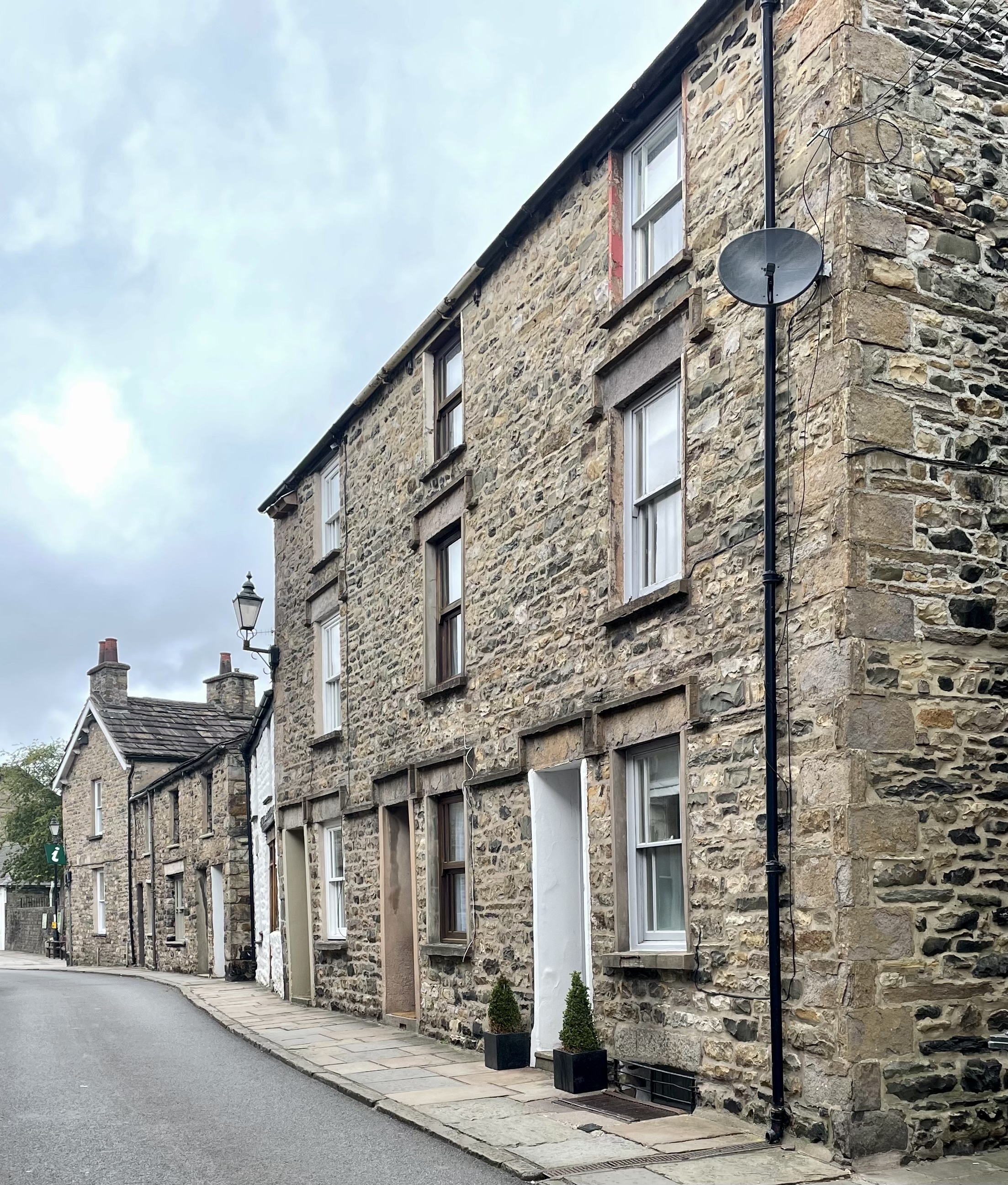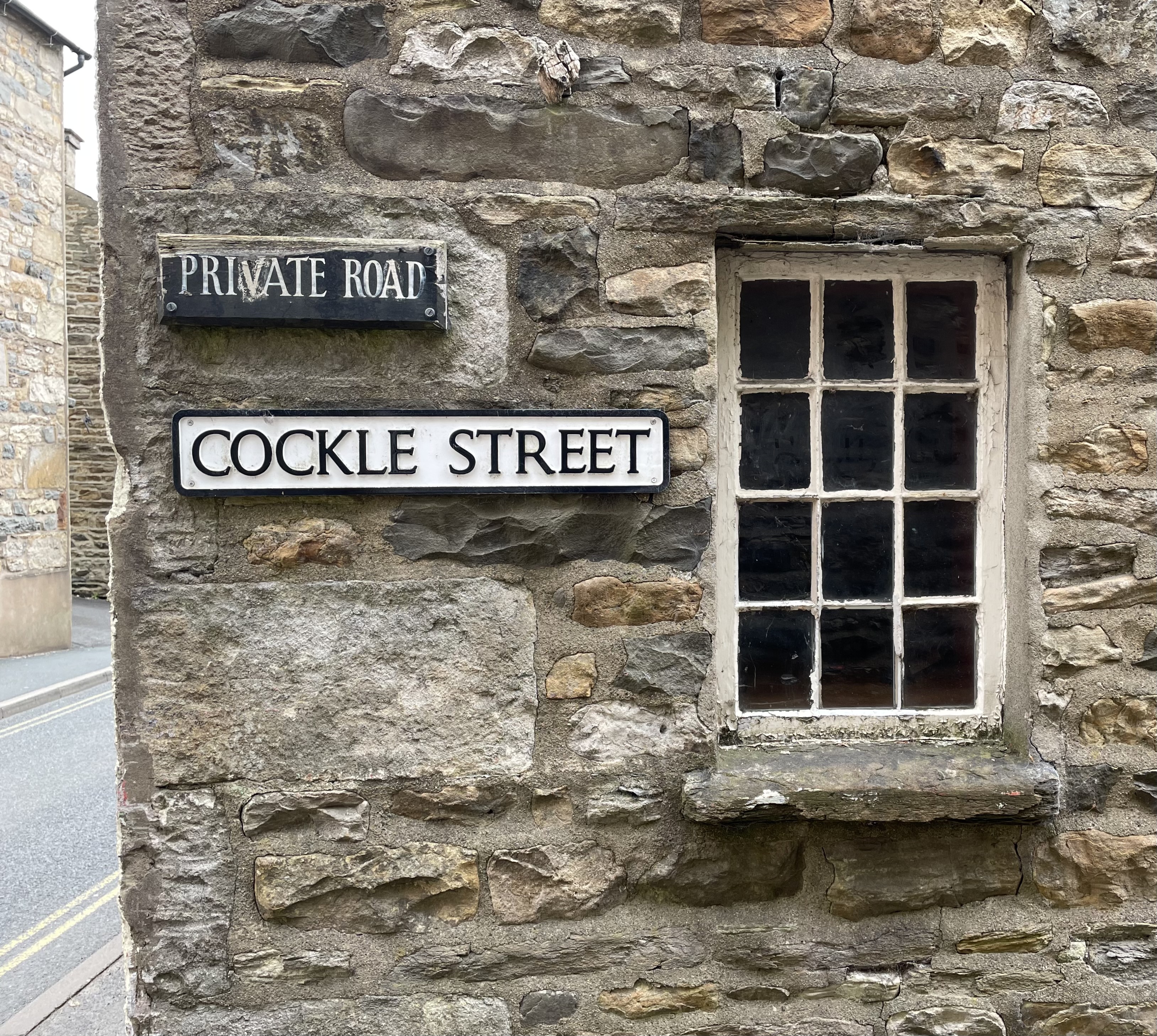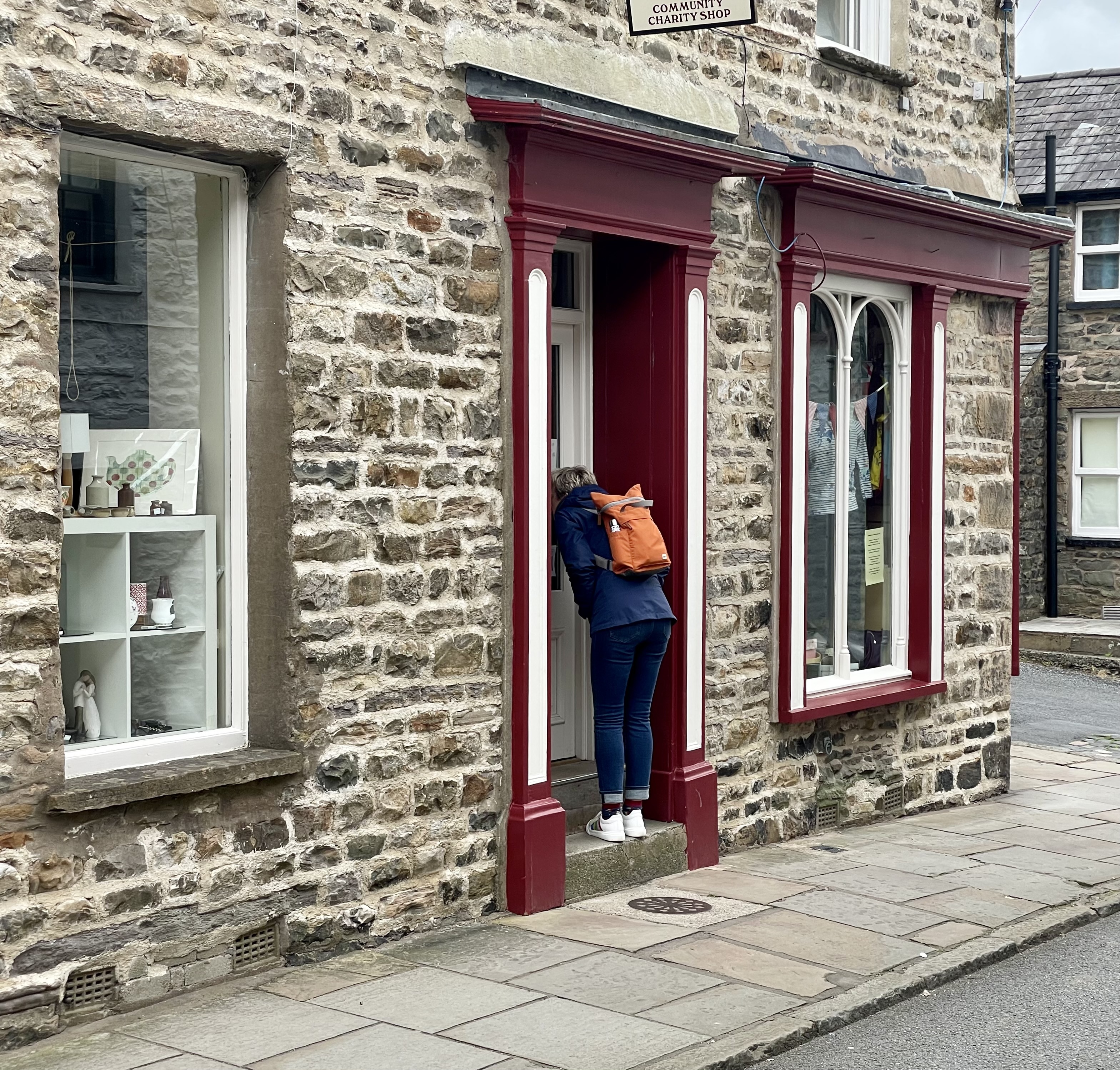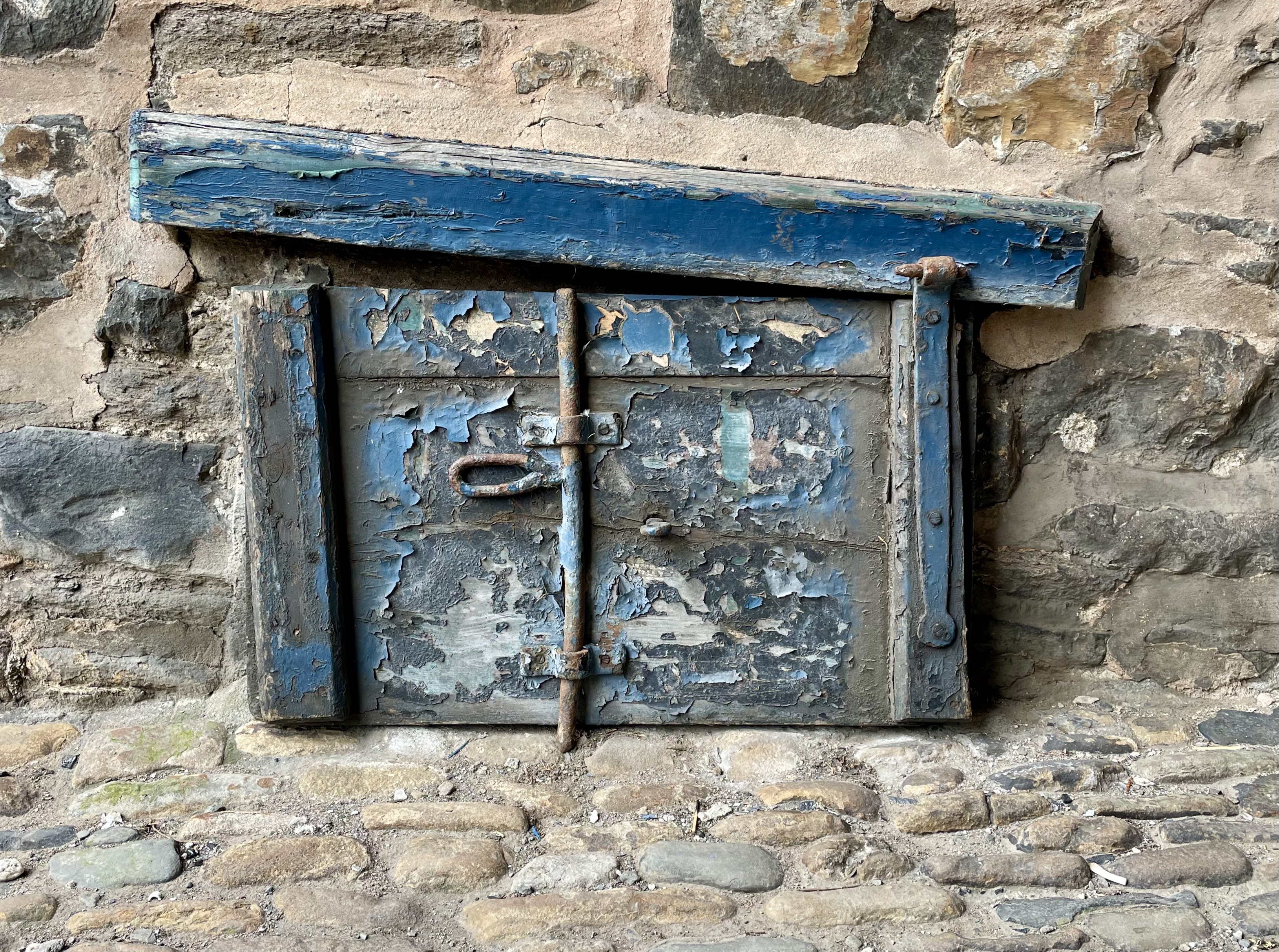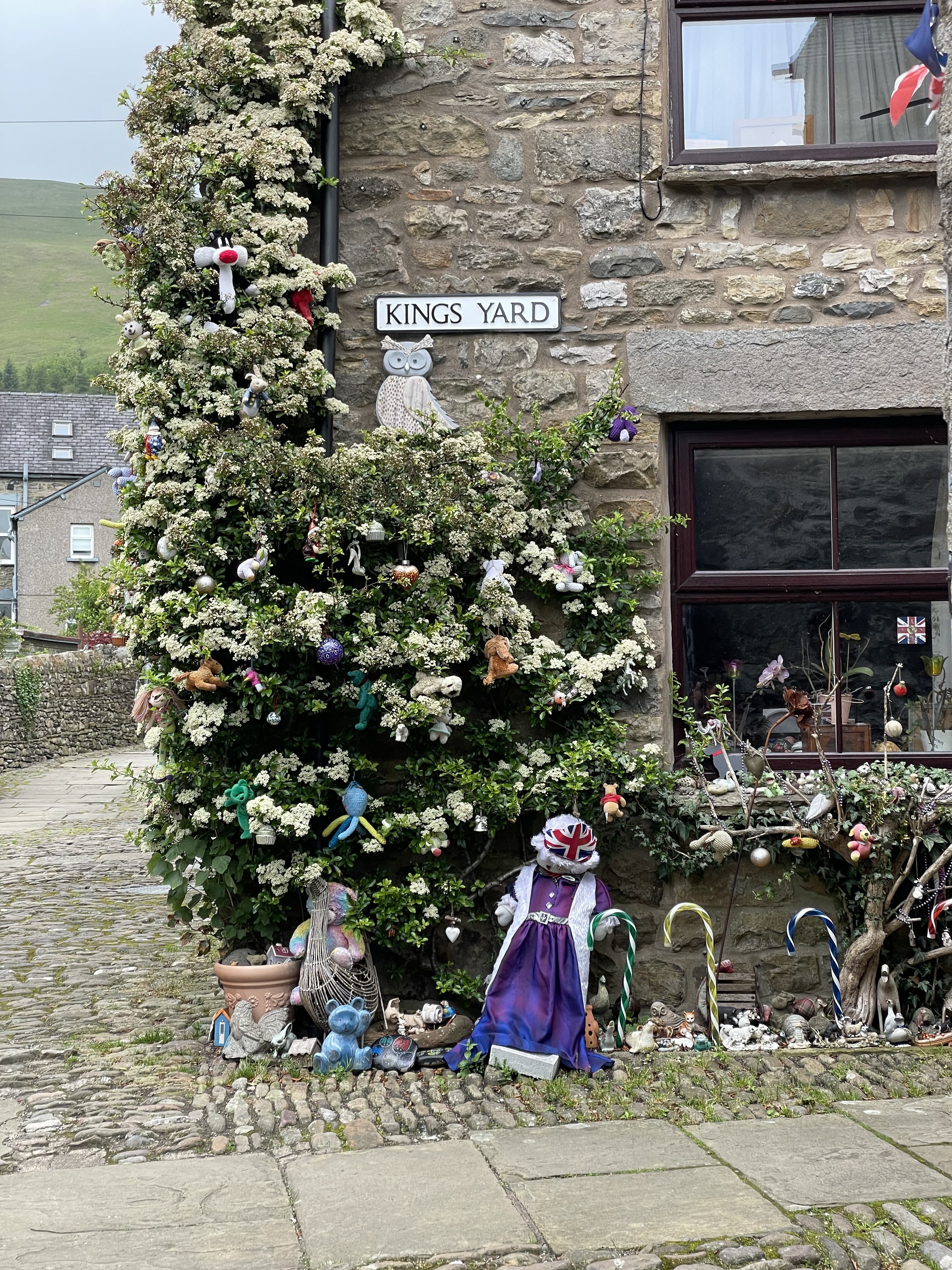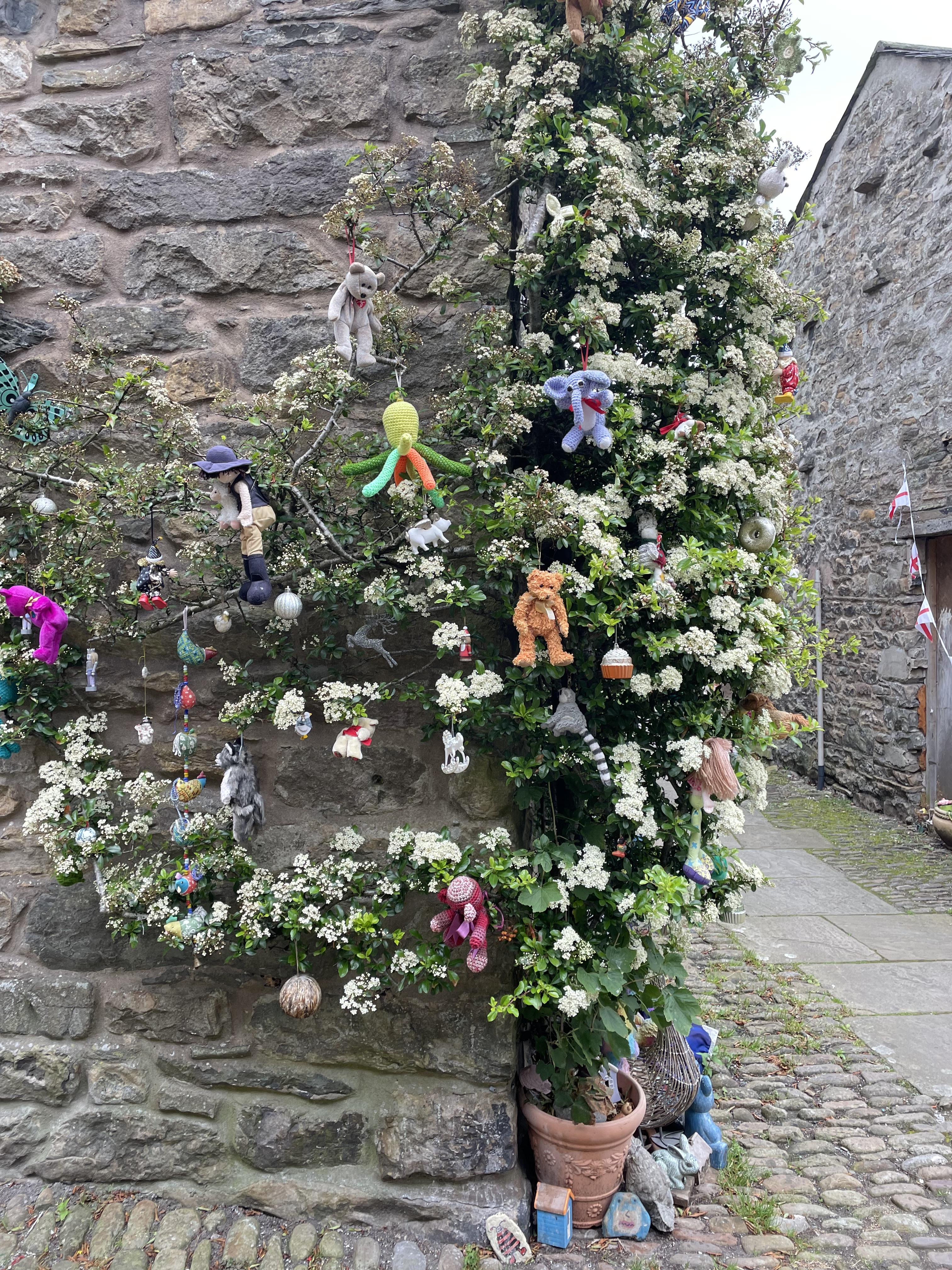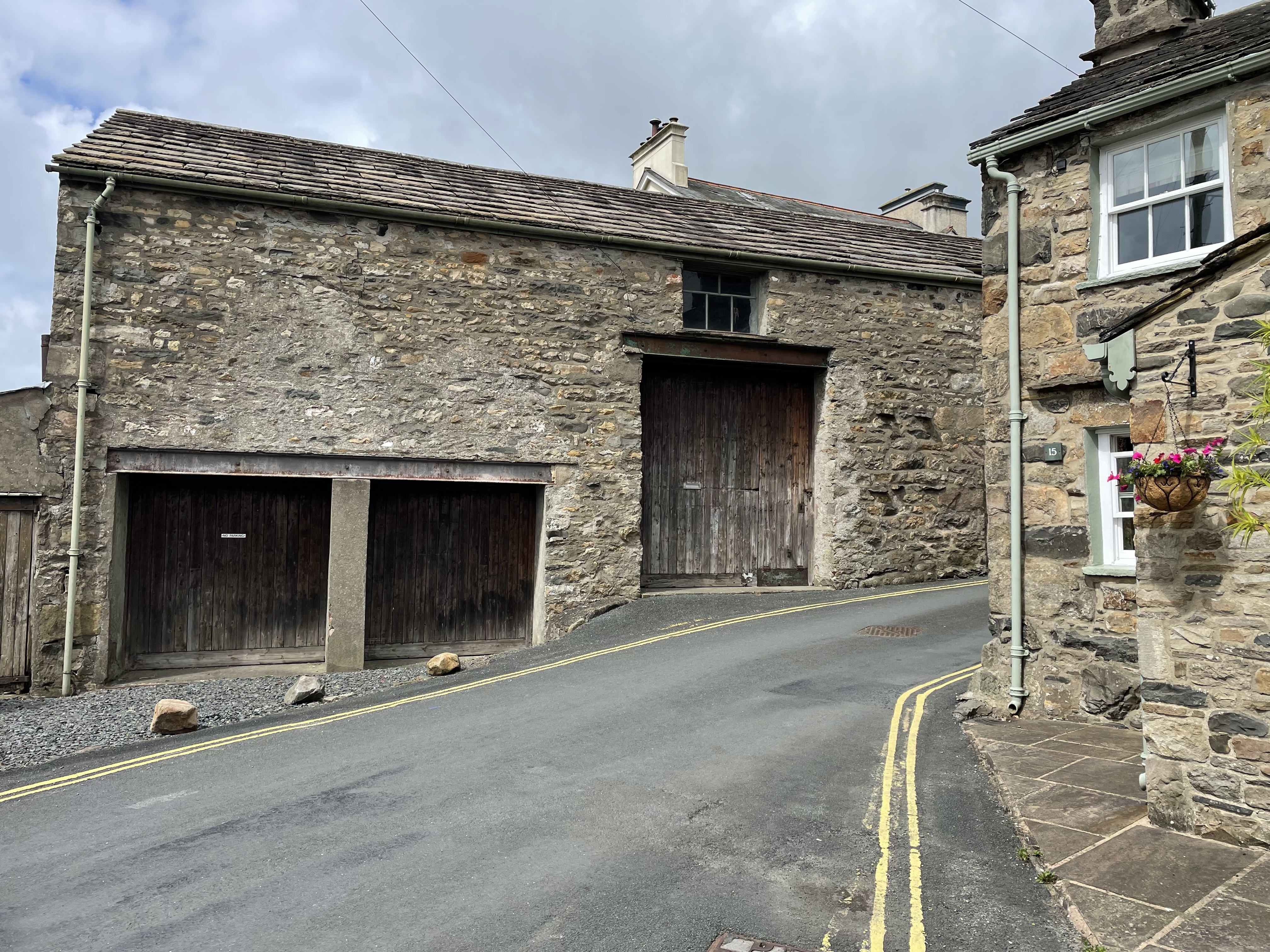 A cannon used as a wheel-stop?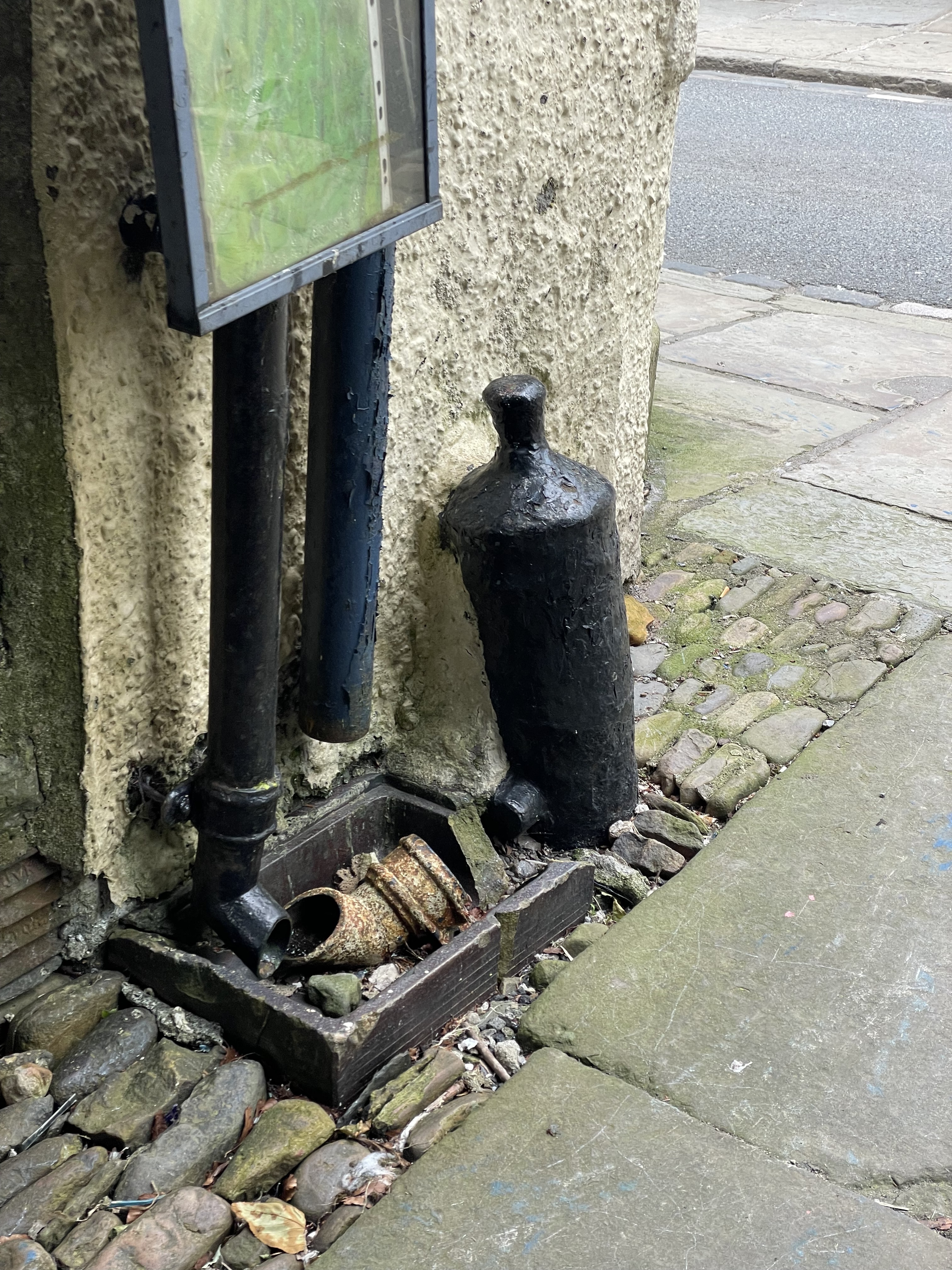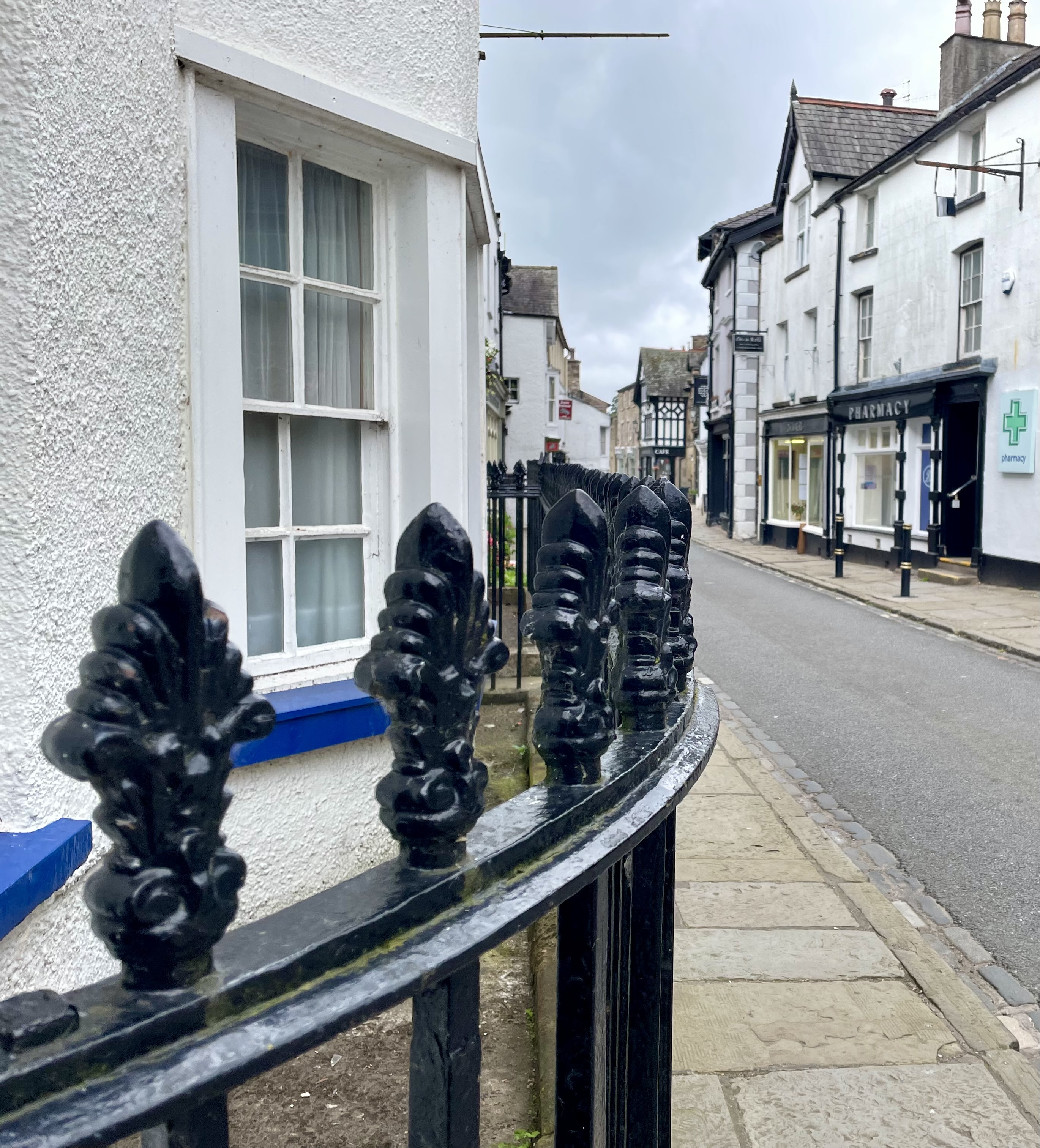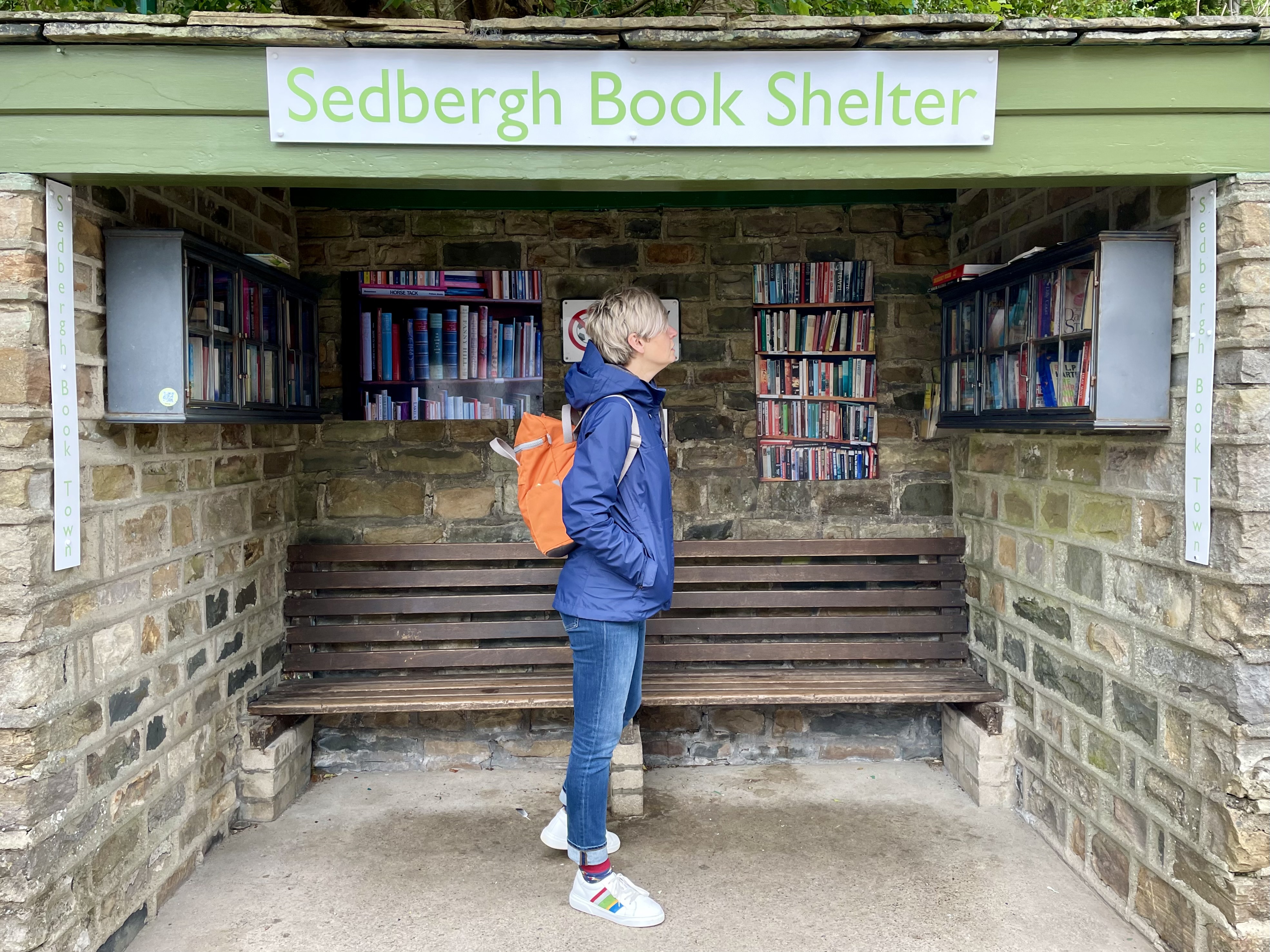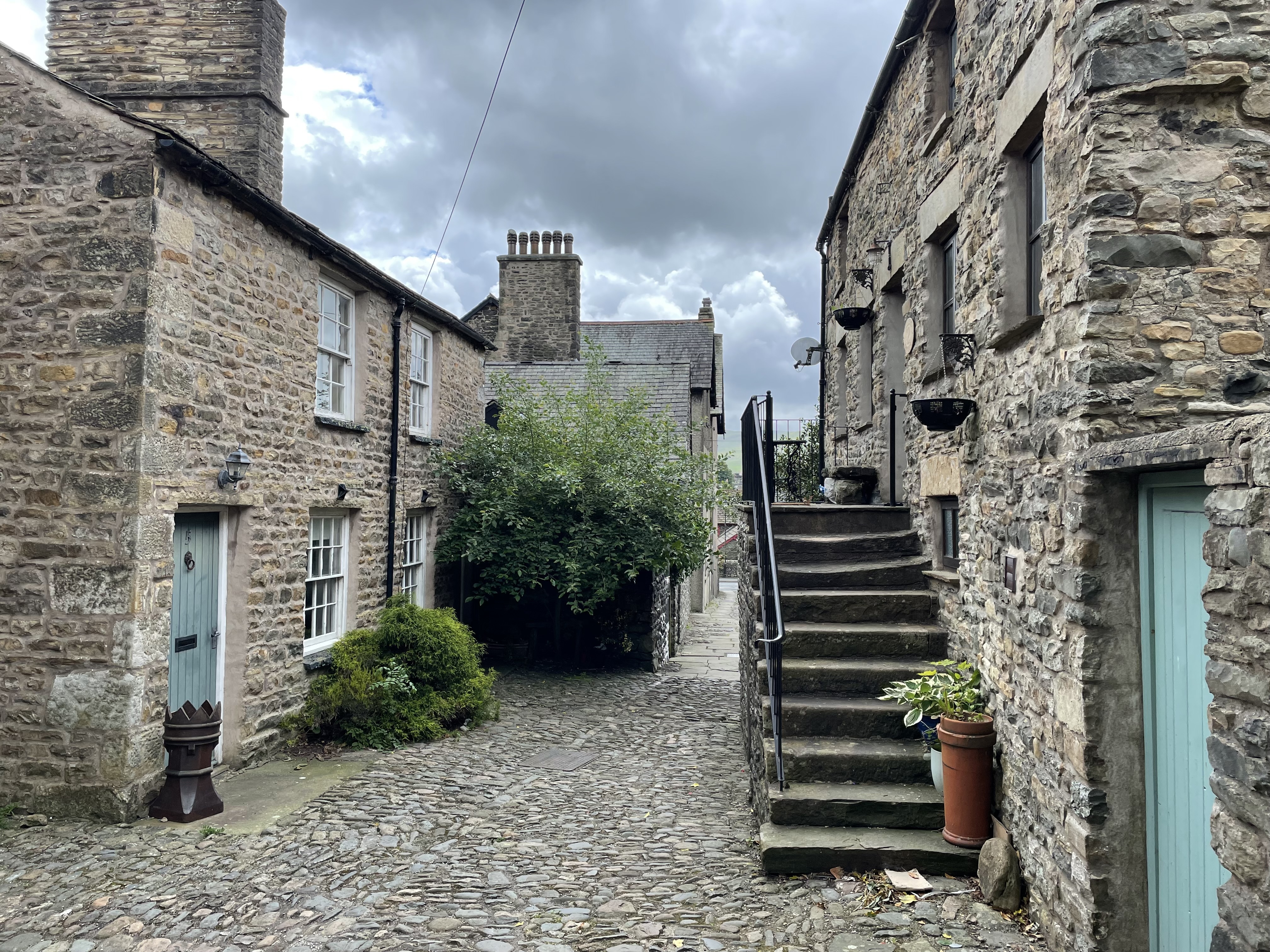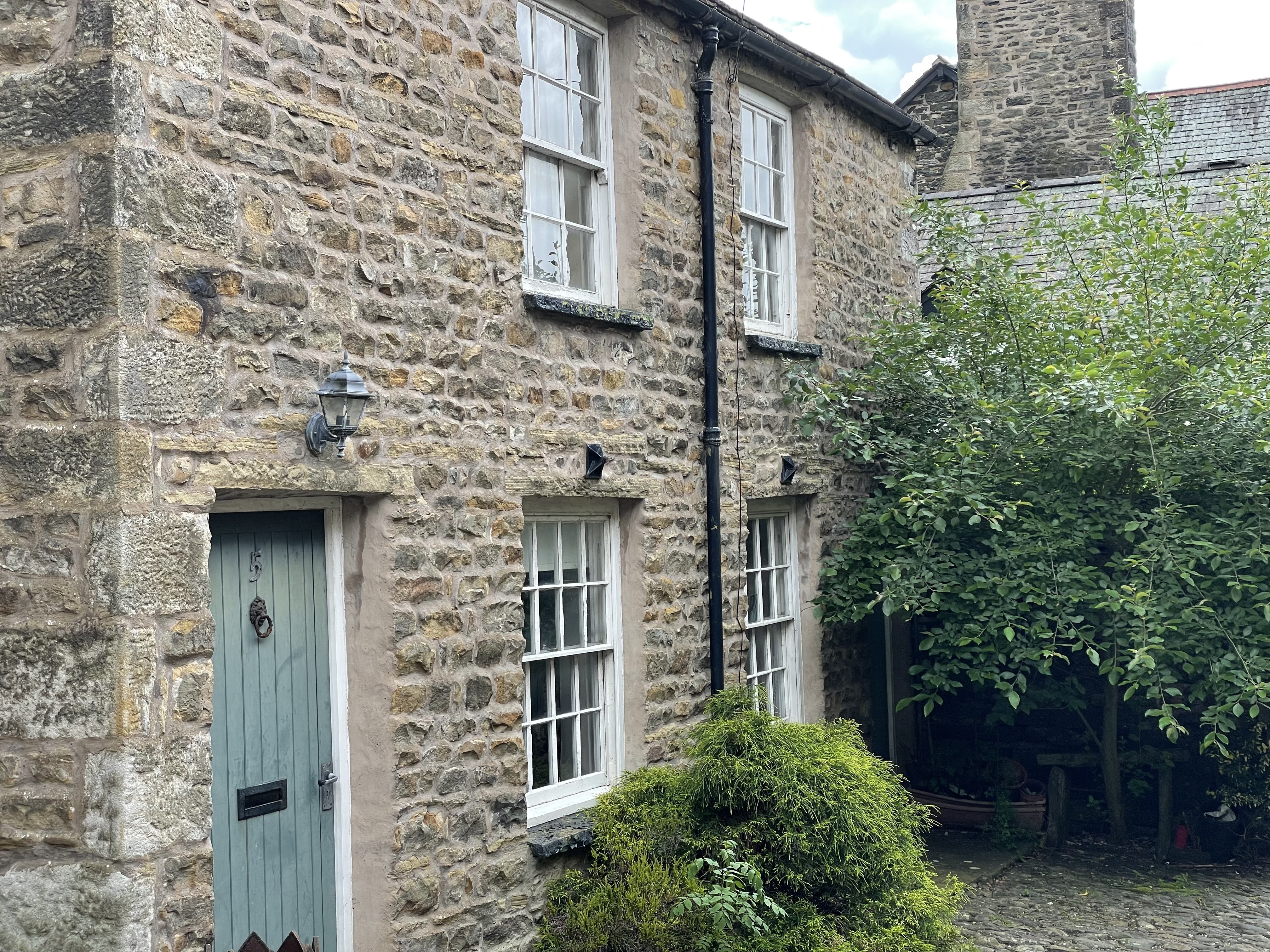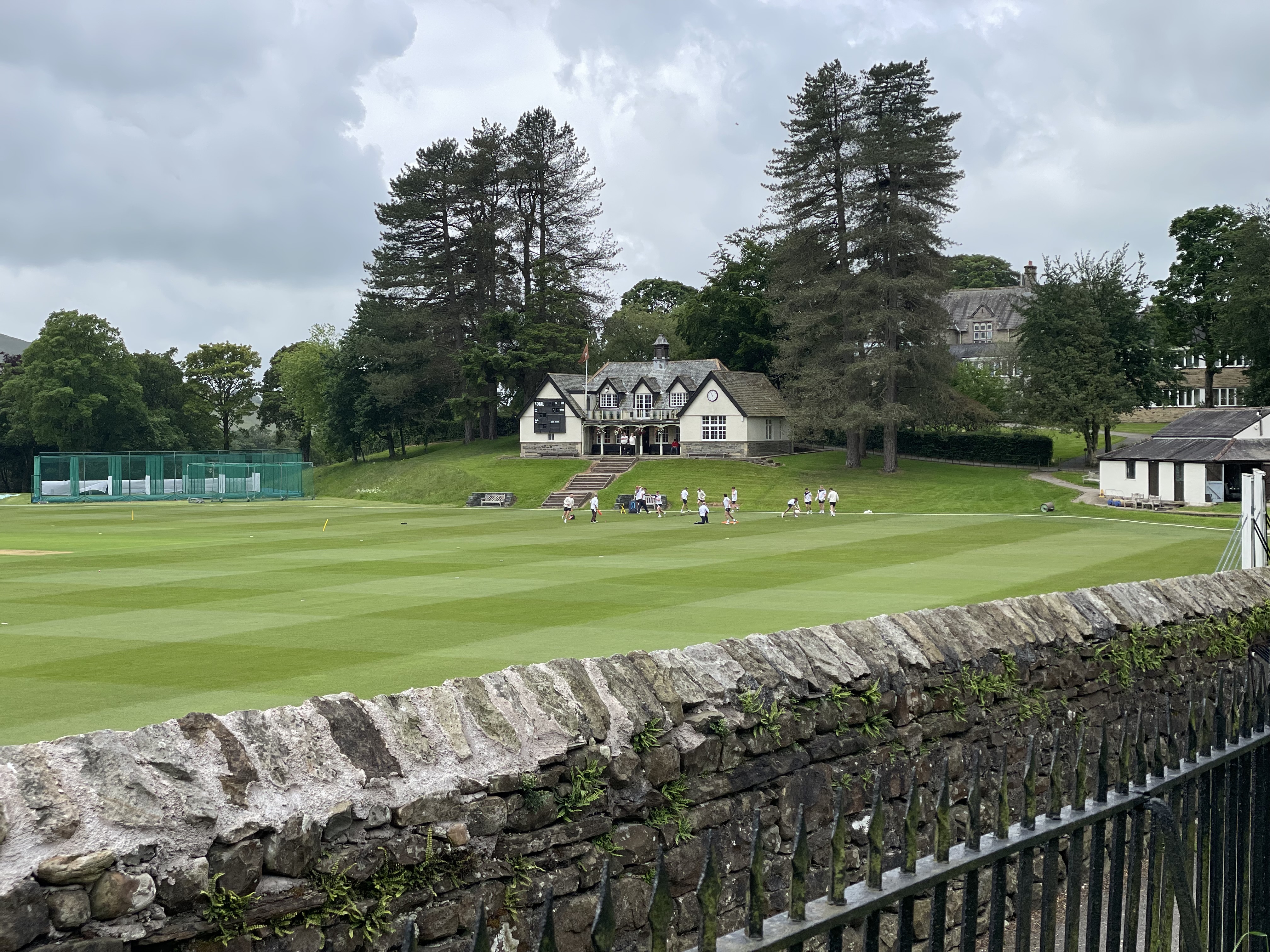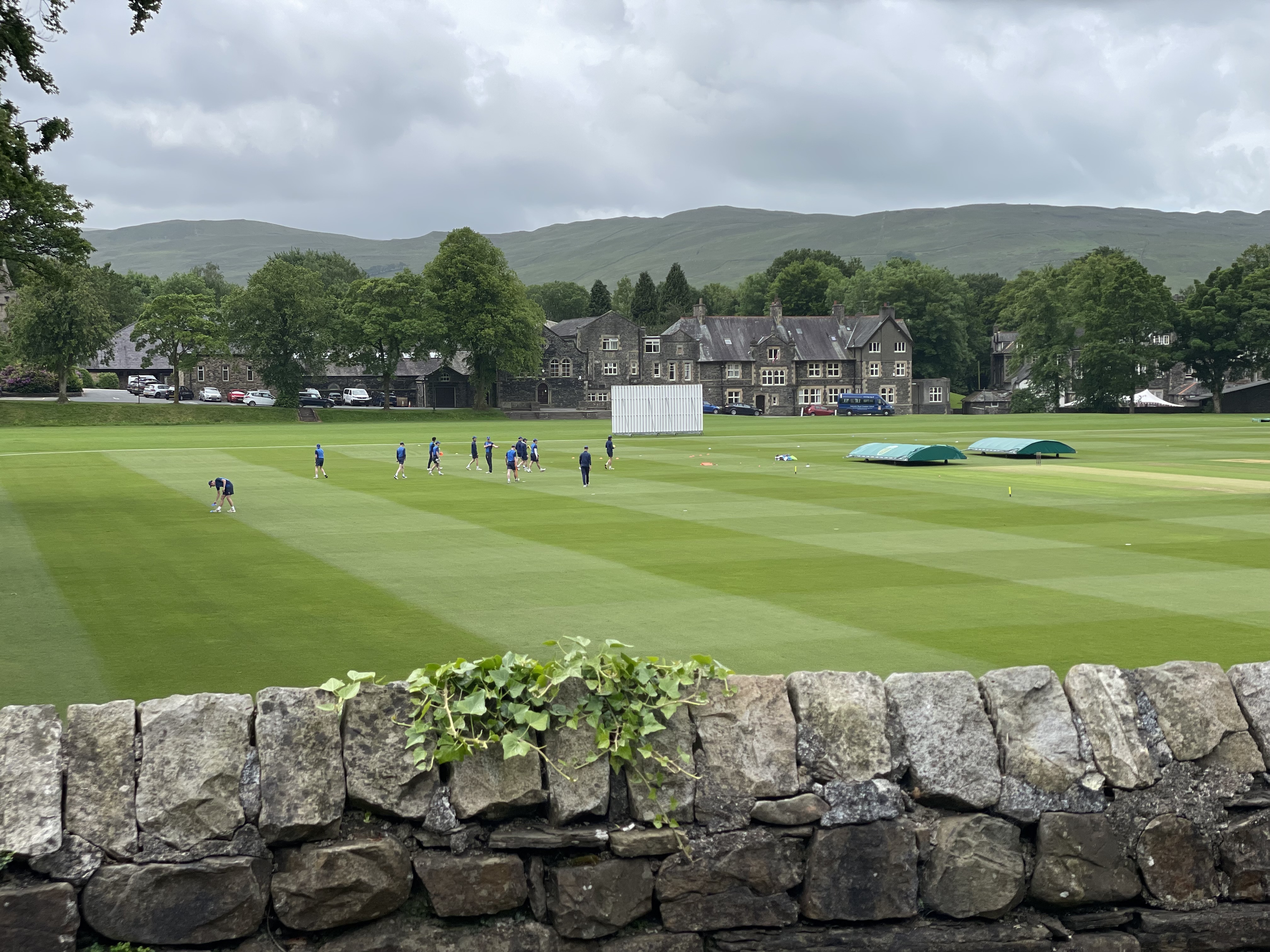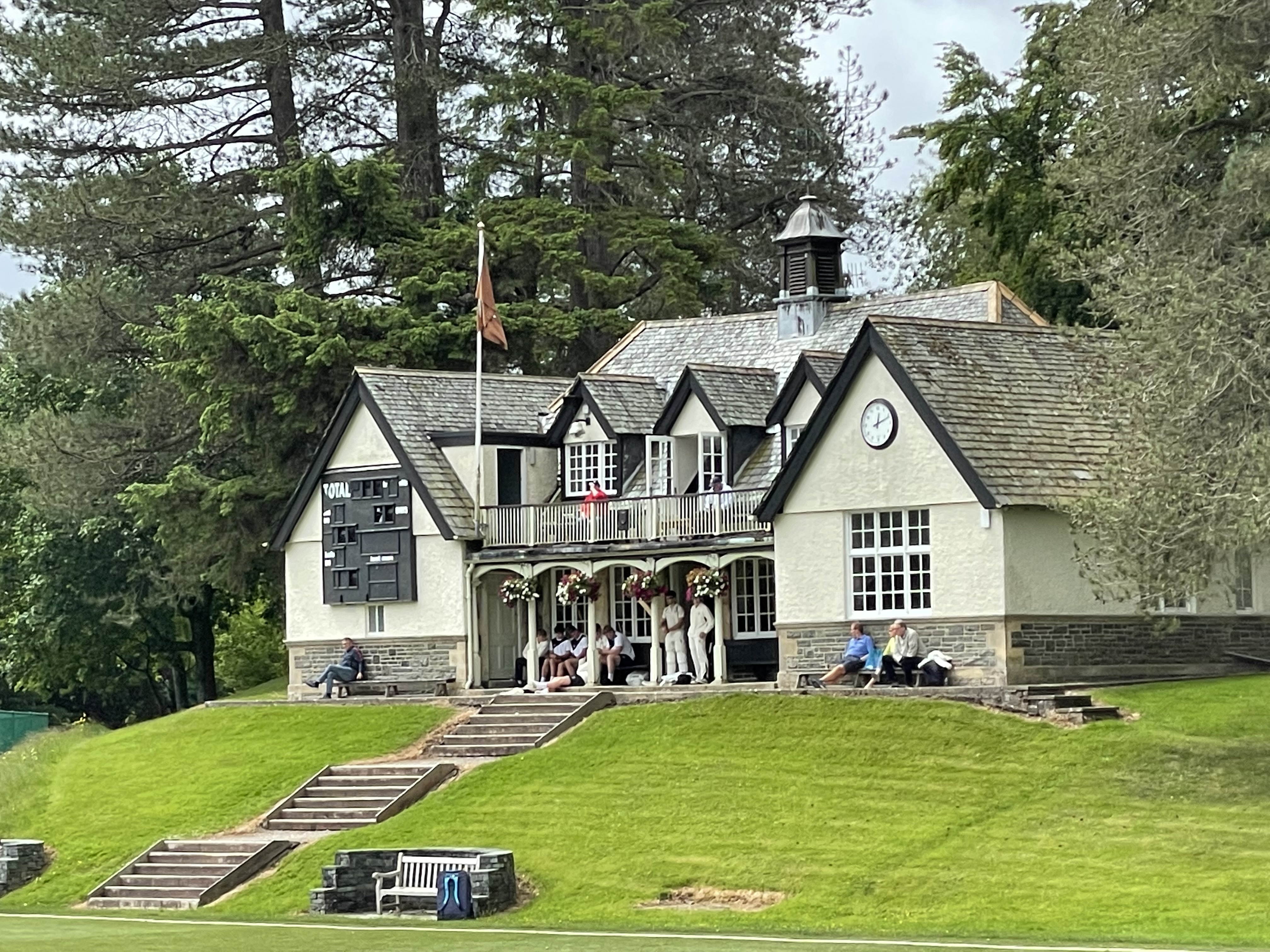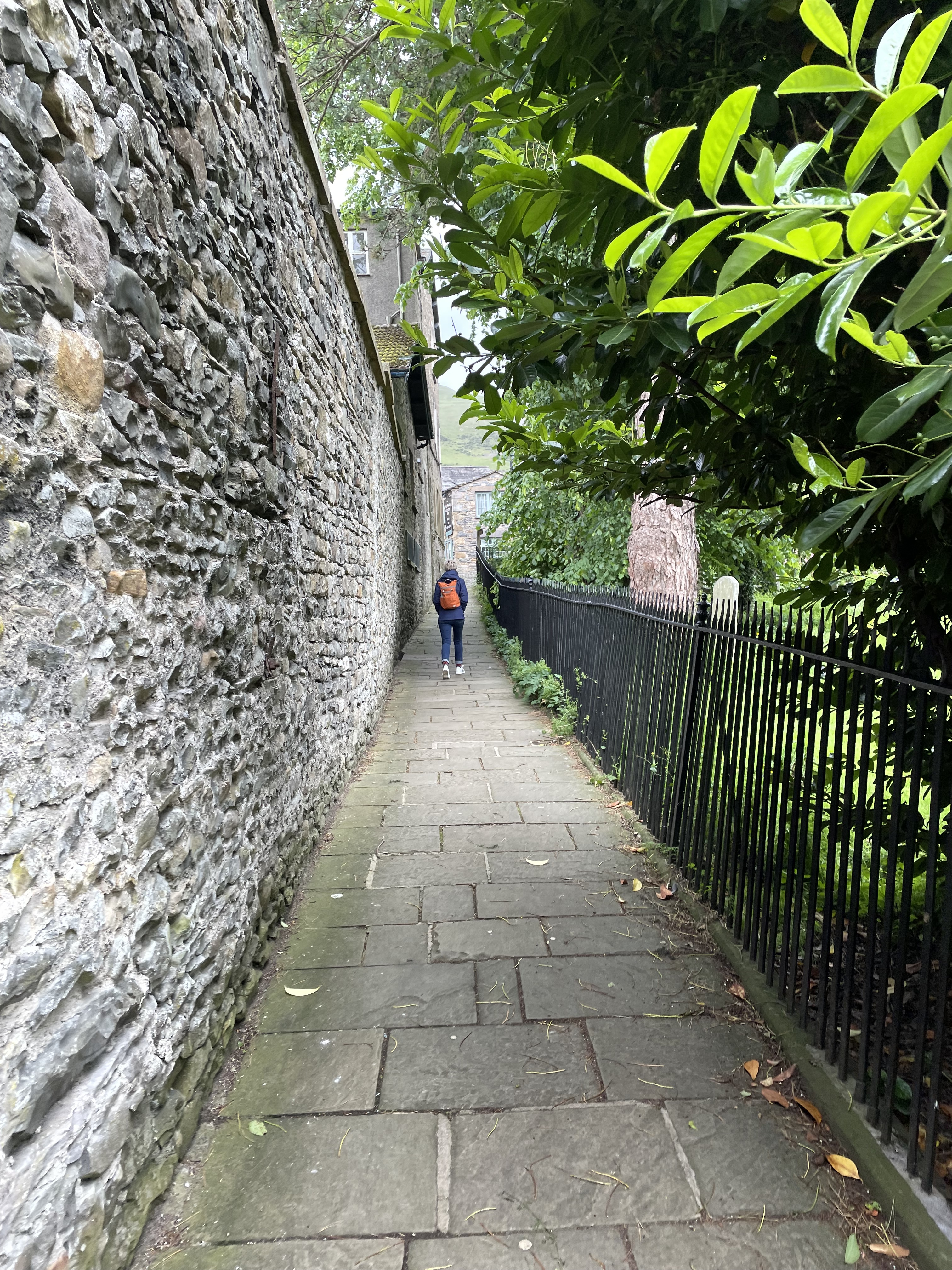 St. Andrew
The church is of around 1500 but bears the story of a major restoration by Paley and Austin.
During the restoration the south arcade showed signs of collapse and needed re-building. Interior decor is by Paley and Austin with furniture by Waring and Gillow.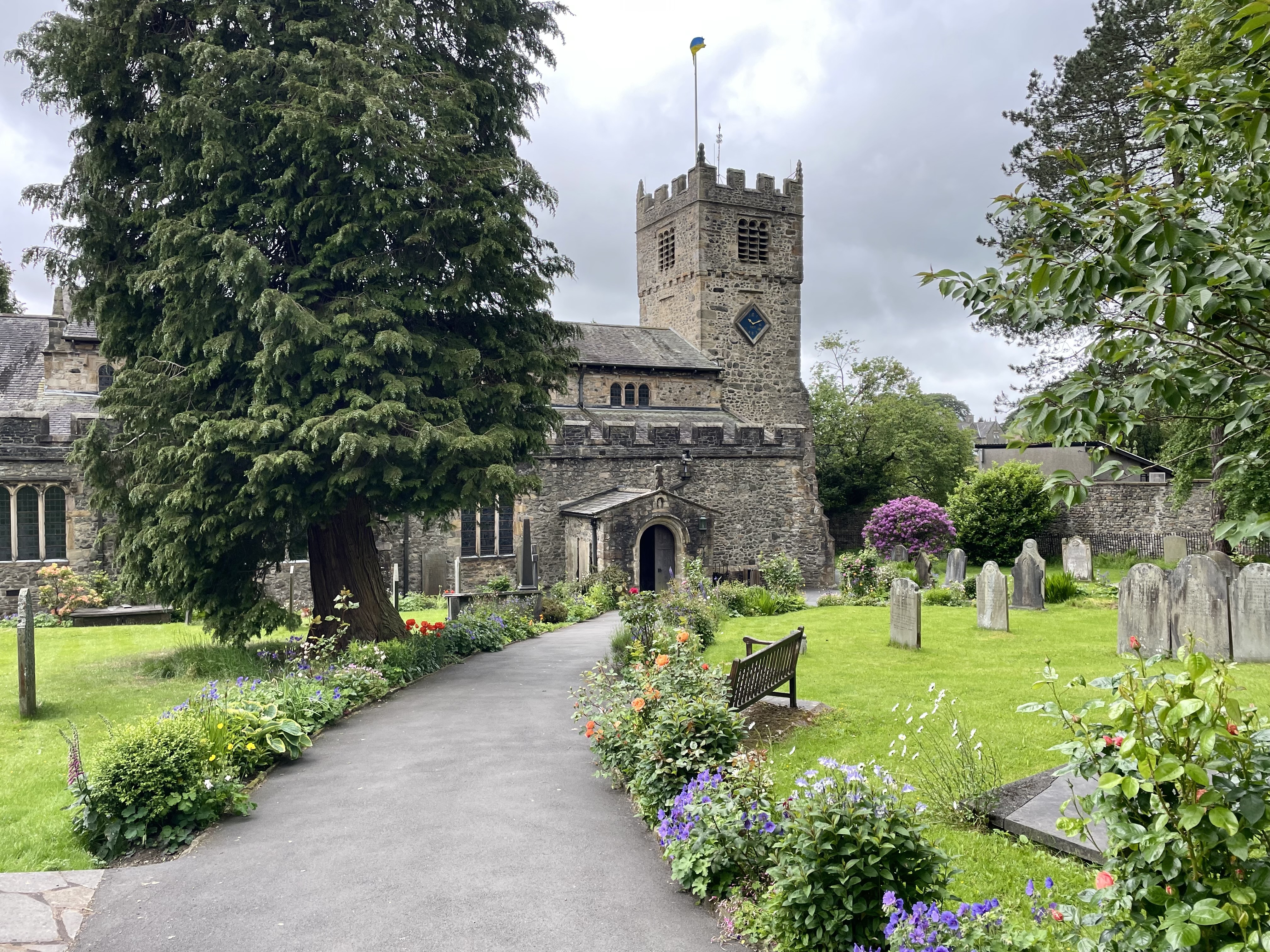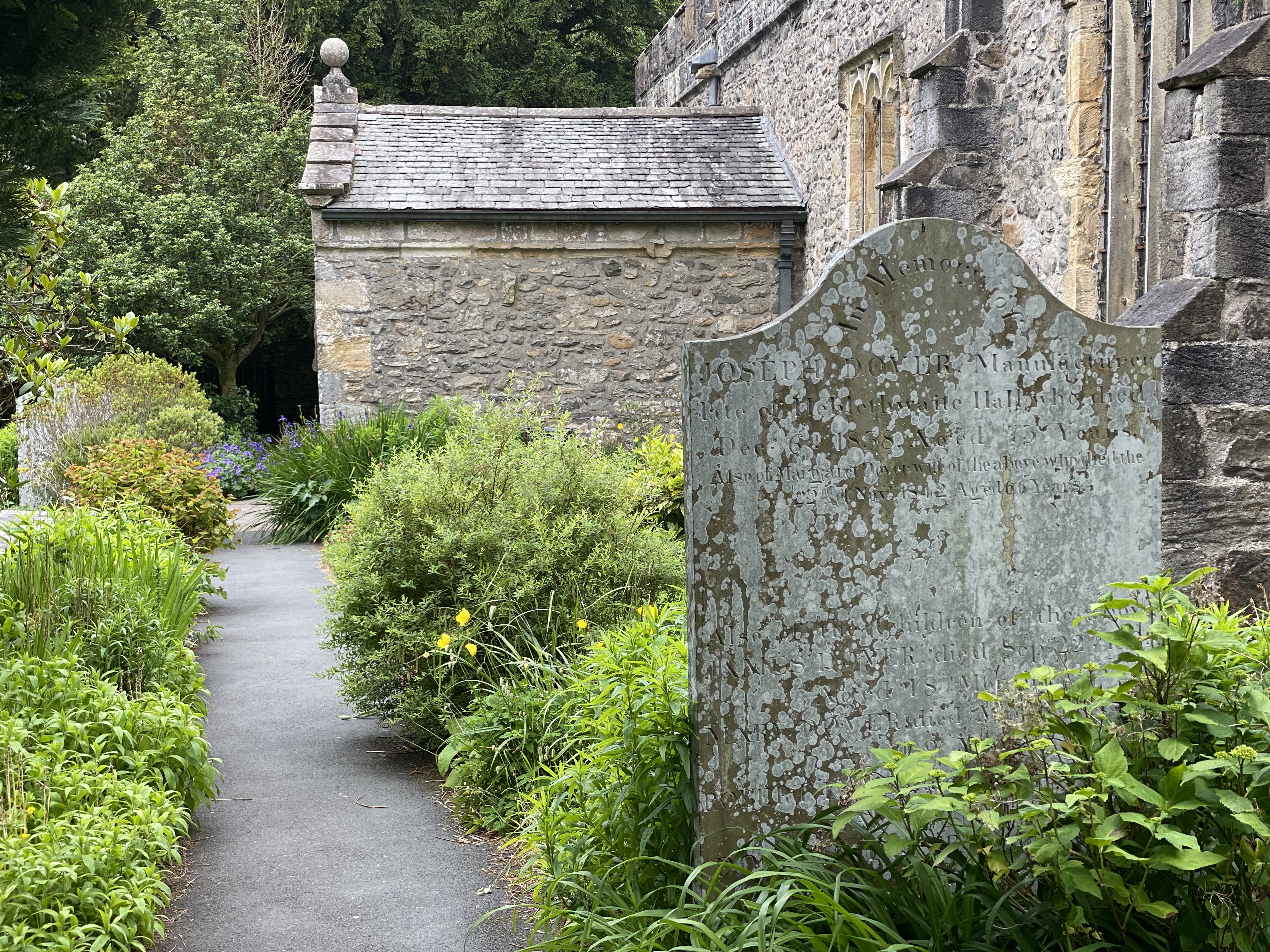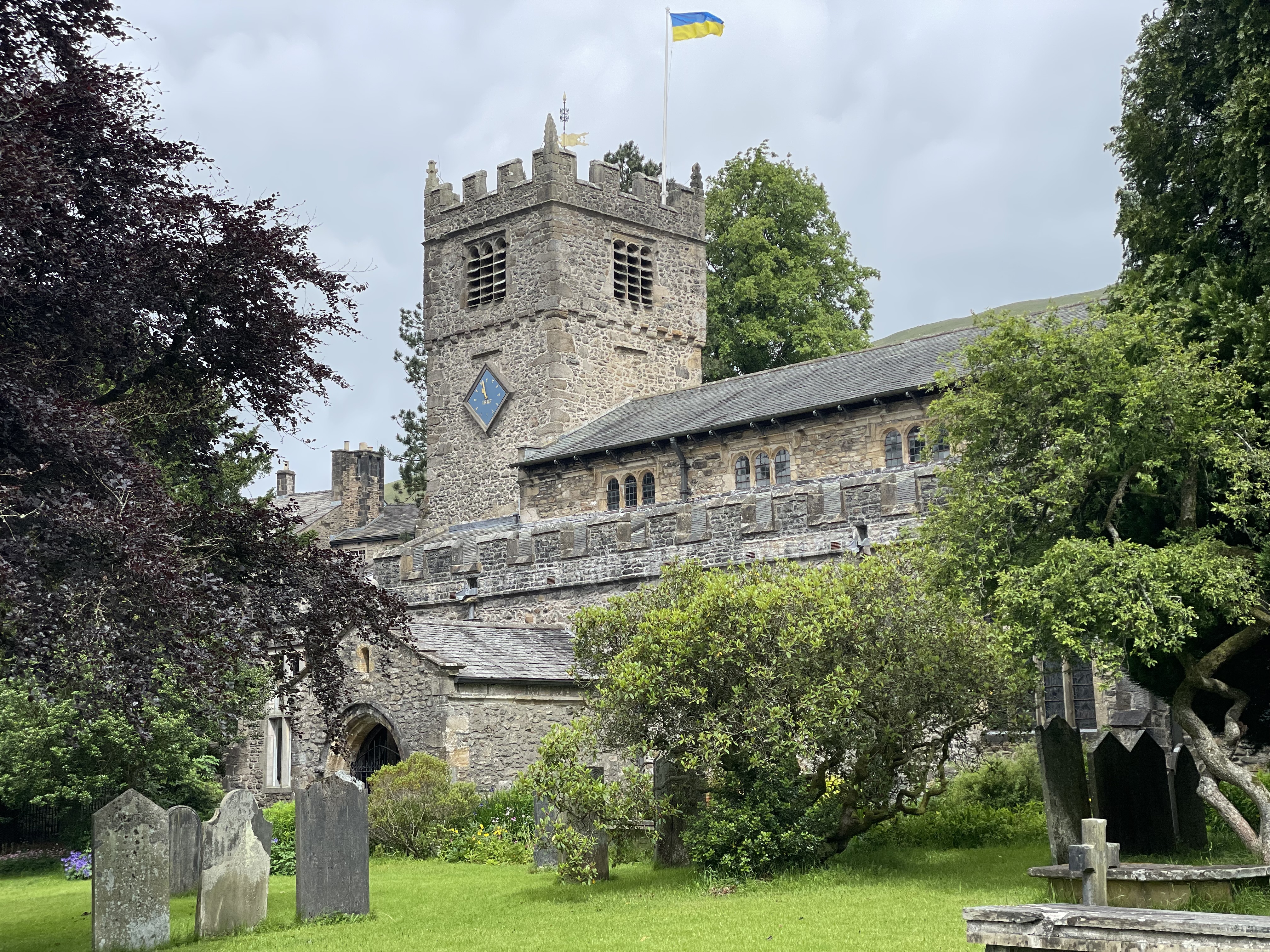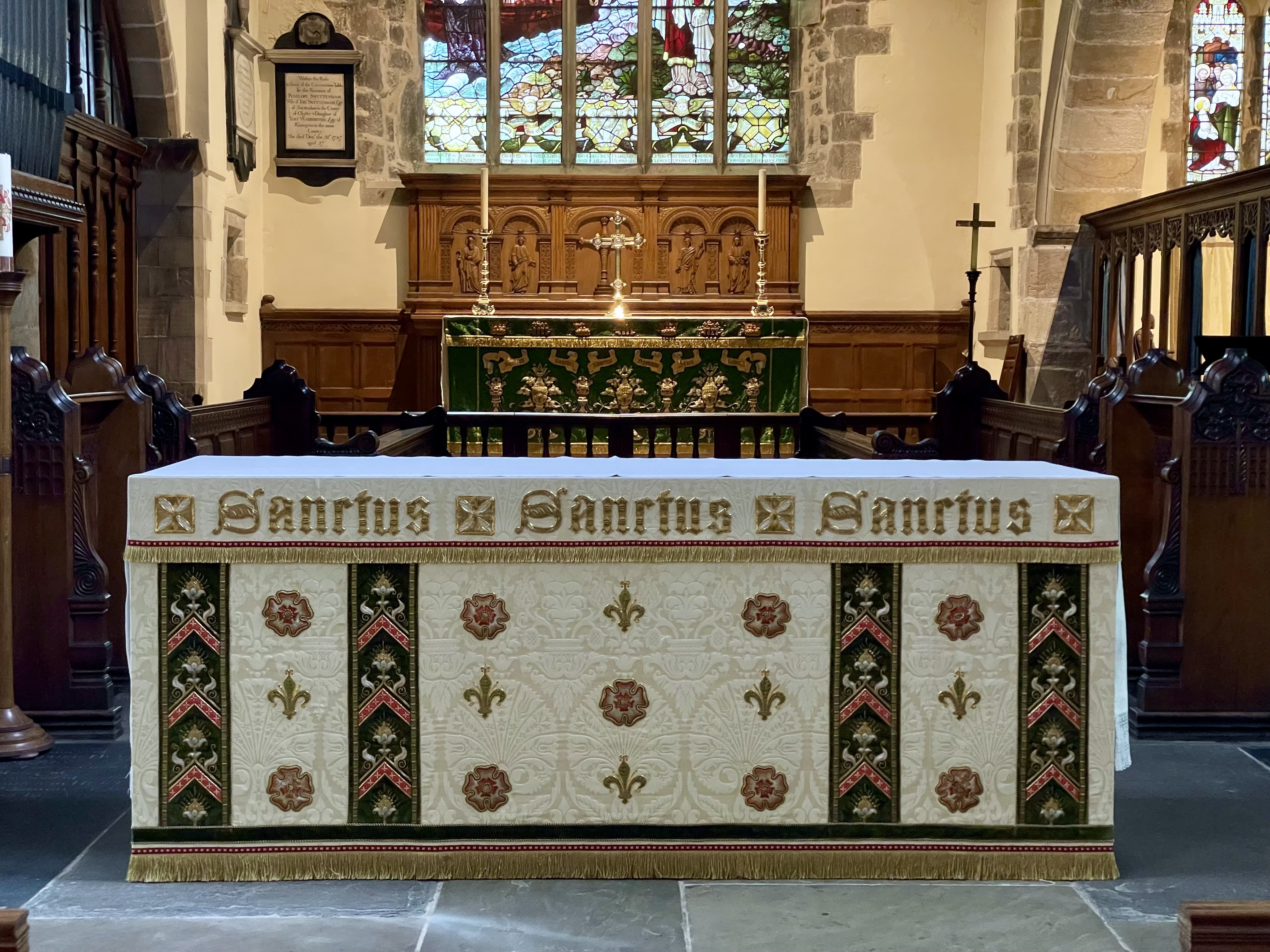 I was dumbfounded by the south arcade - the stone looked old but the construction too smart and crisp for 1500. It was this arcade that's rebuilt in the 1880's.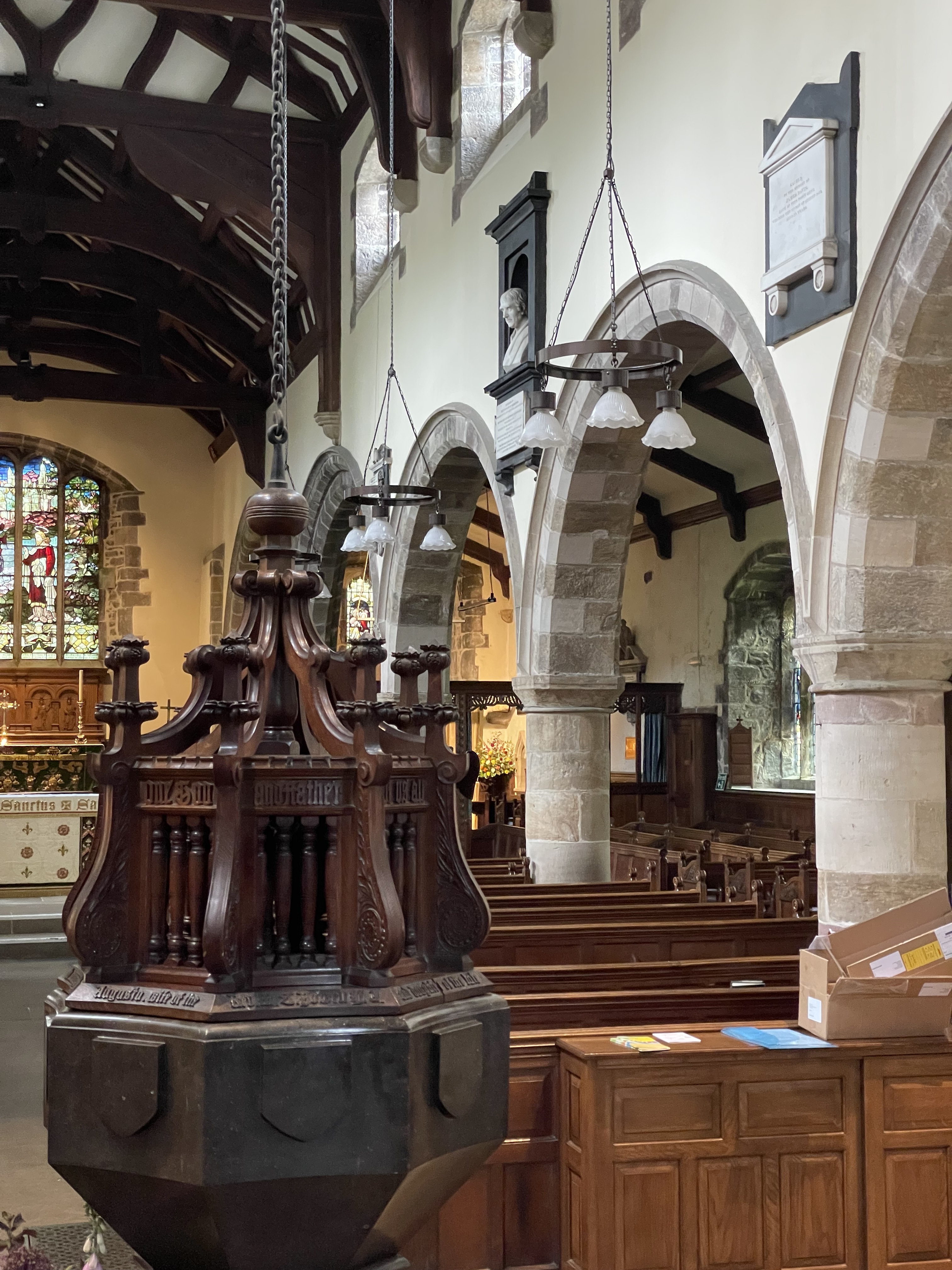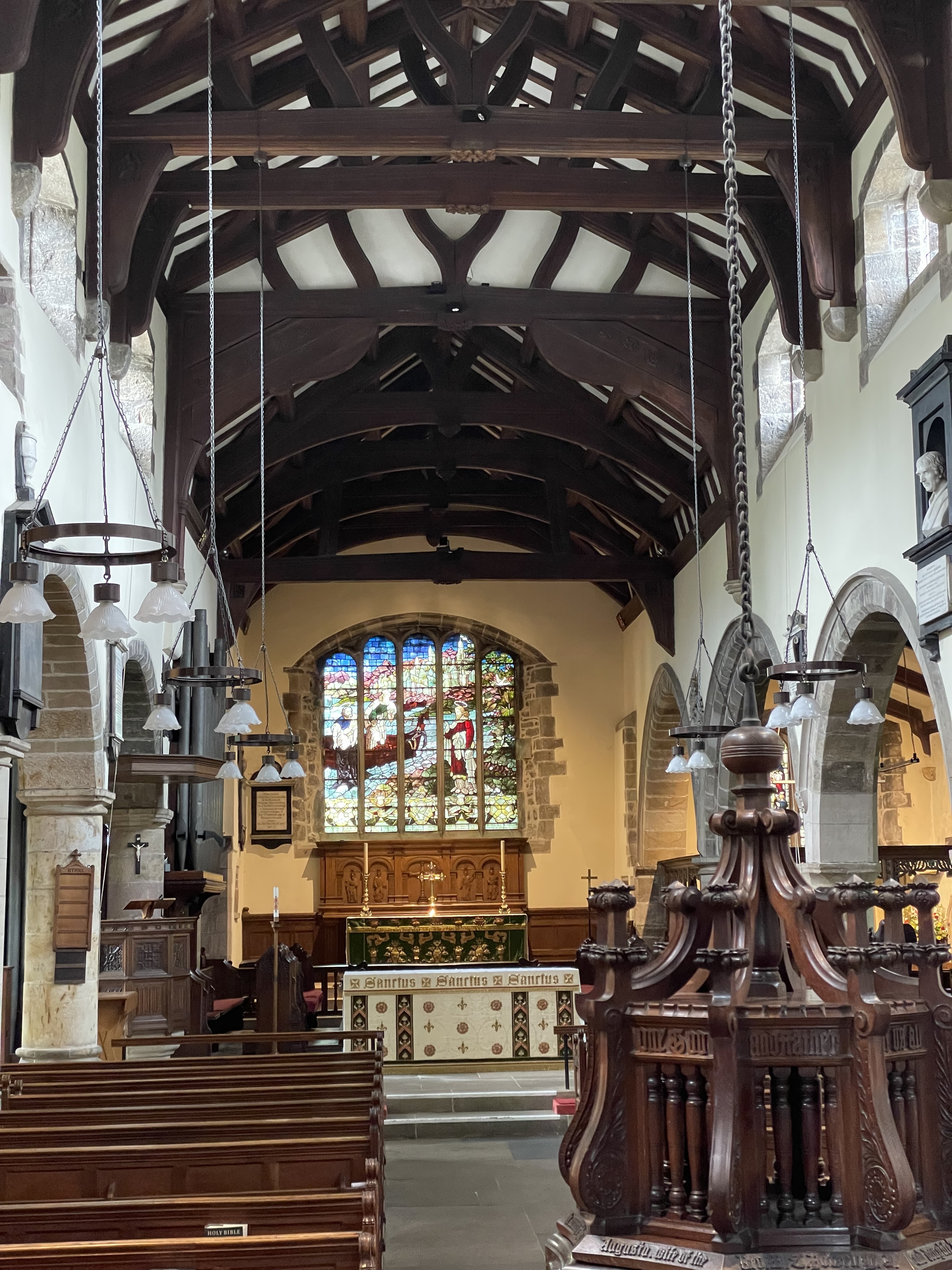 Hawes
A short stop in Hawes heralded a quick visit to St. Margaret which rises above the town on the south side.
Whilst there I paid an iPhone homage to Robert (Mouseman) Thompson's pews.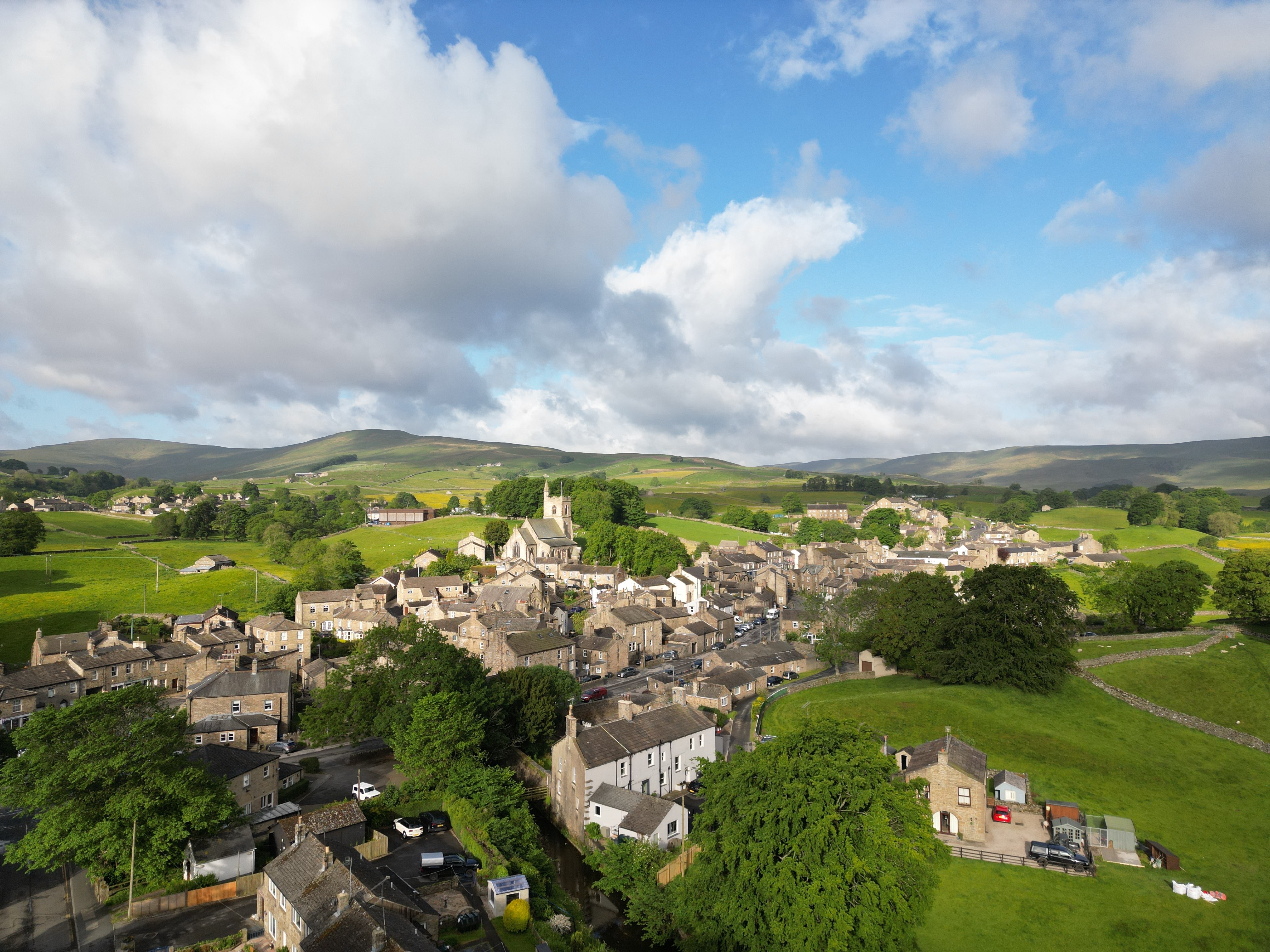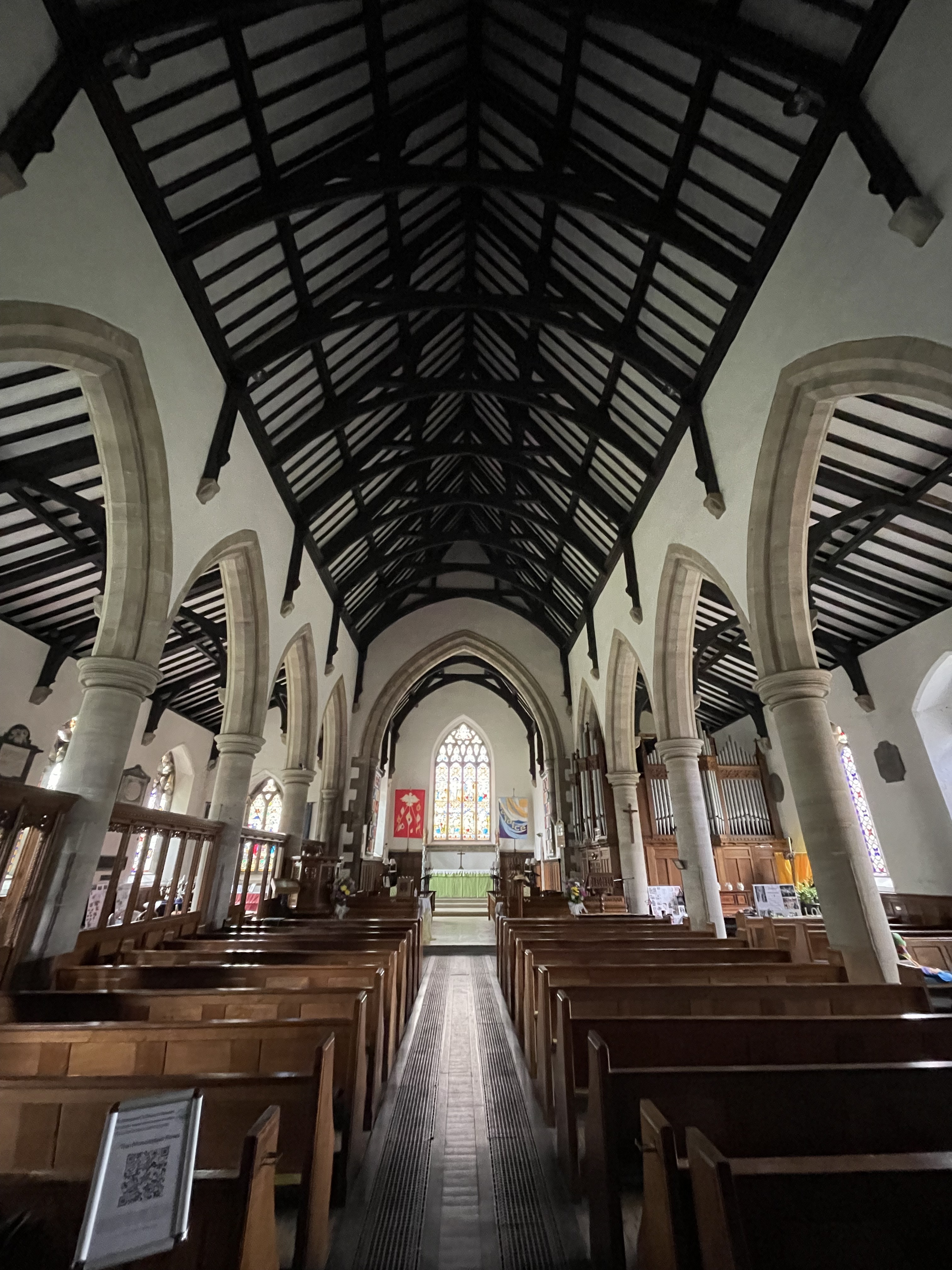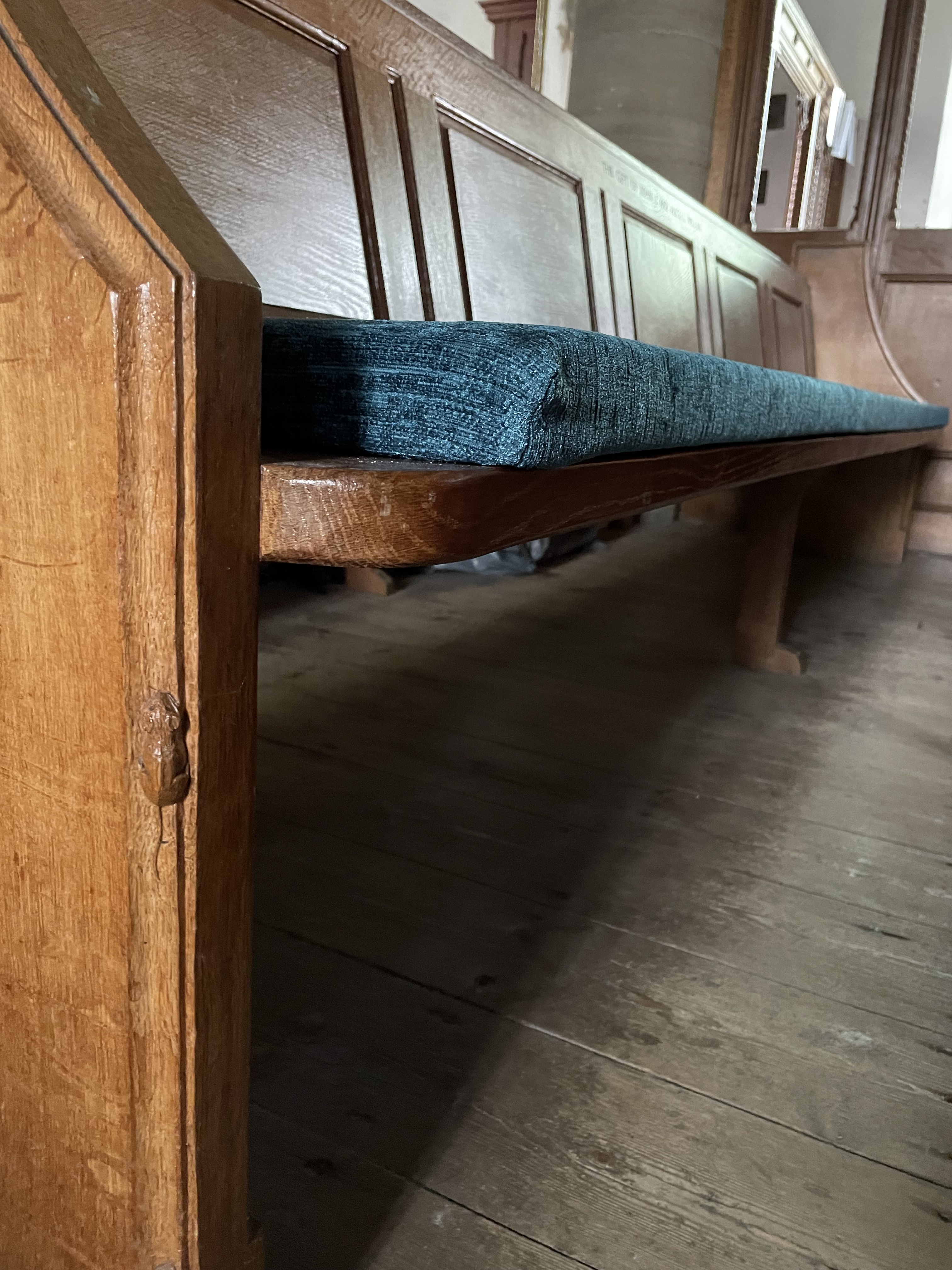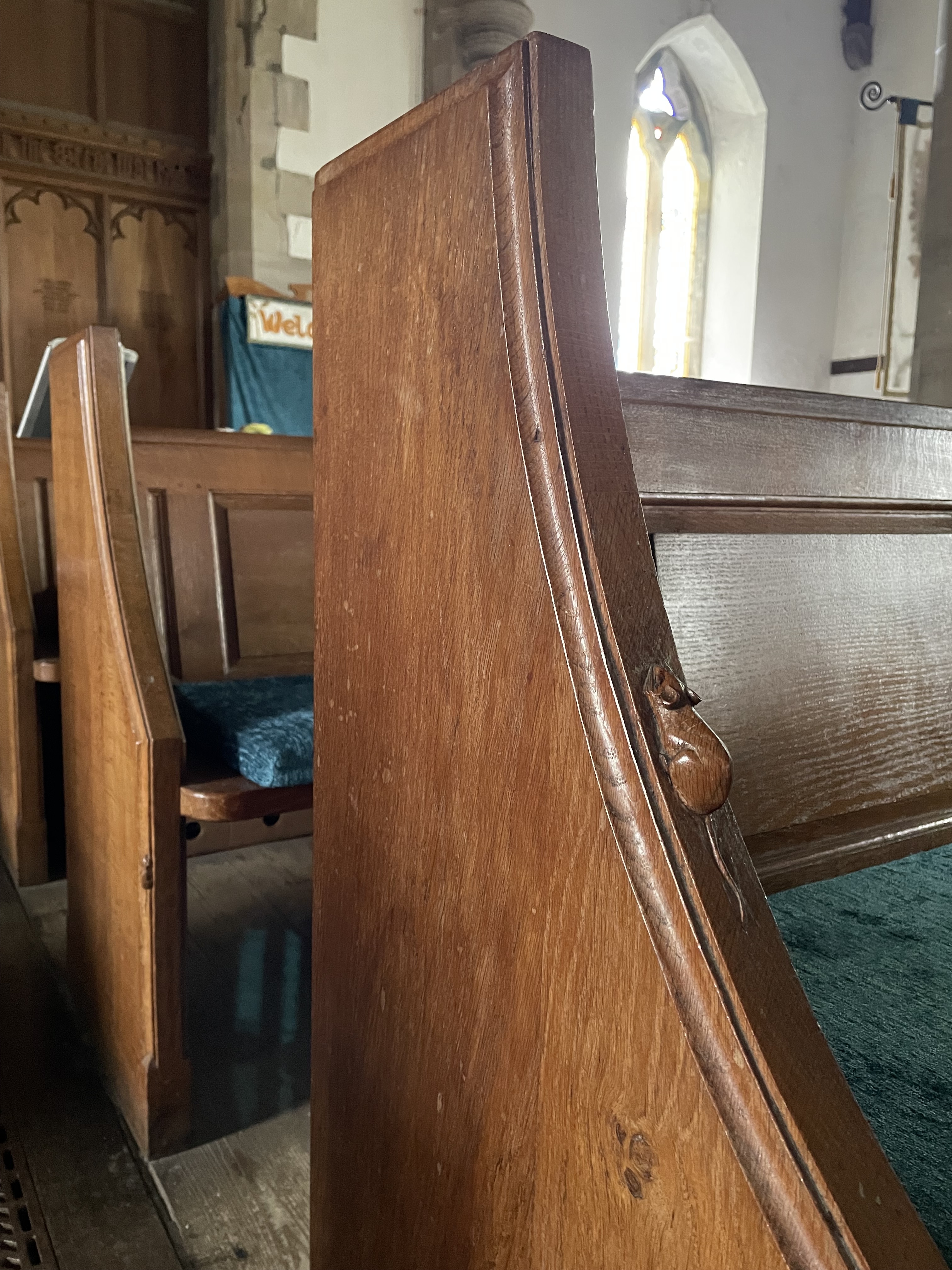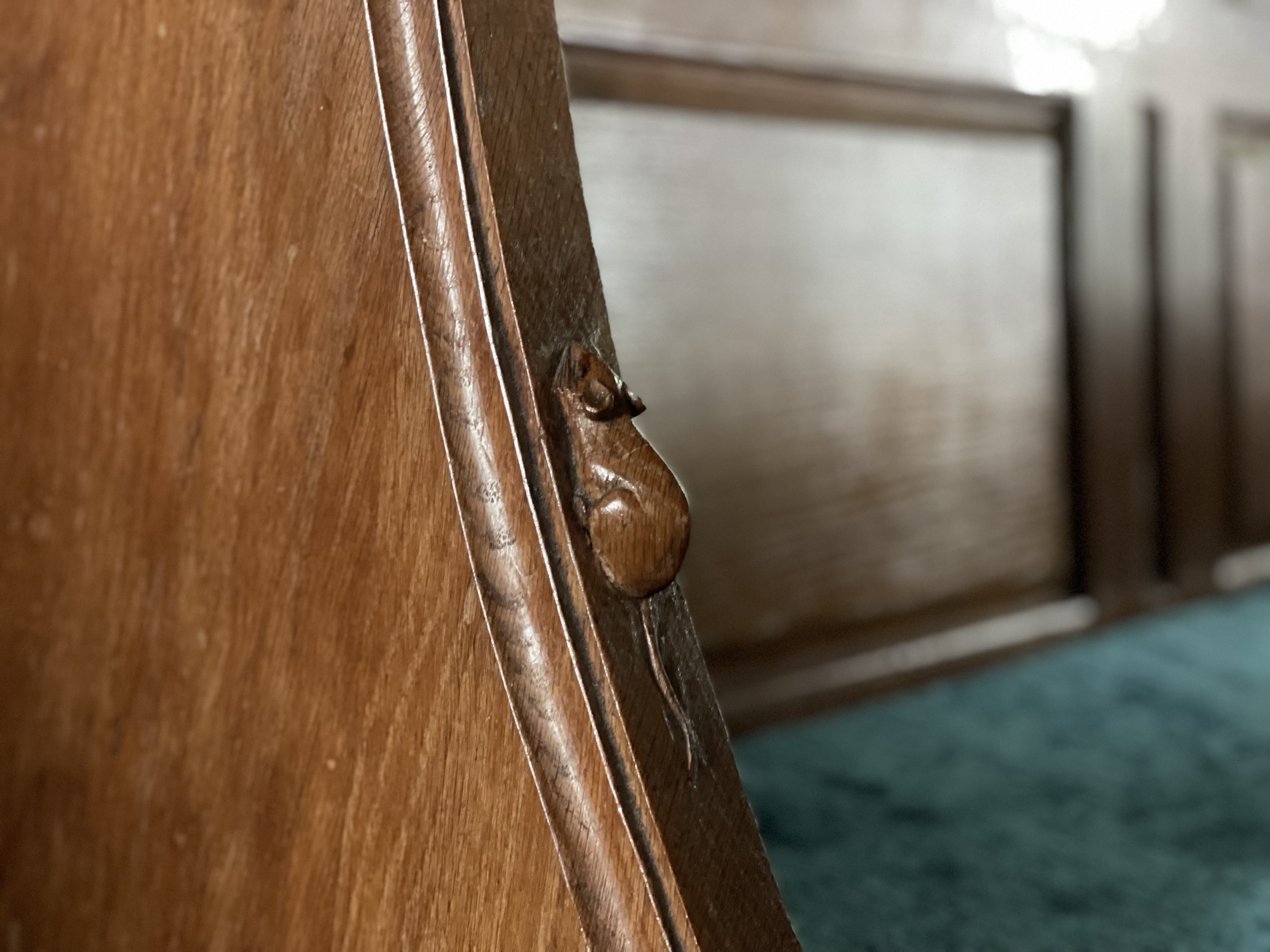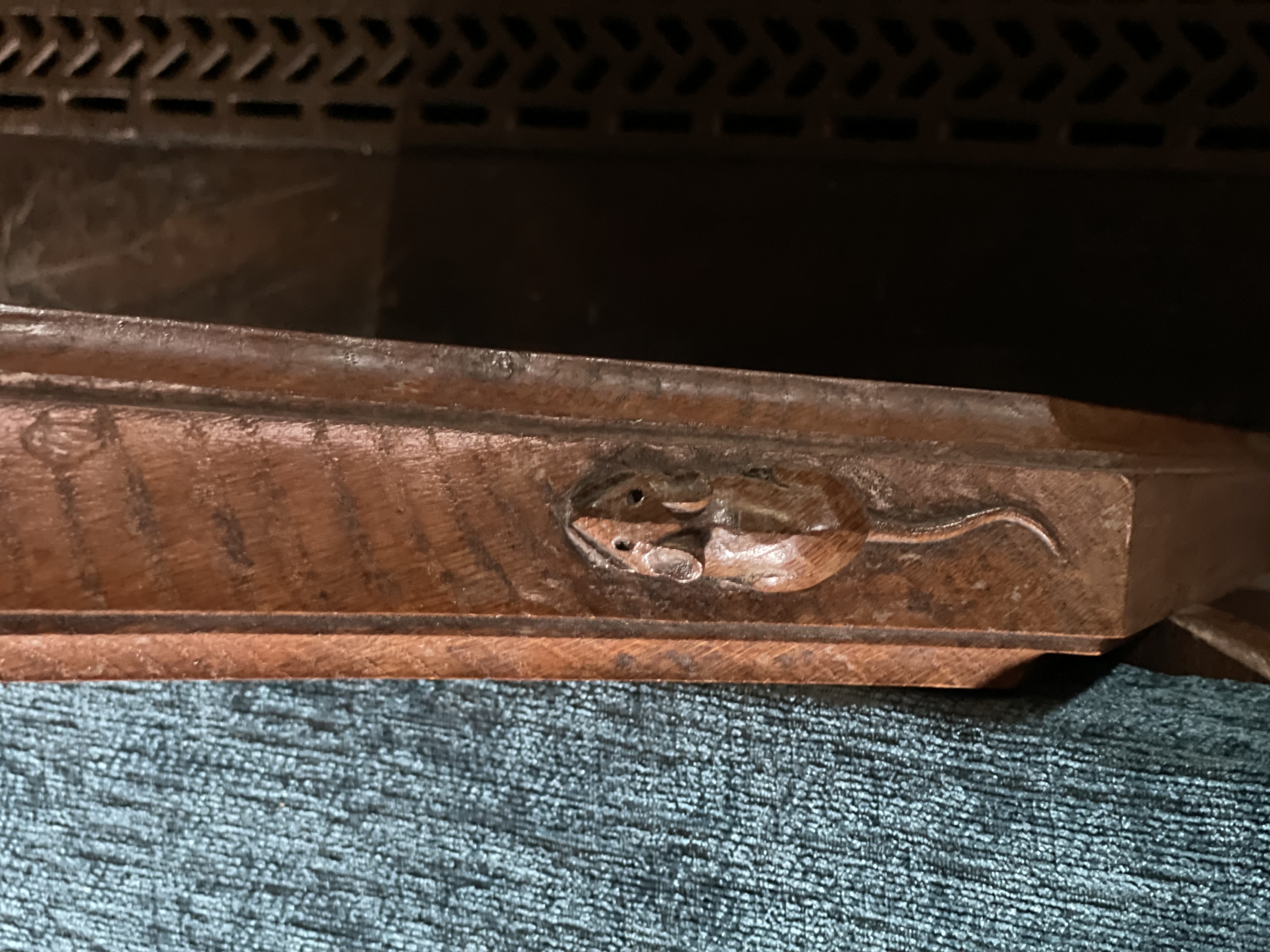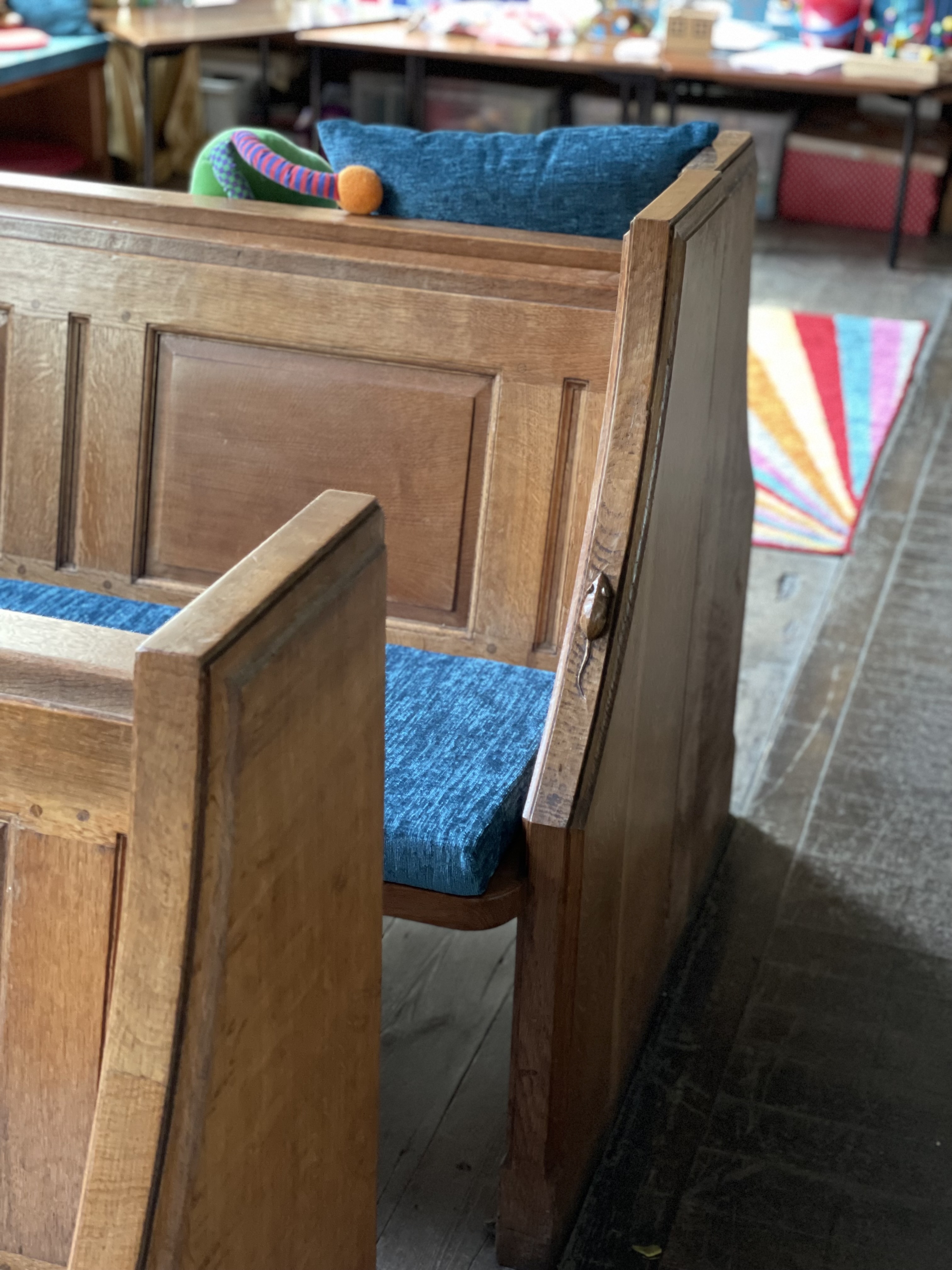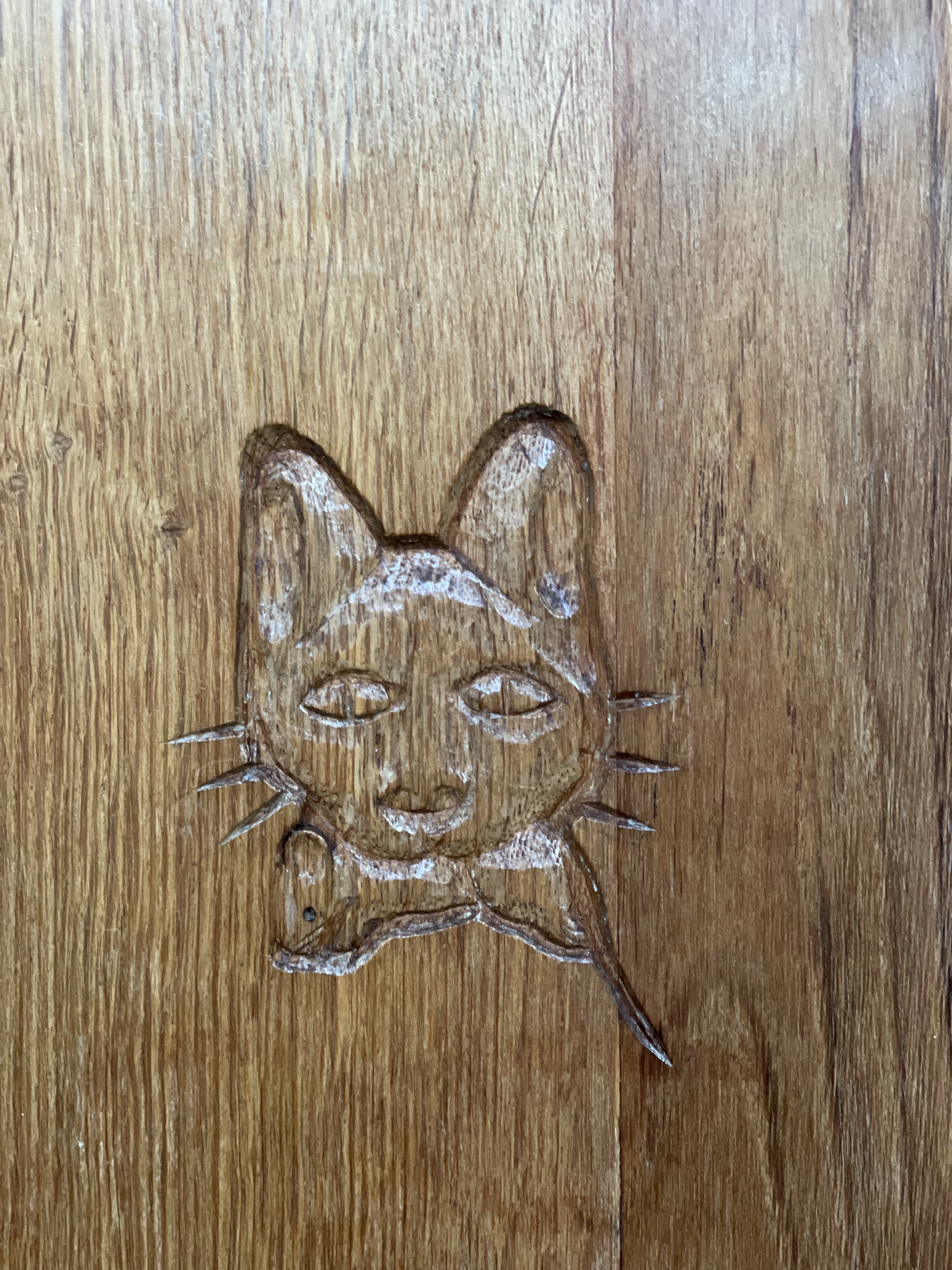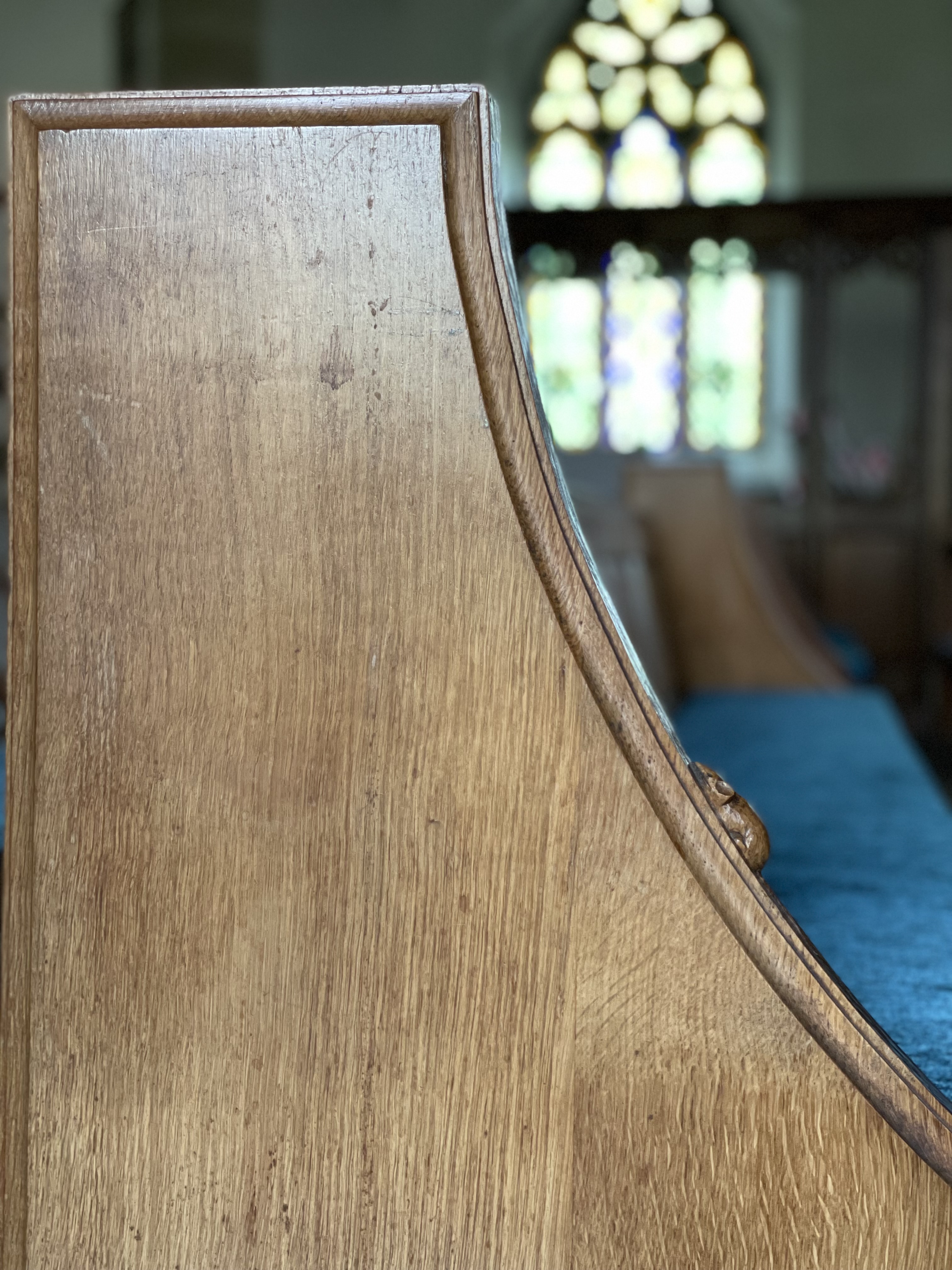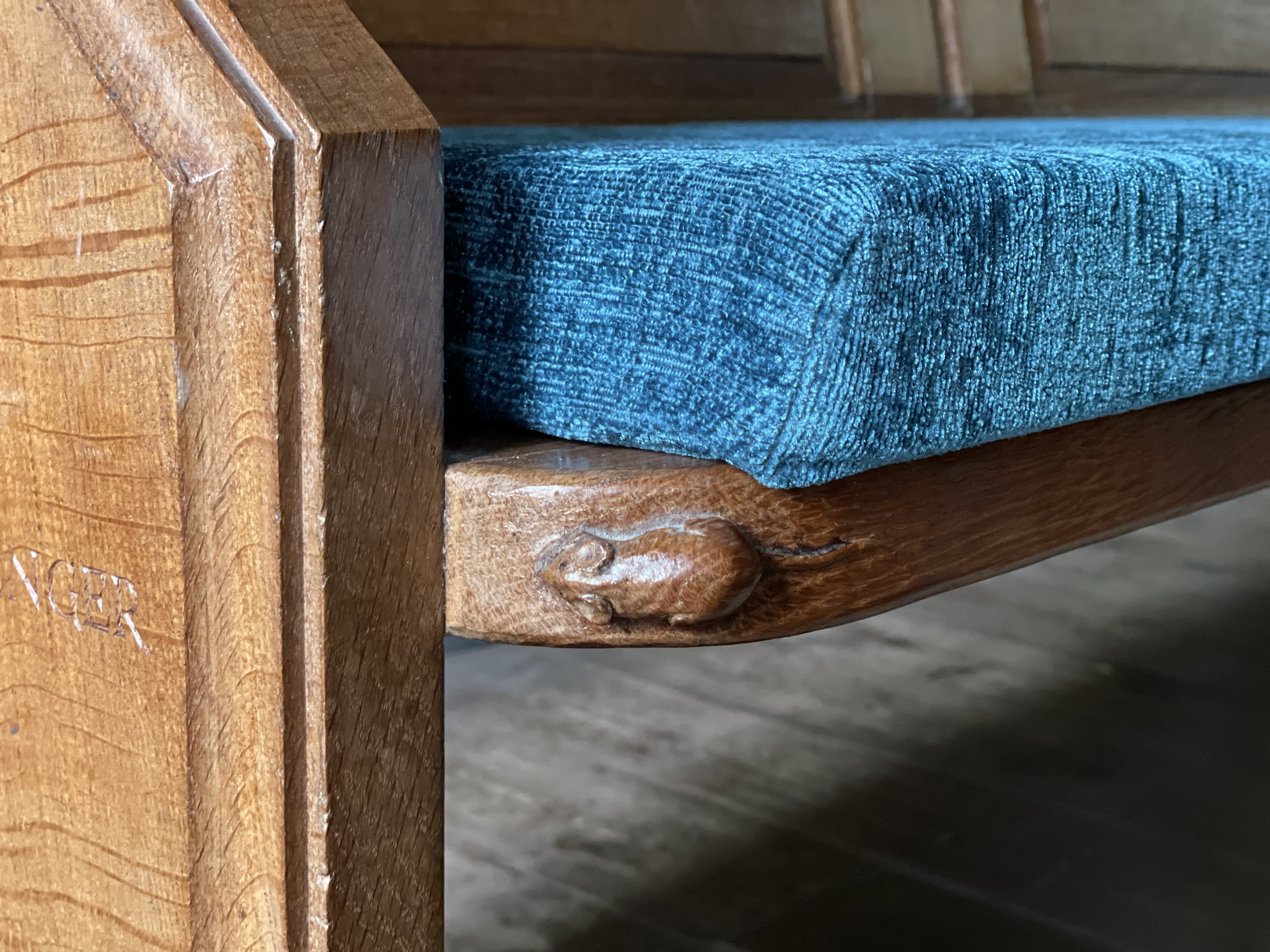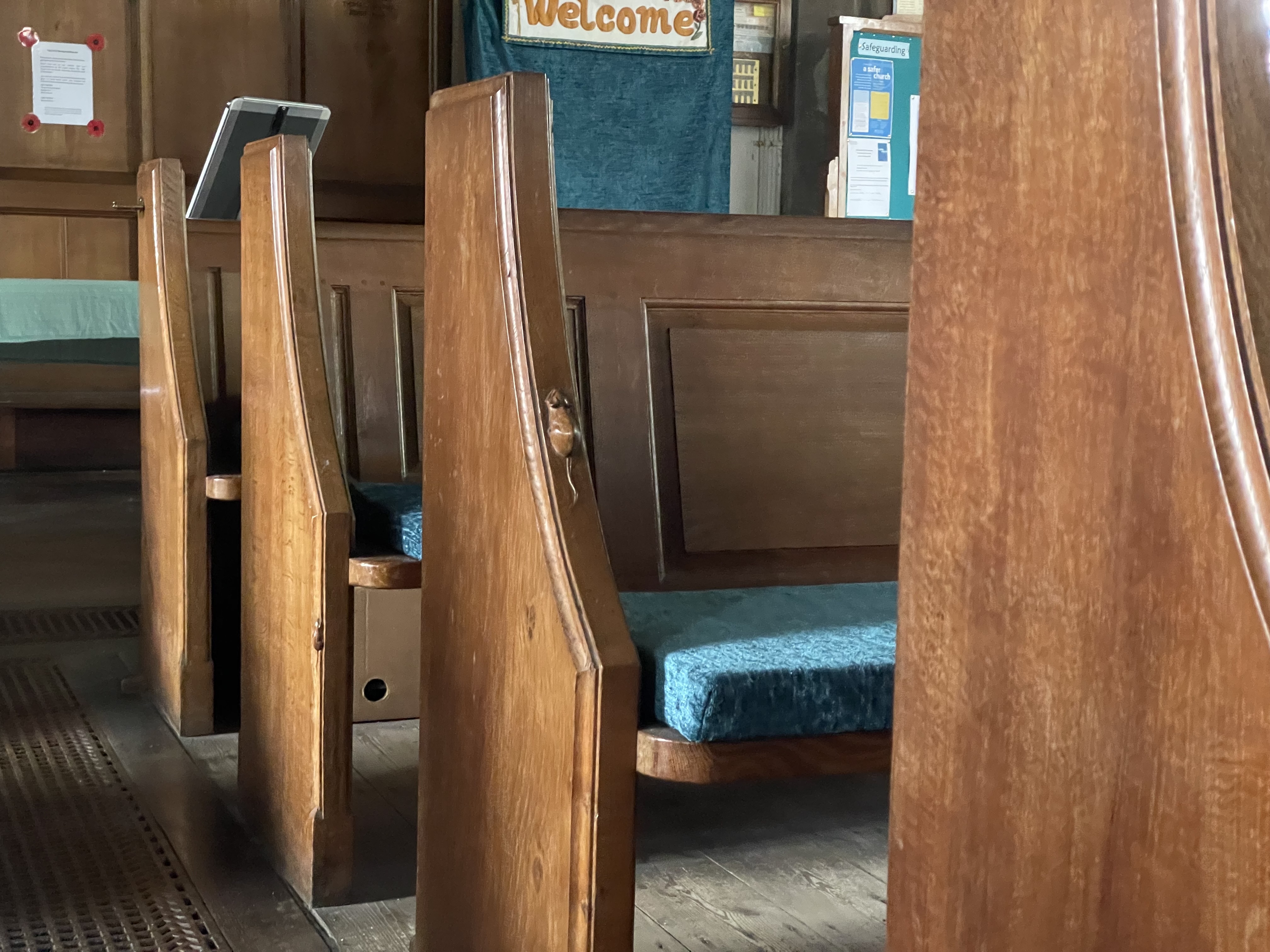 ⚡️Discover More⚡️
A New Journey Begins.
I have a commission to photograph a church in Wales and then some more photography in the Cotswolds.
The plan is to stay over at the church and then move on across the hills into England and stop over at Cheltenham.
Criccieth, Gwynedd
On my way down to the church site I stop over at Criccieth. The castle was largely built in the late C13th and the rising promontory dominates the townscape.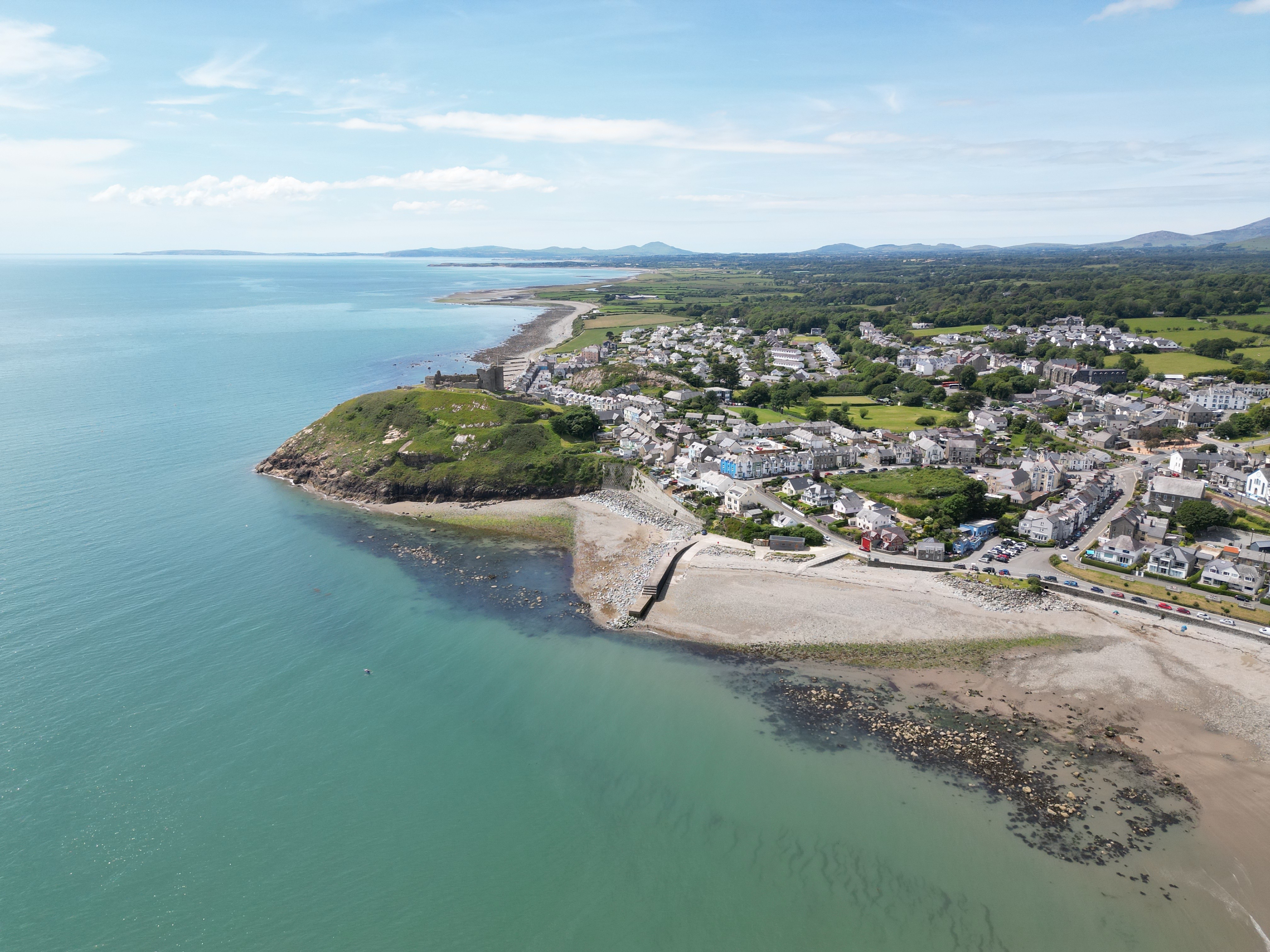 Don't park in the town, there's plenty of parking on the beach front with delightful views of Bae Tremadog. It's a wonderful base for exploring the Snowdonia National Park.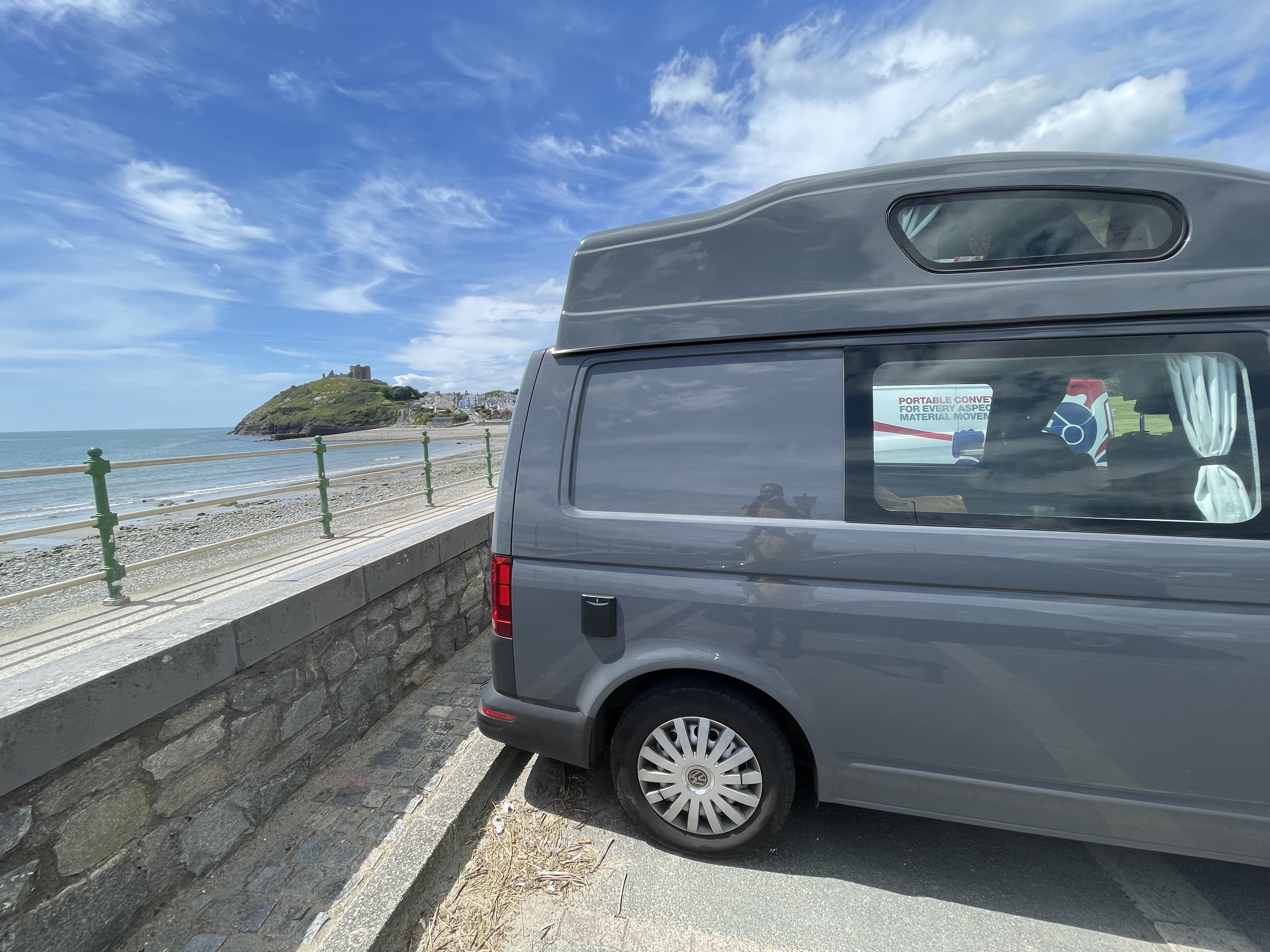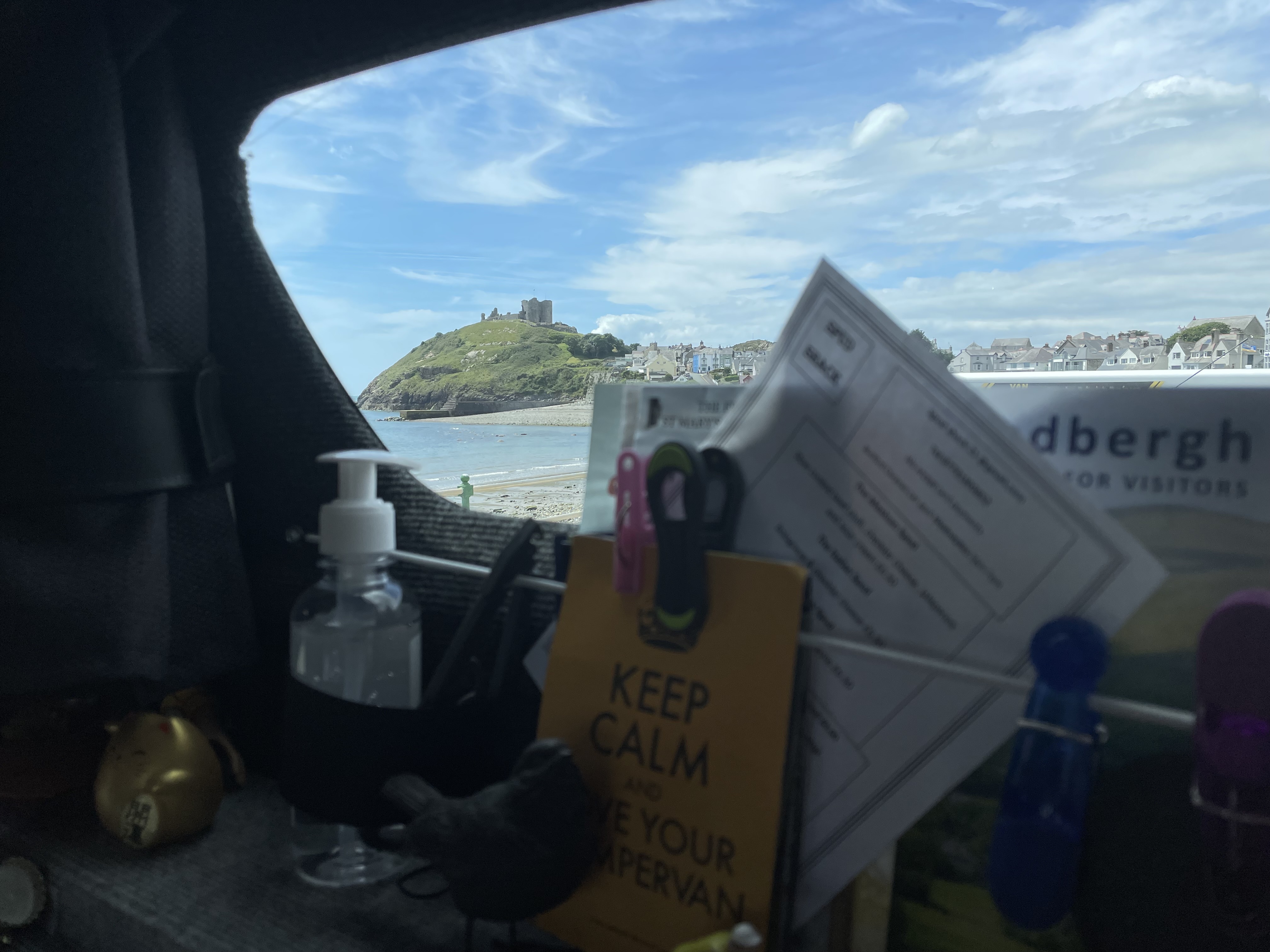 I dined at Dylan's Seafood Restaurant - great fish and chips - in a modern setting with extensive views.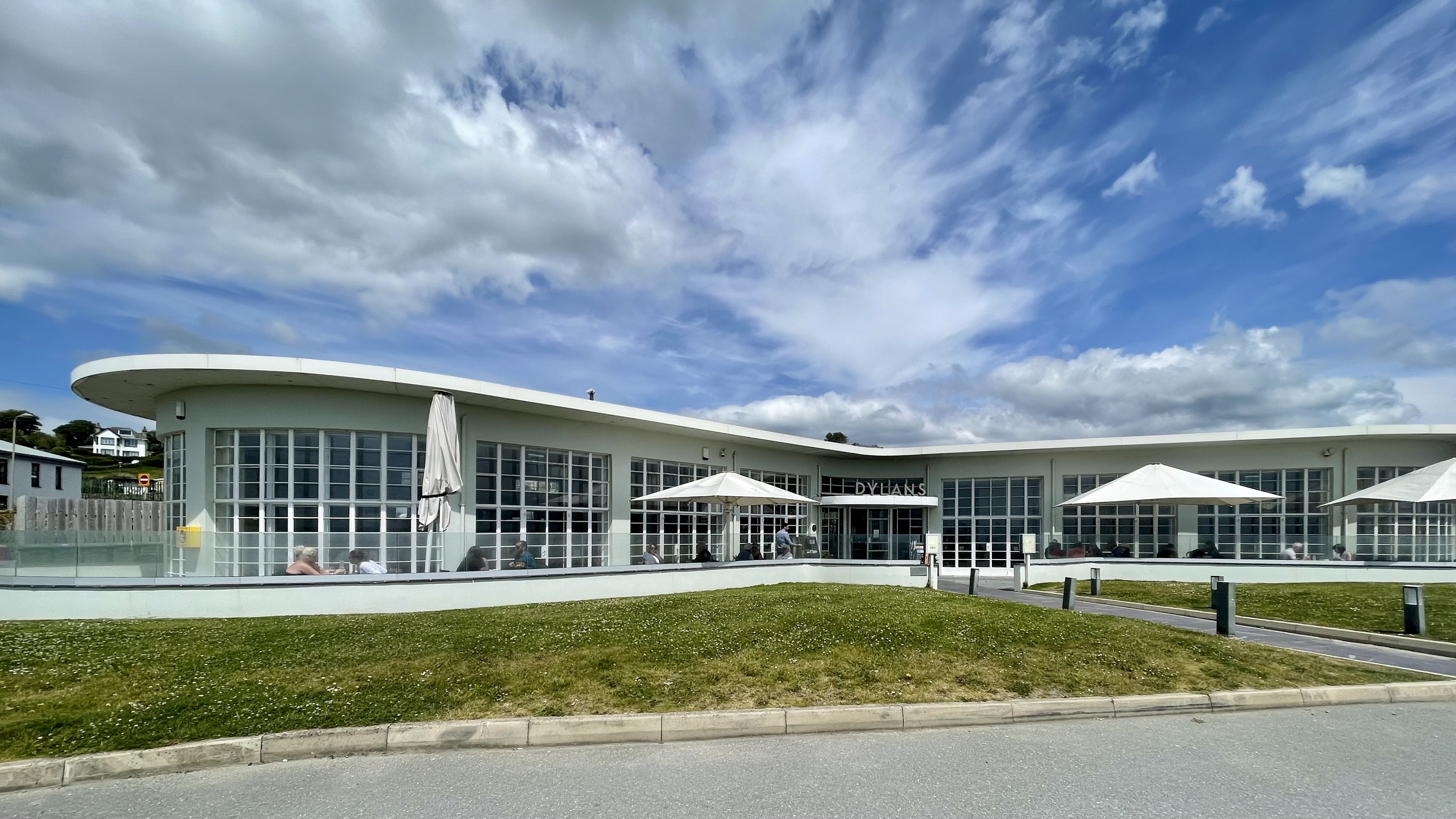 The Sky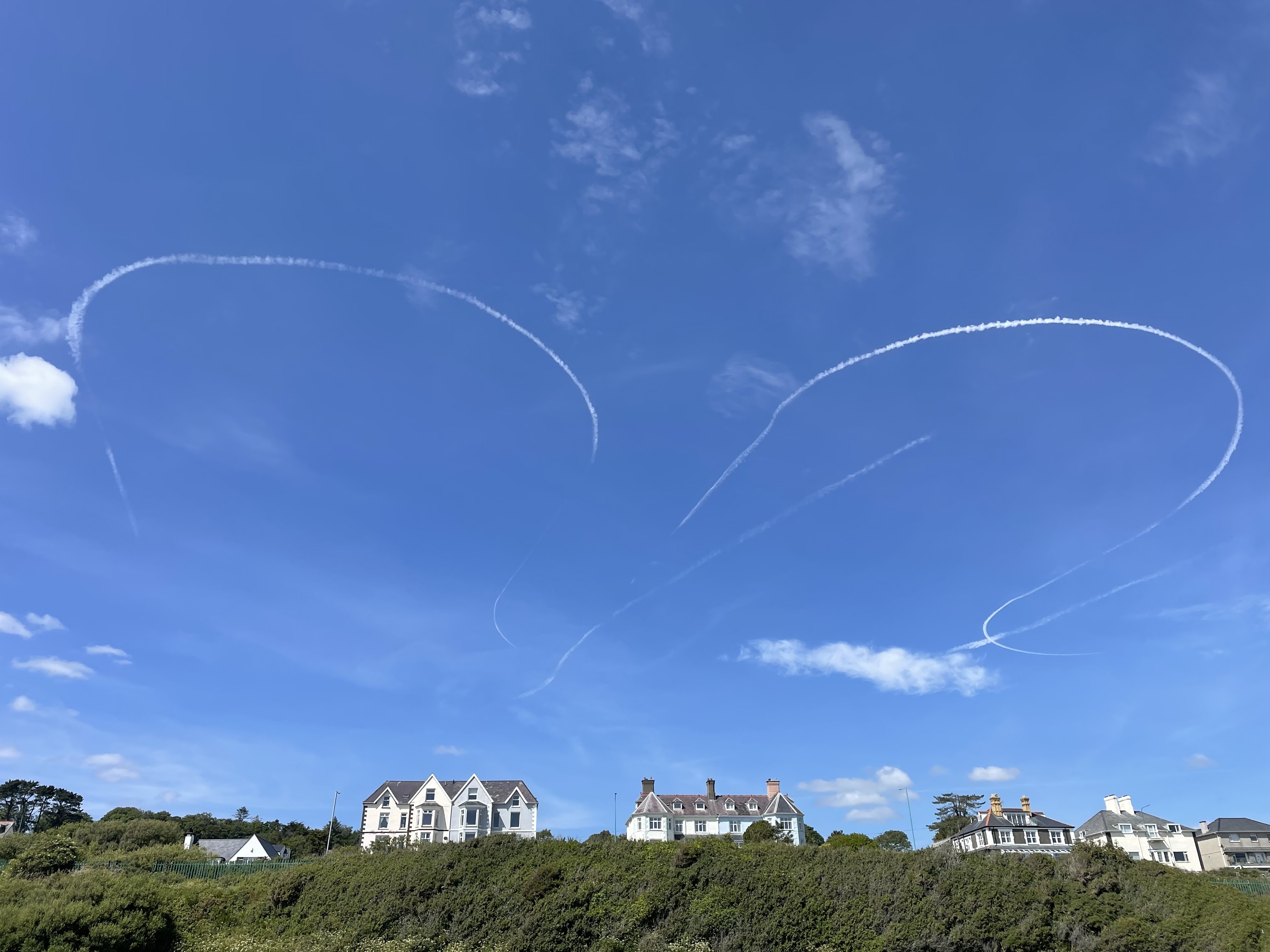 The Buildings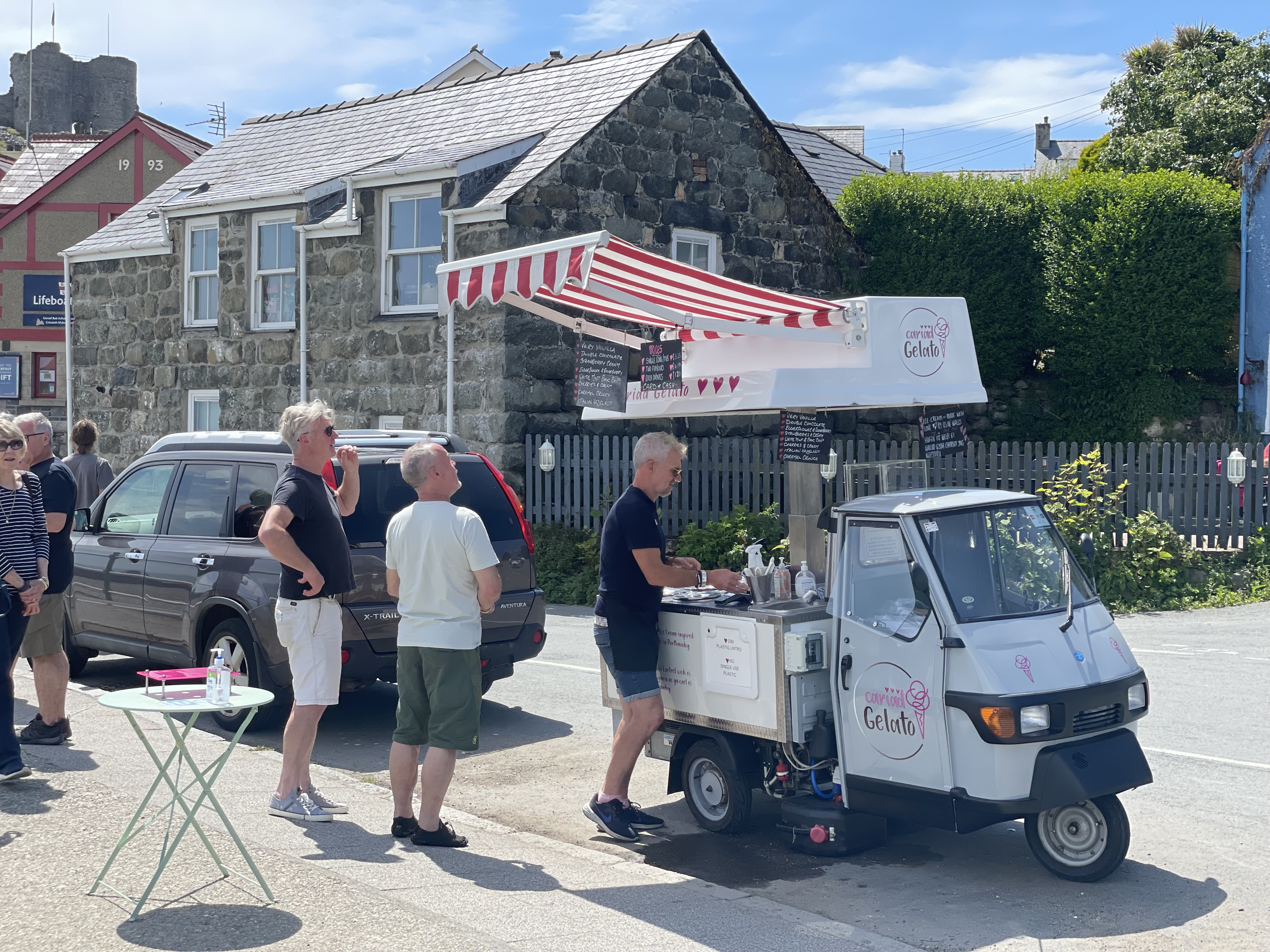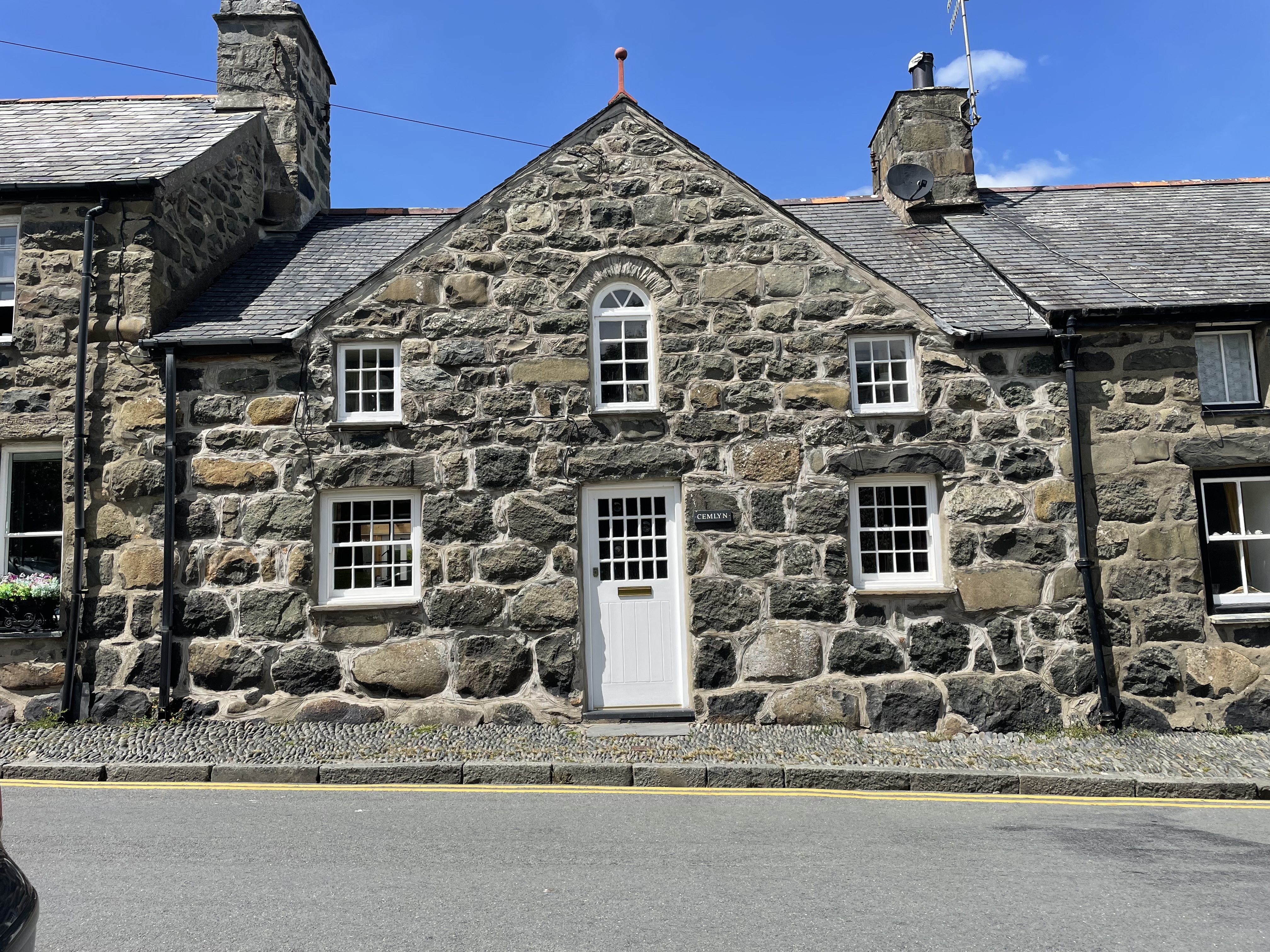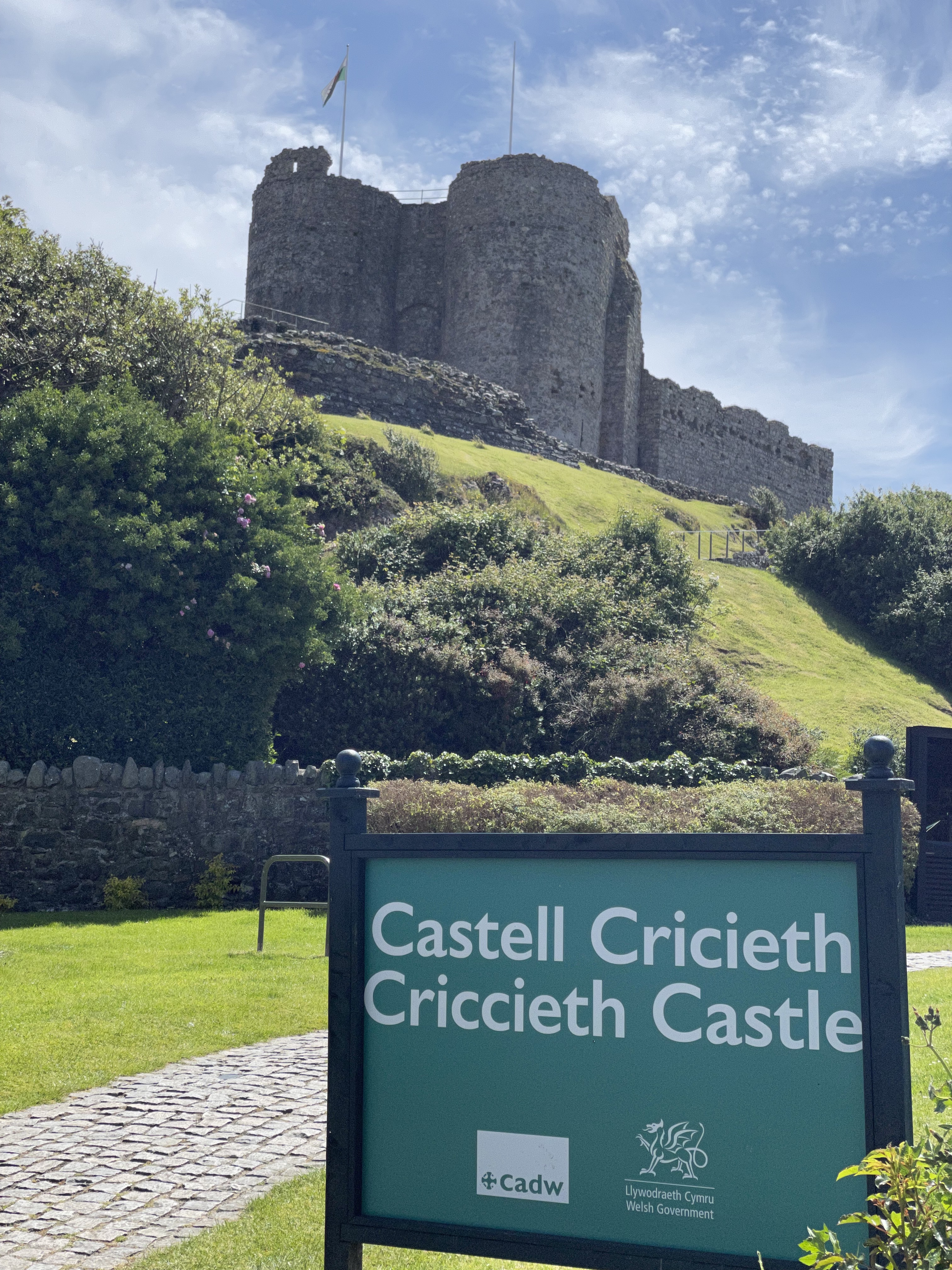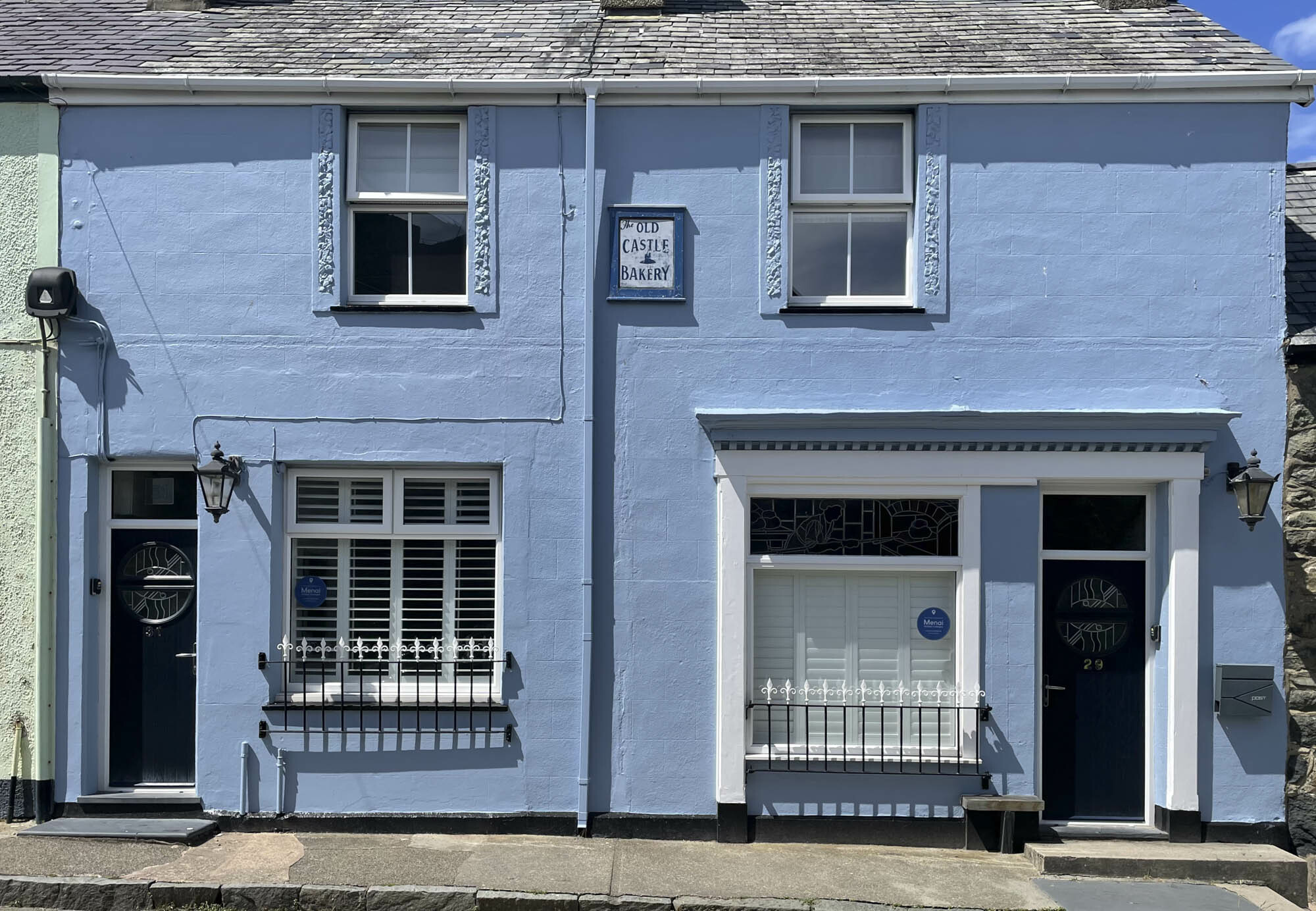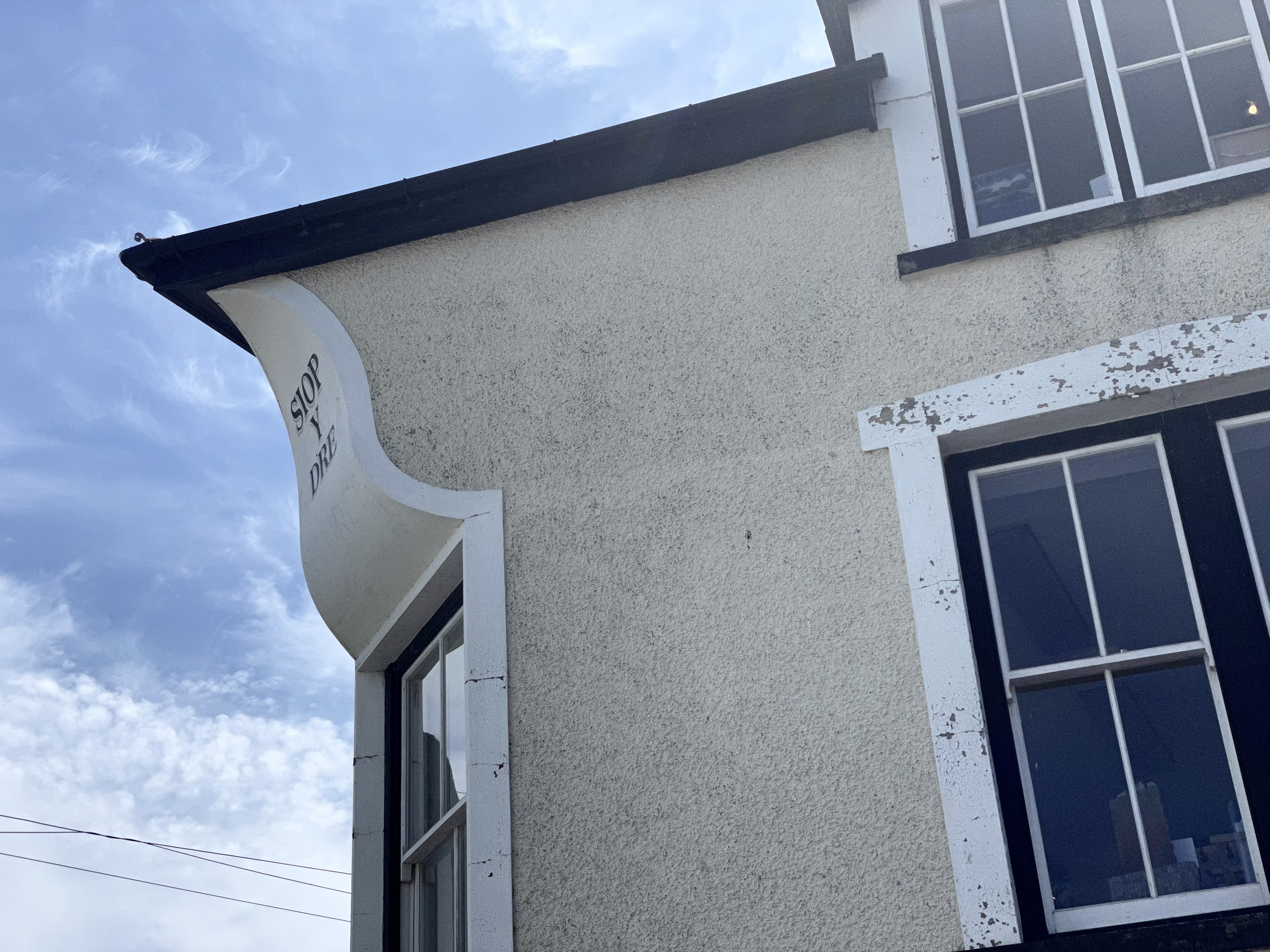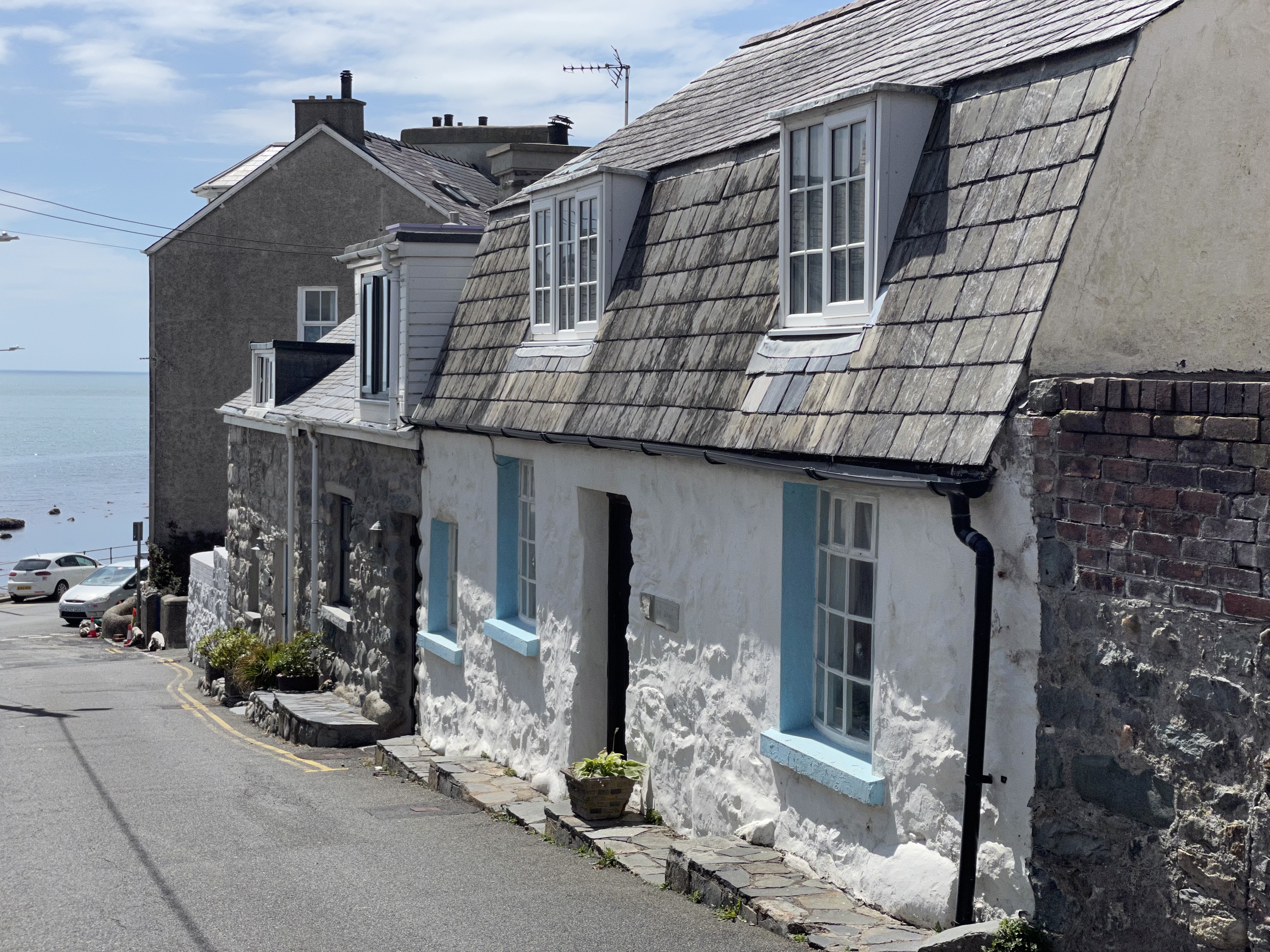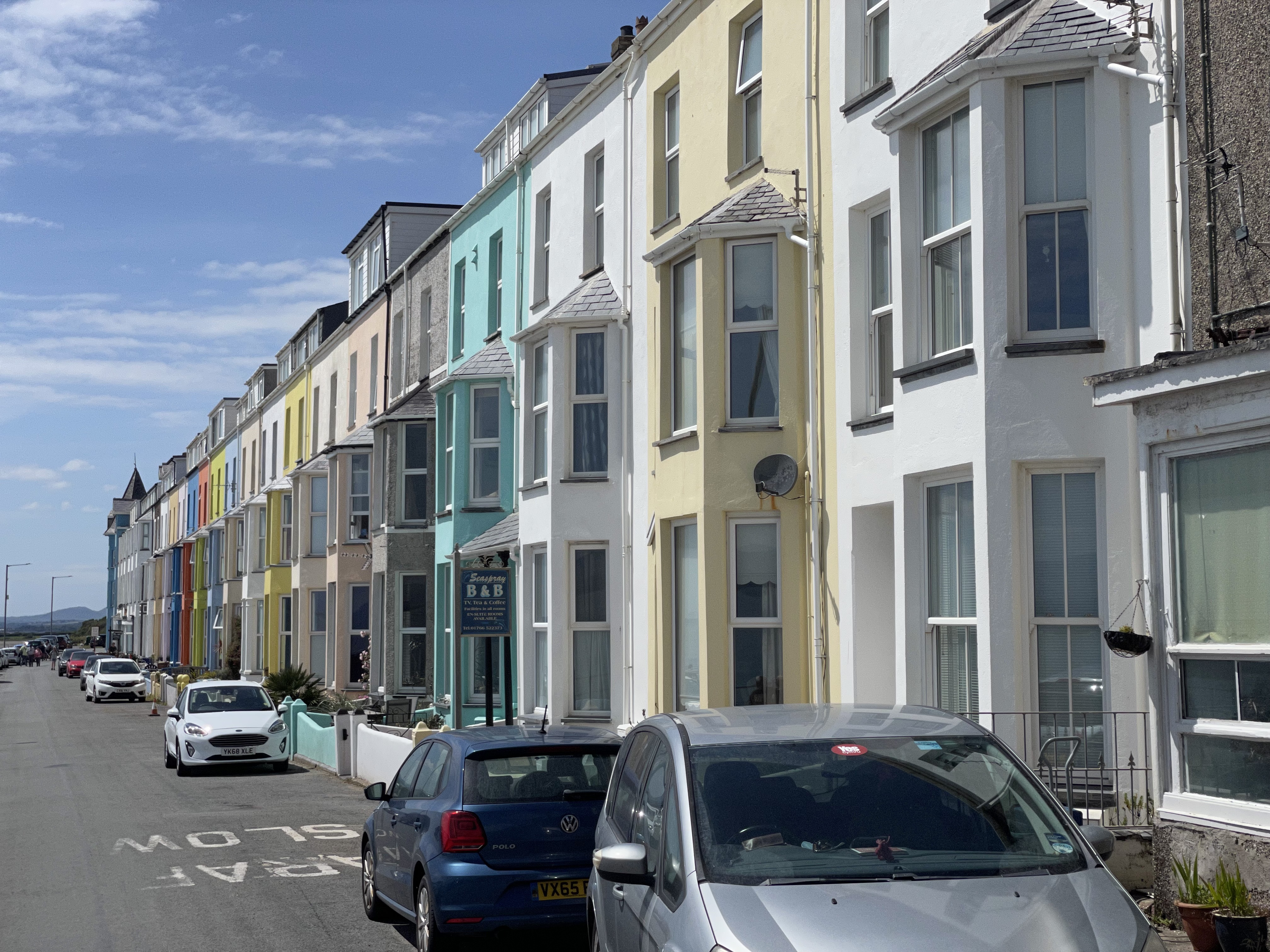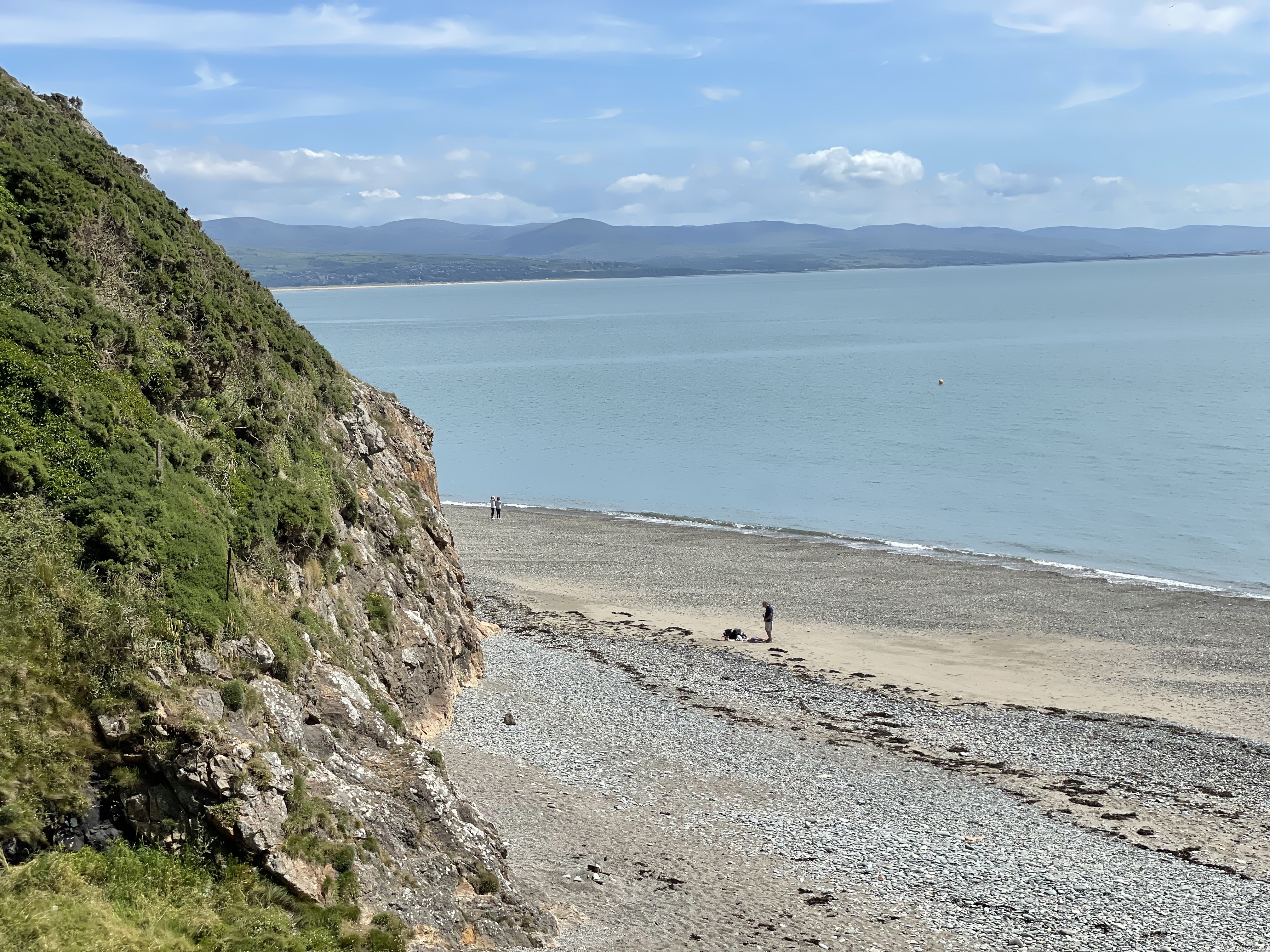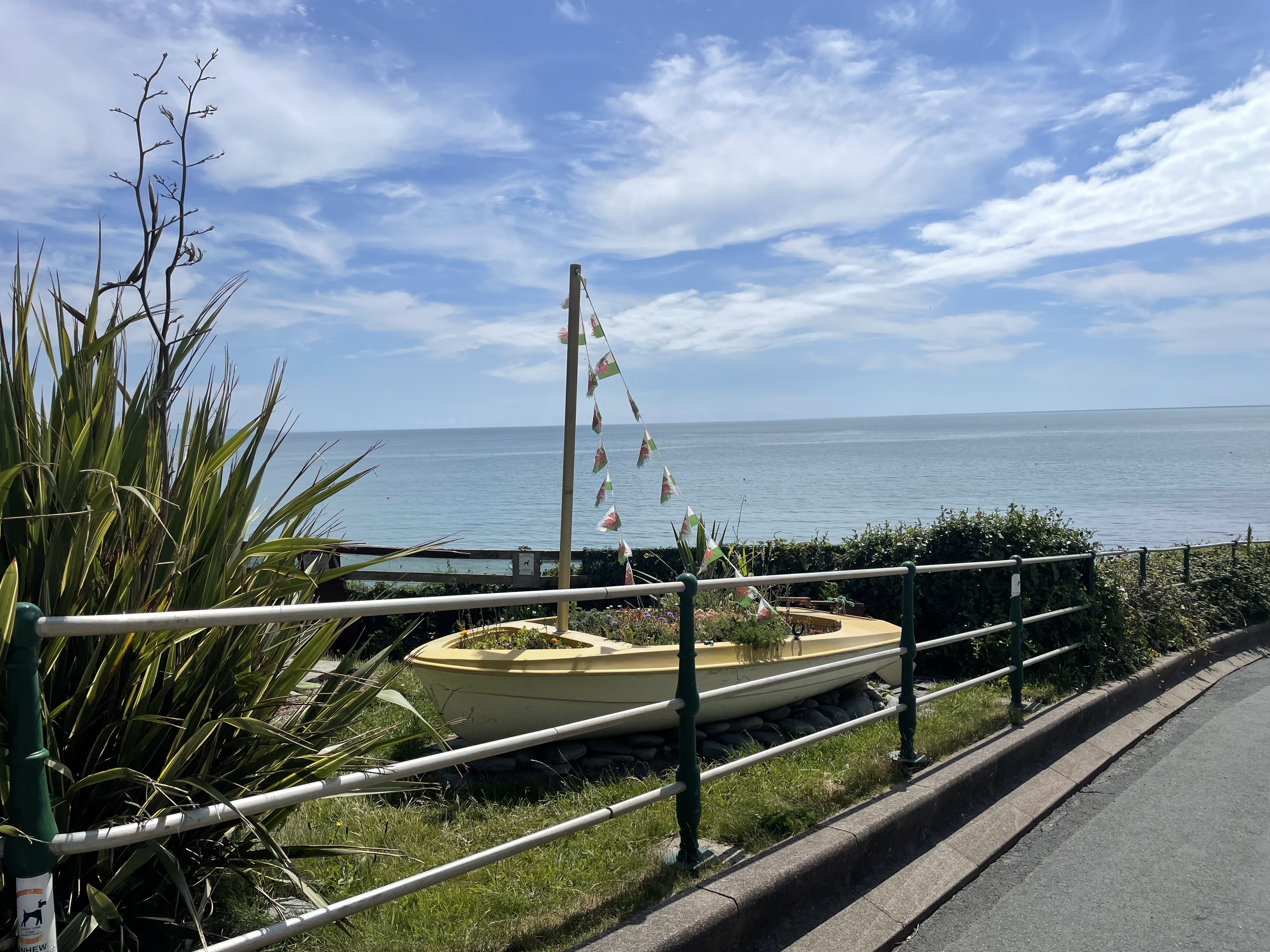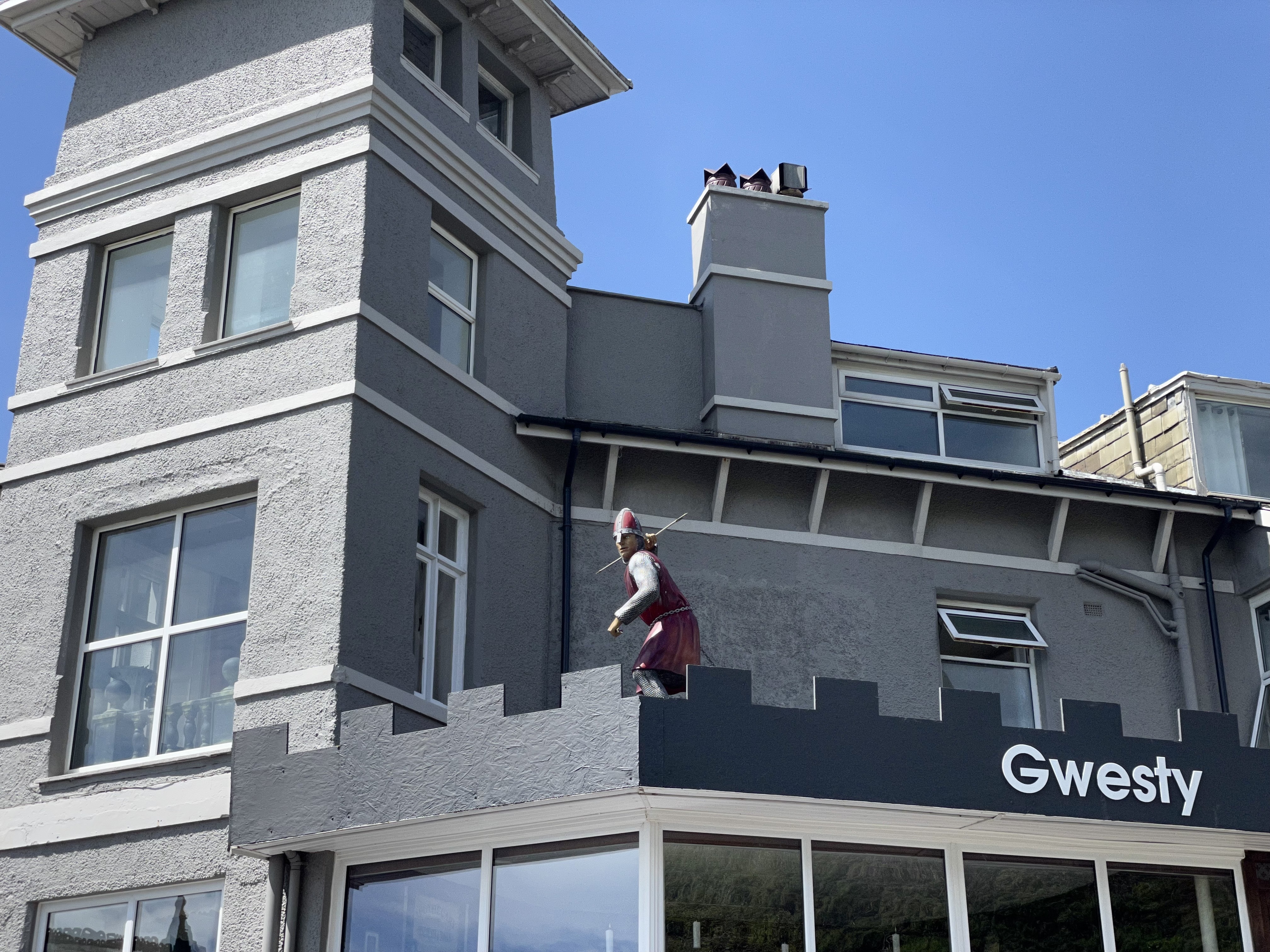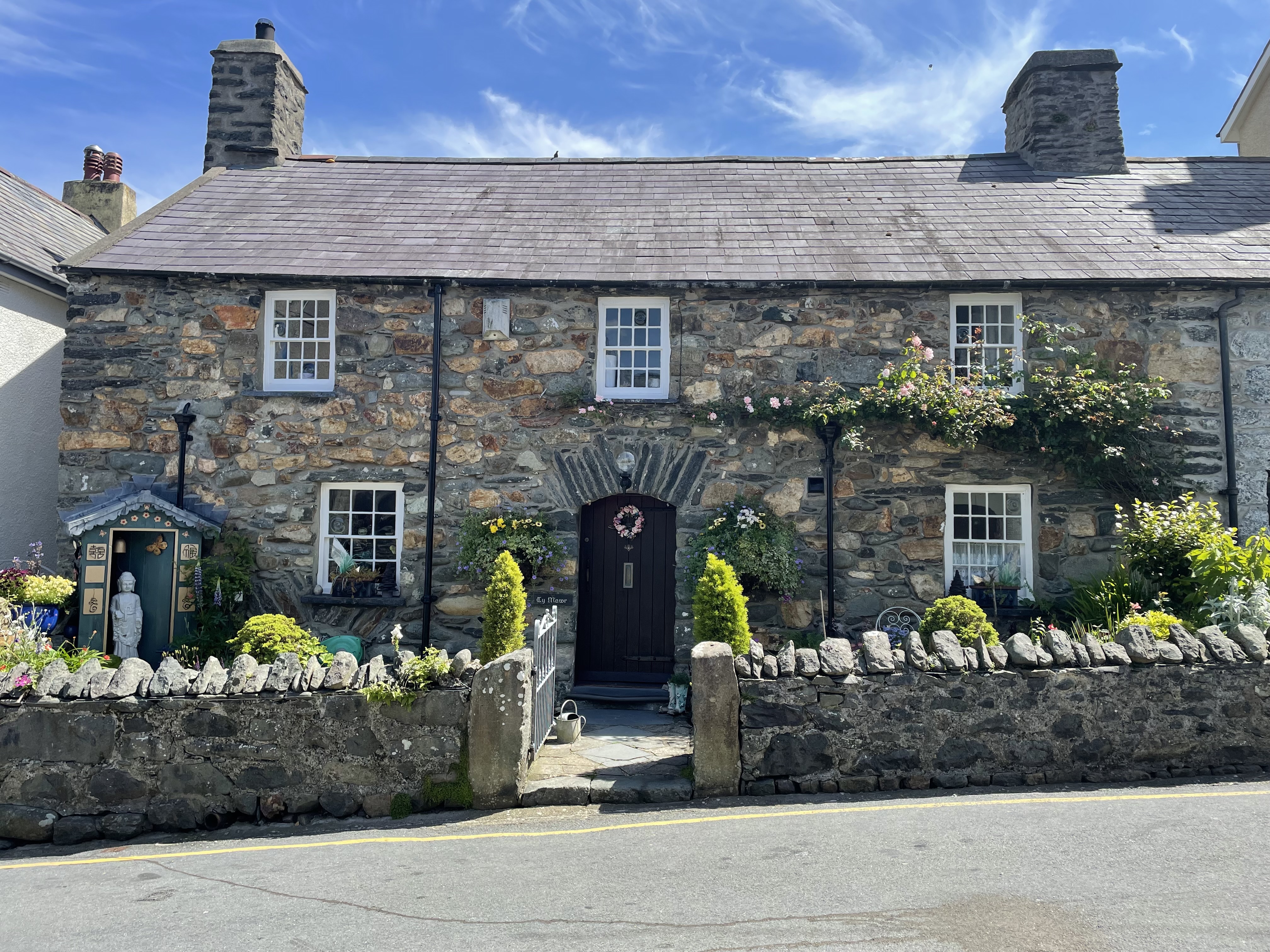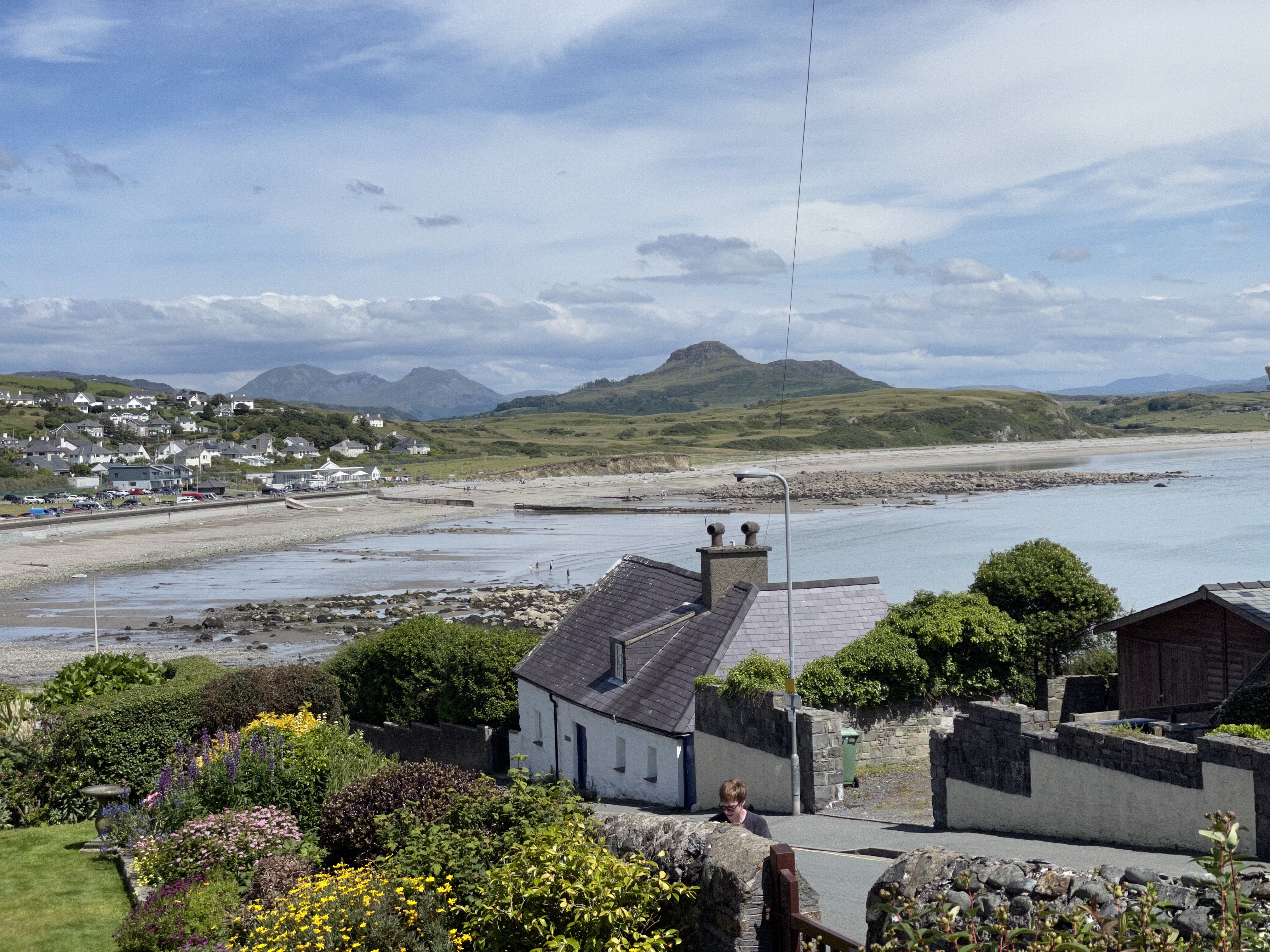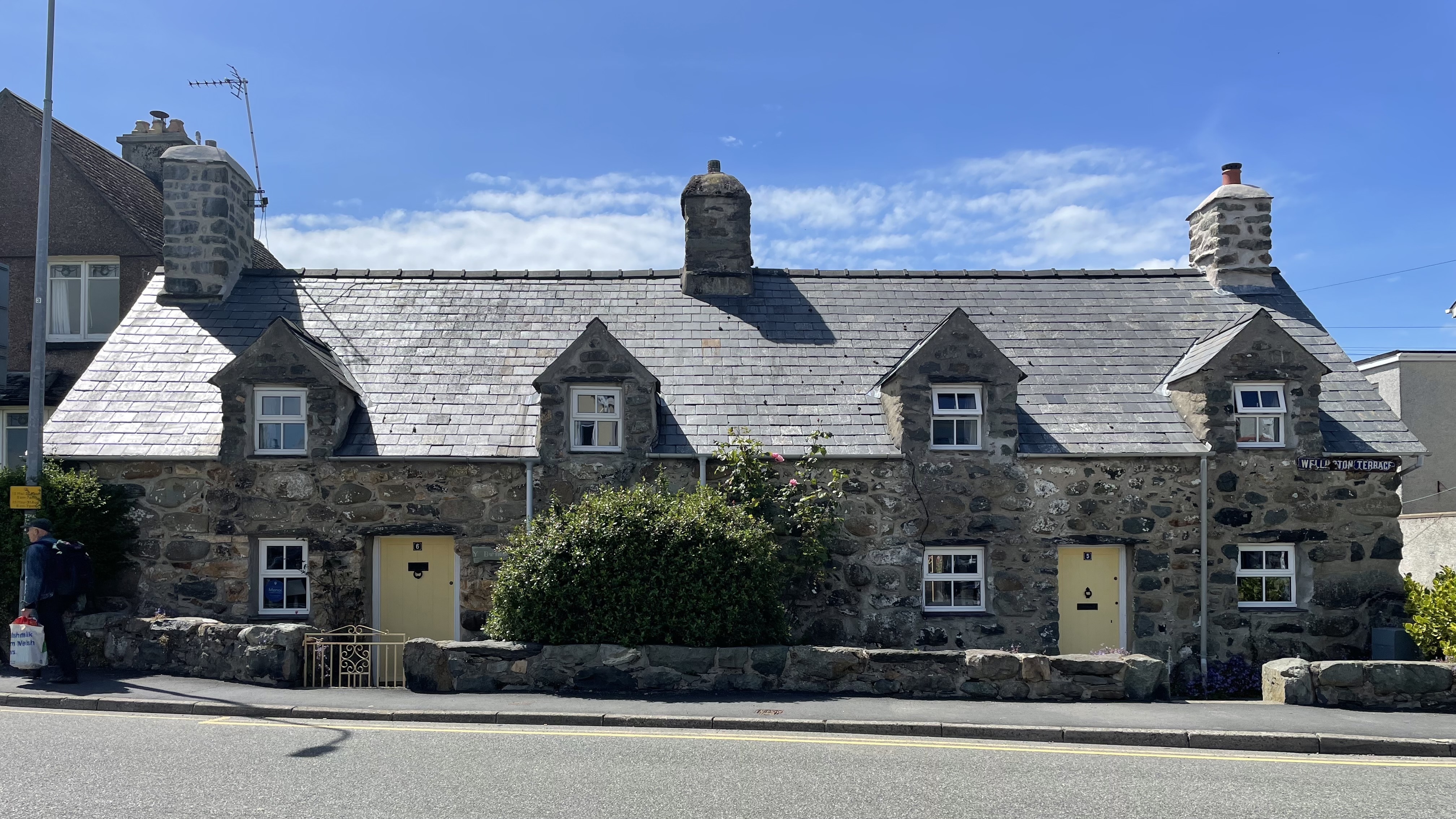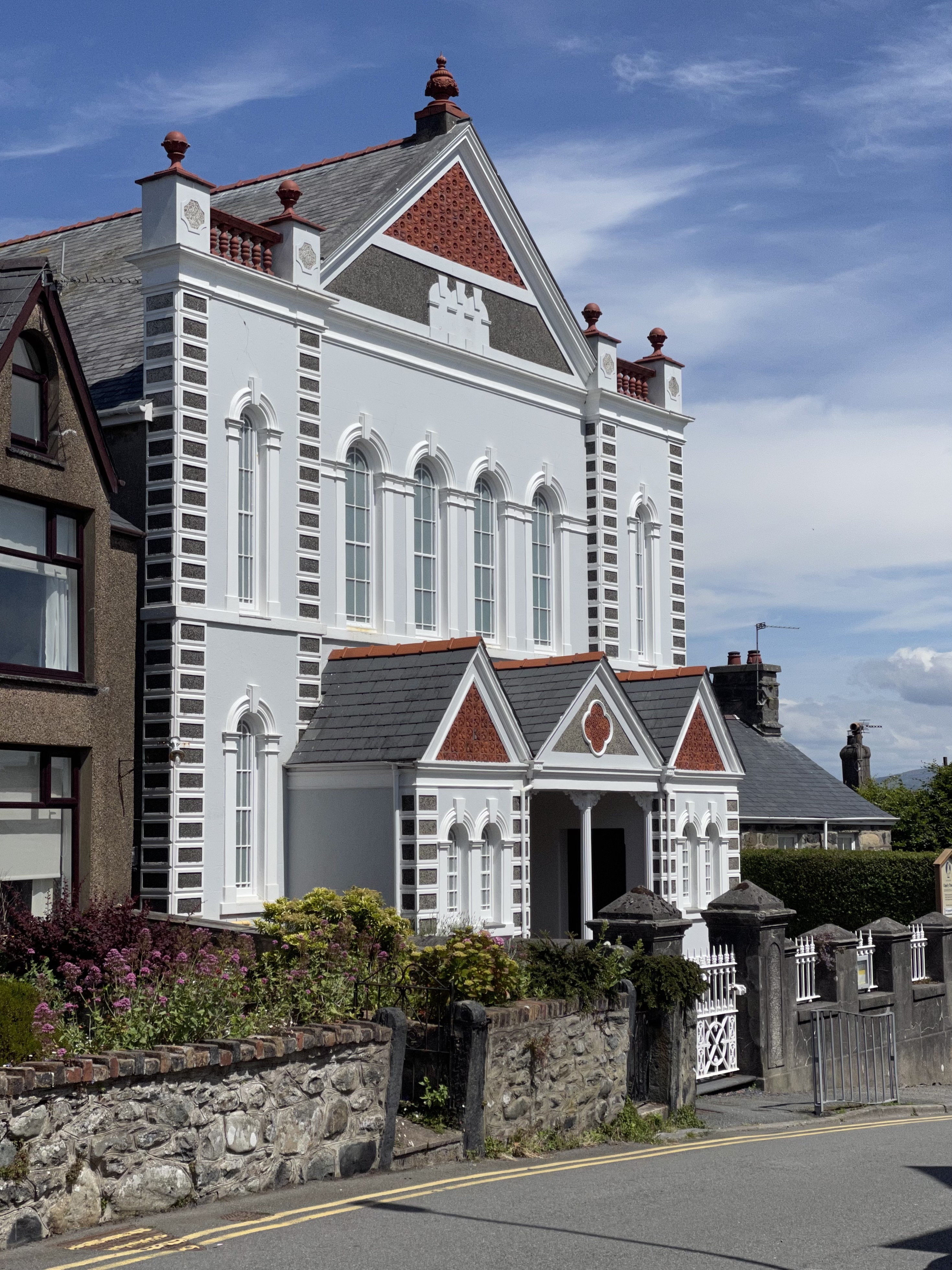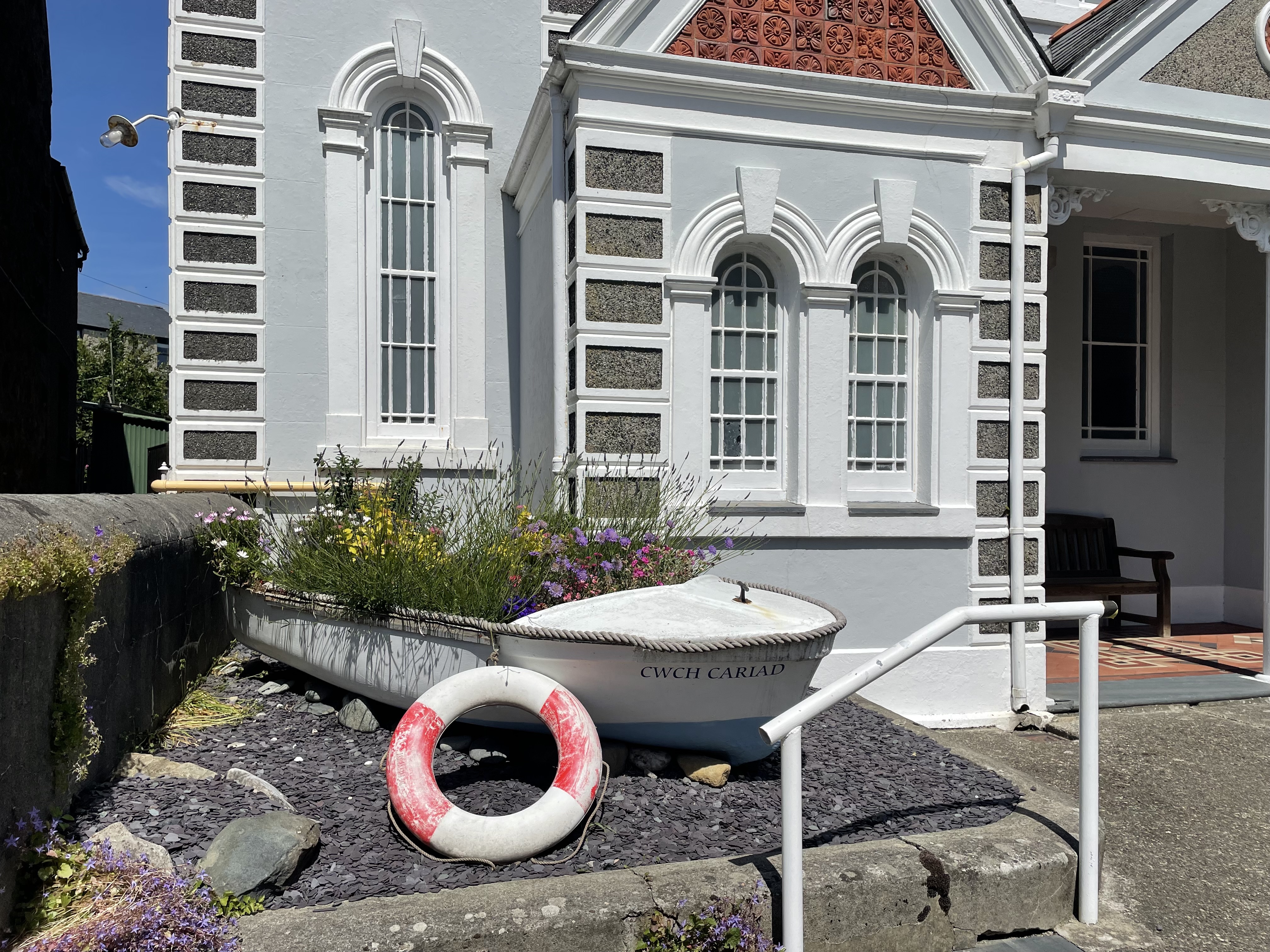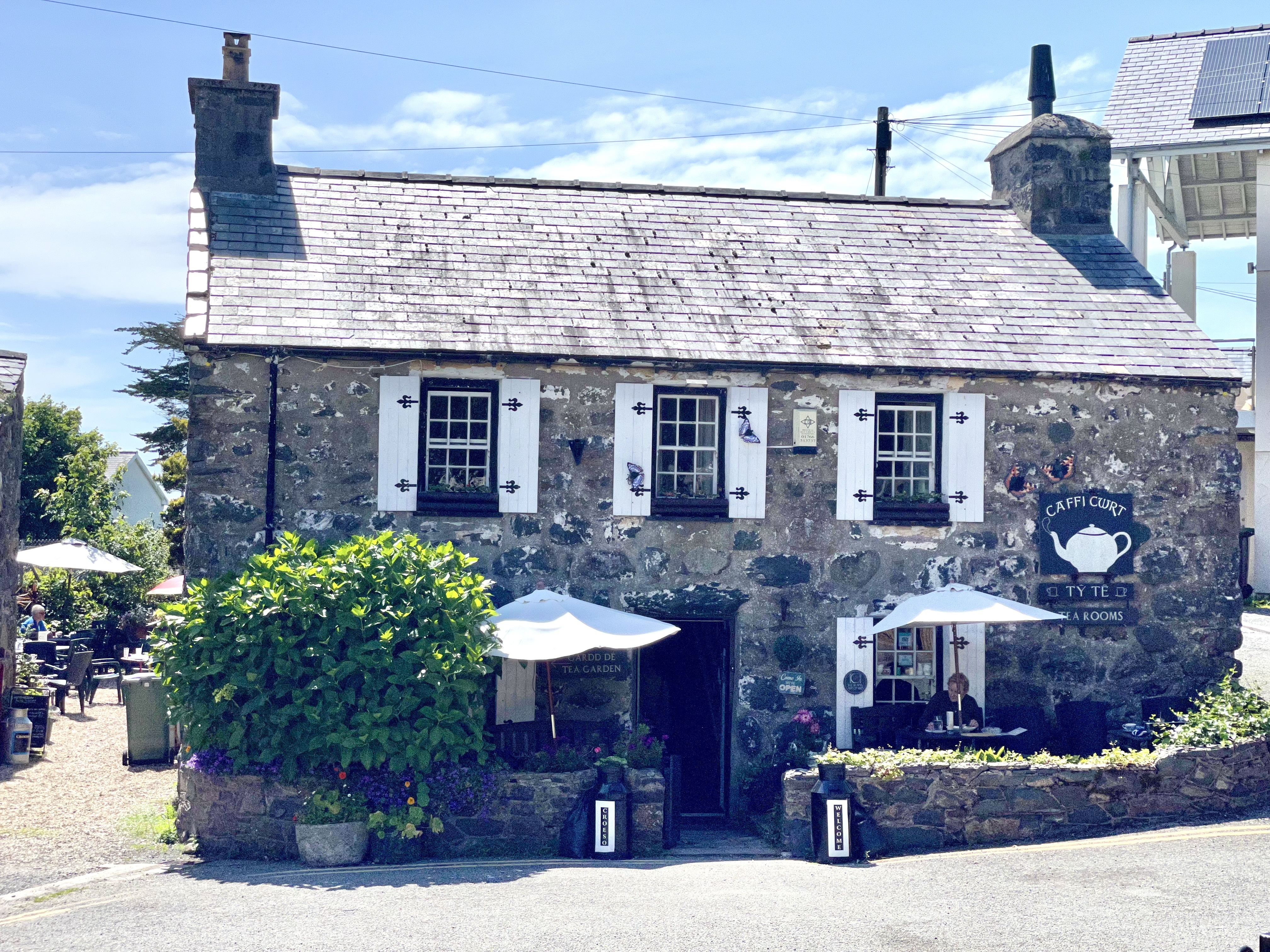 There is quite an Arts and Crafts influence on some of the buildings in the town.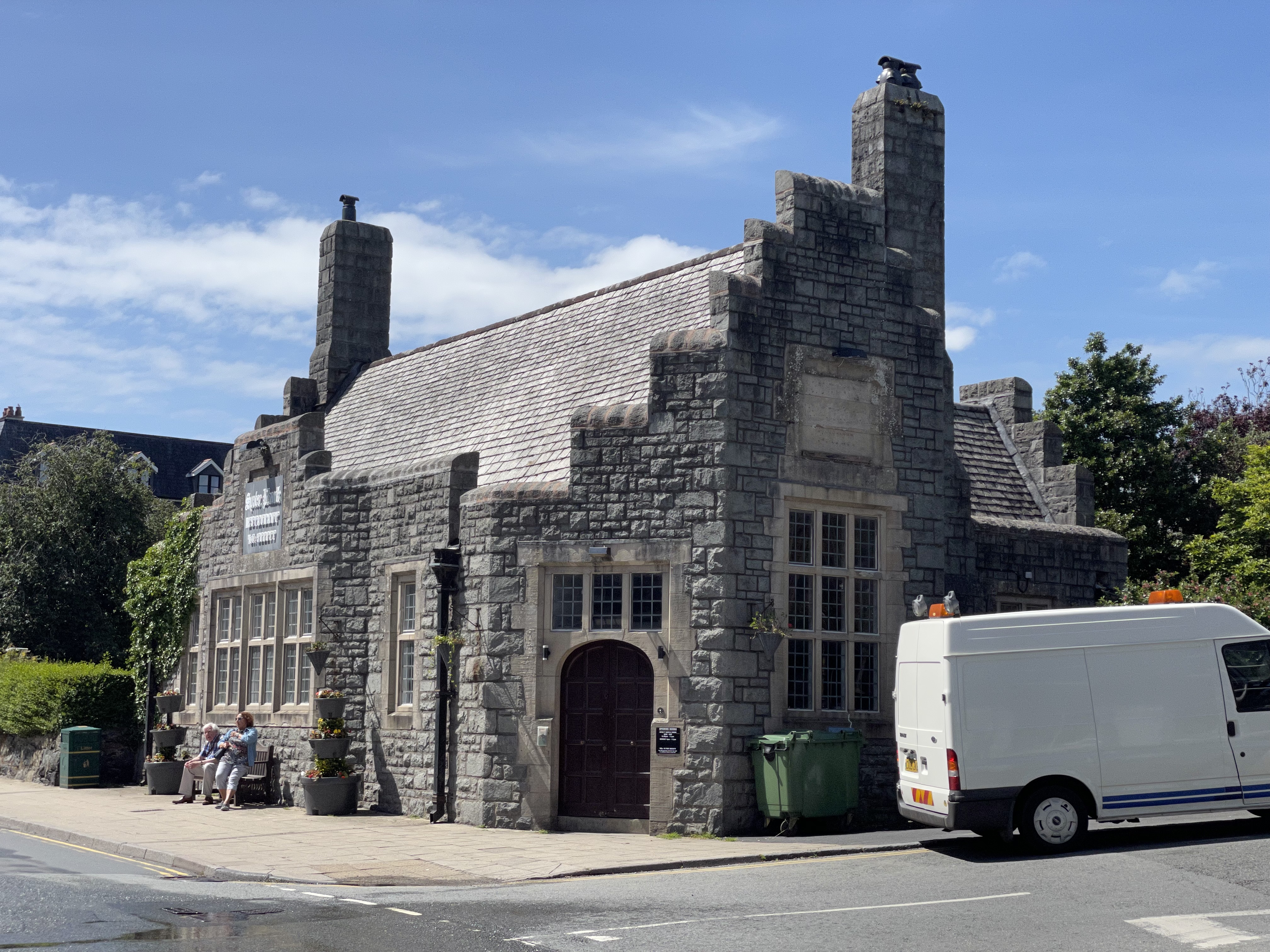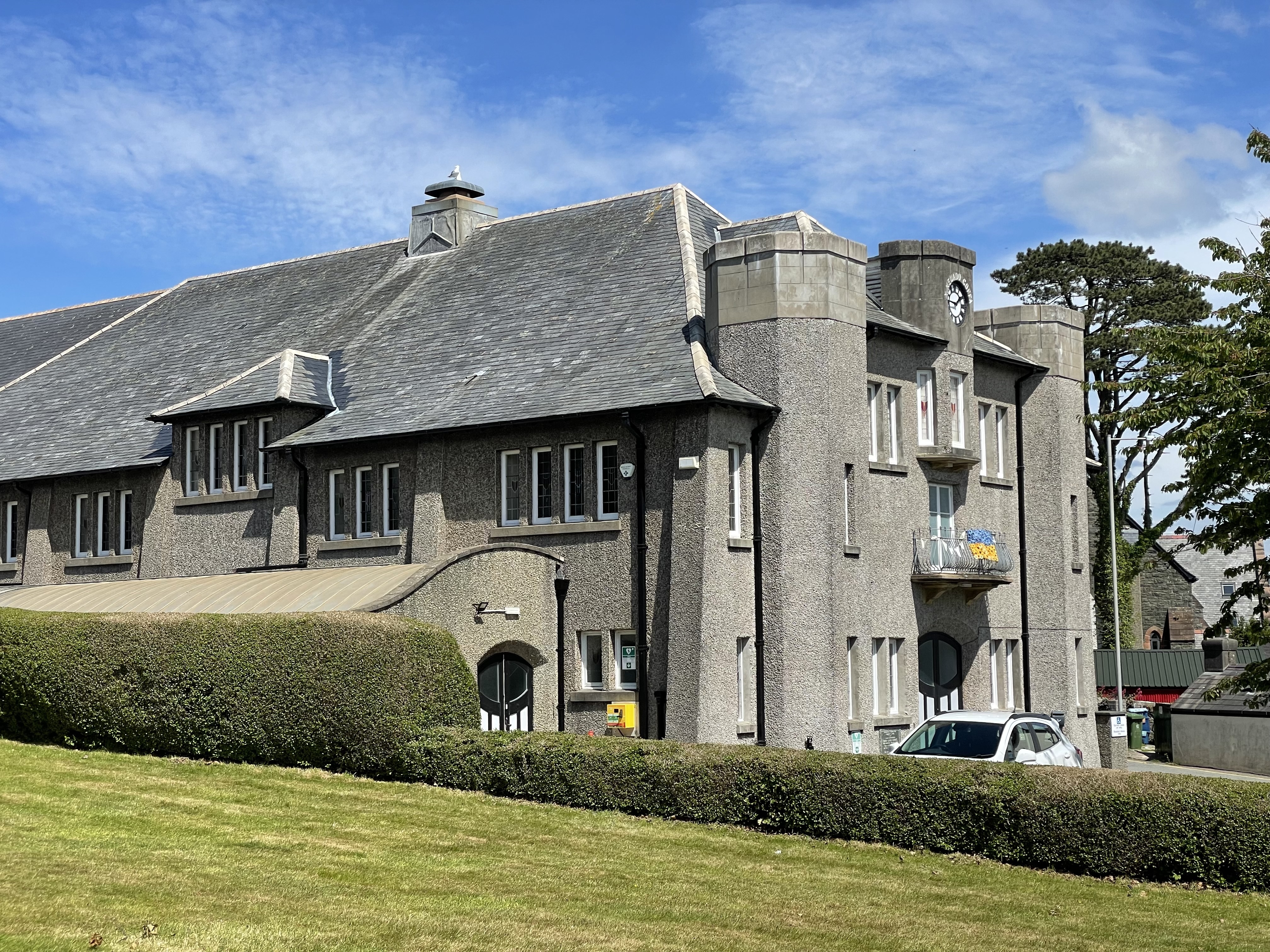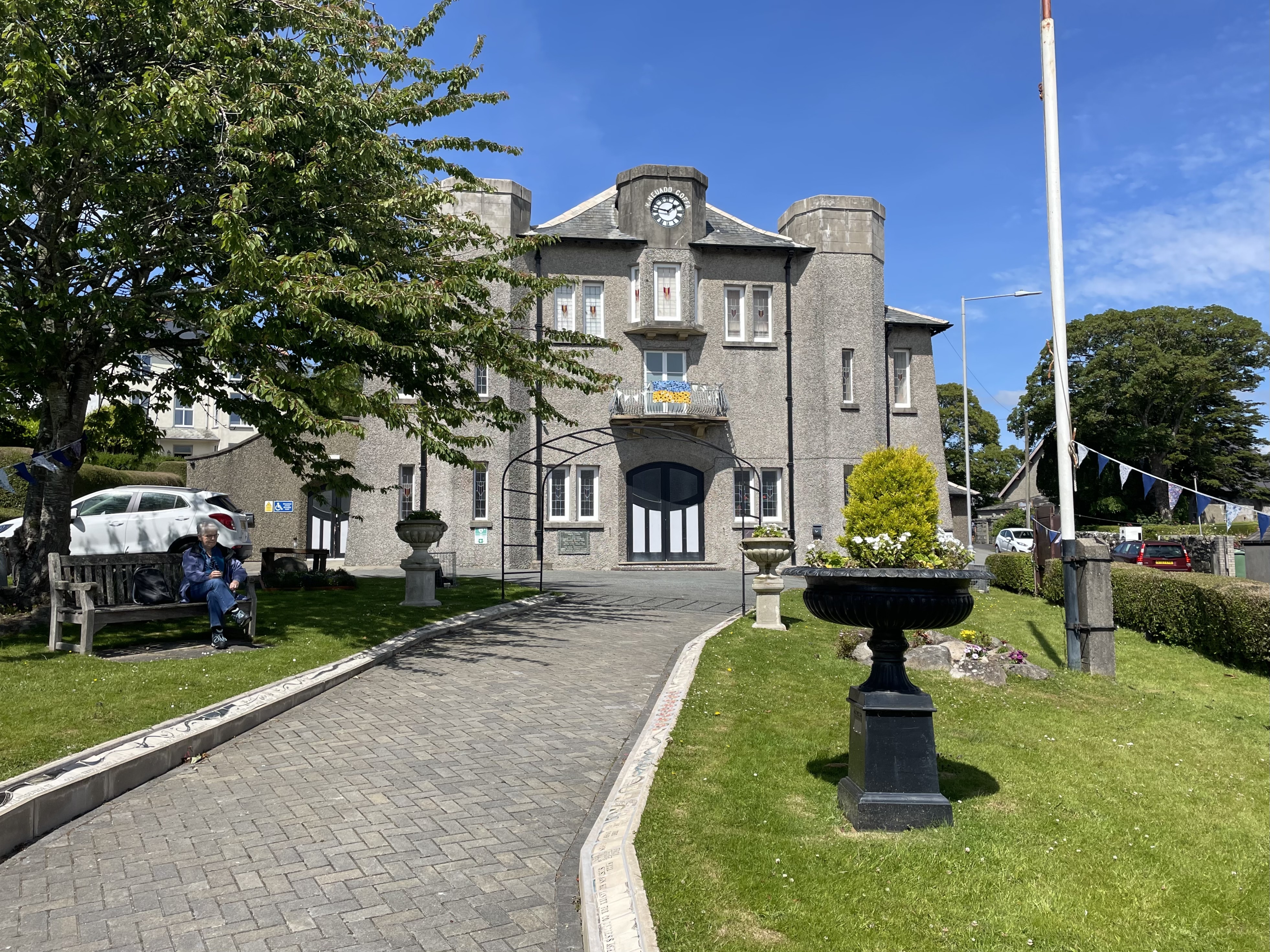 To be continued in next week's digest.
Vanlife
Woody - on his best behaviour next to the police station in Sedbergh.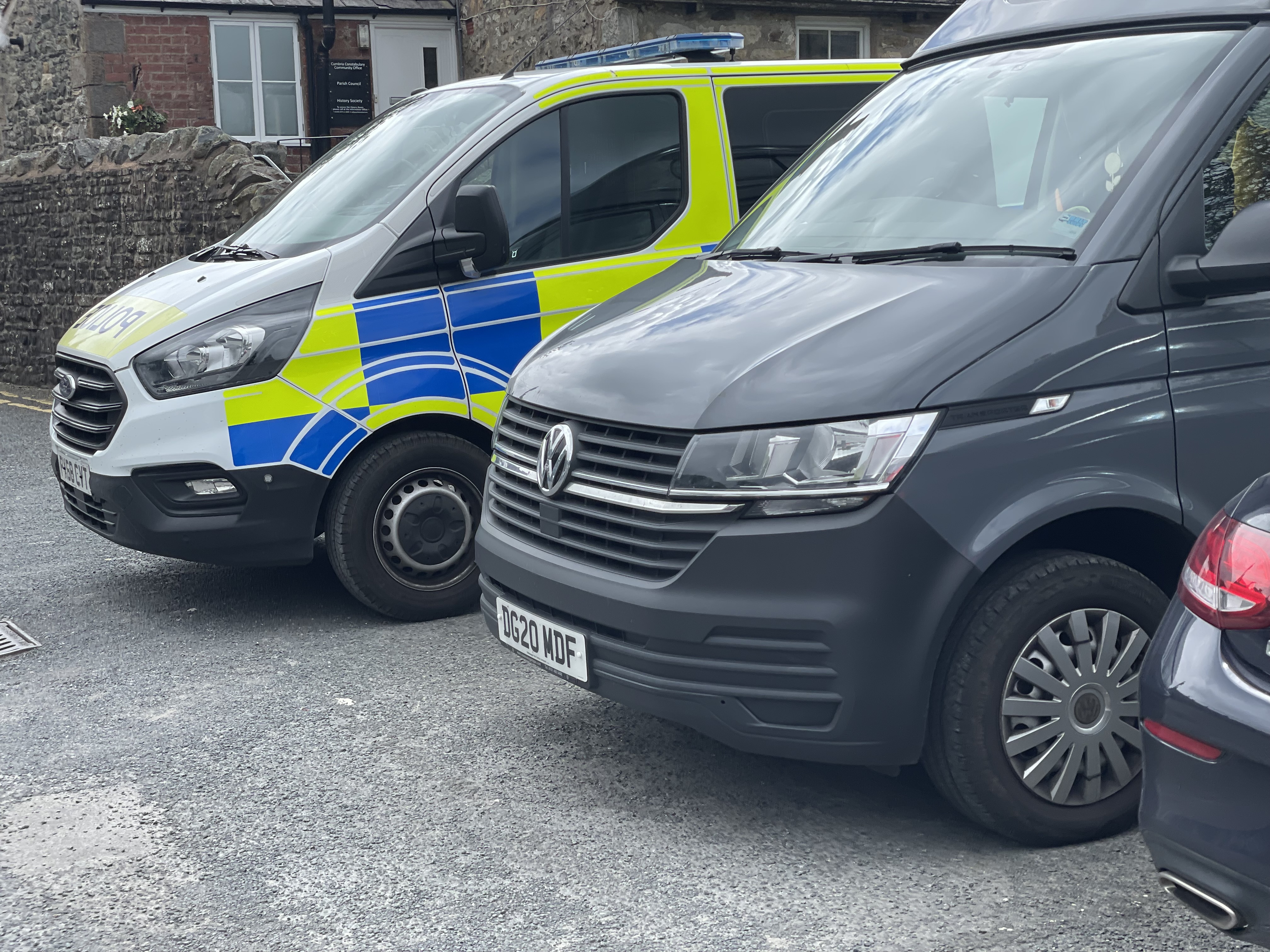 The New Rear Awning
I've been testing out my new rear awning this week.
It's been a revelation. I can put it up in around 10 mins. It's a place where I can sit and cook and write up this digest. My other side awning is too big to carry around for my photography travels and takes too long to put up. The Outwell rear awning fits into a small bag and can be put up and taken down in a day.
The other side awning you see here is my roof awning that winds out in a matter of seconds. I create a bit of privacy with my Saris from Ripon.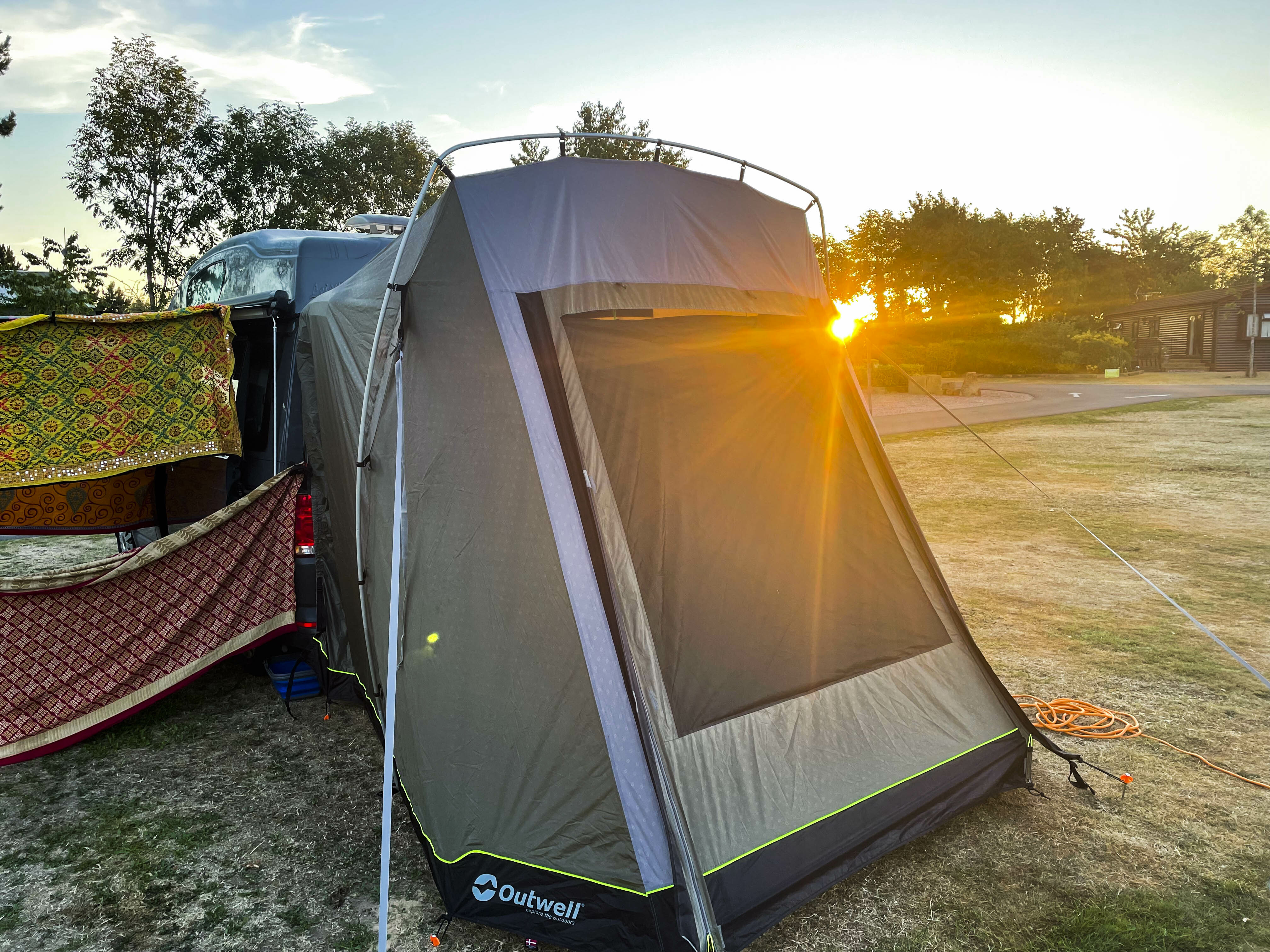 Coffee in the awning in the morning.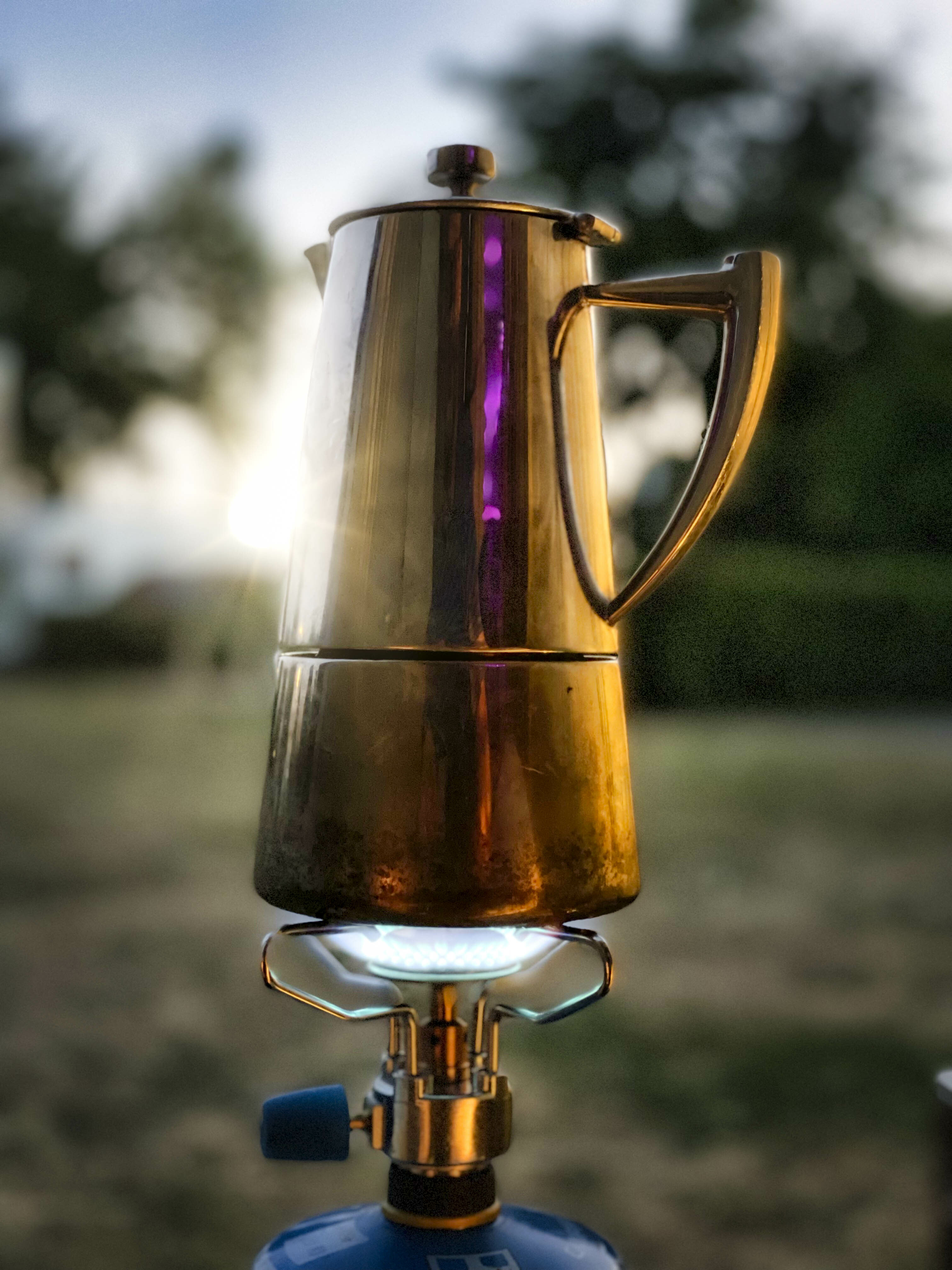 V'Envy
Gorgeous converted Ford camper - not sure what make - looks to be of the 80's. Love the colour.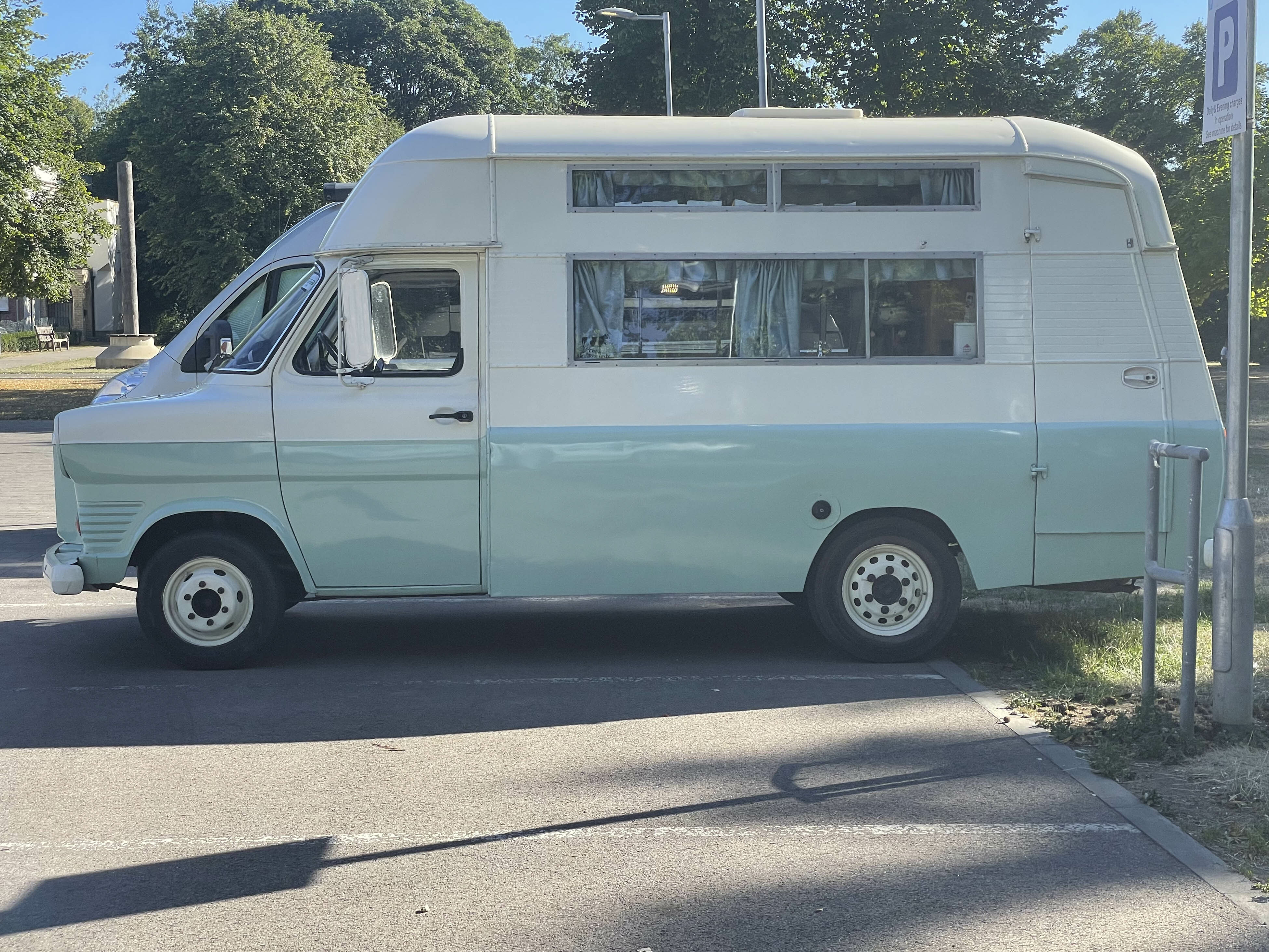 On My Coffee Table
Brit Stops is a scheme that lists a whole host of business (mostly pubs) that have parking spots available for camper vans and motor homes - for free.
There's a small annual fee. Usually it takes a quick phone call to the landlord and they reserve the space.
It's proved invaluable on recent journeys where I'm not sure where I'm going to end up due to the vagaries of the weather.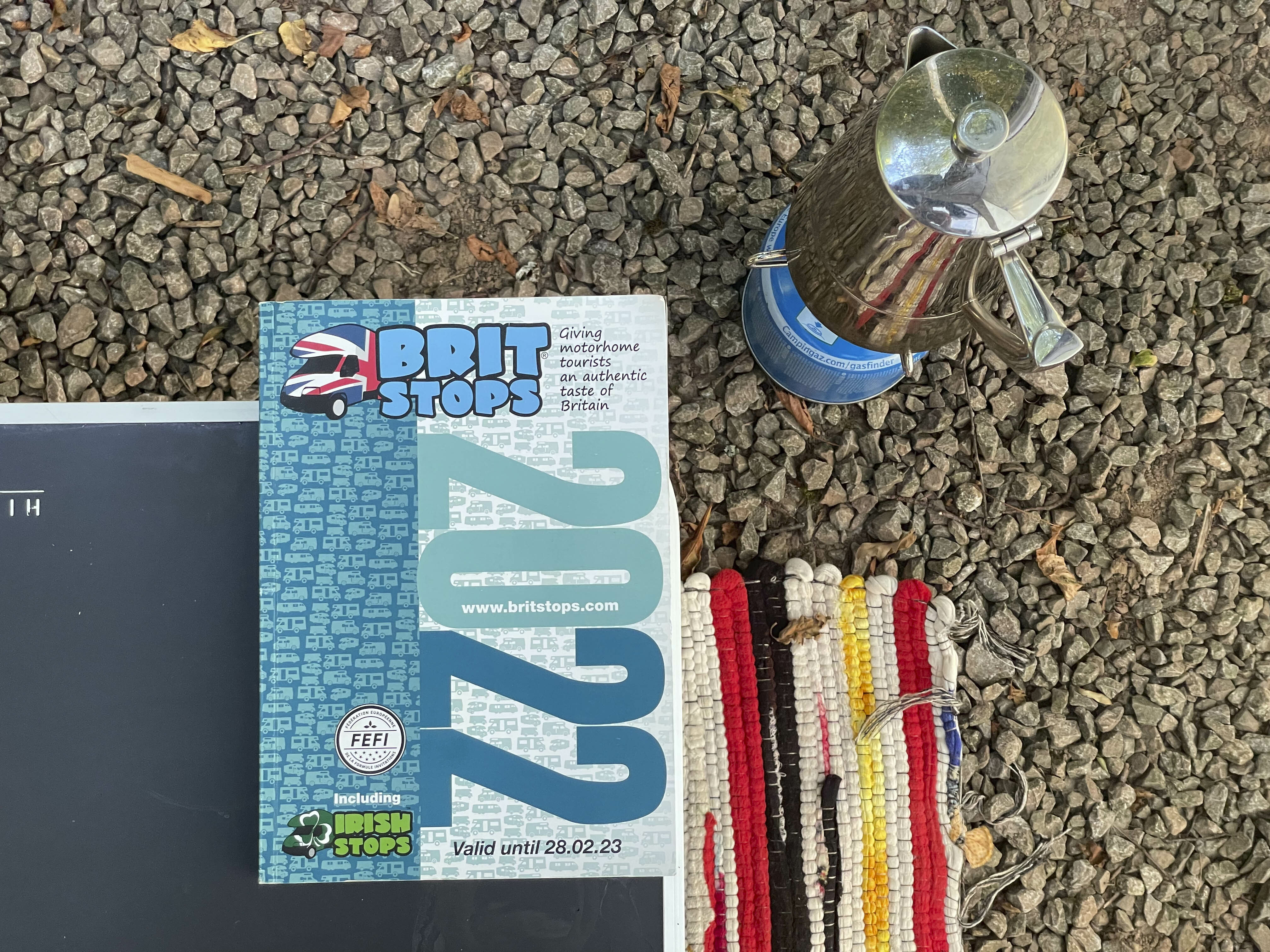 Bookmarked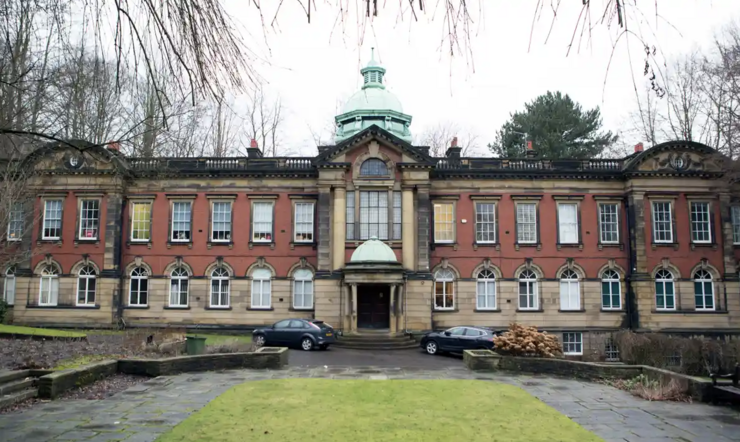 Redhills assembly hall, built in 1915, joins group application for same status as pyramids and Taj Mahal
Film and Sound
I've been listening to this whilst out on the road. There are some peculiar people out there... hilarious. Perfect listening on a long journey.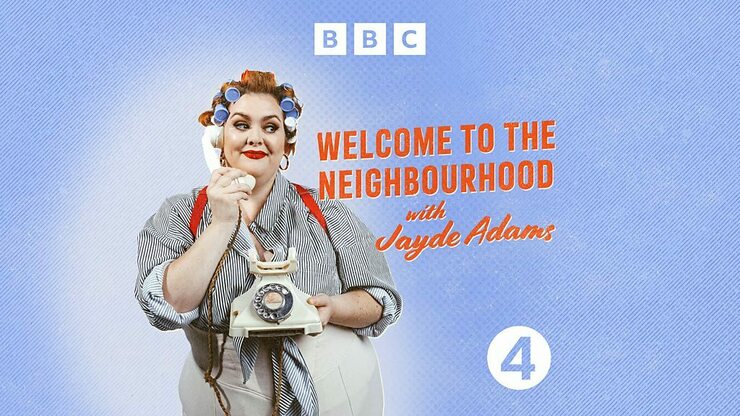 Jayde Adams and guest Helen Bauer dive into the feisty world of community apps and messageboards, sifting through the angry neighbourhood bins to find disgruntled comedy gold. From biggest beefs to weirdest news, Jayde discovers a hotbed of (largely unintentional) hilarity with graffiti-daubed wheelie bins, stray cats, e-scooters and more.
From the Twittersphere
@DrRJWarren - Rebecca has created a lovely water colour painting from one of my photographs of one of my favourite buildings in Salisbury. Enjoy!
Member and Patron Posts This Week
⭕️ Twitter Circle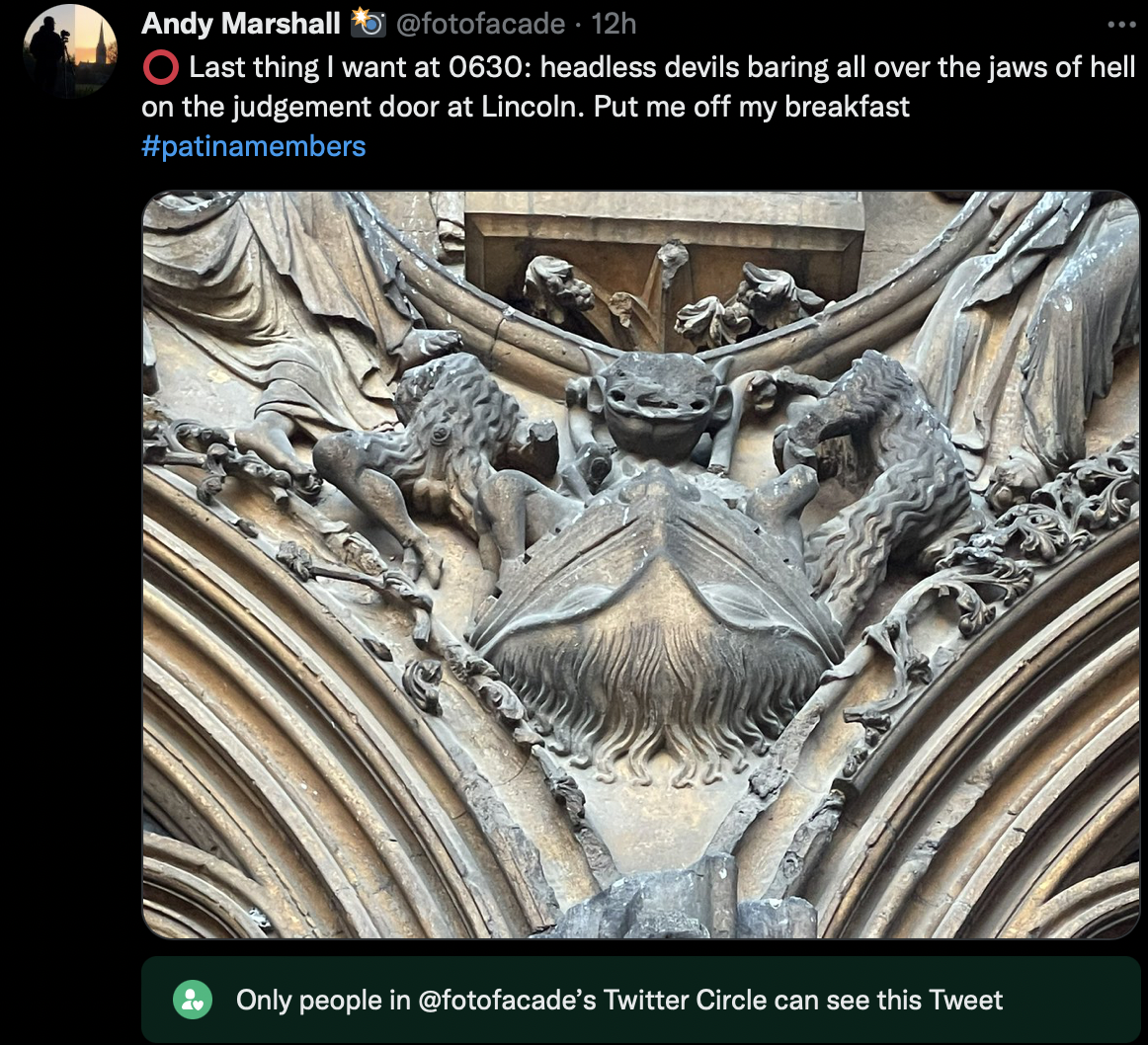 Click here to see all Twitter Circle Posts - choose the 'latest' tab.
Patrons
Be there: A remarkable 360 VR of the bench ends at Morthoe
Follow my journey live from the Humber to the Thames
A Morthoe mosaic of bench ends - free hi-res download
Thank You!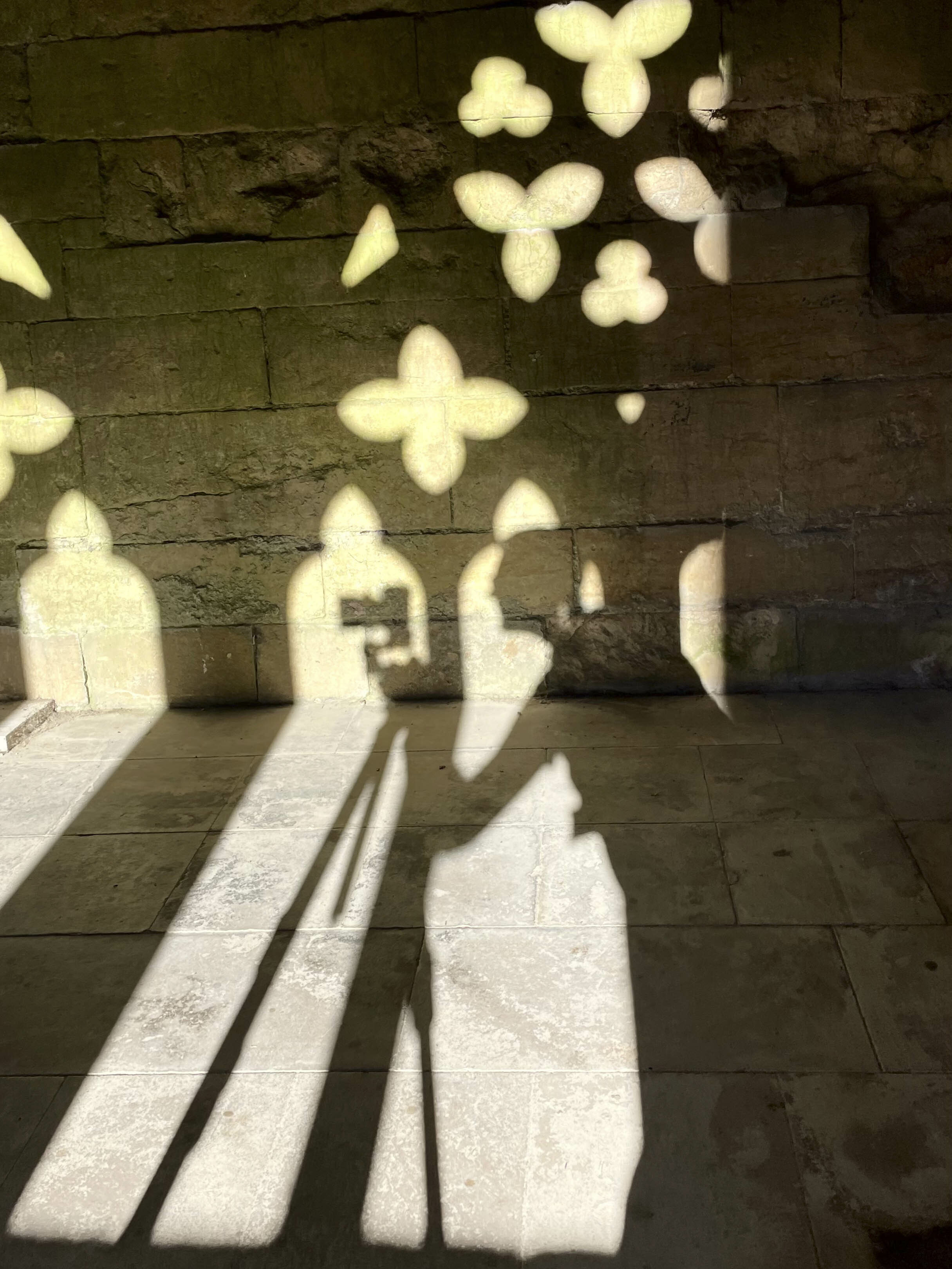 From the bottom of my heart, a huge thanks to those that have become Members and Patrons.
As well as helping me keep this digest free and public facing, your support also helps me connect with others.
I'm a niche photographer in a niche business and you are helping fill in the gaps, in a challenging climate, to help me maintain my advocacy of the historic environment.
Whilst our historic environment is increasingly under threat, I believe that we need to create emotional connections to our buildings, culture and places - no matter what country we live in. This digest is at the forefront of that.
Without attachments to place, and the values it engenders, the more practical issues of finance, conservation and environment are more difficult to advocate.
In sharing my world view I show the emotive strengths behind our built environment and how it impacts our identity and wellbeing in positive ways that are not yet fully understood. I help orchestrate attachments to place that might, eventually, help protect them.
Membership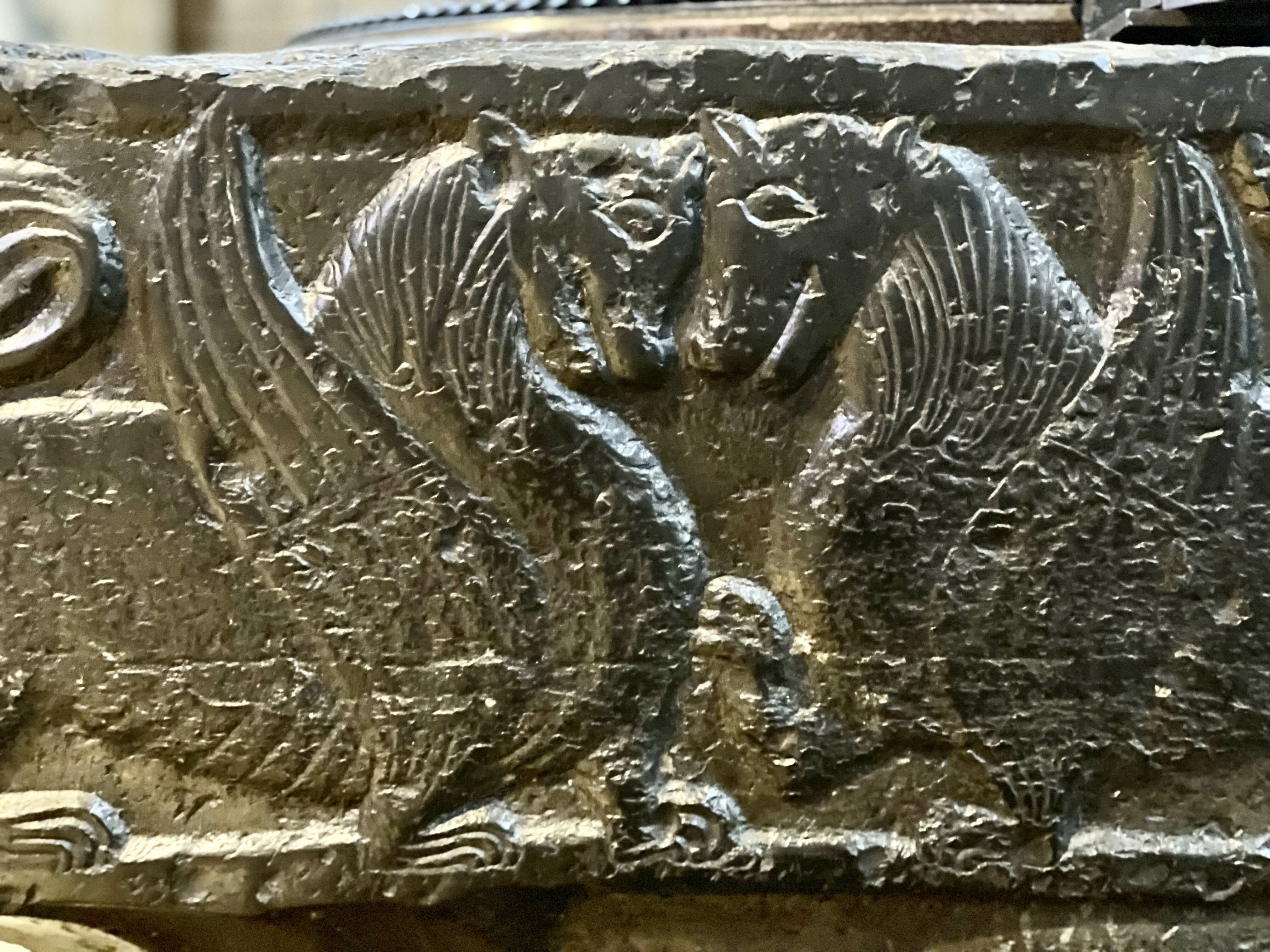 ⚡️This Digest is powered by memberships that keep it freely accessible.⚡️
I sincerely hope that my digest adds value (in a small kind of way) to your Fridays.
It takes a day every week to write my digest and I love doing it! It remains free and open to all to read on a weekly basis. If you think it's of value, you can opt in to support this digest and my work by becoming a member for £3 per month, or £36 per year. You can unsubscribe at any time. There are also some juicy member benefits.
Memberships are a huge help. Thank you.
Become A Member
📸 Click here for Monthly Membership
🚐 Click here for Annual Membership.
Or Become A Patron
Our historic environment is a universe to explore of unimaginable complexity. Join me on my journey and check out the benefits below:
And Finally...
Congratulations to Pauline Watson - winner of my Norton Canes to Barnstaple book. Here it is in its new home.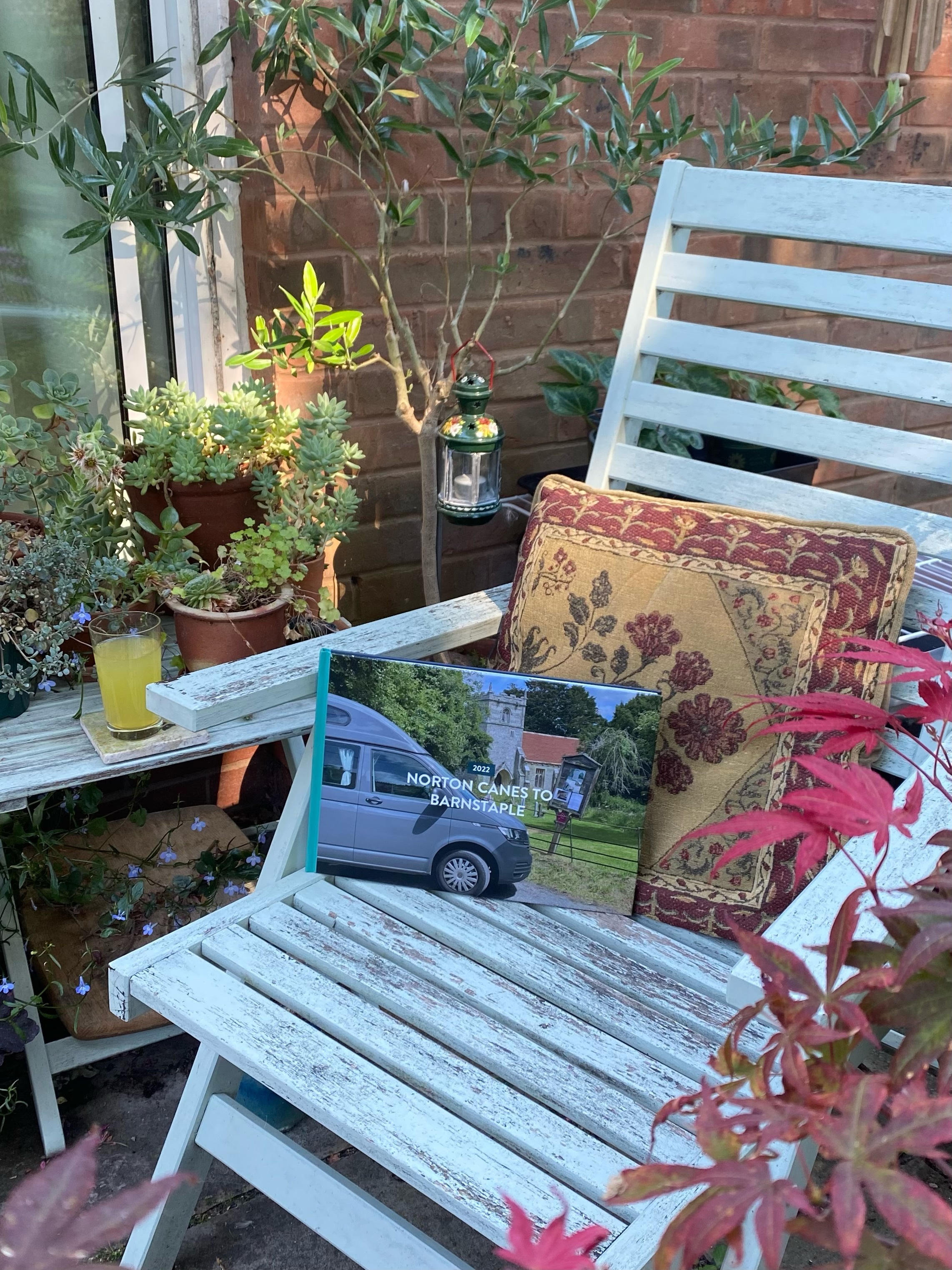 My Linktree