---
Welcome
For those that are new here: thanks for coming along..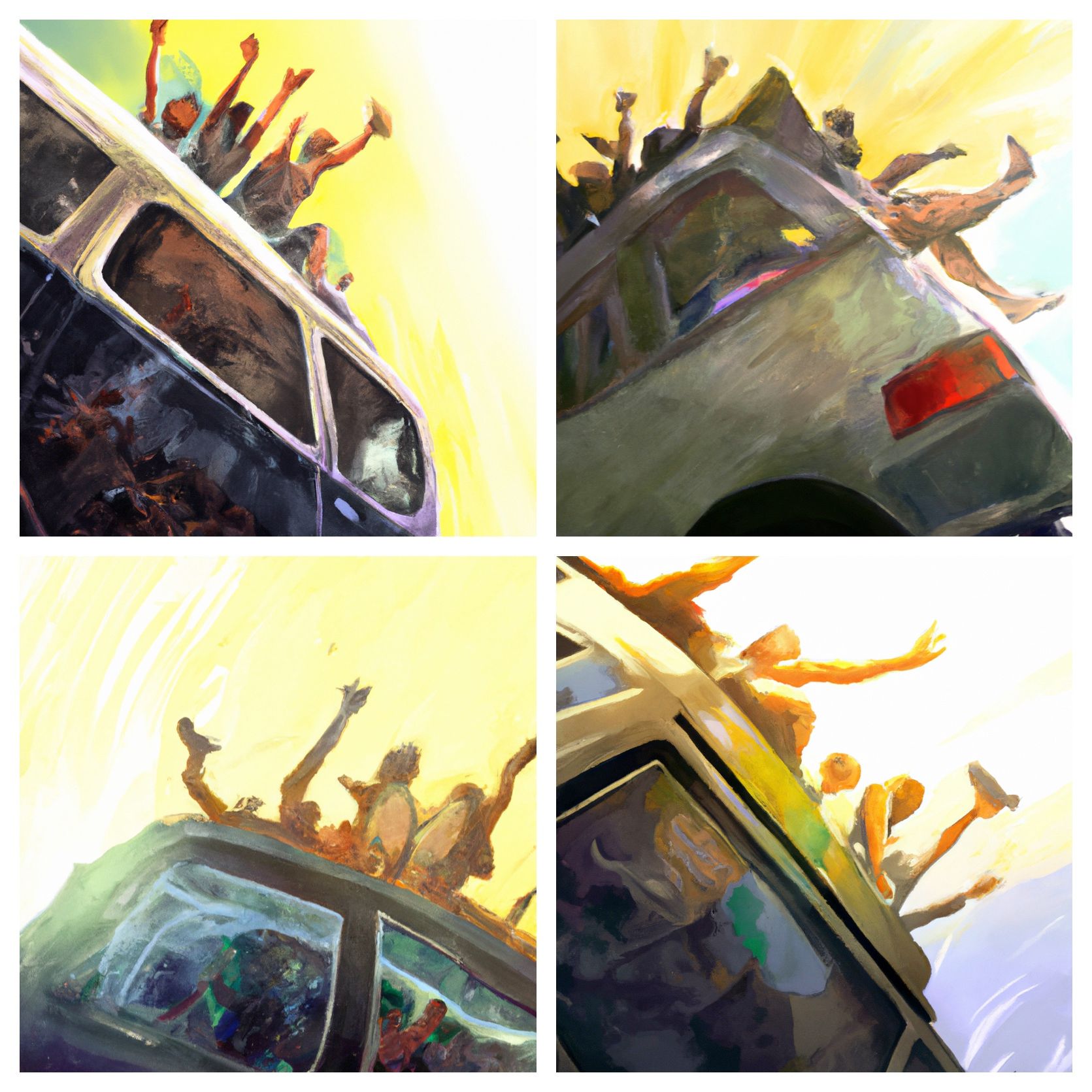 I'm an architectural photographer. I travel around Britain recording and interacting with special places that have a spirit about them. I work from my camper van called Woody and I share my experiences via this digest.
⚙️ The Genius Loci Digest is free to subscribers and is powered by 56
Memberships
⚡️ Missed the last digest? Here it is.
⚡️ View the digest archive here.
---
Light Jam - Special Edition
I hope this digest fills your day with light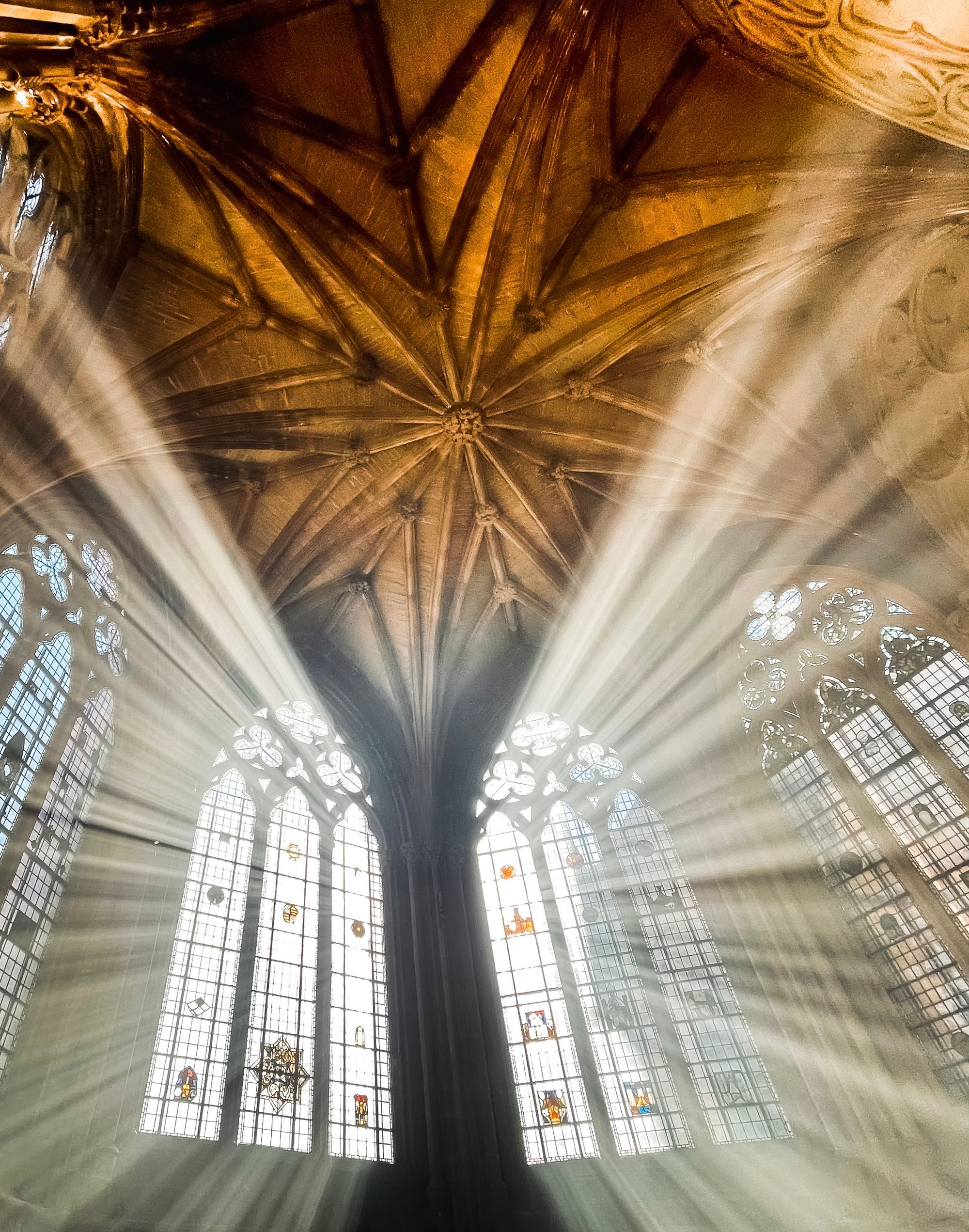 ---
BLESSINGS FOR THE LIGHT
from The Bell and the Blackbird by David Whyte
I thank you, light, one more time
that you helped me find
the outline of my daughter's face,
I thank you light
for the subtle way
Your mere touch gives shape
I could do things like that
just learn to love
by your tender instruction,
and thank you this morning
wake up again,
most intimate and secretive
for your visible invisibility,
how you make me look
in the face of the world
so that everything will
an eye for everything else
and so strangely enough
I see myself seen too
so that I can be born again
in this sight, so
I can have it differently
along with every other way
to know that i'm here
---
Light is the lustre of Life.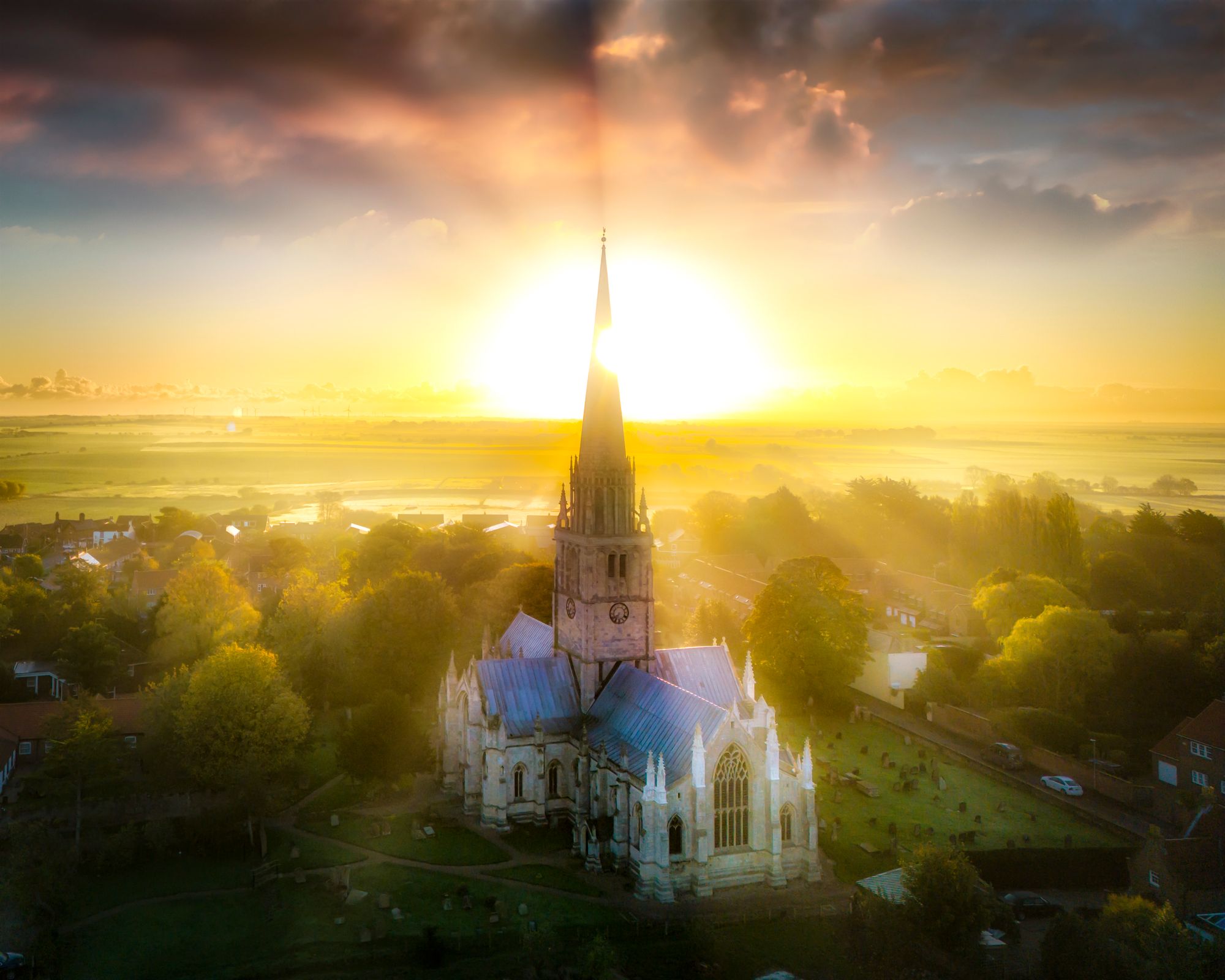 Light is the lustre of life. Directly embellishing, defining, and infusing our existence. The sun's rays are re-fashioned, re-purposed and archived through the glow of our fires, the go of our cars, the curtilage of our lamps and the wan glare of our devices. The sun, as the giver of life is so consequential that it is inextricably woven into our culture and mythology. From mammoth hunks of stone dragged across hundreds of miles to be fashioned into megalithic light machines, to thousands of hectares of photo voltaic cells angled in worship, harvesting energy for our continued existence.
The artist, J M L Turner - that great Victorian vessel of absorbency and replicator of light - proclaimed the sun as god on his deathbed. And yet, we are so incongruous to it. John Donne, the 17th century poet thought the sun an interference: a "Busy old fool" and "Saucy pedantic wretch"with it's "beams, so reverend and strong/Why should'st thou think?/ I could eclipse and cloud them with a wink." The sun here is seen as the harbinger of our every day, inconspicuous in our self-indulgence, prolonger of our boredom.
It was the same for me in my early years: Marshall the teenage sun-slayer, with my curtains constantly closed, my duvet wrapped around my head and my glasses shaded. I was a stalker of the night with the backdrop to my life cast in a residual twilight. Then the camera came along - a little box of lucence, a chronicler of the vapours, a recorder of fluorescence. It brought the light flooding into my crepuscular existence and dragged me screaming and kicking into maturity.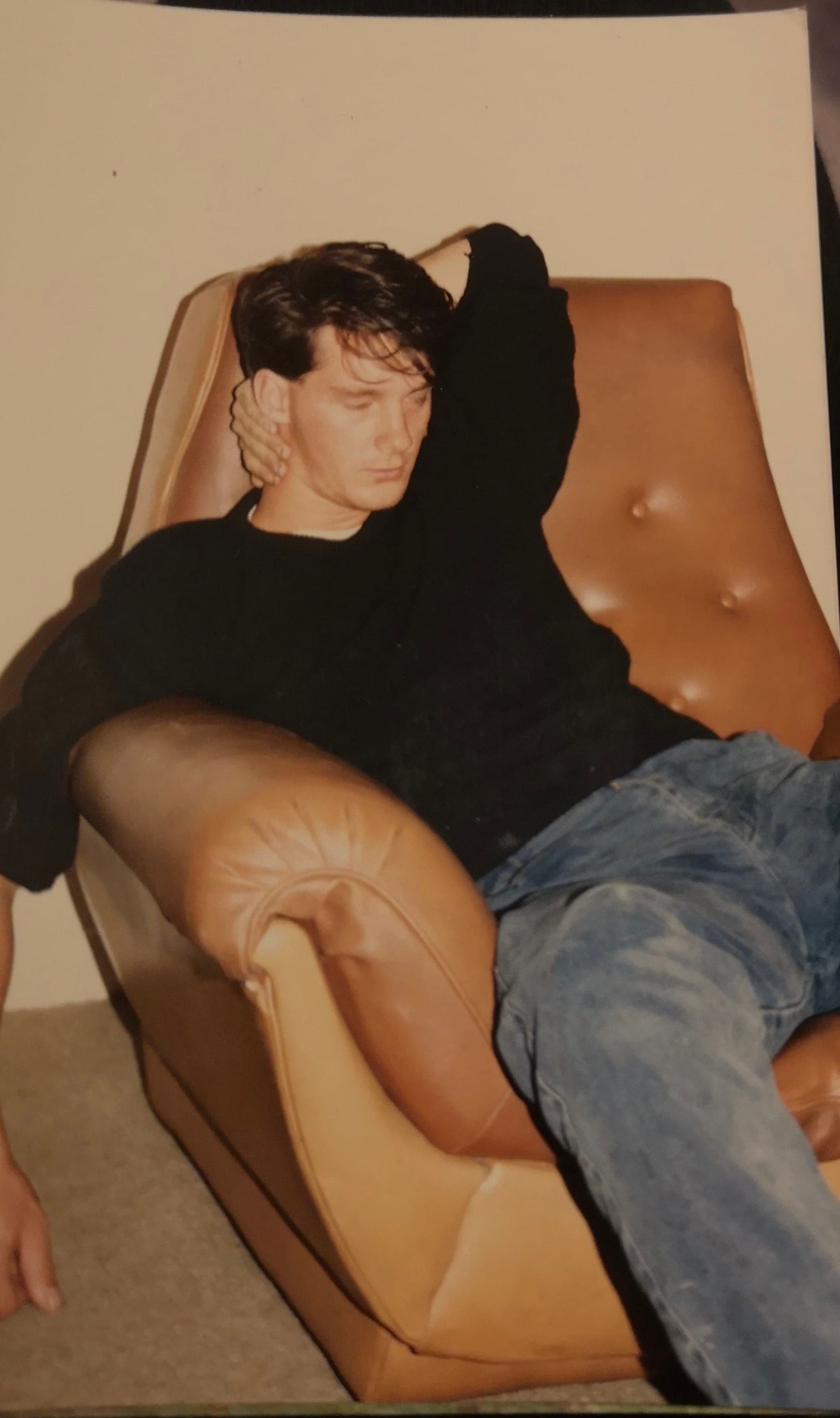 Owning a camera helped me focus on an ever increasing abundance of activities around light, and ignited my passion for its ephemeral luminosity.
I've spent many years tussling with the light, and it continues to cajole me with its complexity, its unpredictability and the immeasurable number of outcomes in its interaction with our buildings. John Betjeman's words corroborated my light centric and visual approach to buildings in a verse from his Poems in the Porch on Georgian Headstones:
Notice the lettering of that age
Spaced like a noble title-page.
The parish names cut deep and strong
To hold the shades of evening long,...
And cherubs in the corner spaces,
With wings and English ploughboy faces,
In describing the movement of light over the lettering, Betjeman shows how light gives personality to lifeless stone, a sentiment which was amplified  for me by some words from the Victorian architectural photographer Frederick H Evans:
"Try for a record of emotion rather than a piece of topography. Wait till the building makes you feel intensely, in some special part of it or other' then try and analyse what gives you that feeling...And see what your camera can do towards reproducing that effect."
Taking his words to task, it has become apparent that light is the secret sauce to creating an emotional connection to the past. After spending prolonged days wrestling with the light through my viewfinder, I've experienced a kind of photo-serotonin effect, as if a transfusion has taken place resulting in an inner glow, unable to stop chattering; a feeling of being baptised with the splendour of it.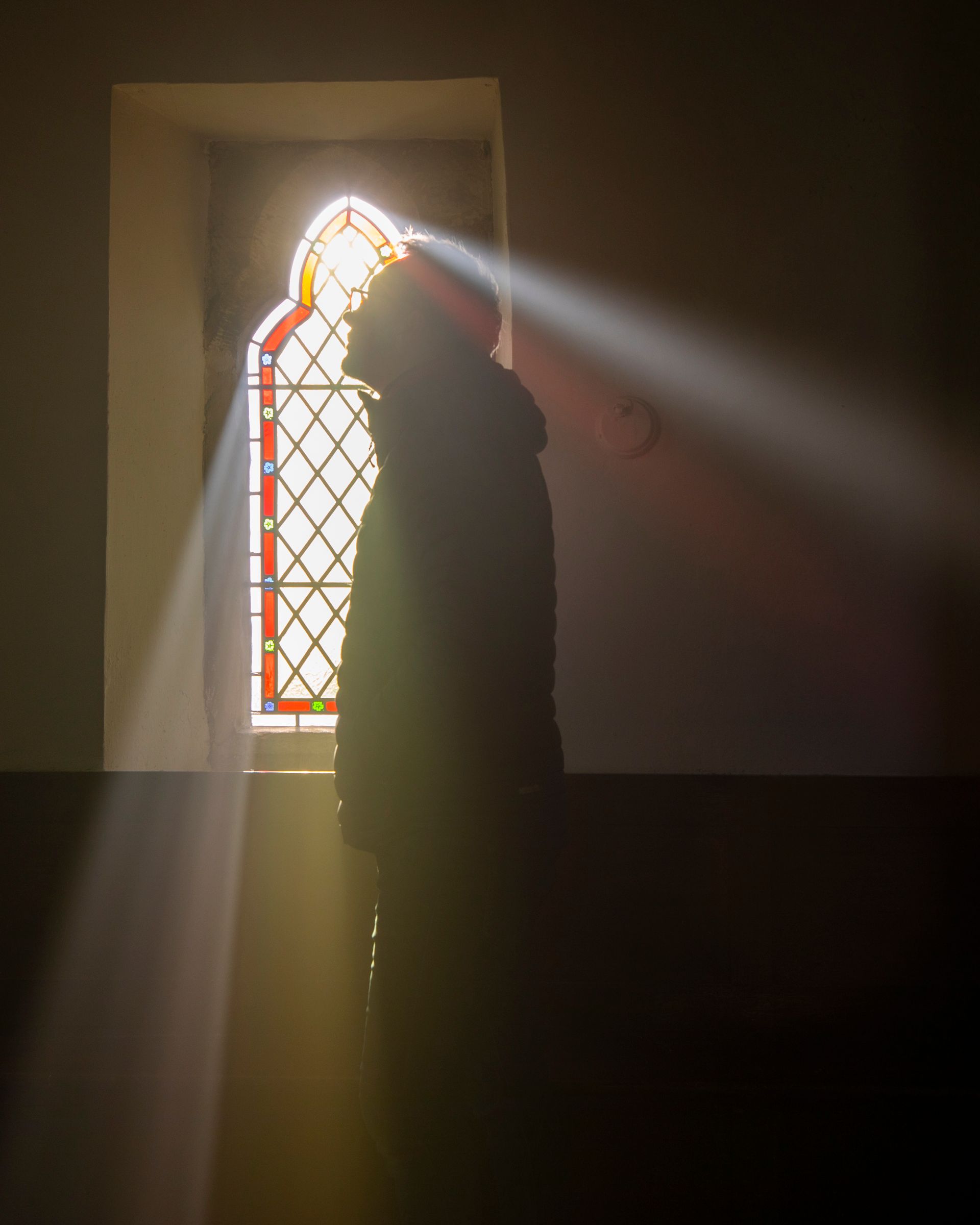 The above is an excerpt from my draft book: 'A Singular Point of Light".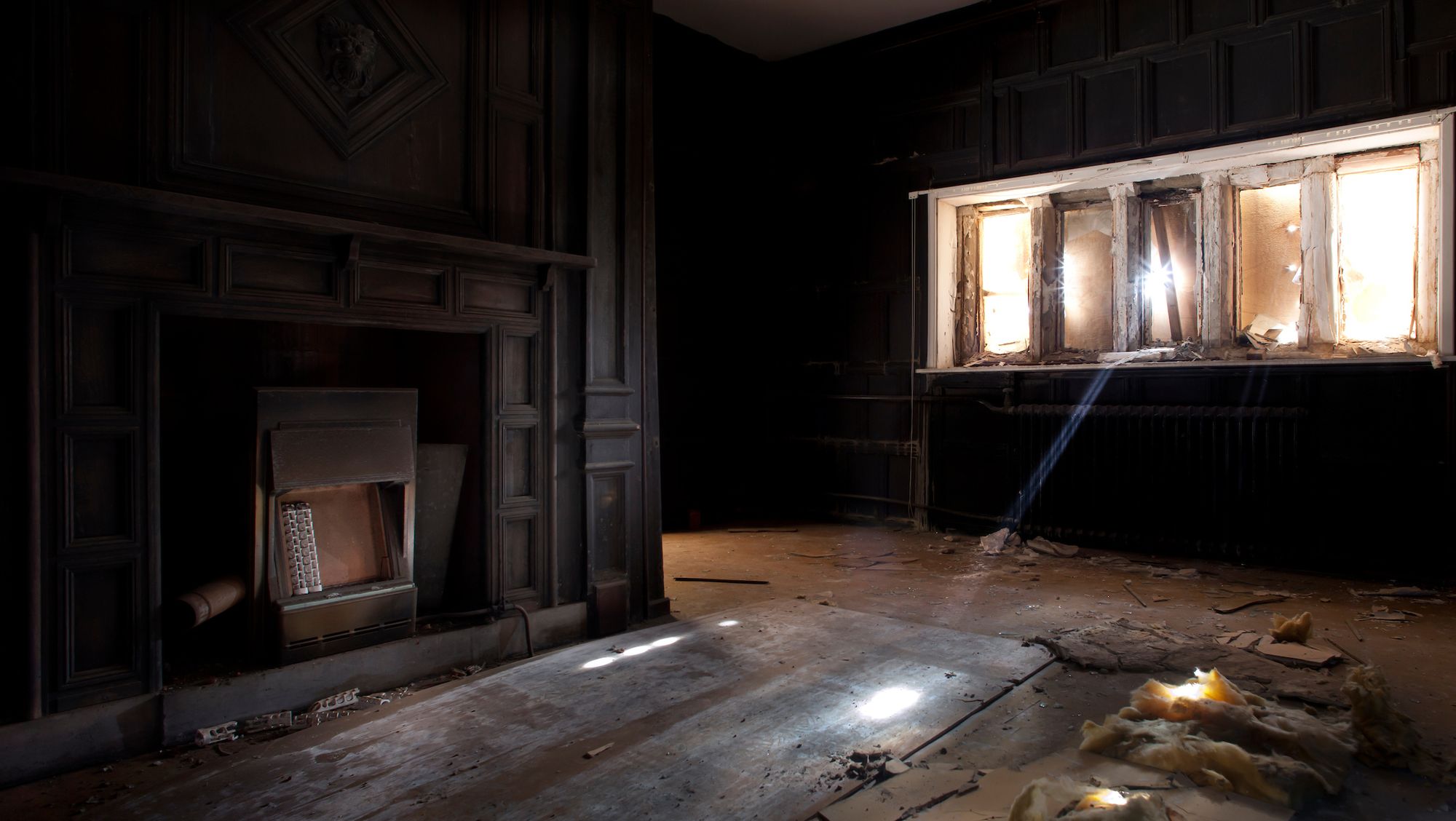 ---
Can you help support my work with this Digest?
Click below for membership options and benefits.
Become a Member
---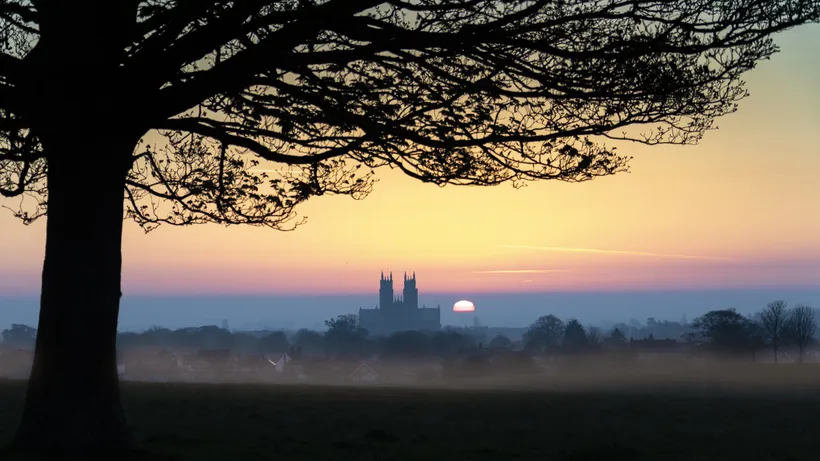 Beverley Minster from Westwood Common - From Blue Hour 🟦 to Golden Hour 🟧.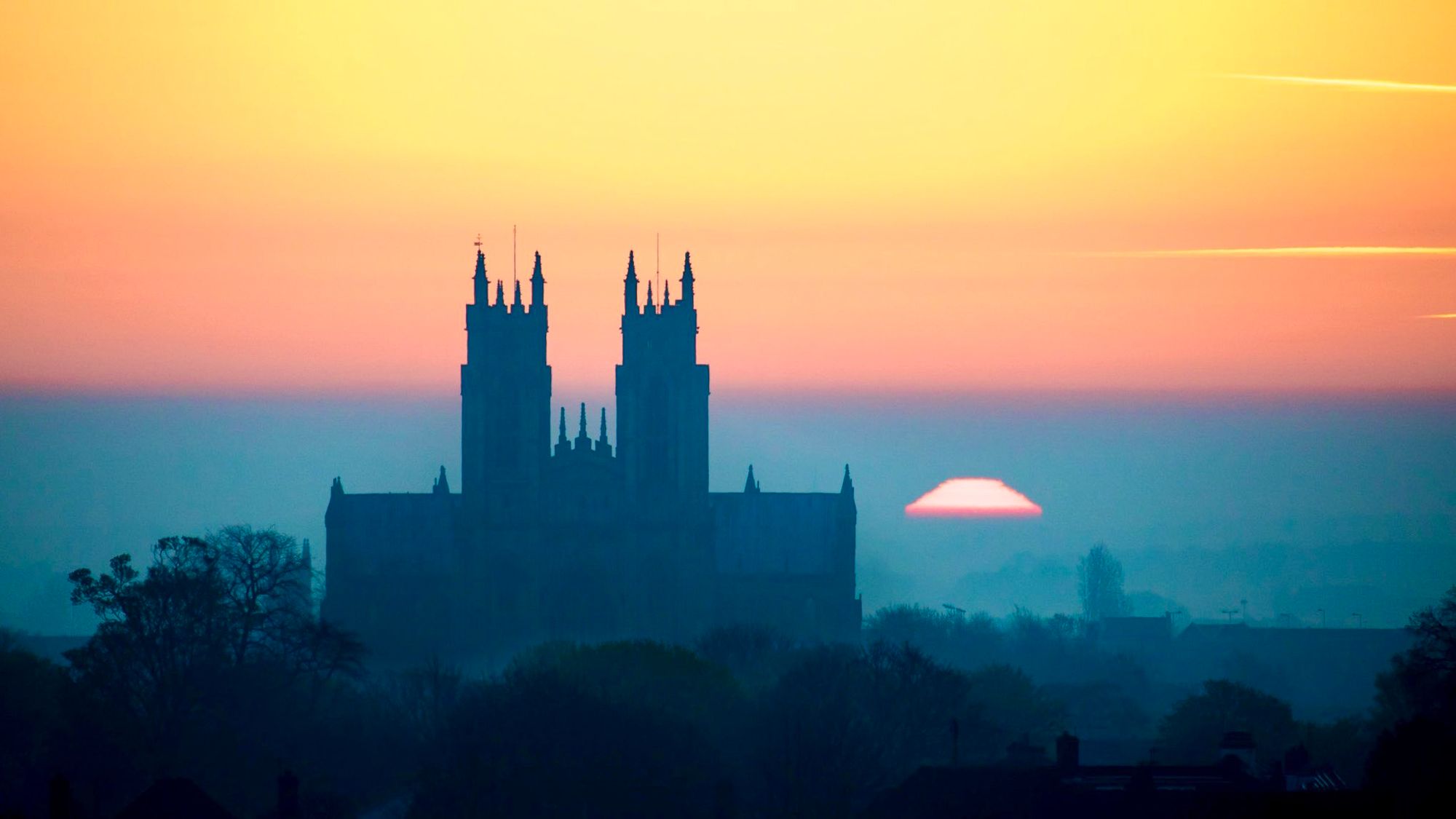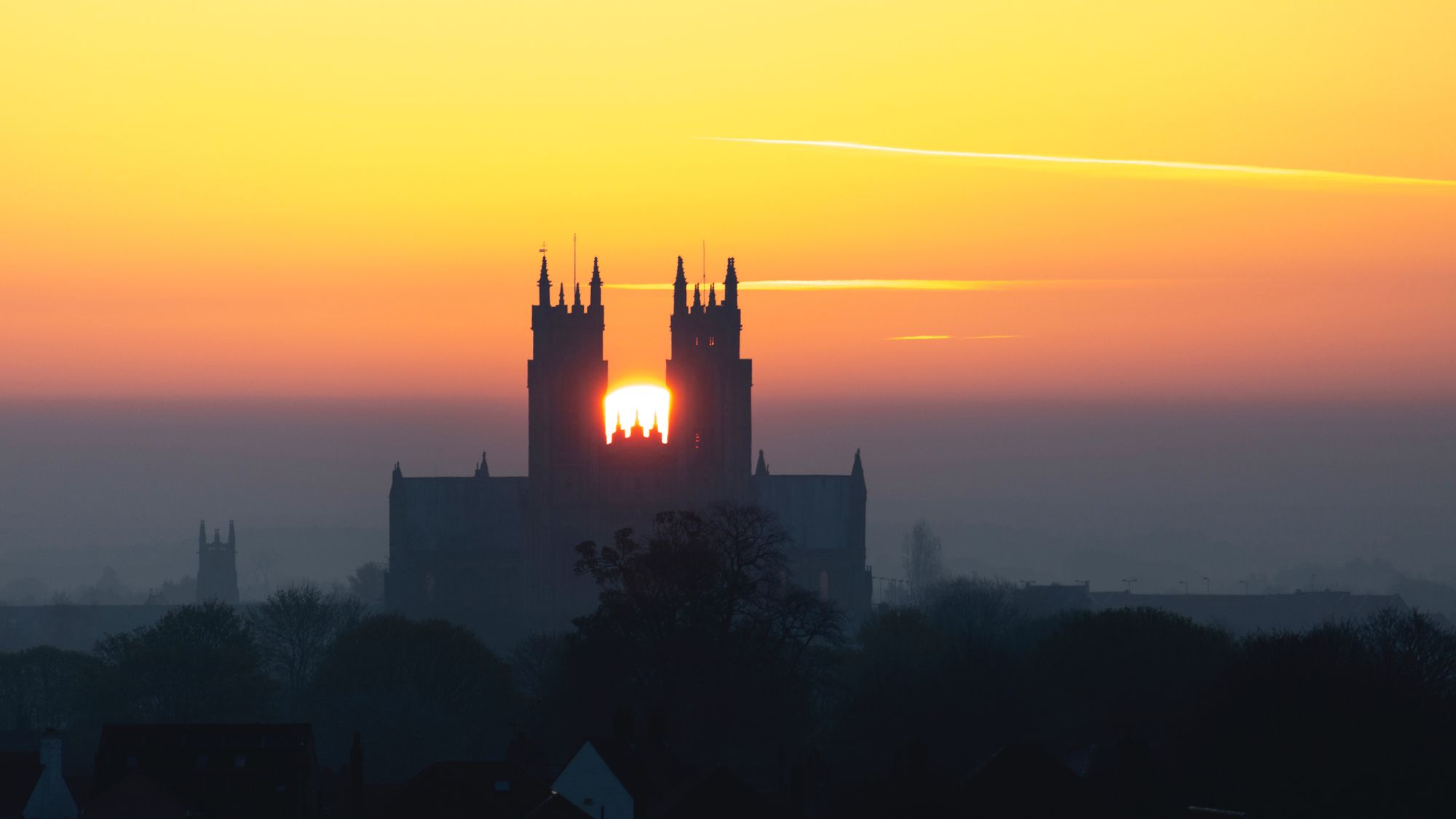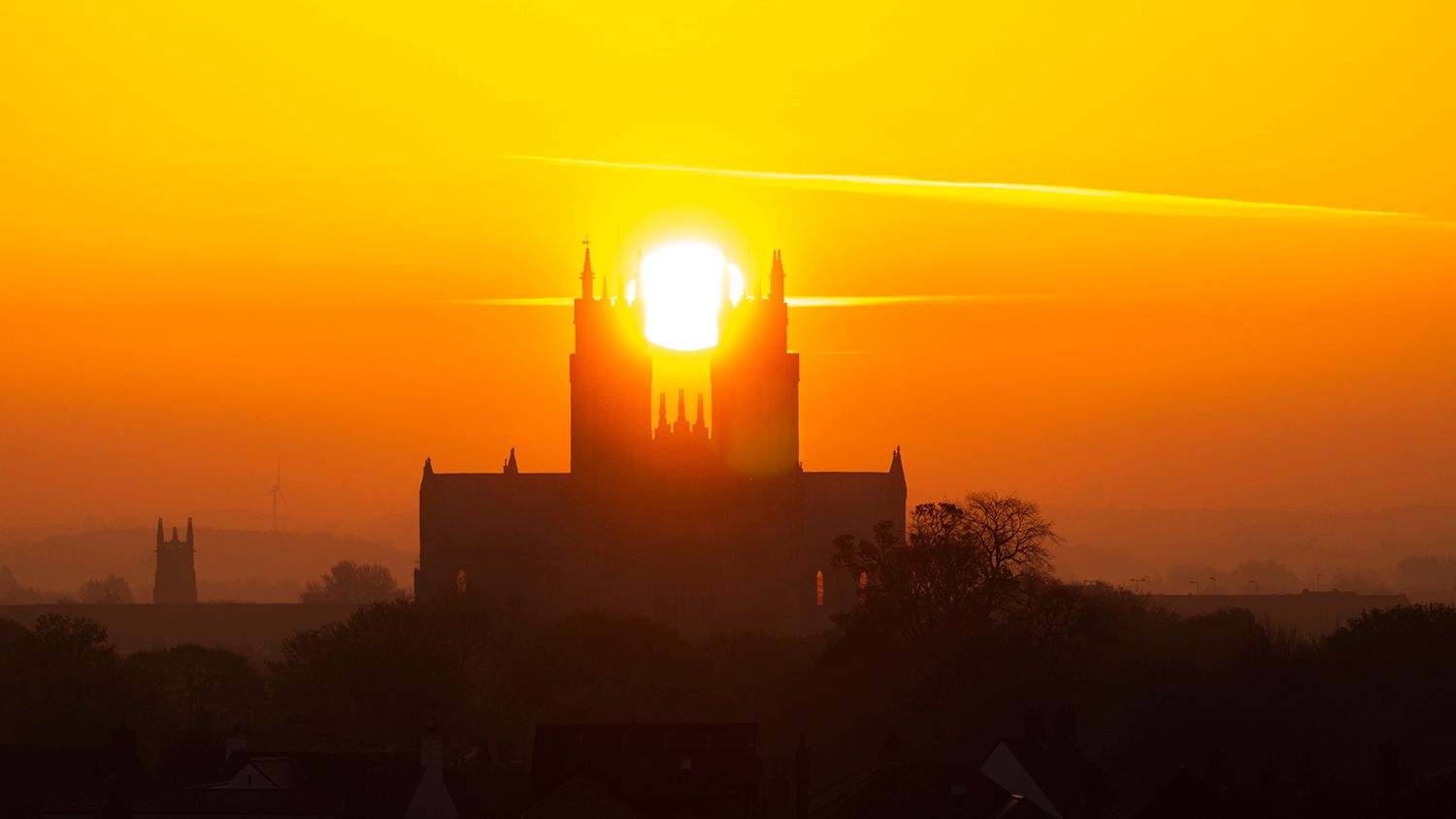 ---
Travelling in the van has been a revelation for me – it feels like a constant pilgrimage, and my photography has been impacted by the diversity of time and place.
My camper van gets me into places at times that I wouldn't normally be able to access. I can now stay over on sites to monitor the local conditions and light levels throughout a full 24 hours.
Golden Hour Light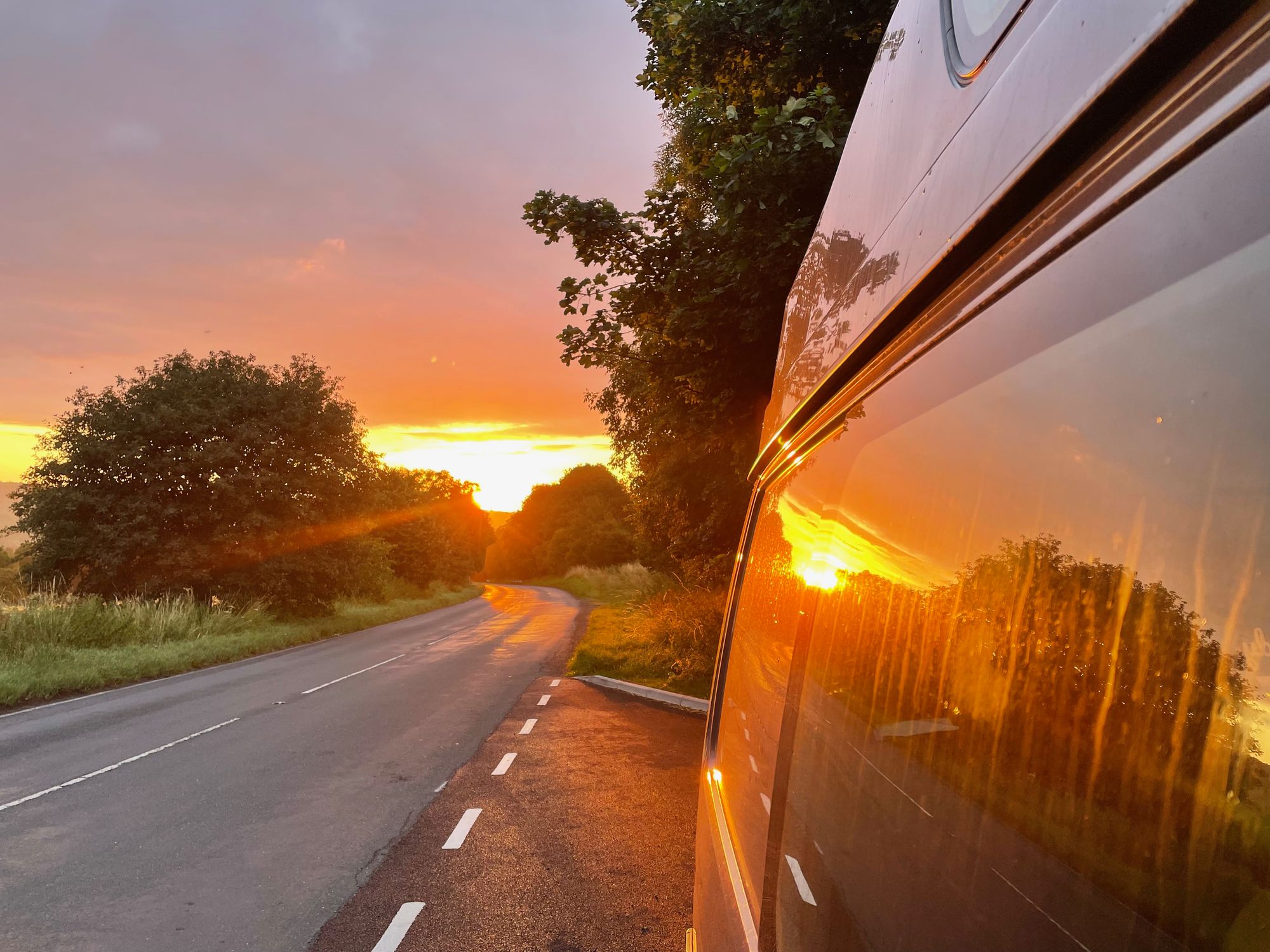 Raking Light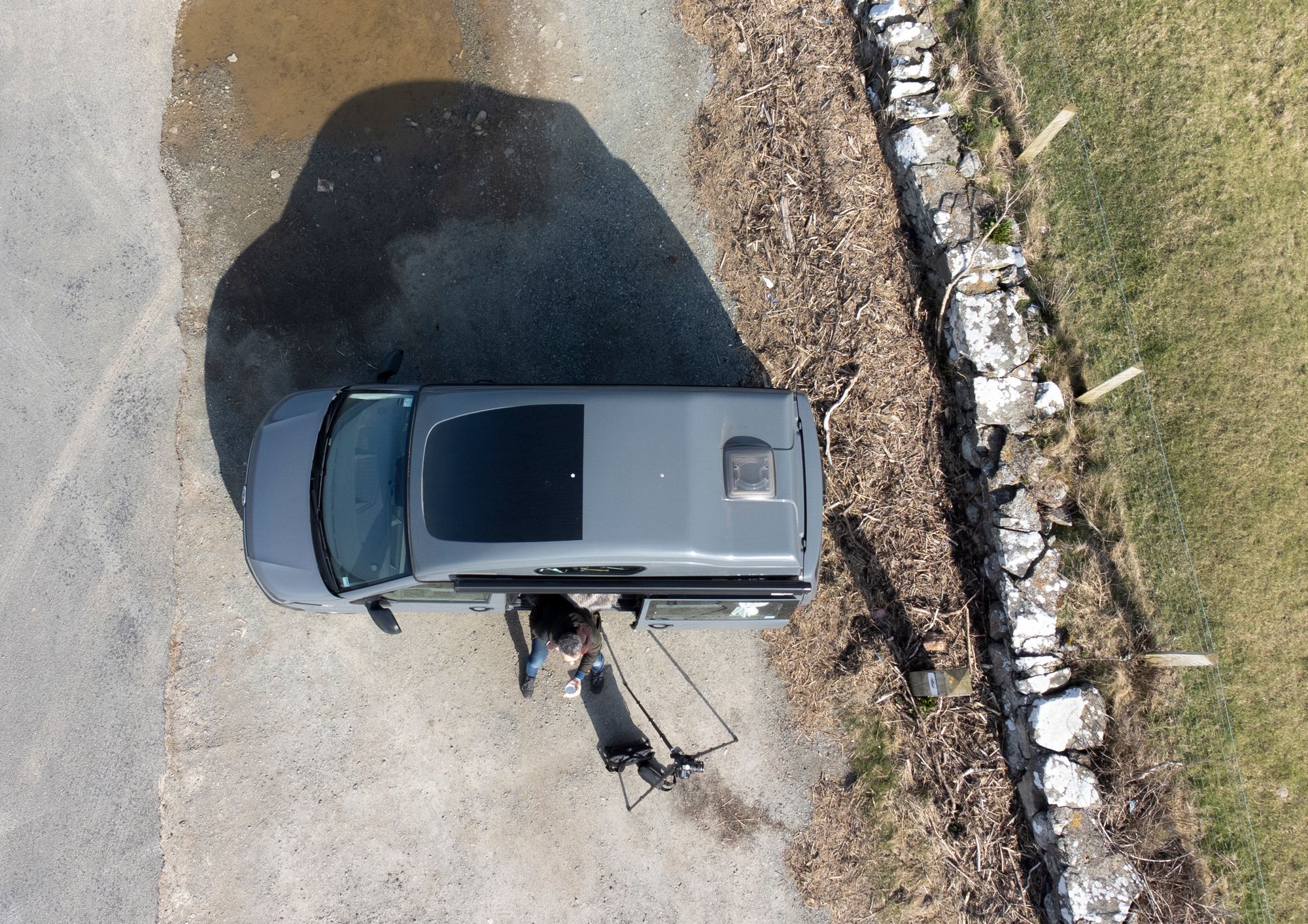 Midday Light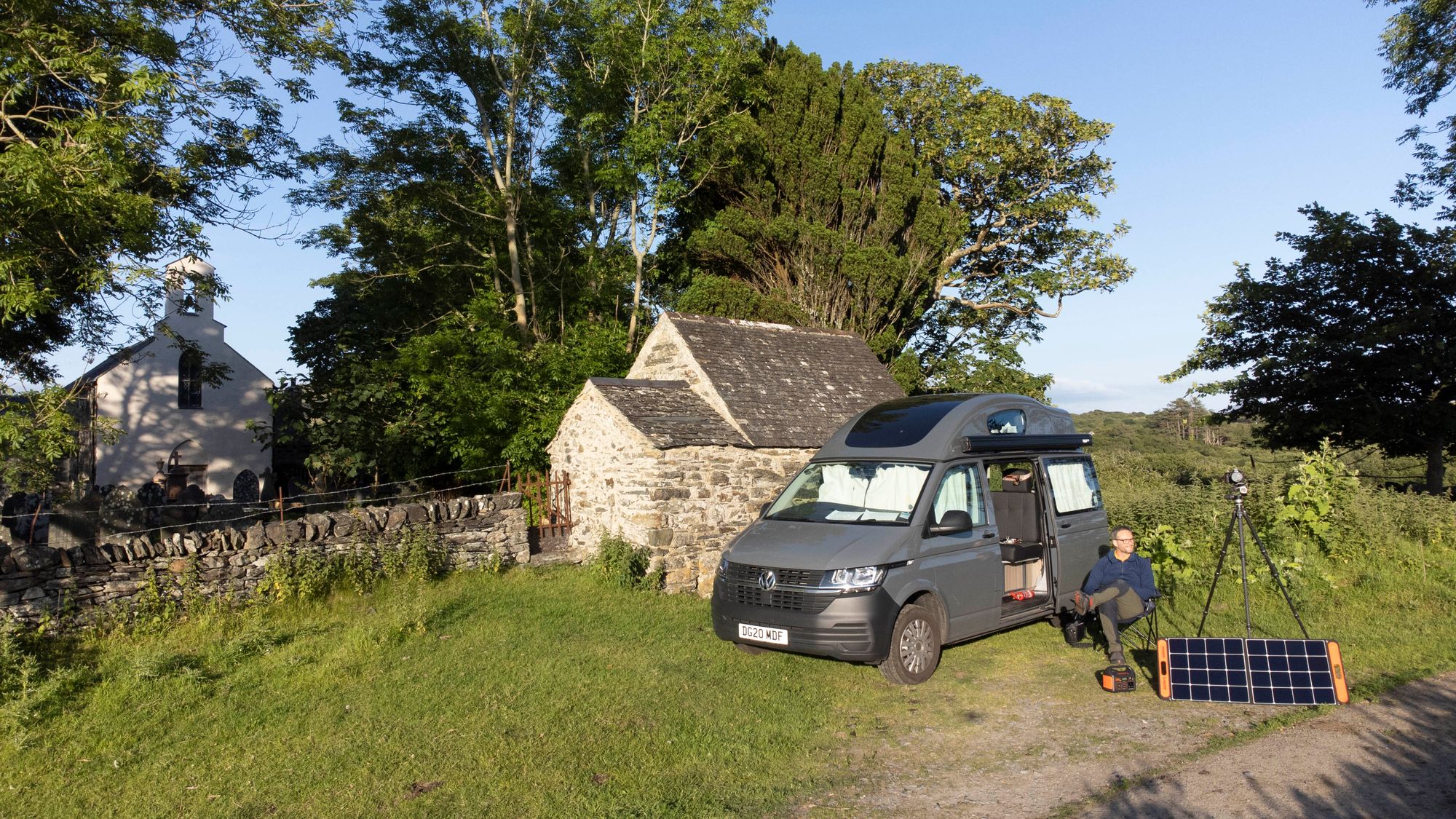 Diffused Light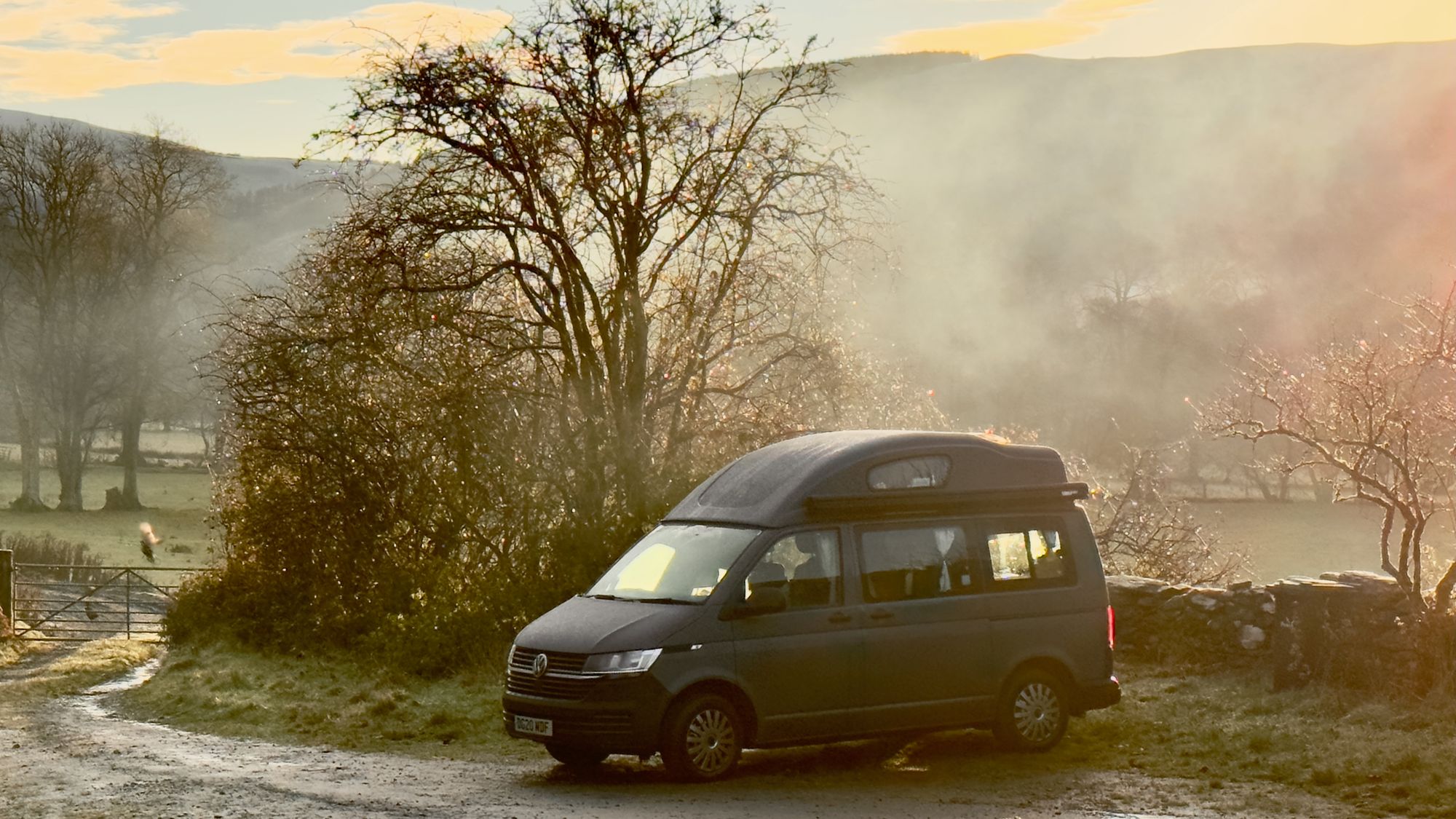 Mirrored Light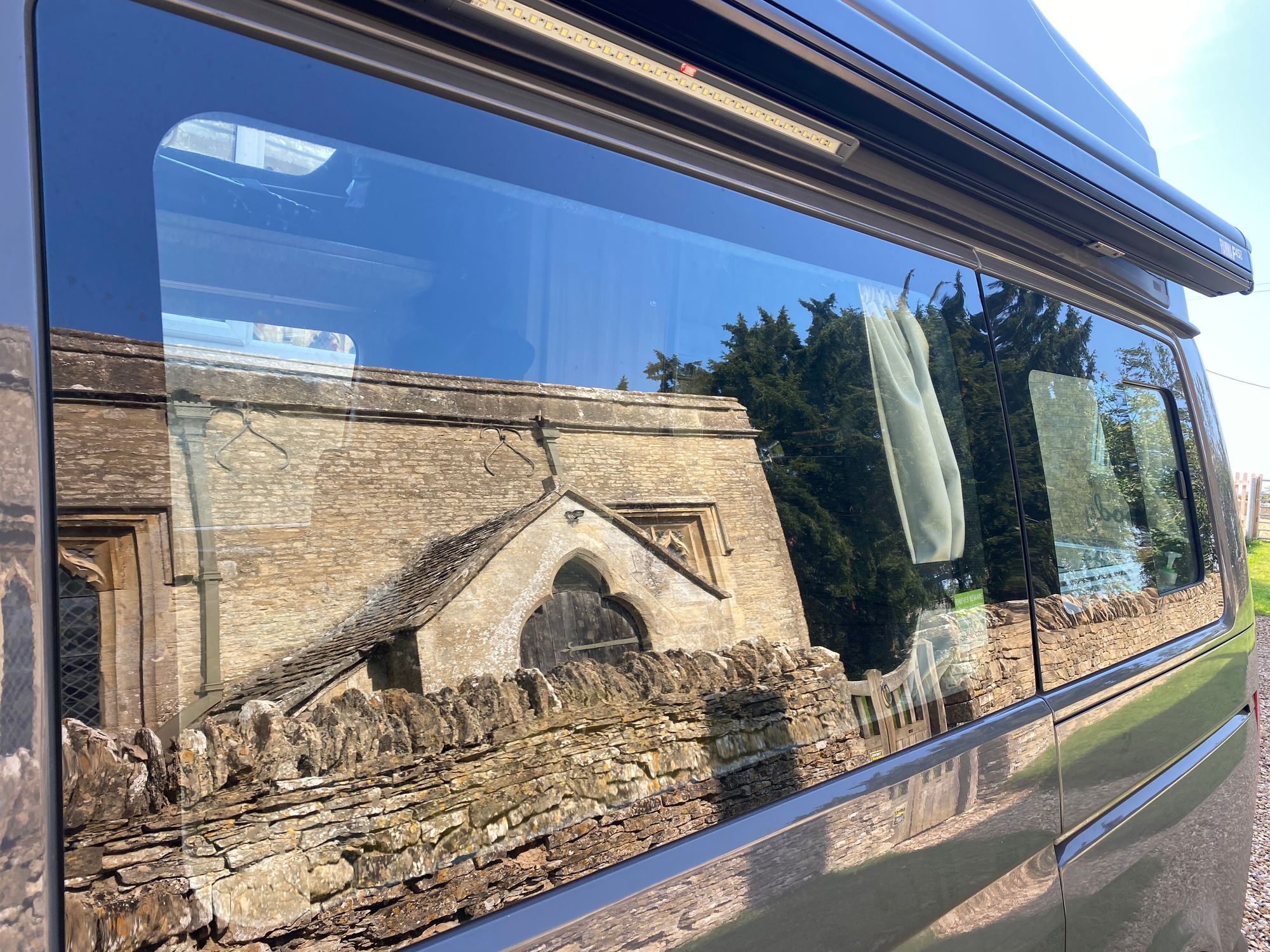 Refracted Light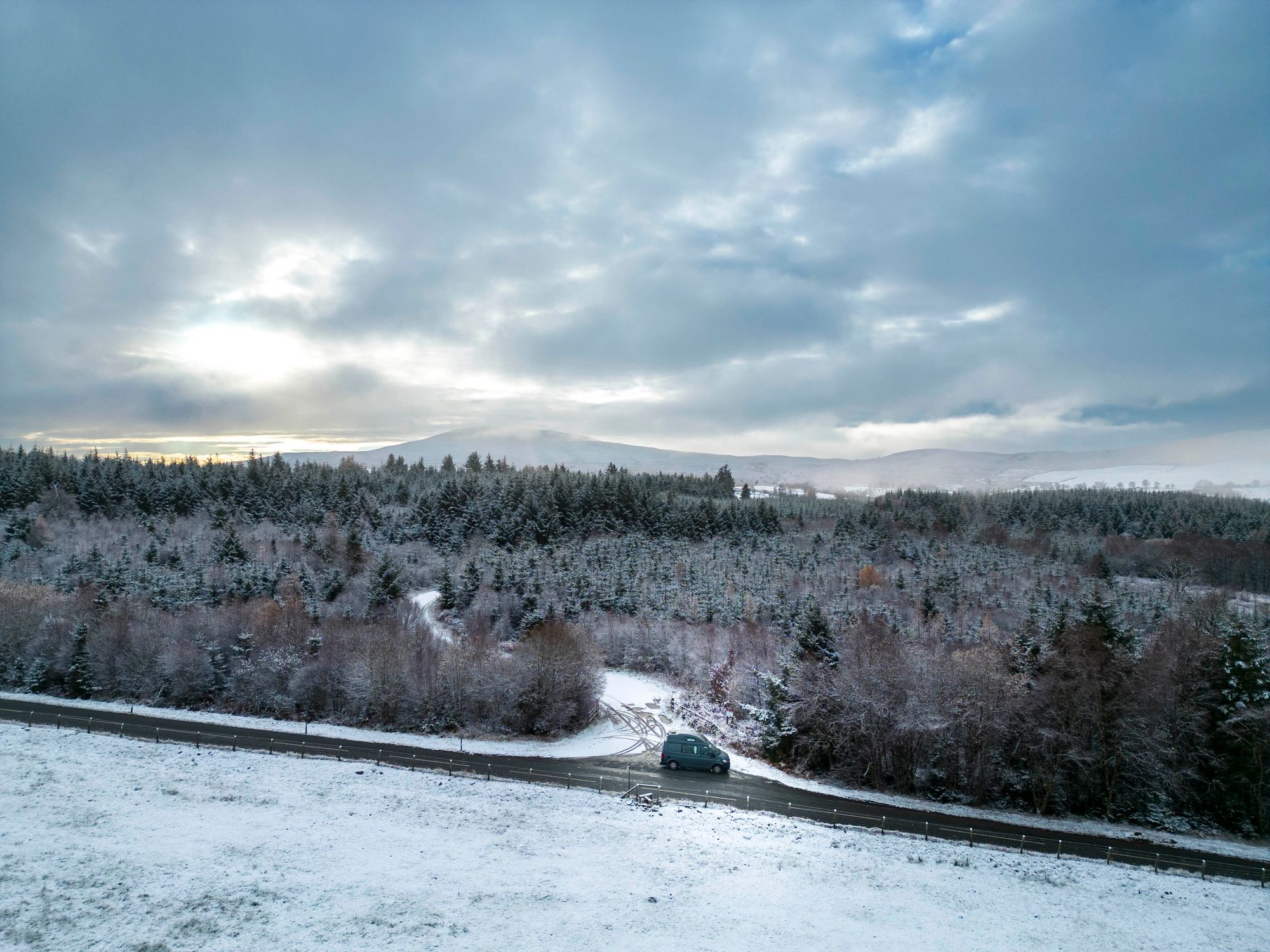 Dappled Light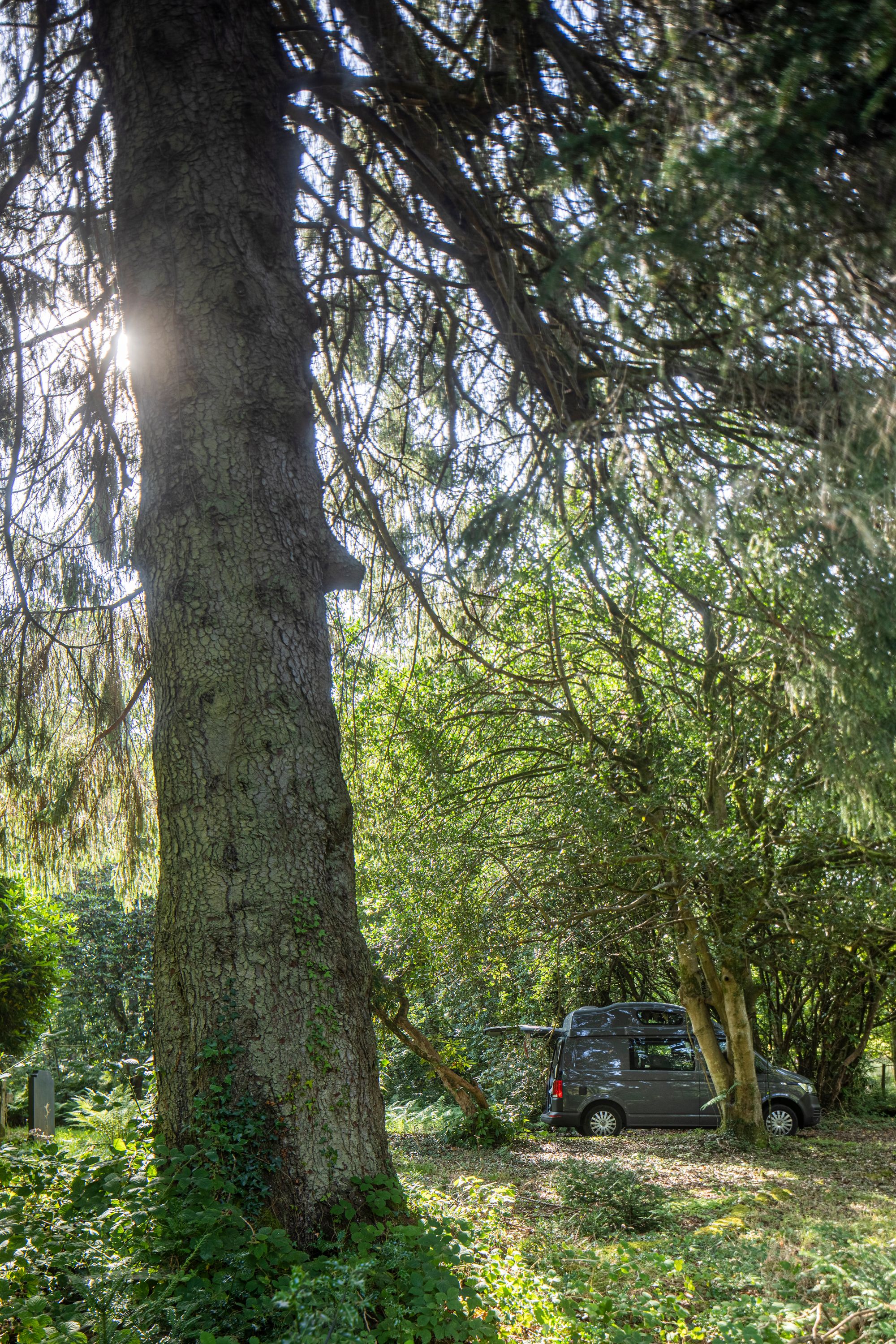 Coloured Light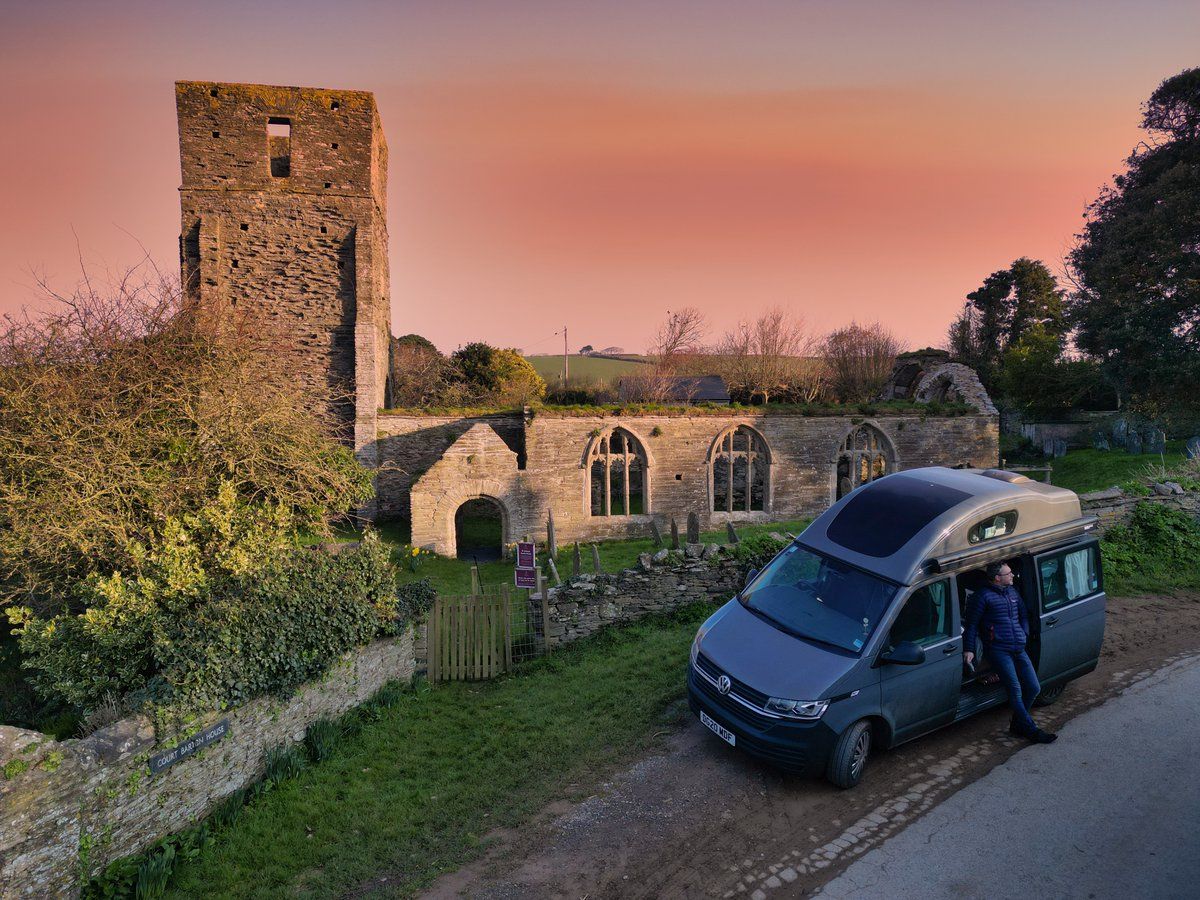 Artificial Light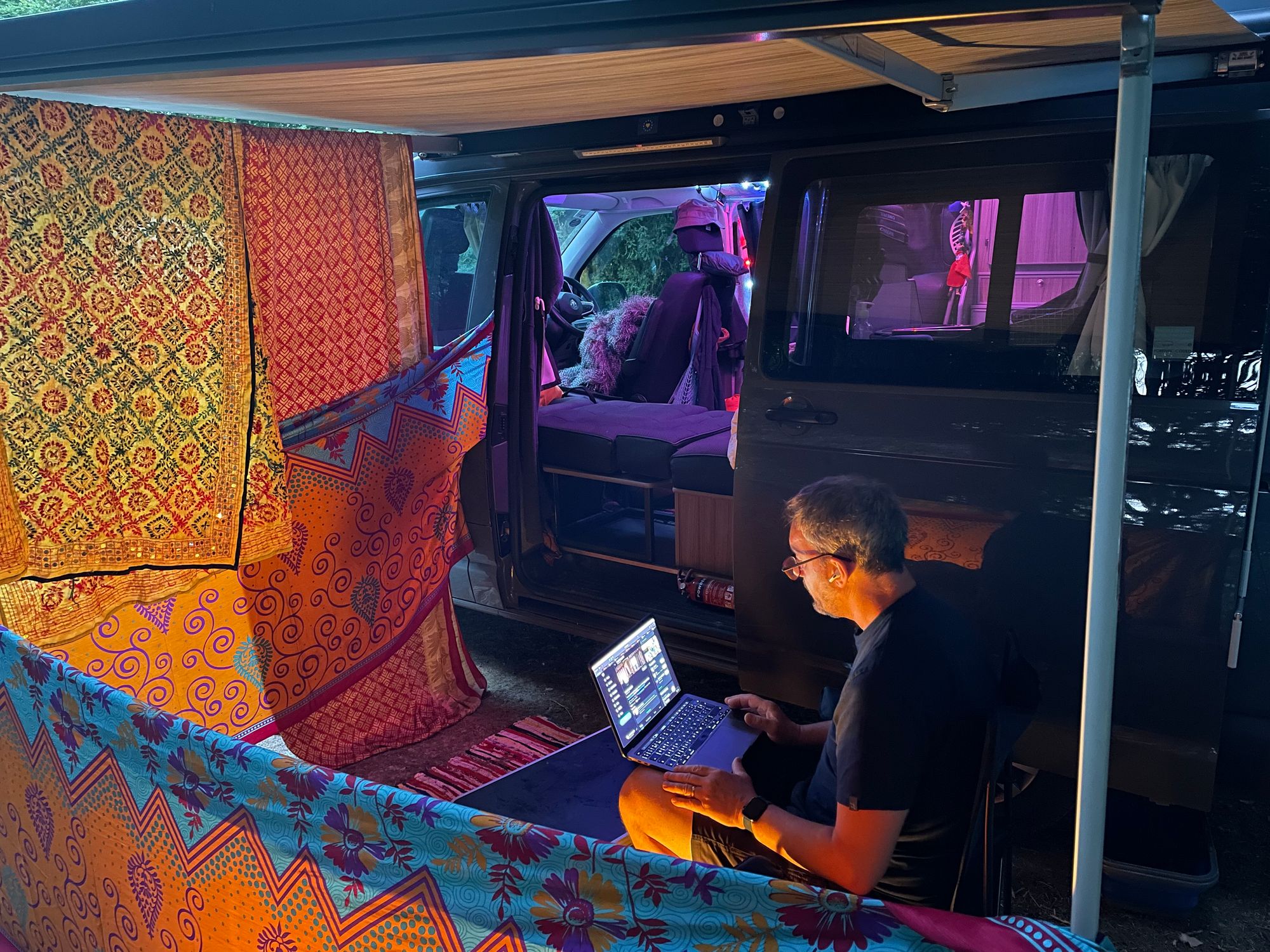 Rainbow Light
Contre-Jour Light
Tungsten Light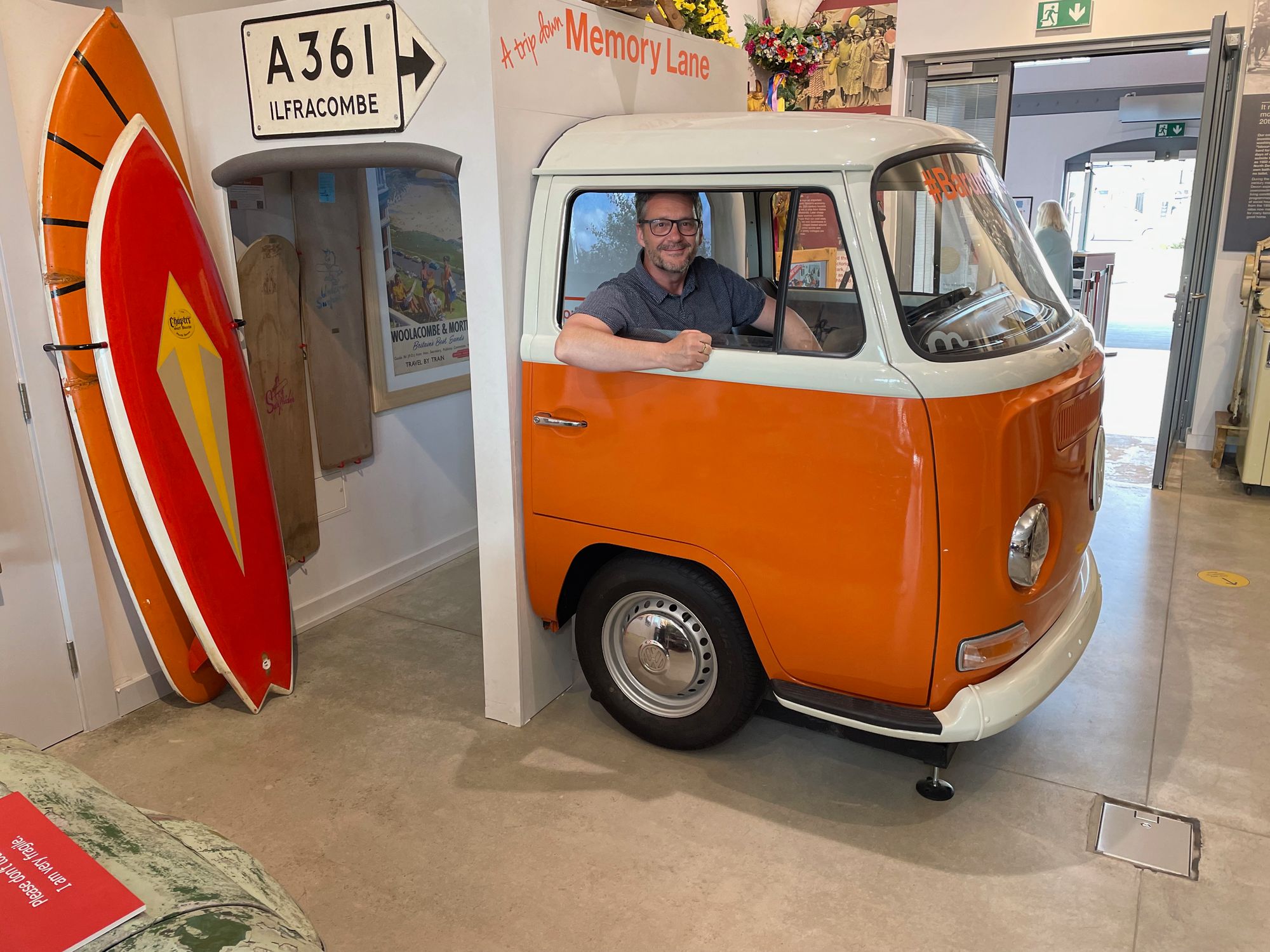 Twilight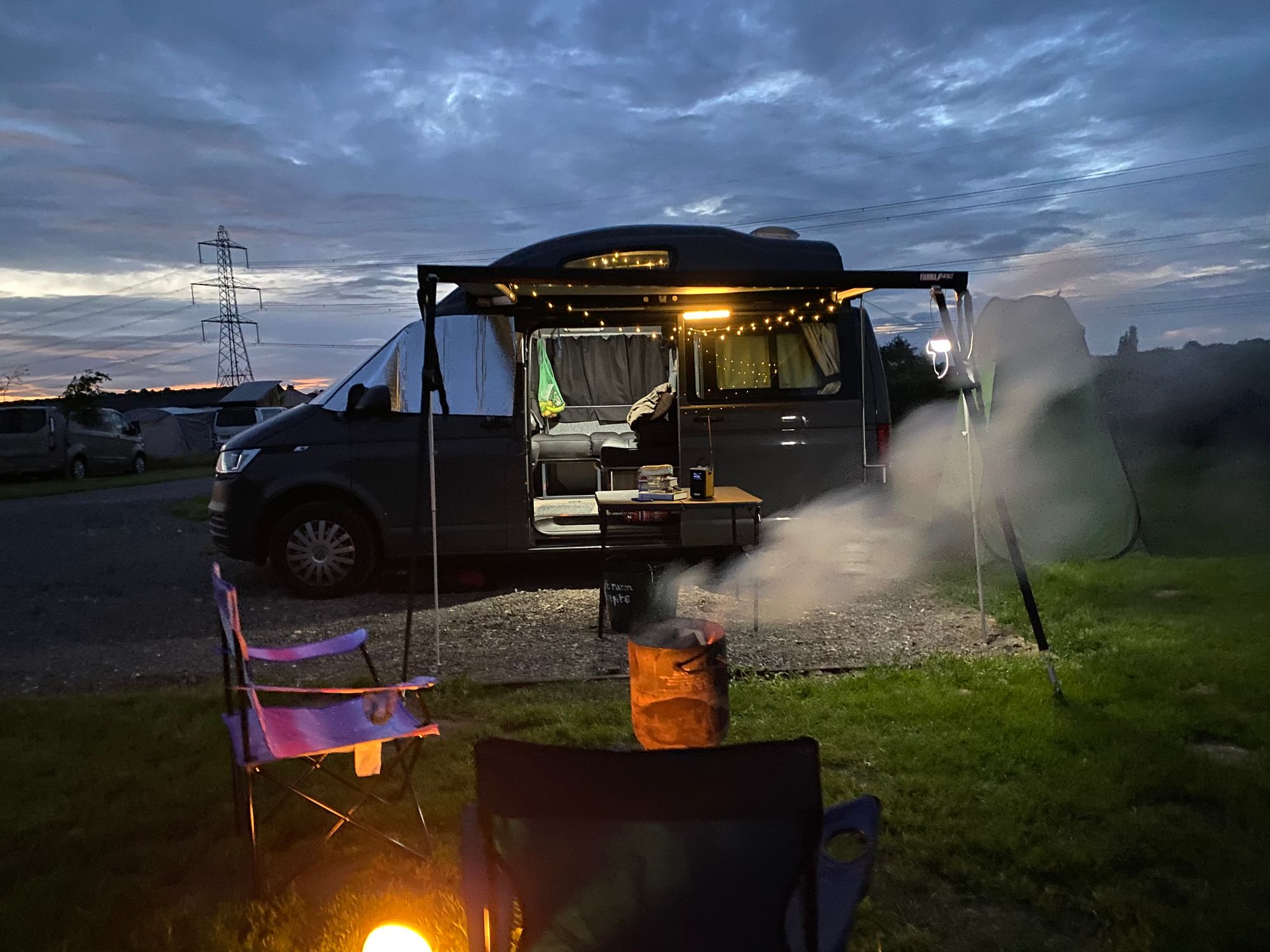 Blue Hour Twilight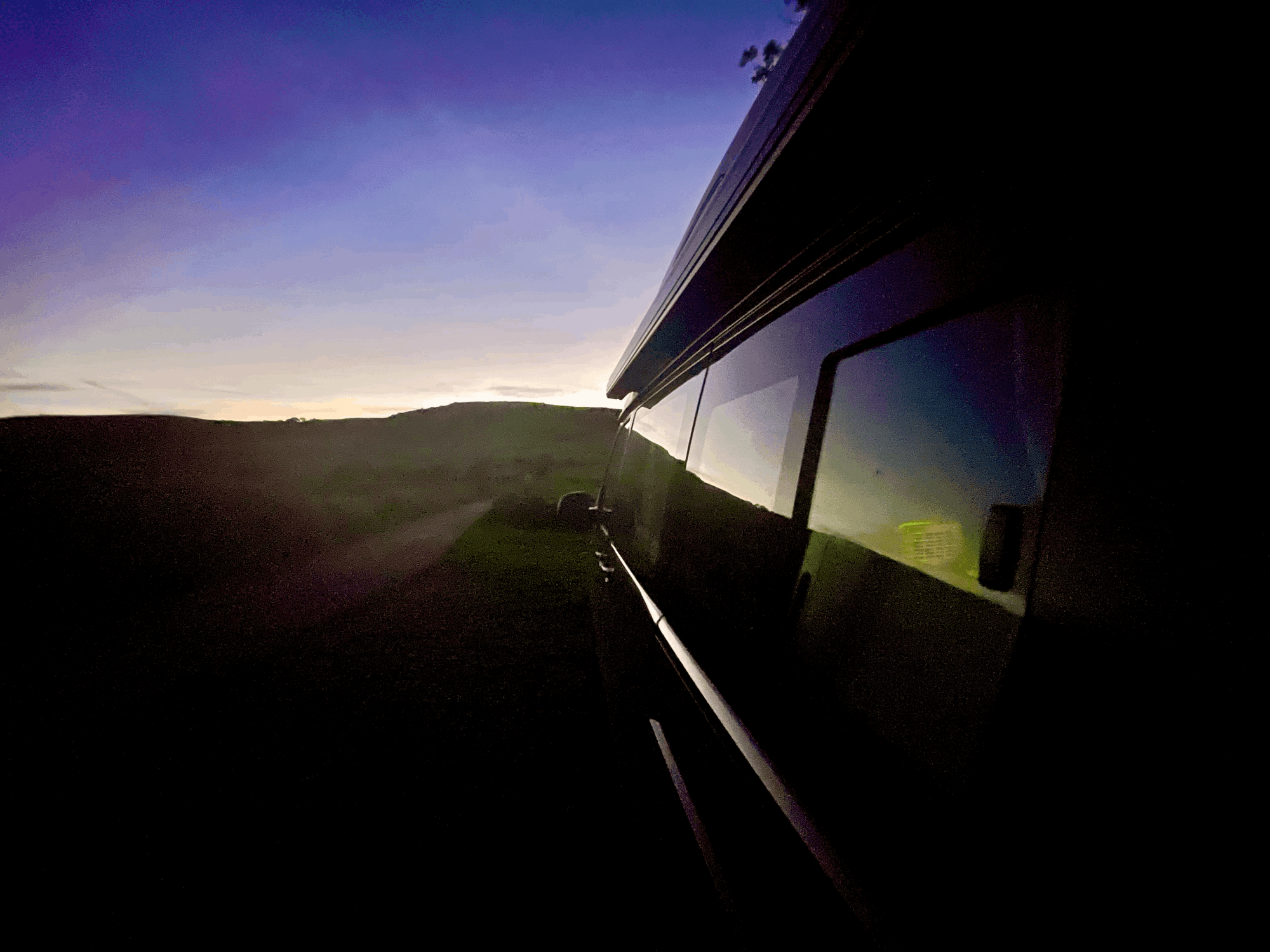 Astronomical Twilight
Woody Headlight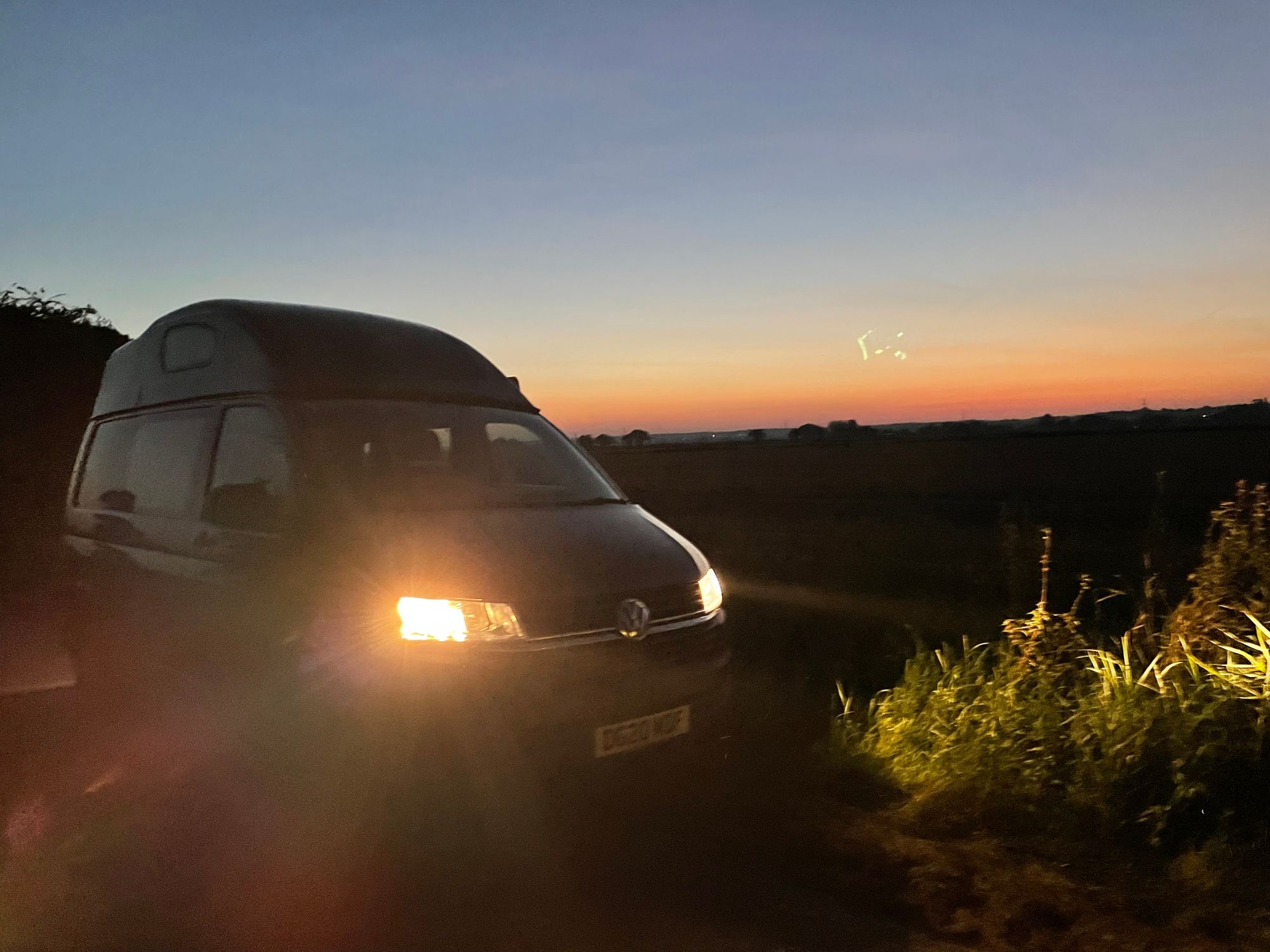 Neon Light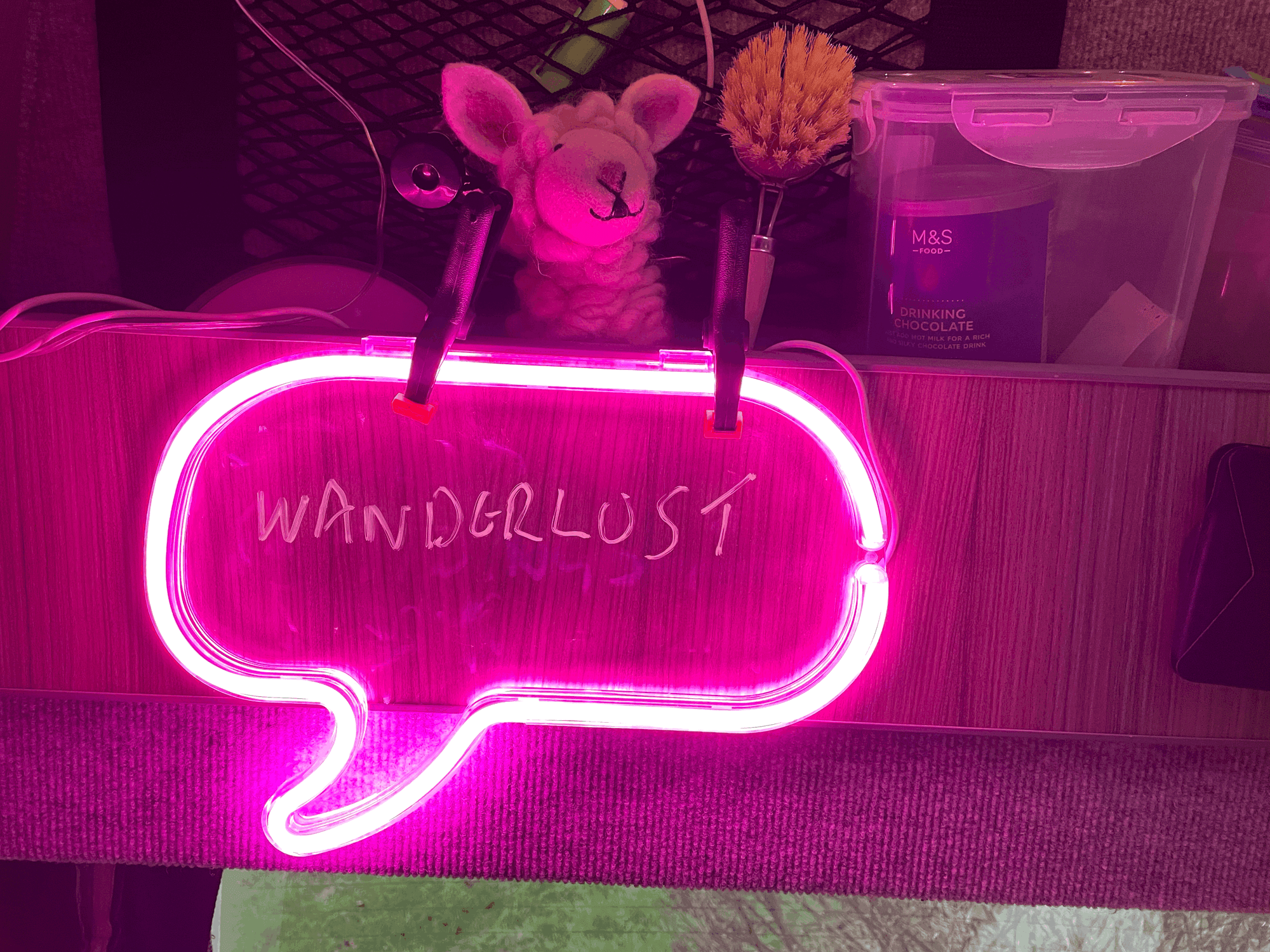 Moon Light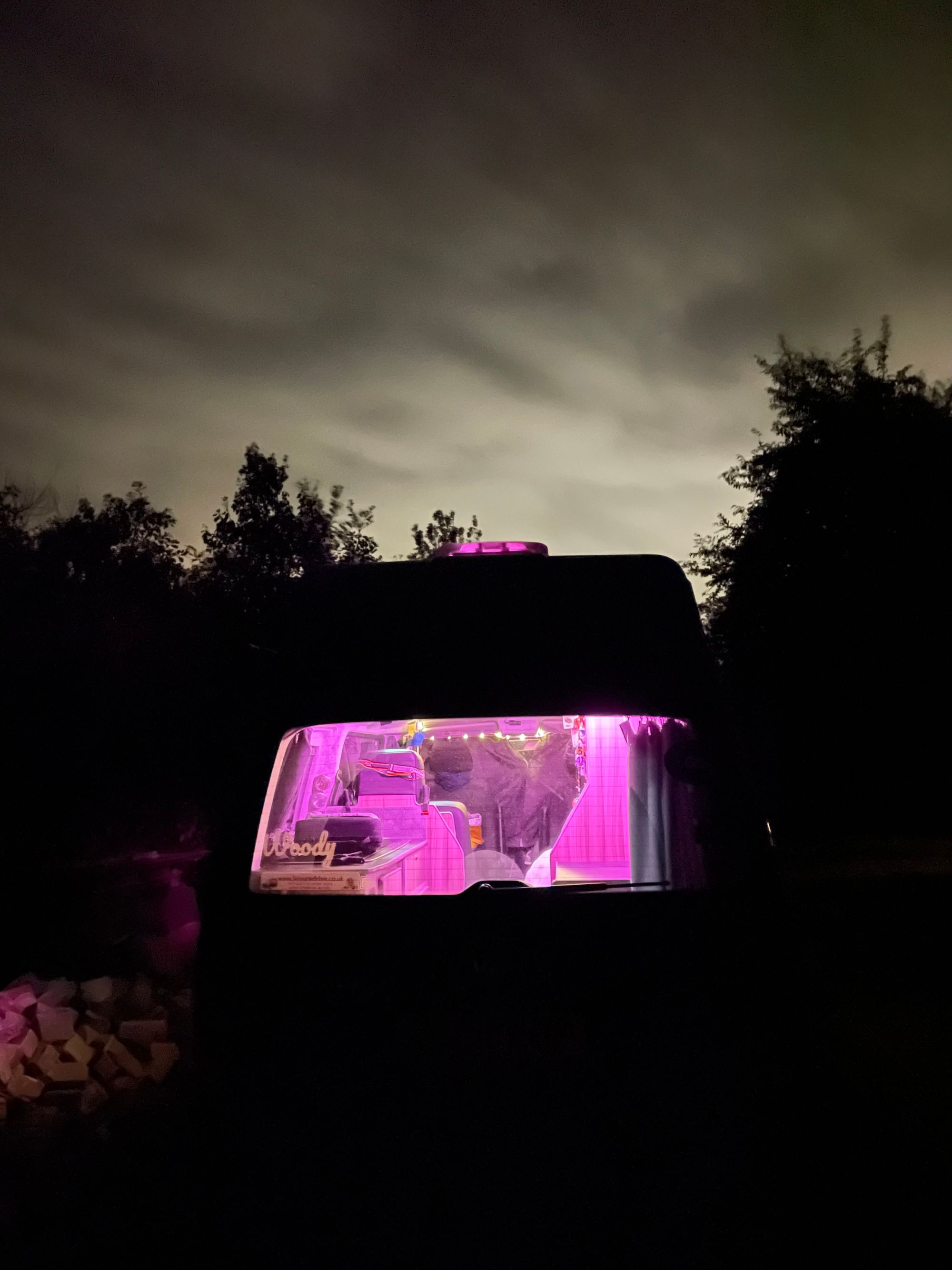 ---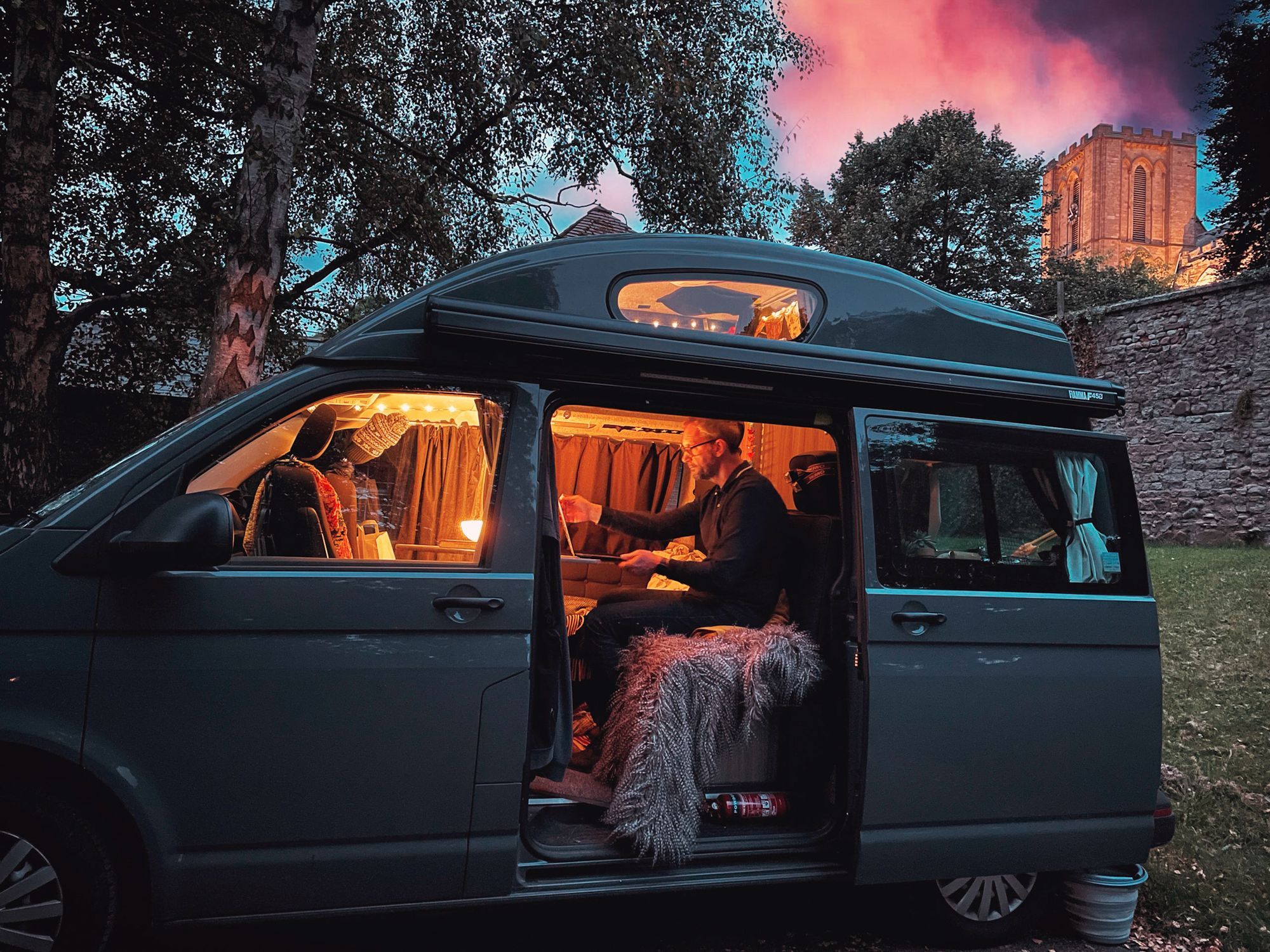 "..light for Adams goes beyond its literal effect - it is a metaphor for spiritual sight, and photography is an art of revelation."
Therese Lichtenstein. Master of Light, Ansel Adams and His Influences.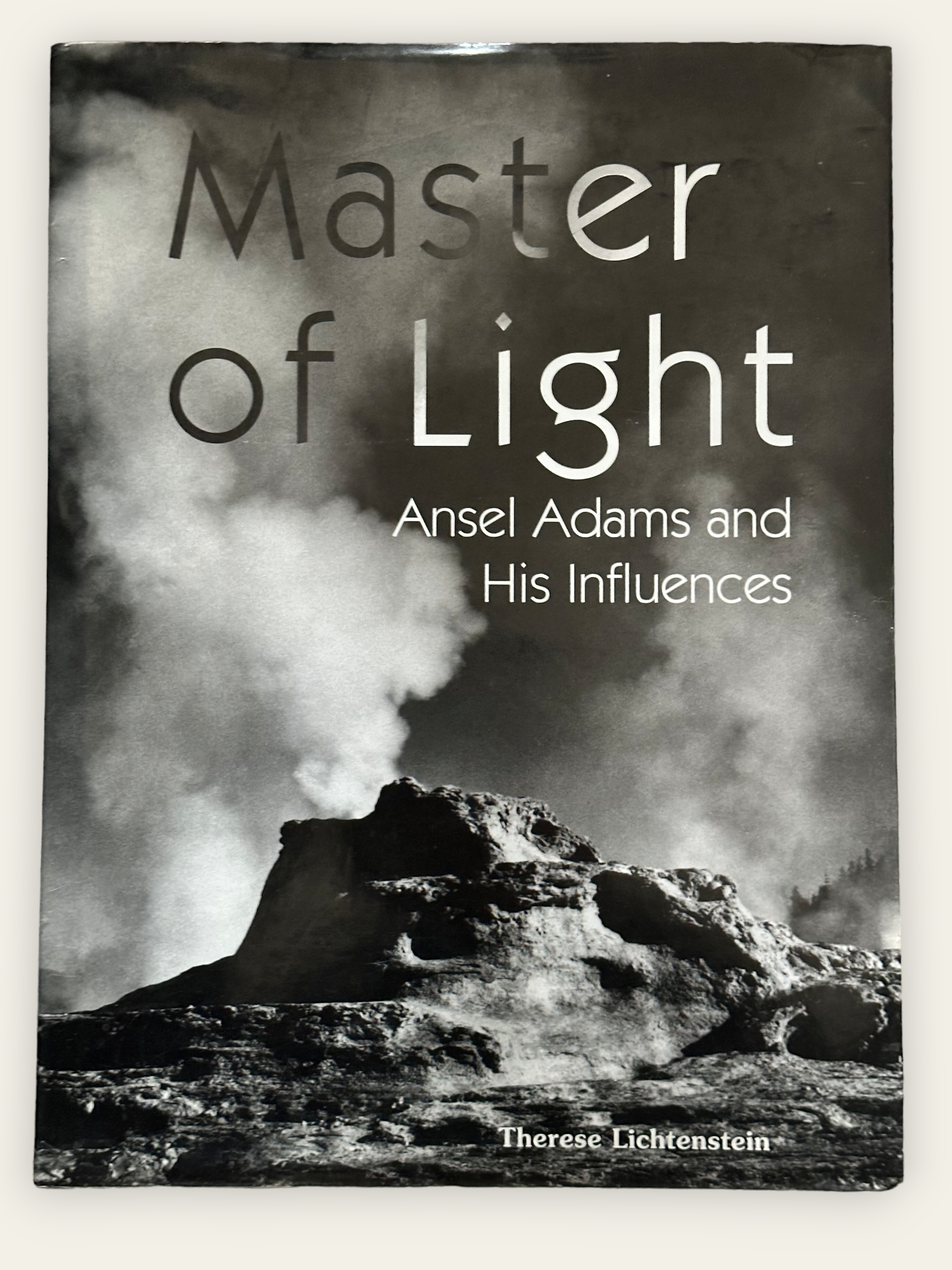 ---
"Ever since its invention, photography has enjoyed a close and mutually stimulating relationship with architecture - an association underlined by one description of photography as "building with light".
Robert Elwall, Building with Light.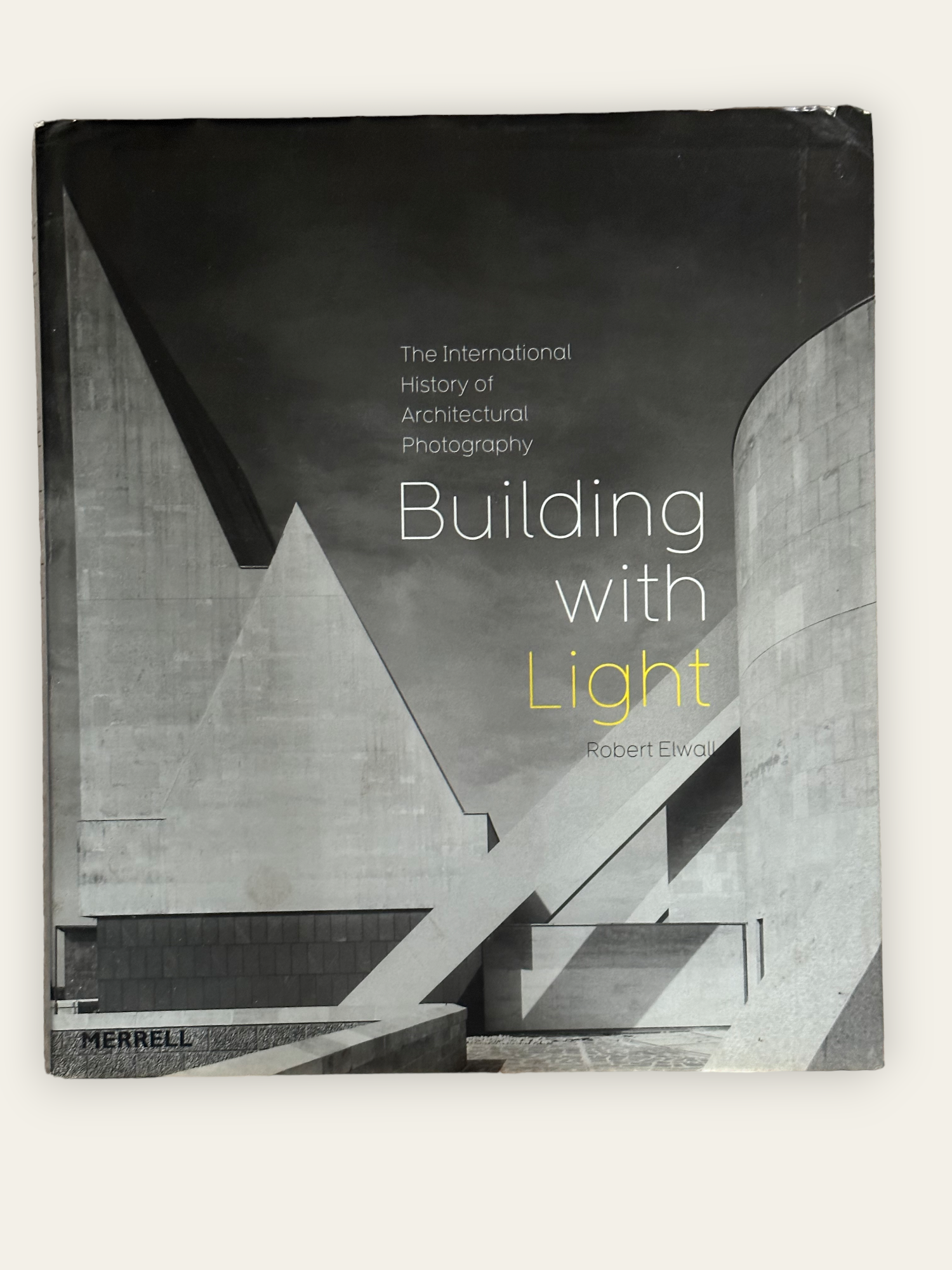 ---
"Light and how it changes throughout a day transforms the things we see around us."
Angela Harding, Wild Light.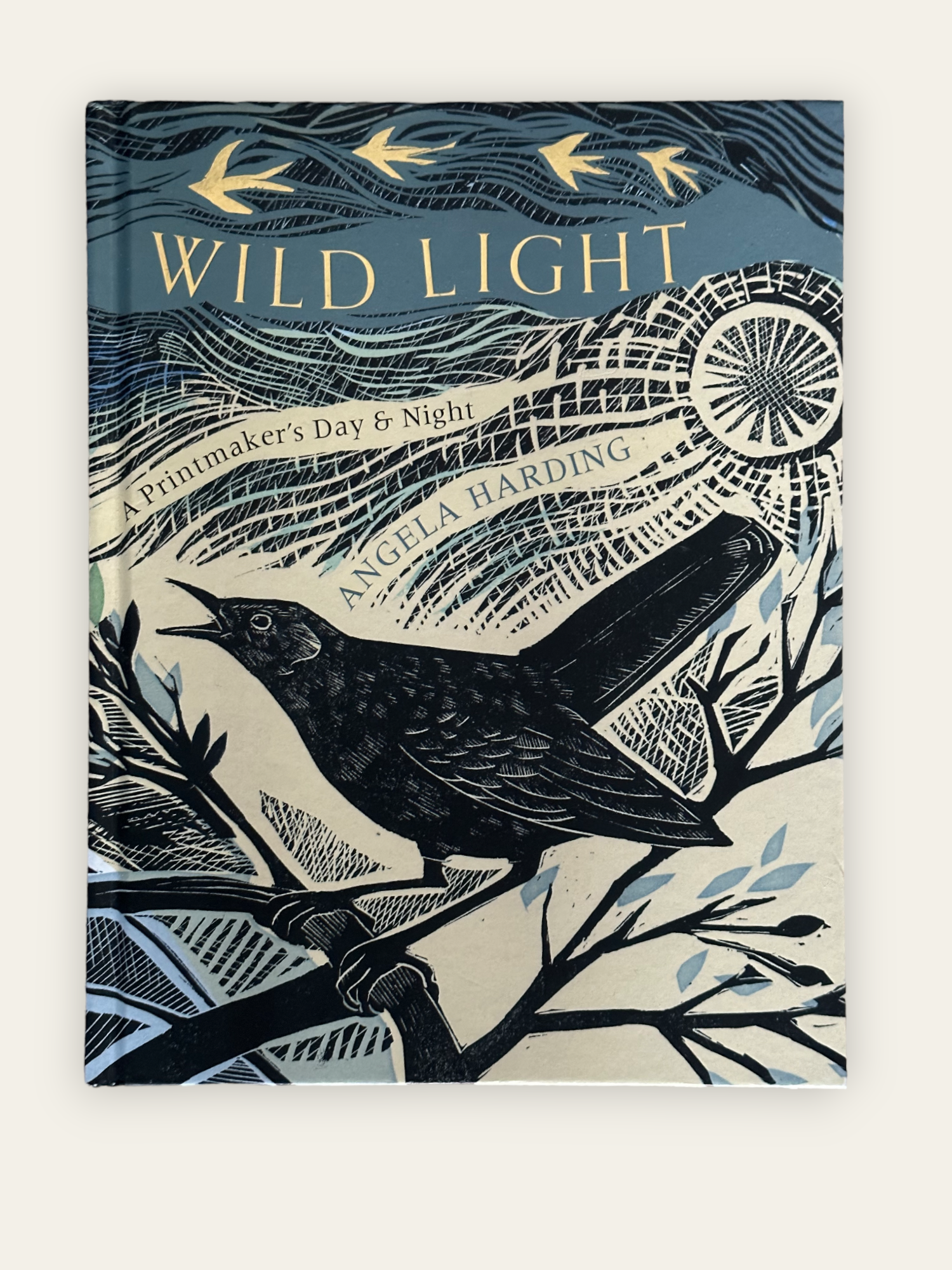 ---
"It is the evening now and I should walk home soon. When I reach the library door it is dark and the windows are lighted on the other side of the street. The air touches my skin with a chill like water, and bicycles whisper swiftly through the dusk."
Peter Davidson: The Lighted Window.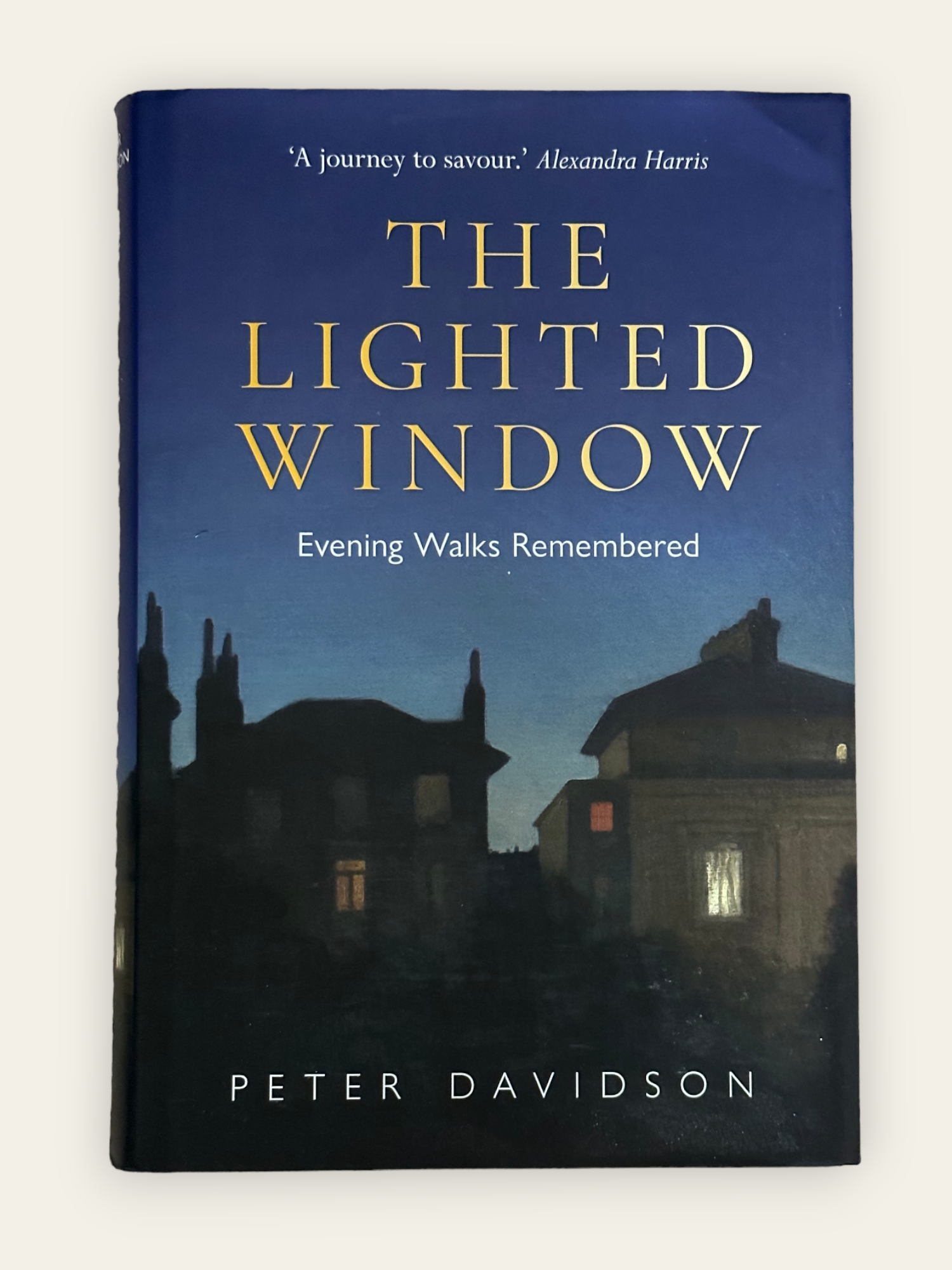 ---
"The sun is far into the west now: the mountains to the south have gone to flat grey and leaden blue...Only the western ranges hold the light...However hard I stare...I can't see where gold gives way to blue. John Ruskin laboured all his life in the attempt to describe the almost indefinable colours of a clear western sky, coming in the end to rest on the beautiful form of words that fixes the thing nearly as it can be defined:'transparent blue passing into gold'."
Peter Davidson: About Twilight.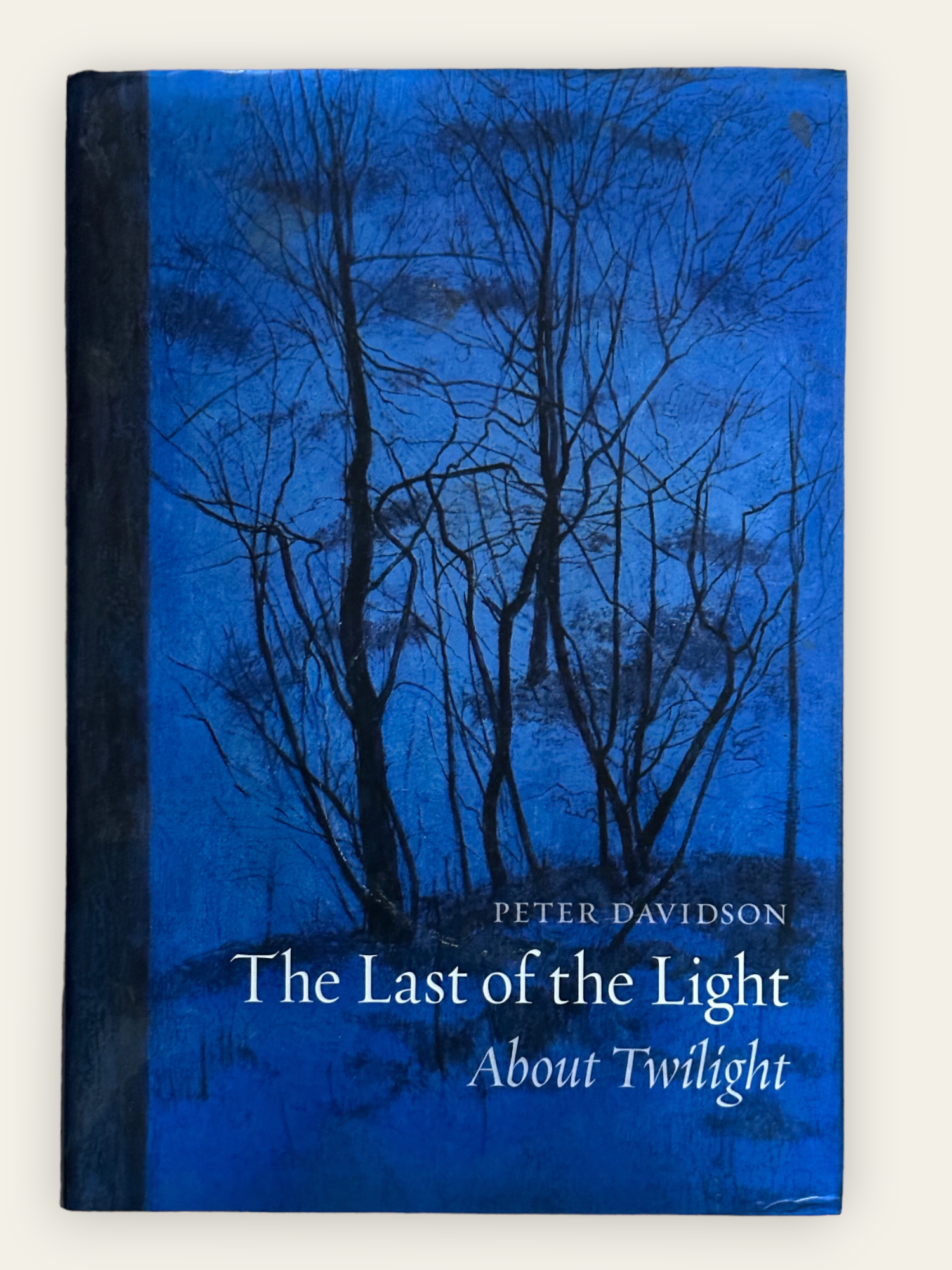 ---
"We find beauty not in the thing itself but in the patterns of shadows, the light and the darkness, that one thing against another creates… Were it not for shadows, there would be no beauty."
Tanizaki: In Praise of Shadows.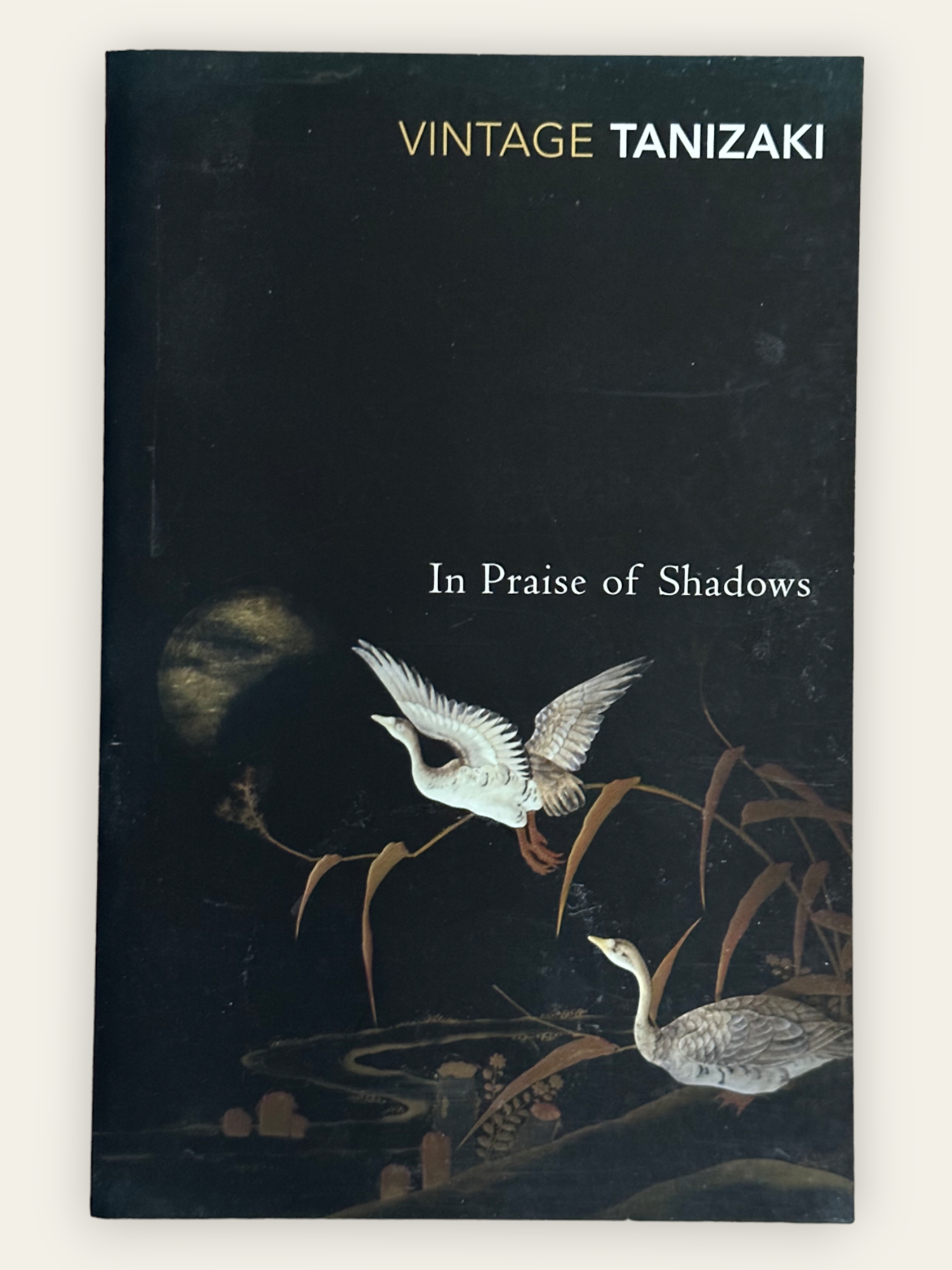 ---
"We glimpsed a burning silver disc of sun, and then quickly, so quickly, the sky paled and blued, and air absent of mist grew like lakes in the distance. Now another bluff appeared three miles away, and now another a mile beyond that, and sun and mist and the noses of the moors swam together, shoaling and clearing as if a pod of orcas were surfacing in an Arctic bay."
Horatio Clare: The Light in the Dark.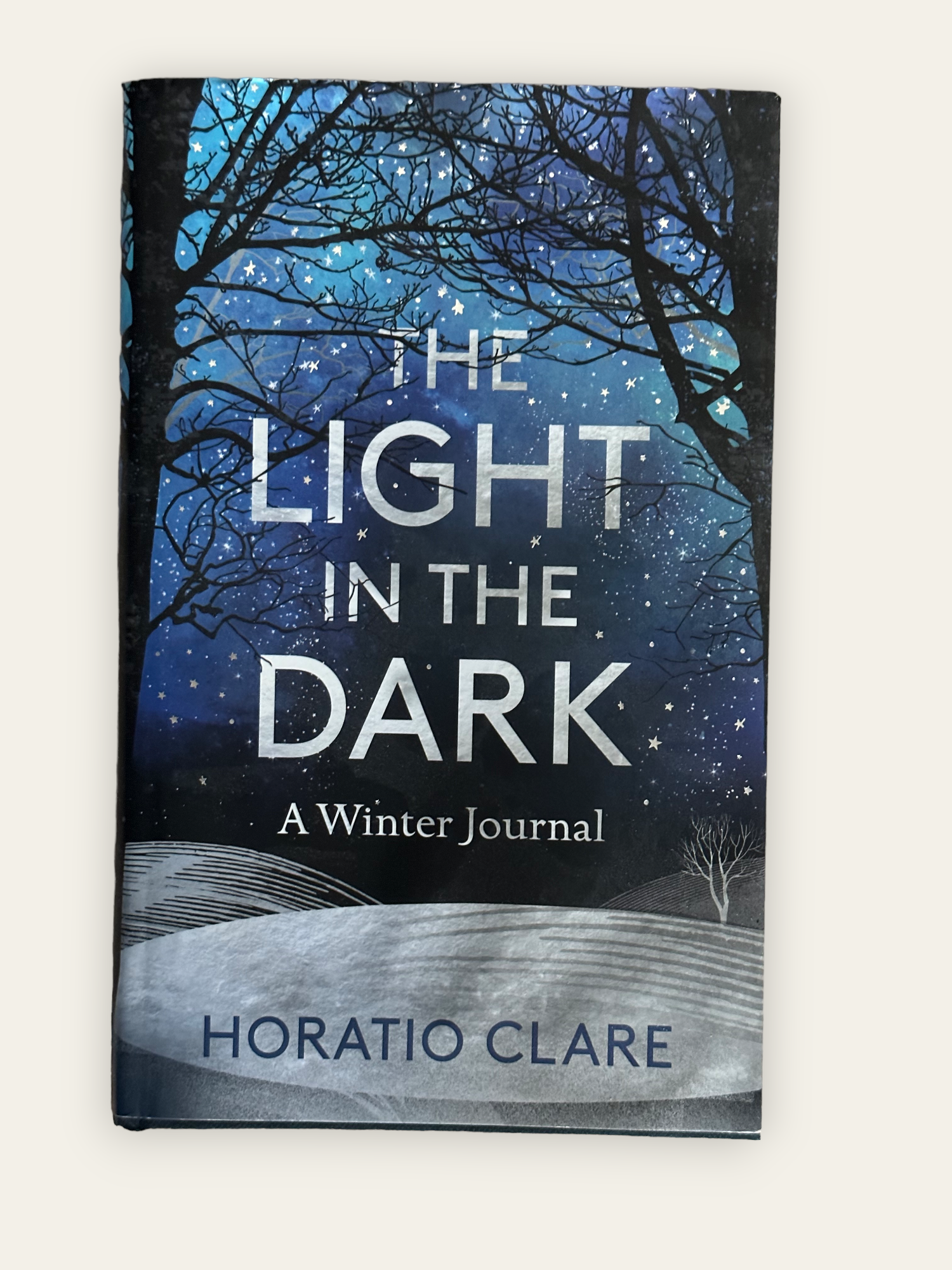 ---
---
Thornton-Le-Beans.
Articulating the light with incense at the Friends of Friendless Churches chapel at Thornton-Le-Beans in Yorkshire.
With thanks to Friends of Friendless Churches.
---
---
---
Gift a Membership
Gift a membership to somebody else. They will receive an email with a message from you, and instructions on how to activate it. Gift Memberships can last indefinitely or can be limited to 12 months.
---
Free Memberships
I have a limited number of free memberships available for students studying heritage, tourism, architecture, photography, building conservation, history of art, archaeology. Also students studying the built environment and its impact on mental health and wellbeing. If you'd like to apply, drop me a line with your details.
---
Thank You!
Photographs and words by Andy Marshall (unless otherwise stated). Most photographs are taken with Iphone 14 Pro and DJI Mini 3 Pro.