Last week I went on a remarkable camper-van-camino into the heart of Pembrokeshire. I'm offering a free printed book (and a personal message) from that journey to the 61st person to sign up for membership.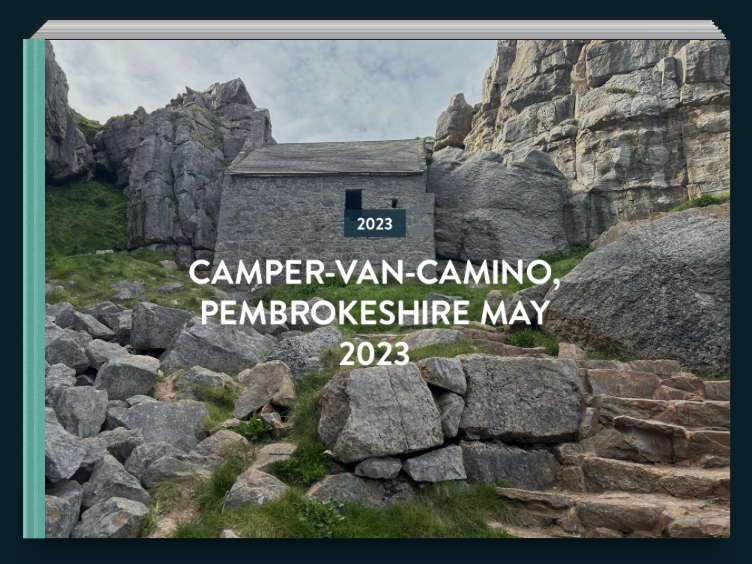 ---
Woody, my camper van, is powered by memberships
The Genius Loci Digest is posted out every week and follows my travels and discoveries in my camper-van-camino in the British Isles.  
The road less travelled..
Membership,
helps keep the Genius Loci Digest free and public facing,
helps keep Woody (my camper van) on the road,
provides member powered photography for sites in need,
provides members an exclusive mix of immersive content.
"You are the 21st century version of a wandering minstrel except you tell stories by image not song."
Will (Subscriber)
Members are updated with member only content via the Genius Loci Digest and Mid-Week-Pick-Me-Up.
Below: the site is accessible via desktop, tablet and mobile phone.
Members are free to explore the depth of the digest site after signing in at any time. There are hundreds of posts available.
Above: immersive content includes access to virtual reality. Drag around to take a look.  
Spirit of Place * History * Material Culture * Heritage * Continuity * Photography * Travel * Architecture * Vanlife * Ways of Seeing * Wellbeing * The Historic Environment * Churches * Art * Building Conservation * Community * Place Making