"There are places and things which make our thinking possible, and leave our thinking changed." - Hugh Conway Morris.
---
*There are no affiliated links or sponsorships in this digest.
Image Of The Week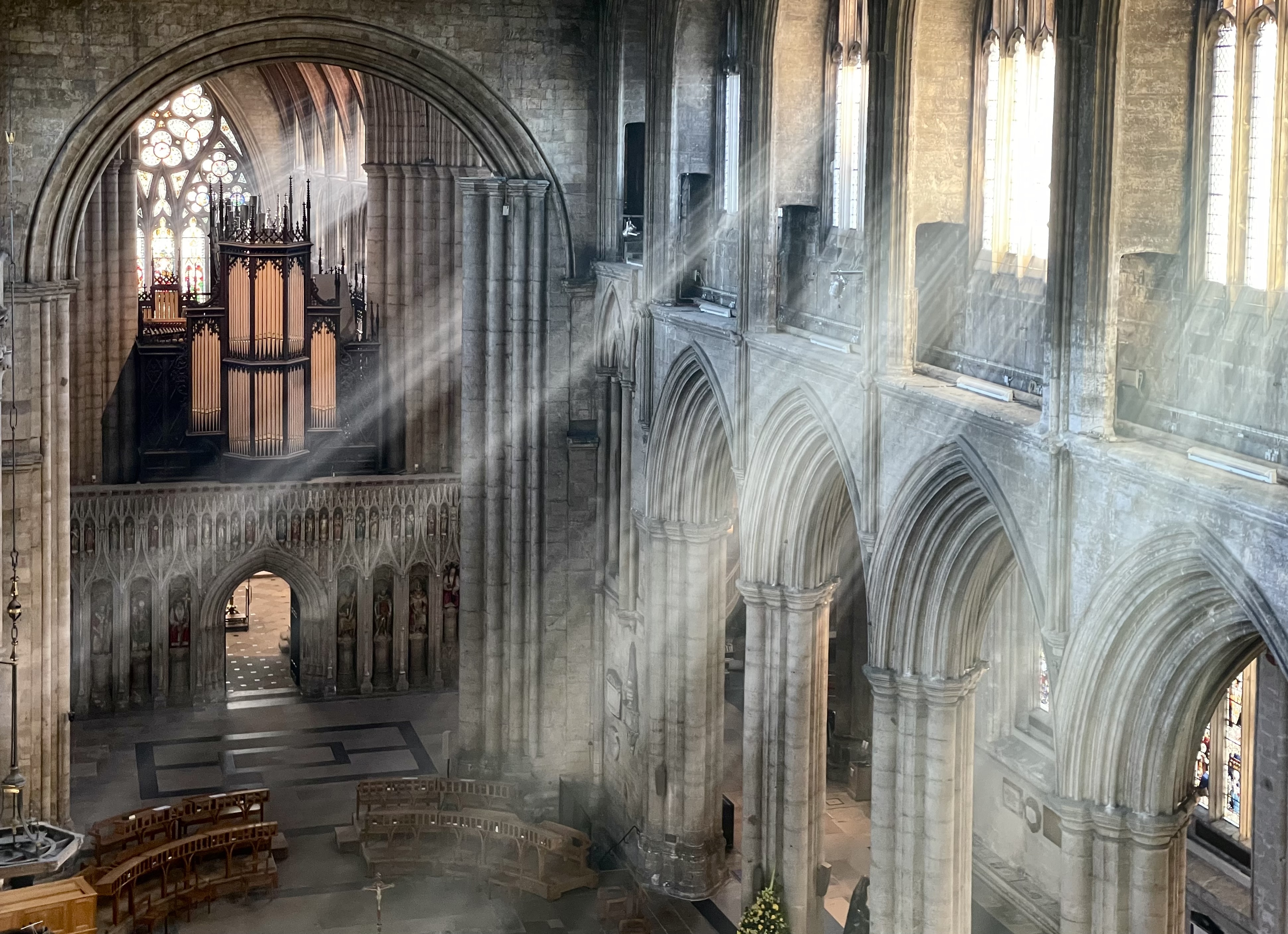 On My Photo Stories Site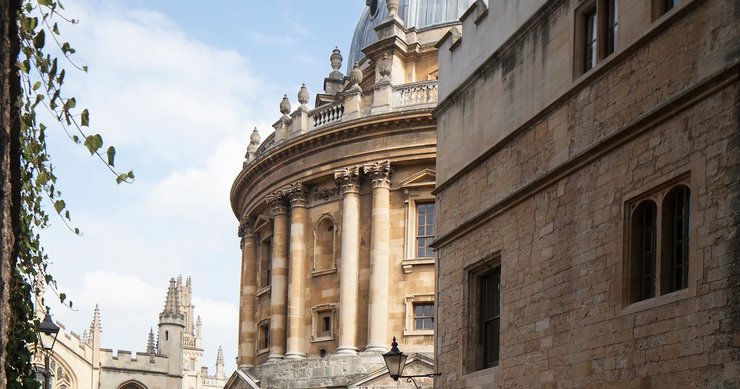 I see the pattern of the universe everywhere: in the marbling of a countertop, in the bobbing flower heads of a summer meadow, in the dust kicked up by the flick of a fish tail.
From The Shop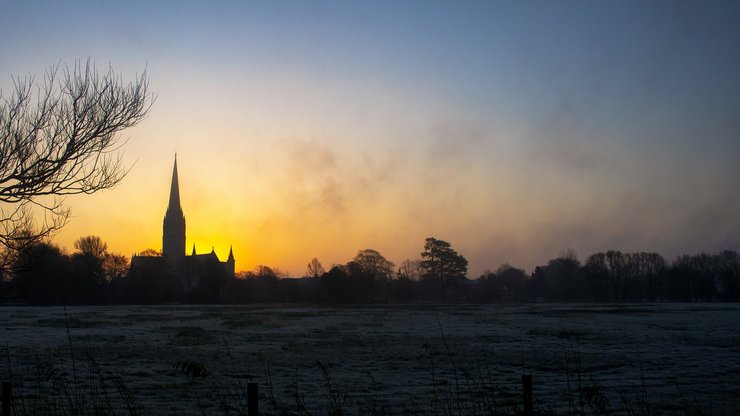 Introducing the digital print...
From The Blog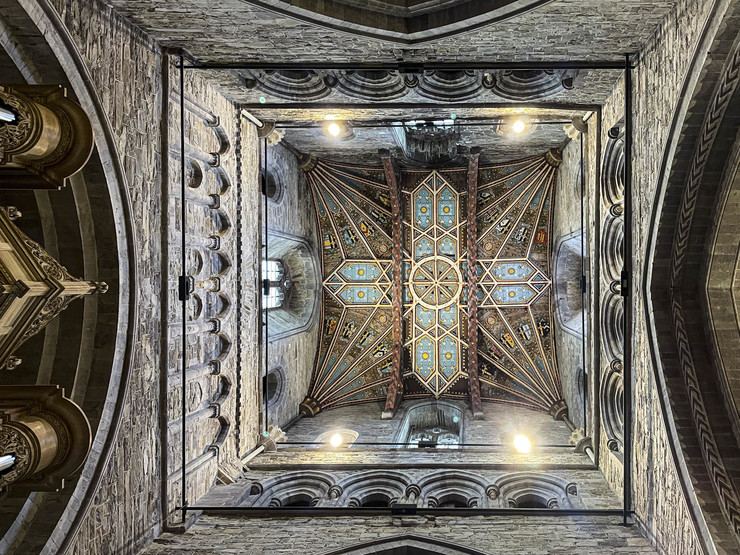 📸 Visiting St. Davids Cathedral is like a Gothic rollercoaster ride. A gentle descent hoops through the gatehouse to thrust the unexpected onto a steep valley side that hovers over the cathedral below.
Vanlife
🚐 It's been an epic week, or so, in the van. Headed out to Pembrokeshire for a few days and then on to Cornwall. On the way back home, over-nighted in Tewkesbury and managed to visit the abbey and the church at Deerhurst.
When I return home, one thing that always stays with me is the remarkable beauty and variety of buildings and places on this small island.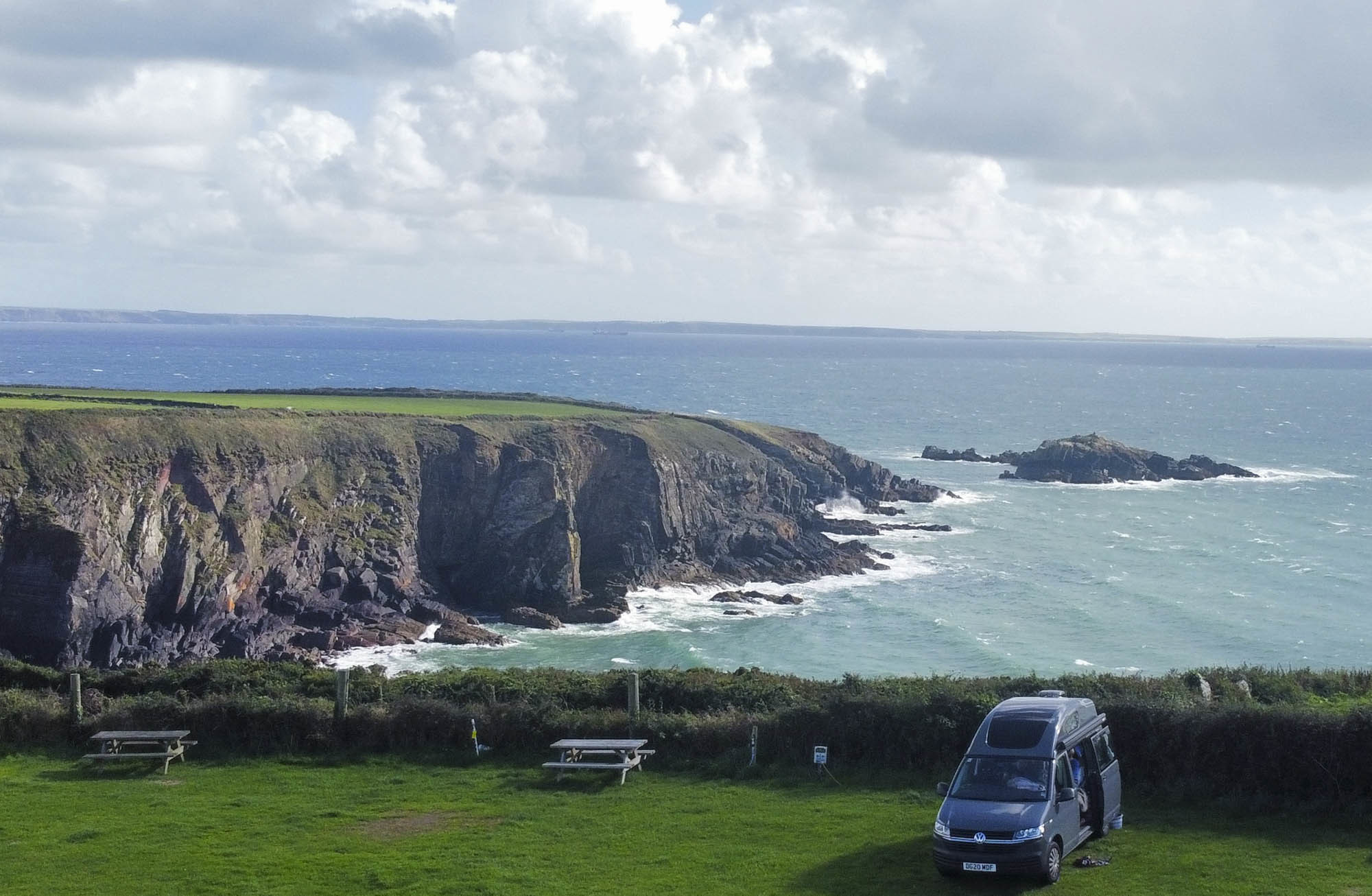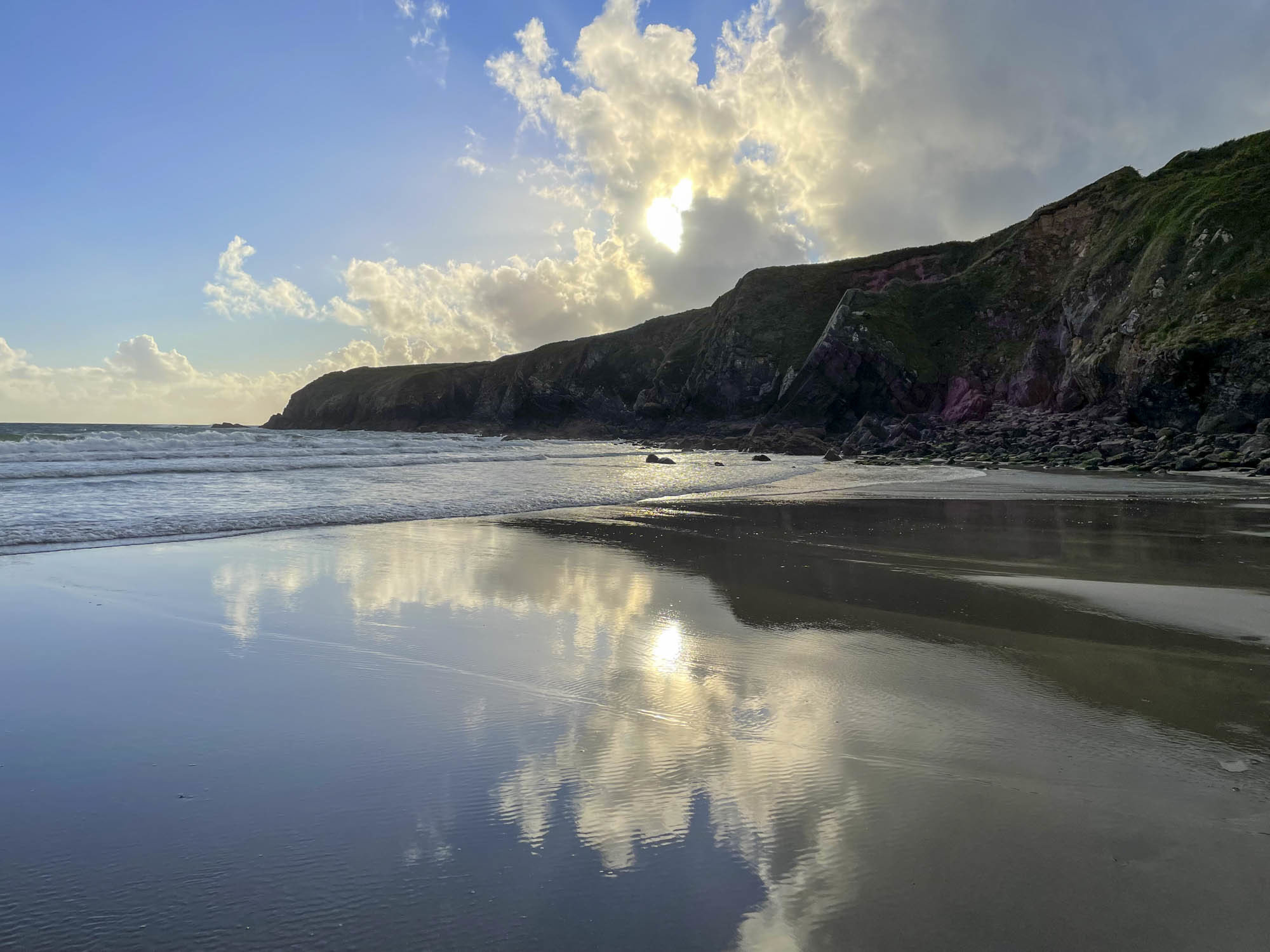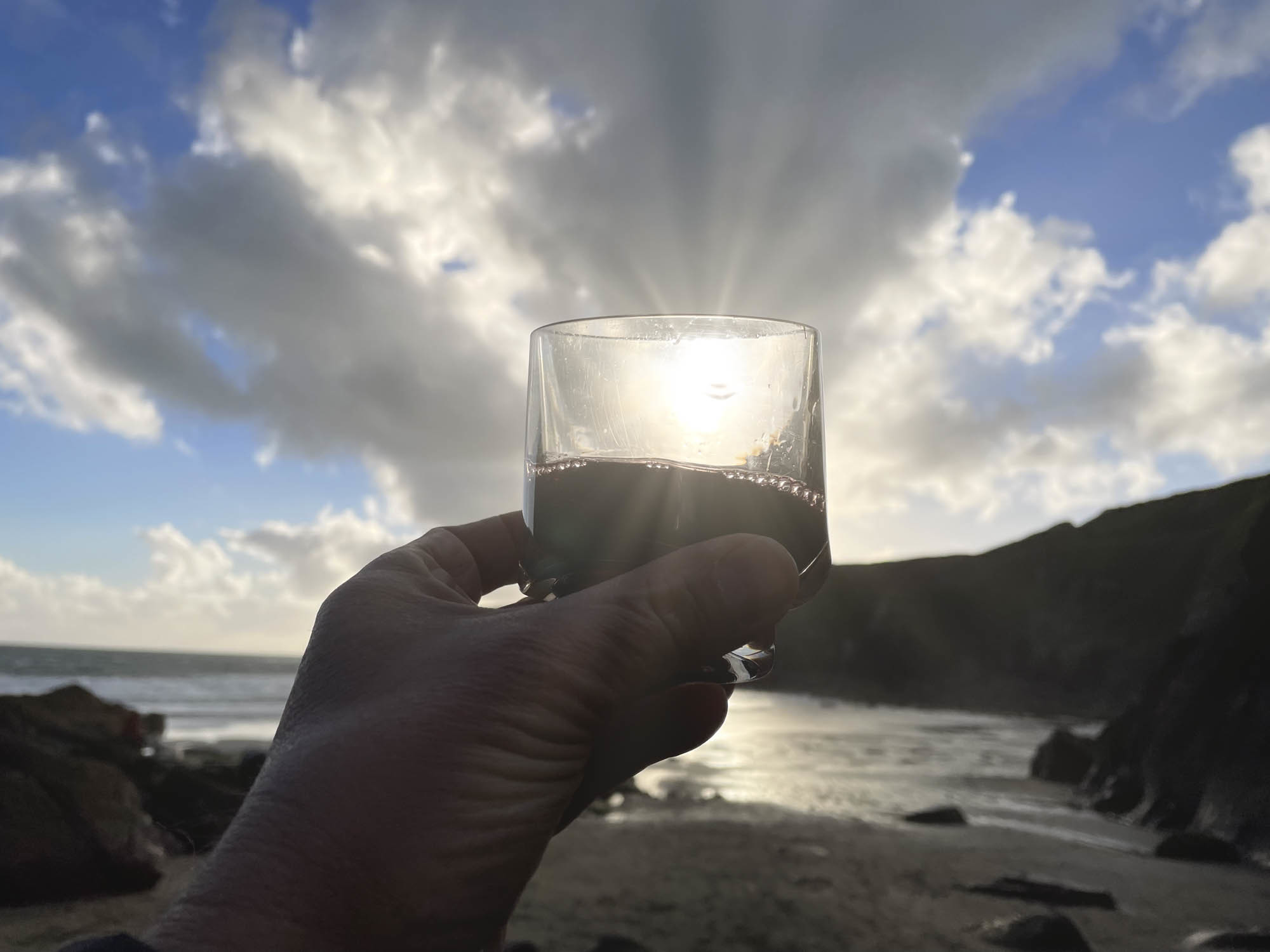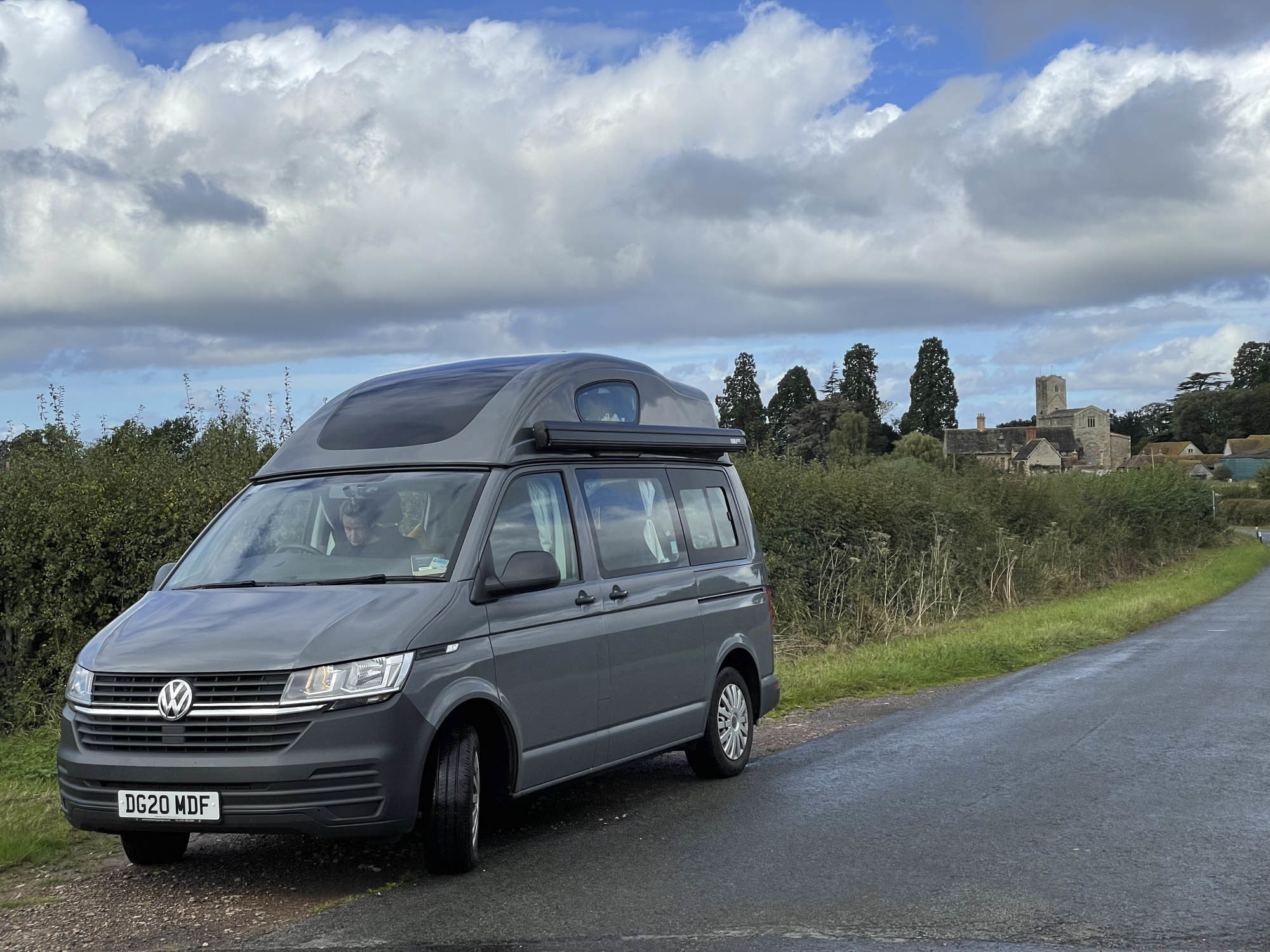 New v'additions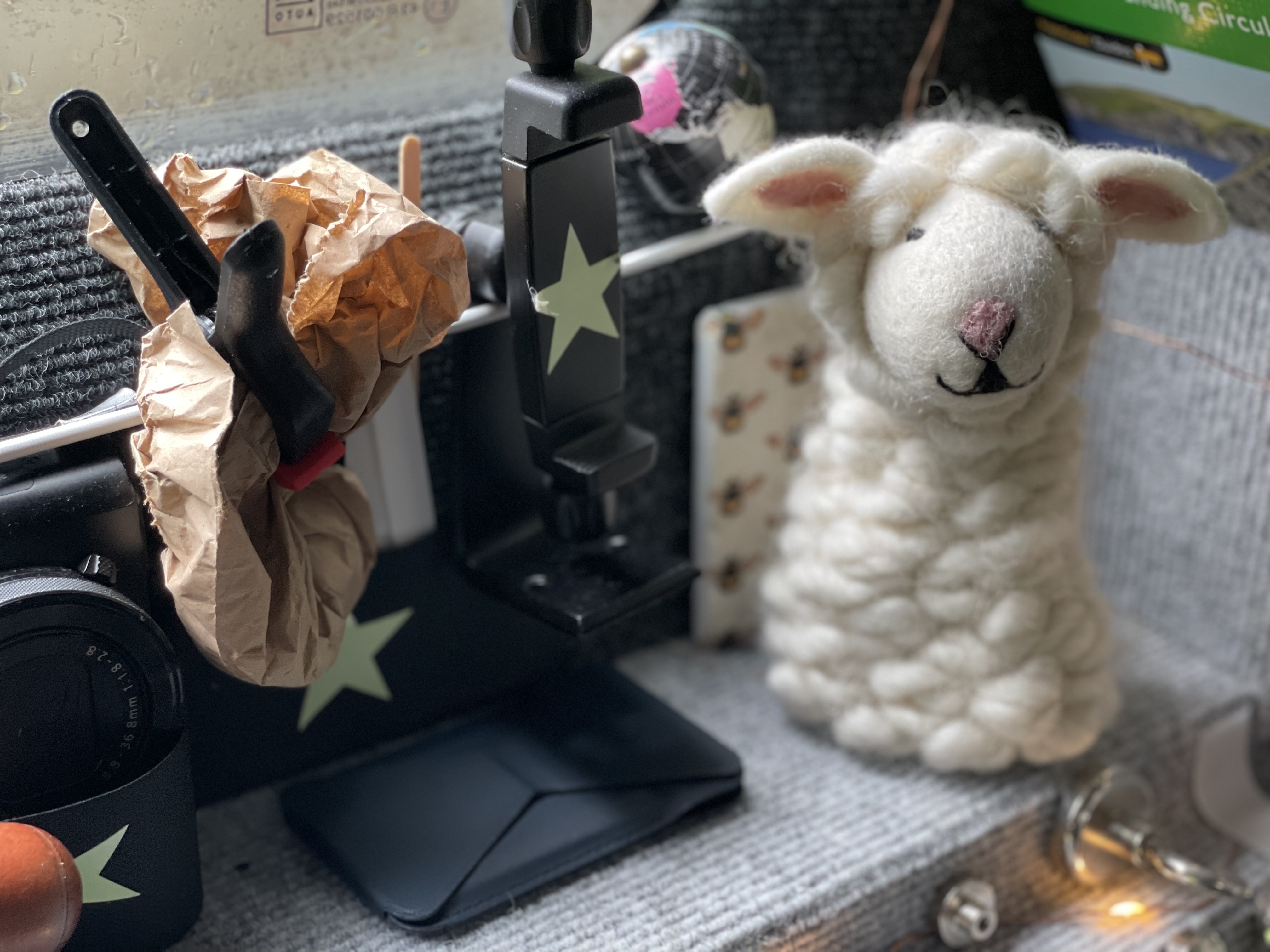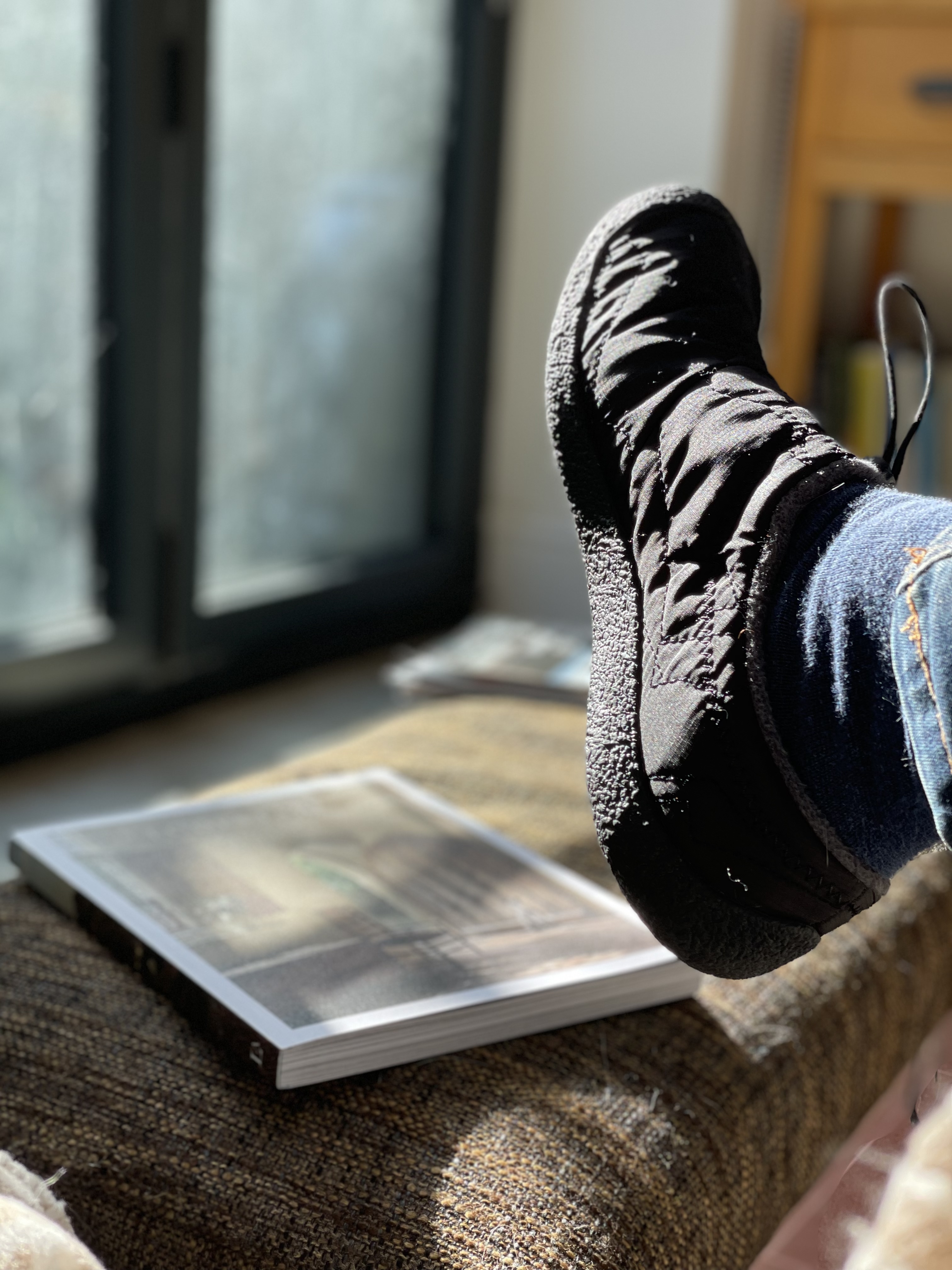 Van Food
🚐 Bacon, potatoes, carrots and broccoli. First hearty meal of the season. Easy to cook in the van - watch out for the condensation though.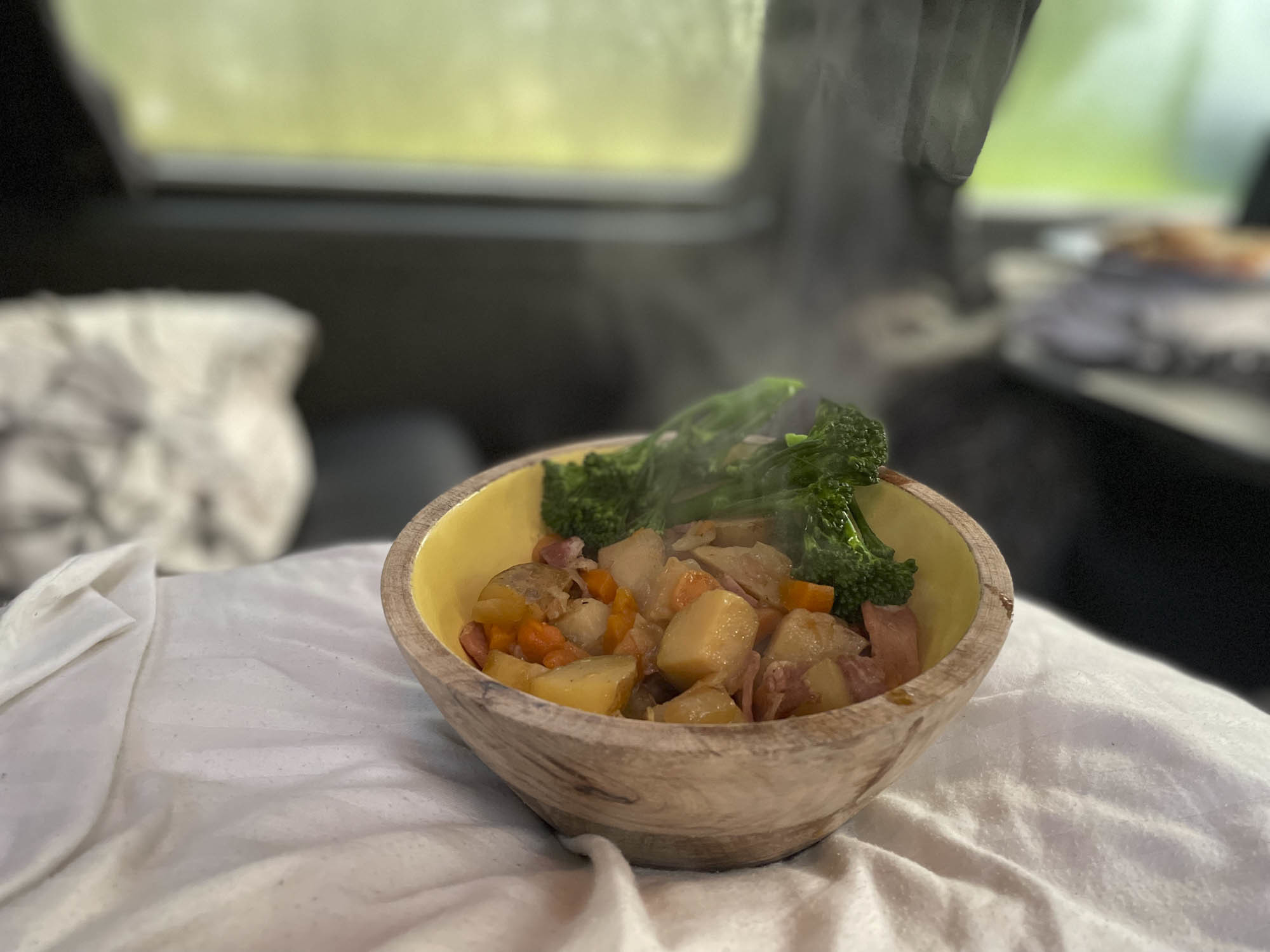 Coffee
🚐 Ran out of coffee in Ripon this week. Bought a lovely blend called Aviator from Oliver's Pantry in Ripon city centre. Fruity flavours with after tones of caramel - no bitter aftertaste. I use the travel version of AeroPress to make my coffee. 50% coffee from the AeroPress / 30% hot water / 20% oat milk.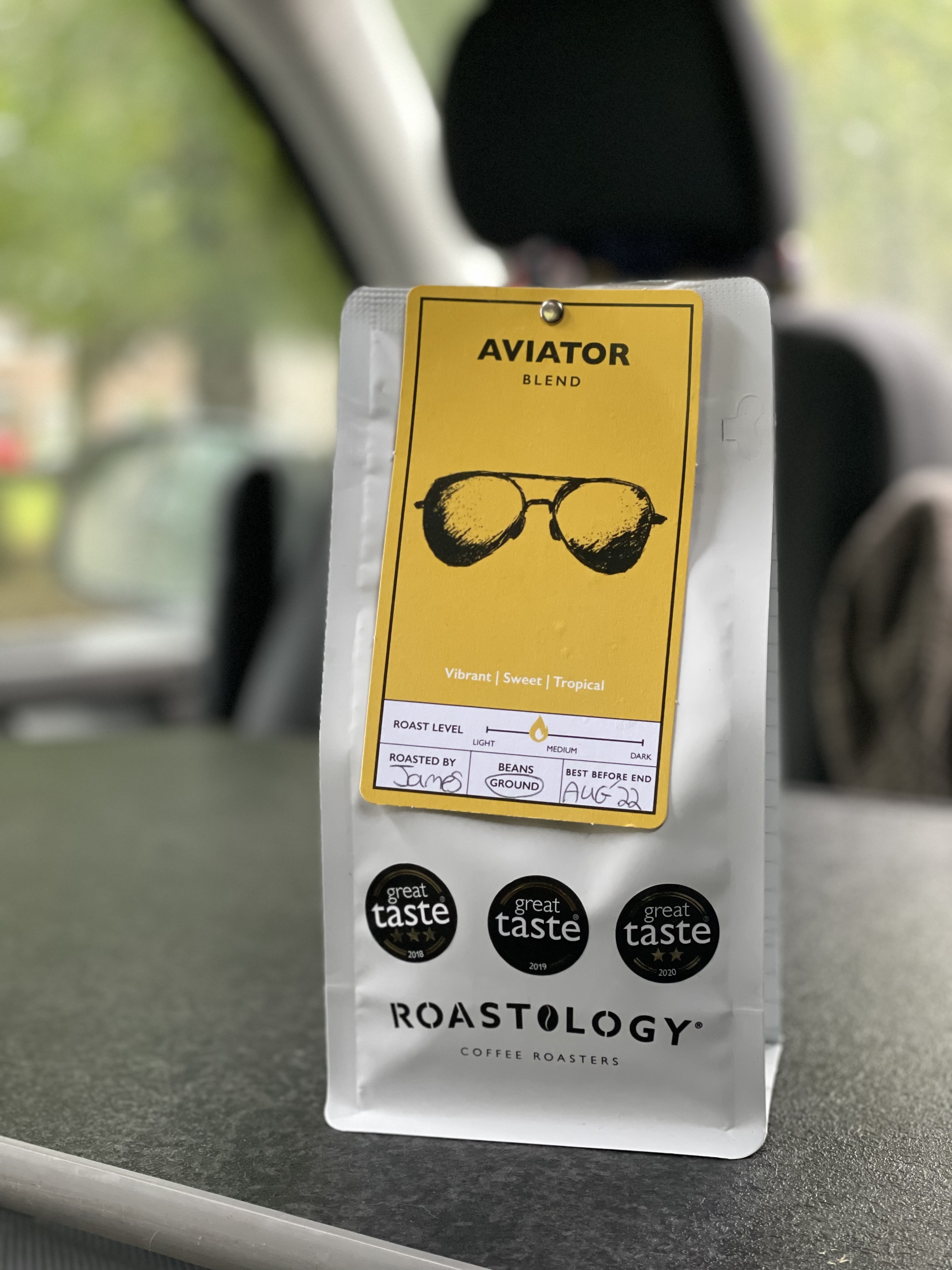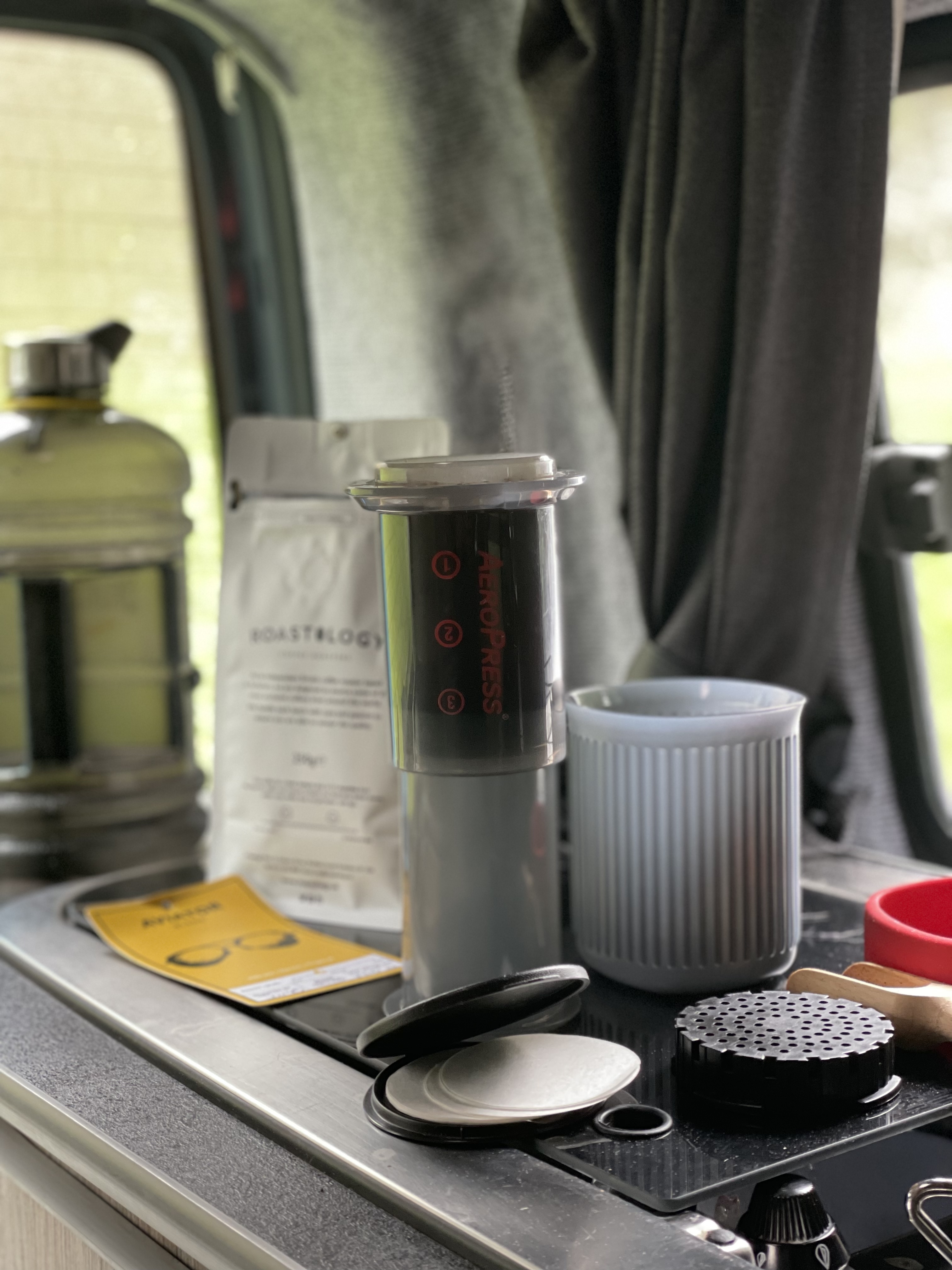 V'envy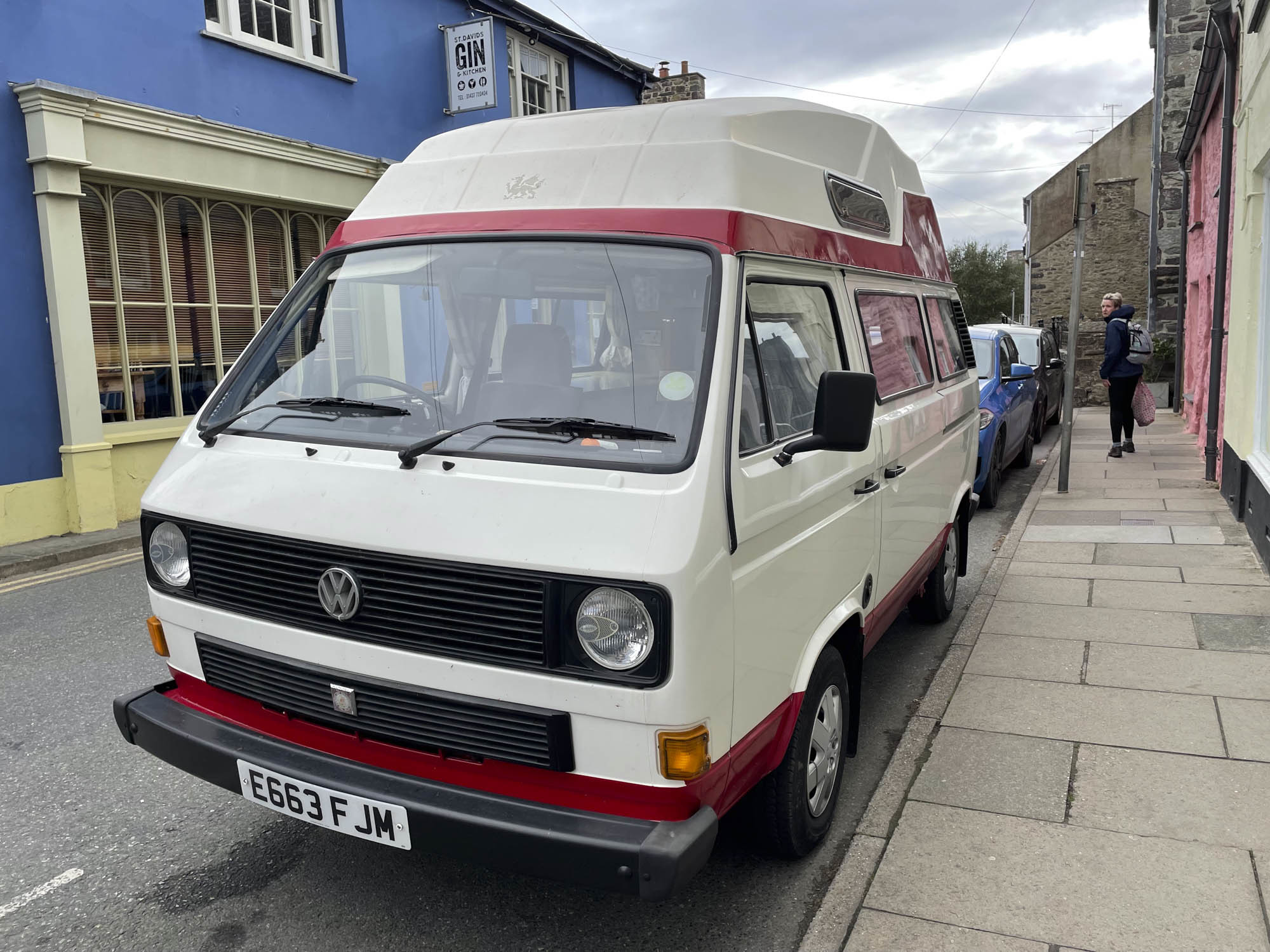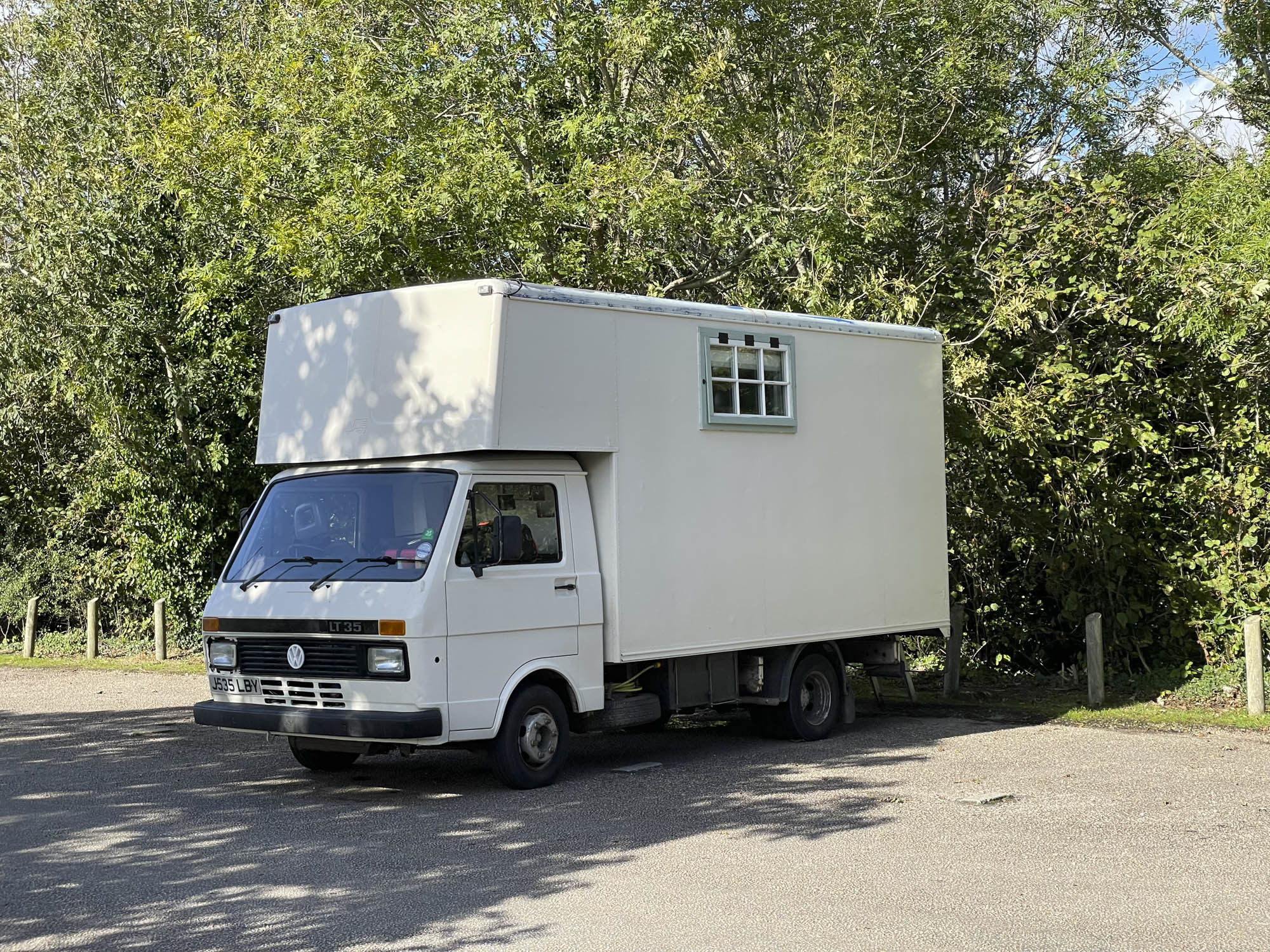 On My Coffee Table
An engaging, richly illustrated account of parish churches and churchgoers in England, from the Anglo-Saxons to the mid-sixteenth century Parish churches were at the heart of English religious and social life in the Middle Ages and the sixteenth century.
From The Charo's
📸 This yummy little edition was bought from a charo in Tewkesbury.  Field systems, village fabric, siting and plans. Impact of the Dissolution. Town plans and planned towns.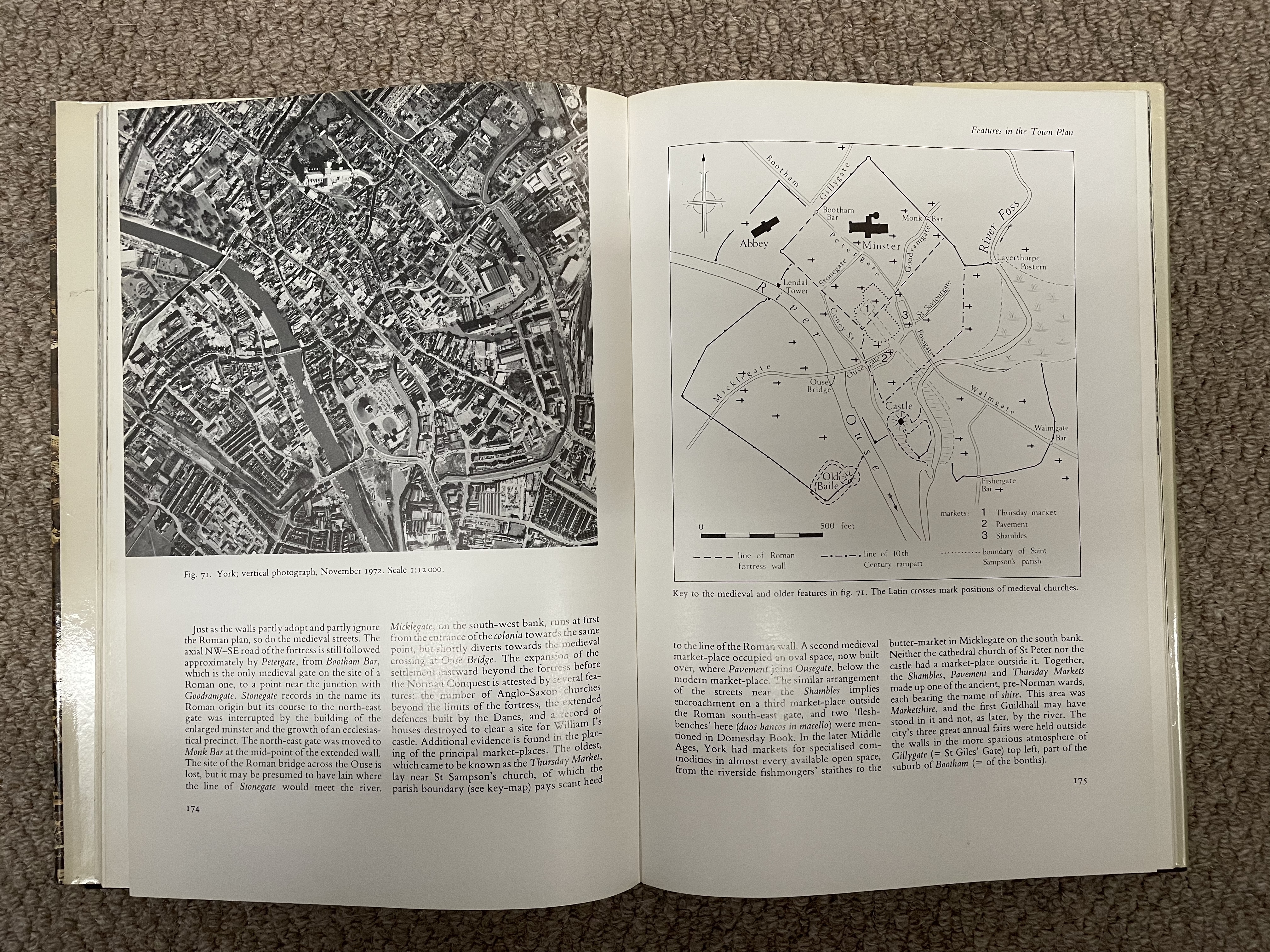 Hotspots
St. Davids, Pembrokeshire
More iPhone shots of the vernacular at St. Davids. Including a roof type I've never seen before, and a novel way of installing a parapet.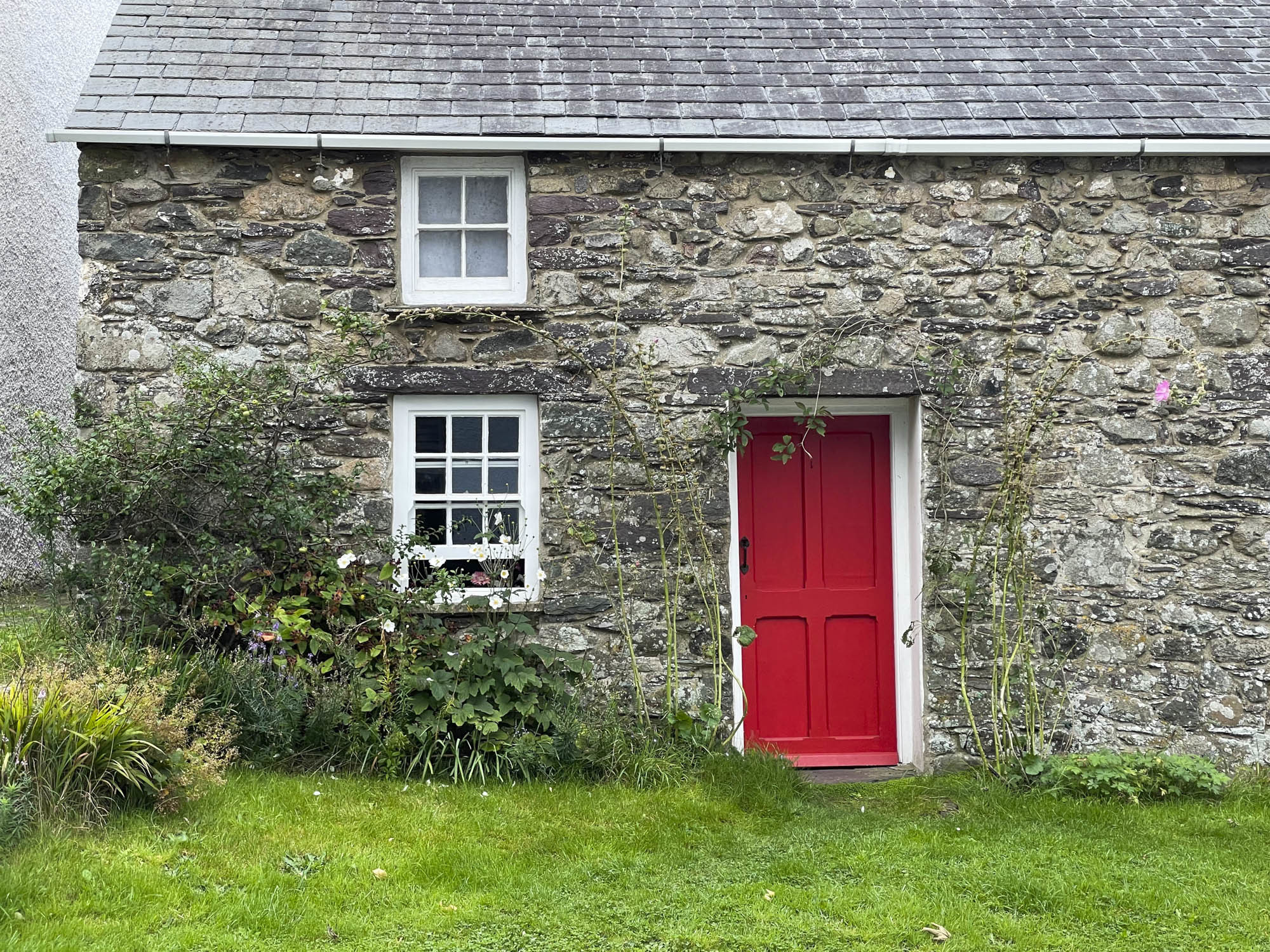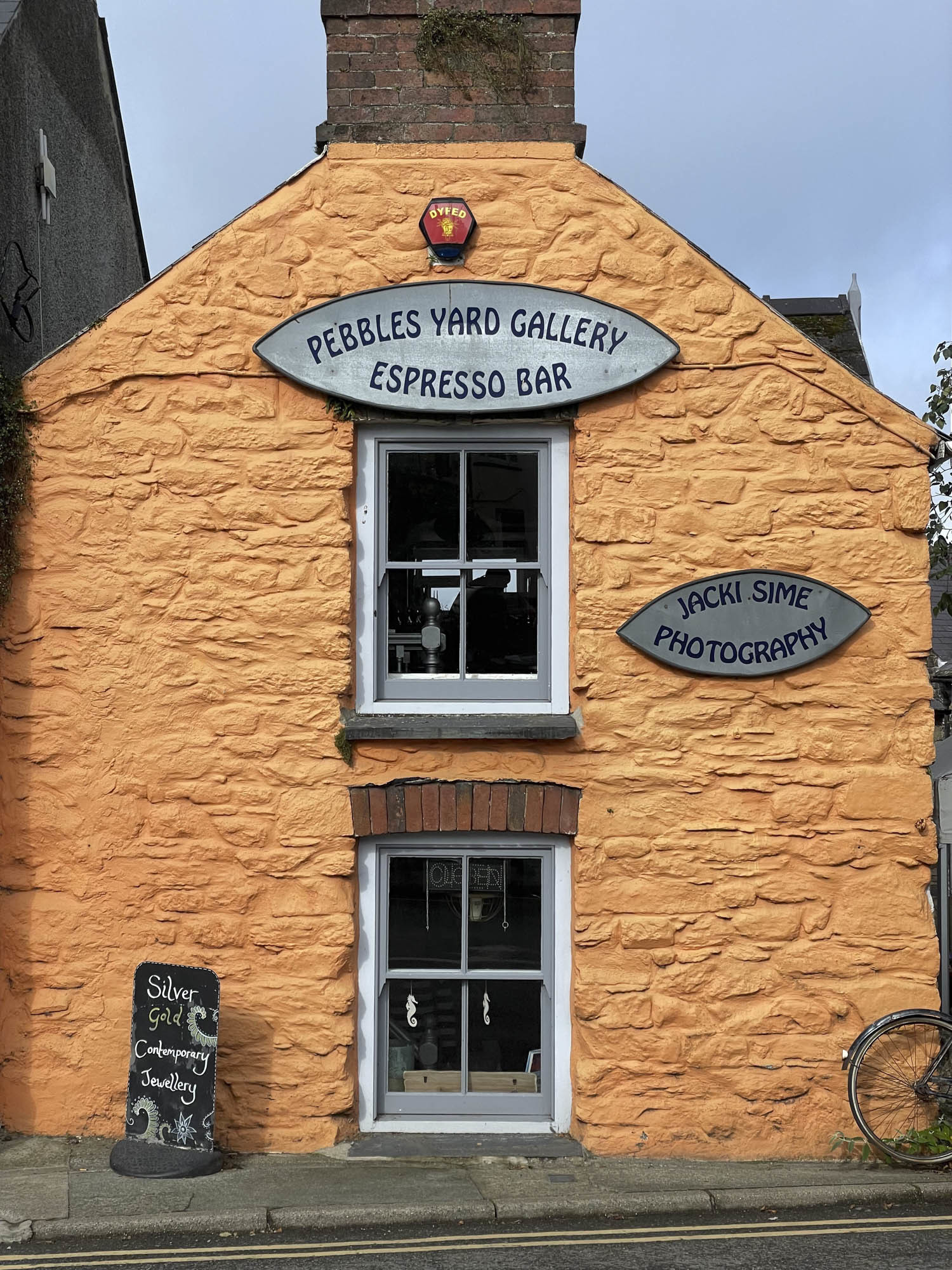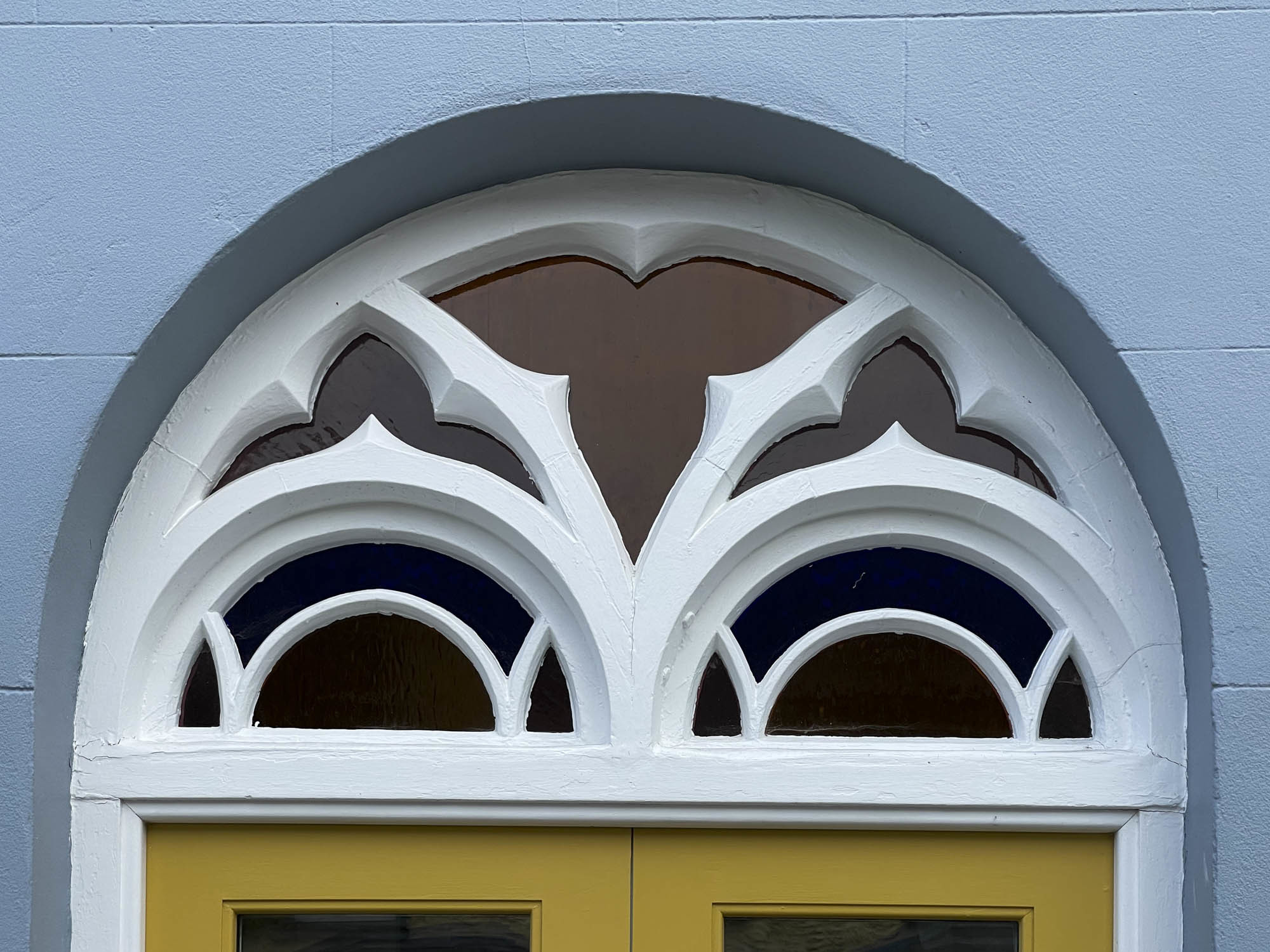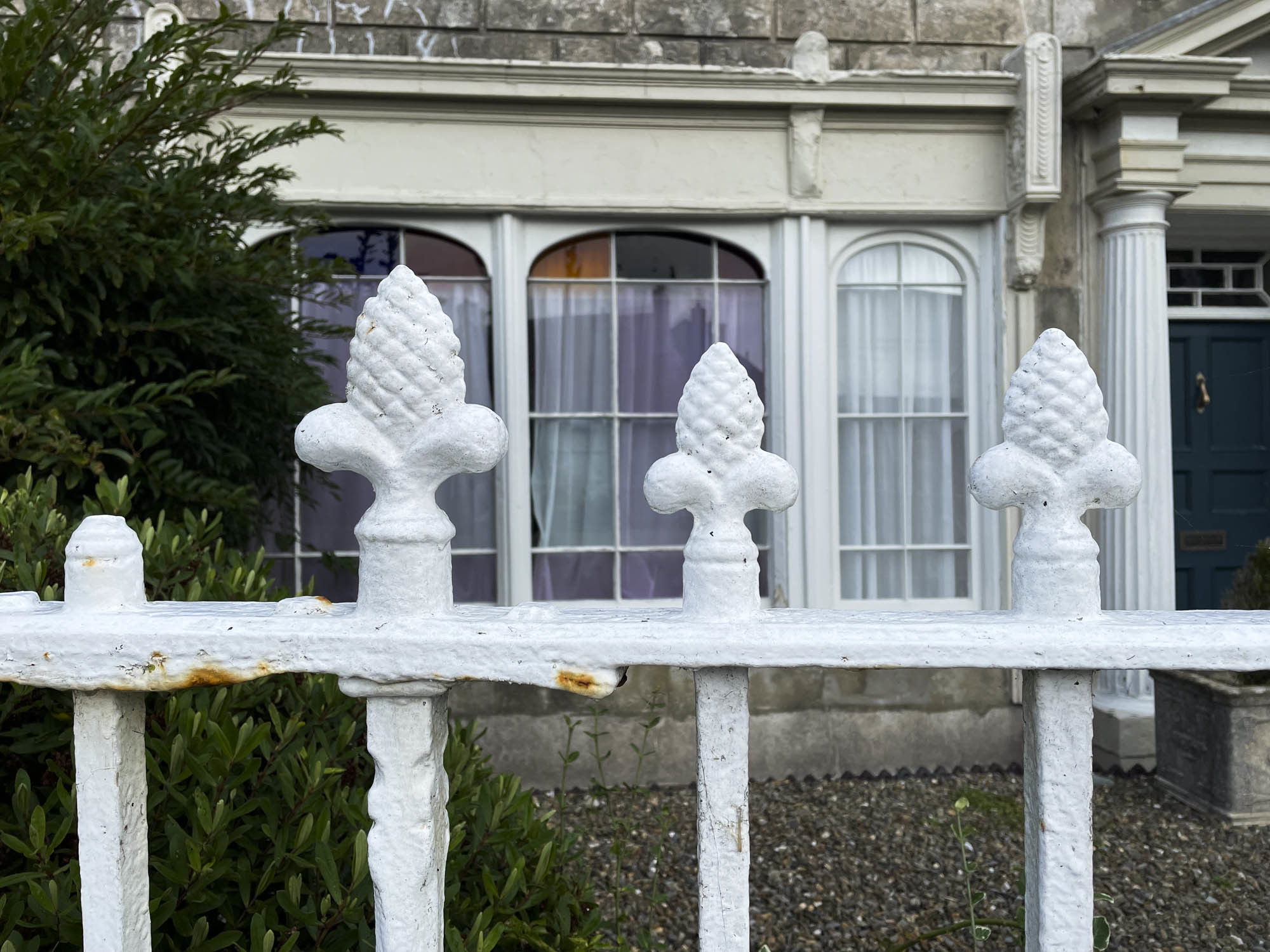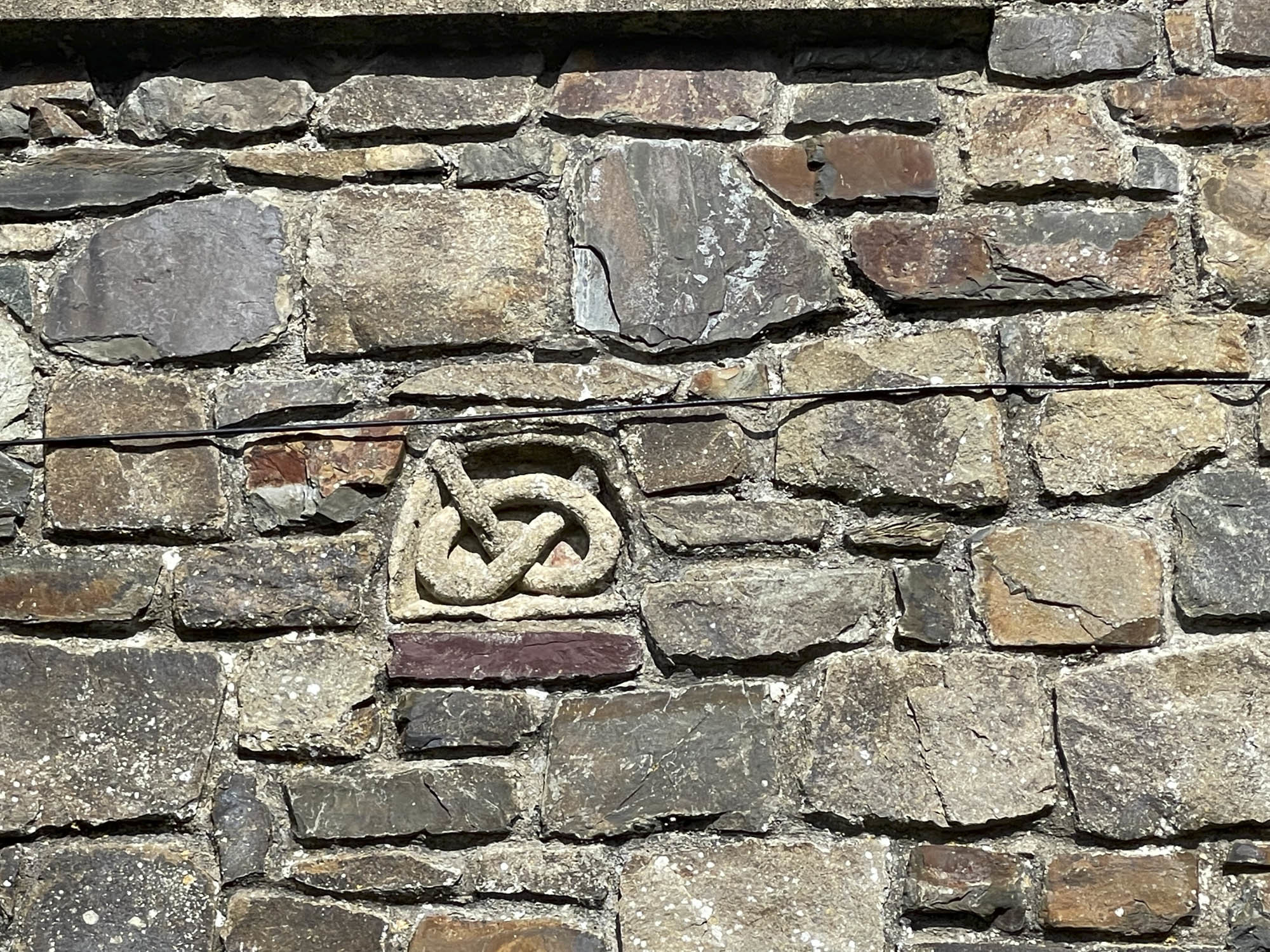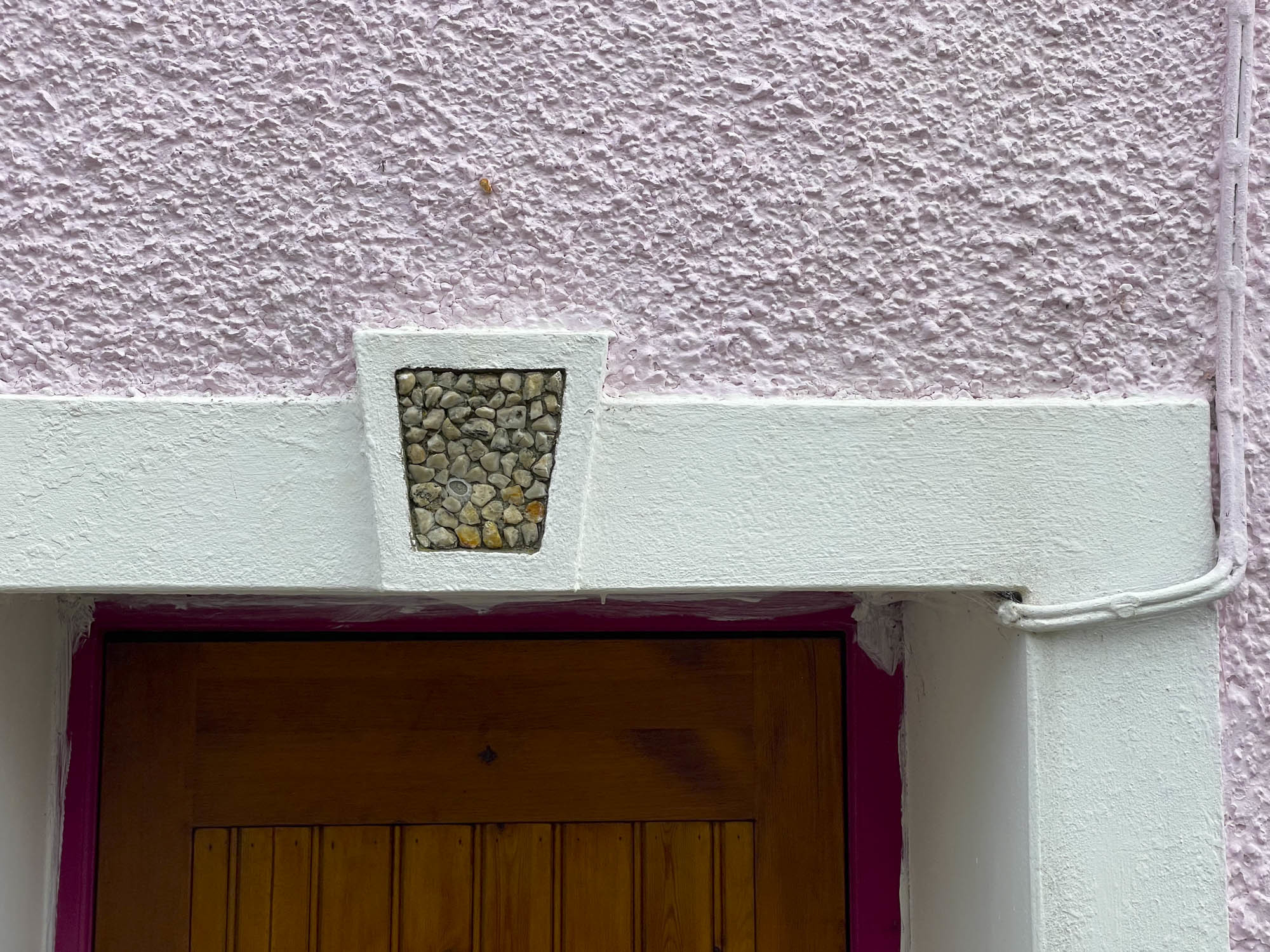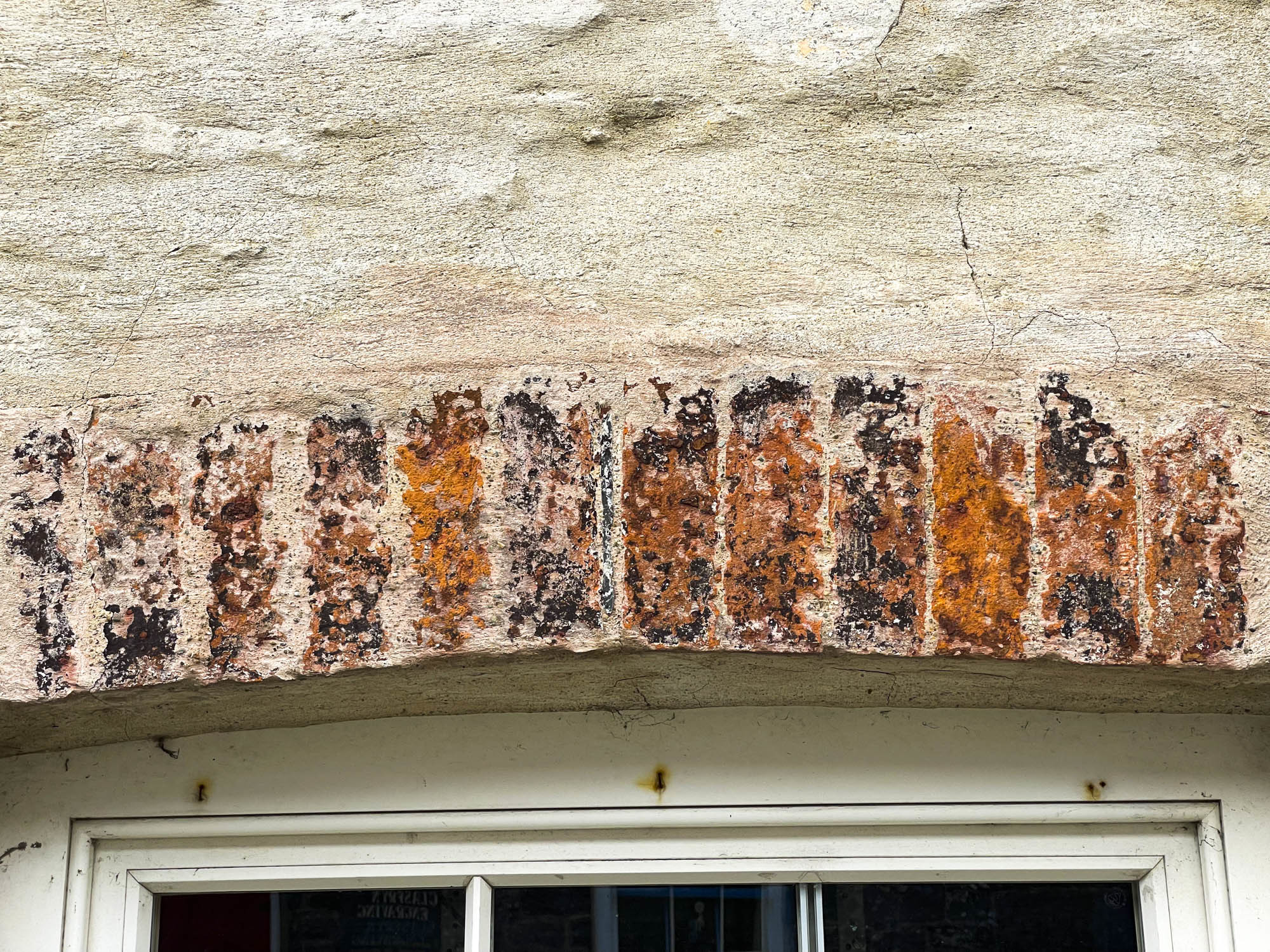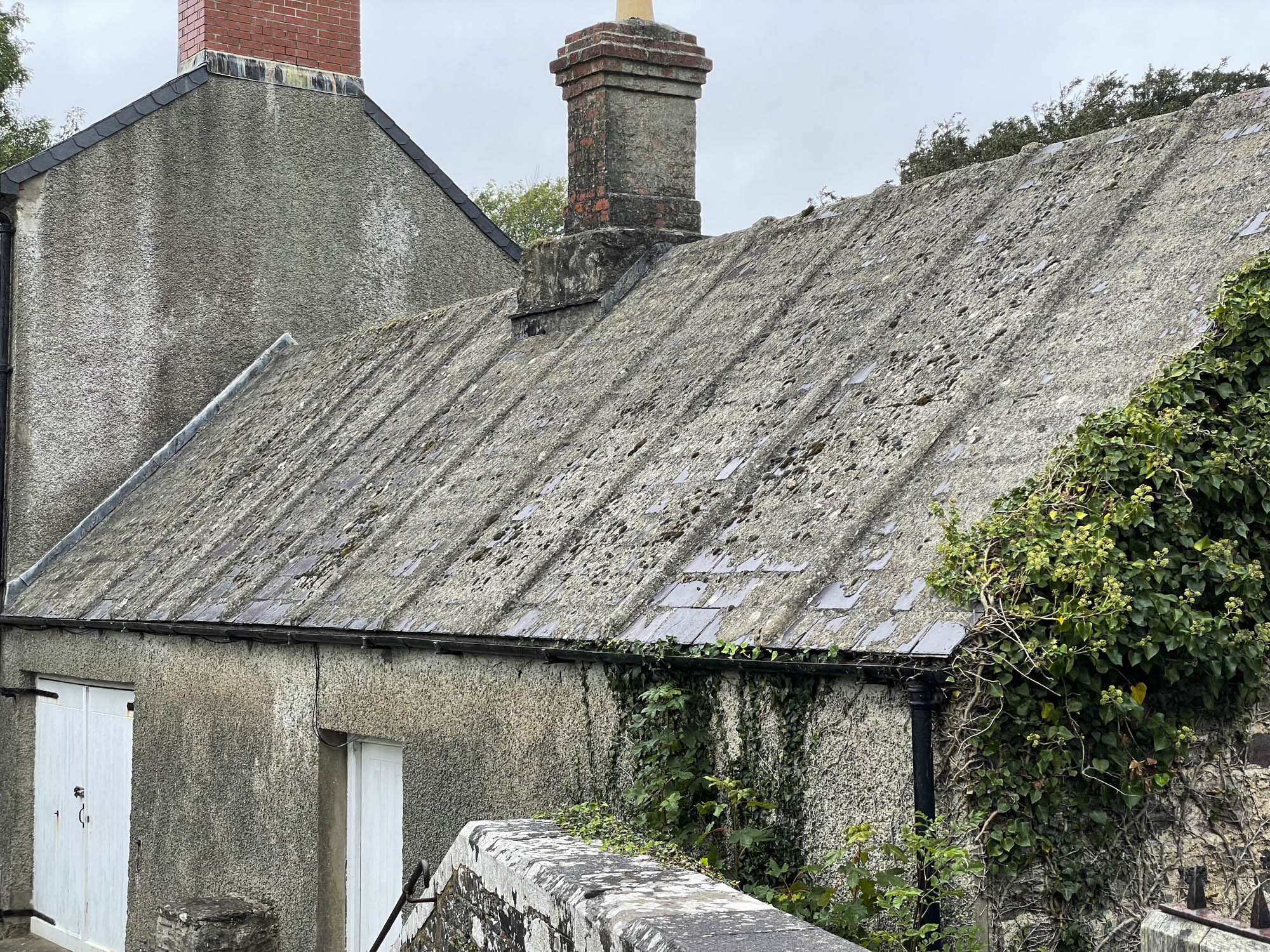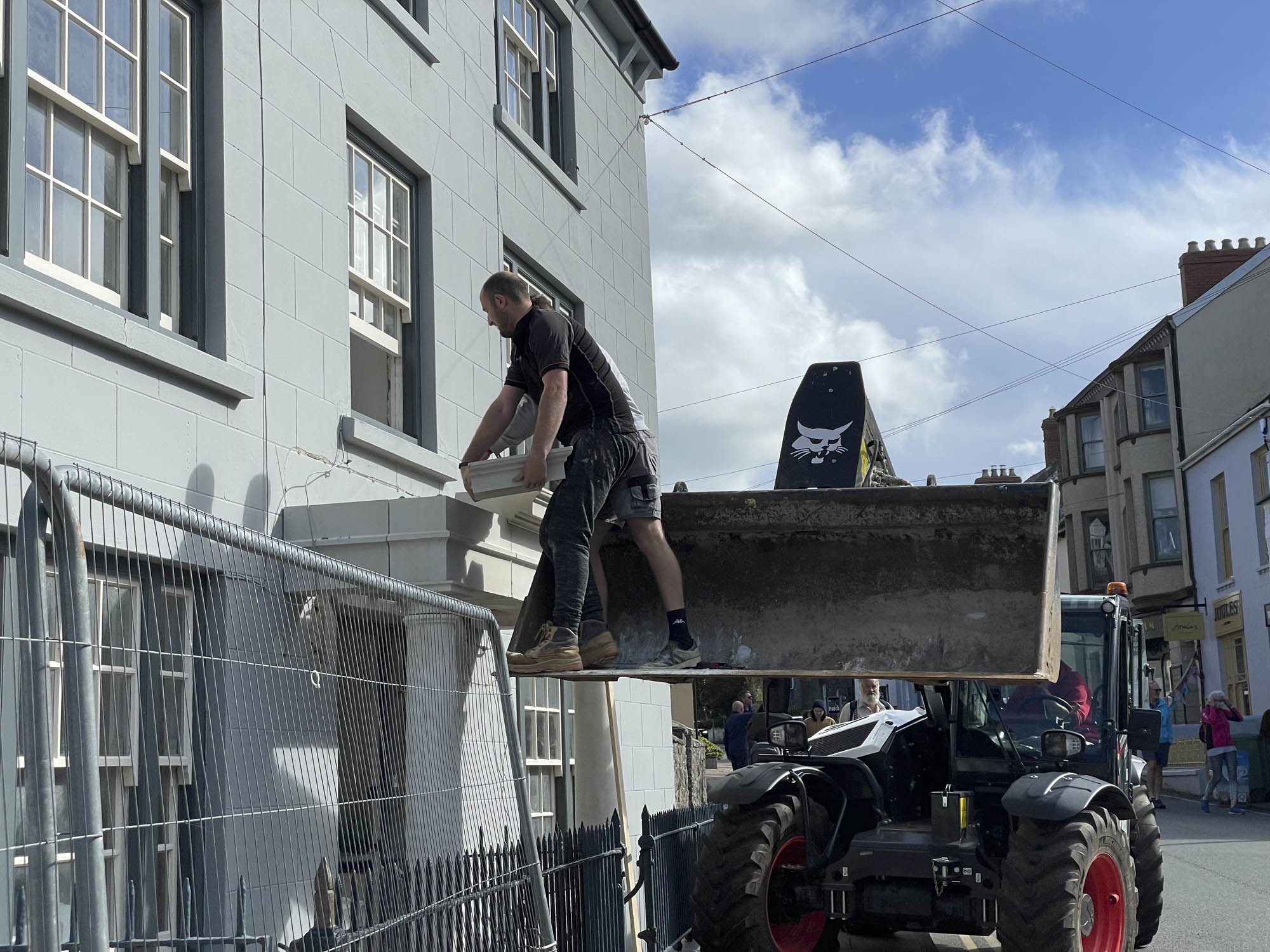 Chapel of Our Lady and St. Non, Pembrokeshire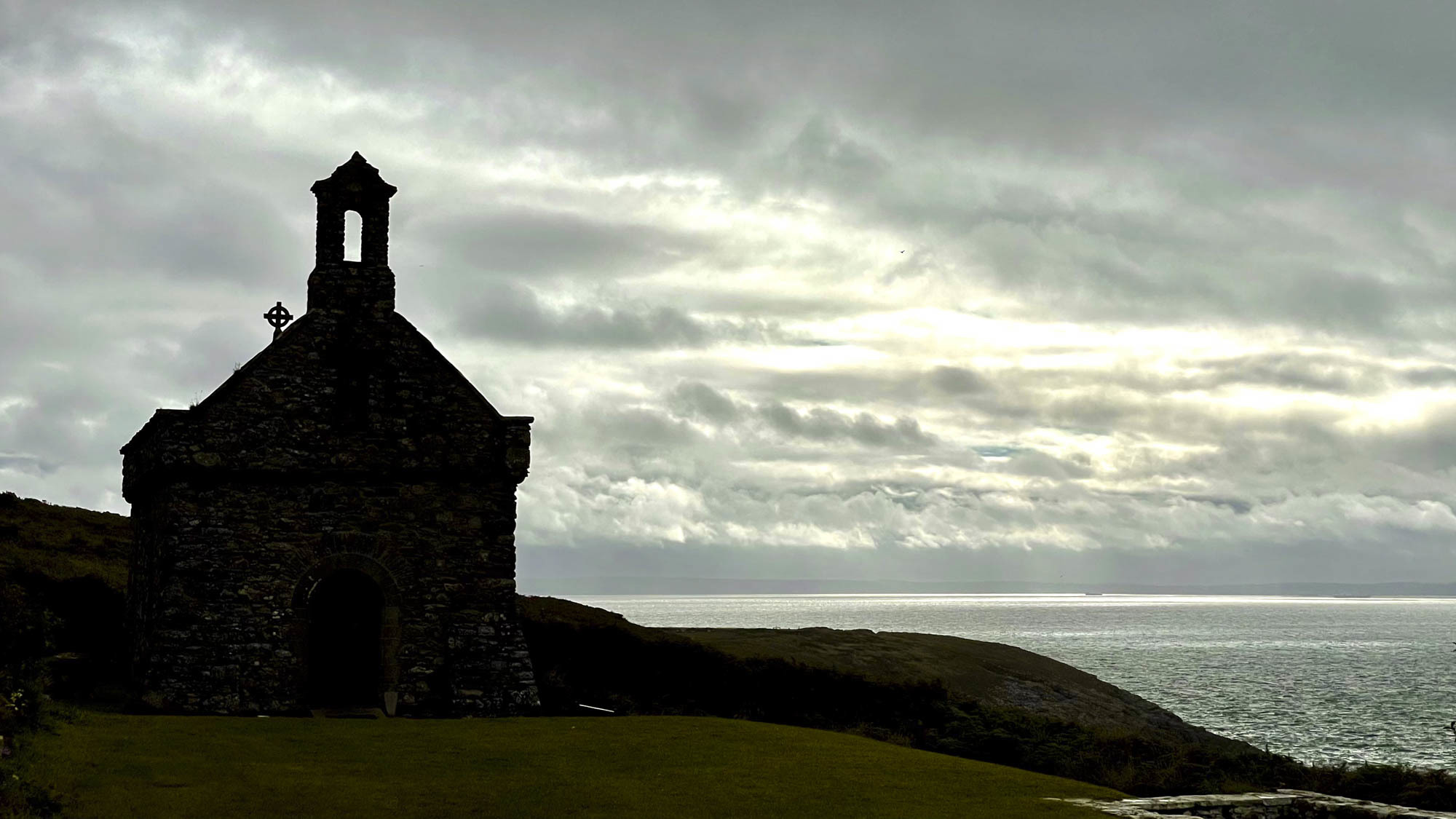 Falmouth, Cornwall.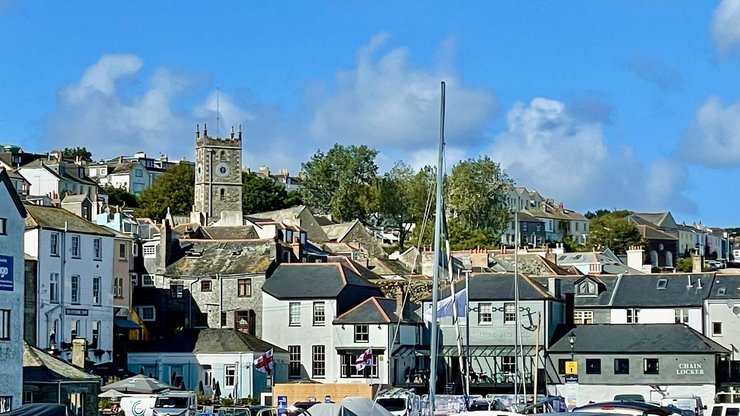 Falmouth is a delight. I love the street pattern, especially the streets that run down onto the promenade, offering views of the bay, framed by seaside vernacular of every type.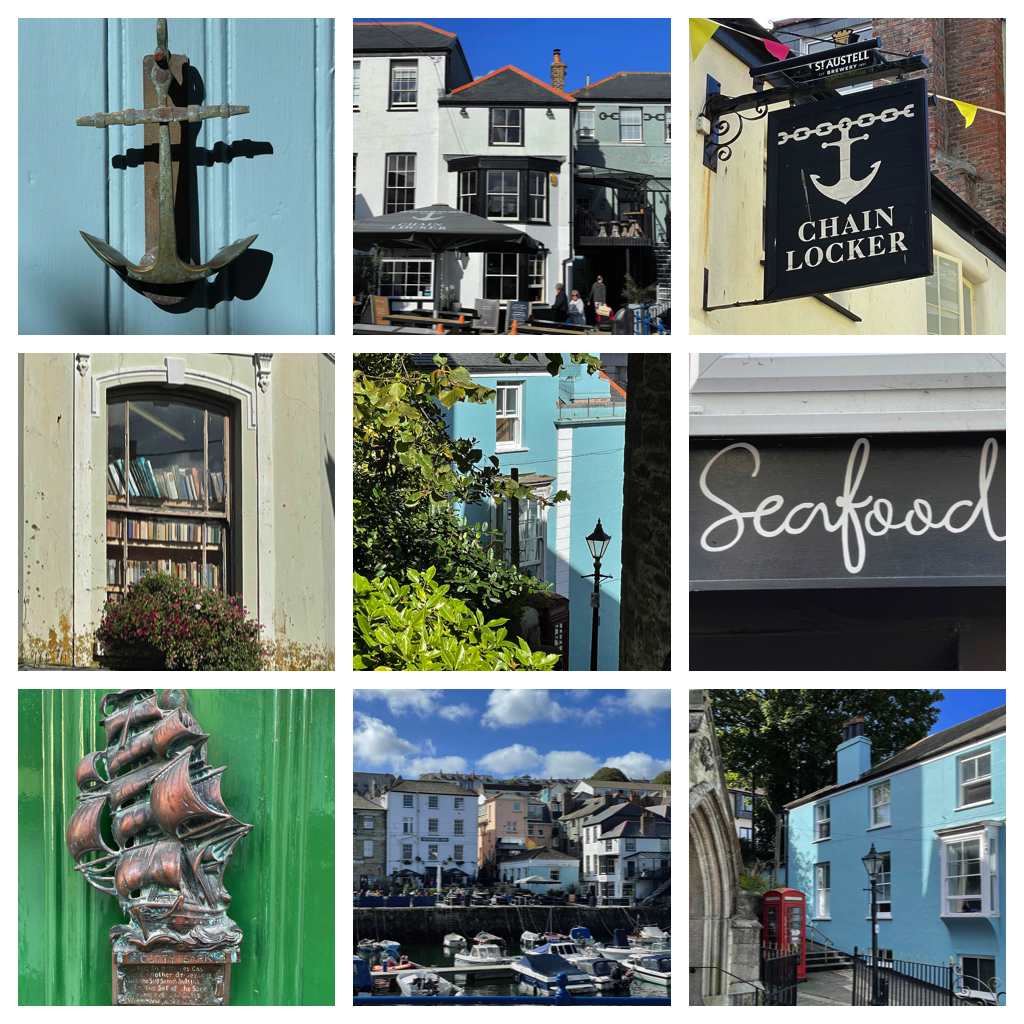 Penryn, Cornwall.
Schmoozed into Penryn with only one intent: to see textile artist Rowan Bridgwood's remarkable Common Threads exhibition.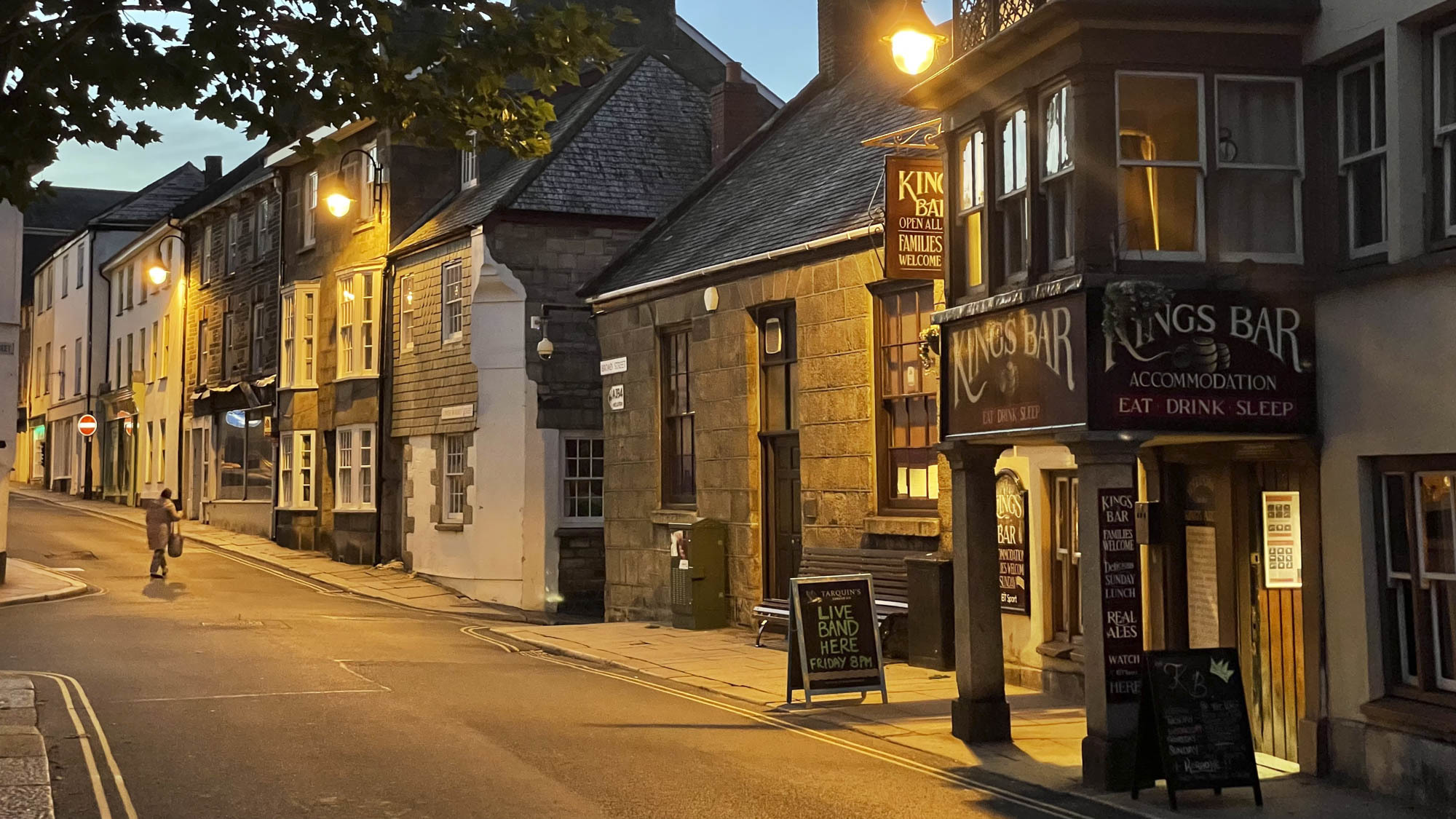 Rowan Bridgwood's work weaves together personal memory, mythology and literary fragments to visualise the female experience.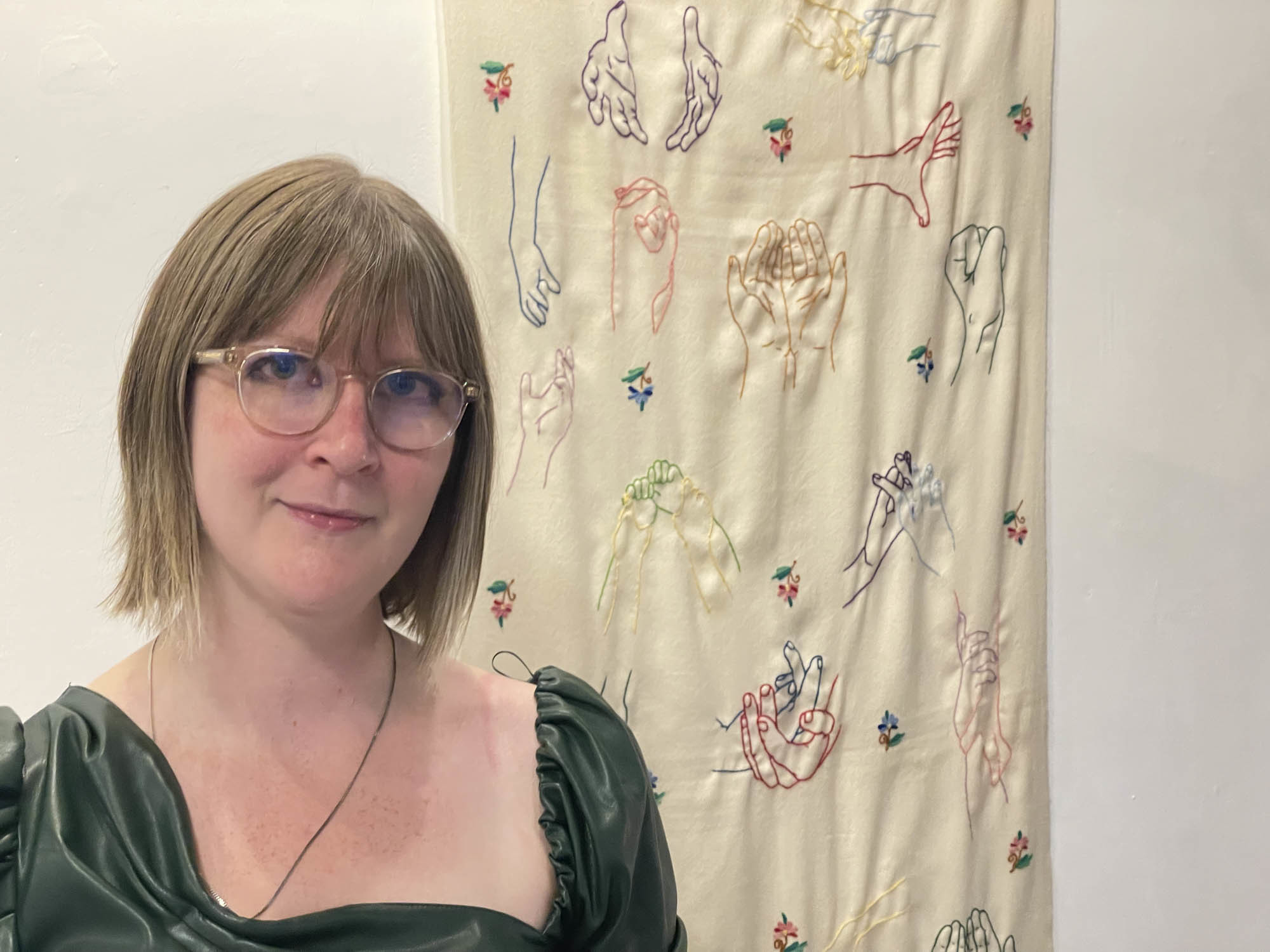 Tewkesbury, Gloucestershire.
Not a bad place for a stopover? The Caravan and Camping Club site is right next to the abbey. Tewkesbury was unexpected. One of those "shut your eyes and choose somewhere in the middle on the map outcomes". They often turn out to be the best - more spontaneity. Coffee and Danish at Miss Muffet's Delicatessen.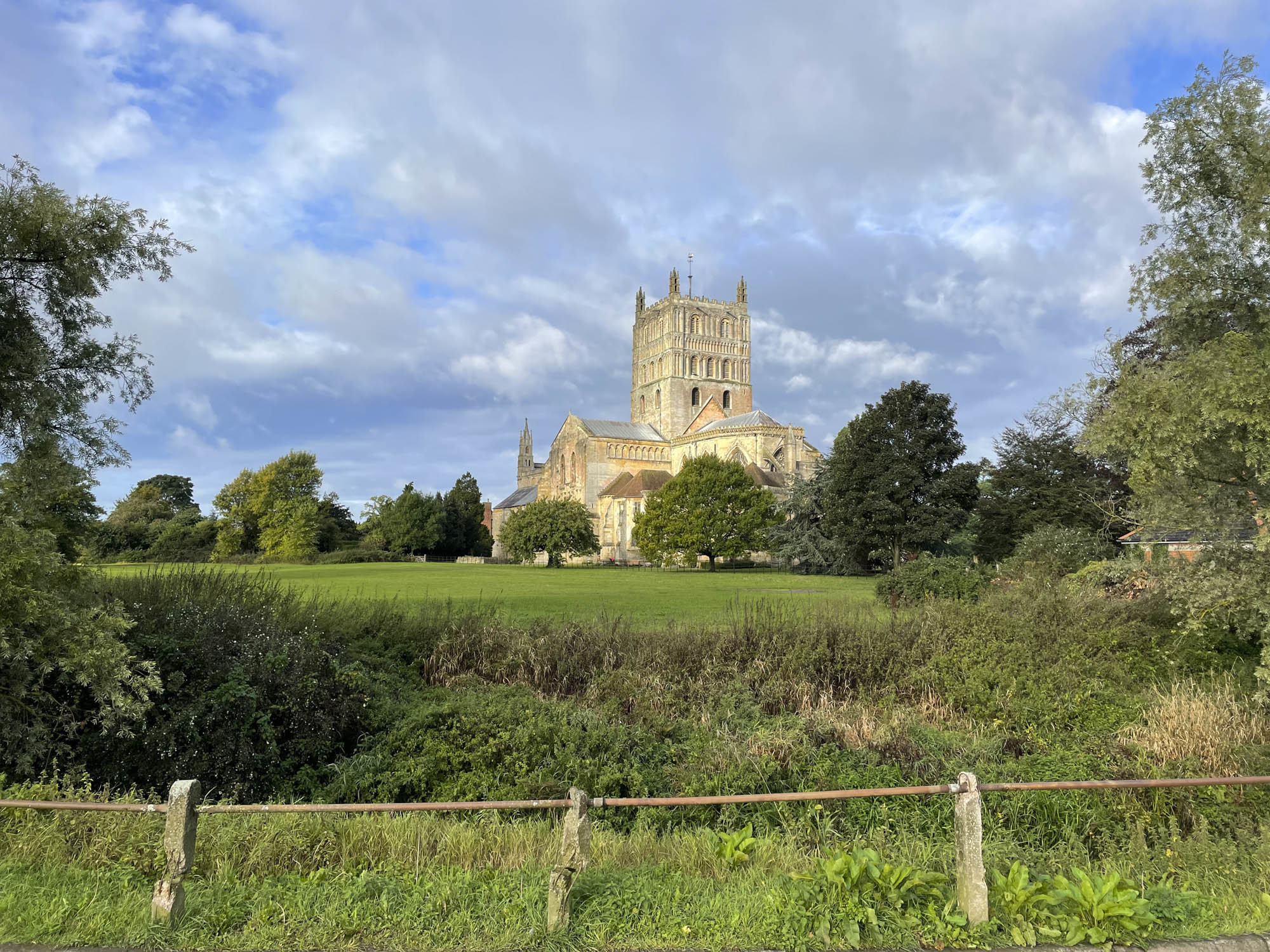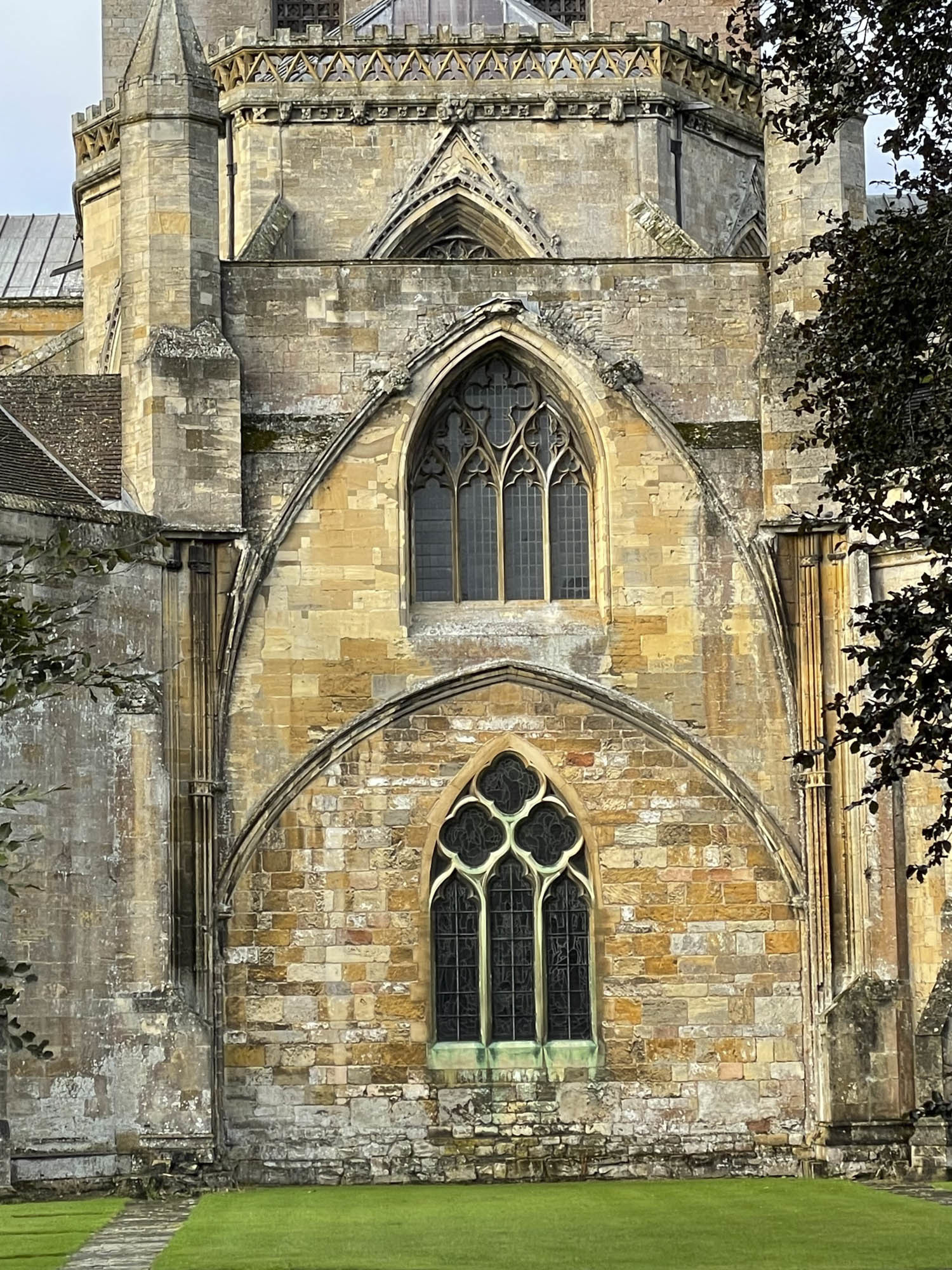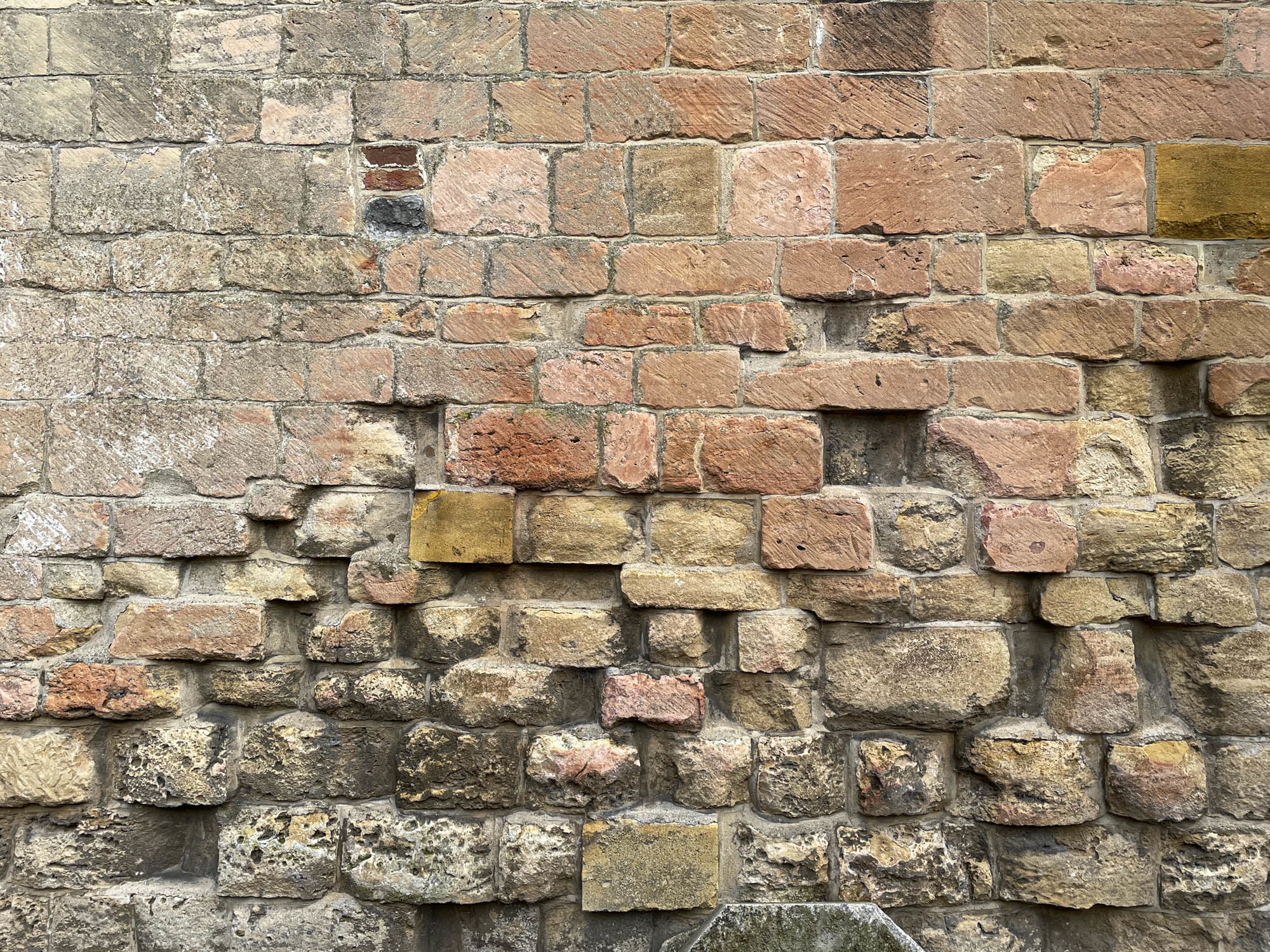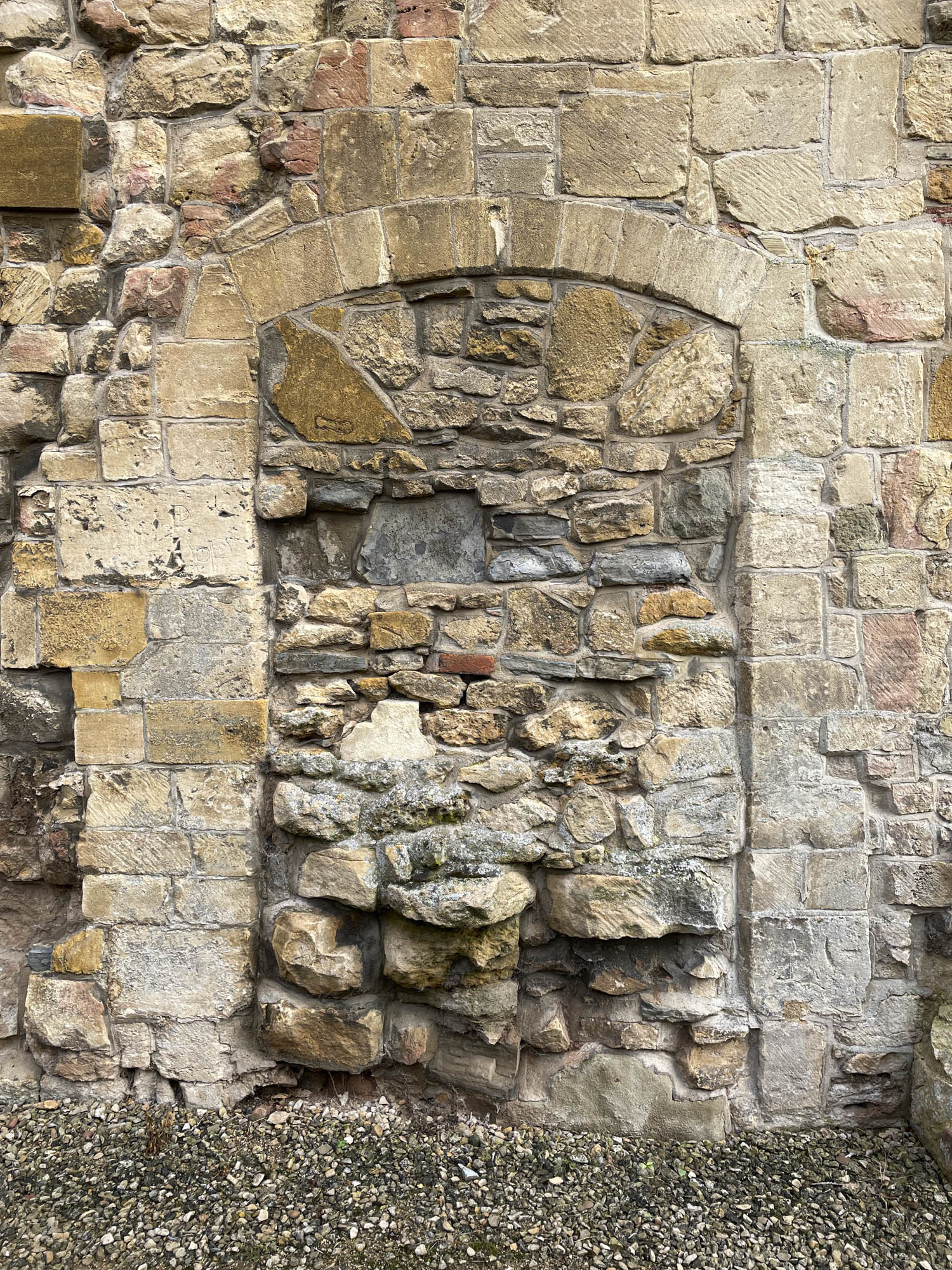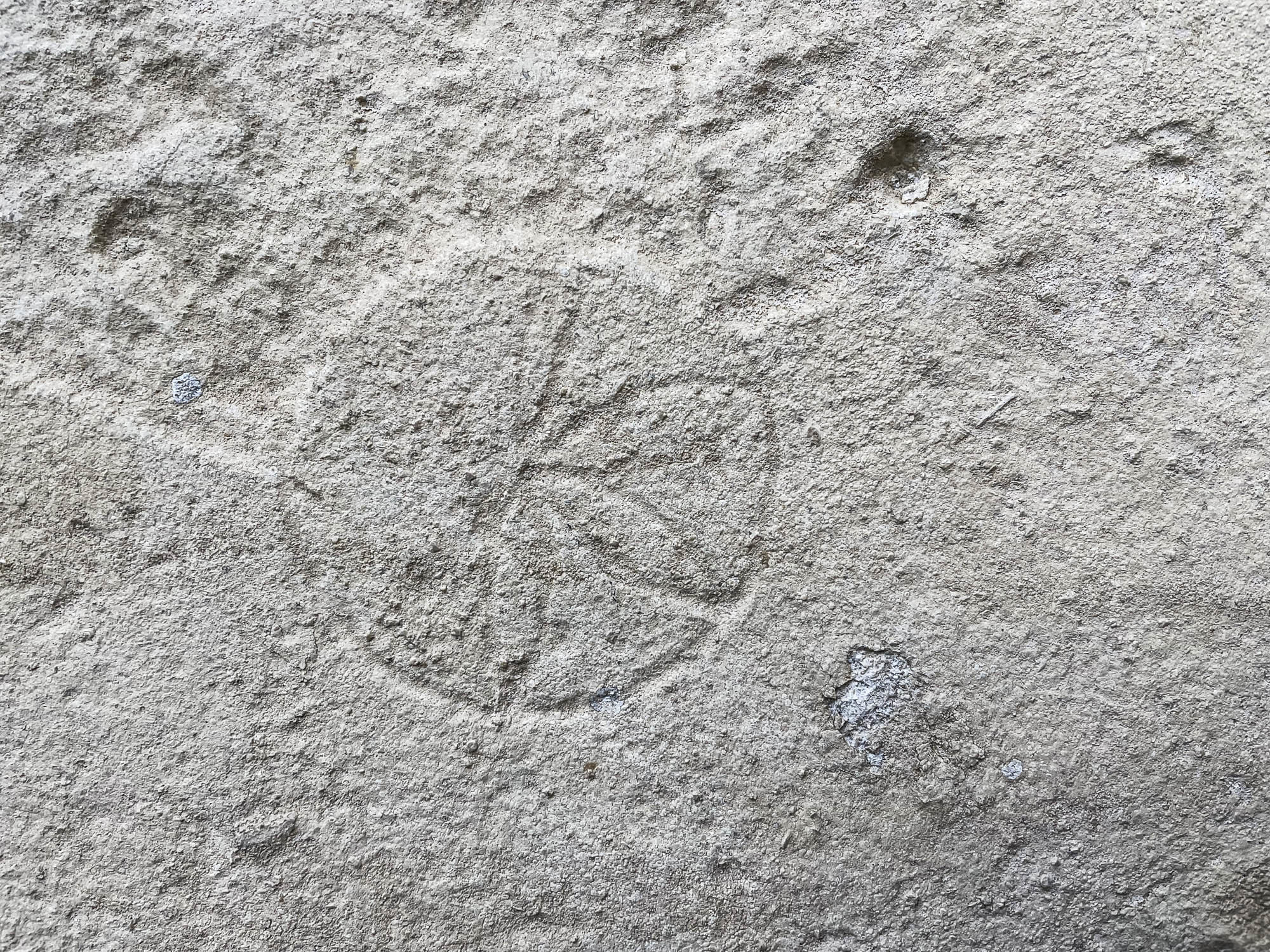 Odda's Chapel, Deerhurst, Gloucestershire.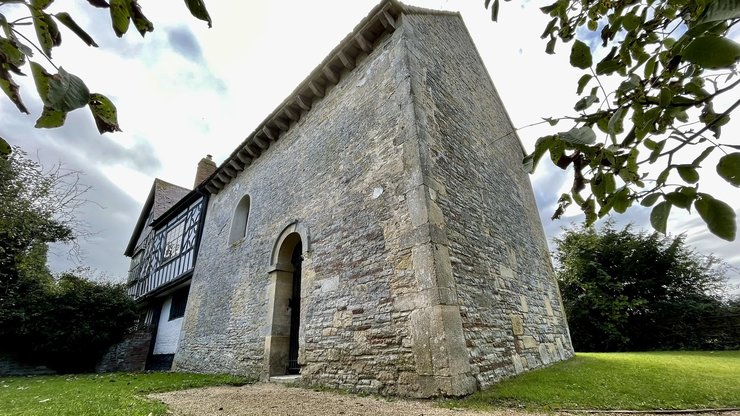 Bury, Greater Manchester.
Hurtled back home after Tewkesbury in time for my architecture tour as part of the Spirit of a Place exhibition at Bury Art Museum. We visit one of the grand corridors of Bury: Silver Street and Market Place. I try and help people re-connect with the buildings and teach them different ways of experiencing the places around them.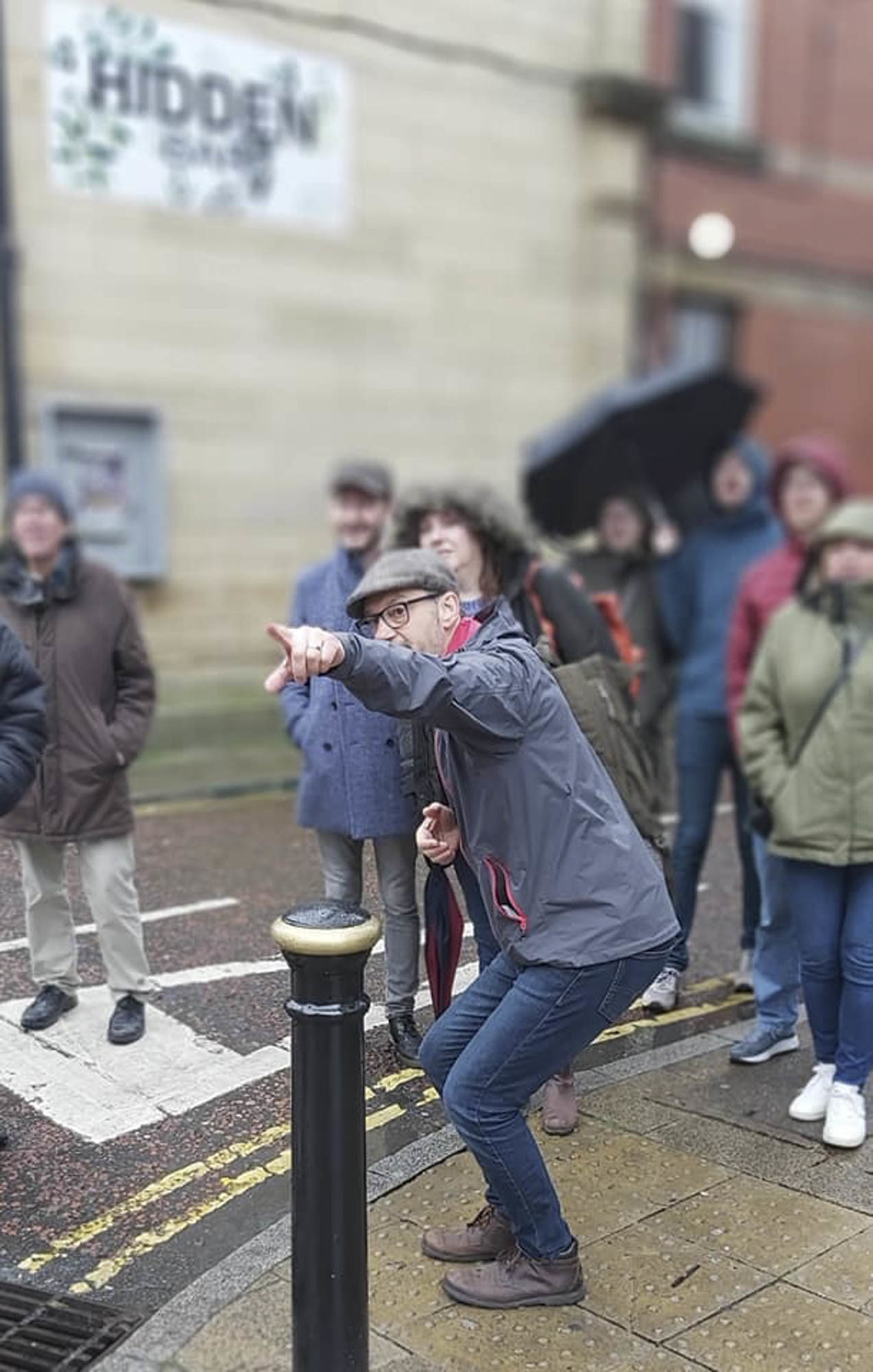 Ripon, Yorkshire.
Oliver's Pantry in Ripon is a great deli/cafe with a lovely welcoming atmosphere.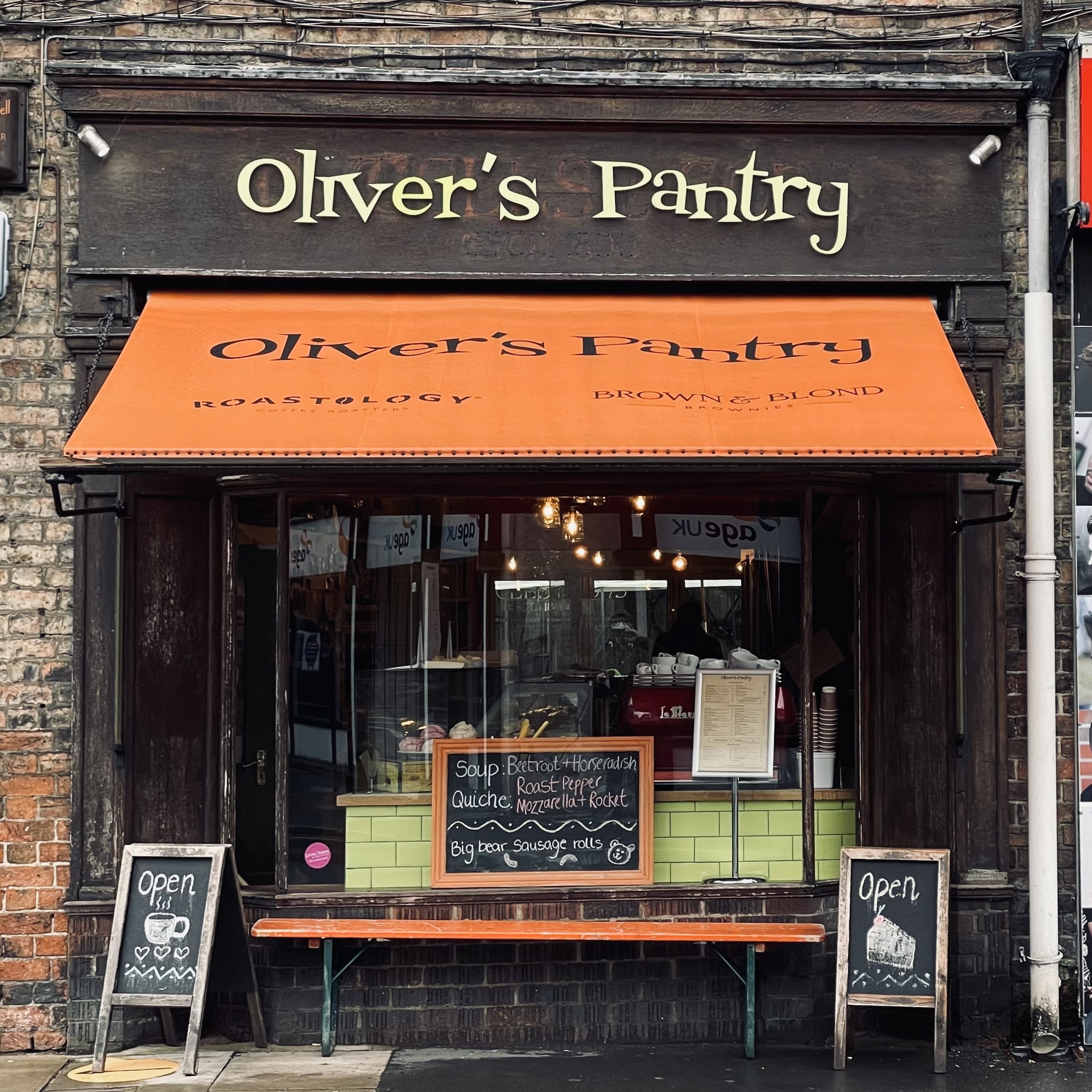 Events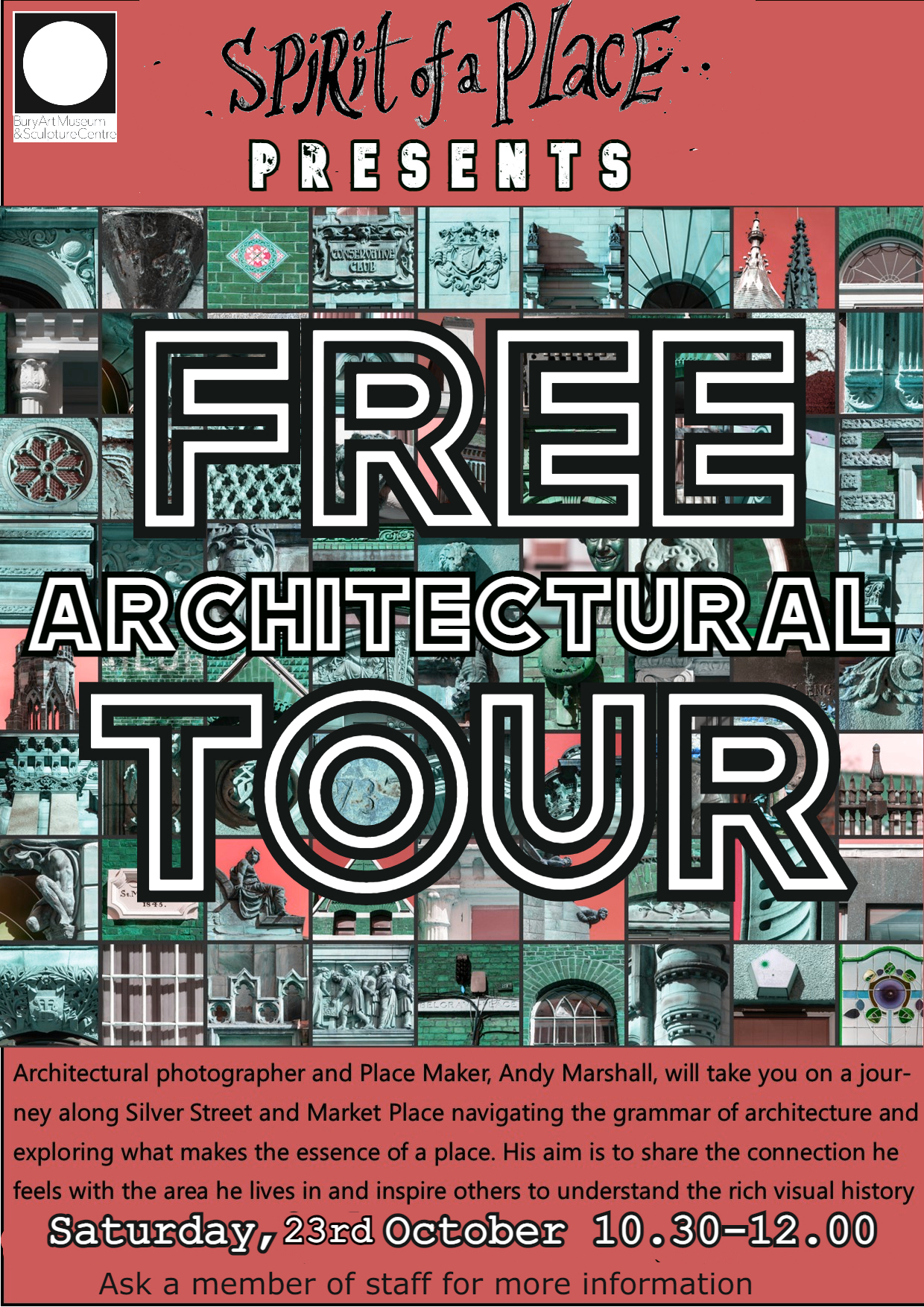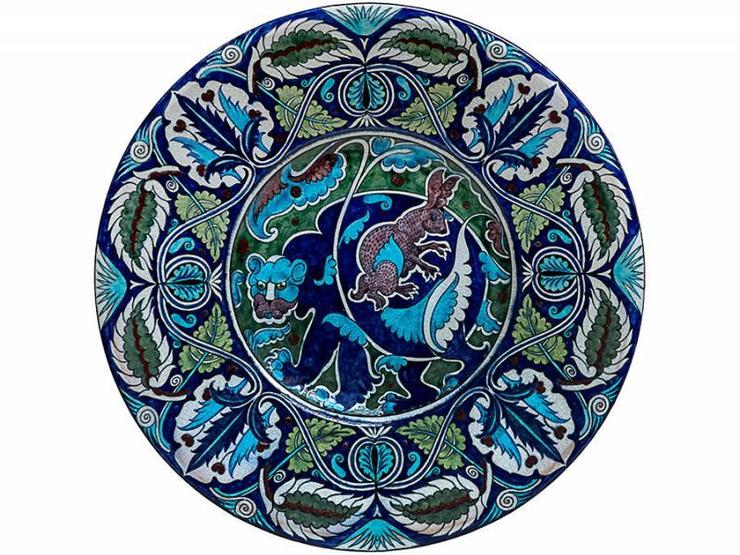 On until 9th Jan 2022. Famed for richly coloured, lustrous glazed tiles and pottery with birds and dragon decoration, De Morgan's work is beautiful and iconic. But, behind the fantastical beasts which wrap themselves around De Morgan's vases and the fanciful flora which meanders across his tiles, there is a rigorously planned mathematical structure. Sublime Symmetry: De Morgan Ceramics uncovers the pattern, shape and symmetry in De Morgan's designs.
Bookmarked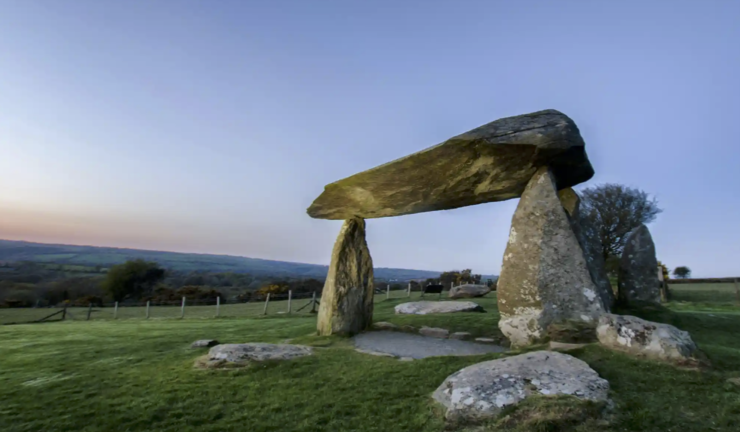 The meaning of ancient sites such as Pentre Ifan in Pembrokeshire, has been lost over time, but they're truly alive in this writer's imagination
The classicist on owning her TV image, dealing with internet trolls, and why her new book on Roman emperors sheds light on our preoccupation with statues
Sounds
Listened to this whilst dodging and burning the nave at Ripon Cathedral.
And Finally...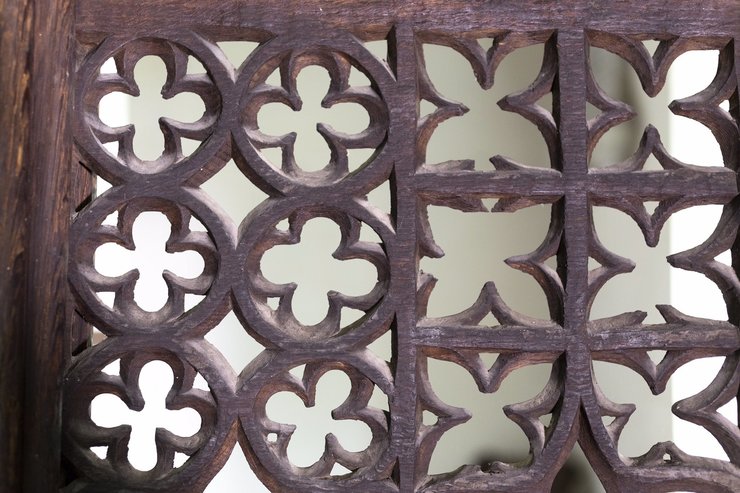 📸"The design is restless, alive." I remember taking this photo. I was drawn to the the touch of hand that flowed through the gloriously human imperfections of the pattern. Follow the link to a thread that shows the evolution of a new logo for Friends of Friendless Churches. Wonderful.