Photography for wellbeing.
I've ditched my usual camera for my designated walk through the woods and developed a technique for using my smartphone camera in a safe way whilst walking. There's no need to stop, other than the second needed to take the photograph.
Don't worry if there aren't any woods around. The techniques that I'm using are pretty universal. You can even use them in the garden or your house.
I walk through the woods like a needle through fabric, weaving in and out of the trees whilst staying focused on the trees in front of me. I observe the way the light interacts with the trees, the textures and the shapes. I always have my iPhone ready with the camera app open. When I see something I like, I walk up to it, manoeuvre around it and take the shot. There's no need to check the shot - savour that for later.
I find the process uplifting. It calms the mind and focuses on the beauty of your surroundings. It combines physical and mental exercise. The photos I took here were part of a 30 minute walk in Chesham Woods near where I live.
When I finished, it felt like I'd surfaced after swimming with dolphins.
All of these photos were taken with an iPhone.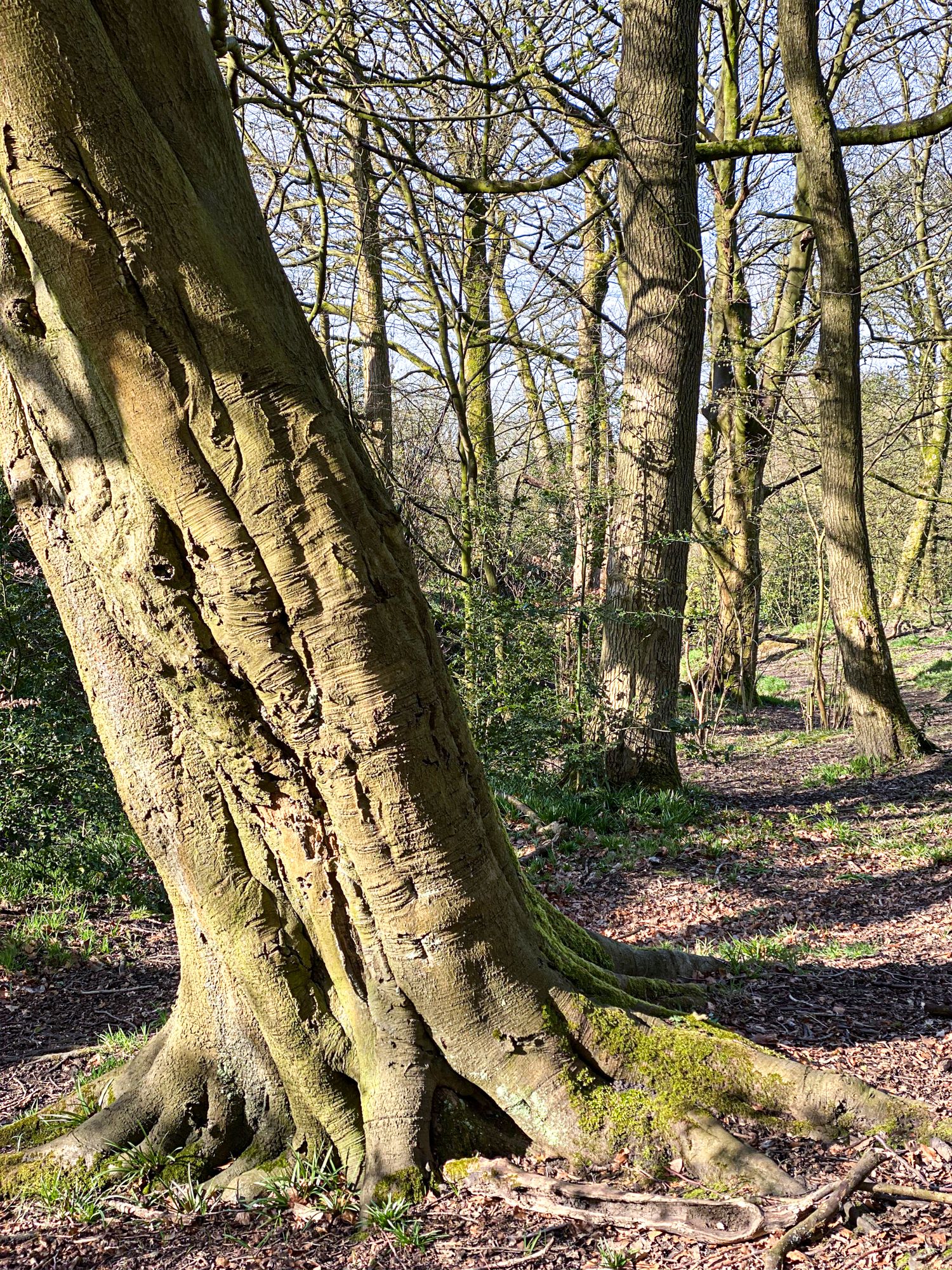 Techniques
Look out for the microcosm.
There are new worlds to discover out there. Alien shapes, textures and colours. A biota of growth which has developed over hundreds of years. Mosses and lichen are galaxies full of detail. Try and take them with the light in front of you to preserve the shadows. Move the device as close as you can get - if it's too blurred, pull it back until the subject is sharp on your screen.
Many devices allow you to focus by pressing your finger on the screen. Long press your finger on the screen to hold the focus and exposure.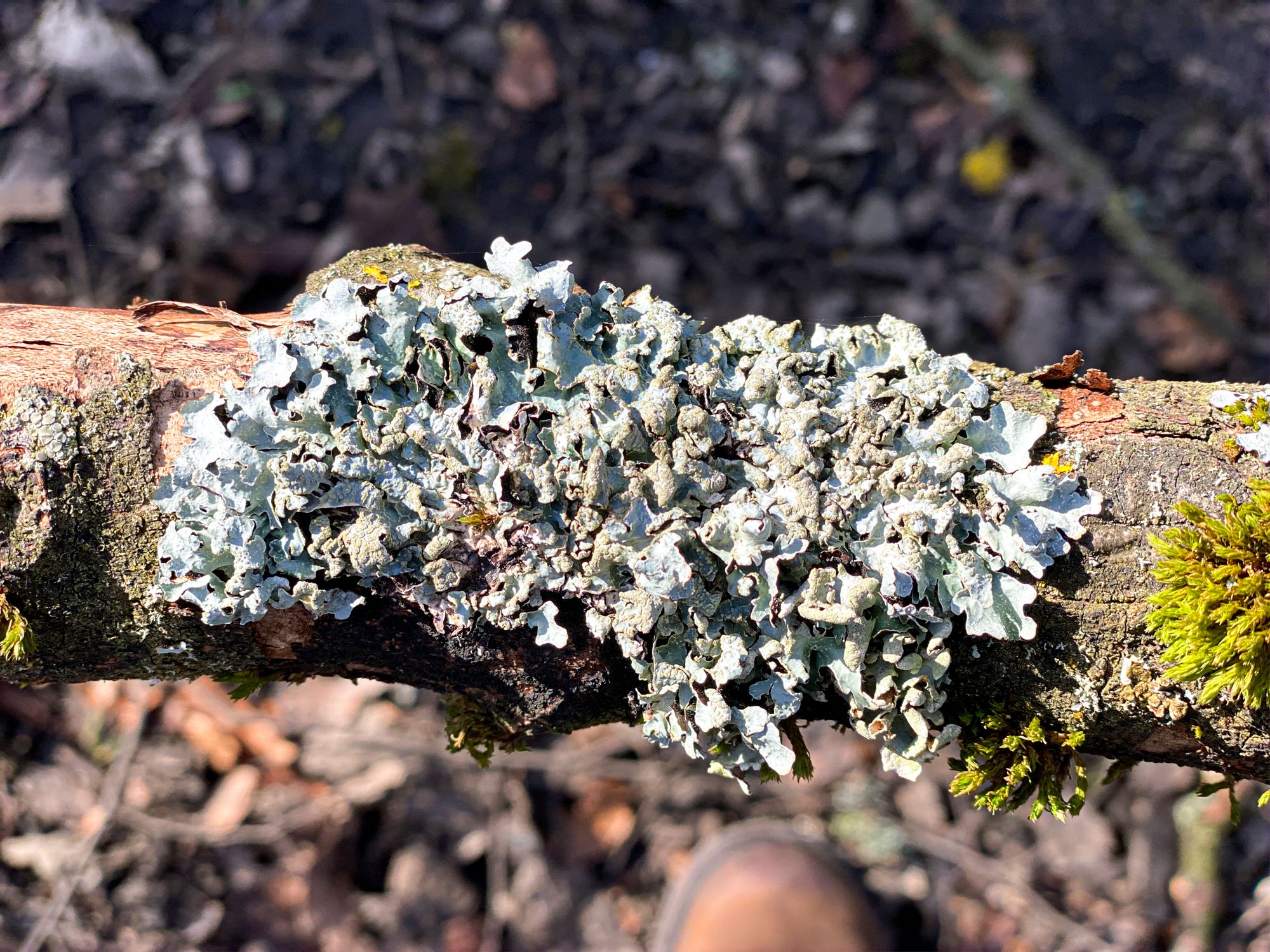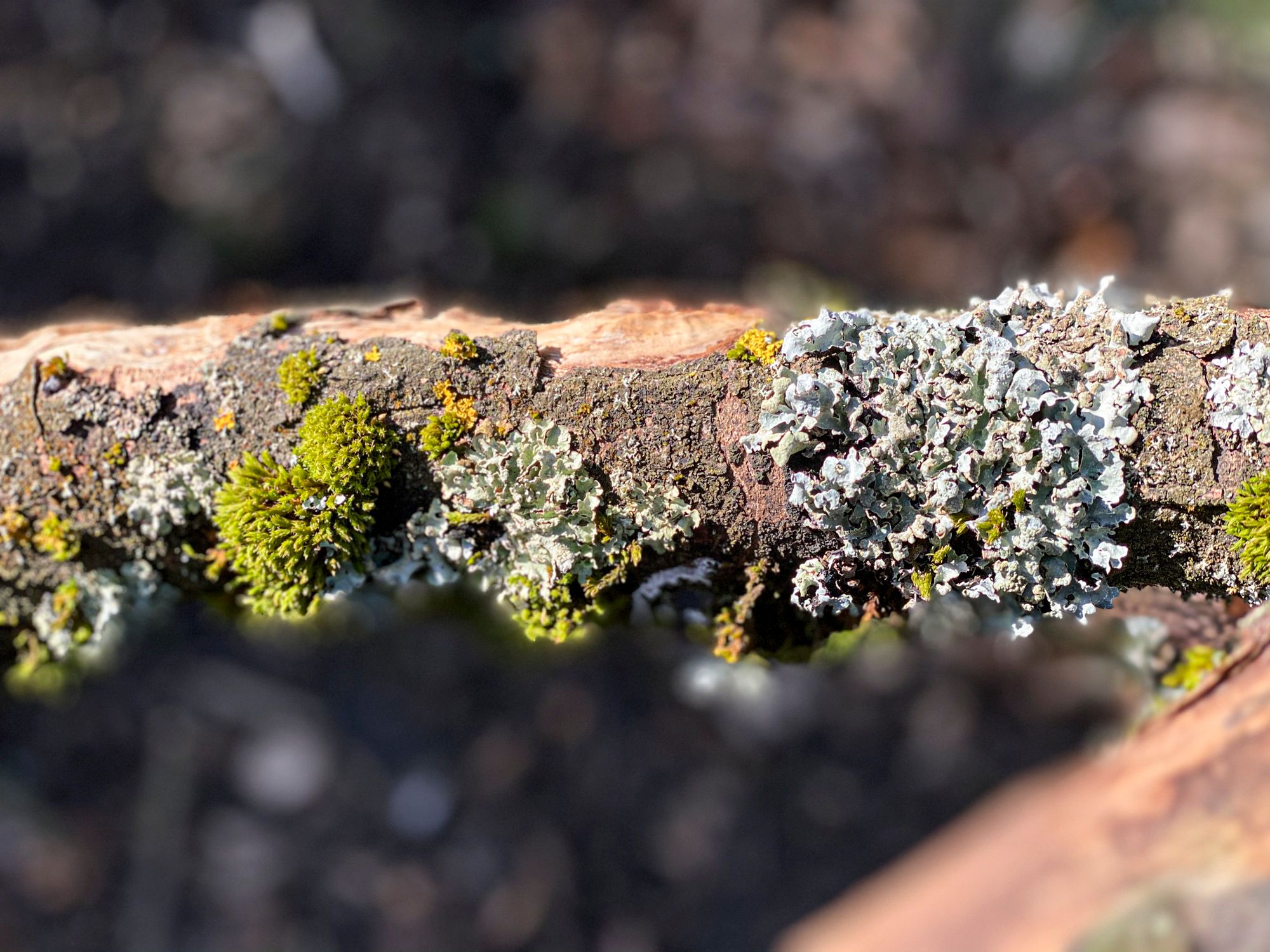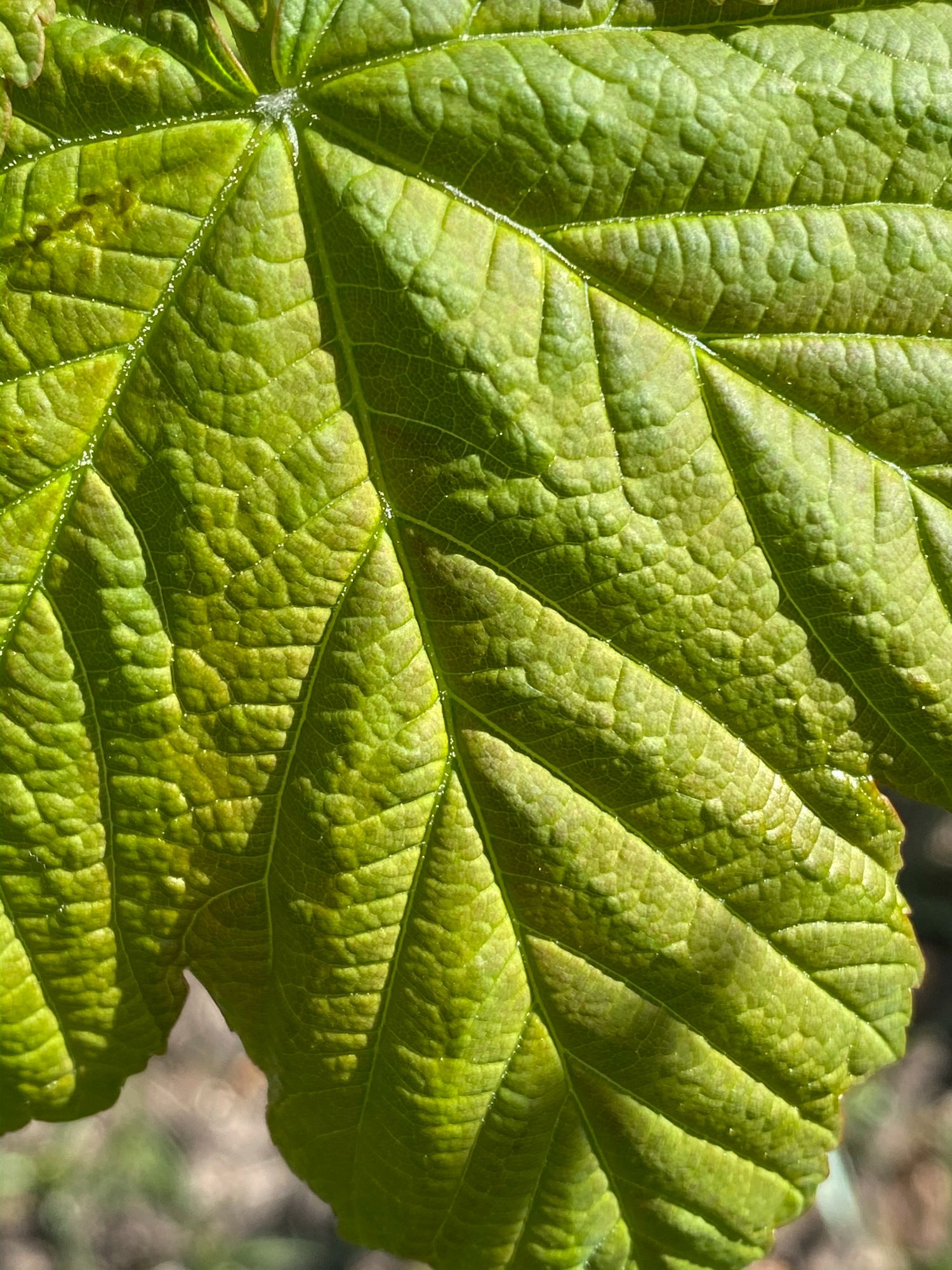 Isolate your subject.
By isolating your subject, you give it credence. You also give yourself credence because it's your choice - your composition - it's all about you. Be good to yourself.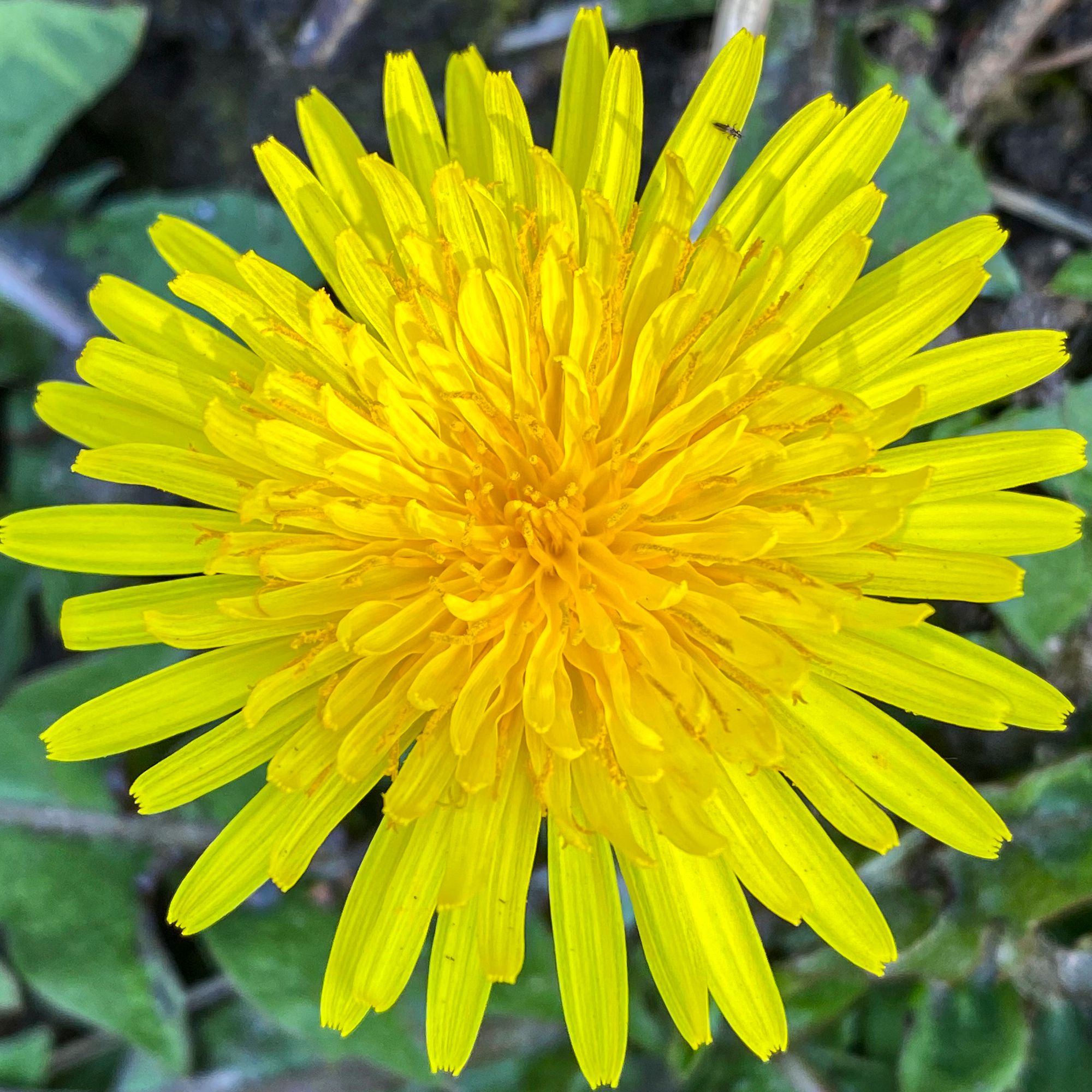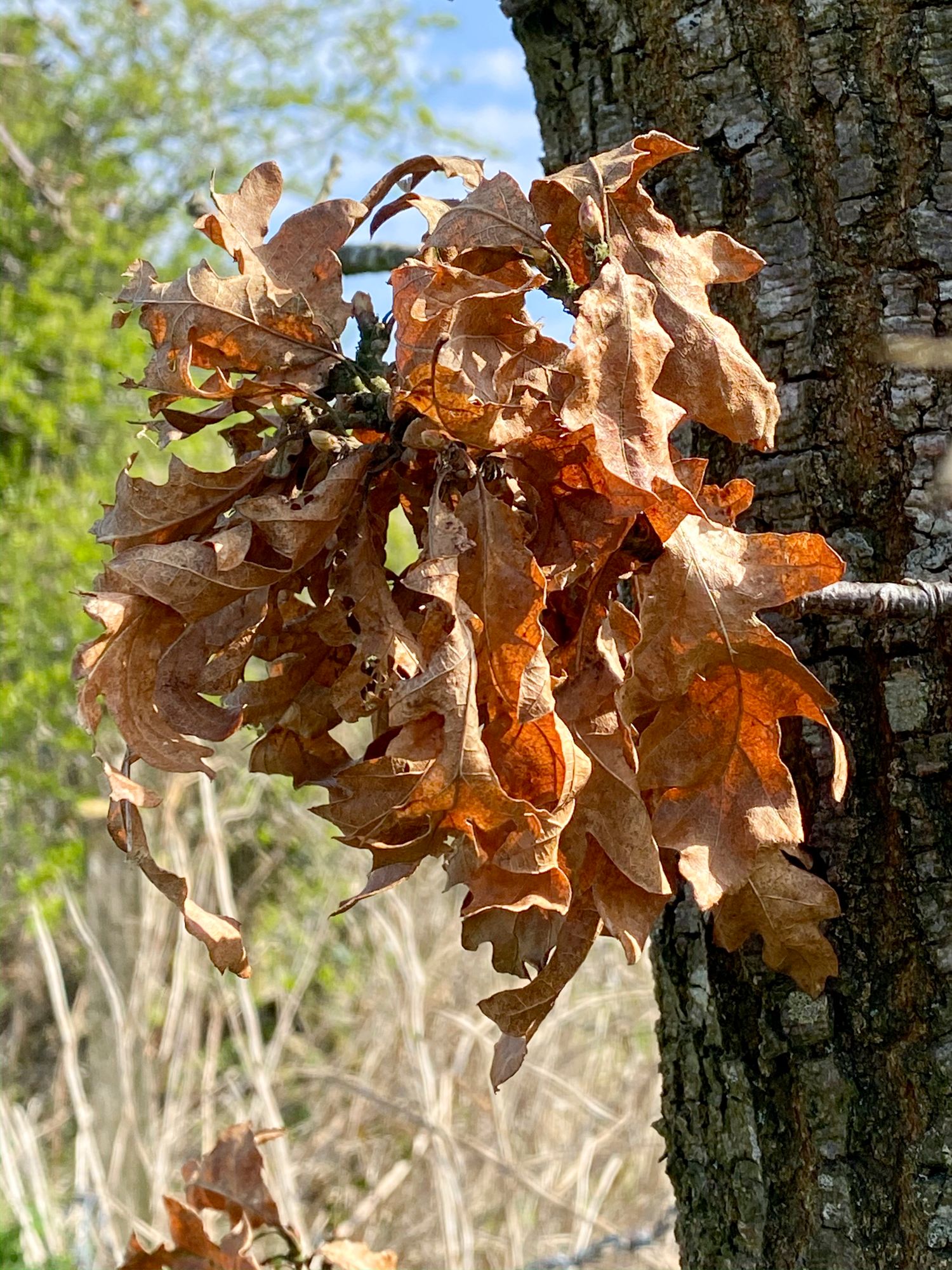 Great for kids.
I took the photo below because it looked like an oasis that The Borrowers might inhabit. If you have children with you - get them to help you photograph these little worlds.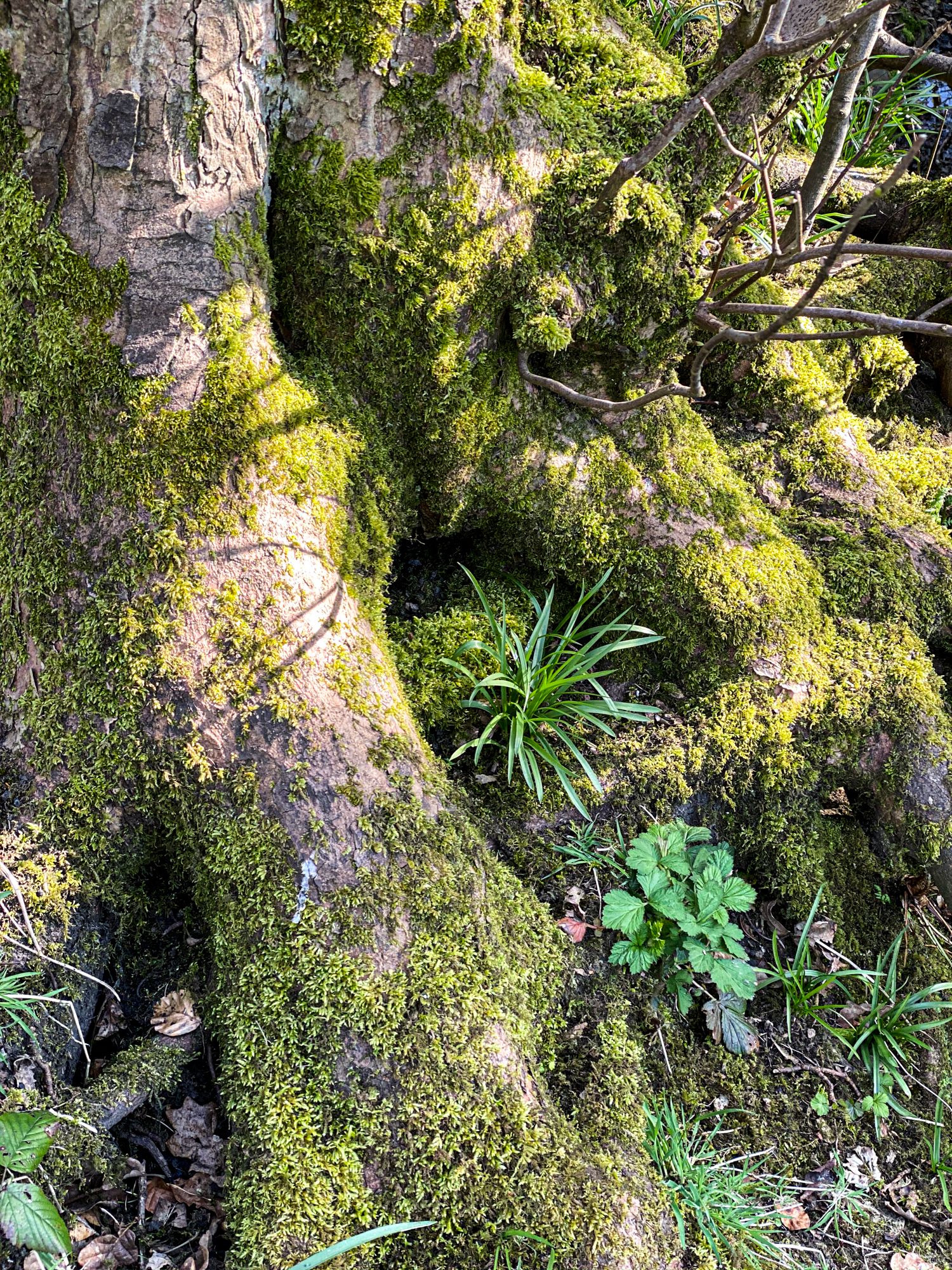 Foreground Interest.
When taking a photograph of an interesting detail try and include a bit of background. On my device there is a Portrait option. I used this on the following photo to add a little blur to the background.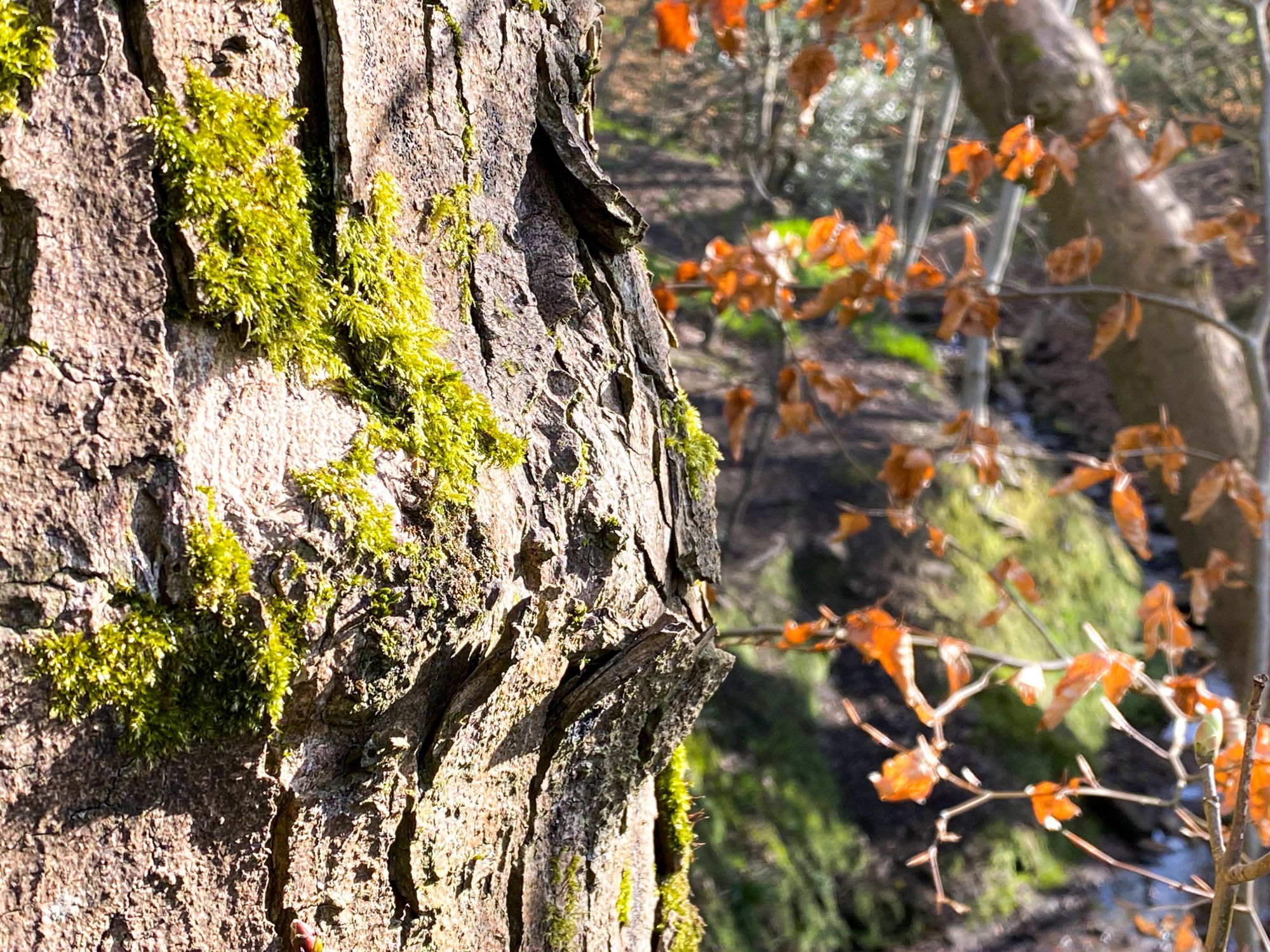 On the shot below, the background takes up most of this shot with the silhouetted tree, but I've used the focus to emphasise the leaves in the foreground. The leaves are also backlit by the sun. When you photograph leaves, try and get the sunlight behind them - it adds luminosity to it. This image was taken quickly, but has quite a bit of depth to it - think of it as a commentary on the microcosm and the macrocosm.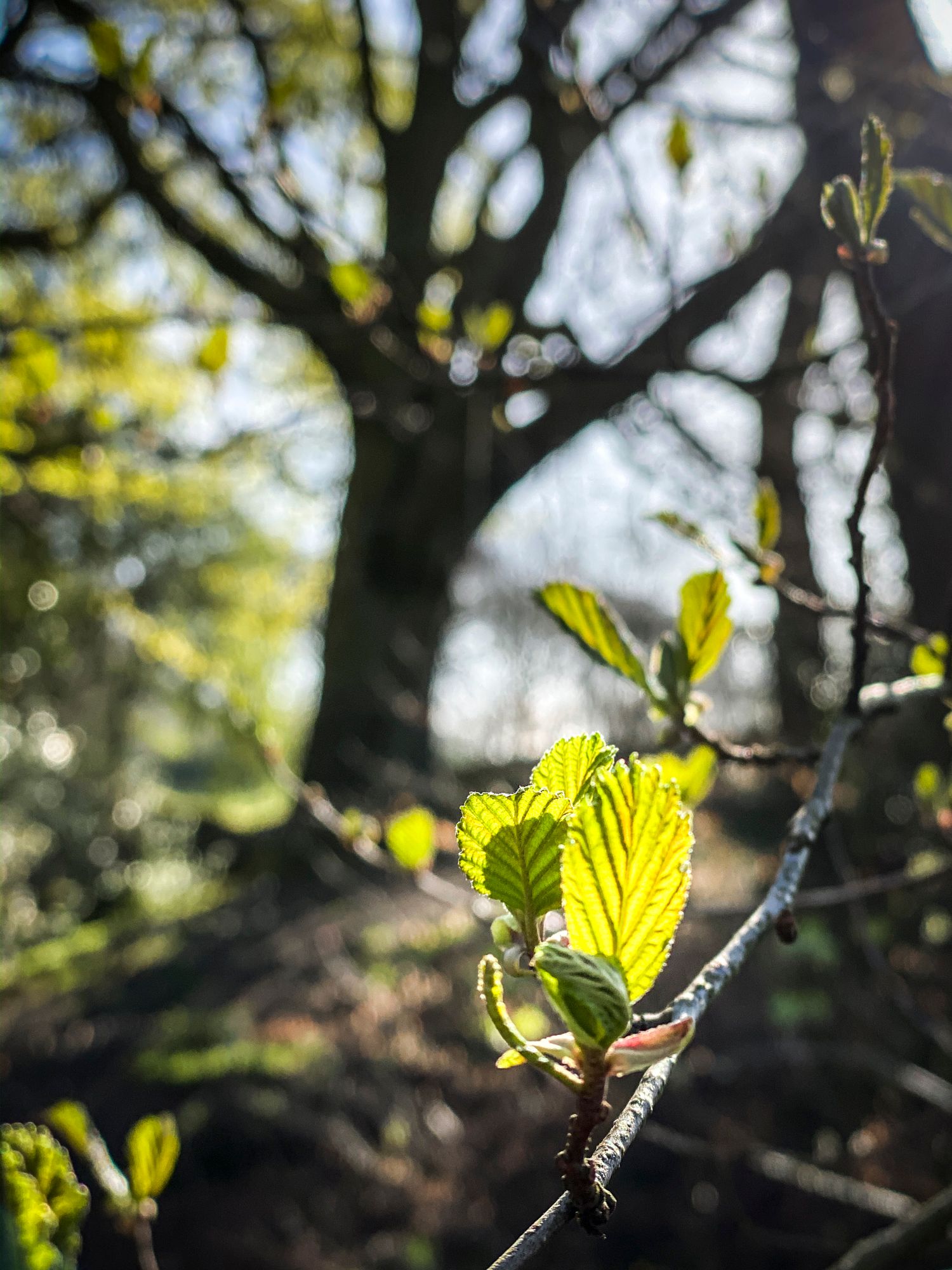 Sunglasses Filter
Trying to look rad on your designated walk? Or trying to disguise yourself because you've not had your hair cut for months? Take a moment with your sunglasses to a little colour to your photo.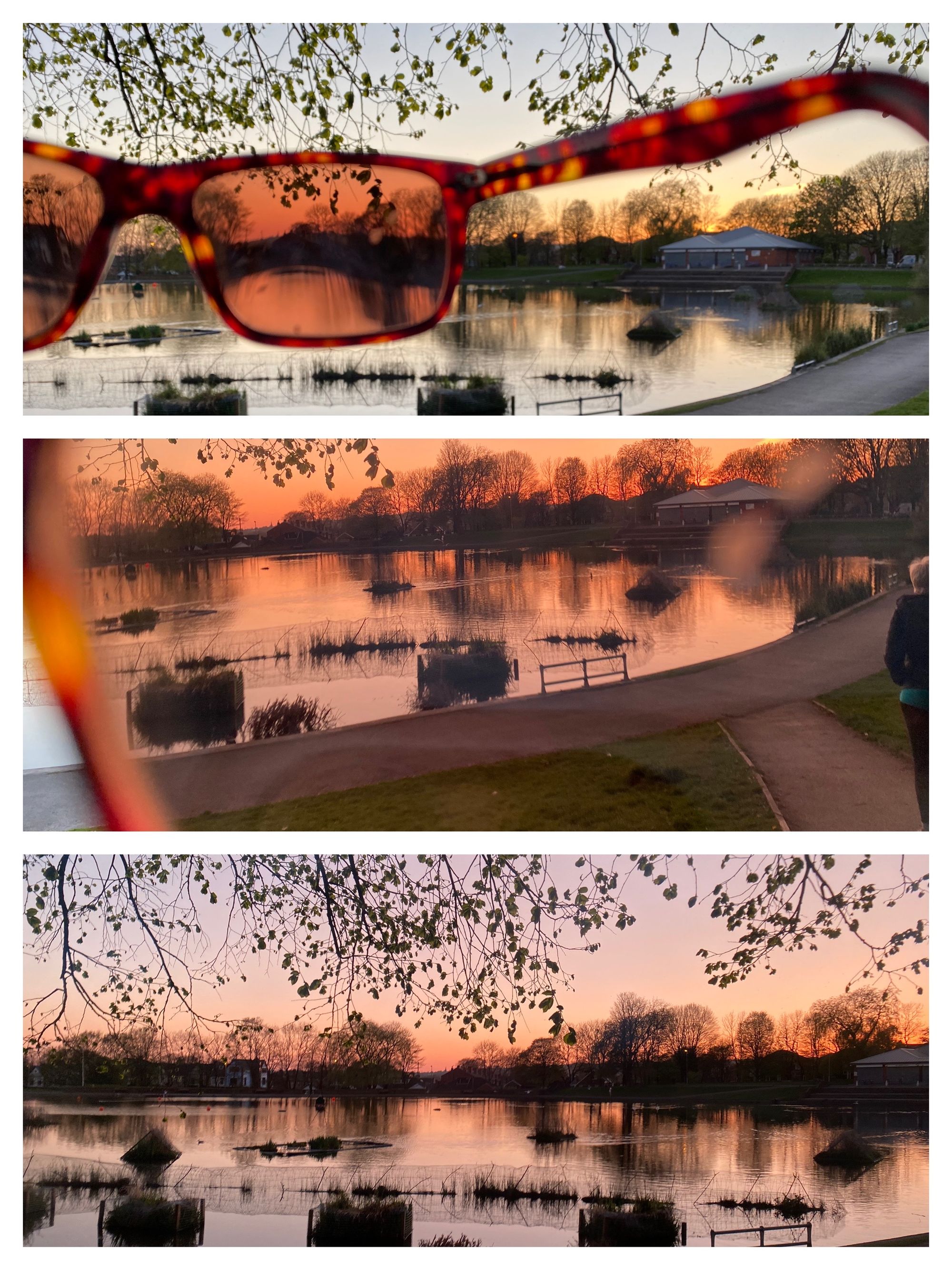 Use your imagination.
By photographing these pieces of wood I took myself into the mountains. Into the Alps, to the sheer precipices of the Eiger.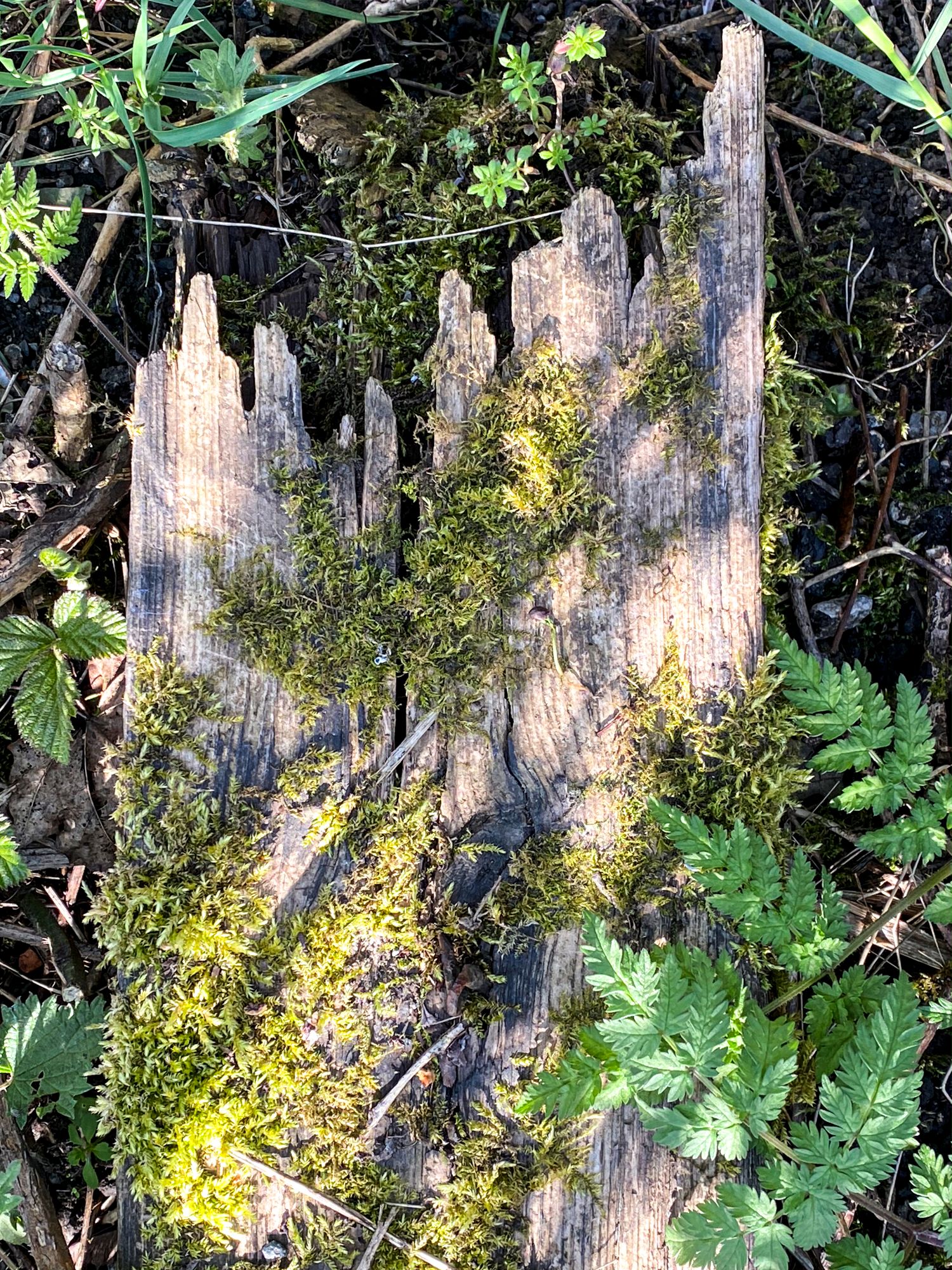 Crop in a bit closer.
It's tempting to try and get the whole subject matter in on the shot, like below.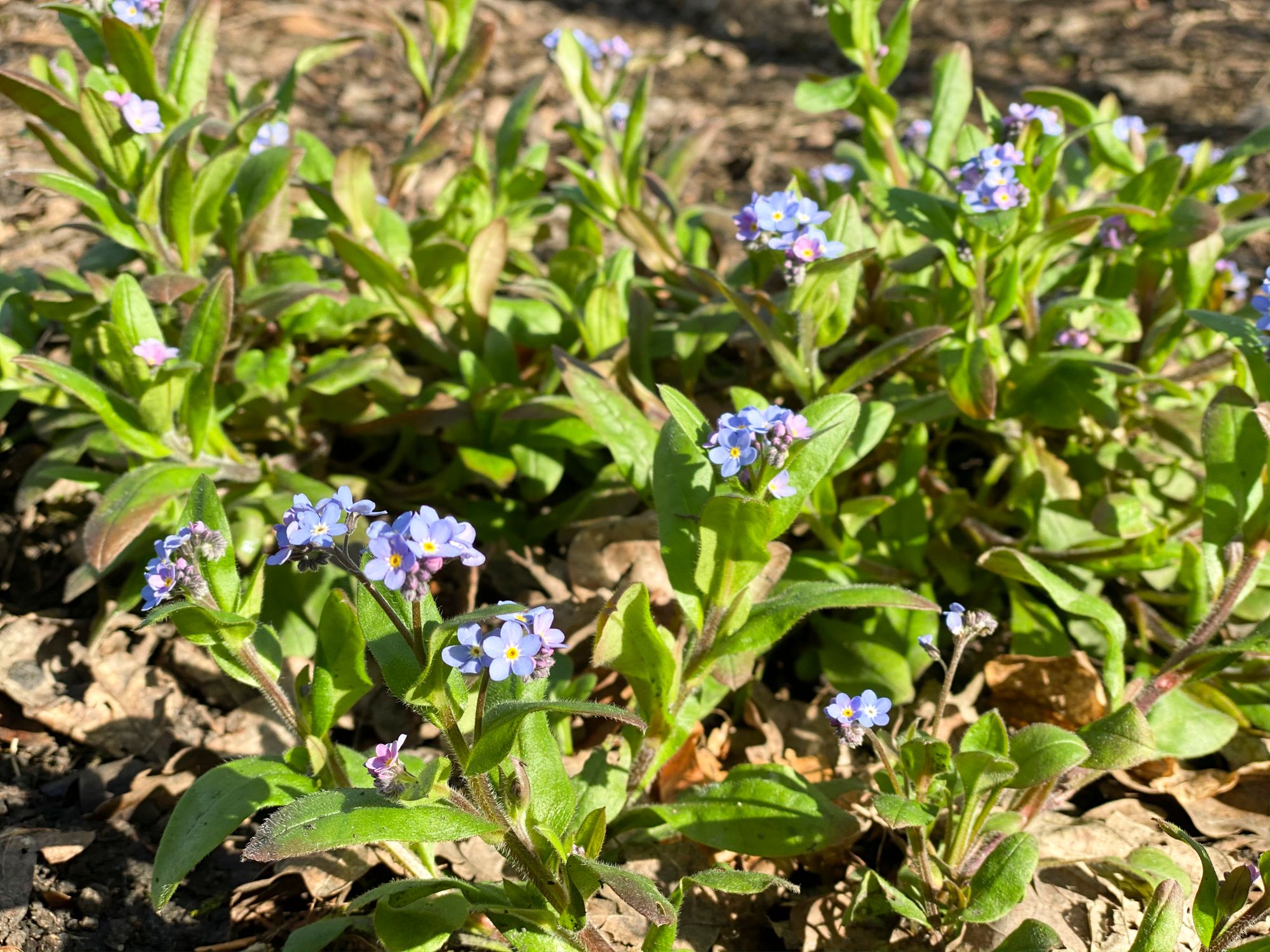 But, it can be a better composition when you move into the subject and take a closer shot.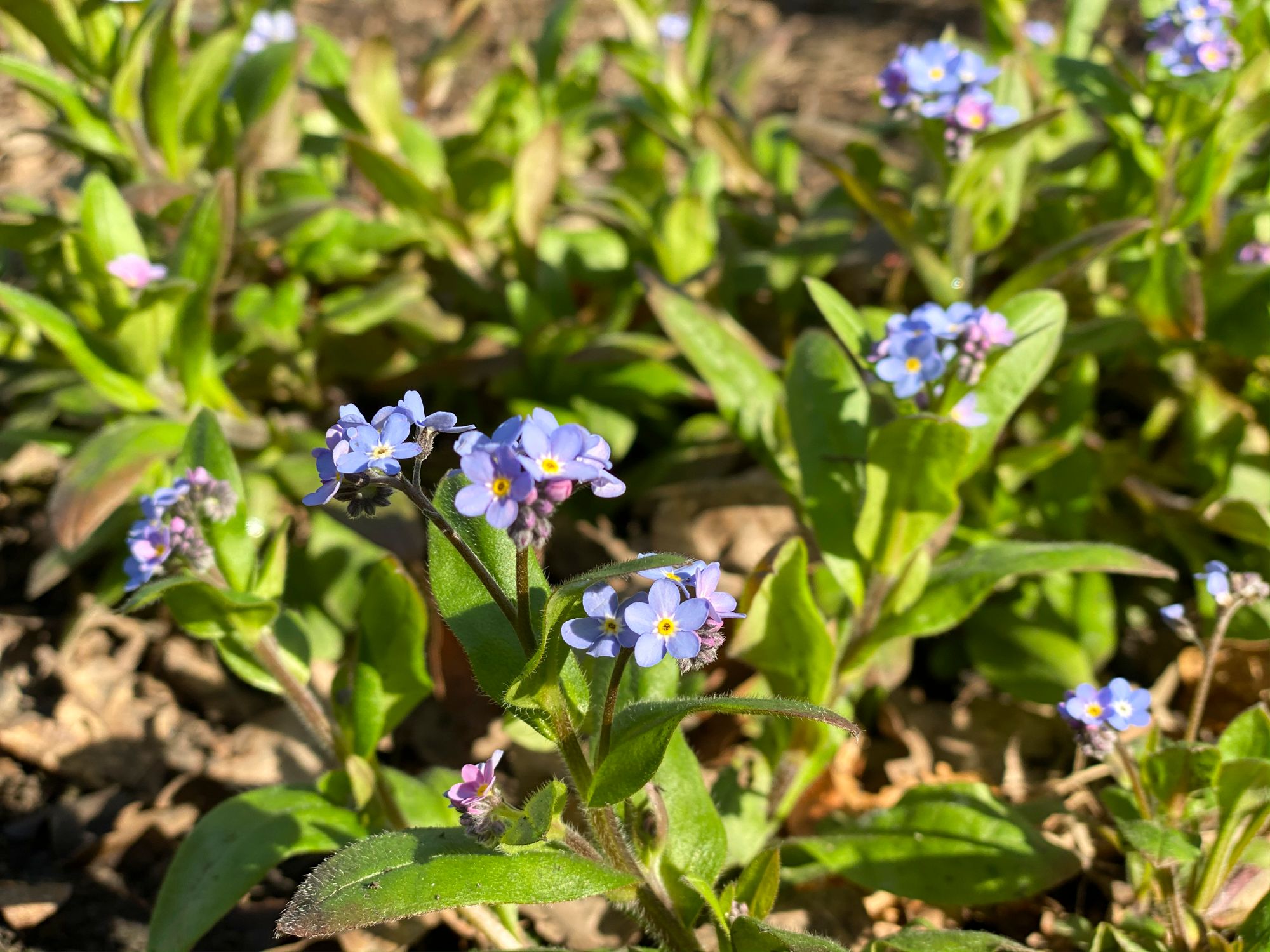 Take a panorama.
It's quite common for people to take panoramas horizontally of landscapes. Try to take it vertically too - adds drama.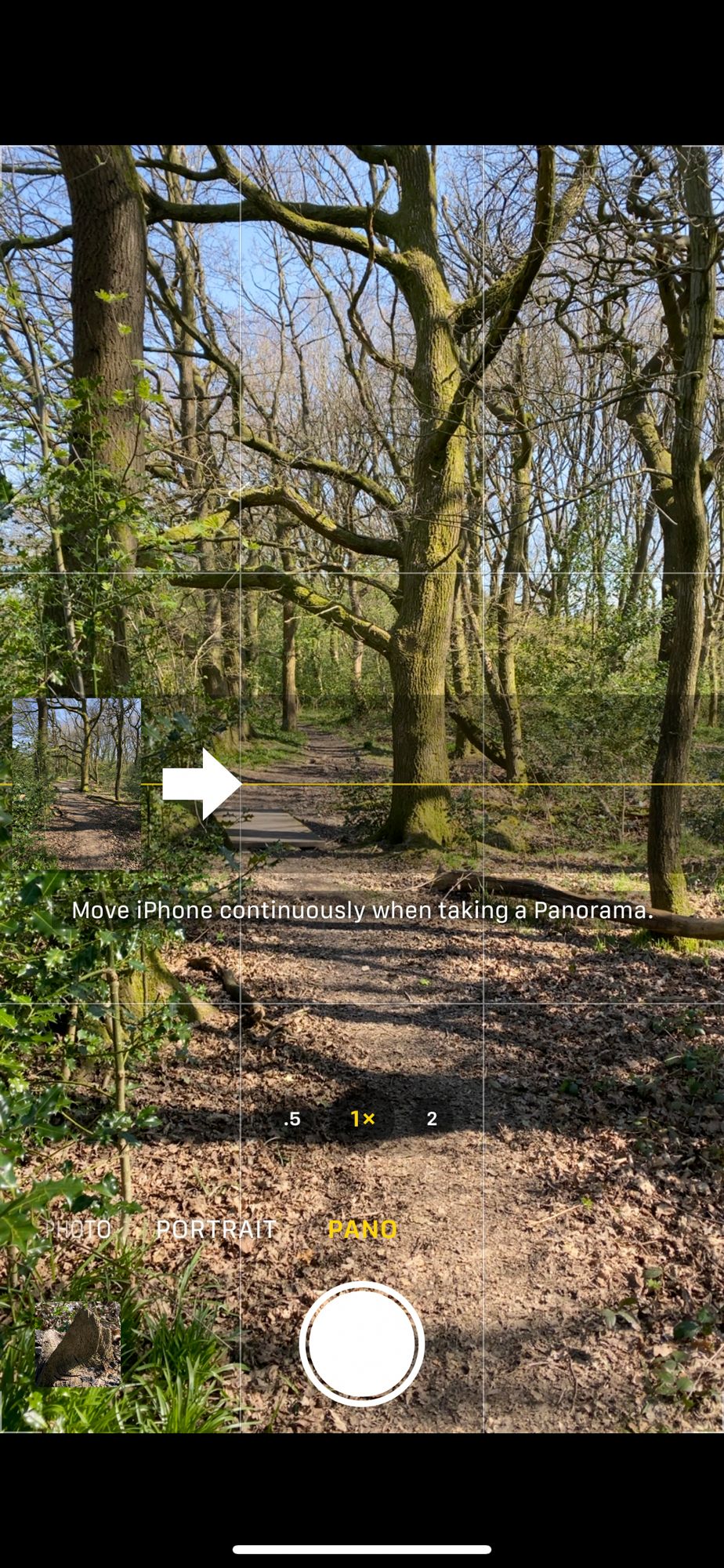 Rule of thirds.
On your composition try and imagine a grid of three lines stretching horizontally and three lines stretching vertically crossing each other. Try and line up the main subject along one of the lines, or one of the intersections of the lines. Apparently it's more pleasing to the eye. See here for pics with the grid.
On the photos below I've lined up the tree with one of the vertical thirds. The wall on the second photo is also lined up with a horizontal third.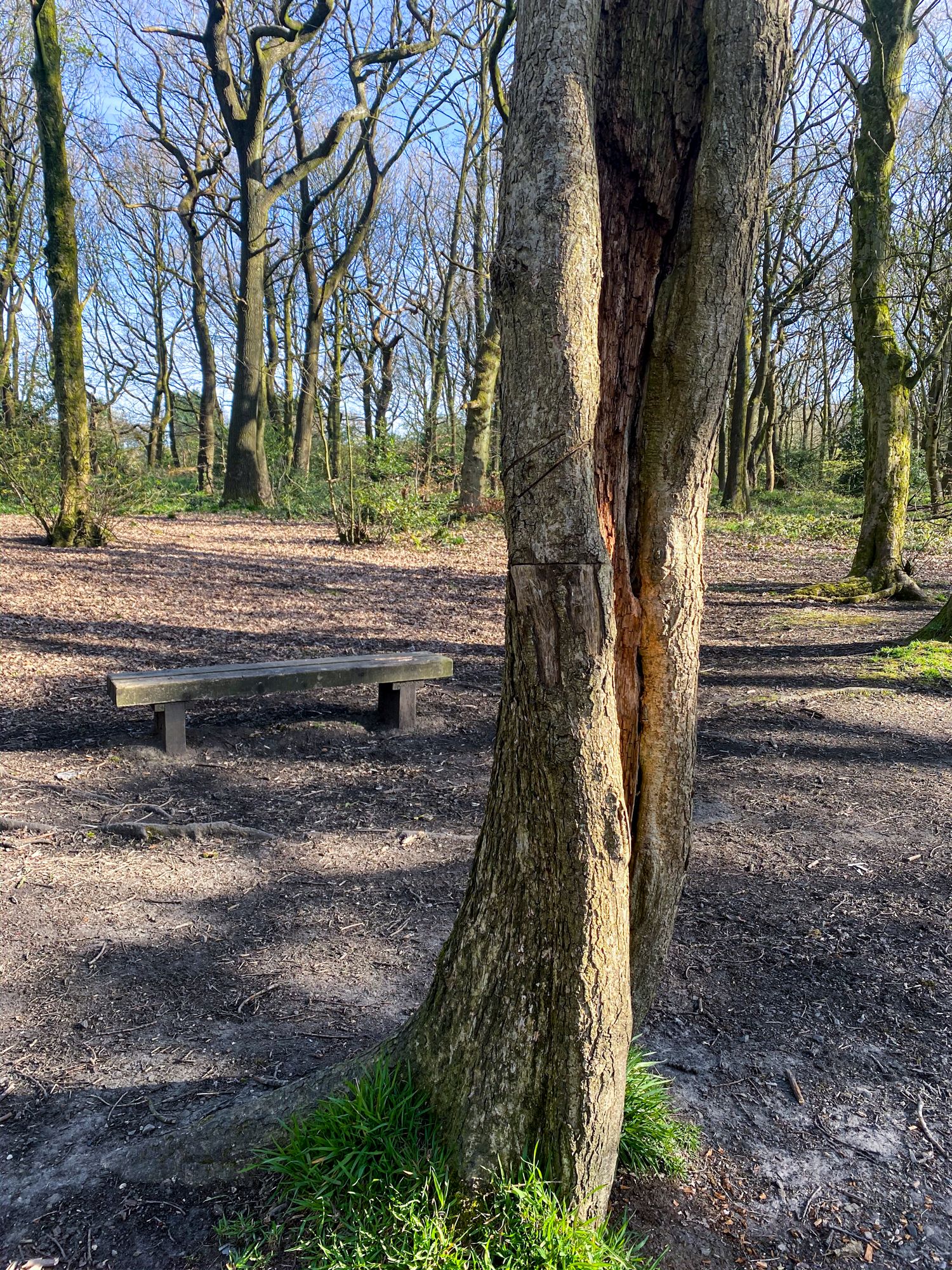 Shape and texture.
Look out for textures that are well defined. It often helps when the sun is at a low angle - it tends to deepen textures.
Positive and negative.
If you look at the photos of the leaves and tree roots you can see two distinct types of shape. There's the positive shapes of the leaves and roots and then there's the negative spaces in-between. I often look for the negative spaces first - they add extra depth and interest.
Process.
When walking around, think in terms of process. What processes are going on? Growth, rebirth, decay. Try and capture the life-cycle of your locale.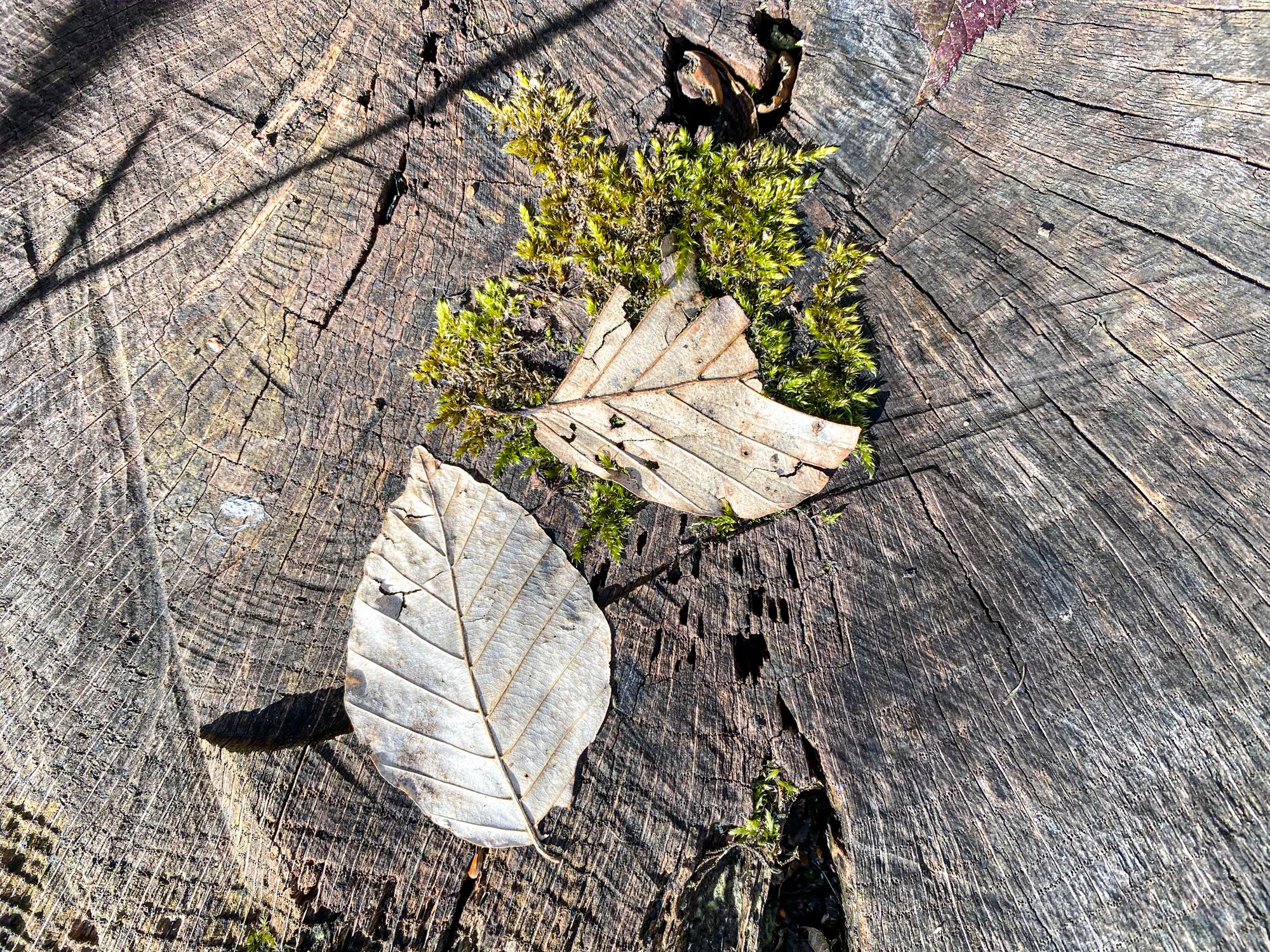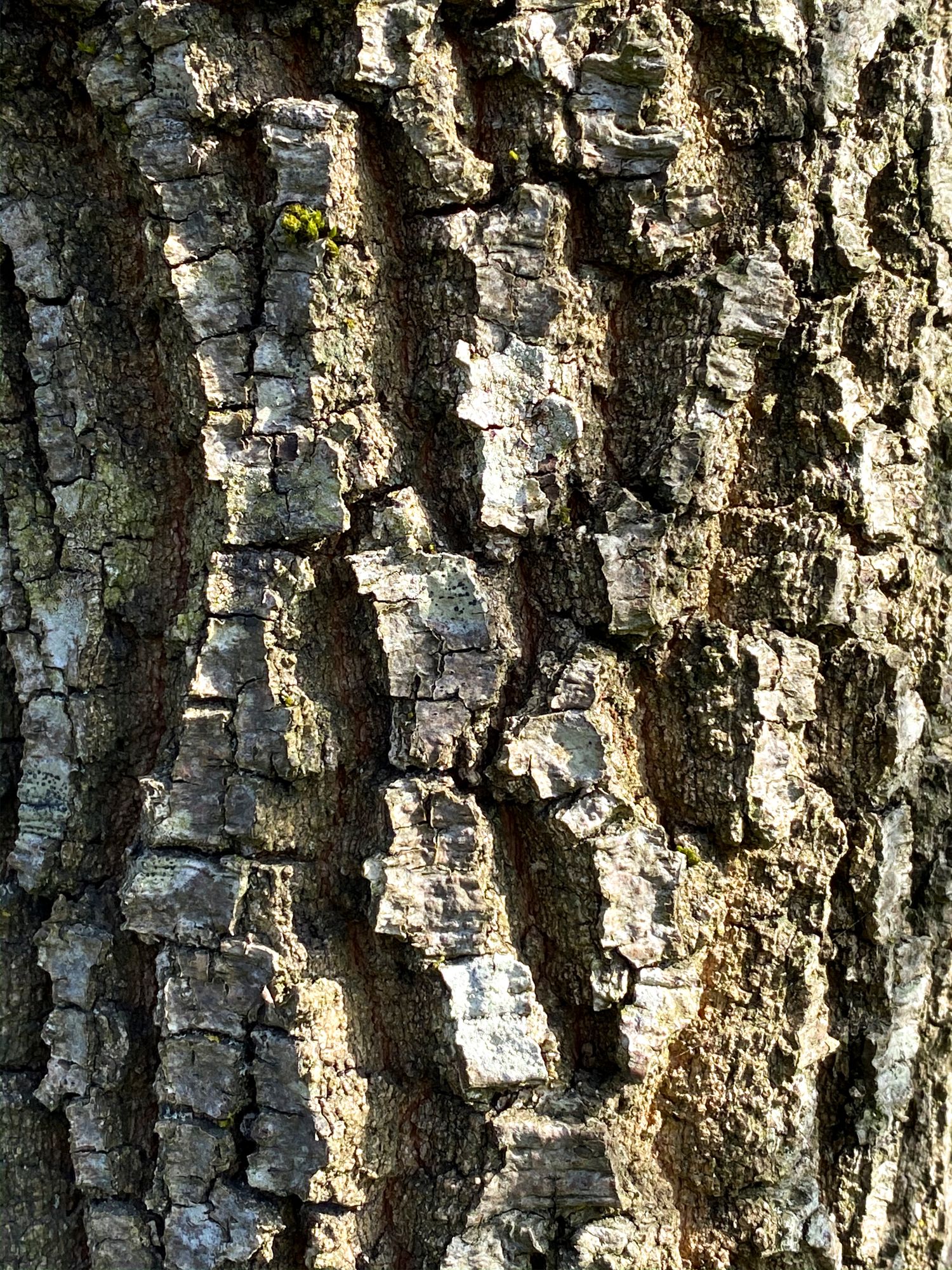 Lower your perspective.
Getting down low helps add drama to your composition. Feeling brave? Face your camera into the sun to silhouette solid objects. Here the shot has silhouetted the tree trunks but emphasised the luminosity of the leaves. See what I did there?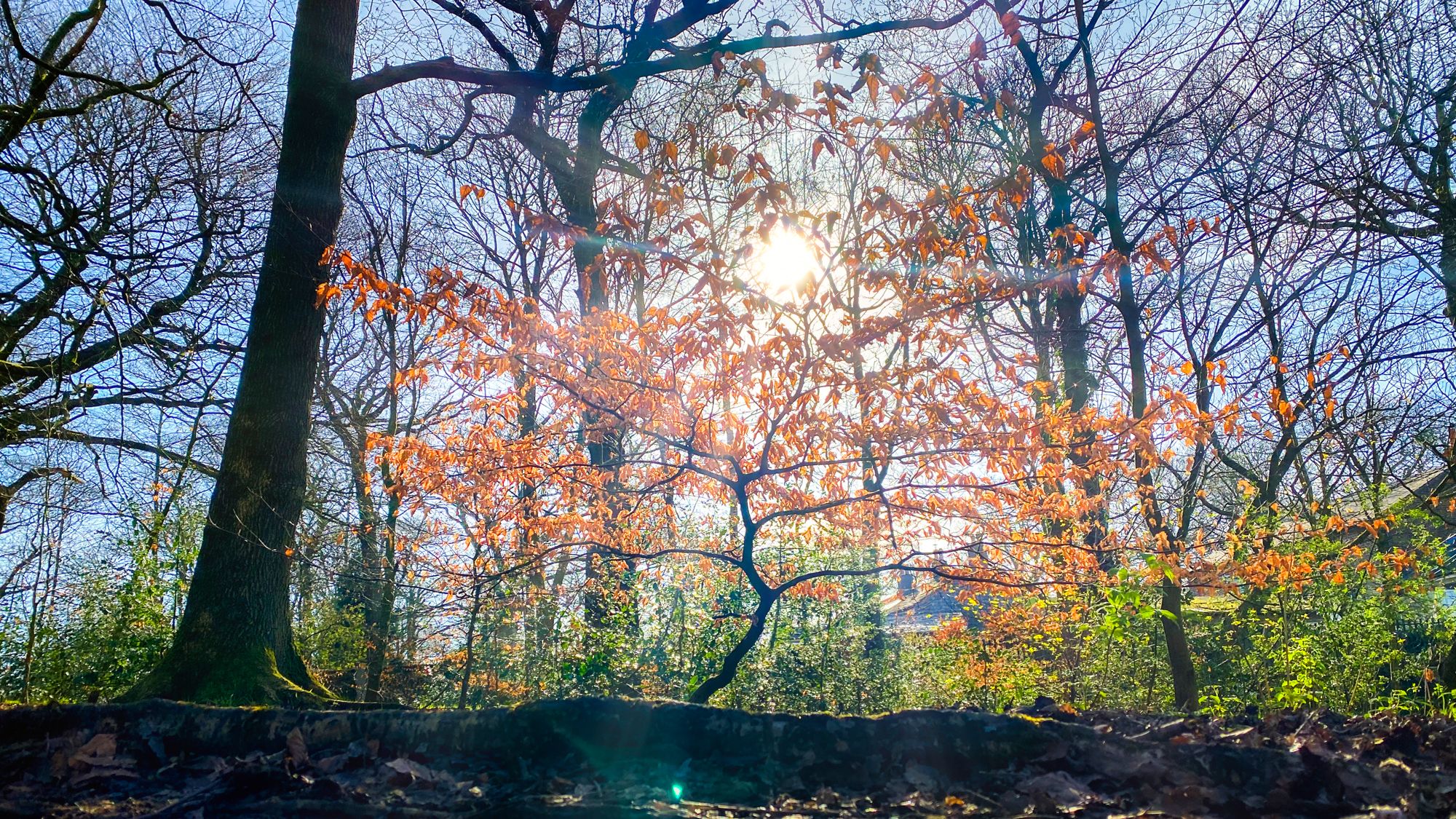 Juxtapose away.
Compare and contrast stuff in your image. Here the natural with the man-made.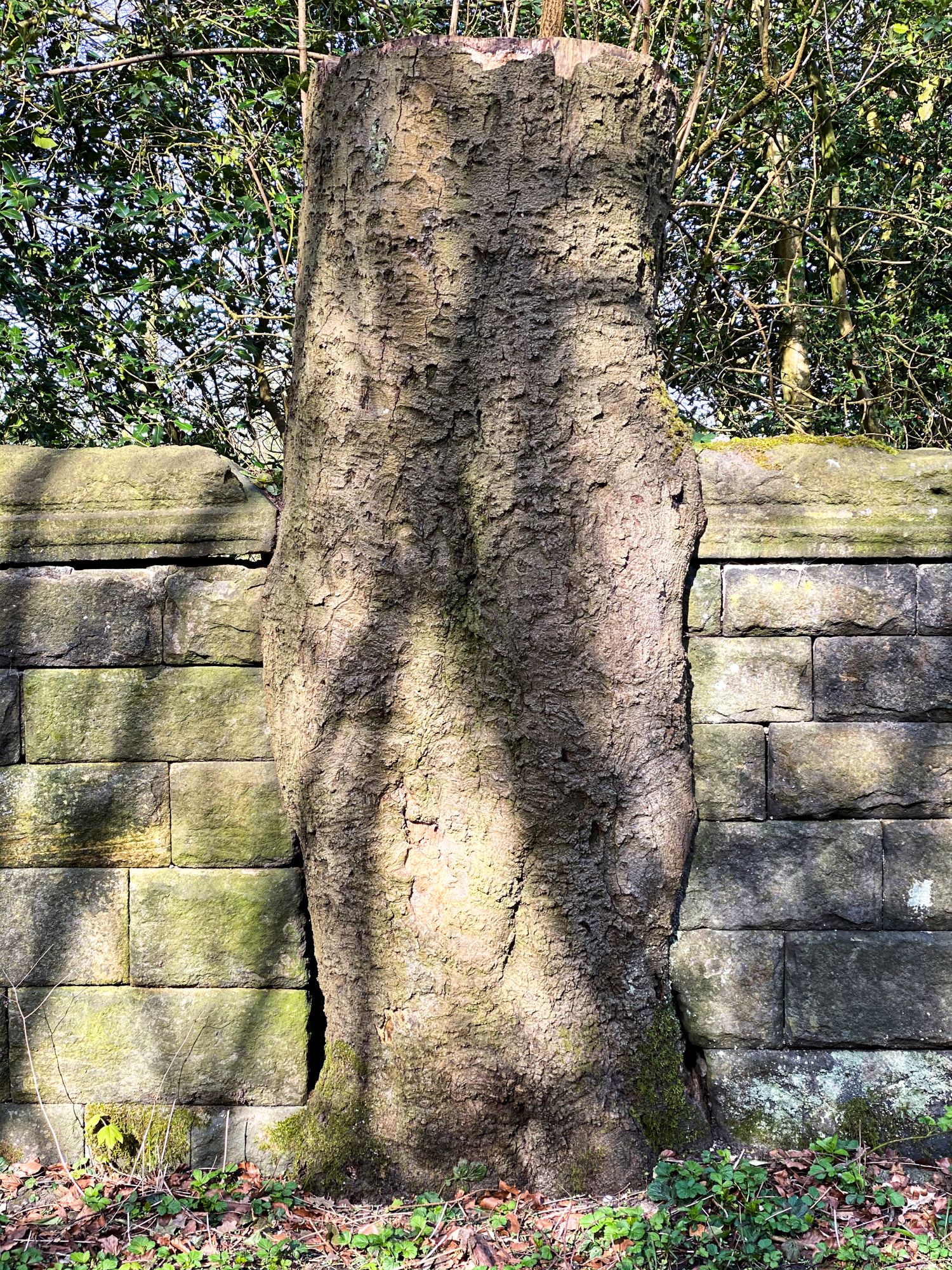 Use shadows towards beauty's end.
There is a quote that I cherish by Jun'ichirō Tanizaki "Were it not for shadows, there would be no beauty."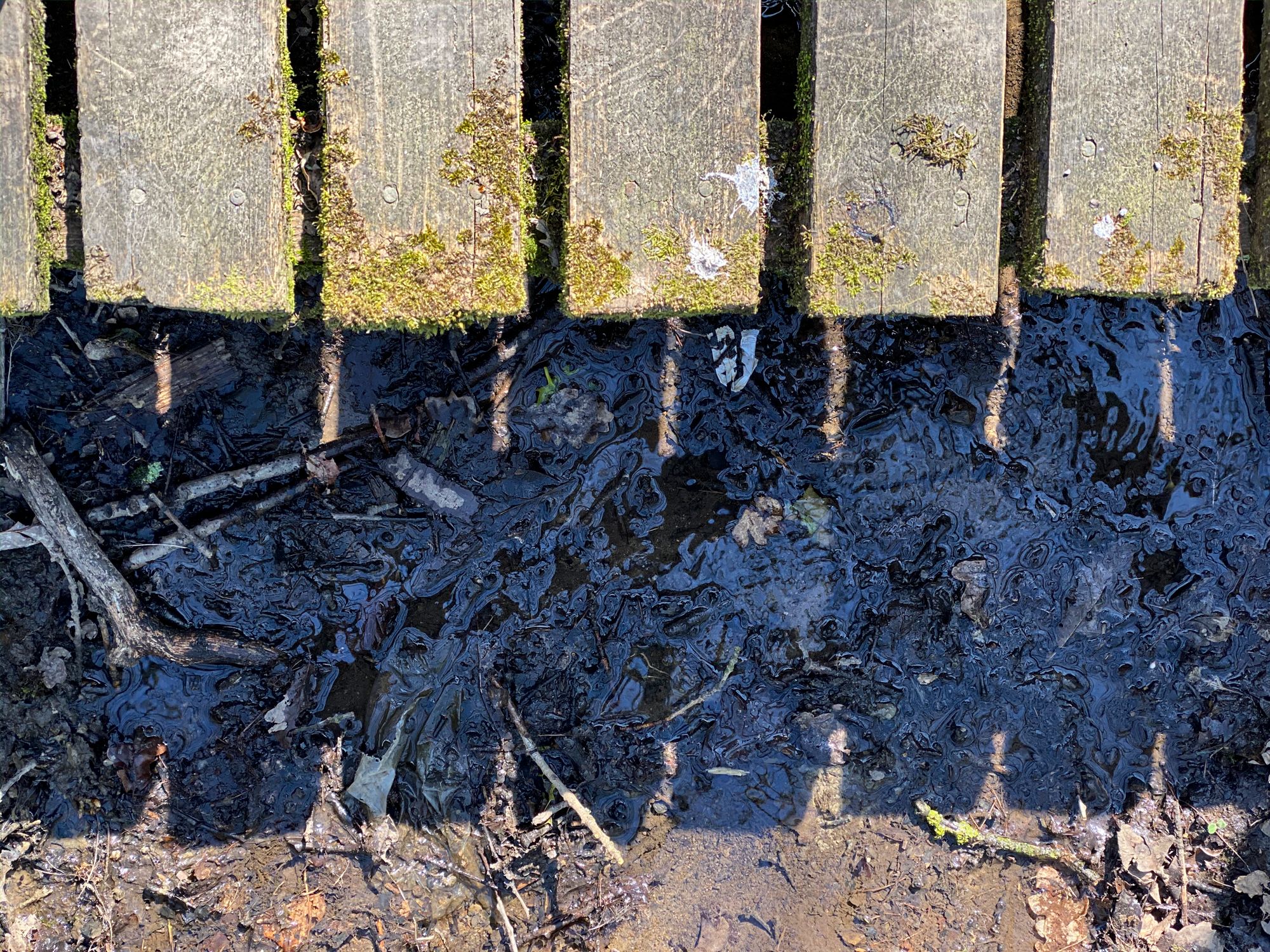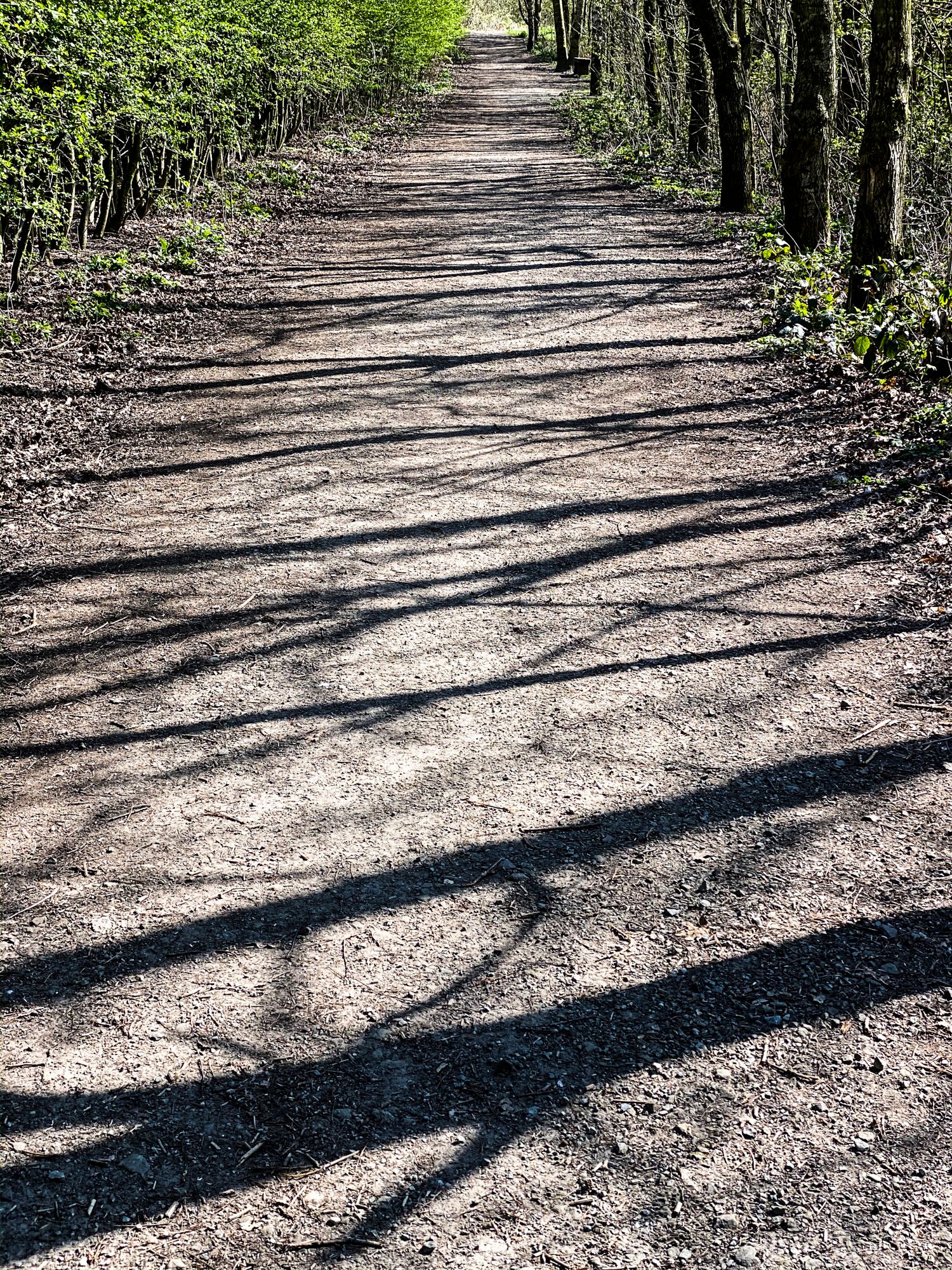 Storytelling.
I was drawn to this photo because the tree in it's slow, magnanimous growth has lifted a coping stone. It holds elements of the hare and the tortoise story within the composition. It's nourishing to see these natural feats of wonder in times like these.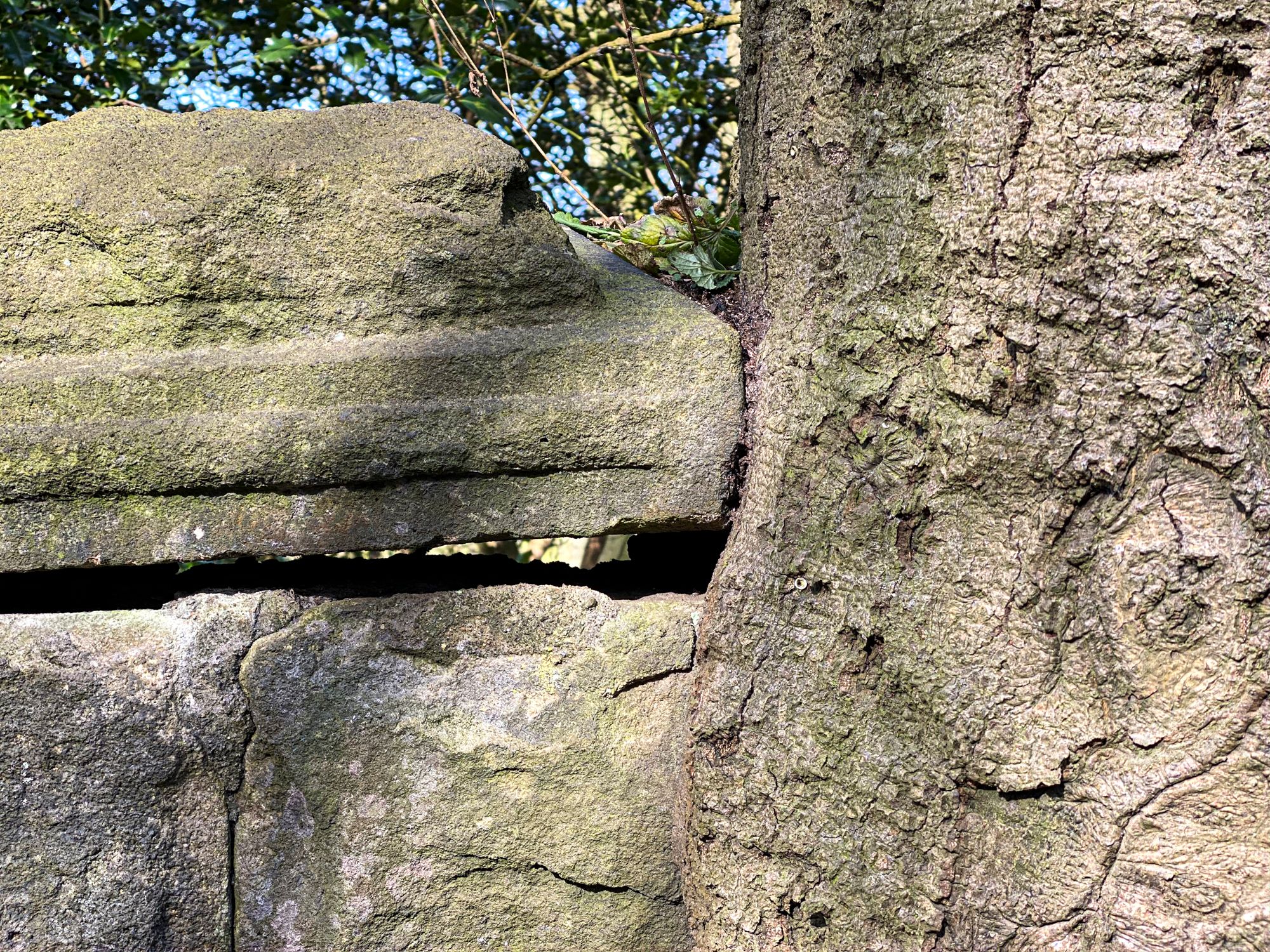 Geometry.
I love this photo. It has four layers to it. It has the fence, the fence's shadow, the tree and the background. Each contributing to the other.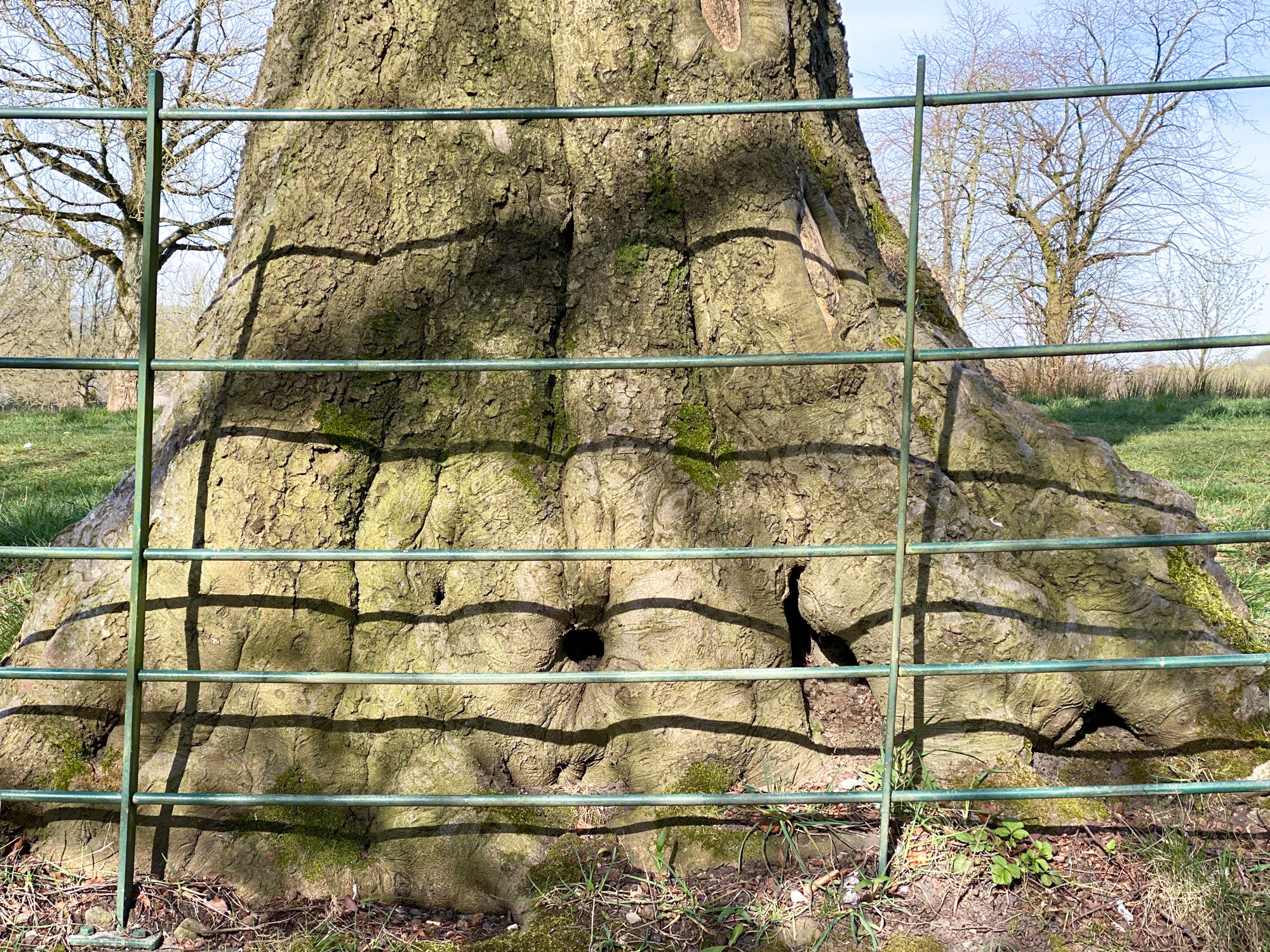 Try different lenses.
Many devices come with different lenses. If not, you can buy lenses online that clip onto your smartphone and give you a different perspective of the subject. Here I've used three different lenses to photograph this wonderful hawthorn.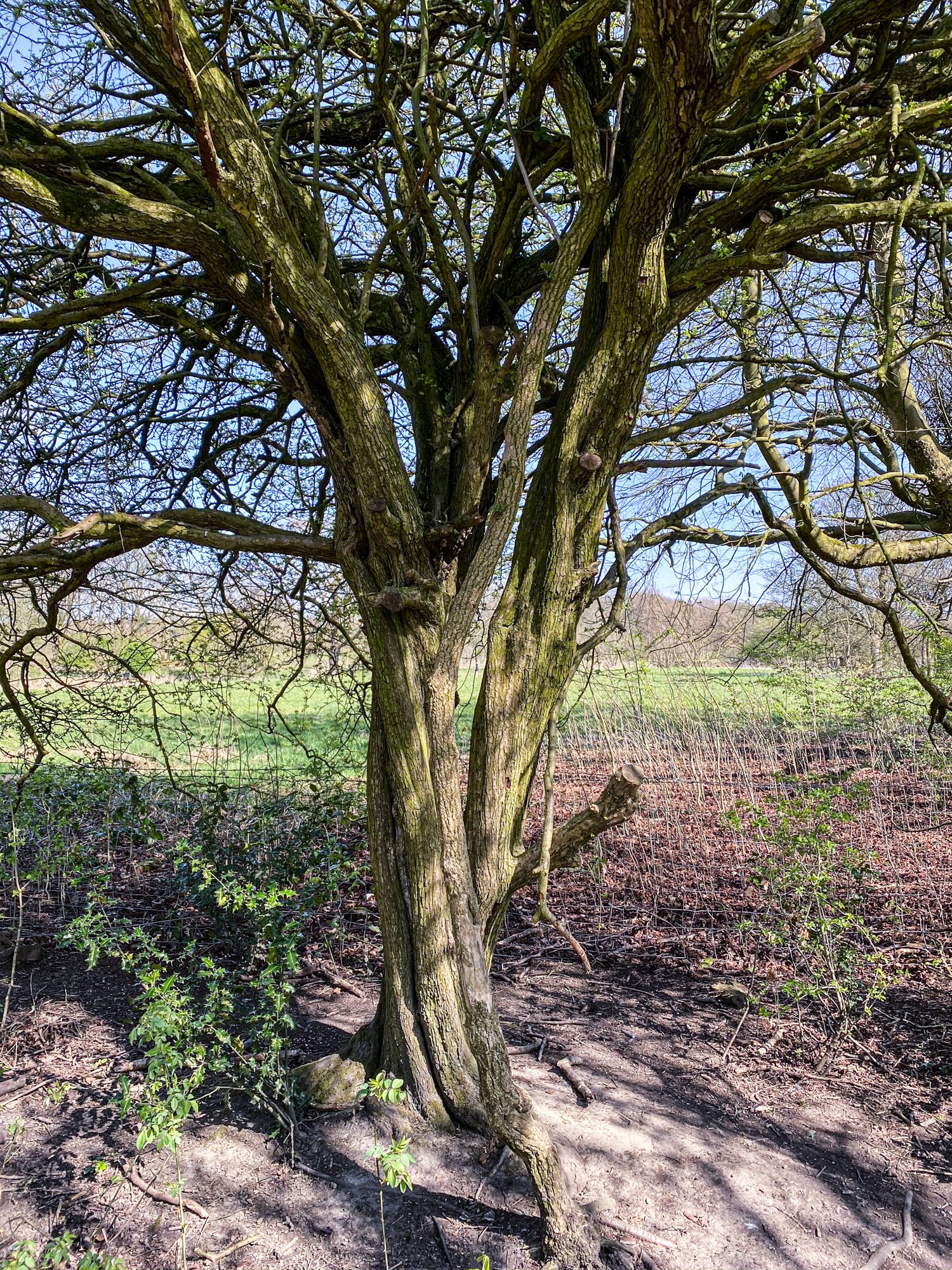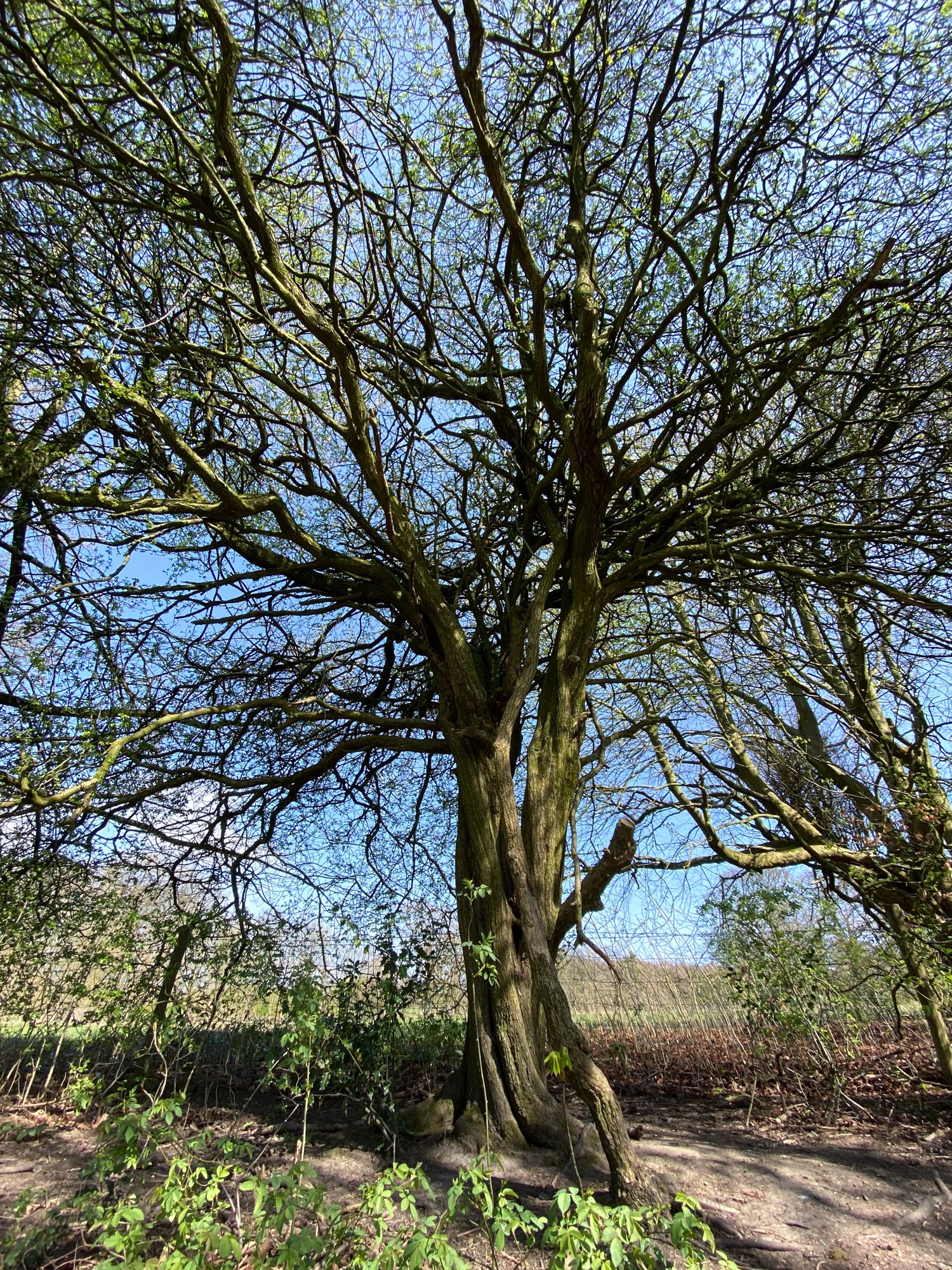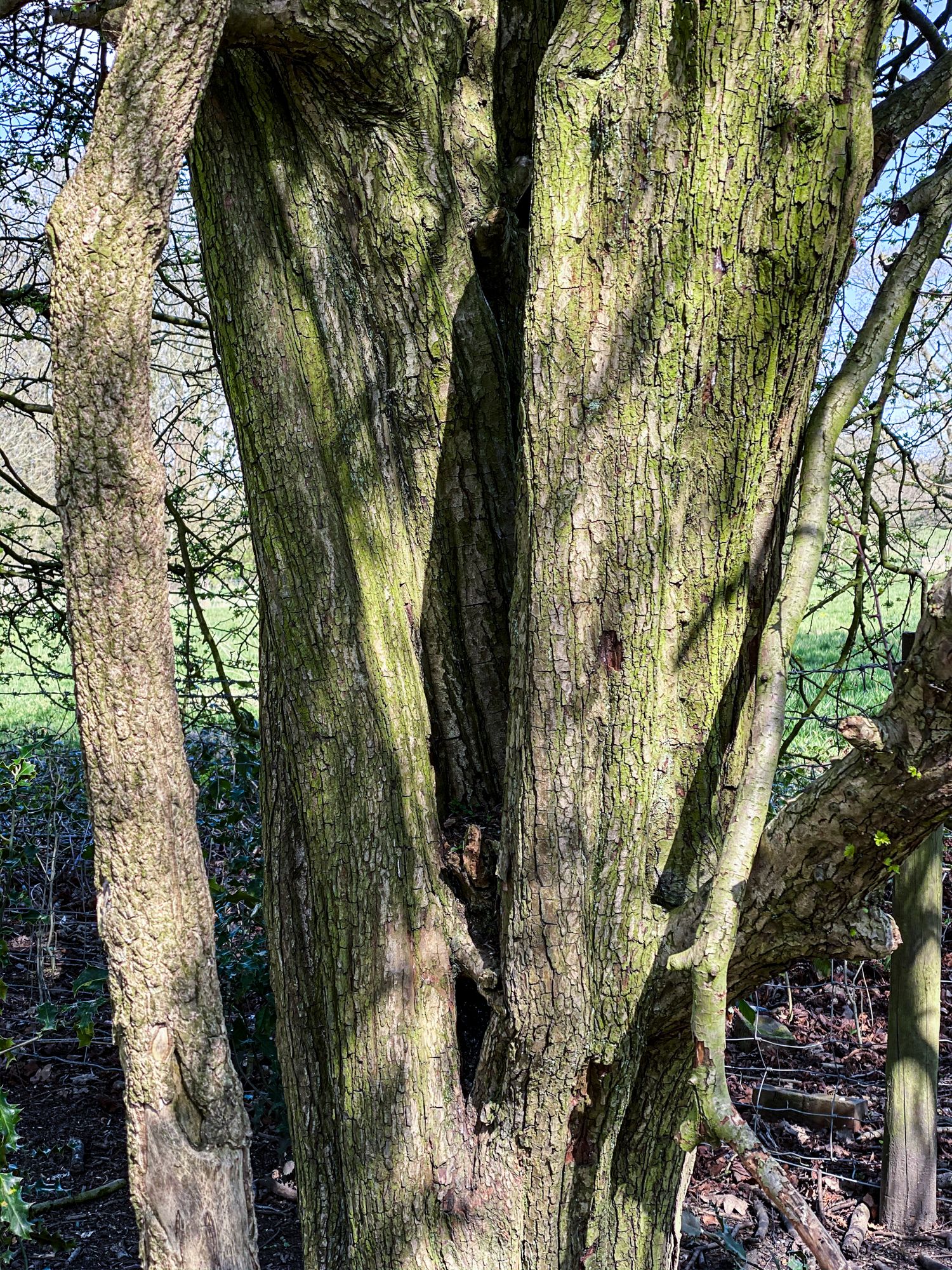 Make a statement and build a theme.
You can still make a difference with your photography (even in lockdown) by isolating your subject matter. You might want to photograph all of the rubbish in your neighbourhood. Or photograph all of the birds etc.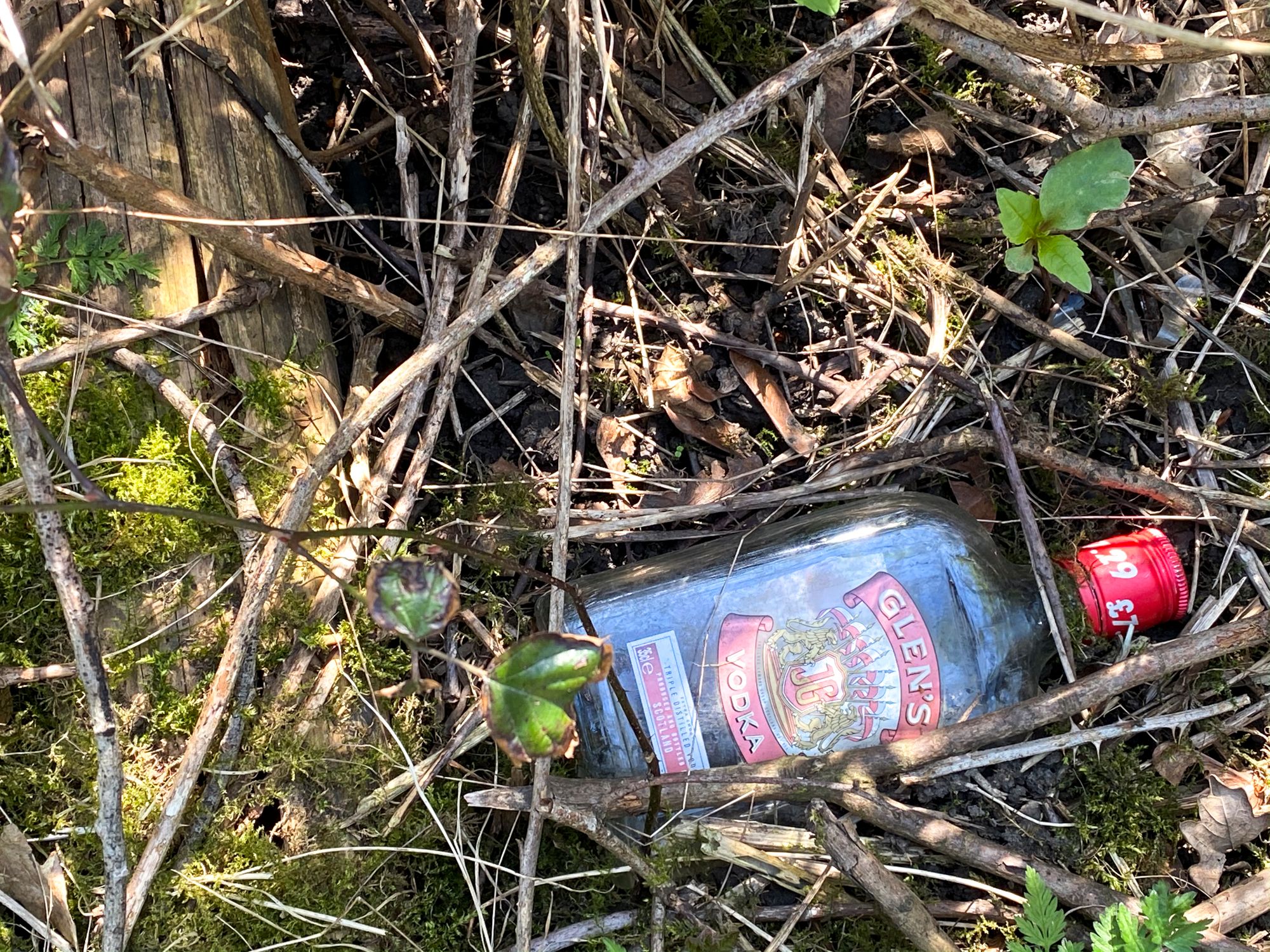 A word about trees.
Some of the most famous photographers have used trees to explore their craft. Eugene Atget, Edward Weston and Henri Cartier-Bresson are good examples. I've improved my craft by learning from others - why not look them up online and learn from the masters?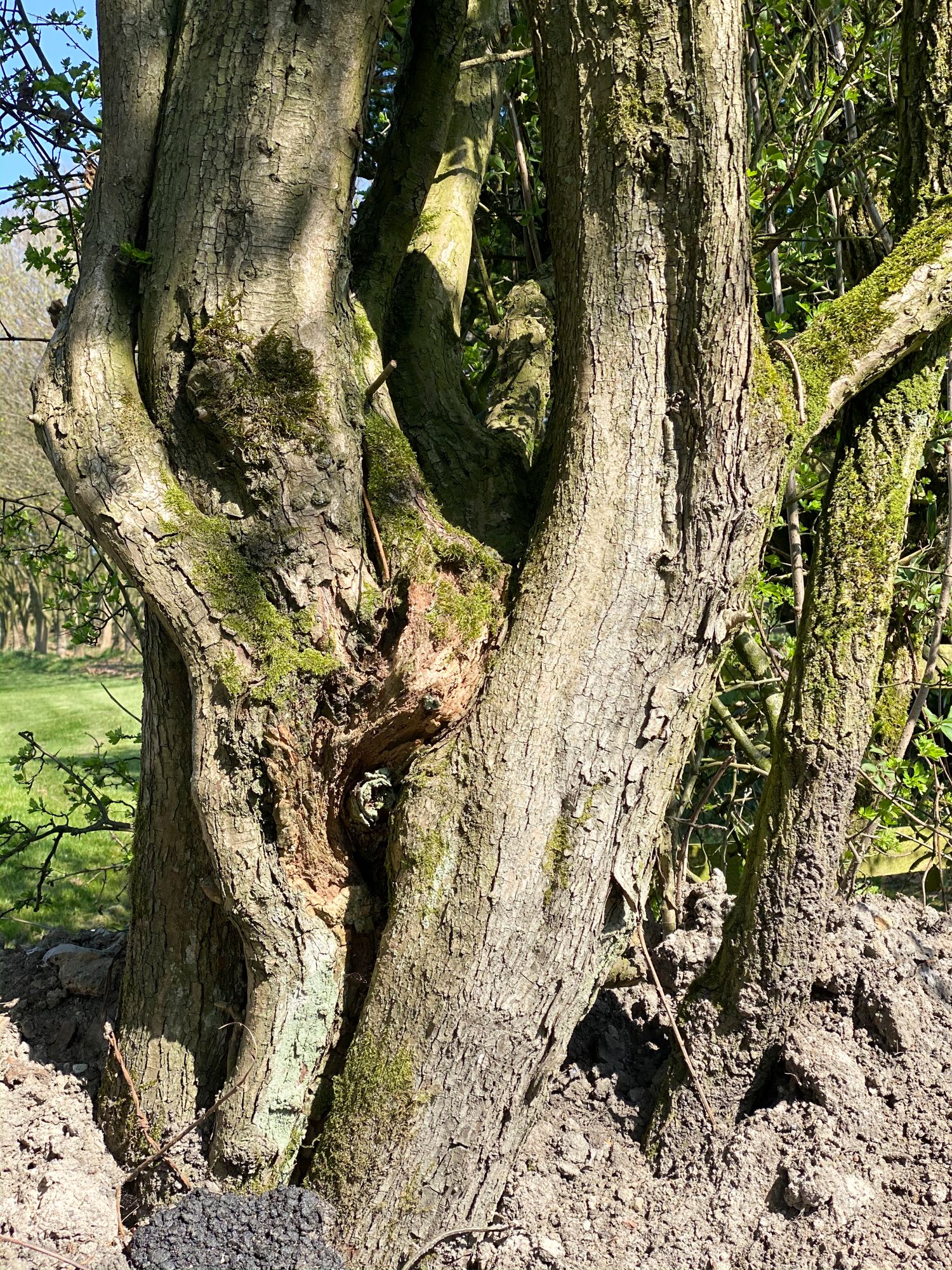 Apps.
There's lots of apps out there that you can have fun with when you're back under lock and key. I used the Photofox app to (roughly) make the image below.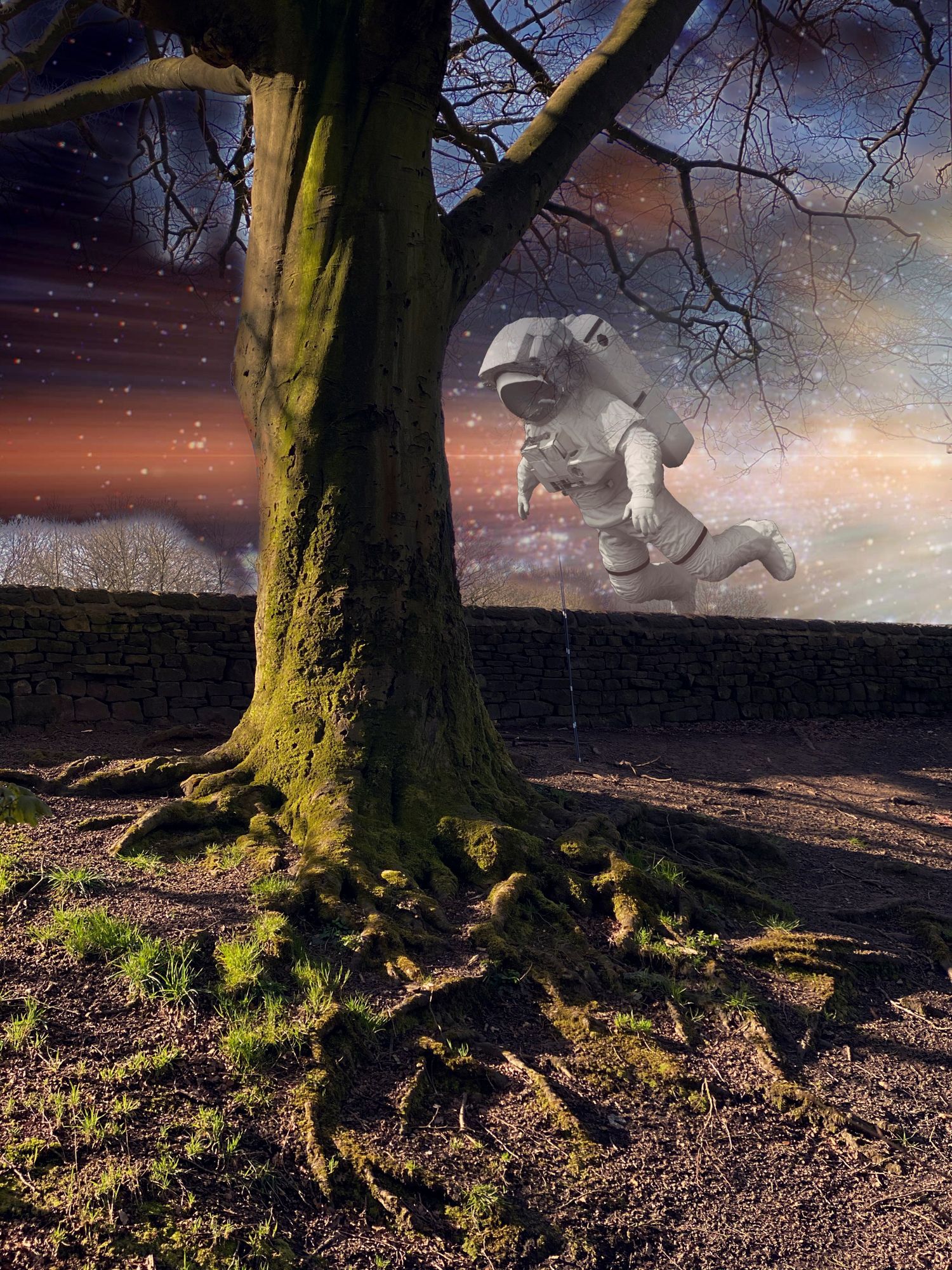 And finally.
There's nothing like printing your photos out and making sense of them. Why not create a photo diary of your walks? Write down your thoughts. How important will these documents be in 100 years time?
You are unique, you are going through unprecedented times - make your mark and make a difference.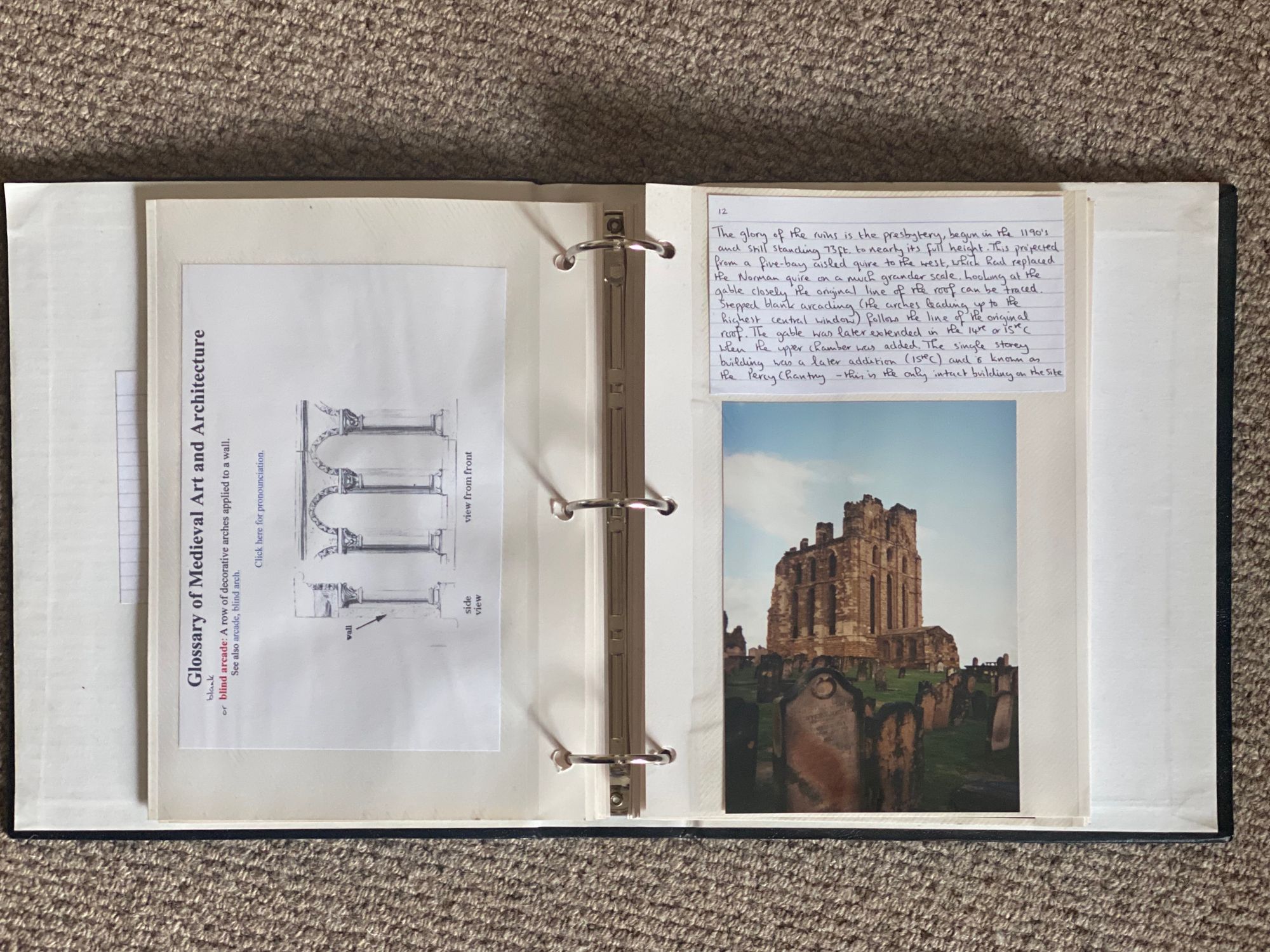 Hope you've found these tips useful. Stay safe and let me know how you get on!