Welcome!
I'm an architectural photographer and writer.
On my van-life travels through the British Isles I'm building up a word and photo-hoard of material culture that celebrates the value and distinctiveness of our built heritage and contributes to a sense of place.
My van is my time-machine, it gives me fresh perspectives on our remarkable places, shared here on a weekly basis. 📸🚐🏛
🏛 Missed the last Digest? Here it is.
🚐 View Digest Archive here.
---
Happy Birthday Genius Loci Digest!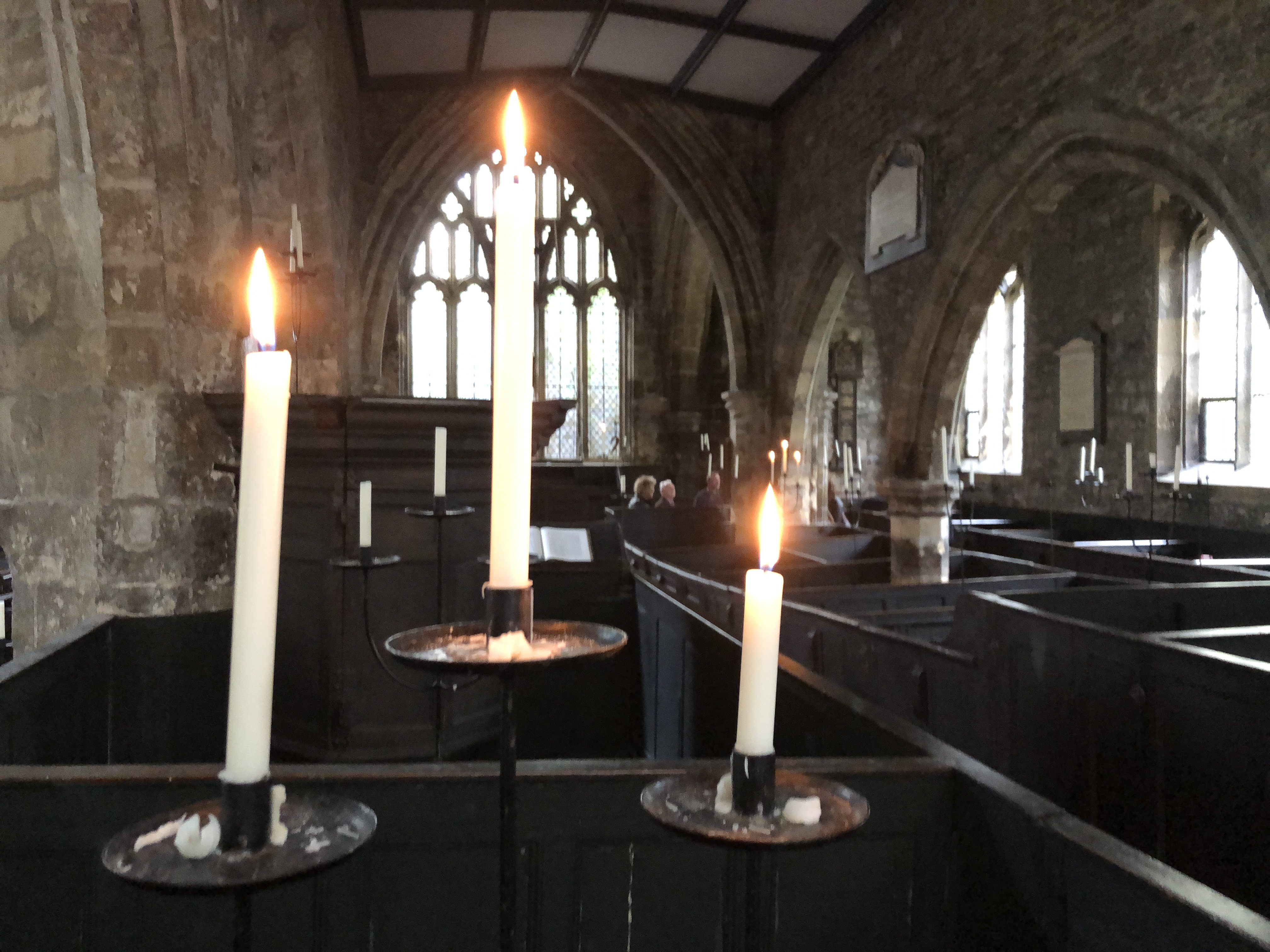 It's been a little over 12 months since I first started the Genius Loci Digest.
How am I doing? It would be lovely to hear from you.
Photo-hoard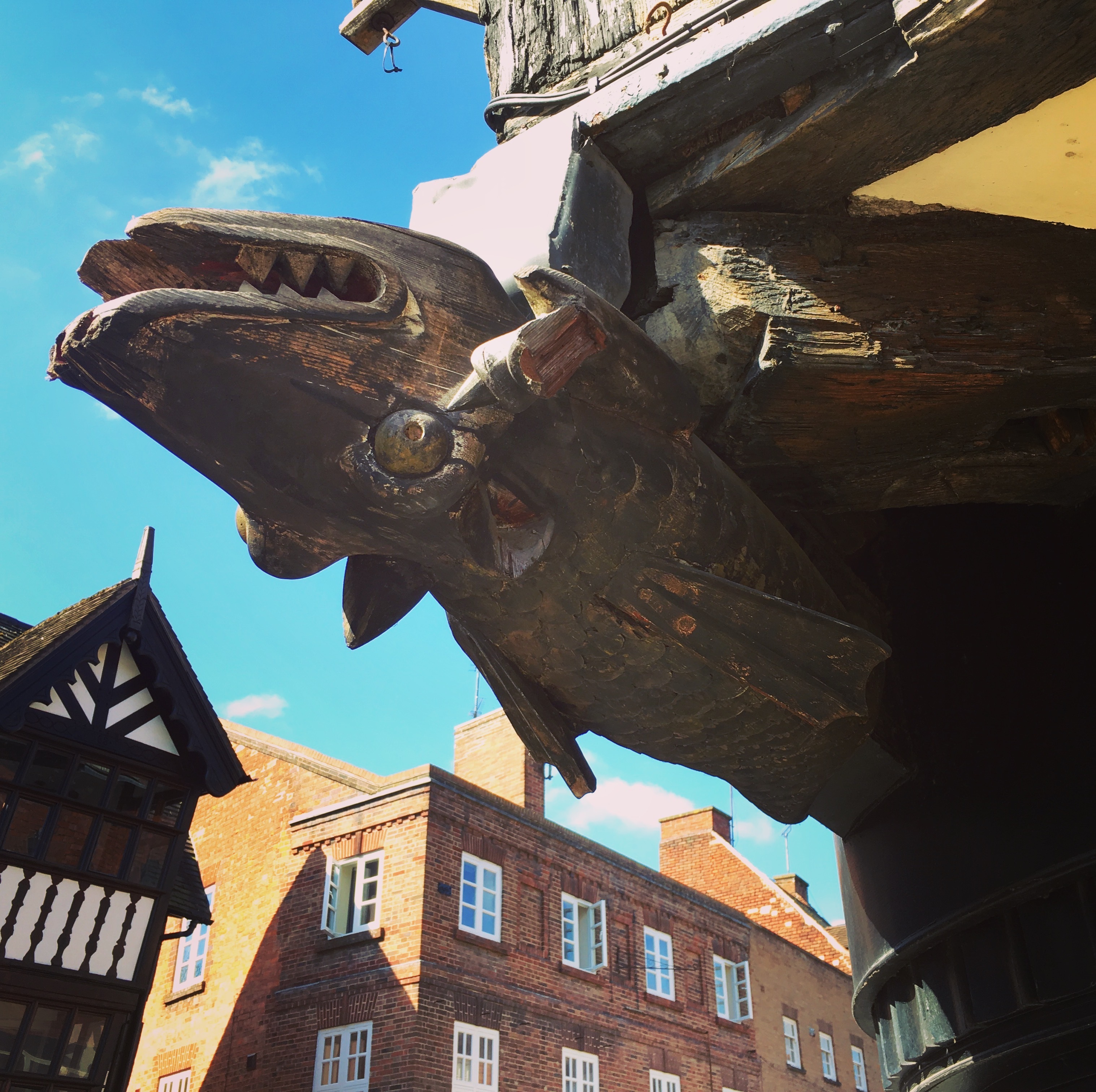 Decorative bressumer on a timber framed house in Shrewsbury.
Words
"The camera is an instrument that teaches people how to see without a camera."
Dorothea Lange
Introducing My Treasure Hoard Gazetteer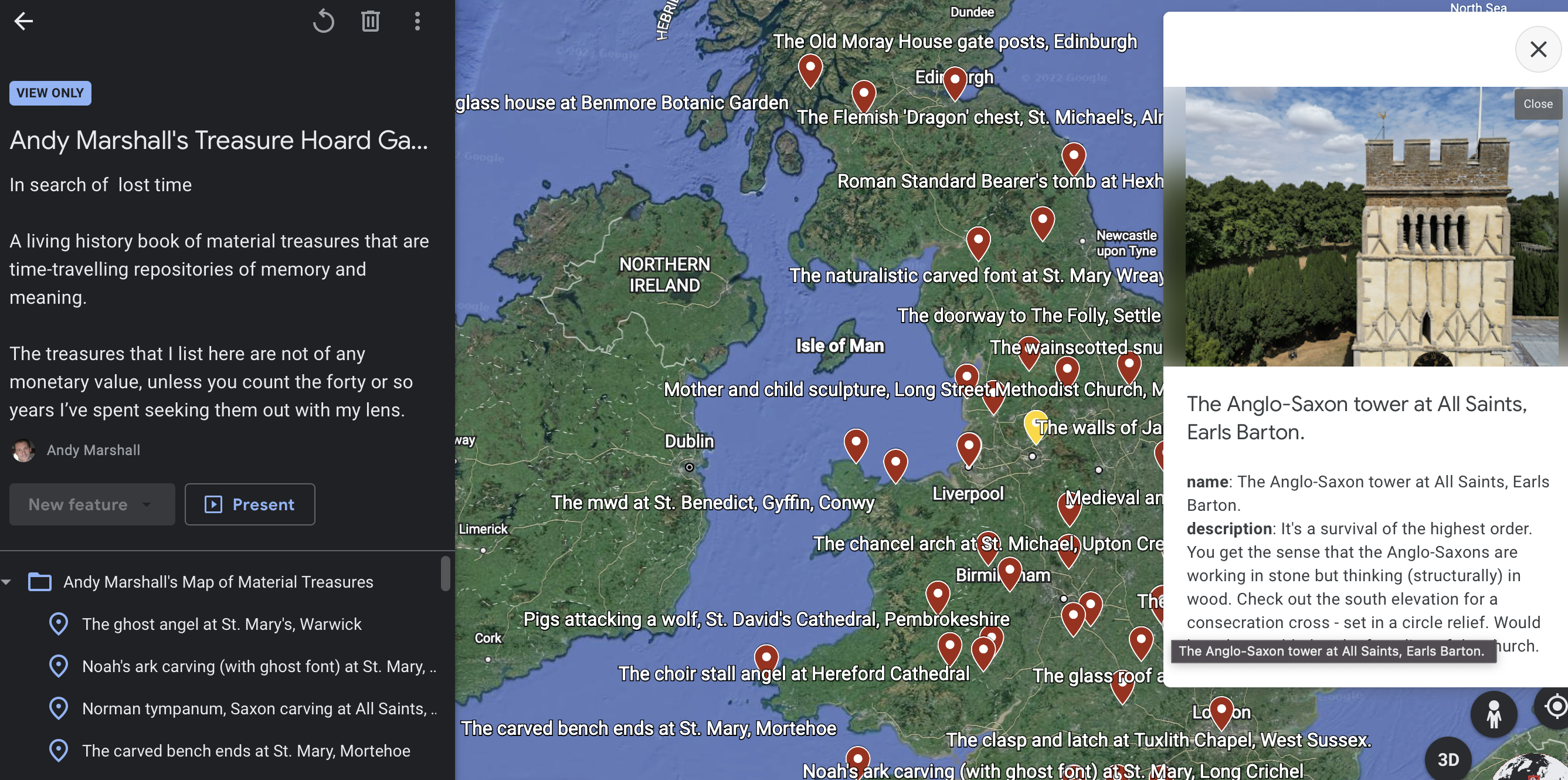 Andy Marshall's Treasure Hoard Gazetteer Map
My Treasure Hoard Map is open to all. It is an evolving enterprise and I'll be adding more entries as time passes.
What is the Treasure Hoard Gazetteer?
The gazetteer is my personal collection of material treasures. It's a growing map of wonders that I've spent over forty years documenting.
The treasures that I list here are not of any monetary value.
The things in my gazetteer know more of me than I do of them. I share them with the gratitude that, through a strange quirk of career, I've had a certain freedom to be able to seek them out and photograph them.
"I share them with the gratitude that, through a strange quirk of career, I've had a certain freedom to be able to seek them out and photograph them."
I'm overwhelmed with a feeling that these things need to be communicated. My camera acts not only as a tool for recording but also a means of acknowledging their relevance and mine.
These treasures are significant because they have given me something beyond their physical presence and opened up portals to the past and the people that inhabit it. Marinated in myth, they are beacons that teach us that there are alternative, nourishing, and deep-rooted value systems that we are at liberty to engage with.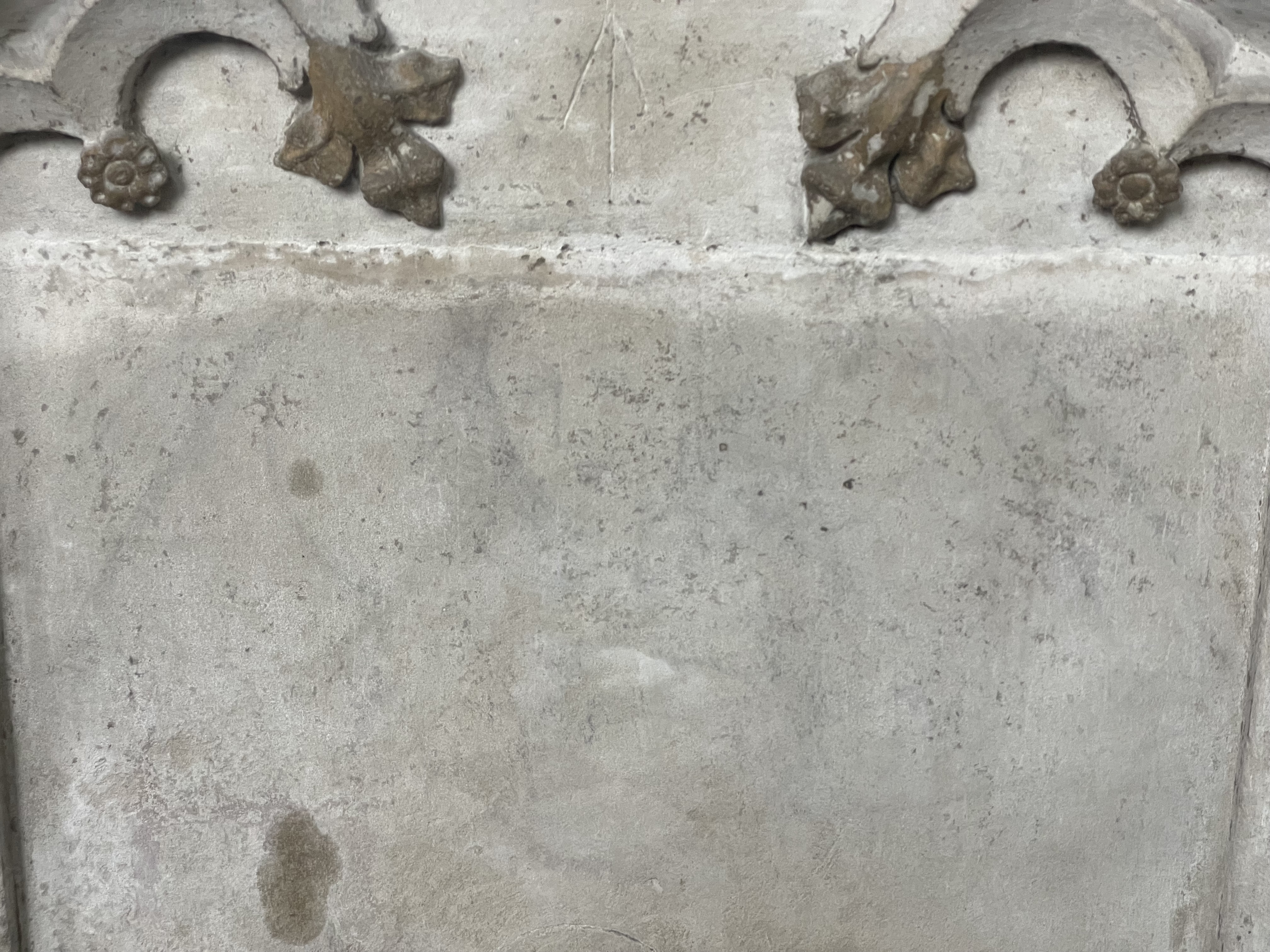 These artefacts all have a faceted connection with the wider world and with another dimension - that of the past. They are all material repositories of memory and meaning. Many of these treasures were invested at the time of their making with meanings beyond their material value, memories that are still lukewarm in the forms they present.
These treasures hold within them narratives that have the power to help us understand who we are and change the way we see the world. Having survived thus far, they know something of humanity and are telling in their survival. Together they are a vast cultural repository of meaning, the loss of which would be detrimental to our lives.
"Together they are a vast cultural repository of meaning, the loss of which would be detrimental to our lives."
As a photographer I've spent countless hours engaging with these objects and places, capturing them in the moving light. Many of them haven't revealed their nature until I've spent a significant amount of time with them. Time spent exploring the details is never time wasted.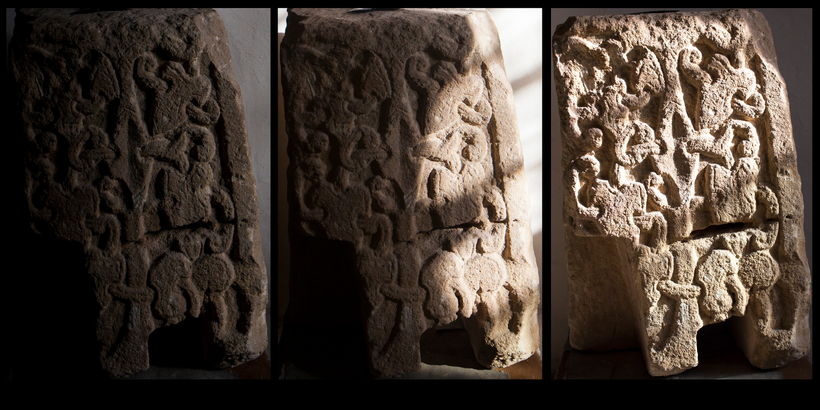 For Patrons: Individual Entries/ Descriptions/ Images.
Individual entries are exclusive to Parlour, Piano Nobile, and Palazzo Patrons.
Hotspots
I'm on an epic journey from Chester to Criccieth and then on to Montgomery. I cross the border and spy the signs pointing to Ludlow.
All photos shot on iPhone.
Ludlow, Shropshire.
Ludlow is a melting pot. It is a place that is infused with its proximity to the Welsh border. During my visit I noticed a tangle of temporary constructions signs in English and Welsh - this place knows no bounds. Ludlow is a borderlands compote of architectural styles, a fusion of materials and a free spirit that betrays the austere castle to the south east.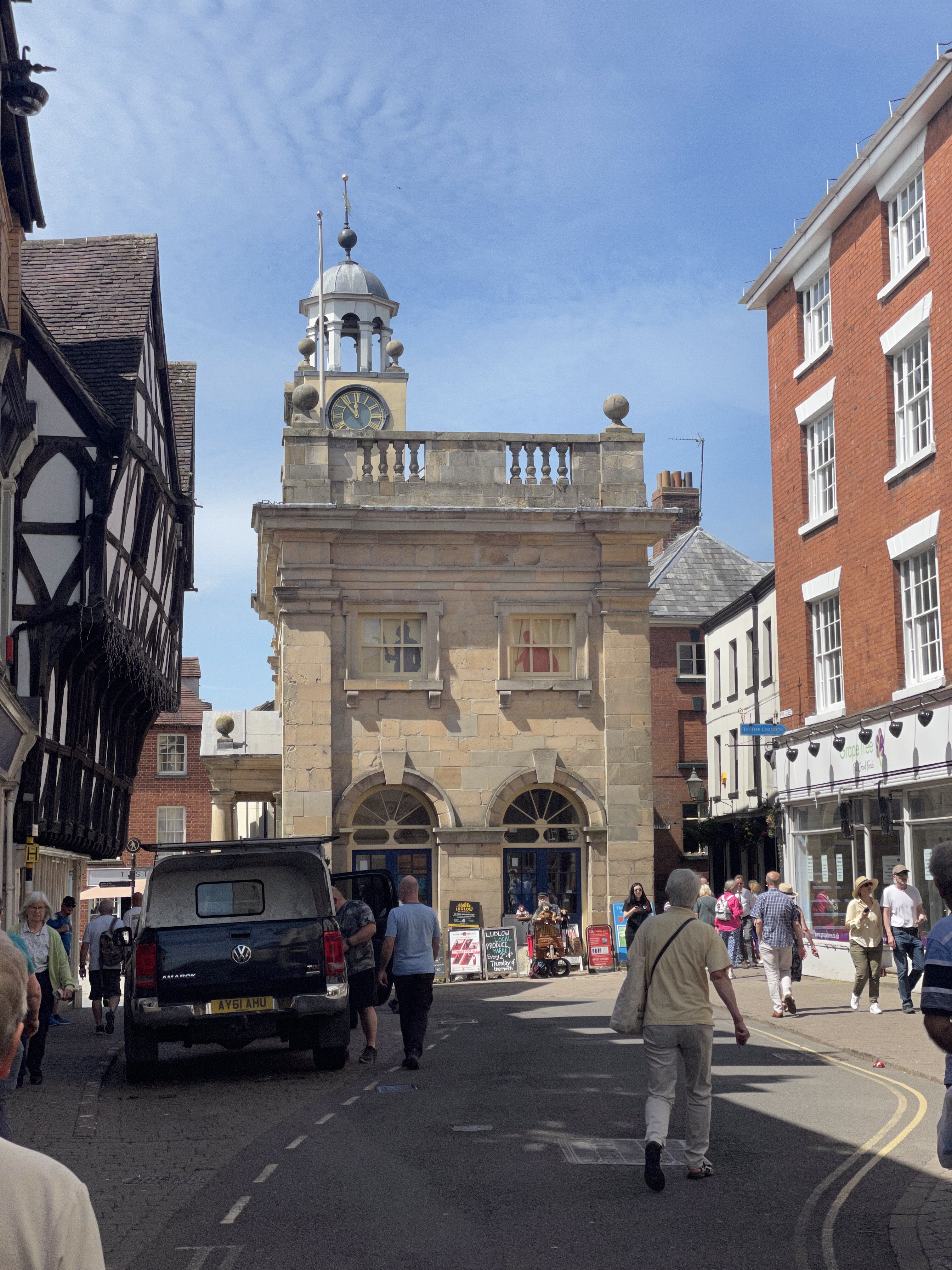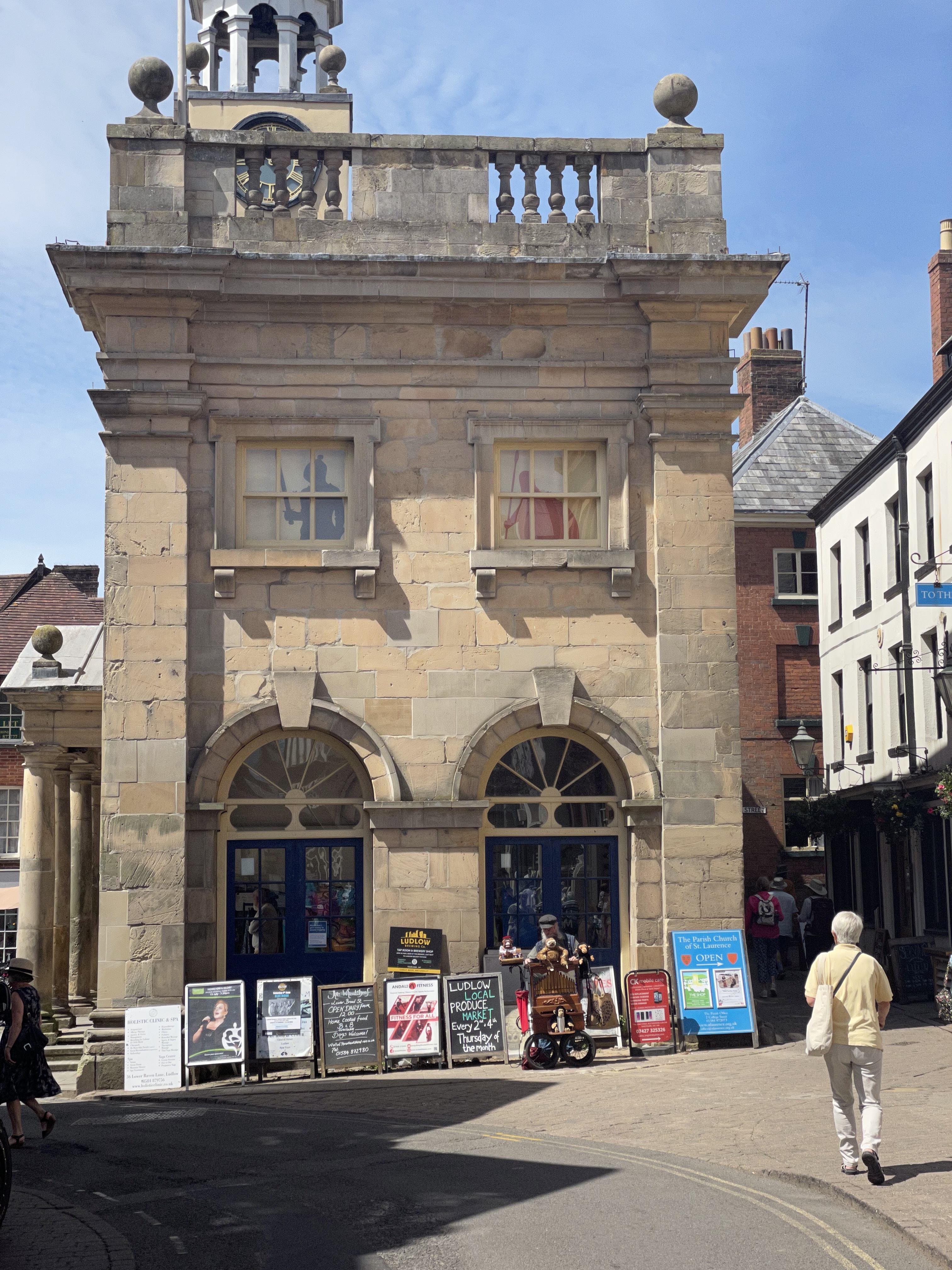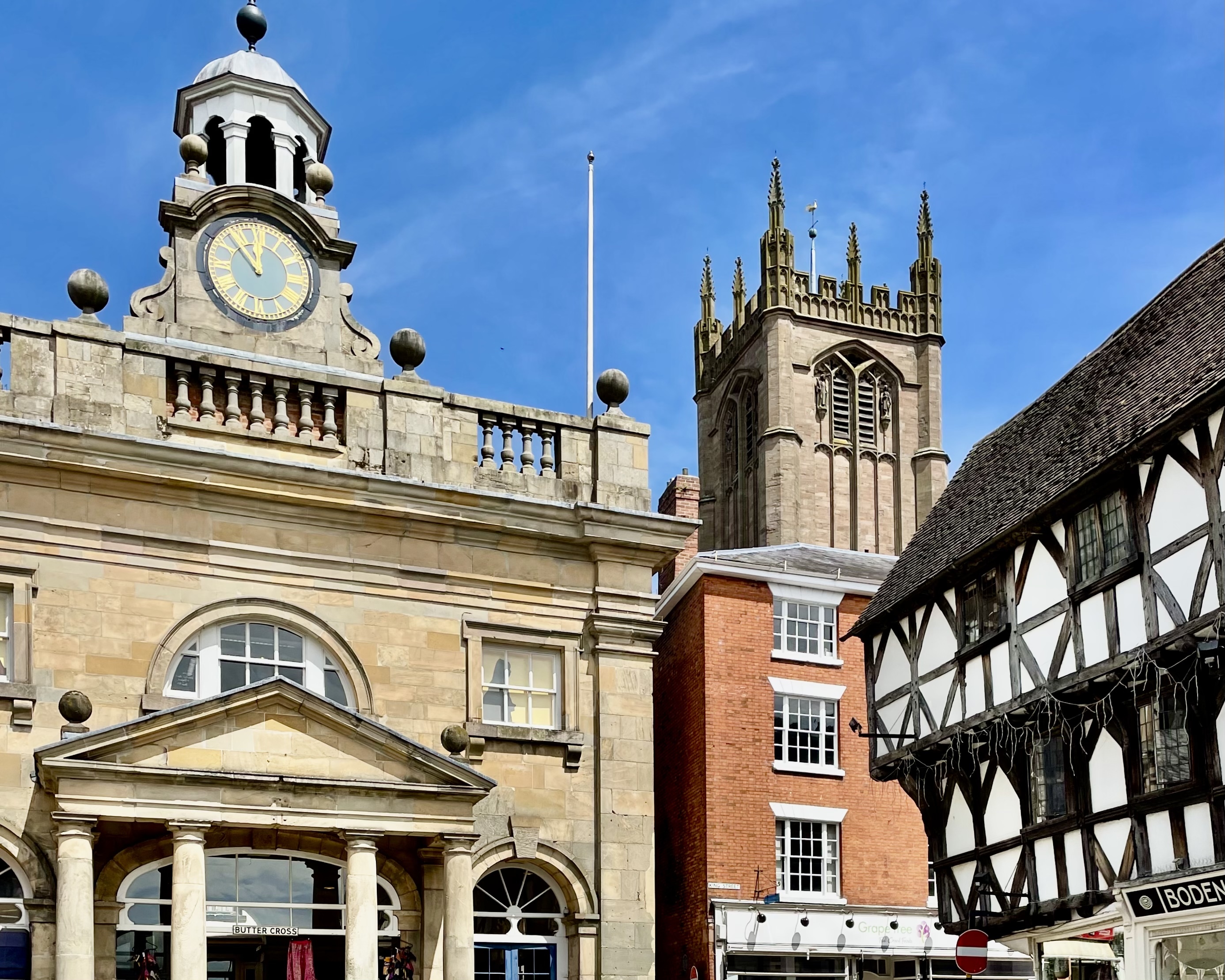 Ludlow Museum was formally the Butter Cross Market Hall built in 1746 by William Baker of Audlem.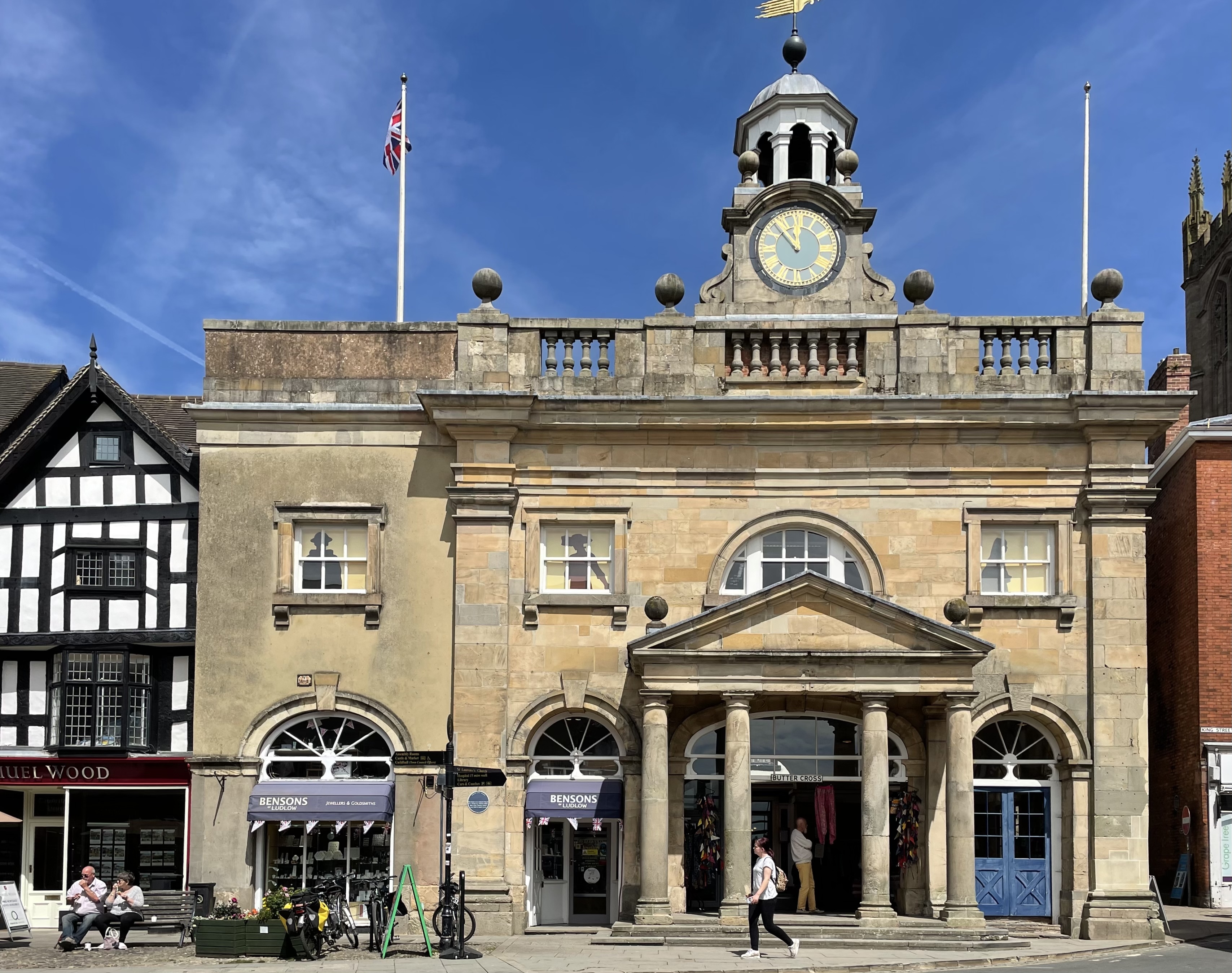 Ludlow has a wonderful collection of timber framed buildings dating from the C16th and C17th centuries.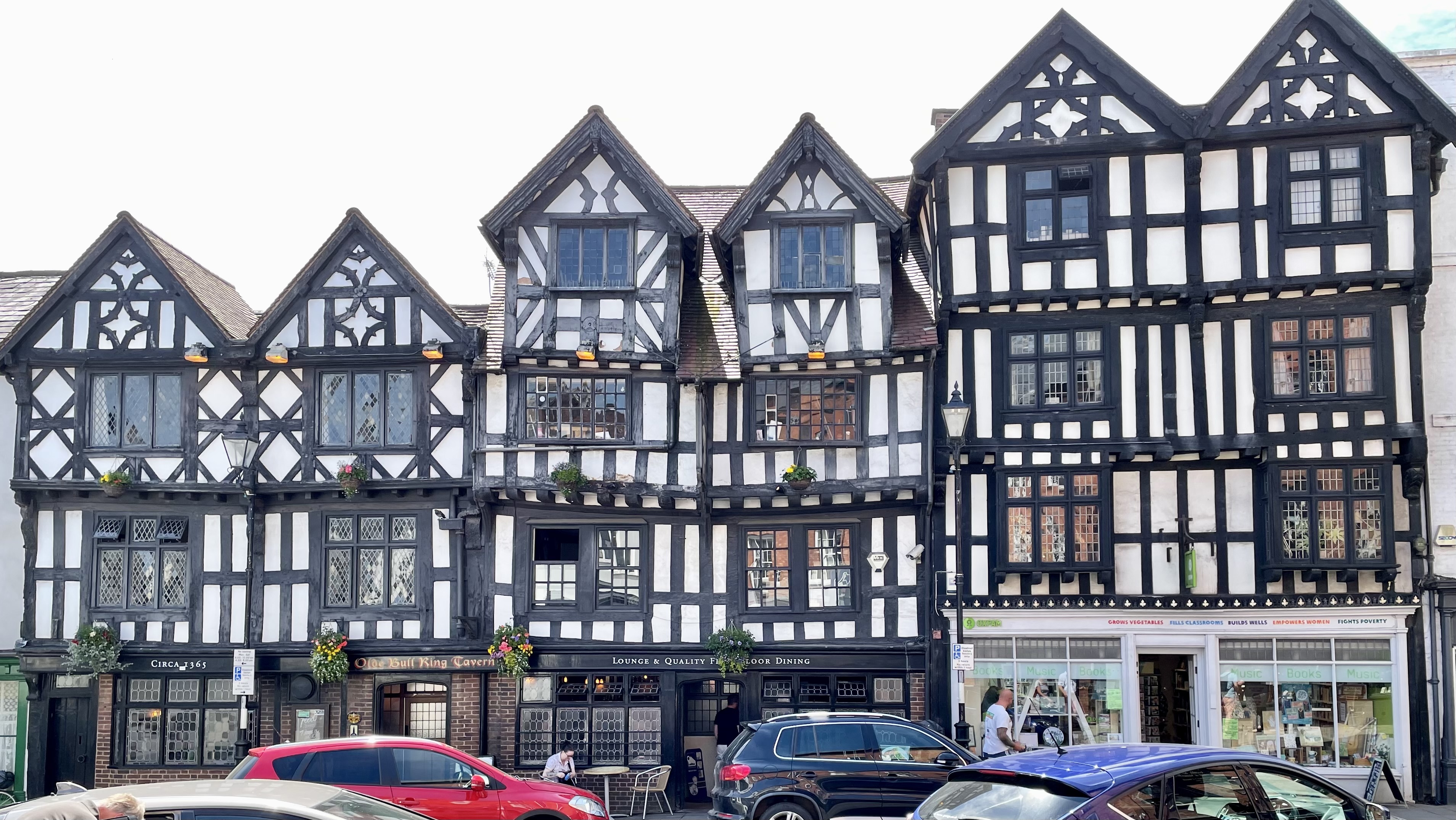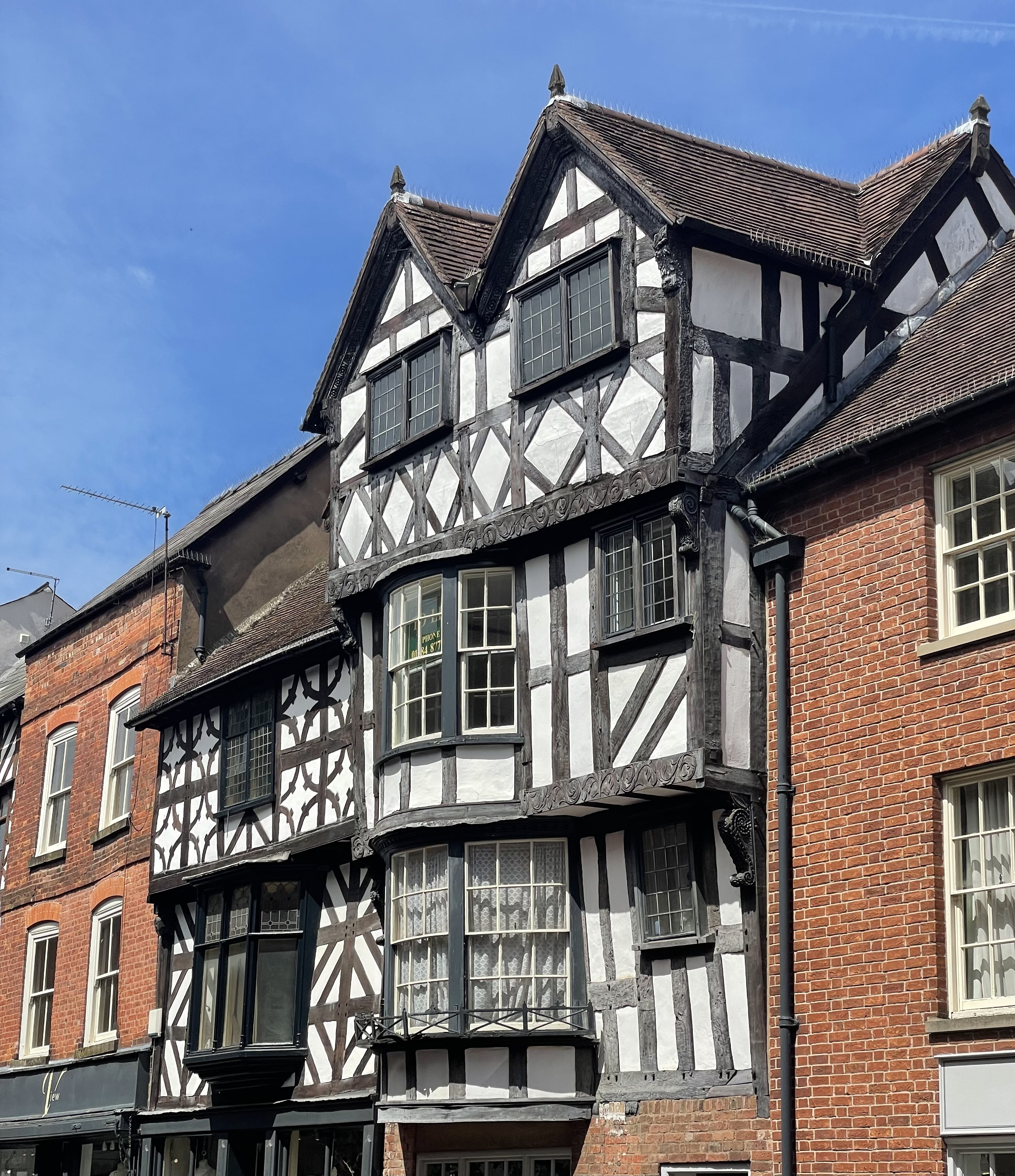 The Ginnel to The Bull Hotel.
It's curious how a simple enclosed space between two buildings can become such a pointer to the diversity of our language. A subscriber and member, Jini, who lives in the US sent me over a list of track vocab. They include: bypath, rack, trod gate, raceway, loke, mudpike, jitty, and baulk.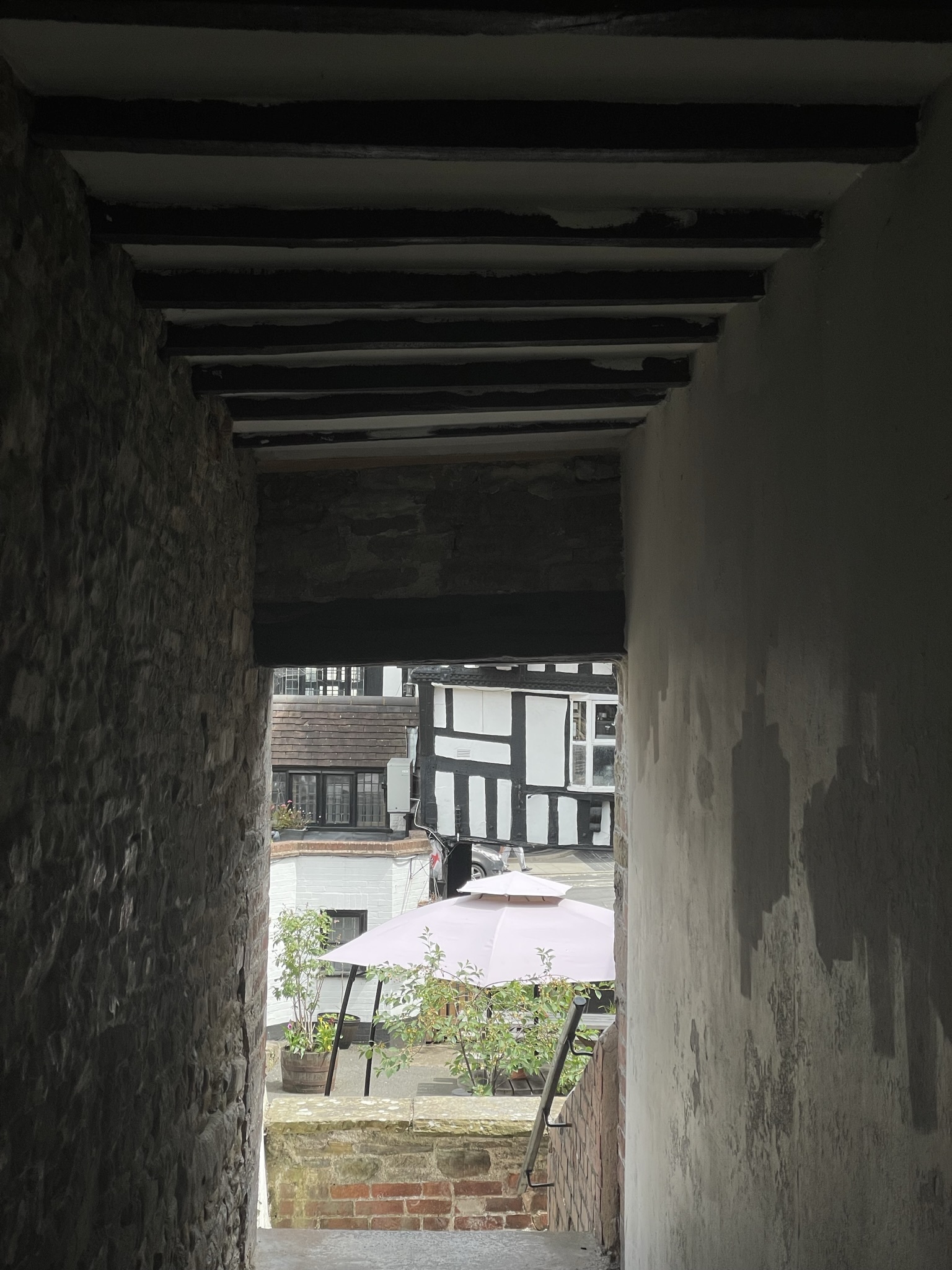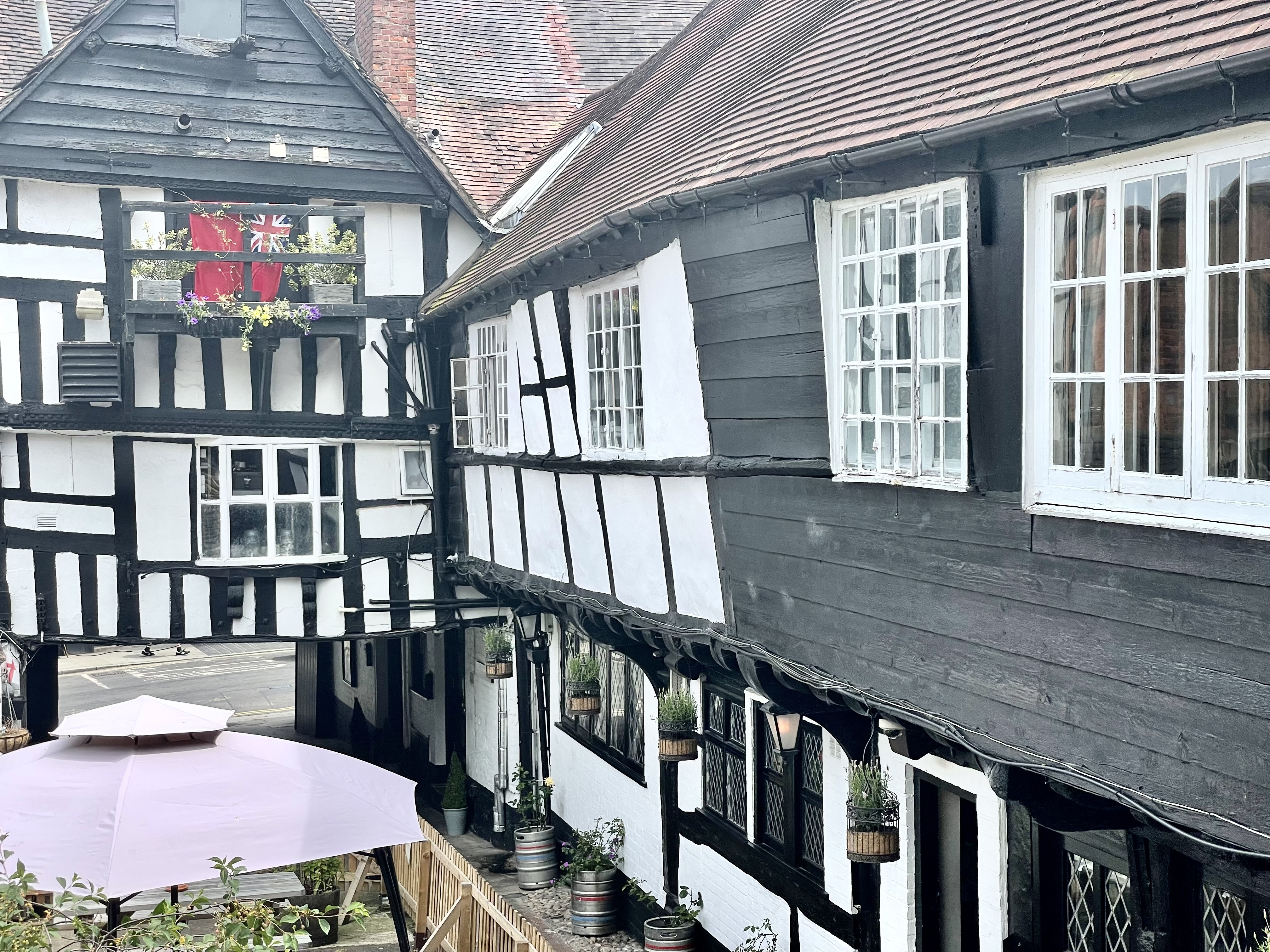 Timber framed buildings have a different structural DNA to our stone and brick structures. If a giant were to walk down the King Street in Ludlow and pick up the stone museum it would crumble beneath his fingers - for they are held together by compression. If he were to pick up the timber framed Bull Hotel it would hold together by tension.
The Feathers Hotel on Bull Ring is a delightful example of early C17th timber decoration with moulded and mullioned transoms, moulded bressumers and enriched consoles. It has, in parts, diamond glazing (some original).
Typically, the interior is earlier than the frontage. The front facade was often upgraded to keep with the times.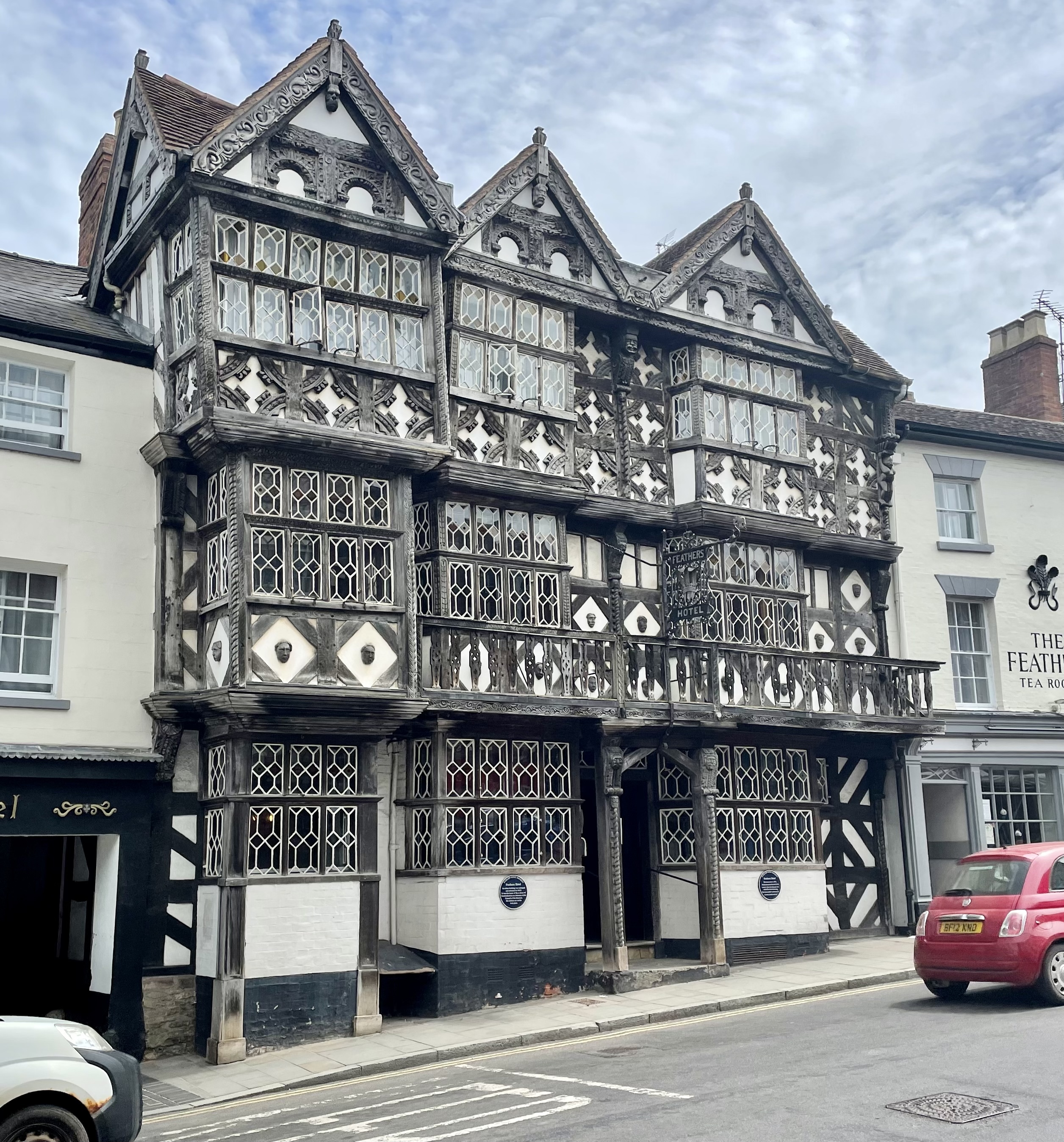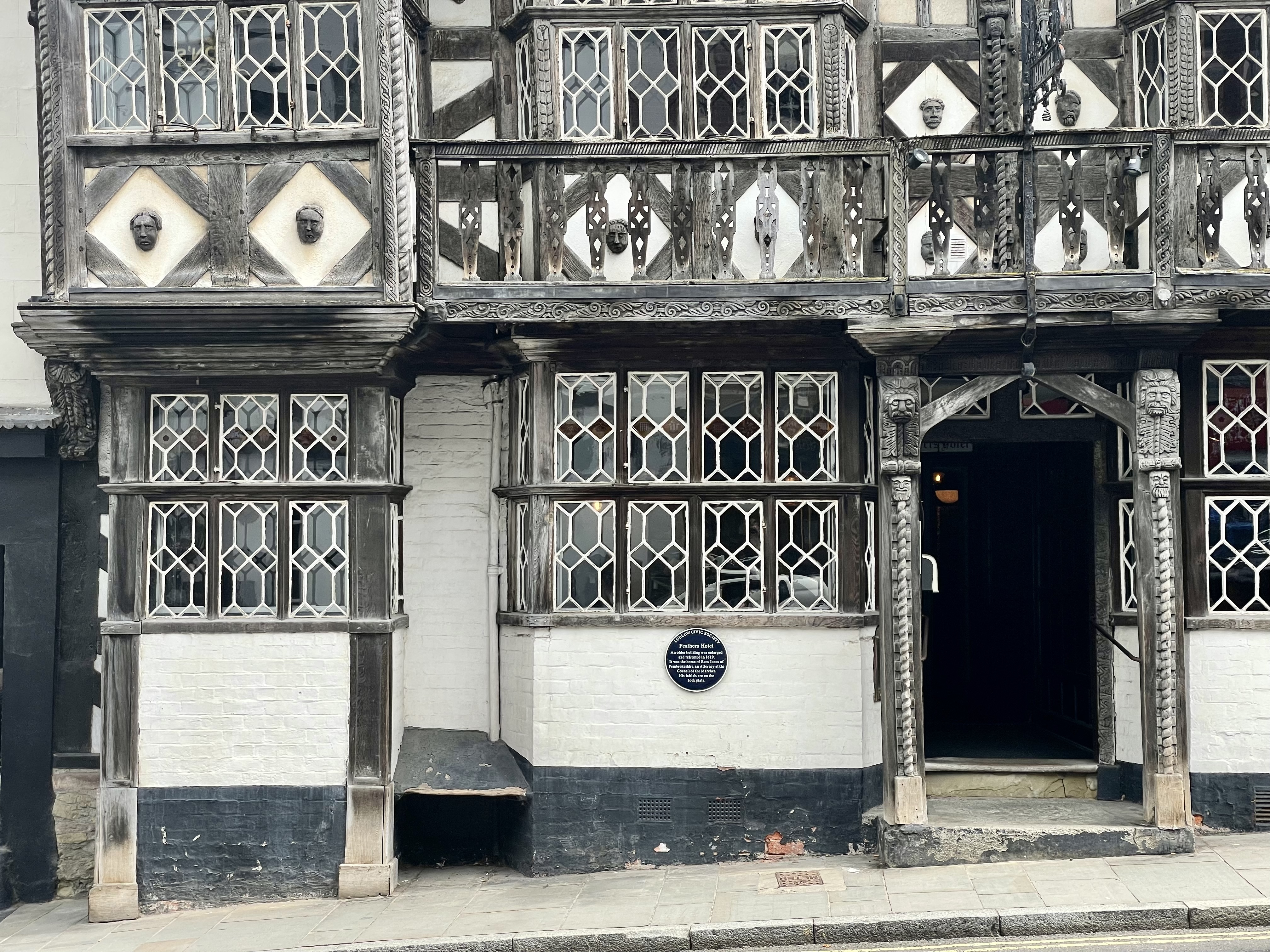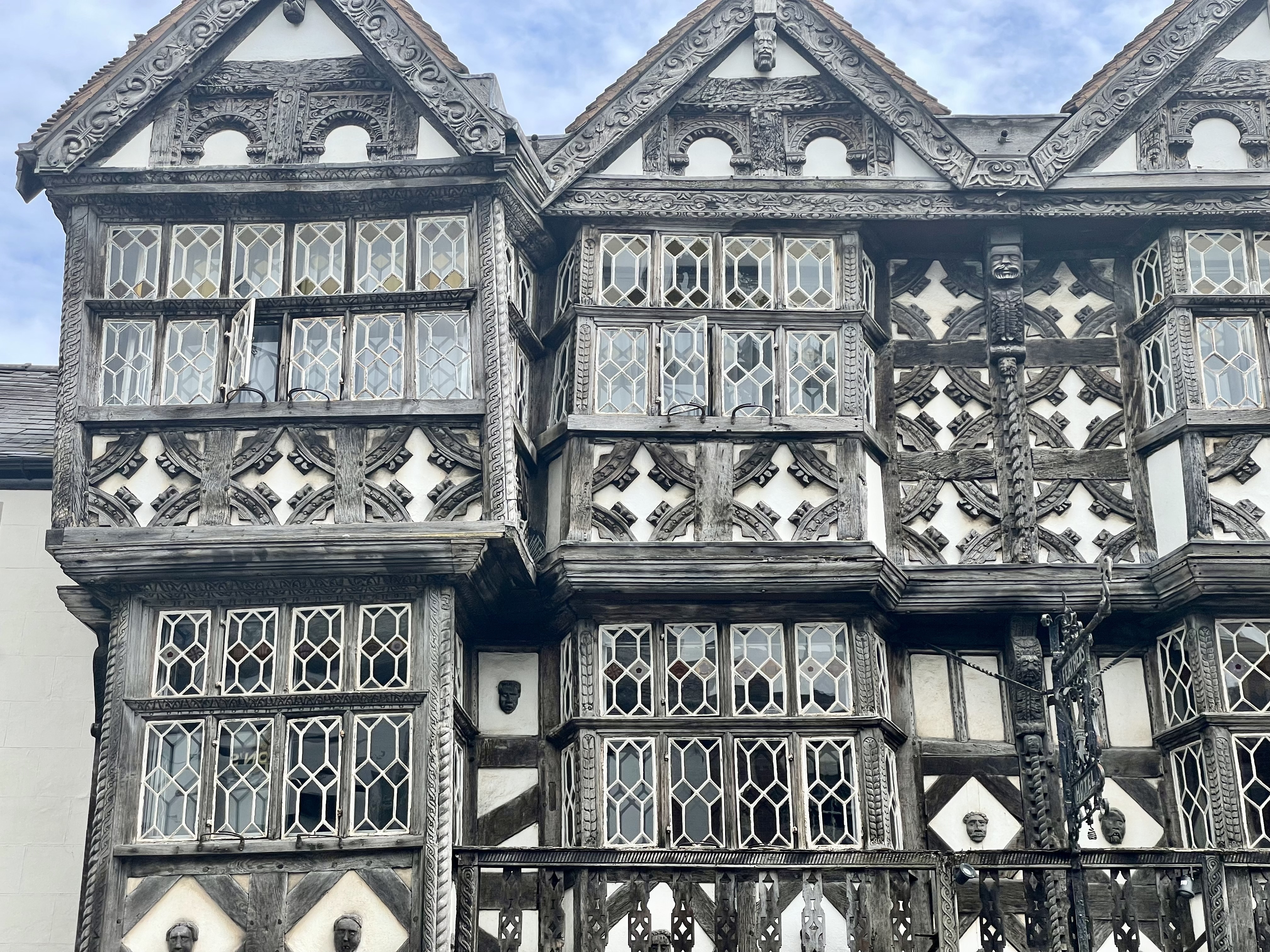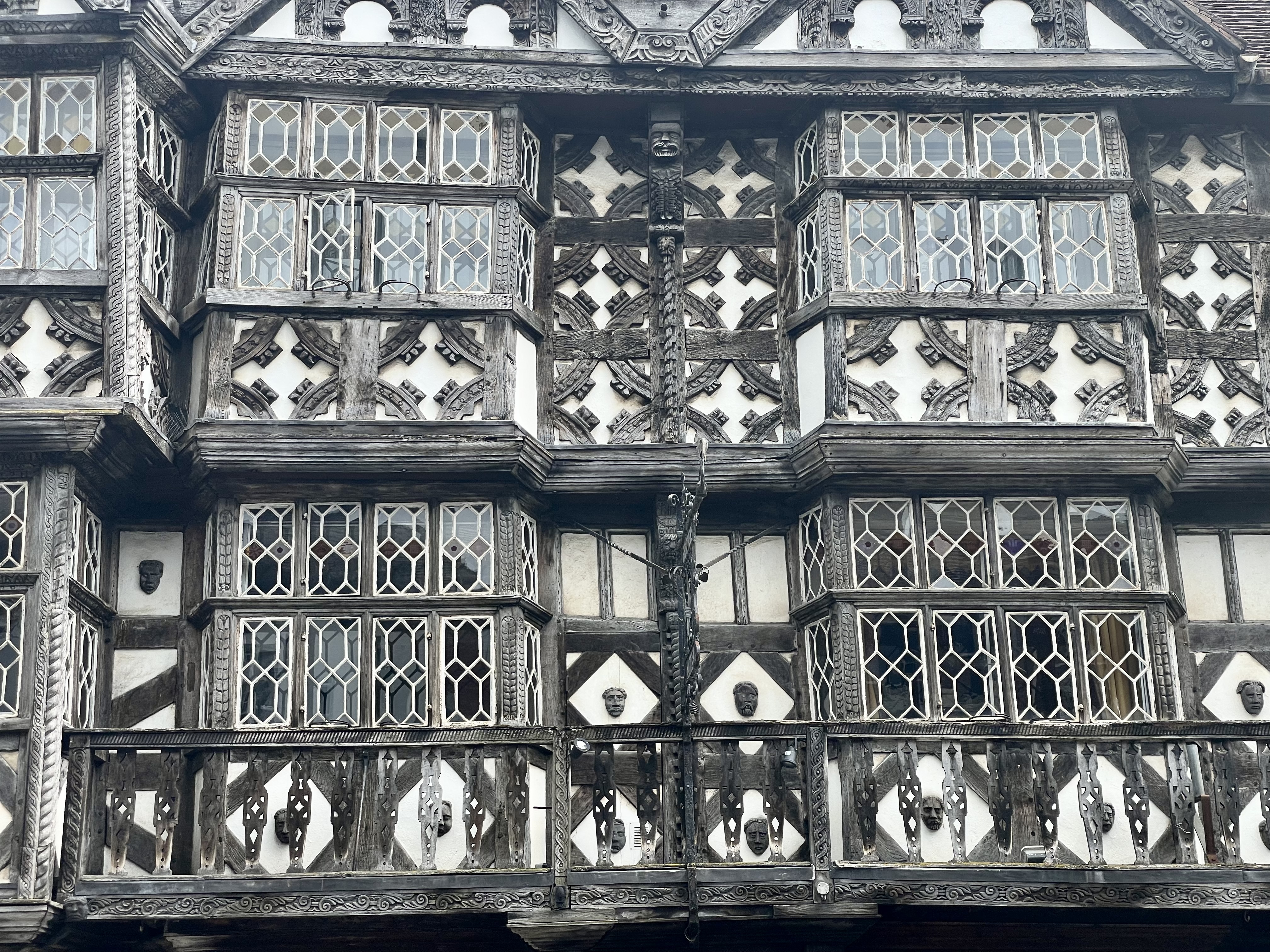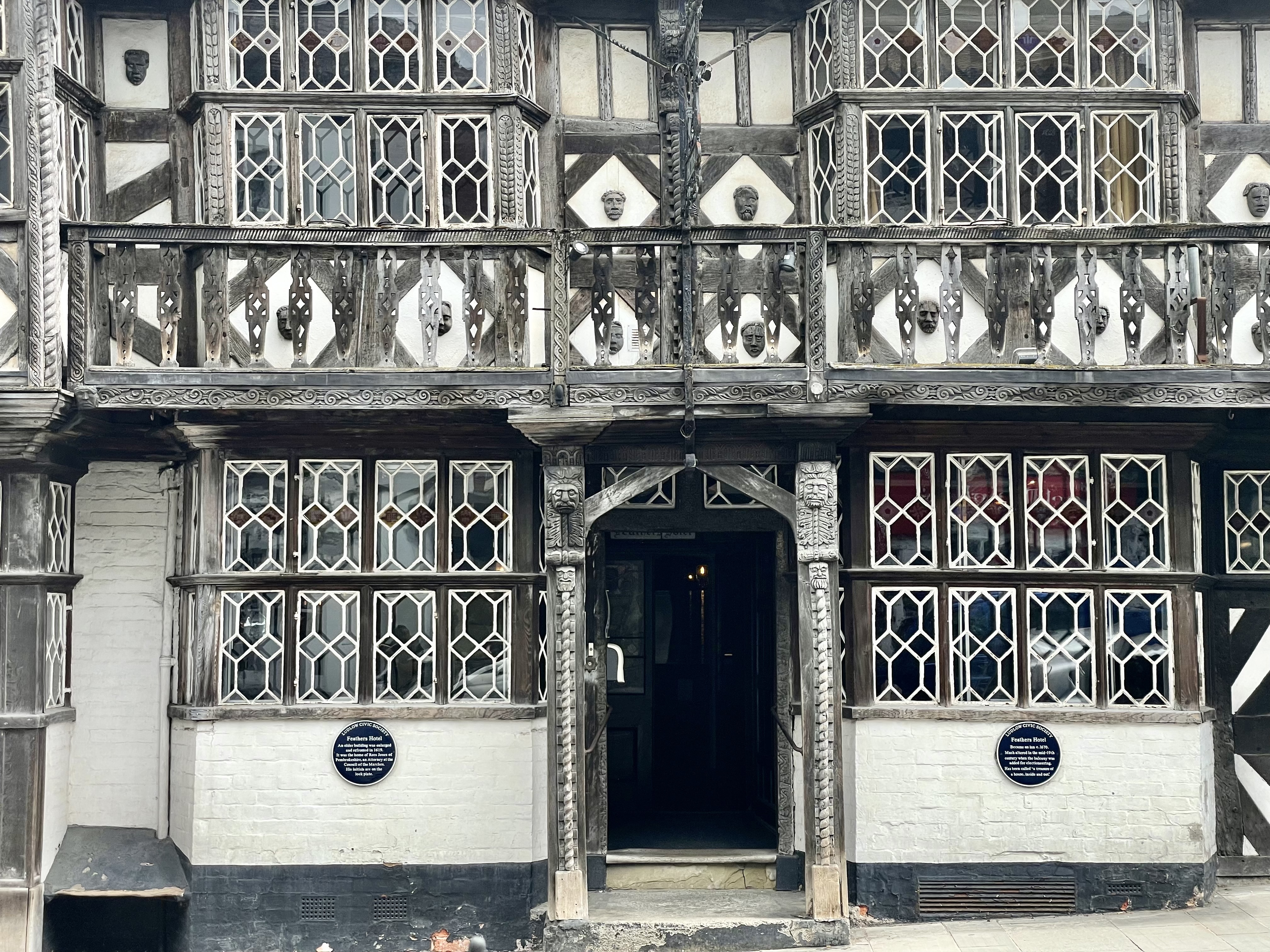 A brick building with plenty of archaeology to its facade, held together by compression over a ginnel - or is it a snicket? Or should I say twitten?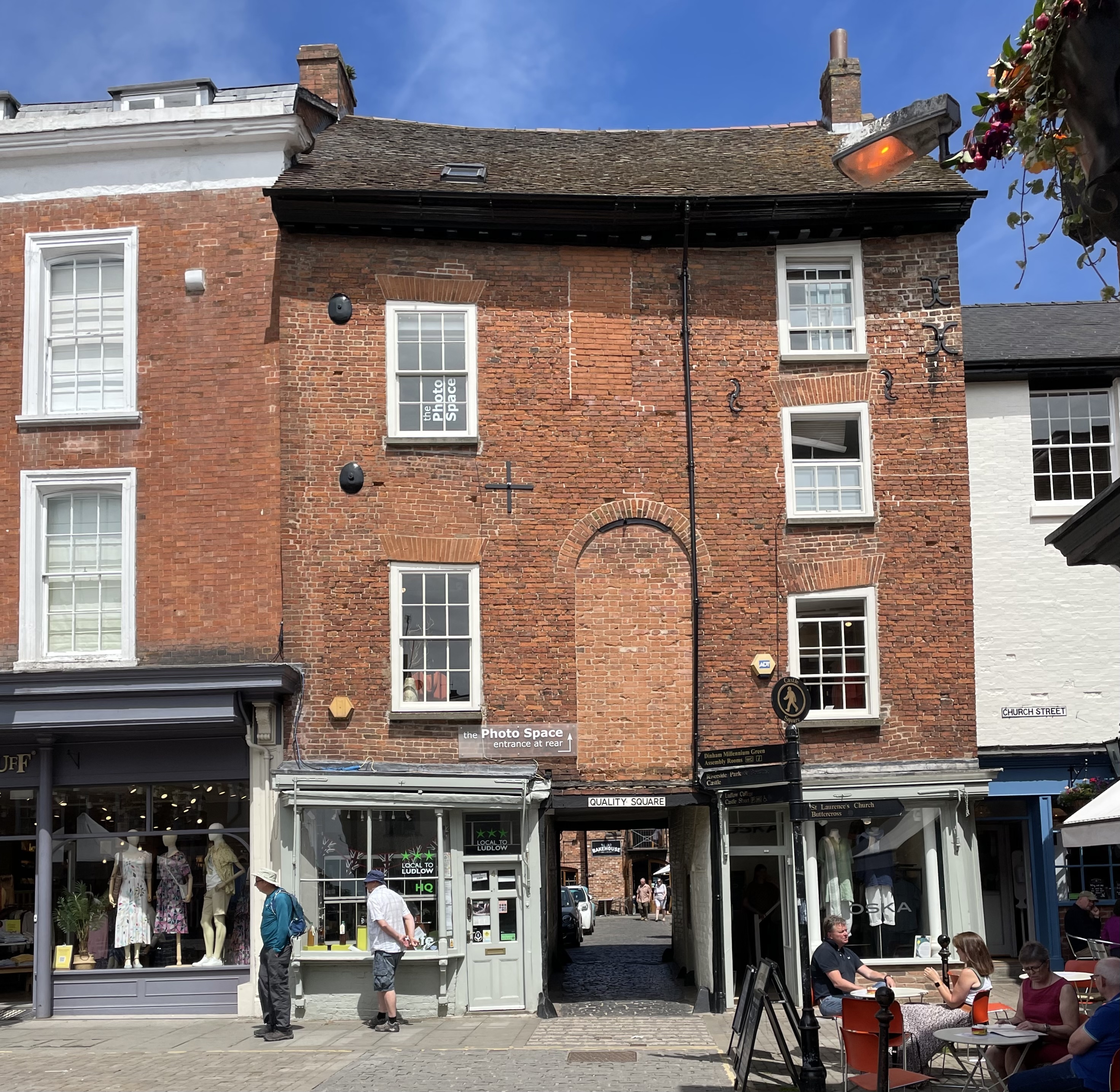 Ludlow Market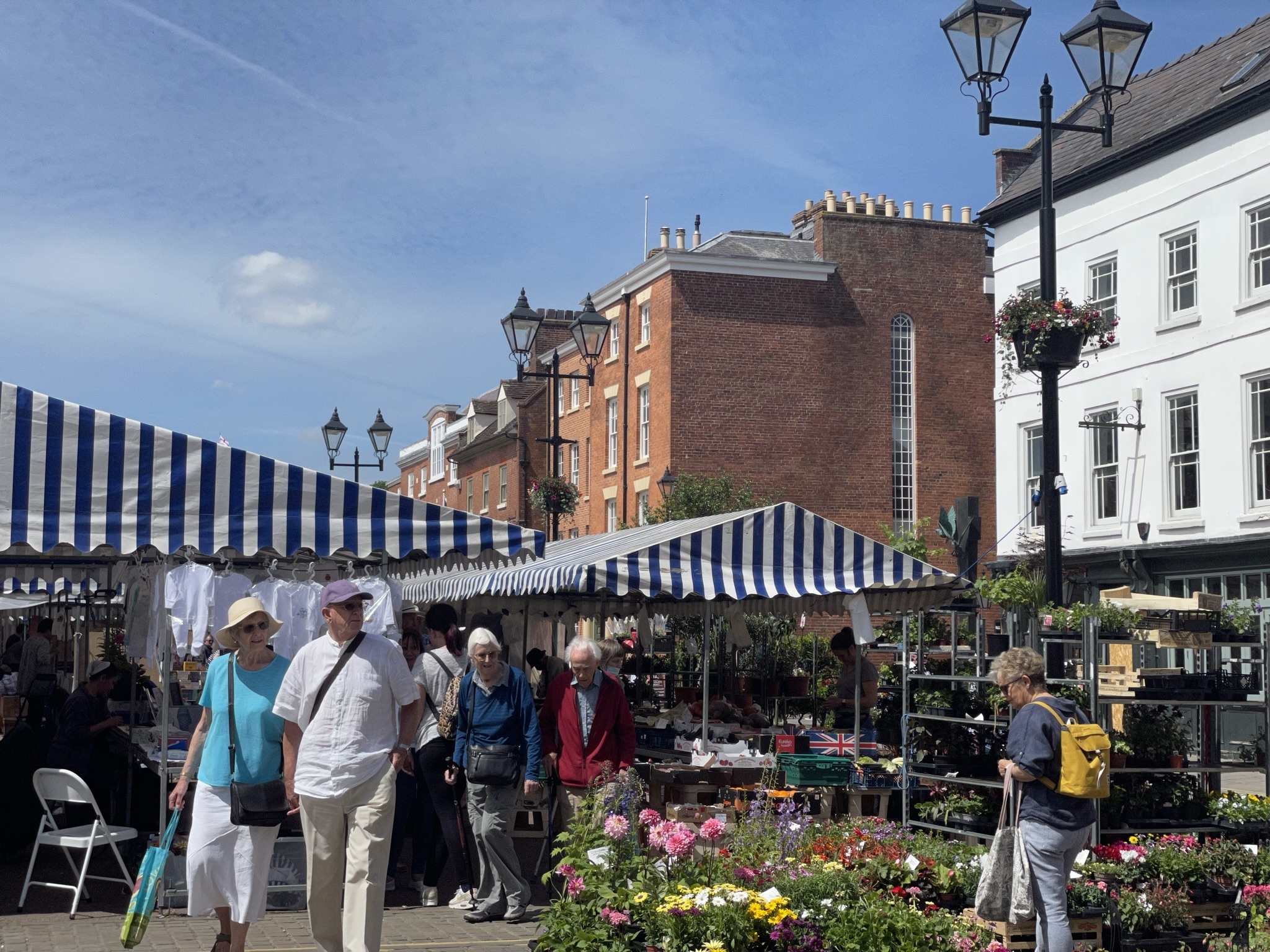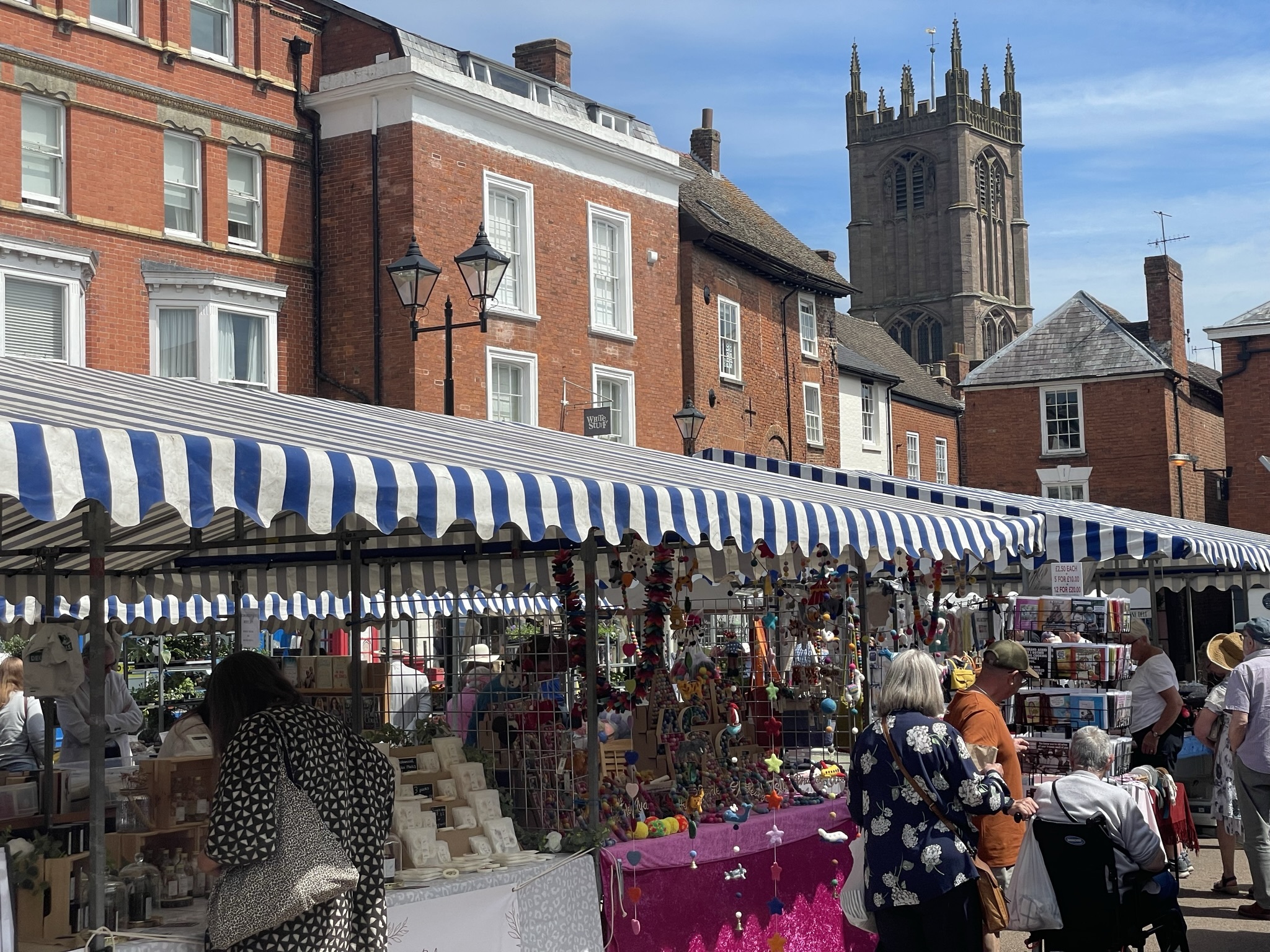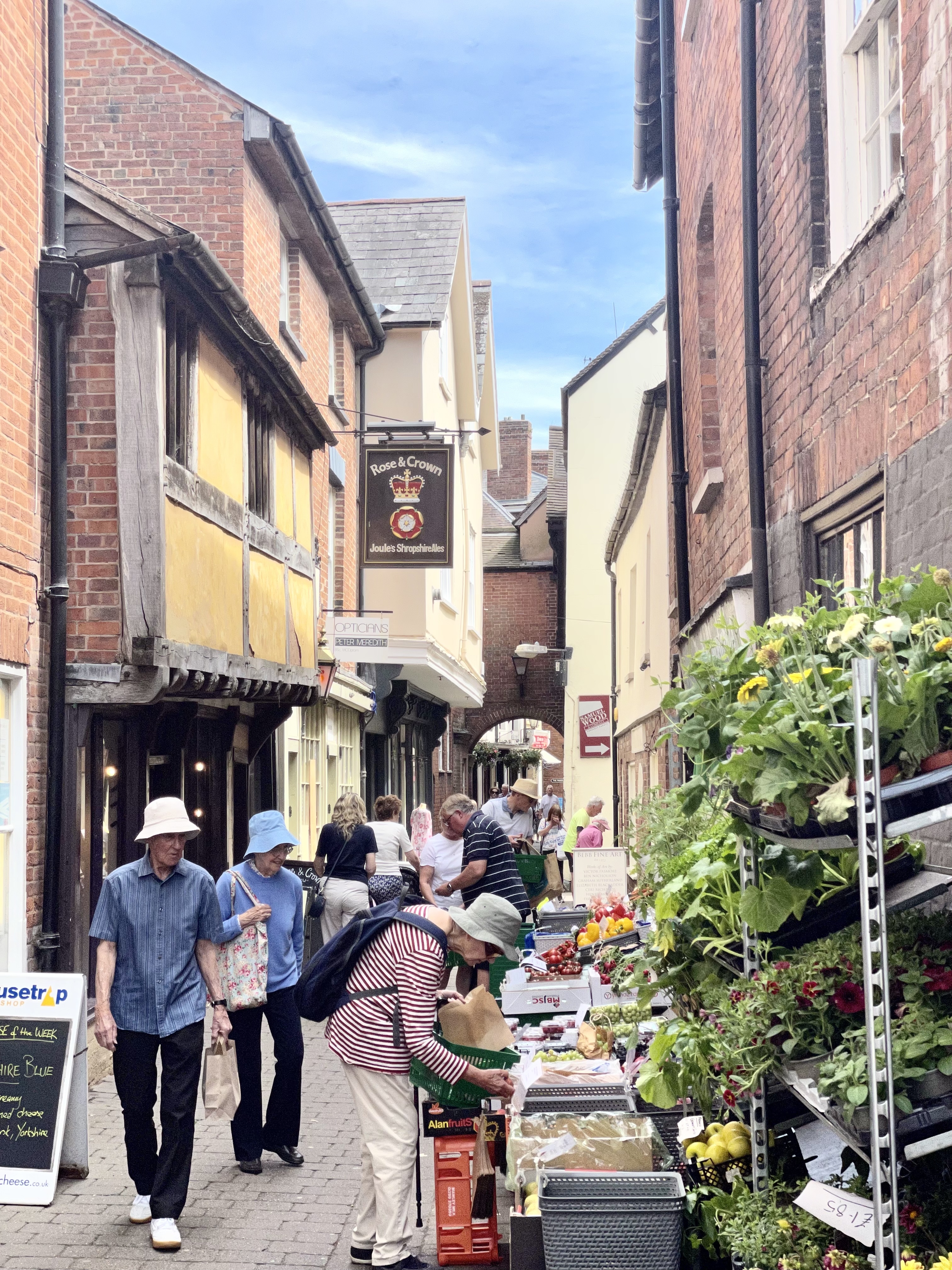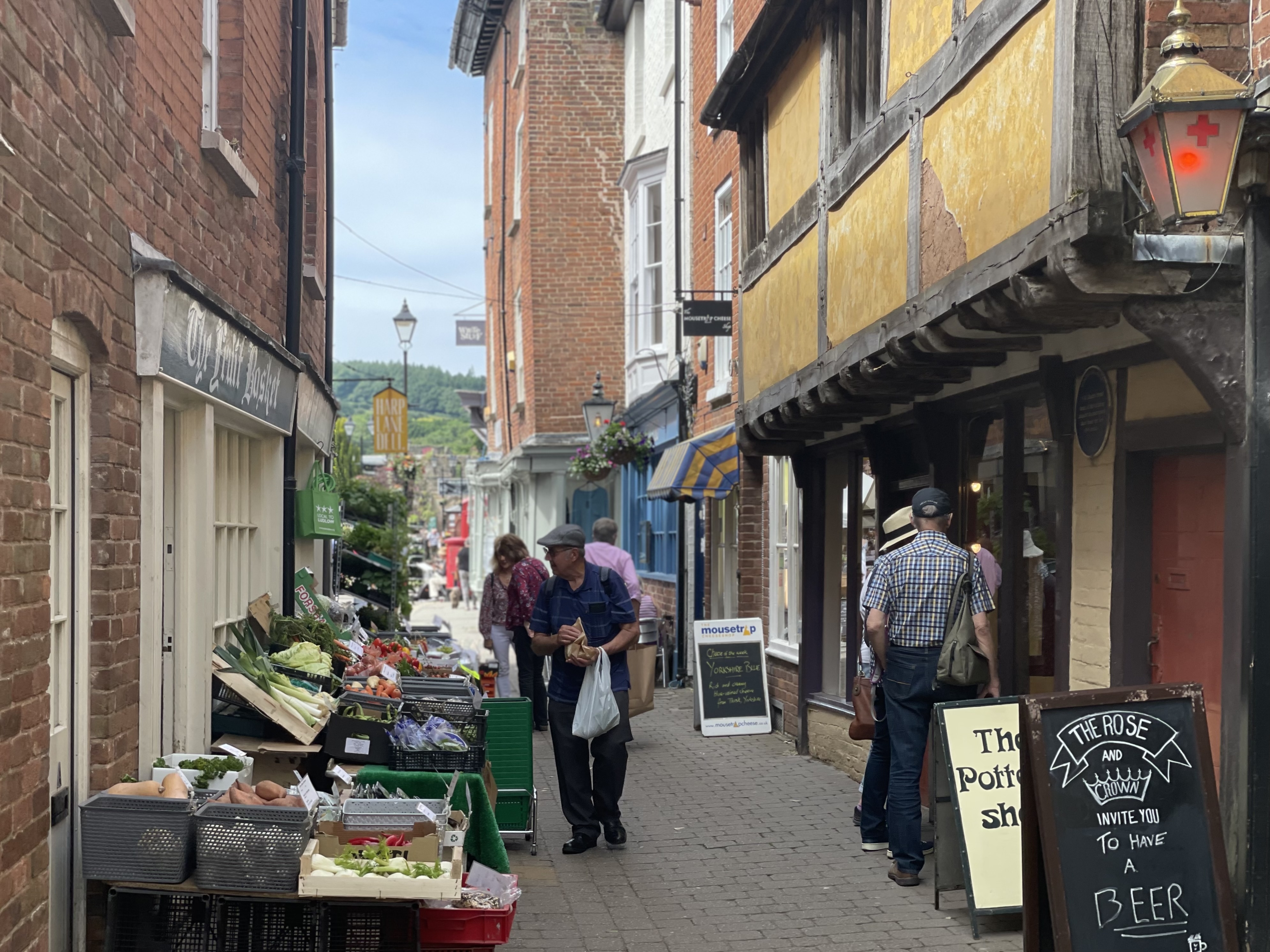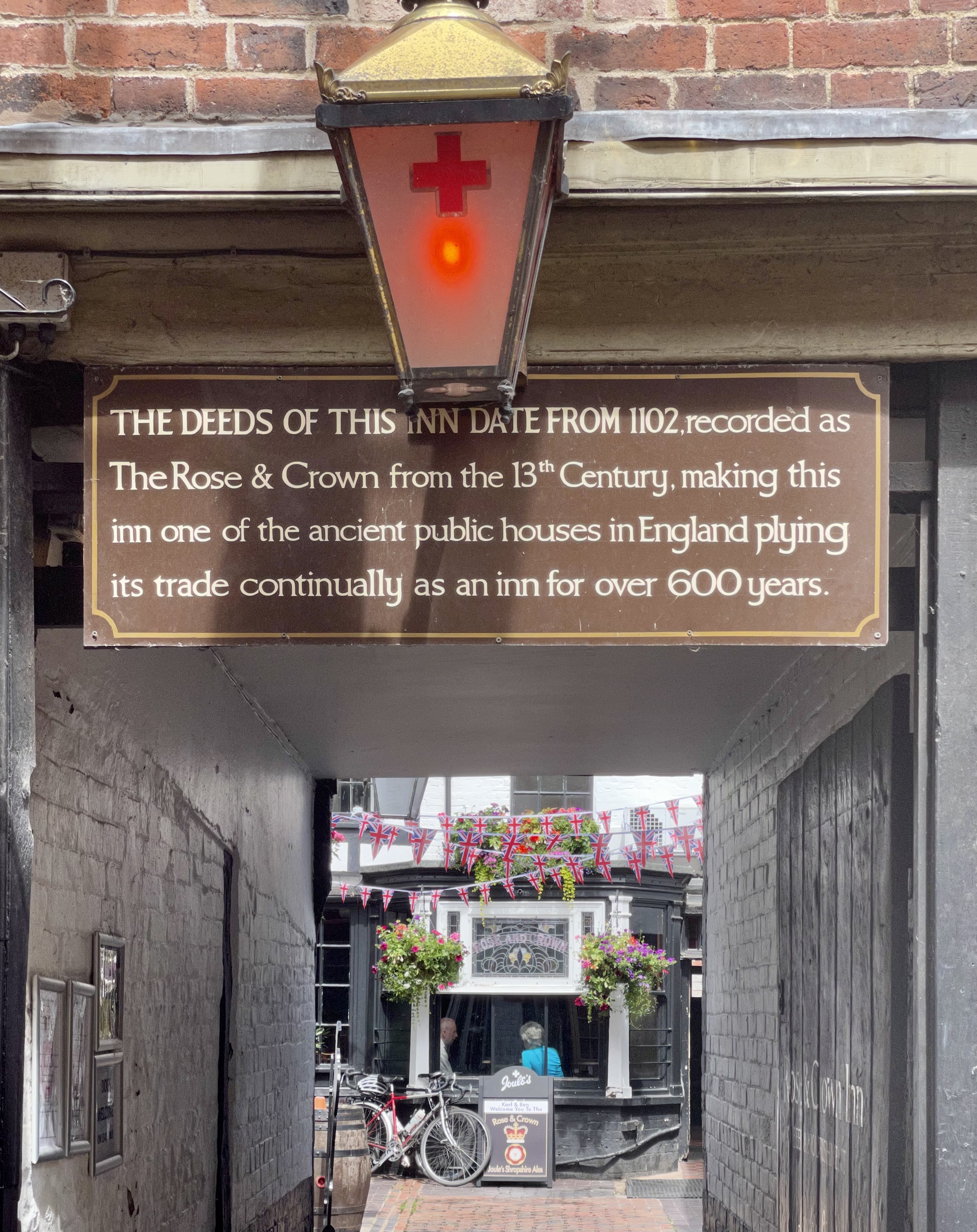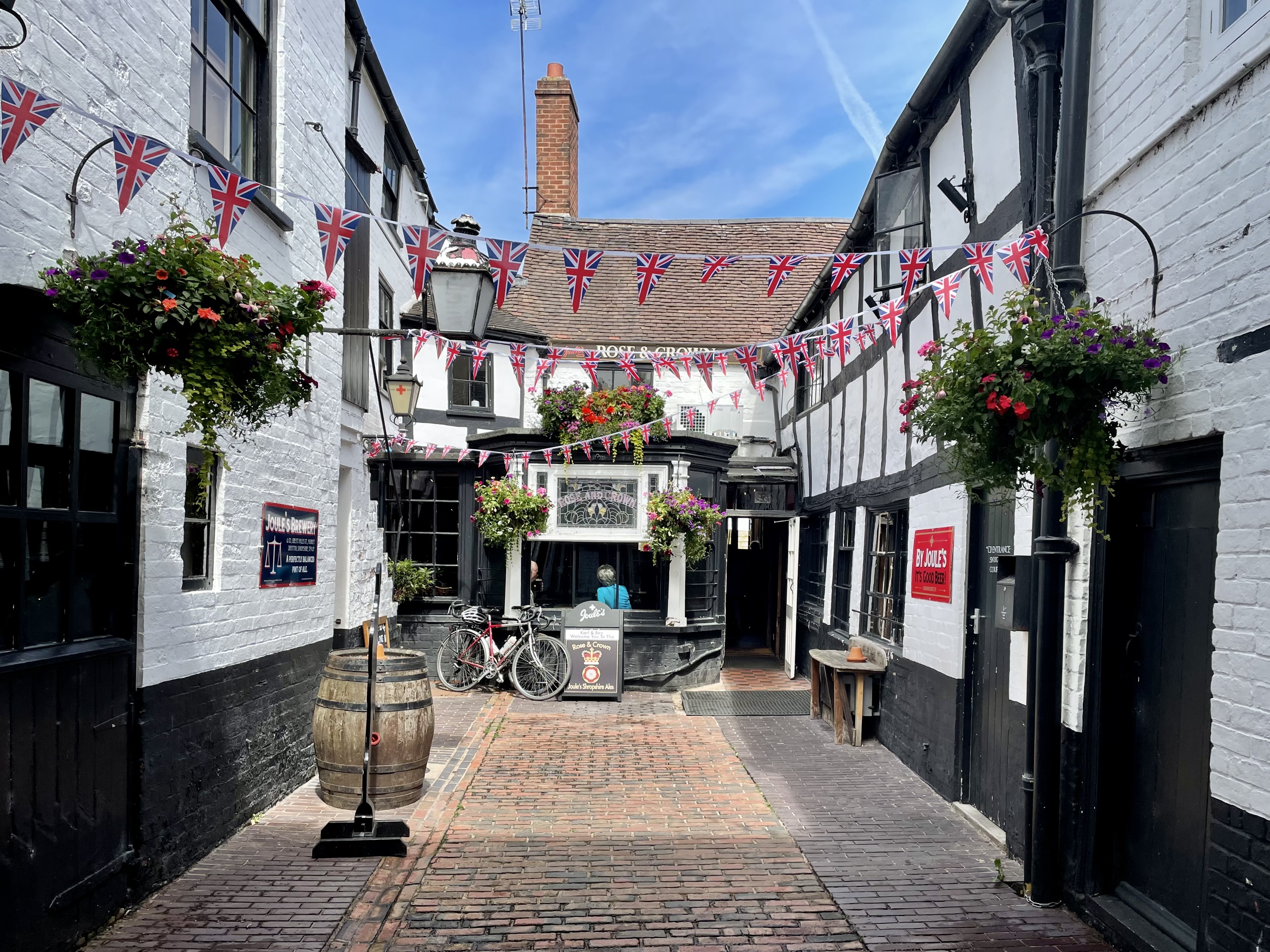 A well, gifted to the town in 1581.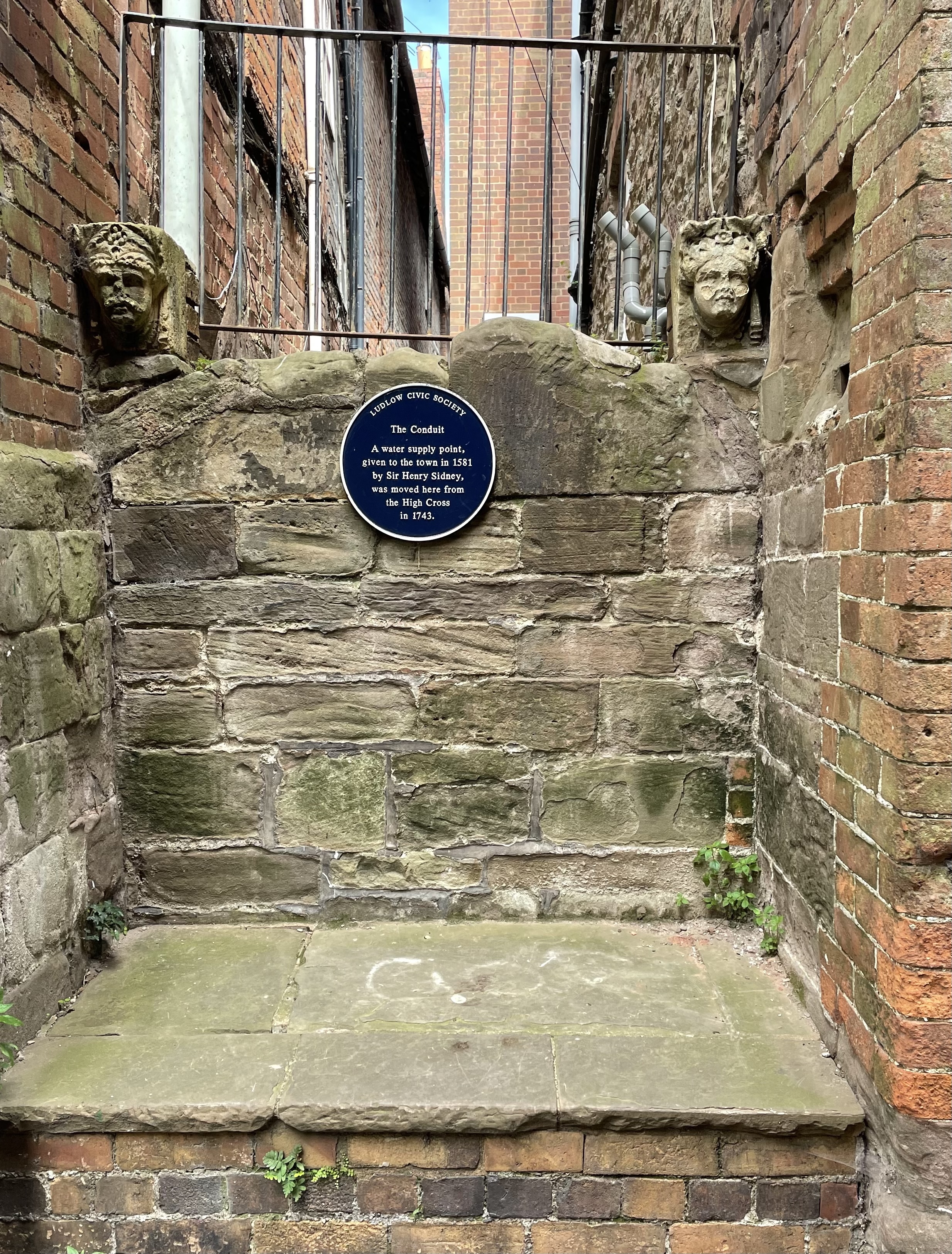 I didn't get a chance to visit St. Laurence - that's for another visit, but it's curtilage is surrounded by a host of beautiful buildings - some ashlar or handmade brick facades, others jettied timber framed beauties.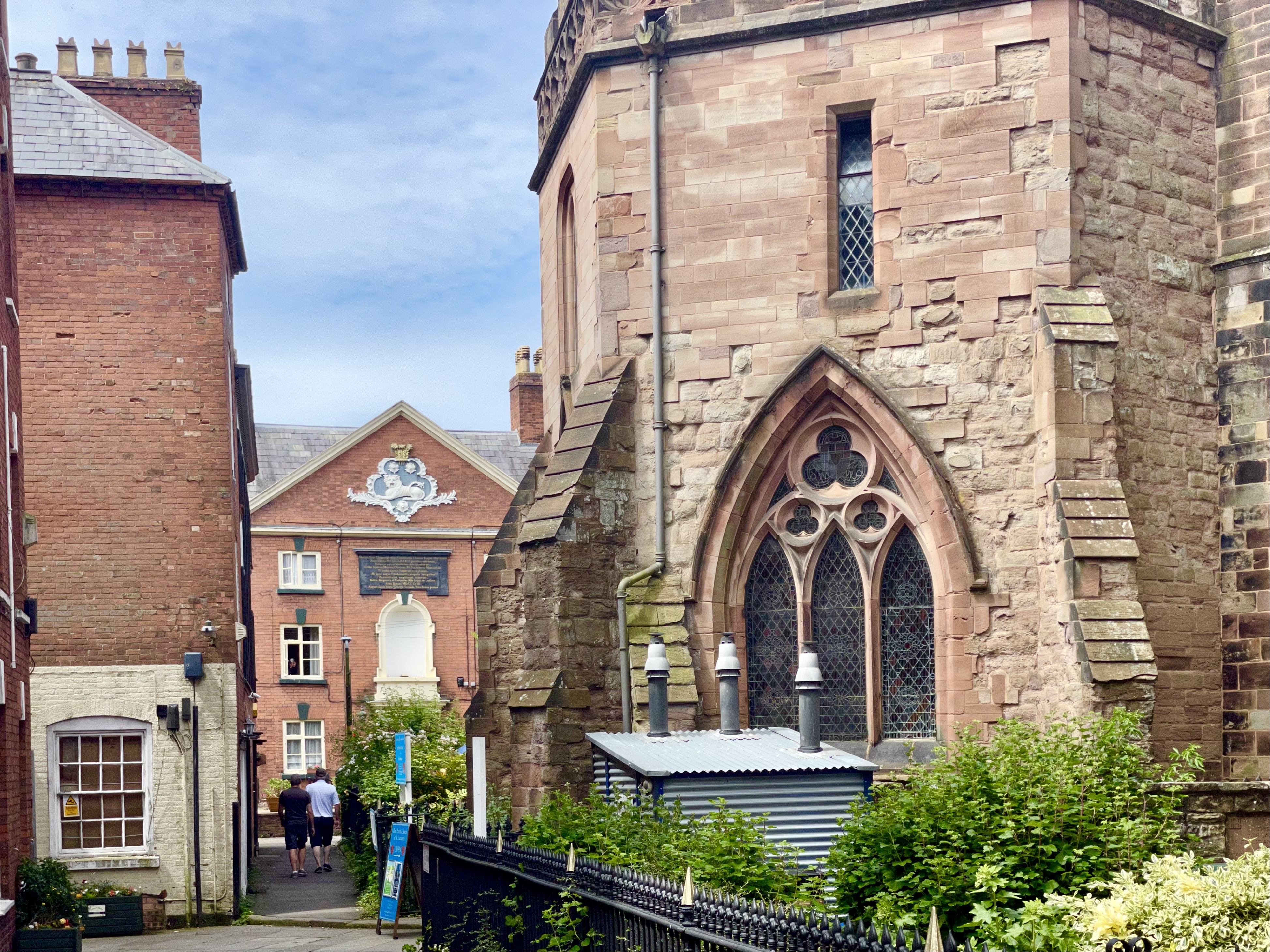 Jubilee garden was saved from development by the local community and turned into a community garden. A sign of a thriving and engaged community. It's the perfect spot for a picnic lunch.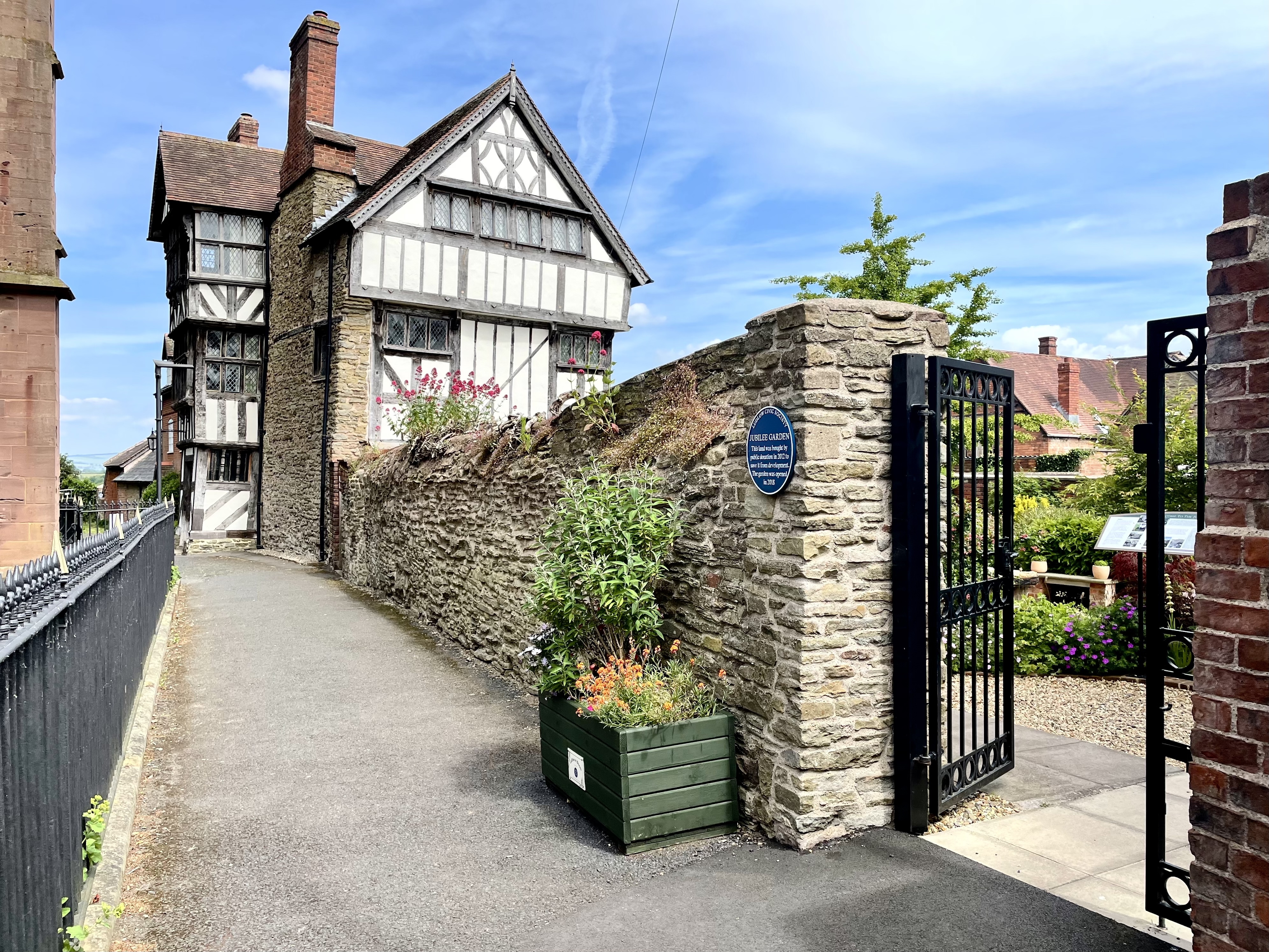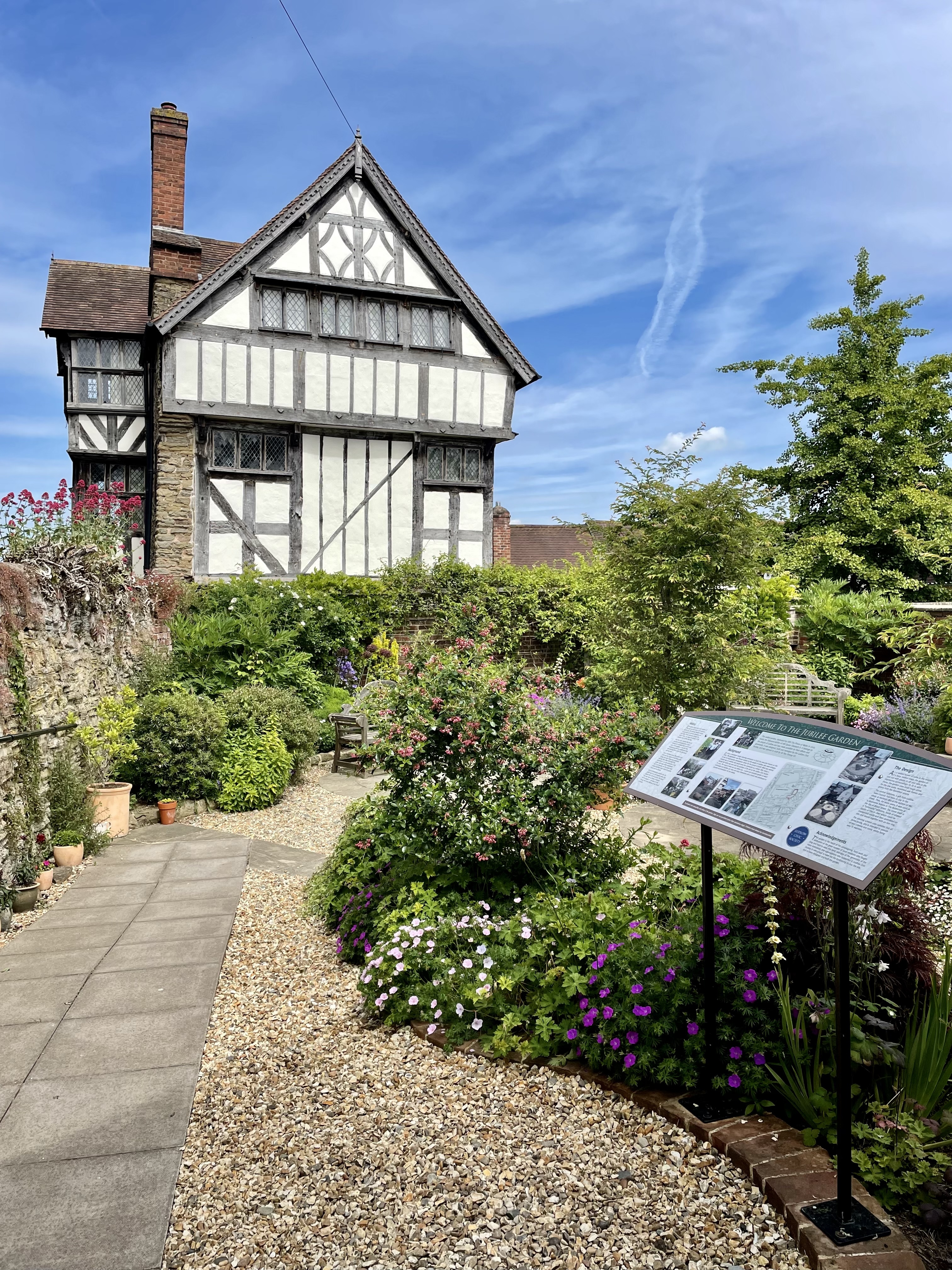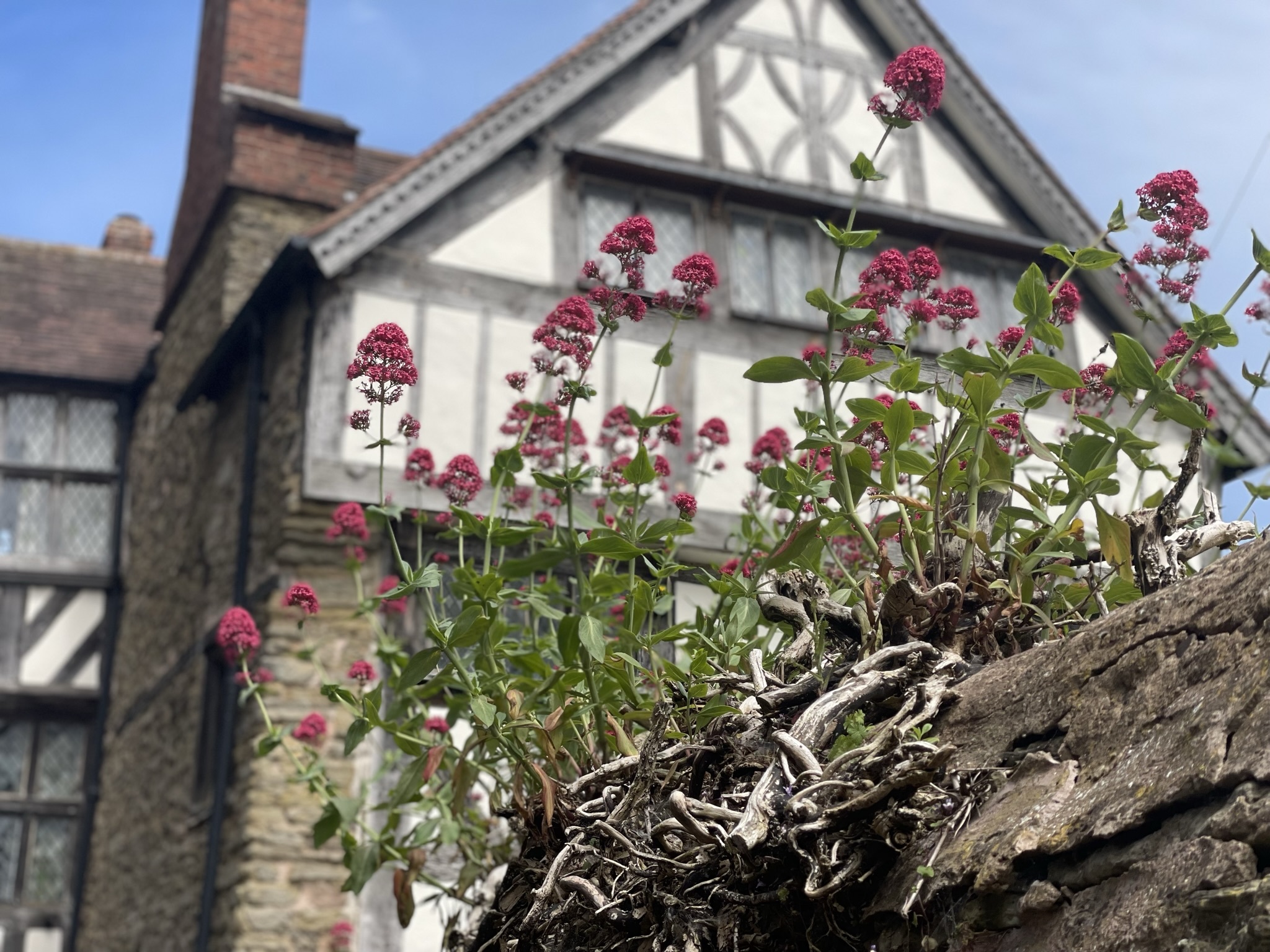 The Reader's House
One of my all time favourite timber framed buildings. I made a pilgrimage to this building when I was first starting out on my architectural journey.
The house is a composite of a timber framed building of 1616 grafted on to an earlier stone building. It shows the wealth and legacy of Ludlow in the early C17th.
⚡️ More about The Readers House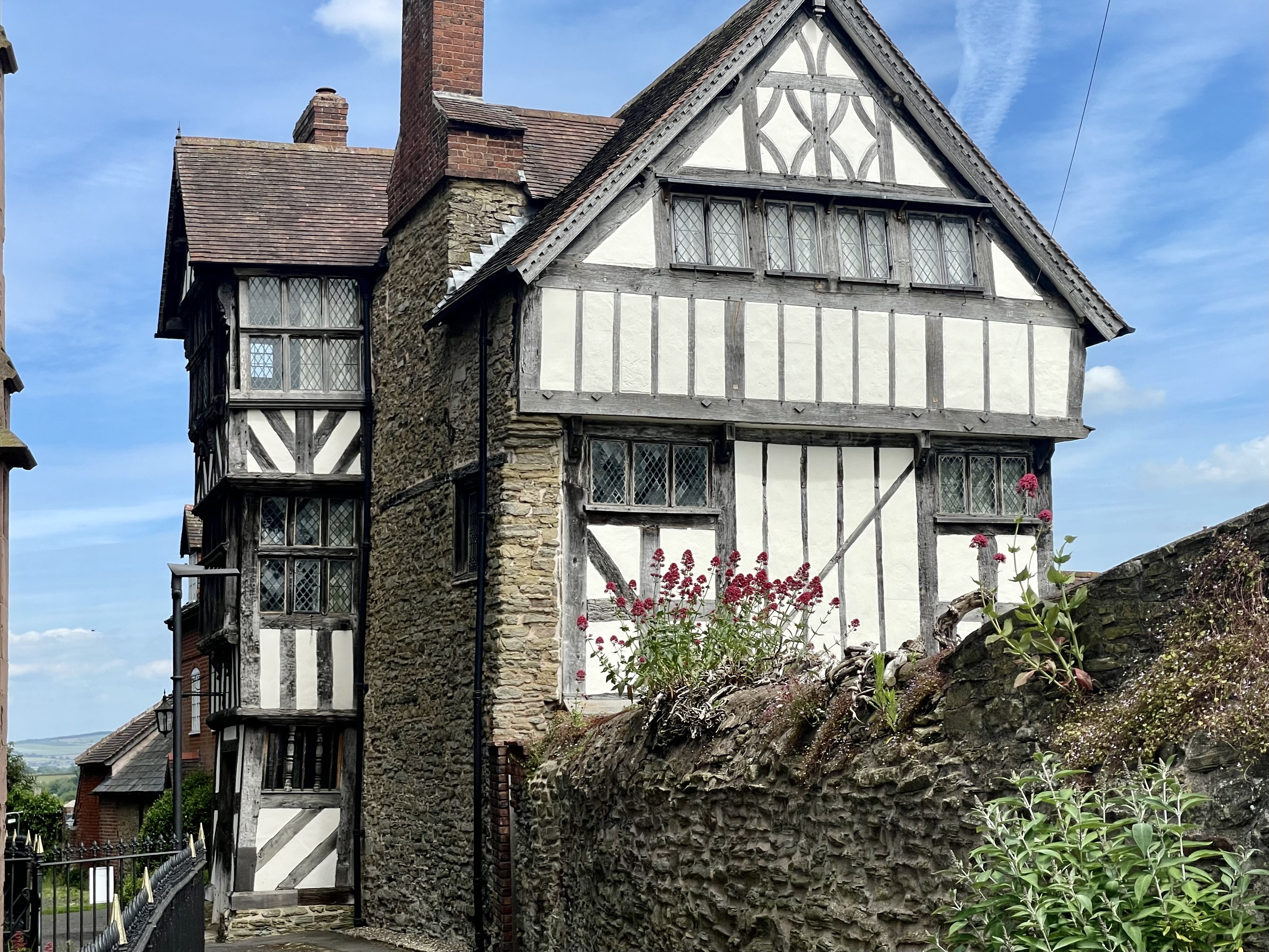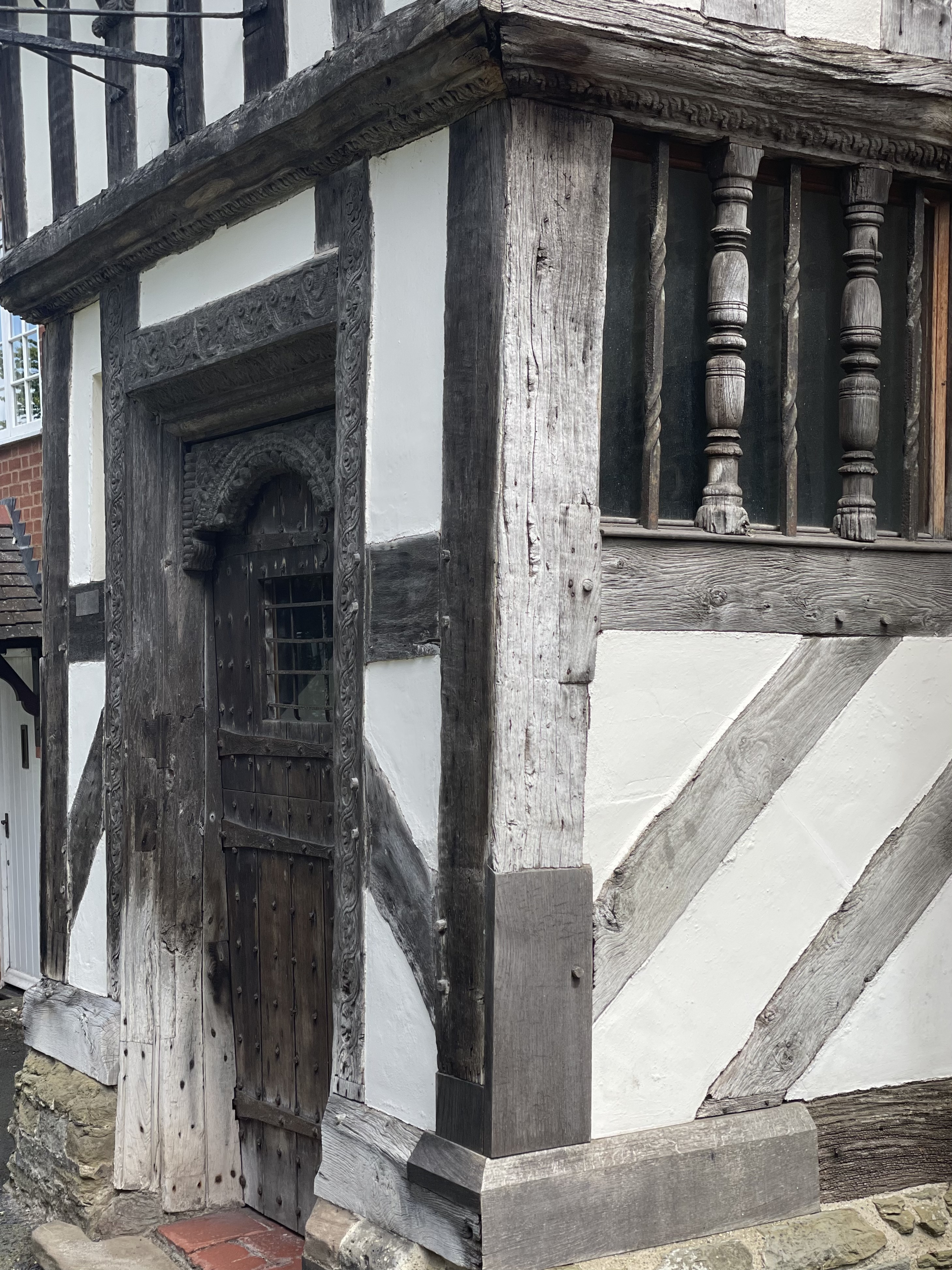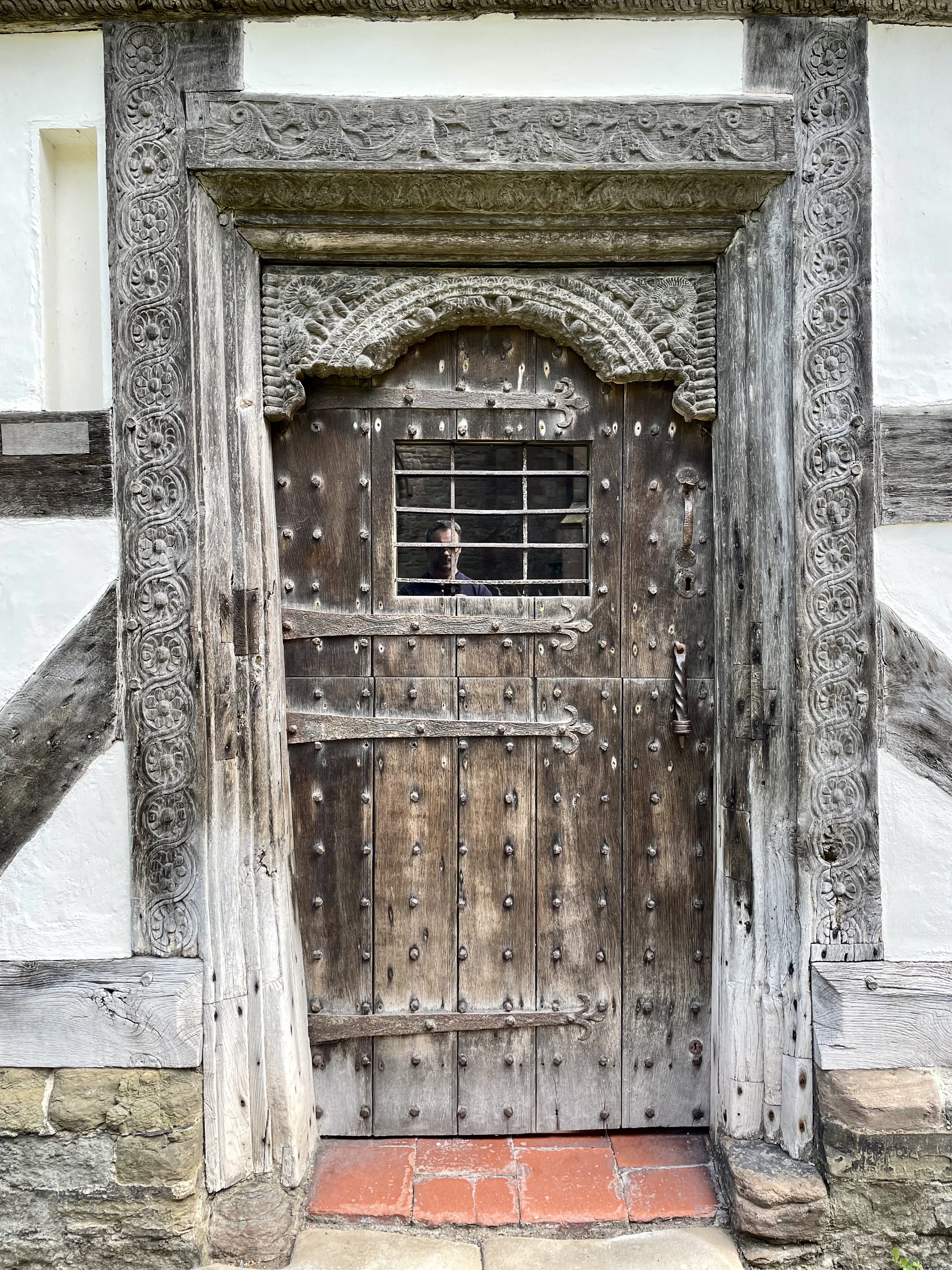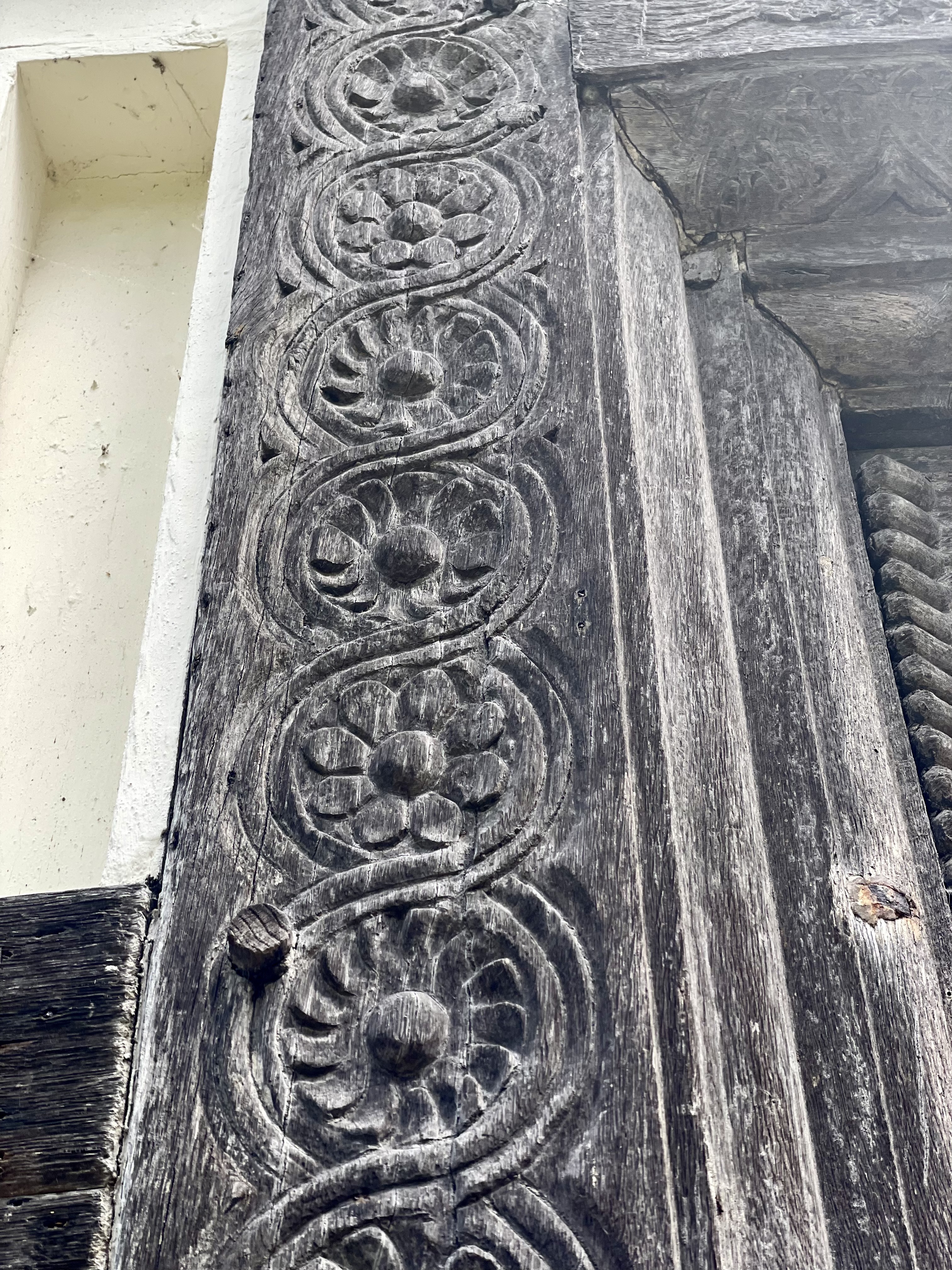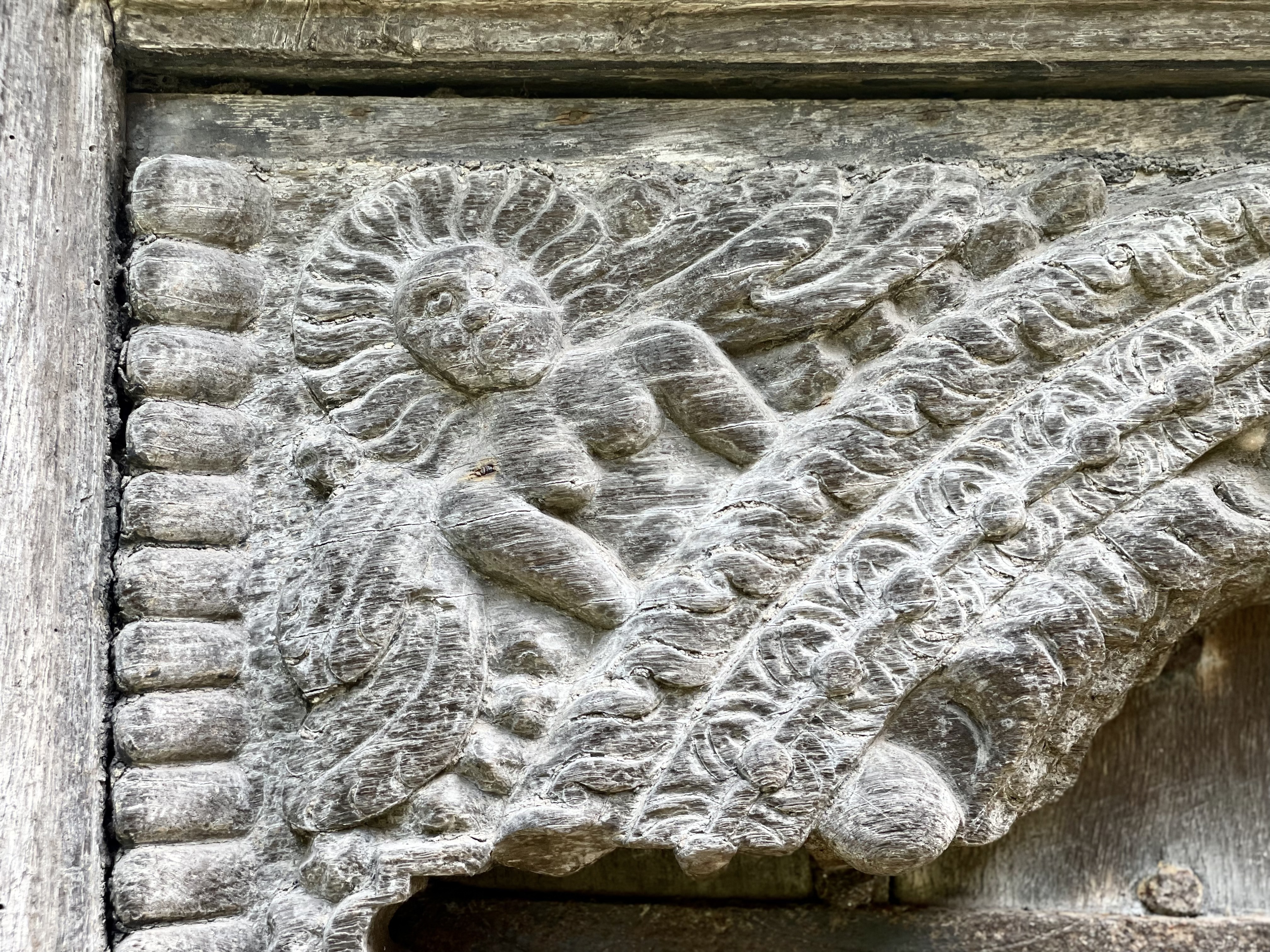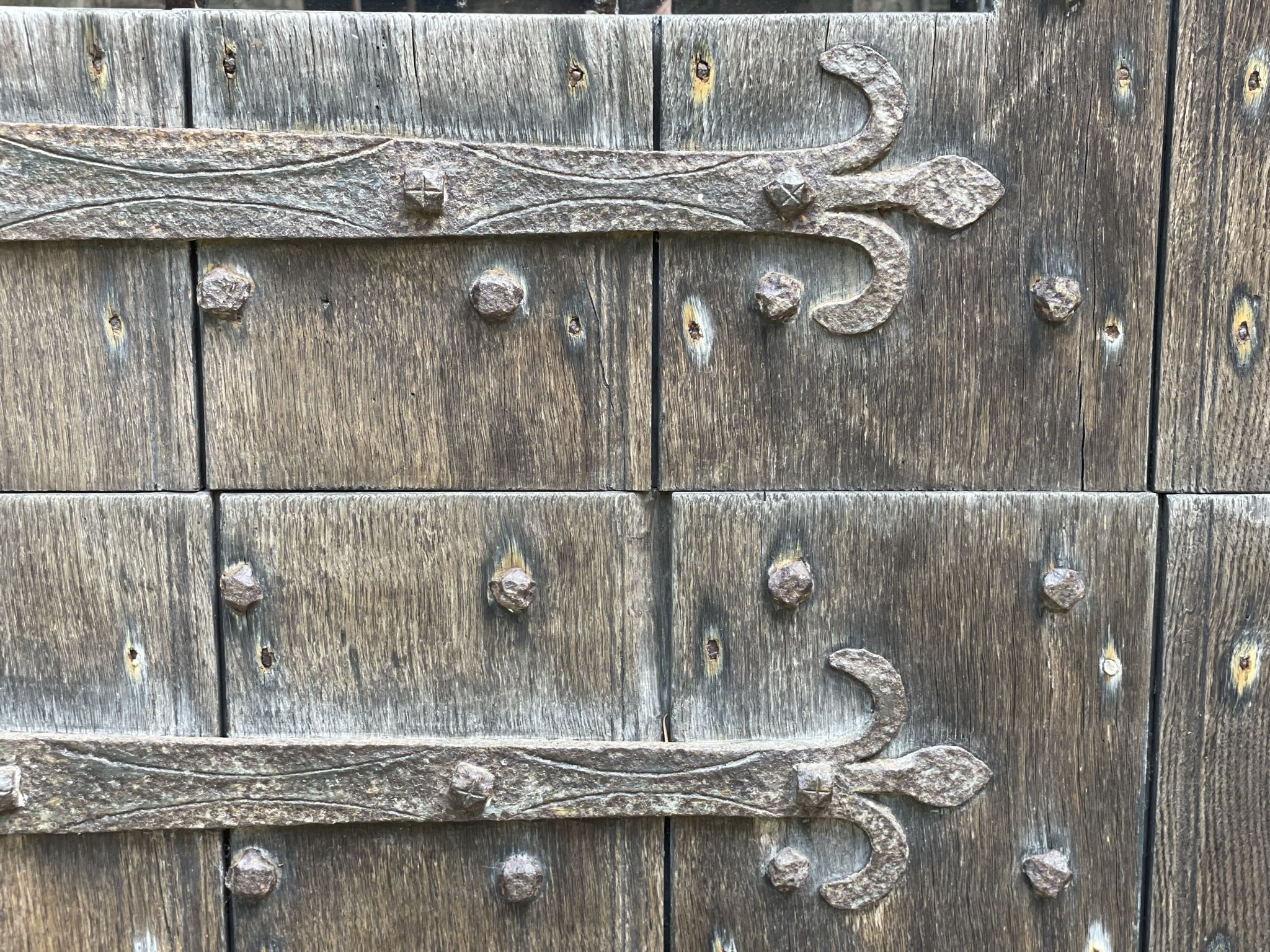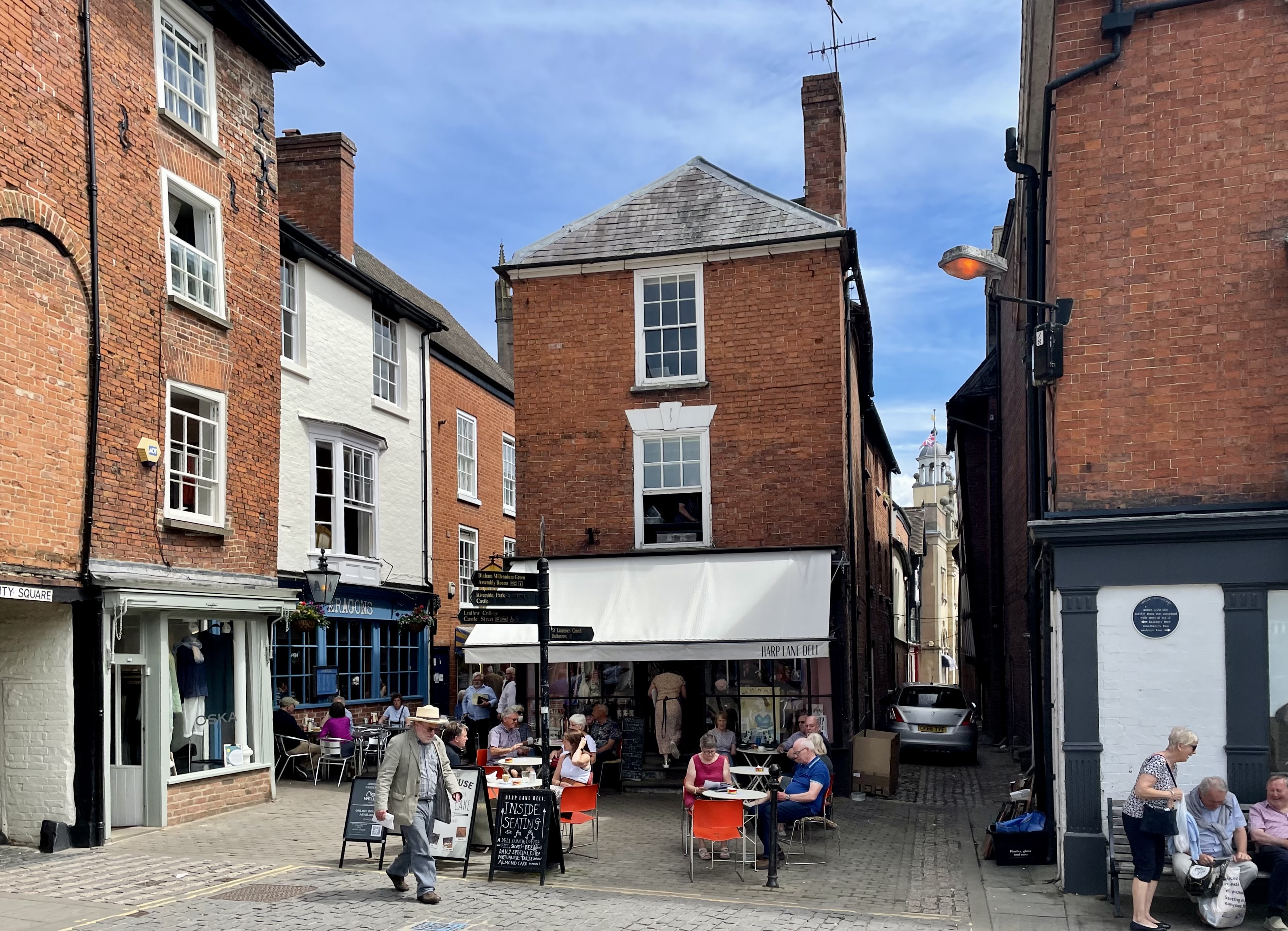 Harp Lane Deli
Bought a gorgeous cheese and pickle baguette from Harp Lane Deli and took it over to Jubilee Gardens for an impromptu picnic.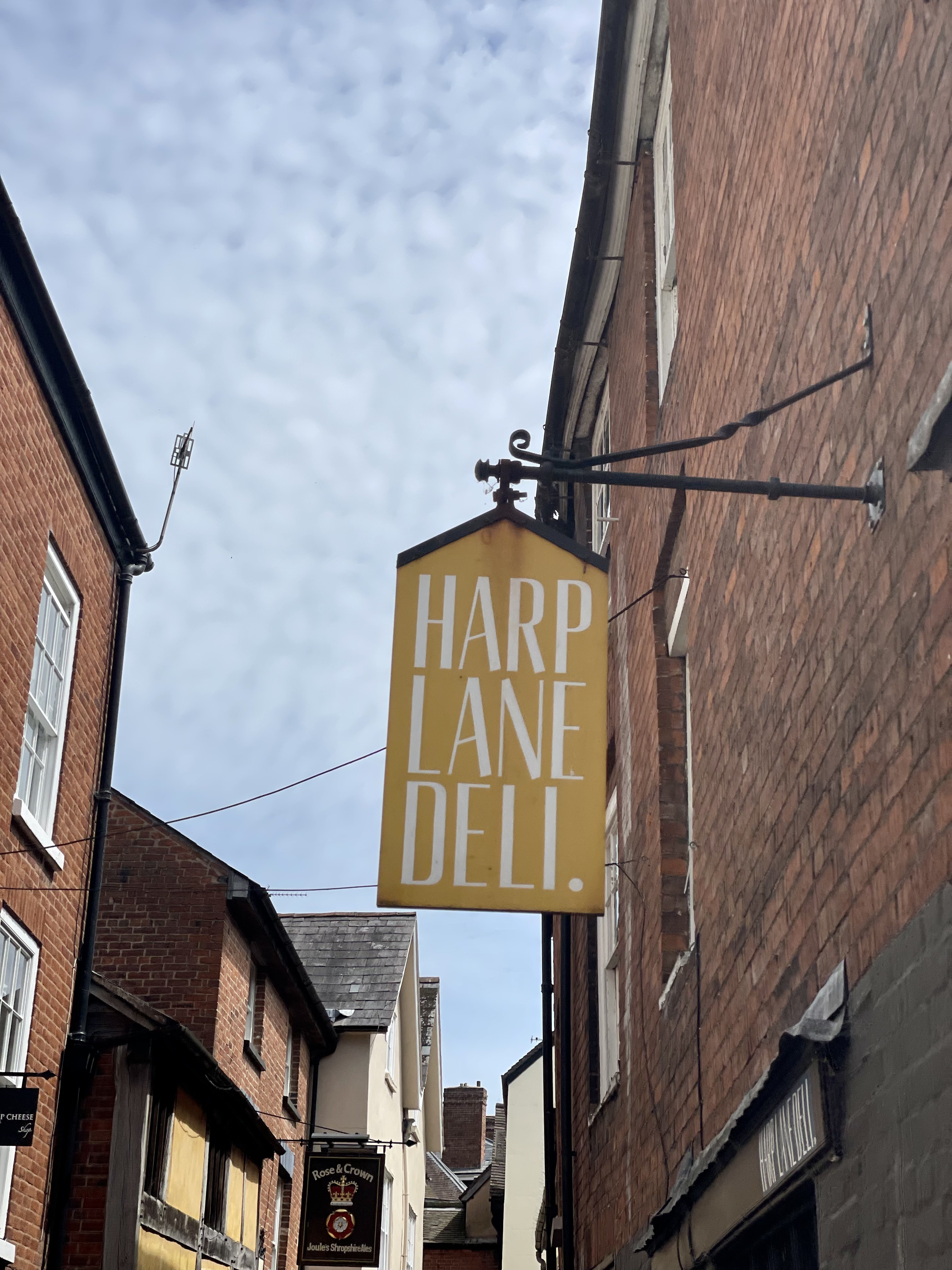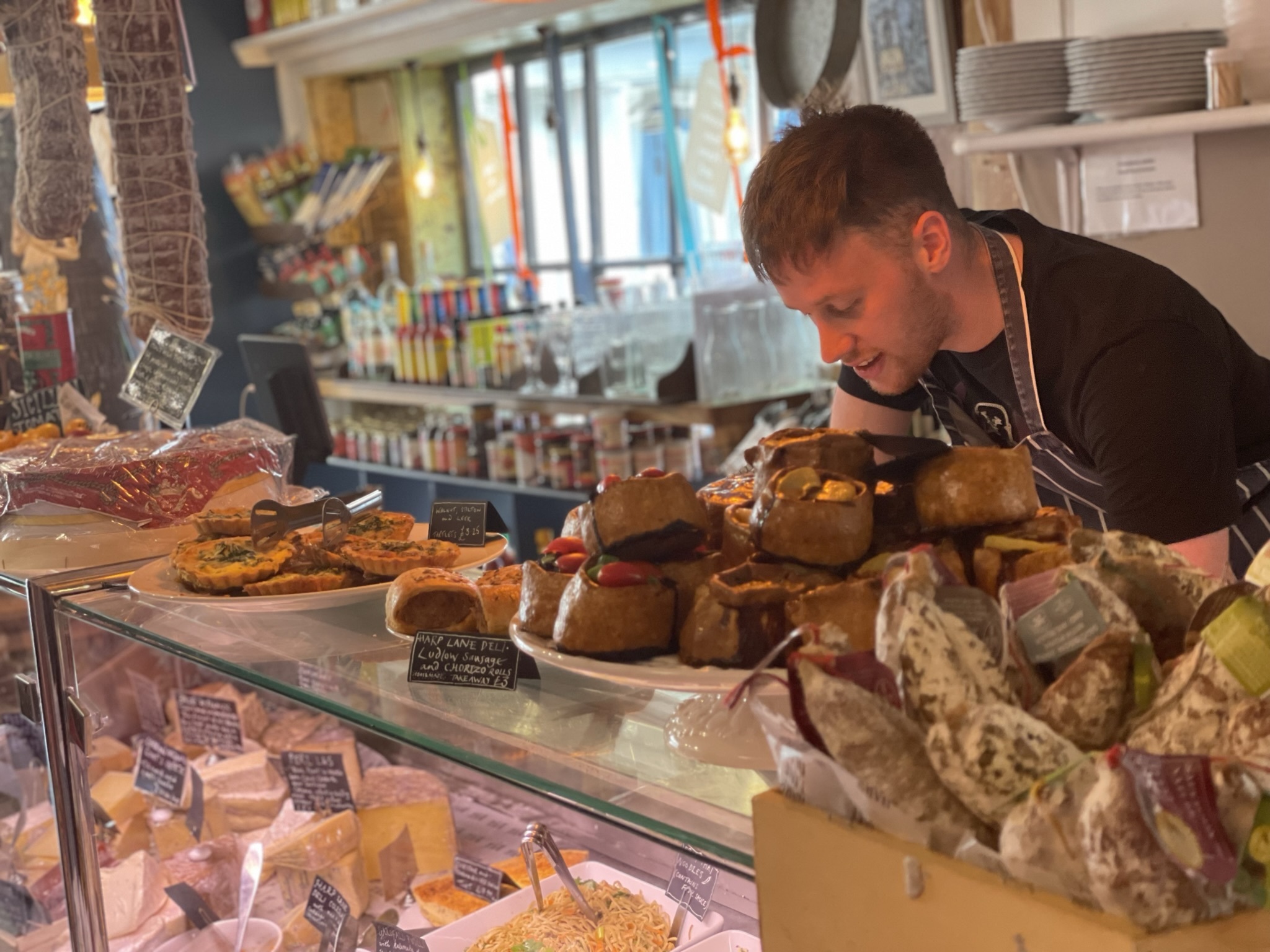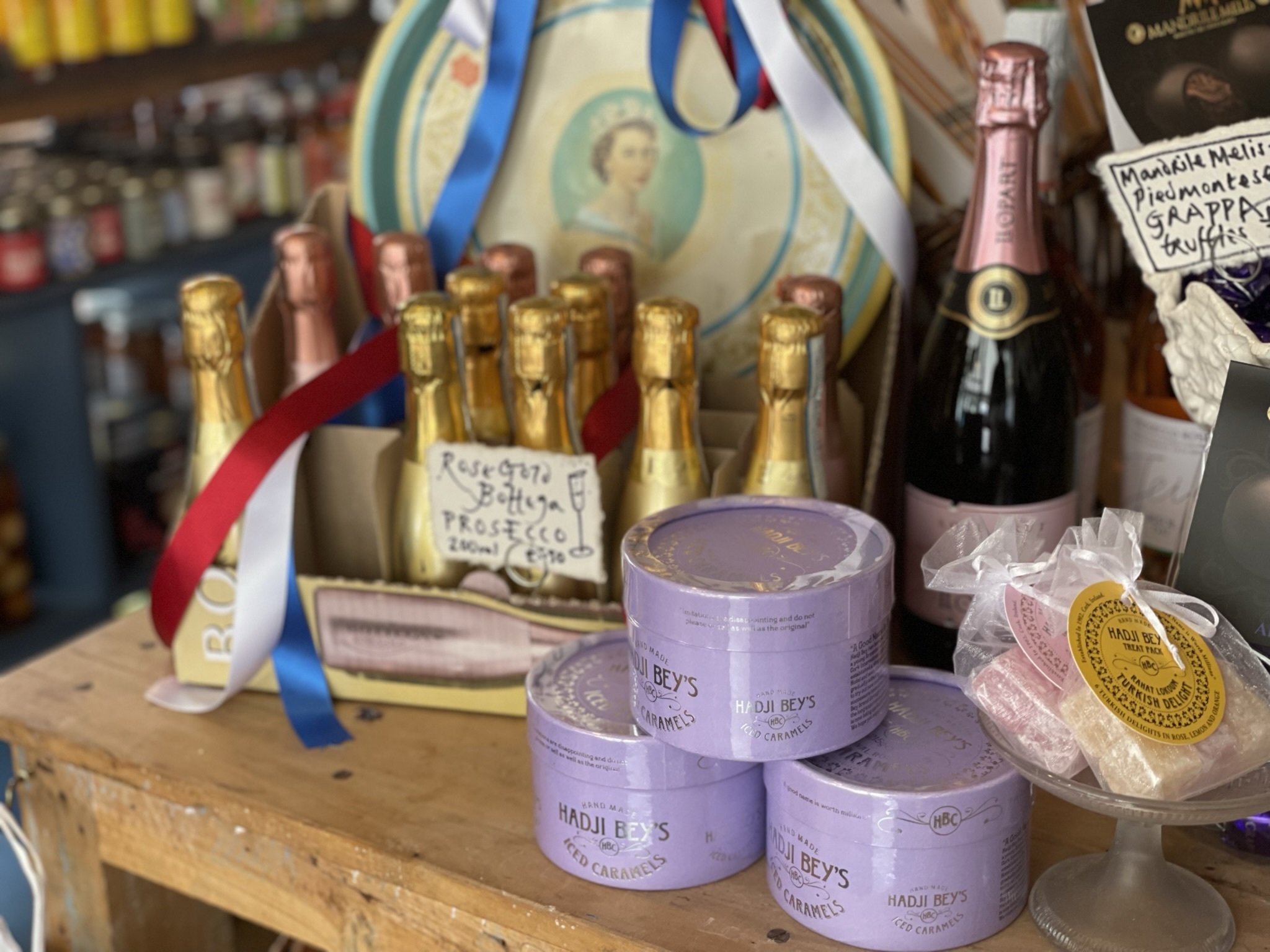 Ludlow was part of a larger trip from Chester to Cheltenham.
I can't recommend this trip highly enough. There are lots of variables too - places within the vicinity of the roads that are easily visited.
It's a classic road trip that slices through the Welsh Marches into remarkably idyllic towns either side of the border. The trip ends up in Cheltenham which is the perfect springing point for the Cotswolds - hmm, now there's another road trip in the offing.
Follow the link below to see my journey on Polarsteps.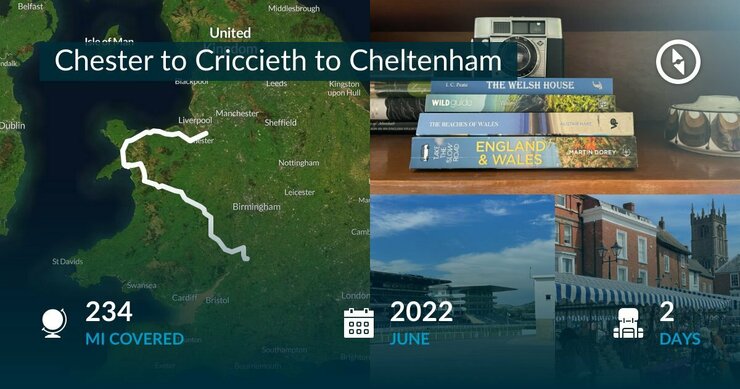 Follow Andy's Chester to Criccieth to Cheltenham trip
Vanlife
My final destination, before moving on into the Cotswolds was a stop over at Cheltenham Racecourse which is a Caravan and Motorhome Camp Site when the races aren't on.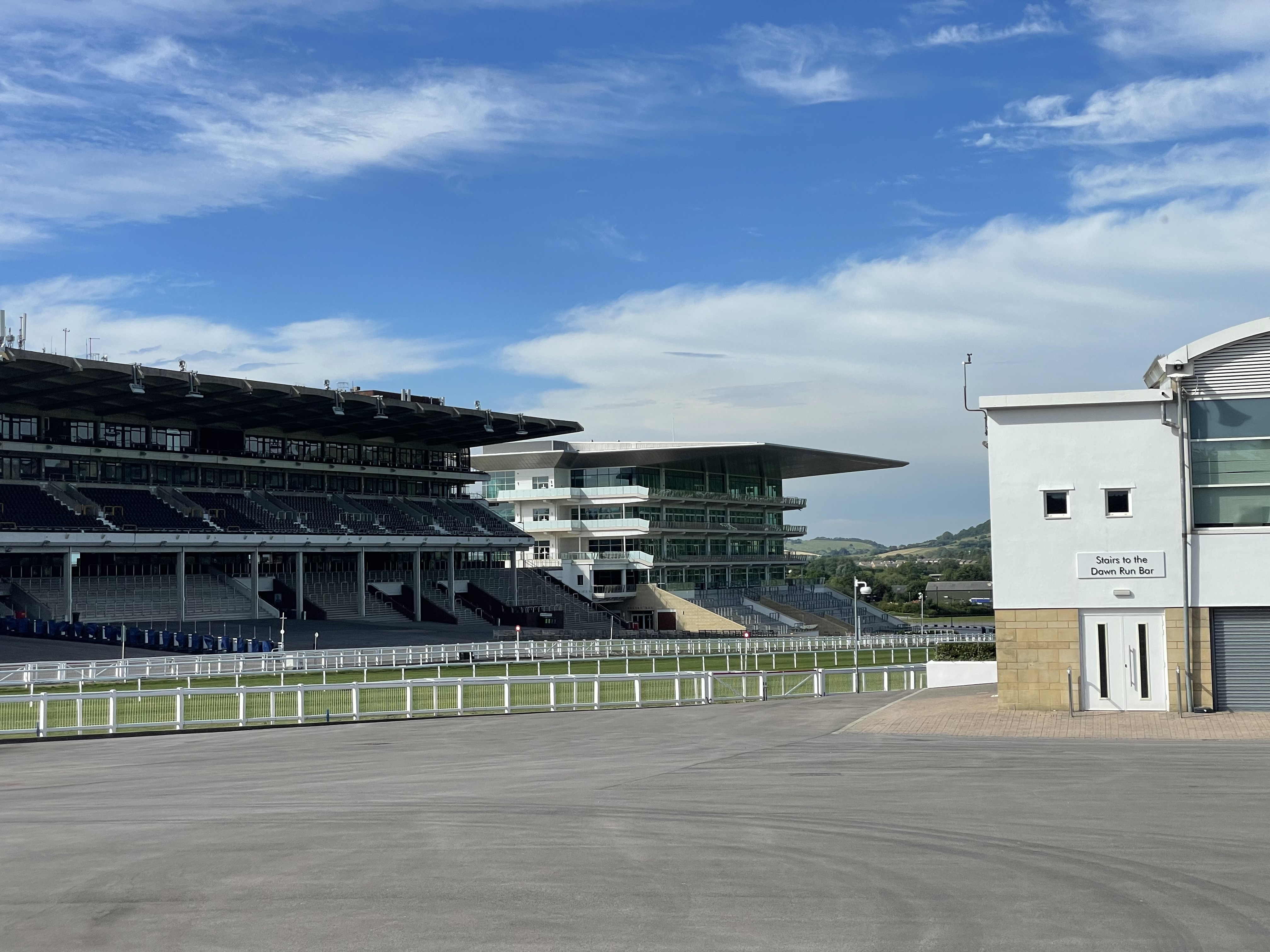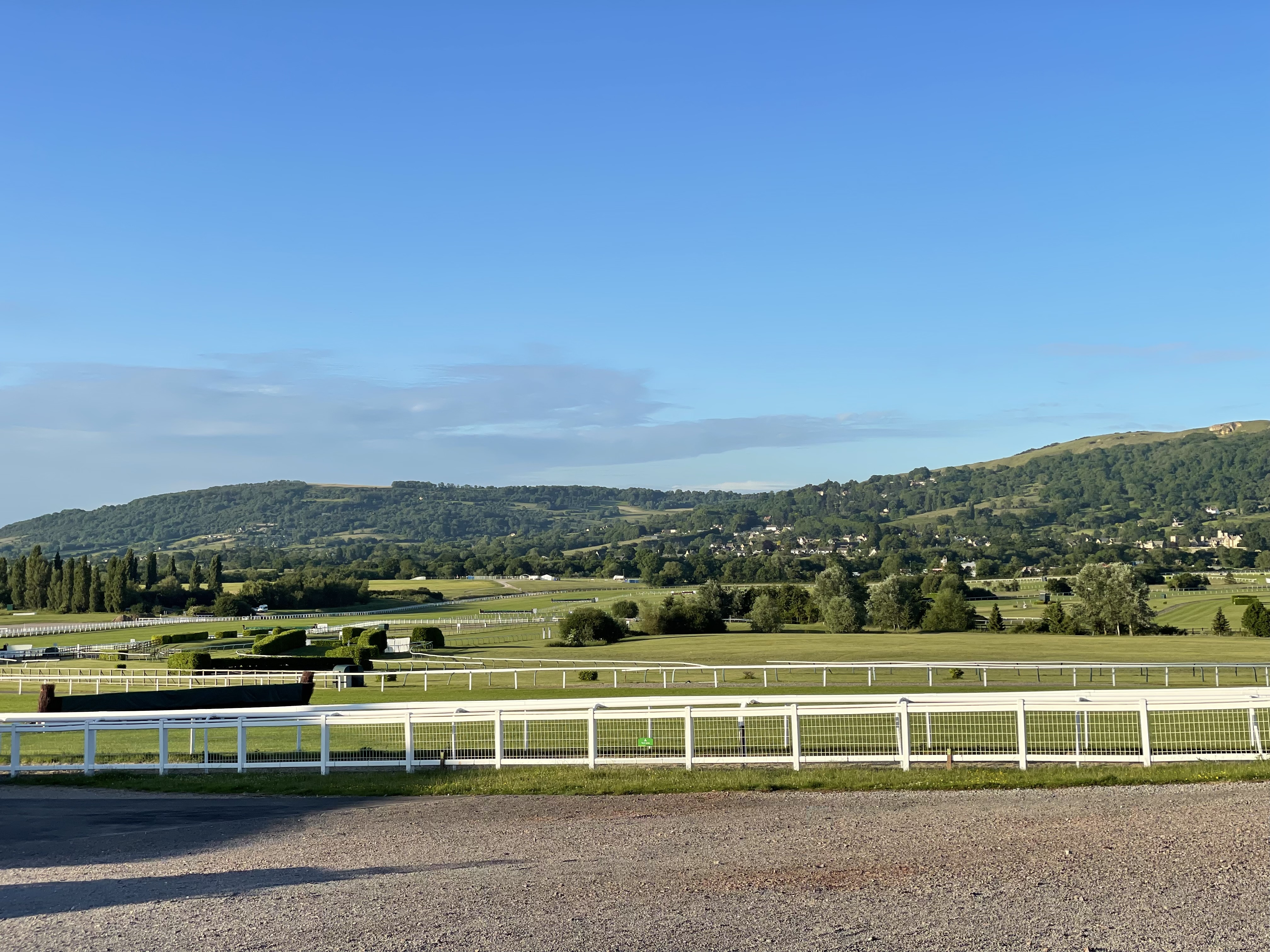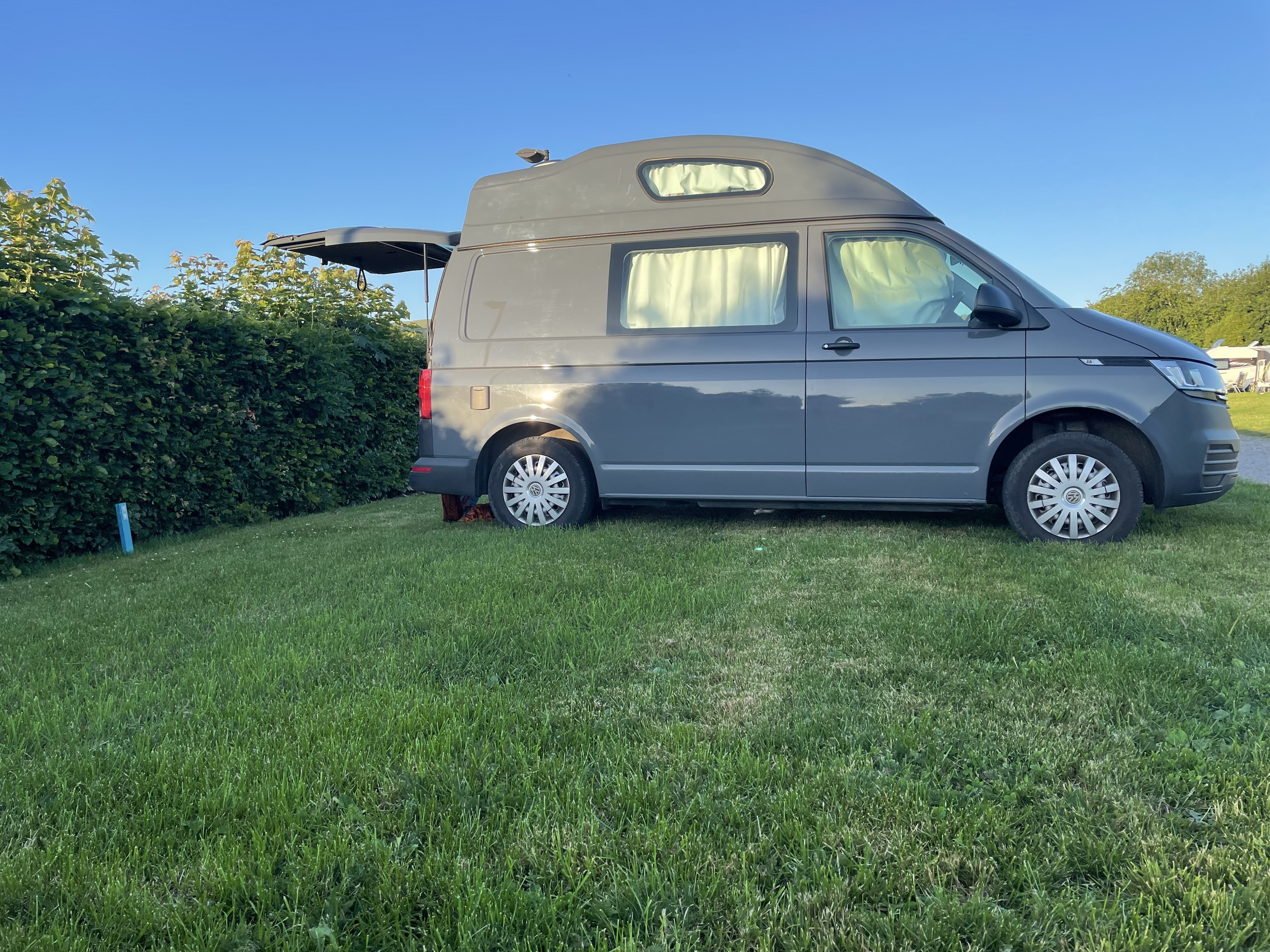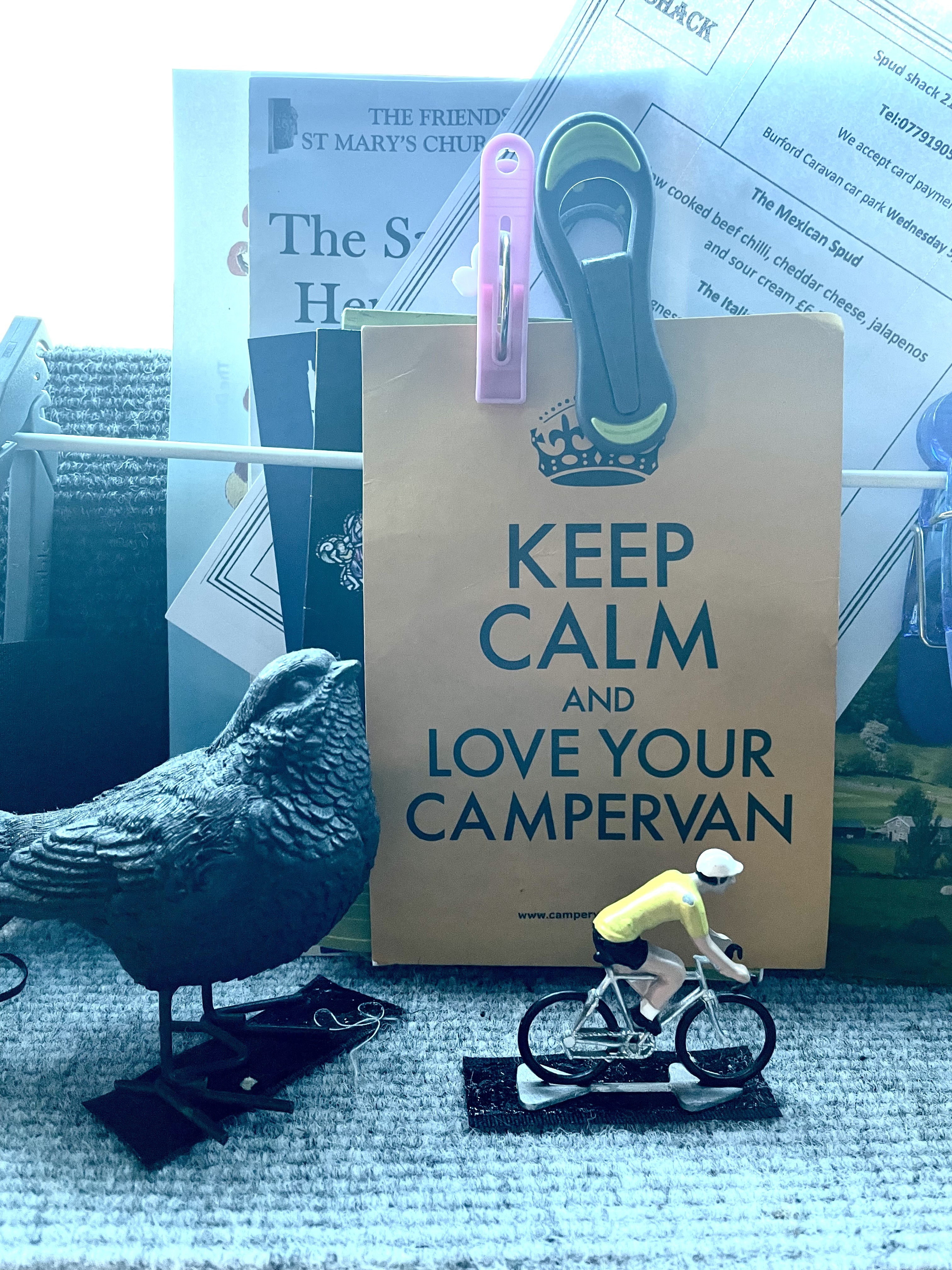 On My Coffee Table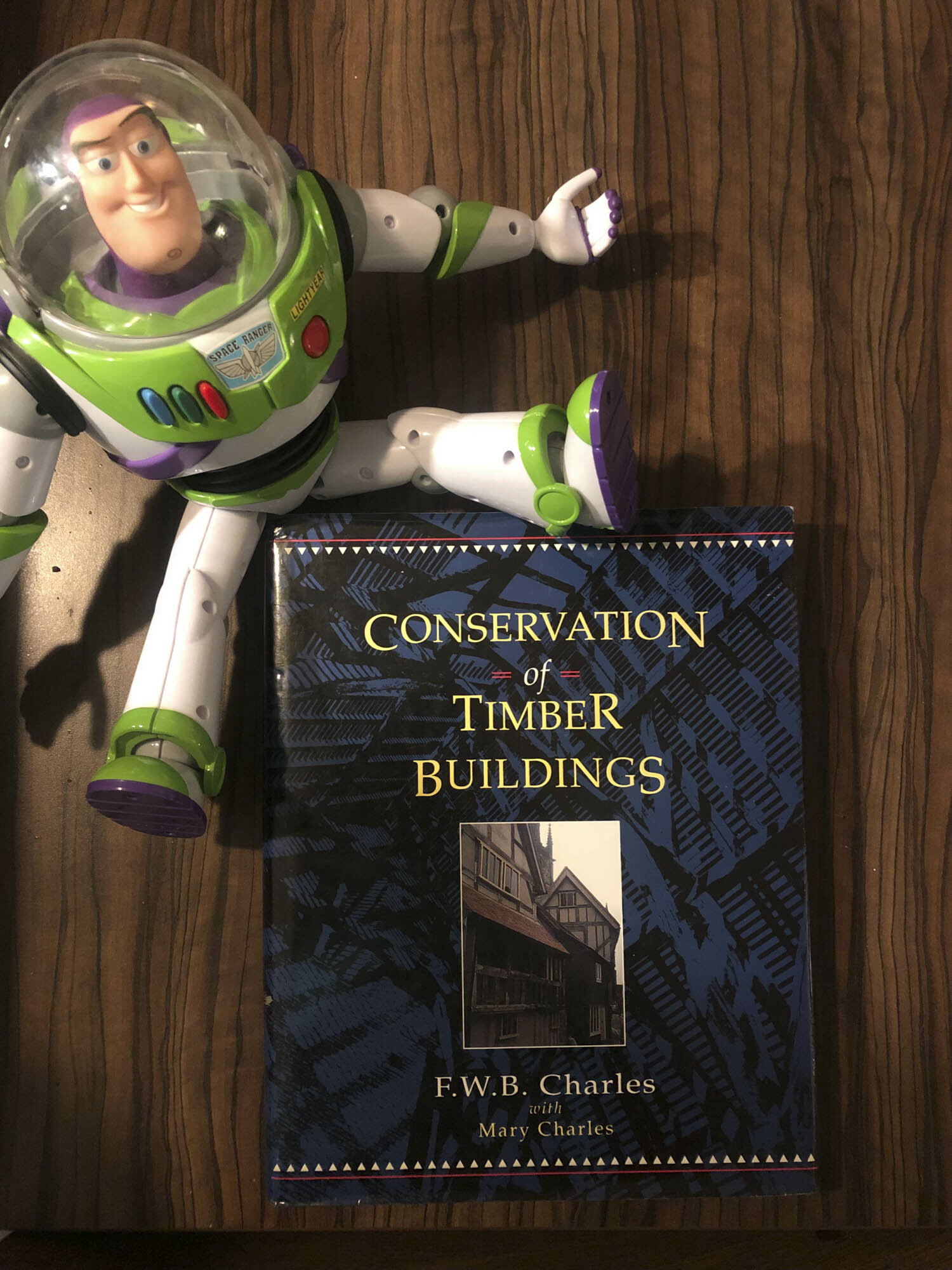 Bookmarked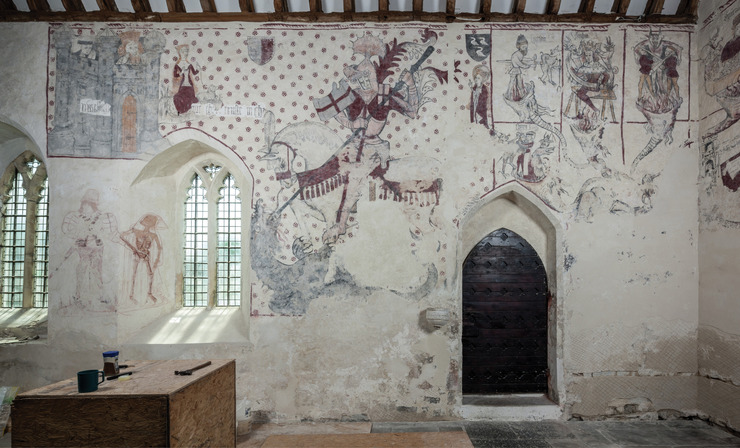 In response to the Black Lives Matter protests of June 2020, influential voices within the Anglican church called for the removal of every monument and stained-glass window commemorating people connected with slavery and empire. Ideologically motivated change on such a scale might seem unprecede ...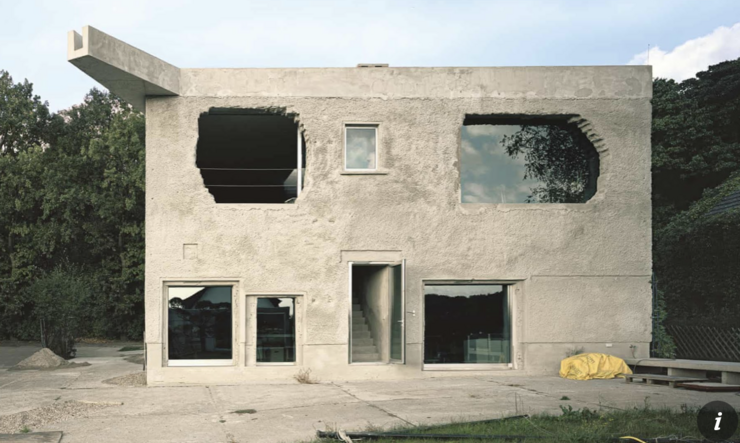 The planned demolition of London's flagship M&S store will release 40,000 tonnes of CO2 into the air. Is it time for a new age of creative architectural reuse?
Film and Sound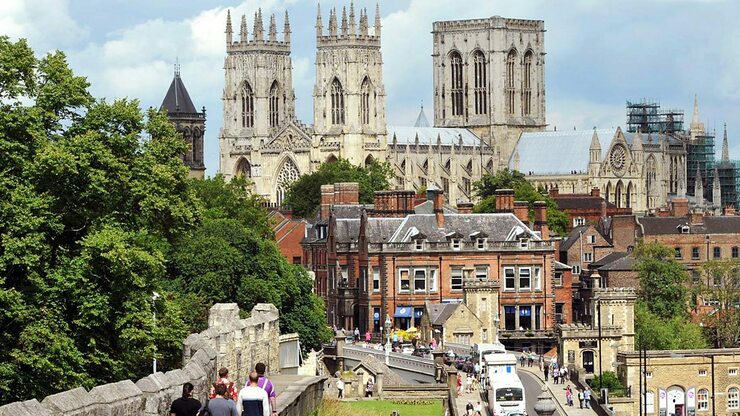 This is such a good listen. Morris' style is to start at a point of focus and then pan back to the wider context. Delightful listening whilst on my road trips. A wide-ranging, lyrical and very personal history of Yorkshire.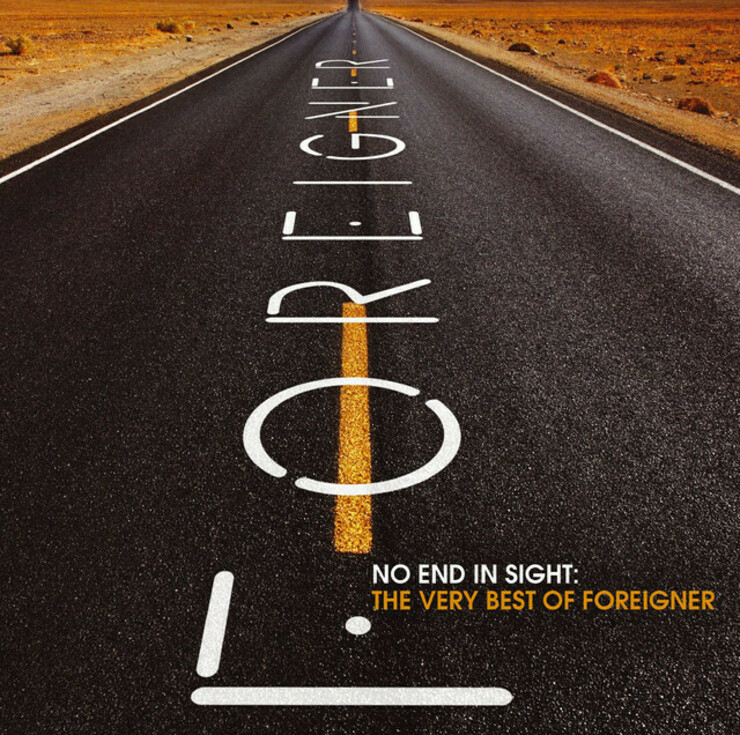 Have been belting this song out on the roads this week. Apologies.
From the Twittersphere
Responses
Member and Patron Posts This Week
⭕️ Twitter Circle
Click here to see all Twitter Circle Posts - choose the 'latest' tab.
Patrons
St. Cwyfan's church by the sea
In Praise of Shadows: The Cruck Barn at Barrowford
Introducing The Treasure Hoard Gazetteer
Treasure Hoard Entry: Mother and Child, Middleton
Treasure Hoard Entry: St Eilian, Llaneilian, Anglesey.
Become a Patron.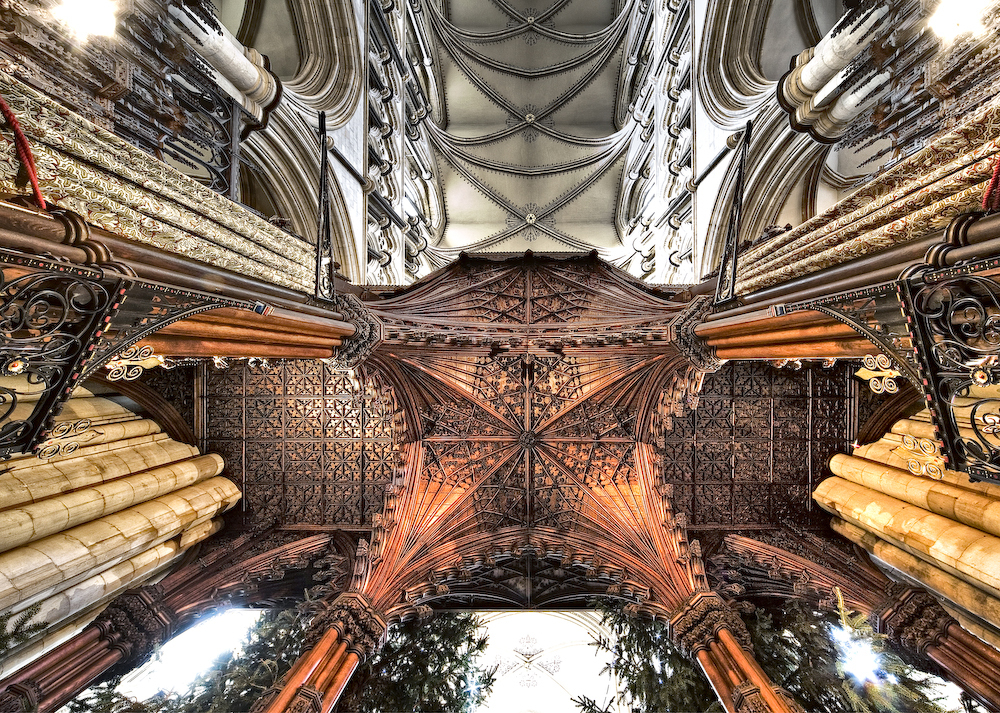 I sincerely hope that my digest adds value (in a small kind of way) to your Fridays.
This digest remains free and public facing with help from subscriptions.
The best way to support my work is to become a Patron. There are some really juicy benefits too, with options for most budgets.
Benefits
My Patreon Page is a sanctuary, a repository and a comparandum.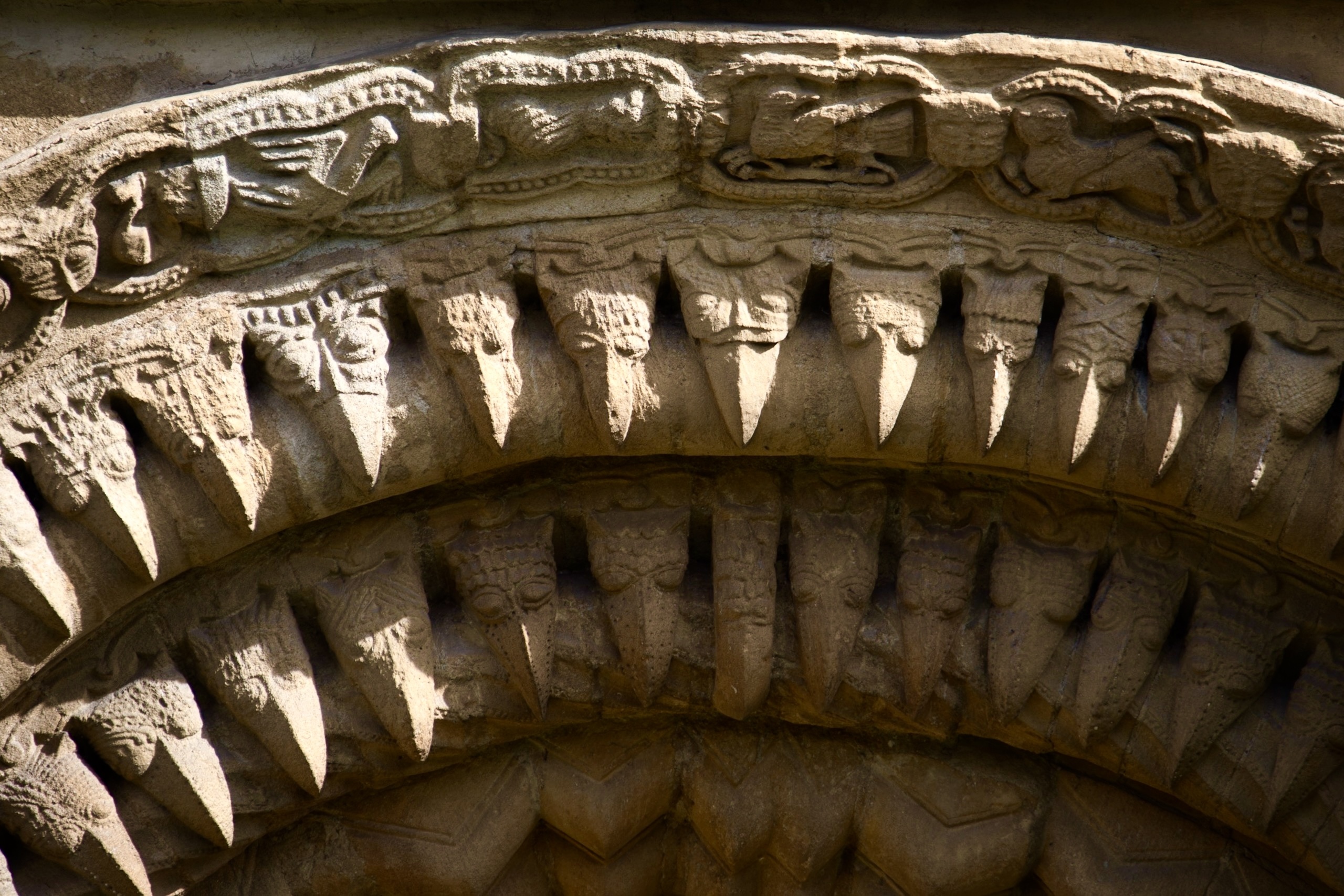 There's a growing archive of deep-dive content that plugs into and compliments the Genius Loci Digest, including Virtual Reality, Free hi-res photographs and much more.
You get automatic subscription to the members Patina newsletter and also access to Twitter Circles and the private links to interact with my travels live on Polarsteps. There's also some exciting projects planned for Patreon in the pipeline.
Thank You!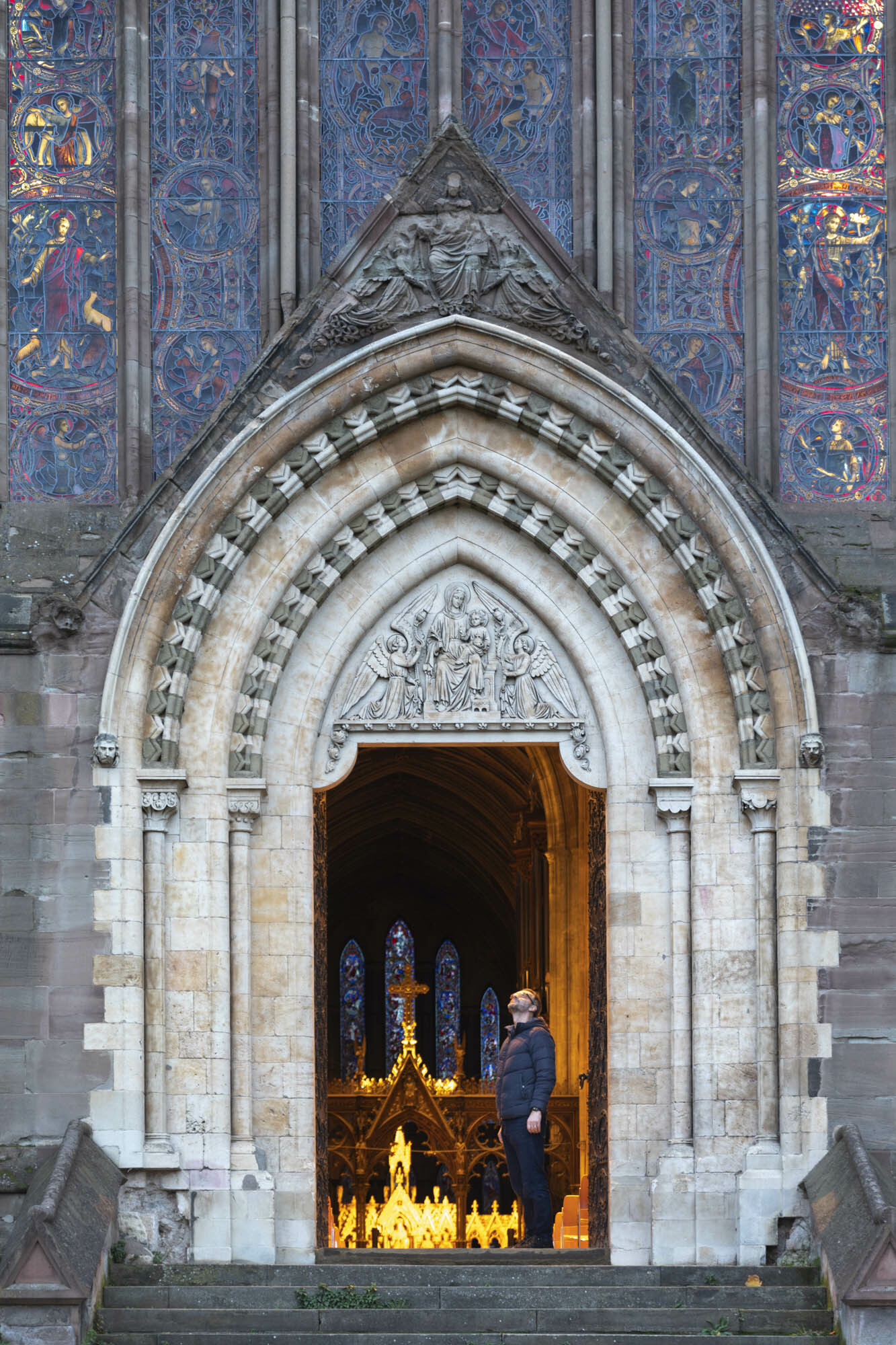 From the bottom of my heart, a huge thanks to those that have become Members and Patrons.
As well as helping me keep this digest free and public facing, your support also helps me connect with others.
I'm a niche photographer in a niche business and you are helping fill in the gaps, in a challenging climate, to help me maintain my advocacy of the historic environment.
Whilst our historic environment is increasingly under threat, I believe that we need to create emotional connections to our buildings, culture and places - no matter what country we live in. This digest is at the forefront of that.
Without attachments to place, and the values it engenders, the more practical issues of finance, conservation and environment are more difficult to advocate.
In sharing my world view I show the emotive strengths behind our built environment and how it impacts our identity and wellbeing in positive ways that are not yet fully understood. I help orchestrate attachments to place that might, eventually, help protect them.
And Finally...
My Linktree