Welcome!
I'm an architectural photographer and writer.
On my van-life travels through the British Isles I'm building up a word and photo-hoard of material culture that celebrates the value and distinctiveness of our built heritage and contributes to a sense of place.
My van is my time-machine, it gives me fresh perspectives on our remarkable places, shared here on a weekly basis. 📸🚐🏛
🏛 Missed the last Digest? Here it is.
🚐 View Digest Archive here.
[Photo: The Angel of the Rains: Banney Royd, Edgar Wood]
---
Photo-hoard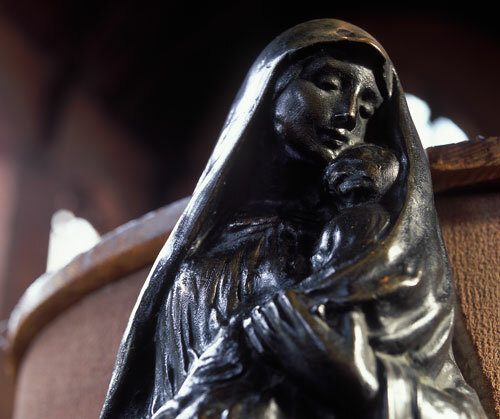 Mother and Child, Long Street Methodist Church, Middleton.
Words
"Every great person is always being helped by everybody; for their gift is to get good out of all things and all persons."
John Ruskin.
David Morris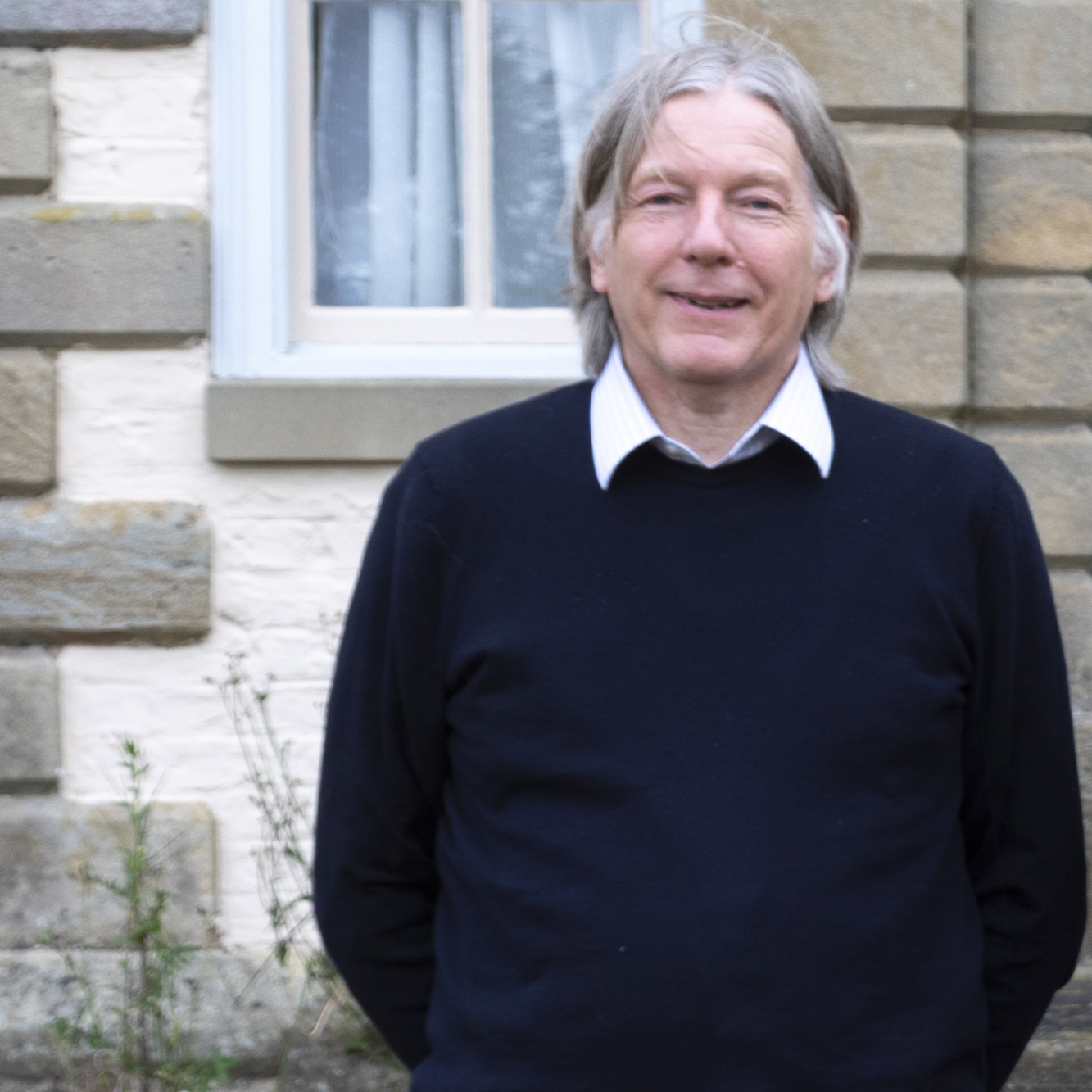 This digest is dedicated to the memory of David Morris, who died this week after a short illness.
David was a close friend and mentor from very early on in my career. As I struggled through the vagaries of a breakdown (without his knowing) he provided me with the philosophy and outlook to get a tentative grip on what I wanted to become.
I'm writing a book about how photography and architecture helped me out of depression called A Singular Point of Light. The singular point of light came from an image taken in the dereliction of a medieval hall, namely Hopwood Hall in Middleton, a place that was once visited by Byron. It was David (with great risk to his career) that tipped me off to the state of Hopwood Hall, and left a key in a discreet location for me to access the building with my camera.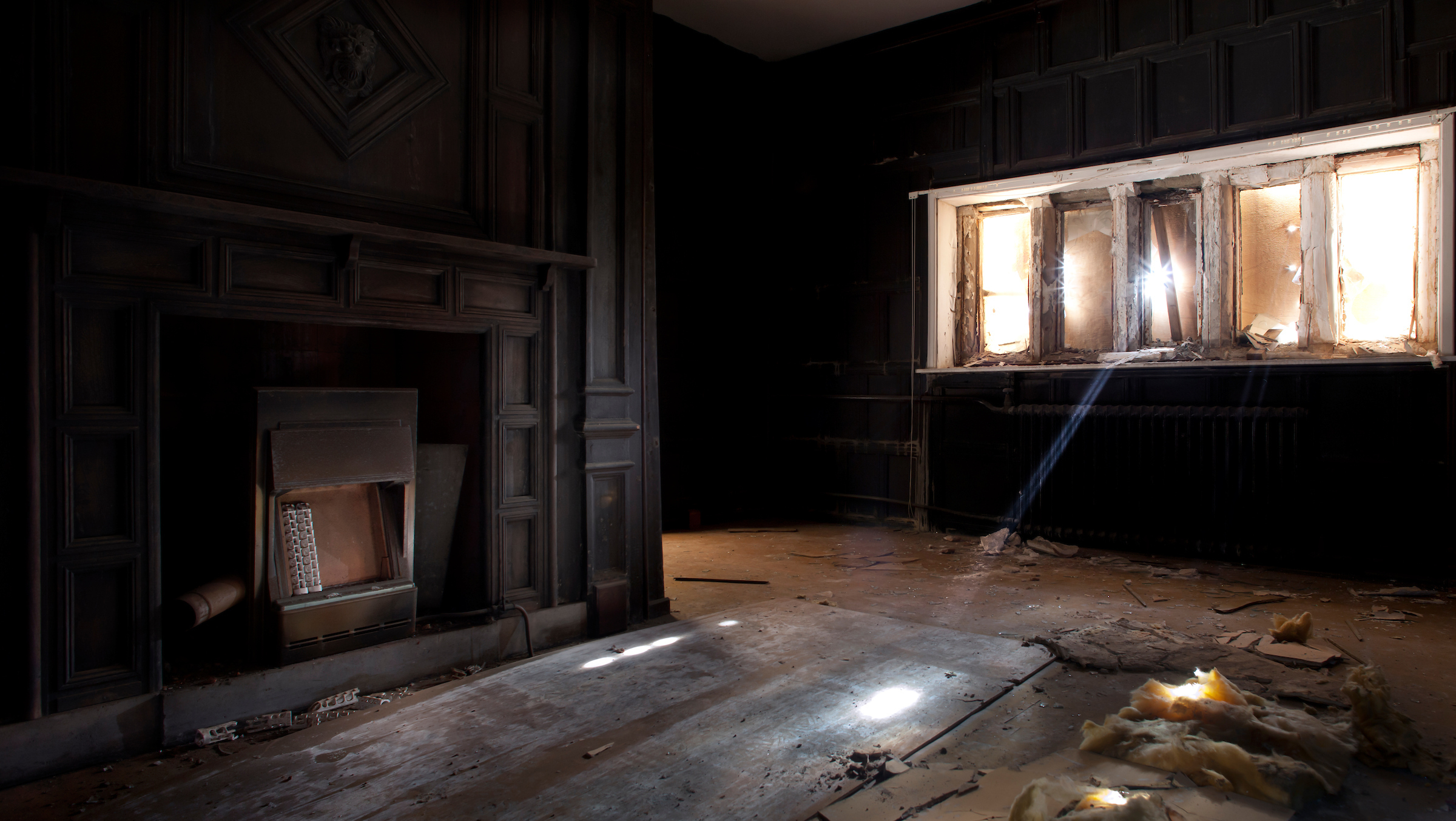 The first chapter of my book describes the scene I met at Hopwood. David used the photographs that I took to kickstart a mothballing of the hall and ultimately the securing of its future.
And this was David's strength - he knew how to save buildings by inspiring others to take action. He knew how to get the best out of people so that they could move on and take care of the places they lived in.
I worked with David, on and off, over a 15 year period on several projects in my home town of Middleton. What I didn't realise was that David was a cathedral thinker. Each little project was part of a larger vision that David had for the town. His legacy is a town that has a spirit of place - drawn together by volunteers, photographers, academics, actors, artists and much more.
David made incoherent buildings, places, streetscapes, town-centres coherent again. He brought fractured places and people together so that they had a story to tell which ultimately contributed to a powerful sense of community and wellbeing.
There were humorous moments too. On one particular day I called him on the phone and caught him out walking his dog. A conversation ensued about the vagaries of Fin de Siècle green paint. Part way through the conversation I heard a growl and a scream and David say: "I'm so sorry, did my dog bite you?" After a brief altercation, David came back to me and said: " I think we need to mothball the green paint conversation."
And I shall never forget the time we both went a 'champing' - camping in a Churches Conservation Trust Church at Swaffham Prior. I had hastily obtained a pop up bed and I creased with laughter as I watched my mentor and inspiration falter with a few metal sticks and a piece of canvas.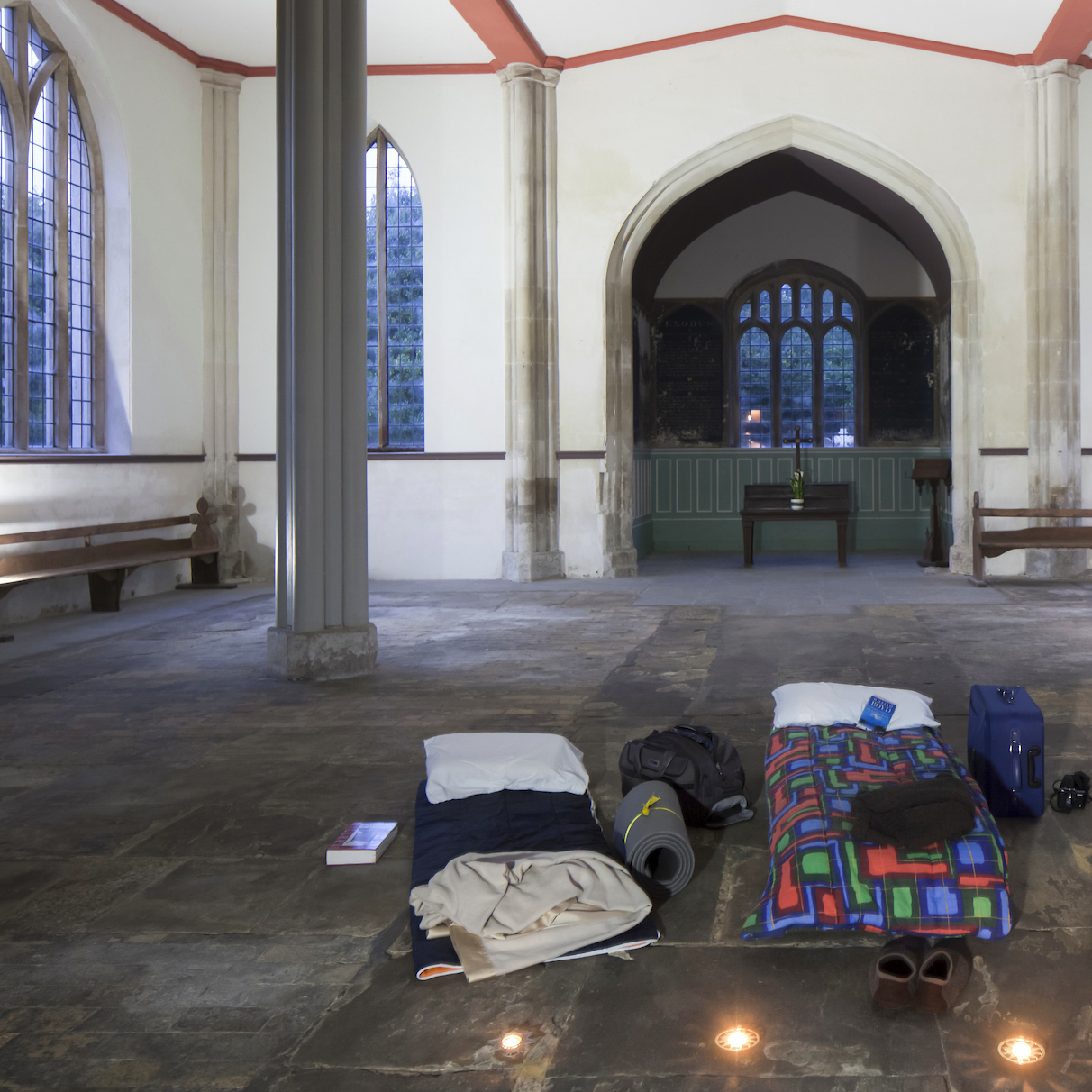 David's only downfall, for me, was that he was a black hole for my books. I'd get a call from him asking to borrow a tome on Edgar Wood or The Secessionist Movement and I never saw them again. I don't begrudge him for that - they were far more useful to him than to me, because he had devoted much of his life to articulating the life of another: Edgar Wood - an Arts and Crafts architect - the architect of Long Street Methodist Church. If he had a weakness, it was his fashion style - he always wore a blue jumper, but as I'm getting older, I'm starting to recognise that as a strength, for it allowed him to blend into the background on all occasions allowing good things to come from other persons.
David was an academic with an artists soul. He was a far better photographer than I. When I needed to have some shots taken of me for a magazine article he volunteered to take them. We went to Long Street Methodist Church and he photographed me taking a photograph of the Stirling Lee Mother and Child.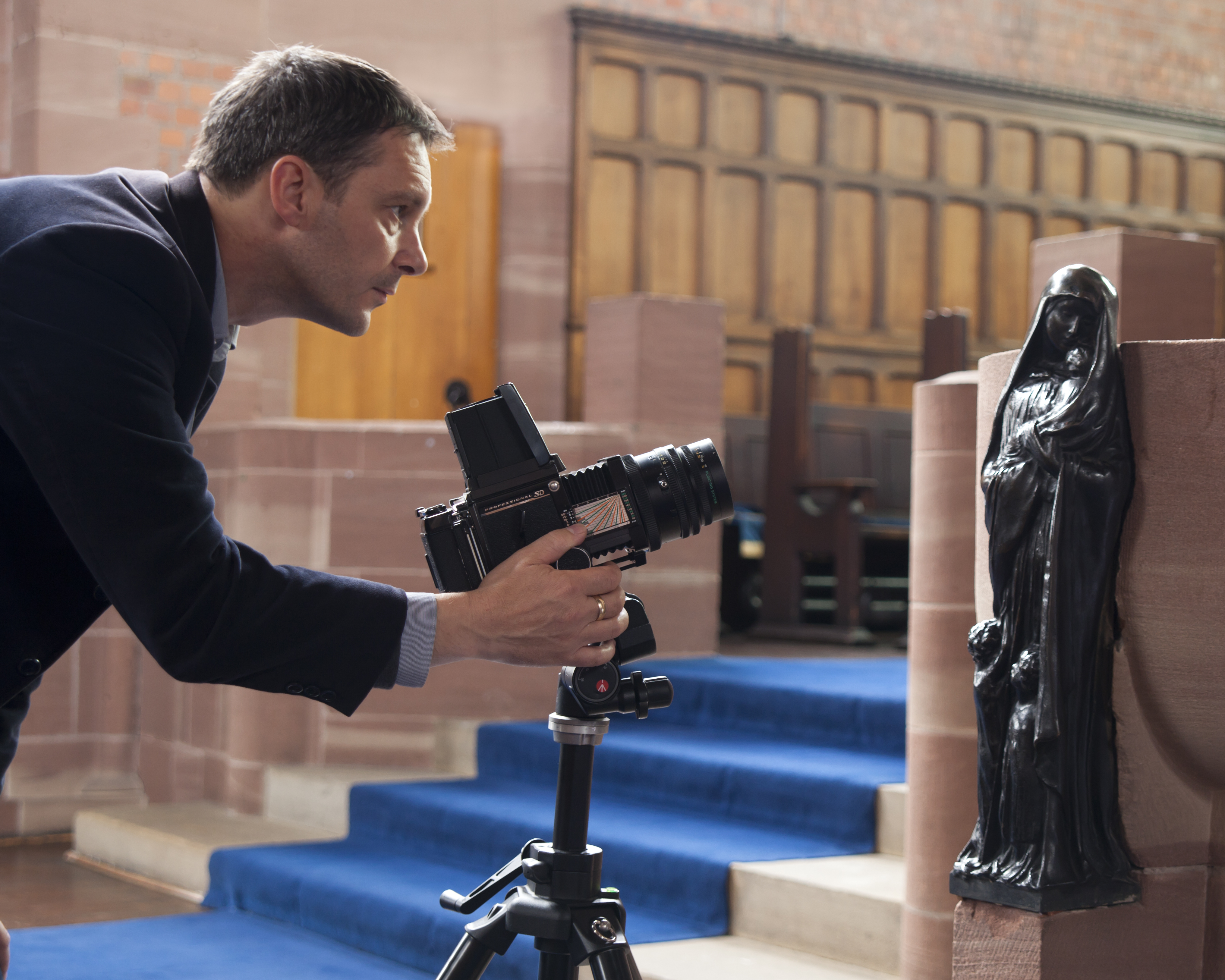 The final photograph reveals a deep understanding of light and narrative within an image. For several minutes, David manoeuvred my position until he saw parity between the way the light impacted both myself and the sculpture. The edged light around my face corresponded with that on the sculpture and gave a nobility to the artist as well as the art.
David was a subscriber to this digest and he regularly contacted me to give encouragement for a particular photograph or piece of writing, or even to talk of the camper van. I know that he read them quite recently and I hope that in some small way, for brief moments, I was able to take his thoughts away with me to the places I visited. In these last few months I've certainly carried his presence with me.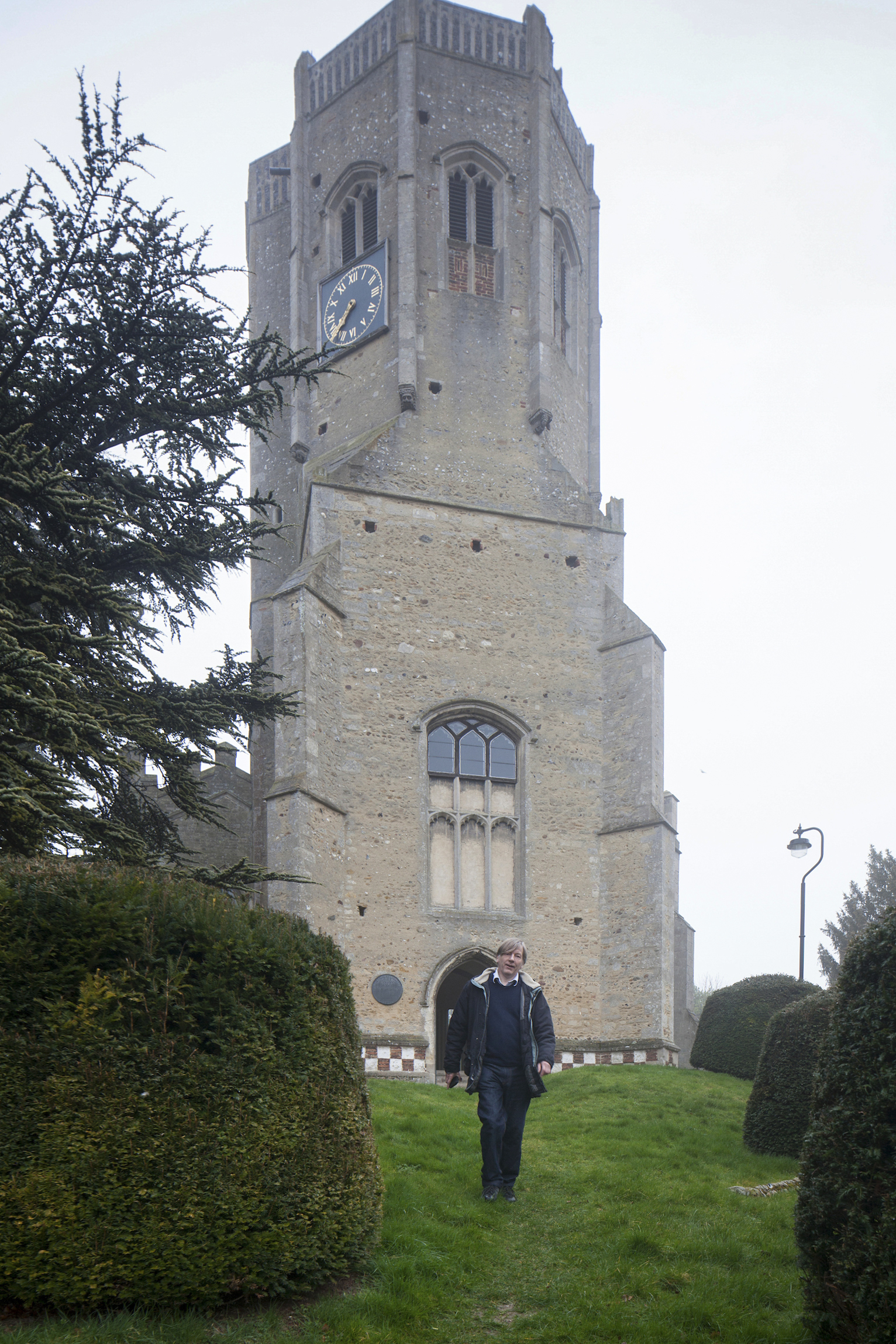 Hotspots
Hopwood Hall
From A Singular Point of Light.
The scene that emerged before me in the Oak Room was of dereliction and decay. I could hear a dripping sound somewhere in the distance. Somebody had stolen the lead from the central gulley which ran like a spine across the whole building. Because of the halls isolation, water had been pouring in for some time. To make things worse, thieves had forced entry and taken carvings and statues in the panelled rooms. And what carvings they were: oak panels deep cut and floriated in a Northern Renaissance style: faces gurning, gadrooned exotic birds, and effigies arcing out as if from the prow of a ship.
In spite of that, it was to be part of the original open hall, a darkened room, that drew me away from the Oak Parlour. It was a mere rump, a truncated chamber with mullions shuttered by ply and a shattered gas fire protruding along a panelled wall.
I was summoned to this space because it reflected how I felt. I didn't know it was there. It found me instead of me finding it. The scene before me had emerged from a deep well of sadness inside. In the shadows lay my anger and frustration at how we could cut a fragile cord that gave me access to the levelling experiences of the past. In the light was Byron, his troubled life resurrected in the brief second of a gap between passing clouds. Byron like a caged leopard - isolated and evanescent - captured fleetingly within my image.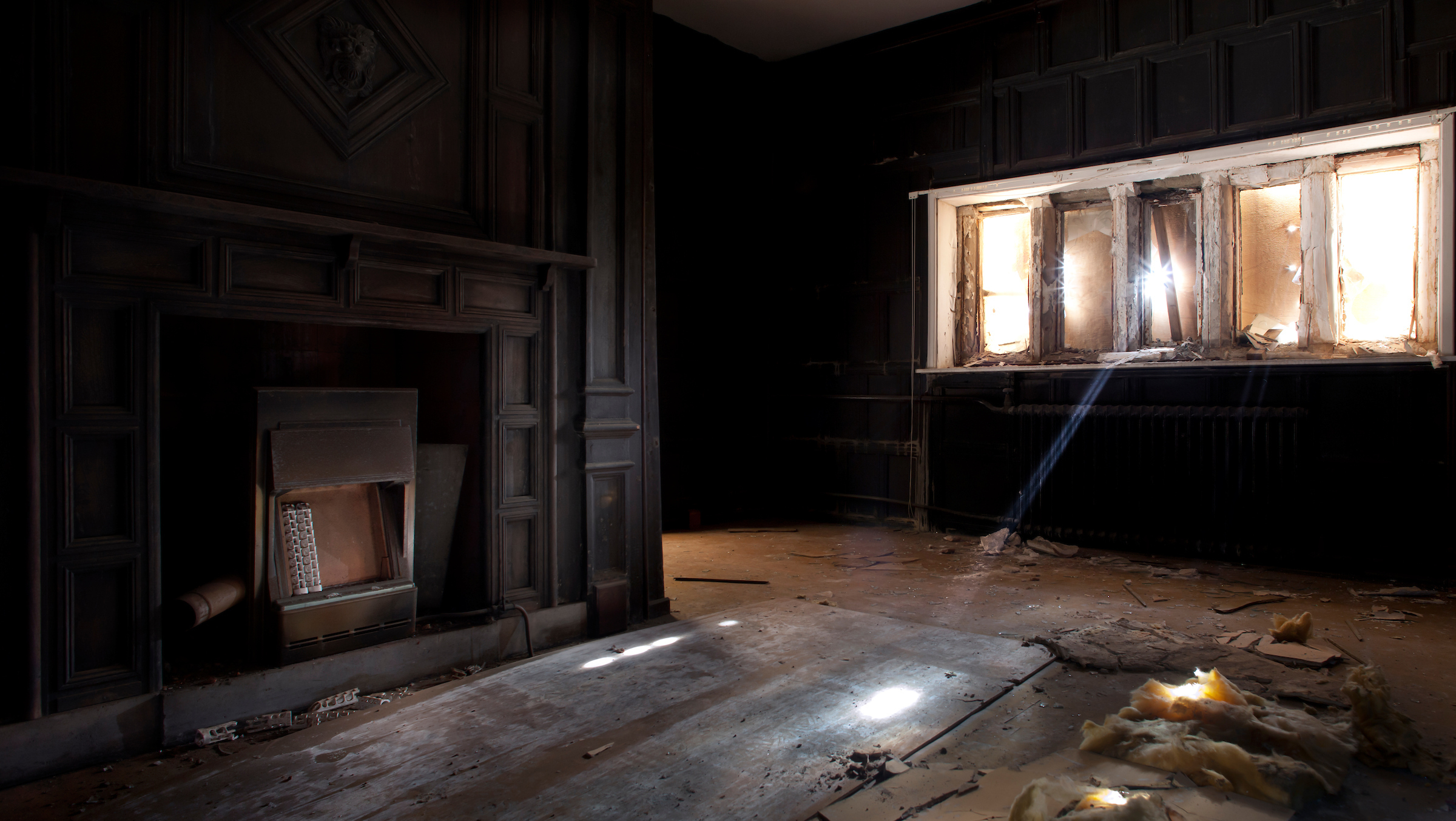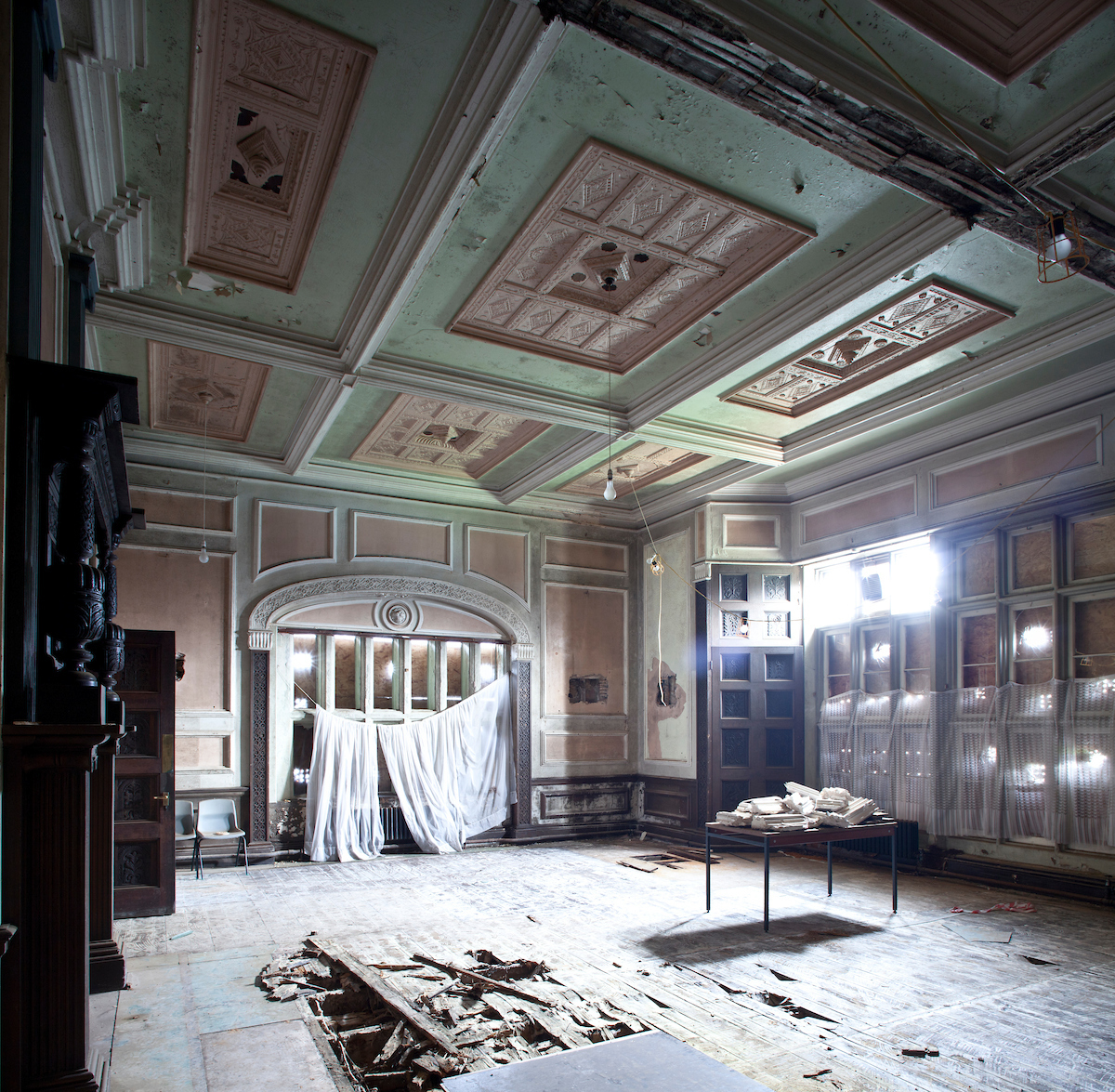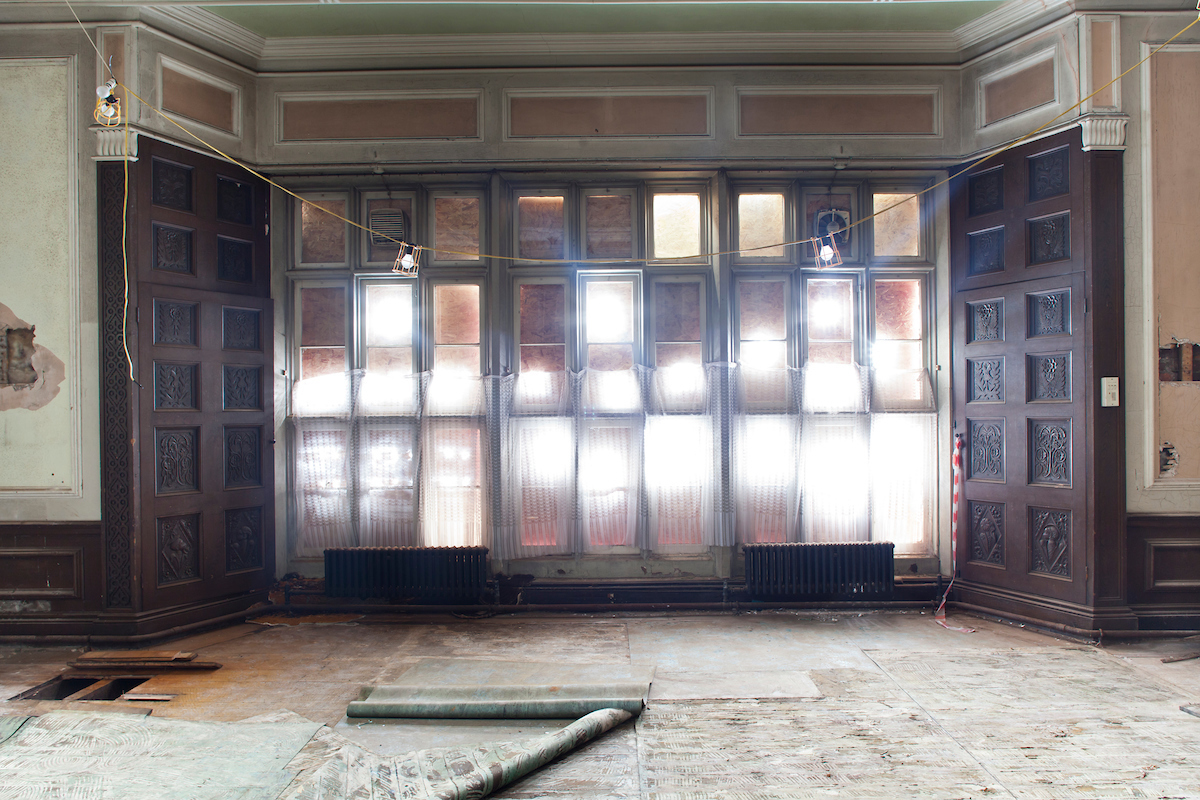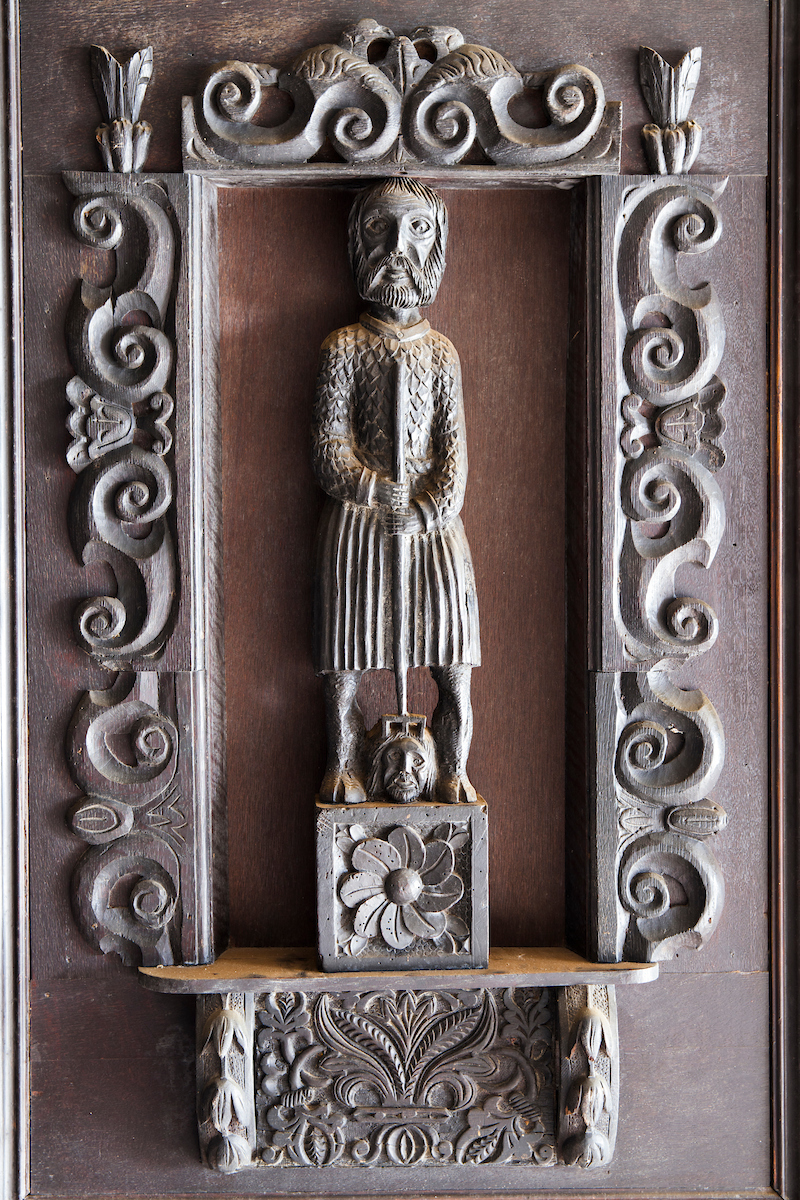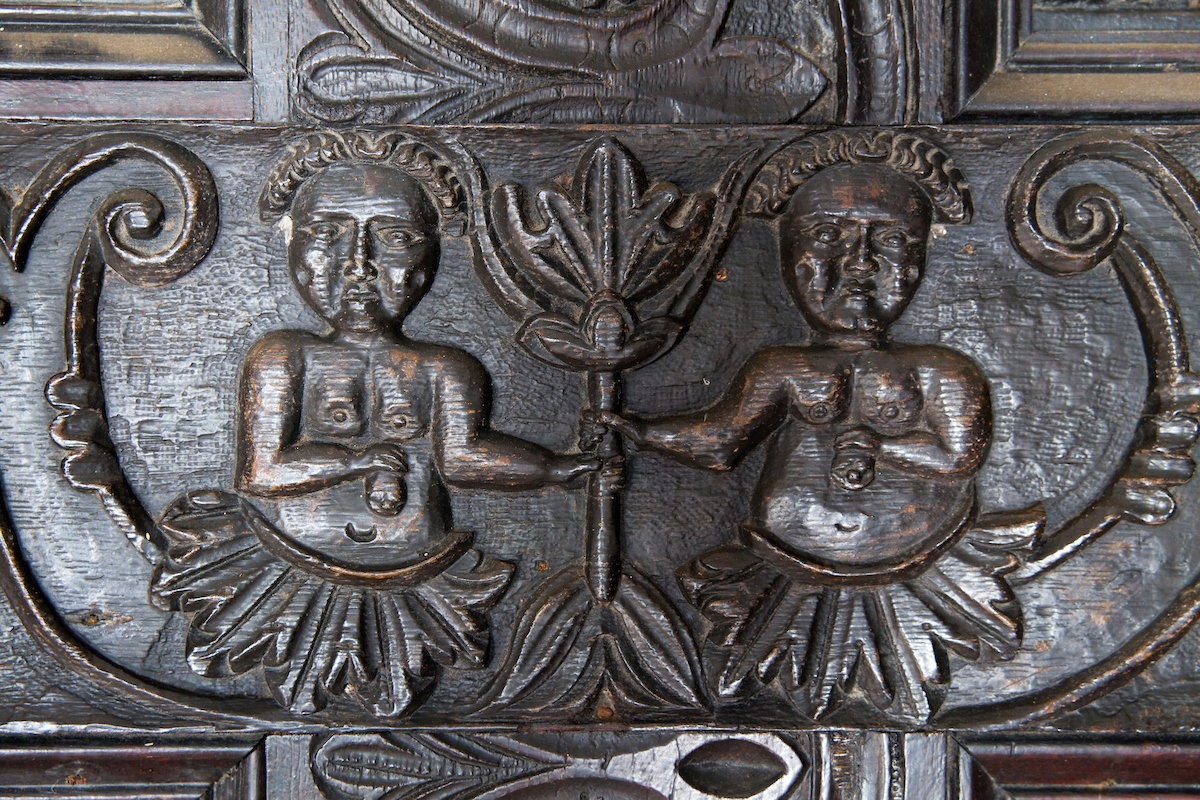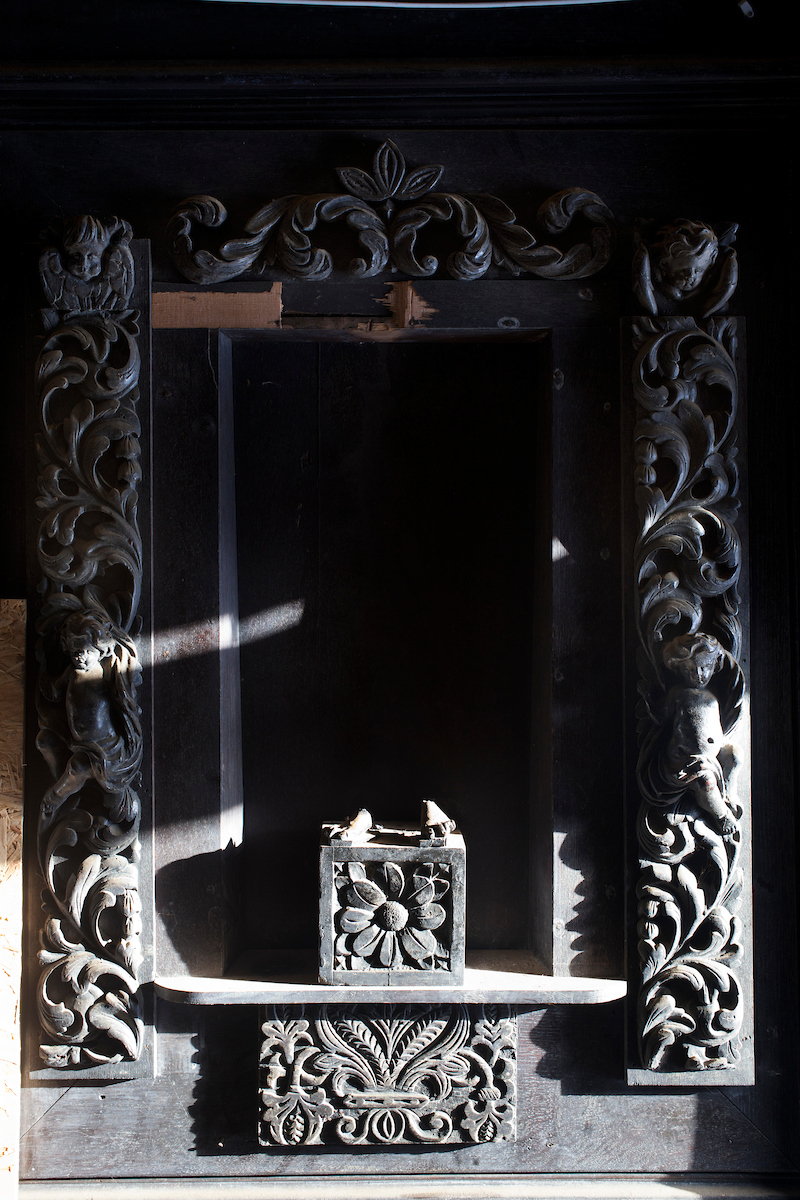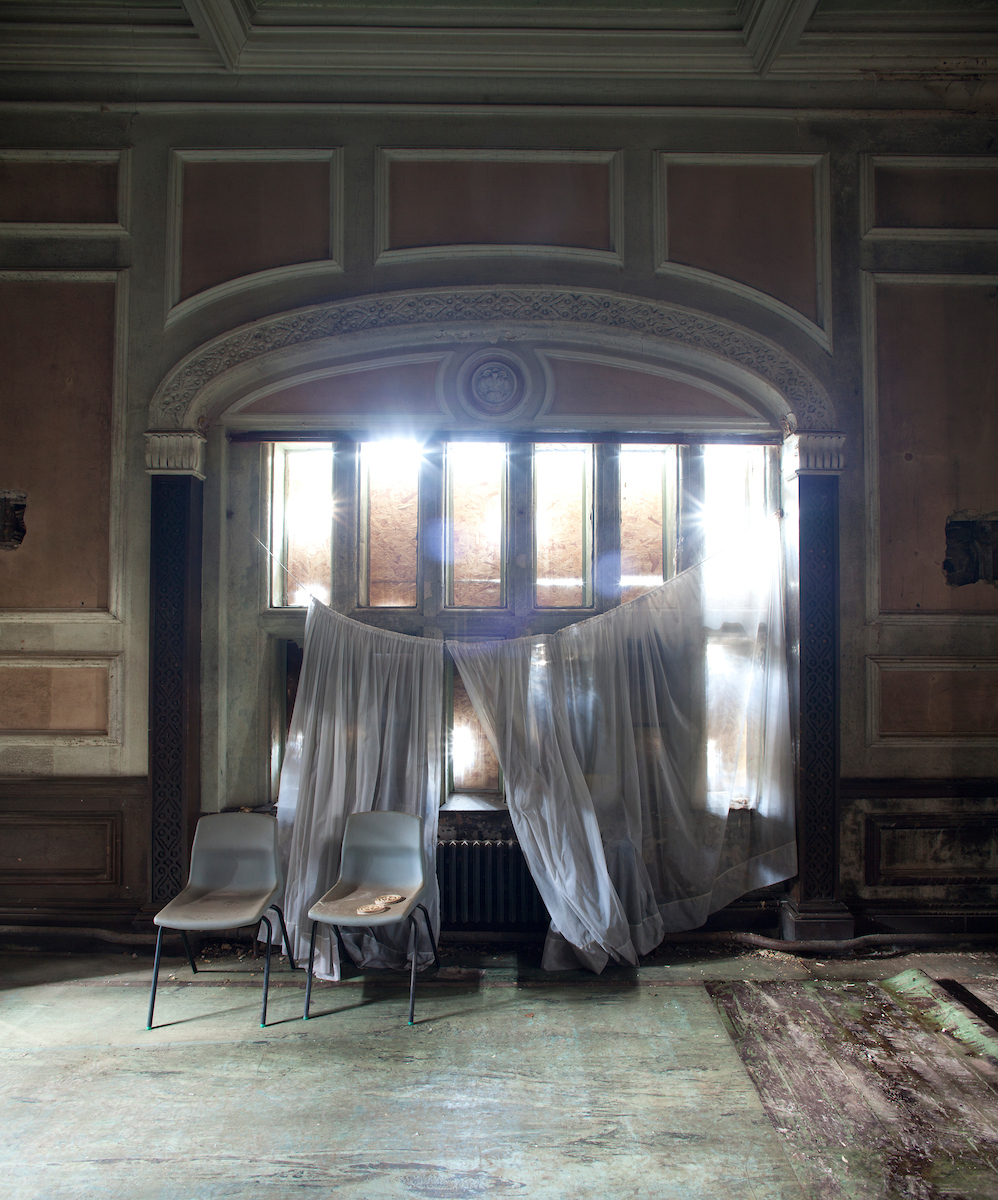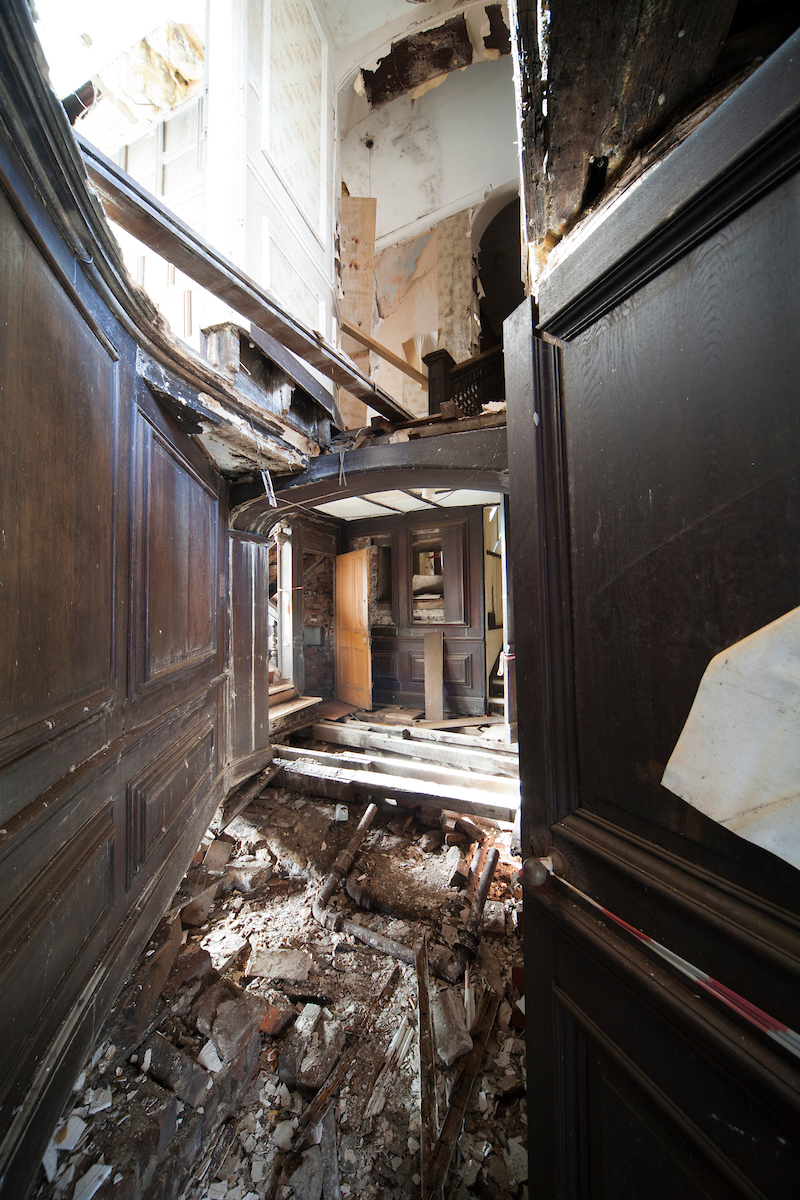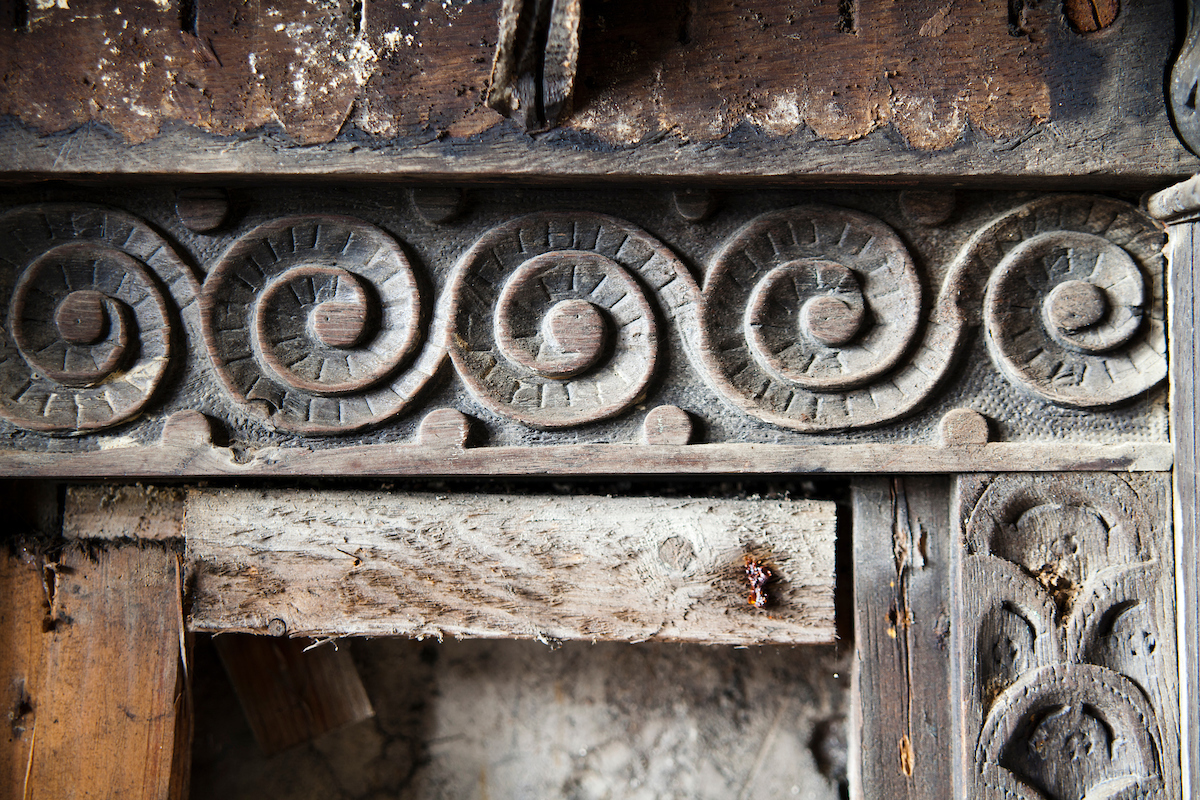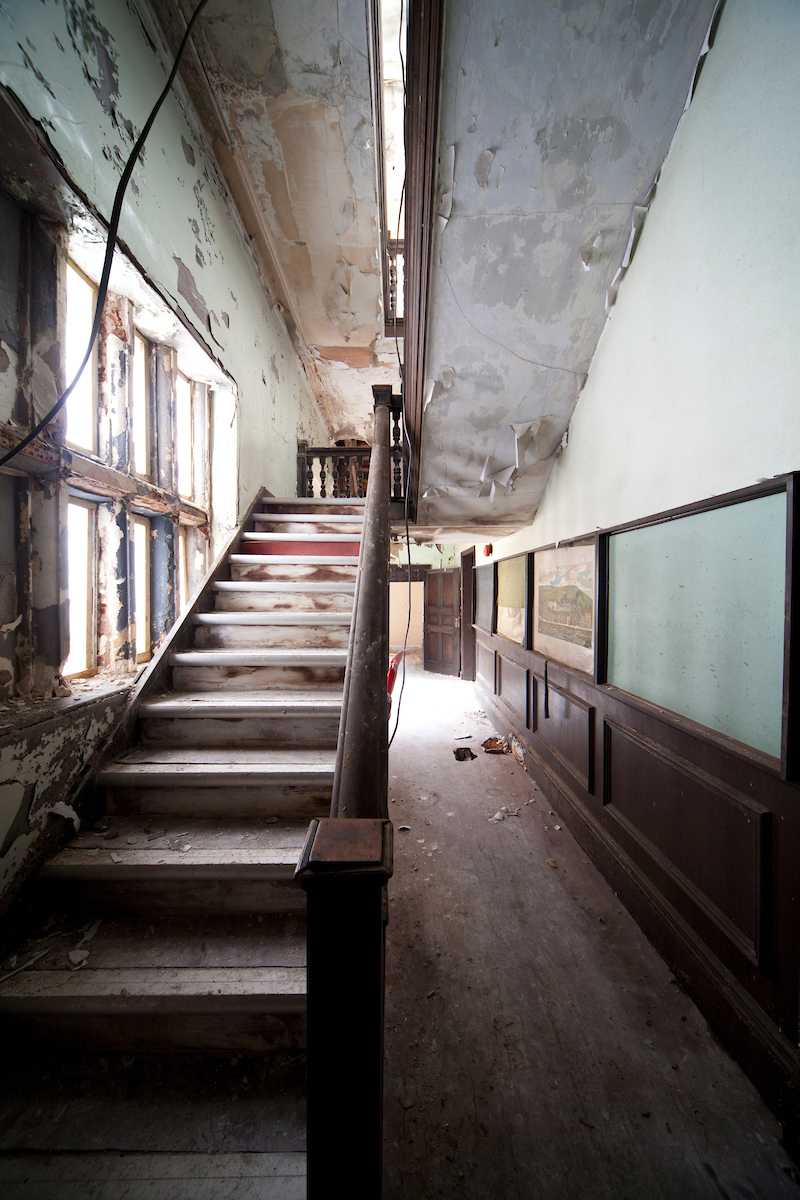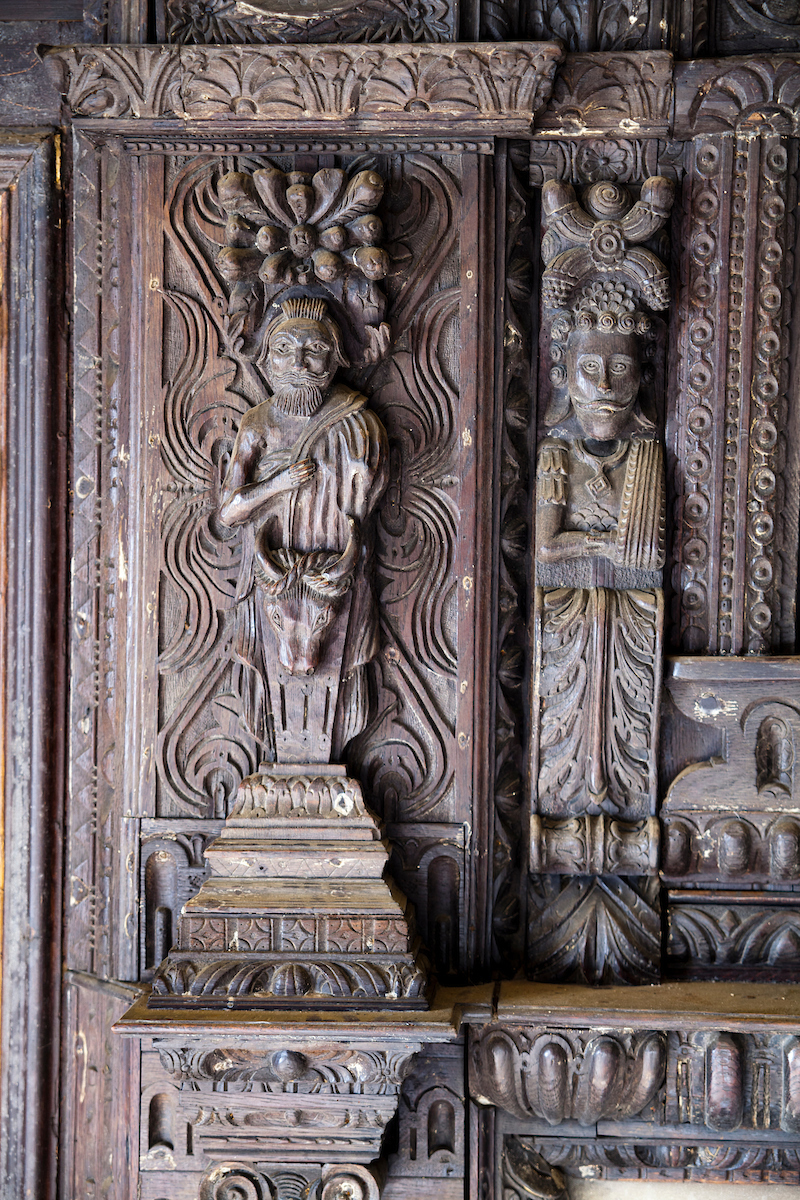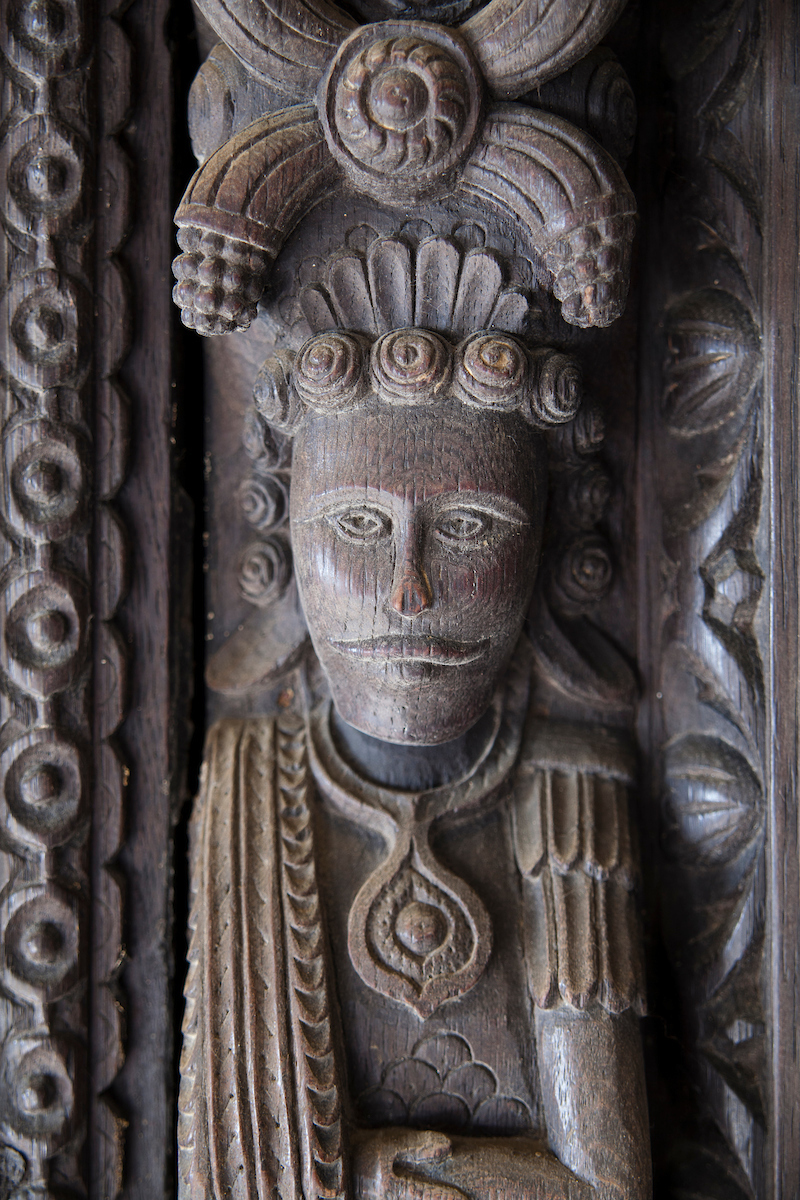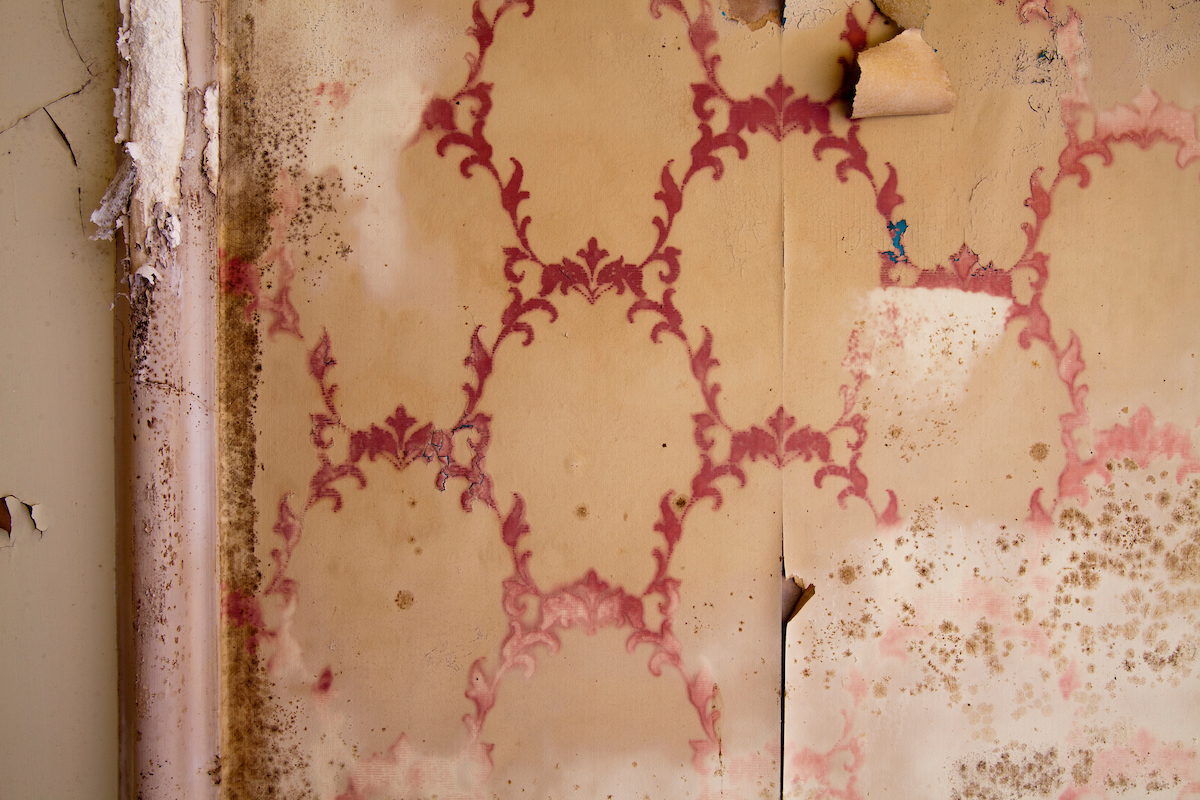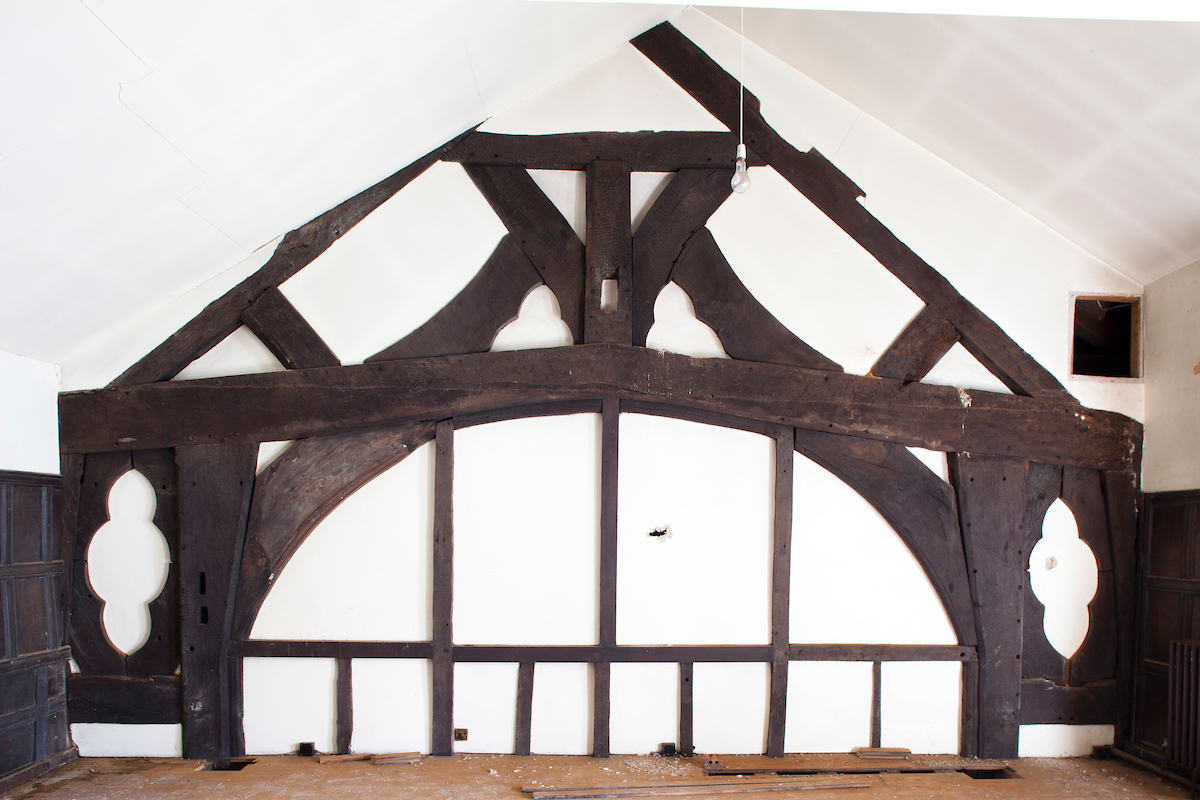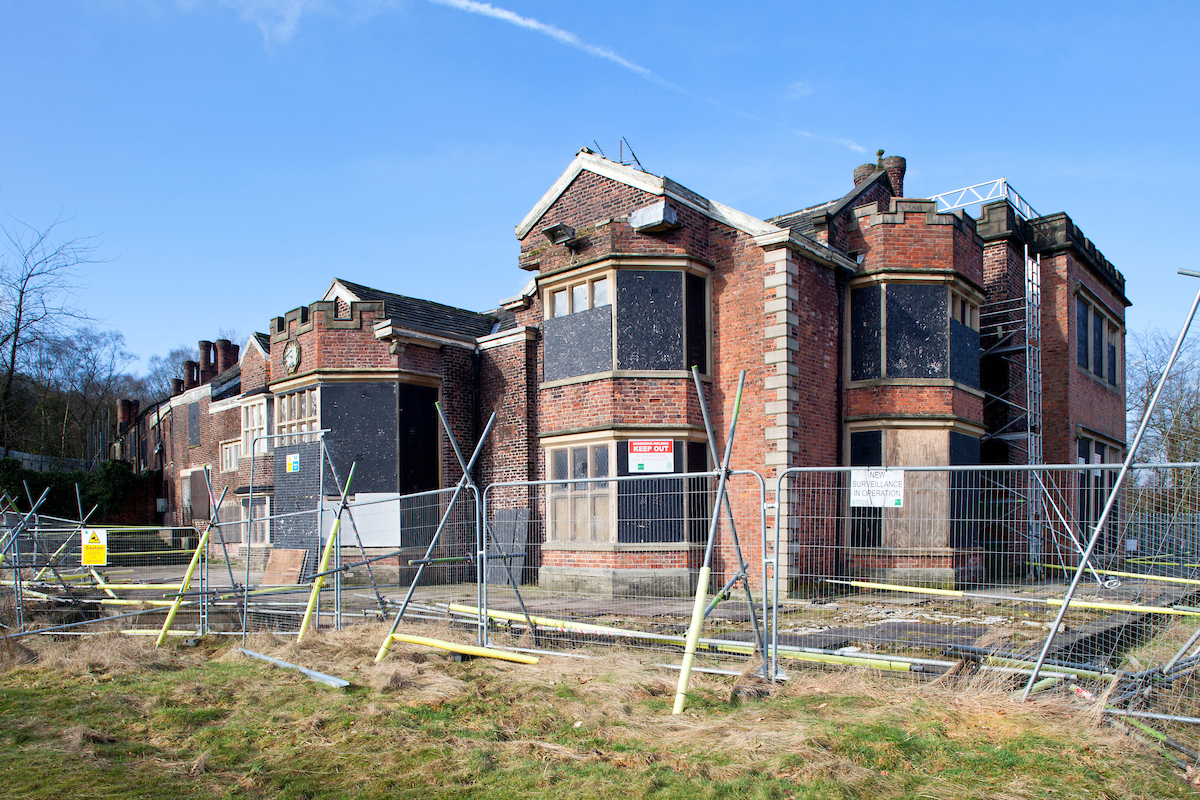 Long Street Methodist Church, Middleton - The Arts and Crafts Church.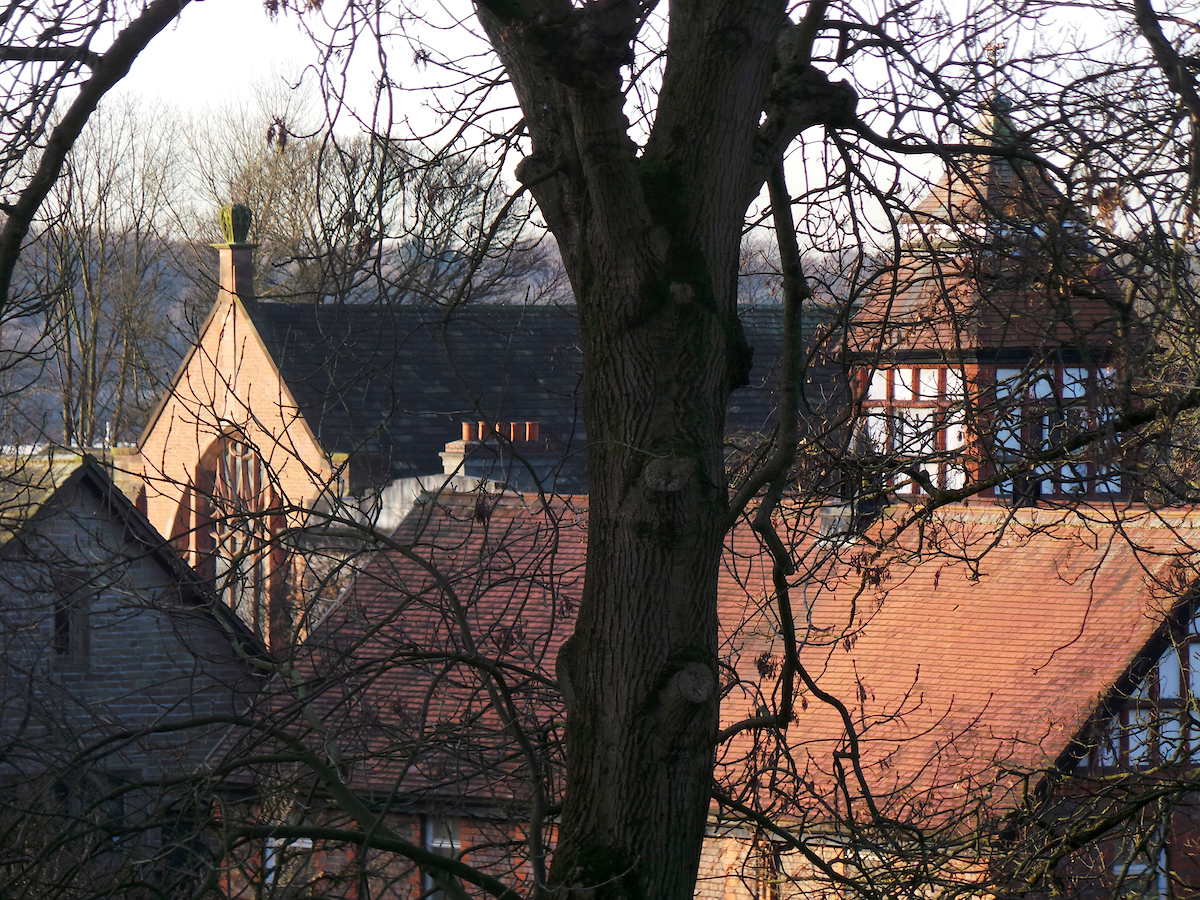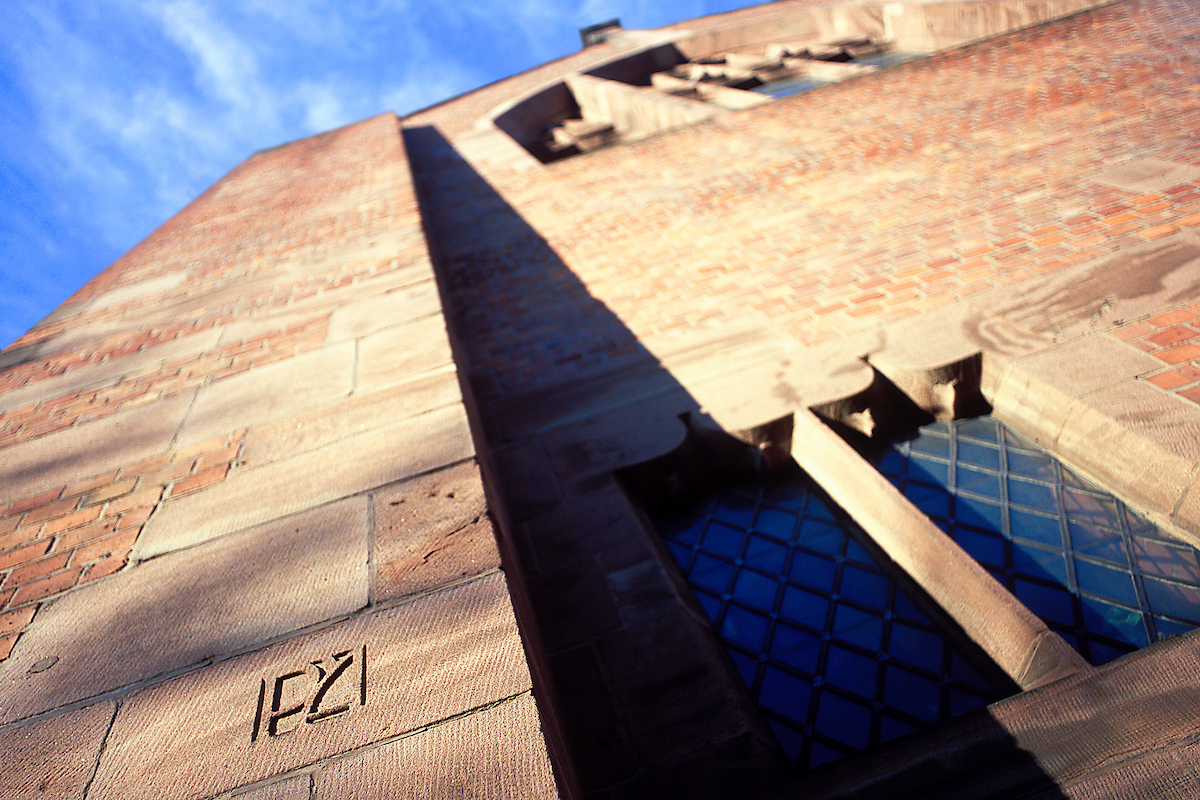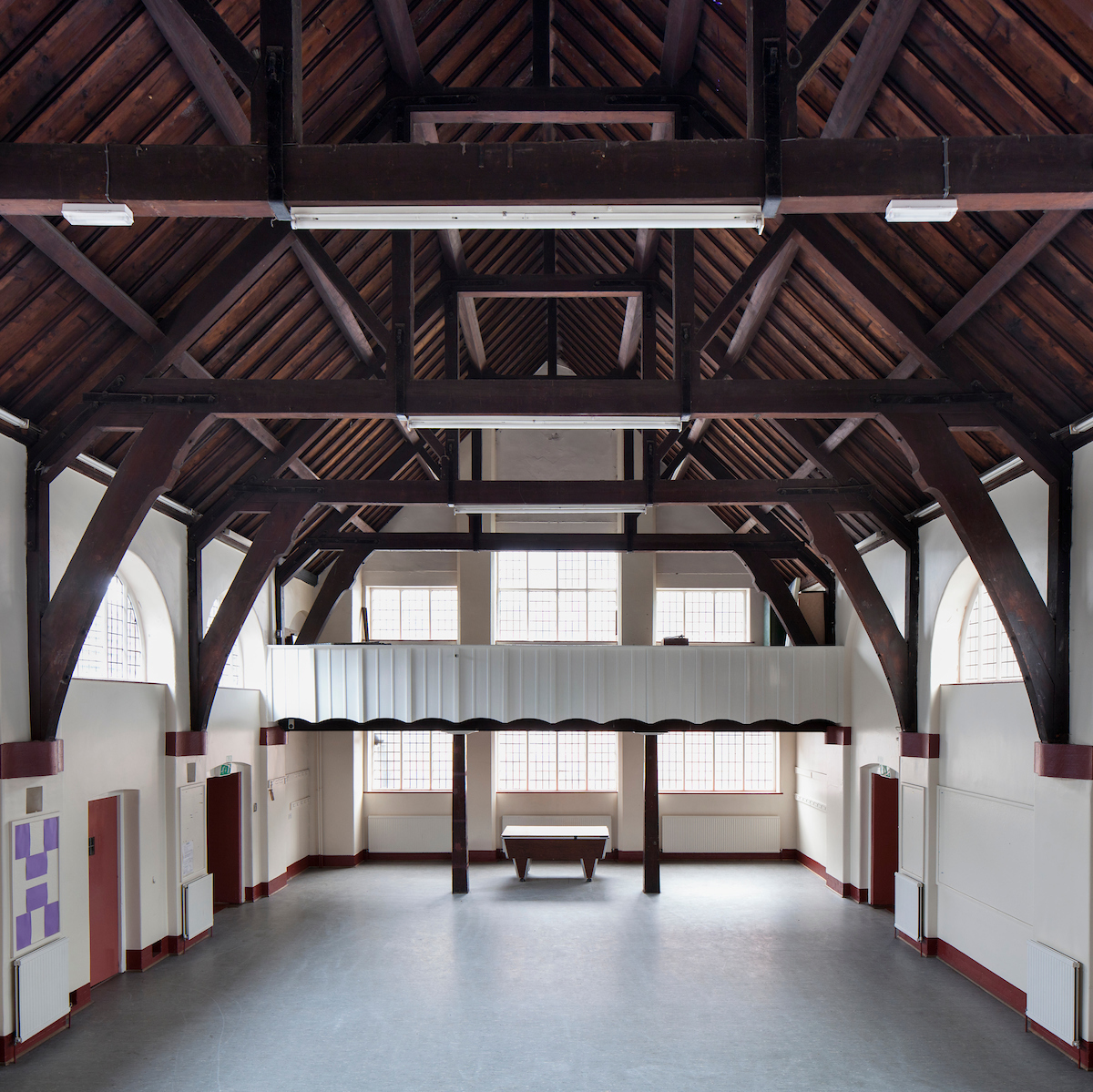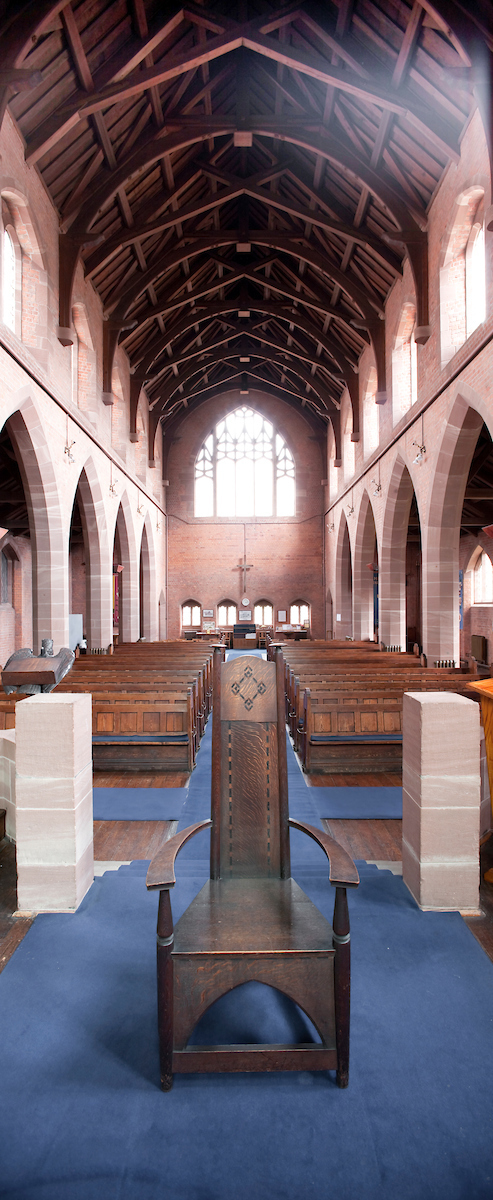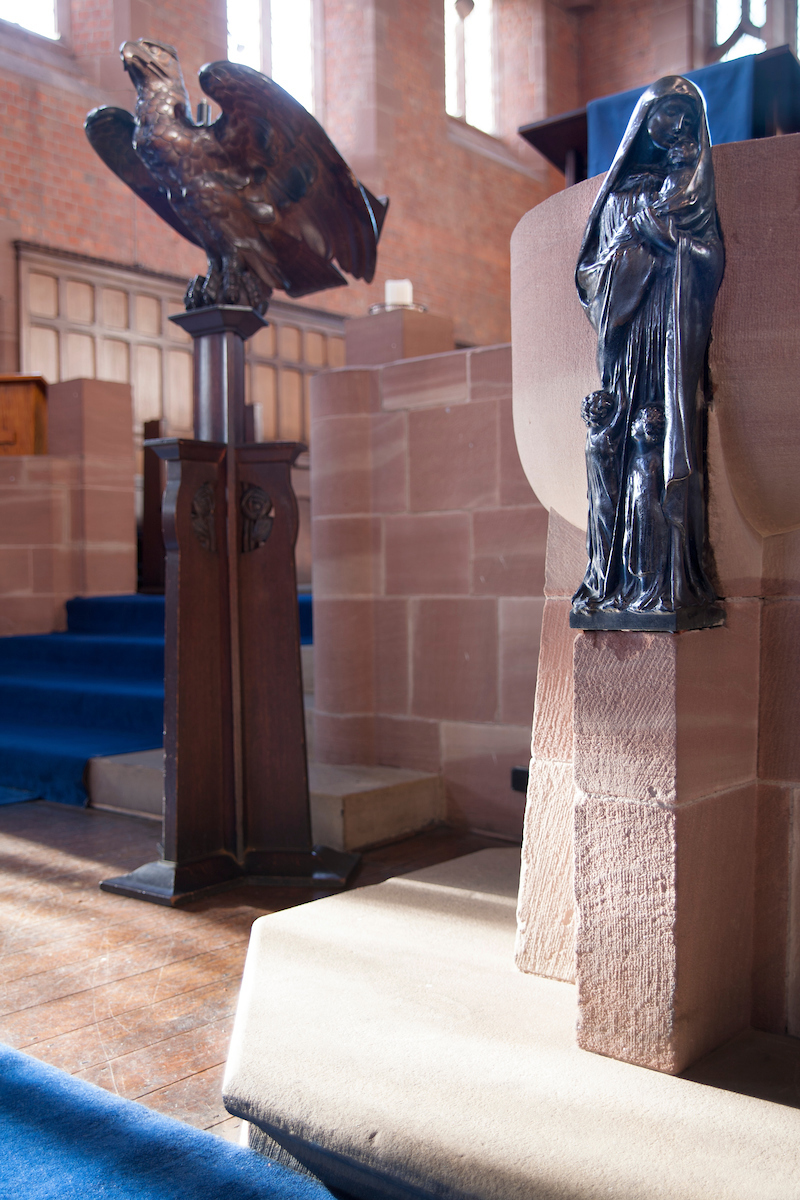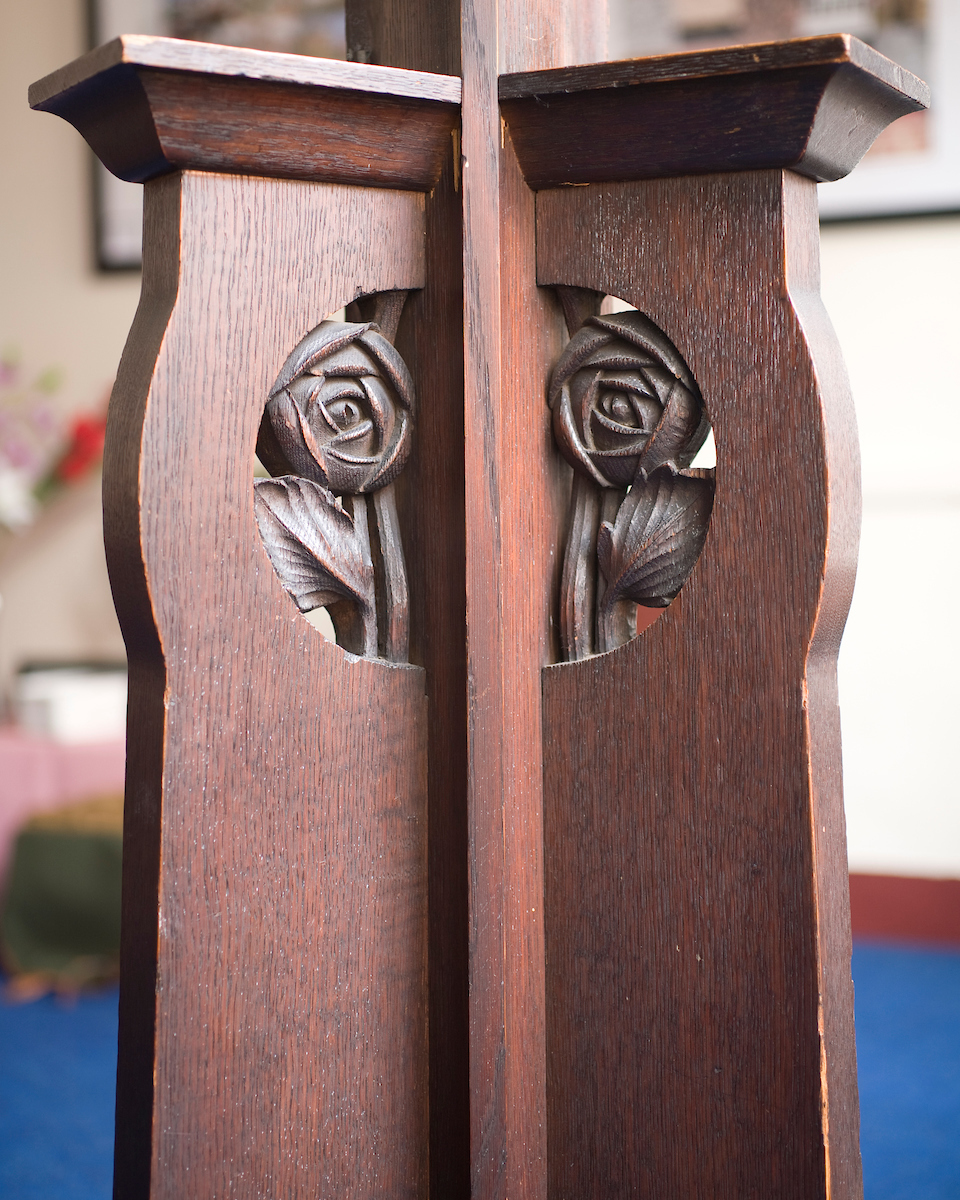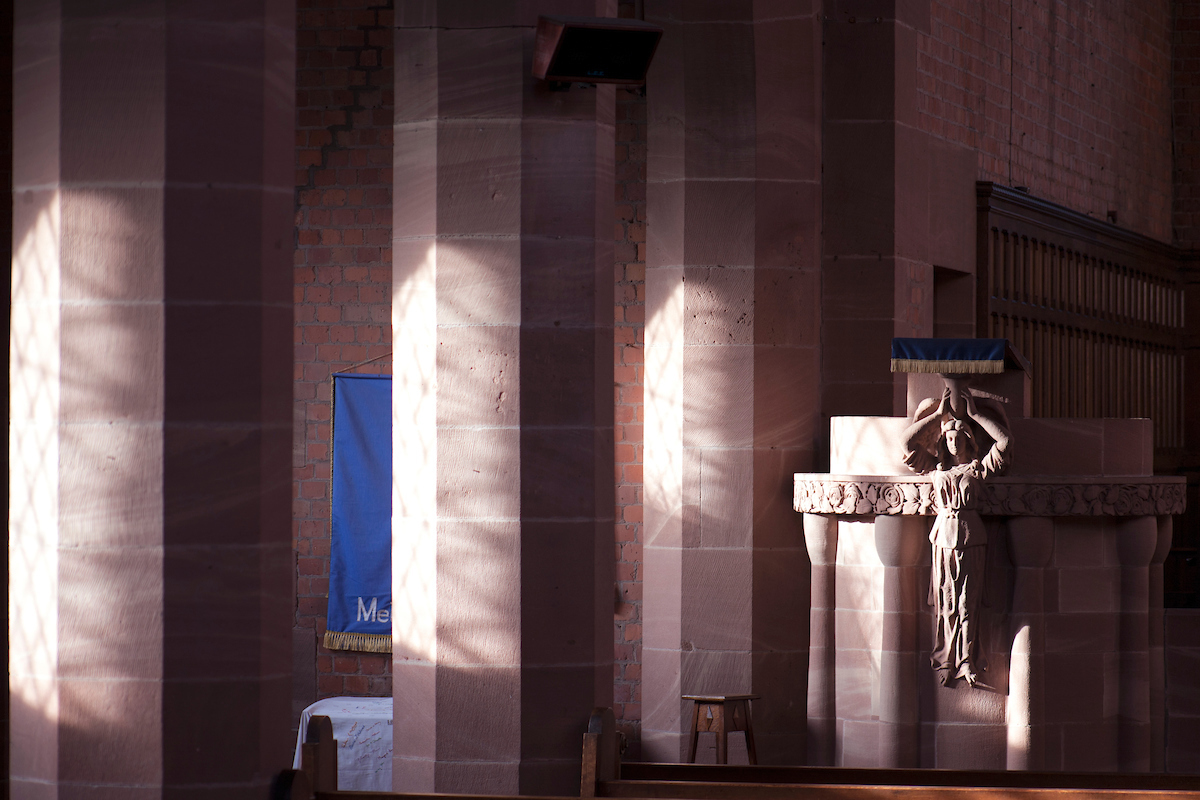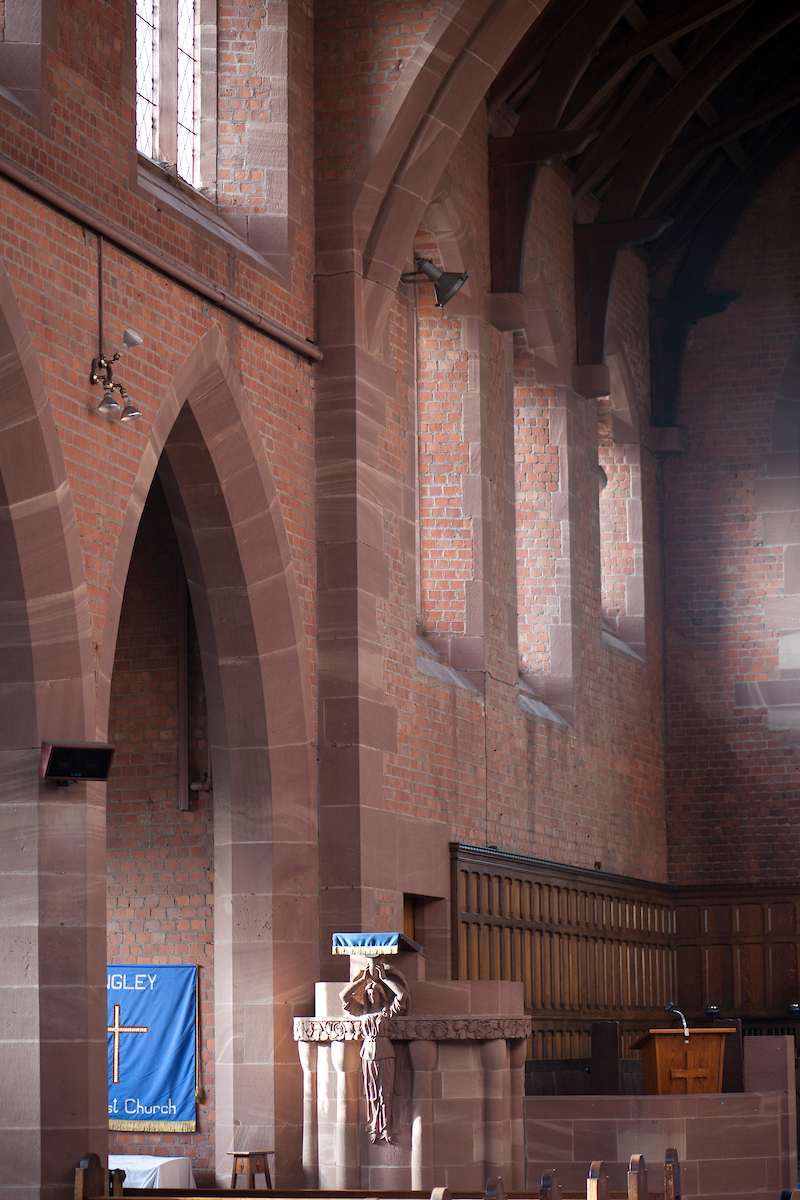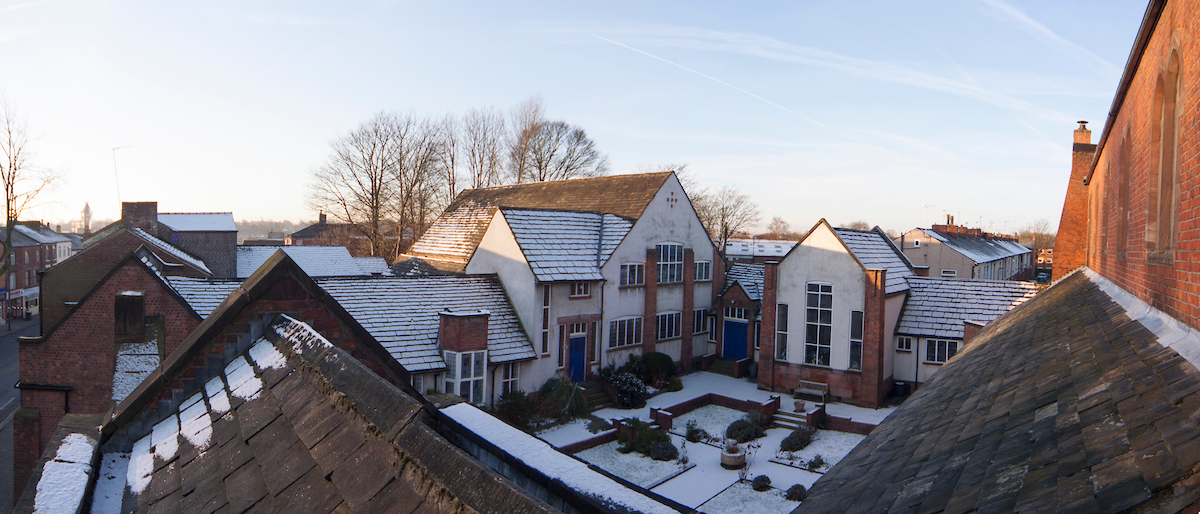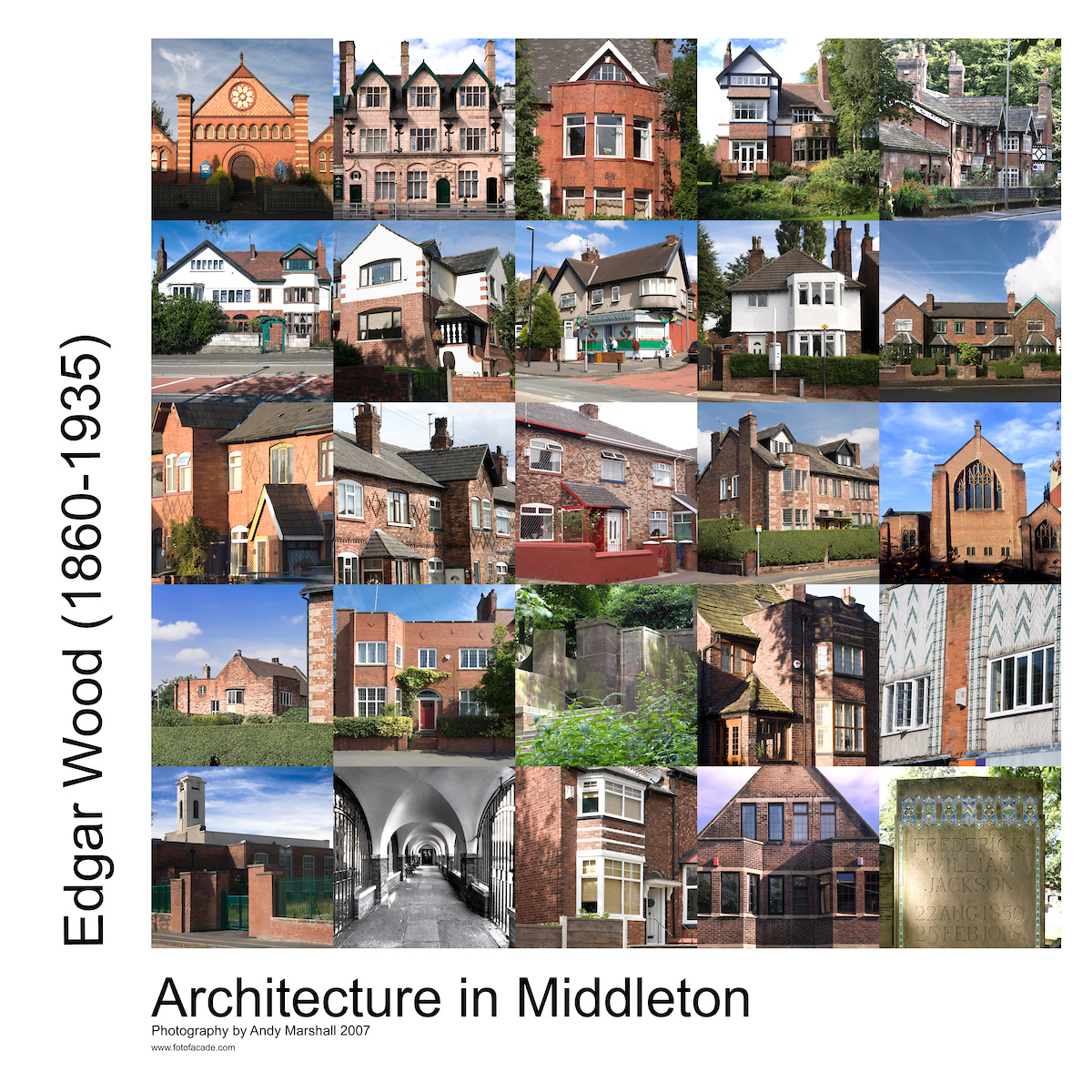 Vanlife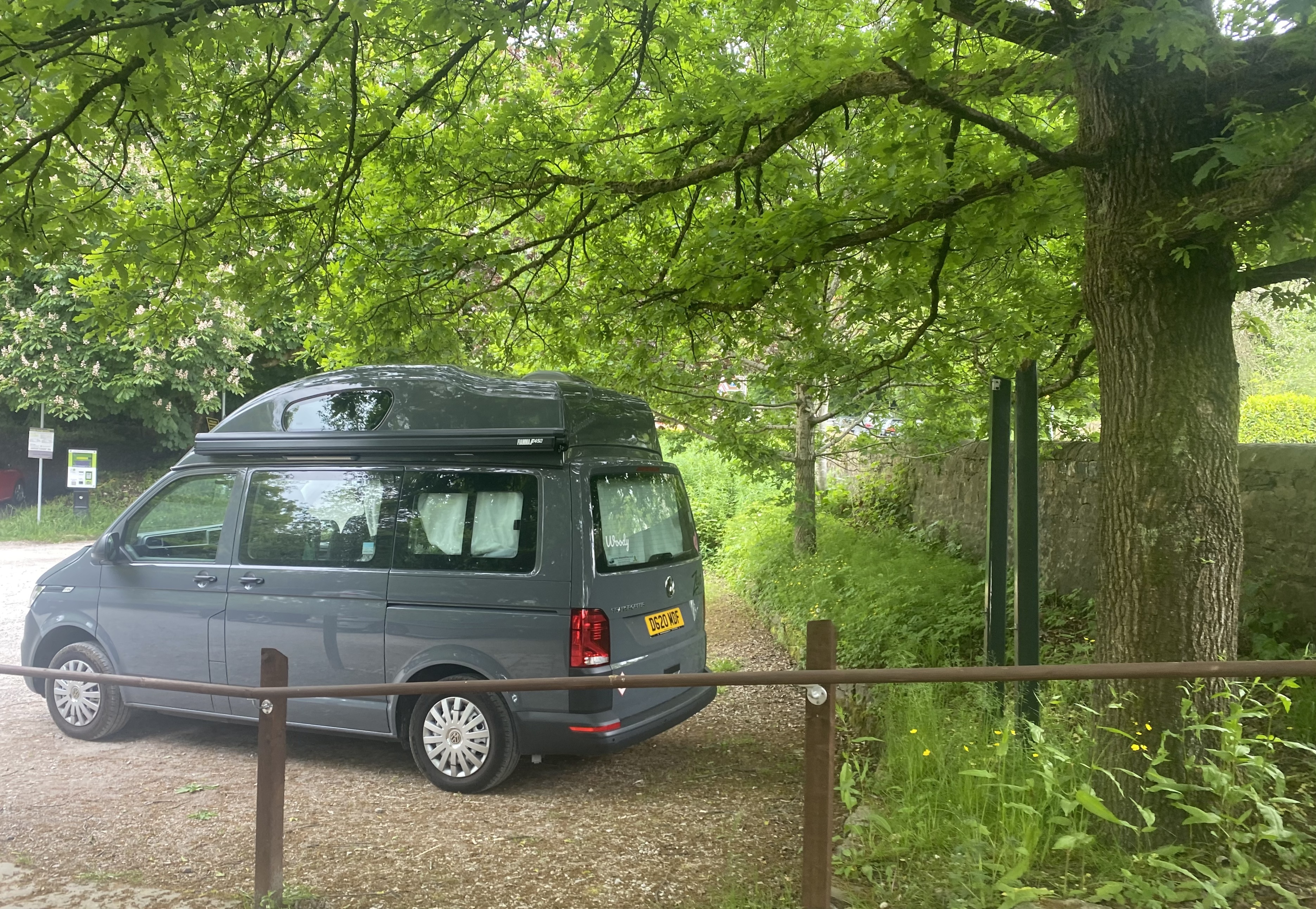 David Morris came to visit me whilst I was photographing the Pendle Heritage Centre in Barrowford. He loved Woody and talked fondly of his VW camper. He said that his van was a little unpredictable but a haven of happy moments.
On My Coffee Table
I first met David in Middleton on Cheapside outside an Edgar Wood building. We had arranged to meet and introduce one another. He was the Conservation Officer for Rochdale Borough Council and I was in awe. The first thing I said to him (in nervousness) was: " I cleaned the graffiti off Sam Bamford's Memorial when I was a kid!"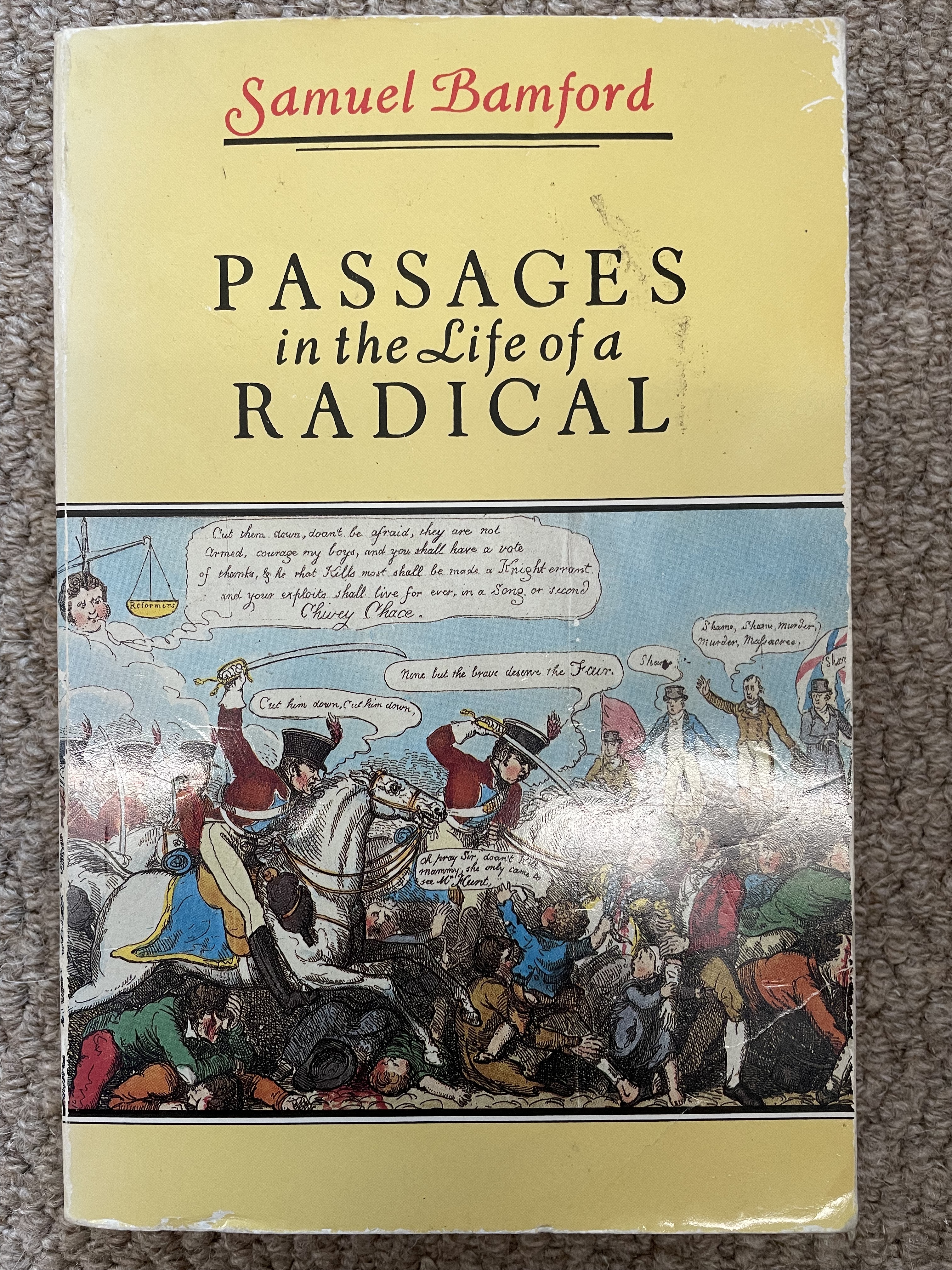 Bookmarked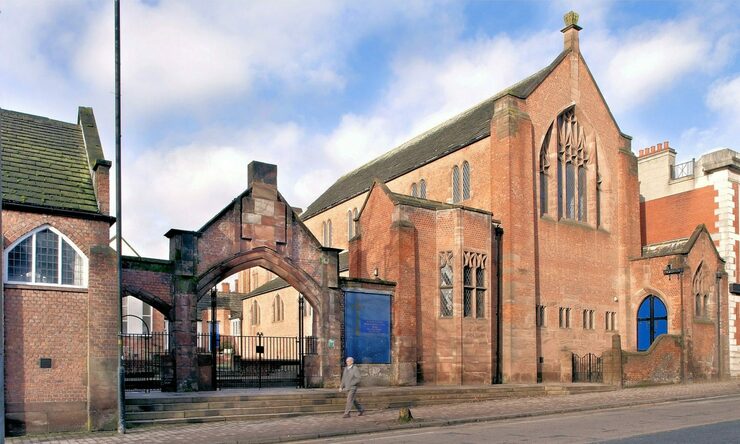 Long Street Methodist is a stunning Arts & Crafts masterpiece. It comprises a church, school and lecture hall set around a garden and is part of Middleton's Golden Cluster of heritage. These beautiful buildings blend rustic Arts and Crafts and elegant art nouveau and are a 'must see' for lovers of the Movement's architecture.
Film and Sound
My short film, Middleton Symphonia was the only thing that we came to blows about. David had given me guidance on elements of the narrative and with me being younger and a bit strong-headed - I blew them out of the water.
The film starts off with David's vision and ends up in a kind of dystopian angst brought about by my anger with the state of Hopwood Hall. Ironically it was because of the ending that the film was showcased on local BBC television as a 'marmite' piece.
David was right, of course, all along.
[embed https://vimeo.com/102725657]
From the Twittersphere
And Finally...
I'd like to introduce my Treasure Hoard Gazetteer in next week's digest but I think it's appropriate to share the first entry here.