Welcome!
I'm an architectural photographer and writer.
On my van-life travels through the British Isles I'm building up a word and photo-hoard of material culture that celebrates the value and distinctiveness of our built heritage and contributes to a sense of place.
My van is my time-machine, it gives me fresh perspectives on our remarkable places, shared here on a weekly basis.📸🚐🏛
🏛 Missed the last Digest? Here it is.
🚐 View Digest Archive here.


Delighting in the Visual,
Seeking out Material Culture,
Geeking out on Niche
Engaging the Vernacular,
Forming attachments To Place,
Singing the Unsung,
Promoting Diversity,
Celebrating Nuance,
Saving Old Buildings,
Bathing in the Light.
Kipping in a Van.
---
Photo-hoard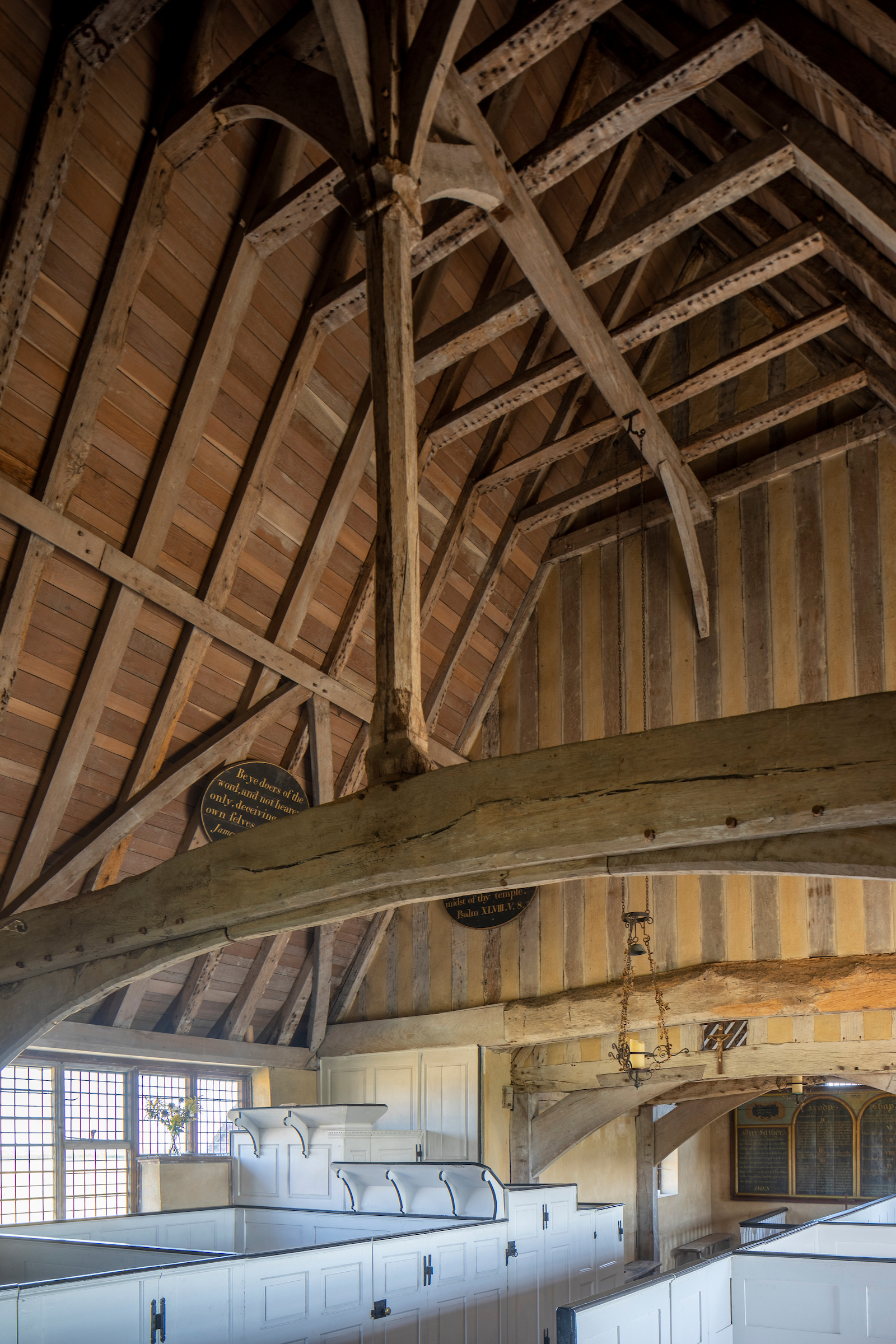 Words
"Art washes away from the soul the dust of everyday life."
Picasso
Observations
All photos shot on iPhone.
Dentils and Scrolls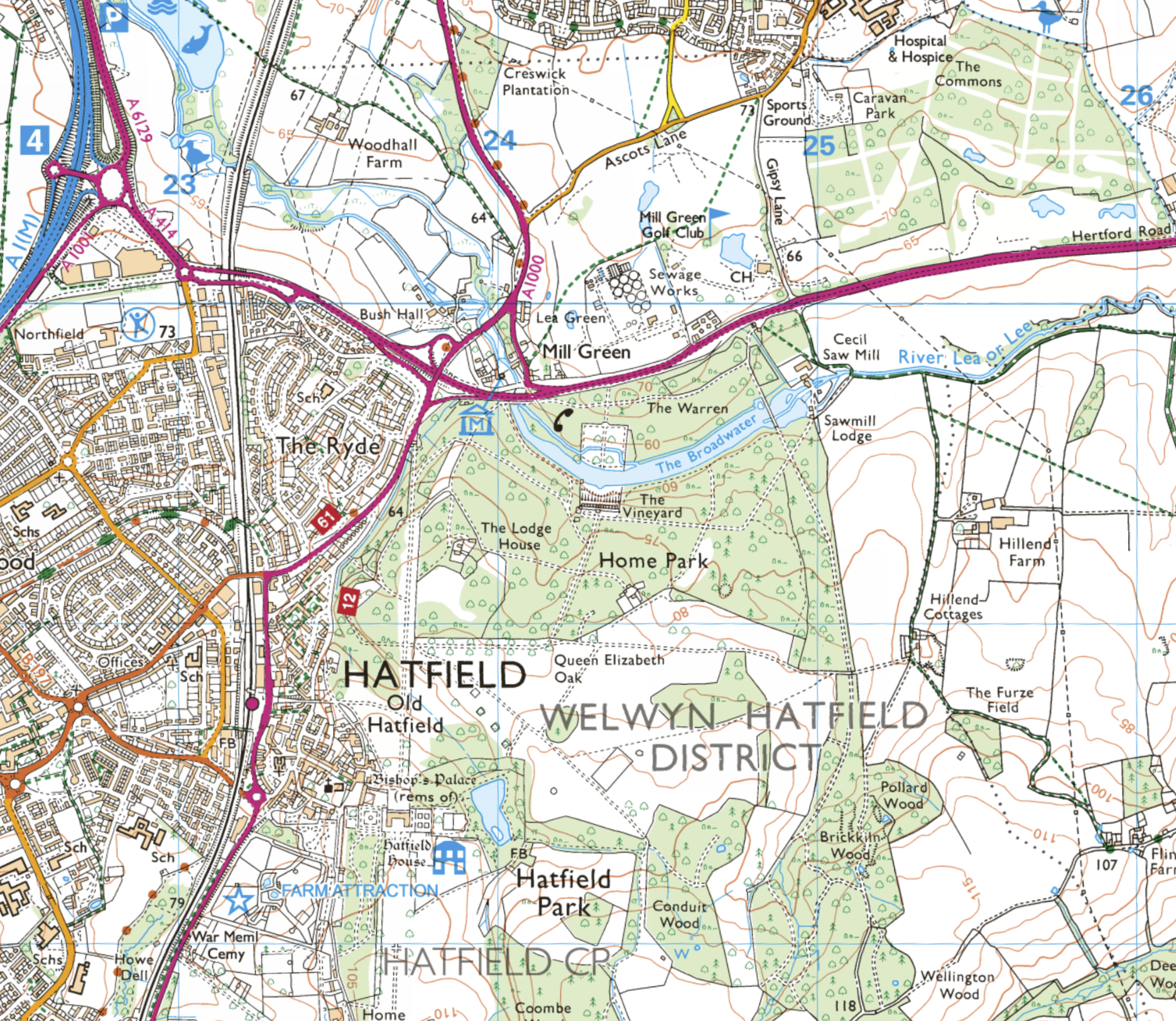 I've got an afternoon to myself, so I head out from Commons Wood on foot to see if I can find a back route into Hatfield Old Town. I take a dog's-leg across the golf course, negotiate the noisy North Orbital and walk two miles into a rural landscape that has everything but the sound.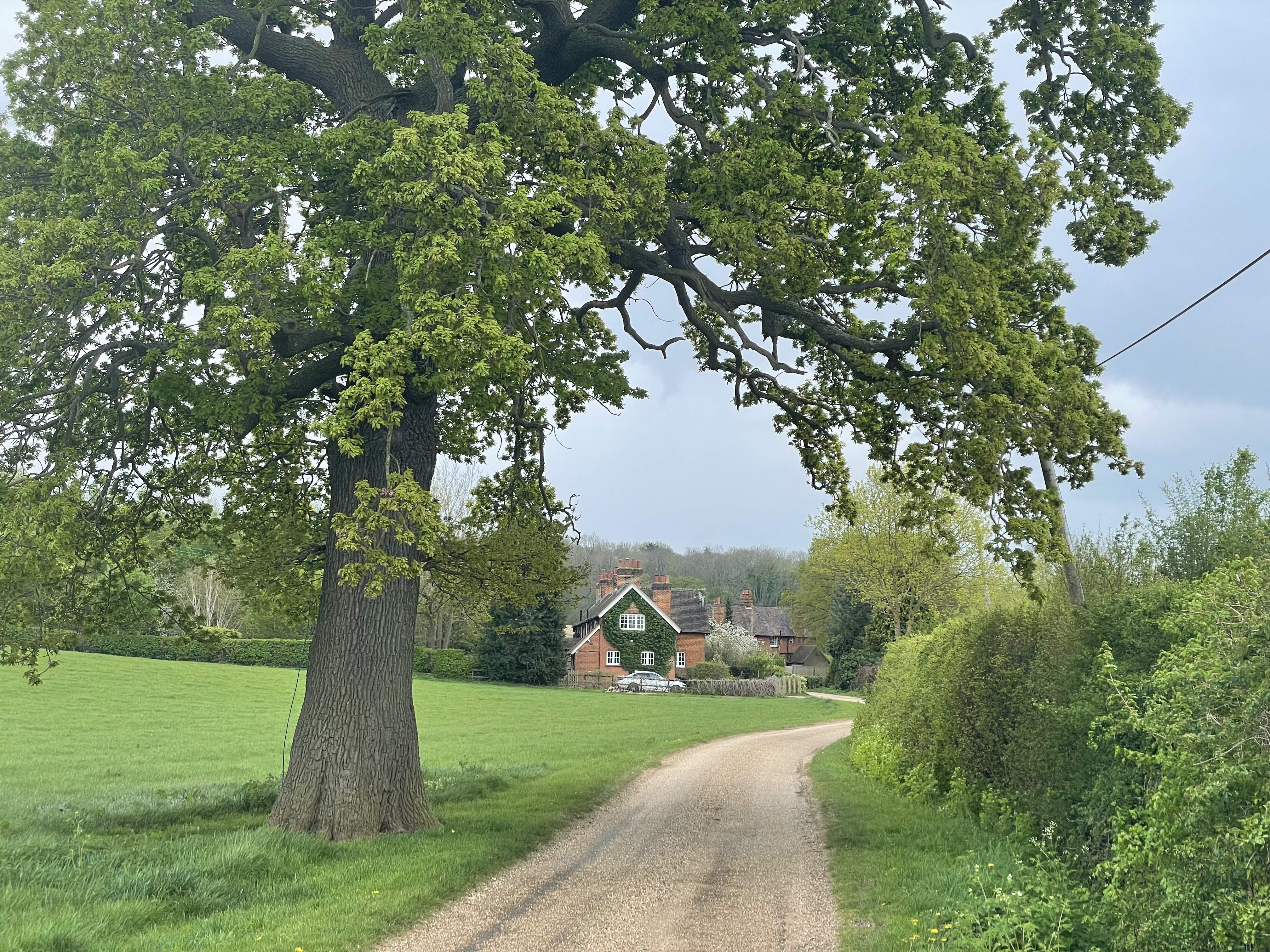 It's not to be - the gateway across the park is closed - so I head back to the North Orbital and catch a bus into Hatfield. I jump off the bus into a slick transport terminal. The minimalist shelters are information super-highways - with ticker-tape LED signs conveying the time of arrival calculated from a GPS signal. The shelters are made of glass - transparency reigns supreme.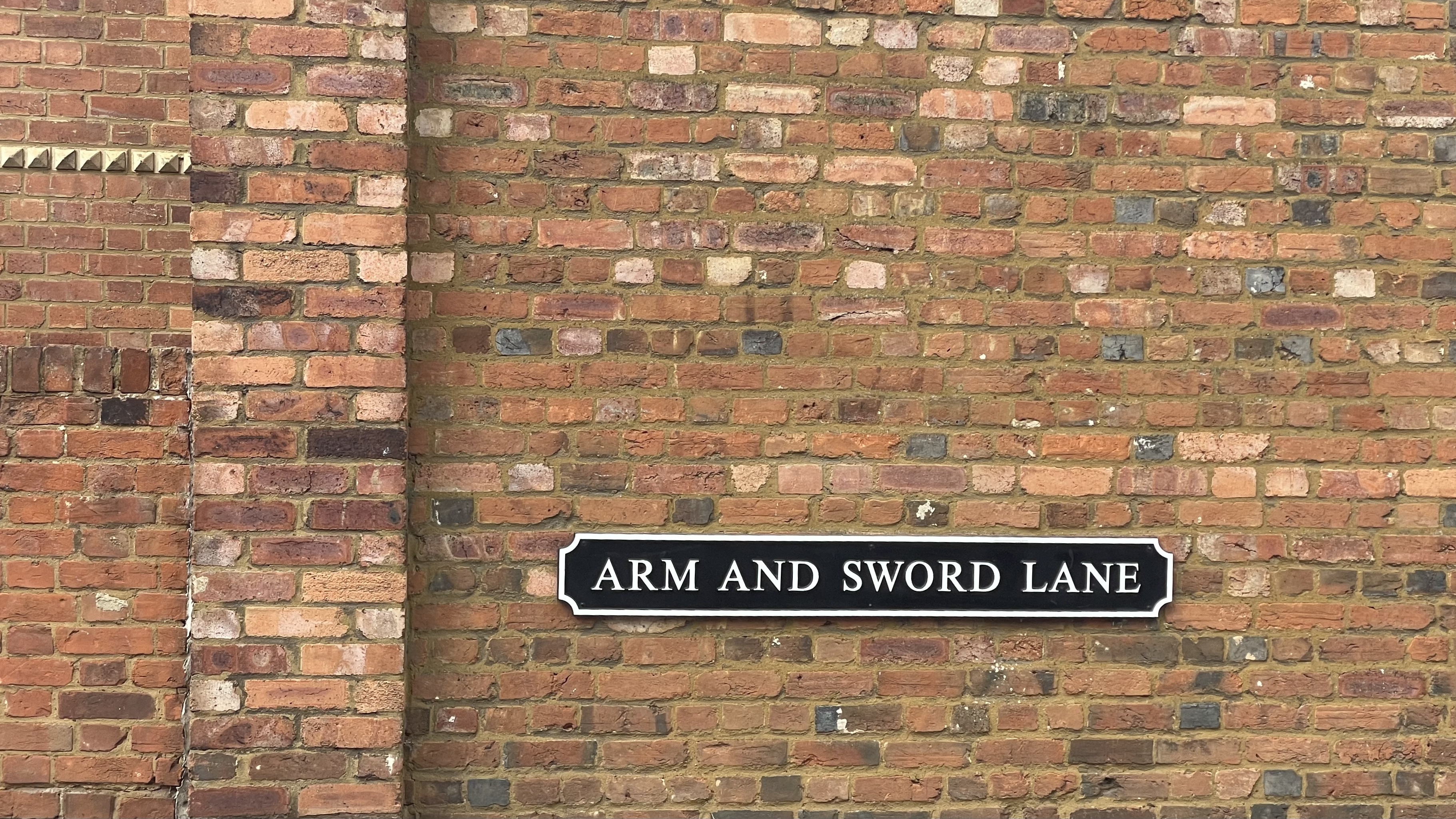 I feel exposed. I want to be in the thick of wattle and daub and hand made clay brick. The first sign of my destination is the tower of St. Etheldreda which sits at the heart of the old town of Hatfield. I enter the old town by a narrow ginnel fronted by Arm and Sword Lane. Walking from the stark glass of the bus station into the knowing warmth of the old town is akin to a cup of hot cocoa on a winter's night. It feels like a time- slip. Instantly I'm coddled by wonky jettied buildings.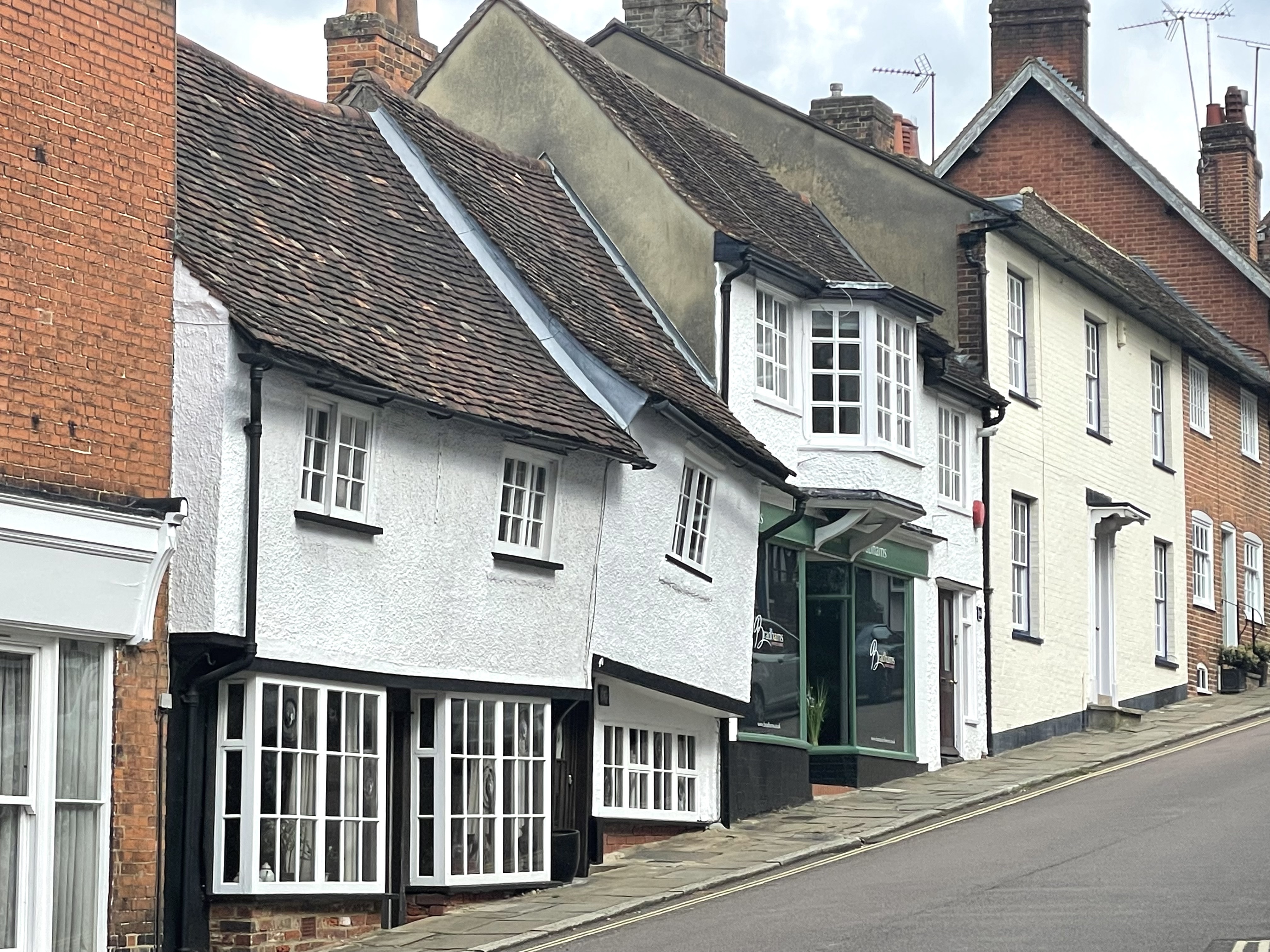 Hatfield Old Town is an enclave and it's central focus is the church of St. Etheldreda. How does this place, surrounded by the sprawling conurbation of London survive? The buildings here have similar characteristics: irregular sizes, lumpy roofs and out-of-plumb walls. Their facades lean into the street to greet, they tell their story with their dentils and their scrolls. There's a hierarchy of style that defines their original purpose: some have had a distinguished past and others more mundane - but no less the colourful for it. The common denominator is variety and I feel enlivened and connected.
Hotspots
All photos shot on iPhone.
London
A photo shoot at Smithfield Market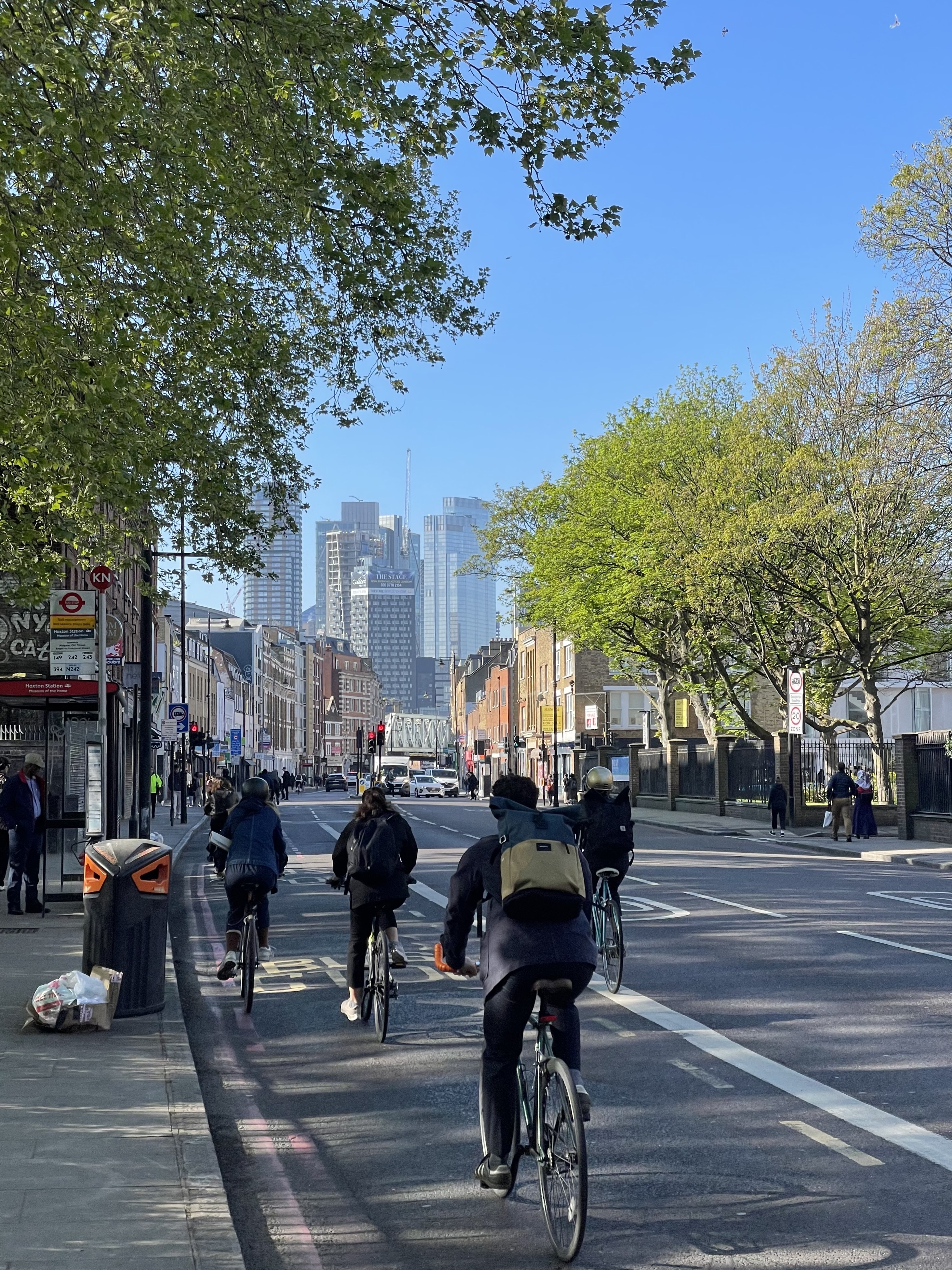 I'm back in London again. I have a photoshoot at Smithfield Market. The last time I was in London somebody tried to whip my tripod from under my arm whilst hurtling past on an overclocked ebike.
I'm travelling the same route and have made some changes to my kit - so that it isn't as conspicuous. Despite all that I still feel an irrational fear about walking out towards Dalston. Shall I get an Uber? I decide not to, and walk the same route as before, along the A10 towards the big smoke. The anxiety wears off and I start to enjoy the urban parade once more.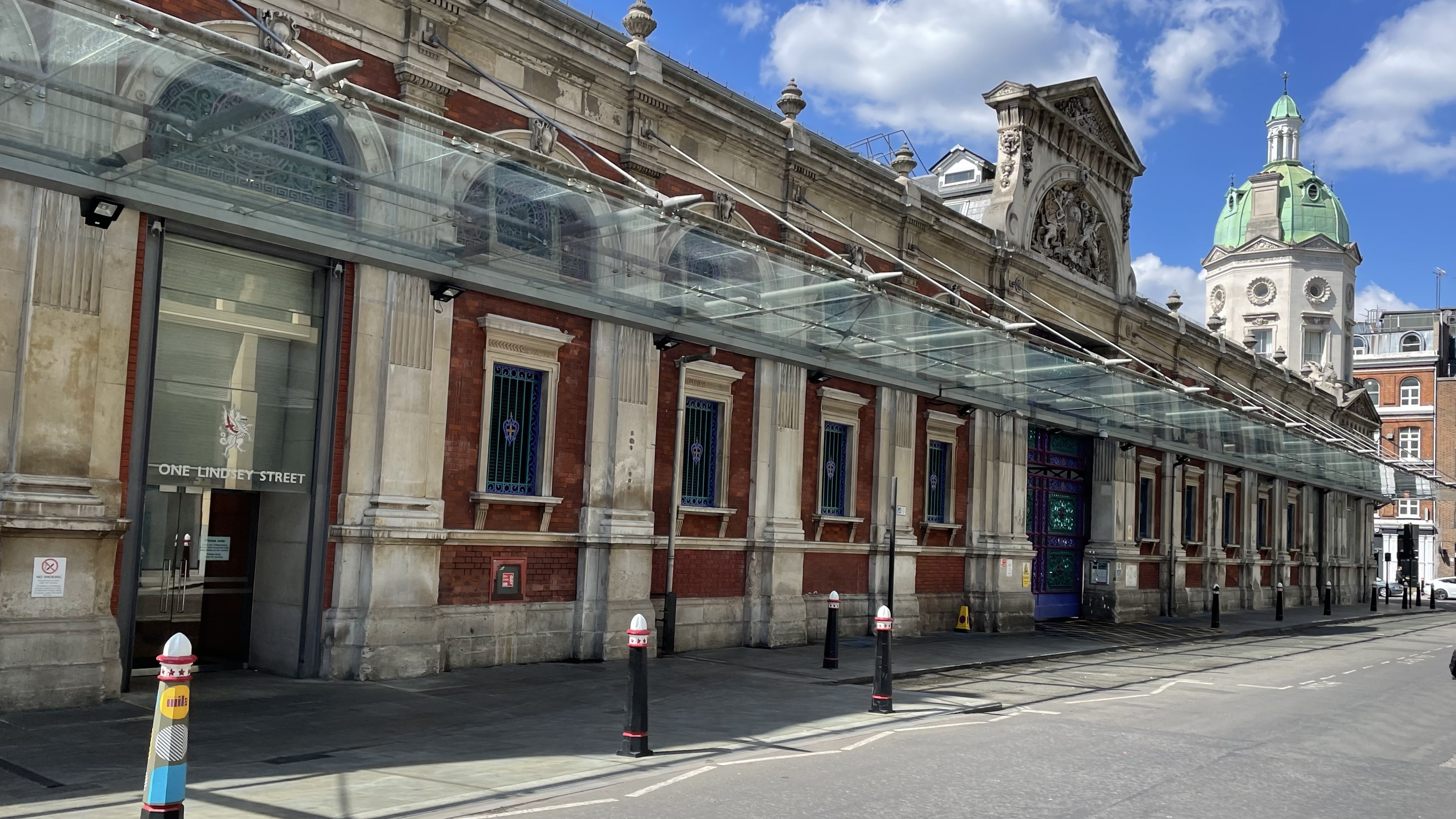 I walked past the Museum of the Home - a grade I listed former almshouse. The museum has recently been confronting and articulating the history of its founder Robert Geffrye who made gains from the slave trade. The museum is free to visit.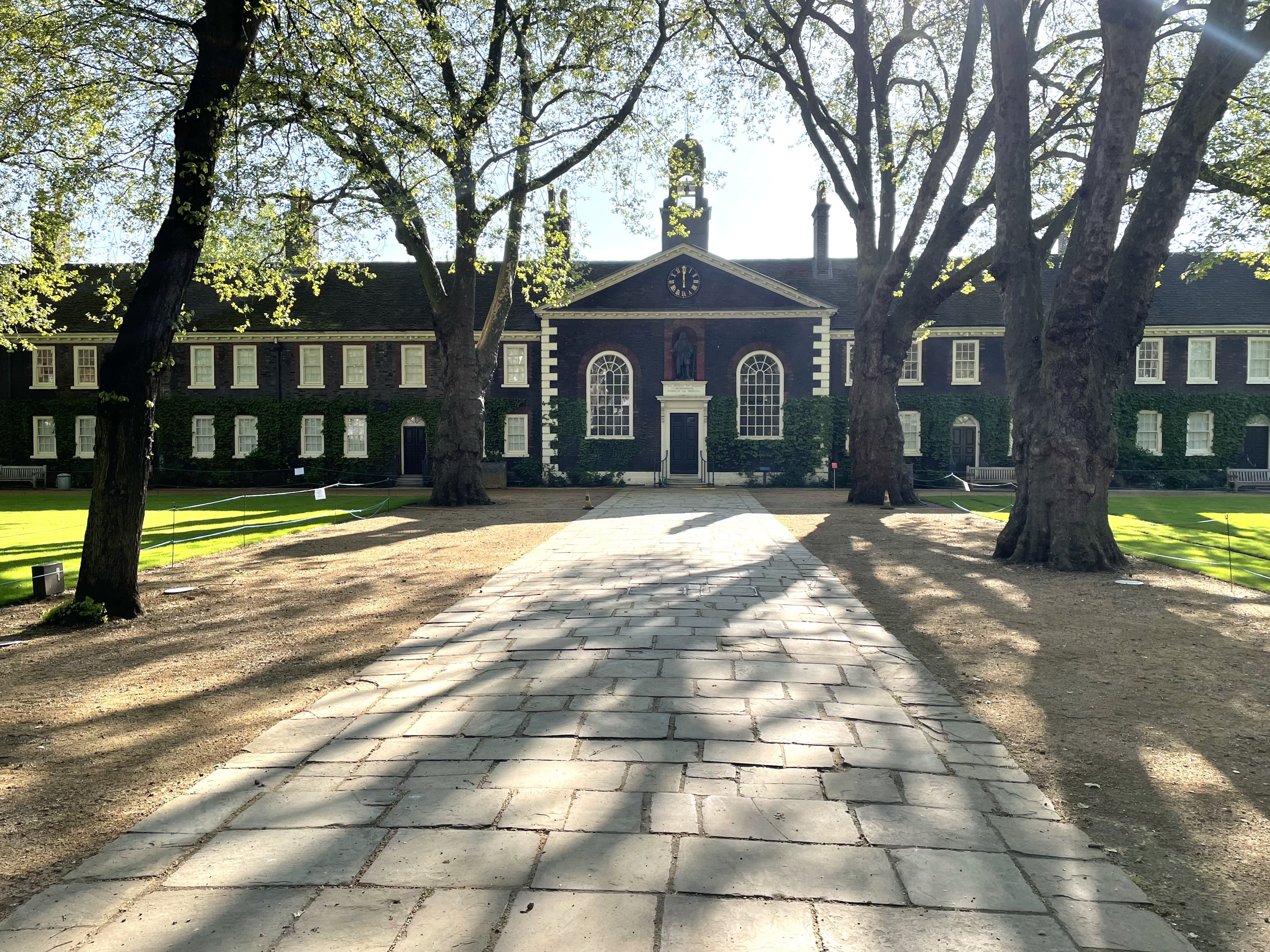 Information about Revealing and rethinking our home
Hatfield Old Town
A real haven in an urban jungle.
The Old Town is focused around Fore street that leads directly to the original entrance to Hatfield House and grounds. It was closed during my visit, as was St. Etheldreda's church. You can, however, get a sneaky view of the Old Palace in the grounds of Hatfield House from the churchyard.
Before that I headed through Arm and Sword Lane and noticed the ghost imprint of a former house in the arch of the viaduct below.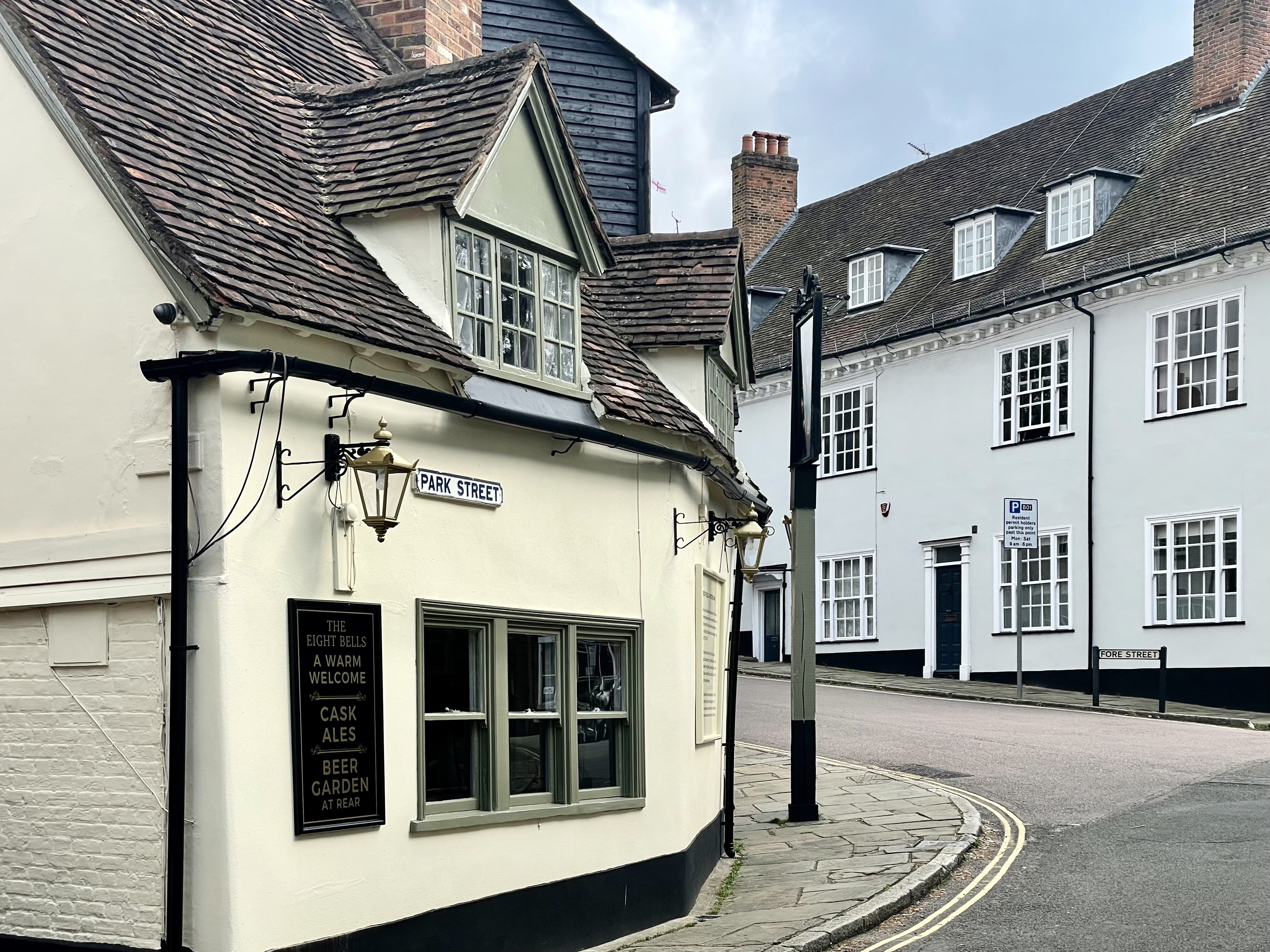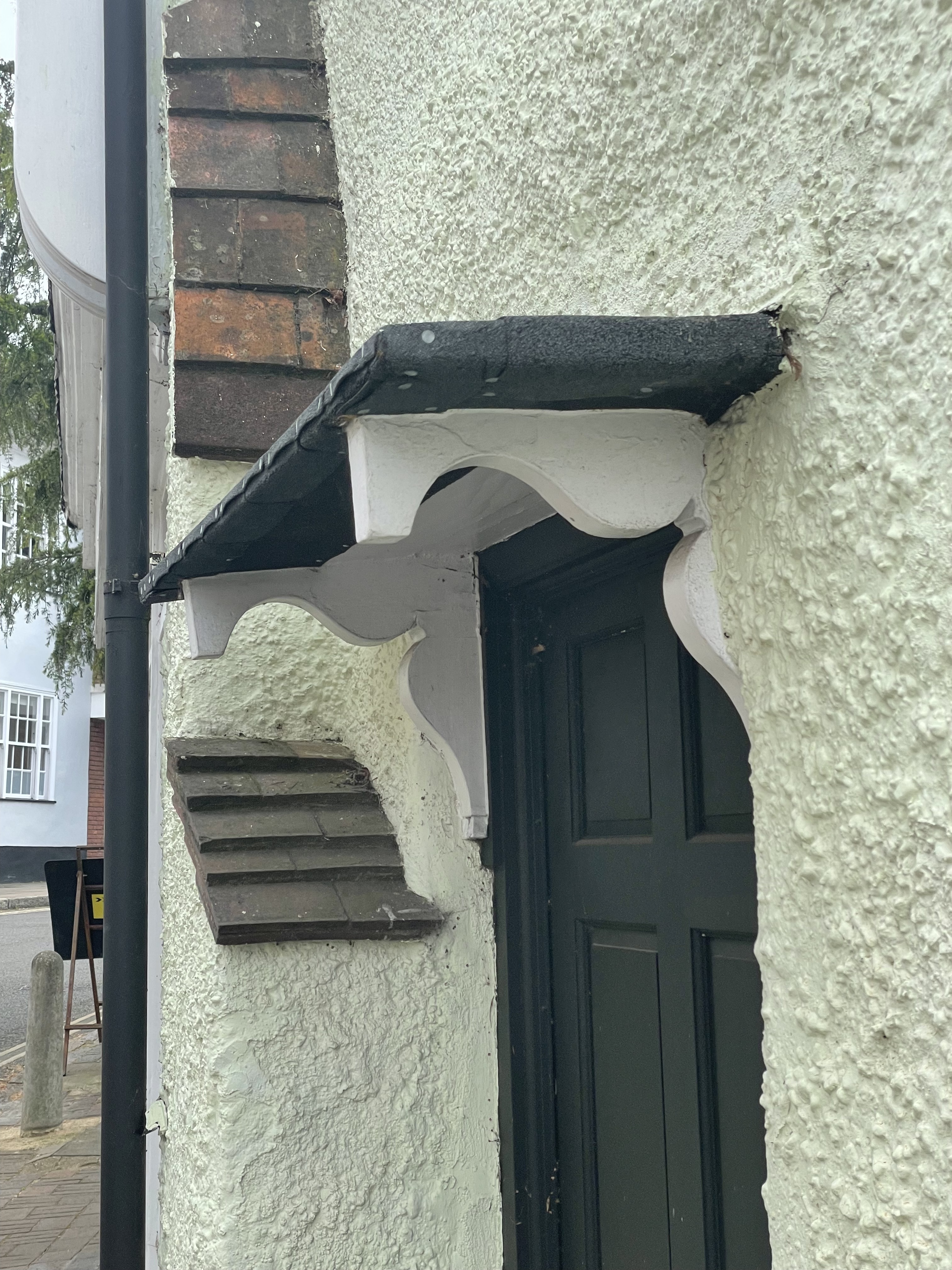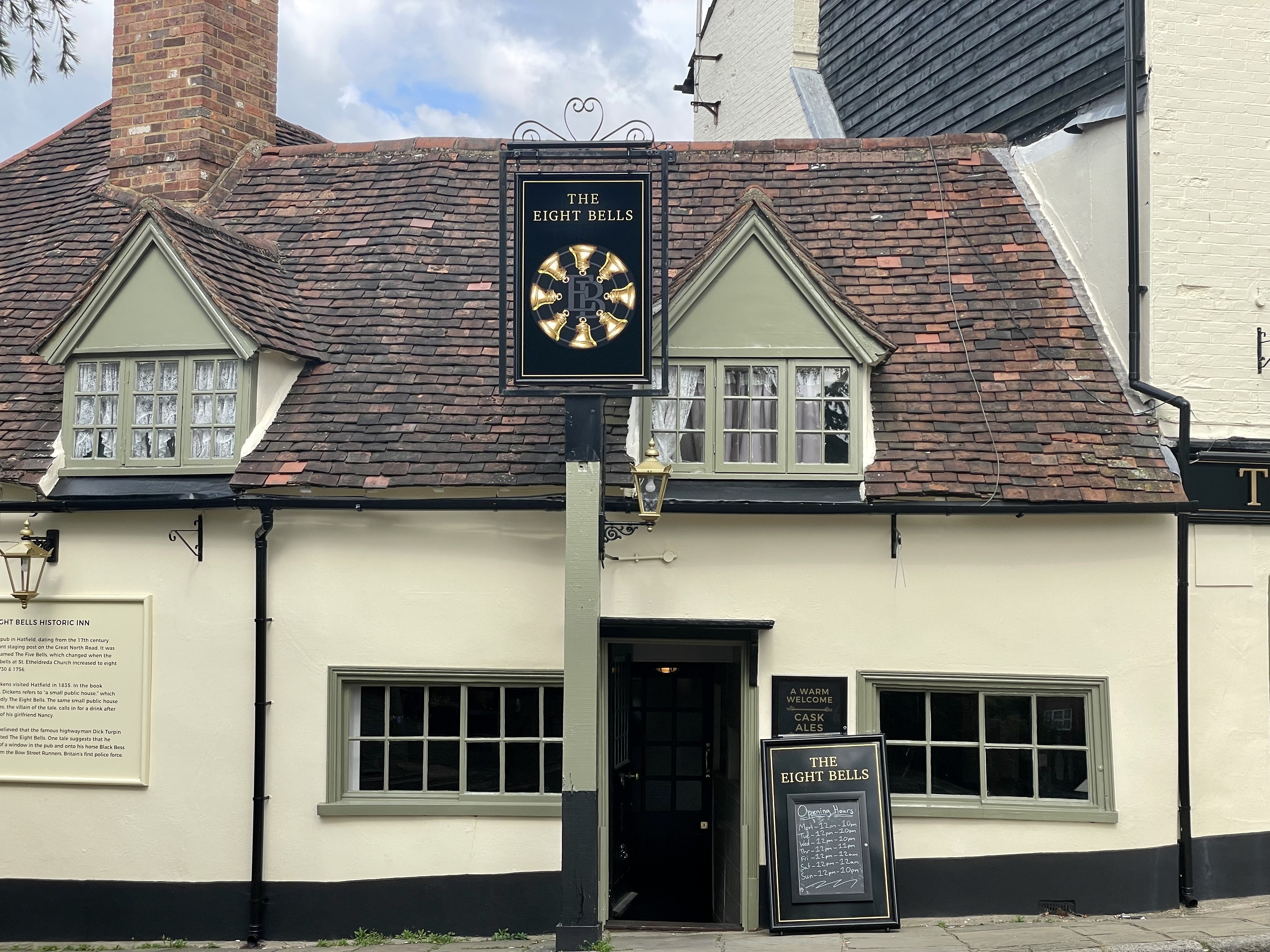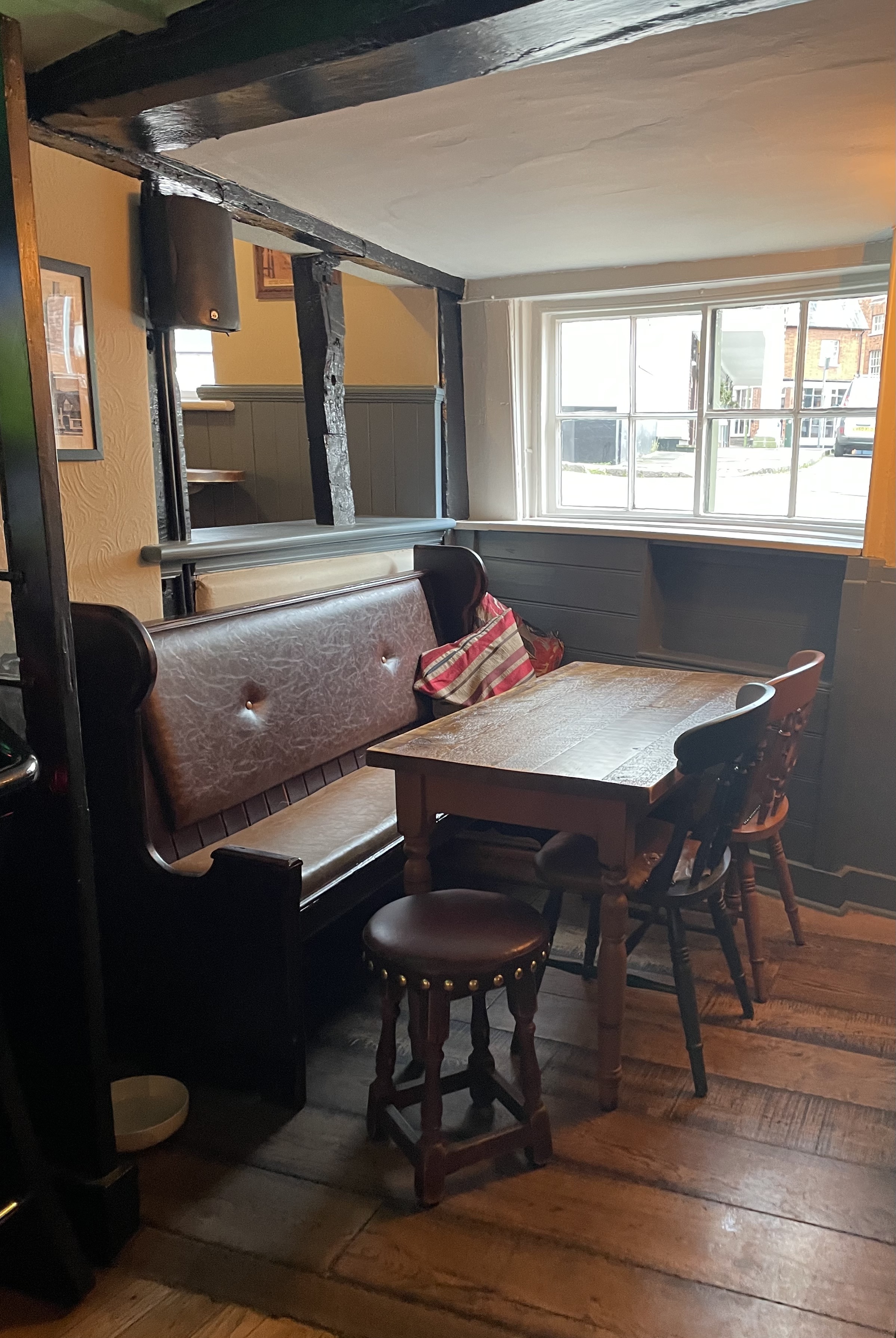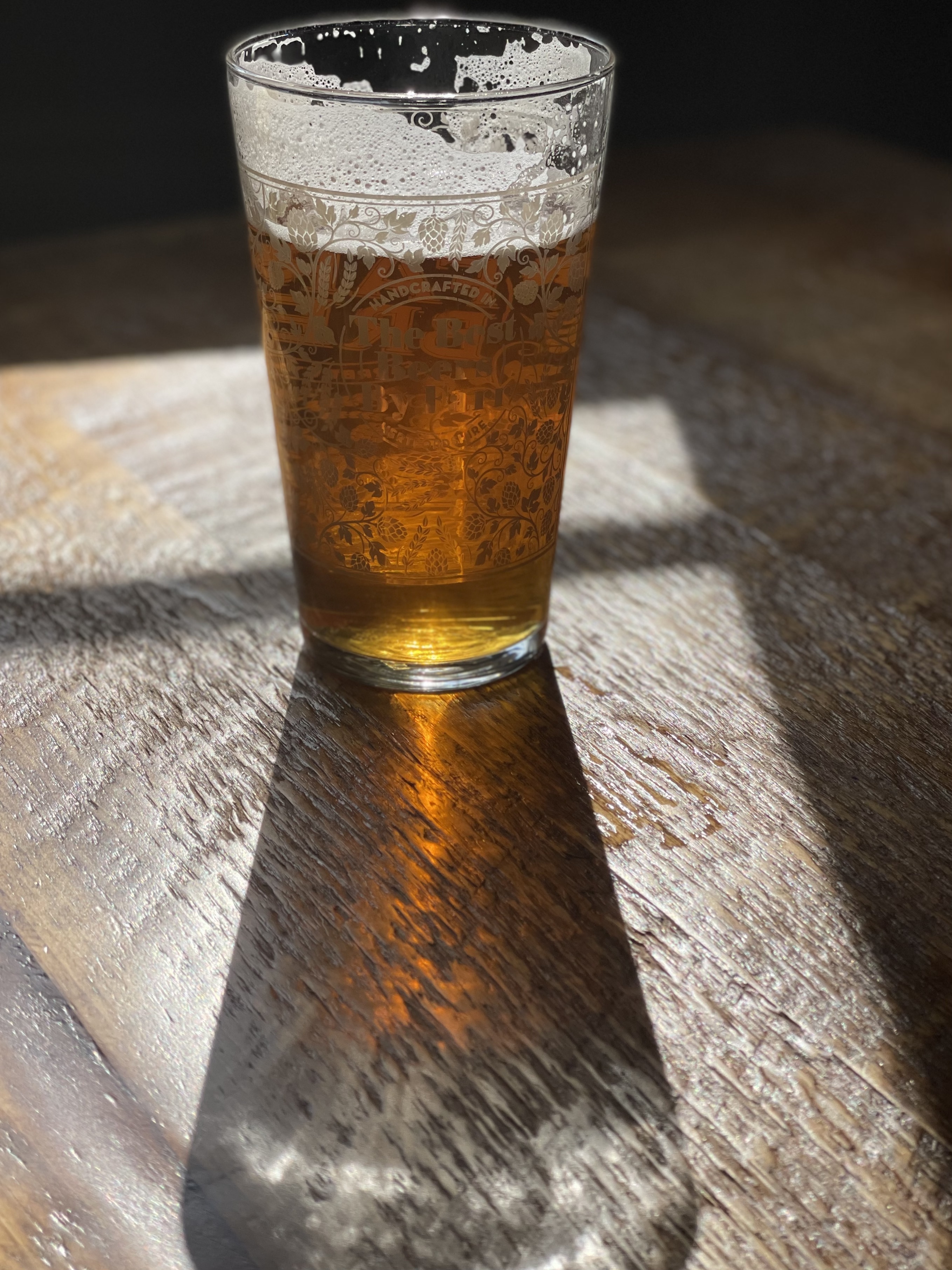 Farr Brew was founded on the principles of creating great tasting real ales brewed with craft and a commitment to quality.
Fore Street Buildings
Delight in the Polite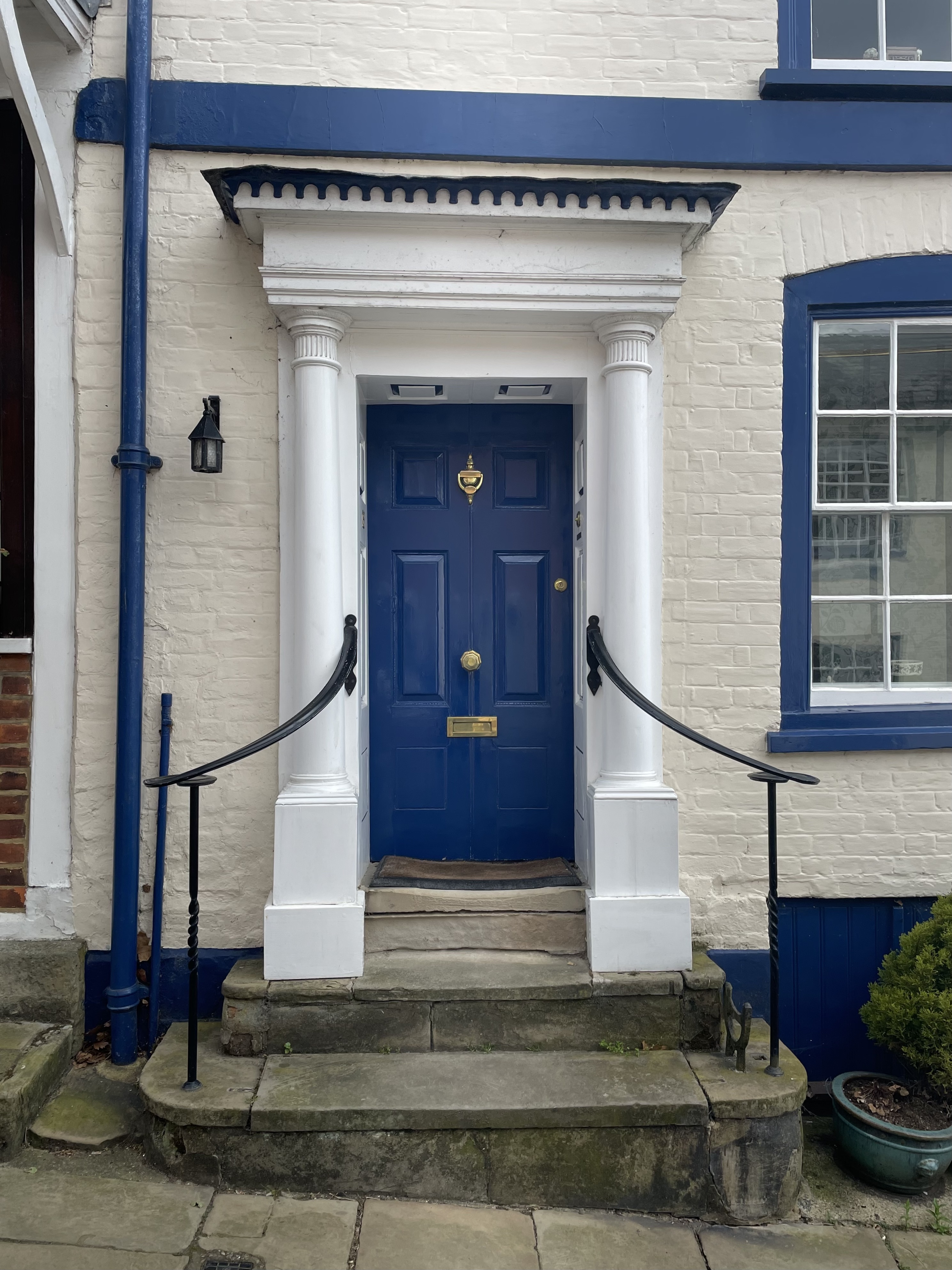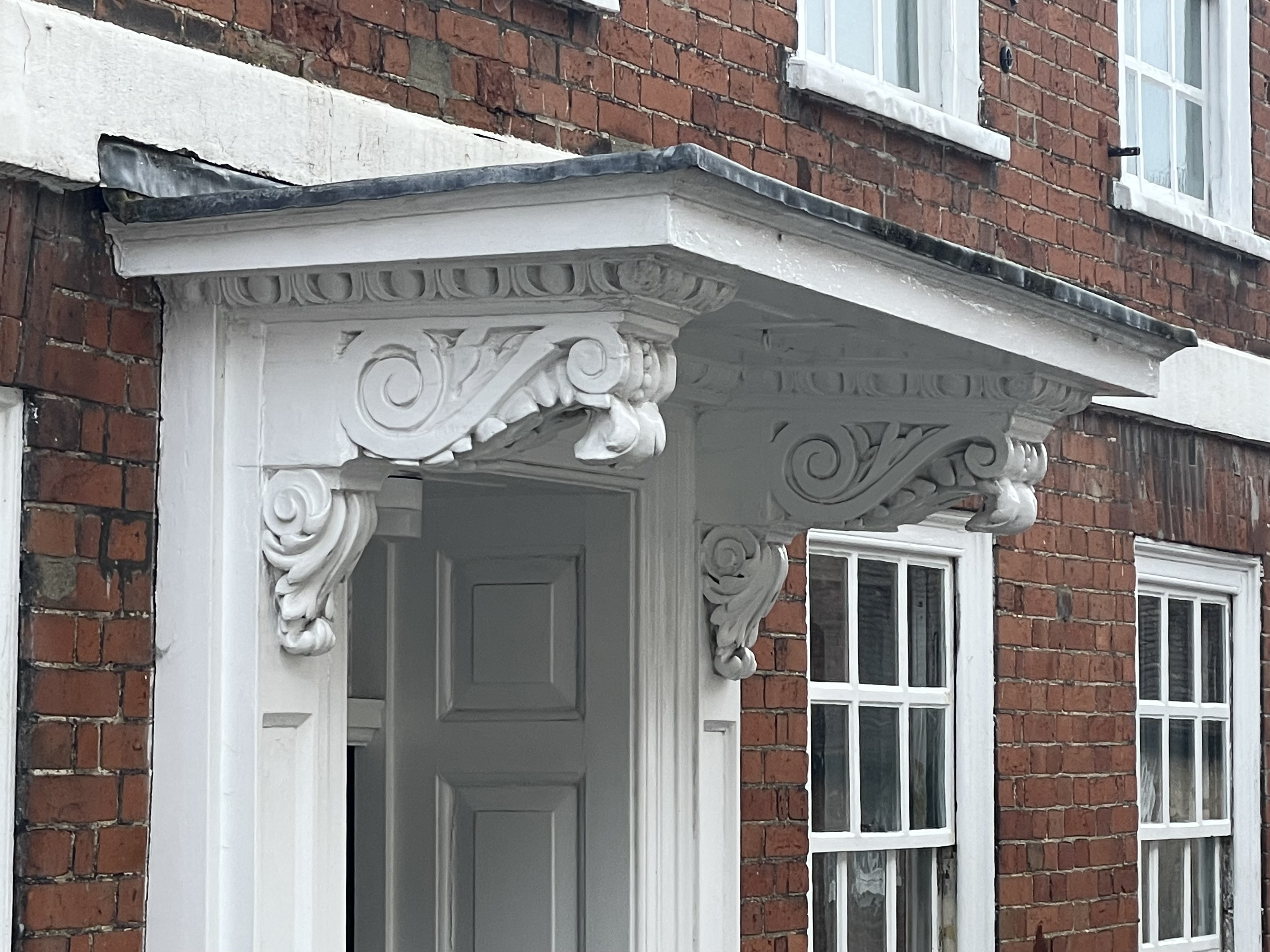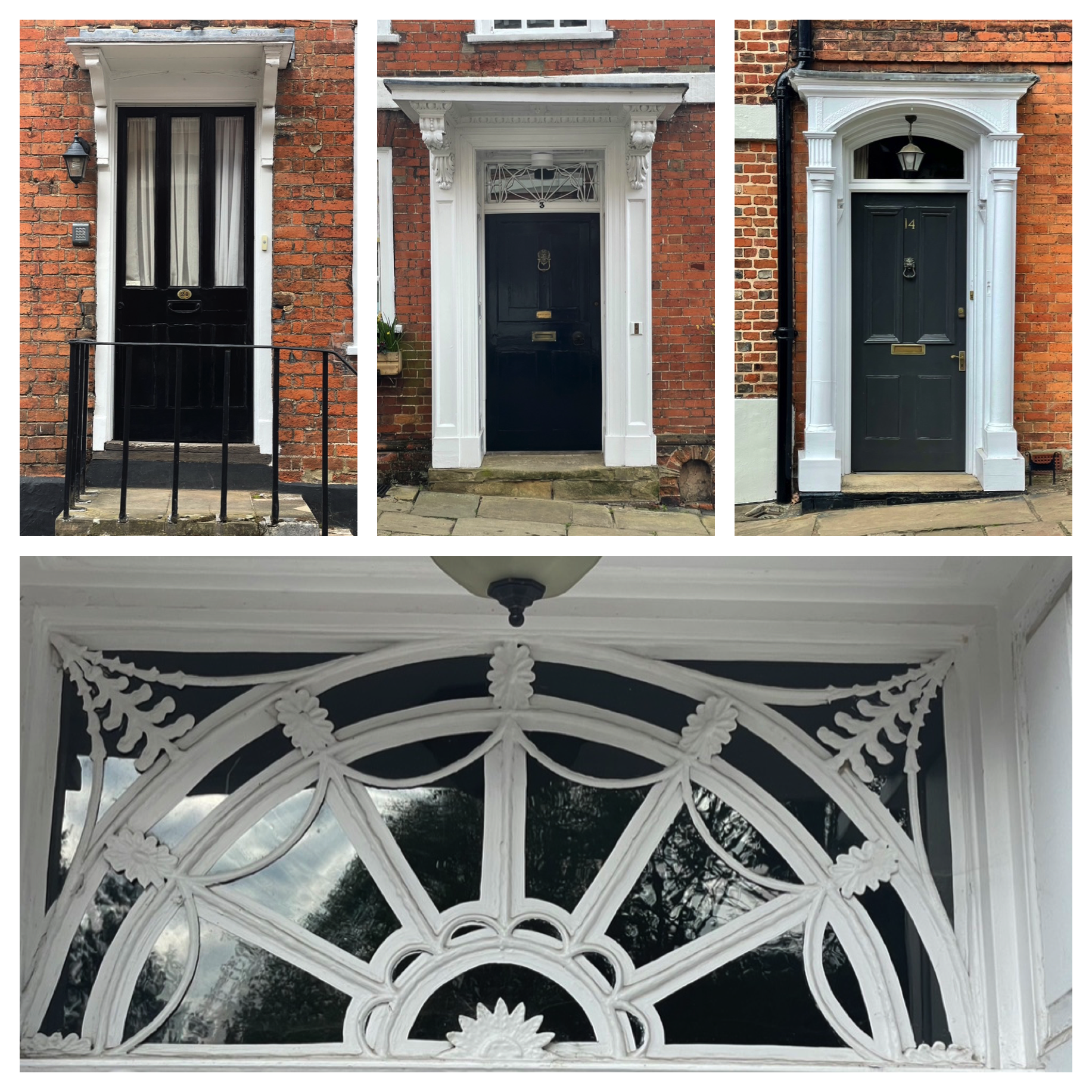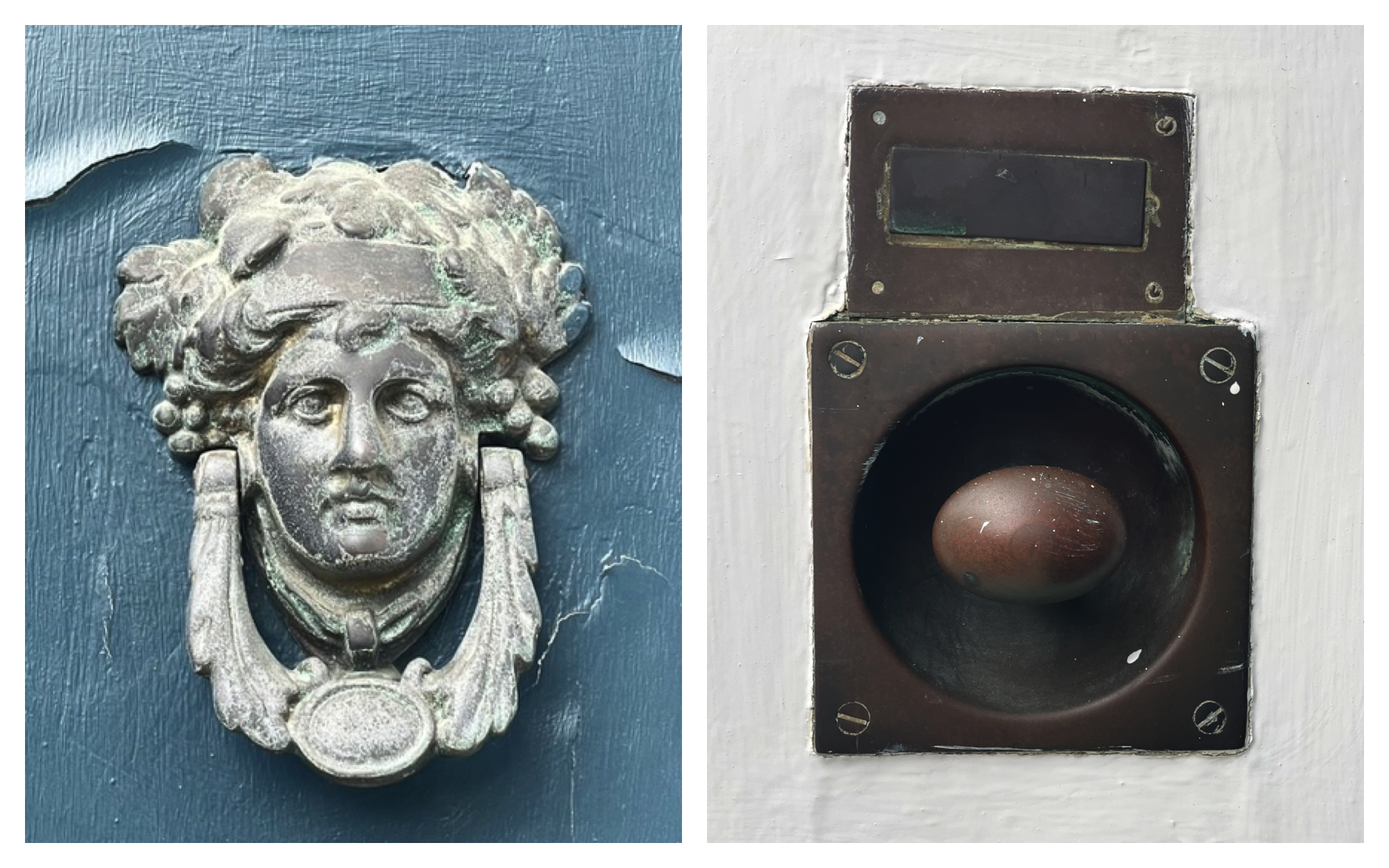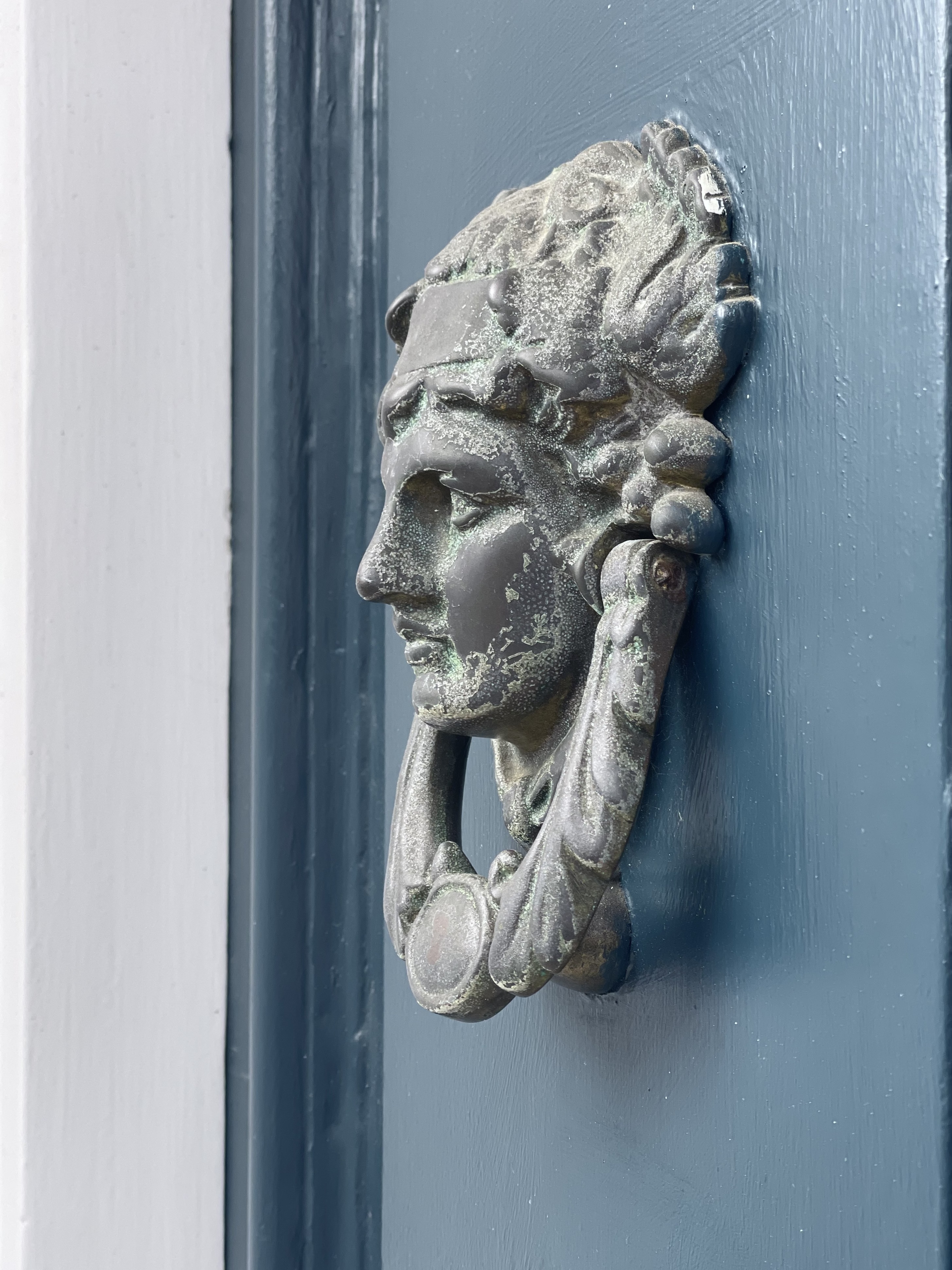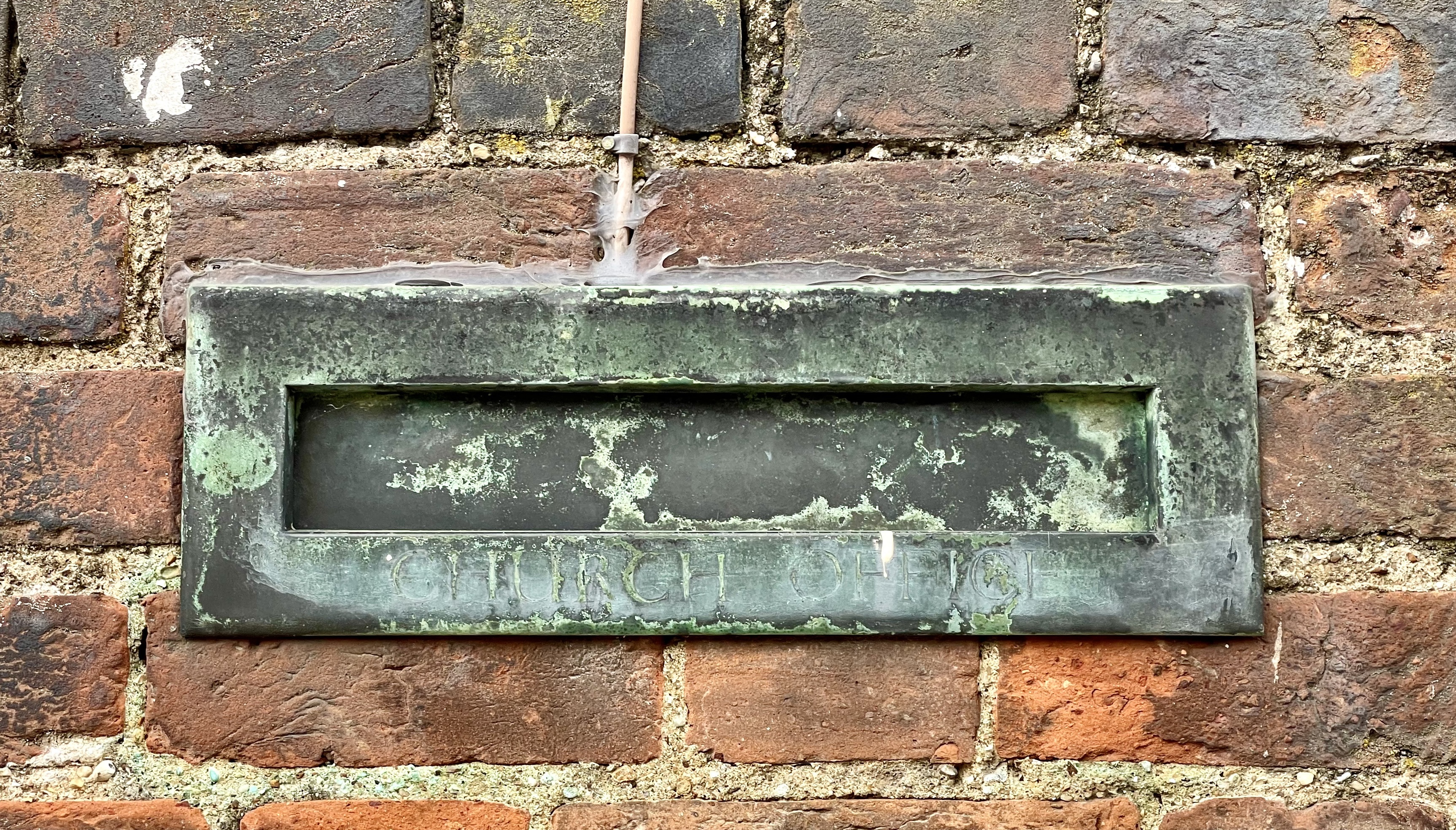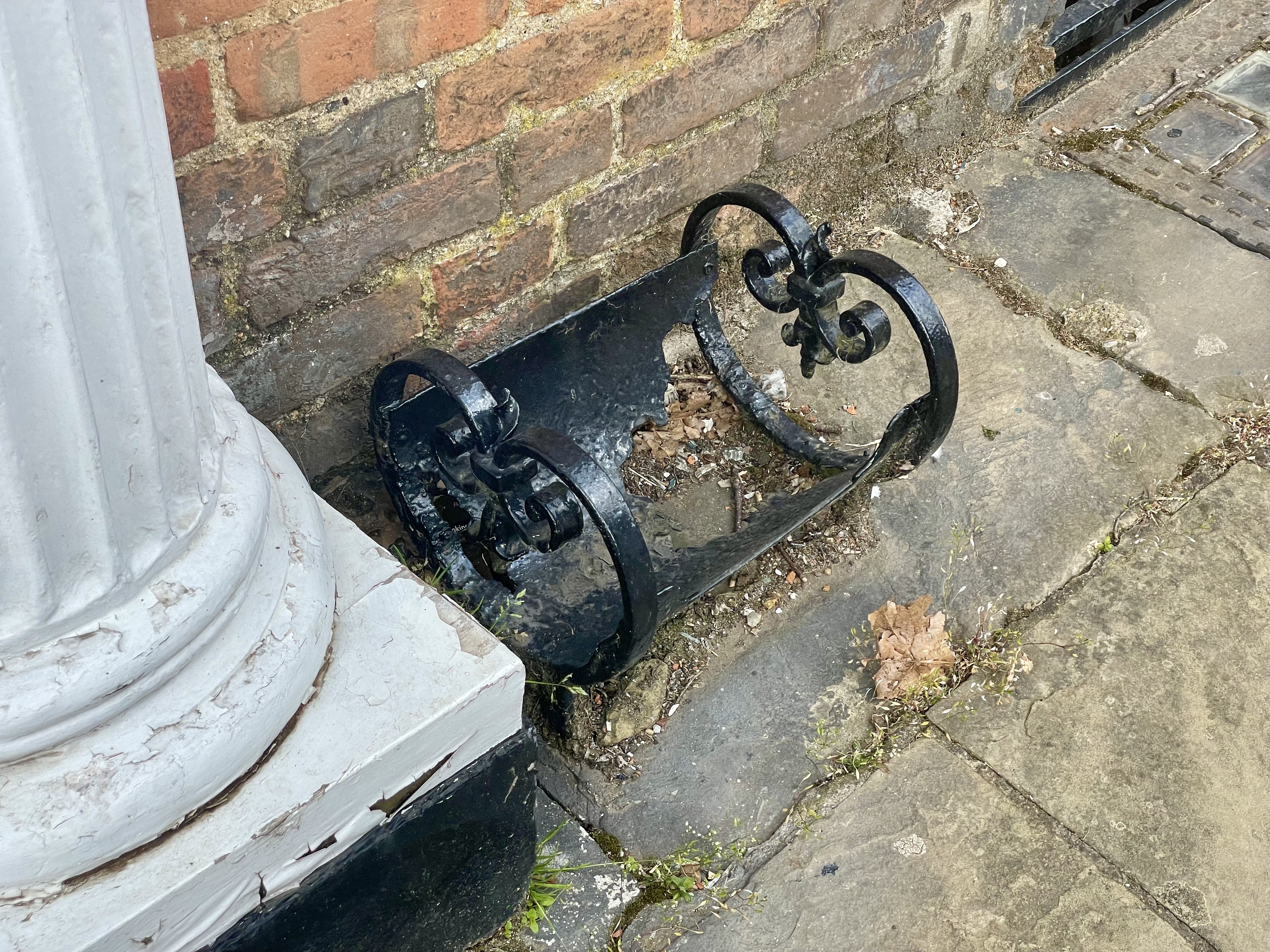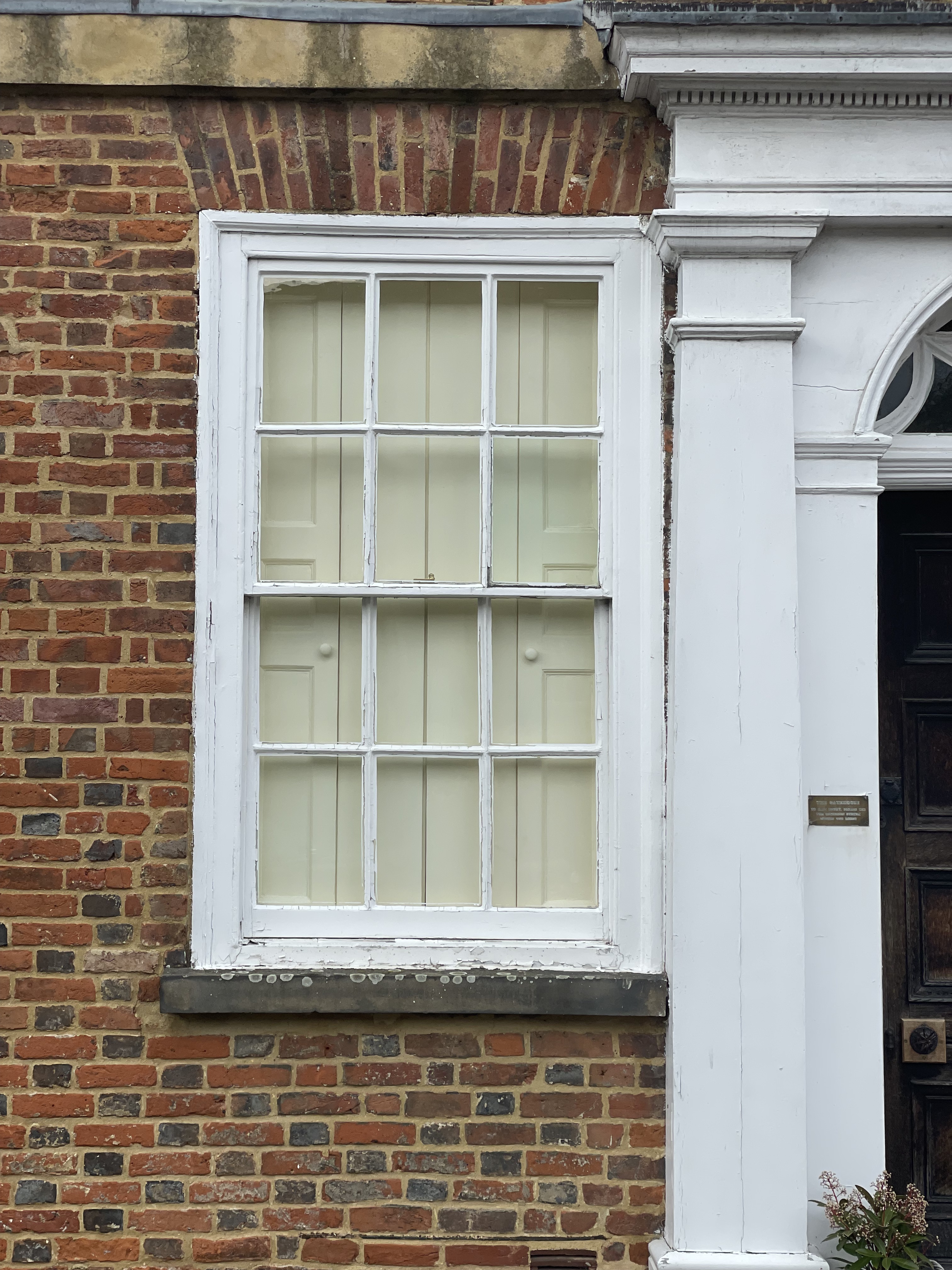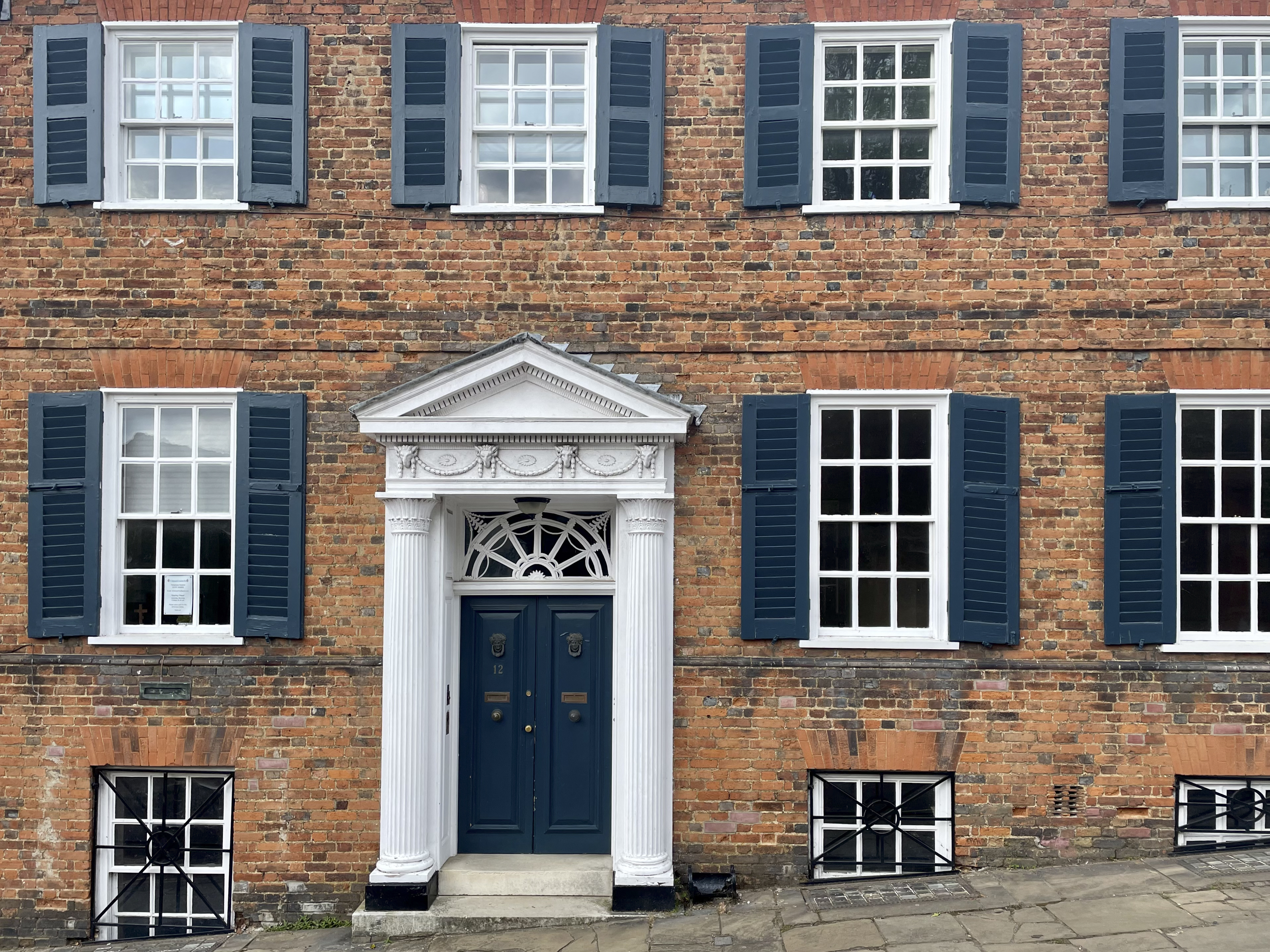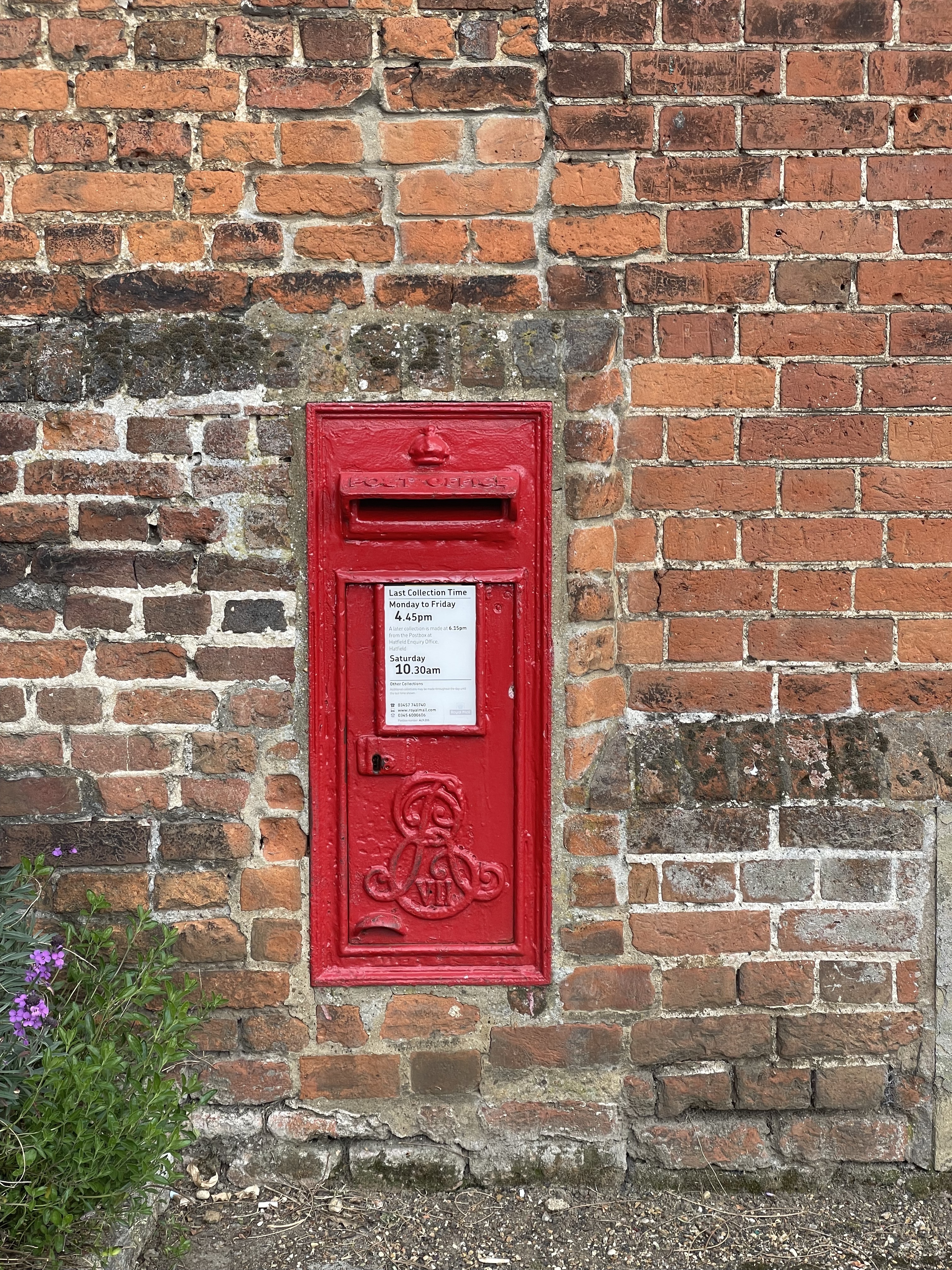 I don't think I've seen a brick bond as bonkers at the one below. Please excuse the photo, it was taken from a distance and cropped.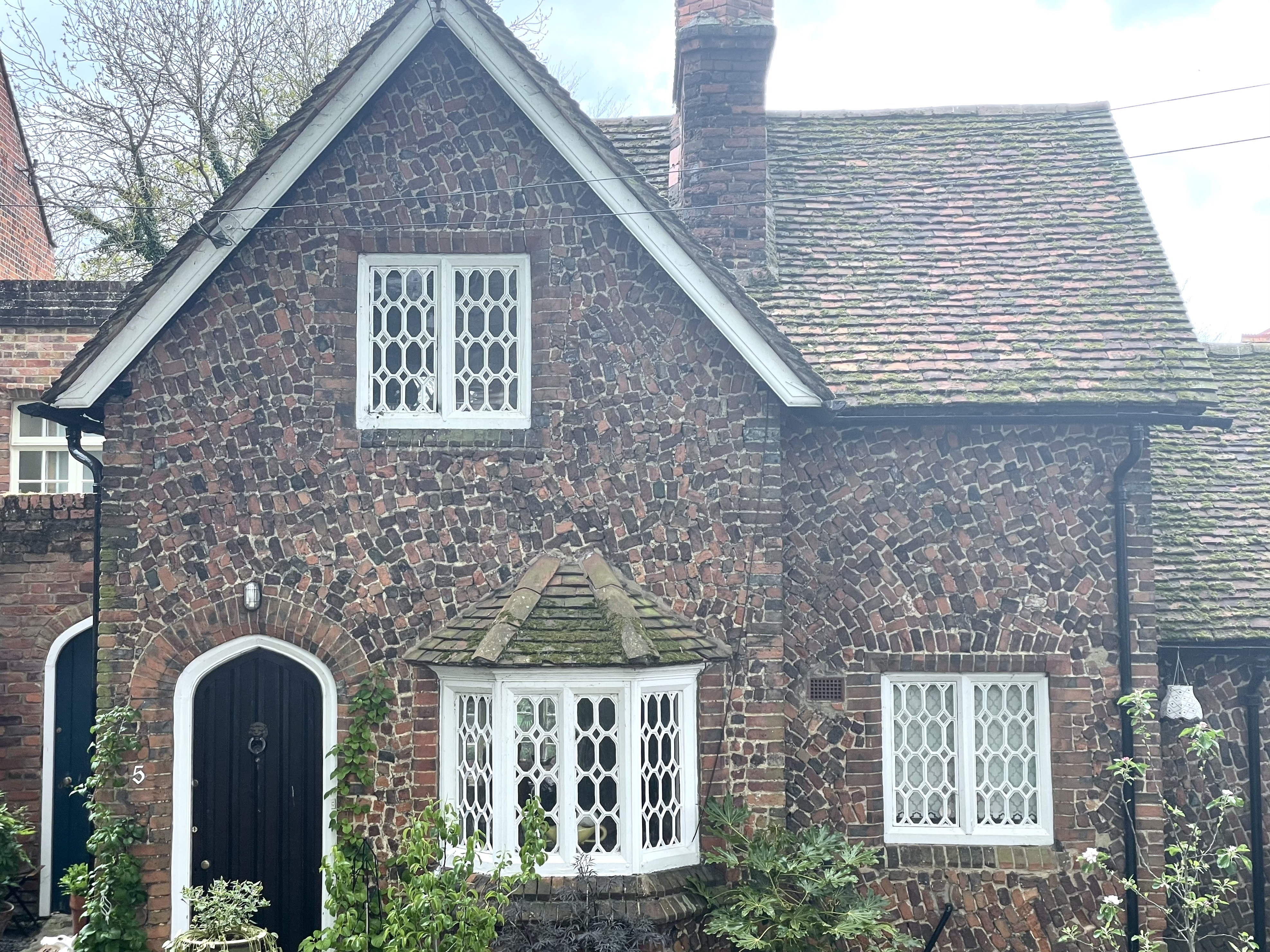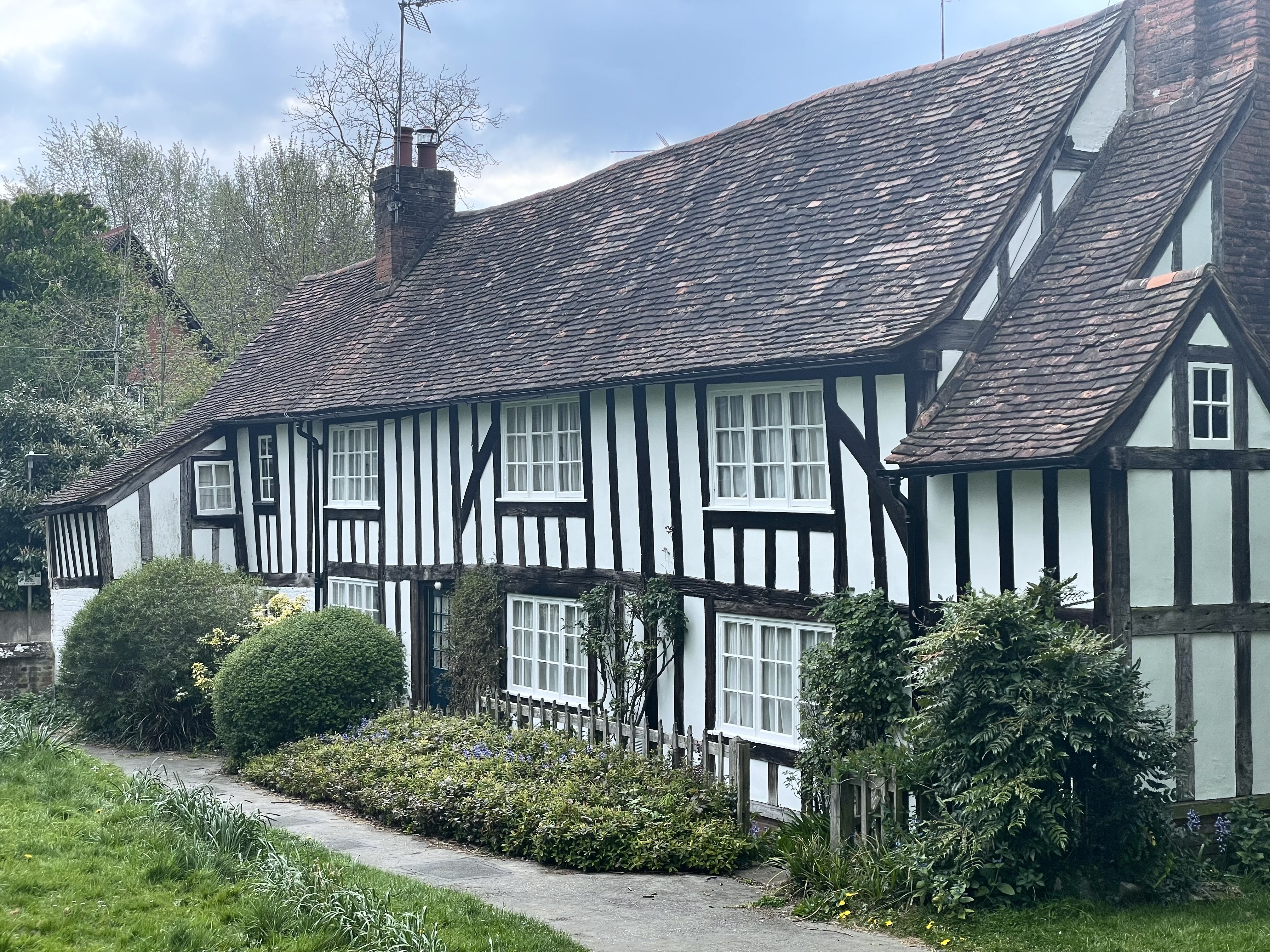 Hatfield House
Locked out but not disappointed
I didn't get access to Hatfield House but it's a delight that I'm going to relish on another day when it's open. The house of 1611 is a Jacobean Prodigy house built by Robert Cecil - chief minister to King James I.
Not far from the house are the remains of the Bishop's Palace (which can be seen from the churchyard - pic below). It was here that Queen Elizabeth I resided as a child and the estate still holds some of her artefacts.
Hatfield House in Hertfordshire, just 21 miles north of London, is a fine Jacobean House and Garden in a spectacular countryside setting.
St. Etheldreda's Church
Final resting place of Robert Cecil
It was such a disappointment not to be able to see the interior. The church was the church that served the estate as well as the community, so it is rich in history and contains the tomb of Robert Cecil.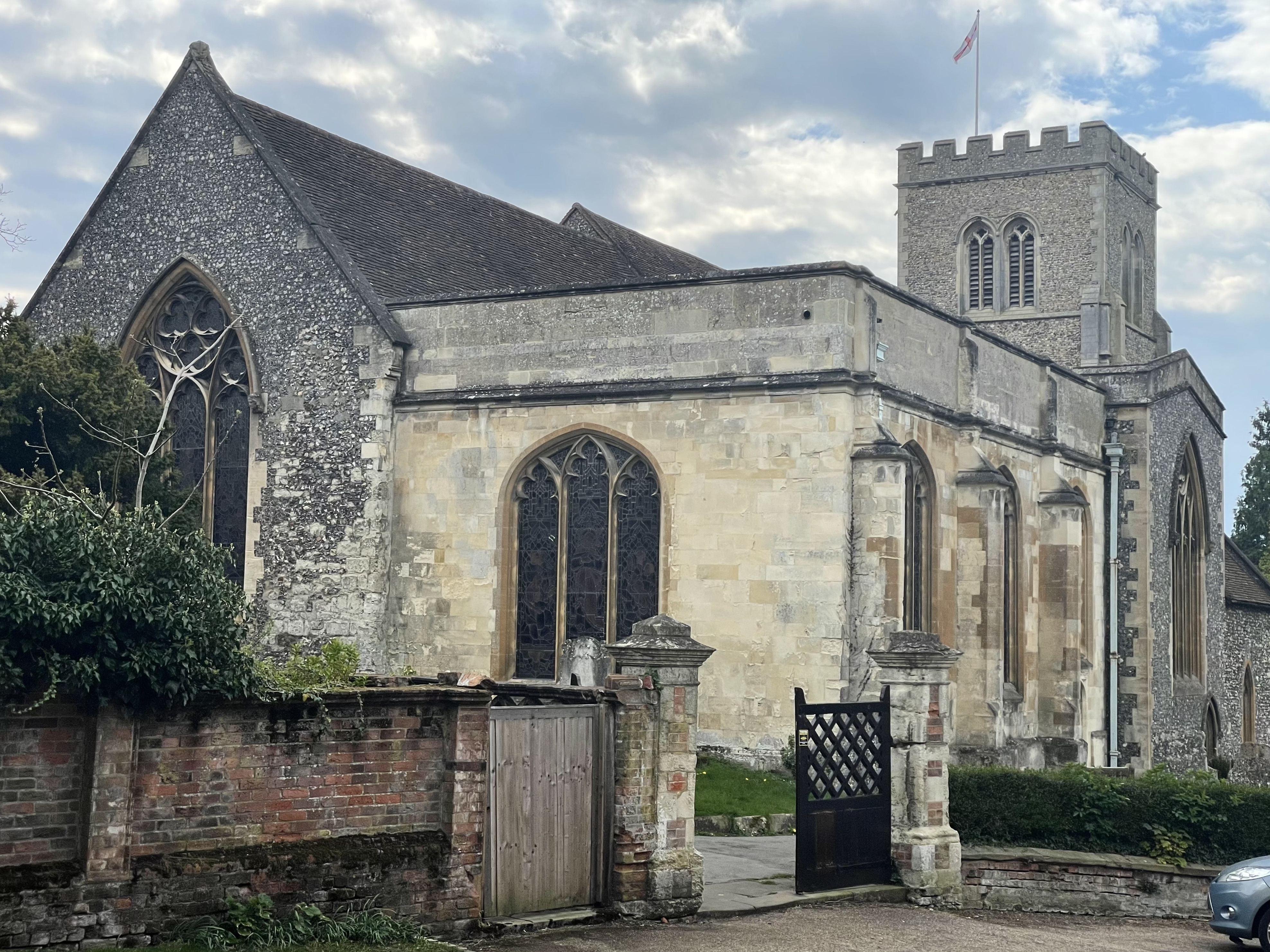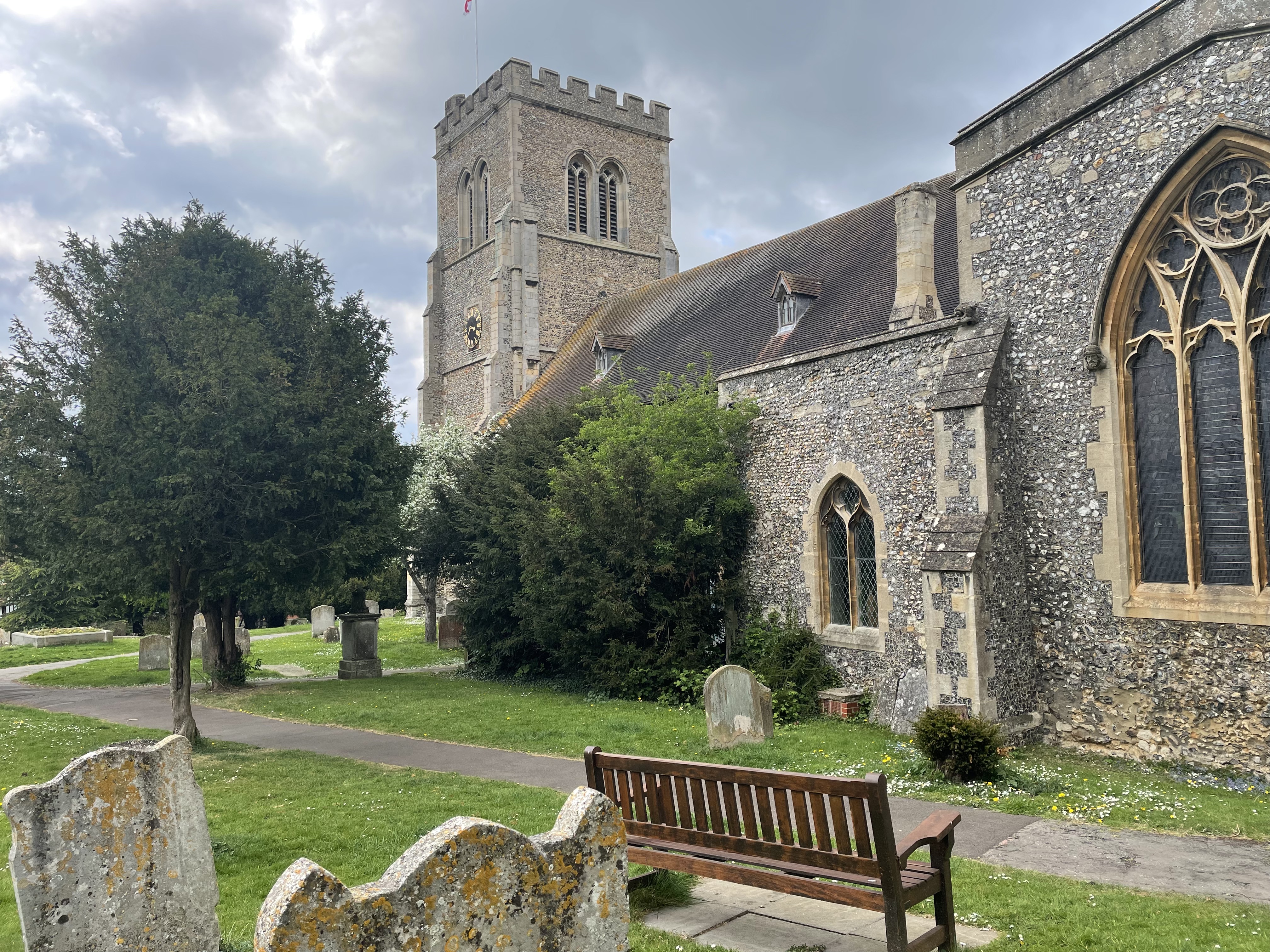 Radcliffe
Finding a hidden gem
Oh what a week. I awoke at Common's Wood near Hatfield at 0430. Packed the van up and set off at 0500 to meet artist Lee Crocker at 10am in Radcliffe near Manchester to continue our Spirit of Place Project. We walked along the Manchester, Bury and Bolton Canal which skirts Radcliffe to the north. It's overgrown in parts and needs a bit of love and attention, but there are whispers of the past in the Georgian bridges and a remarkable example of surviving Victorian ingenuity.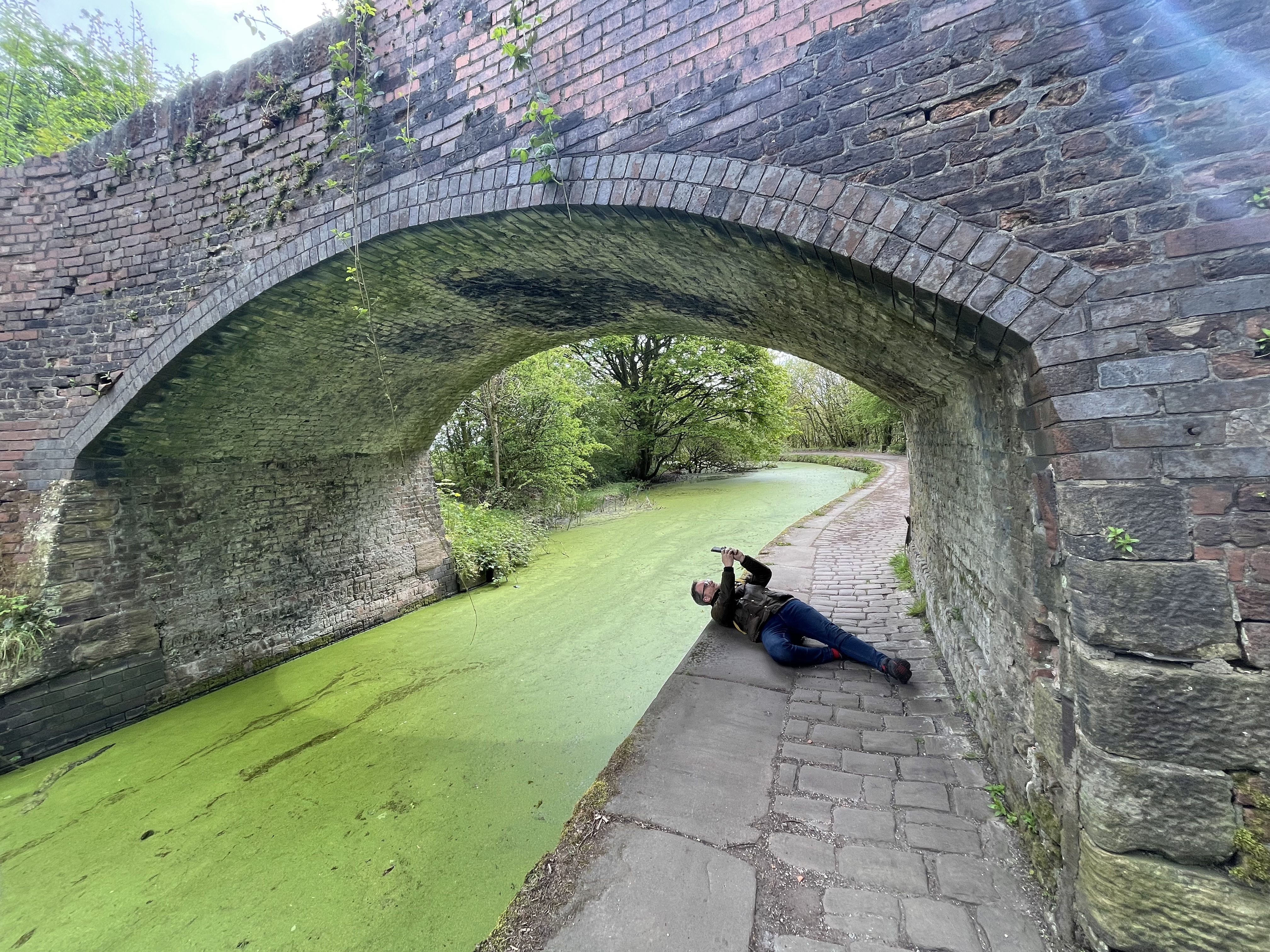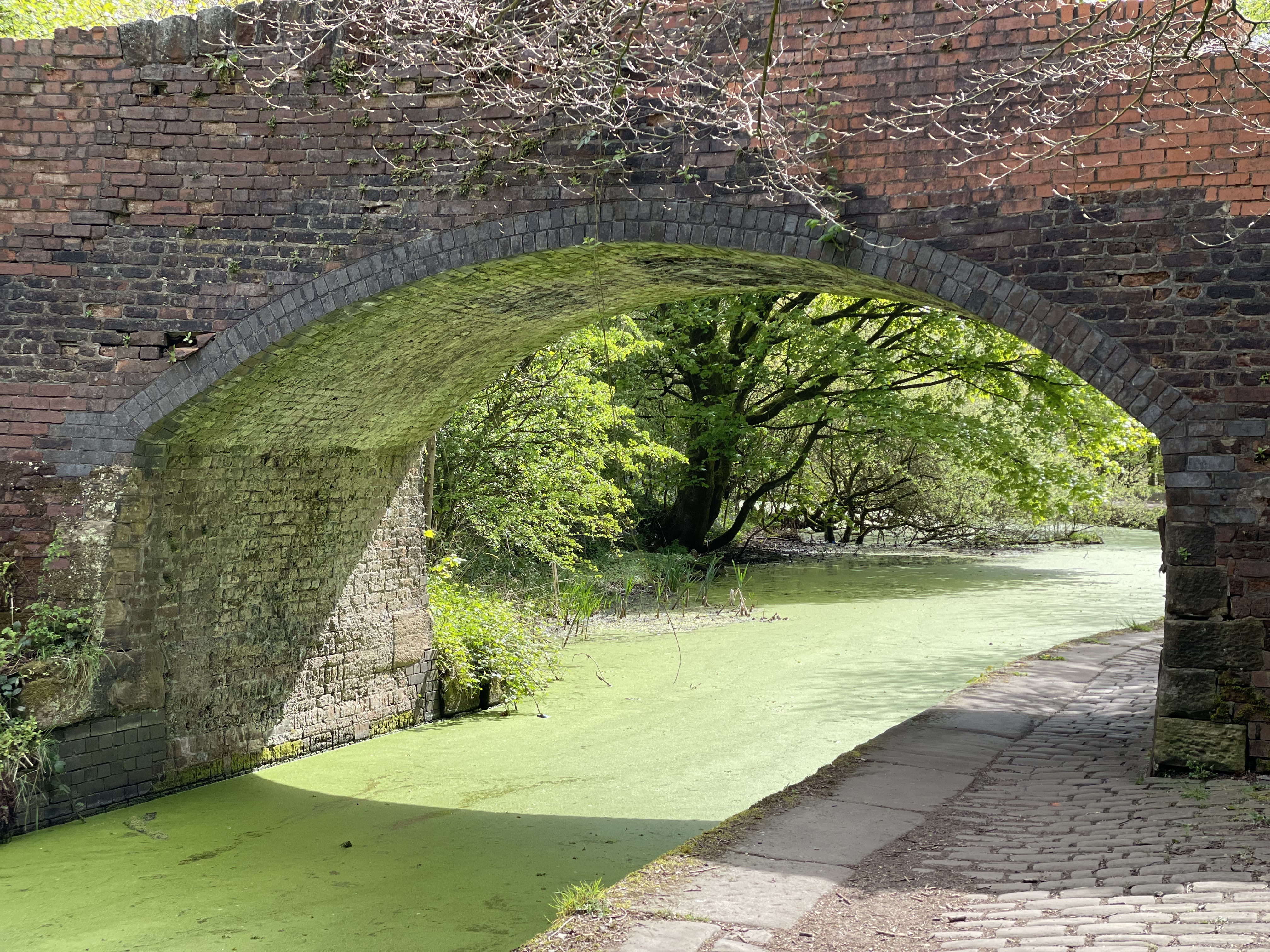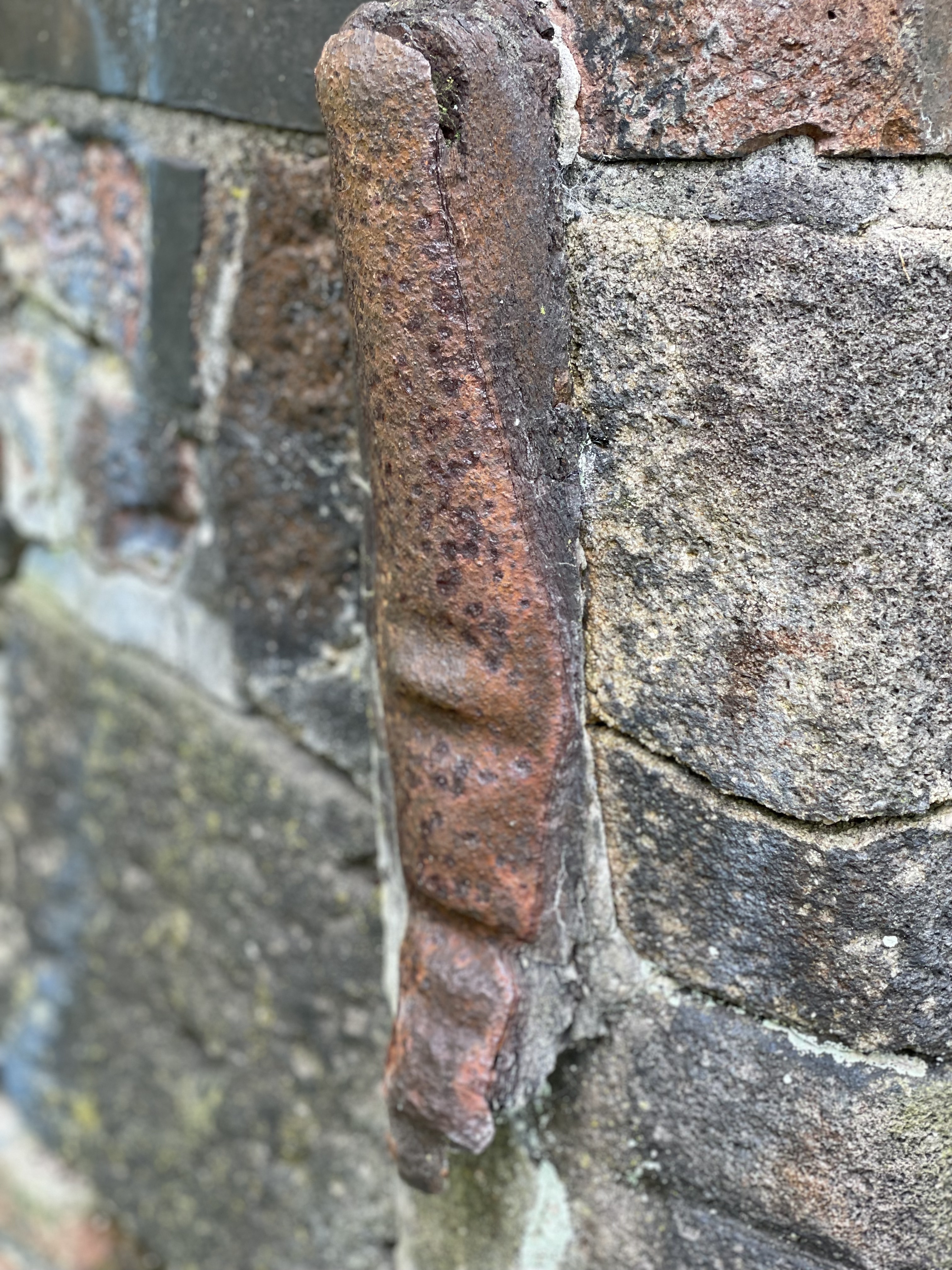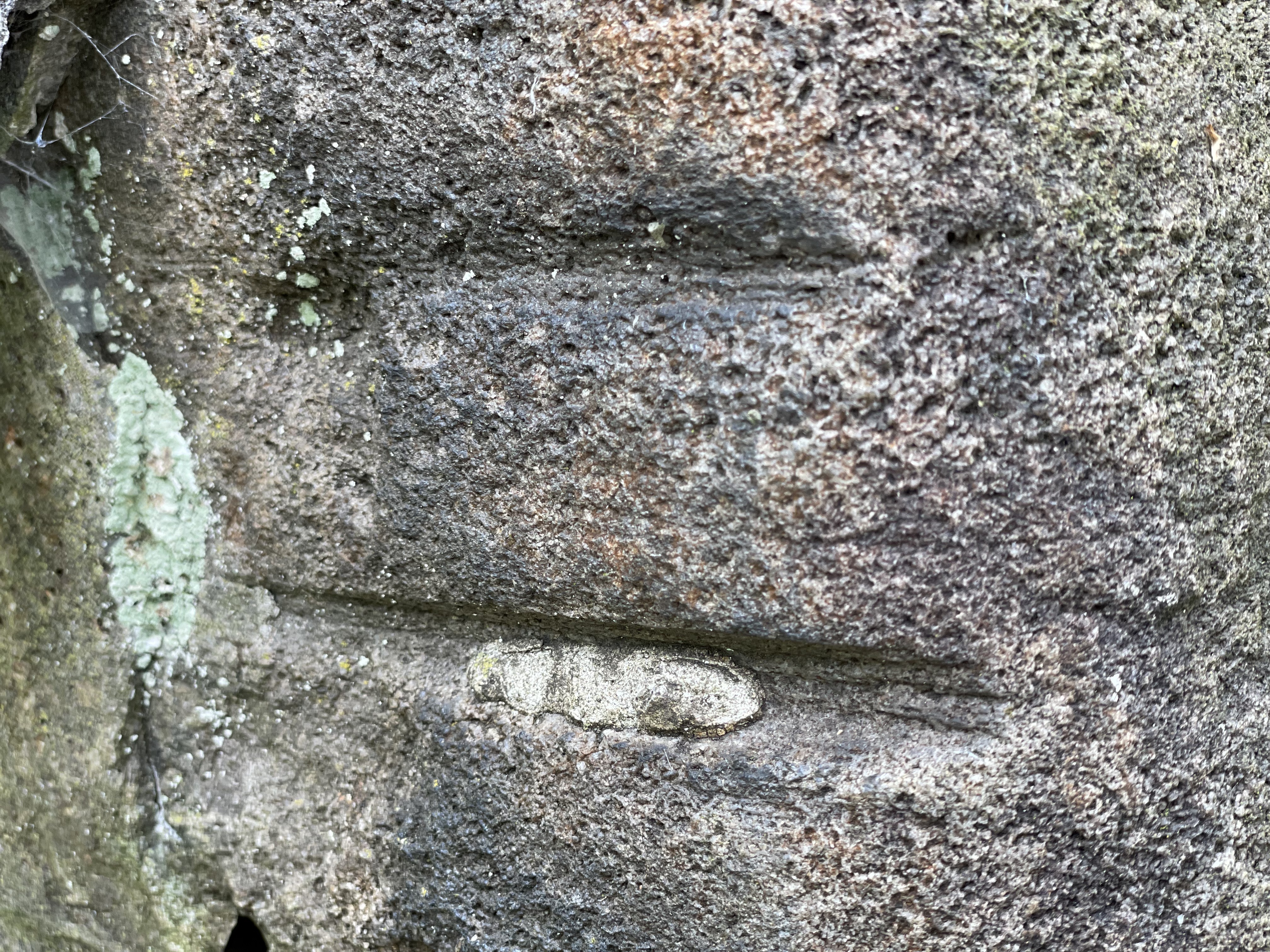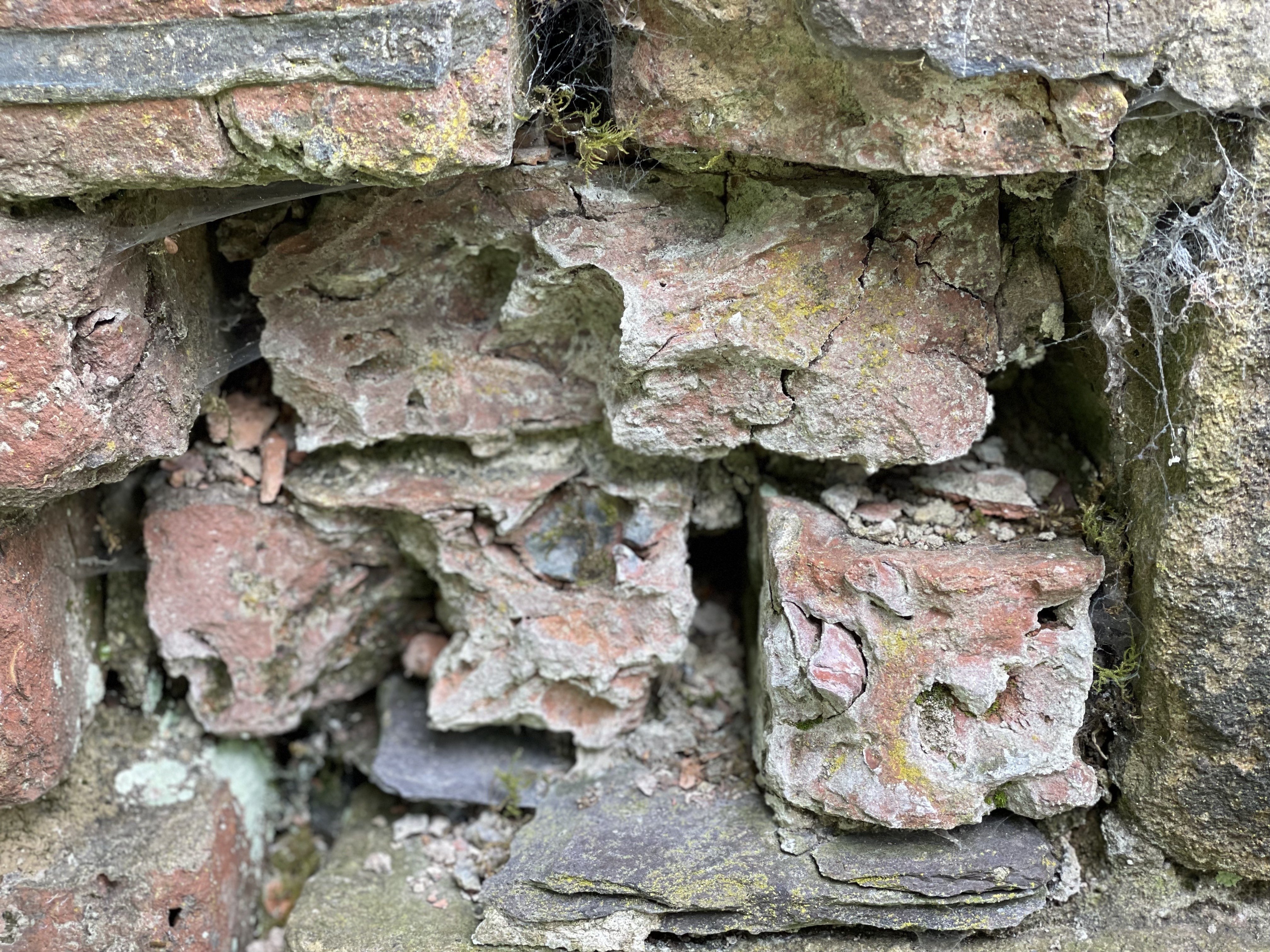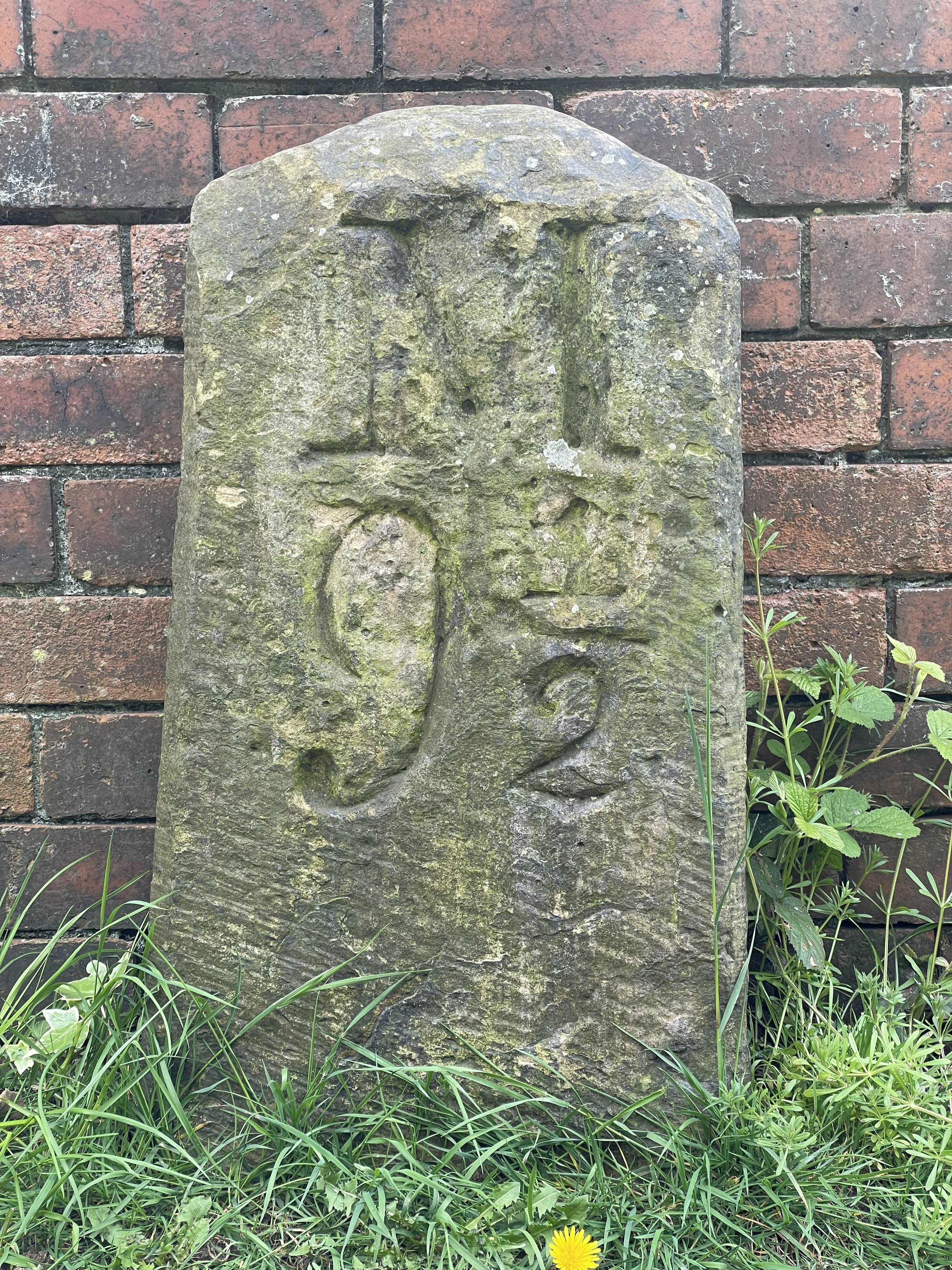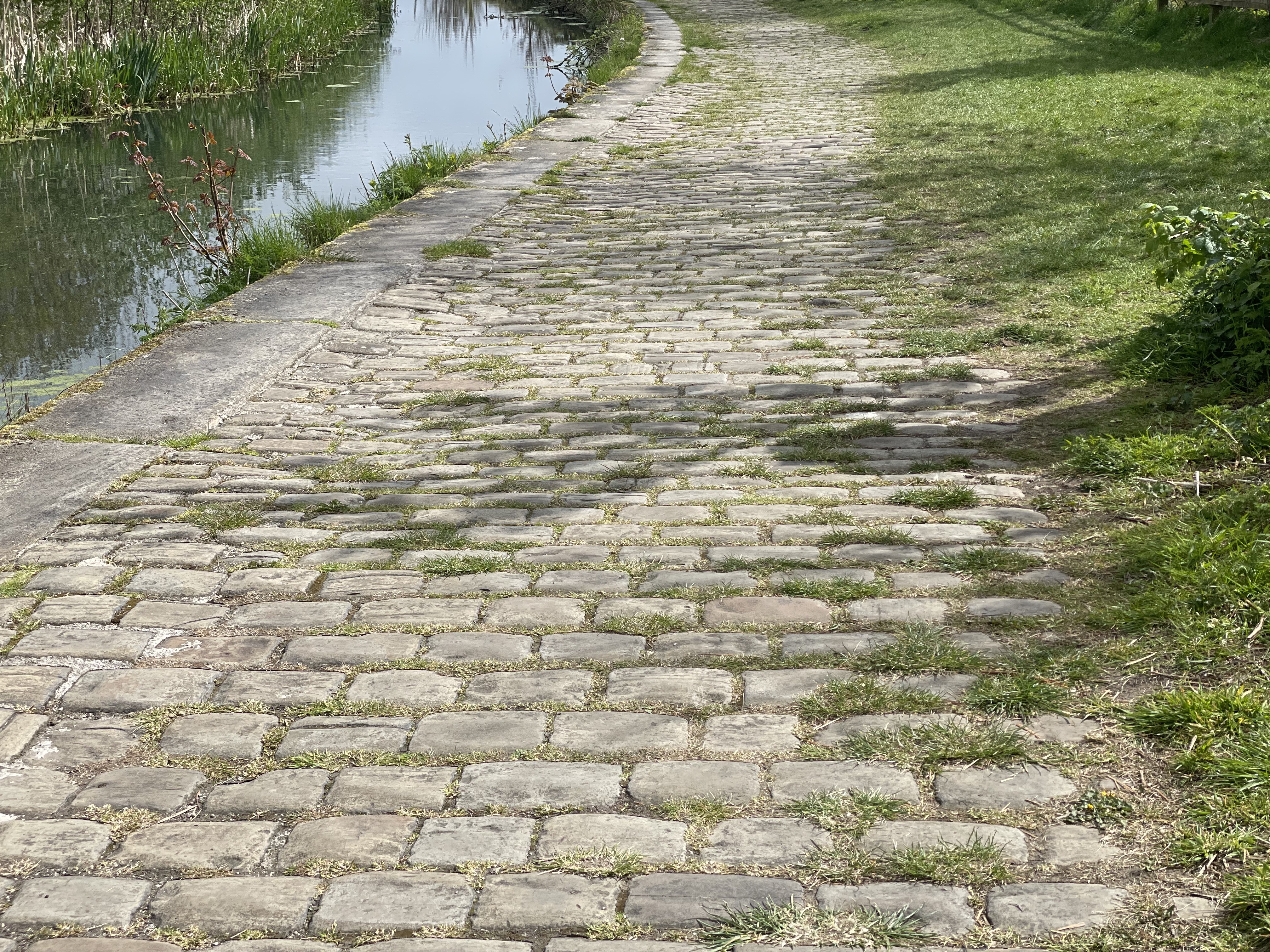 The Steam Crane.
I think this is a contender for an upgrading of its listing grade. It's only grade II listed - but it is the only surviving steam crane (in-situ) in the world.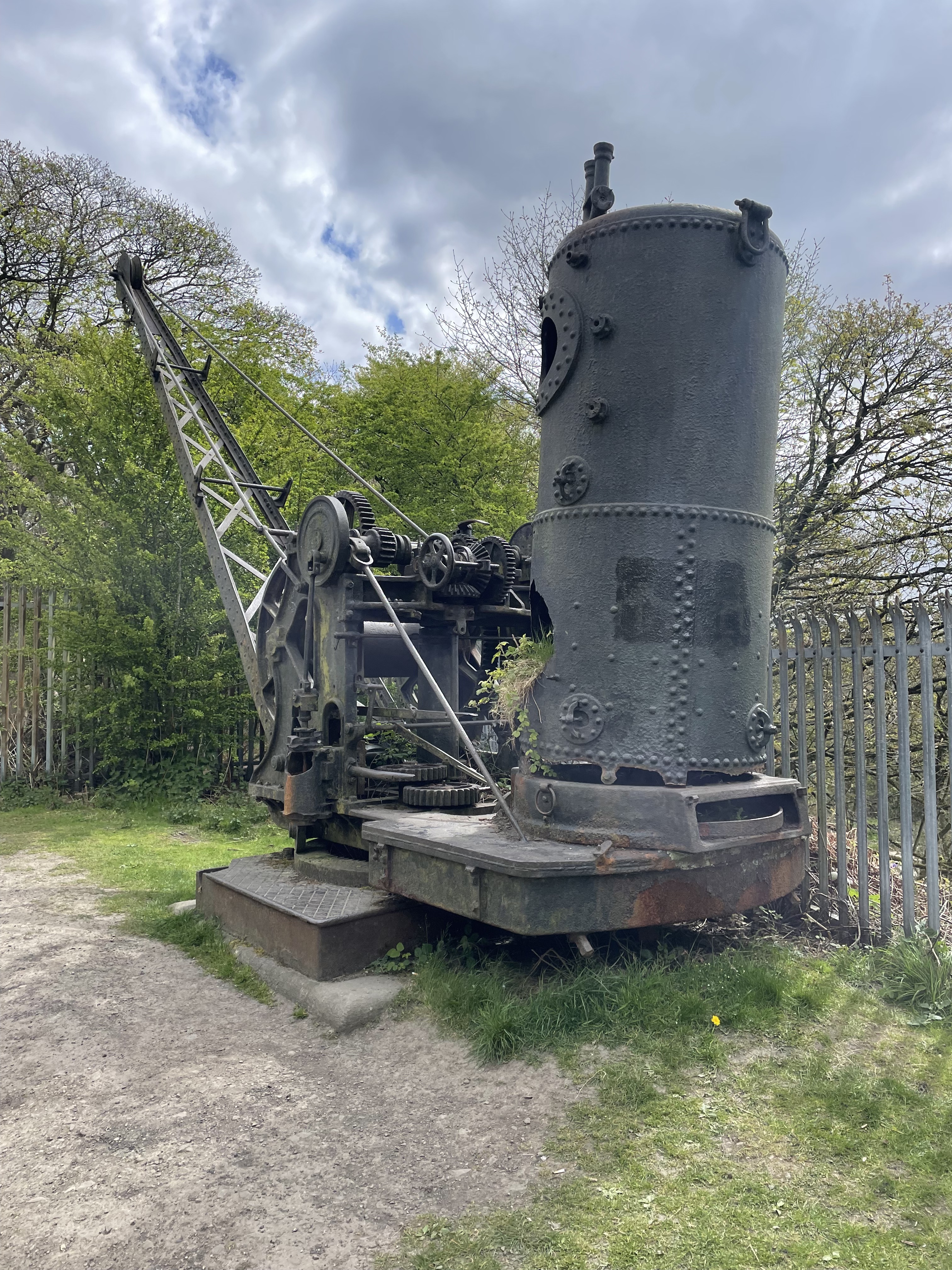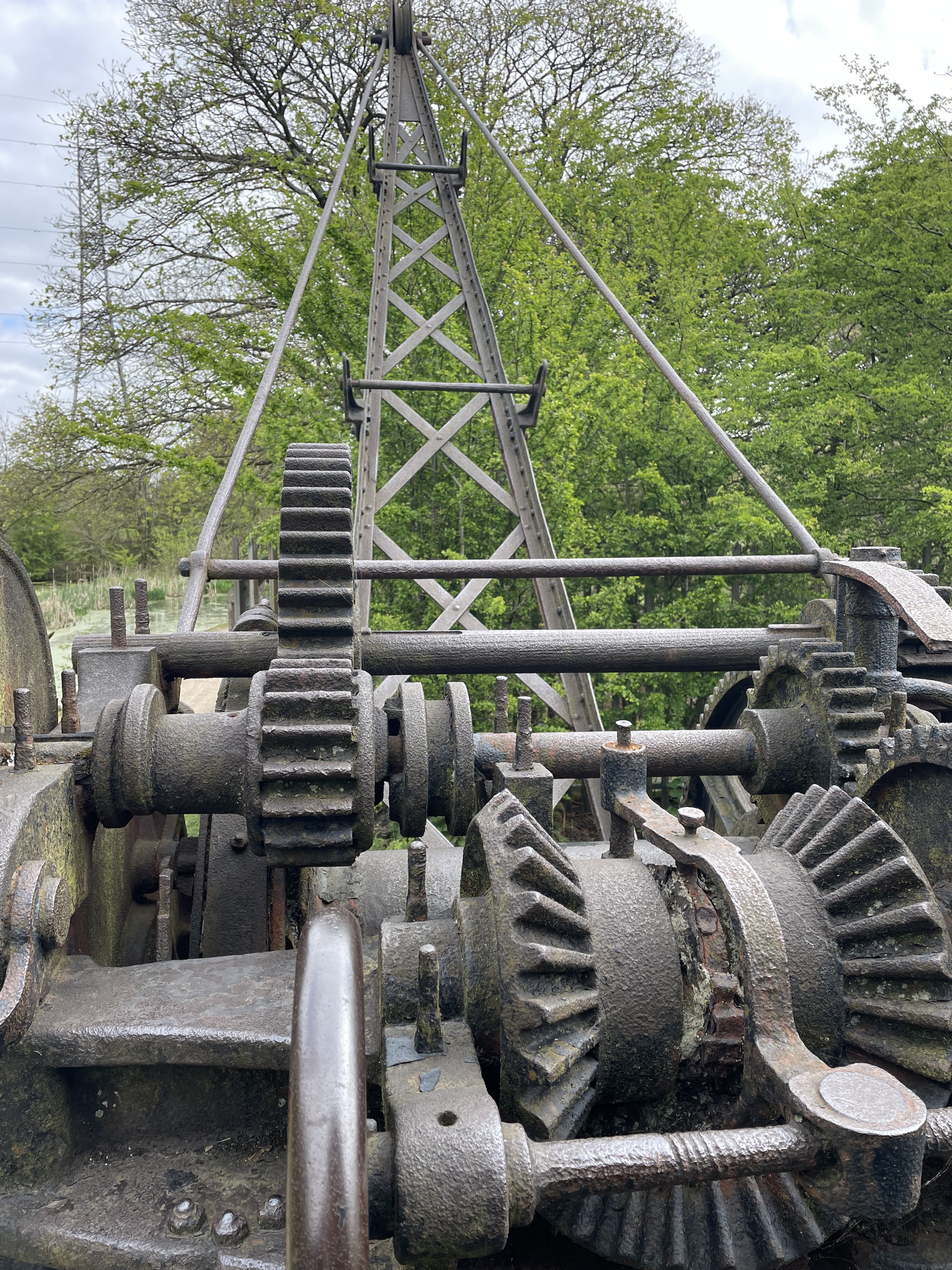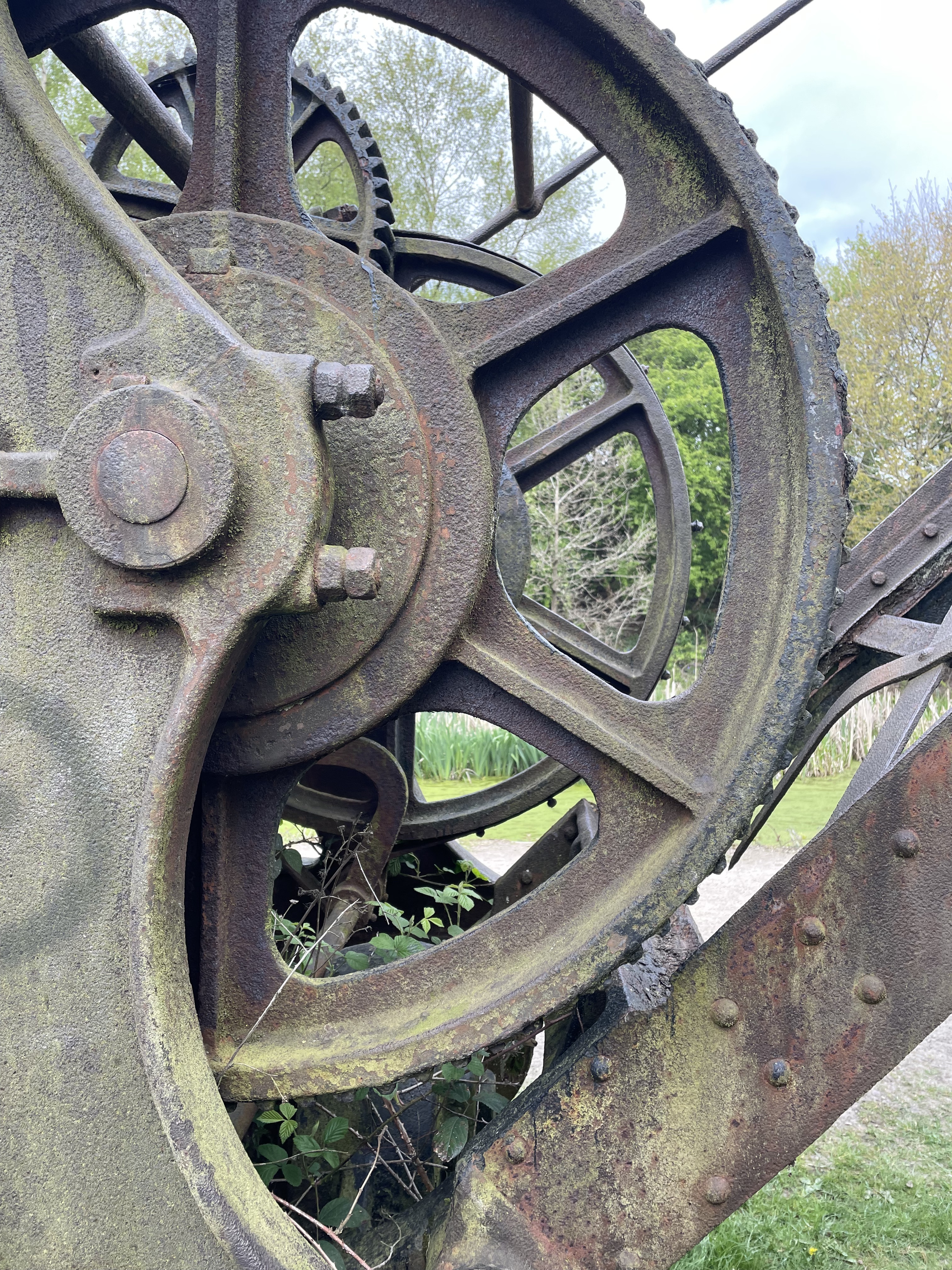 Flora and Fauna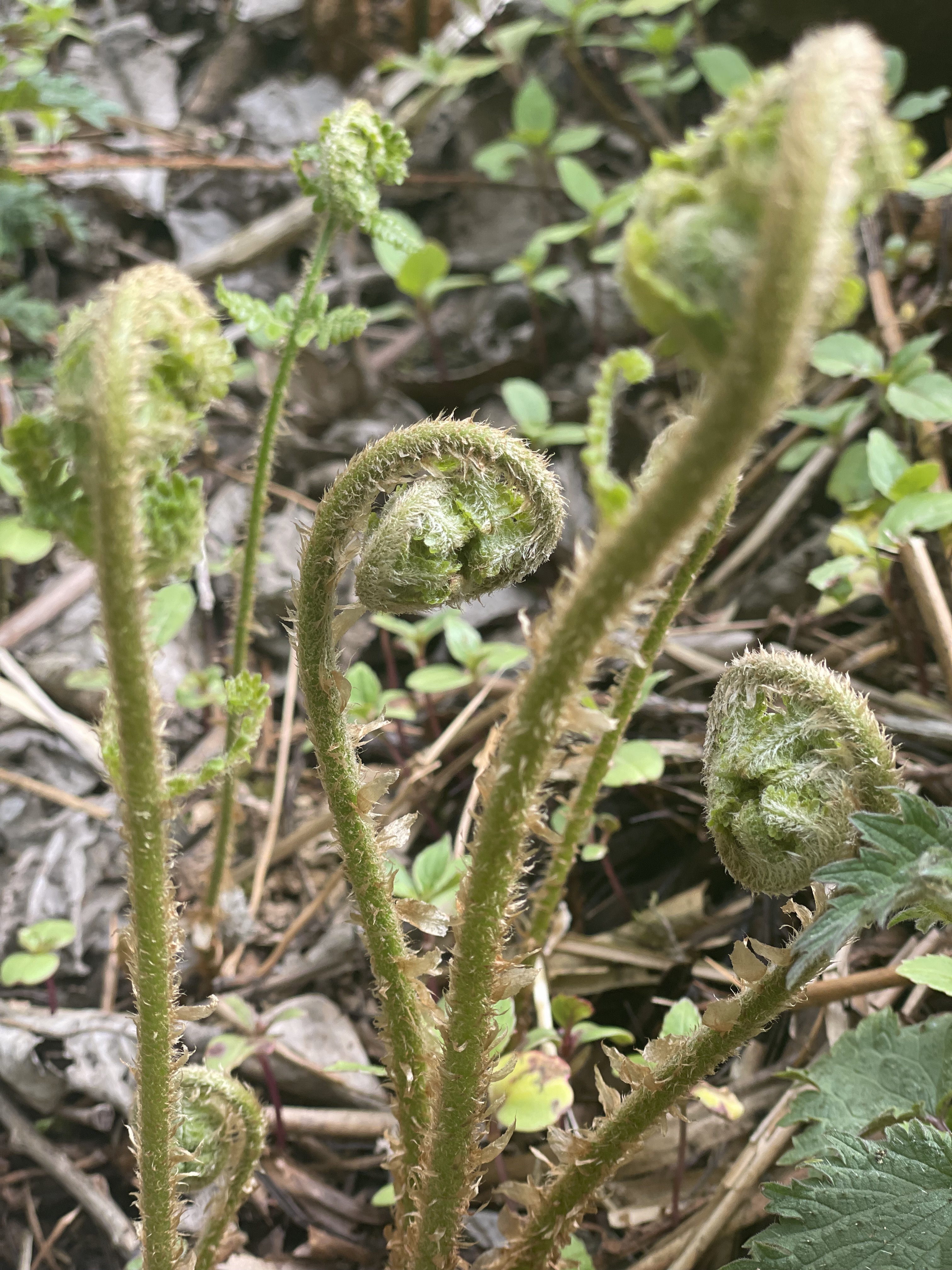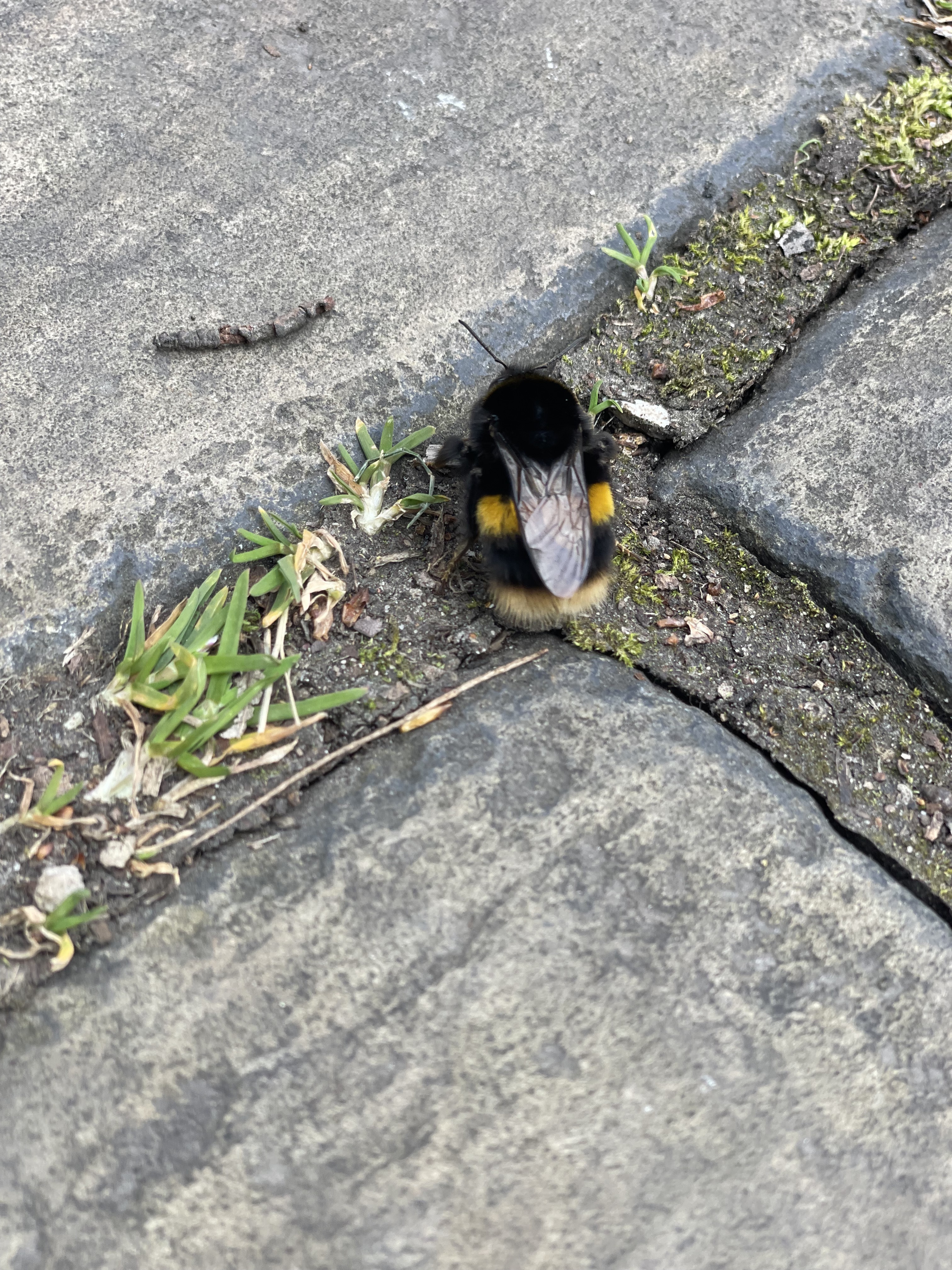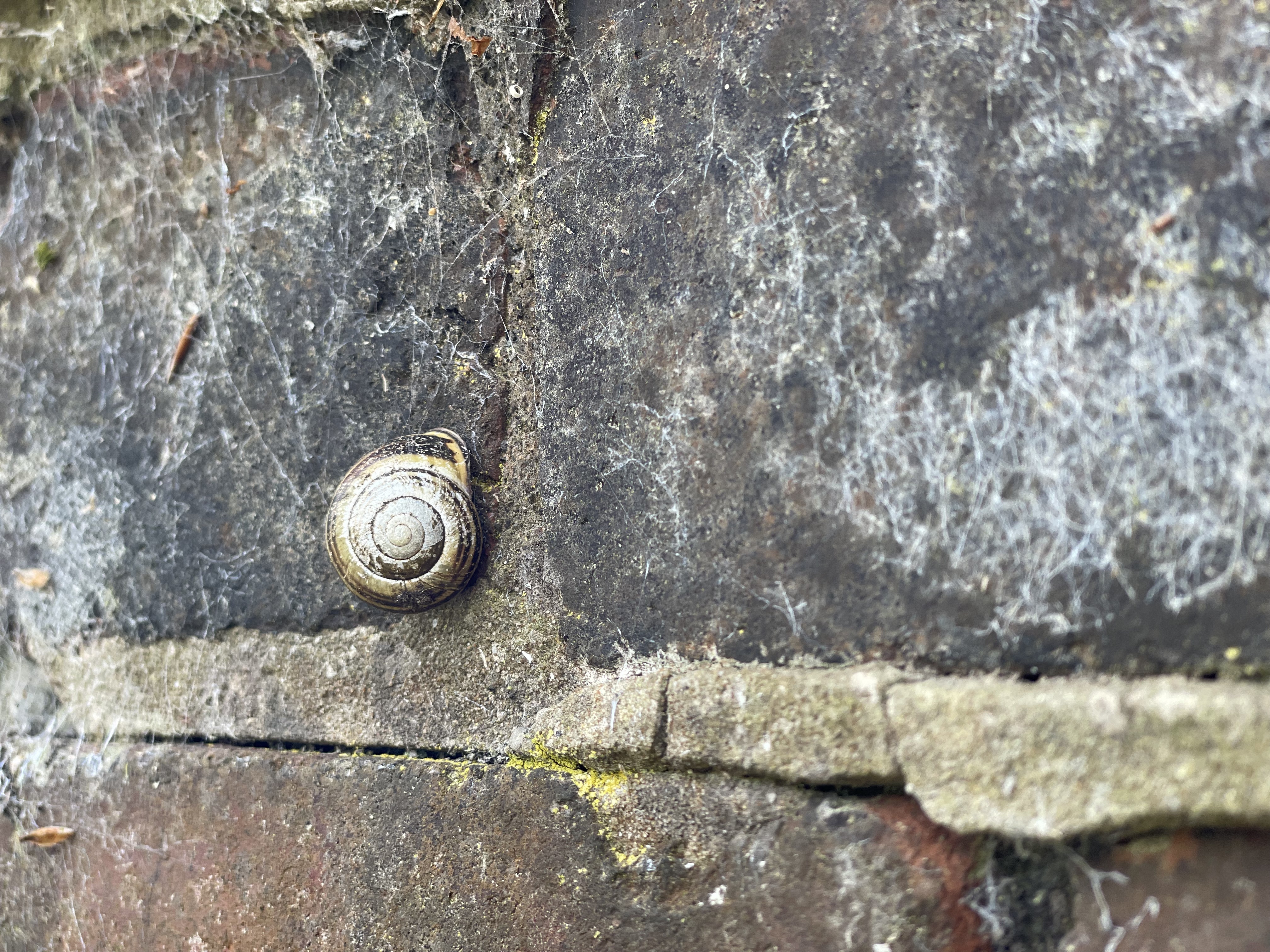 Vanlife
Stay over at Common's Wood Campsite. The perfect spot just outside London - with plenty of options for public transport into London and, crucially, open all year. St. Alban's isn't far away, and Hatfield, of course. I'm a member of the Caravan and Motorhome Club and it's the best subscription I have - I can't fault the sites or the service. I also have a Britstops subscription which gives me access to affiliated pub car parks (for free).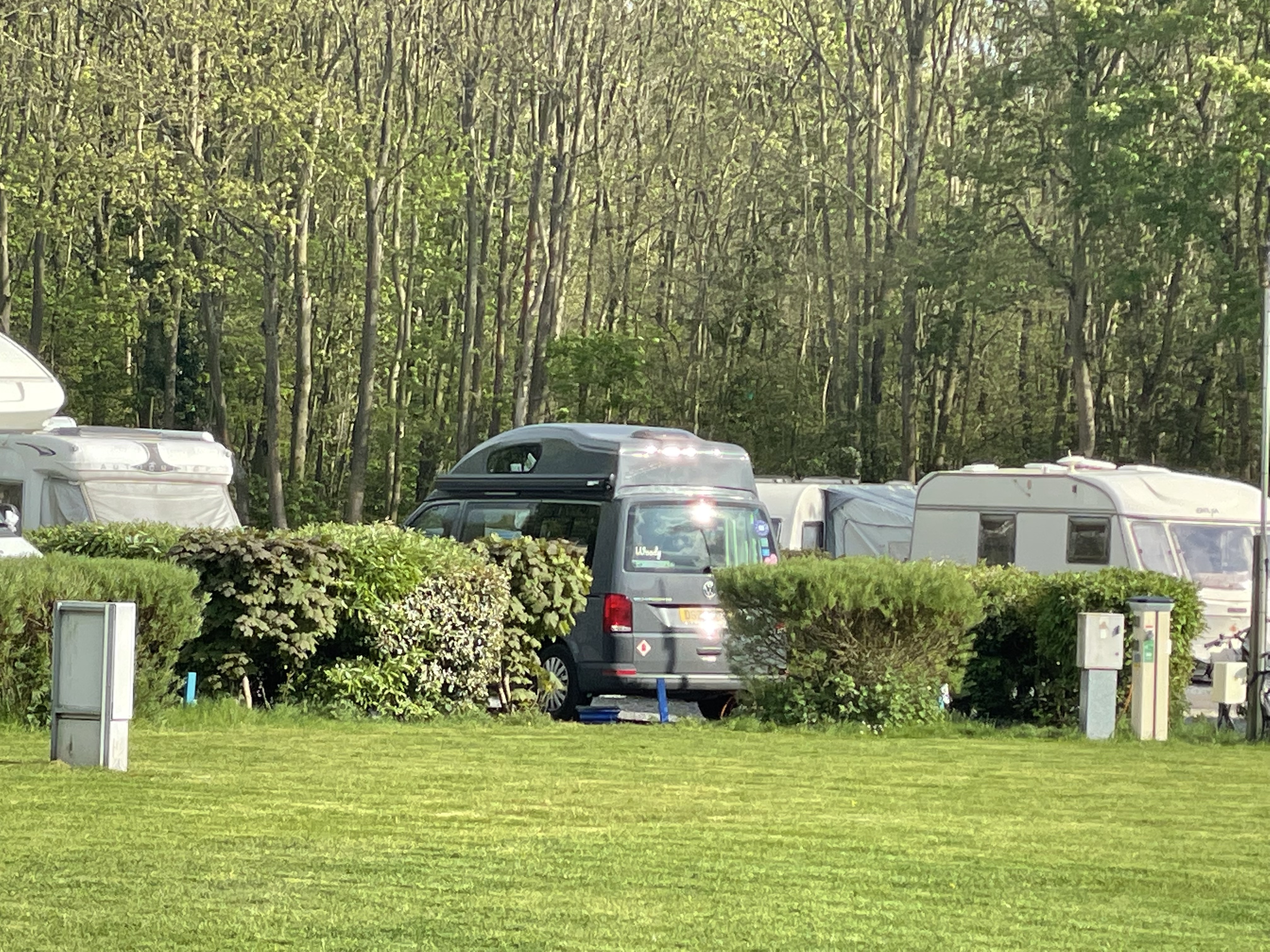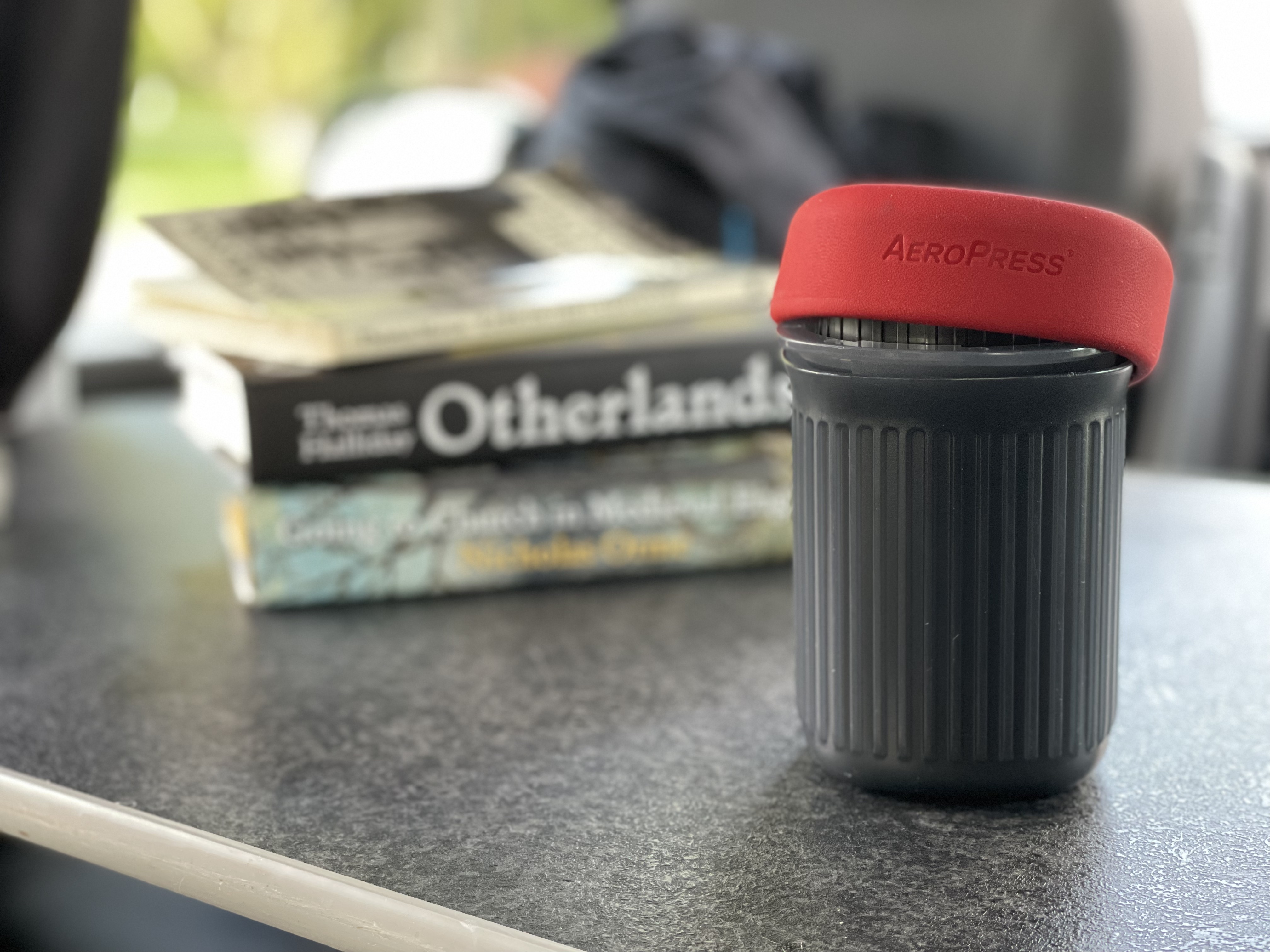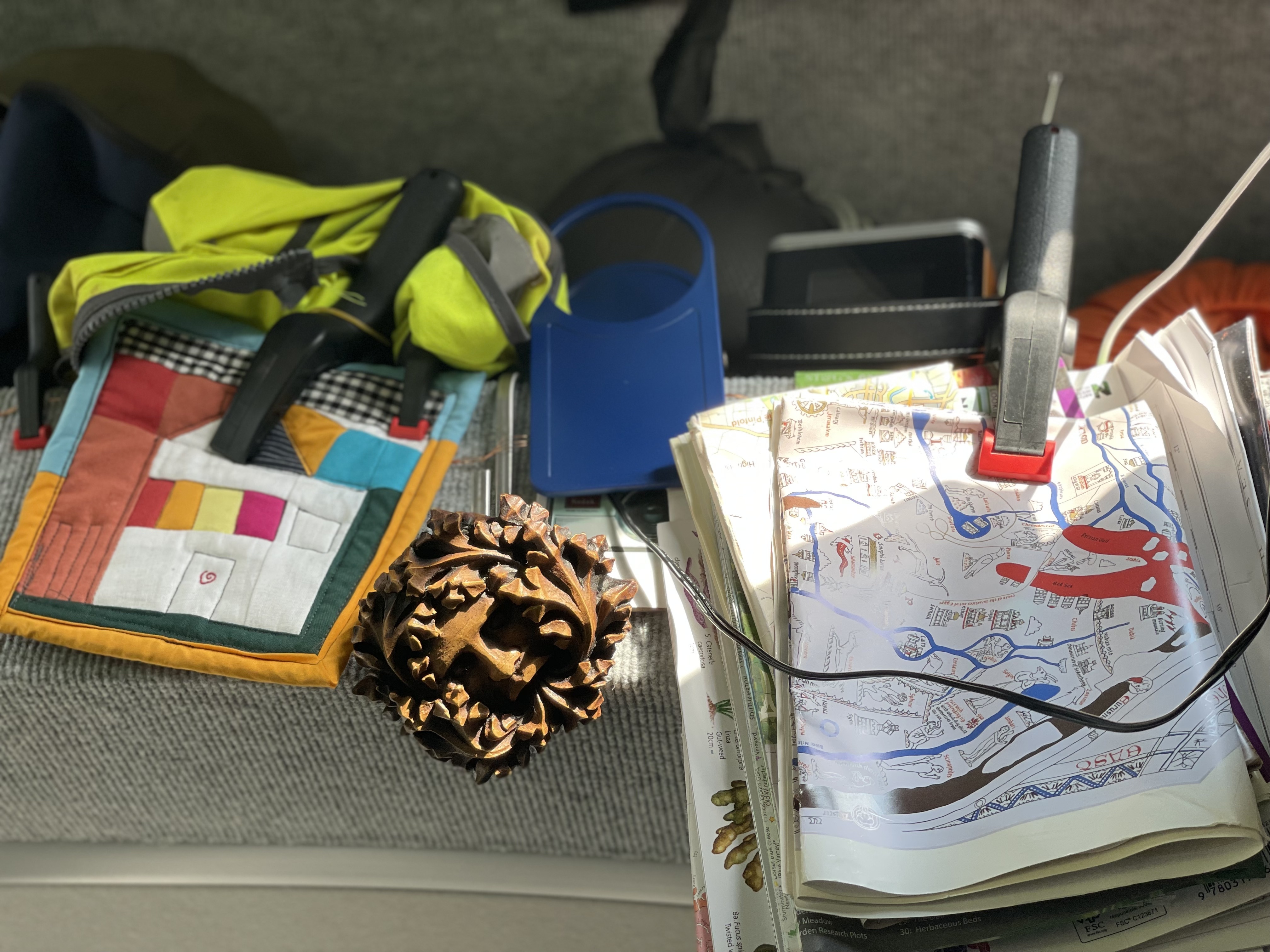 Commons Wood is a Club Campsite in Welwyn Garden City that welcomes caravans and motorhomes. Enjoy a site open all year exclusively to members only.
V'Envy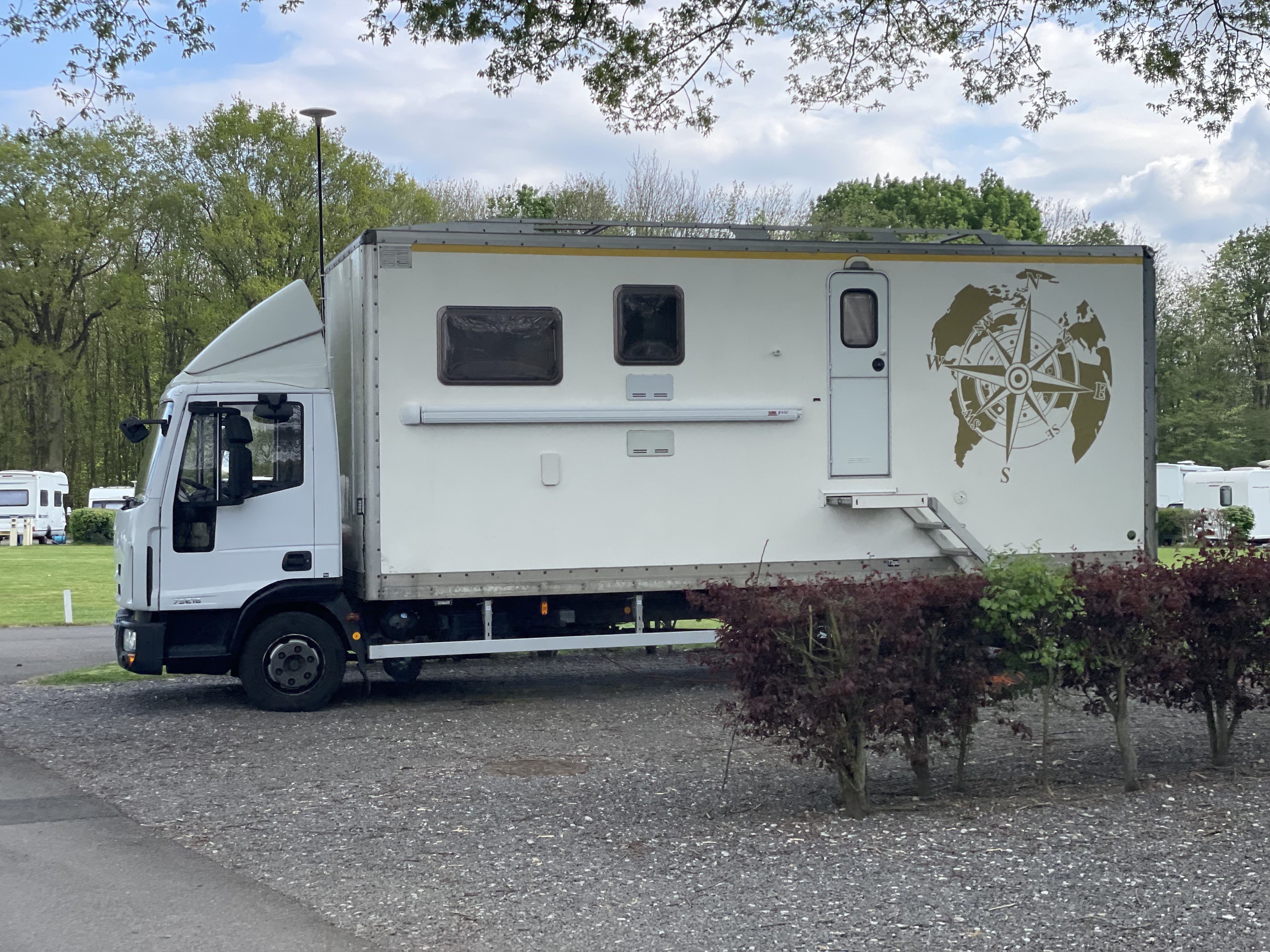 On My (Van) Coffee Table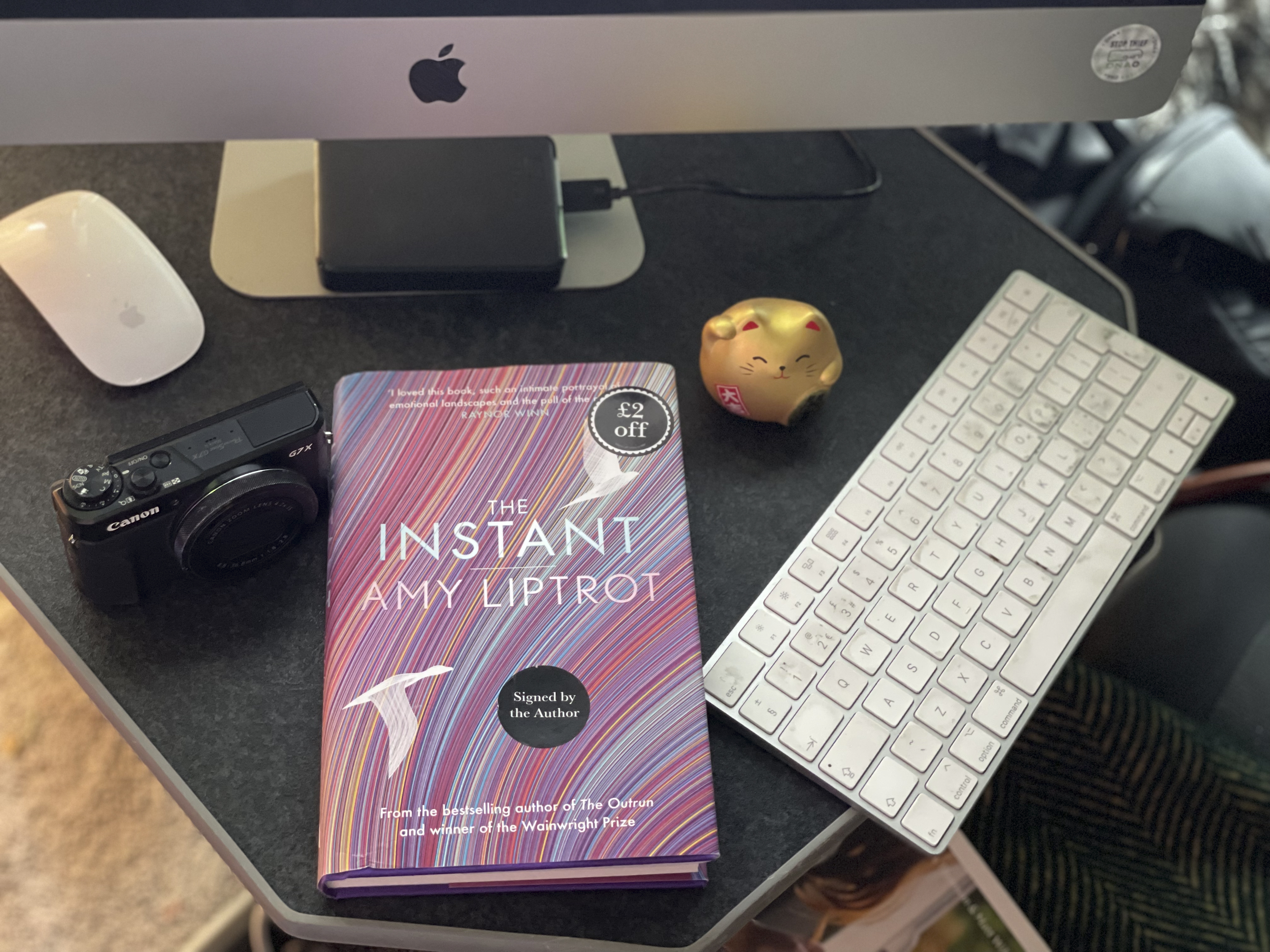 Bookmarked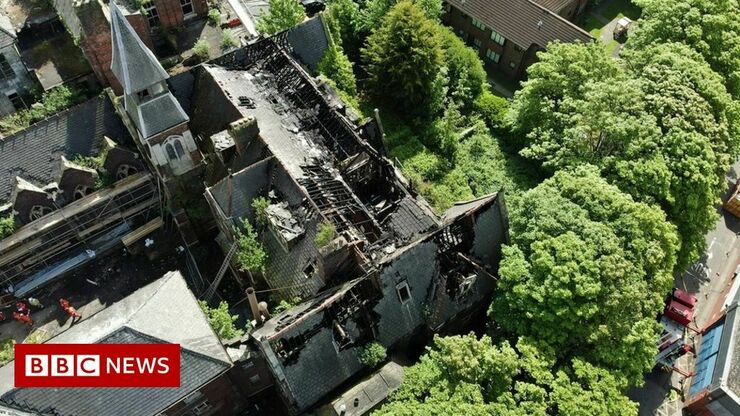 Nobody was hurt as a blaze broke out at the Victorian site, which had been subject to housing plans.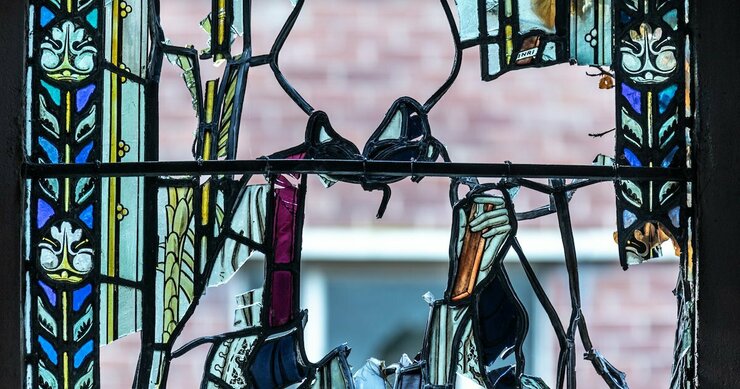 I photographed Preston Orphanage a couple of years ago as part of a commission. [more..]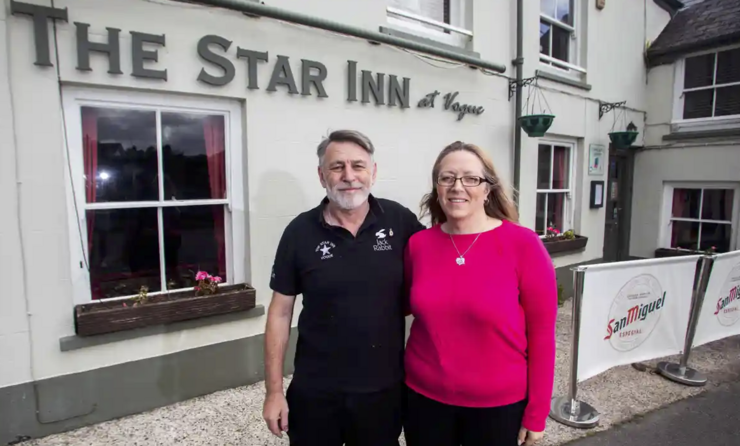 Landlords of Star Inn at Vogue says it 'wouldn't have taken five minutes' to find out pub is named after hamlet
Film and Sound
Ian Sansom meets the people daring to dream beyond their own lifespans.
From the Twittersphere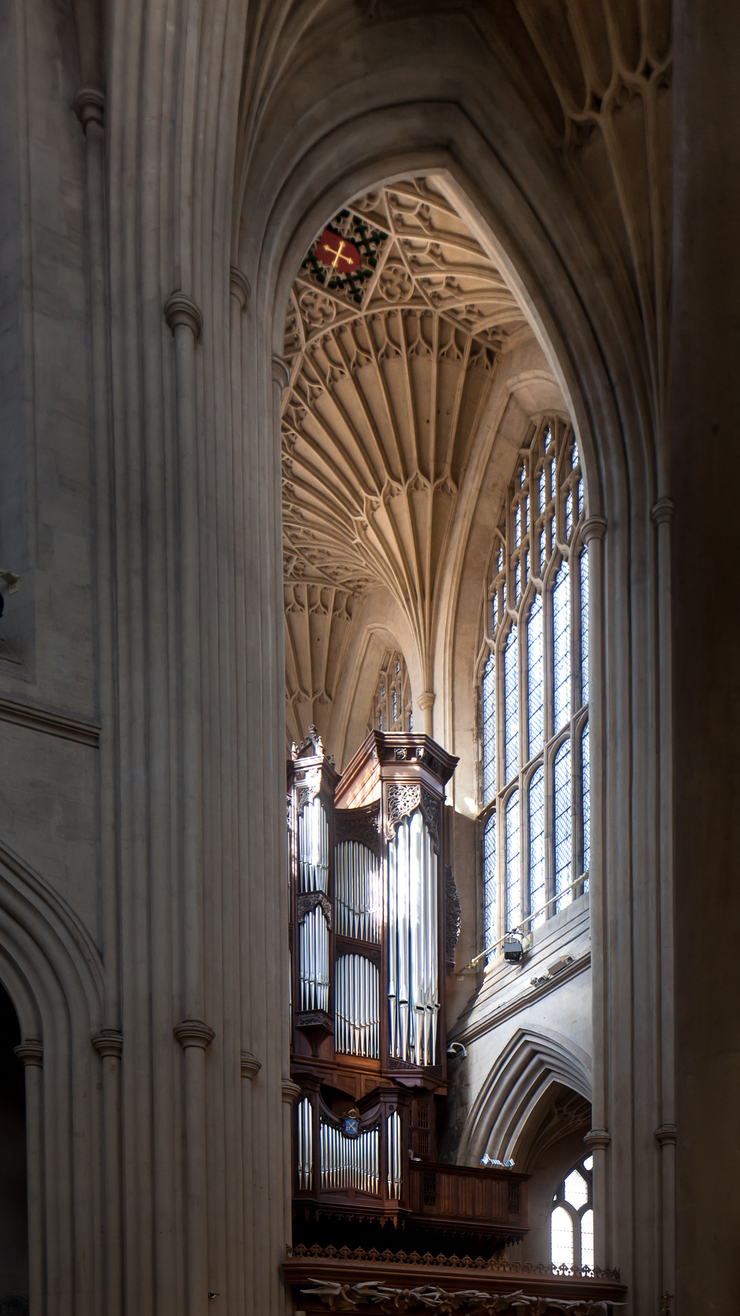 Responses
Become A Member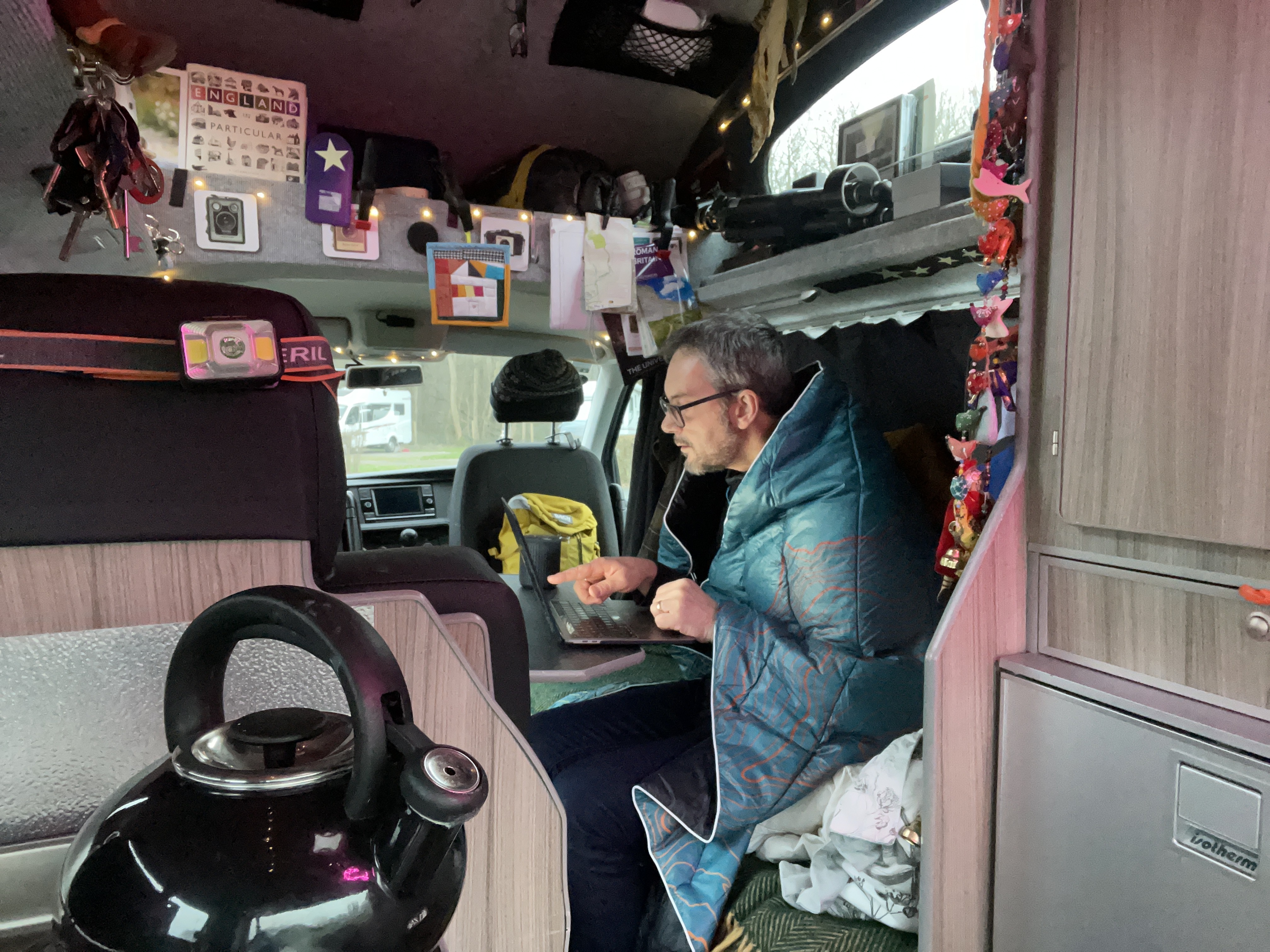 ⚡️This Digest is powered by memberships that keep it freely accessible.⚡️
I sincerely hope that my digest adds value (in a small kind of way) to your Fridays.
It takes a day every week to write my digest and I love doing it! It remains free and open to all to read on a weekly basis. If you think it's of value, you can opt in to support this digest and my work by becoming a member for £3 per month, or £36 per year. You can unsubscribe at any time. There are also some juicy member benefits.
Memberships are a huge help. Thank you.
Become A Member
📸 Click here for Monthly Membership
🚐 Click here for Annual Membership. (New!)
Thank You!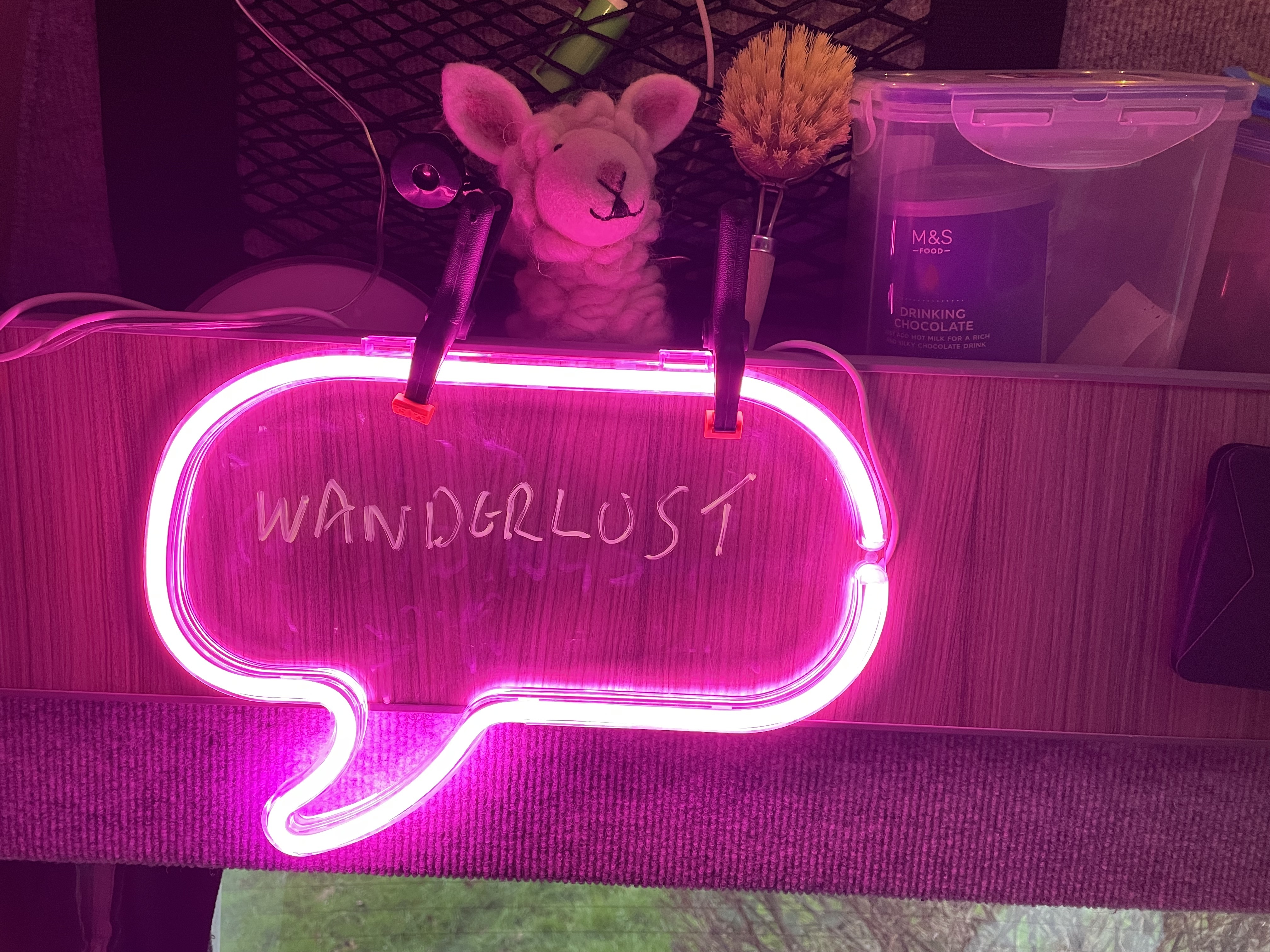 A huge thanks to those that have signed up for membership.
As well as the weekly Digests, you'll also receive an exclusive 'Patina' monthly digest at the end of every month. Here you'll be able to glimpse insights into how my book is developing (with extracts) and also get a link to your free digital download.
New Members
New members can access the other Patina digests here. Click on the relevant Patina issue and follow the instructions to read. This is the best way to read my book excerpts from the start.
For the Writers and Readers.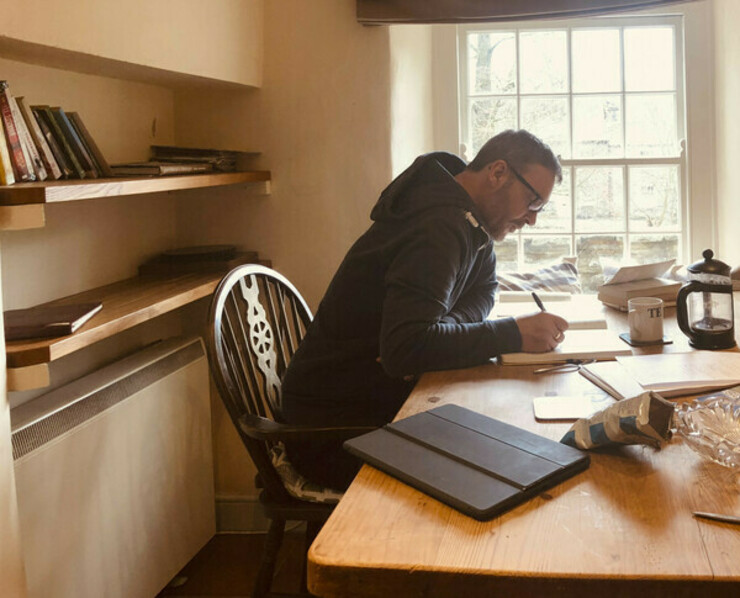 All my writing in one place: architecture, photography, place, heritage, churches, history, travel, wellbeing.[more…]
And Finally...
Reminds me of Friday nights in the Hacienda...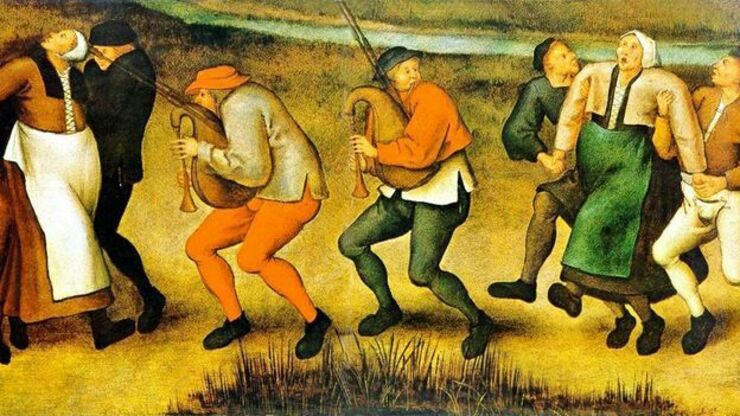 In 1518, a 'dance plague' saw citizens of French city Strasbourg reportedly dancing for days on end. It's a bizarre event that grips artists to this day, writes Rosalind Jana.
My Linktree