---
Welcome
For those that are new here: thanks for coming along..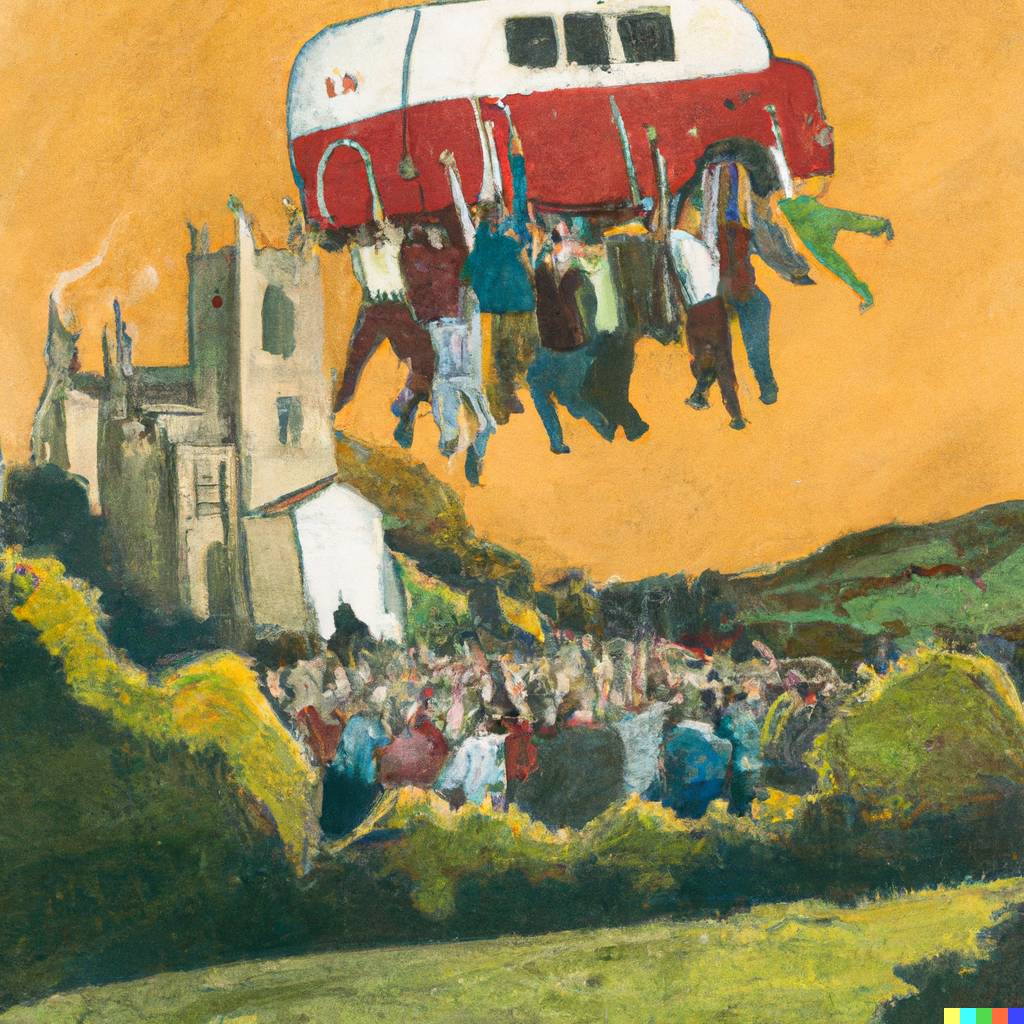 I'm an architectural photographer. I travel around Britain recording and interacting with special places that have a spirit about them. I work from my camper van called Woody and I share my experiences via this digest.
The Genius Loci Digest is free to subscribers and is powered by Memberships
⚡️ Missed the last digest? Here it is.
⚡️ View the digest archive here.
Anything to say? 📢 📧
I love to hear your comments and feedback. Comment at the bottom of this digest or email me
from here
.
Photographs and words by Andy Marshall (unless otherwise stated). Most photographs are taken with Iphone 14 Pro and DJI Mini 3 Pro.
---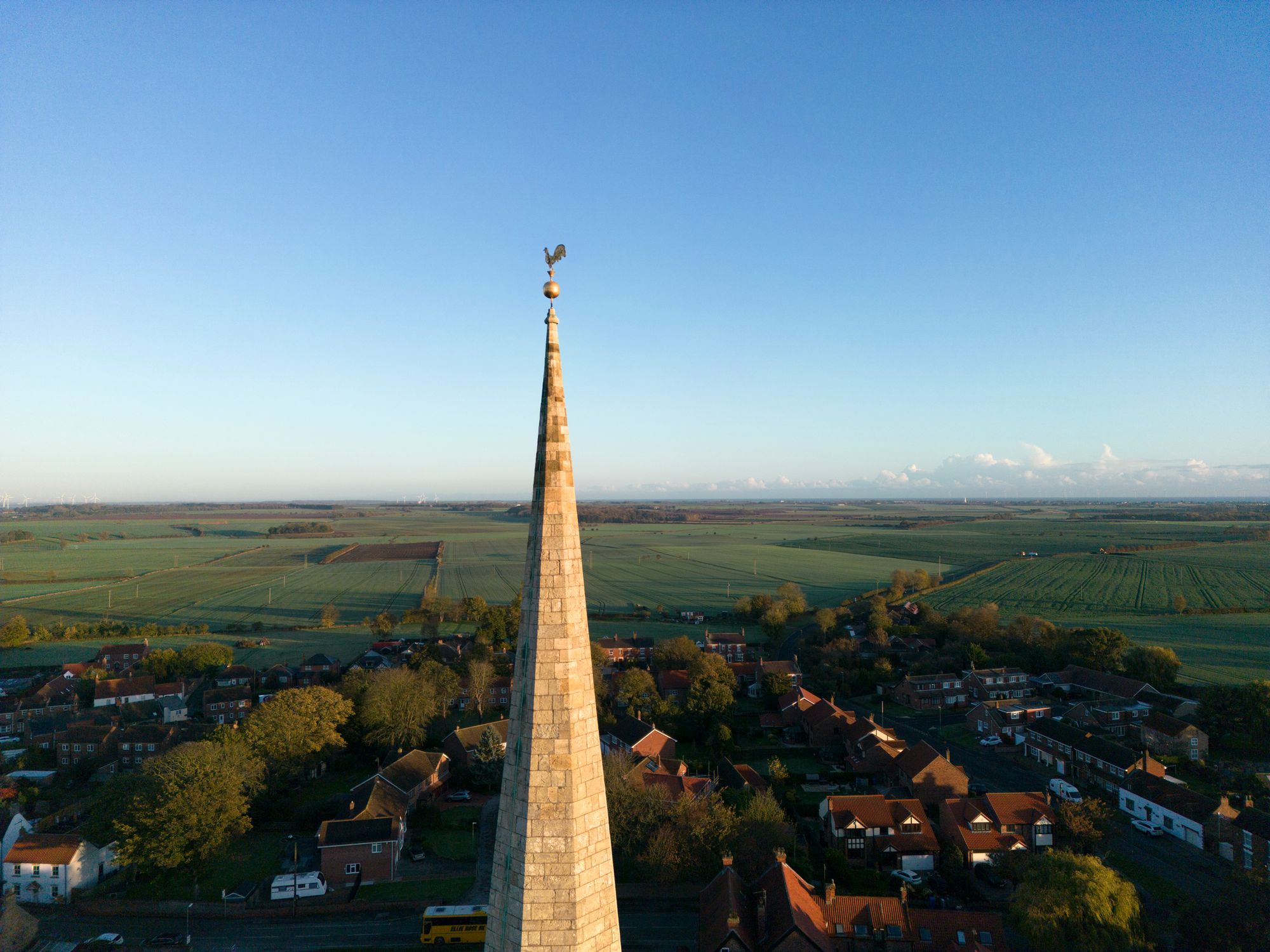 The medieval spire of St. Patrick's in Patrington, Yorkshire, soars upwards and pricks the sky like a needle reaching the boundaries of human ambition, in much the same way as Spurn Point (just a few miles away) pierces the North Sea marking the edge of the land.
---
"I thought of how there are always counter-narratives, hidden voices, lost lives, other ways of being, and how it is possible to see a different, more inclusive England in the most recondite of traditions. And I cherished the thought that grand historical and political narratives might falter, just slightly, in the face of skilful interactions with things that are not us. Small things. Swans, rivers, boats, currents, knotted loops of braided cotton string."
Helen Macdonald, Vesper Flights
---
Unease at Easington.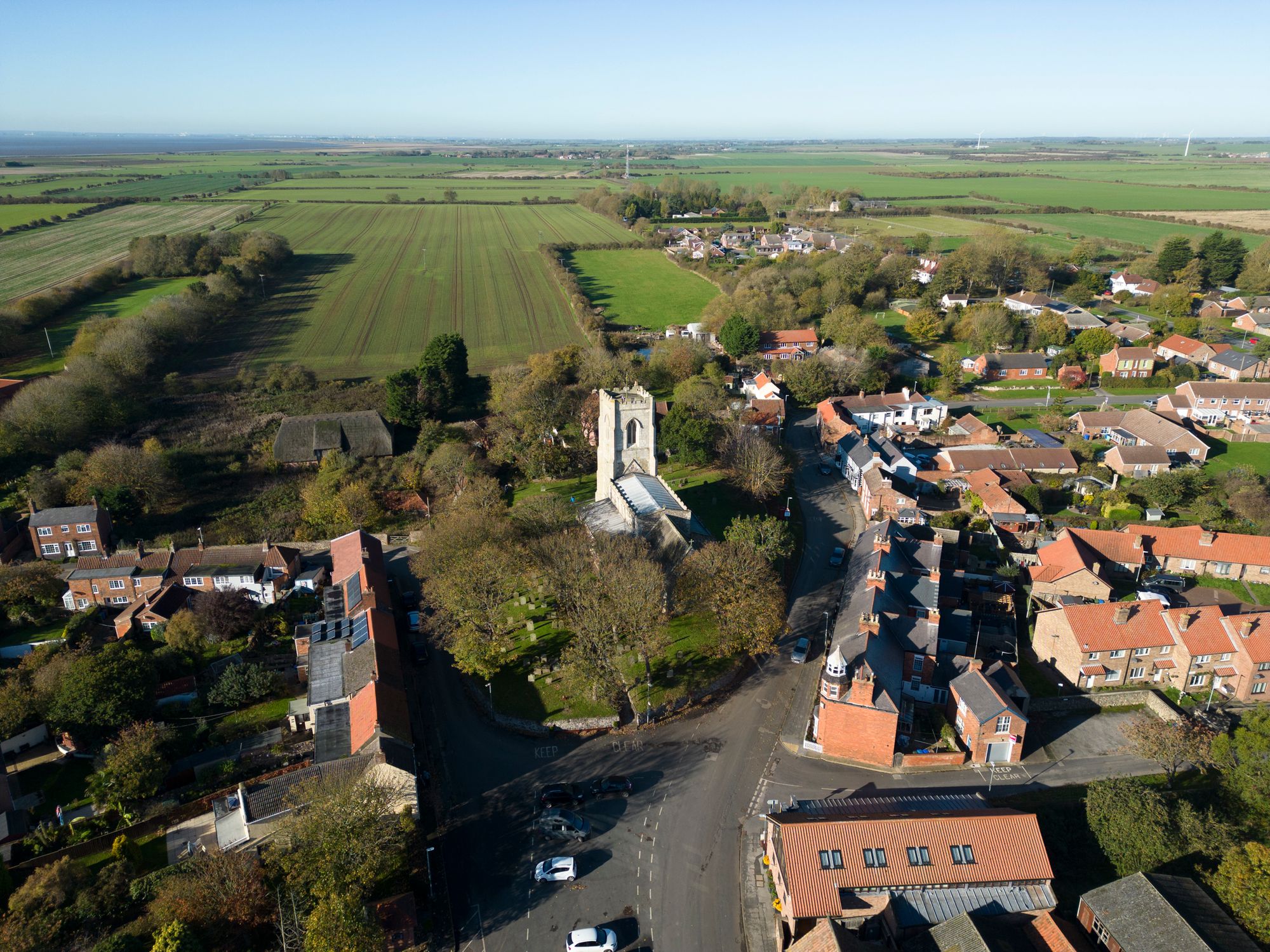 As I step into St. Mary's church in Easington, Yorkshire, I feel a sense of familiarity wash over me. After all, I've done this a thousand times before: adopting a kind of 'church crawling' mode that I slip into effortlessly.
This time my expectations are met with a sight so unusual that I step back and lose my balance. The chancel space is filled with a modern green tent and the nave is bustling with activity. Polite individuals acknowledge my presence but stay focused on their tasks, until a kind stranger explains to me the purpose behind this unexpected arrangement. The tent is providing warmth for those who can't afford it.
I can't help but feel a sweet and sour mix of emotions as I contrast the kindness of strangers and the harsh realities of the world we live in.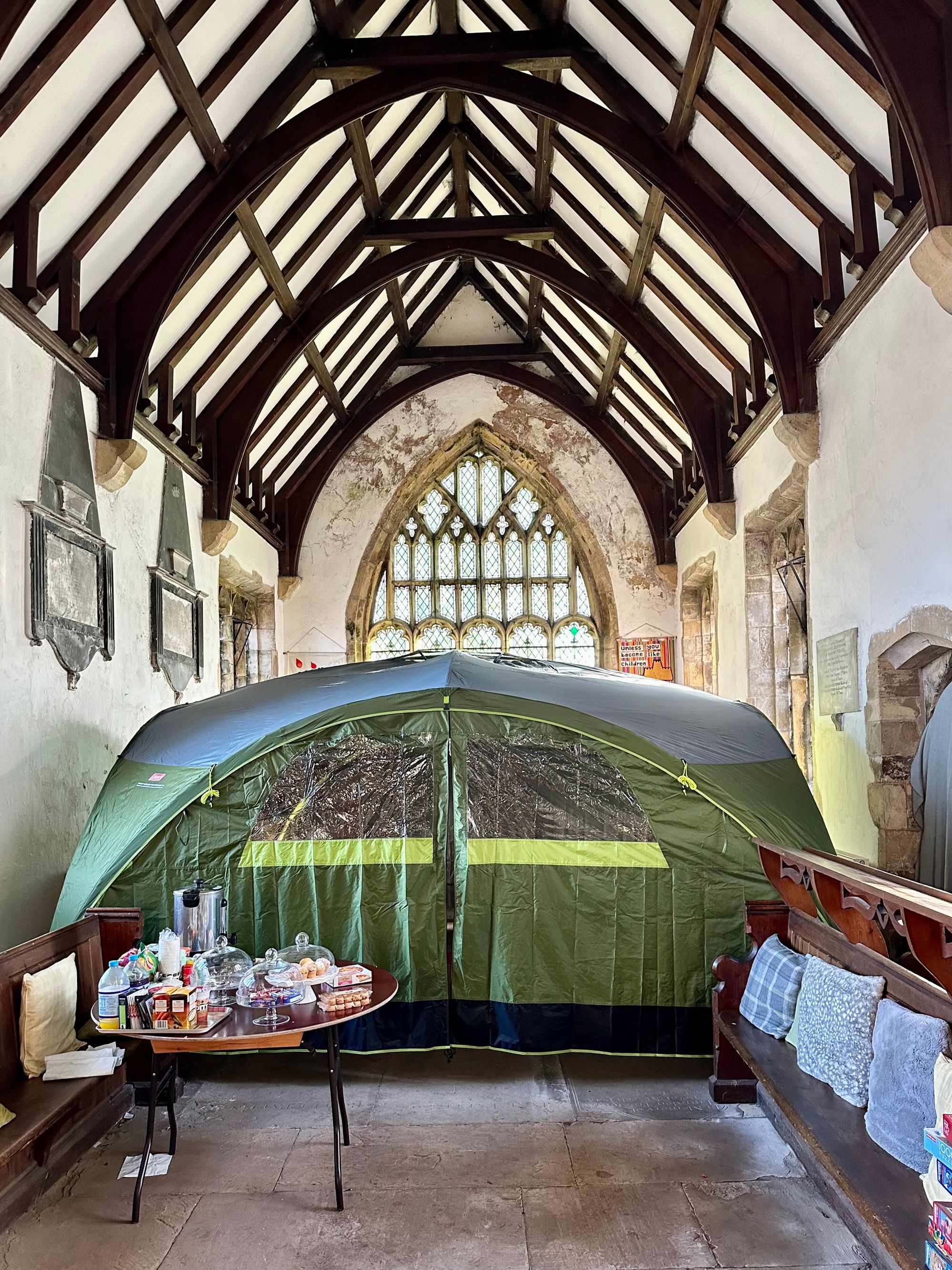 Leaving the church, I can't shake off the shock and sadness. I head for the van, close the sliding door behind me and take a moment. How can such small acts of kindess overcome the overwhelming and destructive tilt of this world?
Seeking solace, I make my way to a place that might gift me a different perspective. Spurn Point is a liminal place that is almost indistinguishable against the vast North Sea.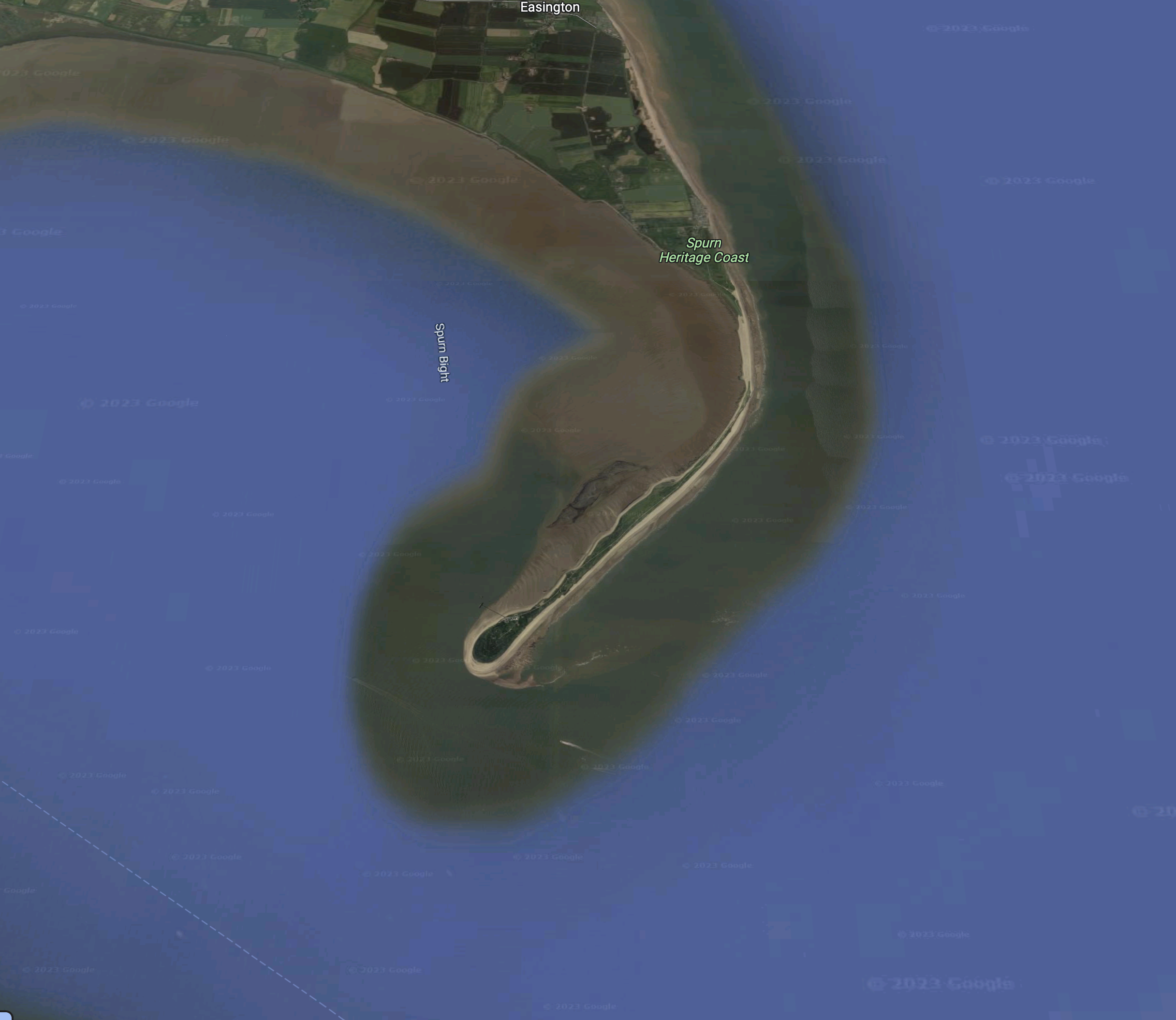 This tapering spit of land curls around the Humber Estuary as if to offer protection from the unforgiving might of the sea. It's one of the world's fastest eroding coastlines. Life and death coexist here in a constant cycle of renewal, shaped by the relentless forces of nature that seek to destroy it.
Lying in the depths close by are the remains of Ravensor Odd - a town that sat on the previous sandbank before it was inundated by the sea during the Grote Mandrenke storm in the C14th. Its name stems from 'Hrafn's Eyre' or 'Hrafn's Sandbank' which is mentioned in the Iclandic sagas. Egil the viking was shiprecked here in 950AD, and it is thought that this was also the embarkation point of Harold Hadrada before his defeat at Stamford Bridge in 1066.
Despite being swallowed by the brine intermittently, Spurn Point always emerges anew, remade by the tidal forces that threaten its existence; and it's because of this that I feel a sense of hope, and a better understanding of how small acts of kindness, like those at Easington, have their part to play in our world. For when this coast was smothered by the sea, out of the destruction and loss arose a new place from a single grain of sand, and then another, and another, until even the might of the North Sea and the raging swell of the Humber could contain it no more.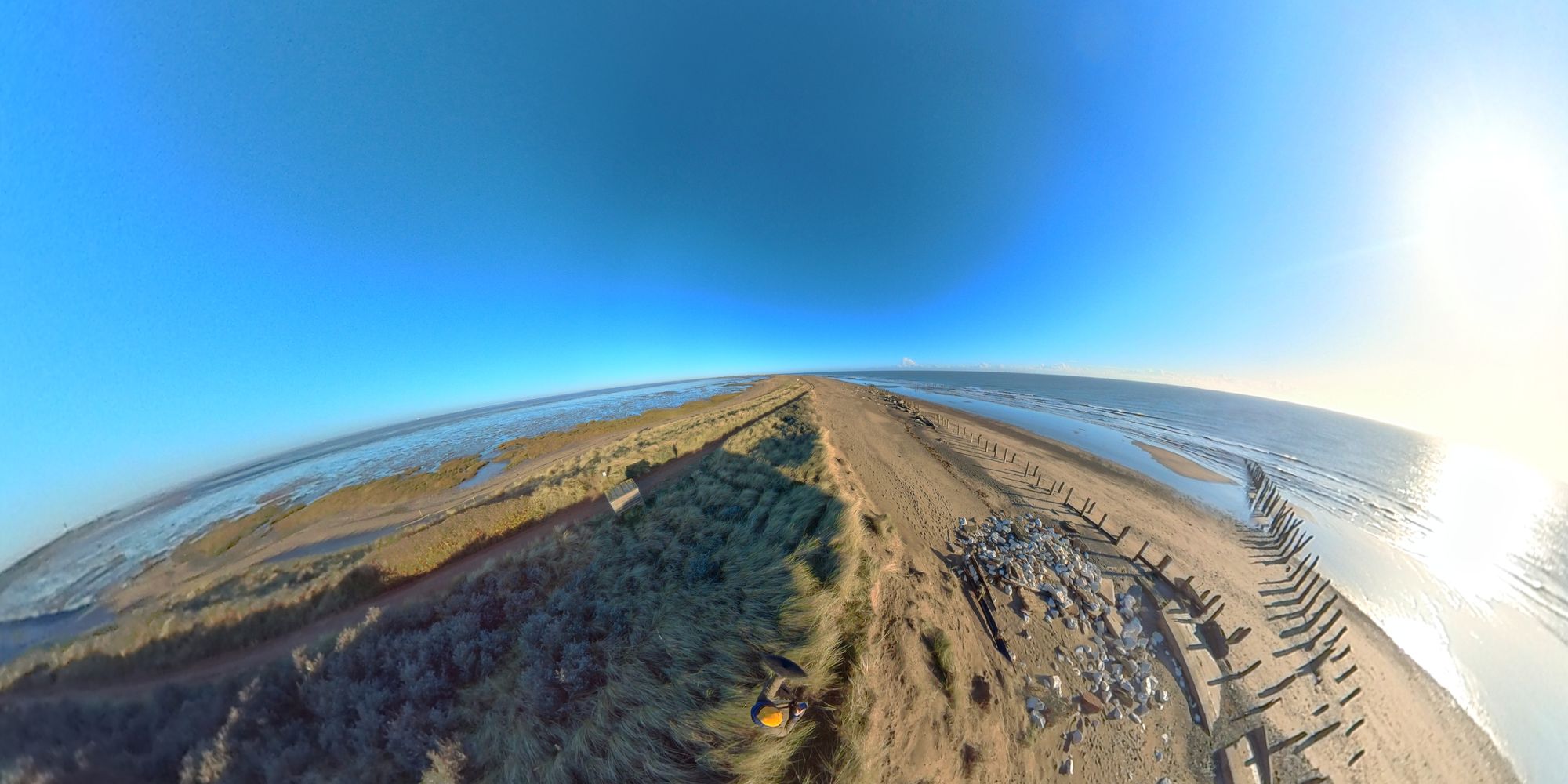 ---
Can you help keep Woody on the road?
Click below for membership options and benefits
Become a Member
---
Easington, Yorkshire
Could the boat that is etched in the column at St. Mary's Easington (which is the closest town to Spurn Point) be a depiction of Harold Hadrada's fleet from 1066? Or is it of a later date?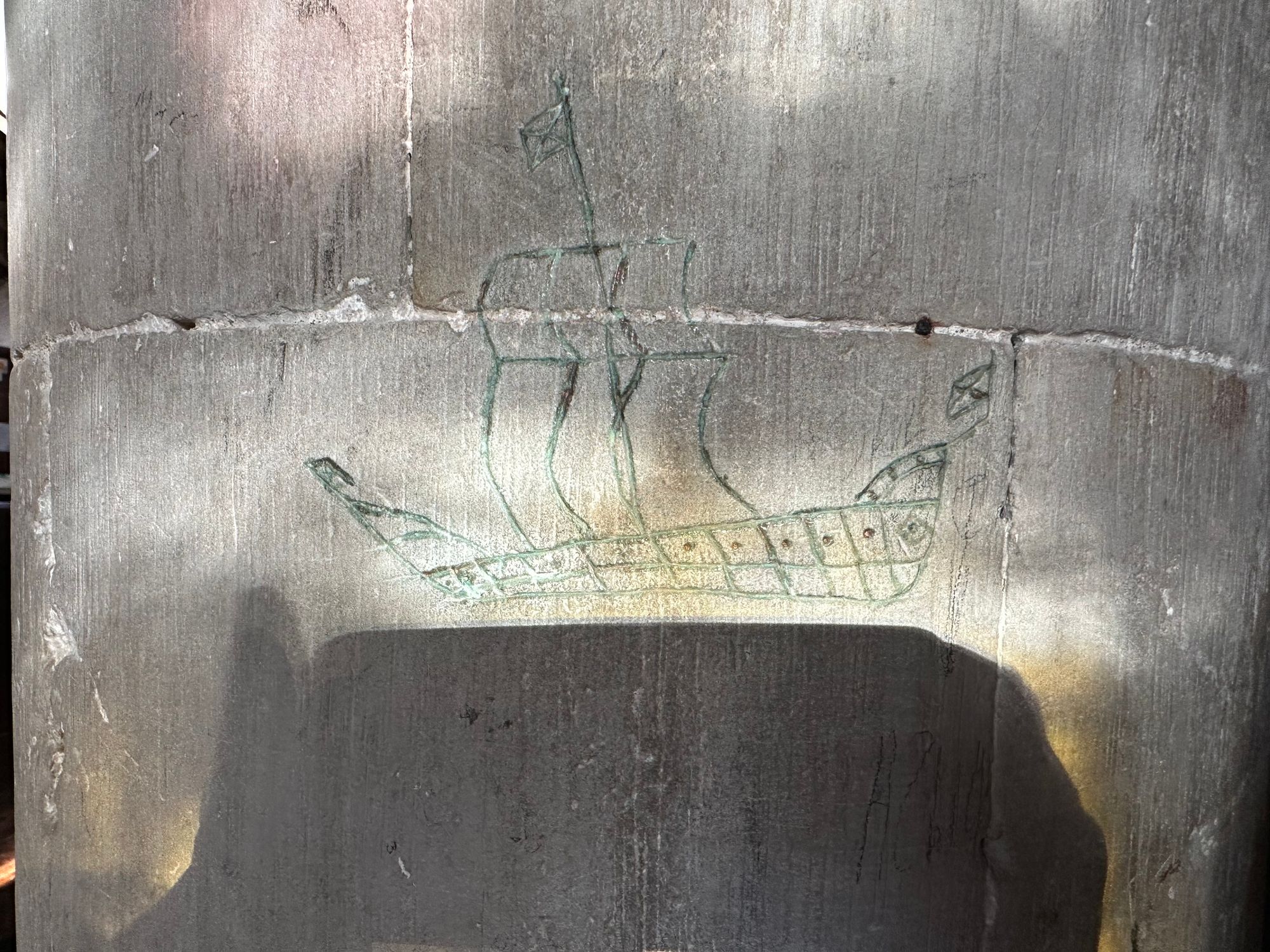 Spurn Point, Yorkshire
I park up at the Spurn Point Discovery Centre and head out along the spit. Whilst I walk along to the furtherst point of the spit, I'm passed by the RNLI Land Rover.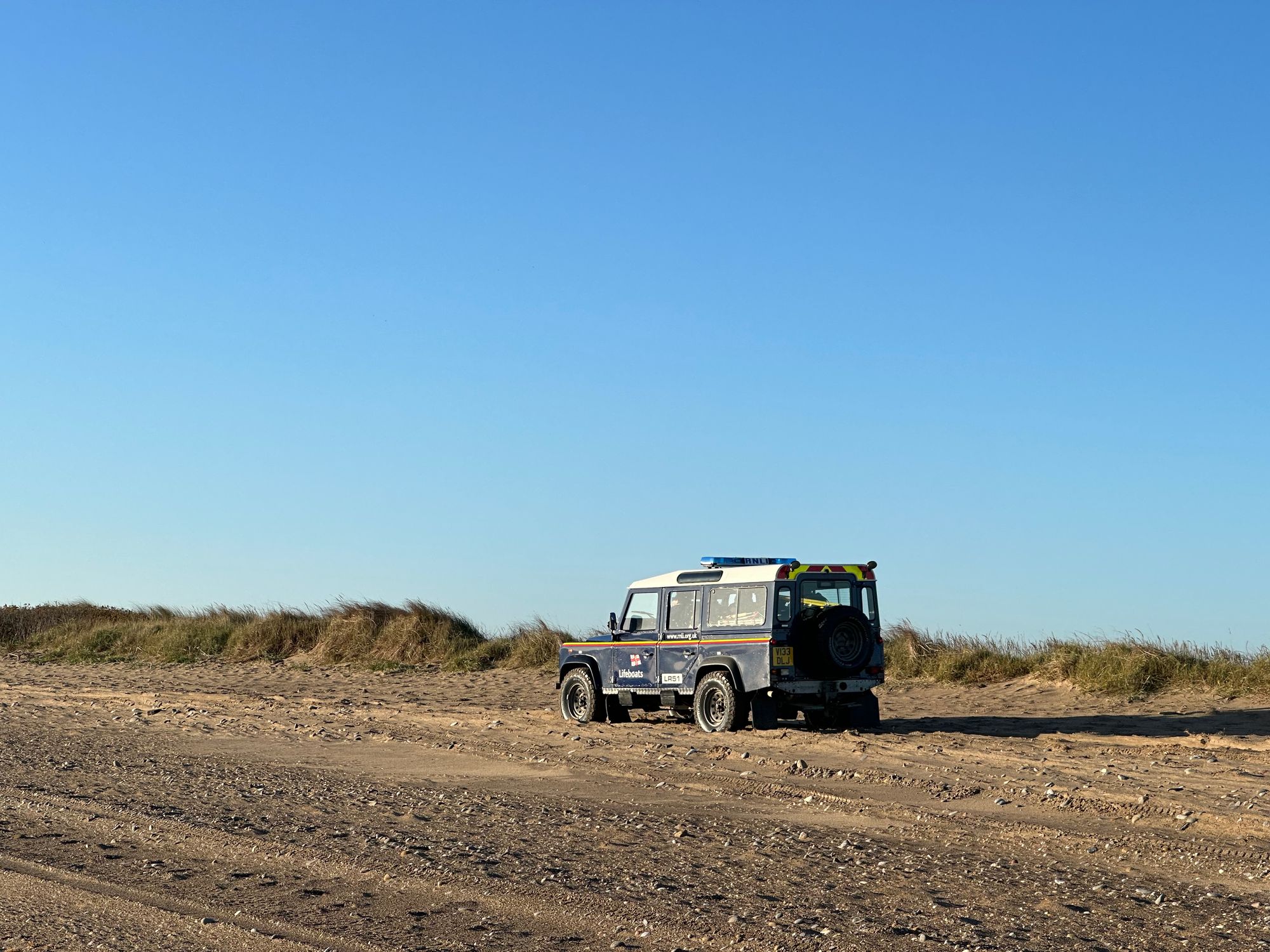 There is a station at the end of the promontory, as well as a light house which is the latest iteration in a host of light houses that have been destroyed by the sea here.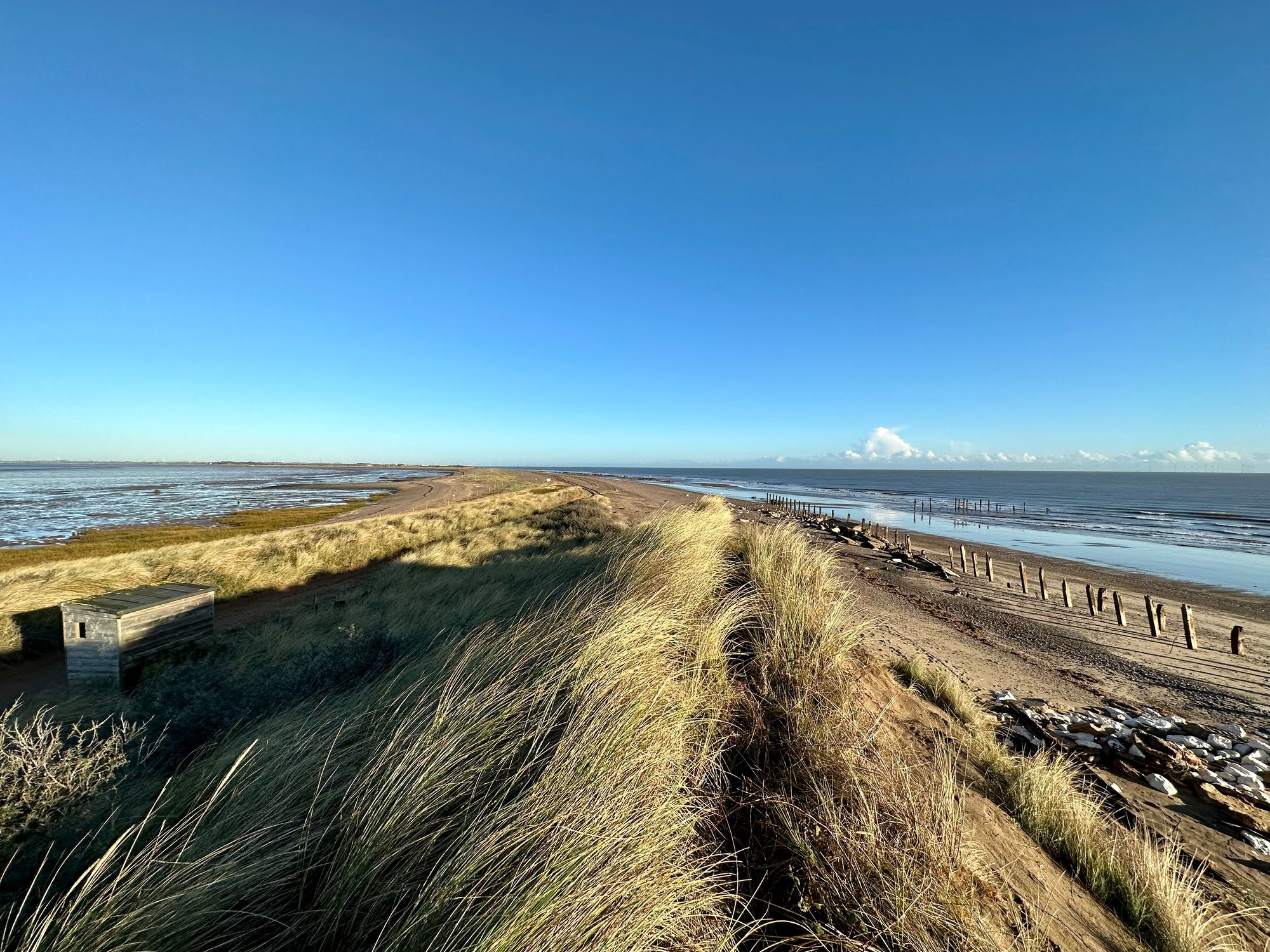 I'm reminded of the fragility of this piece of land when I pass a high tide shelter, for those that get cut off from the mainland.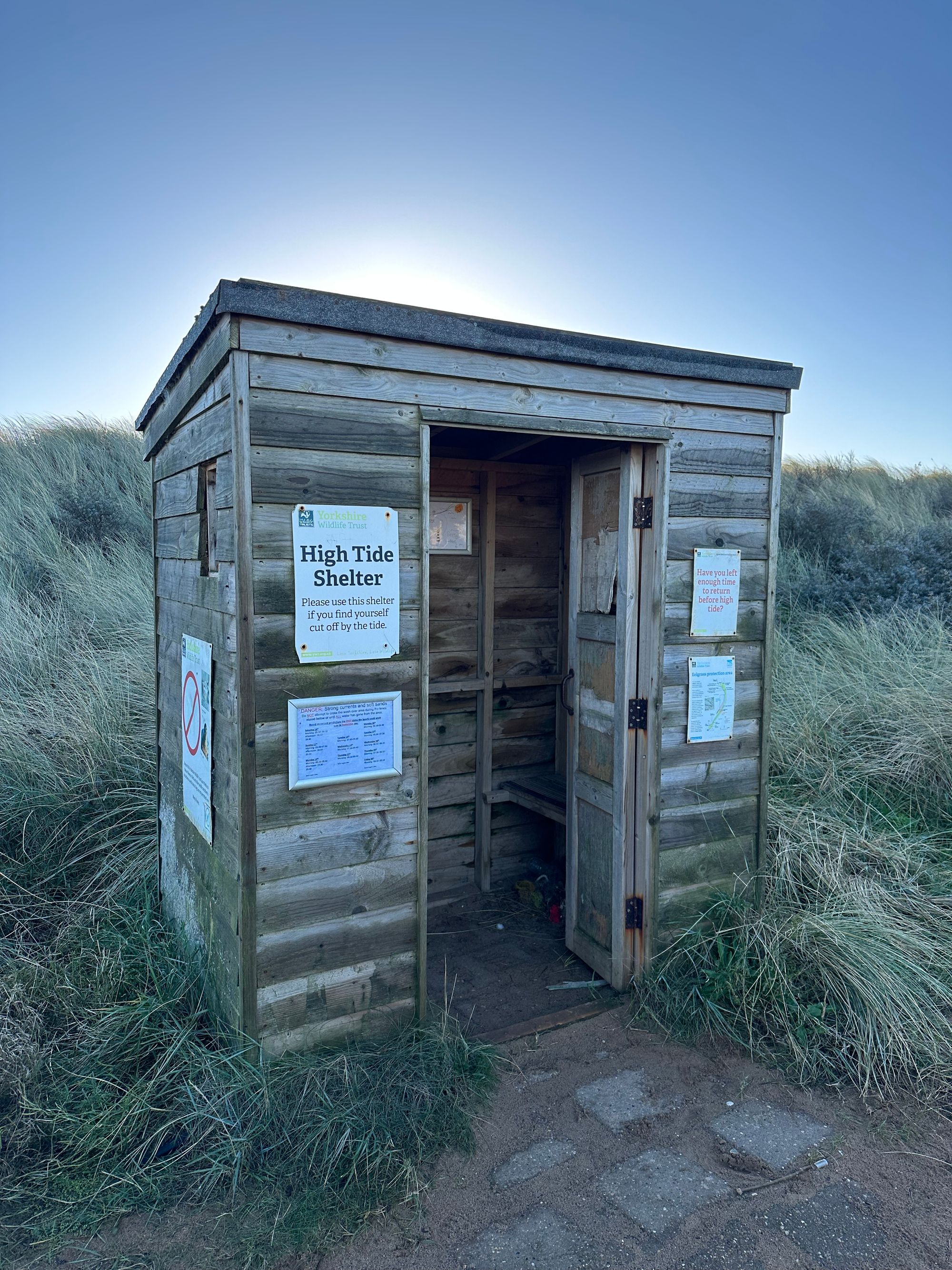 ---
Members can get a sense of the isolation at Spurn Point by viewing it in virtual reality by clicking the box below: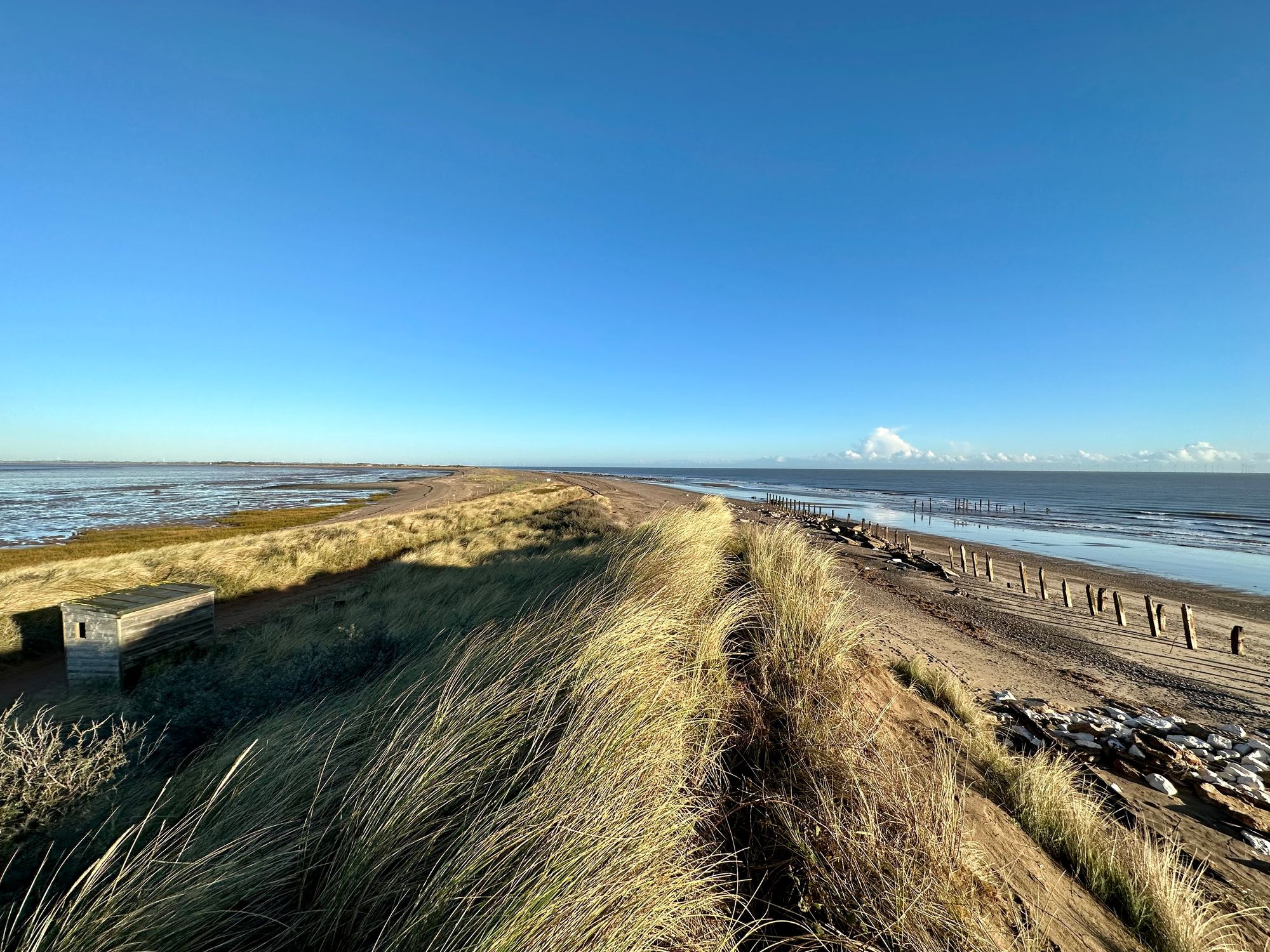 ---
Patrington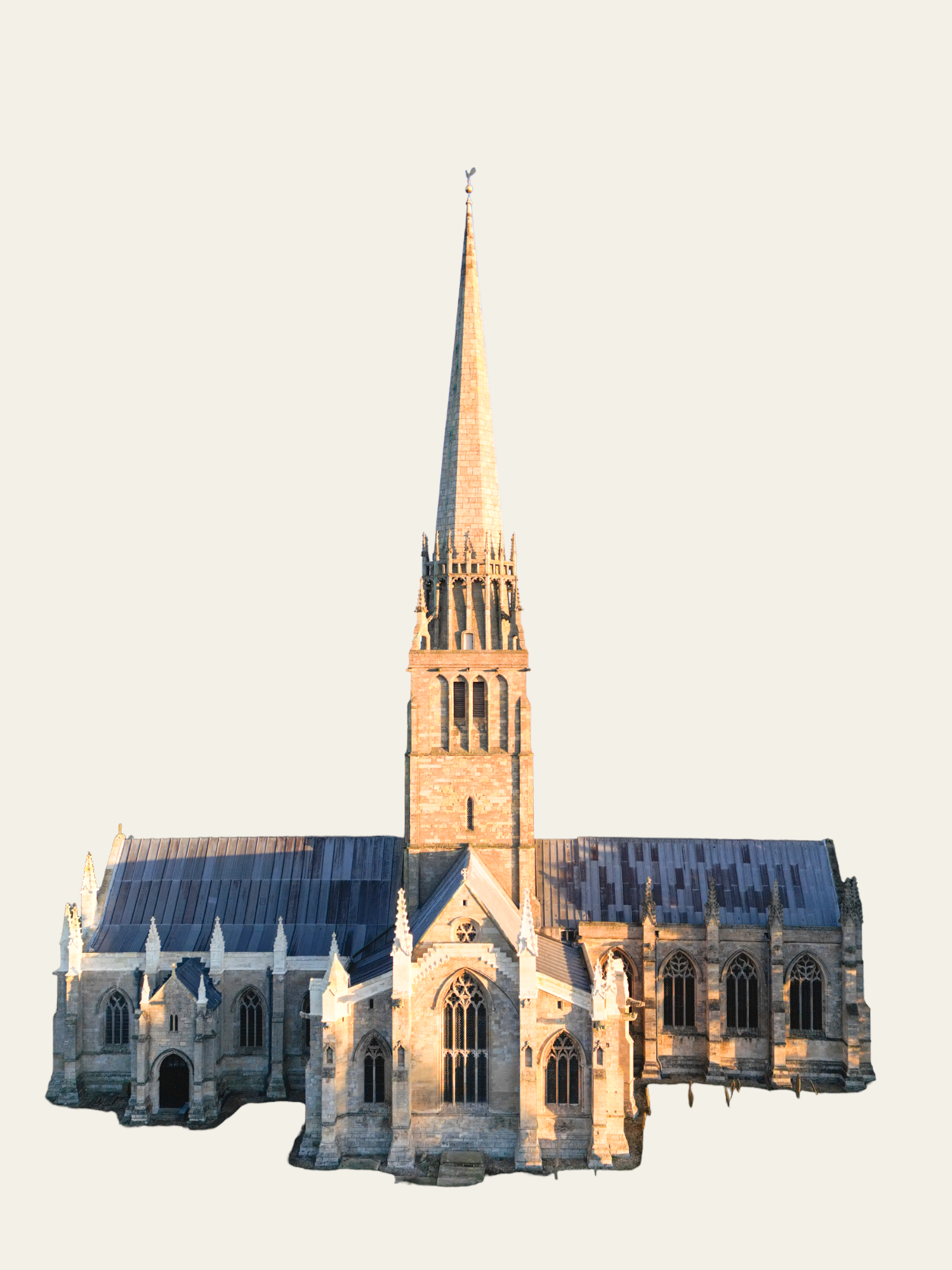 Patrington comes as a respite of a different kind.
It's sharp and cold and I defer the hob in the van for coffee in a warm cafe on the high street called Cakey Bakey Yum Yum. I think that it must have got its name from the same people that named the polar expedition boat Boaty McBoatface. Coffee is good, wholesome and welcome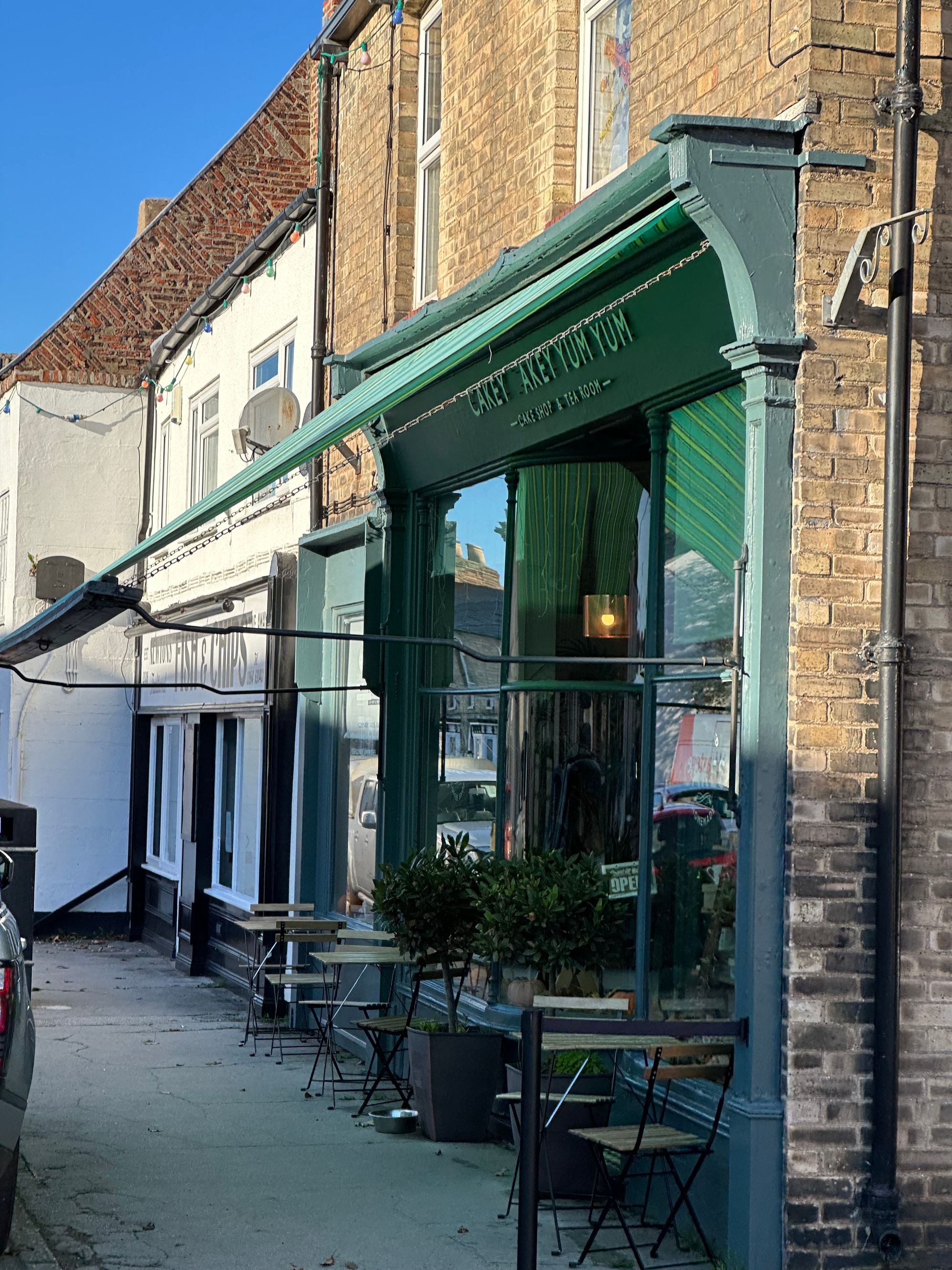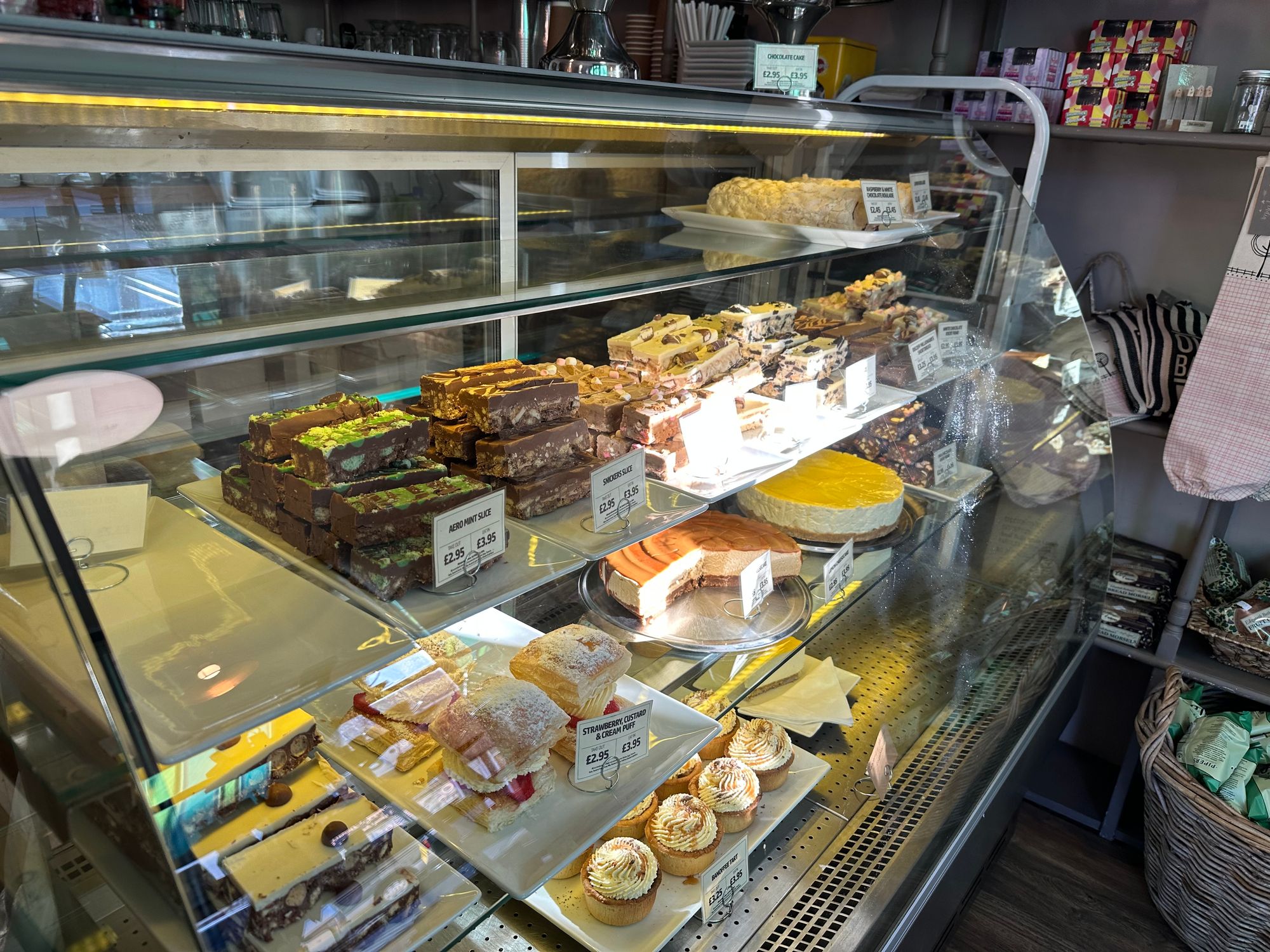 St. Patrick's, Patrington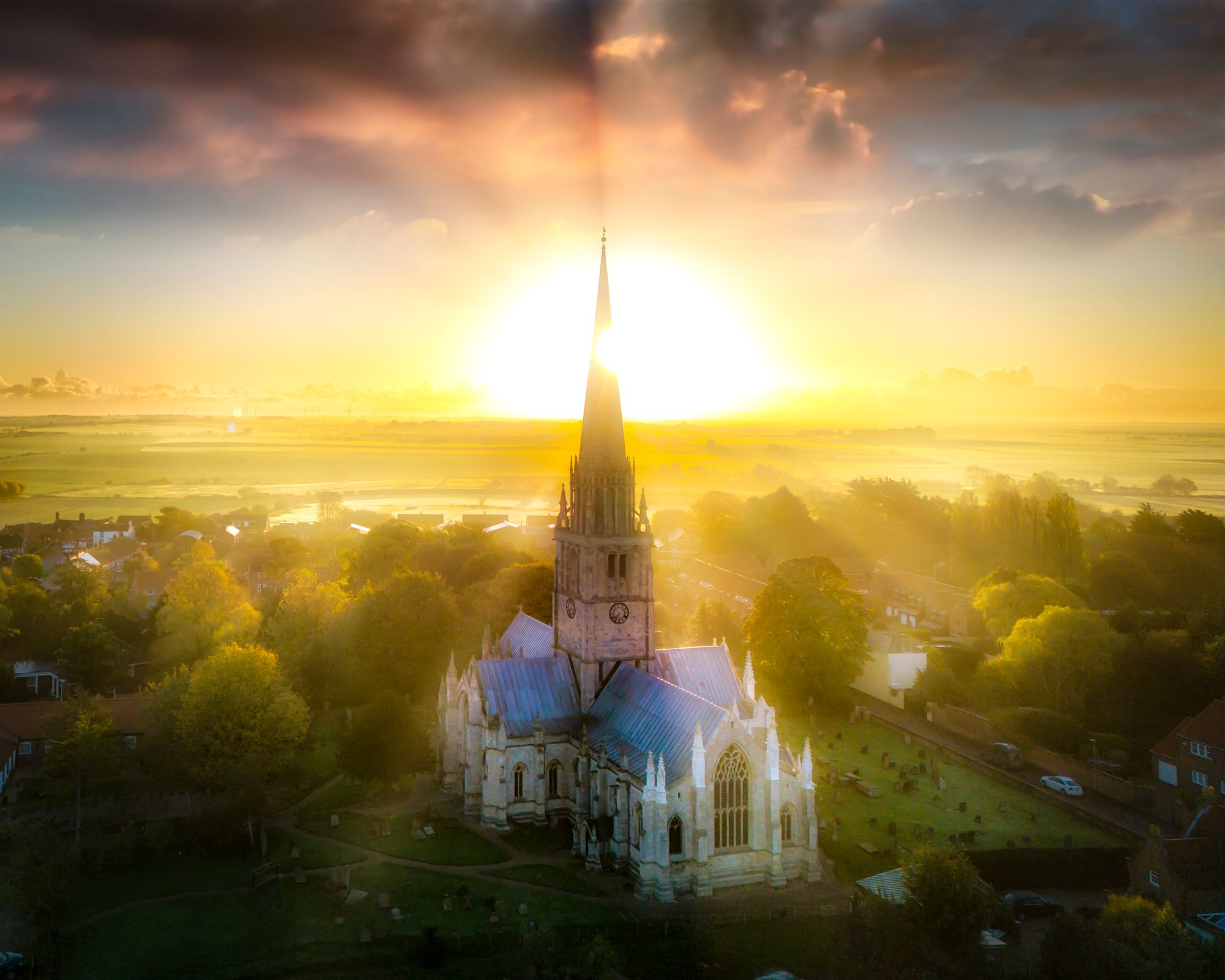 The superlatives just keep coming for this remarkable church:
"Patrington church calls itself "Queen of Holderness" and rightly so. It is queen too of what I regard as the finest era of English Gothic, the final flowering of the Decorated style in the early 14th century.."
Simon Jenkins. England's Thousand Best Churches.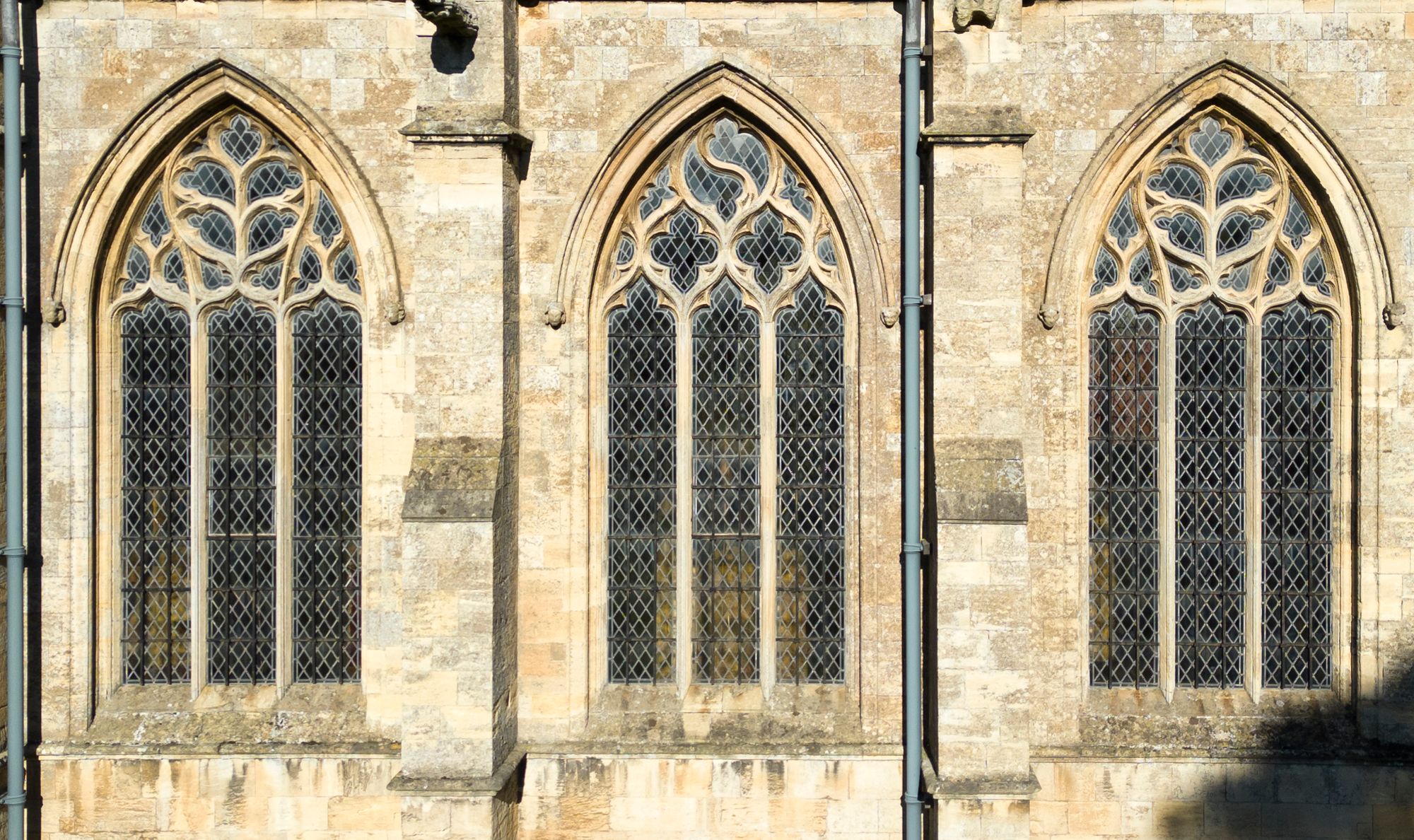 "The 'Queen of Holderness' is celebrated as a church of exceptional Decorated Gothic.'
John Betjeman. Best British Churches.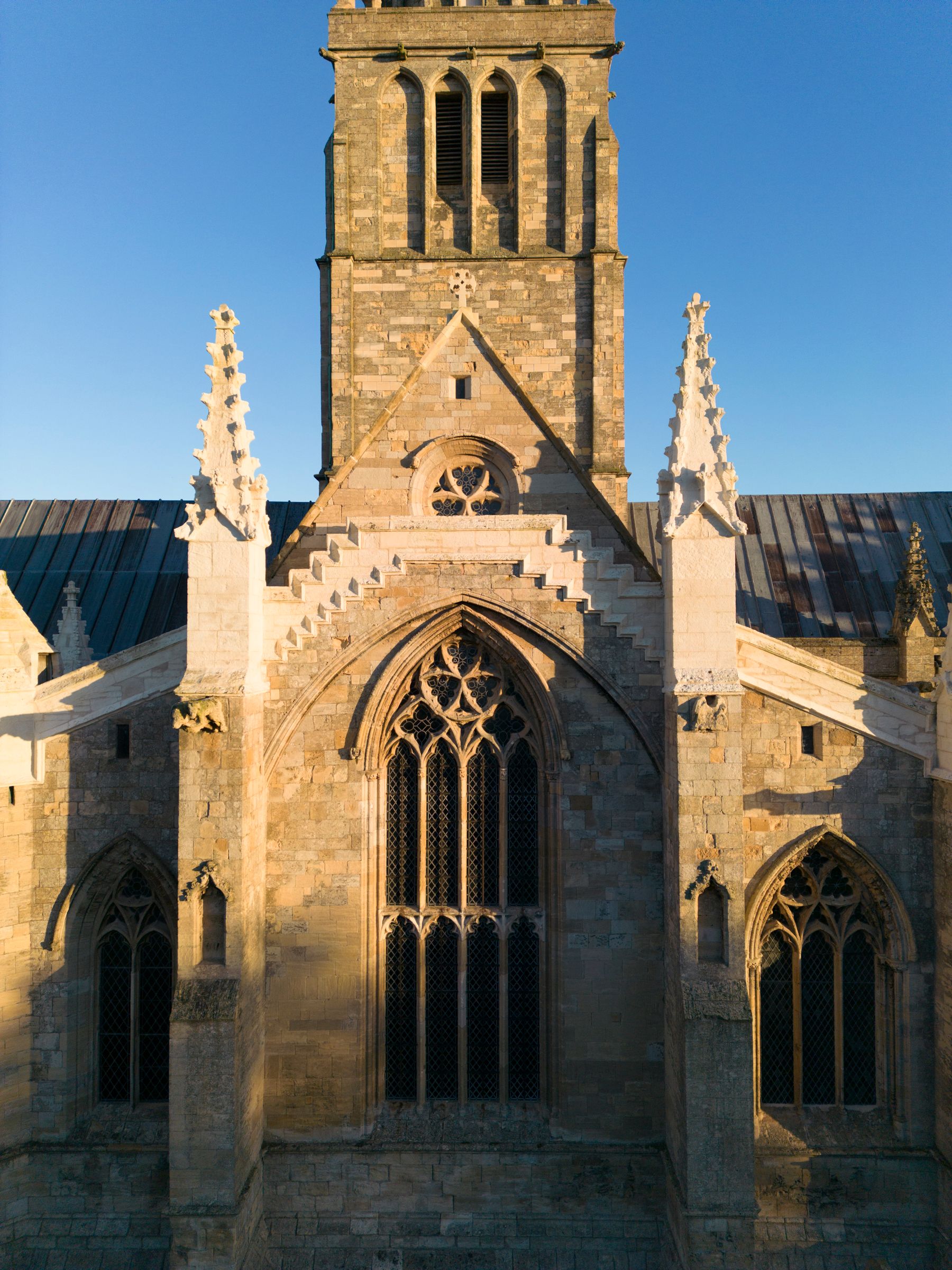 "Flying buttresses scarcely suffice to tether the needle-sharp, perfectly plain and most tapering of all these spires to its tower, and the designer has invented a ravishing cusped and pinnacled corona of arcading to steady it."
Olive Cook. English Parish Churches.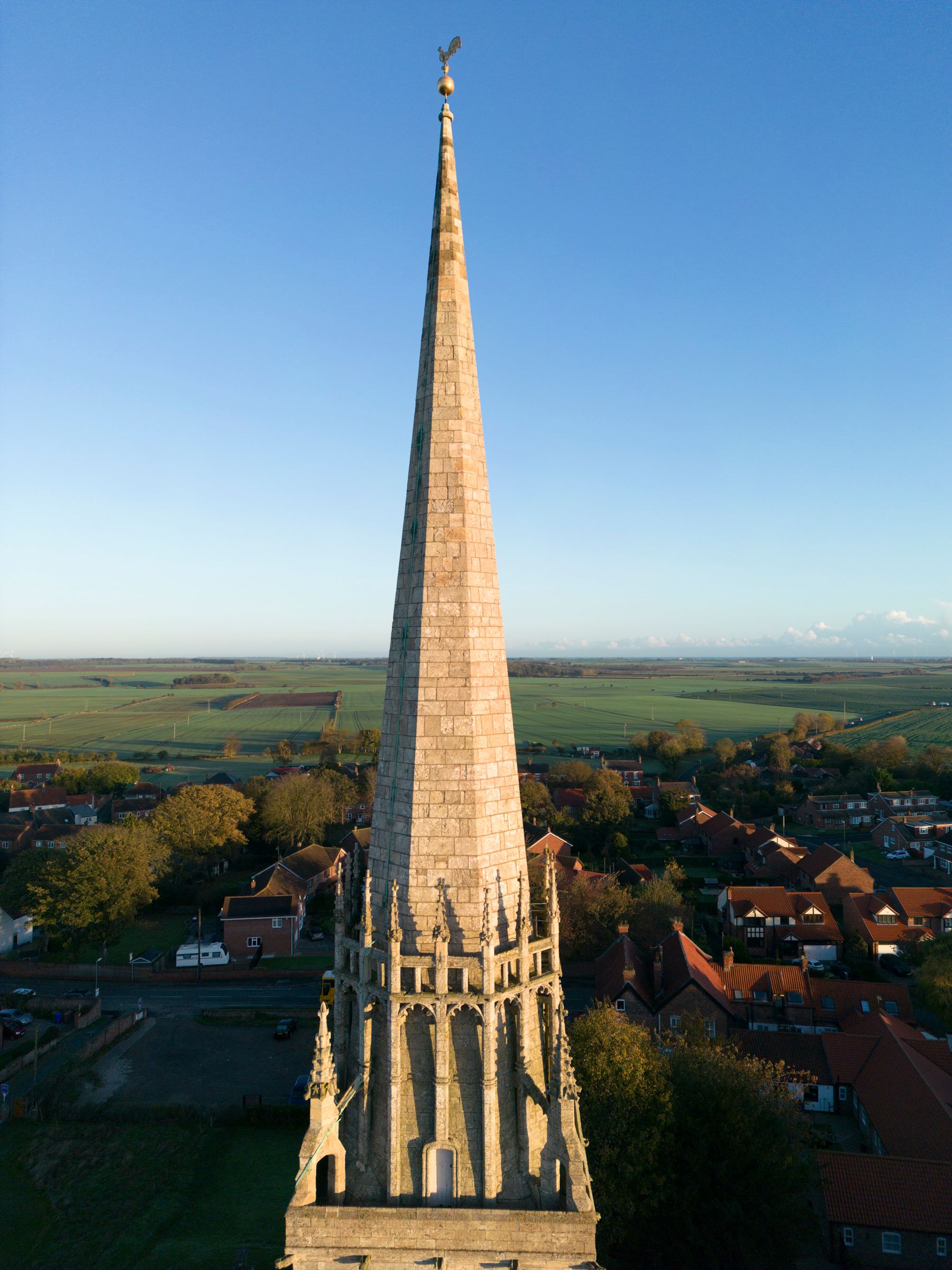 "...probably because the patron of the living was the Archbishop of York, it has one of the great parish churches of England, one which would be certain of a place on any expert's list of the dozen finest."
Alec Clifton-Taylor. English Parish Churches As Works of Art.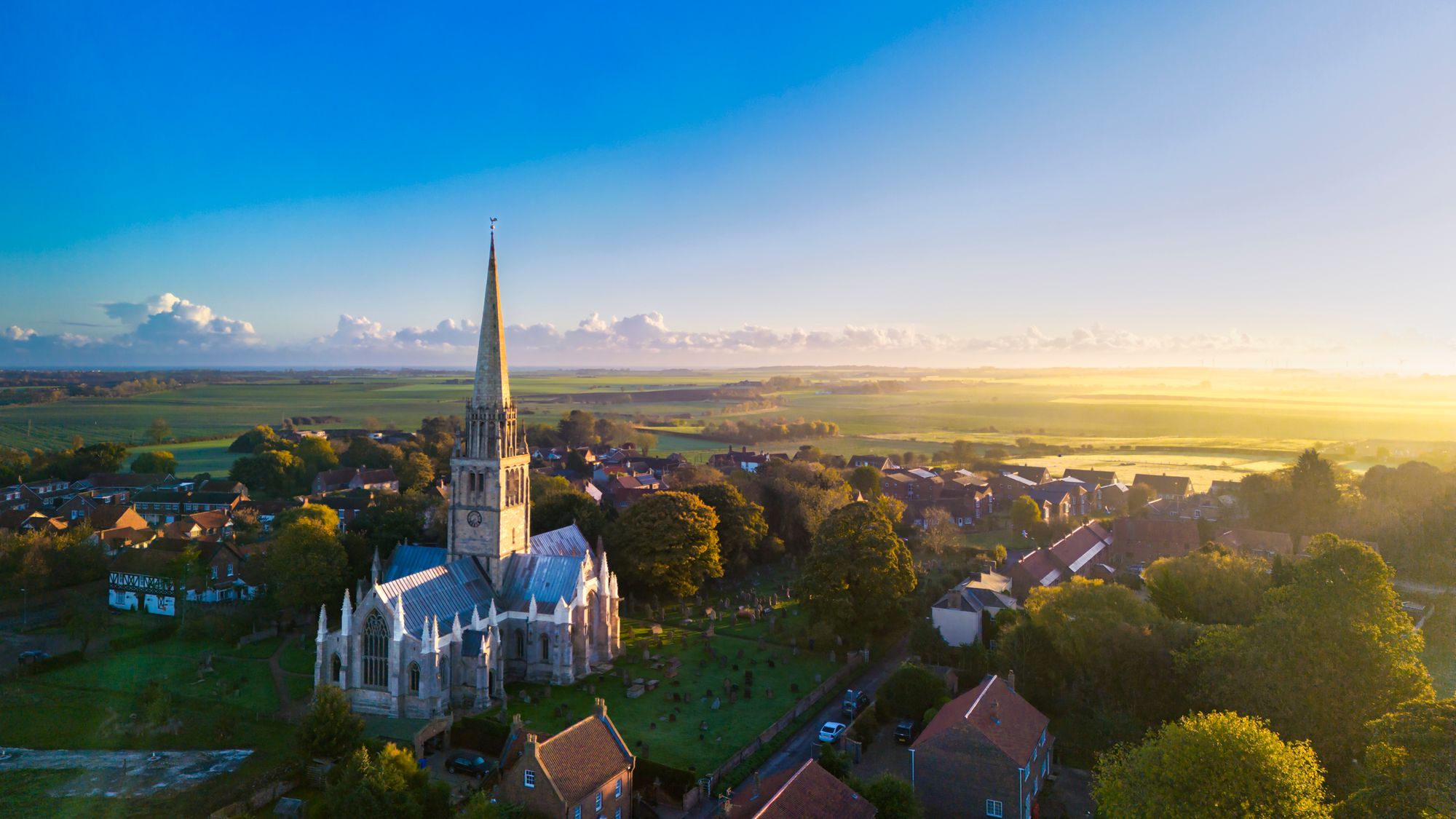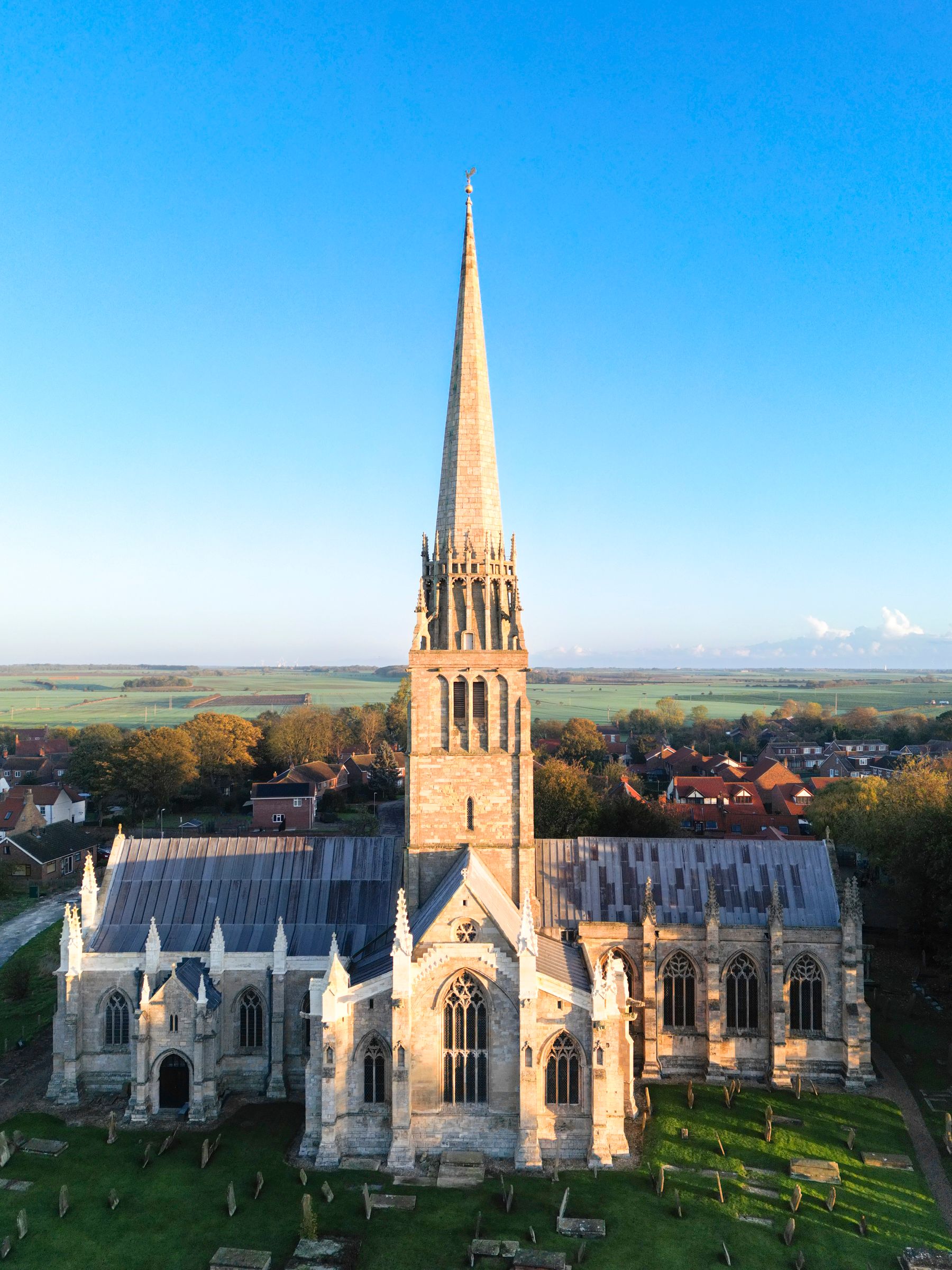 ---
Members can see a remarkable birds eye view of the church in glorious virtual reality by clicking the box below.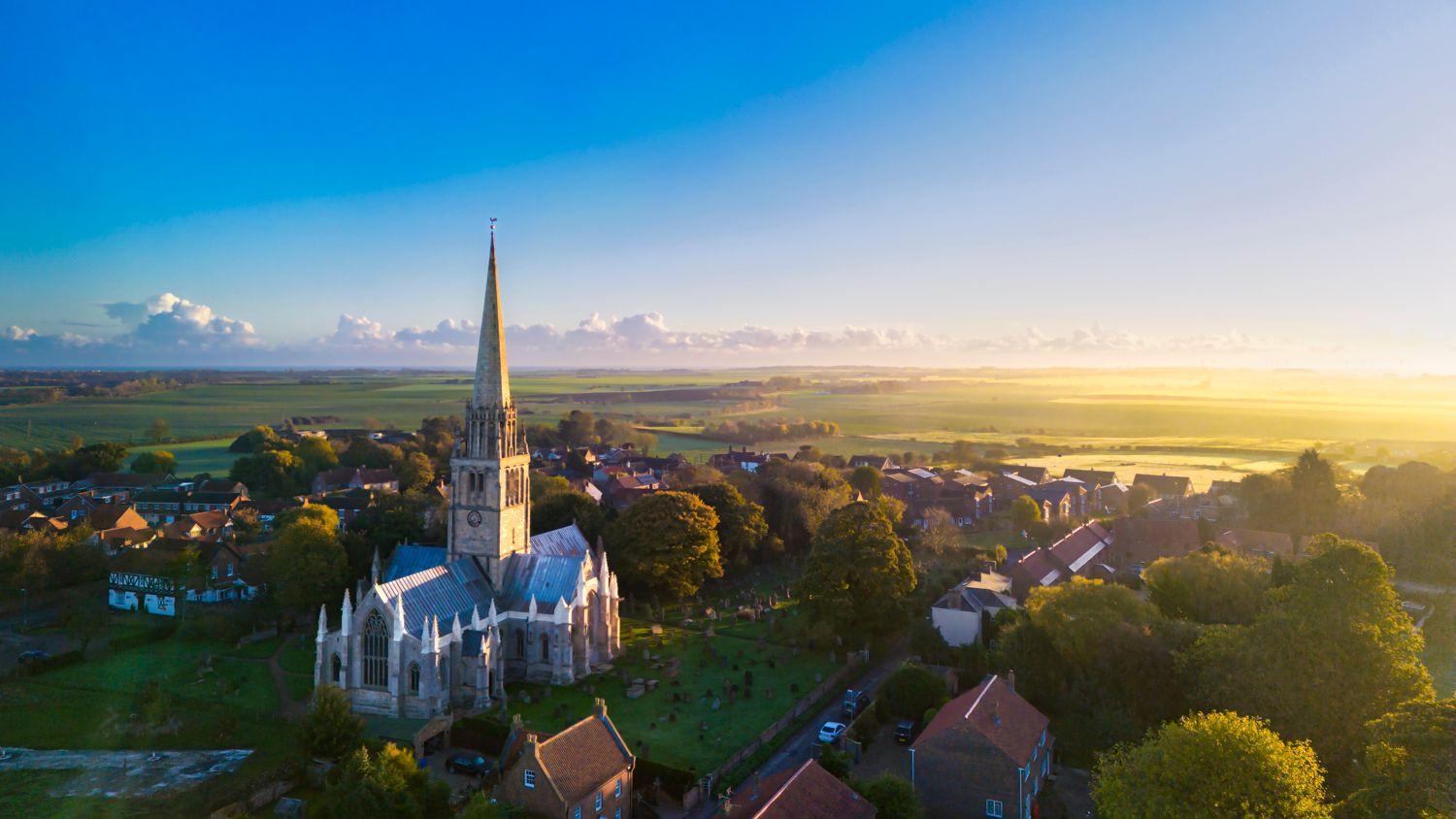 Click here if you're interested in Membership
---
Interior
The interior is sublime. There is a sense of balance and harmony inside, attuned to human scale and proportion.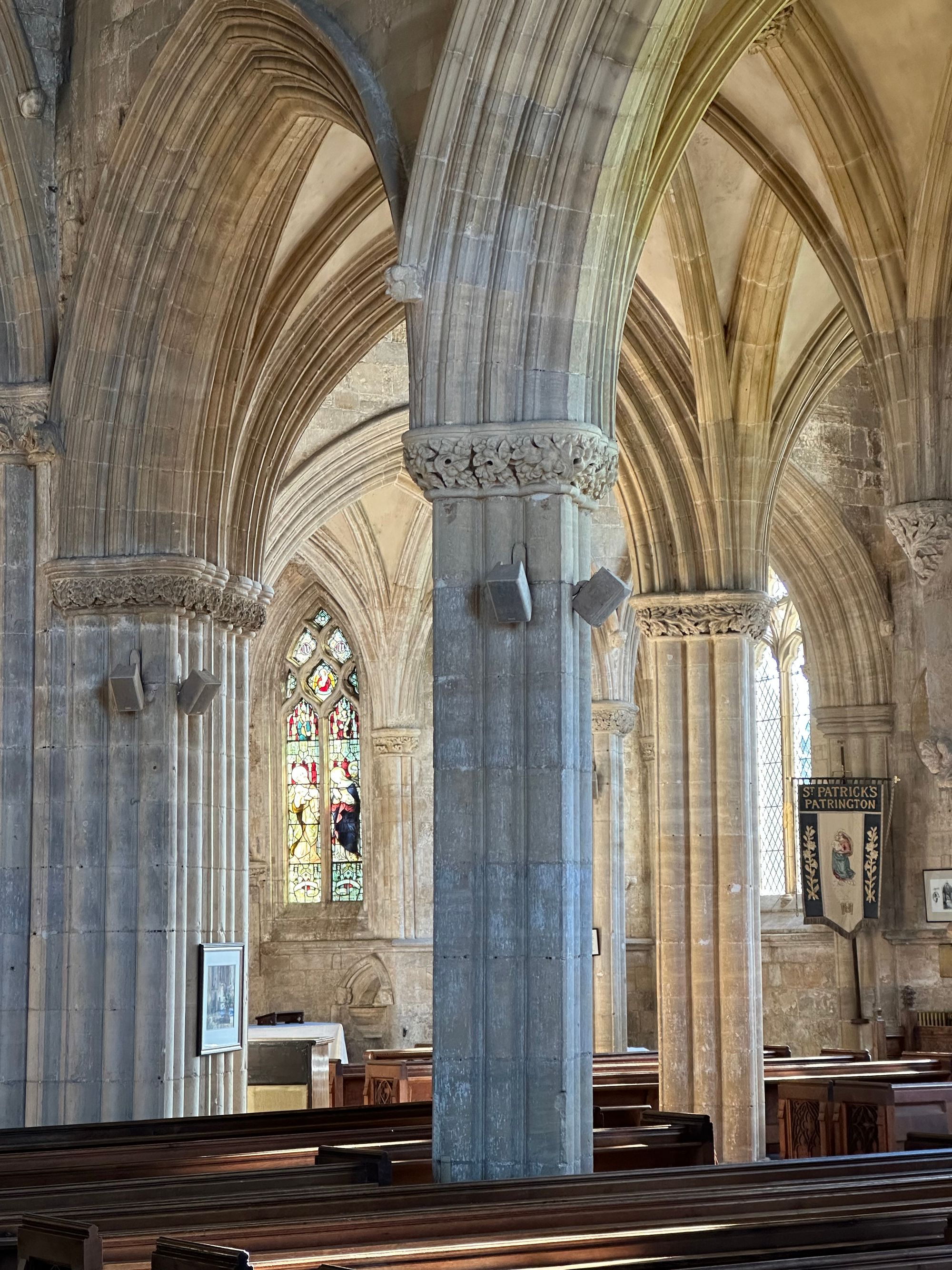 When I first enter through the north porch my gaze is drawn through a forest of columns, each more intricate and interwoven than the last. Together they form a canopy that is comforting like that of a woodland.  The carvings of jocular smiling figures (some are of the villagers) add more warmth and humanity.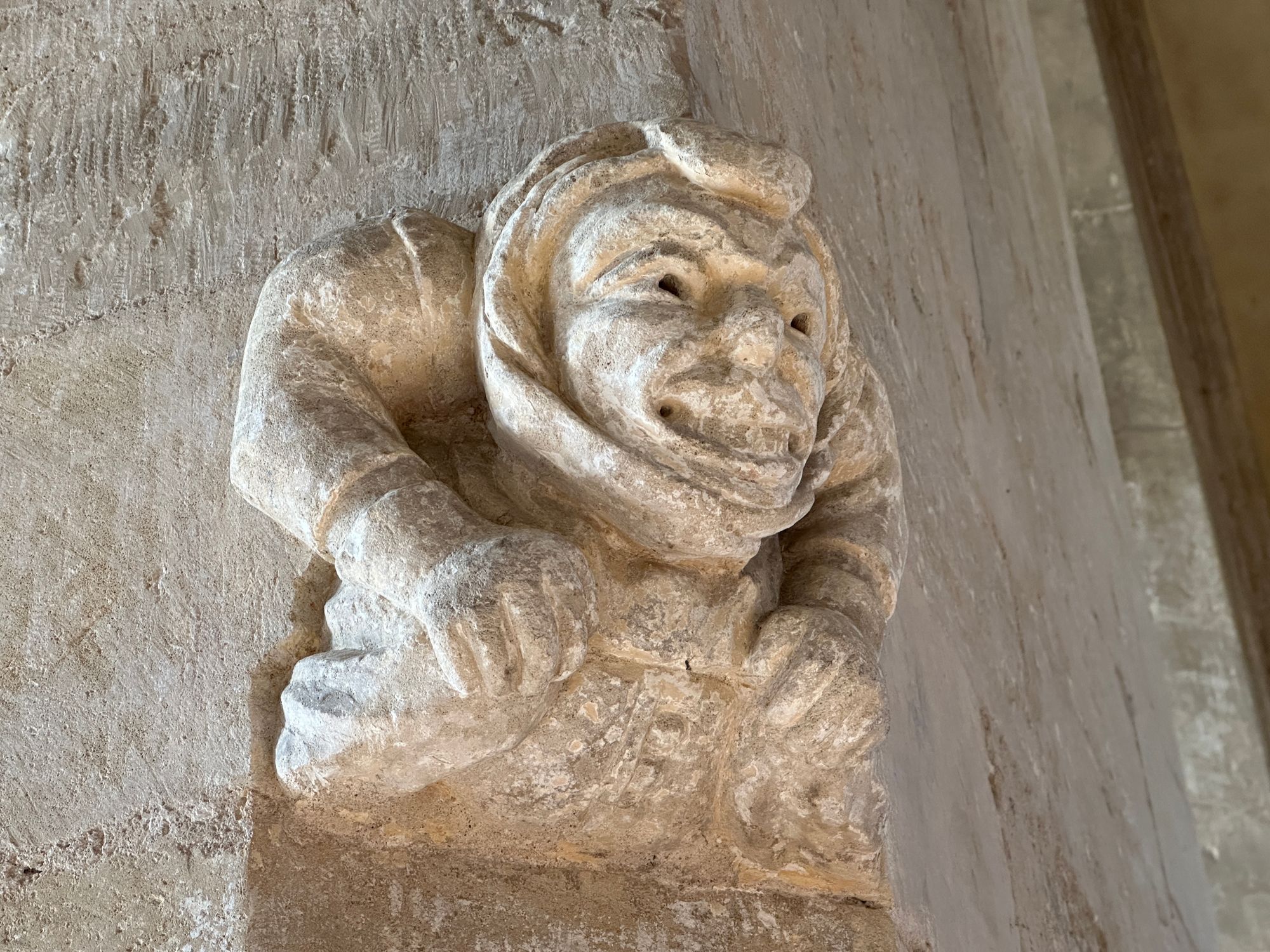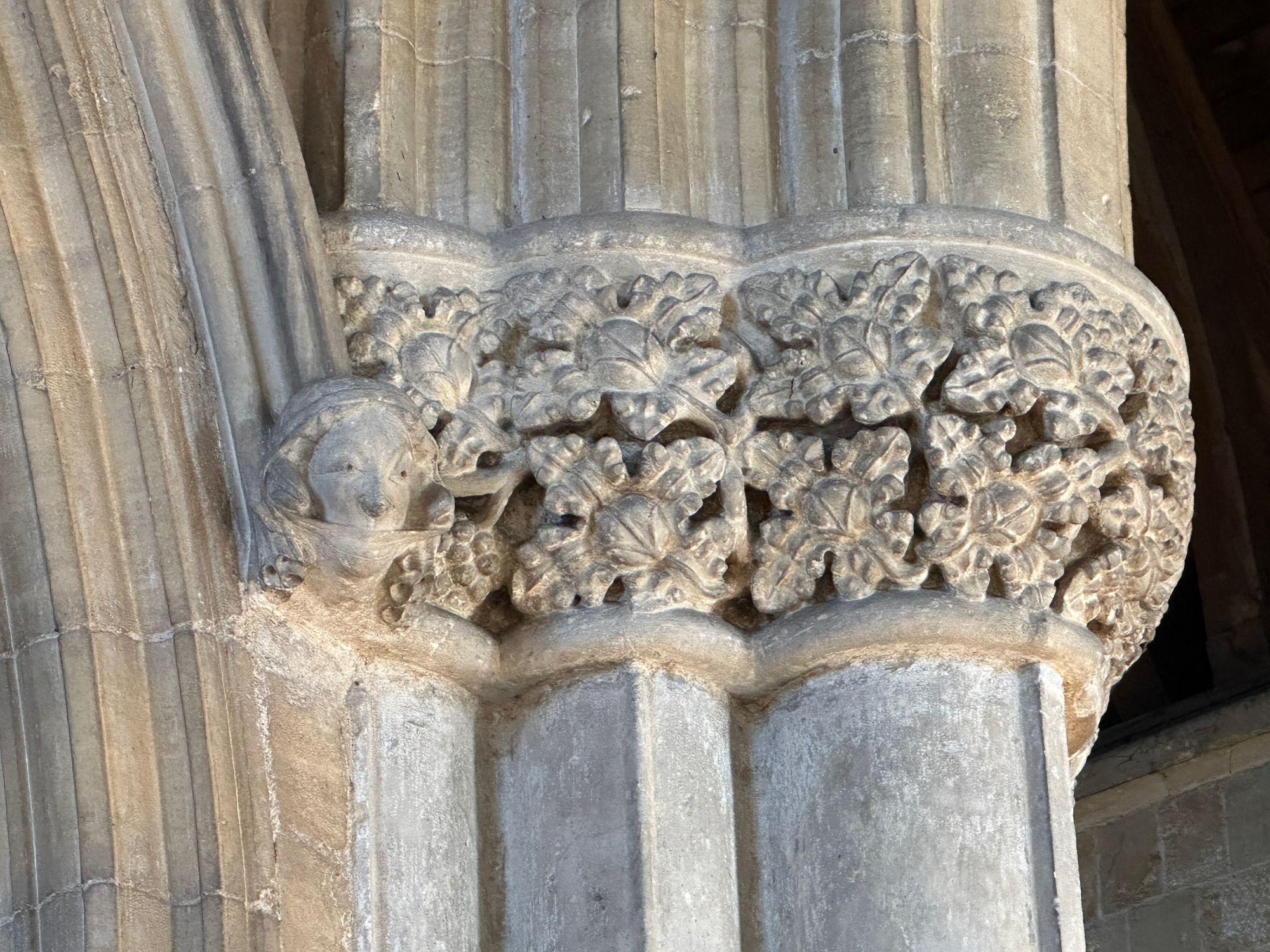 The Eagle Lectern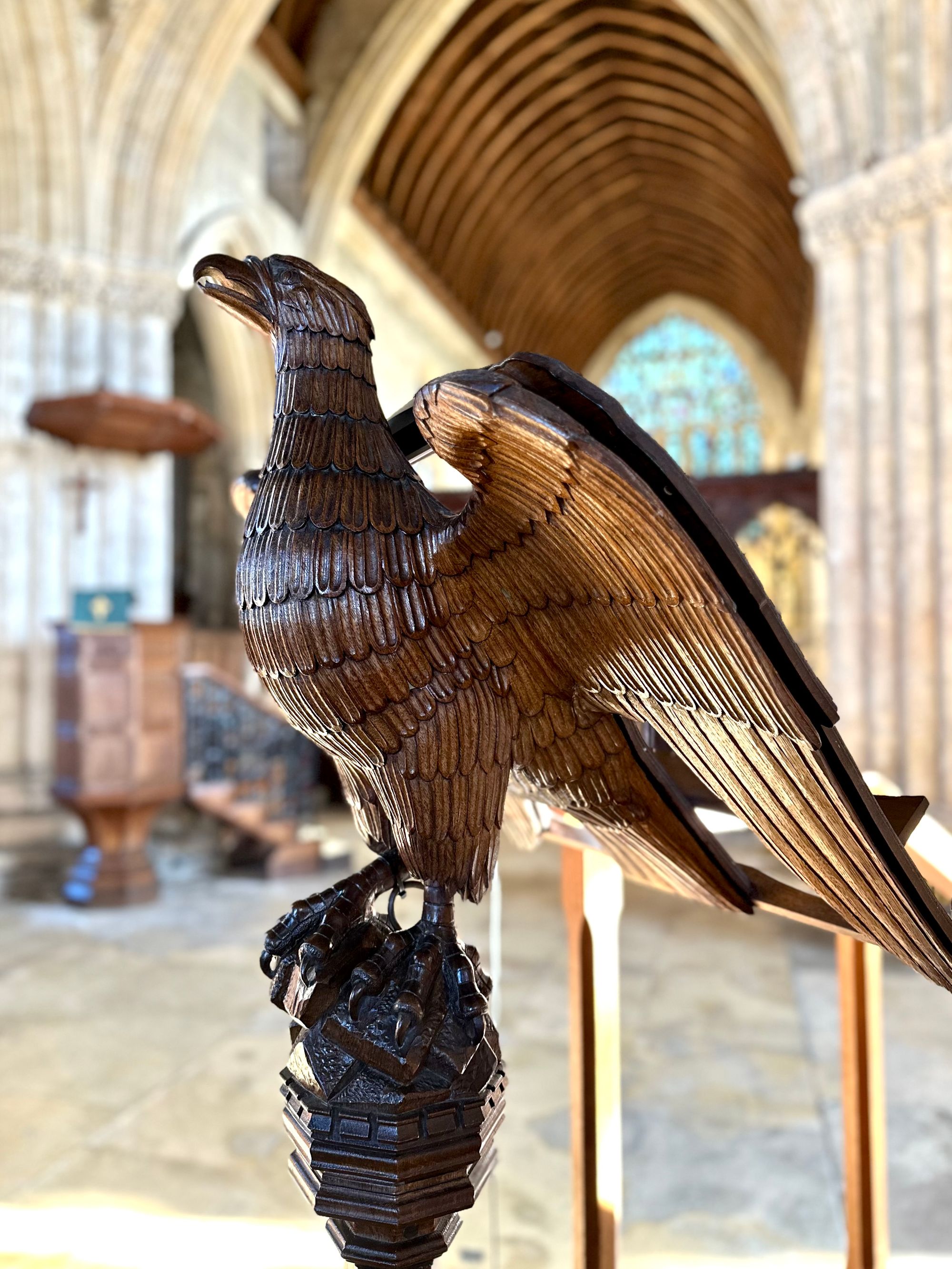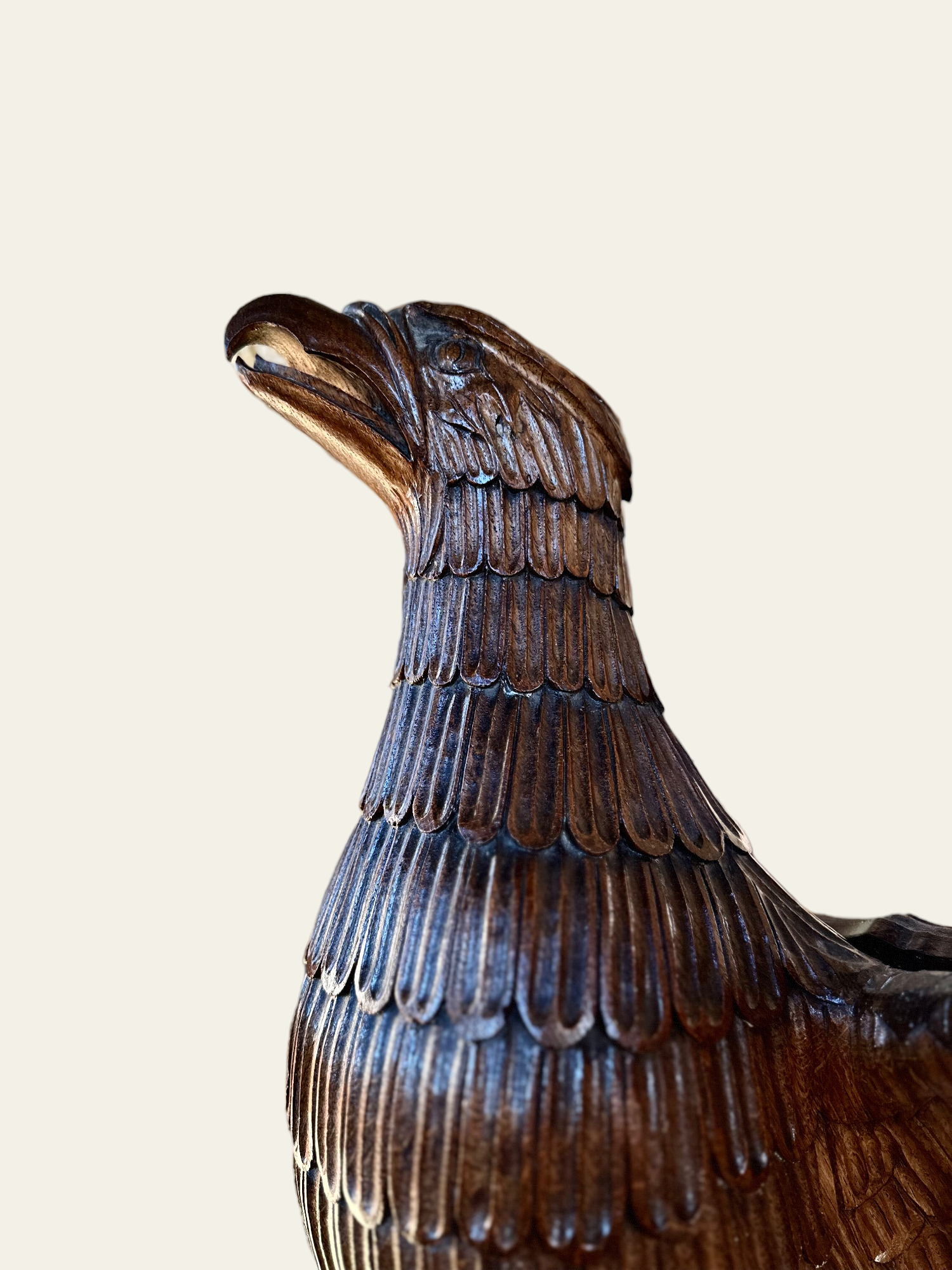 The rood screen is late C14th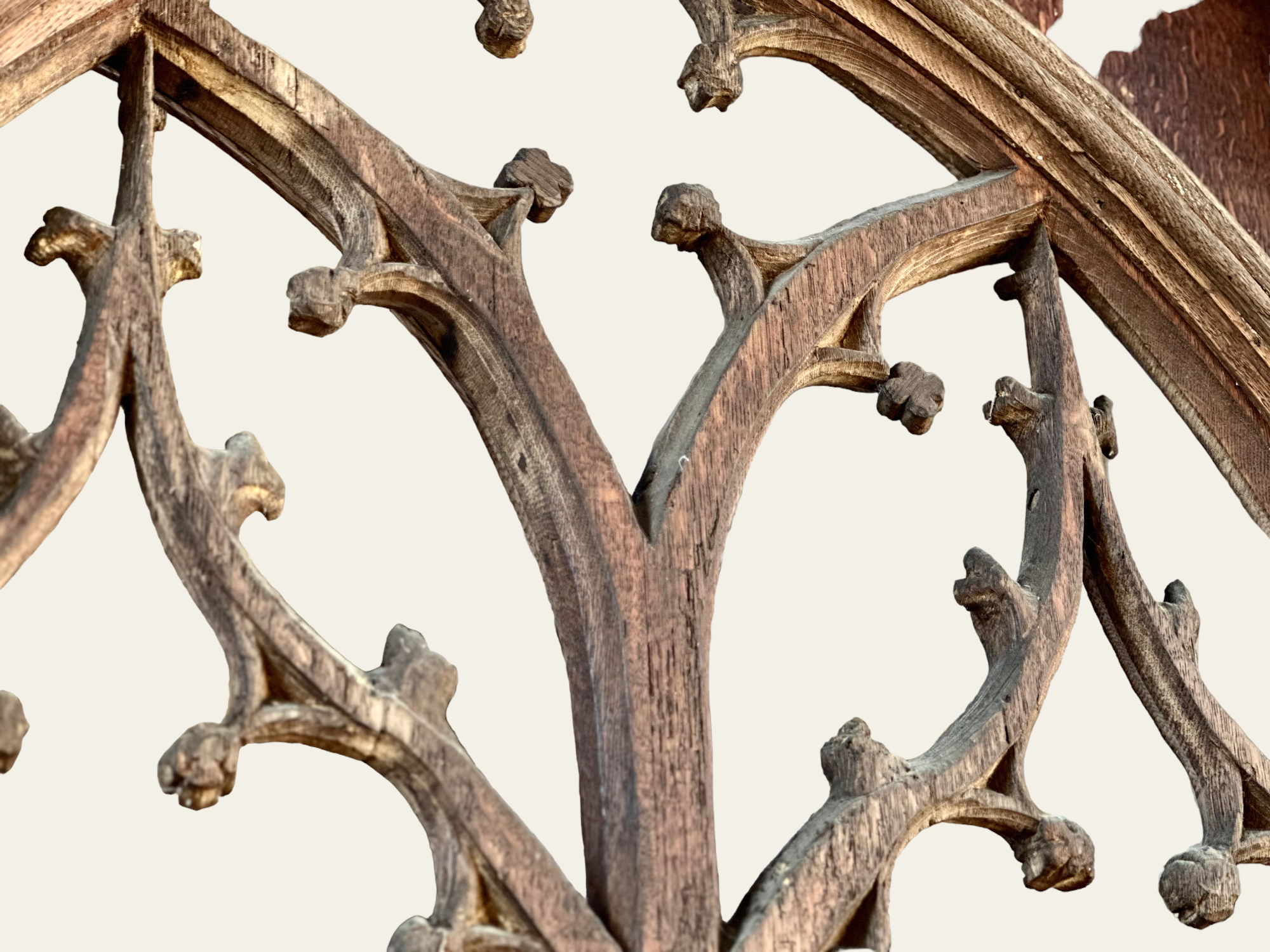 The view of the chancel through the rood is divine, especially when it is interlaced with light, as on this day.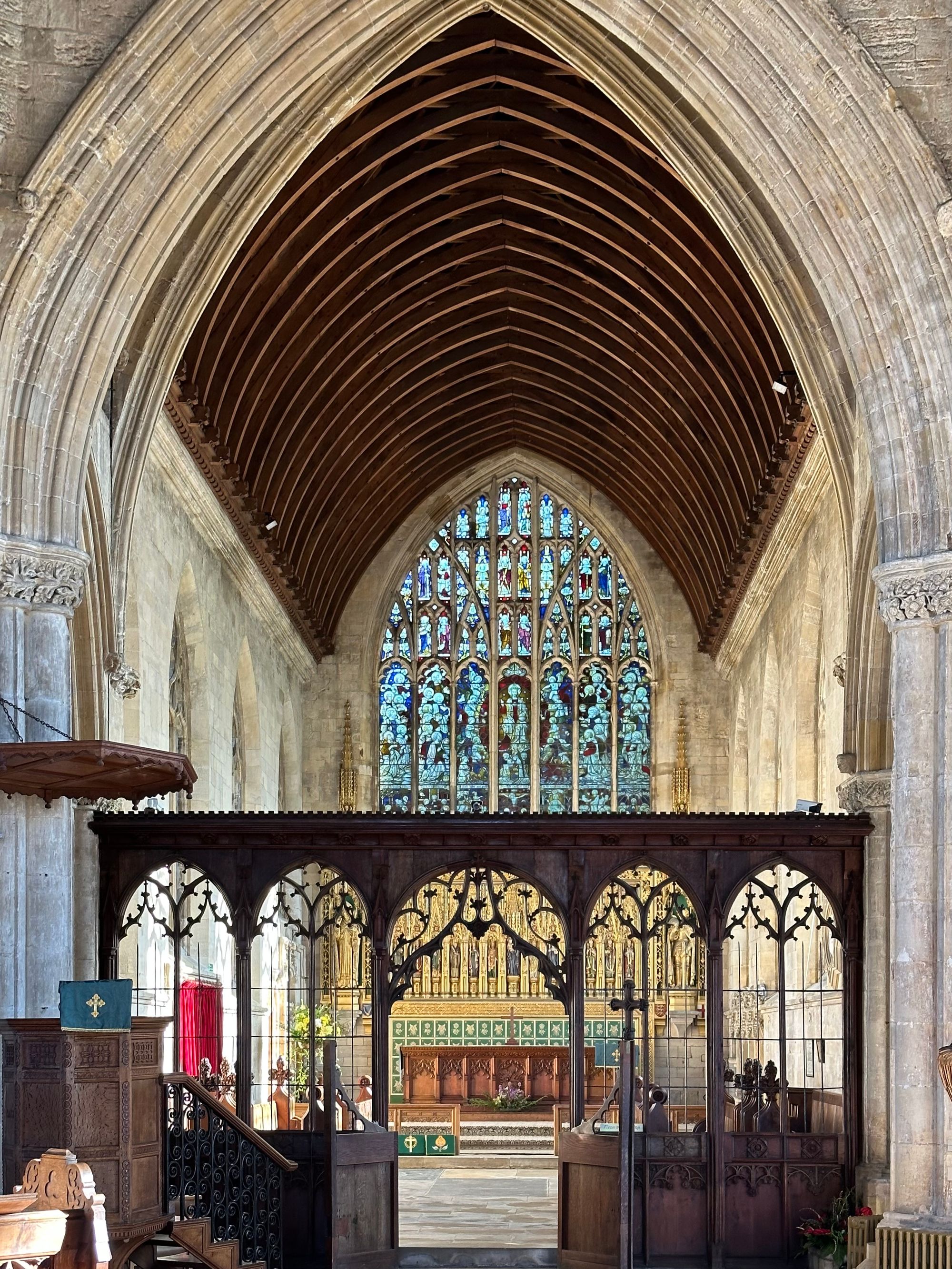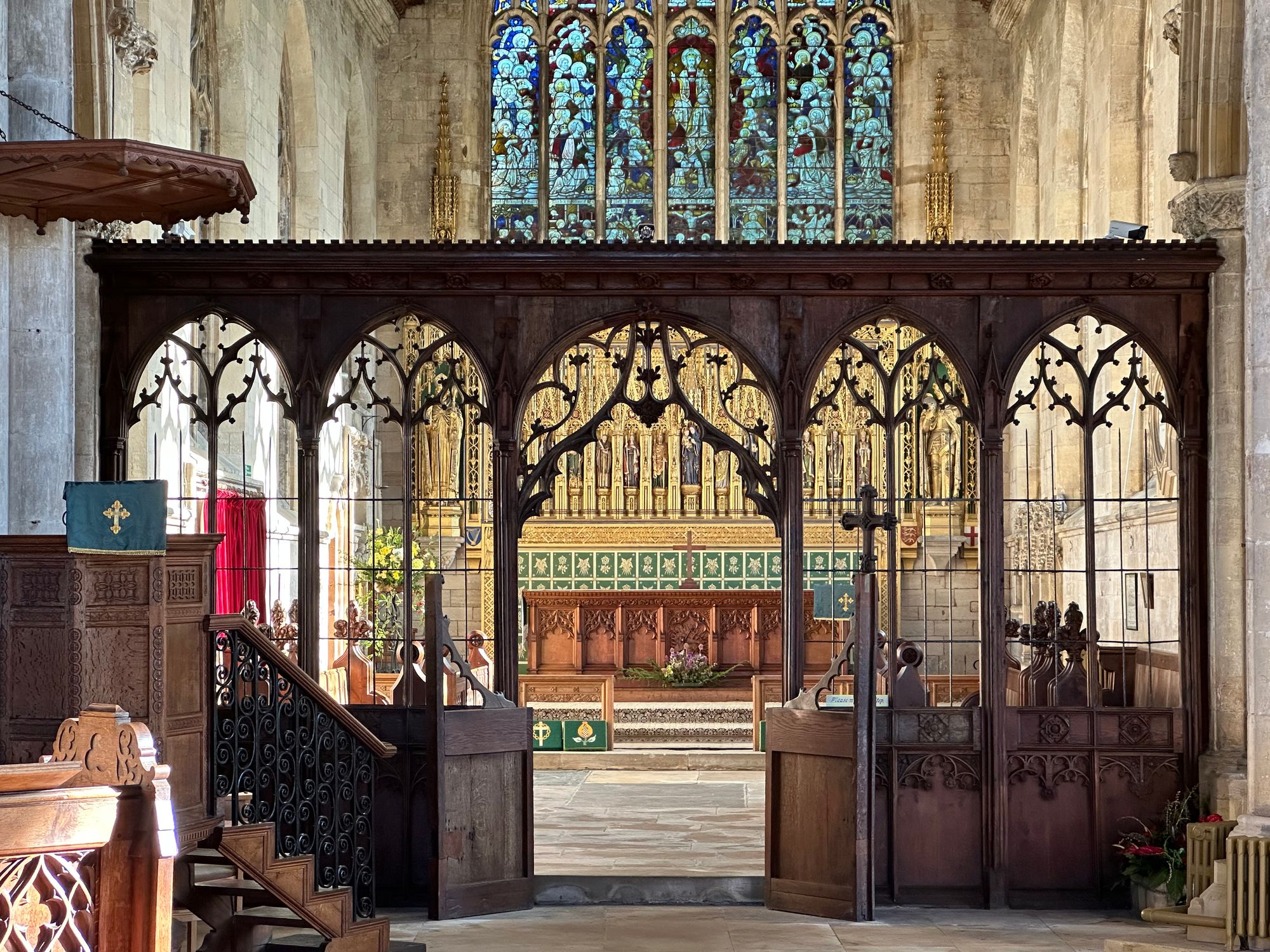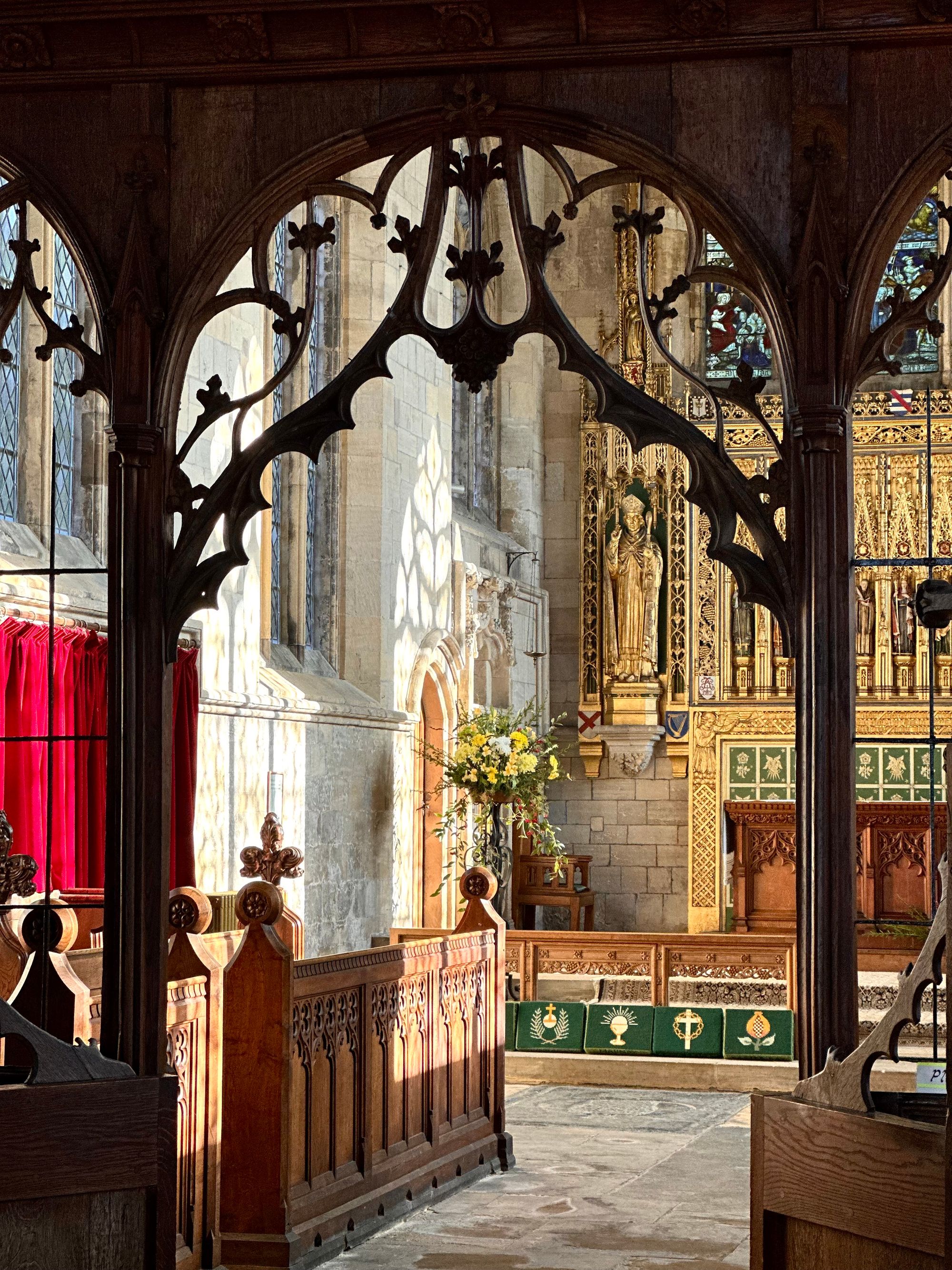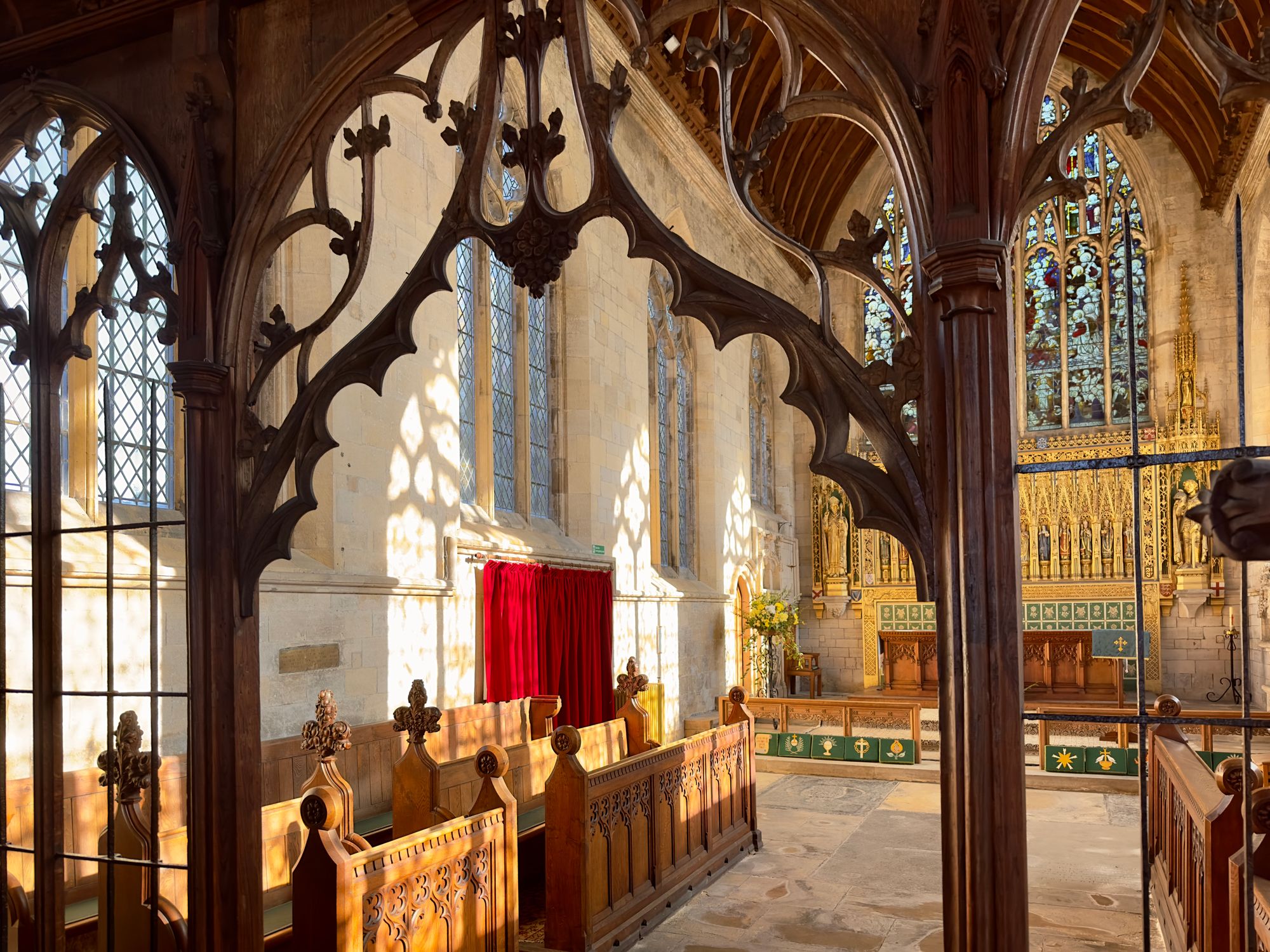 Patrington is best visited in autumnal or spring light when it reaches inside and touches the walls opposite and articulates the curvilinear shadows of the Decorated.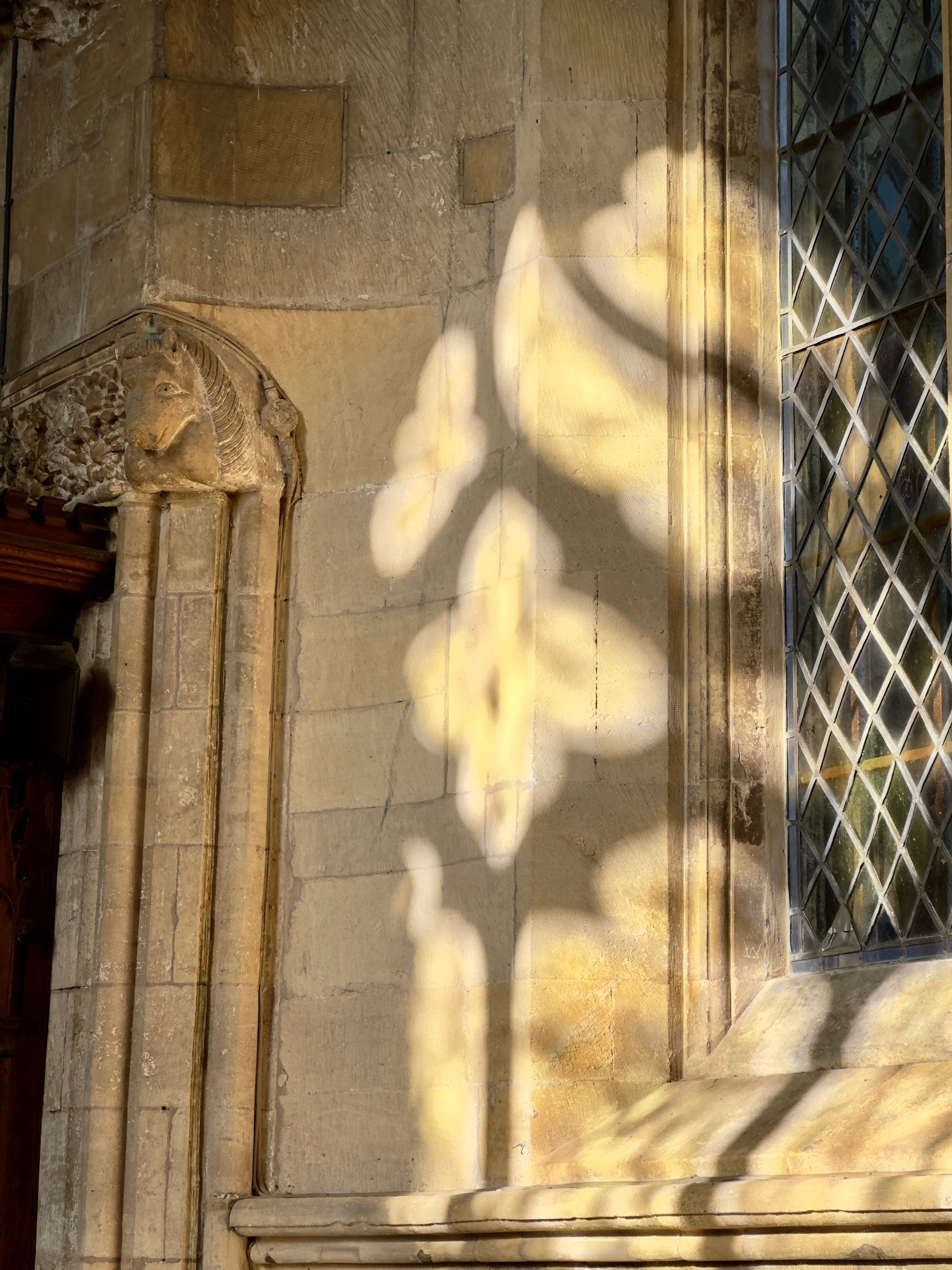 The reredos is of 1936 and is exquisite - by J. Harold Gibbons.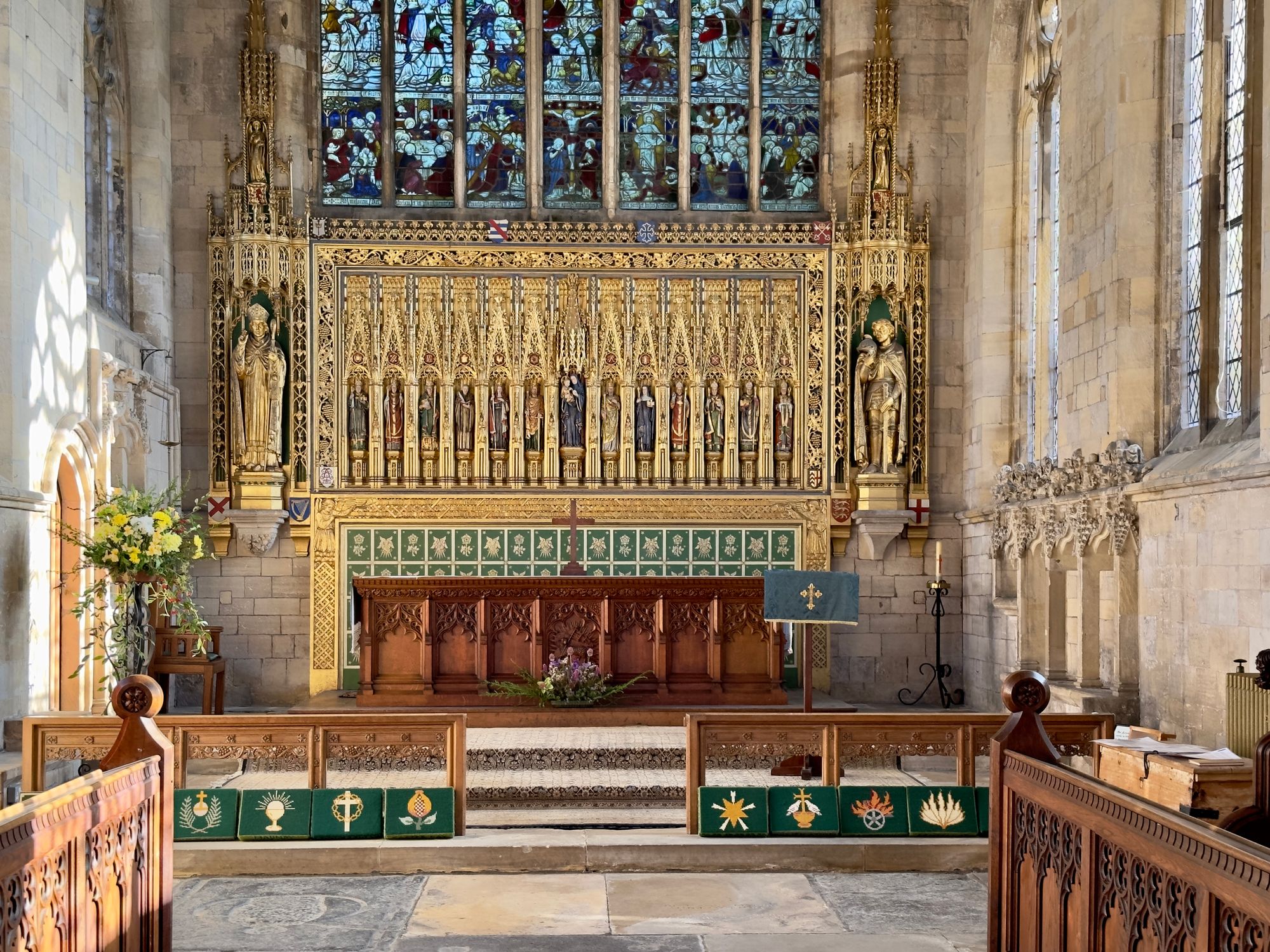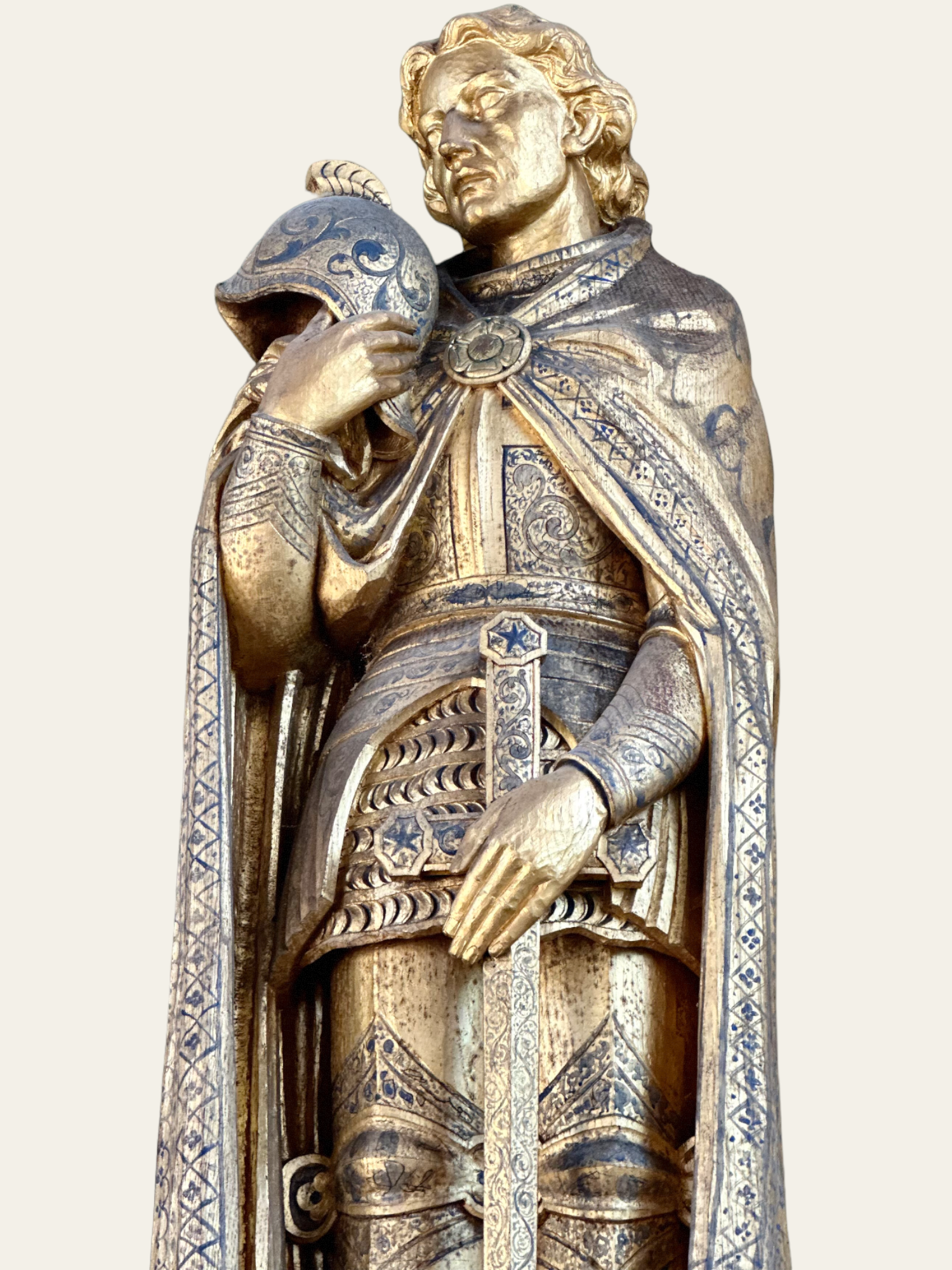 When I enter the chancel I notice that the light is almost upon the vestry door - so I wait and watch it move to enshrine it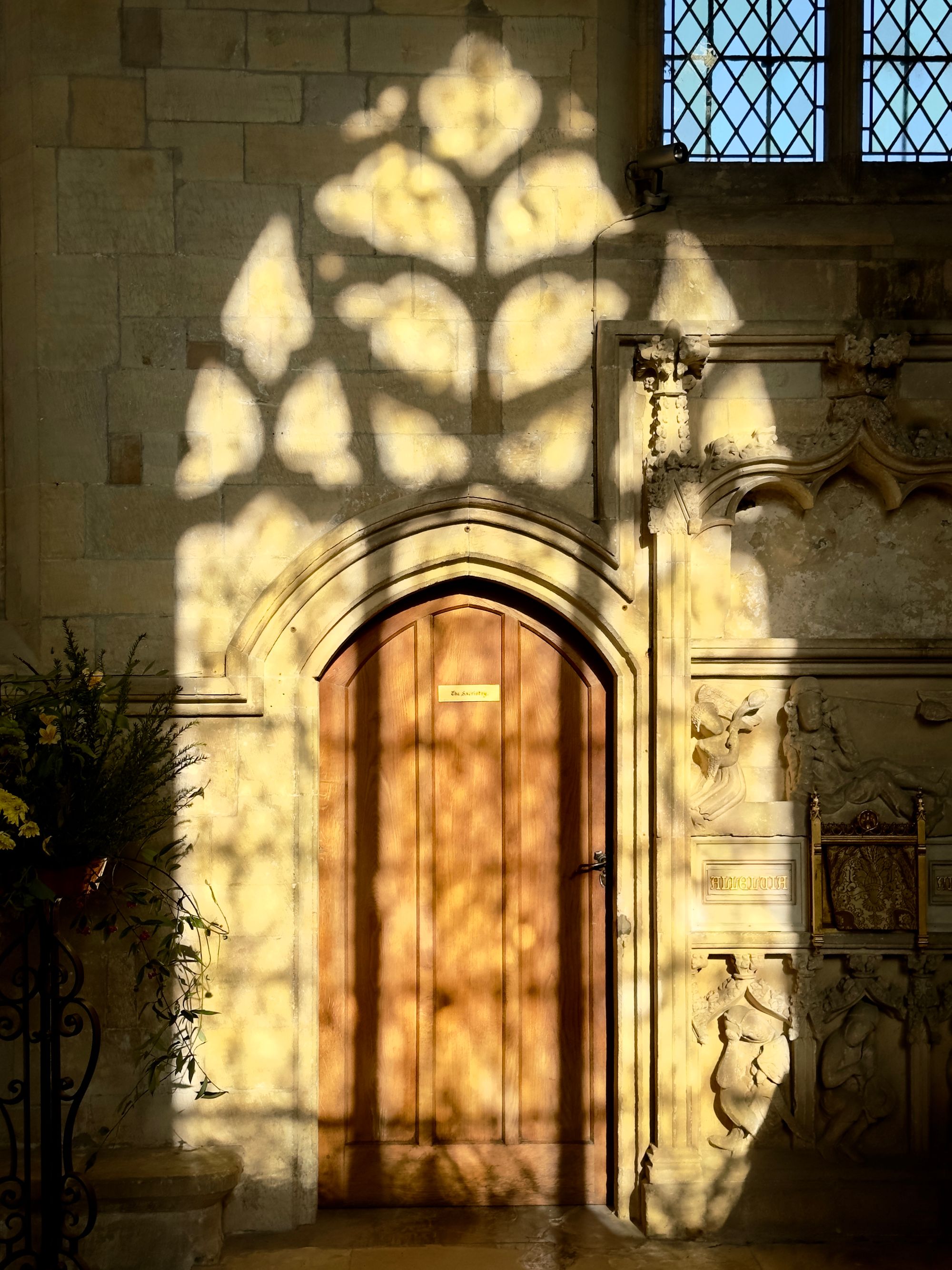 Next to it is the Easter Sepulchre - cast in the shadows, demoted by the light fantastic. The mundanity of the door next to it is lifted beyond compare.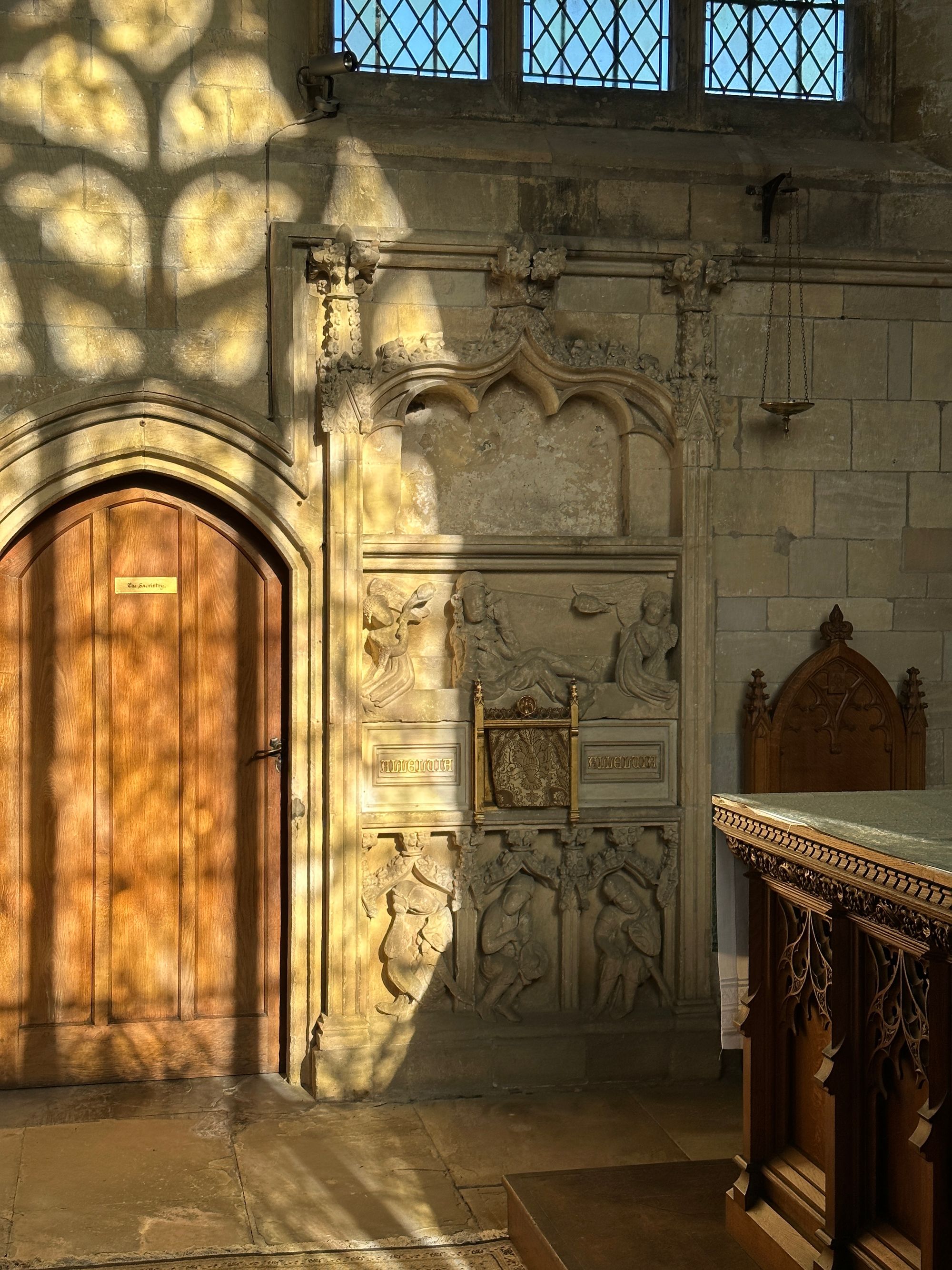 The light is so good now that I can't help but think it is orchestrating my every move..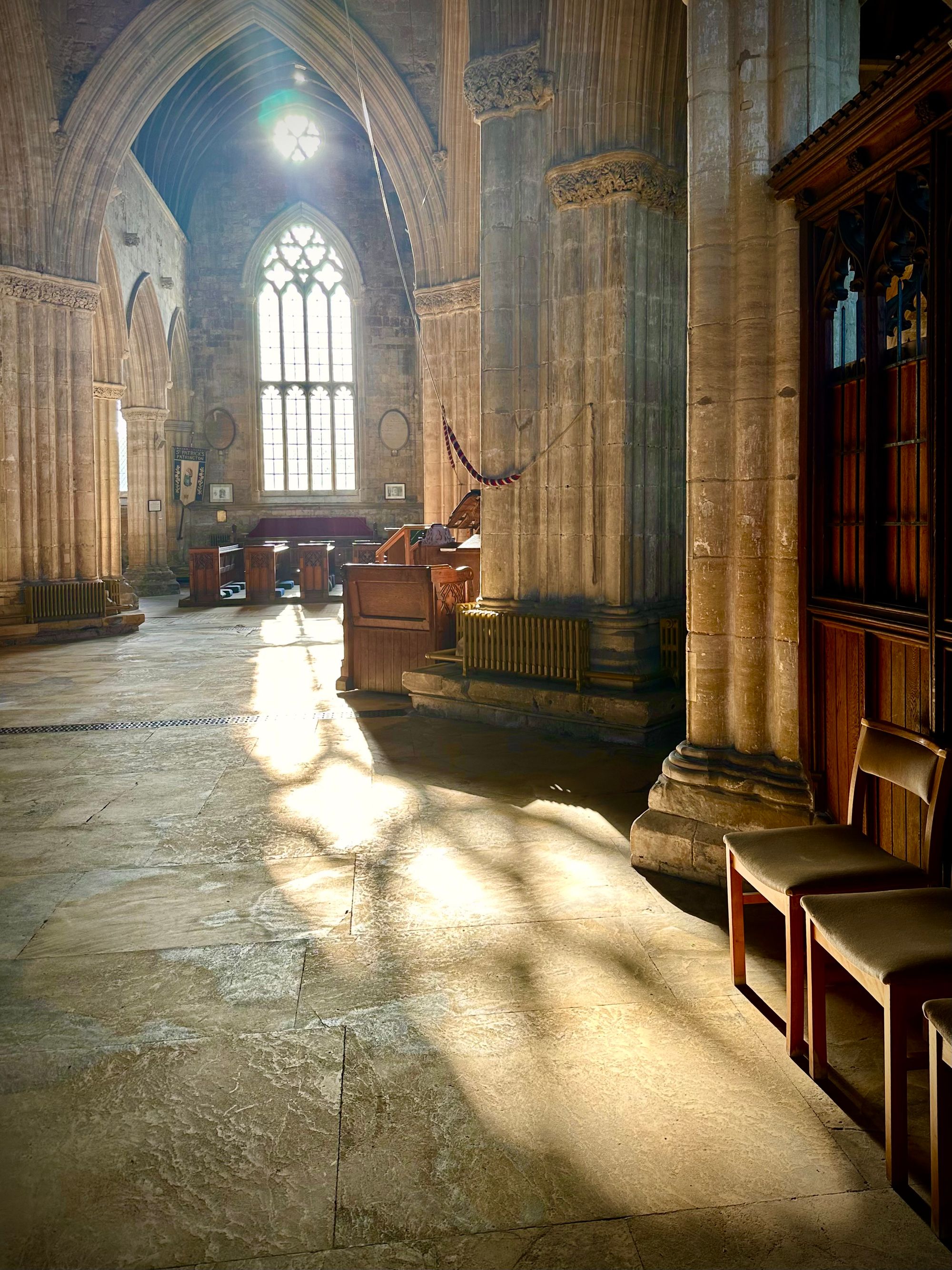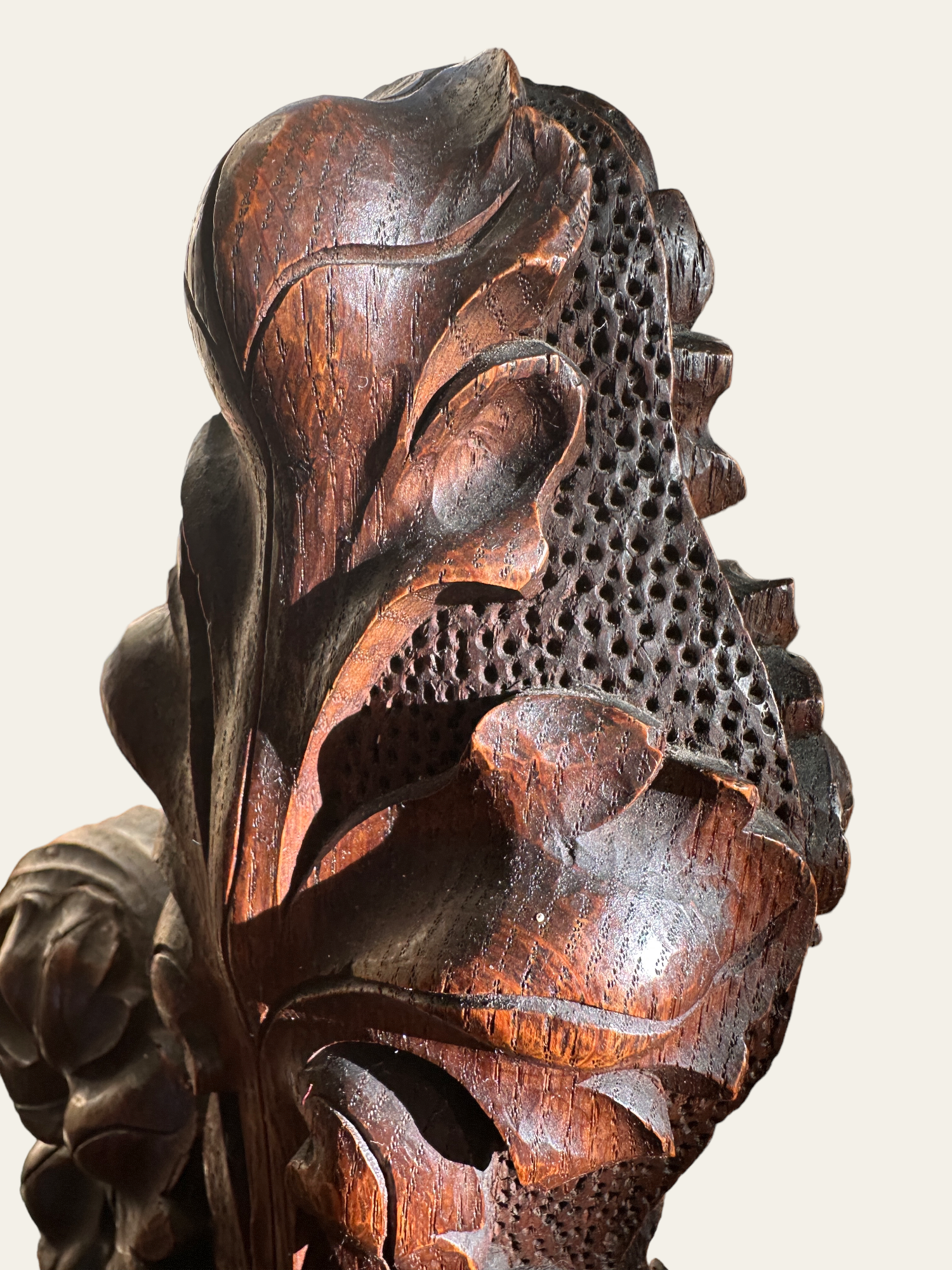 ---
Members can see an aerial video of both Patrington and Easington churches via the box links below: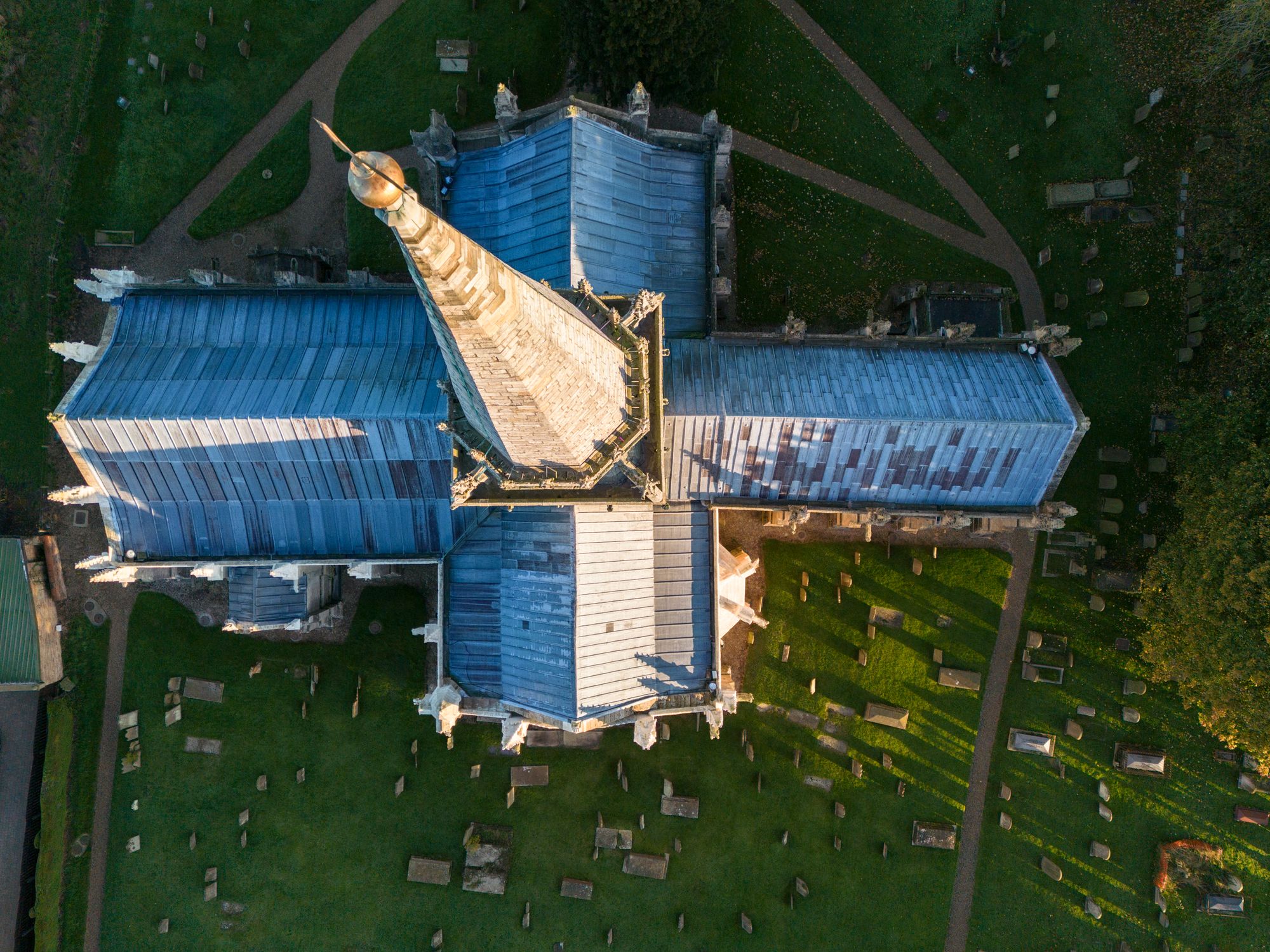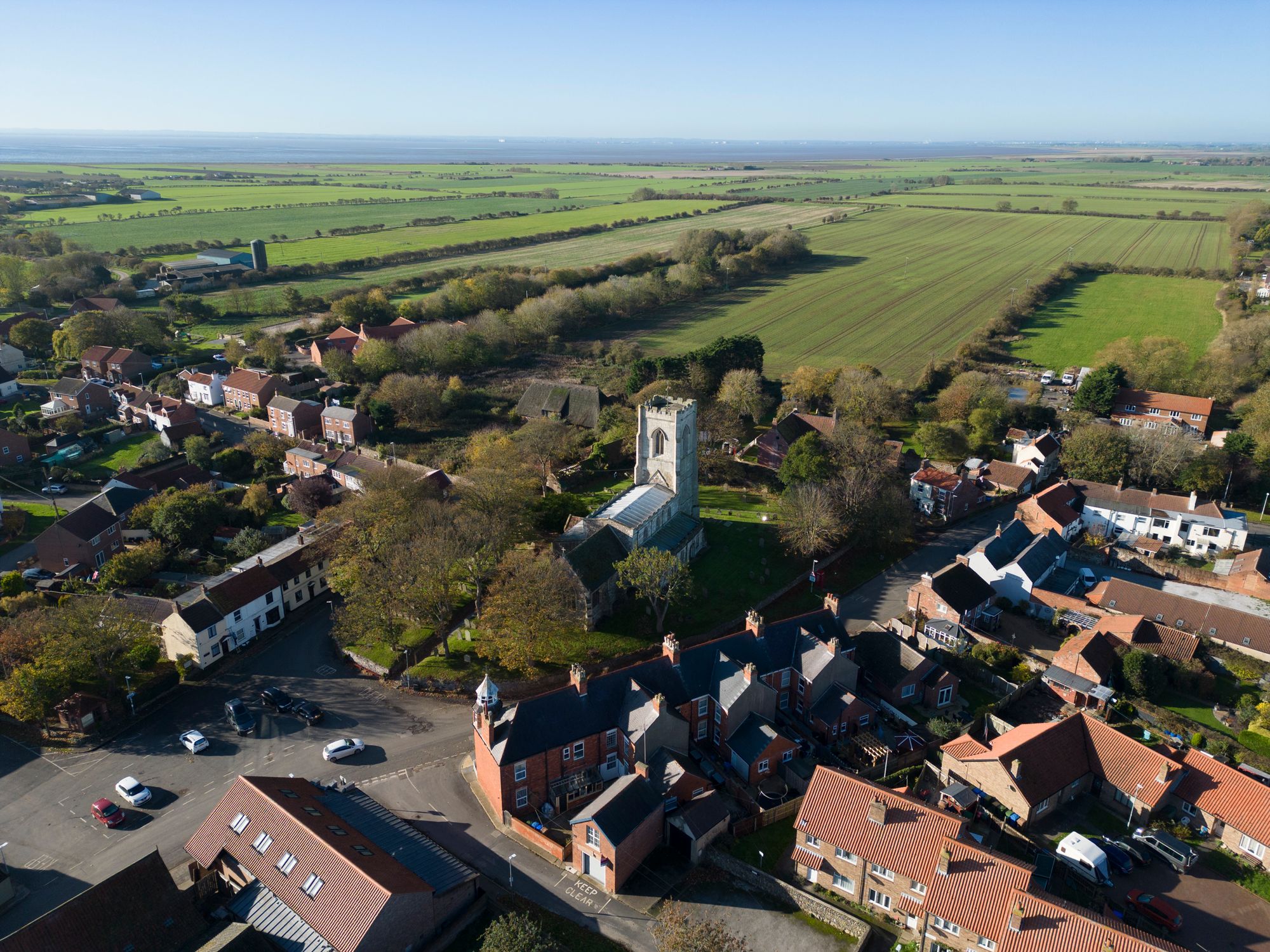 Click here if you're interested in Membership
---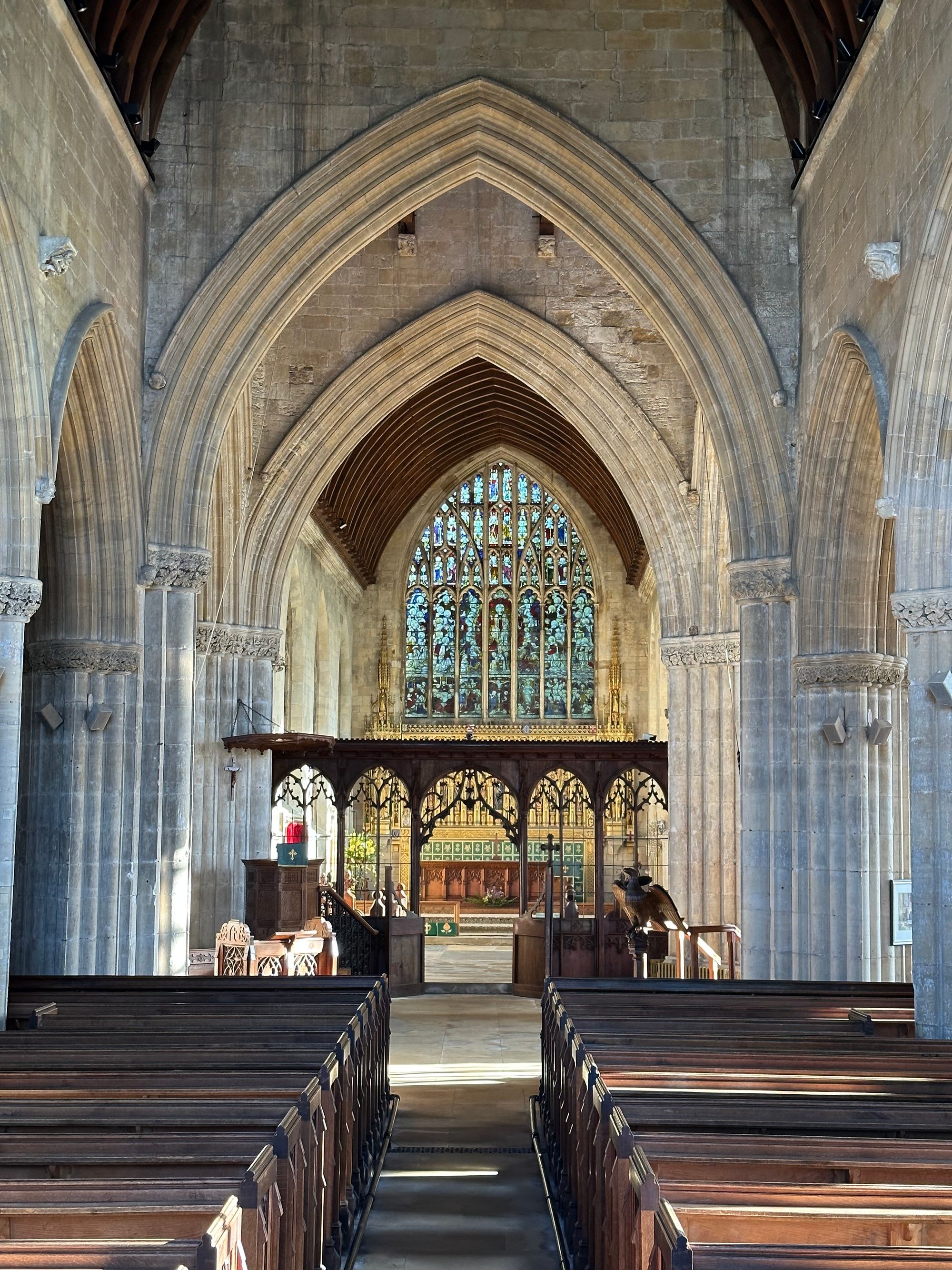 ---
A small favour
Can you help spread the word?
❤️ Can you help spread the word?
Because the digest has moved over to a new site, it takes a little time to get established on the web.
It would be a help if you could share the digest with others that might be interested: with a friend or on your social media. If you have your own site and are able to provide a link to it - that would be a huge help.
Here's a link to the main Genius Loci Digest page to share.
Thank You.
---
V'envy.
Oh how I'd love to travel around Britain in this wagon! Woody would probably fit inside the back of the wagon. I think it is used for tours (during the height of the season) at Spurn Point.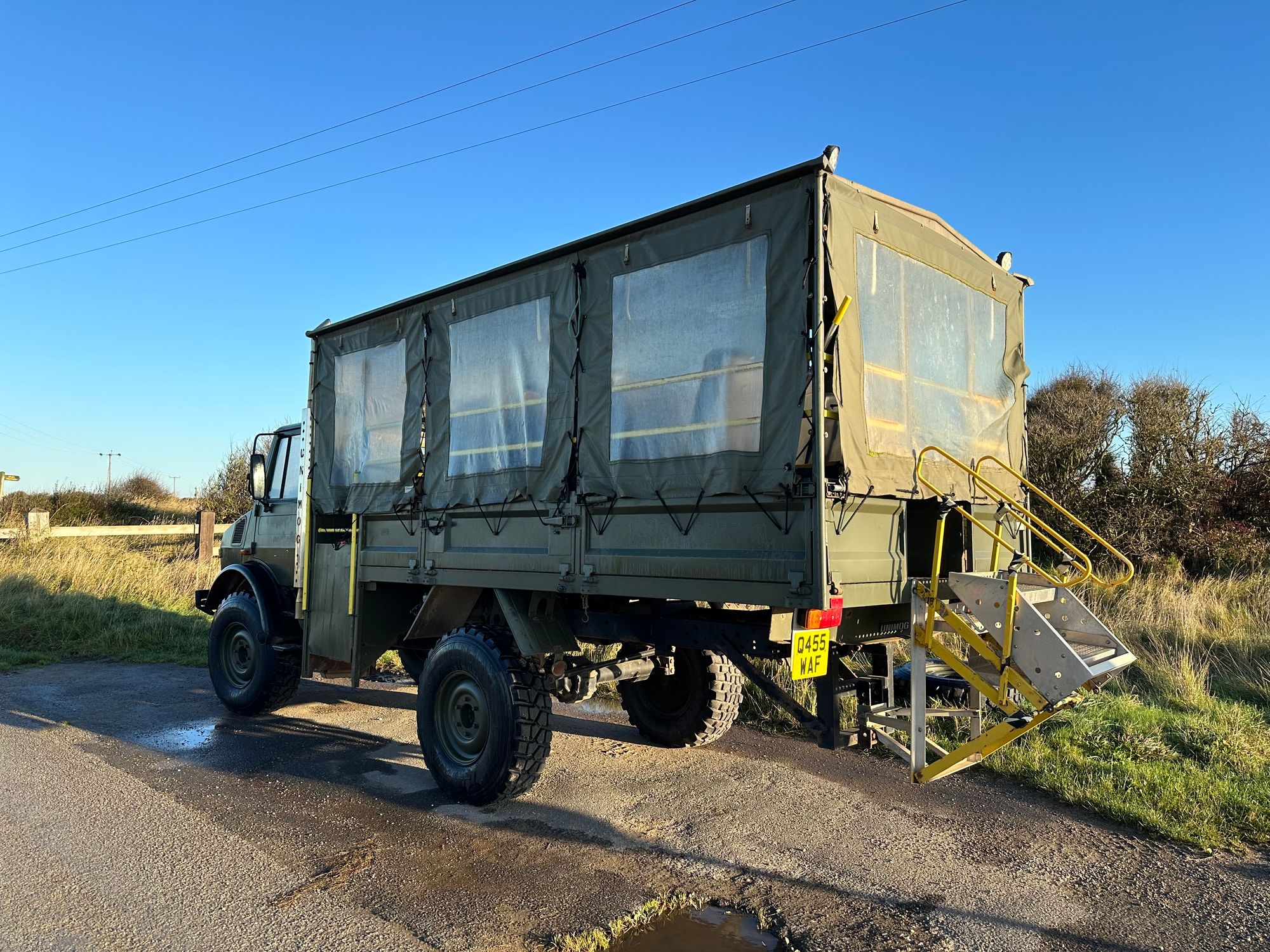 However, the advantage of Woody's size is obvious - getting me cheek by jowl to places that other vehicles can't. It means that I get more time on site and get to work with the best light.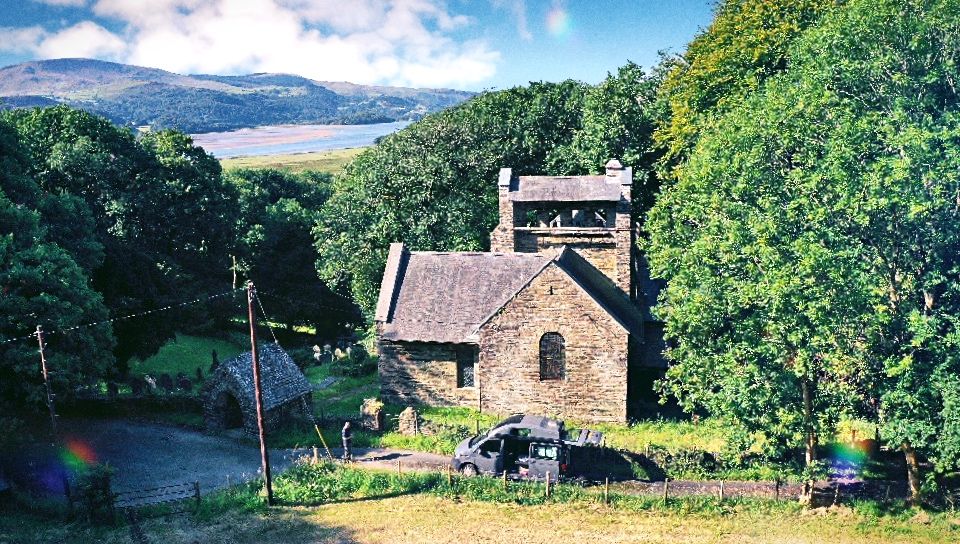 ---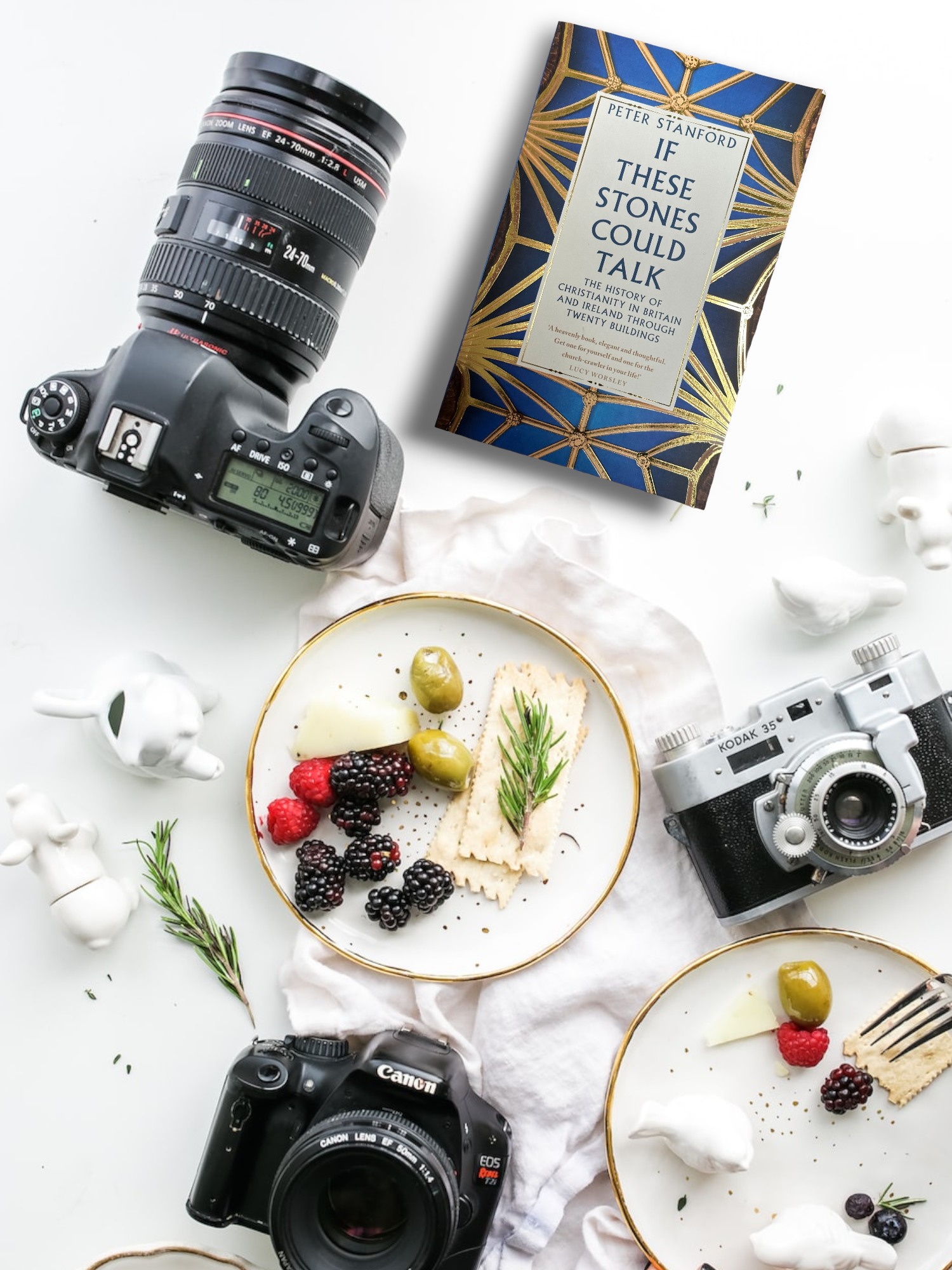 ---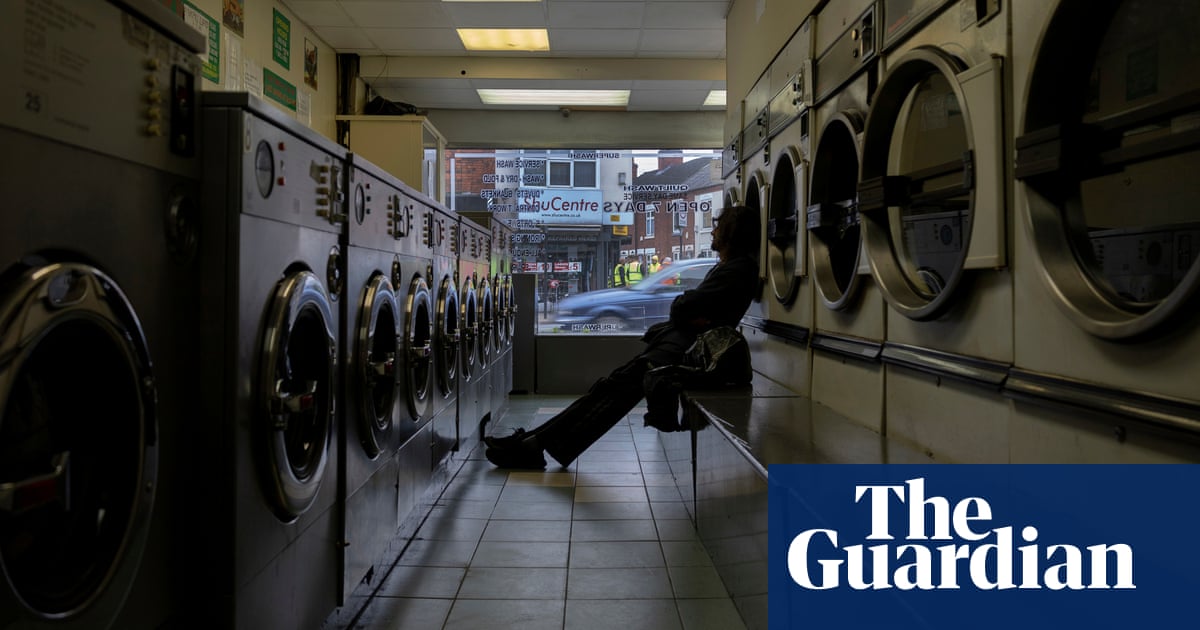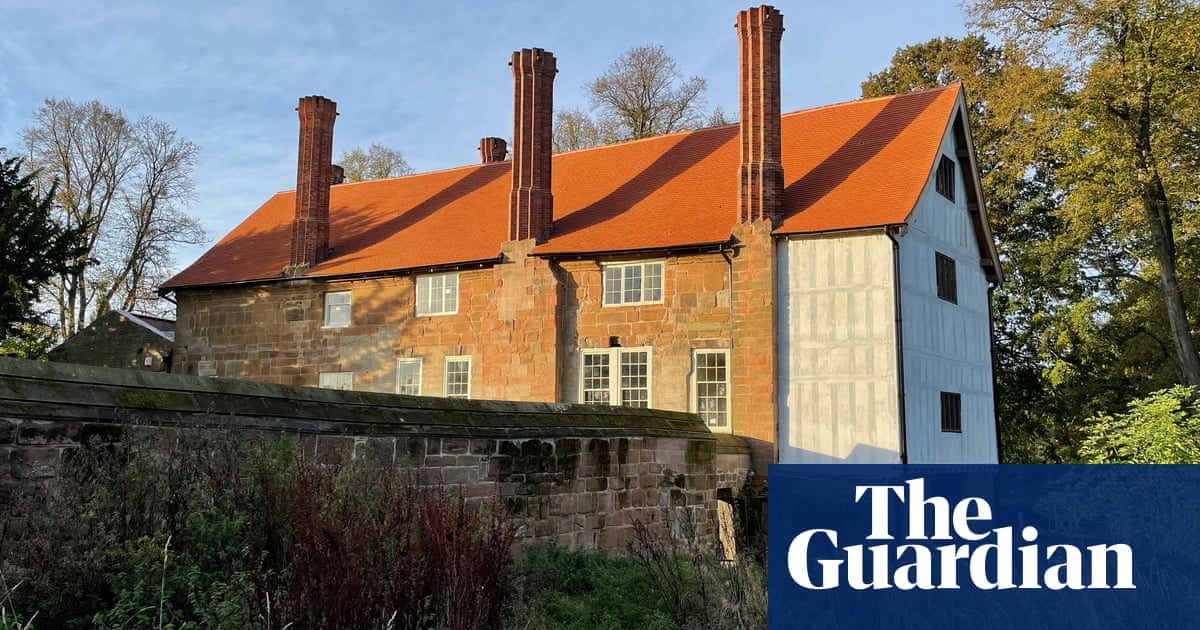 ---
---
---
Members' Area
Strap yourself in, let Woody do the time travelling...
Members' Area
---
Become a Member
It takes a day a week to produce this digest. With your support, I'm able to keep this digest free and public facing. 📸🏛🚐
Support this digest and get access to a world of immersive content. Click the box below to check out the membership options: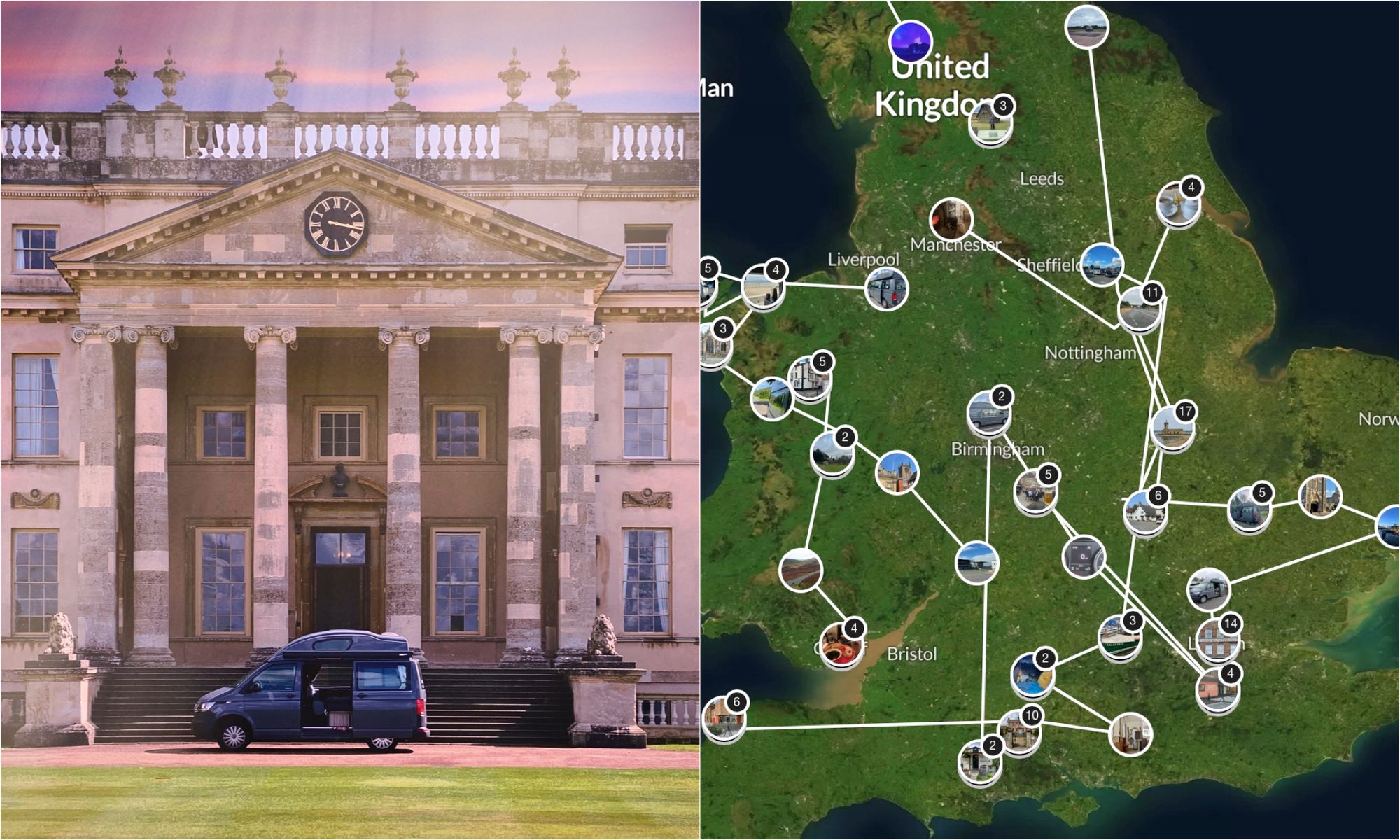 ---
Gift a Membership
Gift a membership to somebody else. They will receive an email with a message from you, and instructions on how to activate it. Gift Memberships can last indefinitely or can be limited to 12 months.
---
Free Memberships
I have a limited number of free memberships available for students studying heritage, tourism, architecture, photography, building conservation, history of art, archaeology. Also students studying the built environment and its impact on mental health and wellbeing. If you'd like to apply, drop me a line with your details.
---
Thank You!