---
For those that are new here: thanks for coming along..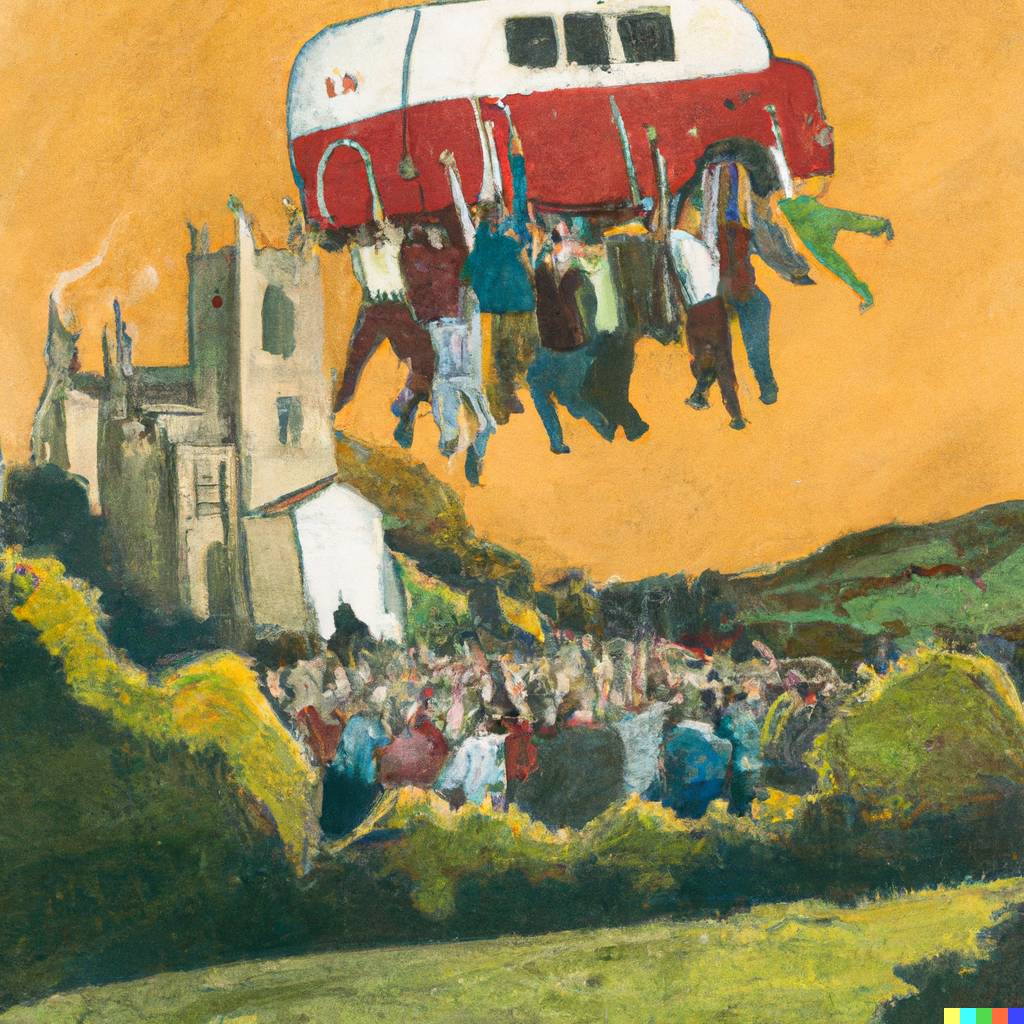 I'm an architectural photographer. I travel around Britain recording and interacting with special places that have a spirit about them. I work from my camper van called Woody and I share my experiences via this digest.
⚡️ Missed the last digest? Here it is.
⚡️ View the digest archive here.
---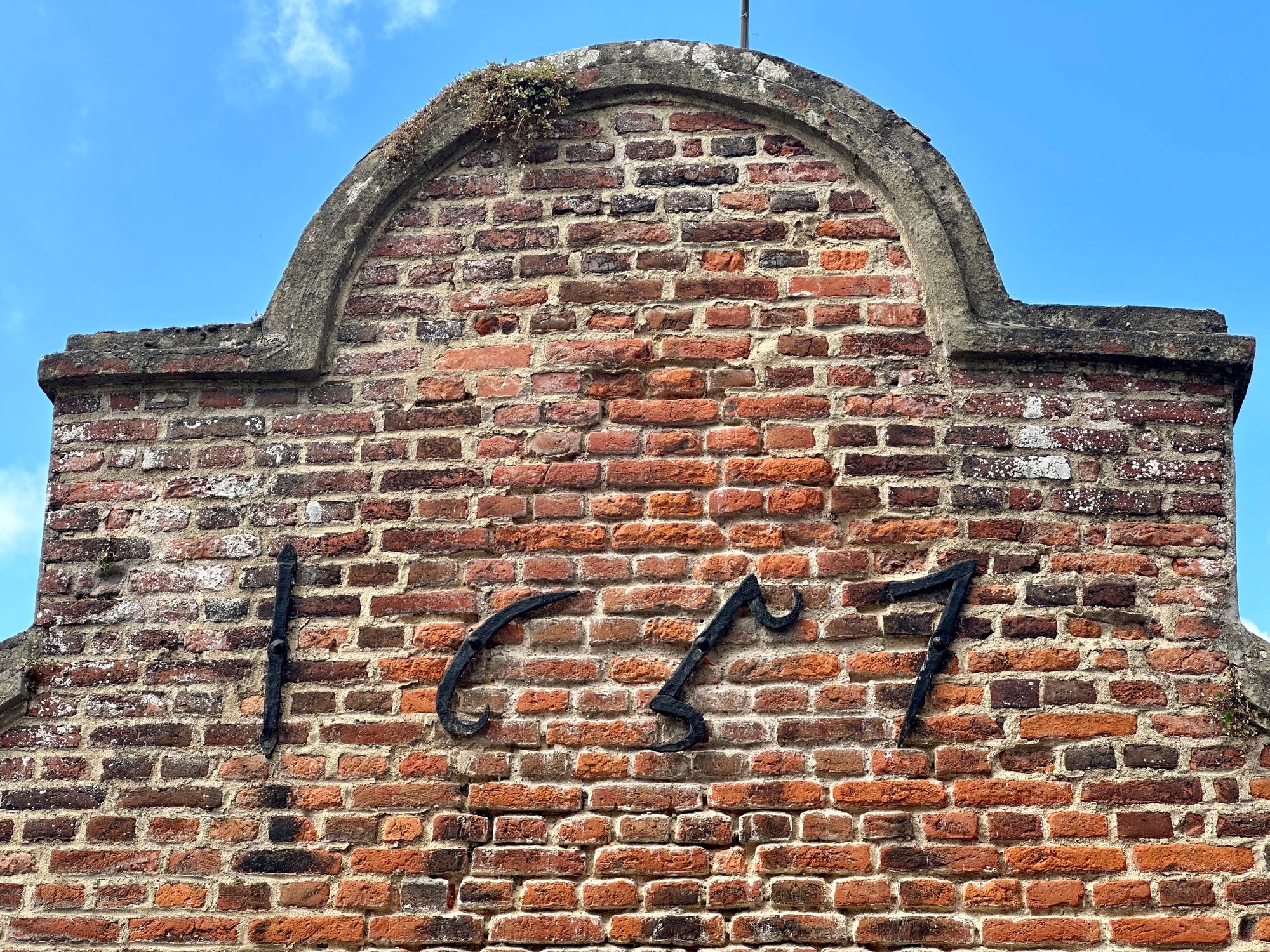 Camper Van Camino Edition - Part One - Canterbury
I'm travelling into Kent for some photography in the Romney Marsh. I thought I'd bring you along with me. Below is a map of my full journey.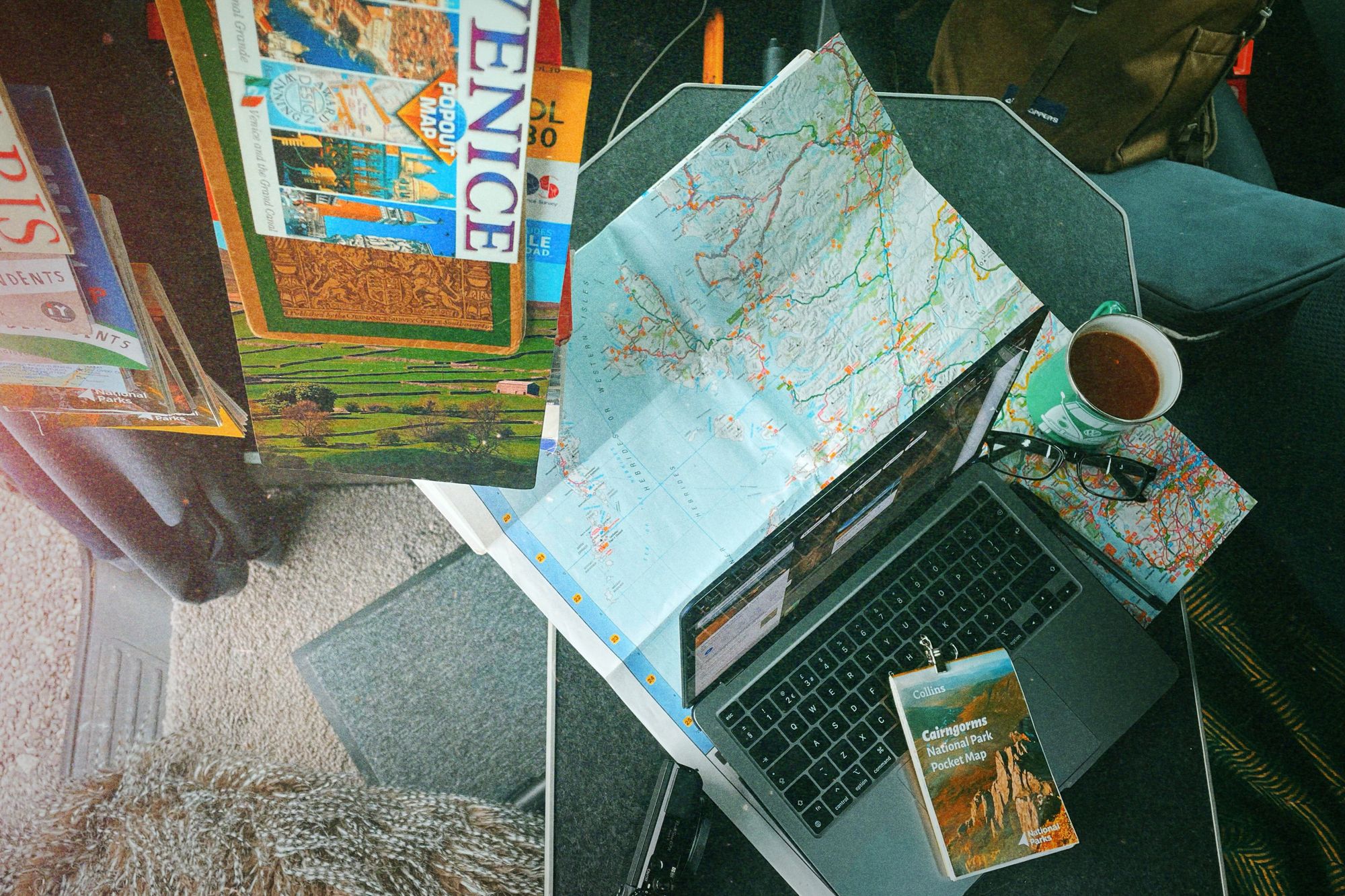 Hold on tight and strap yourself into Woody.
Journal Entry: 22 August 2023 - Day One
---
1155: St. Martin's Church, Canterbury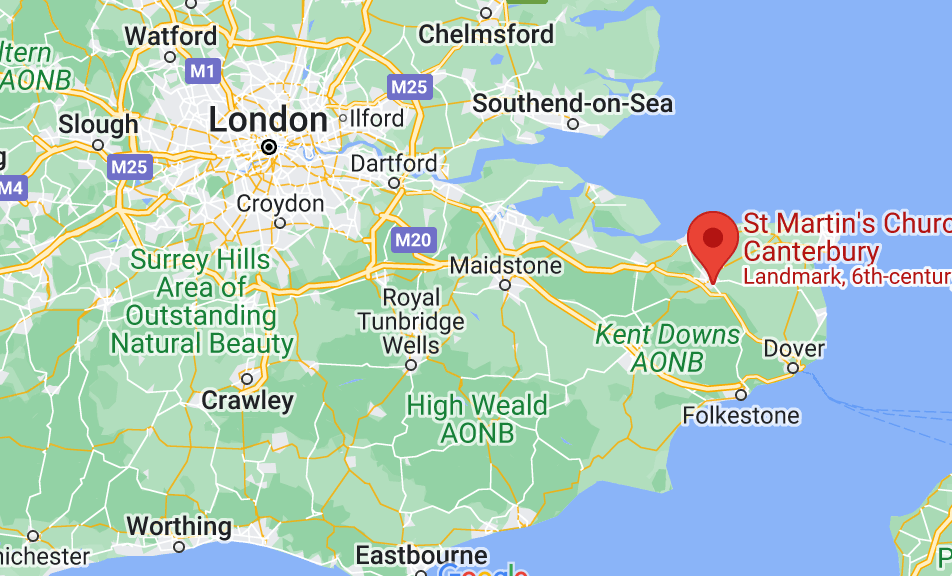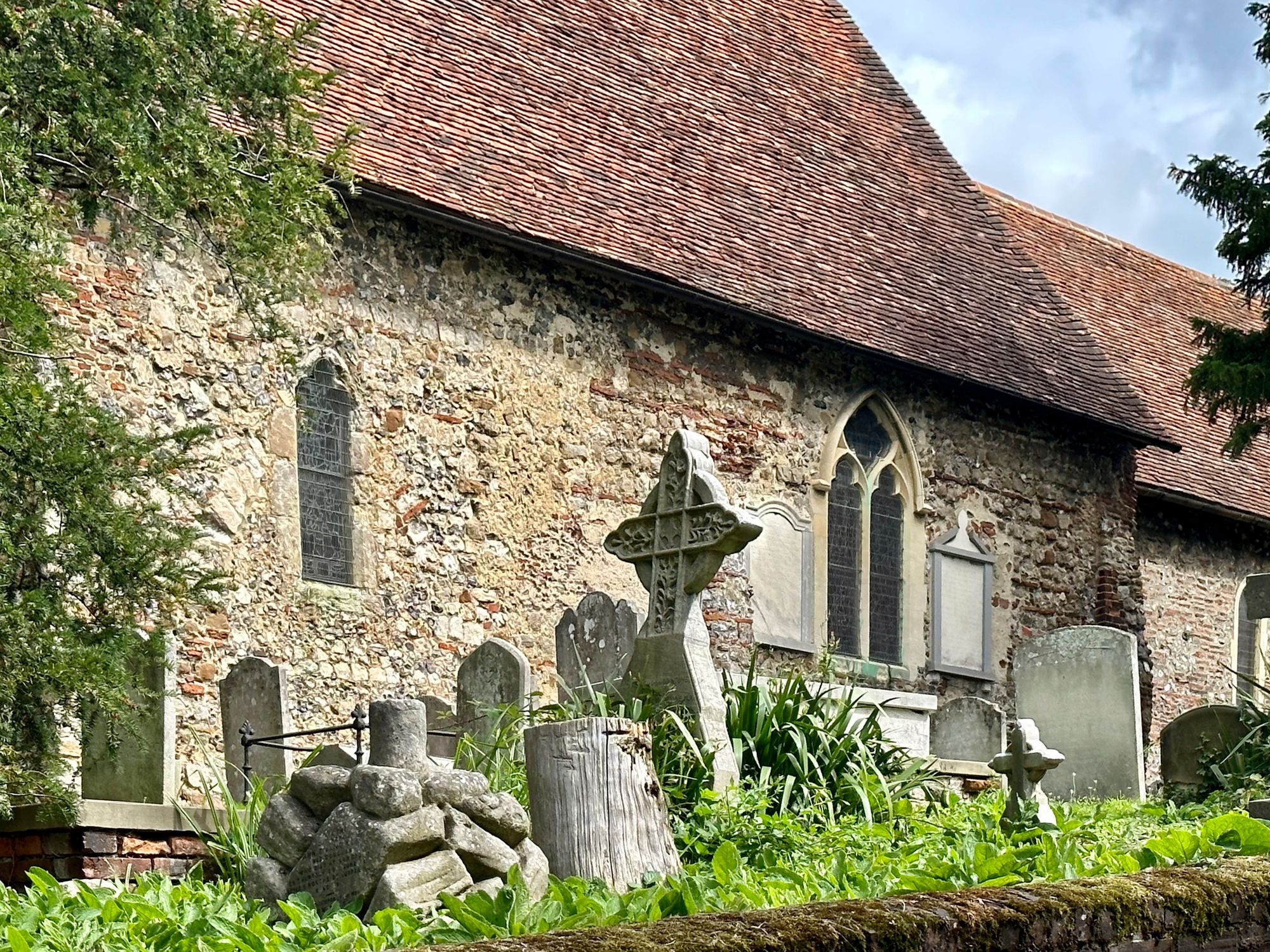 I park up at Holman's Meadow car park. It's a fab car park - no height restrictions and plenty of room. It's a great location to start exploring. It even has some historic boundaries that seem to shapeshift with the light.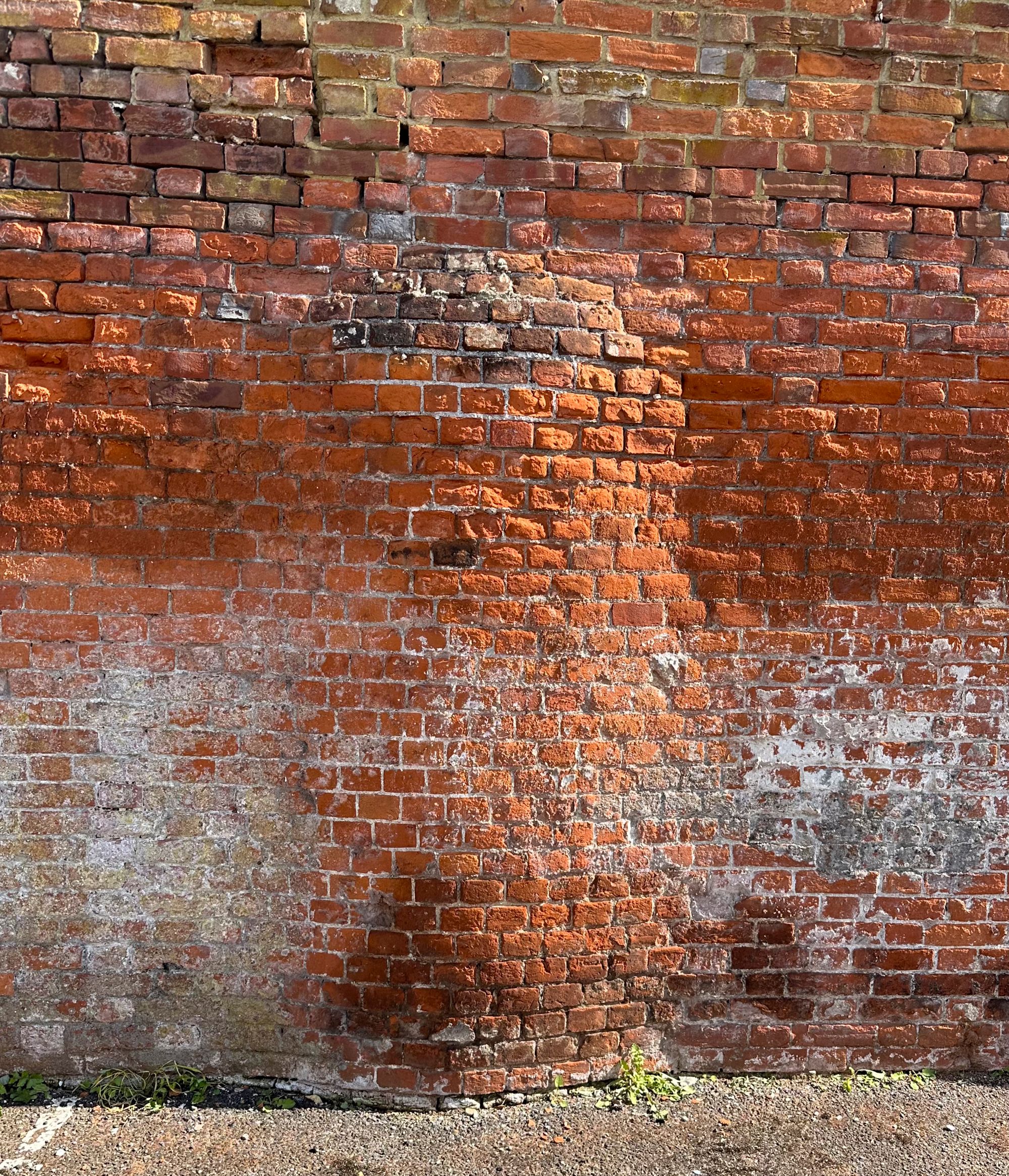 The following itinerary is a great way to explore Canterbury - each building I visit is connected by streets full of wonderful architecture.
St. Martin's is my first destination. At St. Martin's, I'm eager to see the outside walls which are a patchwork quilt that include Roman, Saxon and later work. I can clearly see the Roman construction bricks dotted around the walls.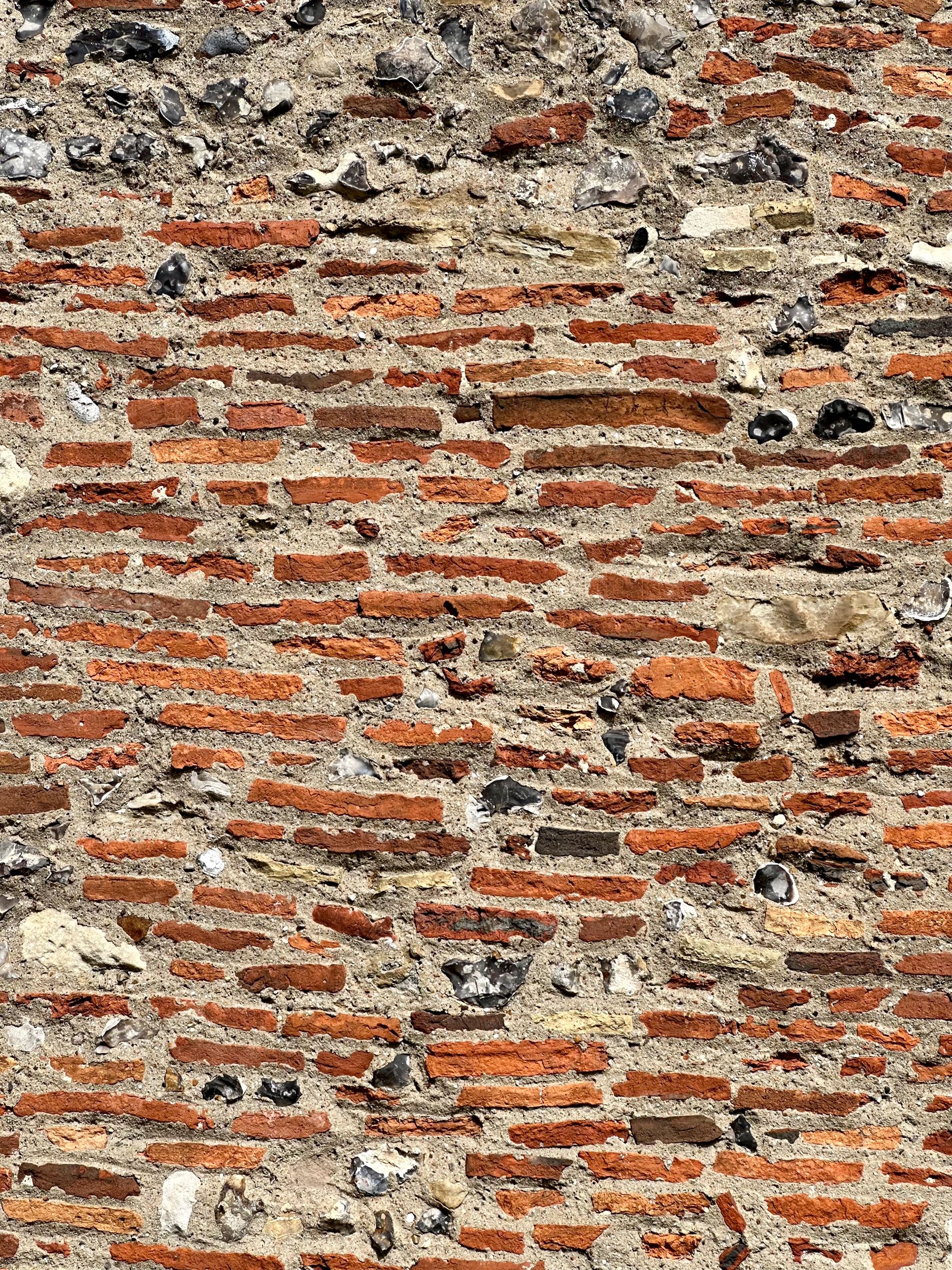 Claimed to be the oldest church in the English speaking world. St. Martin's, according to Bede, was built during the Roman occupation (c 410). Some of the Roman walls survive. It was here that Augustine worshipped in 597 when he first came to Britain.
---
"Claimed to be the oldest church in the English speaking world. St. Martin's, according to Bede, was built during the Roman occupation (c 410). "
---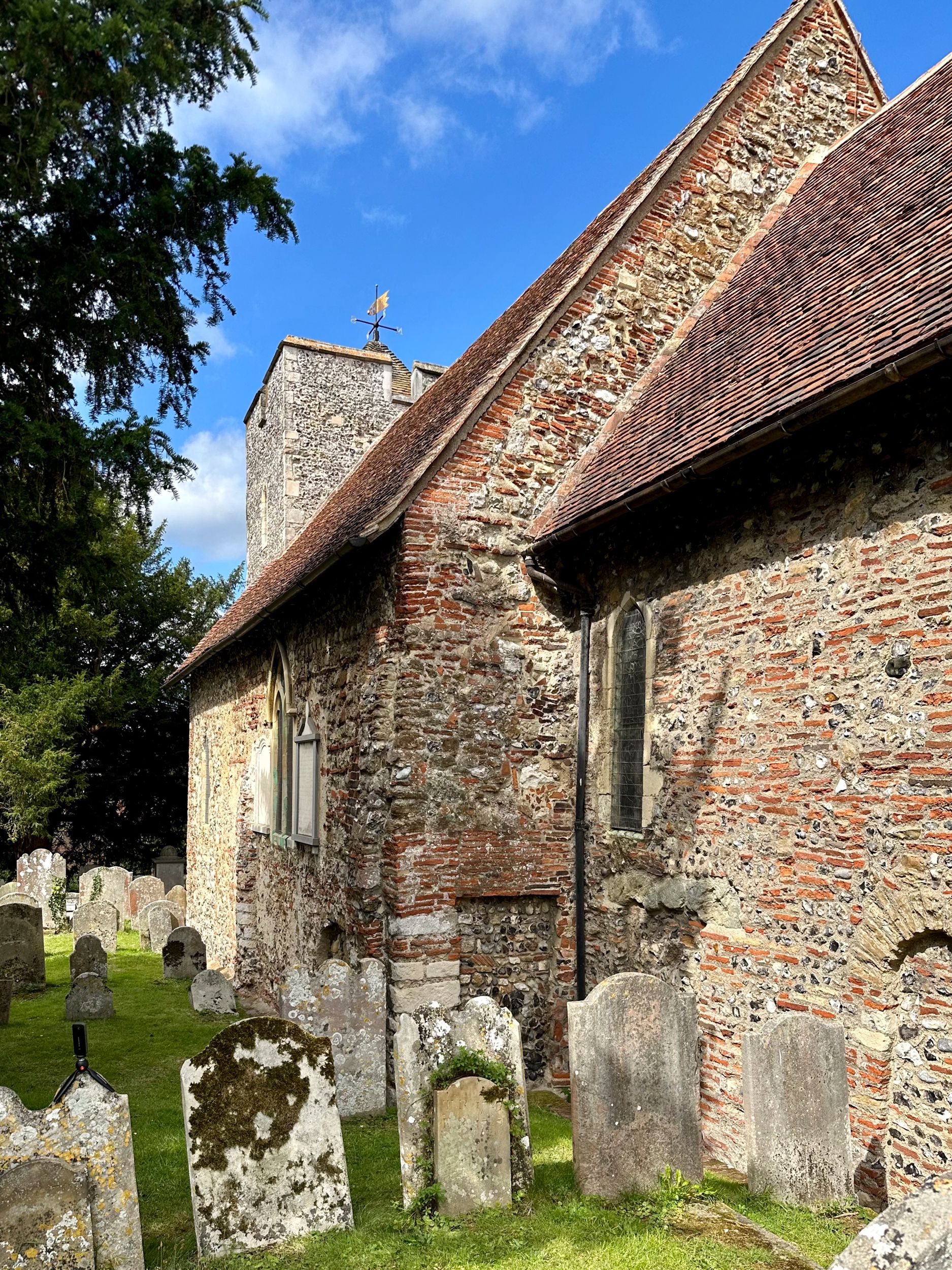 Note: St. Martin's is usually open Wed-Sun 11-3pm.
1220: John Smith's Almshouses (1657)
I'm on my way to St. Augustine's Abbey and come across an alluring Dutch gable on the way. I do like a Dutch gable and this one at John Smith's almshouse was particularly beautiful with the softened light on the brickwork.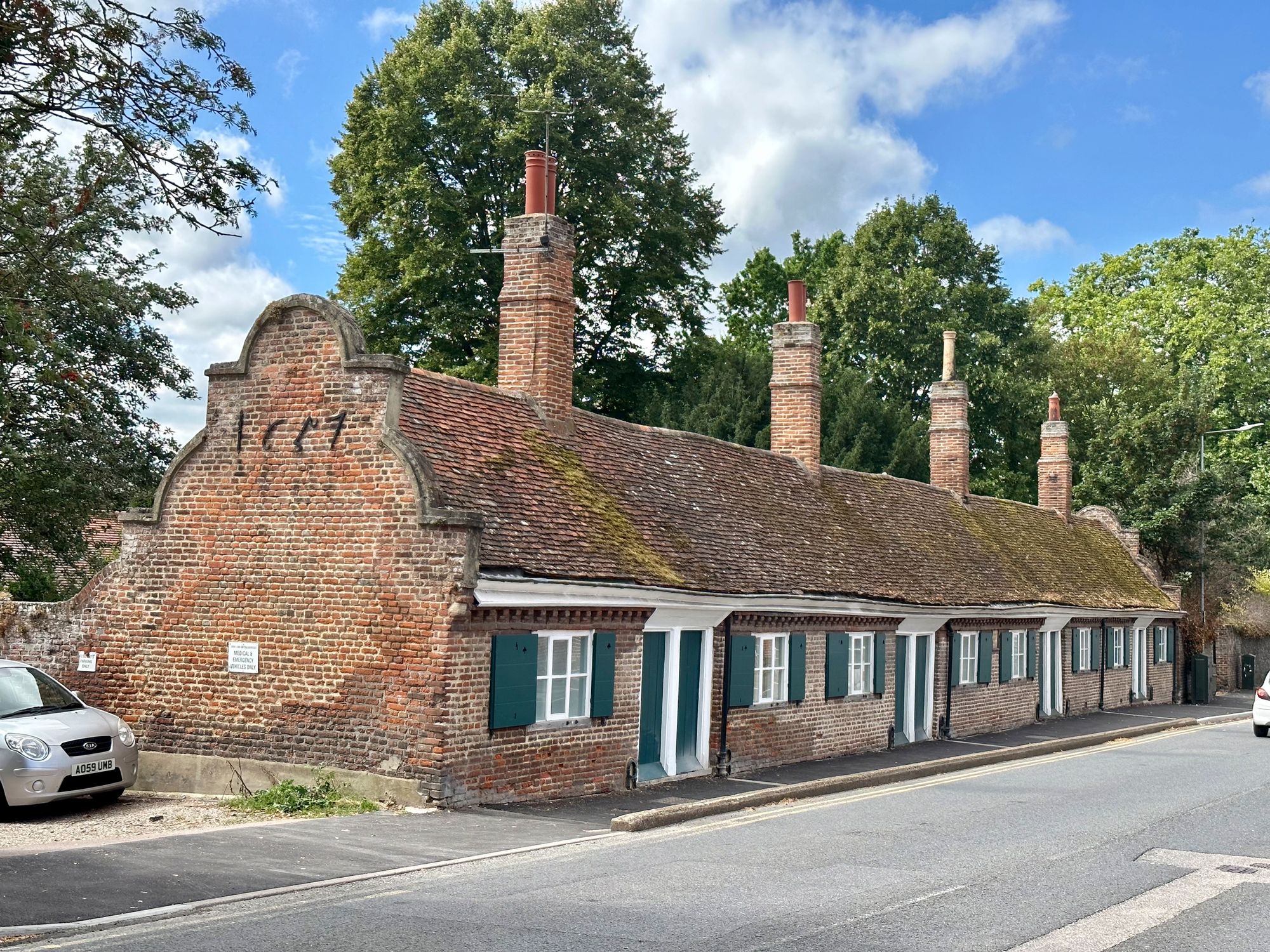 ---
1230: St. Augustine's Abbey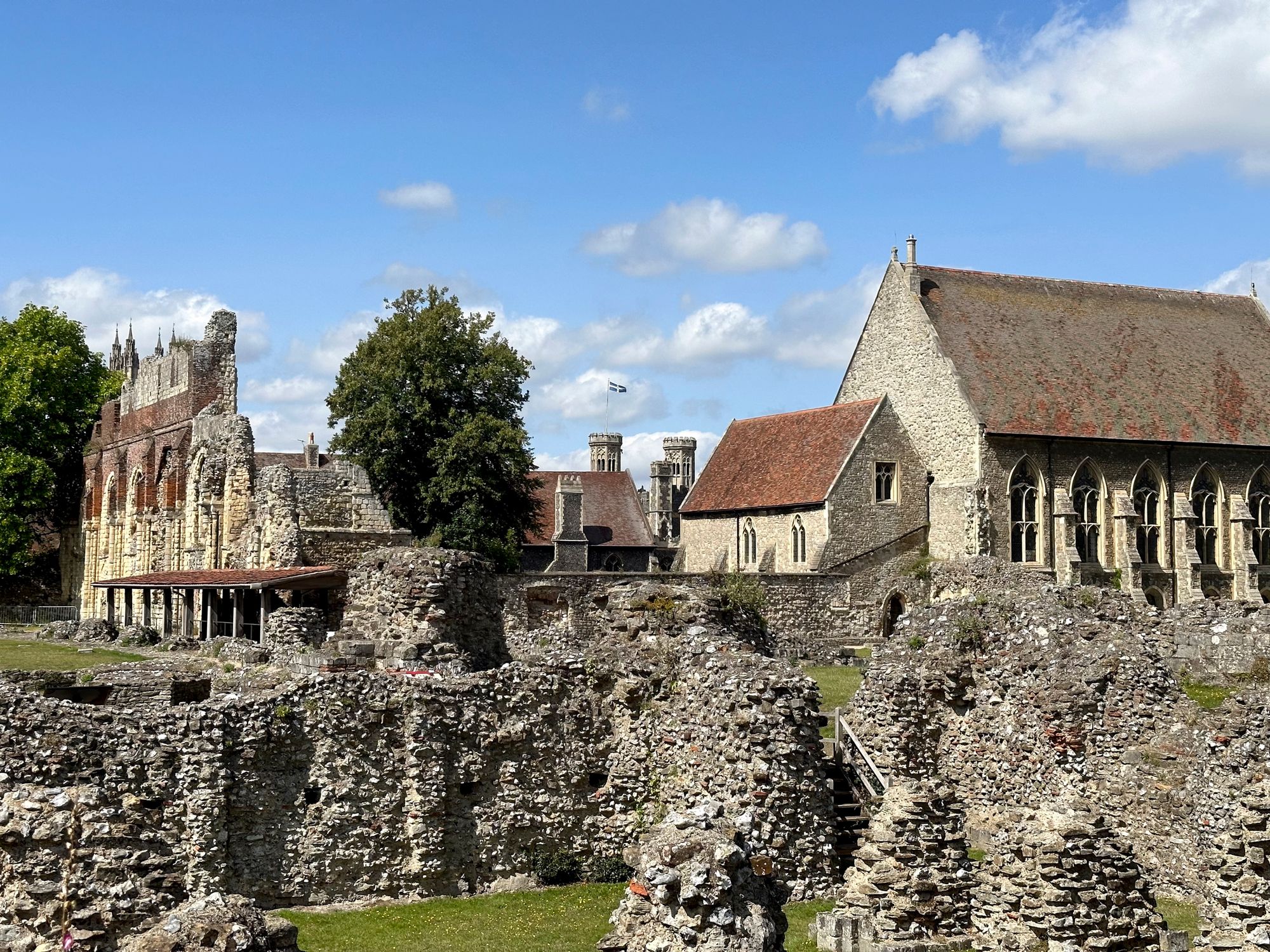 Often overlooked by the visitors to the cathedral - but the abbey was at the heart of English Christianity during then formative years. Founded by Augustine, the abbey was the burial place for at least 17 saints, and continuing excavations reveal the earliest burial sites - including some of Roman origin. Augustine was buried here too.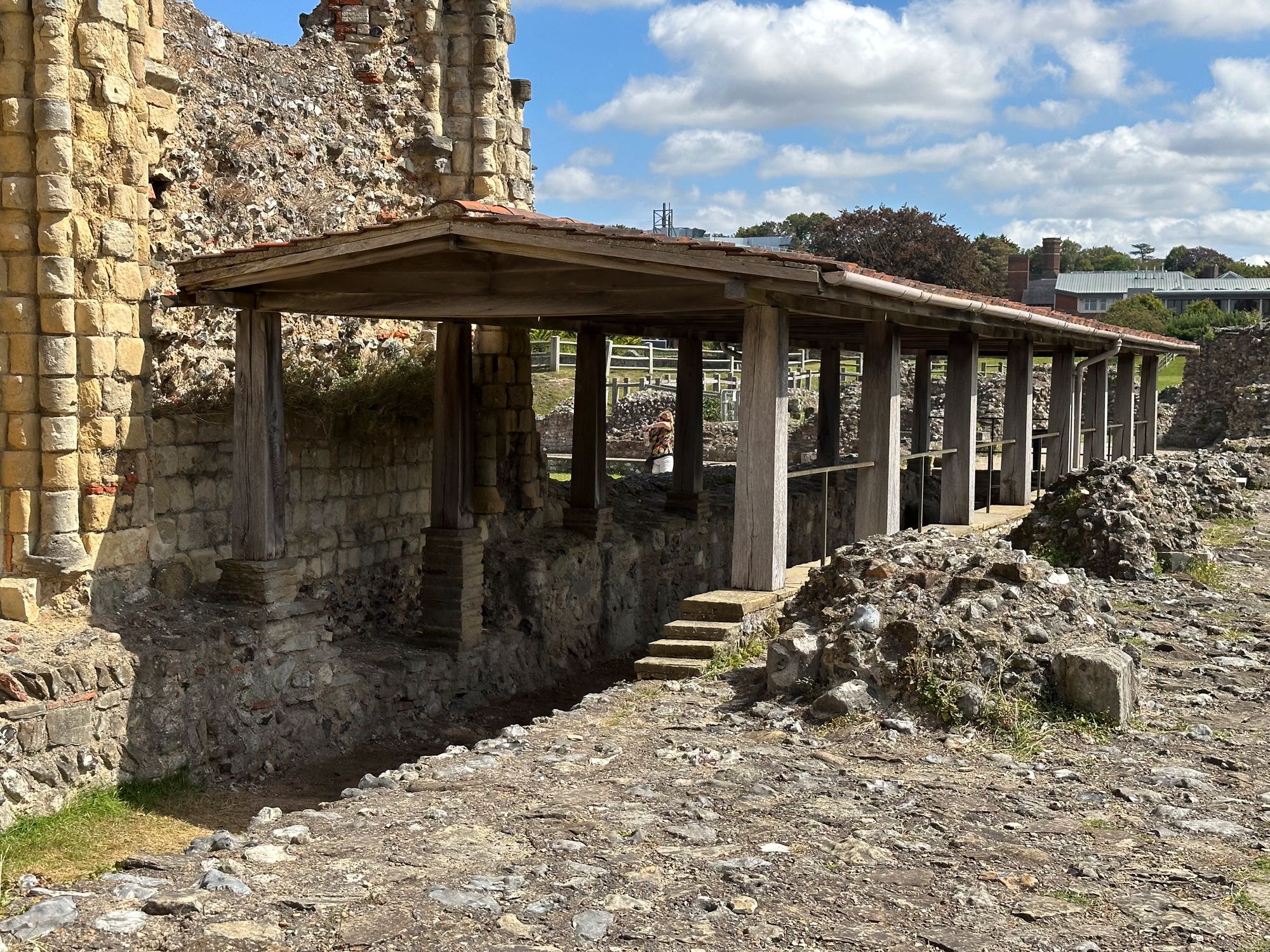 There are extensive remains above ground and some beautiful views of the cathedral.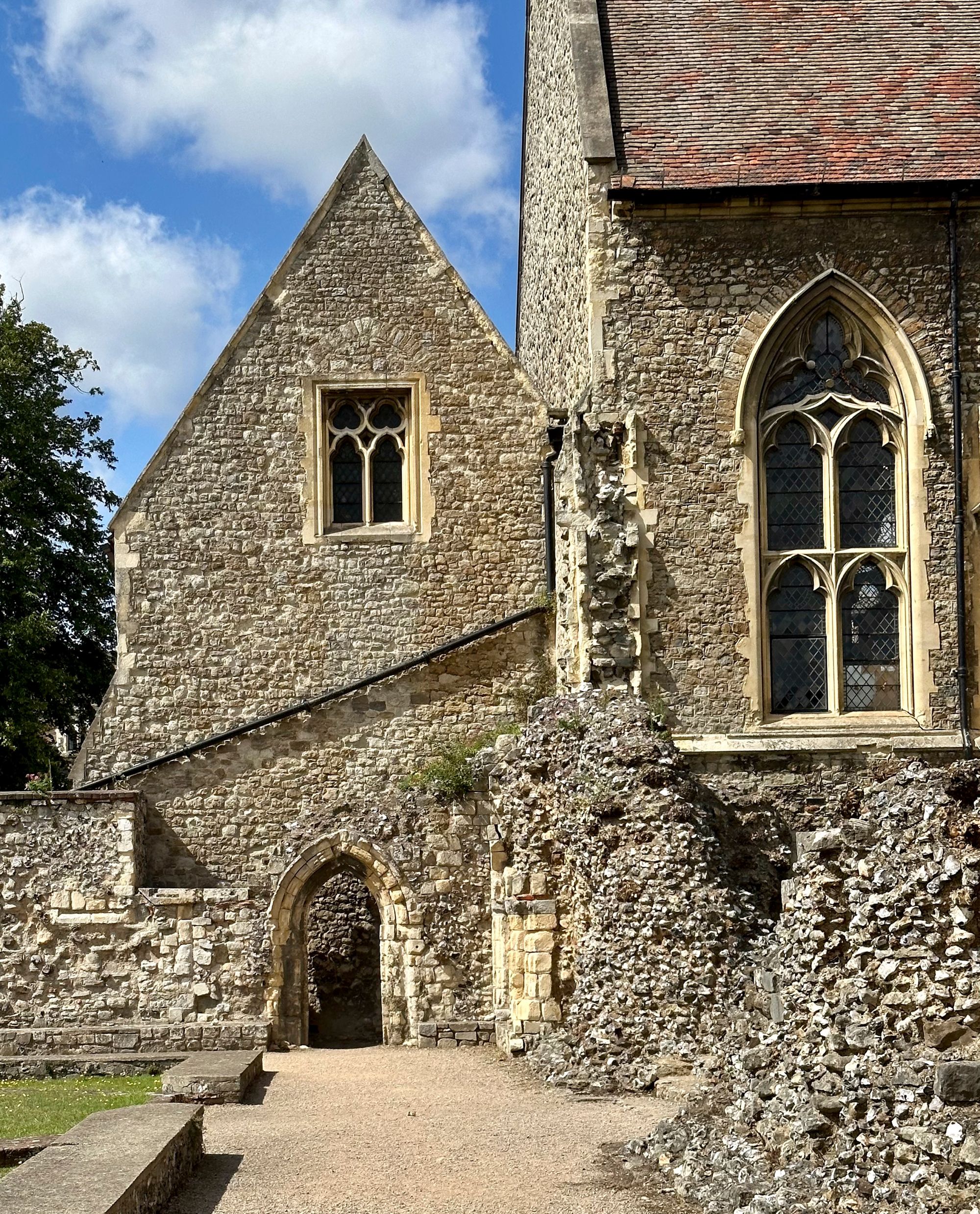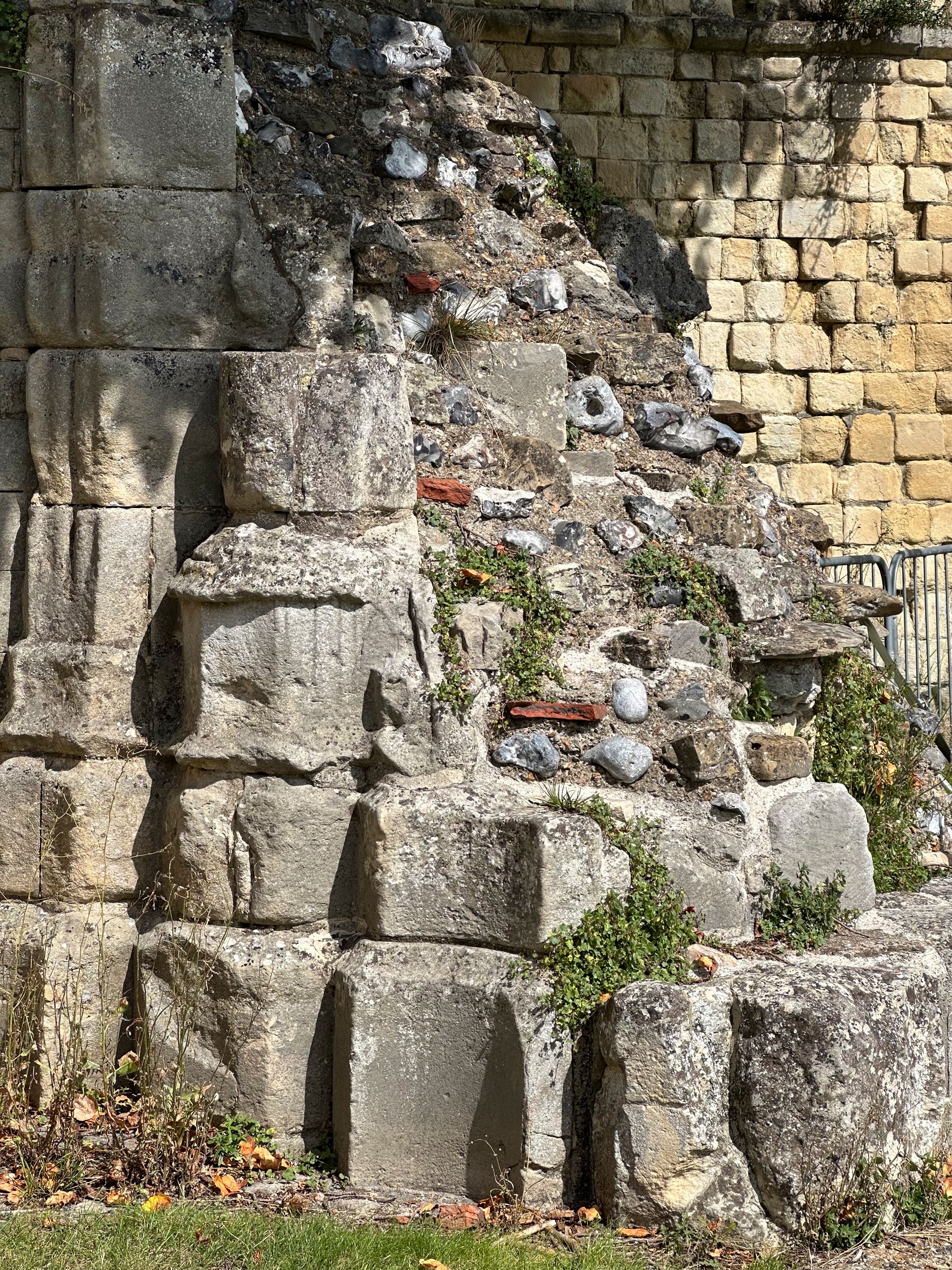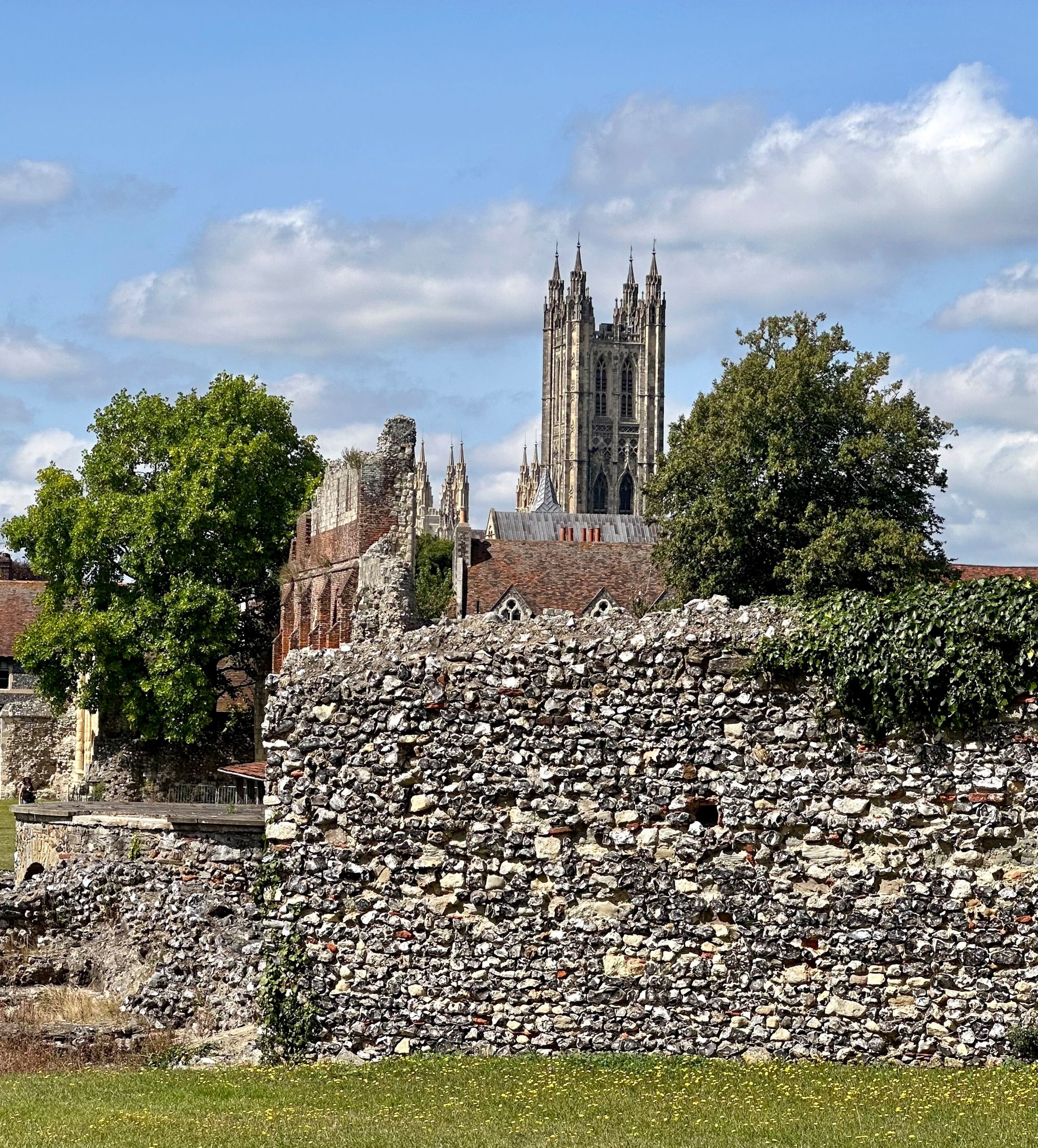 I particularly loved the mix of materials and periods in the boundary wall.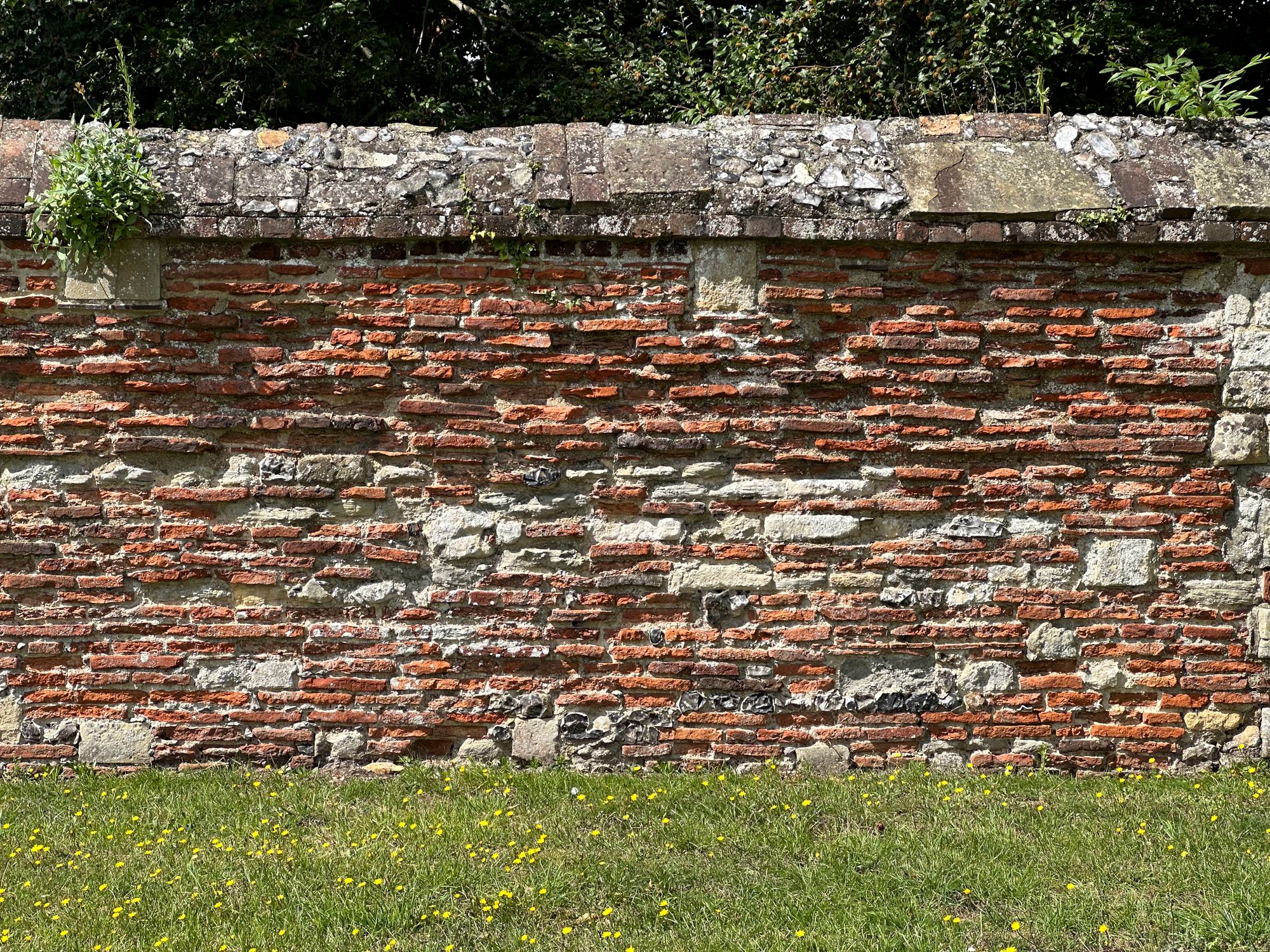 ---
1330: Ploughman's in the Parrot?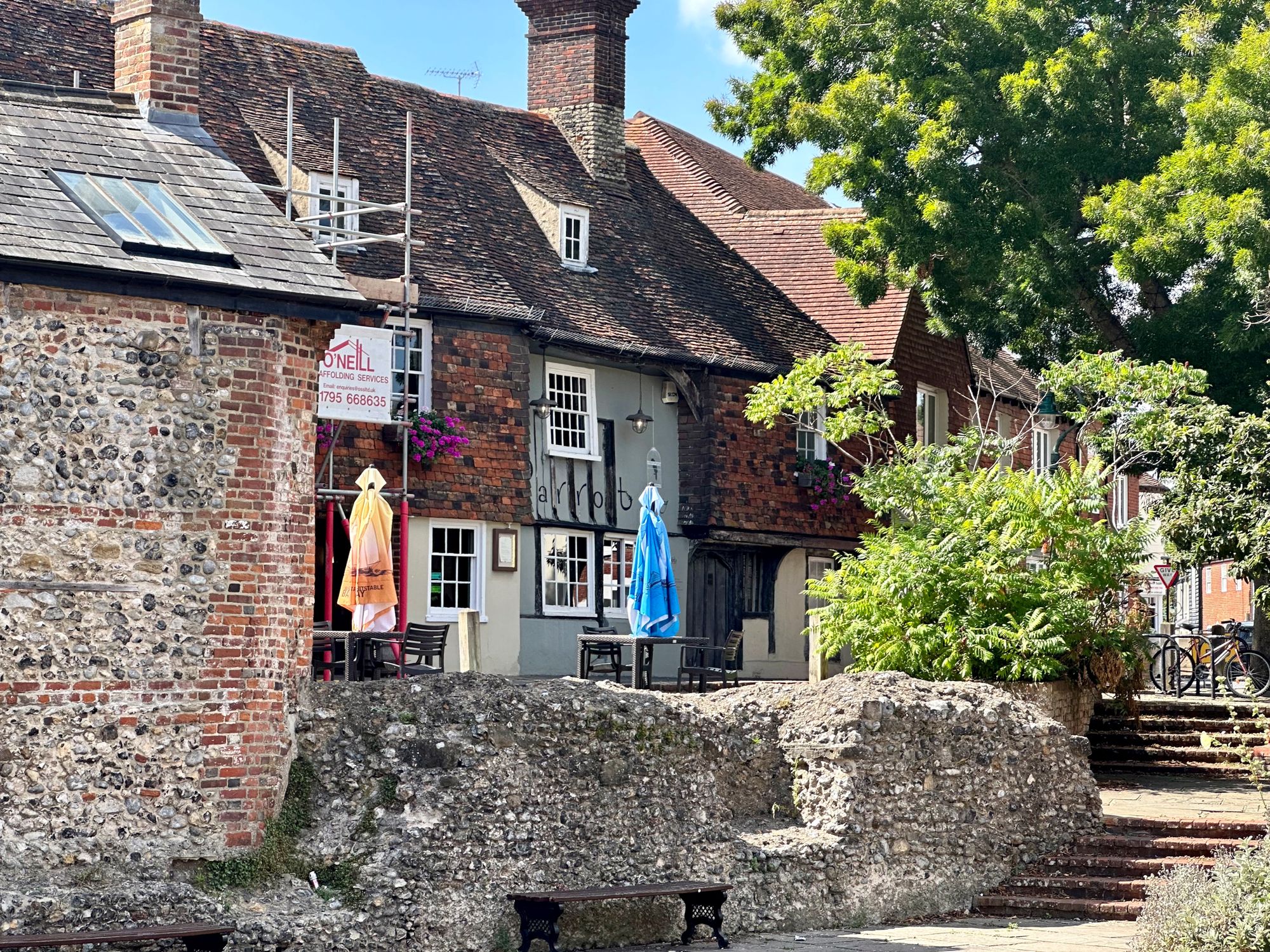 I partake in a Ploughman's at the Parrot Pub. (Actually, it was a cheese and pickle sandwich, but I do love an alliteration).
The Parrot is one of the oldest pubs in Canterbury and was originally known as Radigund's Hall after the monks of St. Radigund. Dating to the C15th it was originally an open hall.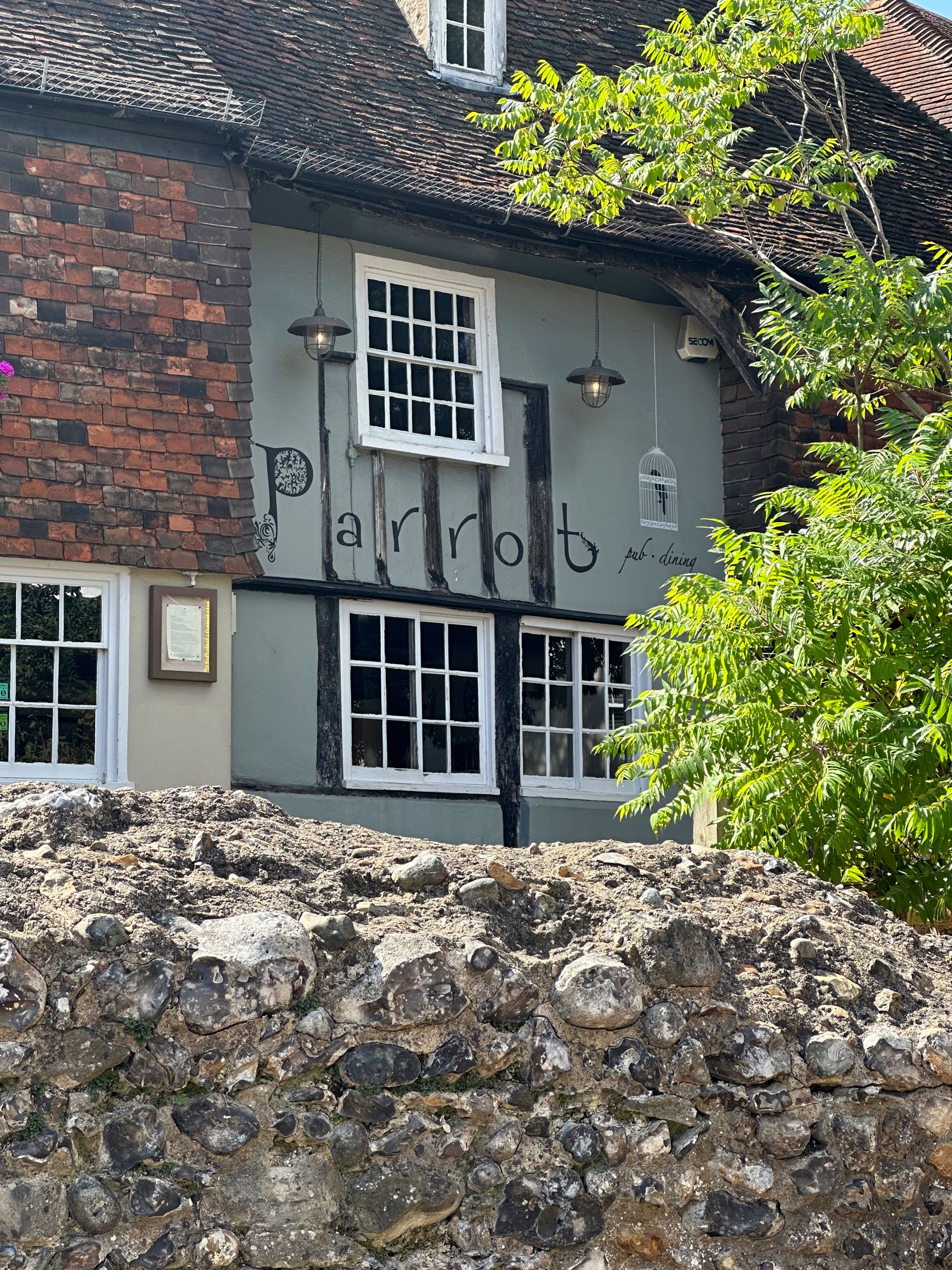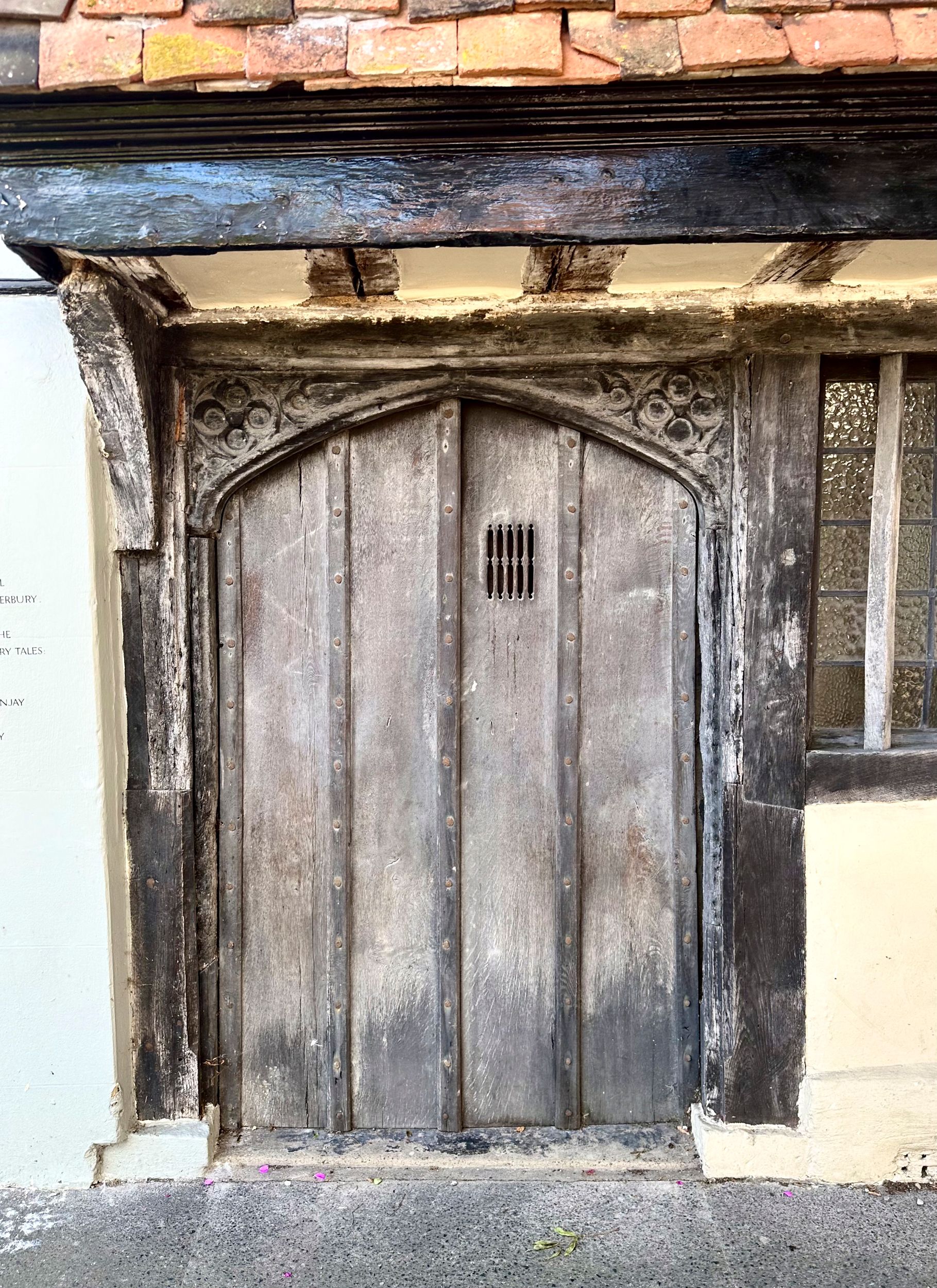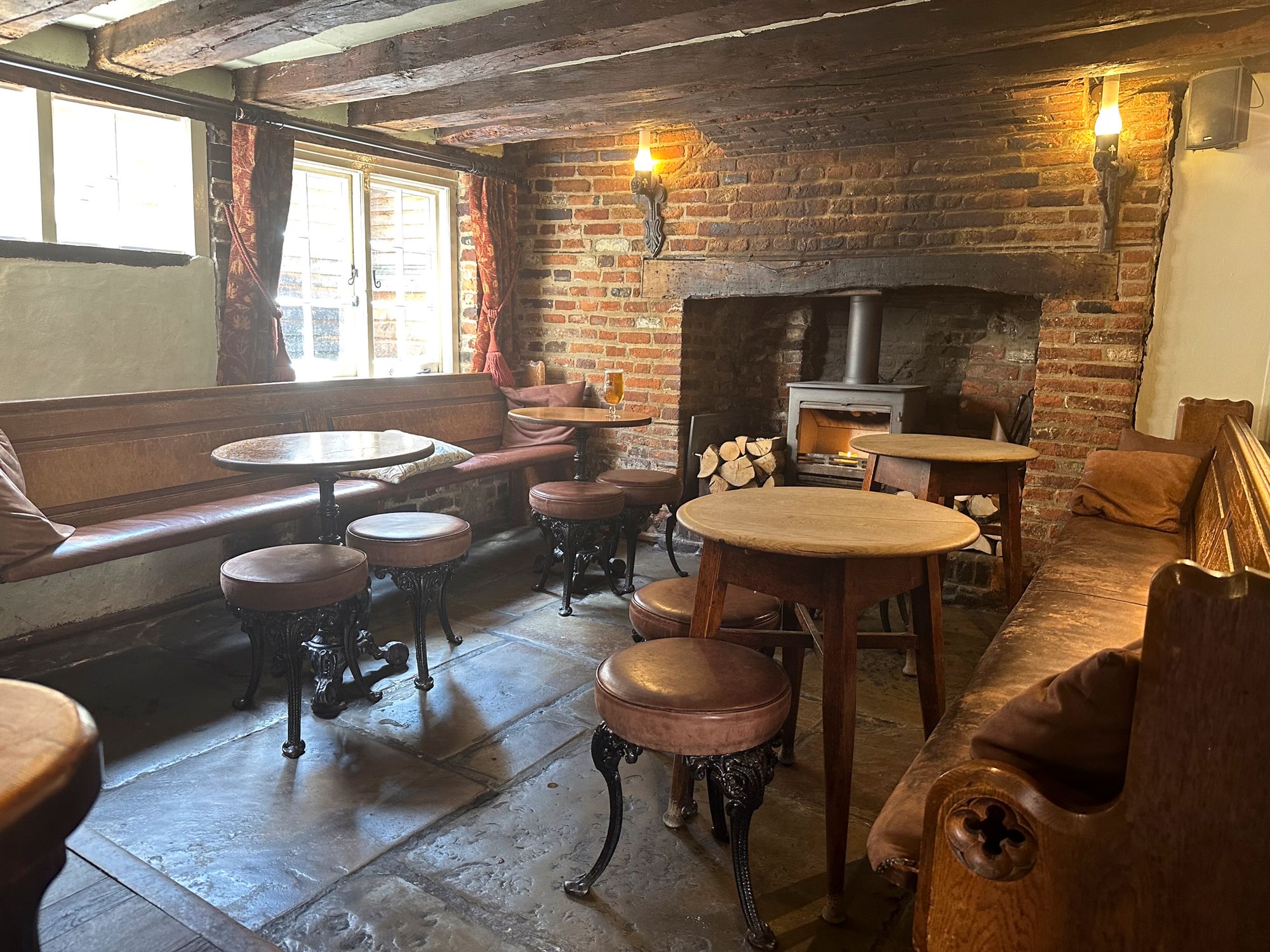 1430: Canterbury Cathedral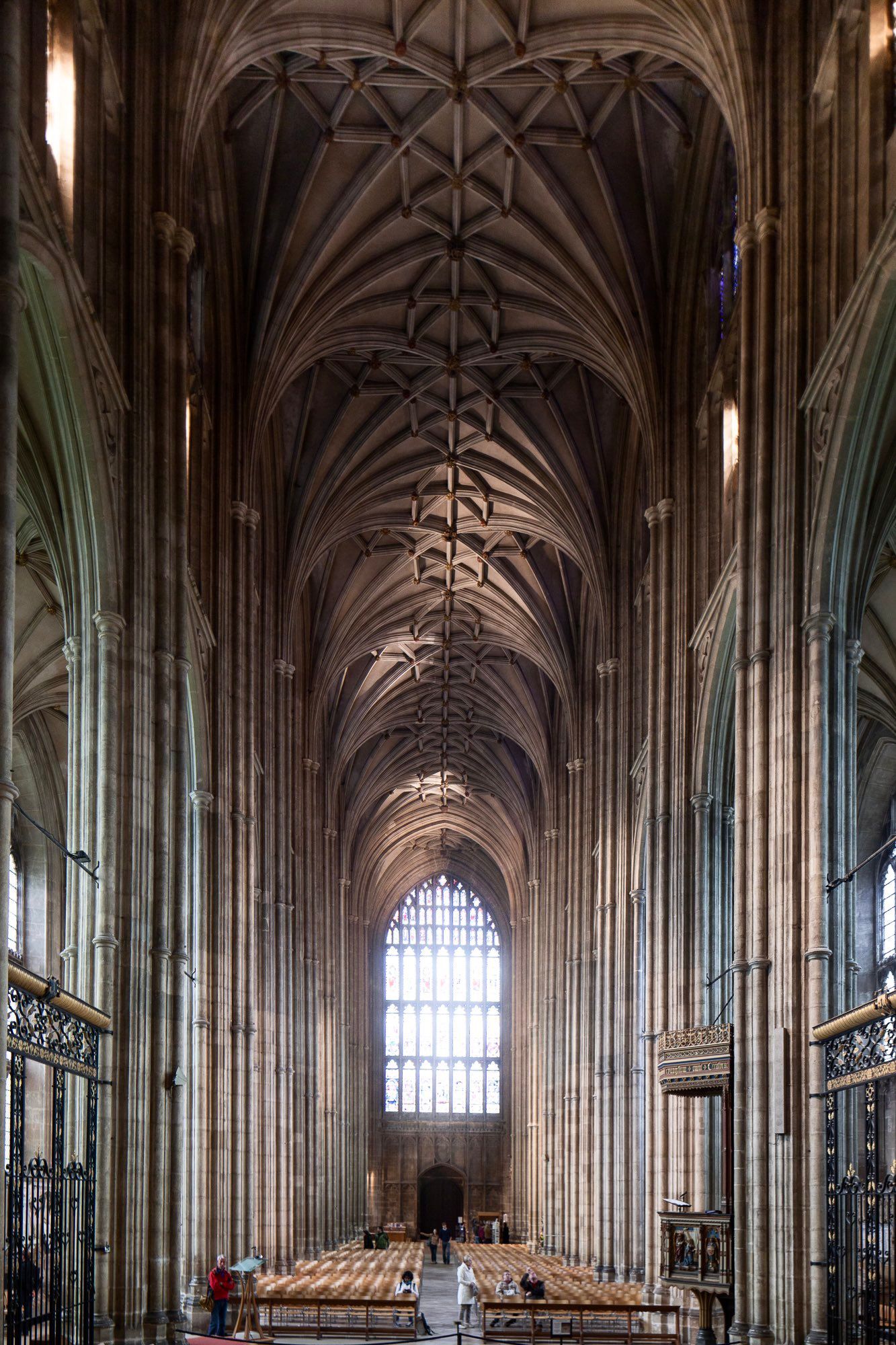 It goes without saying that this is one of the most evocative cathedrals in this land. Every time I visit I find something new. It is a building that represents, in its material form, 1400 years of human endeavour and aspiration, but also the darker side of human nature. It was here that Thomas Becket was murdered by four knights from the court of Henry II.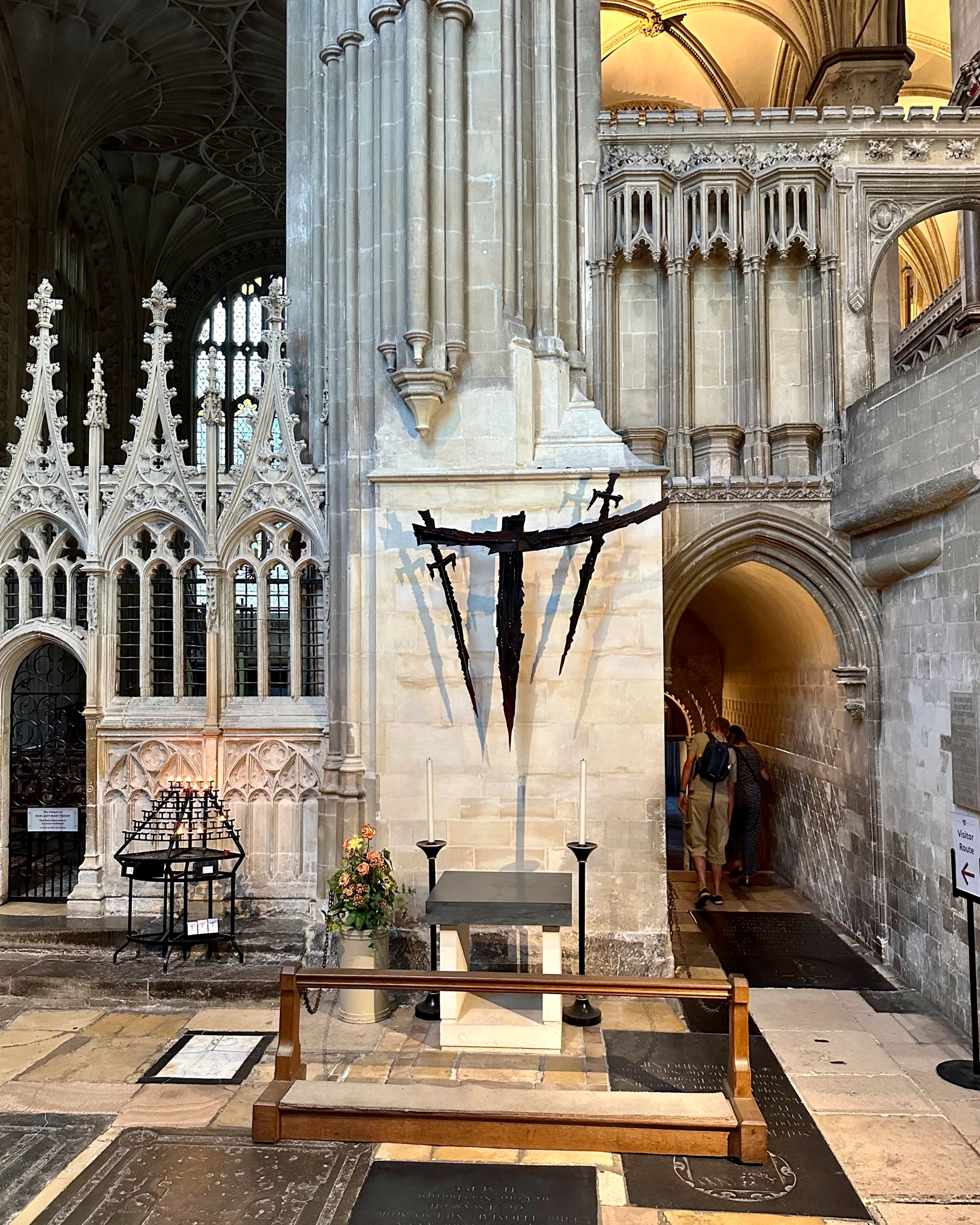 Thomas Becket's martyrdom resulted in a rich vein of art and architecture which threads through this remarkable building. Most notable is the medieval stained glass. One set of windows sets out to depict the miracles that were believed to have taken place from devotion to Saint Thomas. They are remarkably complete and it's so rare to be able to experience the colour, dexterity and iconography of the medieval world as they saw it.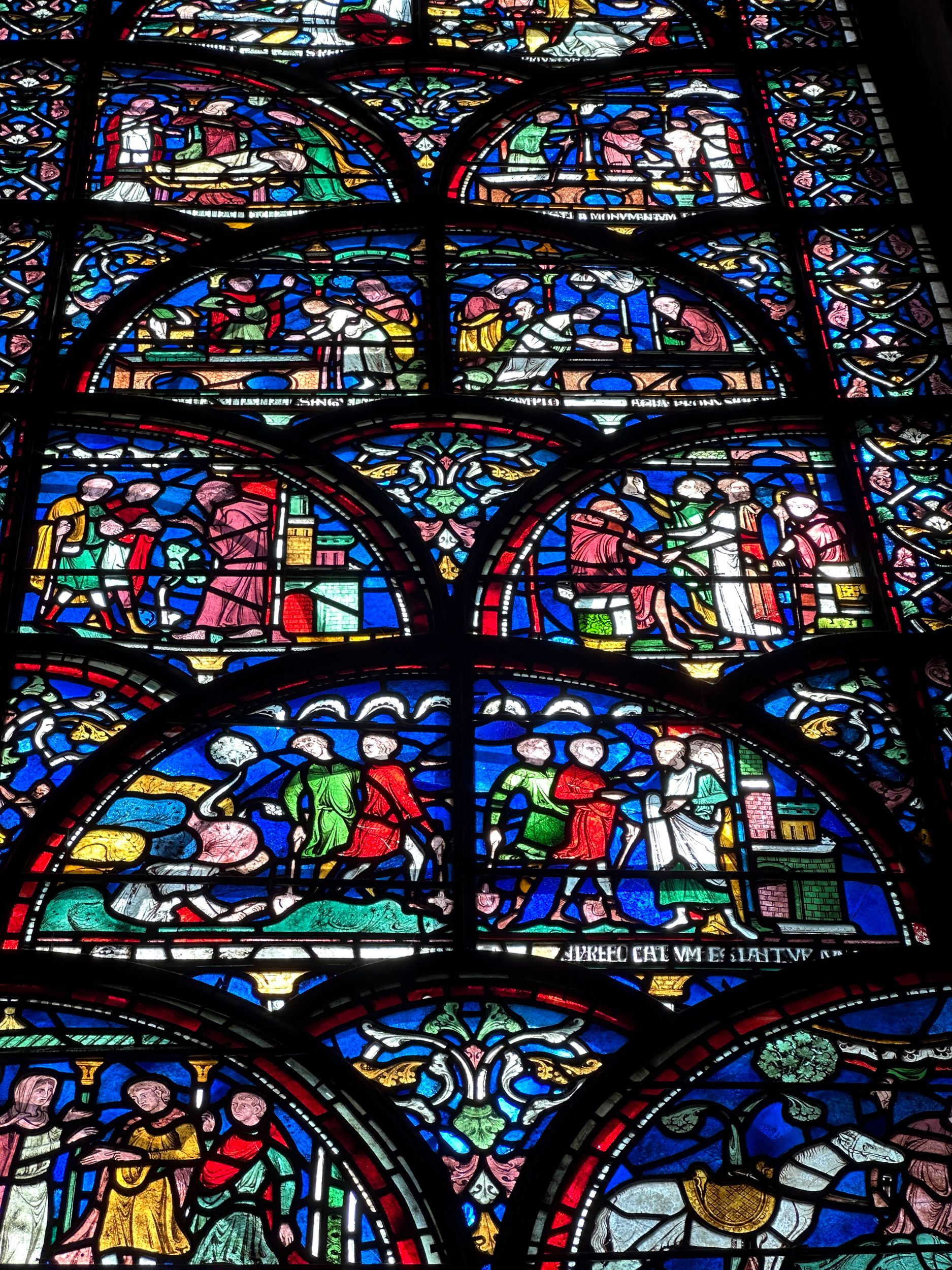 The four roundels below depict one of the miracles. Poachers are pursued by the gamekeeper who is wounded in the neck with an arrow. Mortally wounded, he takes to his bed. Shortly after taking some of the holy waters from Thomas Becket's shrine he is healed. The final roundel shows him at the shrine of Thomas Becket with the holy water well and bucket behind him.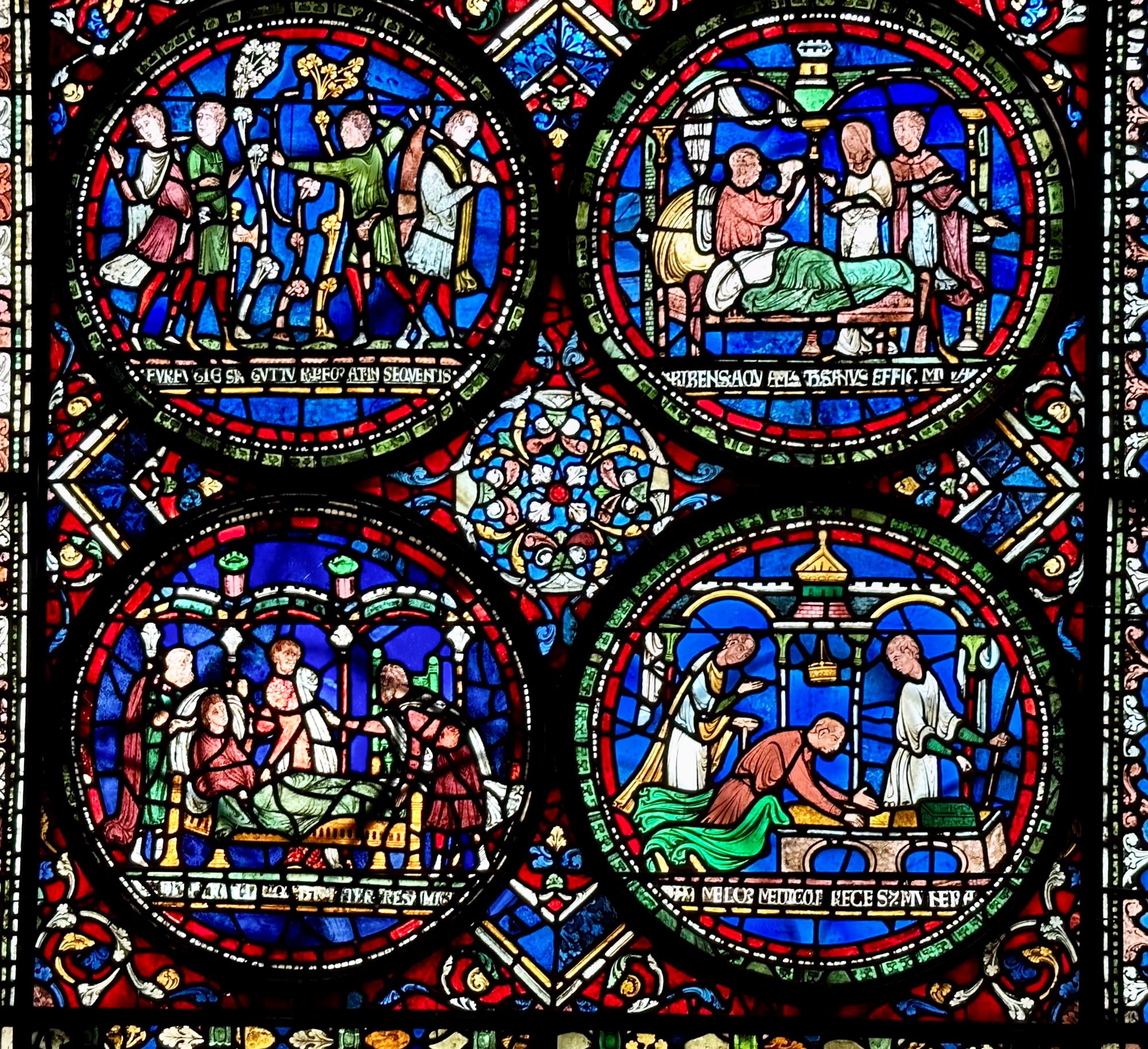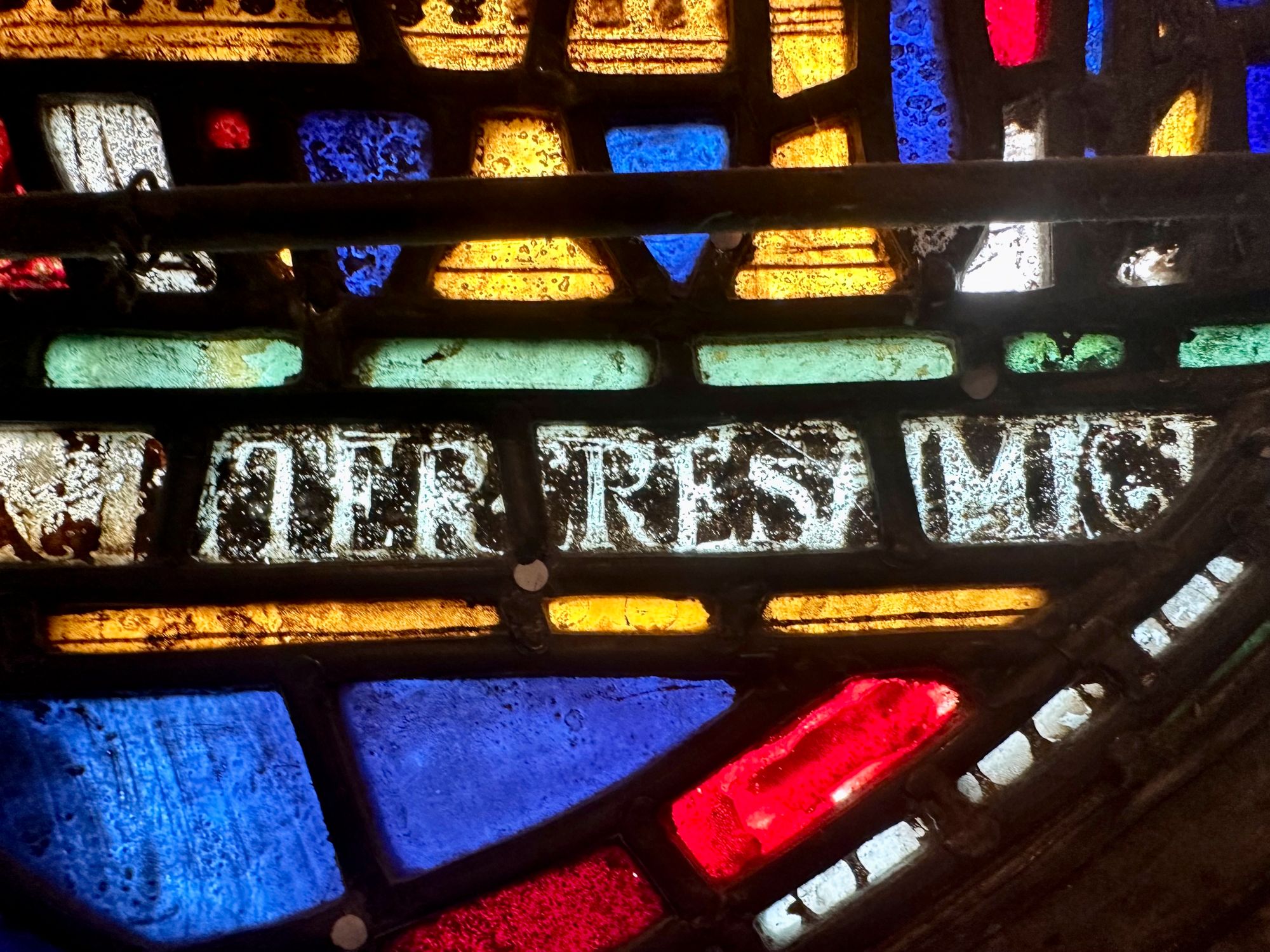 I head down into the vaults of Canterbury Cathedral. This is a special place. In spite of no photography being allowed, I'm transported into a photographers mind. As a young photographer I was inspired by the photographs of Edwin Smith and travelled extensively to see the places that he had photographed. Smith photographed churches and cathedrals for the great Batsford books of the mid C20th. I carry the English Parish Churches around with me in Woody.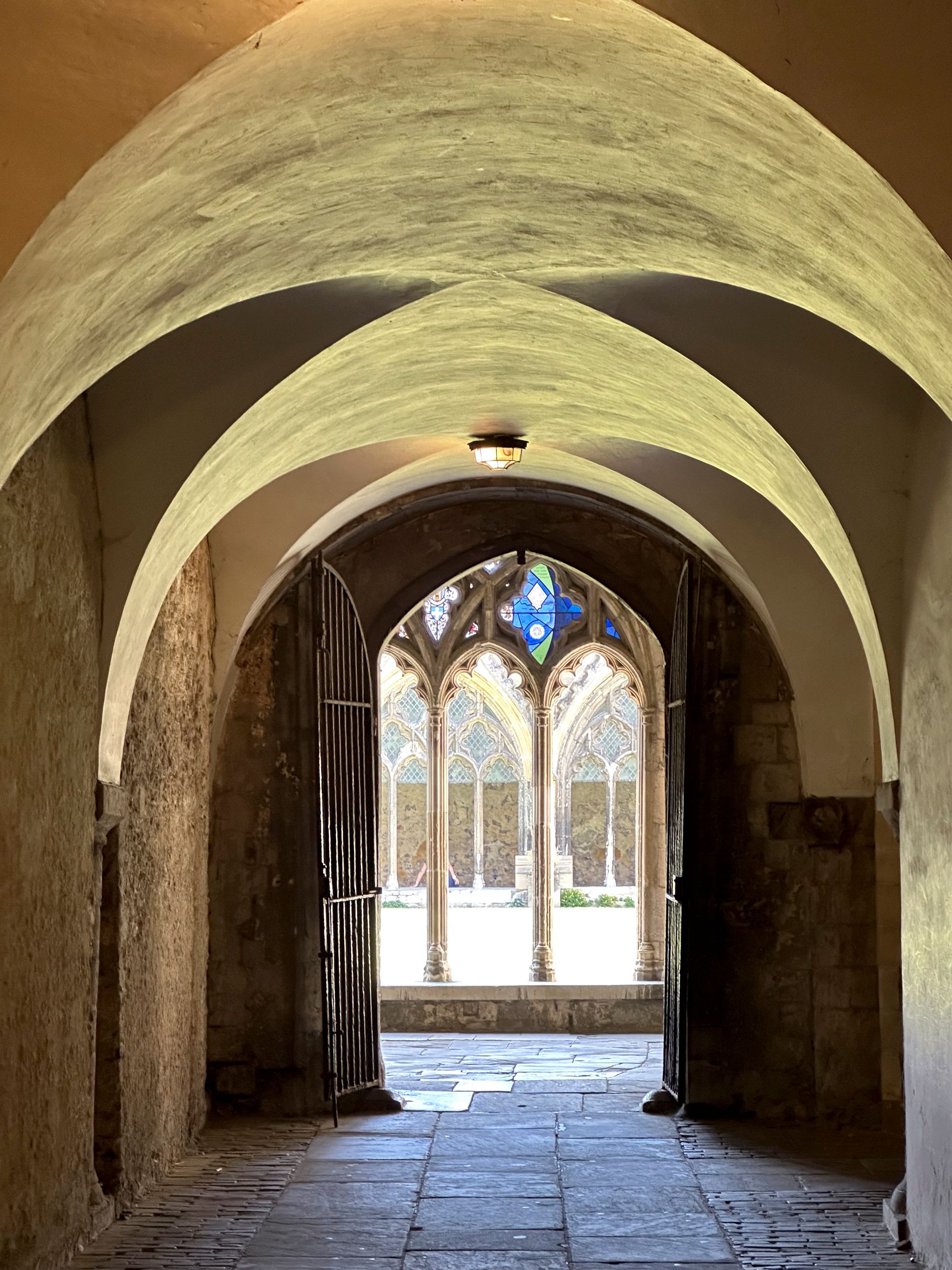 Smith captured the essence of the Romanesque crypt at Canterbury and it was one of the first places I visited to get into the runnels of his mind - seeking out his thought processes and perspective.
It's Tuesday, it's quiet, and most of the visitors are up in the nave and ambulatory. I can't believe that I've got the place to myself for a few moments. This place goes deep into the psyche, deep into time and deep into the ground. Becket's tomb was originally here before being moved upstairs. It was here that many of the Becket miracles were said to have taken place.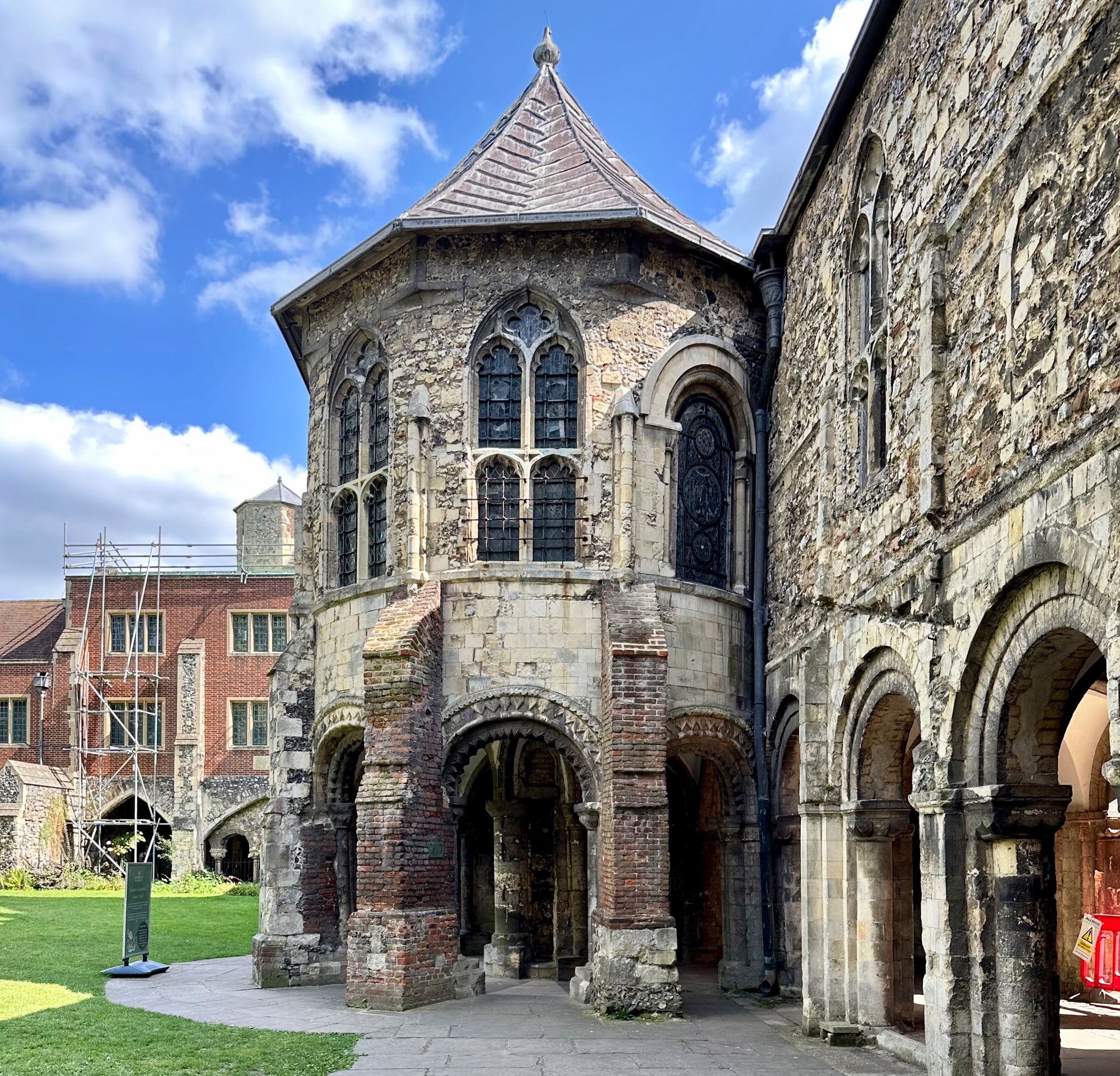 ---
1500: St. Thomas of Canterbury Church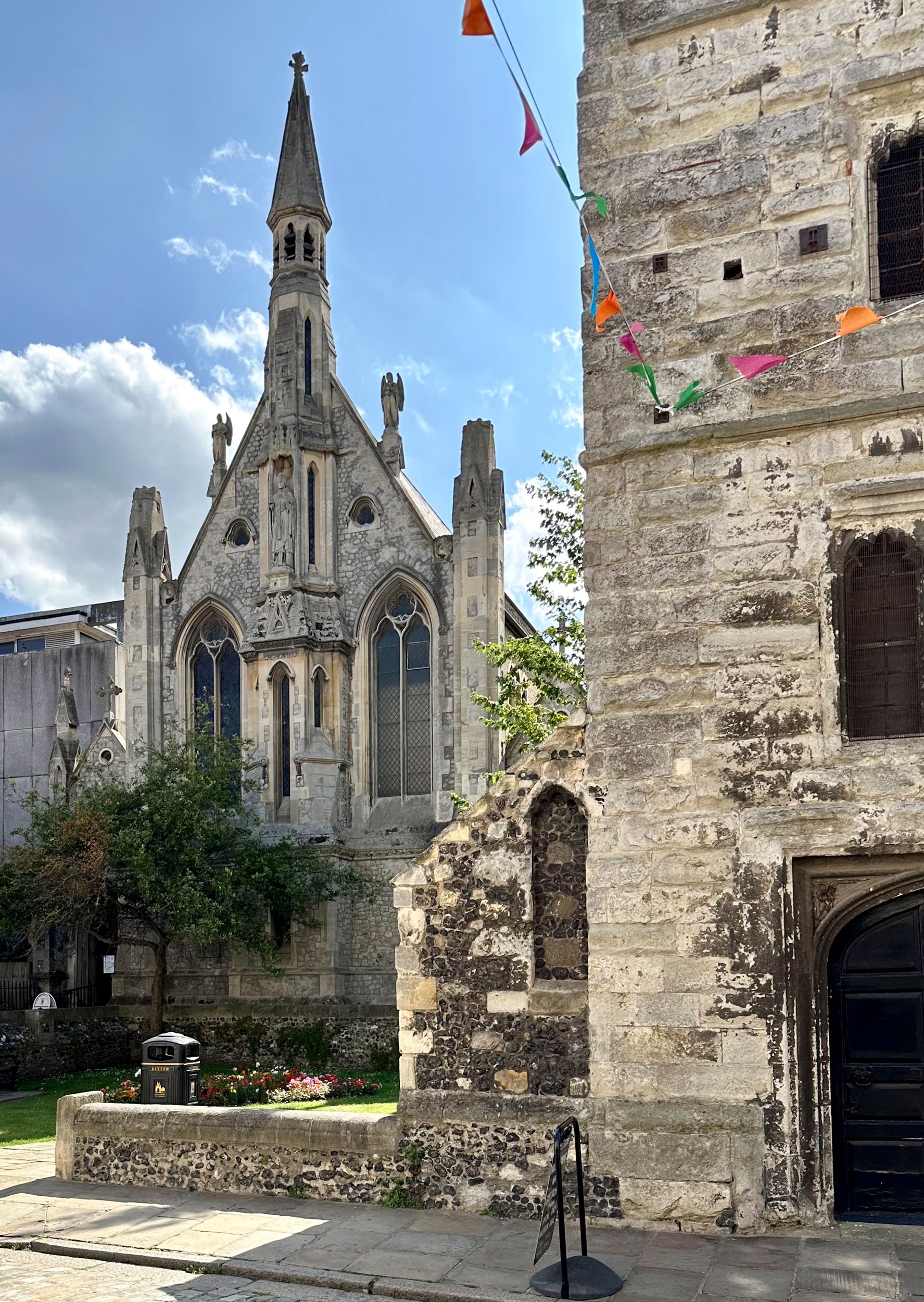 Ssshh. Keep this to yourself. This unassuming Catholic Church holds a relic that is reputed to be a small piece of bone from Thomas Becket. It also holds a fragment of the burial shroud. A working shrine just a few metres away from the cathedral.
---
Can you help support this digest and keep Woody on the road?
Click below for membership options and benefits
Become a Member
---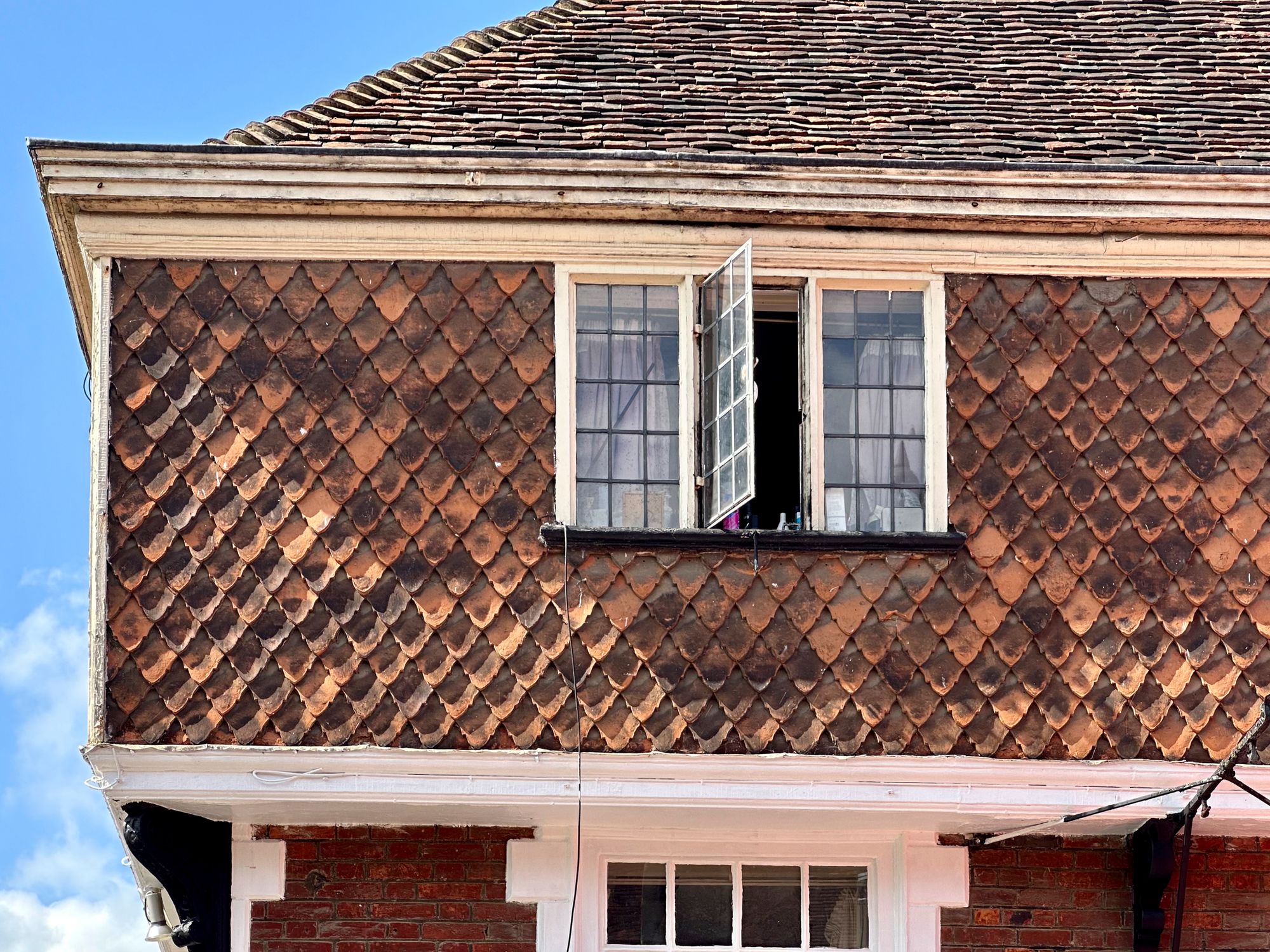 The Buildings of Canterbury - Pure Scroll (no words).
The streets that stitch my journey to each of these places are jam packed full with buildings of every type. Whenever I visit Canterbury, I always get the feeling that there is little that remains untouched by the waves of humanity that have passed through this city. This is reflected in its buildings and spaces.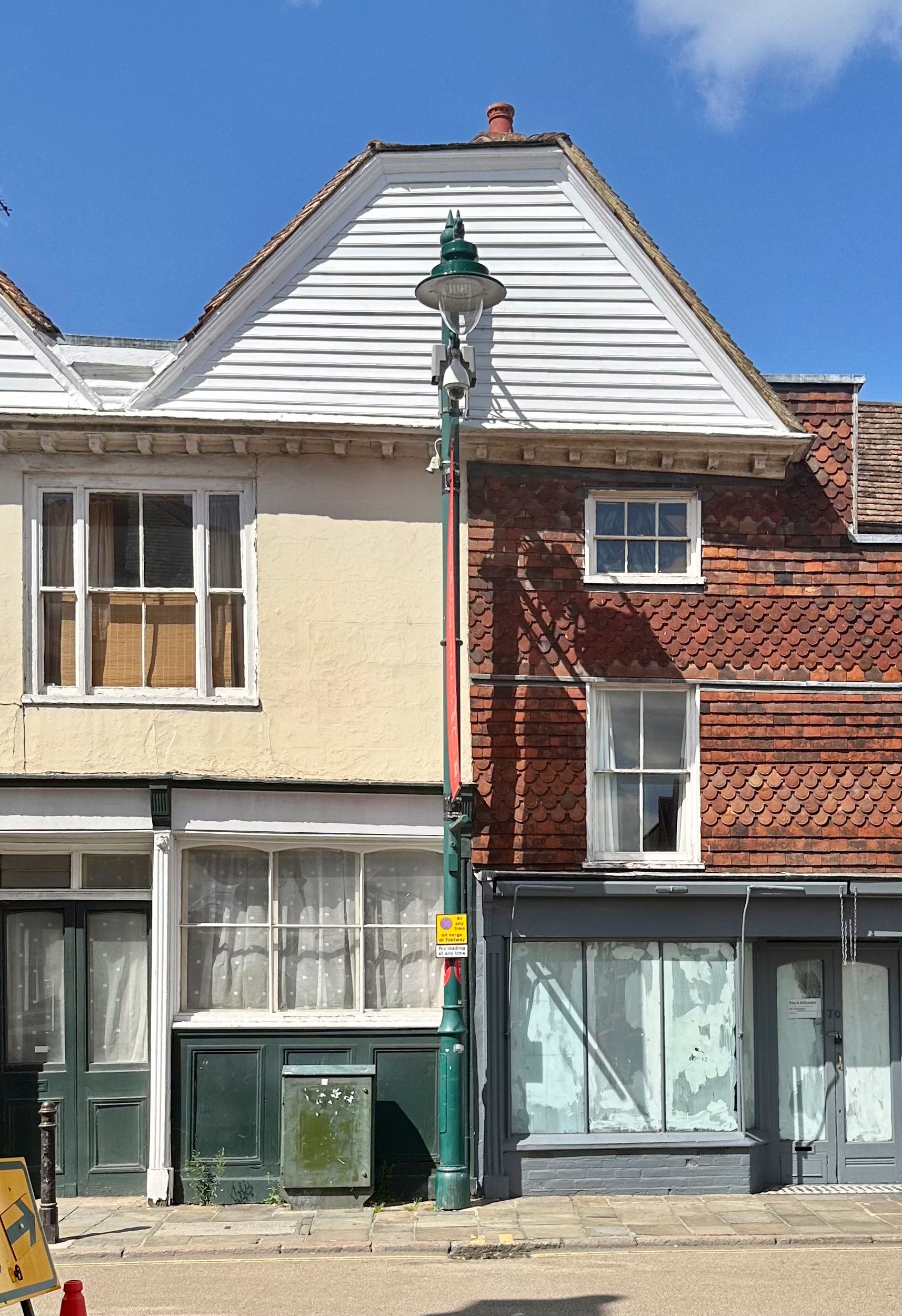 This place is layered like an onion and the buildings share its story. Here's a selection of the buildings I came across on my journey.
Here's a map of where I walked:
---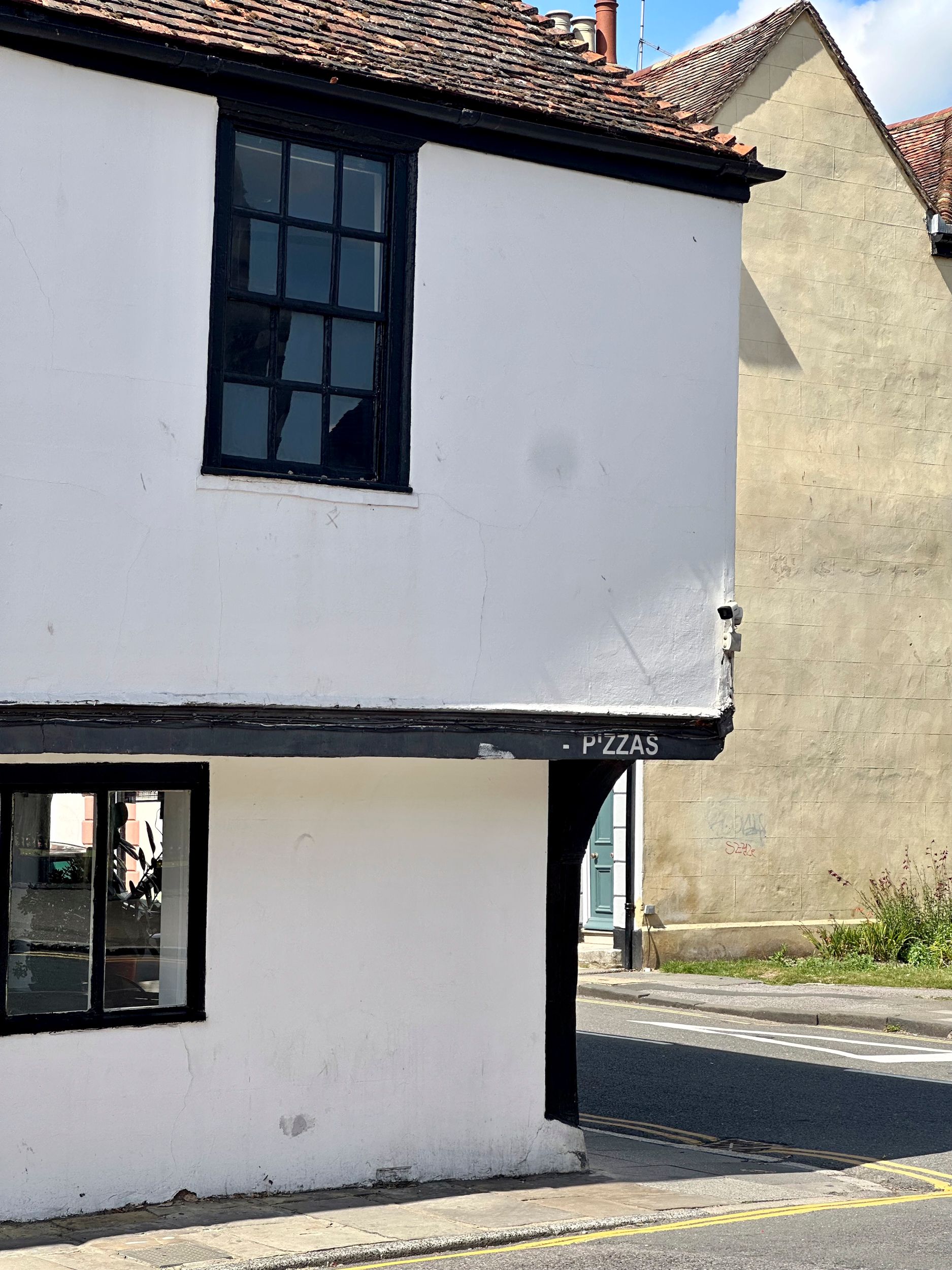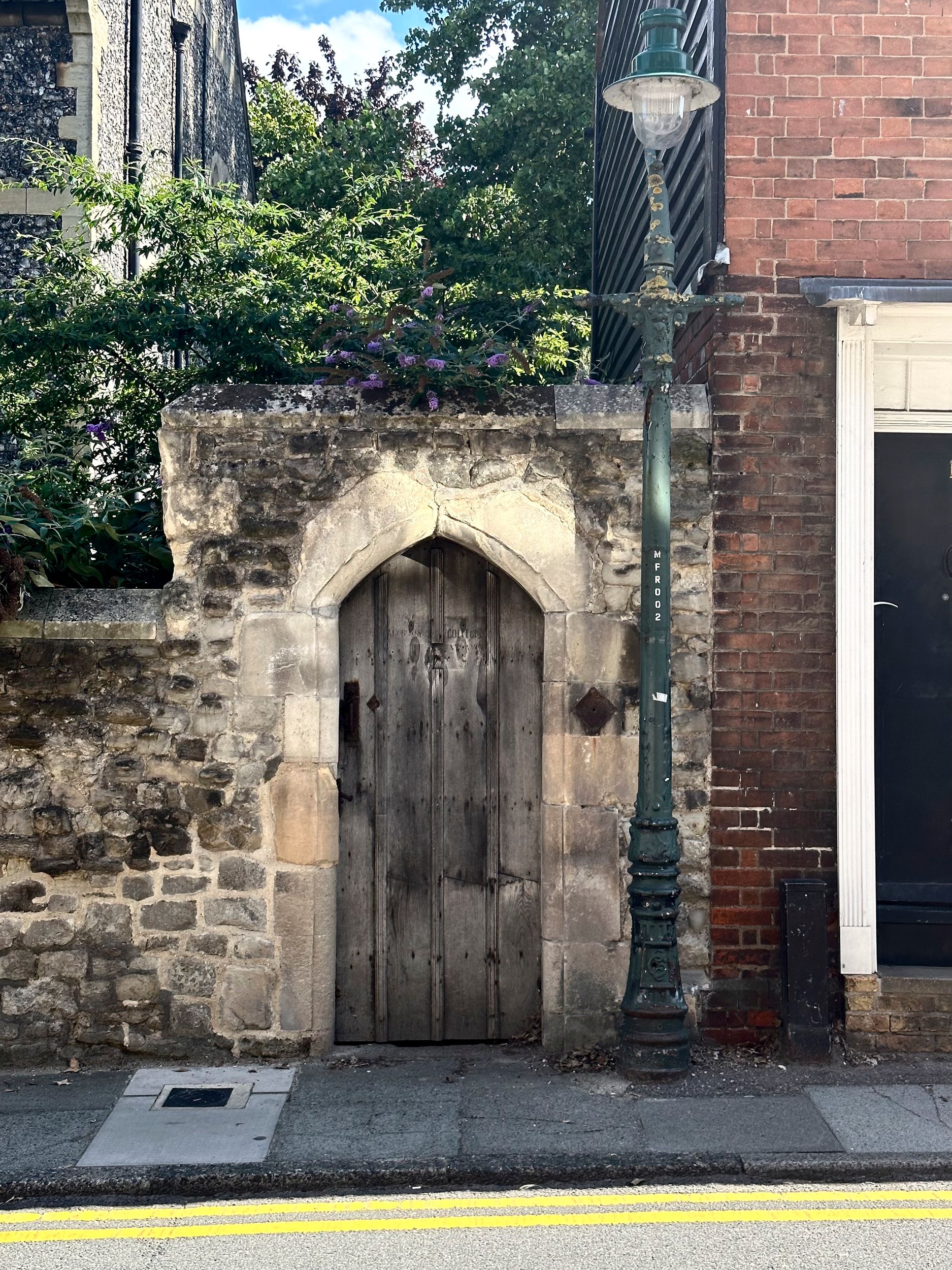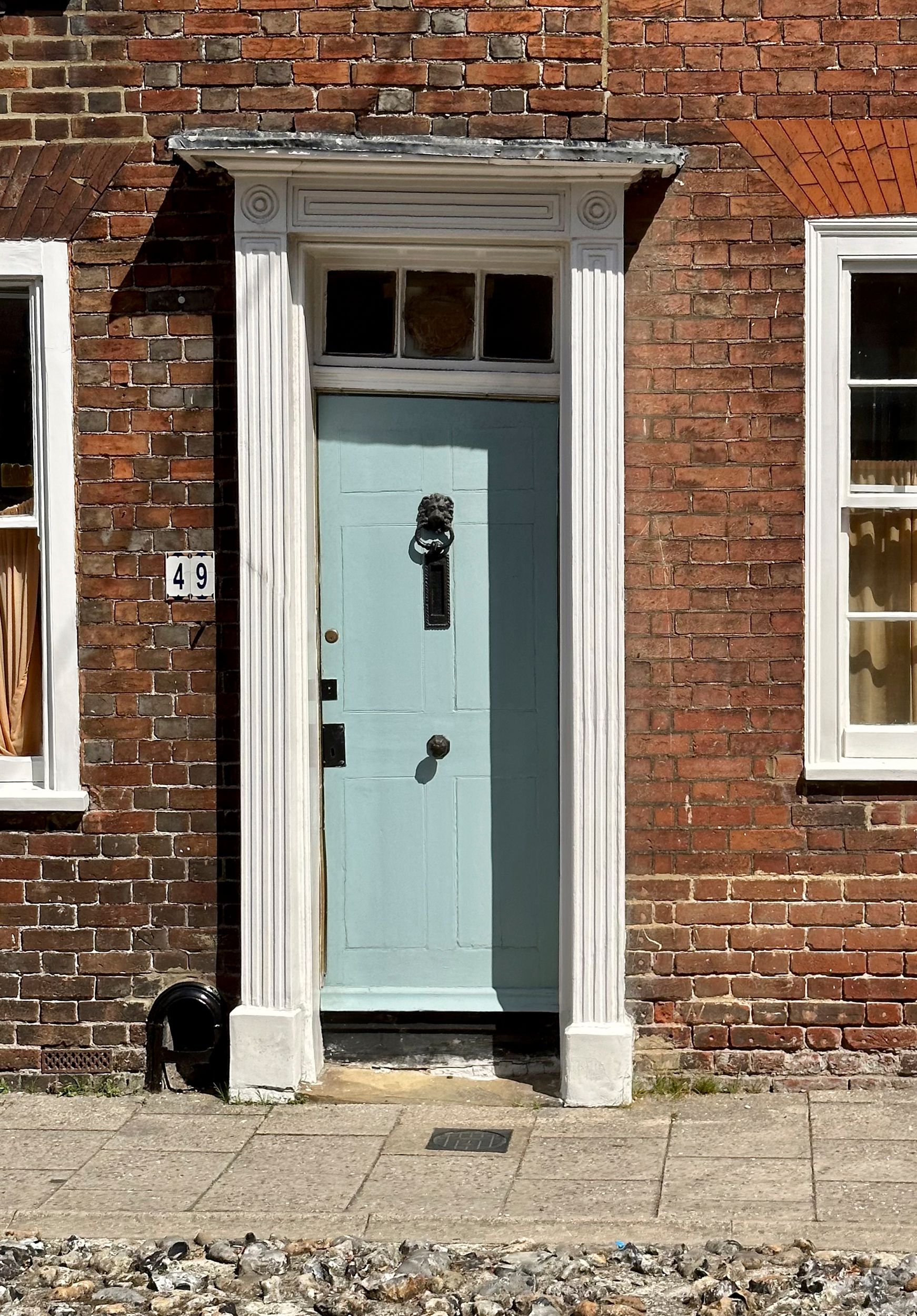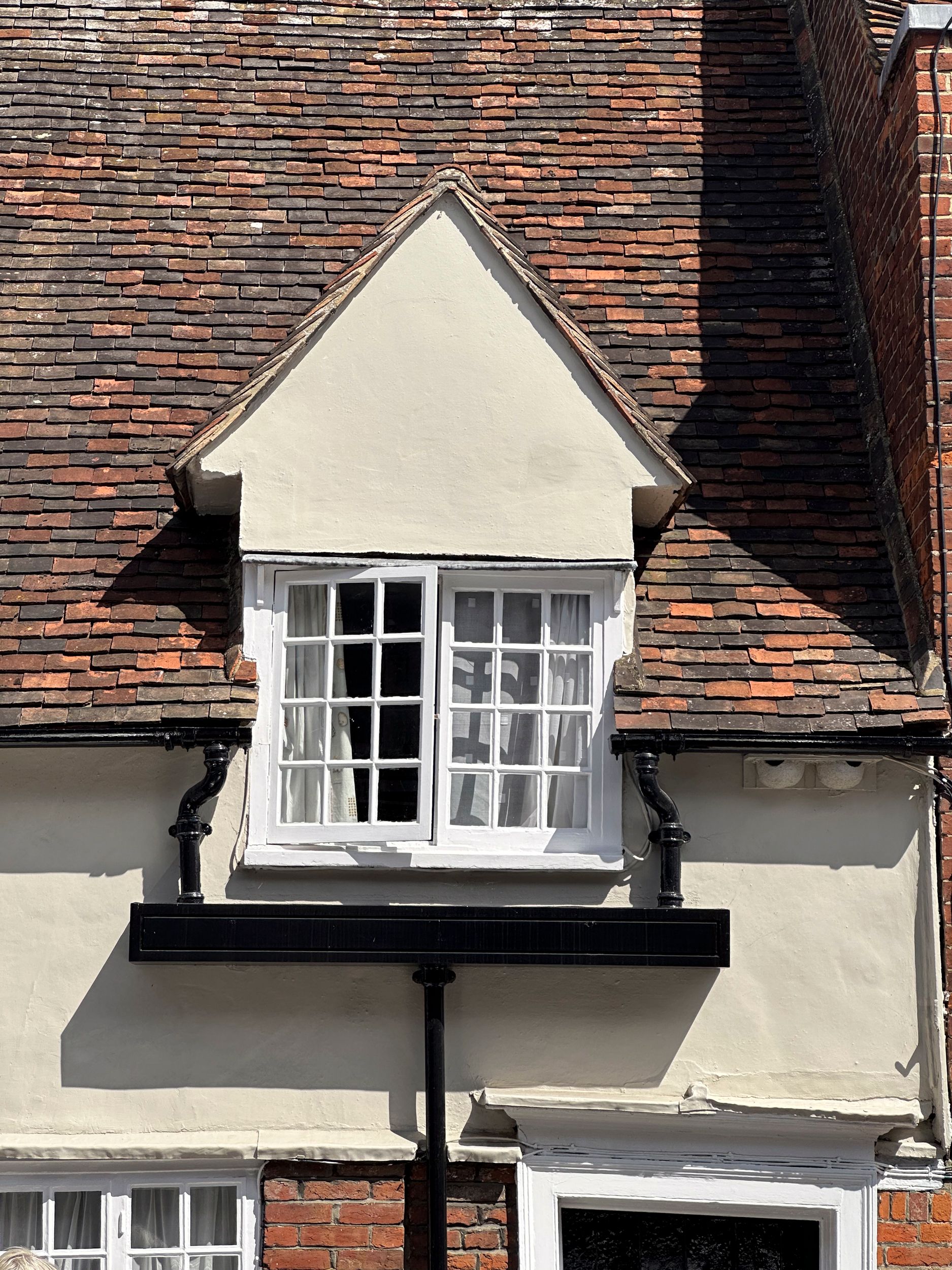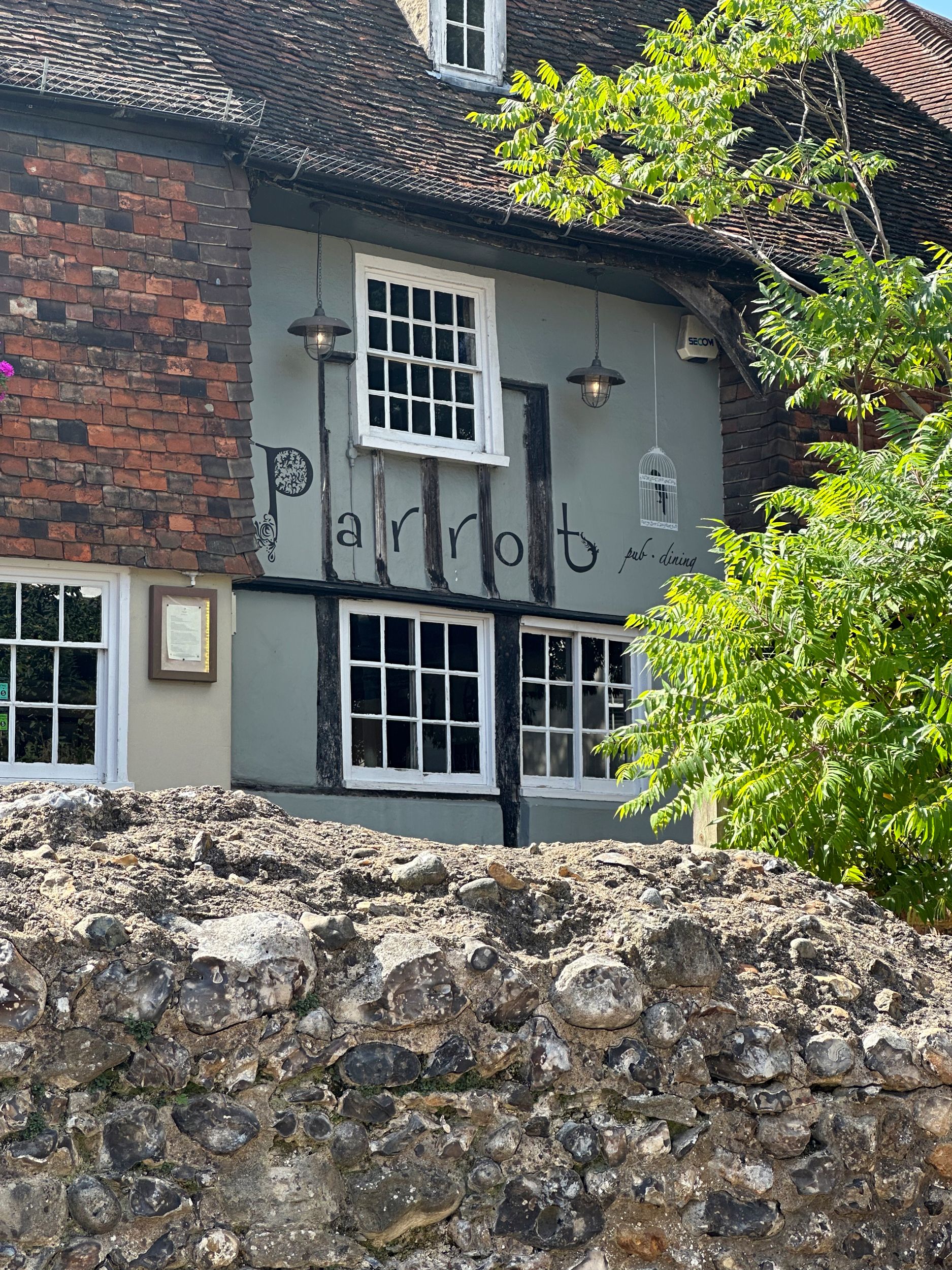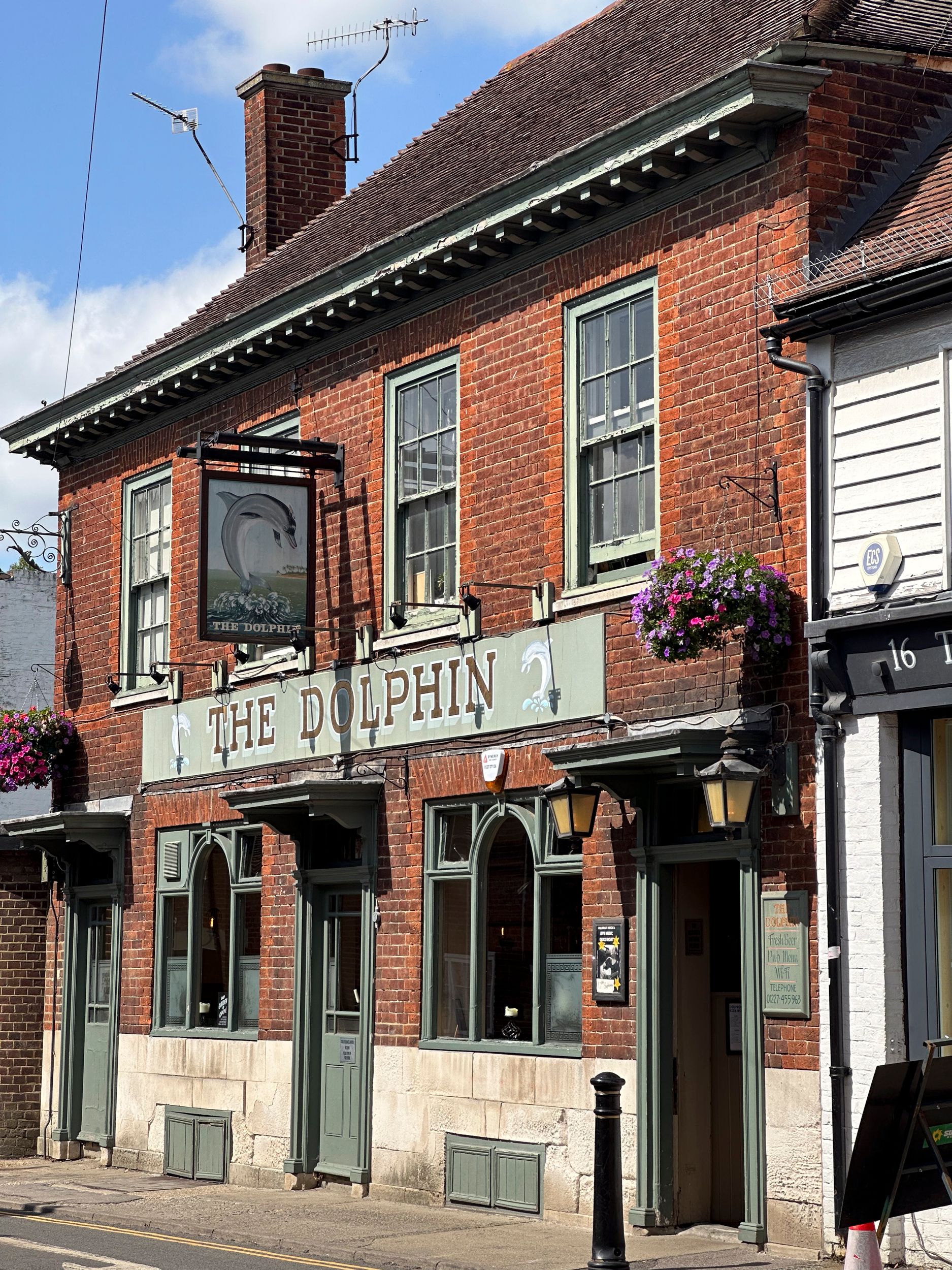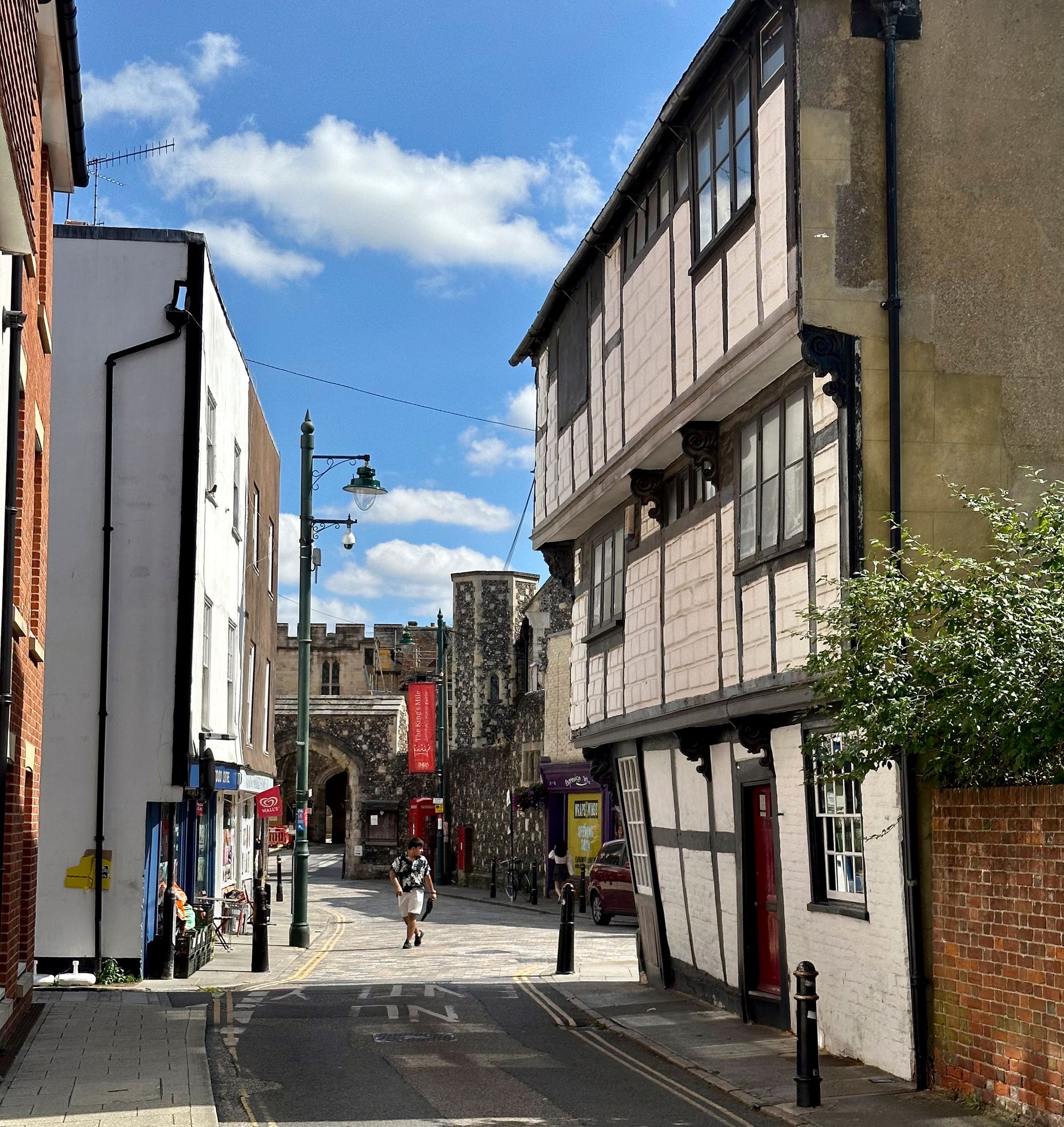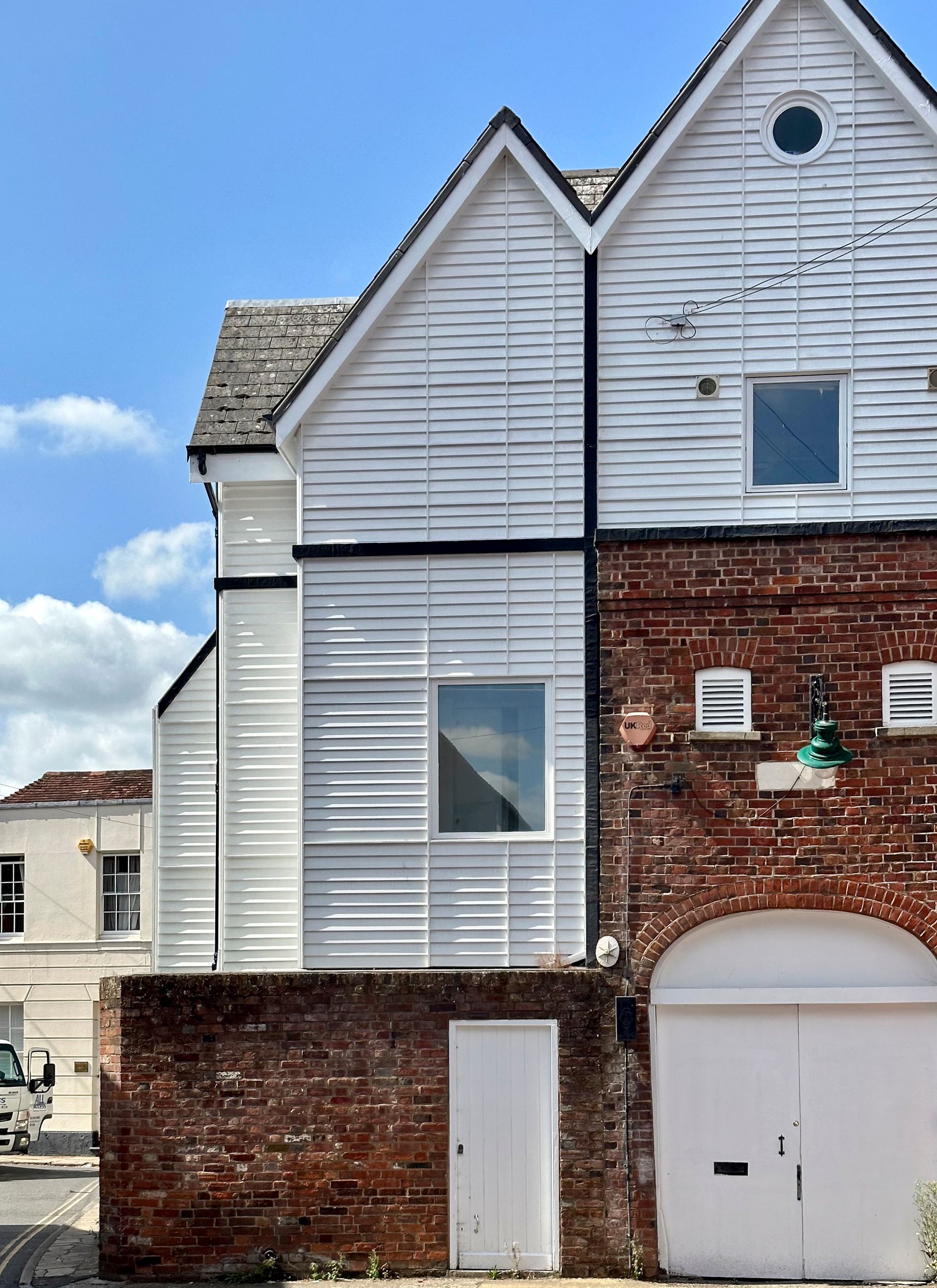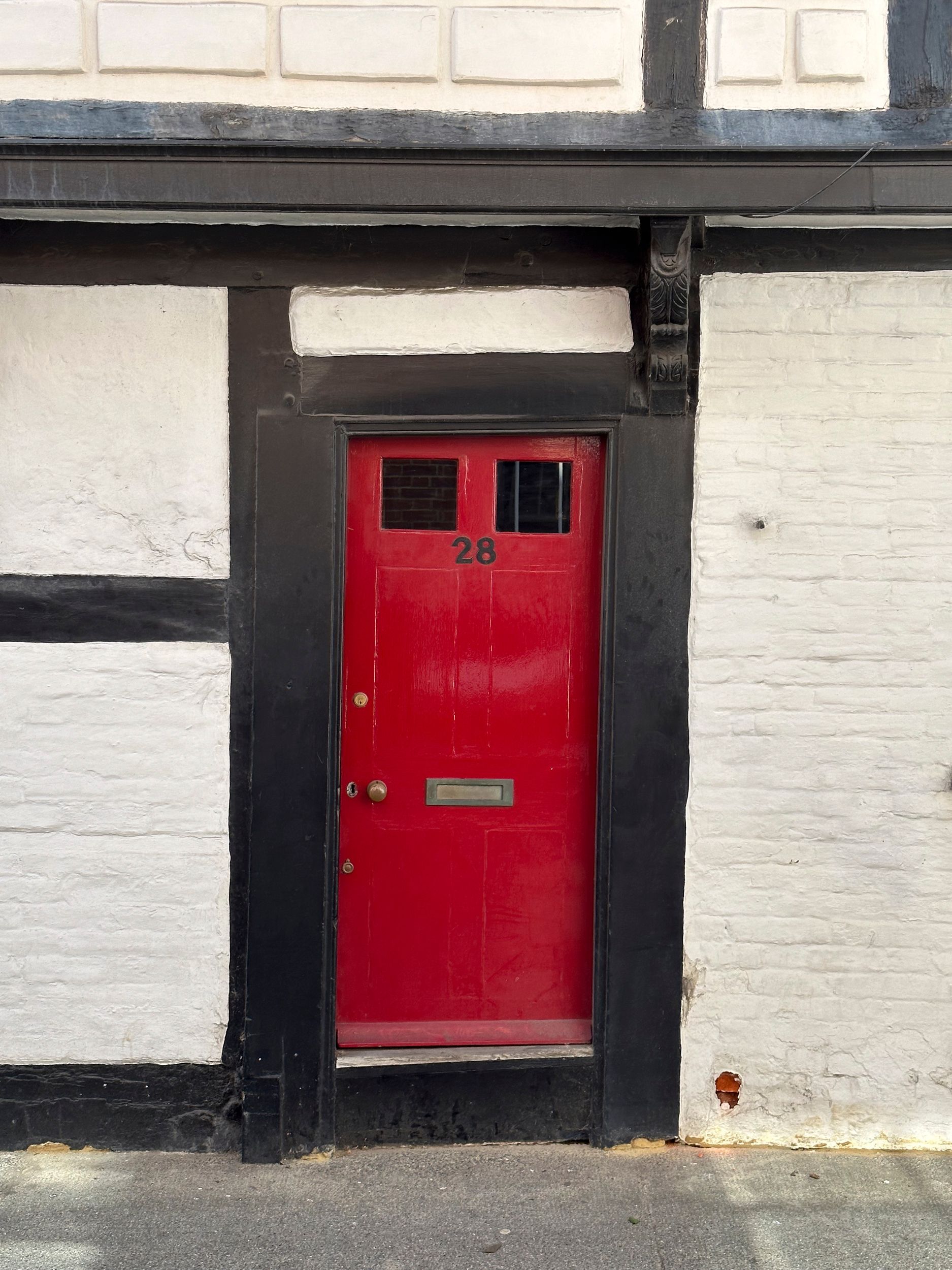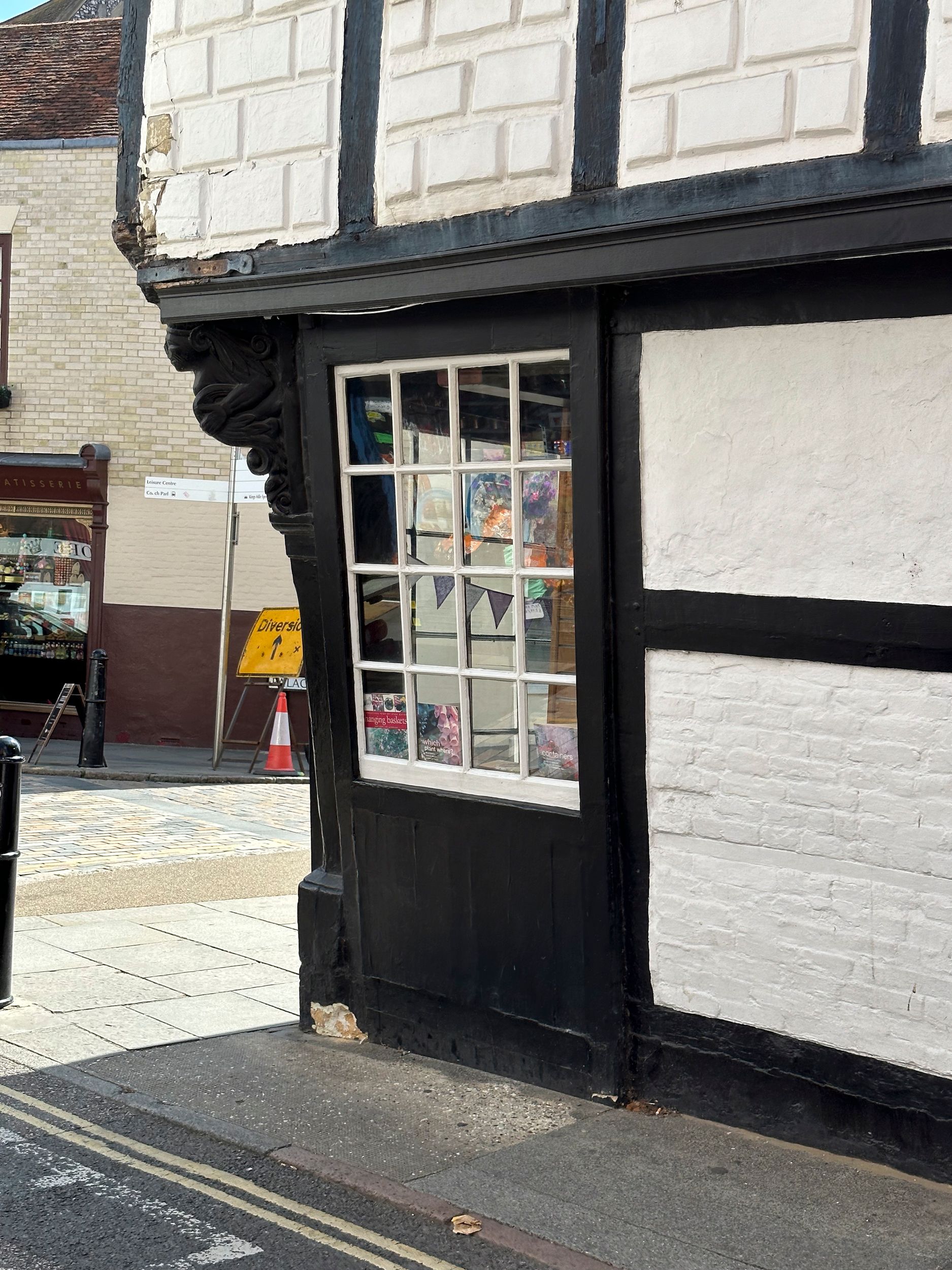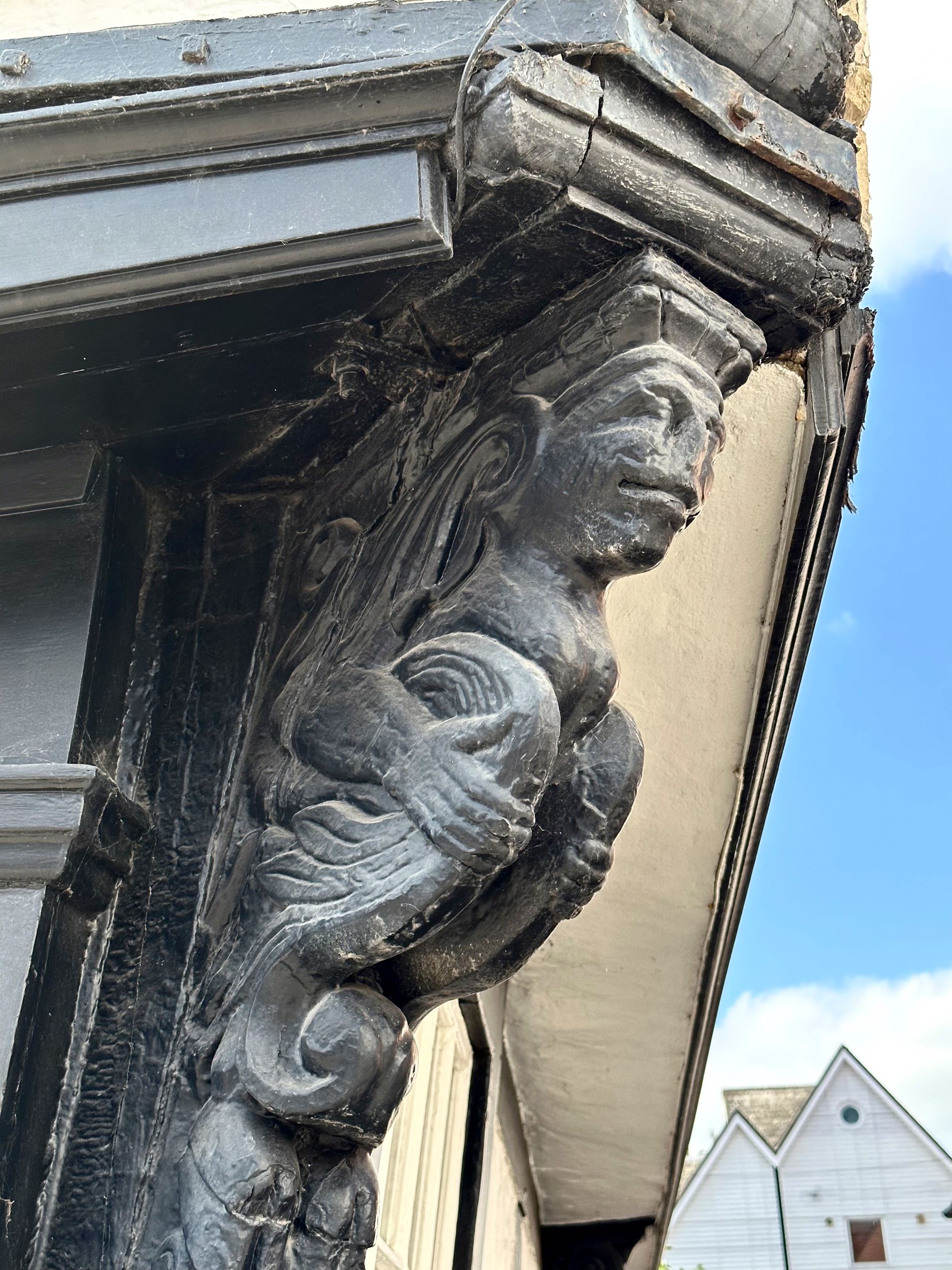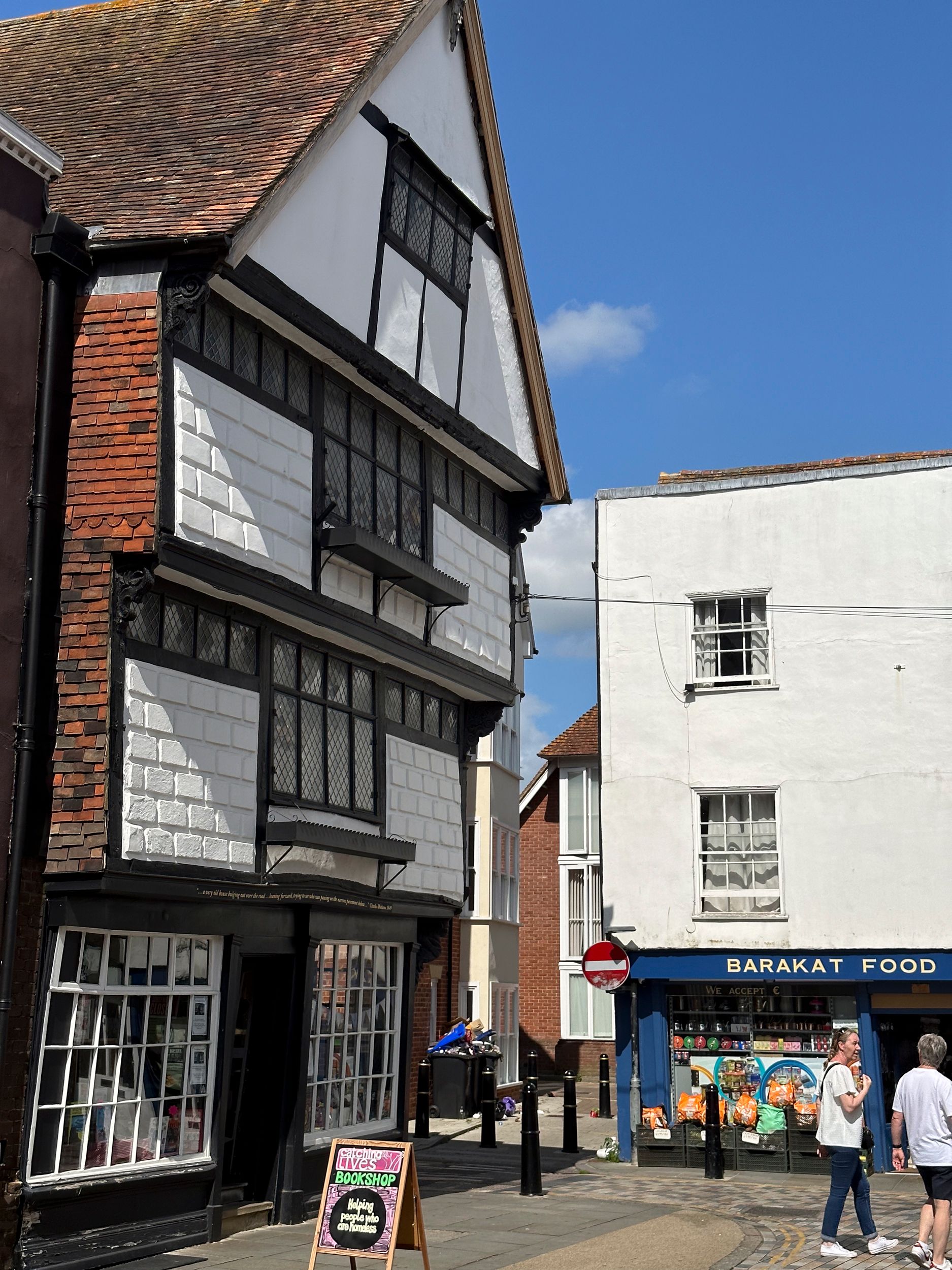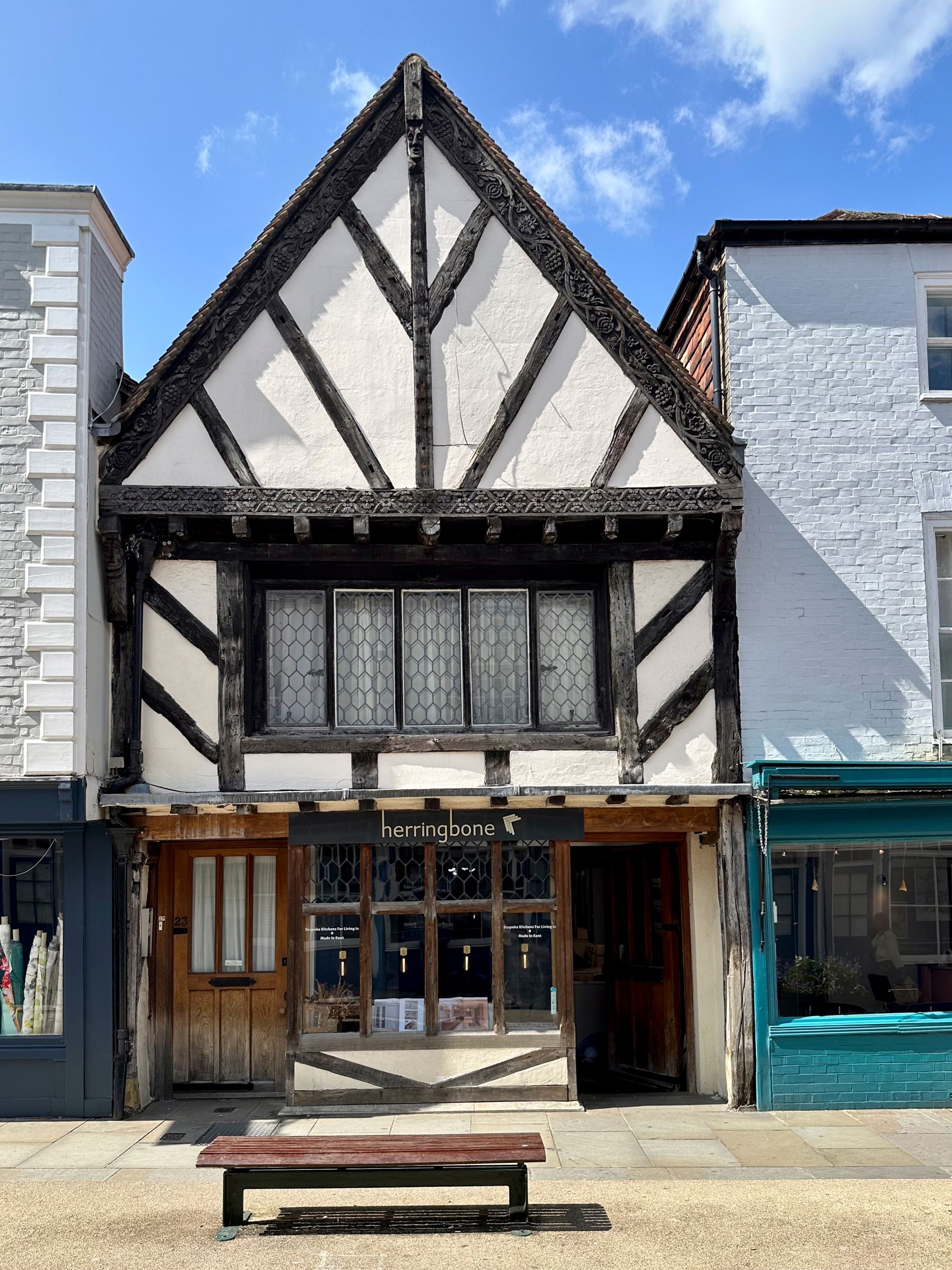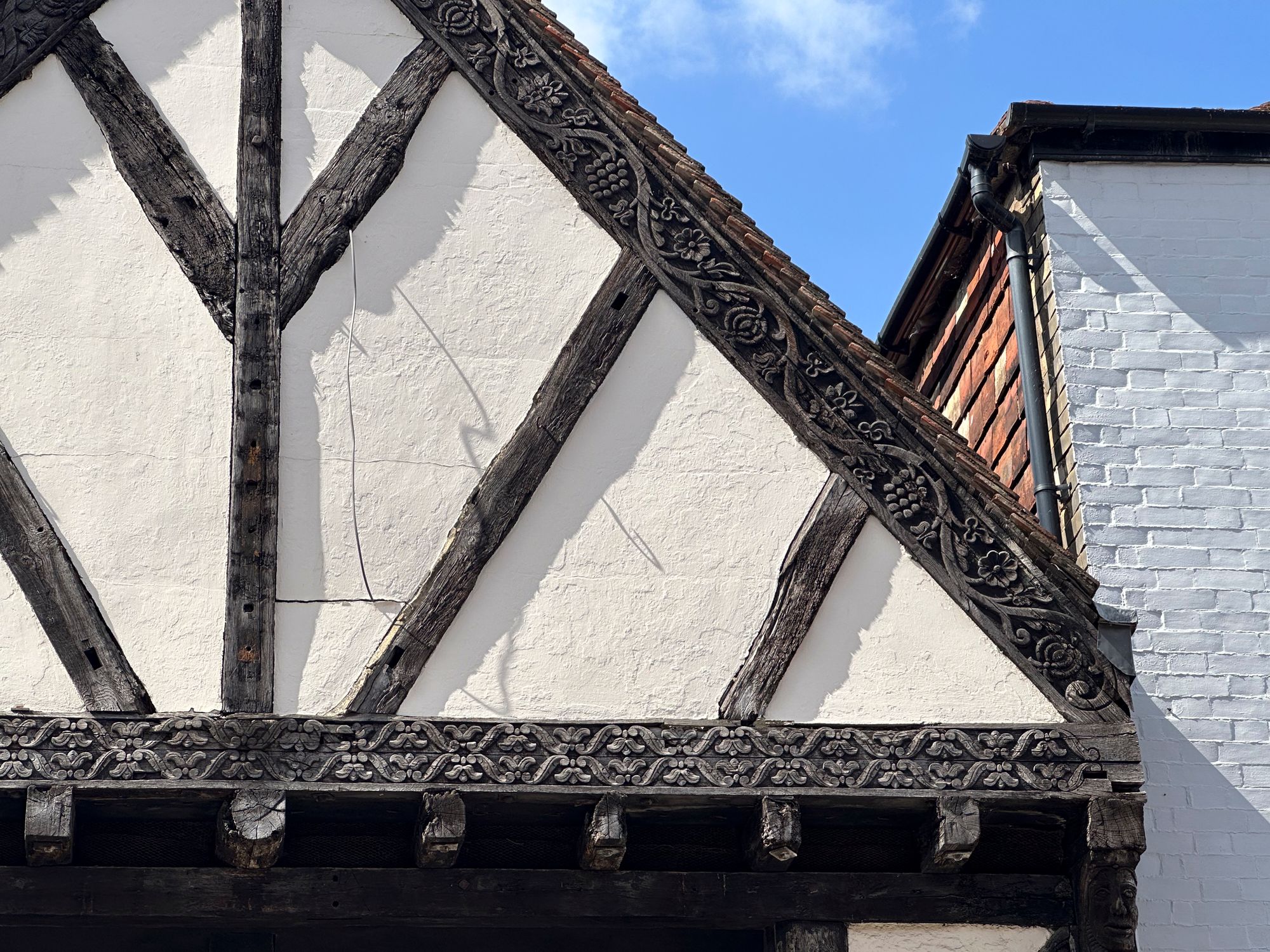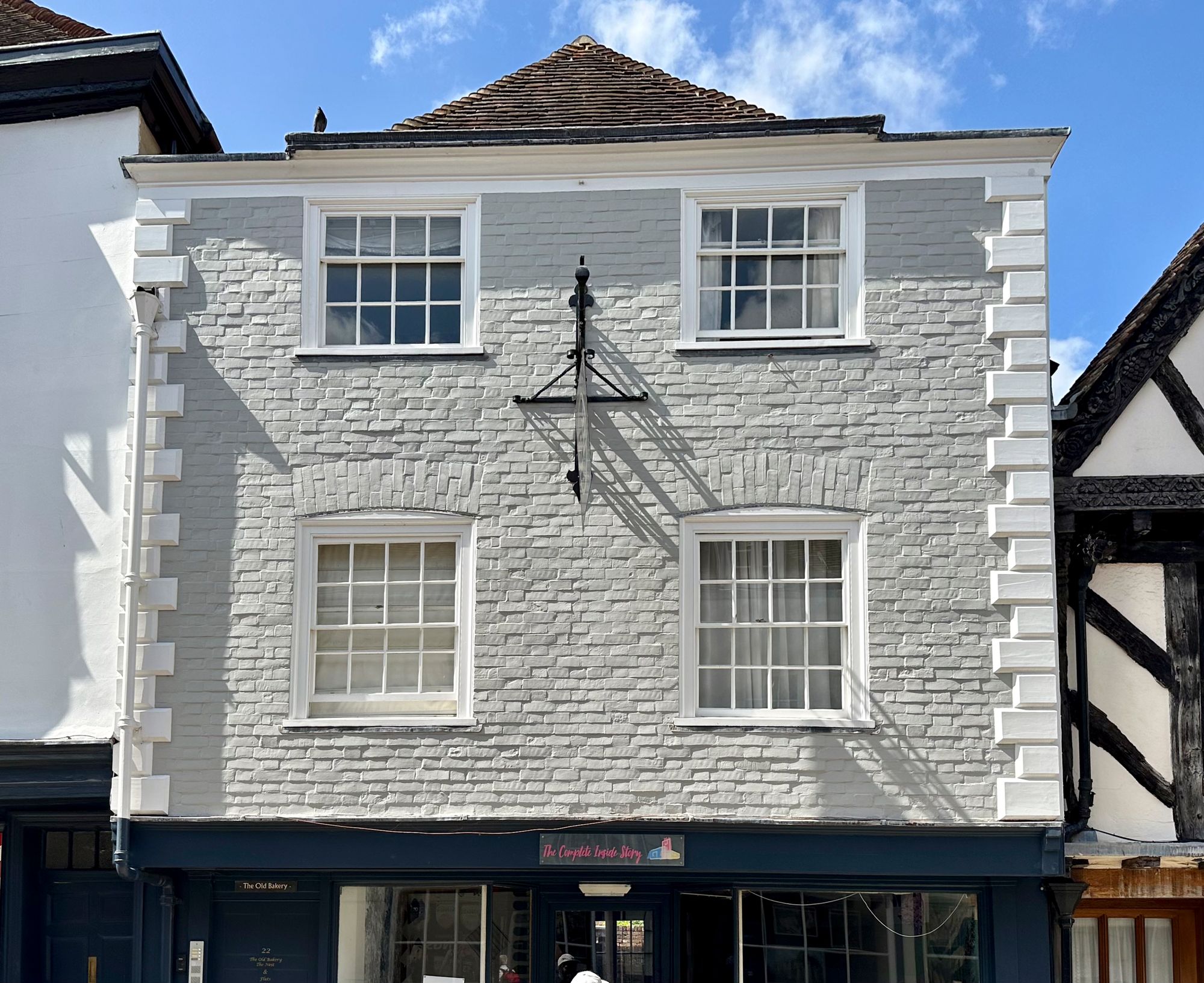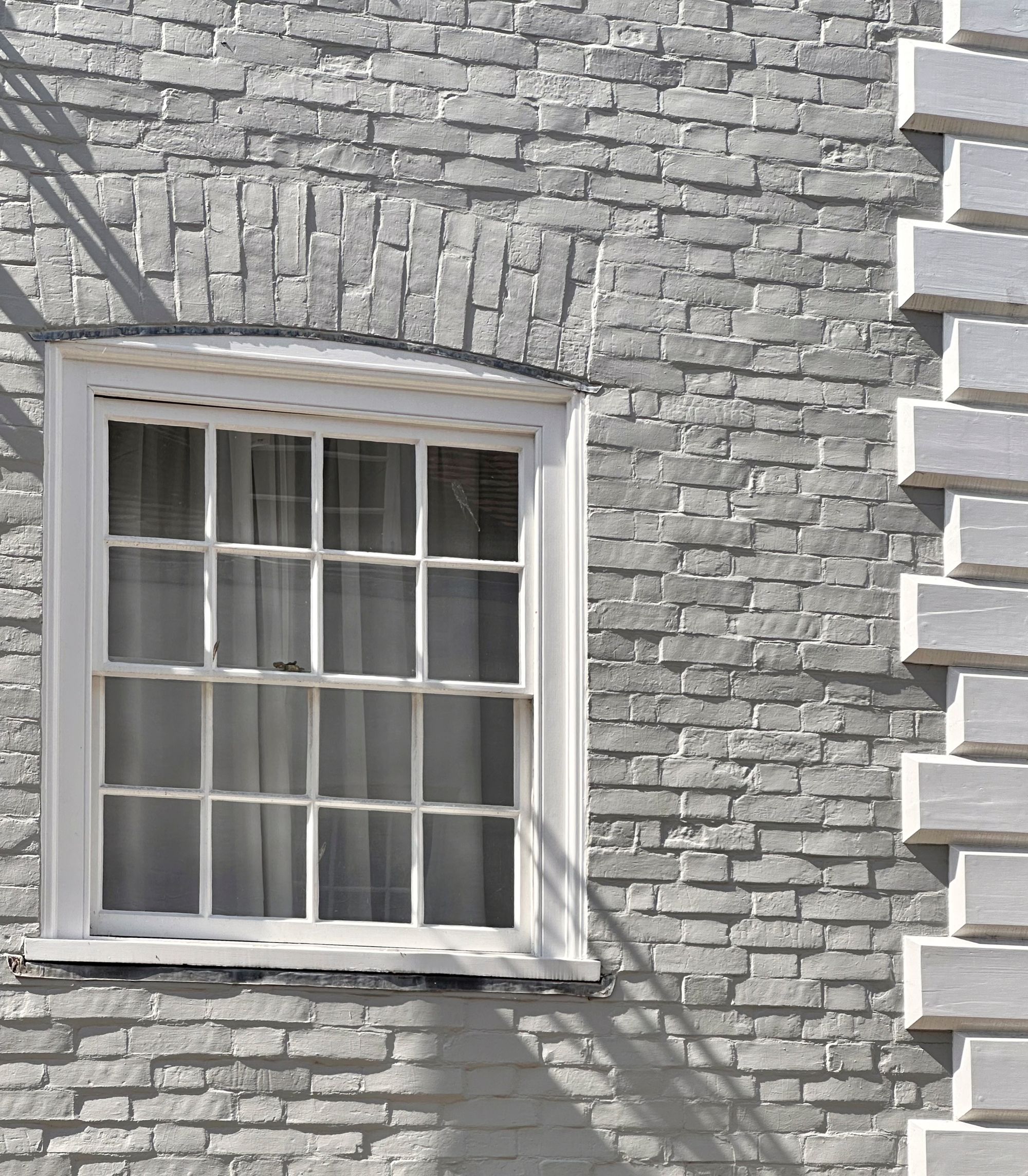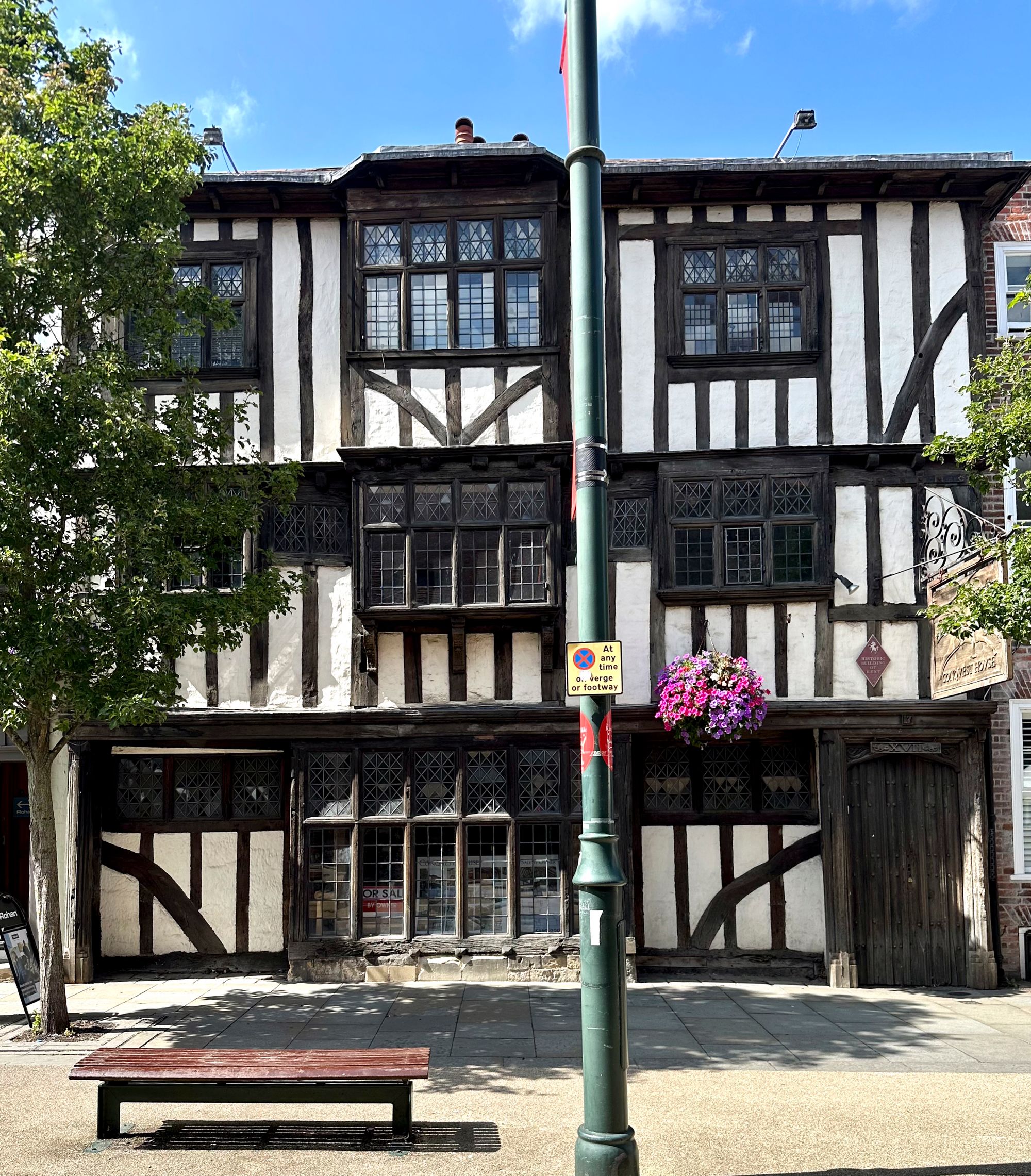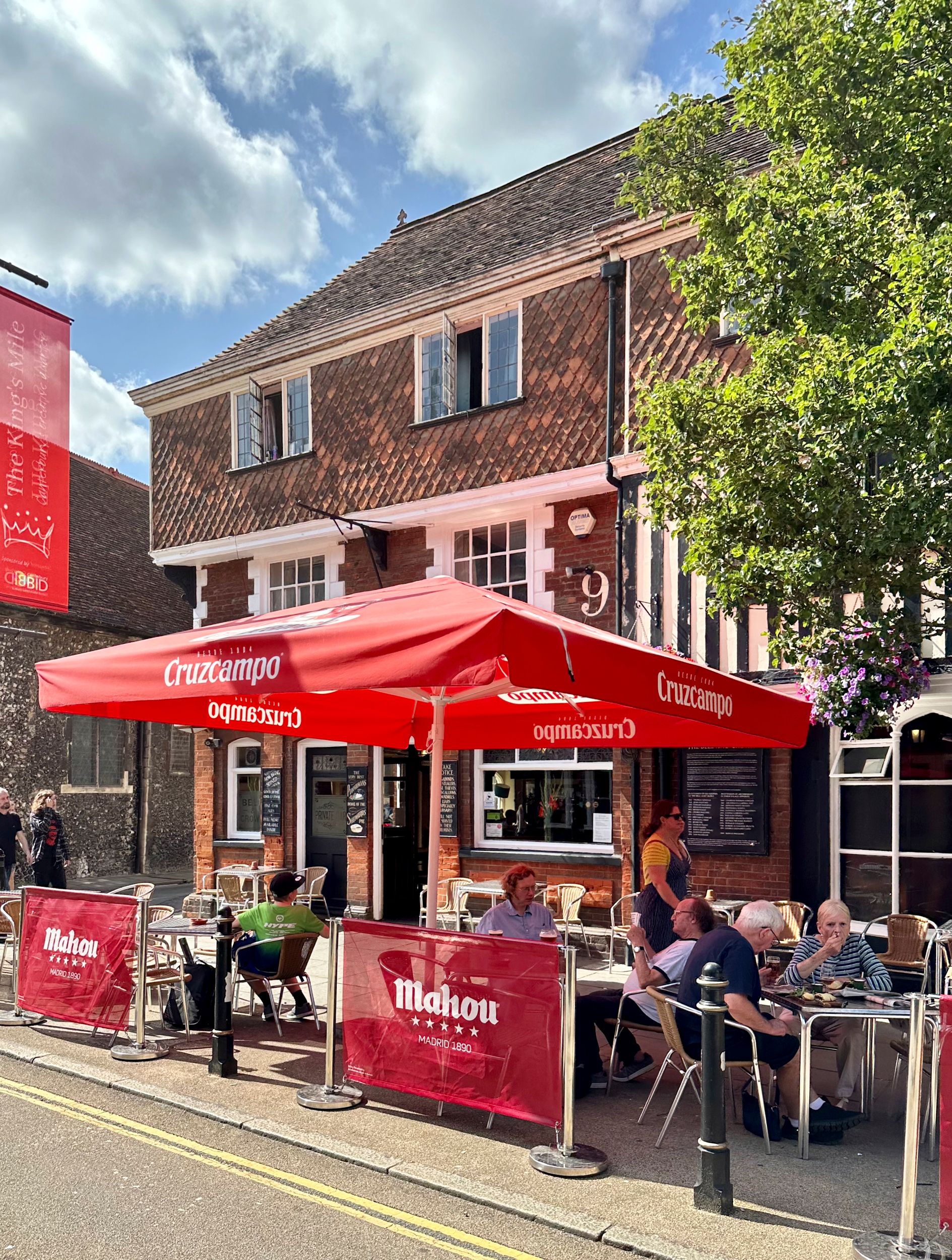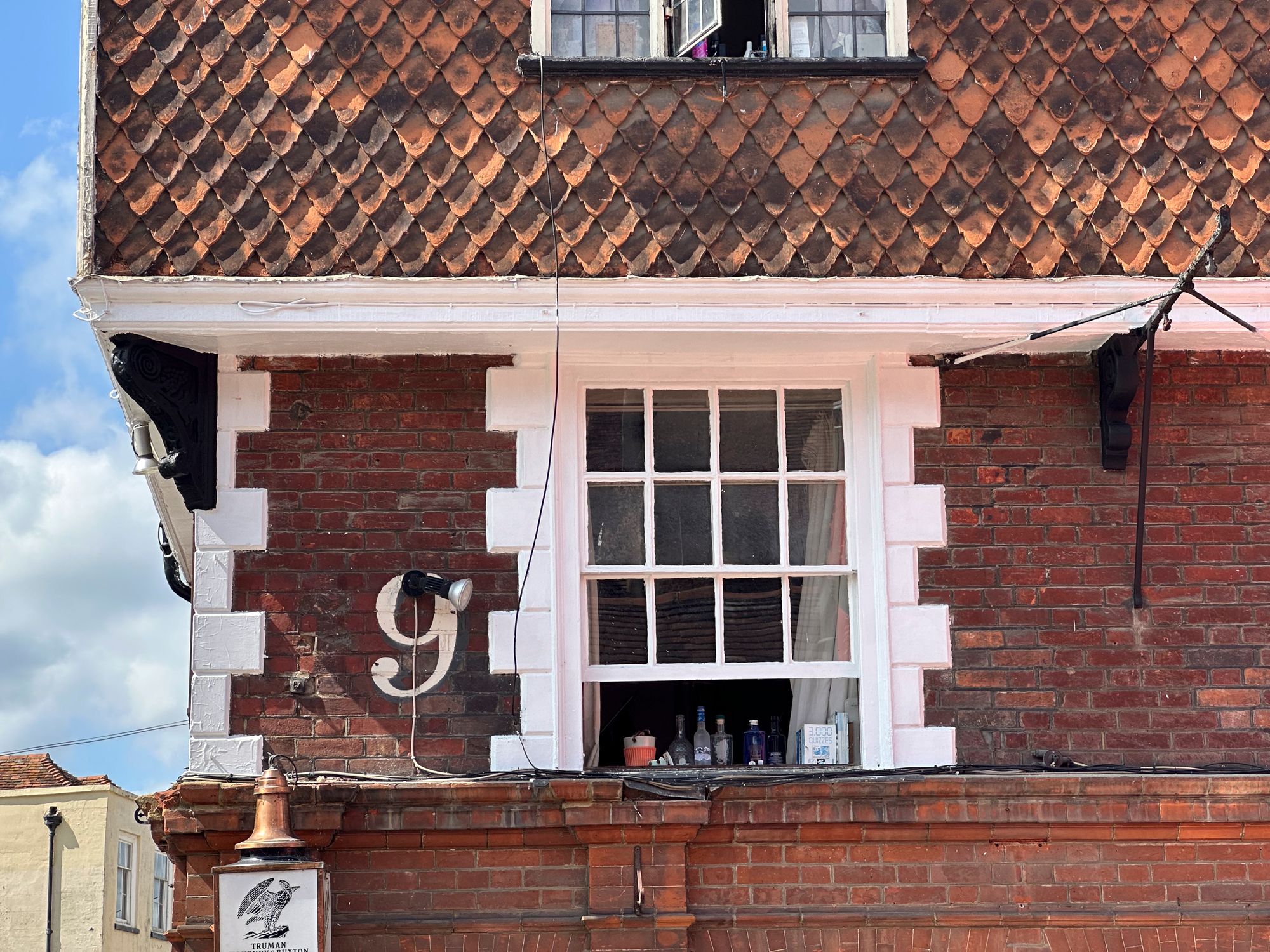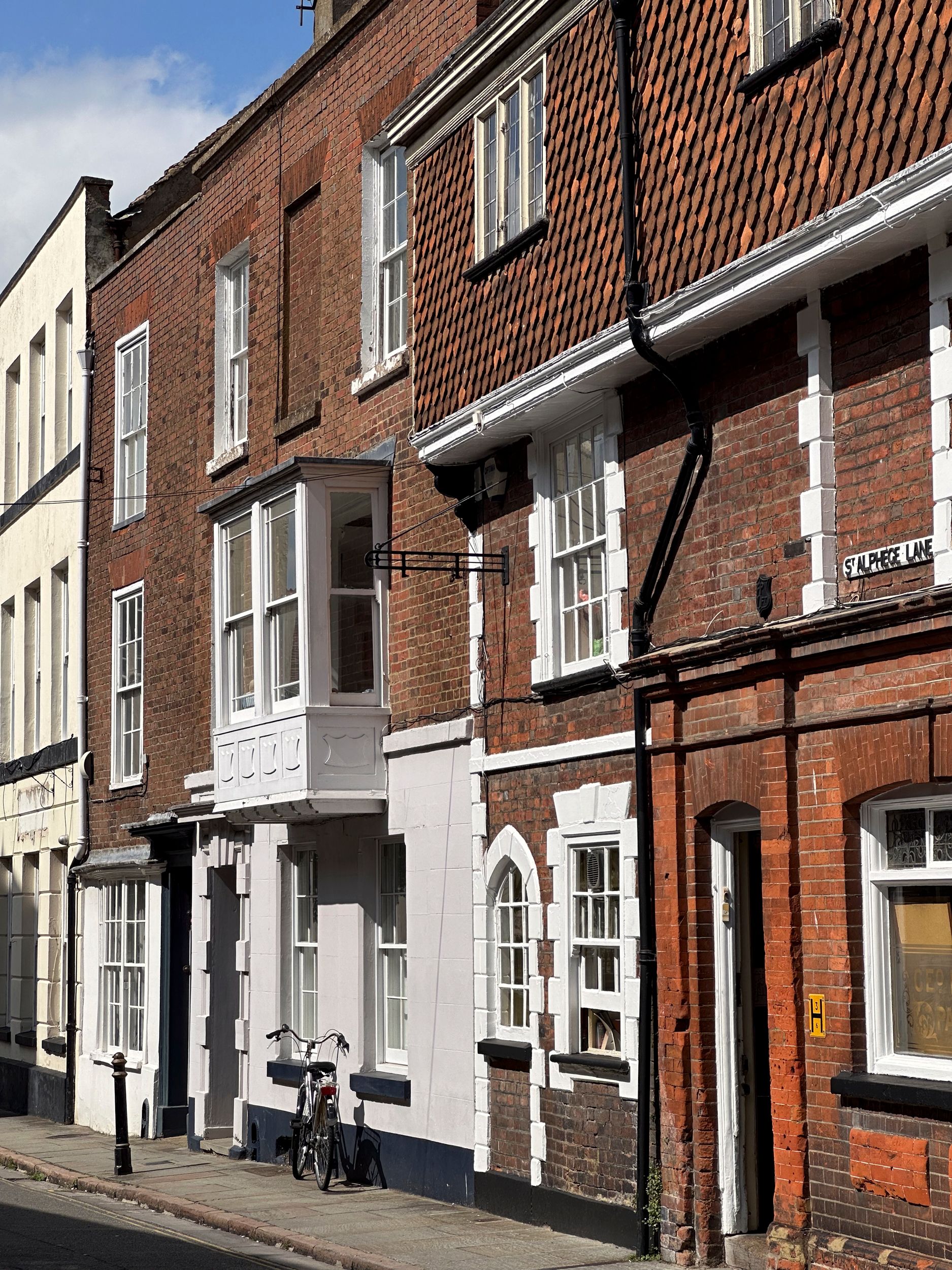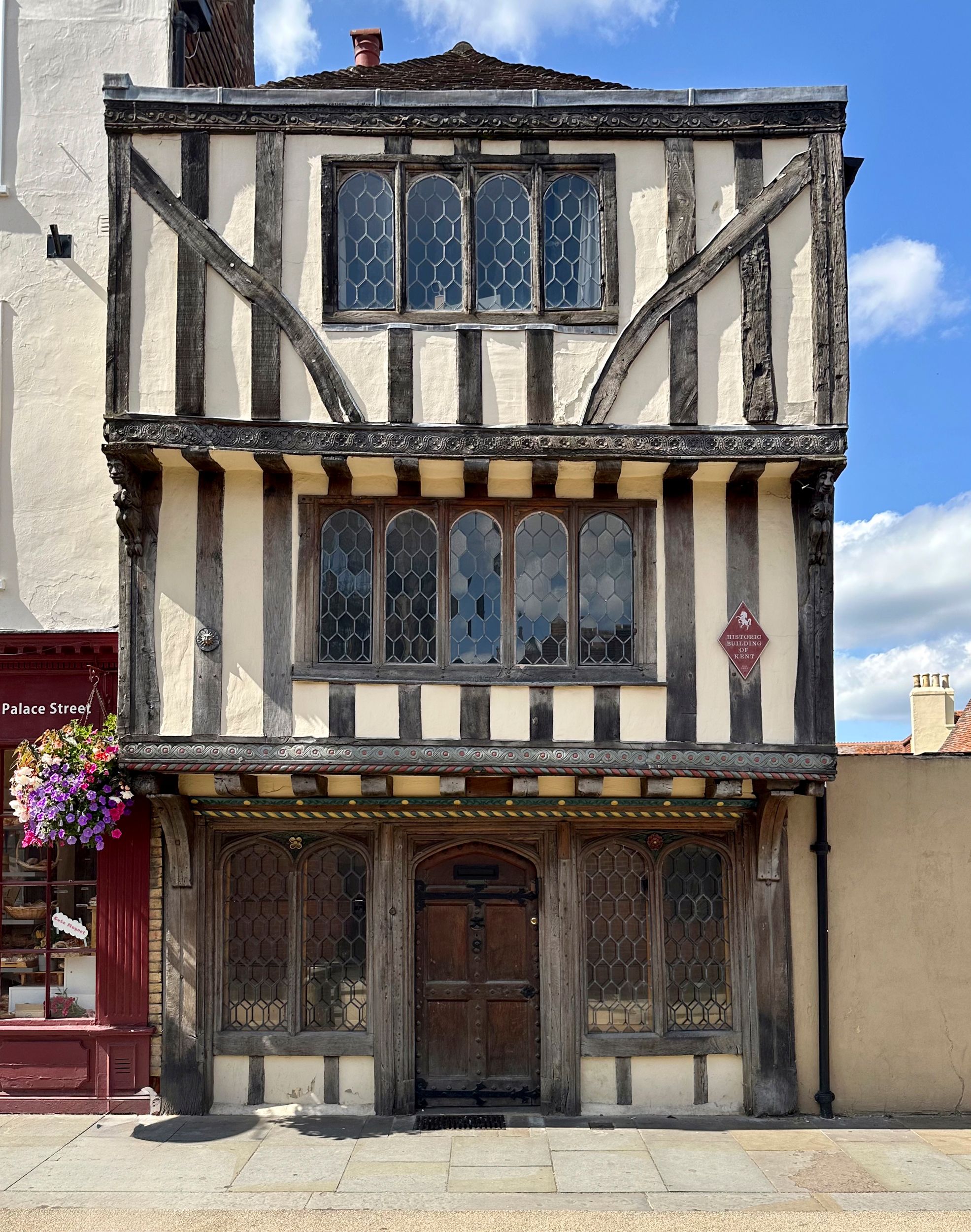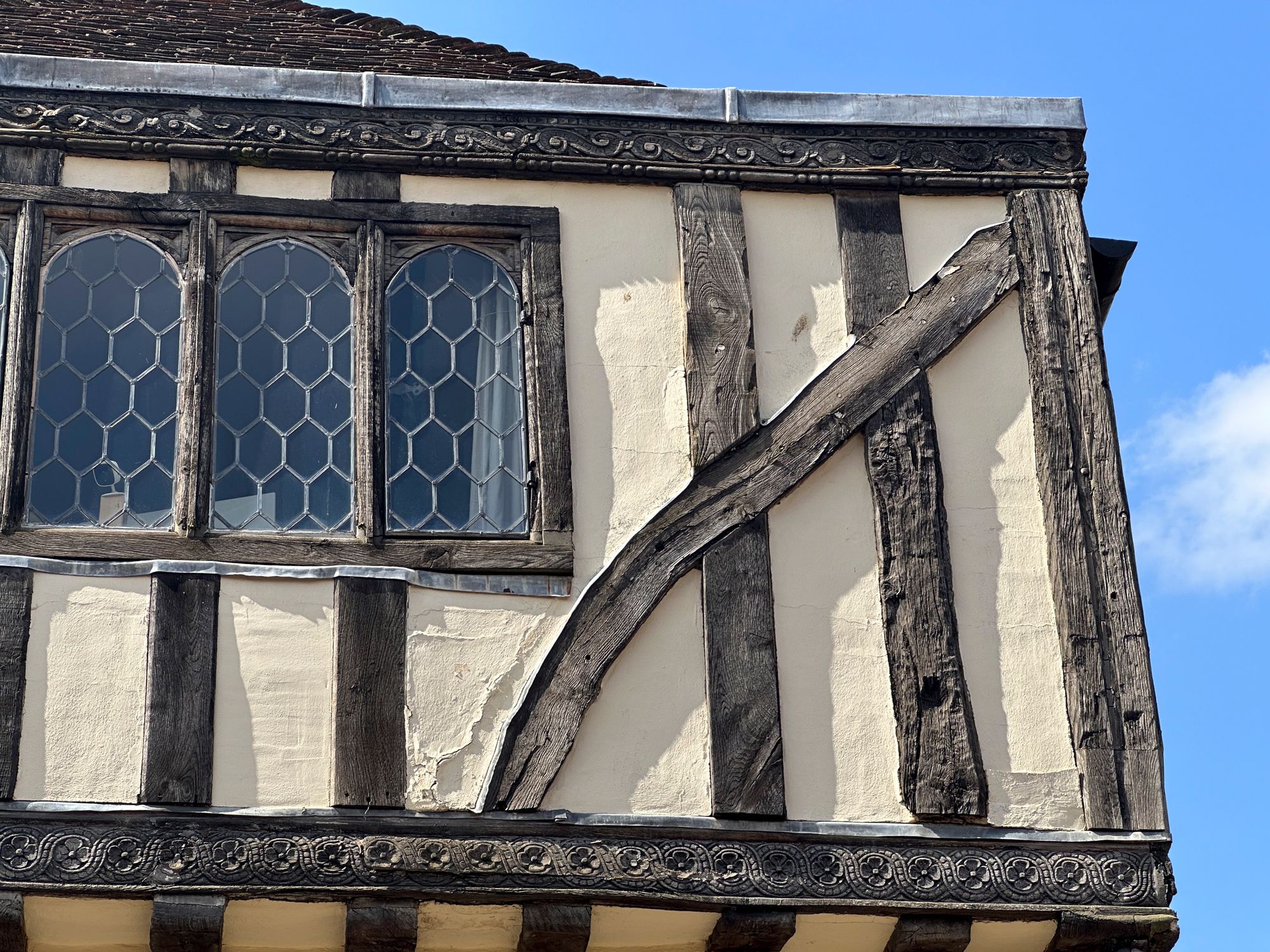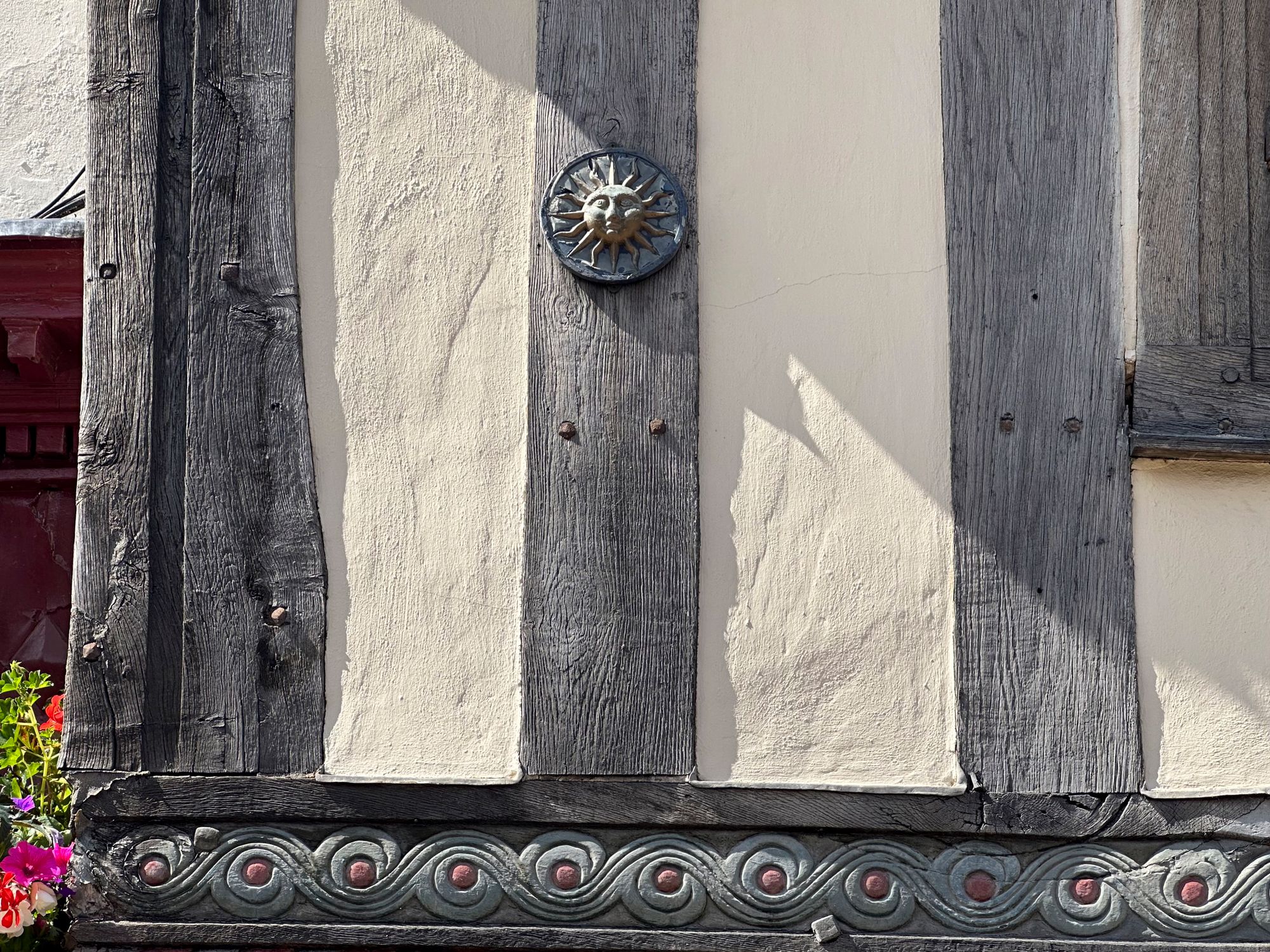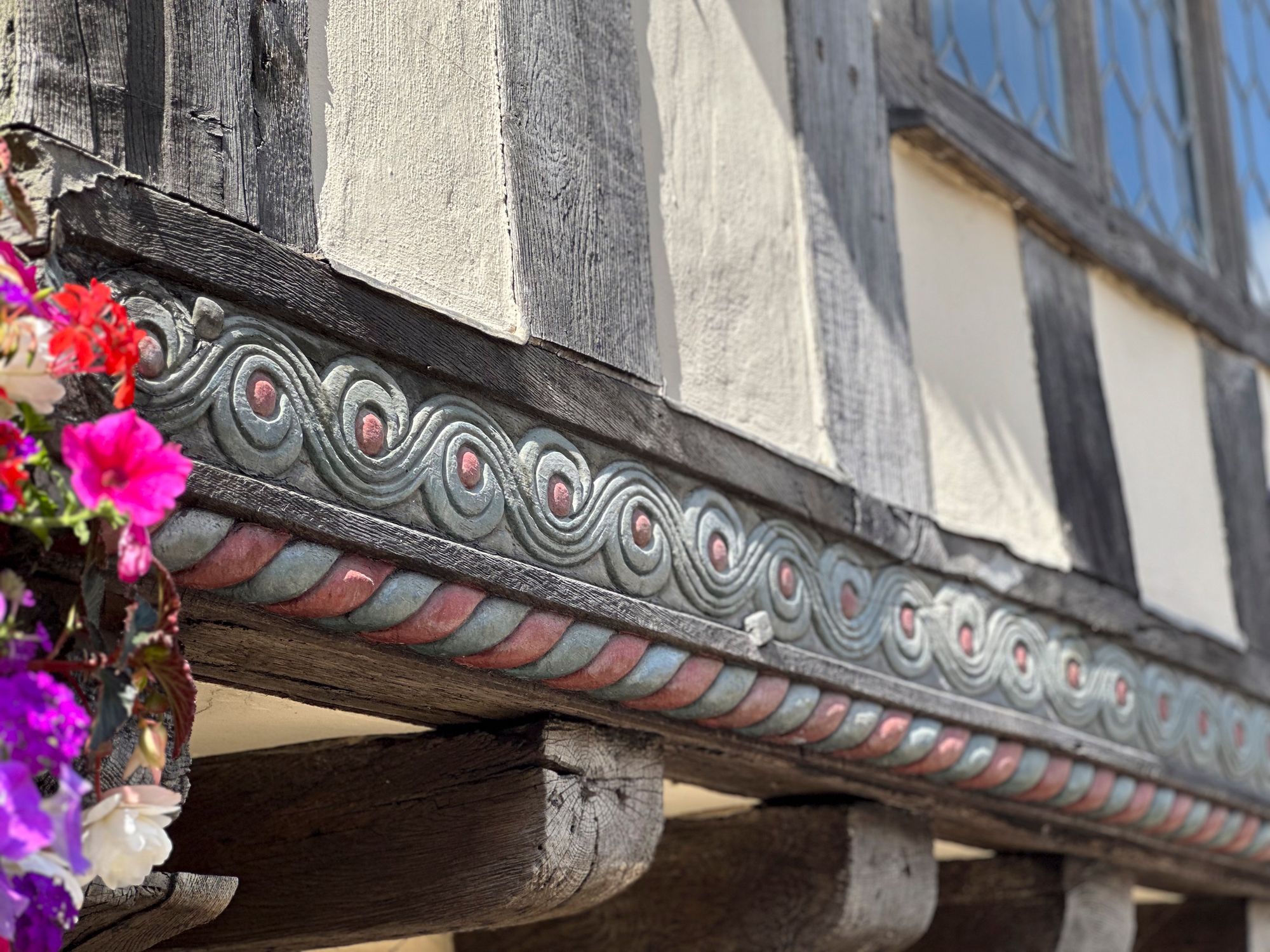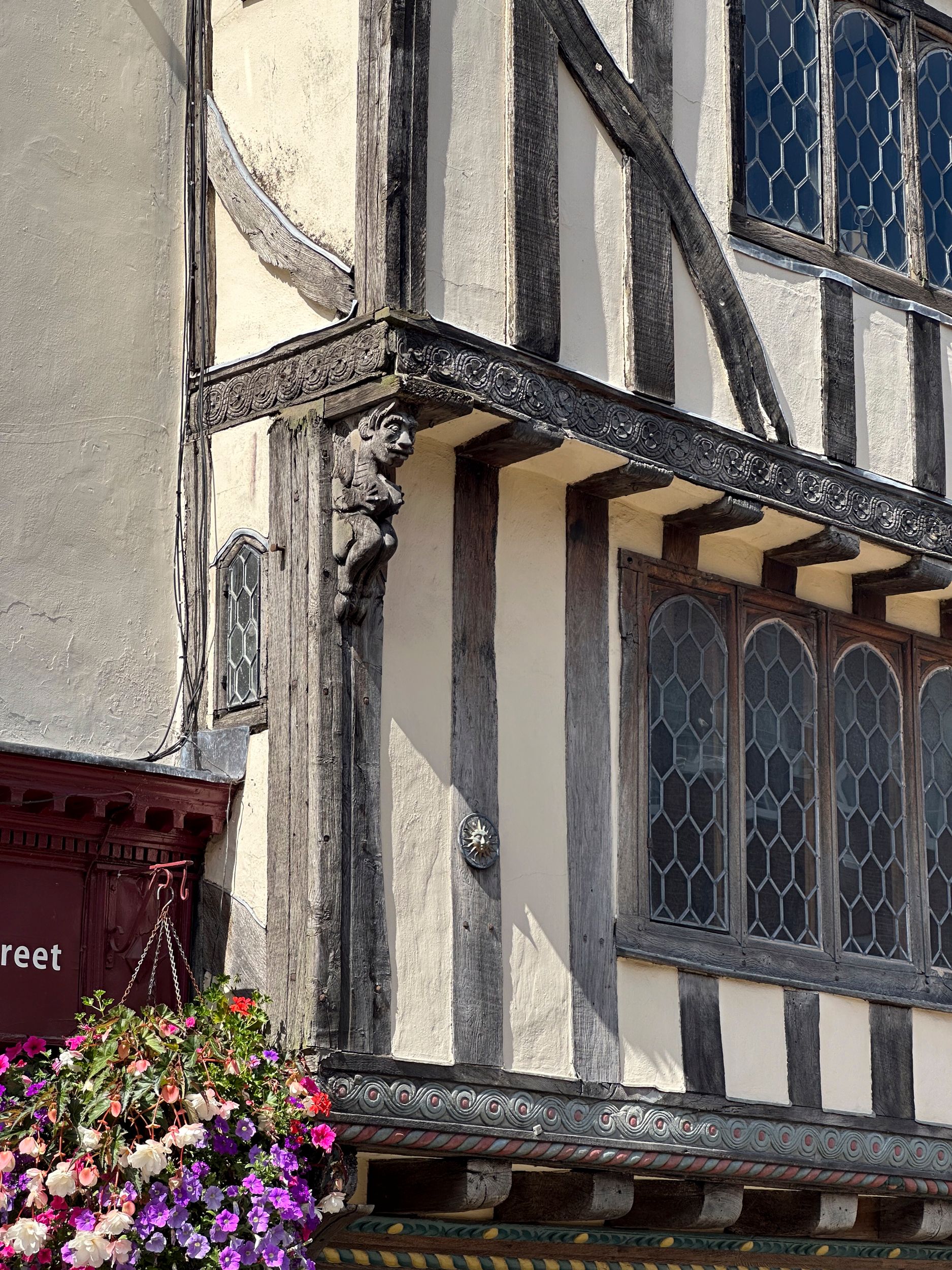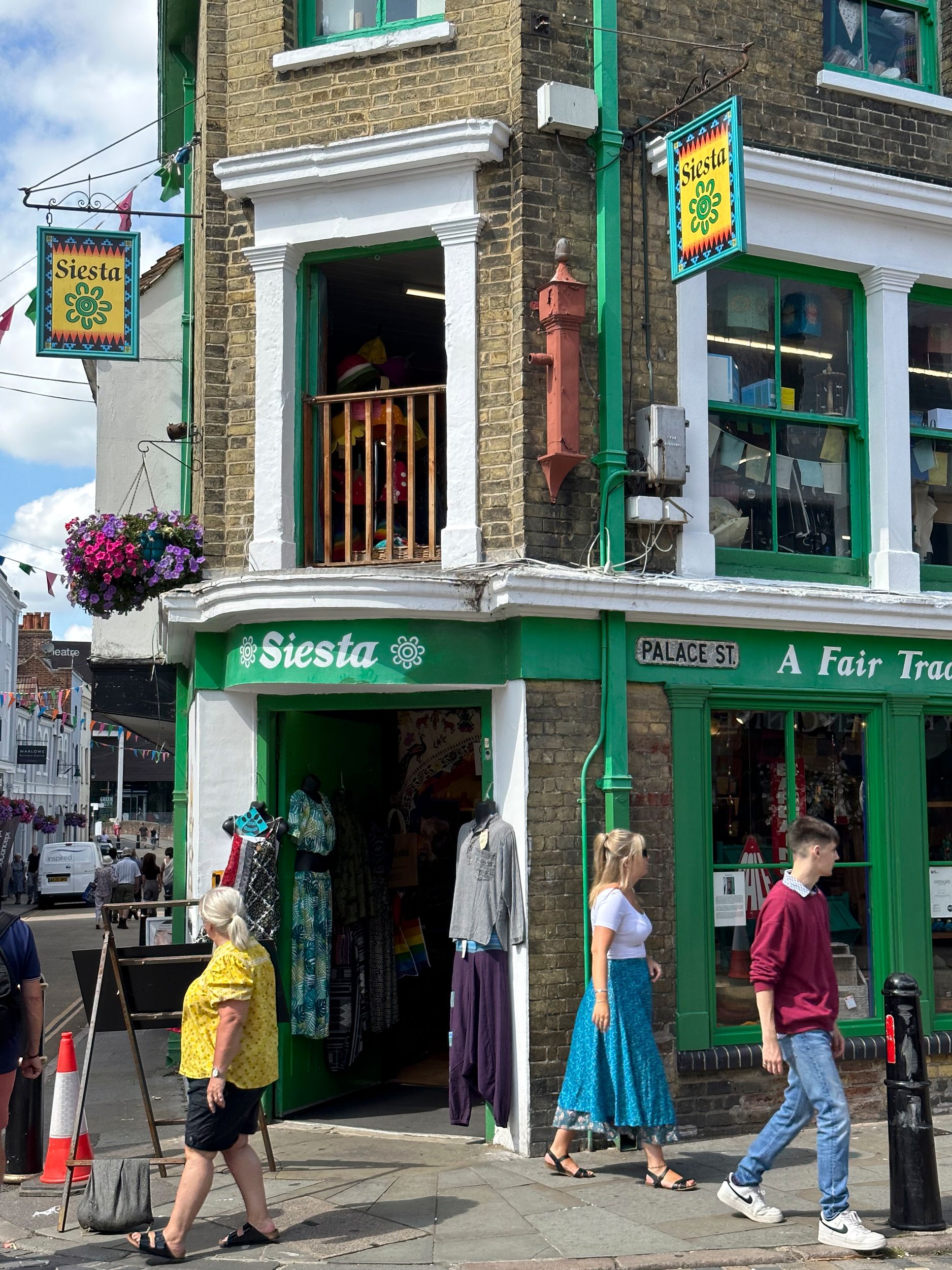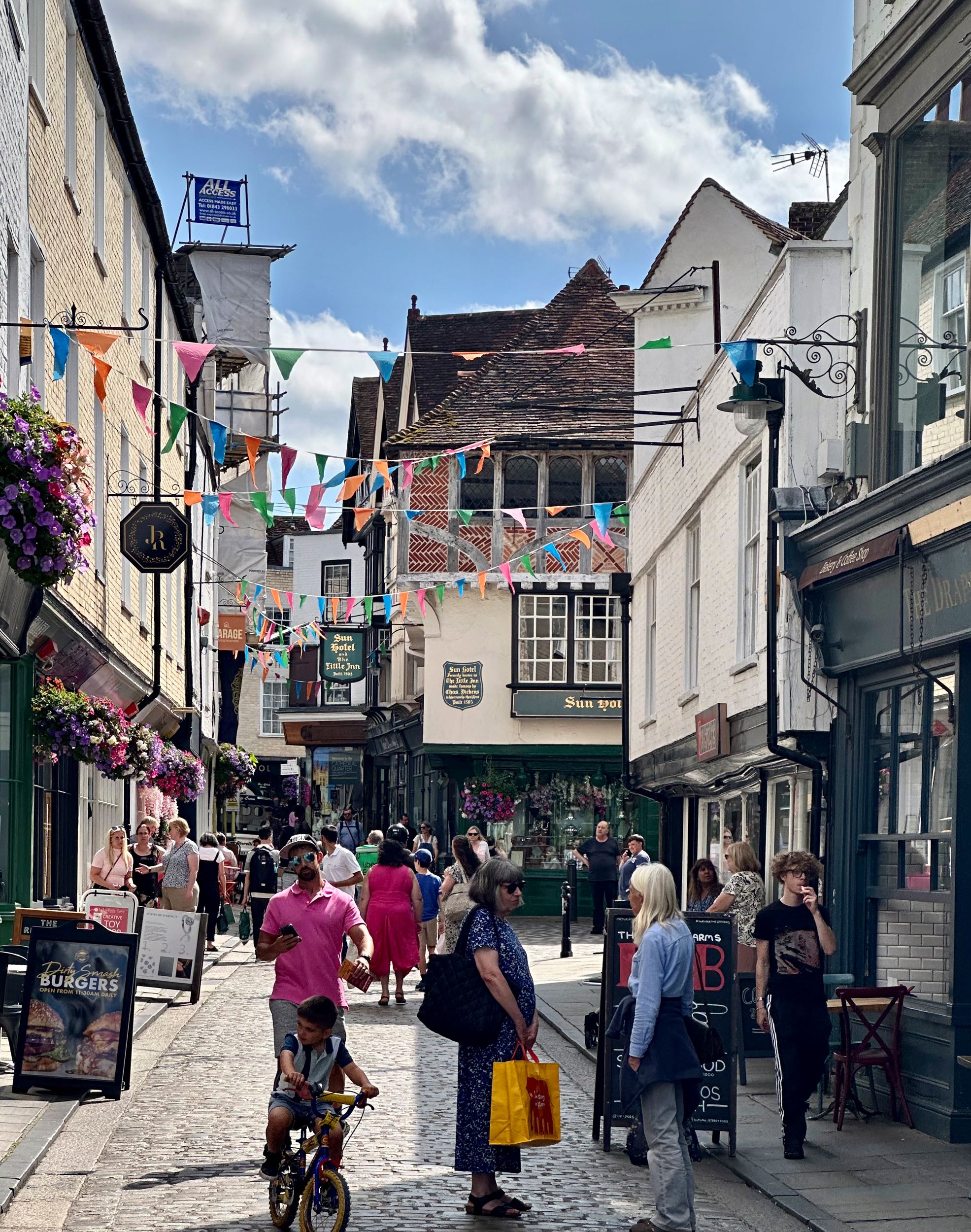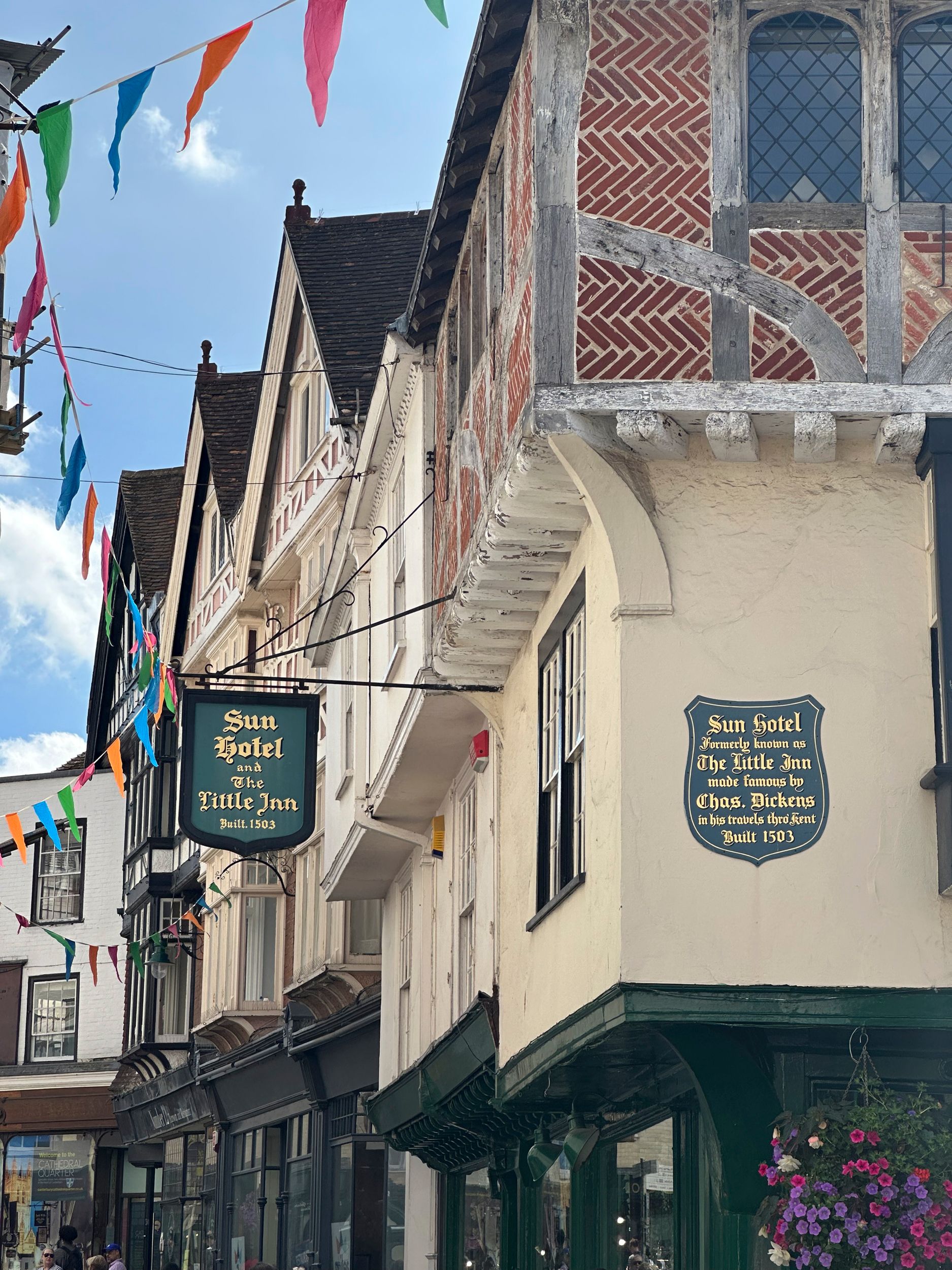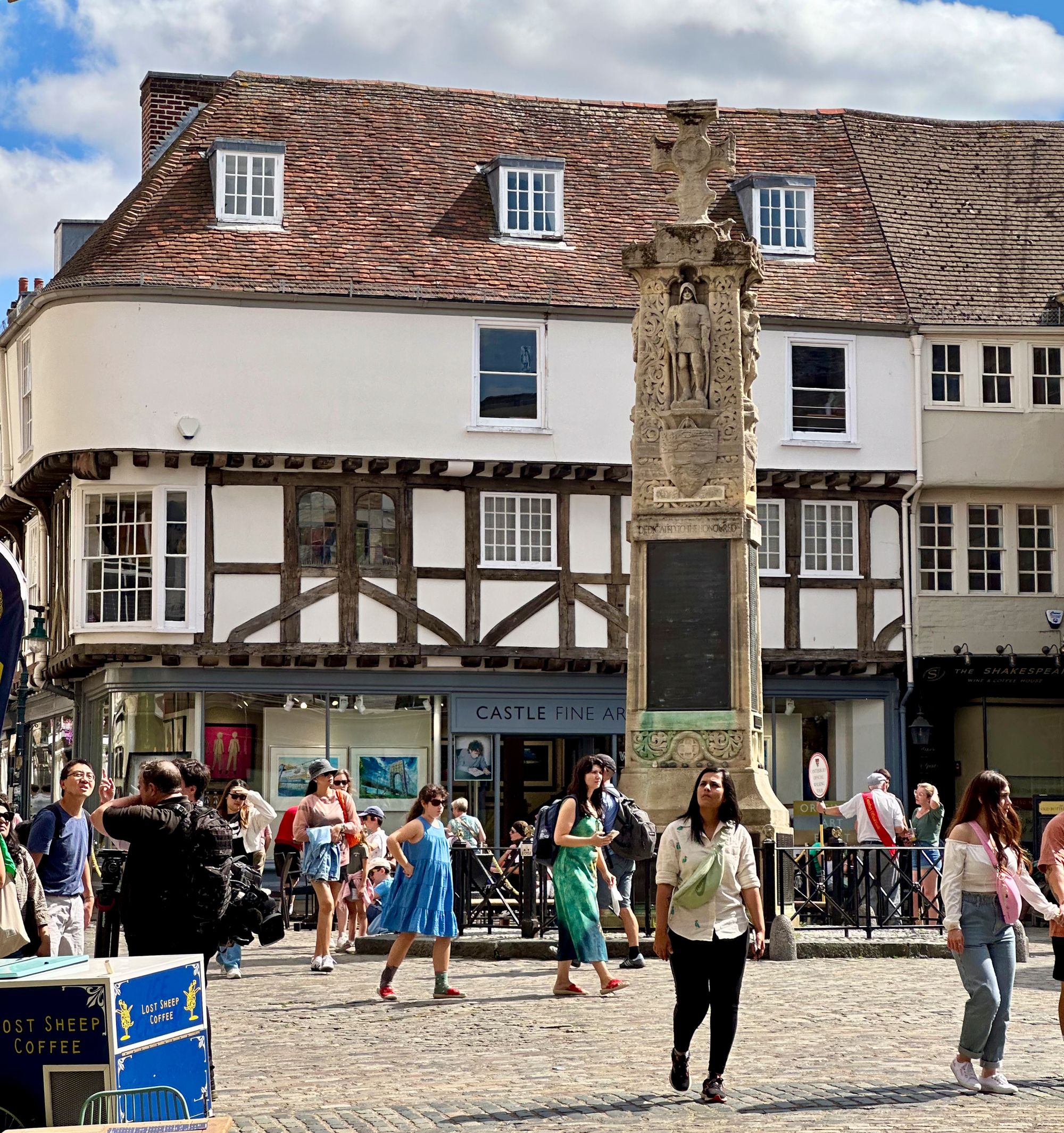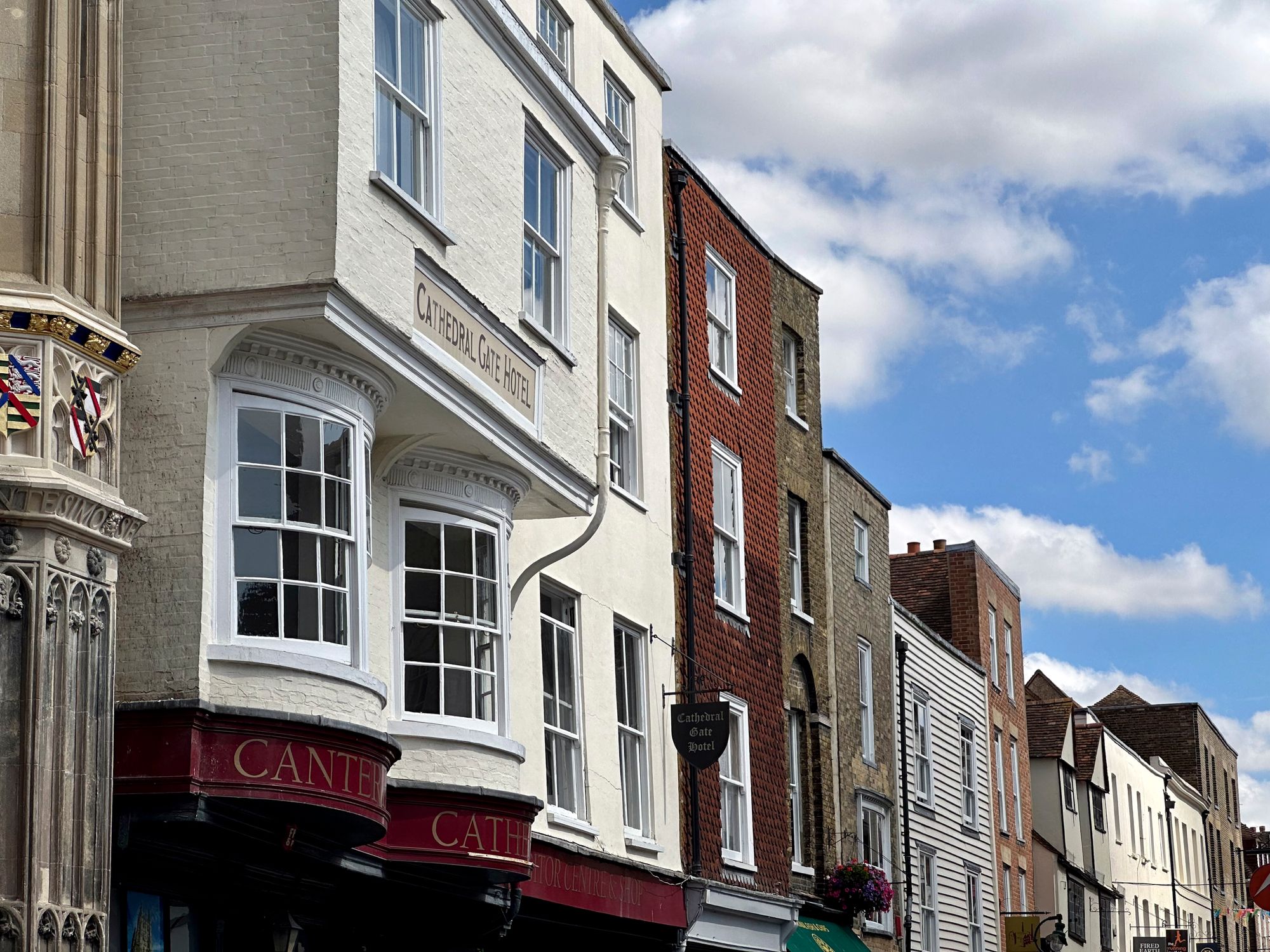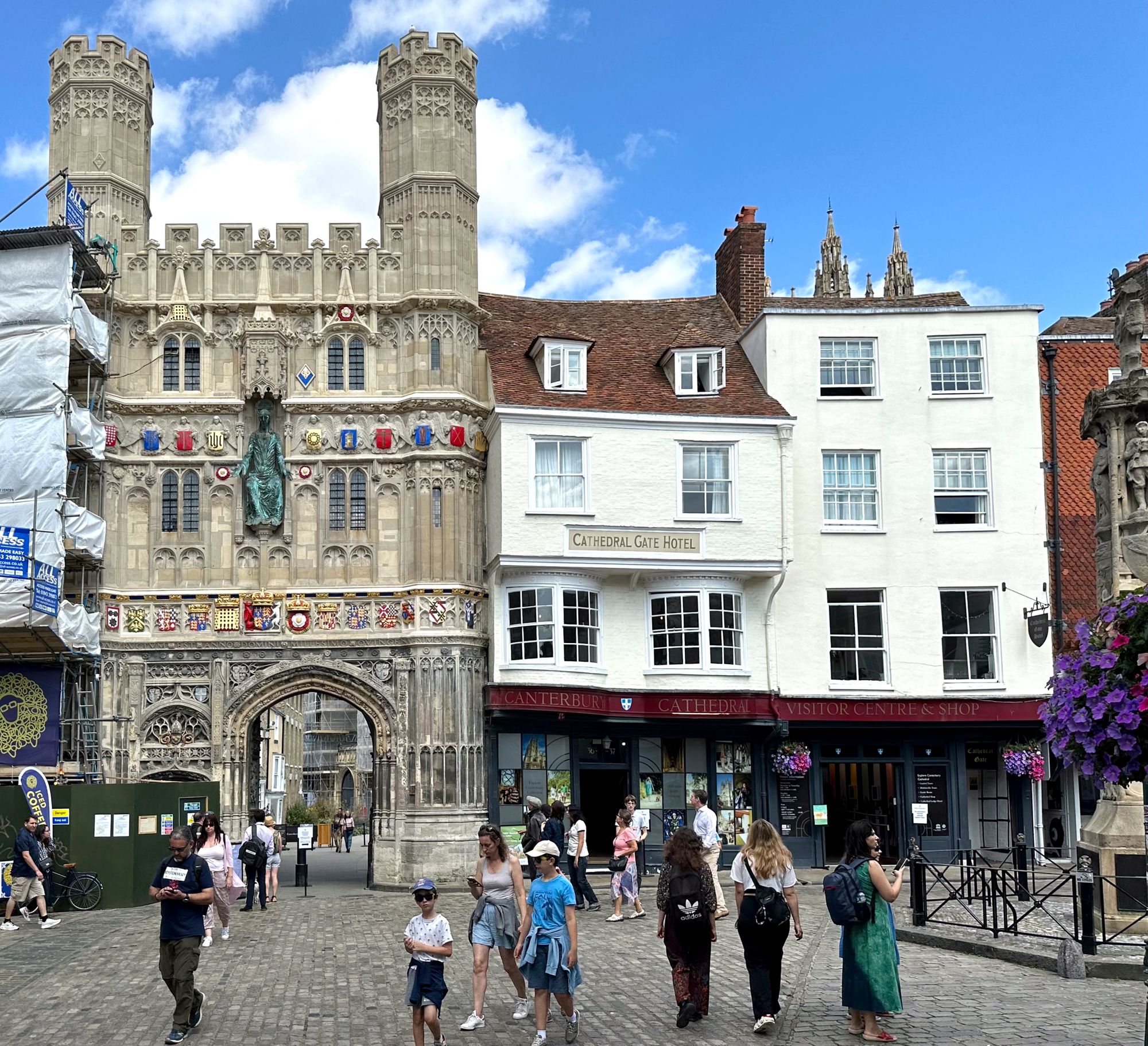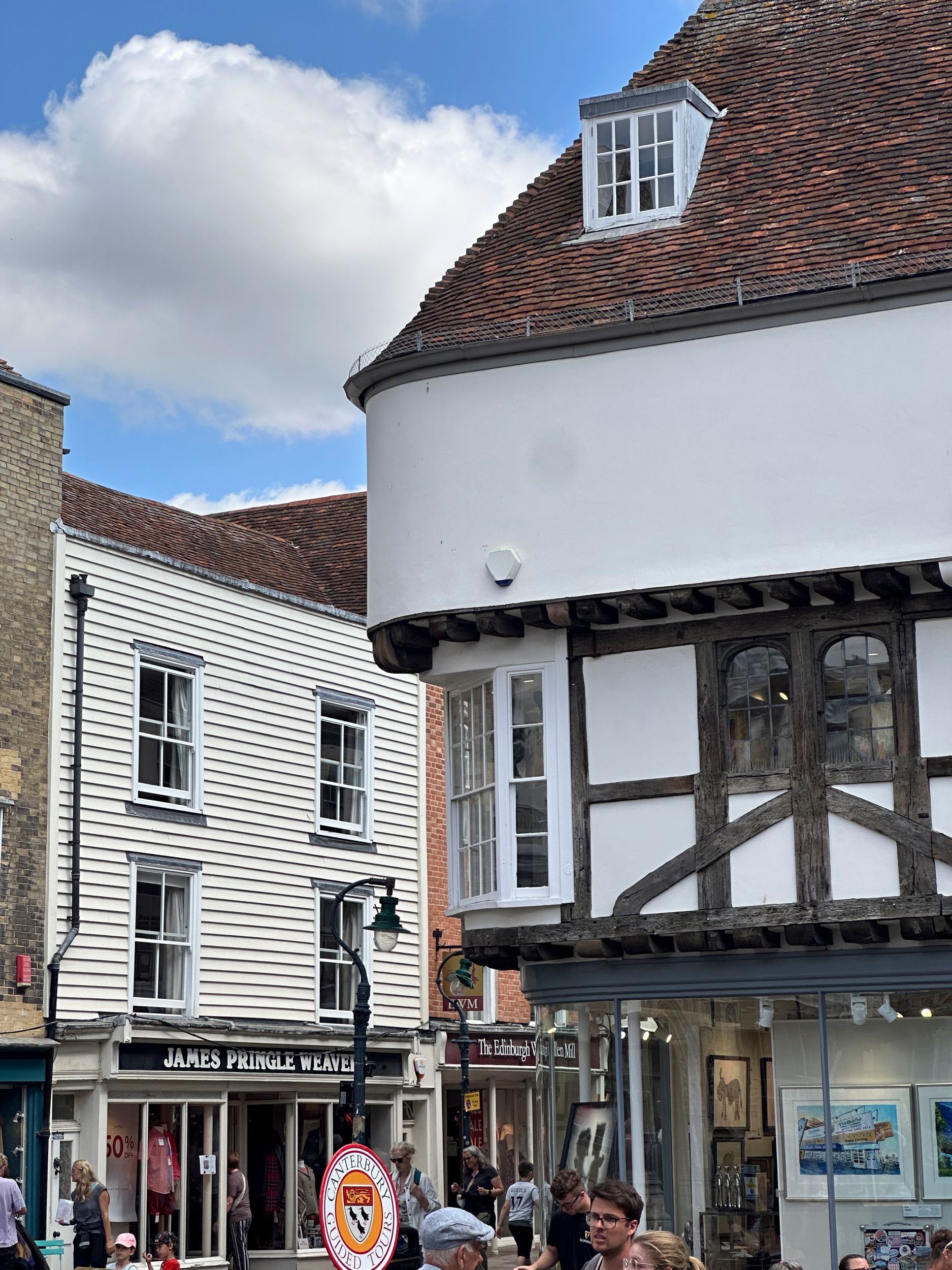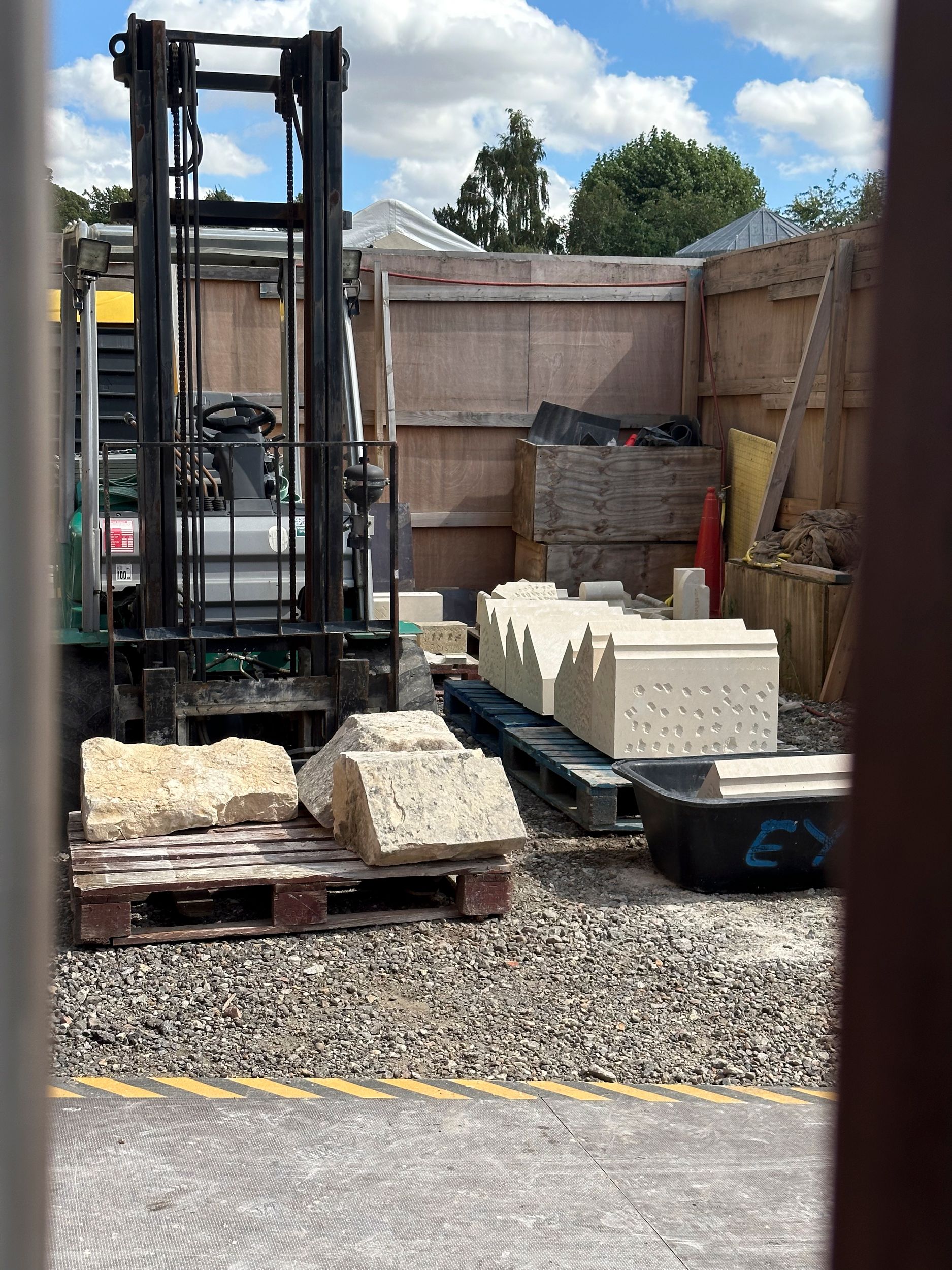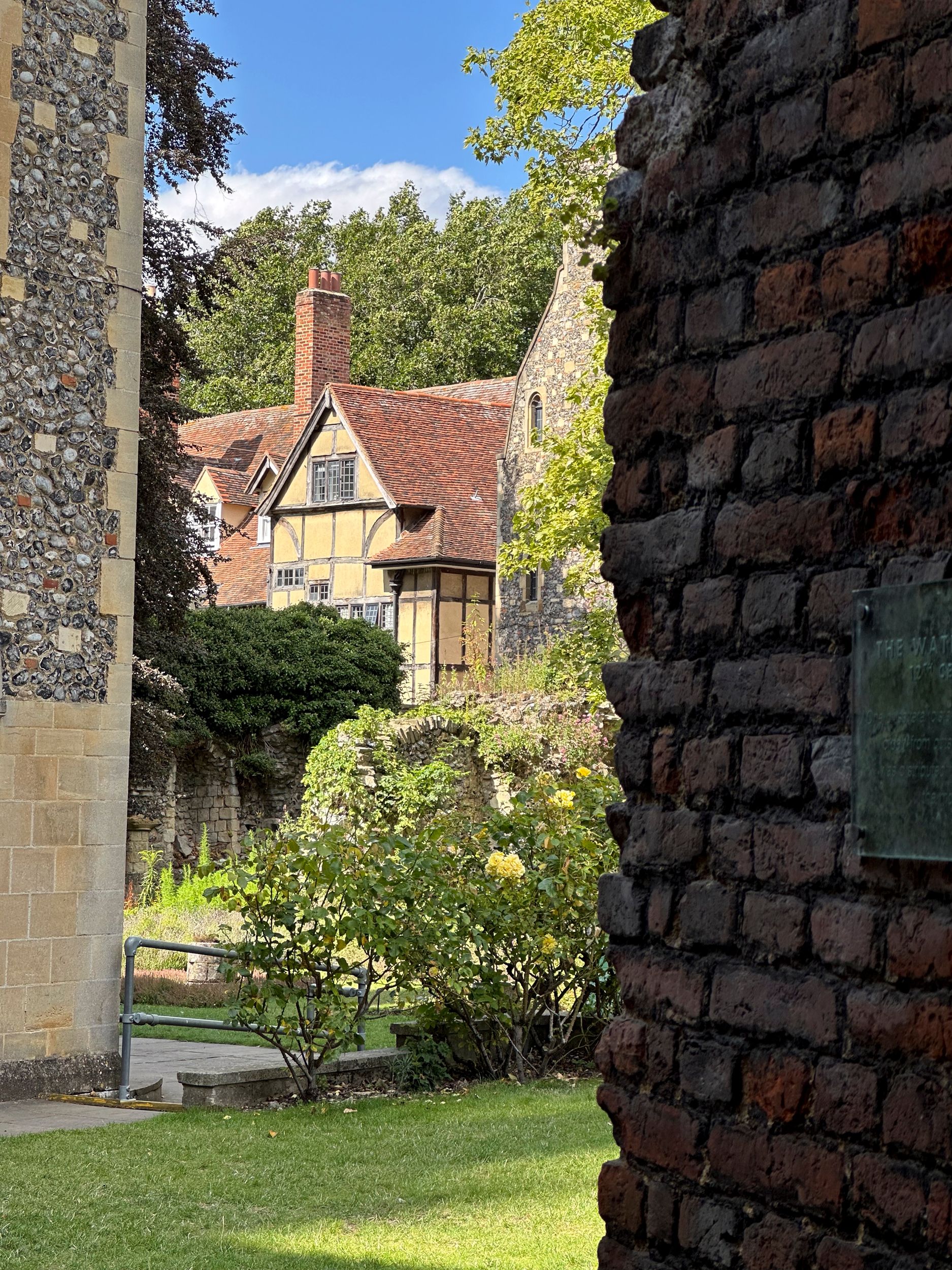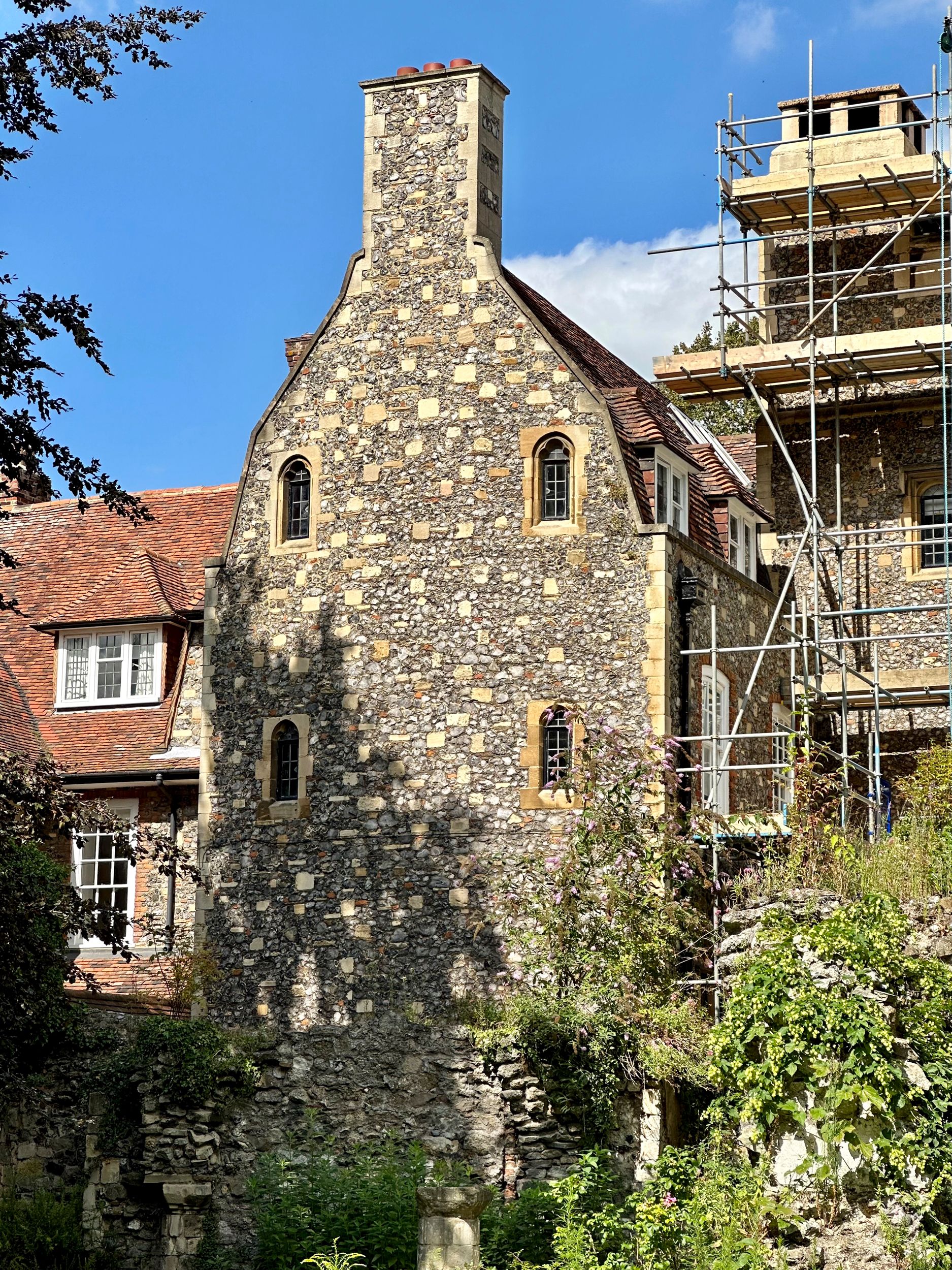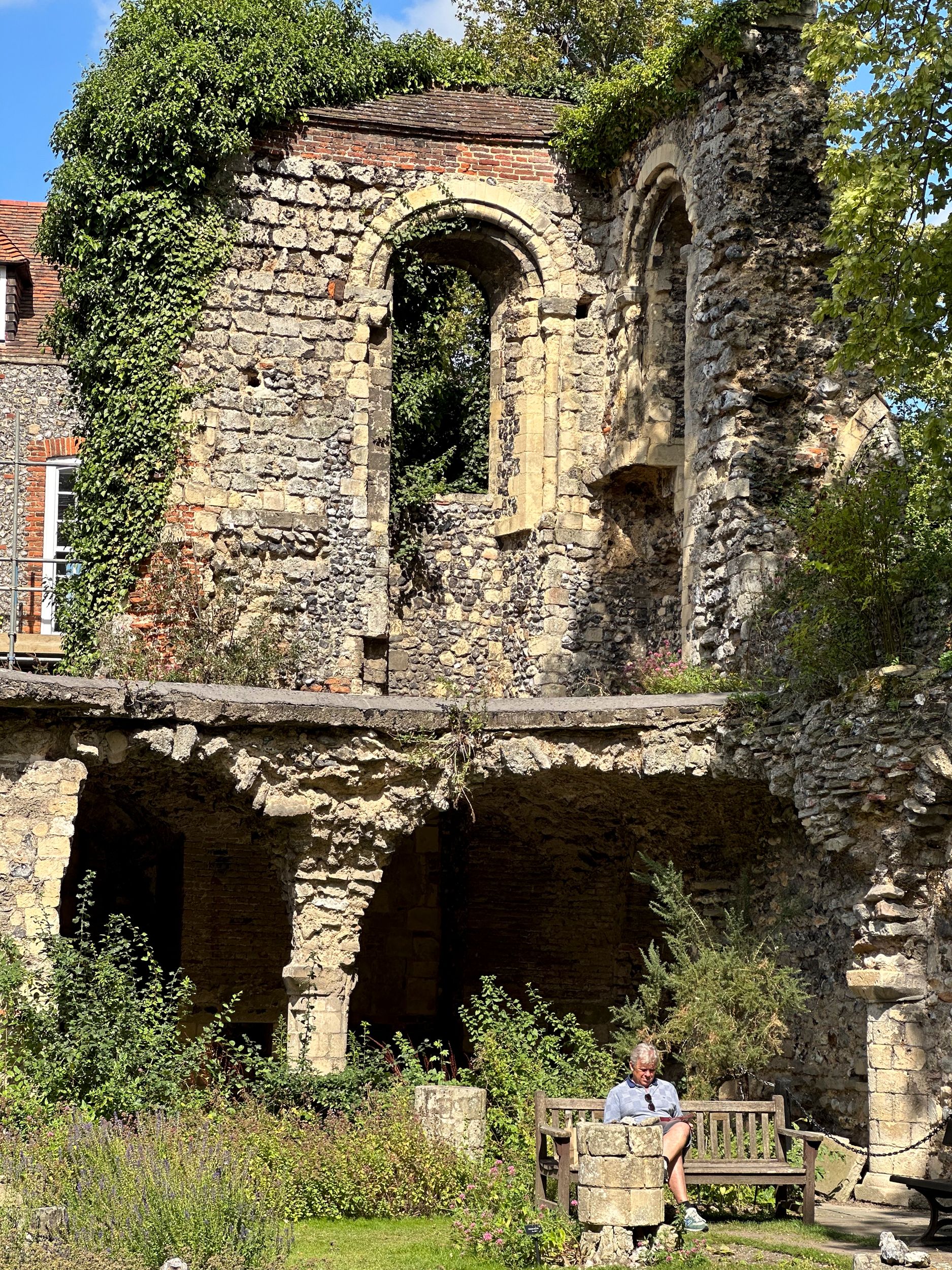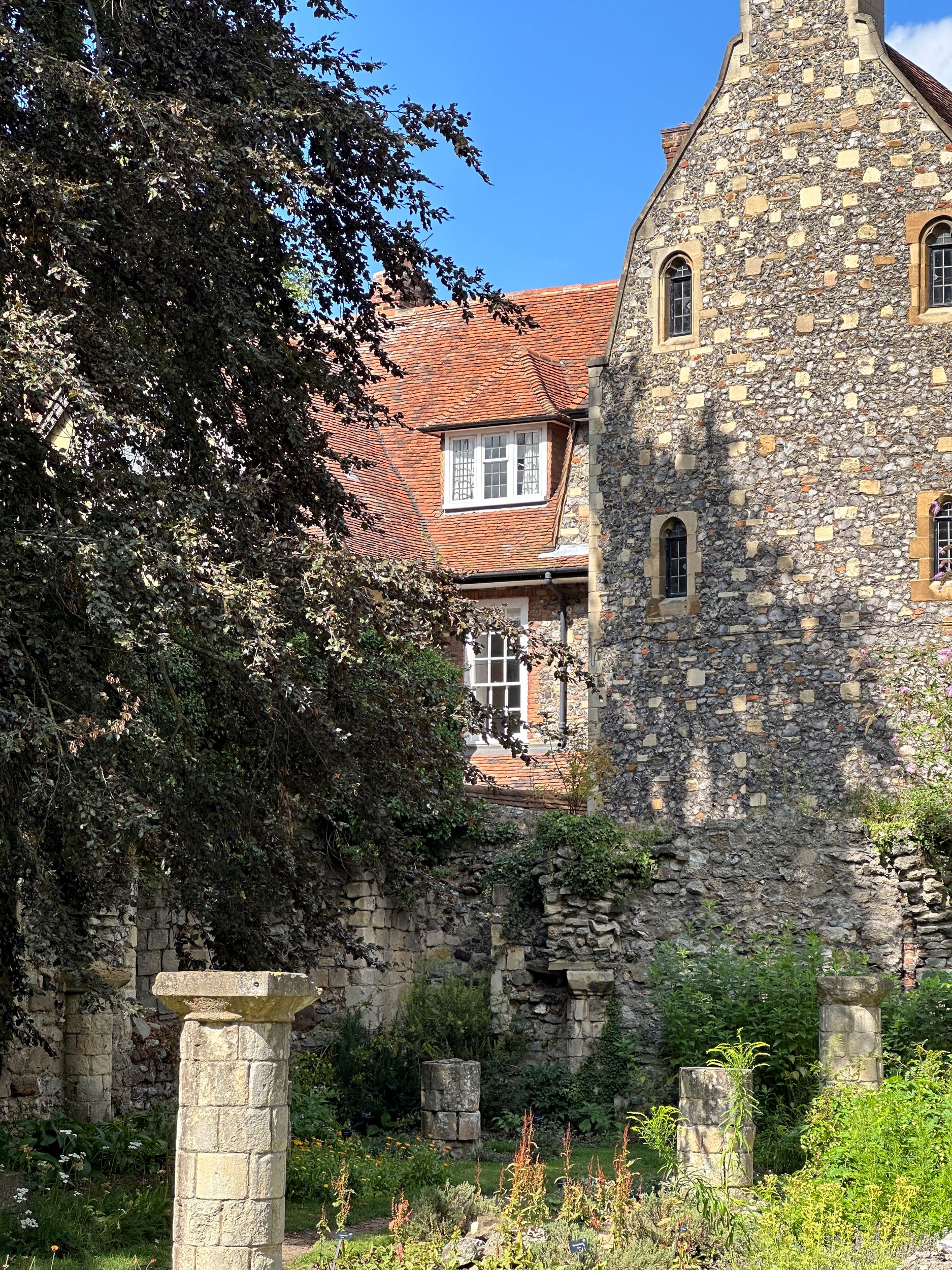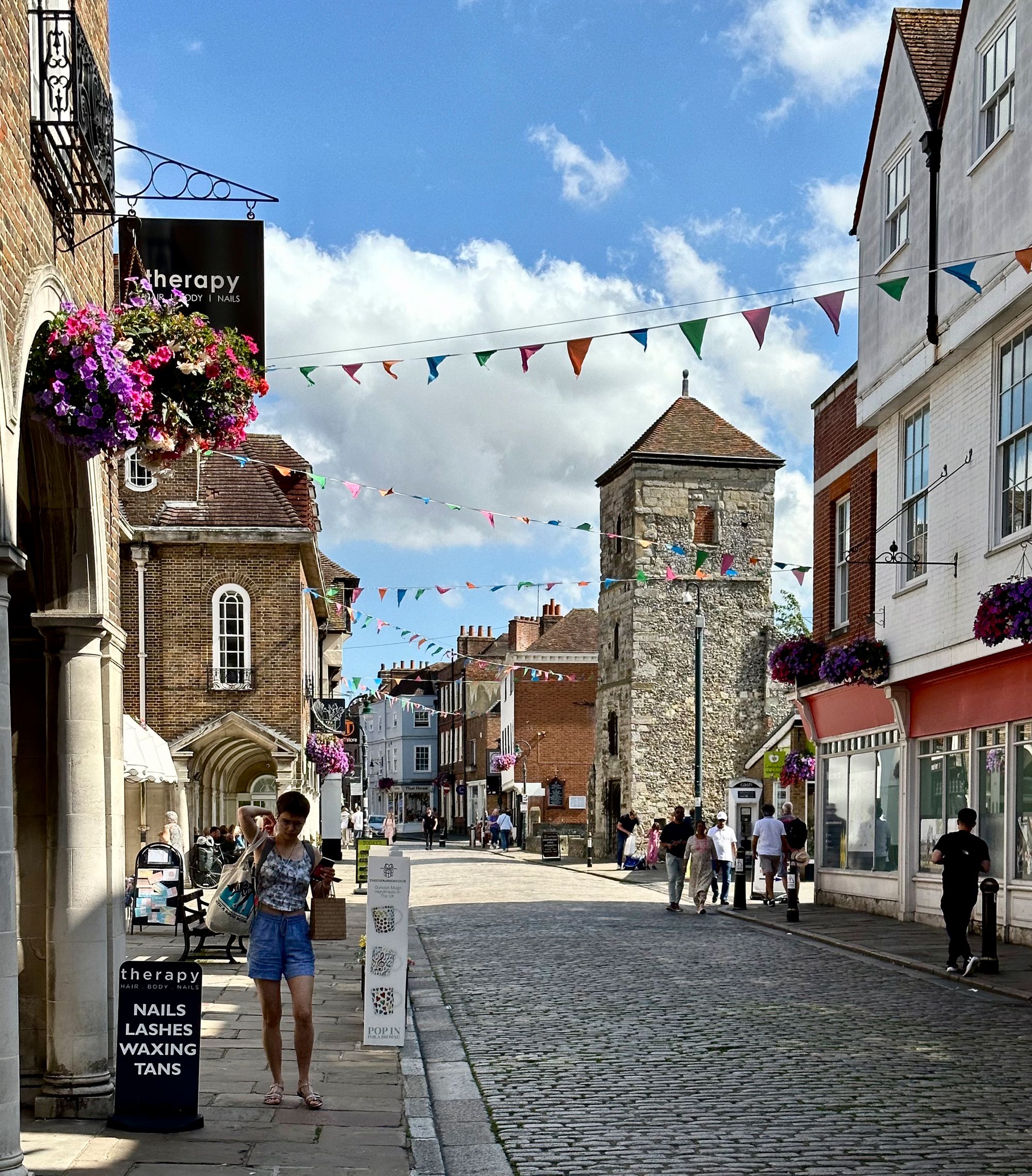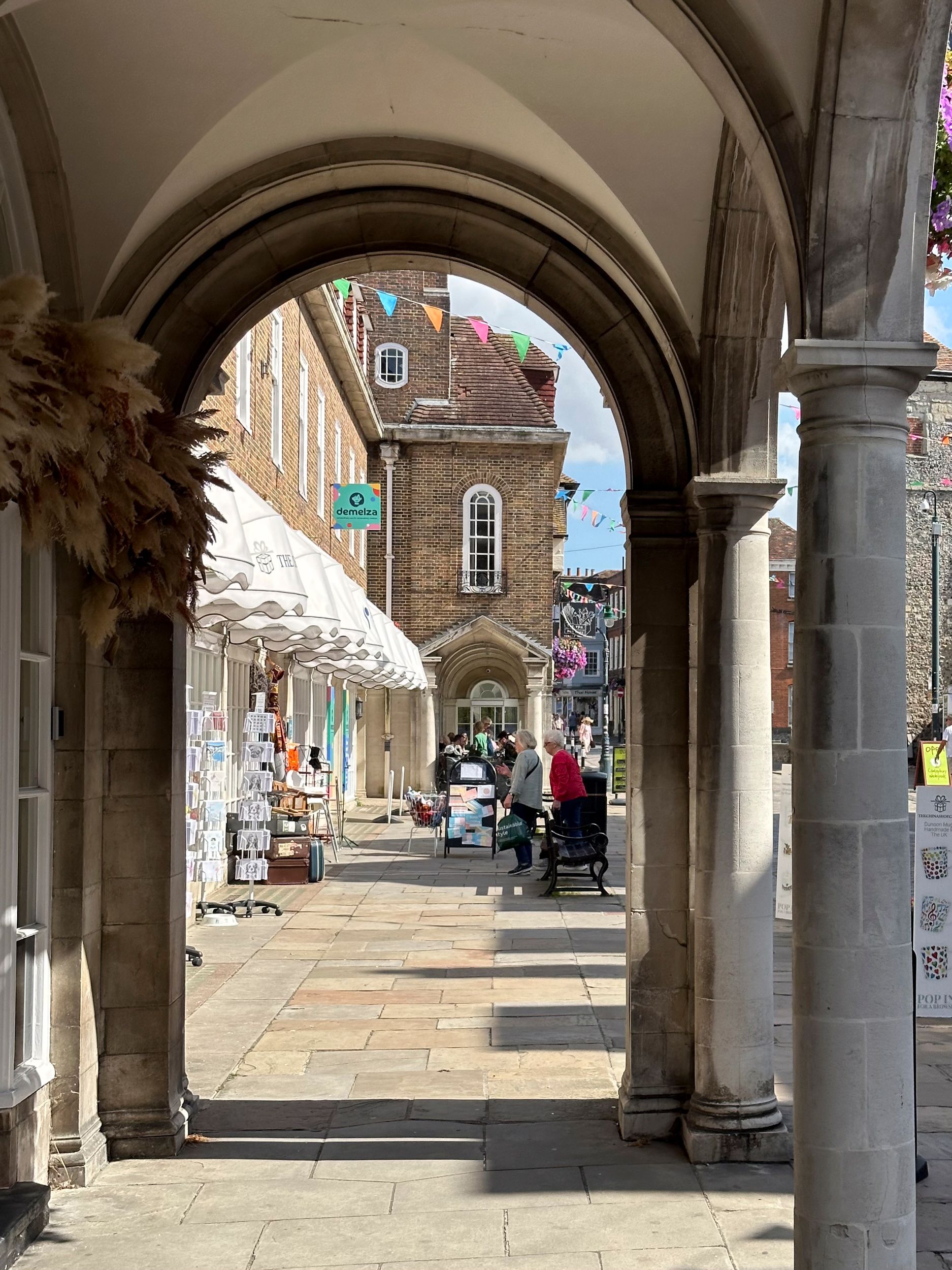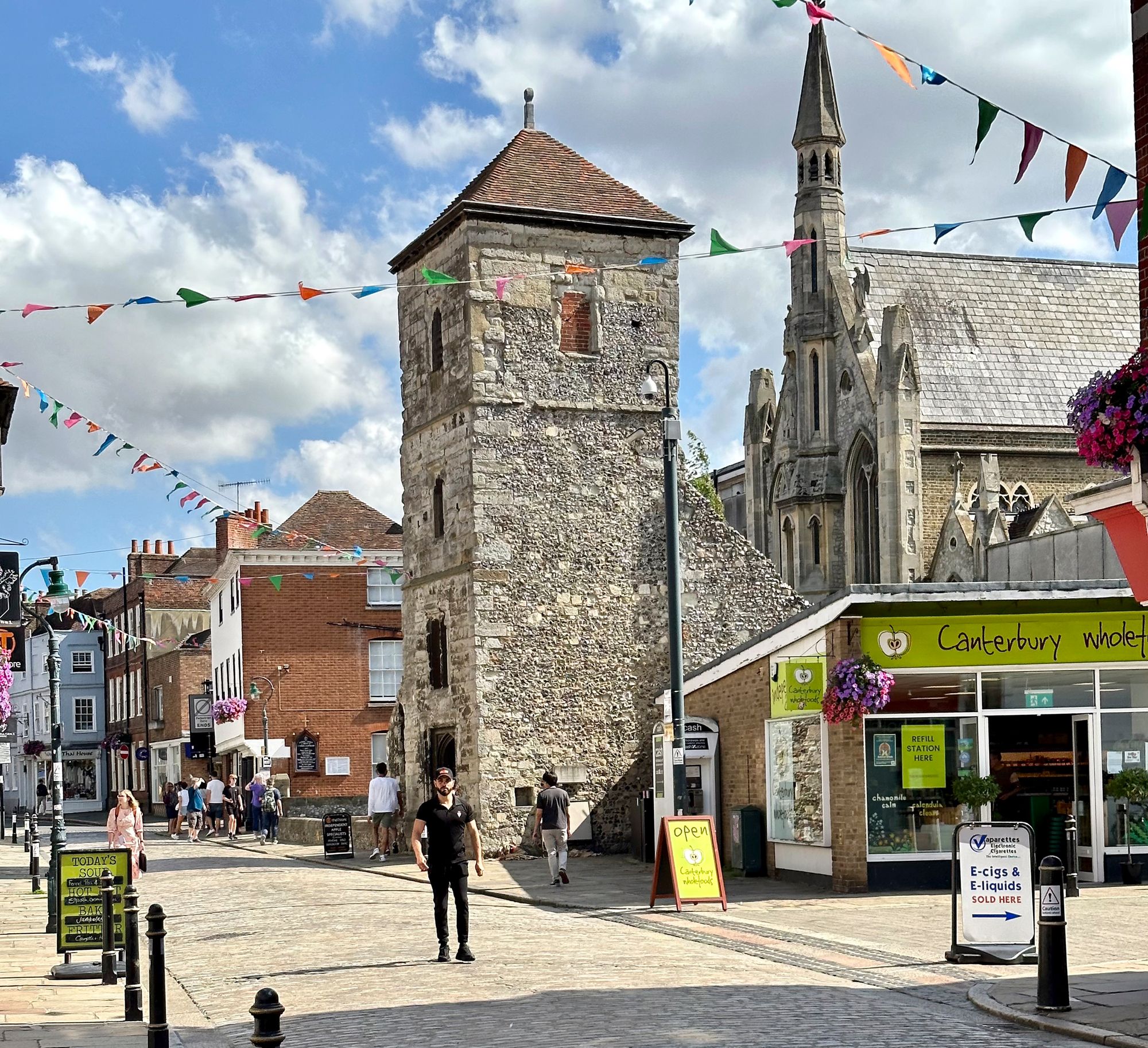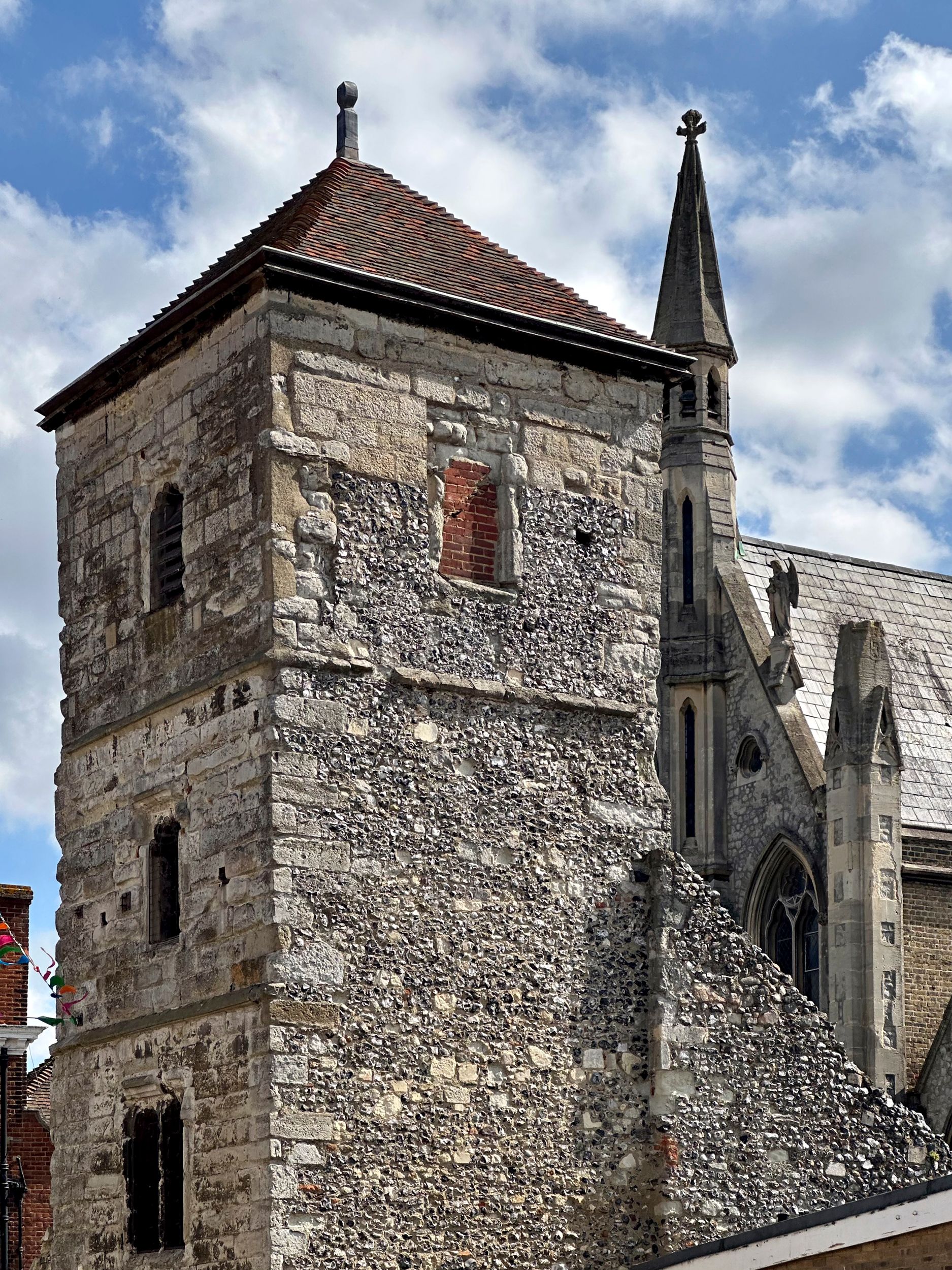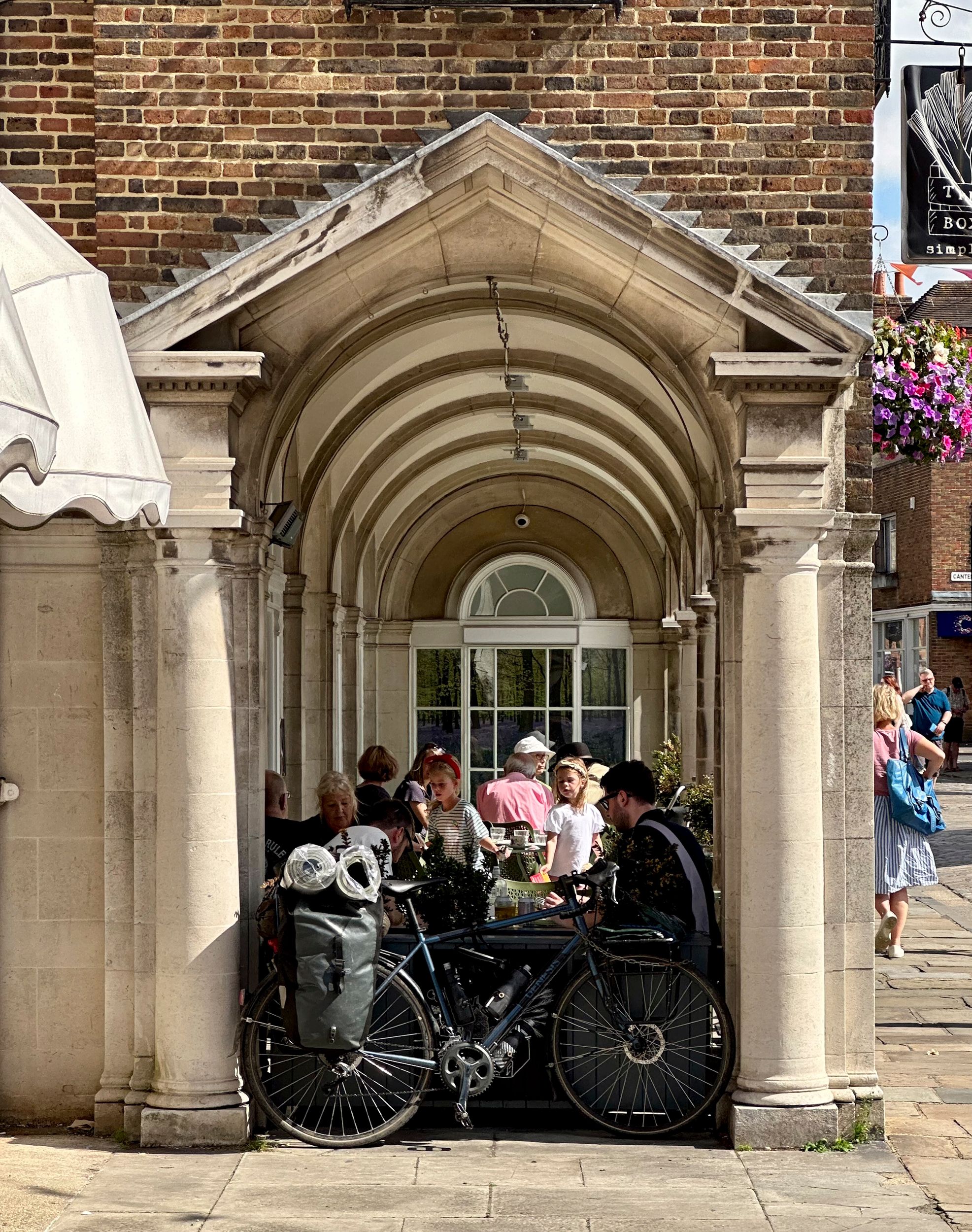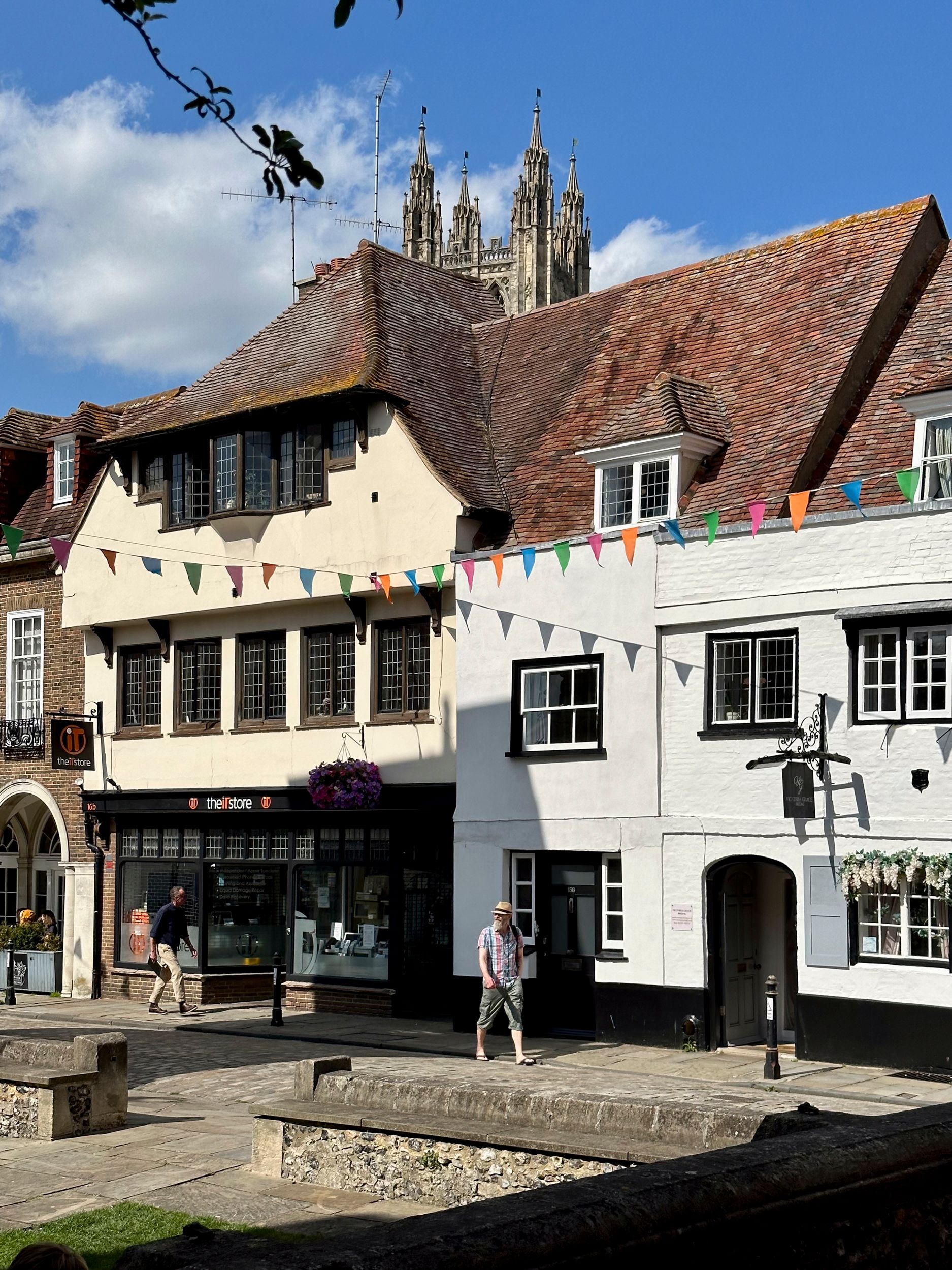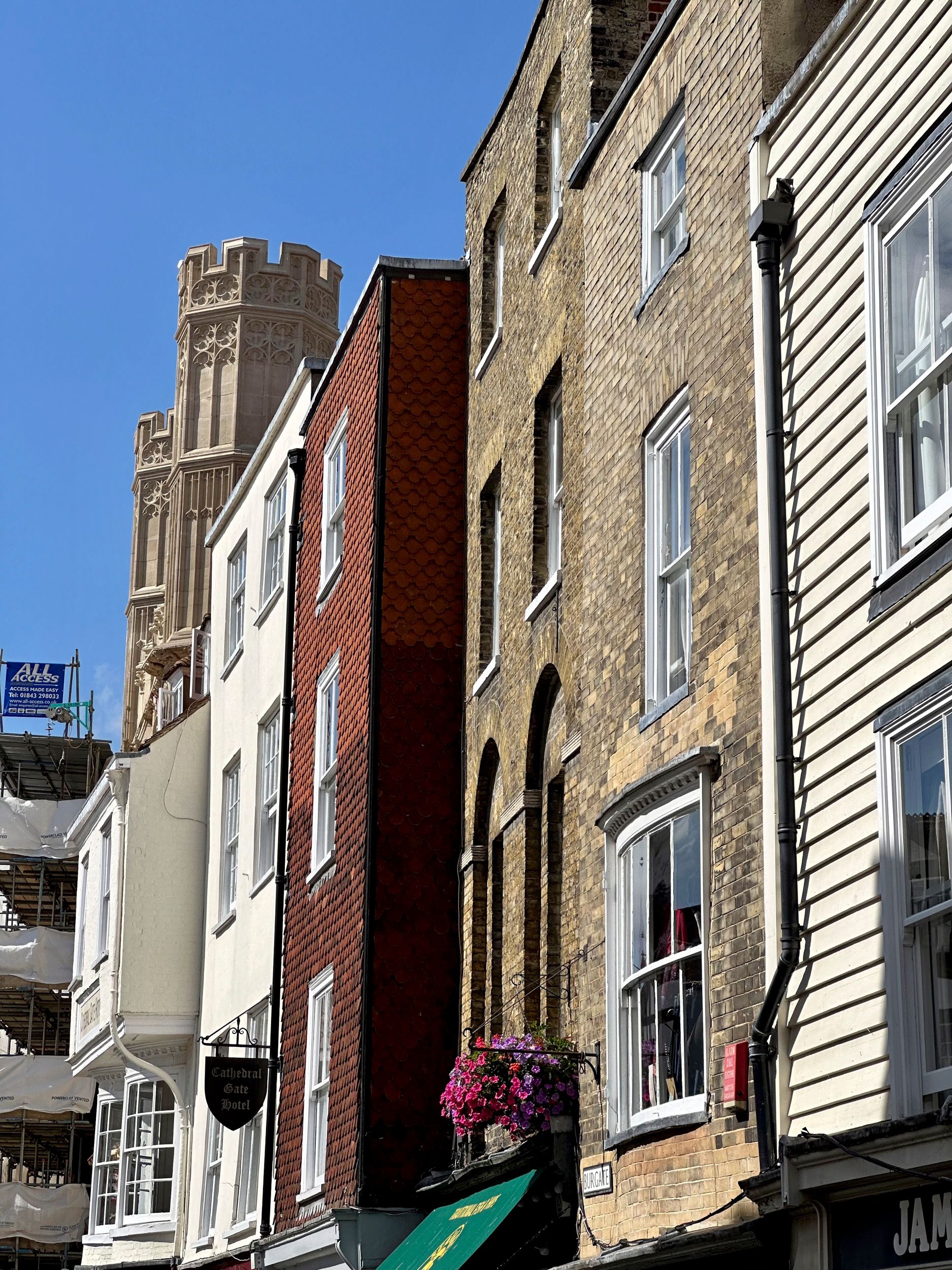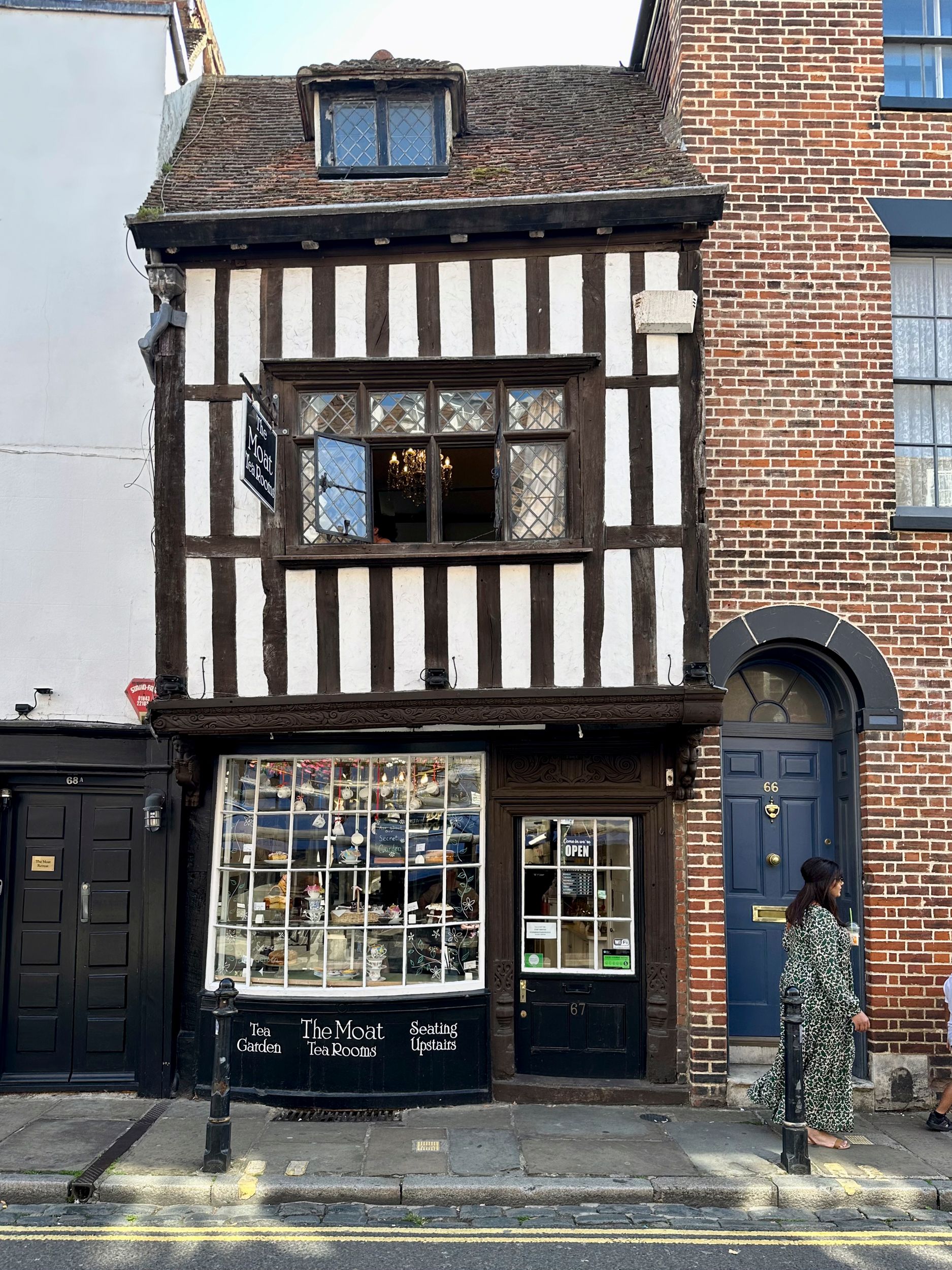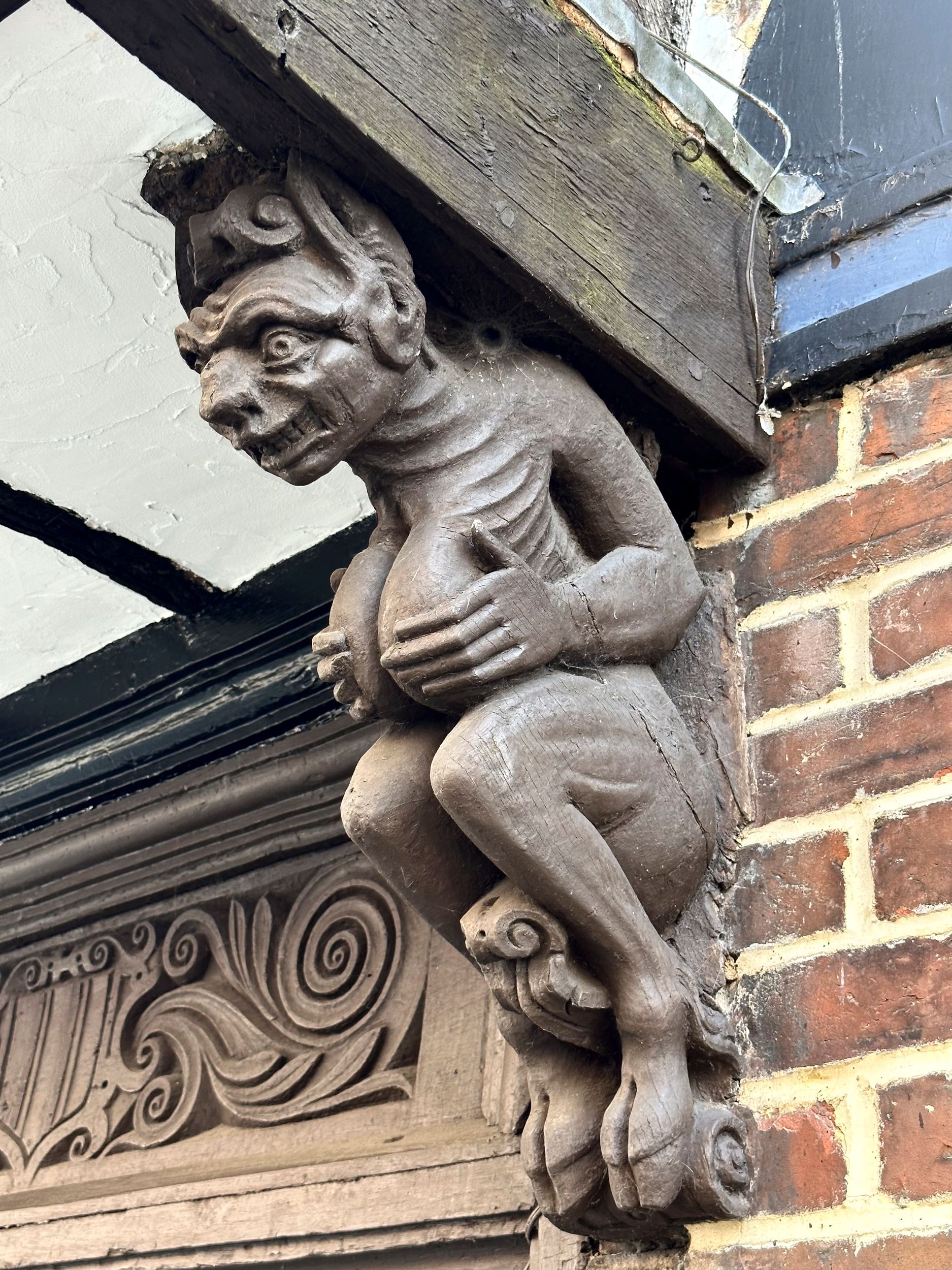 Compare the above grotesques to those on St. Ann street in Salisbury (below)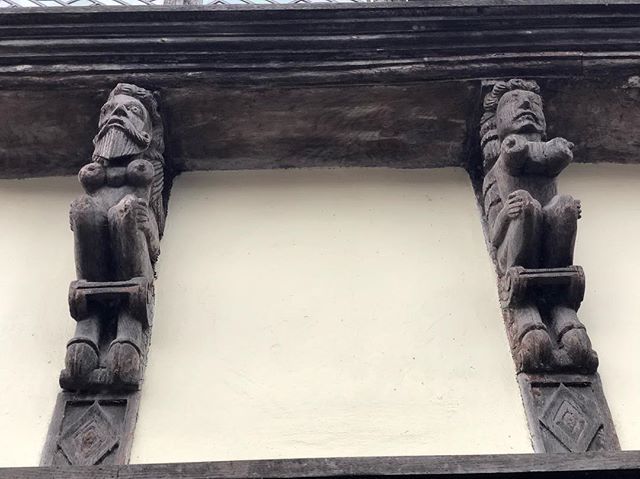 ---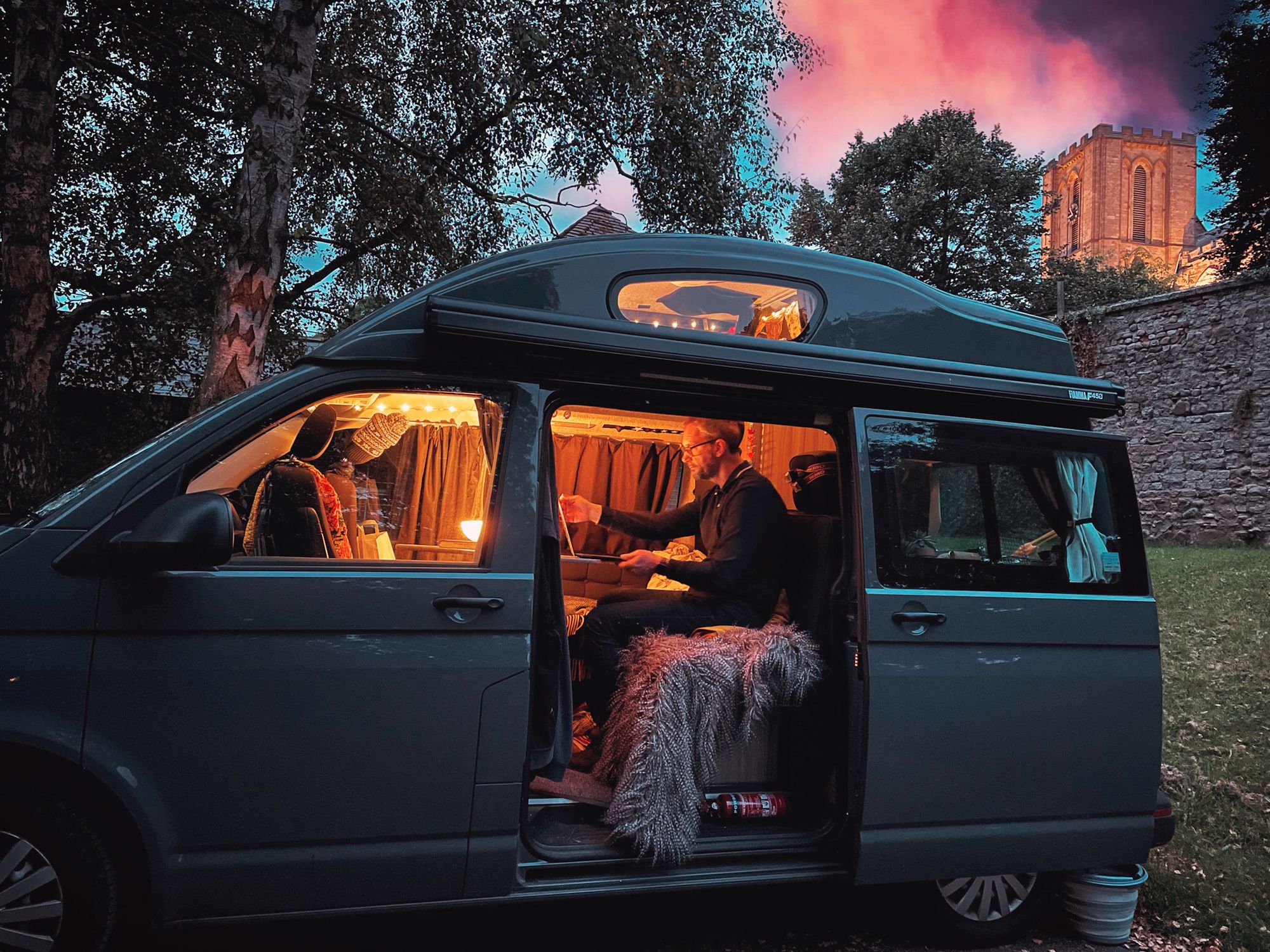 ---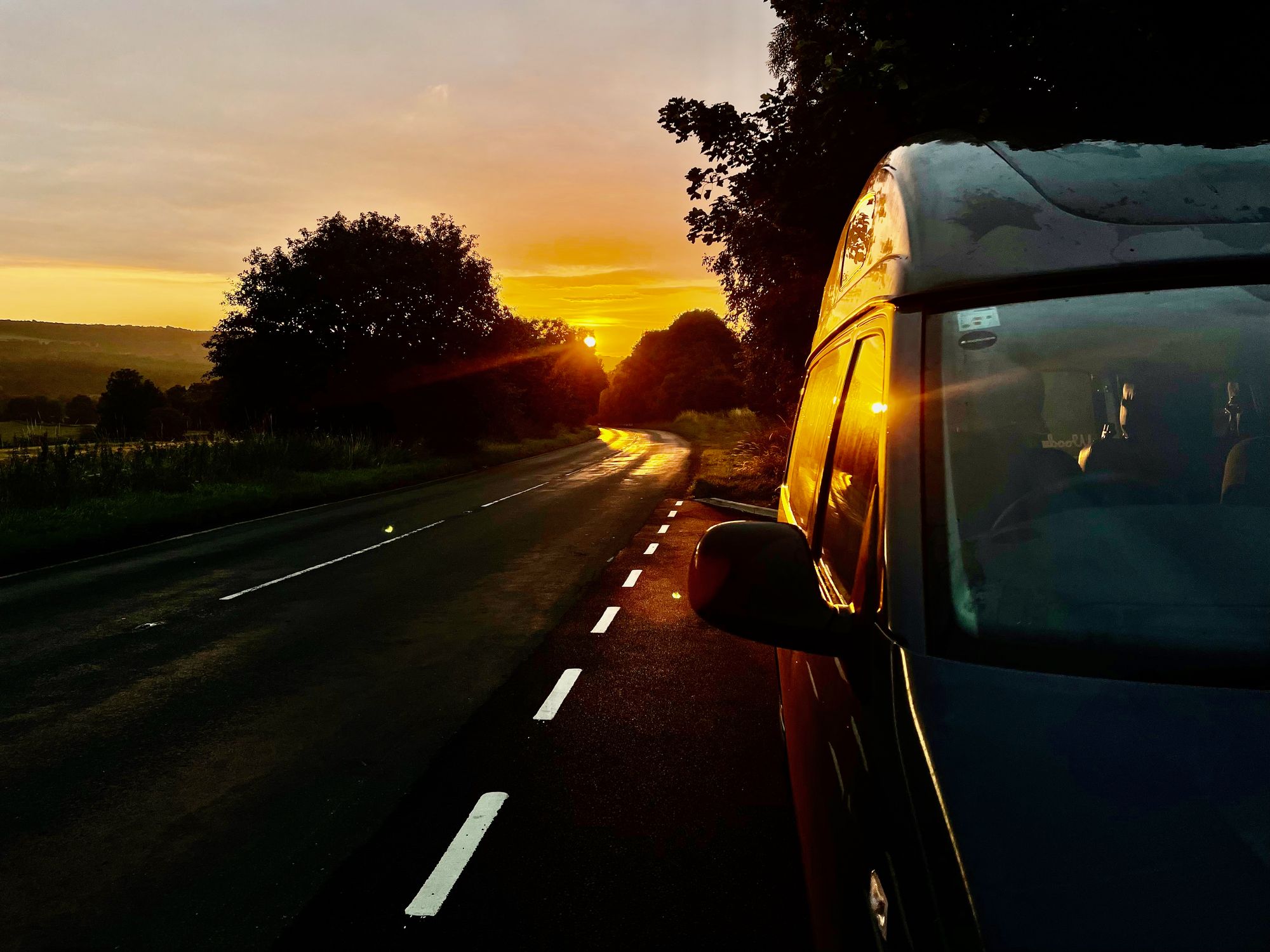 In next week's Digest: camper-van-camino part two
---
---
It takes a day a week to produce this digest. With your support, I'm able to keep this digest free and public facing. 📸🏛🚐
Support this digest and get access to a world of immersive content. Click the box below to check out the membership options: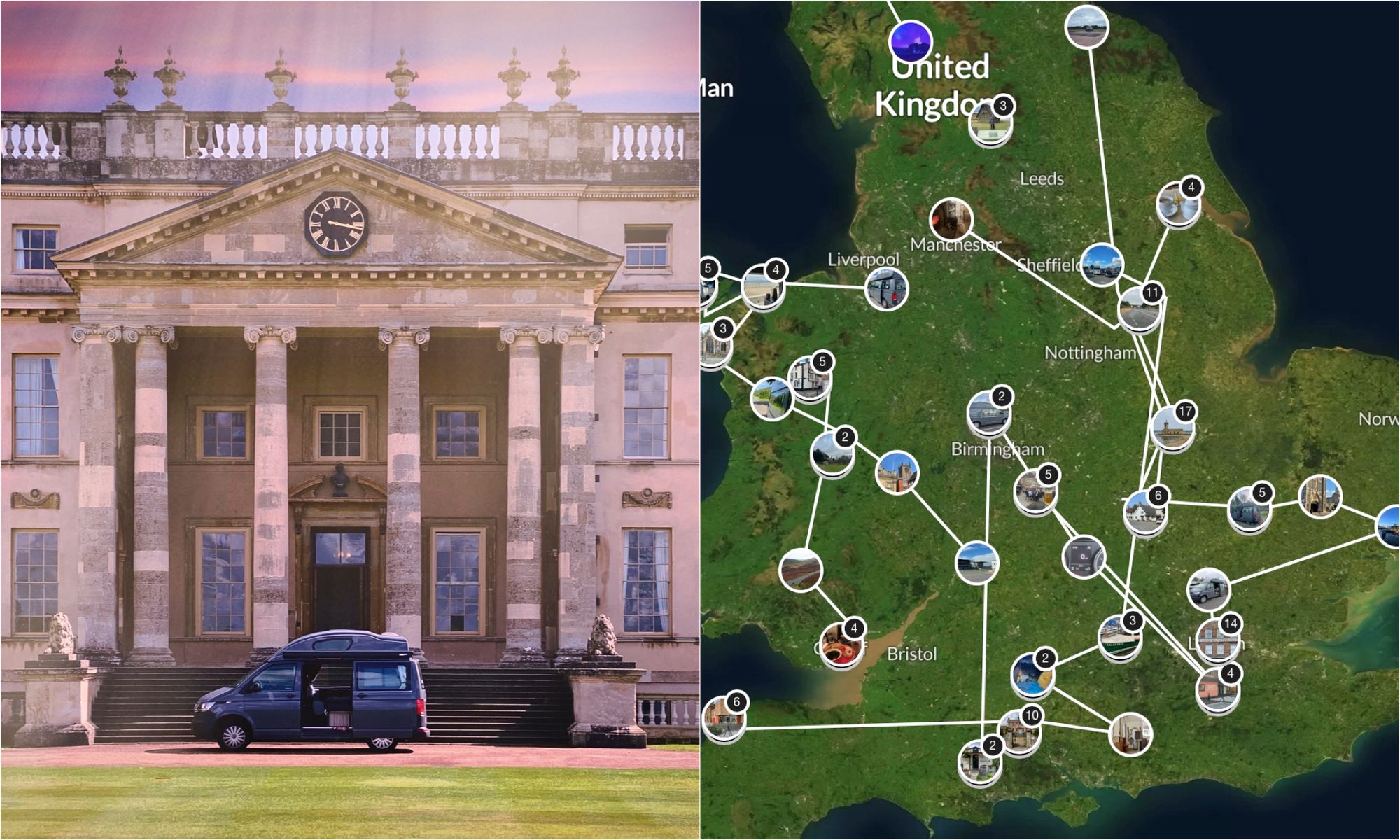 ---
Gift a membership to somebody else. They will receive an email with a message from you, and instructions on how to activate it. Gift Memberships can last indefinitely or can be limited to 12 months.
---
---
Photographs and words by Andy Marshall (unless otherwise stated). Most photographs are taken with Iphone 14 Pro and DJI Mini 3 Pro.