---
Welcome
💡
This digest is best viewed online. Click the view online link next to the main title above the Welcome banner.
For those that are new here: thank you for subscribing.
I'm an architectural photographer. I travel around Britain recording and interacting with special places that have a spirit about them. I work from my camper van called Woody and I share my experiences via this digest.
⚡️ Missed the last digest? Here it is.
⚡️ View the digest archive here.
I love to hear your comments and feedback. Email me from here.
---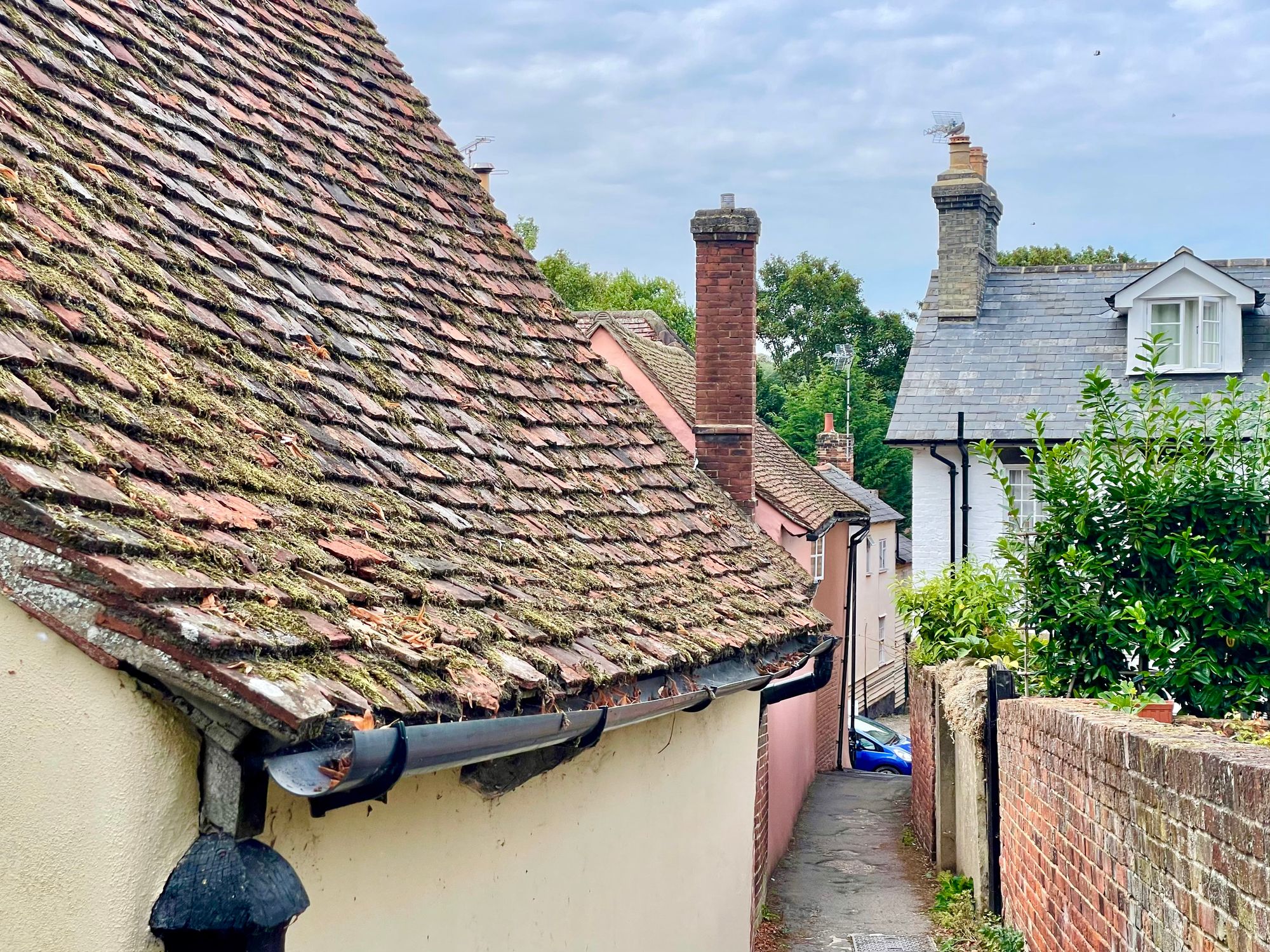 Roofscape Saffron Walden (shot on iPhone)
---
"The slight irregularity of the hand-made tiles and the sagging of the spars to which they are fastened has produced the gentle dipping and rising of the ridge line, the faint hills and hollows in the expansive roof, and the pleasing effect of broken light, which contrast so sharply with the flat tone and rigid lines of a modern tile roof."
Olive Smith (né Cook), English Cottages and Farmhouses.
---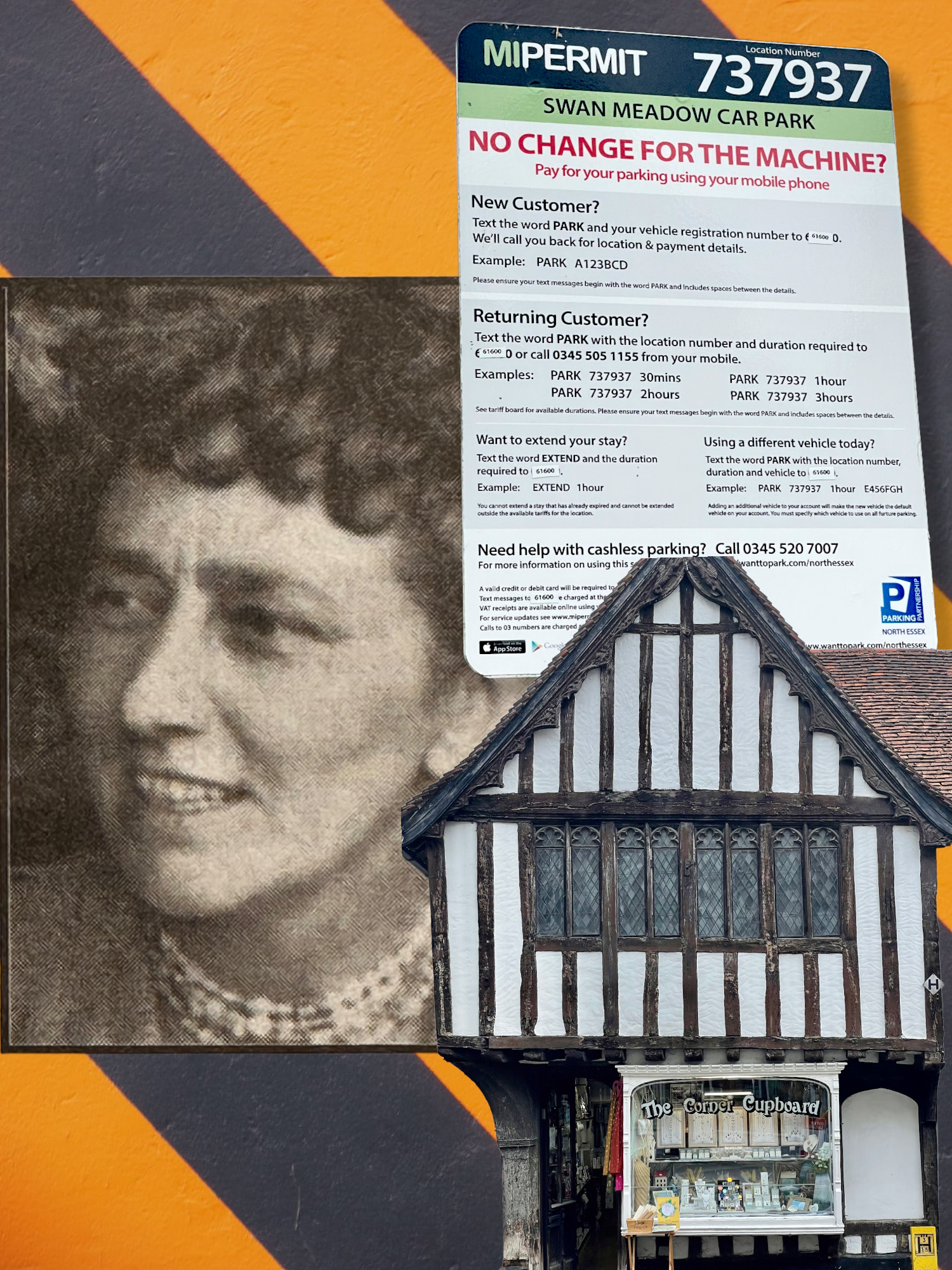 Looking through Olive's Eyes.
I drive Woody up through the lanes towards Saffron Walden with great anticipation. I park in Swan Meadows Car Park - a vast black tarmac sprawl that jars my expectancy, holds nothing of the promise of the town beyond.
I came to Saffron Walden via a peculiar route.
Many years ago, I bought a book on photographer, Edwin Smith which led me to Gavin Stamp and Olive Cook,  Edward Bawden and Eric Ravilious and finally to Saffron Walden.
I like to find places this way.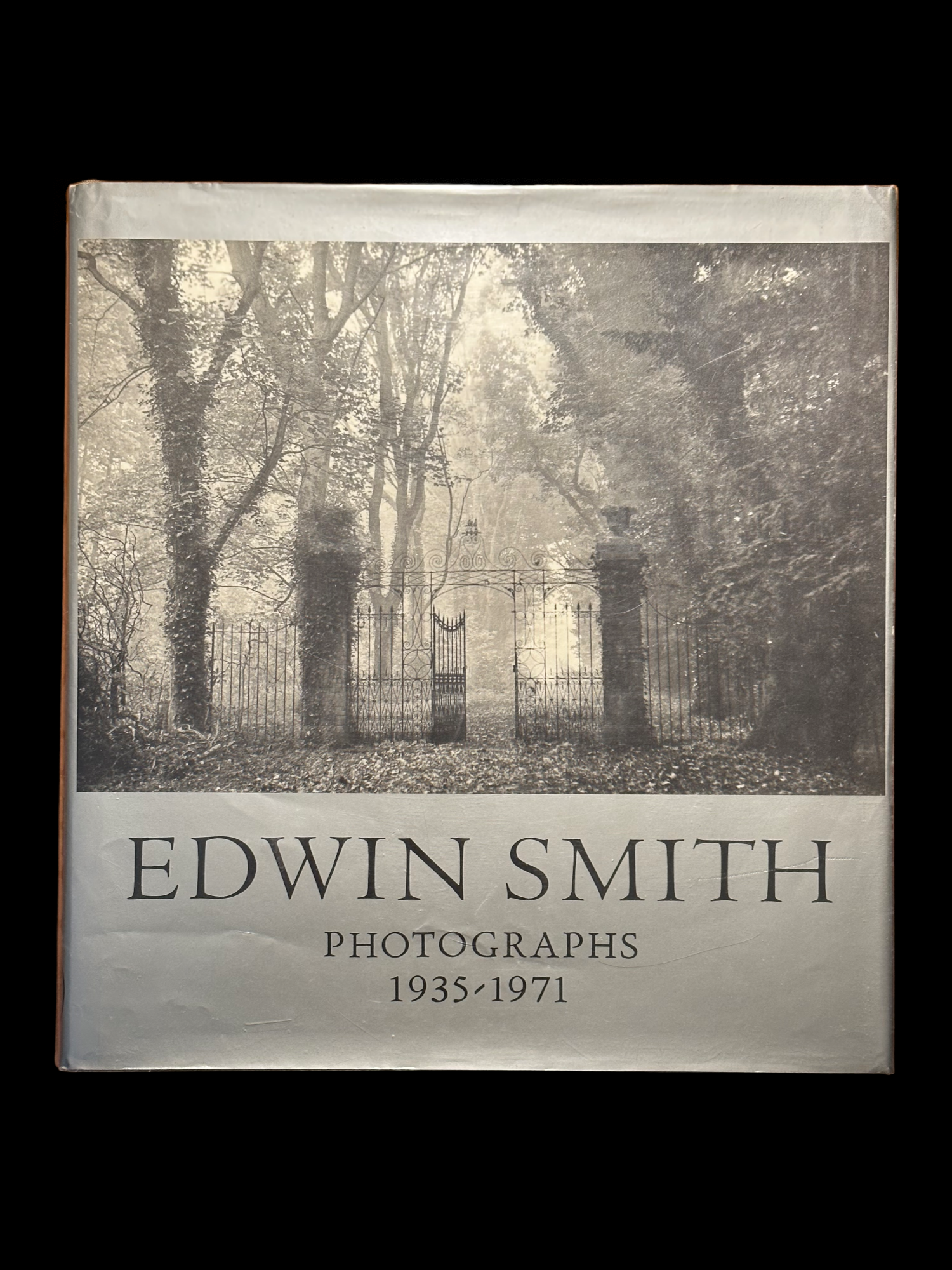 The book was simply entitled Edwin Smith: Photographs: 1935-1971. I bought it in a second hand bookshop in York. I rushed it home, sat down in front of the fire, put on my glasses and placed the book upon my lap.
The book on my lap had once belonged to the late Gavin Stamp.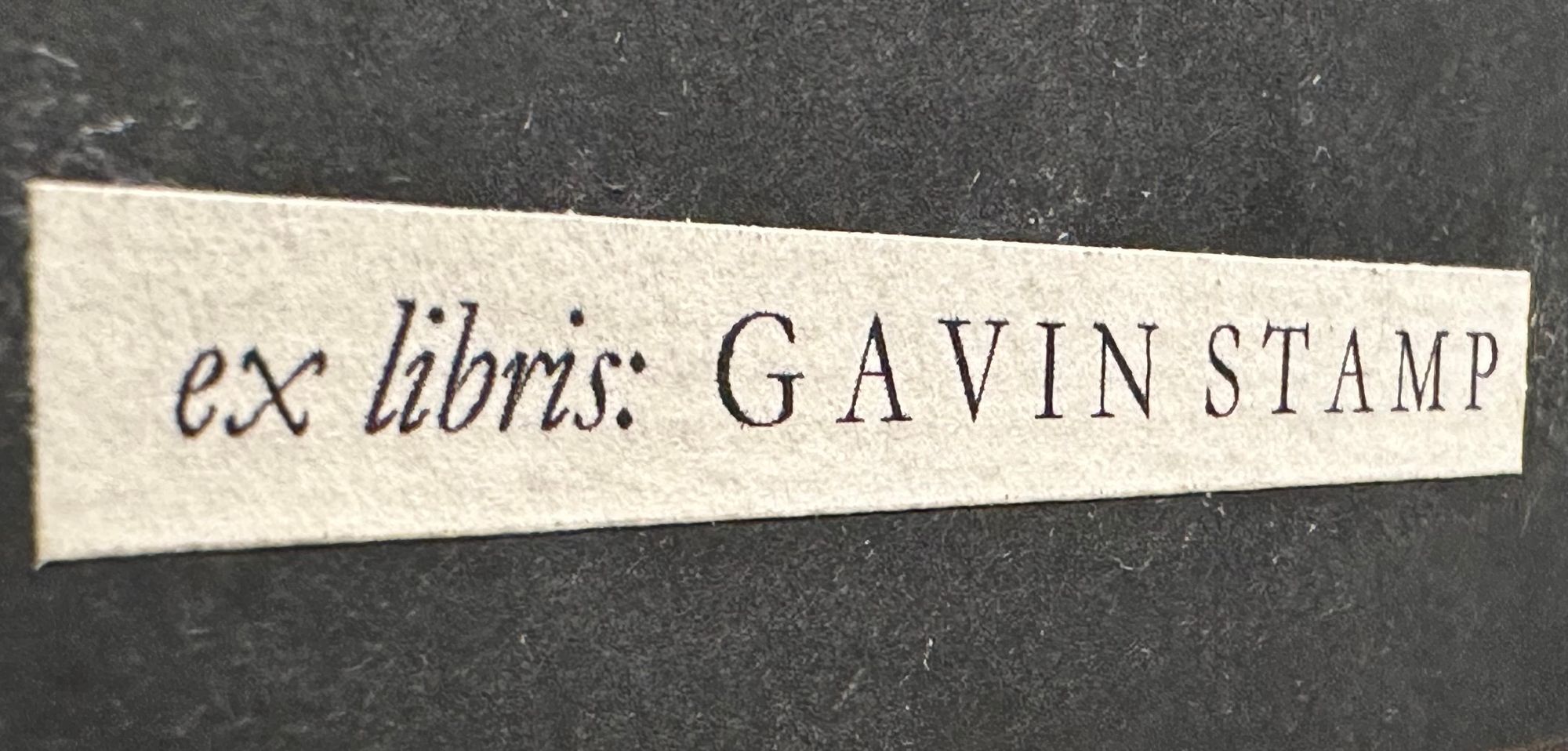 The book fell open on a certain page; and on that page was a Christmas card to Gavin from Robert Elwall.
Curiously, my journey to Saffron Waldon was also inspired by a book by Robert Elwall on Edwin Smith called Evocations of Place. I knew Robert (kind of) - he had sent encouraging words about my photography via email back in the day.
Inside the Christmas card was a cut-out of a review of Evocations of Place.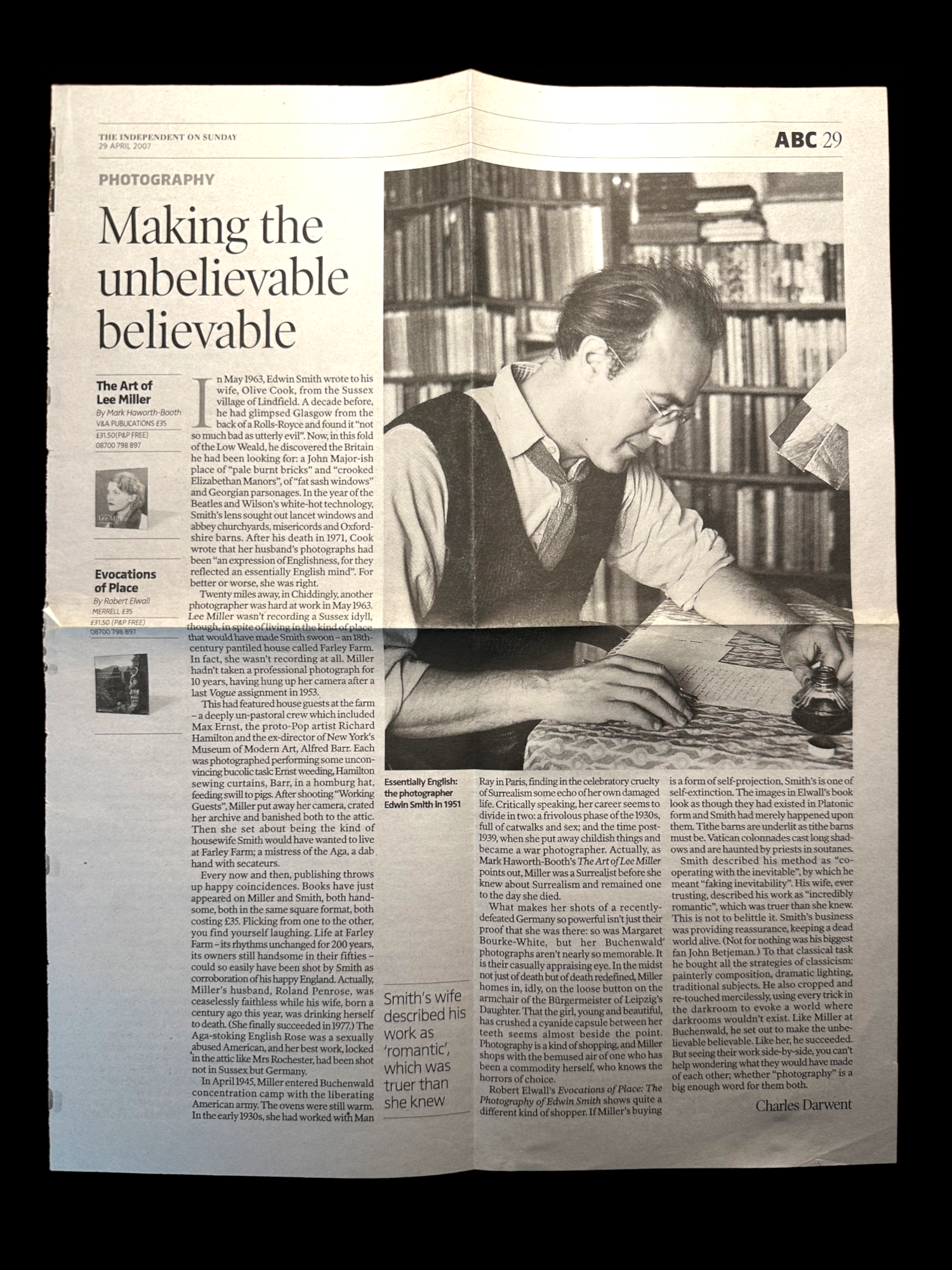 These things come around in circles.
Gavin Stamp was a great lover of buildings with a conservatonists eye. He was a writer and TV presenter that spoke eloquently and passionately about our built heritage. It was Gavin who campaigned to save our traditional red telephone boxes and got many of them listed.
Behind Gavin's Christmas card was another folded document - a print out that was entitled:  Swan Meadow Action Group. It was a leaflet that outlined an opposition to a proposed car park at Swan Meadow in Saffron Walden.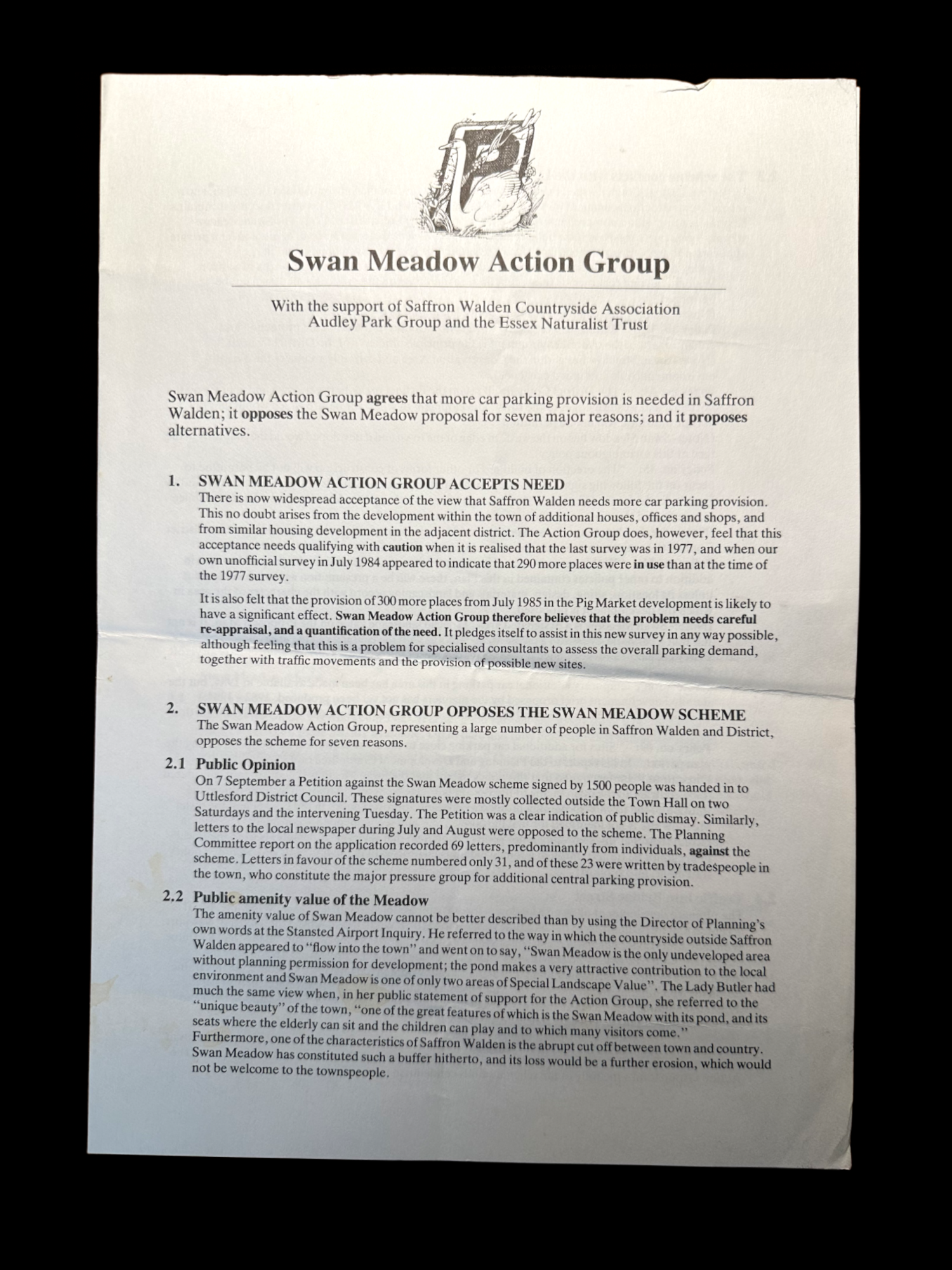 Attached to the leaflet with a rusty paper clip was a cut-out from the Independent entitled: Olive Cook, Writer, artist and wife of Edwin Smith.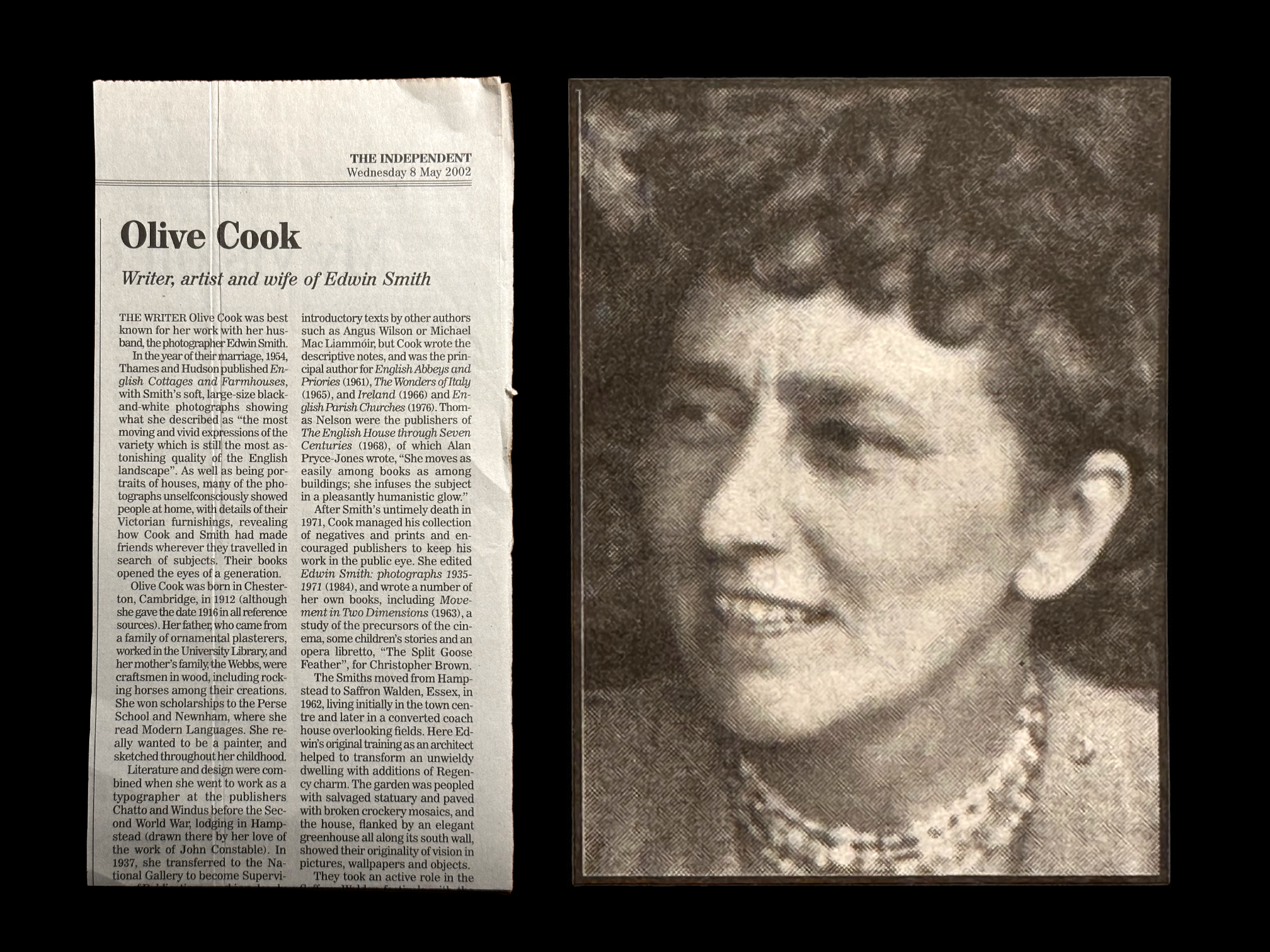 After reading the review I noticed another large gap in the pages to the back of the book. I felt like a book detective, snooping between the leaf. When I opened the pages, several yellowed sheets of paper fell out. Through the back of the jaundiced paper I could see indentations of type and the bleed-through of ink from a pen. Indeed, the paper was so thin that I could see a signature at the bottom of the page.
I felt like a voyeur. Because it was in reverse, it took some time for me to parse through the letters of the name but, eventually, I repeated to myself the first name: 'Olive' and then the second: 'Smith' and then both: 'Olive Smith.'
---
"After reading the review I noticed another large gap in the pages to the back of the book. I felt like a book detective, snooping between the leaf."
---
I'd found a series of letters, addressed to Gavin Stamp, from Olive (who used her maiden name Cook in her professional career) about the plight of Swan Meadow. Her first letter (dated July 12th 1984) reads:
"As an admirer of your splendind stand in Private Eye against the destruction of our environment I write to ask if you might think of helping to defend an ireplaceable corner of Saffron Walden."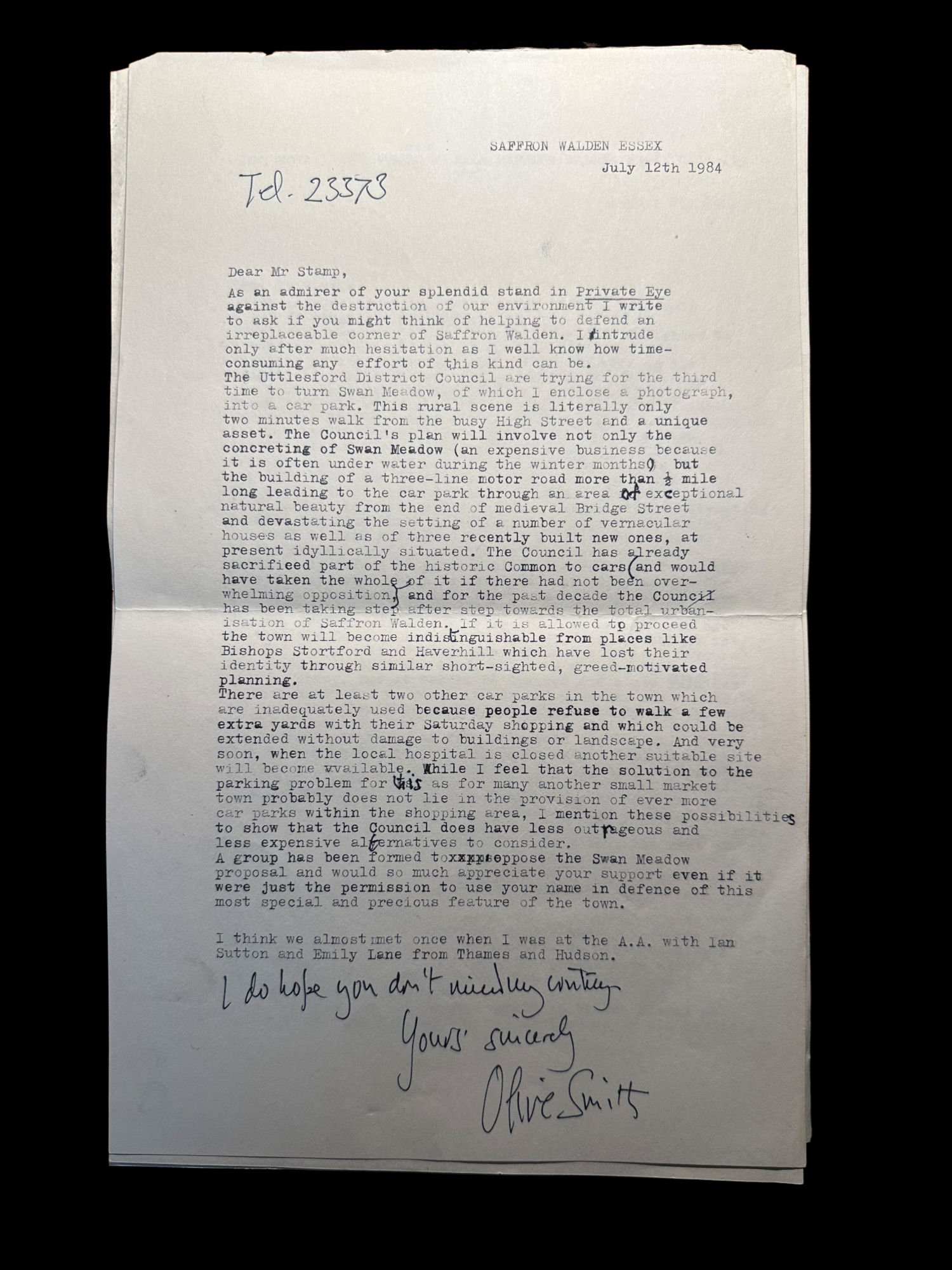 The three letters that are sent over a period of four months are as much an evocation of place as her husband, Edwin's photographs.
Whilst reading through them, I felt another layer of place emerging - that of a time where things weren't as precise as they are now - not as polarised. I felt it in the jocularity of the typed text, the smudged words, and the lively insertion of Olive's own handwriting.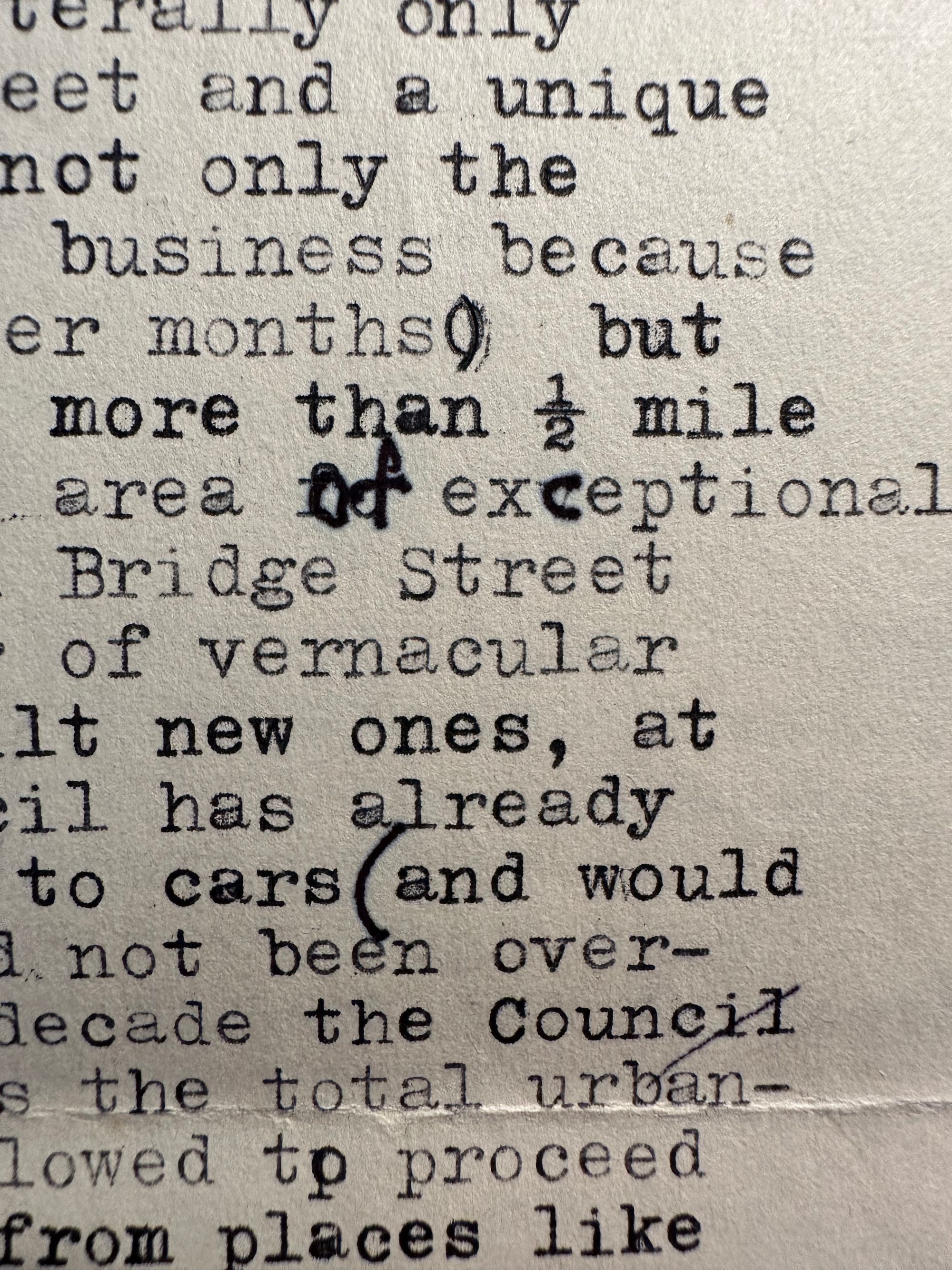 Saffron Walden is just like that.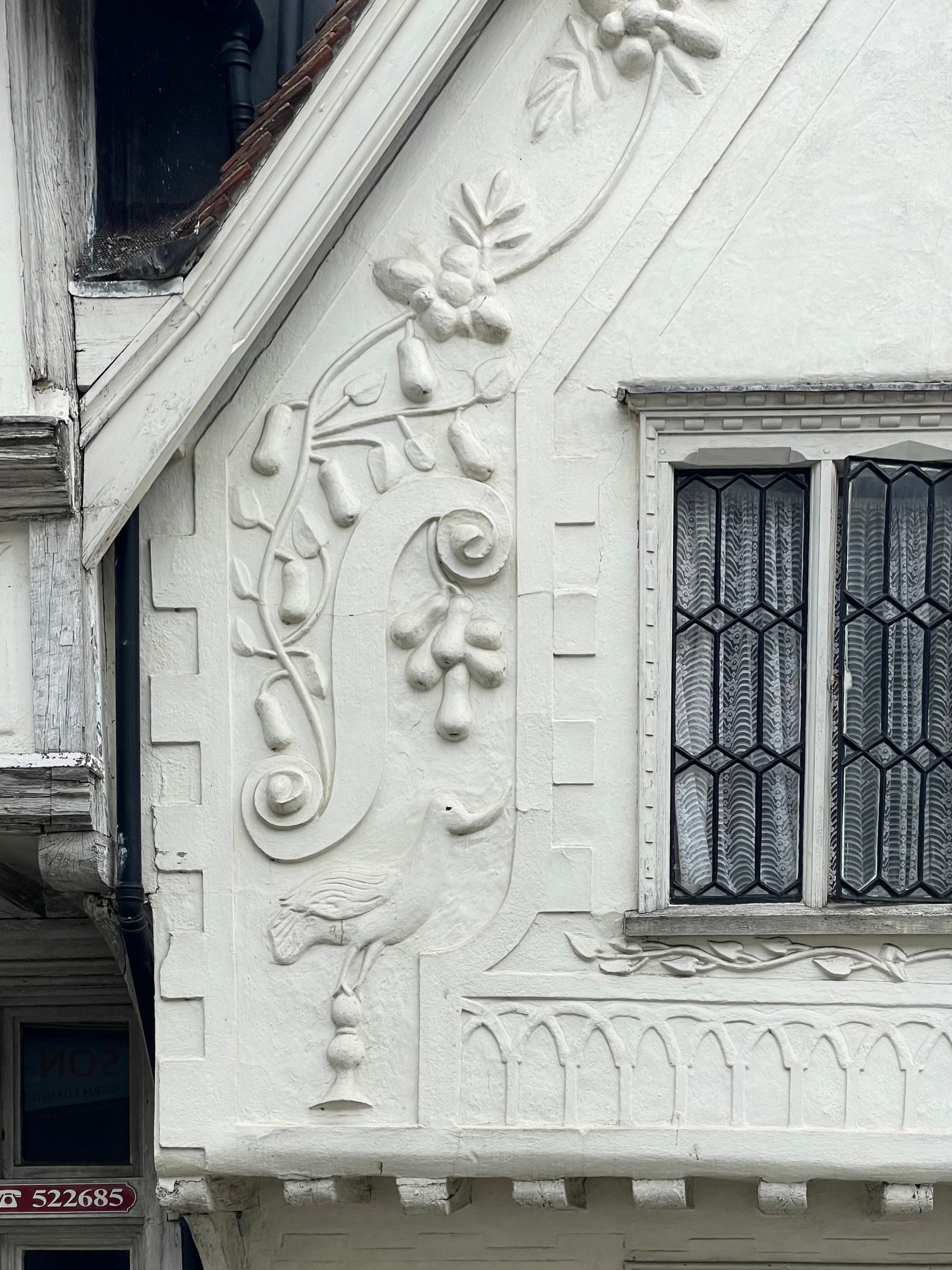 There's nothing quite like getting caught up in the ouvre of a place than by seeing it through the daub of a writer's words, the artist's brush or the photographer's lens. Even better is to come across a loose collective of people that inhabited that mid-century modern glow of post-war Britain: my fascination with Cook and Smith led me onto the other artists they were associated with.
What I had found in this book was a kind of archaeological strata, storied in every facet of its nature - from the intent of its original words, to Gavin Stamp's livre-led way of filing, through to the brief glimpse of a period in the life of Olive Cook and Saffron and, finally, of the analog type-set world of the 1980's.  
In finding that this book held other narratives - I realised that this could be applied to other things: to photographs and paintings and to buildings and places. Thus, my view of Saffron Walden was multi-faceted, prismatic.
---
"In finding that this book held other narratives - I realised that this could be applied to other things: to photographs and paintings and to buildings and places. Thus, my view of Saffron Walden was multi-faceted, prismatic."
---
Not only did I see Saffron through my eyes but also, whilst walking through the litter strewn desert that is Swan Meadow car park, for a brief moment, I saw it through Olives.
For me, this book and this place has proffered up new ways of seeing.  
On that note, I'd like to leave you with some final words about Edwin Smith, from Olive's pen, that touches on new ways of seeing. It's from the introduction to Edwin Smith's Photographs book.
"Despite his reluctance ever to intrude upon the scene, we are conscious of Edwin's presence in every photograph, conscious that we are looking through his bespectacled eyes, enriched through them with new and unimagined ways of seeing."
Olive Smith, Edwin Smith, Photographs 1935-1971, Thames and Hudson.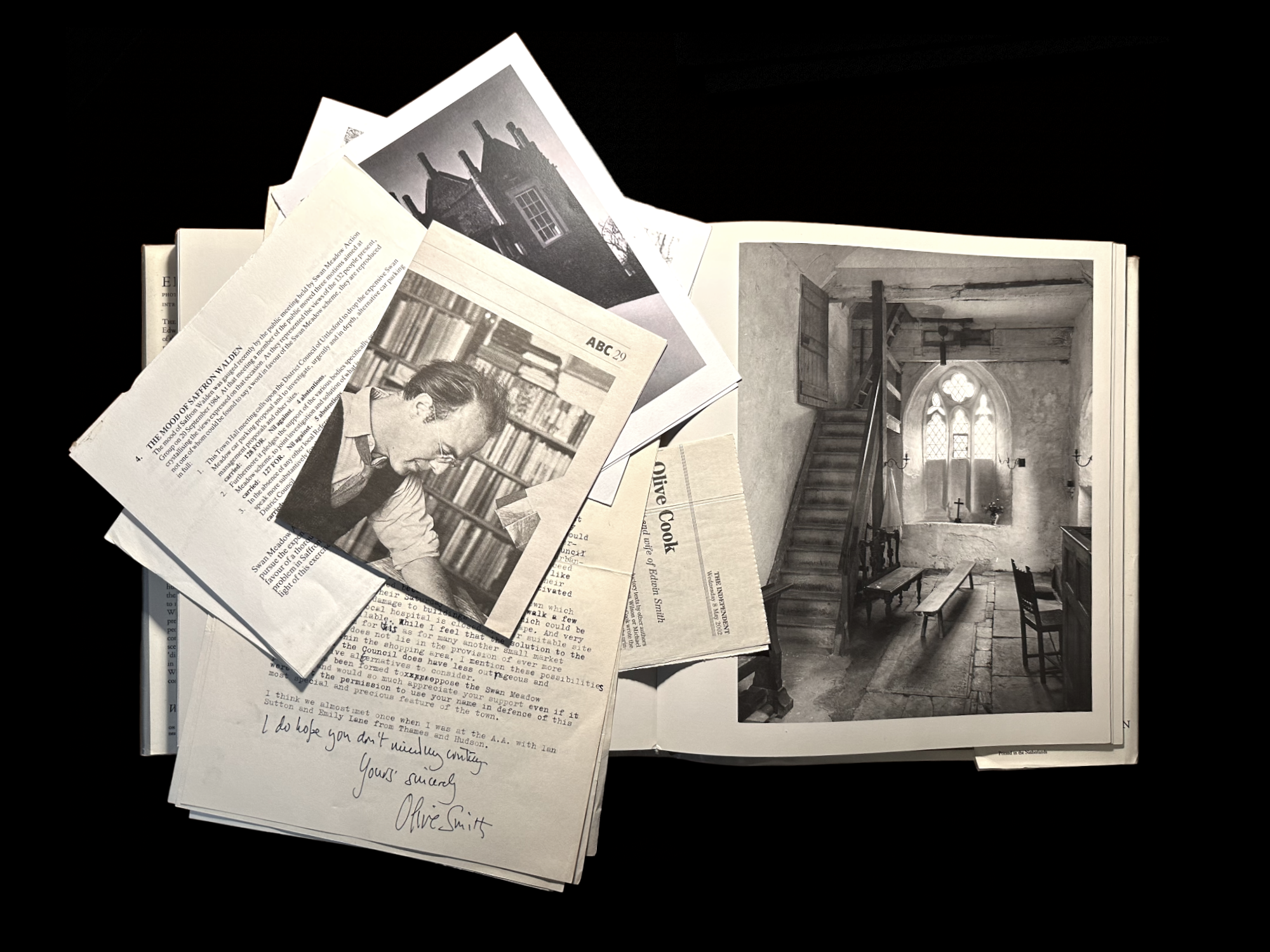 ---
Can you help keep Woody on the road?
Click below for membership options and benefits
Become a Member
---
I am still catching up with my travels from later in 2022. Woody put on the miles in the latter part of the year travelling the length and breadth of Britain.
Perhaps one of my favourite places out of all my travels last year was a place full of timber-framed delights and an art gallery with treasures untold.
Saffron Walden.
The Buildings
The local vernacular consists of timber-framed and jettied buildings with pargeting. Plain clay tiles predominate with brick chimneys. If you do like pargeting then Saffron Walden is for you.
During the late and post medieval period the saffron crocus was grown here.
All photos shot on iPhone.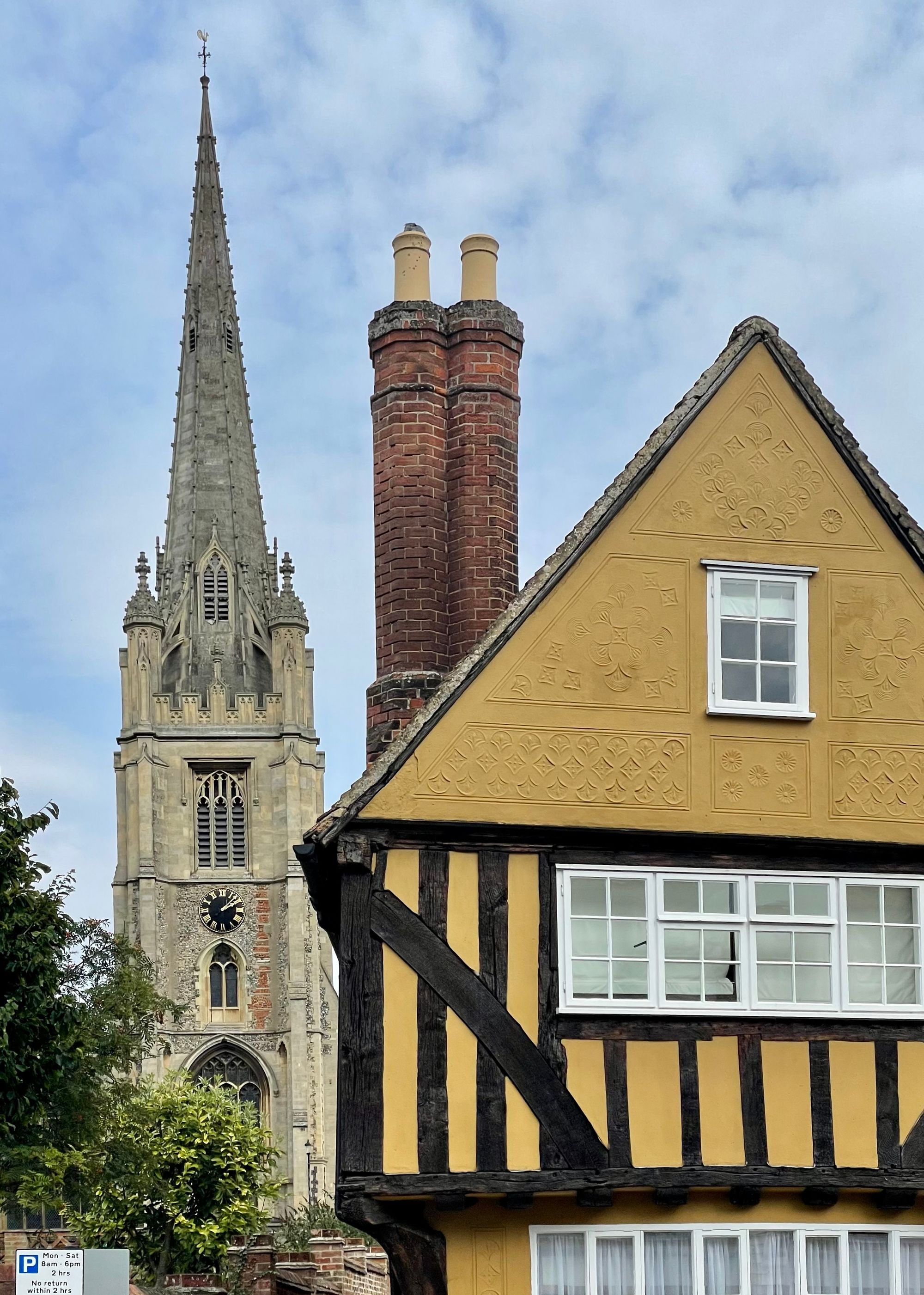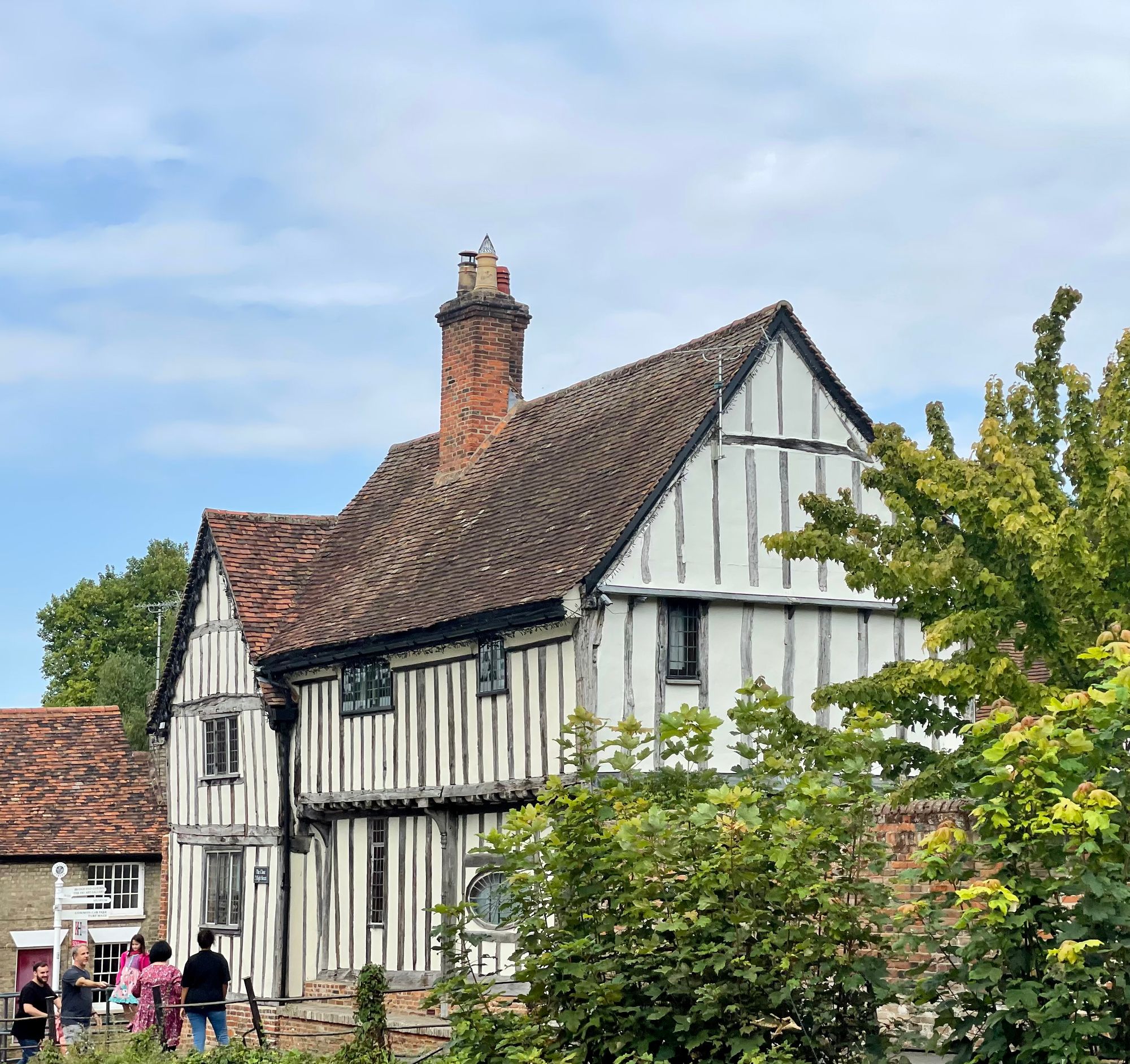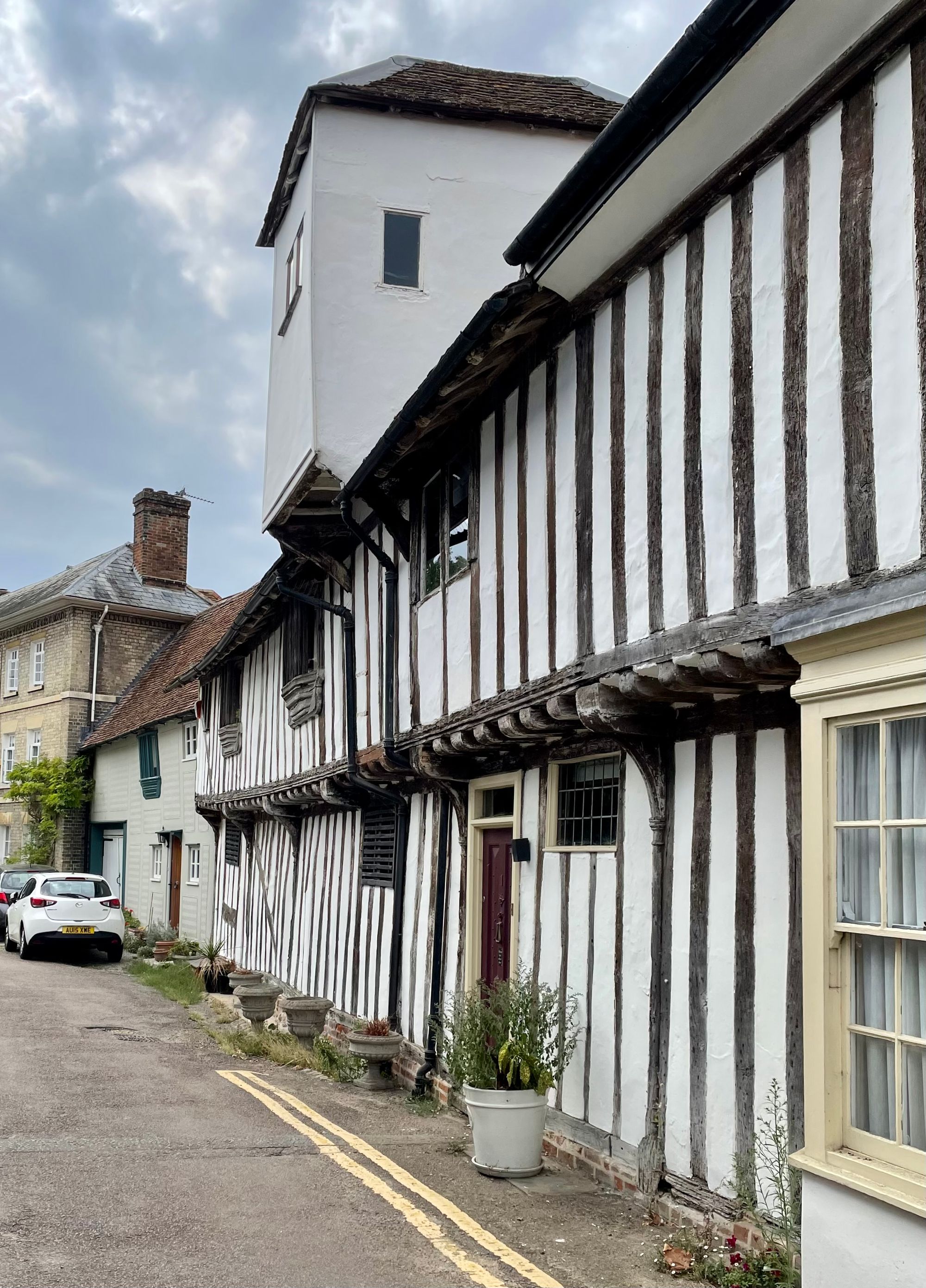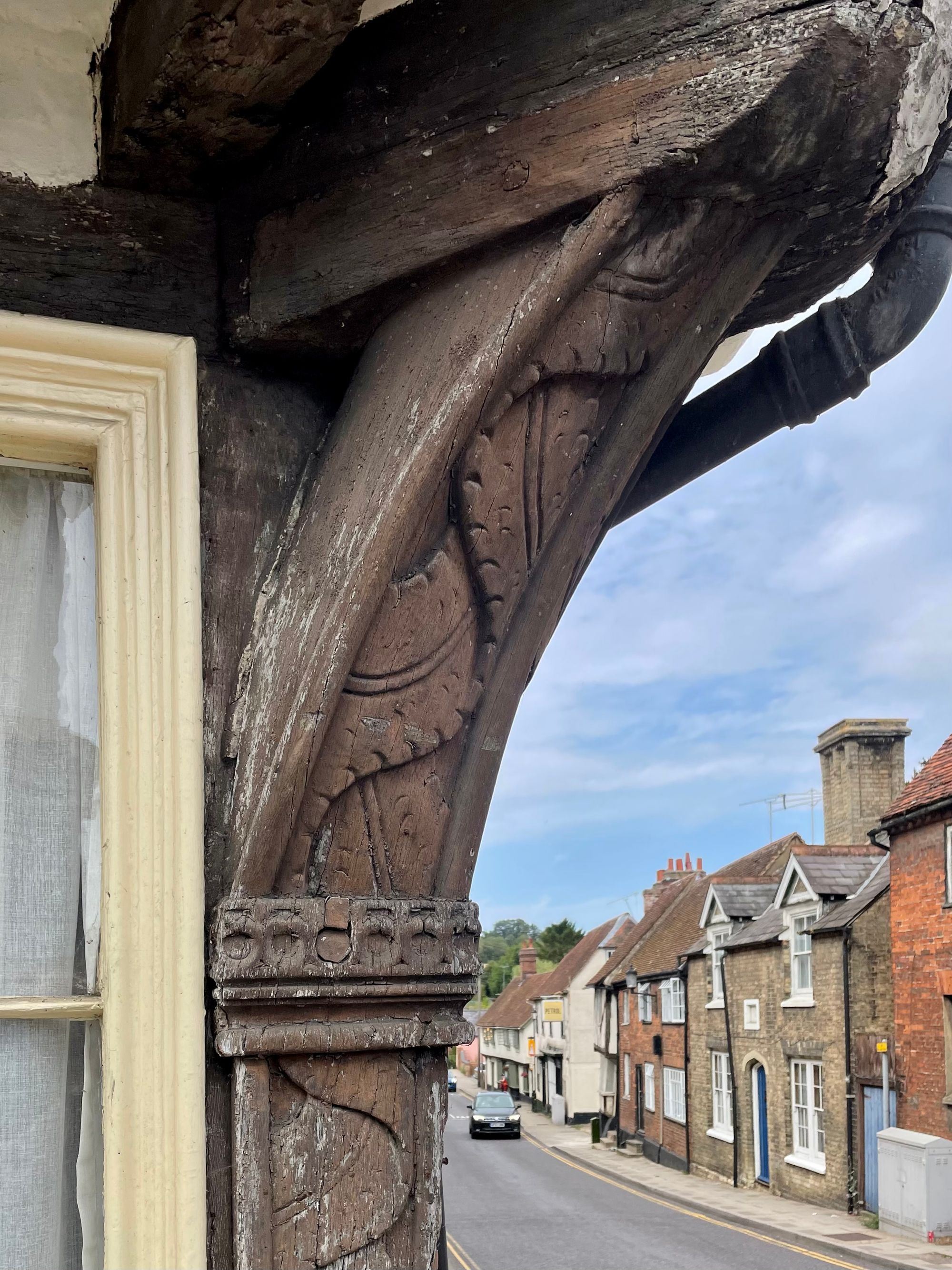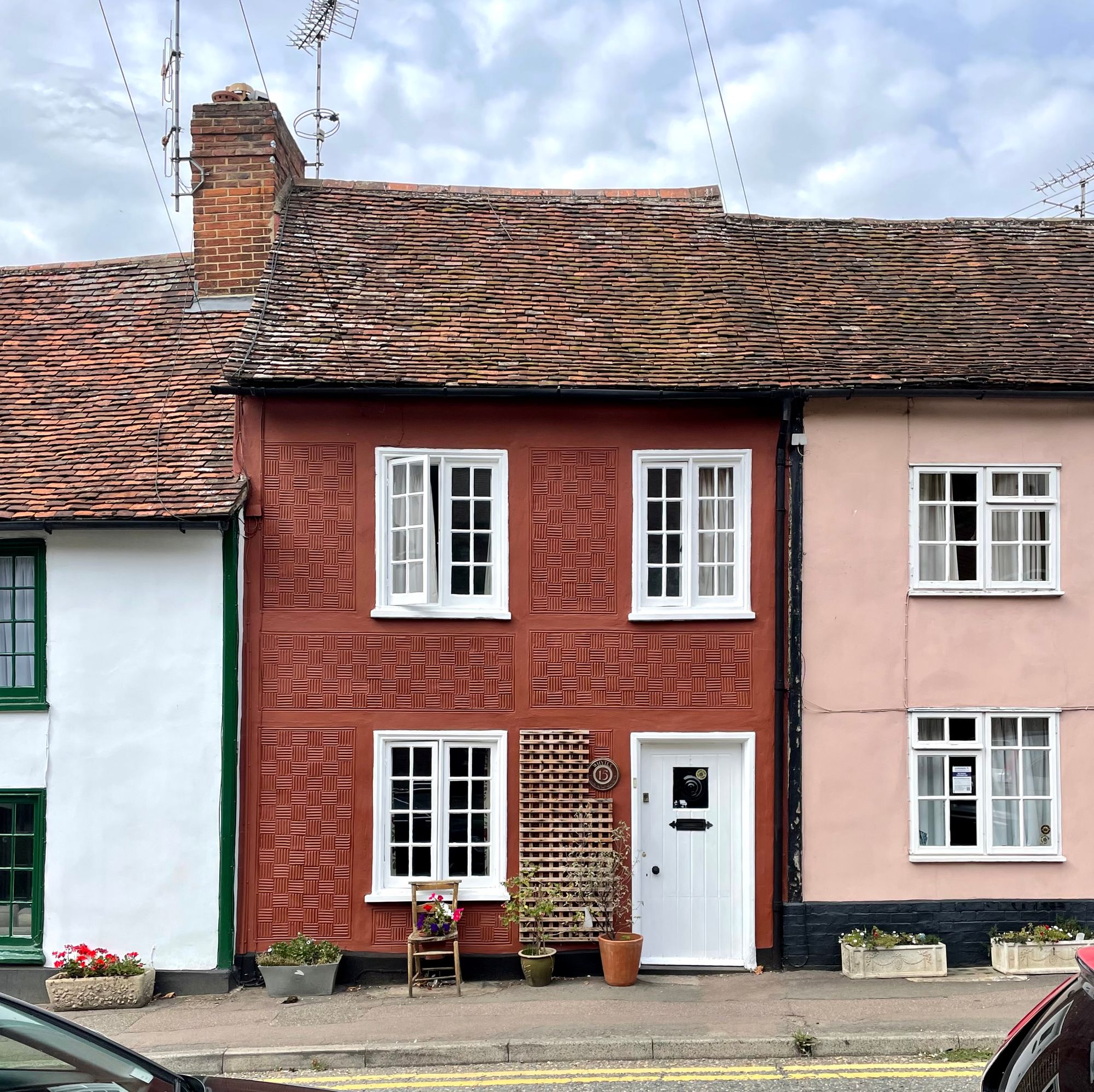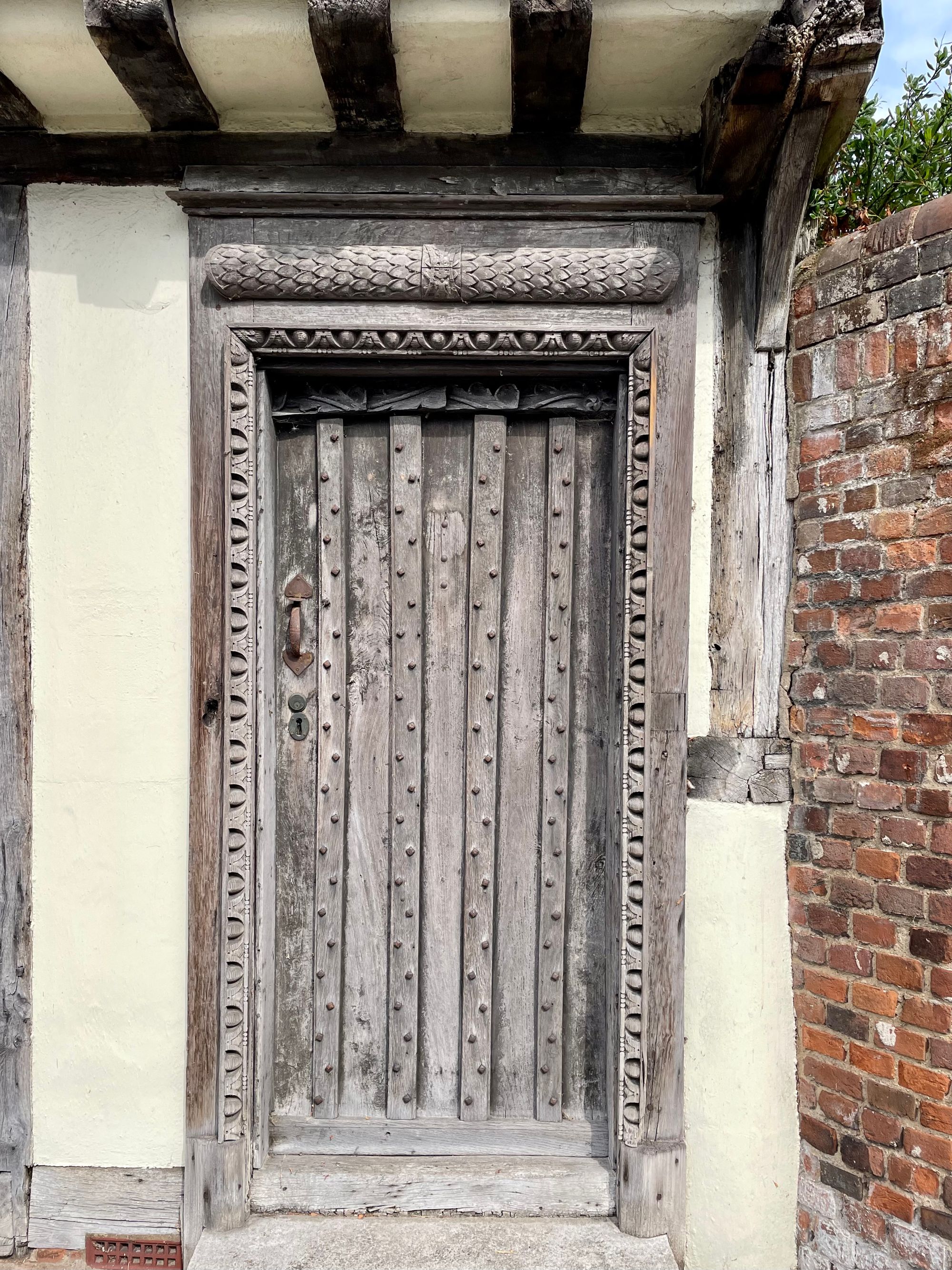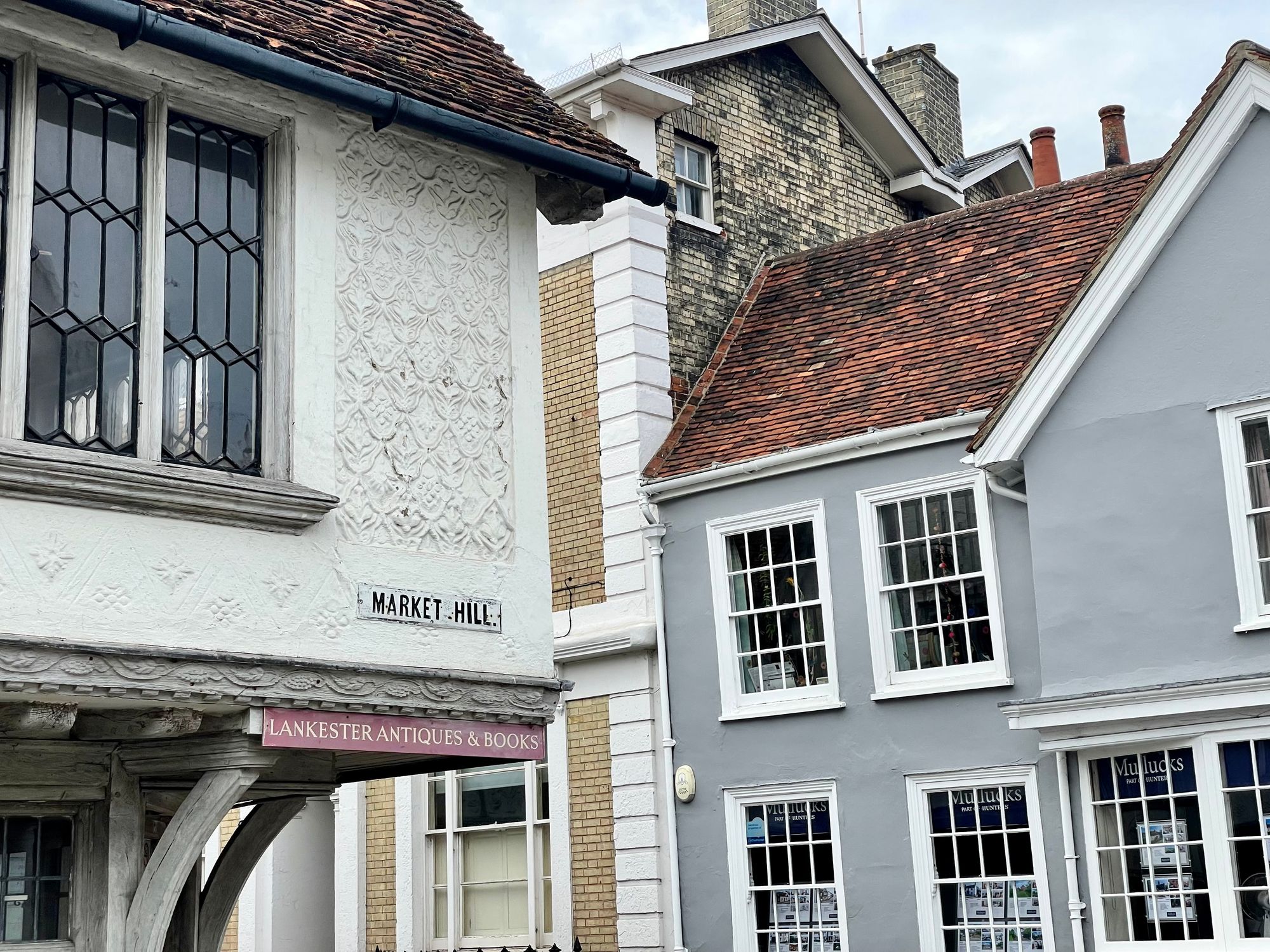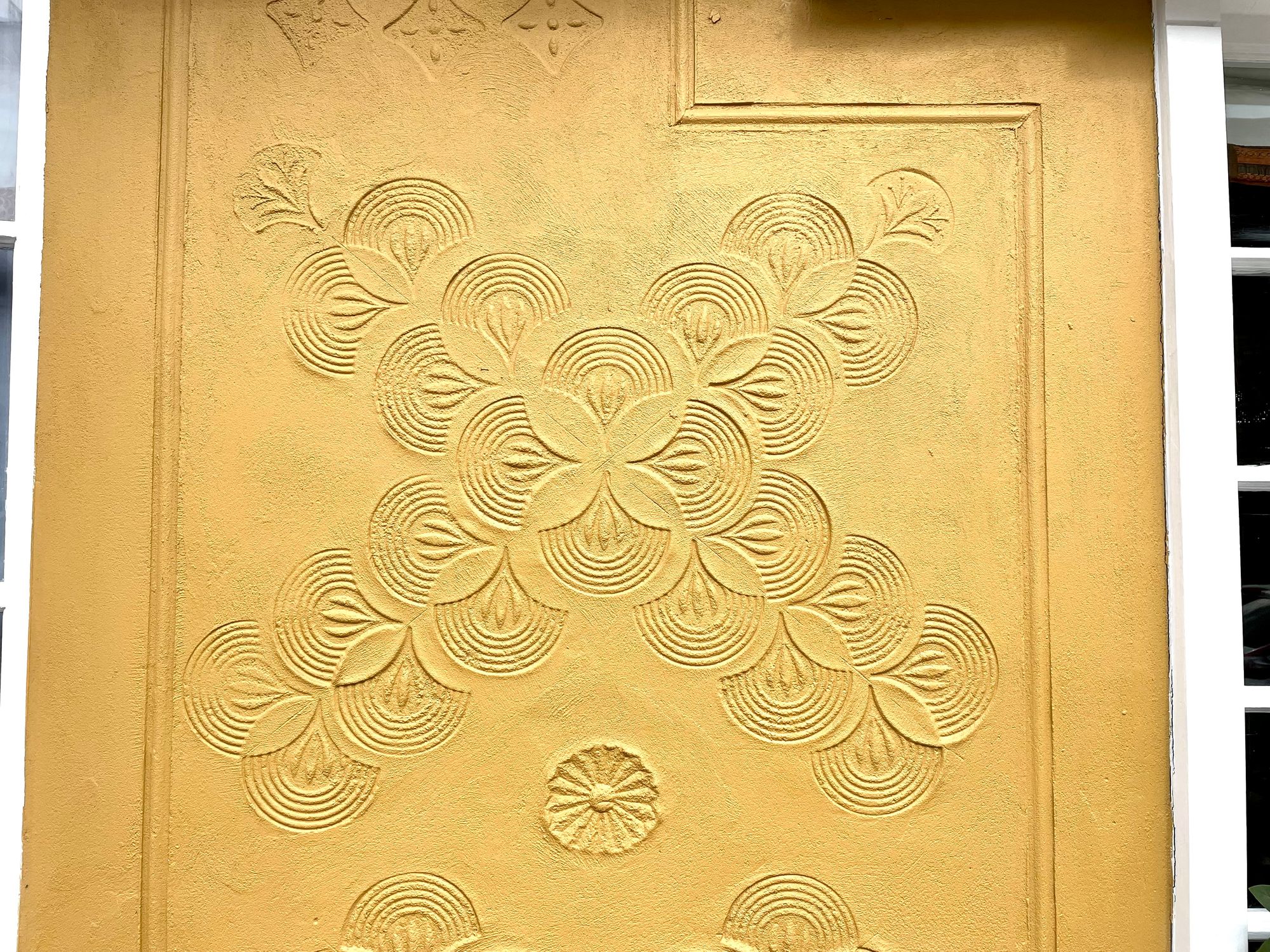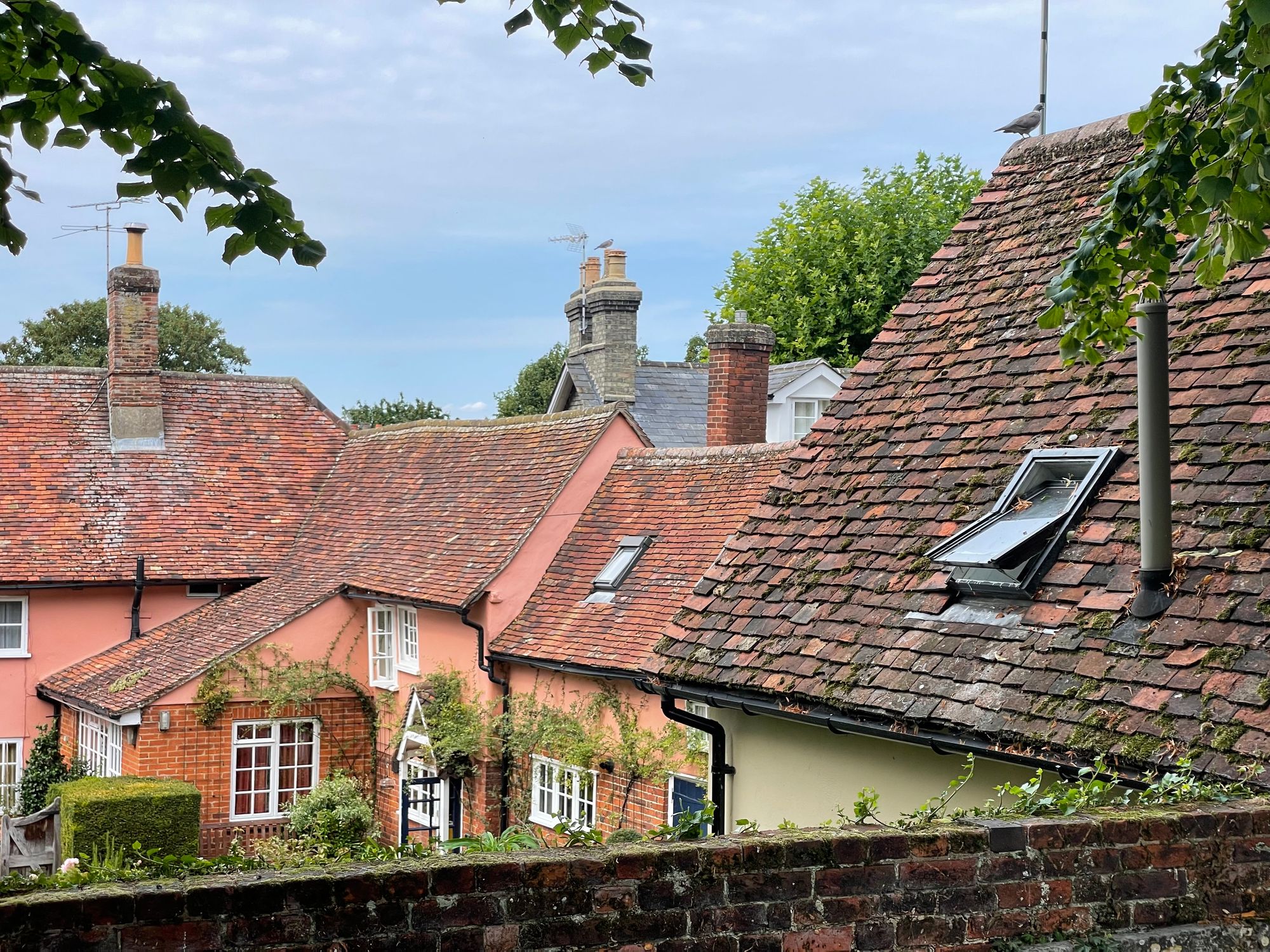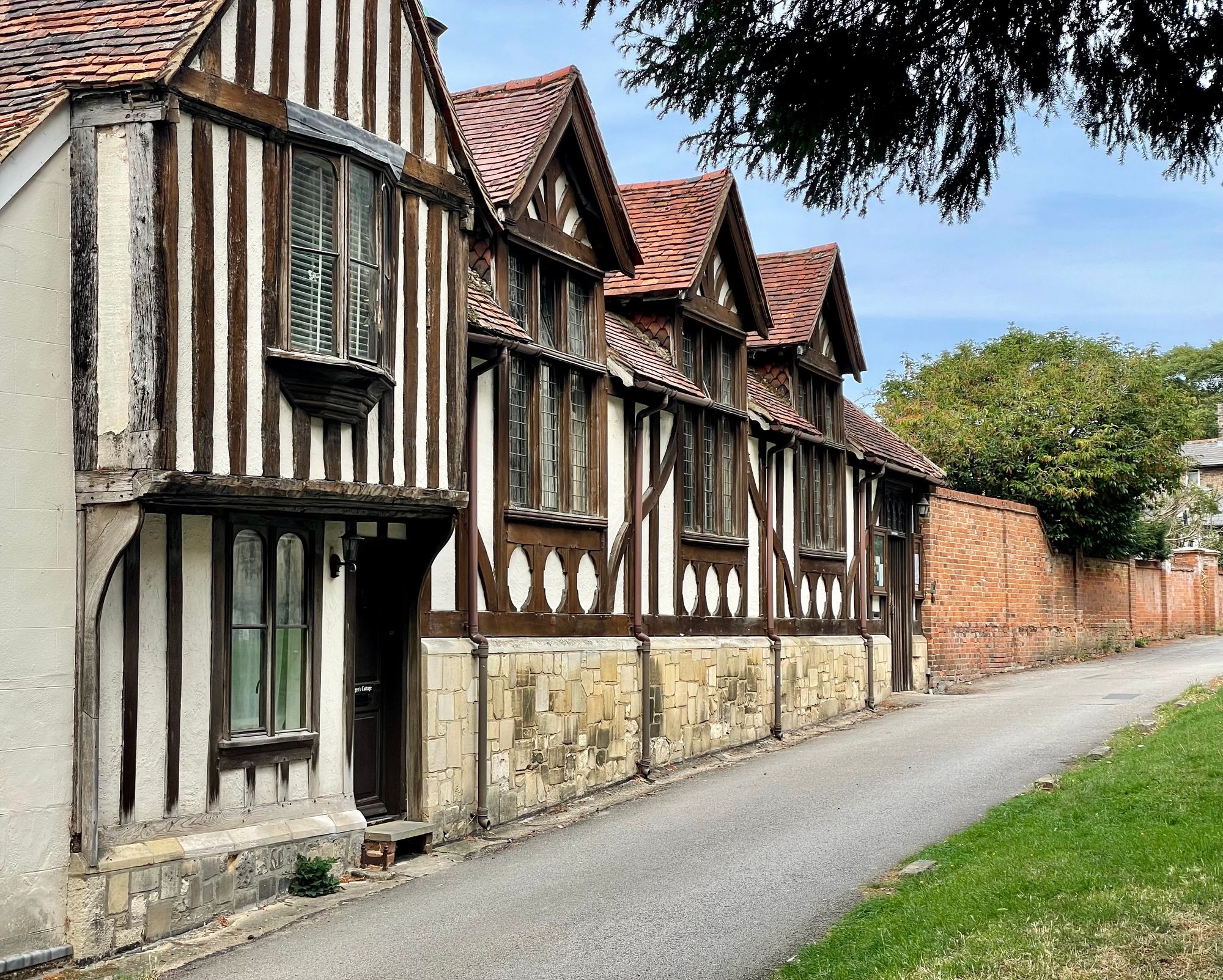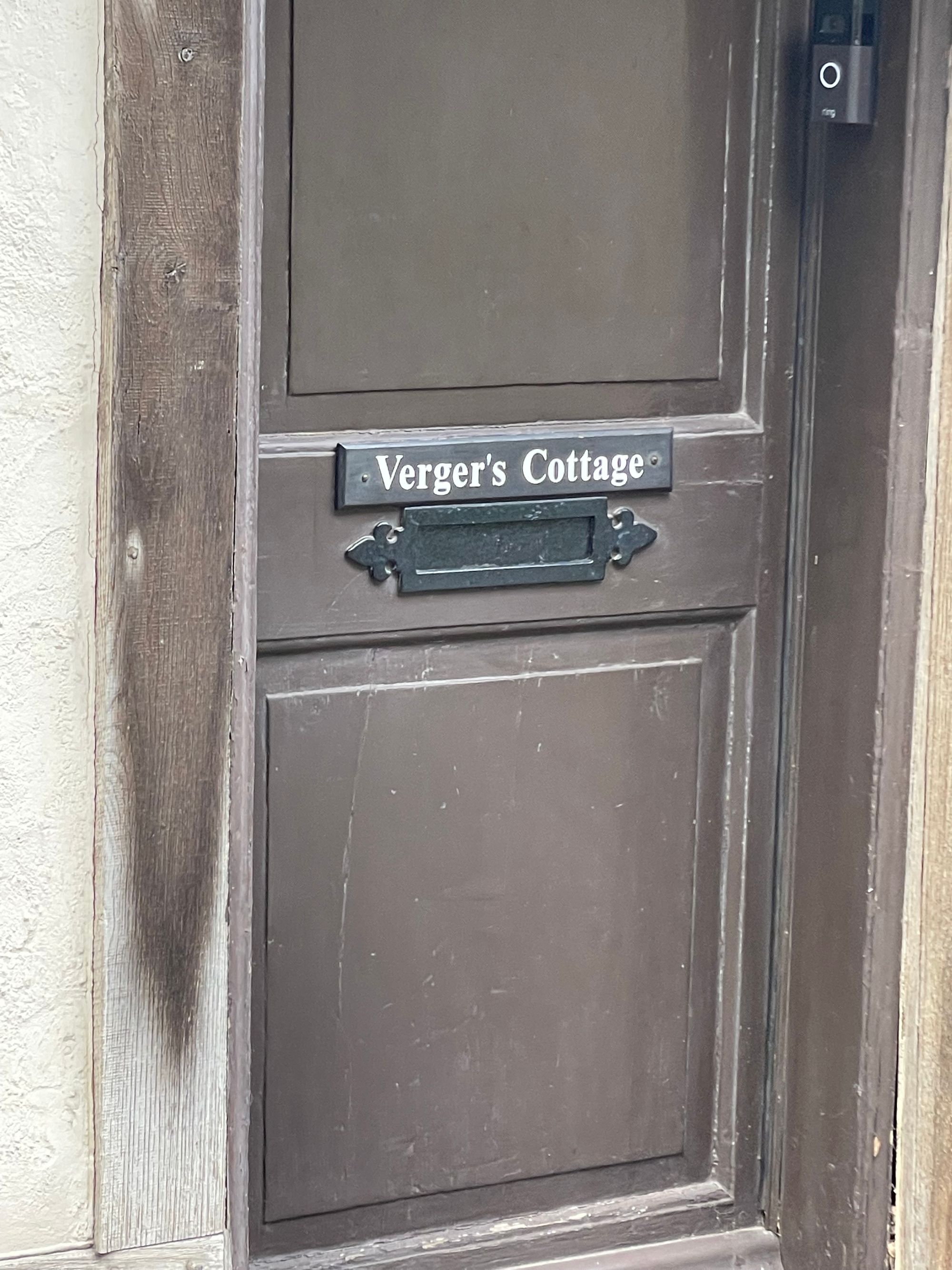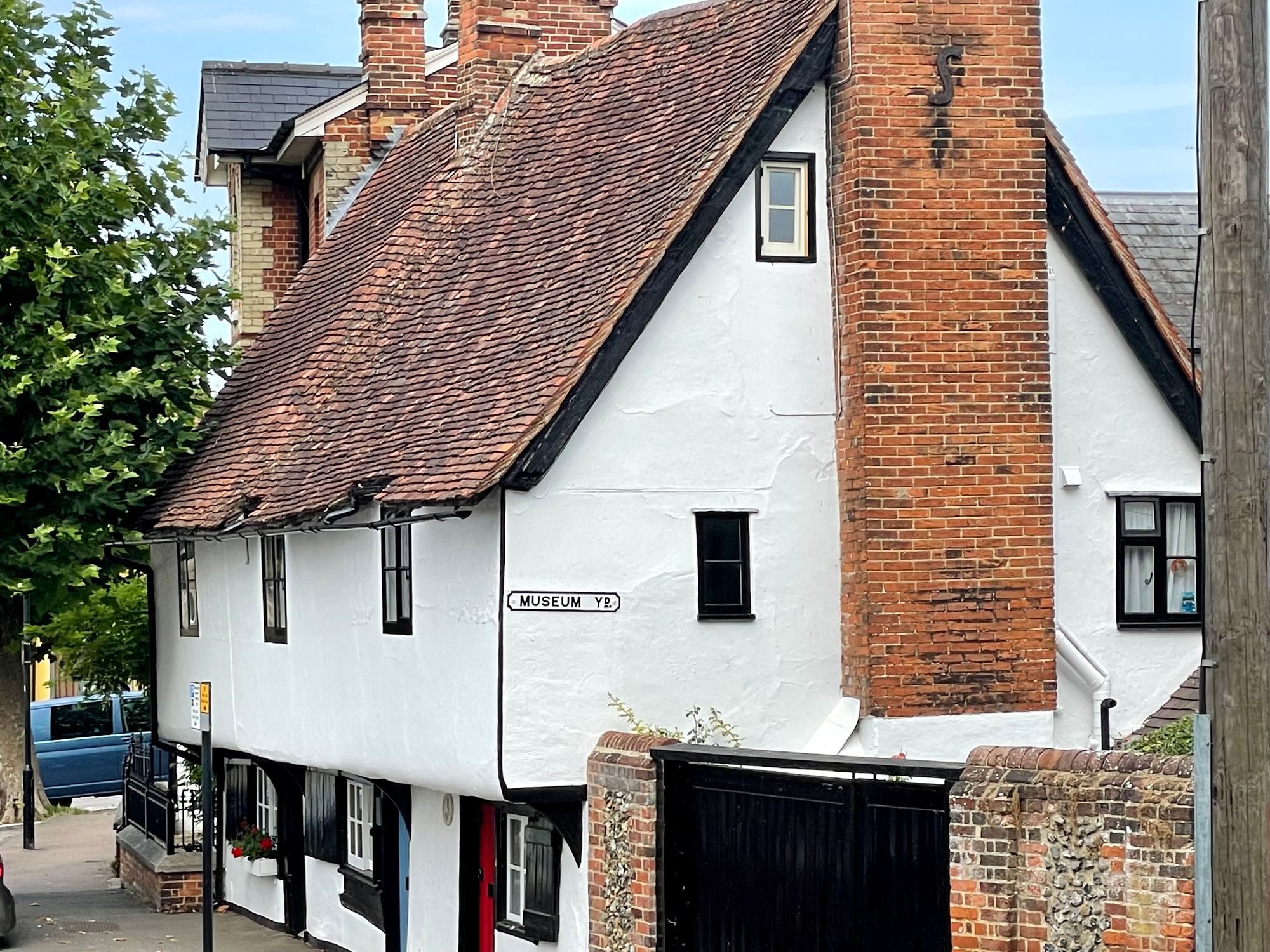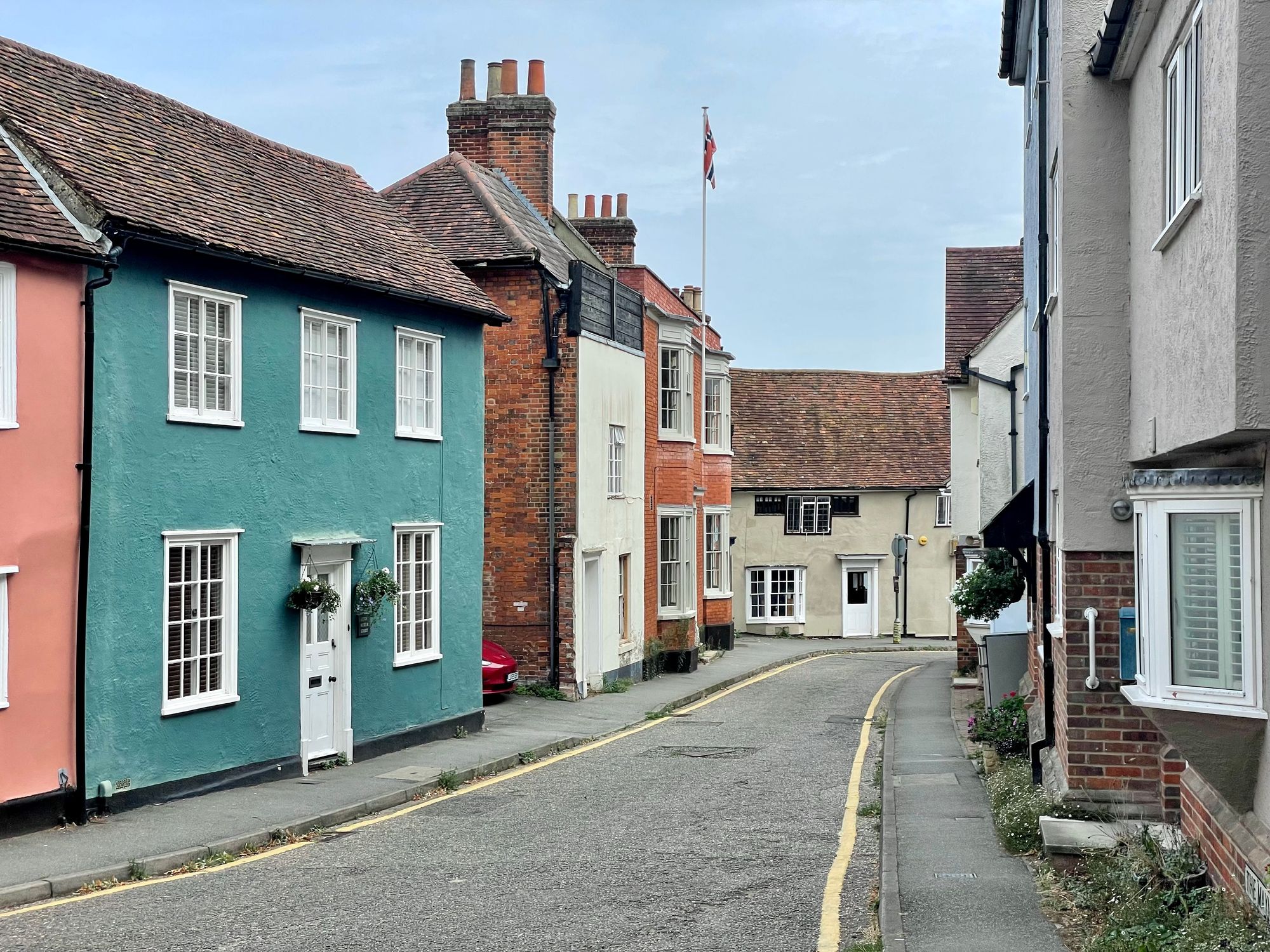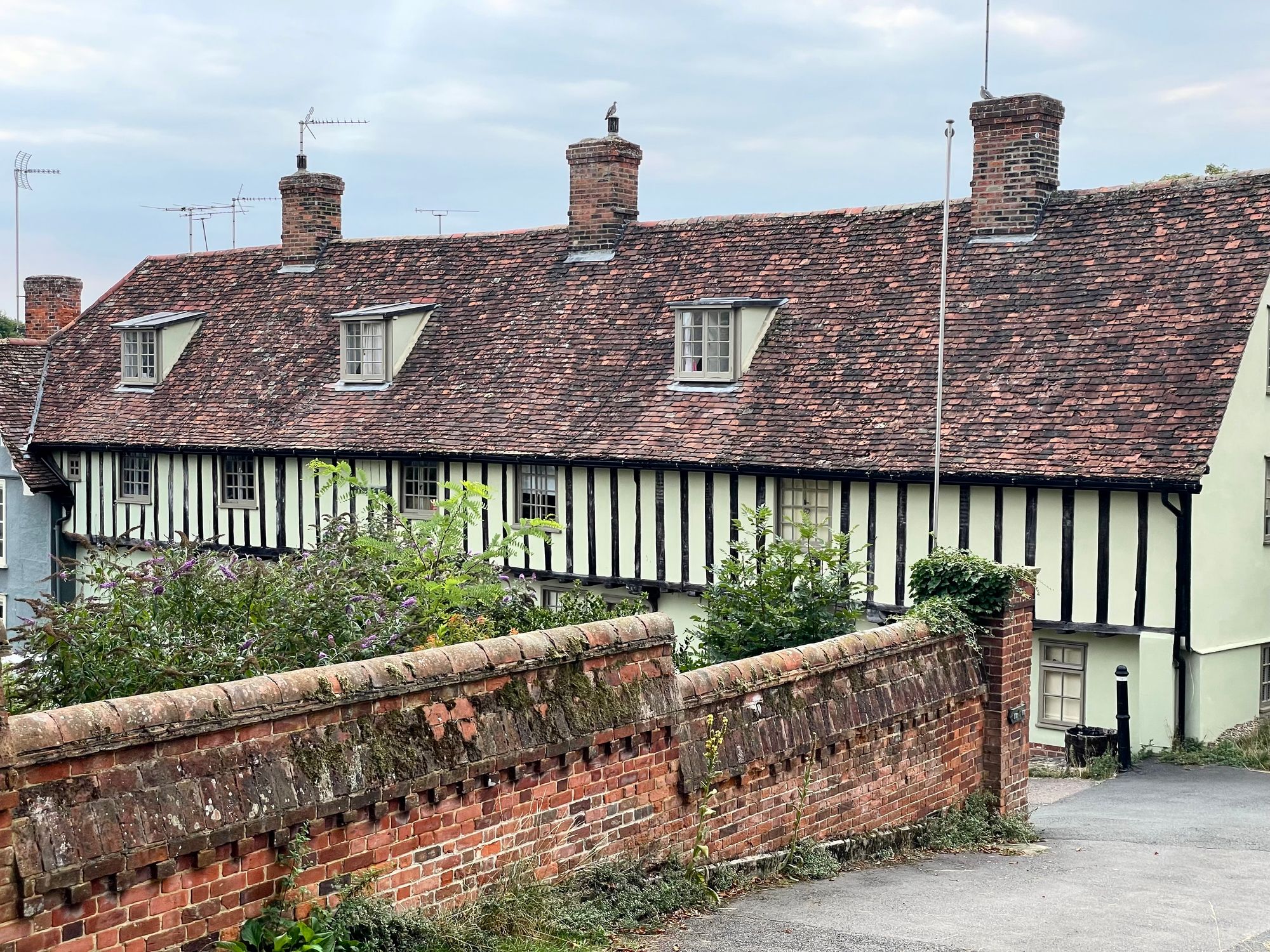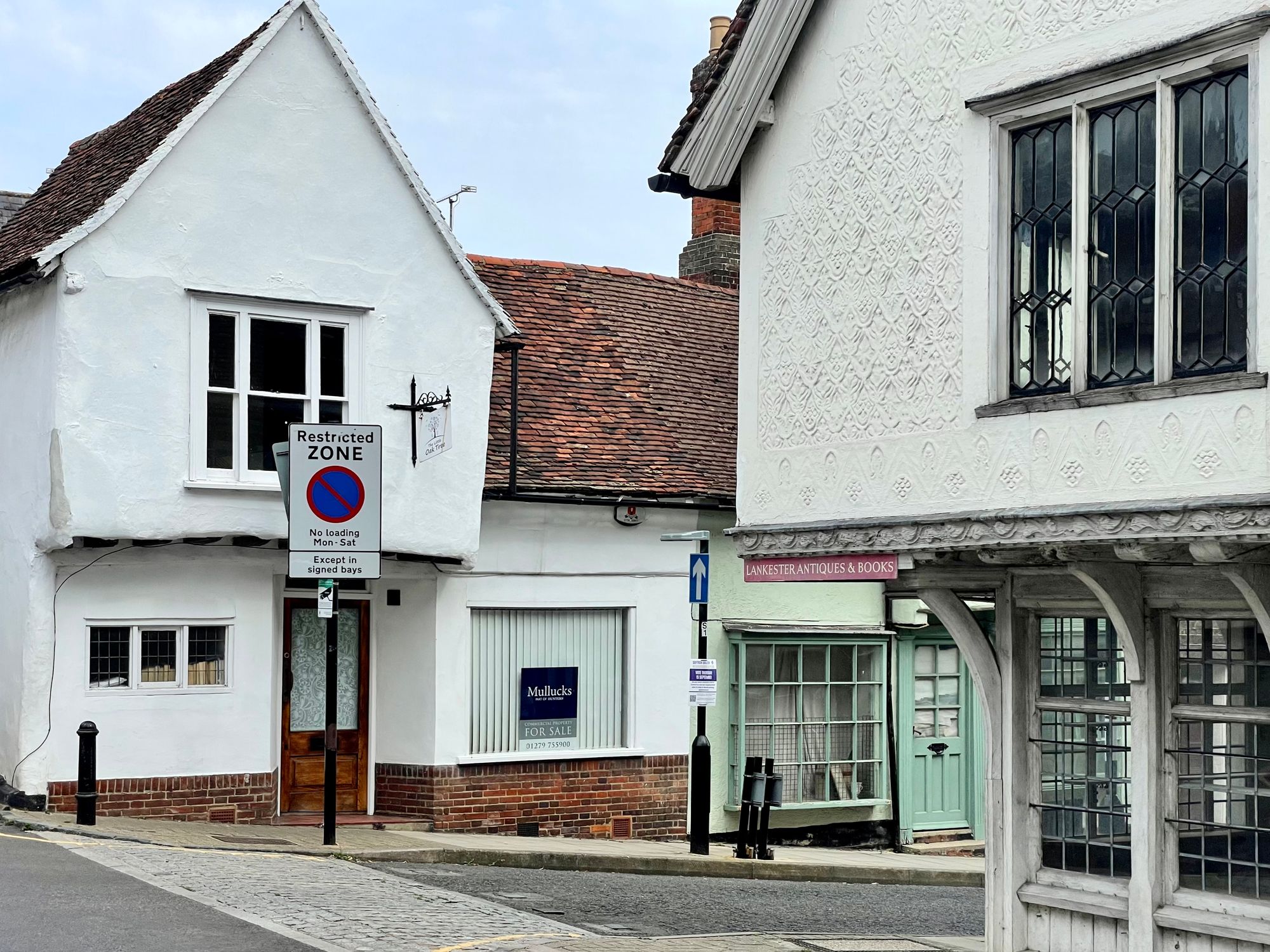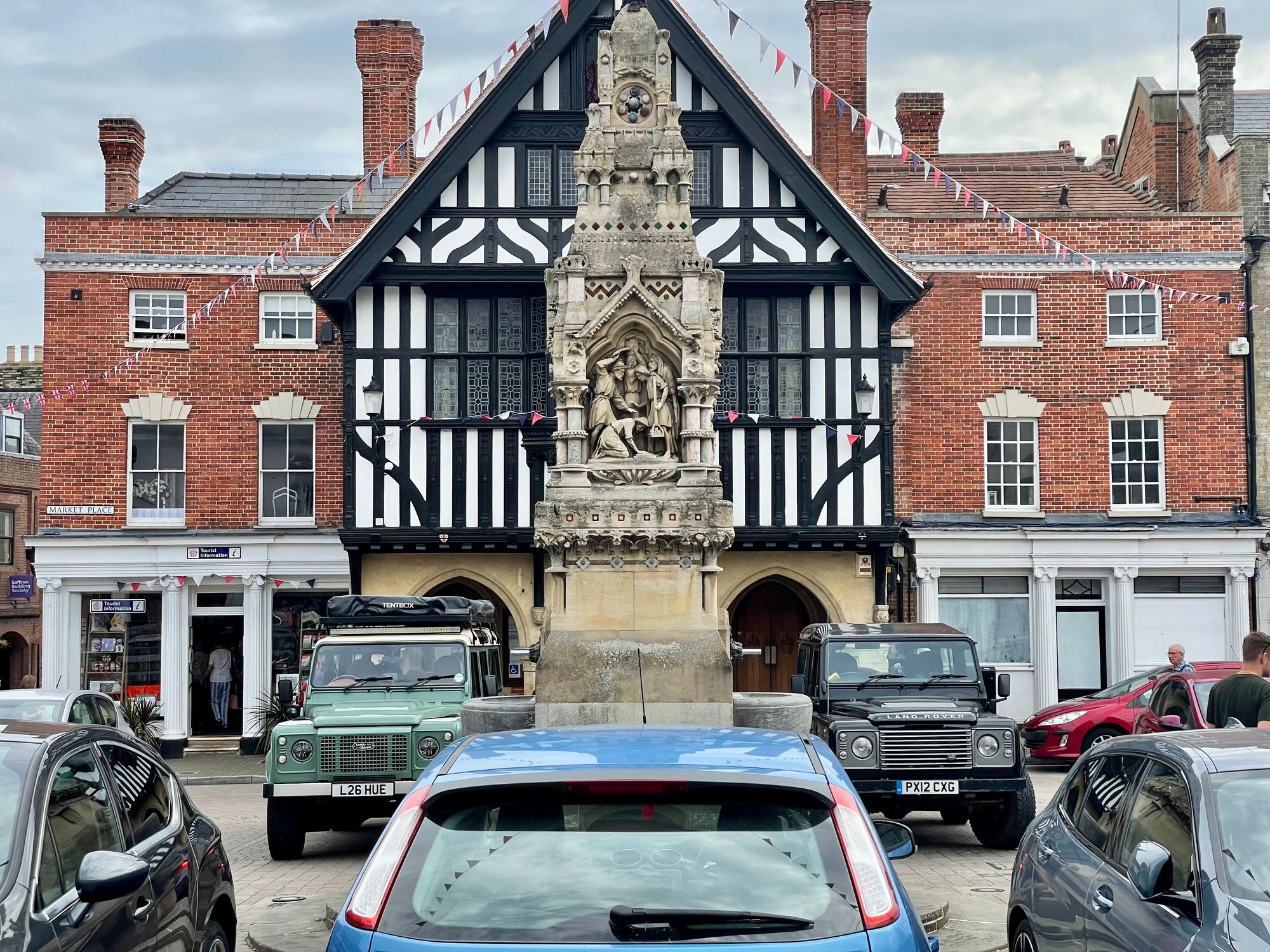 ---
Pargeting
Pargeting is the practice of decorative plasterwork which became popular during the reign of Henry VIII - inspired by Italian decorative plasterwork of the Renaissance.
The Old Sun Inn
The best example of pargeting in England. Grade I listed building on Church Street.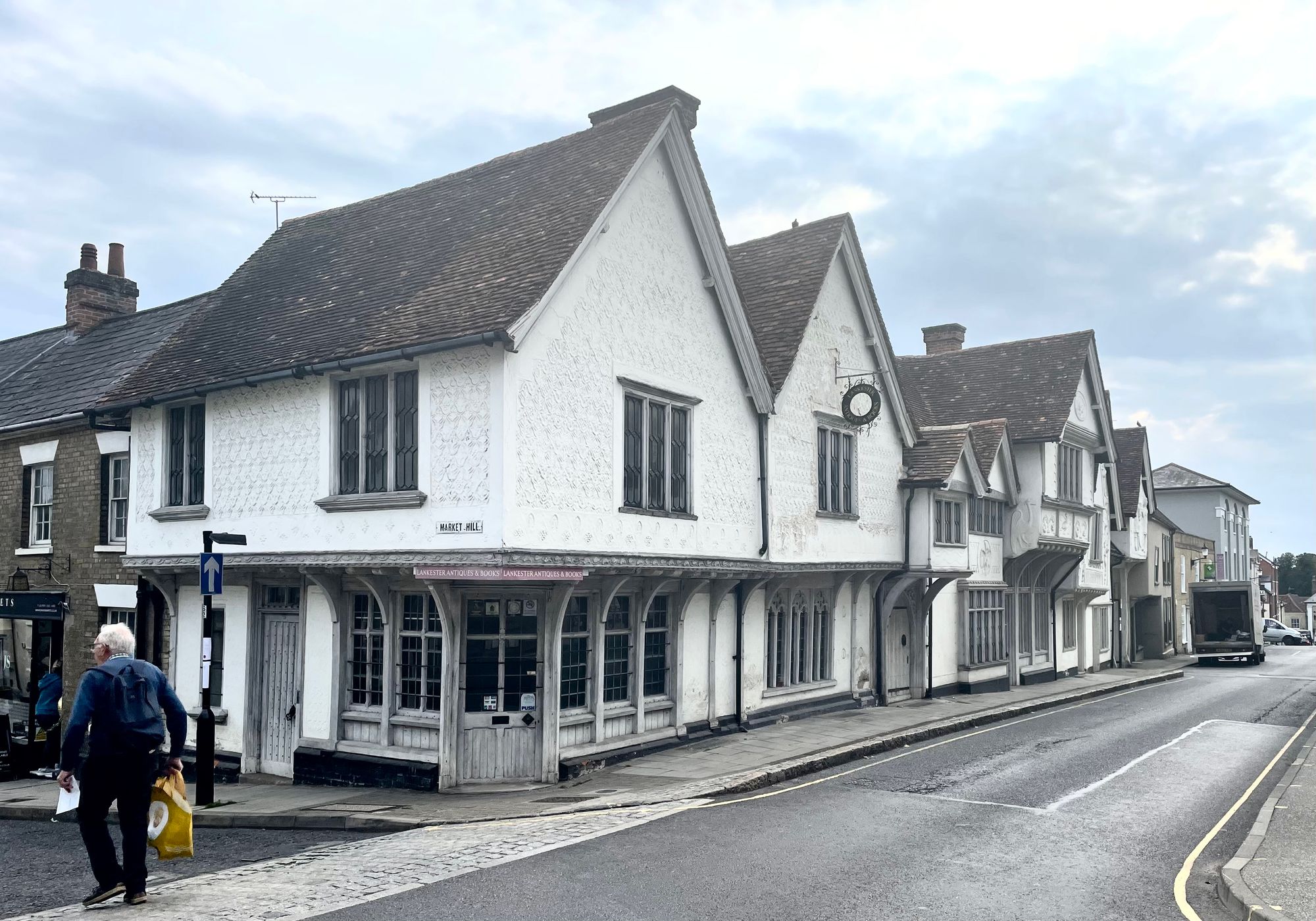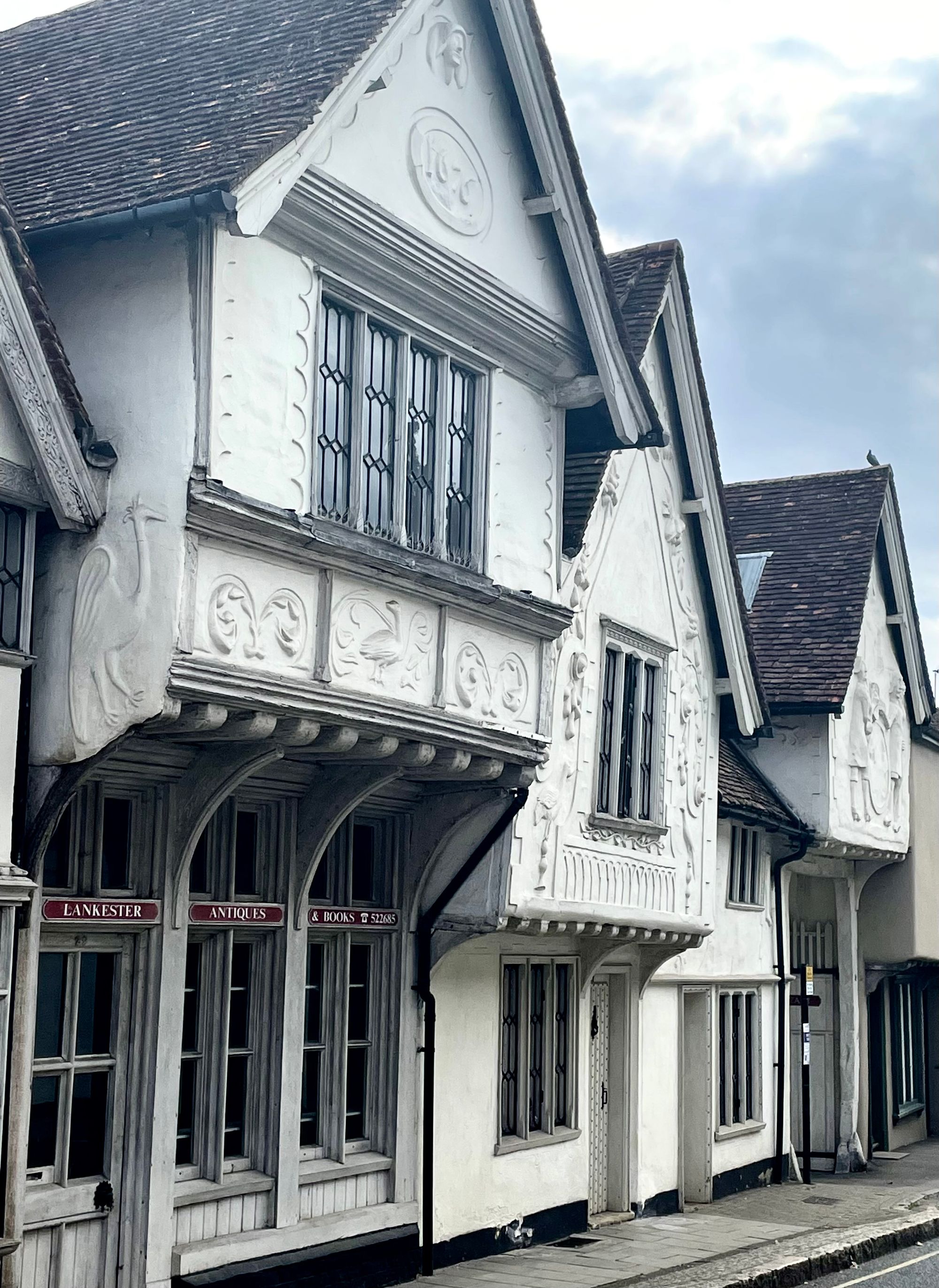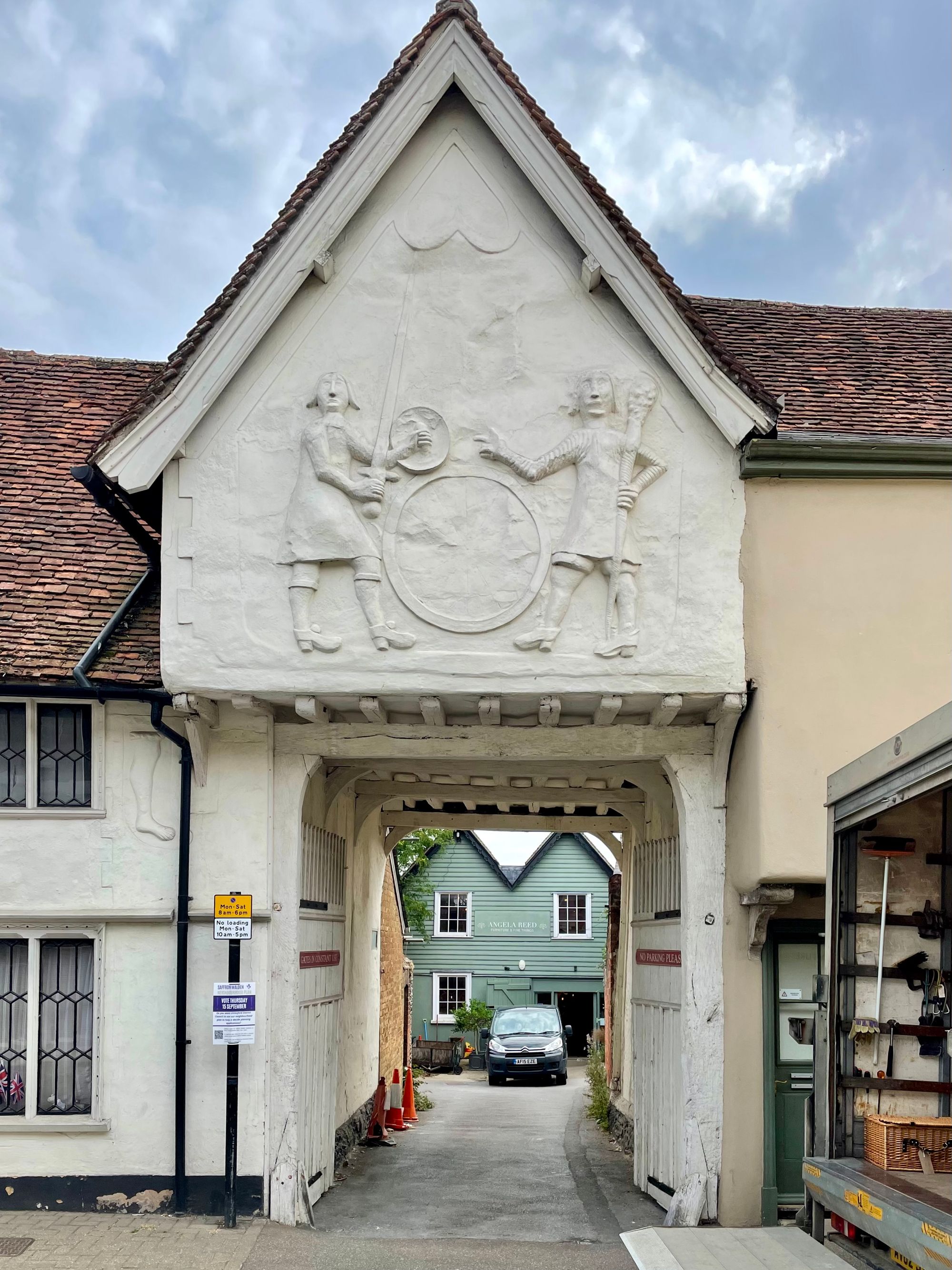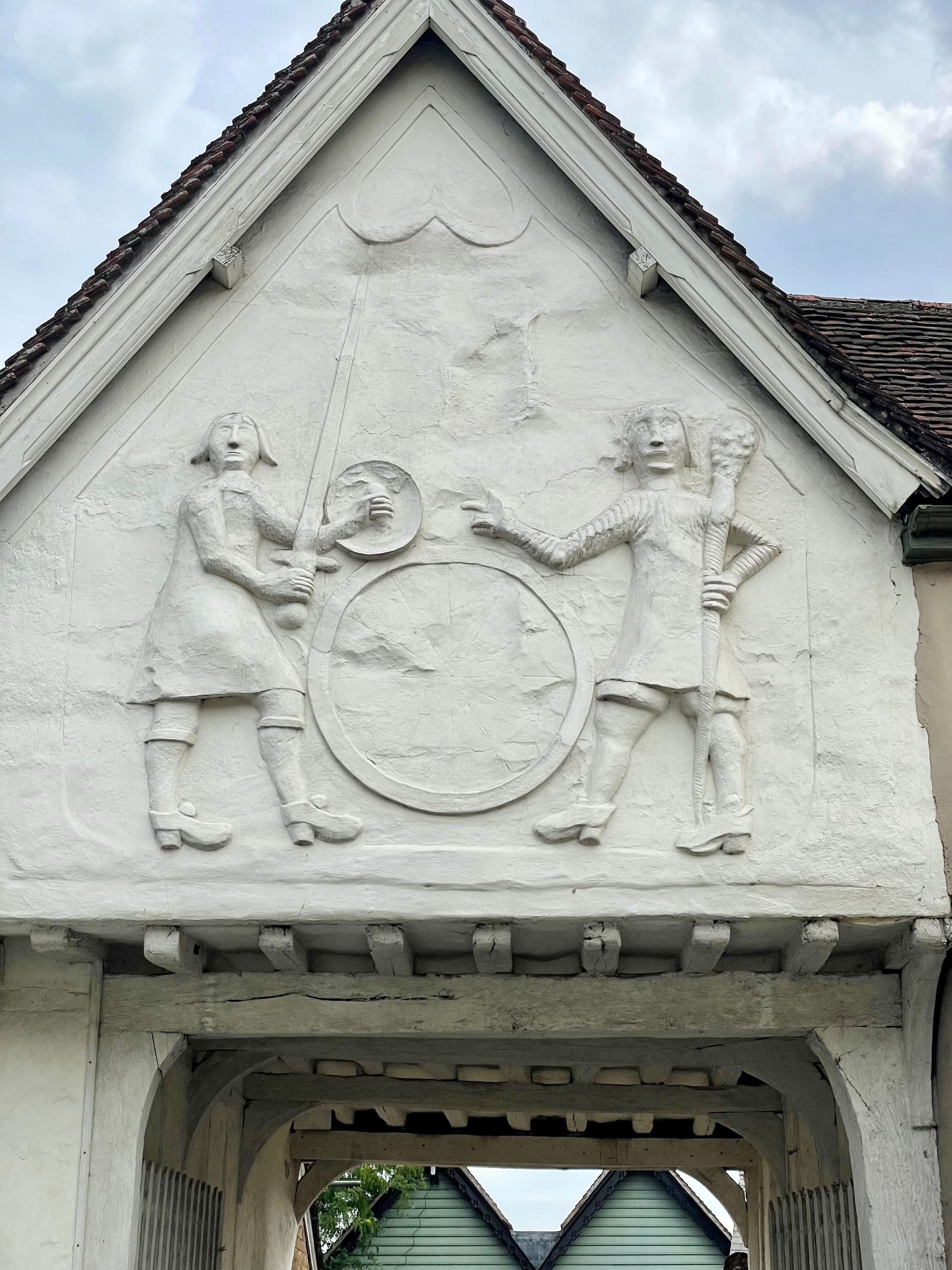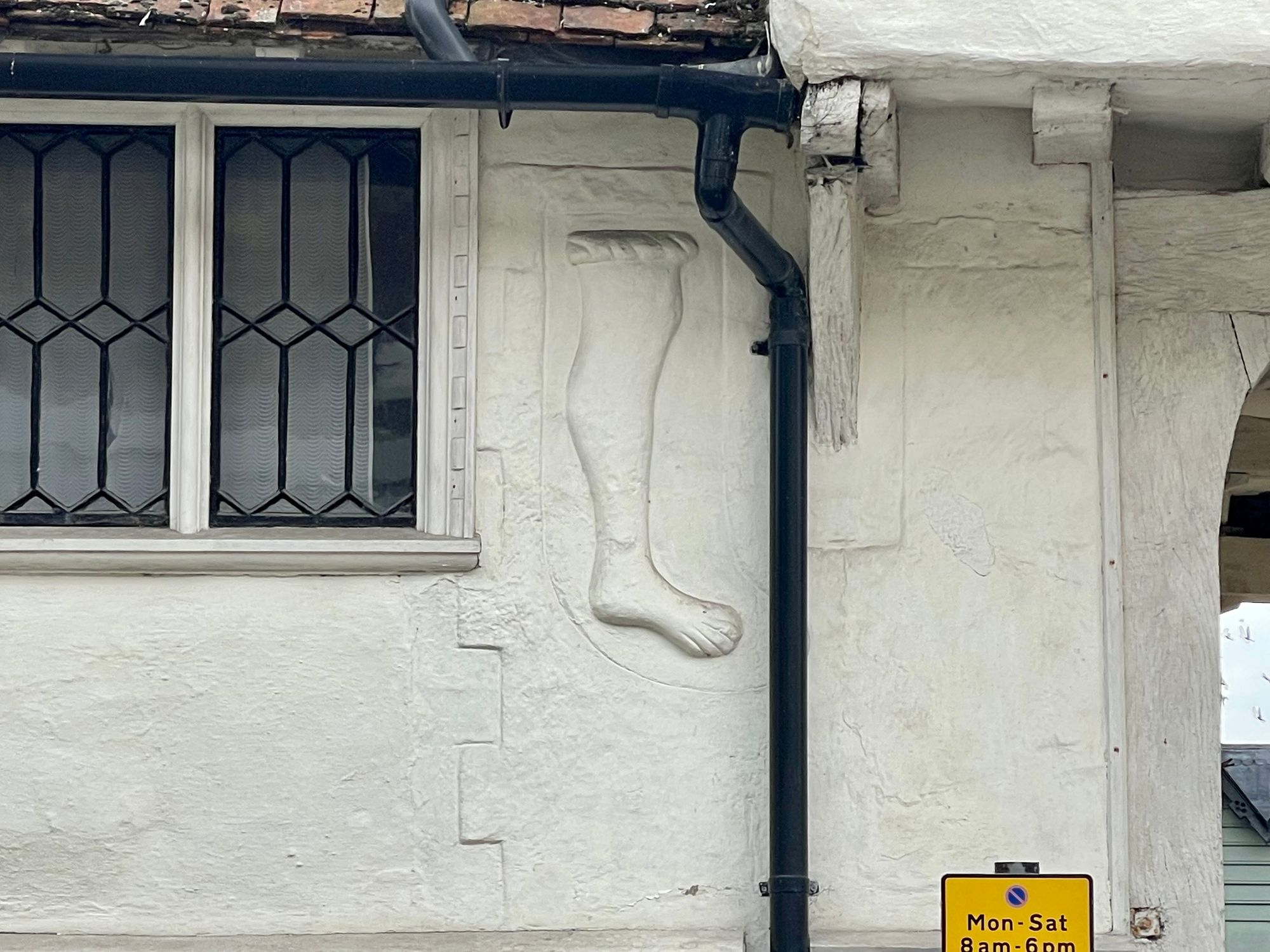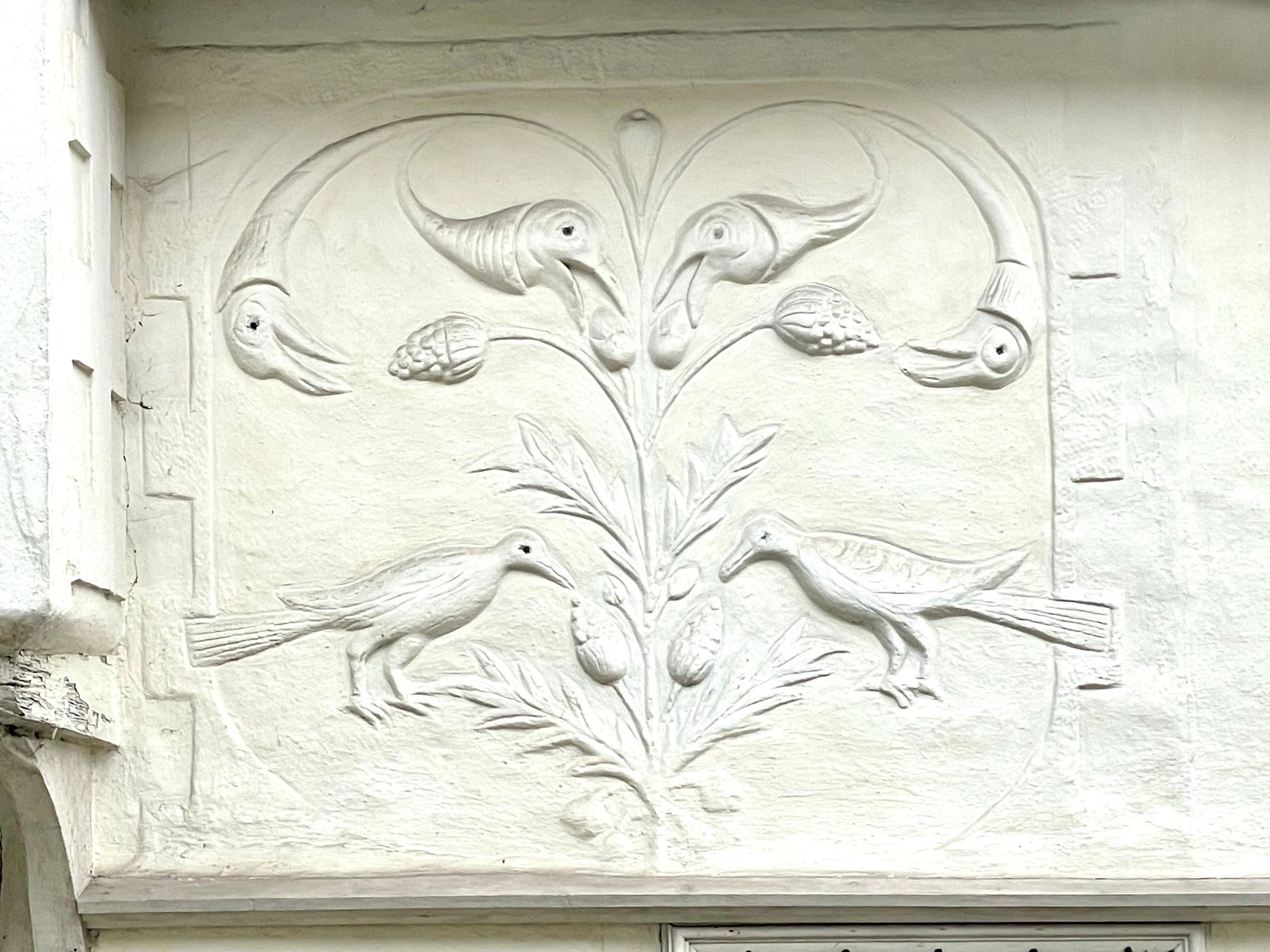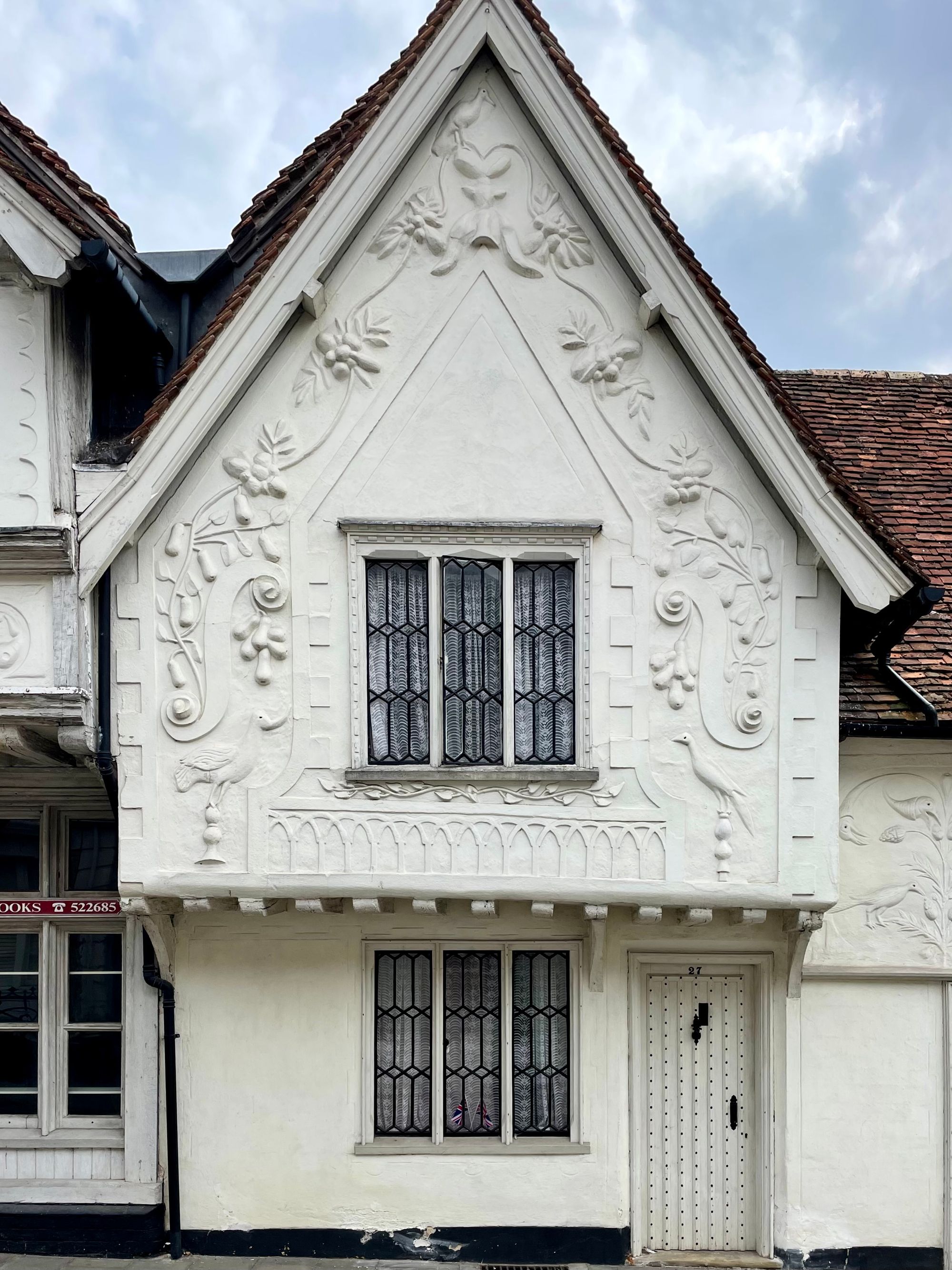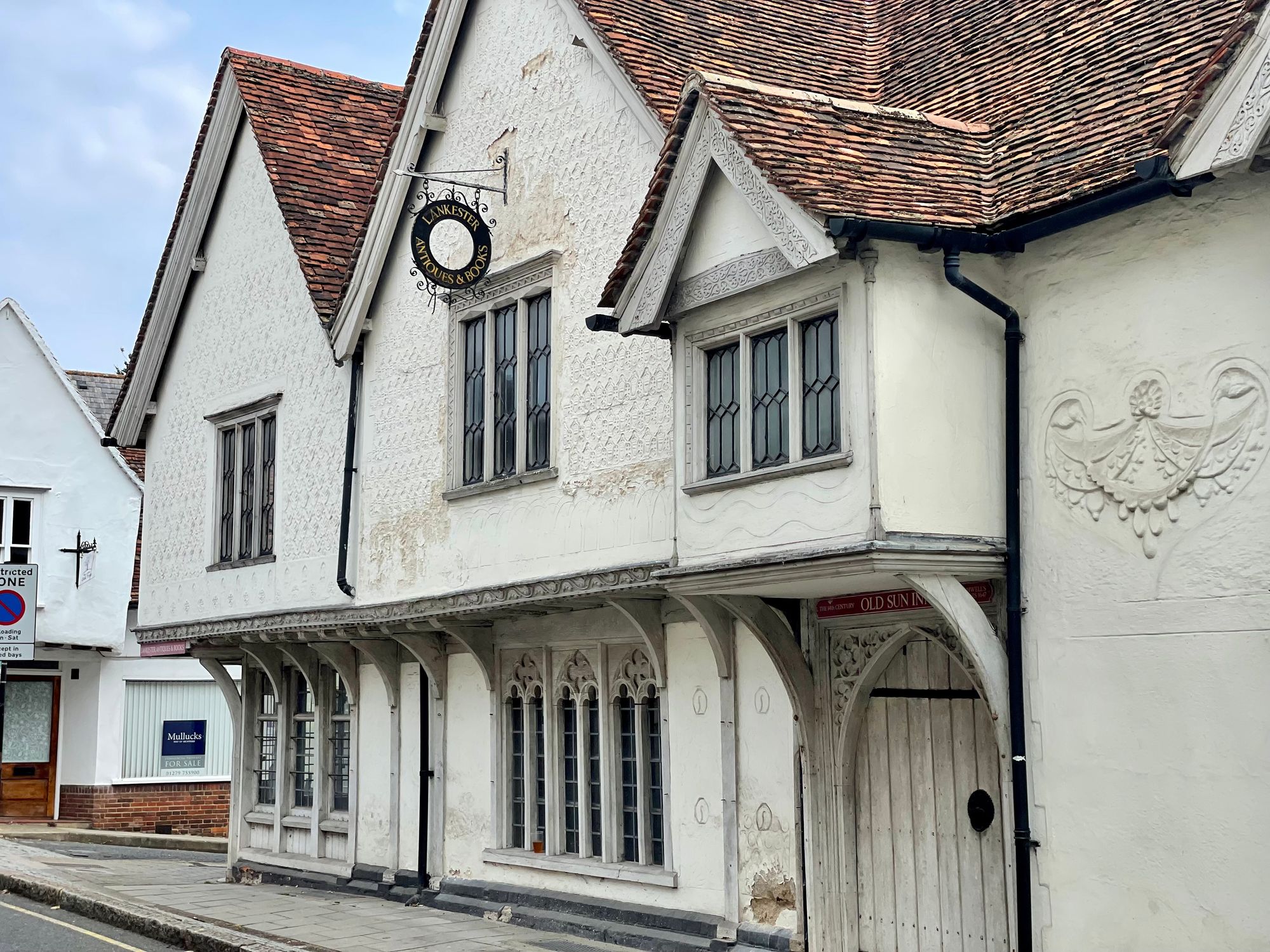 ---
The Shops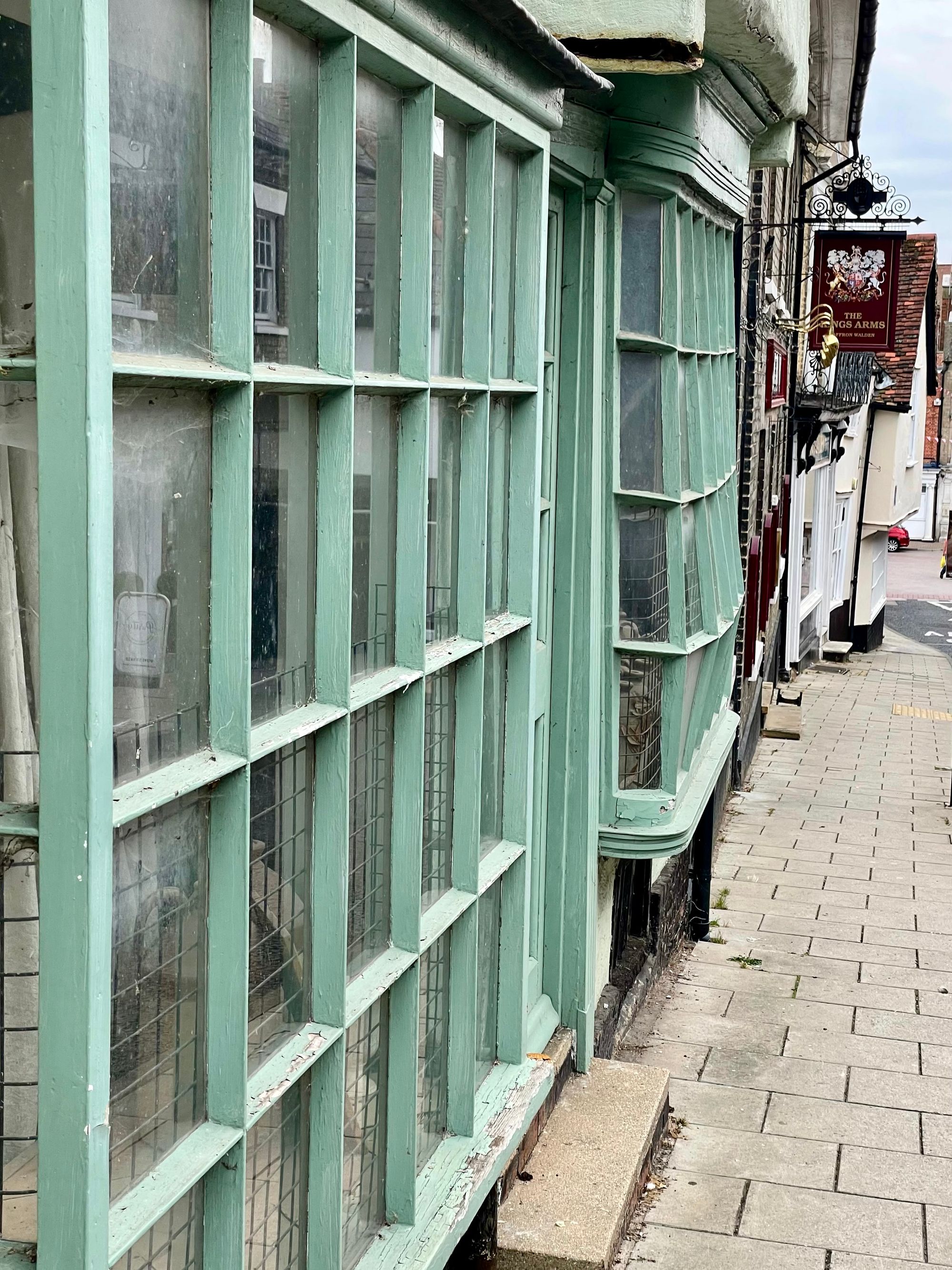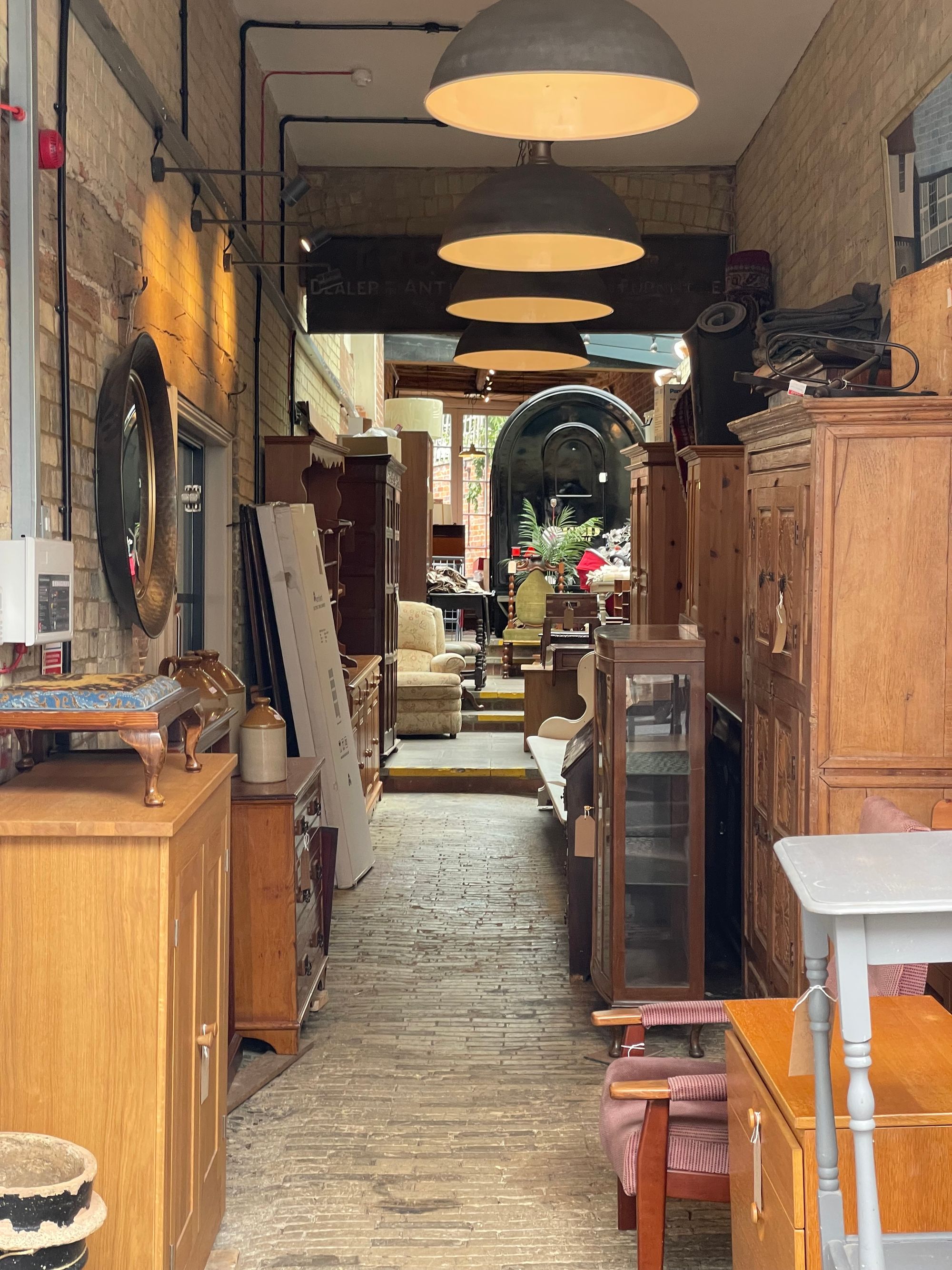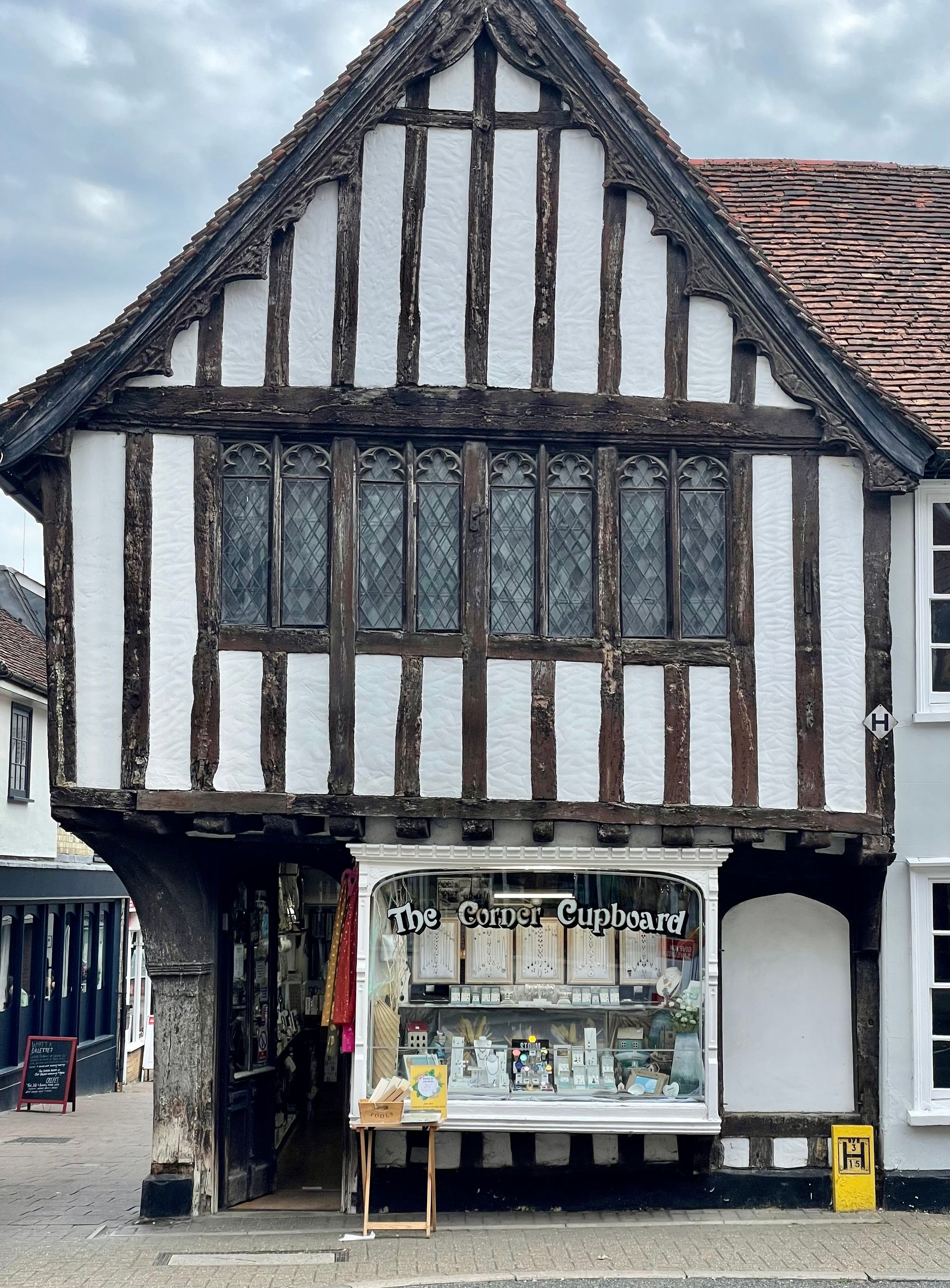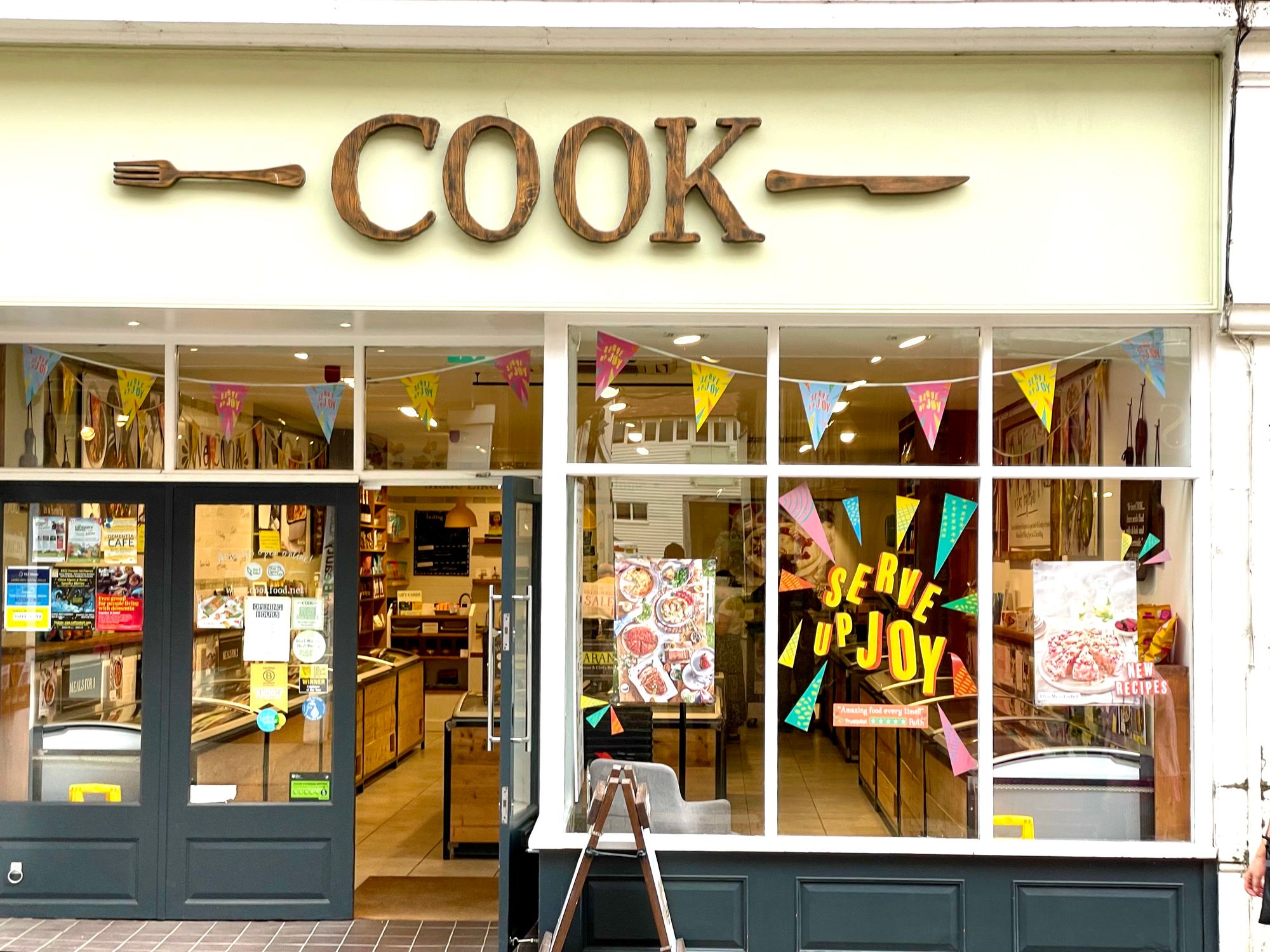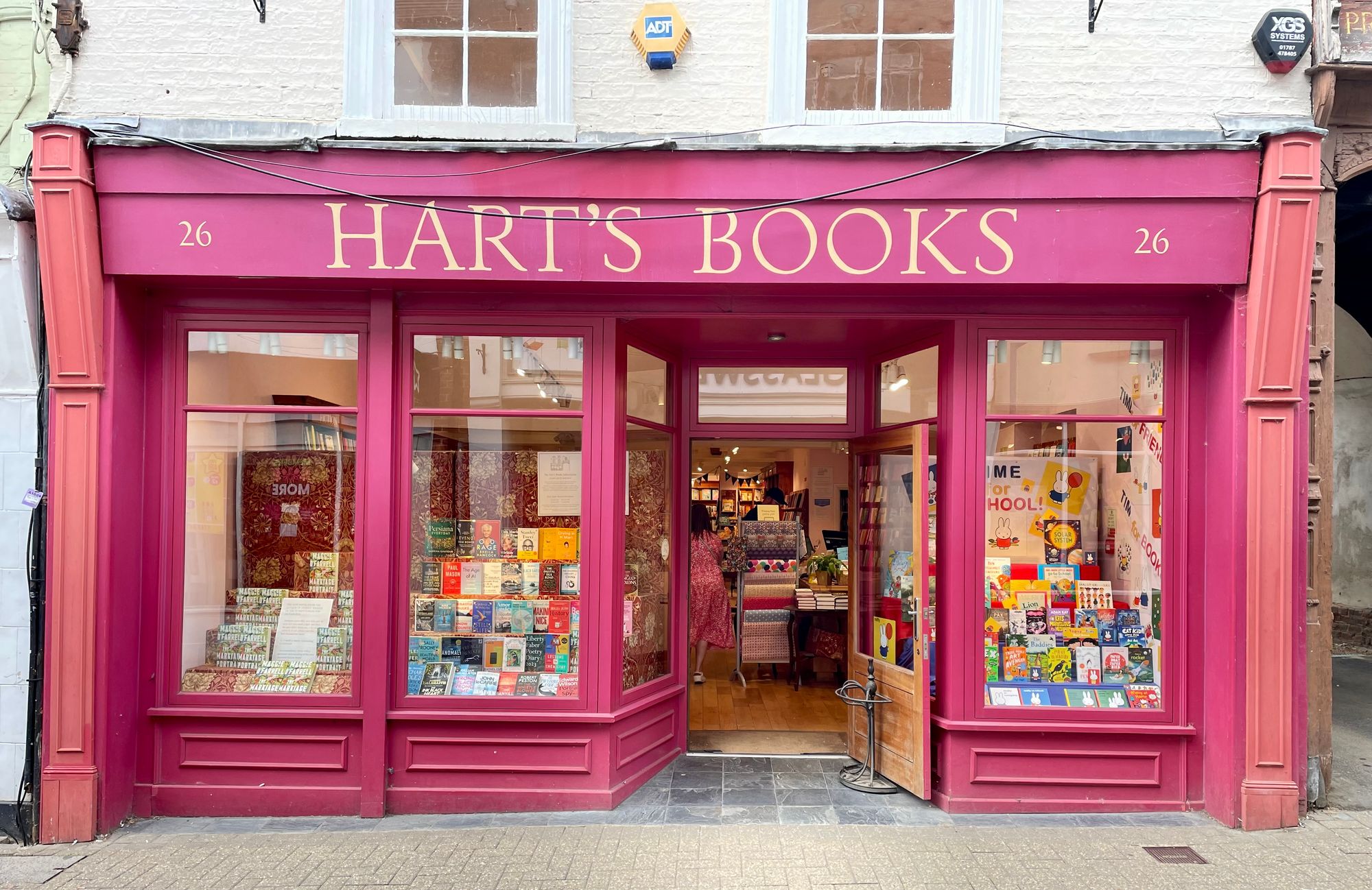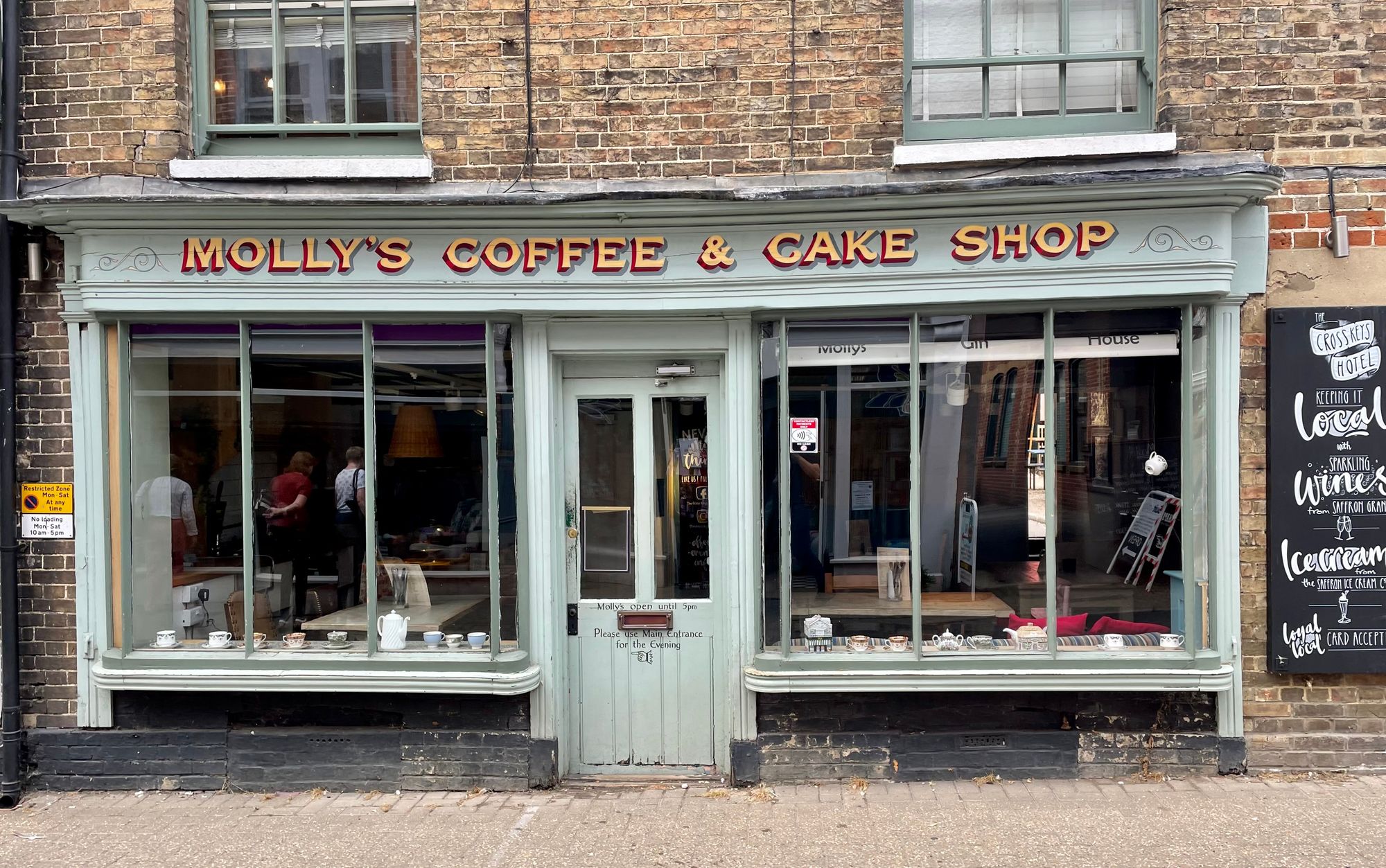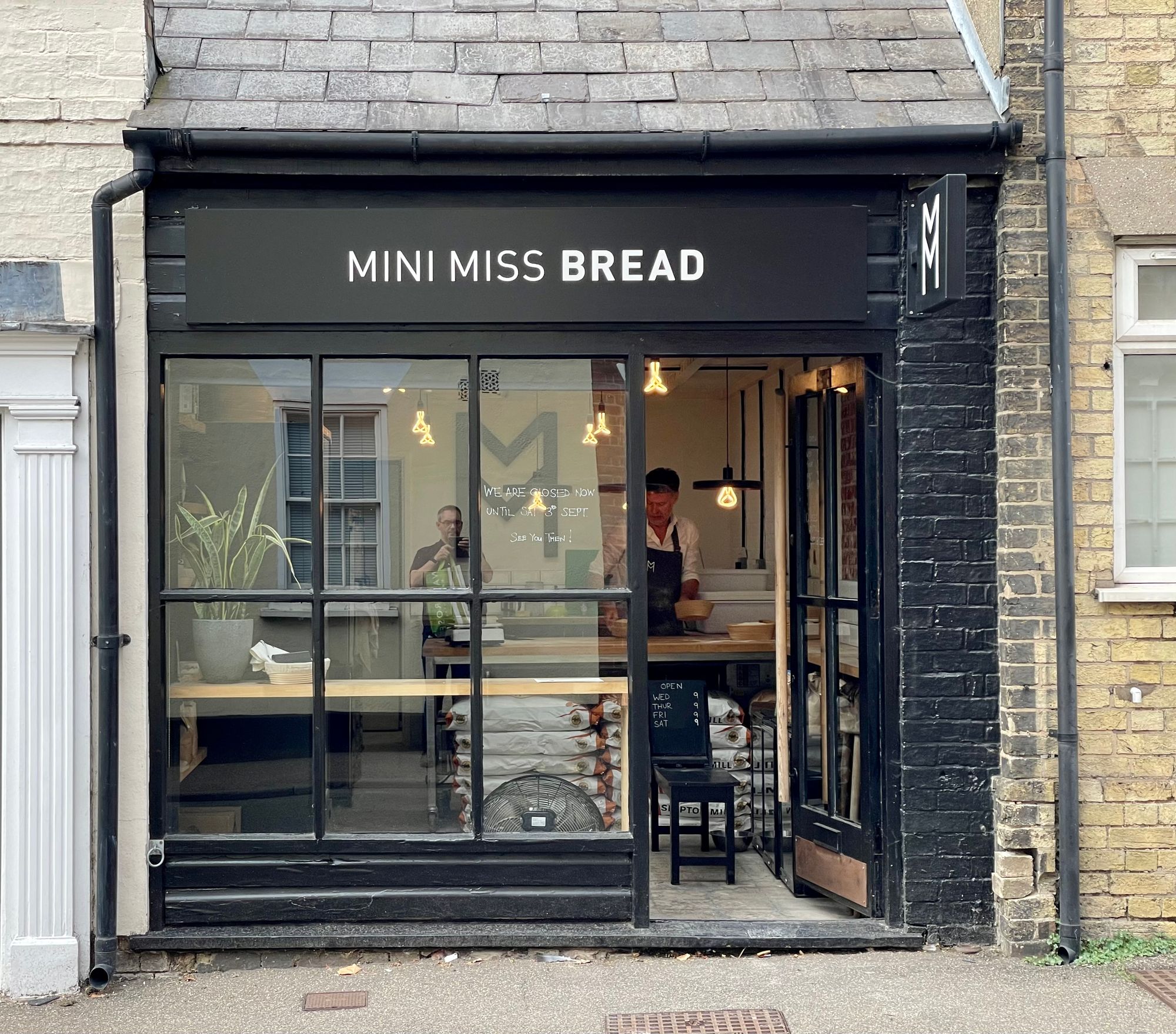 ---
The Fry Art Gallery
The Fry houses a nucleus of work from artists that inhabited this area. Many of these artists (inluding Ravilious, Bawden, Smith and Cook) lived in close proximity in Great Bardfield (not too far away from Saffron). Cook and Bawden both lived the last years of their lives in Saffron Walden.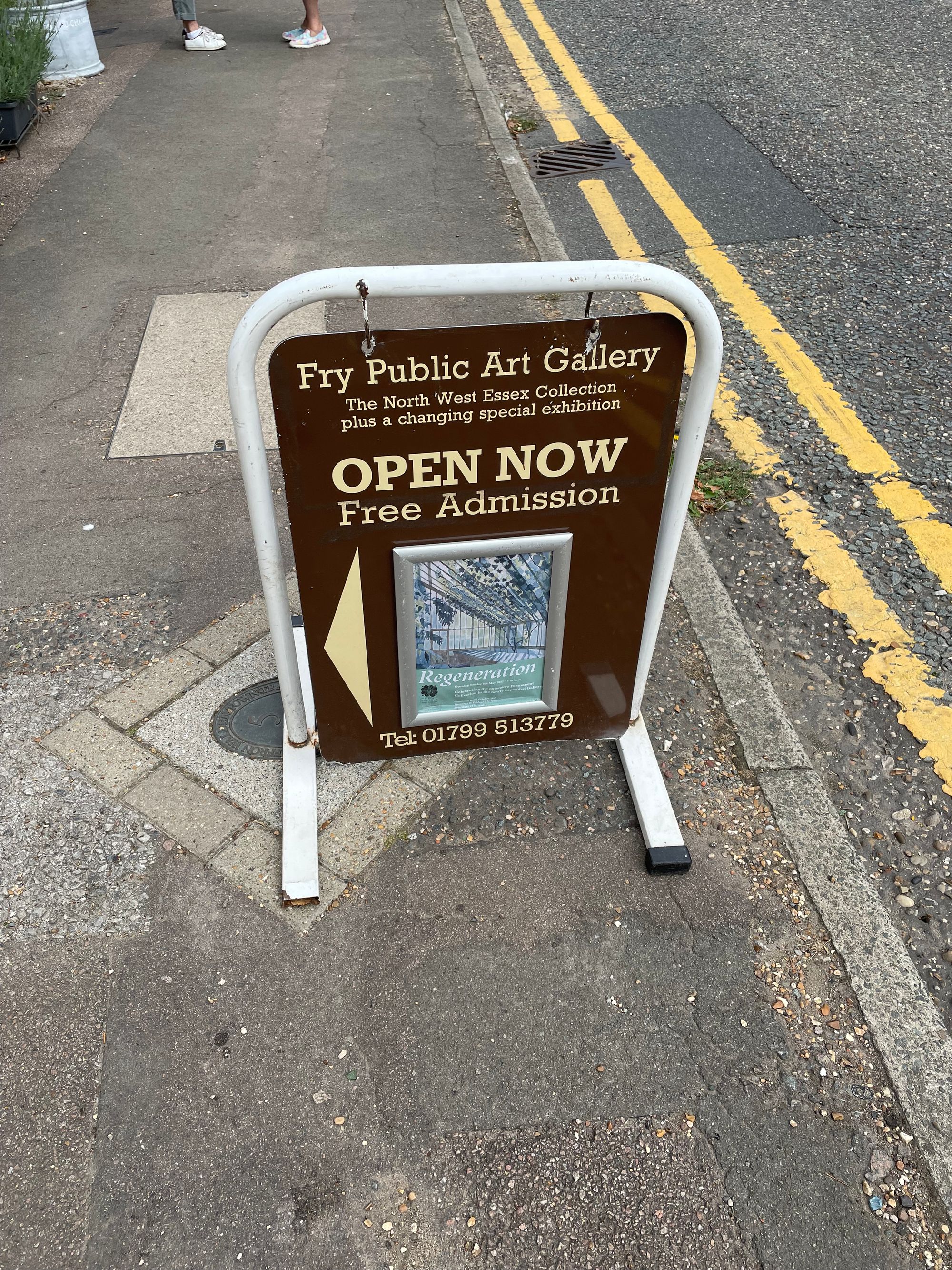 For me Edwin Smith begat Cook and Cook begat Ravilious and he begat Bawden.
For some time I imbibed their work, their viewpoints and absorbed it into my process. I sketched and painted the locations that they called home.
Bawden's church at Lindsell.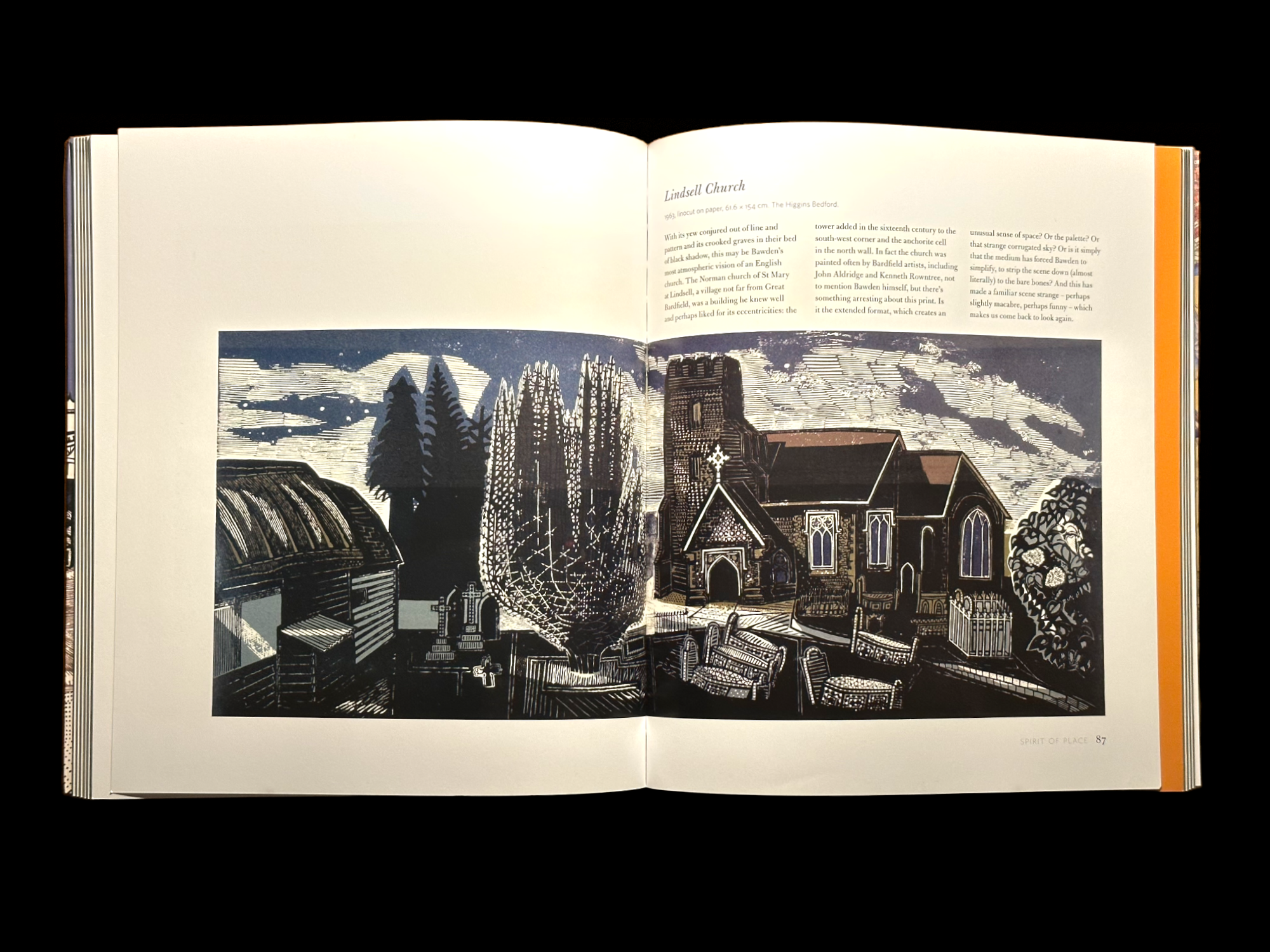 My church at Lindsell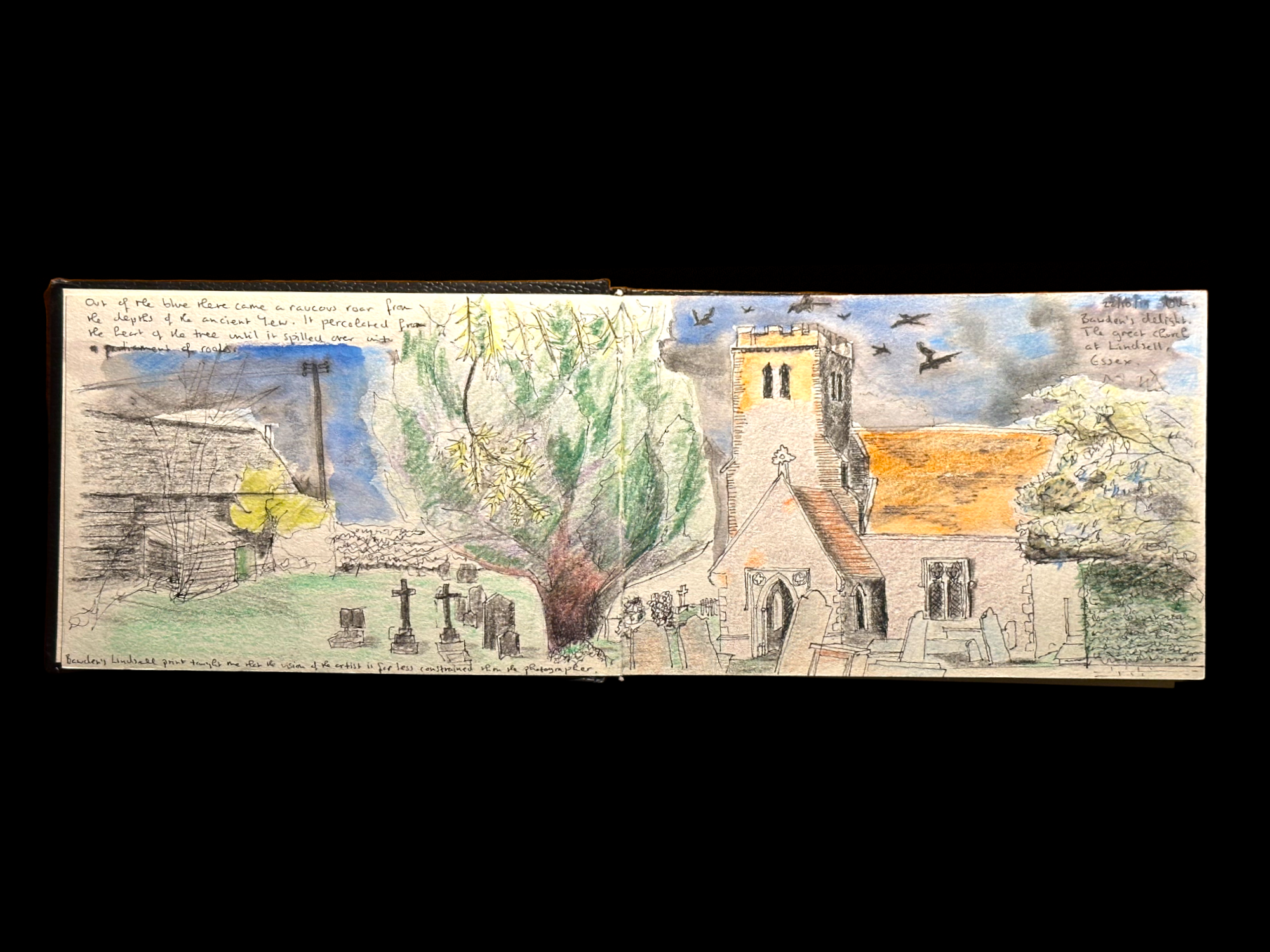 ---
St. Mary, Saffron Walden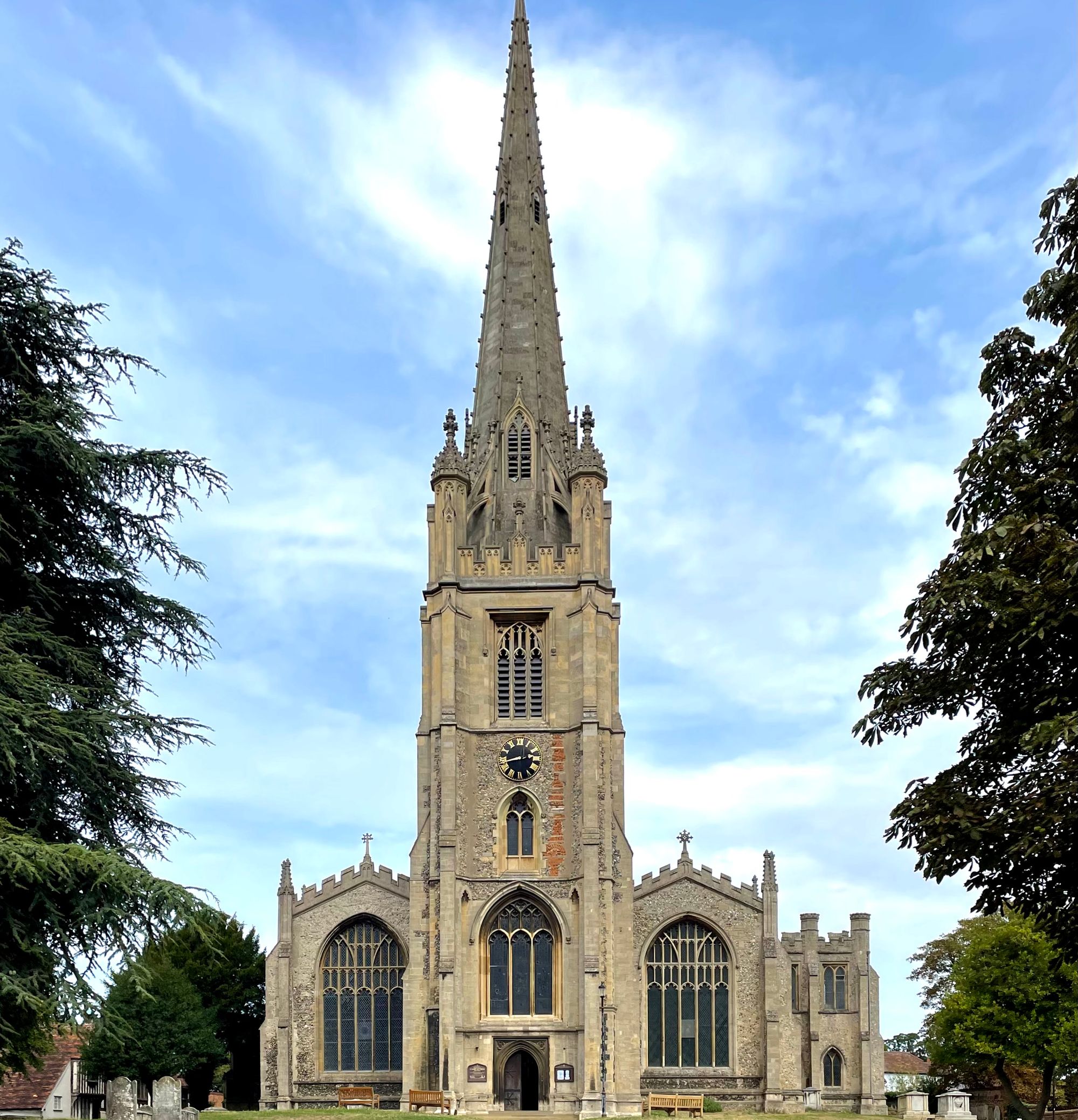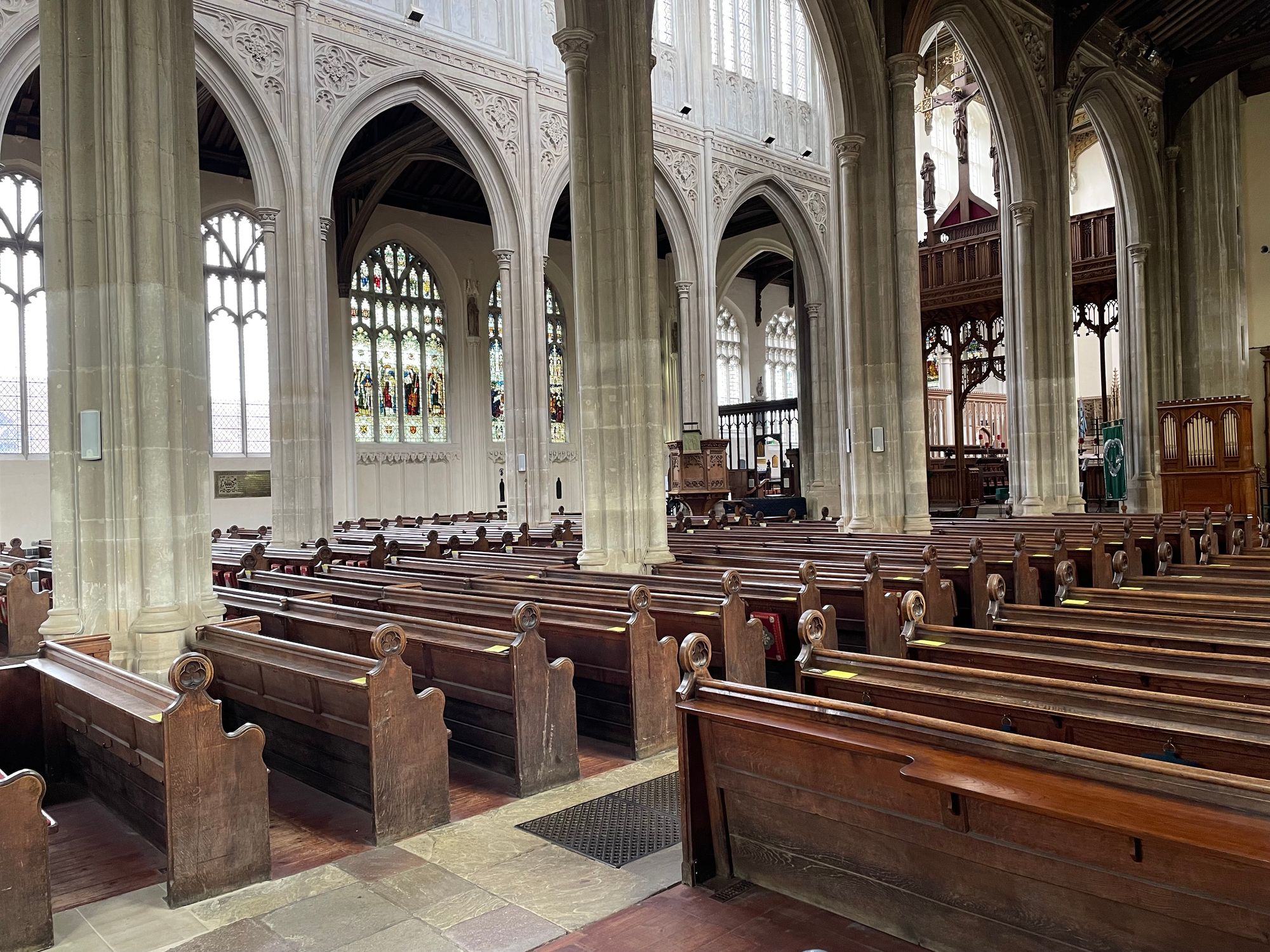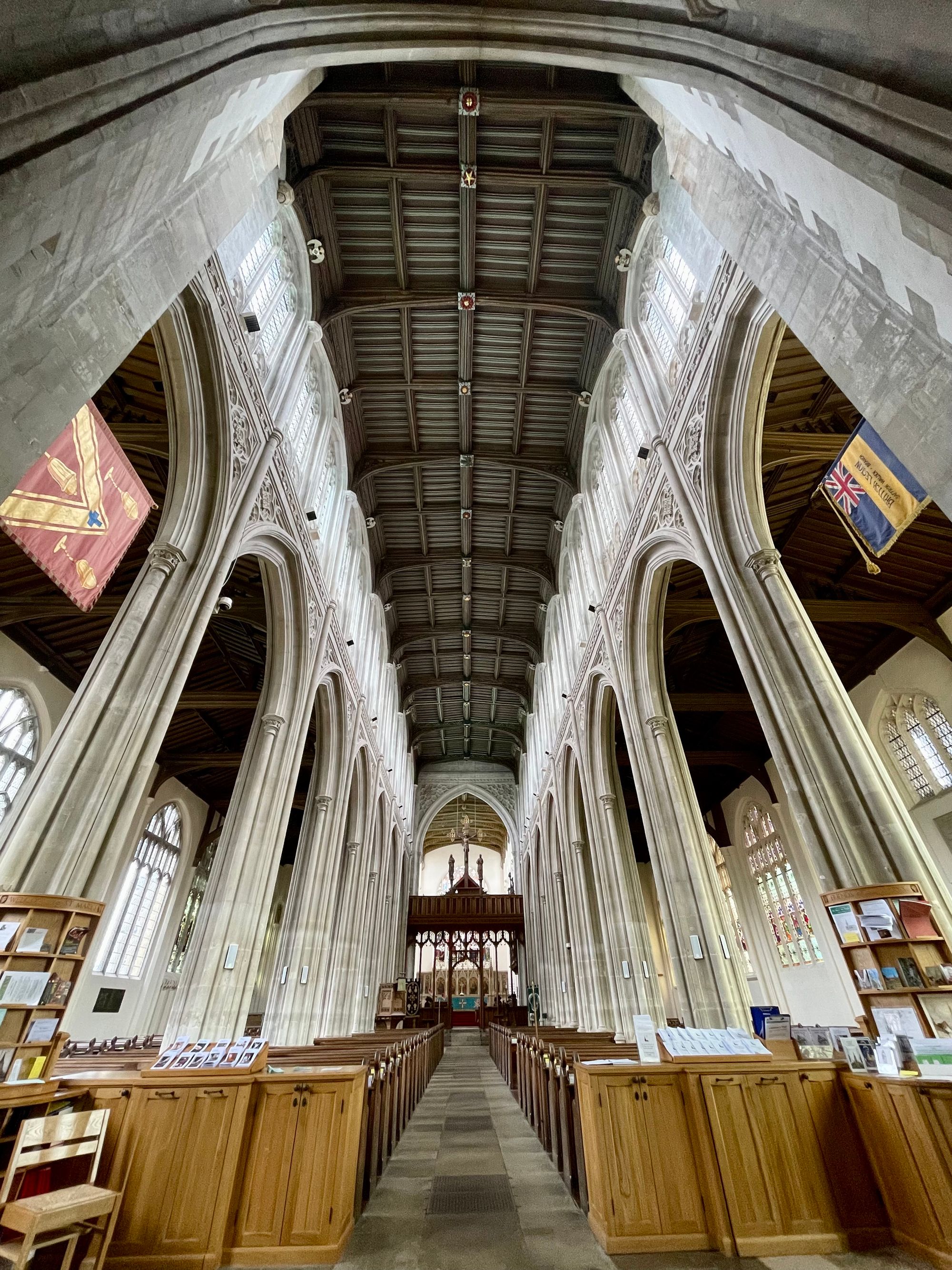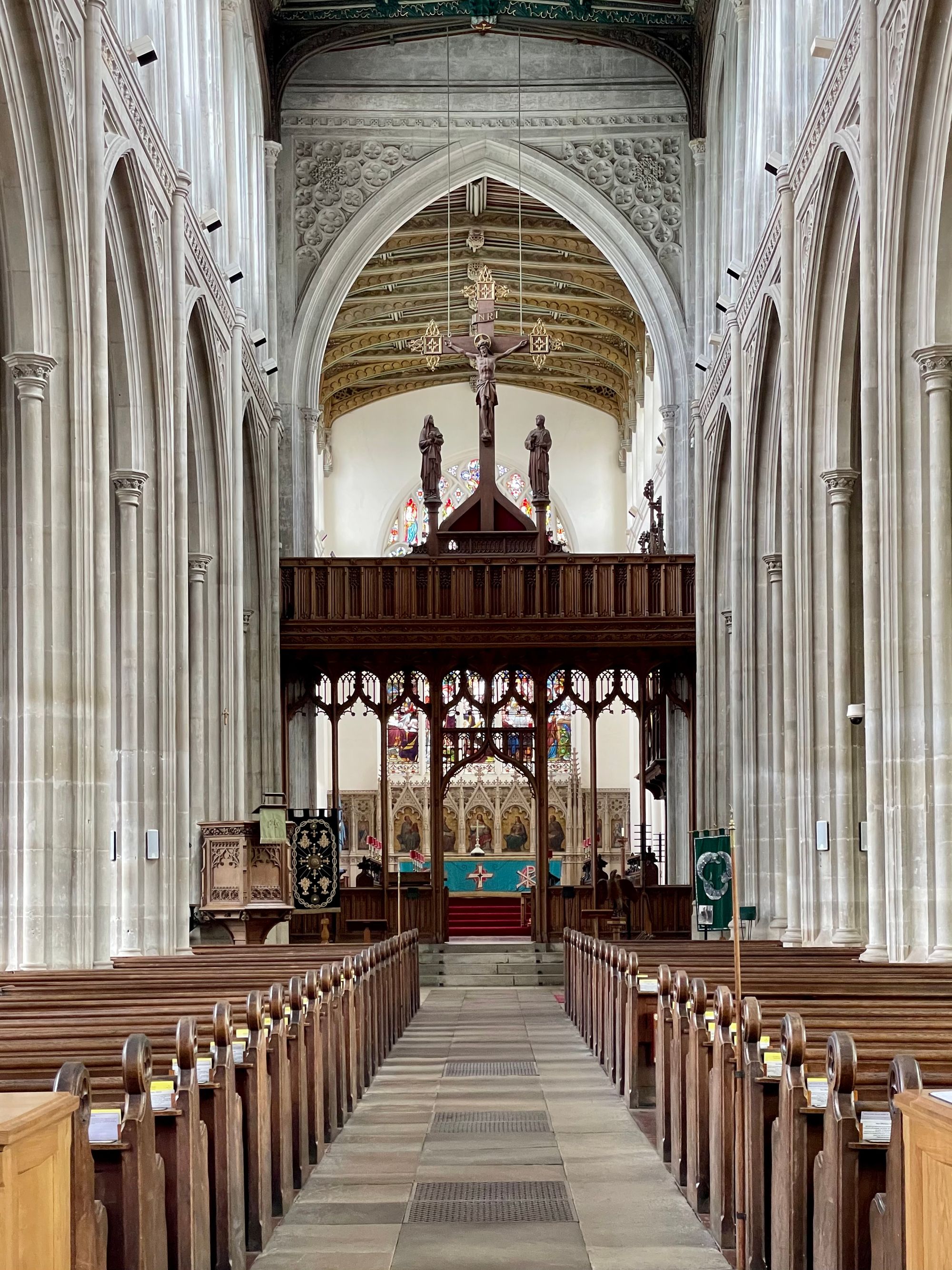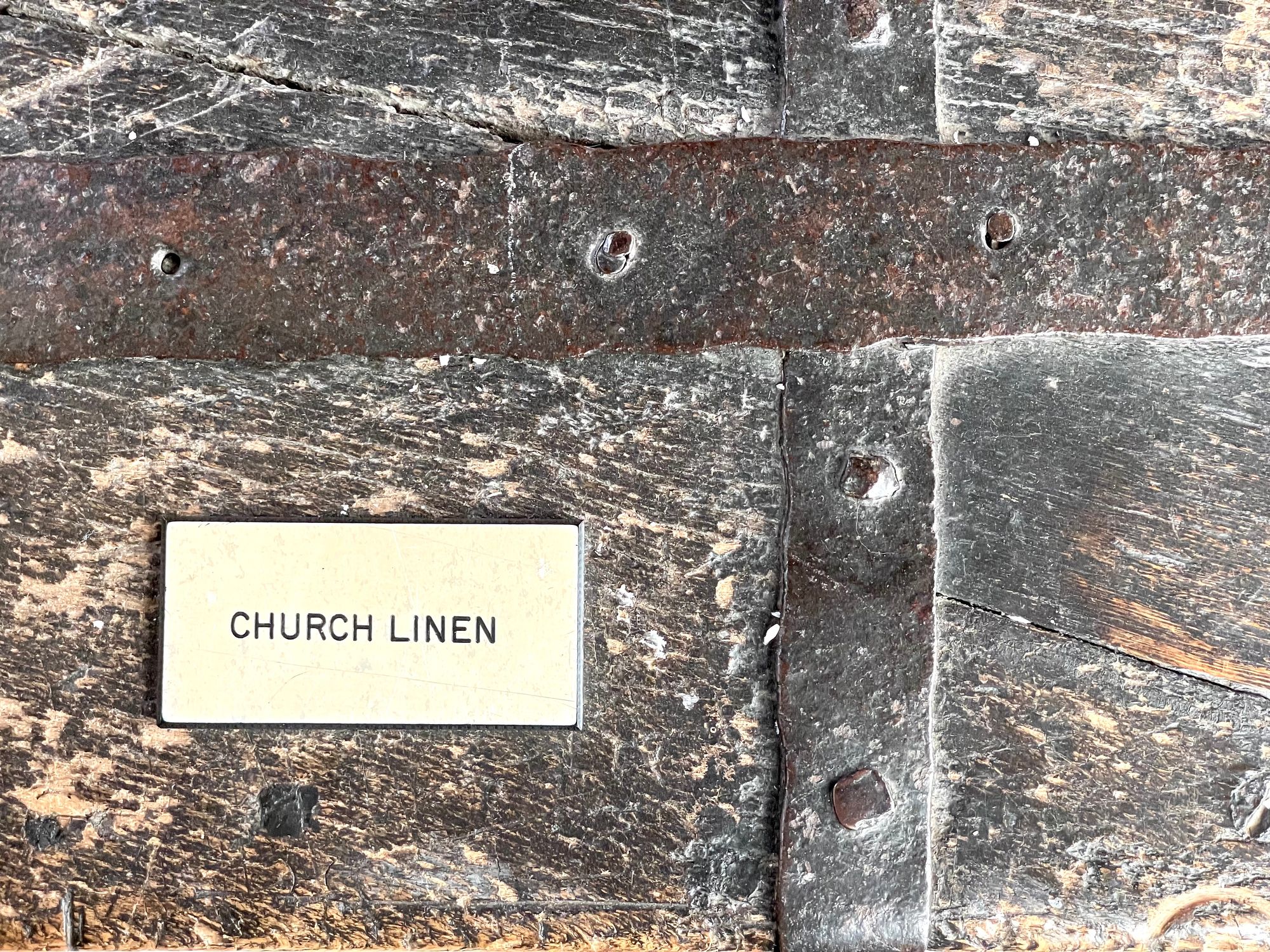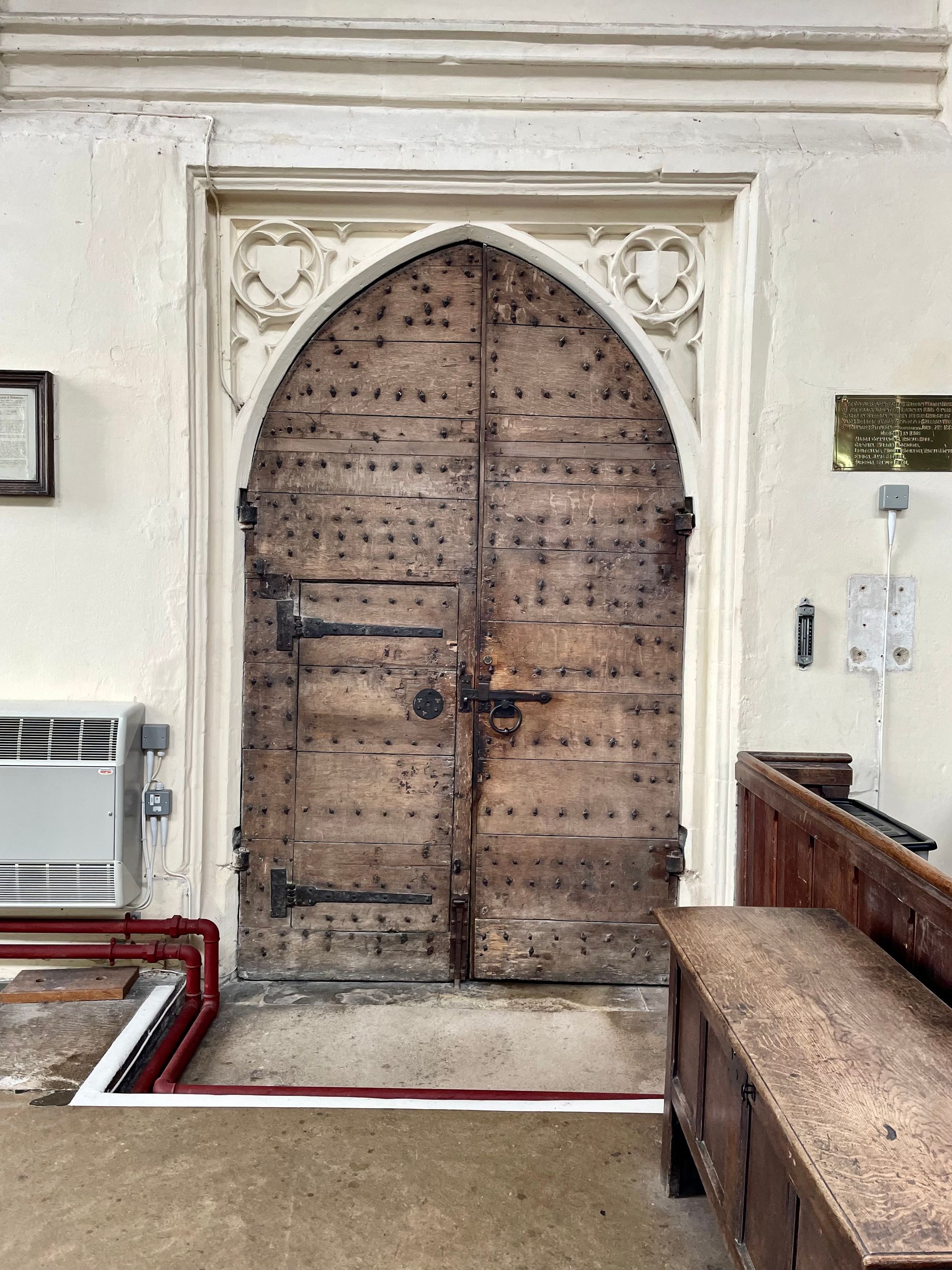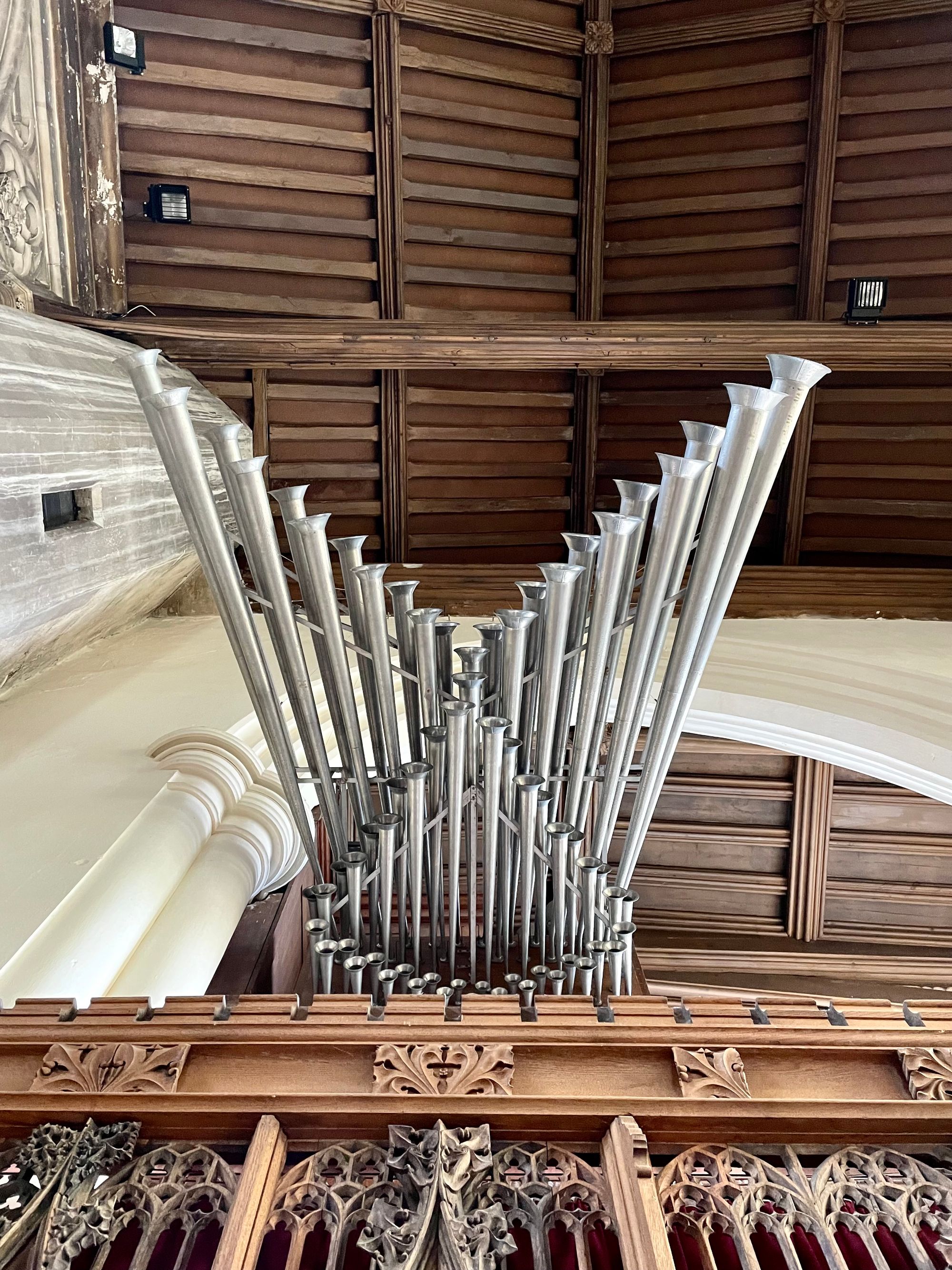 ---
The Cross Keys Hotel
It was a difficult decision but I had to do it: a pint of draught ale in this gorgeous grade II* timber-framed pub. Try and grab a place in the corner window to the street. Its origins are in the C15th with largely C16th timber framing and C19th additions. It was formerly a combined house and shop.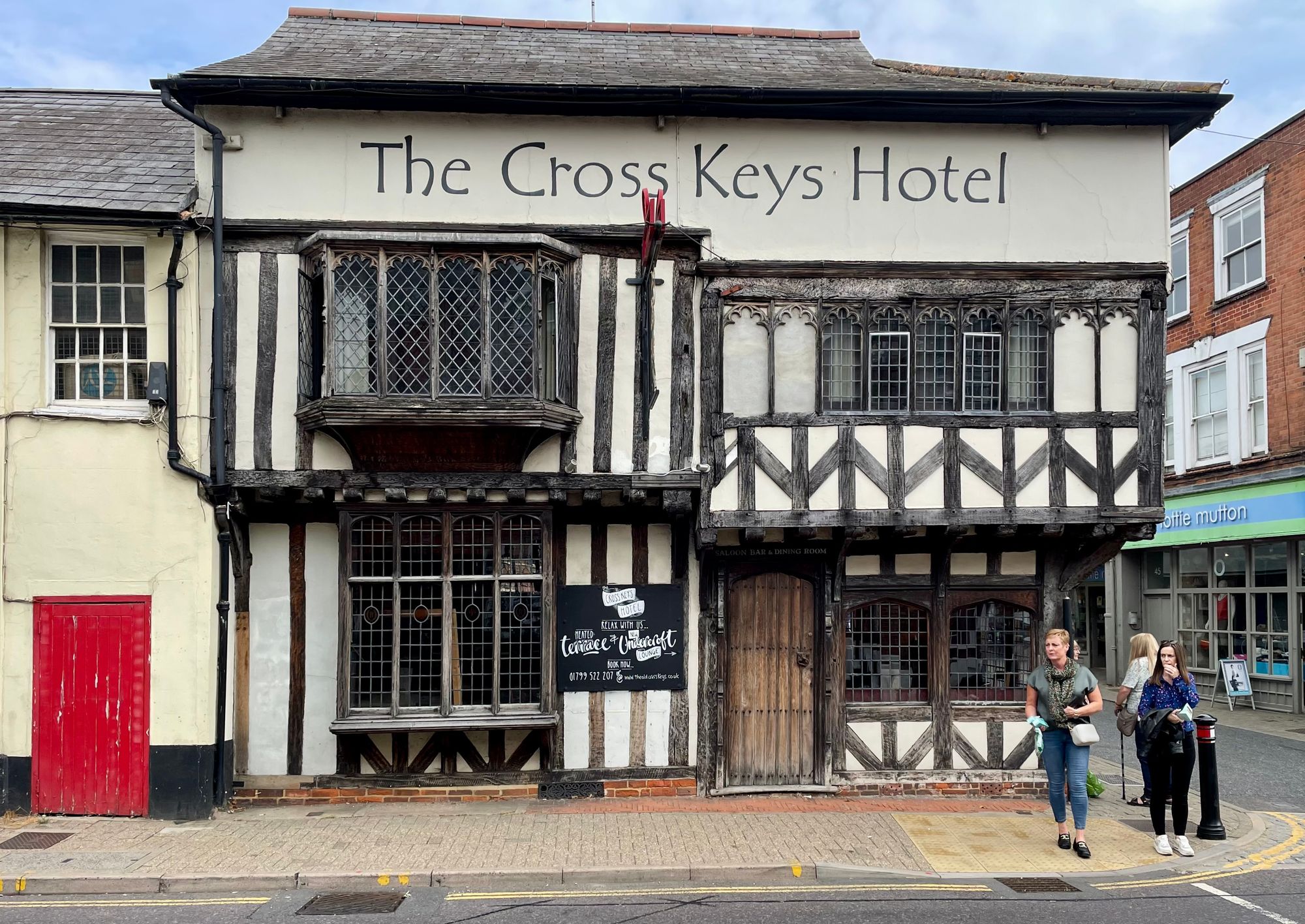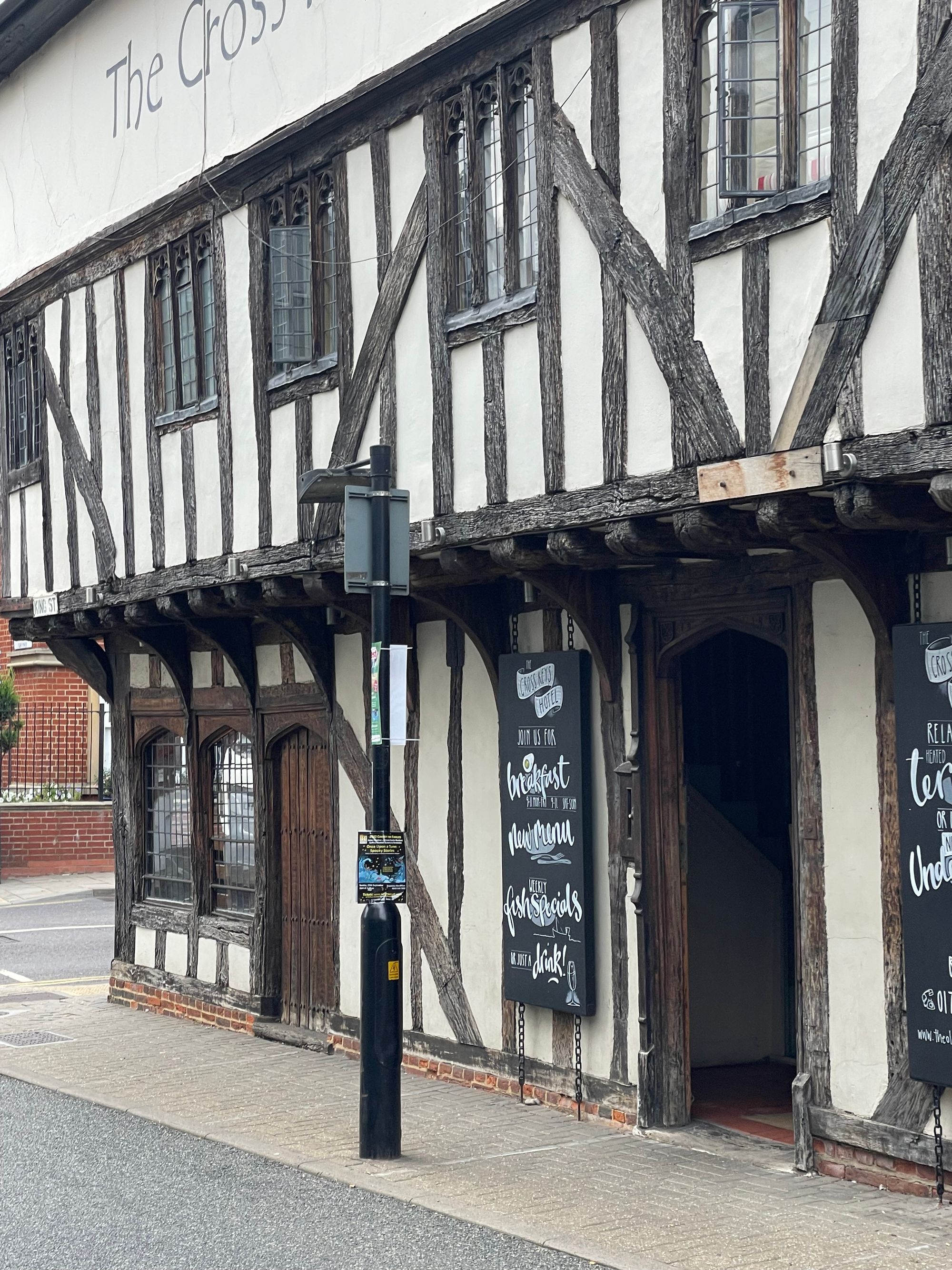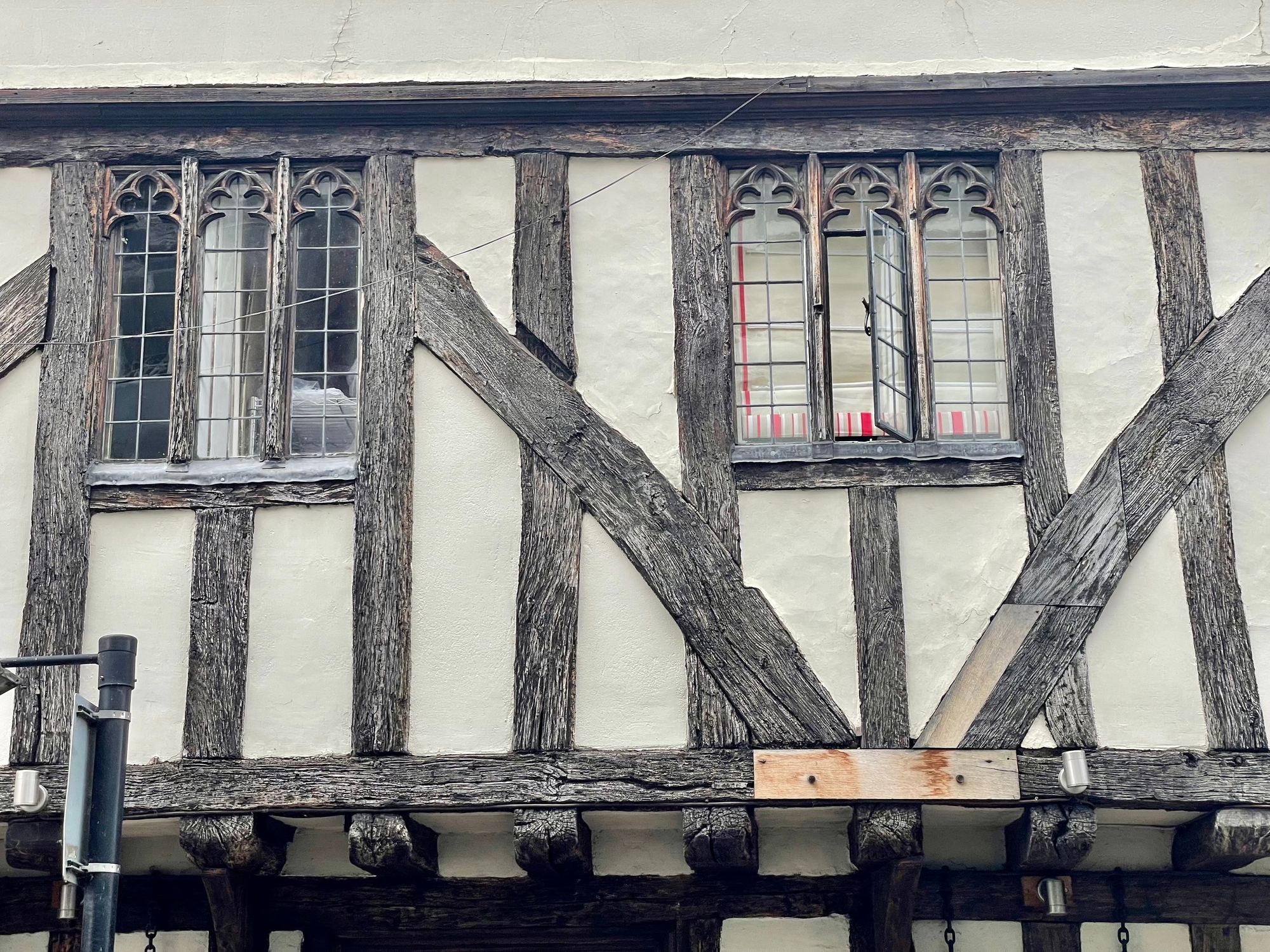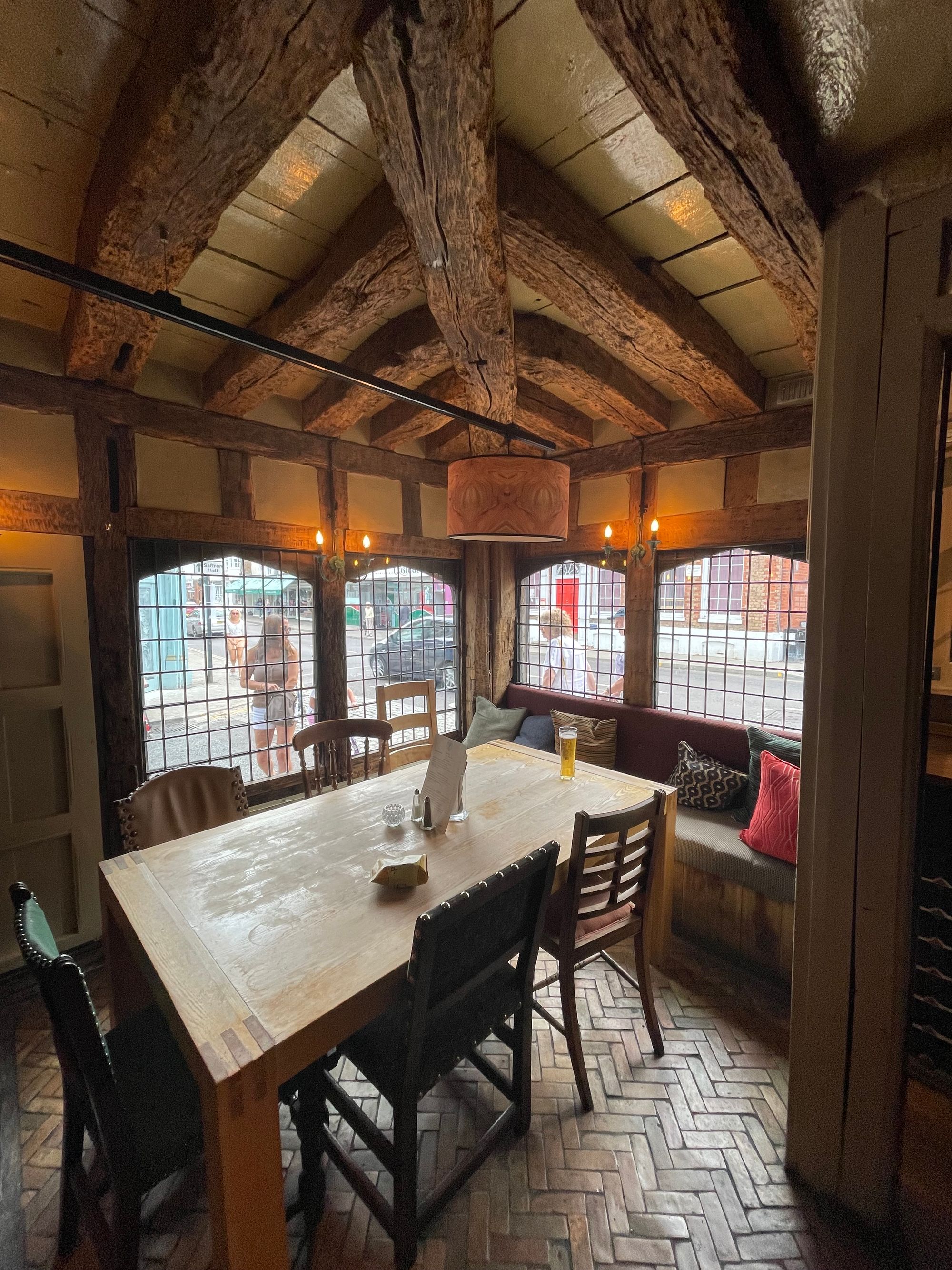 ---
Needless to say, Woody didn't enjoy his stay in Swan Meadow Car Park. Olive Smith had written to Gavin Stamp to say that she thought that the meadow had been saved.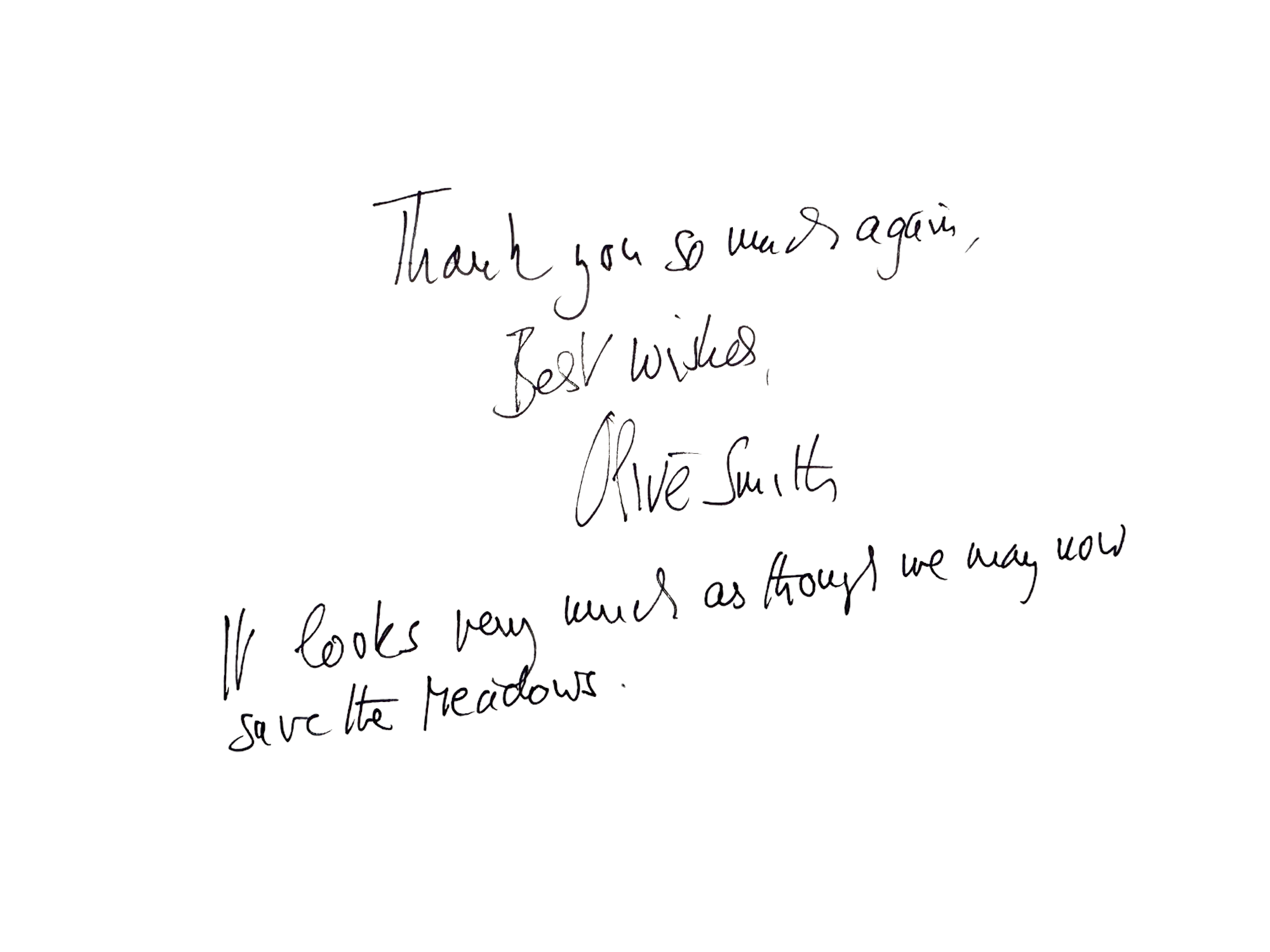 From the Fry, I bought a cushion cover for Woody - one with a Ravilious design.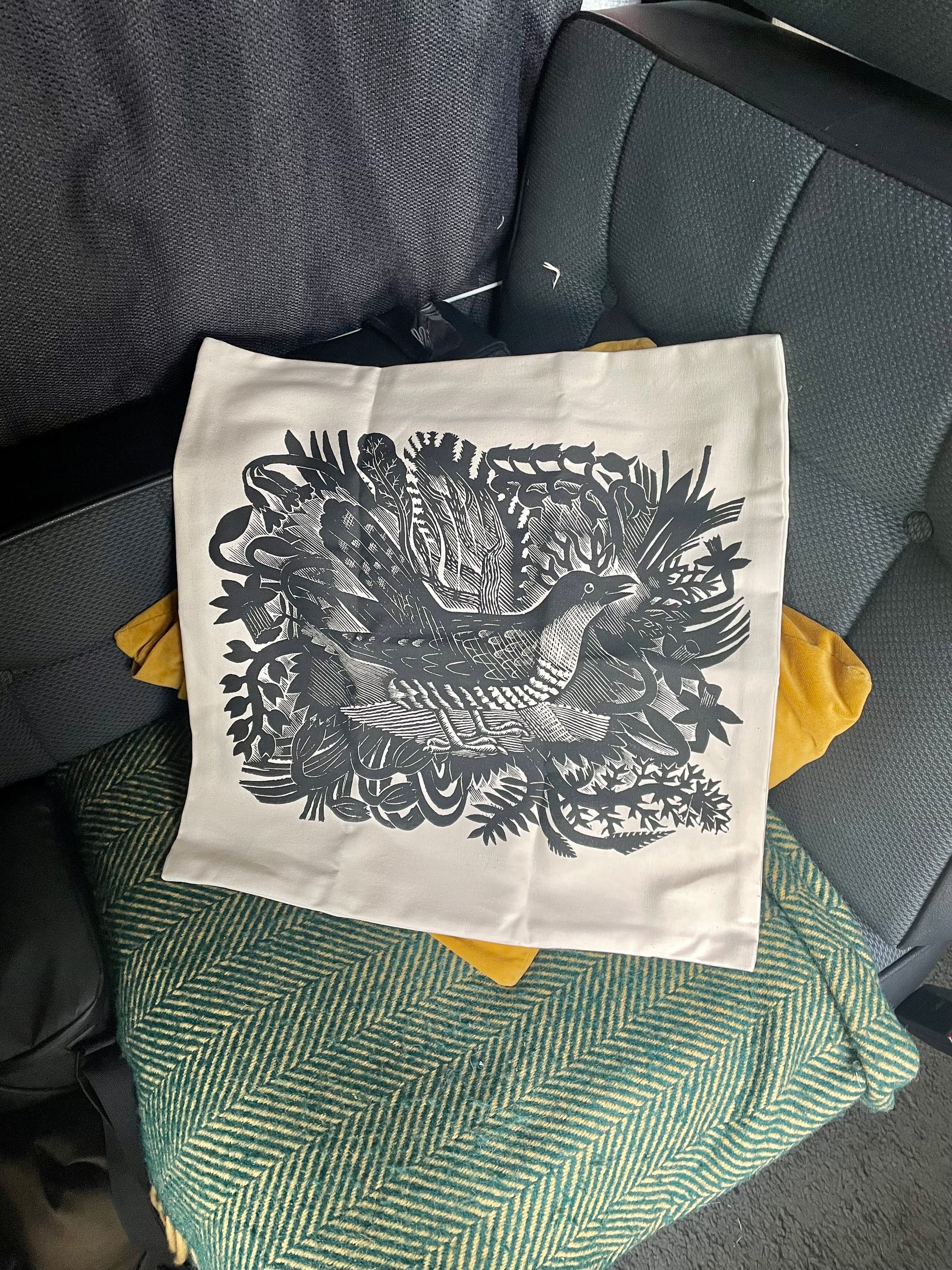 V'Envy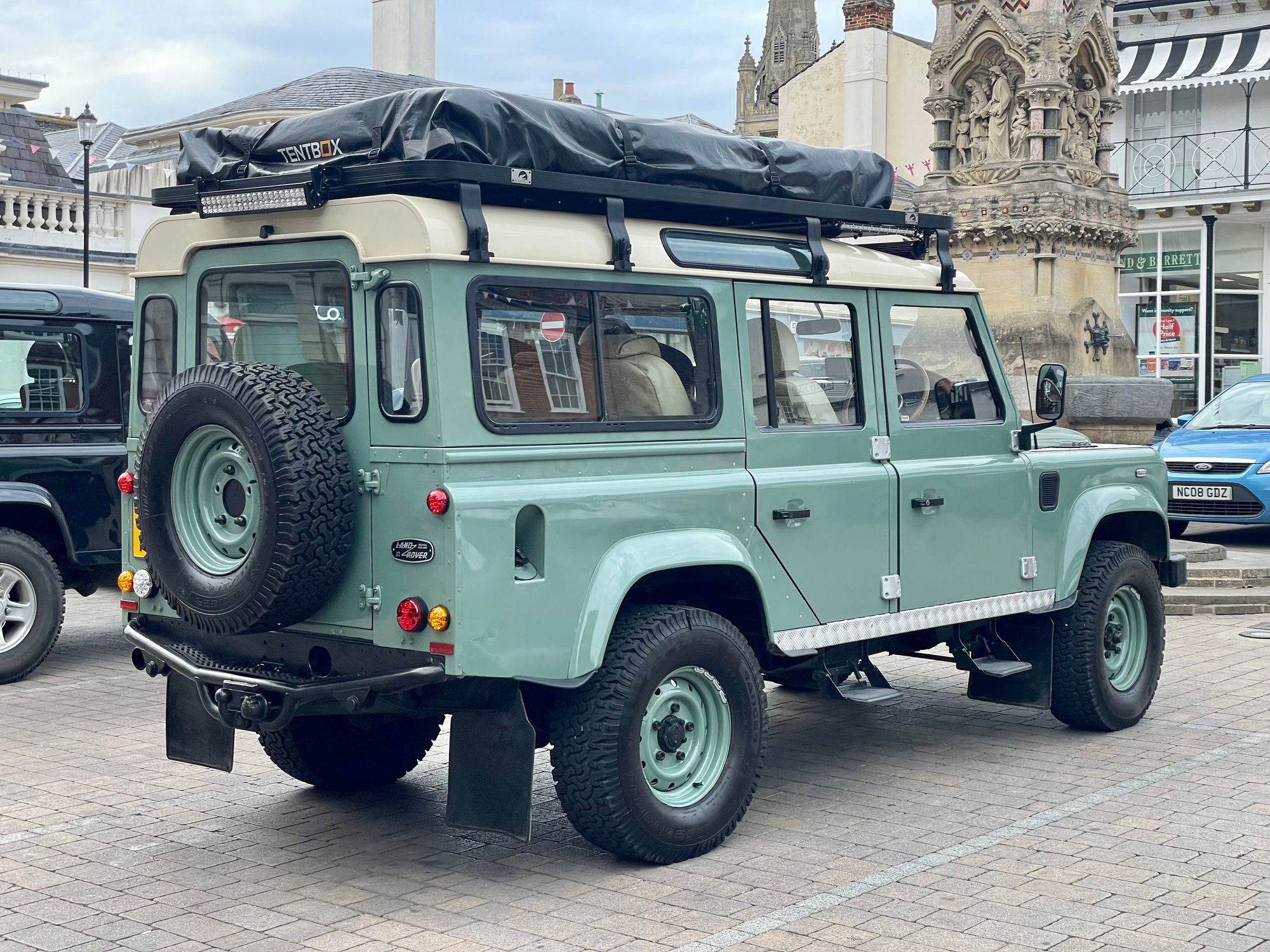 ---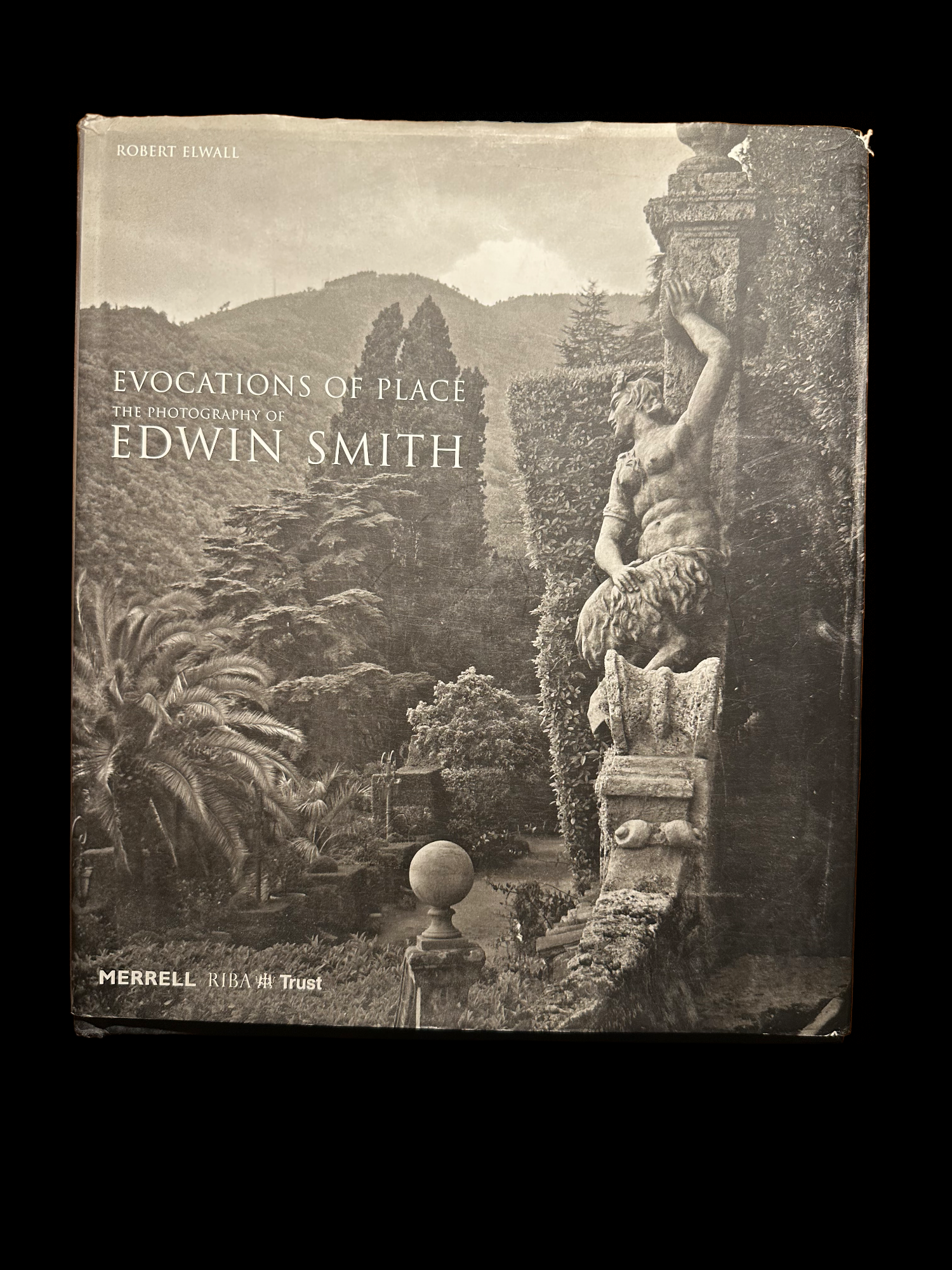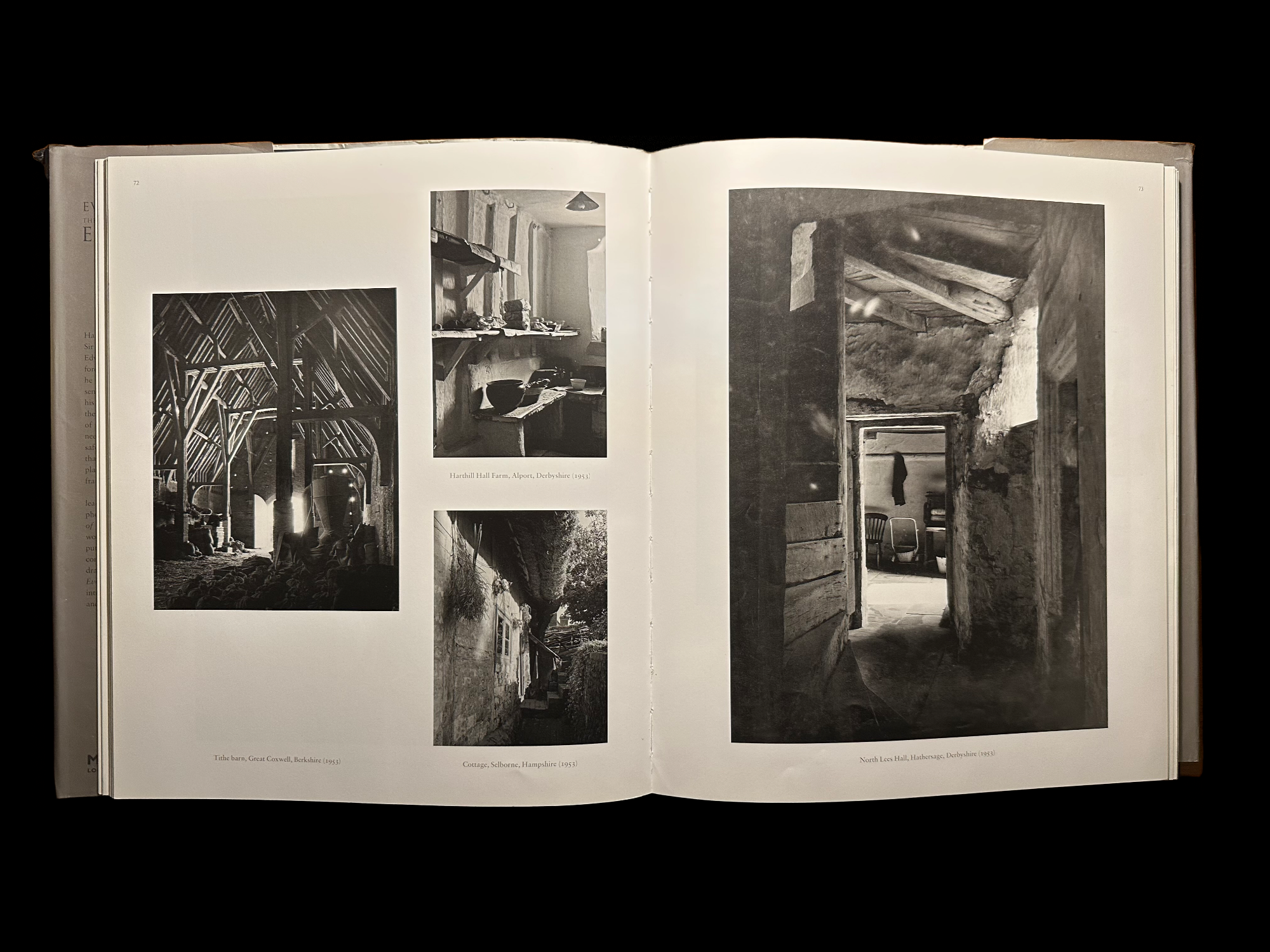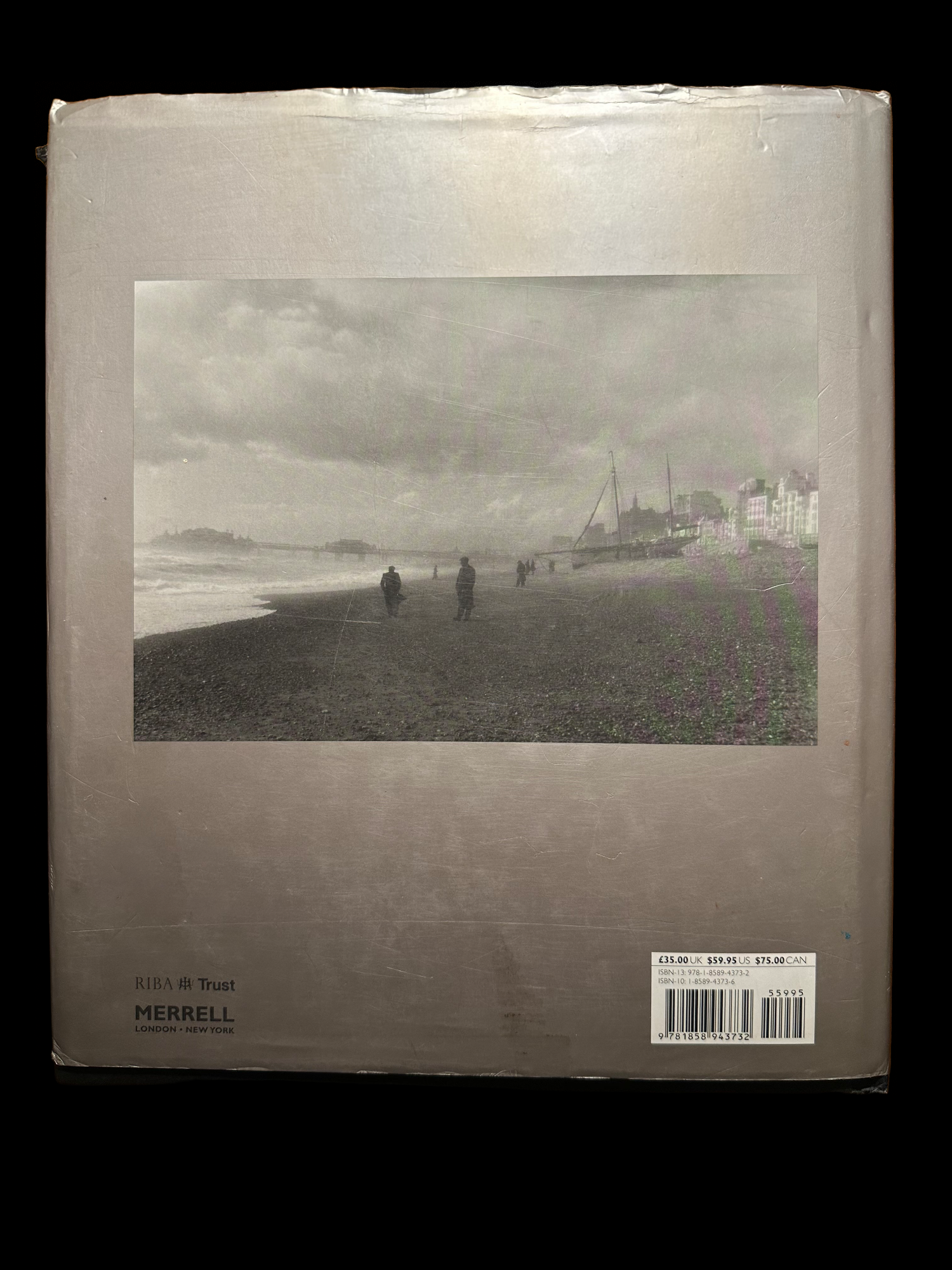 ---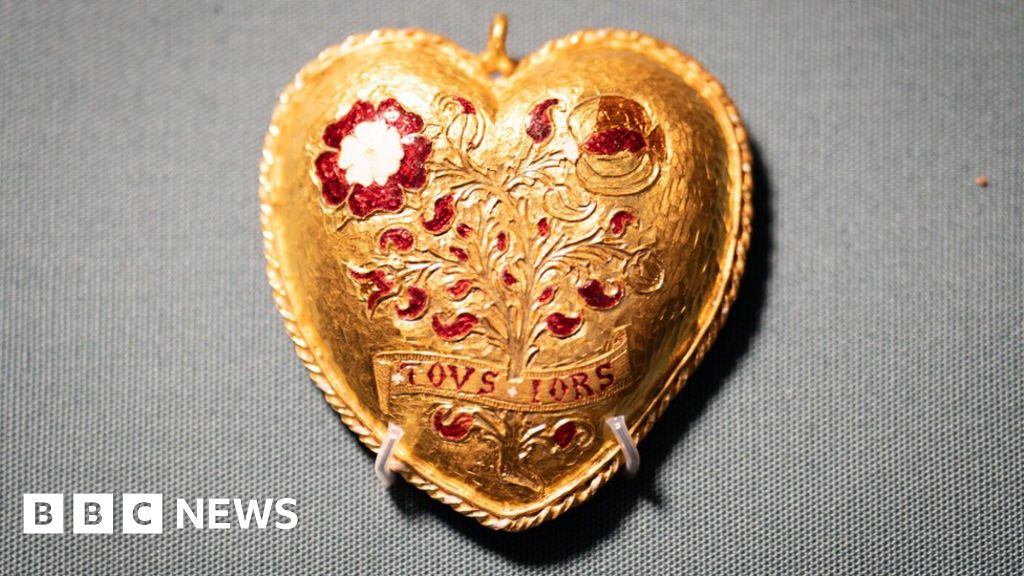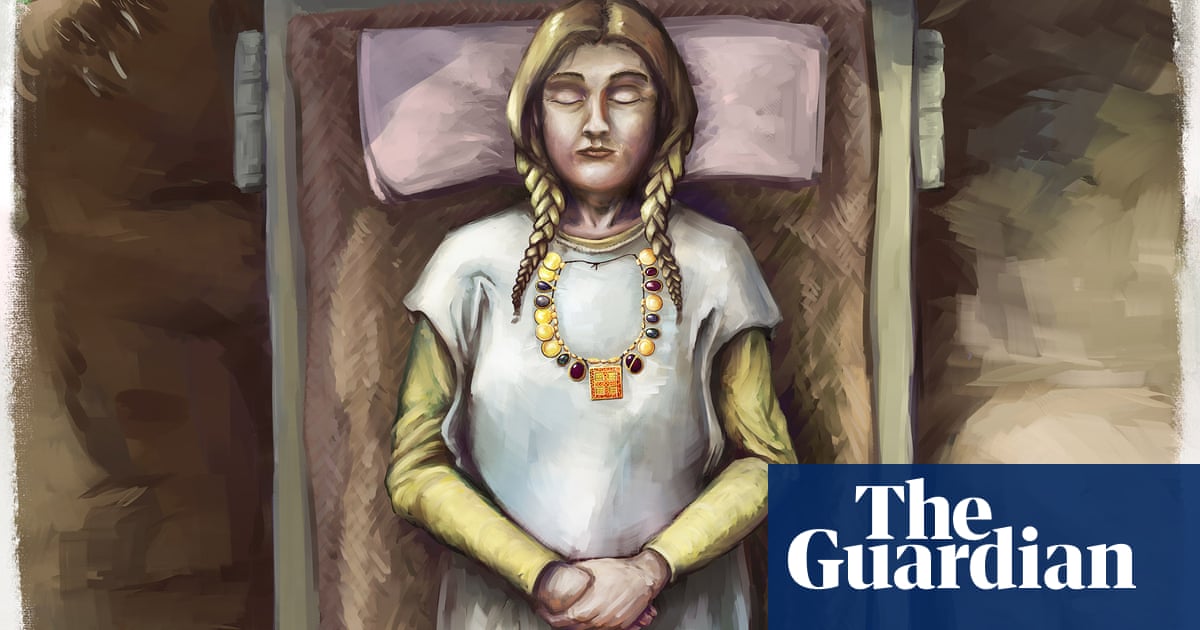 ---
---
As I did with Bawden, I also visited the places that Edwin Smith had photographed and photographed them myself.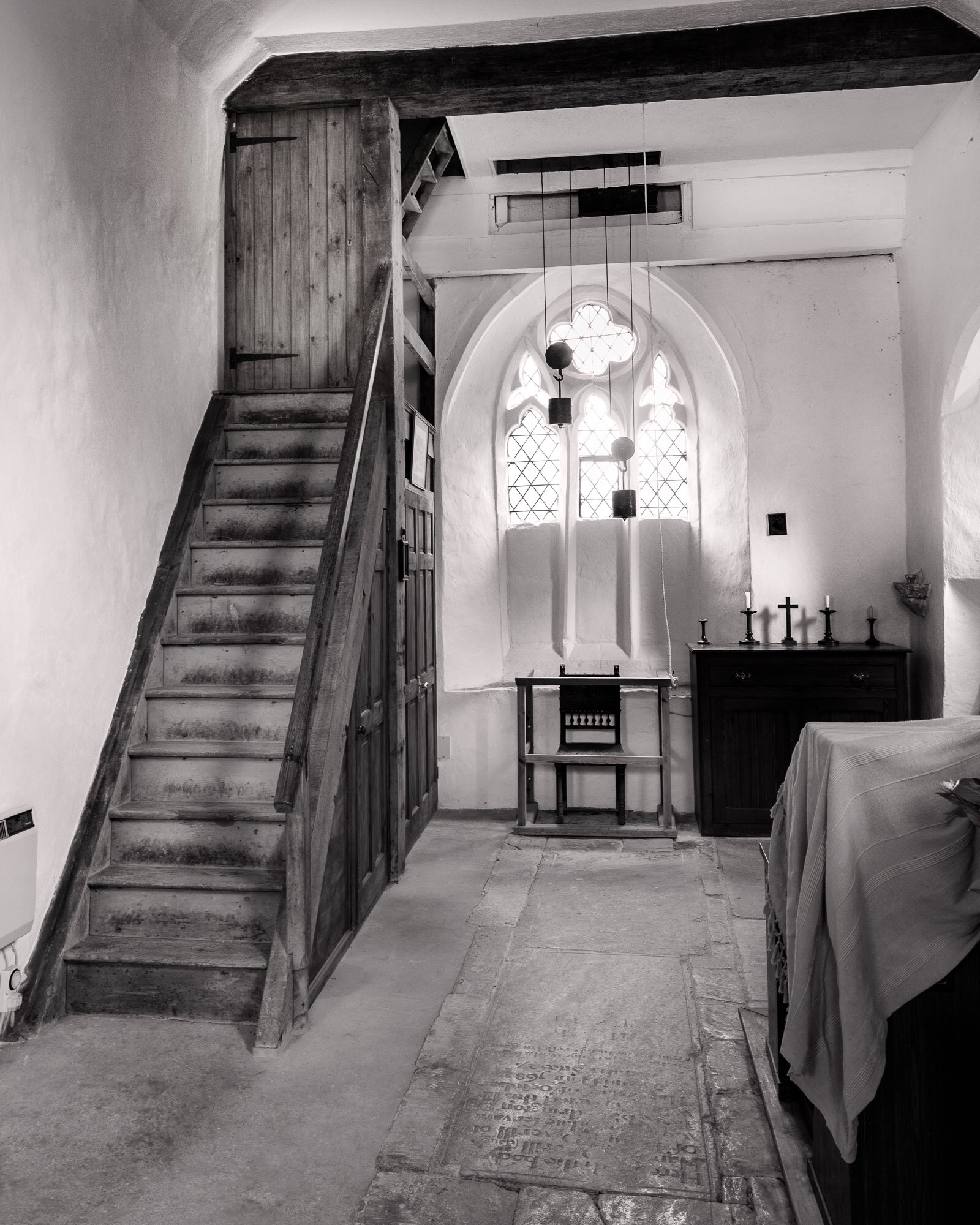 Above is my photograph of Didmarton and below is Smith's taken over fifty years ago. Not much has changed - other than the electric heater on the left. His photograph is far better than mine - it is more textured and beautifully lit helped with a bit of dodging and burning.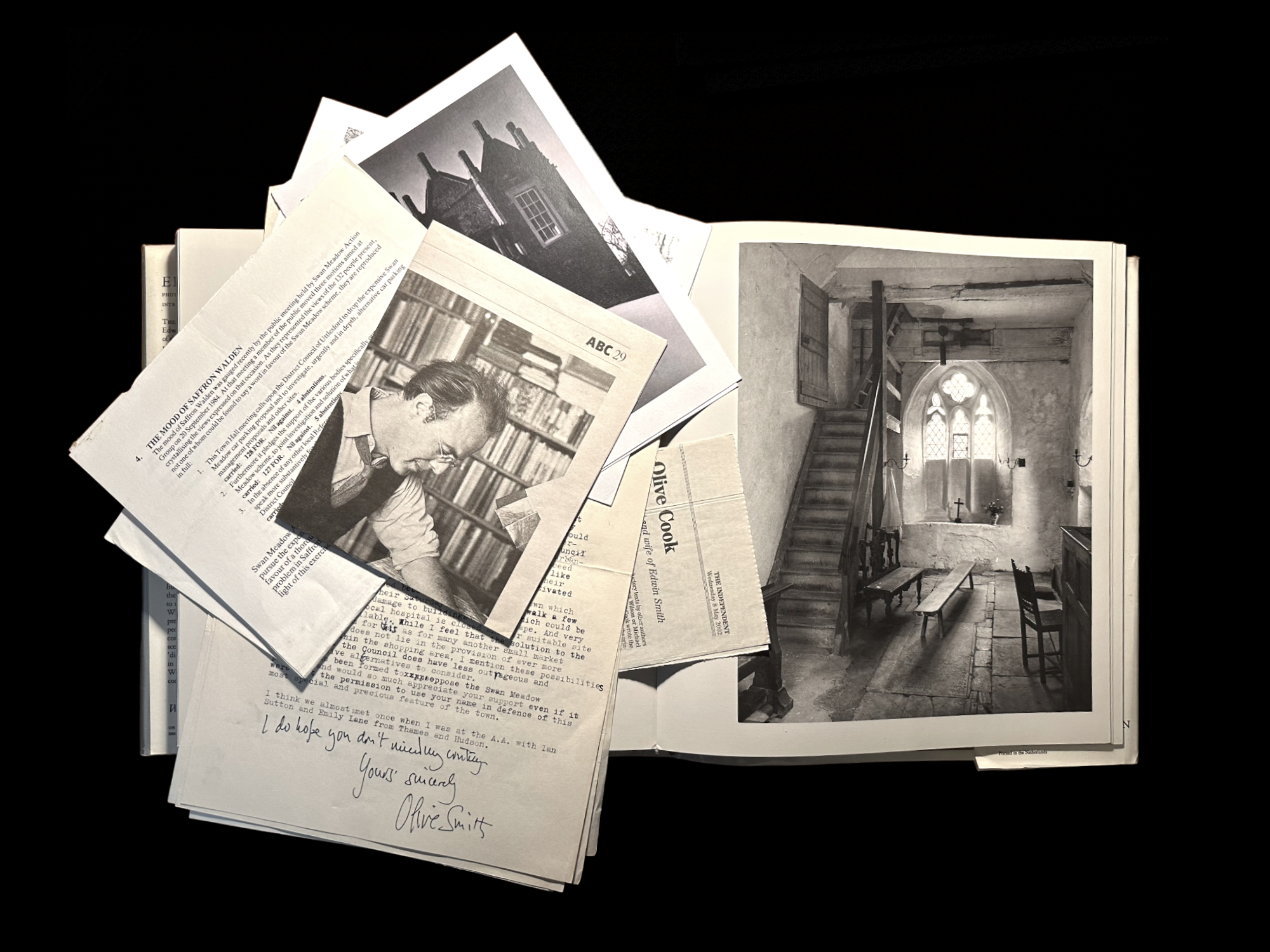 ---
❤️ Share the Love: An Alternative Valentine's gift?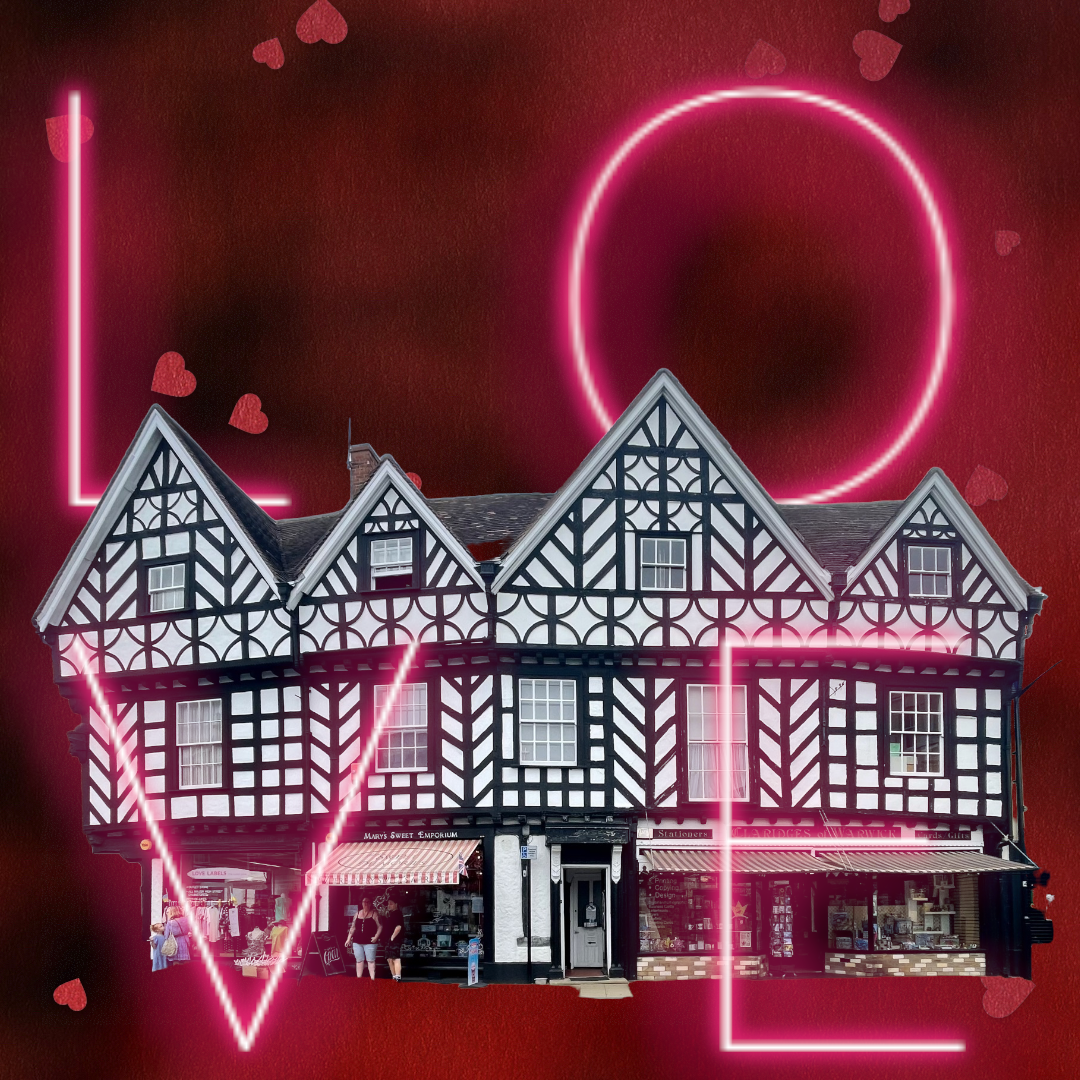 Click the box below for more information: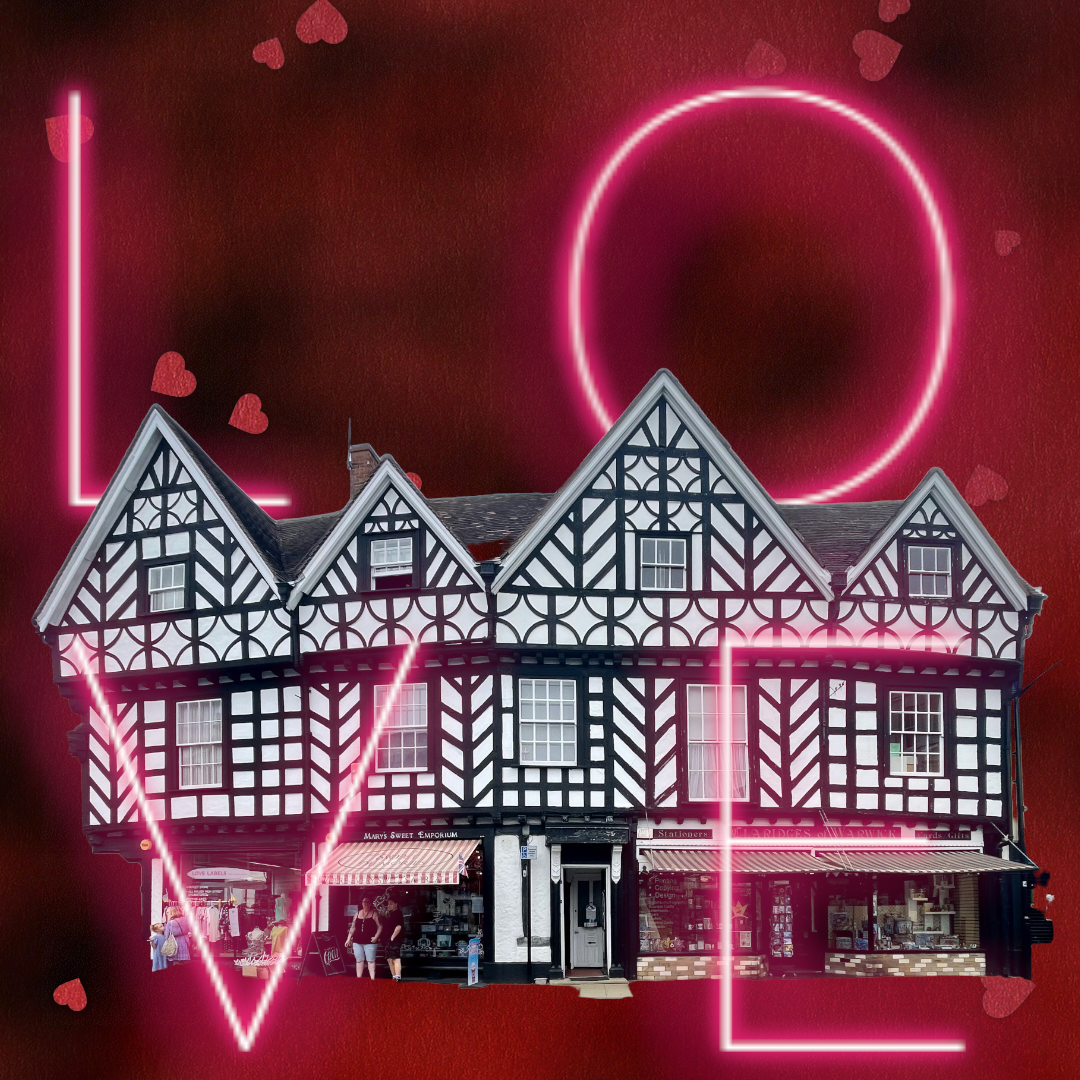 It takes a day a week to produce this digest. With your support, I'm able to keep this digest free and public facing. 📸🏛🚐
Support this digest and get access to a world of immersive content. Click the box below to check out the membership options: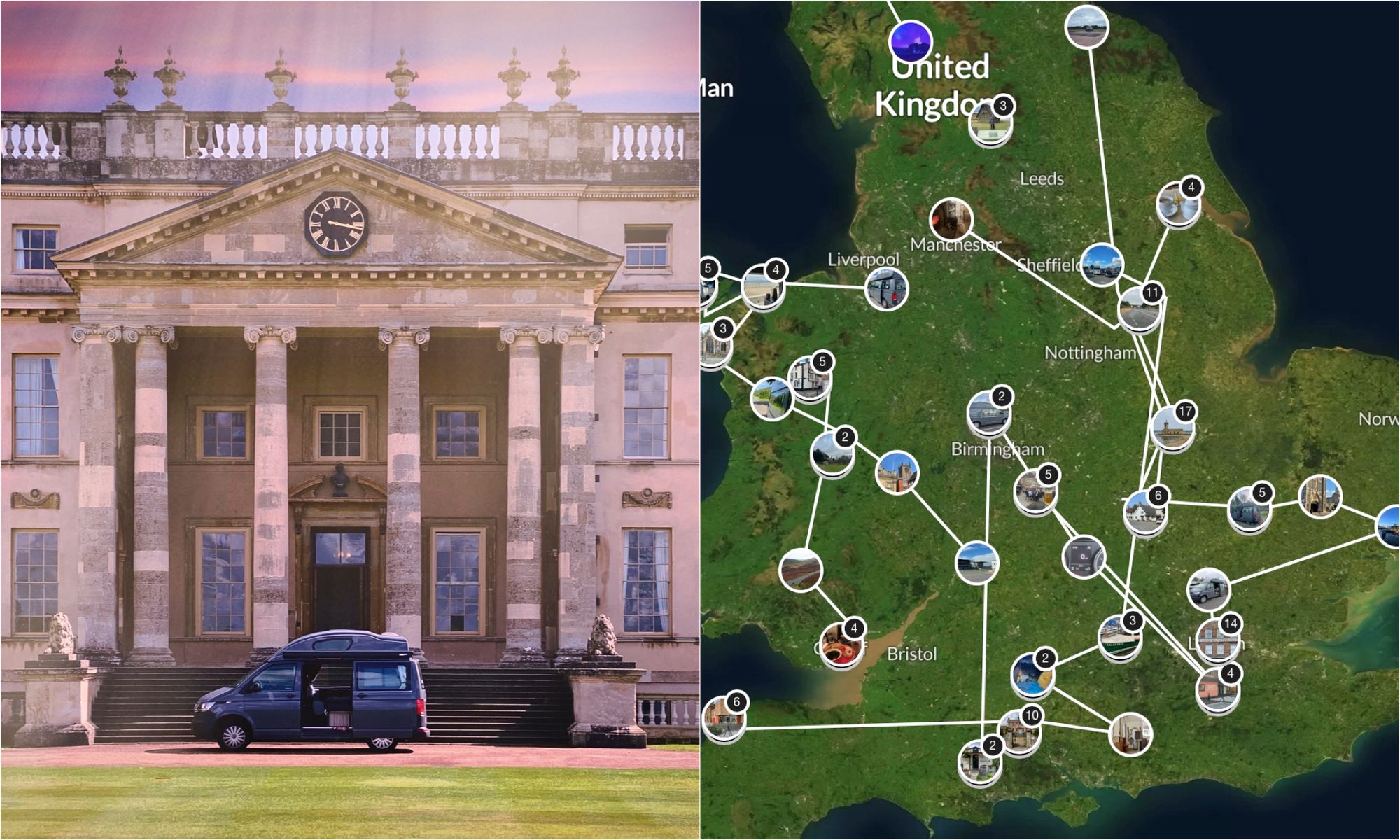 ---
A small favour
Can you help spread the word?
❤️ Can you help spread the word?
Because the digest has moved over to a new site, it takes a little time to get established on the web.
It would be a help if you could share the digest with others that might be interested: with a friend or on your social media. If you have your own site and are able to provide a link to it - that would be a huge help.
Here's a link to the main Genius Loci Digest page to share.
Thank You.
Andy