You walk into All Saints' Harewood and you feel like you're imposing upon the deep slumber of its alabaster occupants.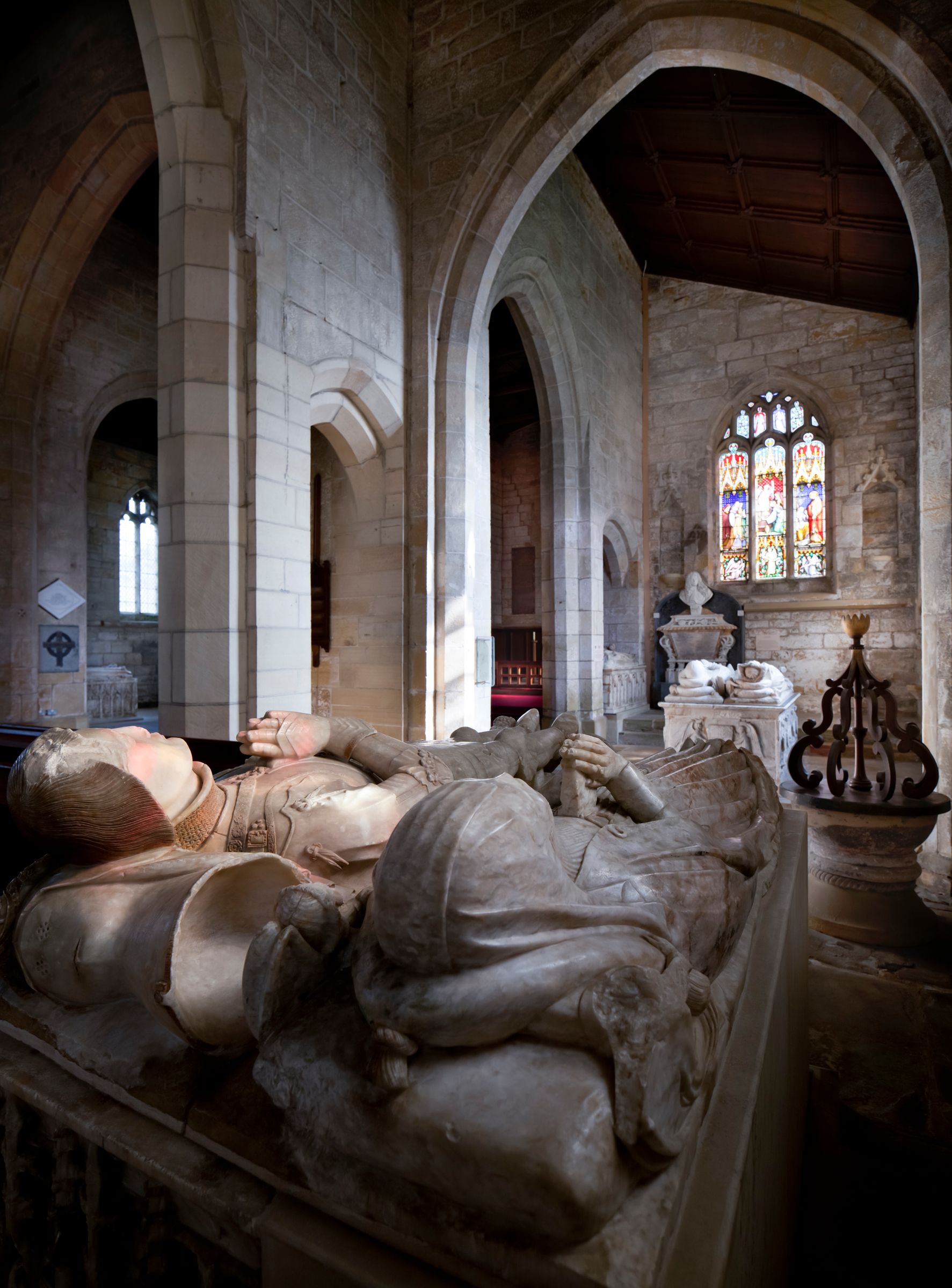 It's that personal
Write your story here. (Optional)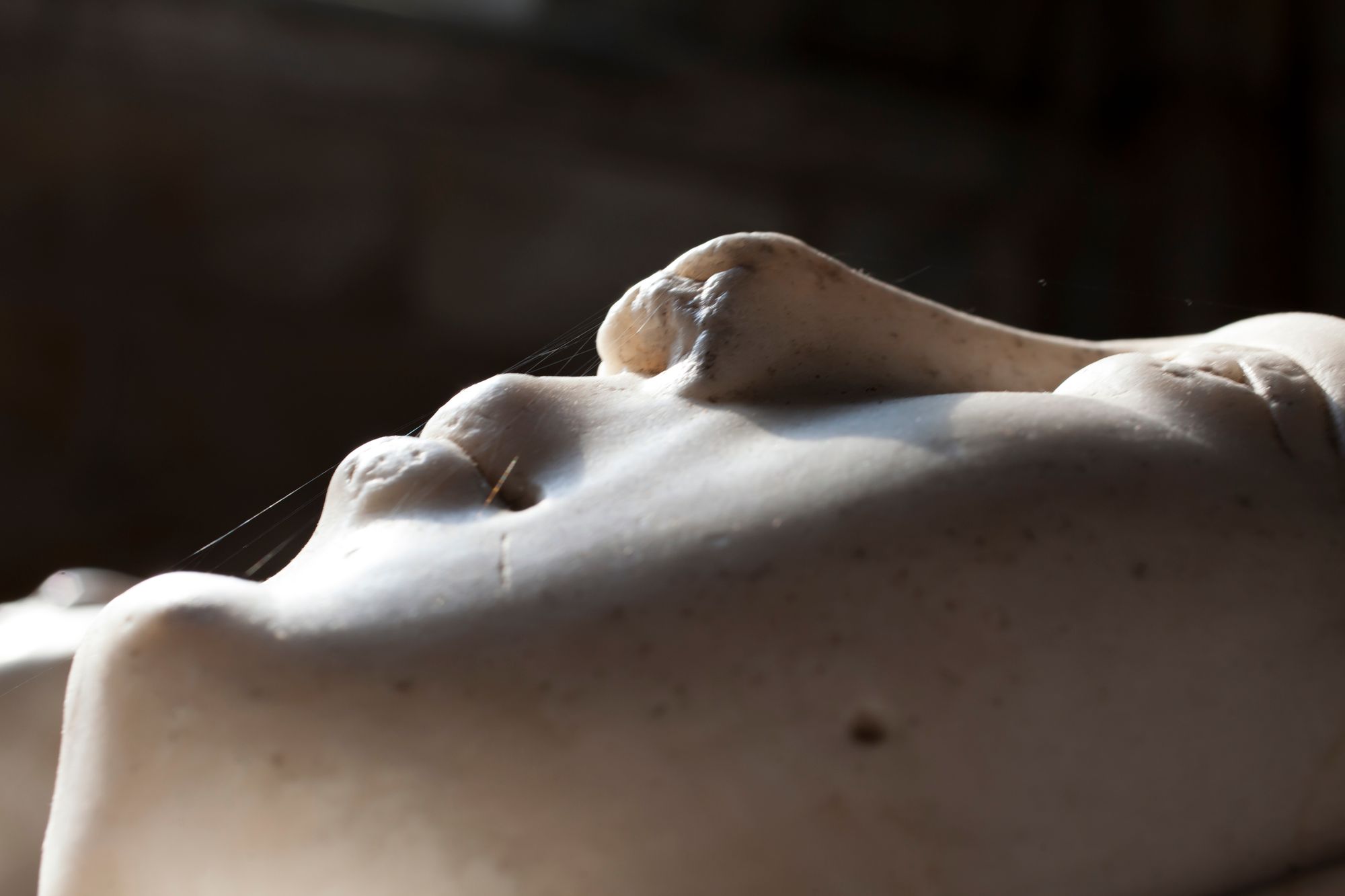 The south aisle on a sunny day compounds such imposter conjecture by creating an enclave of diaphanous light. Step into it and you feel that the recumbent incumbents might rise in admonition.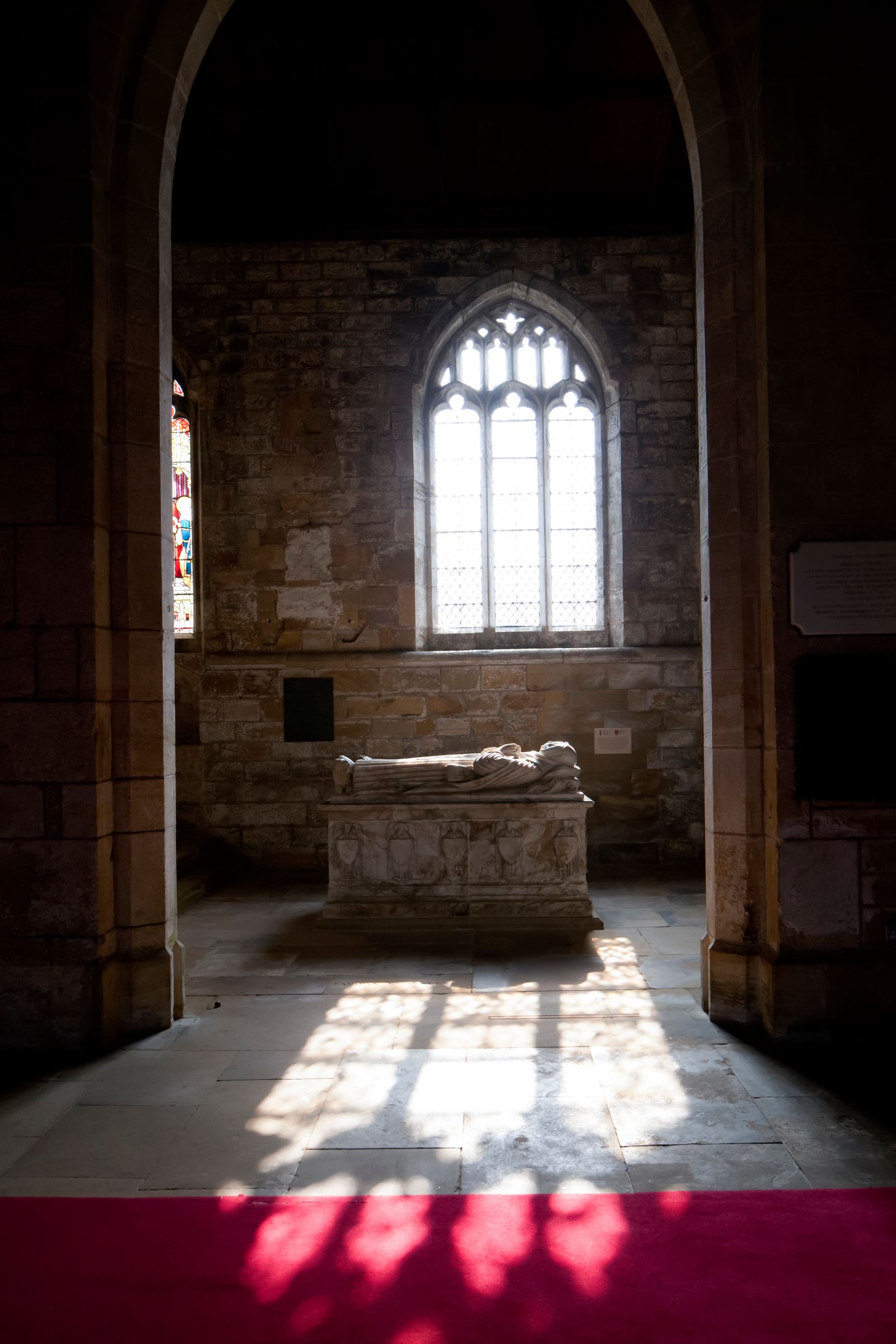 They don't, of course, but what they do present is an astonishing parade of fashion as it was in the 15th and 16th centuries. Resplendent with the pattern and decoration of the period, adorned with angelic hosts to protect, bedesmen to mourn, and tearful lions to rest upon.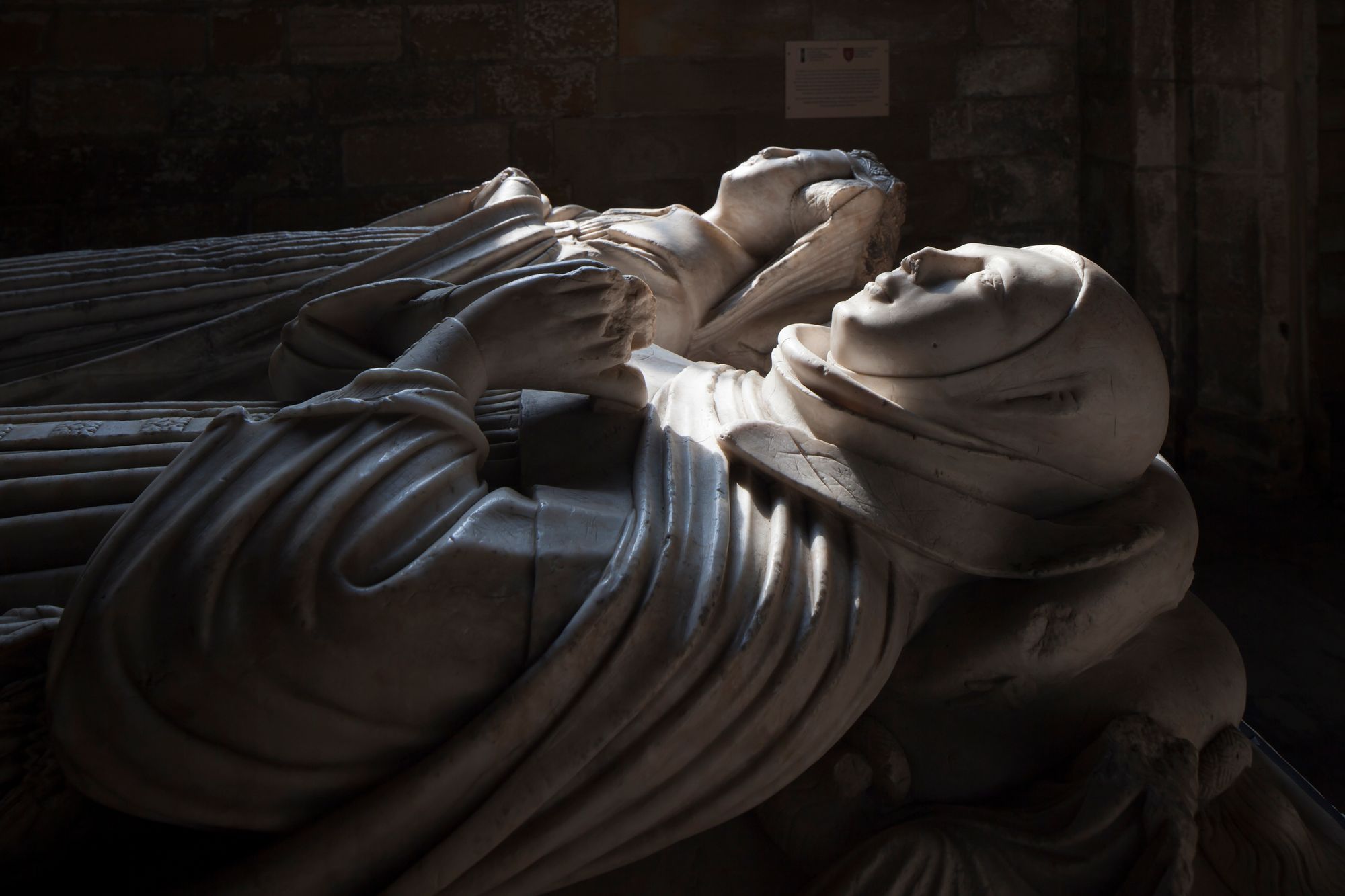 As time ticks by and the sun alters its position, Medusa's gaze is swept away as each effigy has its moment of light and warmth - deep cut rosaries are emblazoned, profiles enlivened, and a vague epoch (near forgotten) dipped into a mellow luminescence.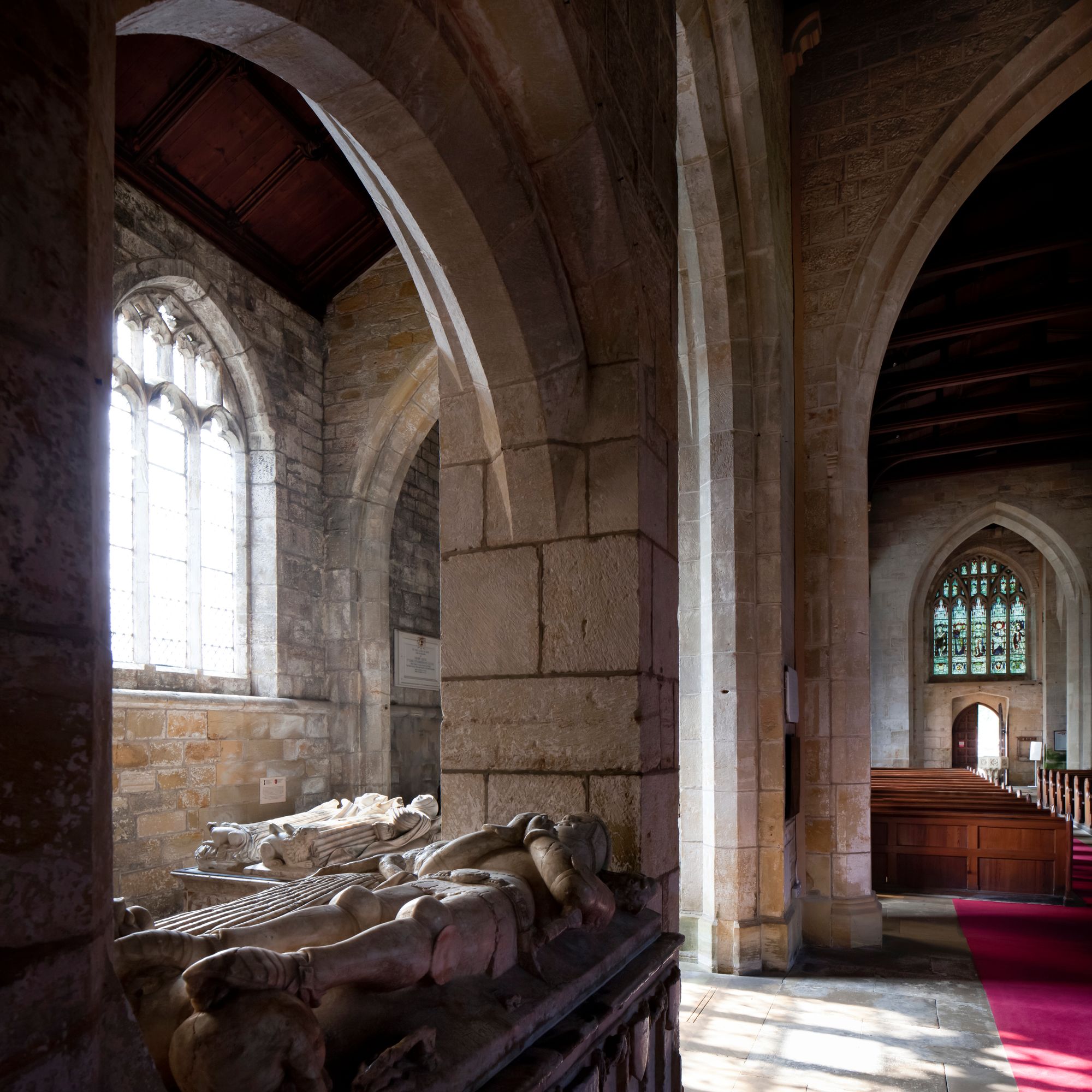 Write your story here. (Optional)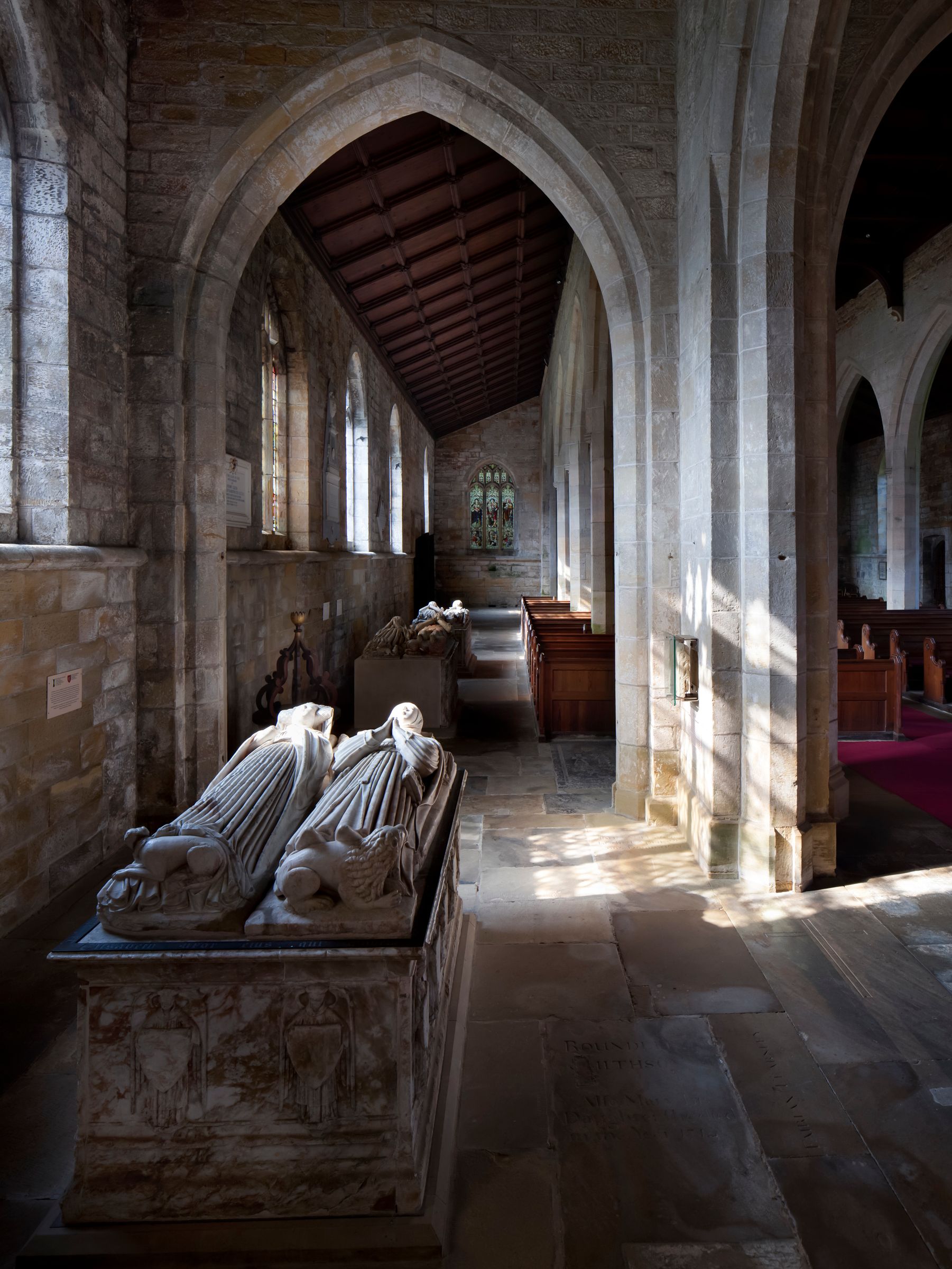 Write your story here. (Optional)