It had been too long
since I'd ventured into the valley that time forgot. The vale had moved on from the luminous greens of summer into the ruddy colours of autumn.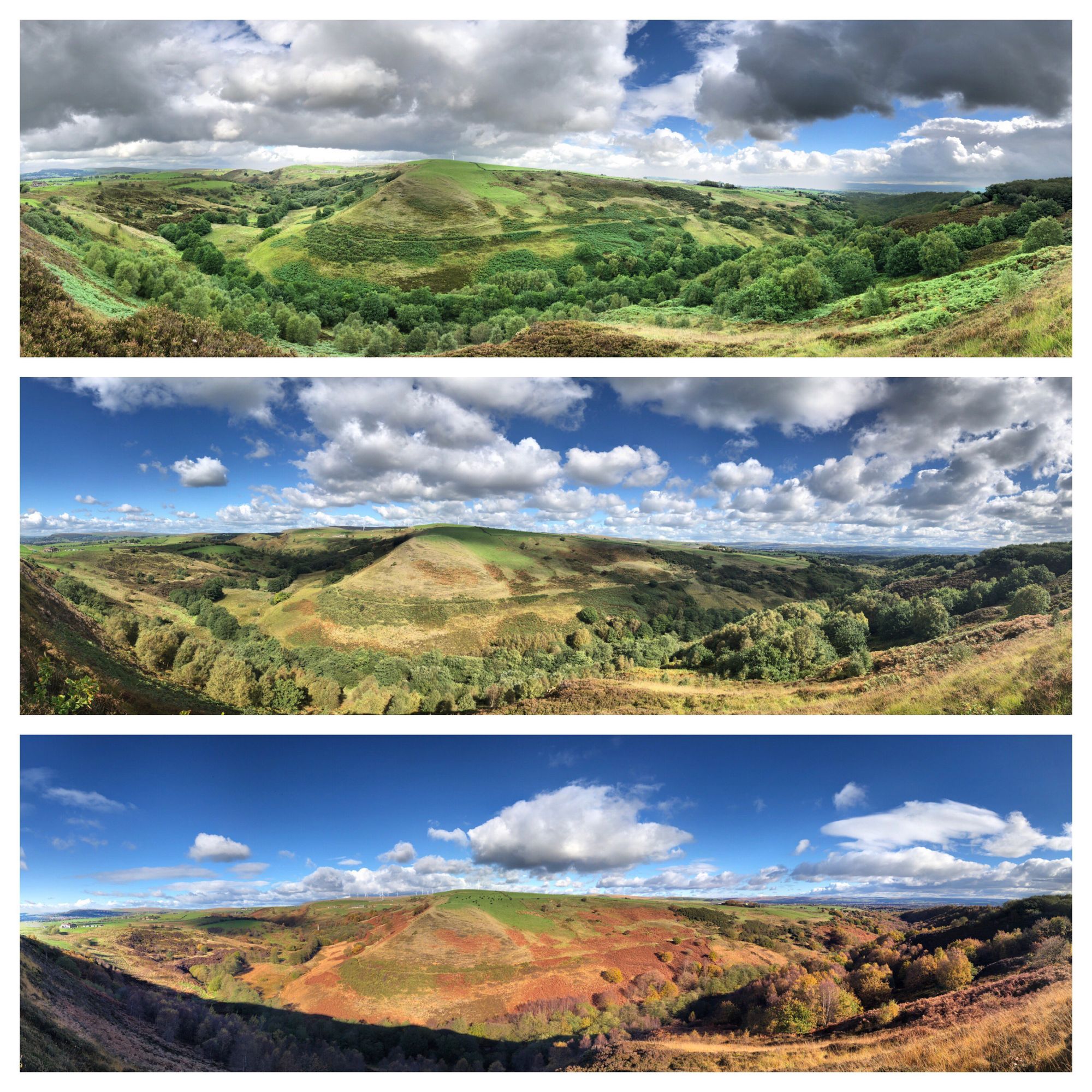 So, with camera in hand, I headed out to find a fourth location on my quest to make sense of the valley's veiled remains.
This place was rumoured to be south of Washwheel, and like Deeply Vale, hidden in a wood with wheel pits as perilous as those at Lumb.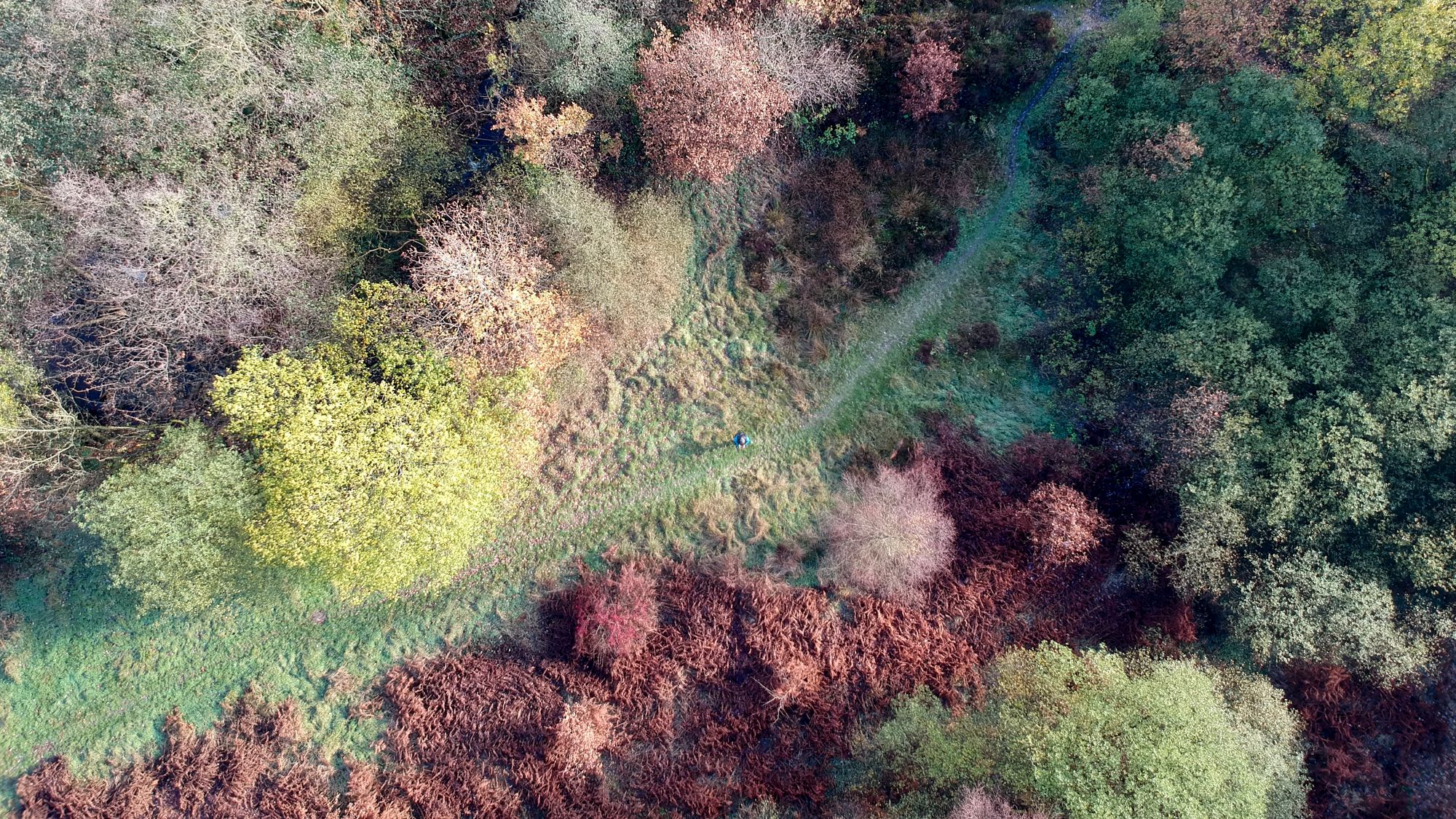 I had an old tea-stained map, but it didn't correspond with the fifty years encroachment of wild wood since, and it wasn't long before I found myself foundering in a bewilderment of woody limbs, set like lightning spurs against the day.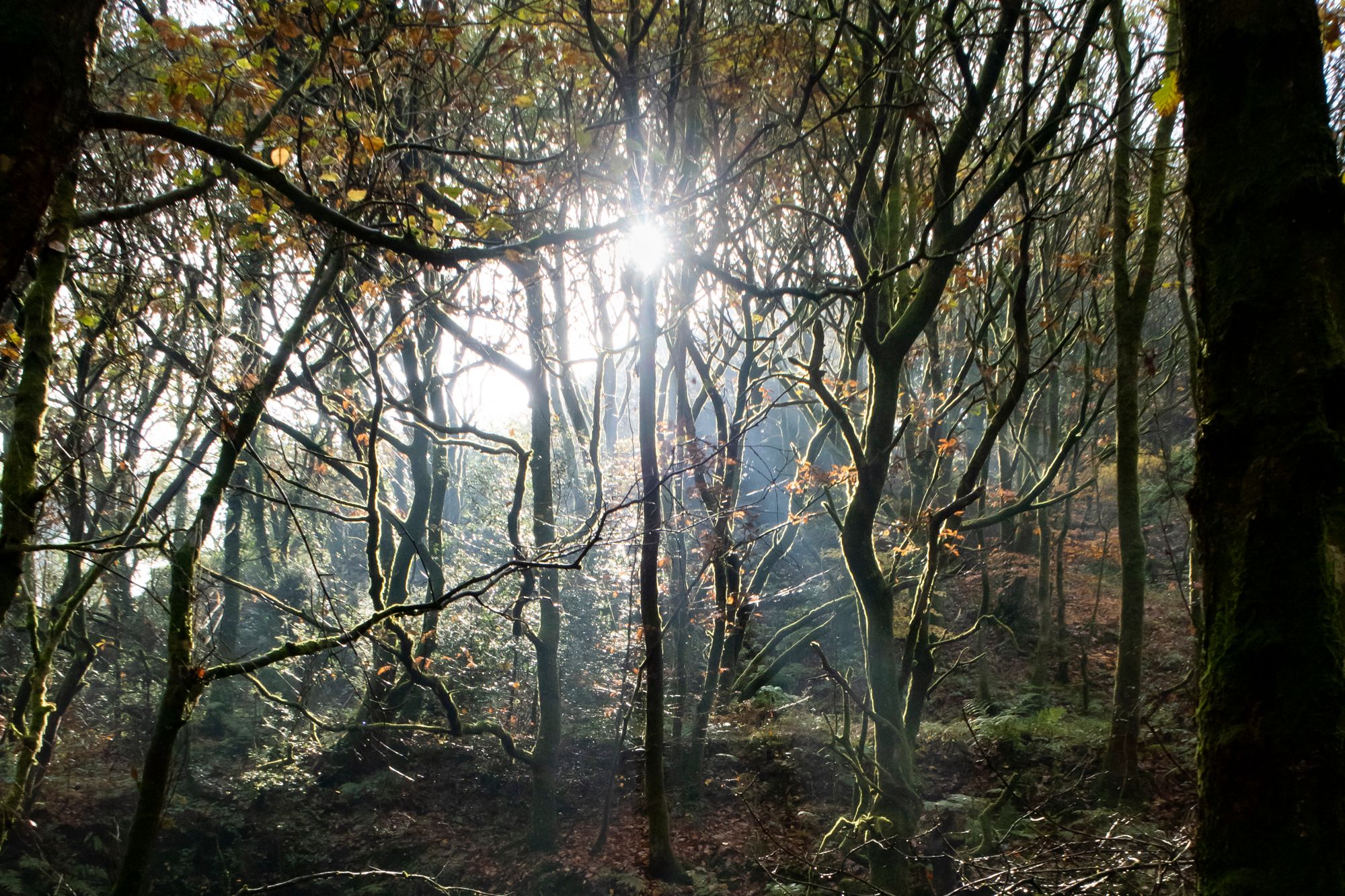 But, on this day, it didn't matter, because - as they tend to in places like this - a coruscation of events drew me to the spot.
In these northern hills in the early autumnal light, as the vales awaken and exhale into the hillside, it's hard to believe that magic doesn't exist.
But it did here, at this time.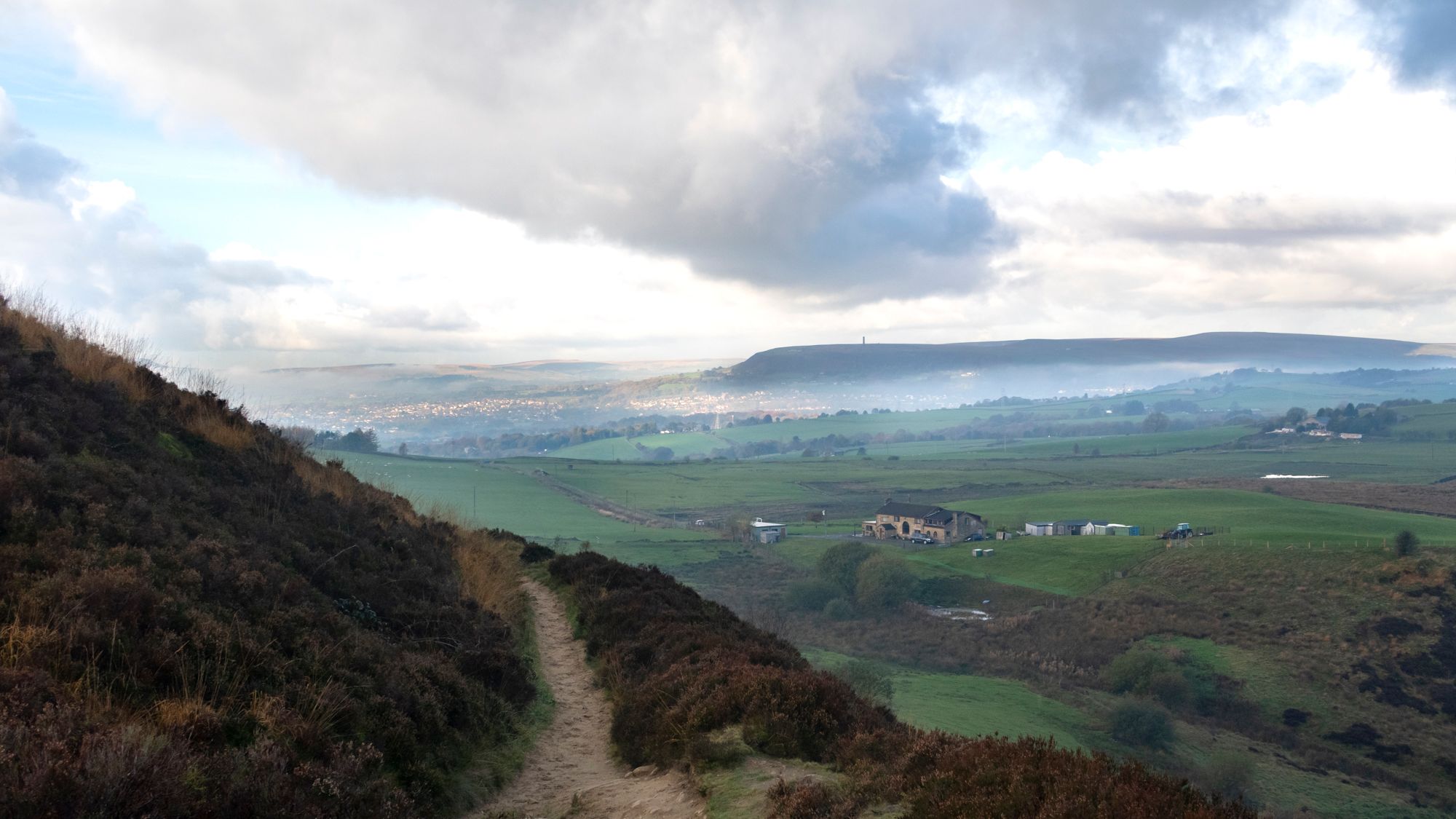 Not, perhaps, the 'rabbits pulled out of hats' type of magic, but the alchemy of light.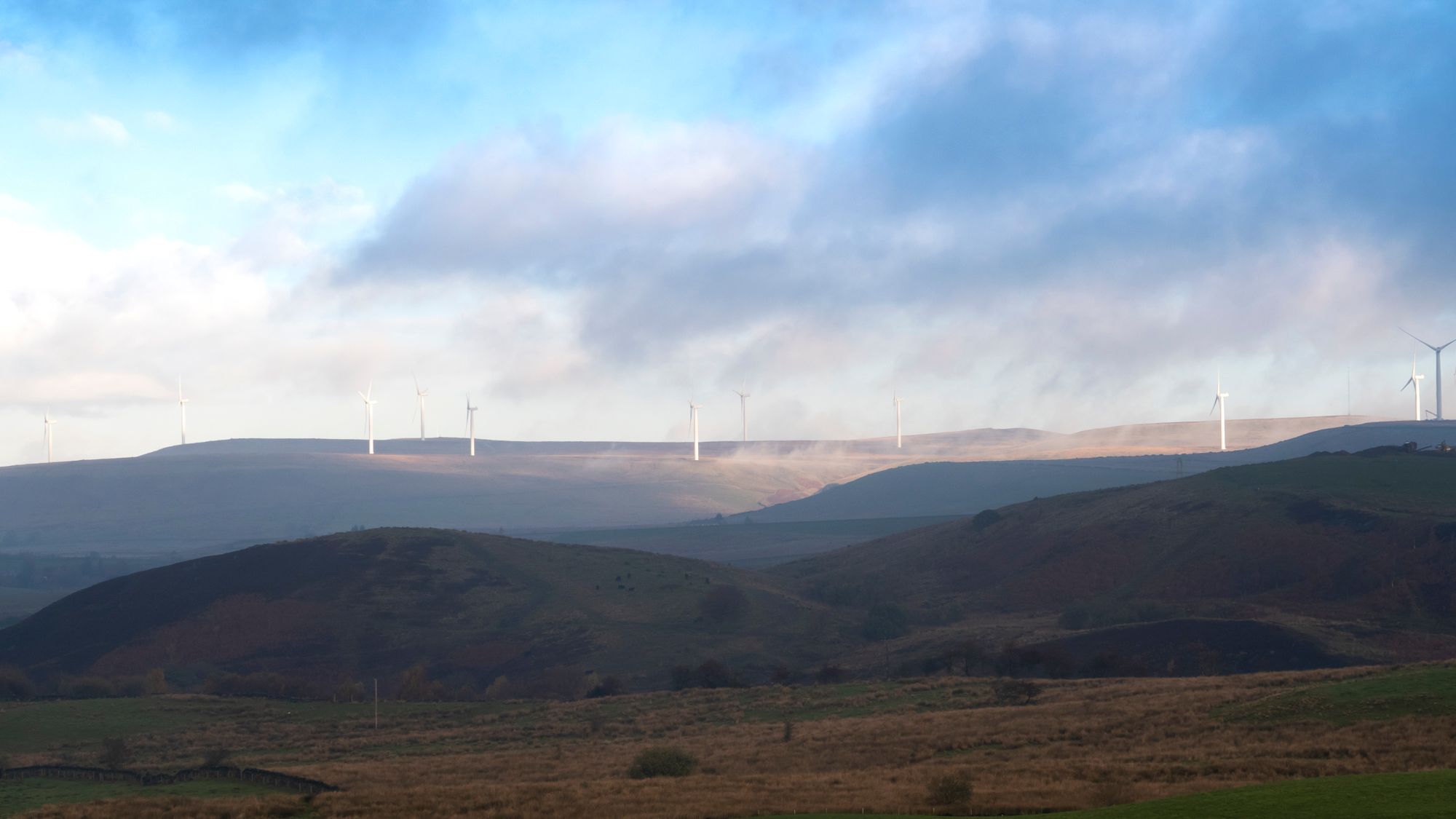 At first the rainbow led the way...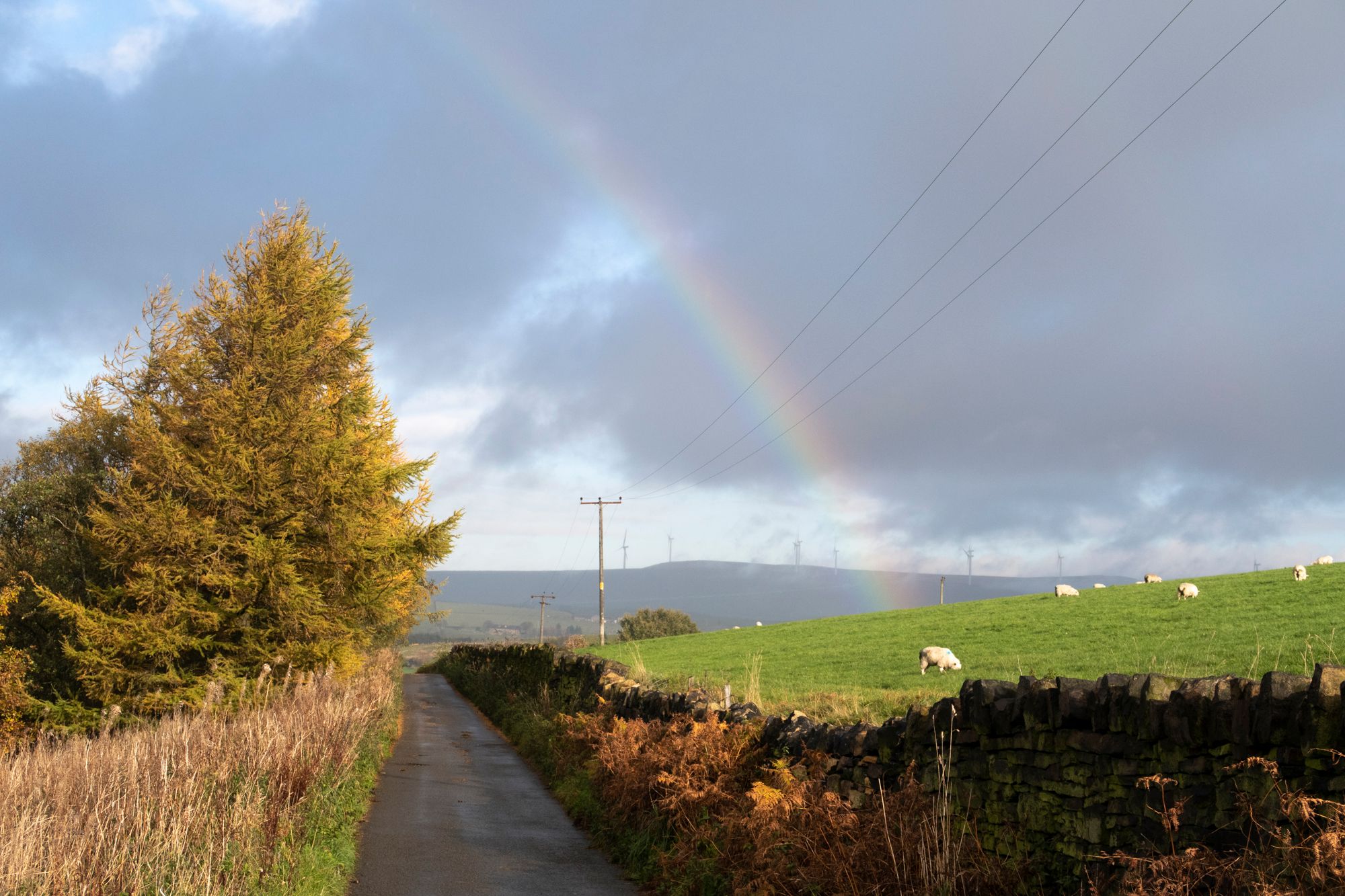 ...and after that, the strip-light sandstone walls on Scotland Lane.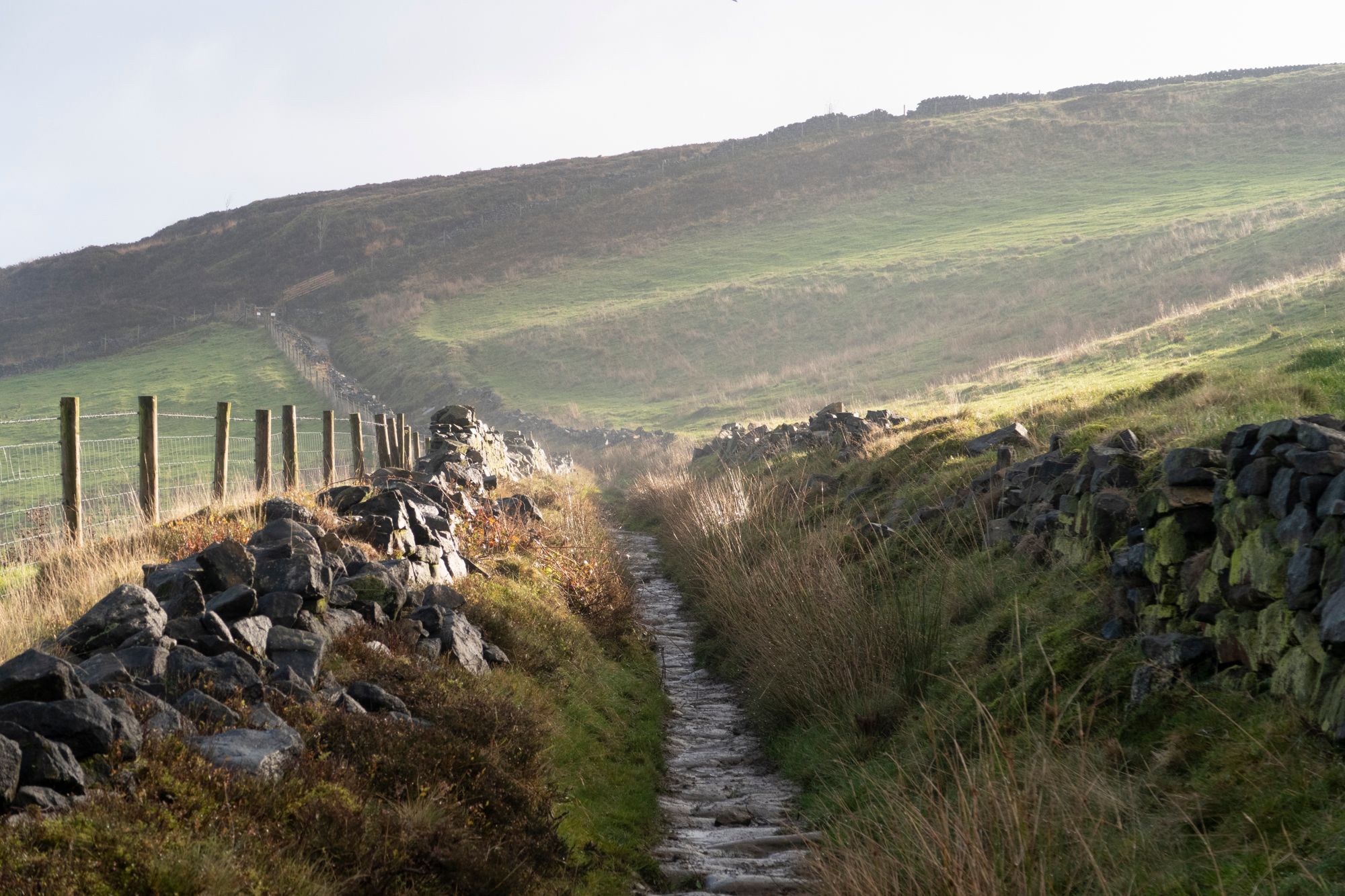 The route down into the deep cut was marked by deer.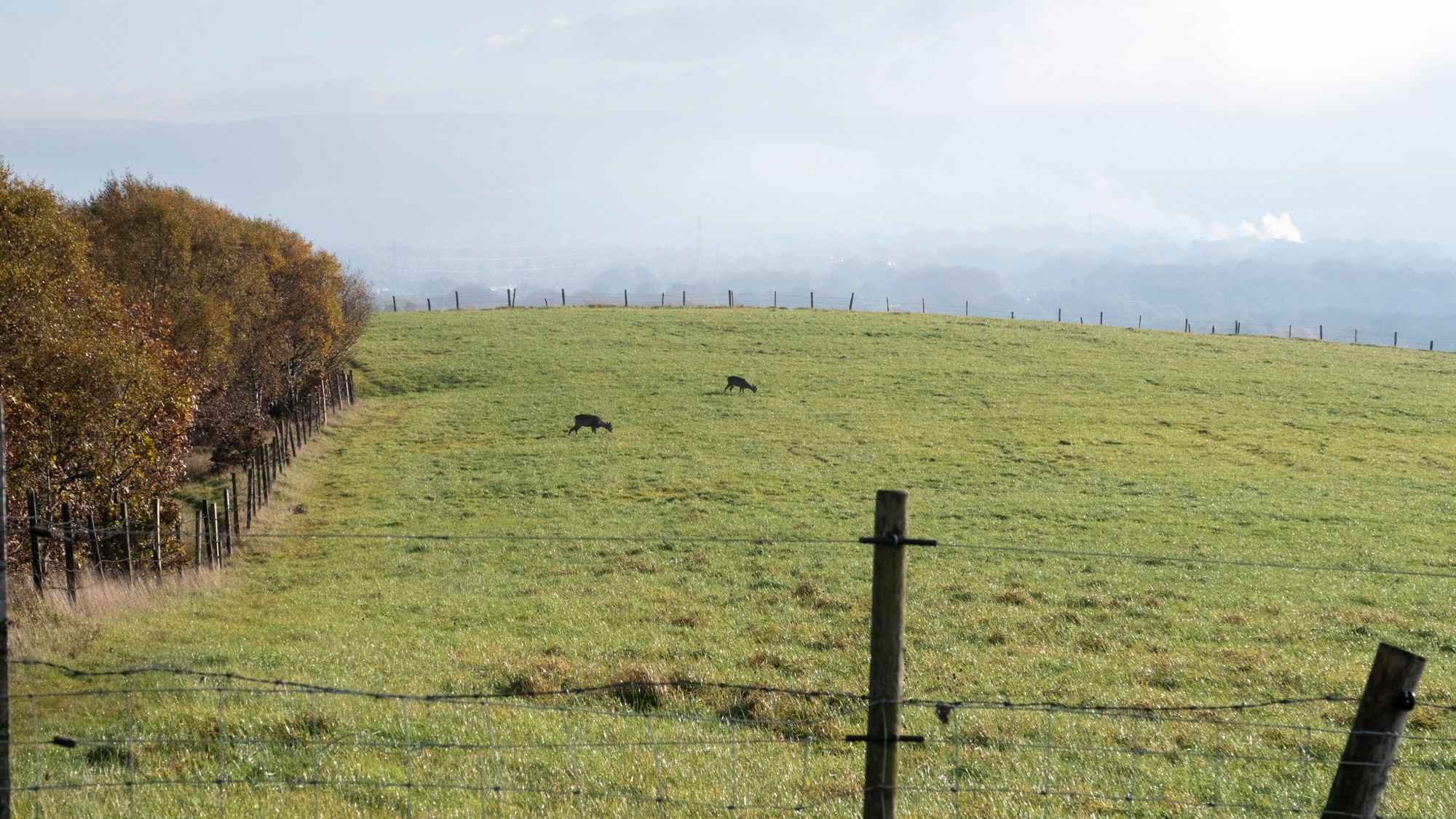 Then, into the valley proper - a place where time and light has intermittent access.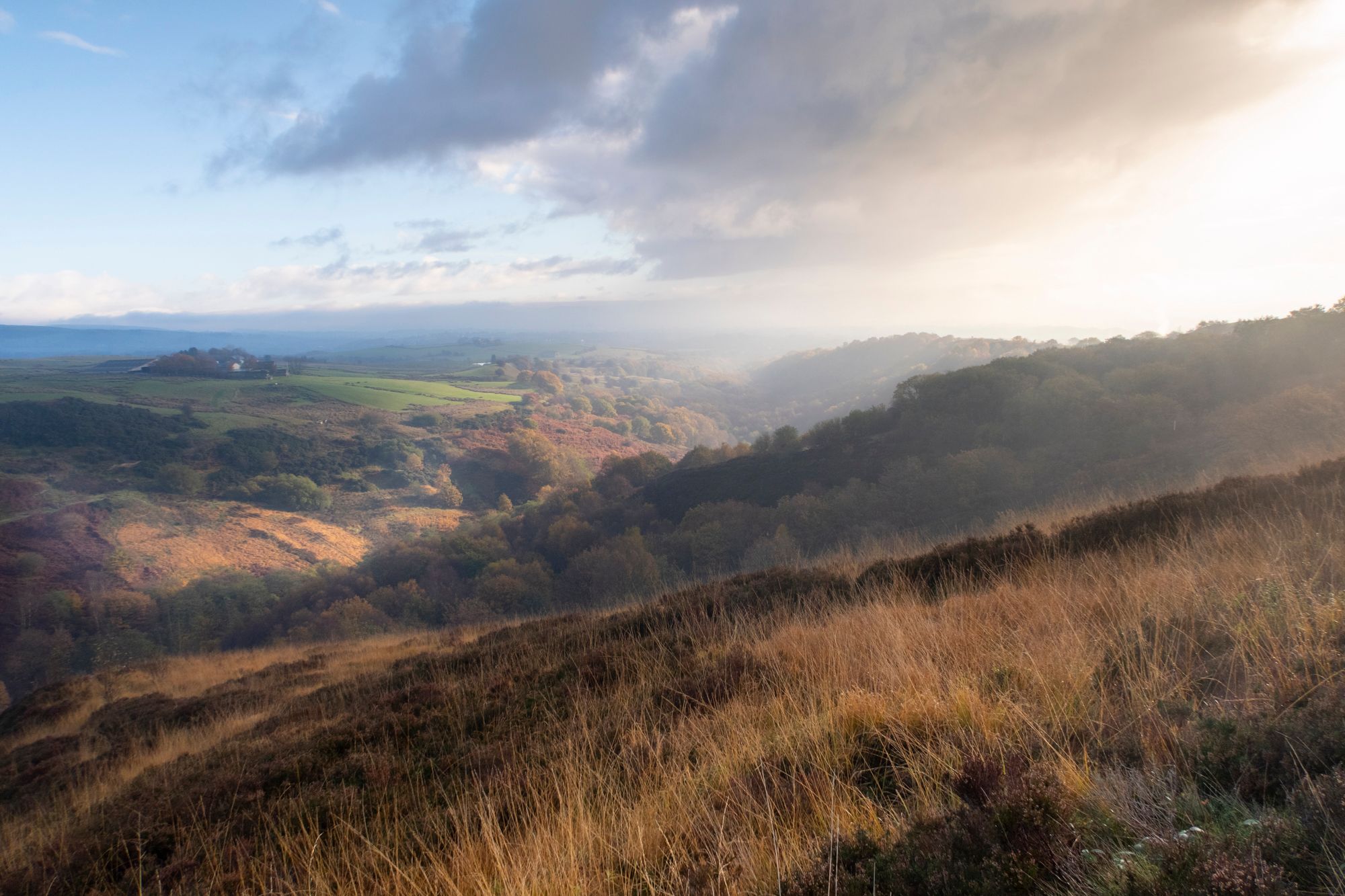 The sparrowhawk's domain.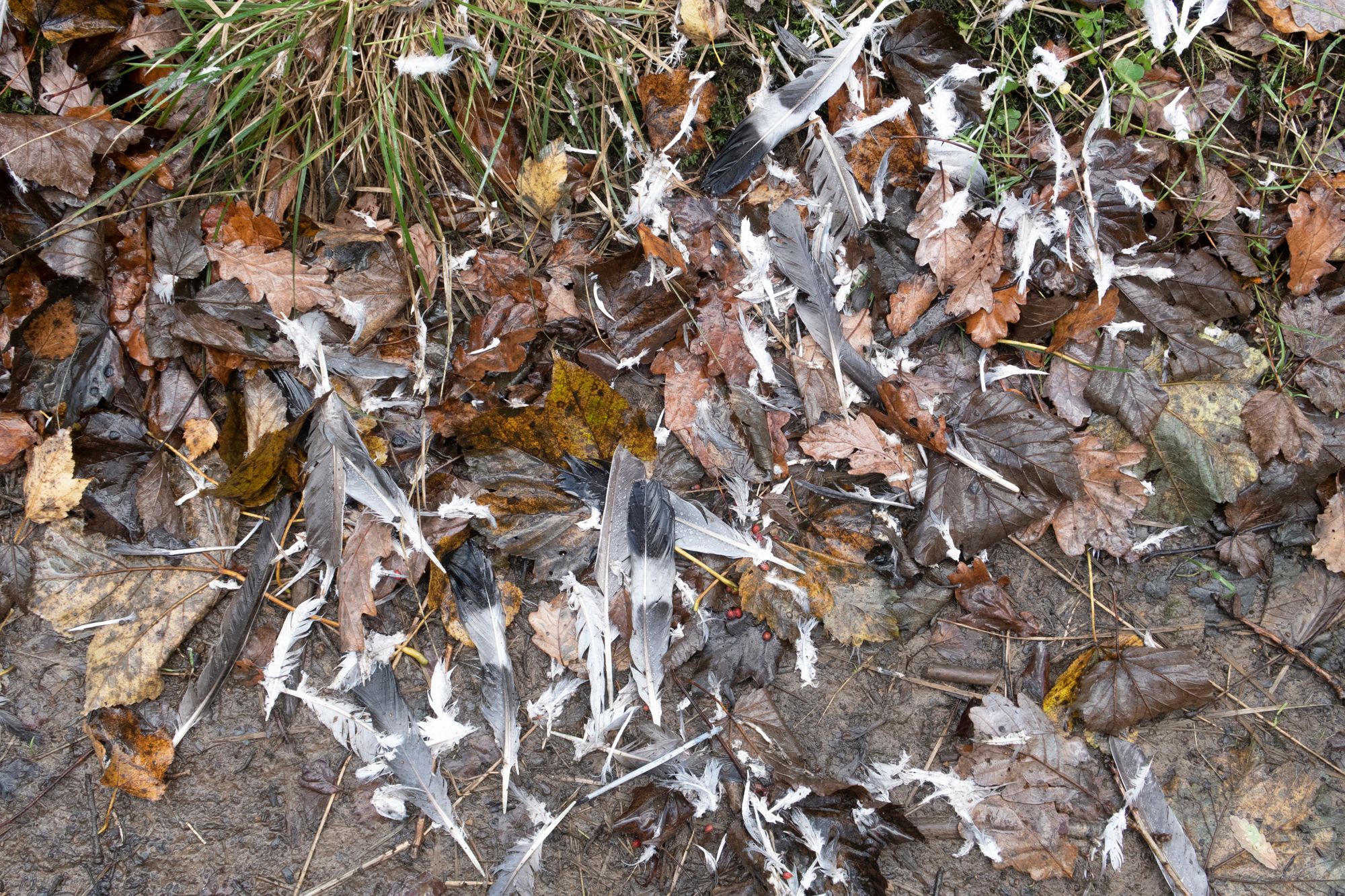 So thick and so furred was this tangled realm, I got lost for a second time...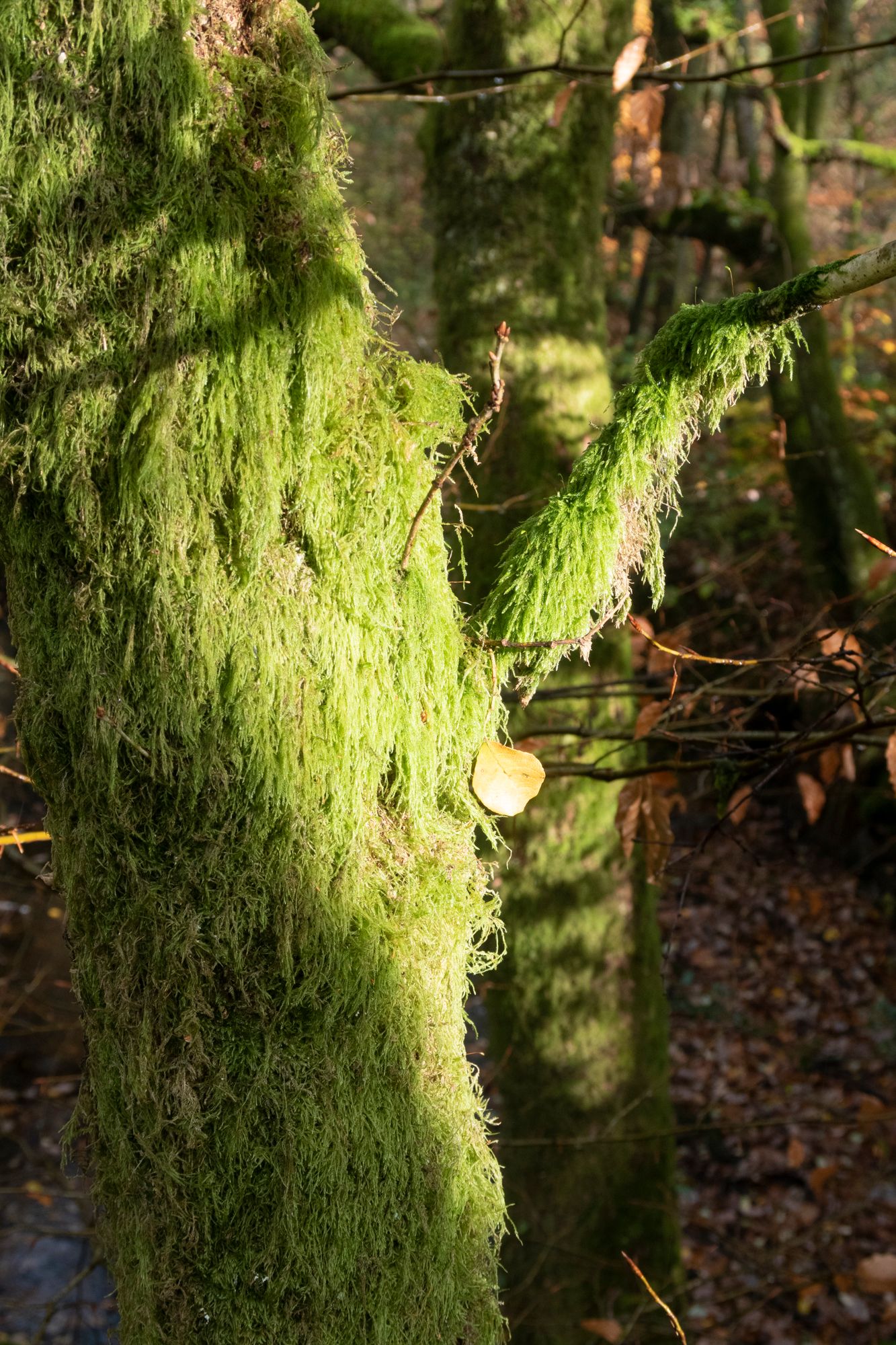 ...until a glint of gold - an arborescent pot - at the end of the rainbow marked the spot where the ruins lay.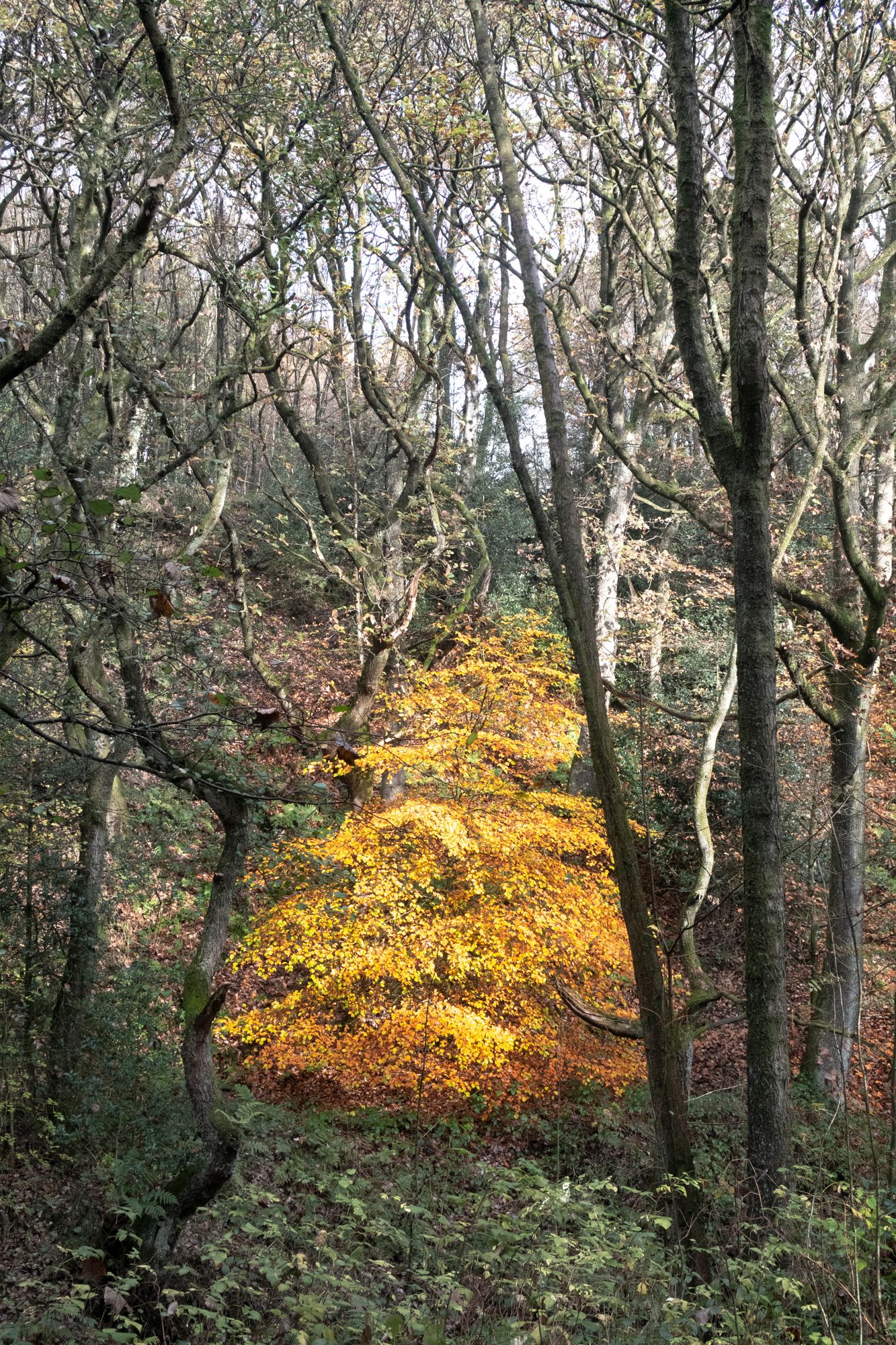 Clogged with leaves, it was too soon to photograph the stones - a month or two was needed to let the mulch recede and the craggy forms take shape.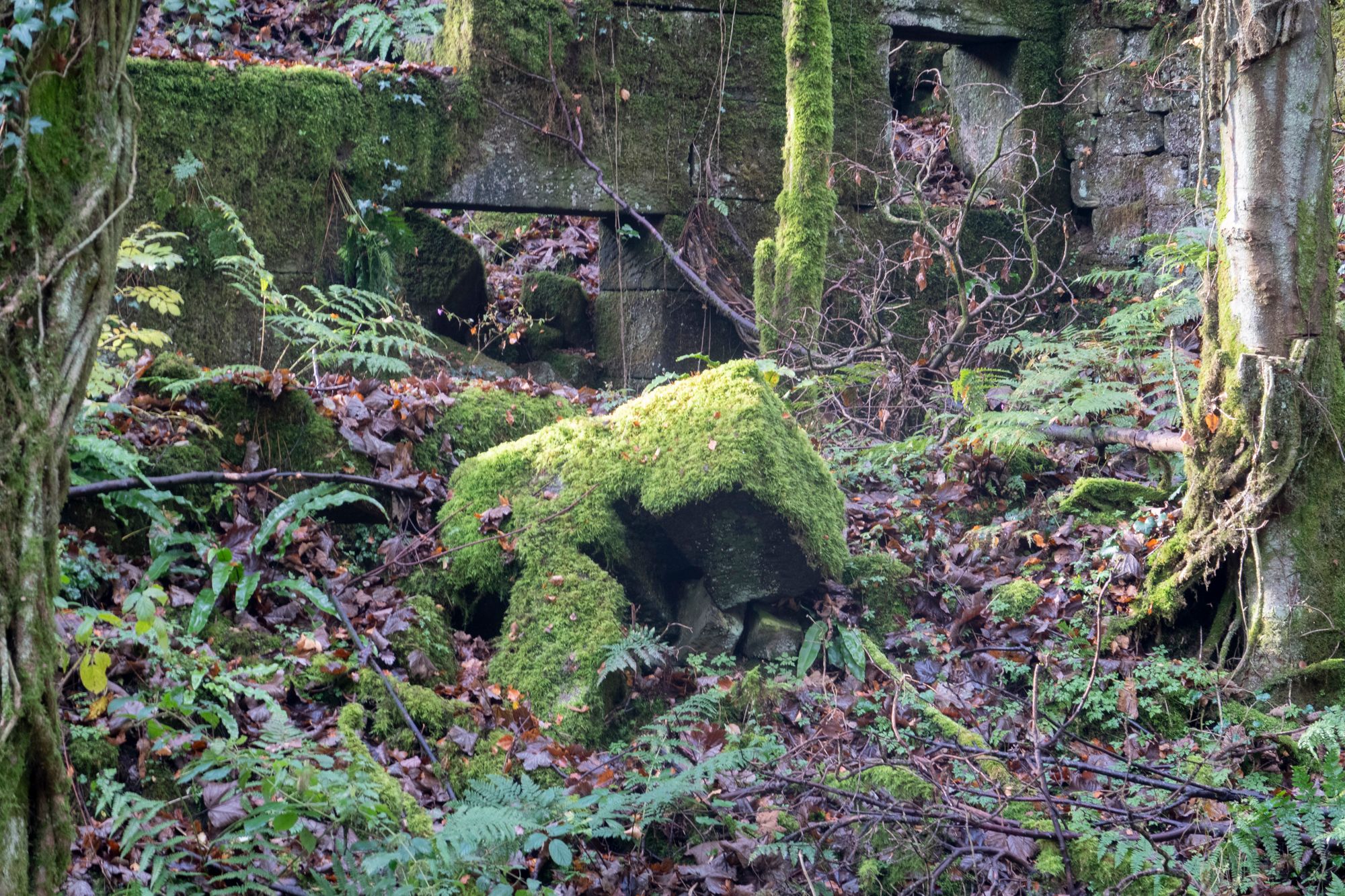 But I'd found the Holy Grail, and its name was Birtle Dene.

The Valley That Time Forgot
I've been exploring this remarkable valley for over a decade and it still holds its magic for me. This photo story is part of an ongoing series of visits to the valley. Check out the other posts below.
Link to: The Valley of the Iron Rings
Link to: Britain's Angkor Wat
Link to: The Dolphin
Prints
Link to: Prints
Andy Marshall
is an architectural and interiors photographer based in the UK.