The tapestry of Christ in Glory in the Tetramorph, by Graham Sutherland, is said to be the largest of its kind in the world, and has been at Coventry Cathedral since its consecration in 1962.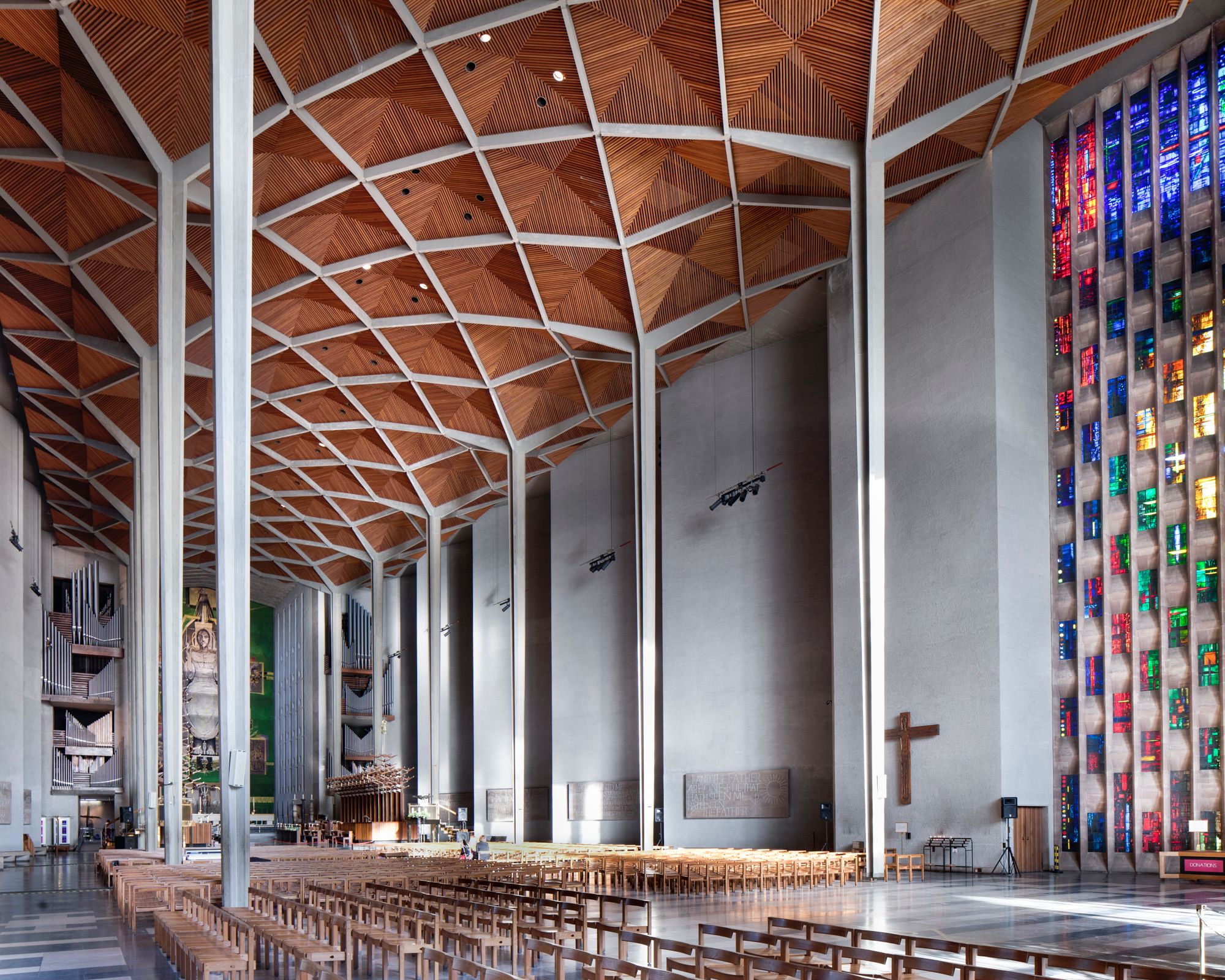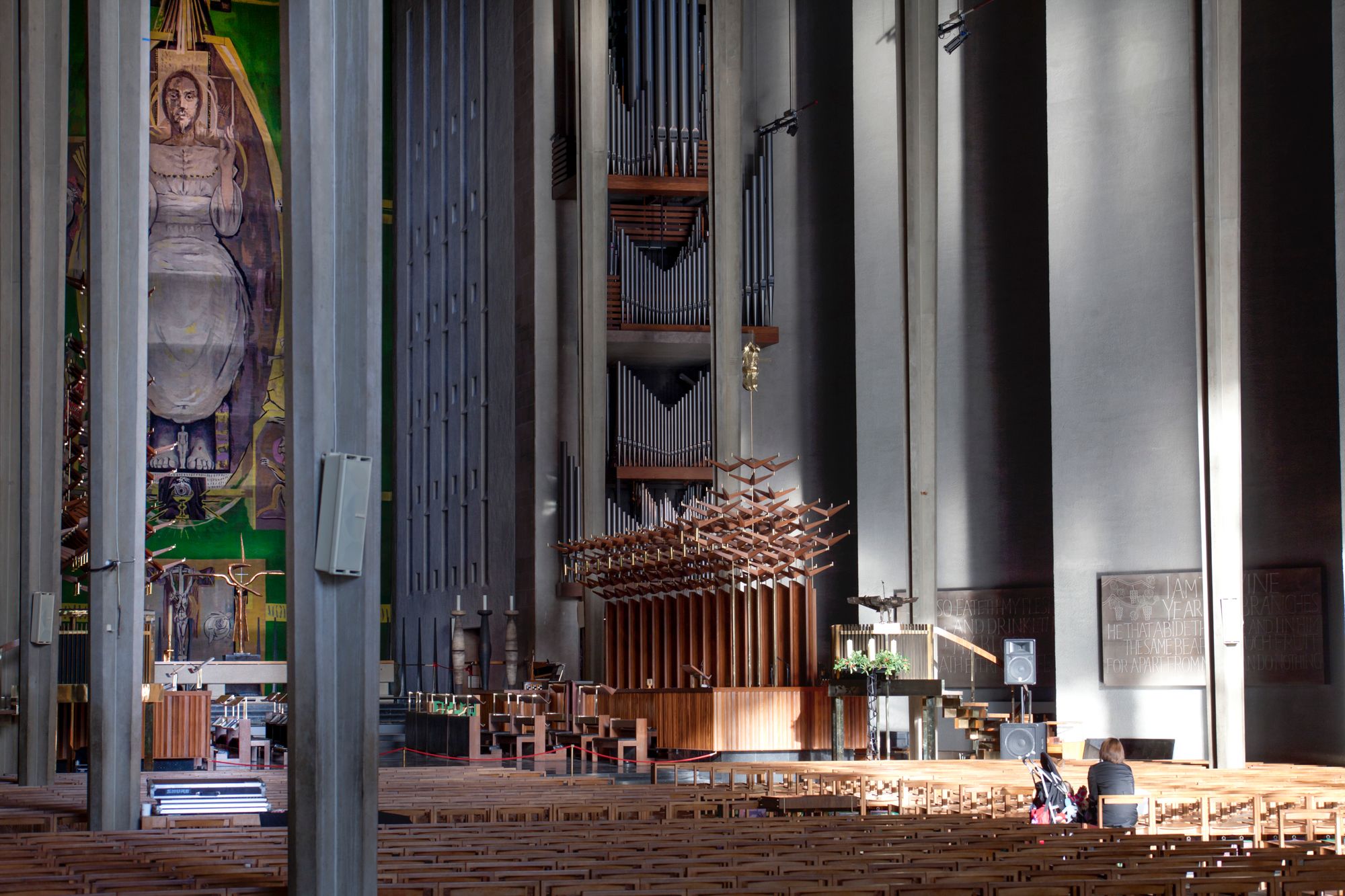 In 2015, the Sutherland tapestry underwent a detailed condition survey including in situ cleaning and minor repairs to the supporting system.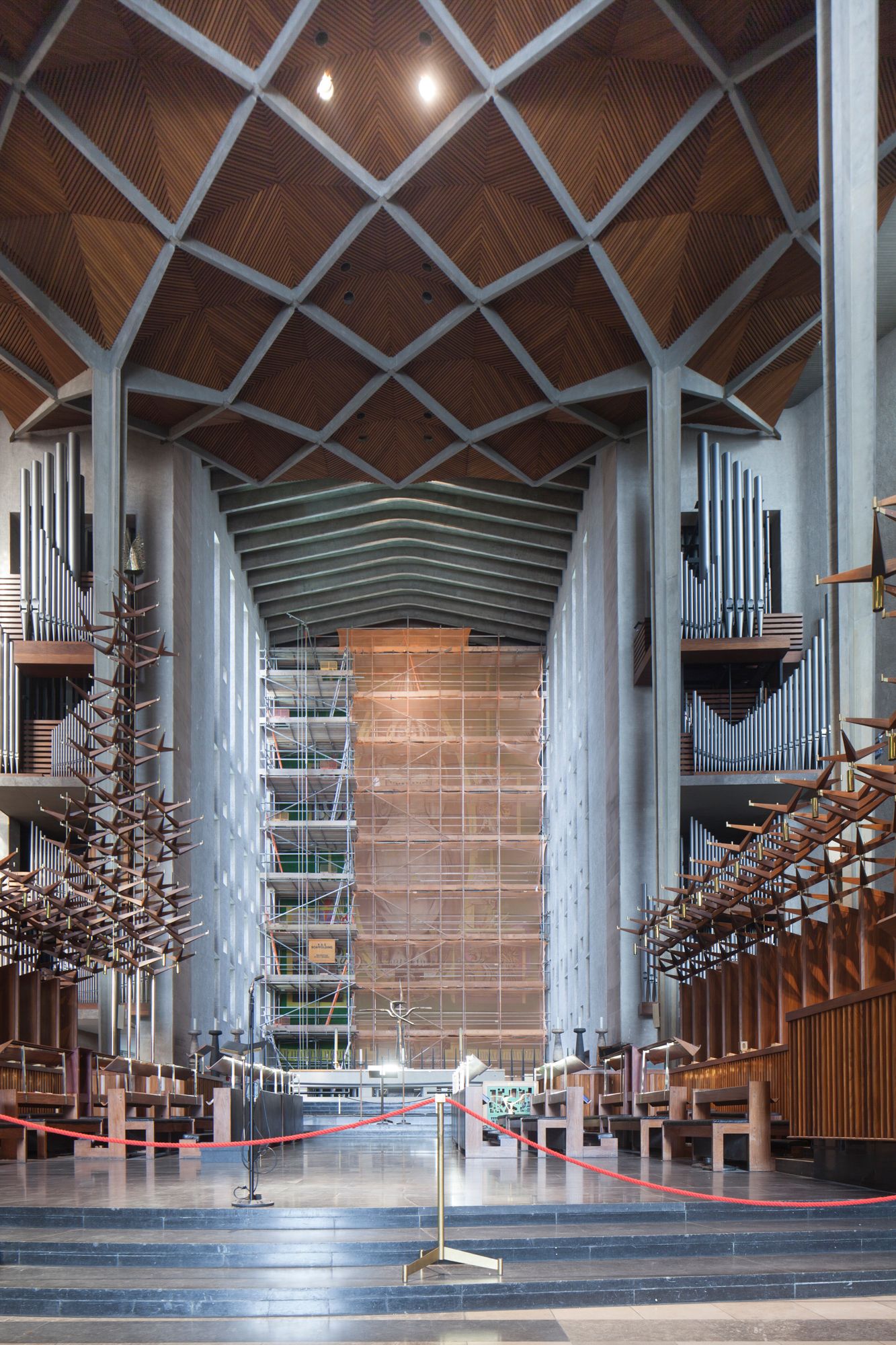 After conservation was completed, I was commissioned to photograph the tapestry to provide archival records.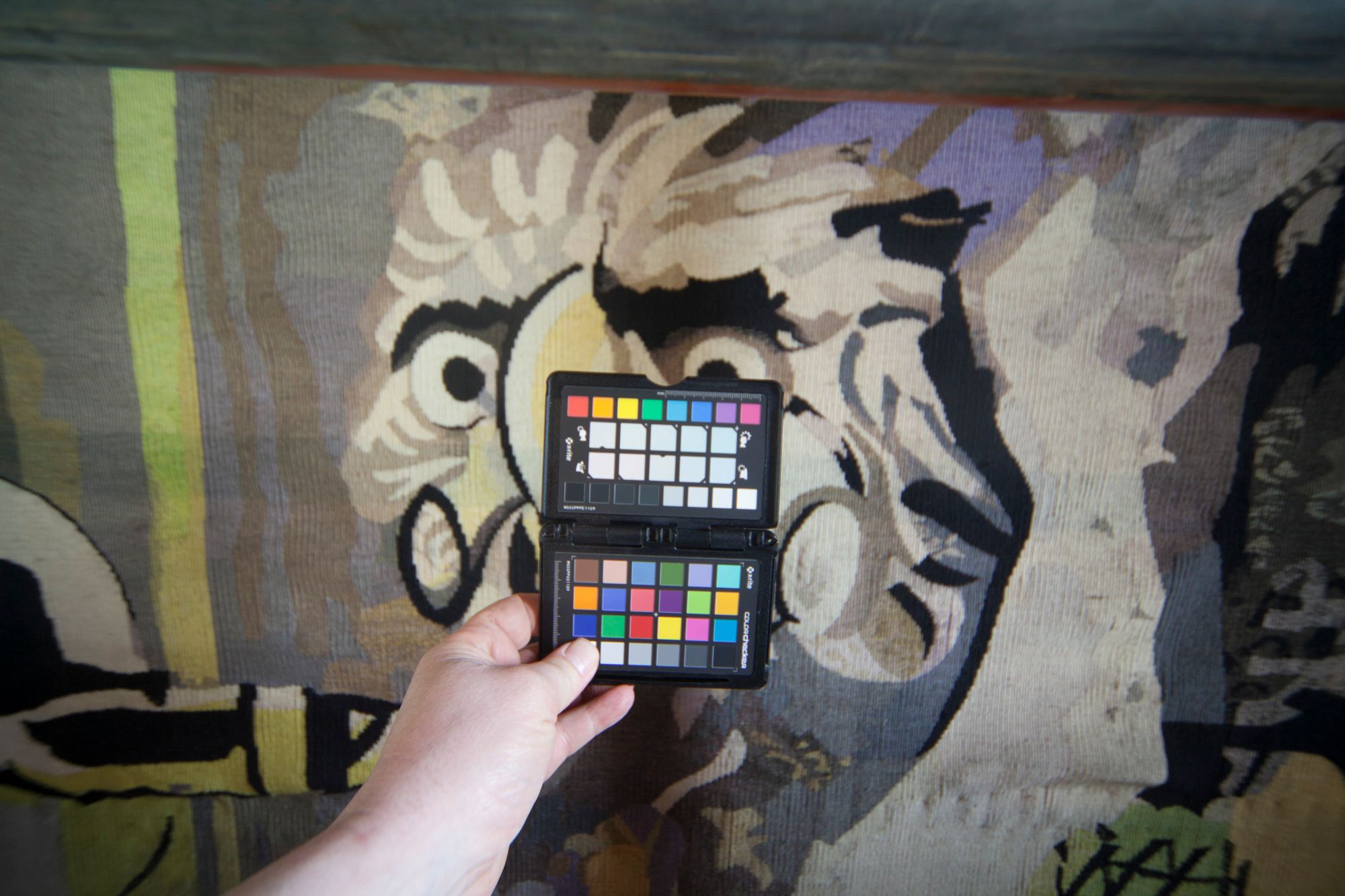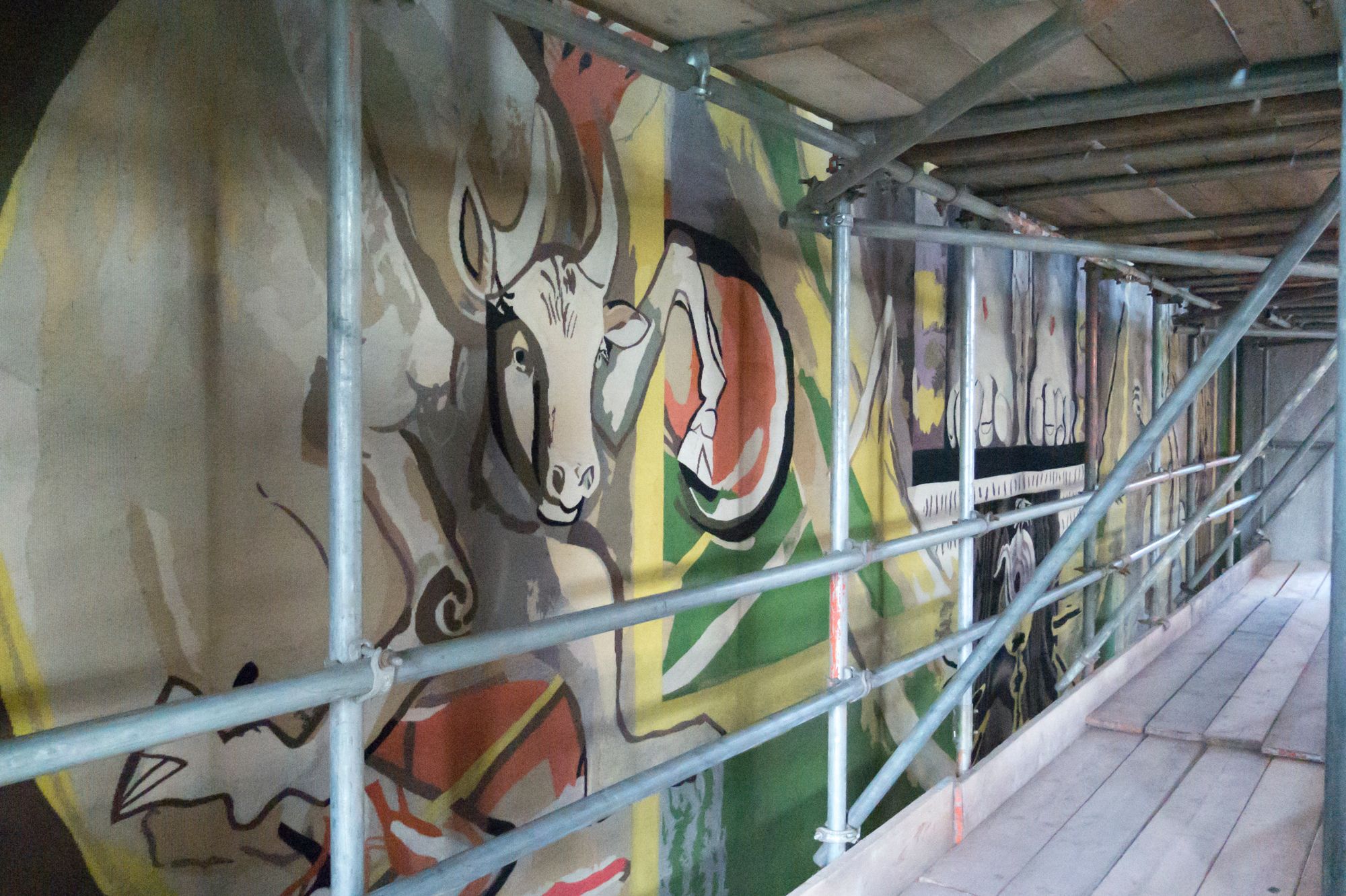 Photographing the textile was unadulterated bliss - a process by which, at the end of it, I felt as though the tapestry had been woven into my mind through the lens of the camera. The camera was not only recording, but also informing and imbibing its operator - and ultimately, through the photographs it created, venerating the sheer poetry of creation.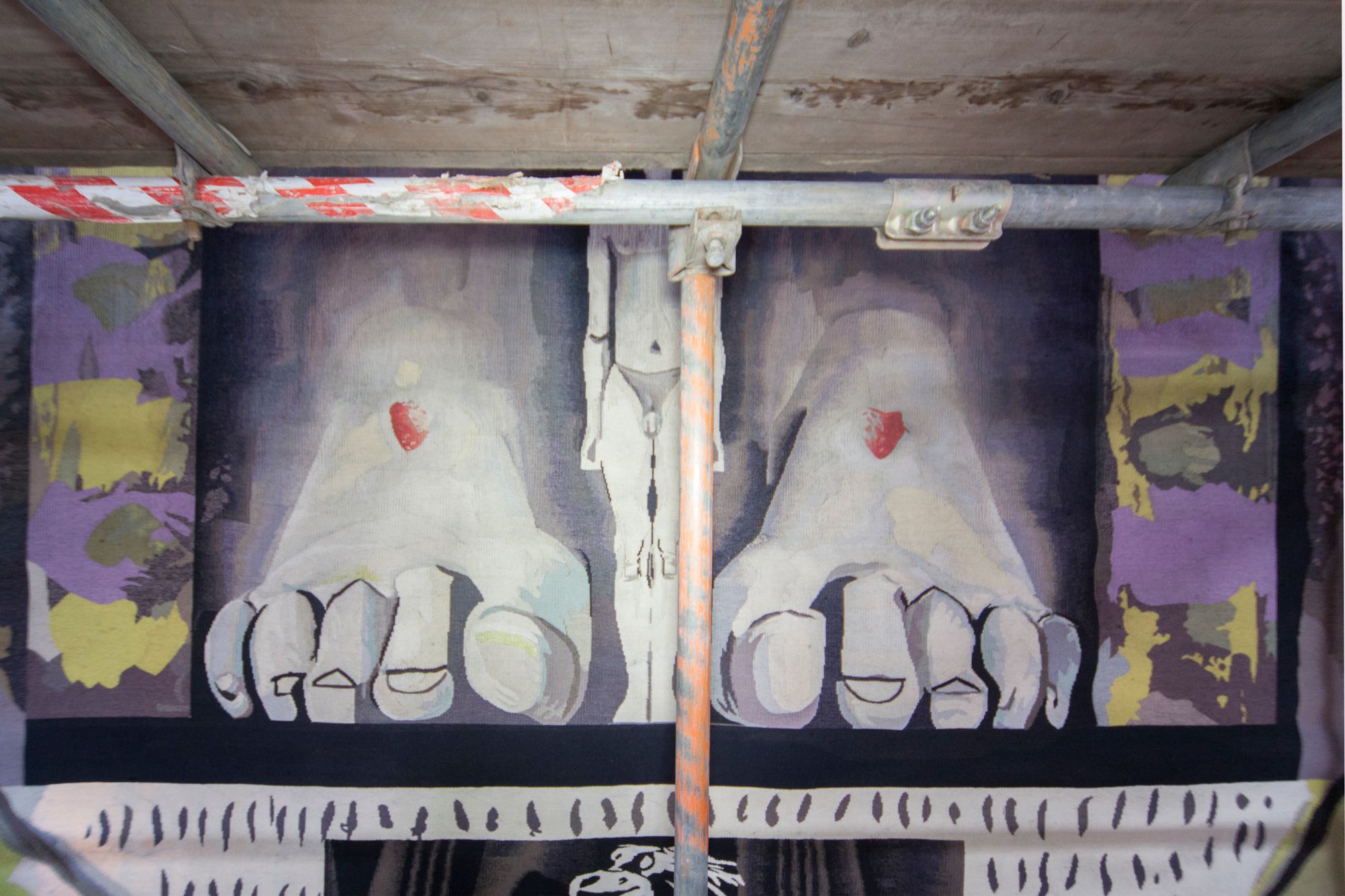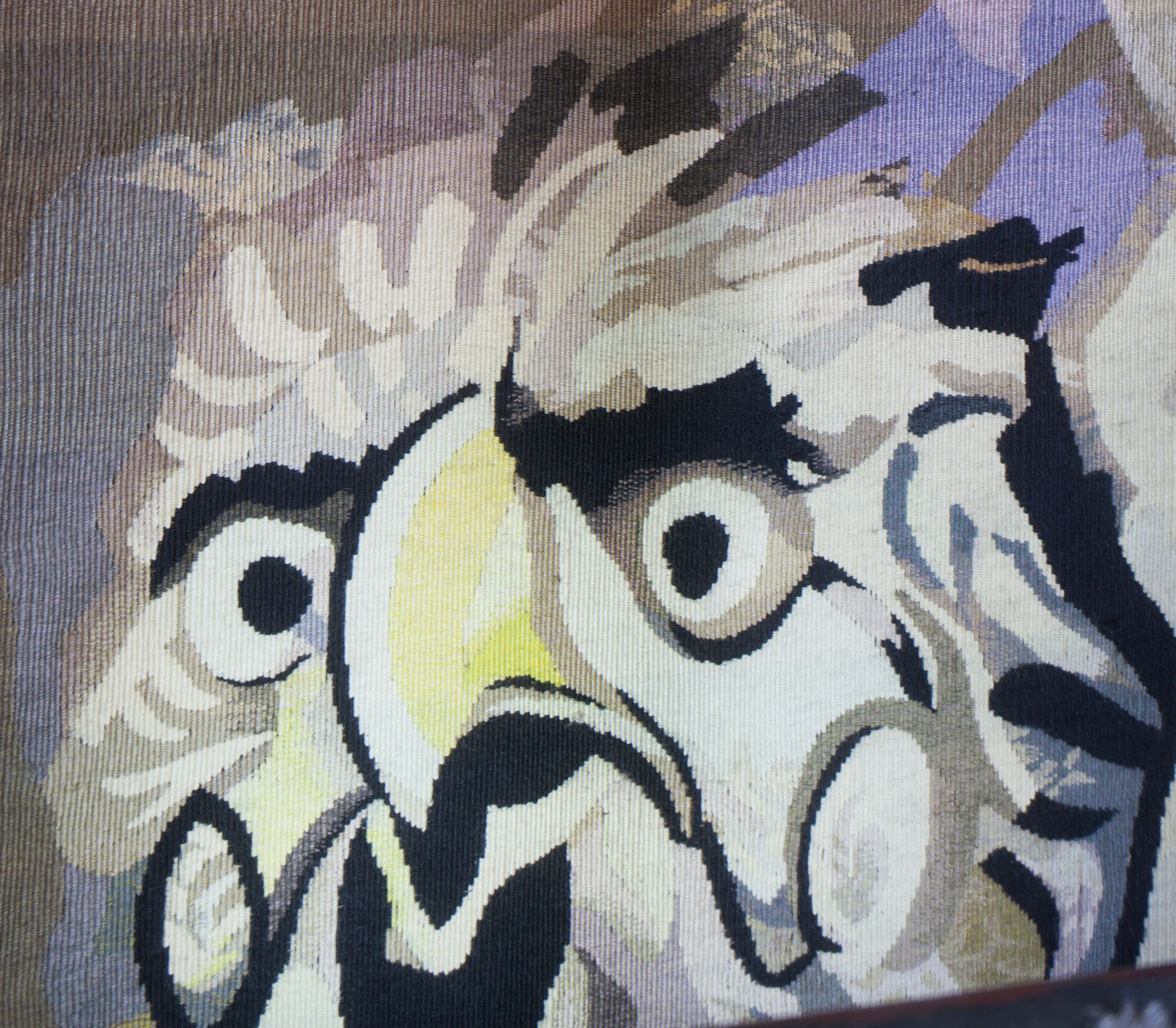 Whilst most of the tapestry is made with cotton warps and wool wefts, the depiction of light reflected in Christ's eye is made of silk.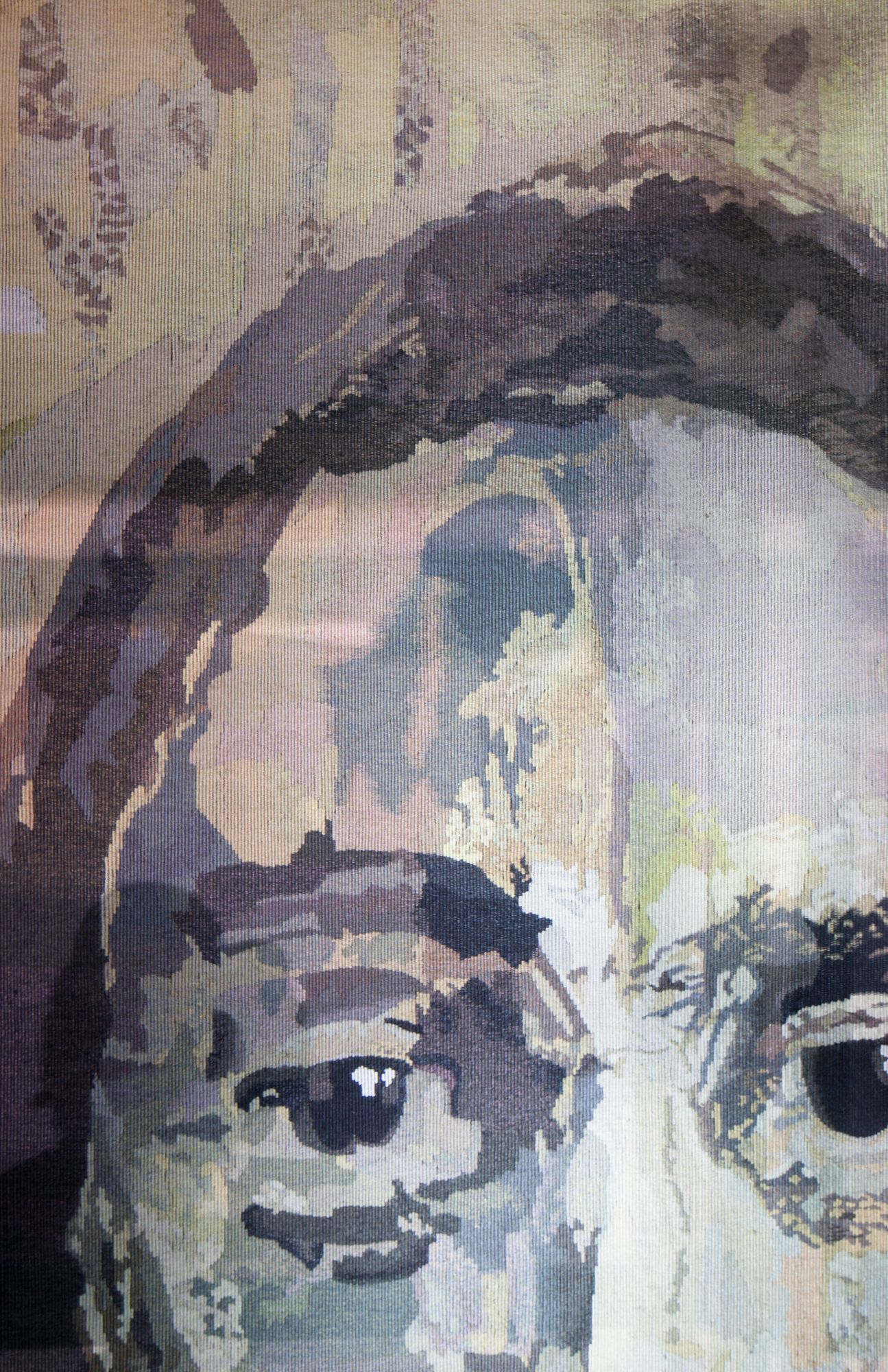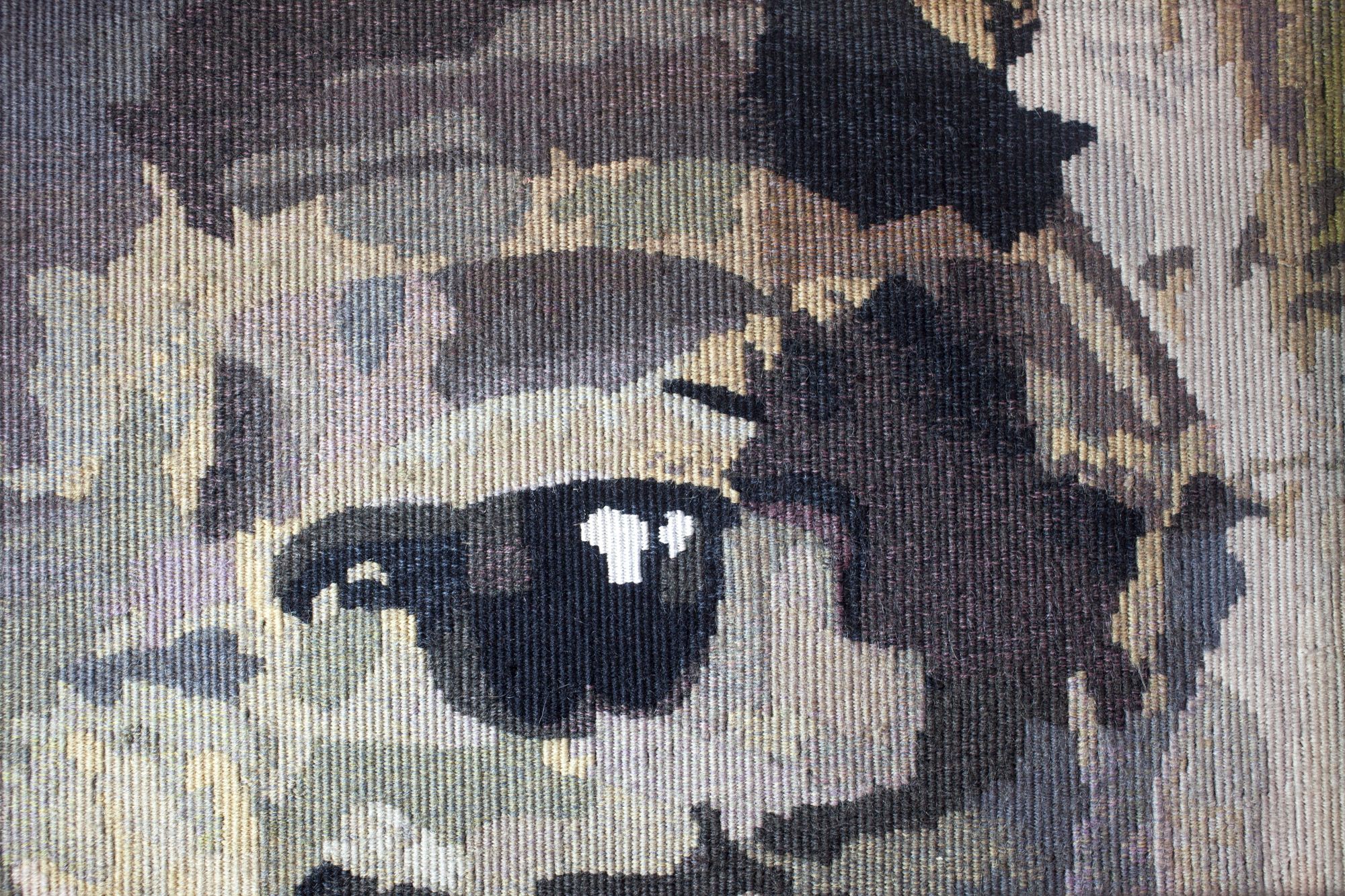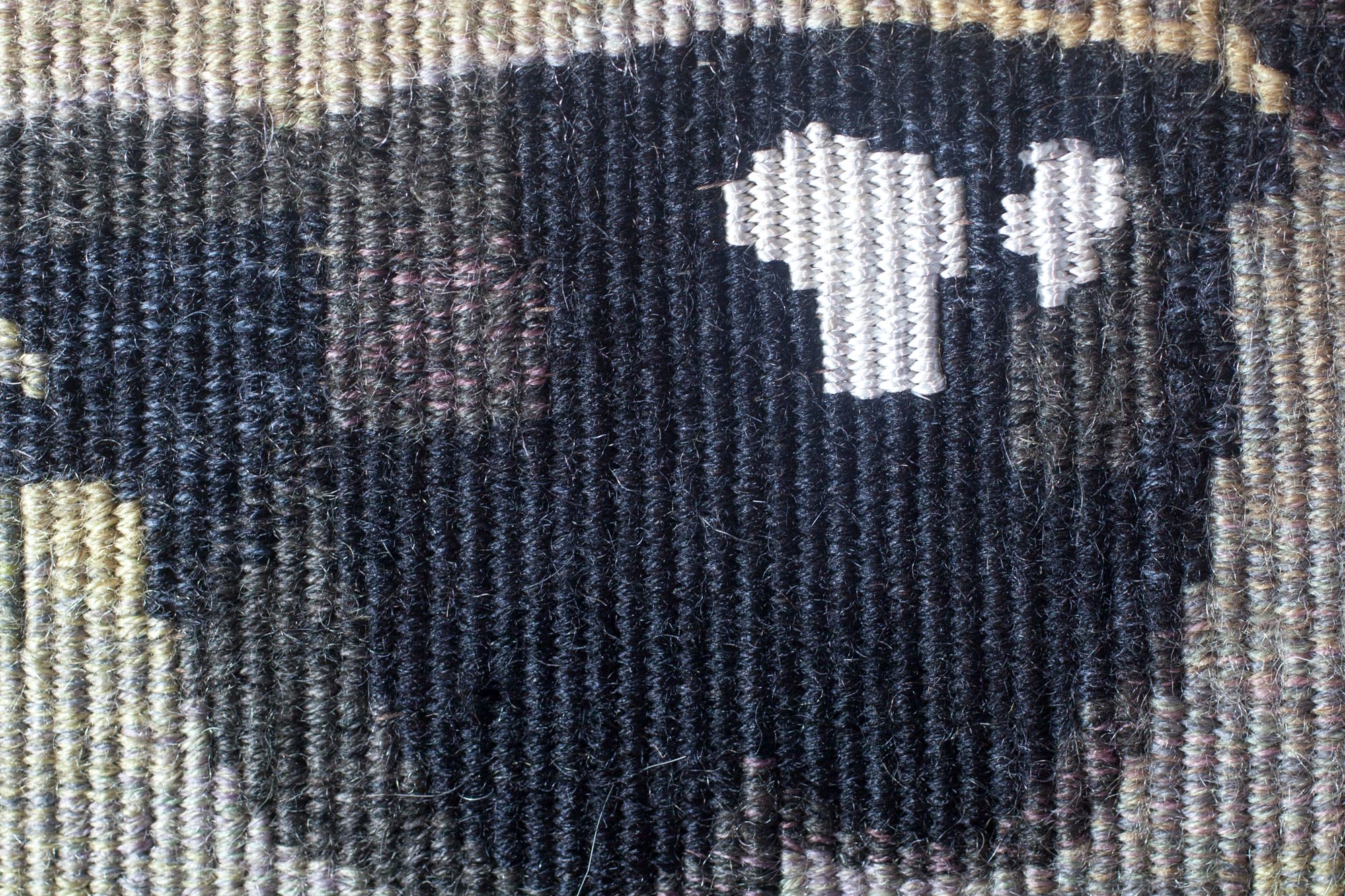 It was particularly rewarding to see and photograph the back of the tapestry revealing a palimpsest of the weavers activity over 50 years ago.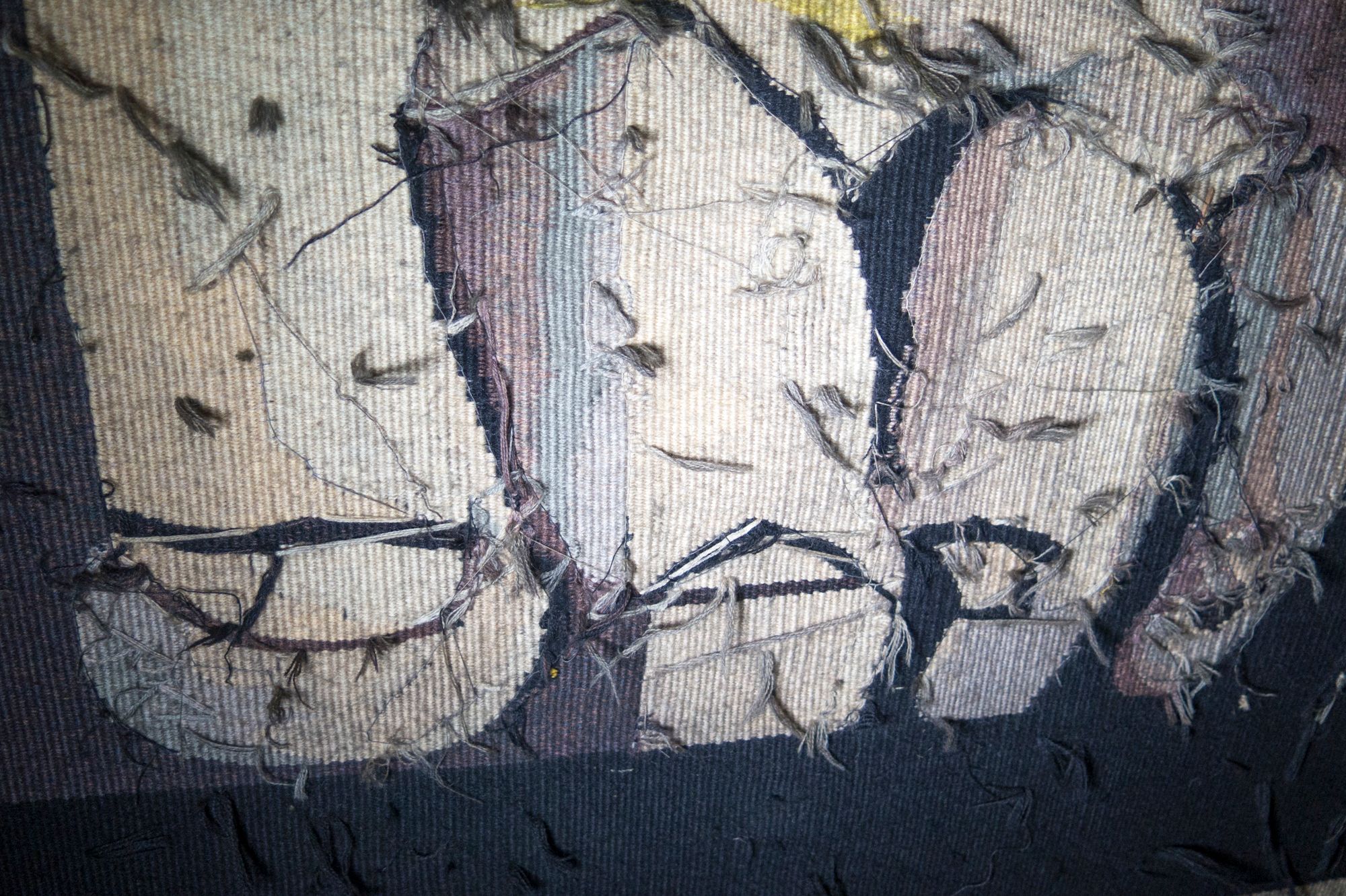 Photographing the rear of the tapestry was challenging. A series of shelf -like protrusions held the tapestry in place. The space I had to work in, between the wall and the tapestry, was less than a metre wide. My tripod and other equipment had to be 'craned' up to each level.
With the outer scaffolding removed, it was a surreal experience being stood behind the tapestry at such dizzying heights with just a few millimetres of textile between myself and the muffled activity of the vast nave beyond.
There were moments where I was completely absorbed in my task, focusing upon the tiniest thread projecting from the textile, when a reverberating cough from the world outside would throw my whole self into the perspective of the vast space.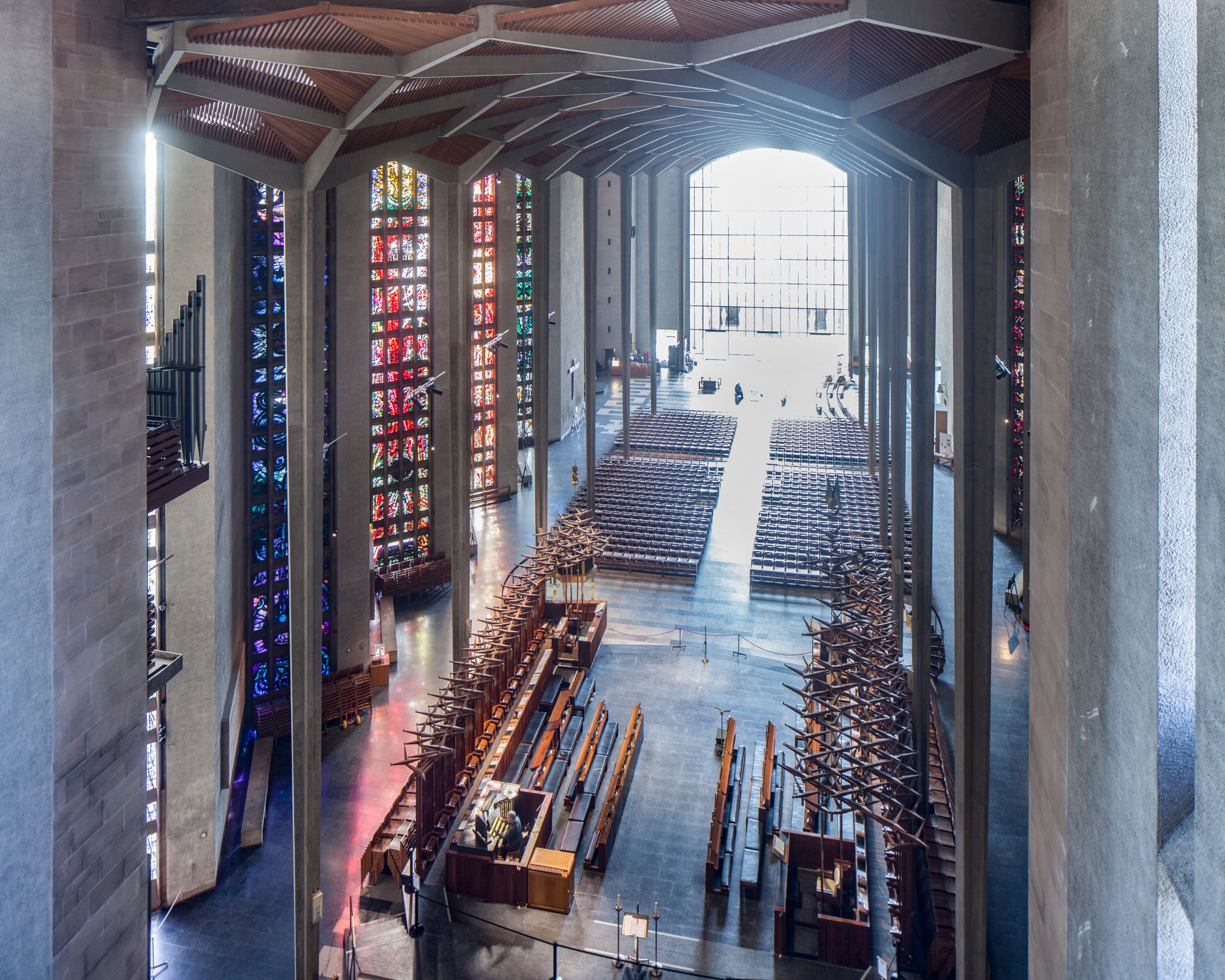 After a short while, helped by a smudge of vaseline across my forehead to stop sweat from blurring my vision, I perfected a rhythm of work which diminished the constrictions of space and light, and helped me focus on the task of photographing the textile.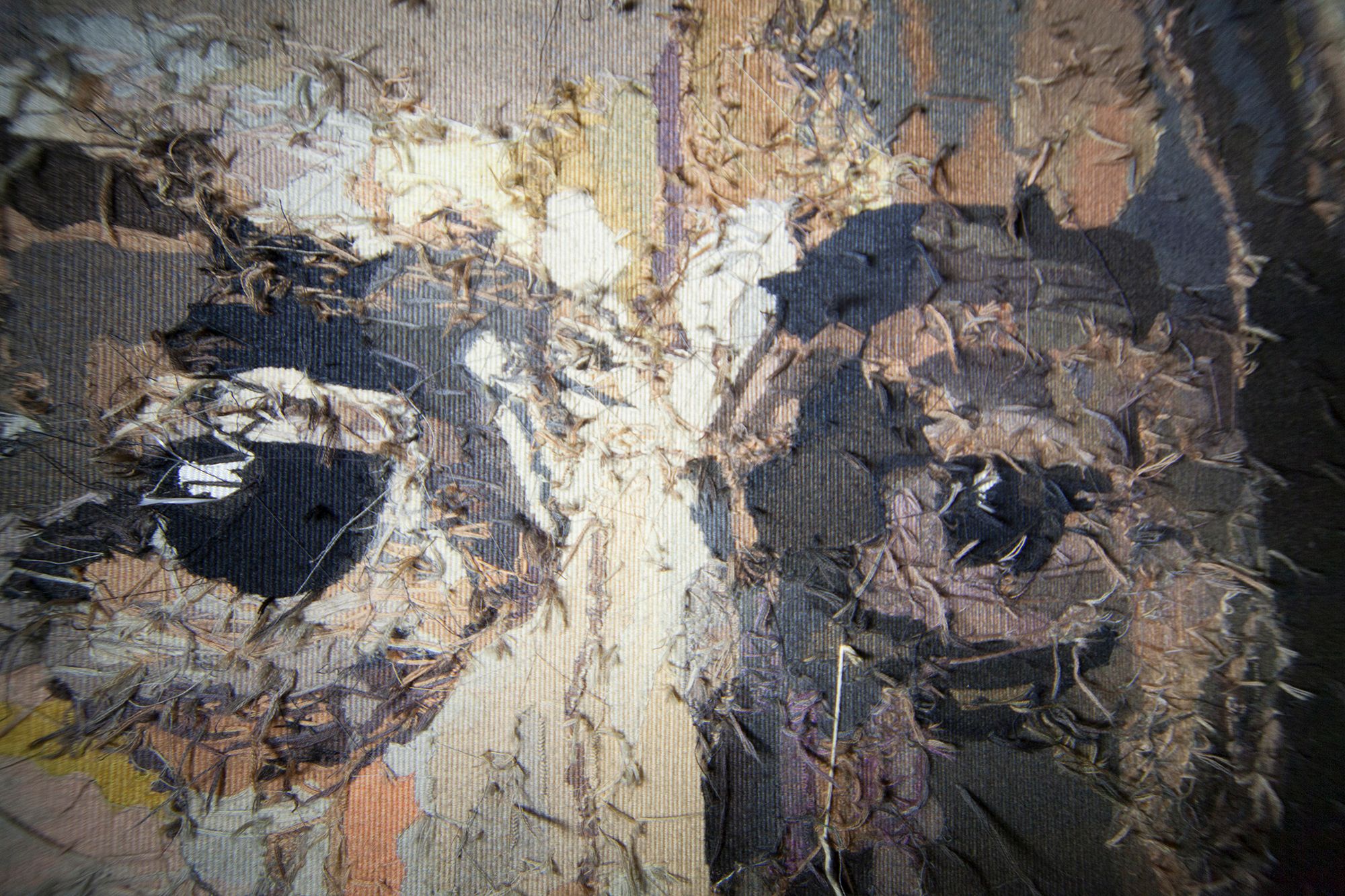 For weeks after photographing the tapestry, I often dreamt of brightly coloured owls and lions and other strange beasts.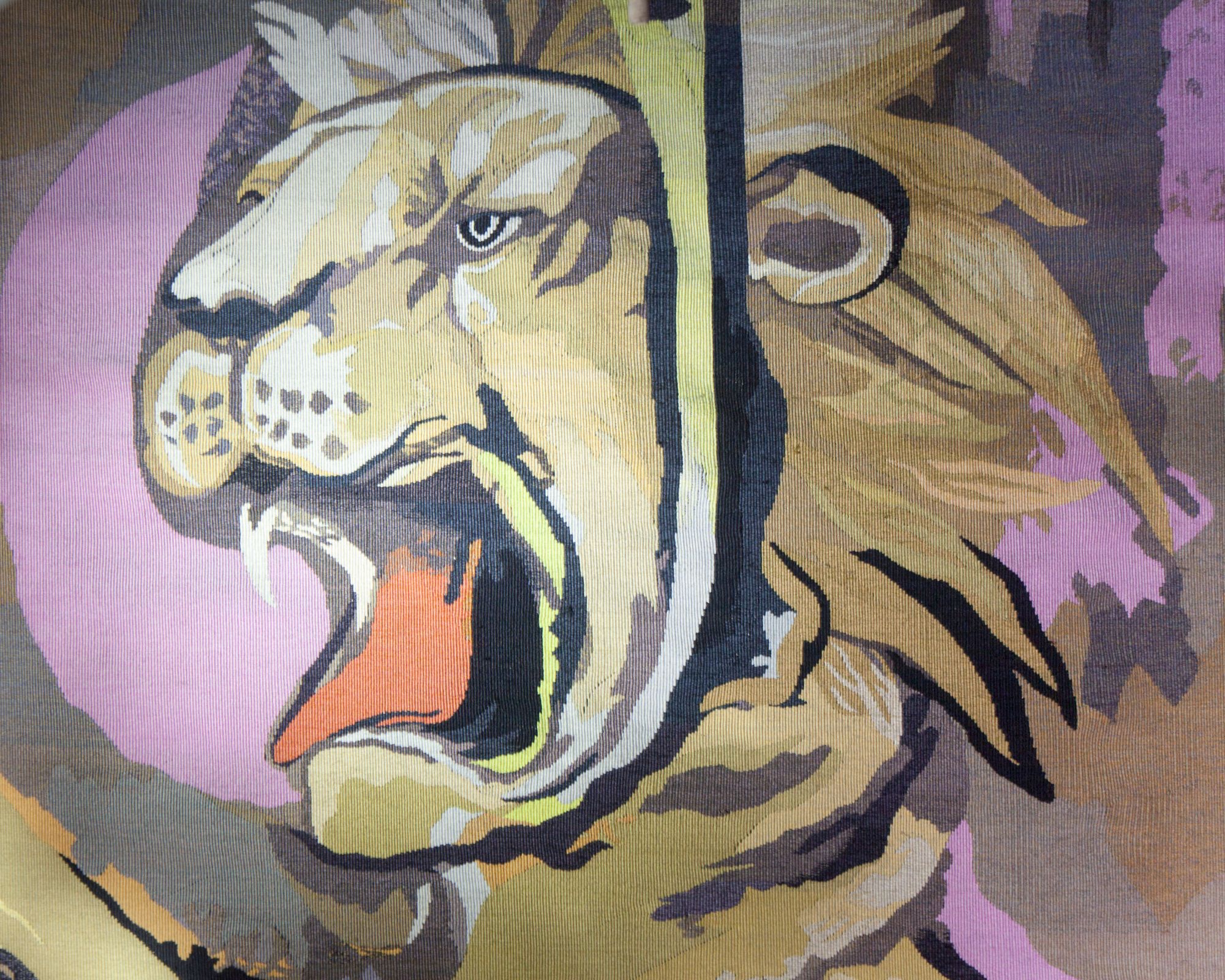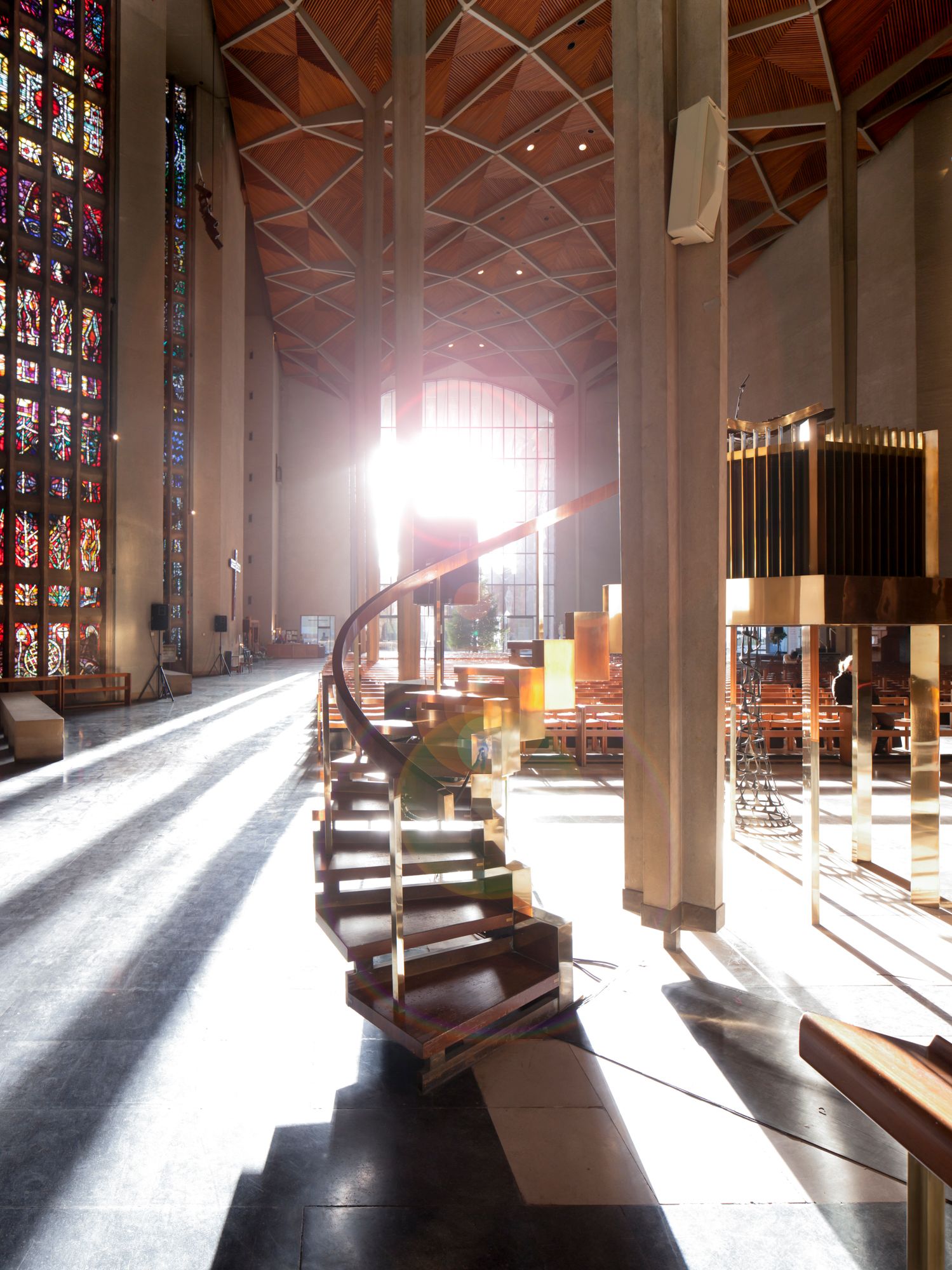 Here is a Case Study about the conservation of the tapestry
Andy Marshall
is an architectural and interiors photographer based in the UK.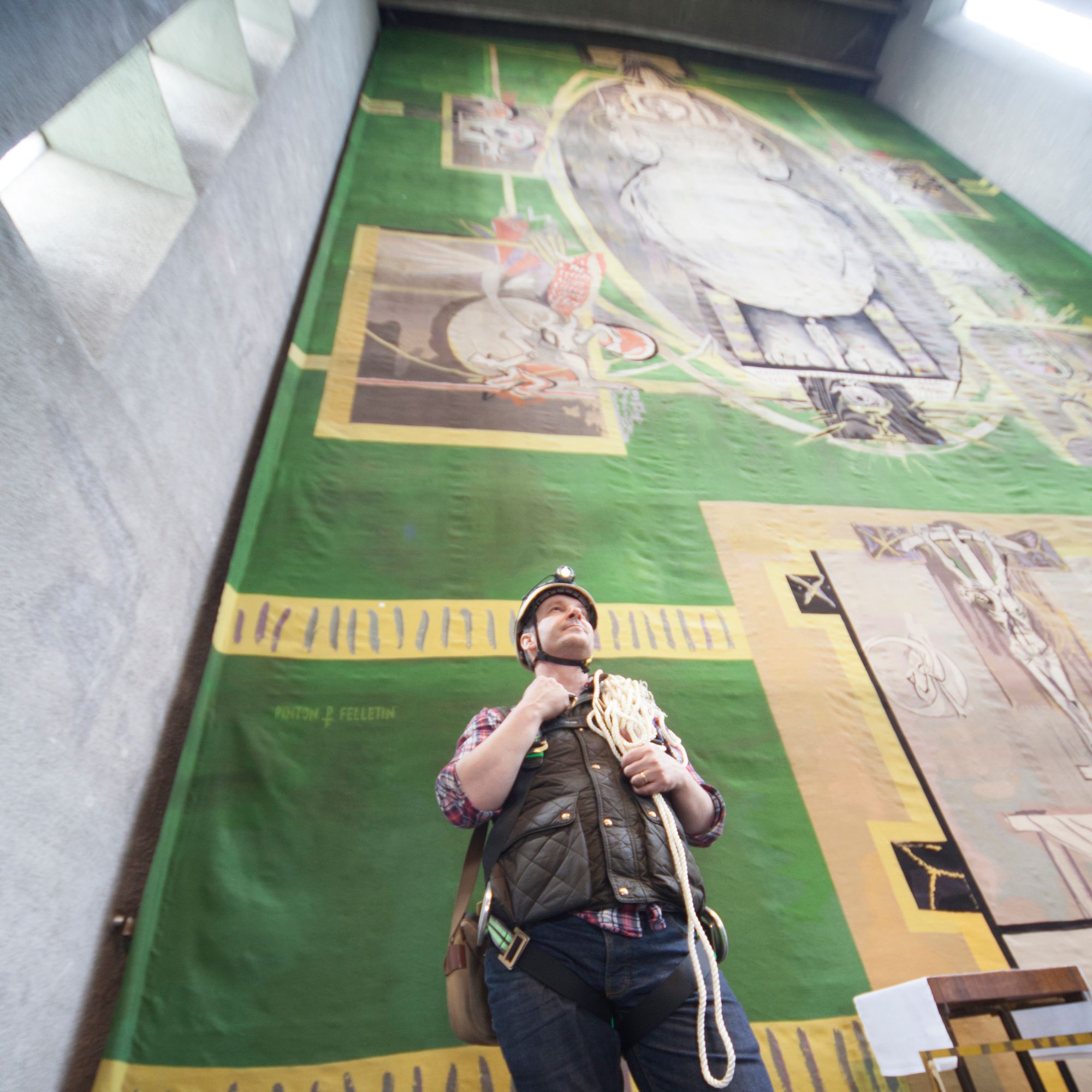 With thanks to Coventry Cathedral
With thanks to Acanthus Clews Architects
Heritage Photography Portfolio
Link to: Heritage
Link to: Why Storytelling Matters