---
For those that are new here: thanks for coming along..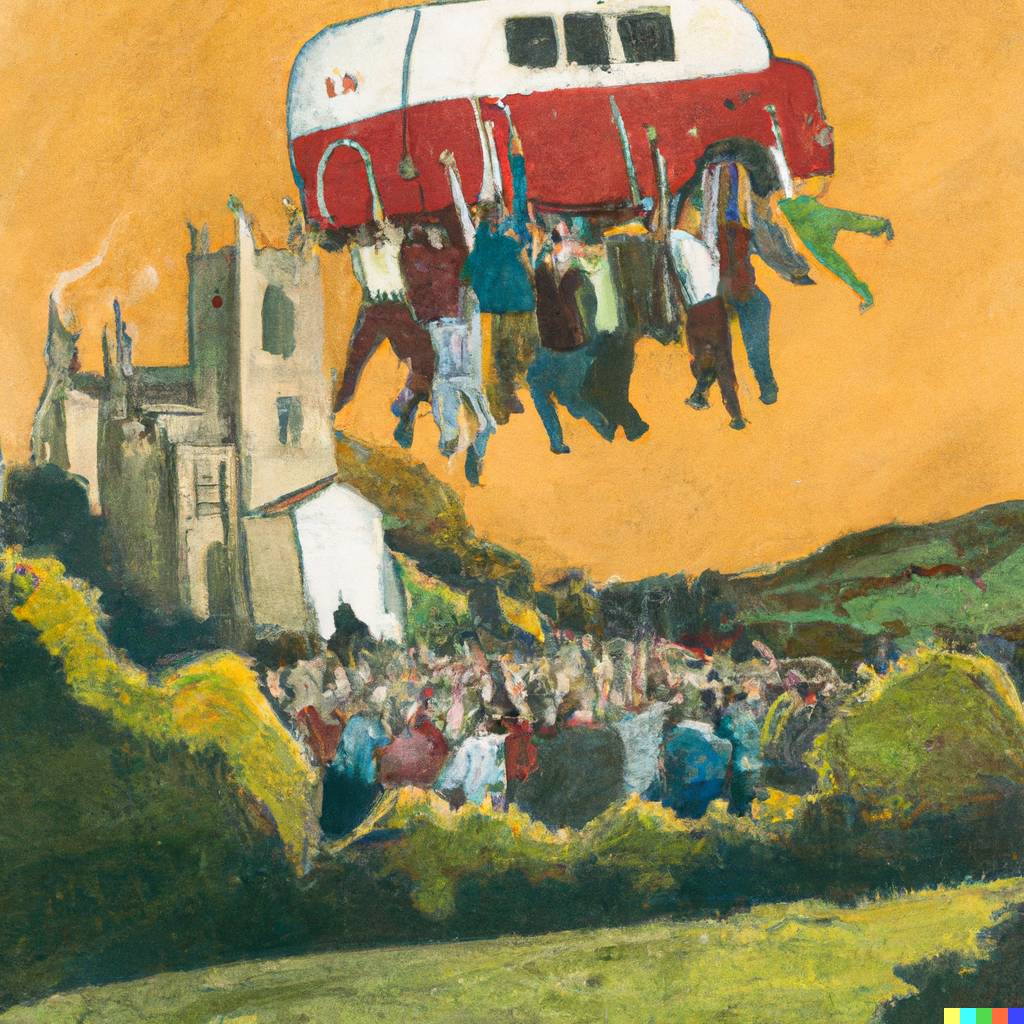 I'm an architectural photographer. I travel around Britain recording and interacting with special places that have a spirit about them. I work from my camper van called Woody and I share my experiences via this digest.
⚡️ Missed the last digest? Here it is.
⚡️ View the digest archive here.
---
҉ The Genius Loci Digest is free to subscribers and is powered by 69 Memberships
Thank You🤗
---
MEMBER POWERED PHOTOGRAPHY
CAN YOU HELP?
Do you know of, or are you part of an organisation that might be eligible for Member Funded Photography?
Members of this Digest pay a subscription that unlocks extra content and media and also supports Member Powered Photography which enables me to photograph sites in need at no extra cost.
To date I have photographed two sites that have been powered by Member's support.
Currently there is 1 place left for Member Powered Photography, with more shoots planned as membership grows.
Do you know of, or are you part of an organisation that might be eligible for Member Funded Photography? This unleashes a full professional photo shoot of your location/ building. If you think you know of a place, then check out the details below: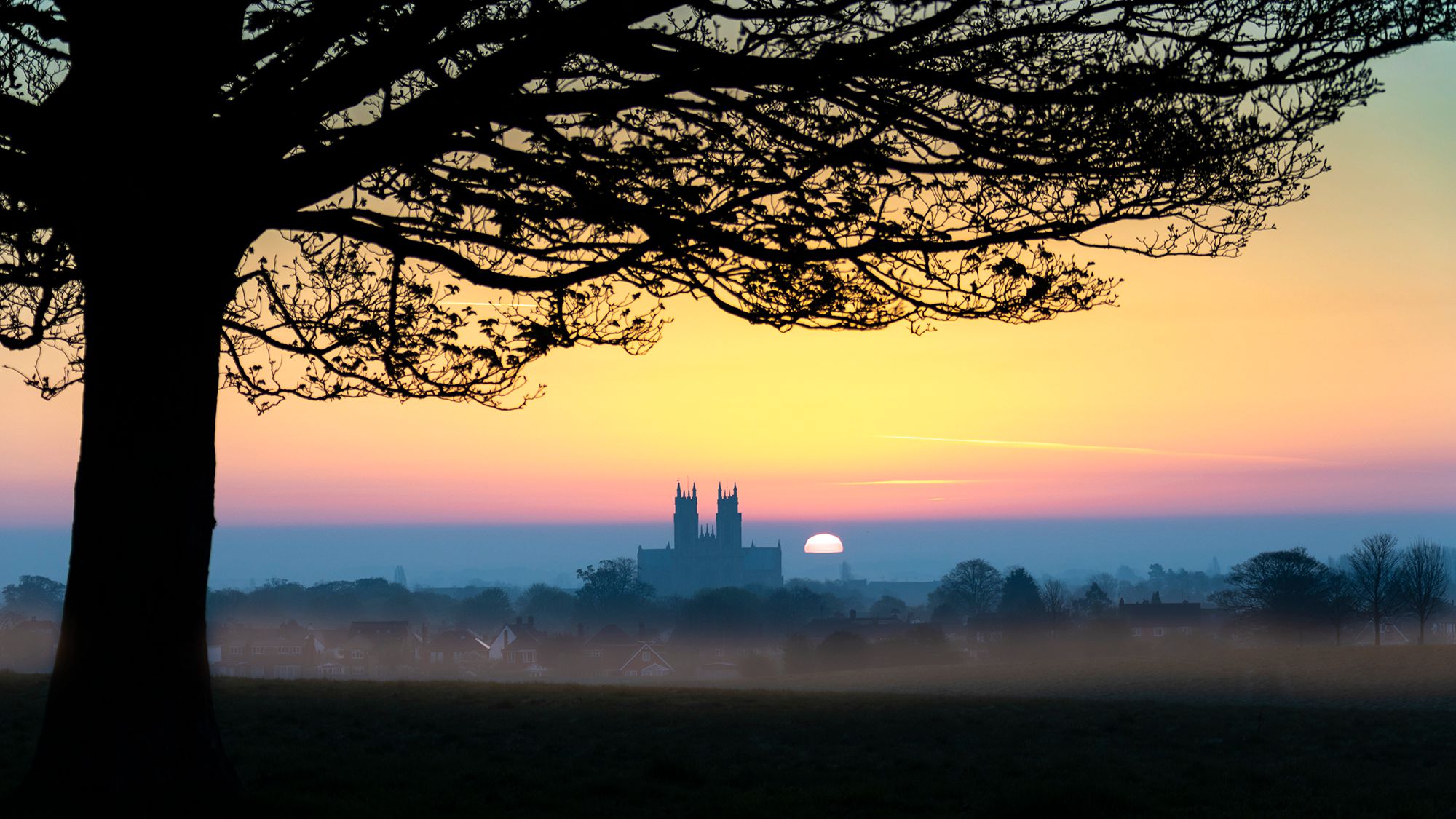 ---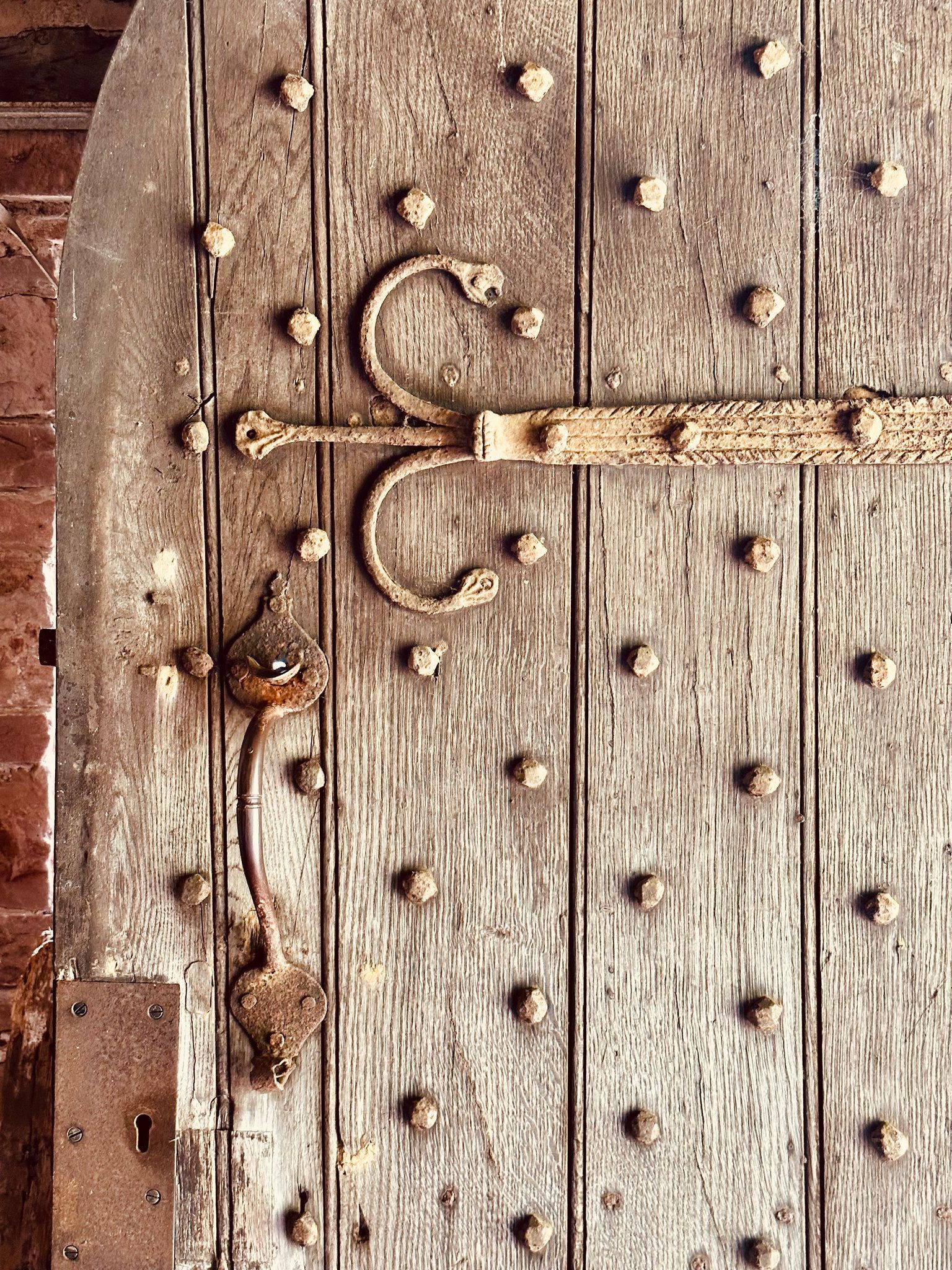 Strap hinge and latch, St. Oswald, Kirkoswald, Cumbria.
---
"There are certain moments of looking at a familiar mountain which are unrepeatable. A question of a particular light, an exact temperature, the wind, the season.
You could live seven lives and never see the mountain quite like that again, its face is as specific as a momentary glance across a table at breakfast. A mountain stays in the same place, and can almost be considered immortal, but to those who are familiar with the mountain, it never repeats itself. It has another timescale."
---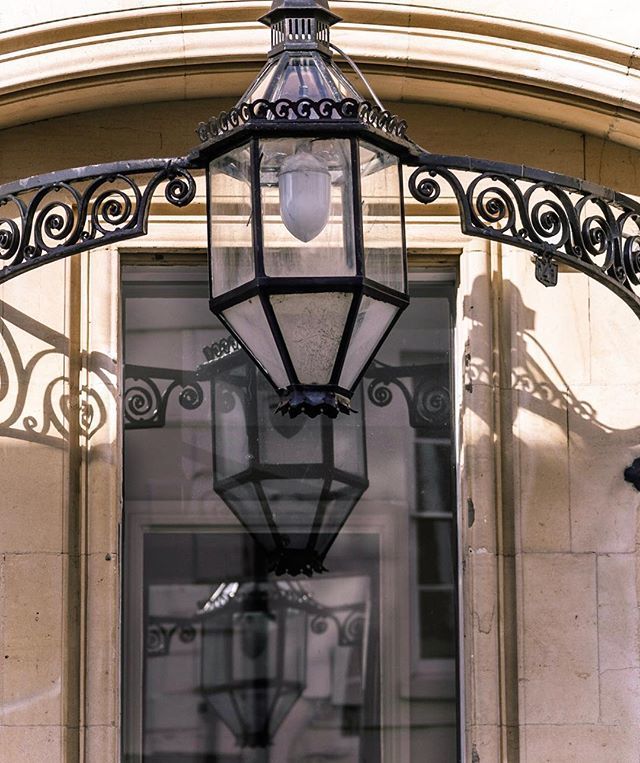 There are certain sun soaked days where I have to avoid the urban context. Through my work, I've become so fine tuned to the particular effects of light and shade on our buildings that, on long summer days after a day out in a town or city, I feel mentally exhausted. There's so much going on - so much to take in, to photograph.
When I'm on a commercial photo shoot, I stand back and look at the building and am able to imagine the movement of light around it and through it over a full day. From that light-map I work out my movements around the building.
Every now and then I sense the potential for a correspondence between light and shade, and the photograph above is an example of how light, shade and reflection can combine to make an interesting composition.
Here the decorative ironwork is positioned as if to create another lamp in a different dimension. It gives the photograph a depth beyond the simplicity of the subject matter.
When I'm walking around a place, I'm always looking out for little anomolies of light and shade.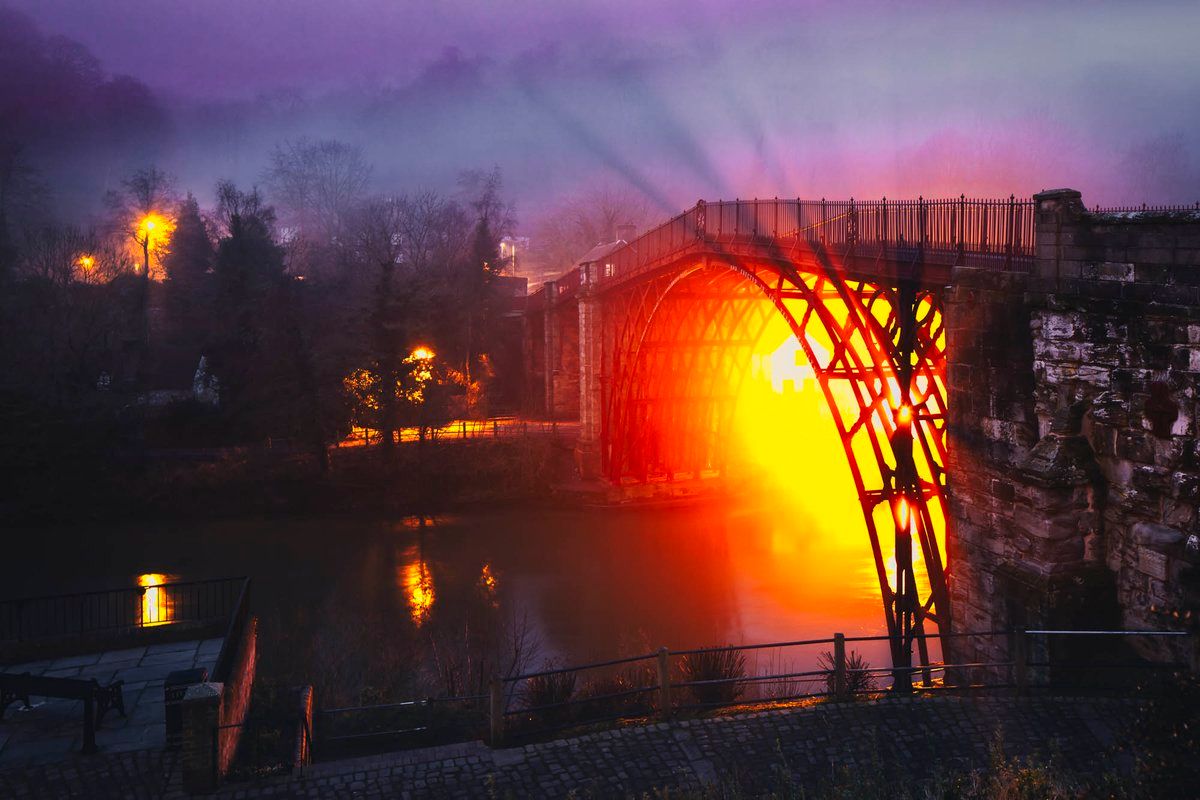 I'm always inspired by the fact that, if we take our time to look, no matter where we are, we can observe interactions of light that are unique to that particular moment - never to be seen again.
More than that, taking the time to observe, feels like my little protest against the flakiness of current times.
Stopping and taking time to observe is an act of faith in the material truth that surrounds us. It washes away the fake news, discomfort and confusion of present times and helps me feel rooted.
Photography helps encourage a flexibility of perspective, it loosens my grip-like gaze of modernity and enhances my mental health and wellbeing.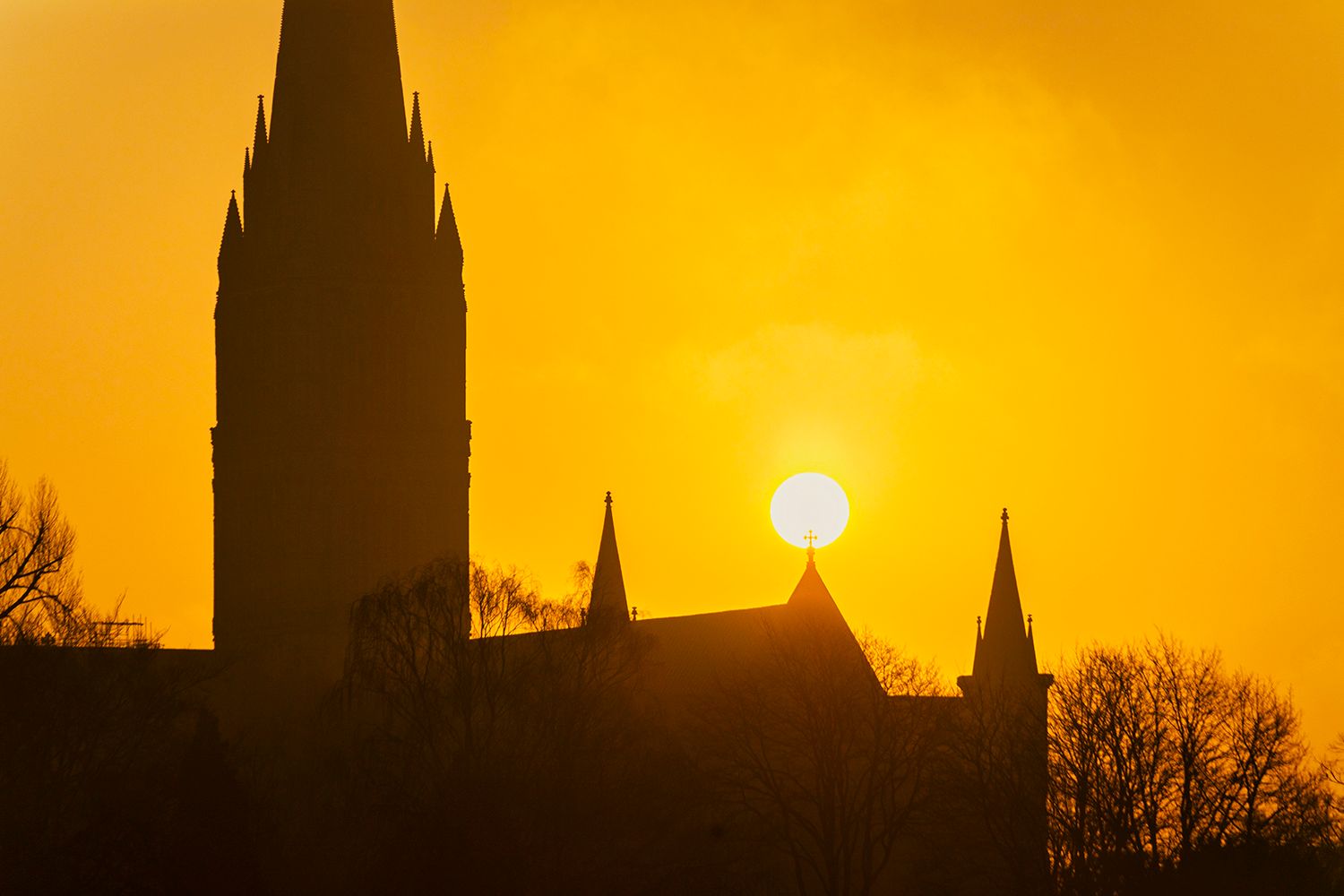 ---
Can you help keep Woody on the road and support this digest?
Click below for membership options and benefits
Become a Member
---
Kendal's Yards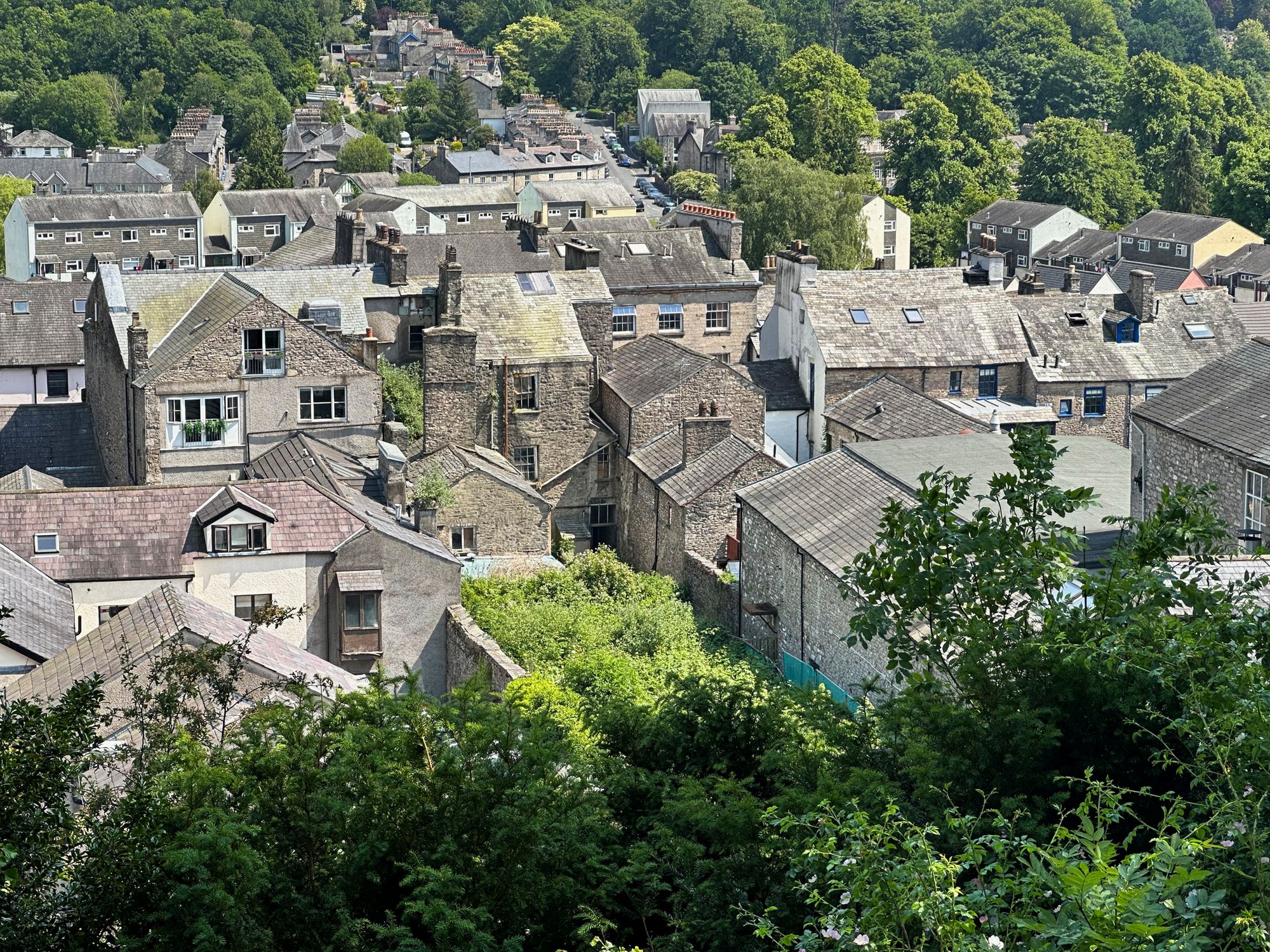 I have a photo shoot at Brougham and I head up to Kendal to collect a key from an architect. I fall in love with Kendal all over again. I'm reminded of the last time I visited Kendal in my childhood.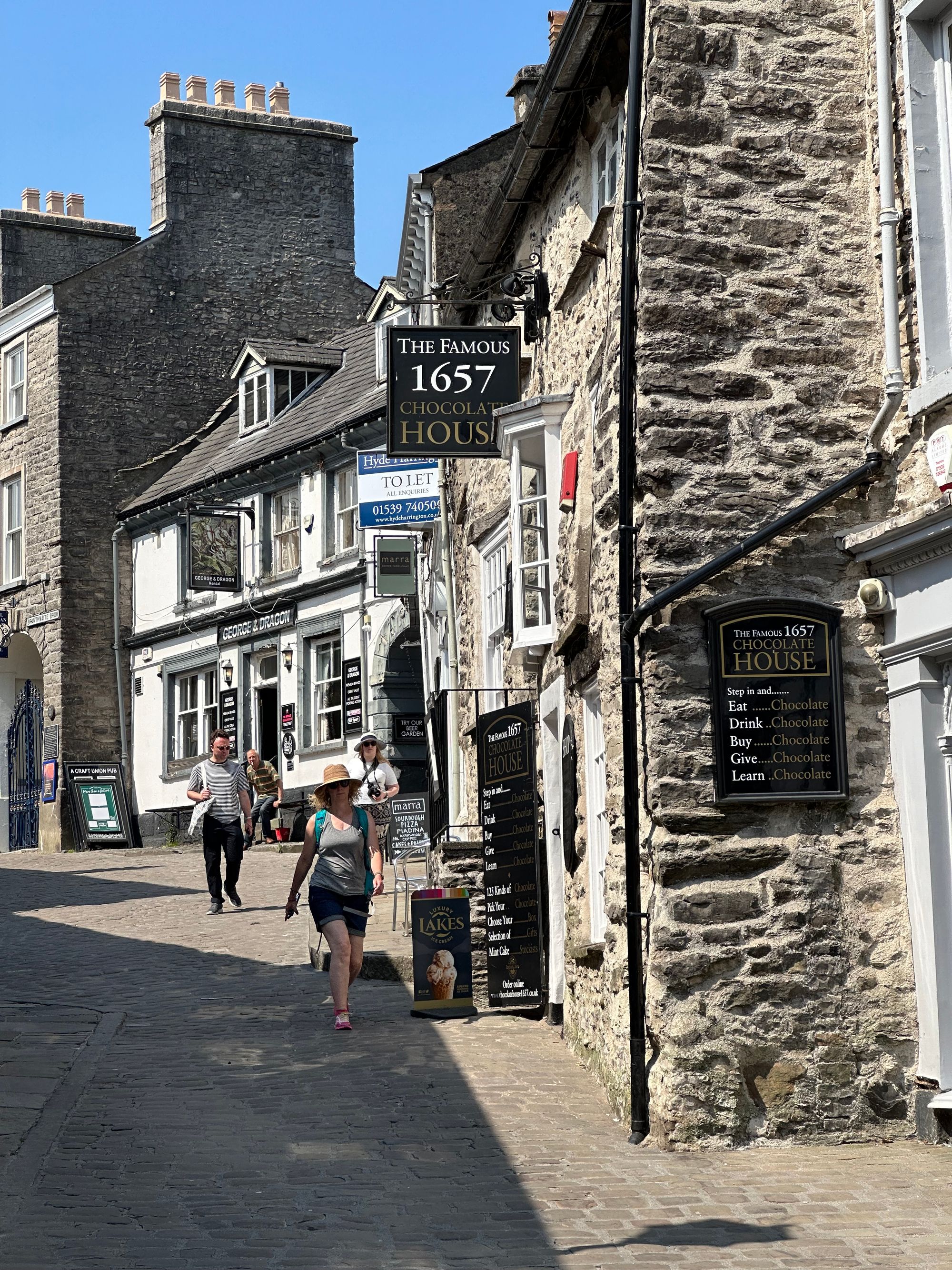 I'm struck by the streetscape and in particular its permeability - the absorbent nature of the openings that arise in the buildings that line the streets. People walk along the street and then, in an instant, disappear. They're negotiating the town centre through an organic network of yards. I imagine that a life time of living here might sustain a knowledge that's so complete that the incumbent could live and walk and survive in the yards without ever leaving them.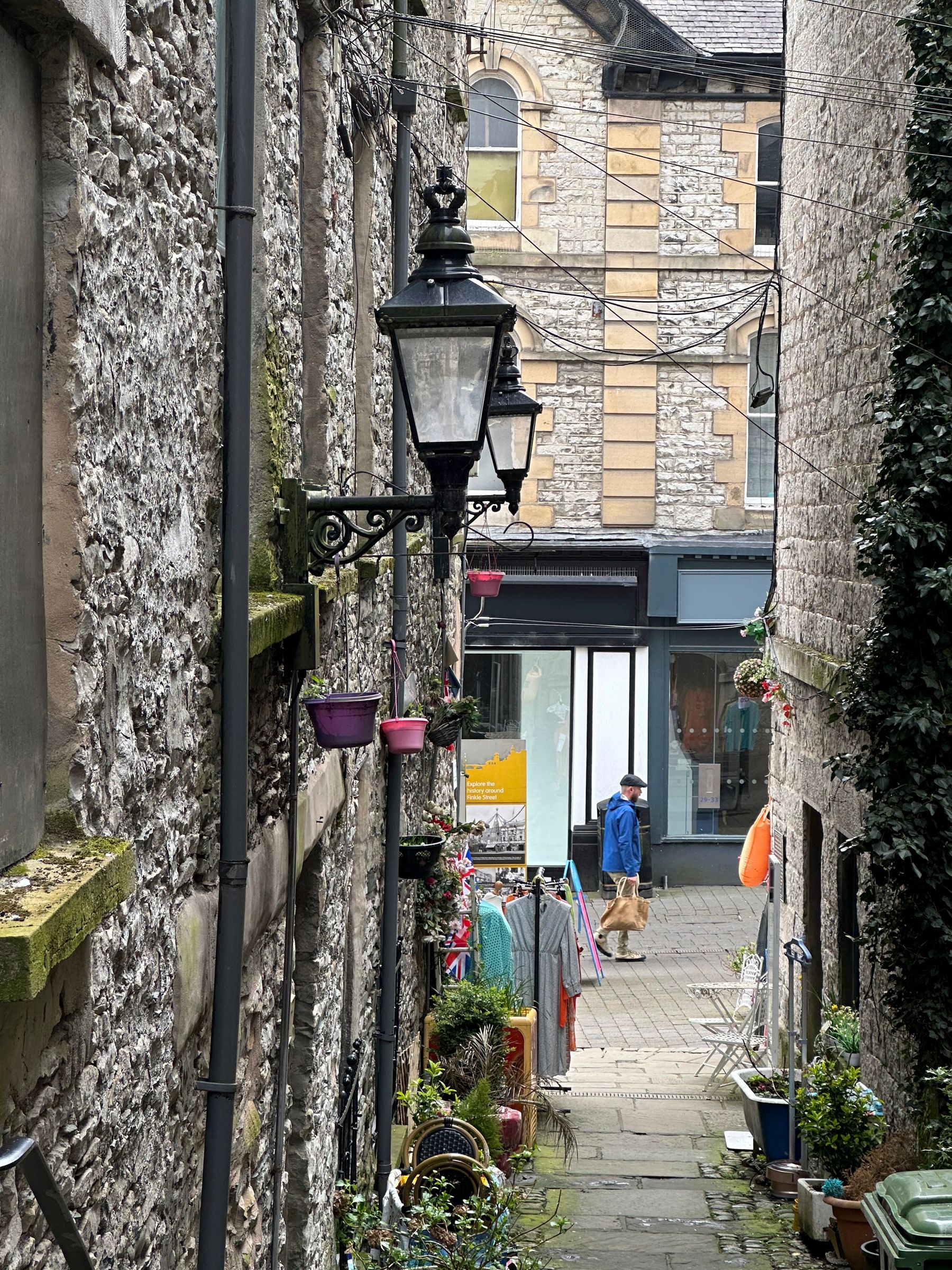 ---
"I imagine that a life time of living here might sustain a knowledge that's so complete that the incumbent could live and walk and survive in the yards without ever leaving them."
---
Kendal's yards were shaped and developed by the Industrial Revolution in the 18th and 19th centuries but they were formed around boundaries that stretch back to medieval times.
There's something about the yards of Kendal that appeals to the basic instinct for shelter: a defensible position, a place of respite, a view around a corner that intrigues.
Each yard has its own eco system, a microcosm that encompasses the detritus of life, the cycle of decline, re-use and re-purpose. The yards have grown organically to infiltrate the town like the cells of a leaf. Some have become conduits and through-ways, whilst others have been absorbed into private buildings and embellished with a polite door.
I talk to neighbour and artist, Janet Brady about Kendal and she tells me about how the town has impacted her. Later she calls over and gives me a most beautiful piece of work: a collagraph called 'Organic Growth of Kendal.' At first glance it looks like a tree and then a leaf and it corresponds with my view of the yards as being where Kendal's regenerative existence takes place - a kind of architectural photosynthesis.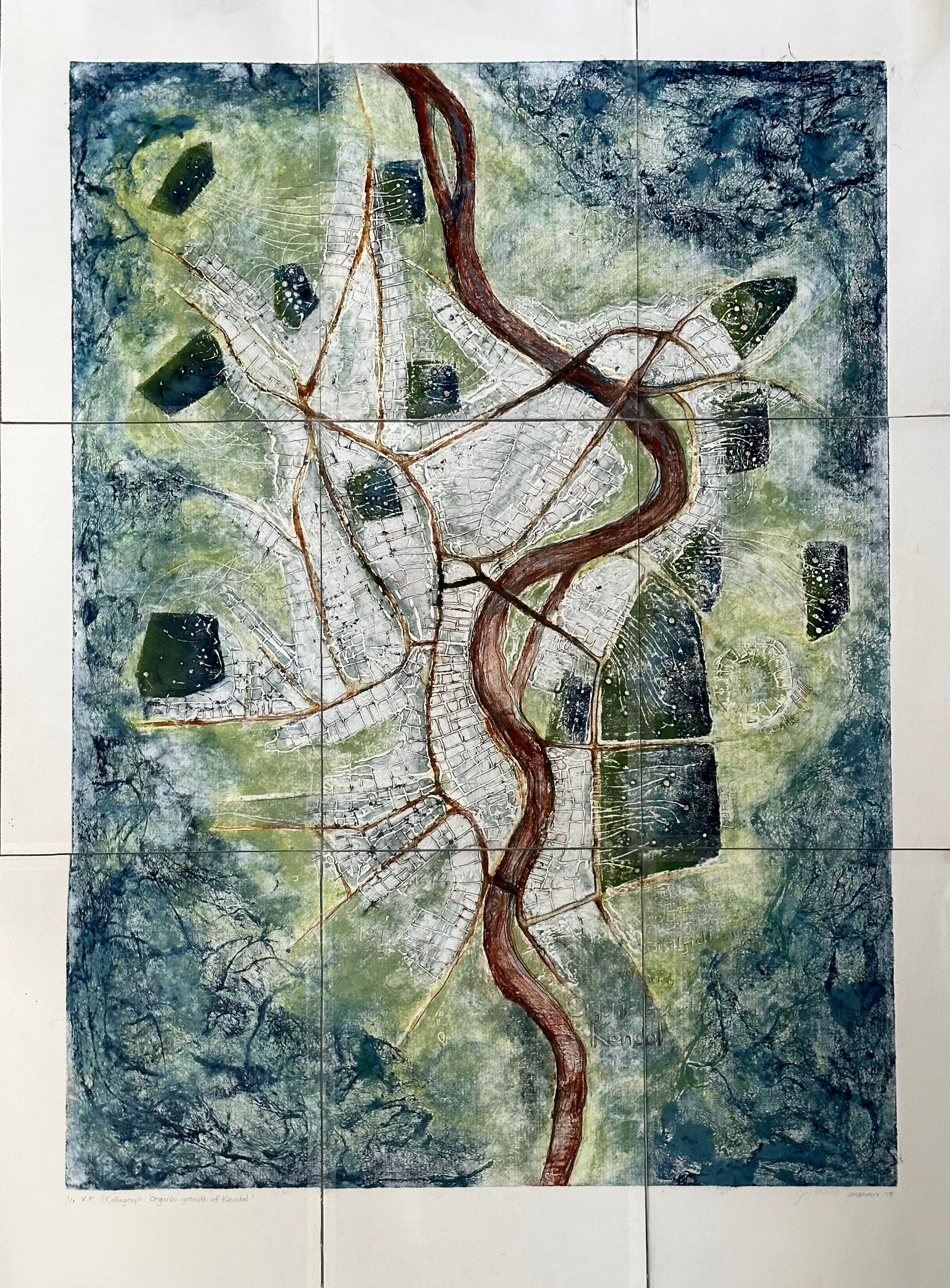 Equally intriguing for me is what remains - the little bread crumbs of the past that give clues as to previous use. The walls and floor surfaces and surviving details are delightful.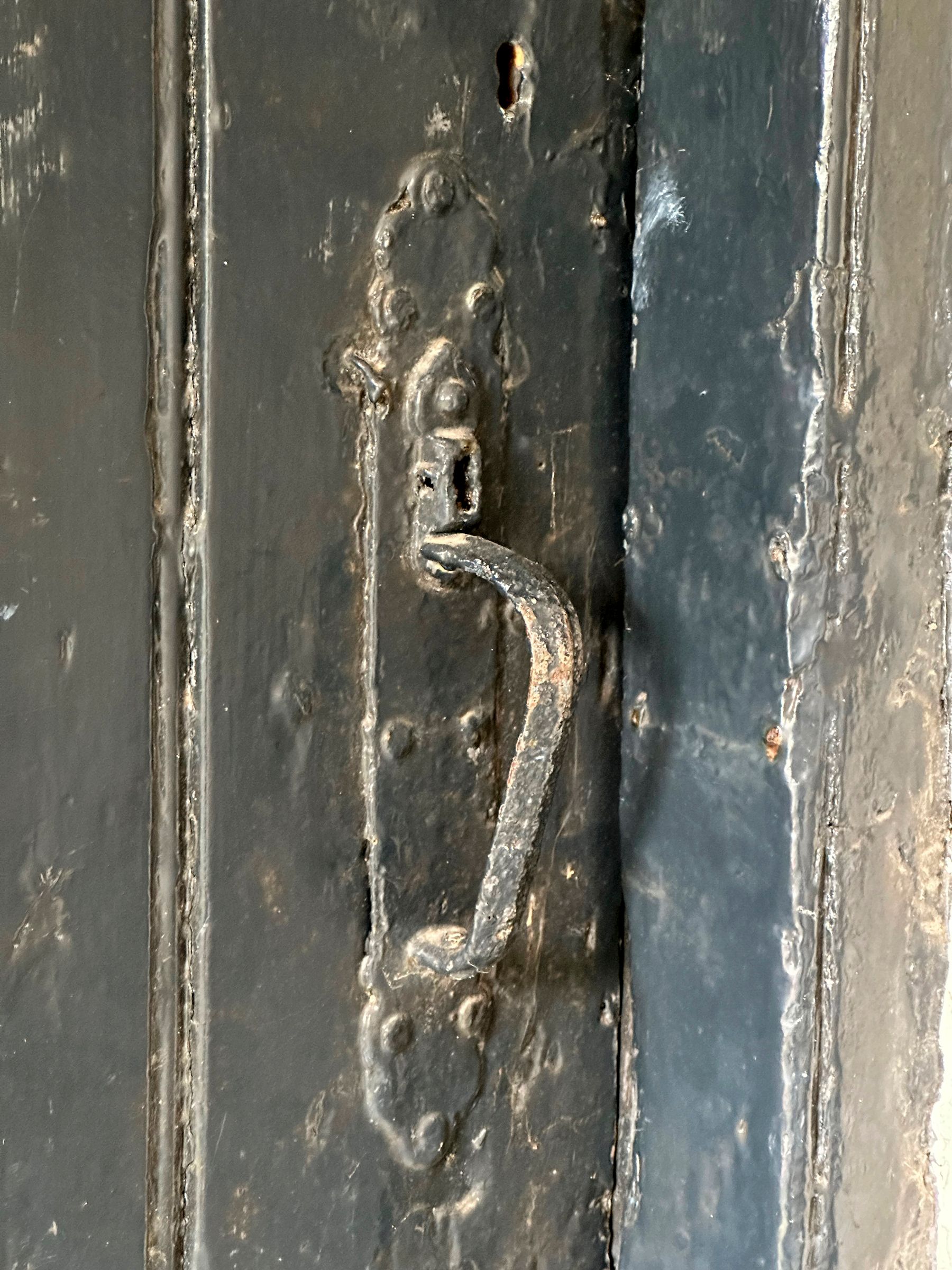 I returned to Kendal at a later date to photograph the yards - but I could never get the right light - which means I will return another day. I took these photos as records on my iPhone. Look out for the variety and detail – the materials, the surfaces and the patterns.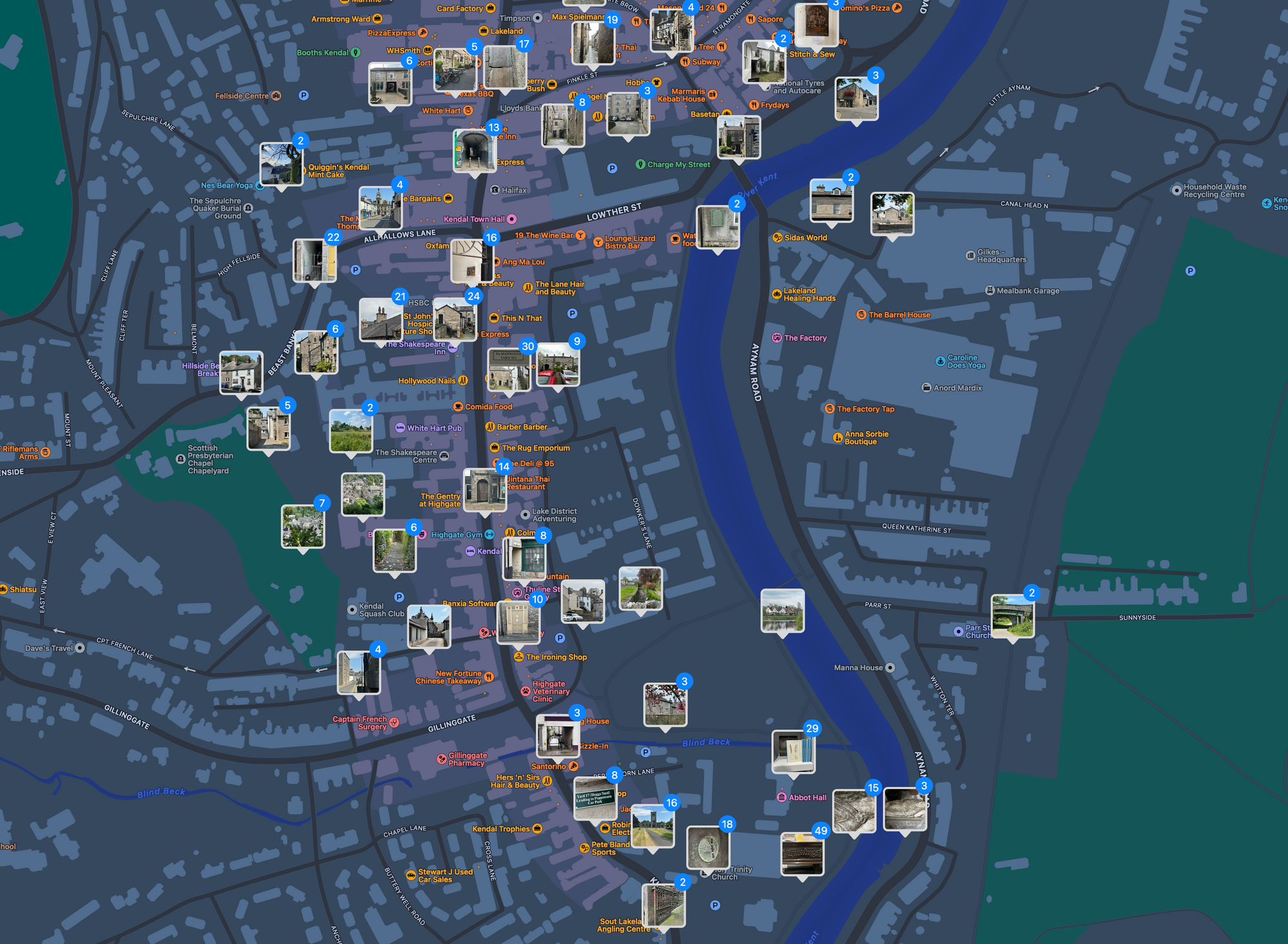 ---
Anatomy of a Yard: Collin Croft
Collin Croft is exemplary in that its buildings bear witness to the ebb and flow of trade and business in Kendal. The croft was material witness to timber and clay and hops and iron and all the people that lived and worked there to ply their trade.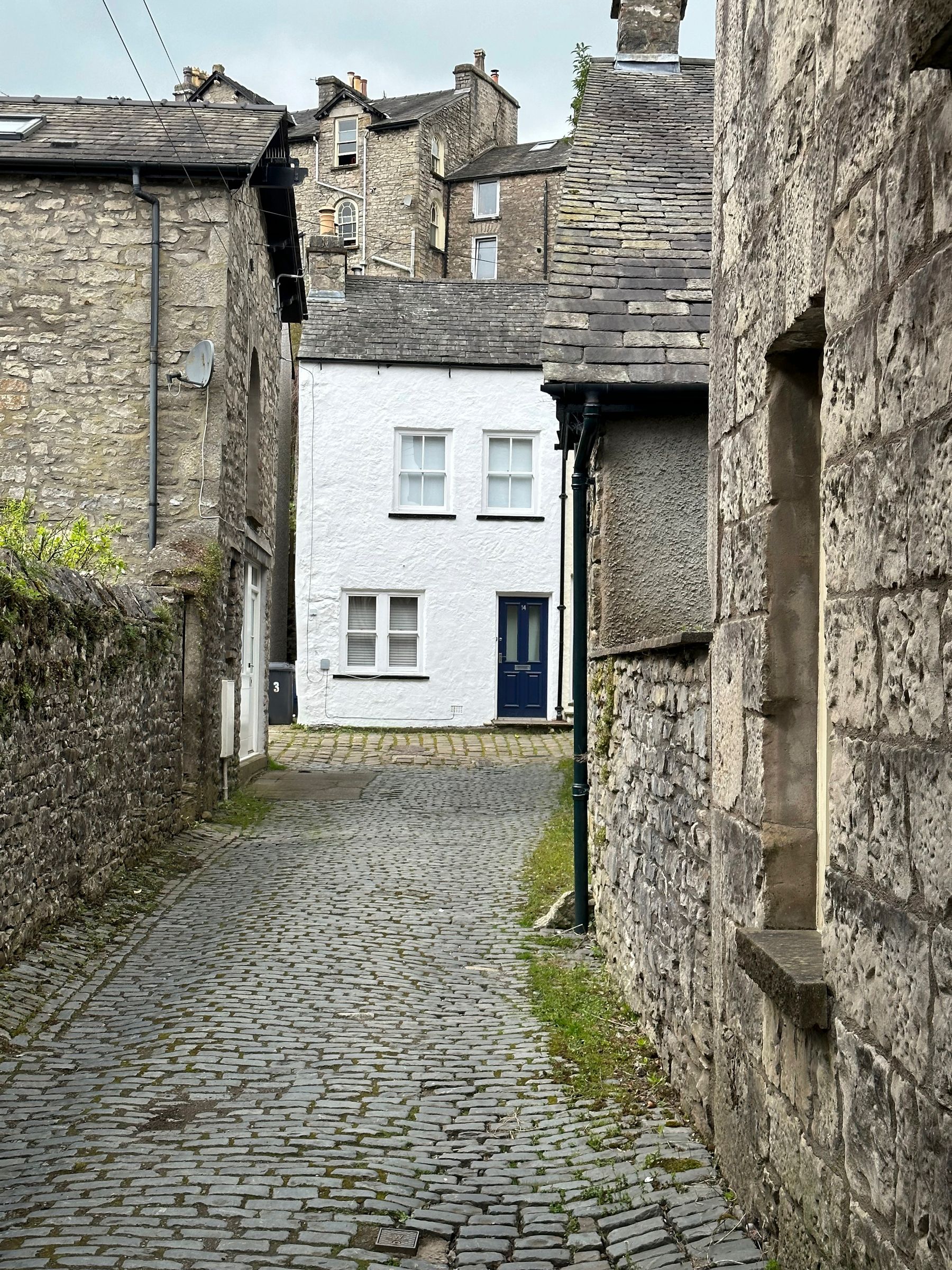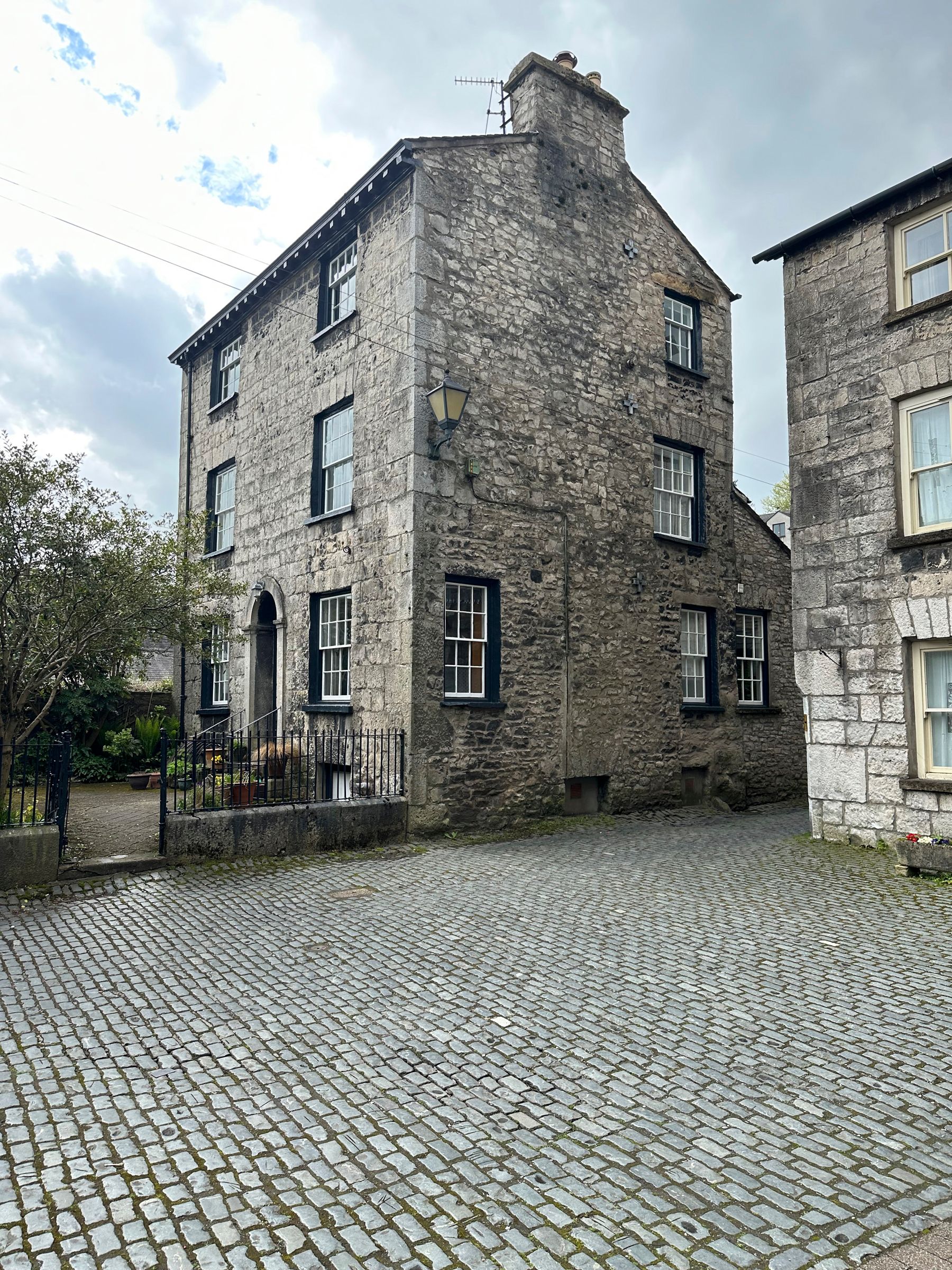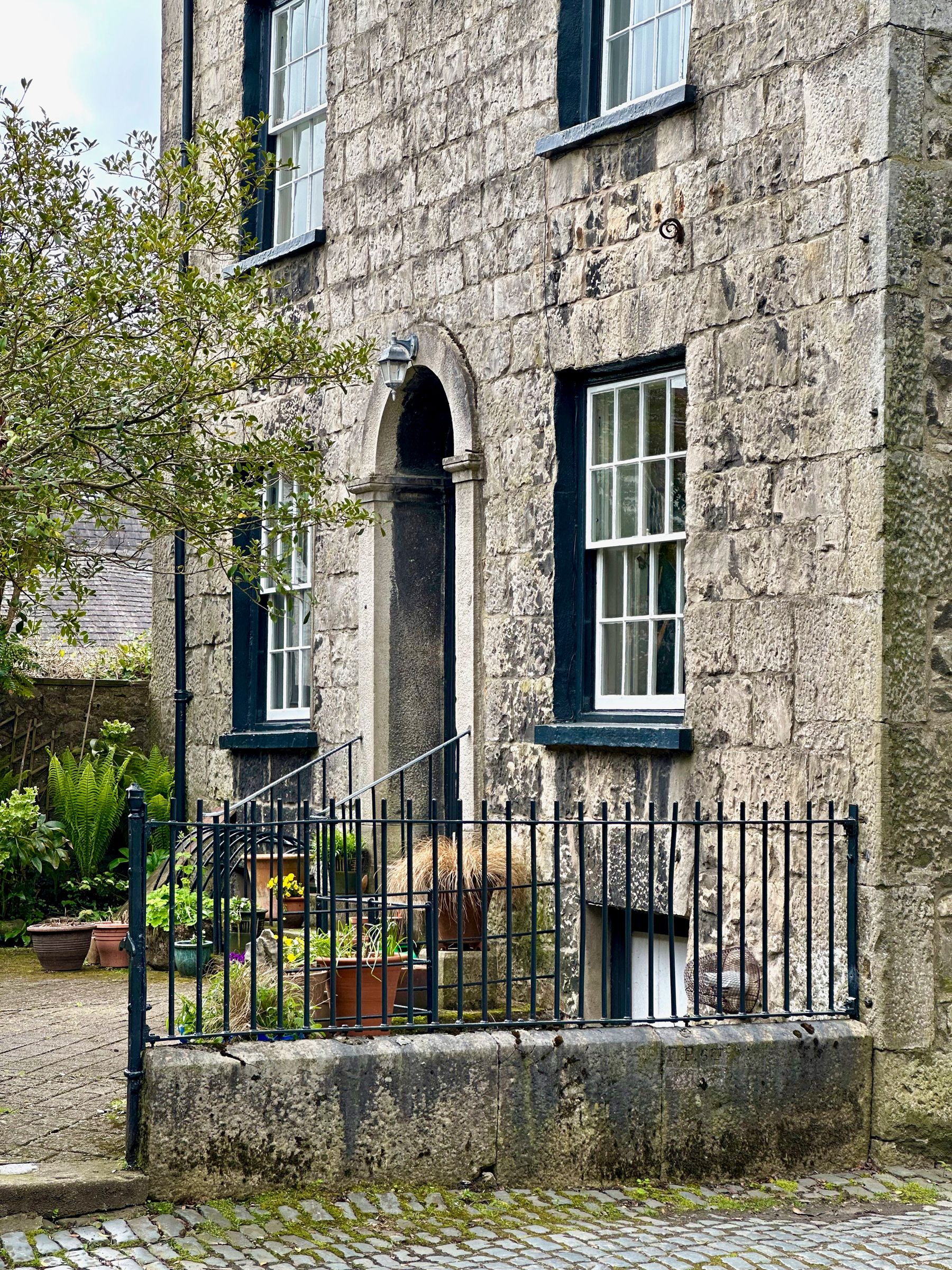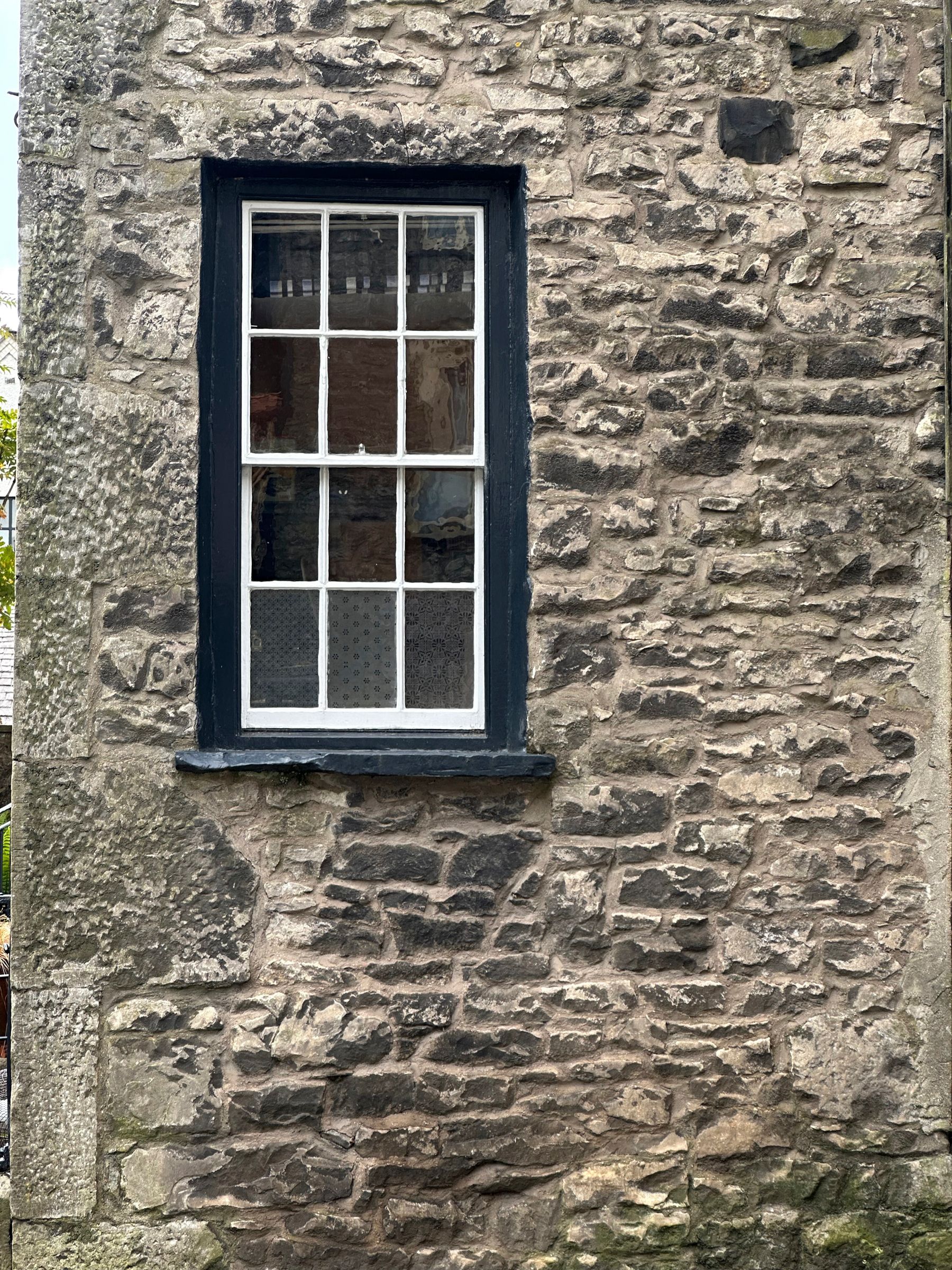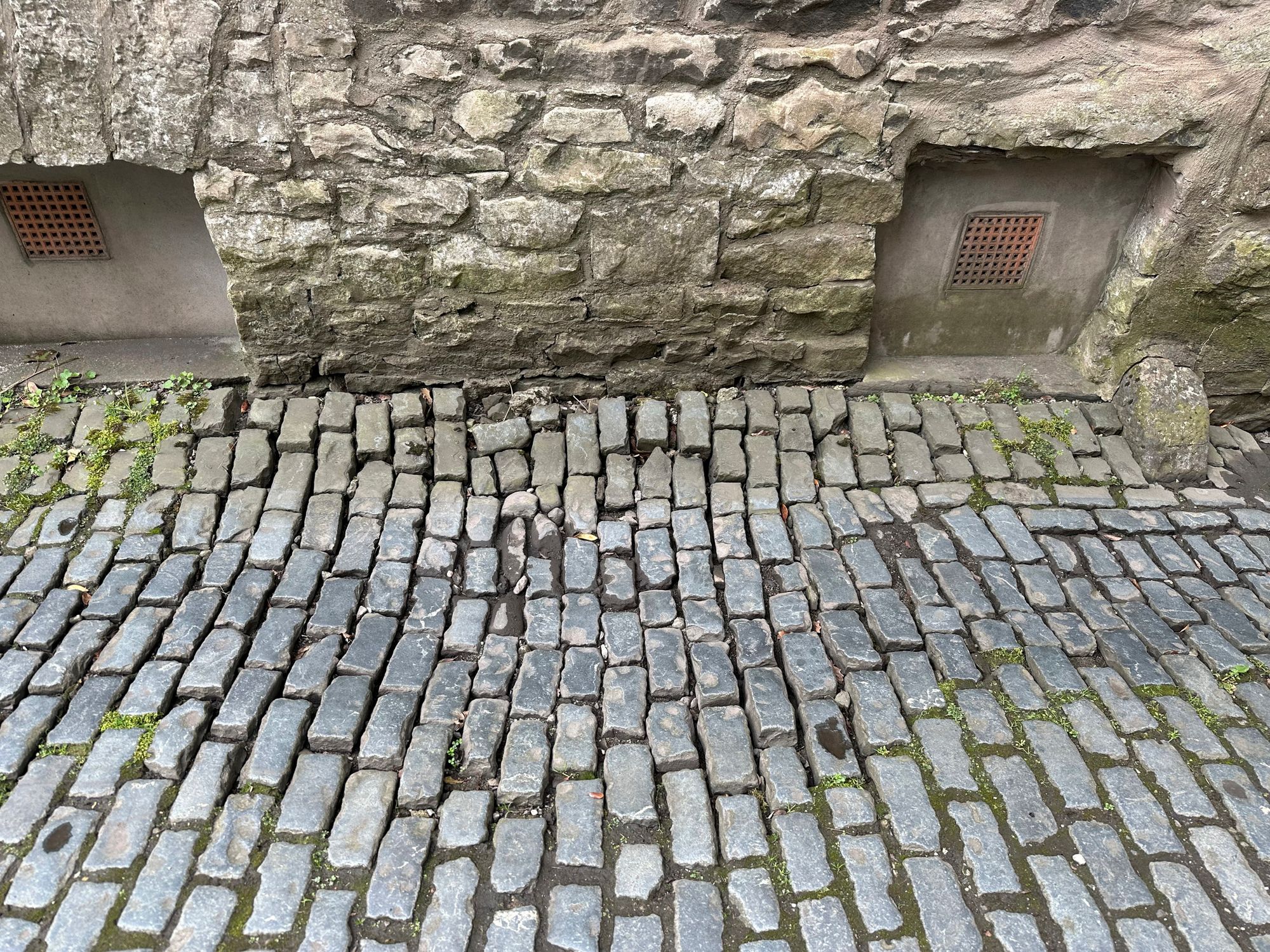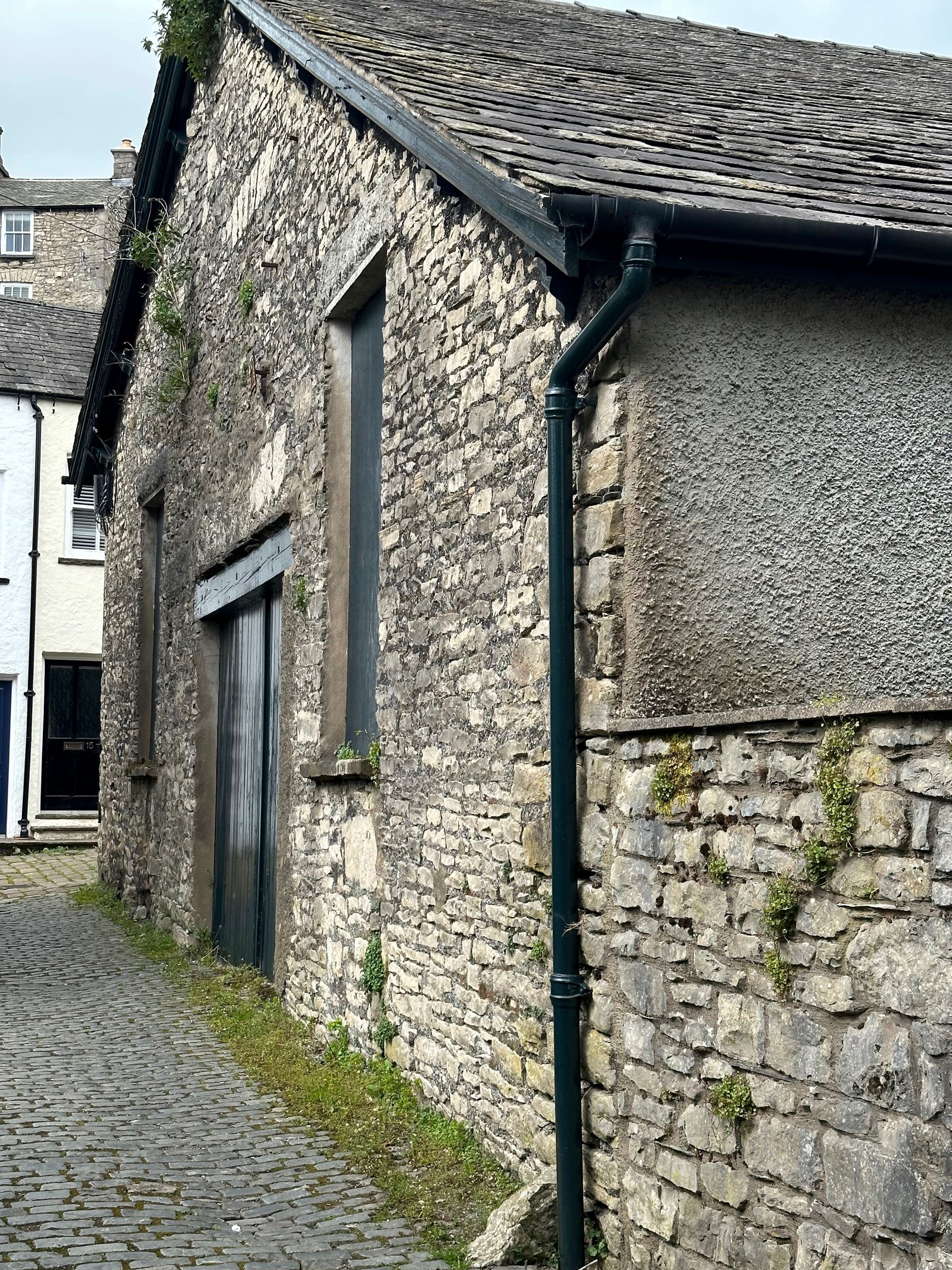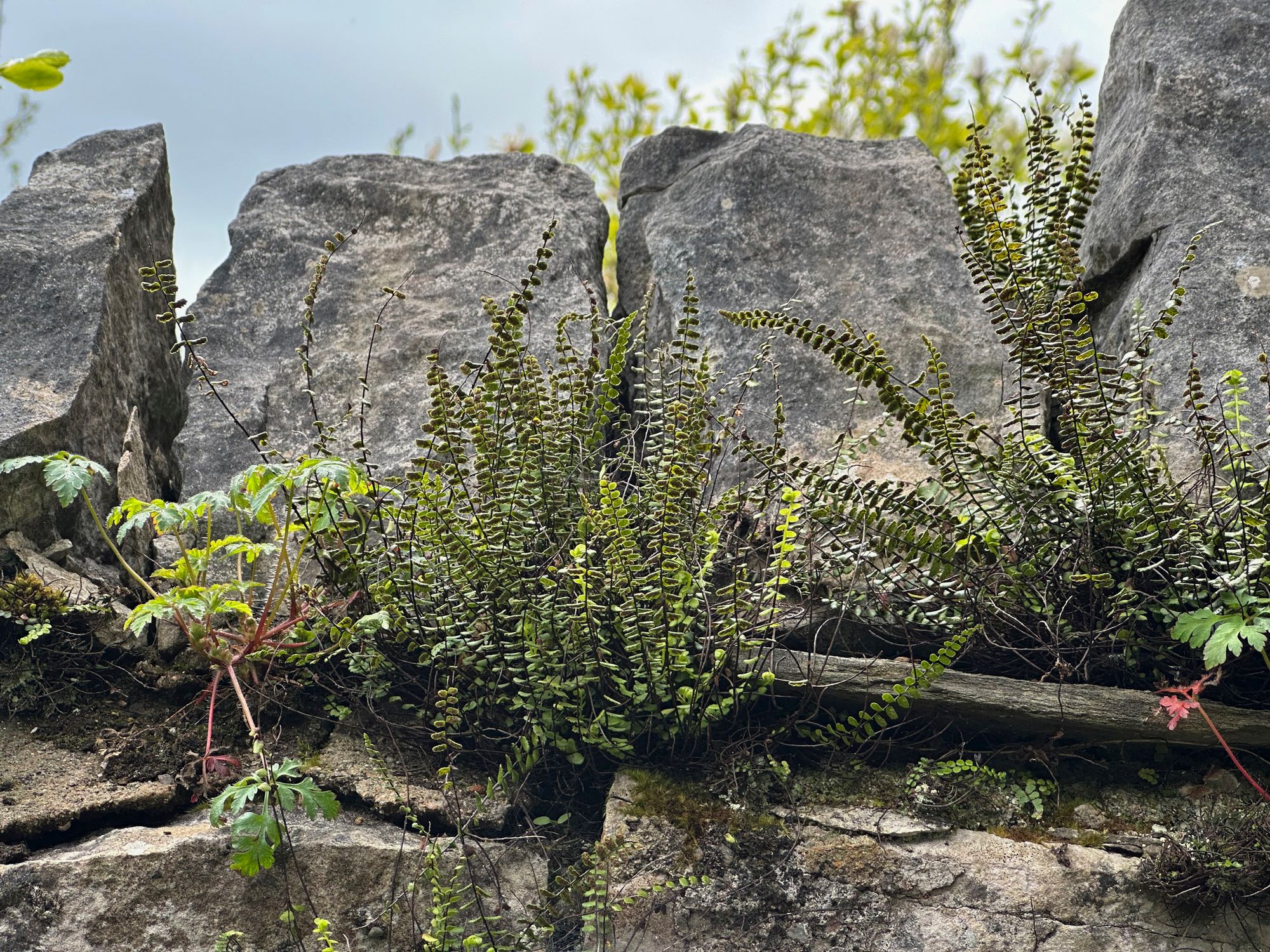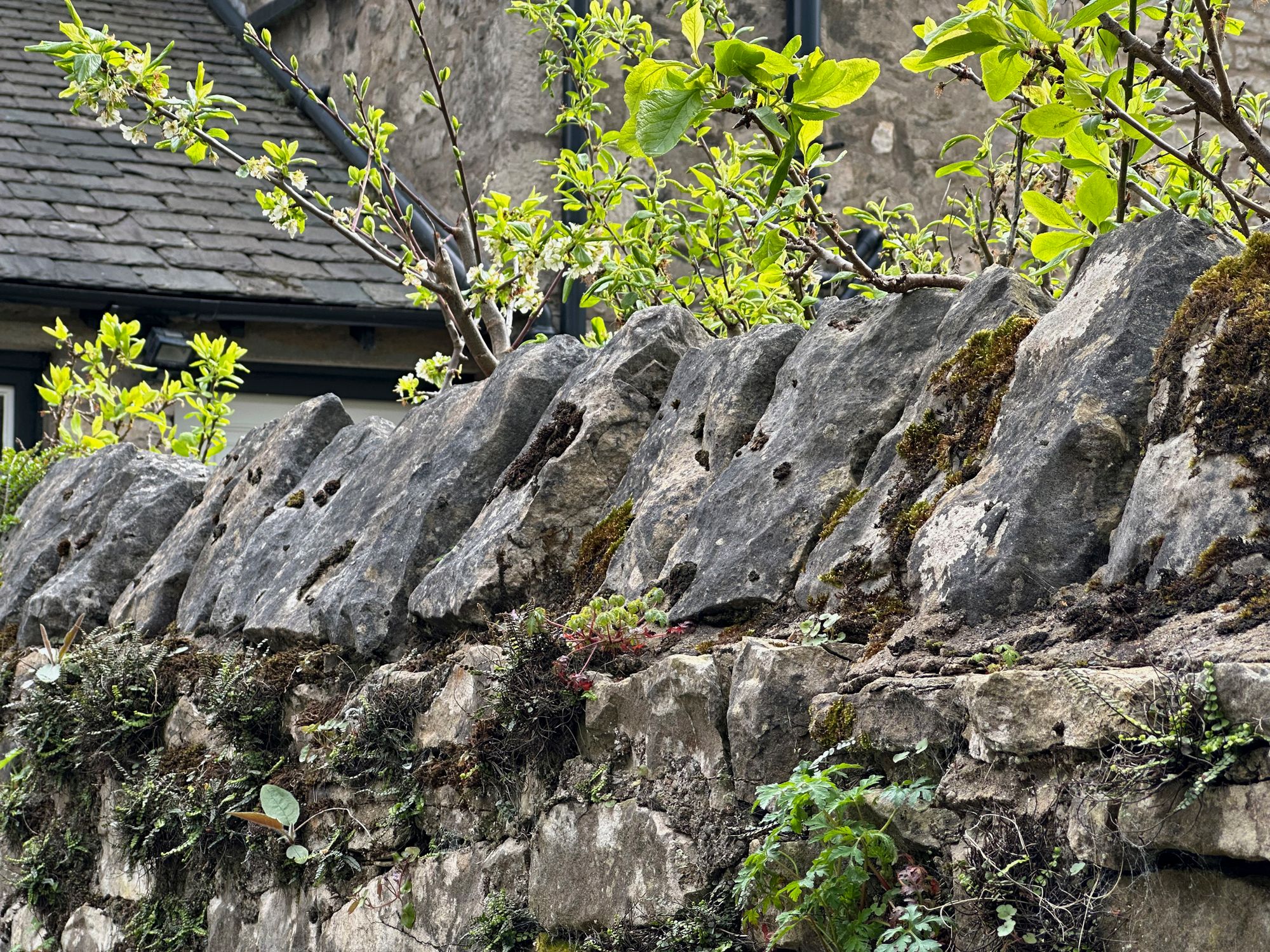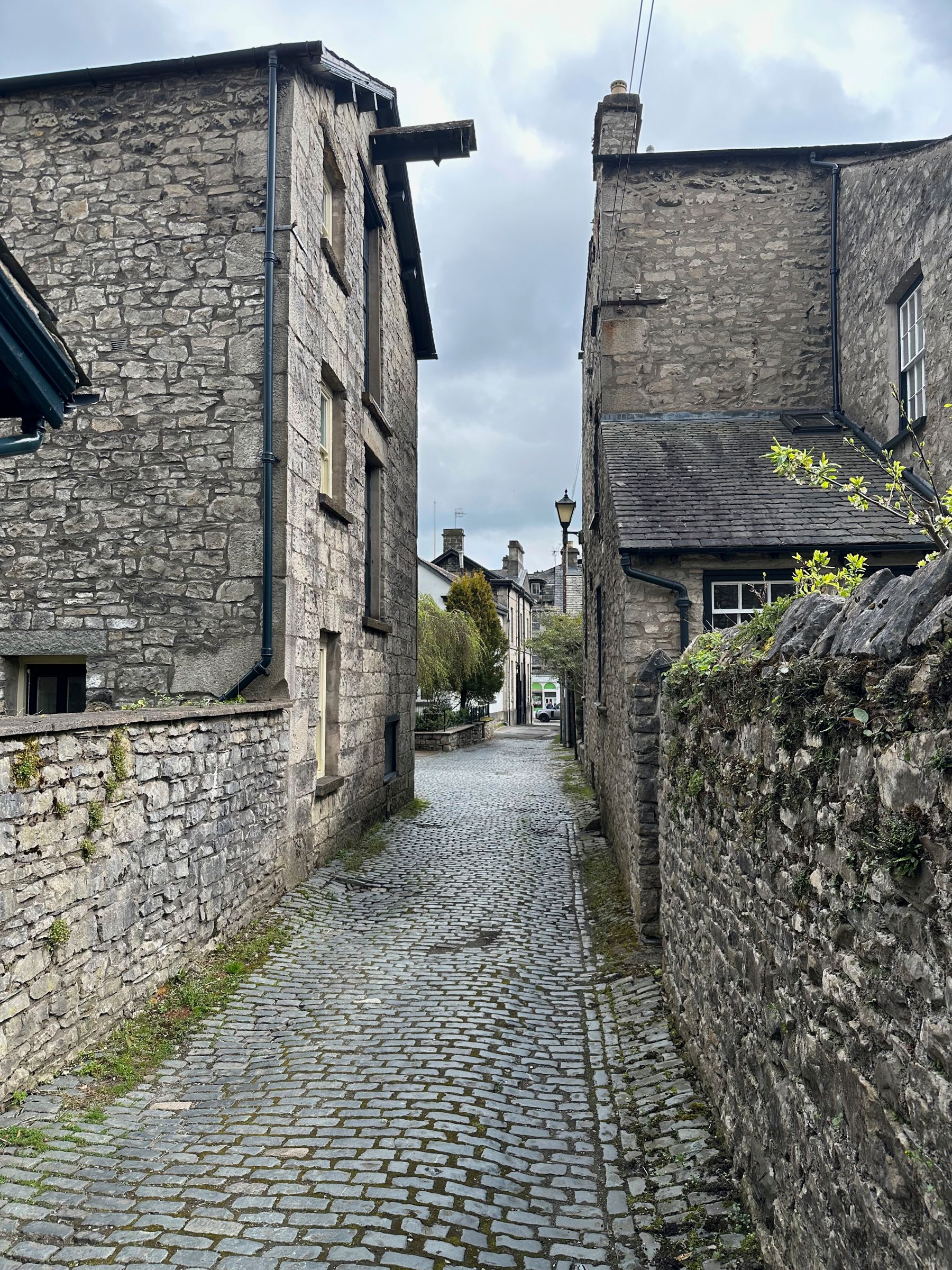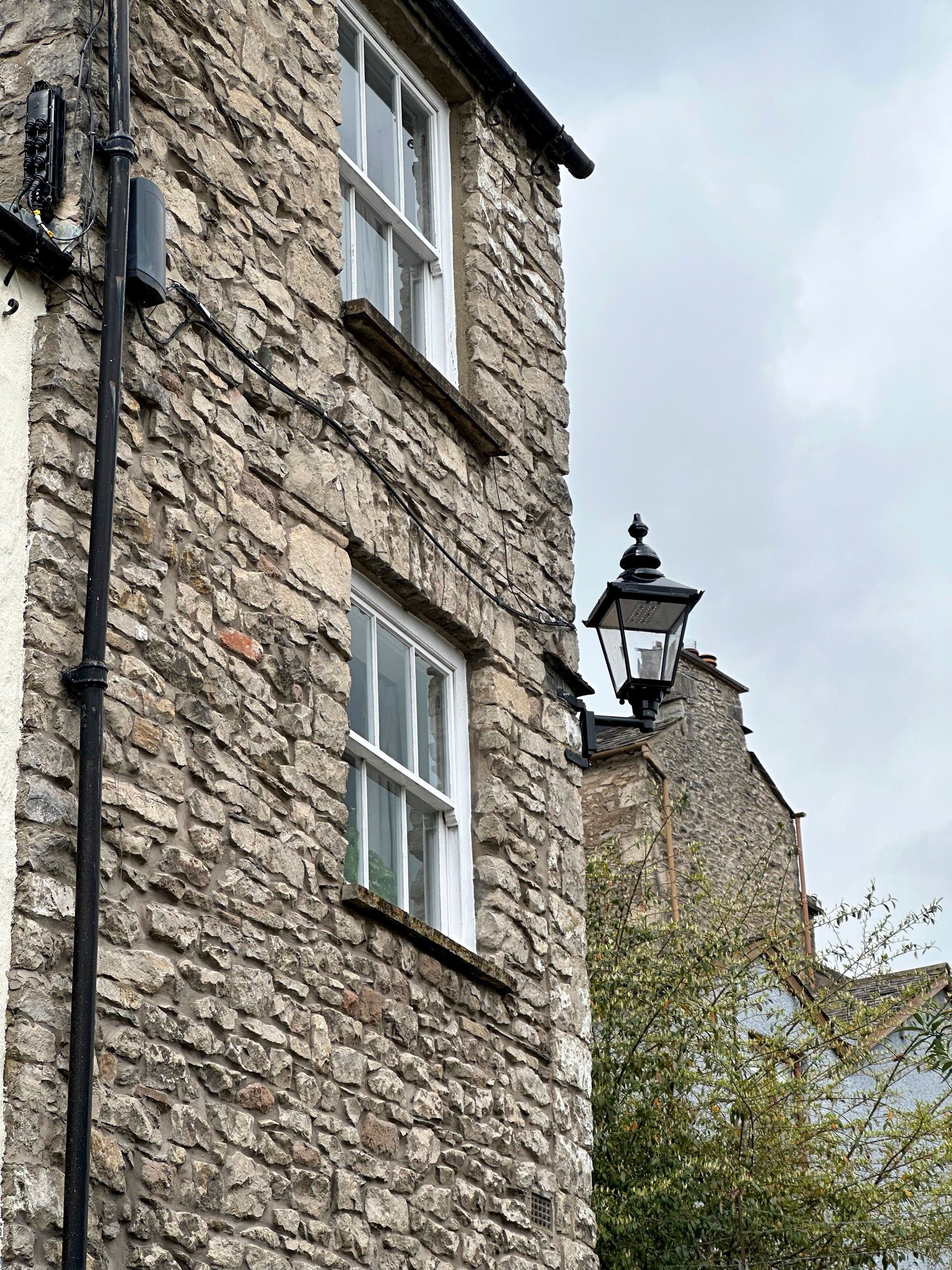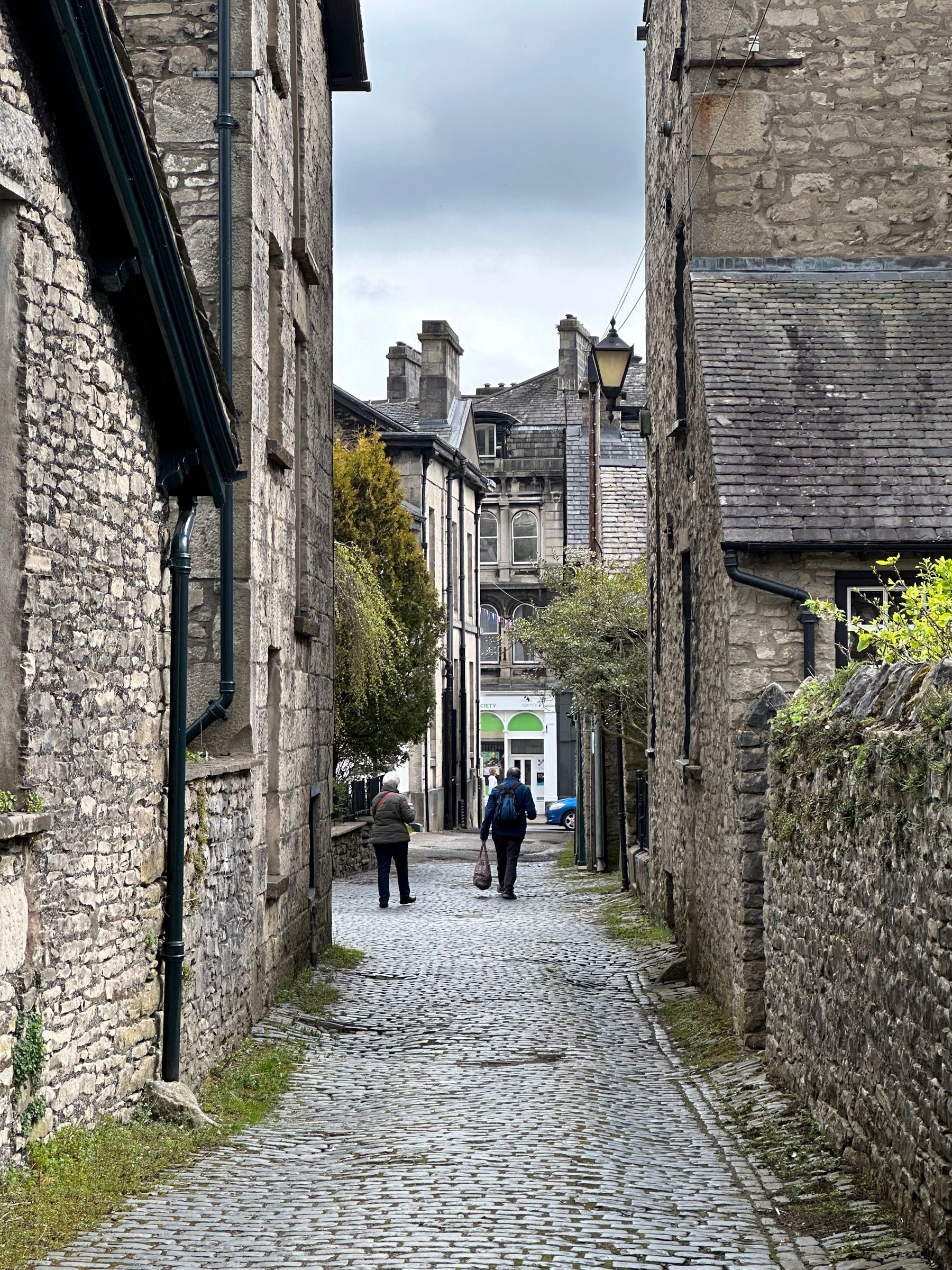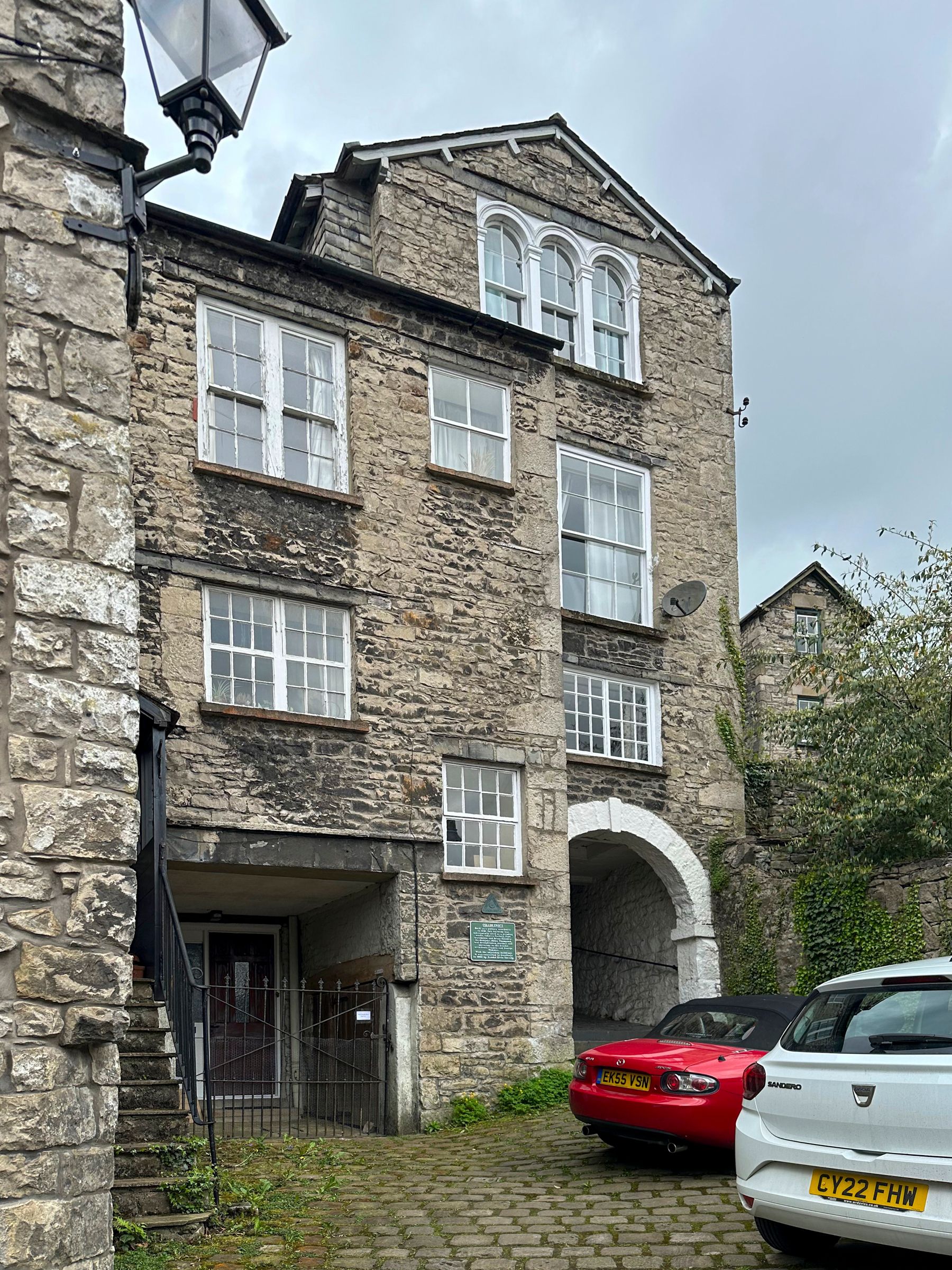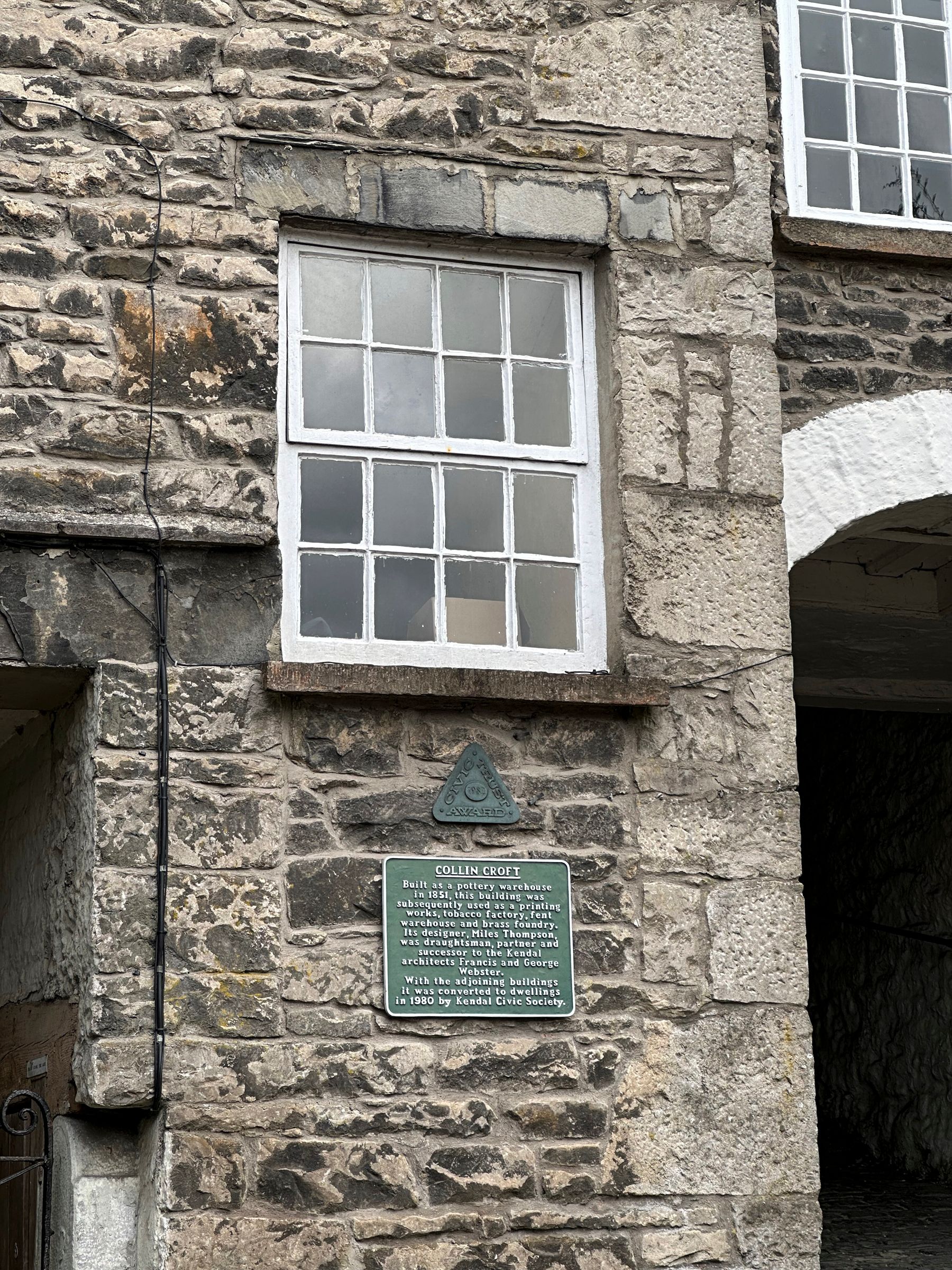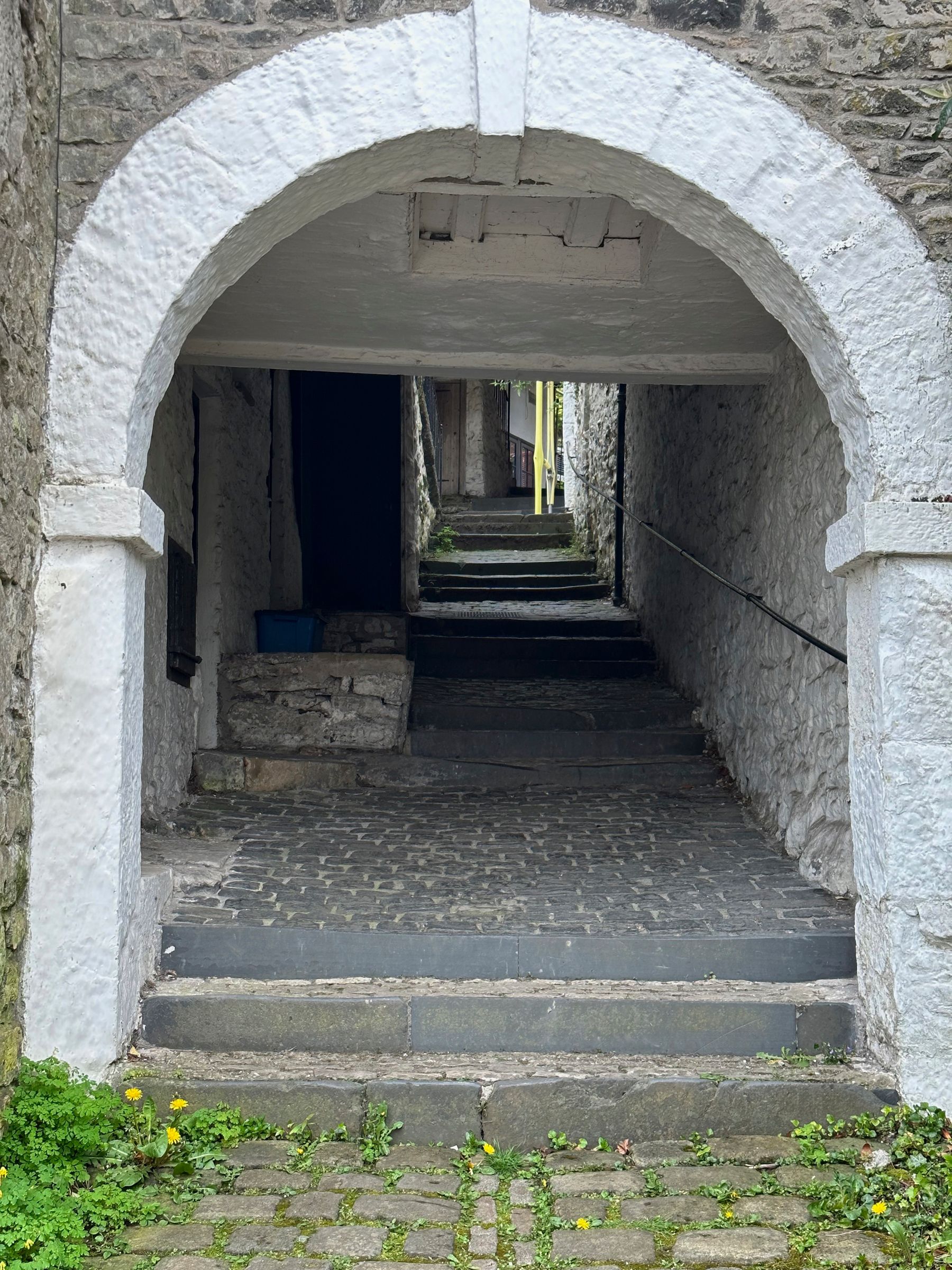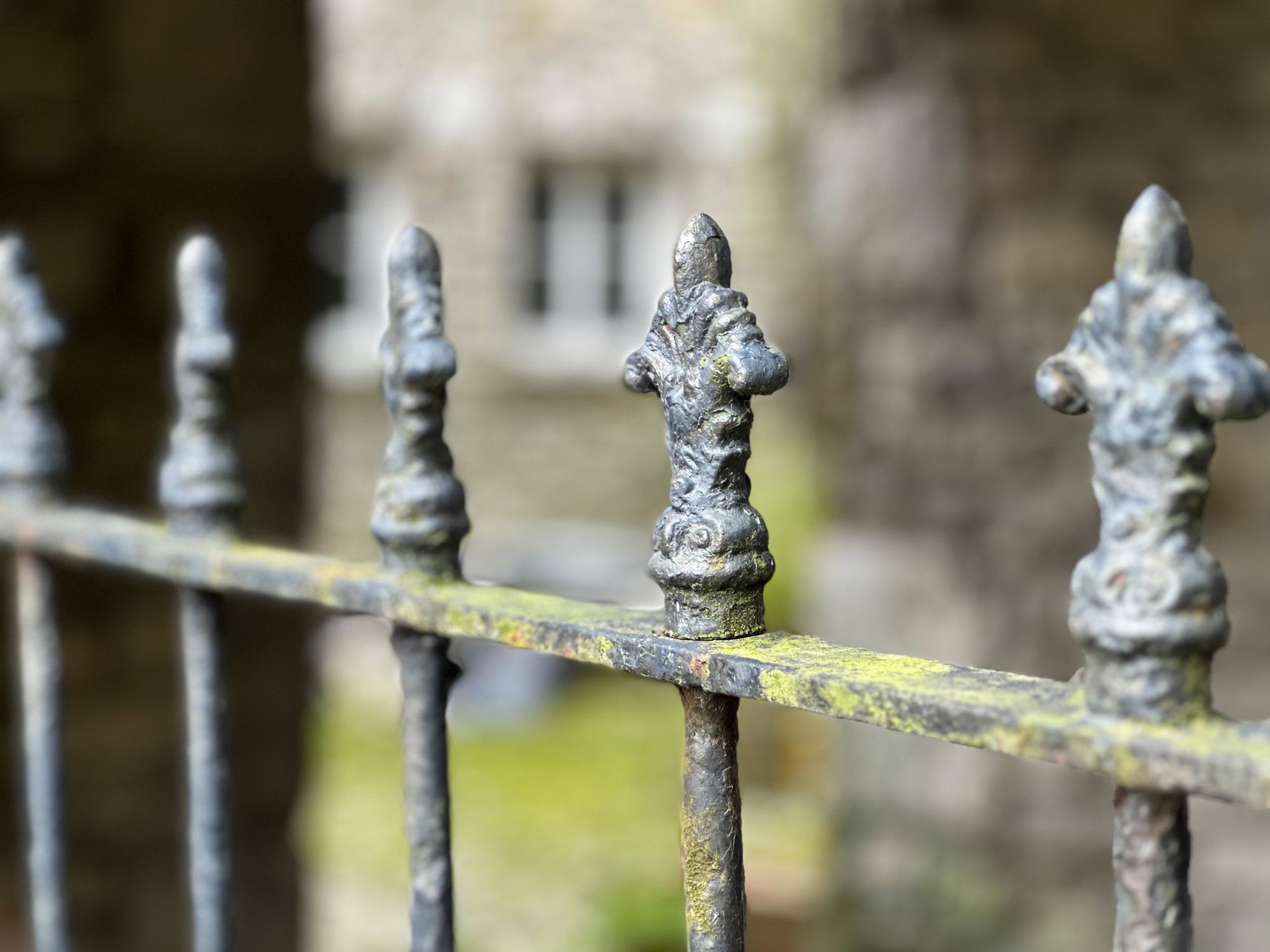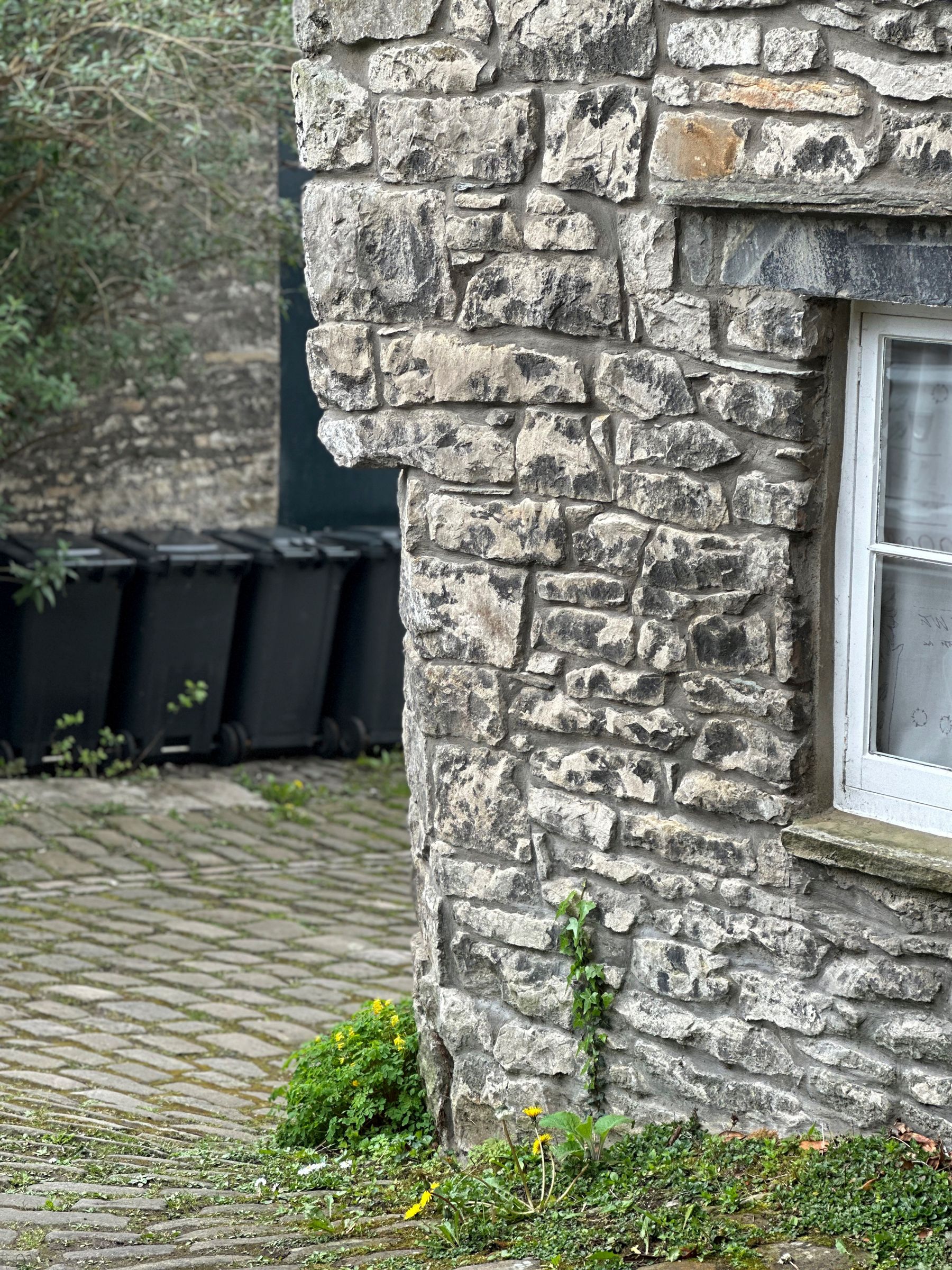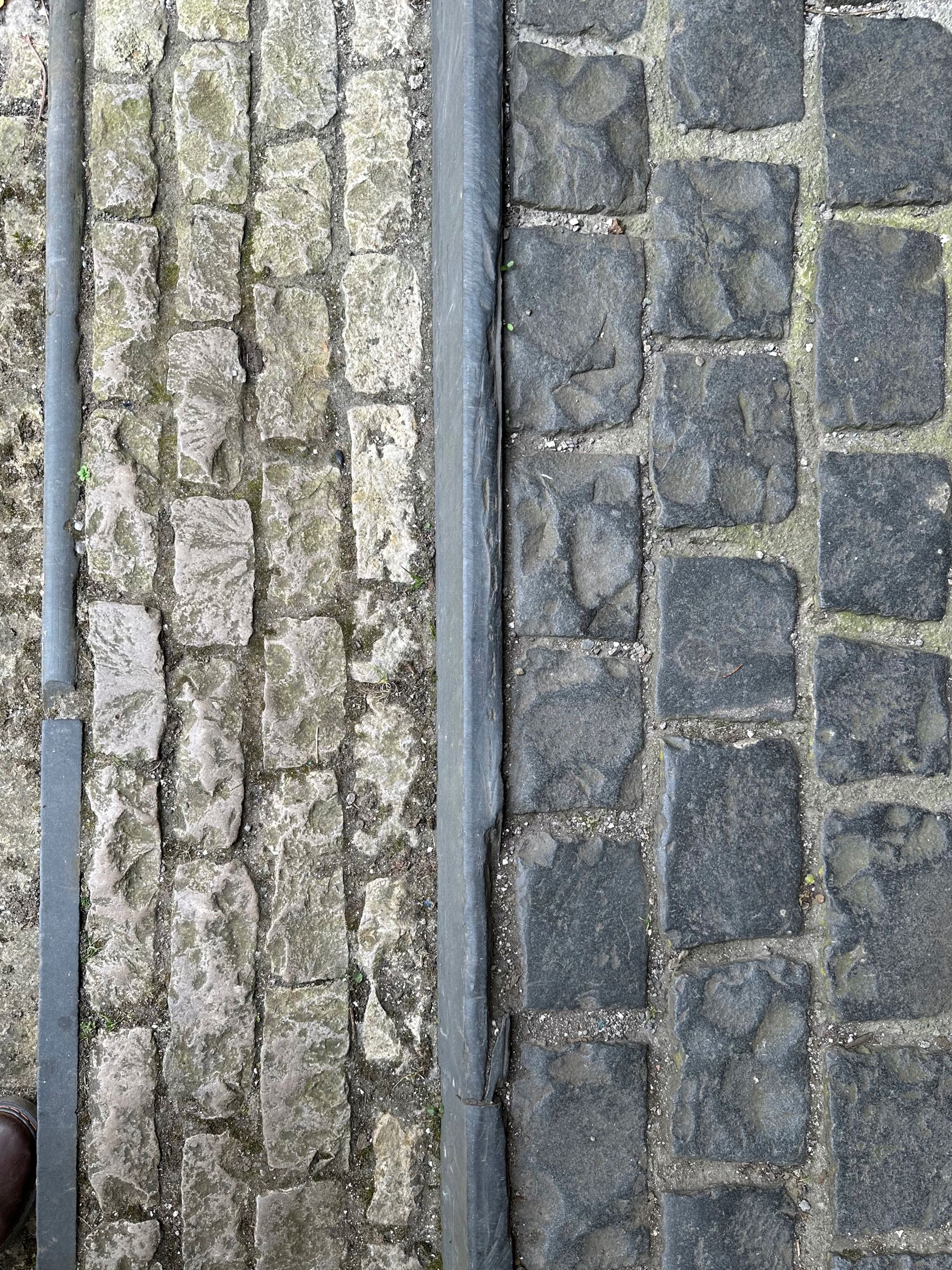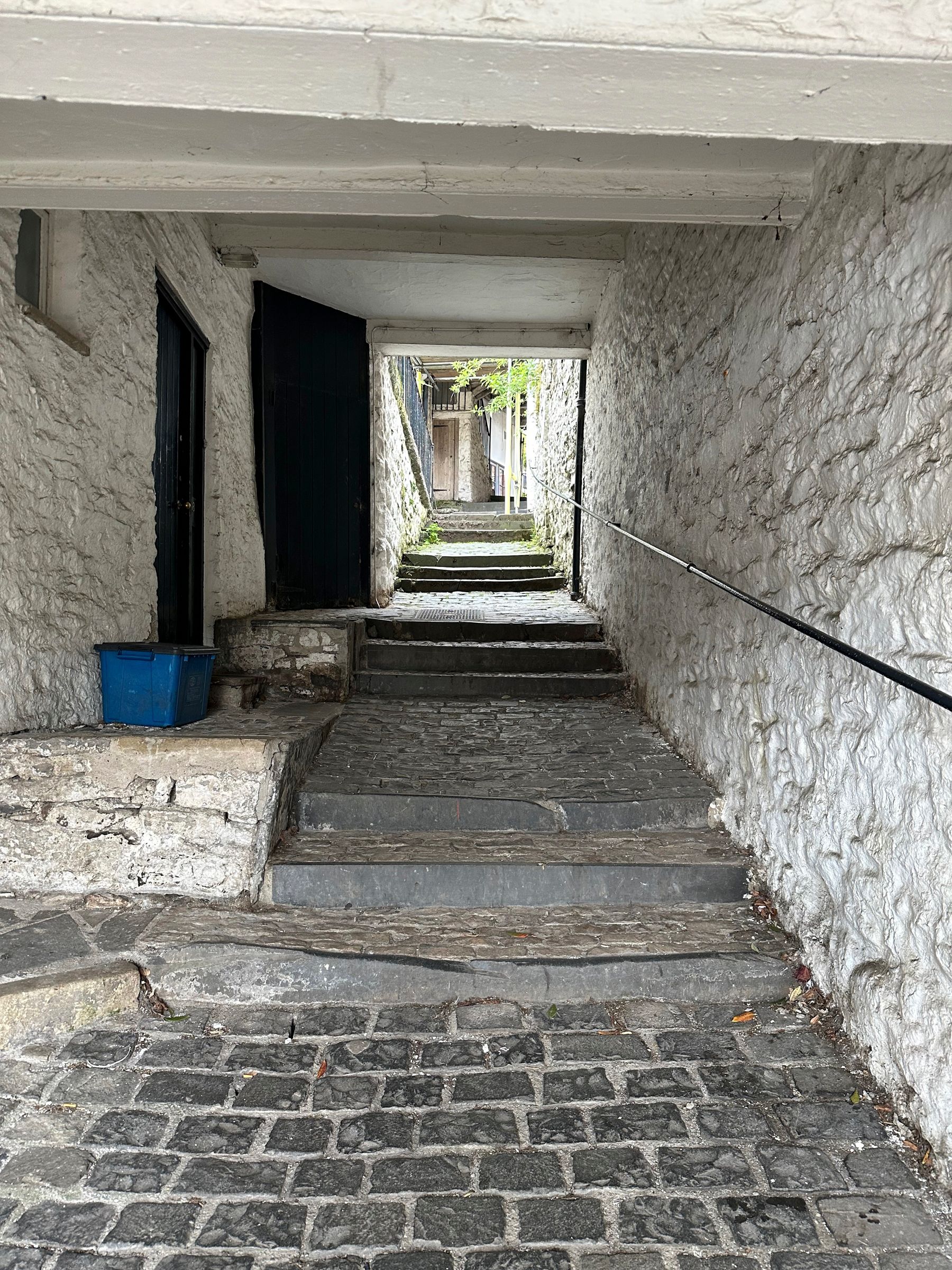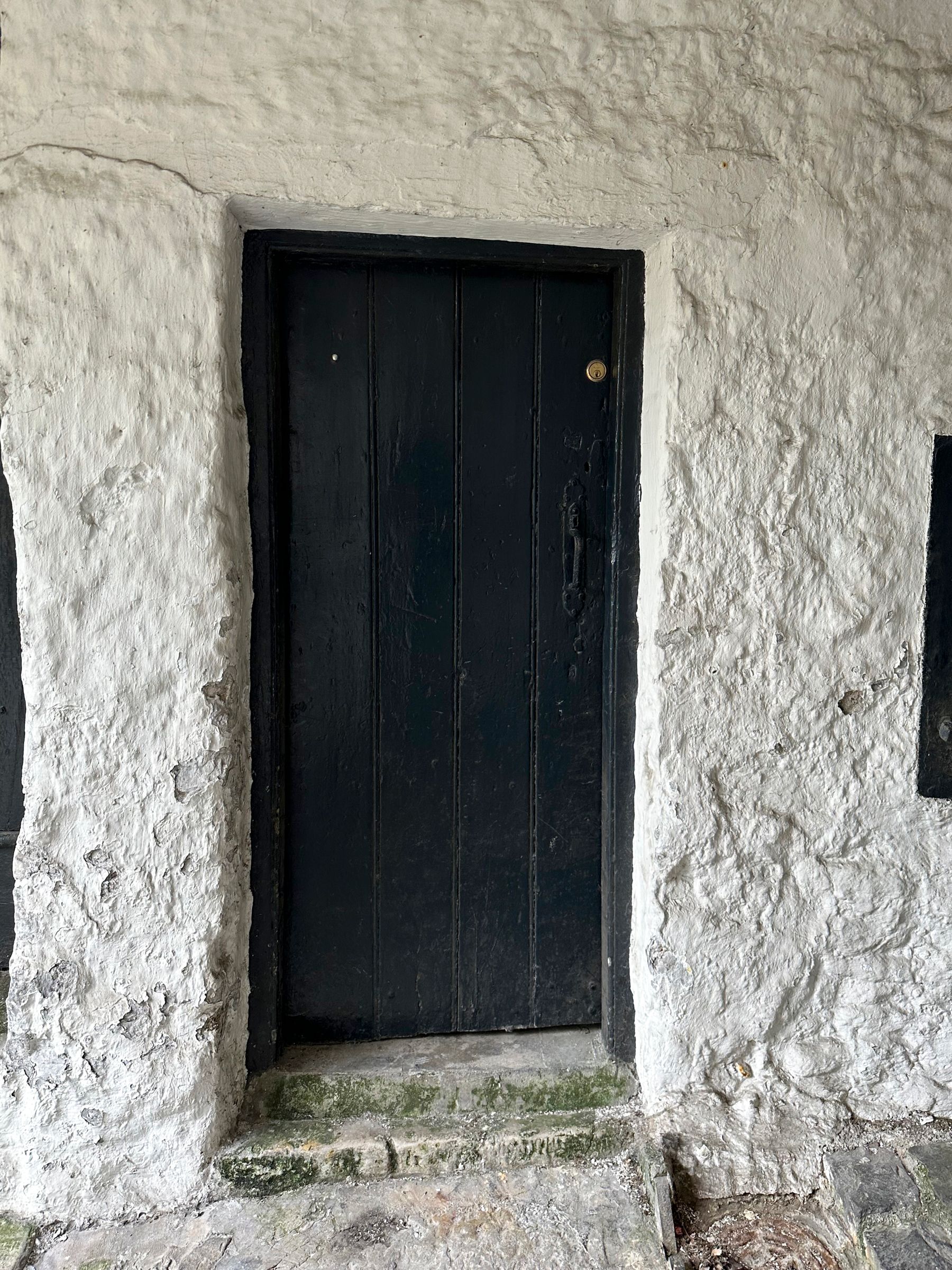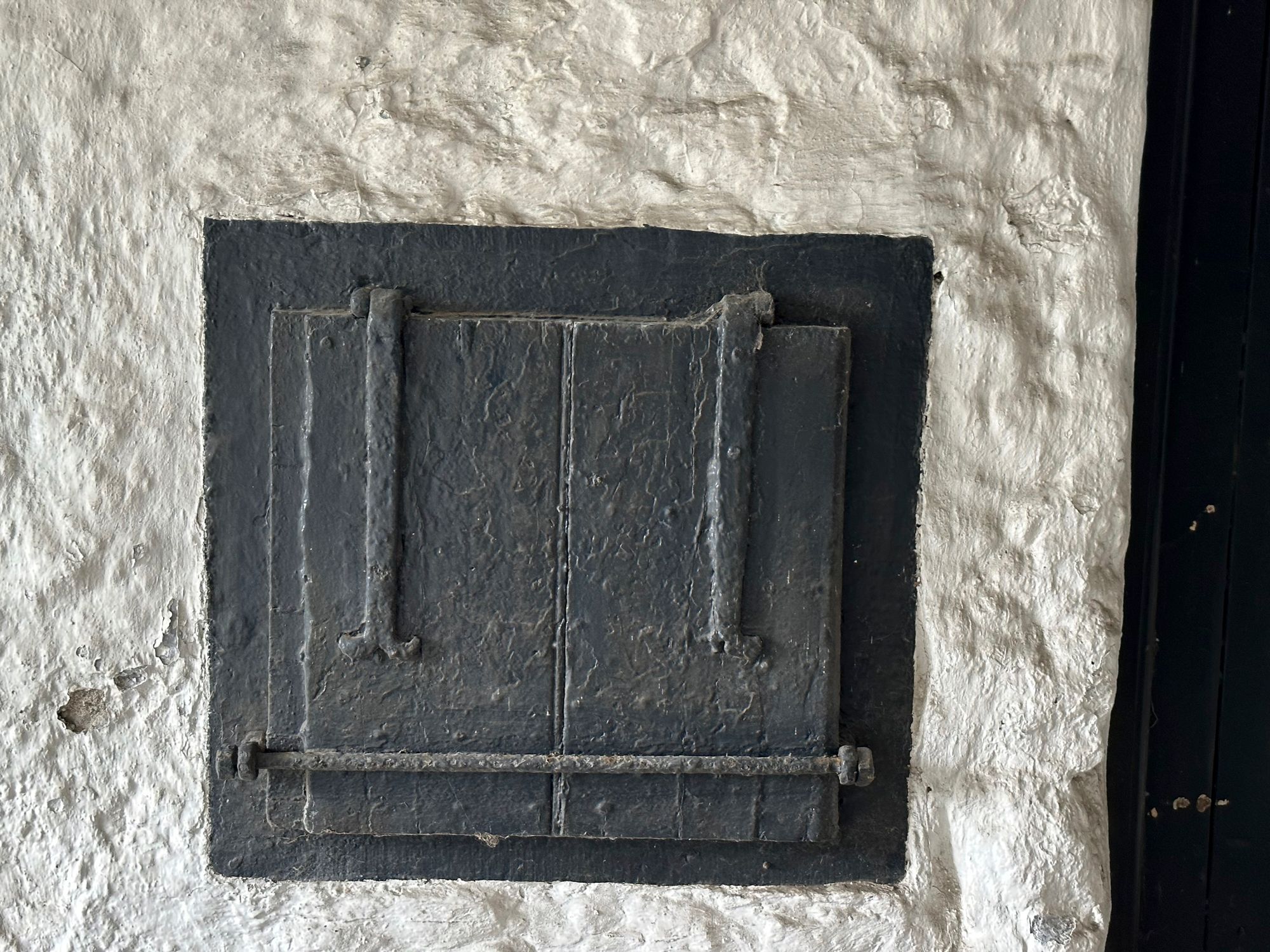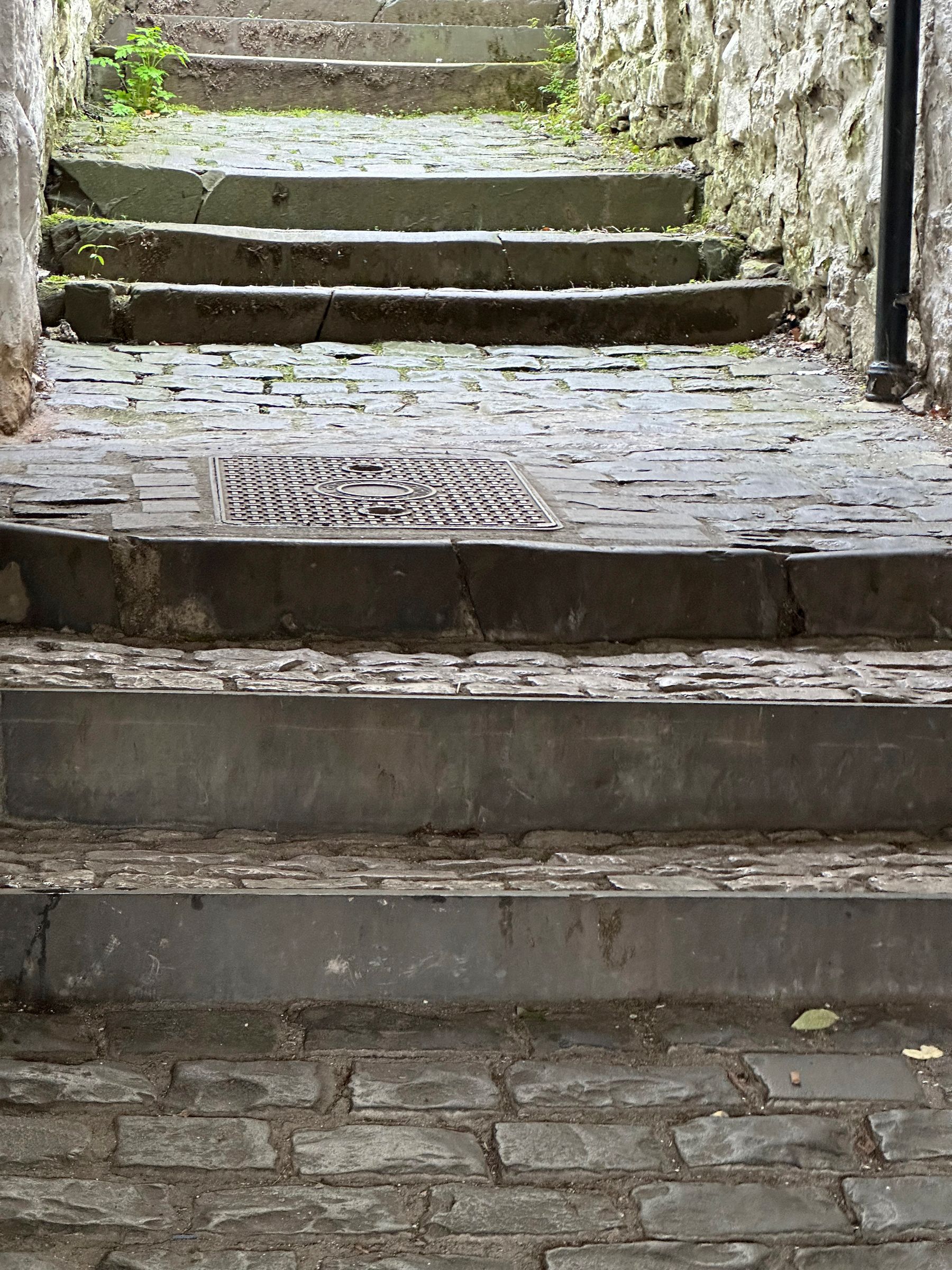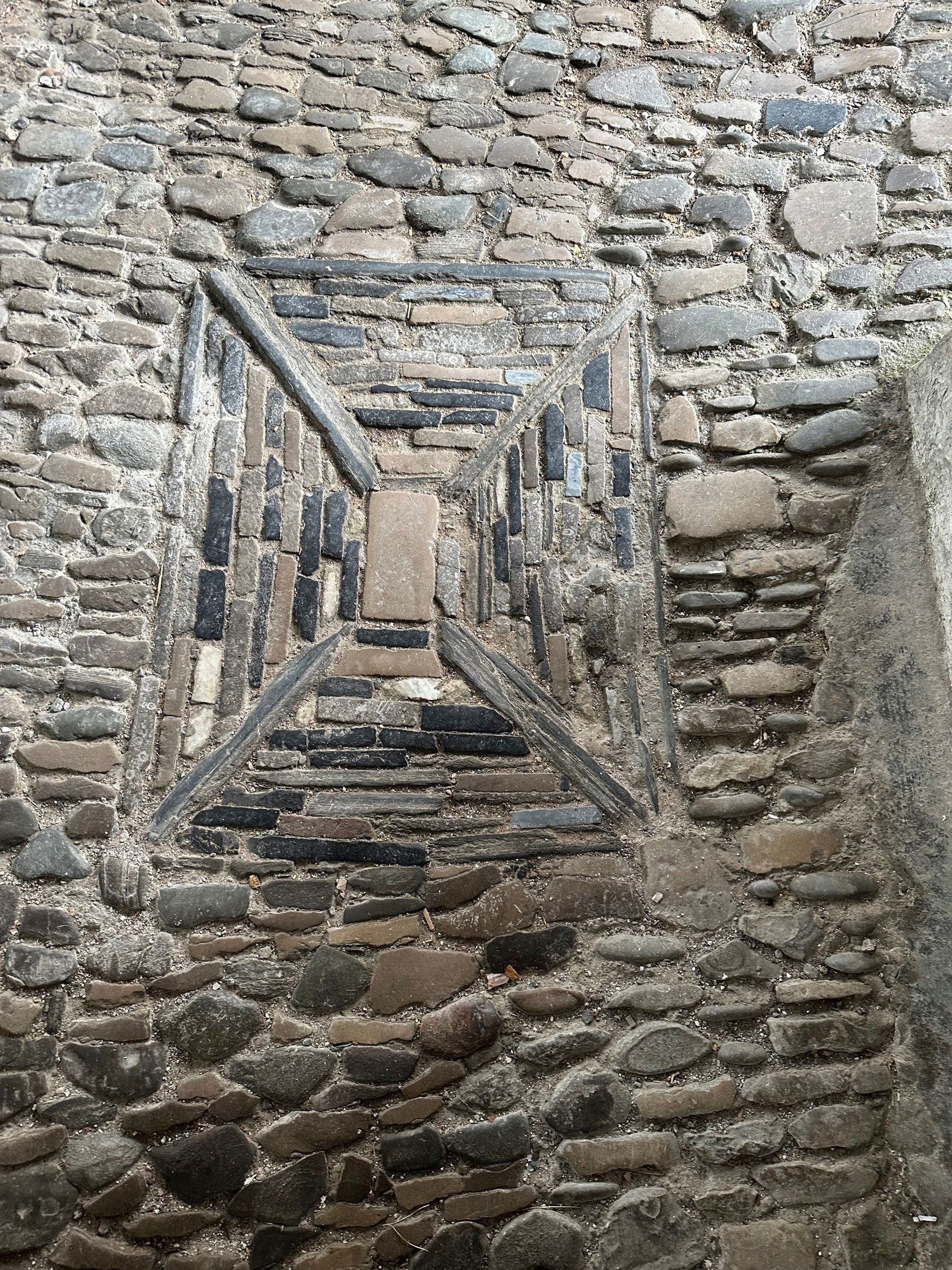 ---
The Yards of Kendal - Pure Scroll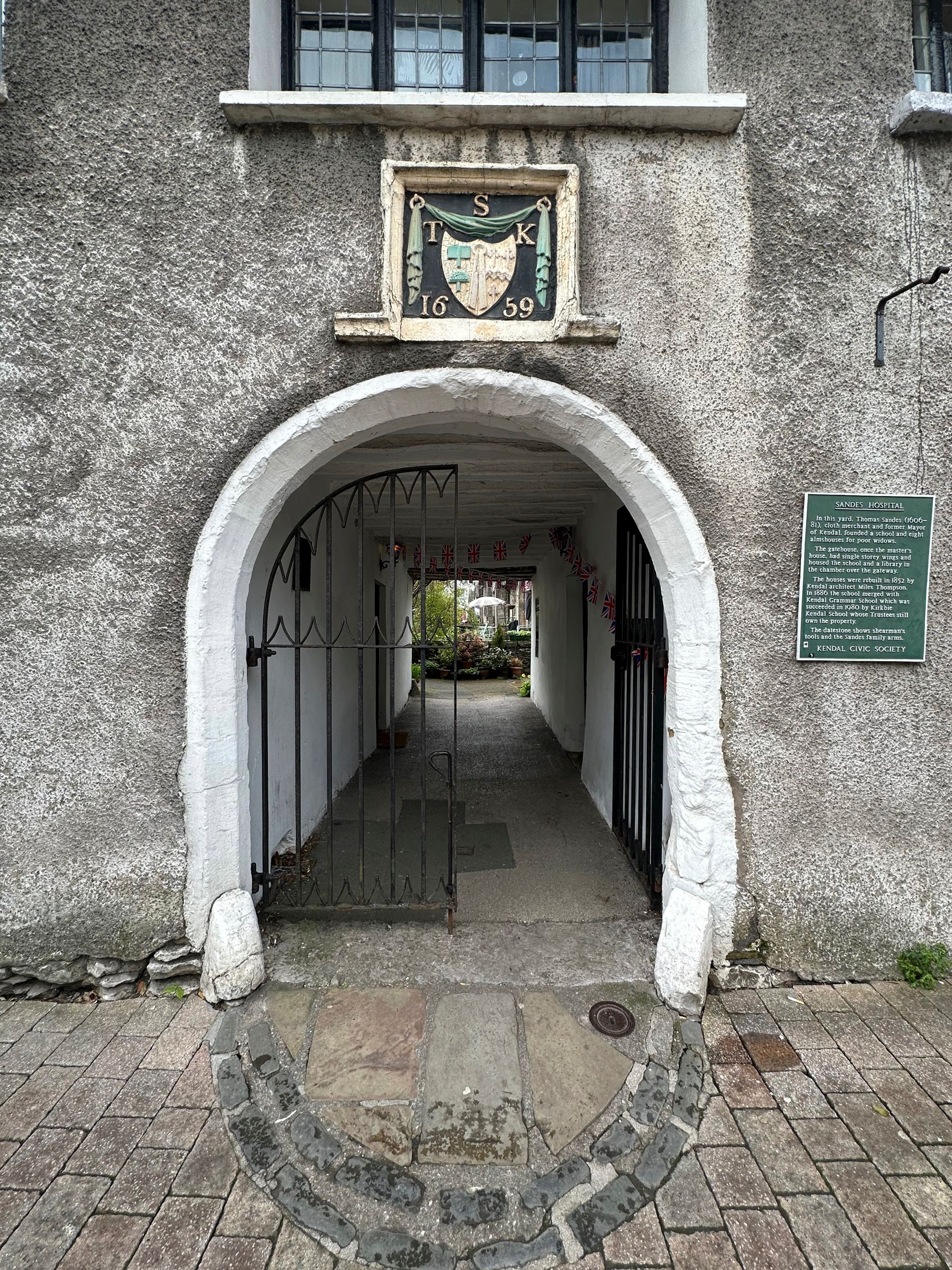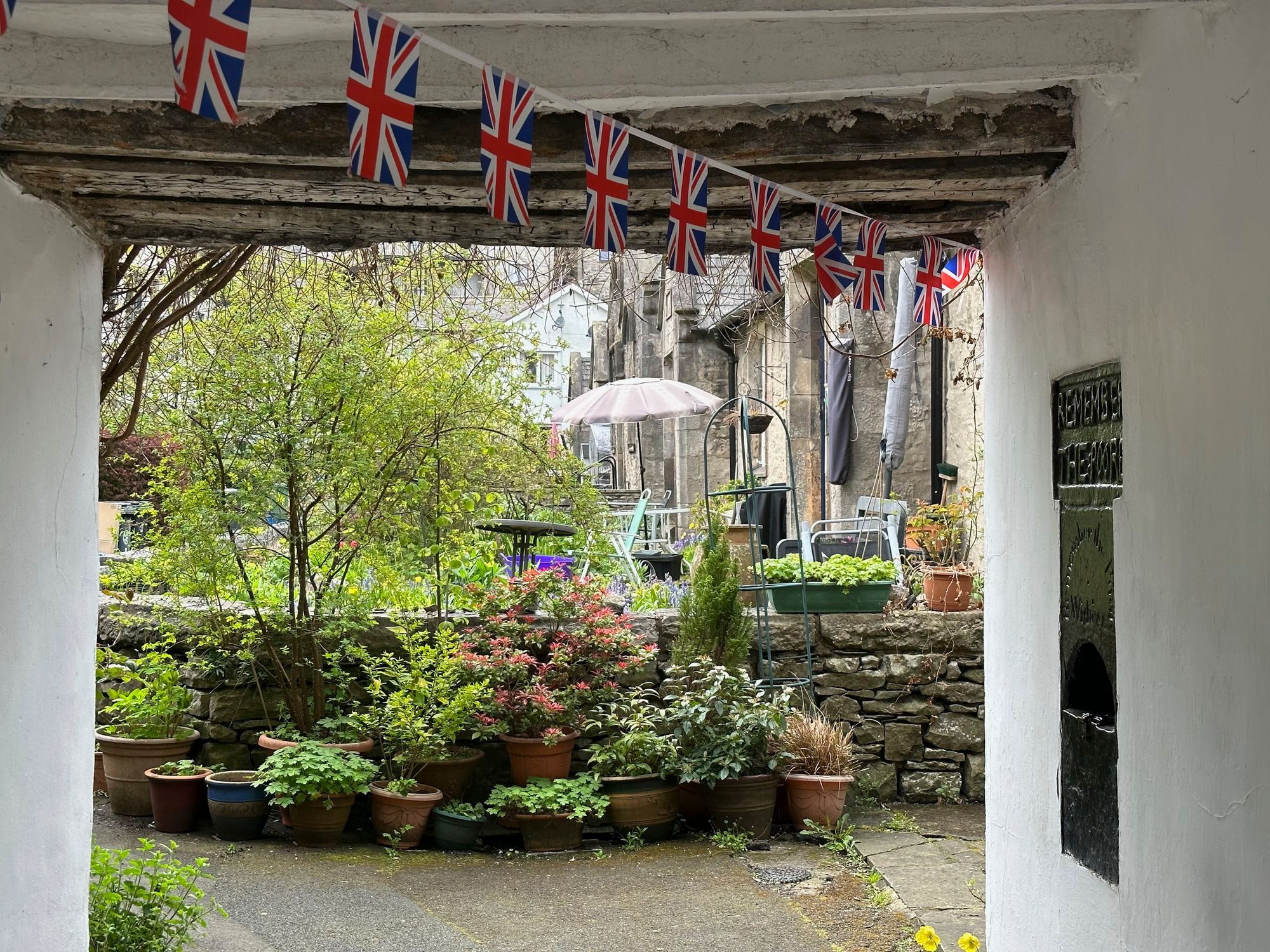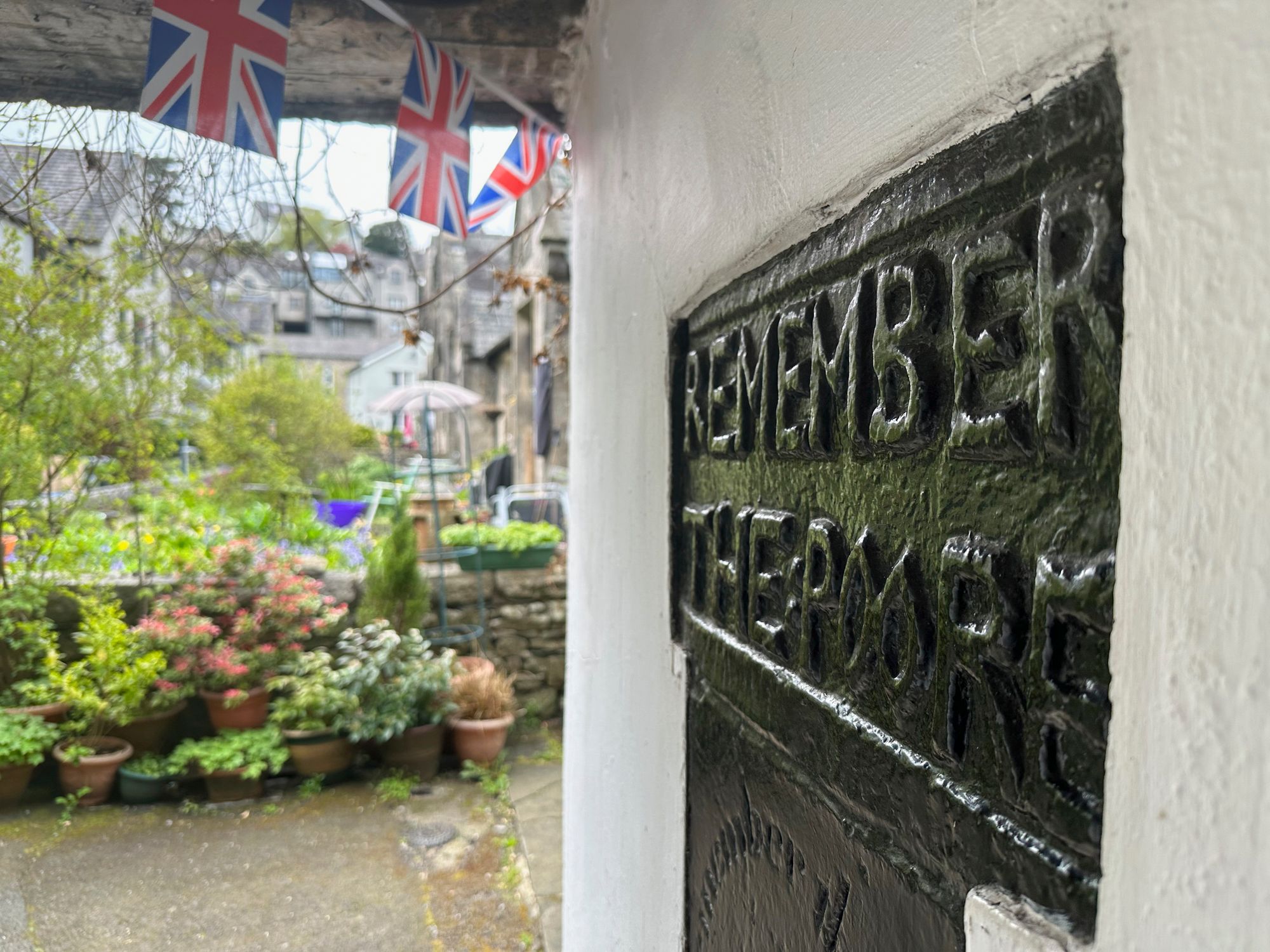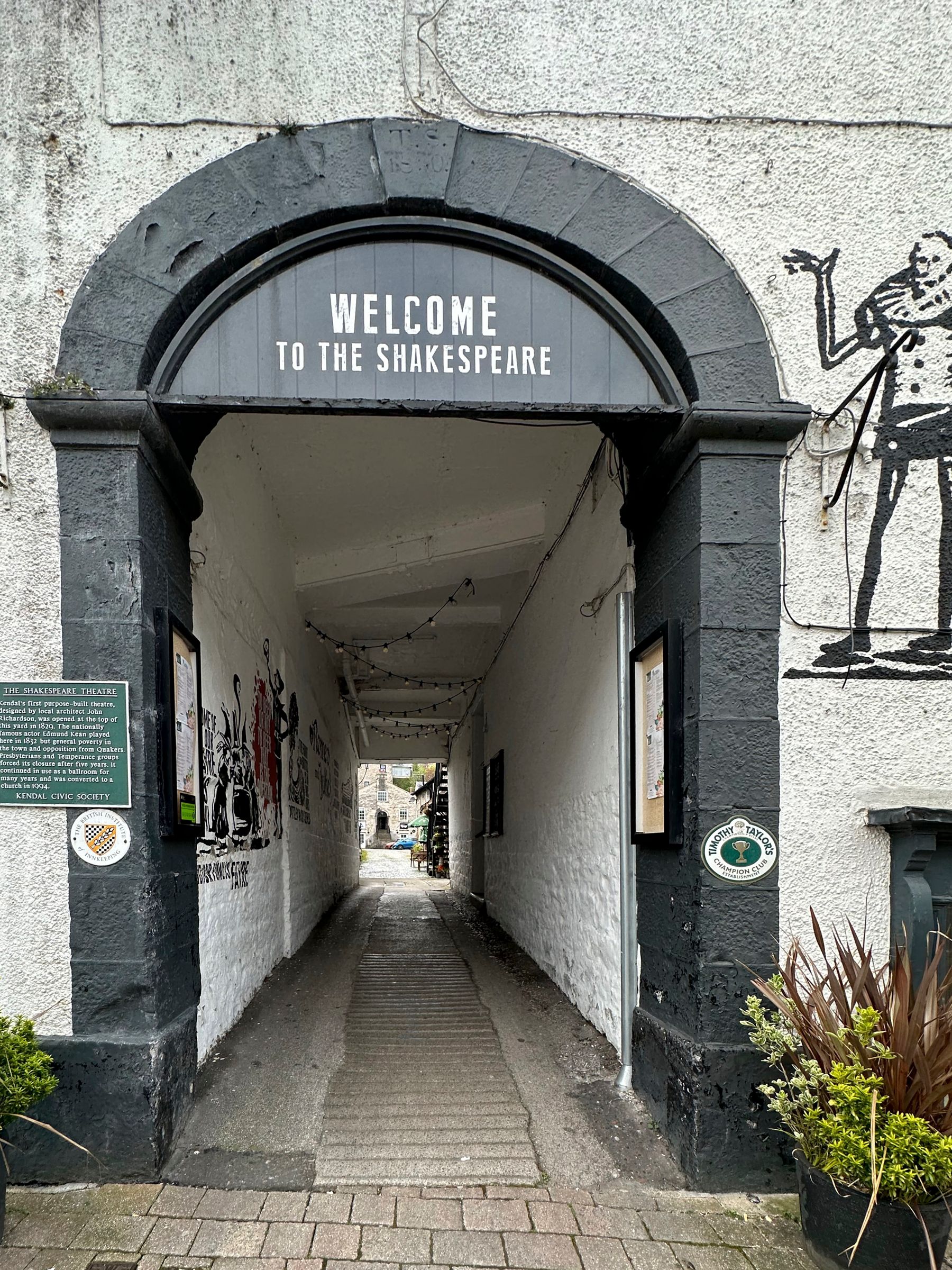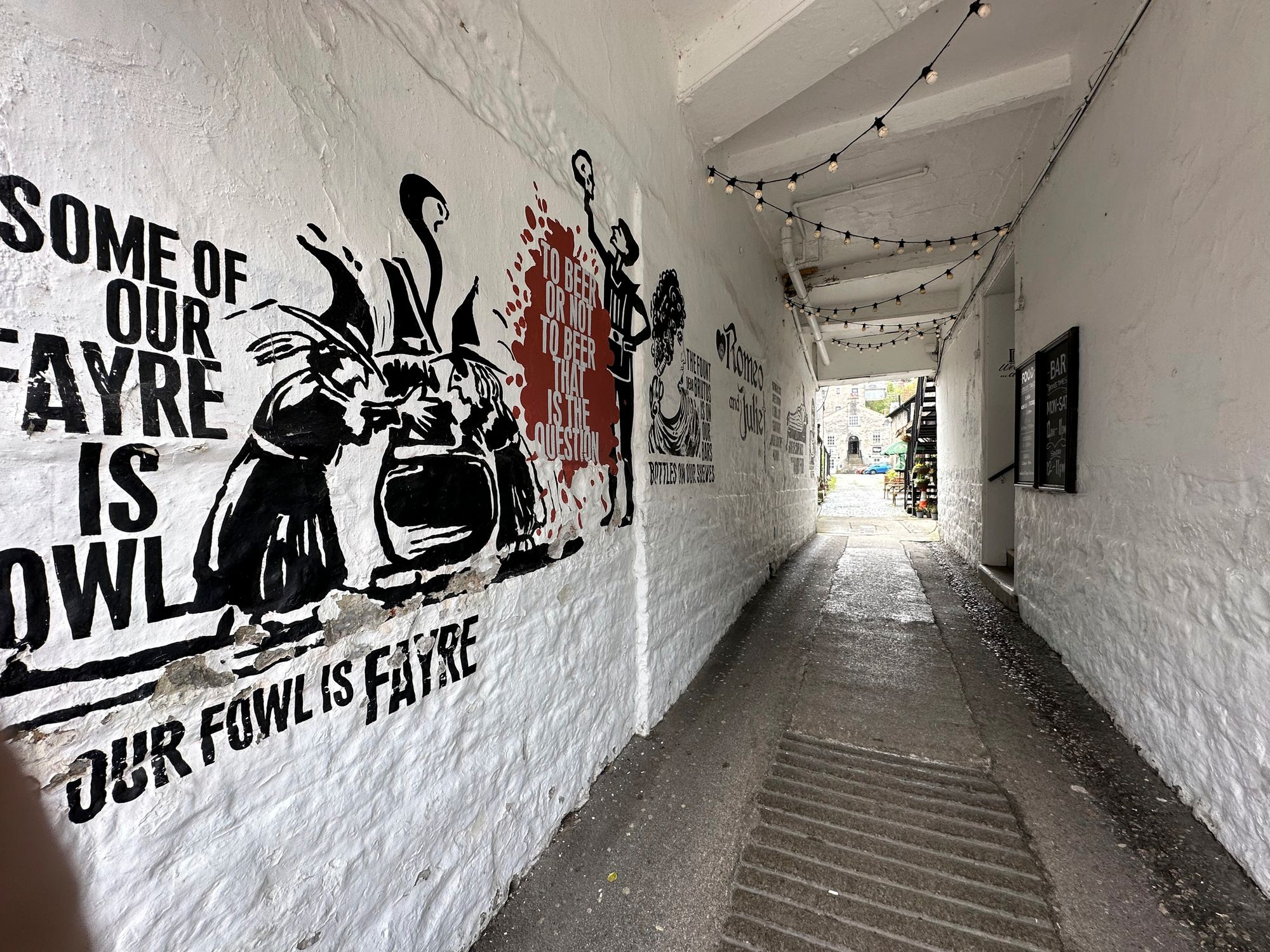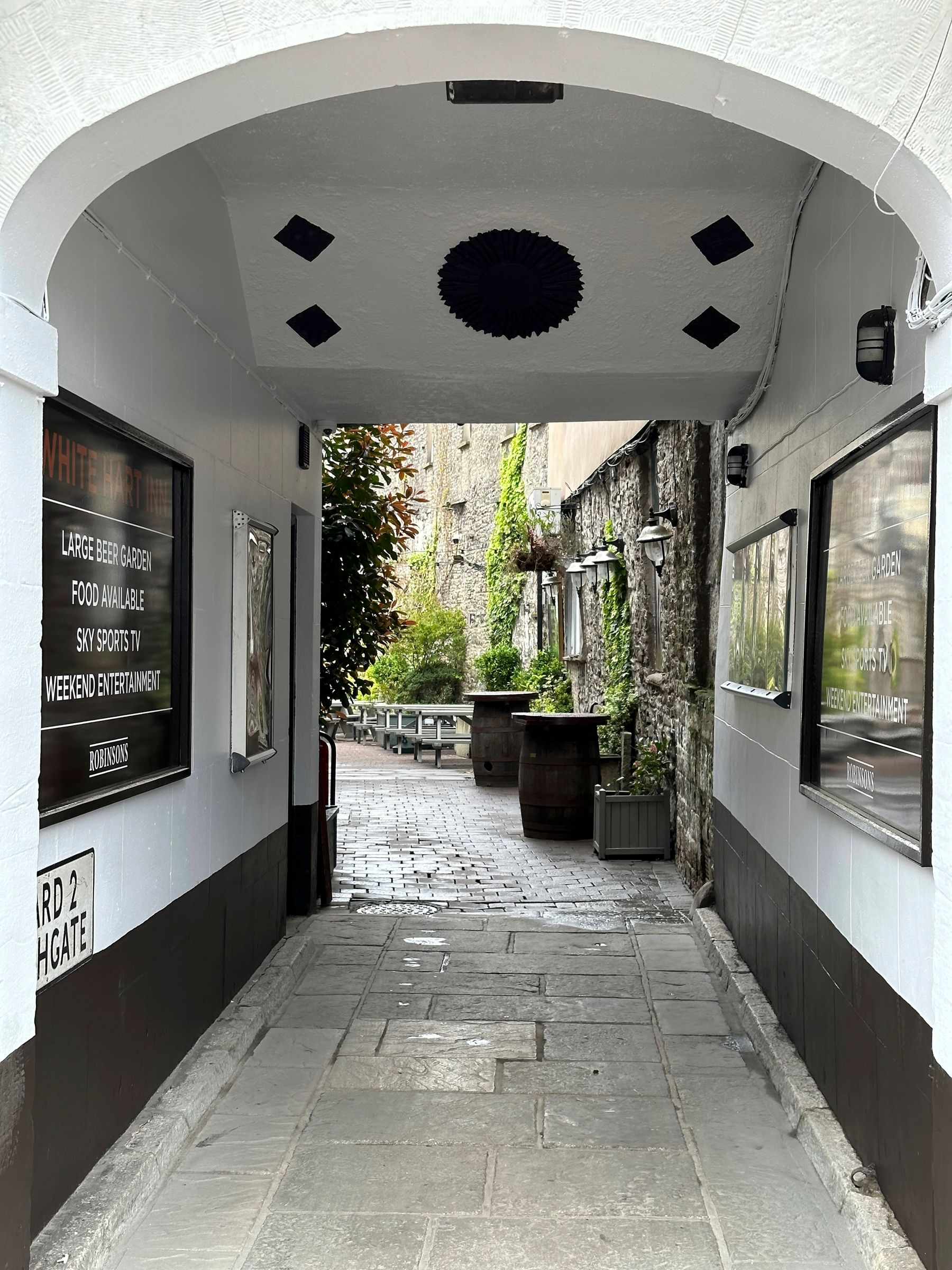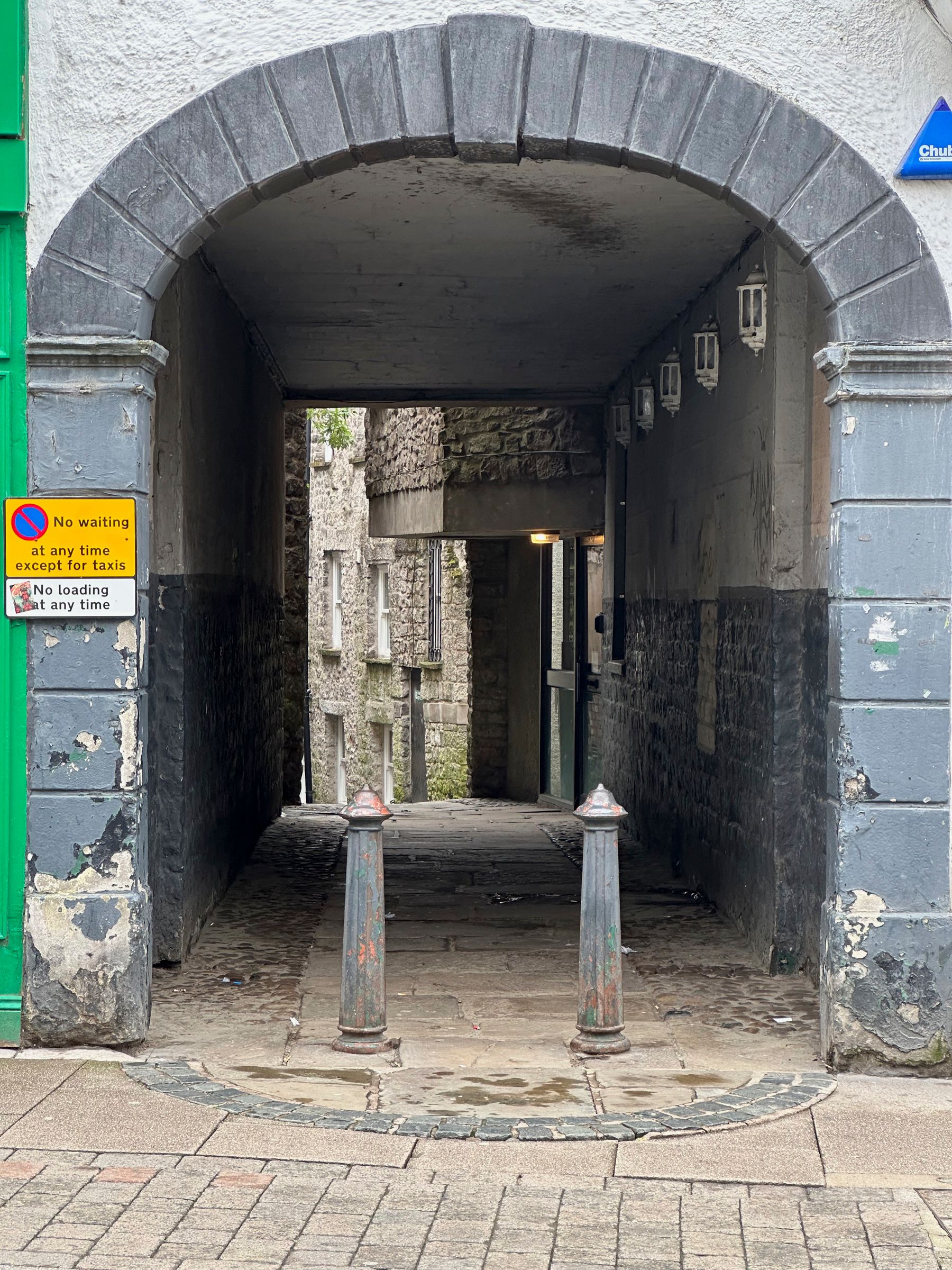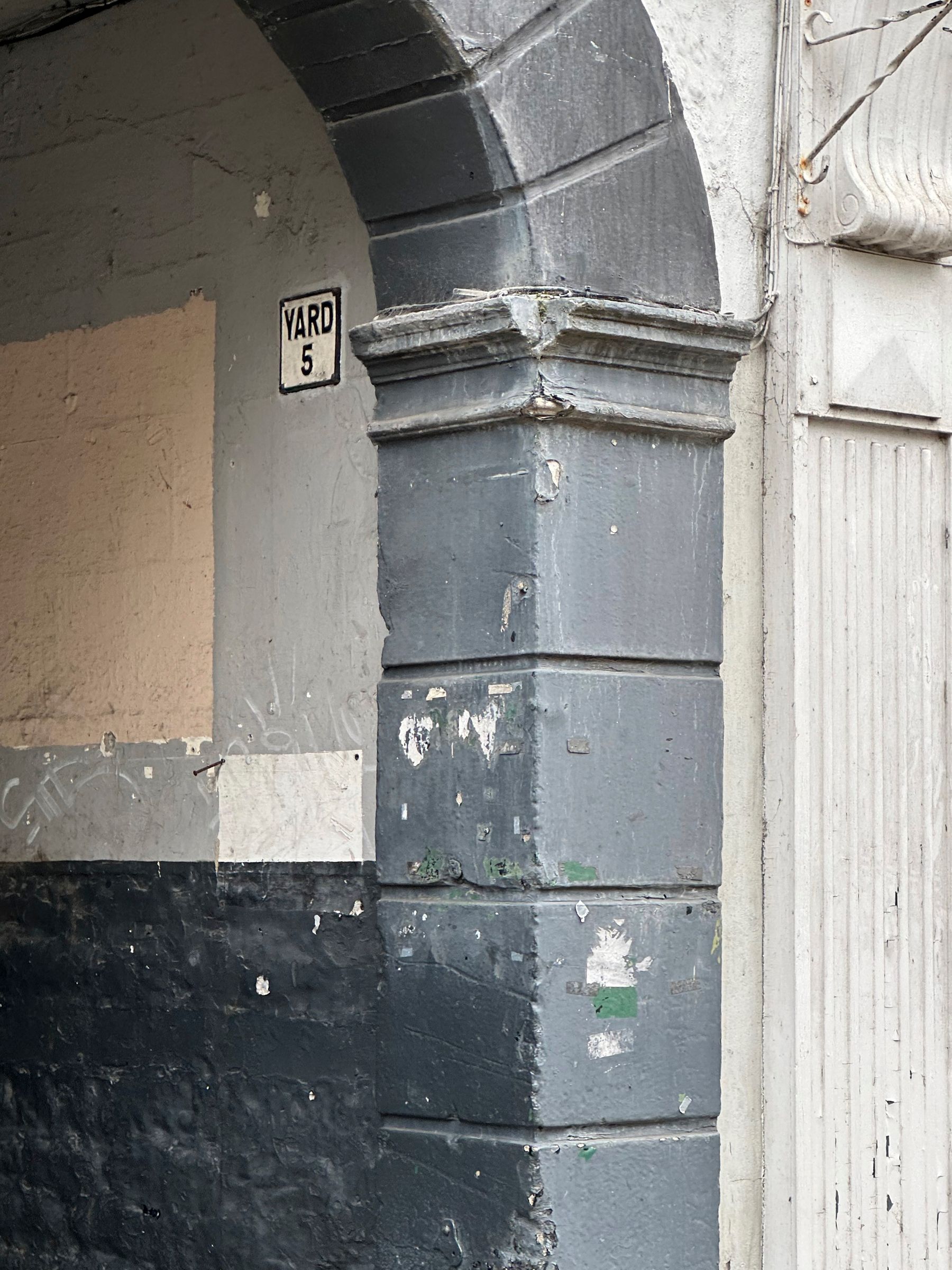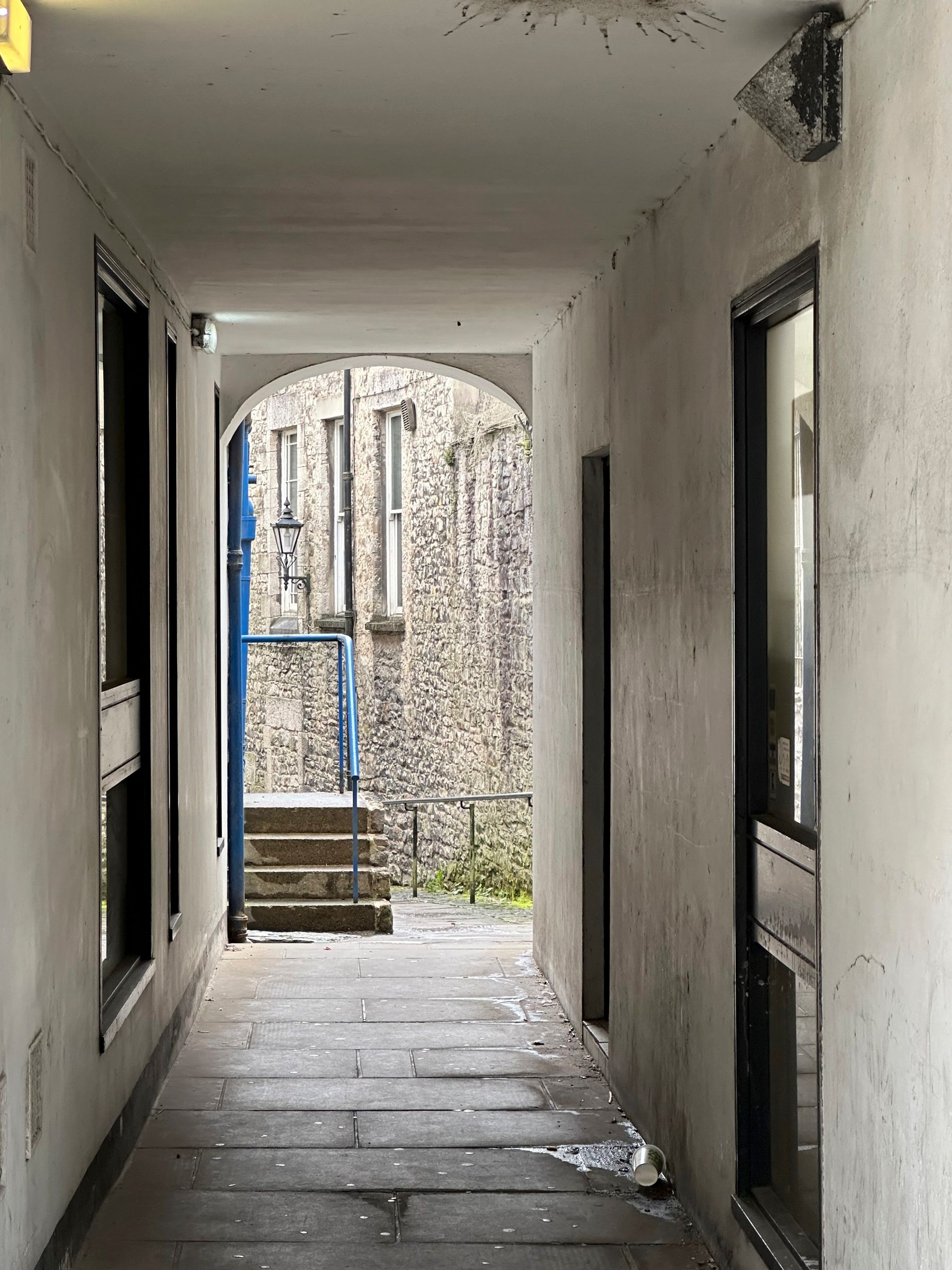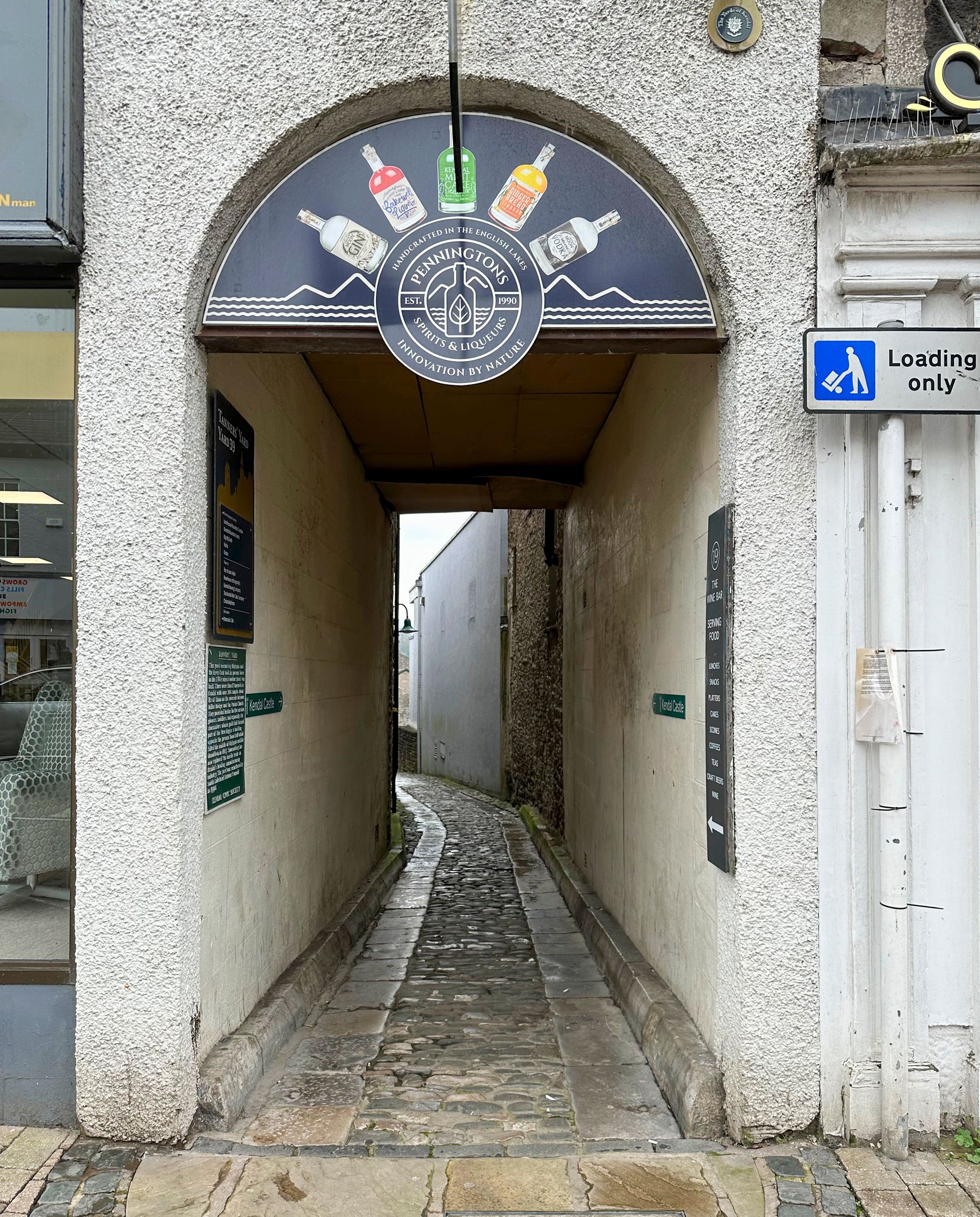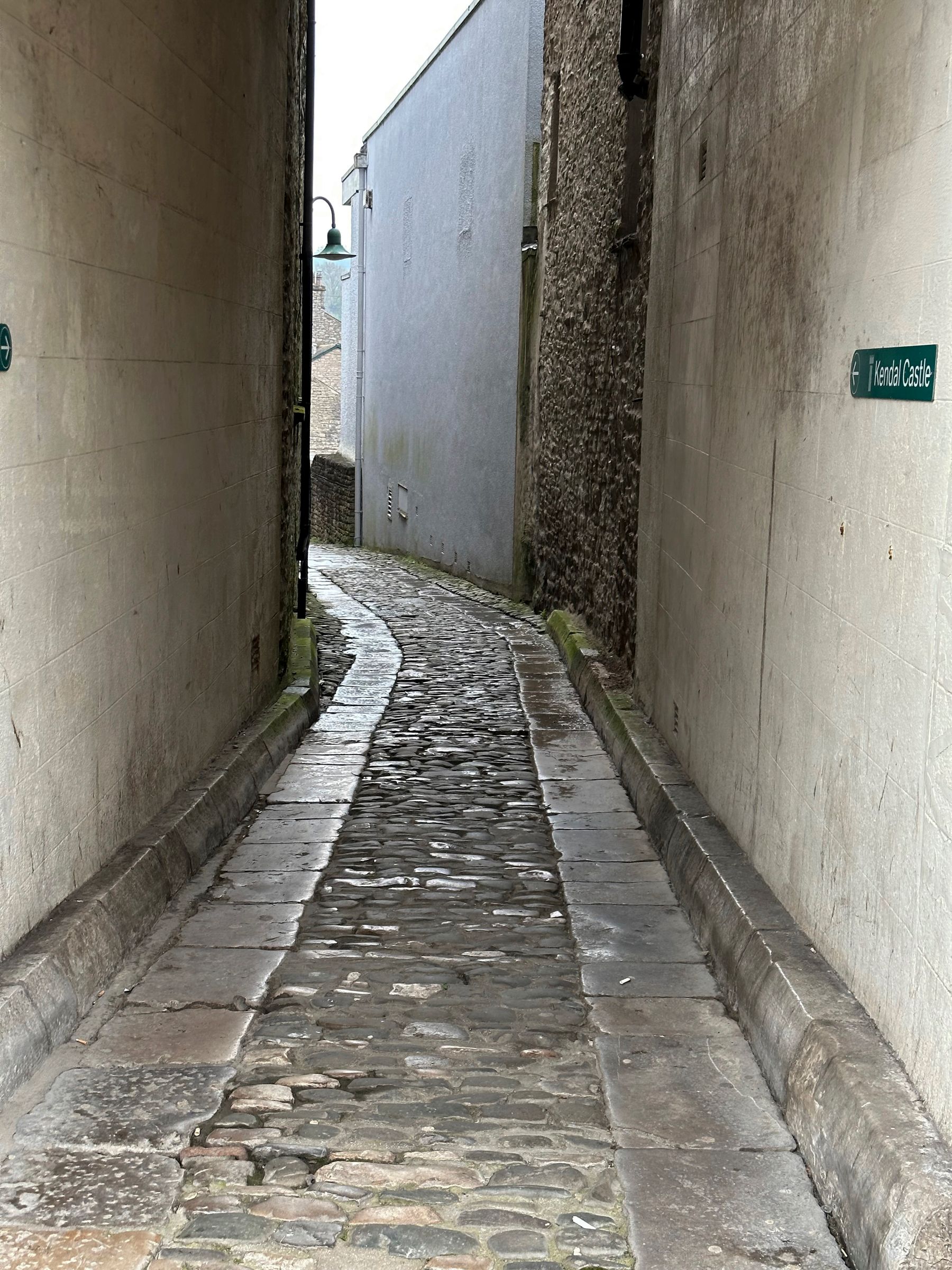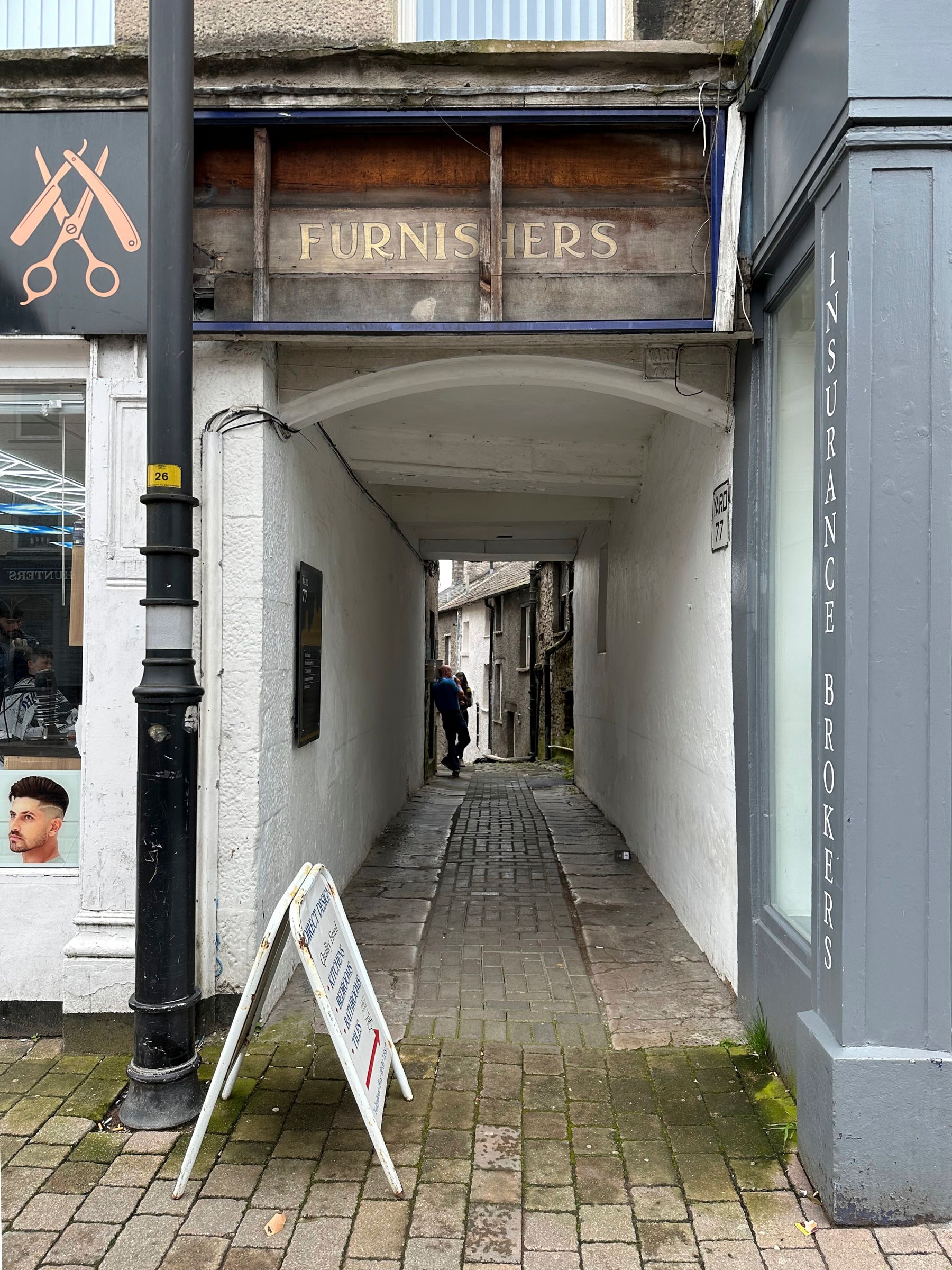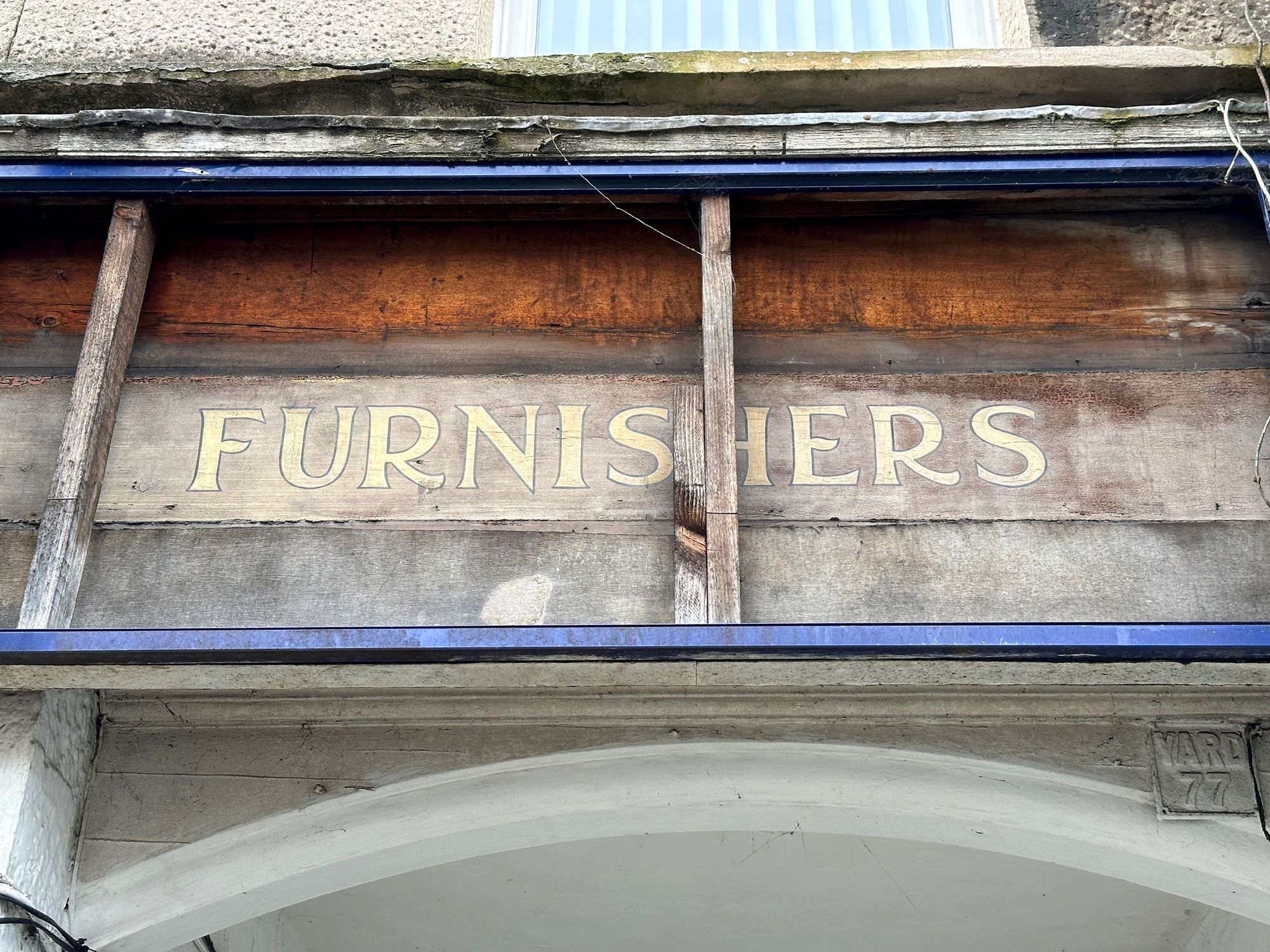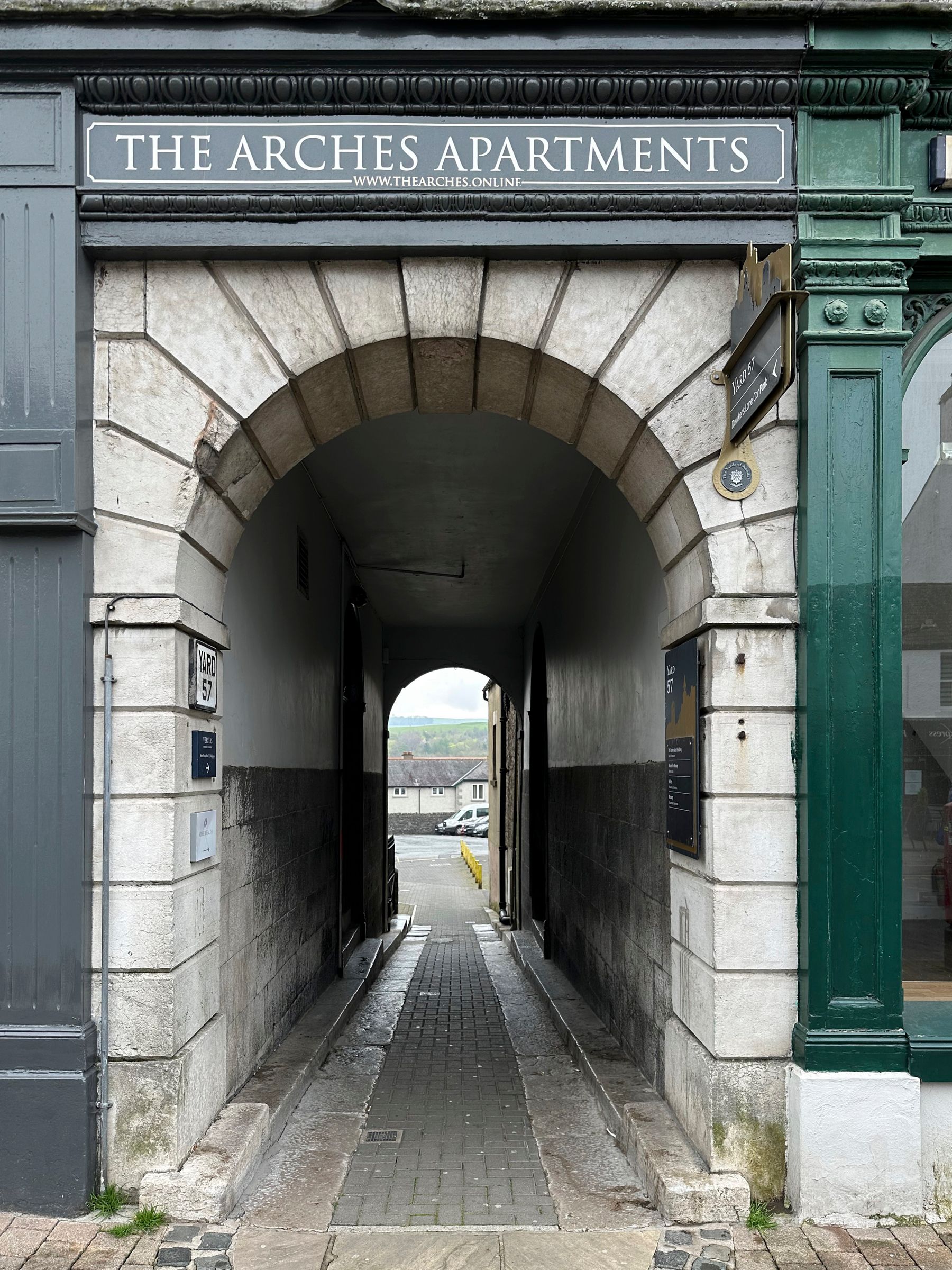 ---
Anatomy of a Yard: Dr Manning's Yard
Formerly known as Braithwaite Yard - after the original occupier established a dye business here. Dr. Manning was a surgeon from 1898-1930 and lived at the head of the yard on Highgate.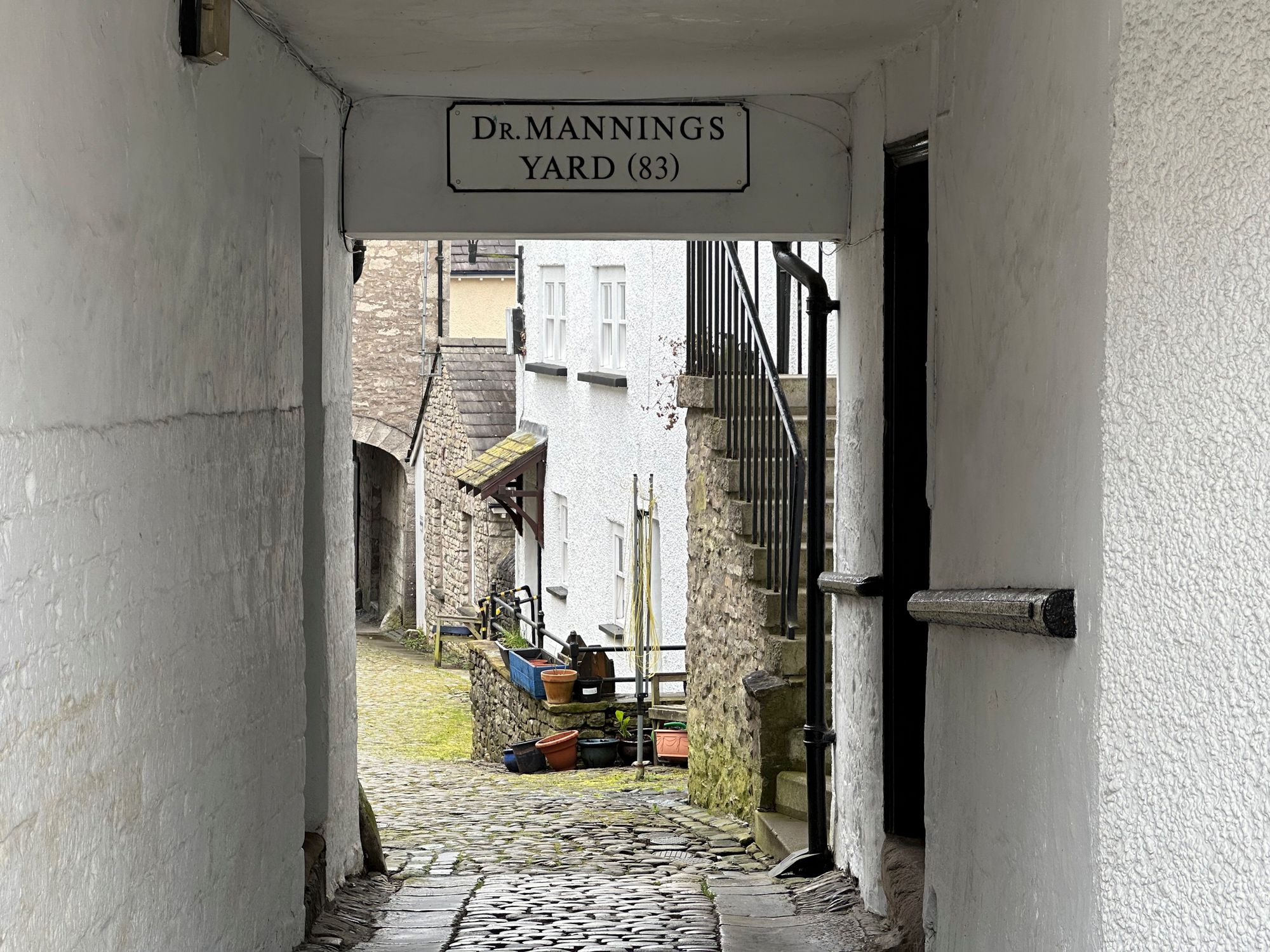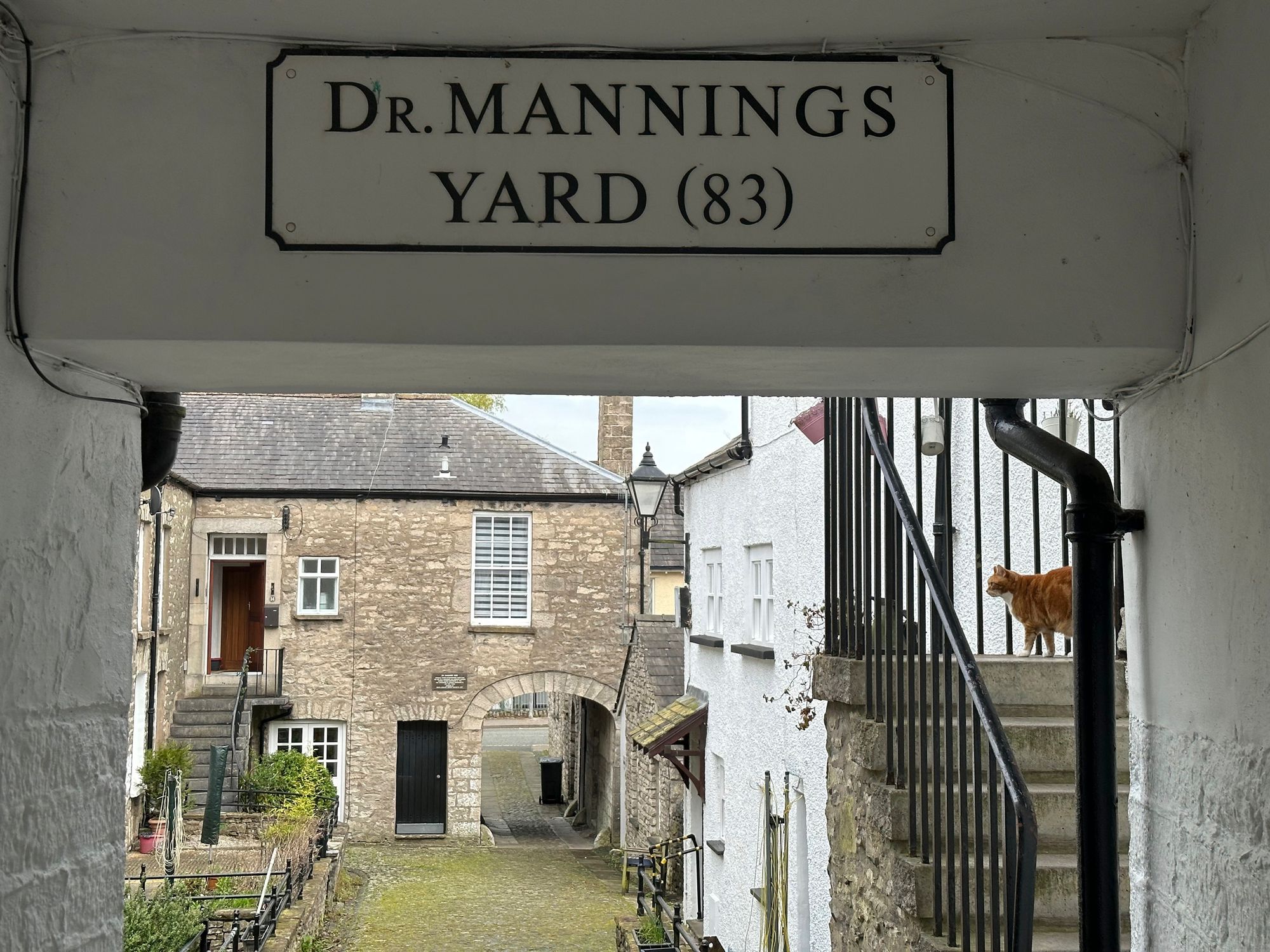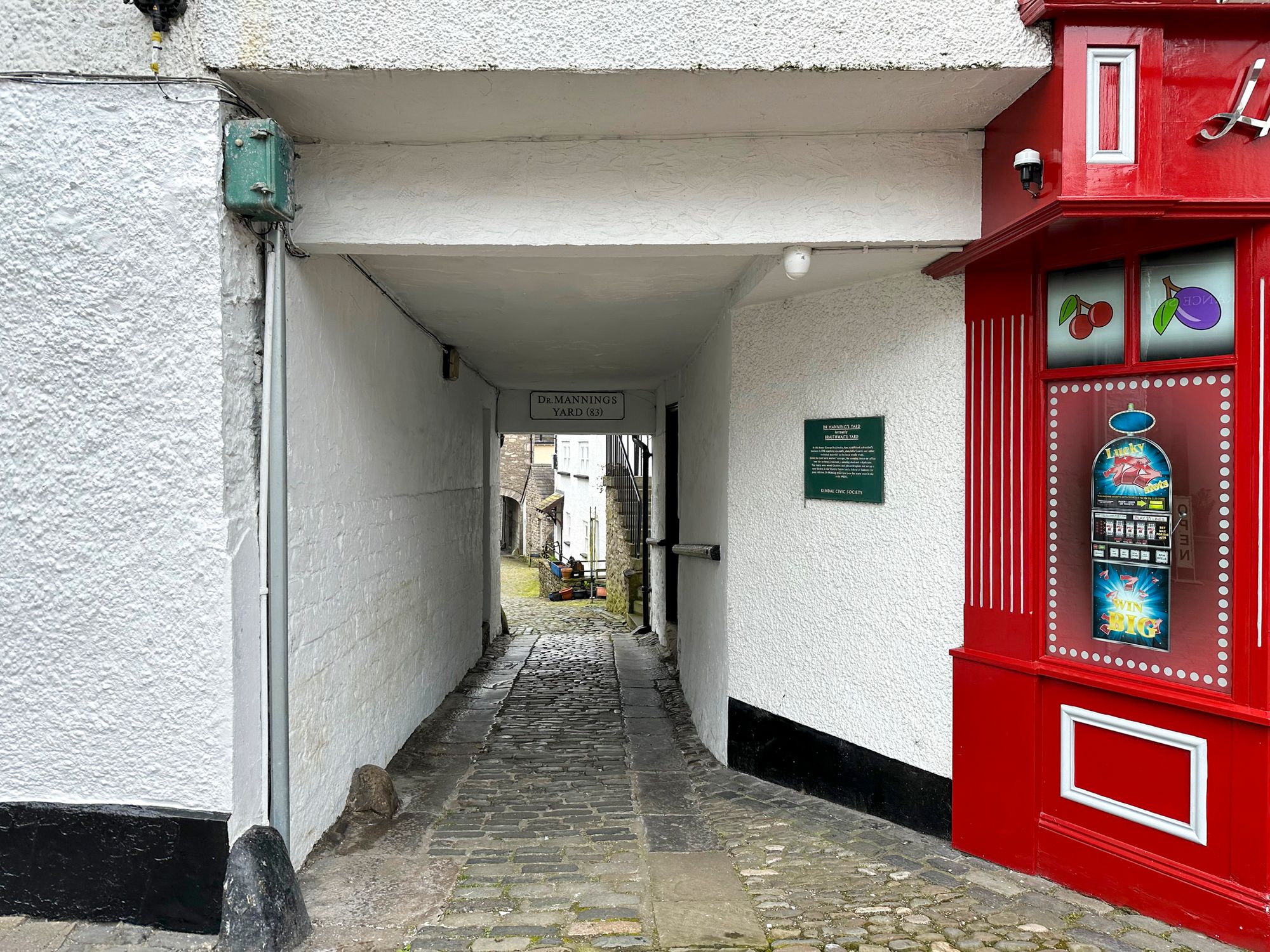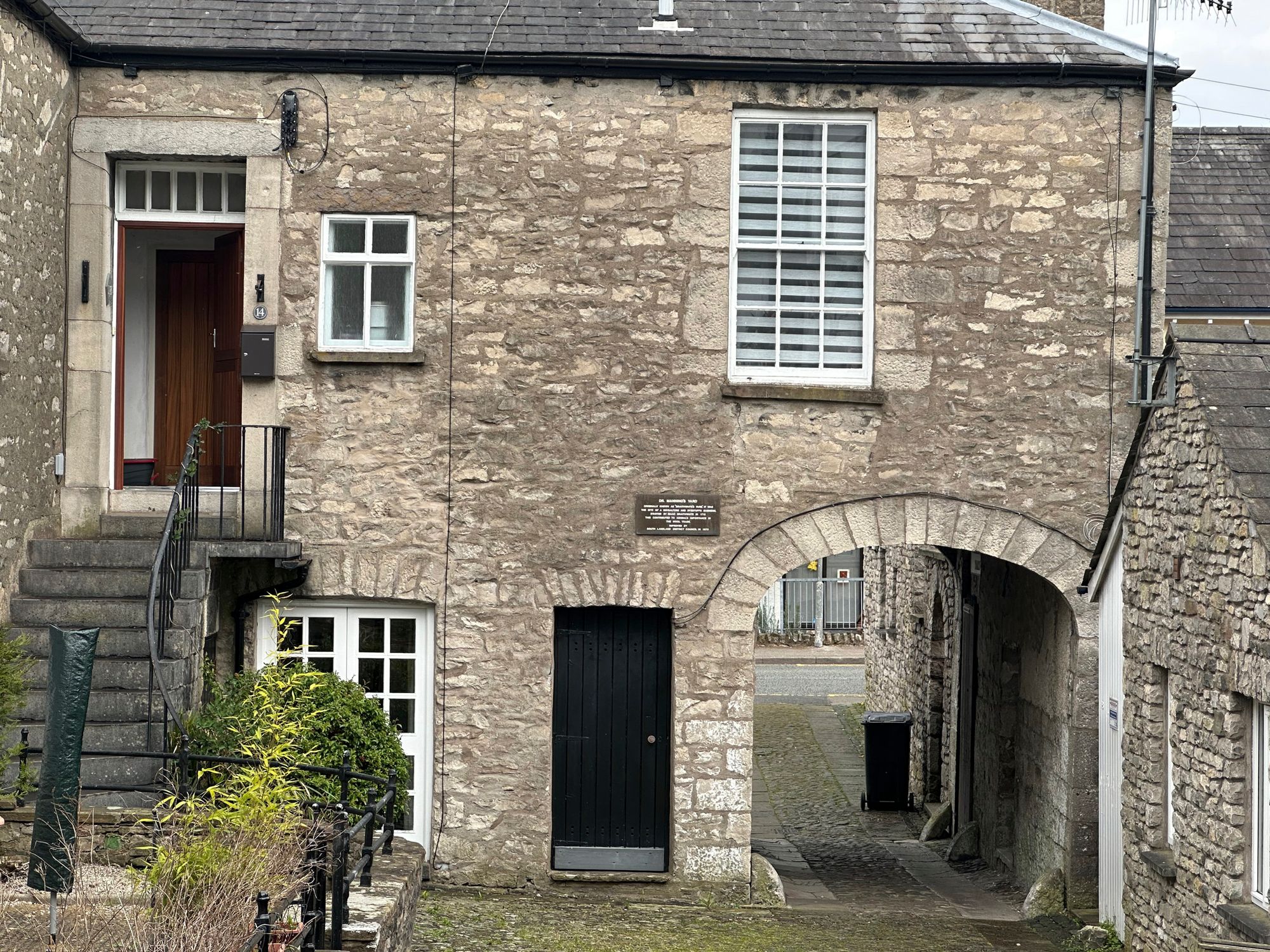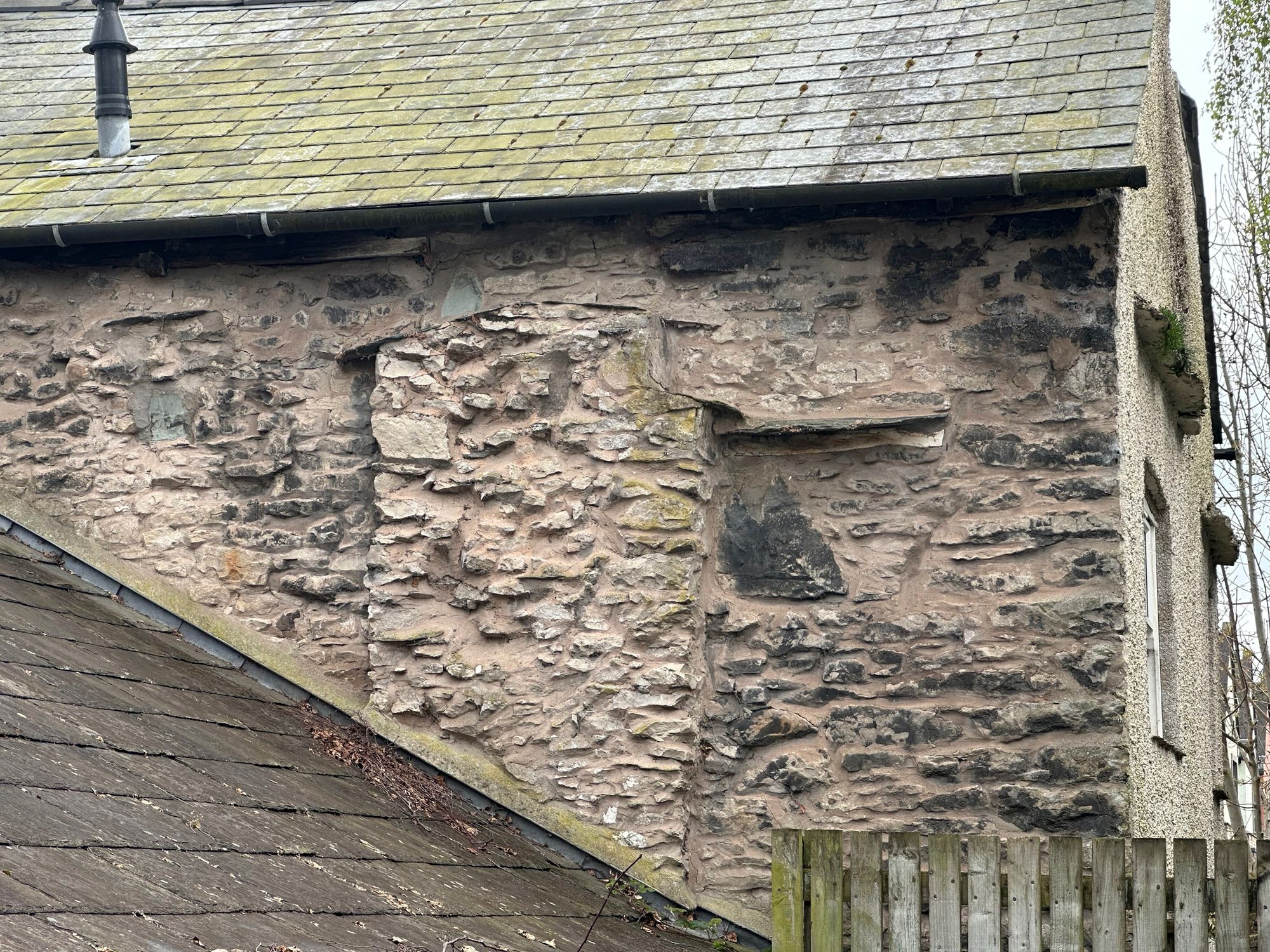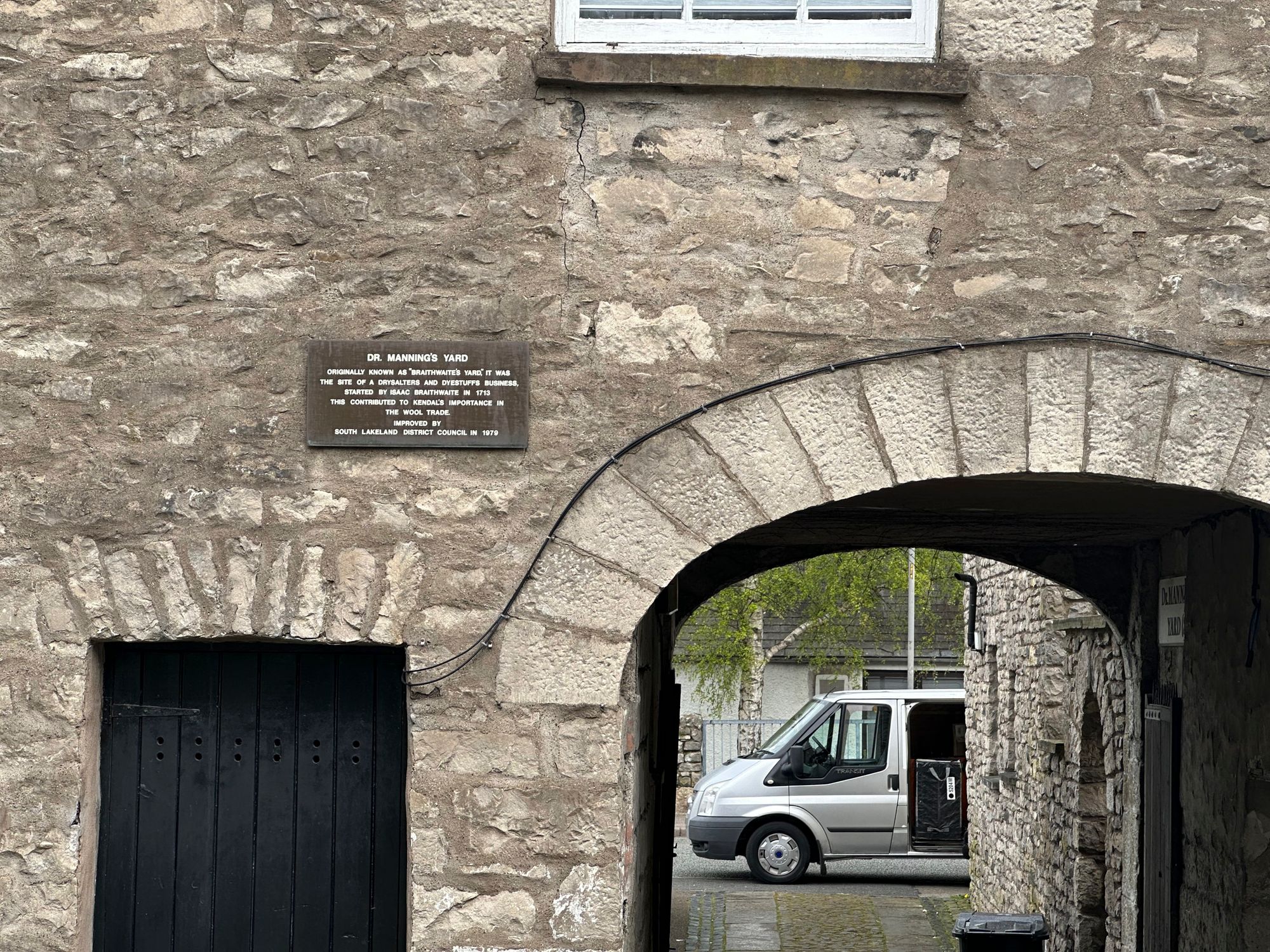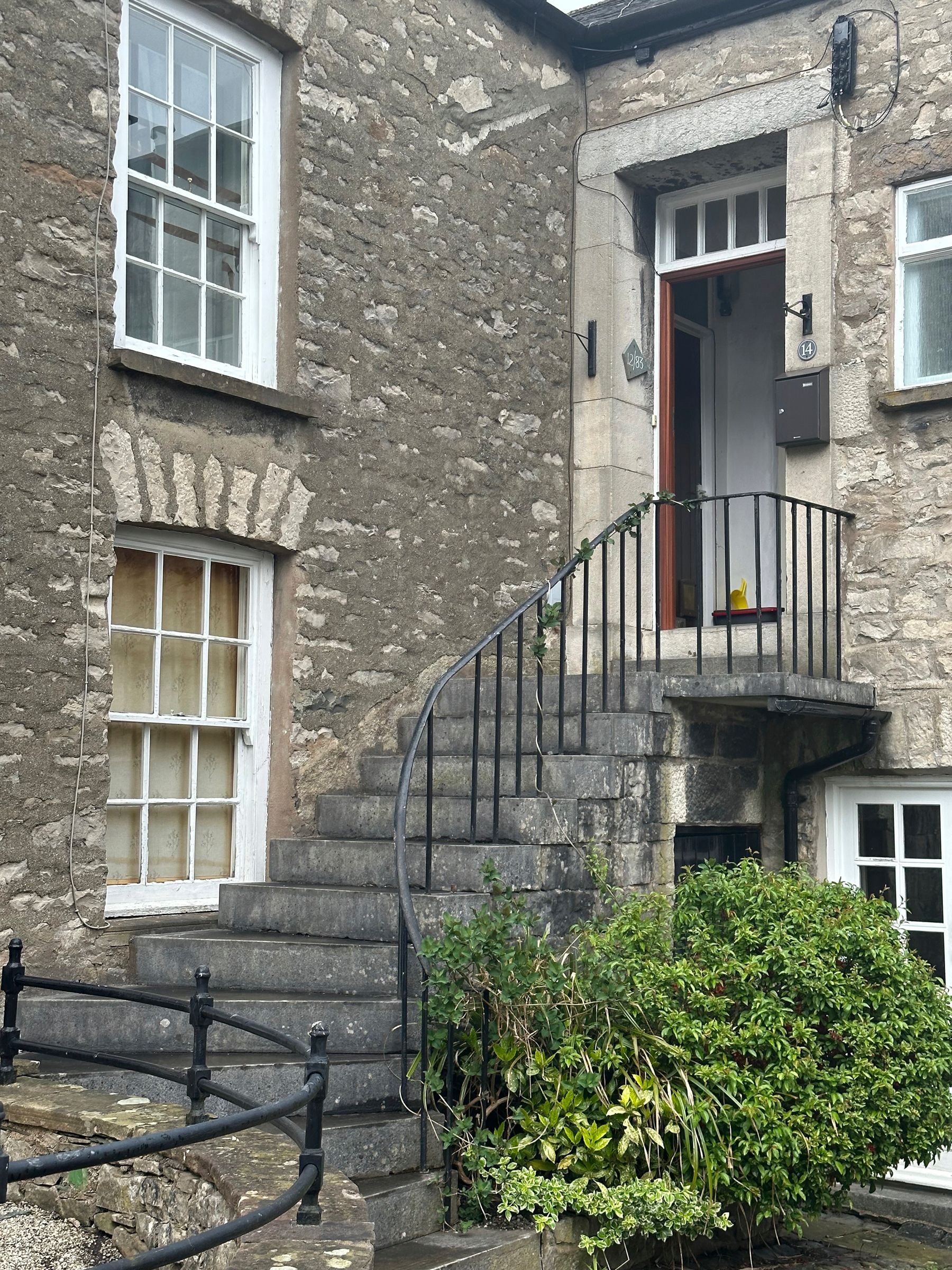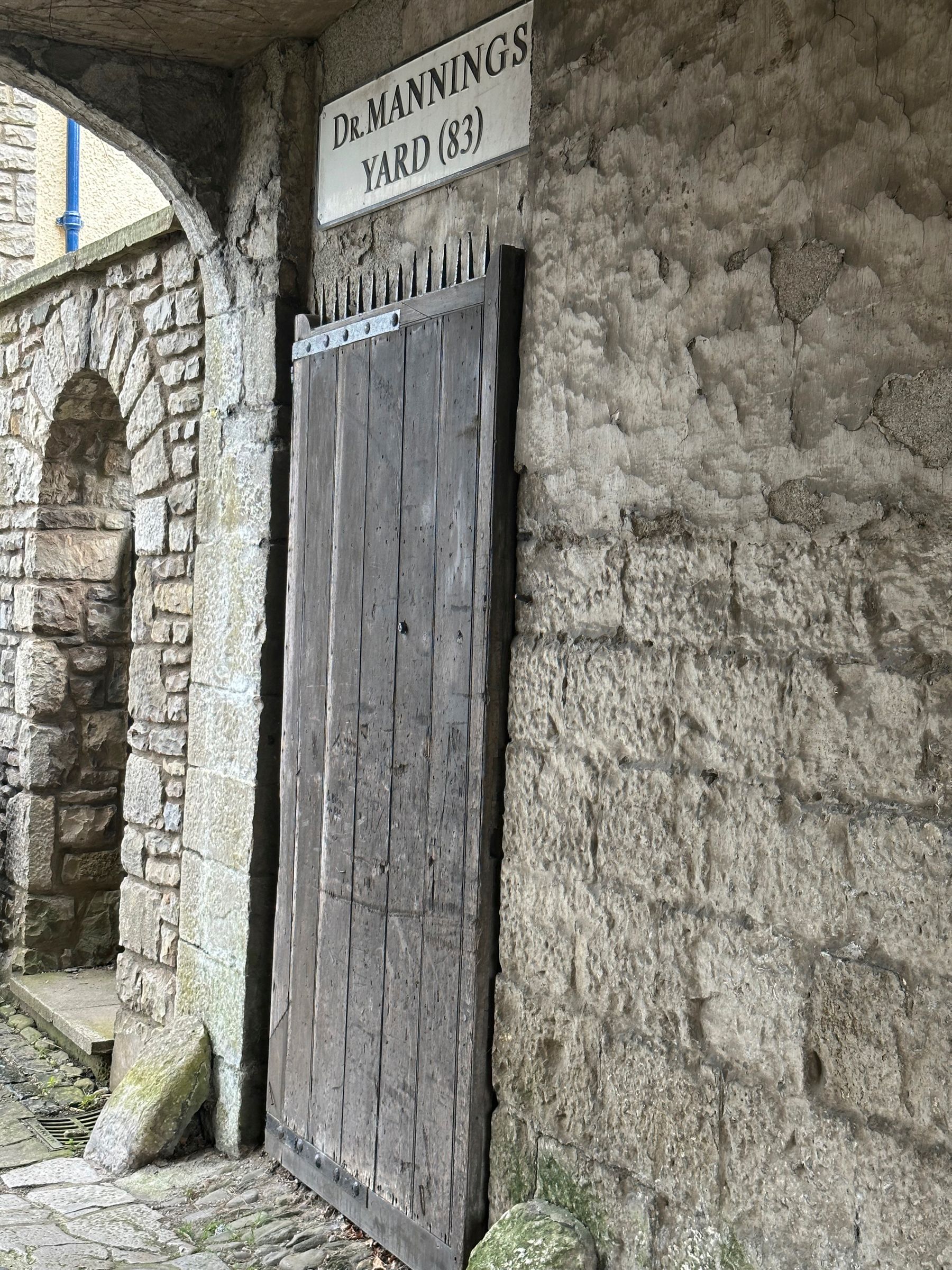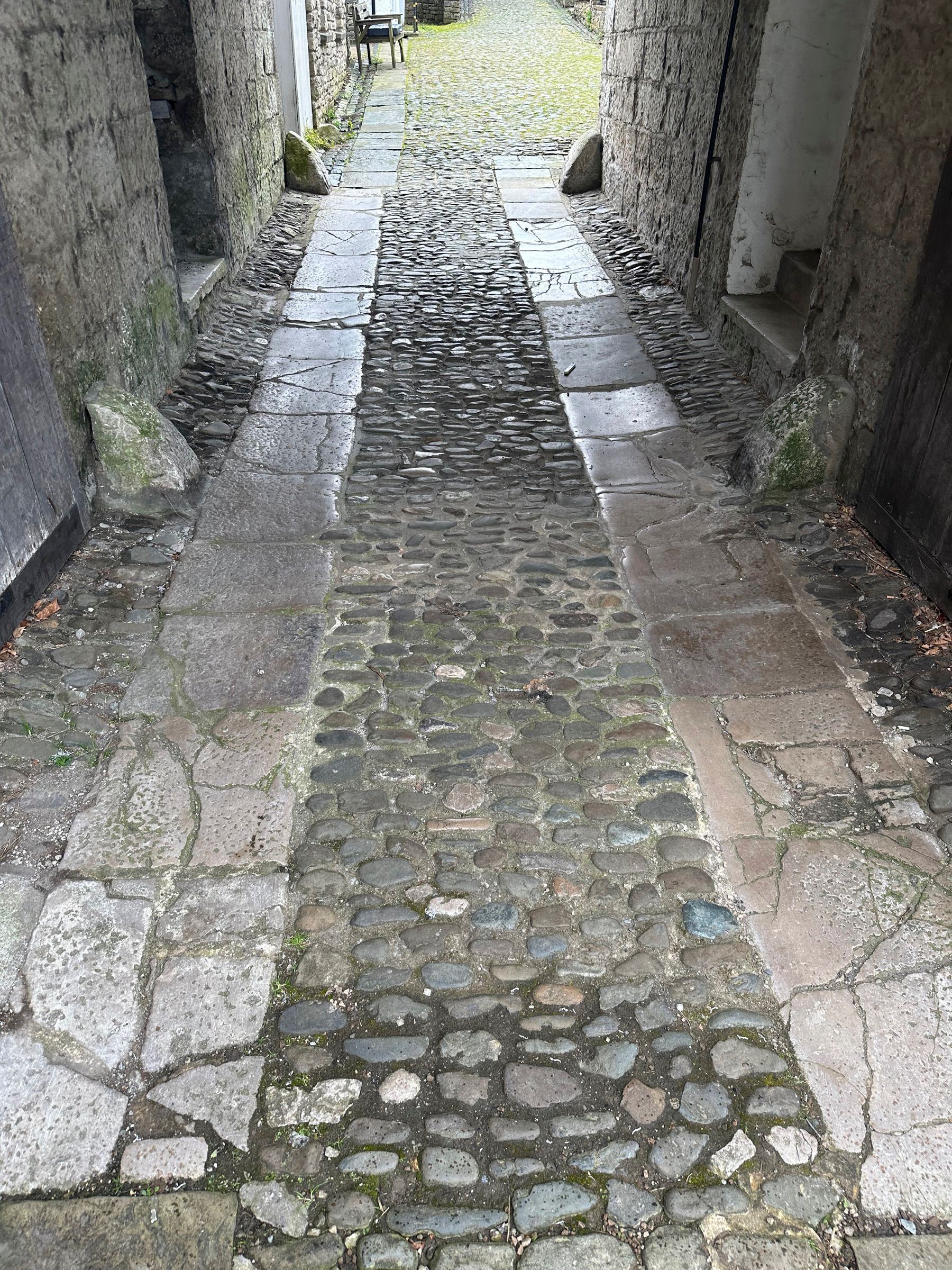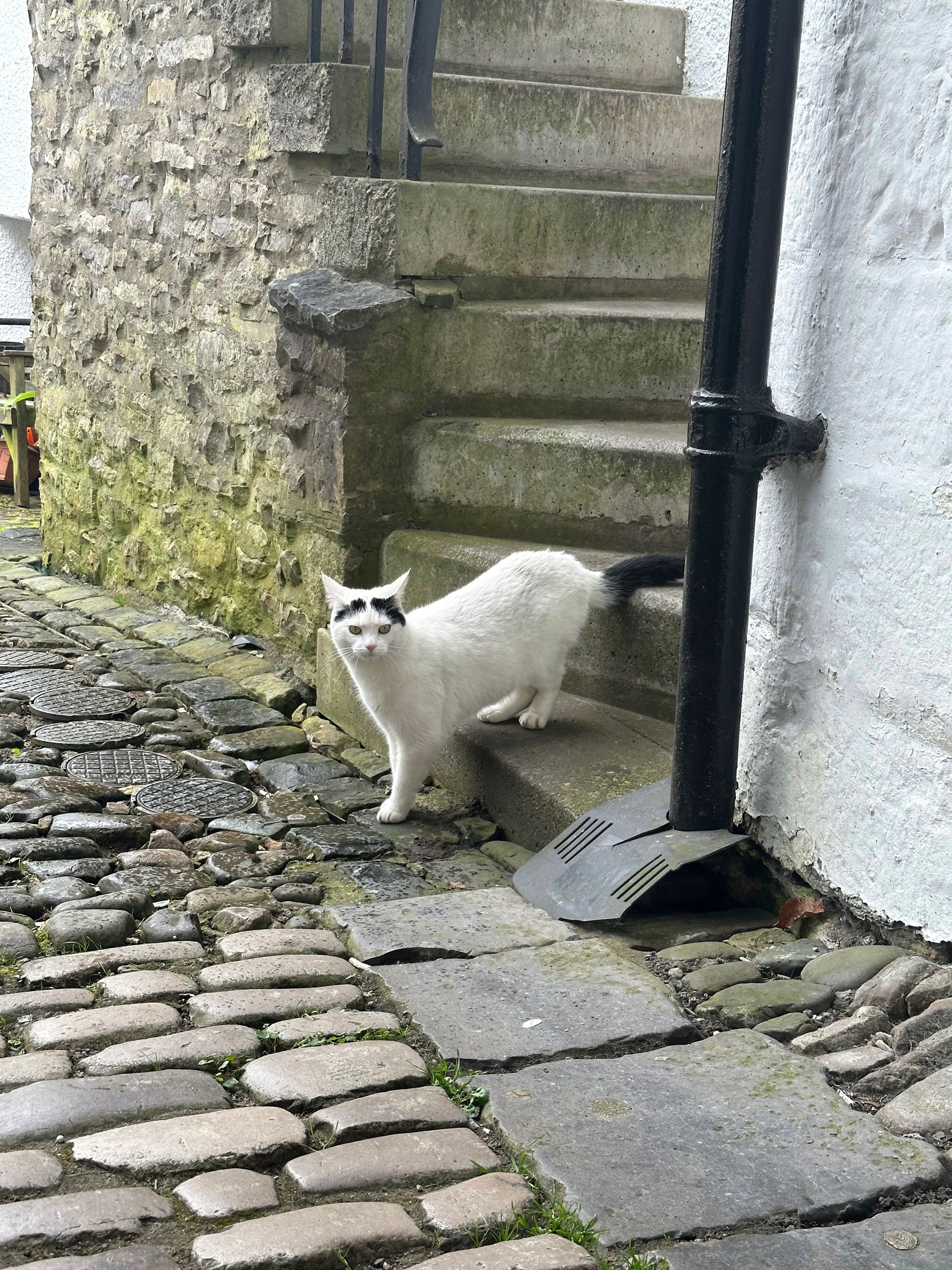 End.
---
The yards continued...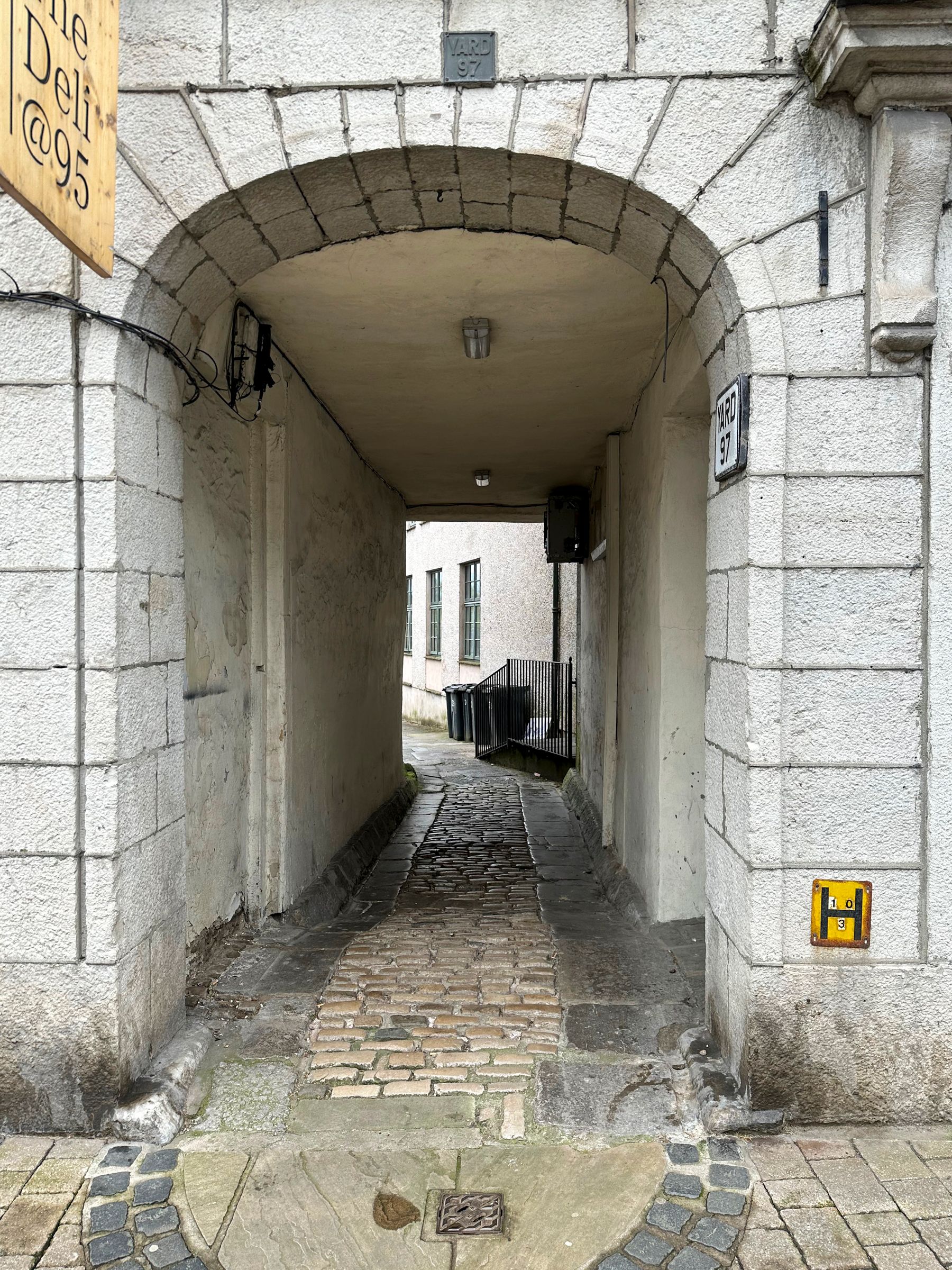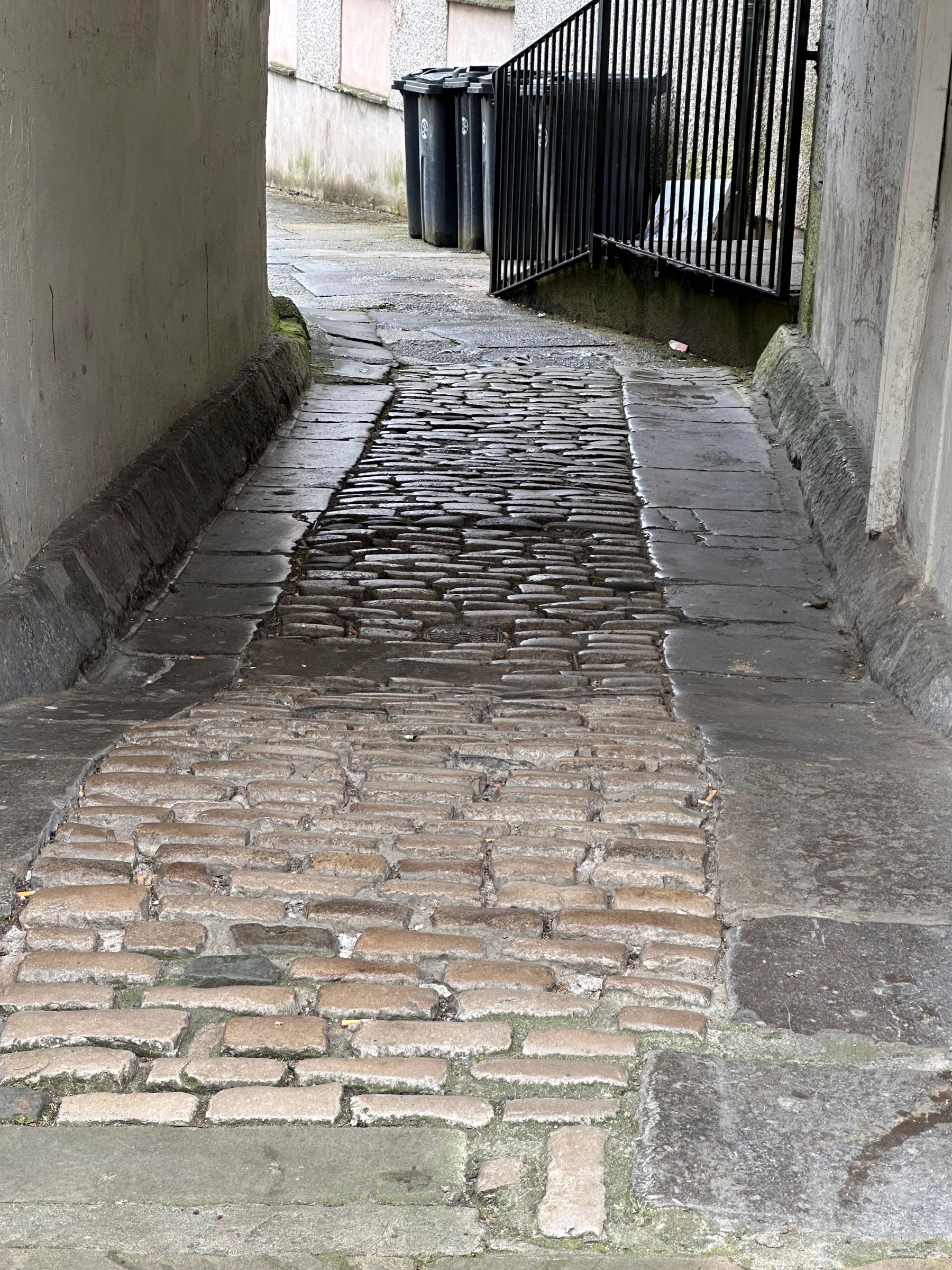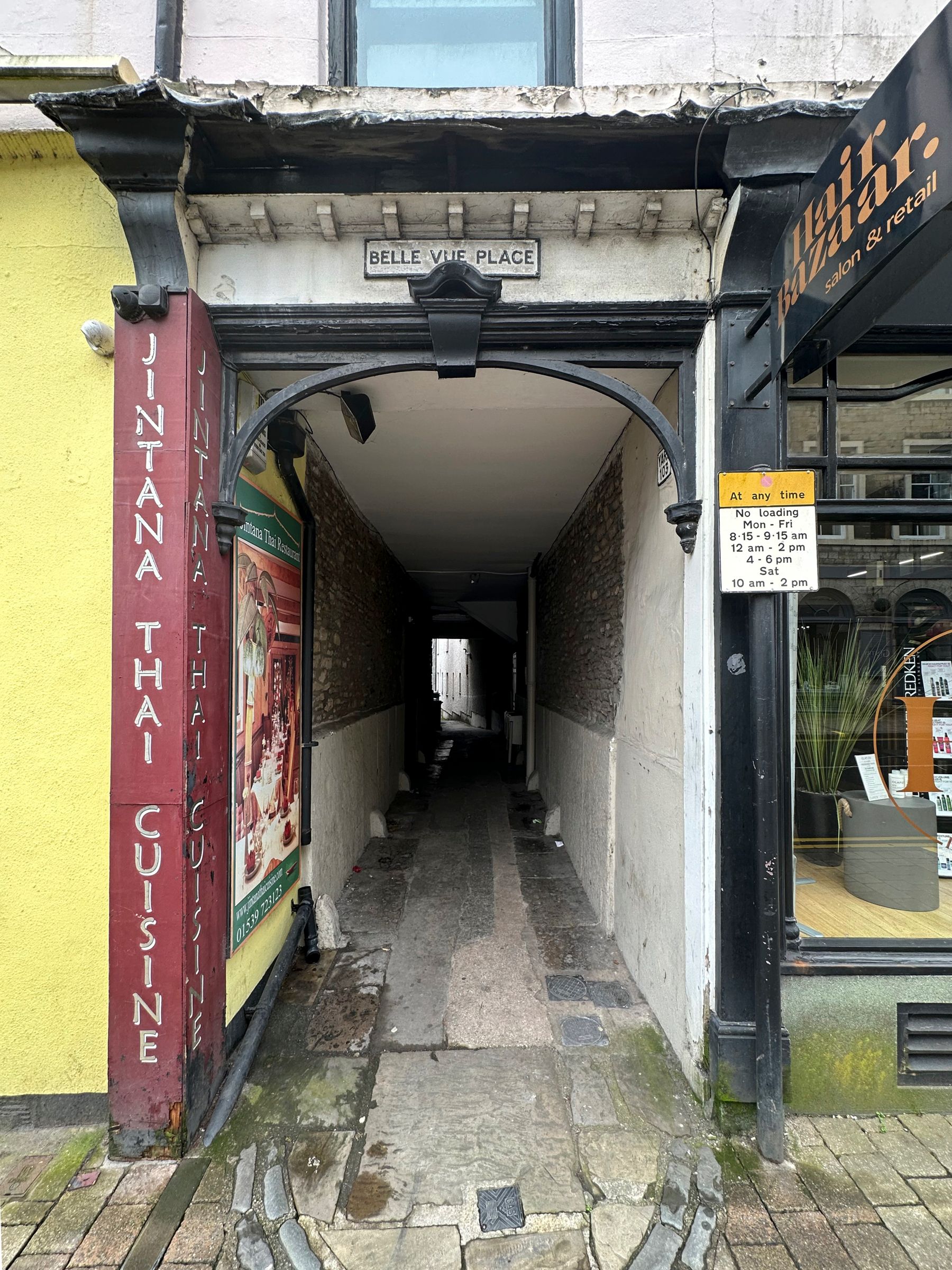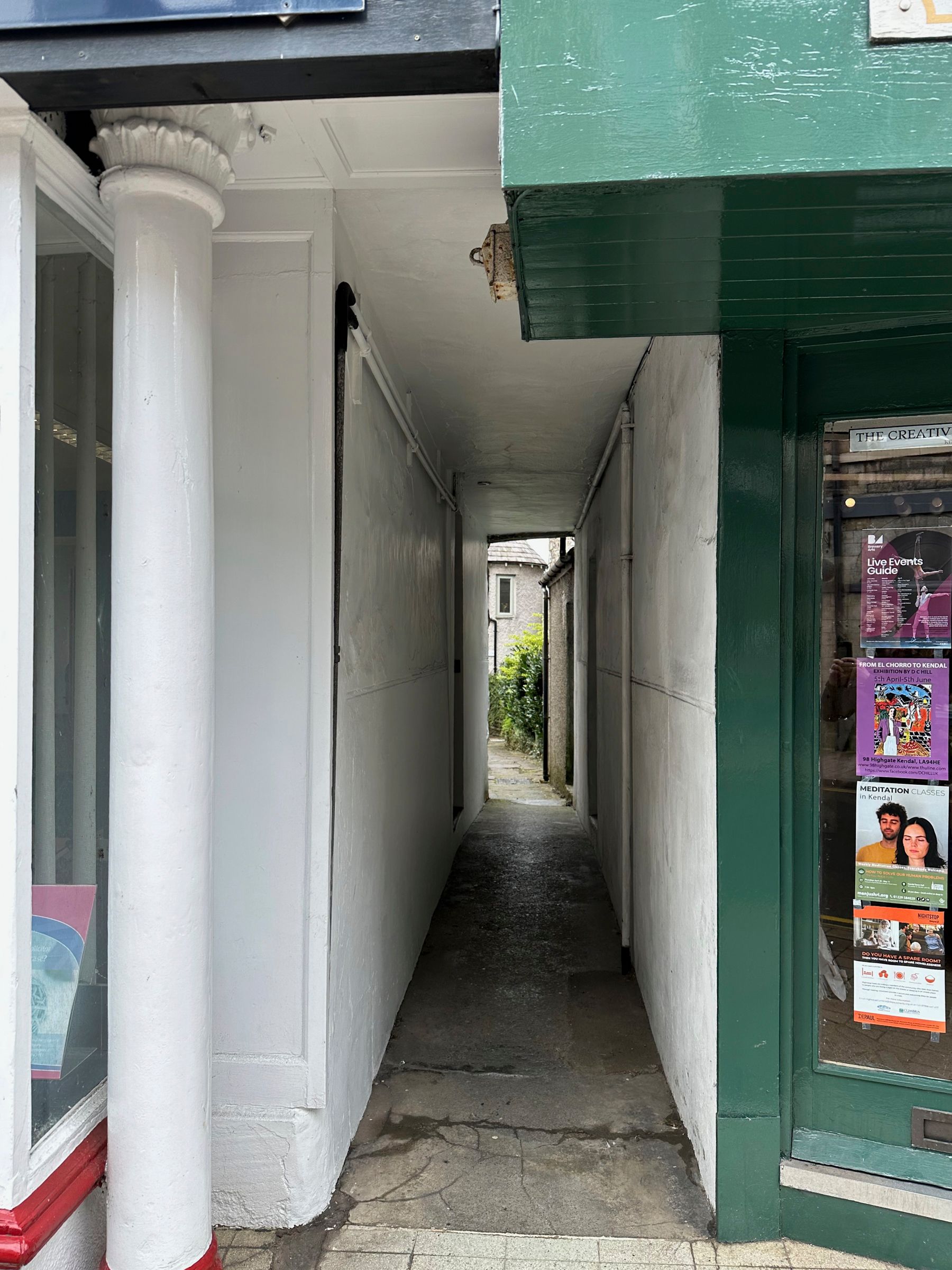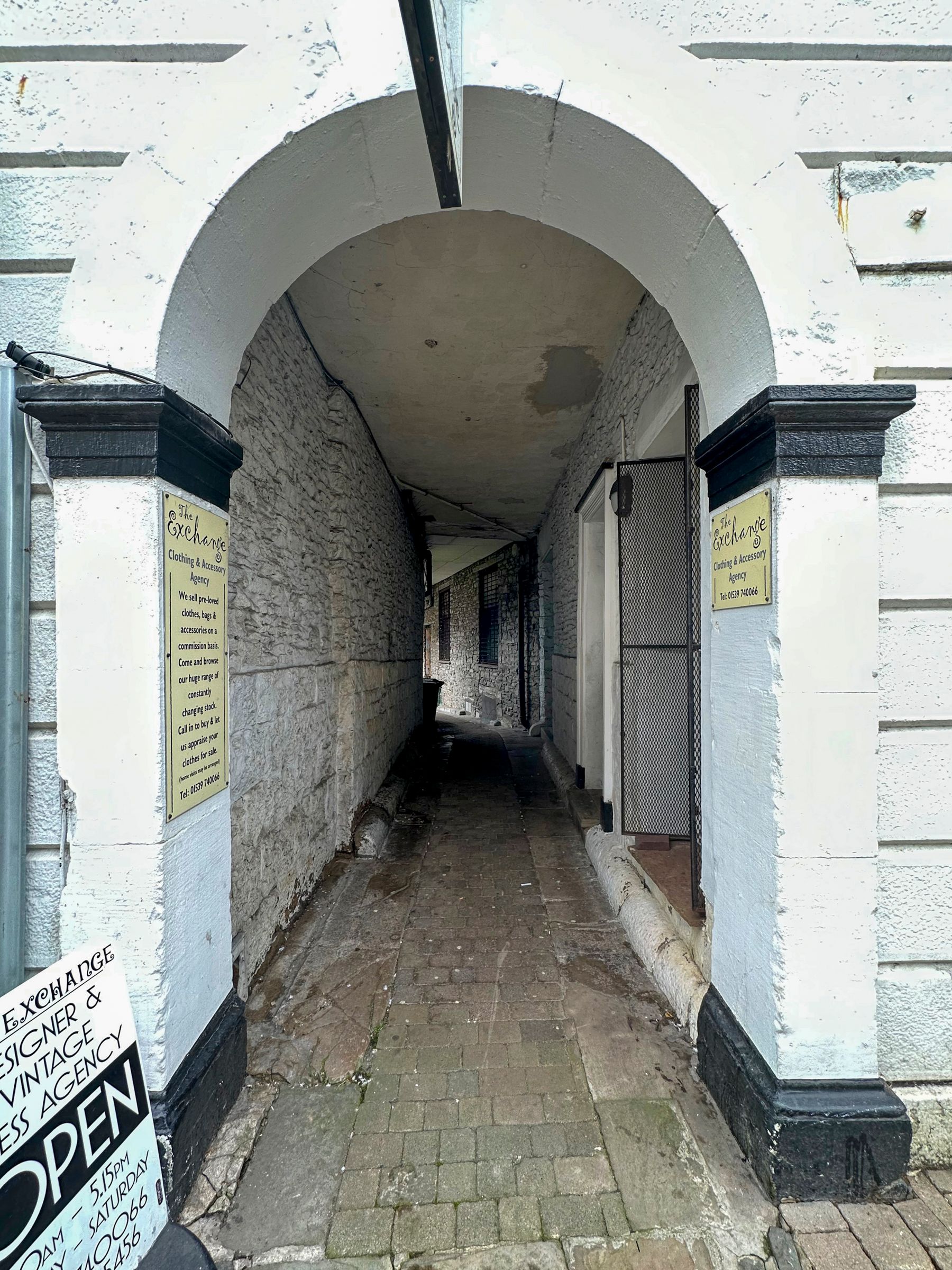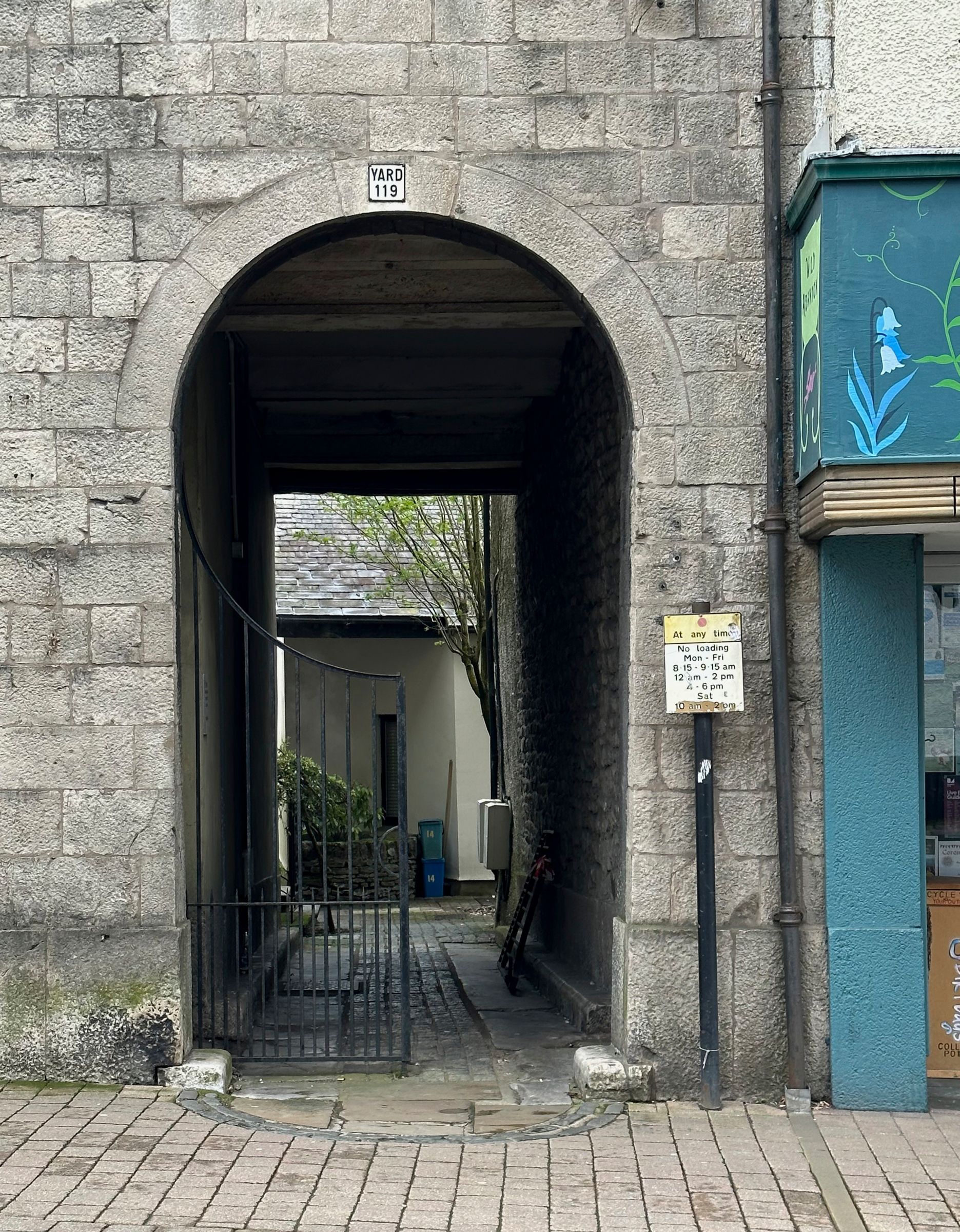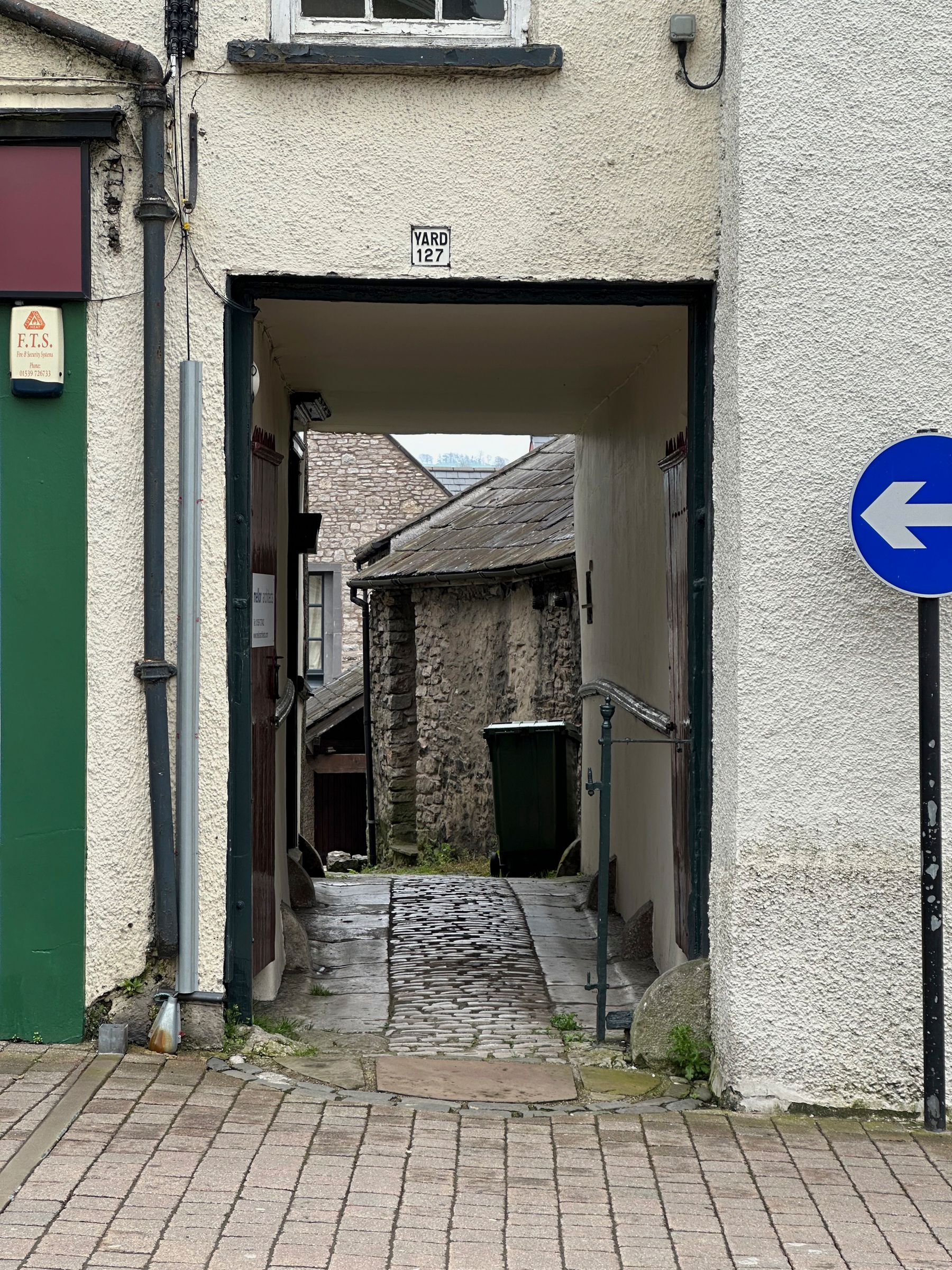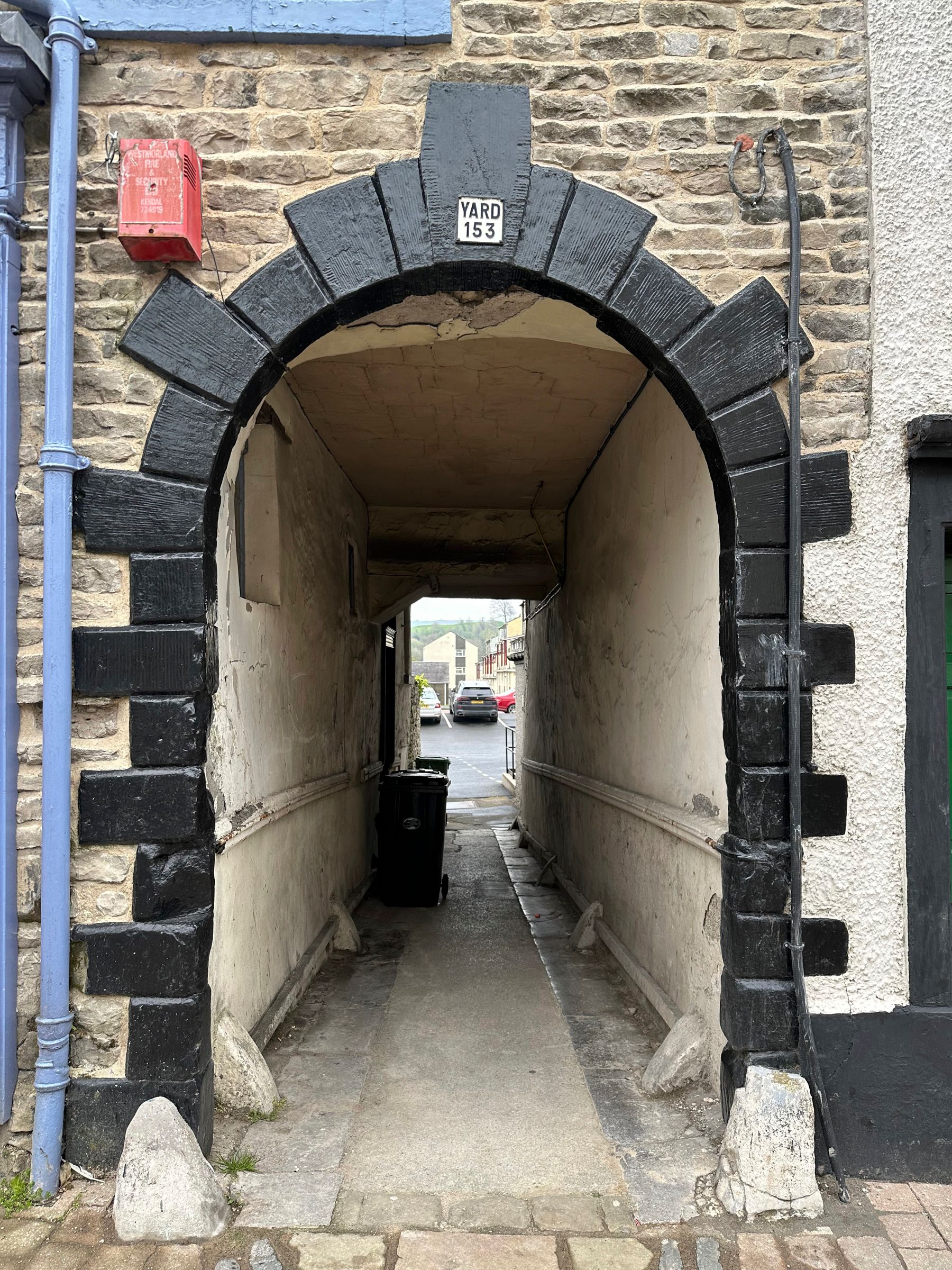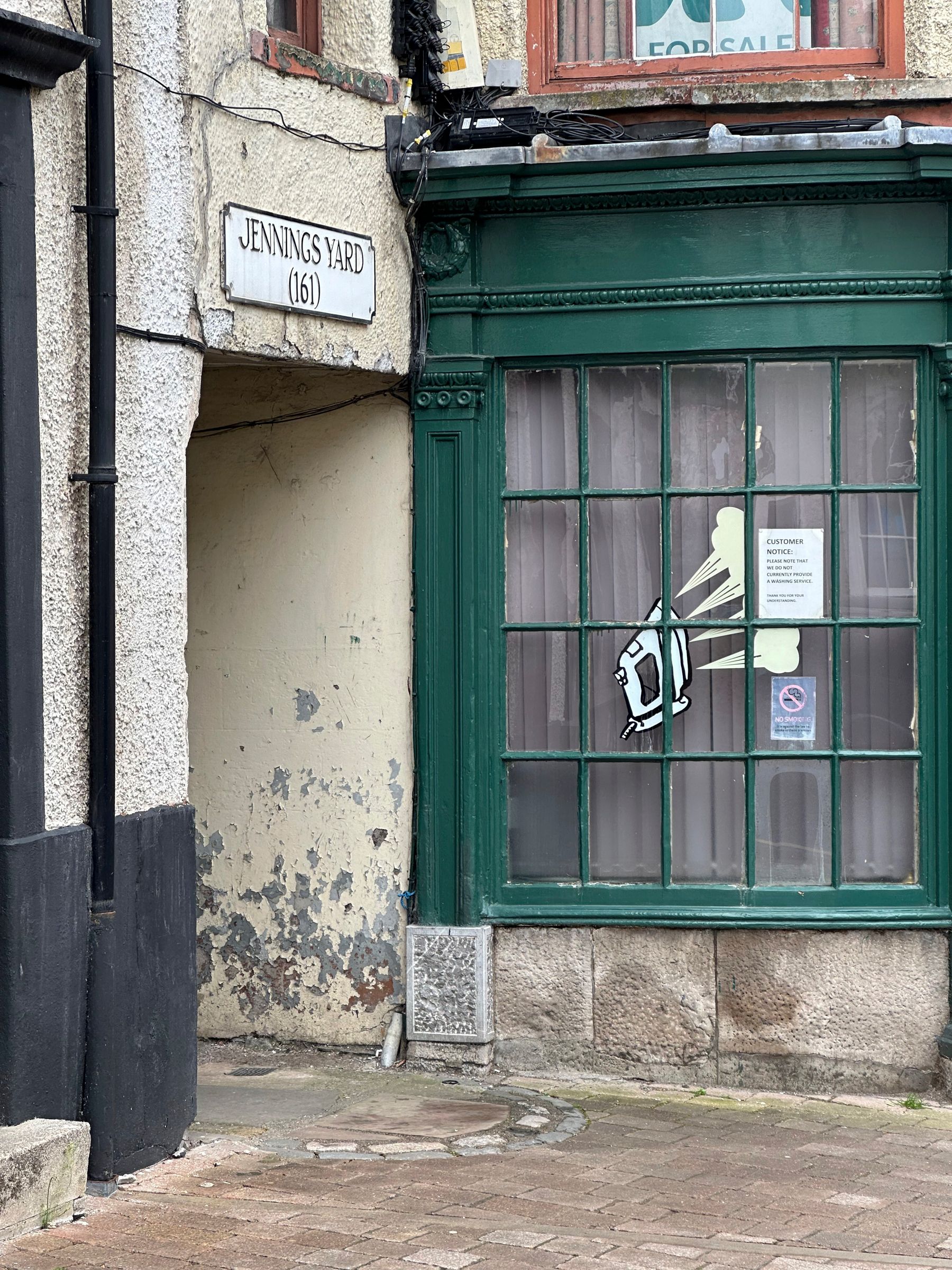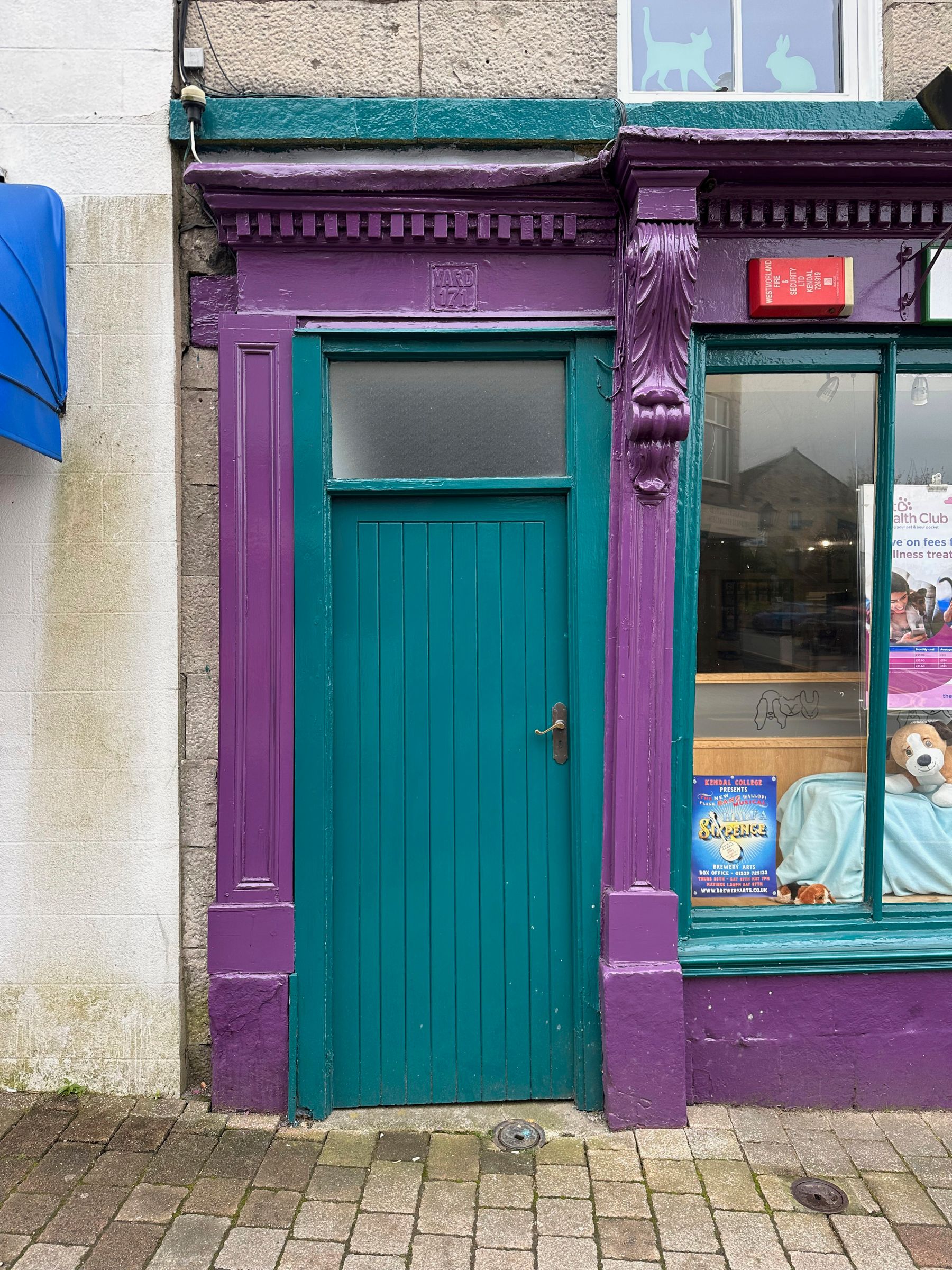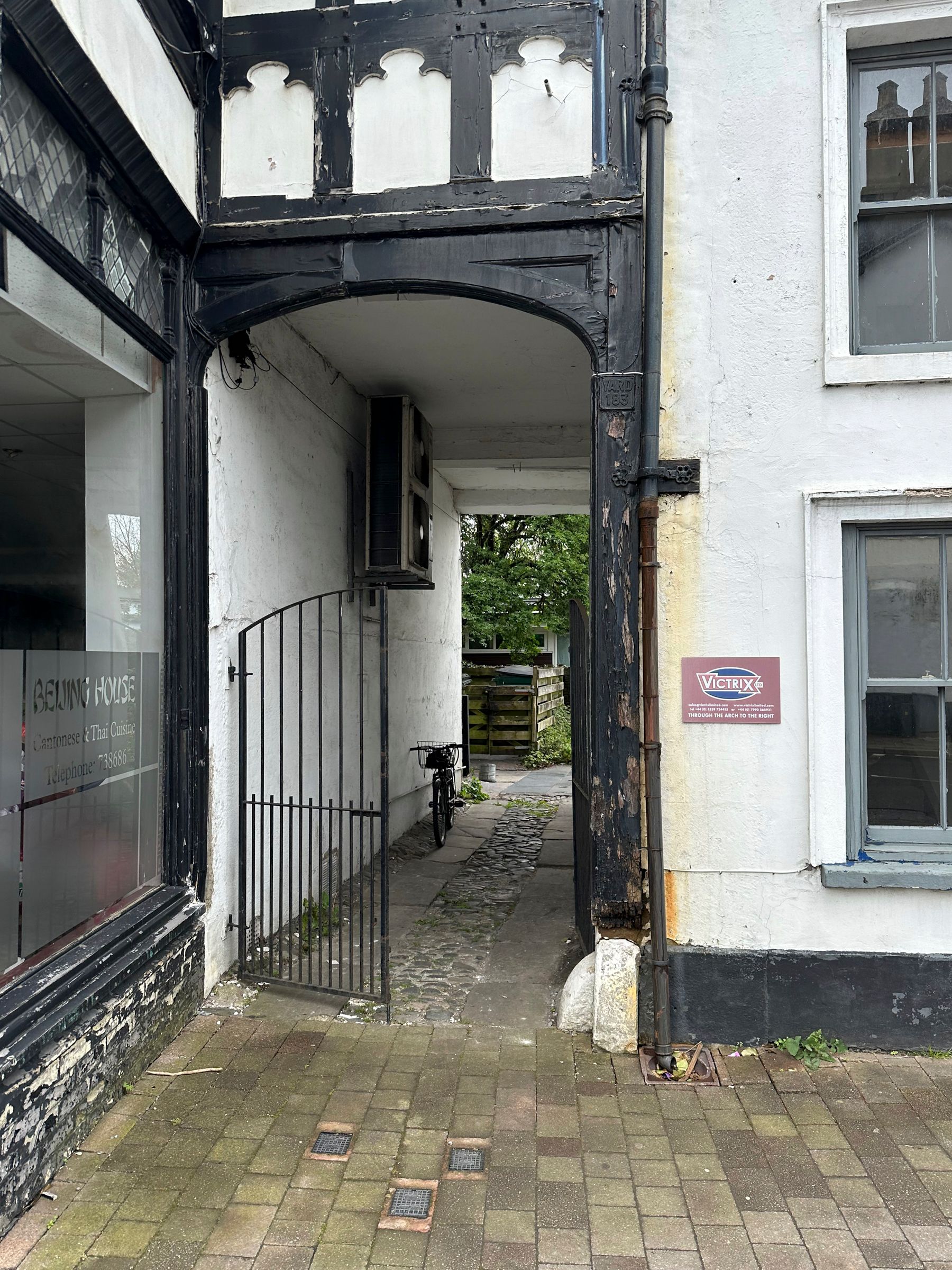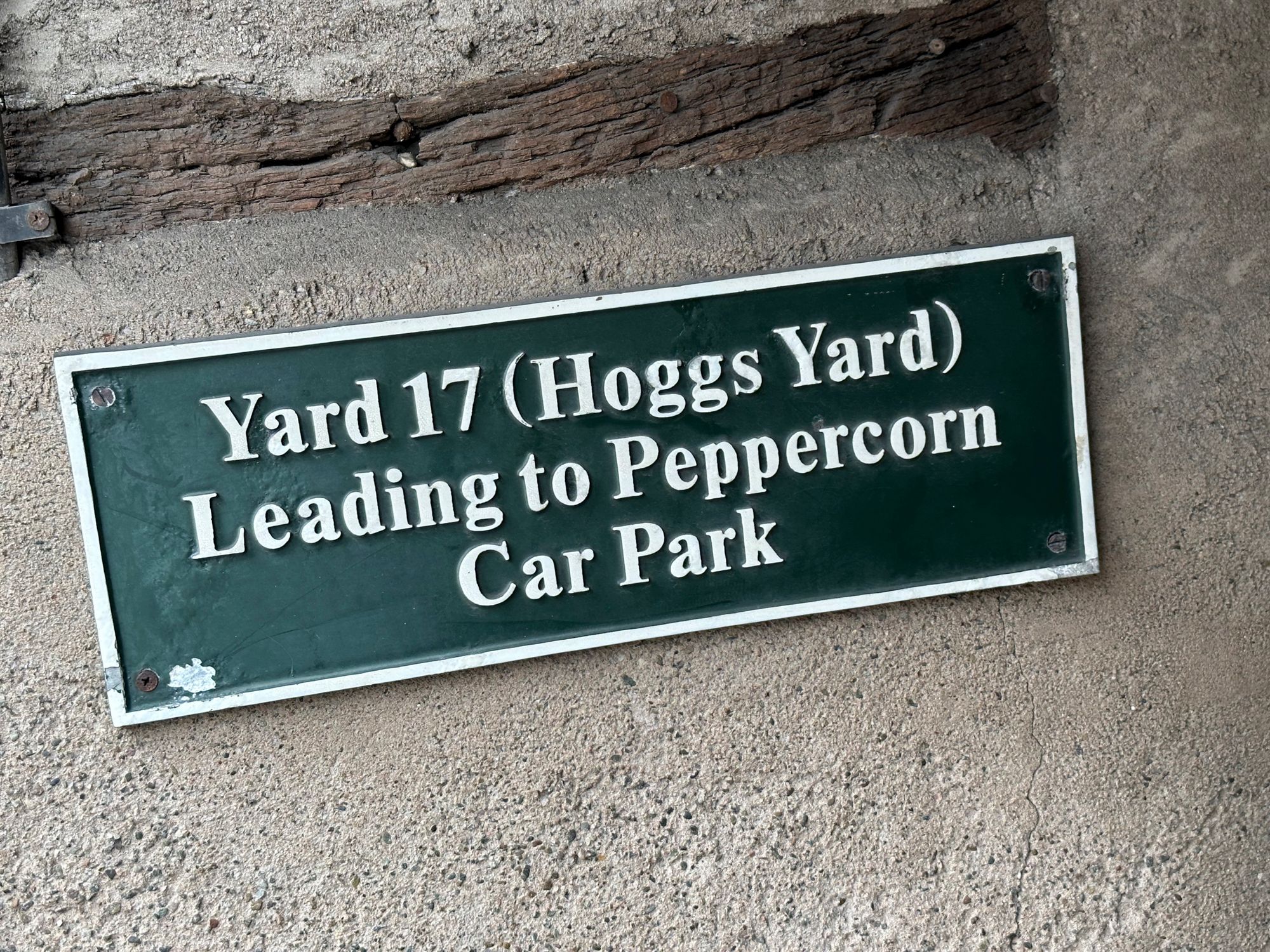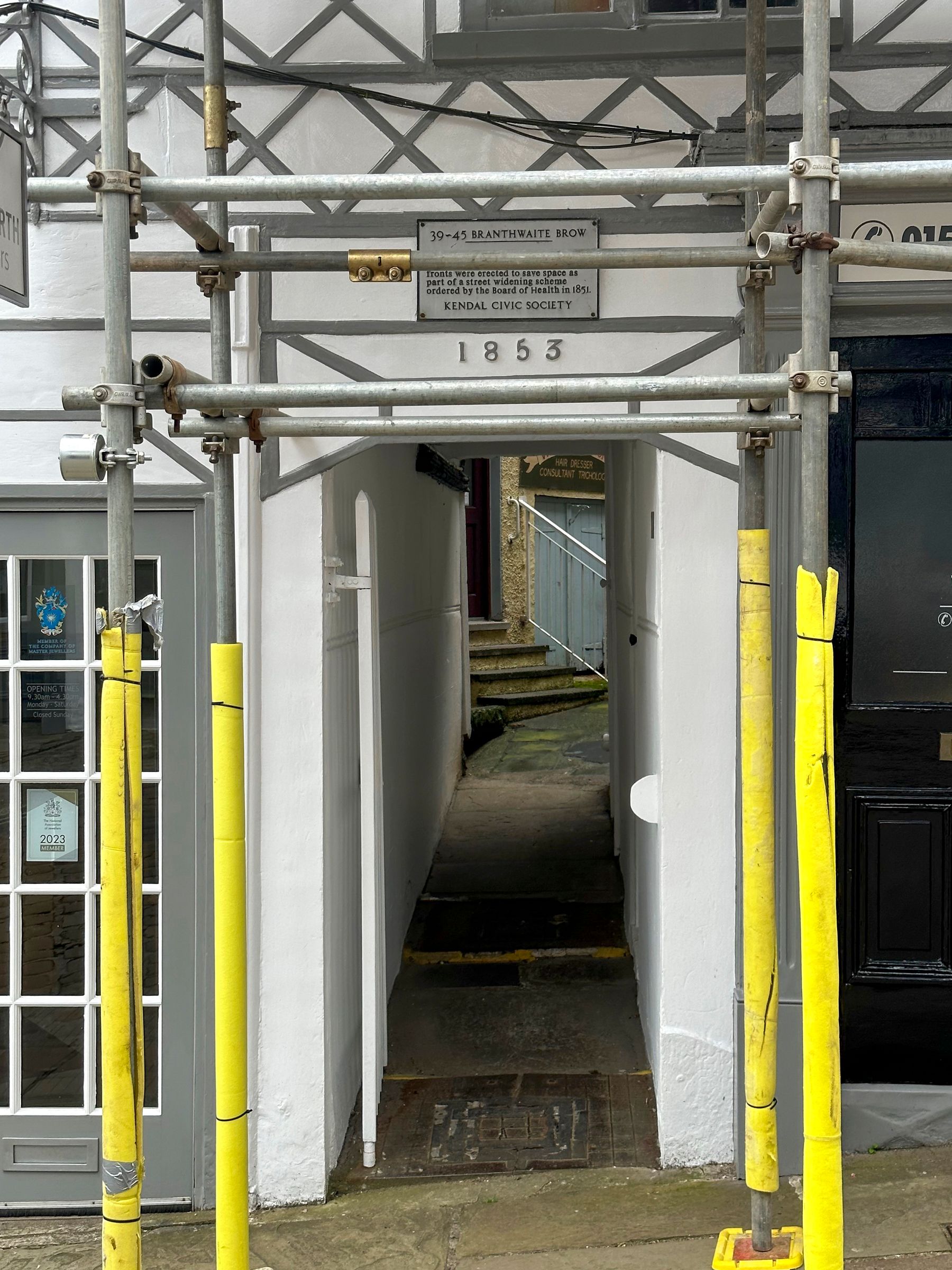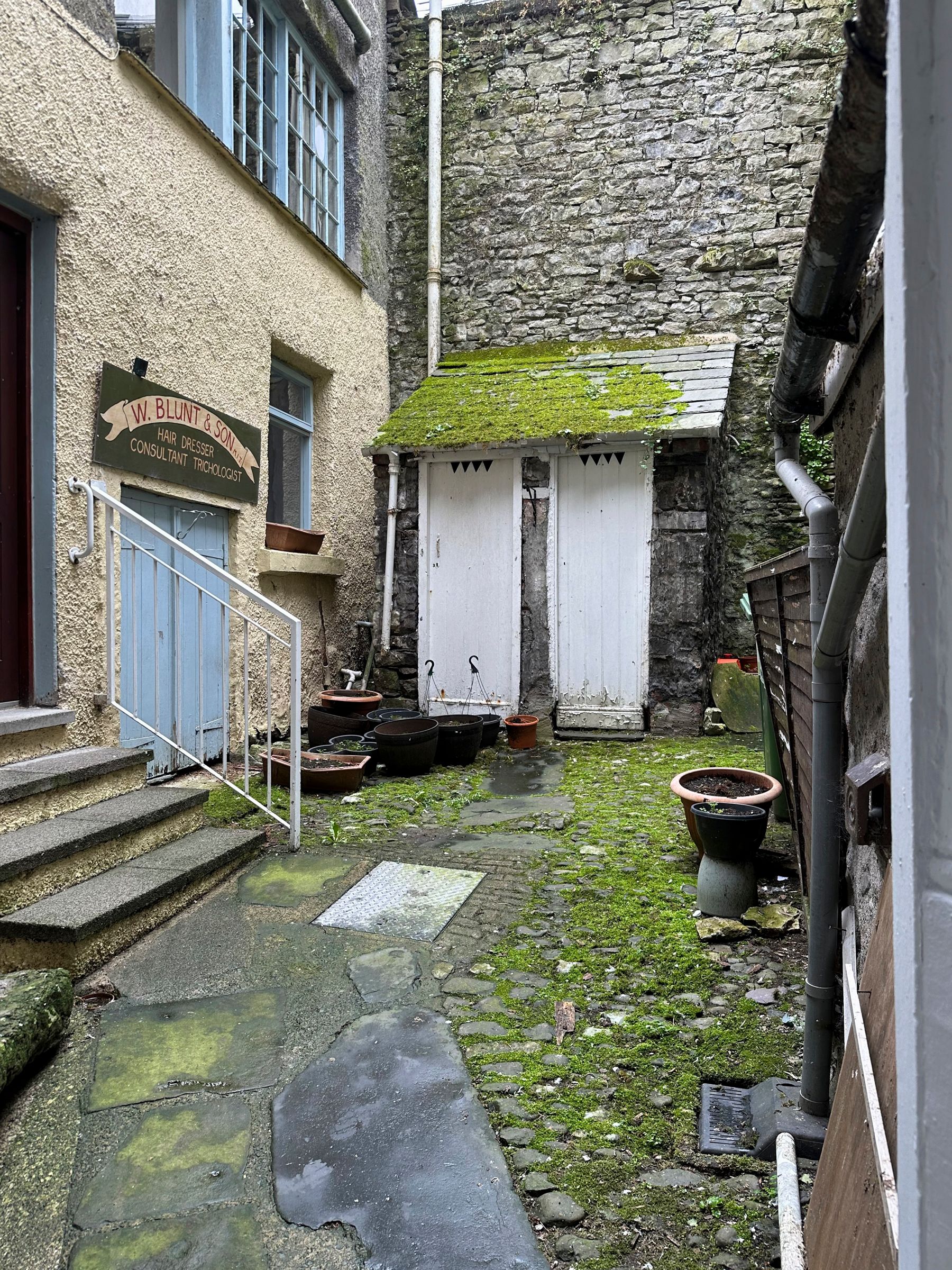 ---
Marra
I had lunch at Marra - inside a secret yard.
Great food and coffee - an open fire in the winter - and a labyrinth of locations to hide and dine.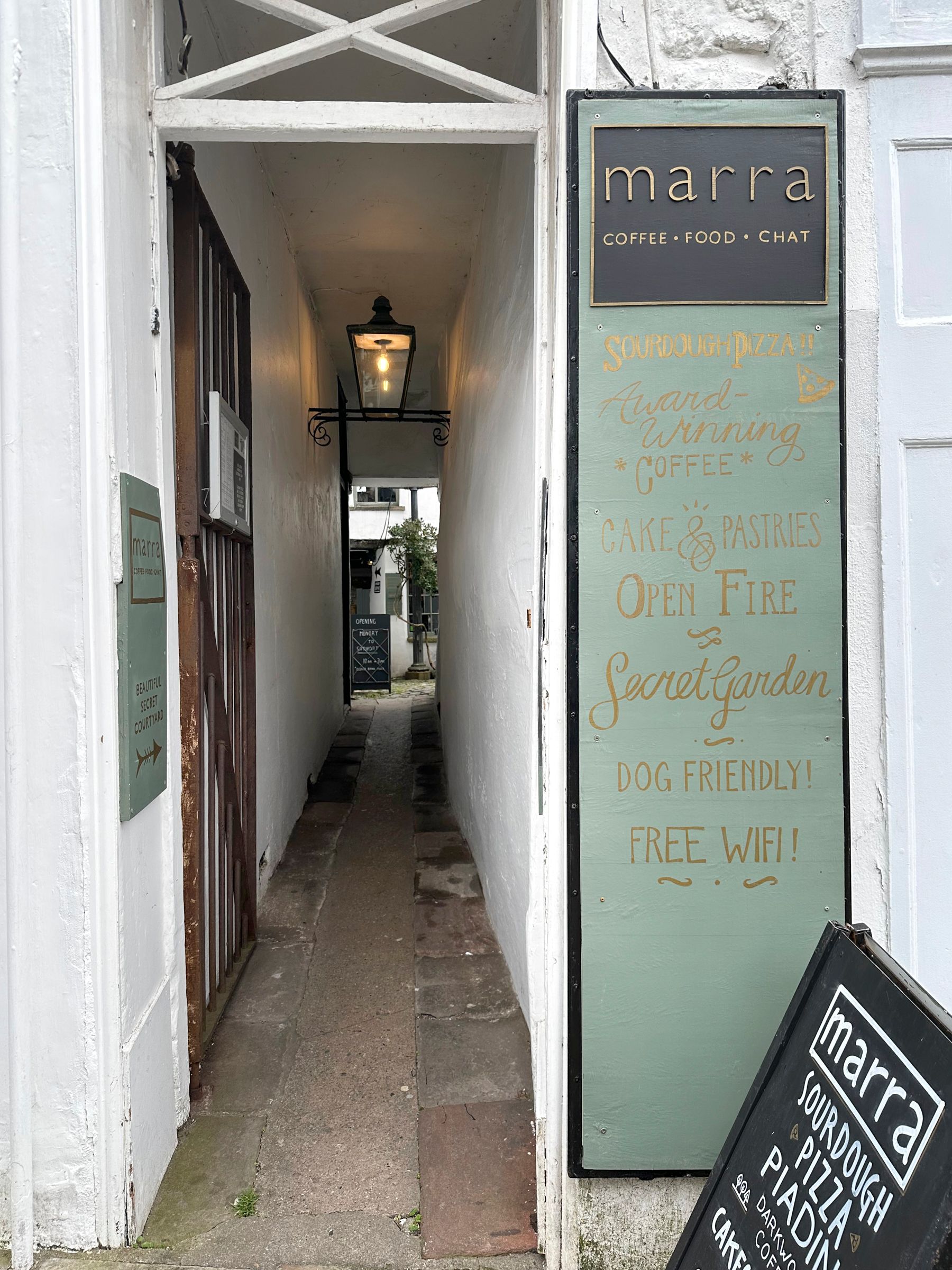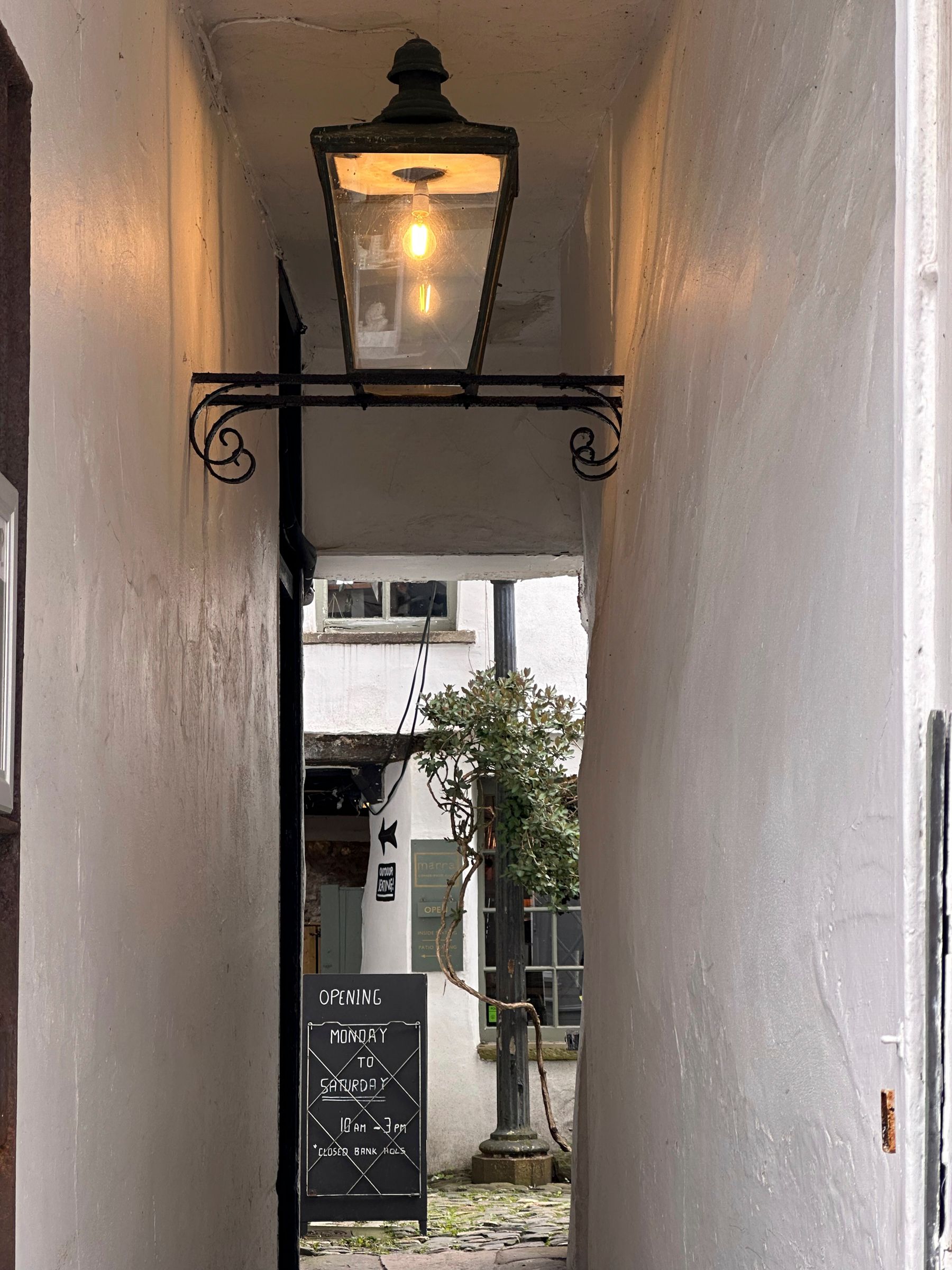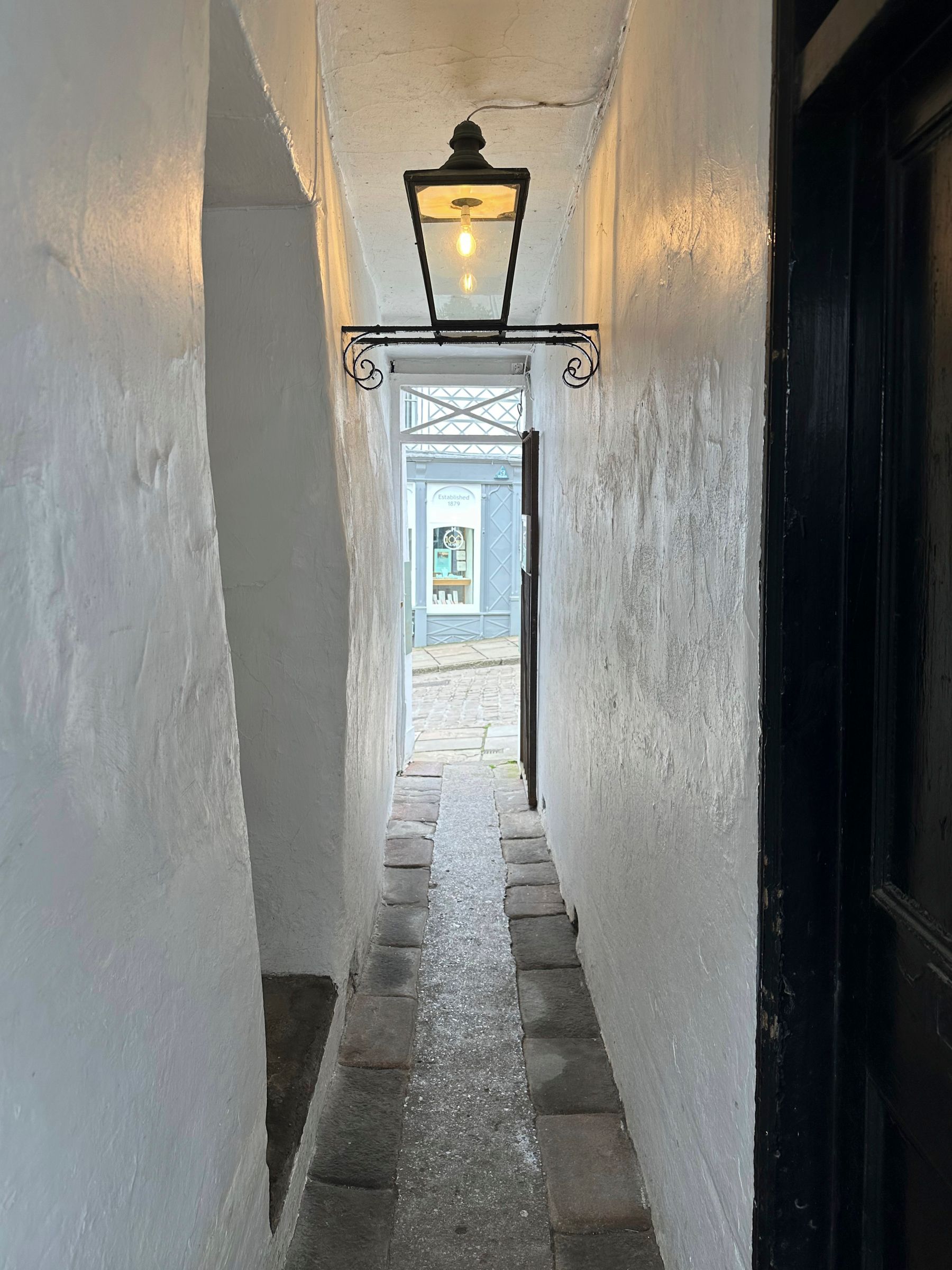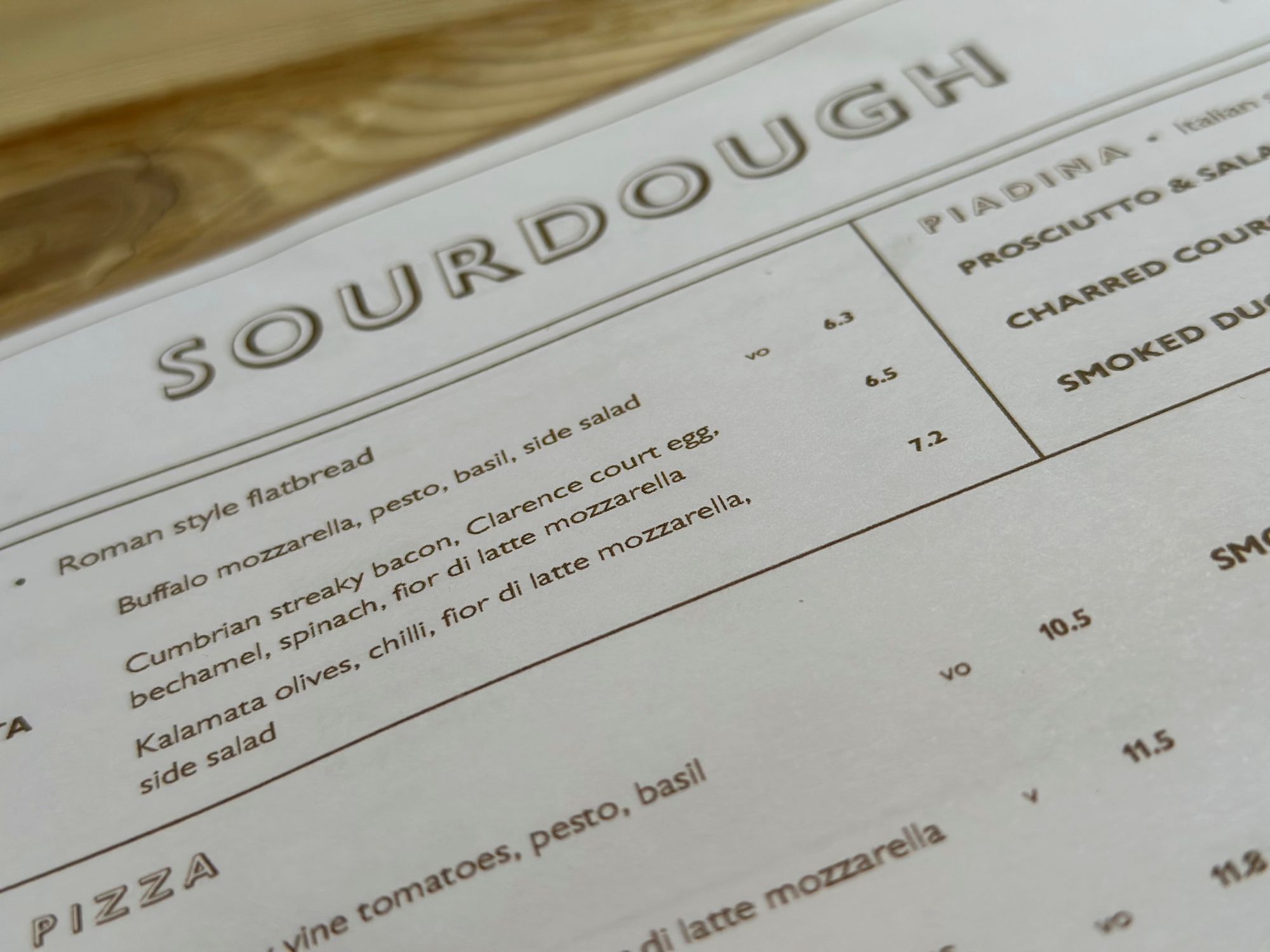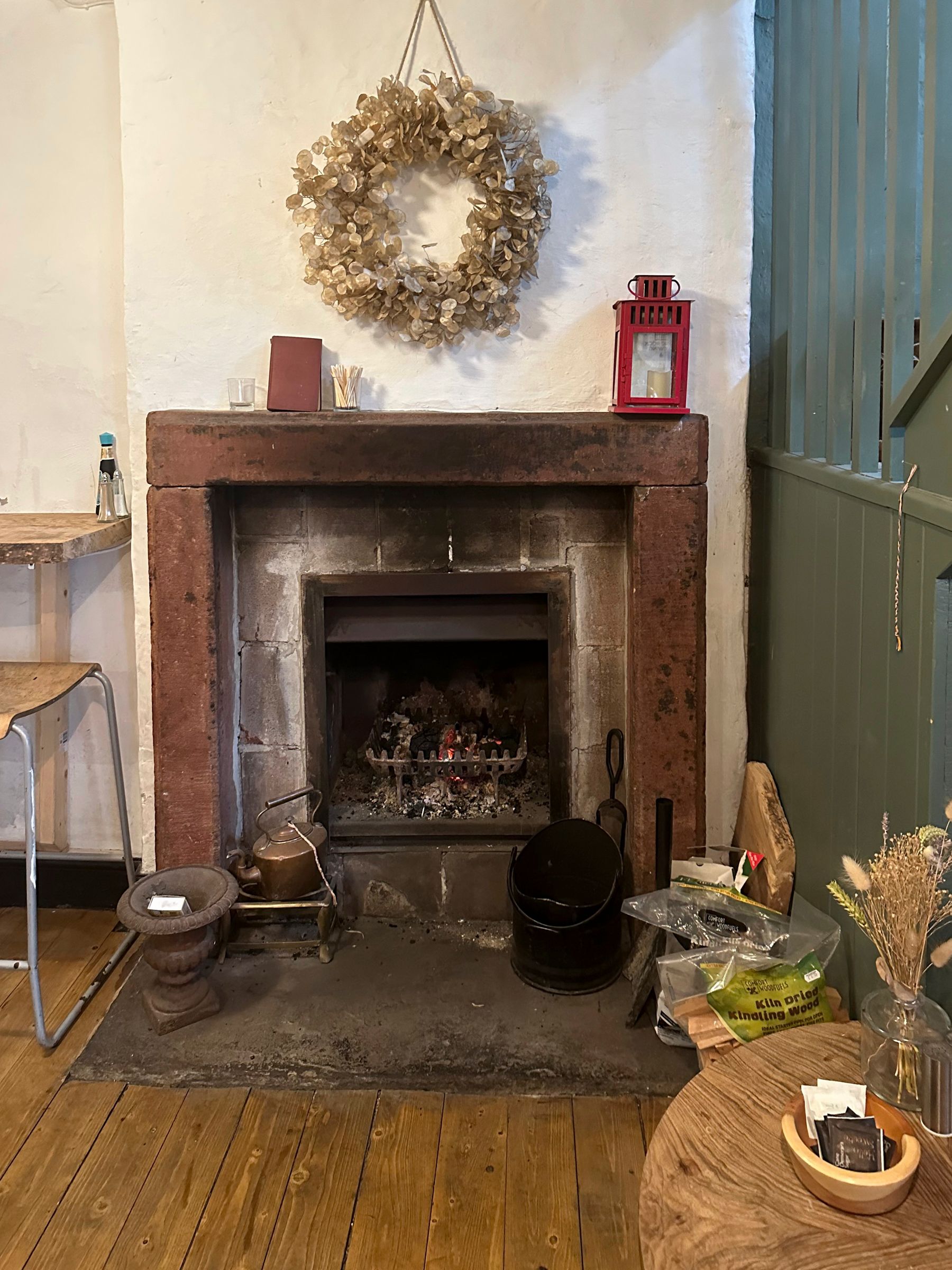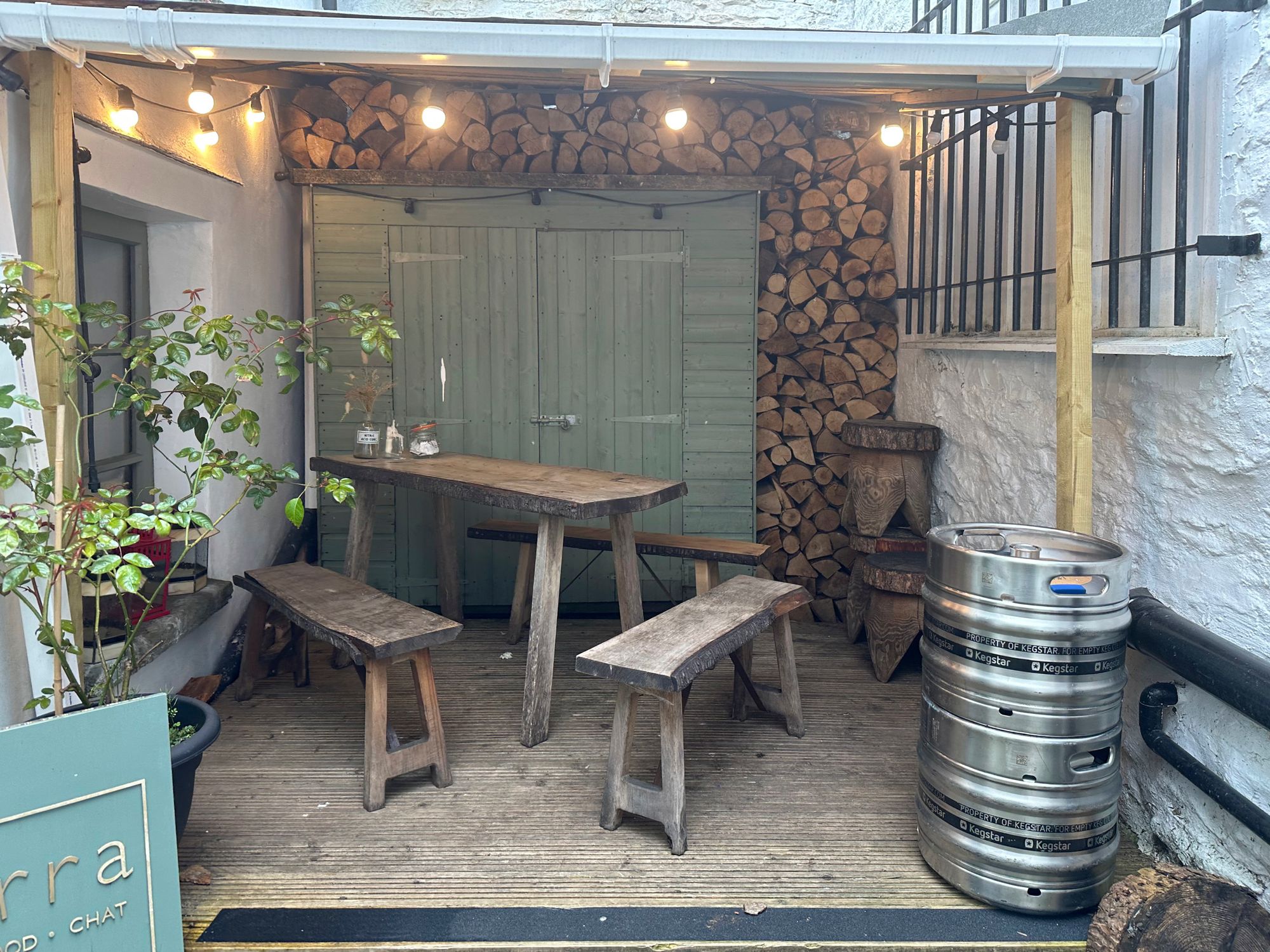 End.
---
The yards continued...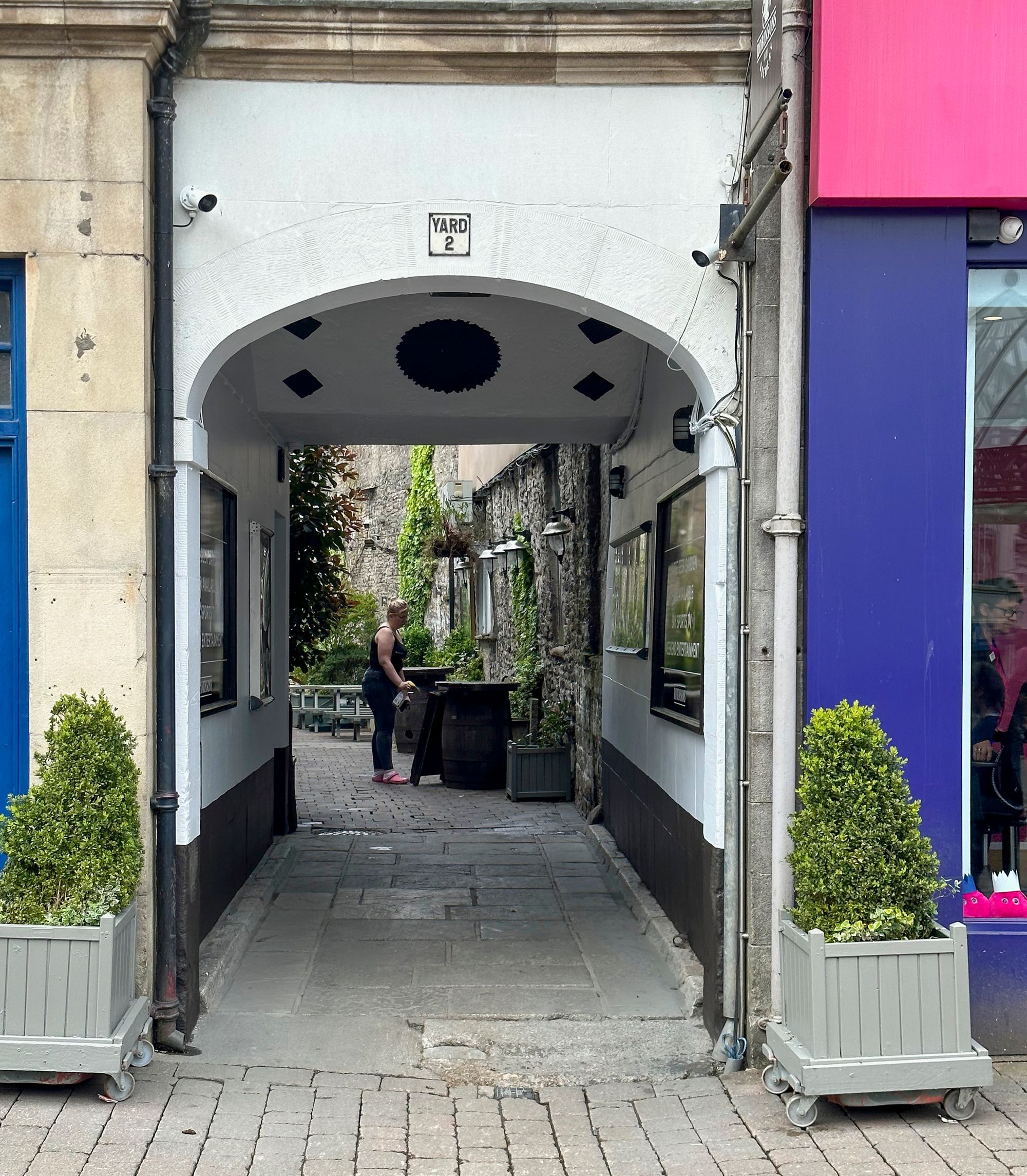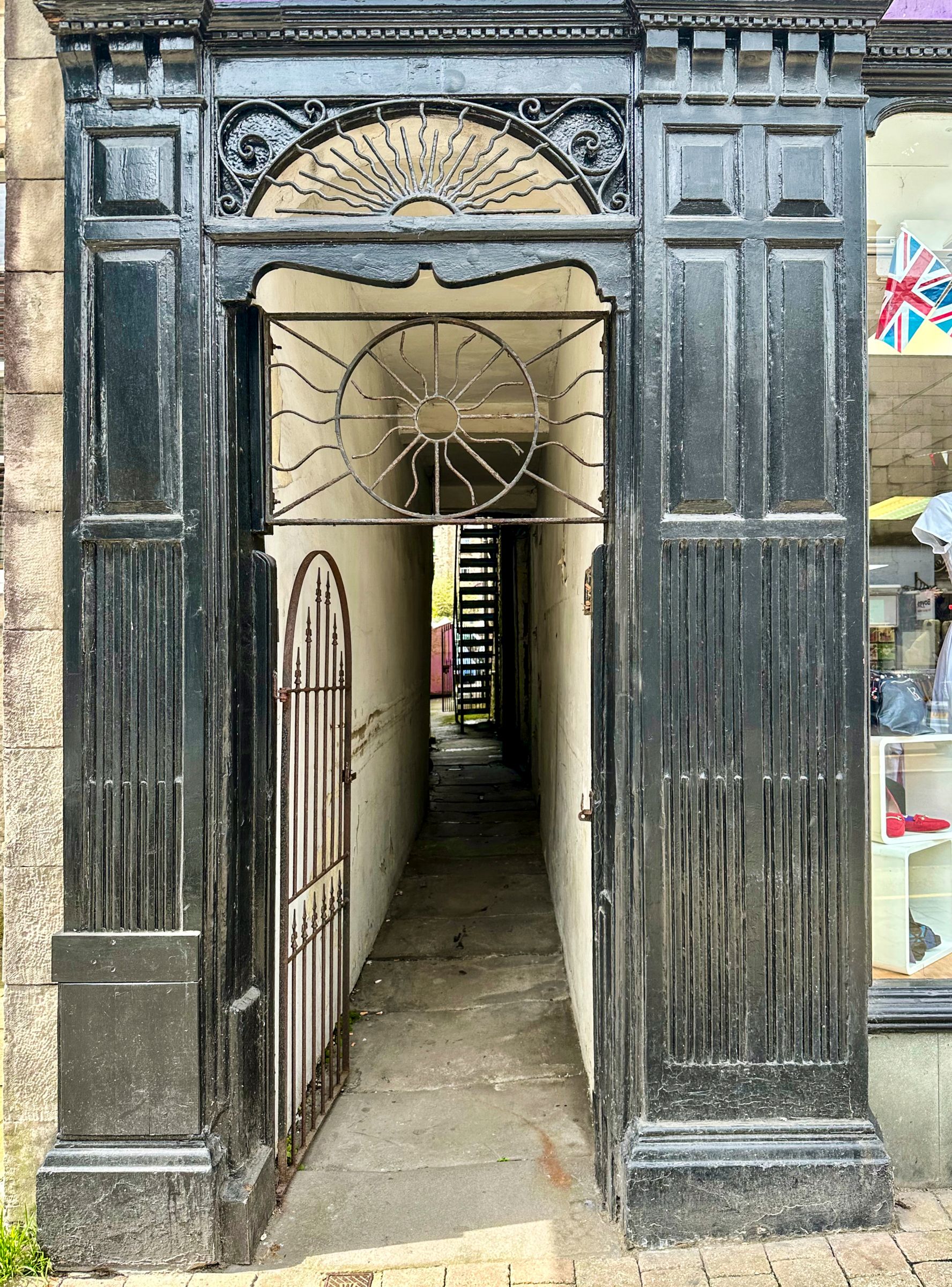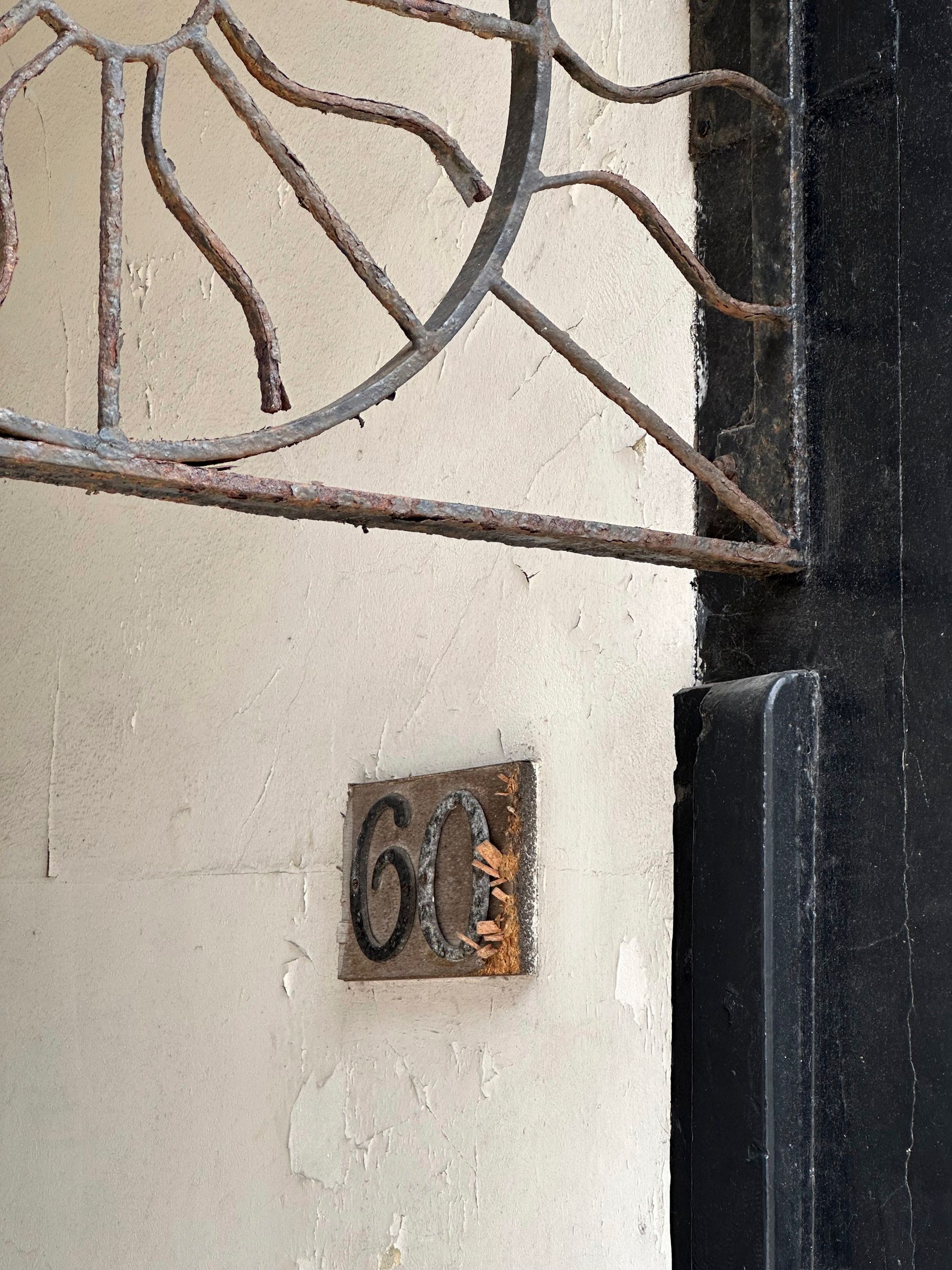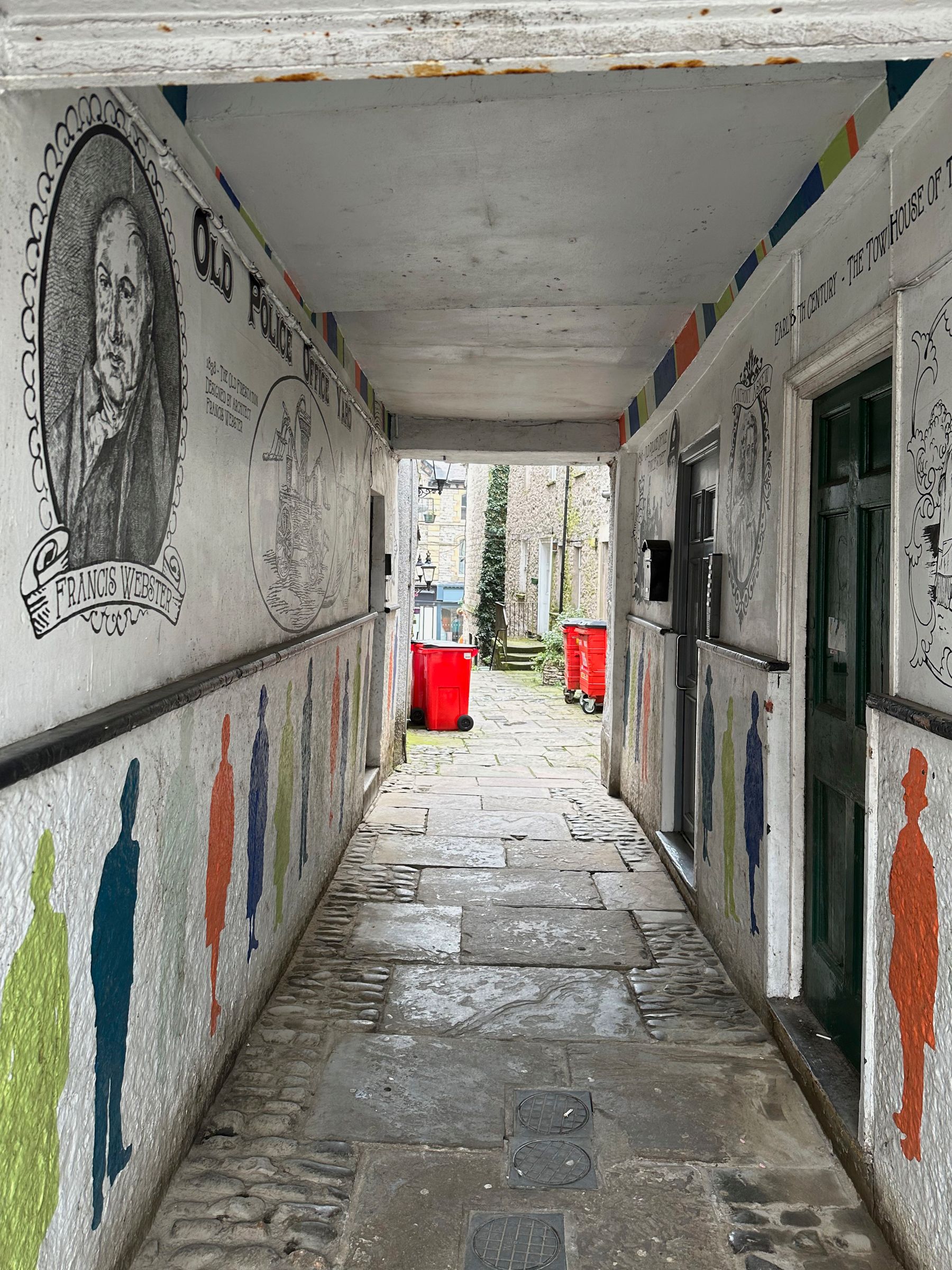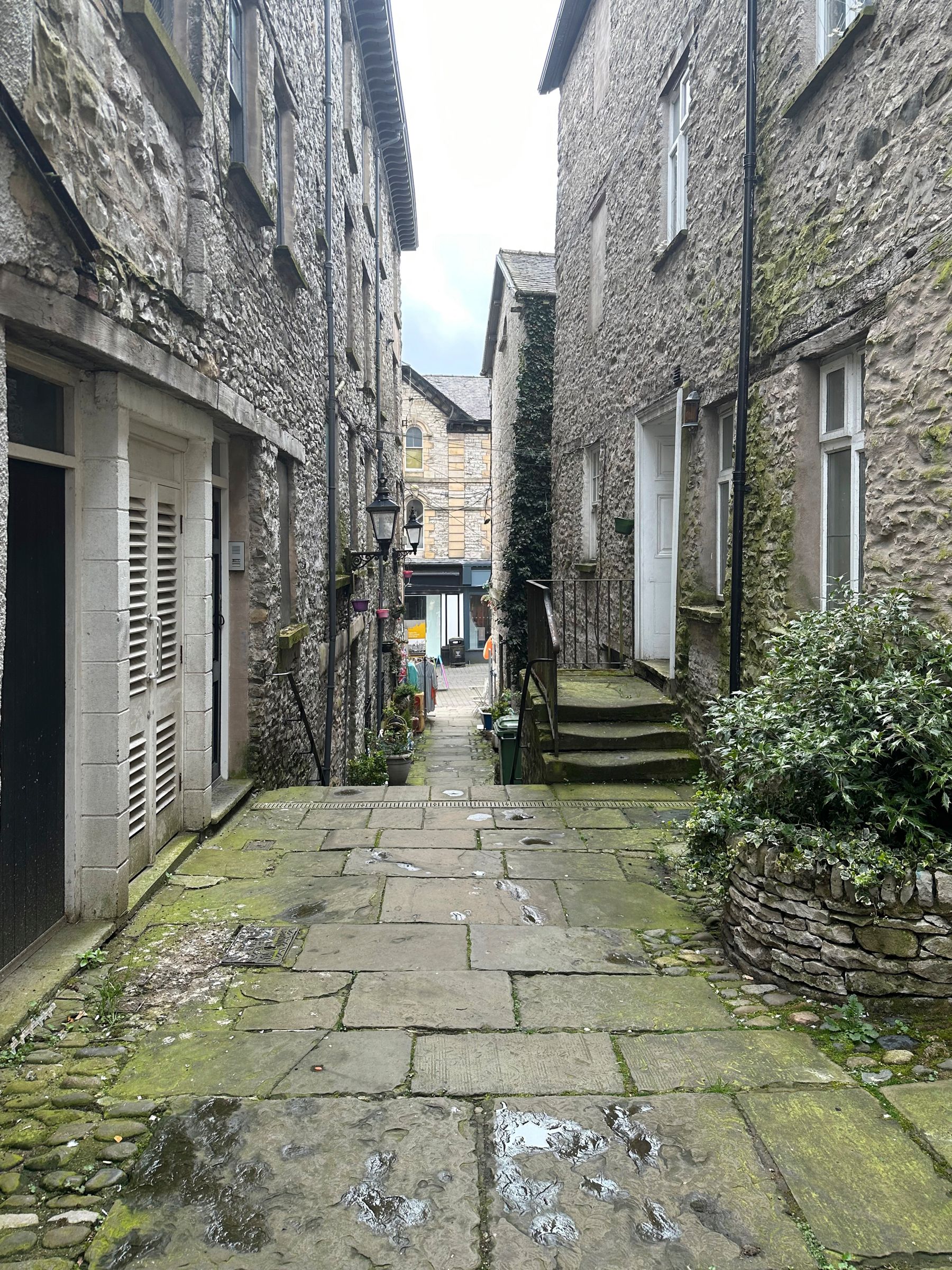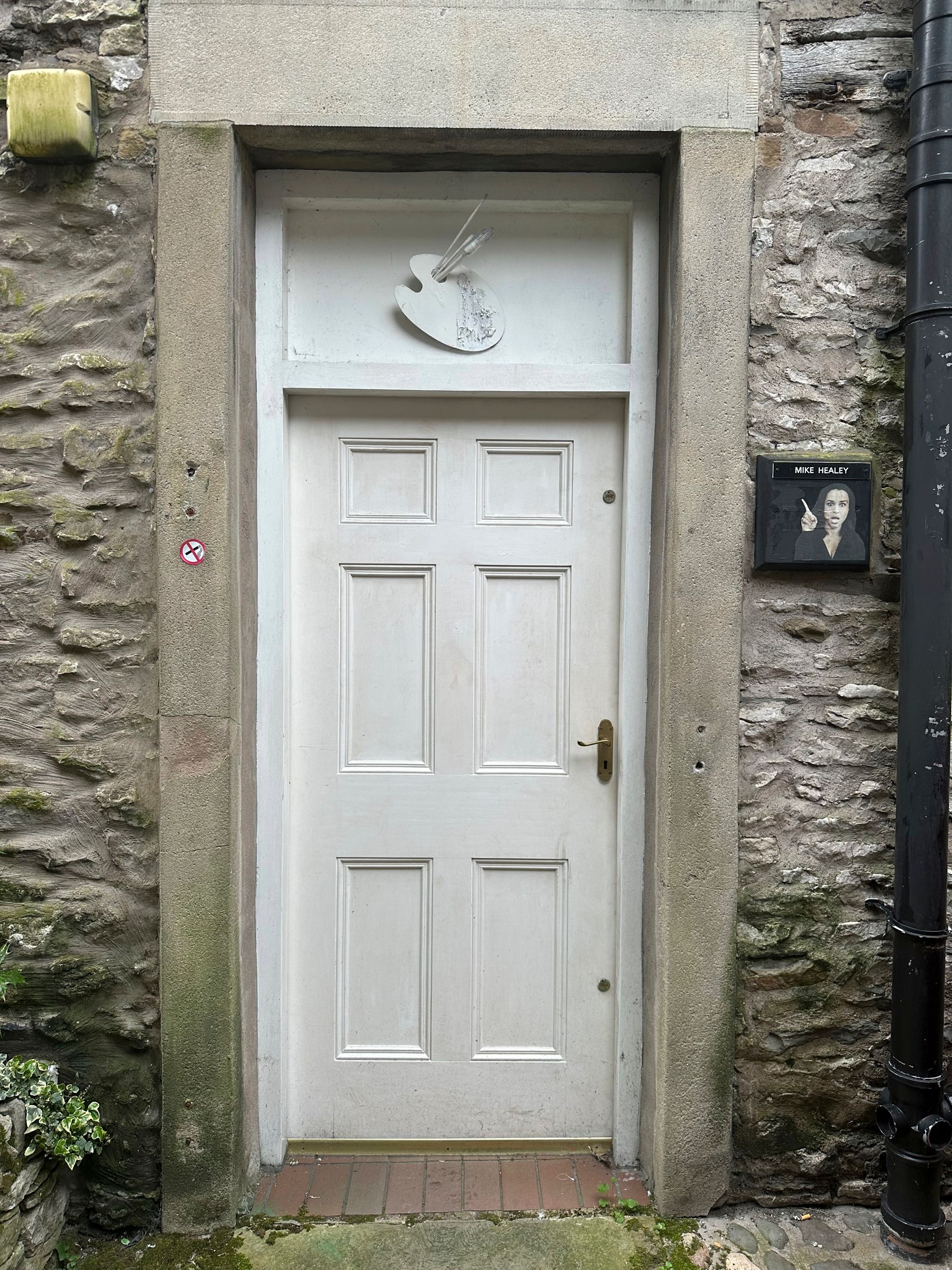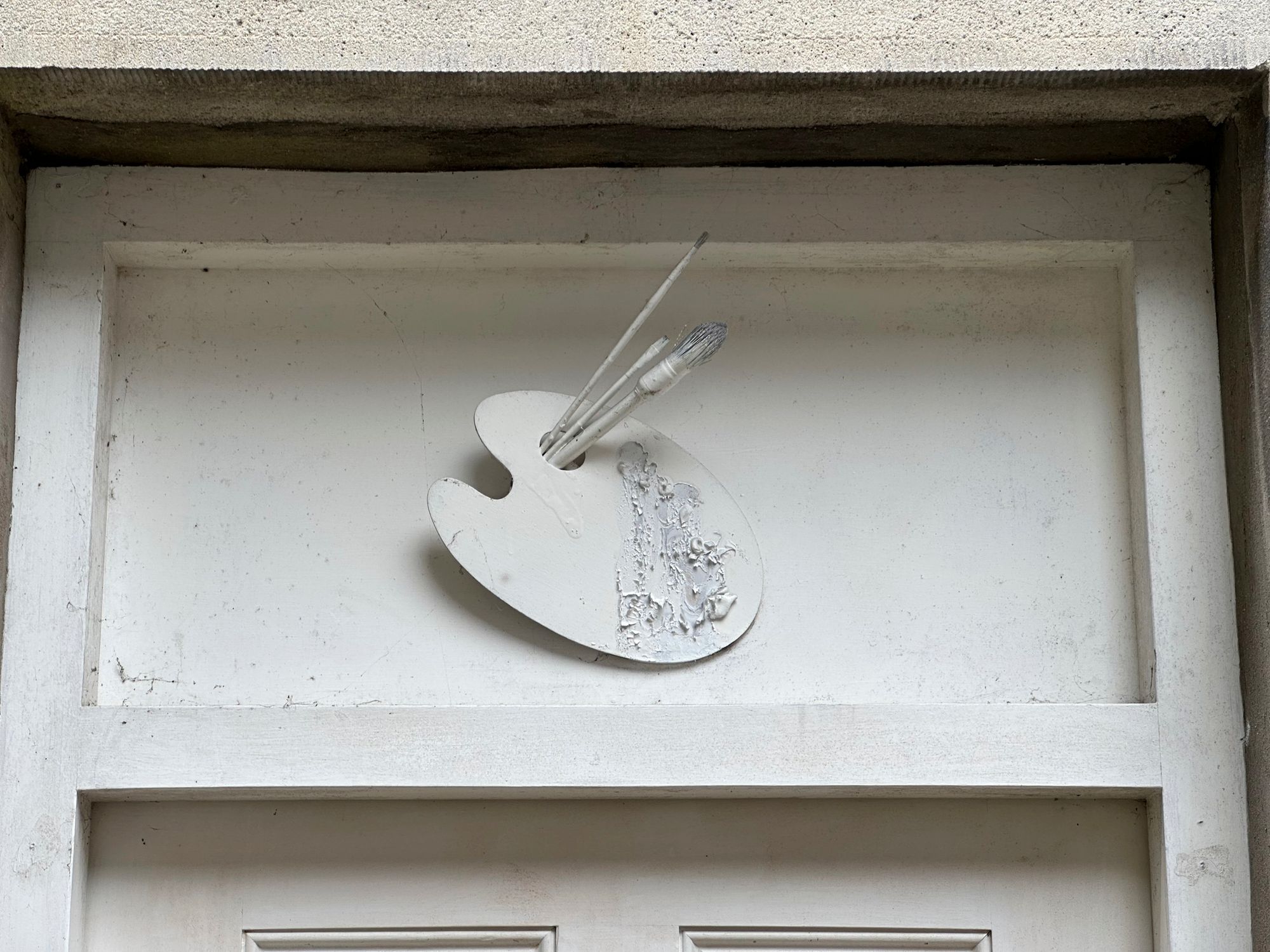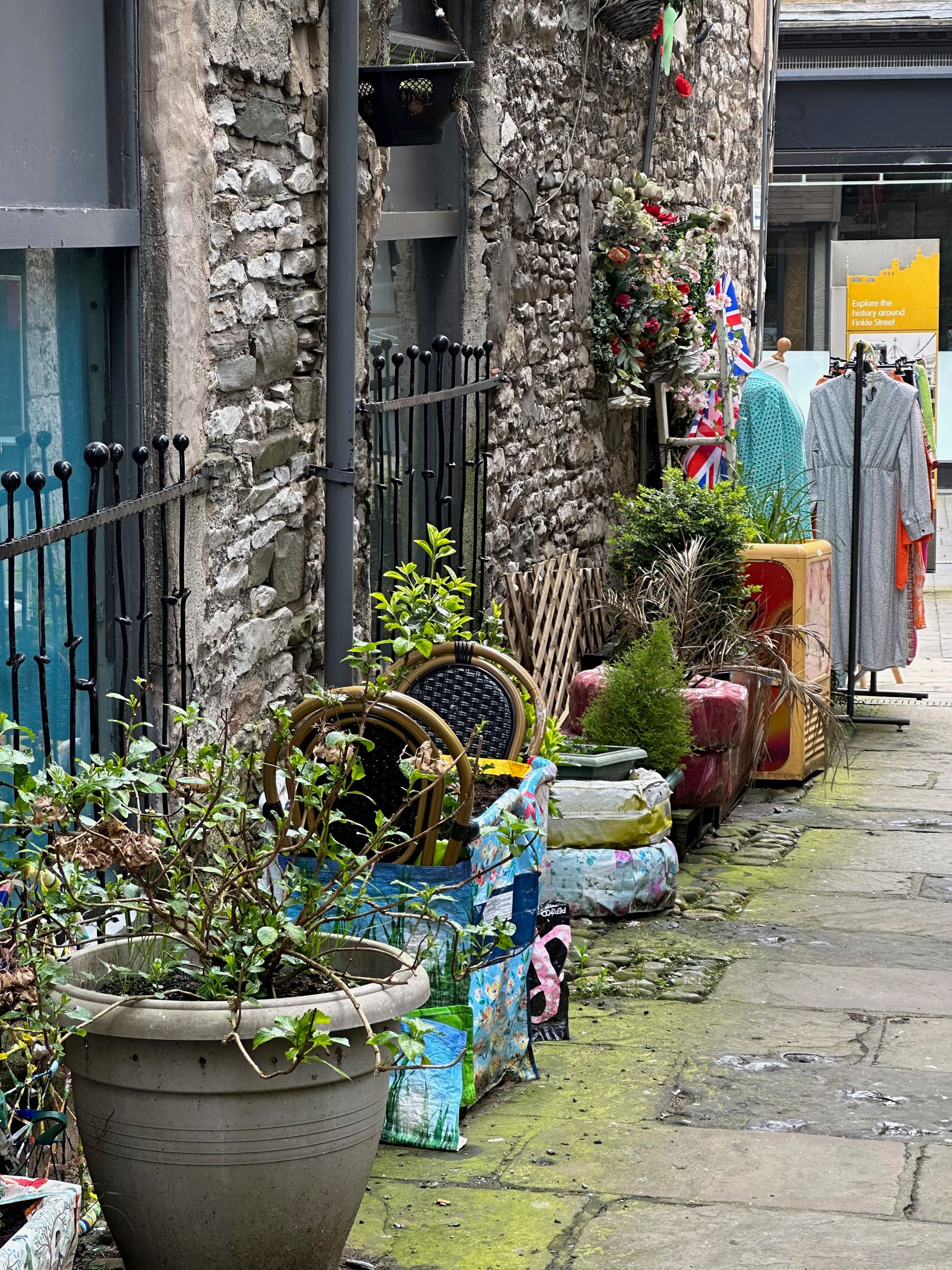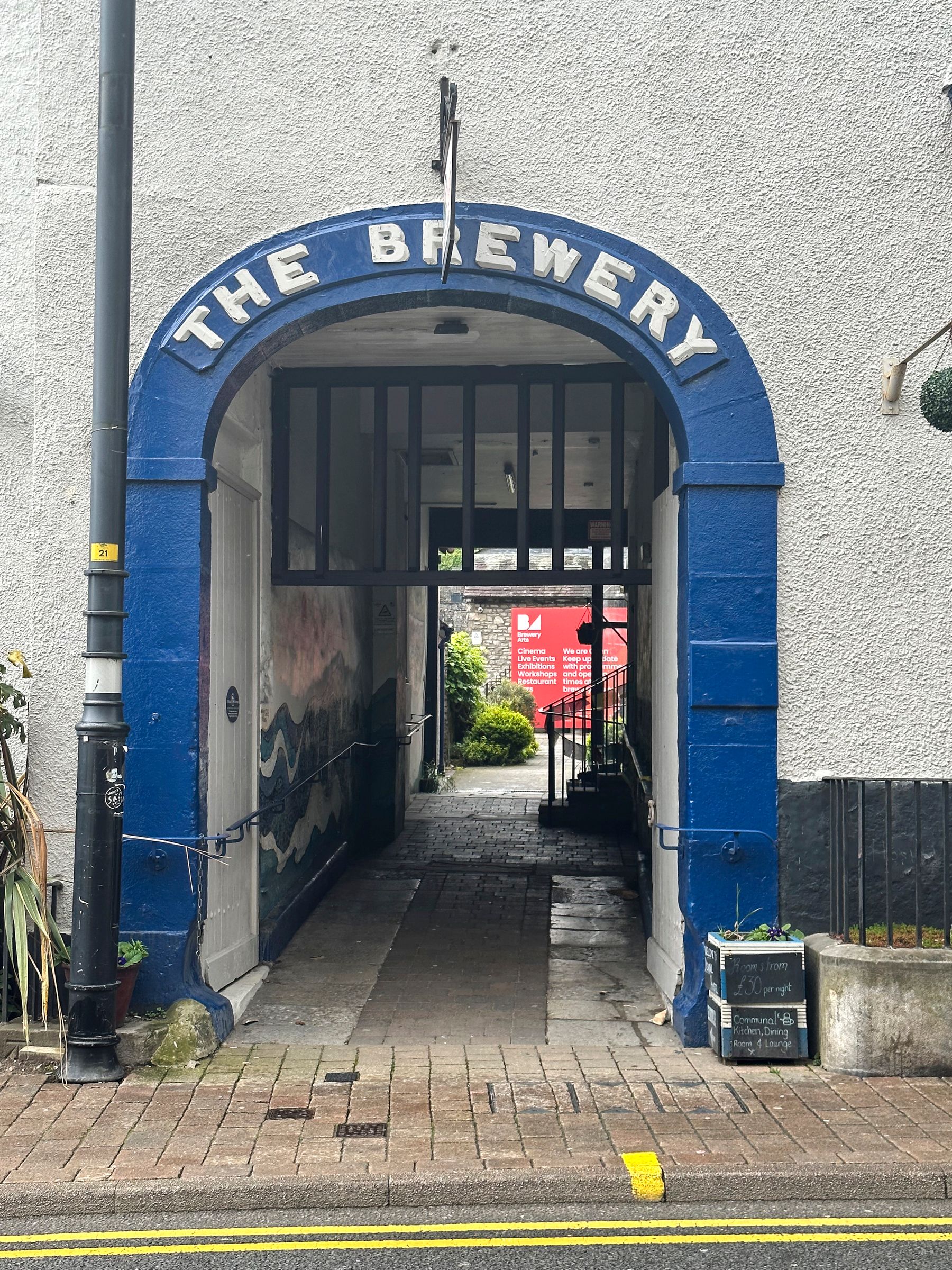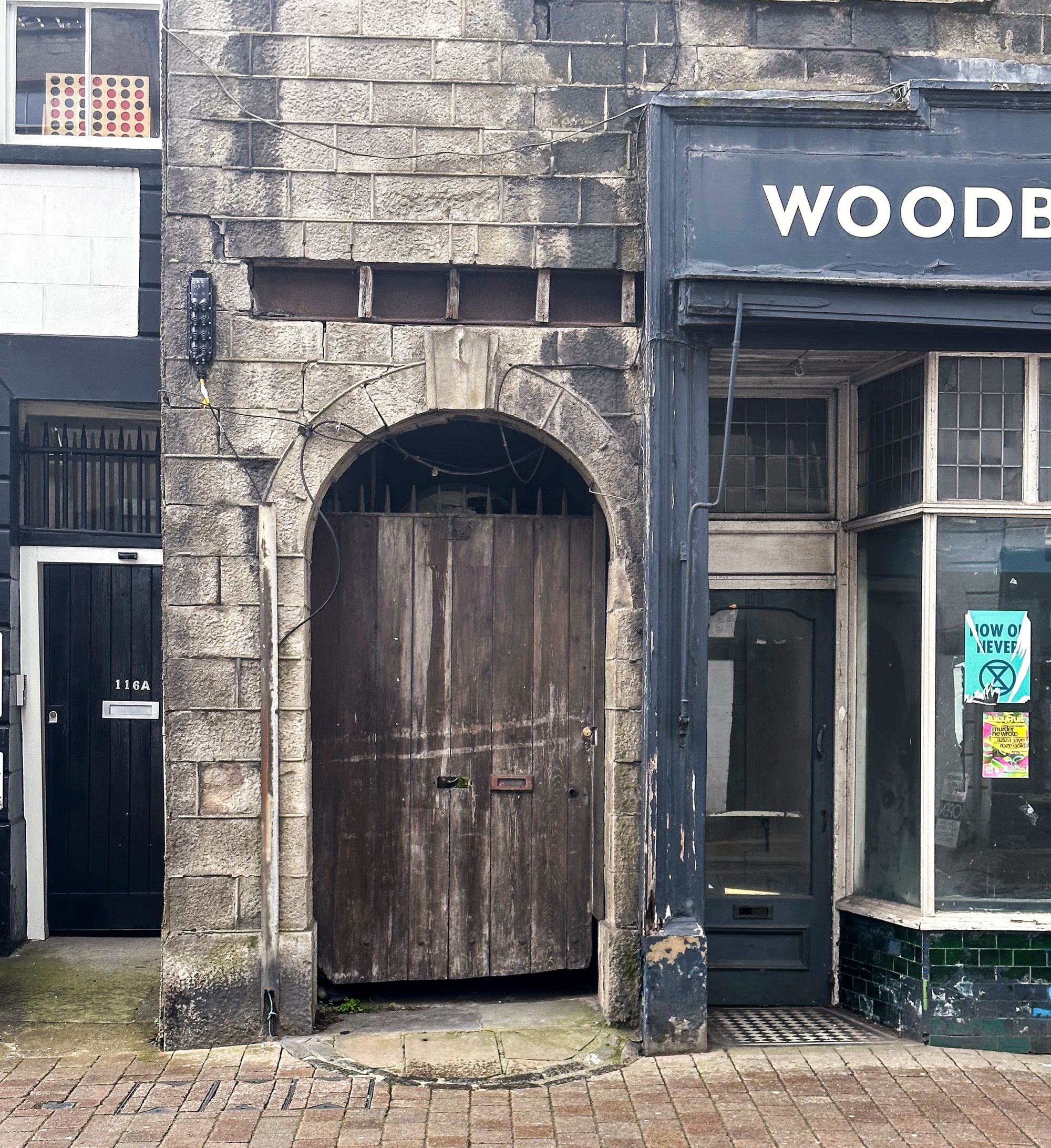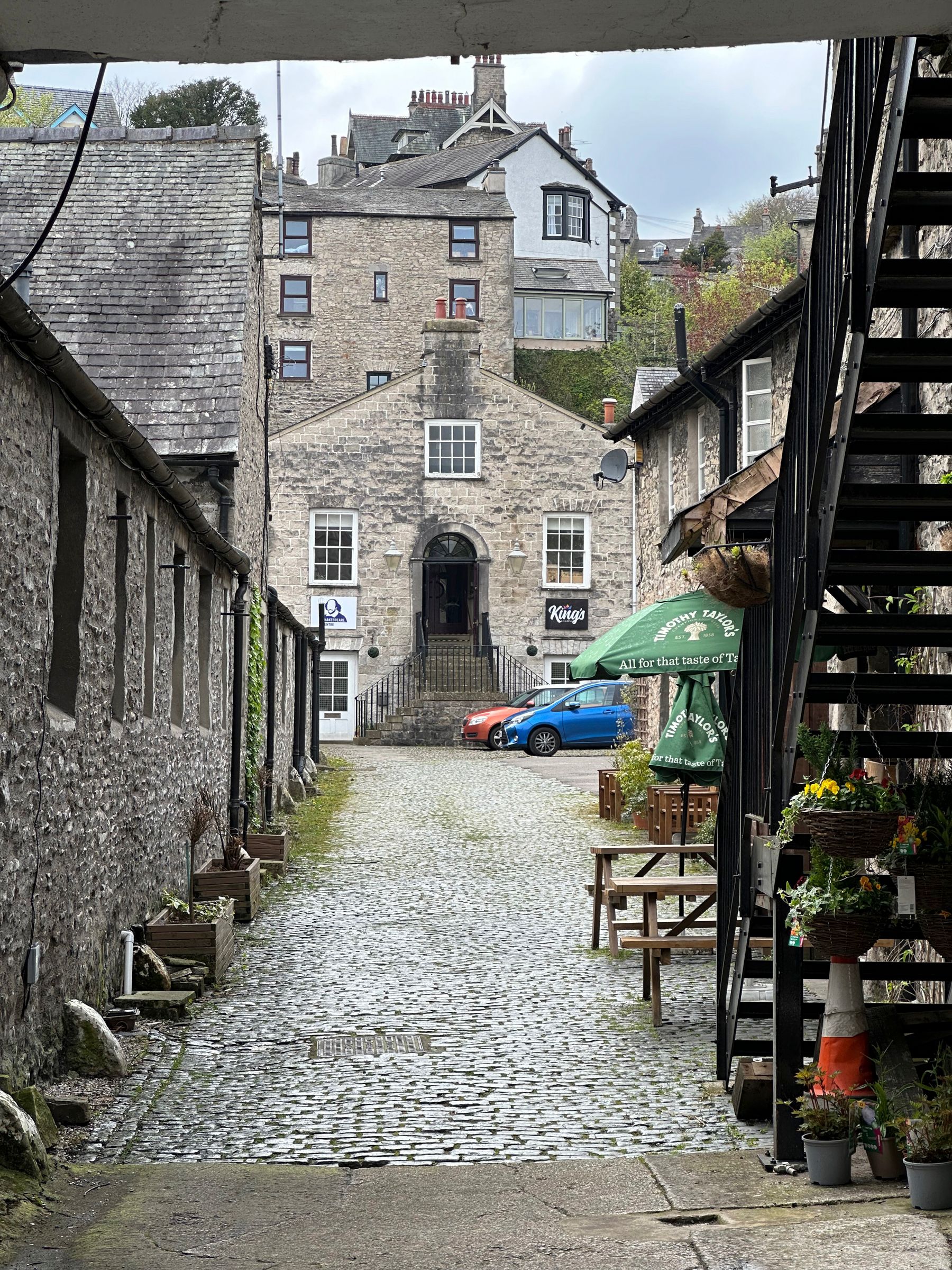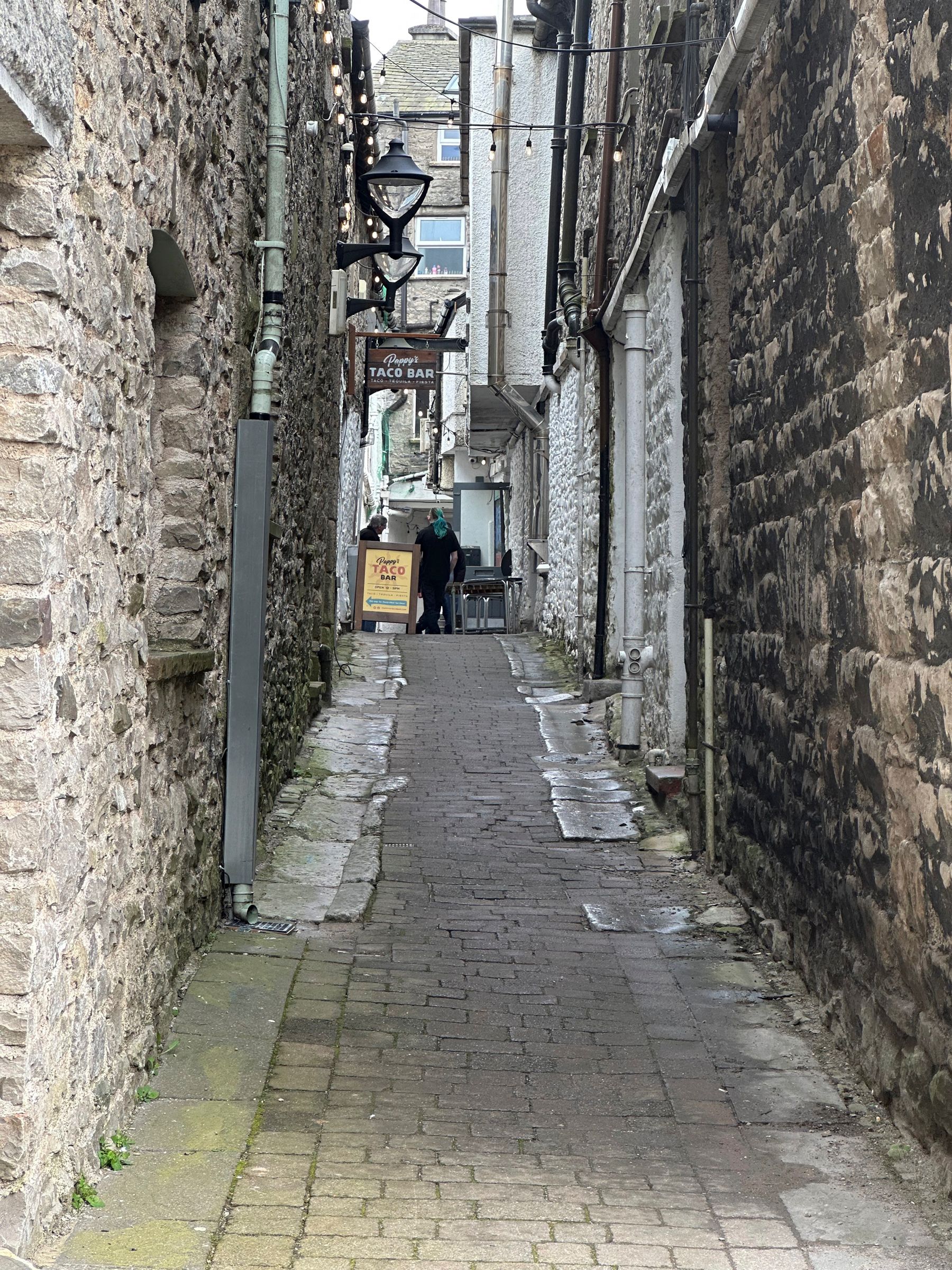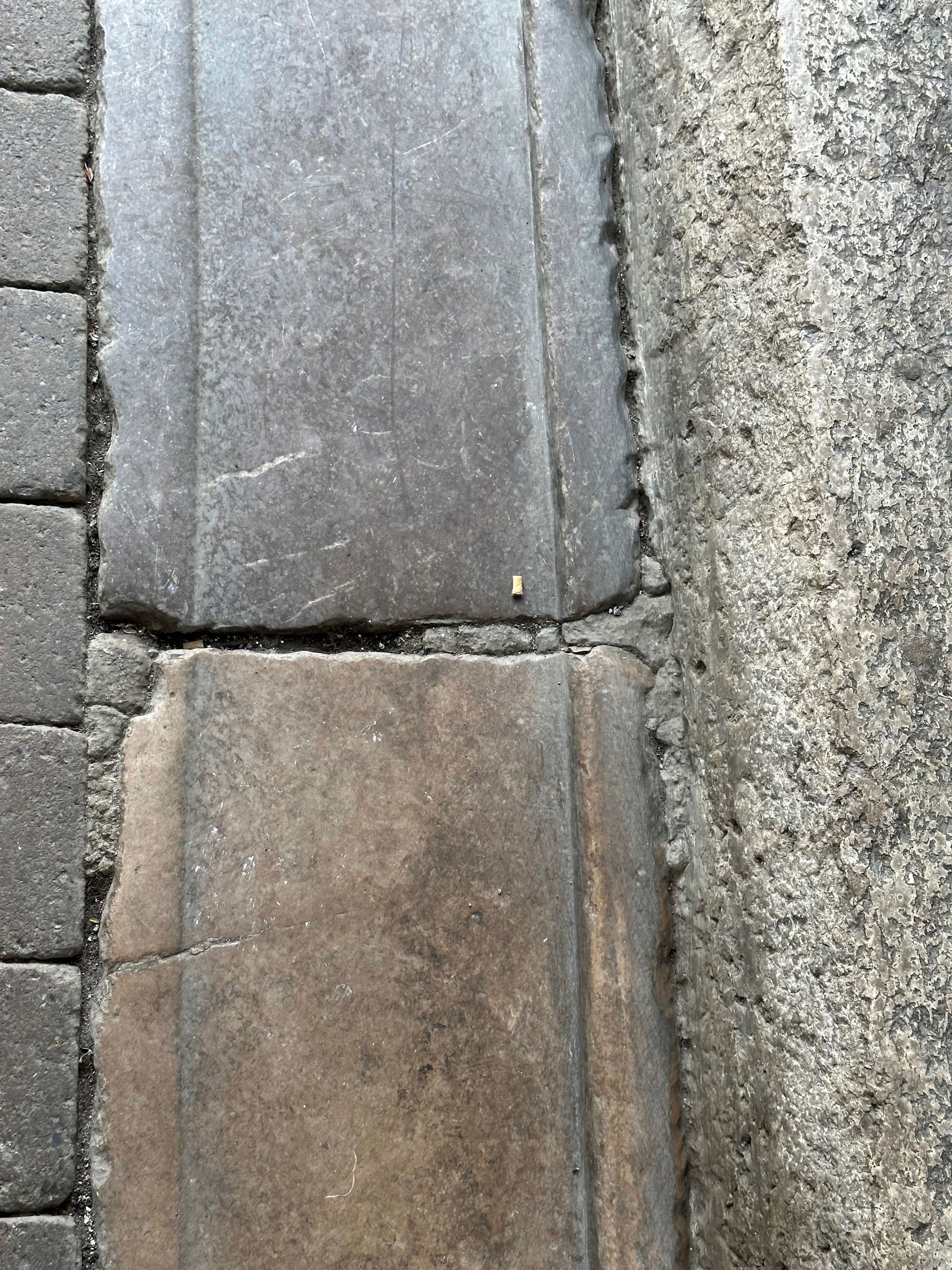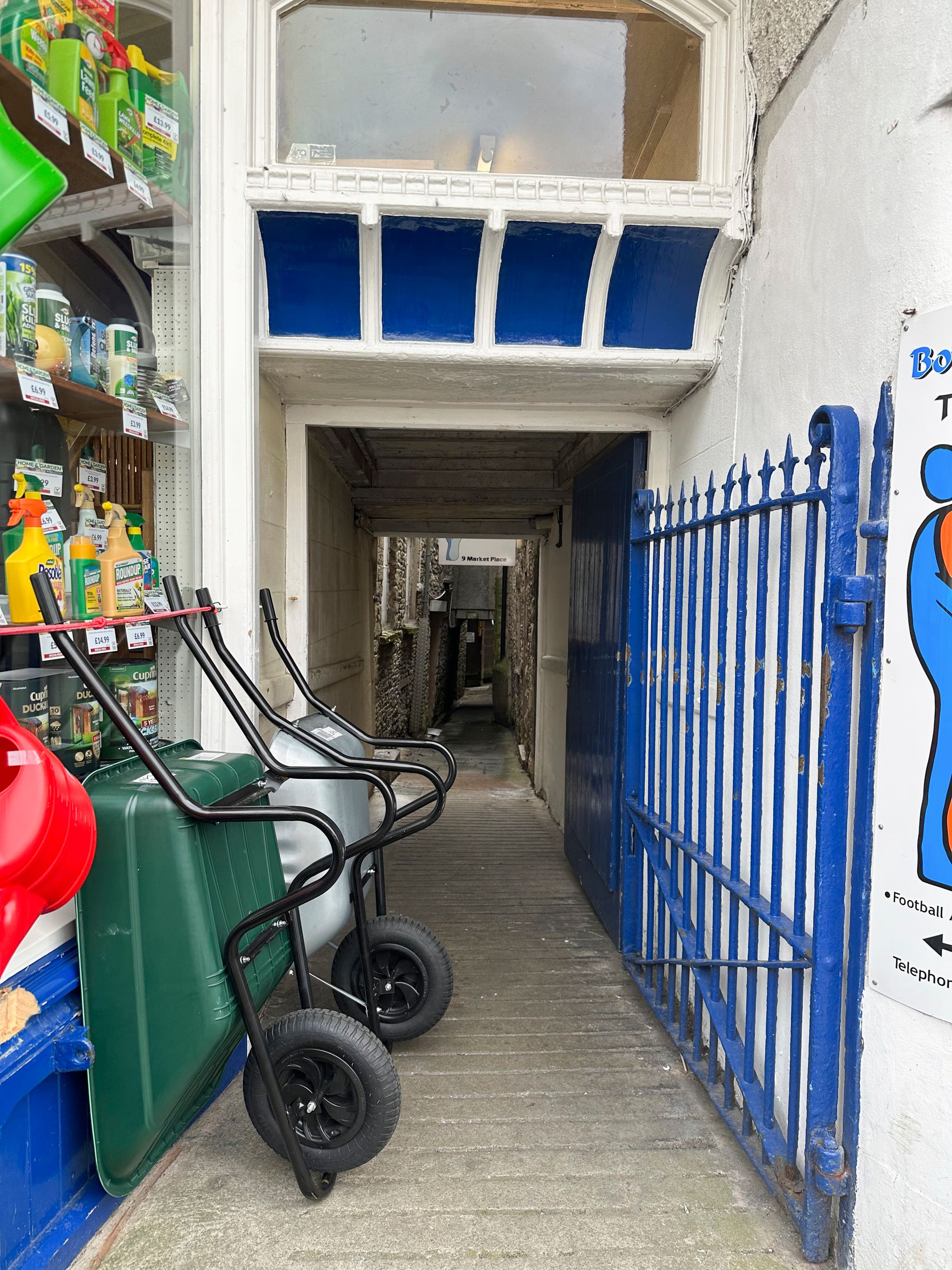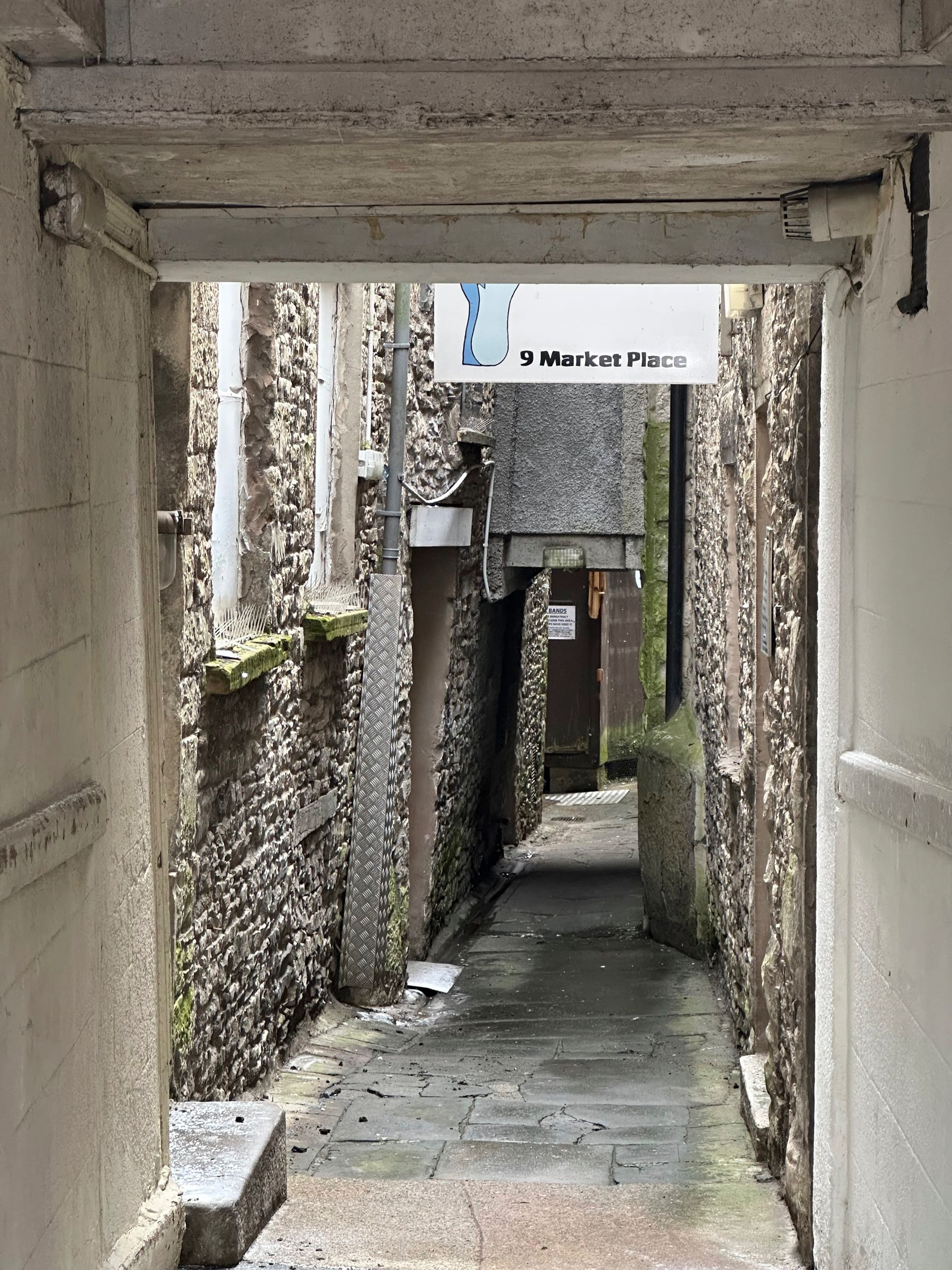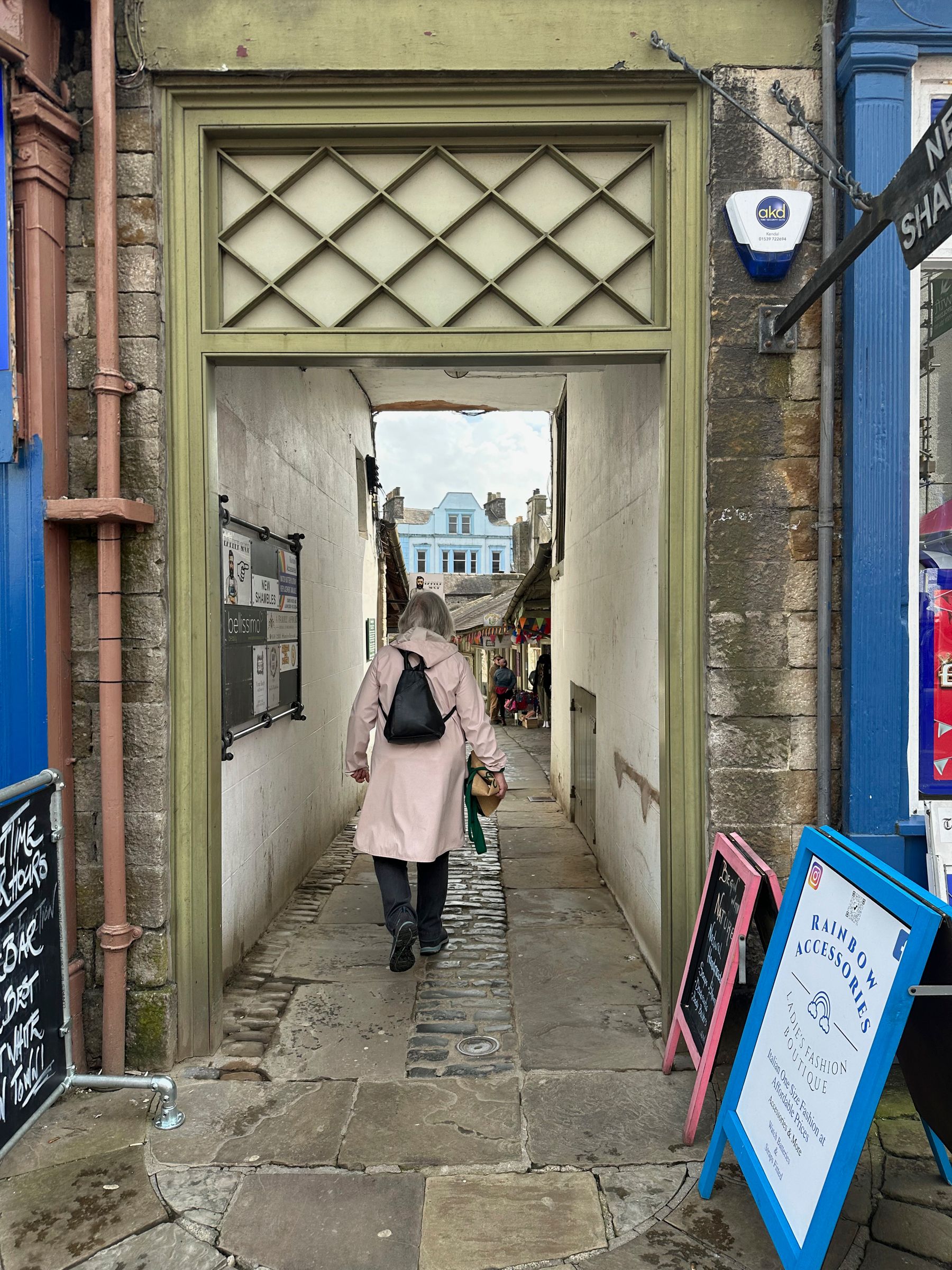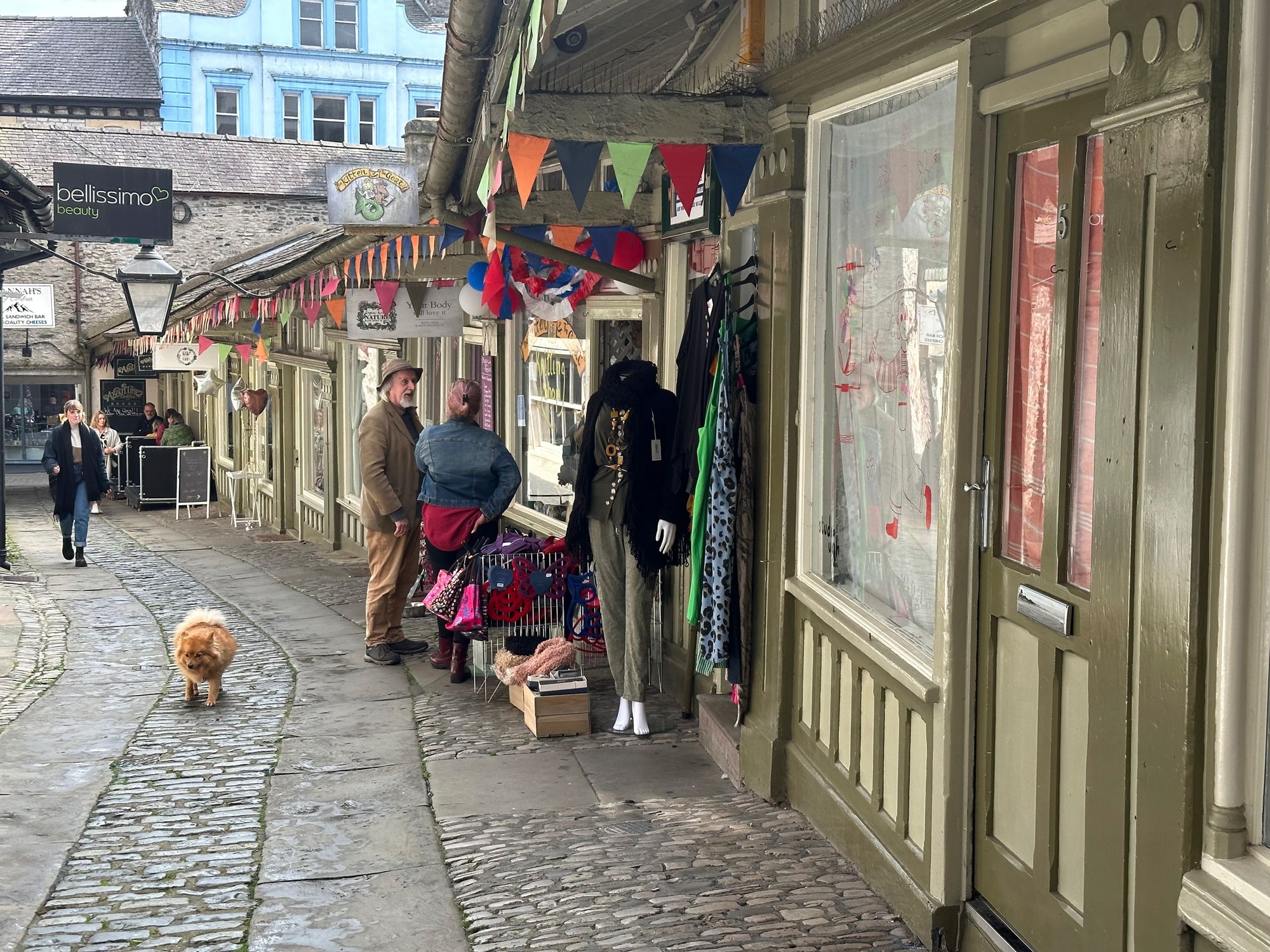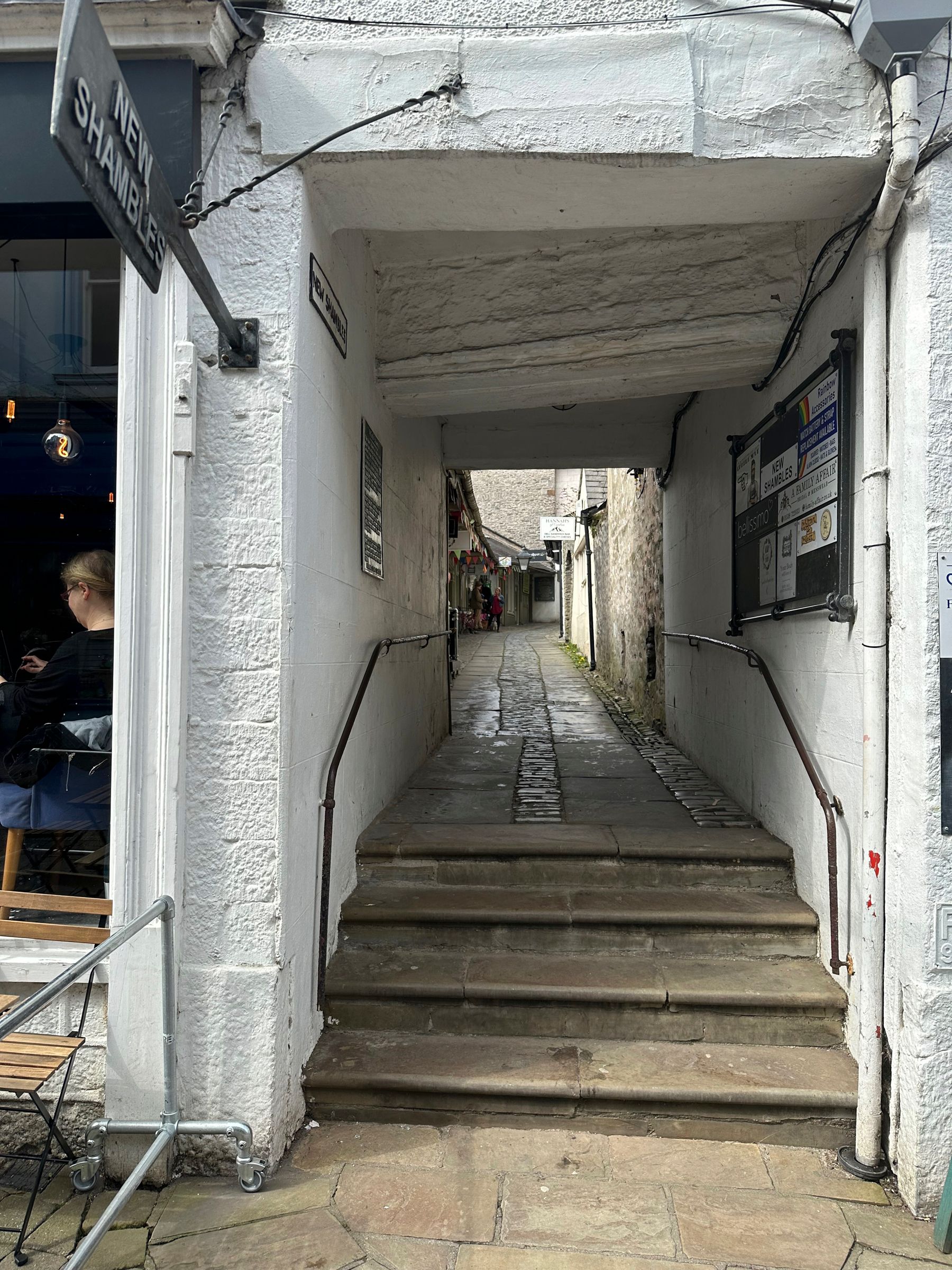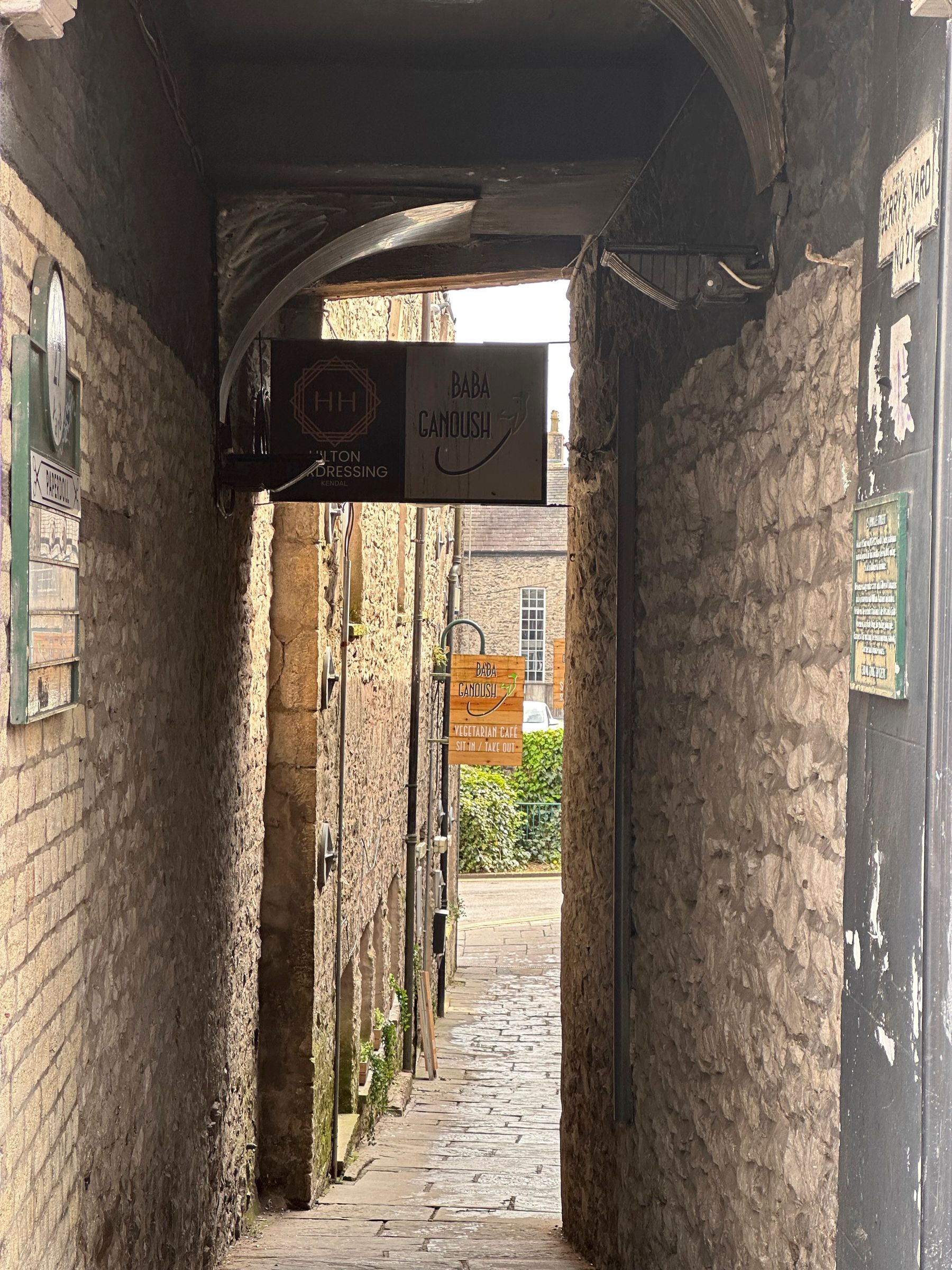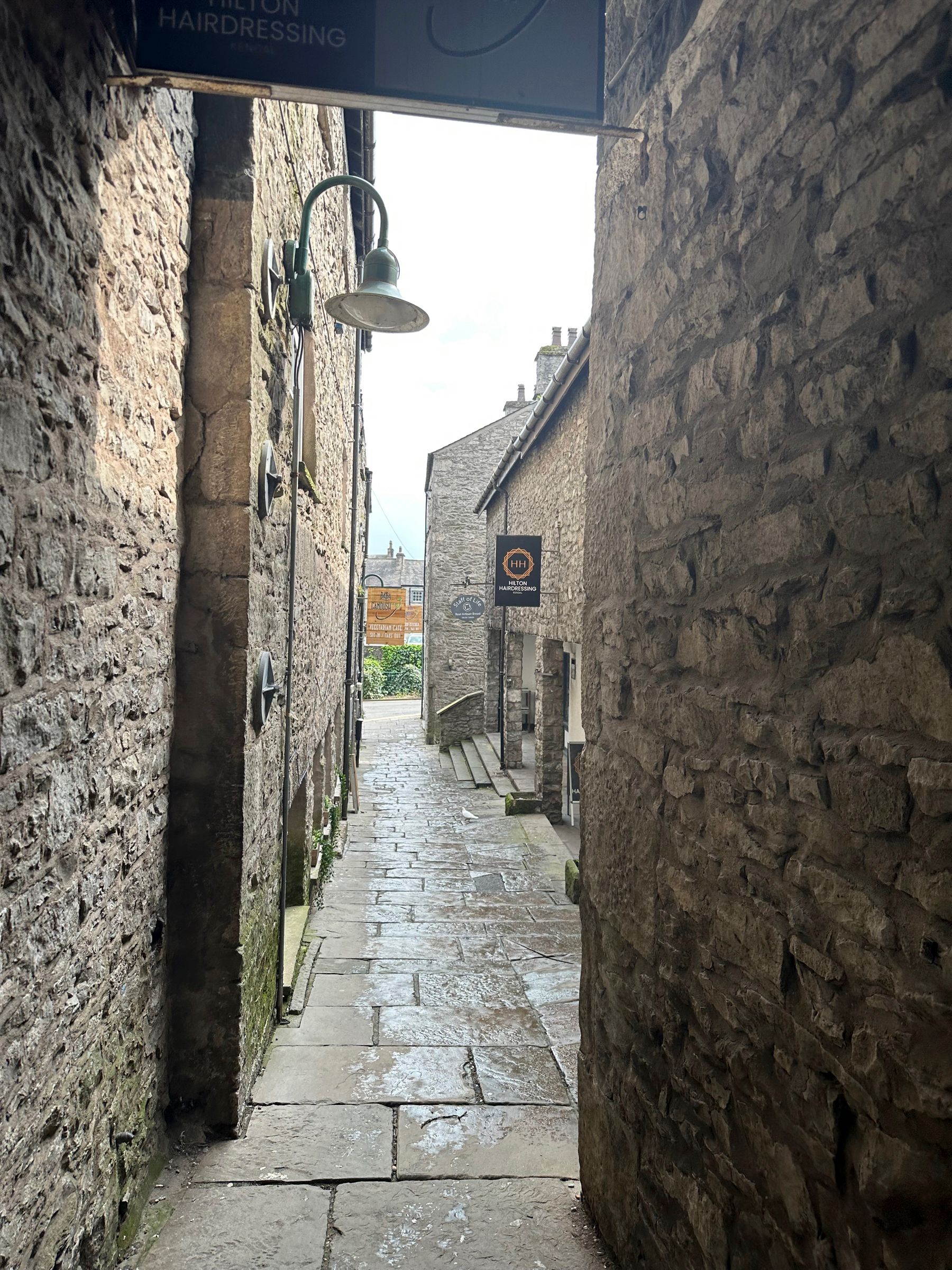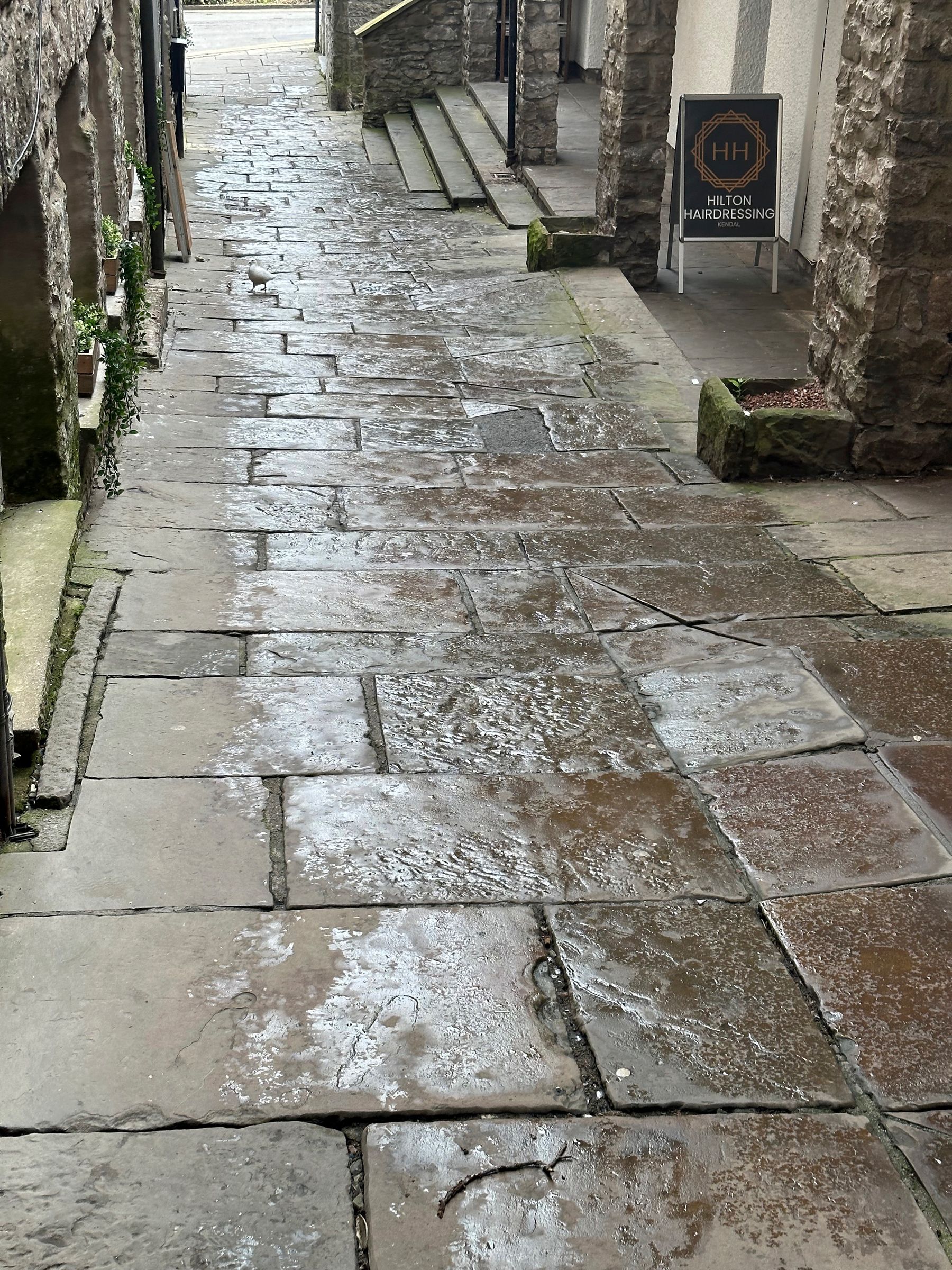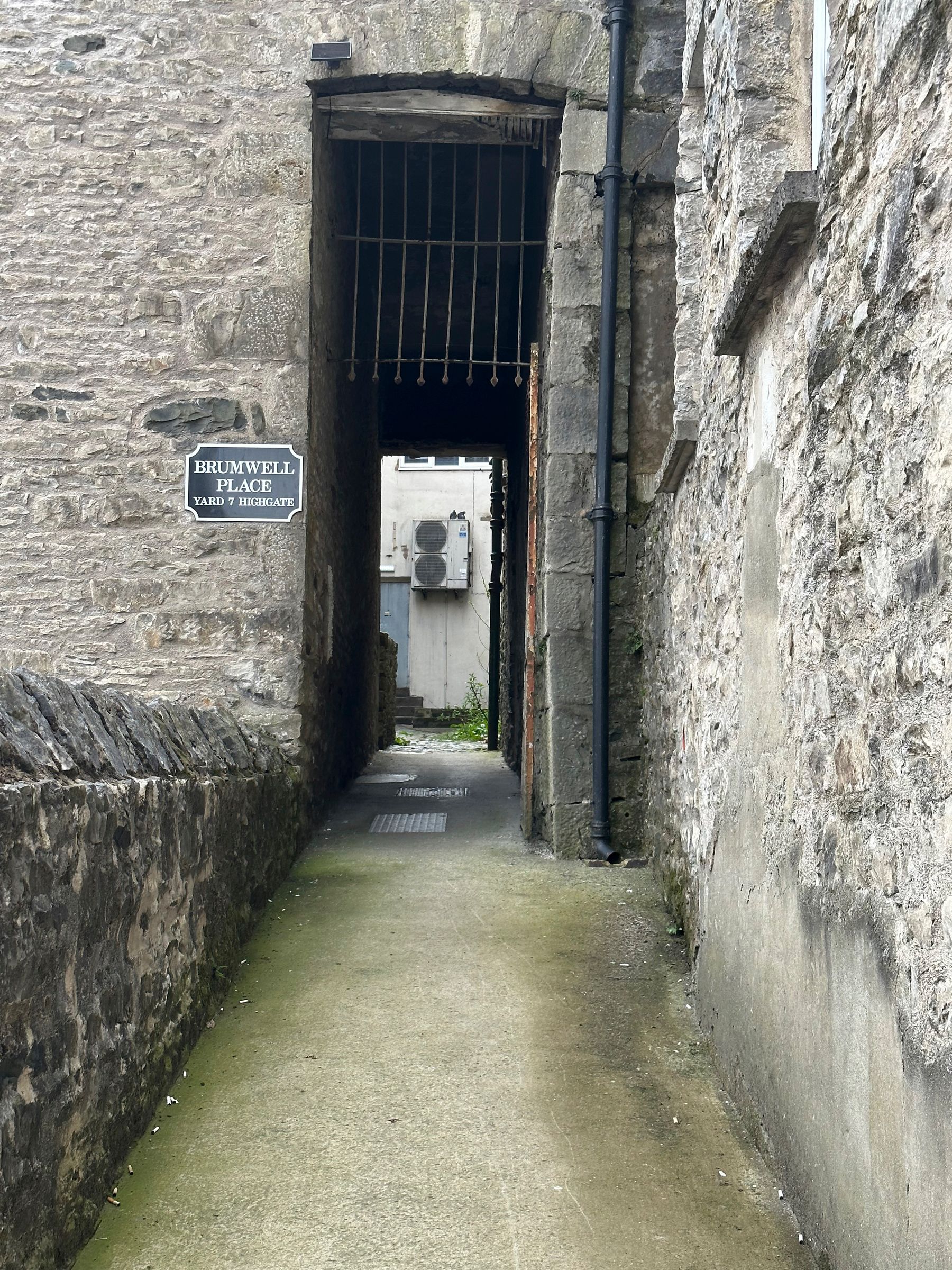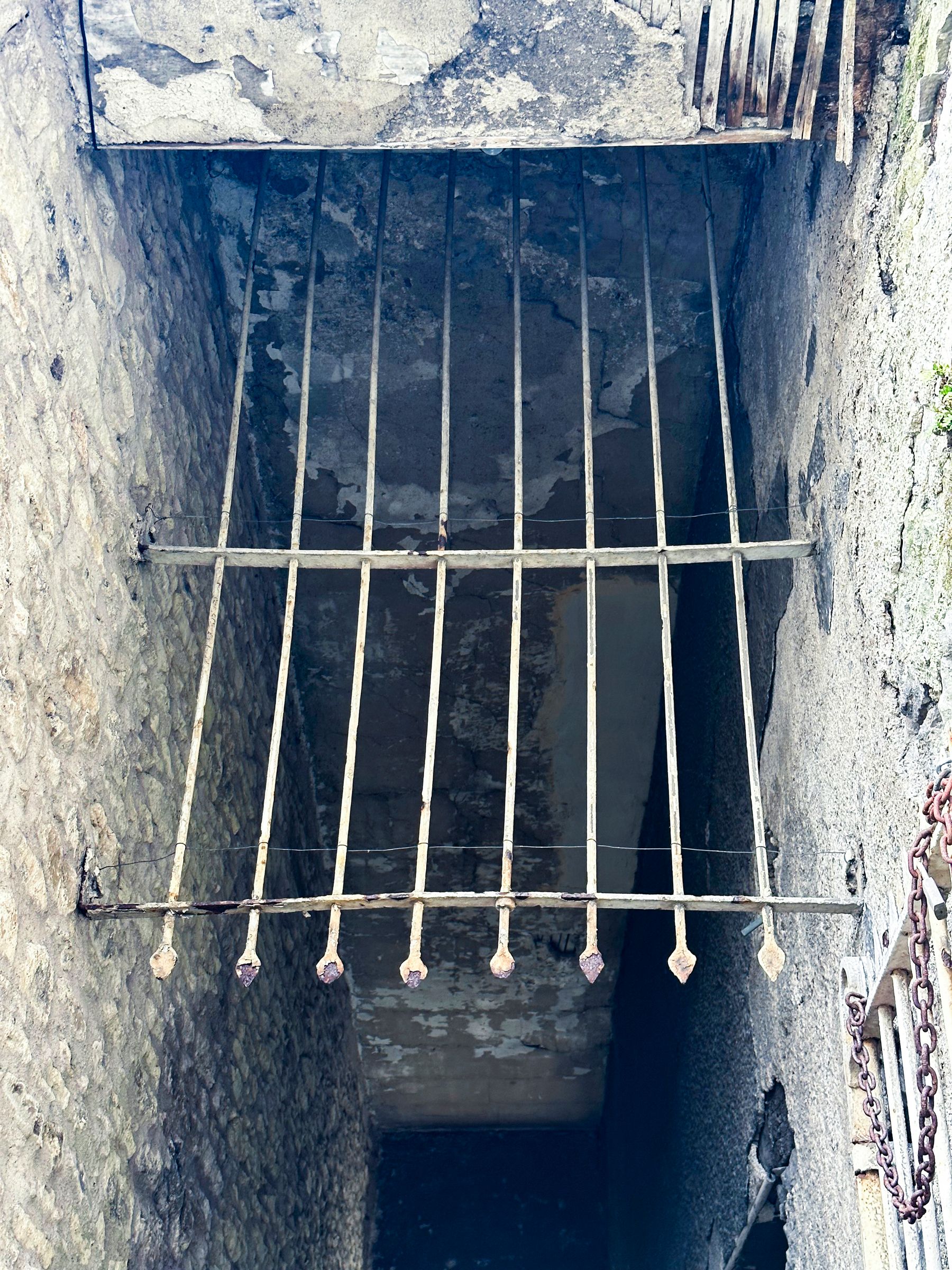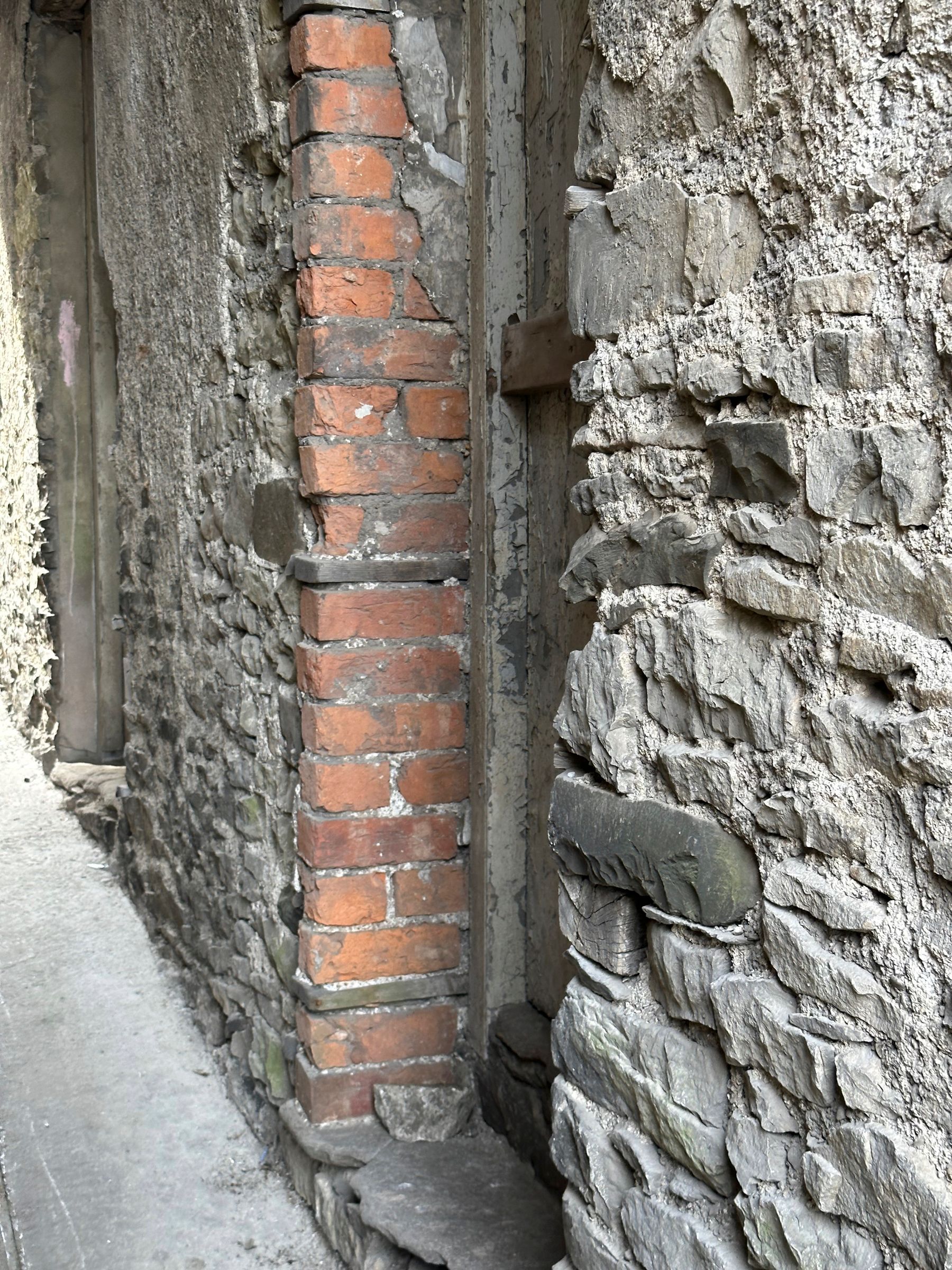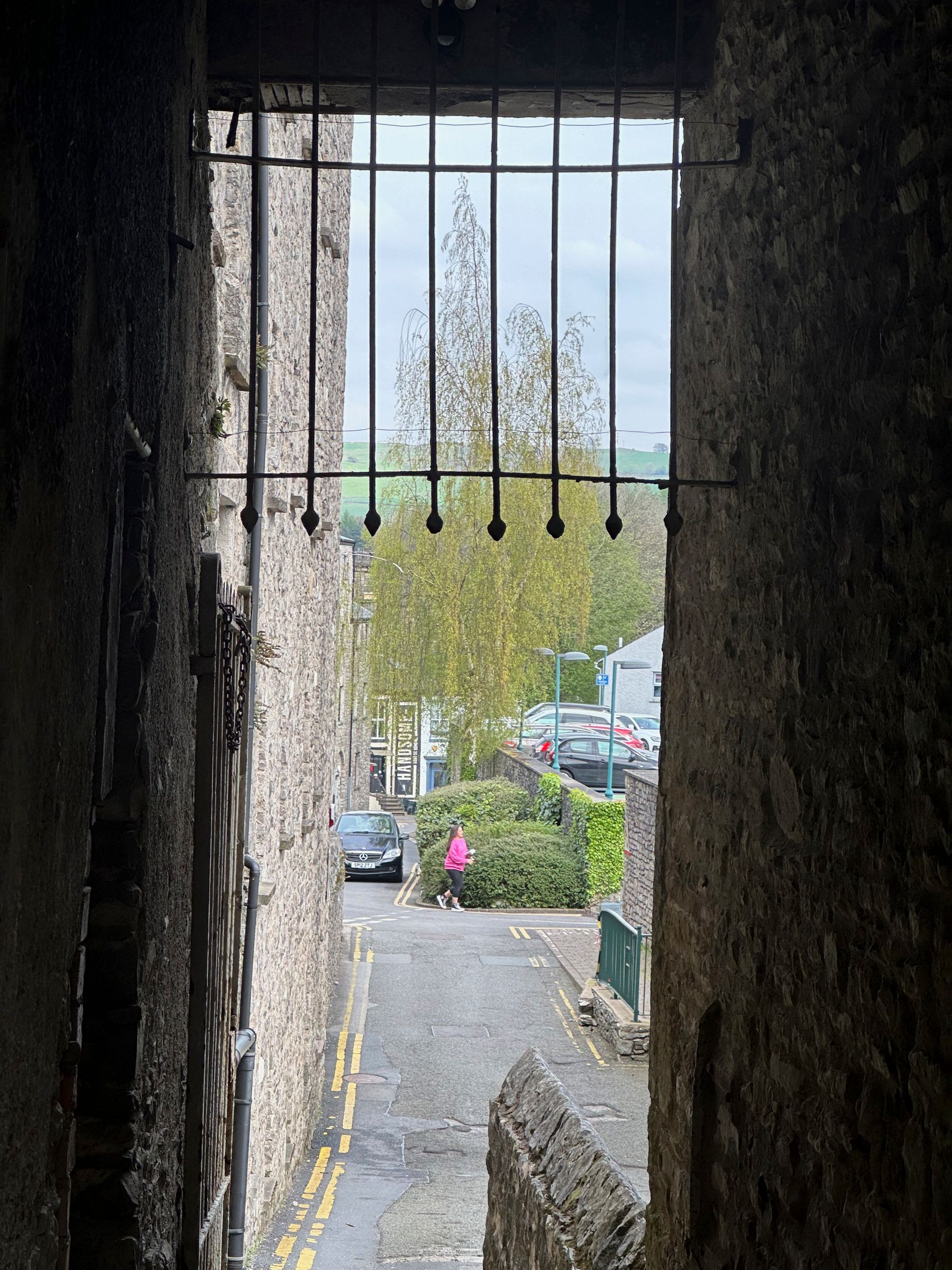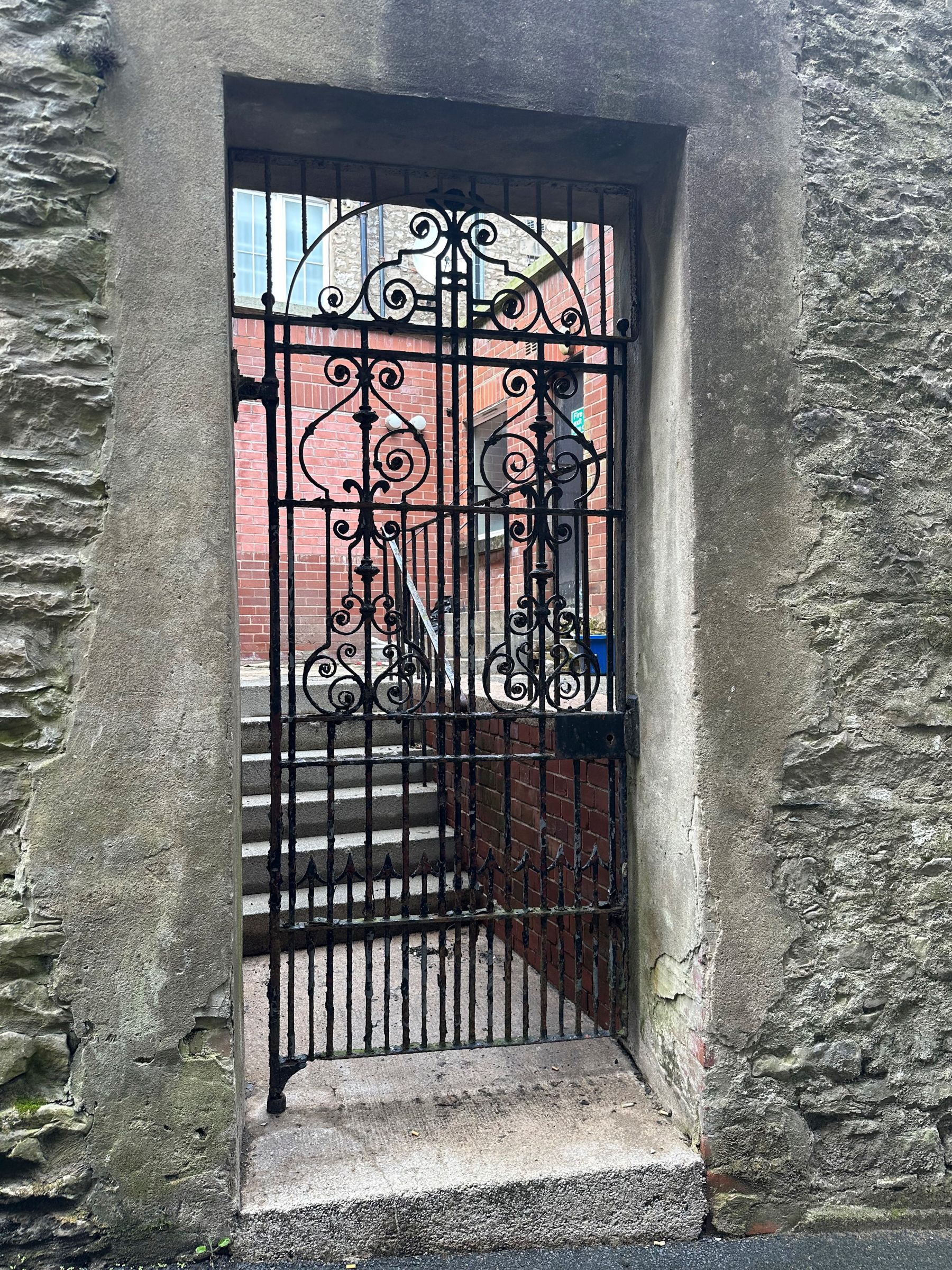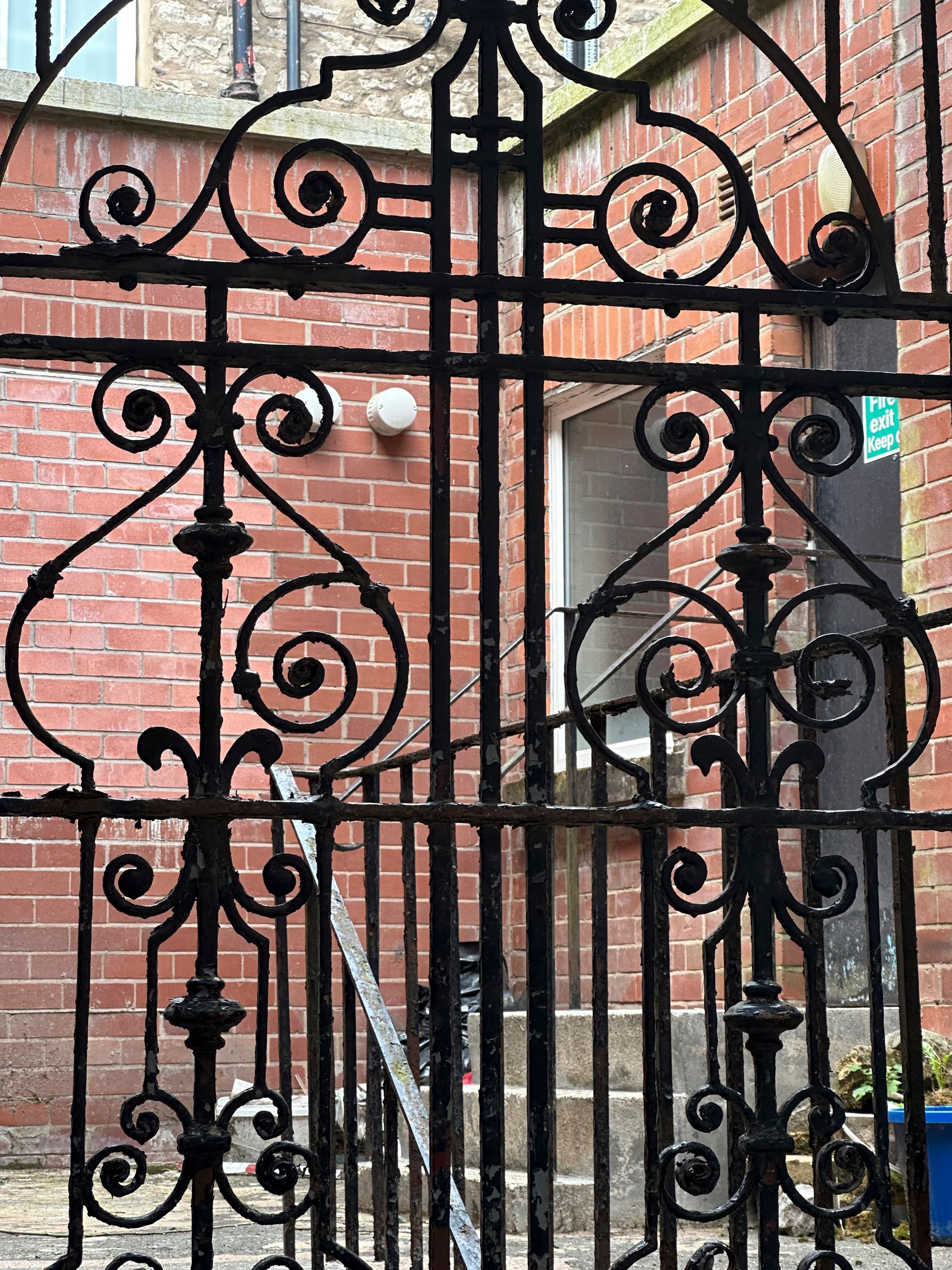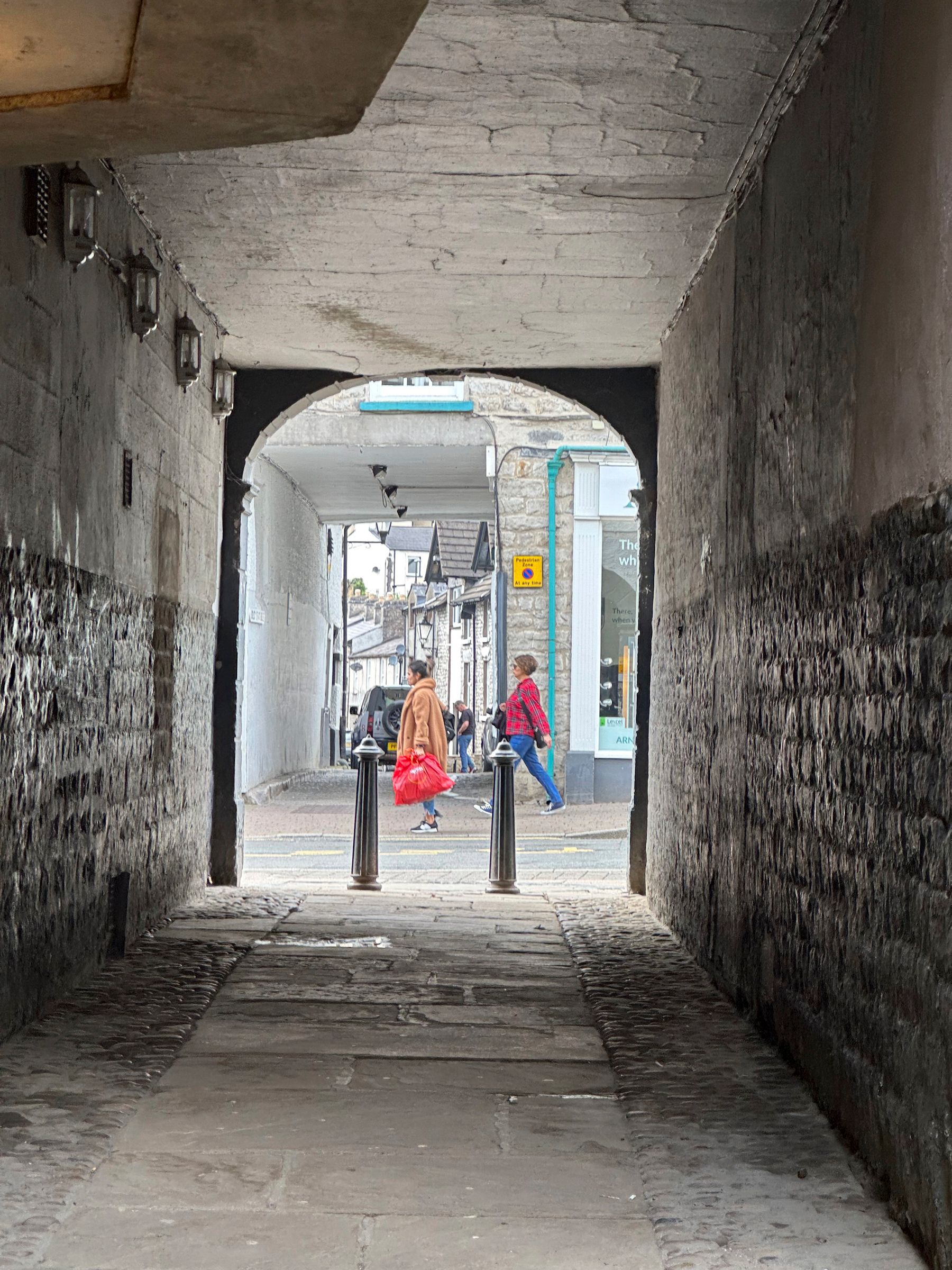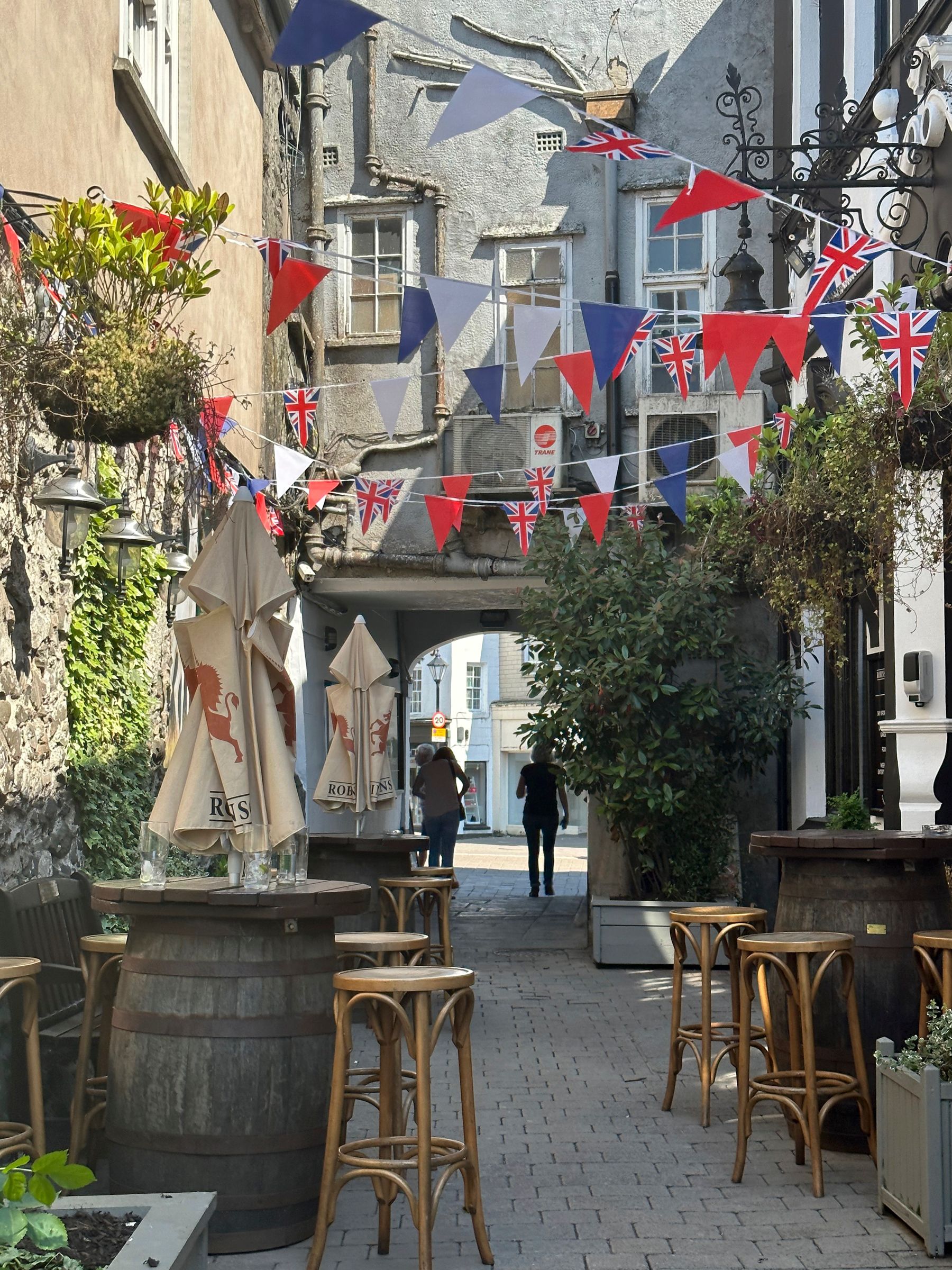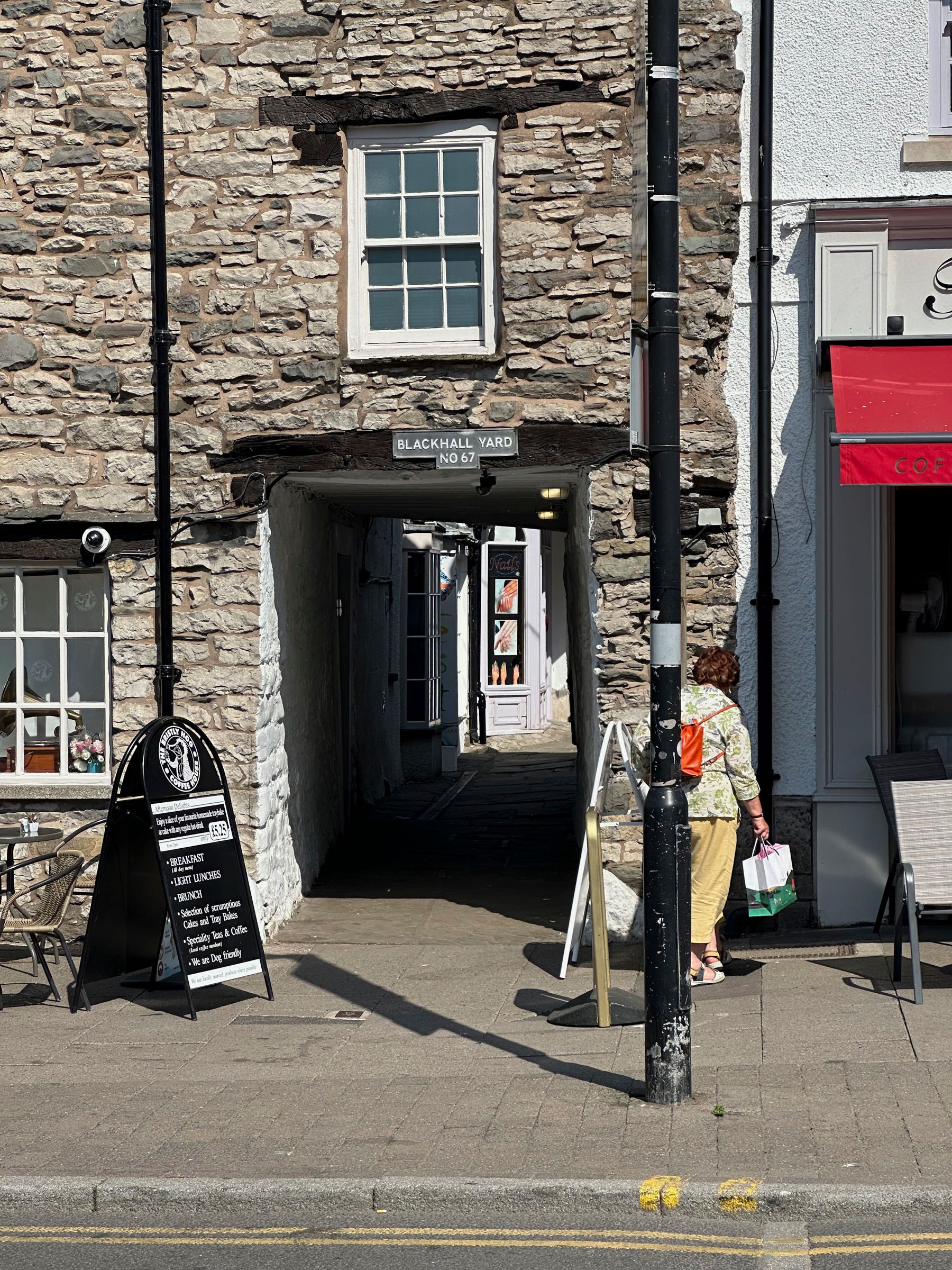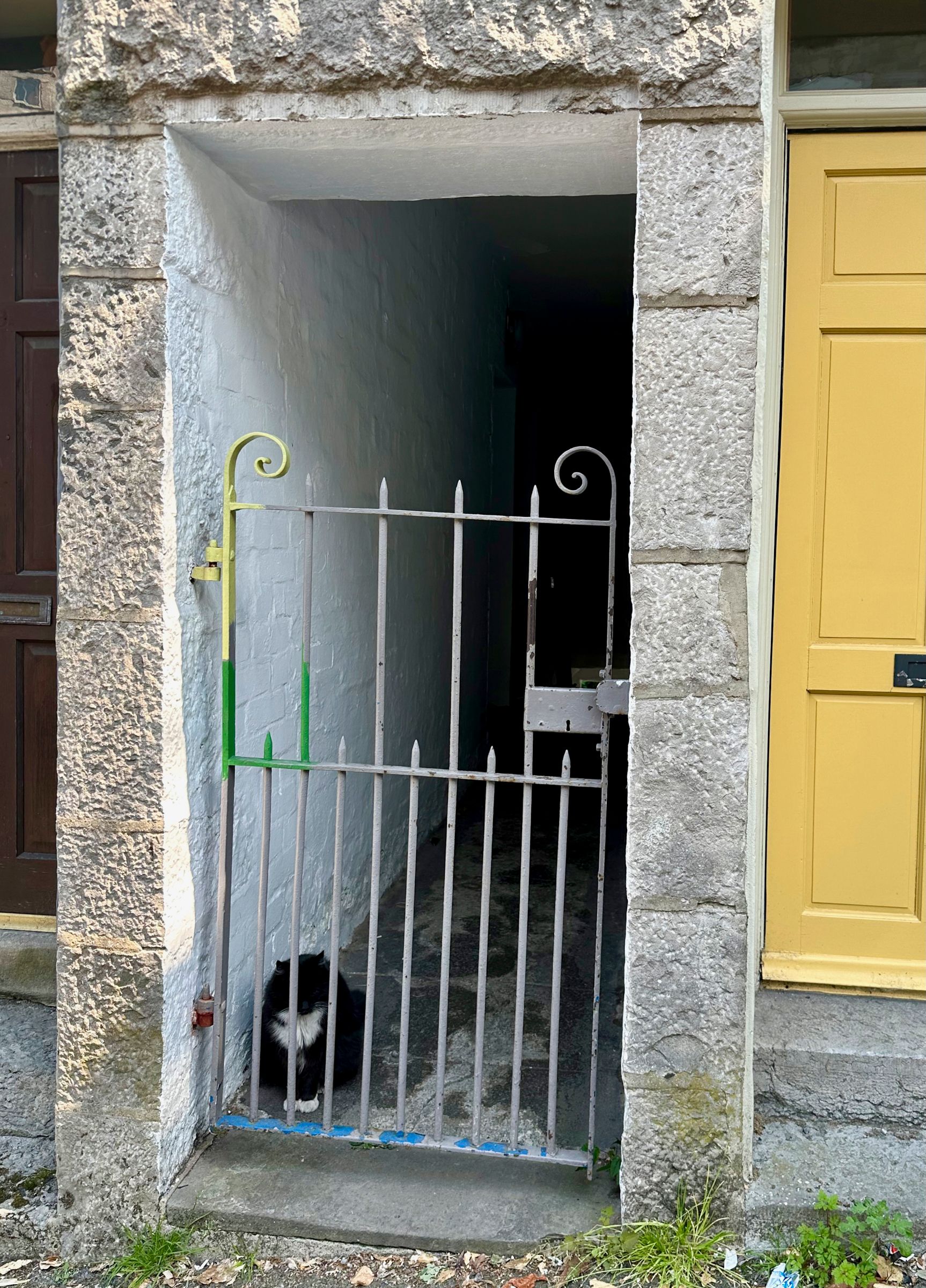 ---
The Kendal Caravan and Motorhome Club site is a few miles away from the town. It's a lovely site with isolated spots deep into a wooded area. I set up the side awning for a spot of luxury.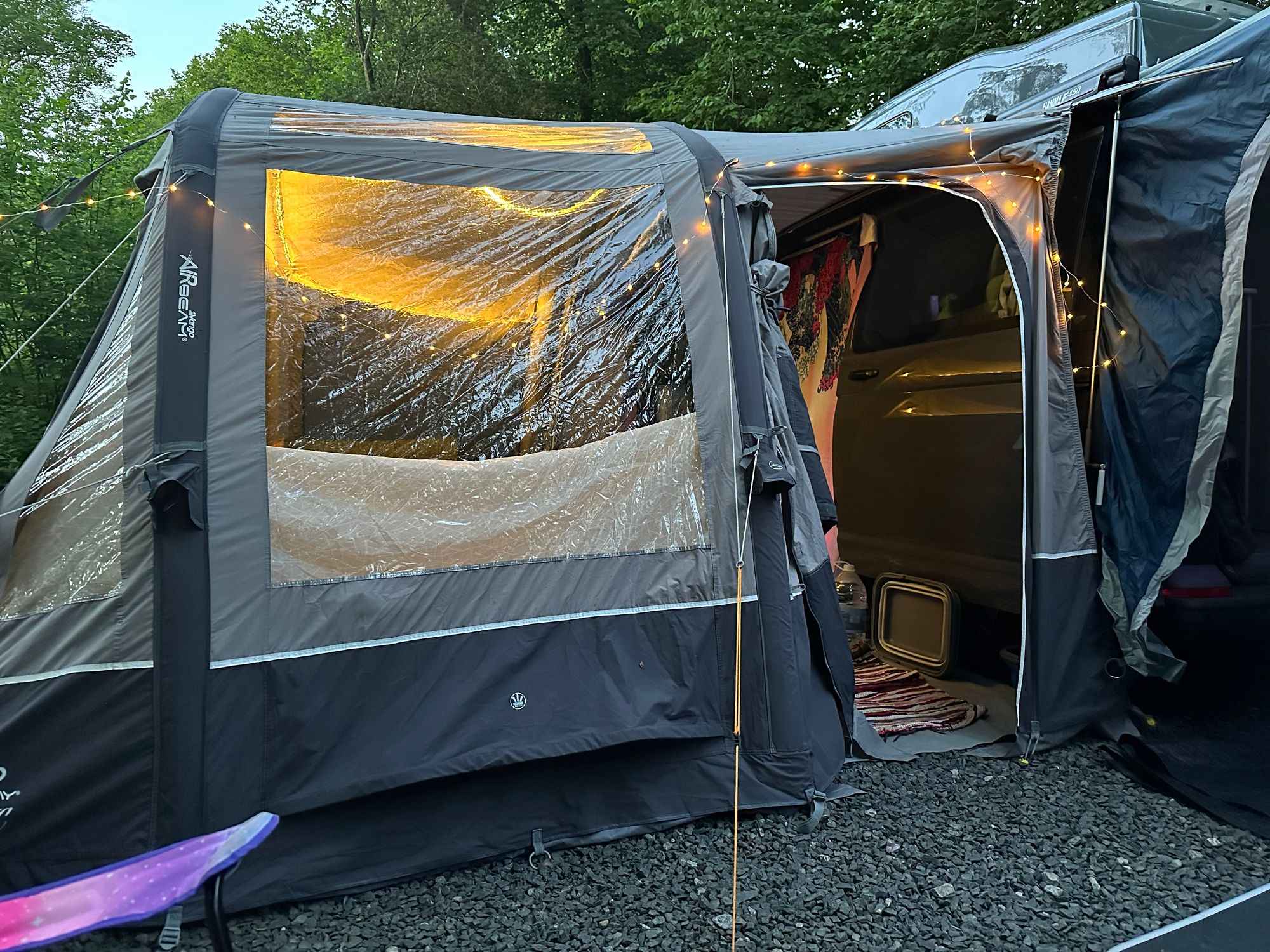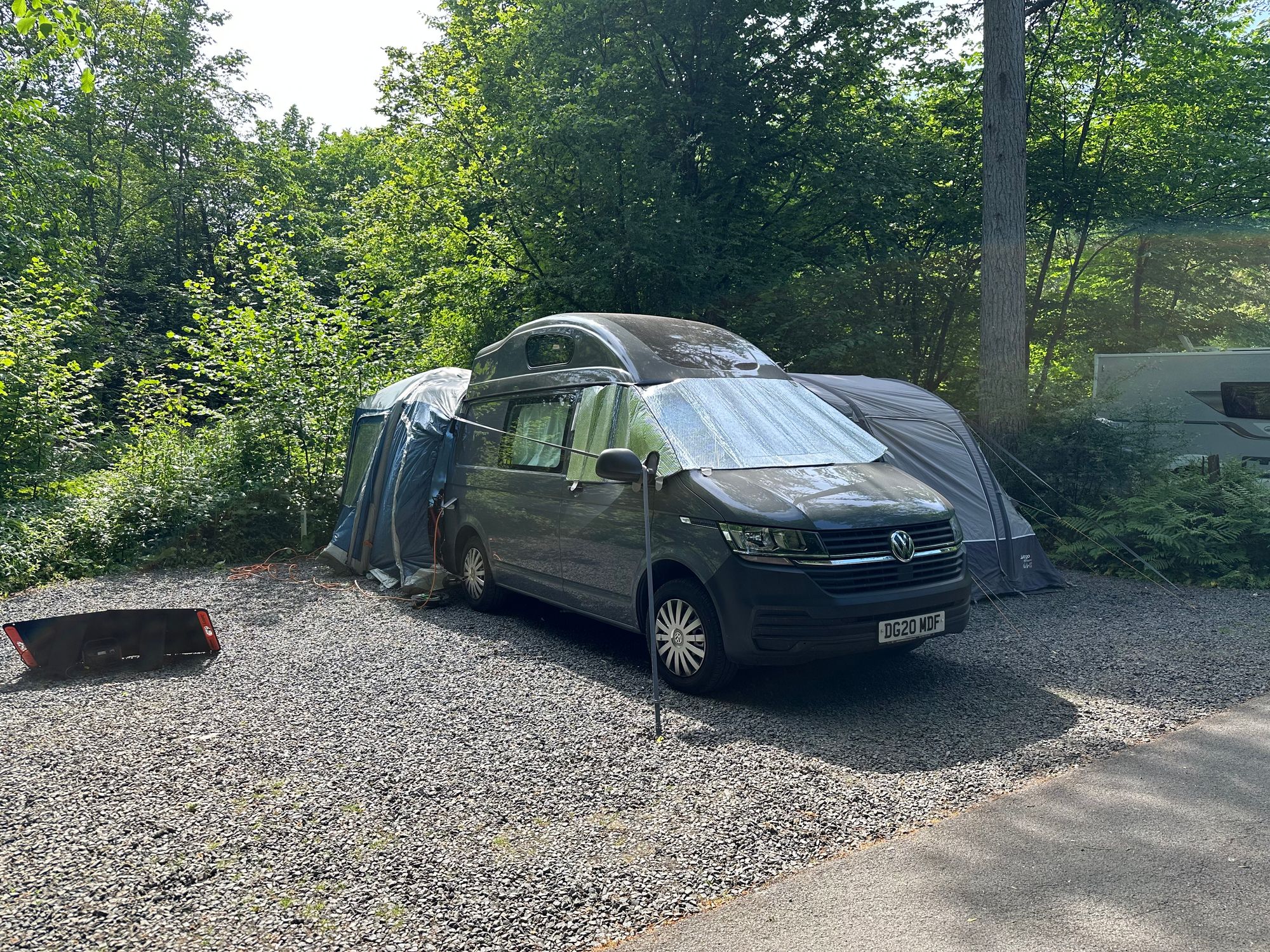 Dotted around the site are the remains of a gunpowder works.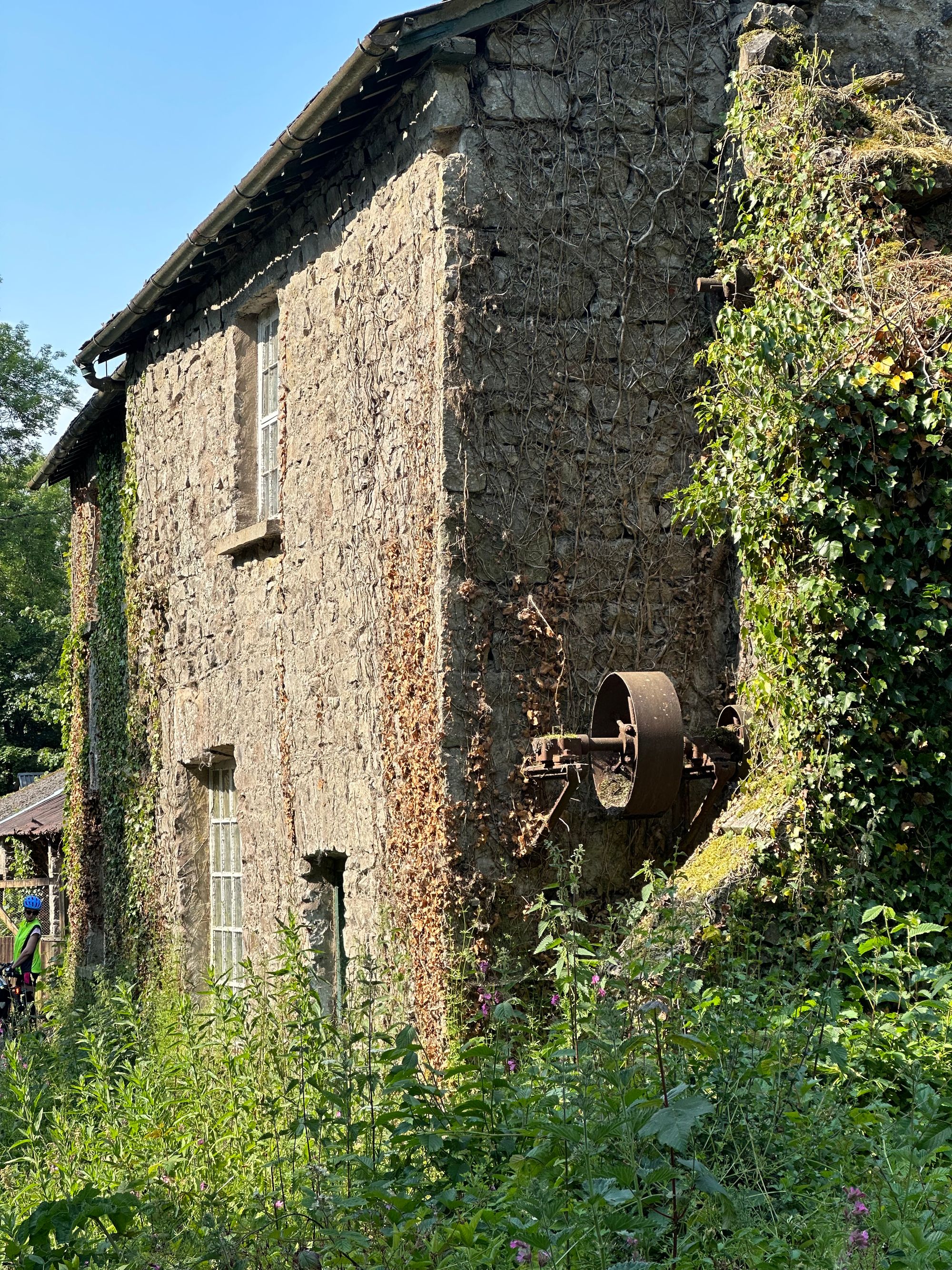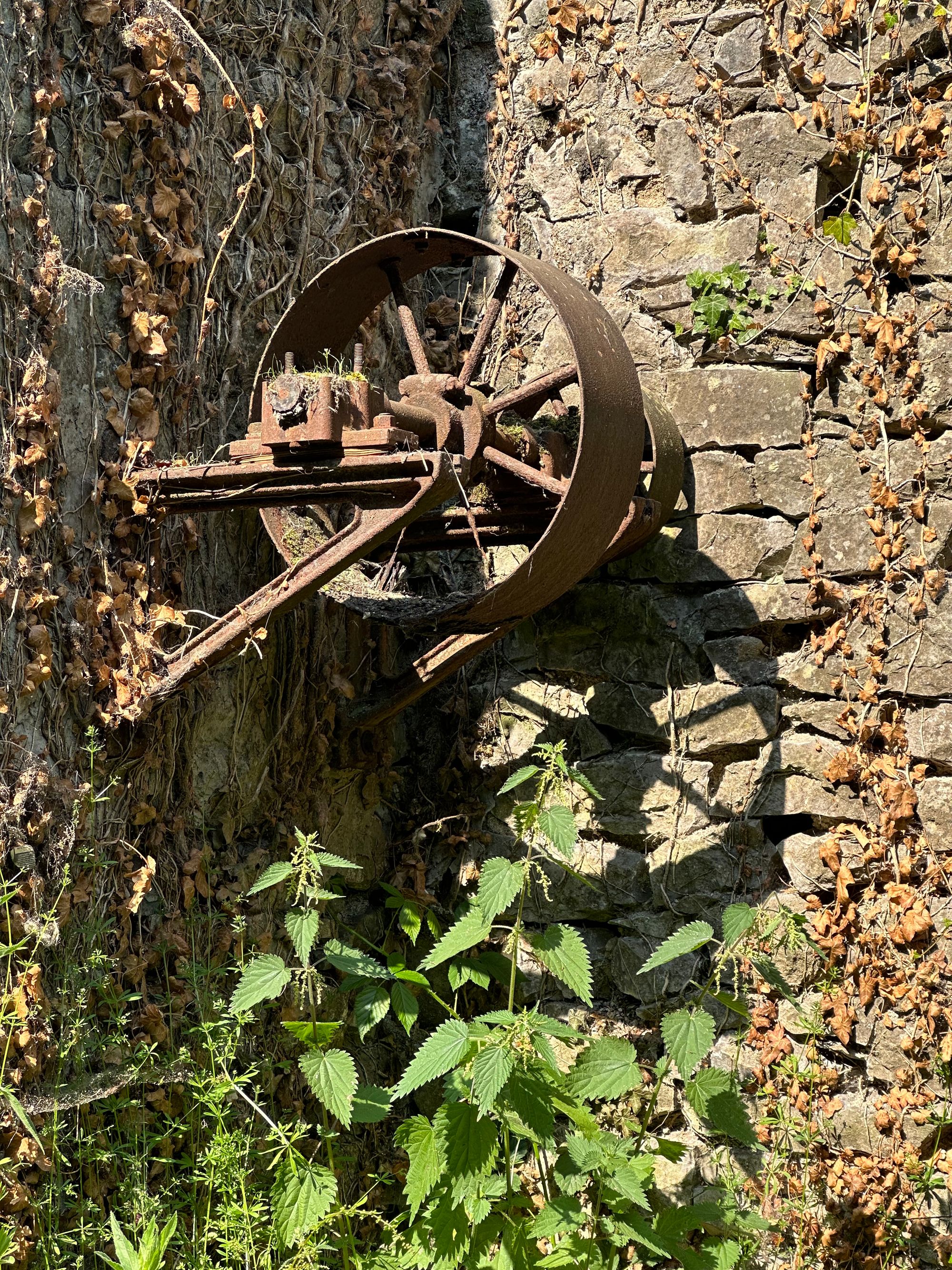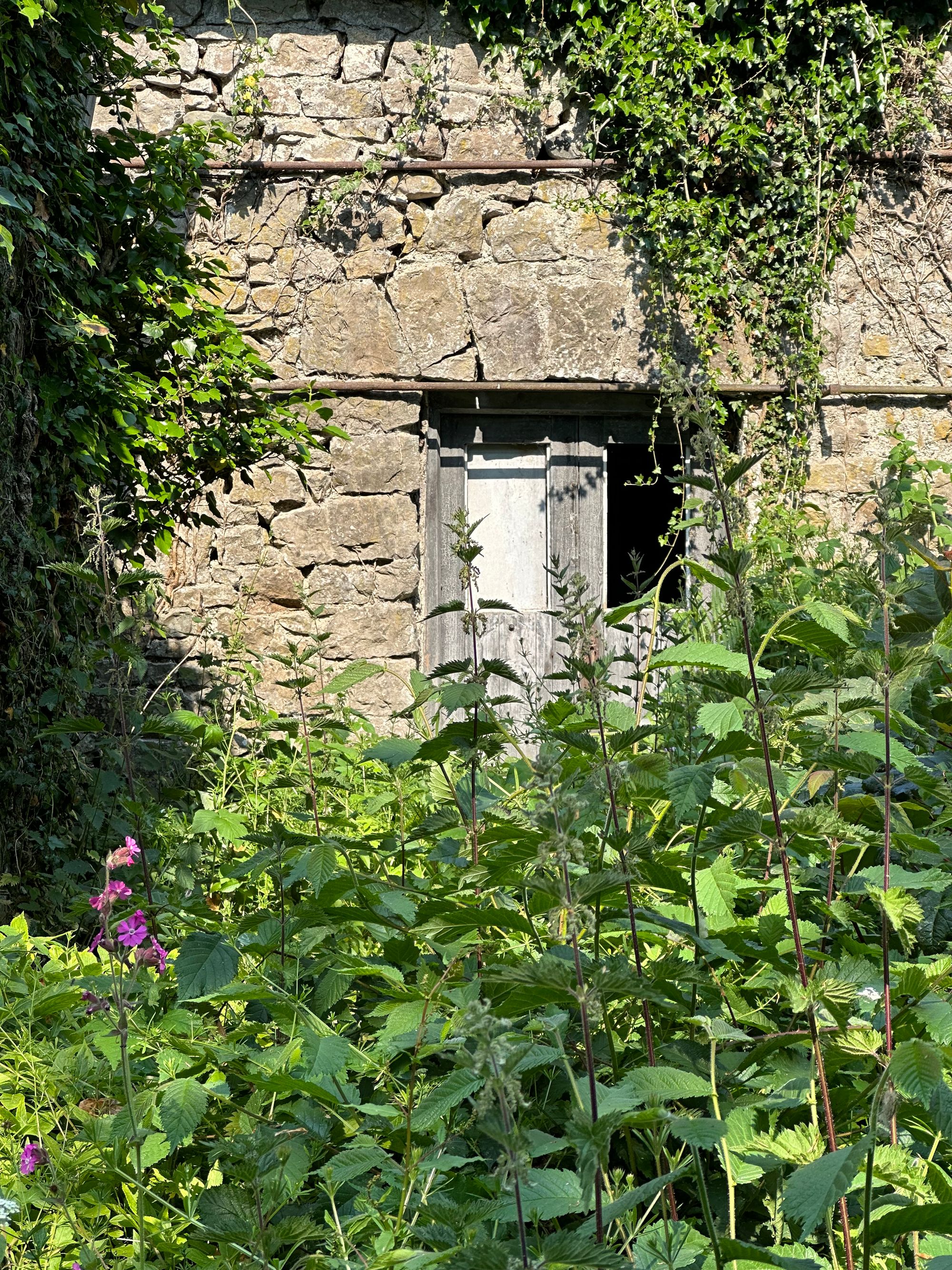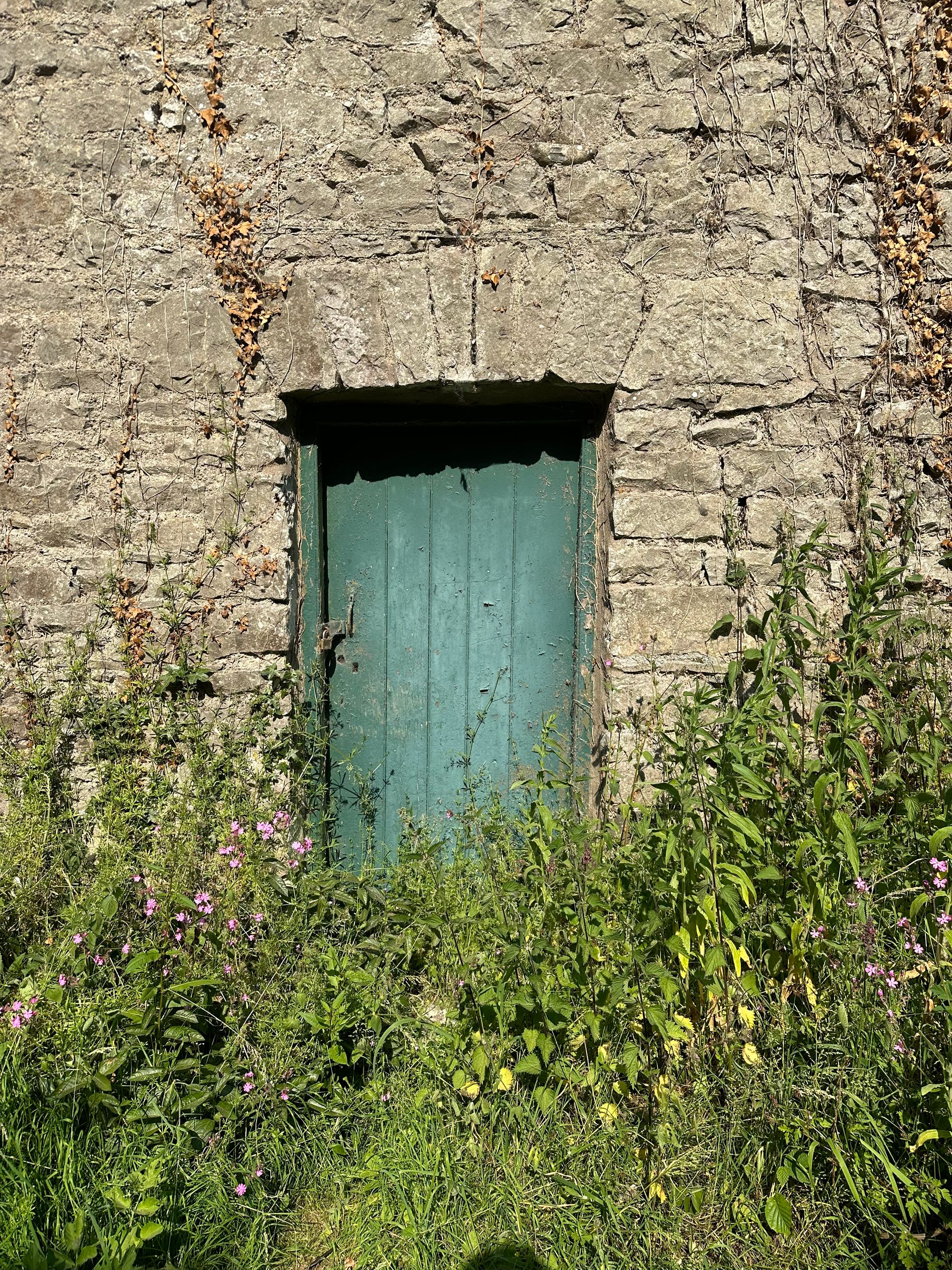 ---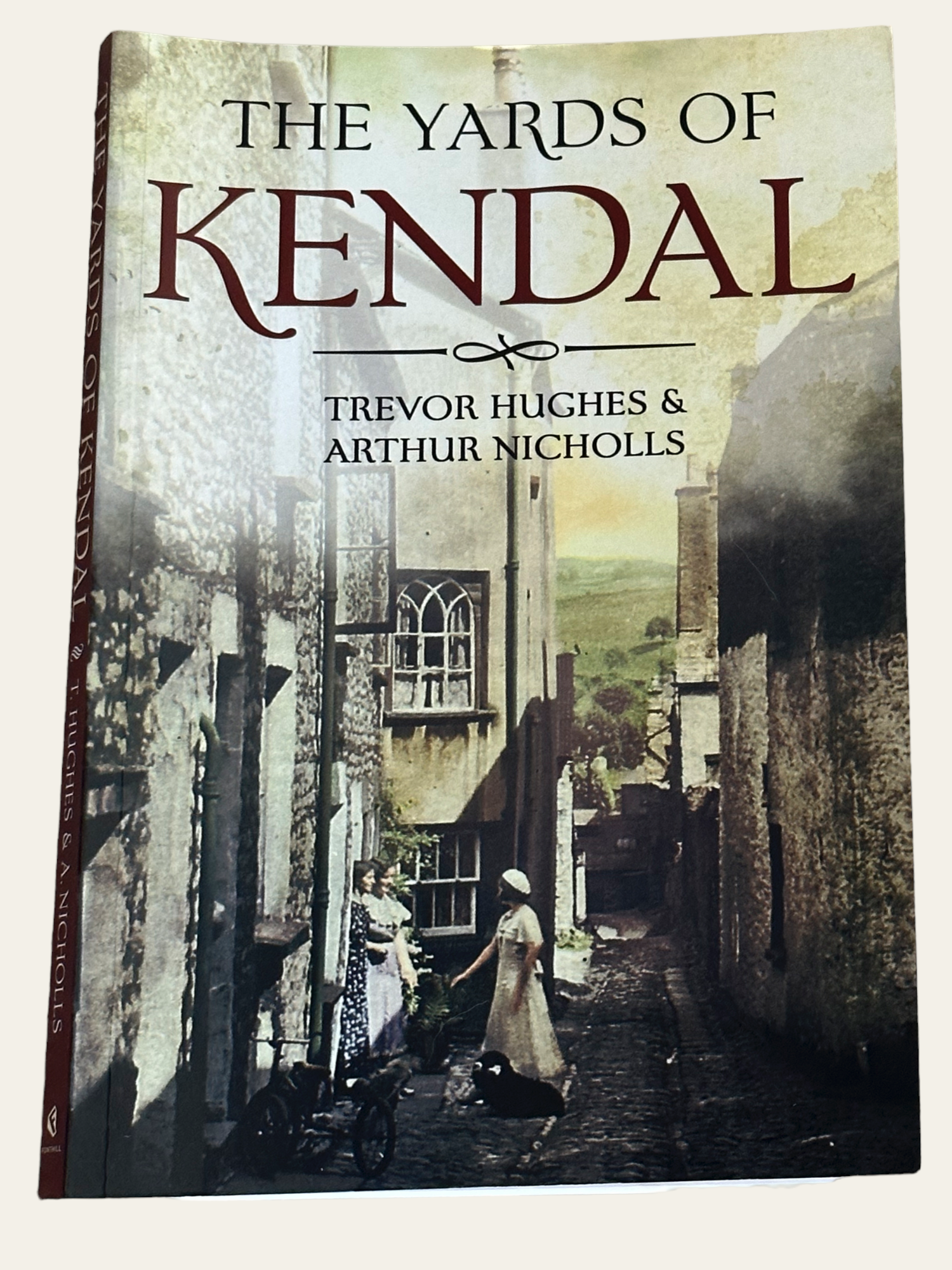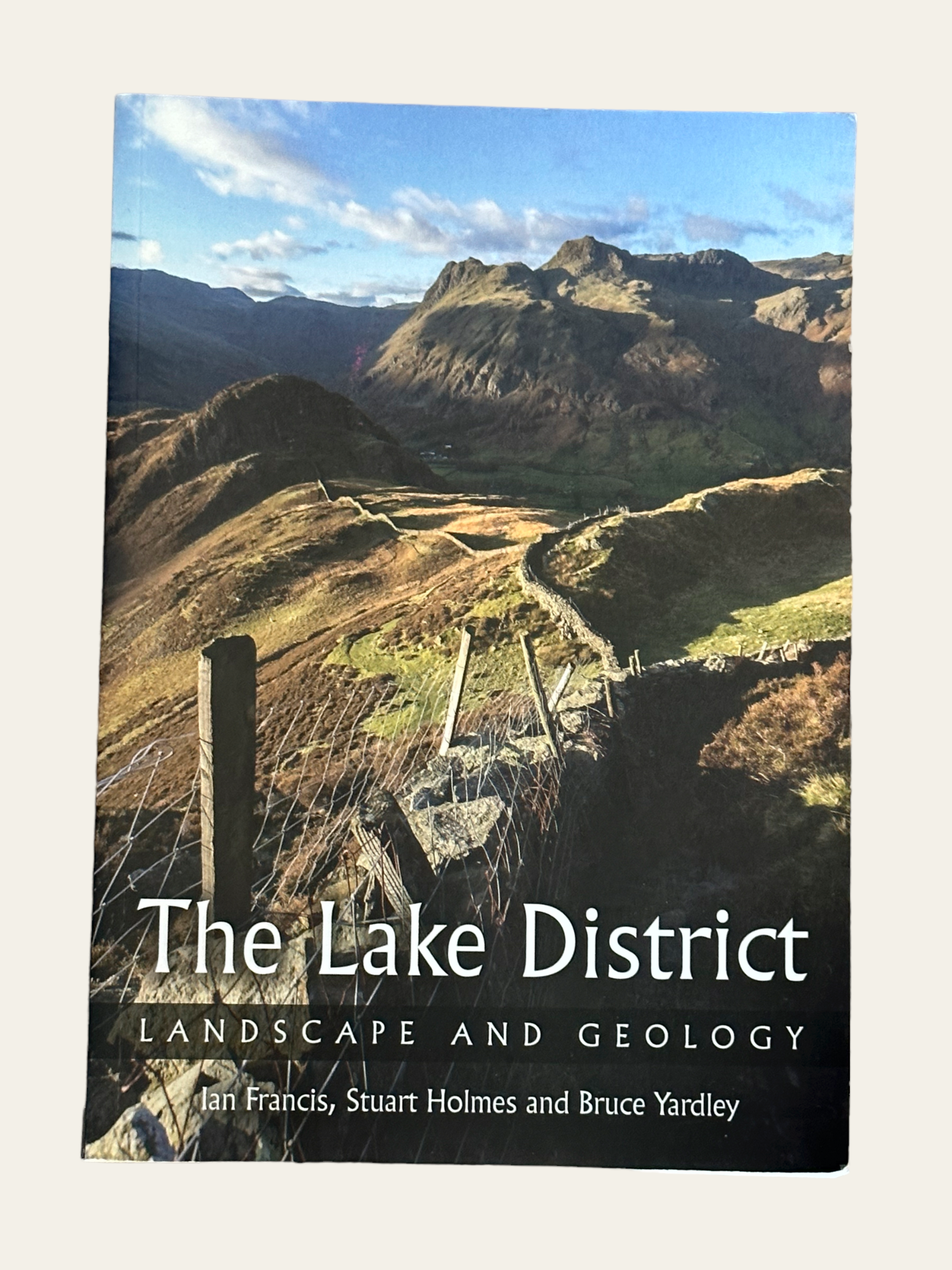 ---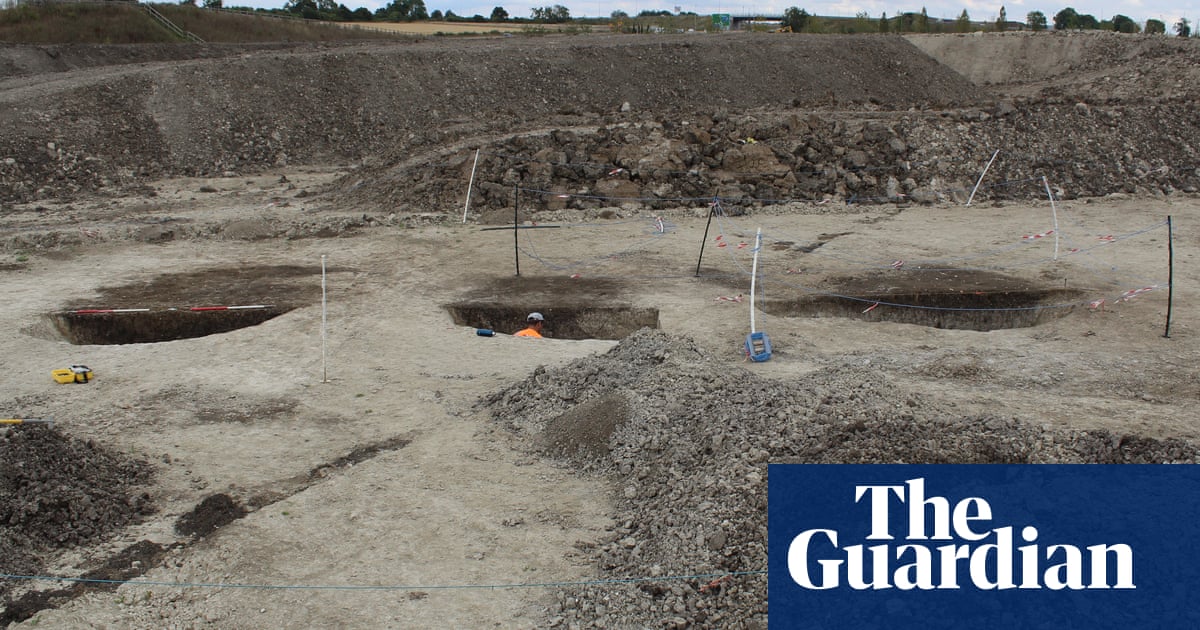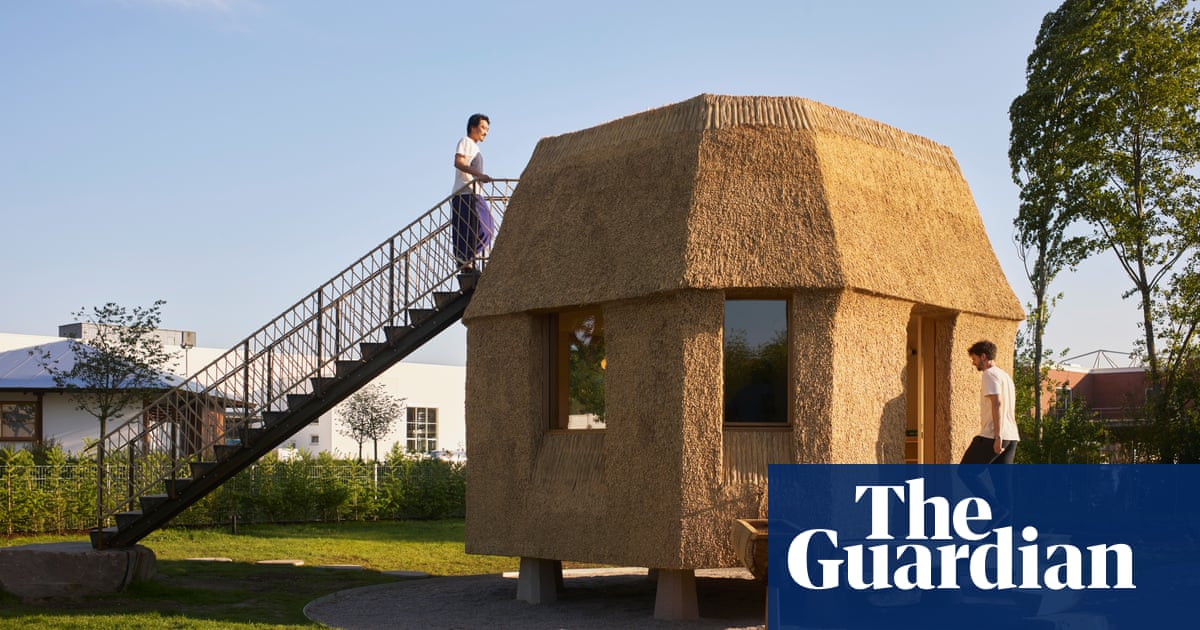 ---
Listening in the van: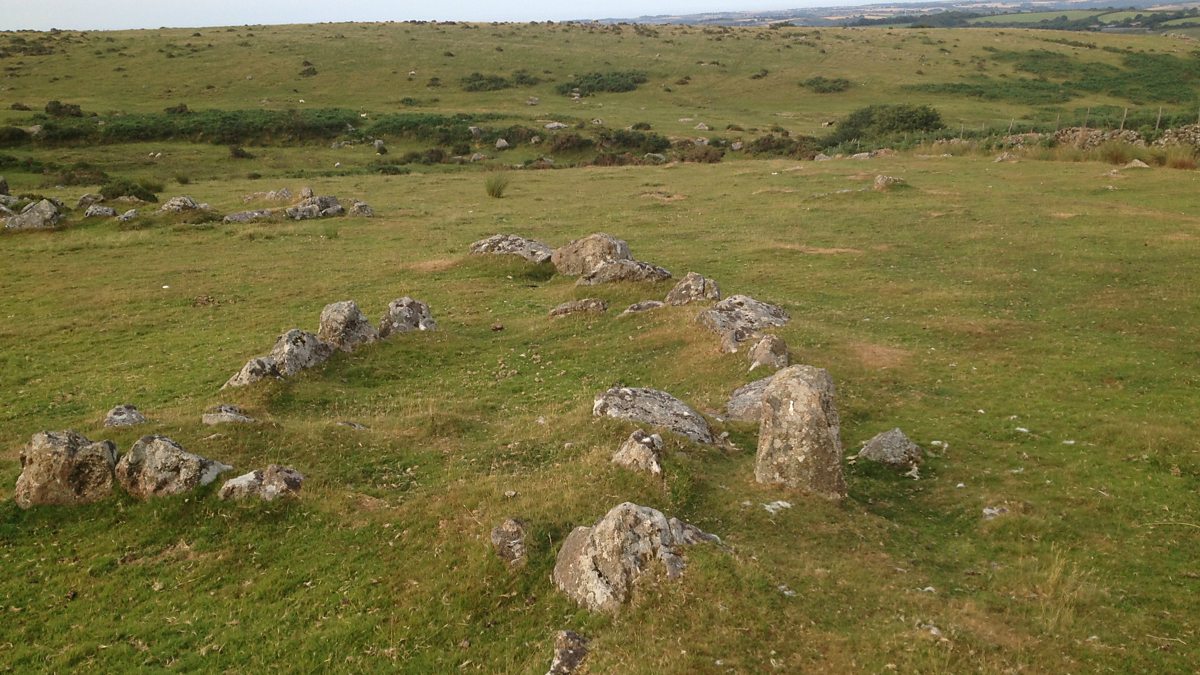 ---
GUMFRESTON (Members Only)
The project page for the Gumfreston (Member Powered Photography) is now live with a selection of the professional photos, extra media and some words from Friends of Friendless Churches Director Rachel Morley.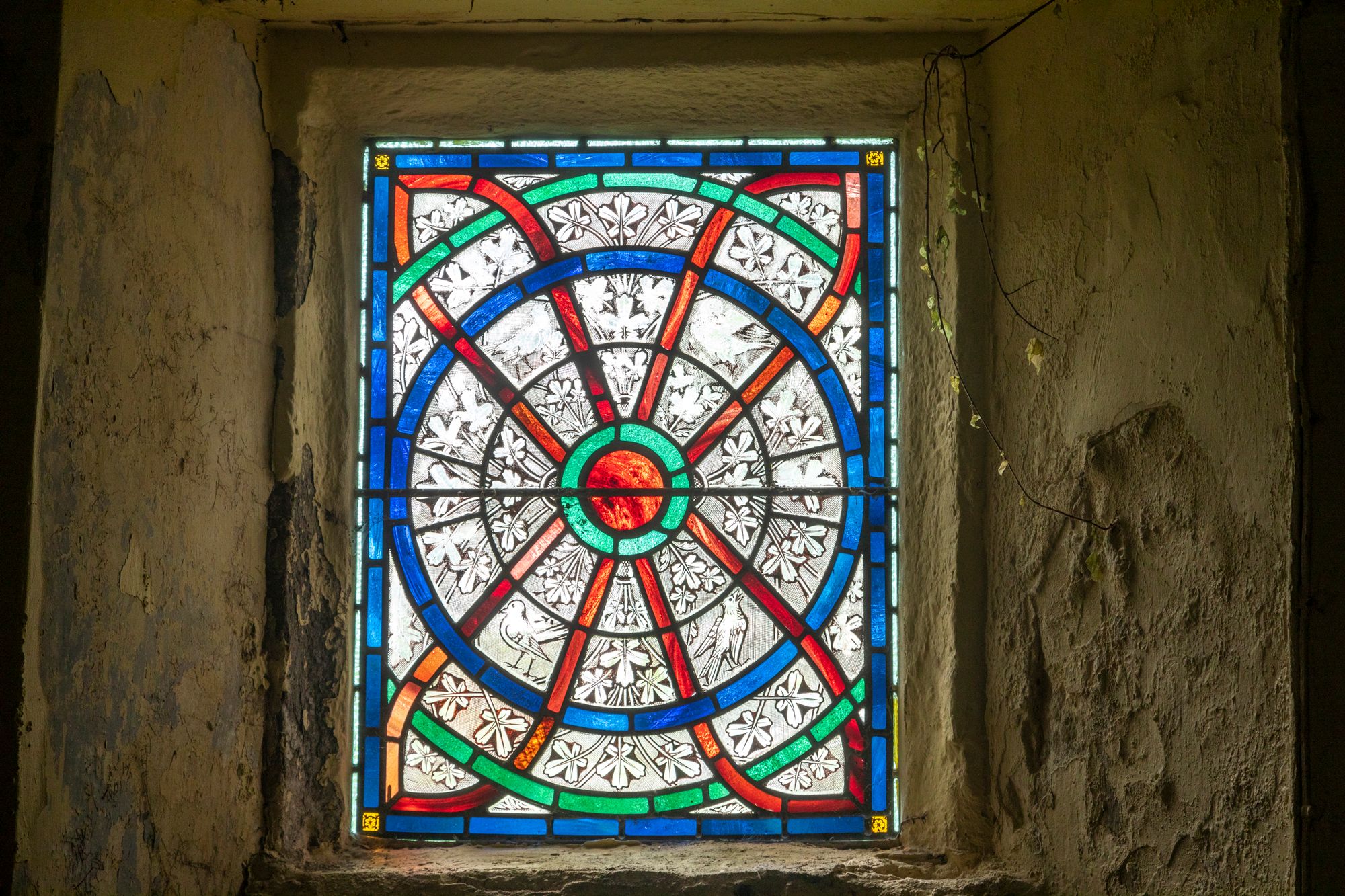 ---
Members' Area
Strap yourself in, let Woody do the time travelling...
Members' Area
---
It takes a day a week to produce this digest. With your support, I'm able to keep this digest free and public facing. 📸🏛🚐
Support this digest and get access to a world of immersive content. Click the box below to check out the membership options: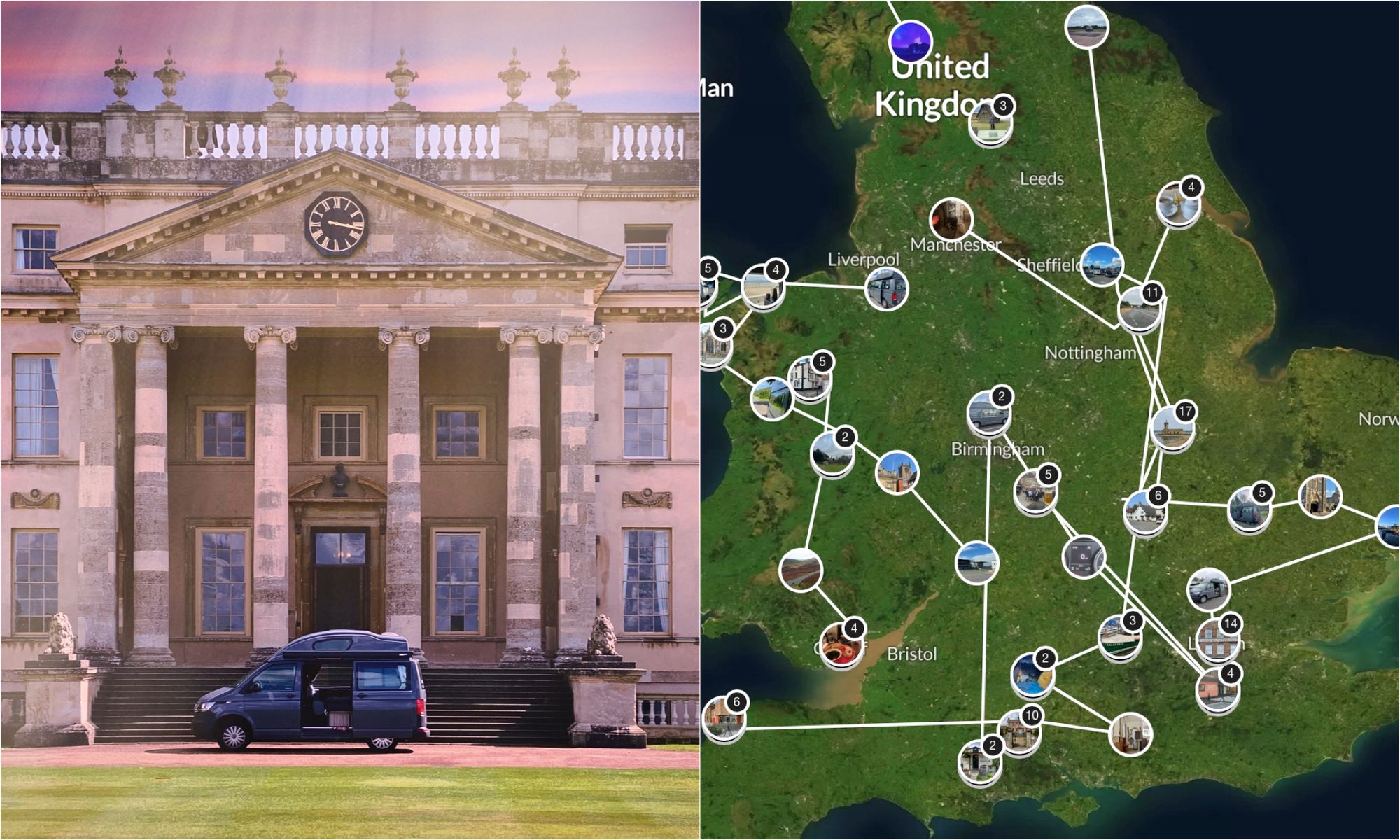 ---
---
Photographs and words by Andy Marshall (unless otherwise stated). Most photographs are taken with Iphone 14 Pro and DJI Mini 3 Pro.