---
For those that are new here: thanks for coming along..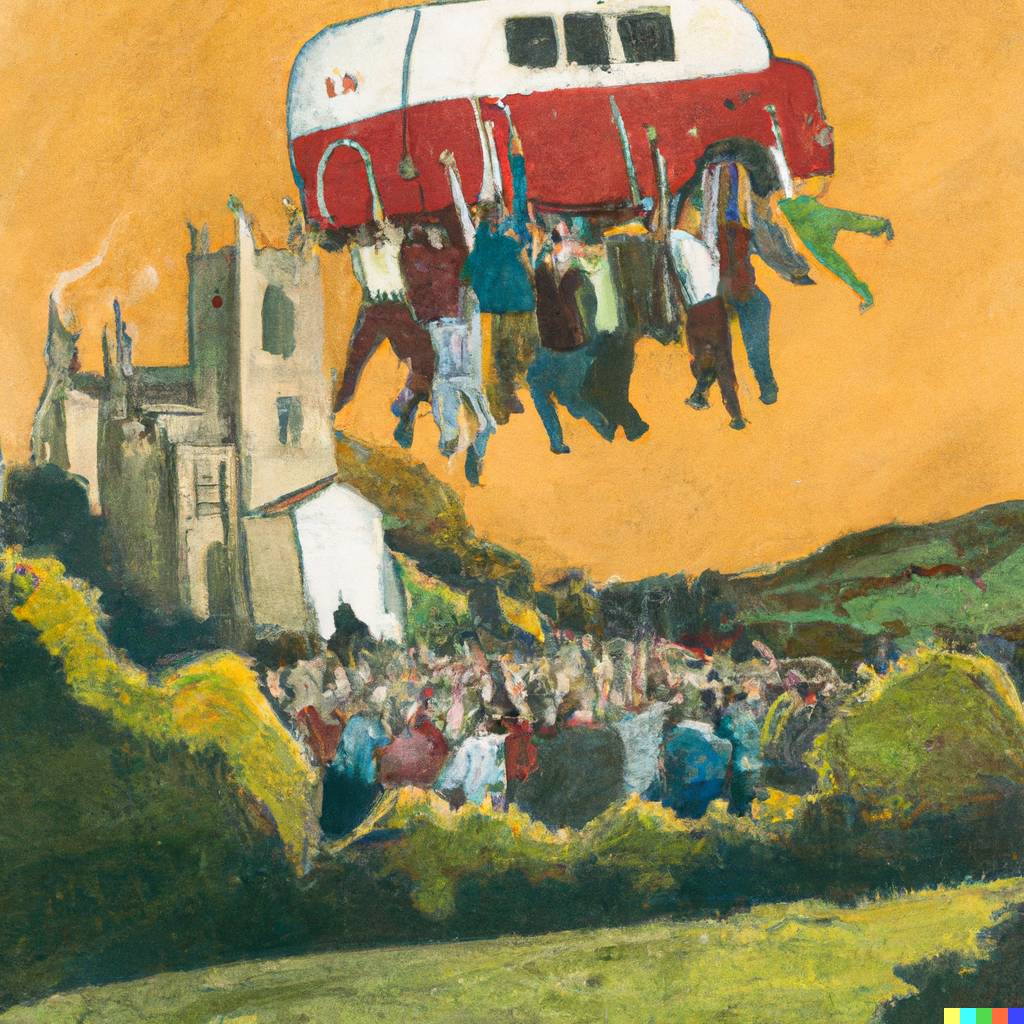 I'm an architectural photographer. I travel around Britain recording and interacting with special places that have a spirit about them. I work from my camper van called Woody and I share my experiences via this digest.
⚡️ Missed the last digest? Here it is.
⚡️ View the digest archive here.
💪 Member Powered Photography Status Page.
---
This Digest is free to subscribers and is powered by 87
Members
🤗 Thank You!
---
Inside the medieval roof timbers at Beverley Minster, Yorkshire. One of the timber struts has been dendro-dated (c. 921) and was a sapling during the reign of King Æthelstan.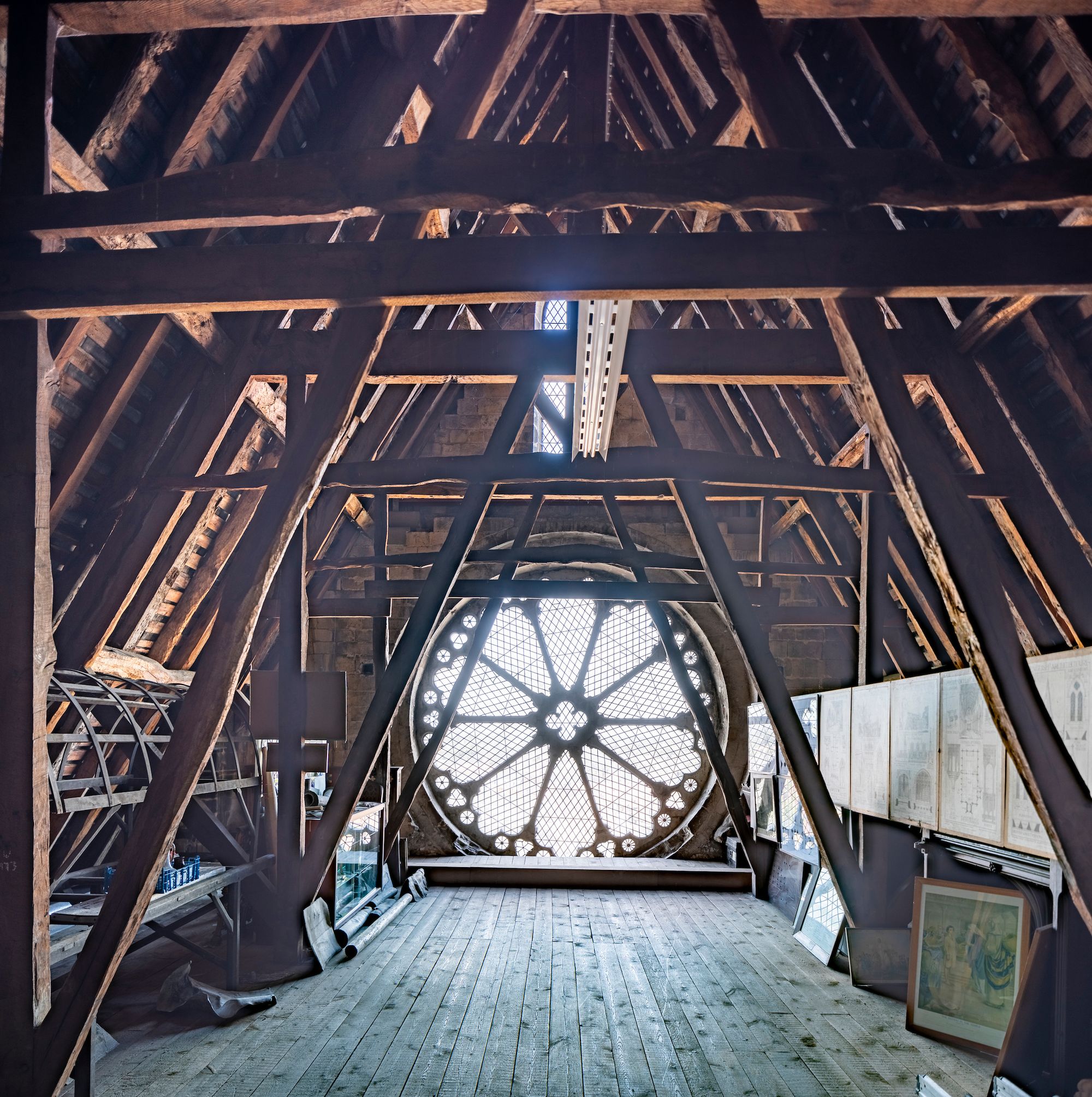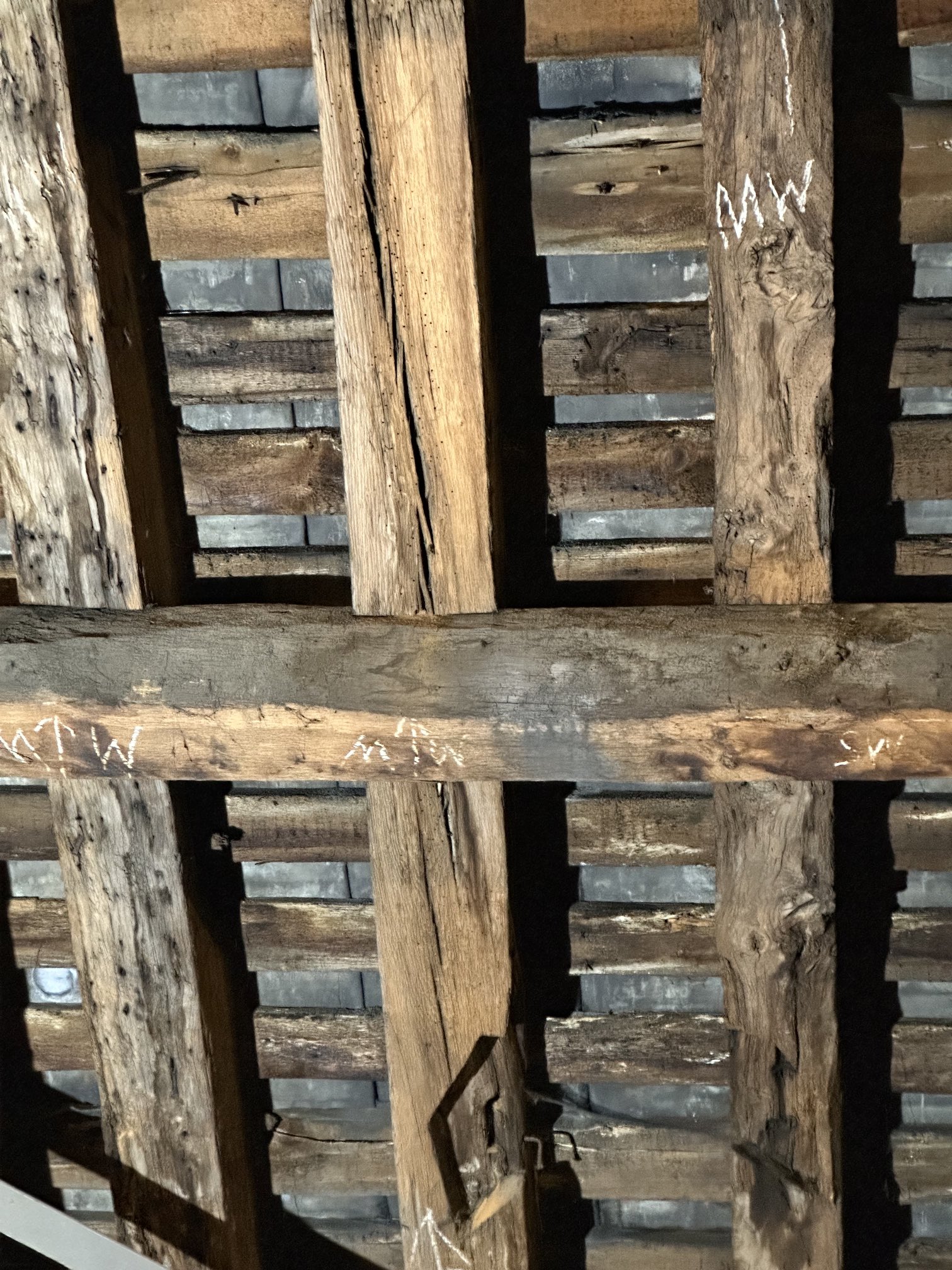 ---
"Remember that just writing is an act of bravery. You have the courage to do what it takes to give your voice the chance to be heard. Don't do it because you want to be the next Maya Angelou or Margaret Atwood. Those are already taken. Do it because your voice is unique. Only you can take this chance. No one else will ever be you, or tell your story the way you can. So writers, write: with joy and love. You may not all take your stories as far as you'd like to take them. But write them, and send them into the world like dandelion seeds on the wind, because love and joy exist to be shared, and maybe, one day, they'll come back to you."
Joanne Harris
(Warm thanks to Nicola Fisher)
---
Doing the Lingua Loca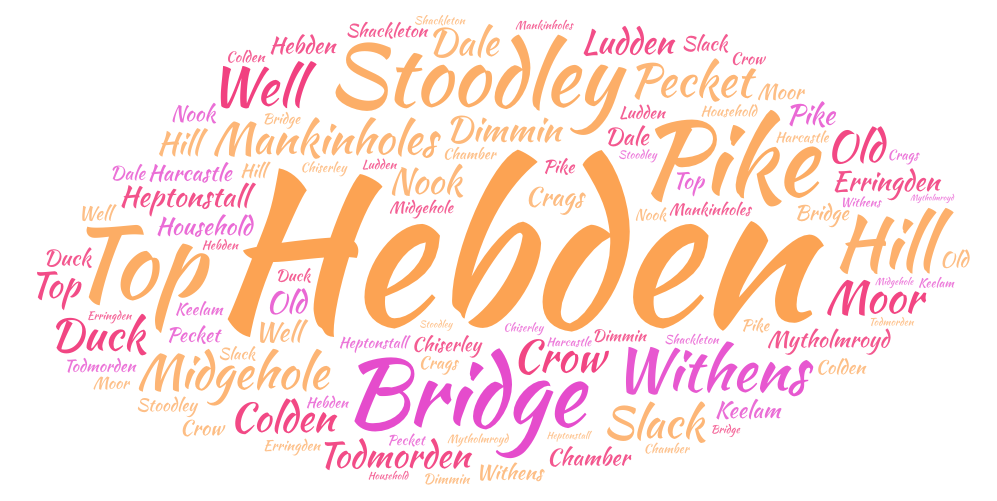 Hebden Bridge sits in the Upper Calder Valley, West Yorkshire, around the unorthodox twists and turns of the Rochdale Canal. Together, the moorlands of Heptonstall, Wadsworth and Warley form a trefoil of solitude that lies to the north. Hebden wears it like a bonnet.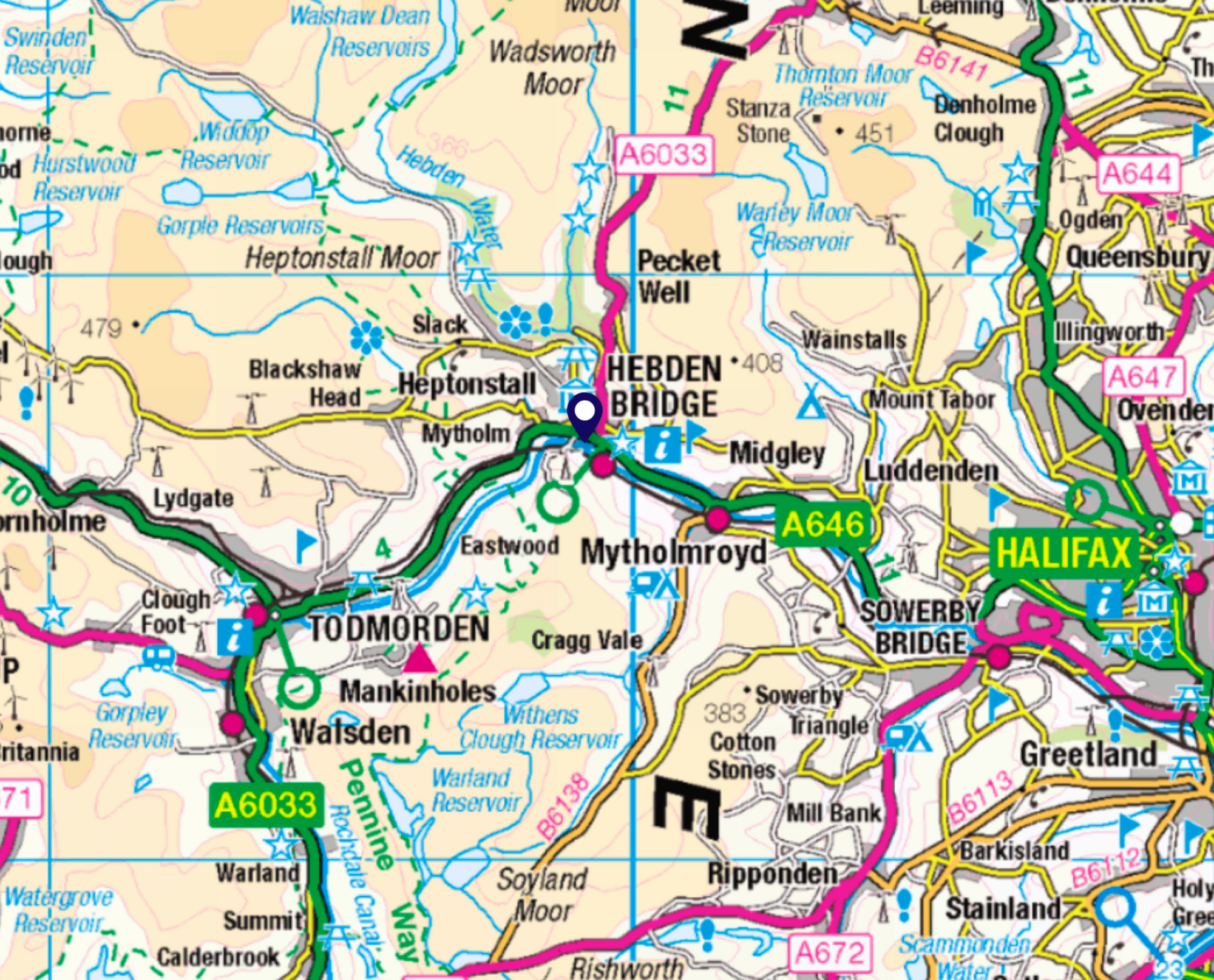 I was brought up not far from this humble little town and every time I visited, I felt as though I was entering a different world. Its distinctiveness lies in the thick set and low slung vernacular, its deep cut valleys and slender peaks. It was in the corrugated folds of these parts that the Brigantes hid from their Roman pursuers.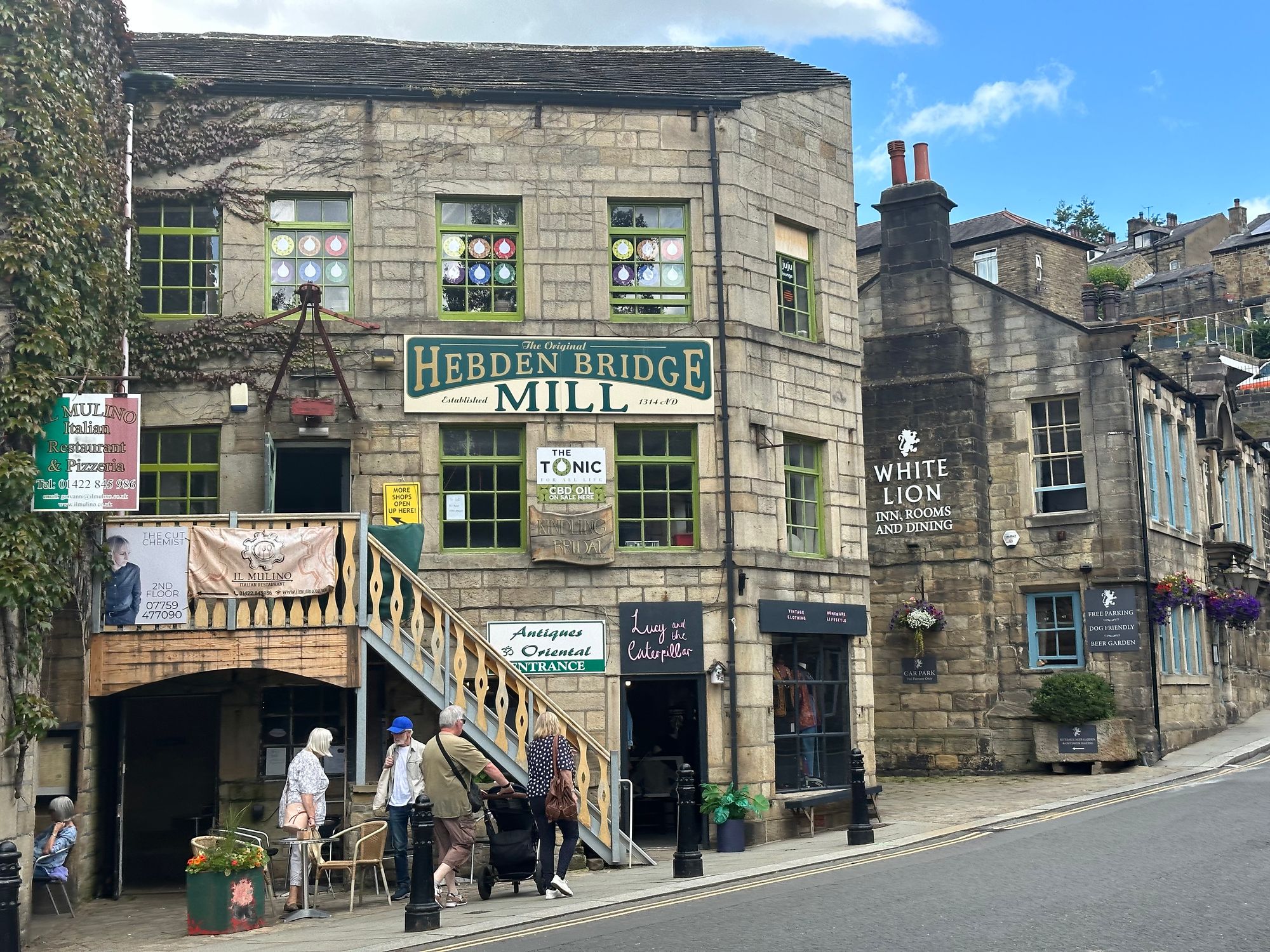 What strikes me most about Hebden and the surrounding landscape (and it's taken me a long time to realise this) is a remarkable survival: it is still tightly chamfered into the language of place. It's a survival that is just as important as any archaeological find, a kind of lingua loca.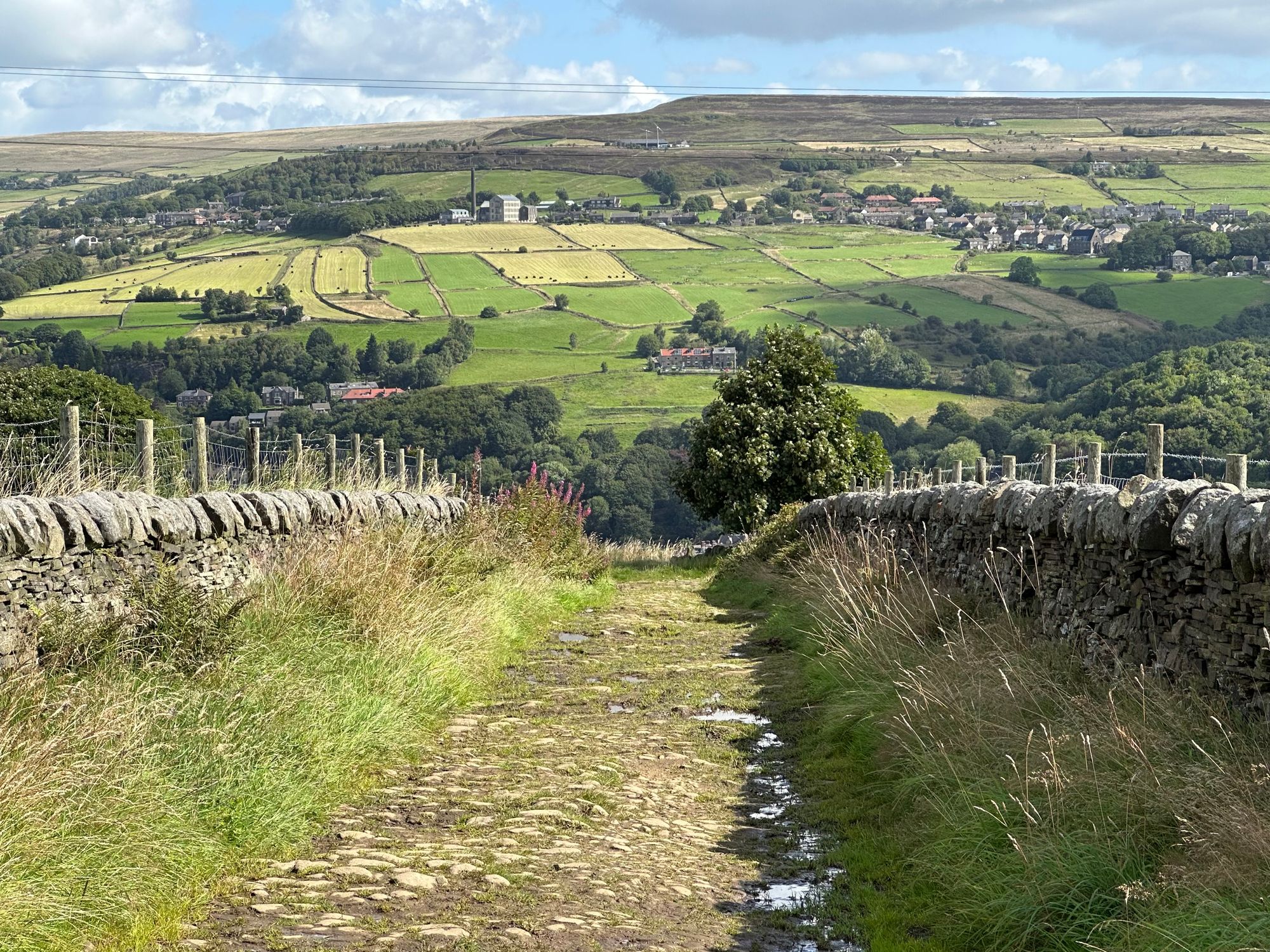 Look at any map of the Upper Calder Valley and you will see what I mean, with names abundant in the semantics of the landscape: Mankinholes, Midgehole, Top Withens, Crow Hill Nook, Slack, Ludden, Stoodley Pike, Mytholmroyd, Dimmin Dale and Pecket Well.
My grandad used to pass on tales about these places and especially about his home at Stakehill where he lived. He couldn't read, so he was literate in the role place had in his life, and lyrical in the conveyancing of it. I didn't realise it at the time, but his incessant regaling of the stories over and over again wasn't an act of forgetfulness - it was an act that reaches back to our indigenous roots.
For him, place names were mnemonic - 'place holders' in a network of stories that held meaning for him and passed on wisdom to his grandson. In effect, they were powerful data holders, memory banks and morality codes. Place was understood through language and language was deeply rooted in human emotion.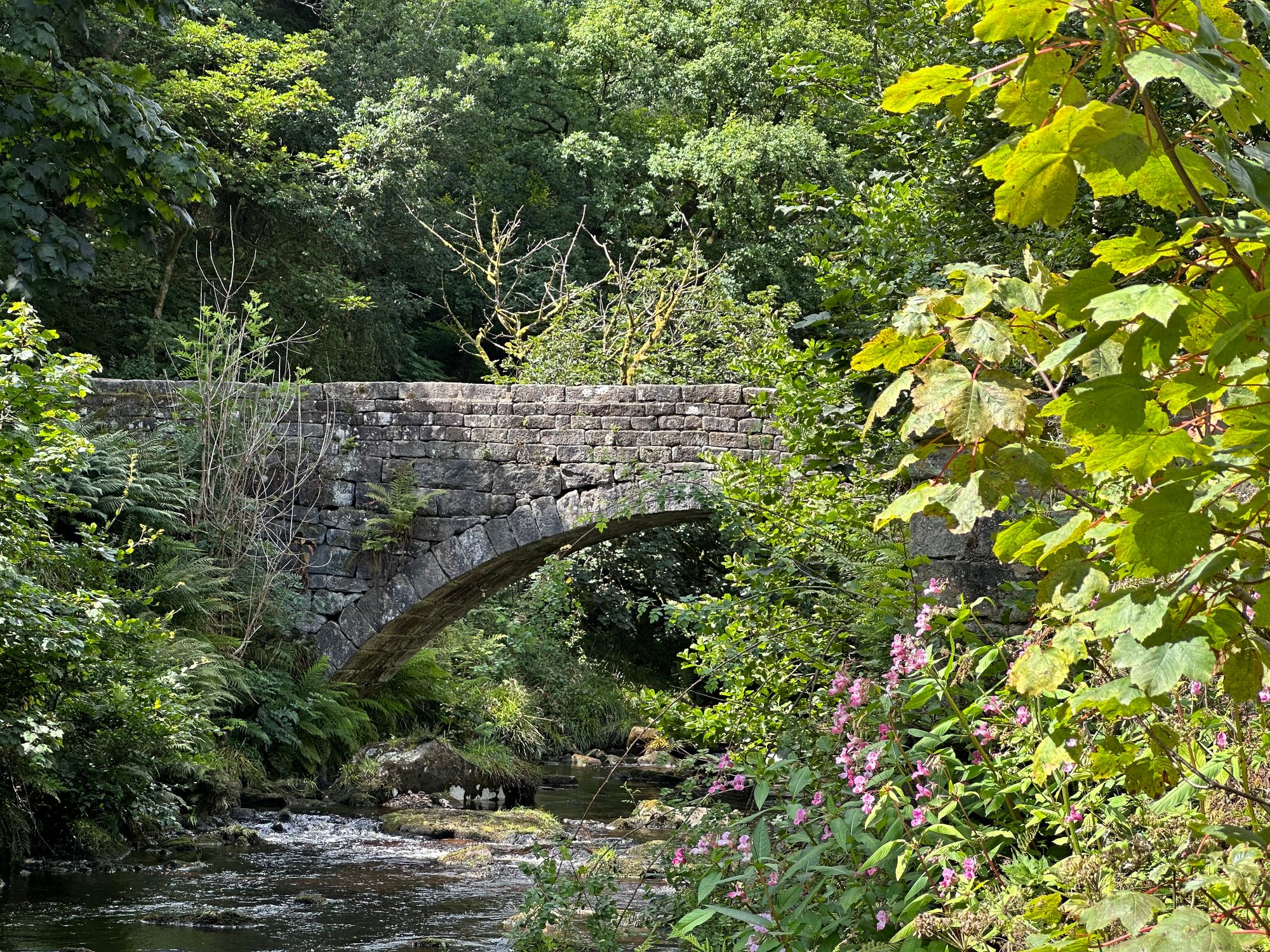 Indigenous Australians stitched together their songlines with place names that were tied into the landscape. They still believe that an unsung land will die.
Flatten and numb a landscape by removing its associations and they will prospect it for oil. Language is a potent badge of identity and a votive agent in protecting place.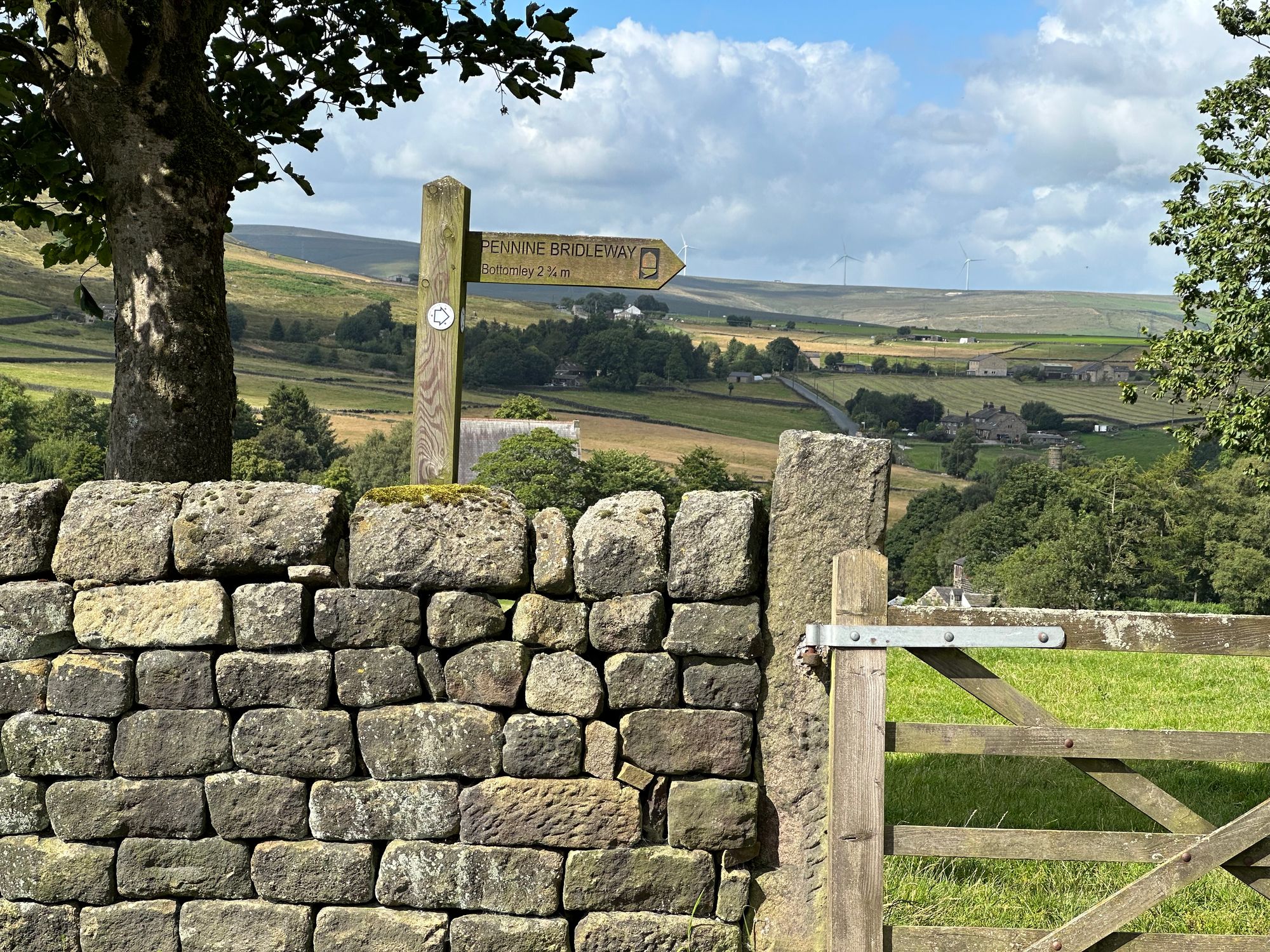 ---
"They still believe that an unsung land will die."
---
I've been involved in many projects by providing a photographic record of buildings listed for demolition - the loss of which - has been regretted with hindsight. Their demise started with a change of use and then a dislocation from their names. On other occasions their isolation was increased by introducing new place names that had no connection to the place or relevance to the community, thus removing the nominal ring of protection.
And there is a remarkable reciprocal effect. Places that are rich in semantics are fertile ground for reinforcing community and helping it navigate the present.
Every now and then, there emerges out of a lush lexicon, a person whose words are tugged up from the landscape around them. Ted Hughes was born in Mytholmroyd and his poems about his locale immerse the reader in a syntax that is so sensory that they are transcendental.
Ted Hughes' Football at Slack is a potent example of how the semantics of place can imbibe us:
Winds from fiery holes in heaven
Piled the hills darkening around them
To awe them. The glare light
Mixed its mad oils and threw glooms.
Then the rain lowered a steel press.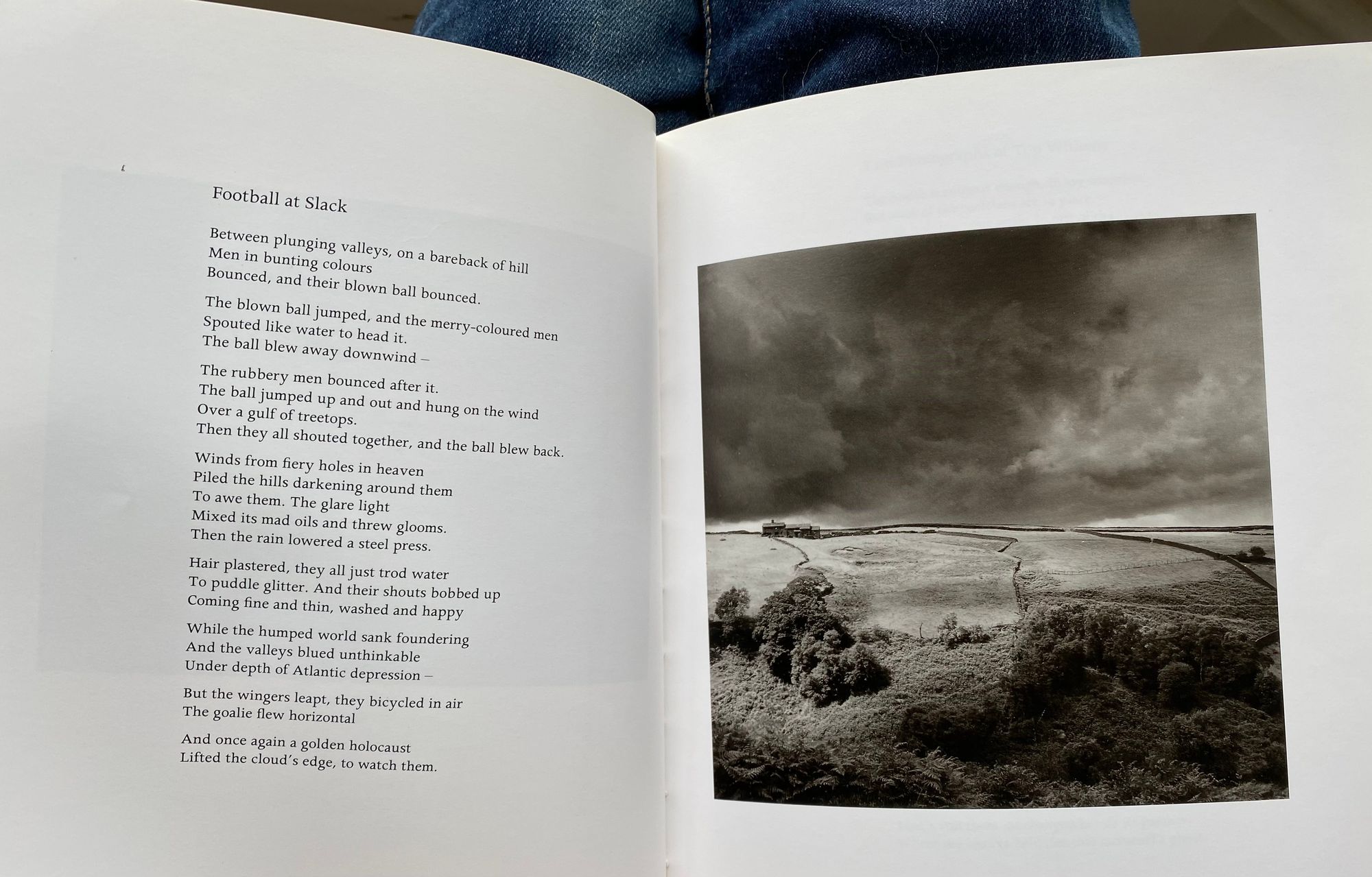 Hebden resident, Horatio Clare's Winter Journal draws its eloquence from Stoodley Pike and gives us a much calmer perspective:
"We glimpsed a burning silver disc of sun, and then quickly, so quickly, the sky paled and blued, and air absent of mist grew like lakes in the distance. Now another bluff appeared three miles away, and now another a mile beyond that, and sun and mist and the noses of the moors swam together, shoaling and clearing as if a pod of orcas were surfacing in an Arctic bay."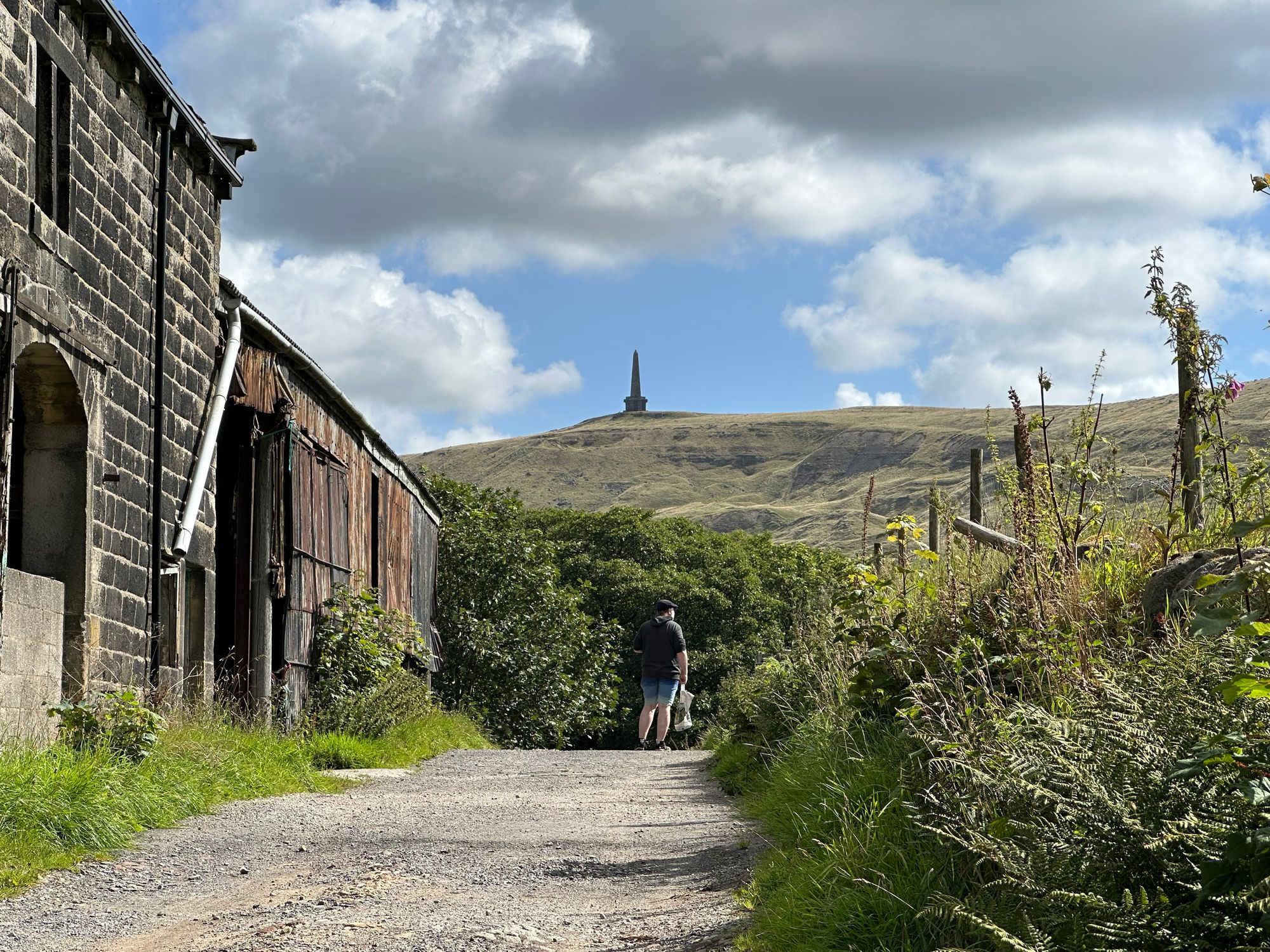 ---
Can you help keep Woody on the road?
Click below for membership options and benefits
Become a Member
---
Hebden and Vicinity.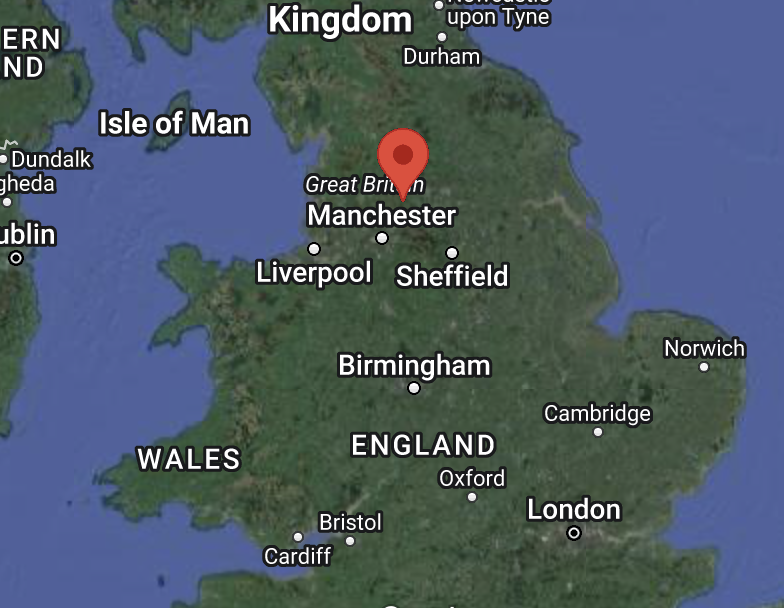 I head out on an old packhorse road on Splinter my bike and like the Romans get caught up in the corrugated landscape.
It was a tough ride - of about 22 miles, skirting Heptonstall (where Sylvia Plath is buried) and moving up into the wild moors around Gorple Reservoirs.
I took the ride with one intent: to capture the ancient packhorse routes, the canal basin, the wild moors and the local vernacular to give you a taste of this unsung place.
I've included a film of my bike ride further down and you can get a better sense of my journey from that; but here is a Pure Scroll (no words) introduction to this beautiful place.
Pure Scroll No Words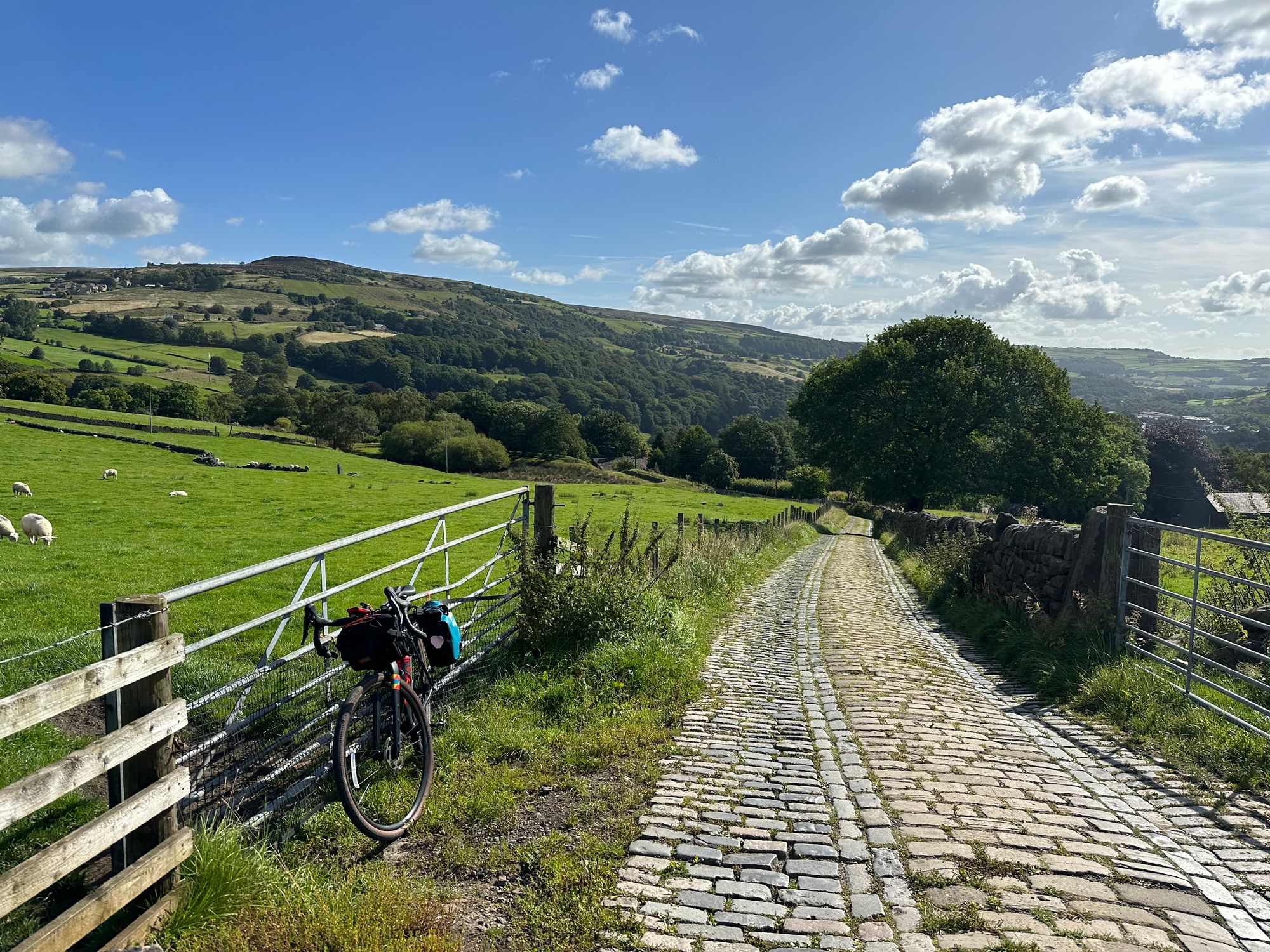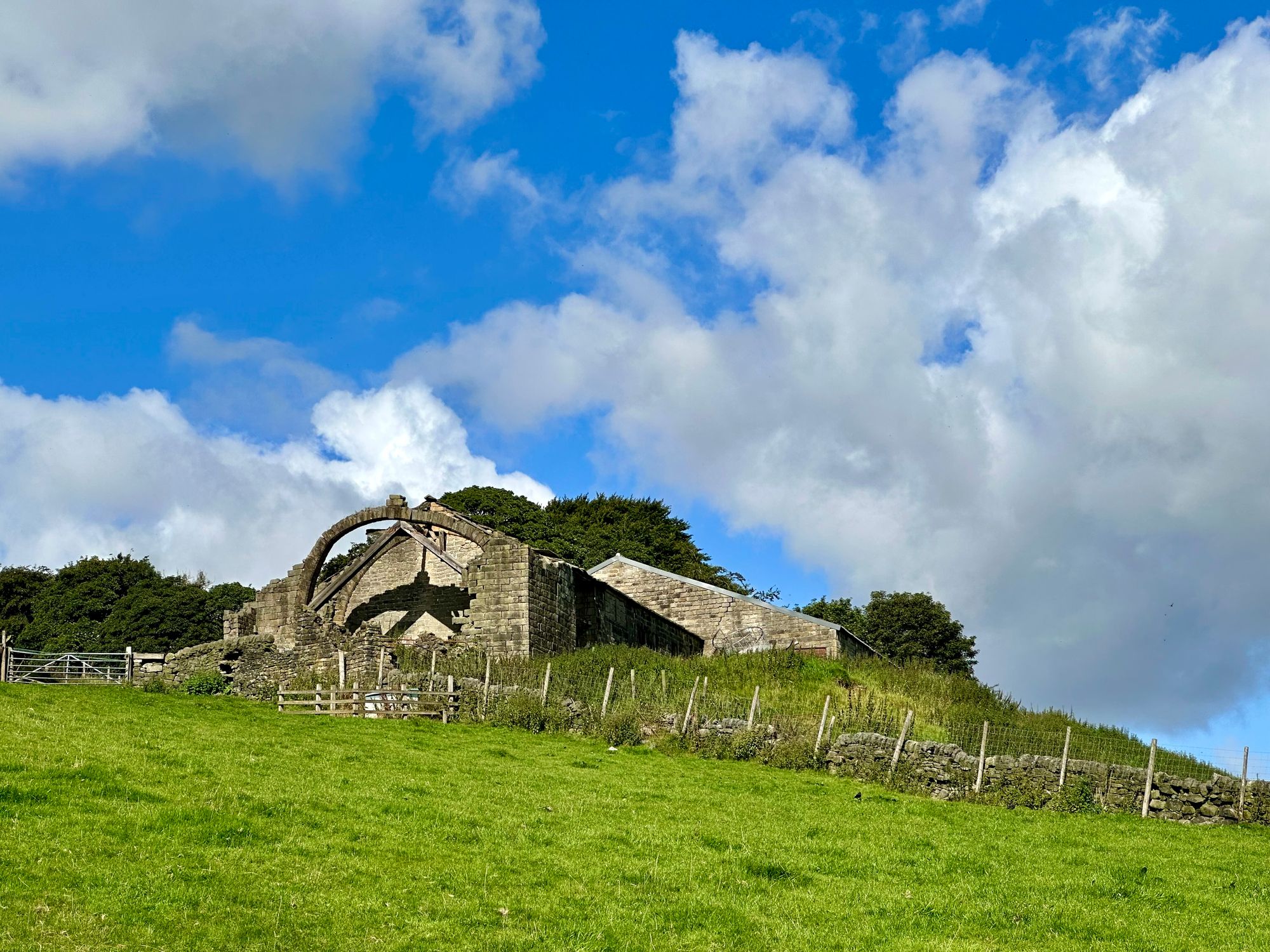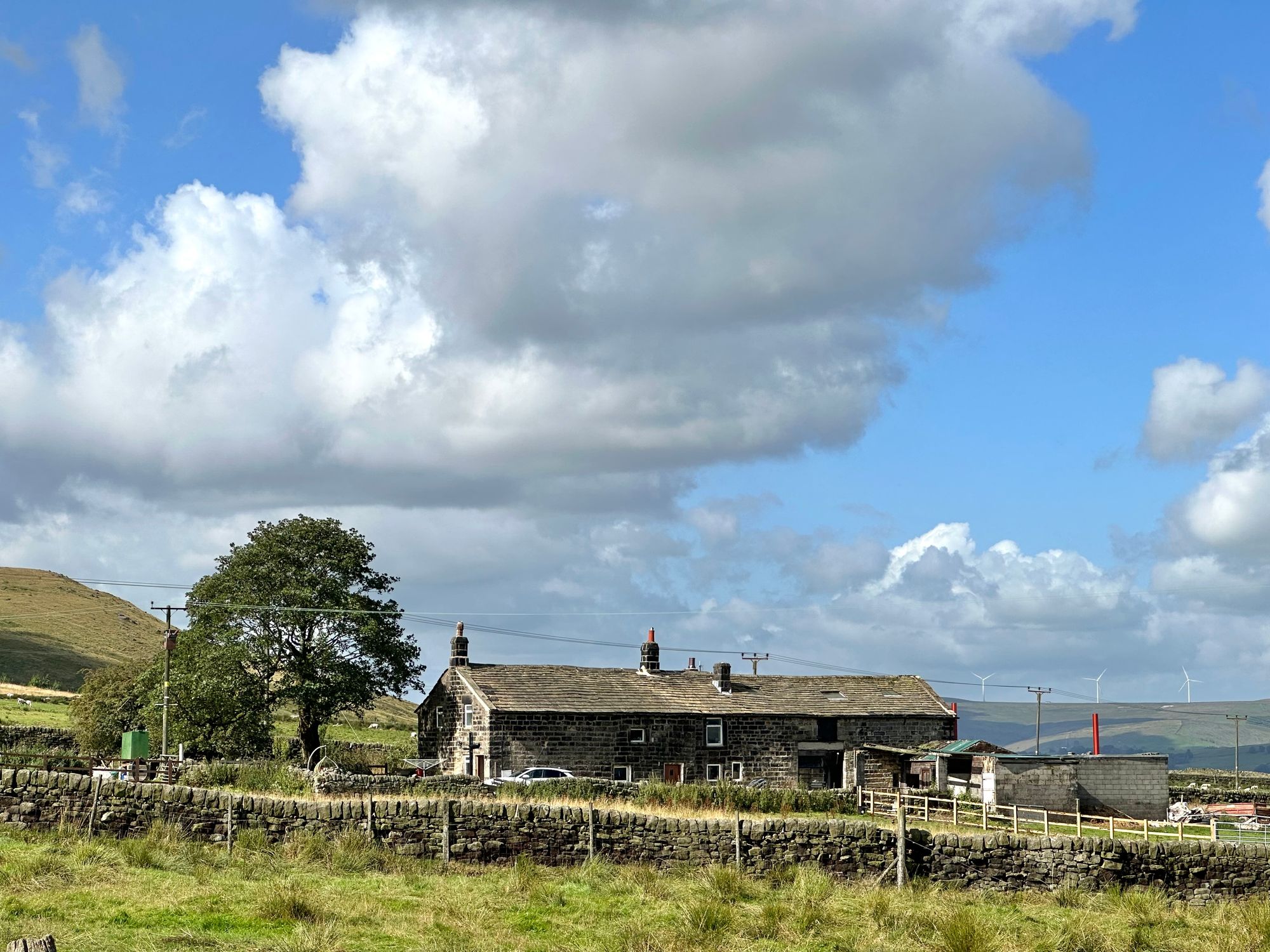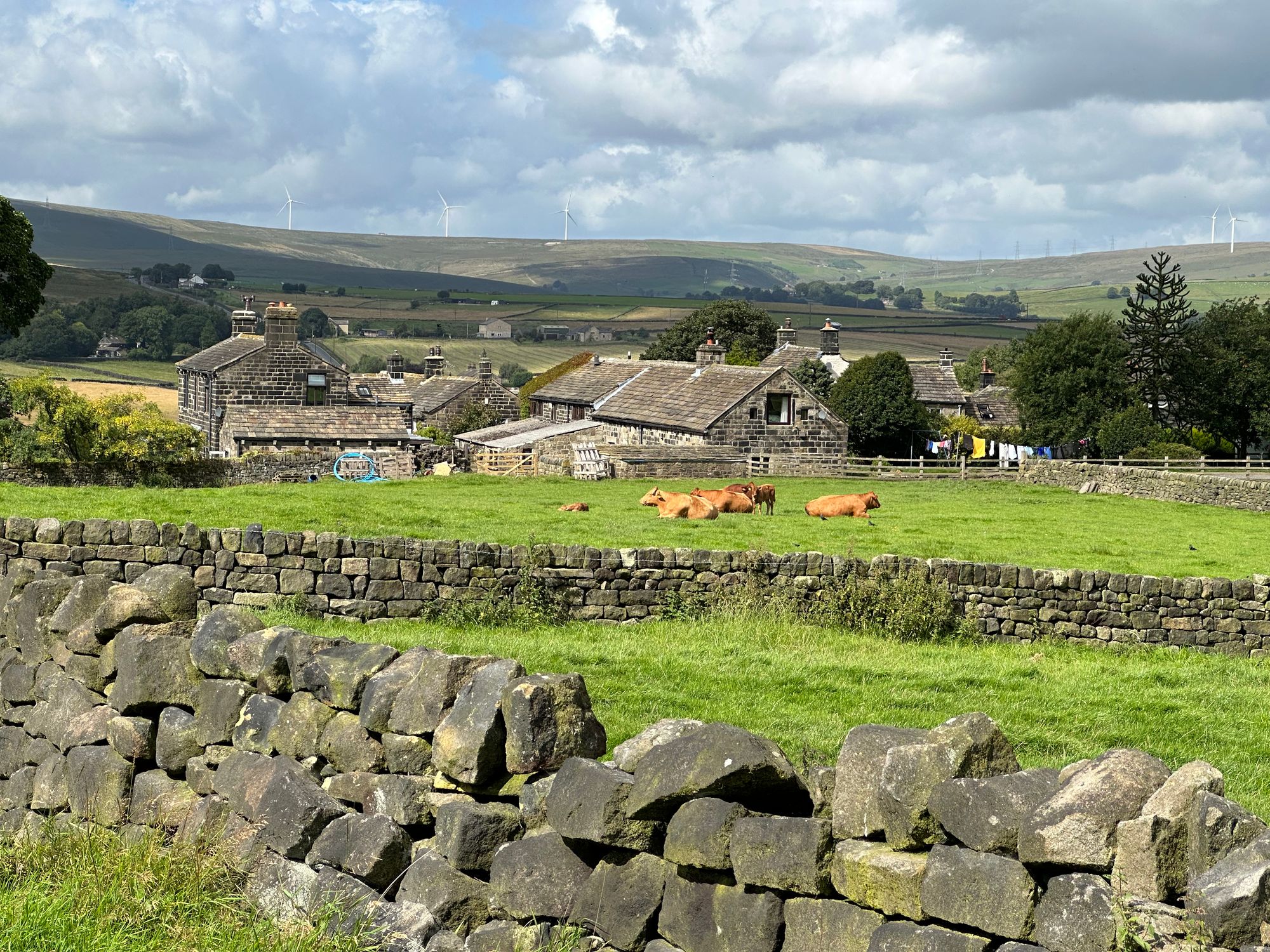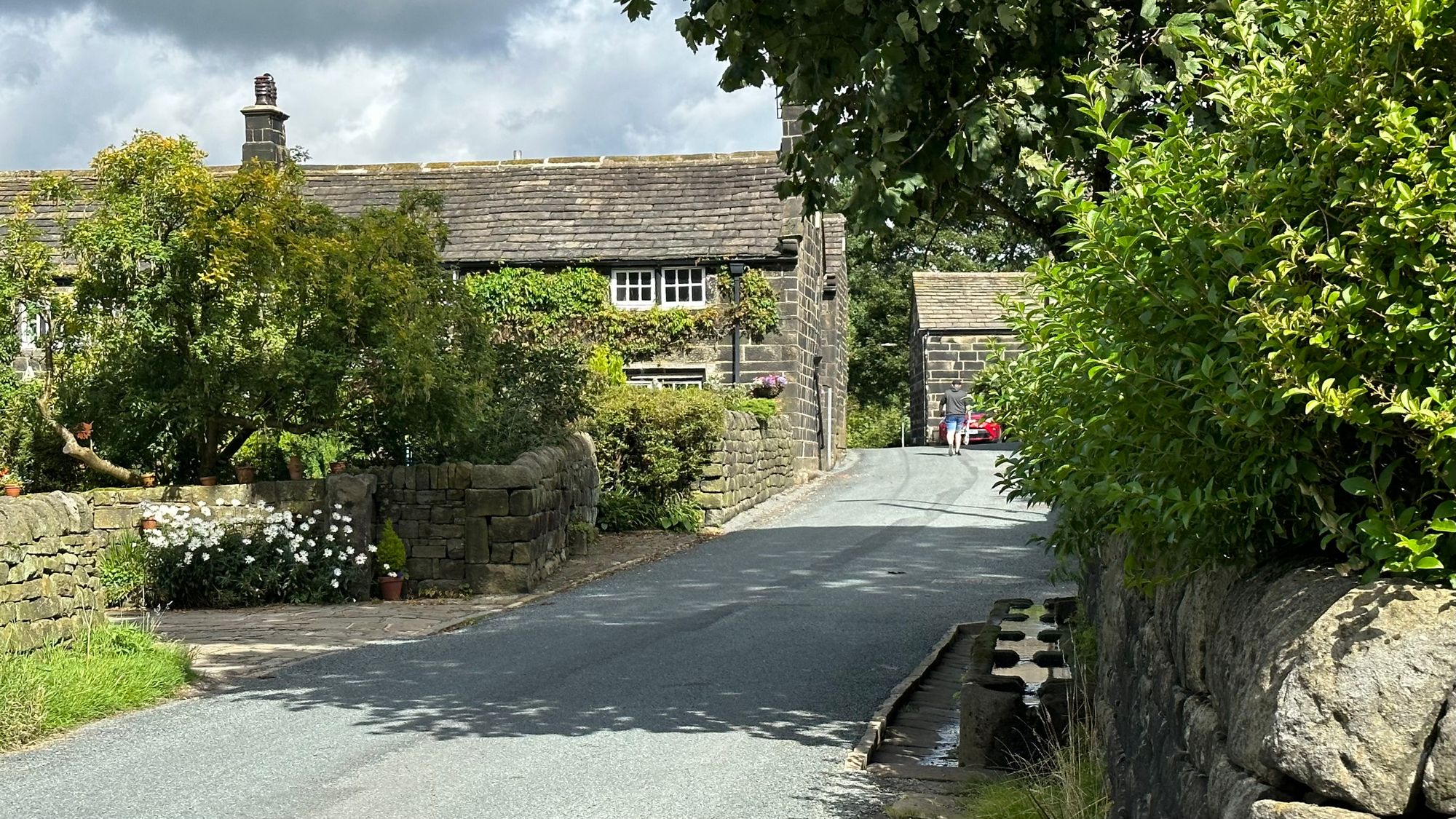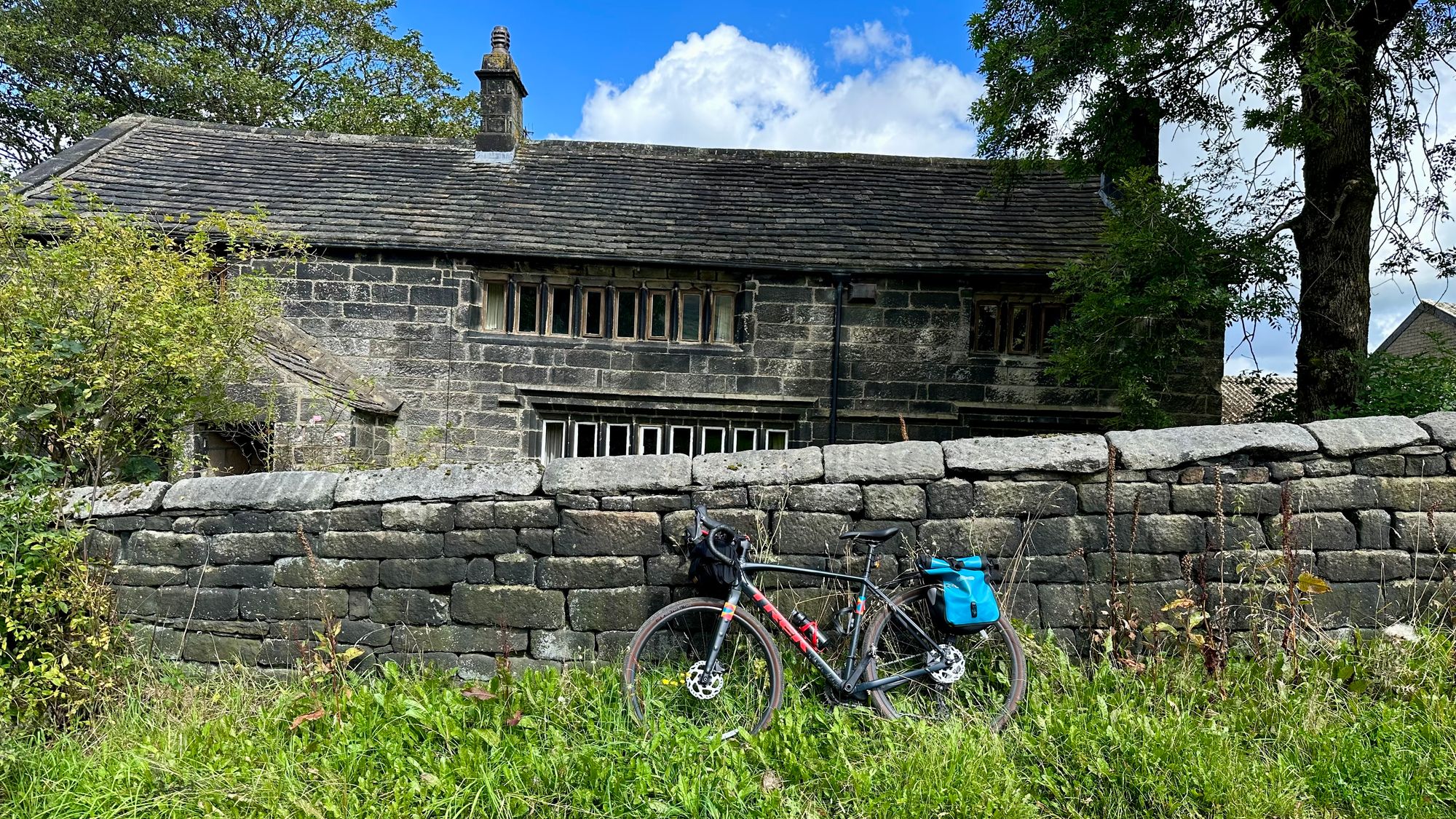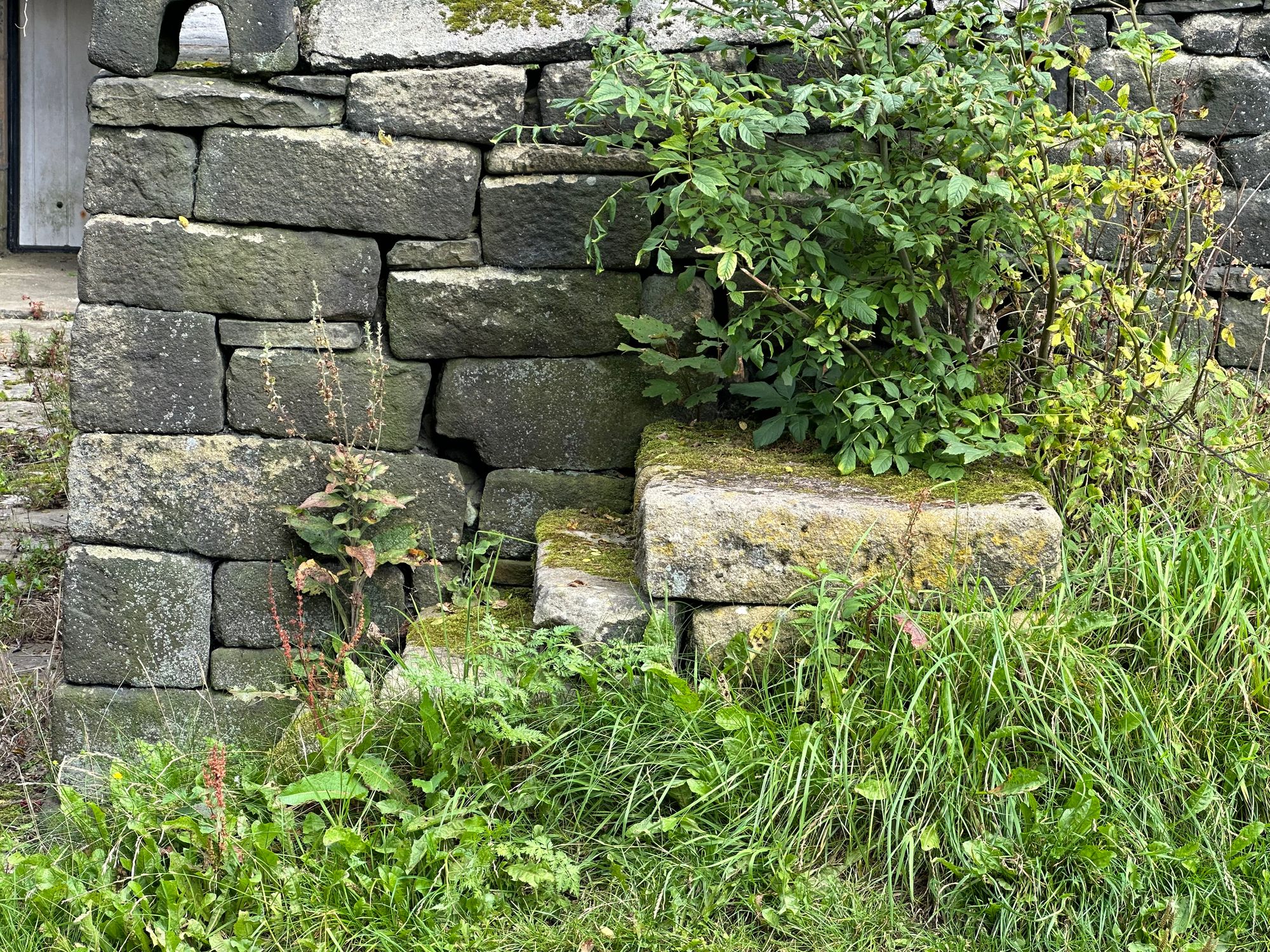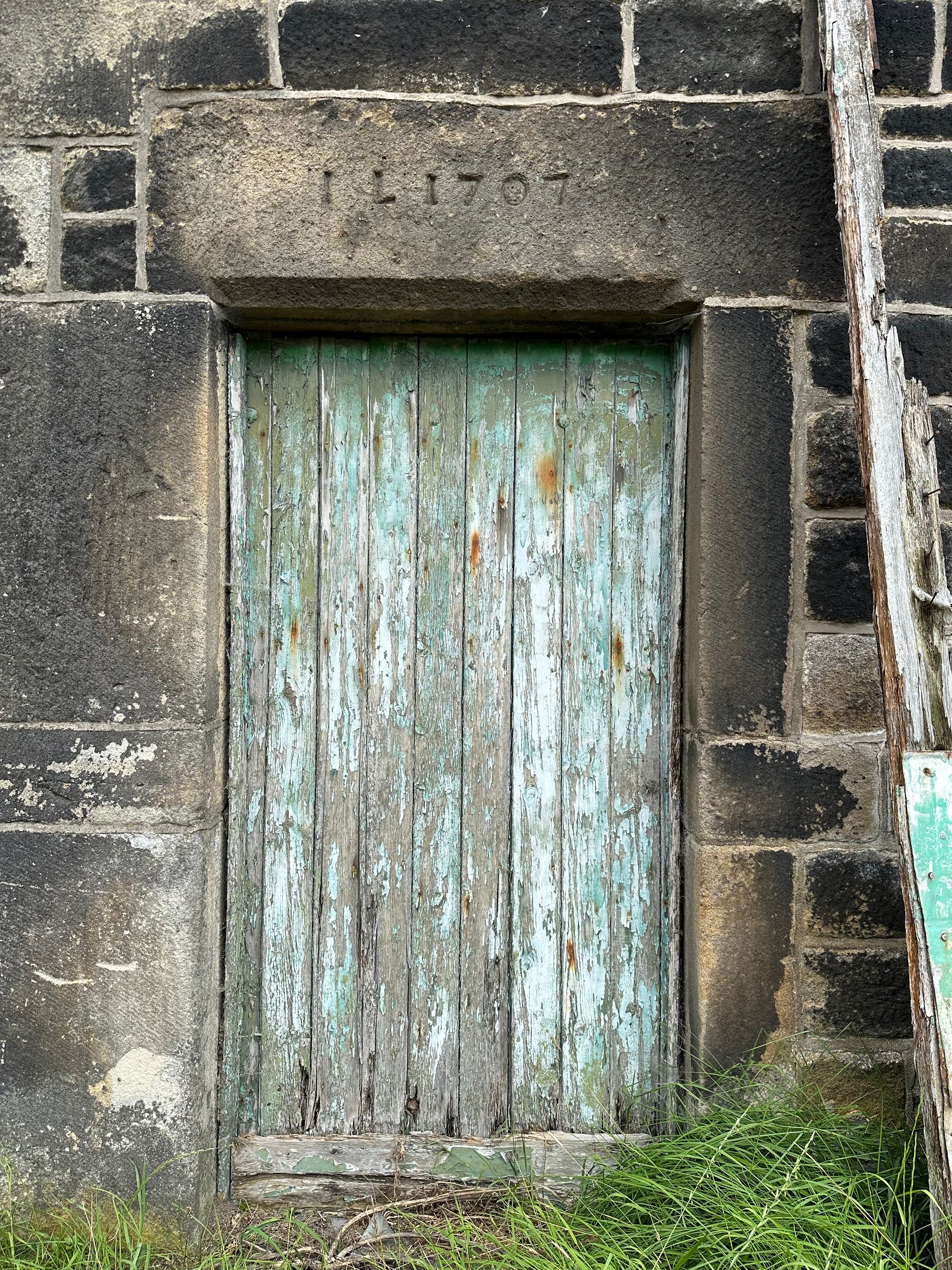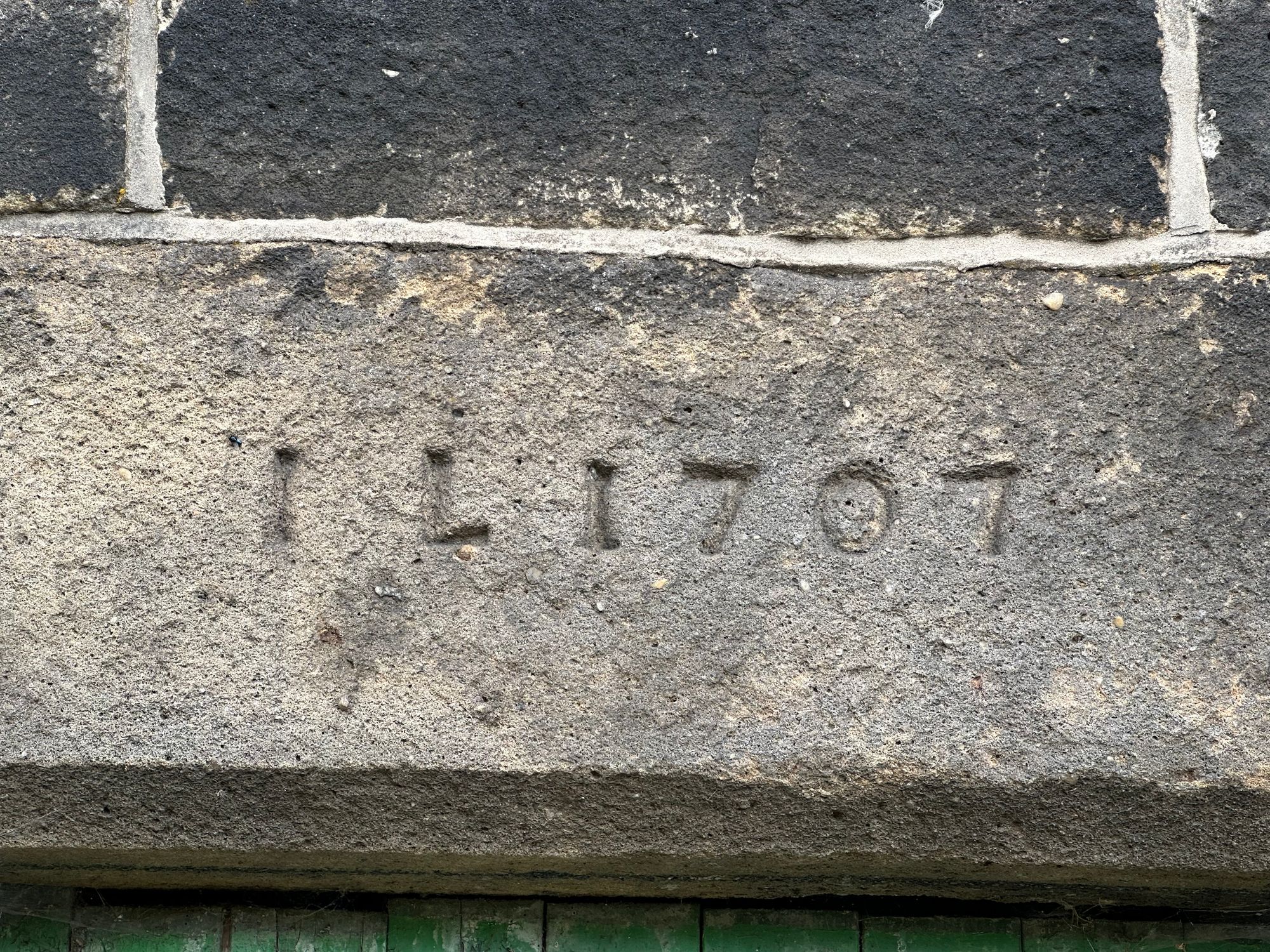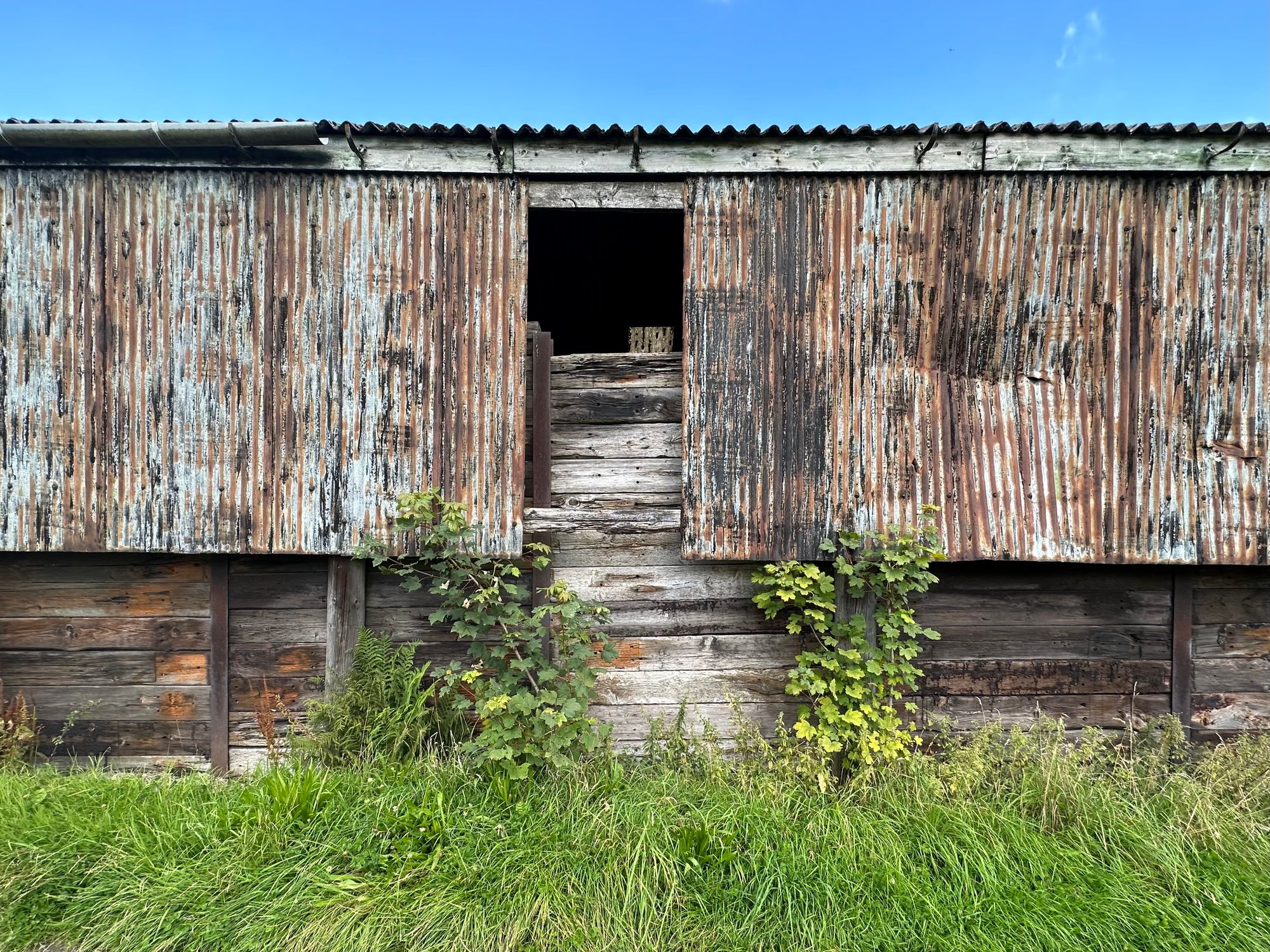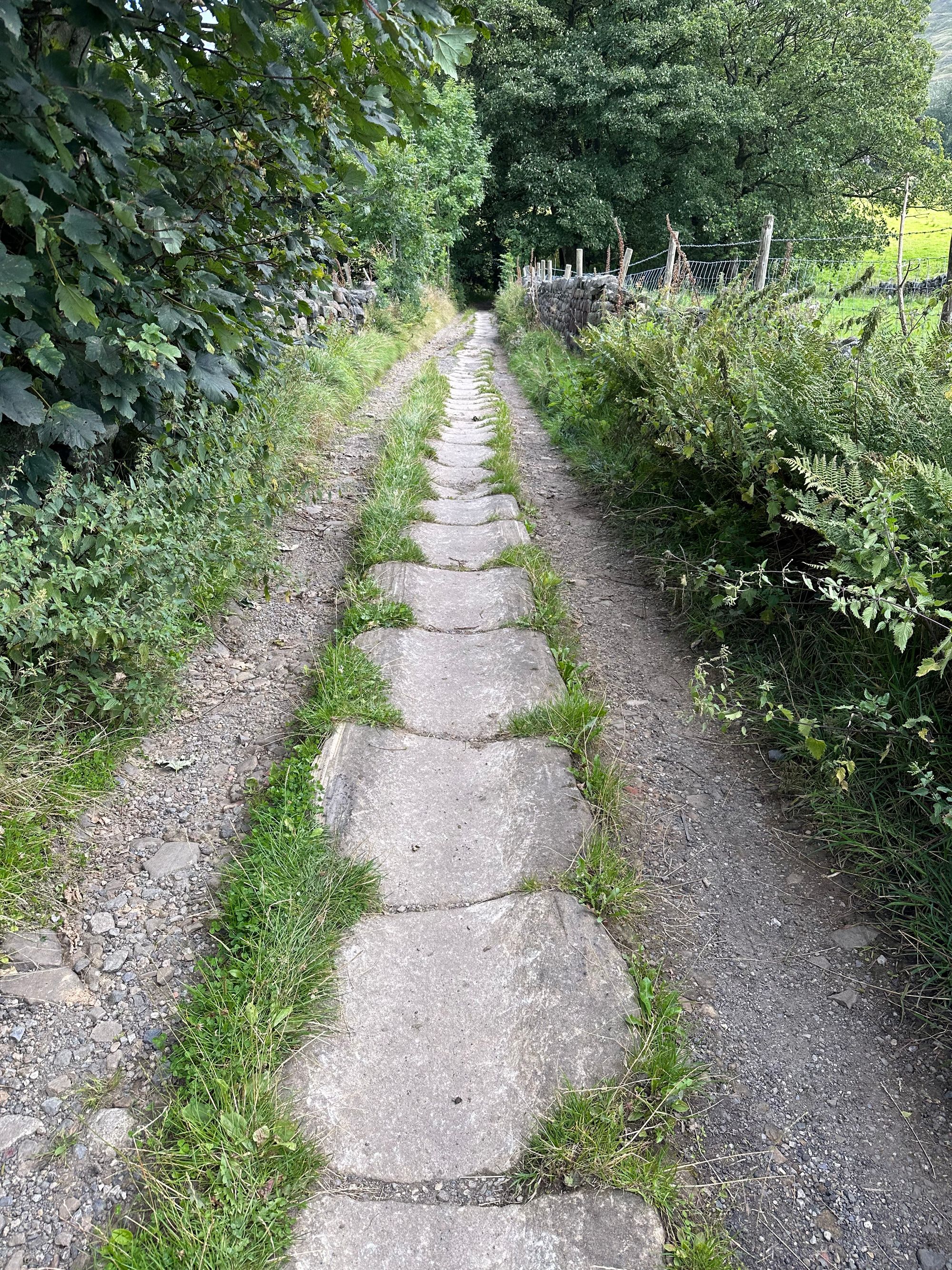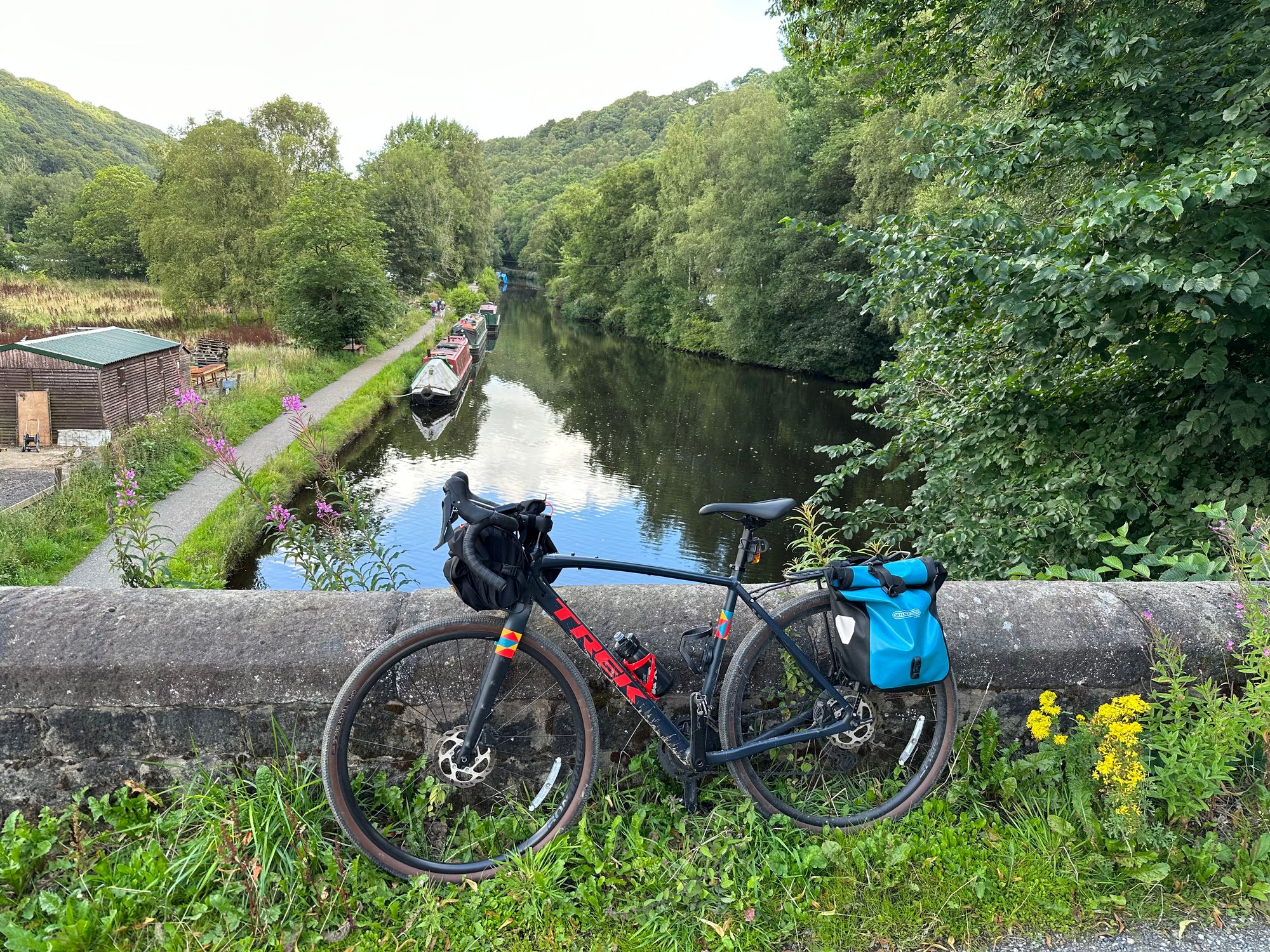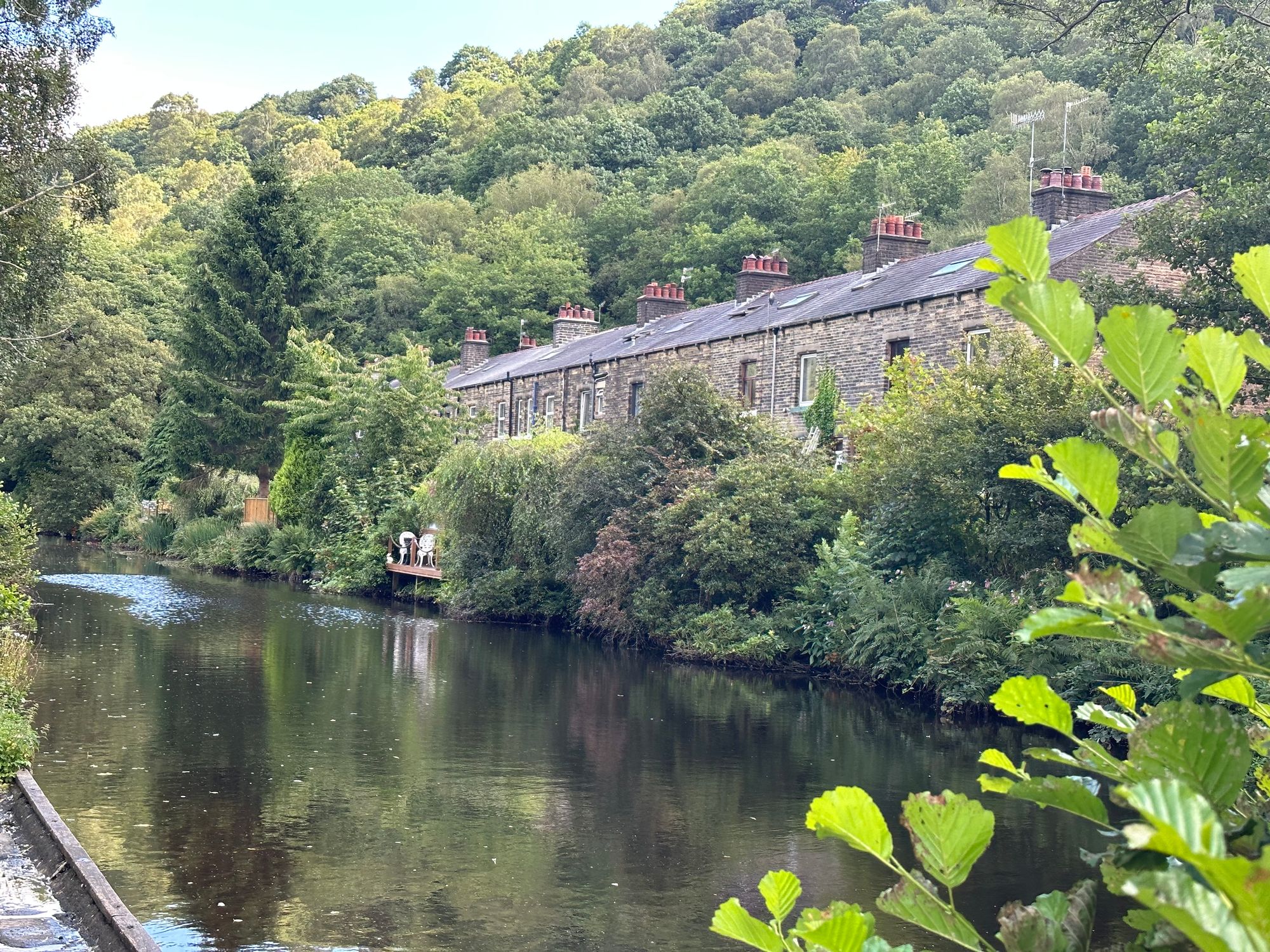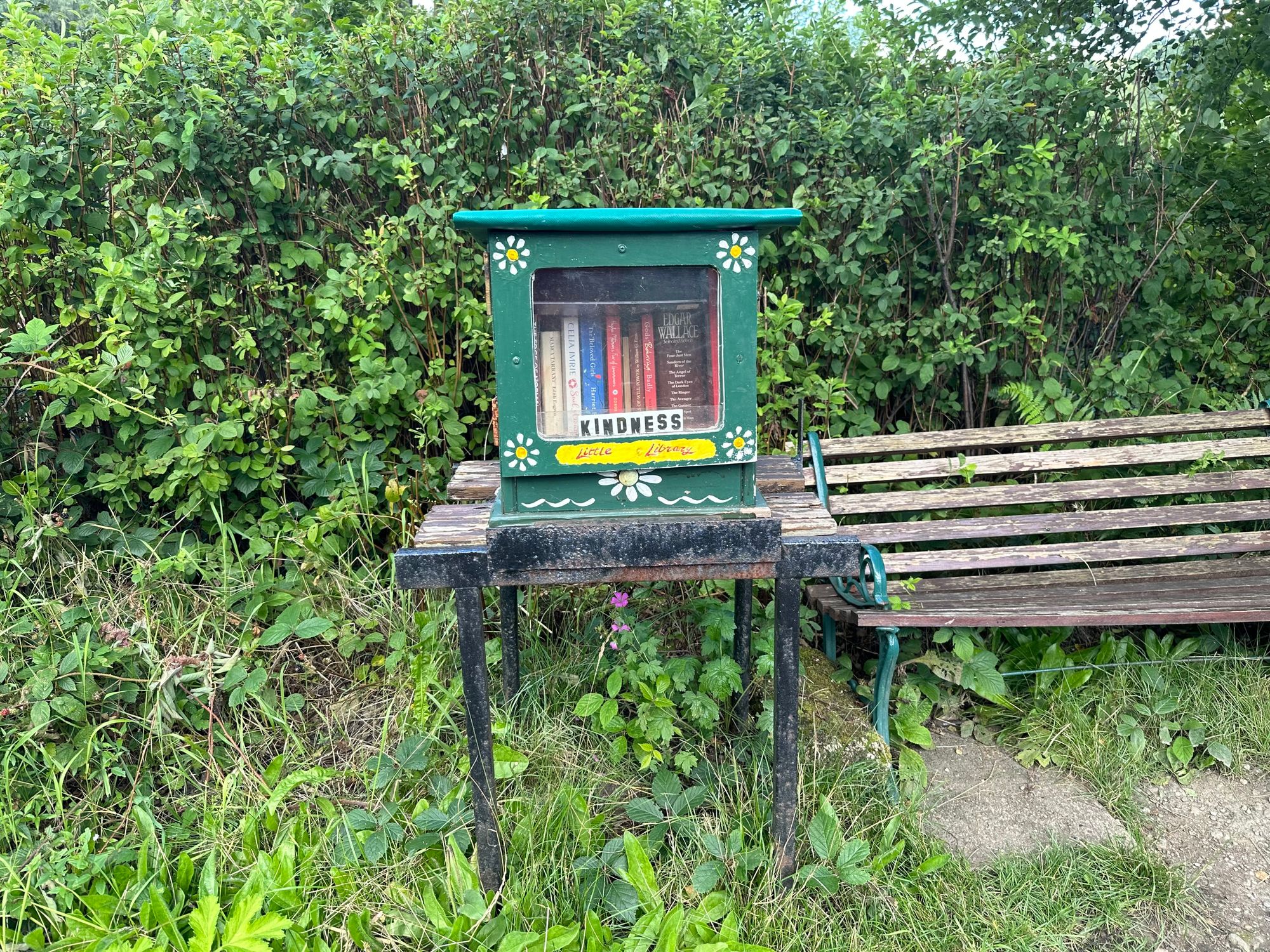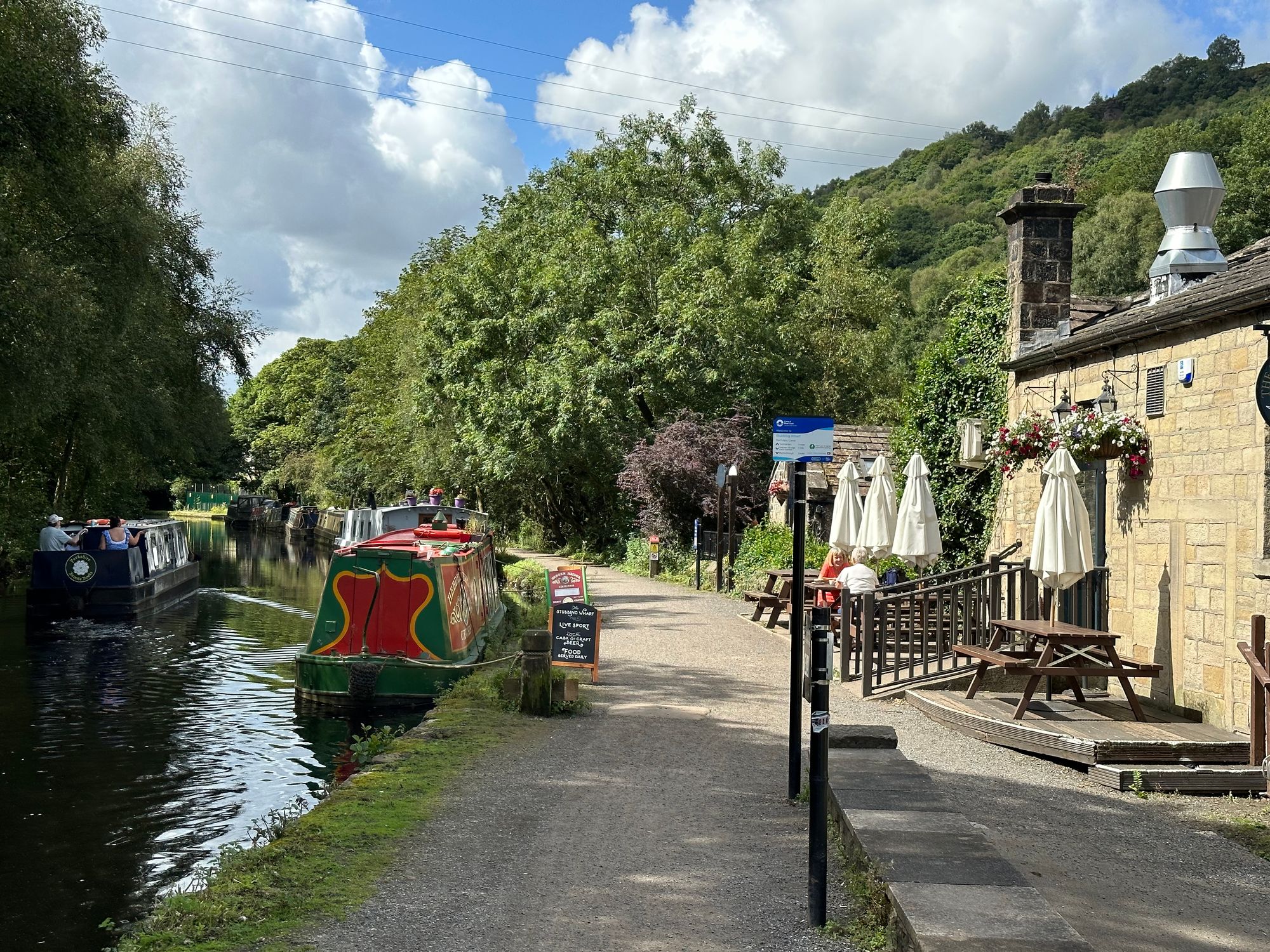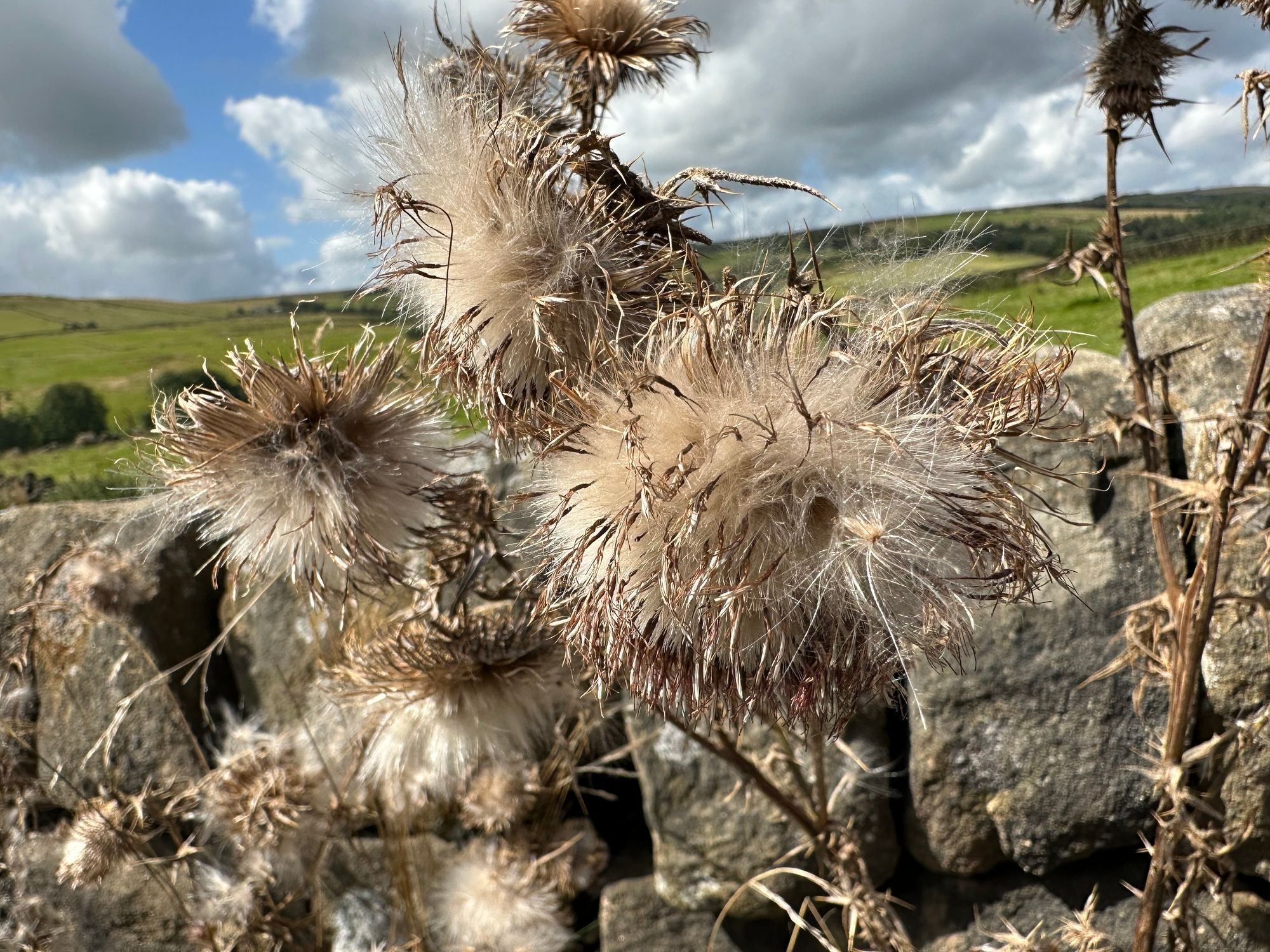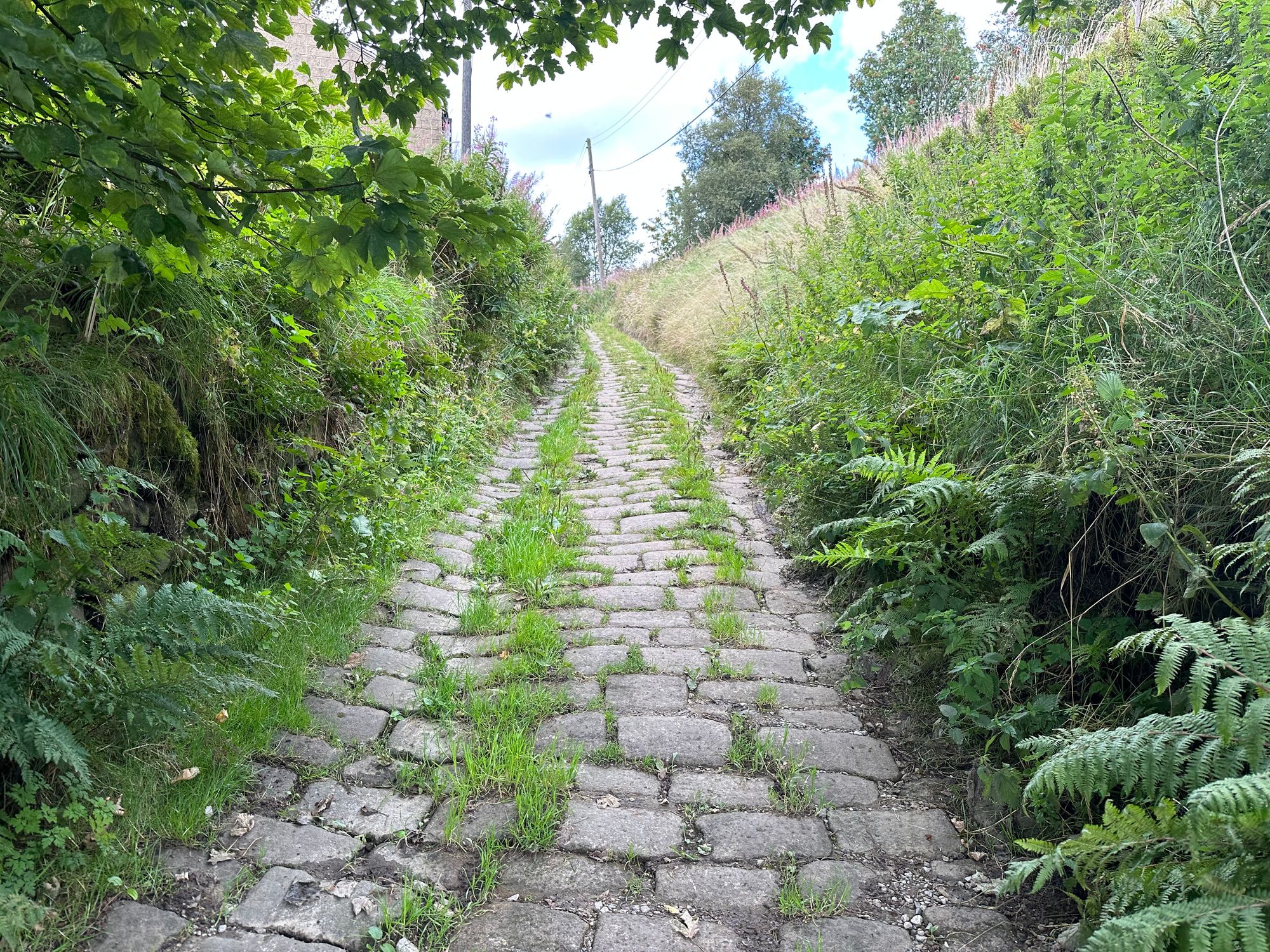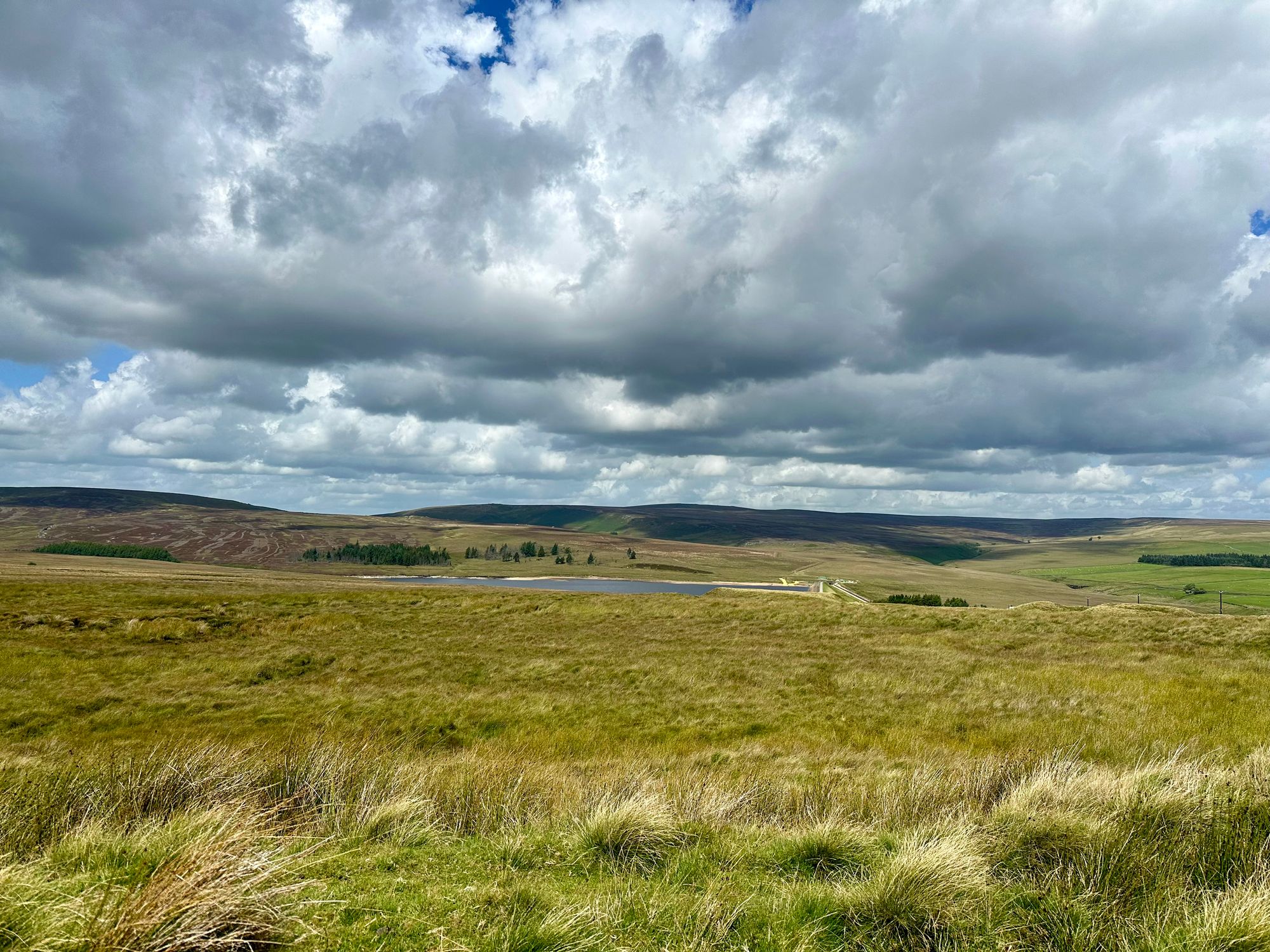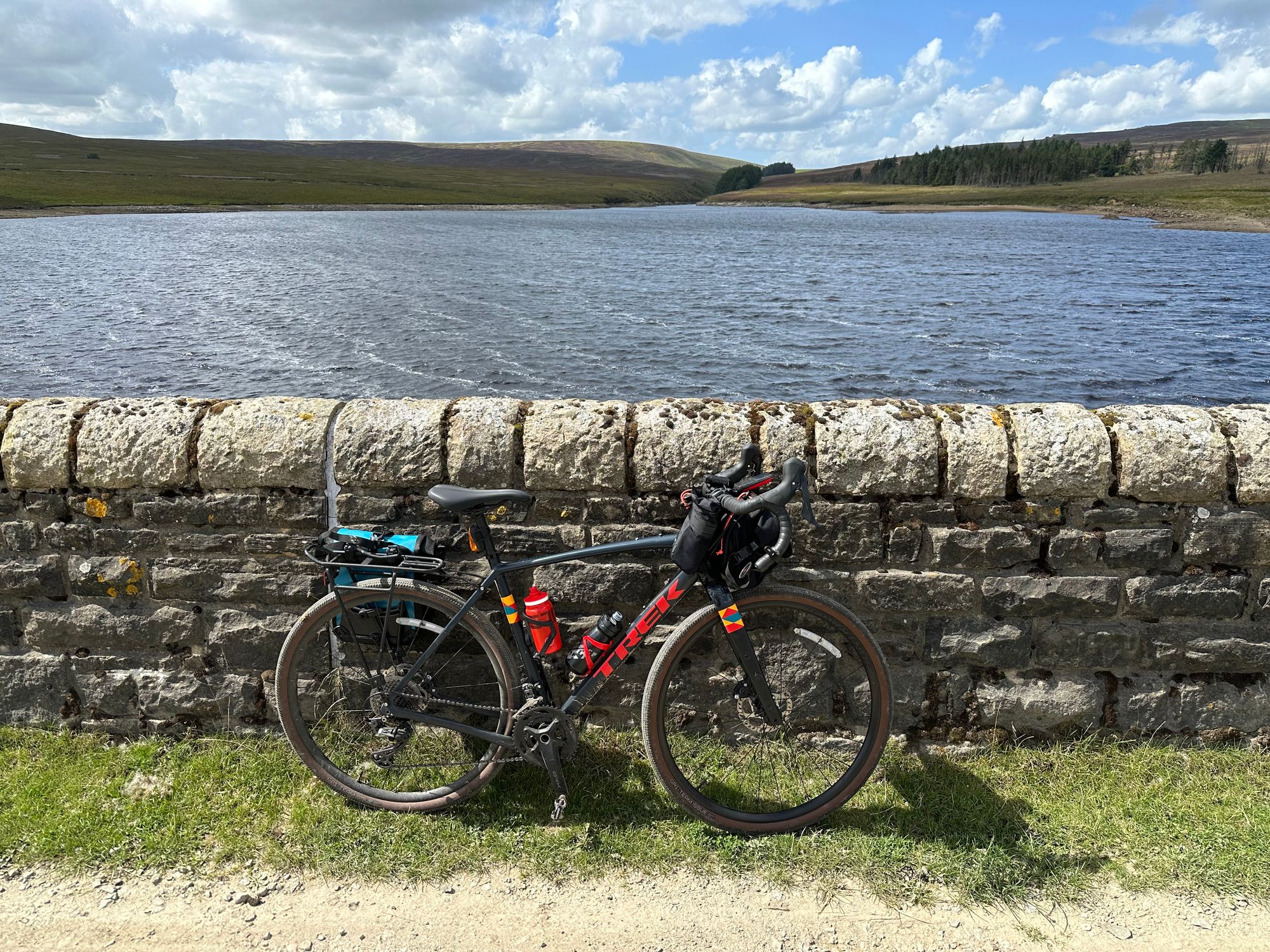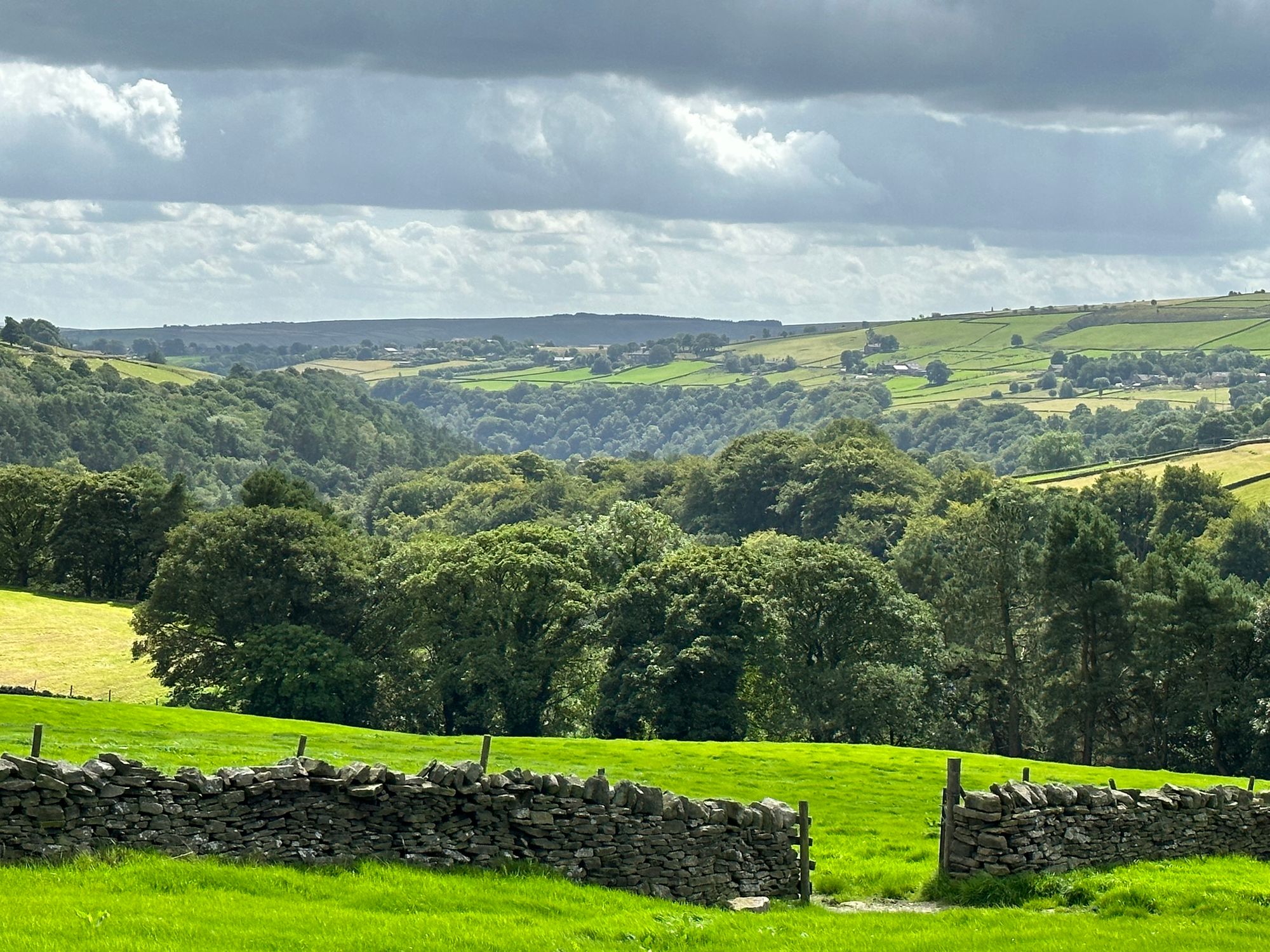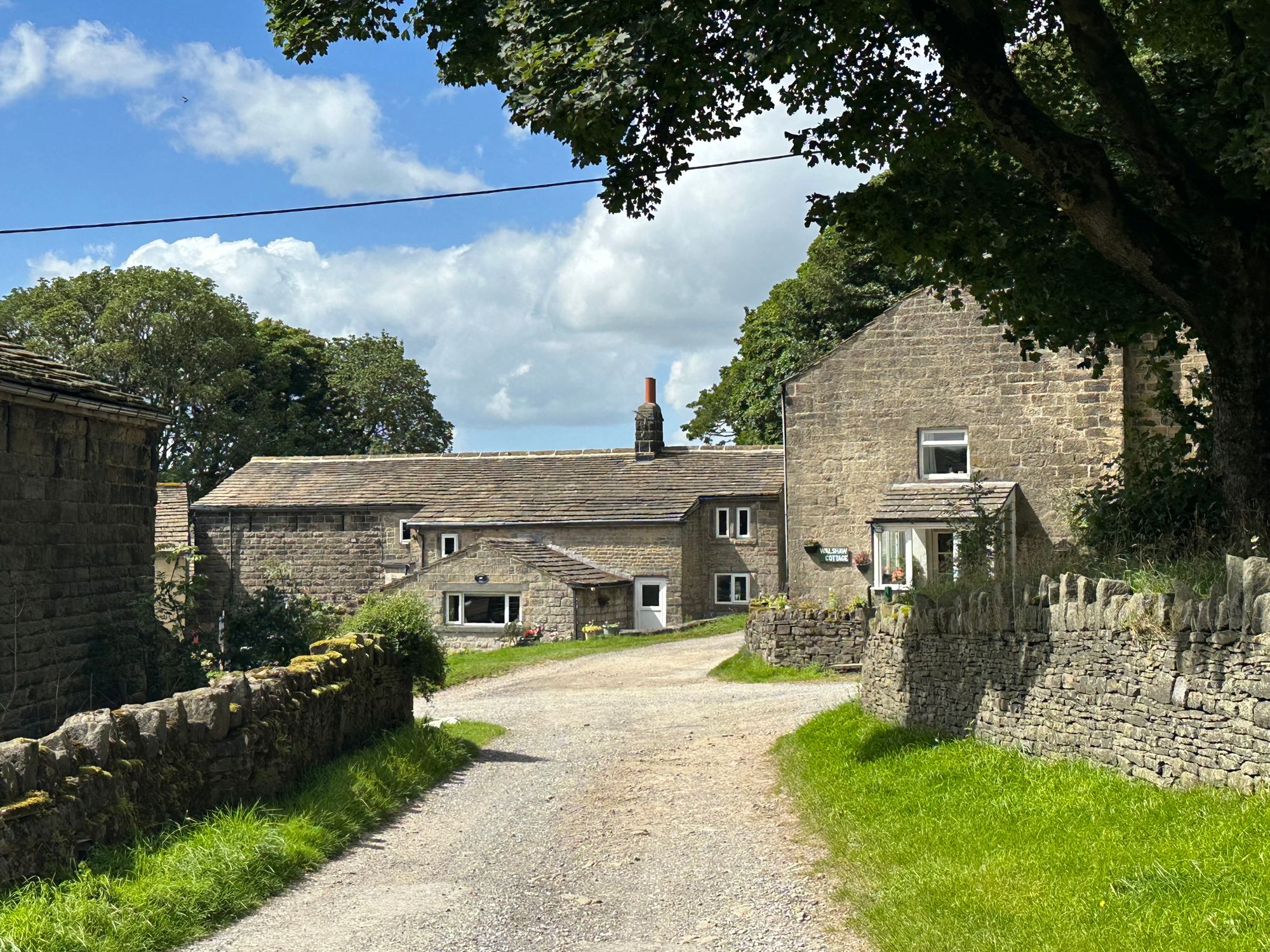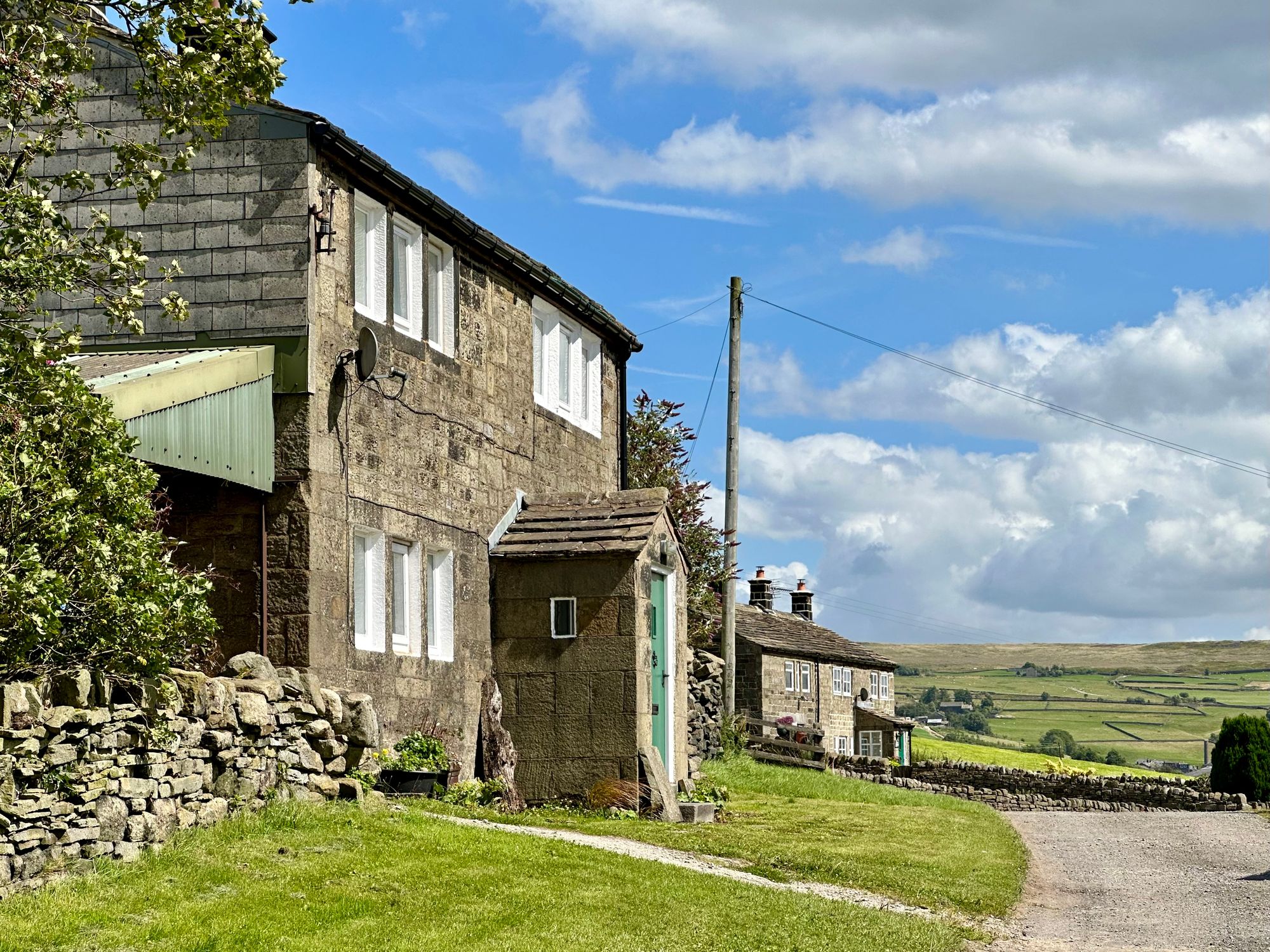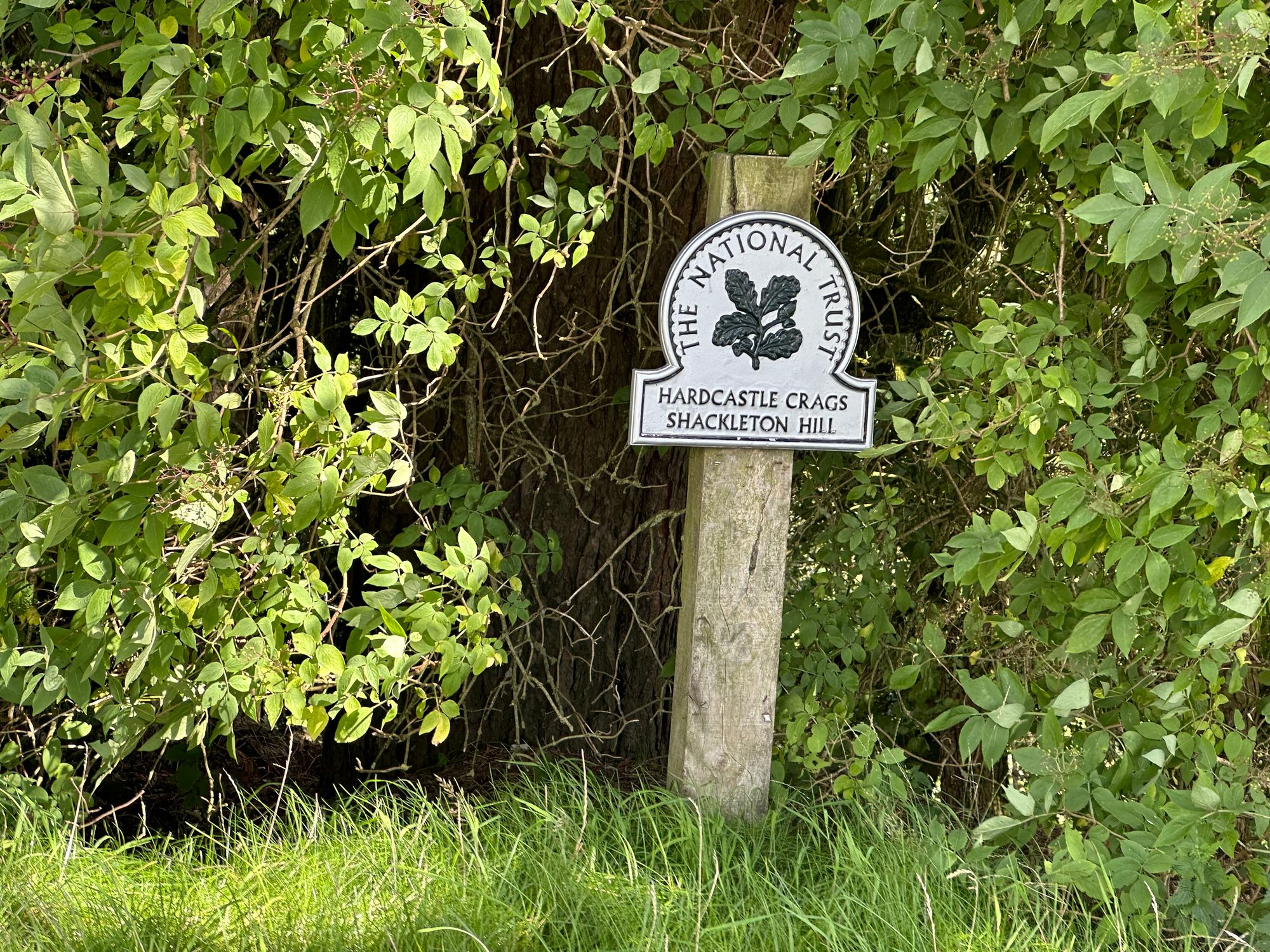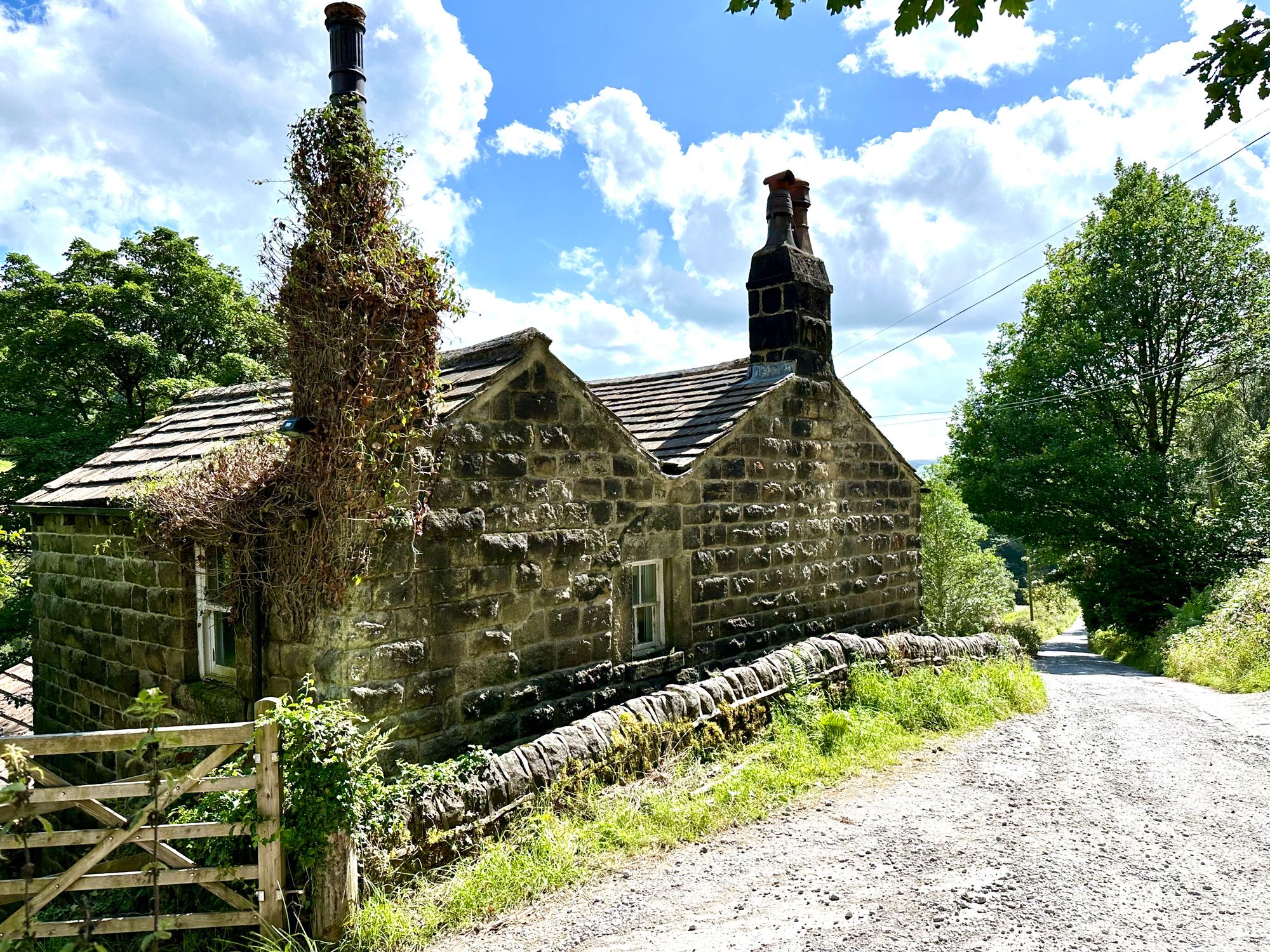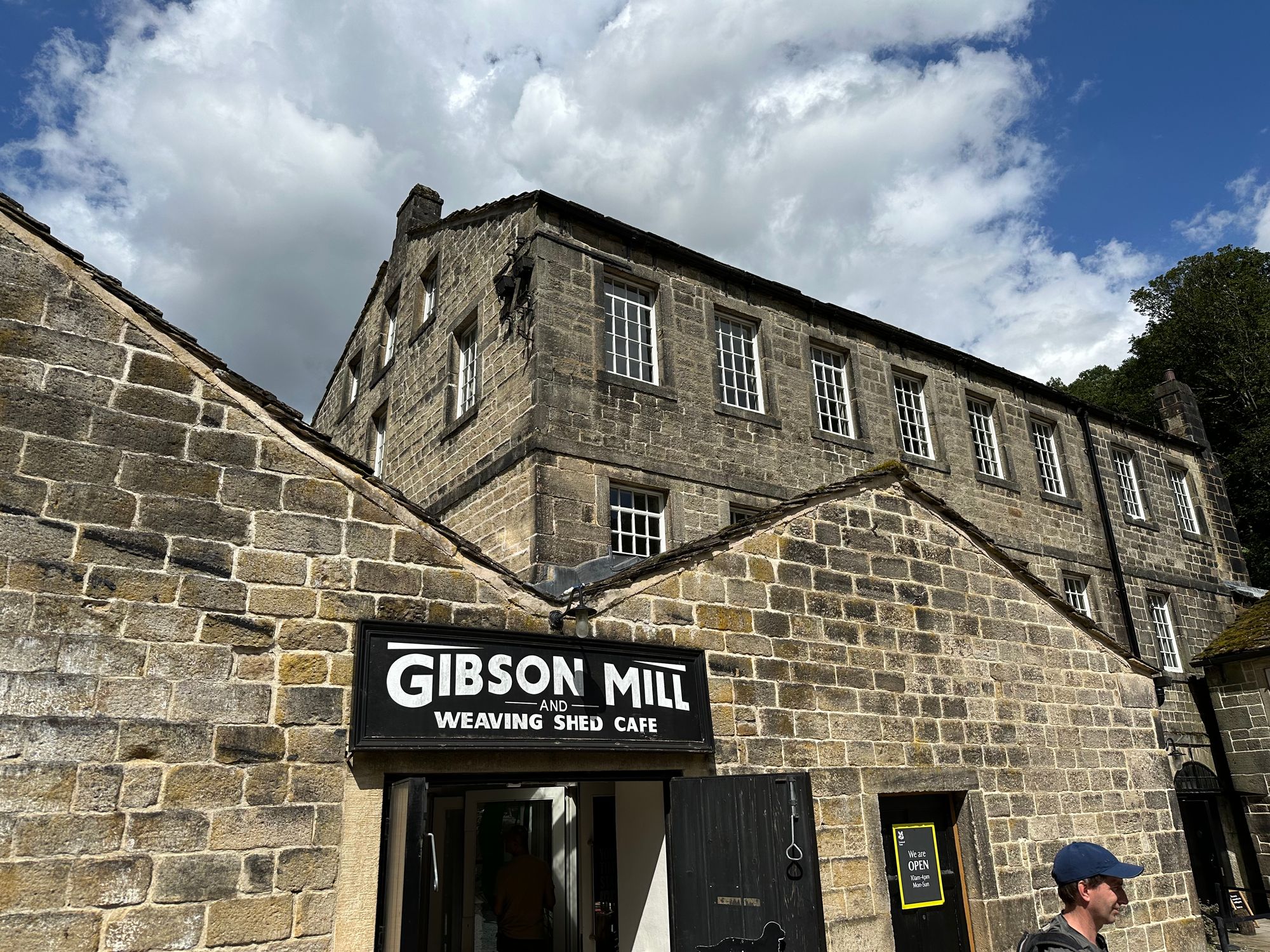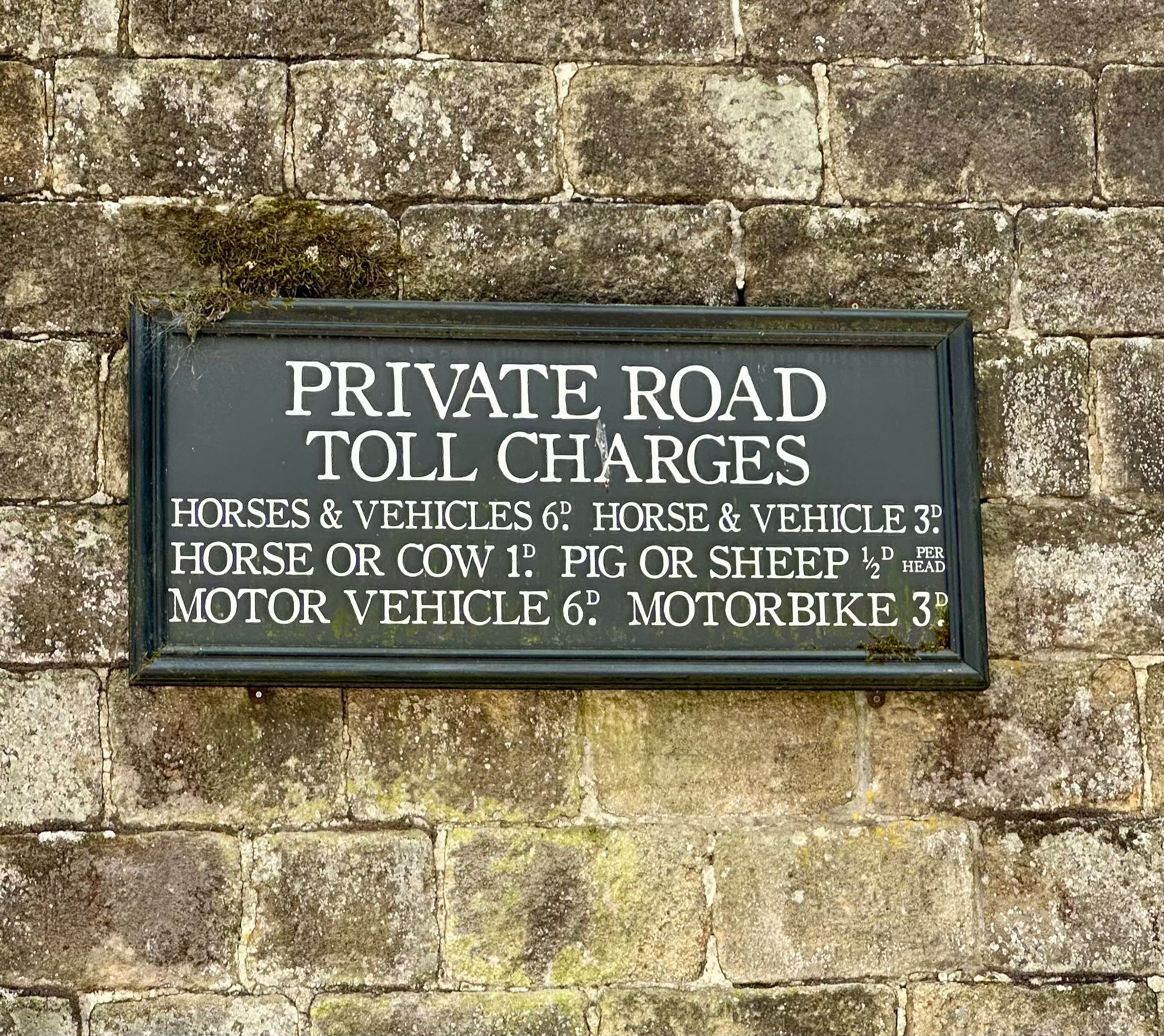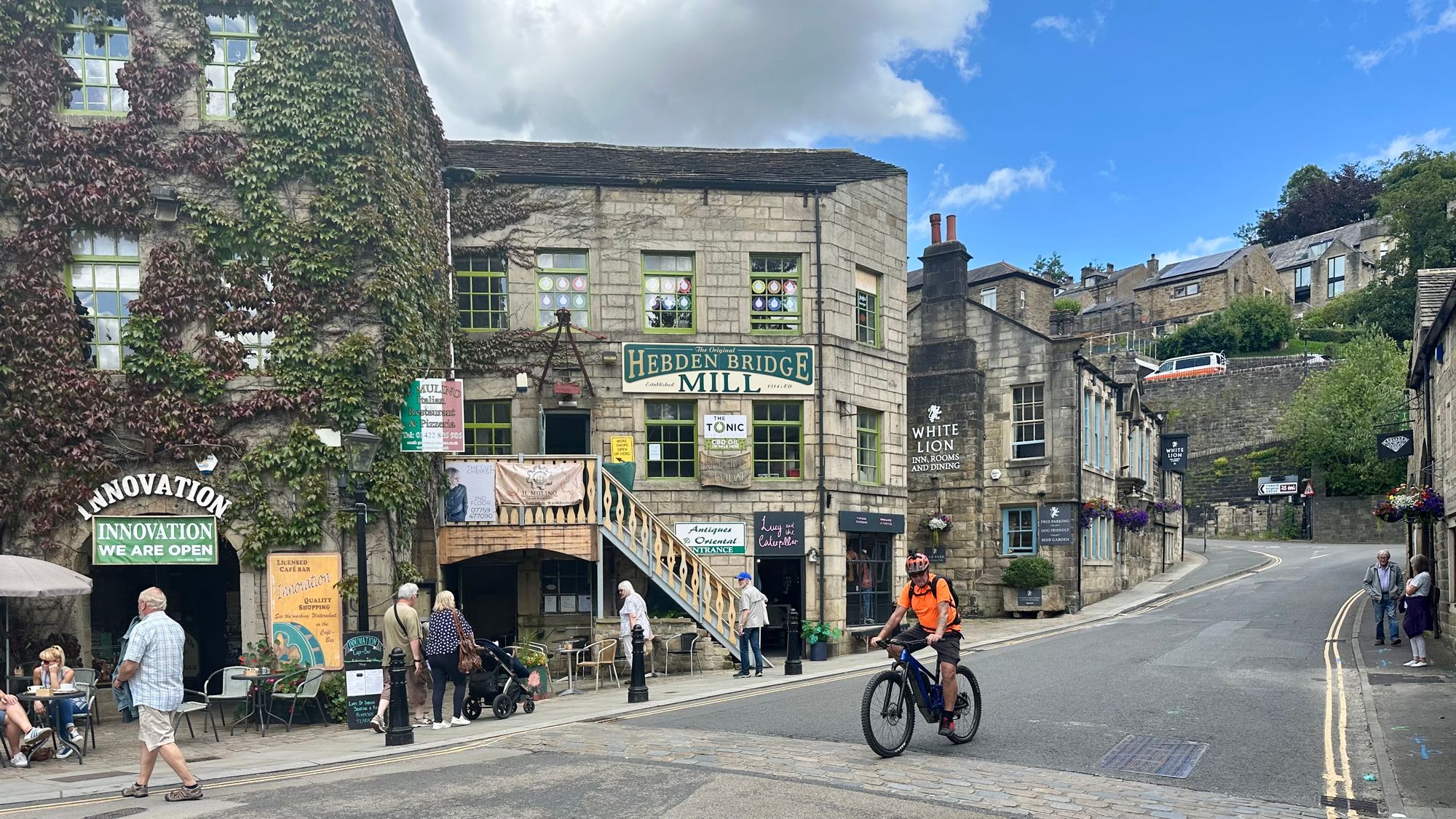 ---
Hebden Gravel Loop
My favourite part of the ride was coming down from the wuthering heights of the moors, into the tranquility of Hebden Dale and then on to the bustling, creative hub of Hebden Bridge.
Enjoy!
---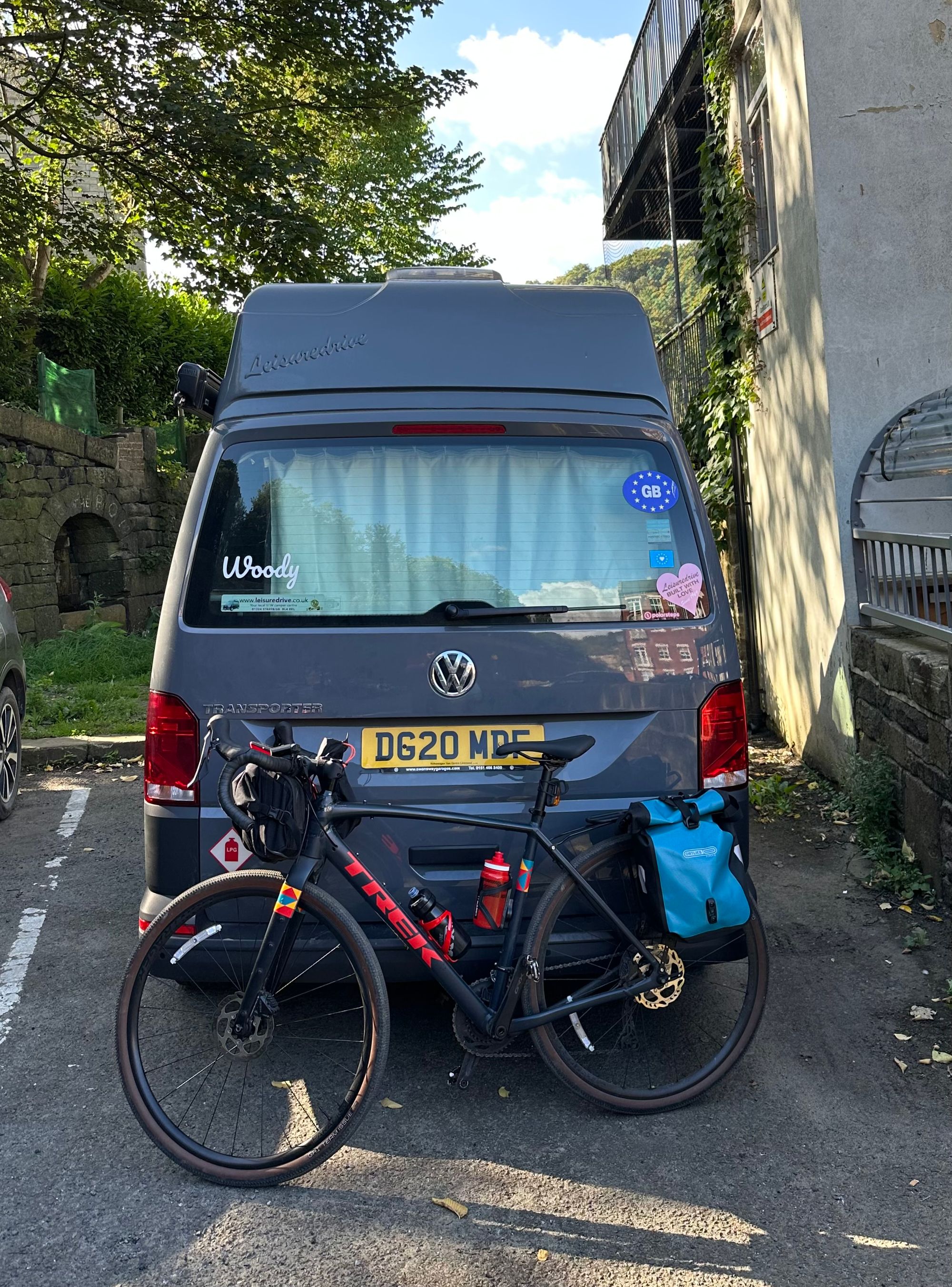 This time, Woody isn't centre stage. Splinter, my bike, has extended my reach into the wild moors beyond Hebden.
To hold my gear, I take an Ortleib classic pannier and a (Yorkshire based) Restrap Bar Pack.
---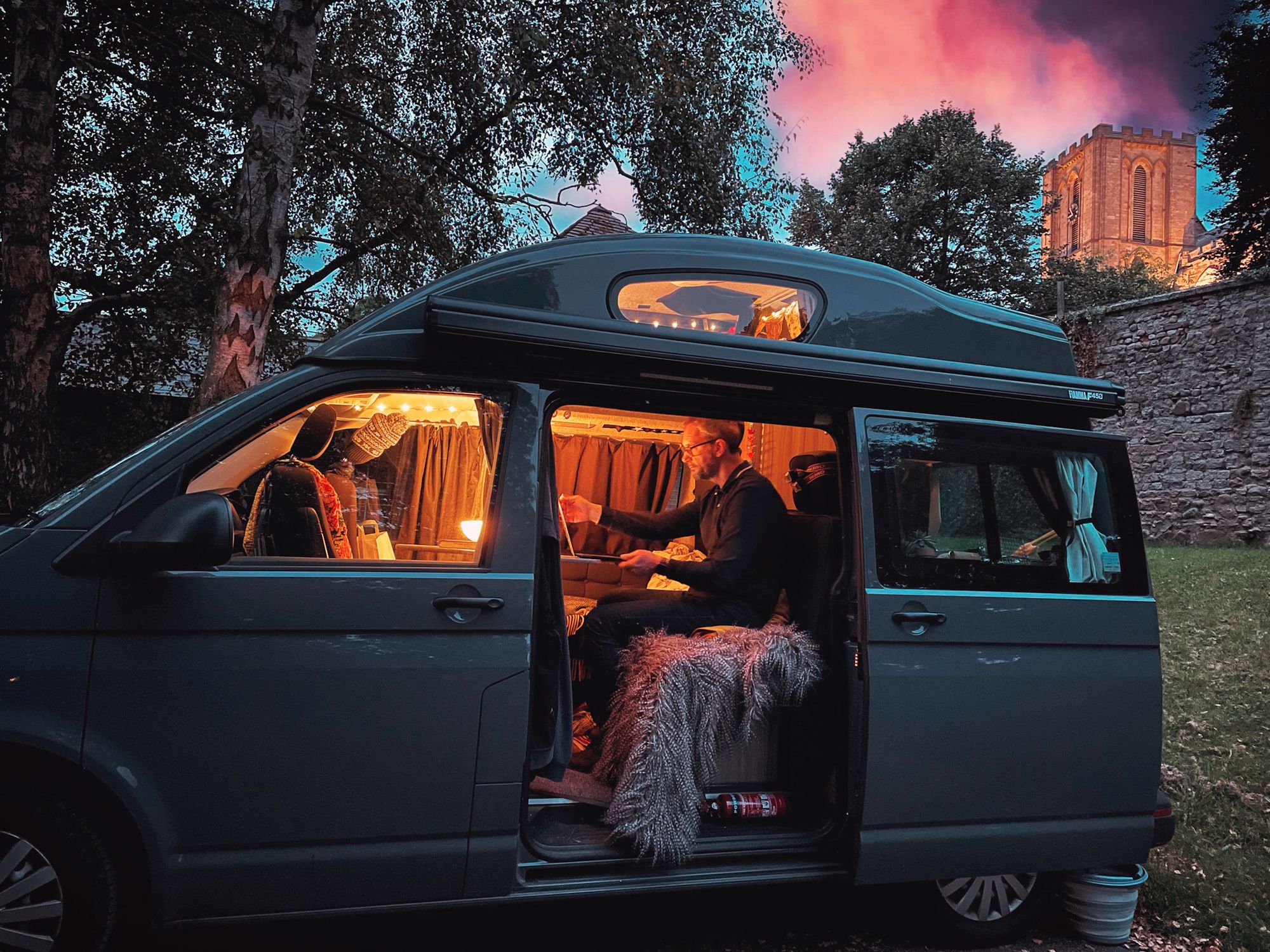 ---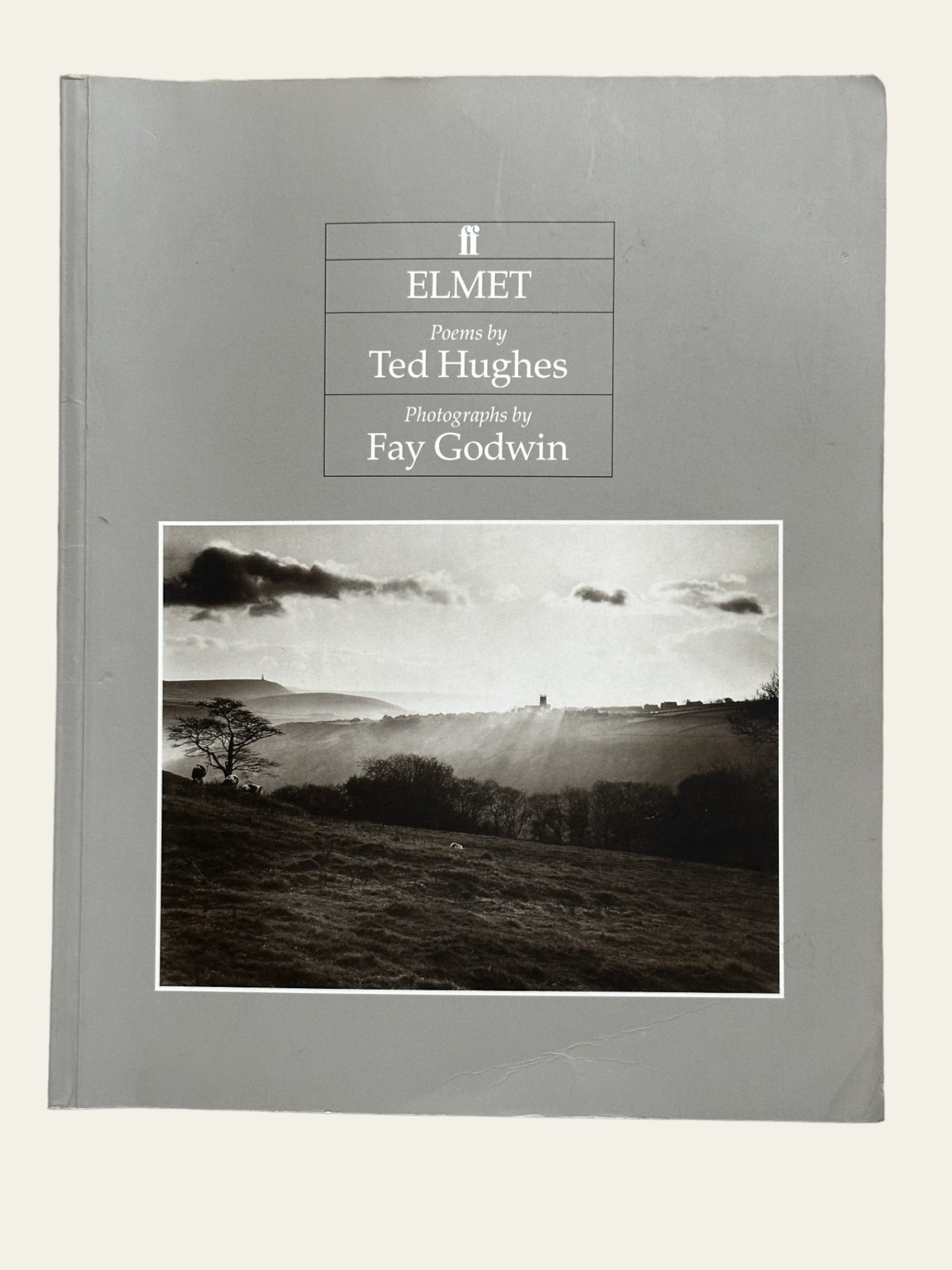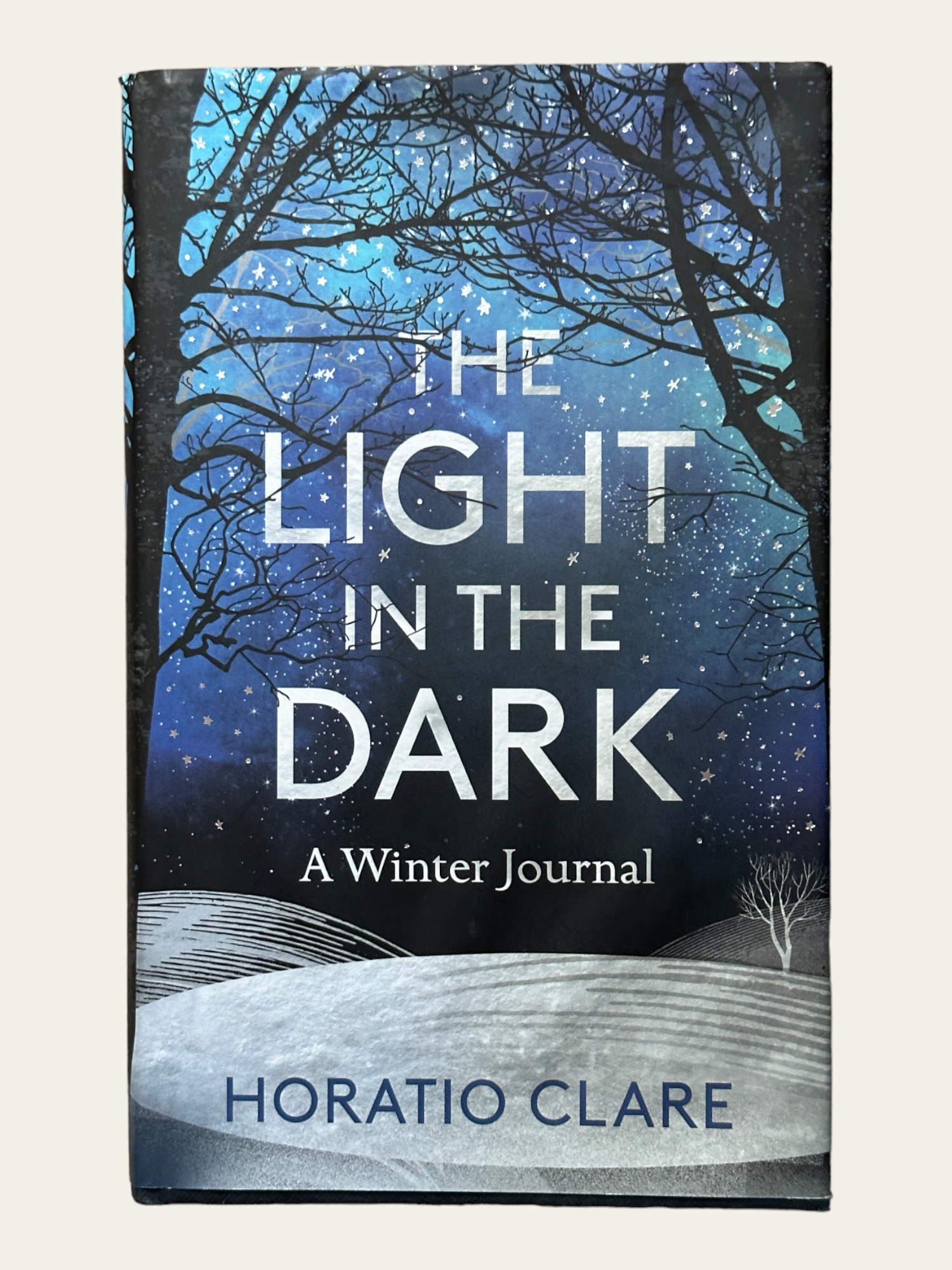 ---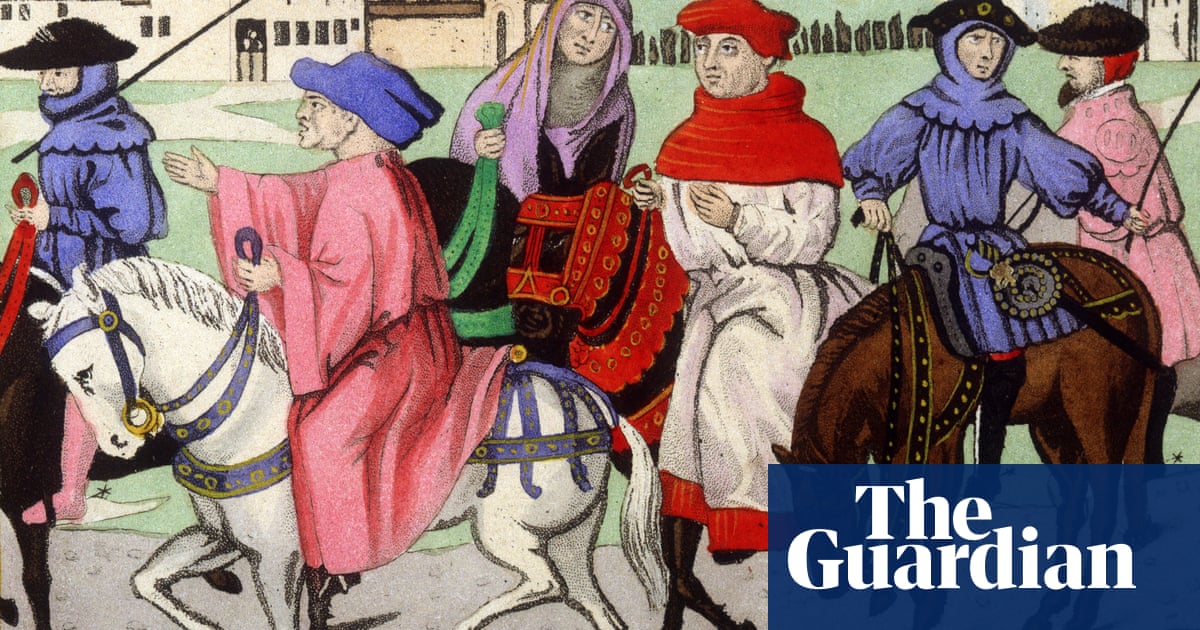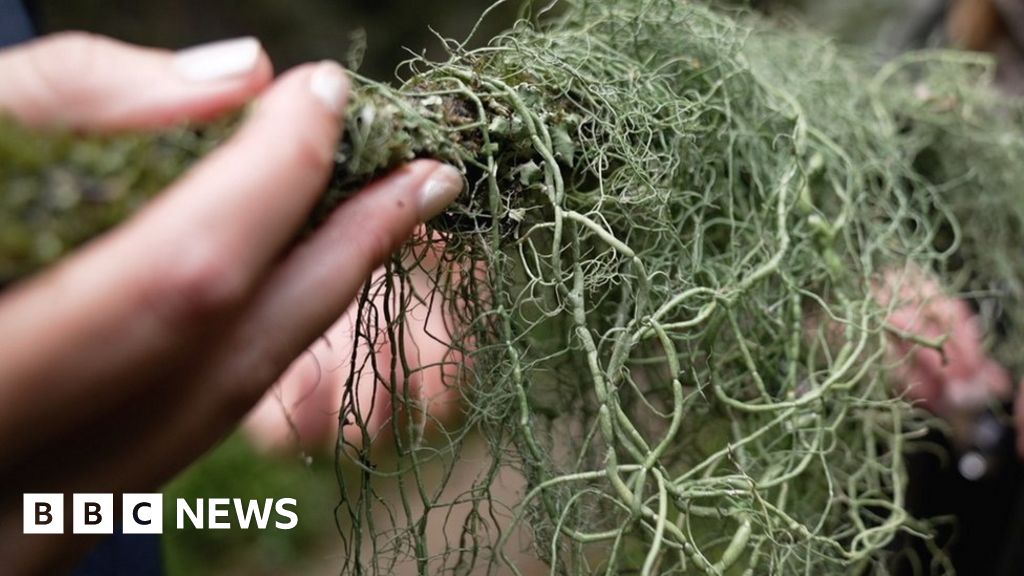 An opportunity to meet Woody and me: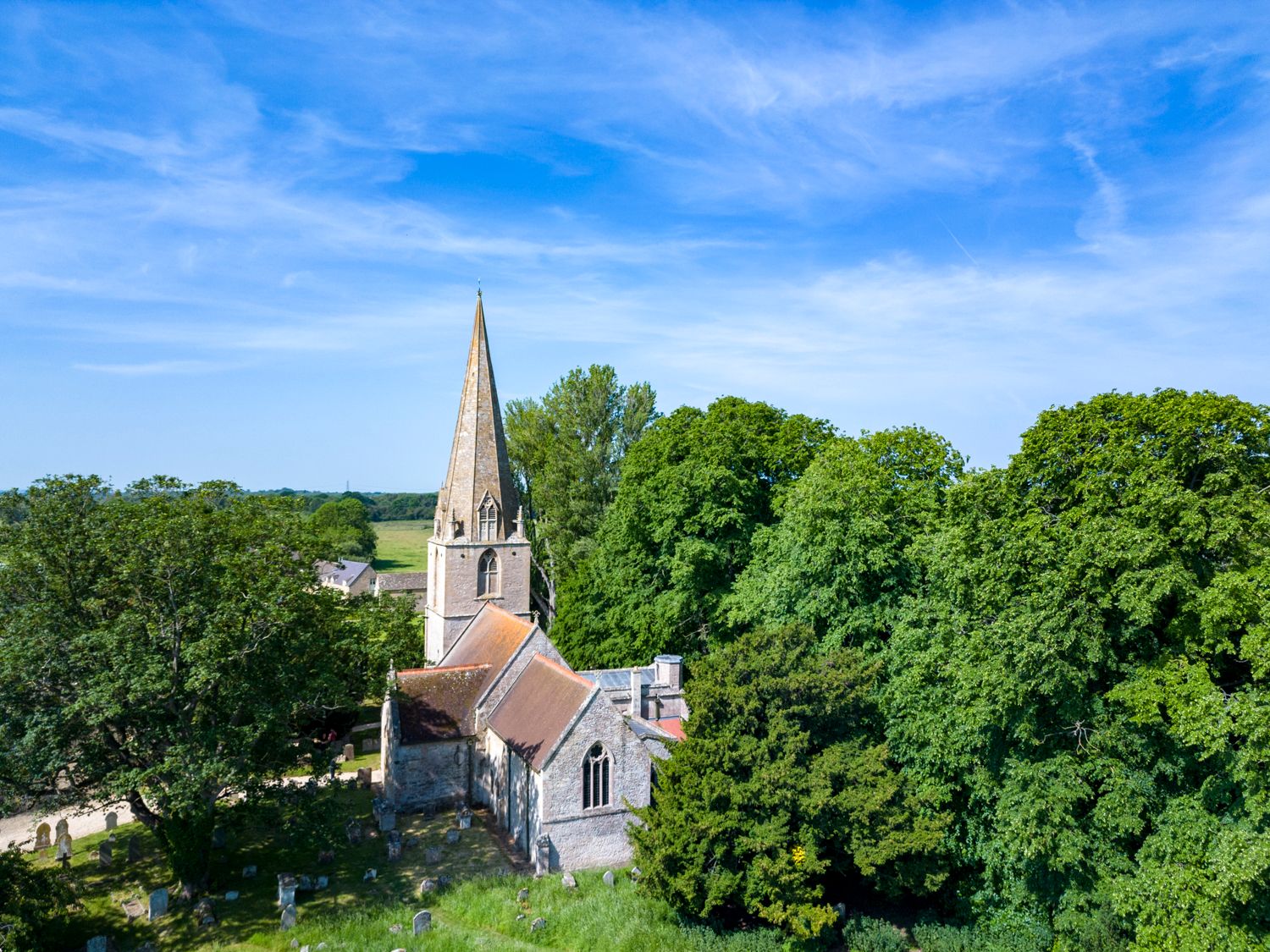 ---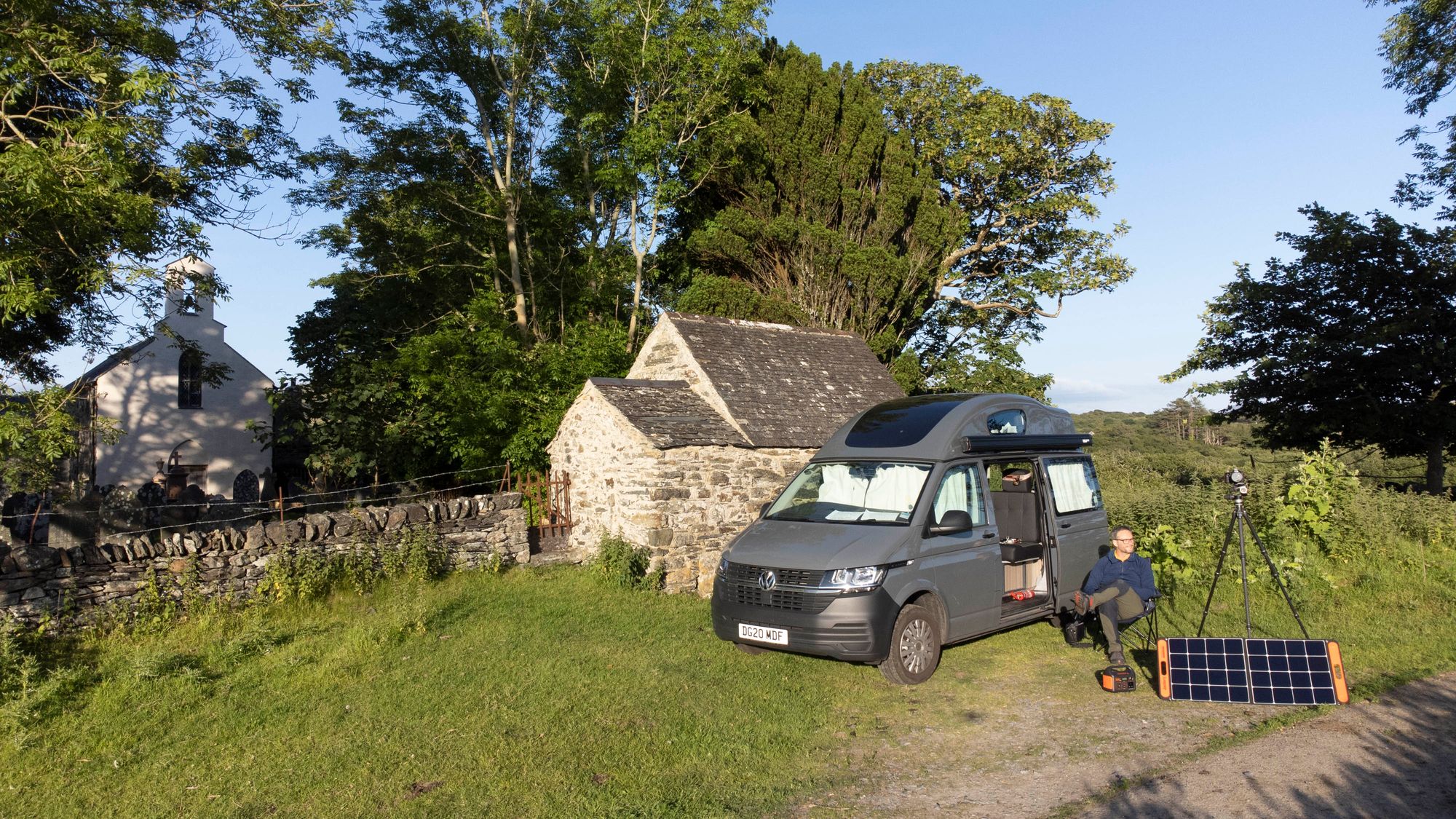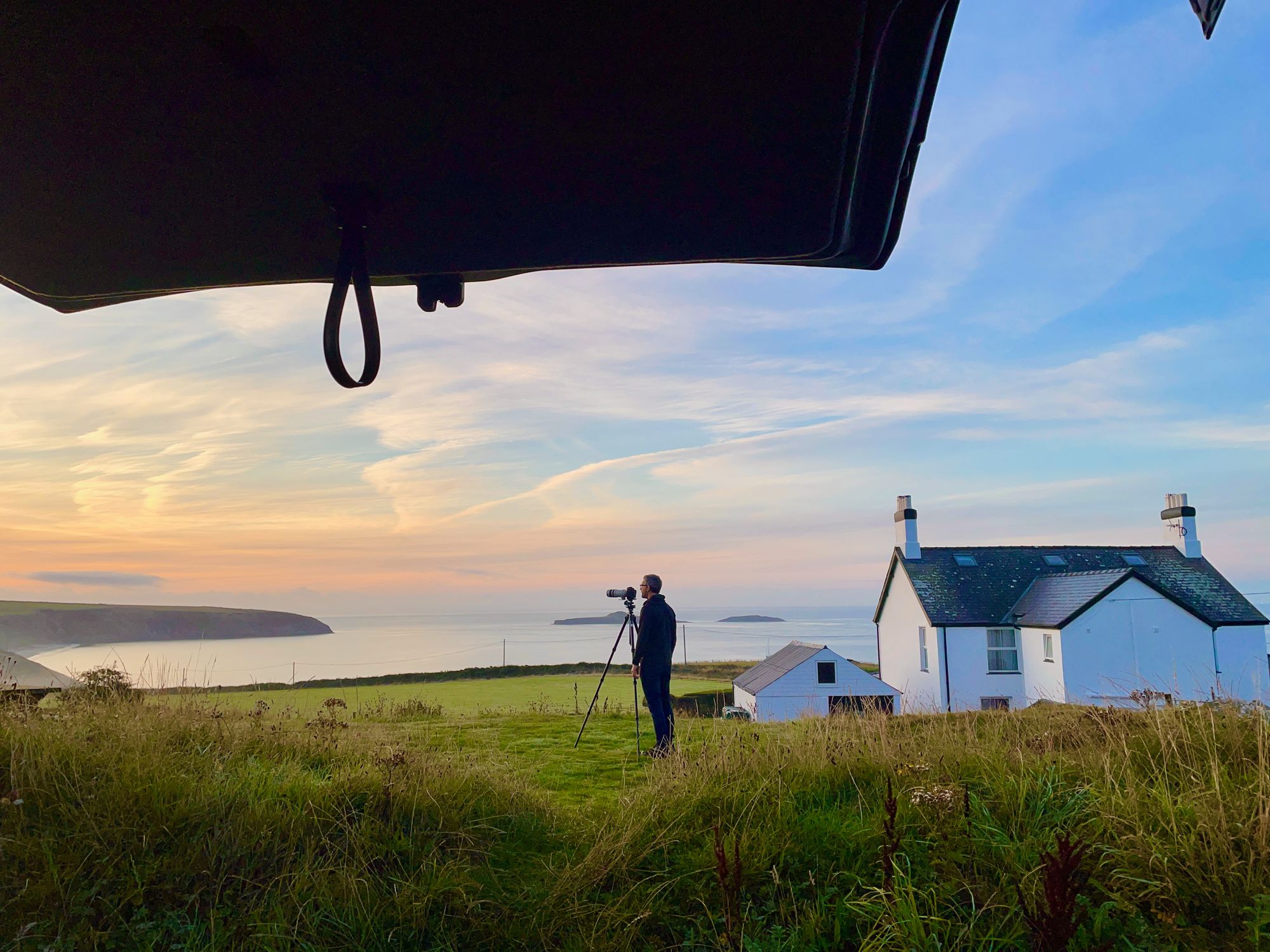 Free stuff for members: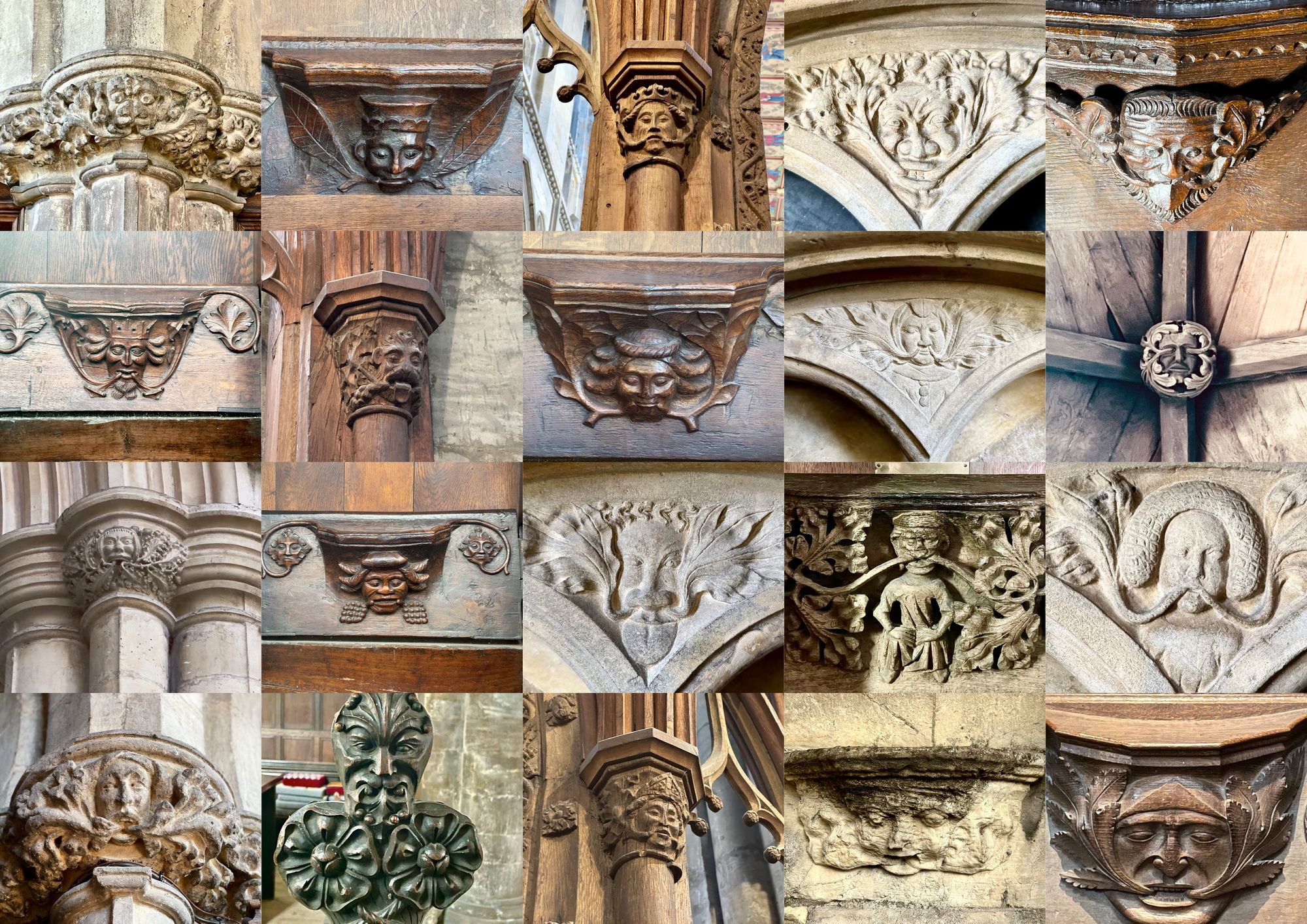 All the videos to date: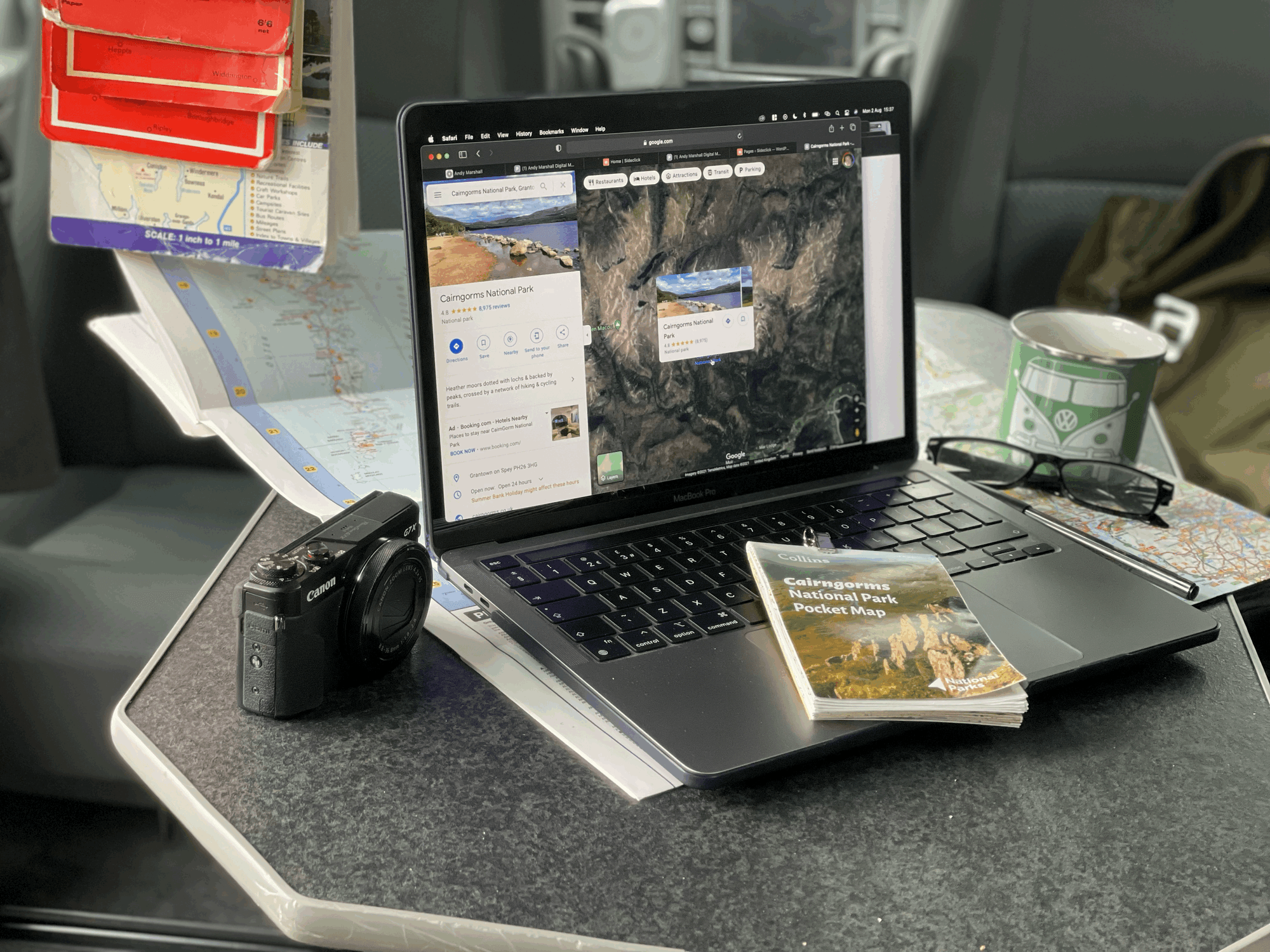 ---
Like many others, my photography business was hugely impacted by Covid and the more recent cost of living crisis.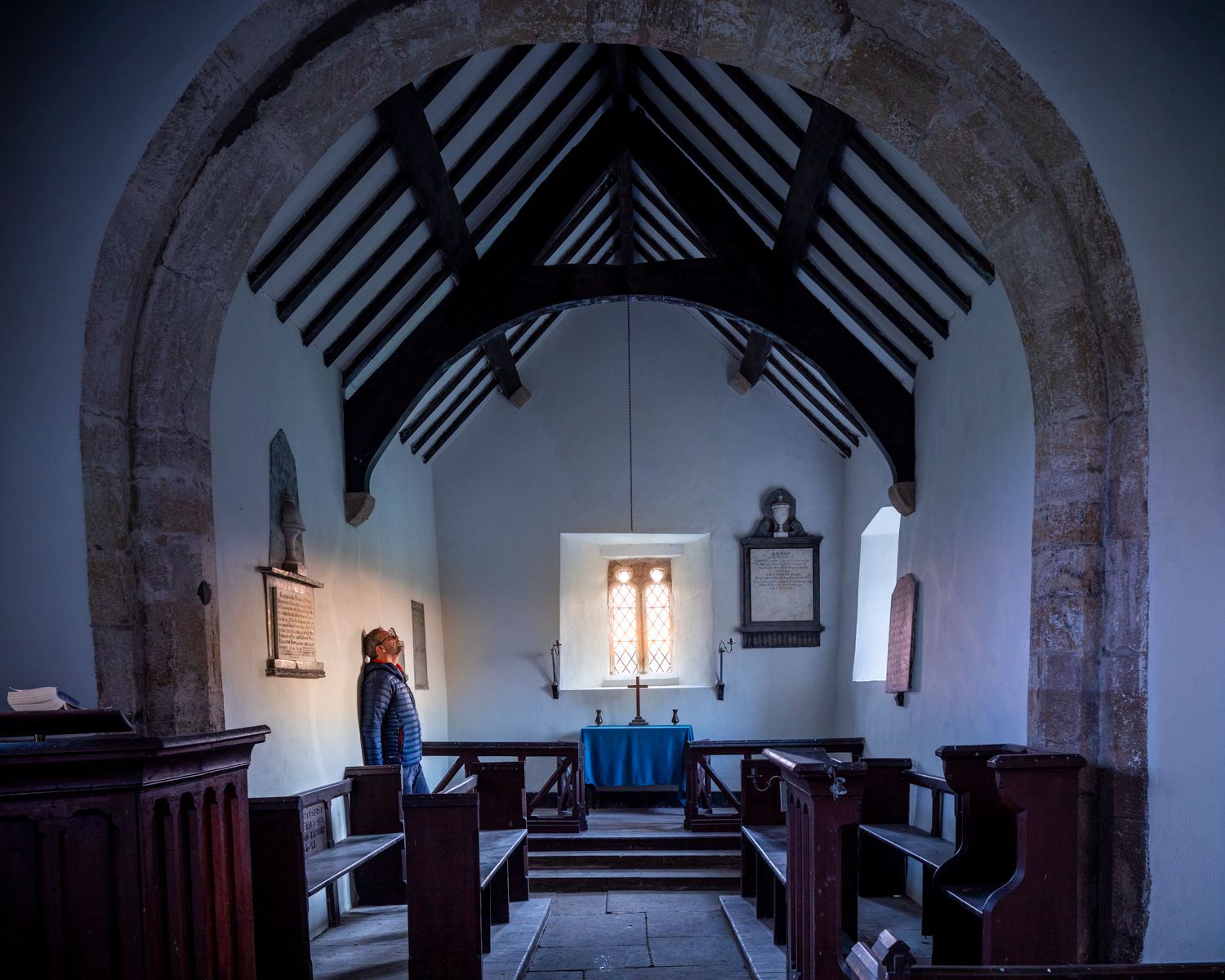 The Genius Loci Digest Membership support has been vital in keeping me on the road, especially during the autumn and winter months. Thank You.
As many members know, I suffer a kind of anxiety about memberships - but the warm words and support I've received over the last 12 months has been inspirational. Somebody recently sent me some comforting words from Helen Keller:
"Alone we can do so little; together we can do so much."
My ultimate goal (*gulp) is to achieve 500 members which would essentially make Loci Members my employer - providing inputs and guidance as to places I should visit in Woody.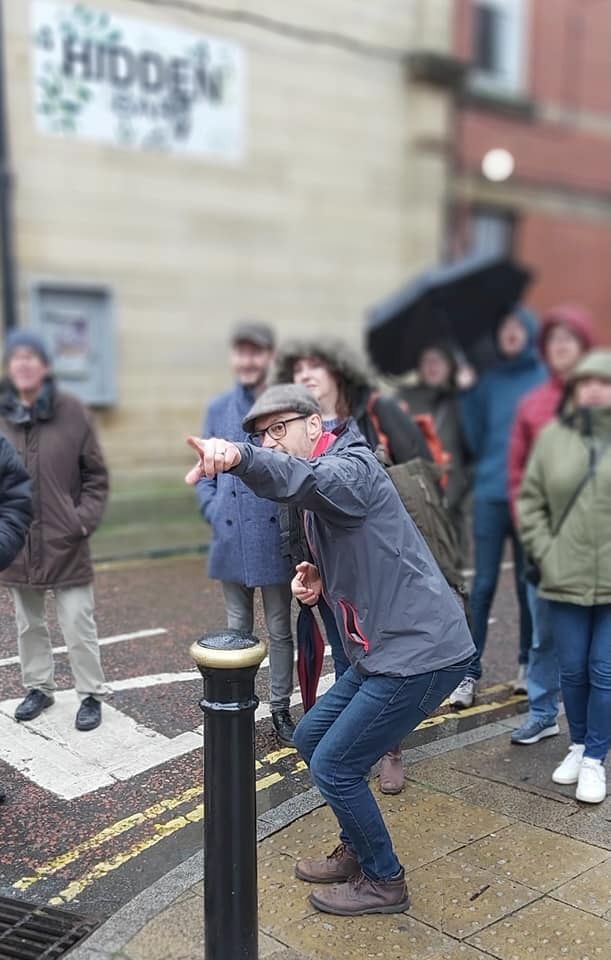 But that might not be possible at all.. and so my intermediate goal is to try and reach 100 members (we're currently at 87) before the year is out.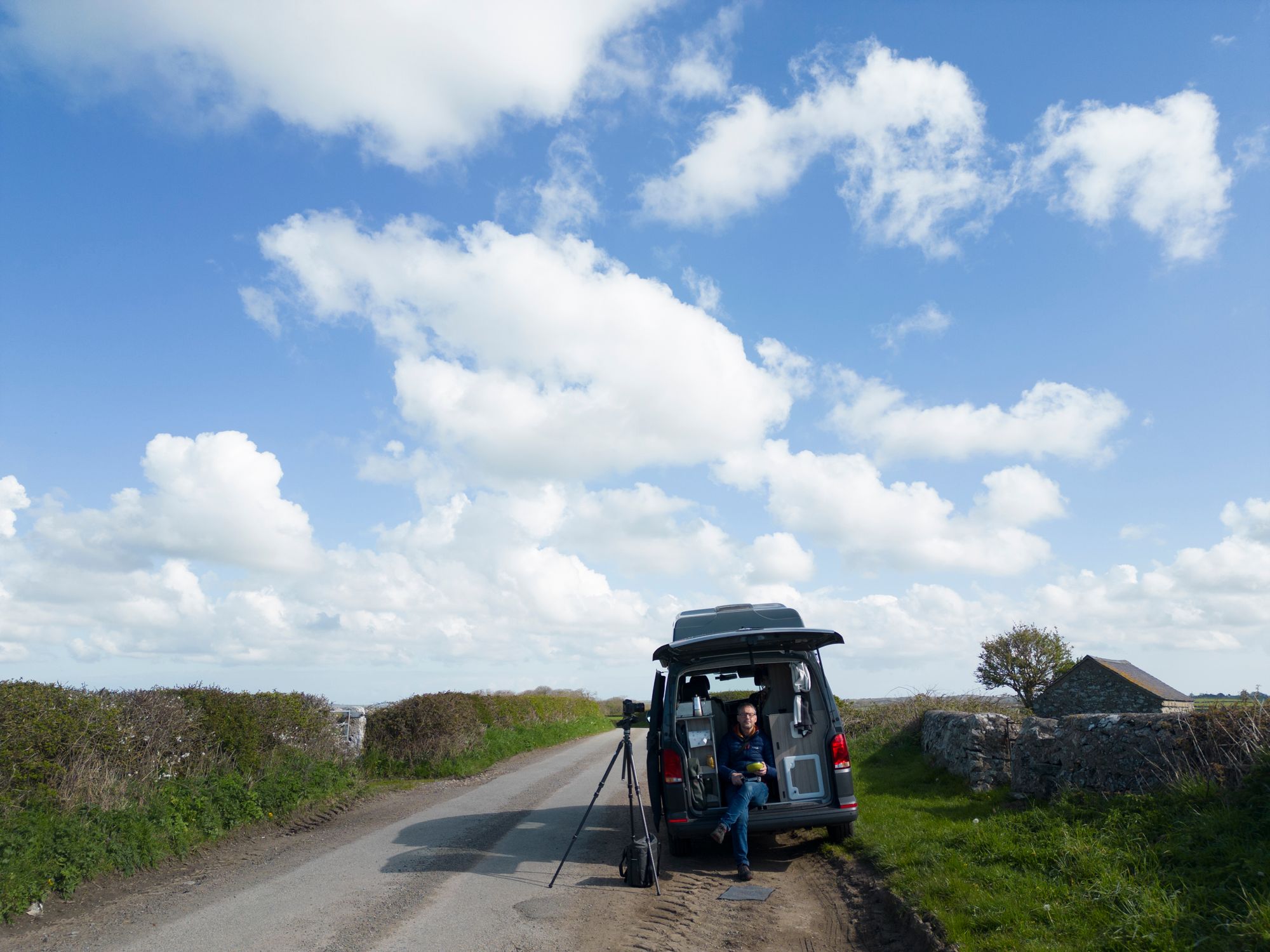 100 members would trigger the first shift in my career plan, notching up another gear towards spending more time on seeking out, photographing and writing about places that have a deep impact and meaning. Places that can ground us, contribute to our wellbeing and ultimately inform and inspire us.
100 members would also underpin the future of the Genius Loci Digest - giving me more time and space around the production of the digest and member content.
100 members would also open up another spot for free Member Powered Photography to a site in need.
I do understand how difficult times are*, but, if you're able to help me achieve my goal there's more information about membership here: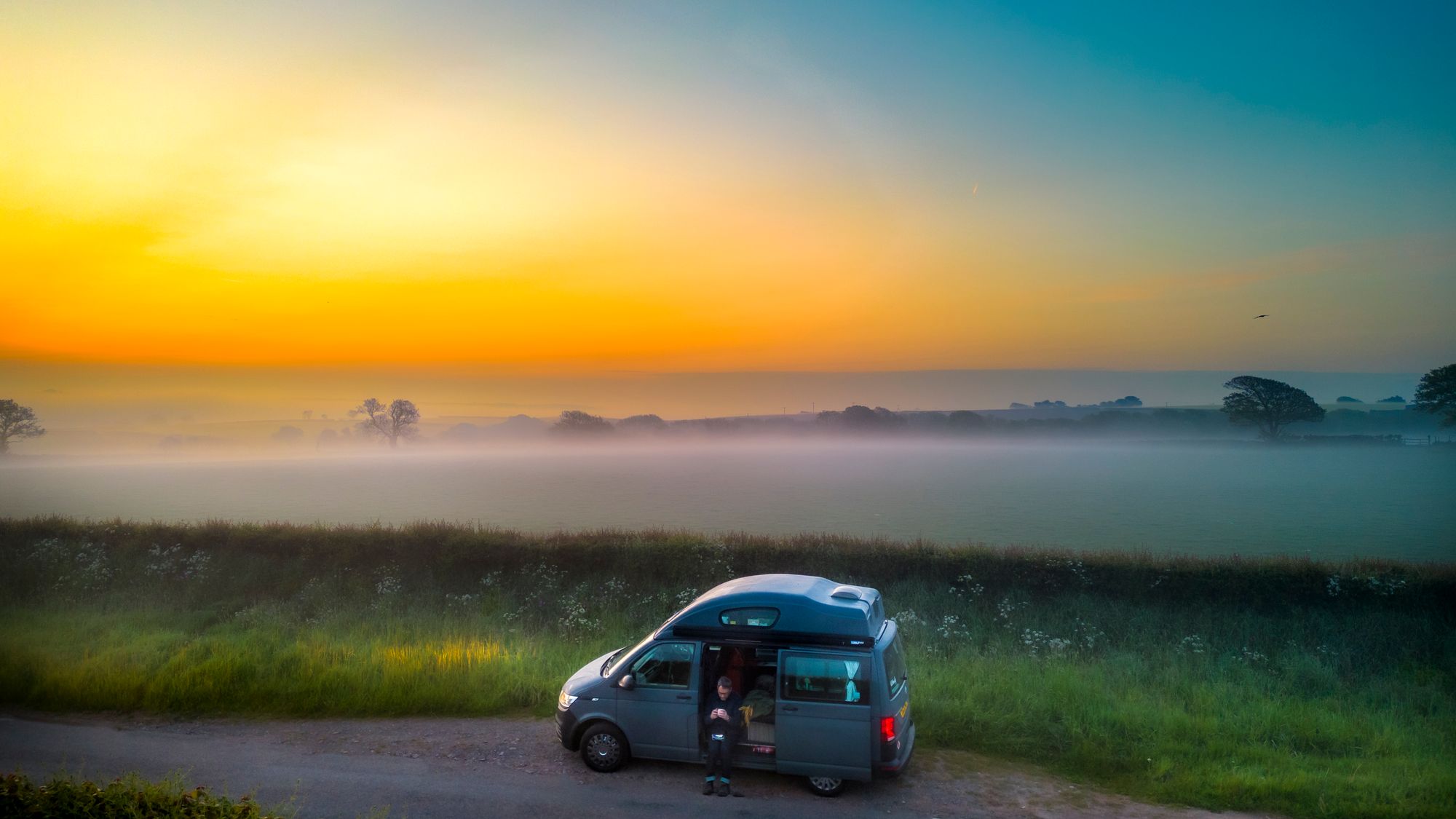 ---
Membership status can be monitored every week from the digest here: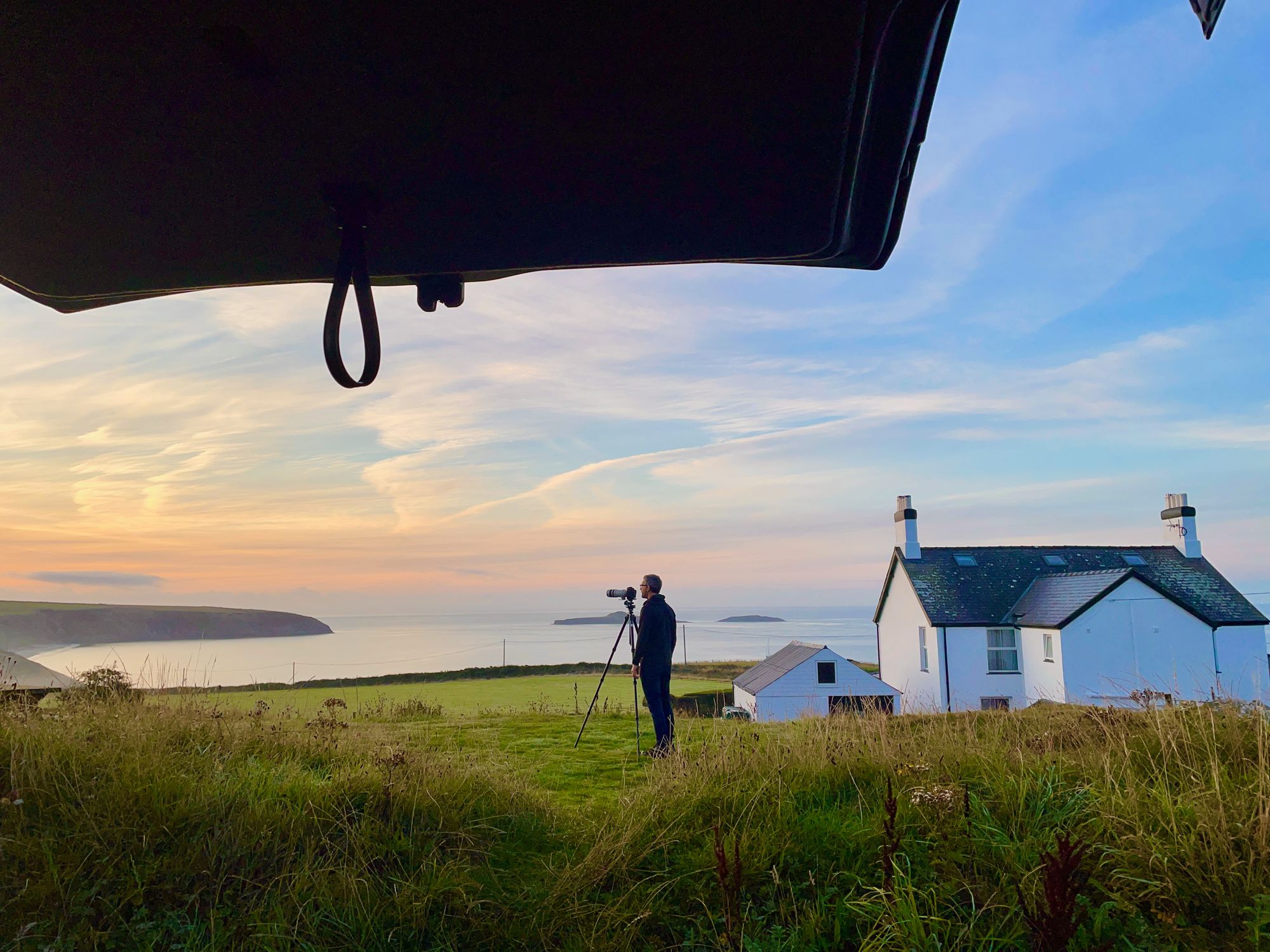 Meet the Photographer
Kind words this week. Thank you Erika 🤗
---
---
Photographs and words by Andy Marshall (unless otherwise stated). Most photographs are taken with Iphone 14 Pro and DJI Mini 3 Pro.