---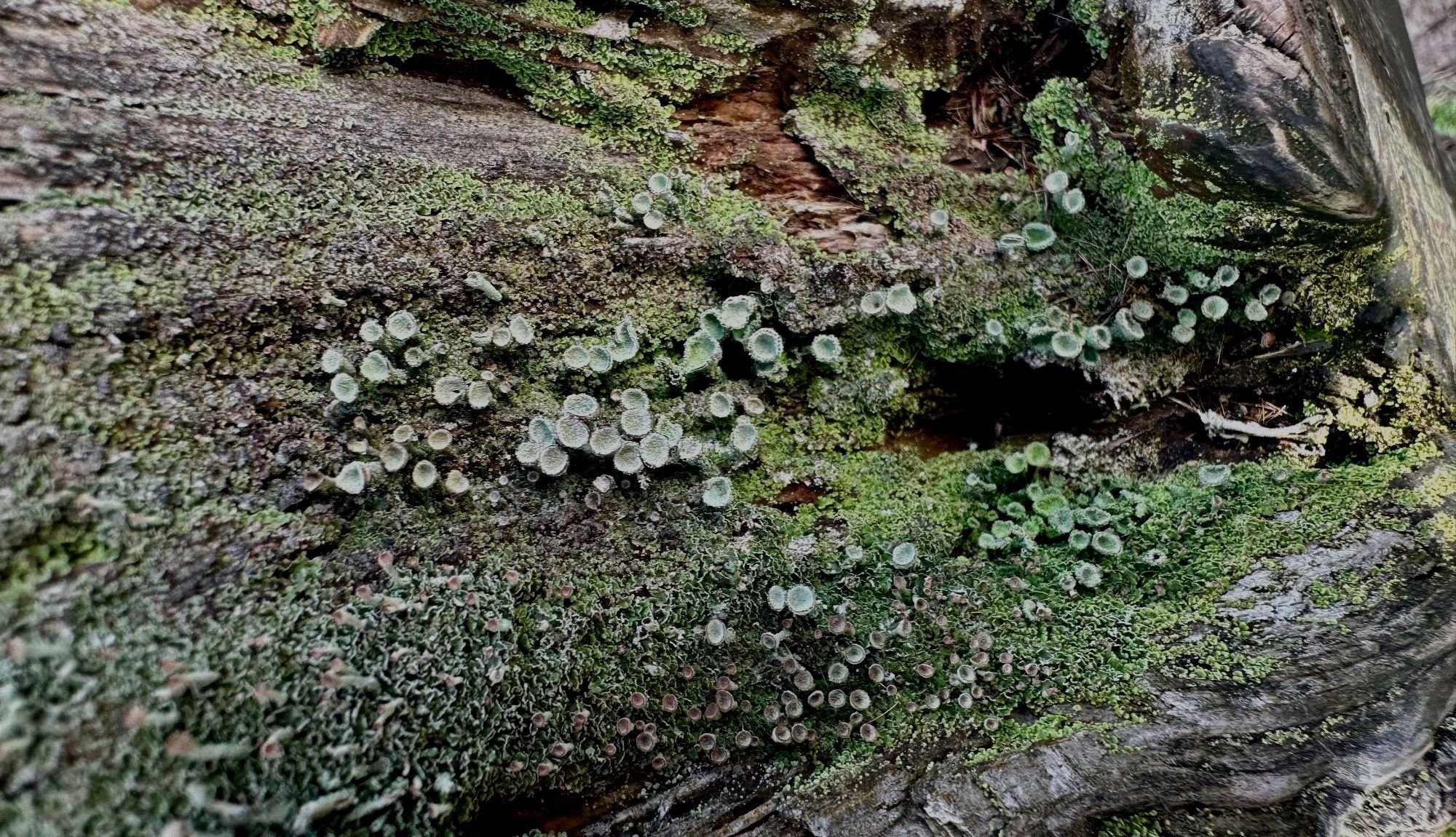 For those that are new here: thanks for coming along..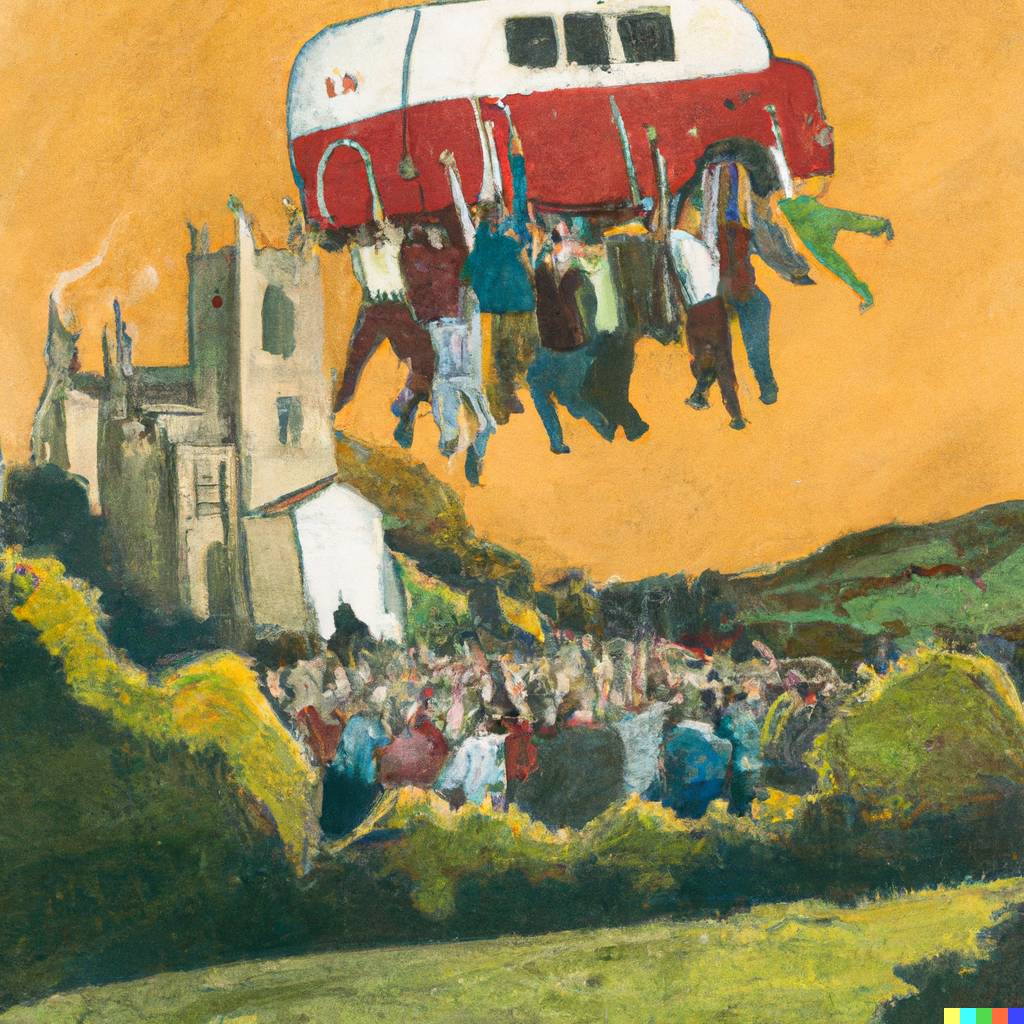 I'm an architectural photographer. I travel around Britain recording and interacting with special places that have a spirit about them. I work from my camper van called Woody and I share my experiences via this digest.
⚡️Missed the last digest? Here it is.
⚡️ View the digest archive here.
💪 Member Powered Photography Status Page.
---
---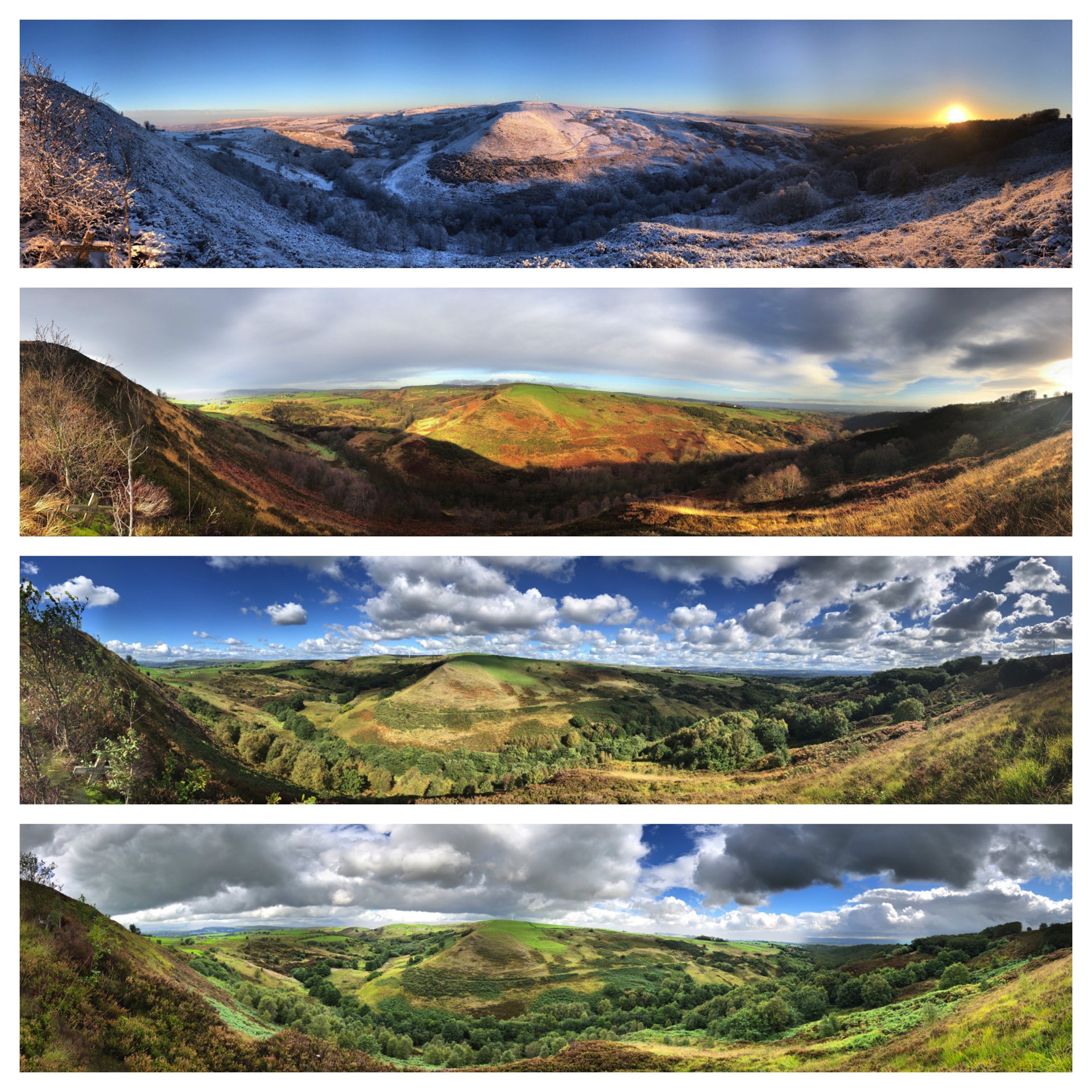 The Cheesden Valley through the seasons. The ancient Clegg and Jowkin Woods are over to the right.
---
"The rain surrounded the cabin…with a whole world of meaning, of secrecy of rumour. Think of it: all that speech pouring down, selling nothing, judging nobody, drenching the thick mulch of dead leaves, soaking the trees, filling the gullies and crannies of the wood with water, washing out the places where men have stripped the hillside… Nobody started it, nobody is going to stop it. It will talk as long as it wants, the rain. As long as it talks I am going to listen."

Thomas Merton: Raids On The Unspeakable.
---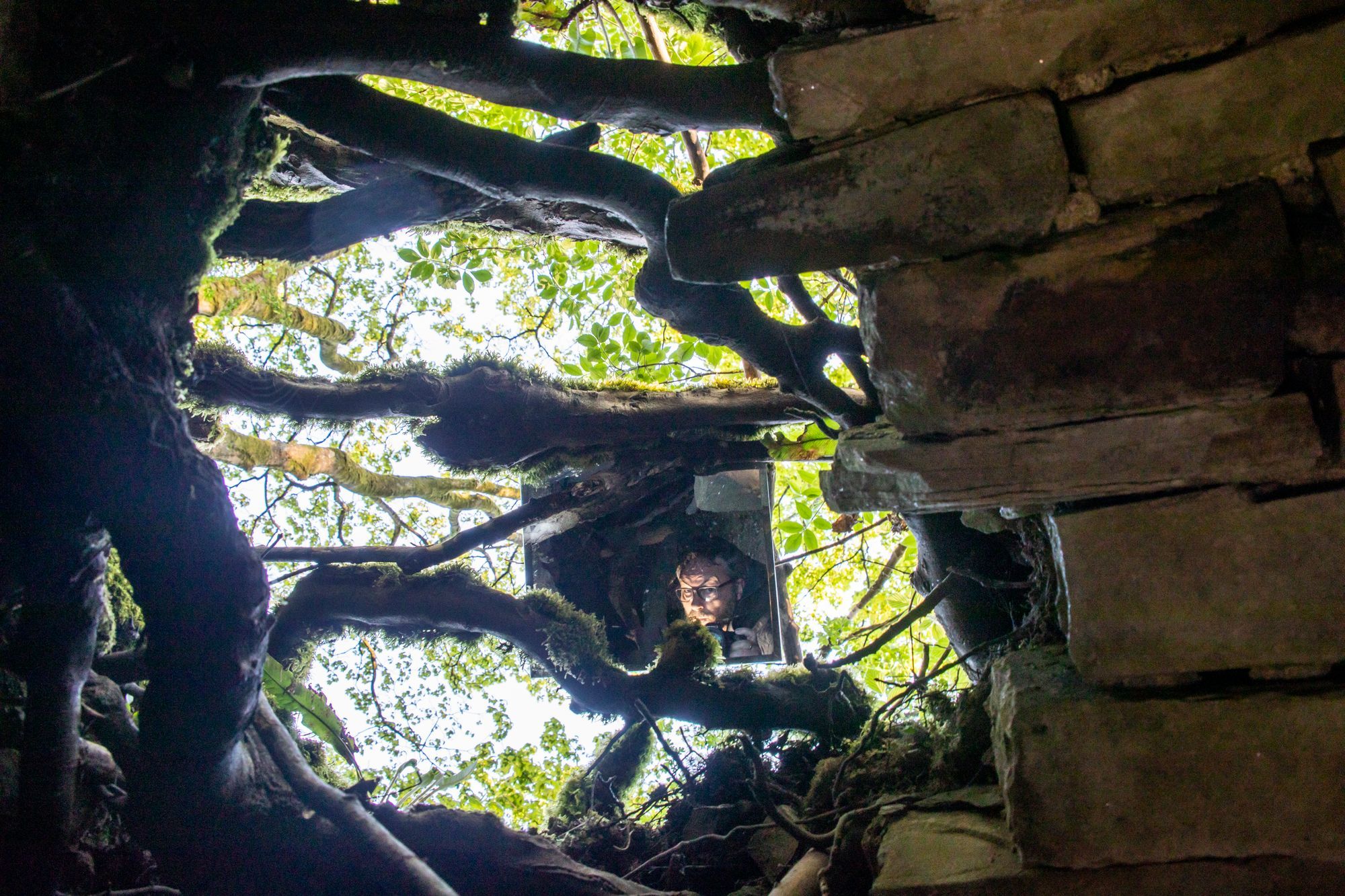 The wondrous things I cannot see.
I have to admit that I've been suffering with a bit of anxiety recently. It's the type that's difficult to shrug off. The early hours are the most troublesome, when the thoughts are rattling around inside my head. It stems from a feeling of worthlessness. I told a therapist, many years ago, that it felt like being cast between the open doors of the bomb-bay of an aircraft in flight.
When I'm at the lowest point, odd things start to happen. I harden up, my sinews become tight, my jaw aches. I also become forgetful, a bit erratic and routines go out of the window. And there's another peculiar side effect: my senses are heightened. My taste and smell especially so.
I tell myself that it will pass, but whilst it's here, I decide to turn my troubles into alms and take advantage of my super-senses.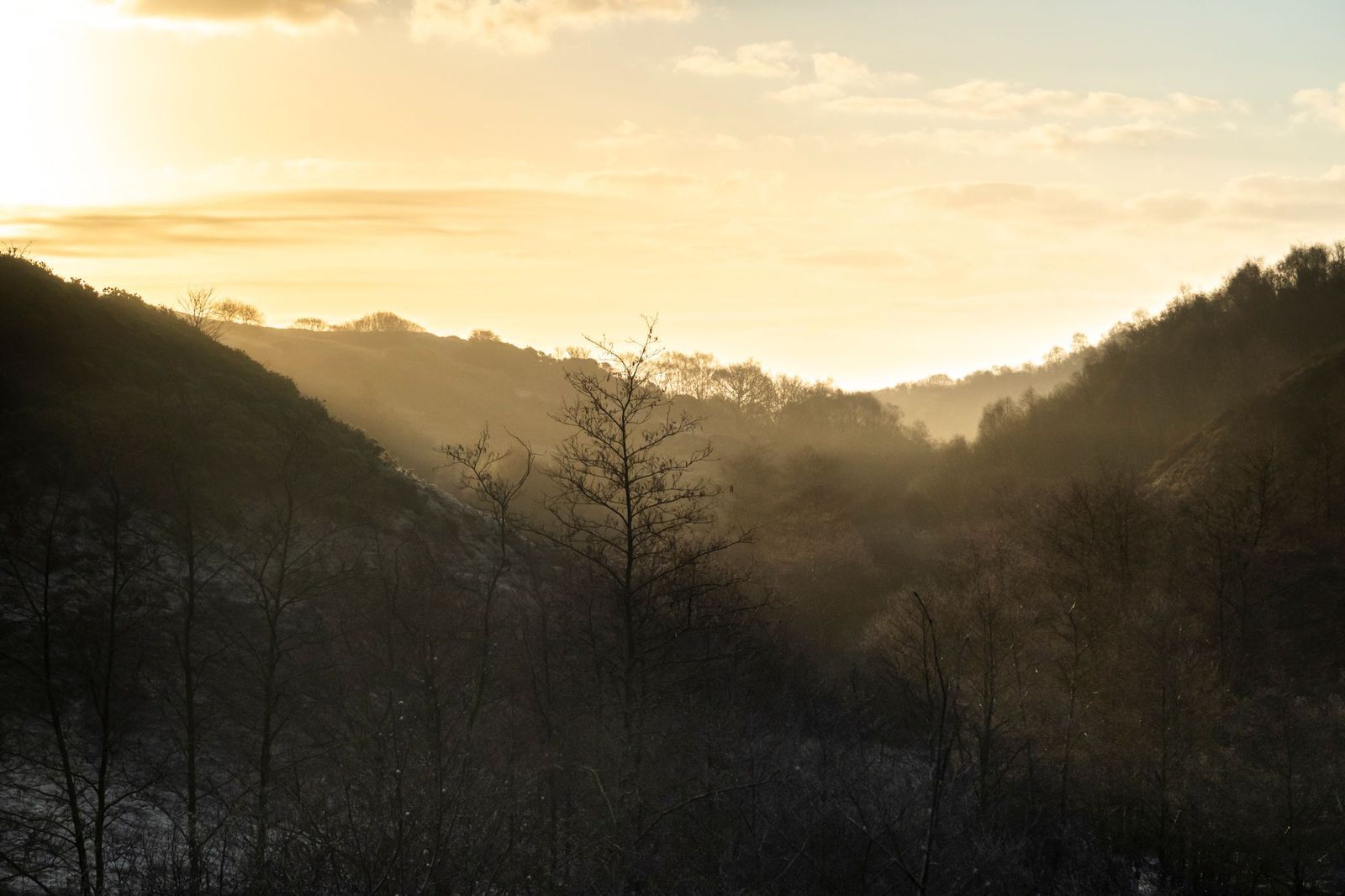 It's the late afternoon of Sunday the 5th of November, and I walk into a location that is one of the least visited in these Isles. I'm in the thick of a wooded, gorge-like valley that was cut by glacial waters at the end of the last ice-age. Cheesden Valley lies between Rochdale and Bury in Greater Manchester, in the shadow of moors that nod towards Pendle.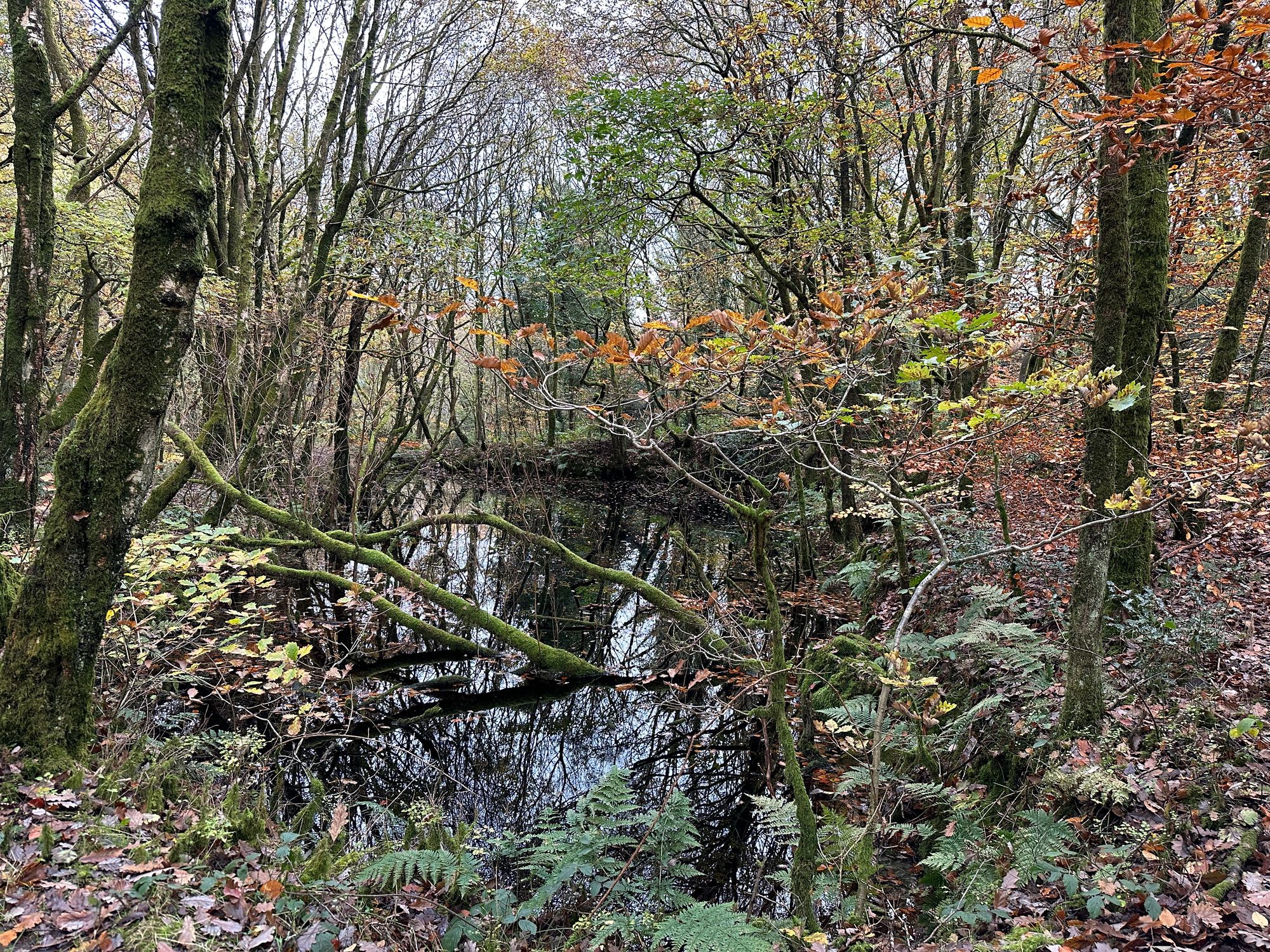 The valley is cauterised by roads to the north and south, in parenthesis to encroaching modernity. However, there is no car park or visitor centre, no highway or lane that runs through this place. It is completely and deliciously isolated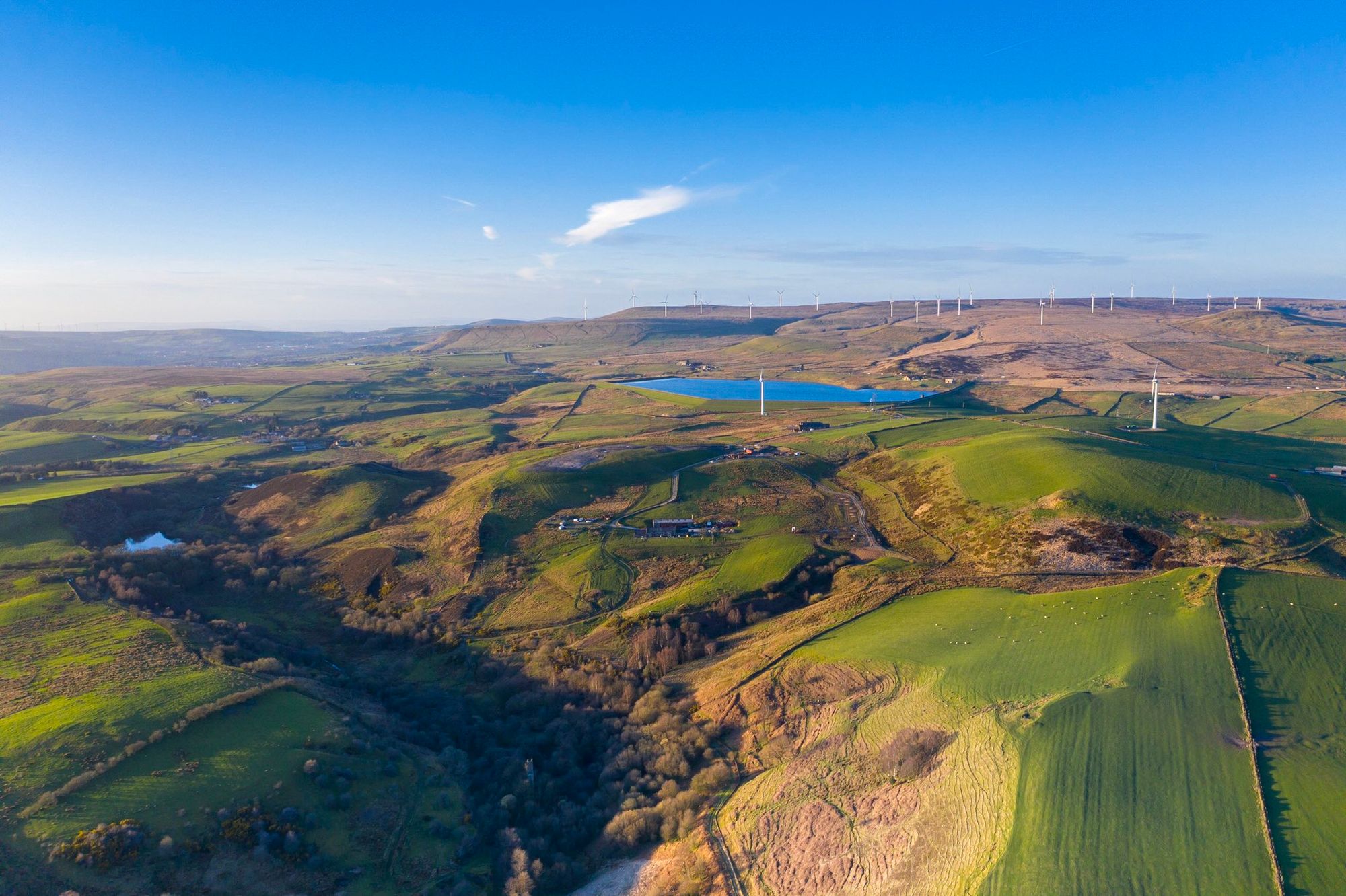 The entrance to the woods is often flooded, and there are several hurdles to overcome before venturing into the realm of Clegg and Jowkin. It's at this point that some turn back and take an easier route along the top of the cut. The gods of this valley only reward the resilient: those that can escape a flooded path, clamber over exposed roots, duck the barbed Hawthorn and ignore a curious compulsion to avoid entry at all costs.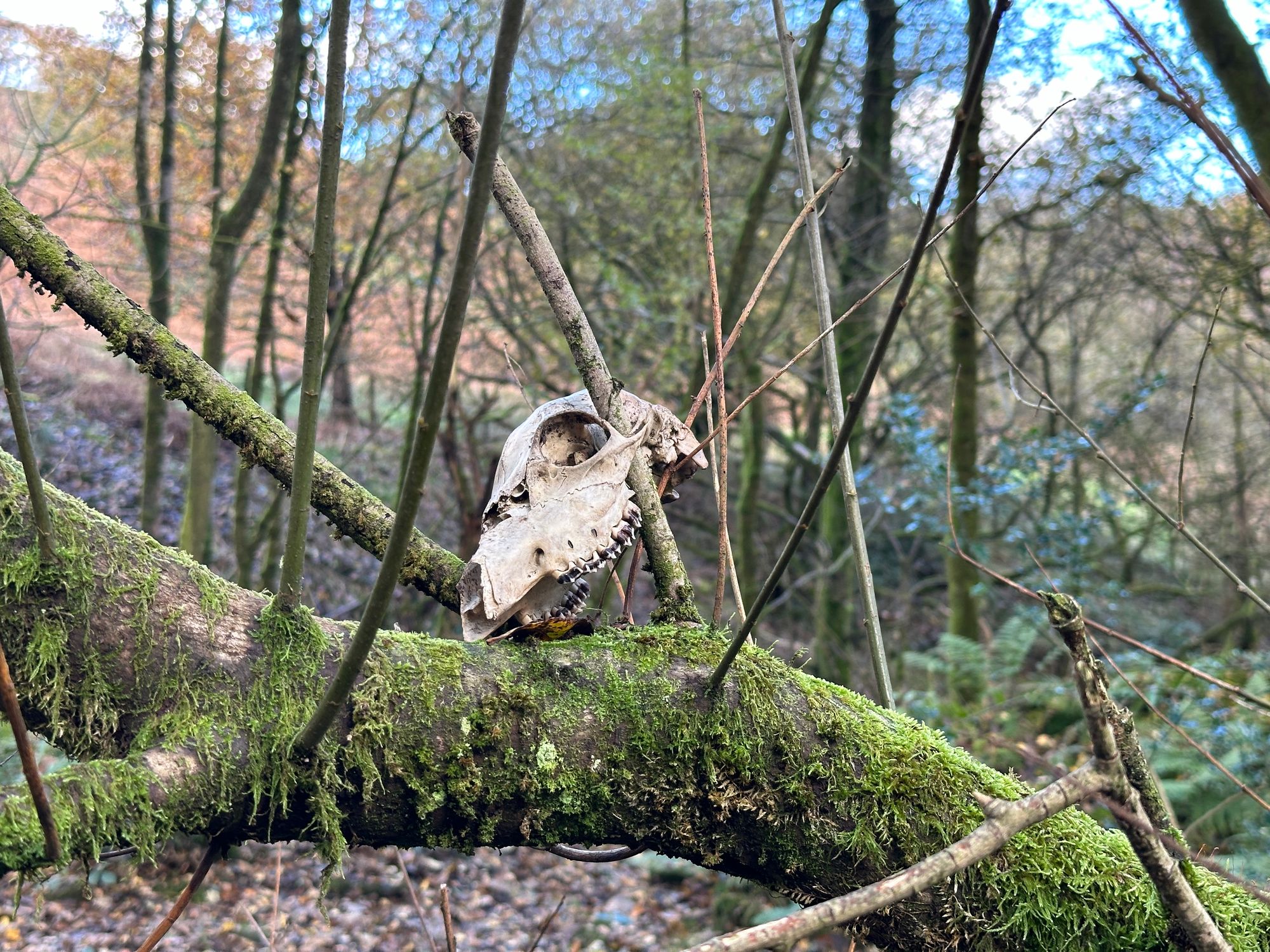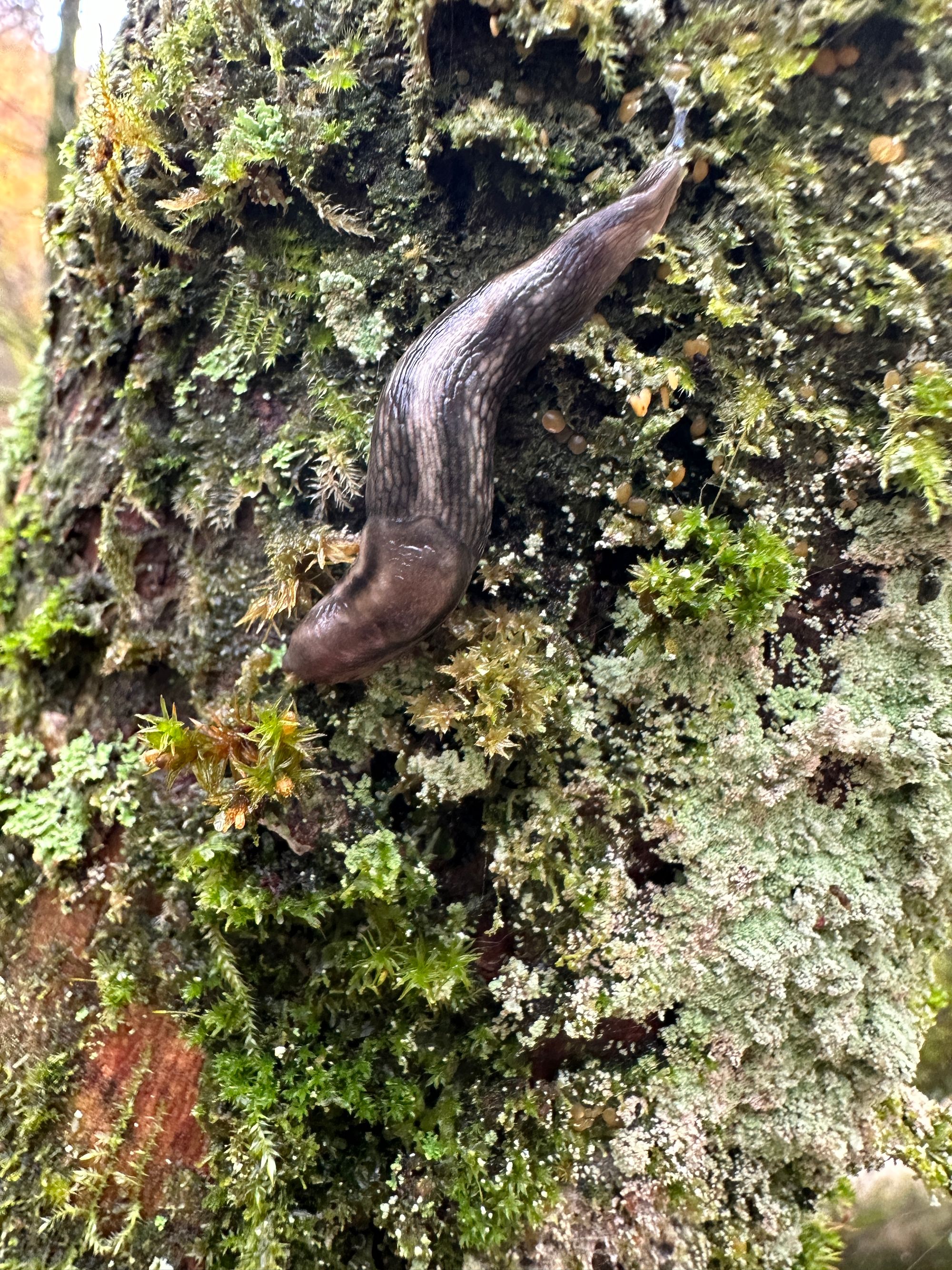 Jowkin Wood is classed as one of England's ancient woodlands. It has had a continuous presence for around 10,000 years. The primeval nature of this place is both sublime and jarring. No council funded gravel paths or stiles here - just desire paths that reveal a journey of necessity in their splayed diversity. Many of the paths aren't of human origin.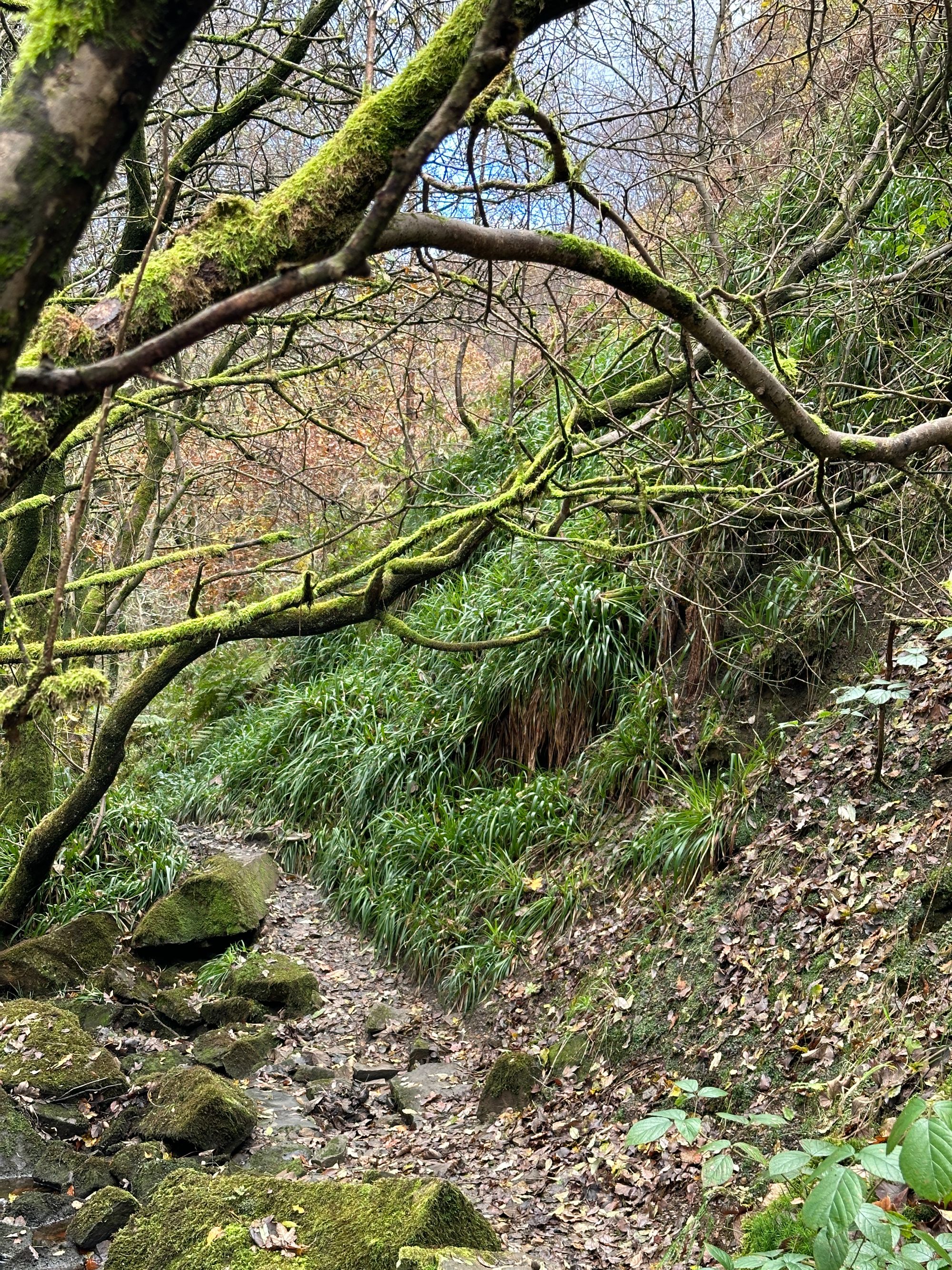 I walk into the heart of Jowkin and deviate out of the mire into a tangled mass of deciduous trees.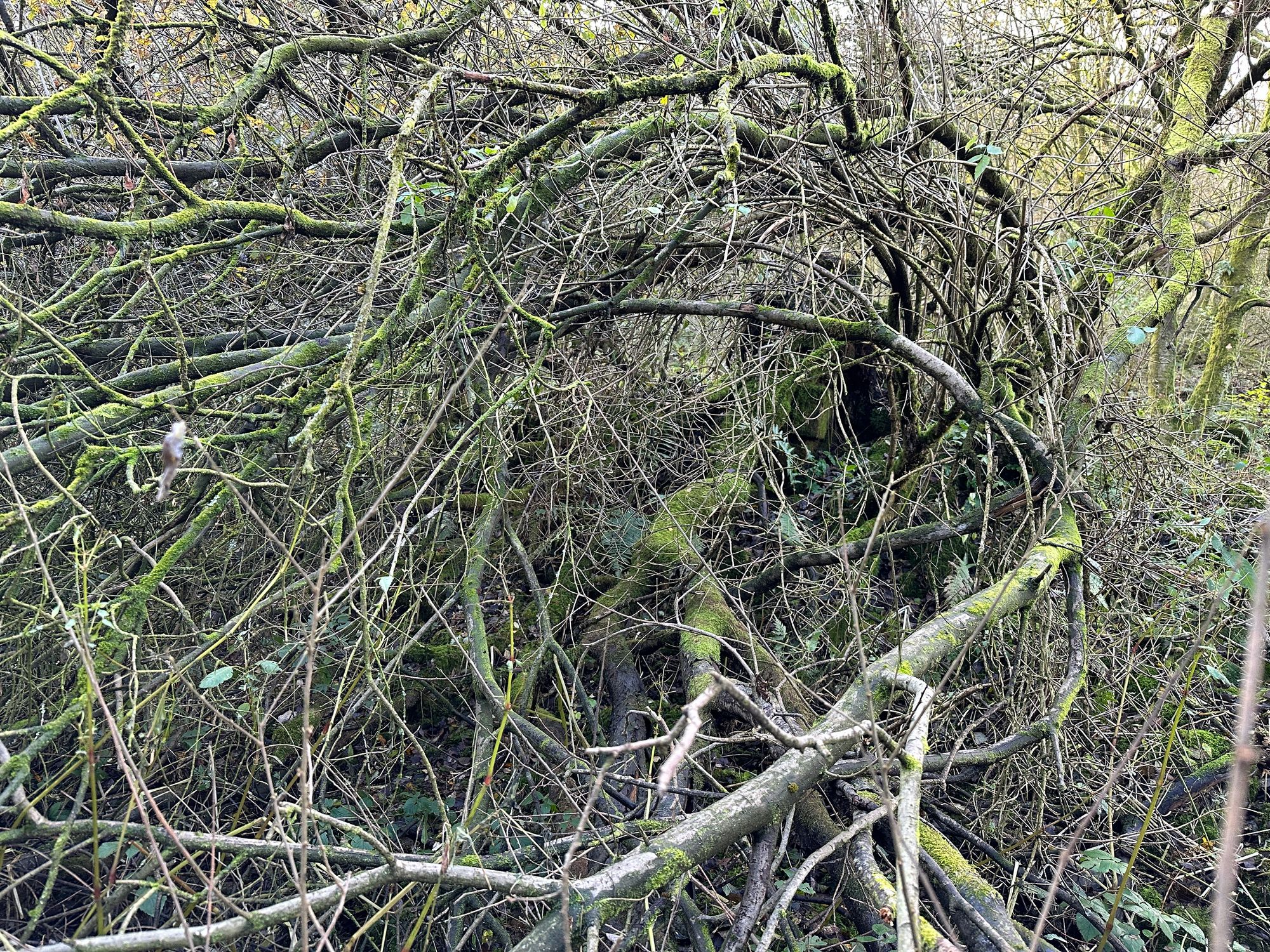 My anxiety starts to dissipate with every step I take. This is a biosphere that I'm completely unfamiliar with. If a voice told me that I had been transported by aliens into an alien world, it wouldn't be too difficult to believe.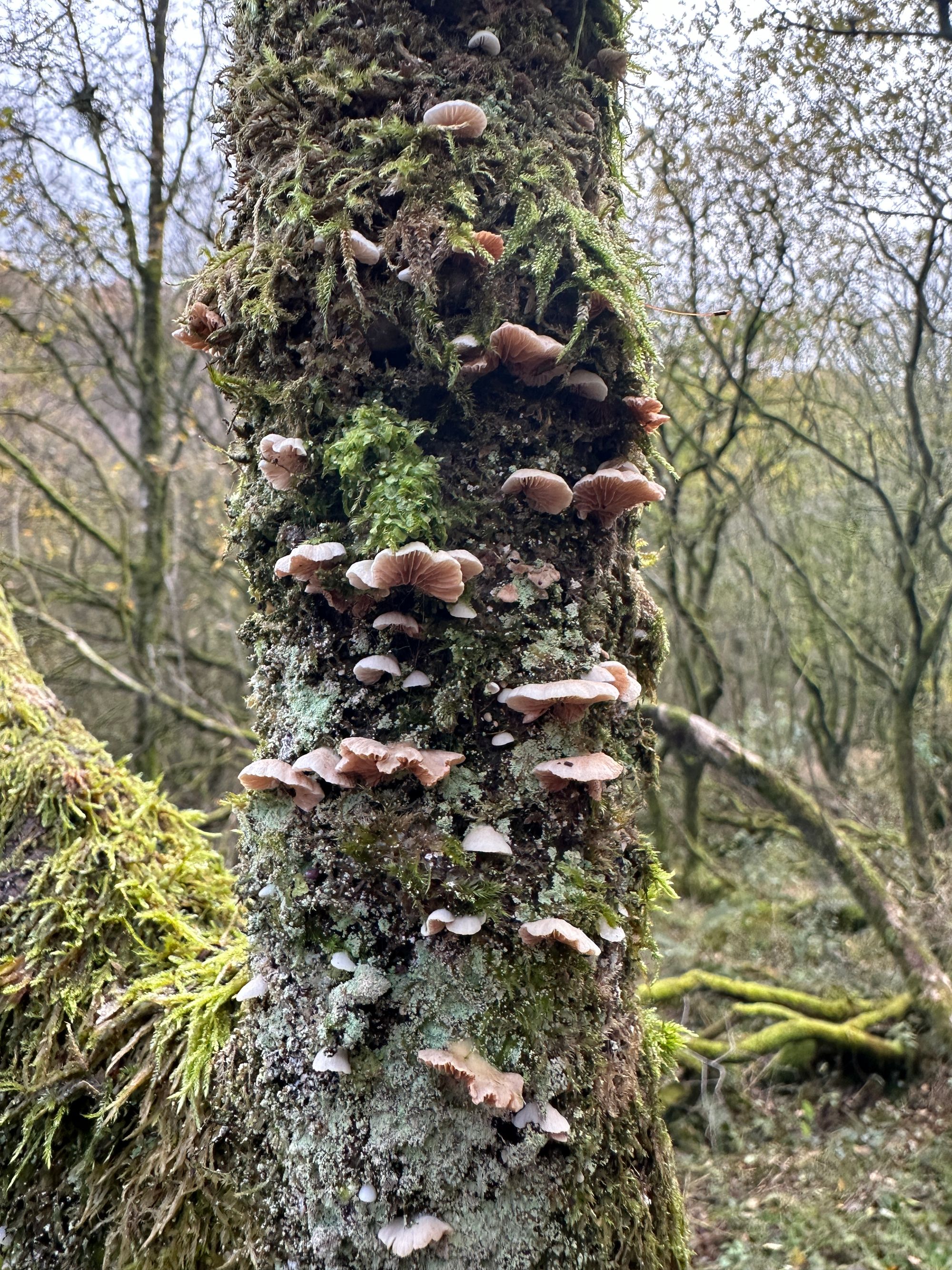 There are forms and shapes here that I've not seen before: living entities with names that tie the tongue into knots: Marchantia polymorpha, Mycena, Asteraceae and Bromeliaceae.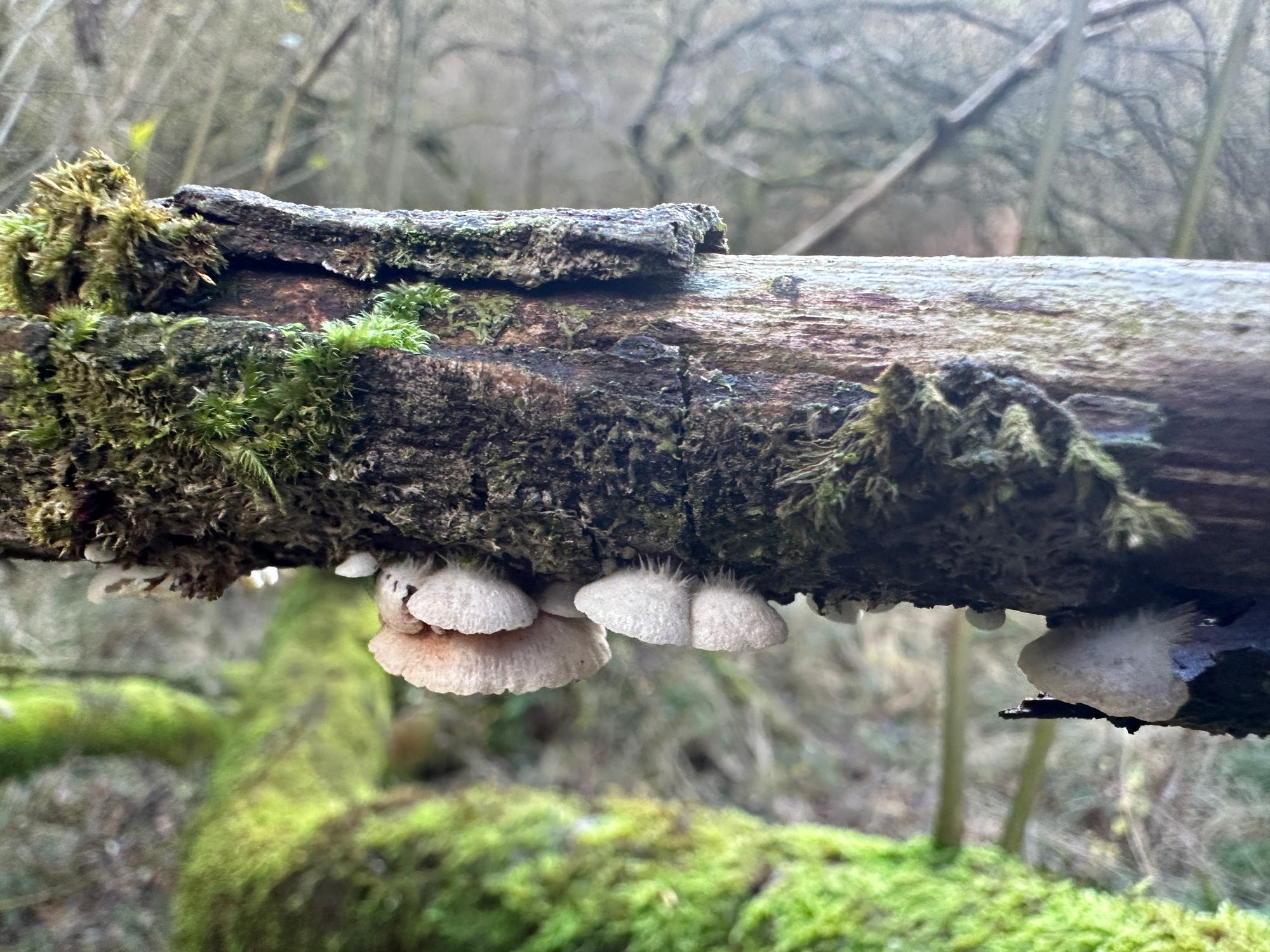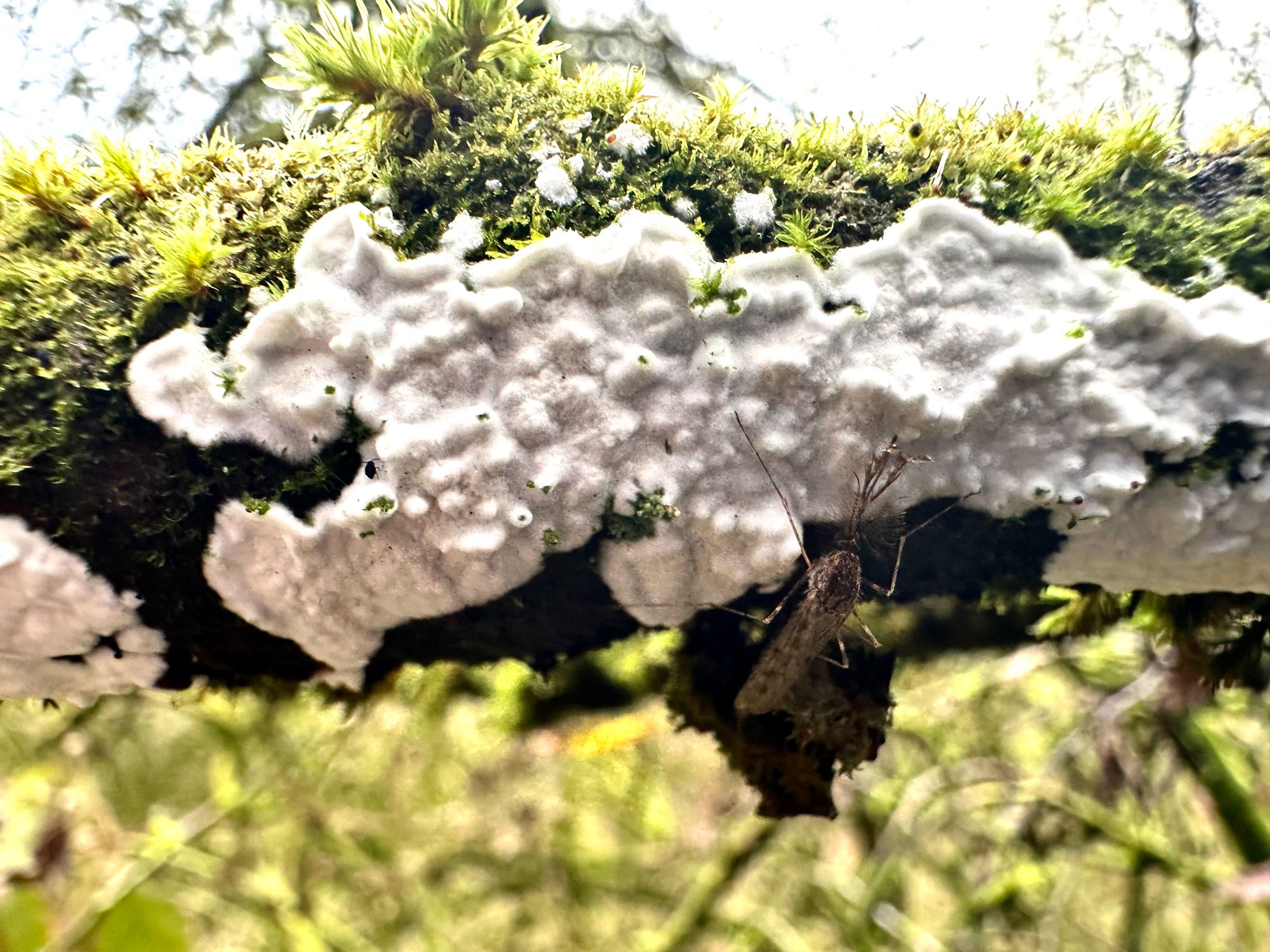 To think that this place has such an invisible and alternate life, just a few miles away from the litter-cluttered pavements of the urban sprawl to the south.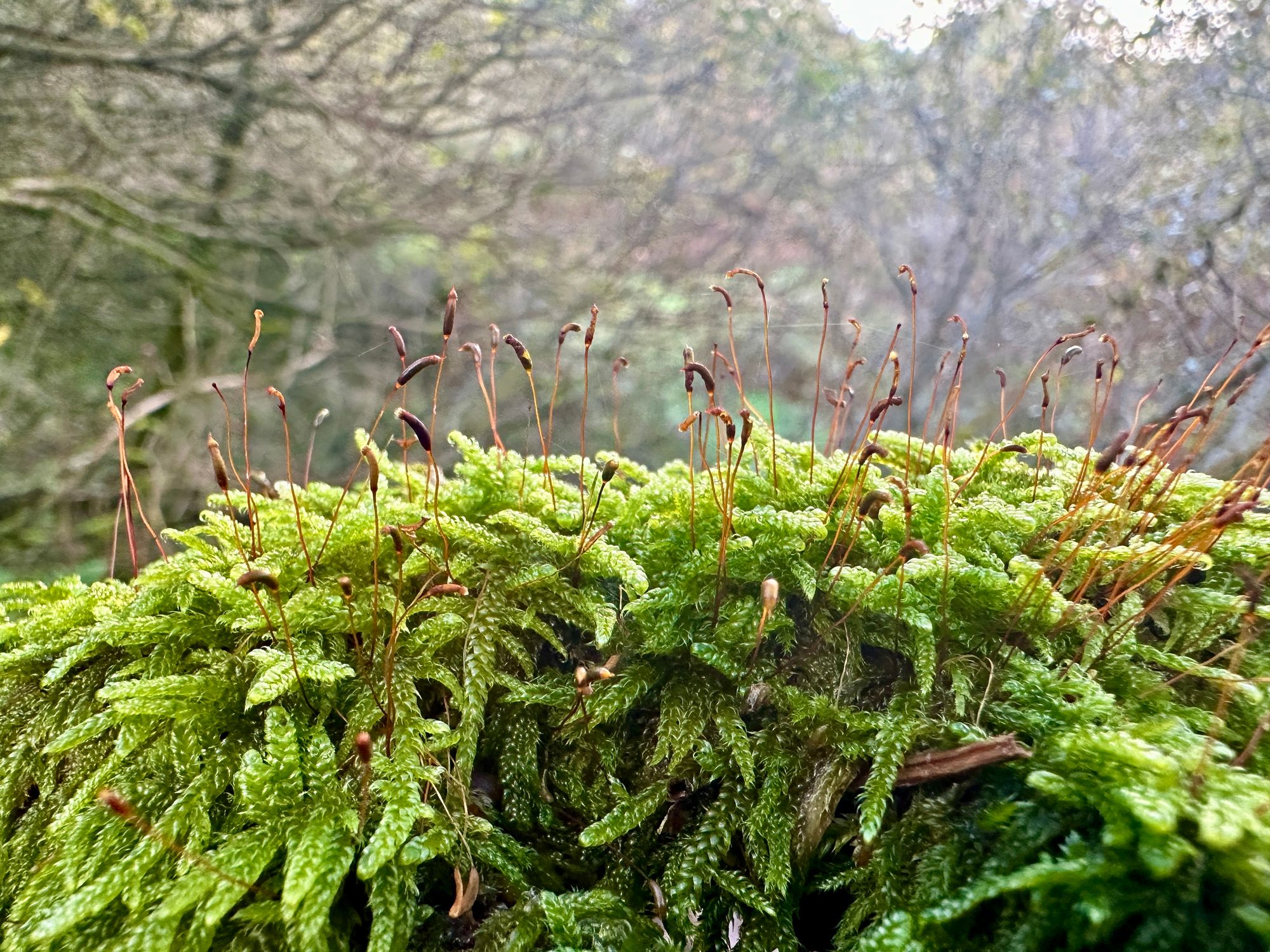 Some people have paid hundreds of thousands of dollars to rise up in a tiny capsule to the earth's perimeter and see the stars through an oval window. There's no comparison to the transcendental nature of the sylvan, alternate reality that is Cheesden.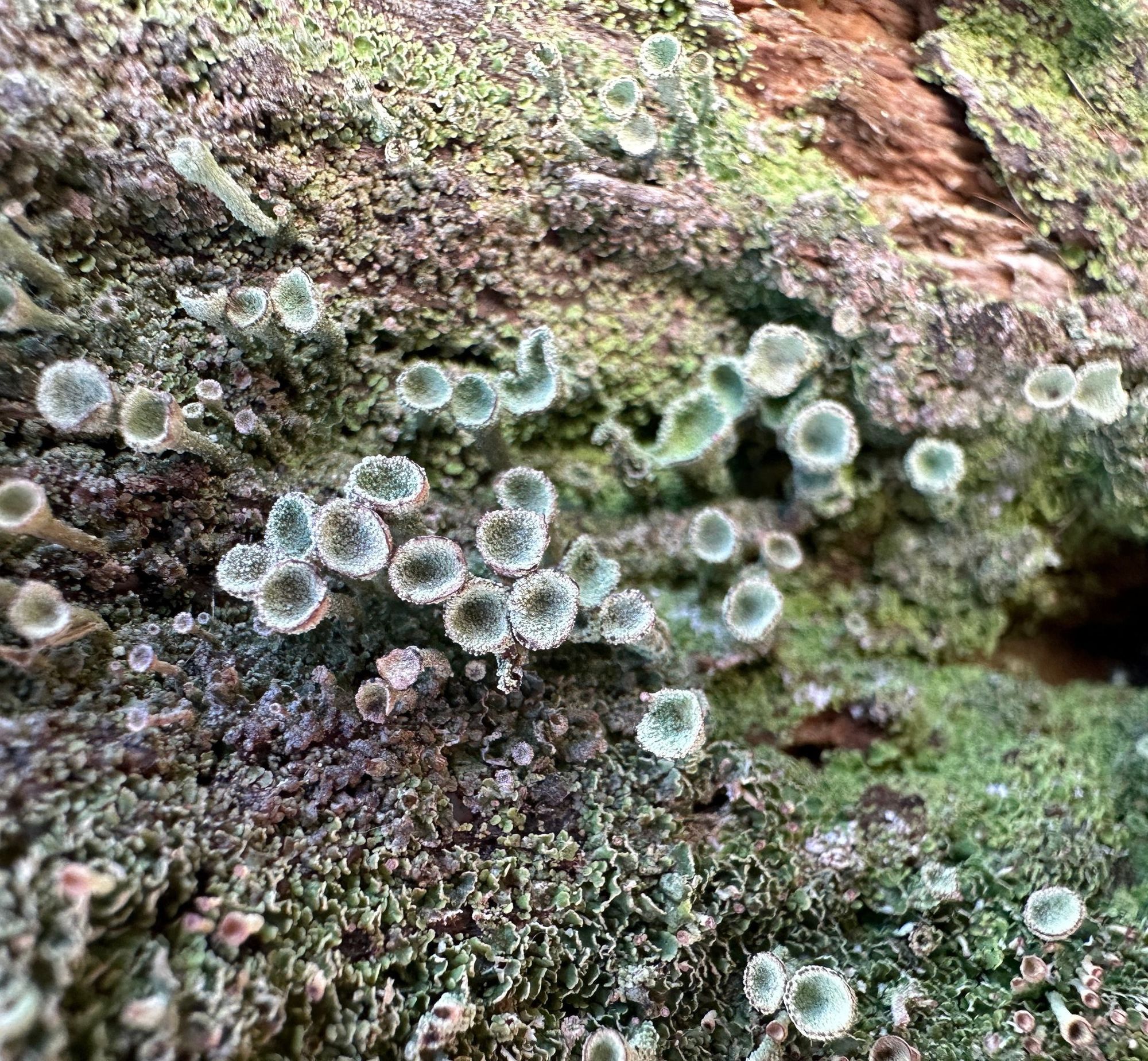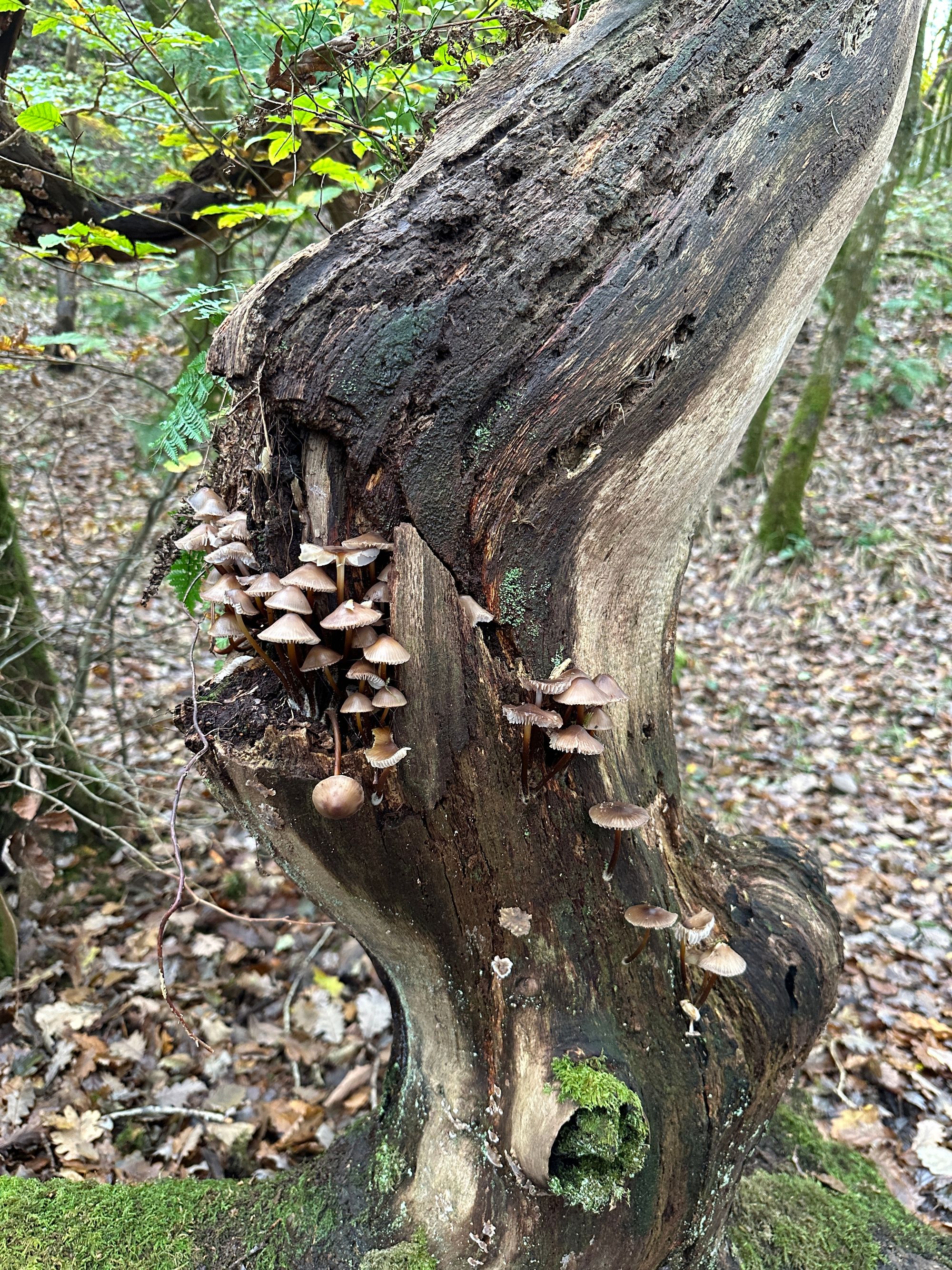 In the midst of this cushioned, clogged and congested space, the tension is sapped from my bruised and battered mind into the roots beneath; into the mycorrhizal networks, where trees combine and convey their mutual strength to those that are most in need.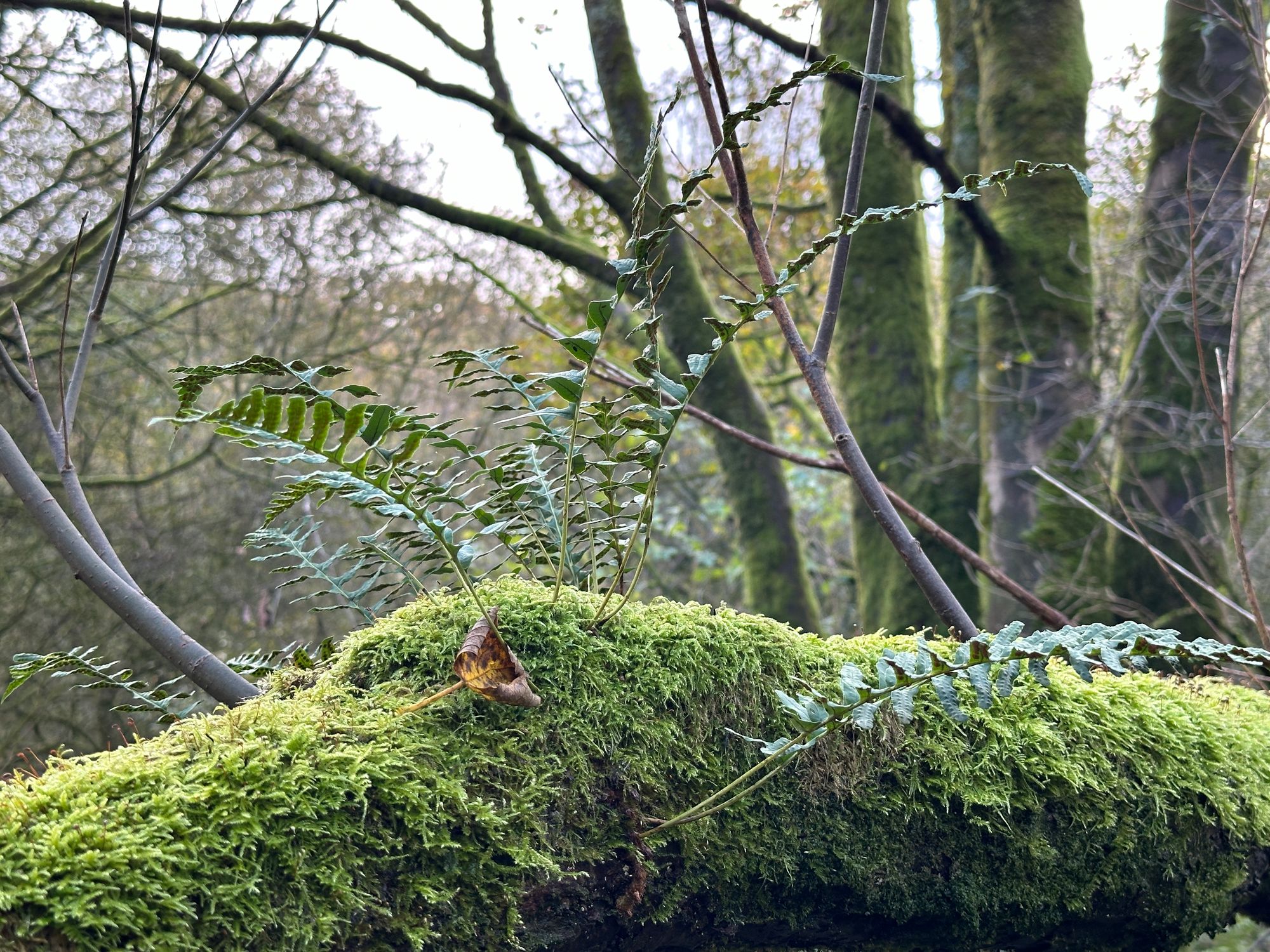 Cheesden reminds me of all the wondrous things I cannot see; and of Ruskin's words: "There is so much reason for singing in the sweet world when one thinks rightly of it."
This is a place that is free of spin. I am supplicant to a truth and honesty that is remarkably enriching. I feel as though I have new eyes.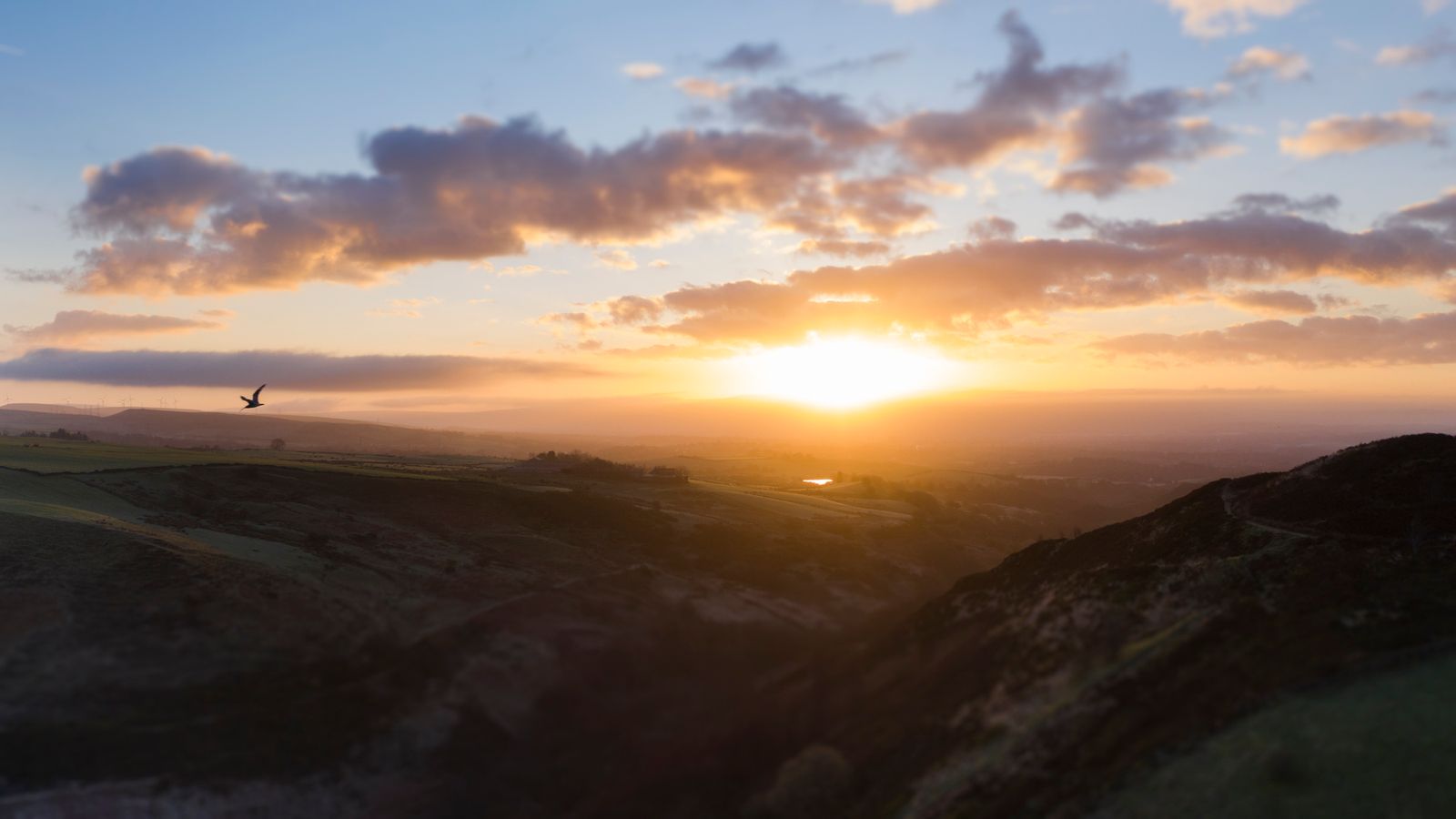 ---
---
Hexham, Durham, Howden, Bosham, Caernarfon and Lavenham.
Through a kind of concentrated looking I find that I'm making connections between the natural filigree forms in Jowkin Woods and some of my favourite built places.
The informal clustering of fungi reminds me of the vernacular clump of roofs rising above Hexham and Durham.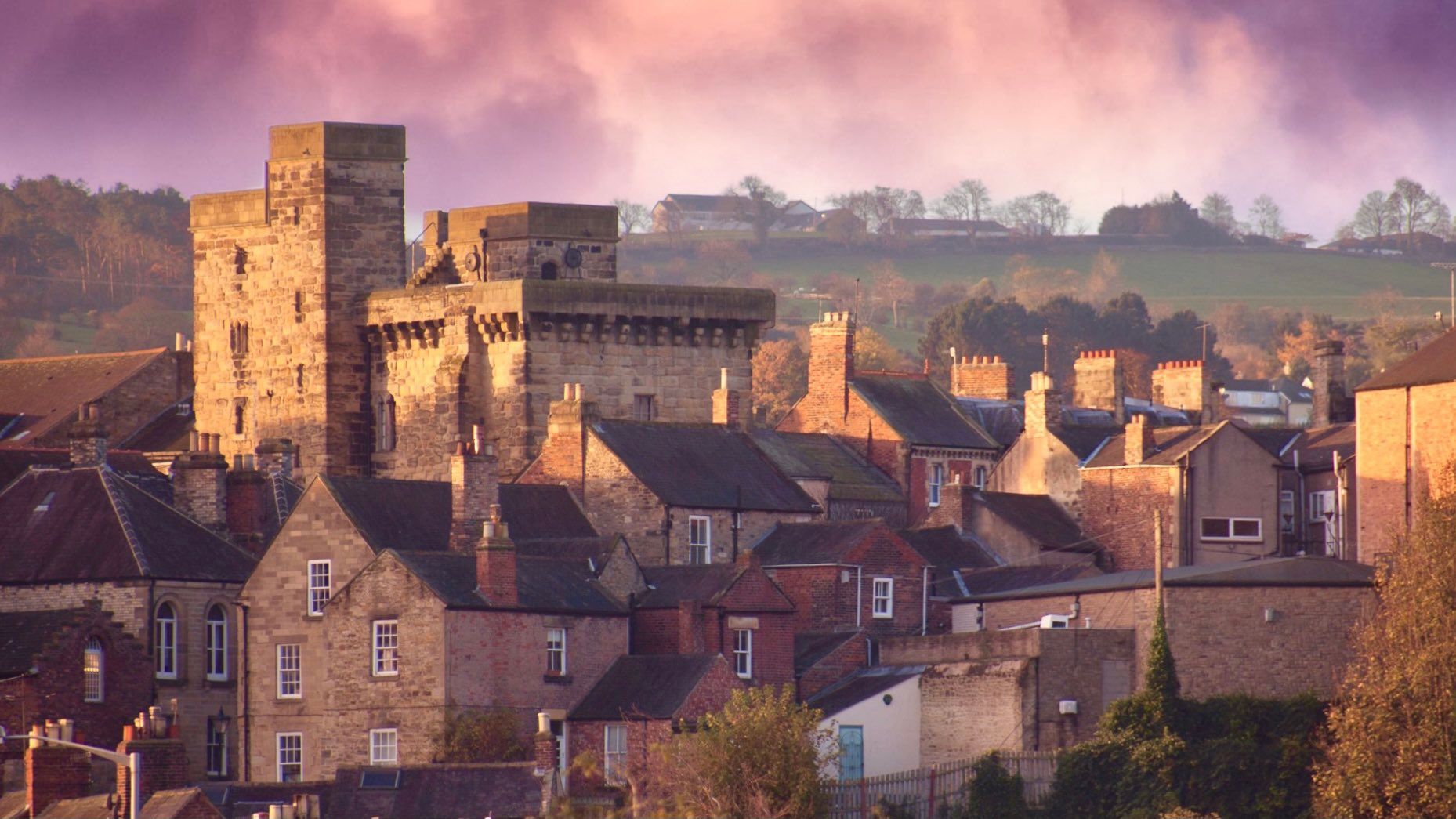 Lily Bernheimer says that our 'streets and cities function as wolf tracks or hermit crab shells - imprints of our lives and the lives of those before us. We follow in them, diverge from them, and run deeper ruts into them. "
The patina of a lichen encrusted wall stone evokes the east wall of the Bishop's Manor in Howden.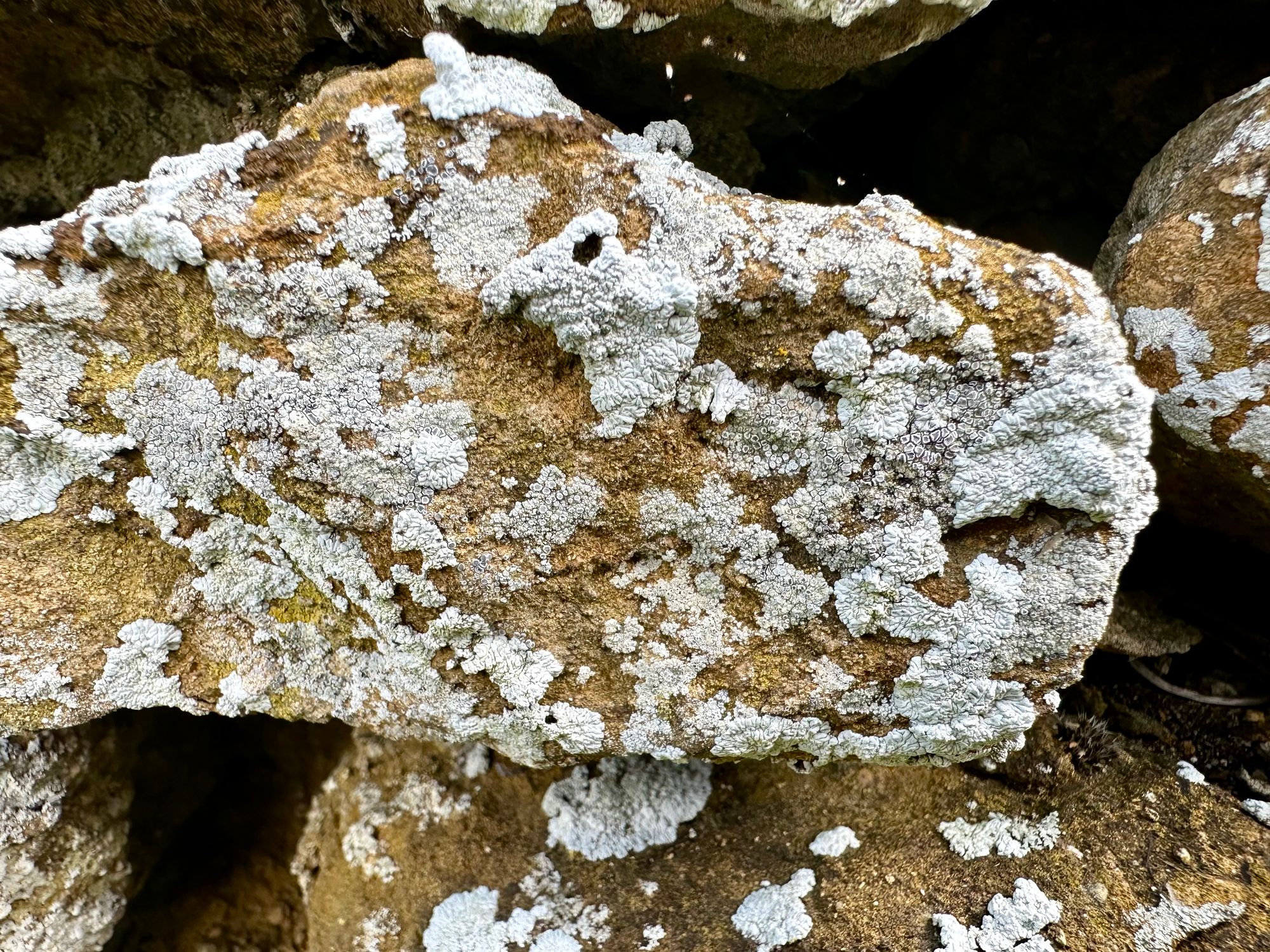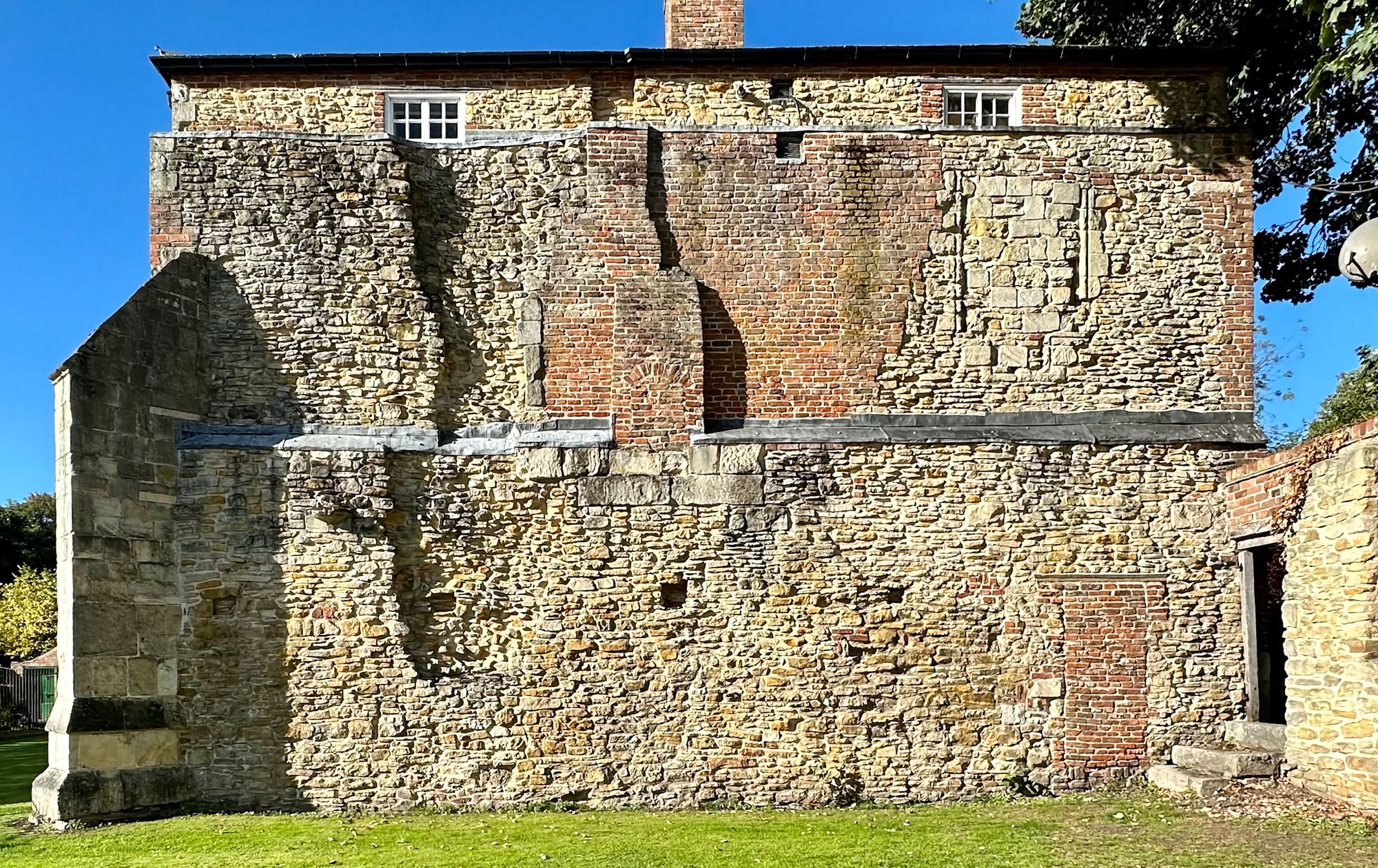 ---
The trees of a trunk imitate the tributary of a river on the south coast of England.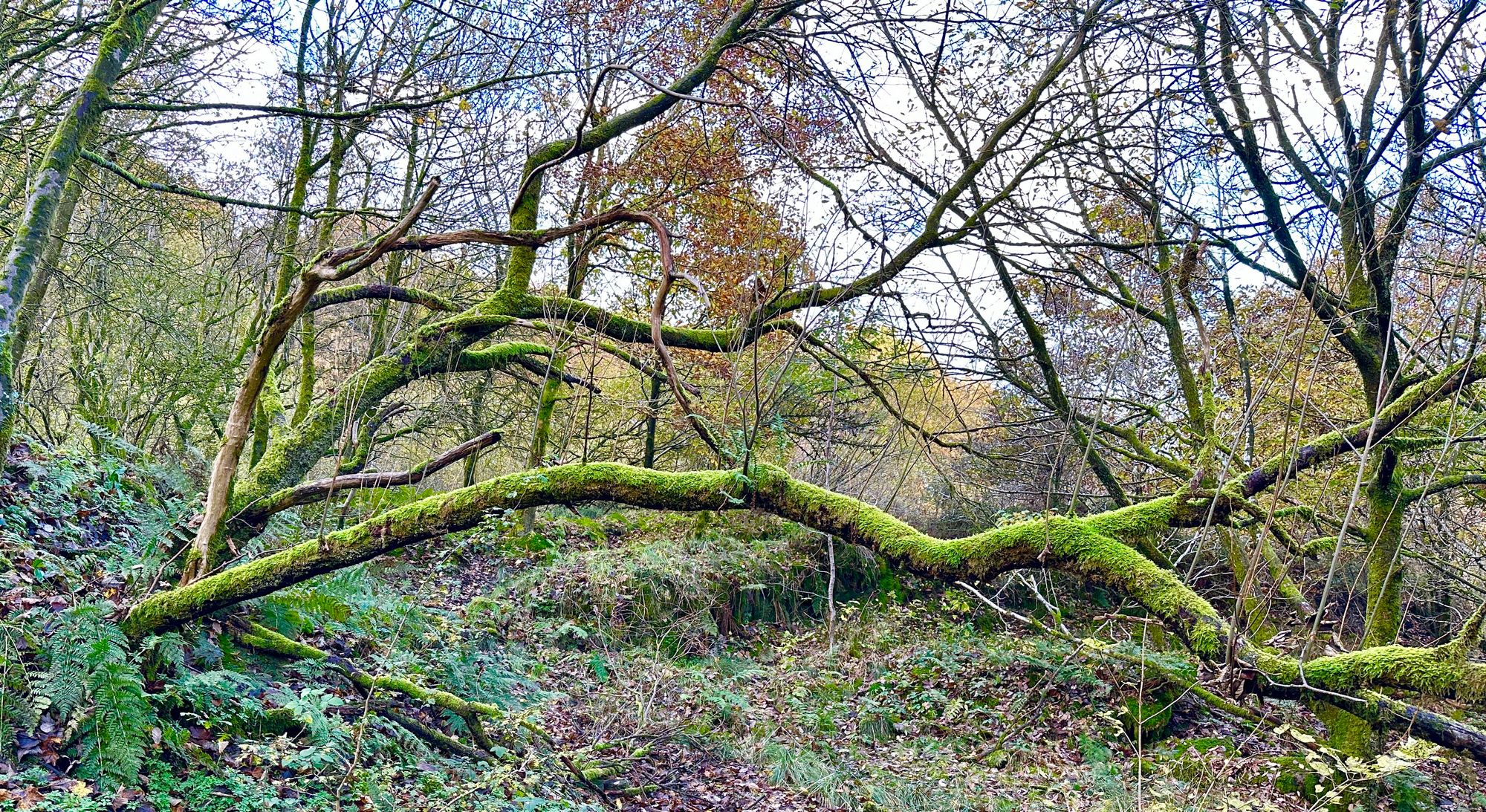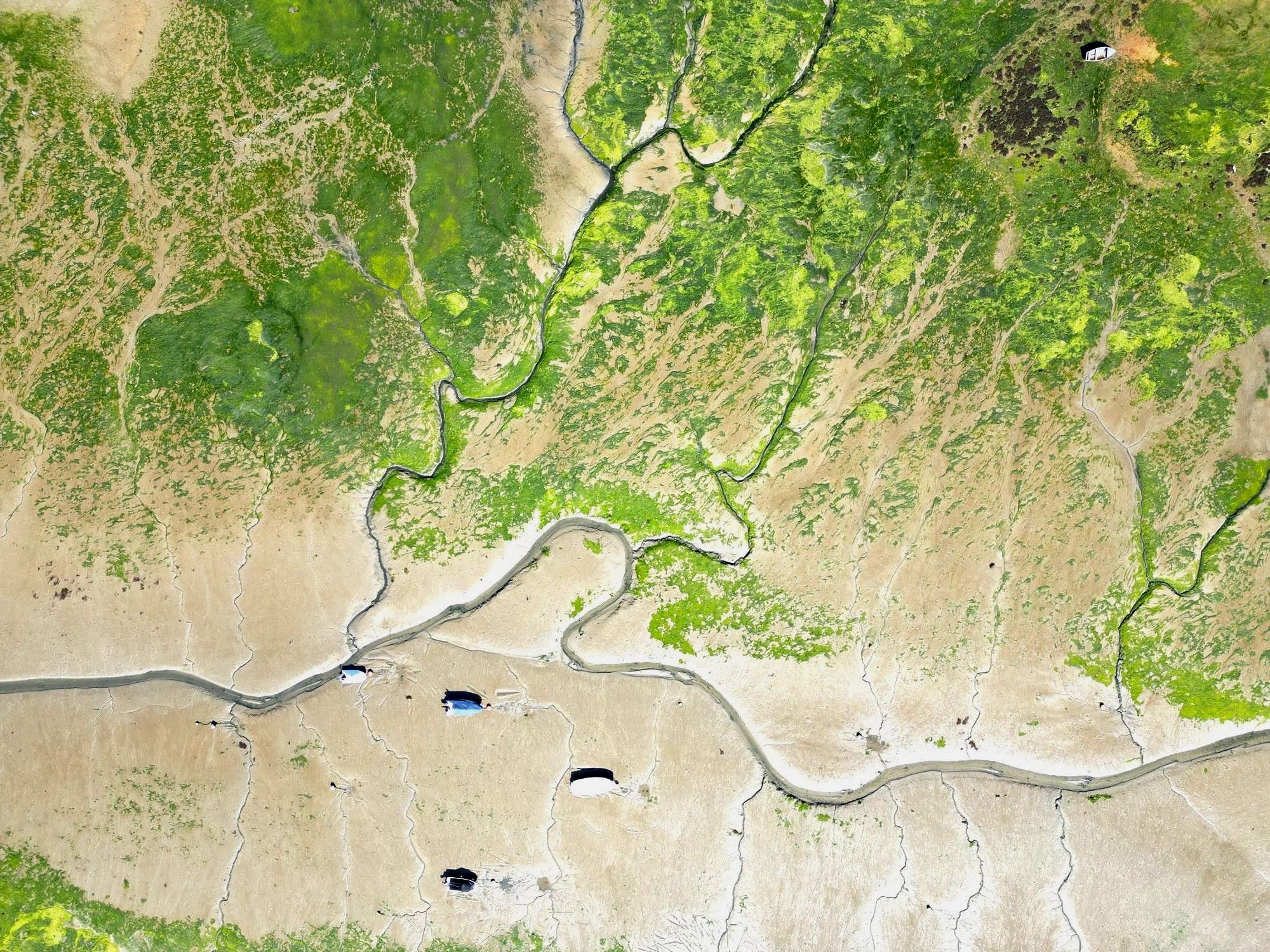 ---
A conglomeration of shells invoke the gathering of buildings at Bosham.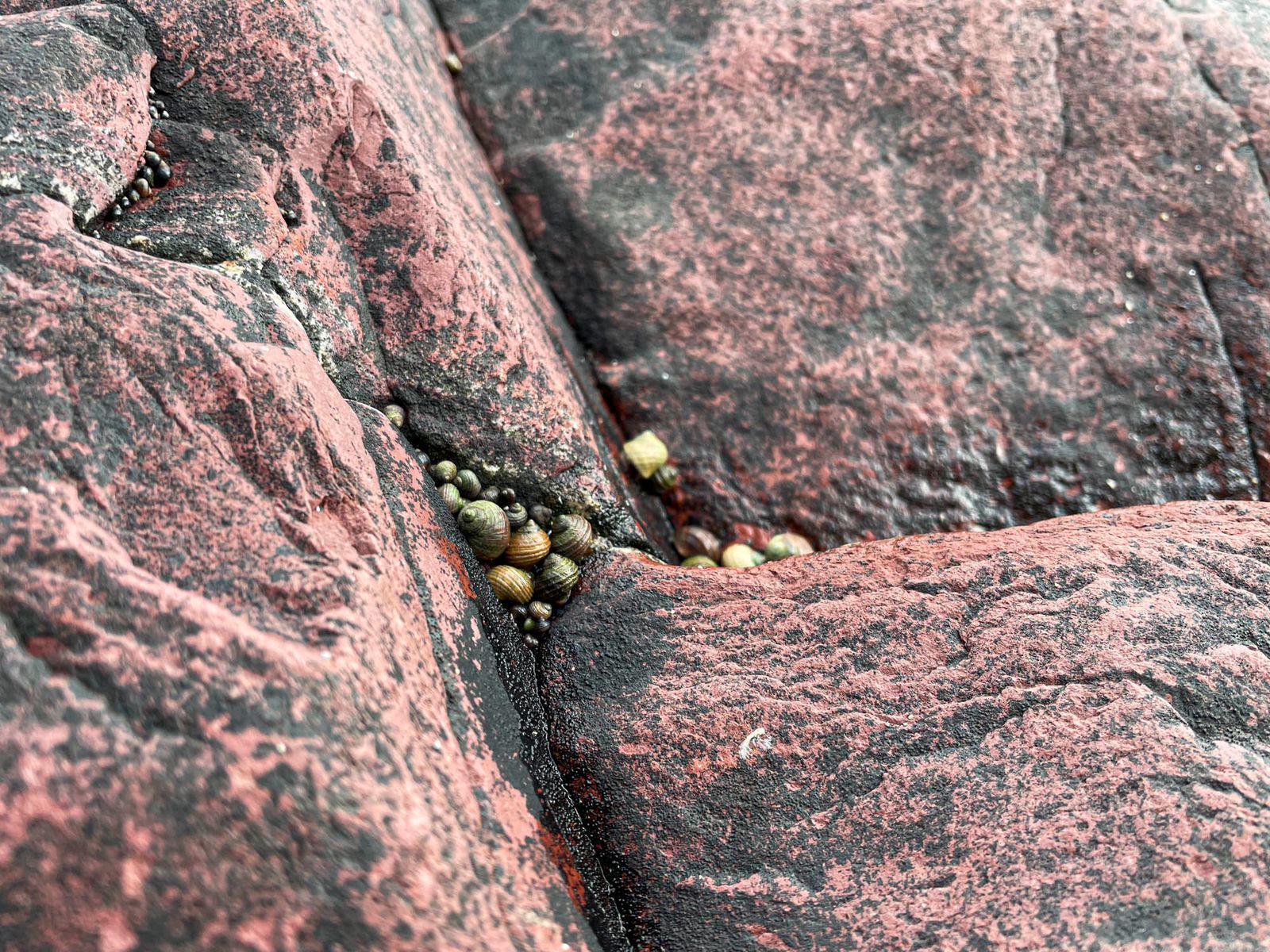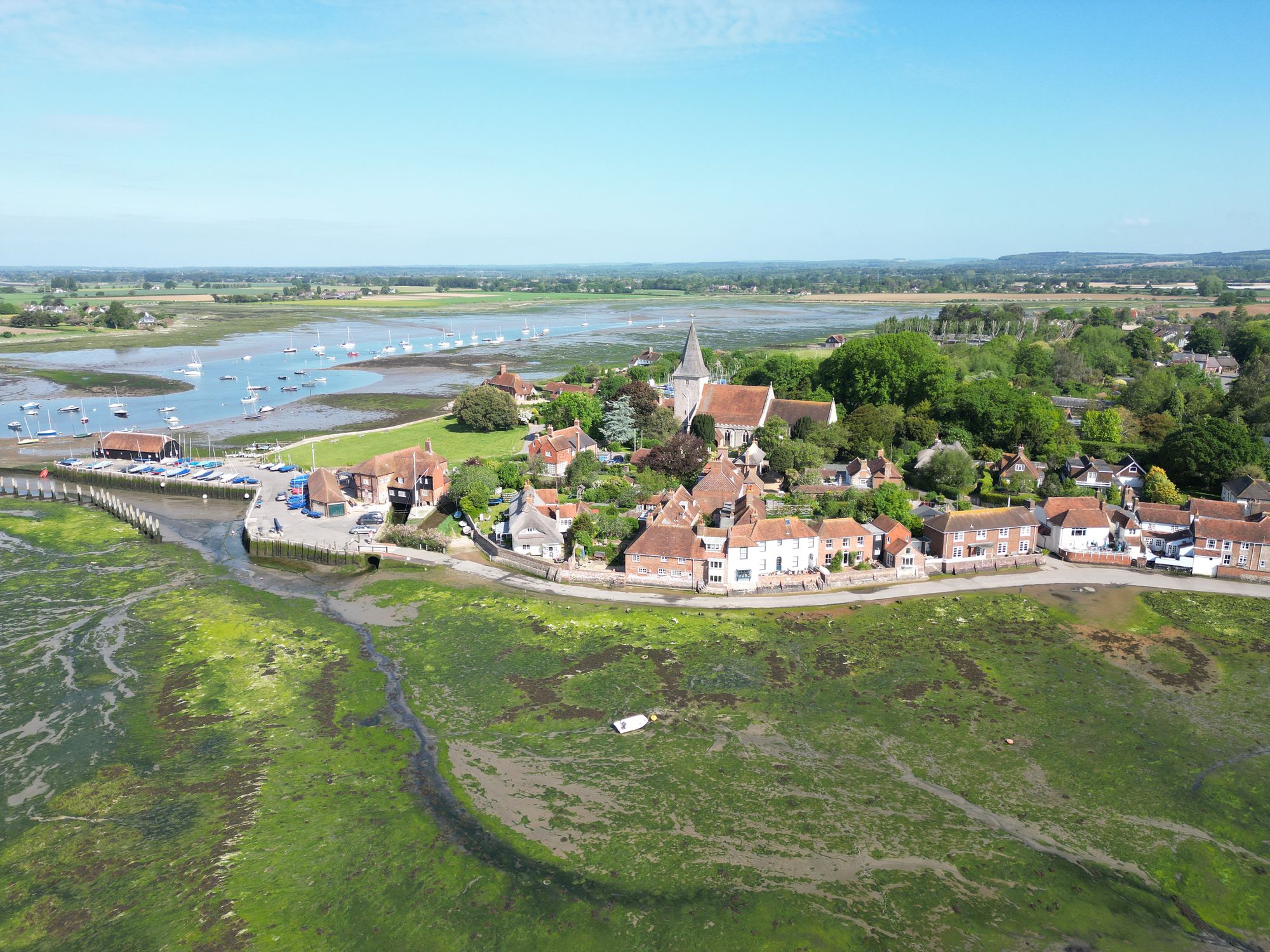 We have an innate attraction to natural forms, a love of the living world. Places that reflect and grow out of natural forms help us feel connected and contribute to our wellbeing.
---
The cut of a cliff is inherent in the acute angles of the vernacular buildings of Lavenham.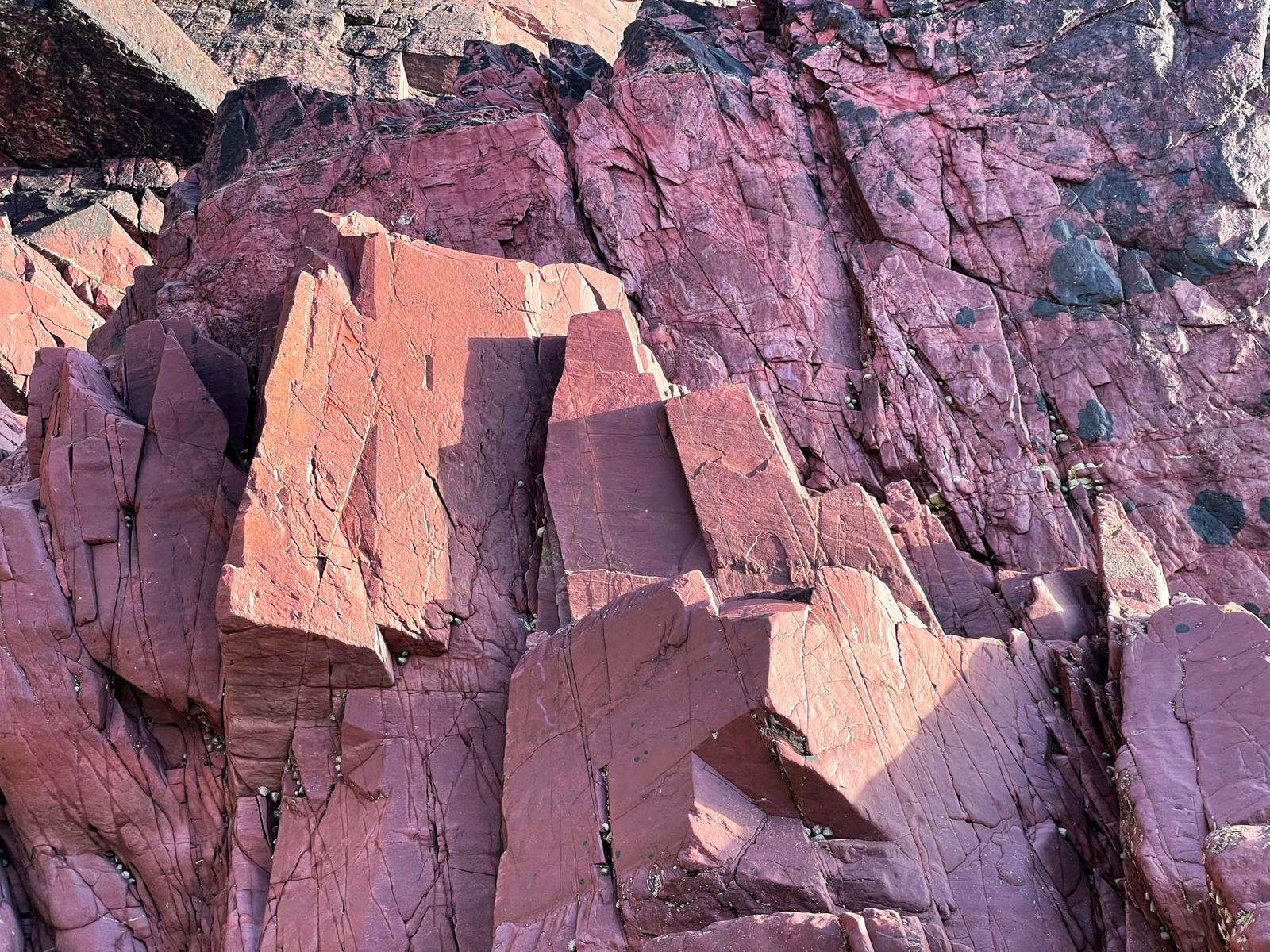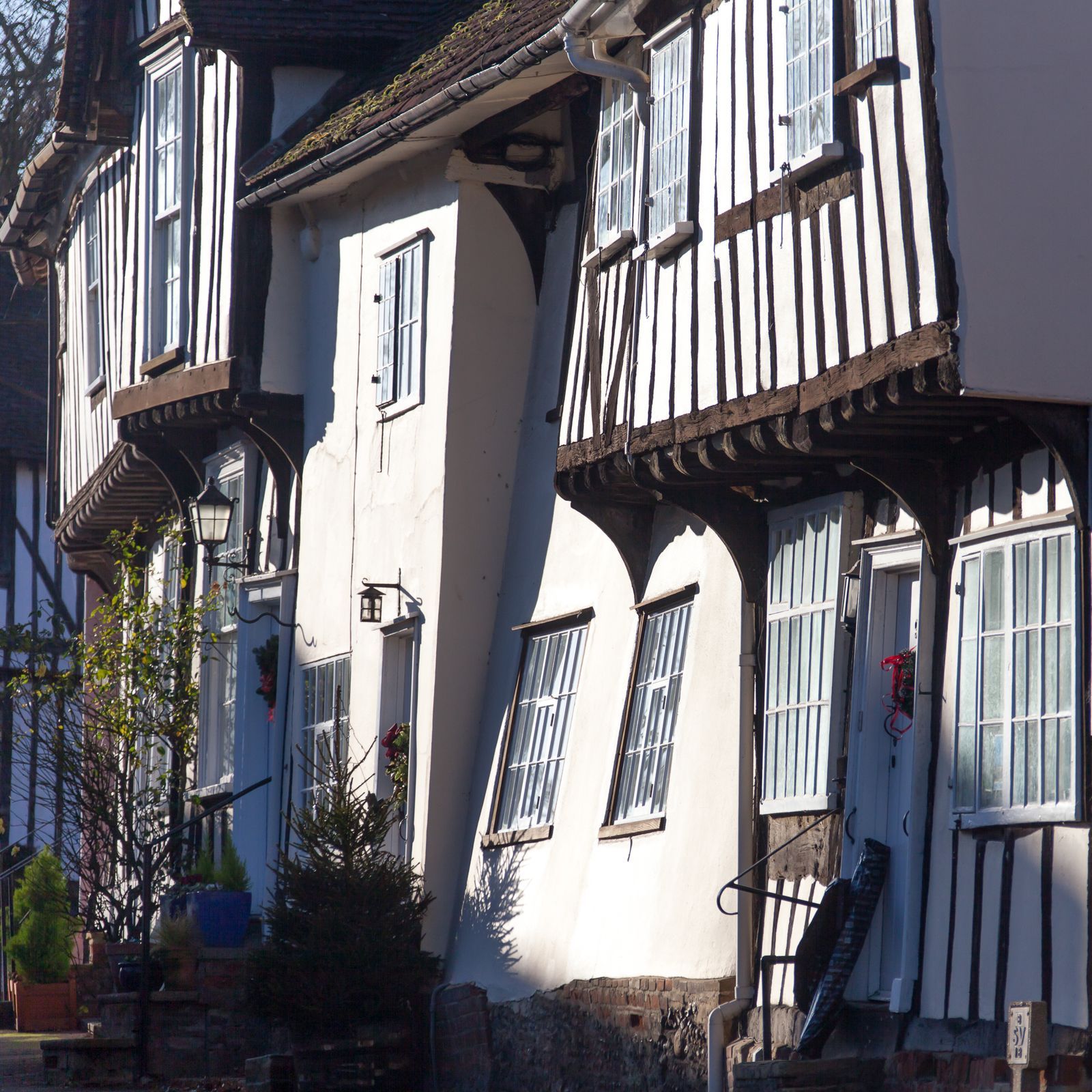 ---
There are comparisons everywhere, once you start to look.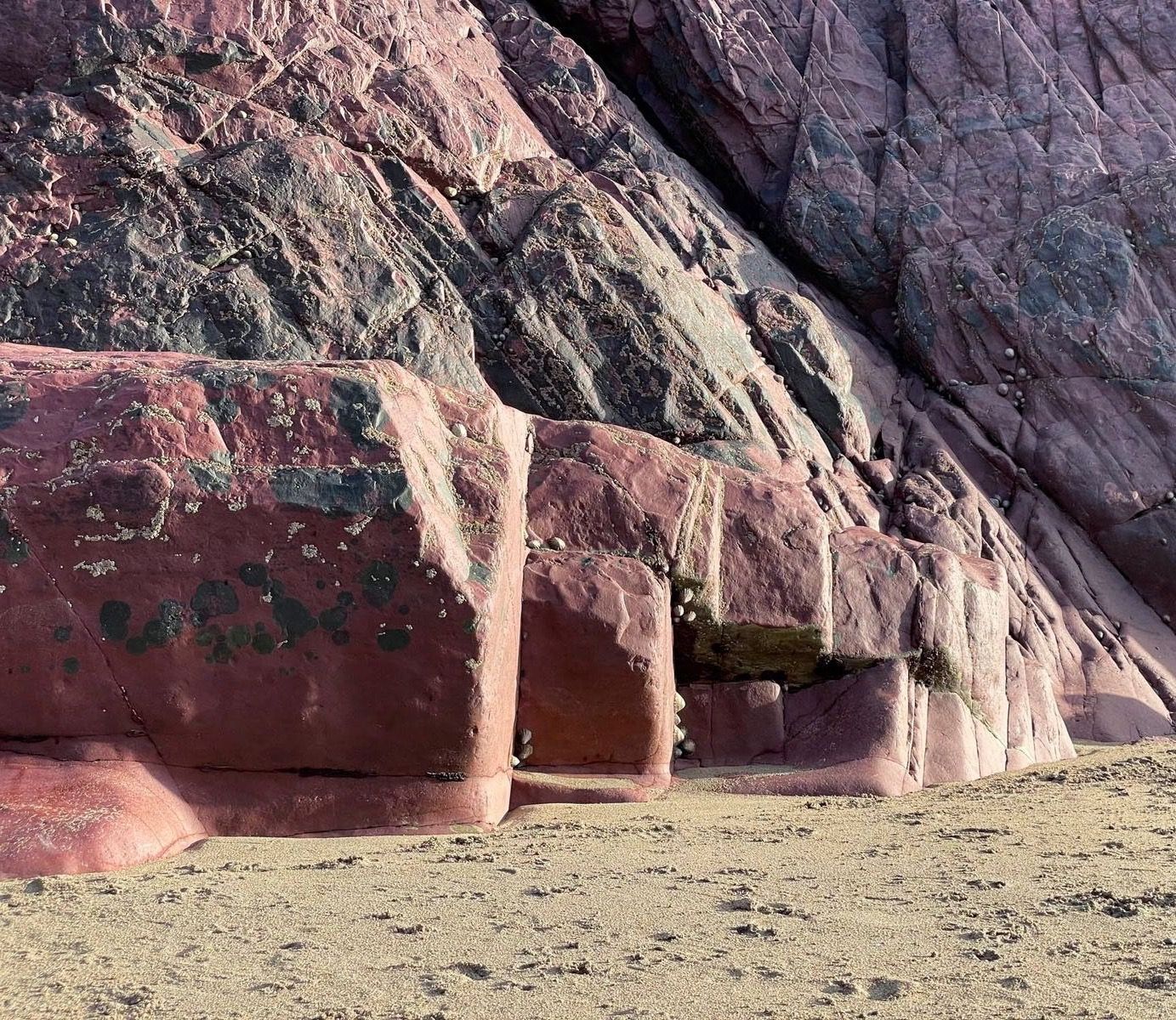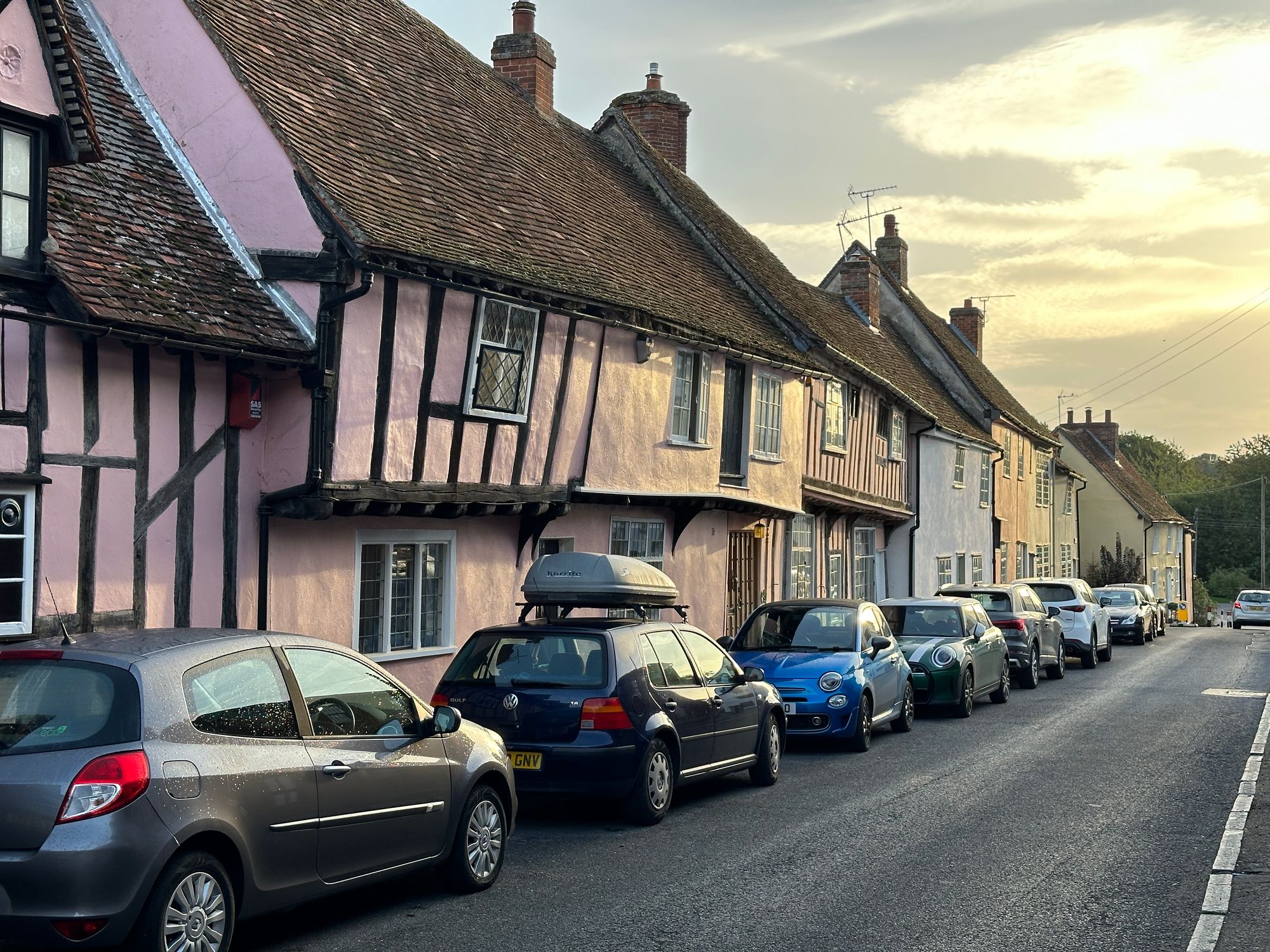 ---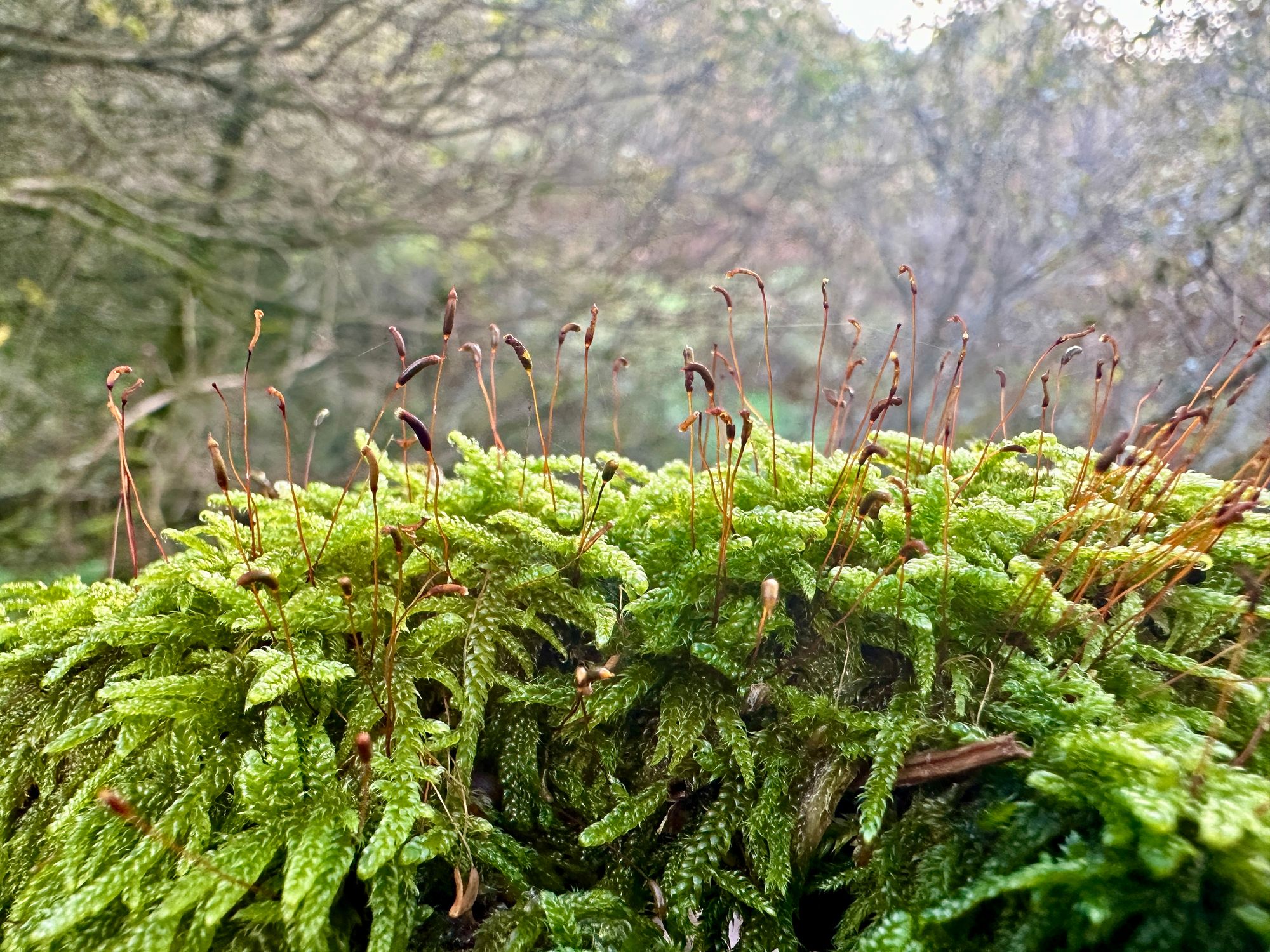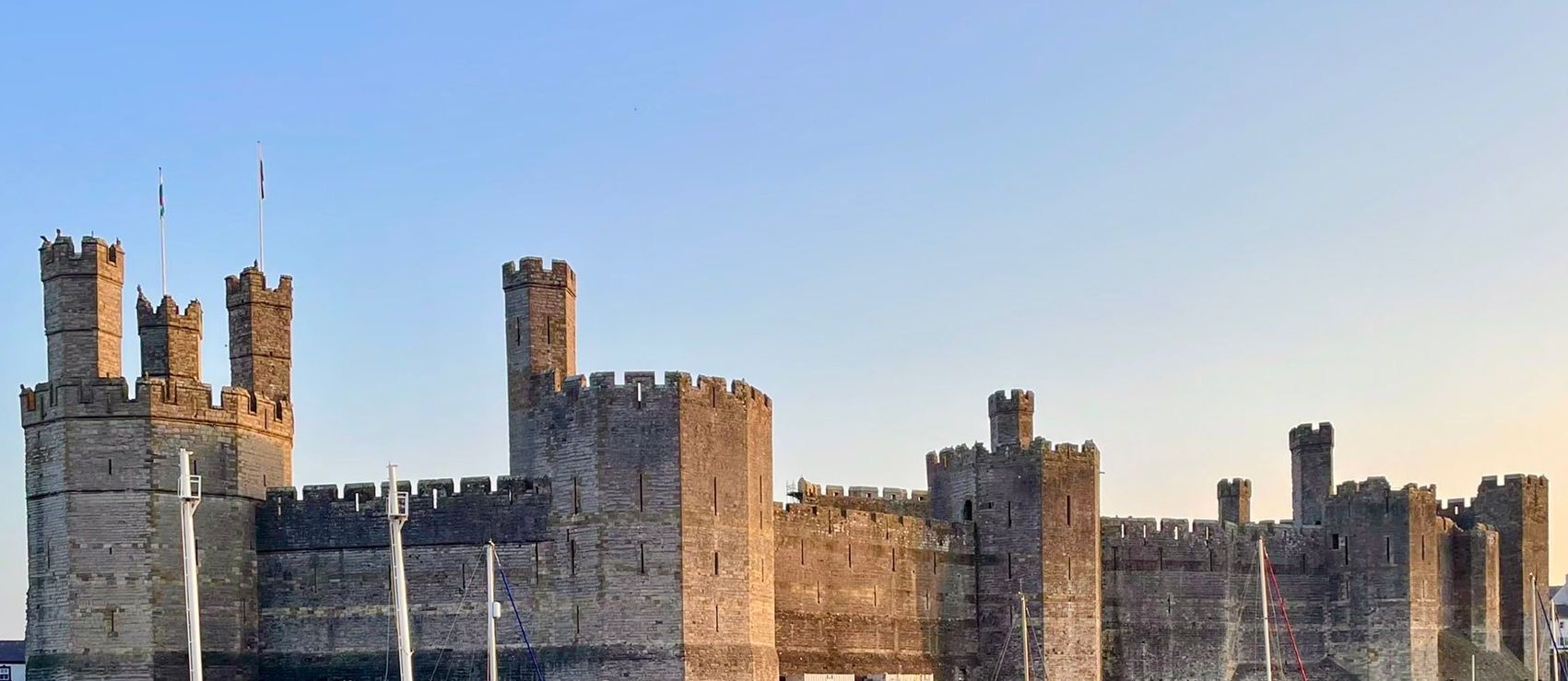 The best places script our actions and contribute to our happiness. The best places grow in barely perceptible ways and help define our purpose.
"Can the framework that explained our survival and well-being in natural environments explain what works in our buildings and neighbourhoods as well? Could this include things like coherence and complexity, mystery and legibility, prospect and refuge, along with the geometry of the natural world itself?"
Lily Bernheimer.
These natural forms inform and enliven our relationship with places.
I spent many years seeking out the constituent parts of Genius Loci. I even wrote a thesis on it - but, over the years I've come to realise that Genius Loci only comes about from peoples relationships with a place. Basso says that "dwelling is said to consist in the multiple 'lived relationships' that people maintain with places, for it is solely by virtue of these relationships that space acquires meaning."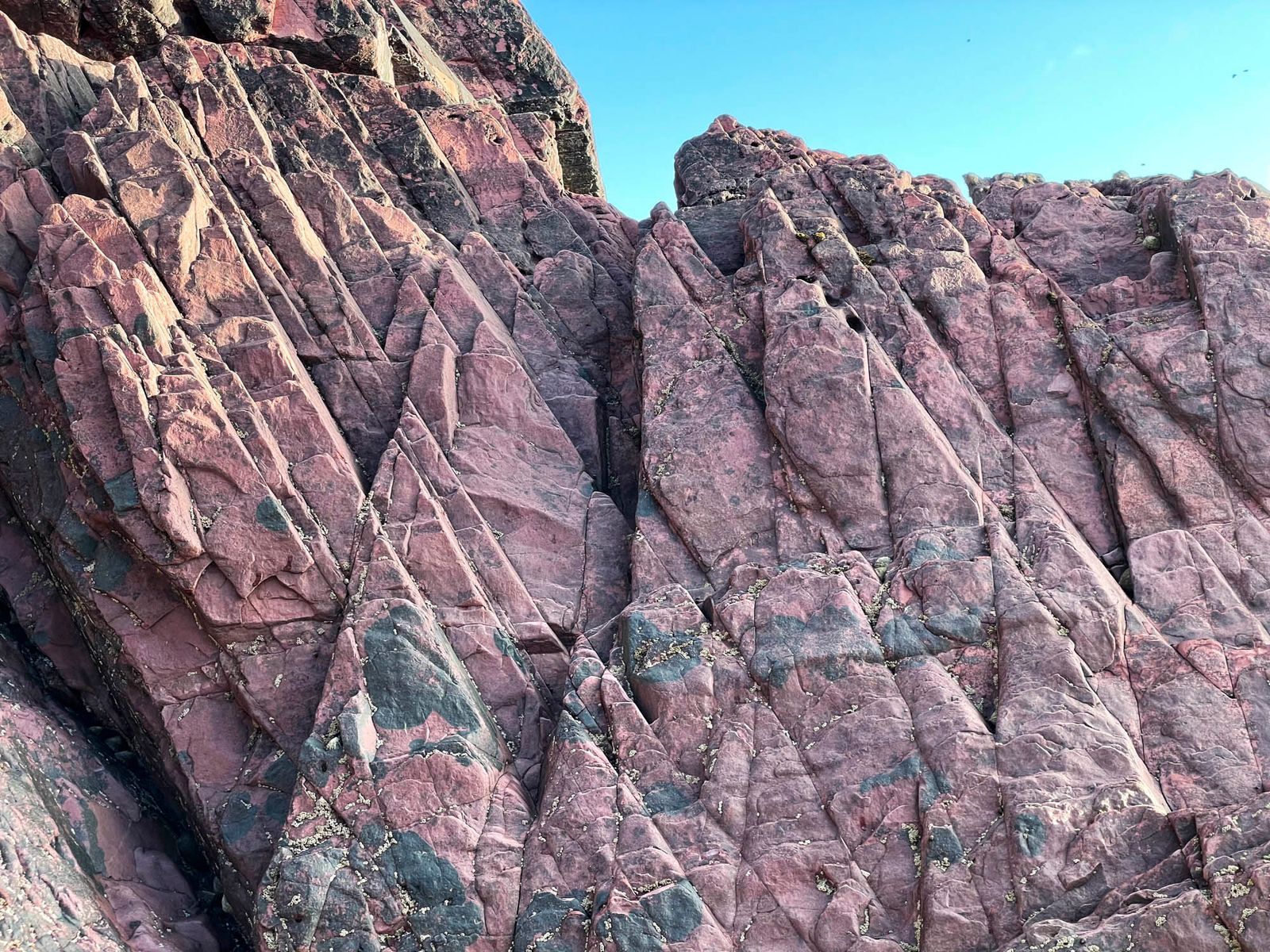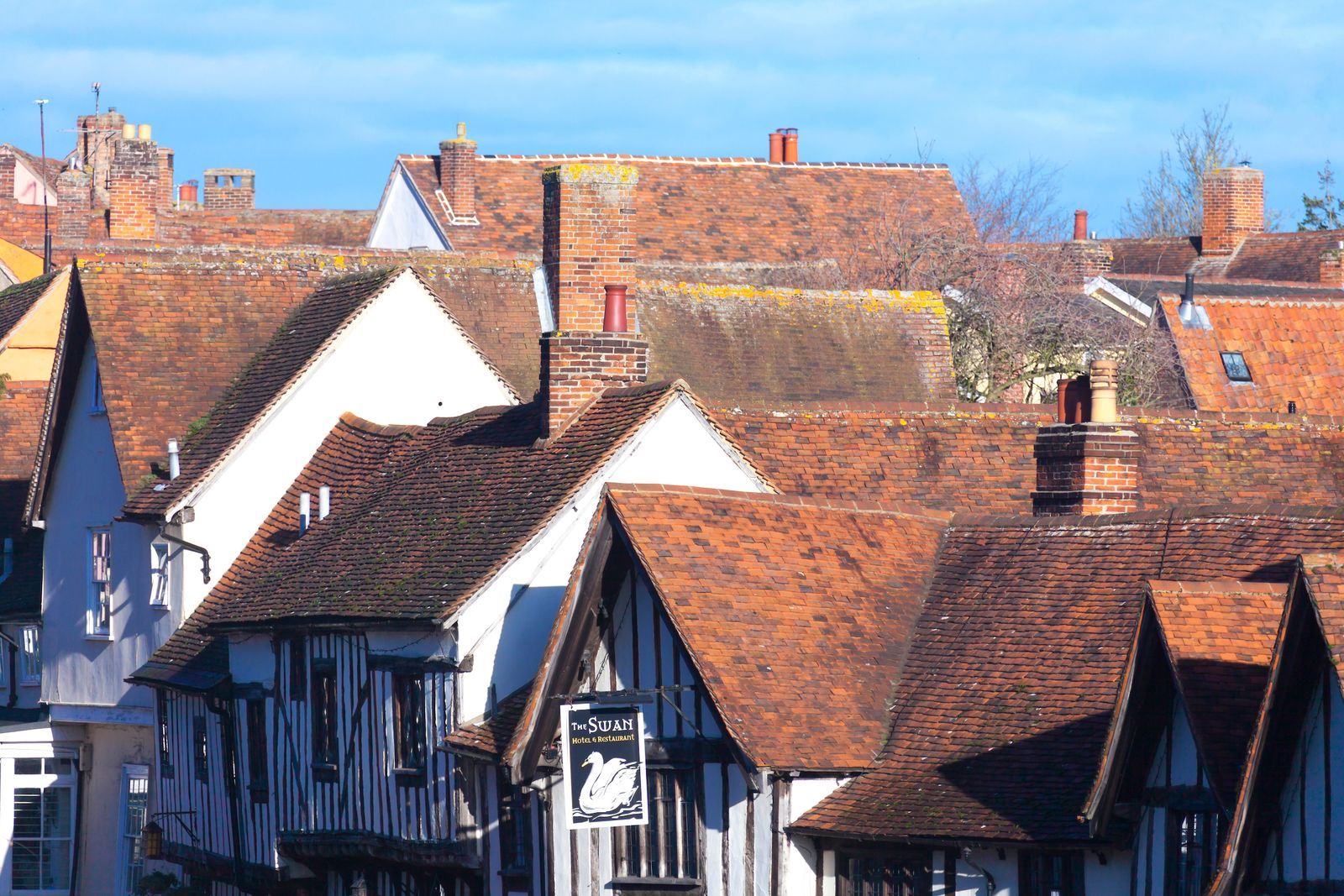 I'm often reminded of how close nature is to our buildings through the words of Elizabeth Gilbert:
"Under shelves of exposed limestone, moss colonies create dripping, living sponges that hold on tight and drink calciferous water straight from the stone. Over time, this mix of moss and mineral will itself turn into travertine marble. Within that hard, creamy-white marble surface, one will forever see veins of blue, green, and gray - the traces of the antediluvian moss settlements. St. Peter's Basilica itself was built from the stuff, both created by and stained with the bodies of ancient moss colonies."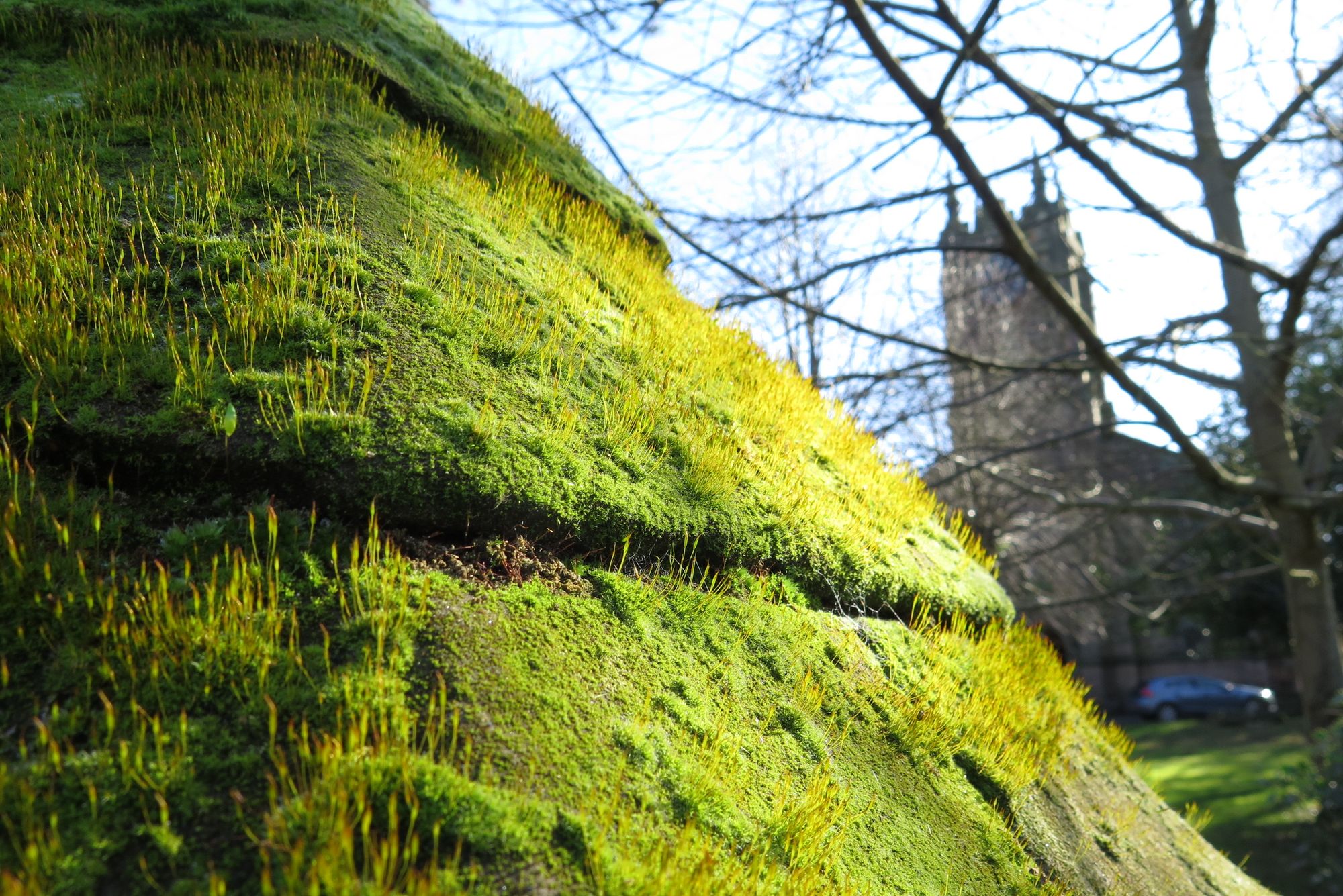 ---
Come and say hello to Woody this Saturday..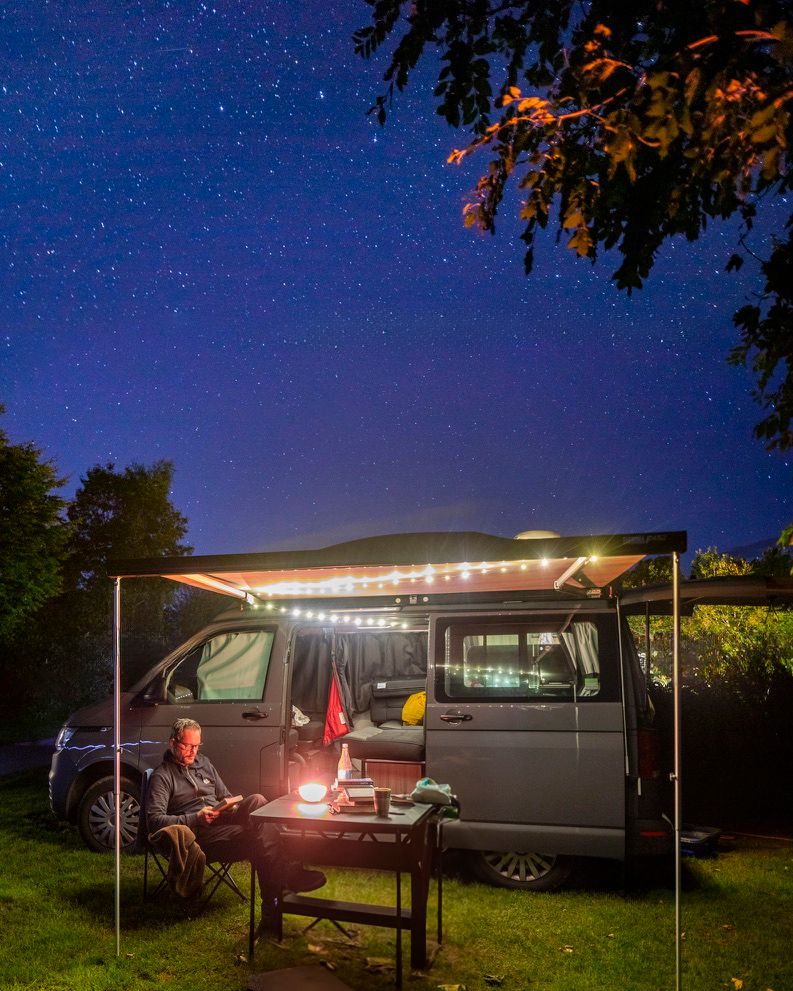 This Saturday, Woody and I will be down at Broadwell in Oxfordshire attending "An Evening with Steve Tomlin" Come and say hello and take a look inside Woody. More info here: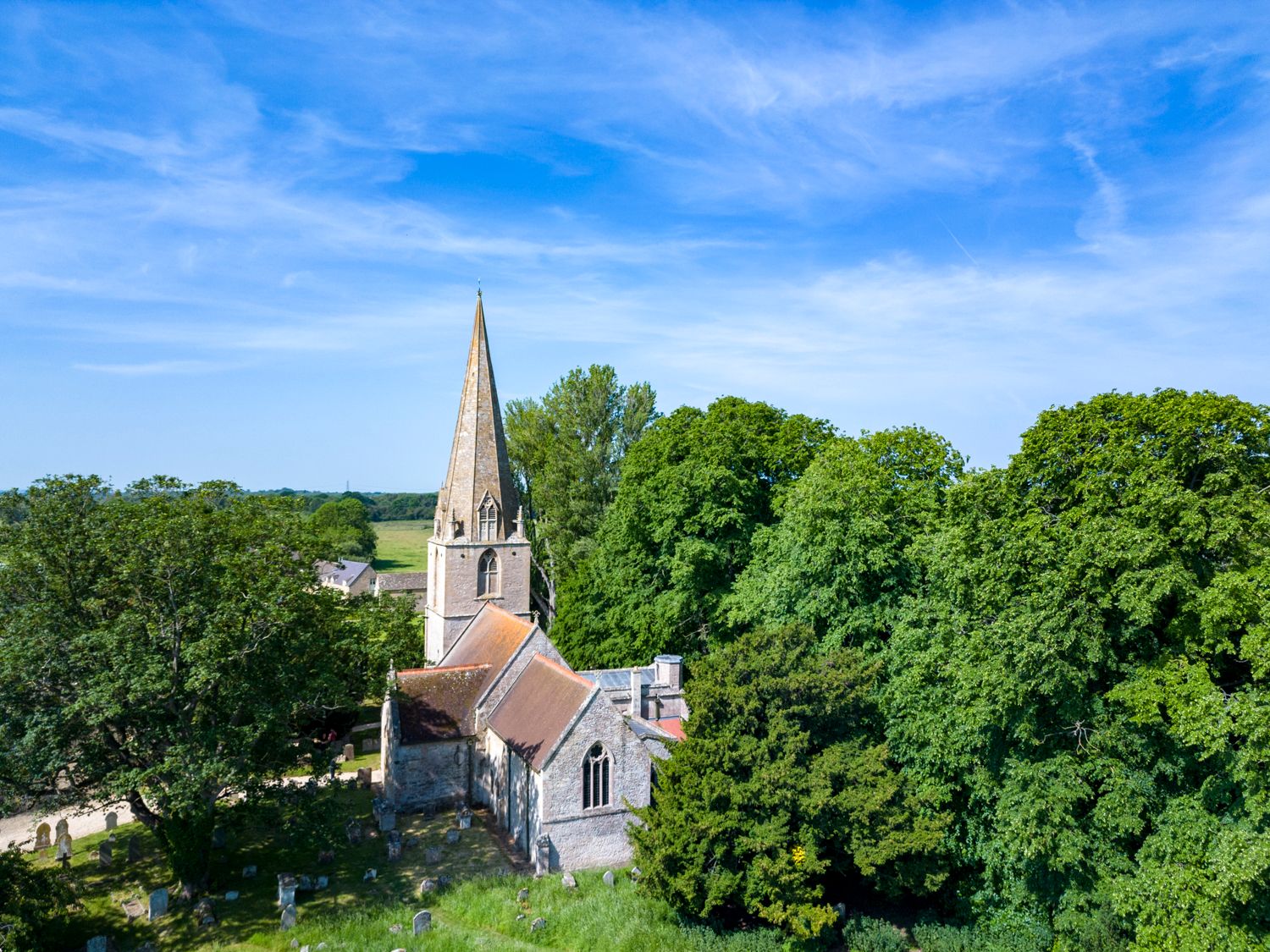 Broadwell was the first ever Member Powered Photography project: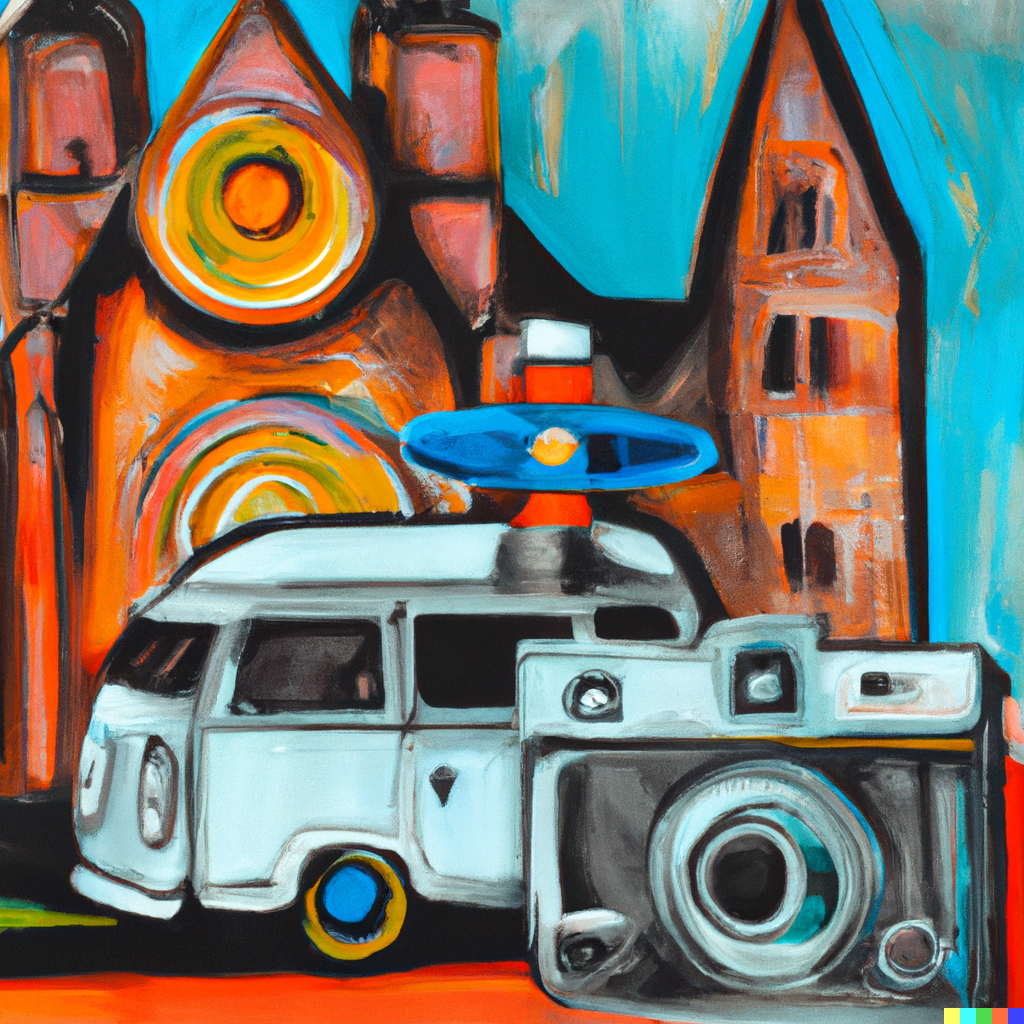 ---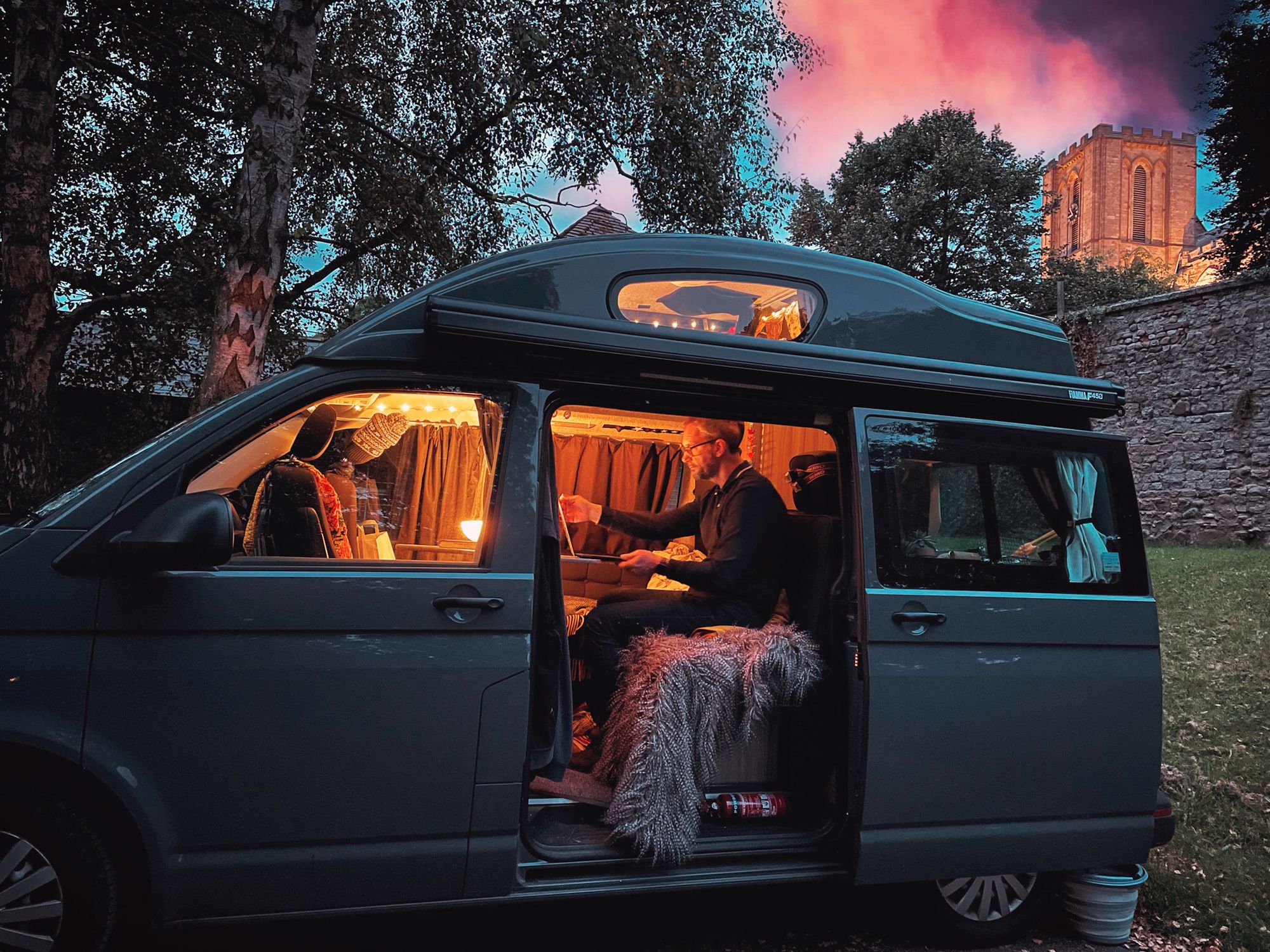 ---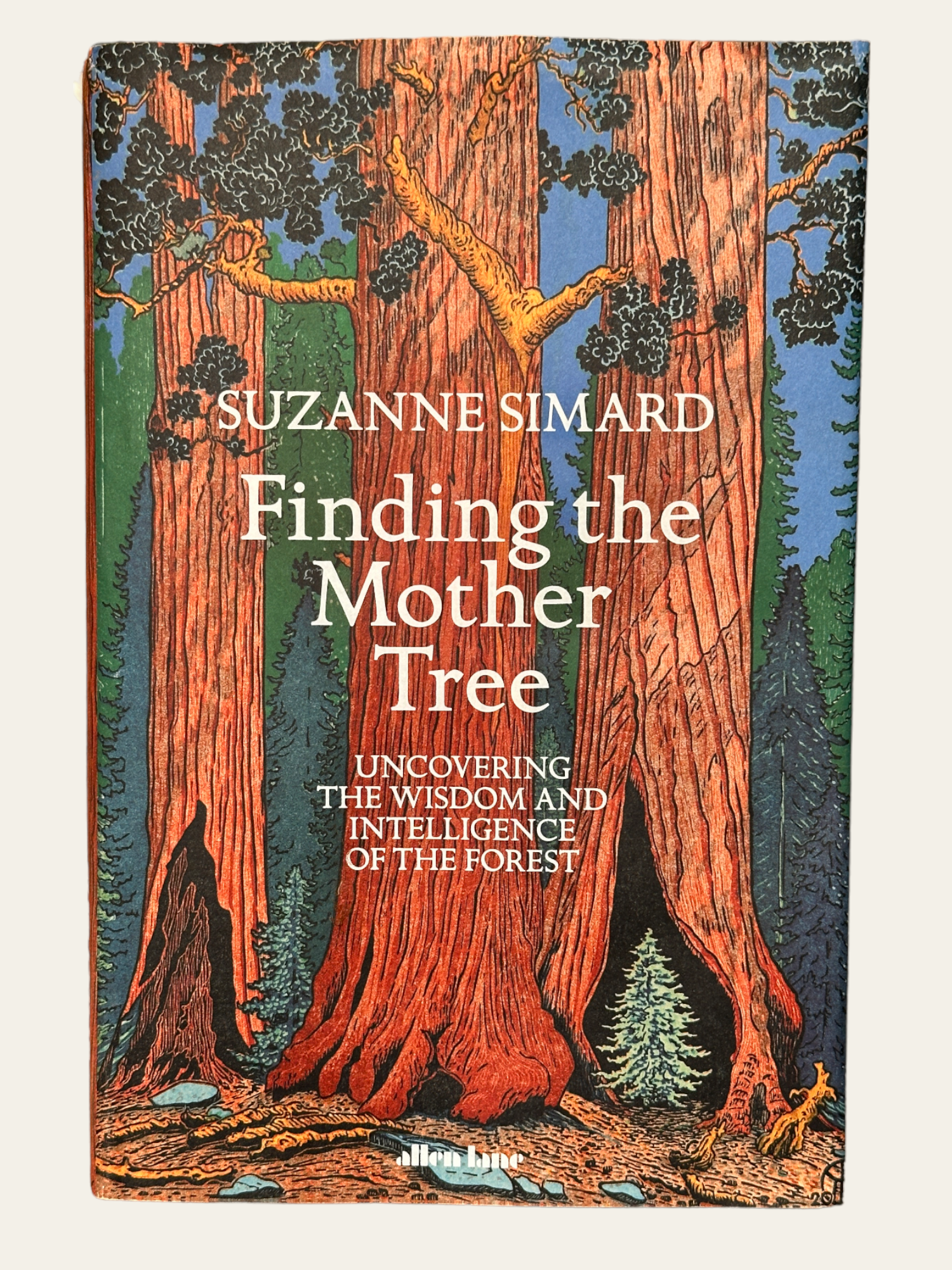 ---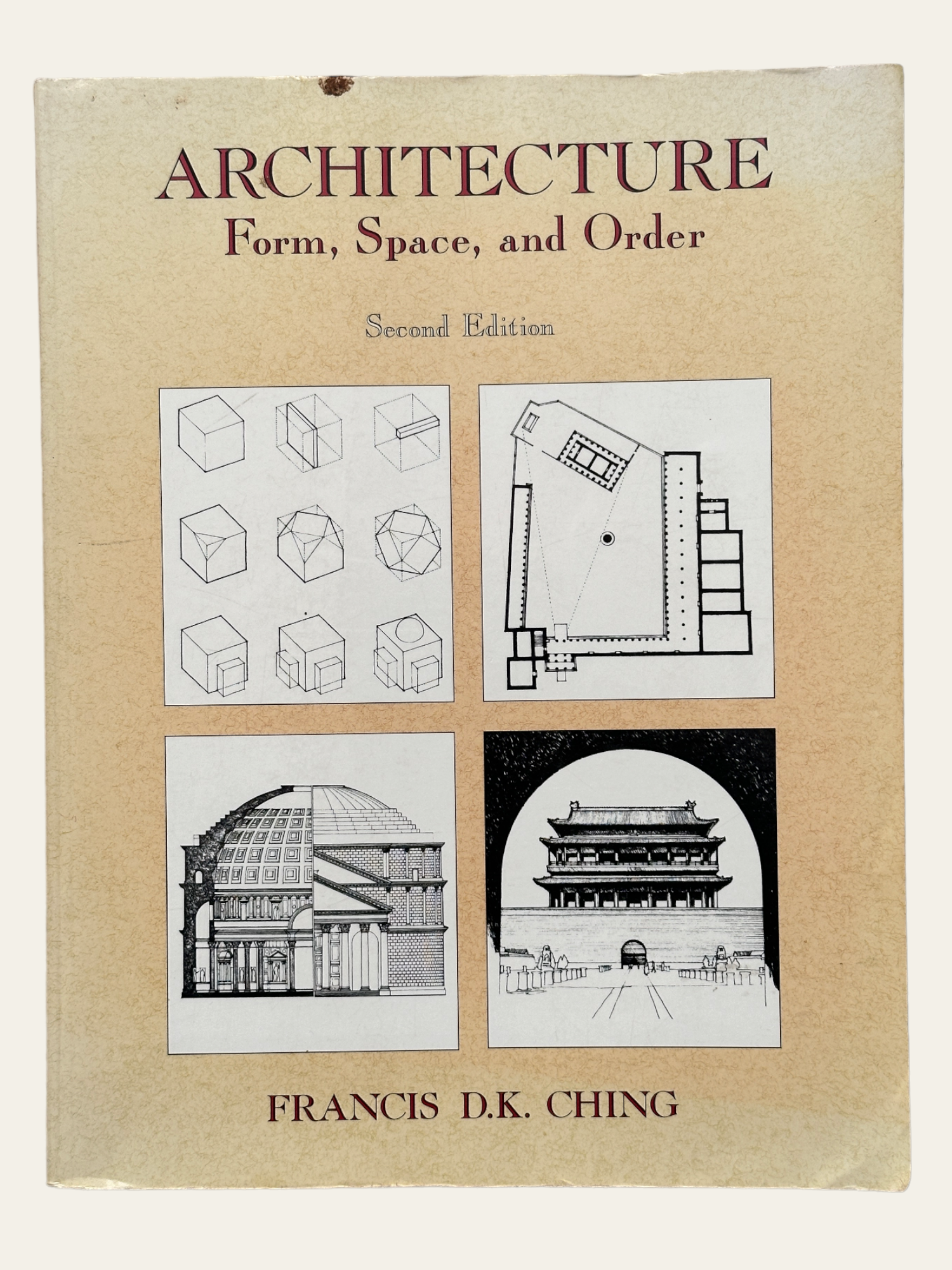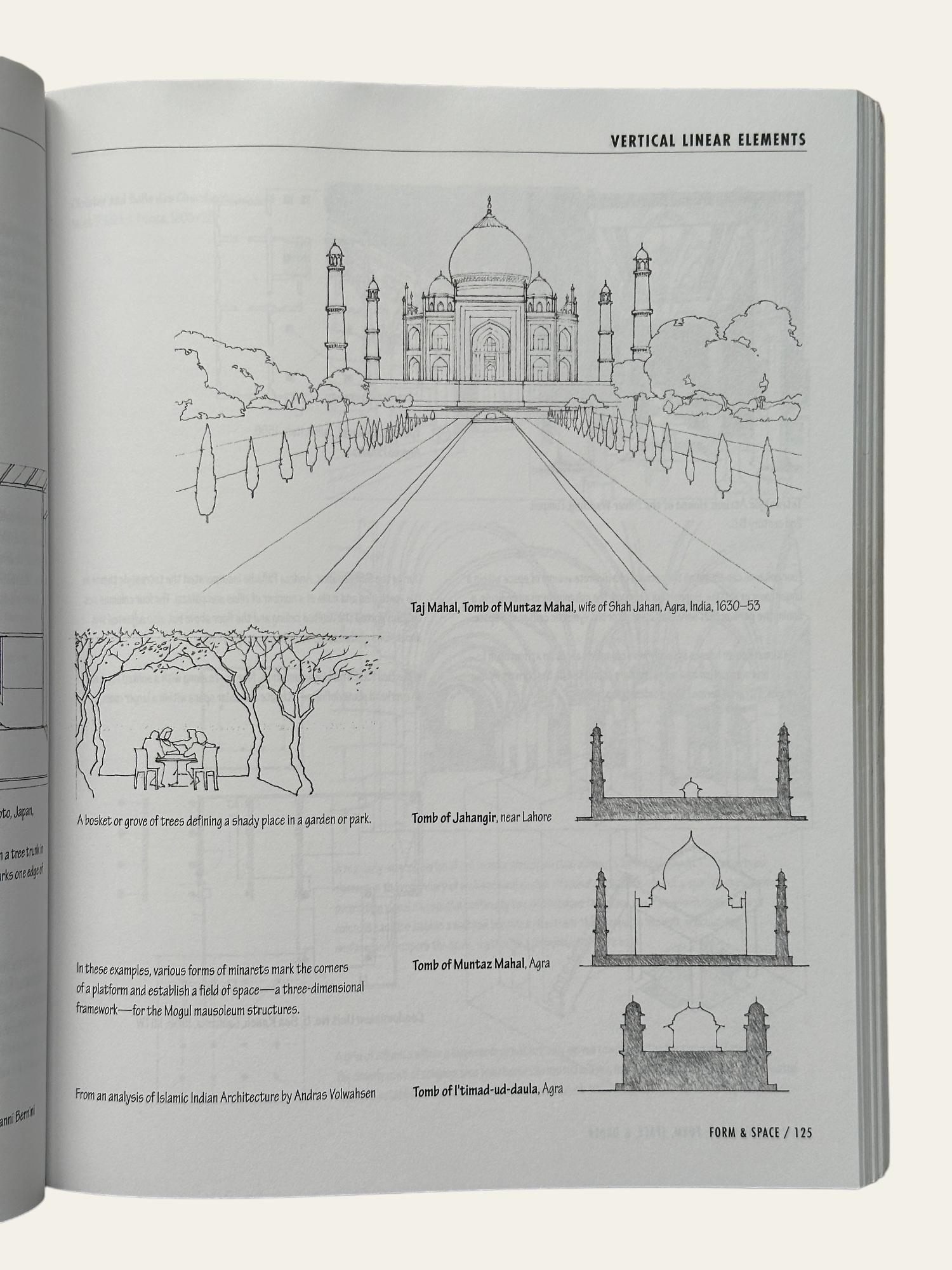 ---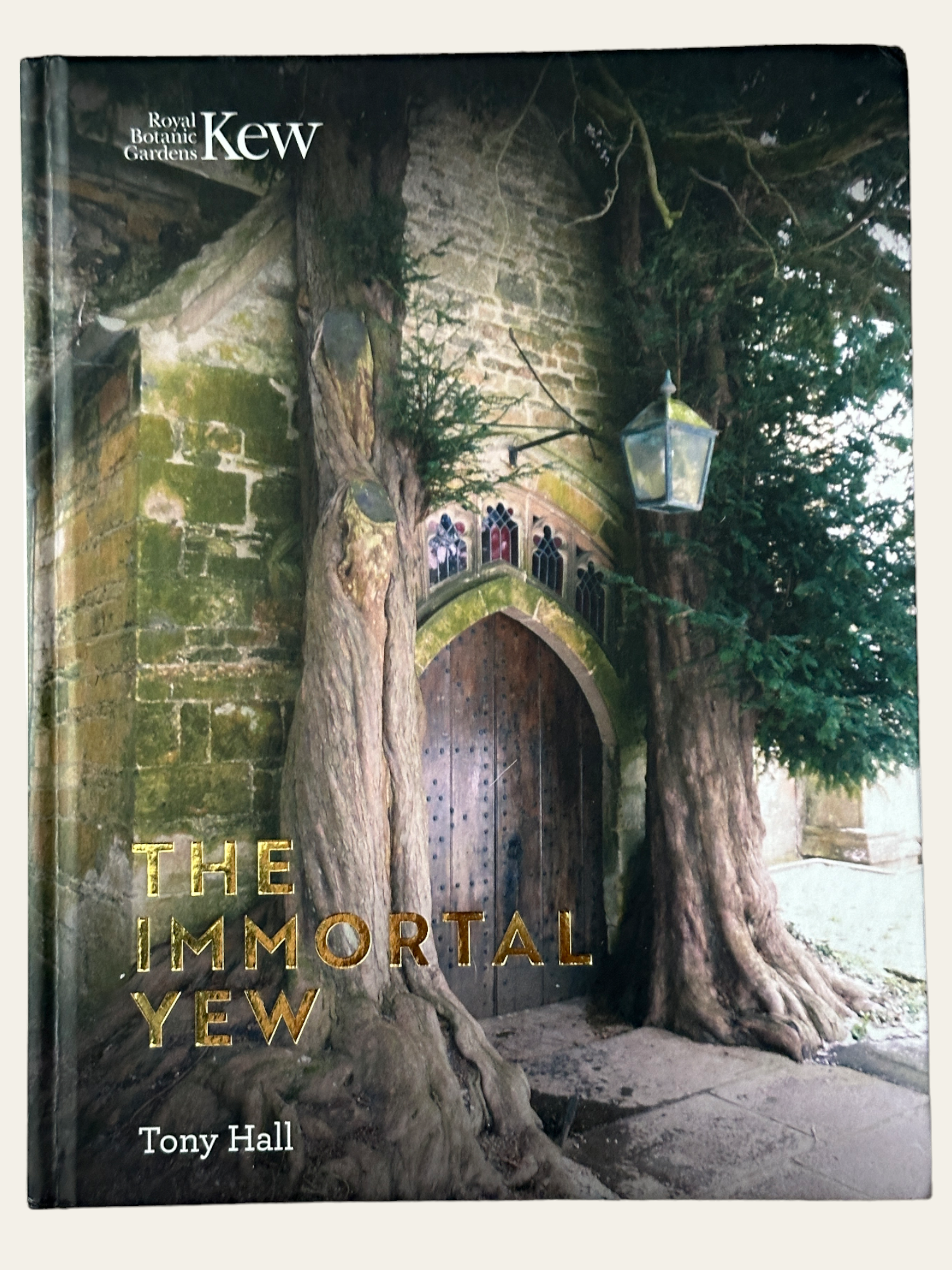 ---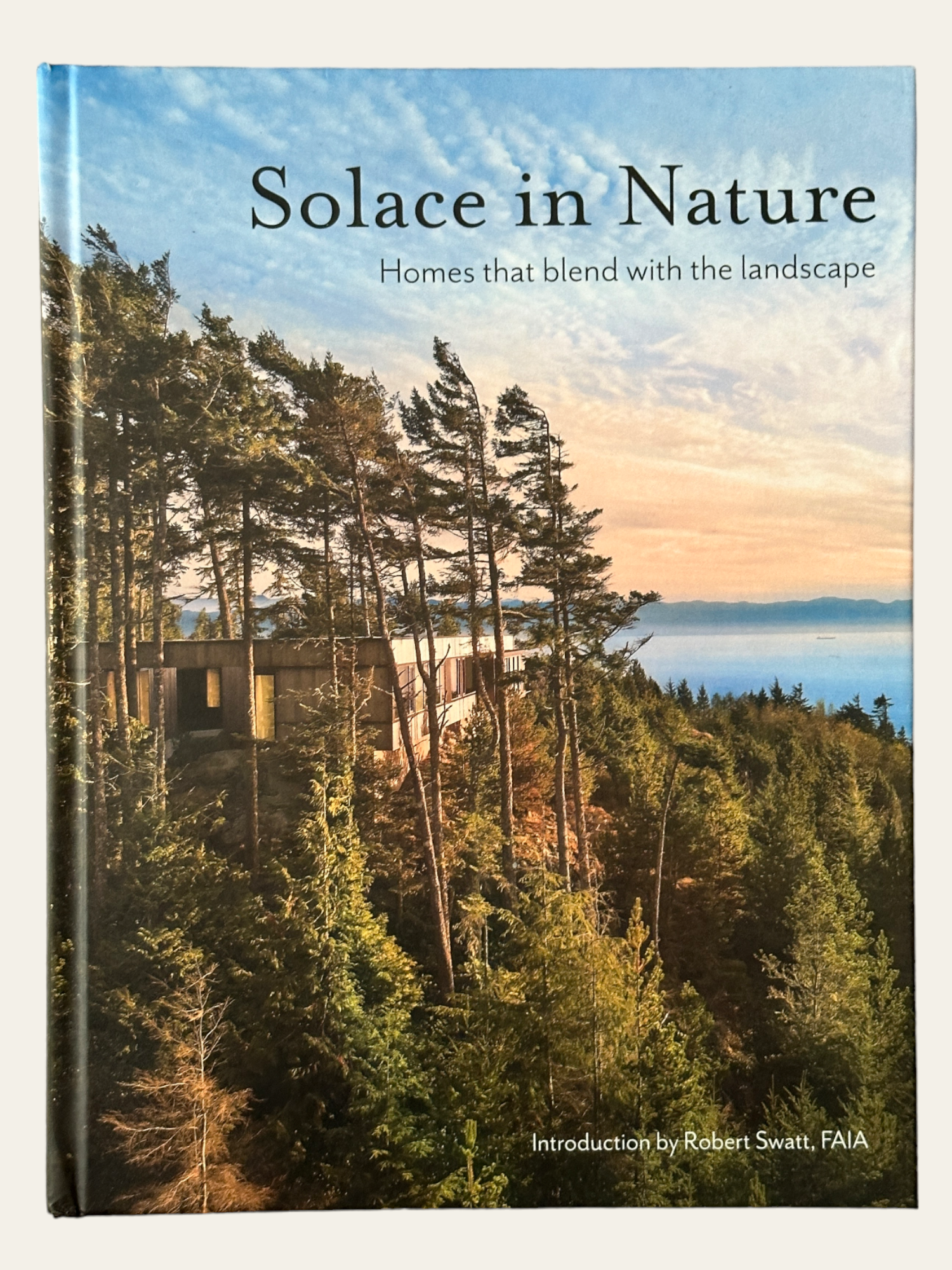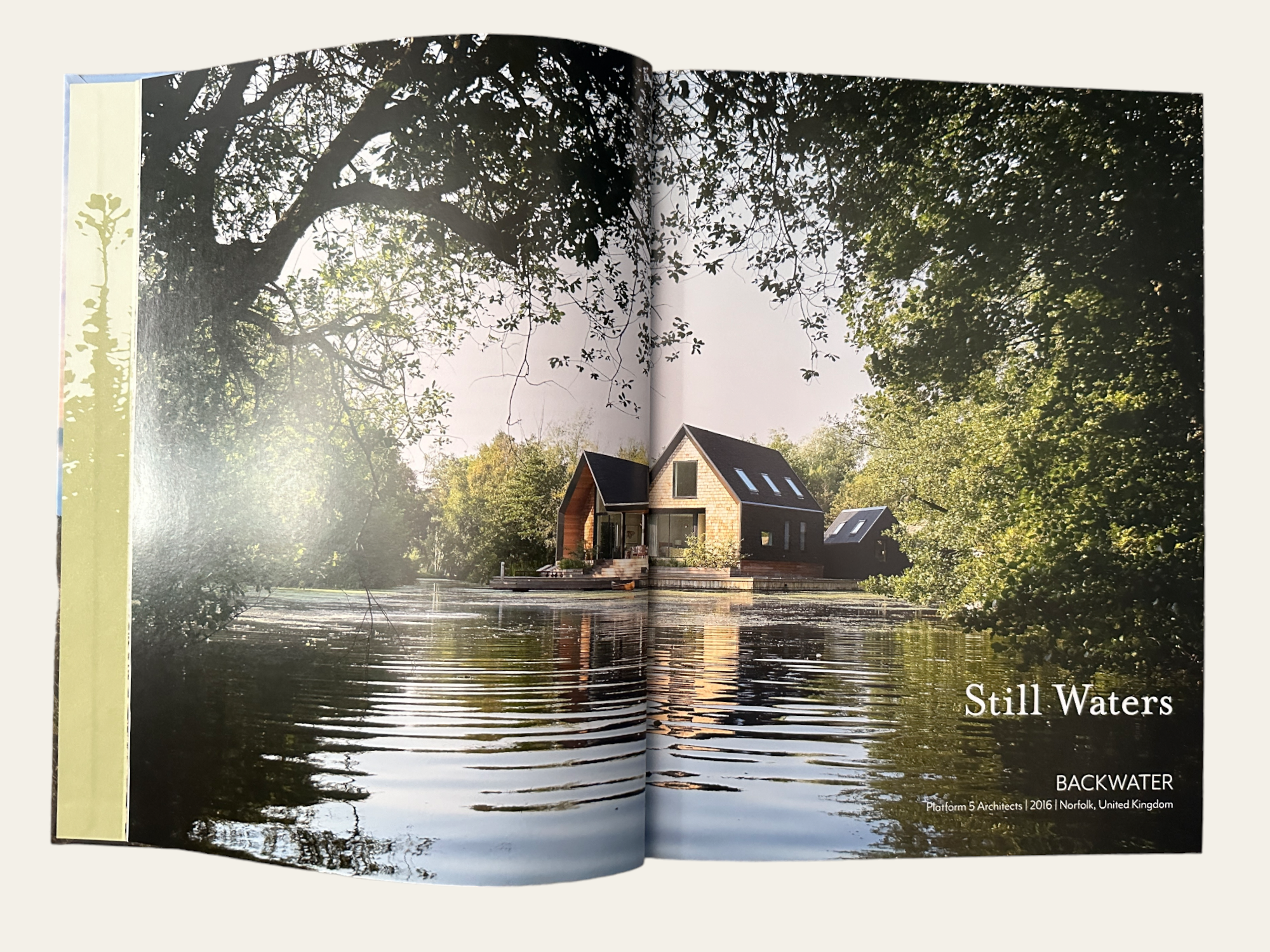 ---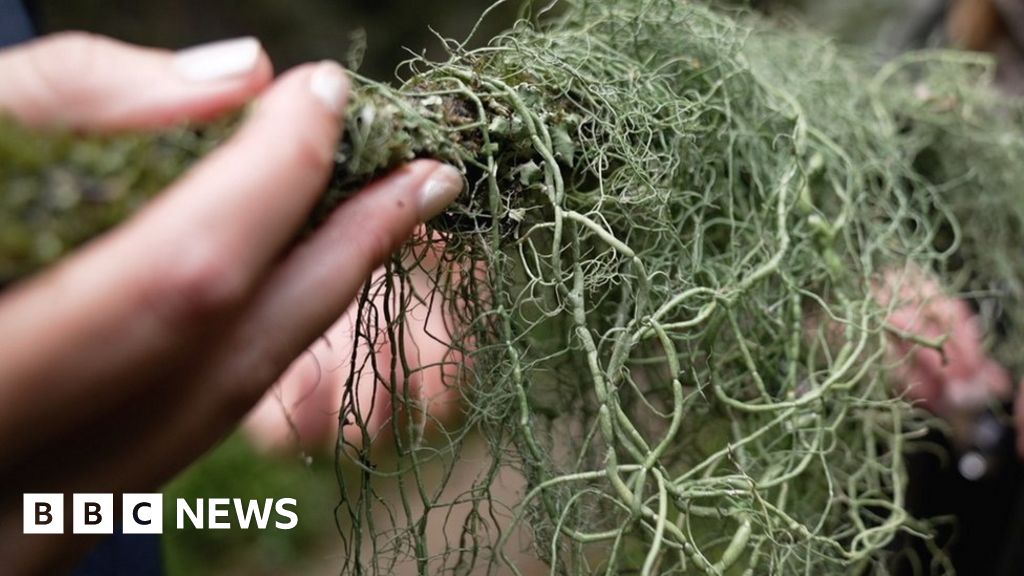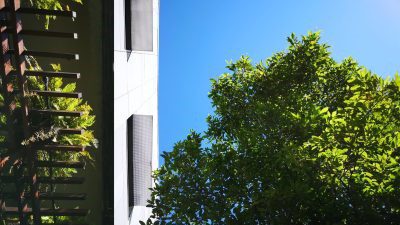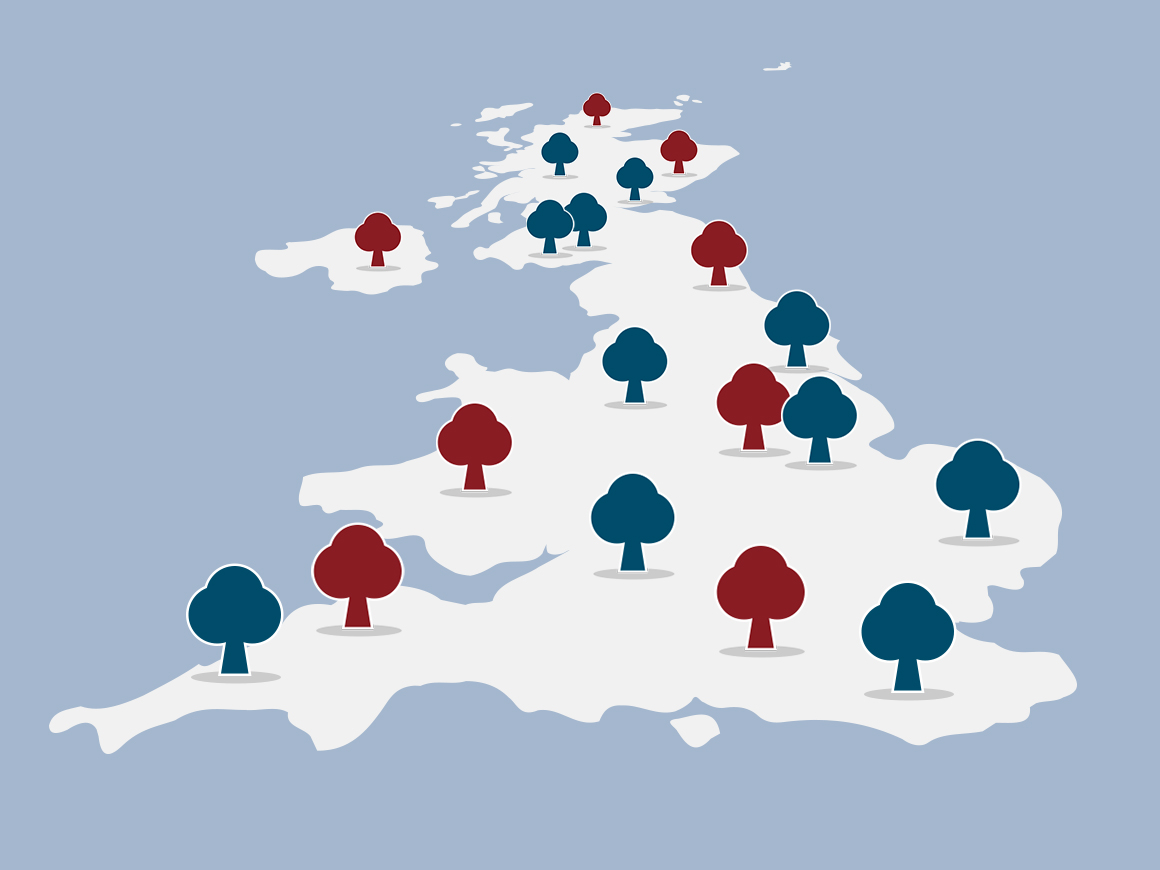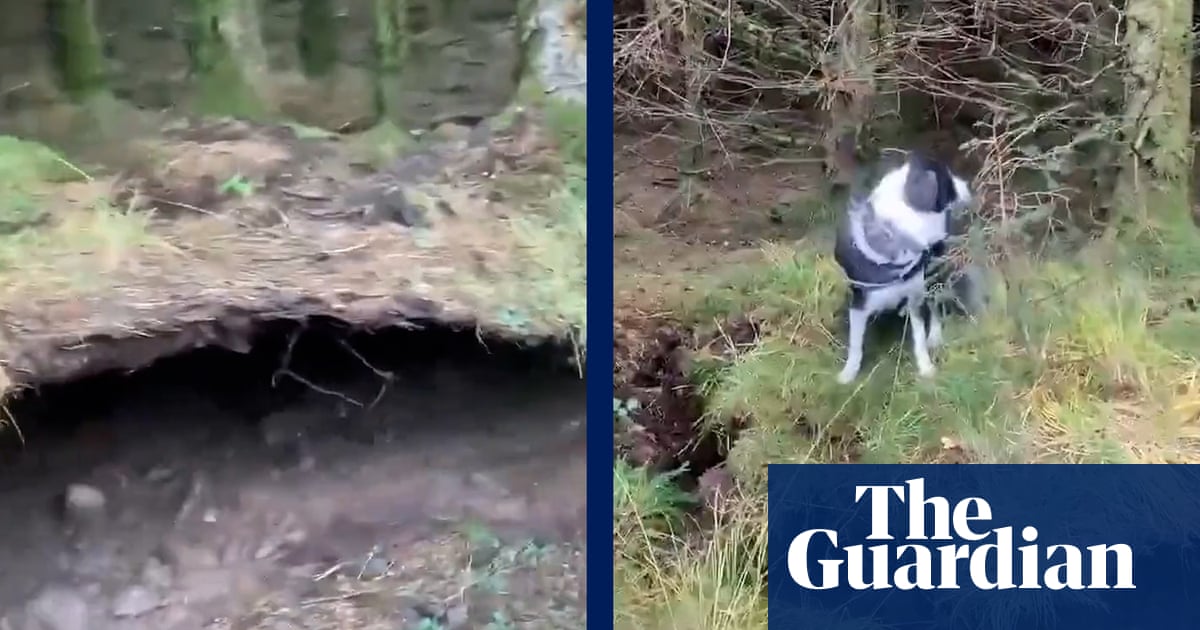 ---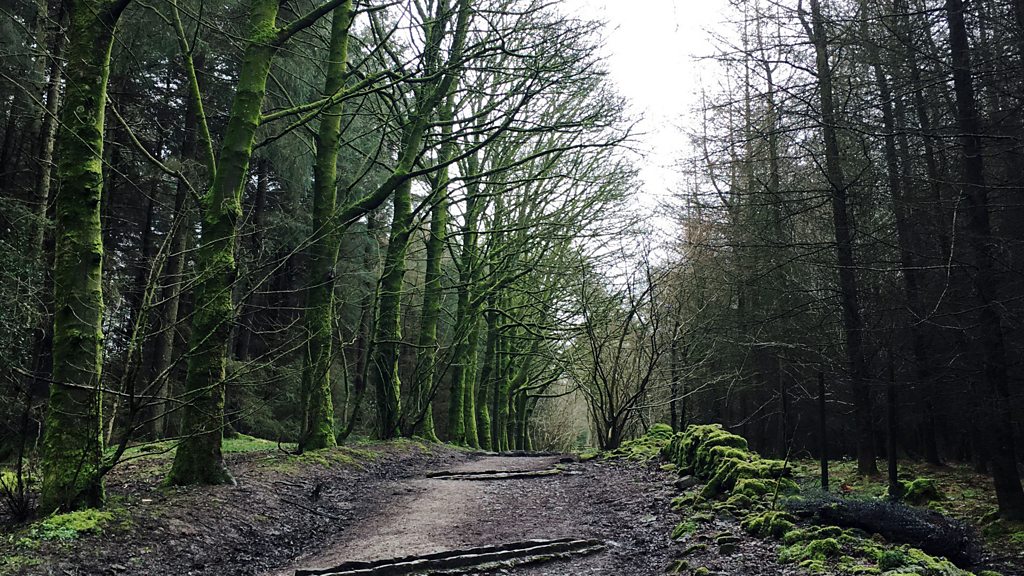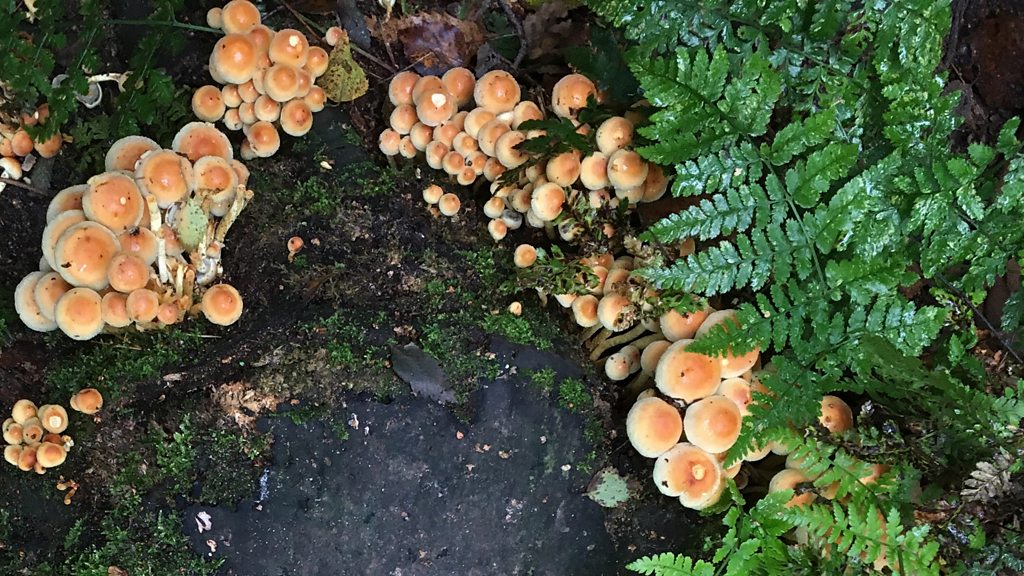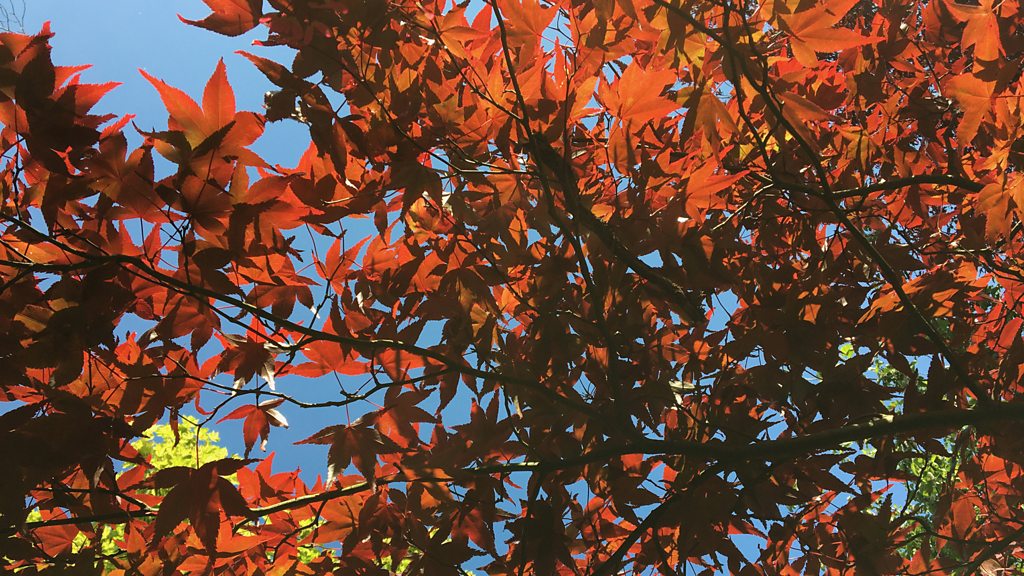 ---
From this time last year: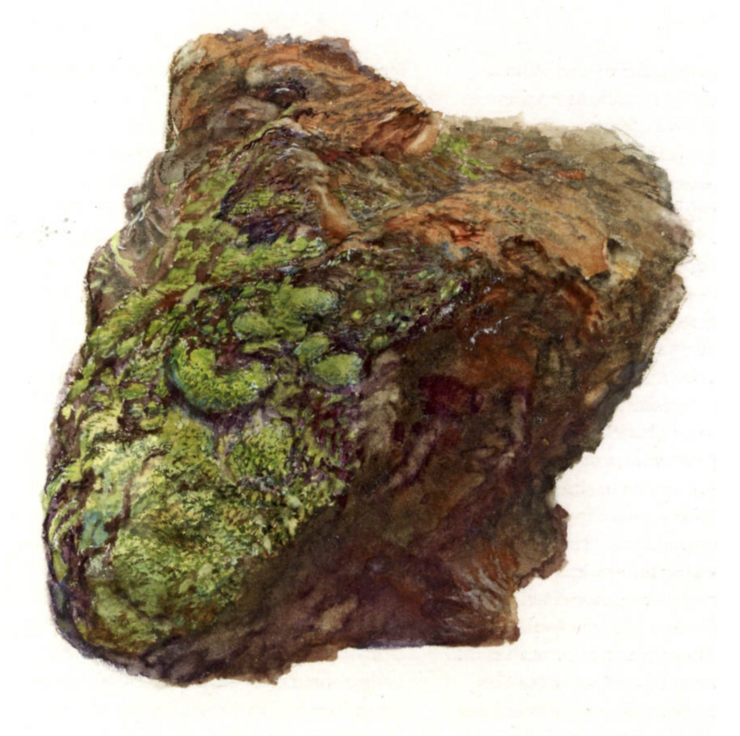 "The water colour reveals an ordered and nested complexity that reverberates through things that have natural appeal to us - whether it be a vast canopy of trees, or the surface of a brick; or the surface of a brick that looks like a vast canopy of trees. The appeal lies in its fractal nature - natural shapes and forms that have developed organically over time - just like the buildings in Barton-upon-Humber."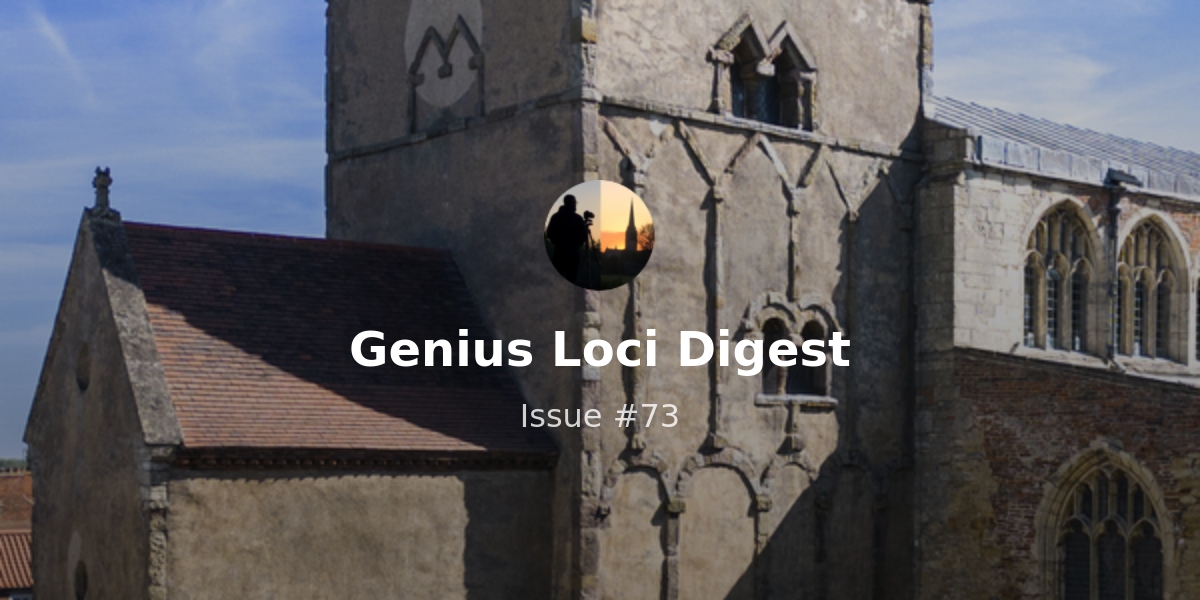 ---
Struggling to sign in?
I've recently updated my site to the latest software and some members have reported difficulties with signing into the digest. When you sign in you are sent a confirmation security email. Sometimes it takes a few minutes for the confirmation email to come through. Sometimes it goes into your spam folder.
If you are having problems signing in to see the extra content - please do drop me a line via the contact page.
Thanks, Andy.
The Ancient Yew: A Visitor's Guide: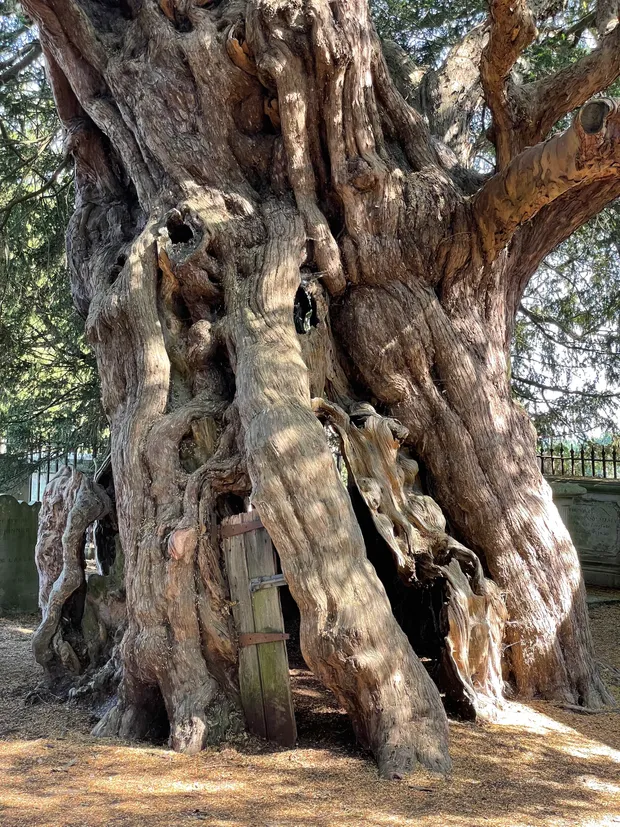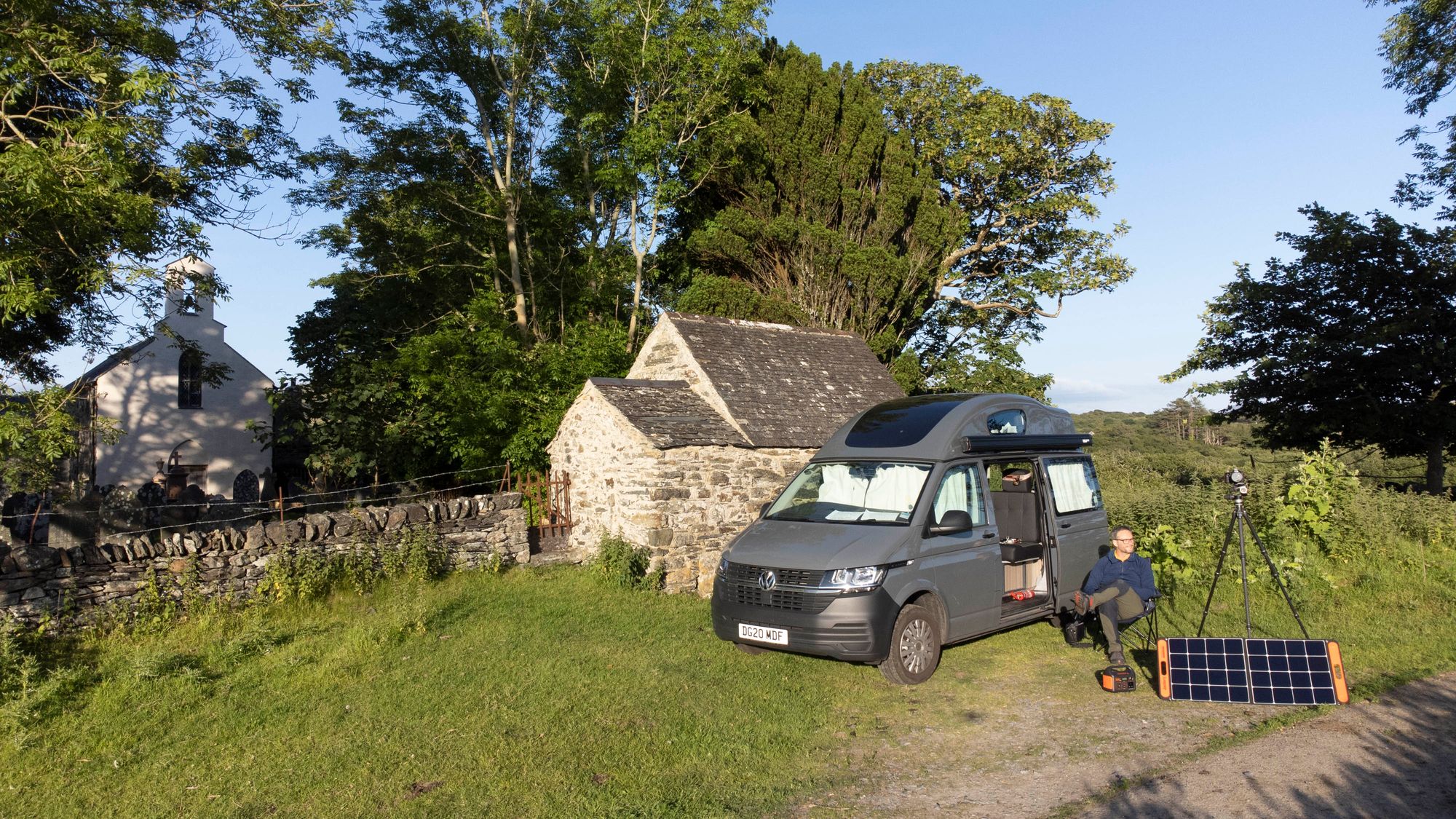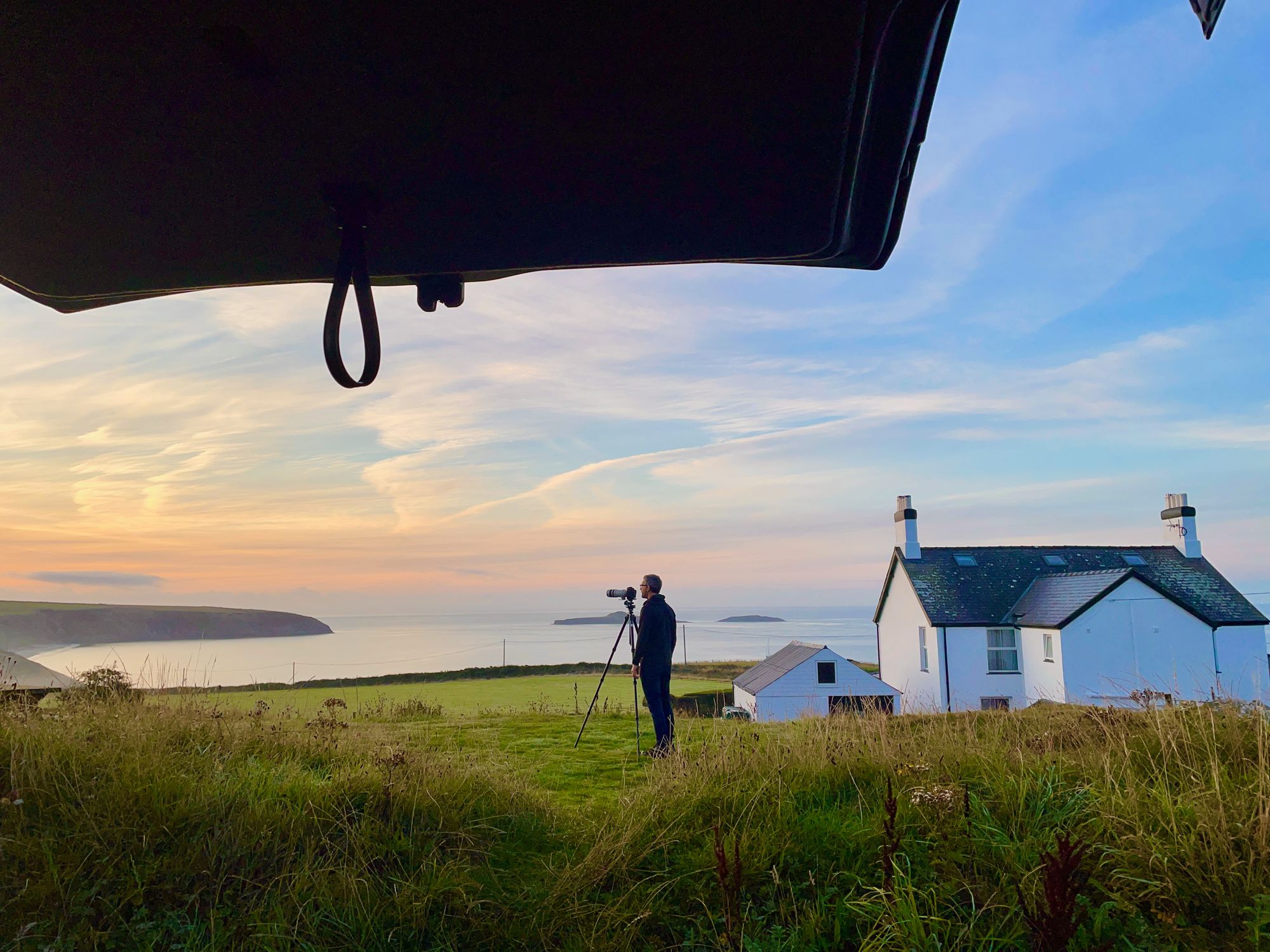 ---
Over on LinkedIn, architect, Andrew Milburn has some fine words to say about vernacular architecture, including a lovely sketch taken from one of my photographs.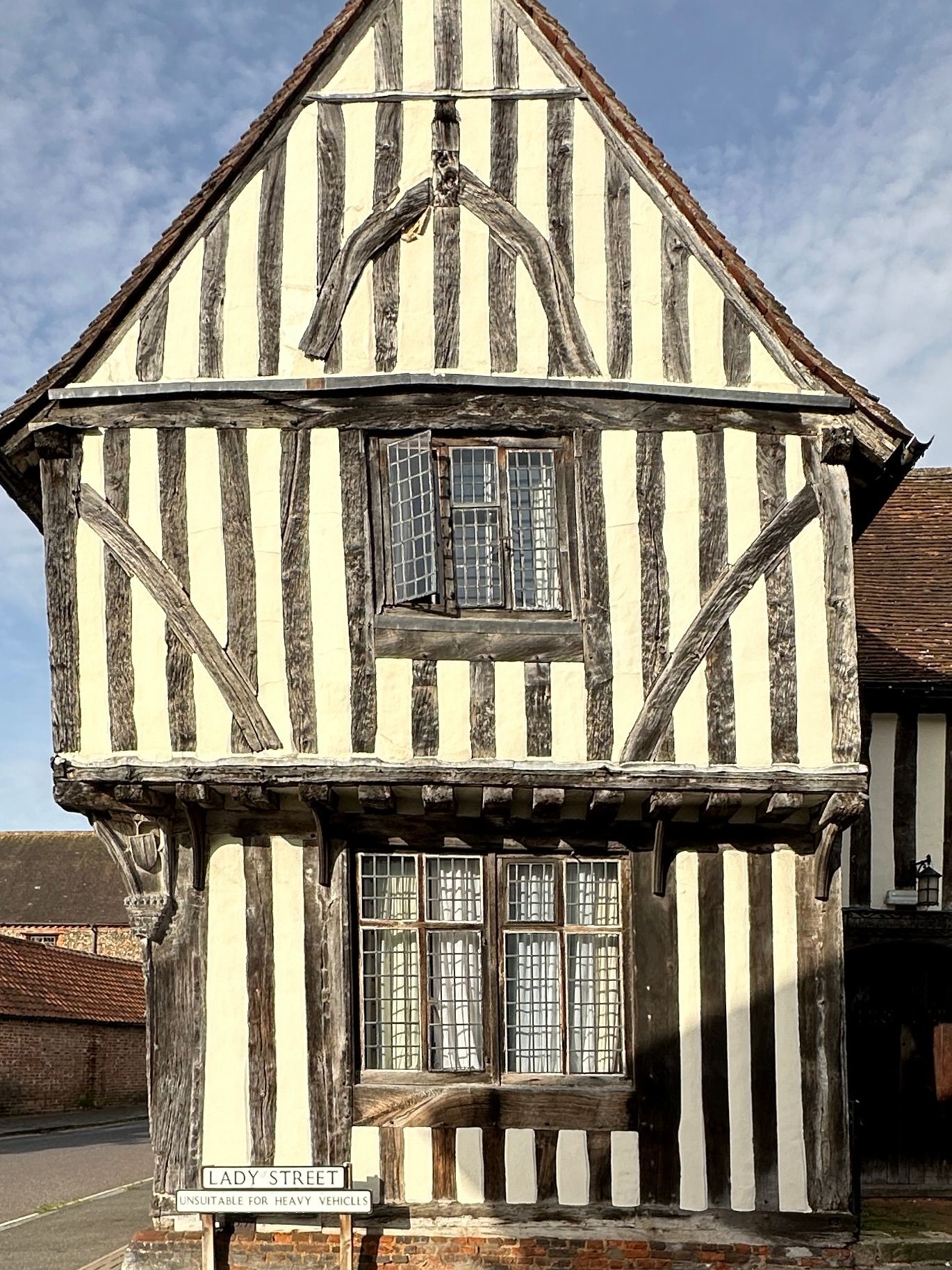 ---
---
I put my heart and soul into the Genius Loci Digest and it takes a day a week to produce. With your support, I'm able to keep this digest free and public facing. 📸🏛🚐
Support this digest and get access to a world of immersive content. Click the box below to check out the membership options: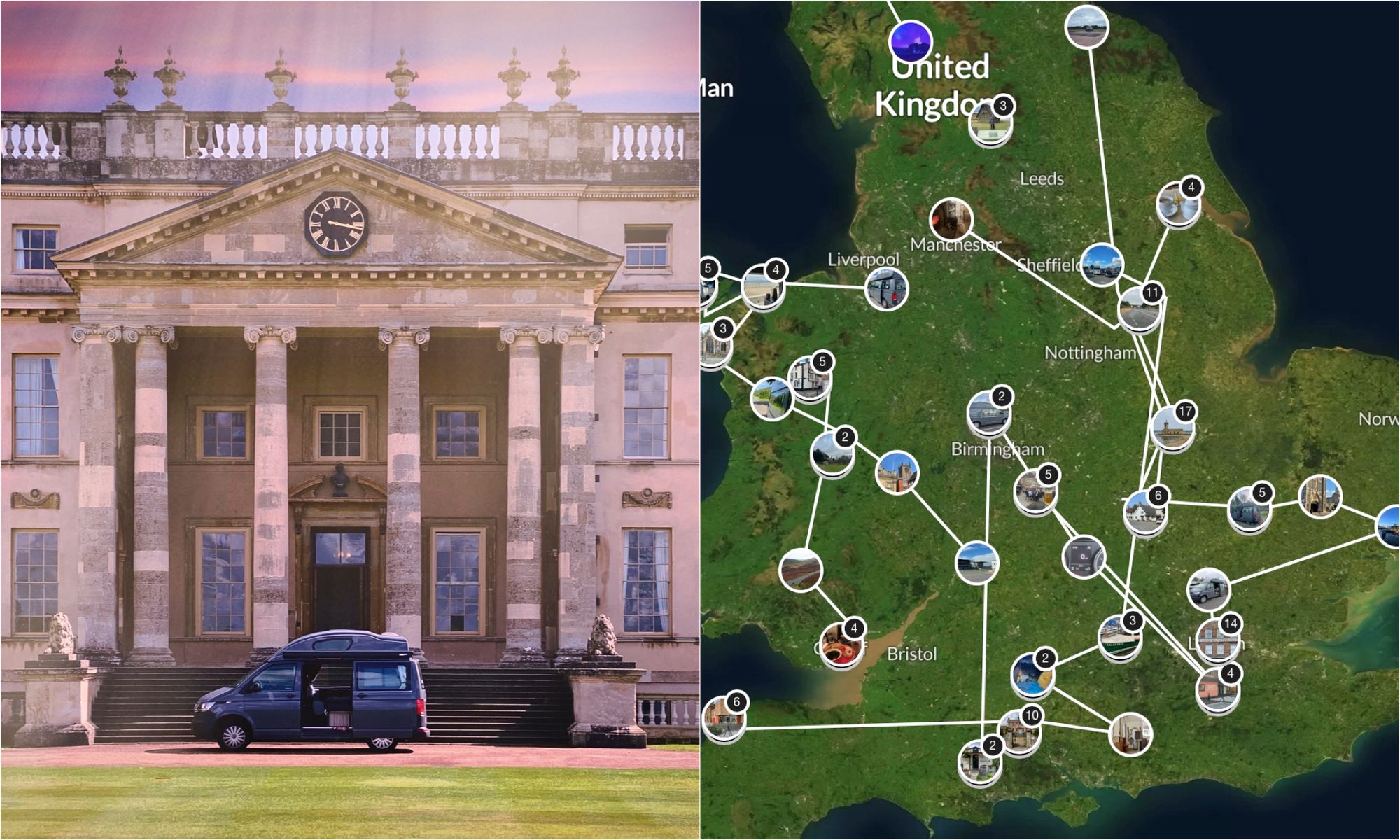 ---
Gift a membership to somebody else. They will receive an email with a message from you, and instructions on how to activate it. Gift Memberships can last indefinitely or can be limited to 12 months.
---
Sponsor a Membership and get your own landing page on the Digest
More Information
---
Photographs and words by Andy Marshall (unless otherwise stated). Most photographs are taken with Iphone 14 Pro and DJI Mini 3 Pro.