---
Welcome
💡
This digest is best viewed online. Click the view online link next the main title above the Welcome banner.
For those that are new here: thank you for subscribing.
I'm an architectural photographer. I travel around Britain recording and interacting with special places that have a spirit about them. I work from my camper van called Woody and I share my experiences via this digest.
⚡️ Missed the last digest? Here it is.
⚡️ View the digest archive here.
---
Today's Digest had the final spit and polish applied in the Green Dragon Pub in Wellington, Somerset, yesterday evening.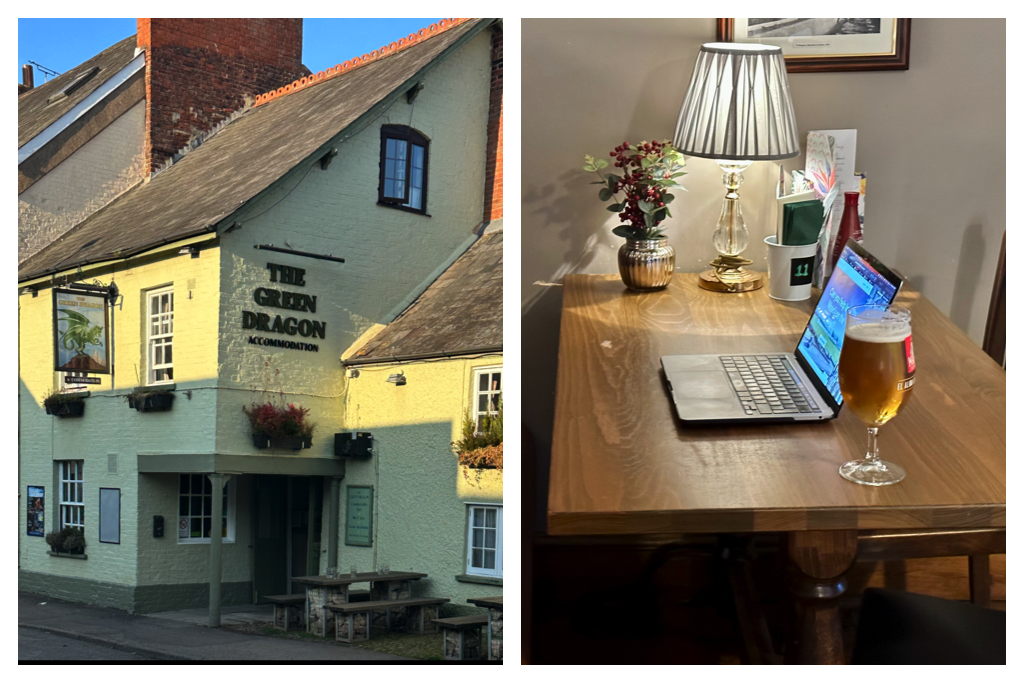 I love to hear your comments and feedback. Email me from here, or return this email.
---
A building within a building, Wirksworth, Derbyshire.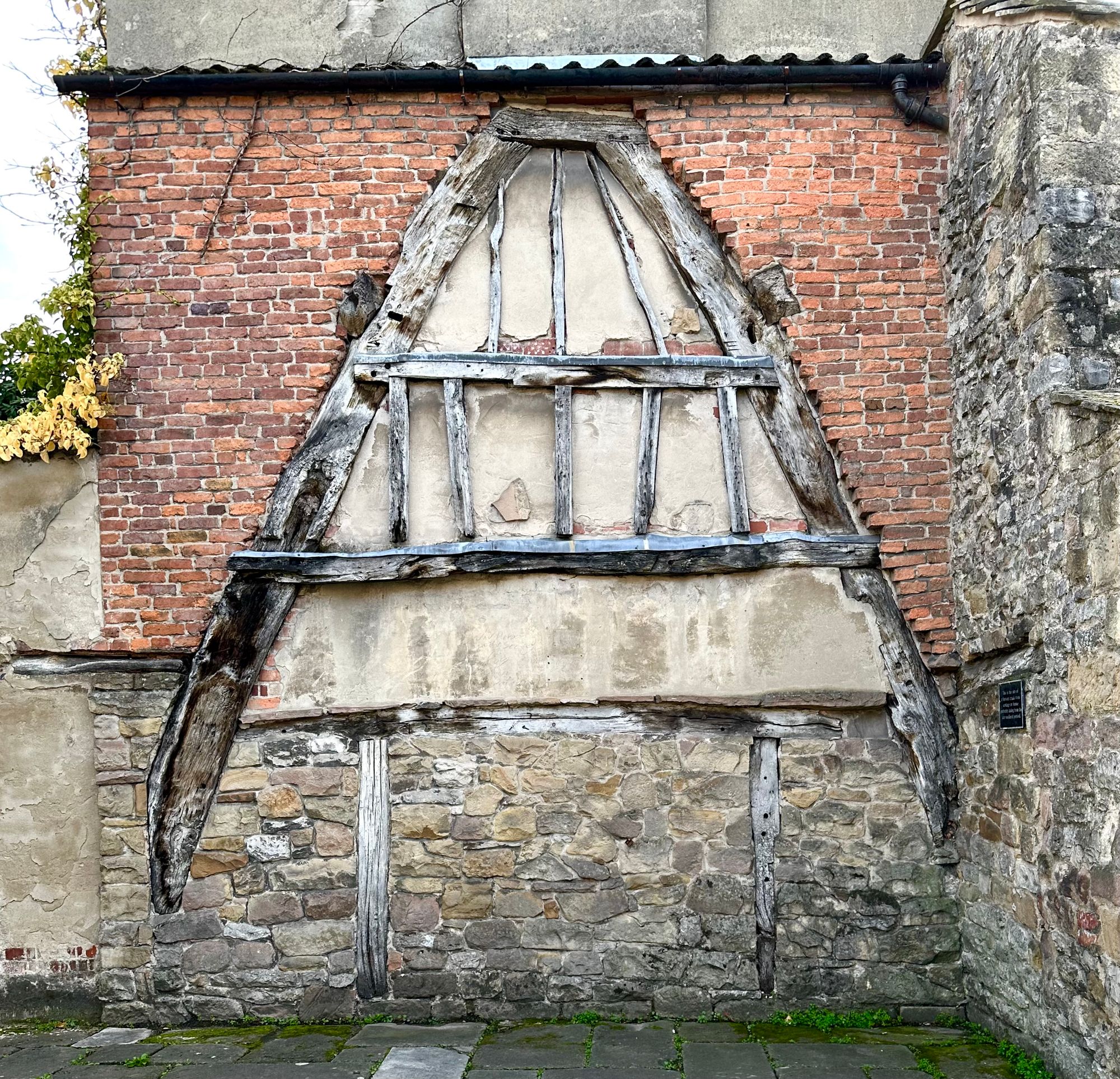 ---
"Over the years, one comes to measure a place, too, not just for the beauty it may give, the balminess of its breezes, the insouciance and relaxation it encourages, the sublime pleasures it offers, but for what it teaches. The way in which it alters our perception of the human."
Barry Lopez, About This Life
---
Wirksworth changed the way I see things and I'm thankful for that.
There, I discovered two artefacts and contrasted their histories. Two things that are perhaps, in my Wirksworth state of mind, just as beautiful as each other.
The first was the Anglo Saxon carving at St. Mary's, which is probably mid C9th, and depicts scenes from the life of Christ. If ever there was evidence of a link with the Byzantine of continental Europe, then here it is: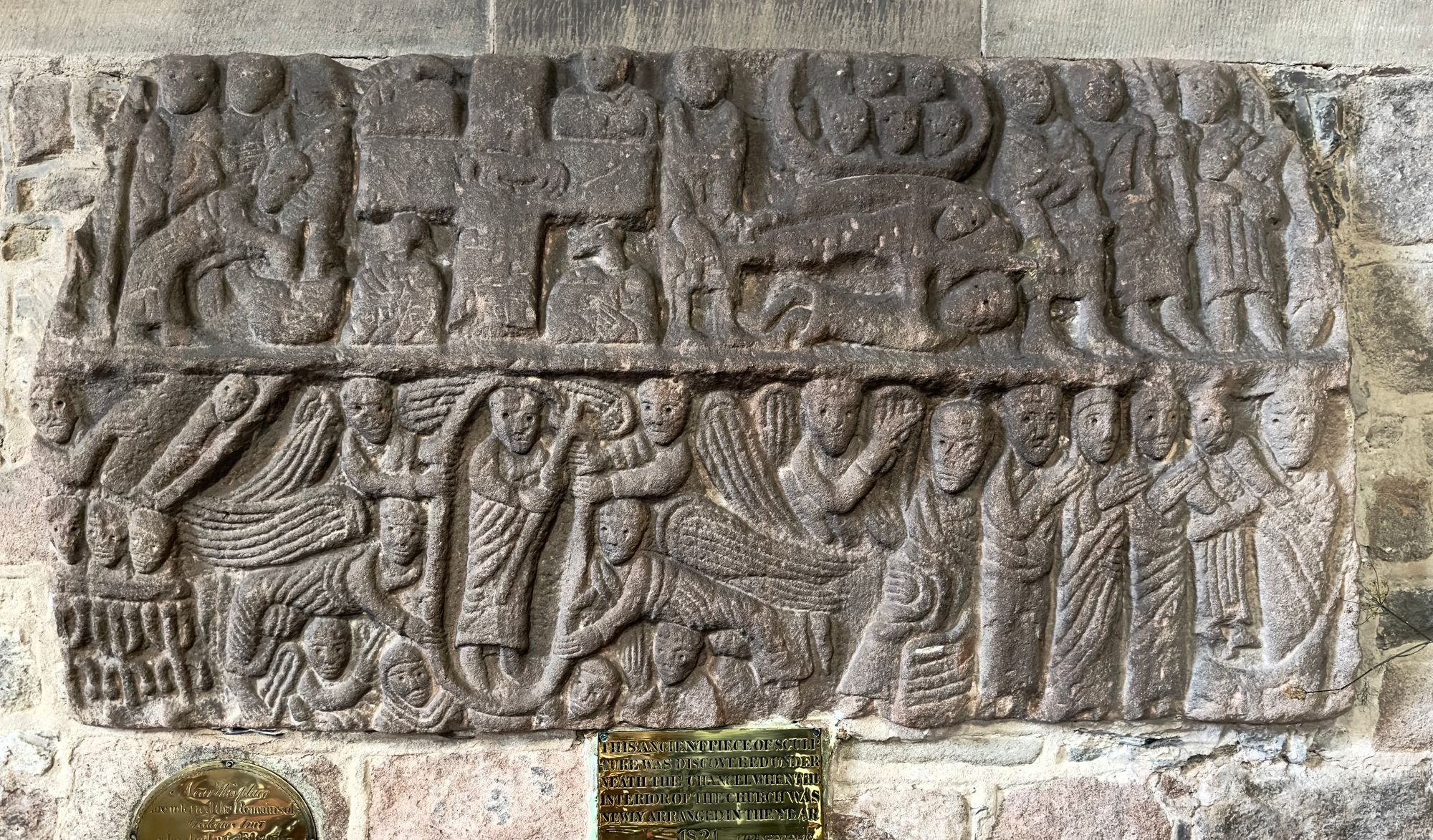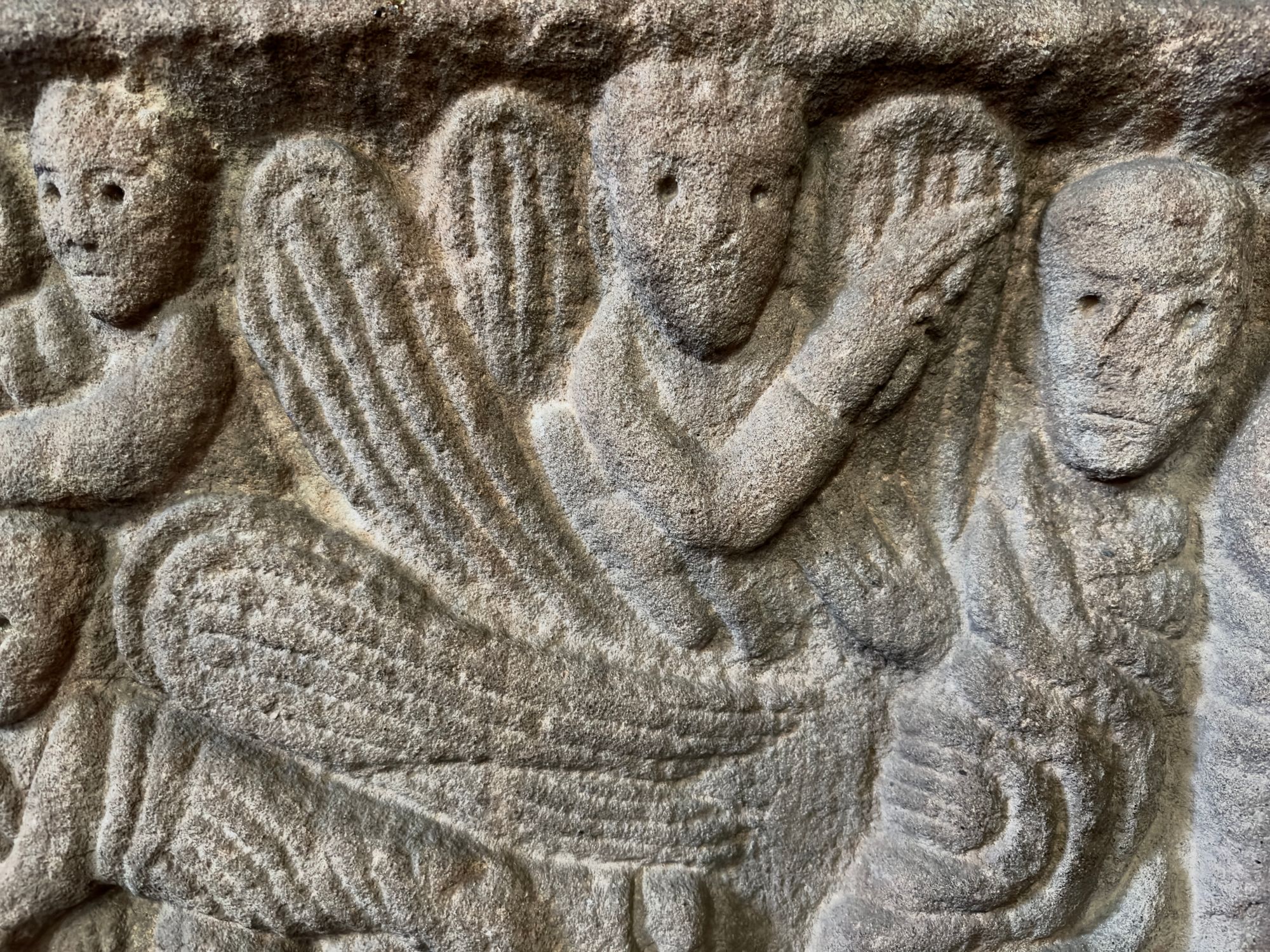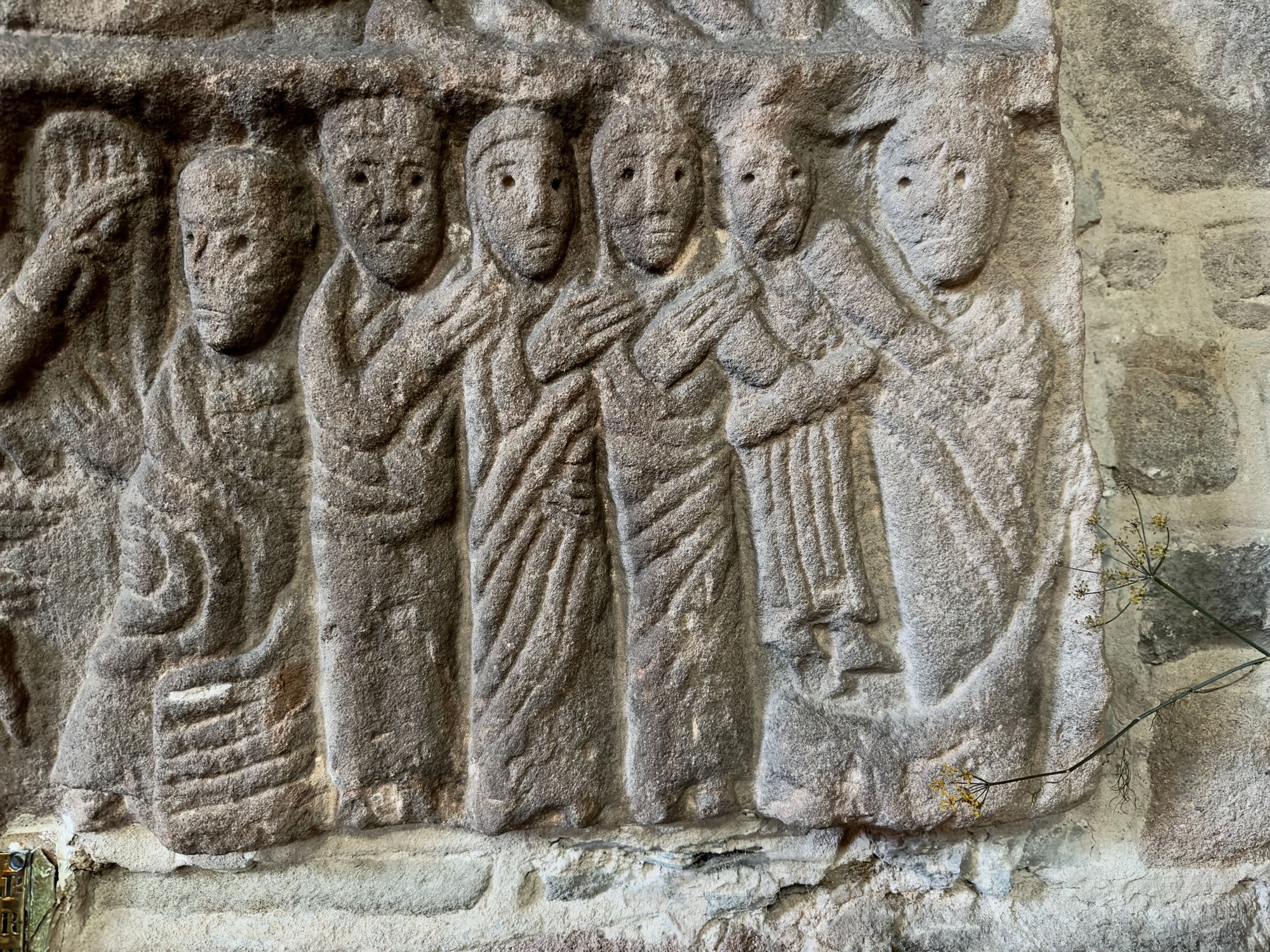 The second was a garage door on Greenhill that showed me that there is tremendous beauty to be found in the mundane. When I saw it, I was reminded of John Ruskin's words in his "The Seven Lamps of Architecture"
"The greatest glory of a building is not in its stones, nor in its gold. Its glory is in its Age, and in that deep sense of voicefulness, of stern watching, of mysterious sympathy... which we feel in walls that have long been washed by the passing waves of humanity."
I gave myself permission to stop and enjoy it, and to take time to photograph it, inspite of the curious glances from passers by.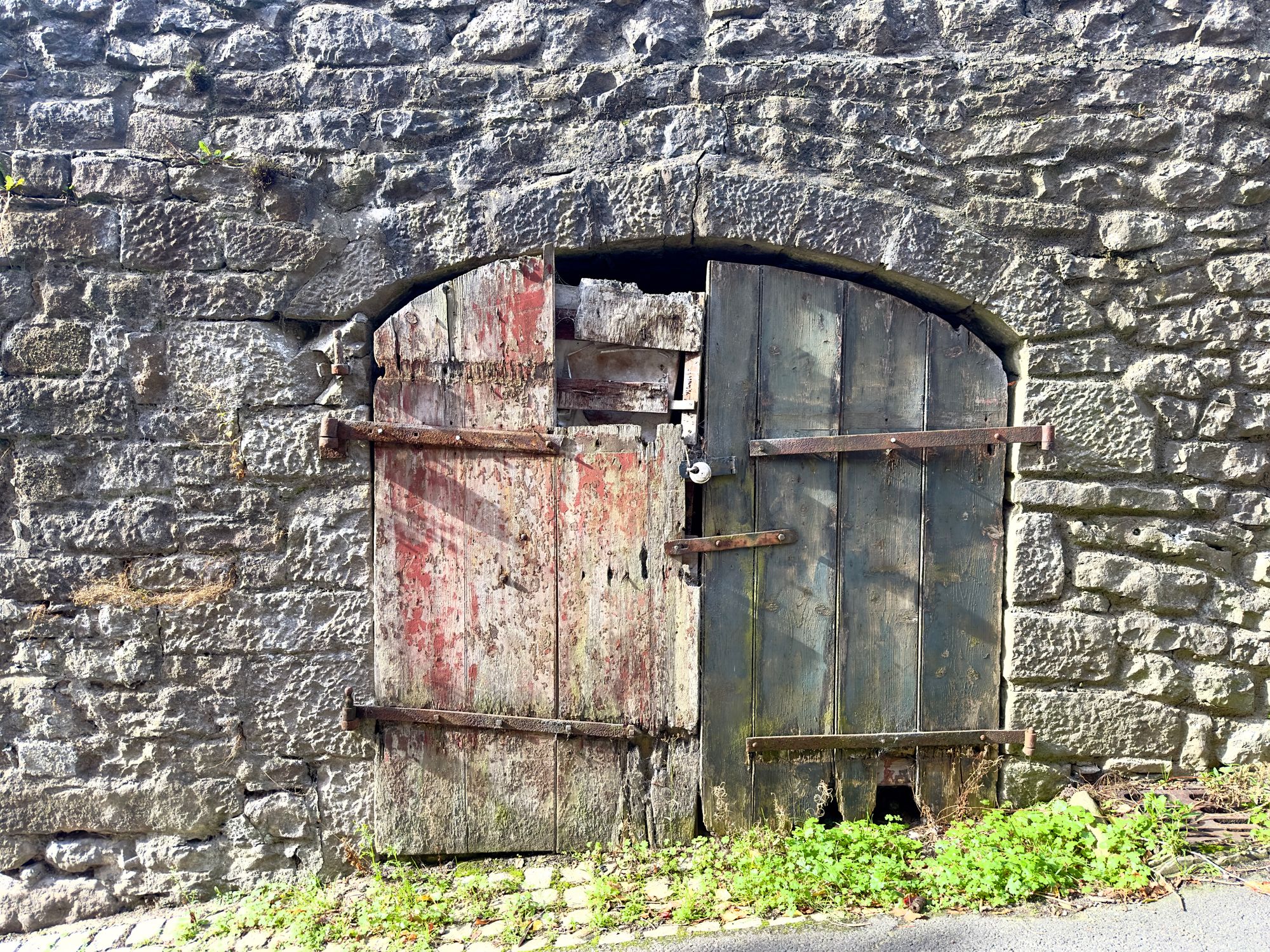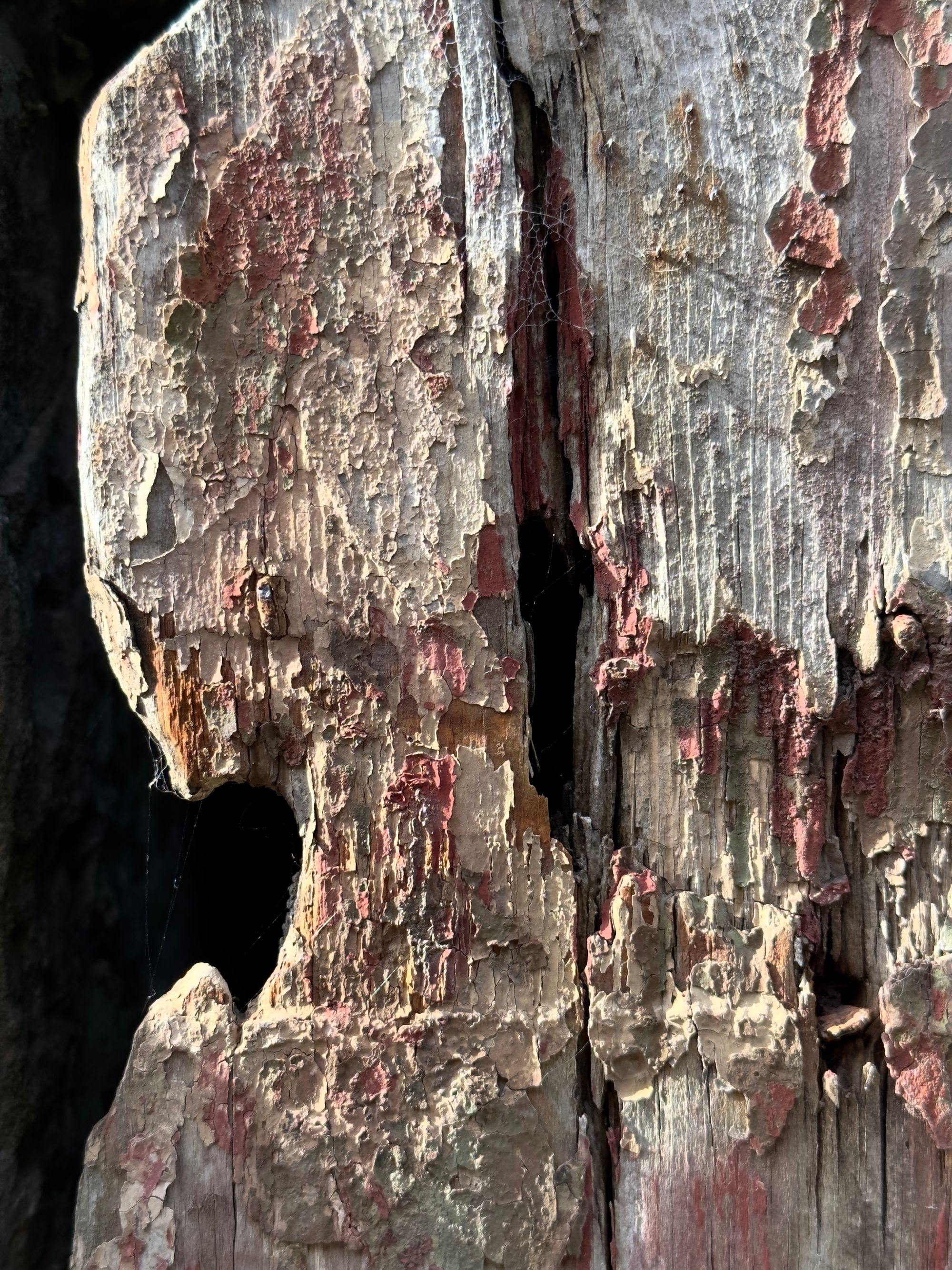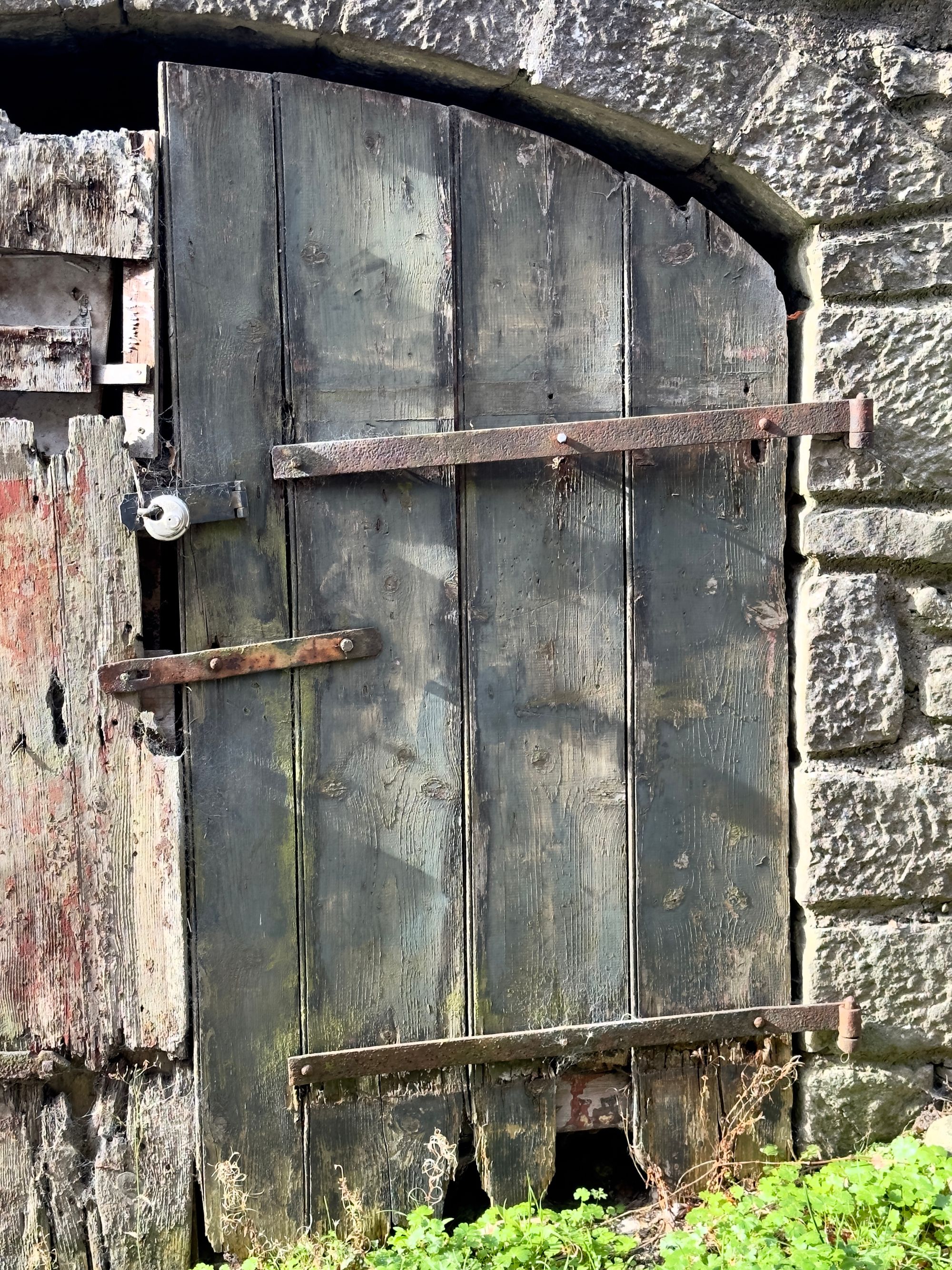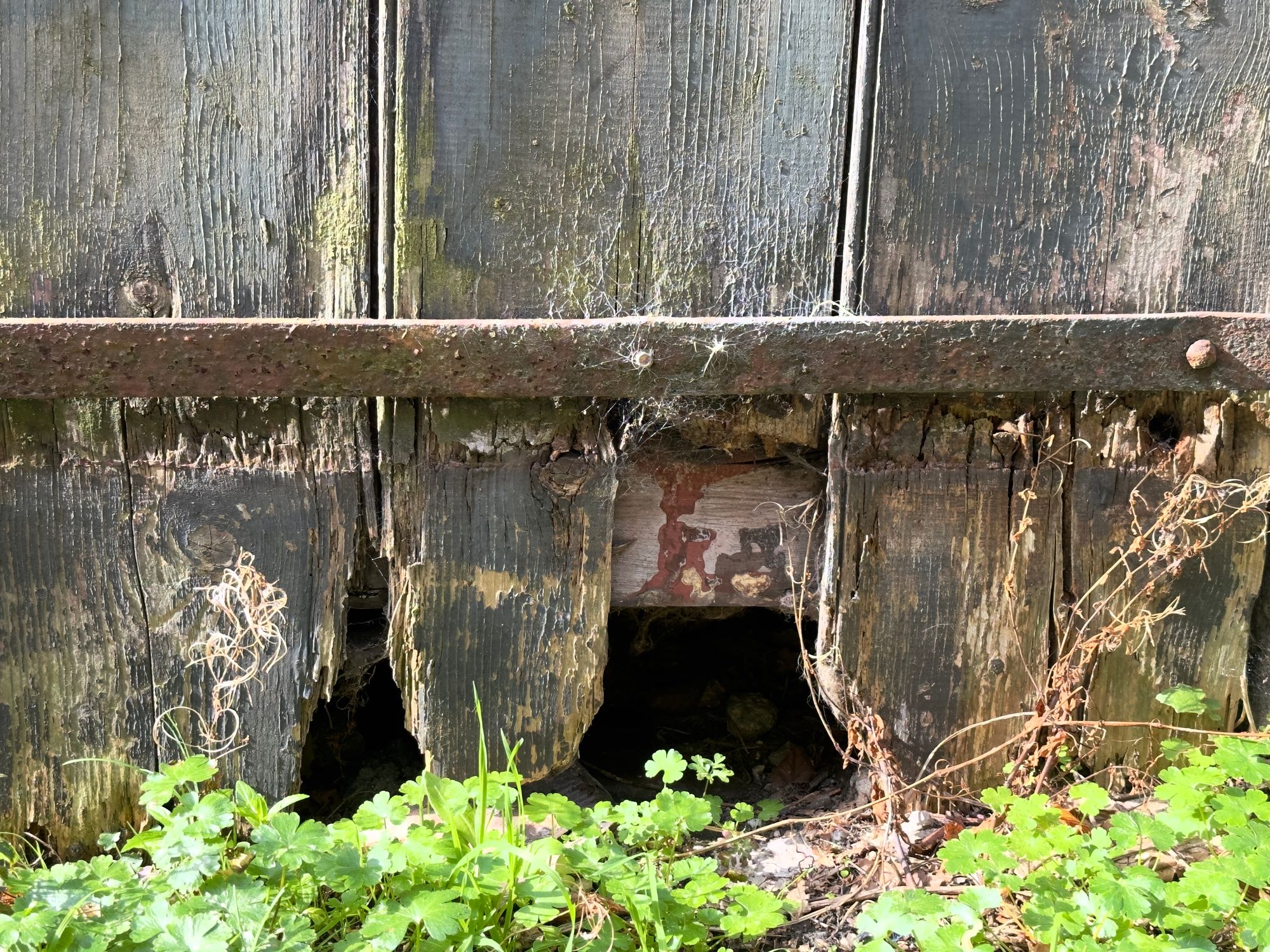 Can you help keep Woody on the road?
Click below for membership options and benefits
Become a Member
---
Wirksworth, Derbyshire
Heard of Wirksworth? This is a good place, an alt-tourist destination, an architecture park.
Some of the best places are hidden between the folds of nearby tourist destinations. Wirksworth lies between Matlock and Ashbourne and is the better for it. Whilst the tourists have been flocking to other places, Wirksworth has been maturing like a fine wine.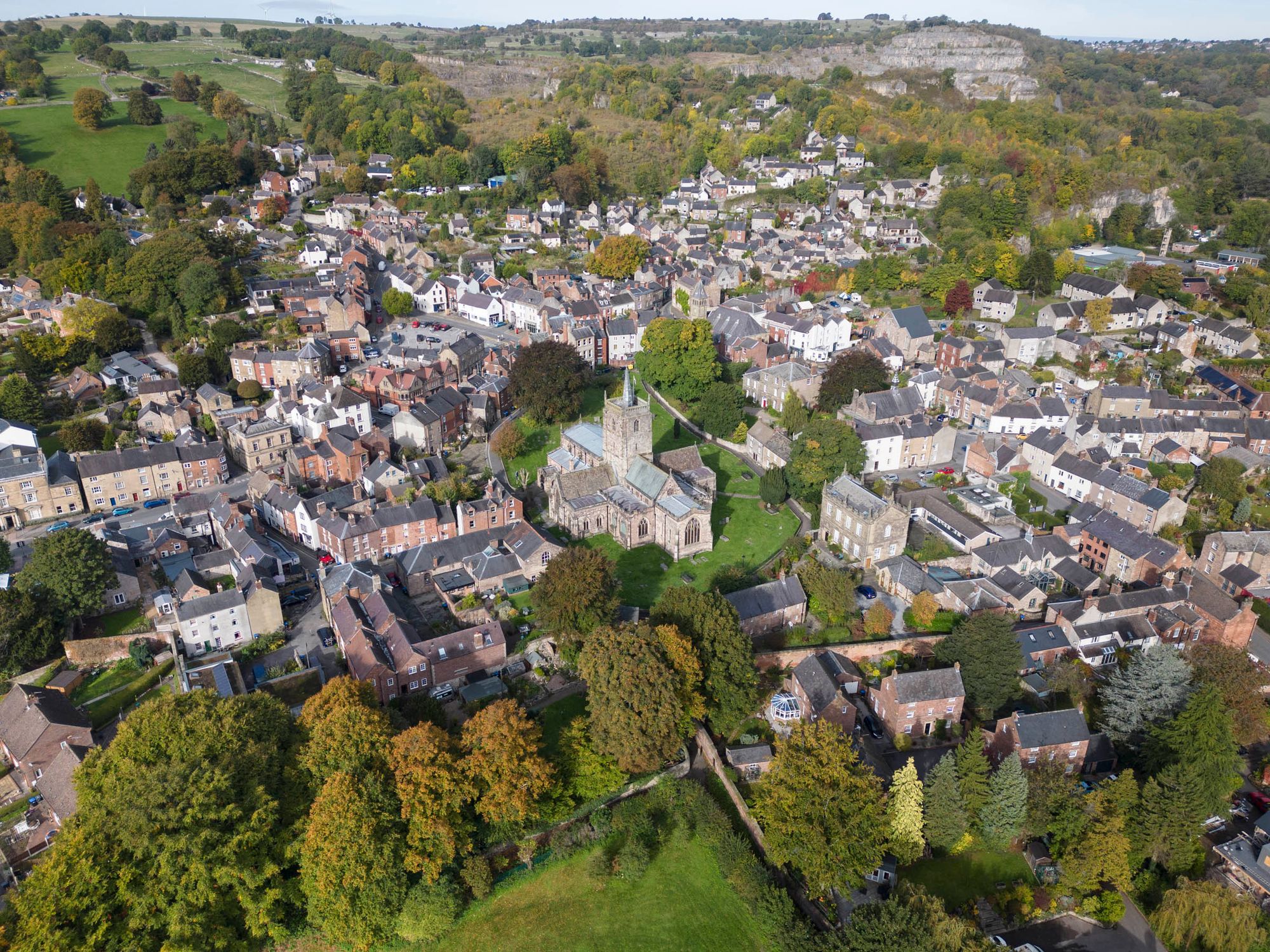 Pevsner says that Wirksworth works as an 'ensemble' and recalls the different levels leading up to the crown of the market place.
If the market place is the crown, then the jewel in the crown is St. Mary, which lies within its own bounds like the close of a Cathedral.
The church is surrounded by a delighful grouping of buildings which creates a wonderful sense of enclosure.  
---
Members can see a gorgeous aerial video of Wirksworth and its church here: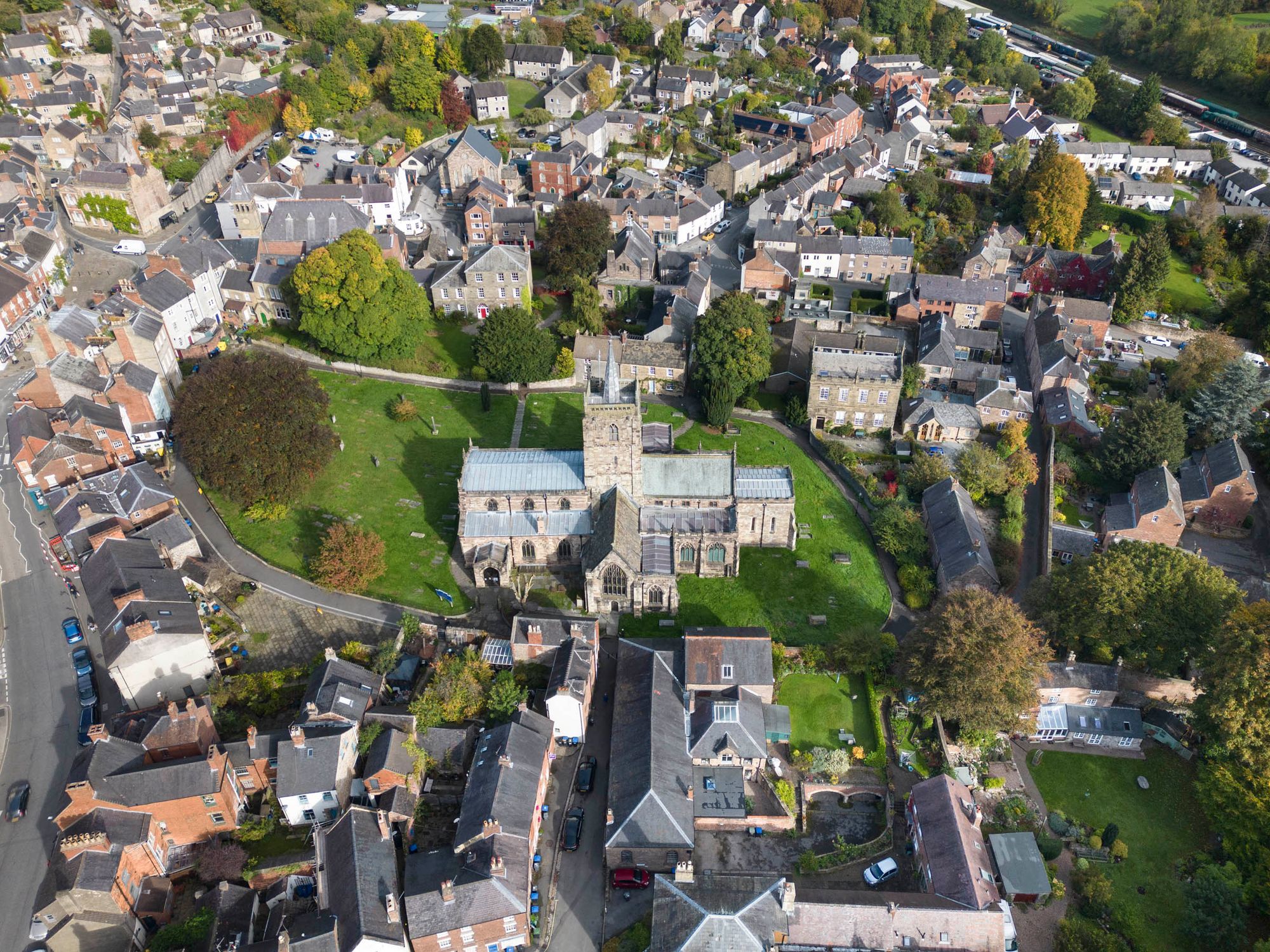 ---
Church Yard Buildings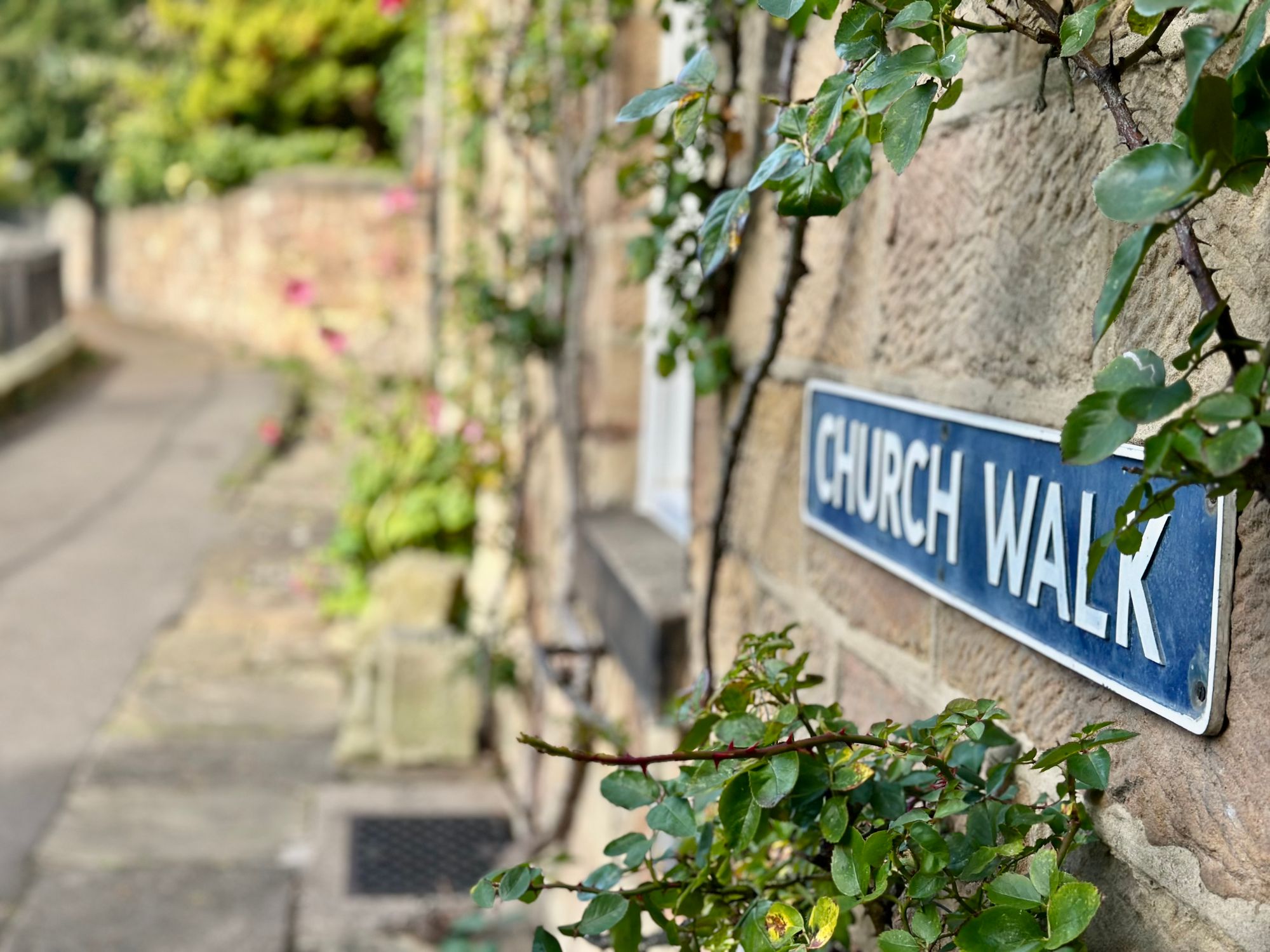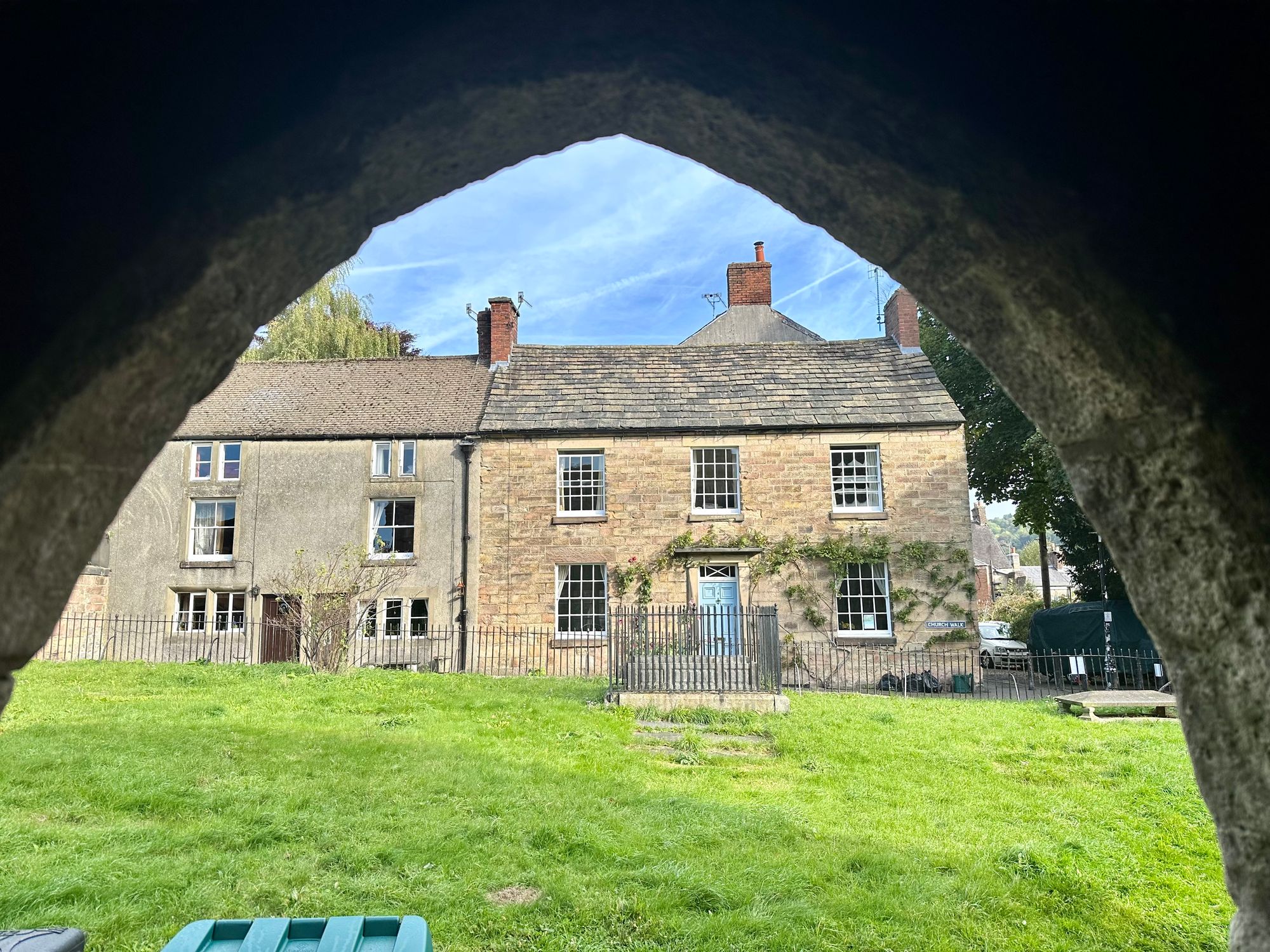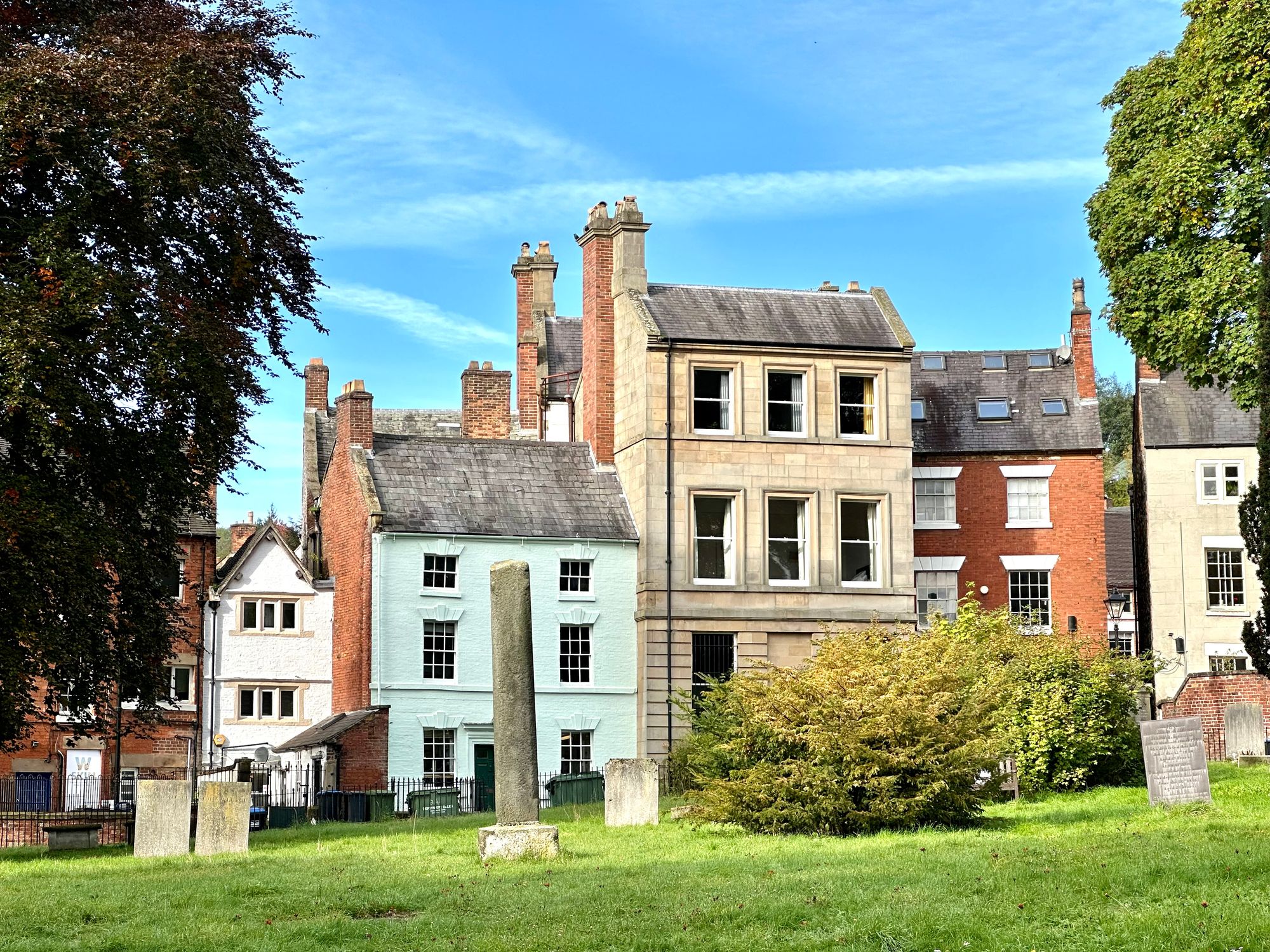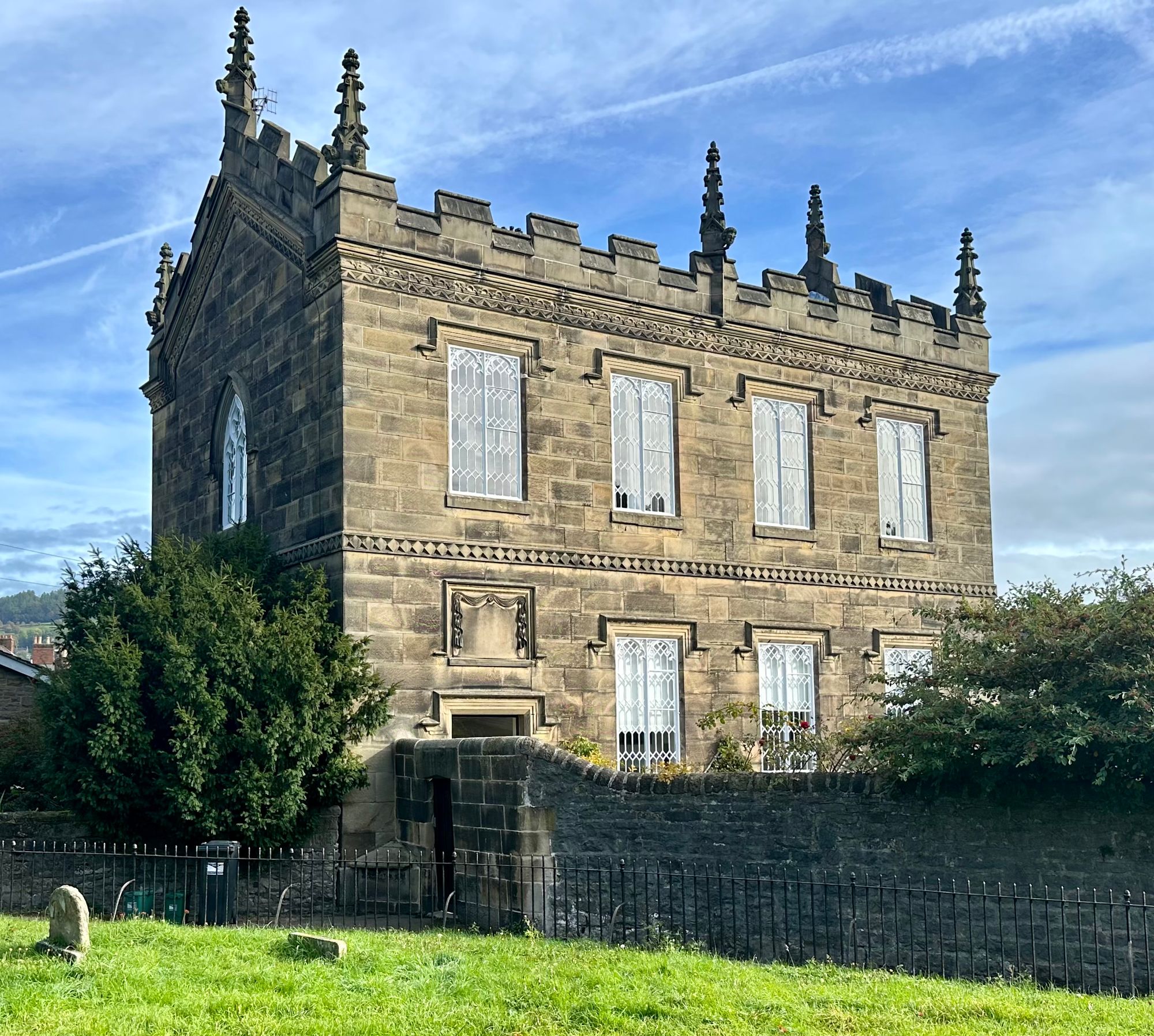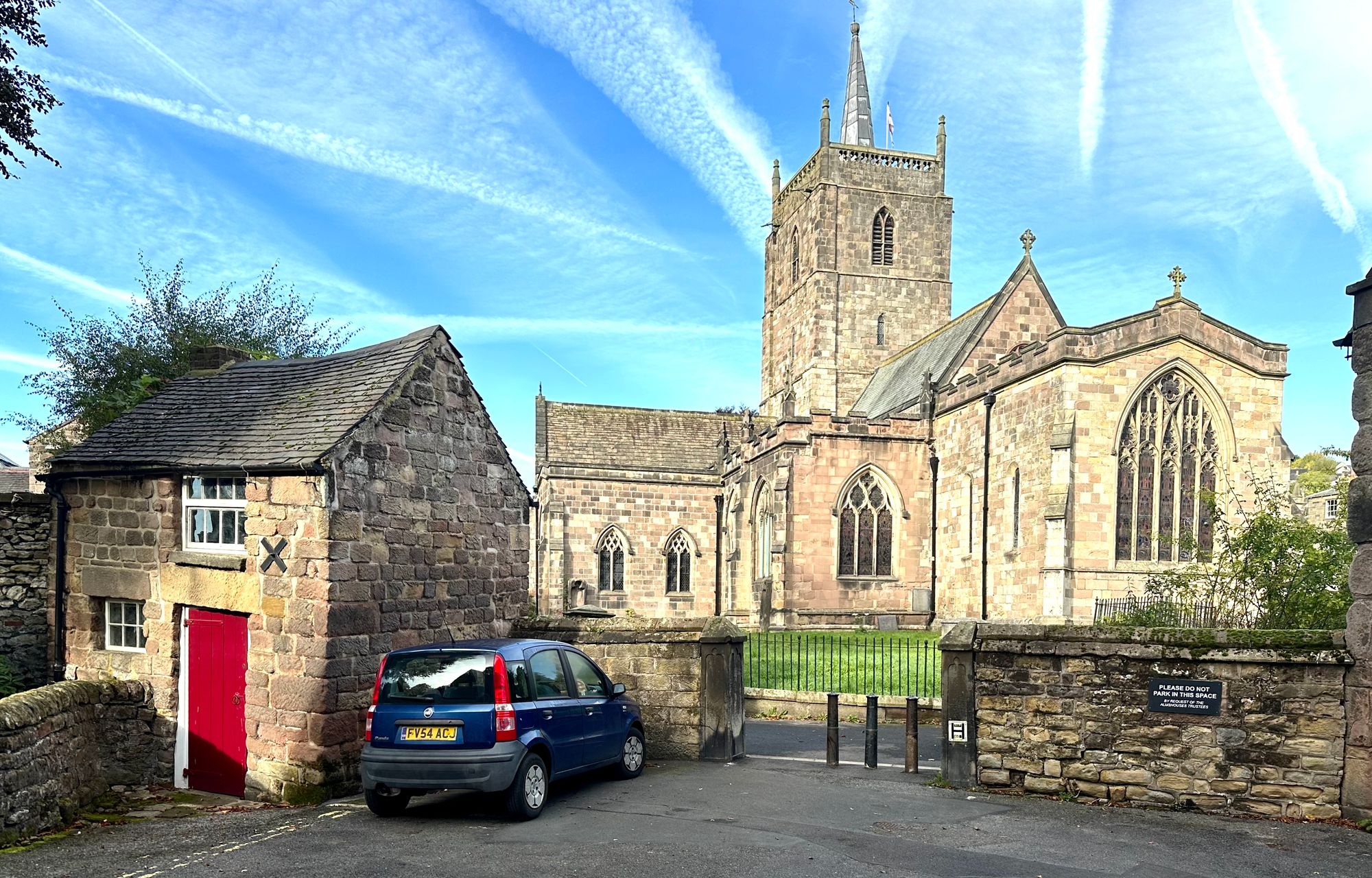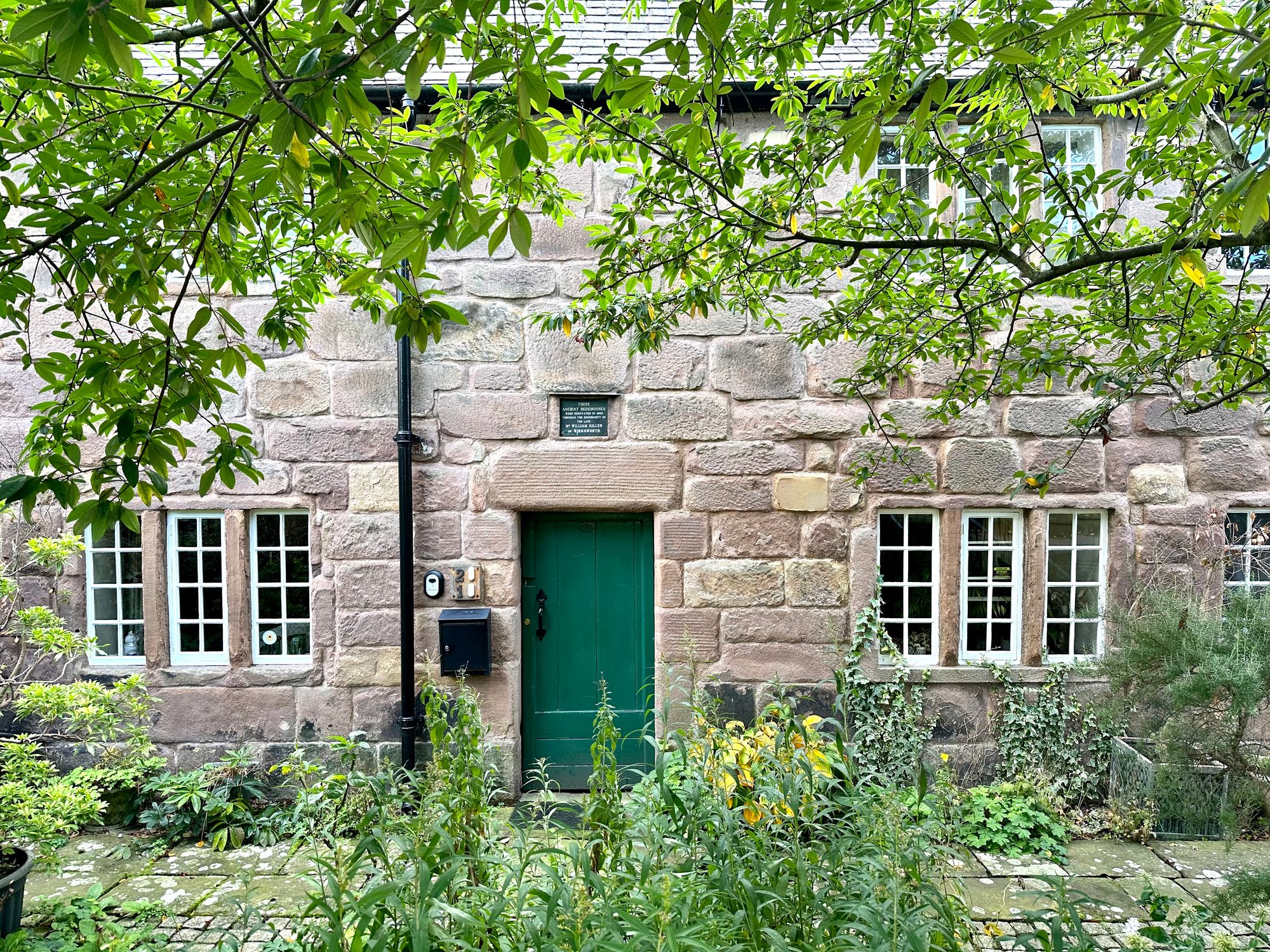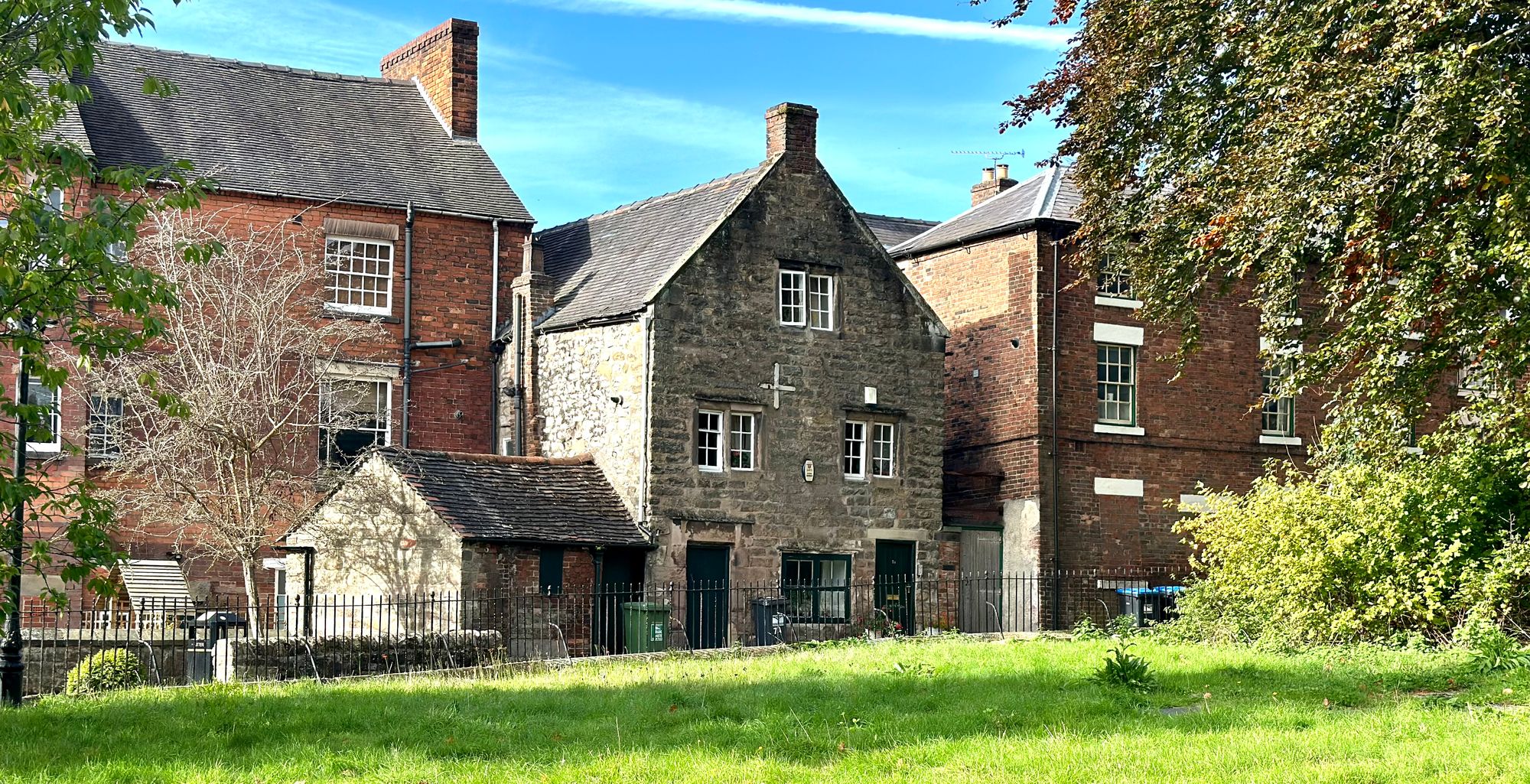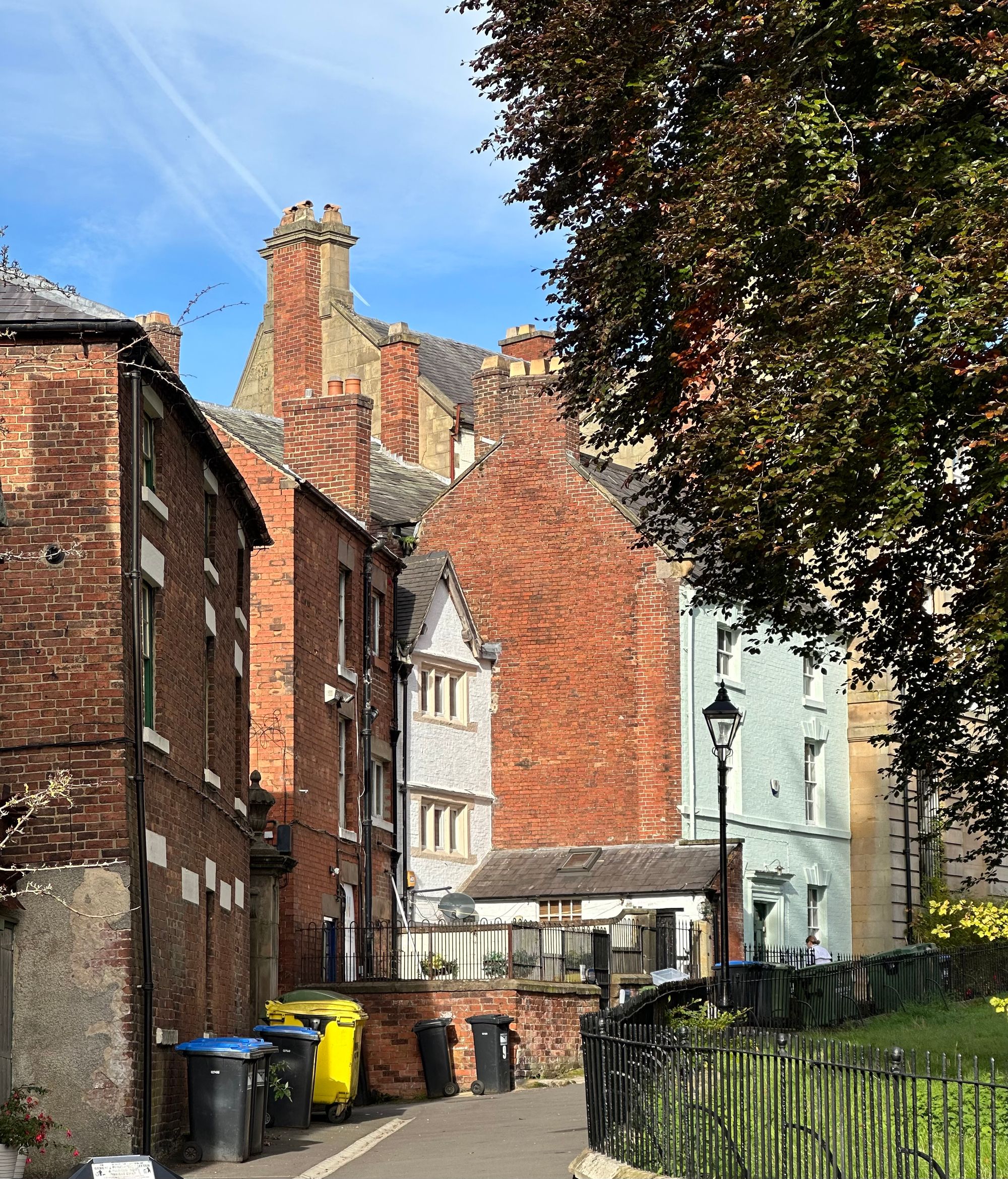 ---
---
St. Mary's Church.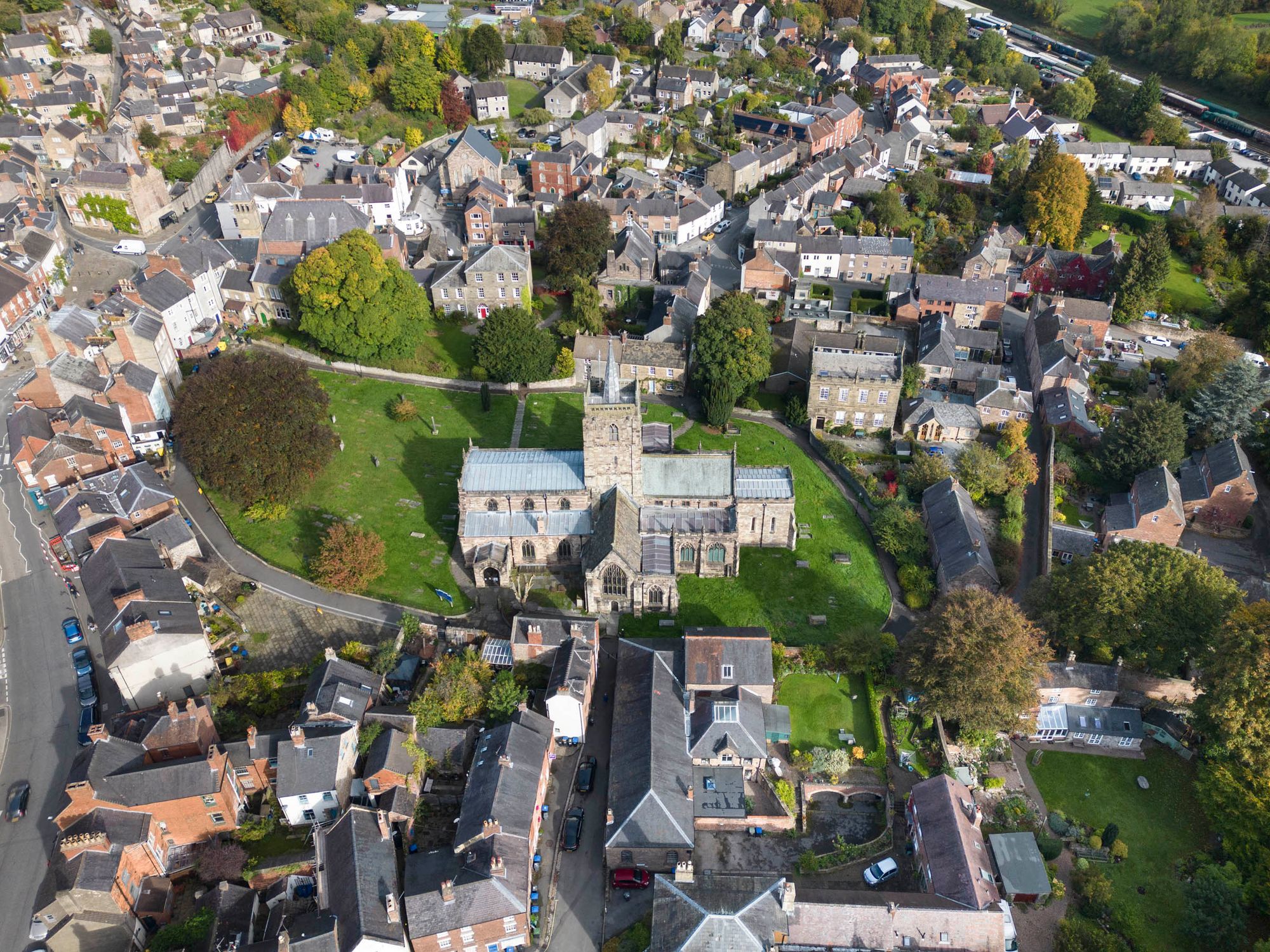 It's difficult to know where to start with this church - it has it all: archaeology, iconography, vista, material culture.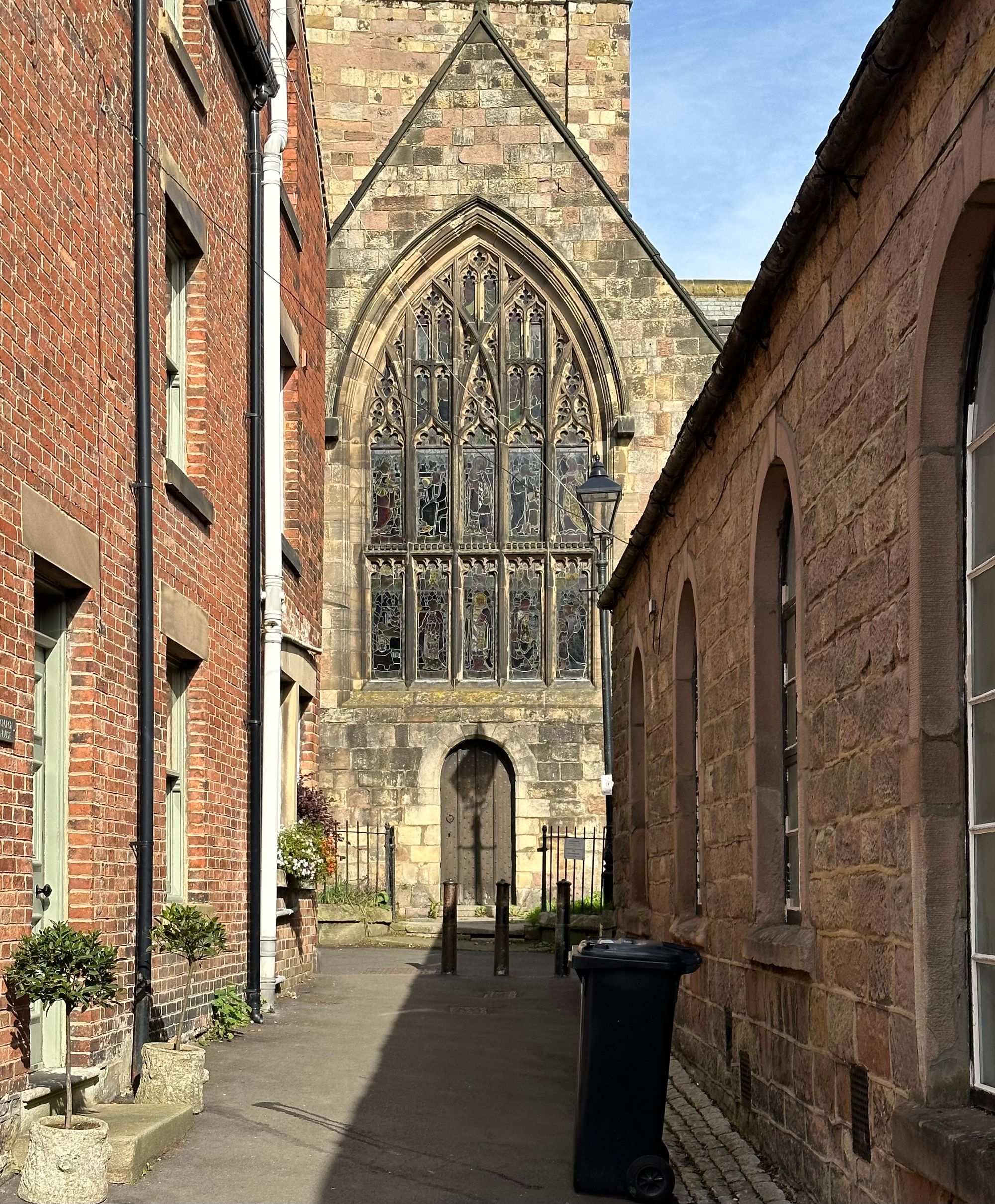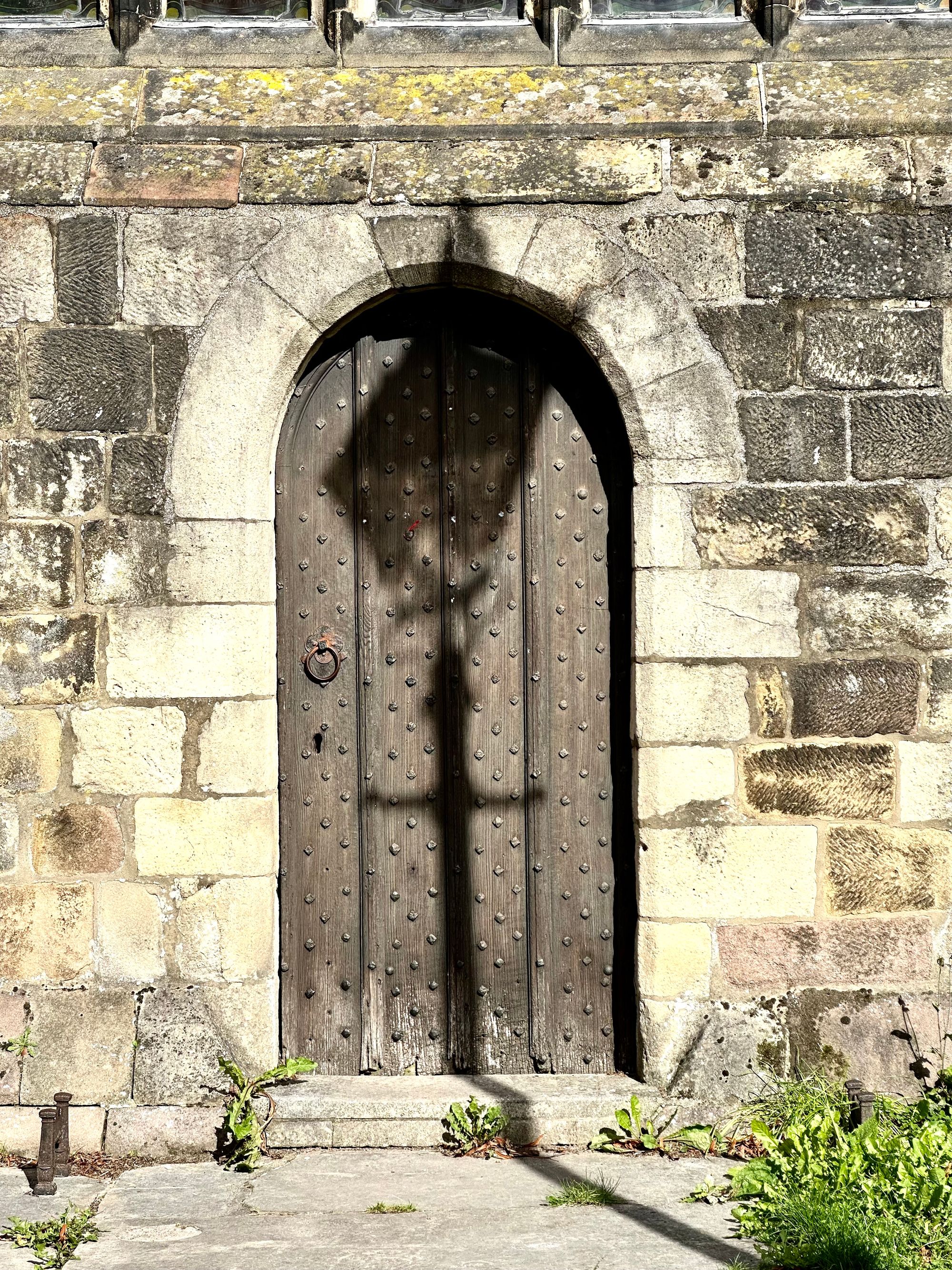 The view from the nave towards the chancel is a rapture of arches, leading the eye towards the east window.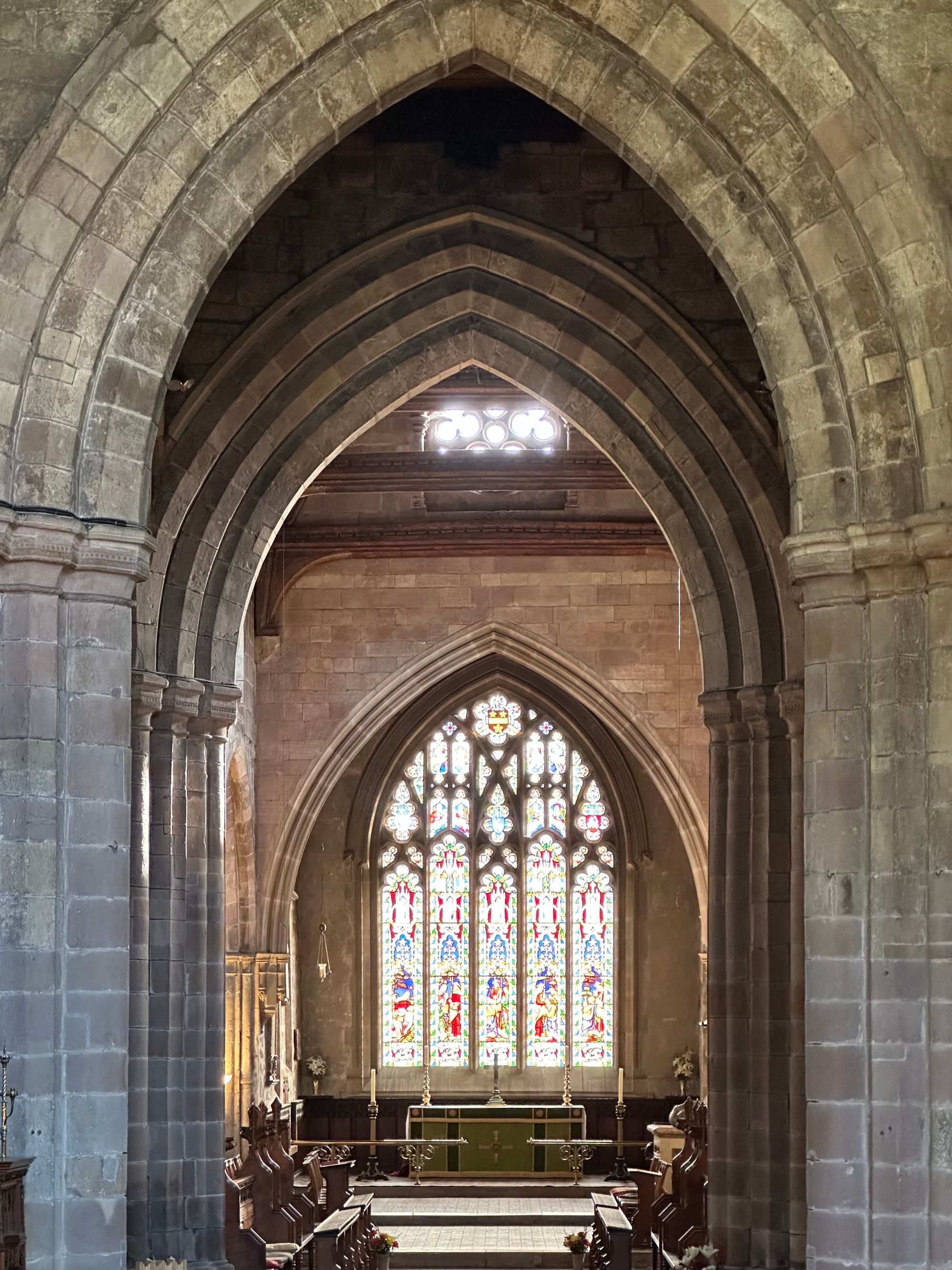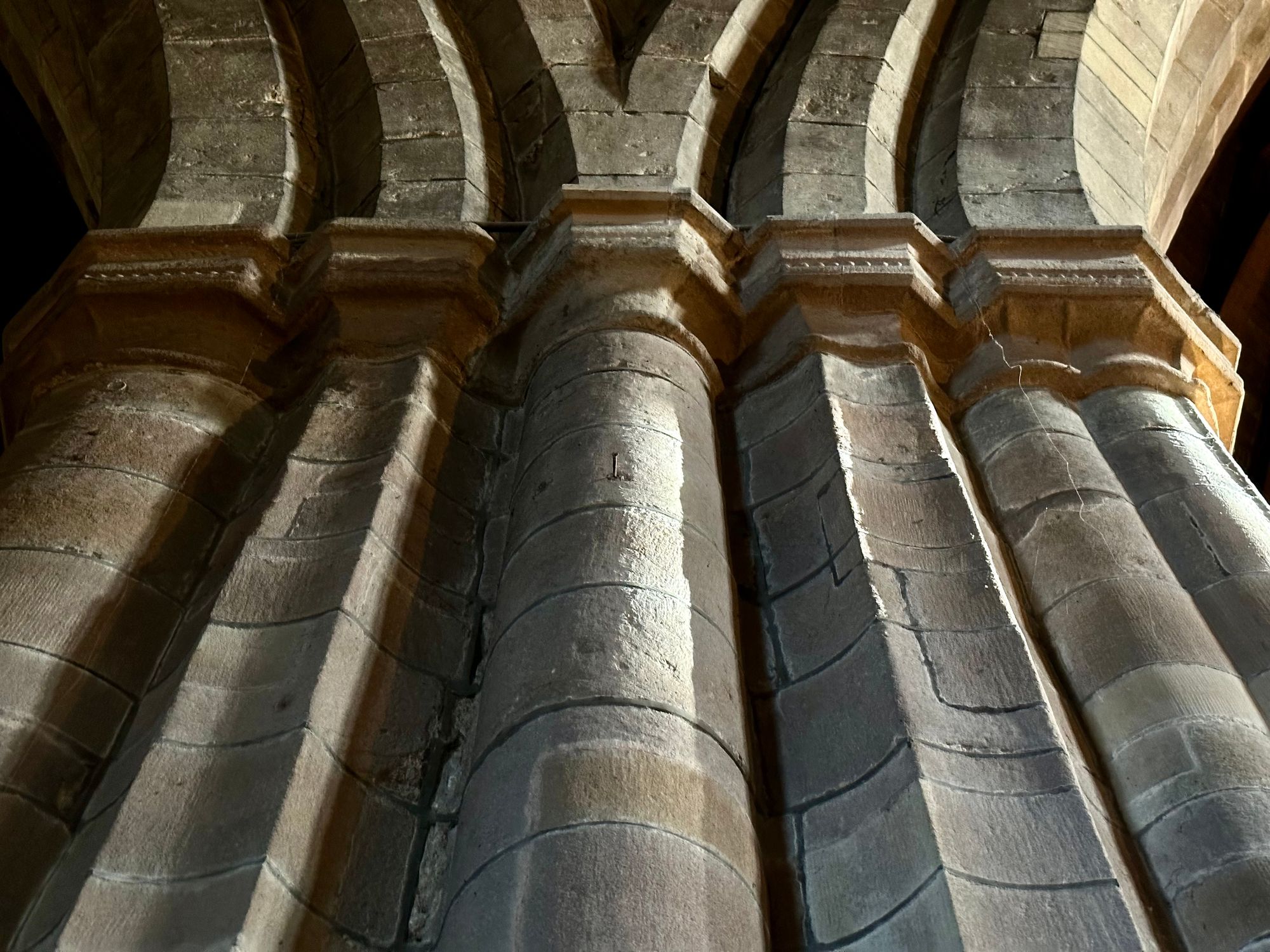 ---
The church holds within its walls whispers from the past in the form of sculpted fragments from earlier churches on the site. They are glittering sparkles from the darkest recesses of history.
Every fragment has its own biography - its own story to tell in terms of its style and iconography. Every fragment is a bottle washed onto the shore of the present with its message intact - if we take our time to look.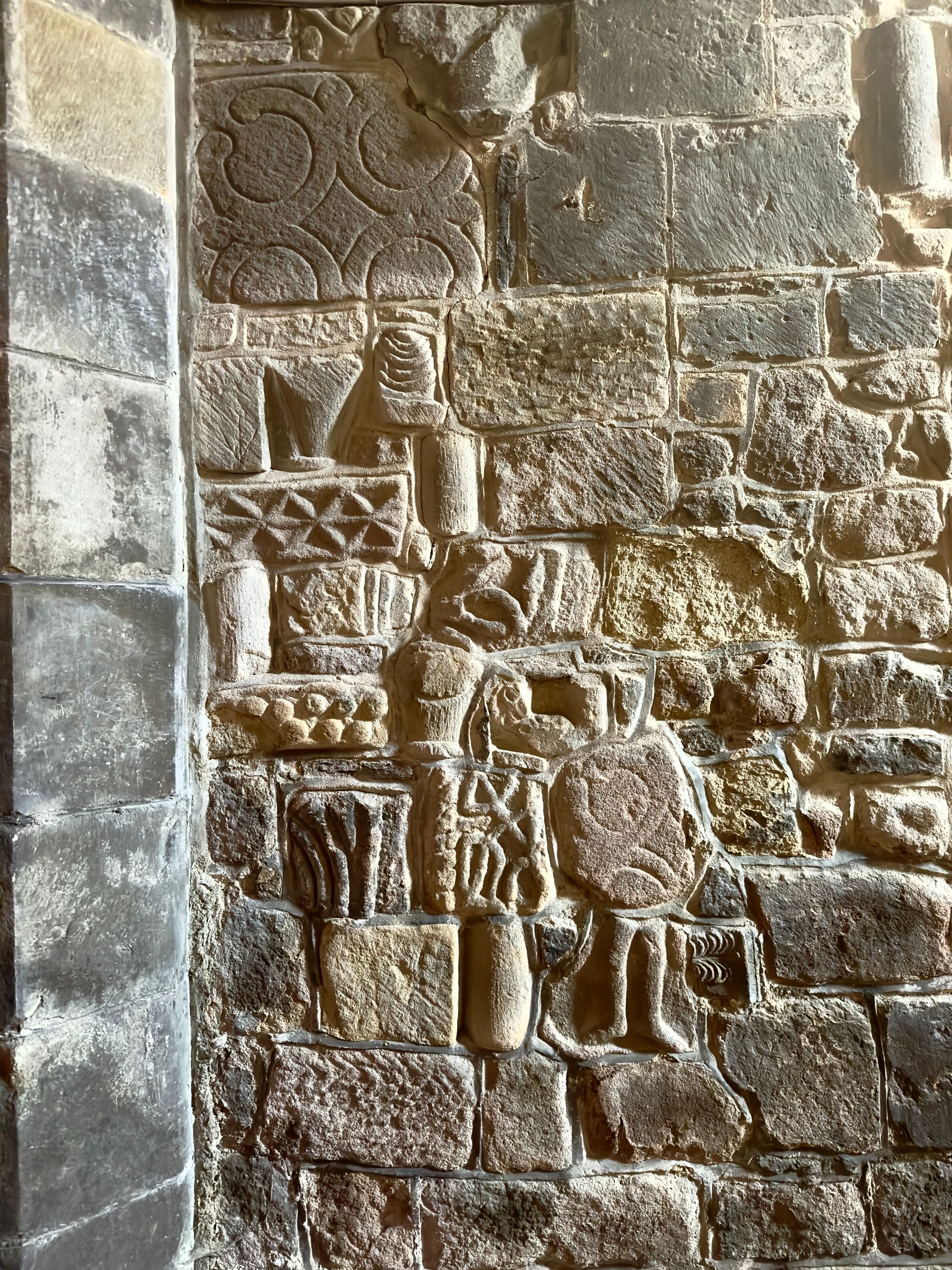 Clasping beakheads  date from Norman times - part of the Romanesque church that stood on this site - they are from French shores with a Scandinavian heritage - are they holding doves?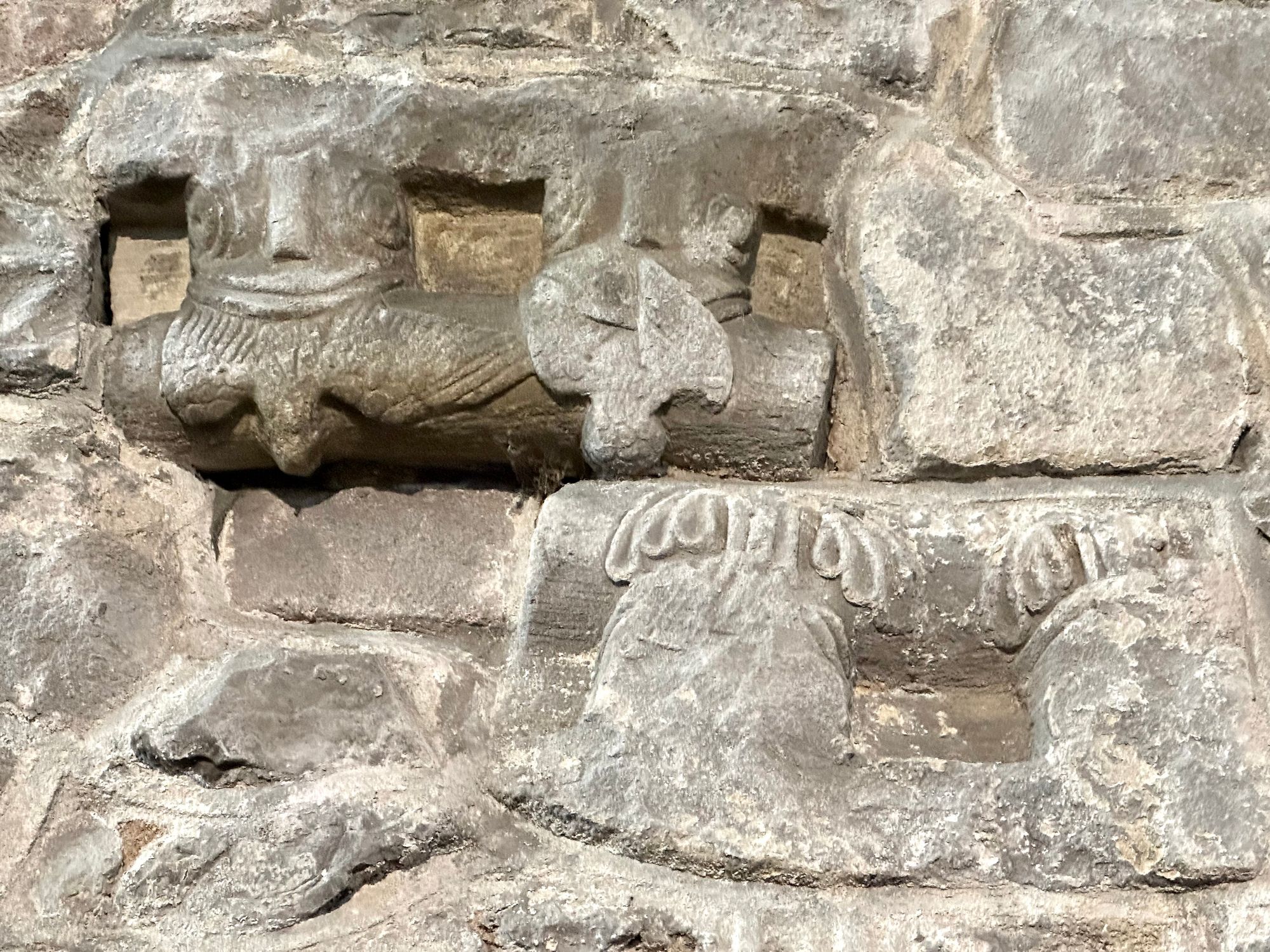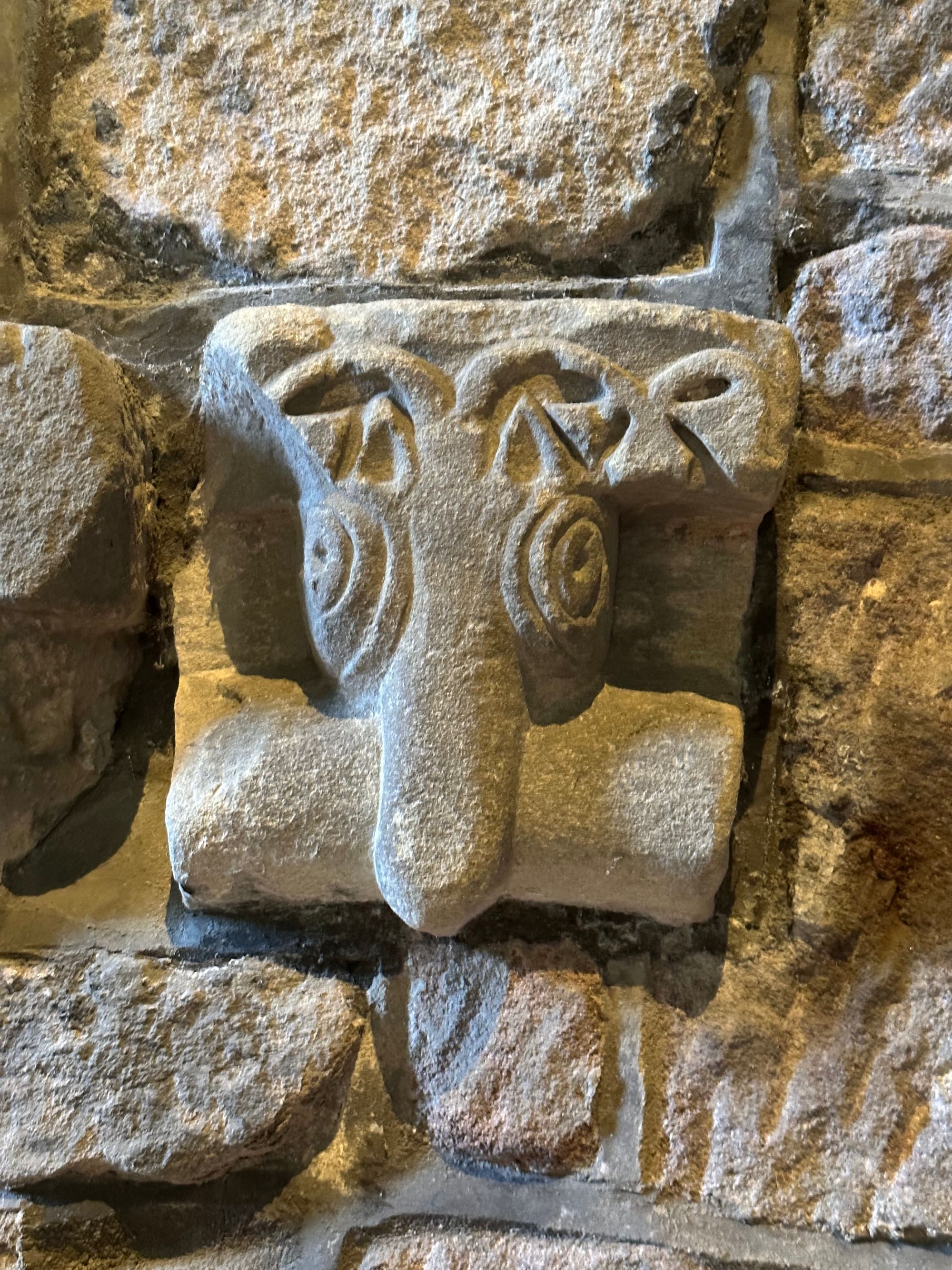 Set within a wall in the south transept is said to be the oldest depiction of a lead miner - thought to be 800 years old and affectionately known as T'Owd Man. The area around Wirksworth has been mined for lead since Roman times.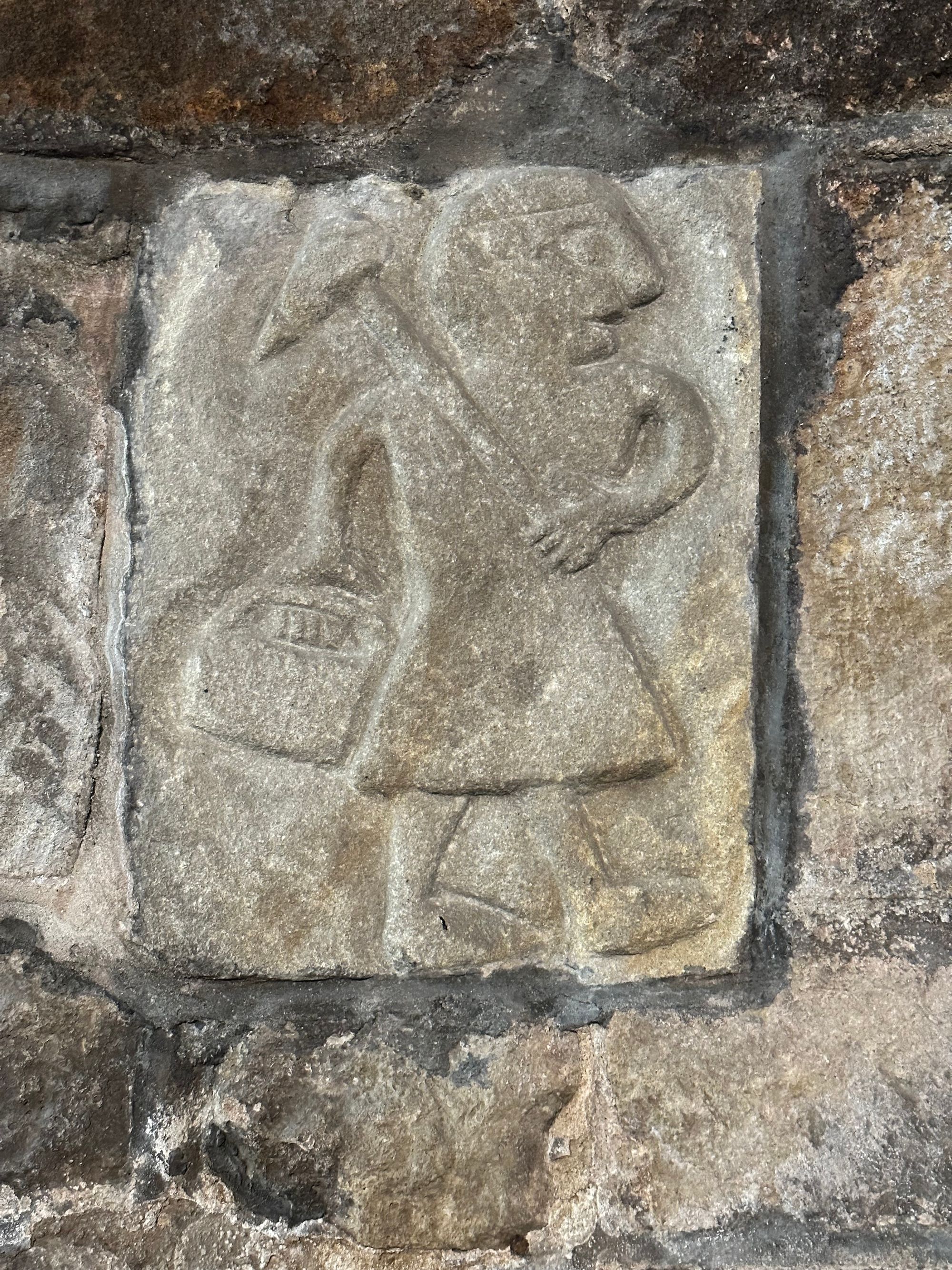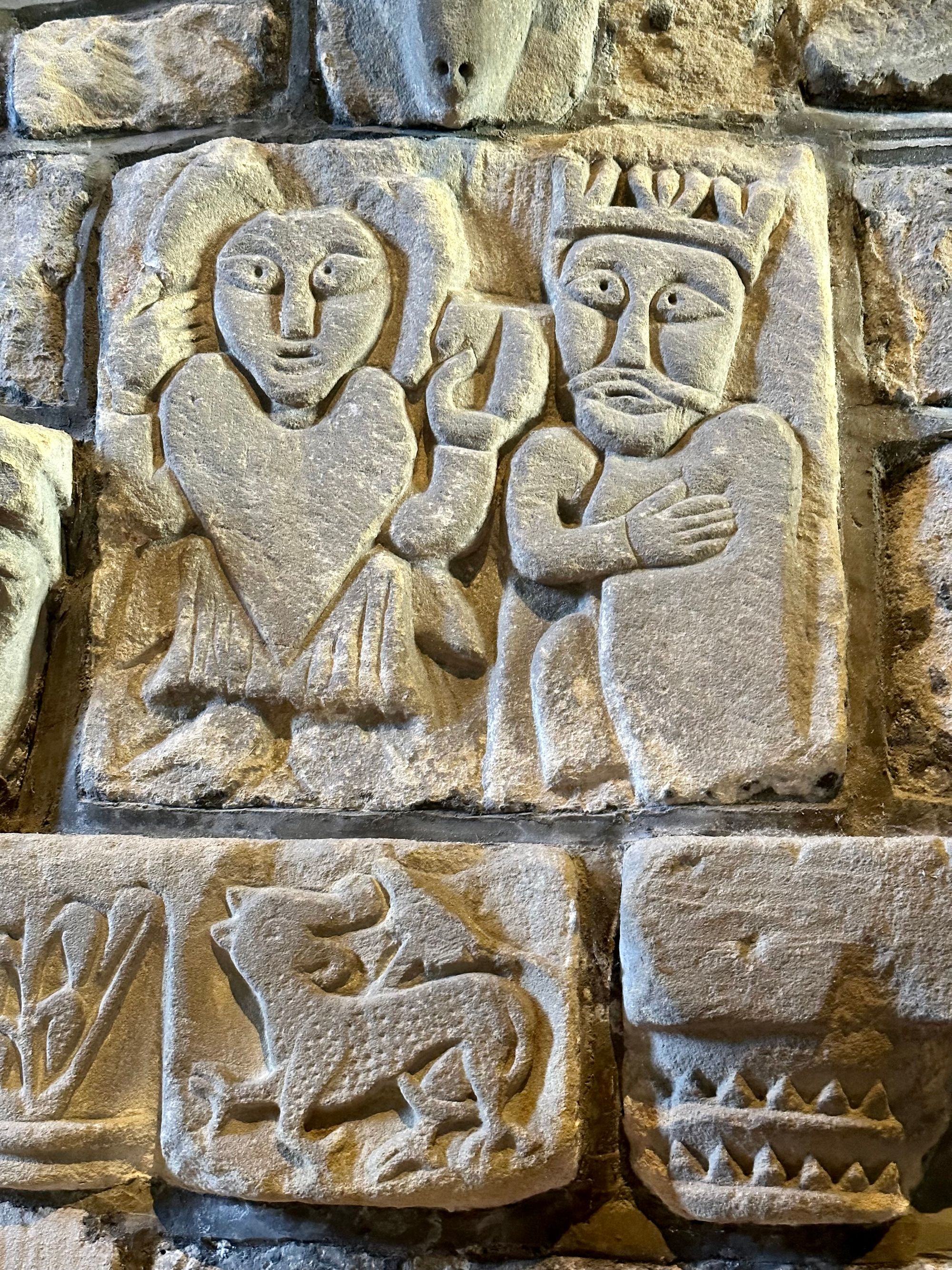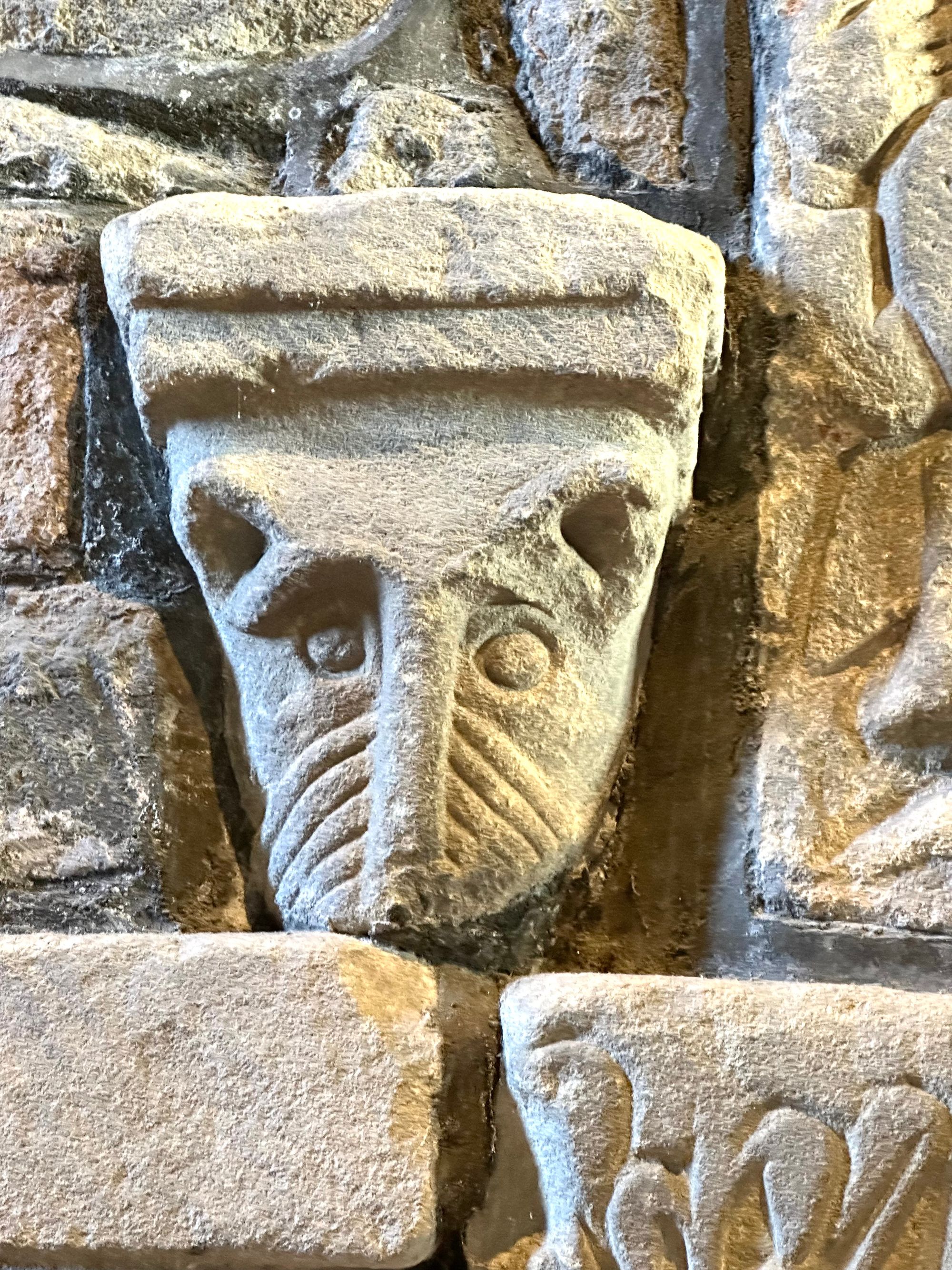 There is a curious grouping of face profiles on some of the piers in the south transept - very faint - but still there...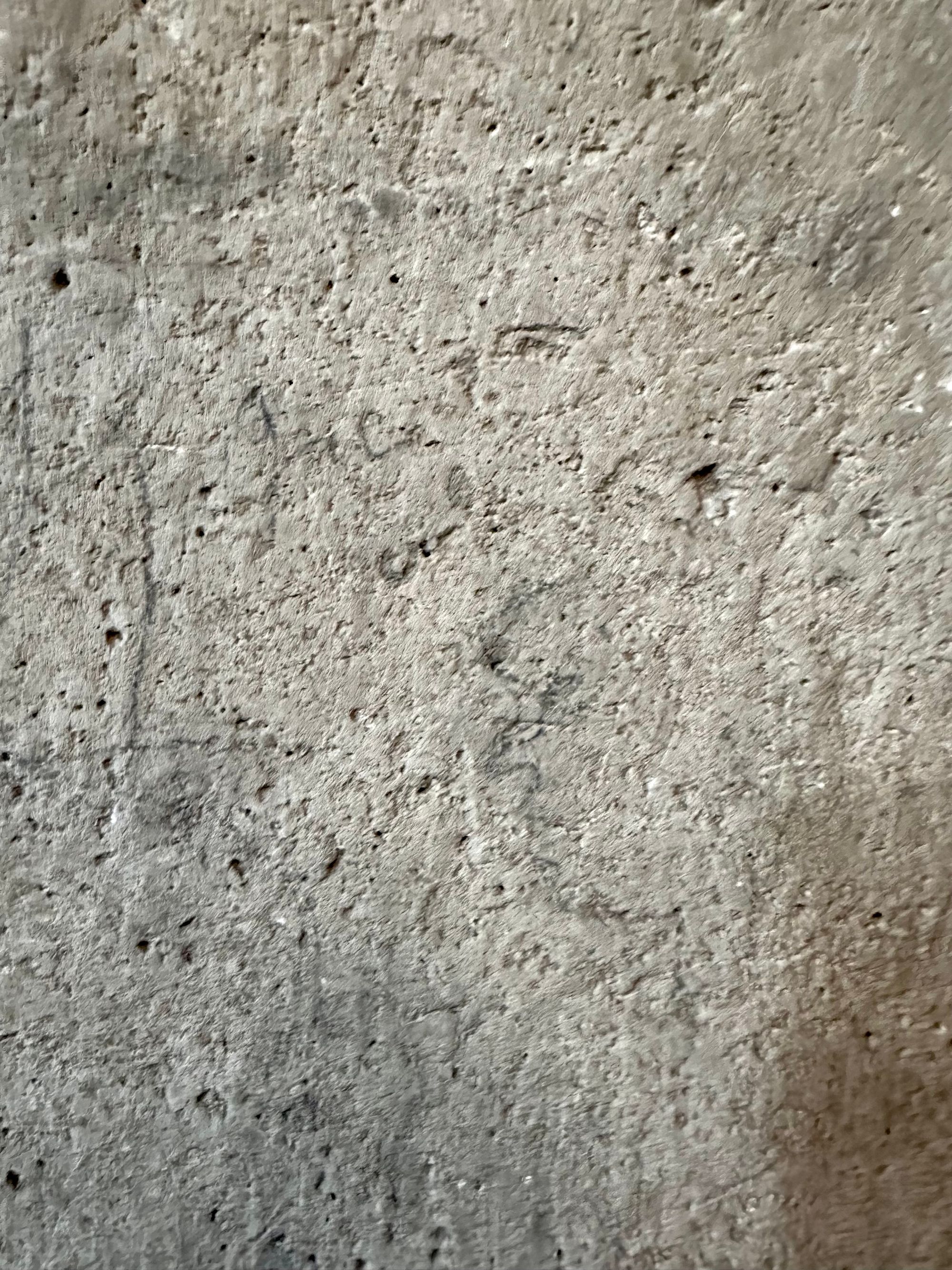 Where else can you see and touch such a rich collection of tangible history?
---
"Let no one says the past is dead.
The past is all about us and within."
---
Monuments
Below: Late C16th tomb of Sir Anthony Gell who established a grammar school and alms houses in Wirksworth.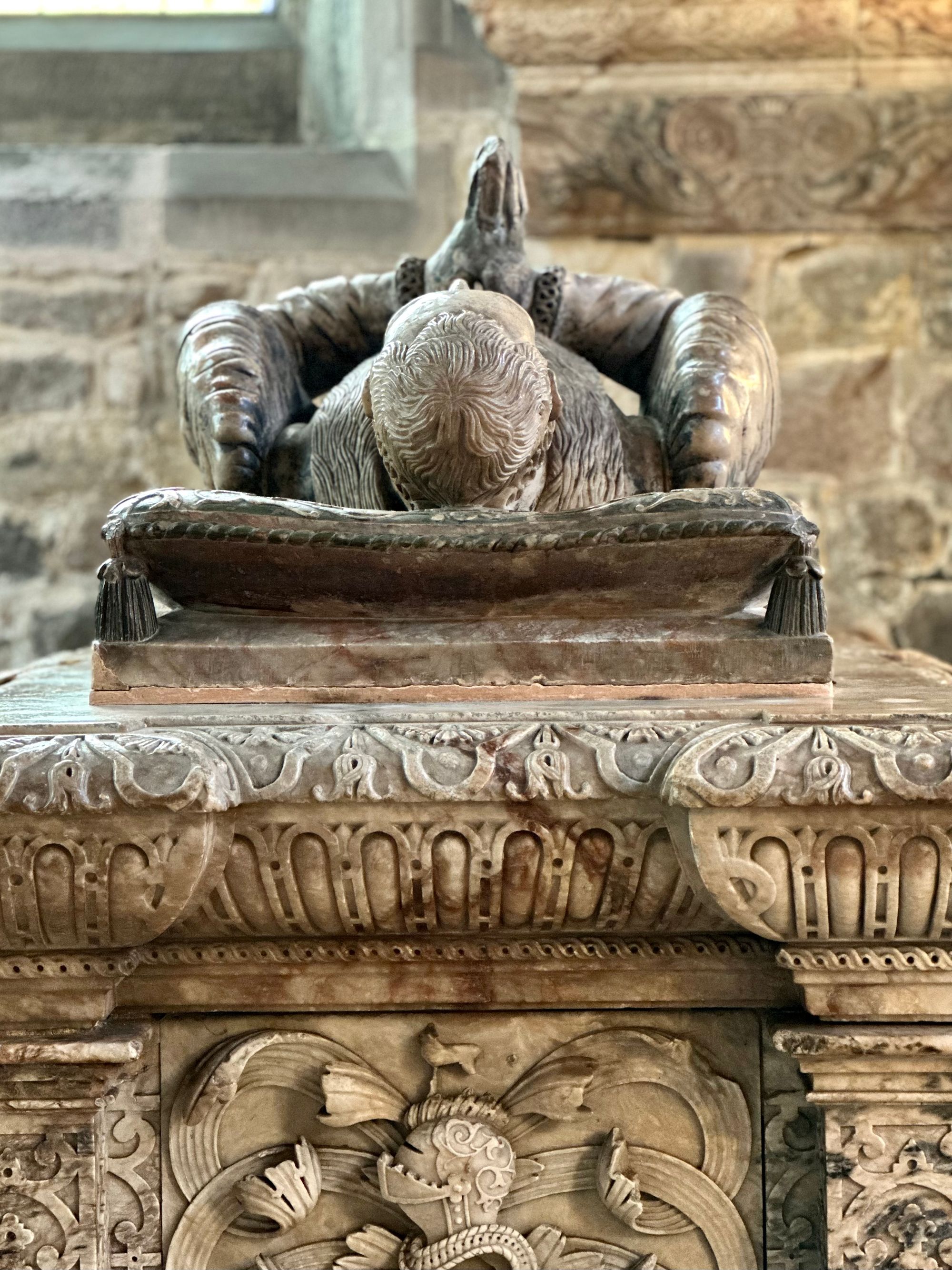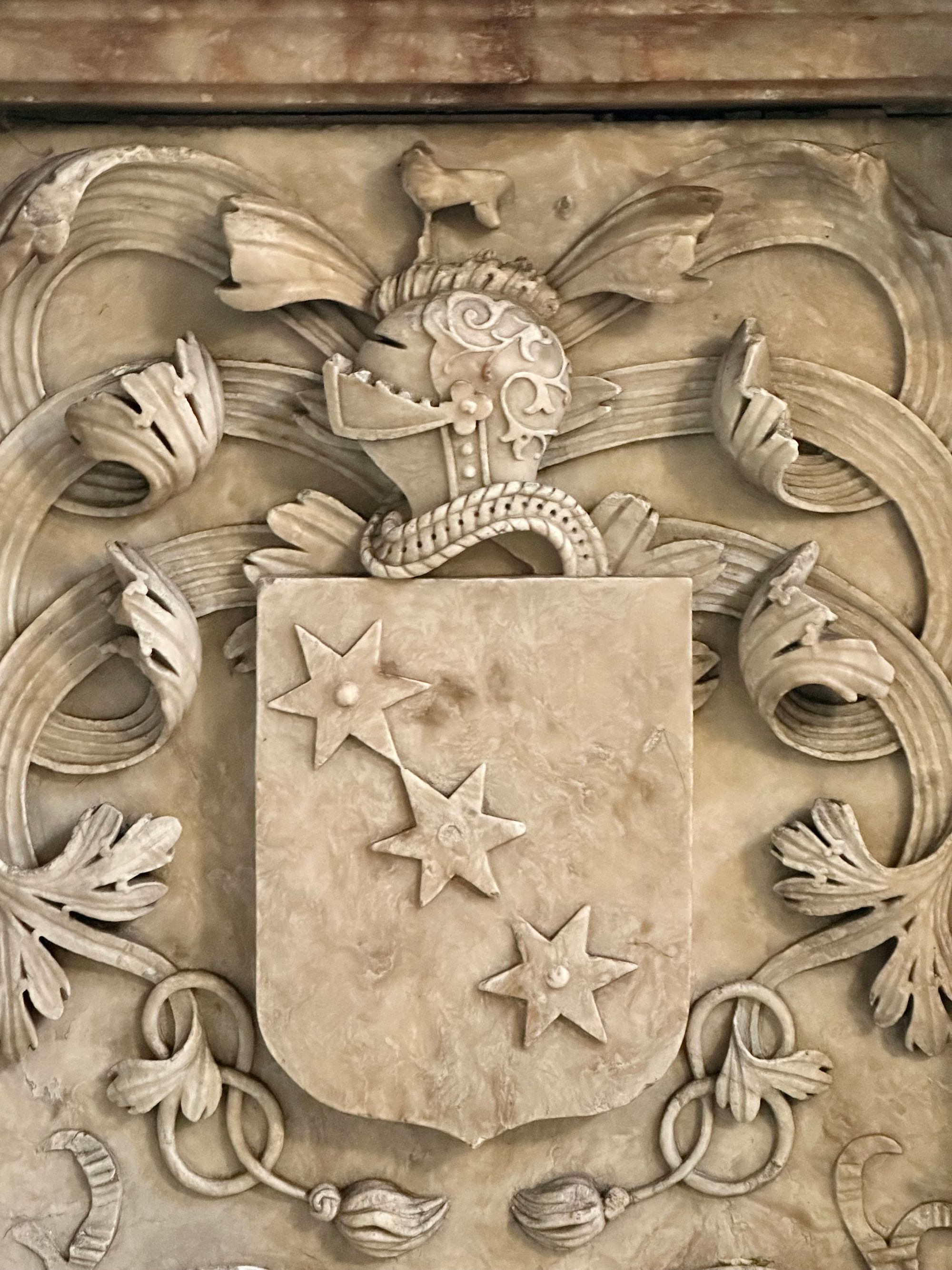 Mid - C16th Tomb of Sir Ralph Gell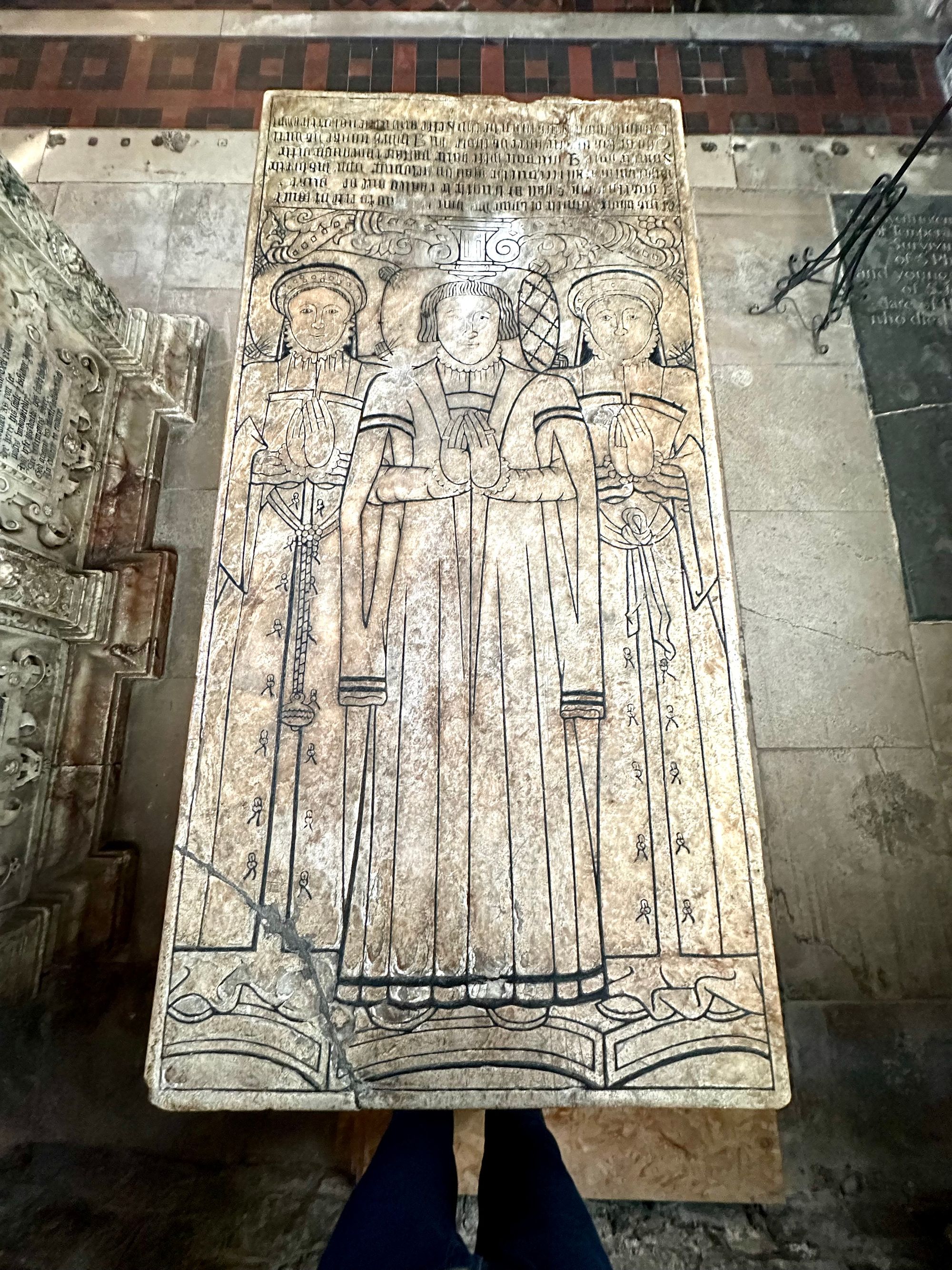 Below: The tomb of Sir Anthony Lowe, gentleman of the bedchamber to both Henry VII, Henry VIII and Edward VI.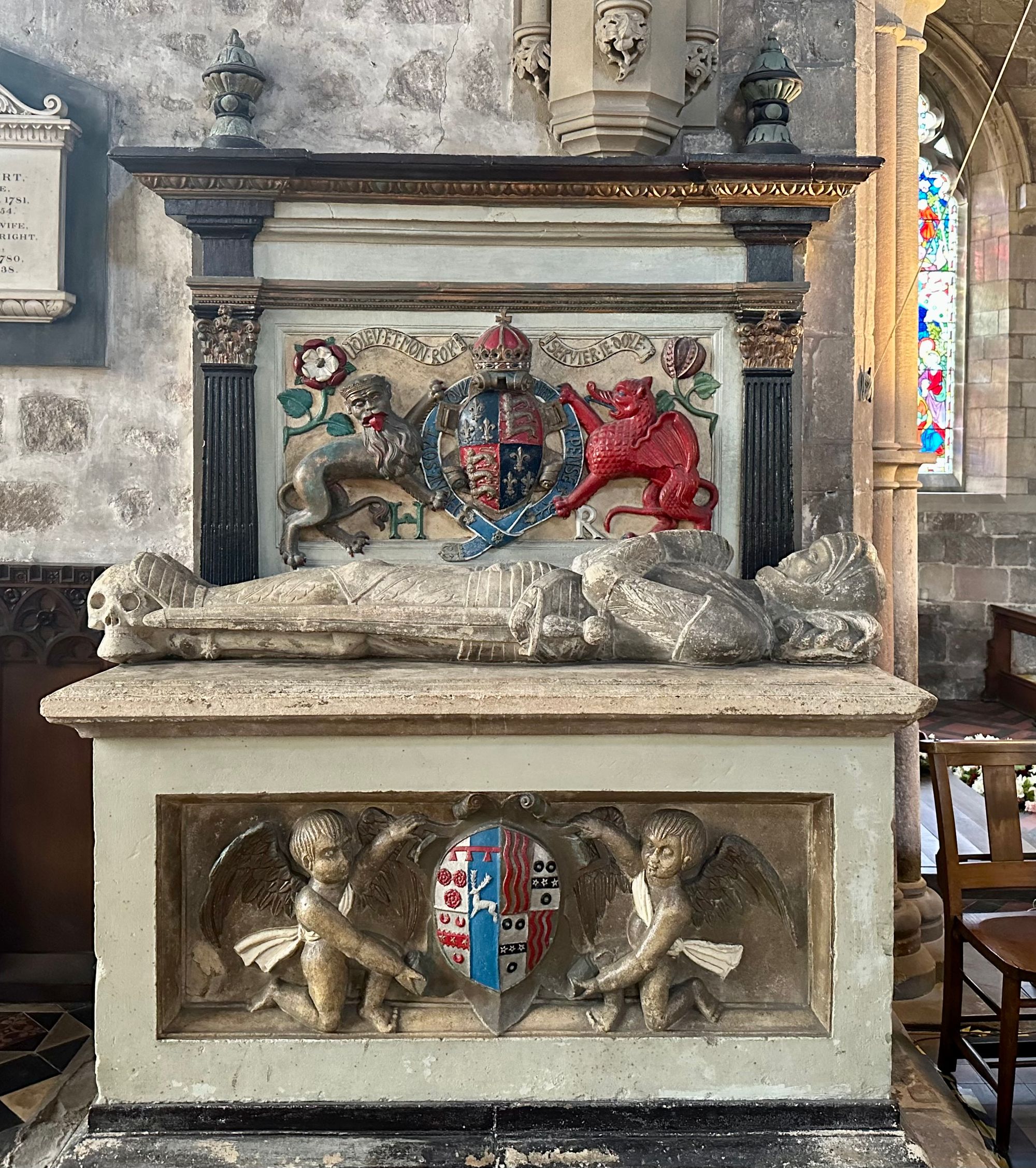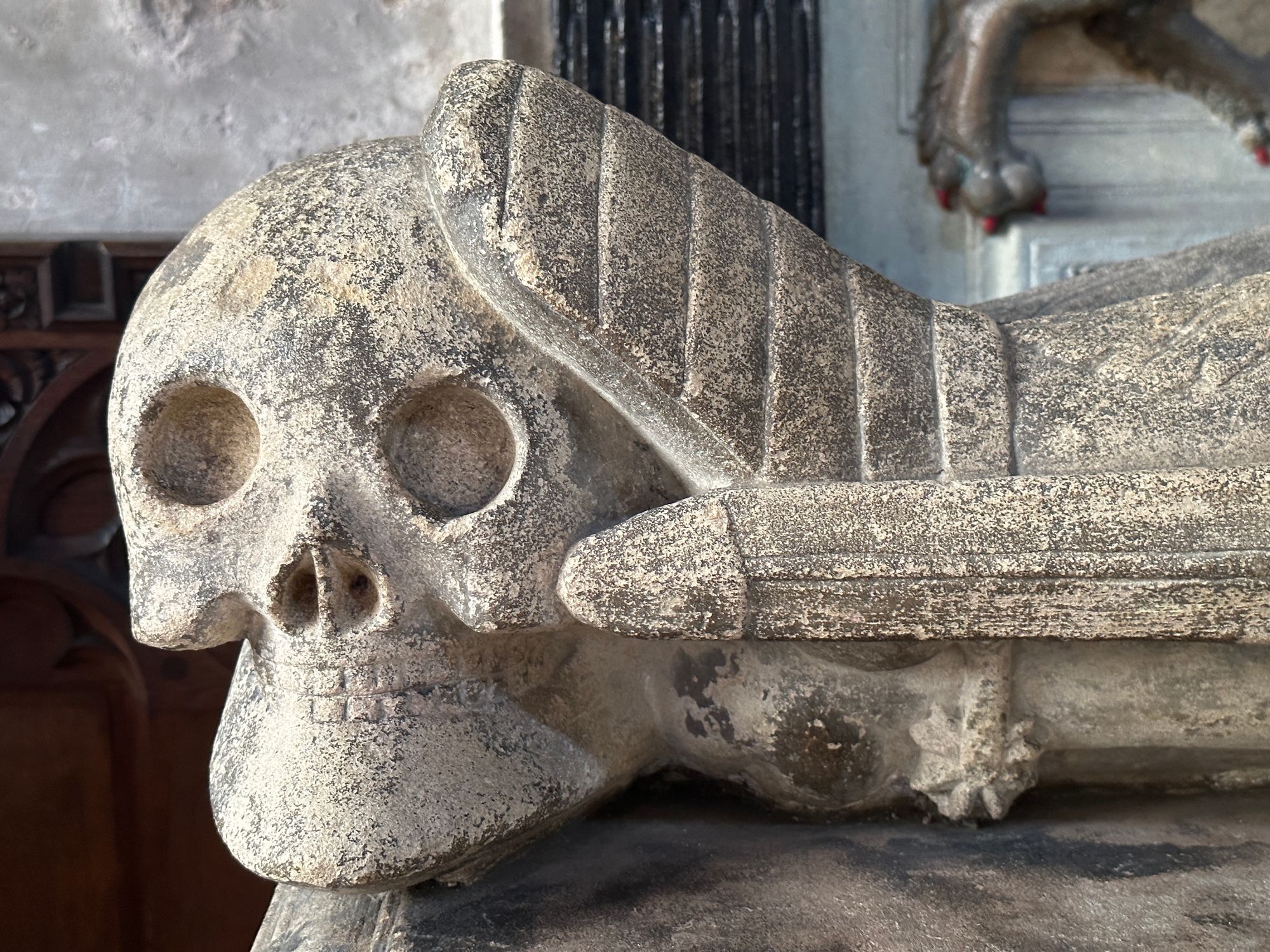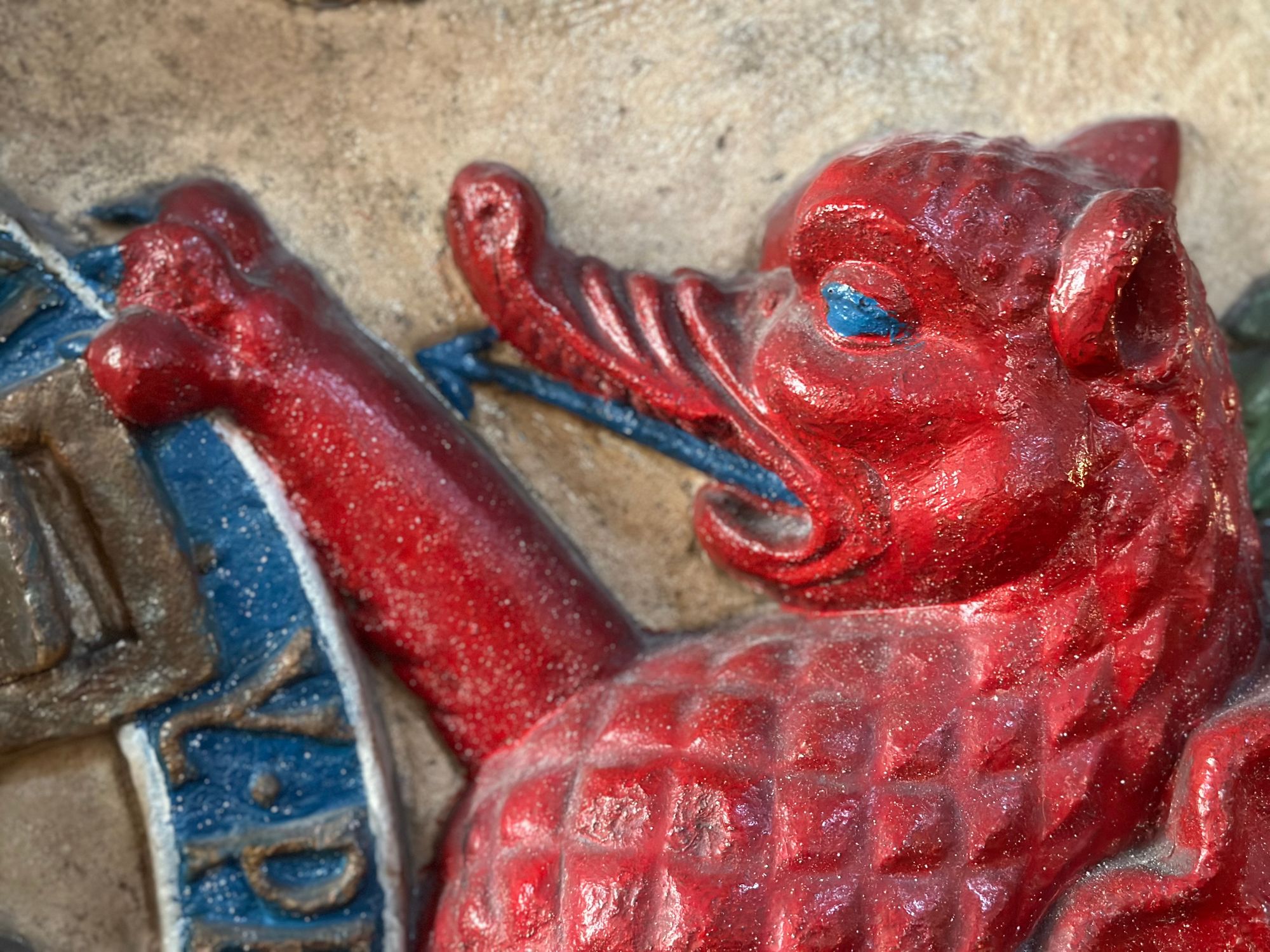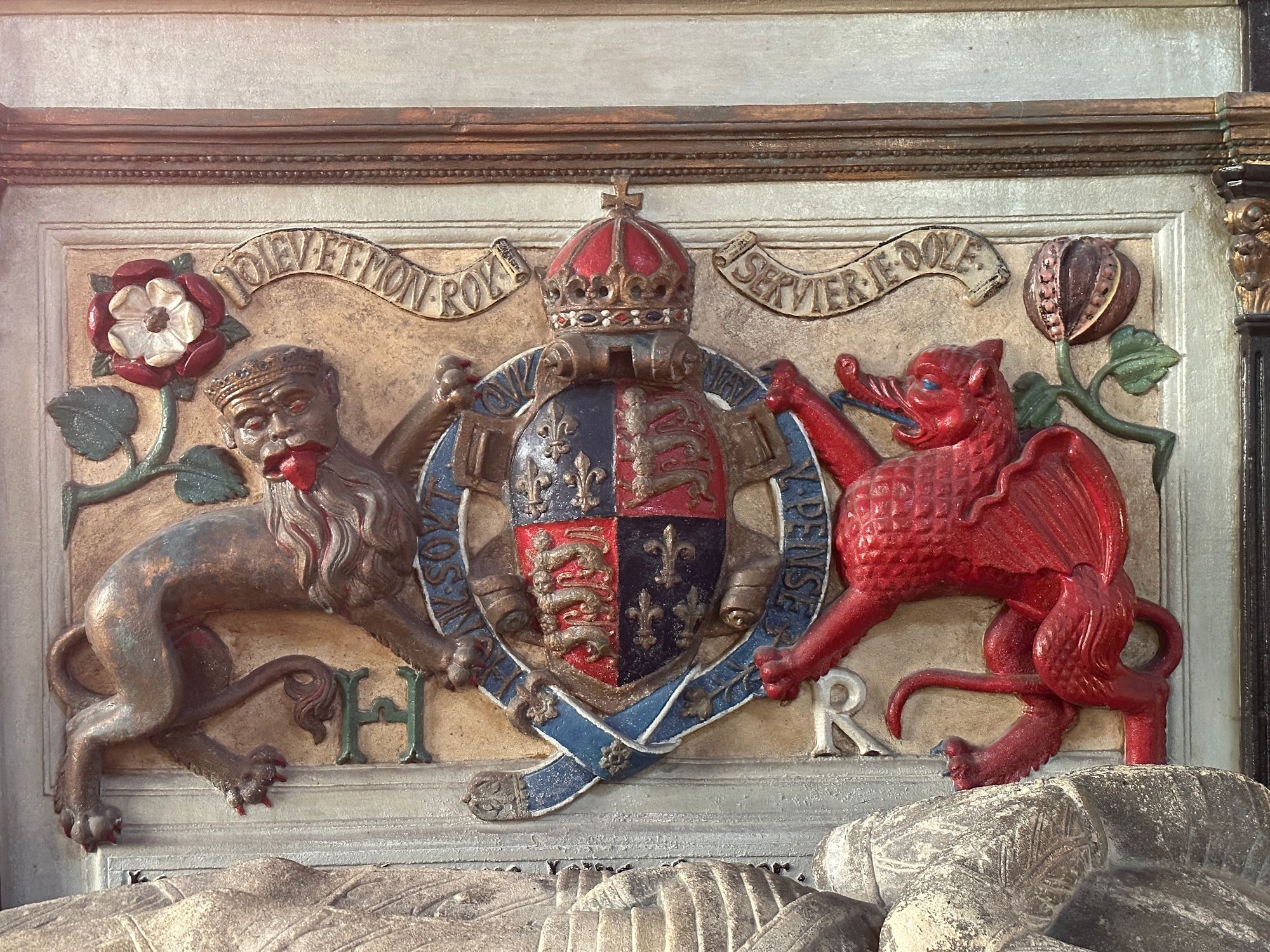 ---
Members can see the Anthony Lowe tomb and the encaustic tiles of the chancel in glorious virtual reality here:
---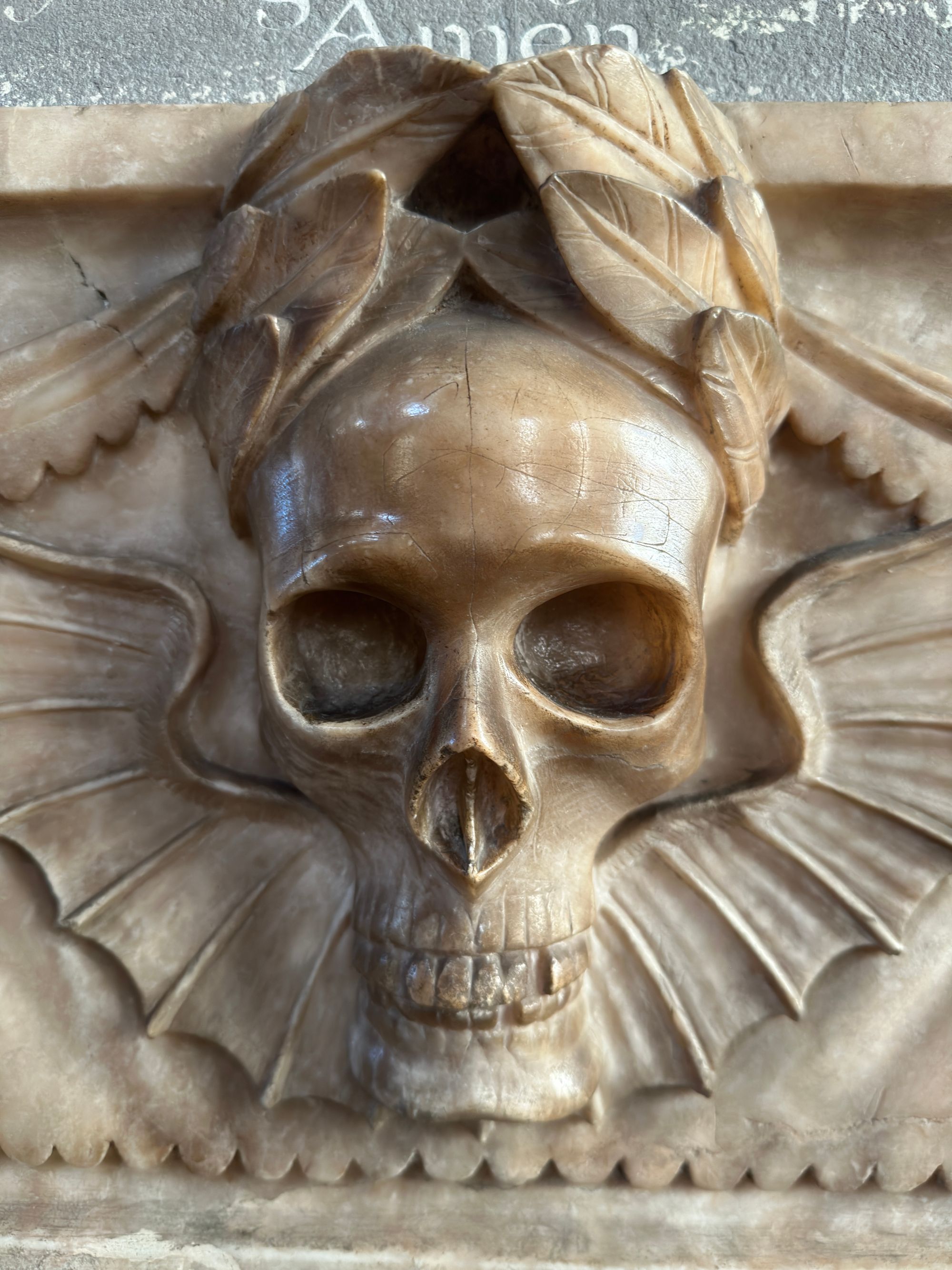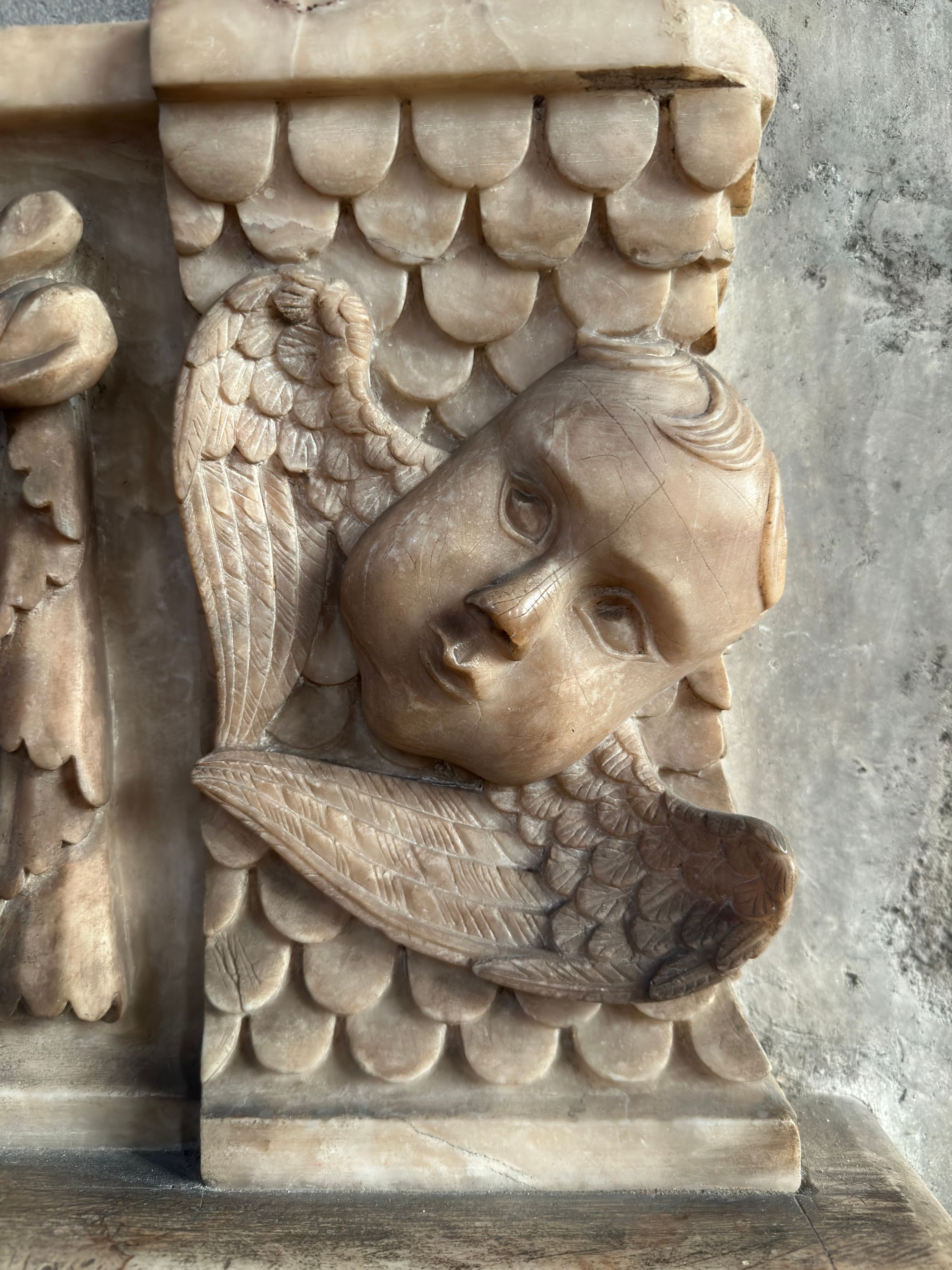 Encaustic Floor Tiles
They are a delight - they look like Minton (but I'm not sure) and remind me of designs by Pugin.
Every surface of this church is full of vitality and life.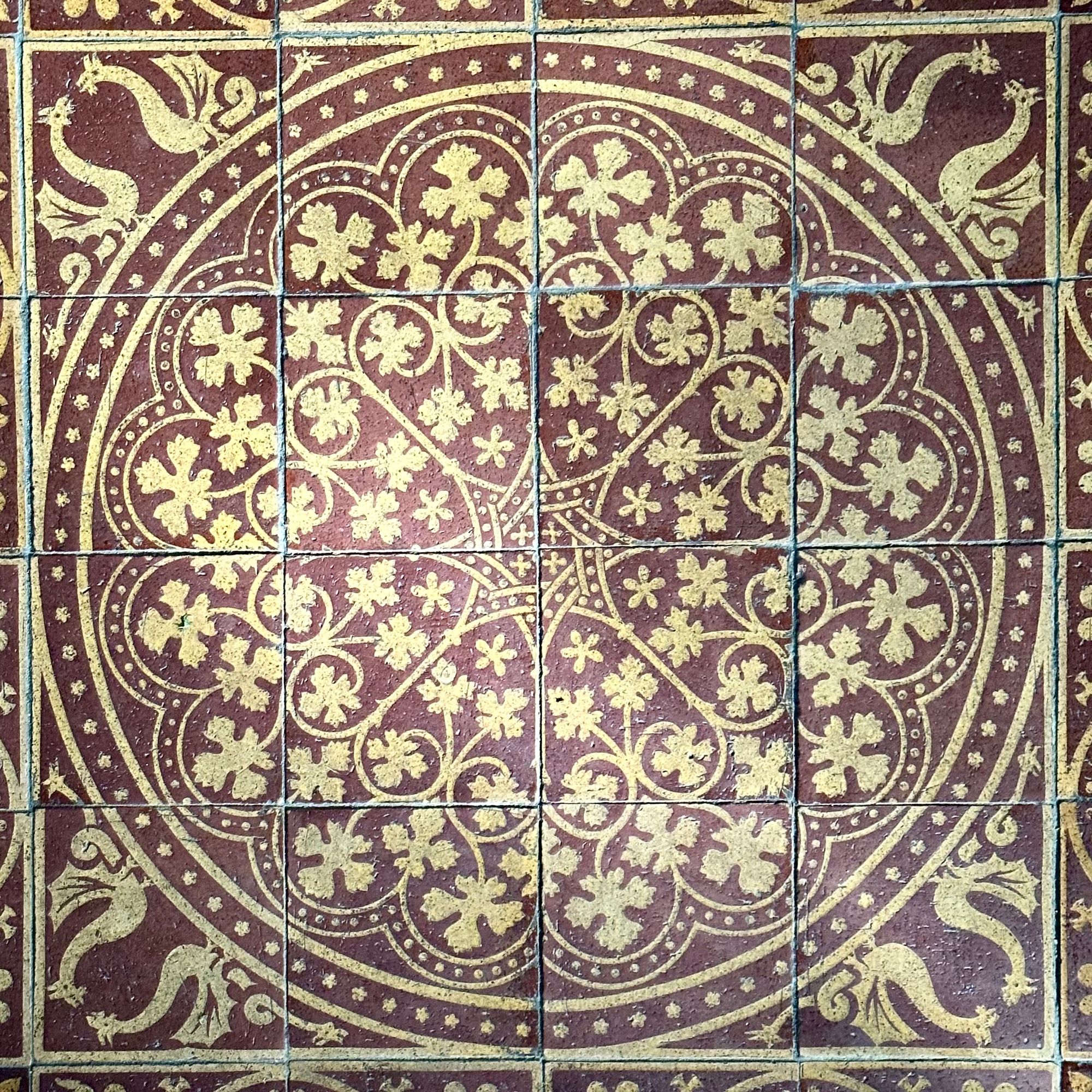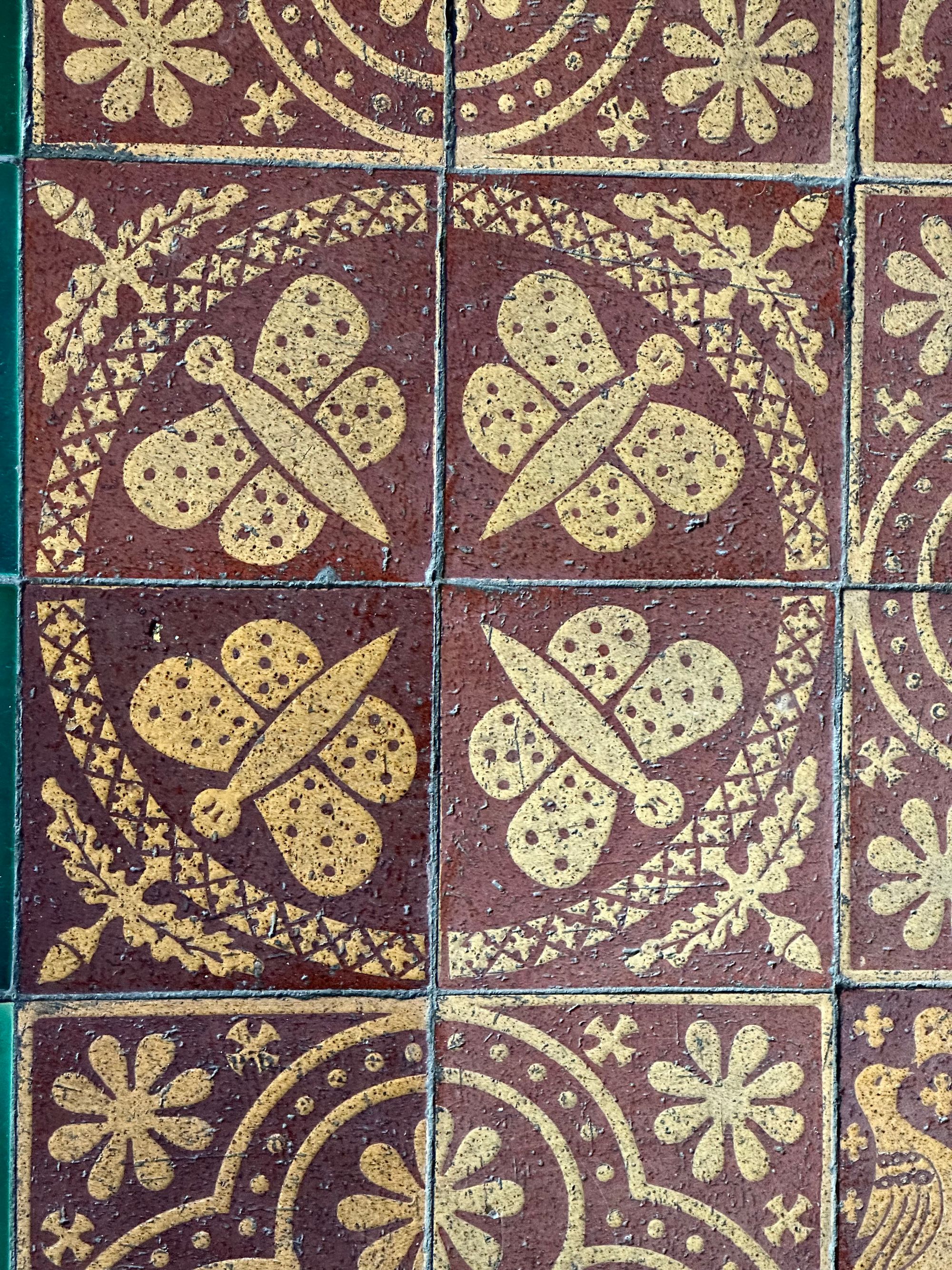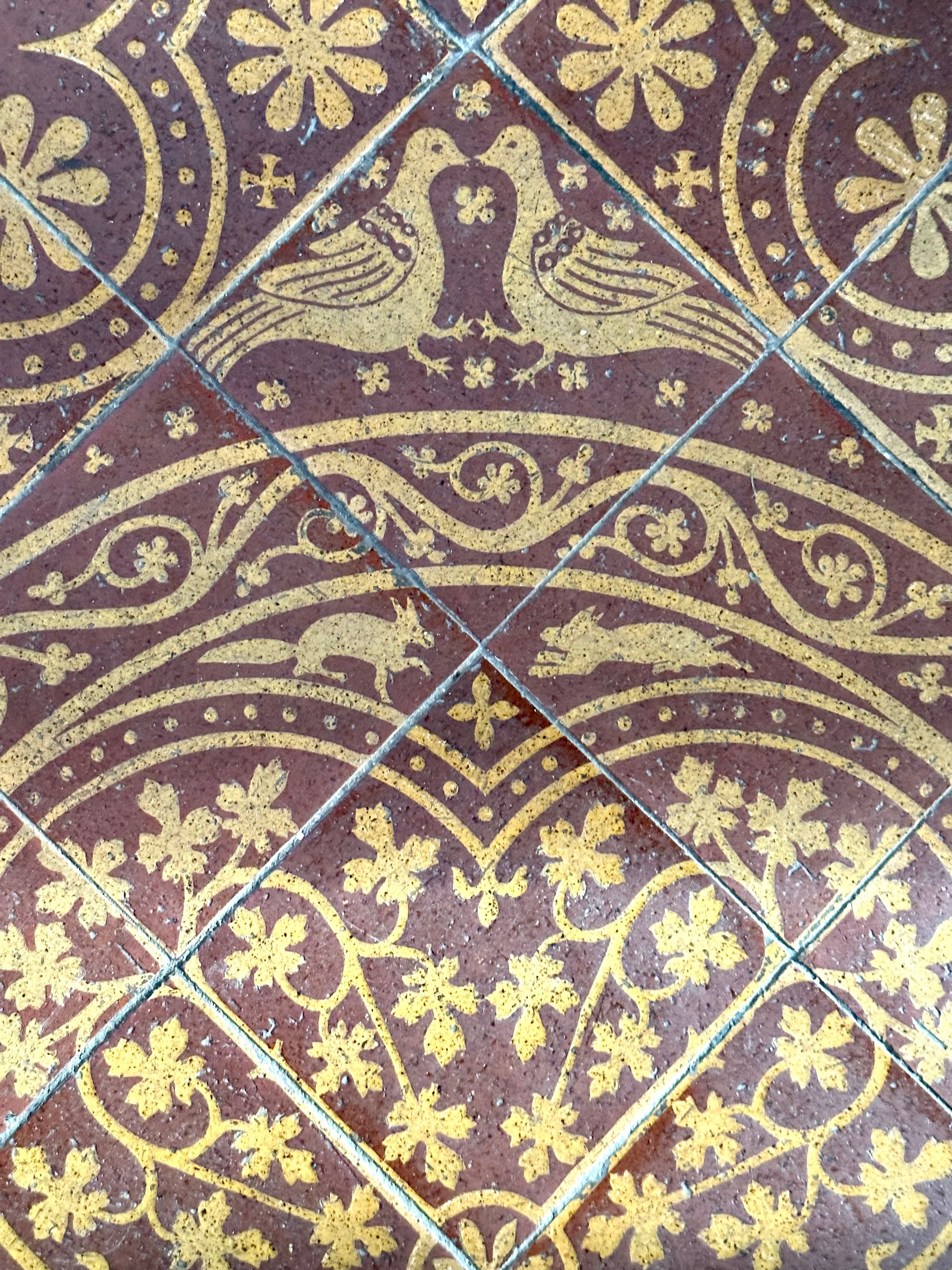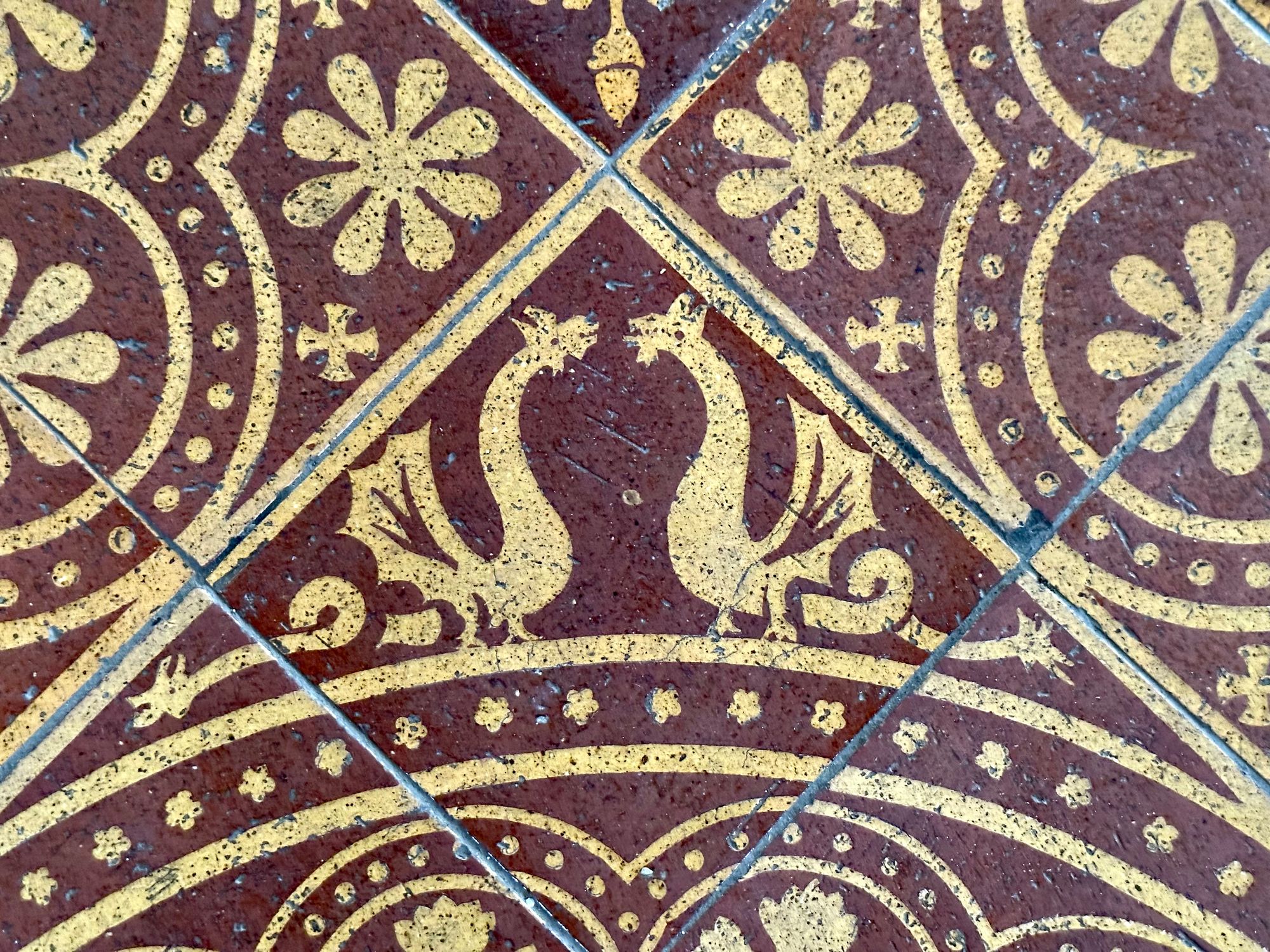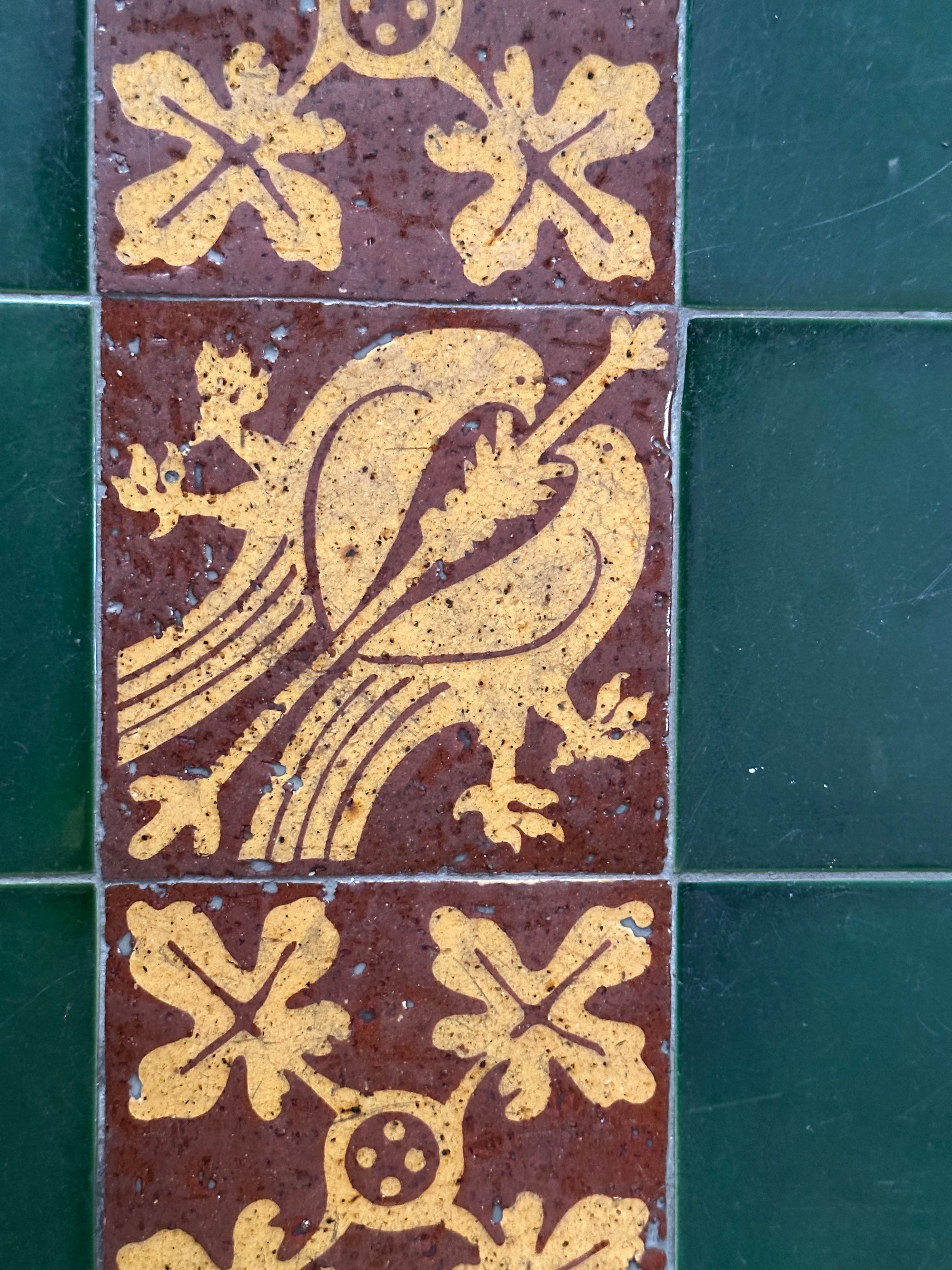 Typography
Church fonts of a different kind. Typography aficionados have a rich source of design to inform and inspire.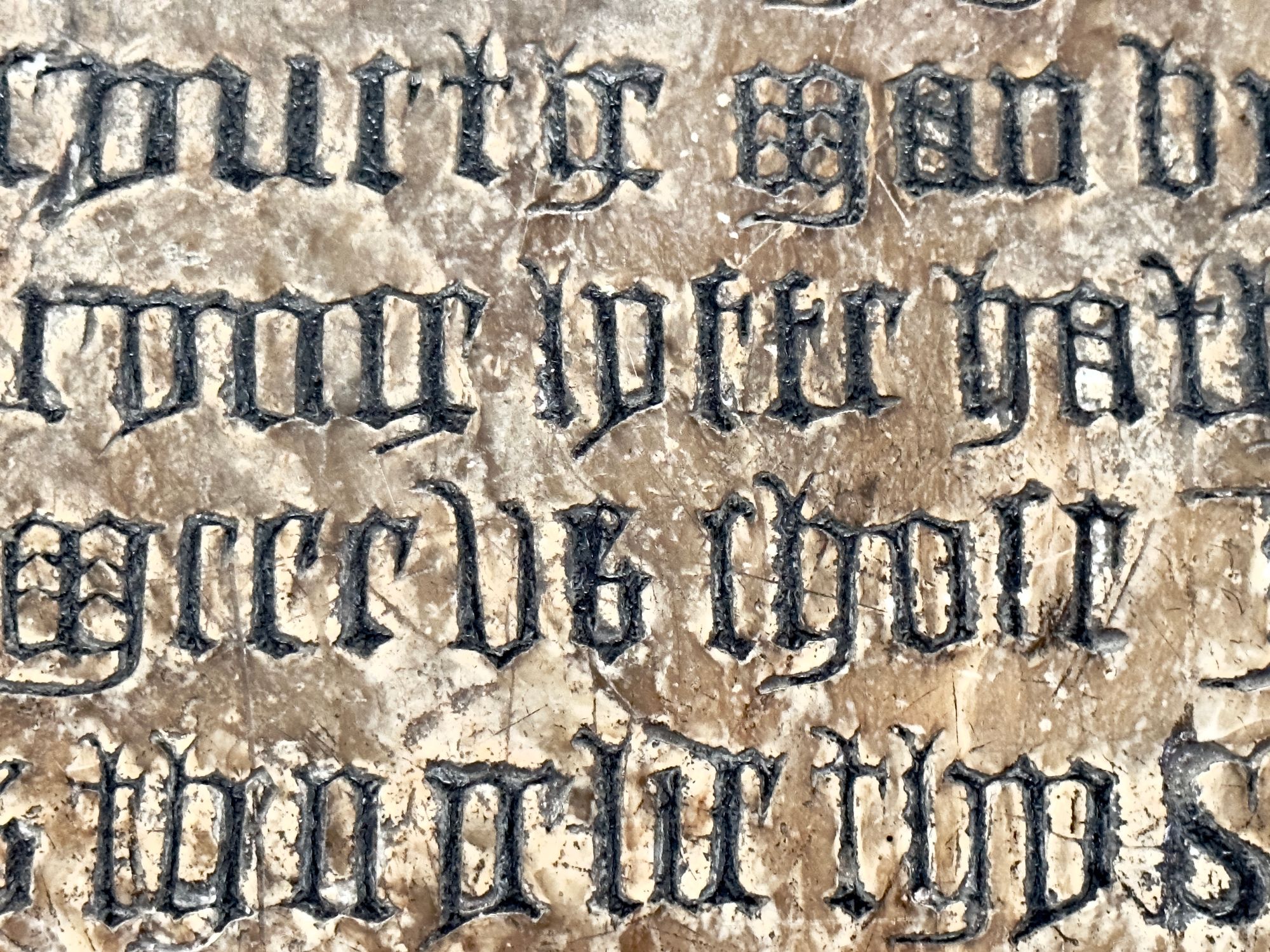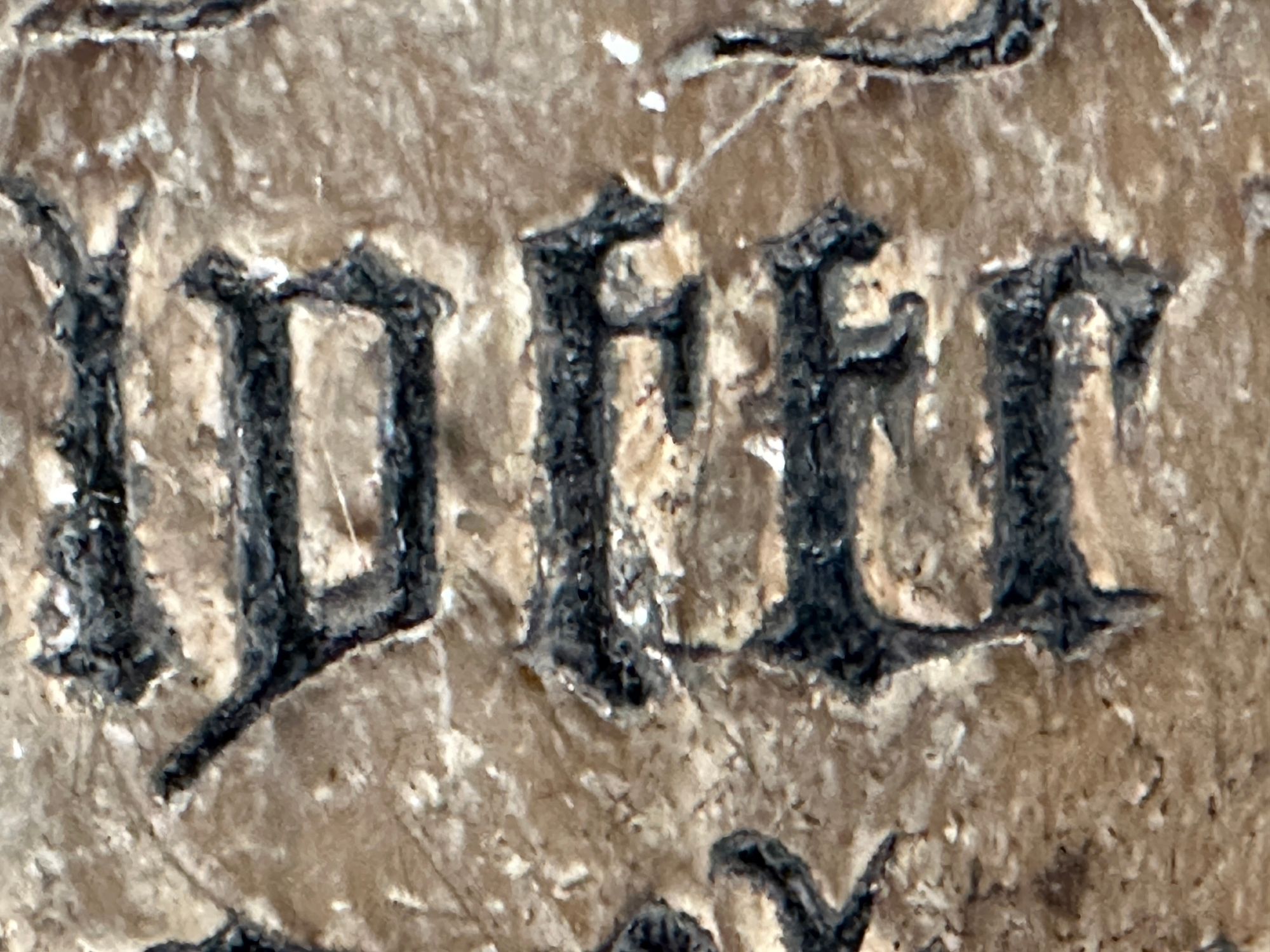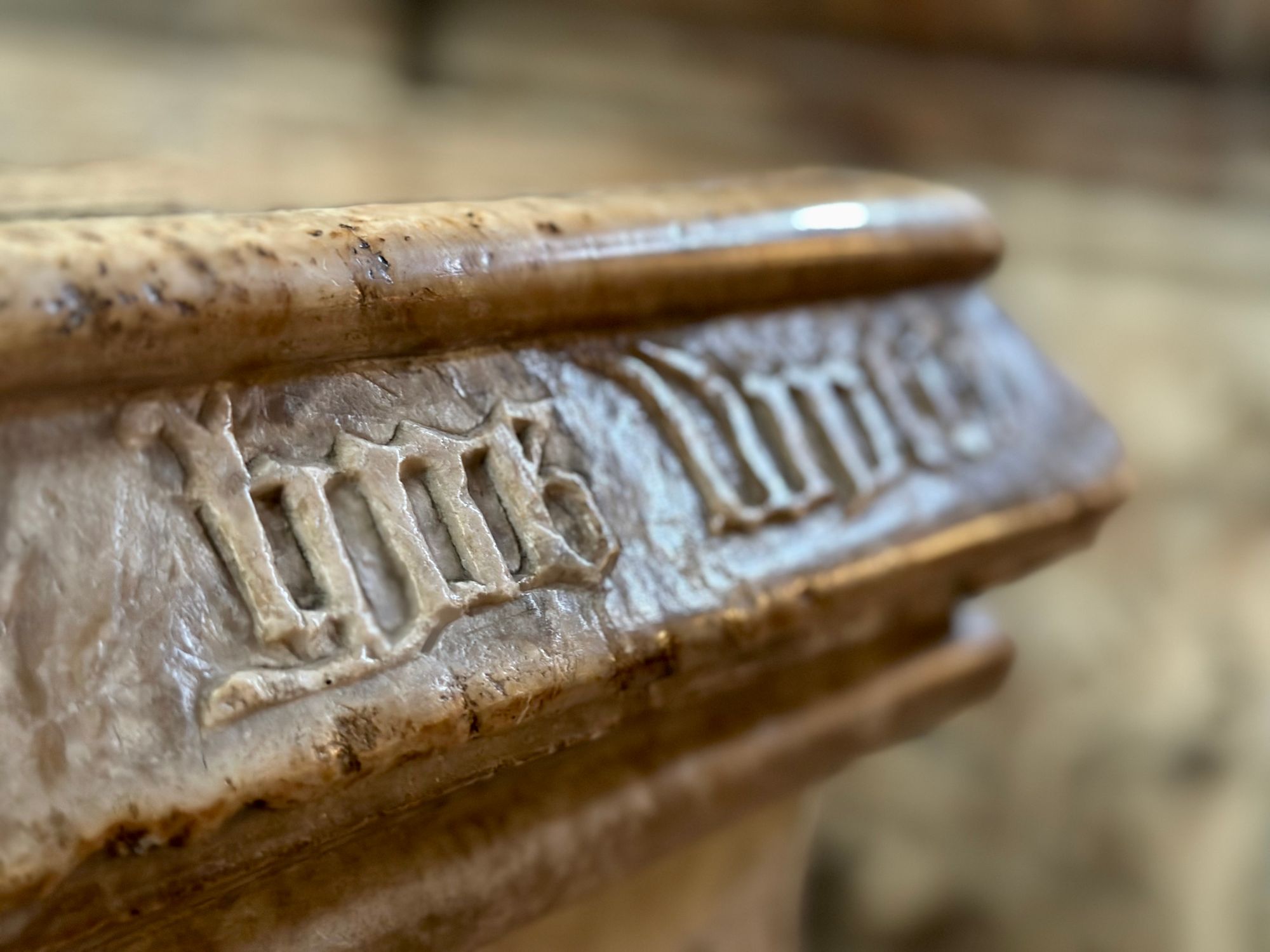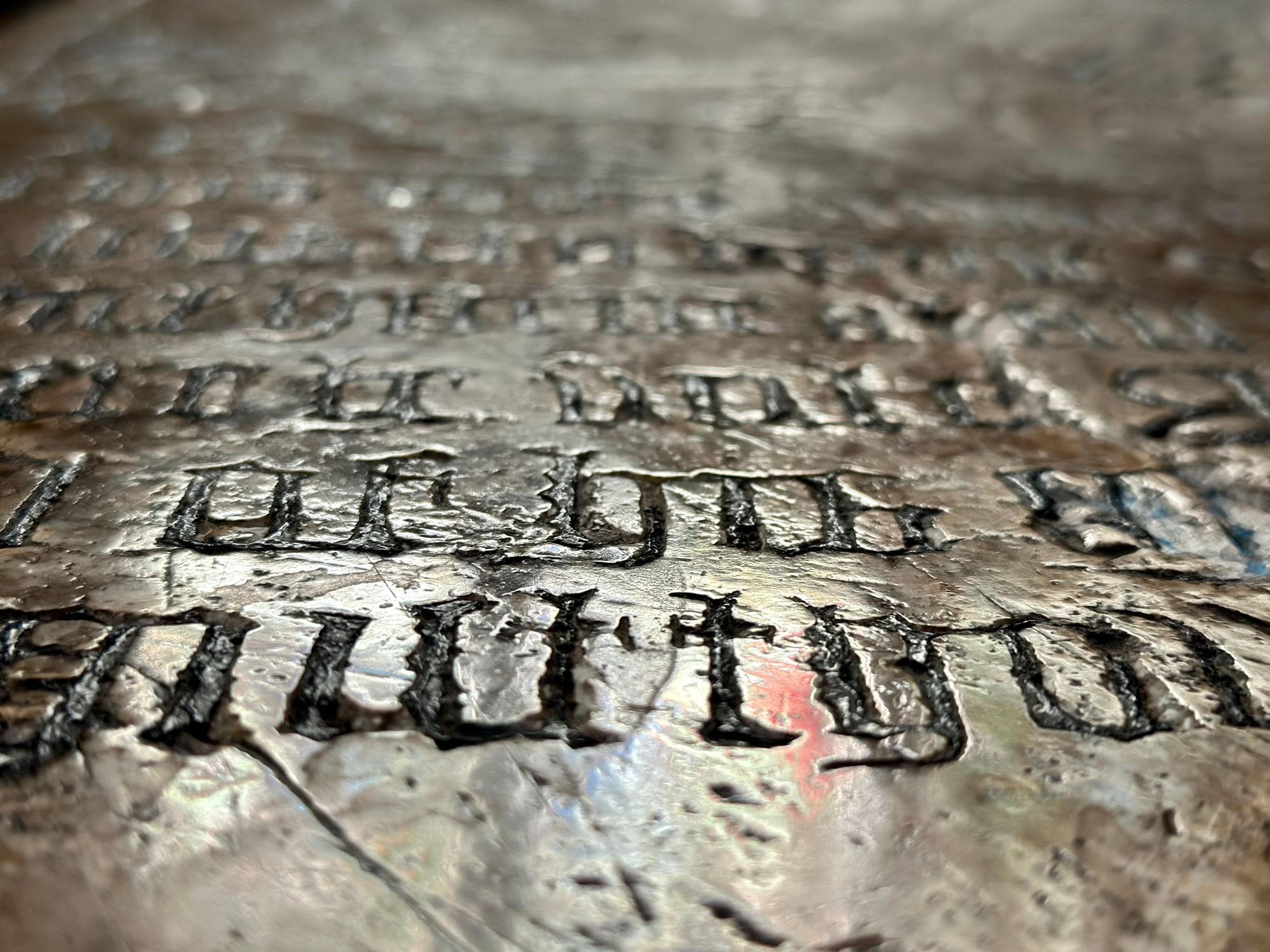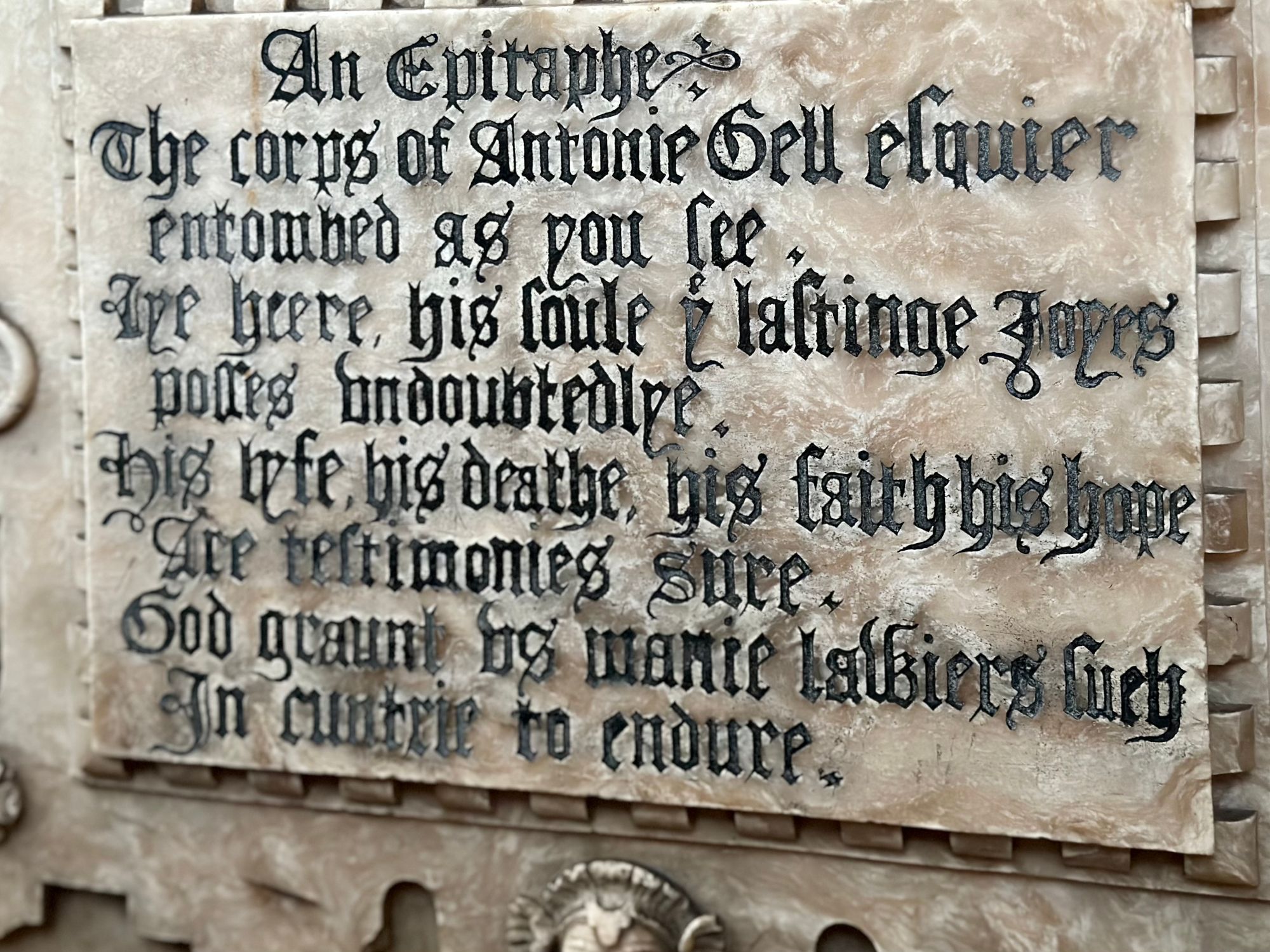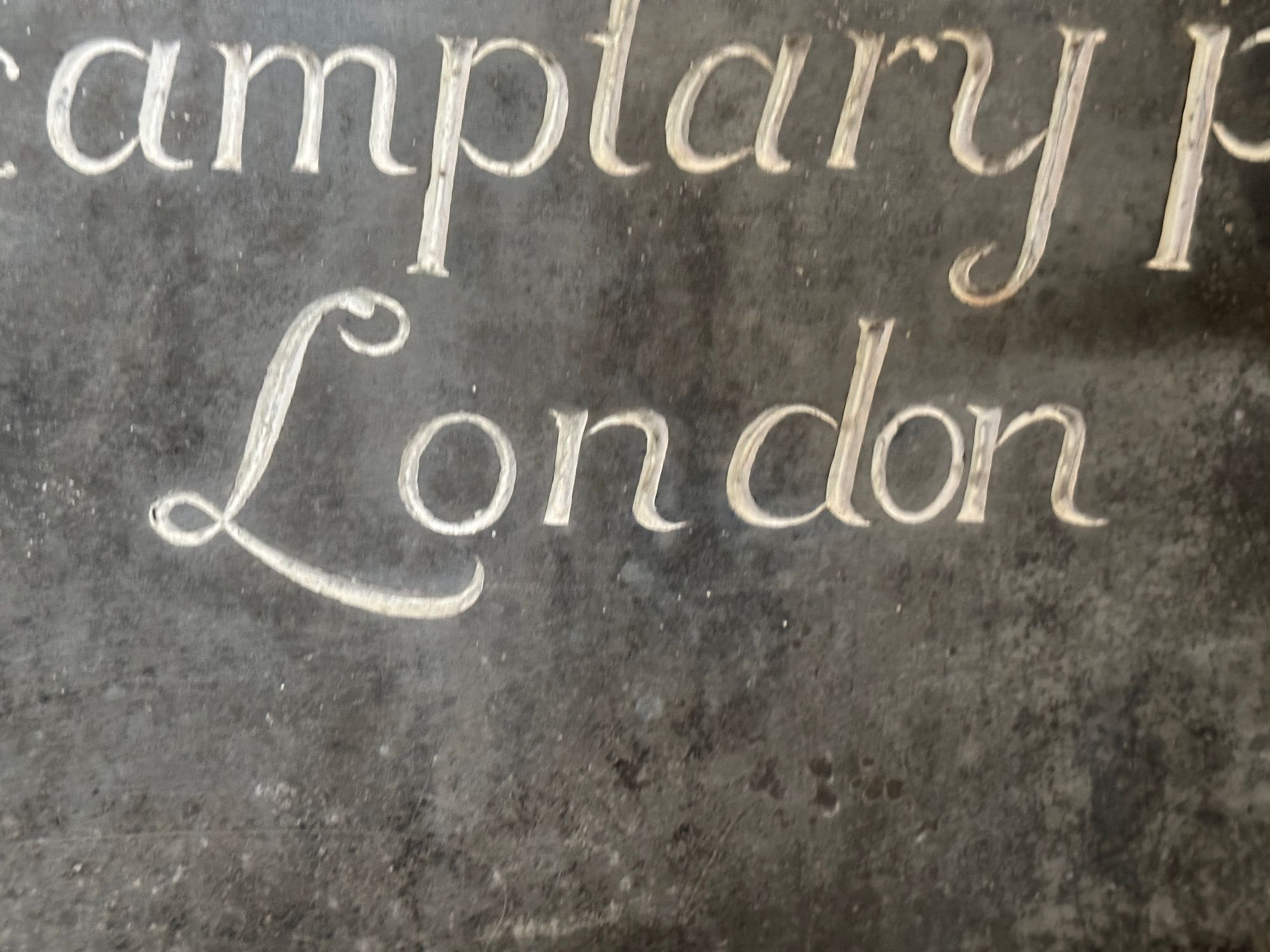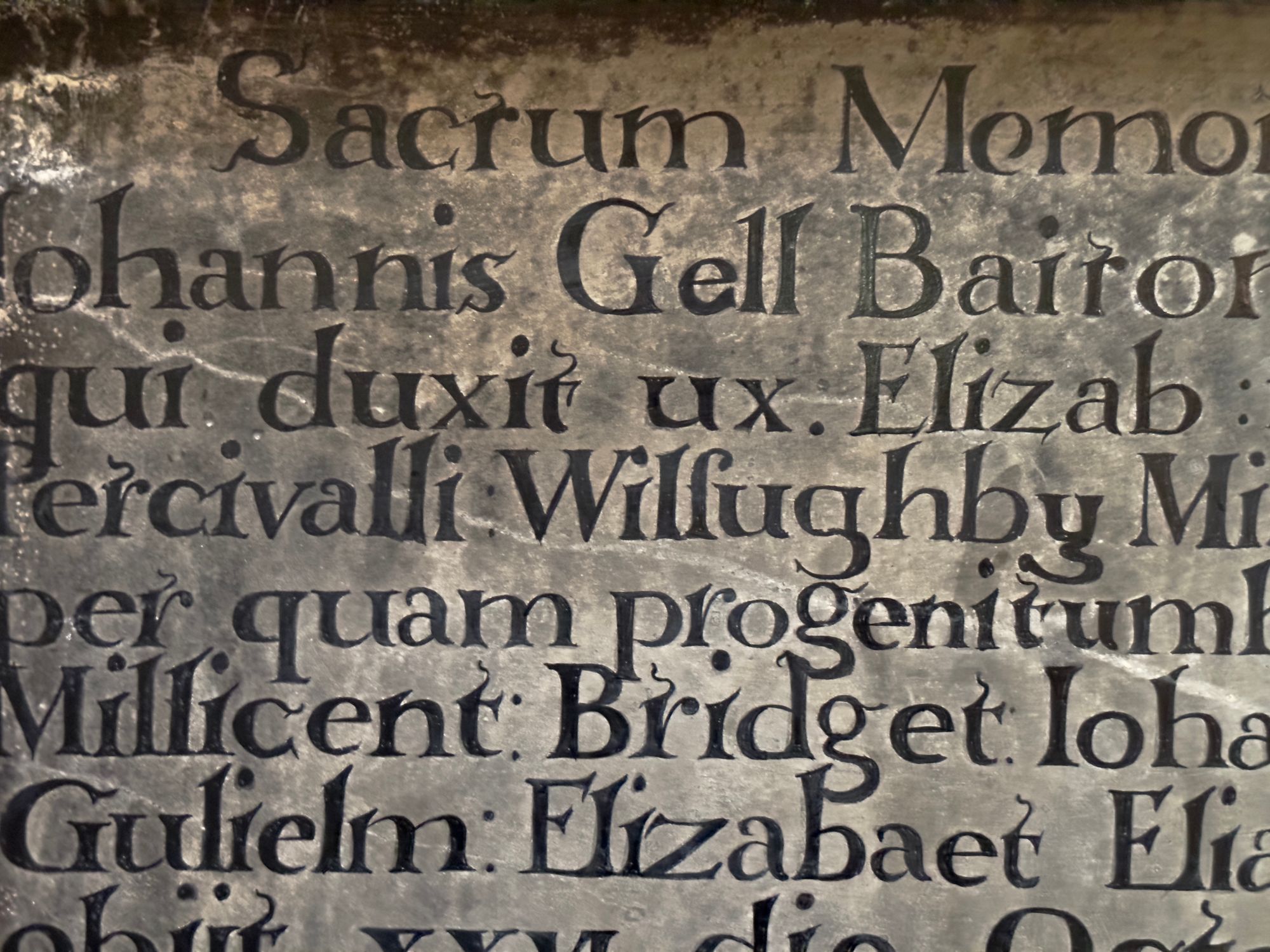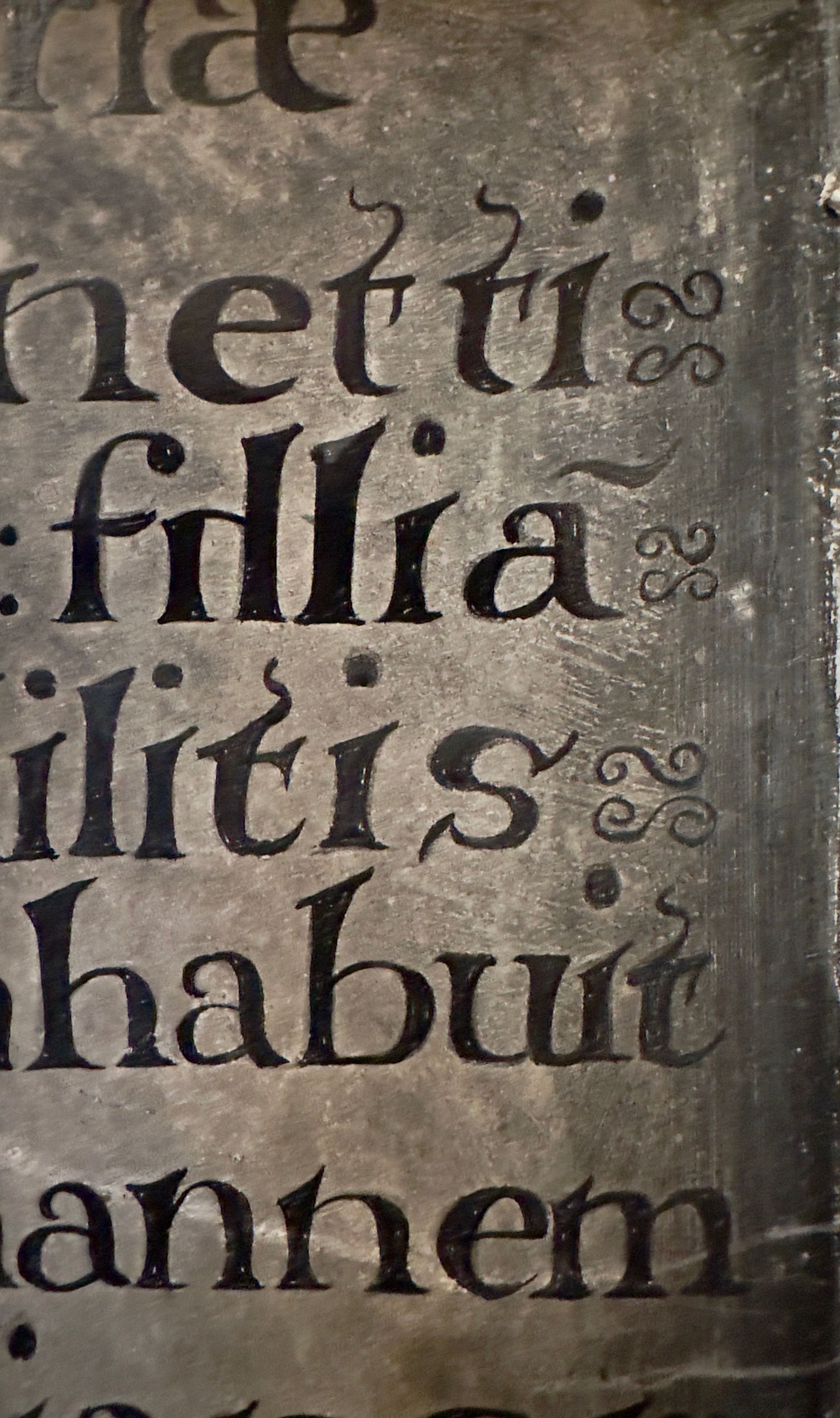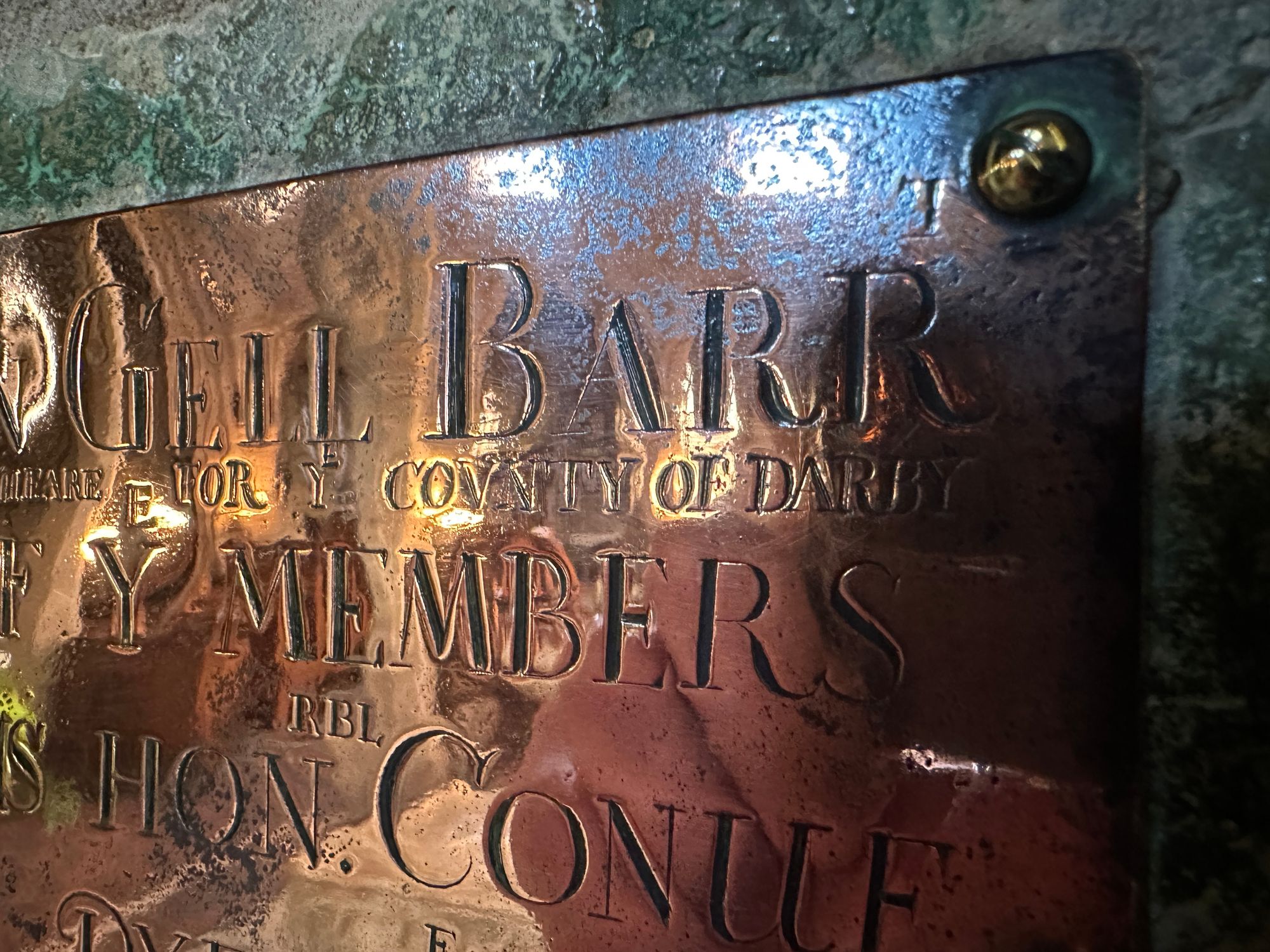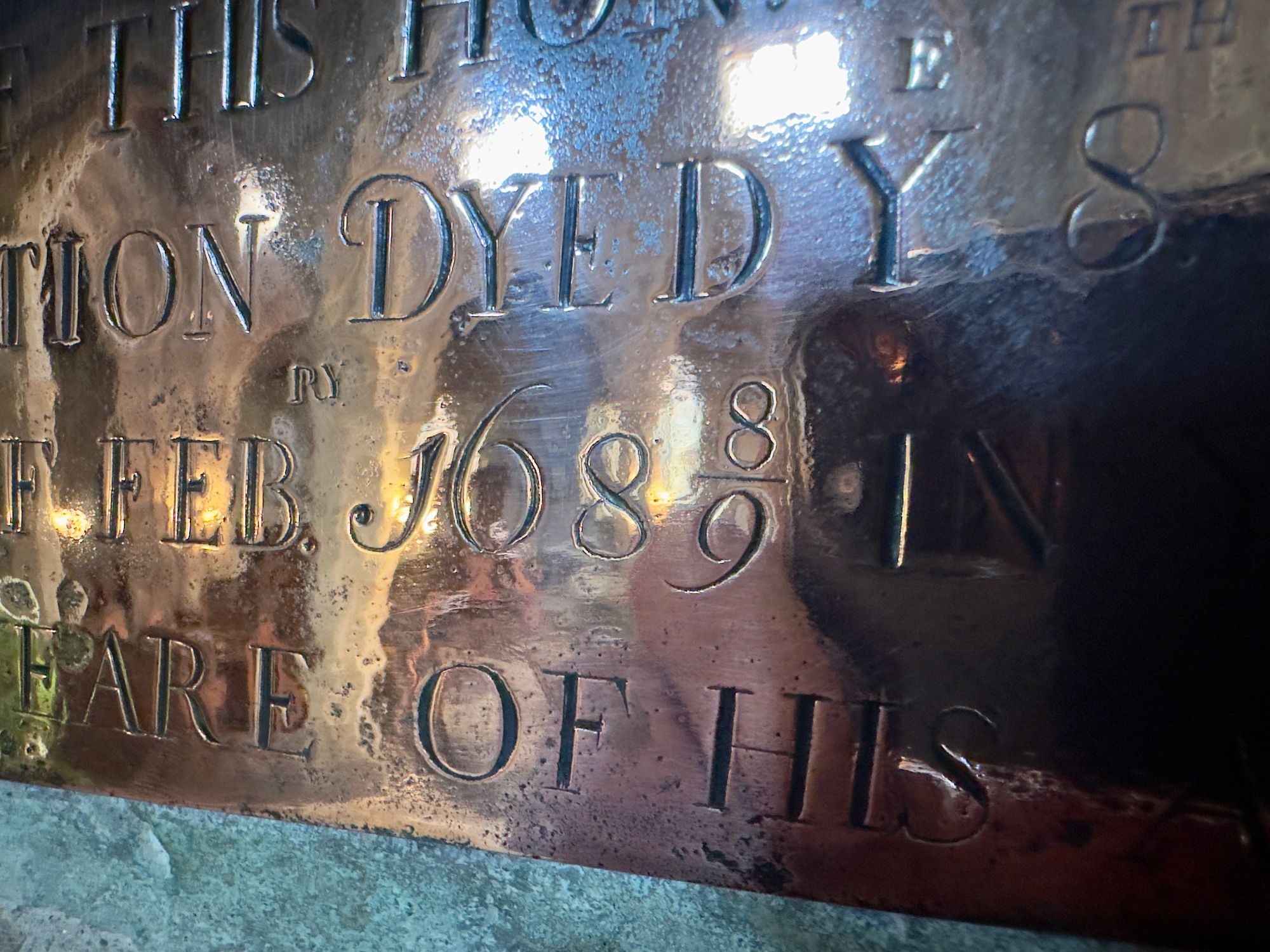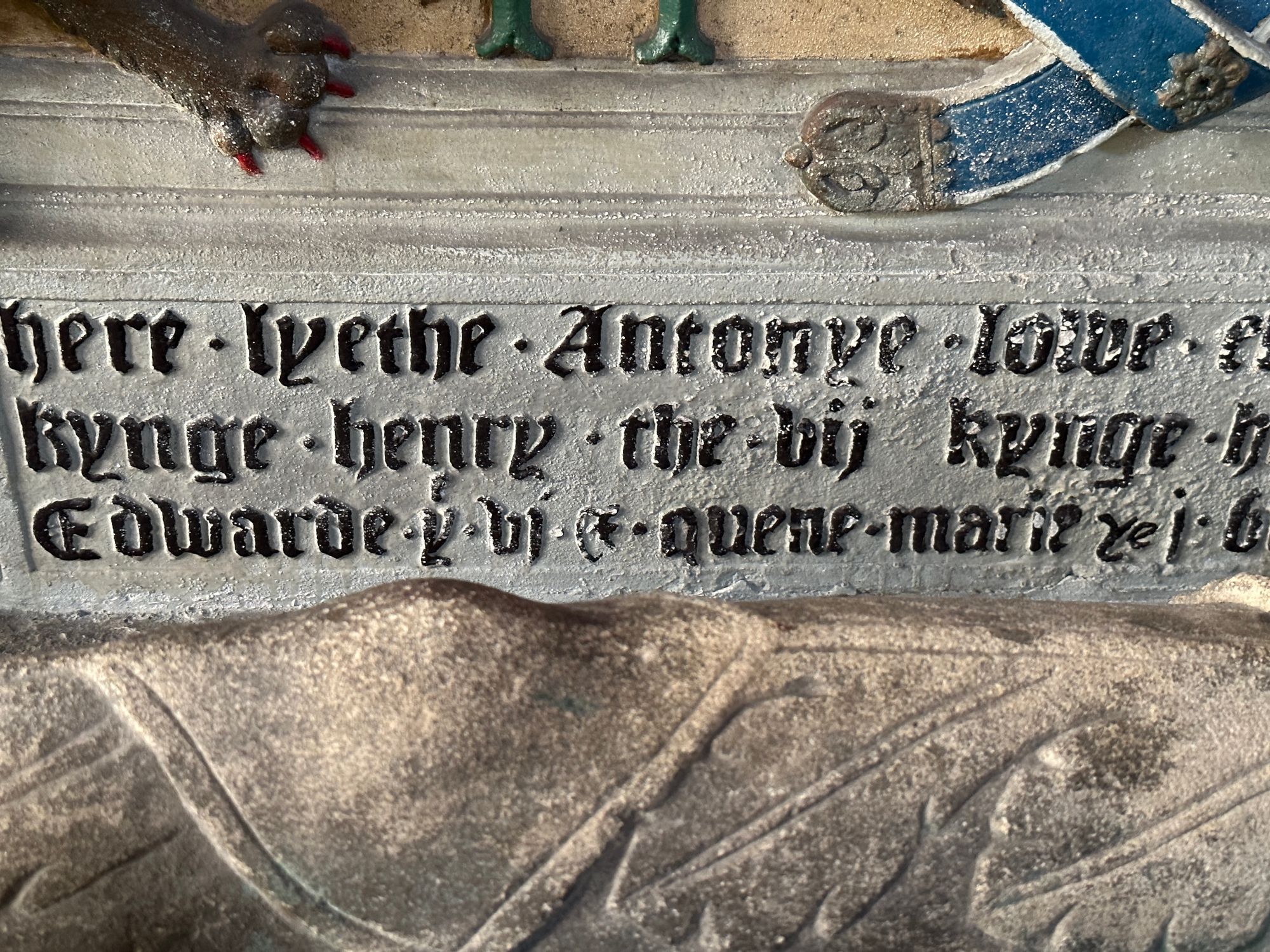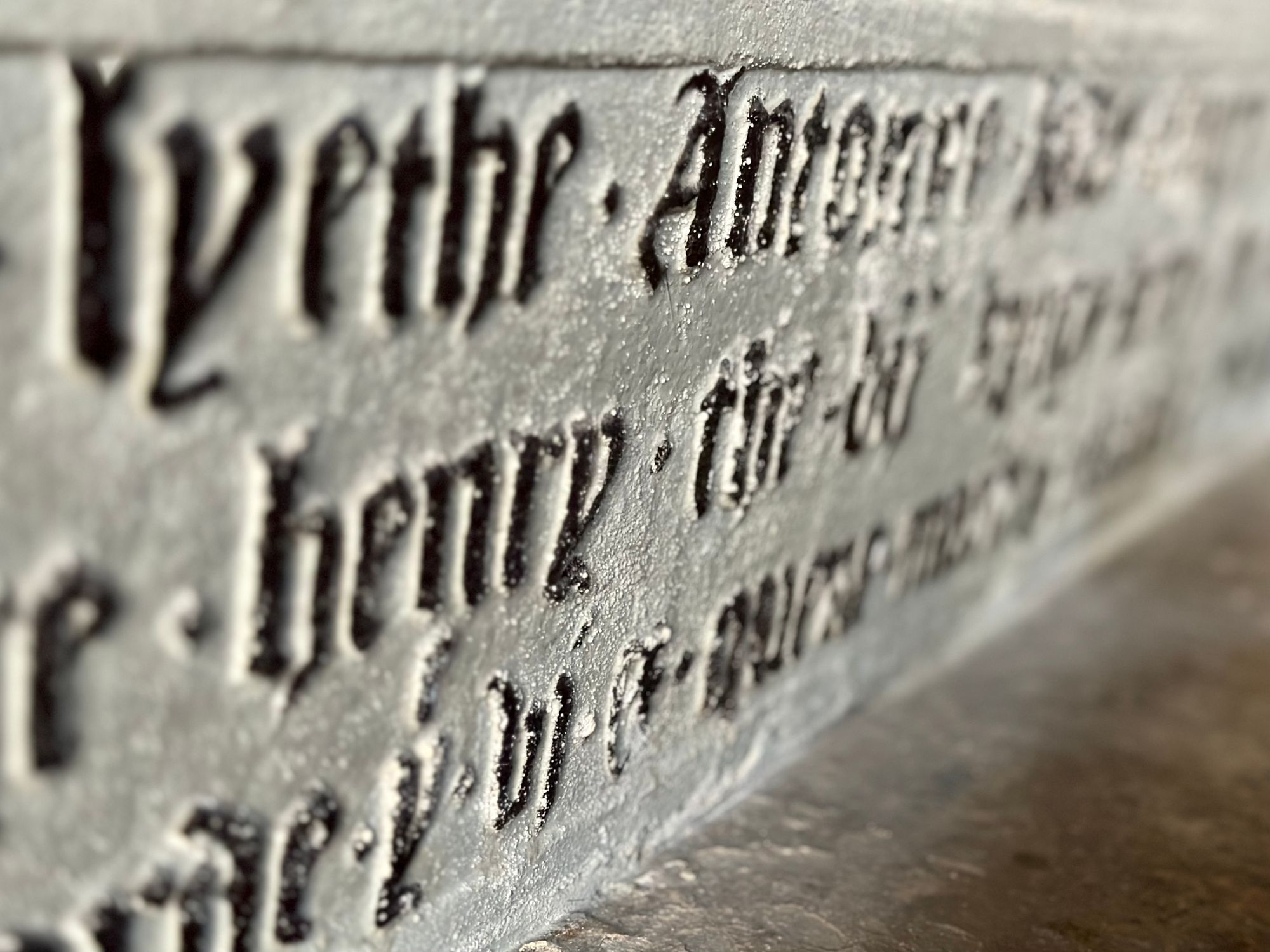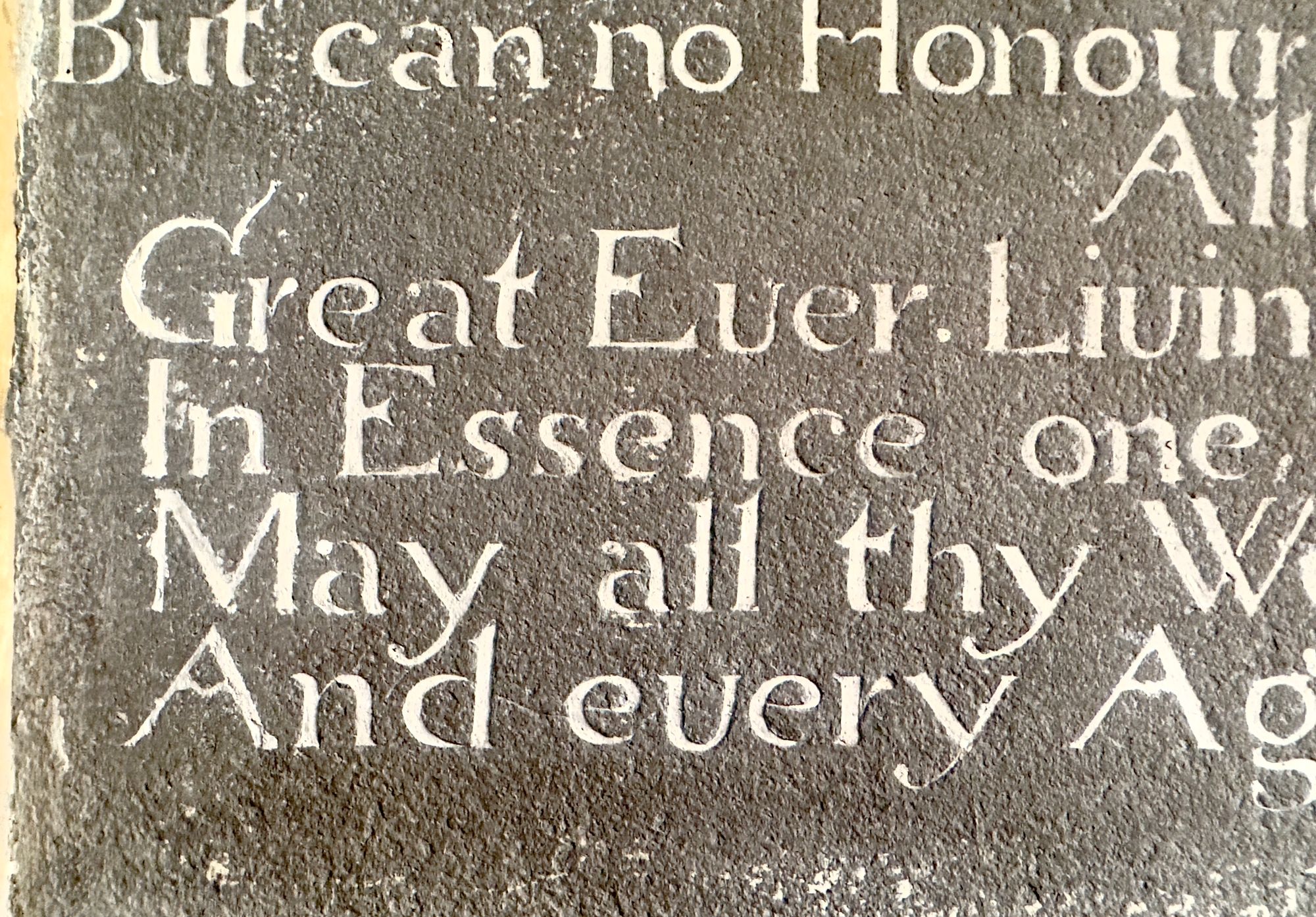 ---
Dizzy with the wonders of Wirksworth I head to the CAMC site at Chatsworth.
After settling in I take a secret door (within yards of the van) into the park at Chatsworth.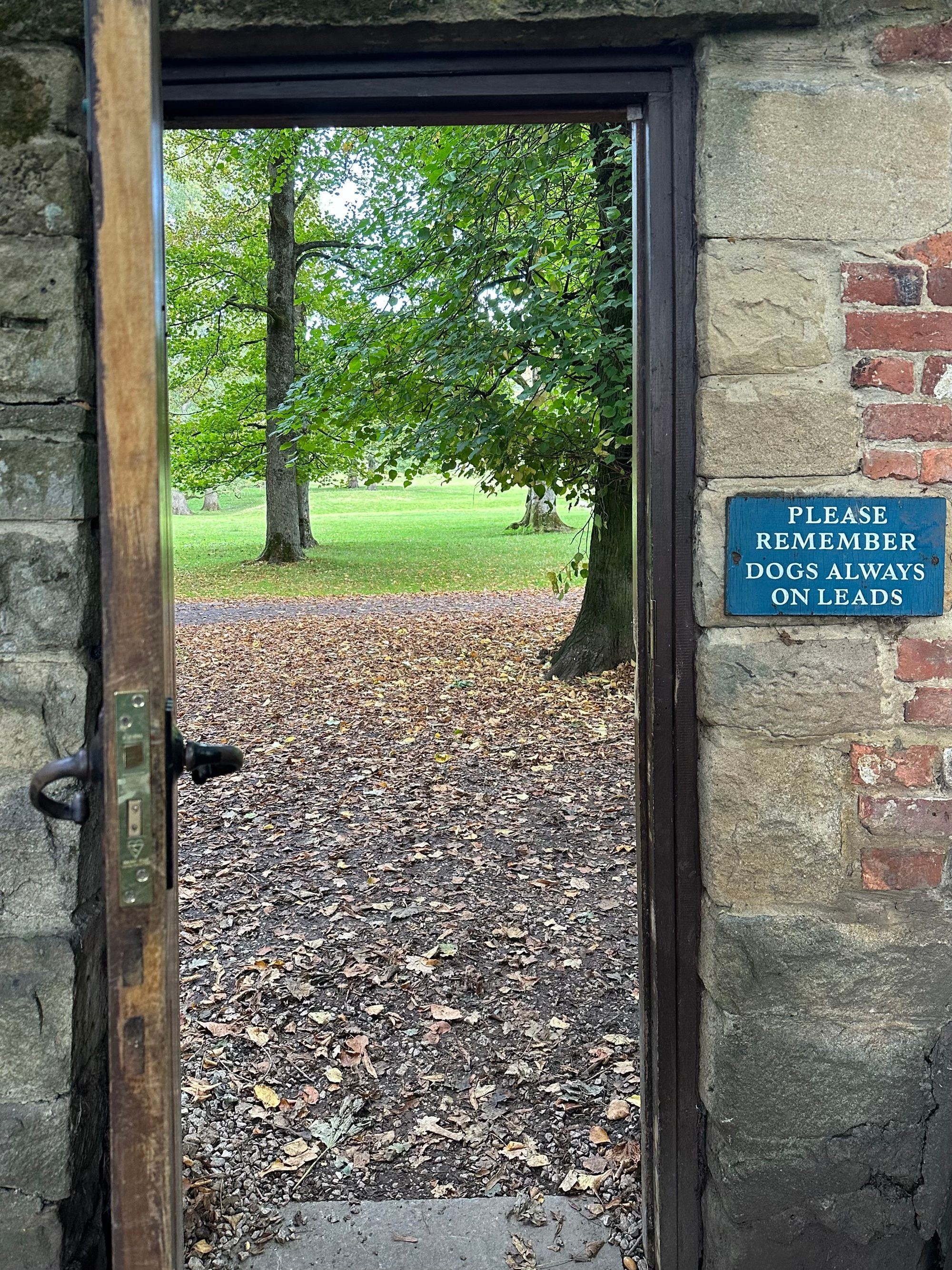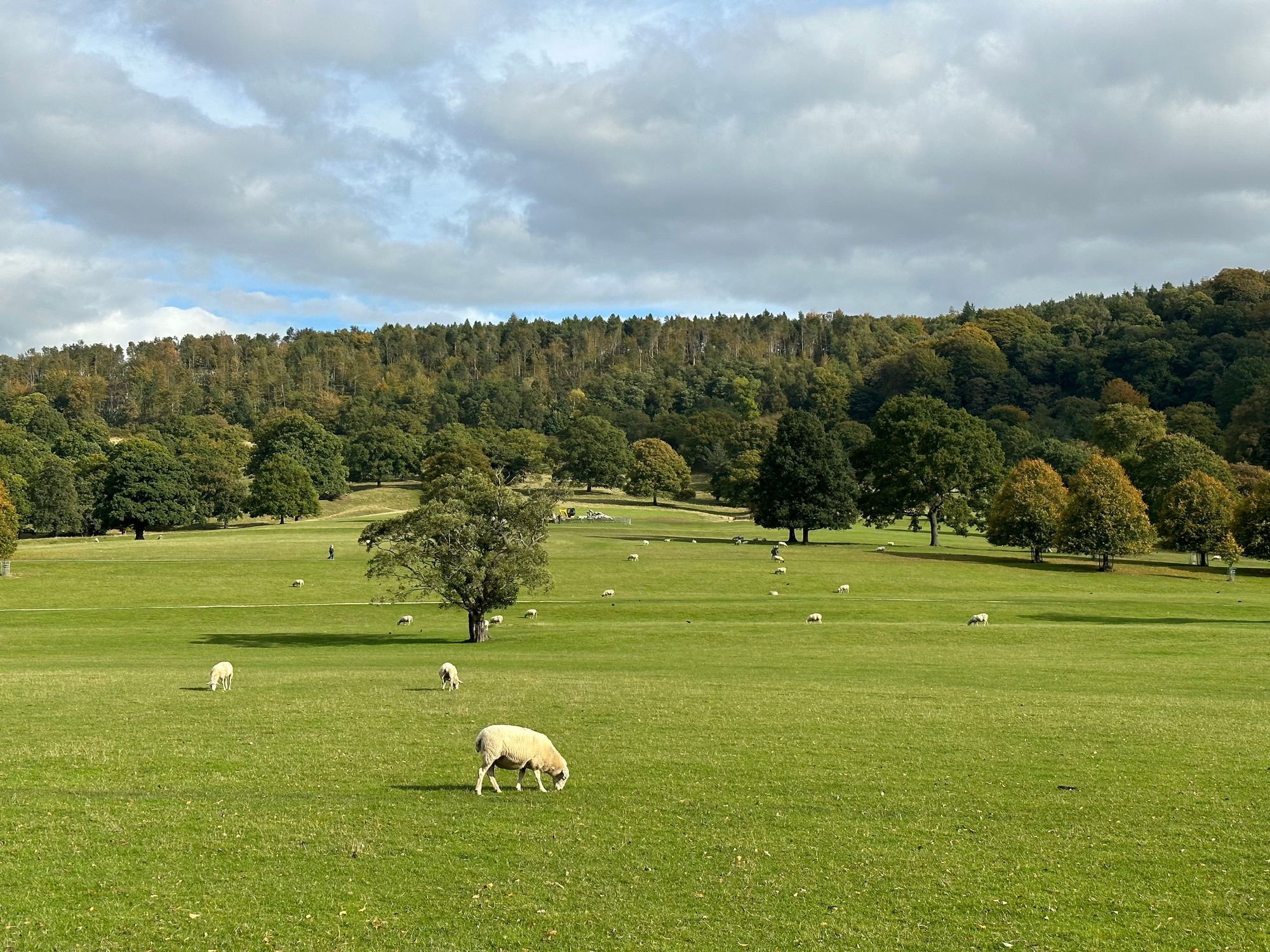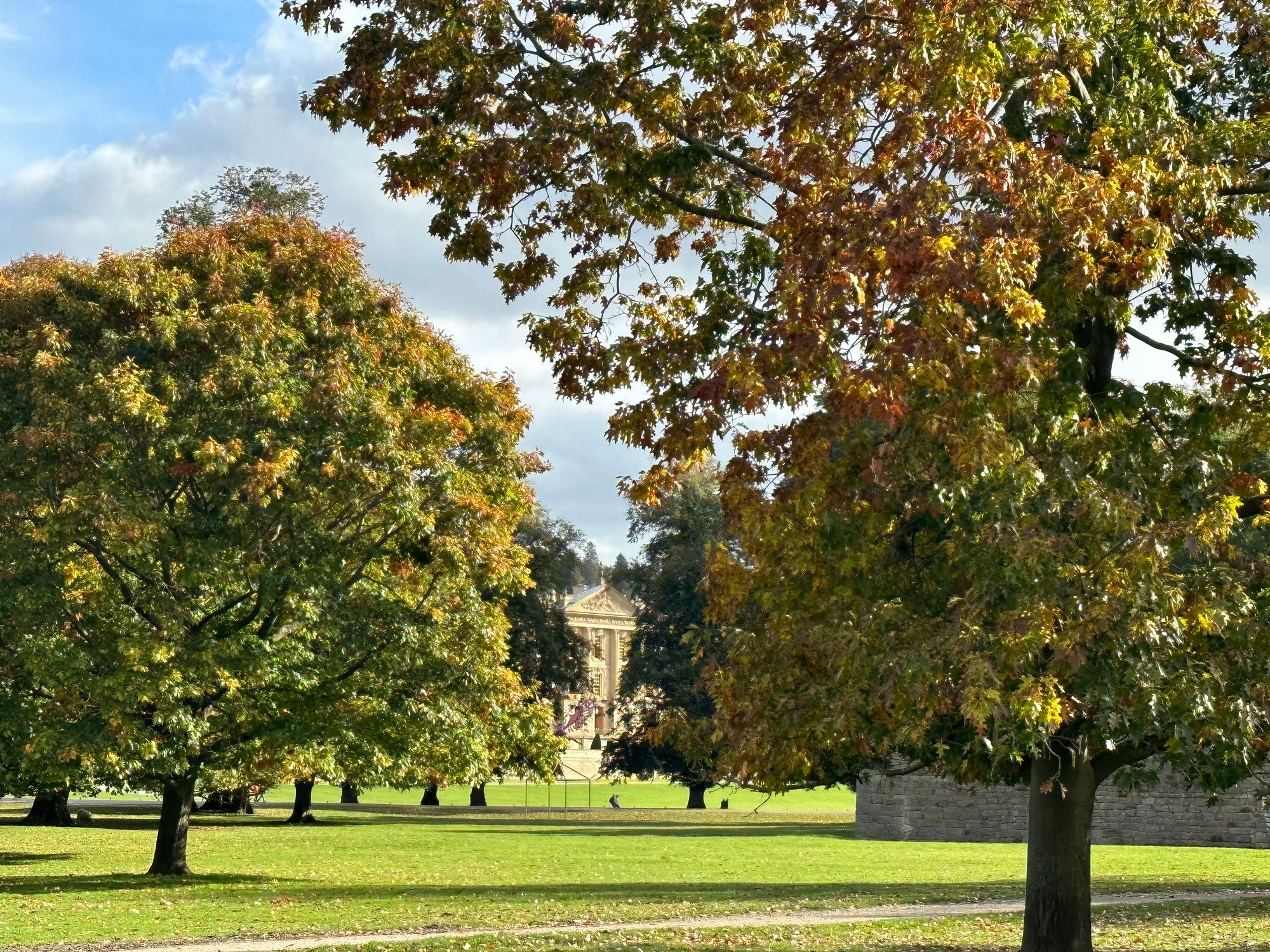 ---
Members can view the Chatsworth House landscape in glorious virtual reality here: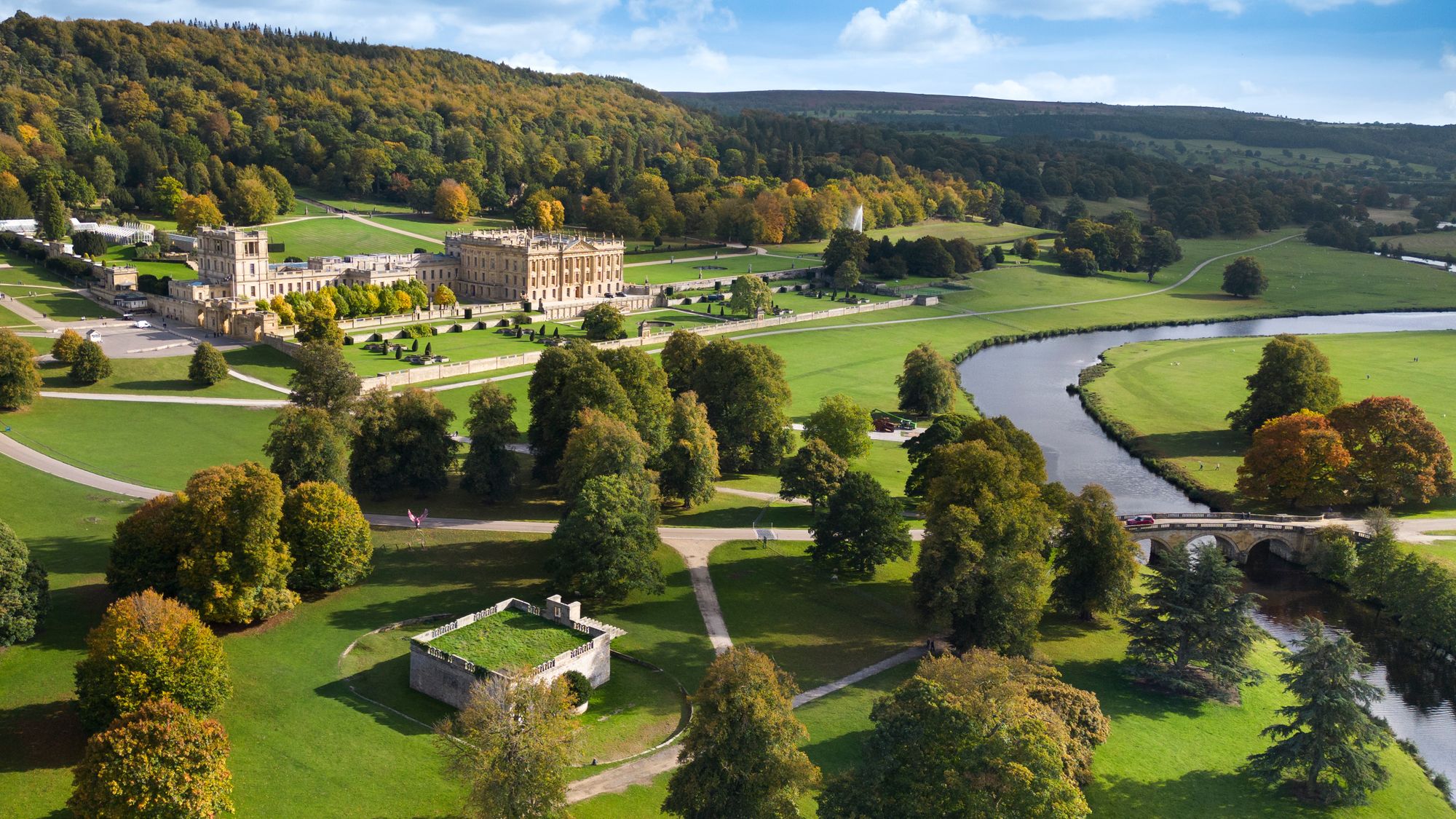 ---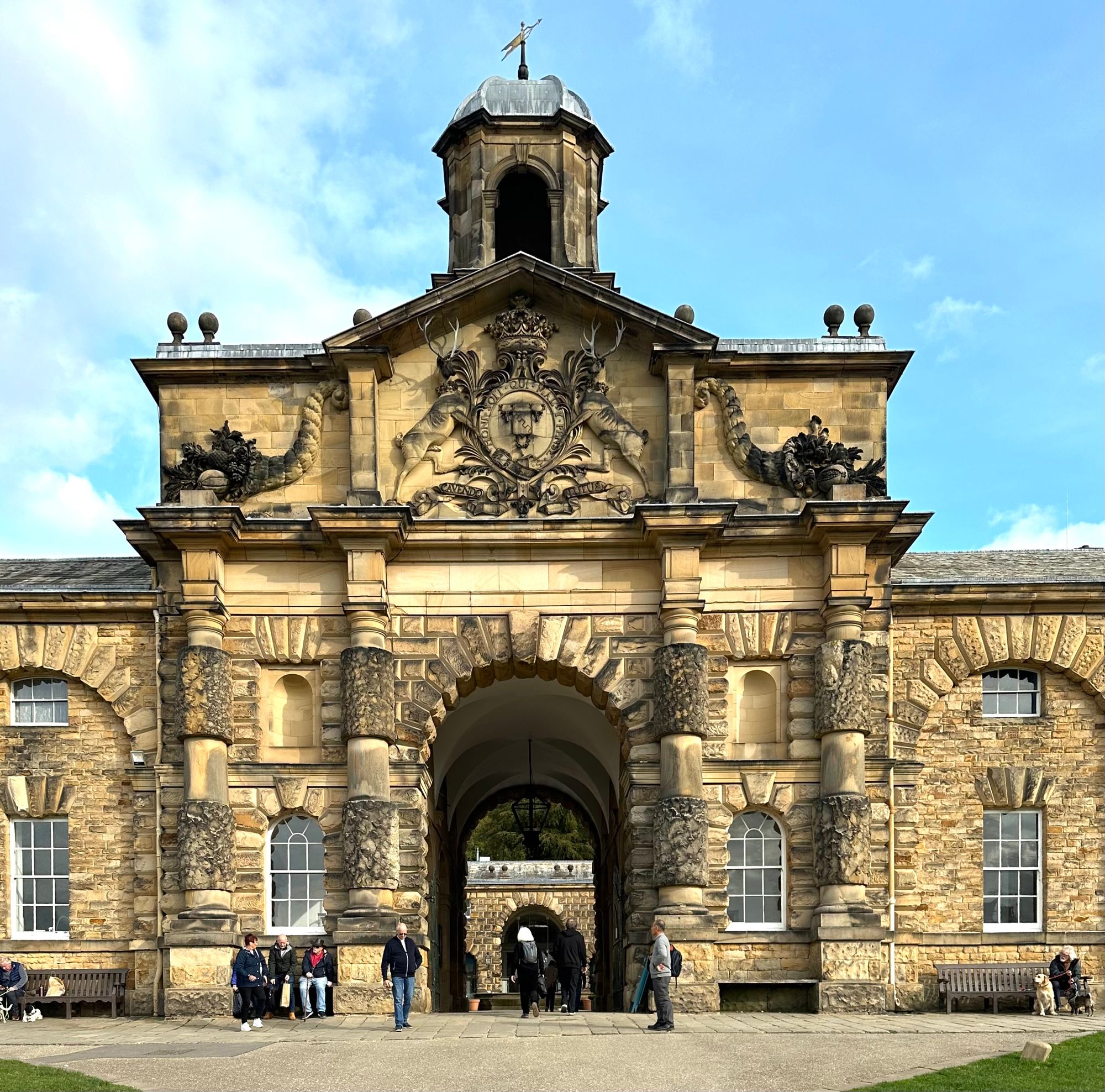 After a walk around the grounds of Chatsworth, I settle in and check out Wirksworth's peculiar mix of stratigraphy that has contributed to the colour shape and texture of its buildings.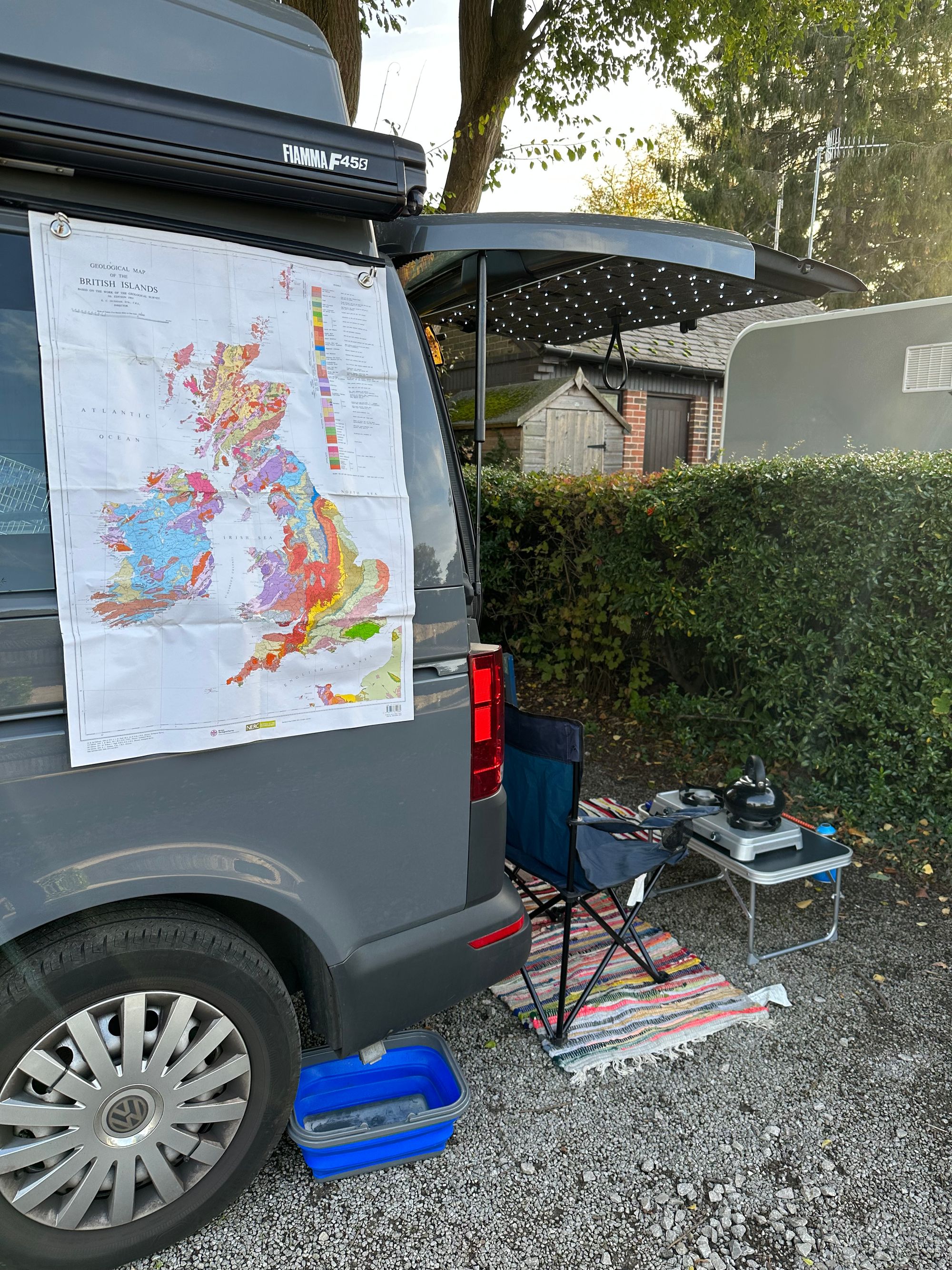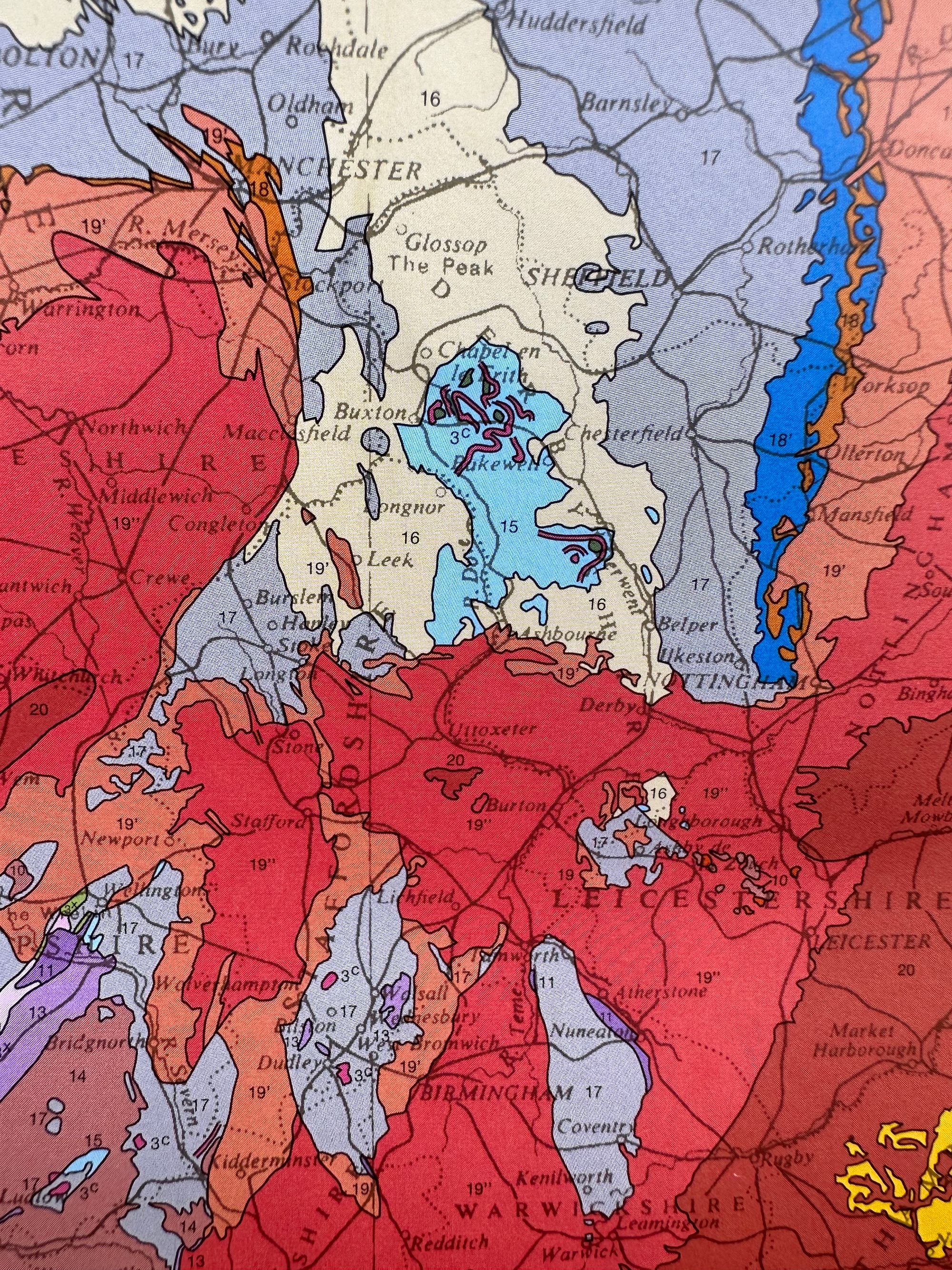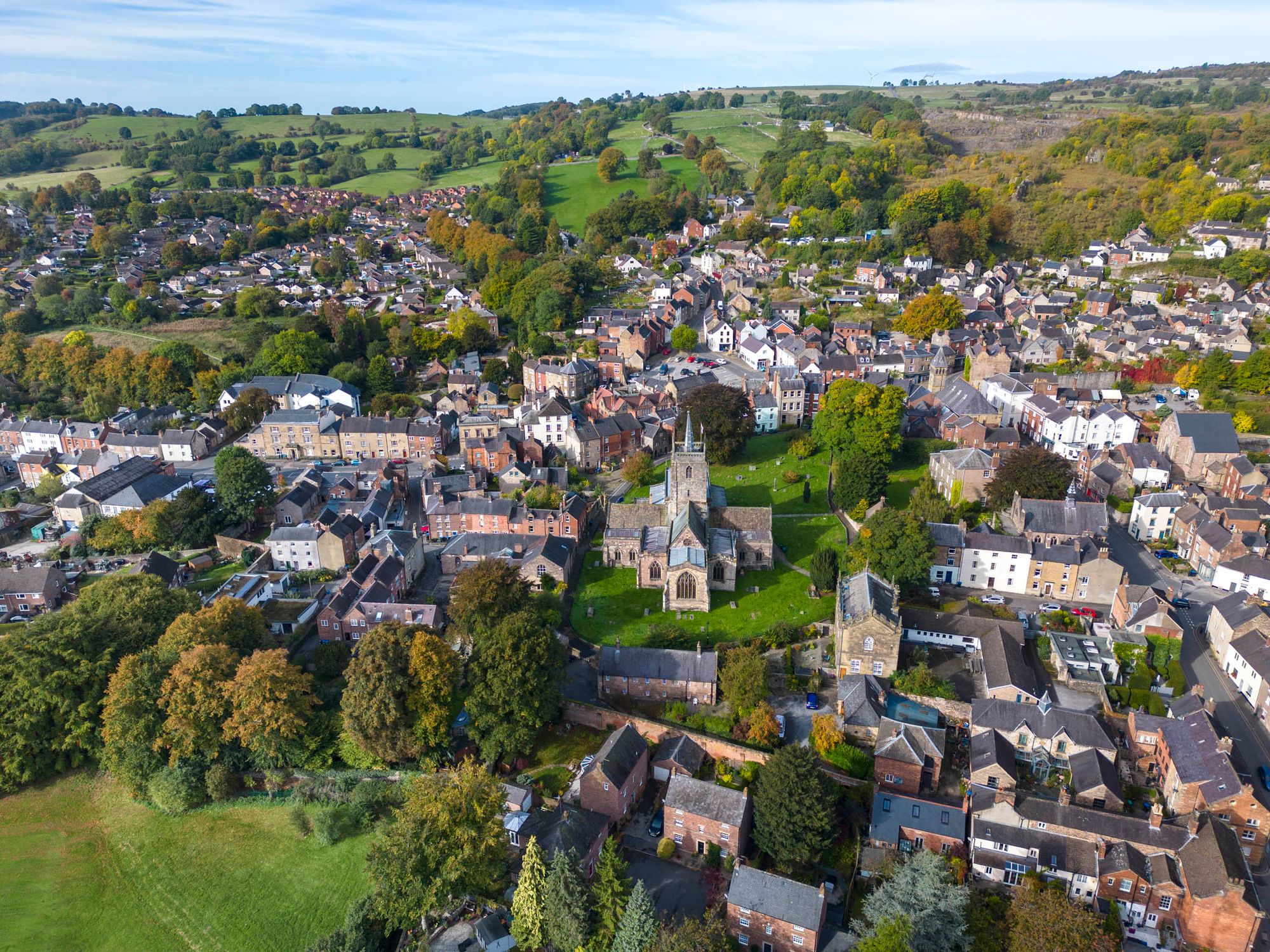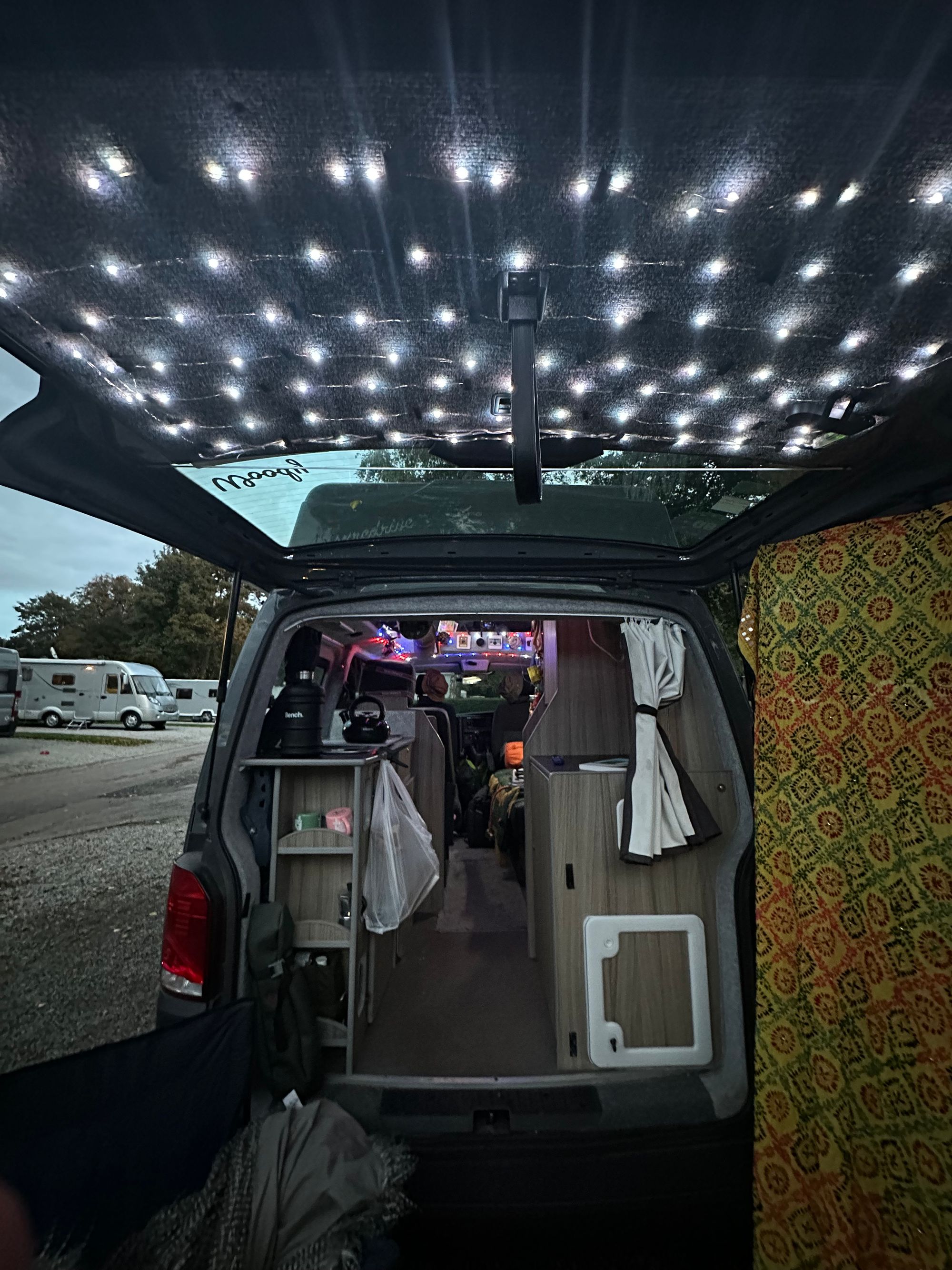 ---
I bought this book in a bookshop in Wirksworth - £7.50.
On the back of the hand written price tag - a marvellous mix of titles including: Danish Connections With The Islamic World, Border Wares, The Origins Meanings and Significance of Steam Locomotive Names and The Sheffield Gang Wars...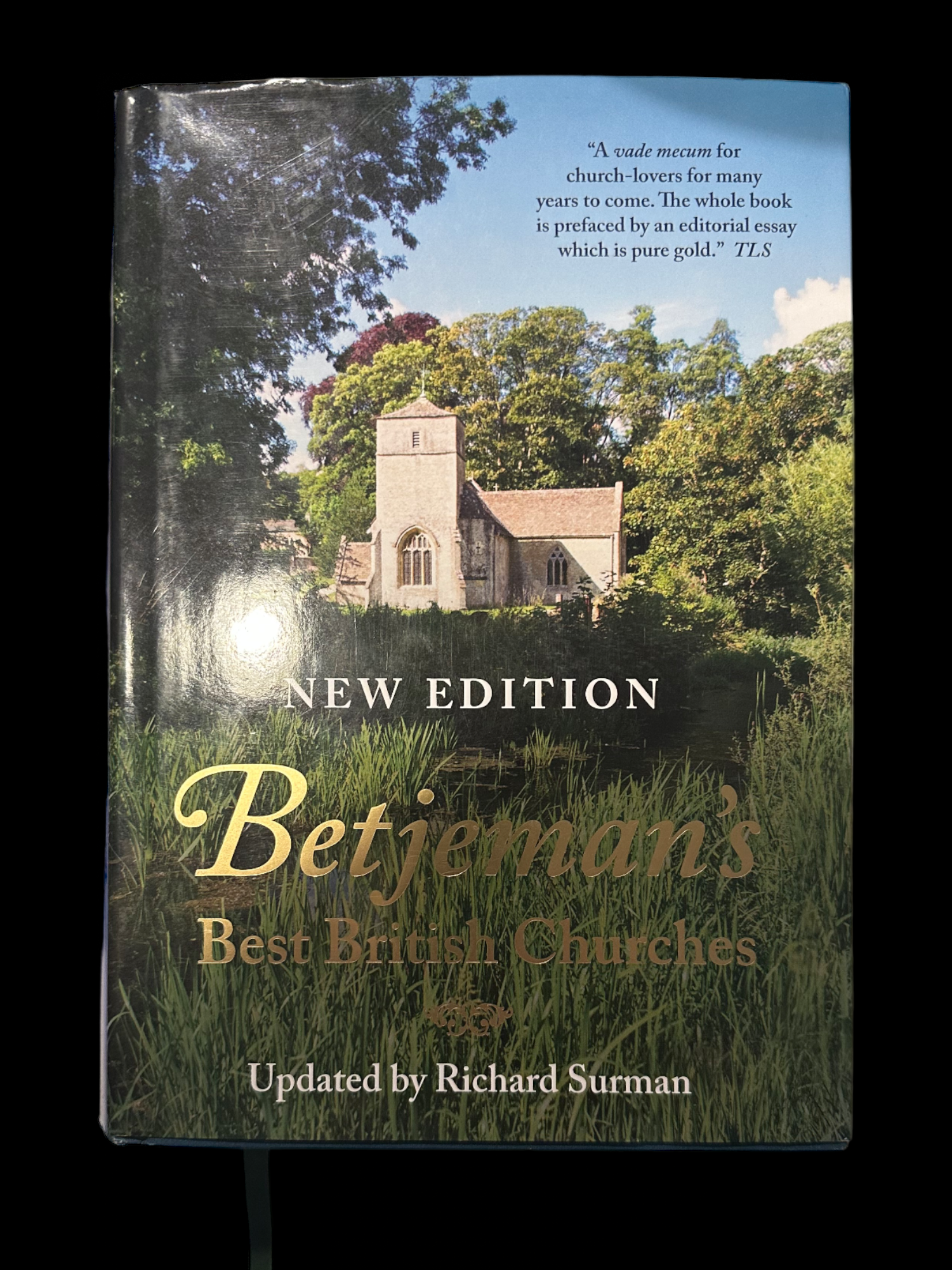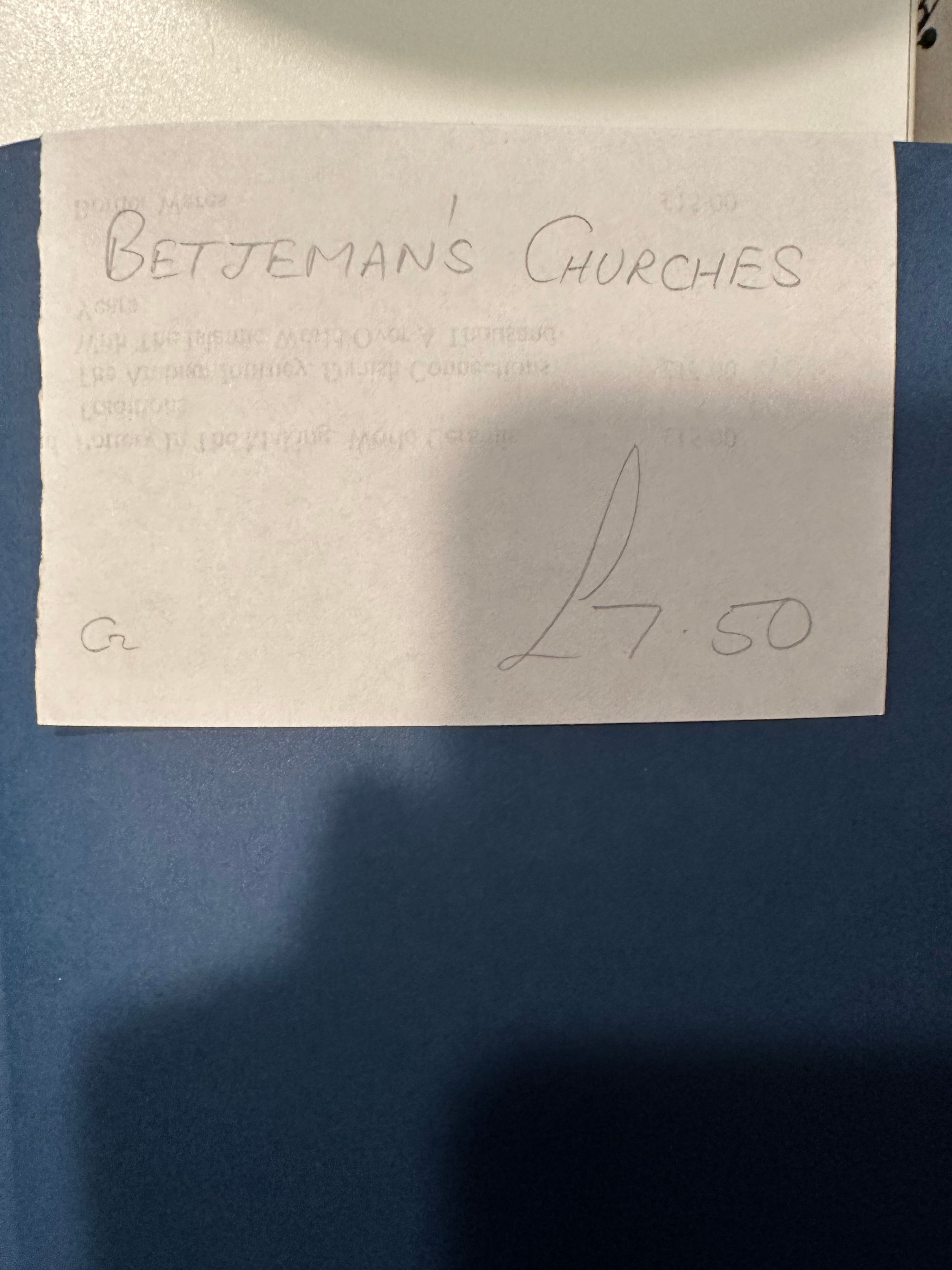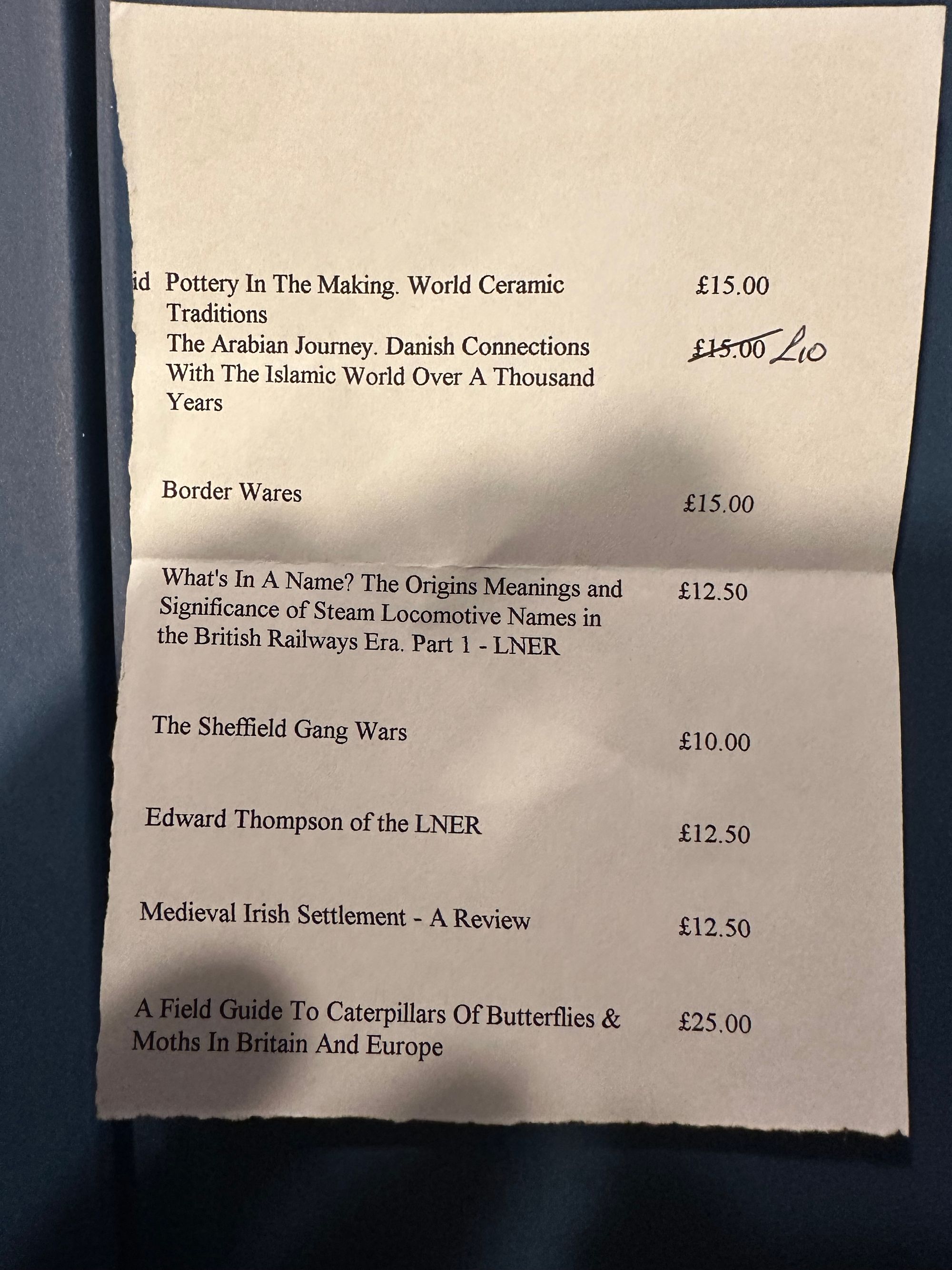 ---
---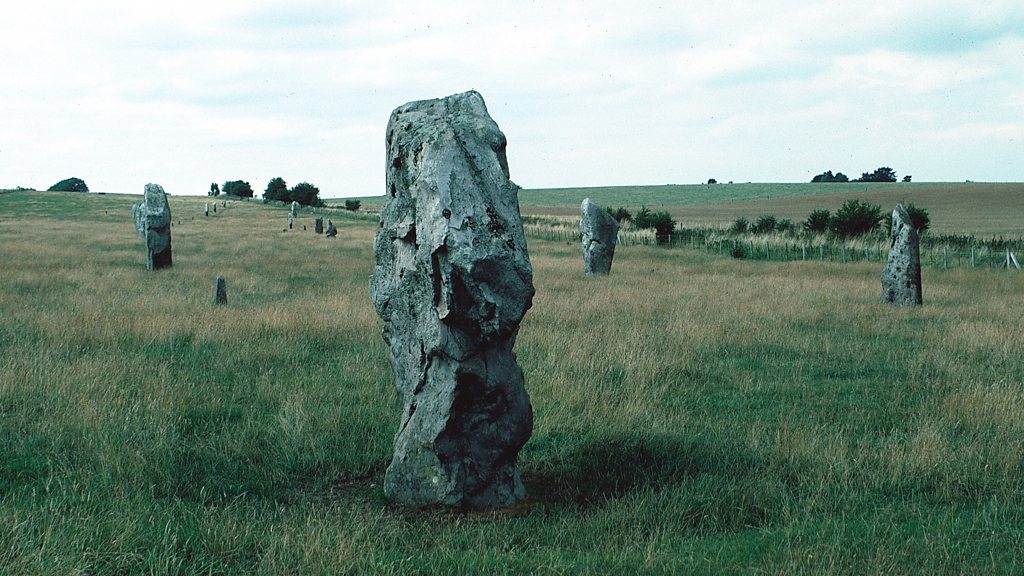 ---
In 1822, Woolly Rhino bones were found in a cave near Wirksworth by lead miners. The Wirksworth Woolly Rhino has been added to my van charm.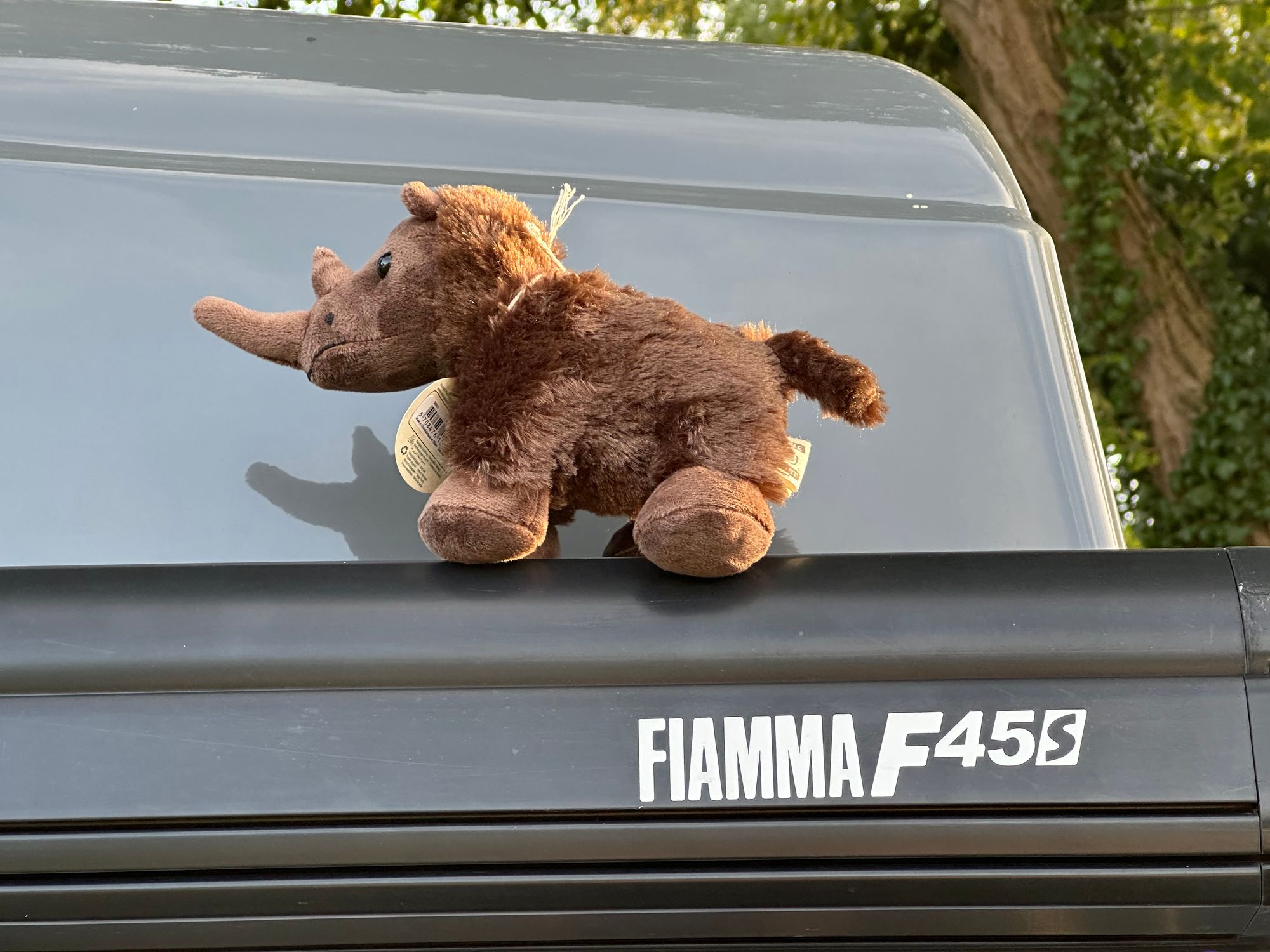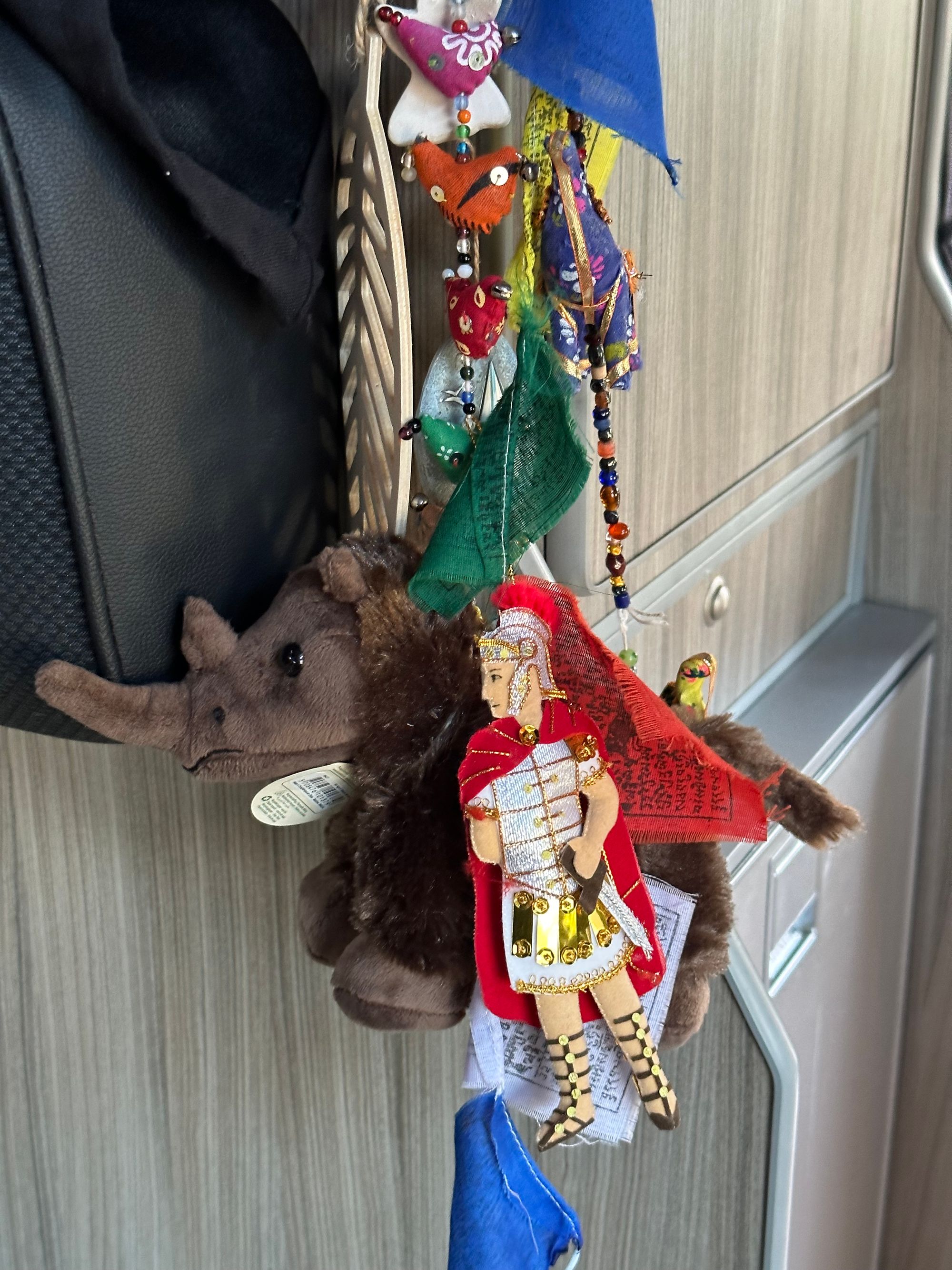 A remarkably talented friend of mine (and neighbour), Janet Brady has produced a wonderful children's book about the Rhino called Woolly's Song:
---
---
It takes a day a week to produce this digest. With your support, I'm able to keep this digest free and public facing. 📸🏛🚐
Support this digest and get access to a world of immersive content. Click the box below to check out the membership options: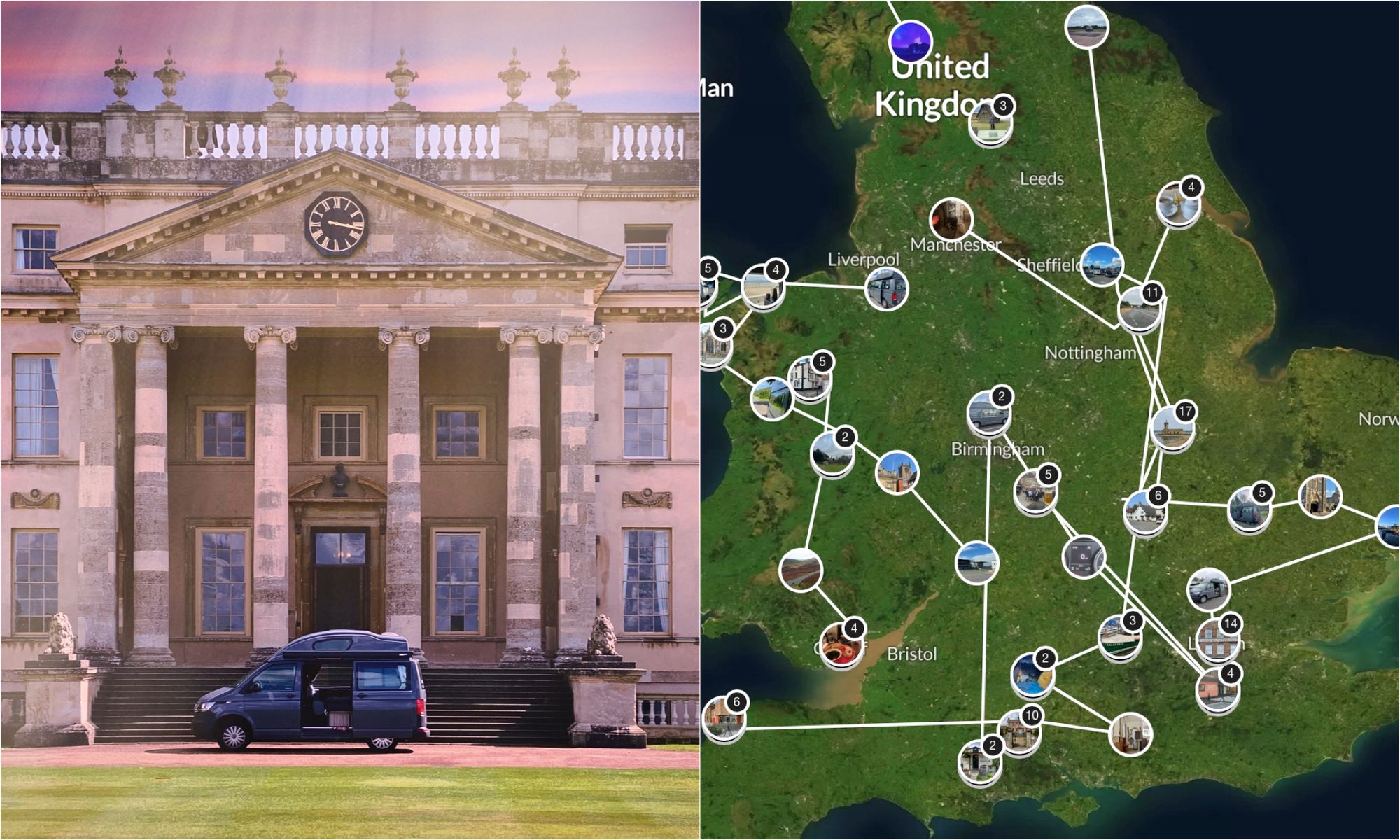 ---
You can gift a membership to somebody else. They will receive an email with a message from you, and instructions on how to activate it. Gift Memberships can last indefinitely or can be limited to 12 months.
---
I have a limited number of free memberships available for students studying heritage, tourism, architecture, photography, building conservation, history of art, archaeology. Also students studying the built environment and its impact on mental health and wellbeing. If you'd like to apply, drop me a line with your details.
---
Thank You!