Welcome!
I'm an architectural photographer and writer.
On my van-life travels through the British Isles I'm building up a word and photo-hoard of material culture that celebrates the value and distinctiveness of our built heritage and contributes to a sense of place.
My van is my time-machine, it gives me fresh perspectives on our remarkable places, shared here on a weekly basis. 📸🚐🏛
🏛 Missed the last Digest? Here it is.
🚐 View Digest Archive here.
⚡️ I'm on holiday so there is no full digest this week, but I've left you with some words taken from my diary this week.
---
Photo-hoard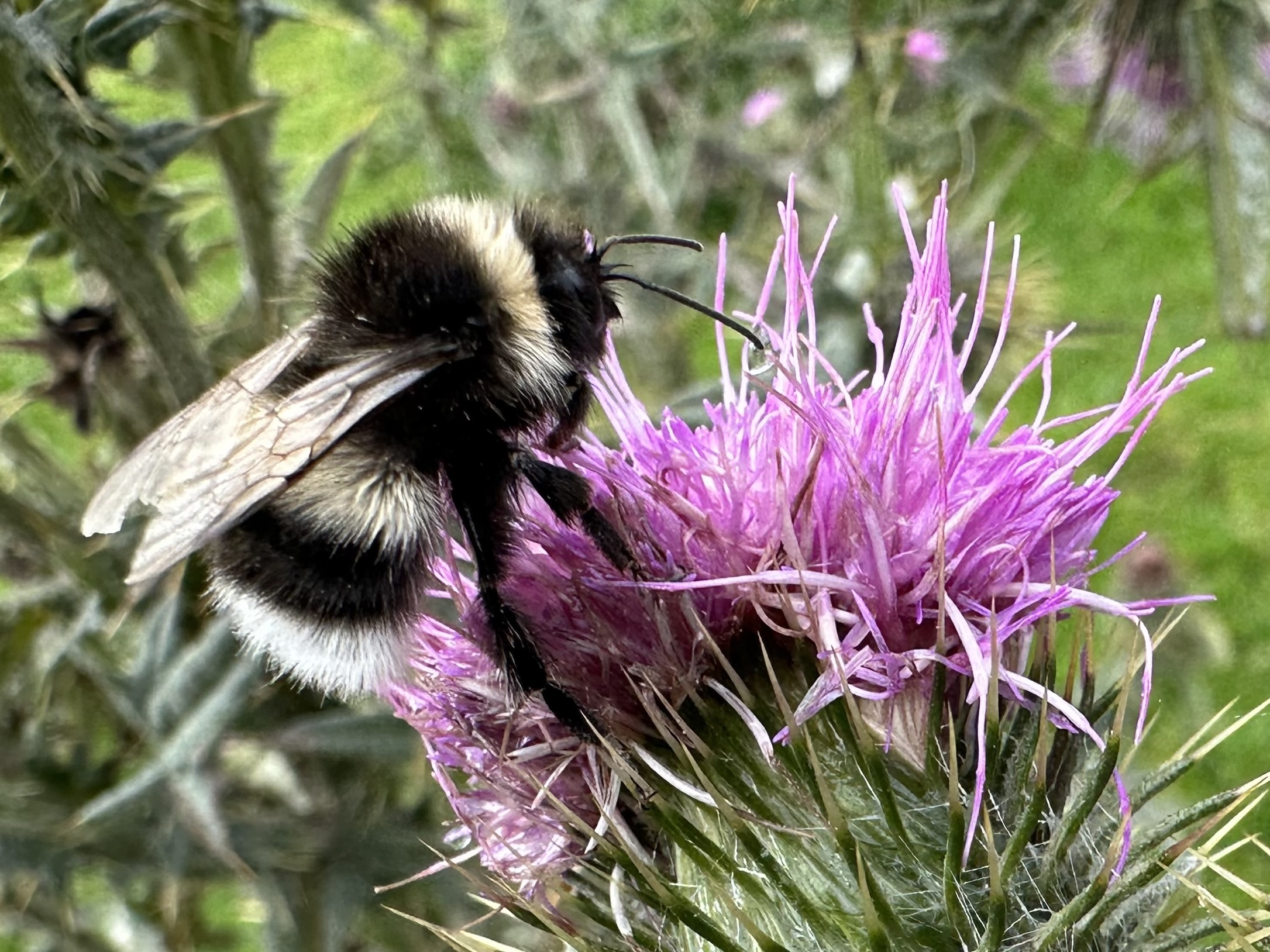 Words
To see a World in a Grain of Sand
And a Heaven in a Wild Flower
Hold Infinity in the palm of your hand
And Eternity in an hour
William Blake Auguries of innocence
Observations
Diary: Tuesday 20th September 2022.
I wake up to a new dawn and a new age: the third Carolean.
It's been a difficult few weeks. The loss of a friend has entangled my thoughts. It was his funeral recently, but I've found it difficult to let go. Yesterday, on a walk over Malham Moor, Yorkshire, I carried his memory with me along Mastiles Lane, Roman Camp and on to Malham Tarn.
This morning I wake with a searching in my soul. I look out of the van window at the start of a new day. As the sun rises over Wharfedale and tints a bank of cloud with a pinky luminescence, I finally find the courage to let go.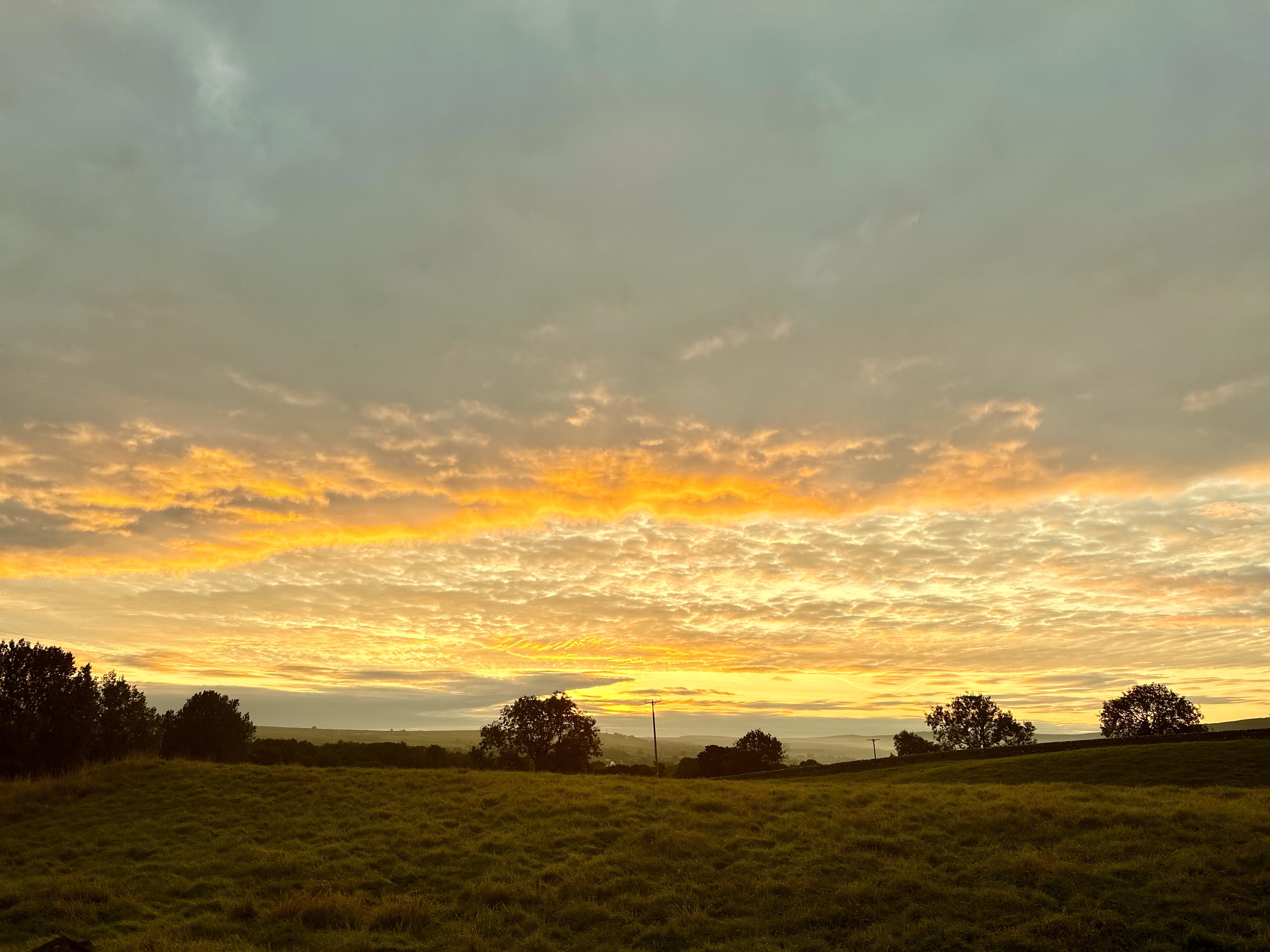 It feels like the right time to move on. It's a singular day with a singular sunrise that's reflected and repeated innumerably in a host of dew drops in the field before me. Every dew drop is a perfect rendition of this new day. I squint and see millions of particles of light refracted in the grass. I think how remarkable it is that an infinite number of possibilities can arise from such a single isolated event.
The sparkling pulsing light reminds me of some words by Rosie Garland. She describes the brain as being dizzy with electrons like fireflies in a jar and:
dying is the slow unscrewing of the lid
to release your dashing flutter of energies
as you unravel
shoot across the universe in lovely disorganisation
going
going
never gone.
It's time to move on.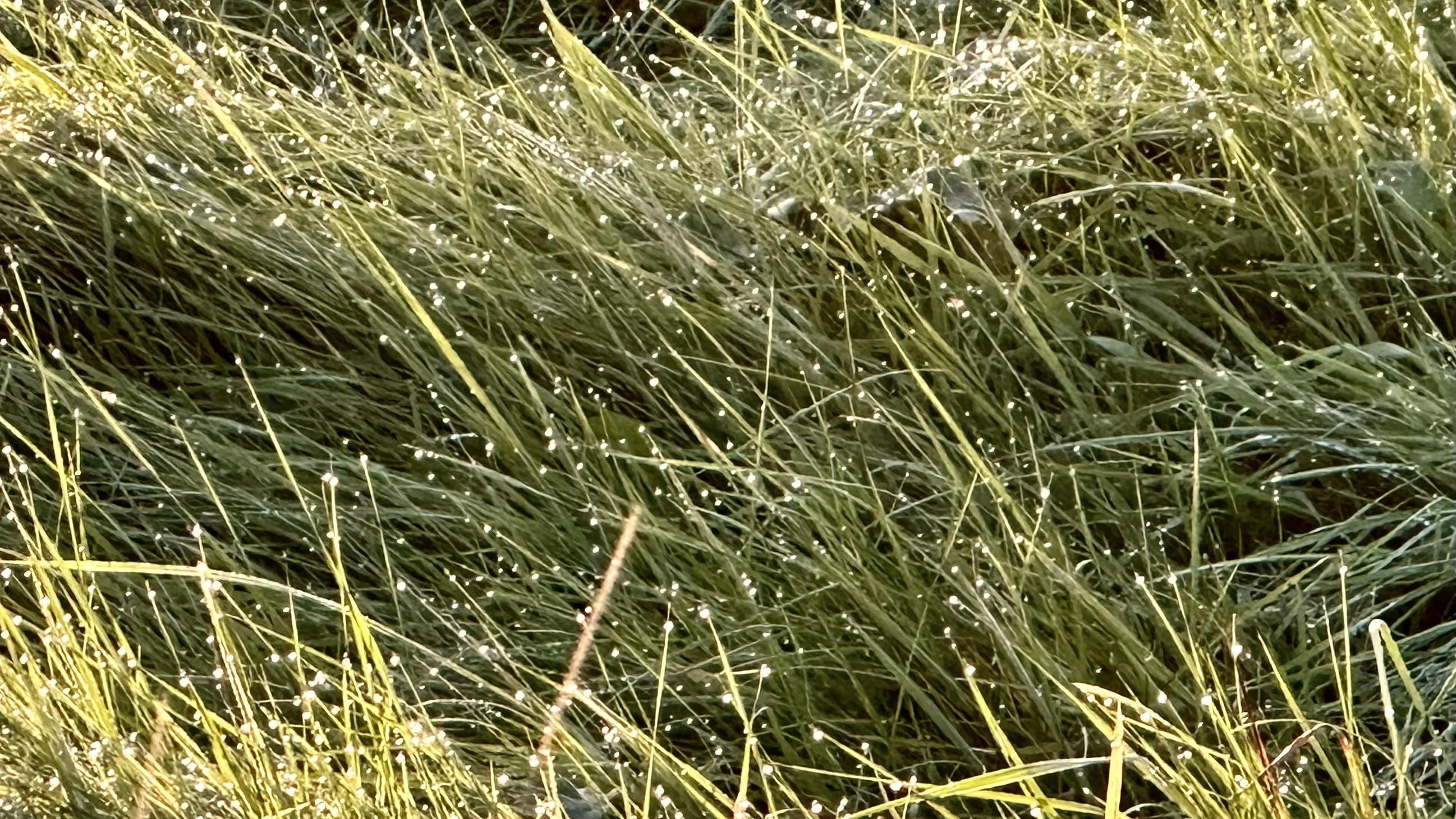 Can You Help?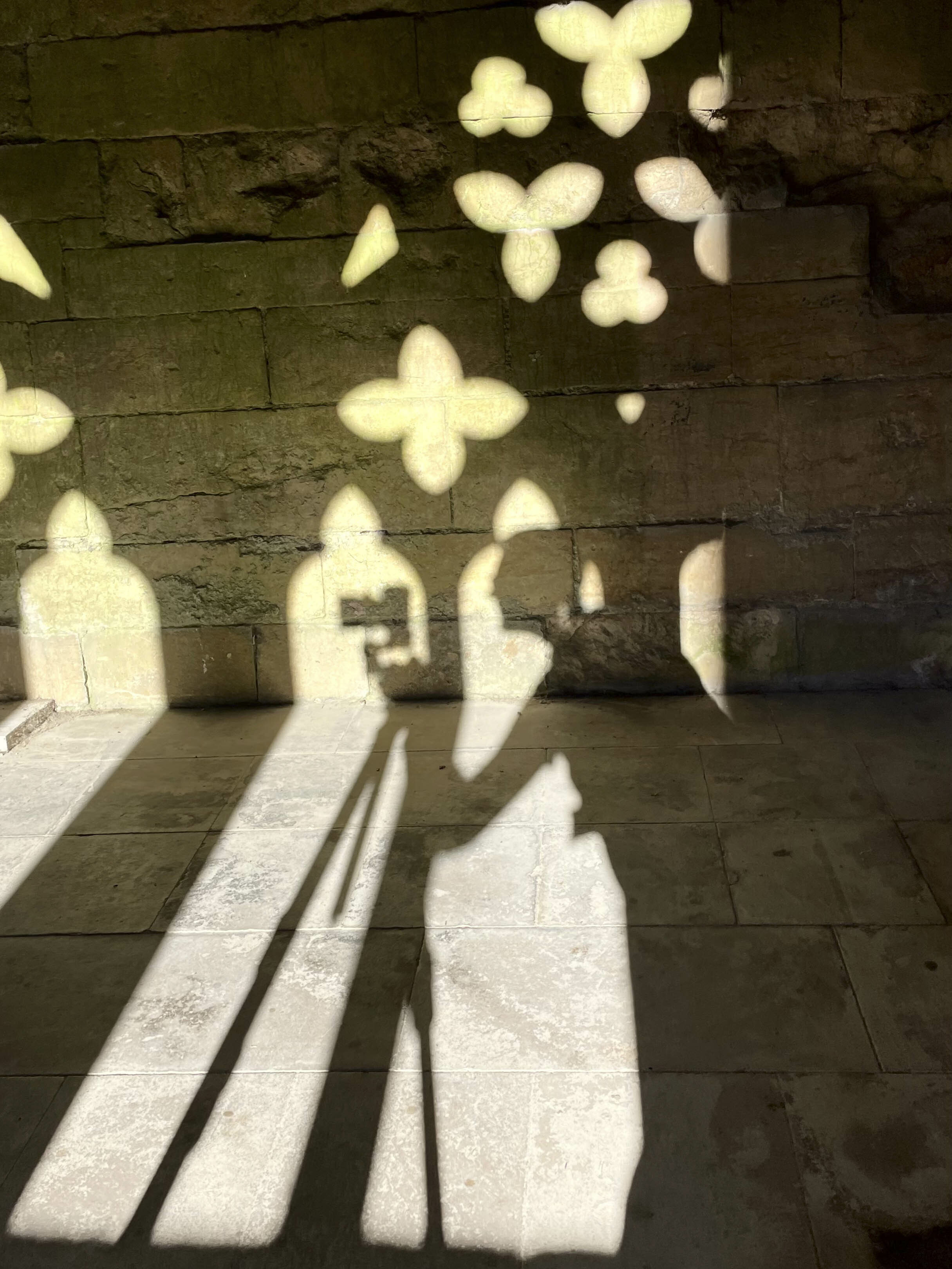 I hope that this digest will be the perfect companion for the darkening autumnal days.
I'm travelling throughout Great Britain in my time-travelling camper van and seeking out the light and its interaction with our special places.
On Patreon, one of these special places could be chosen by you to gift a free full day of professional photography.
Once I achieve 25 pledges on Patreon, patrons will be helping me choose the first site to photograph and joining me on my journey.
I'm half way towards my 25 pledge goal - can you help me achieve my goal?
See here for more information.
Thanks and see you in next weeks digest.
Andy.